I bid farewell to Rob after a day of leisure stroll around River Mersey followed by a savory Nepalese dinner. After a short battle through Manchester traffic, I was rolling freely on English country side again heading northbound.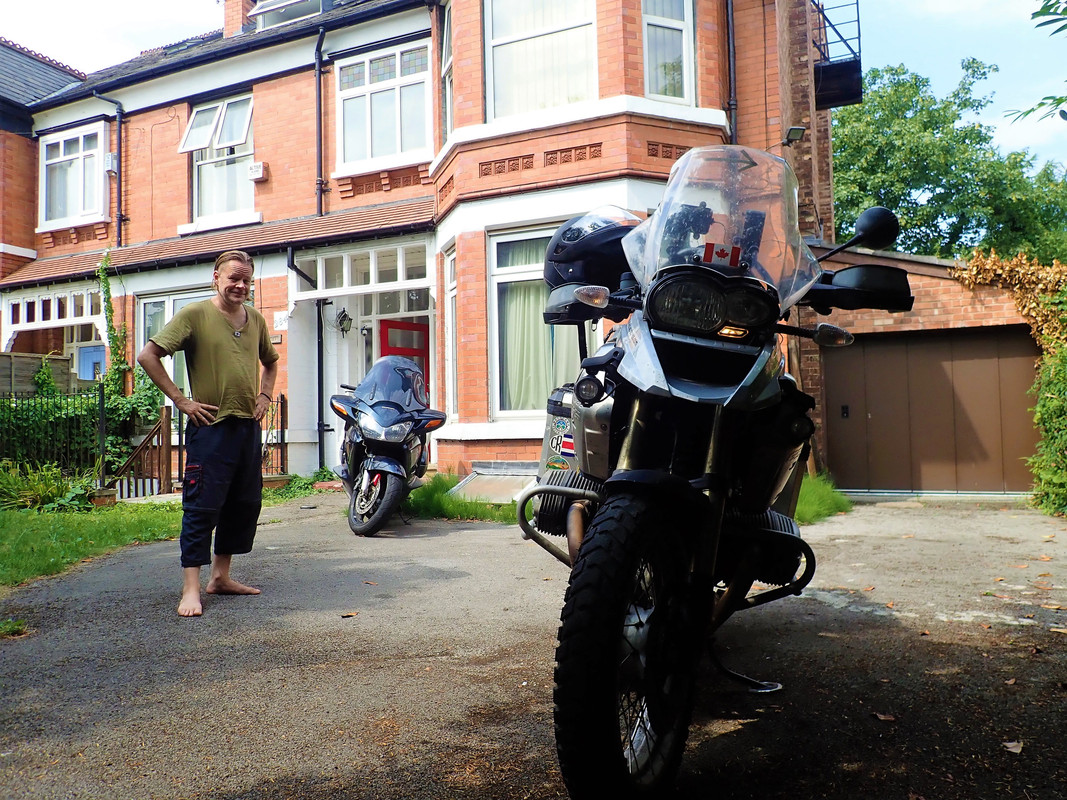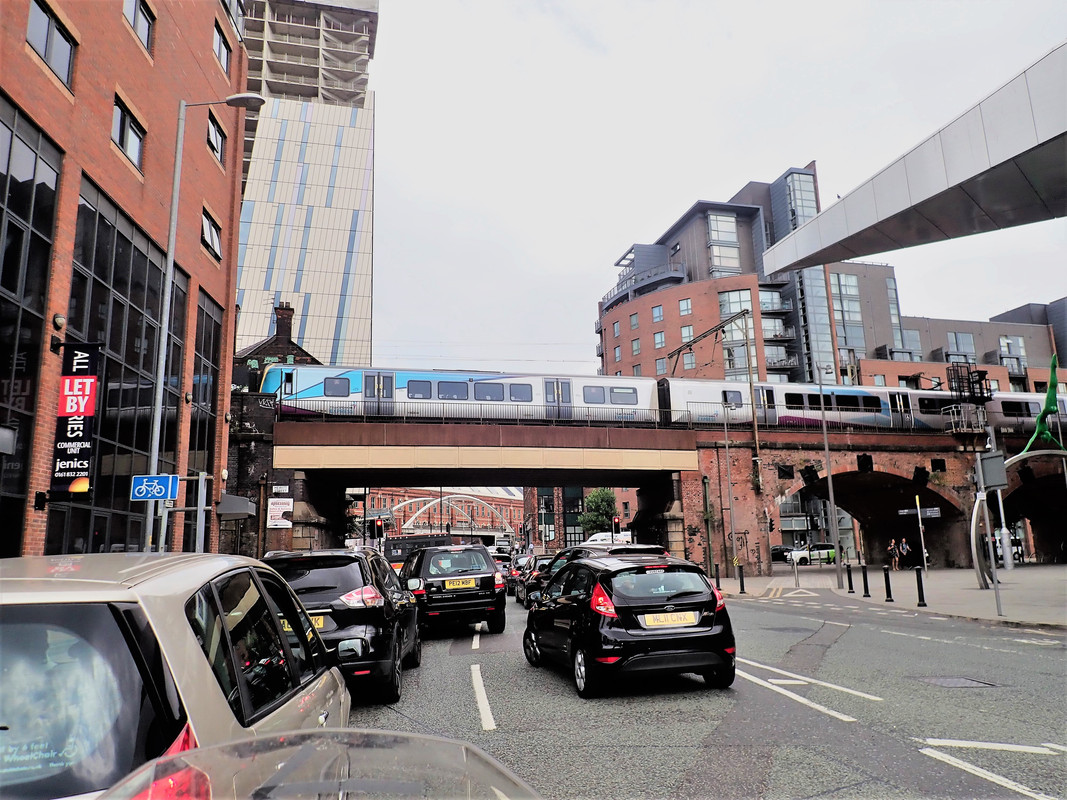 The ruins of Sawley Abbey from the 10th century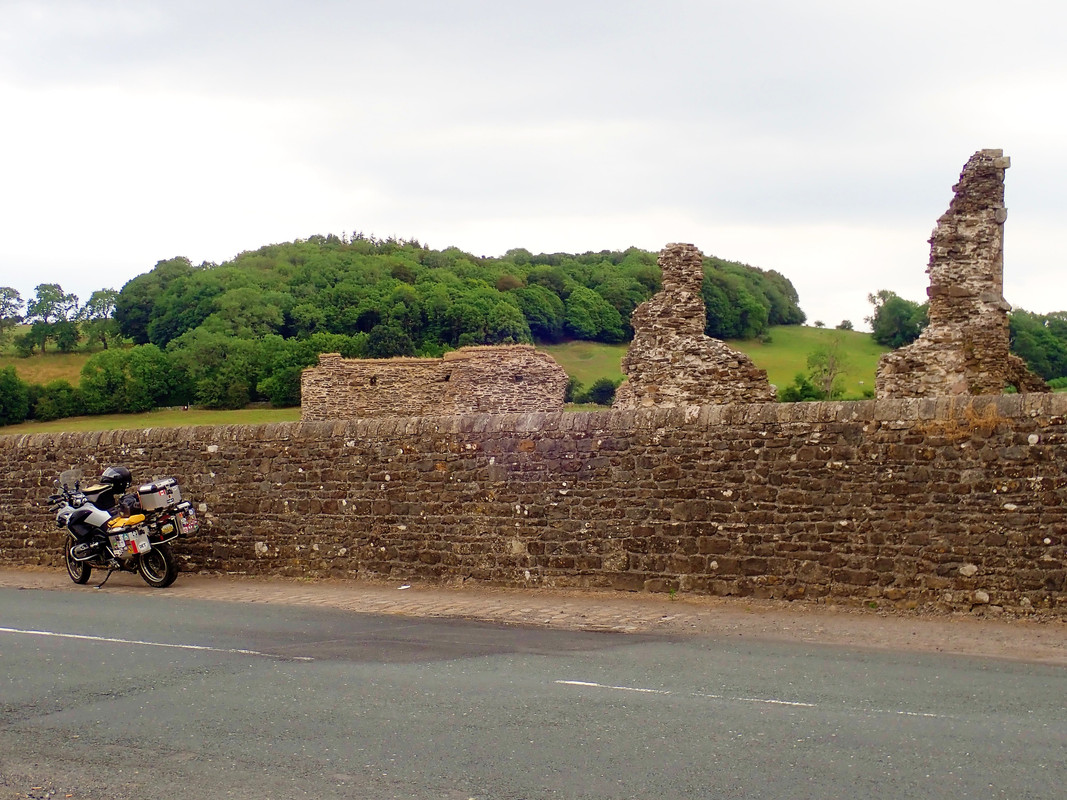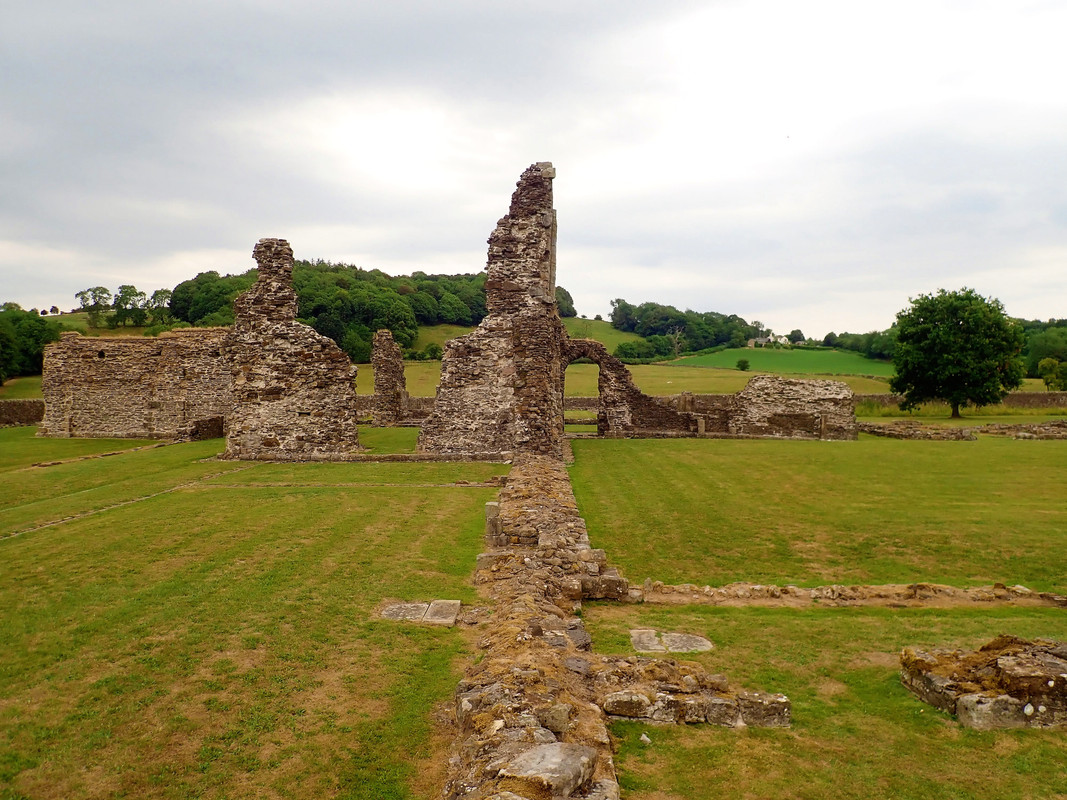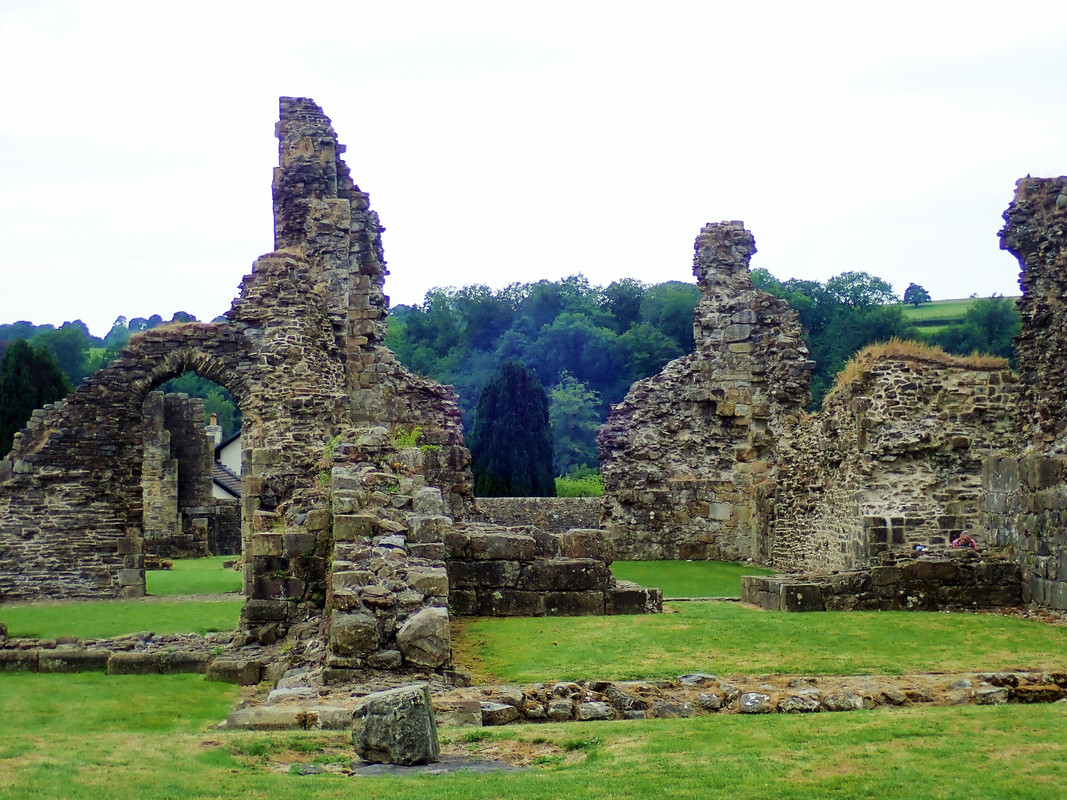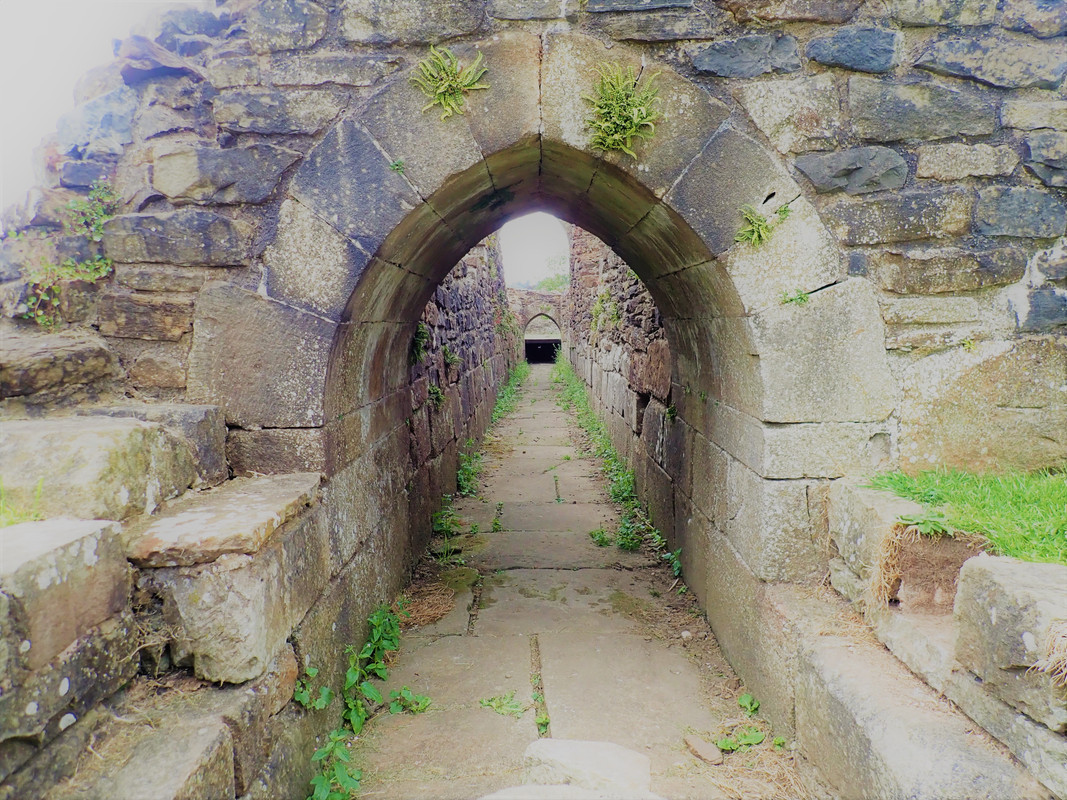 Most of the UK country roads are very narrow with no shoulders so patience is required when two trucks are trying to squeeze past each other. This one took over 5 minutes.
Riding through Lake District…it's a popular national park full of rolling hills, woodlands and lakes.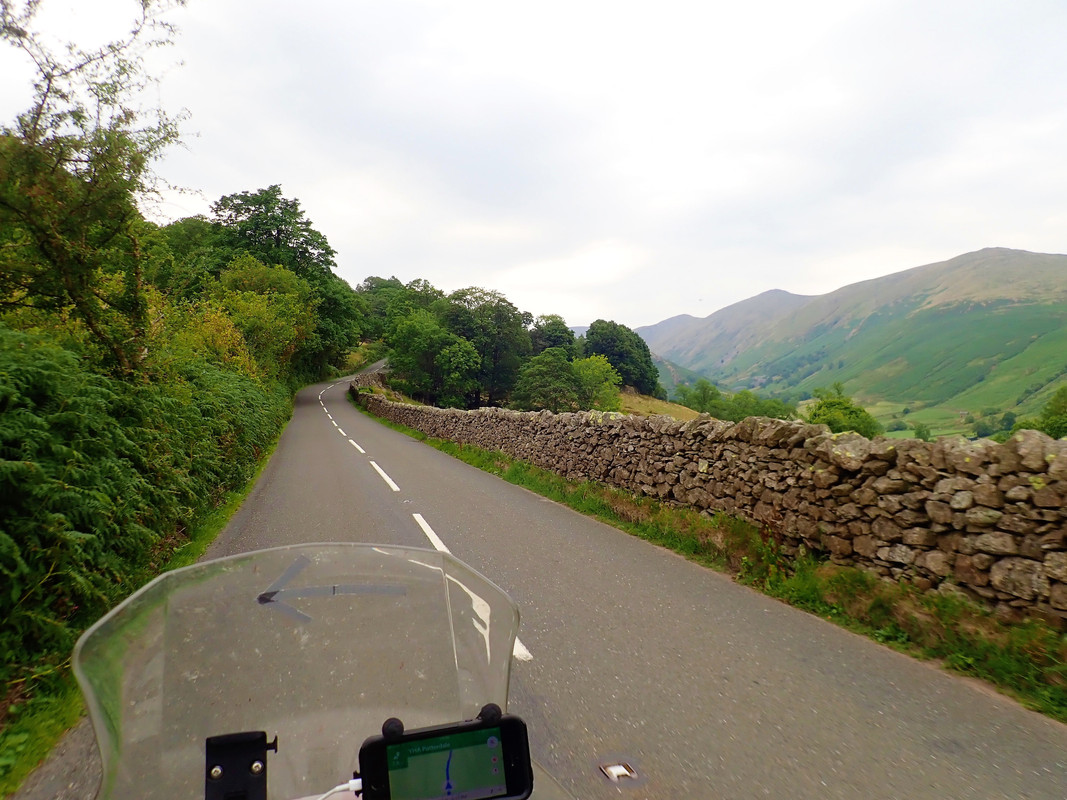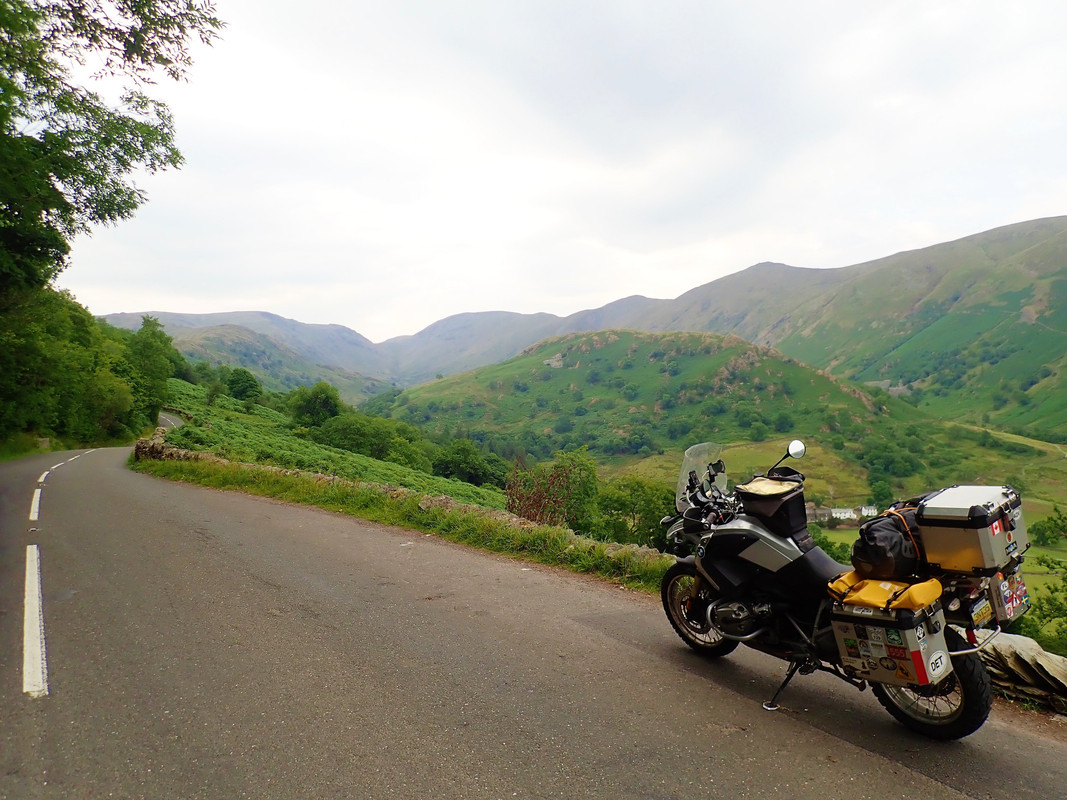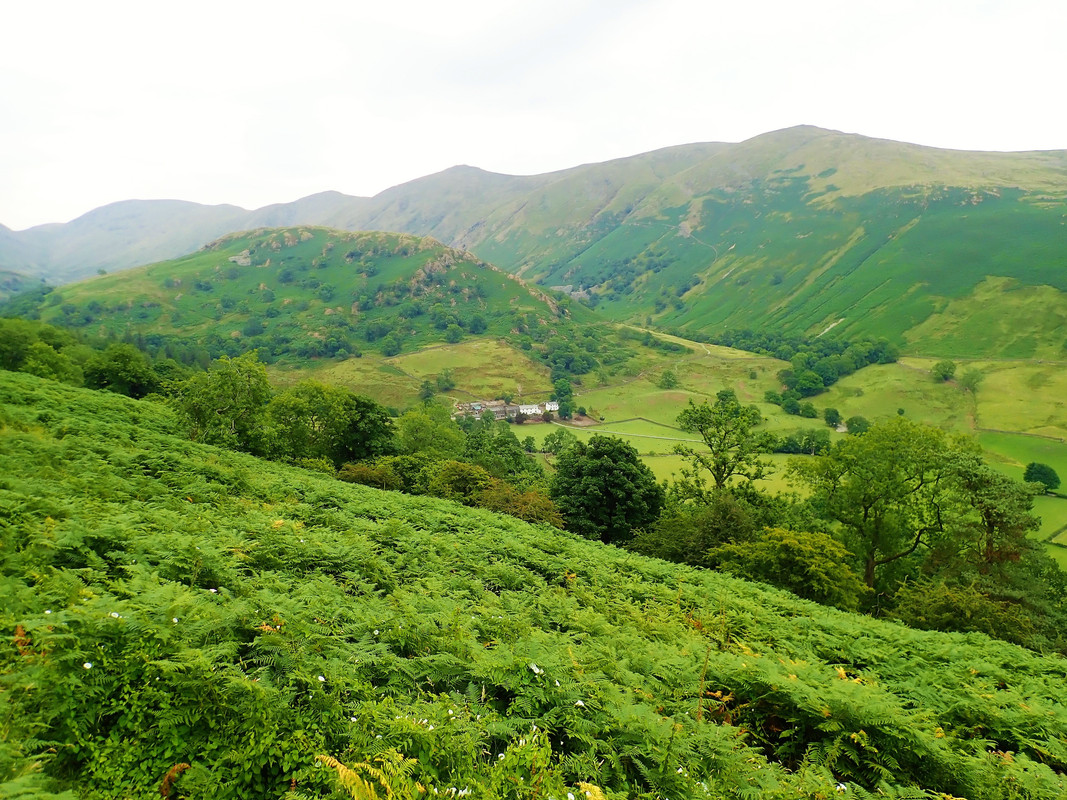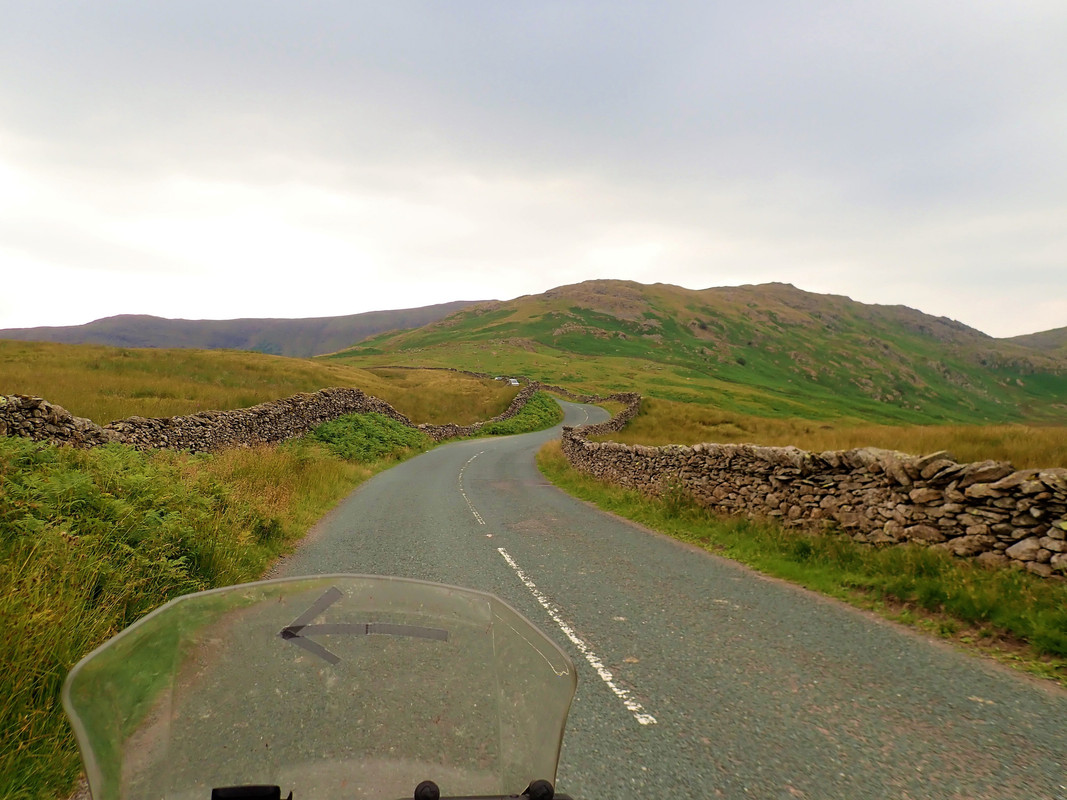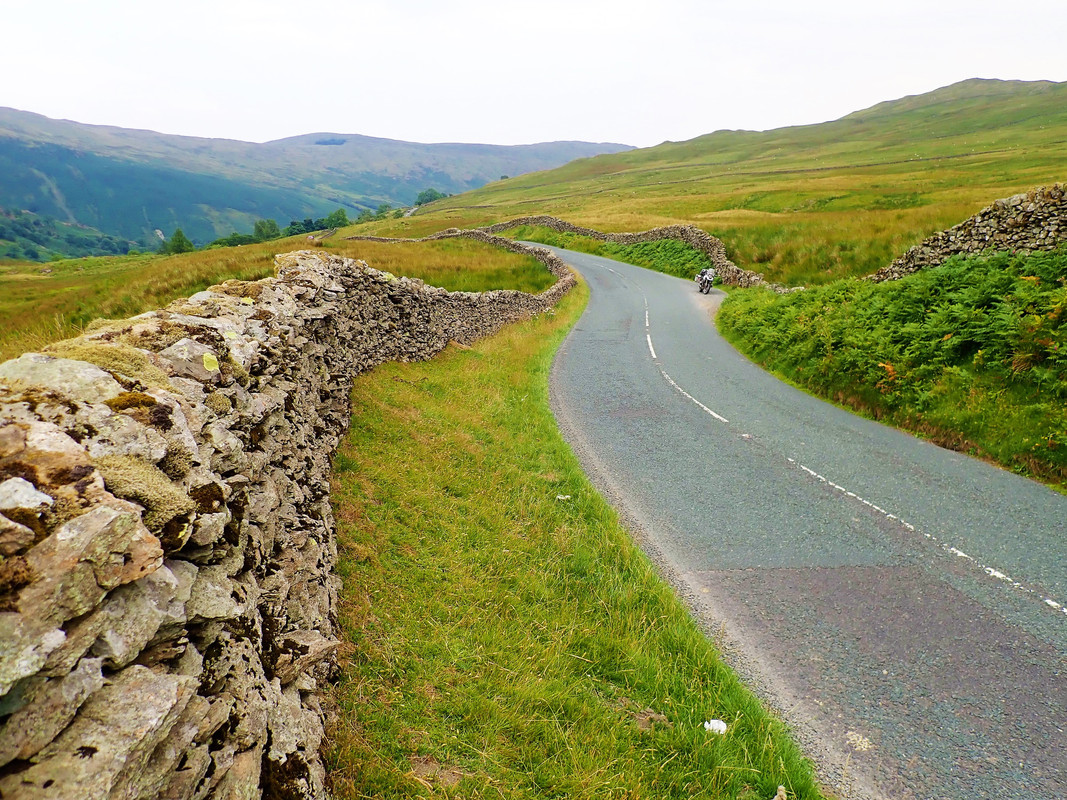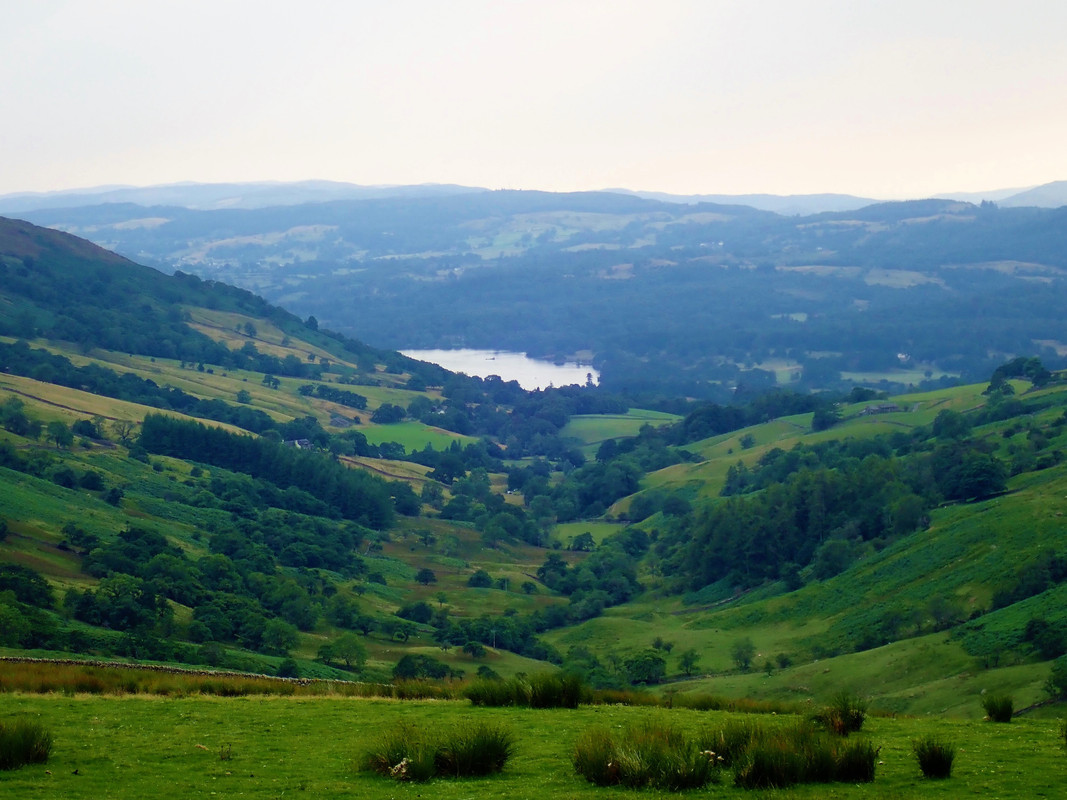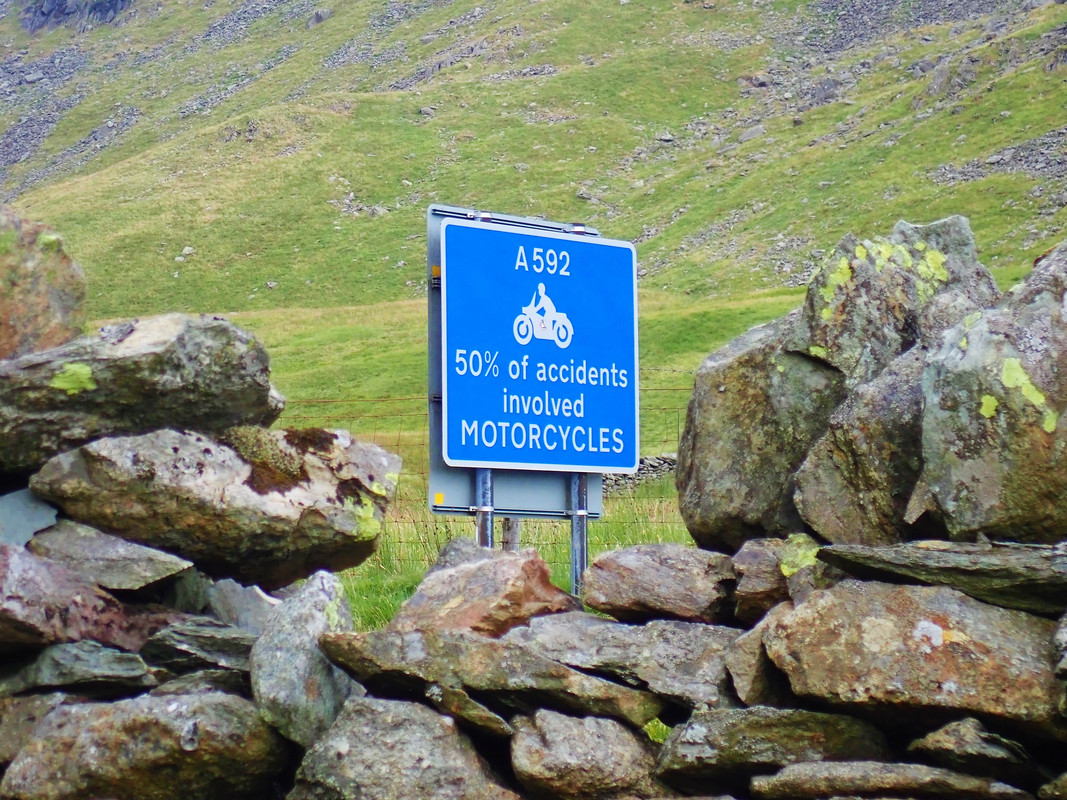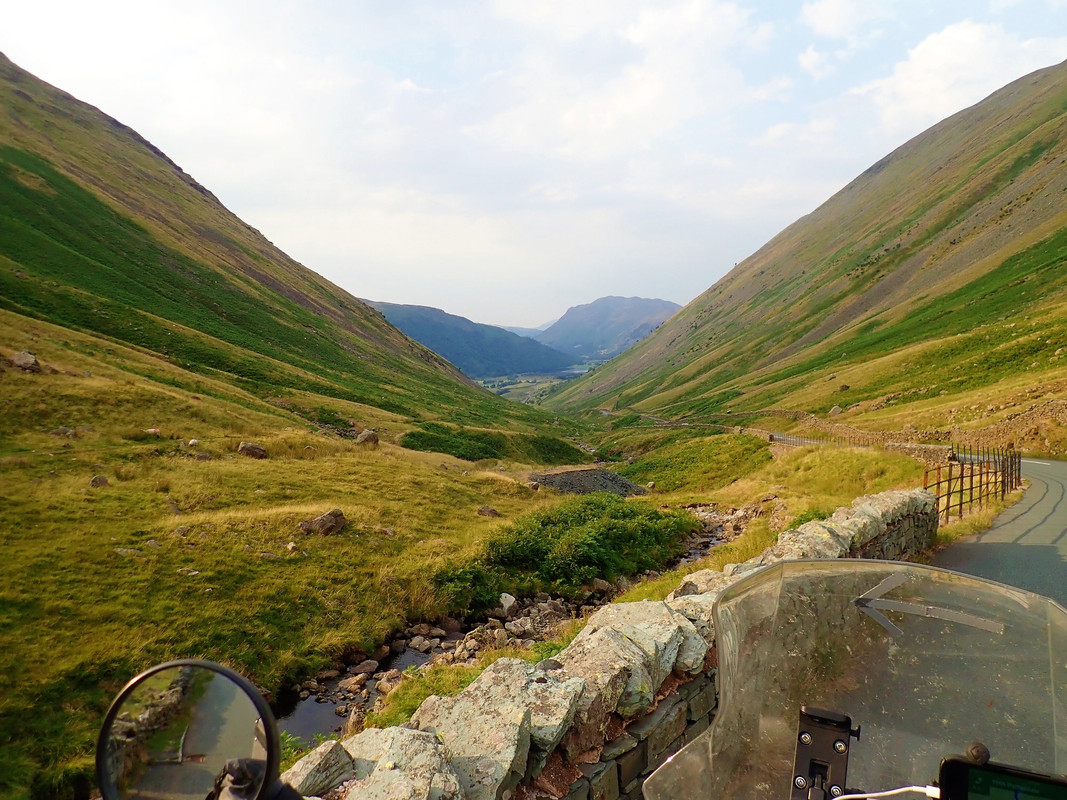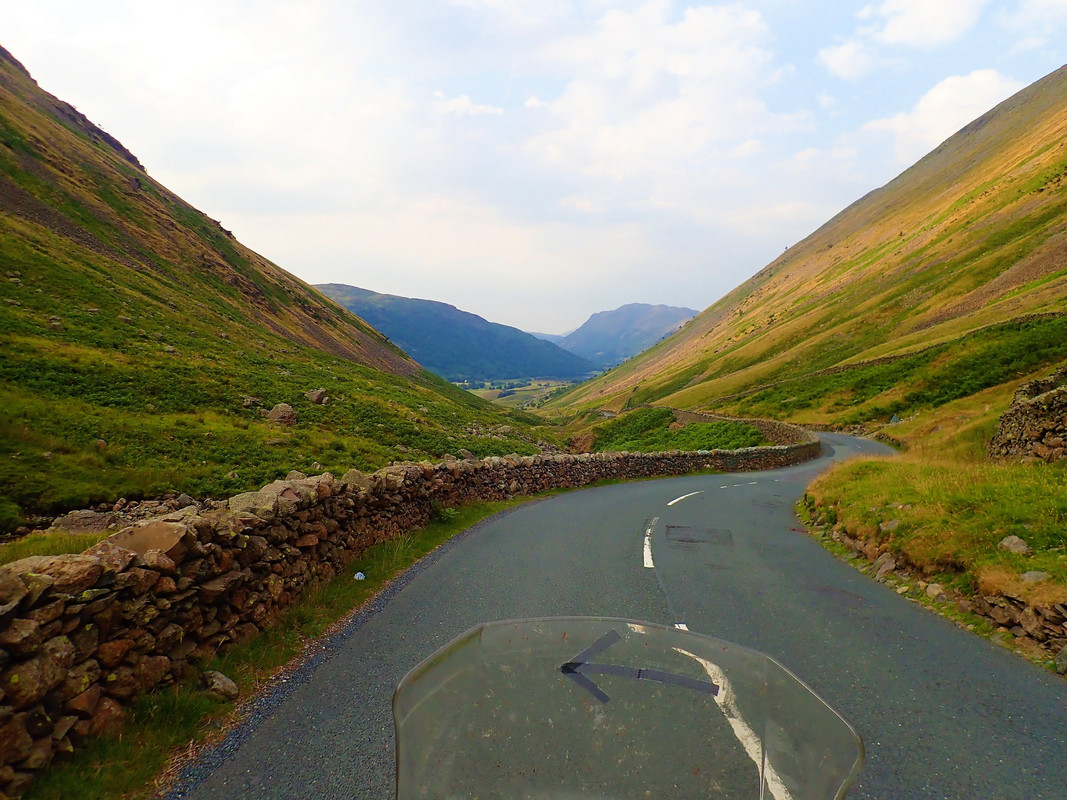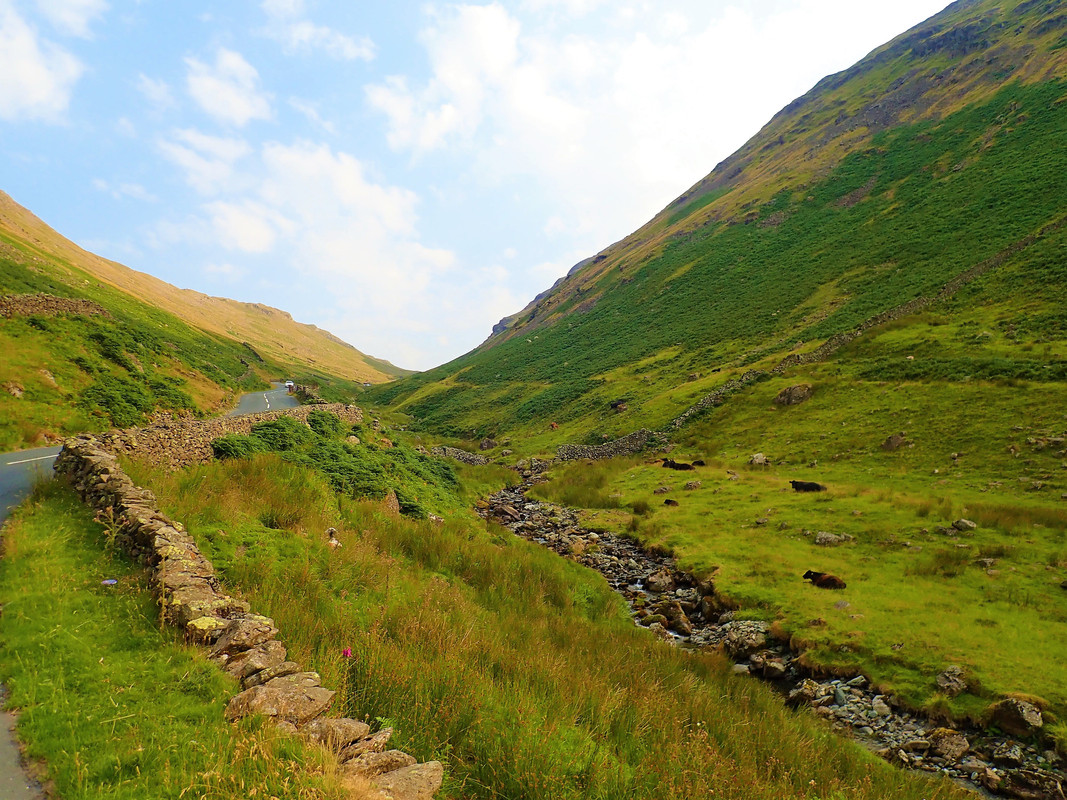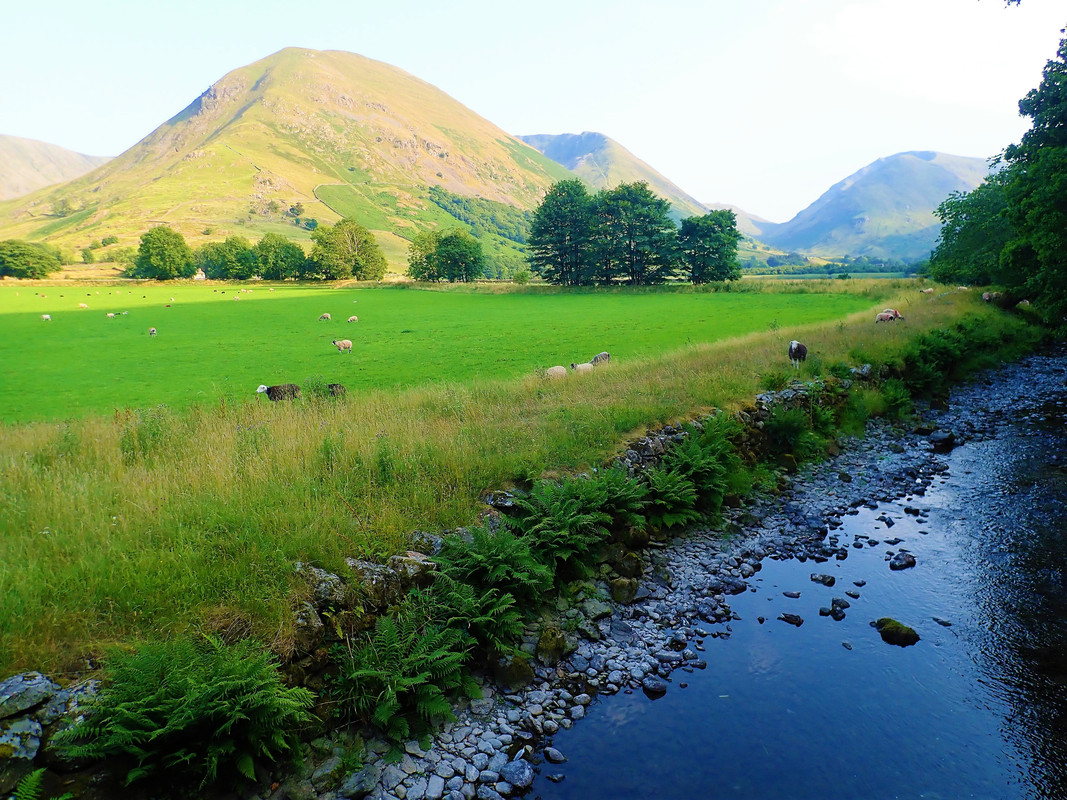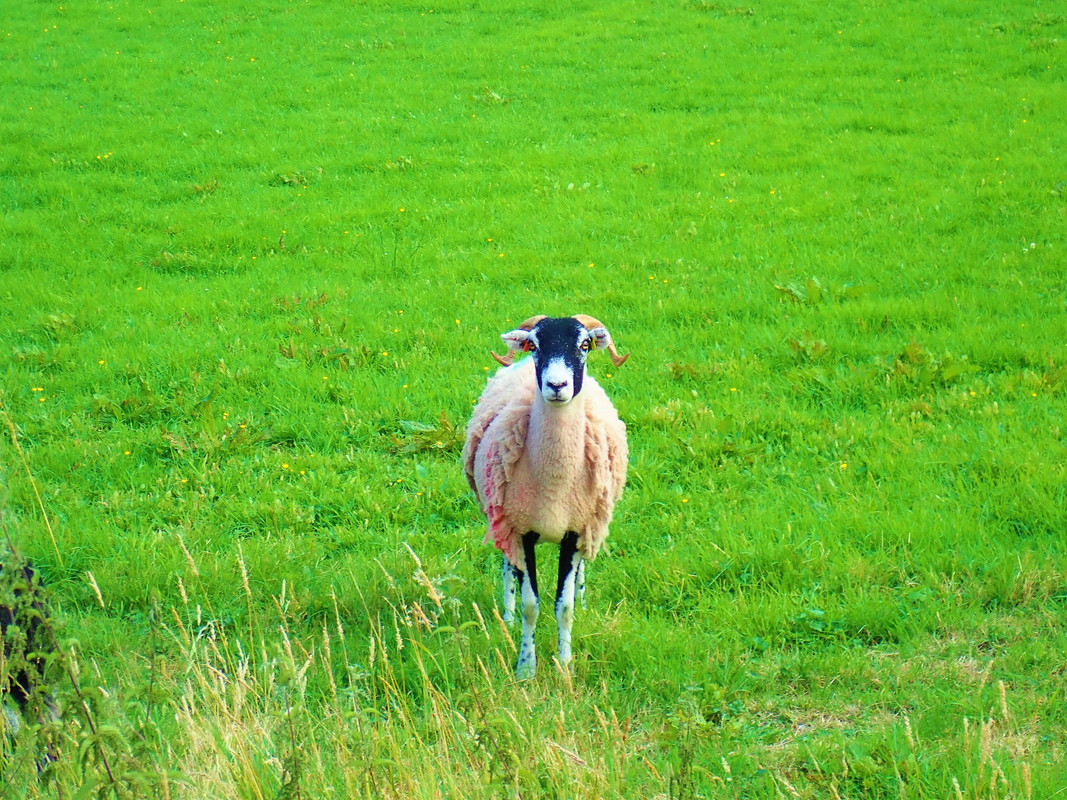 I continued on A592 around Ullswater the next day after a sweaty night in a hostel. Air conditioning is almost nonexistent in UK and I happened to catch a rare heat wave this year.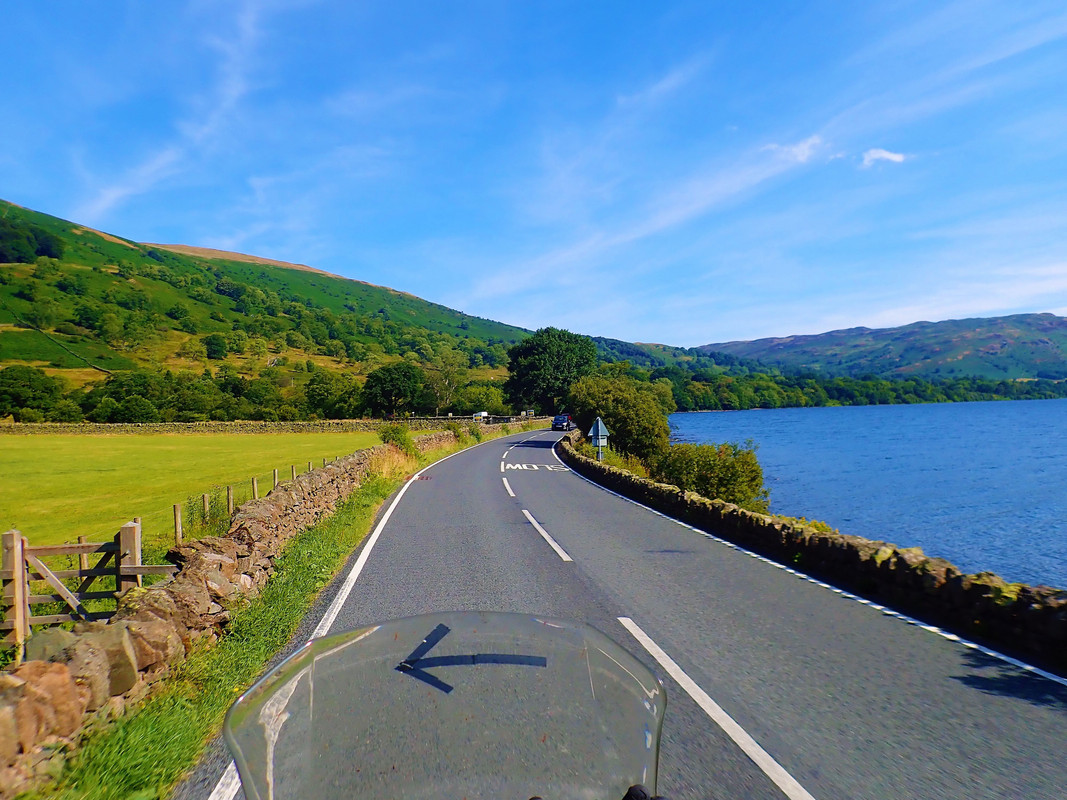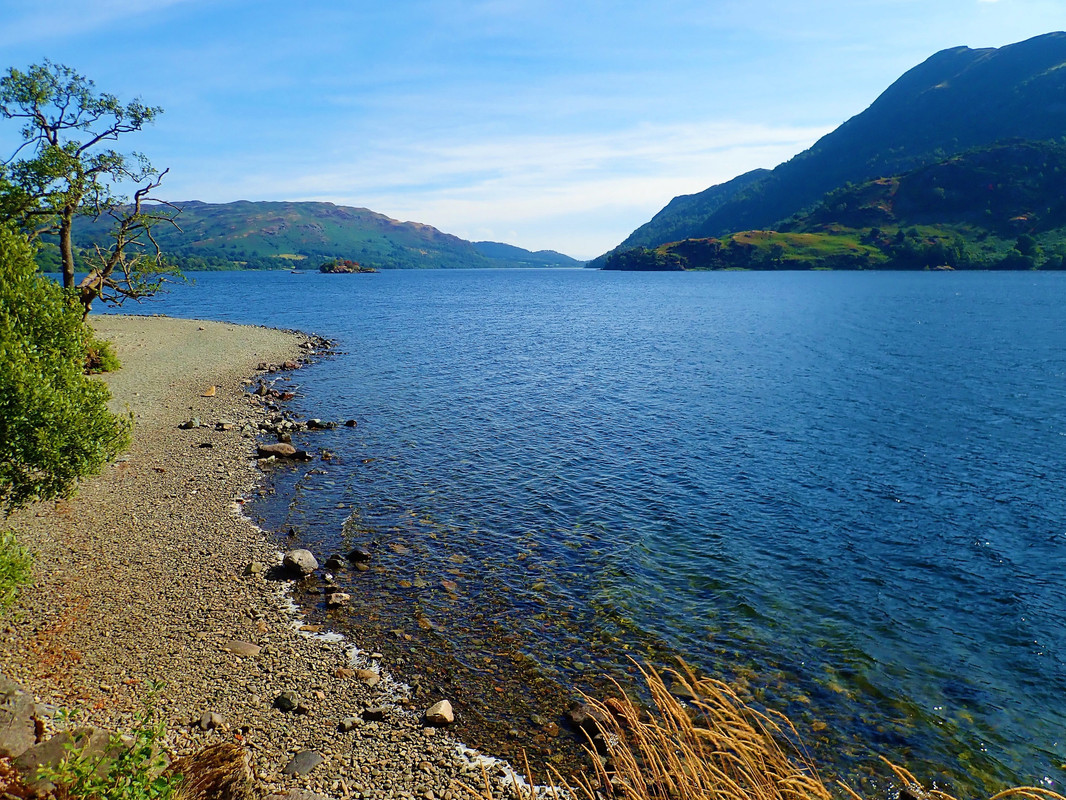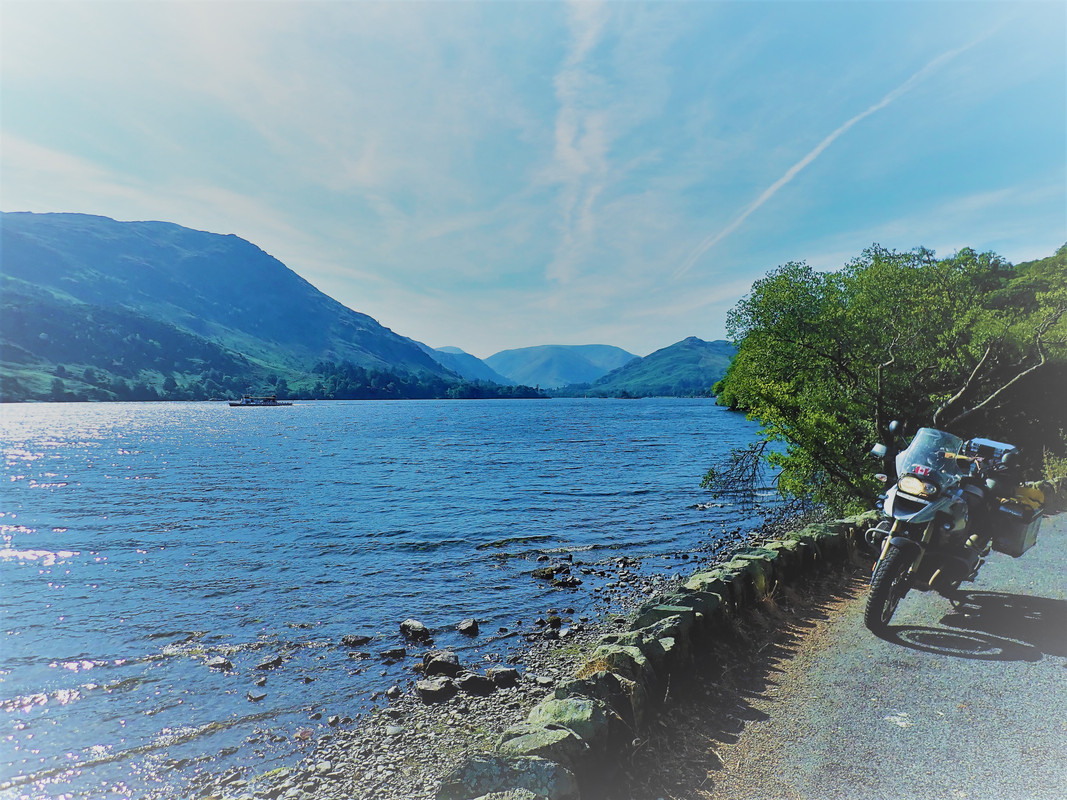 Riding up to the Hartside Summit (only 1903 feet)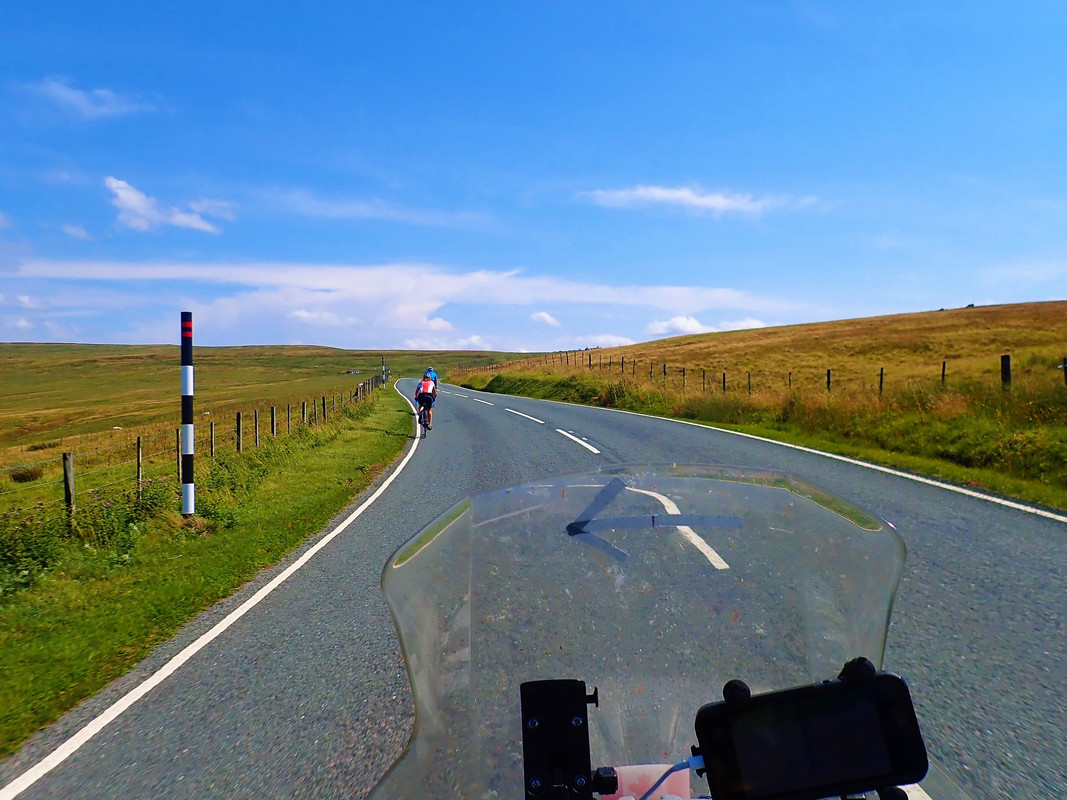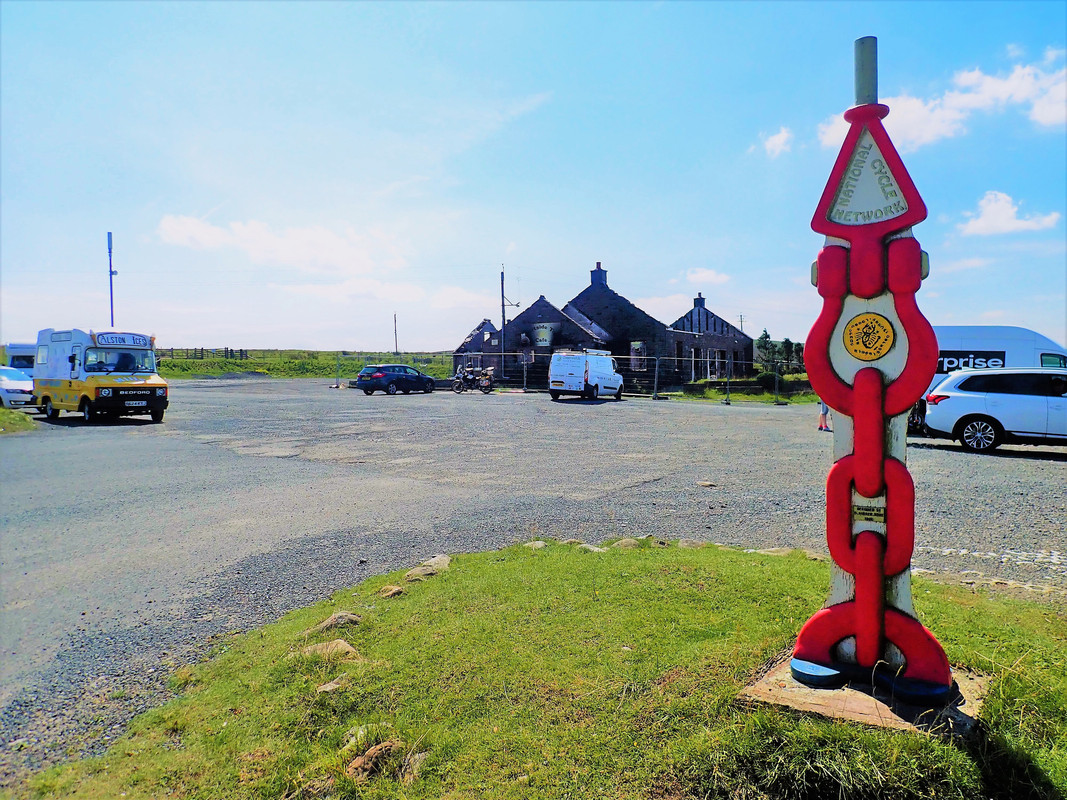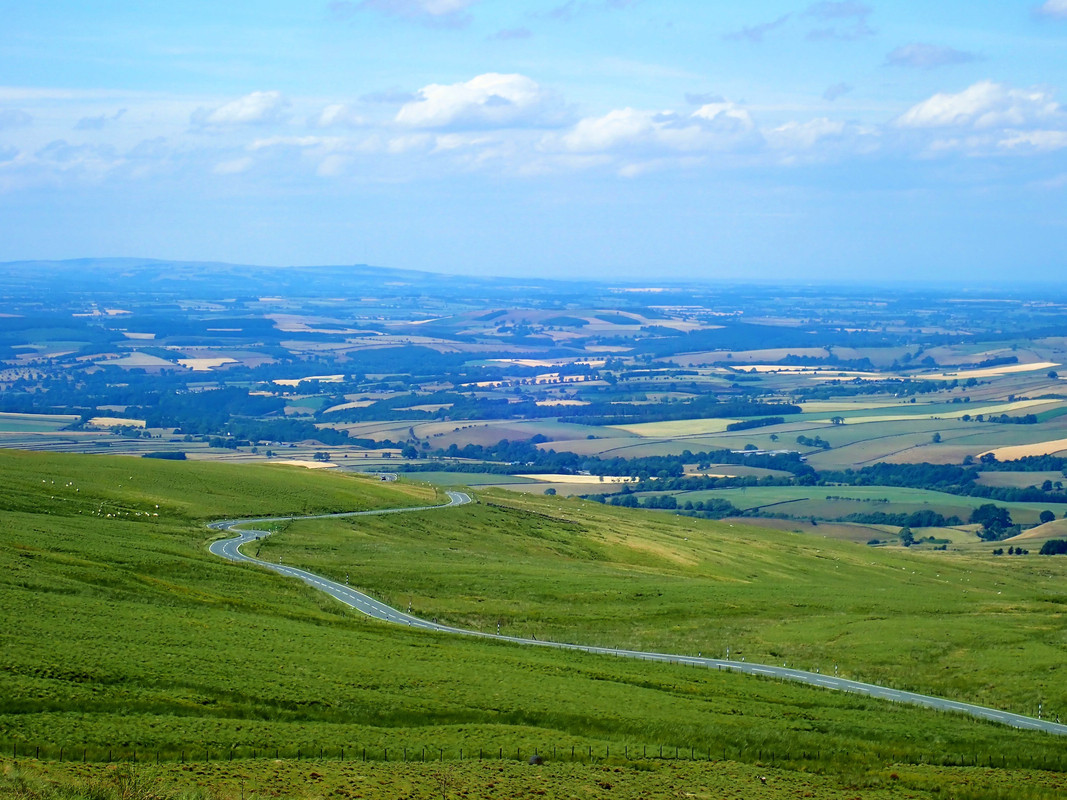 Spotted a castle, turned out to be a hotel (Langley Castle Hotel)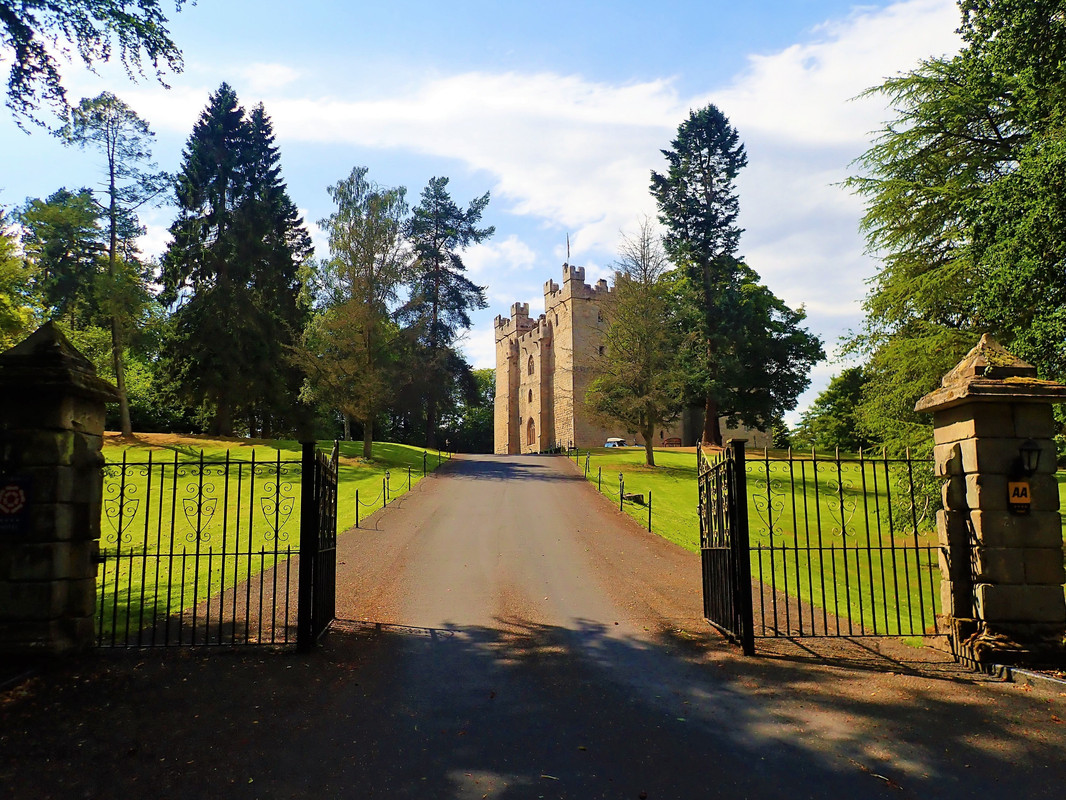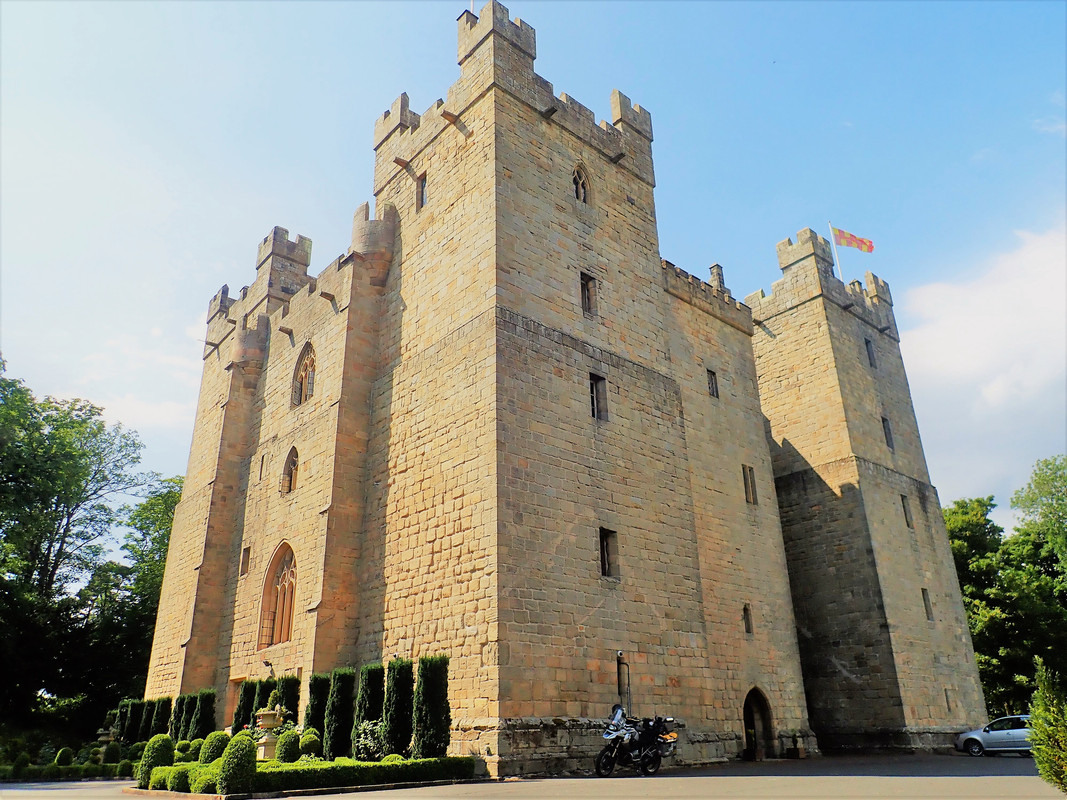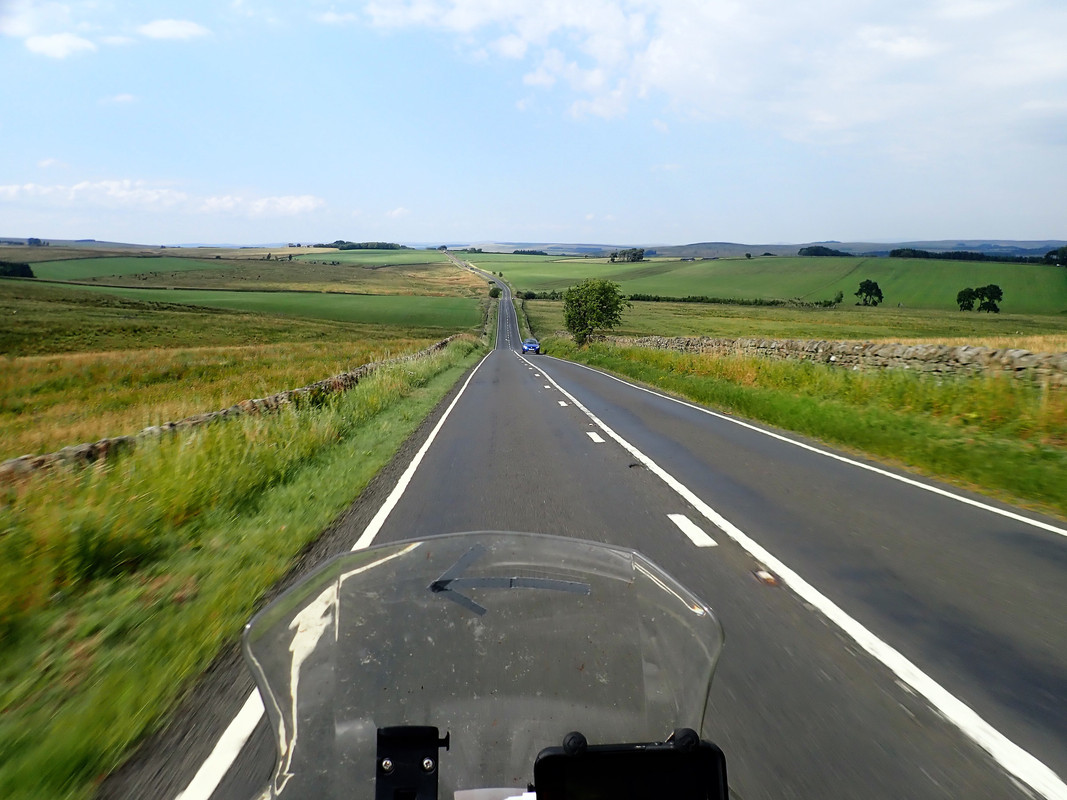 Arriving in Scotland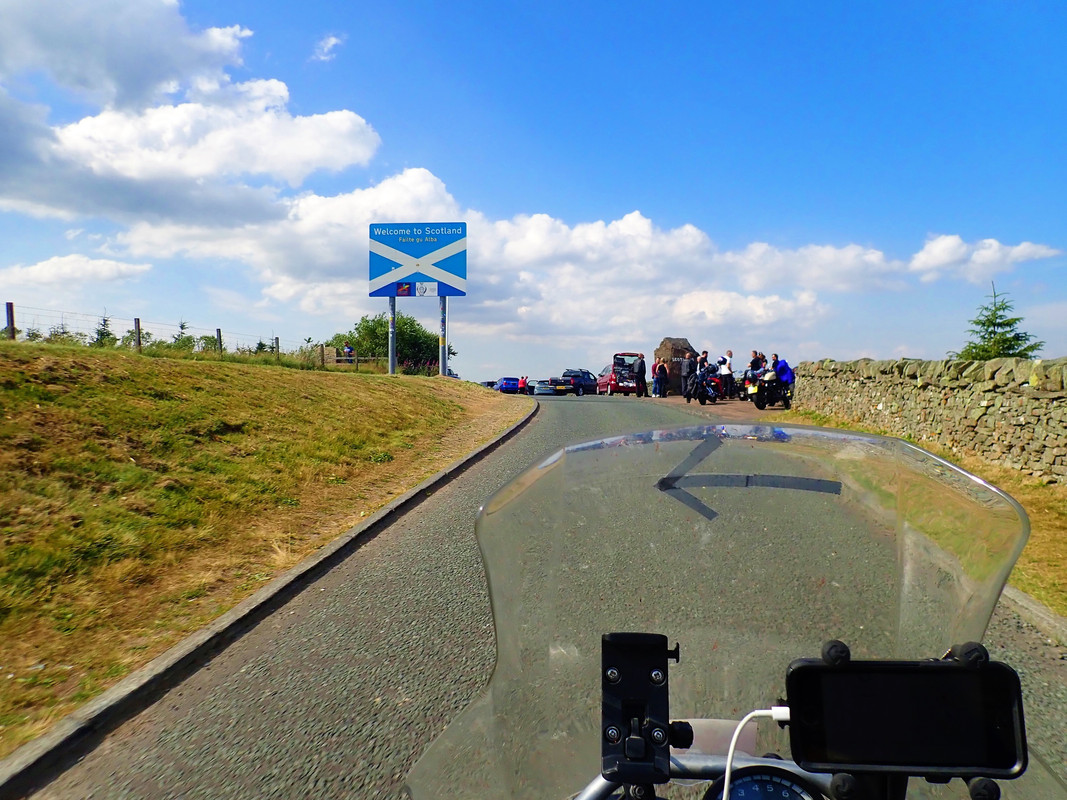 Woohoo…last country!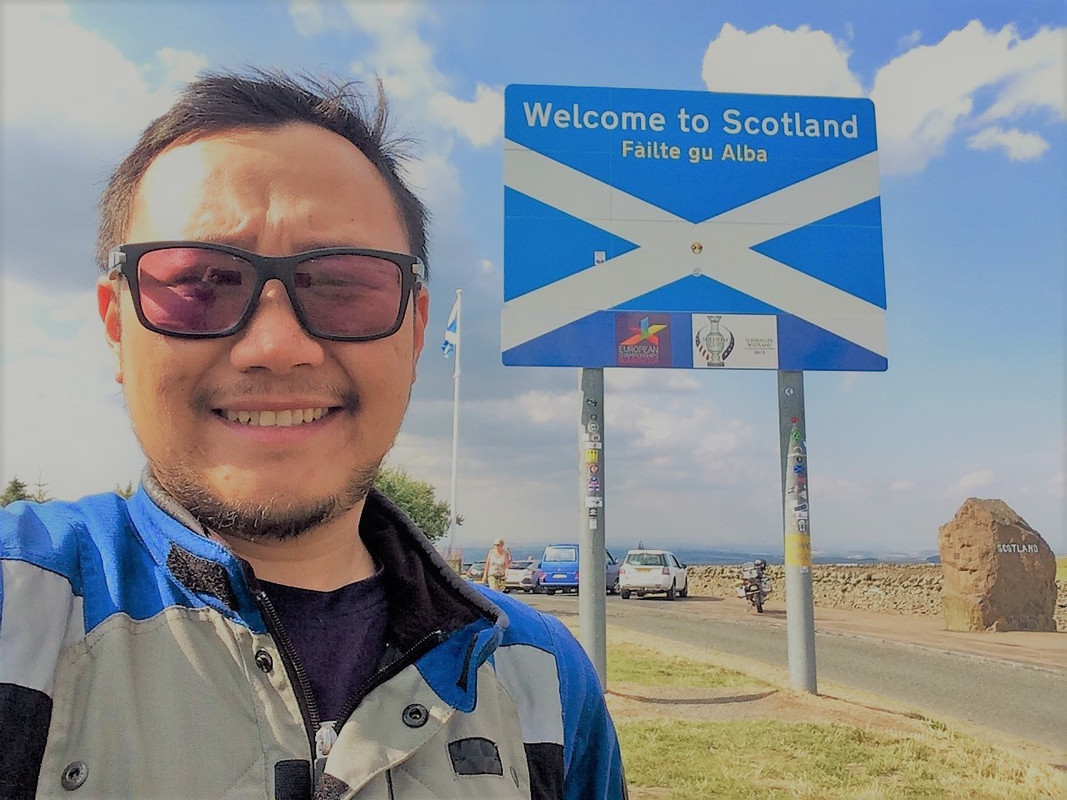 Jedburgh Abbey, another ruin from the 12th century in the Scottish Borders.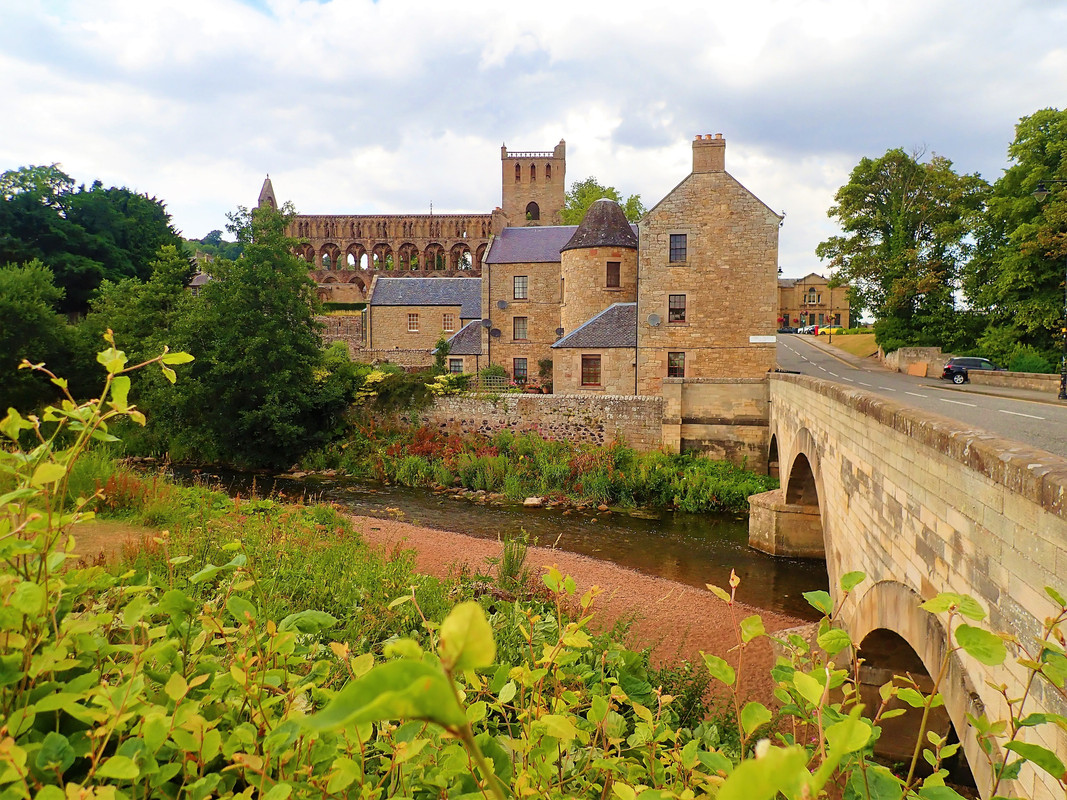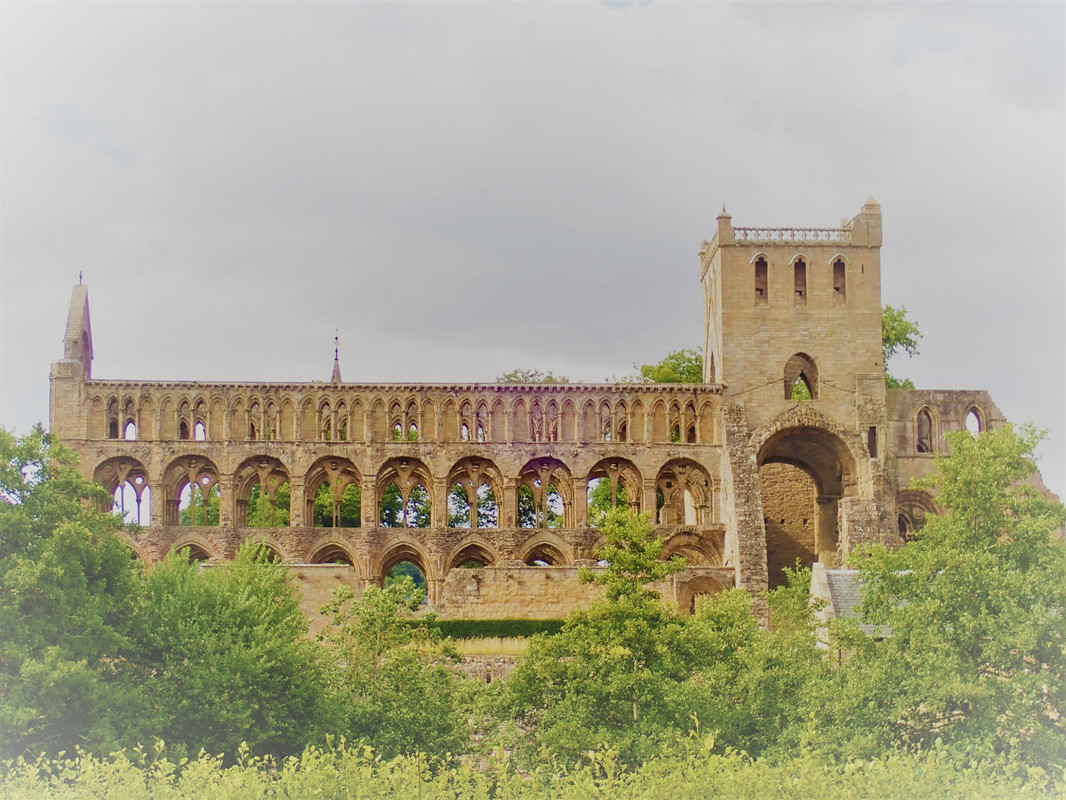 It rained almost every day since I entered Scotland but some cool weather is welcome for a change.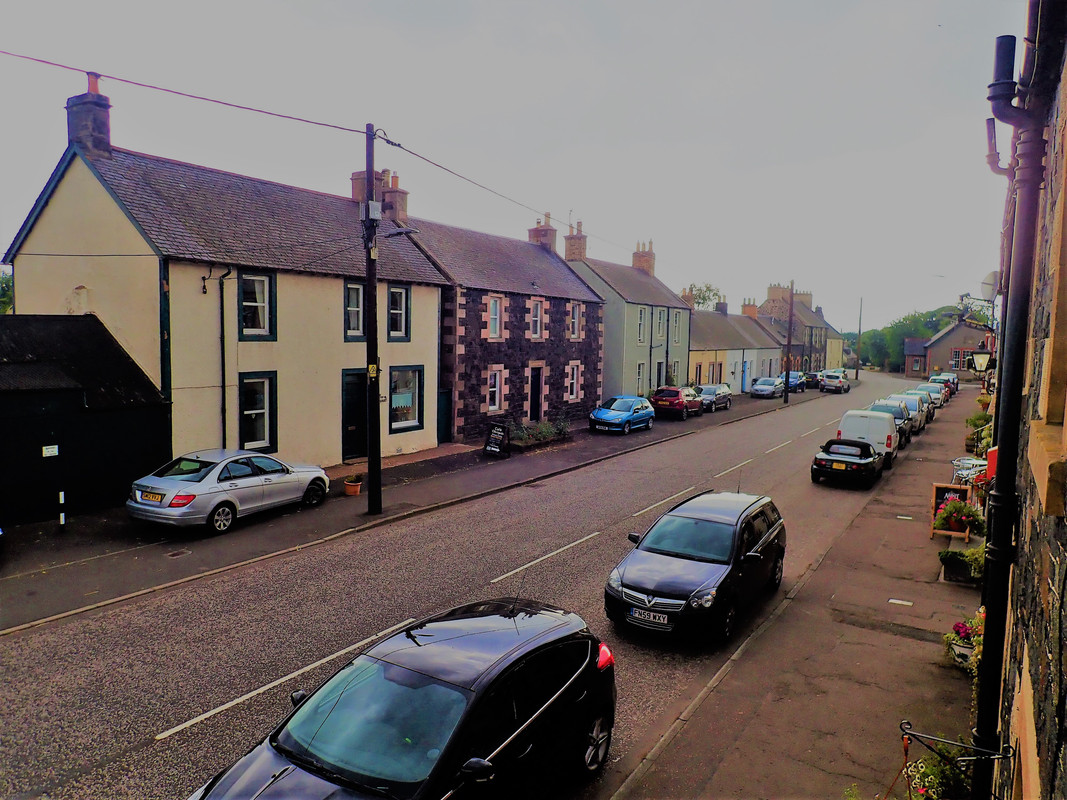 It was rainy, cold and windy the next day so I took shelter early at an Airbnb north of Edinburgh. The host Janet was having a family party and invited me in for dinner, drinks and conversation. Another uneventful day ended with a pleasant surprise. 🙂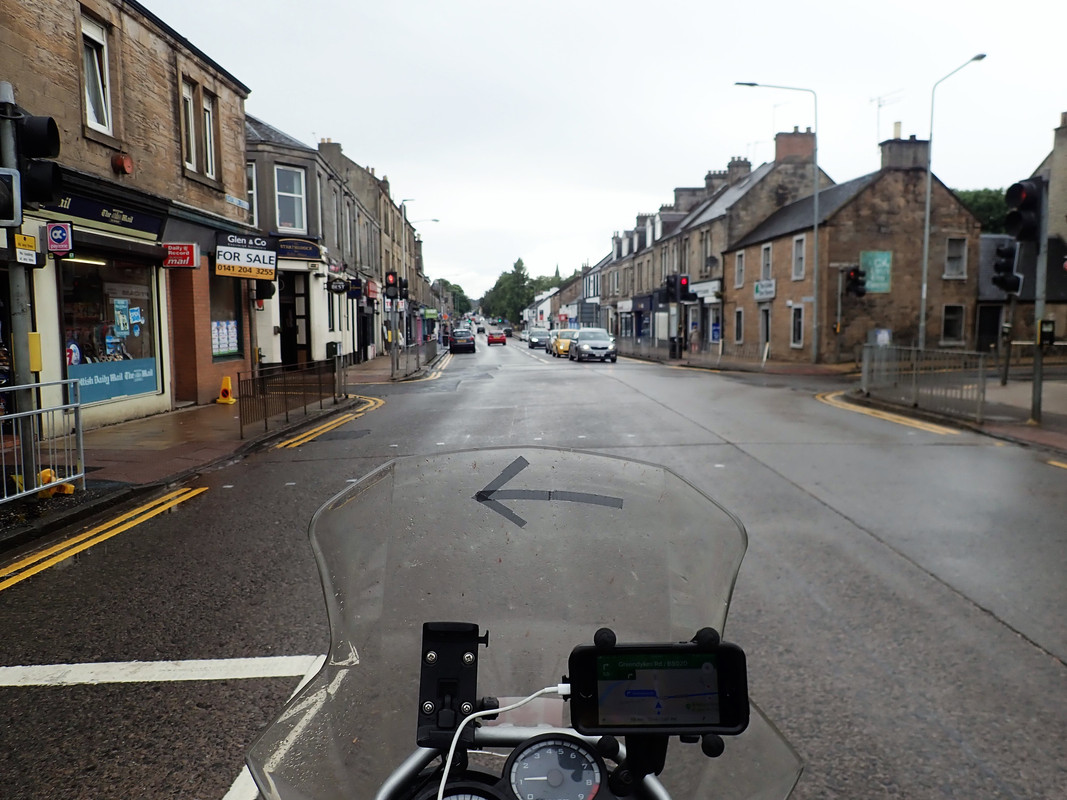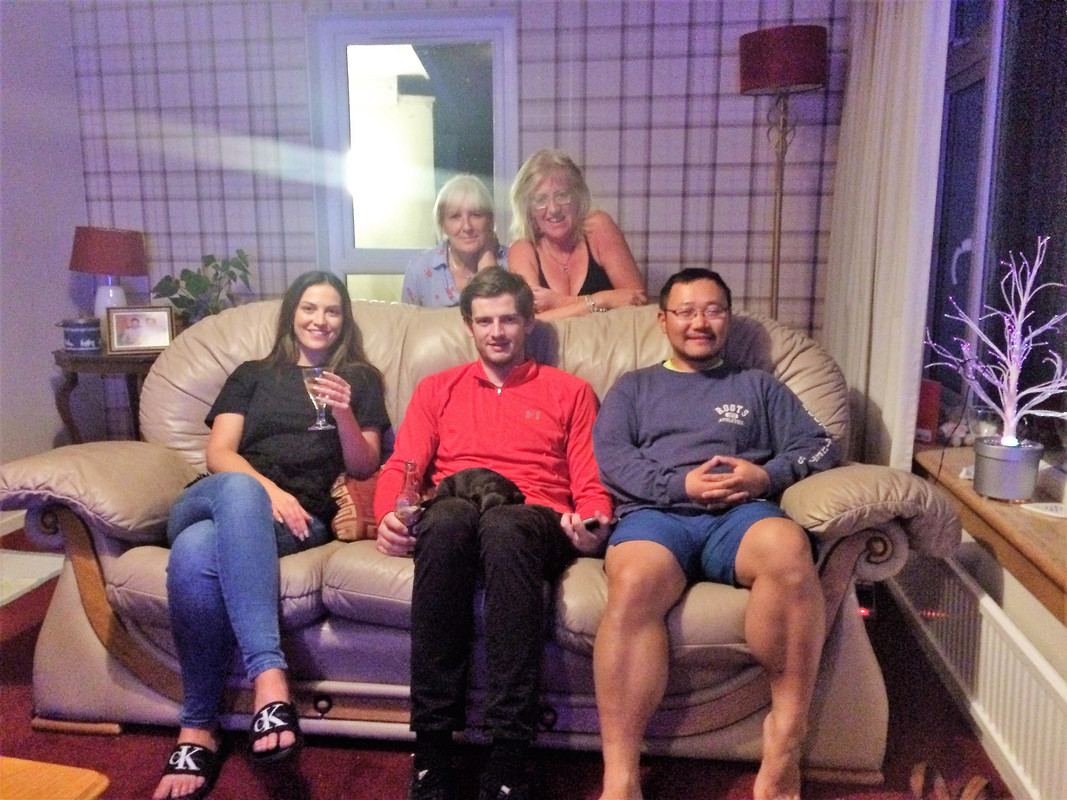 I got in touch with Neil whom I've met on the Euro Tunnel train. Neil lives in the Aberdeen area and had offered to show me around and stay at his house. We met up in Perth the next morning in the rain and started our day trip around eastern Scotland.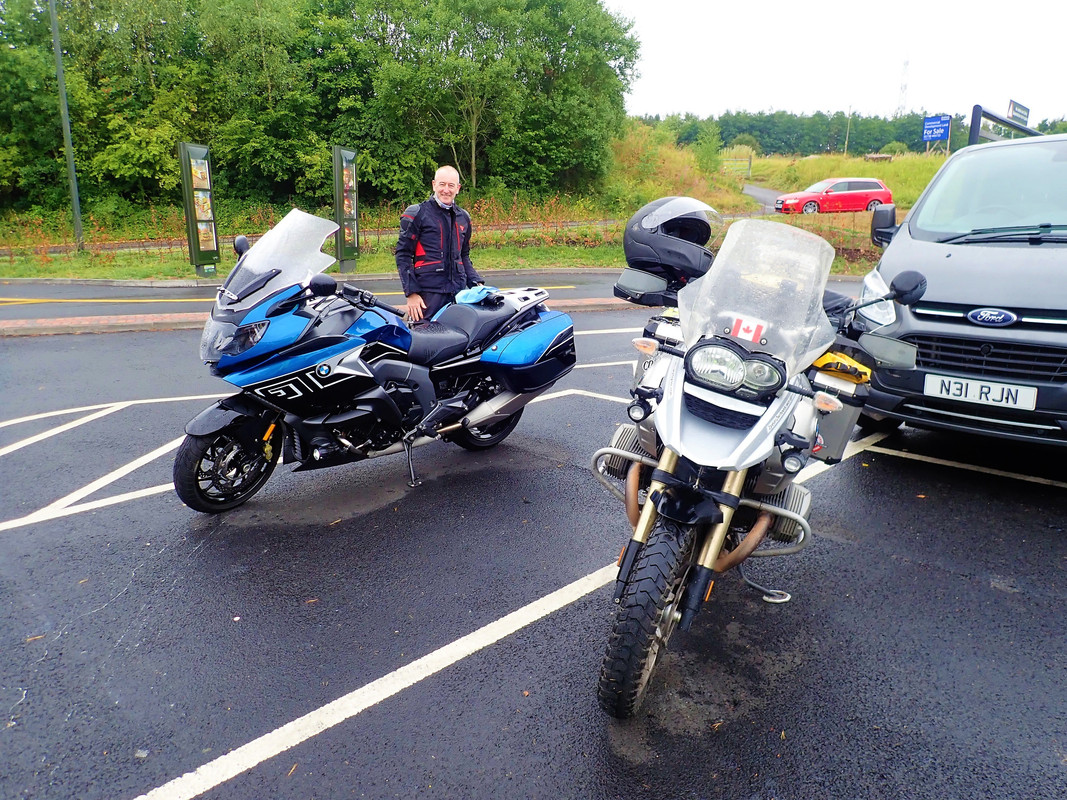 It's been a long time since I've ridden with anyone and I've forgotten how enjoyable it is to have some company on the road. Neil had the whole route planned out and was giving me a private tour over the communication system.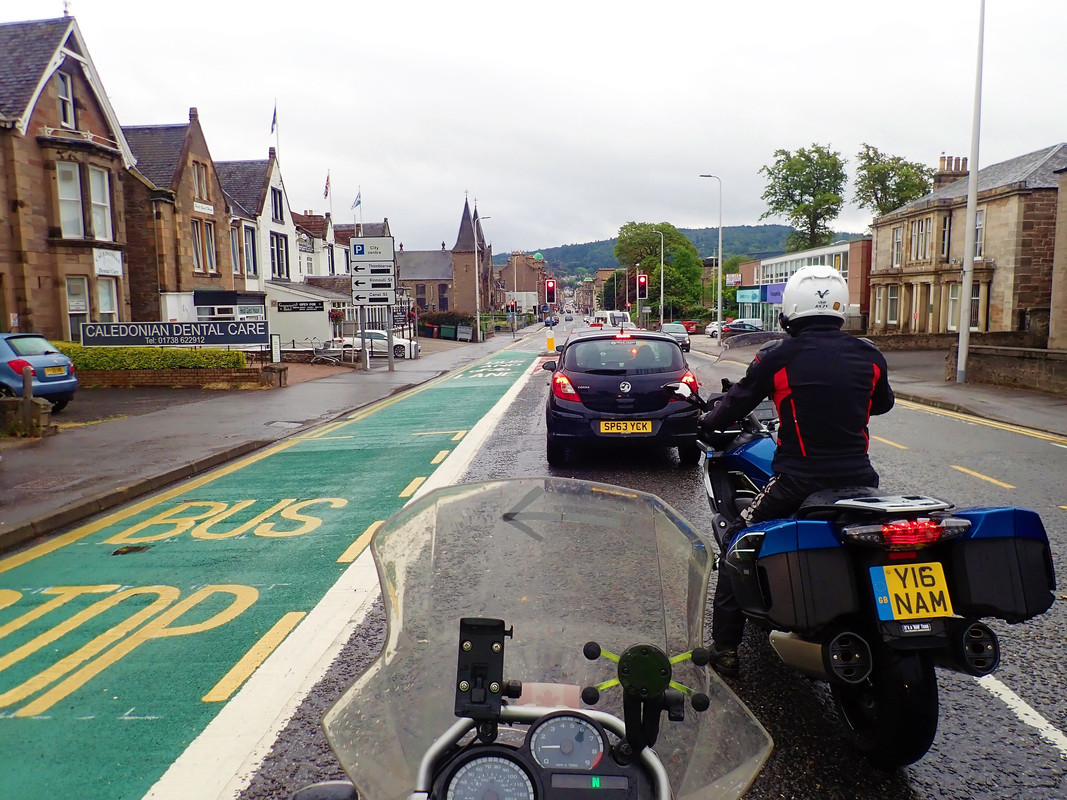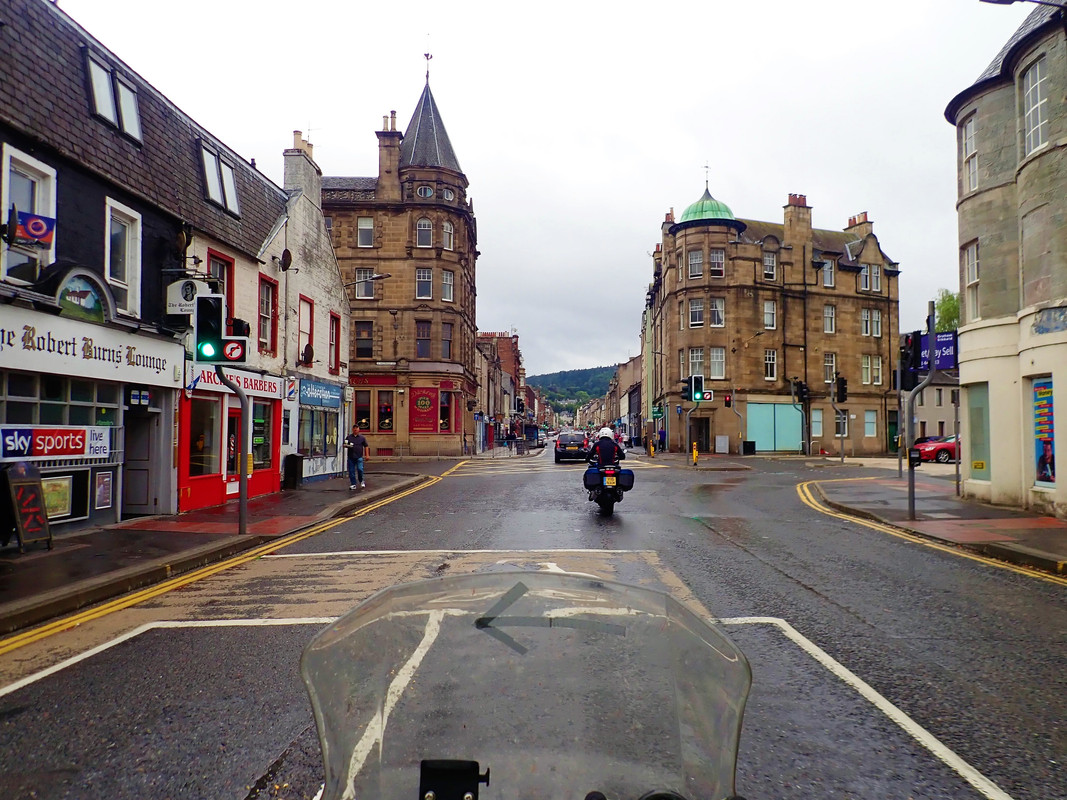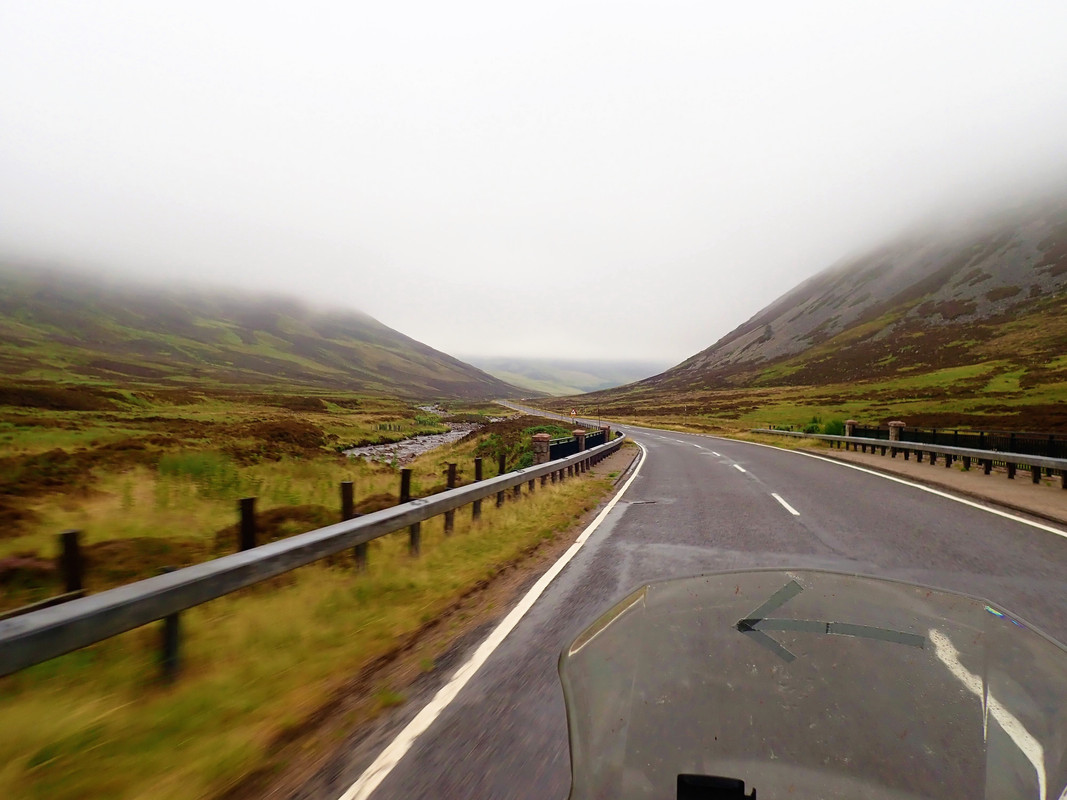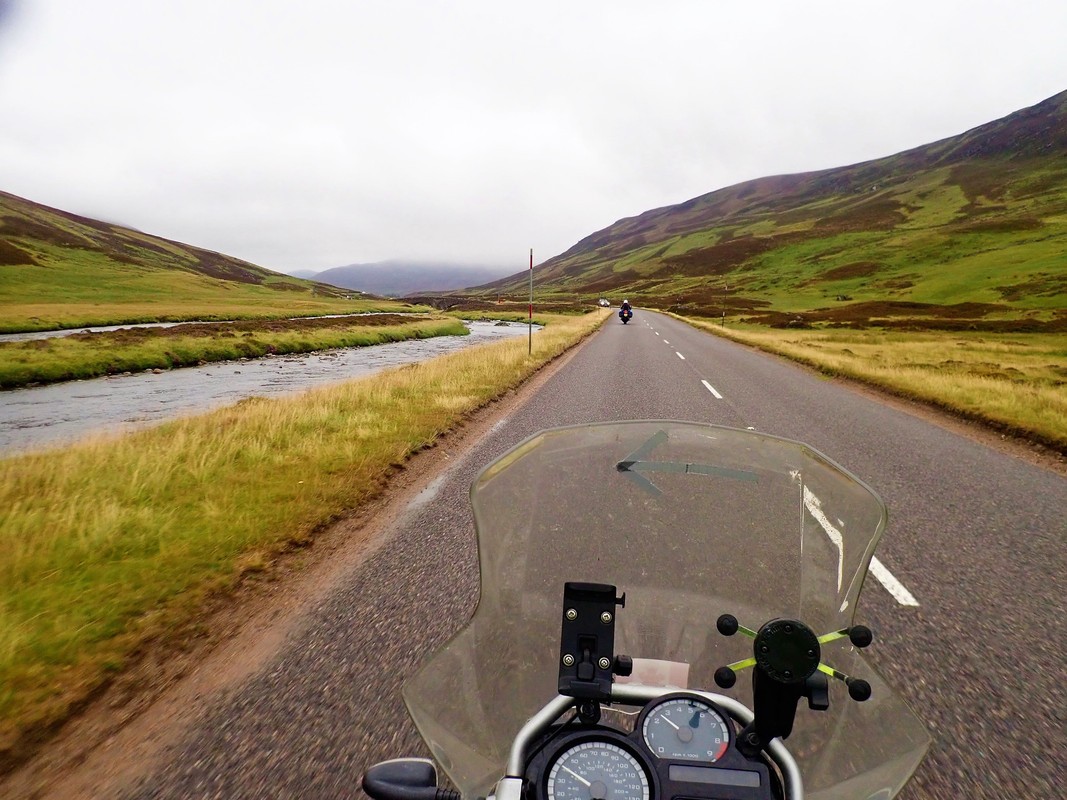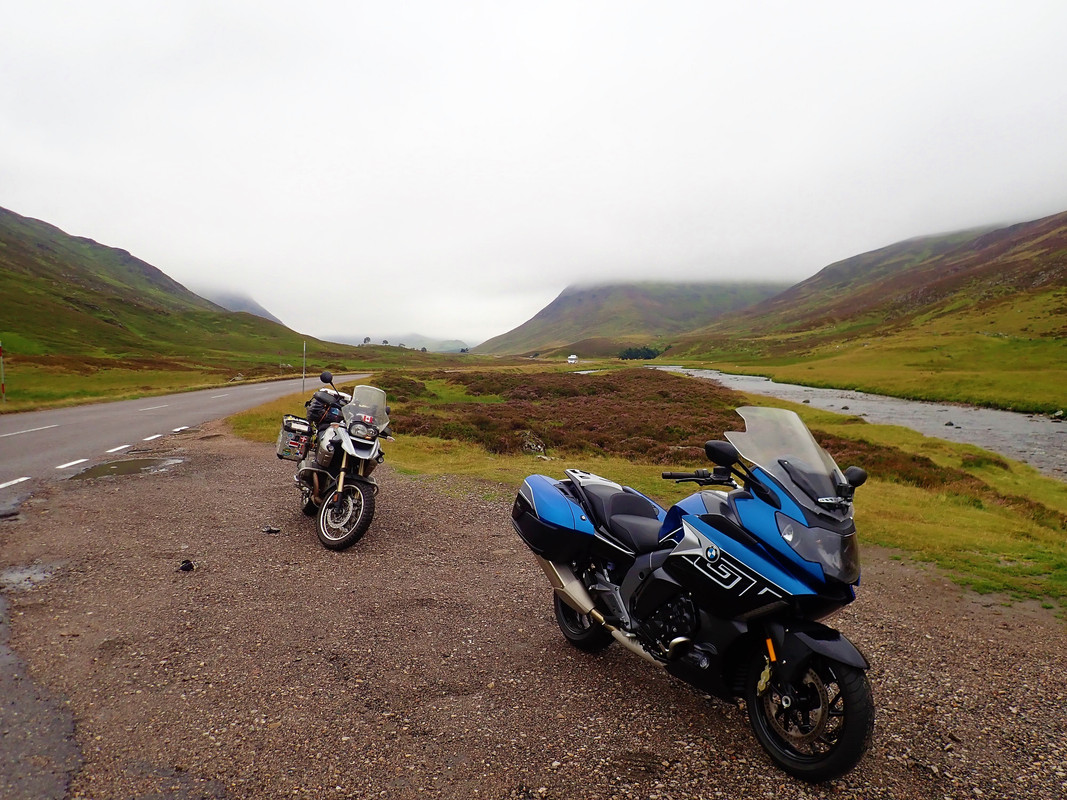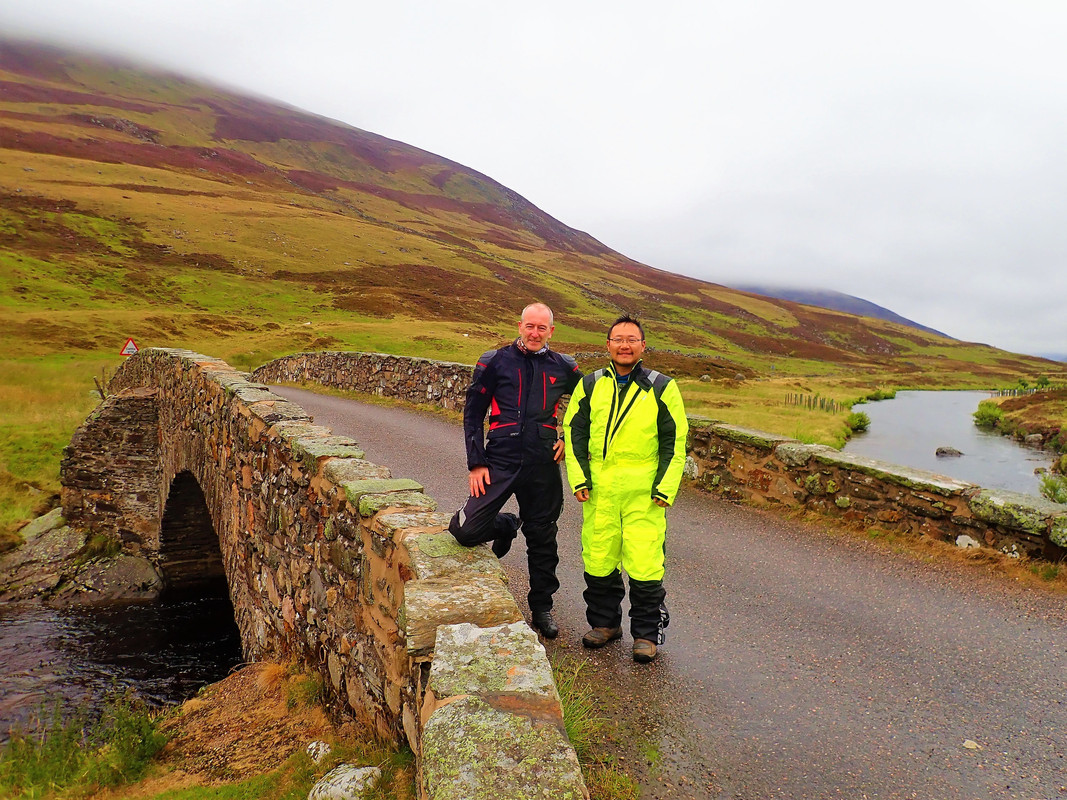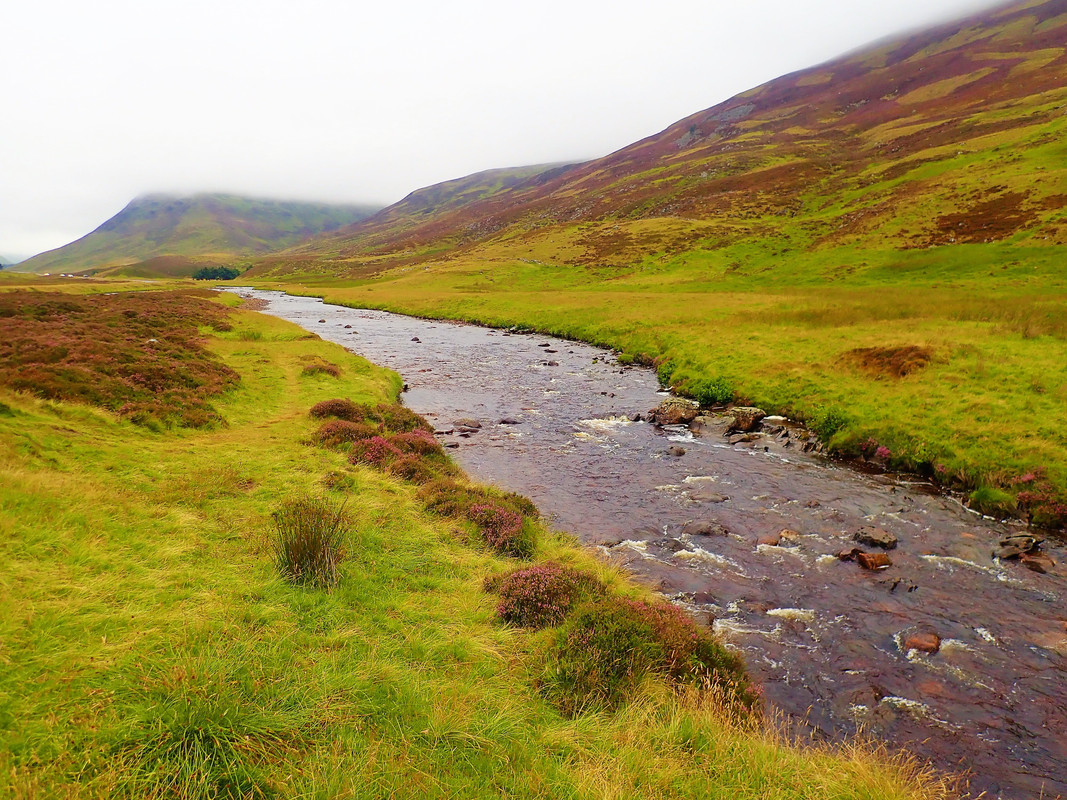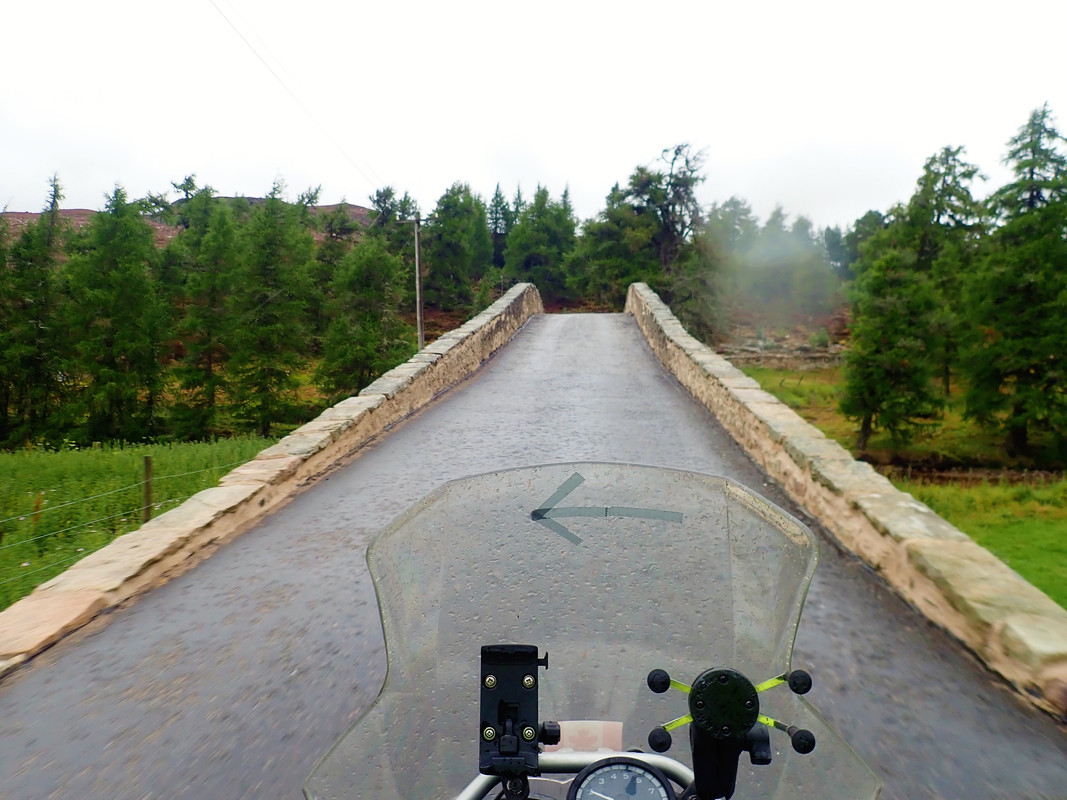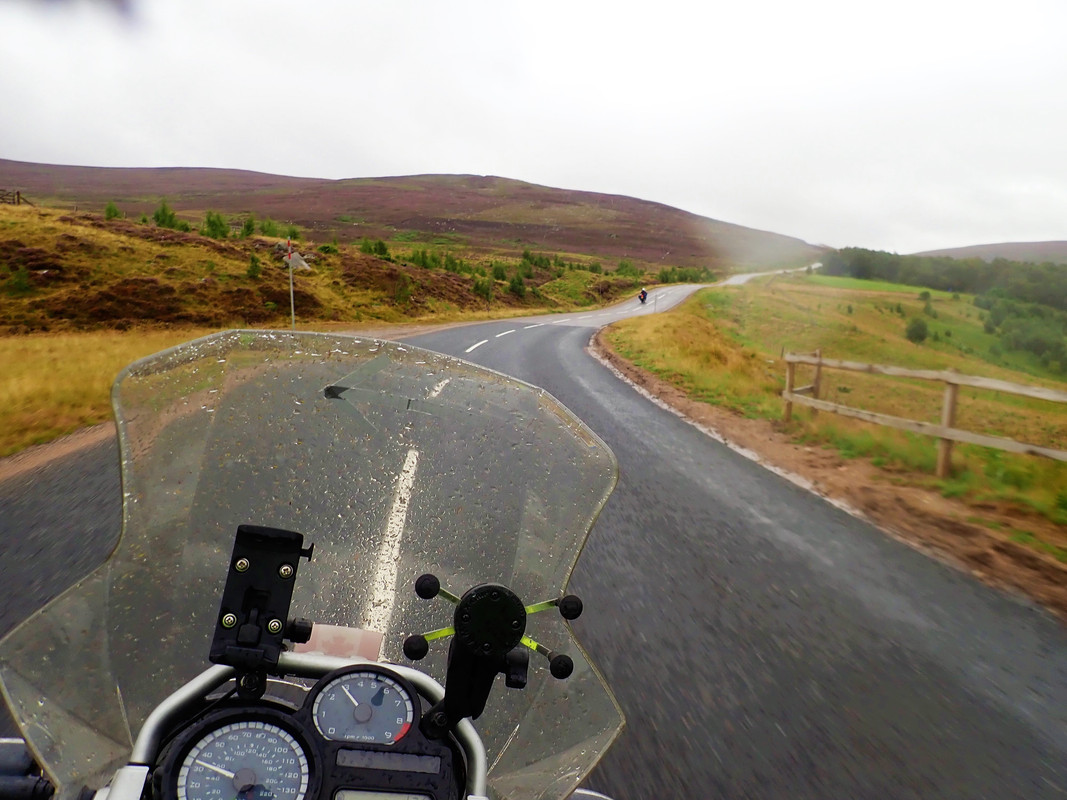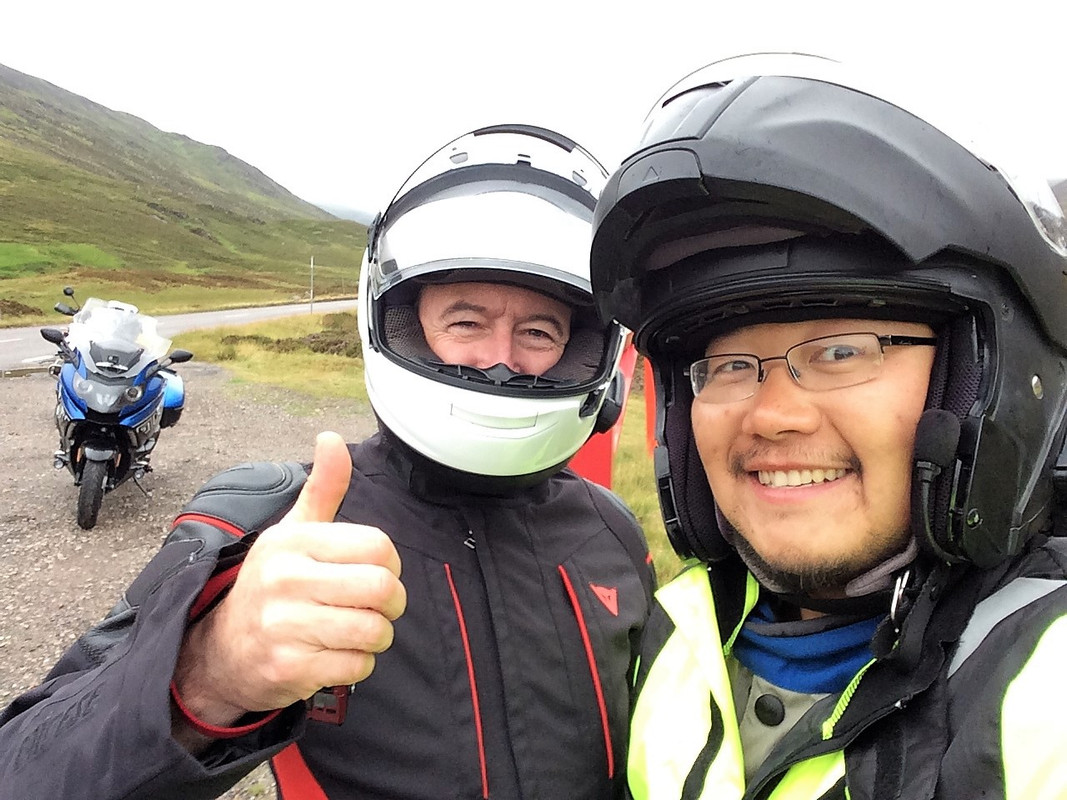 Neil got some nice footage of the scenic riding around Cairngorms National Park. (Video 1/Video 2) This is exactly what I pictured when I think of the Scottish Highlands, including the miserable rain. 😀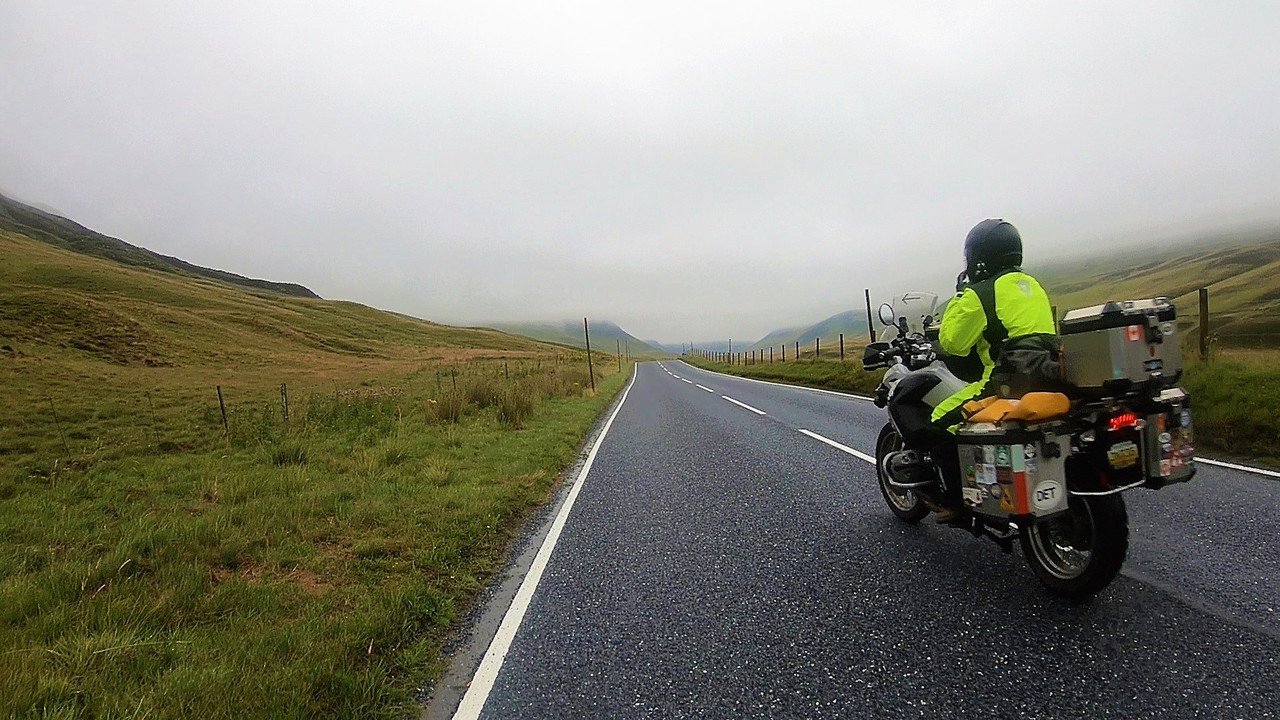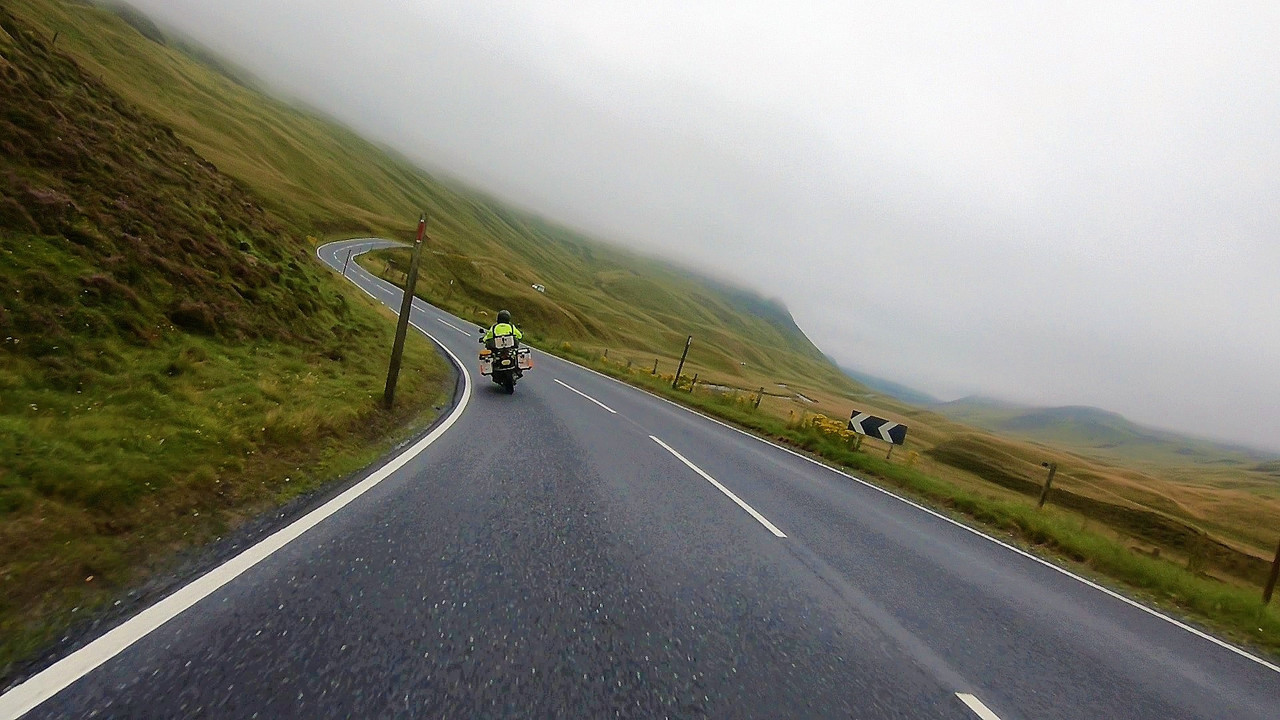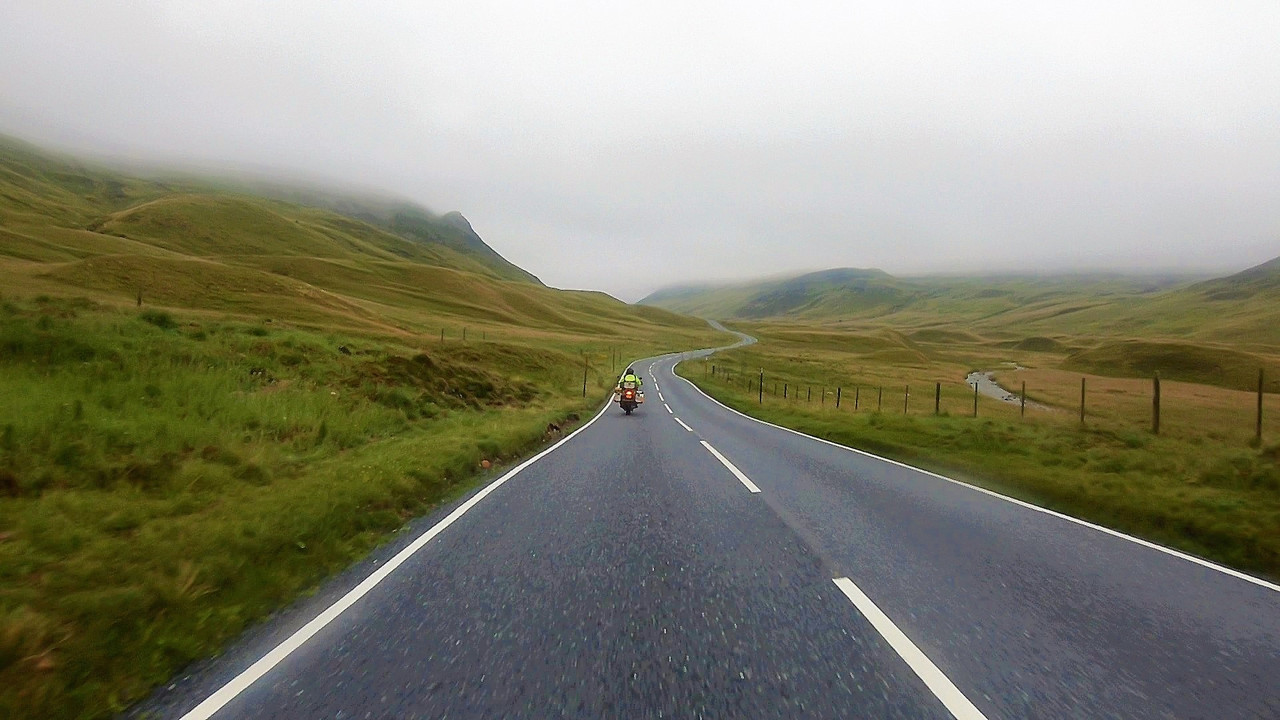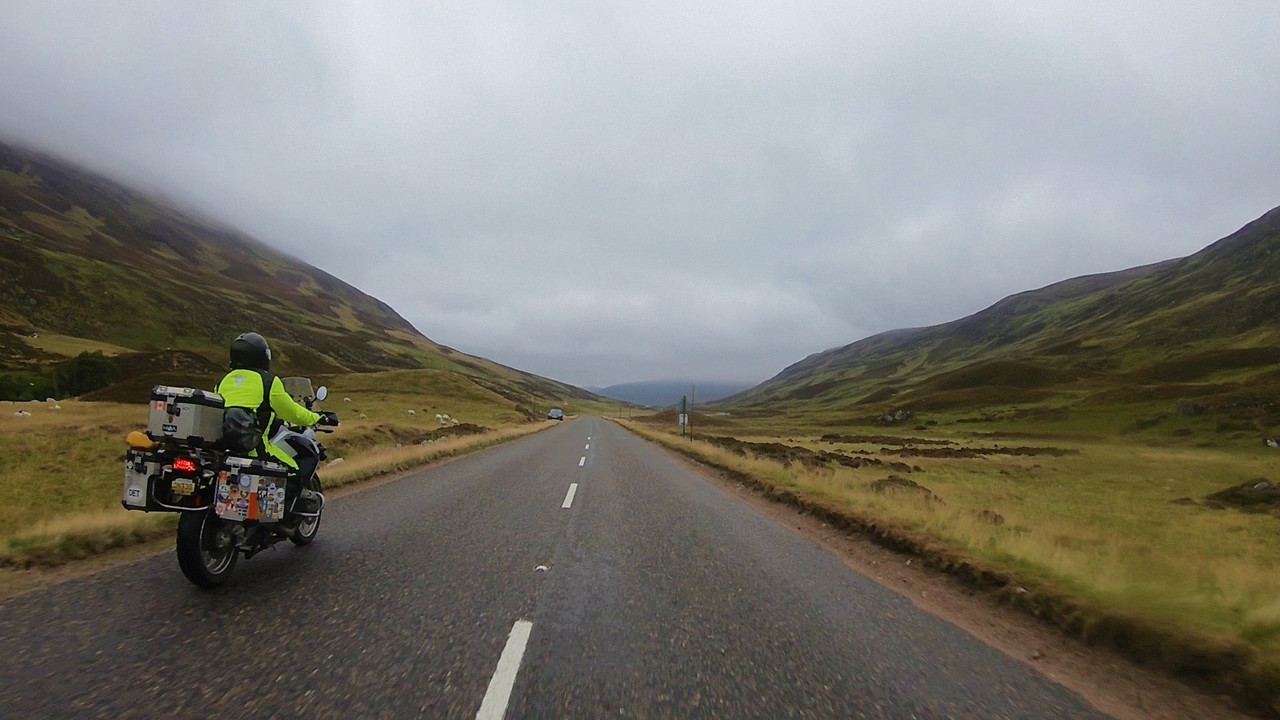 I had one of the best days of riding despite being soaked to the core by end of the day. Neil and his wife Alison treated me to a delightful dinner at the local pub and we finished the night sampling fine Scotch whiskies. Thank you so much for the hospitality!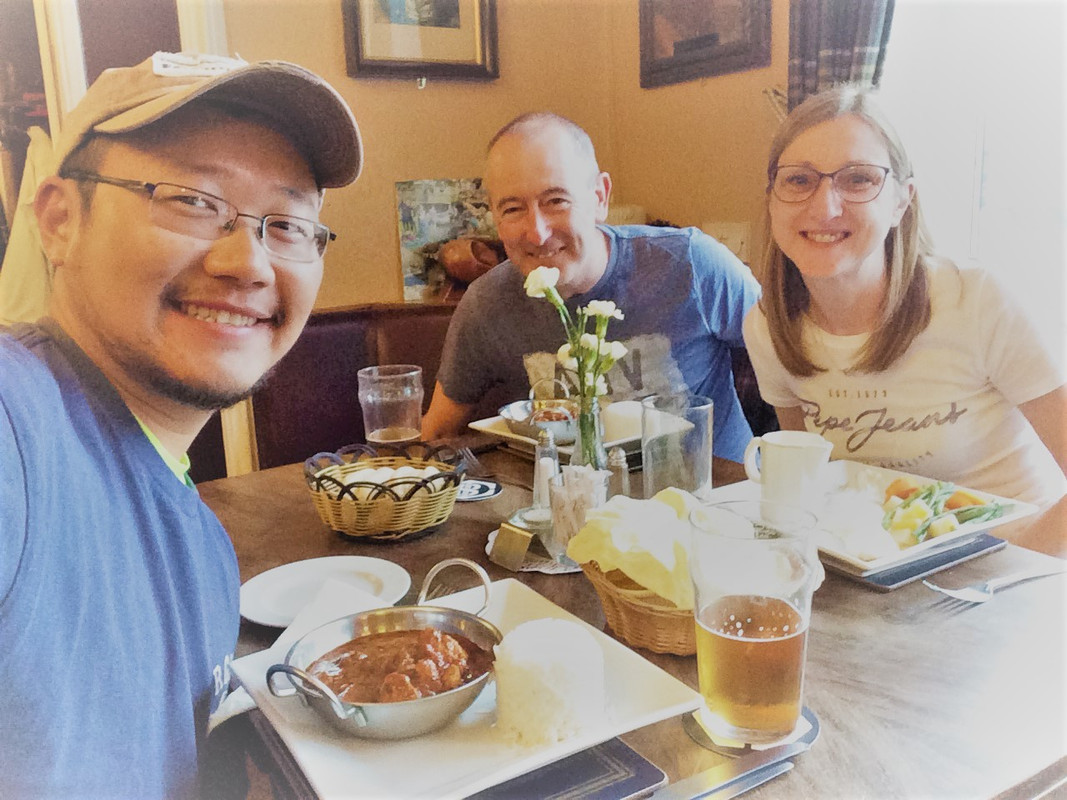 Neil gave me a tour of BP headquarters in Aberdeen the next morning before returning to his busy work schedule and I was off on my own again.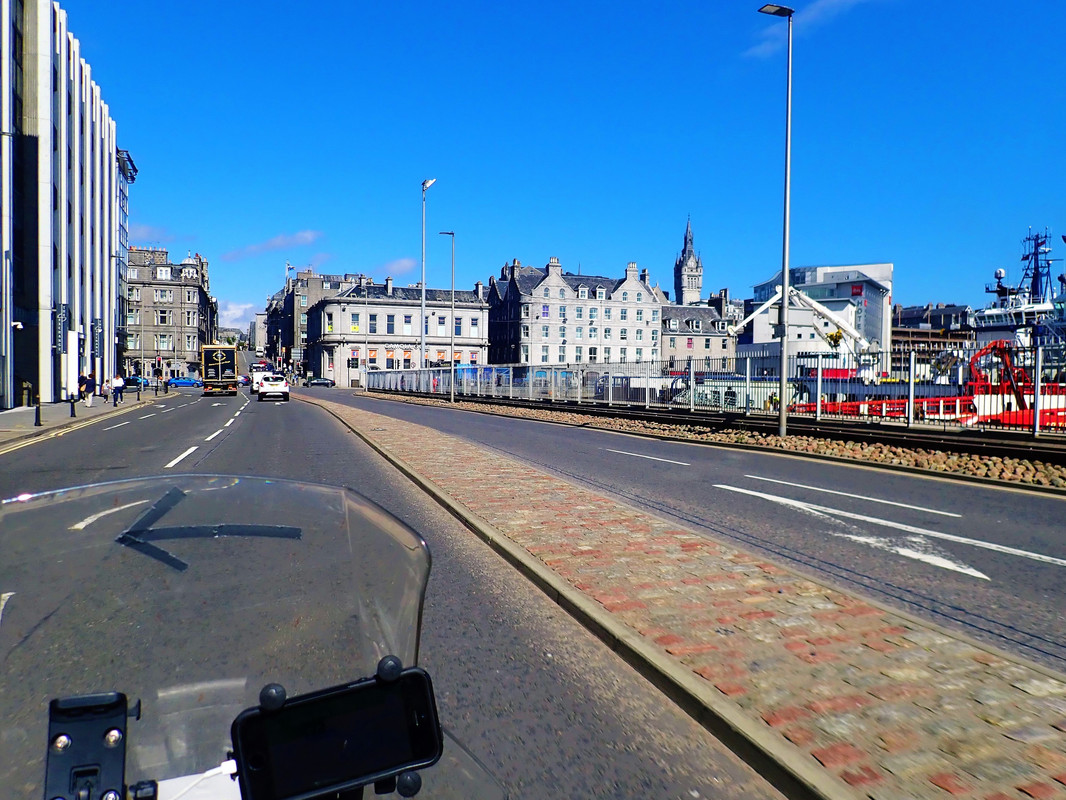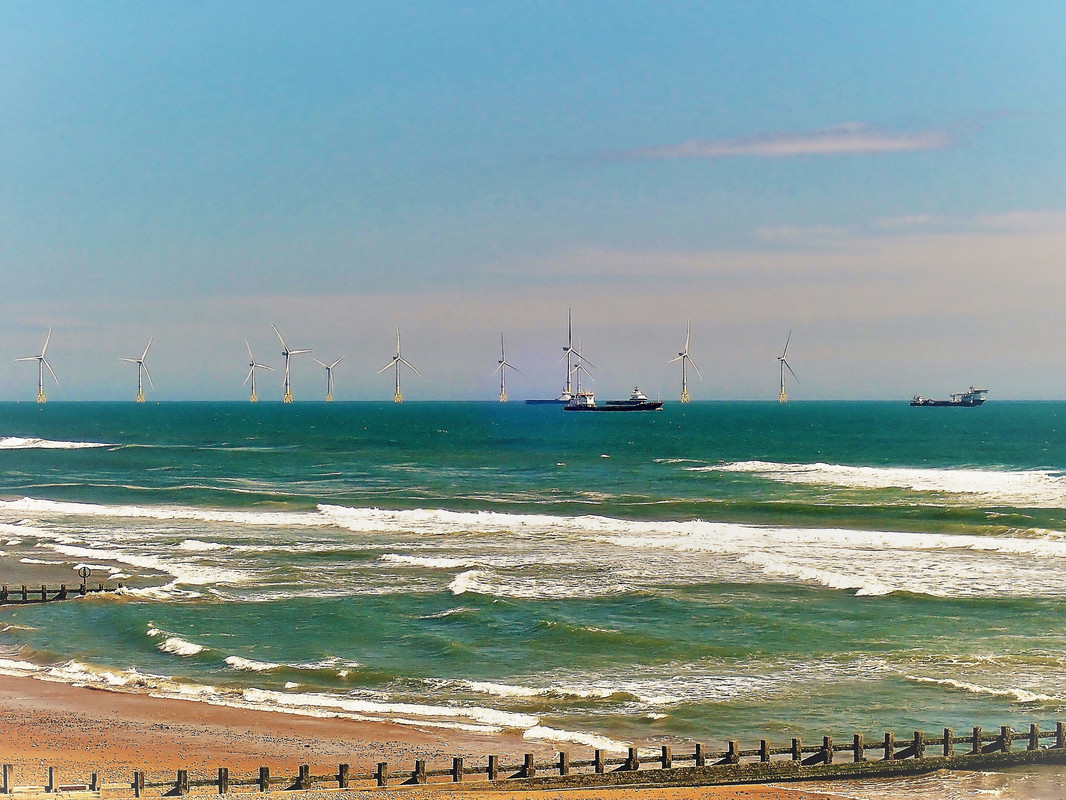 Neil had given me a list of sights to see. Slains Castle being one of them is a ruin sitting on a cliff-top overlooking the North Sea built by the Clan Hay back in the 16th century.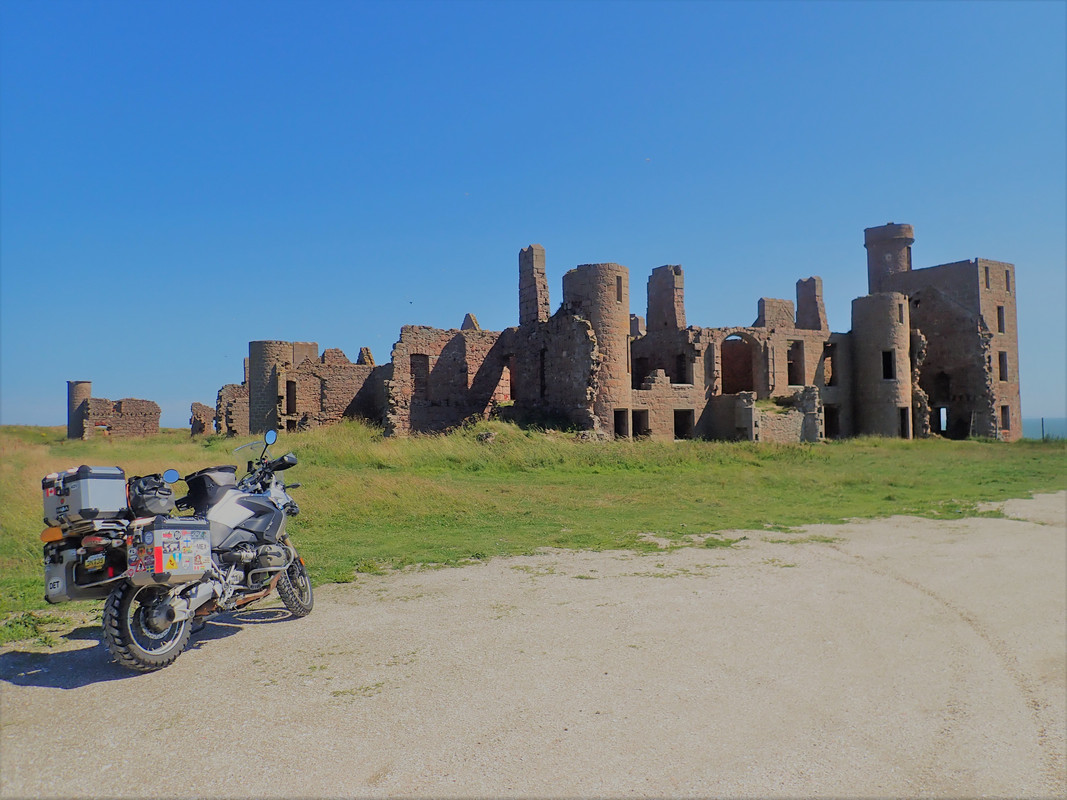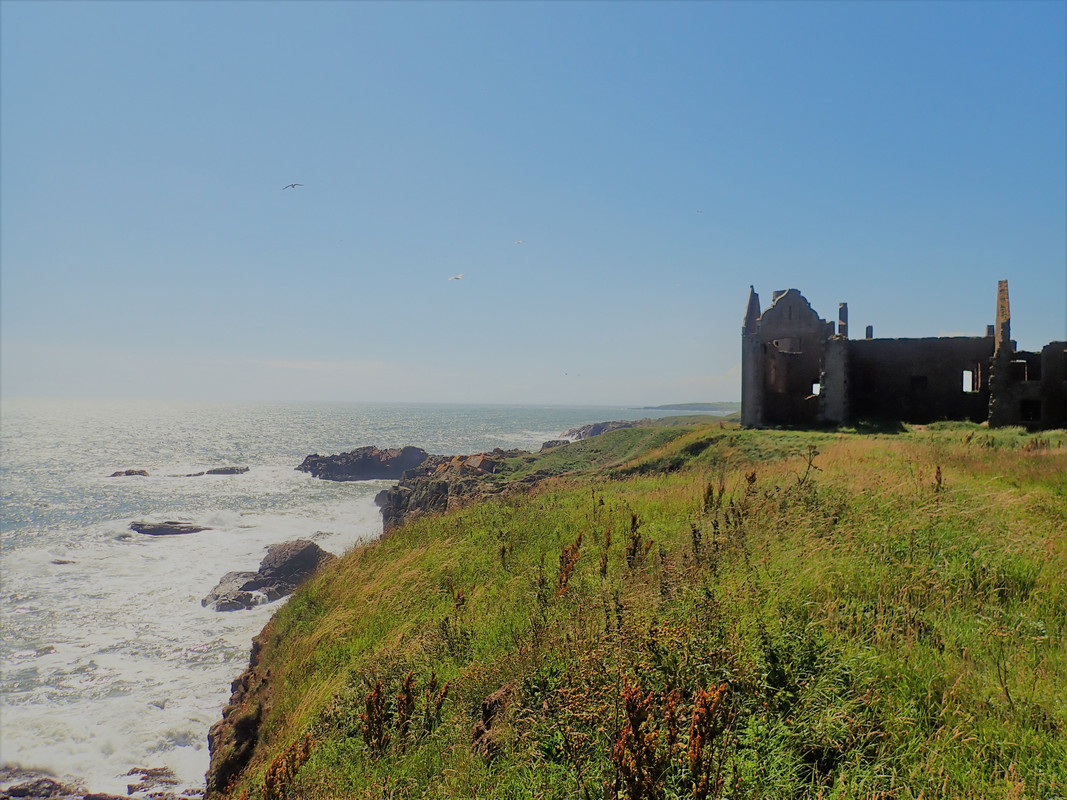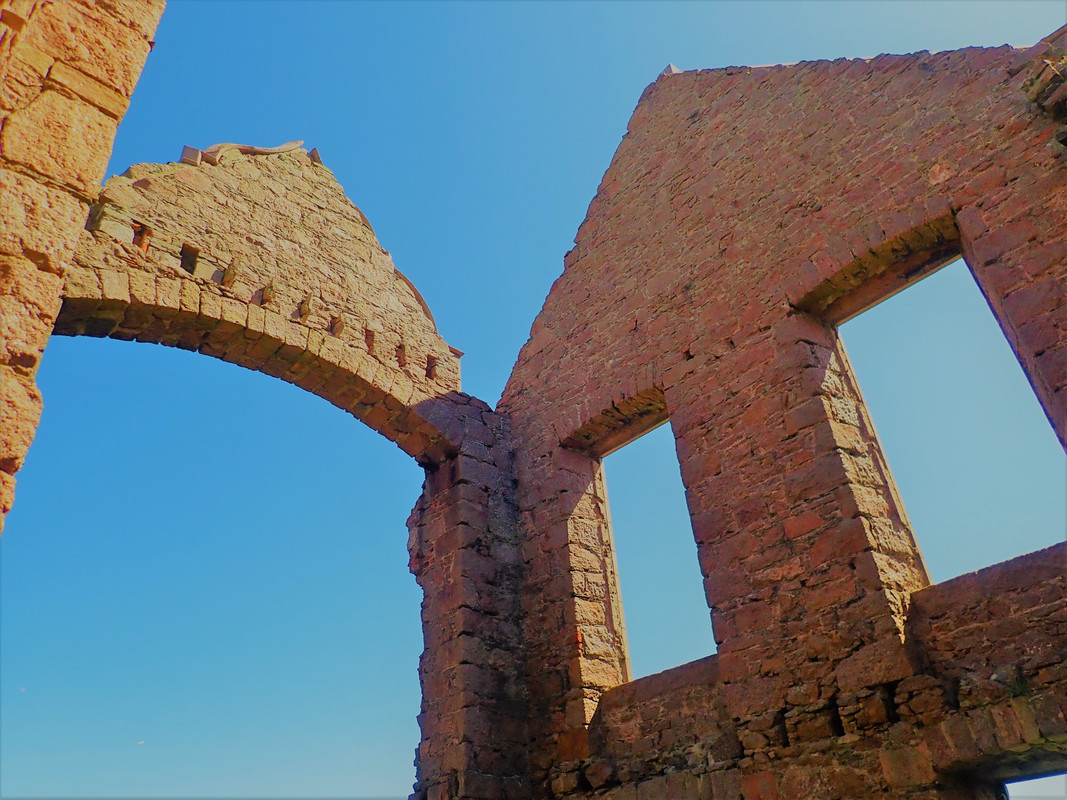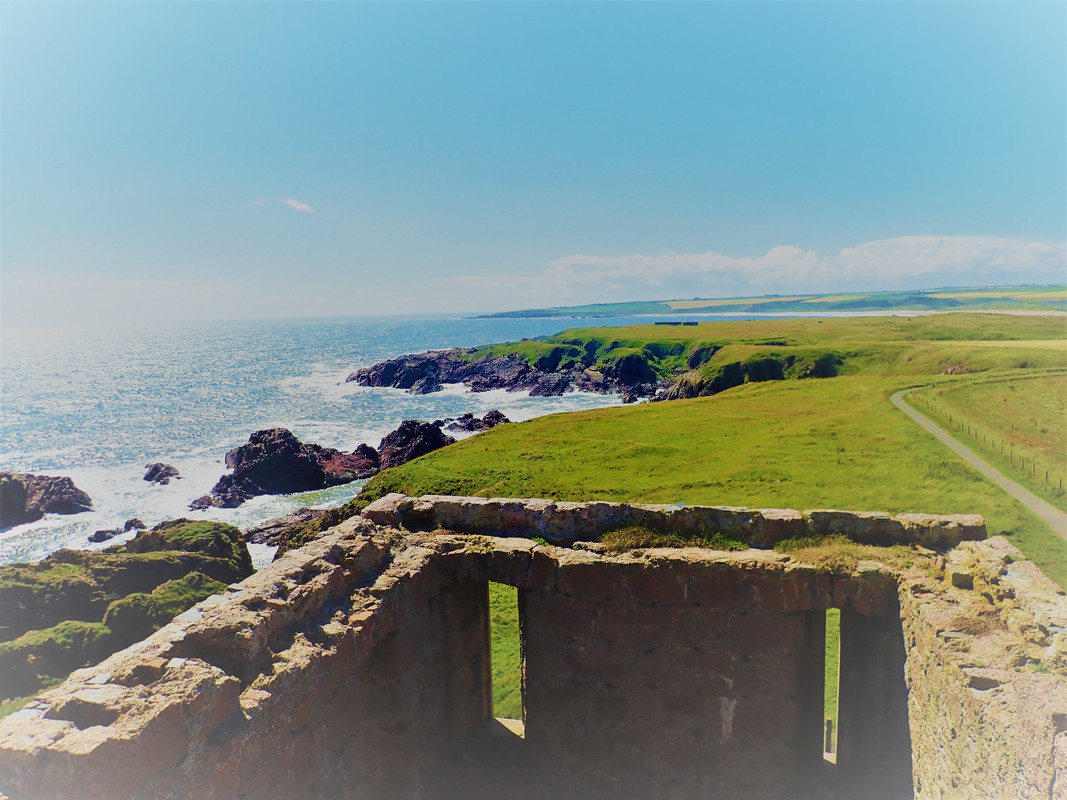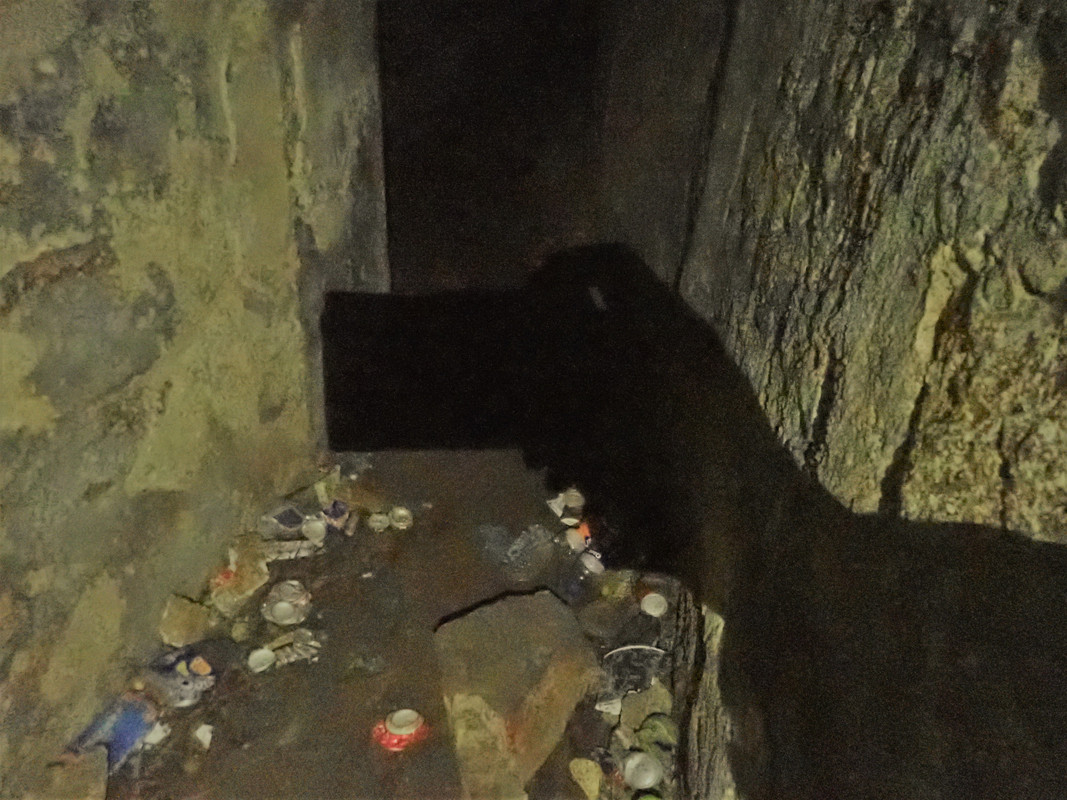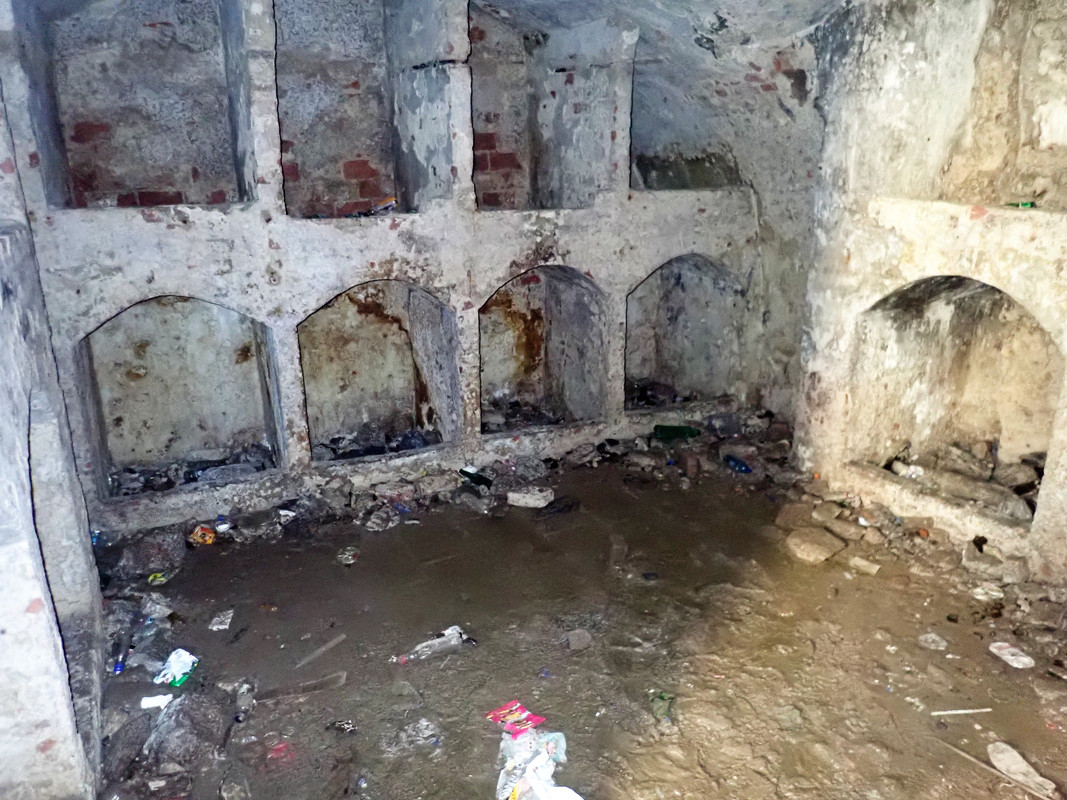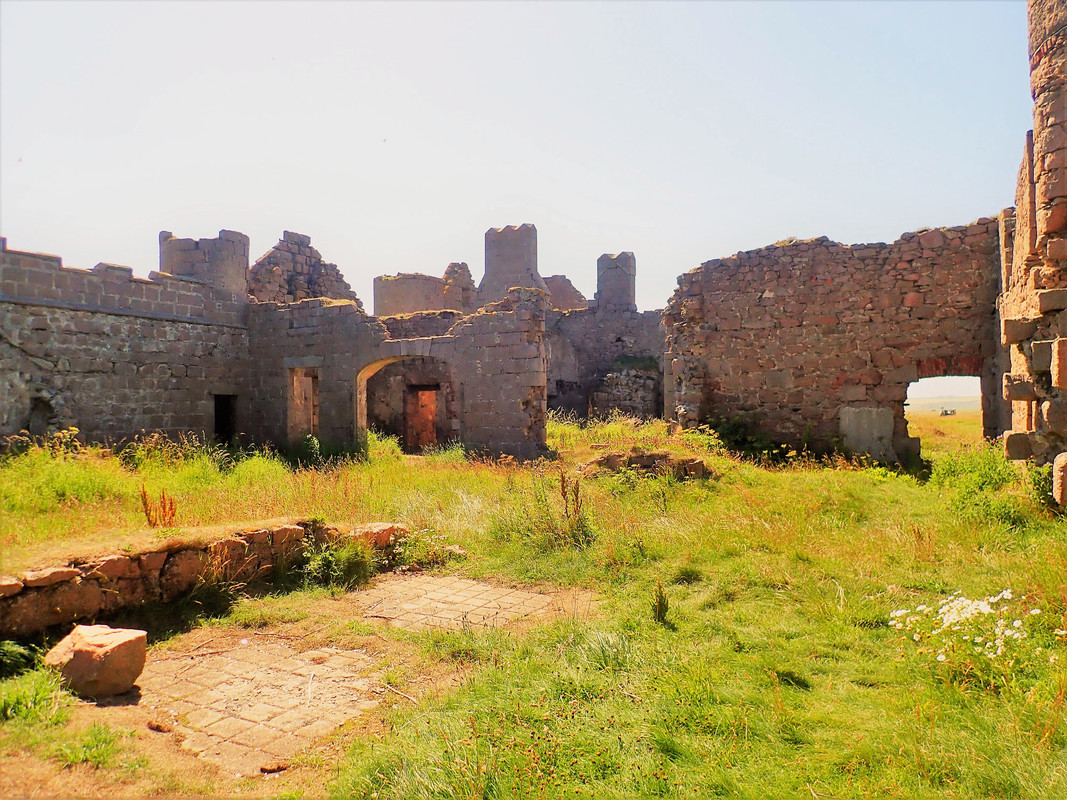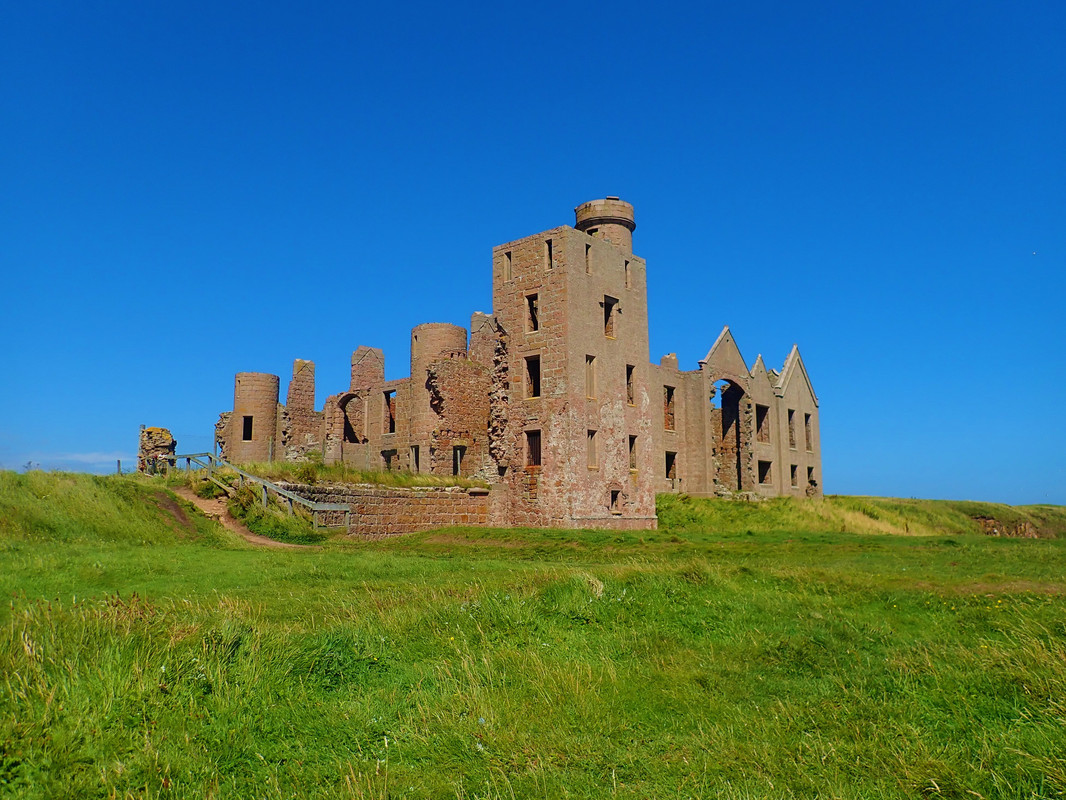 Heading westbound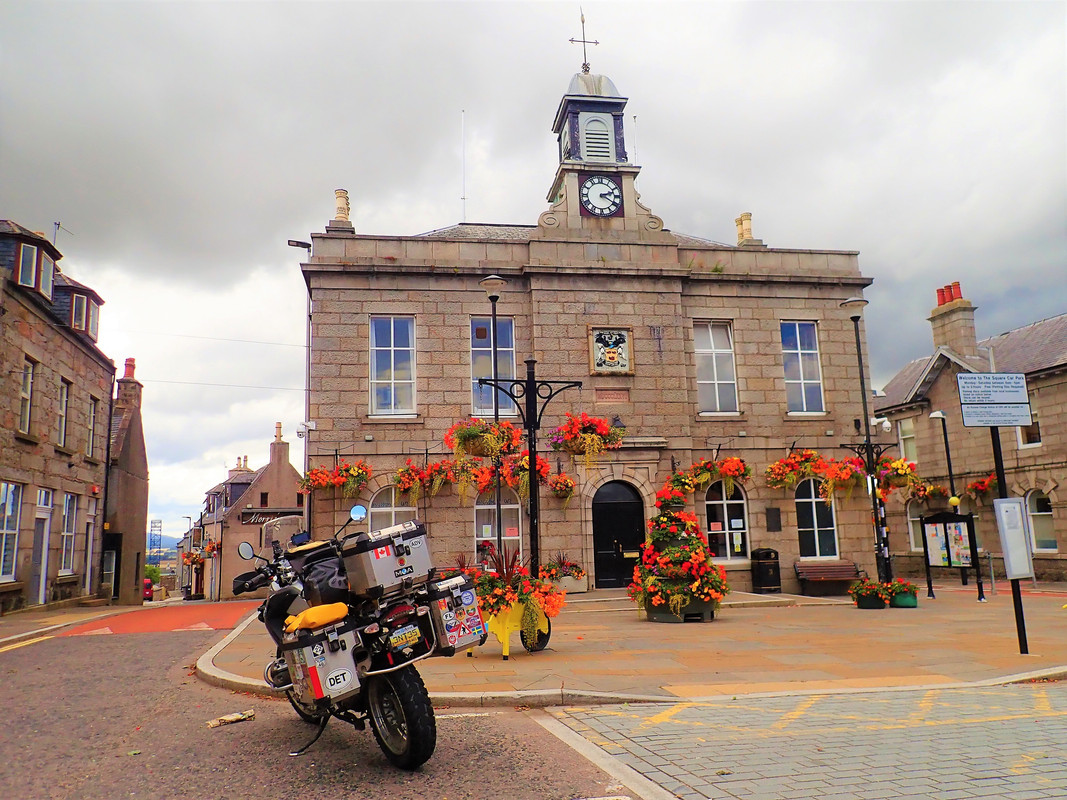 More castles! Balvenie Castle was built in the 13th century by the Comyn family and remained a noble residence for over 400 years.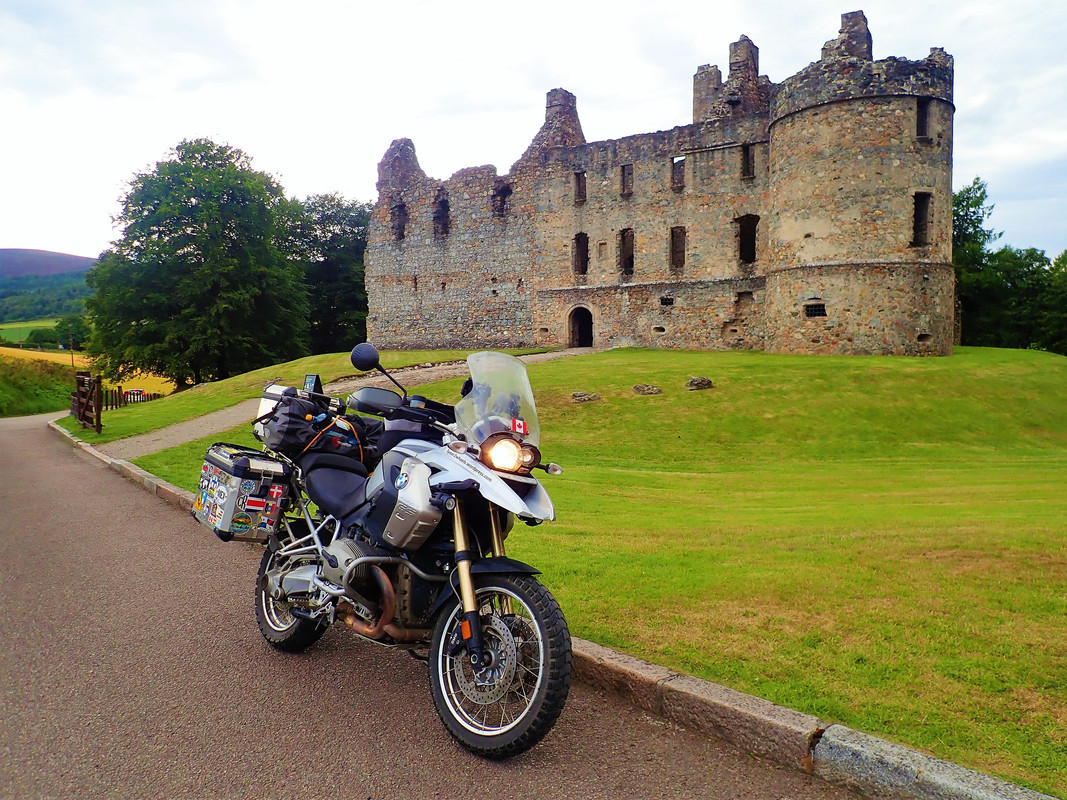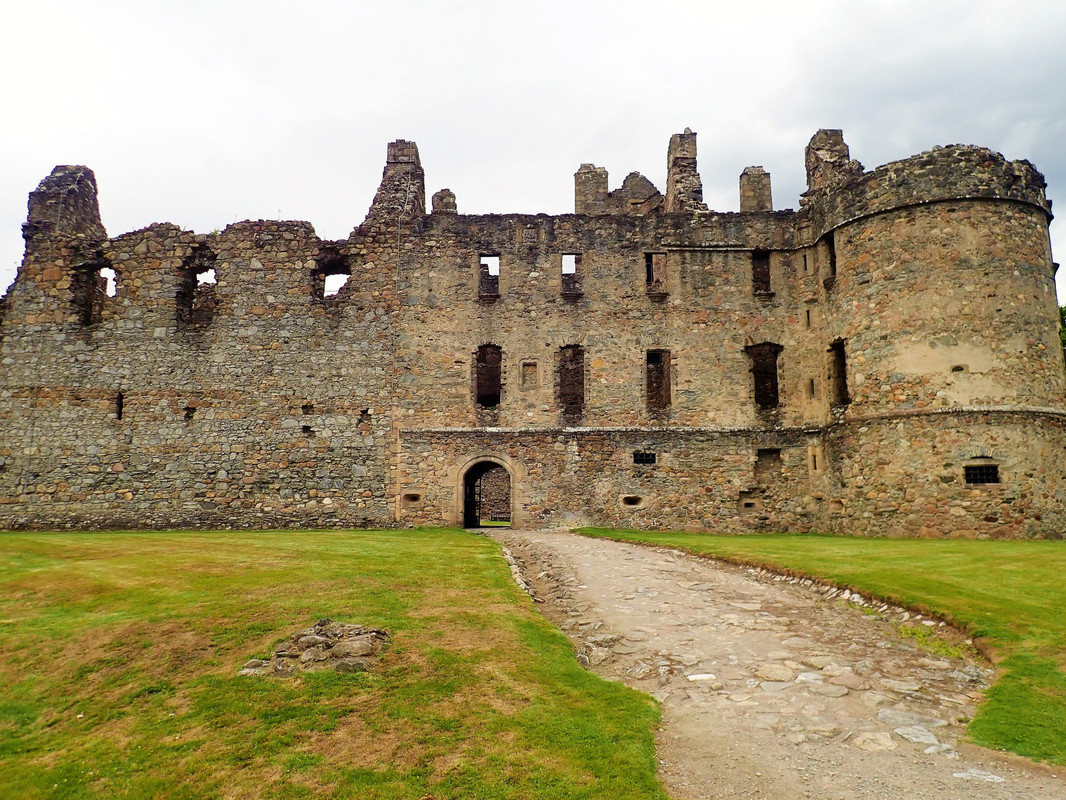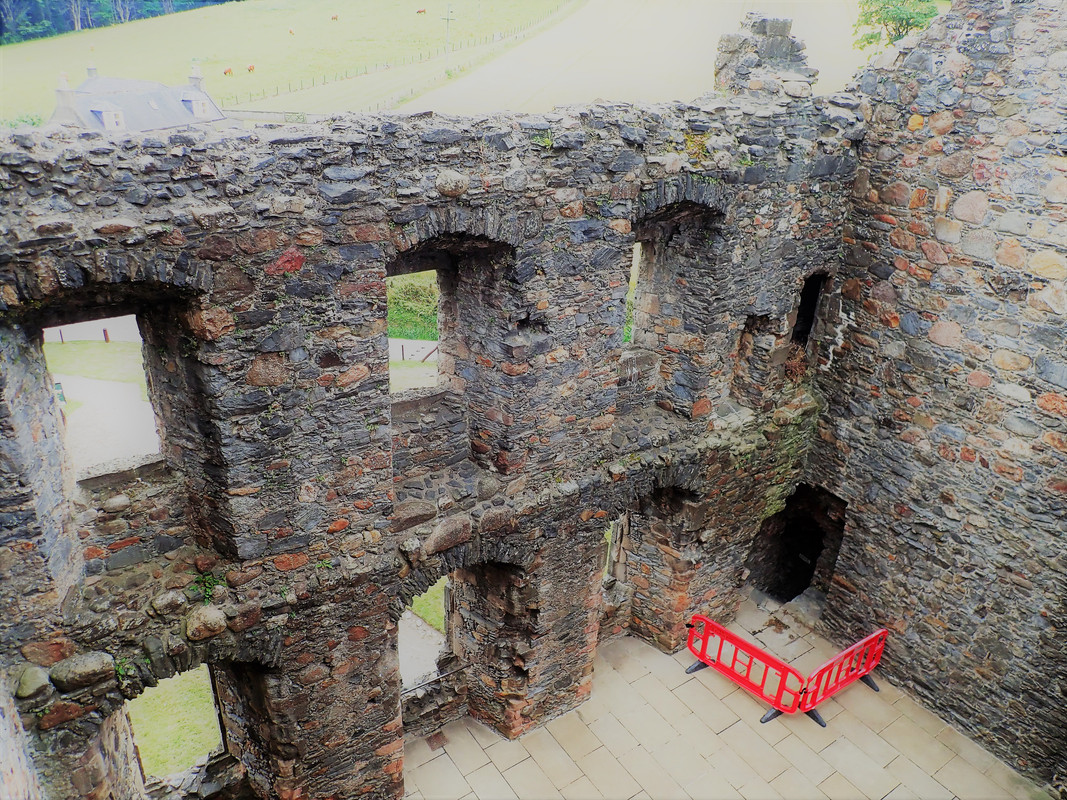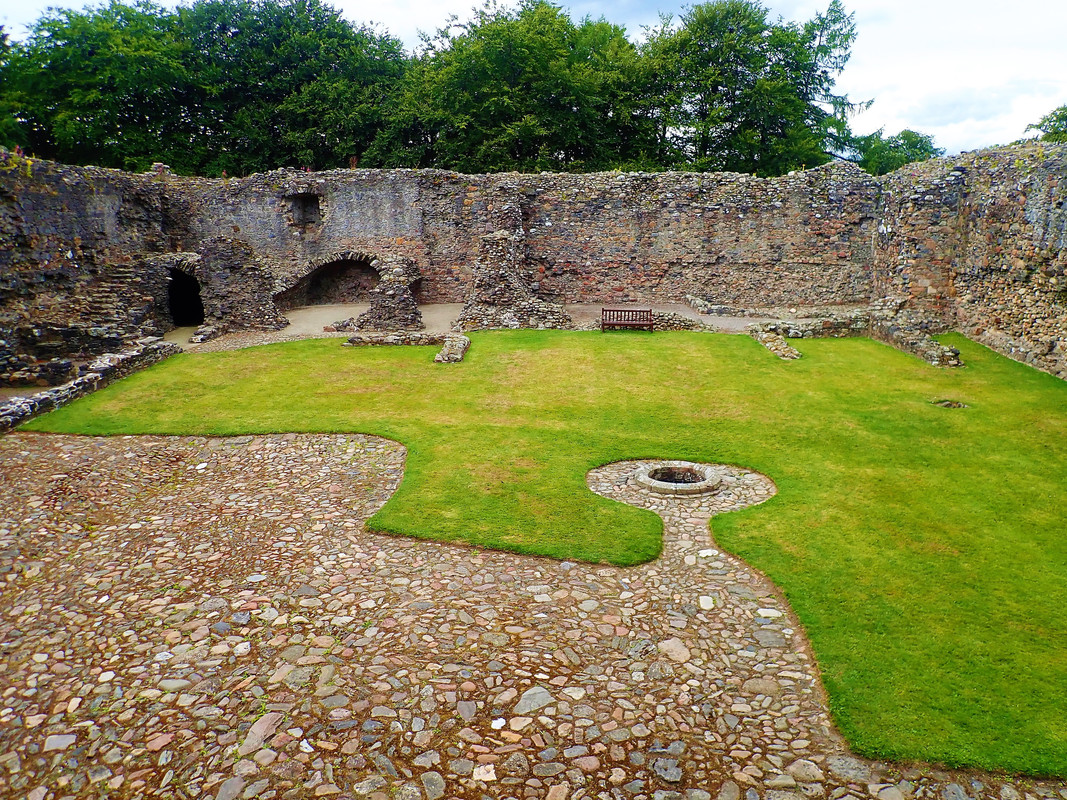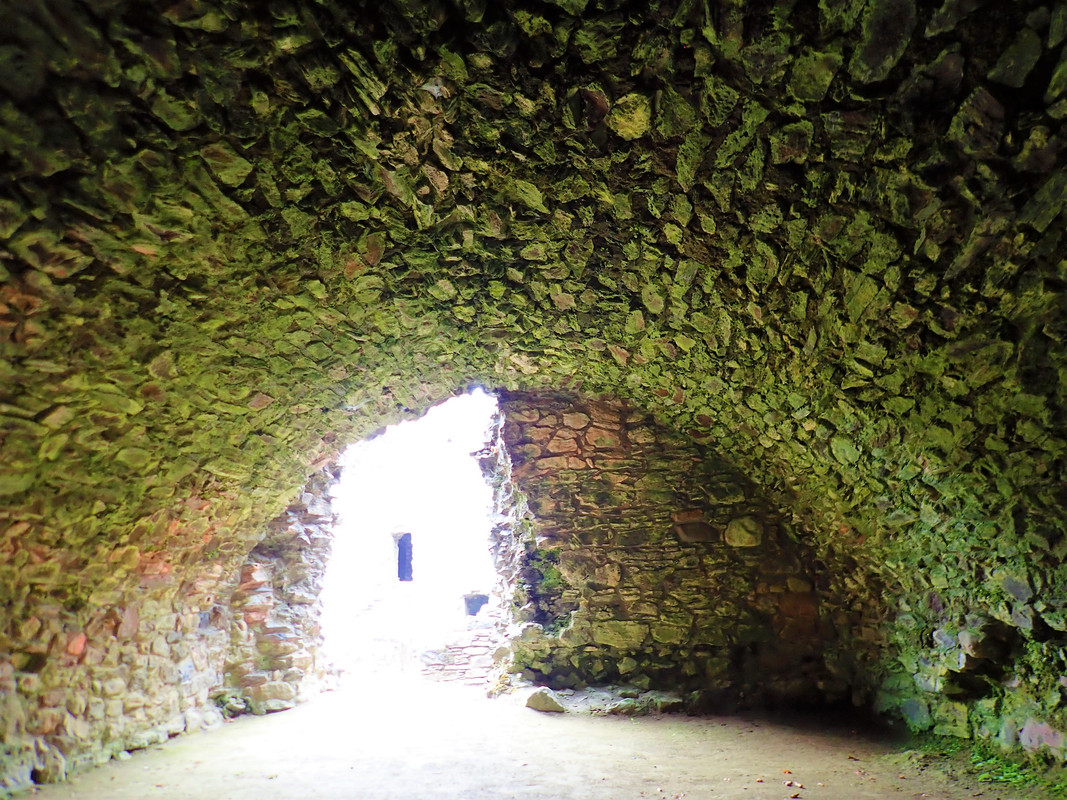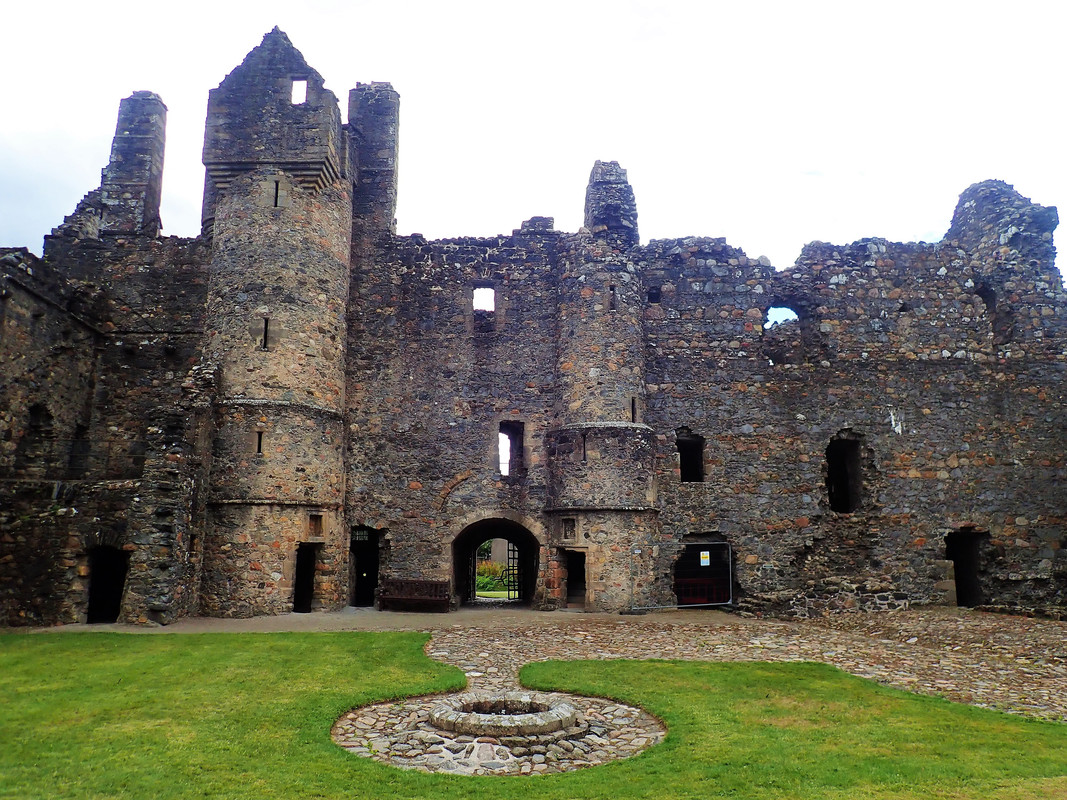 Many malt whisky distilleries are located in Scotland's Speyside forming the Malt Whisky Trail.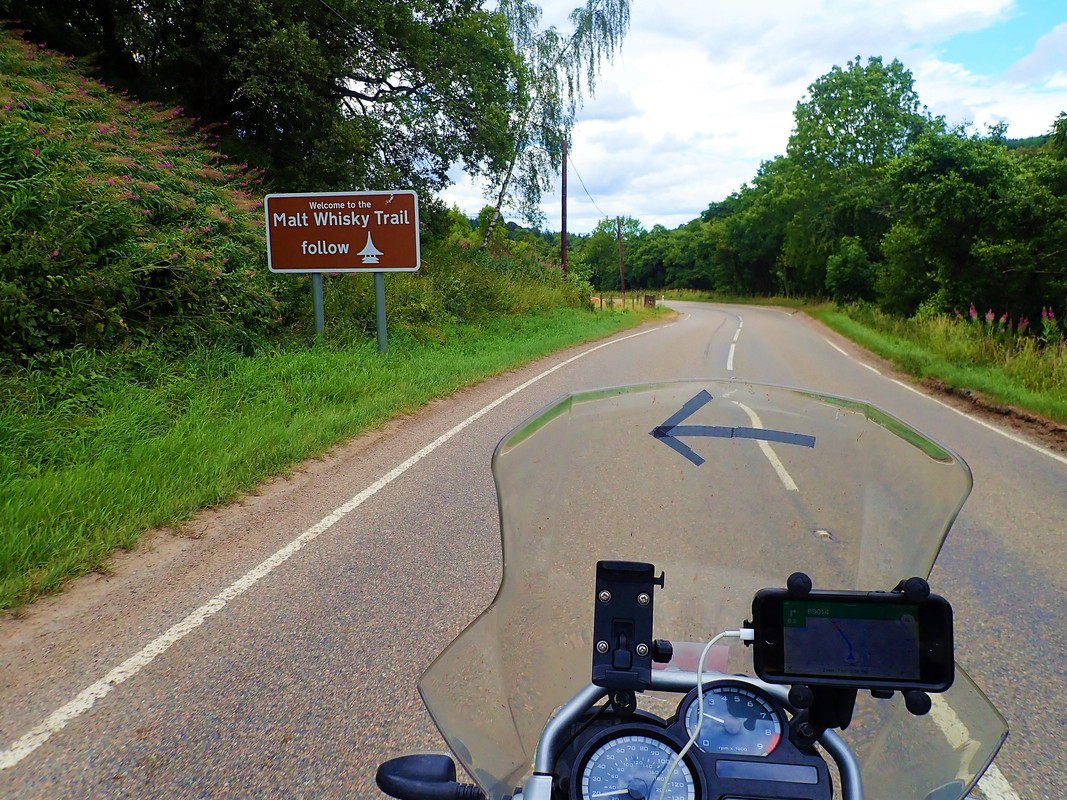 Glenfiddich Distillery
John Dewar & Sons Distillers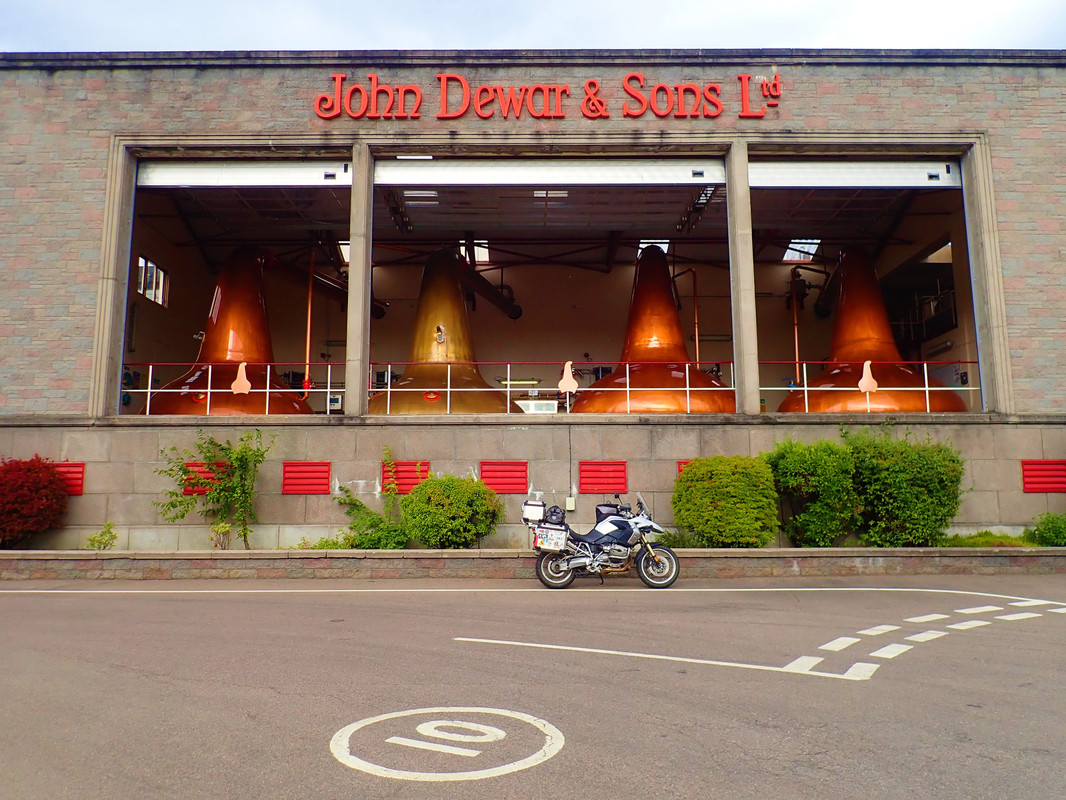 Craigellachie Bridge is where the Queen's Highlanders and Gordon Highlanders formed unity in 1994.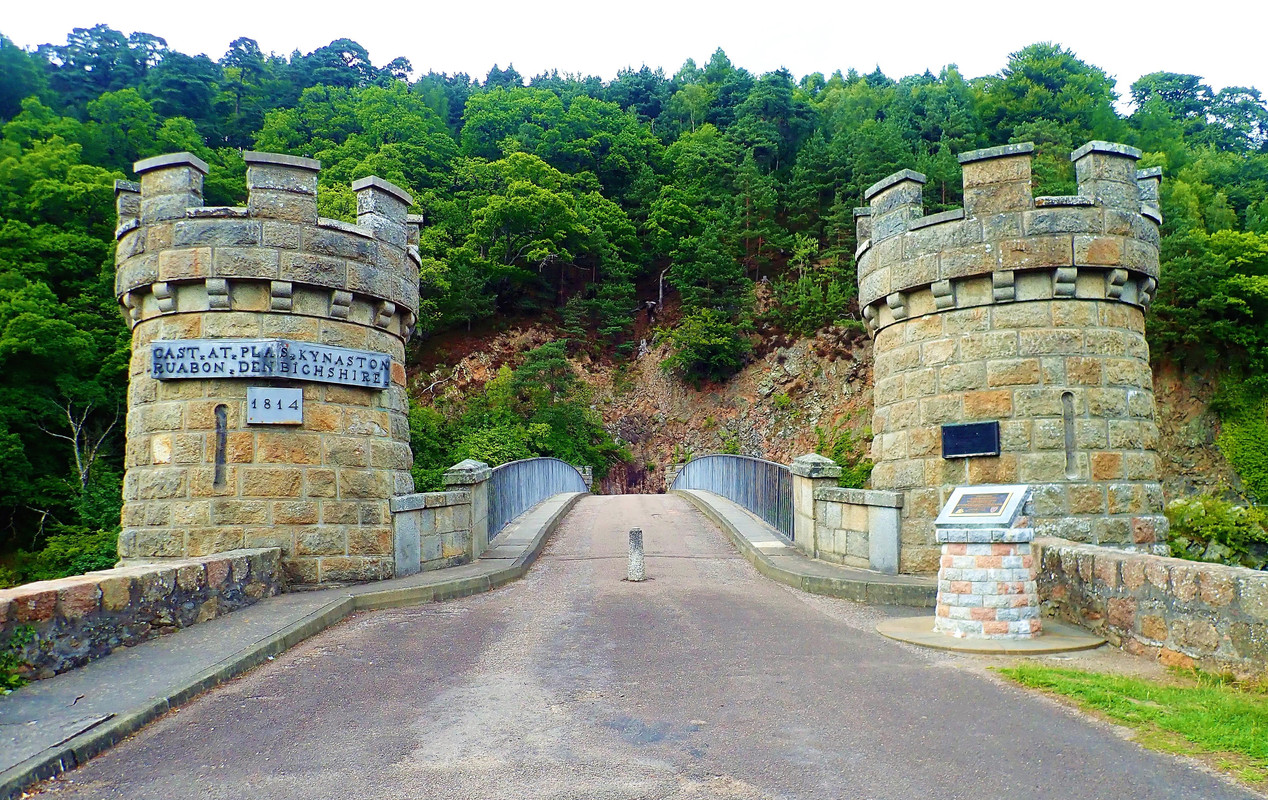 Found a hostel all to myself before the rain started. 🙂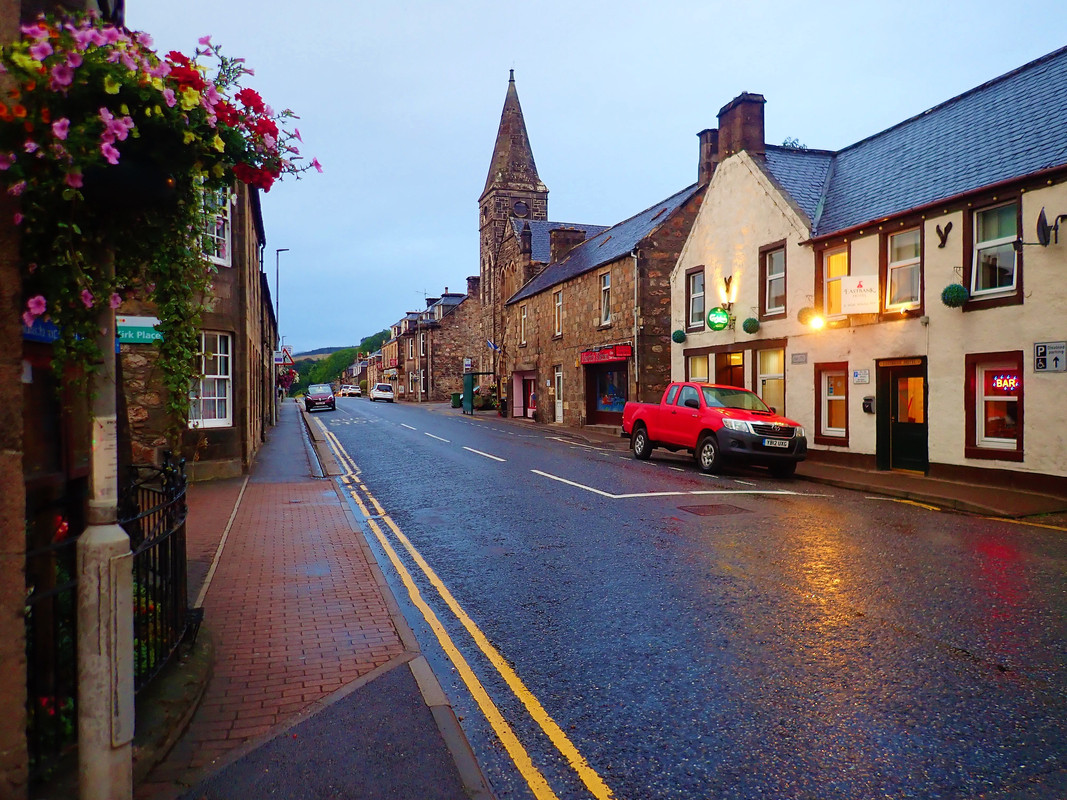 Continue onto Fort George, an 18th century fortress and garrison near Inverness.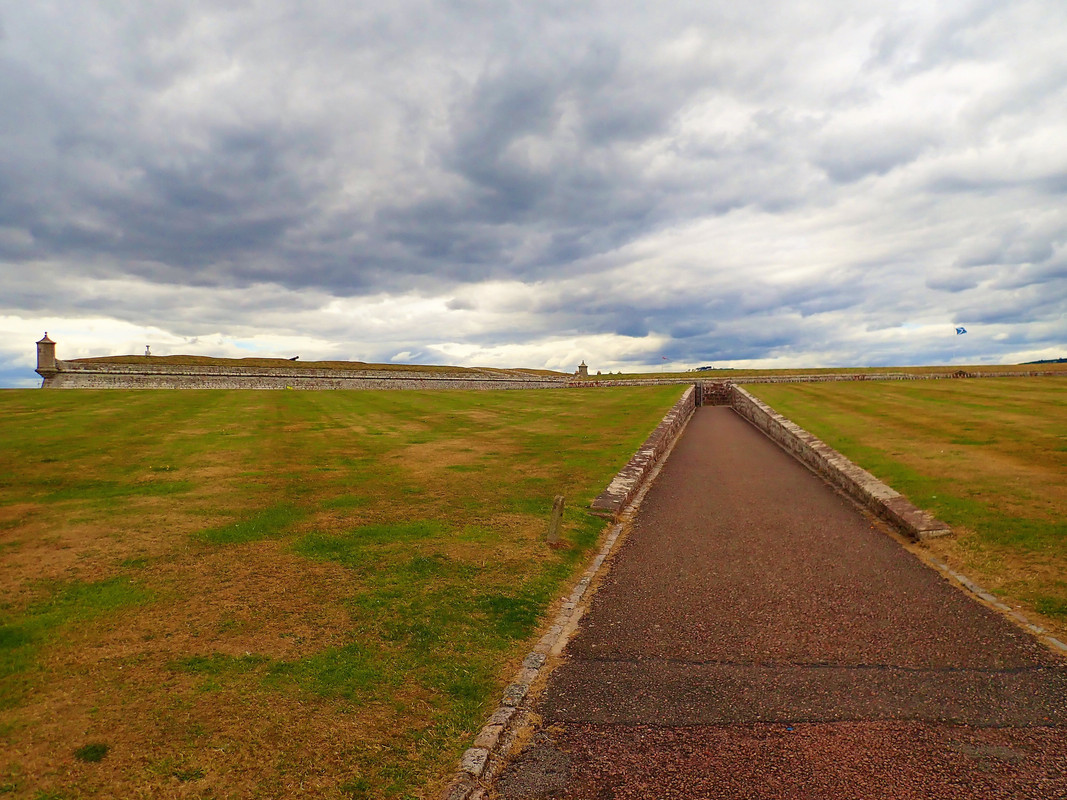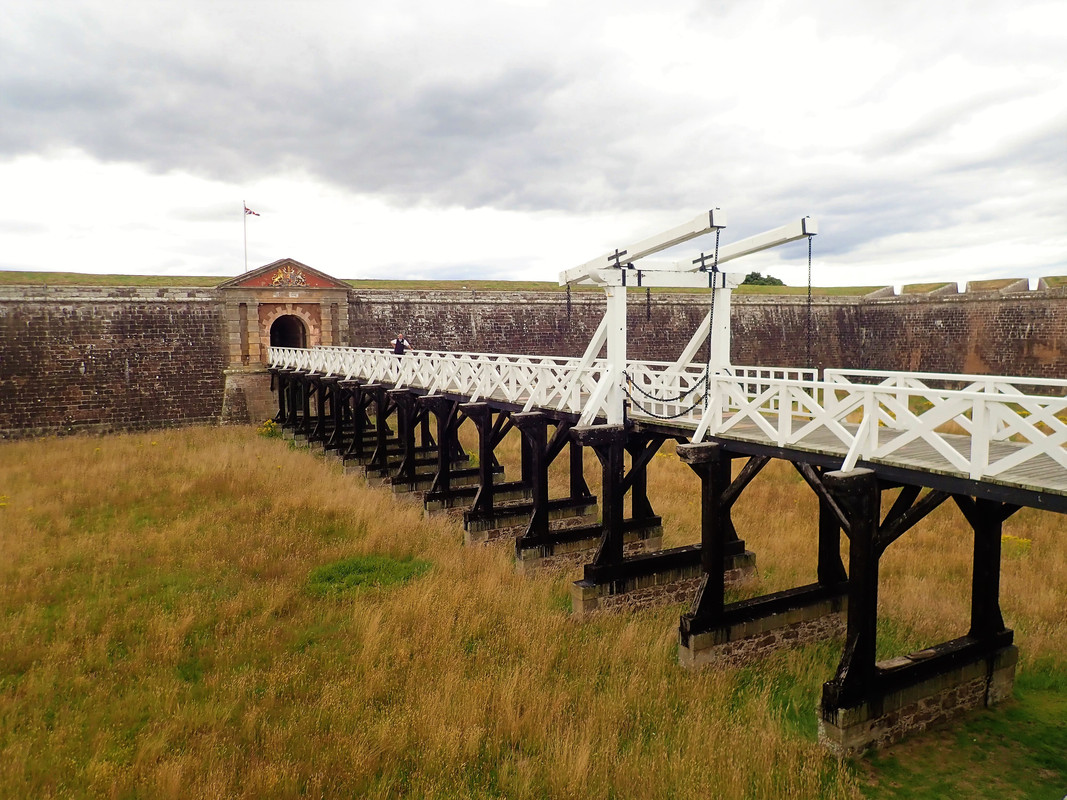 I then preceded with a loop around Loch Ness…no sighting of Nessie though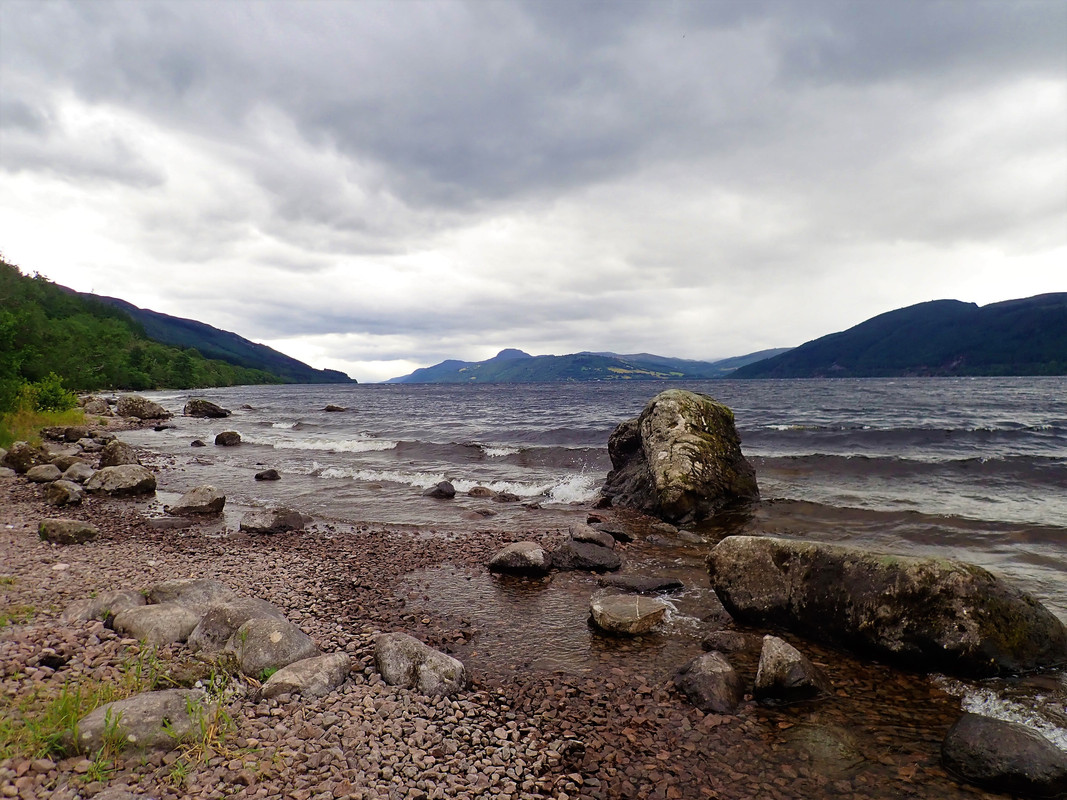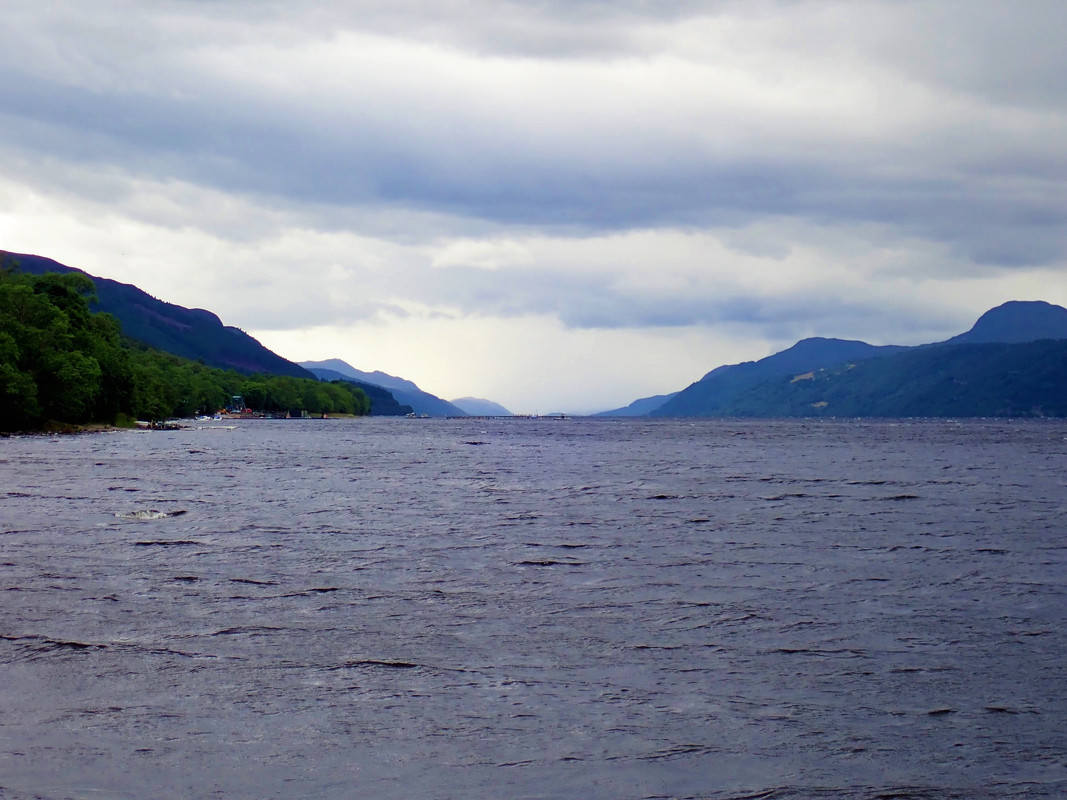 Some roadside Highland cattle became a major attraction. I wonder if someone brushes their bangs every day. 😀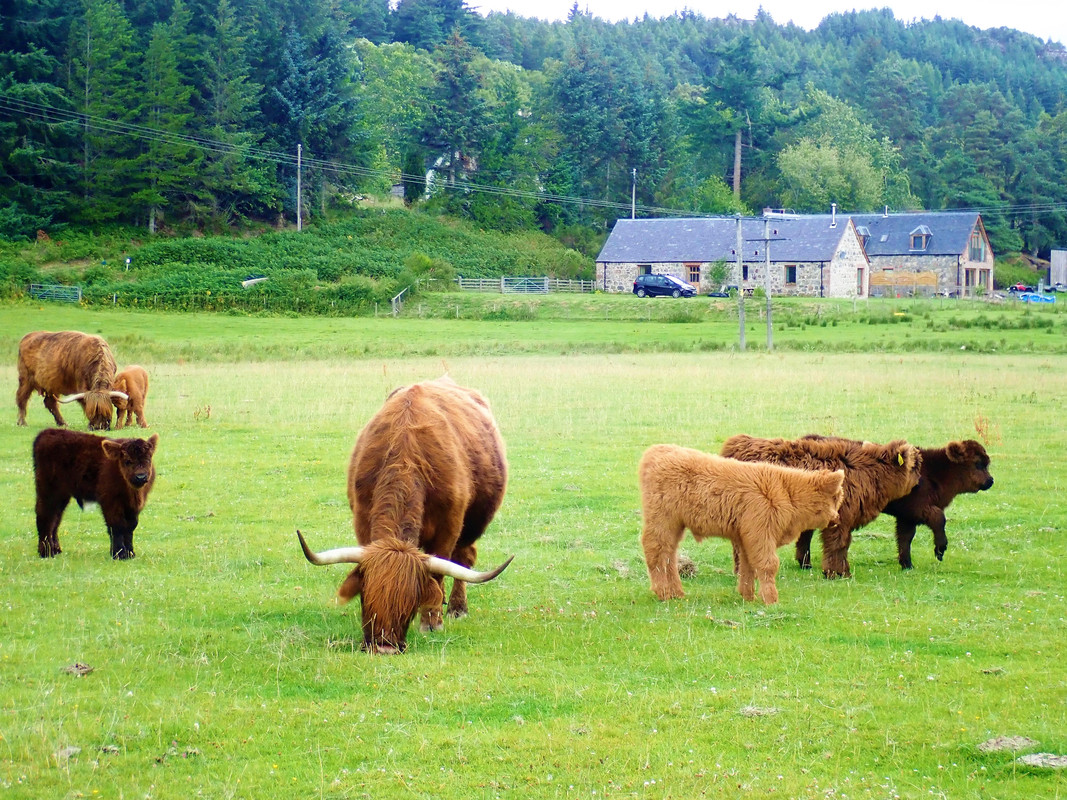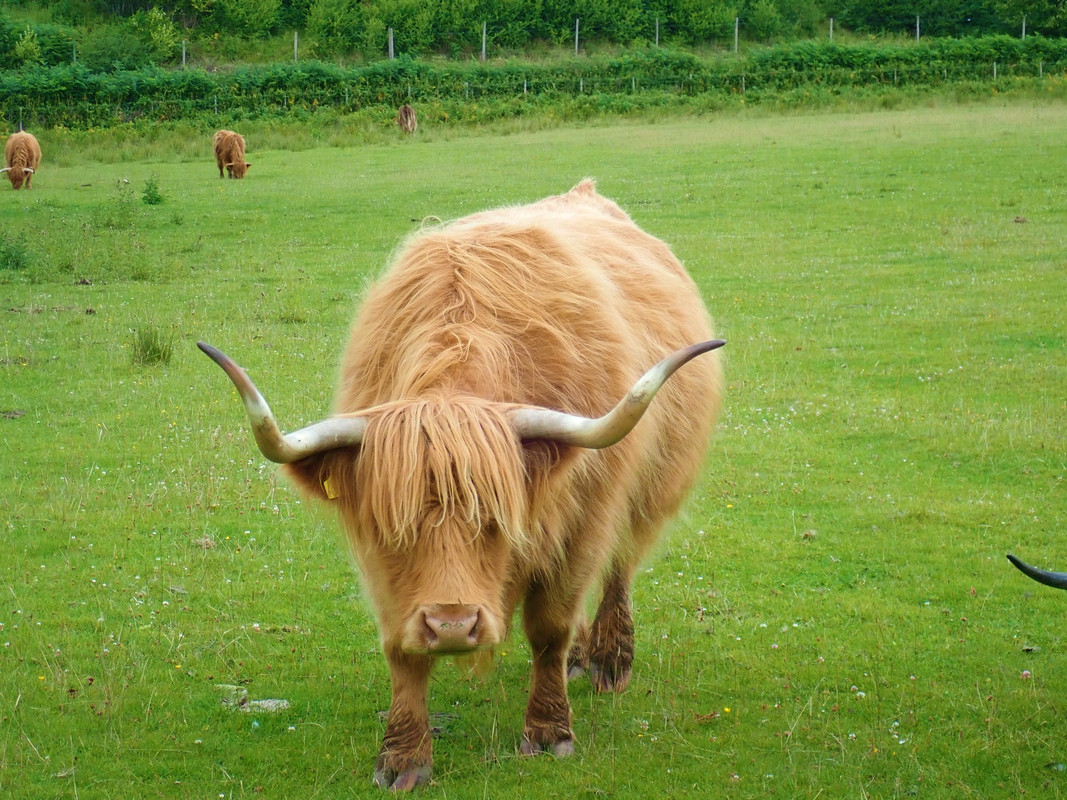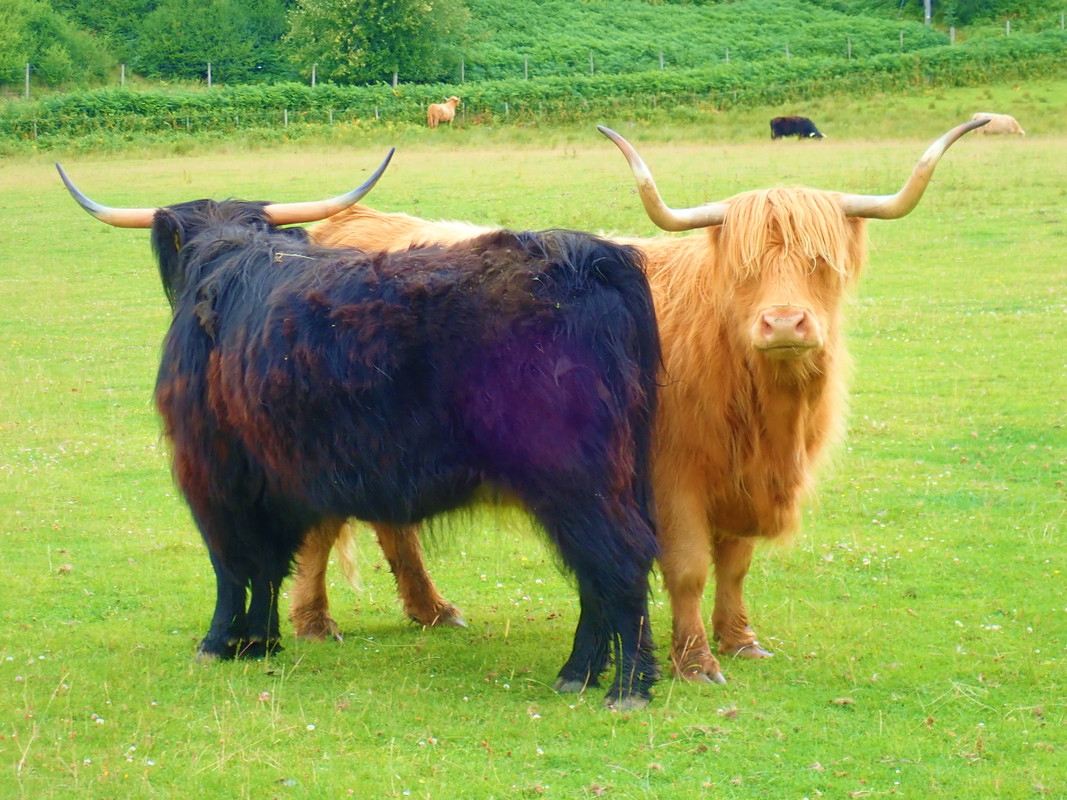 The road around Loch Ness was very scenic with plenty of photo stops.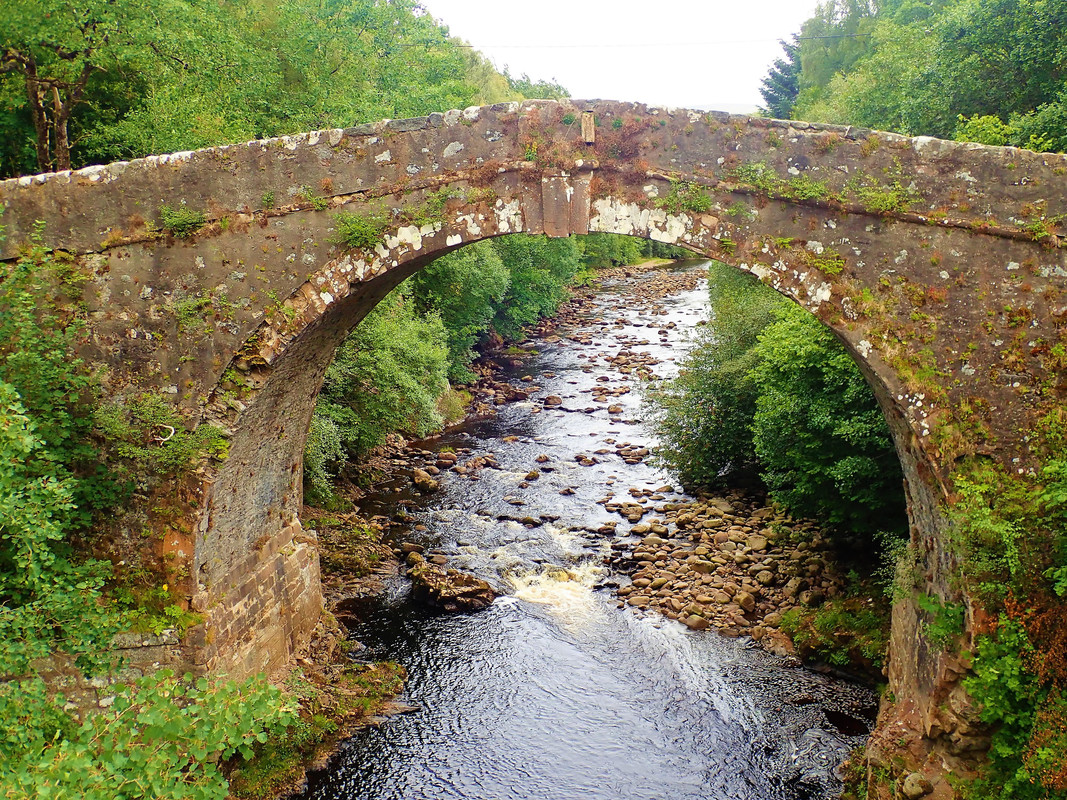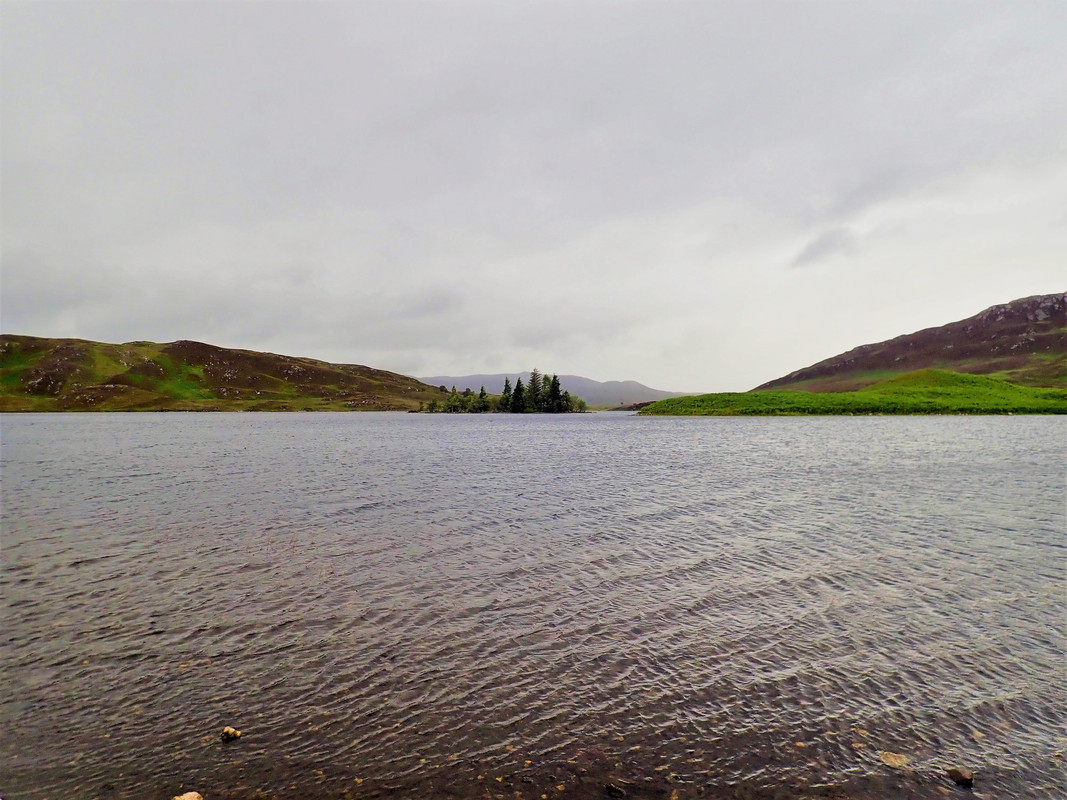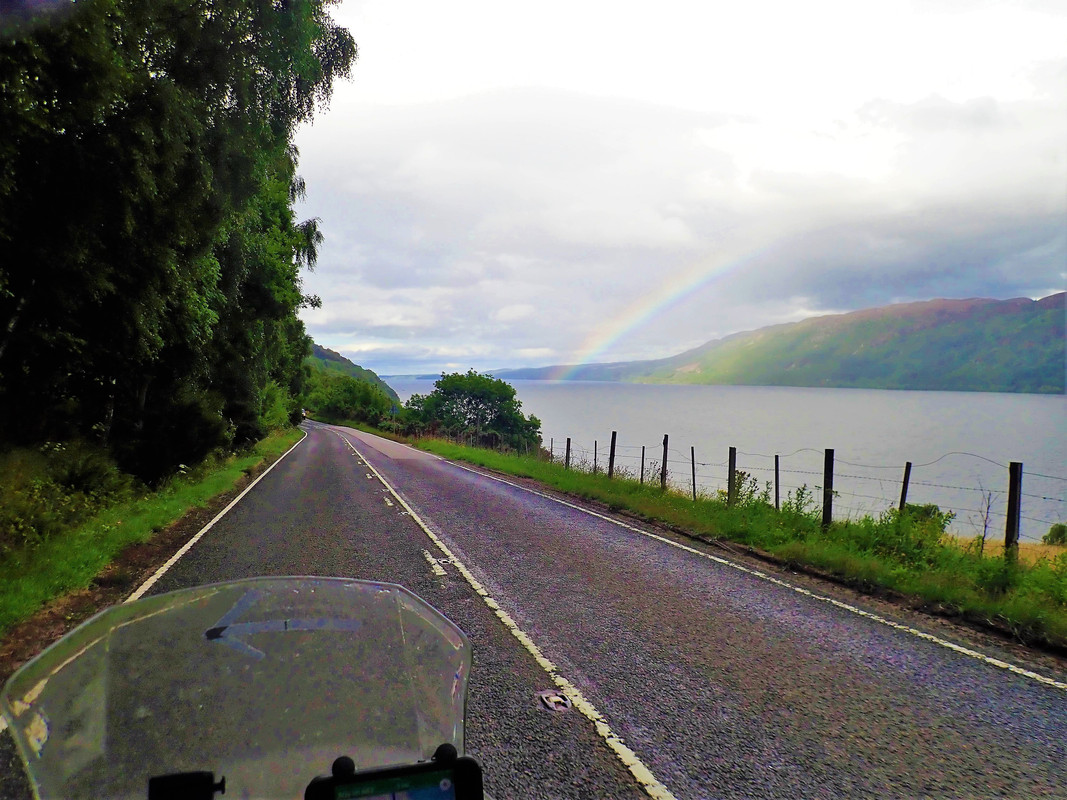 It's high season around Loch Ness and I got lucky again being able to find a hostel with vacancy in the rain.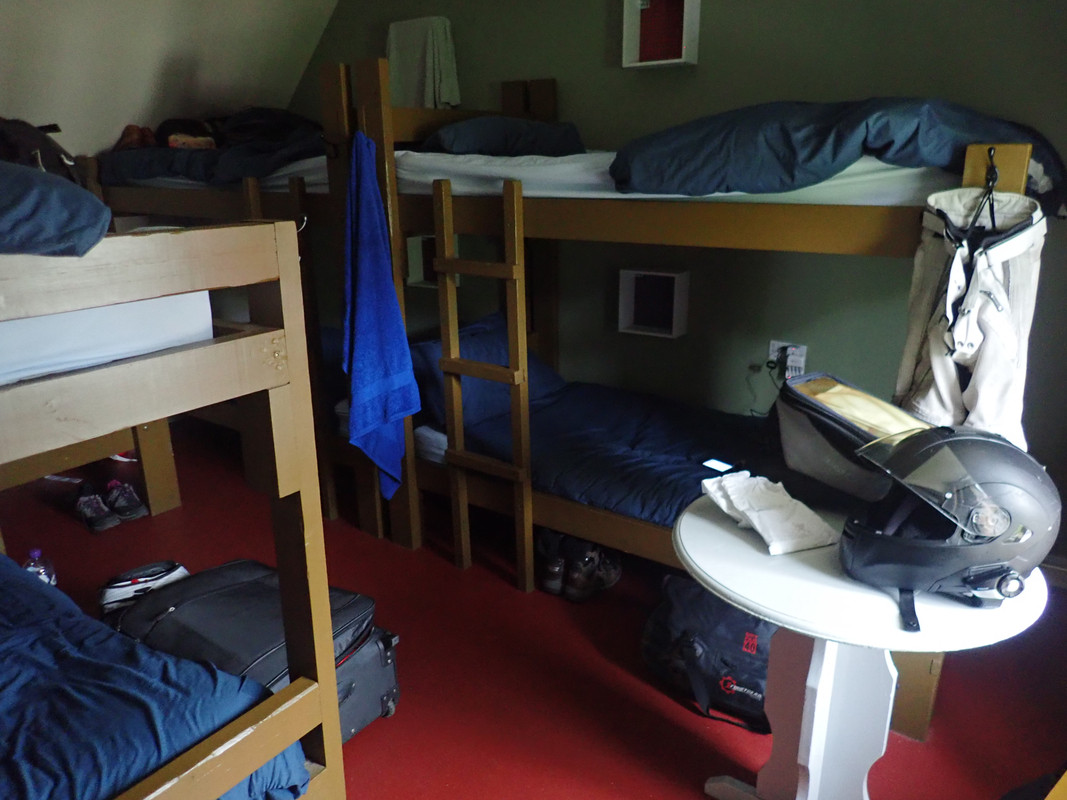 A very Scottish morning – bagpiper by Loch Ness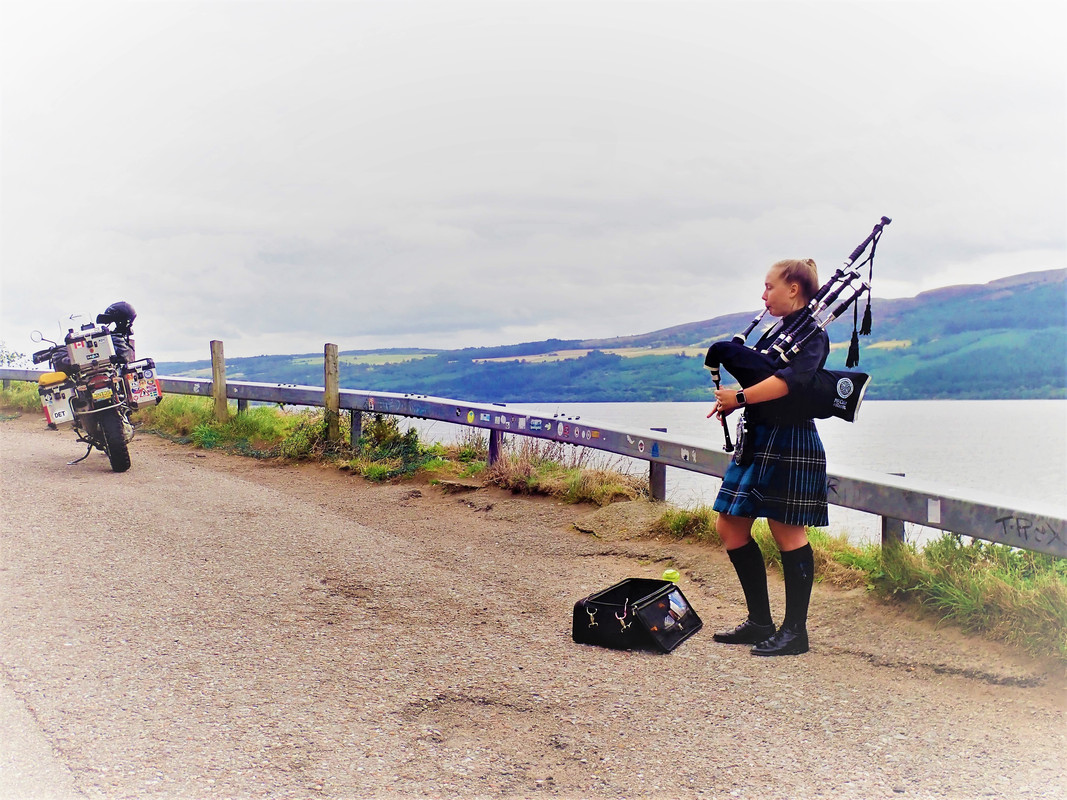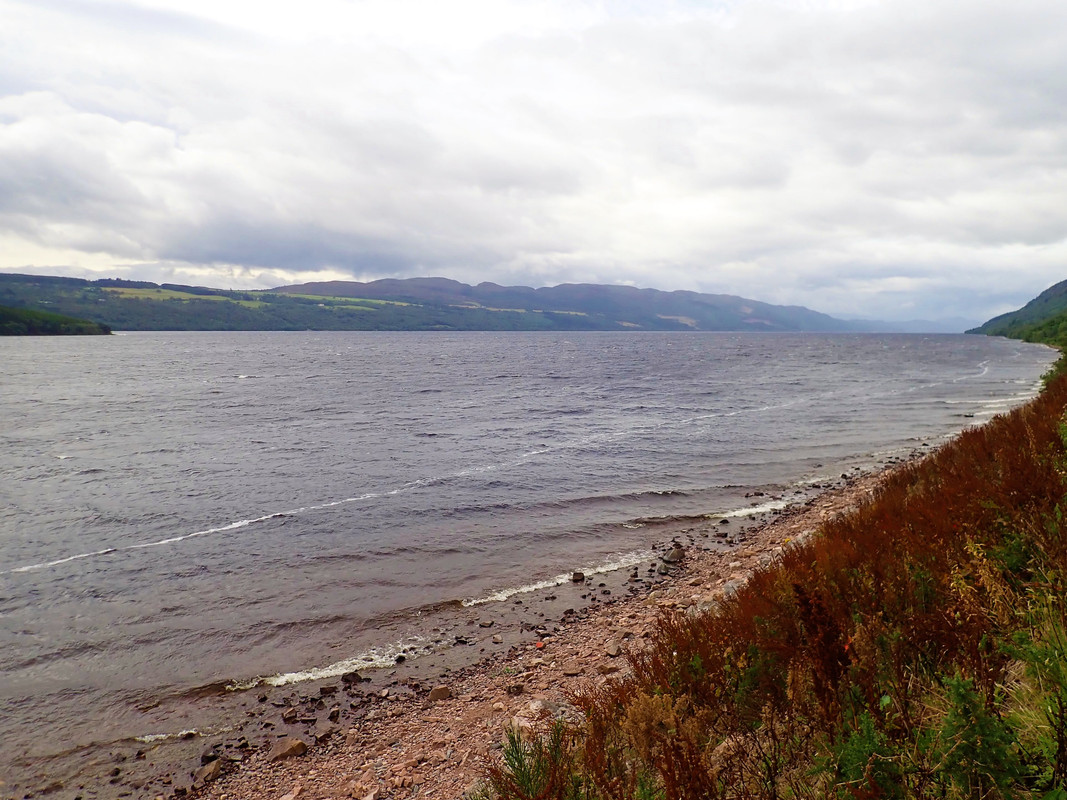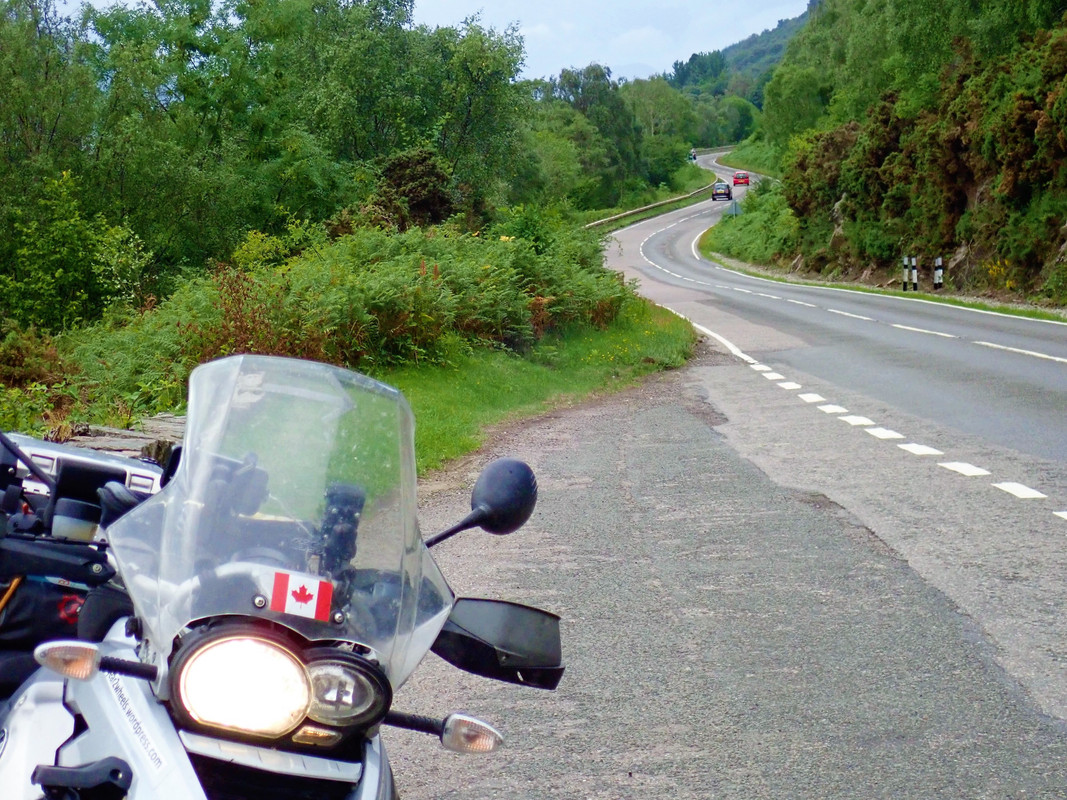 Back to Inverness and start of the North Coast 500 (NC500), a popular scenic route around the Northern Highlands of Scotland.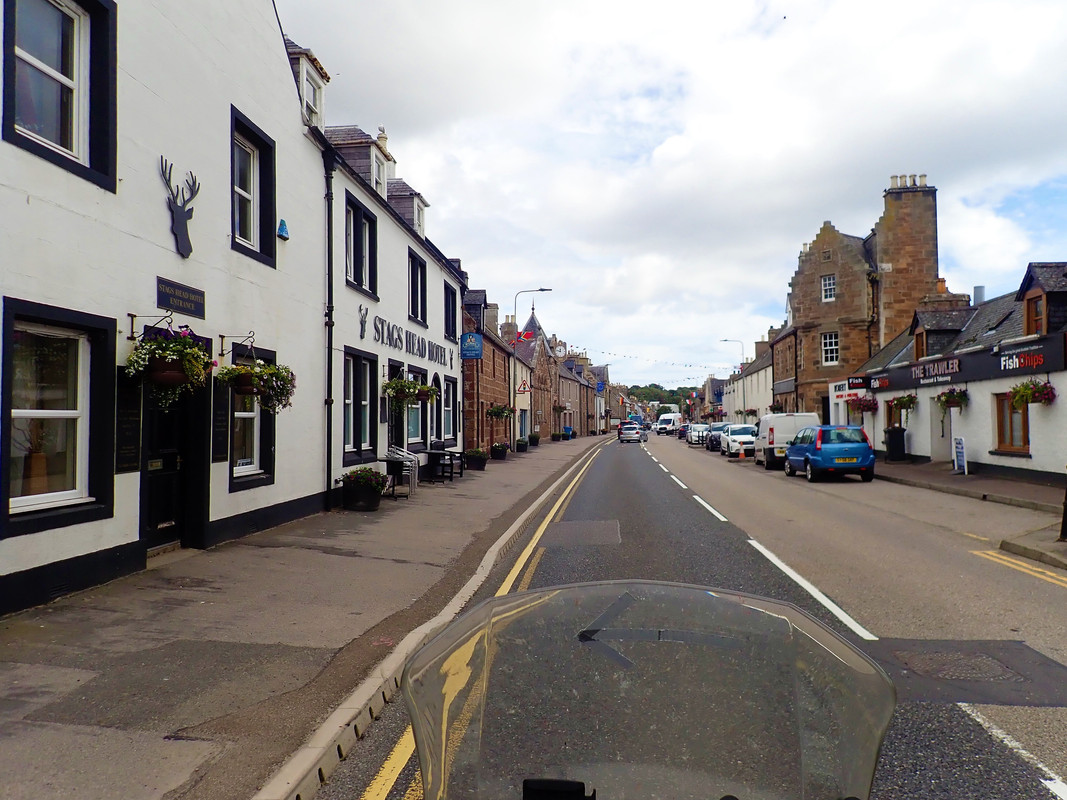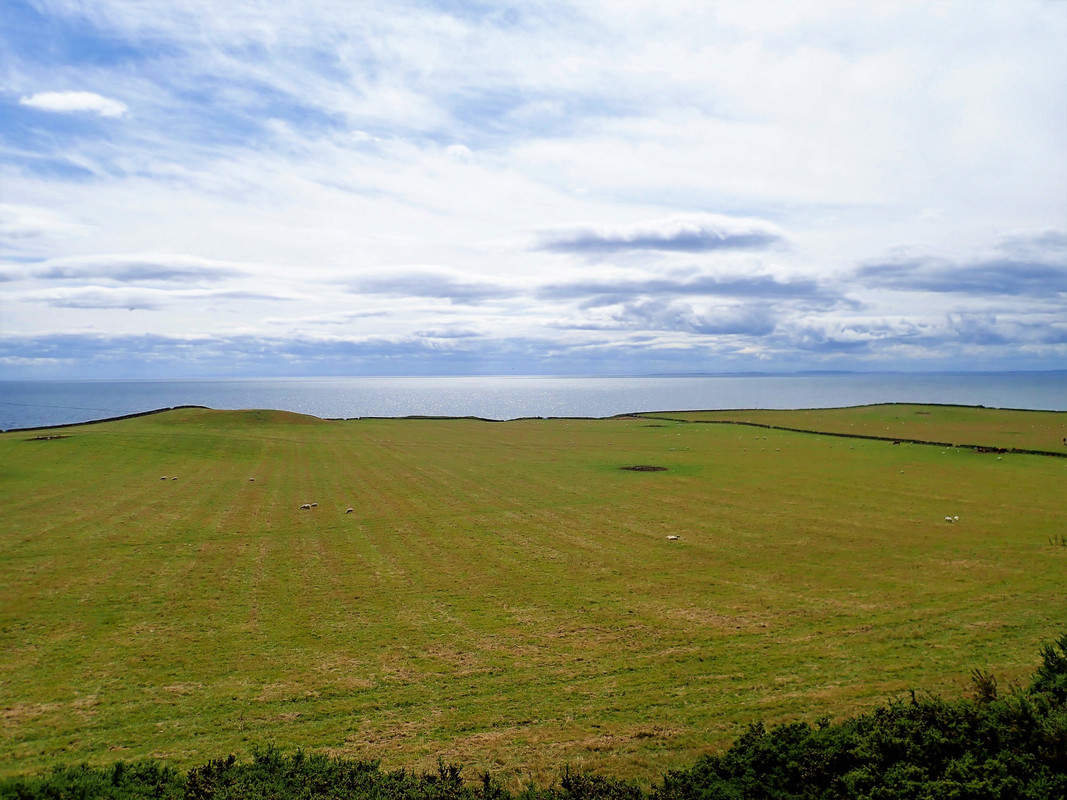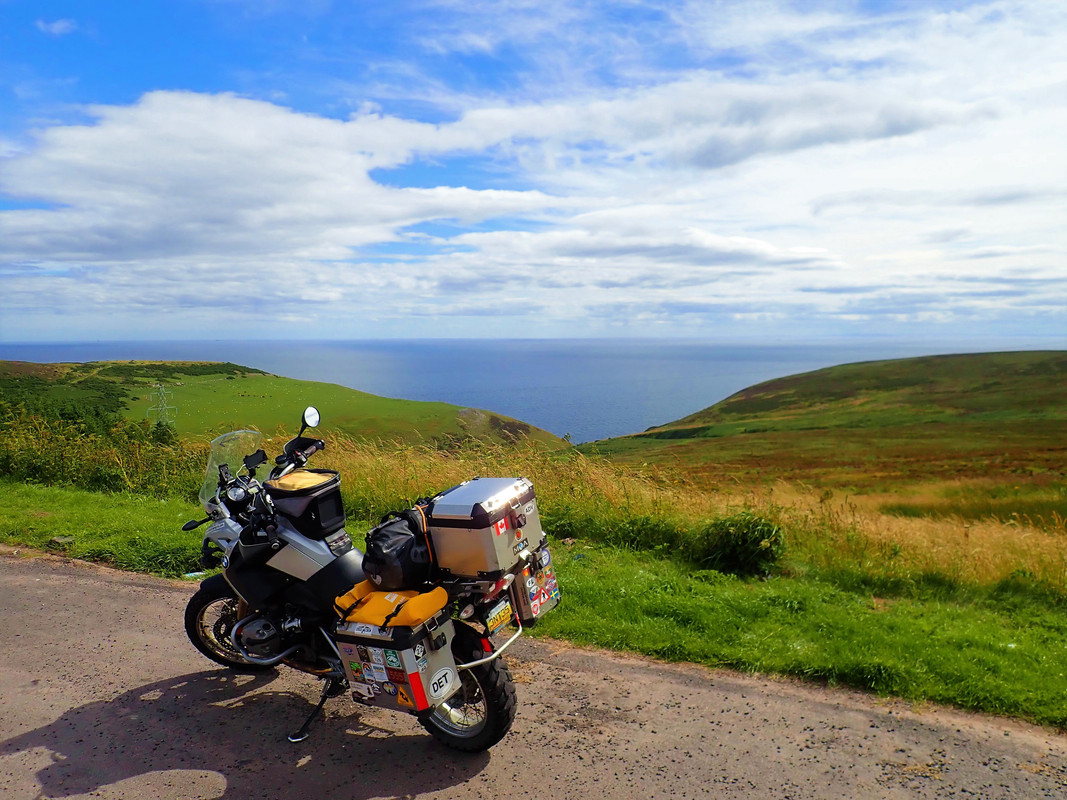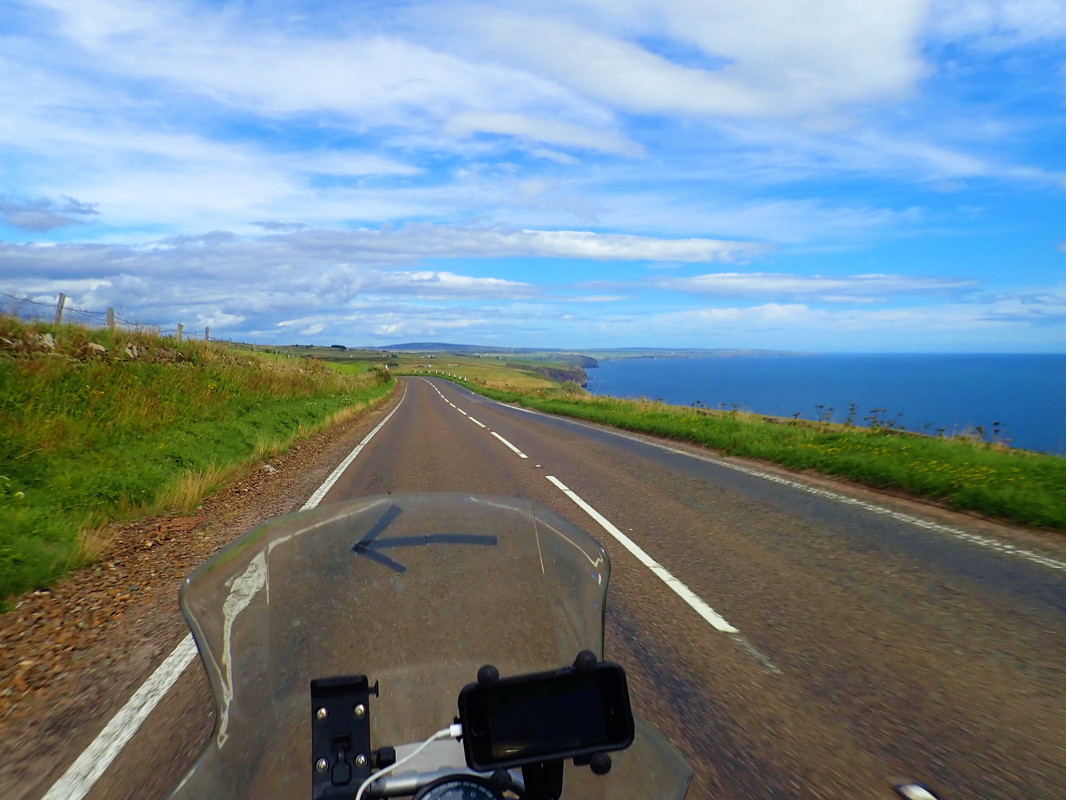 There isn't too much to see on the east coast so I made it to John O'Groats in no time. It's at the northeastern tip of mainland Britain so it's all south from here.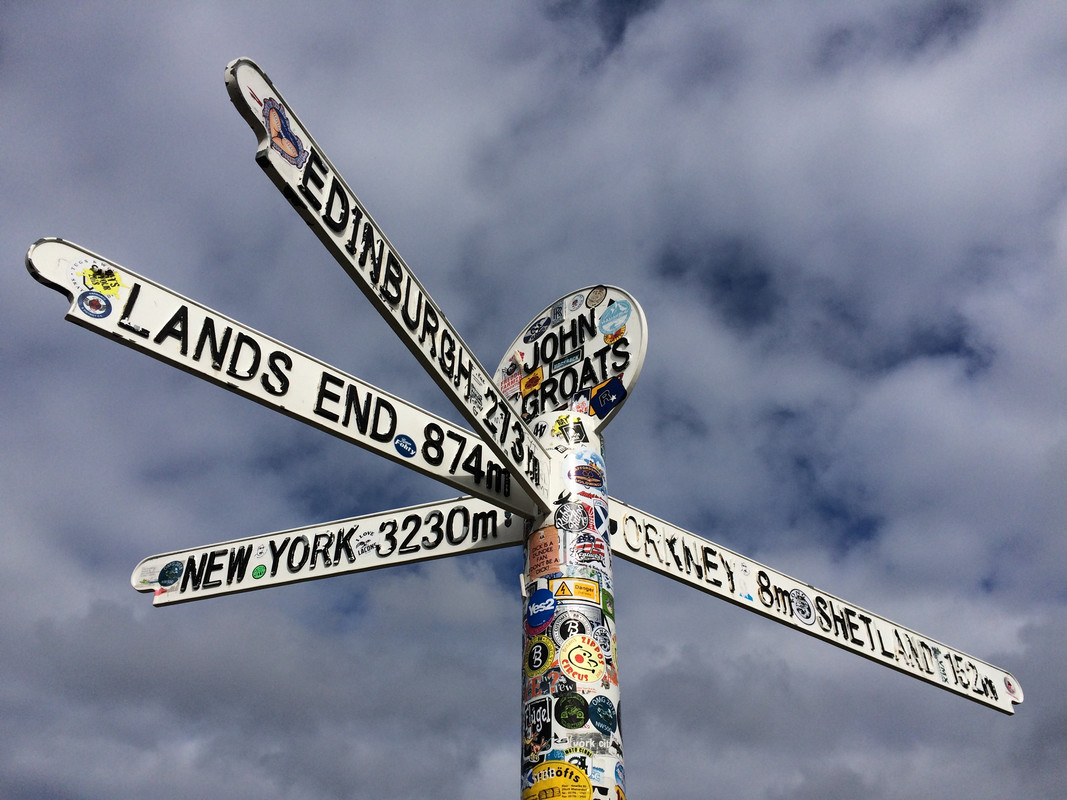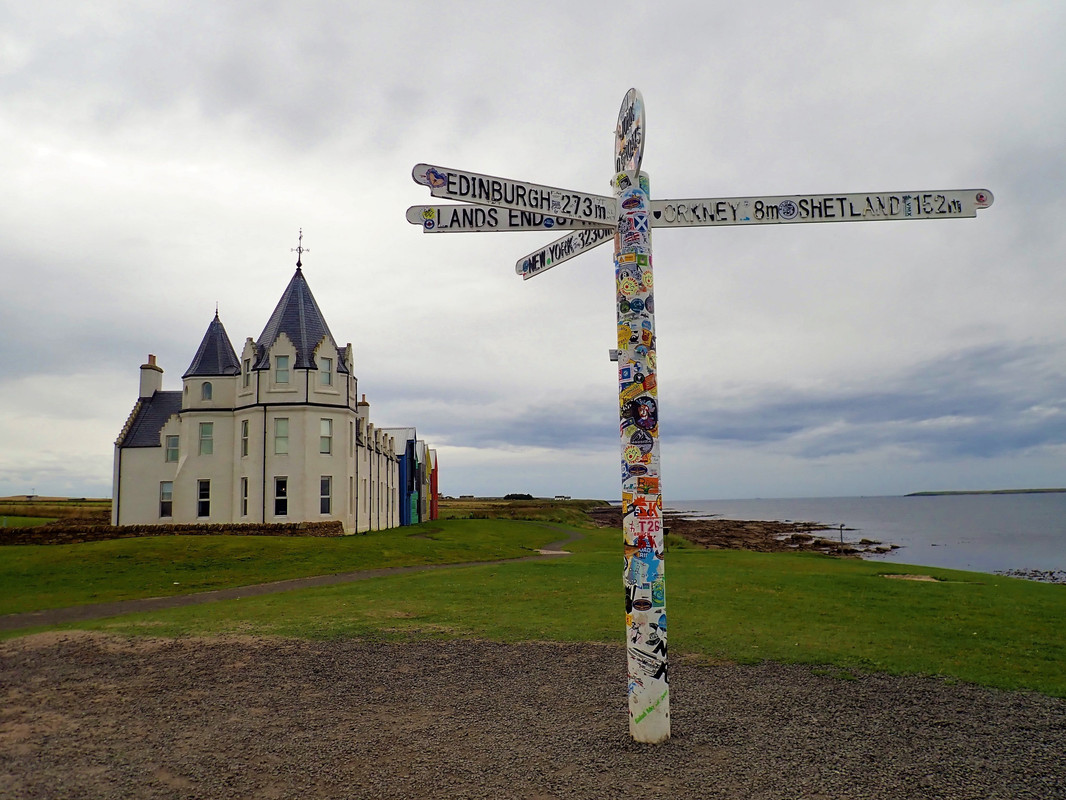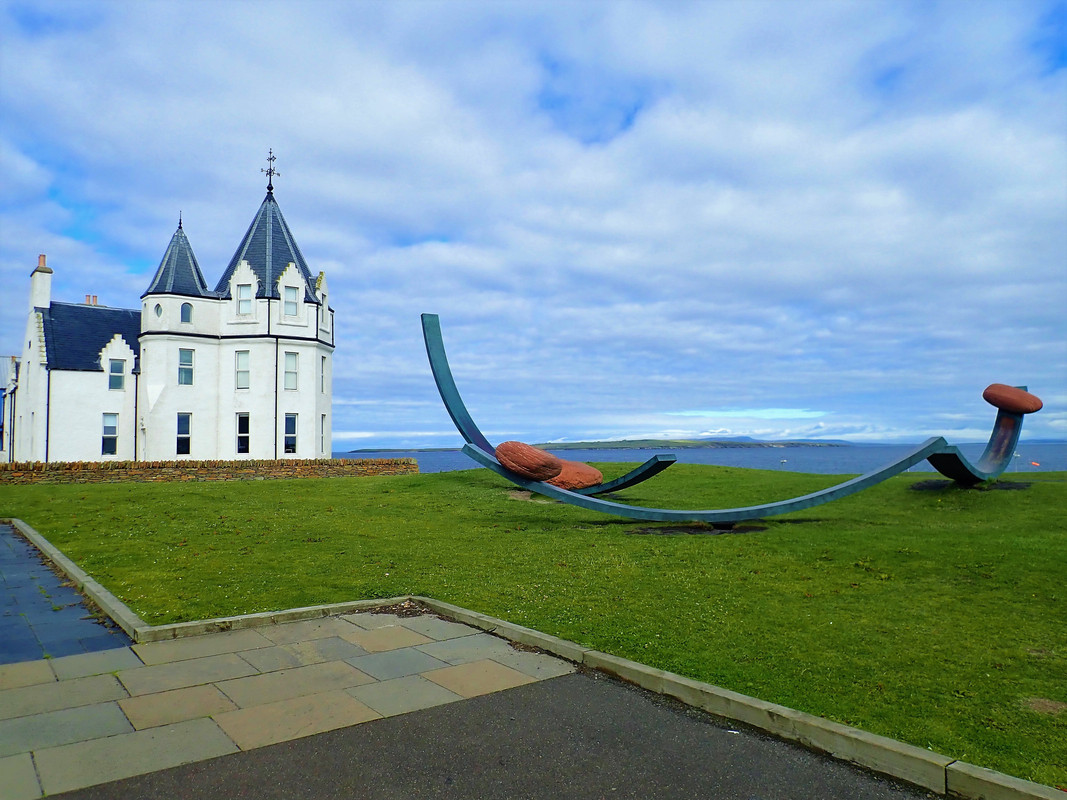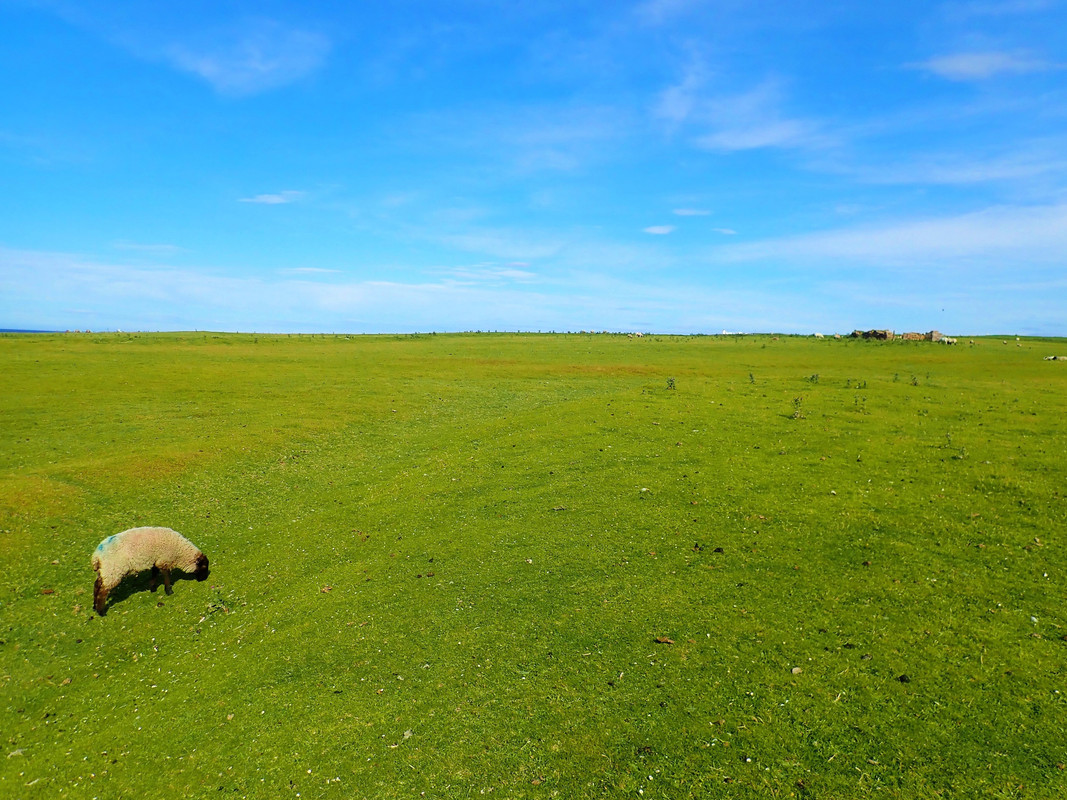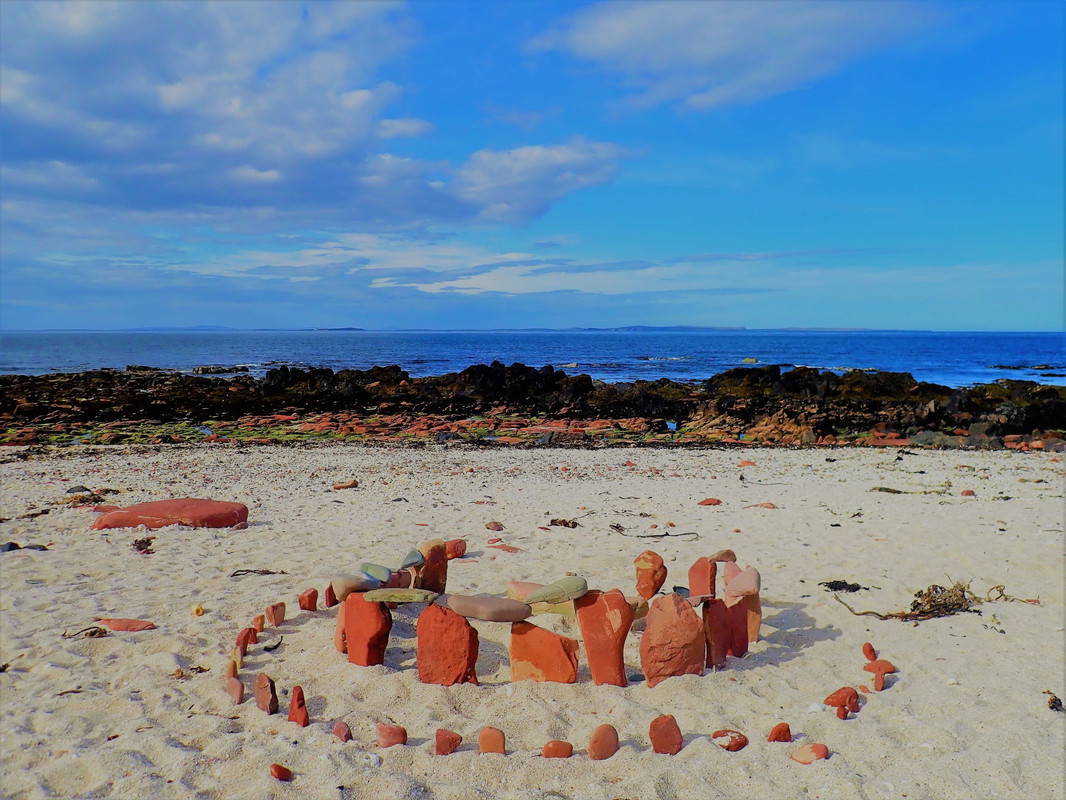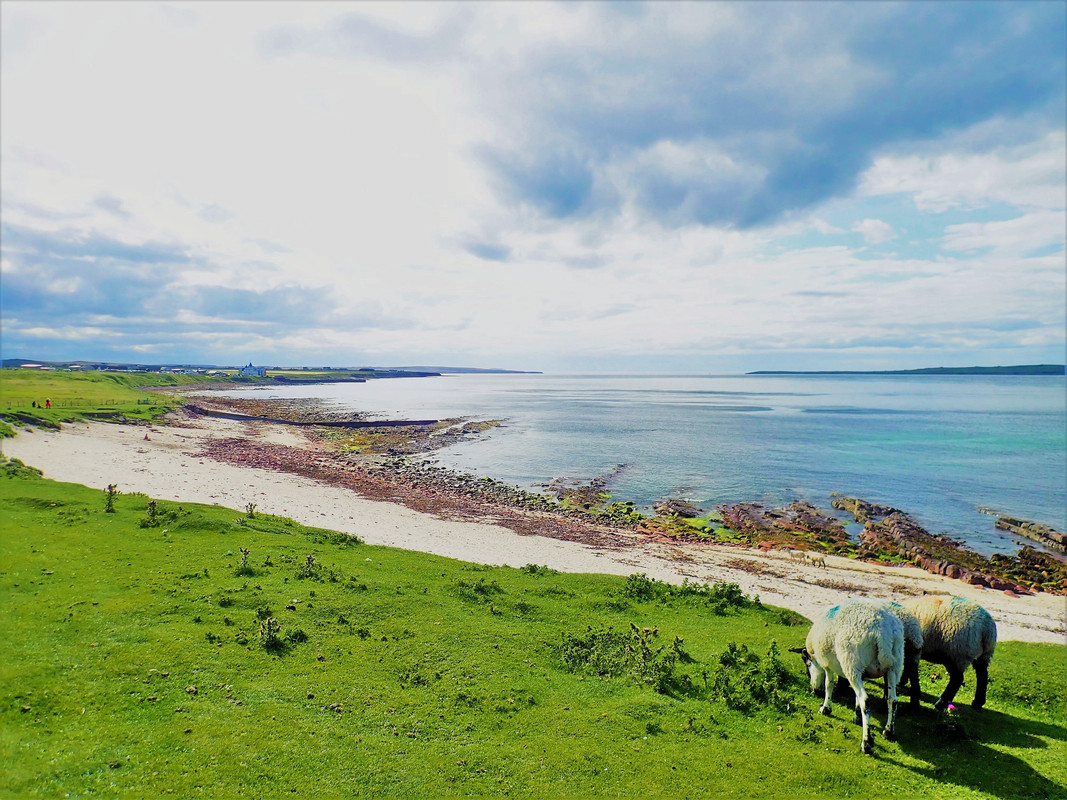 It was pretty gusty during the day that my tent nearly got blown away but when the sky calmed down at dusk, the midges came in clouds.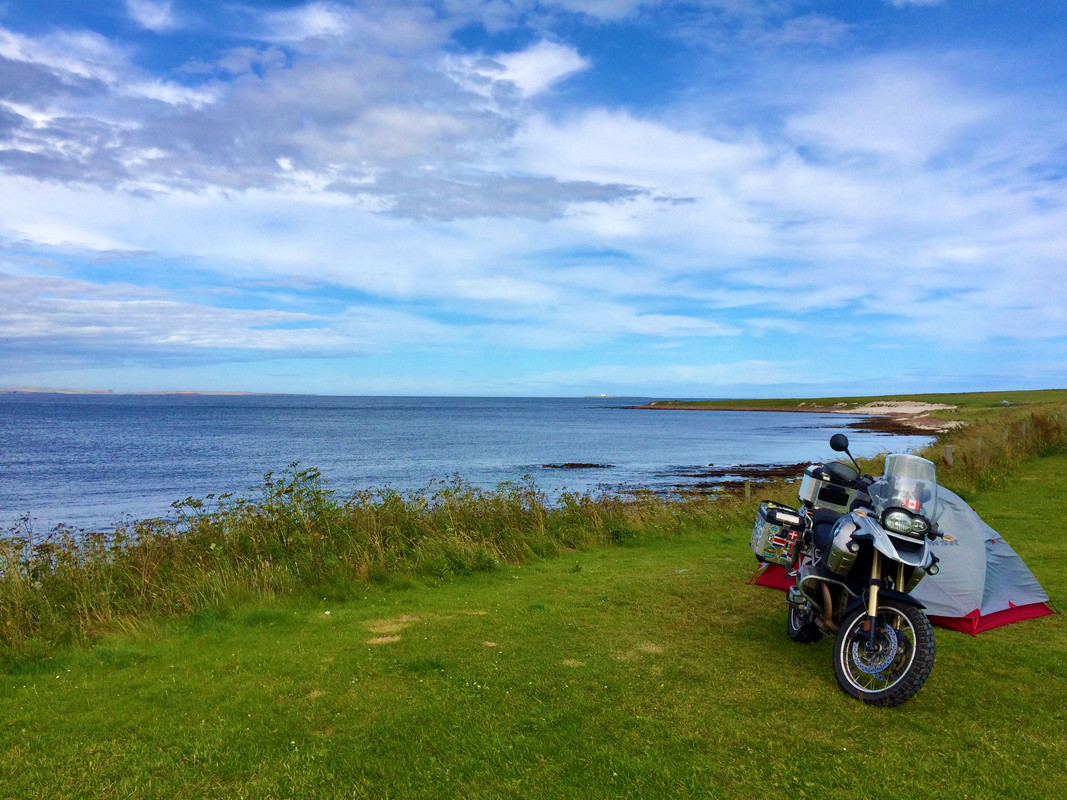 Just another day along the northern coast of Scotland…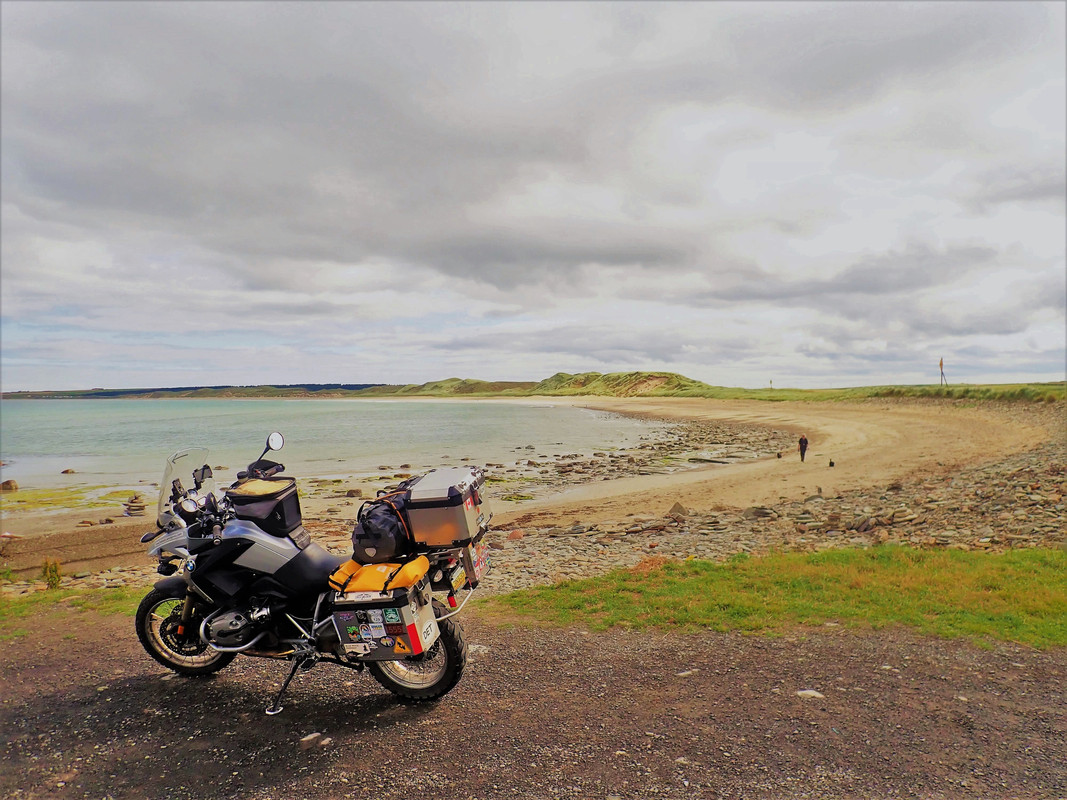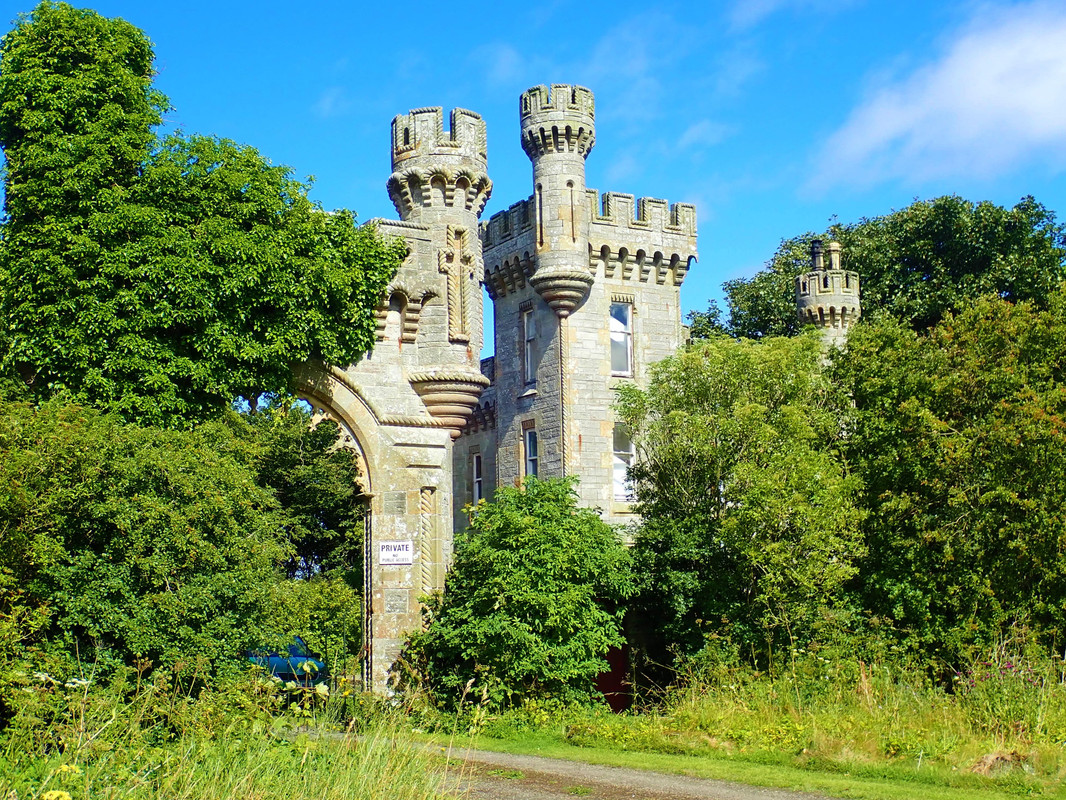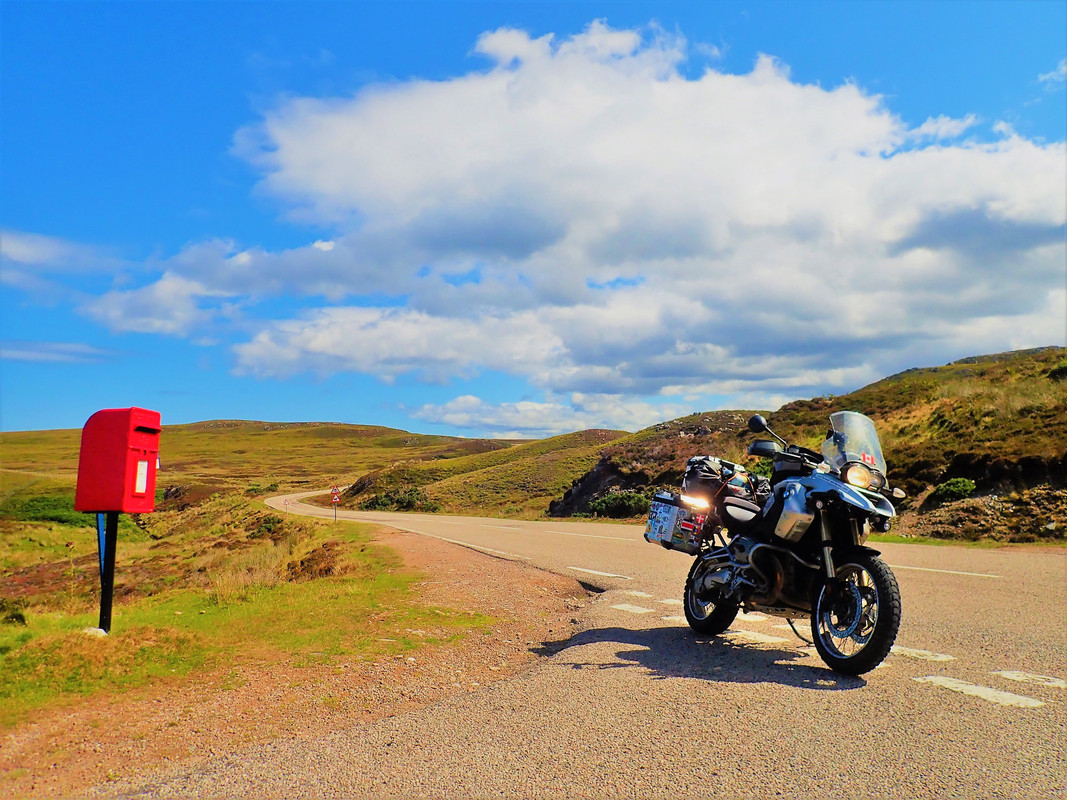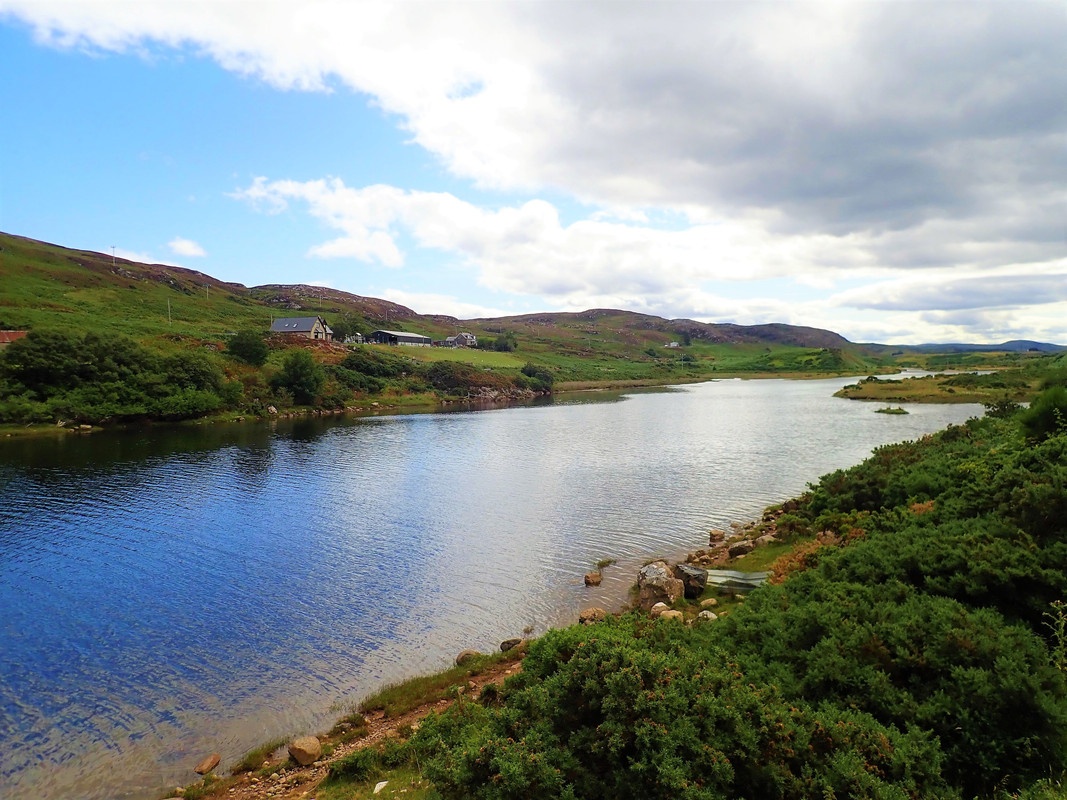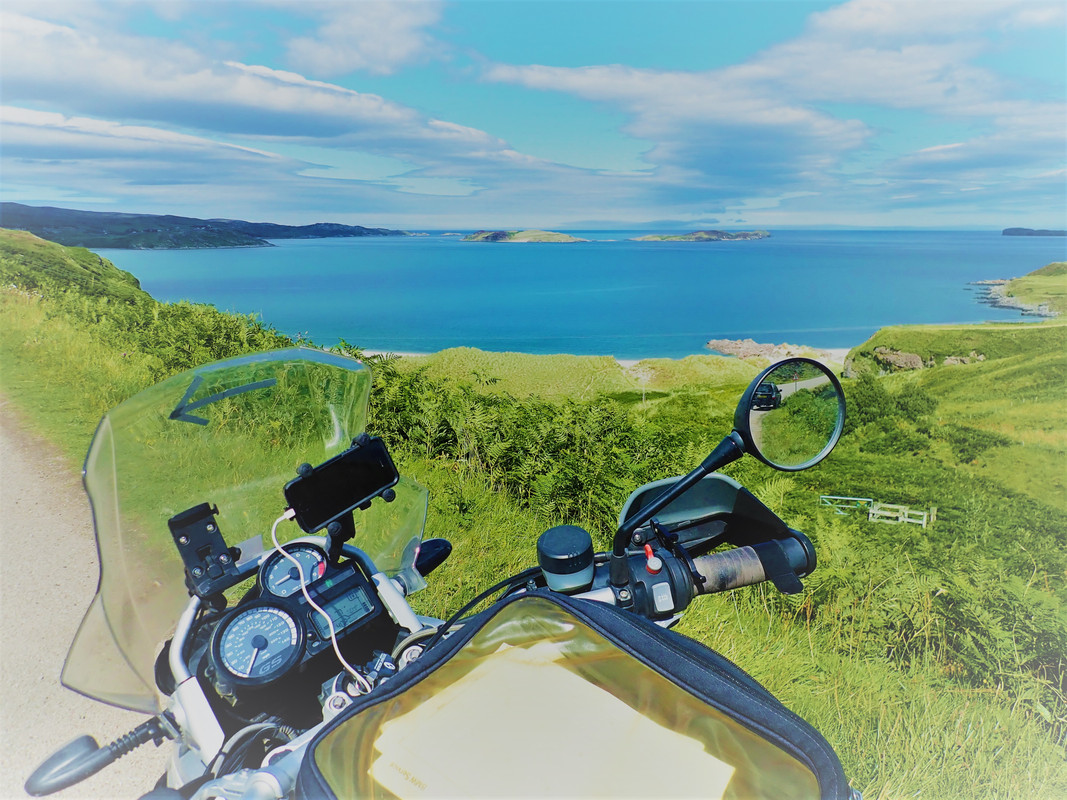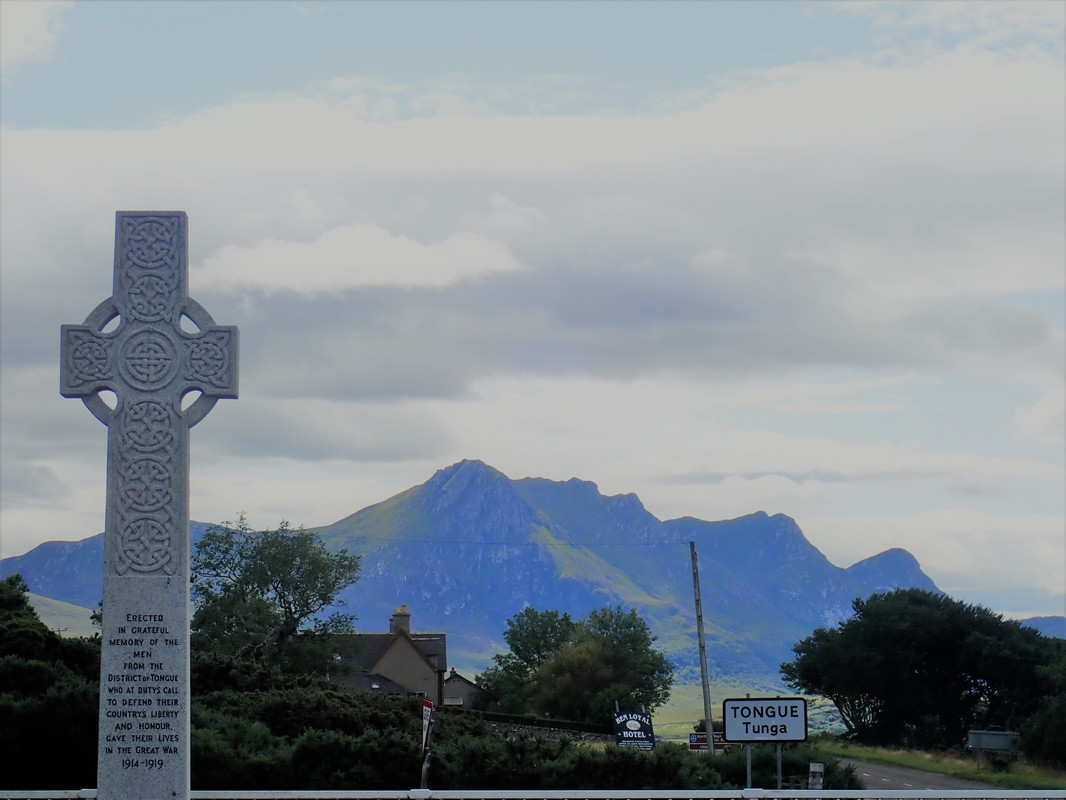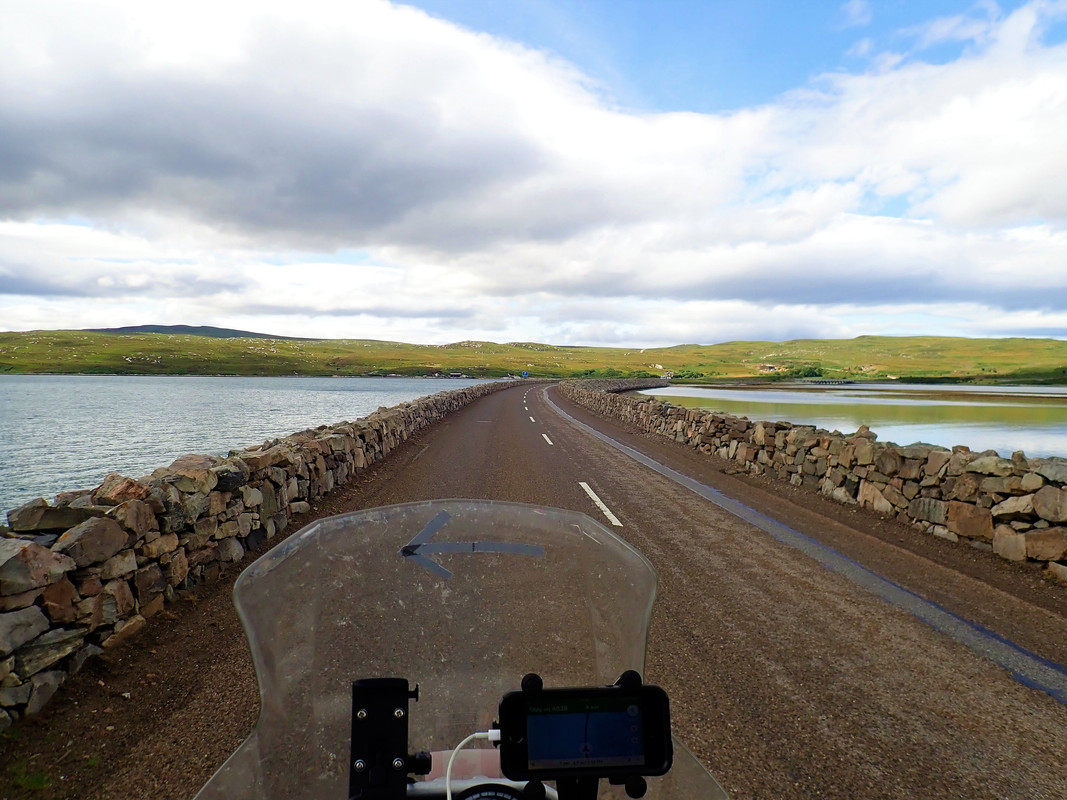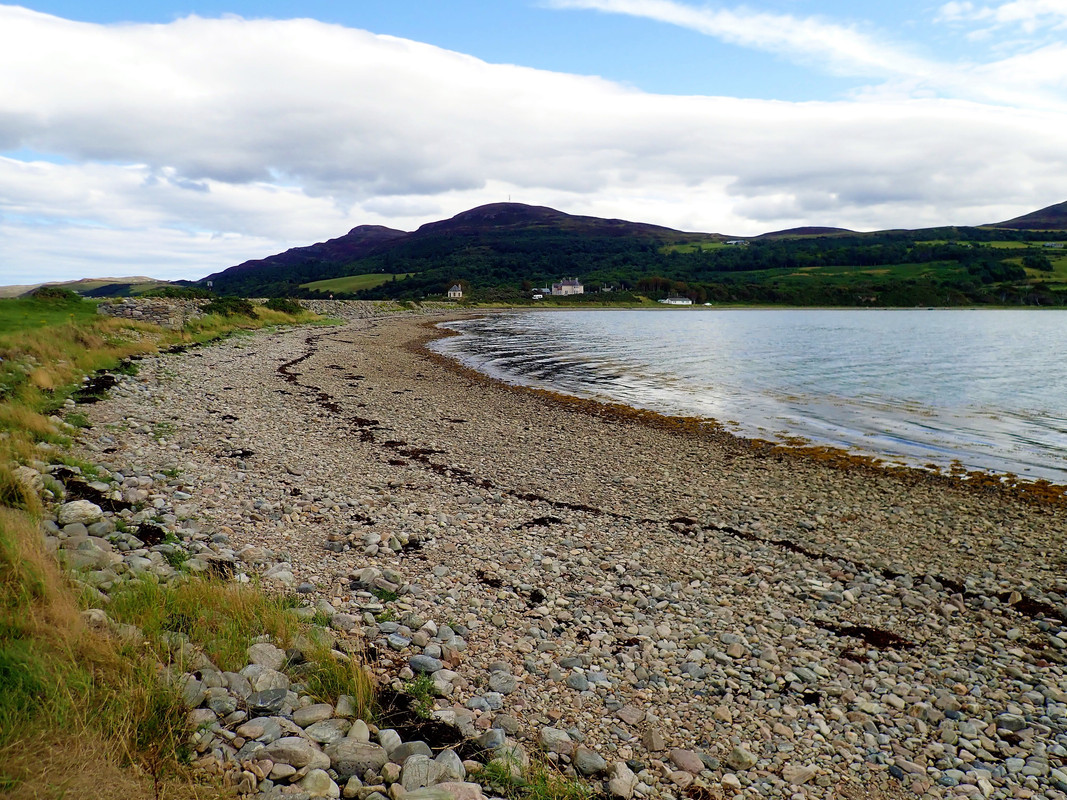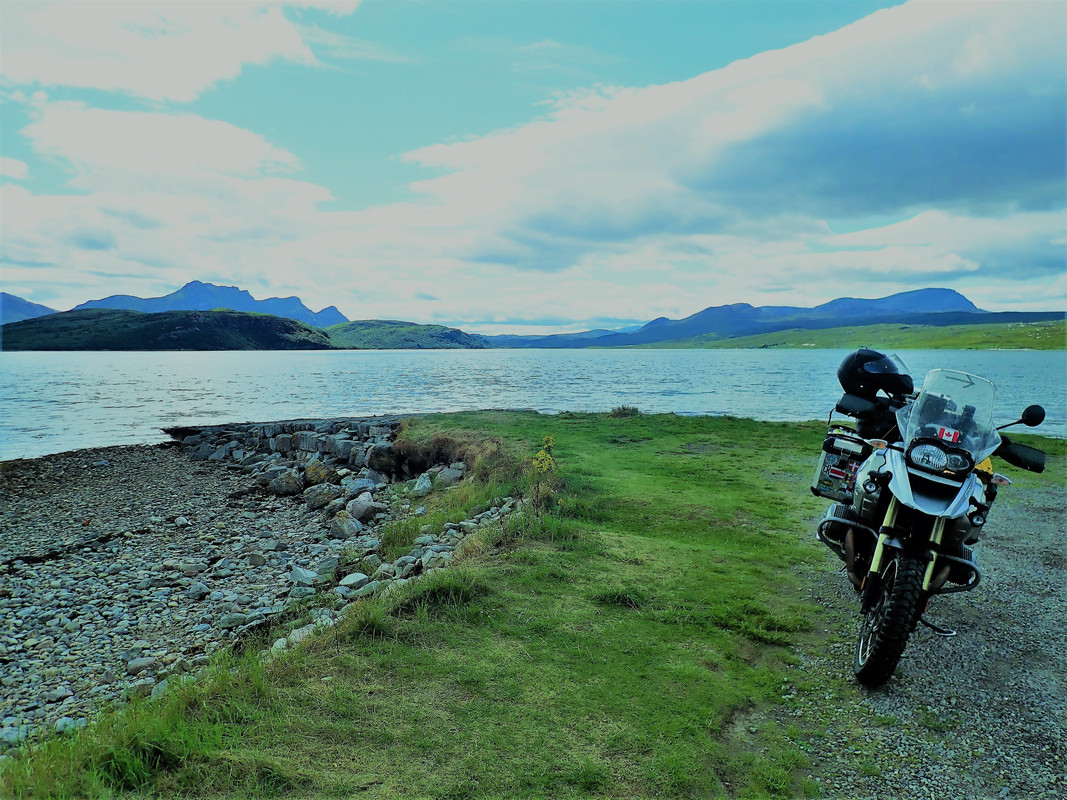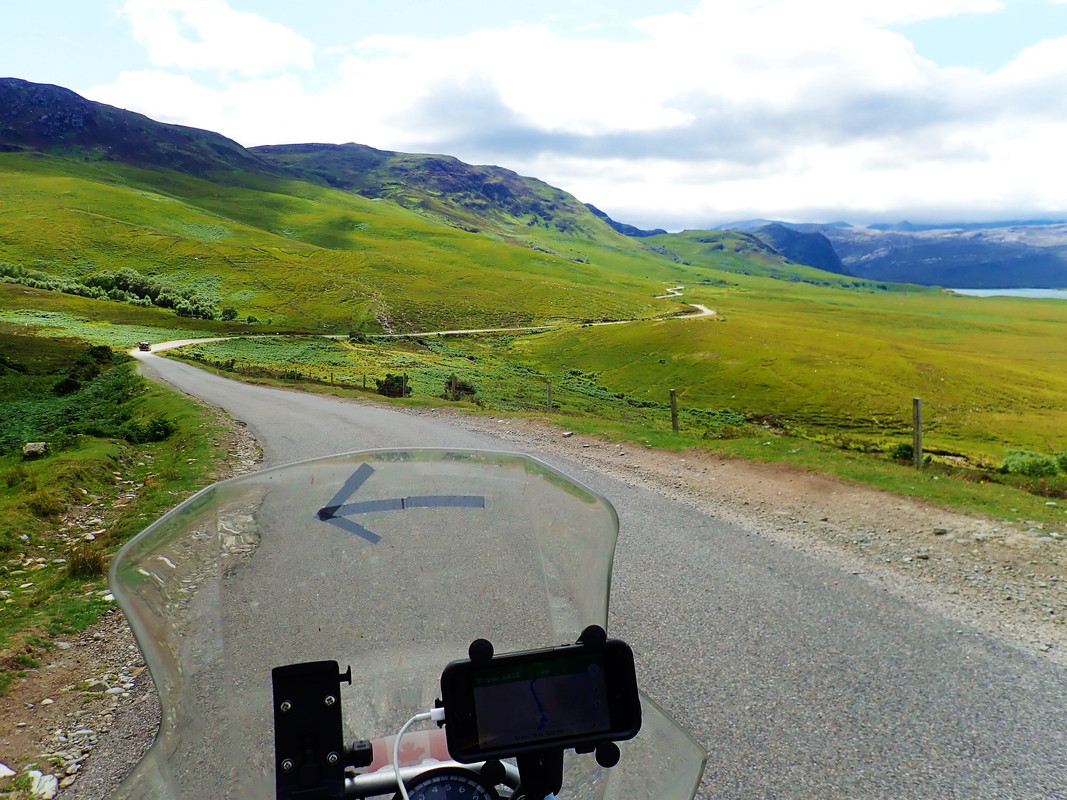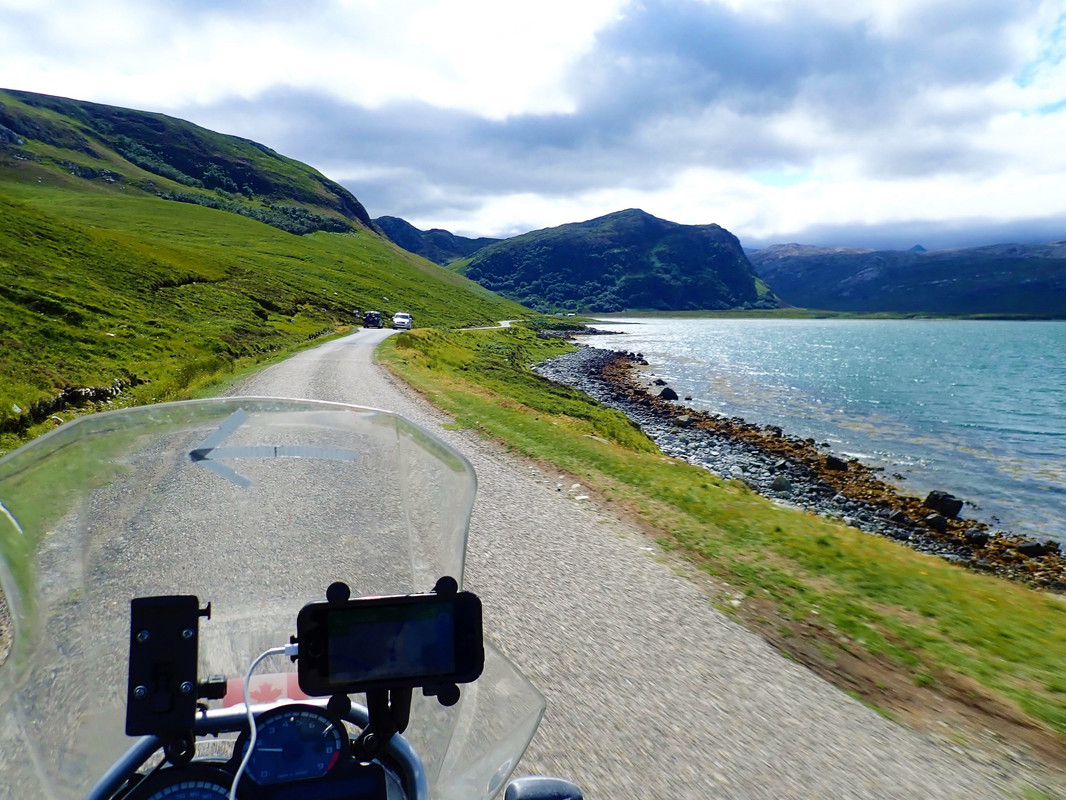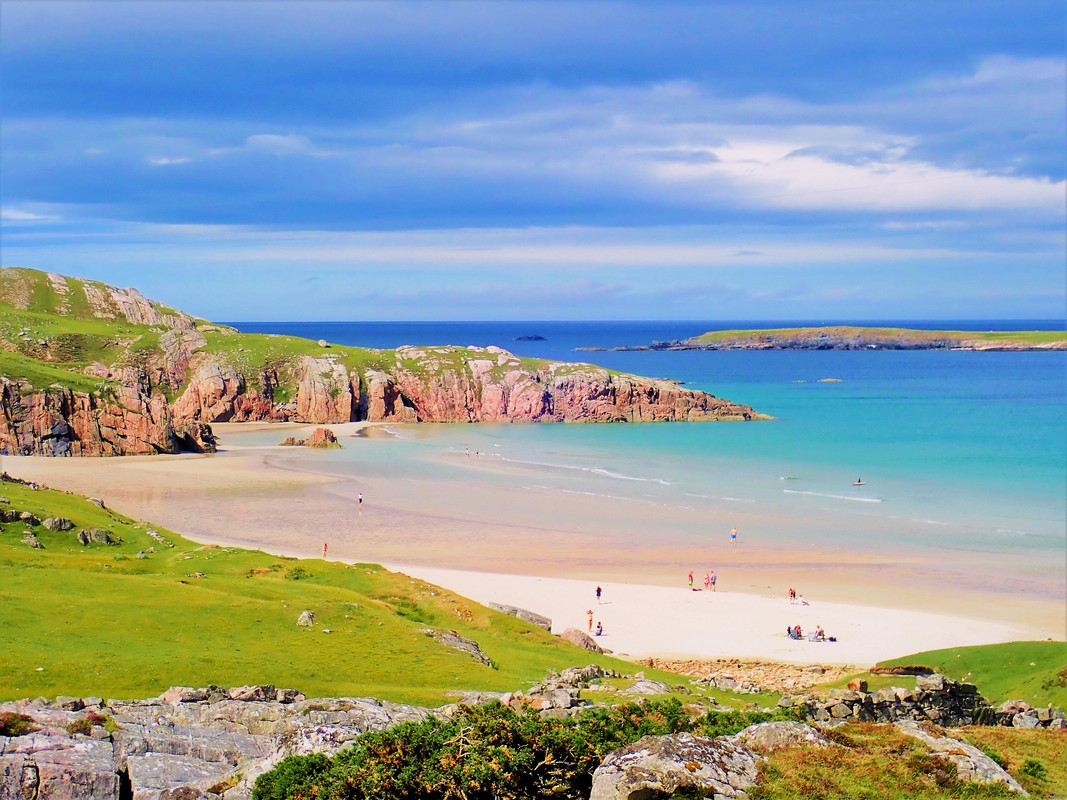 Then mostly southbound along the west coast…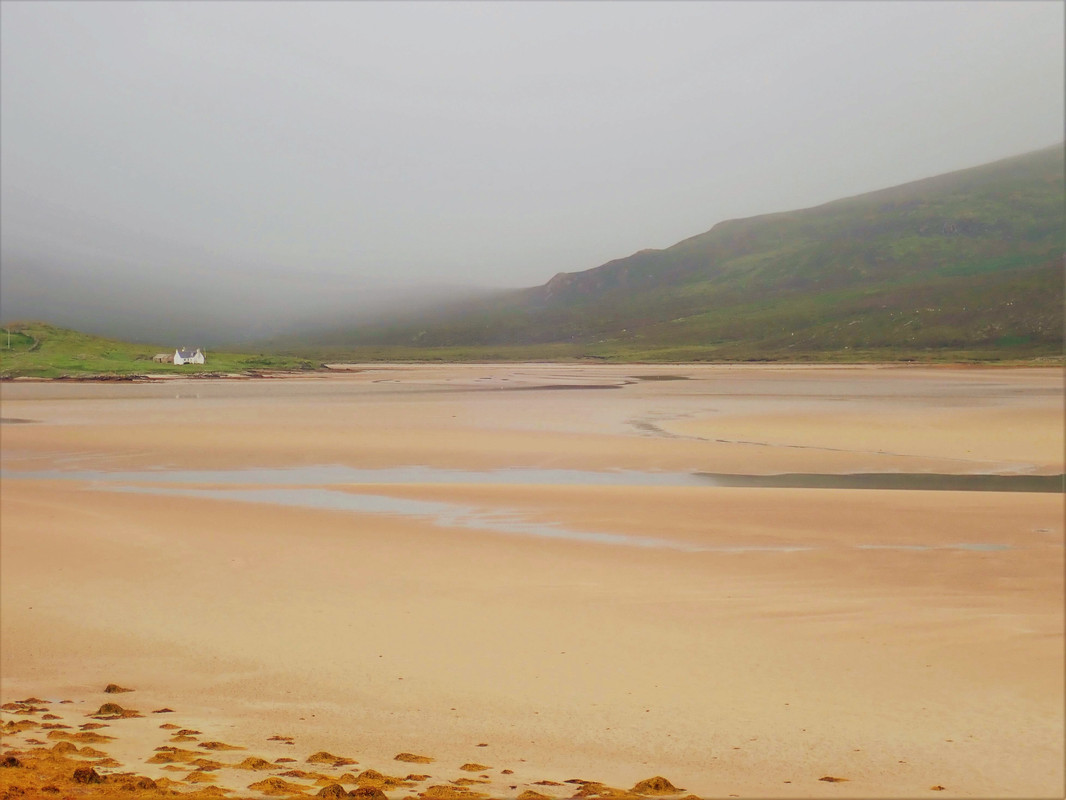 Kylesku Bridge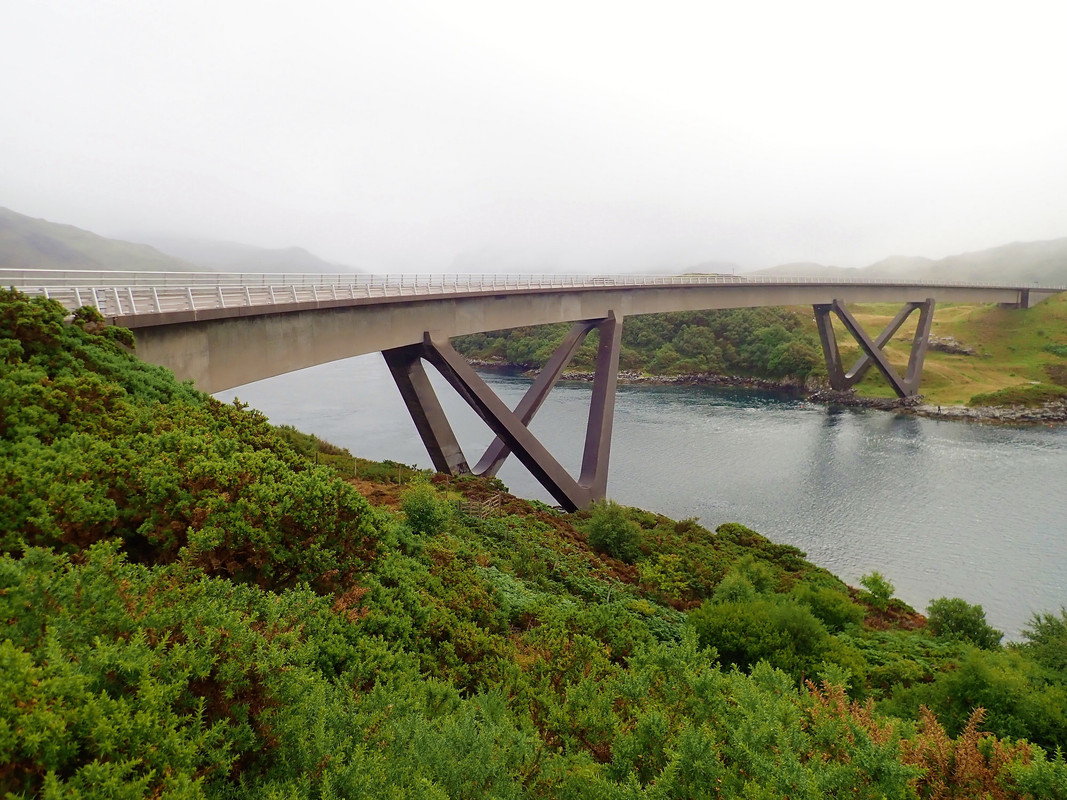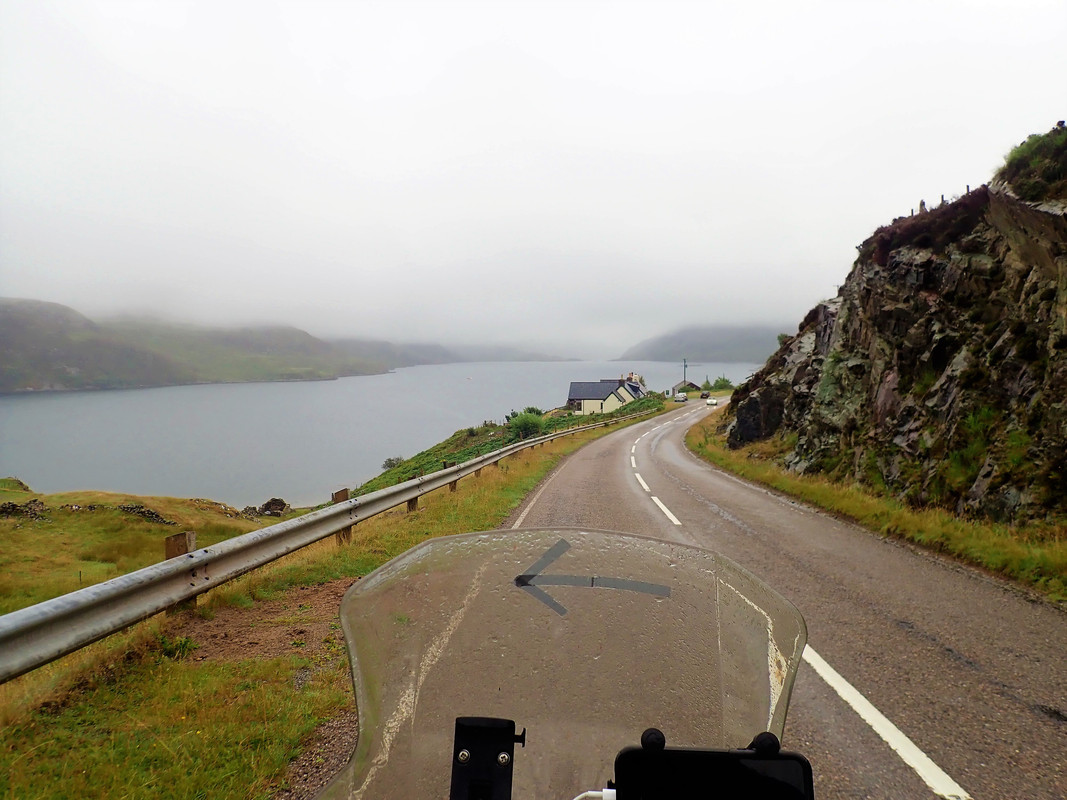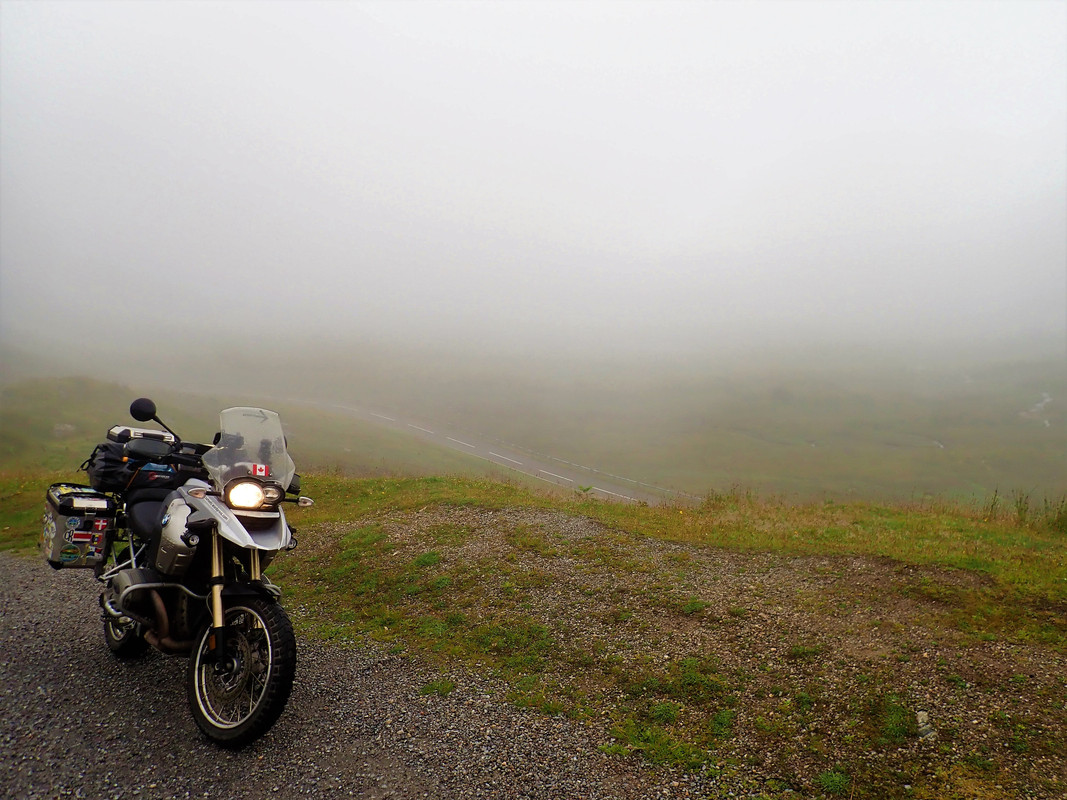 Ardvreck Castle ruin on Loch Assynt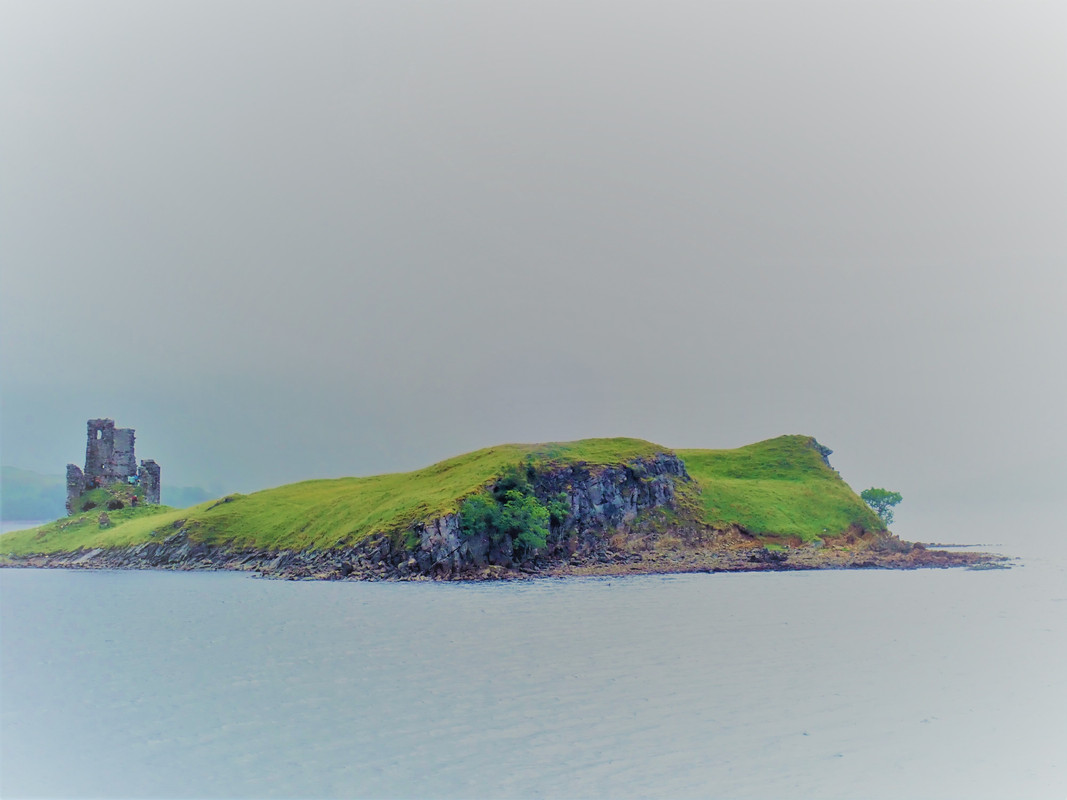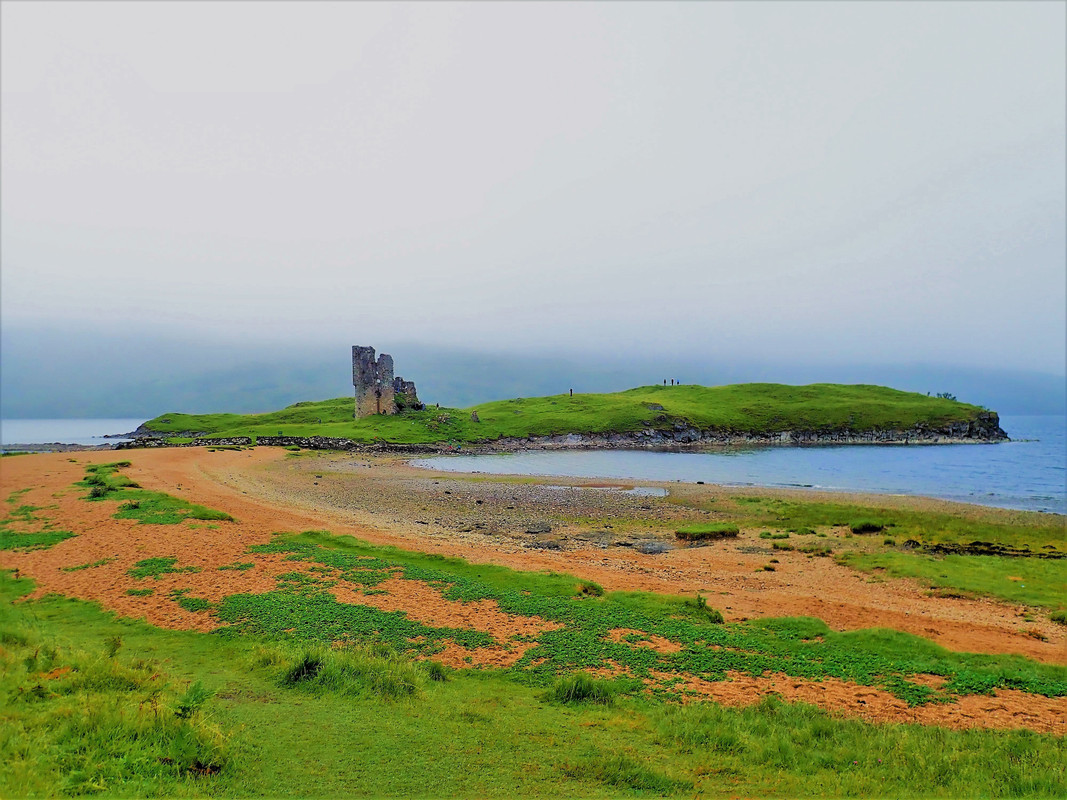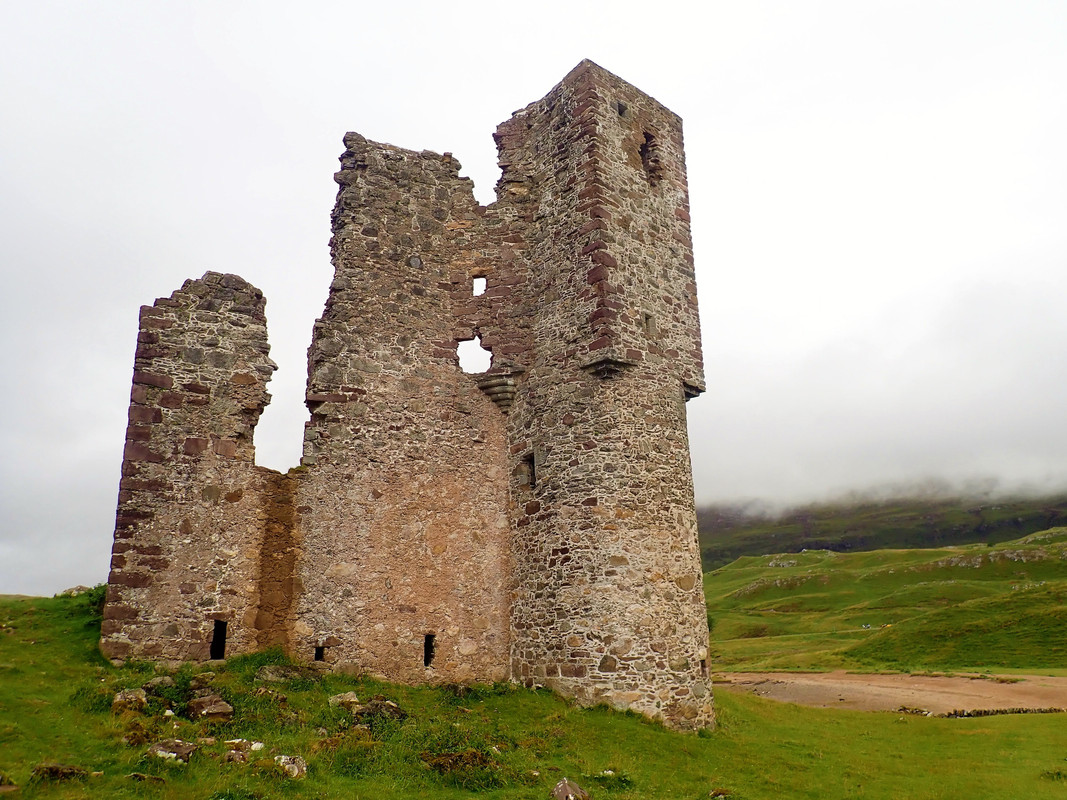 Calda House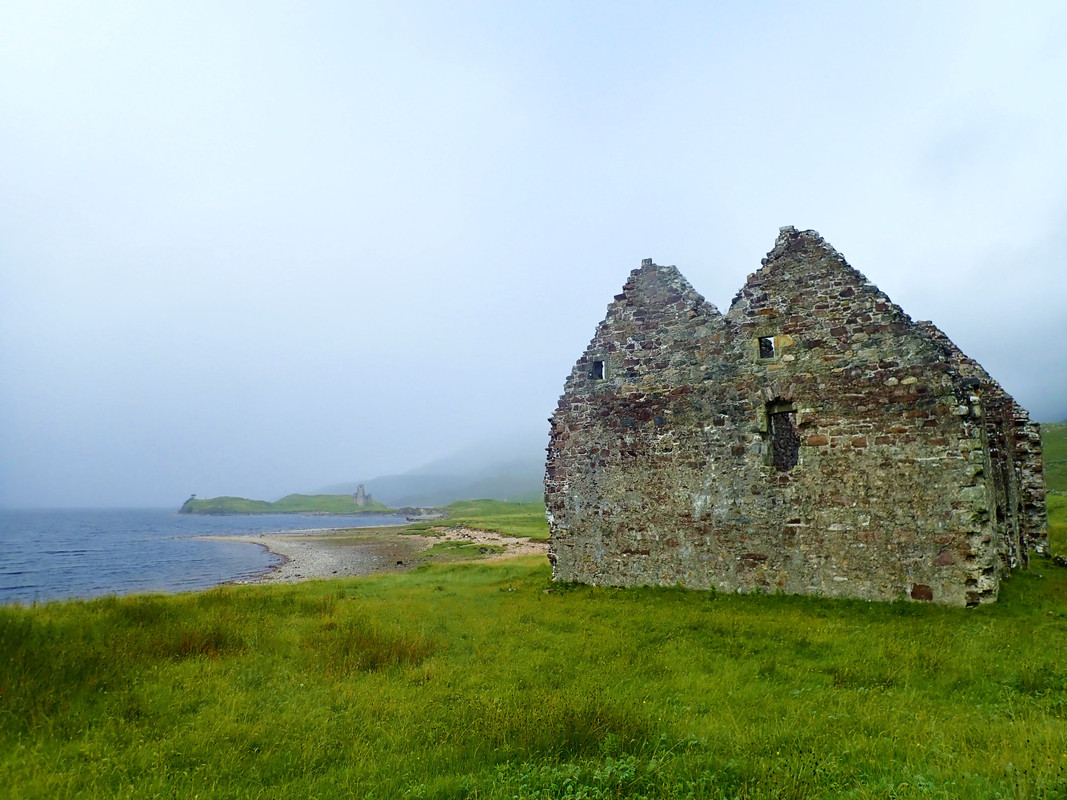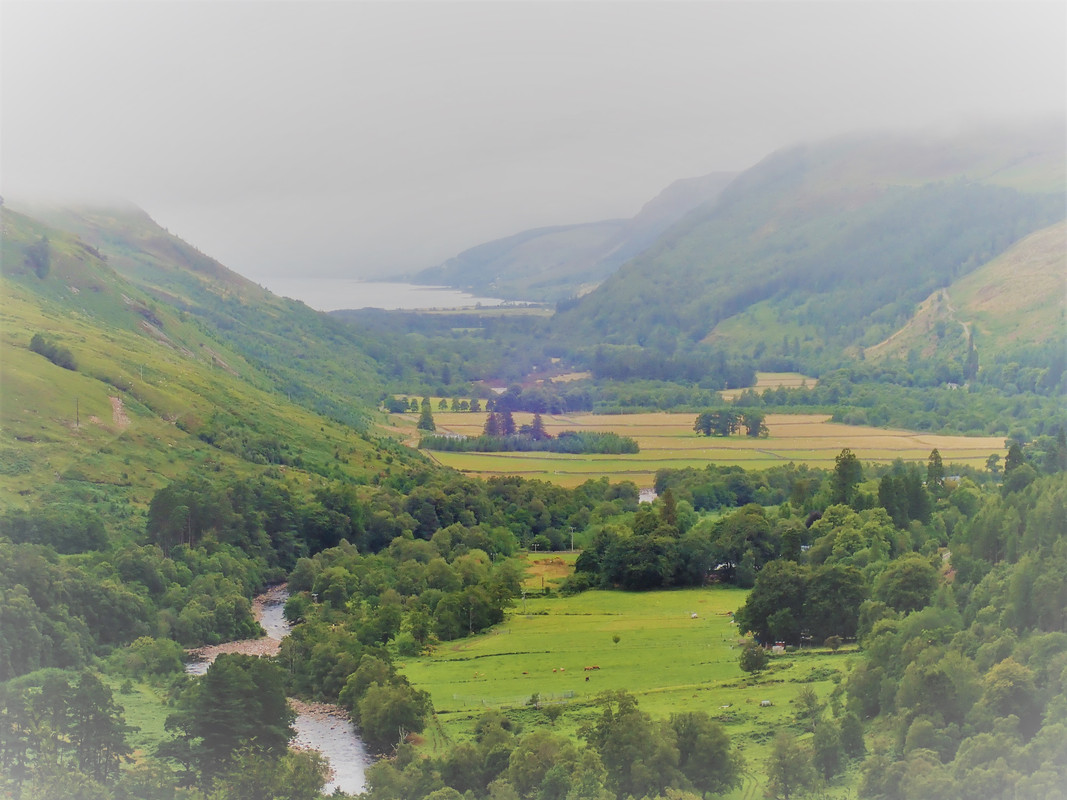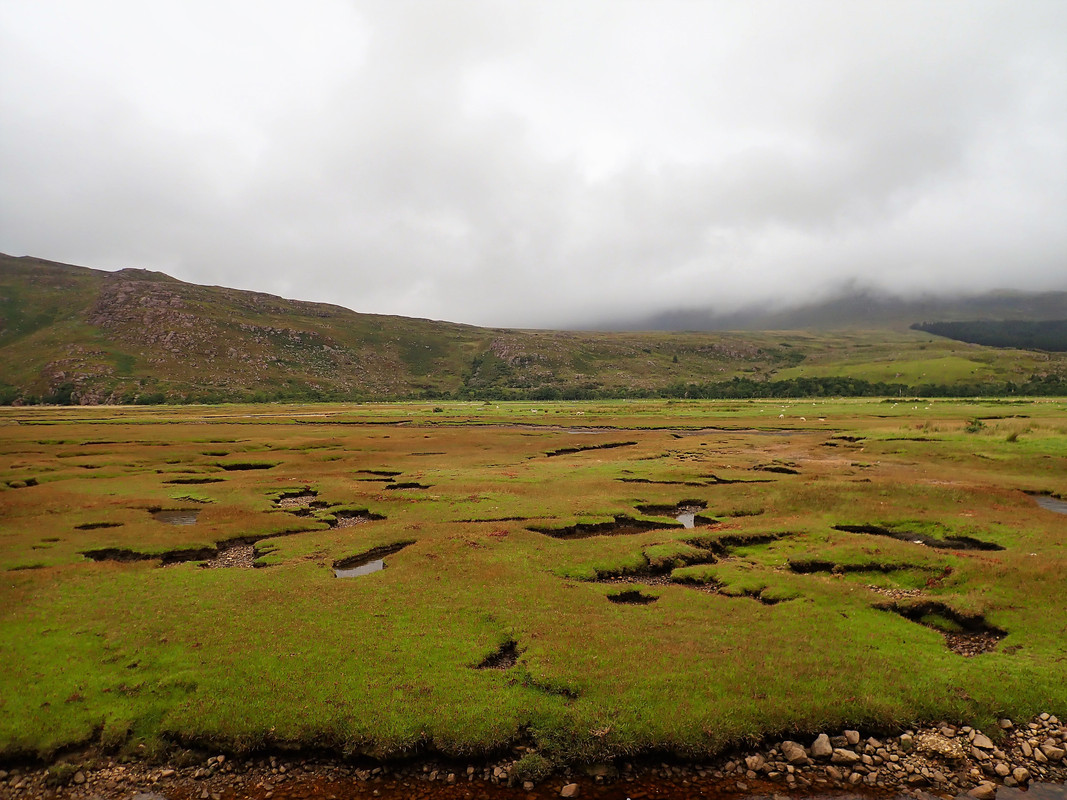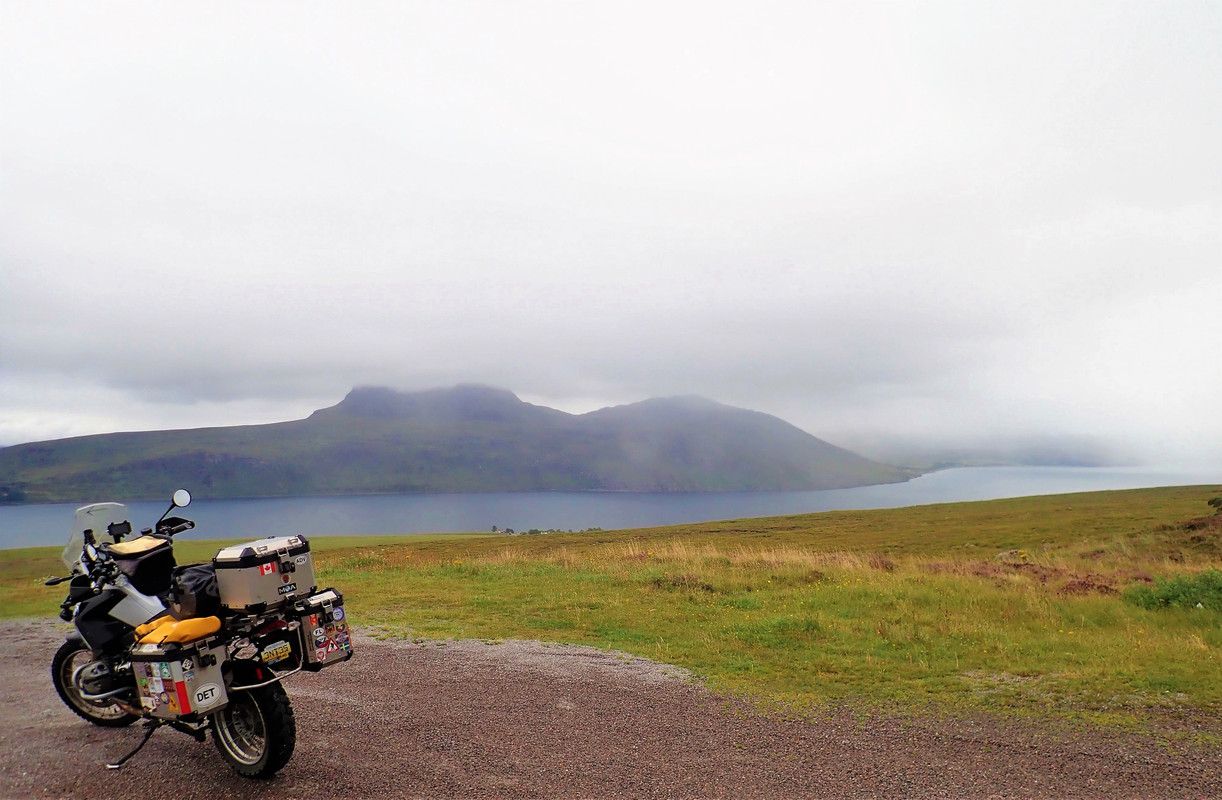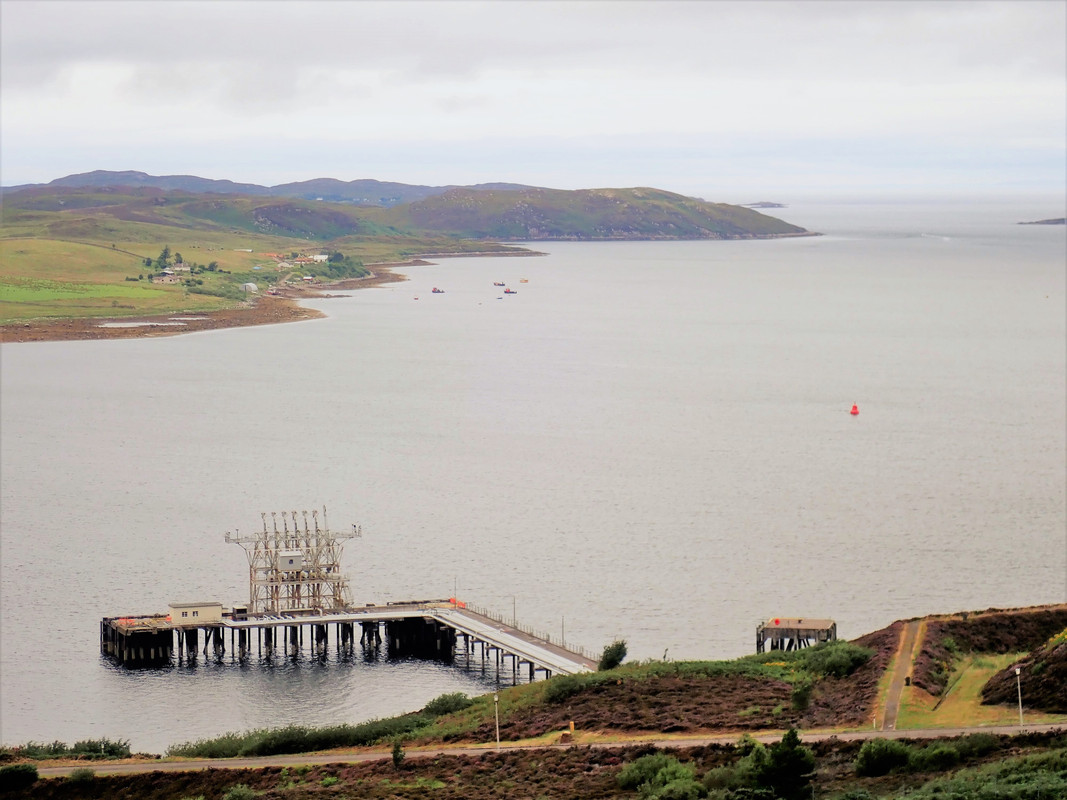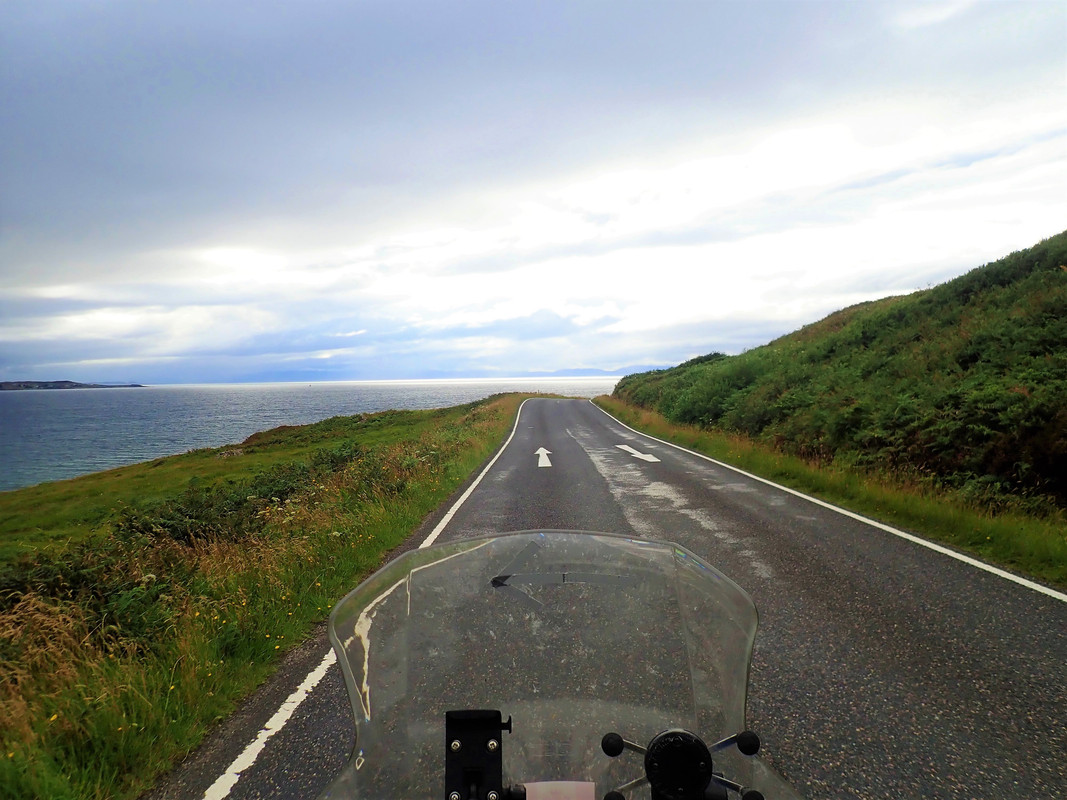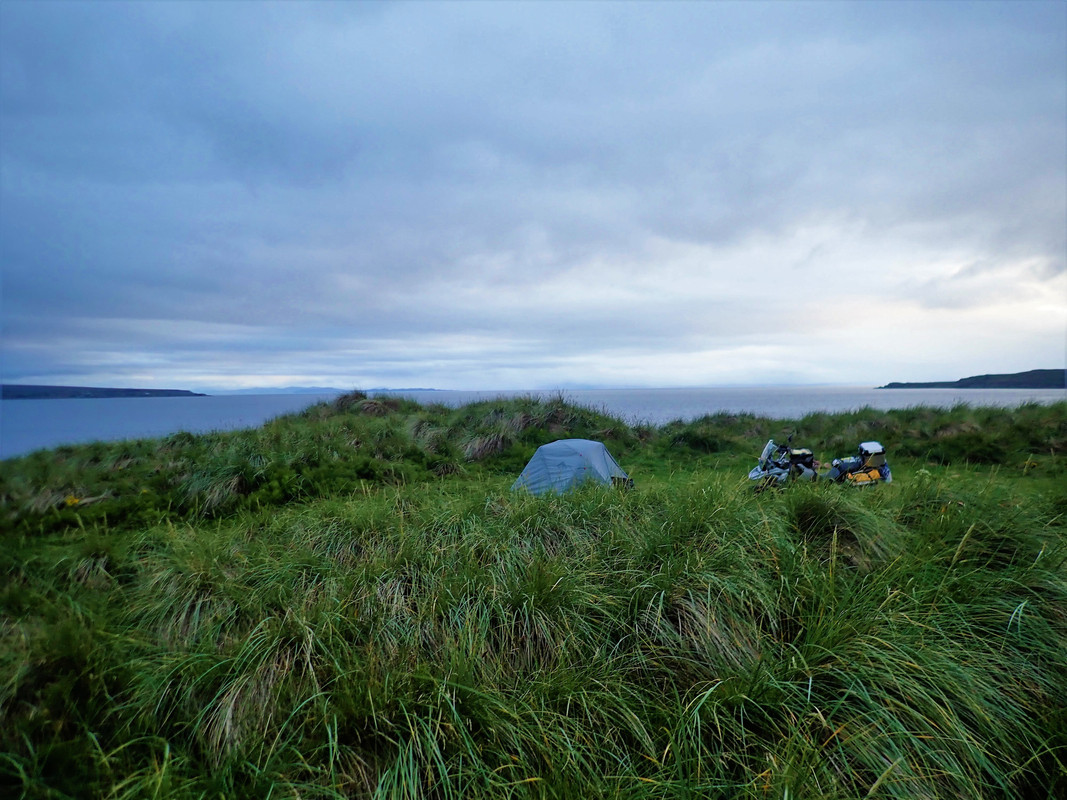 A bunch of midges went through my mesh riding pants and I ended up with itchy red spots all over my leg. 😦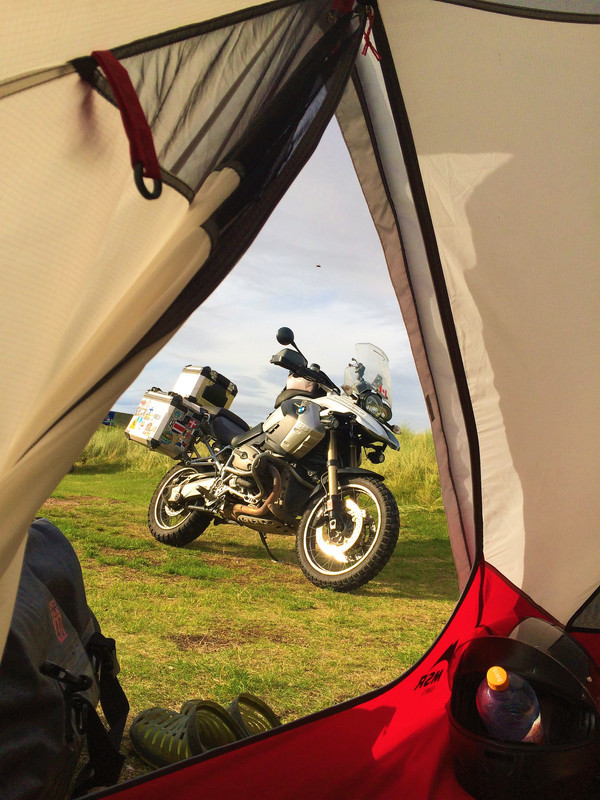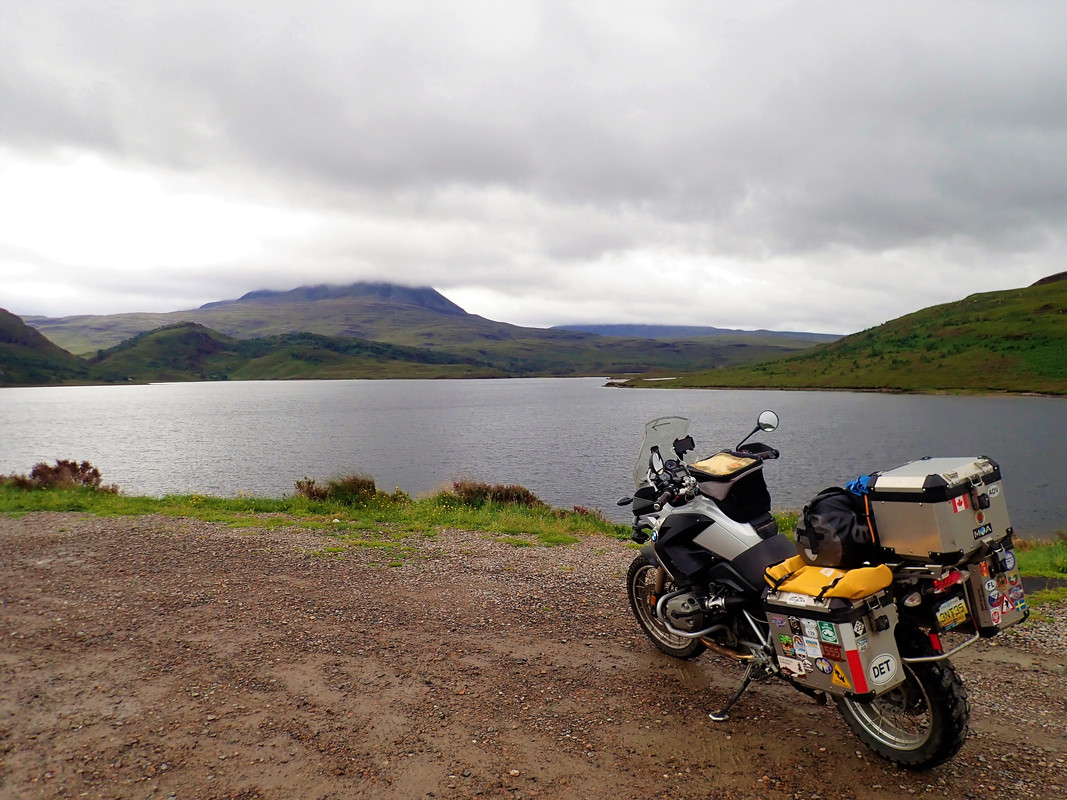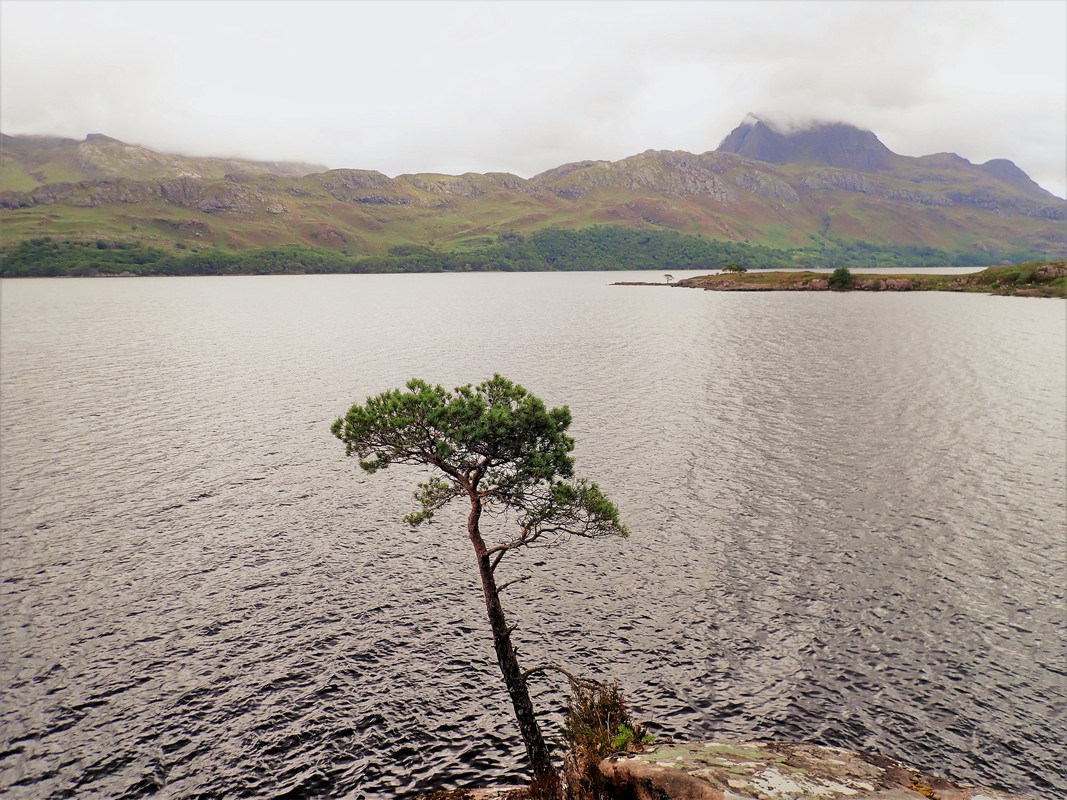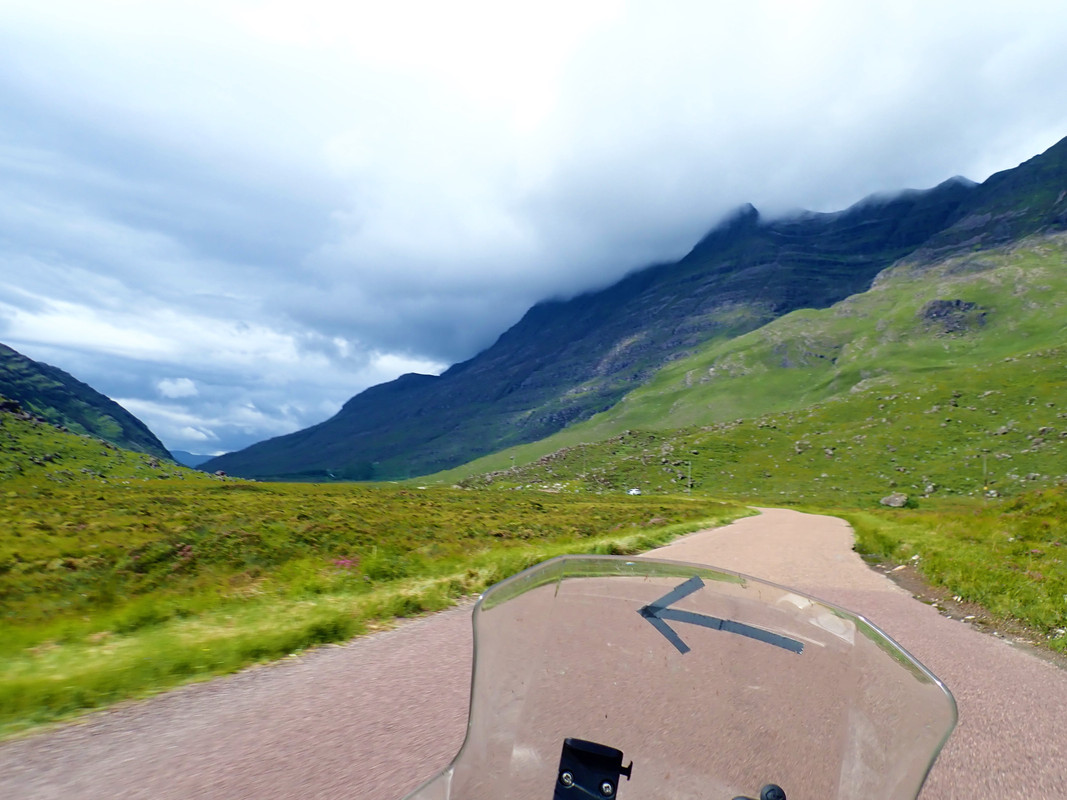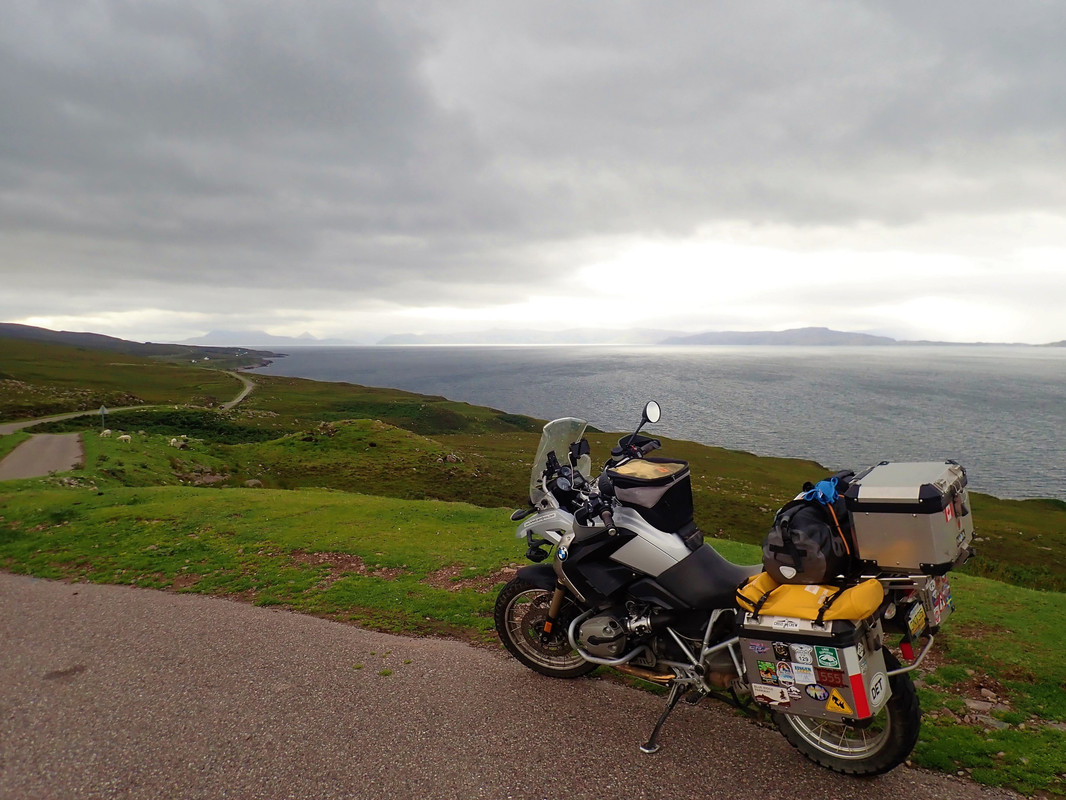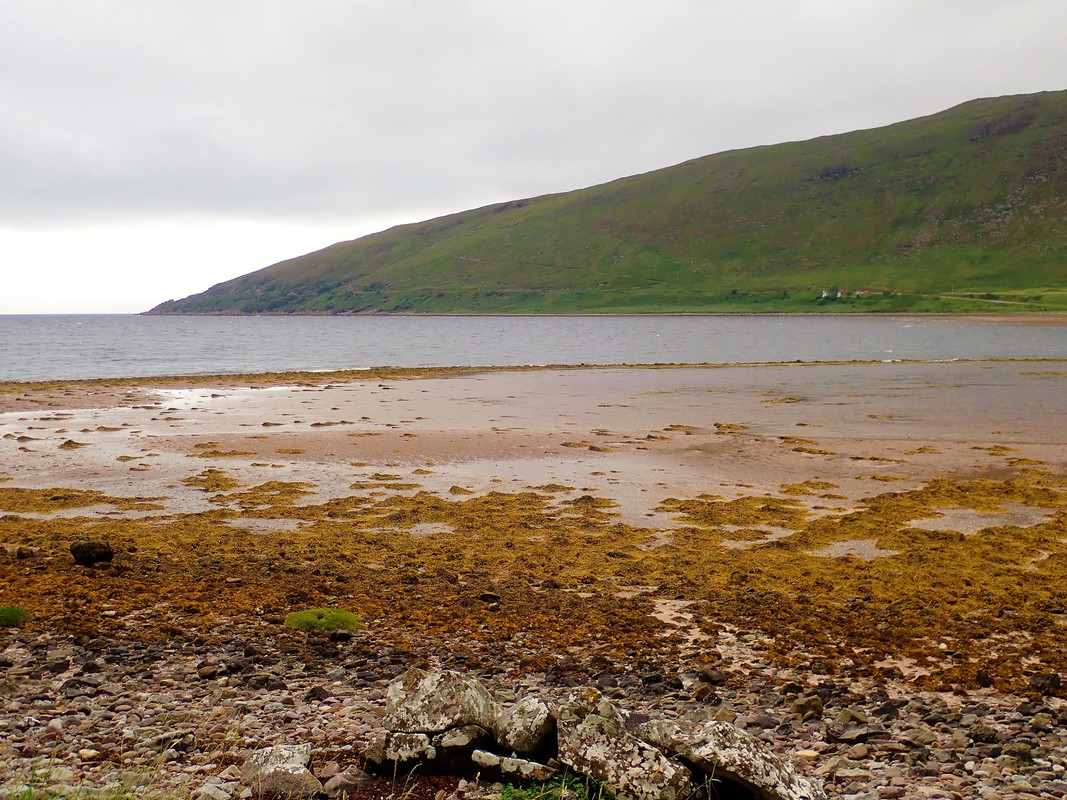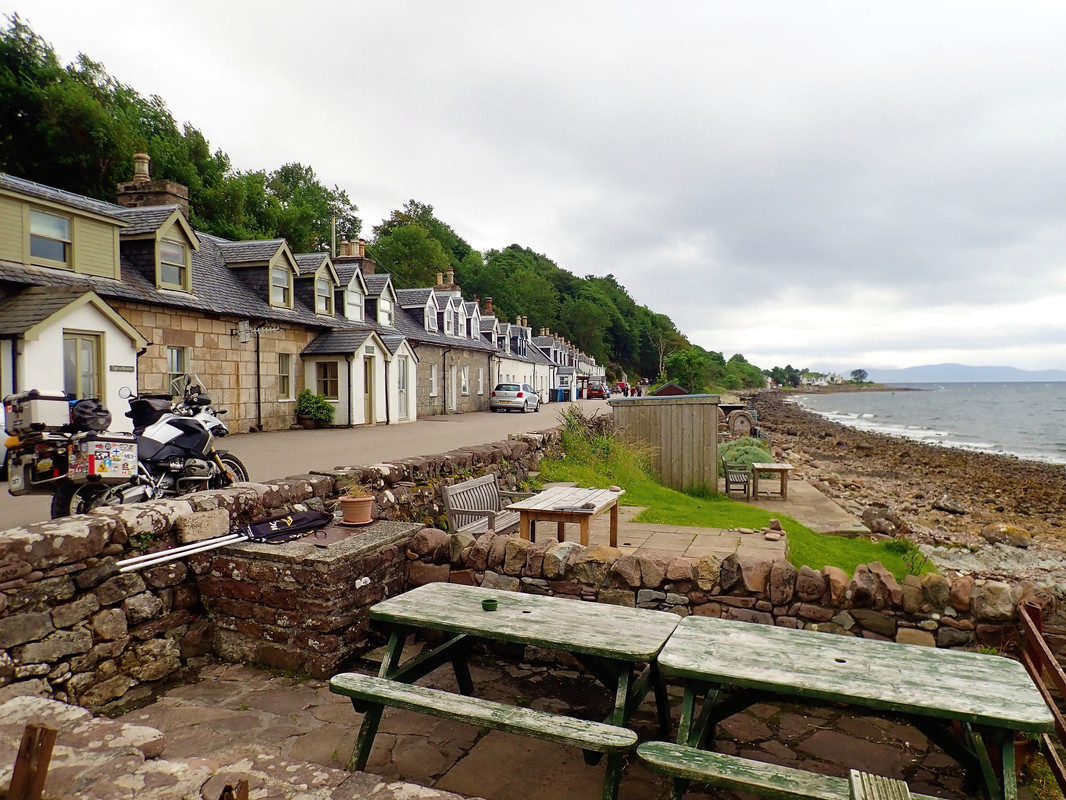 Applecross Pass was highlight of the day…spectacular views!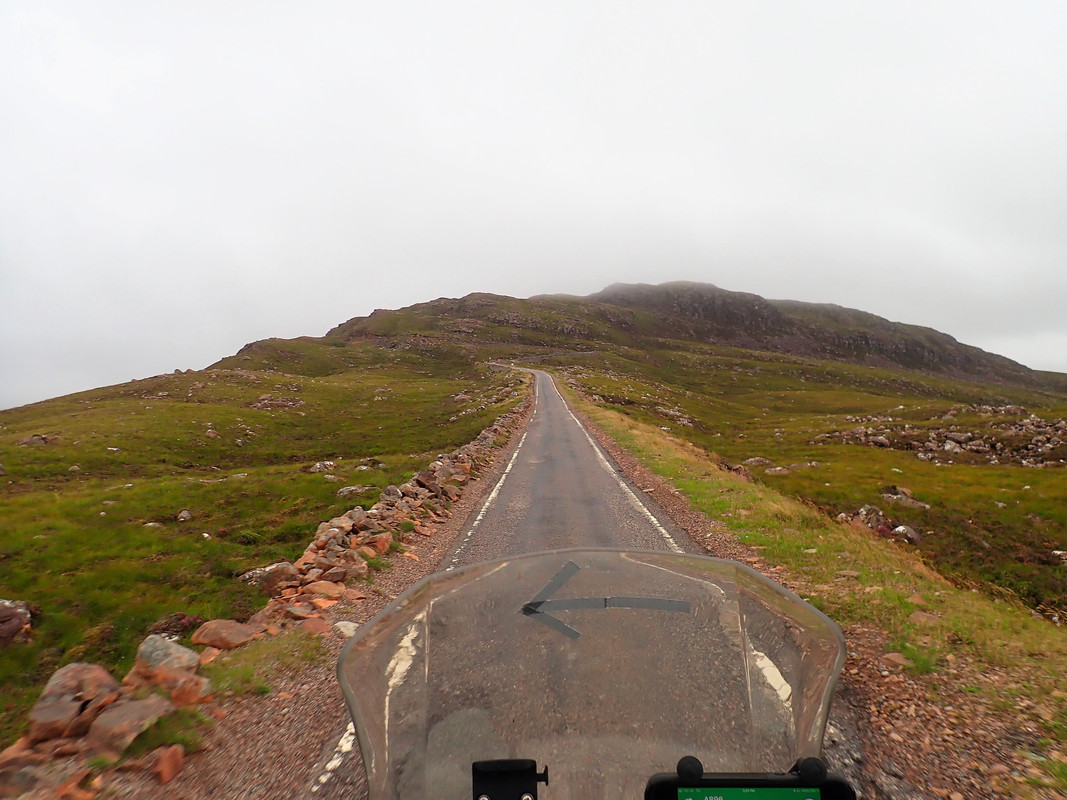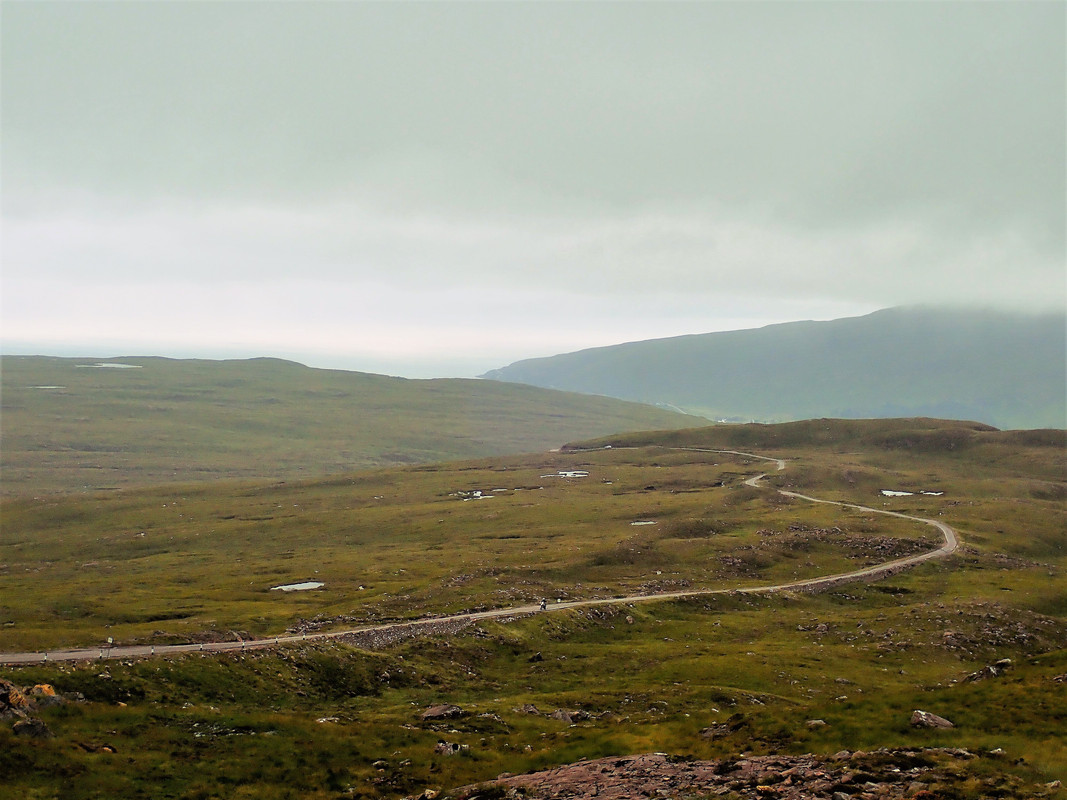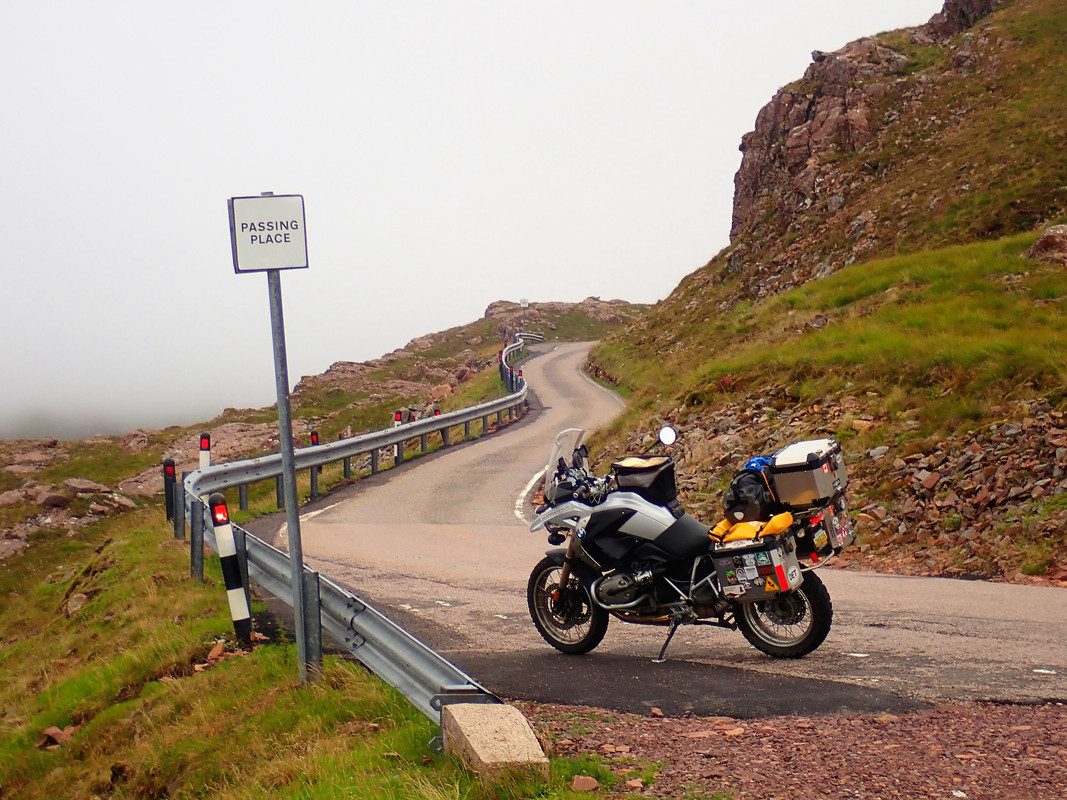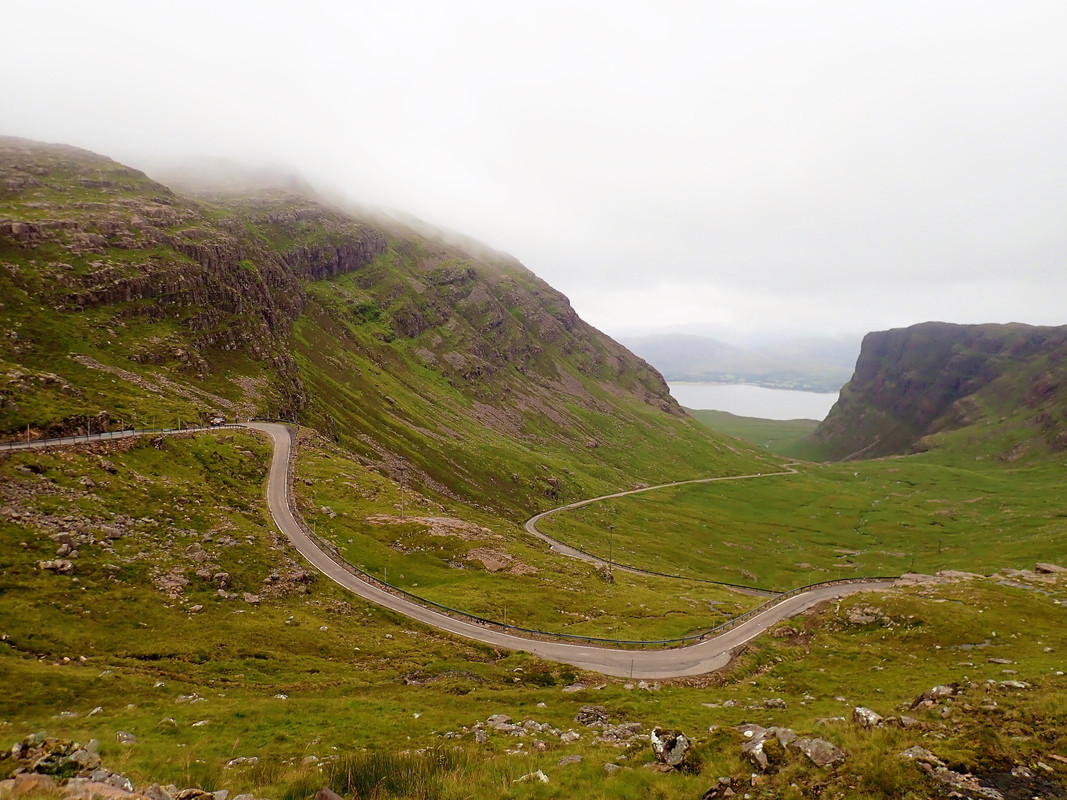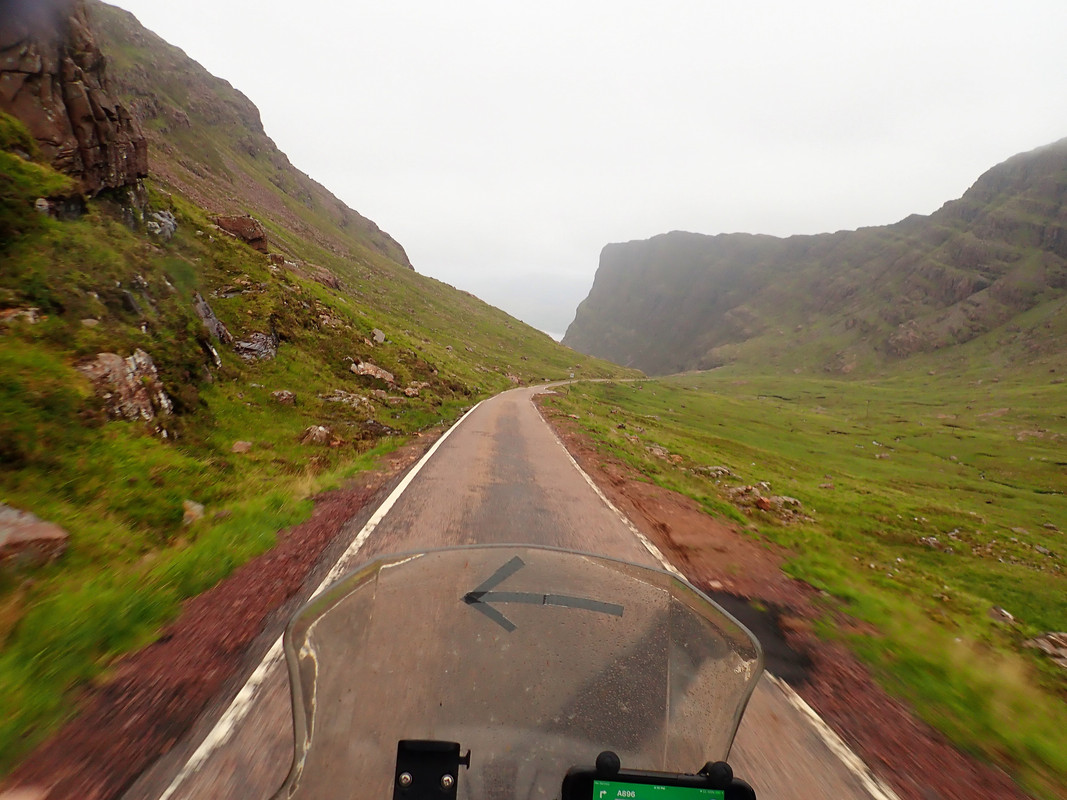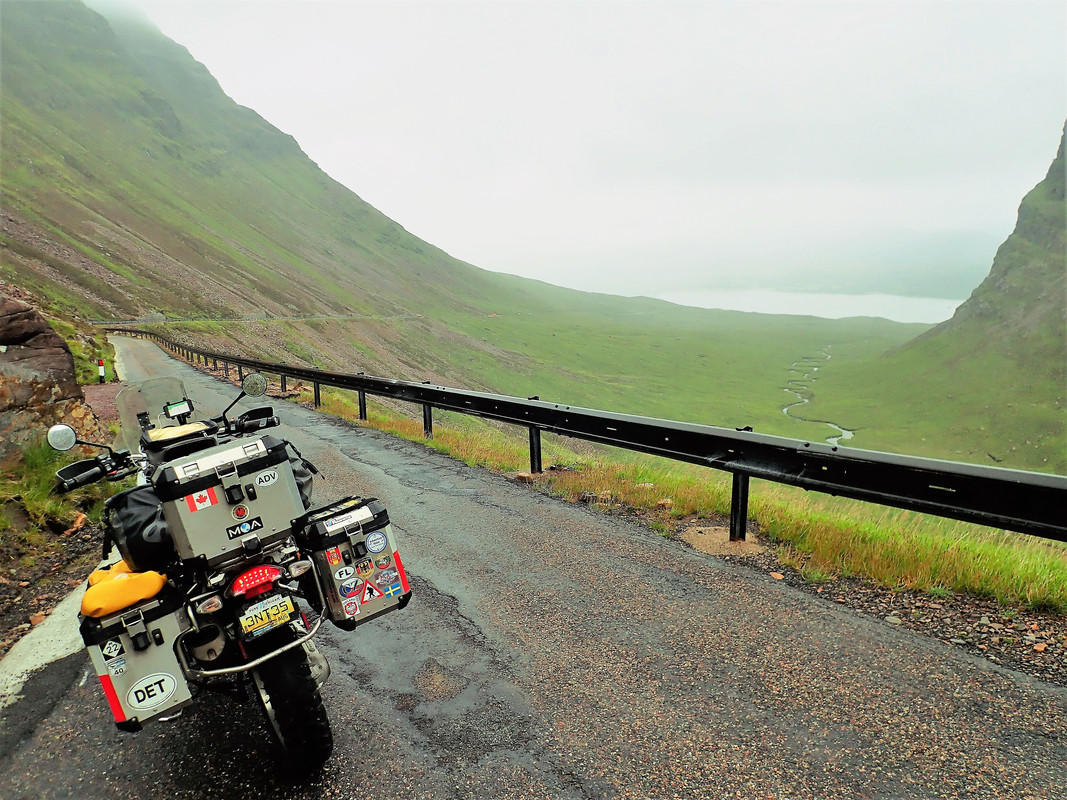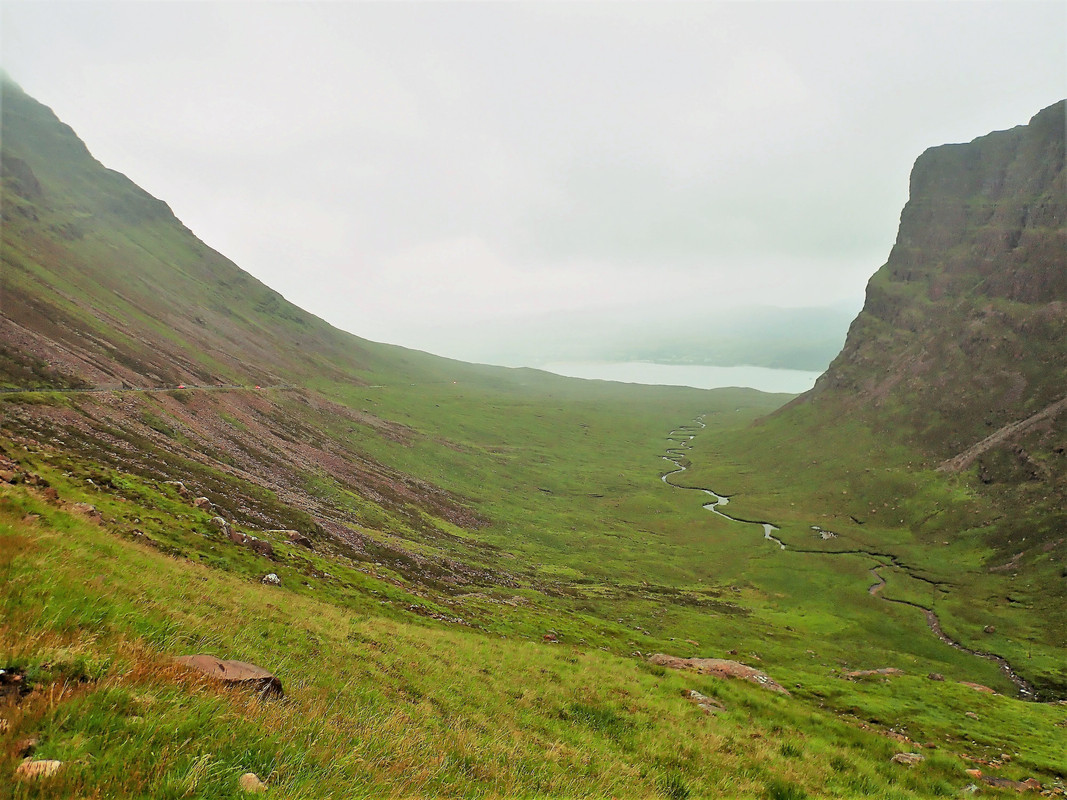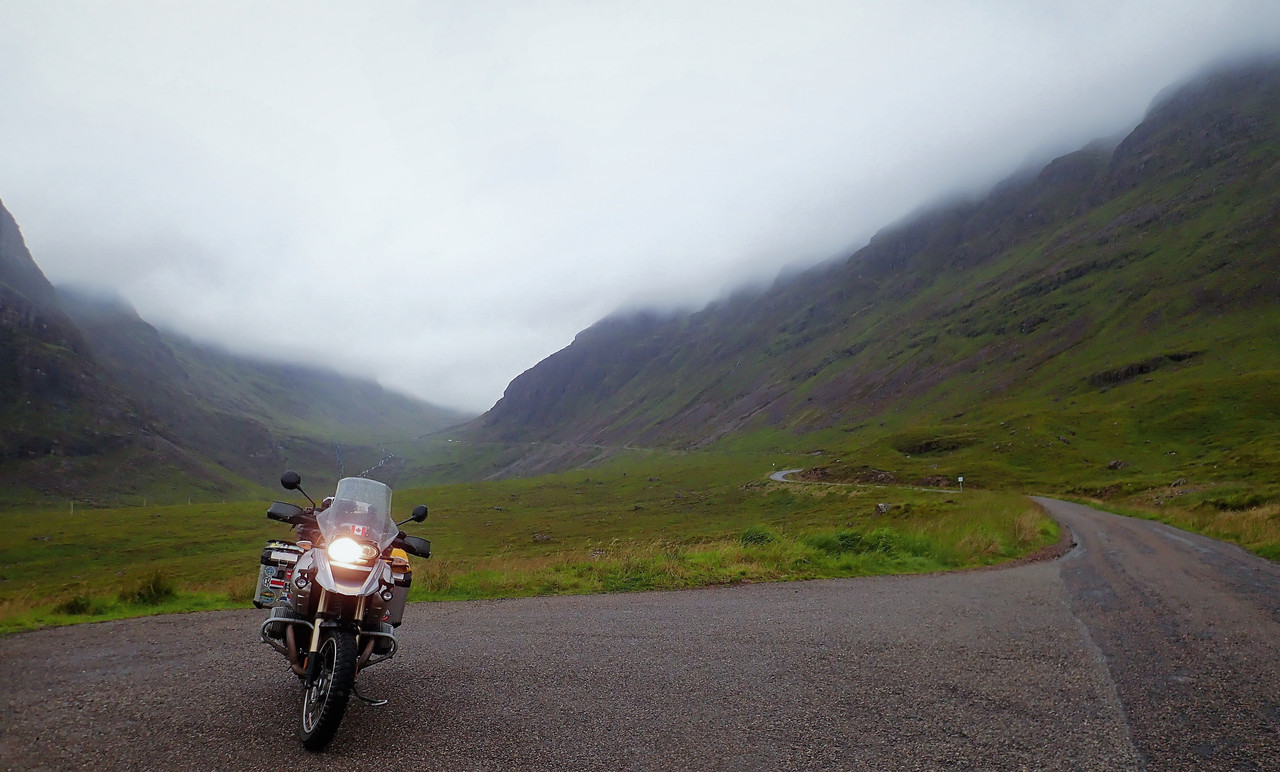 The least part I enjoy about camping is packing up a wet tent in the morning.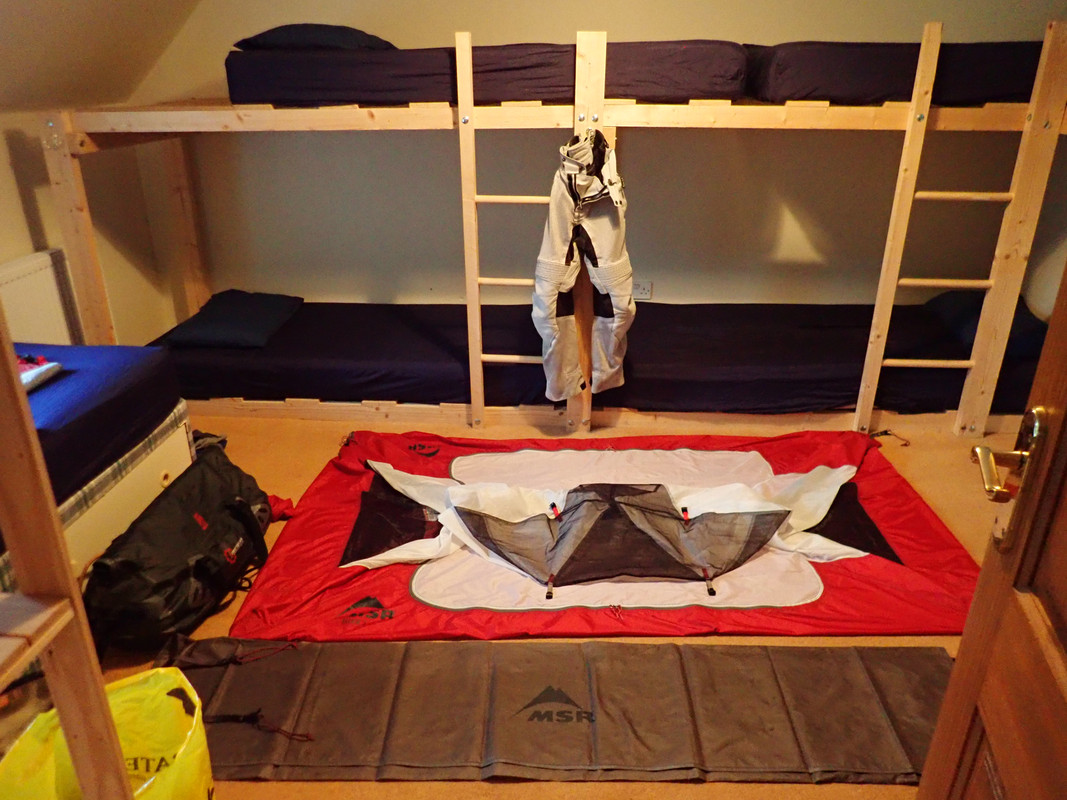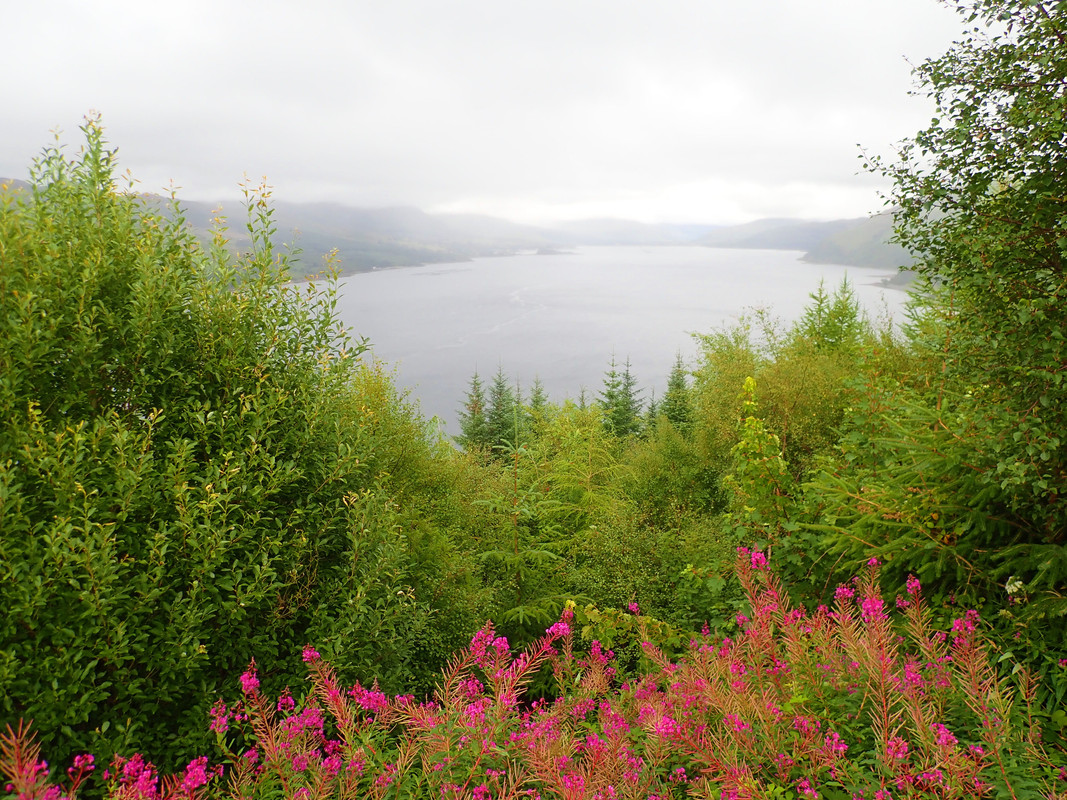 I'm all castled out at this point but Eilean Donan is a must…a picturesque castle that has been featured in many films.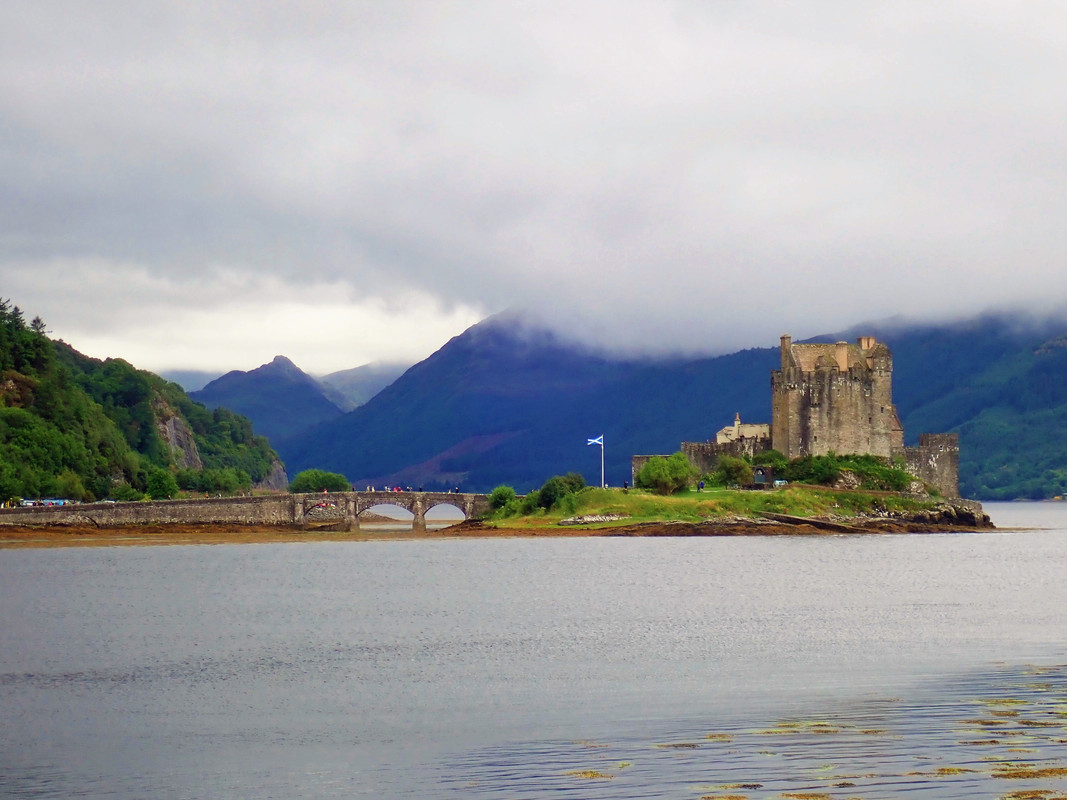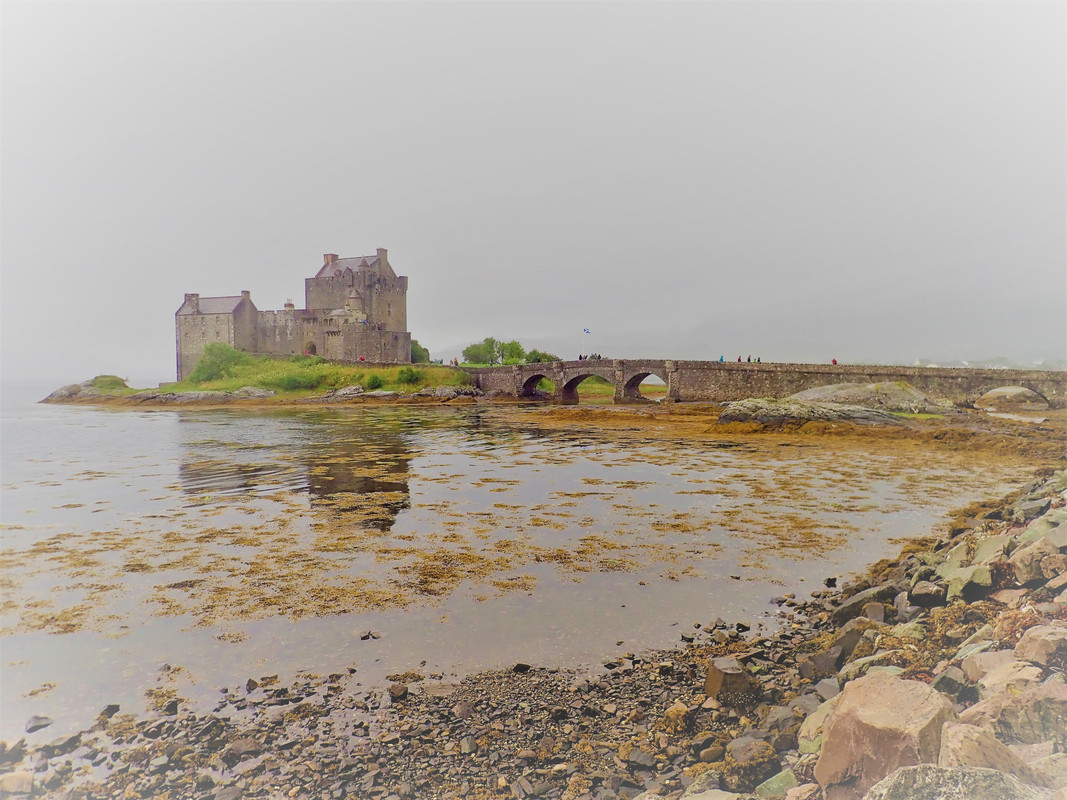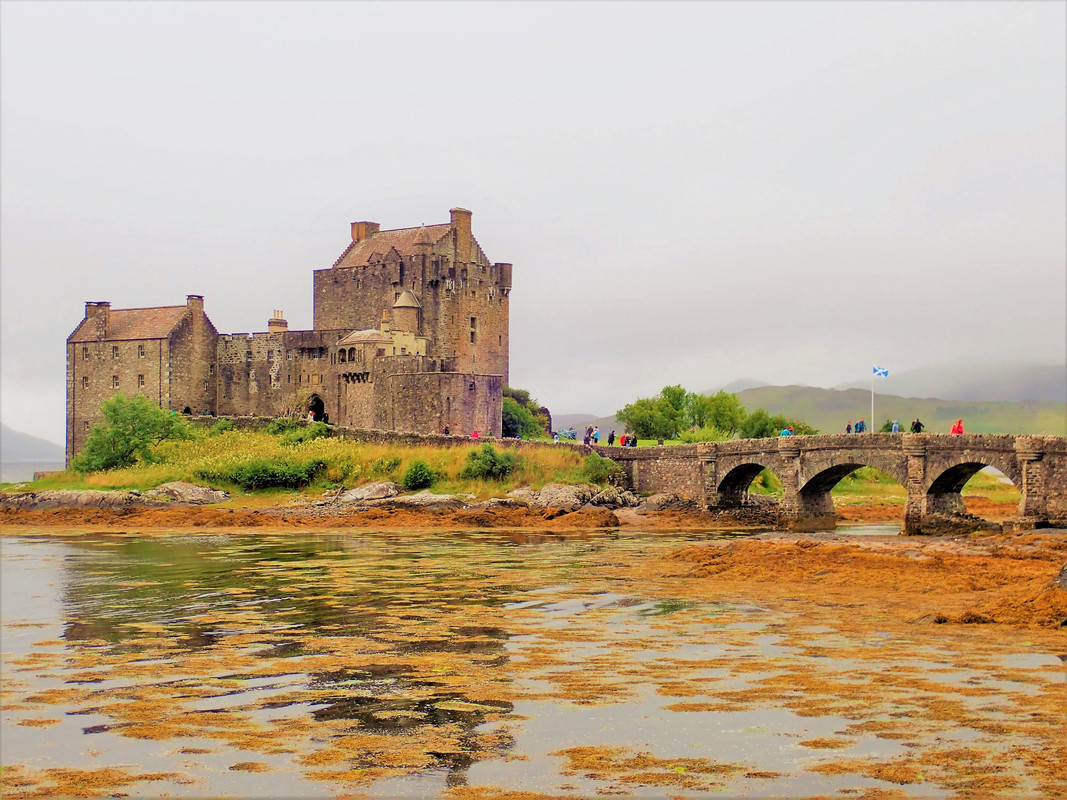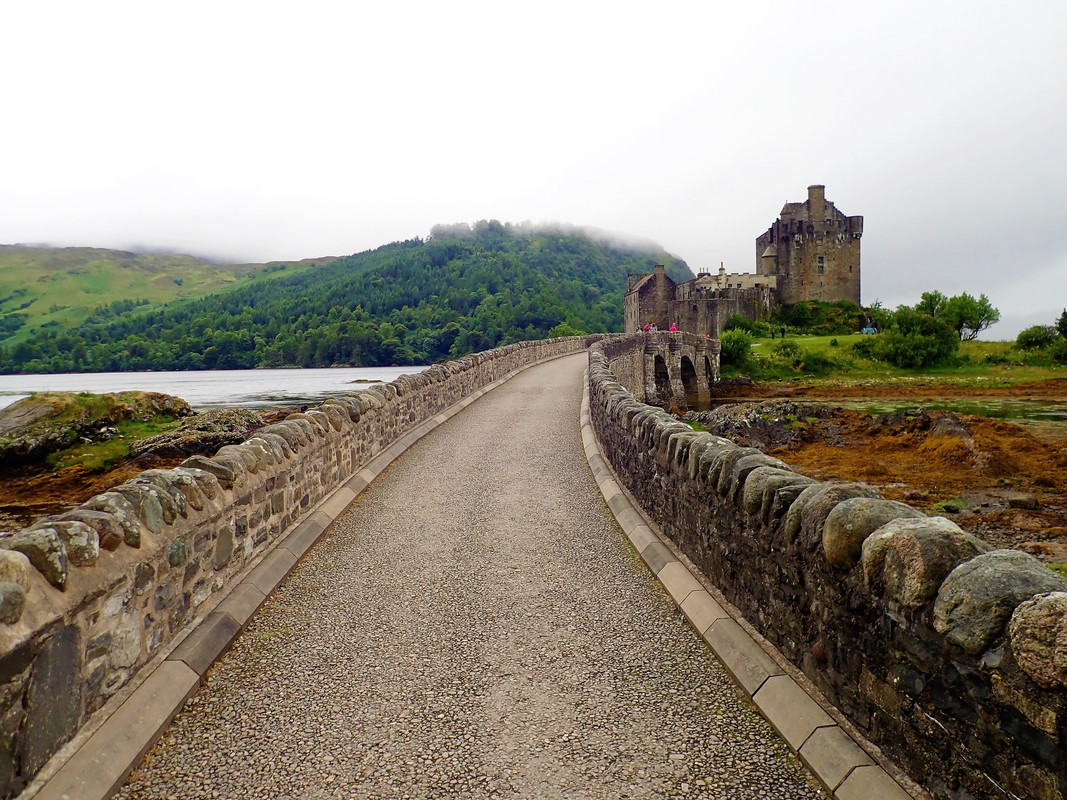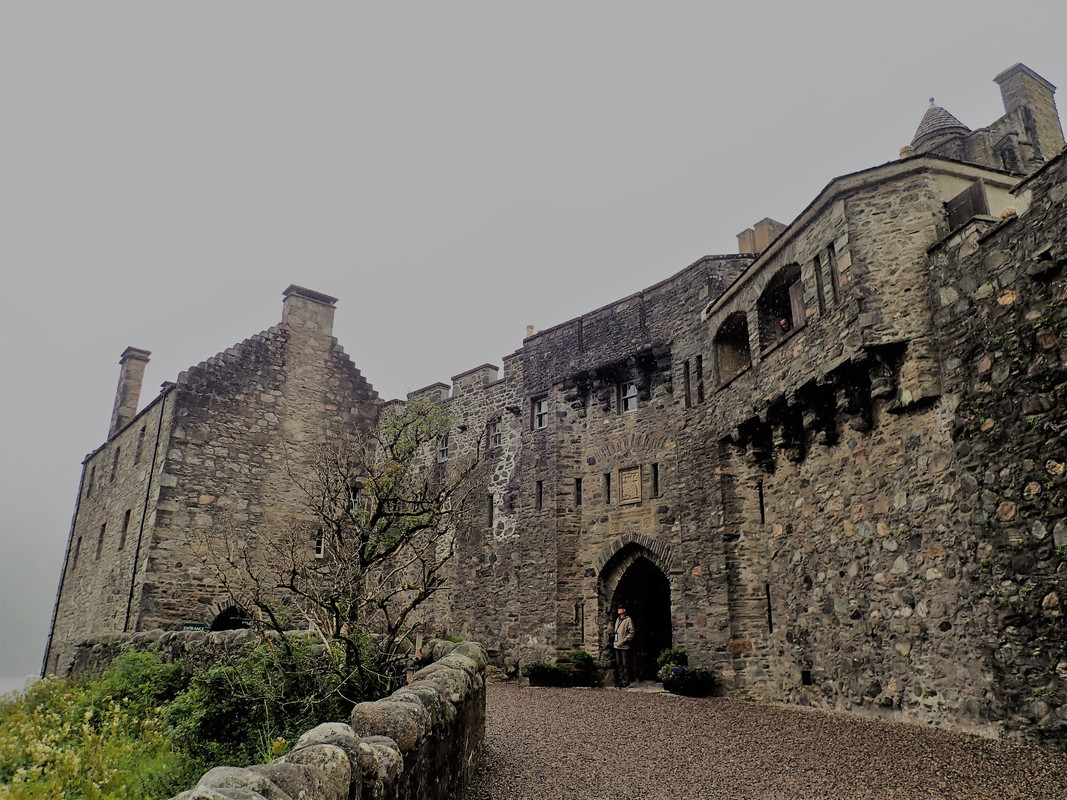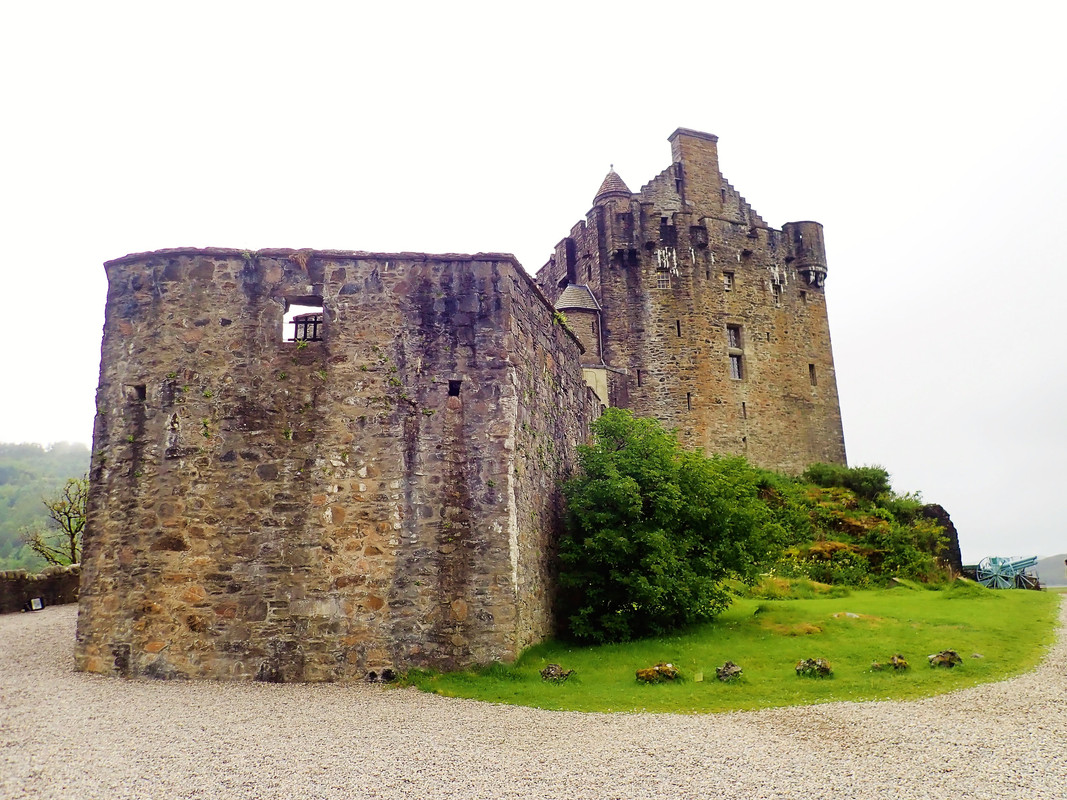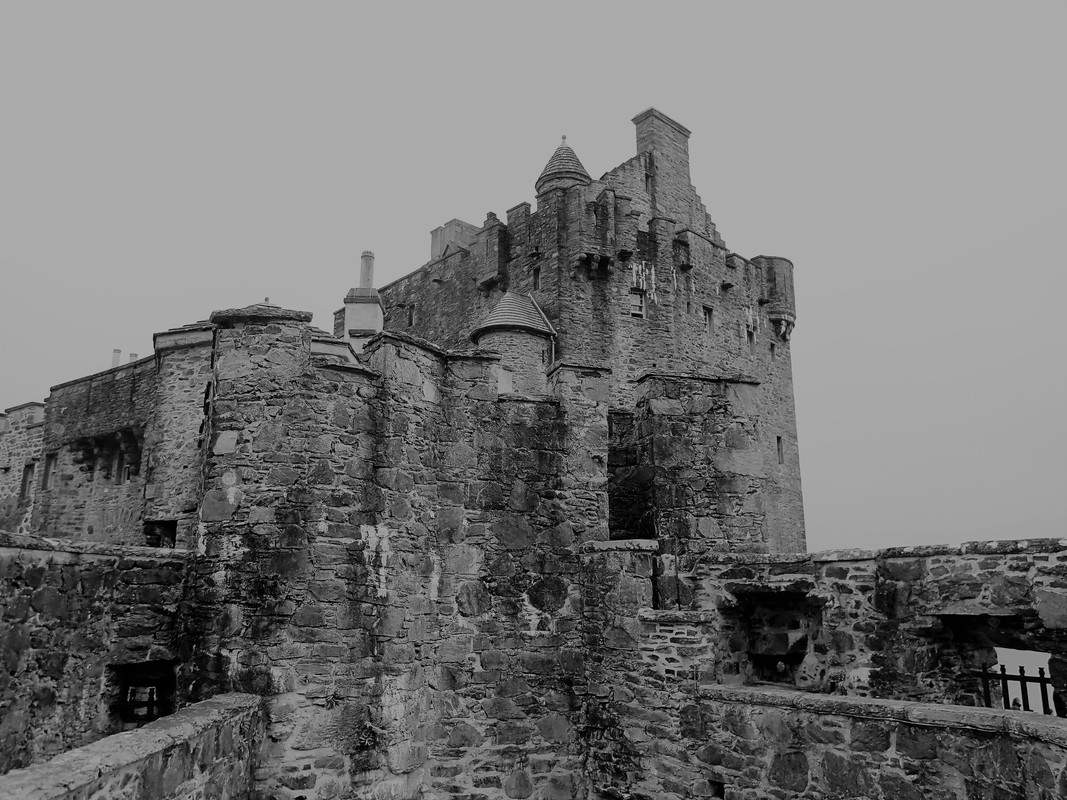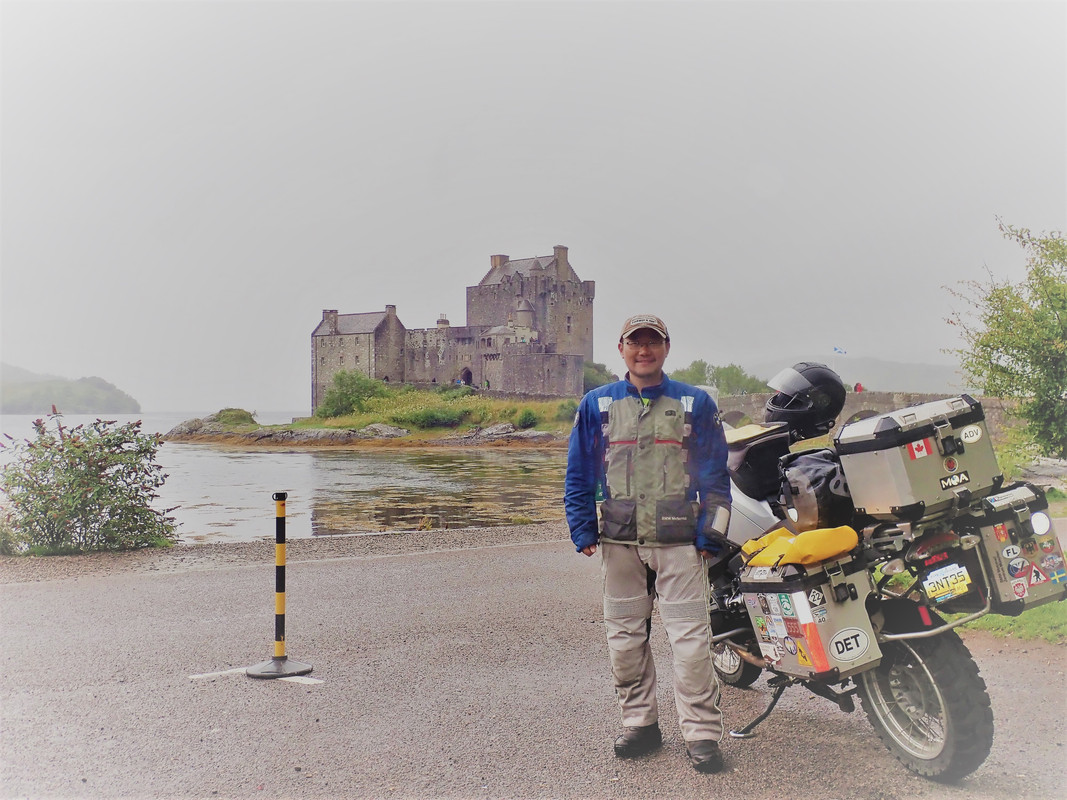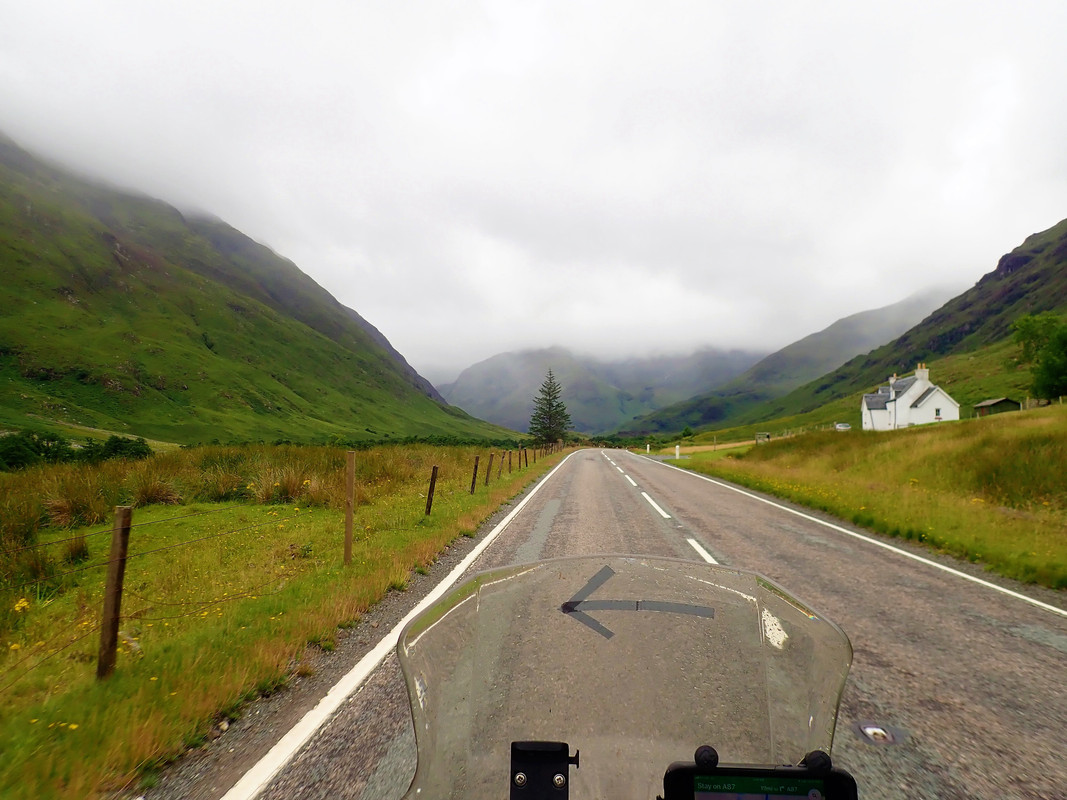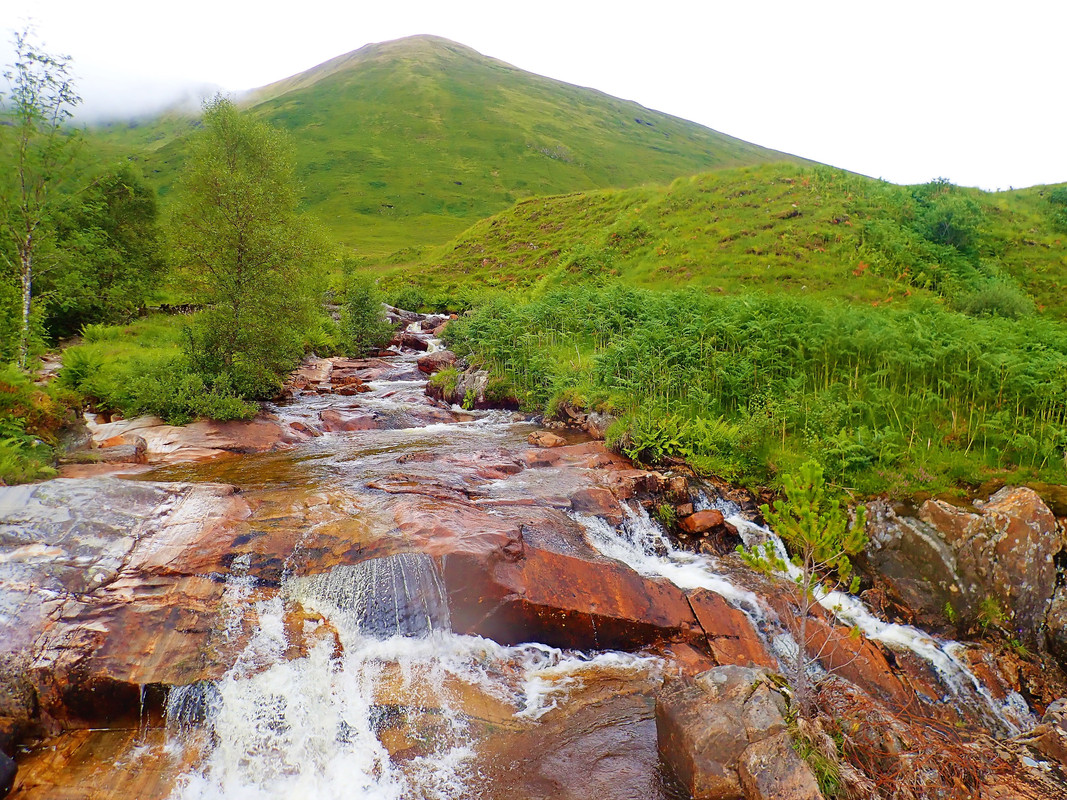 Fort Augustus Locks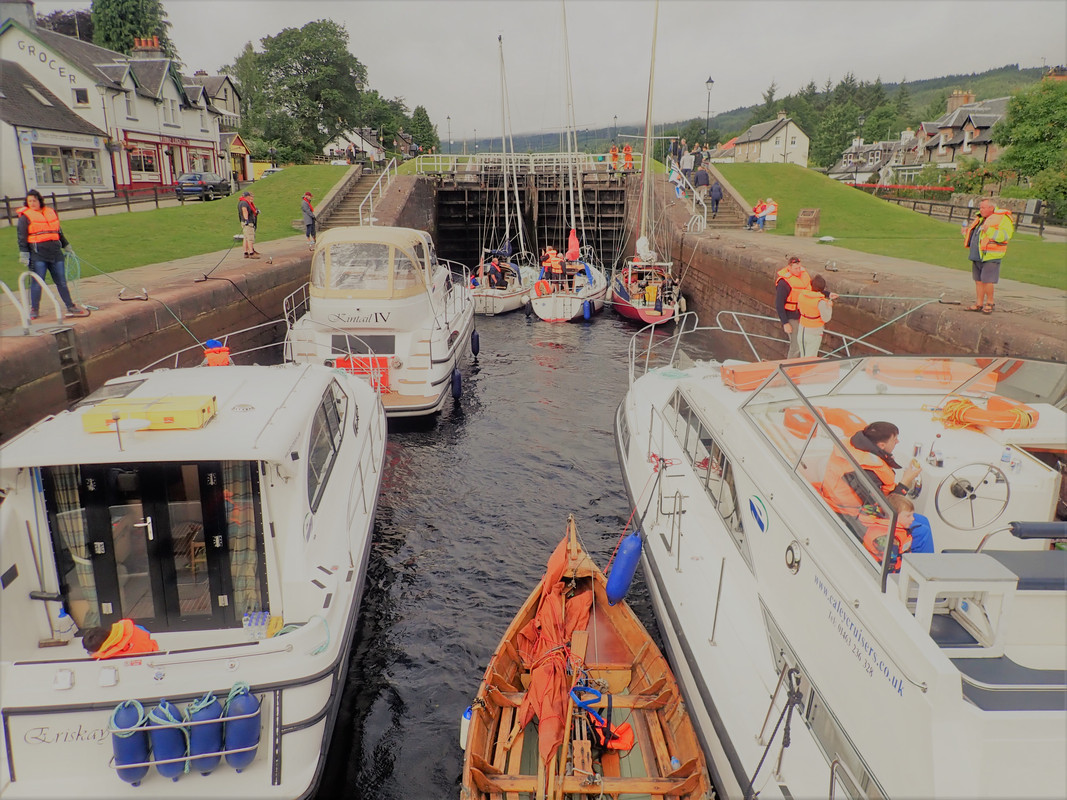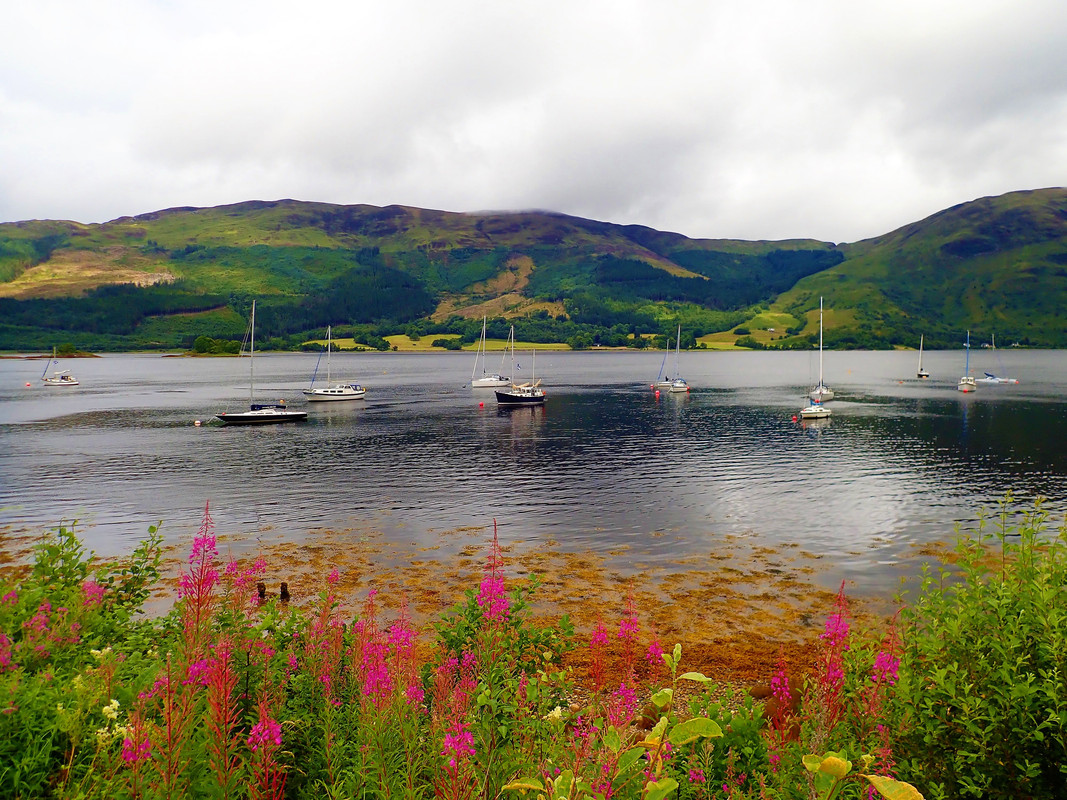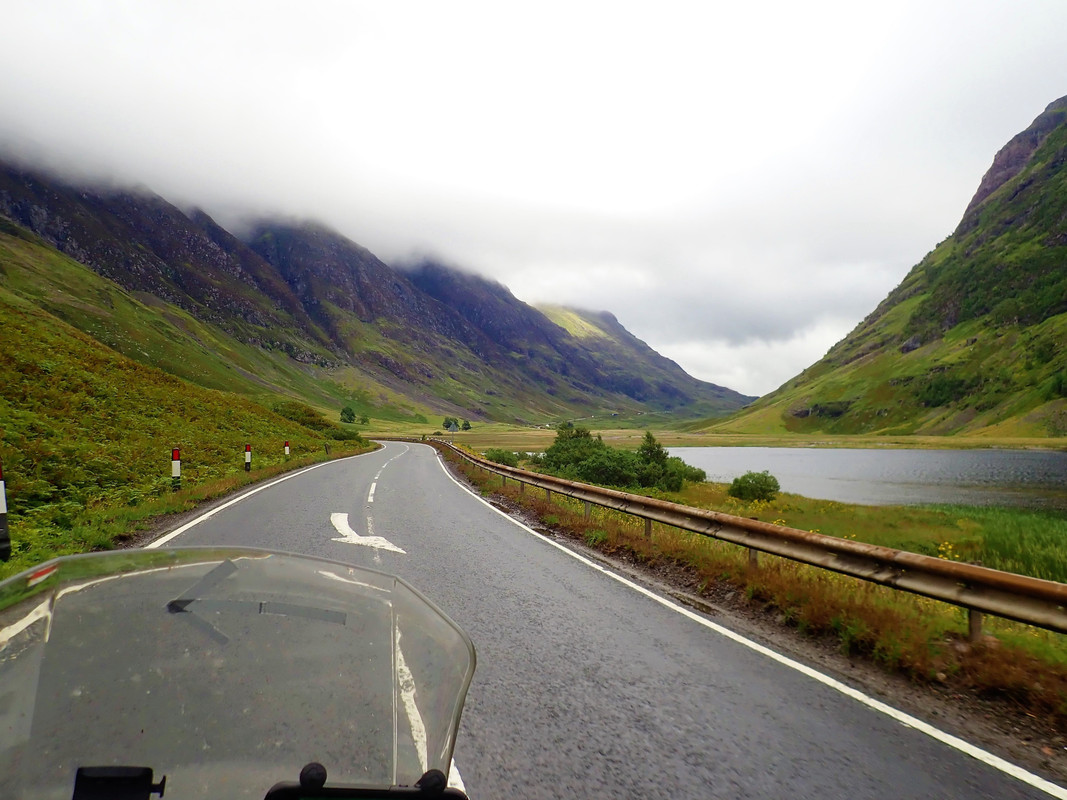 Glen Coe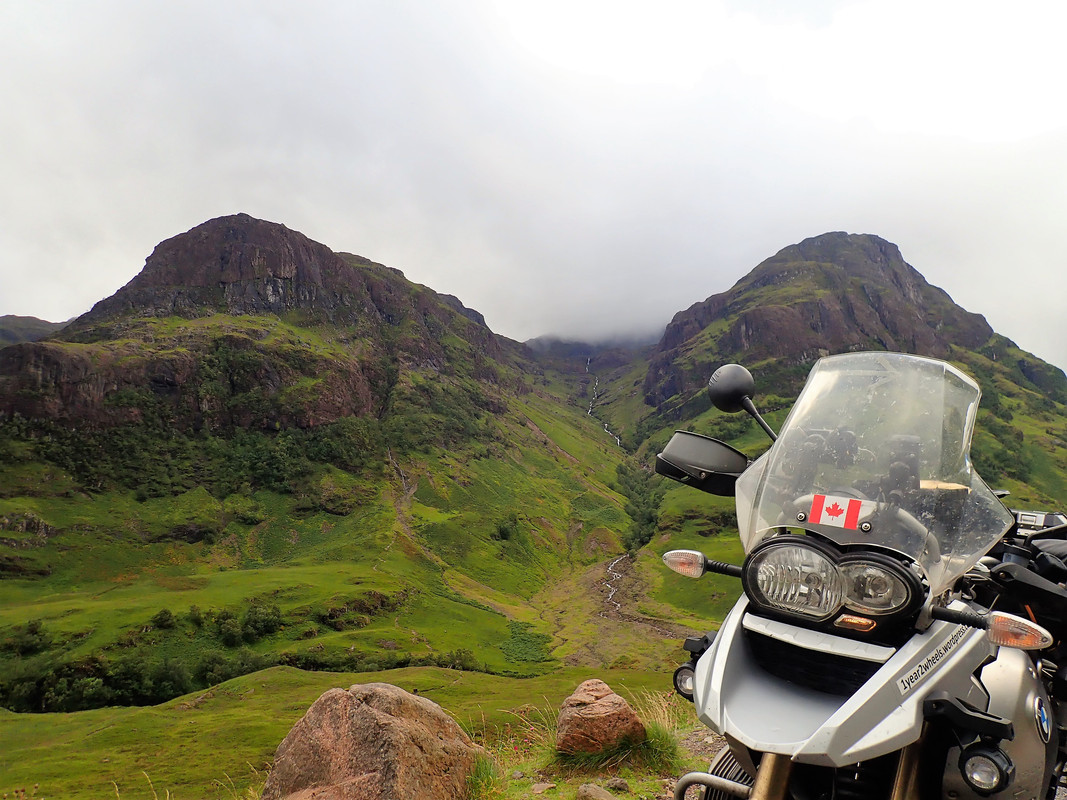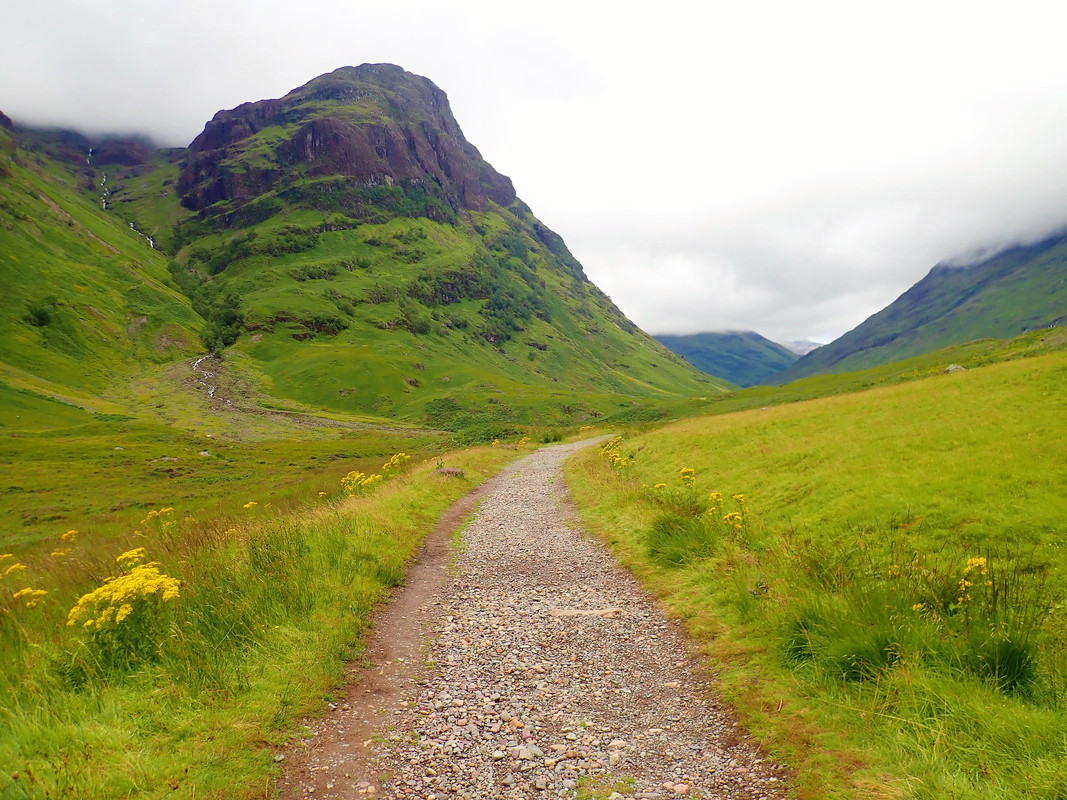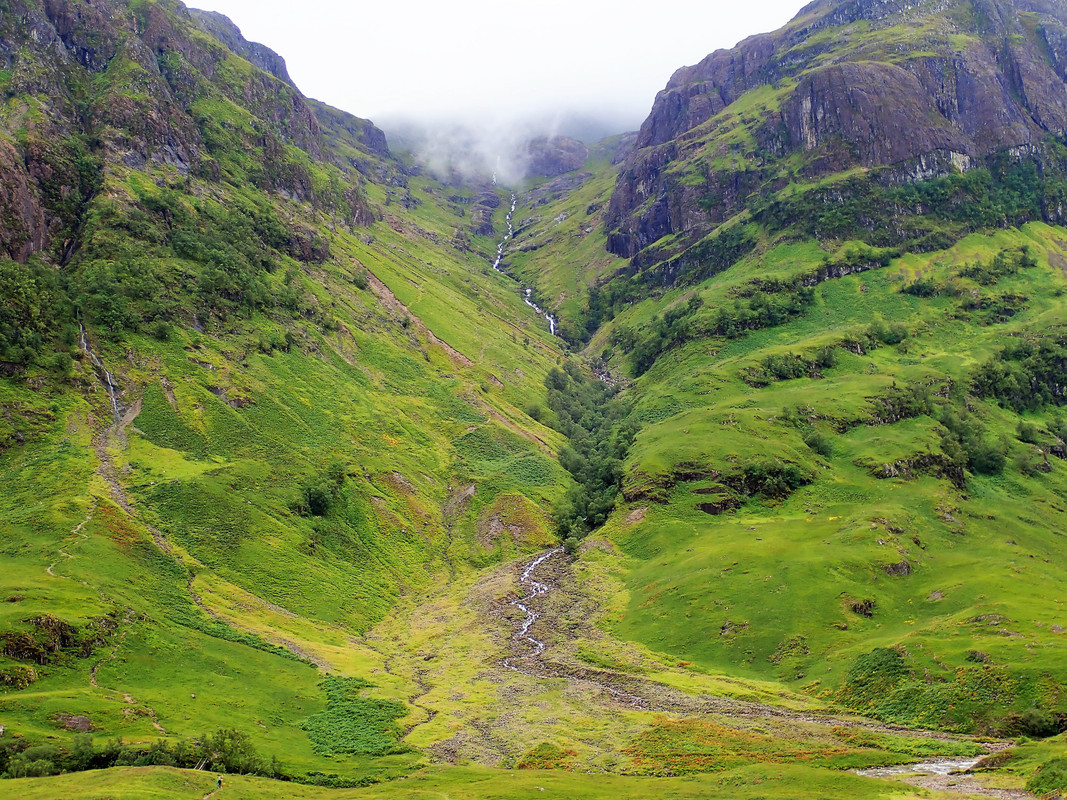 Meeting of Three Waters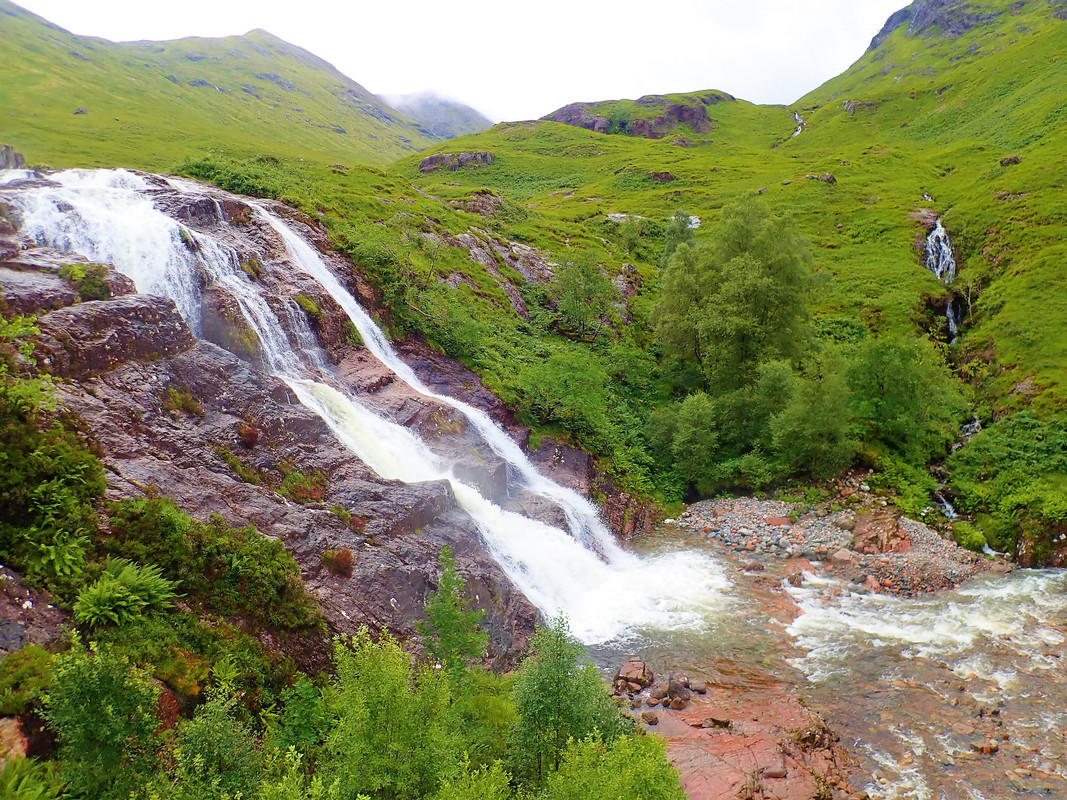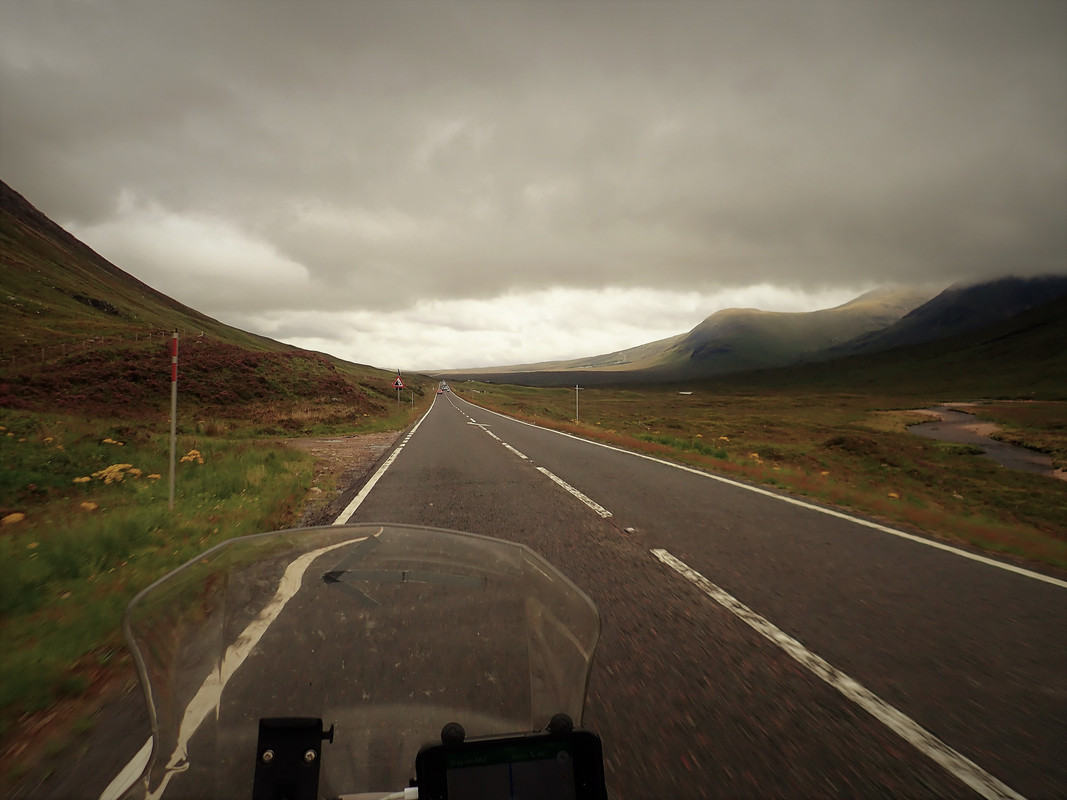 July log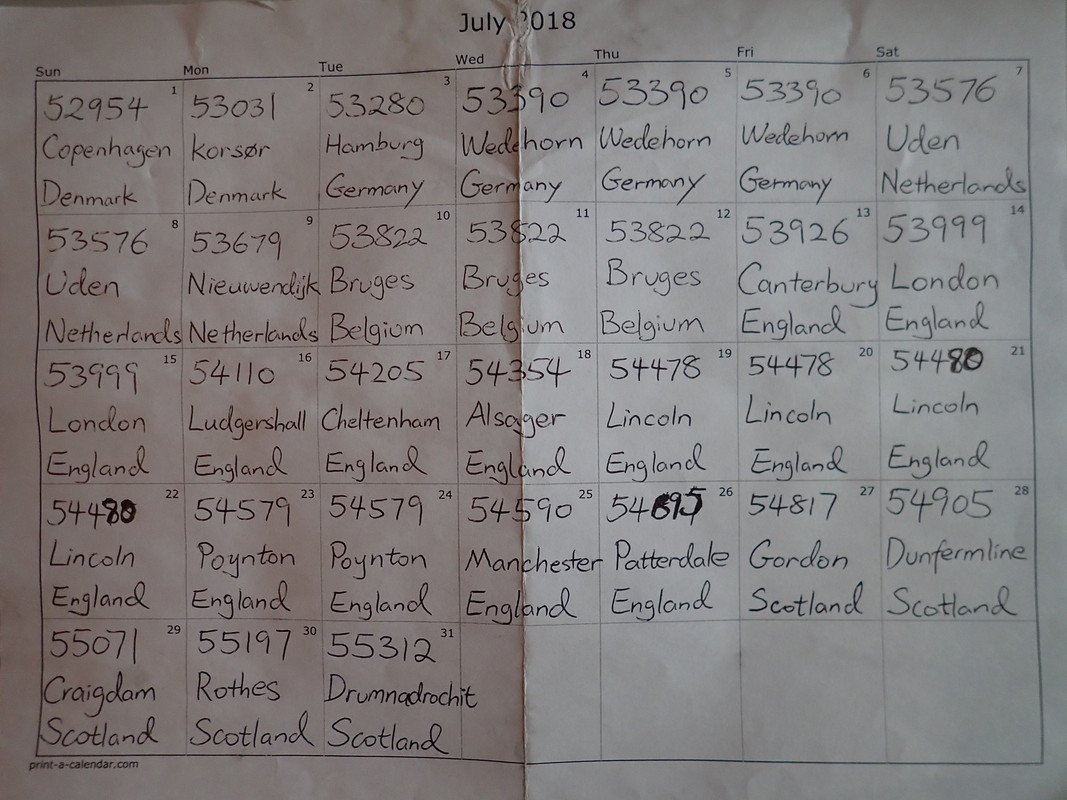 The countdown is on…I'm going home in a few days!!!