I ripped through the last stretch of my journey on continental Europe to exit the Schengen Area. I don't think anyone is enforcing the 90-day policy but it's better to be safe than sorry.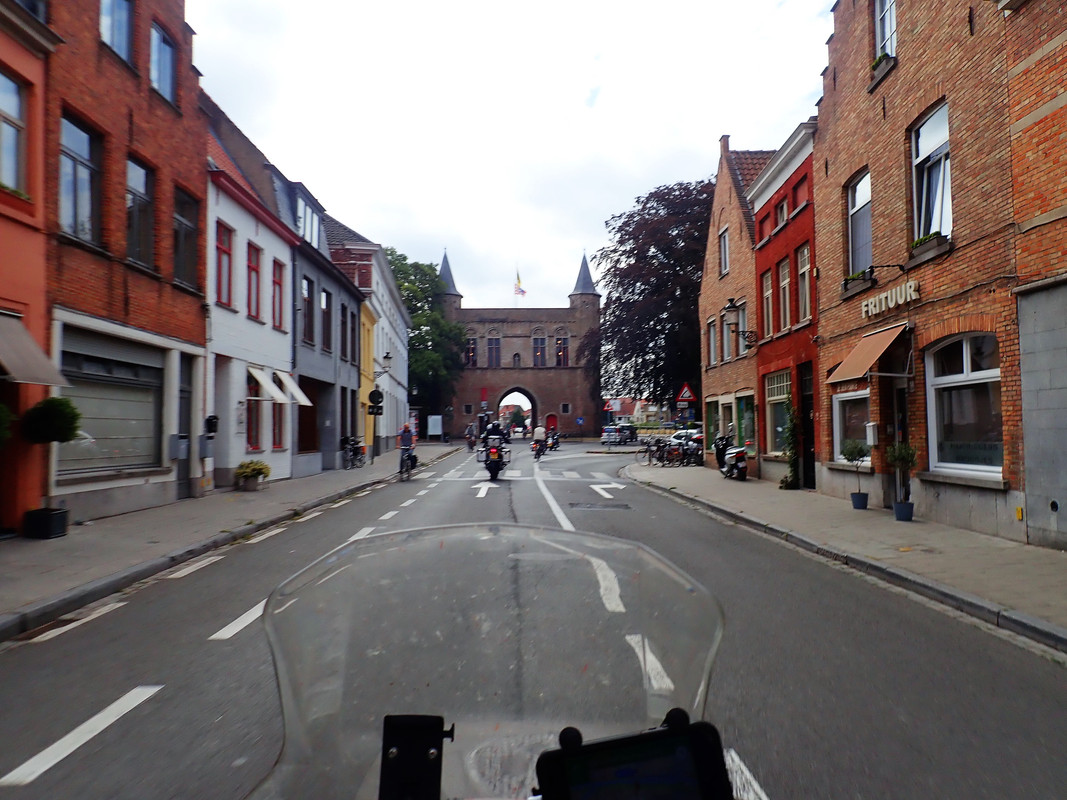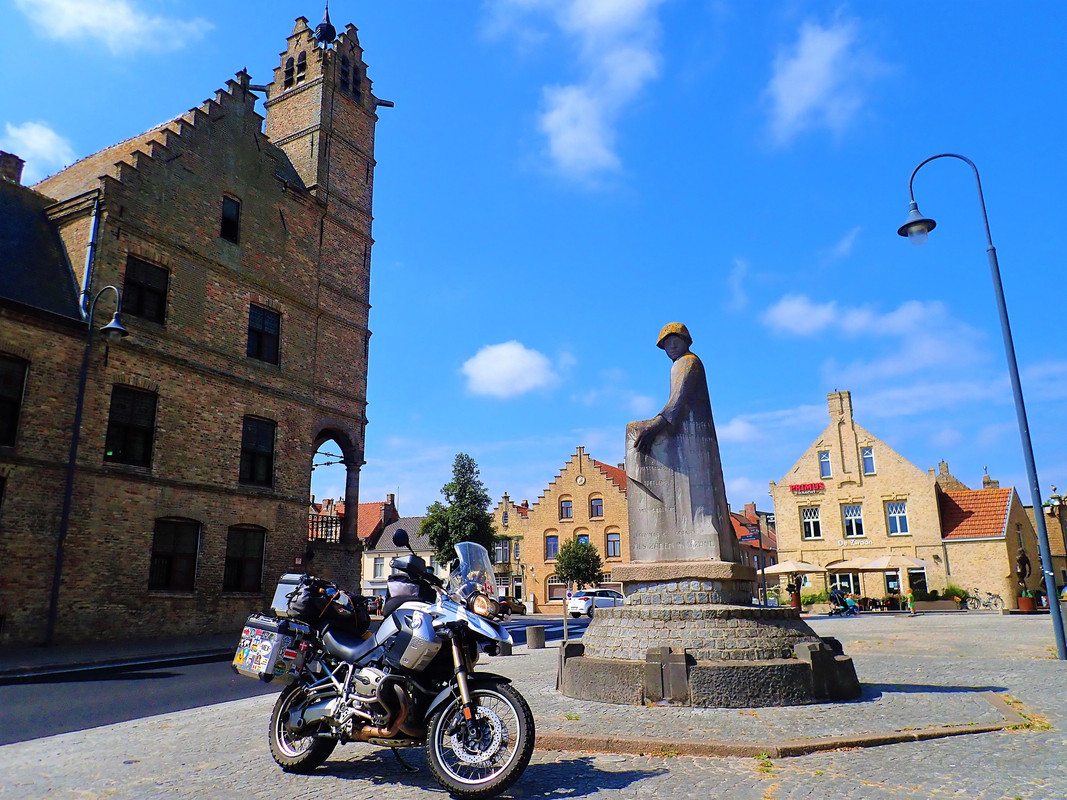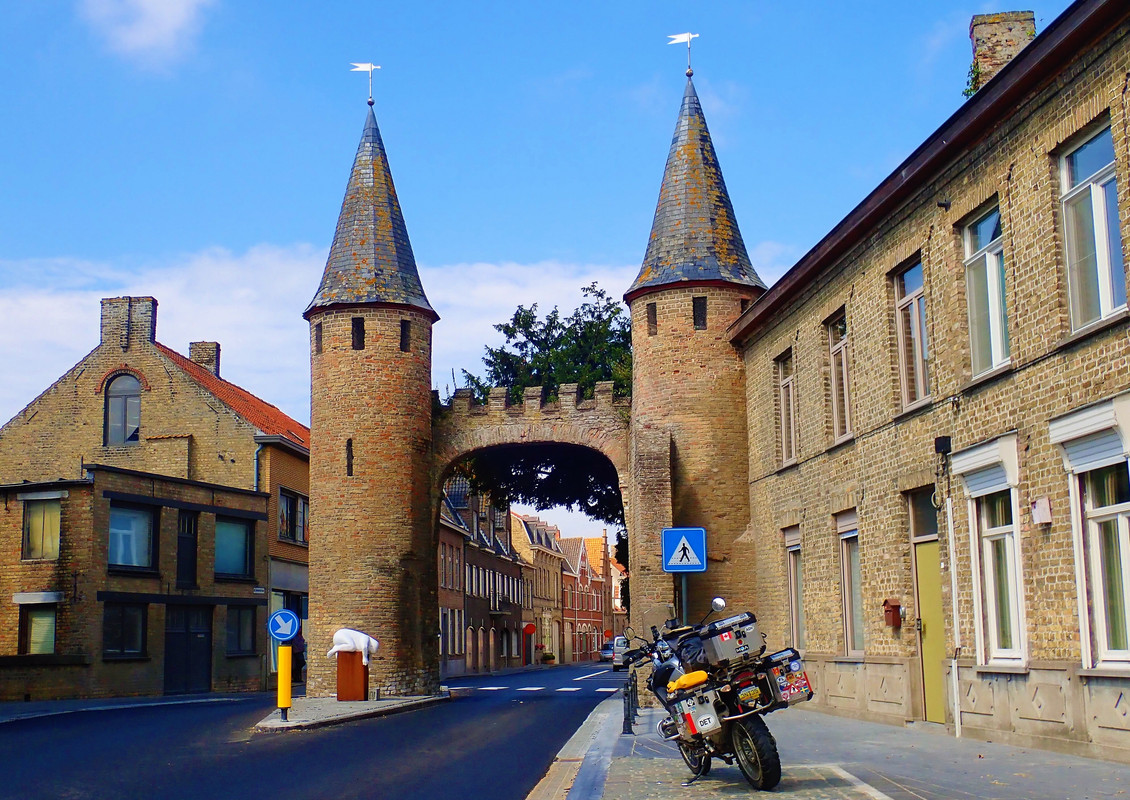 I arrived in Calais to board the Euro Tunnel train to UK. Airplane, ferry, truck, train…this bike has been on every form of transport.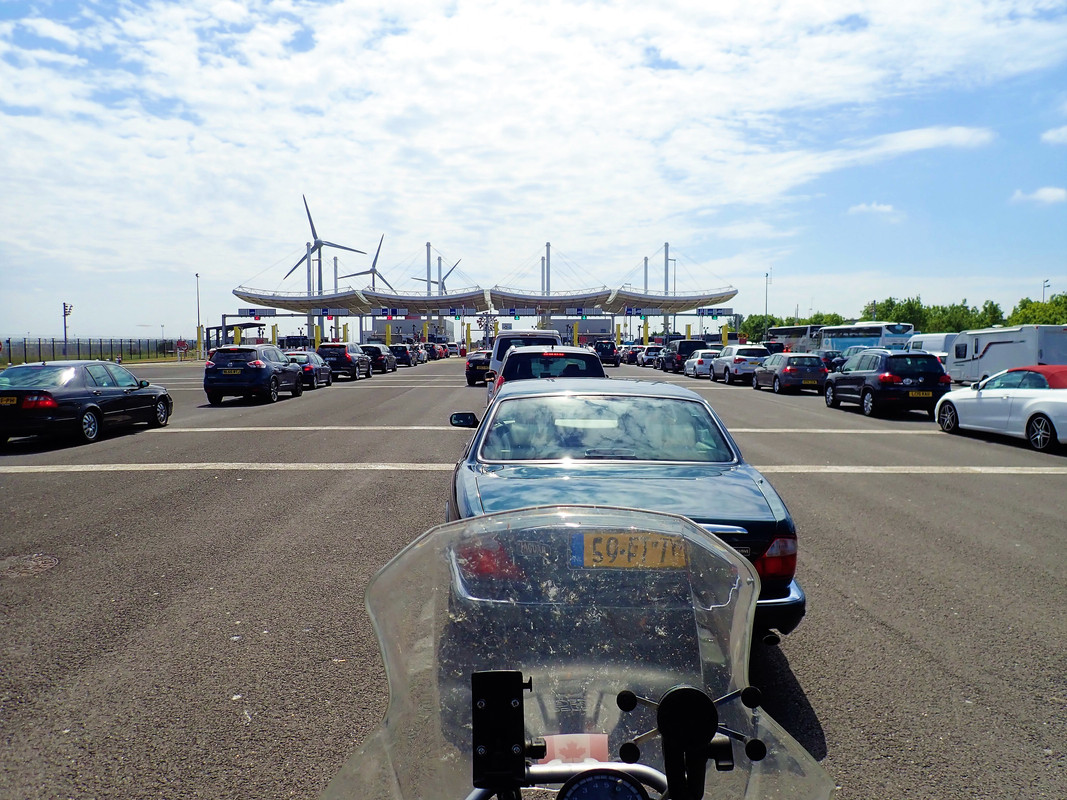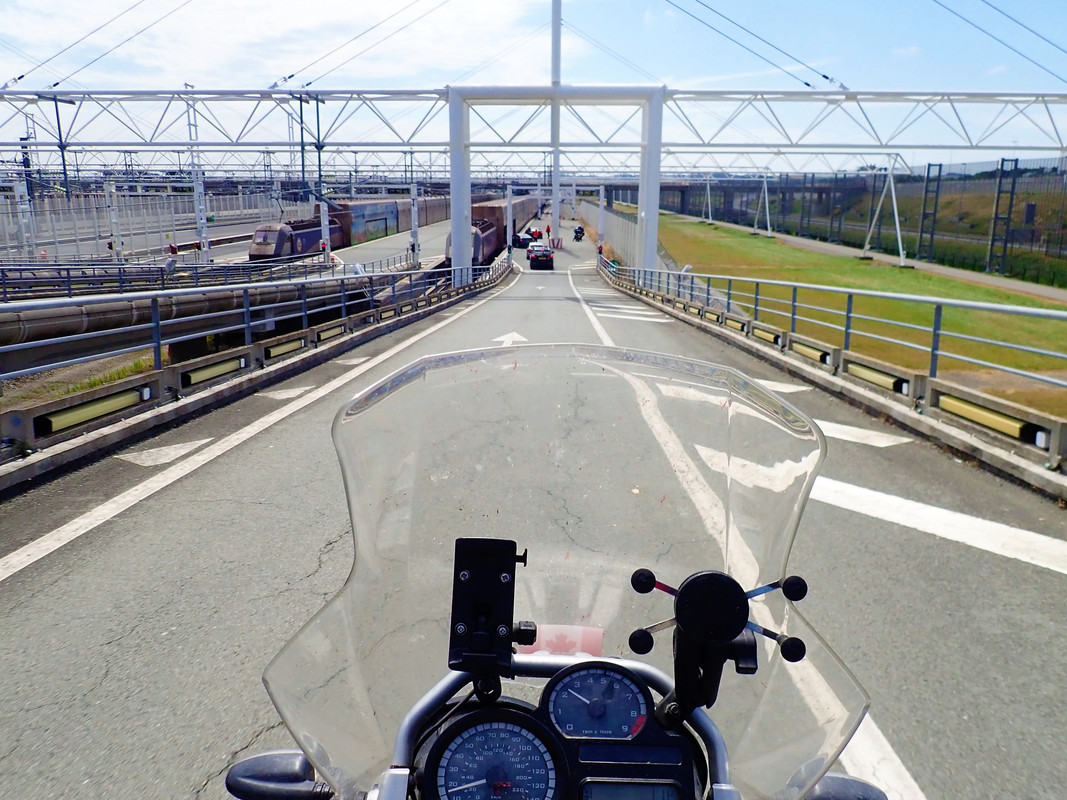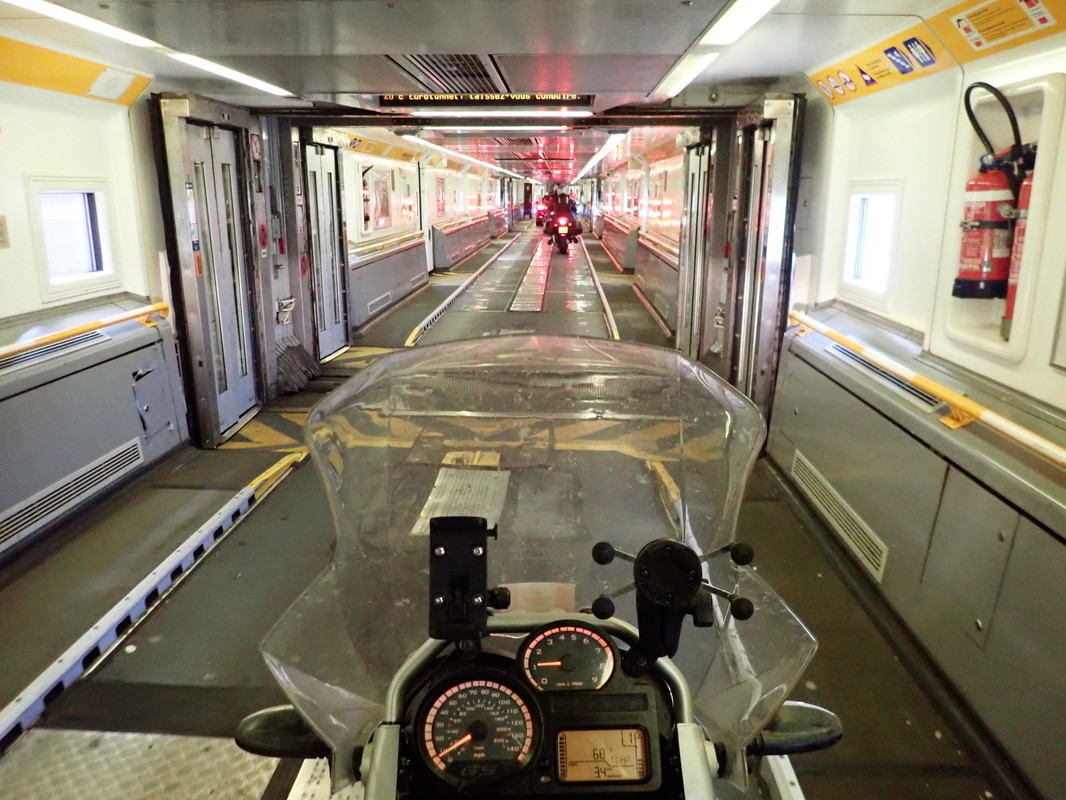 Nothing to see or do during the 30-minute train ride other than chat with your fellow biker buddies.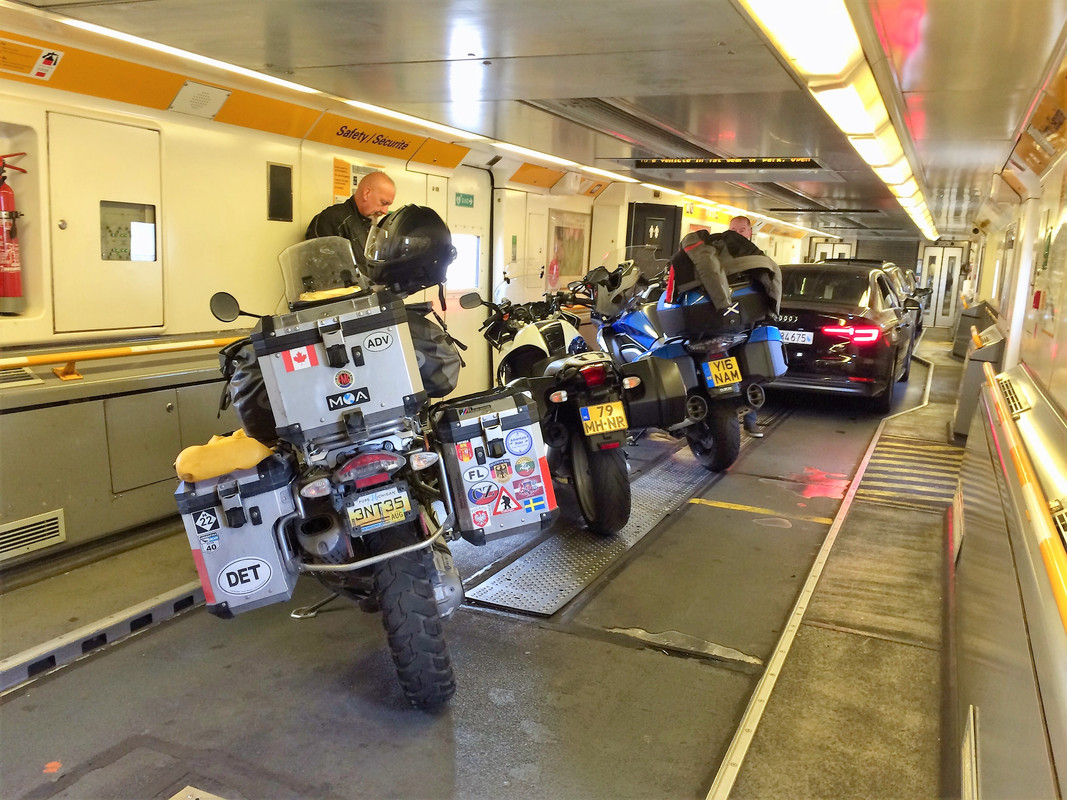 Off the train and onto some narrow UK 'B' roads.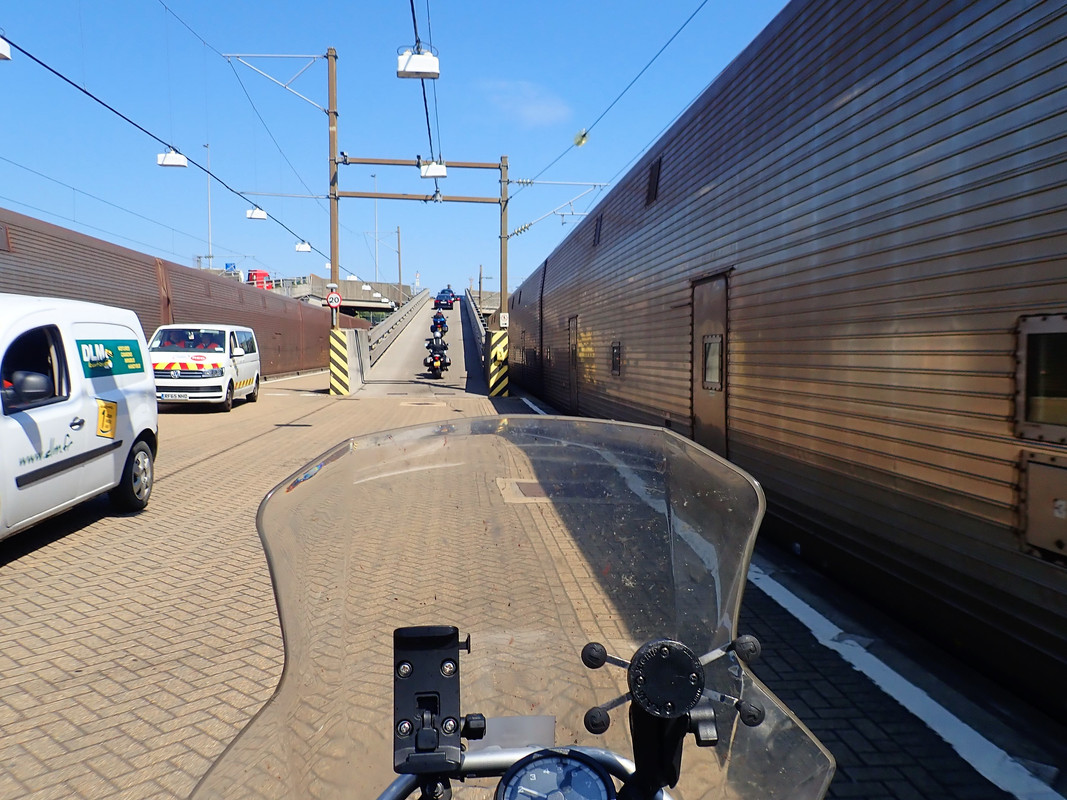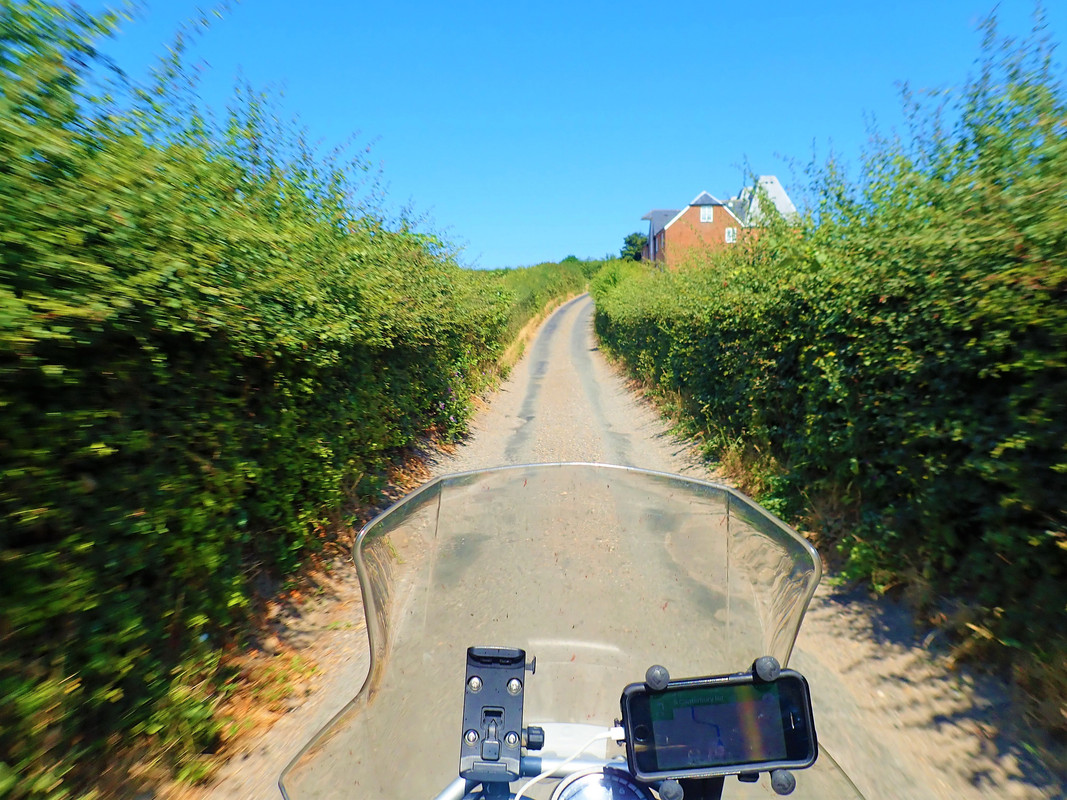 I didn't know where to go and ended up spending a night in Canterbury. It is so strange hearing English being spoken everywhere after 10 months in non-English speaking countries.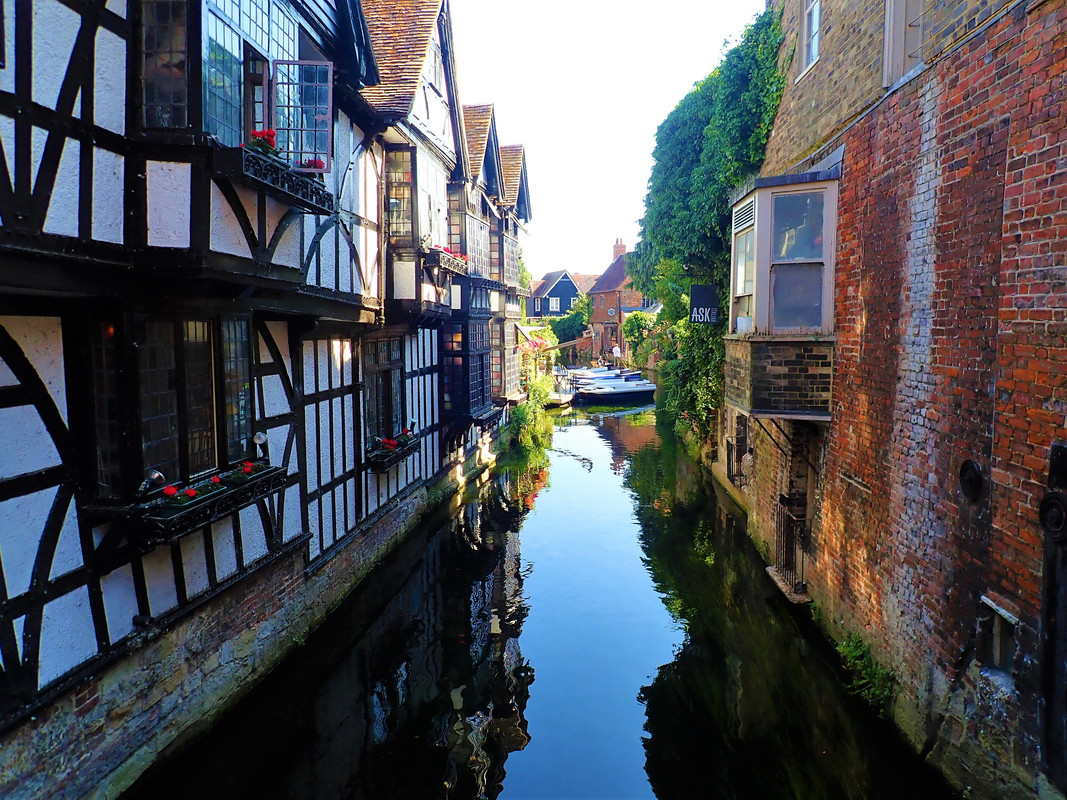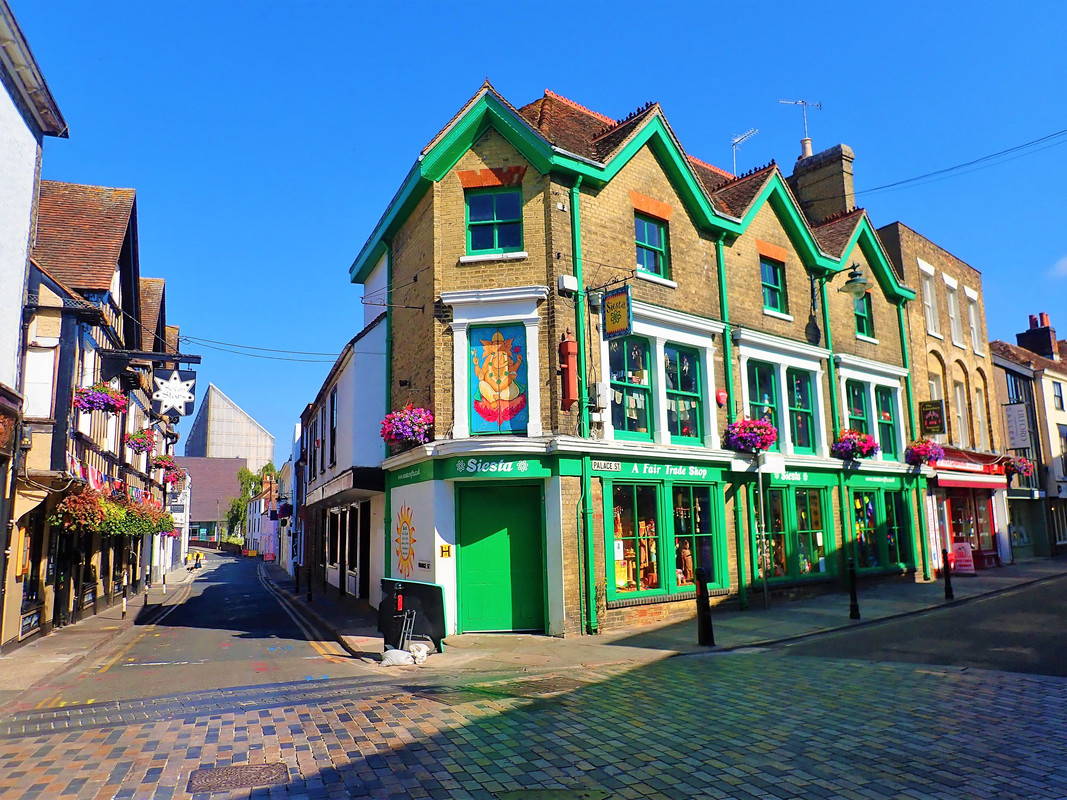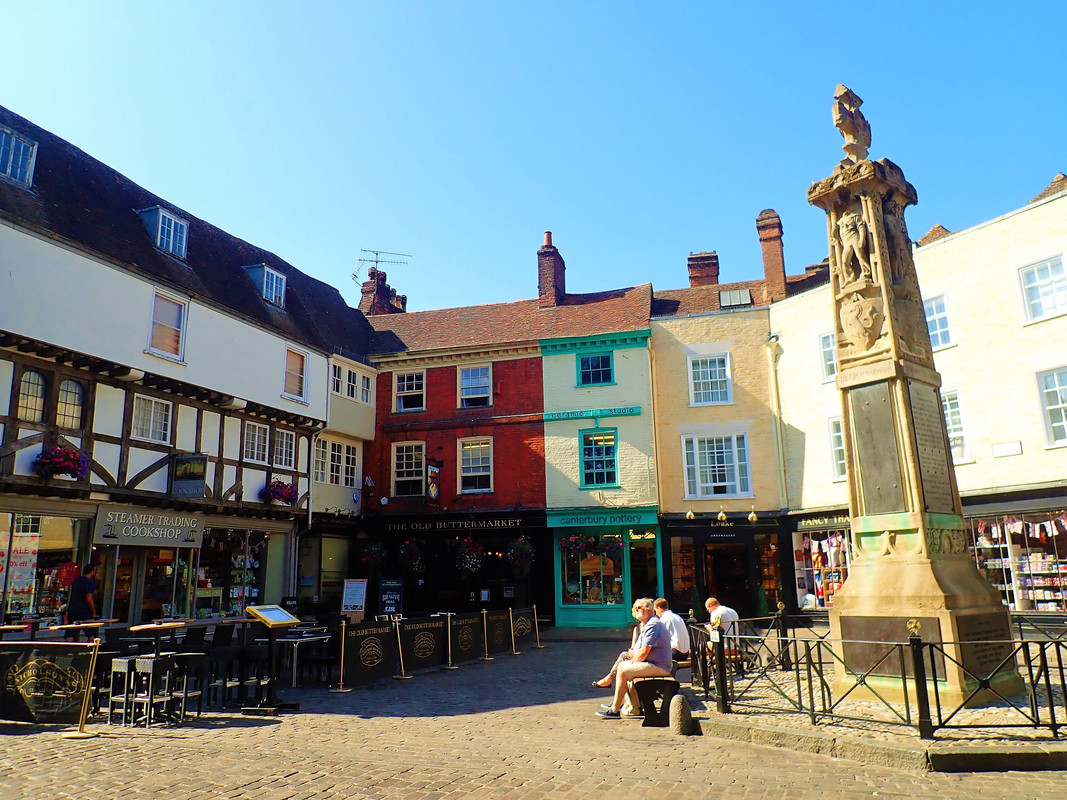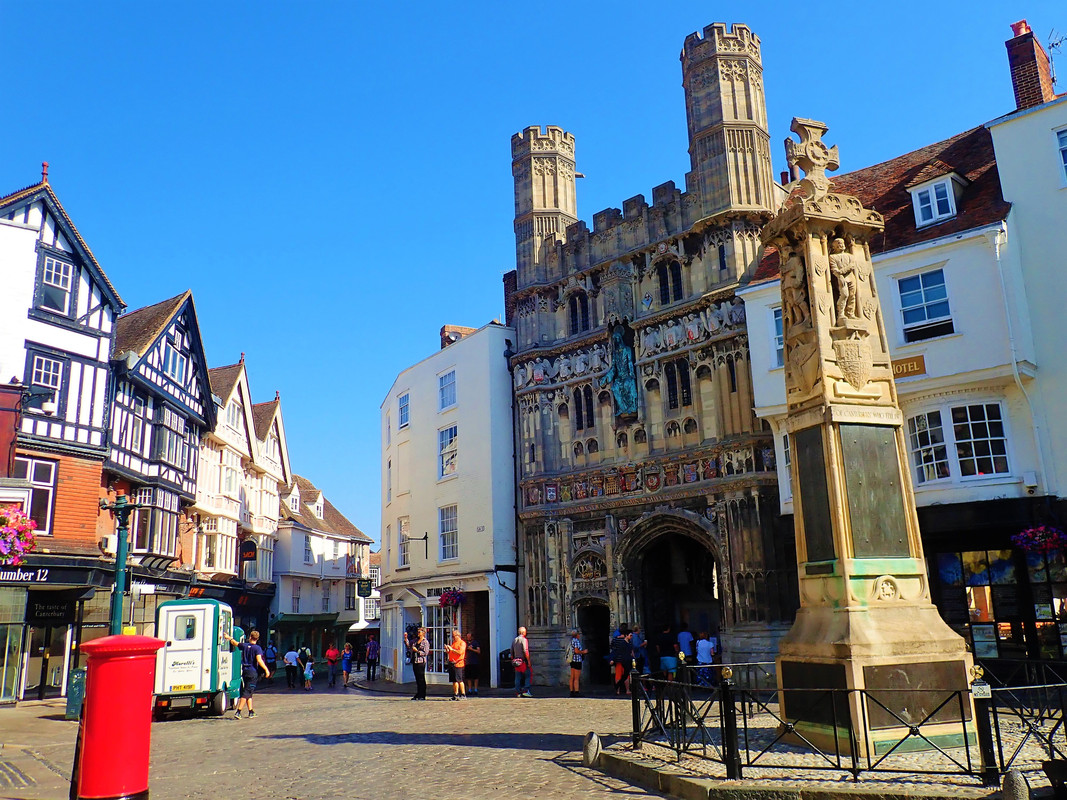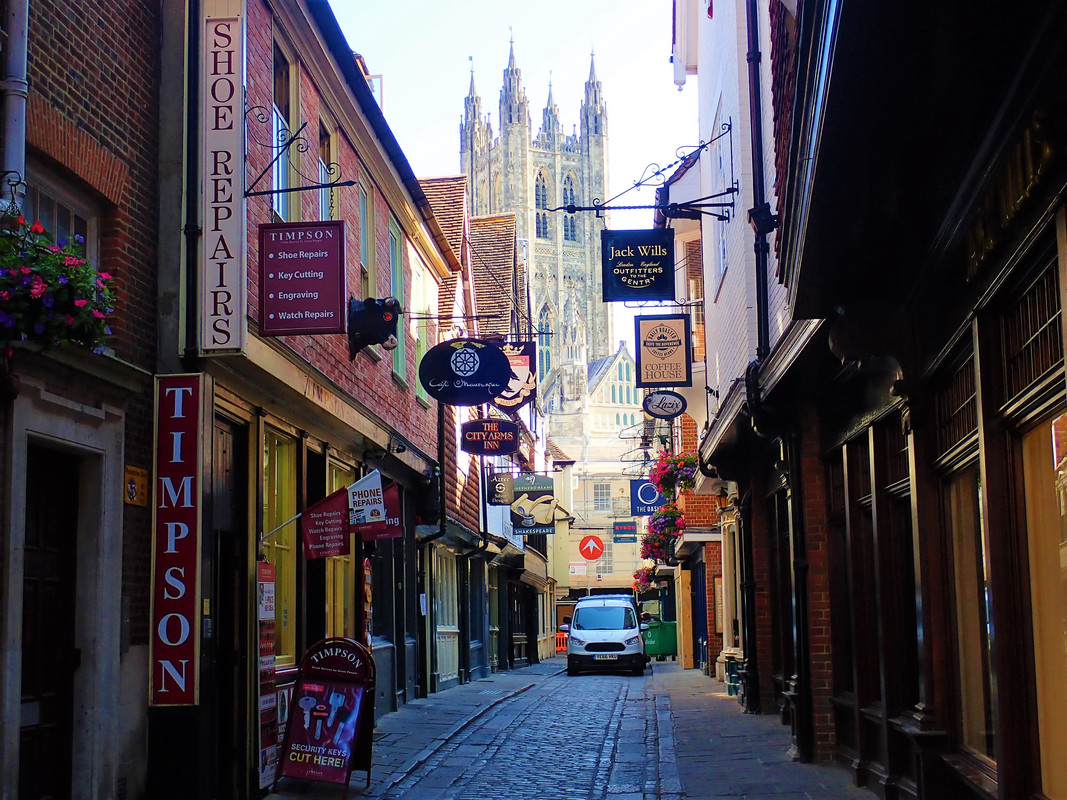 Someone's not welcome here…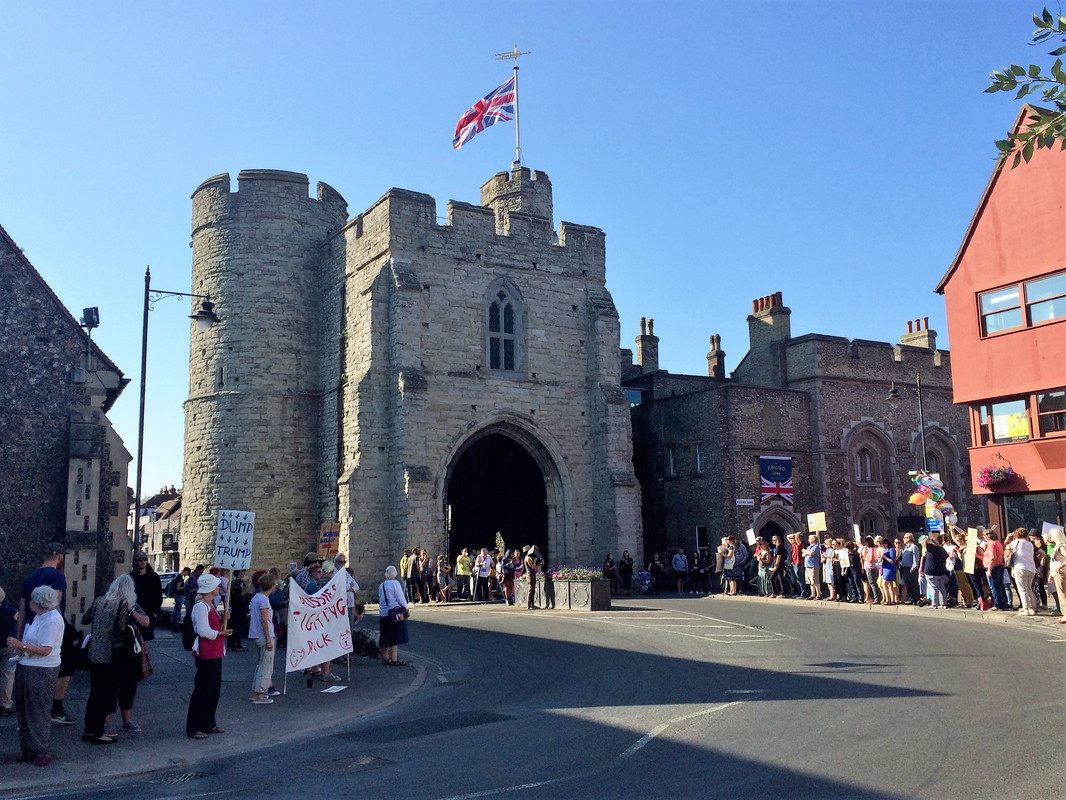 It was a short ride the next day to London to visit my cousin. I had a lot of time to kill so I went around back roads and small villages.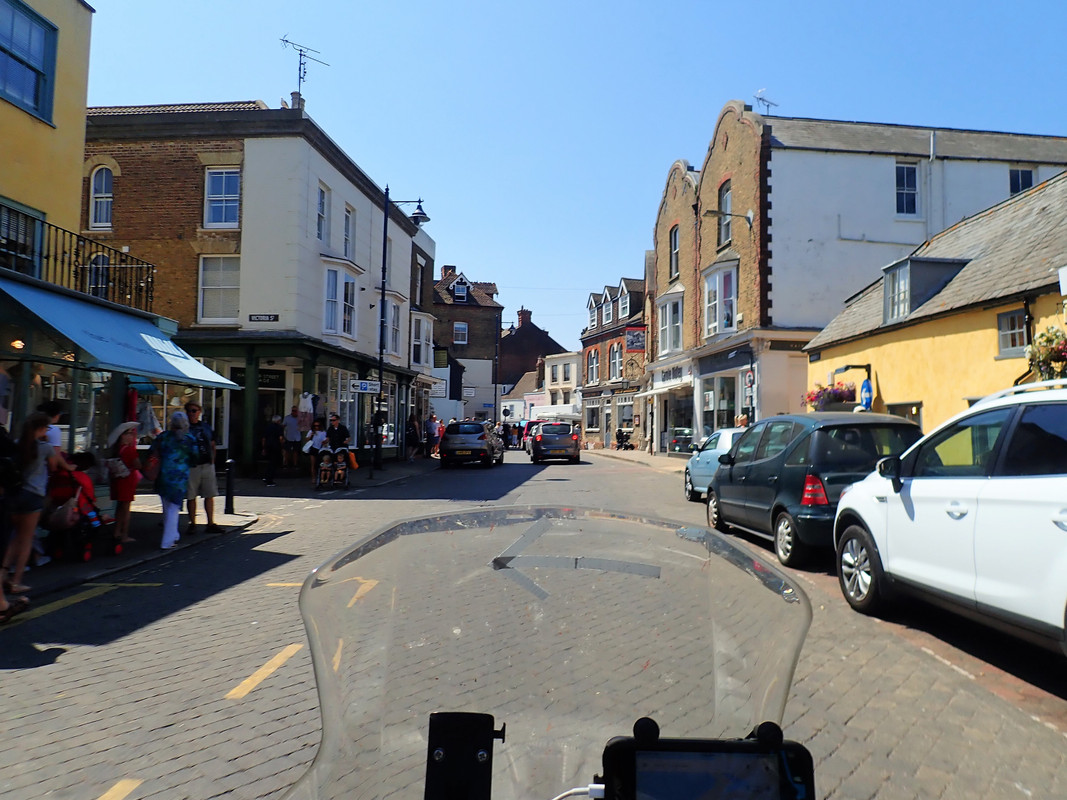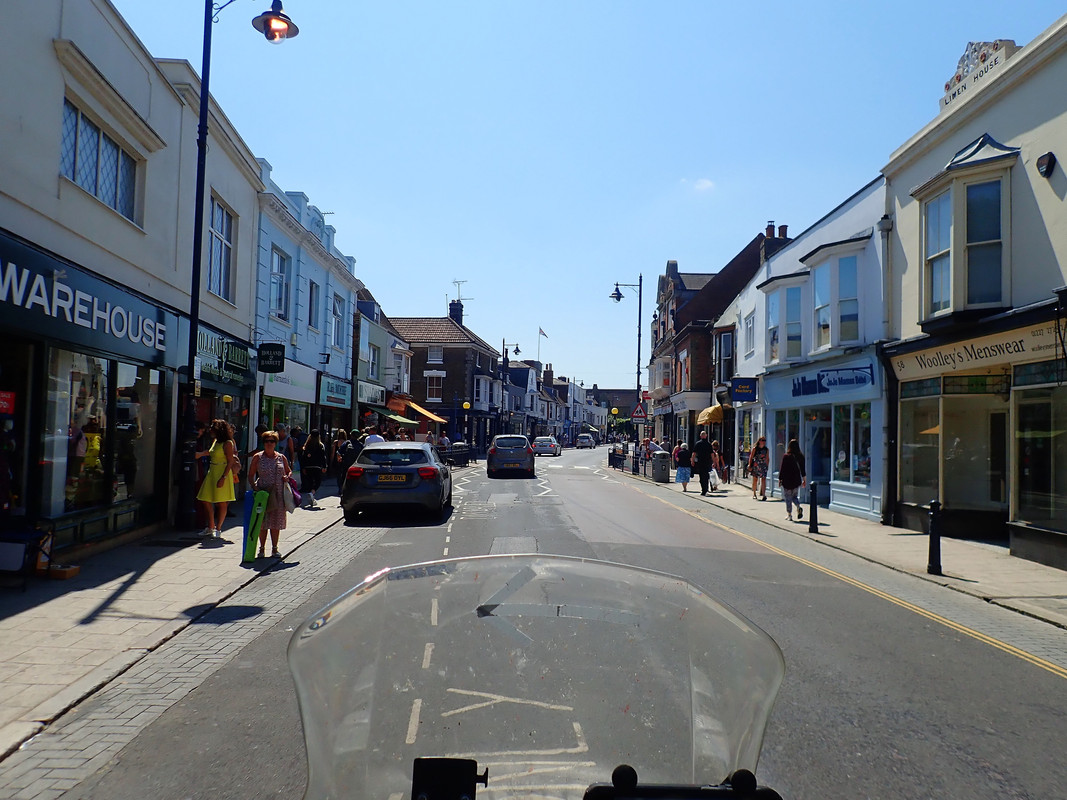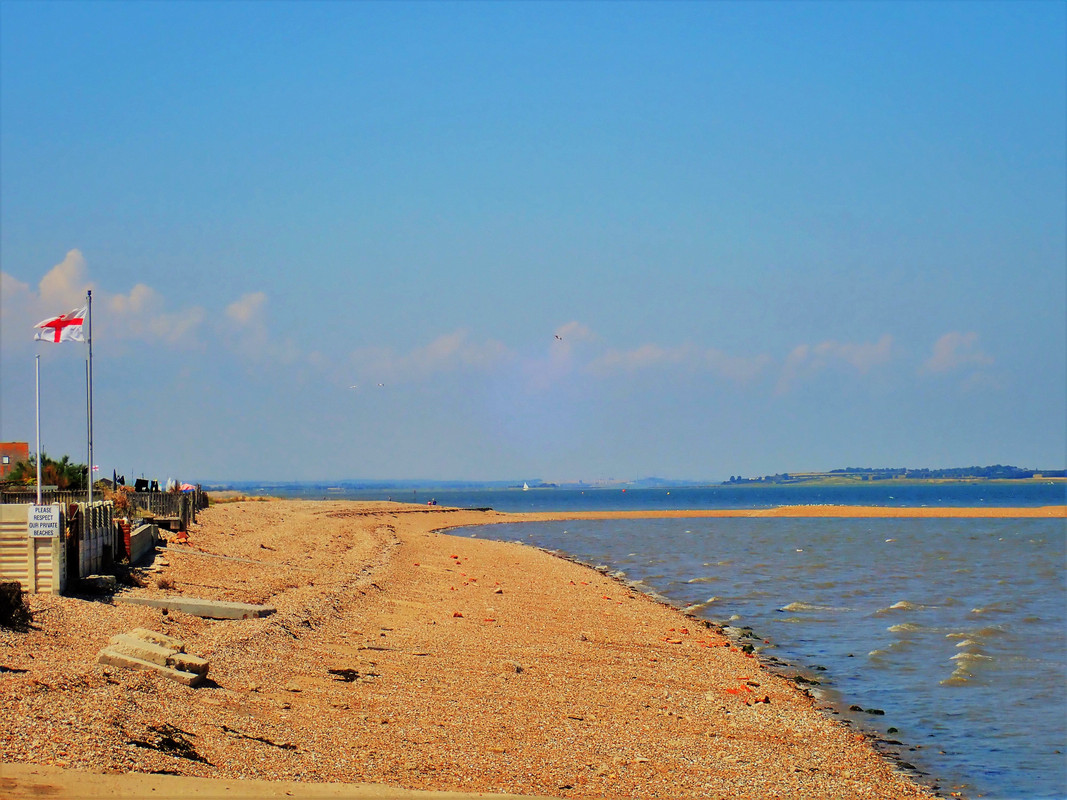 London traffic is brutal…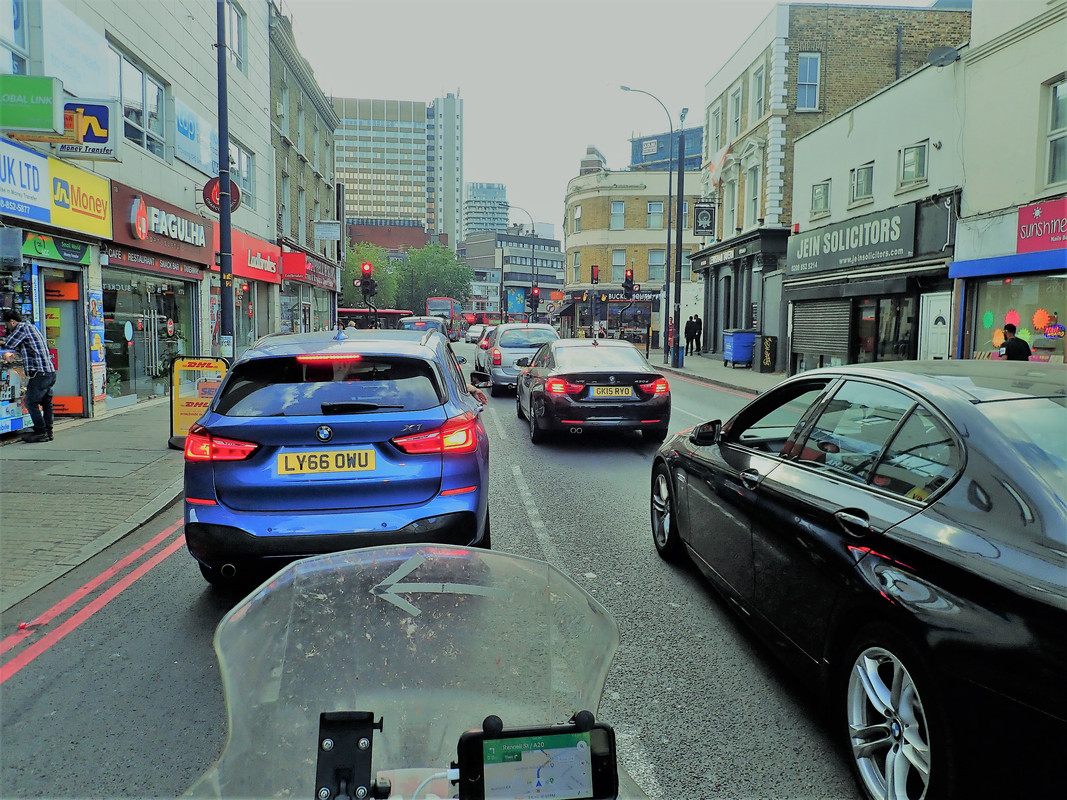 I had a nice dinner and catching up with my cousin. I can't help but feeling guilty that everyone I've visited are busy working or studying (in her case both!) while I'm here on the loose.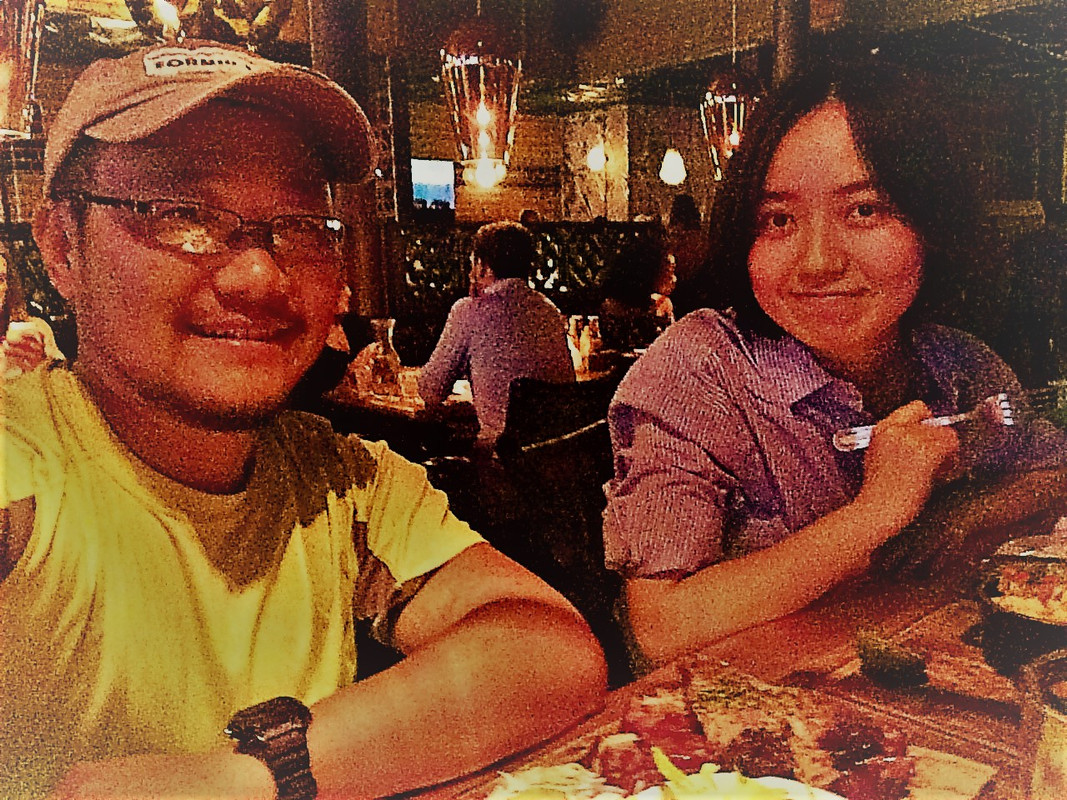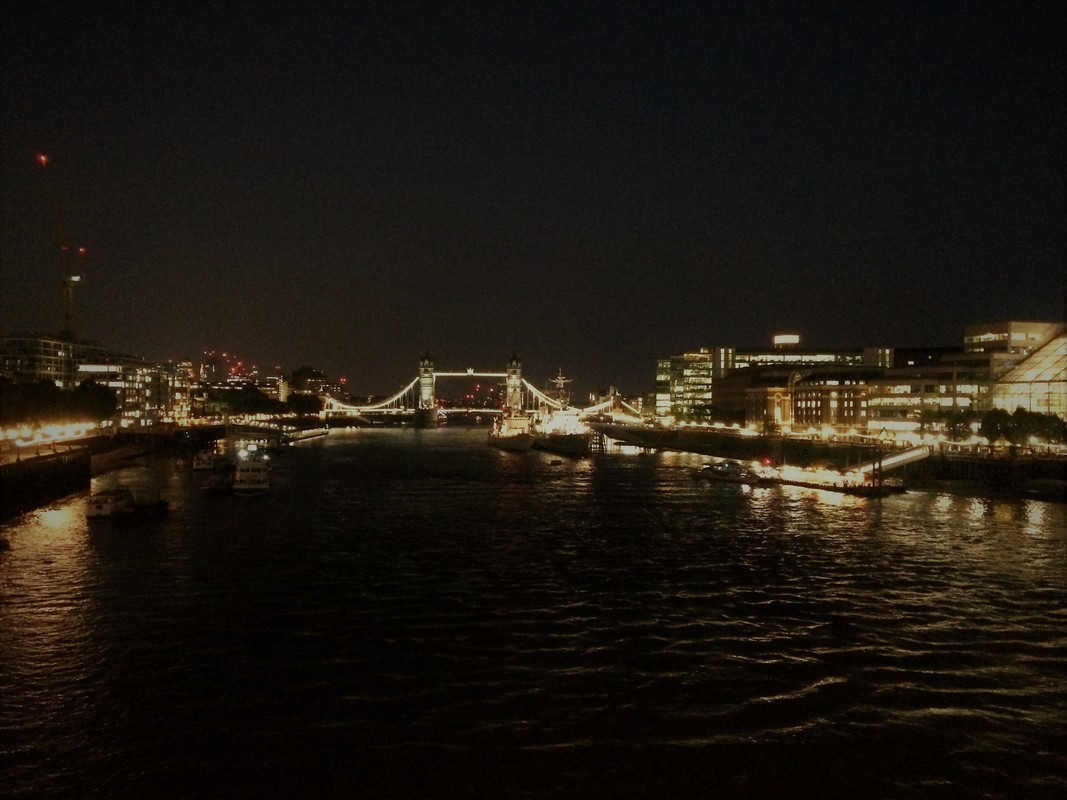 Proudly displaying national pride before losing the quarter finals.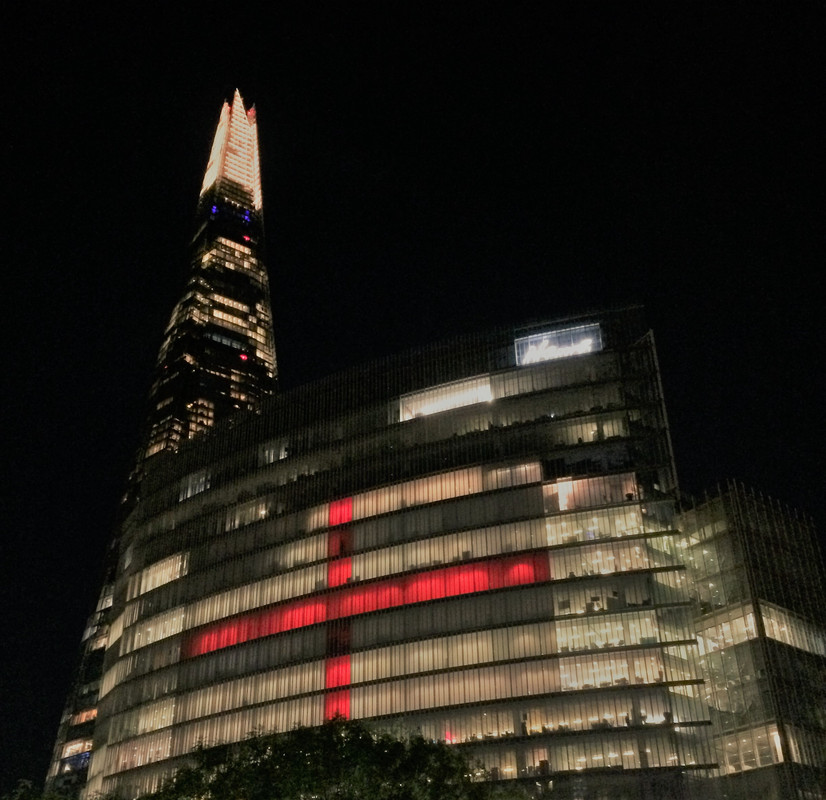 I wandered around London on my own the next day while waiting for my cousin to take a dinner break from her busy schedule. I had already seen most of the sights on my last trip so it was just a day off the bike. Thanks to my cousin for room and board (and secure parking for the bike)!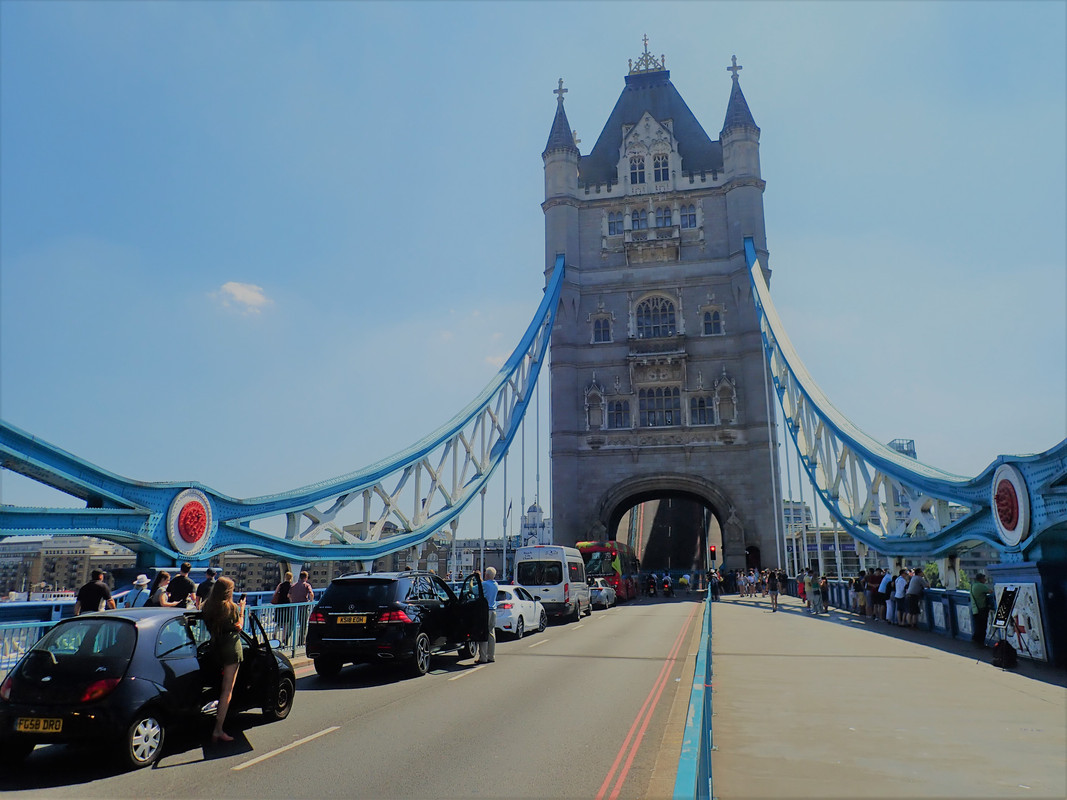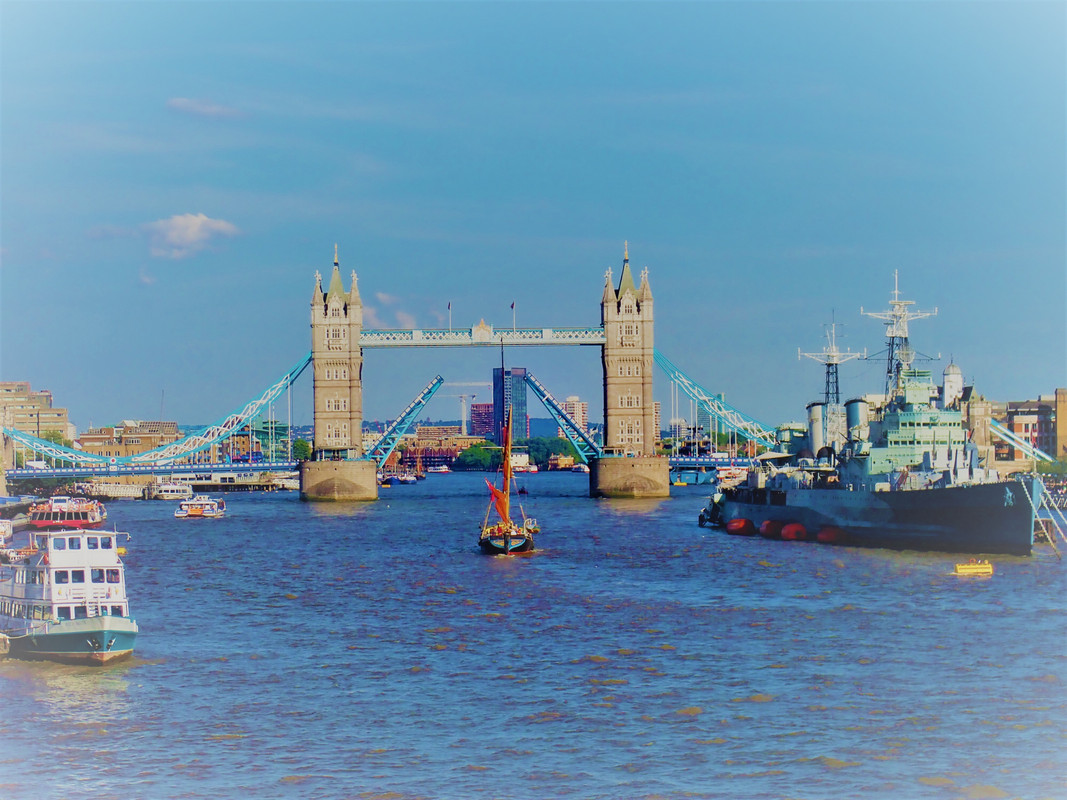 I headed westbound the next morning and it took me over 2 hours to get through horrendous London traffic. Stopped for a quick lunch at Ace Cafe London and it did not disappoint. However being a Monday there was nothing going on.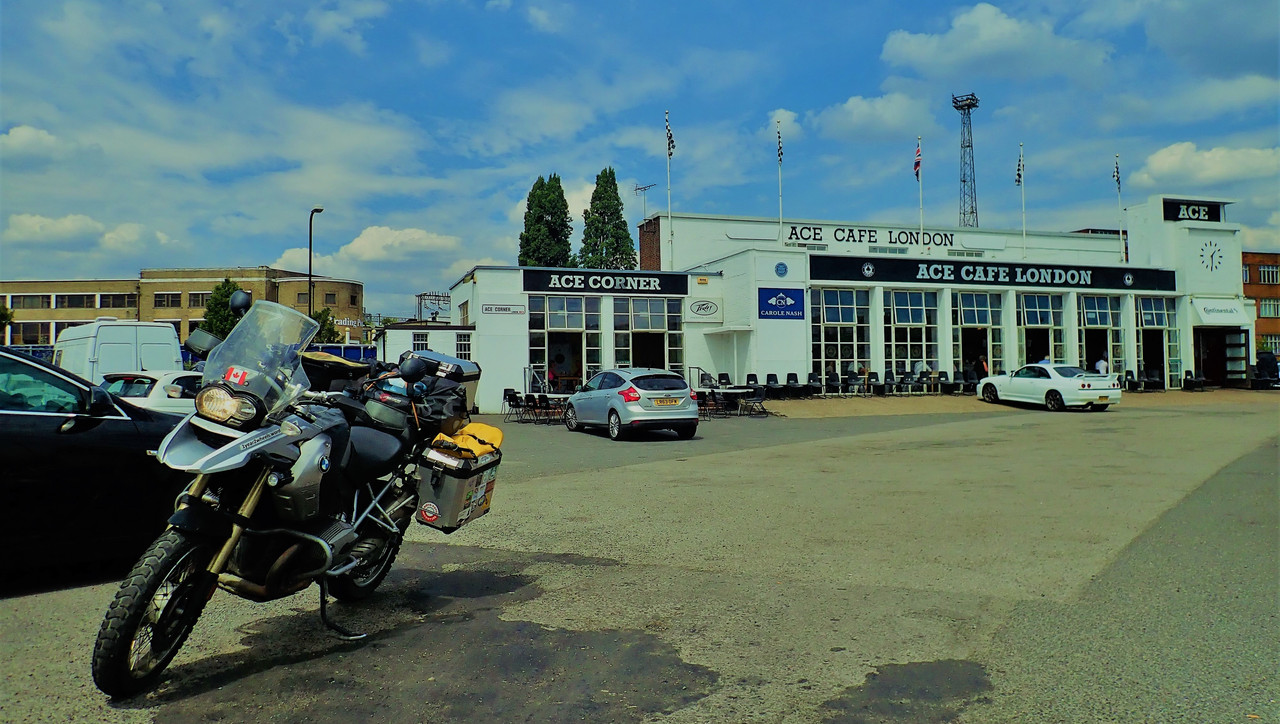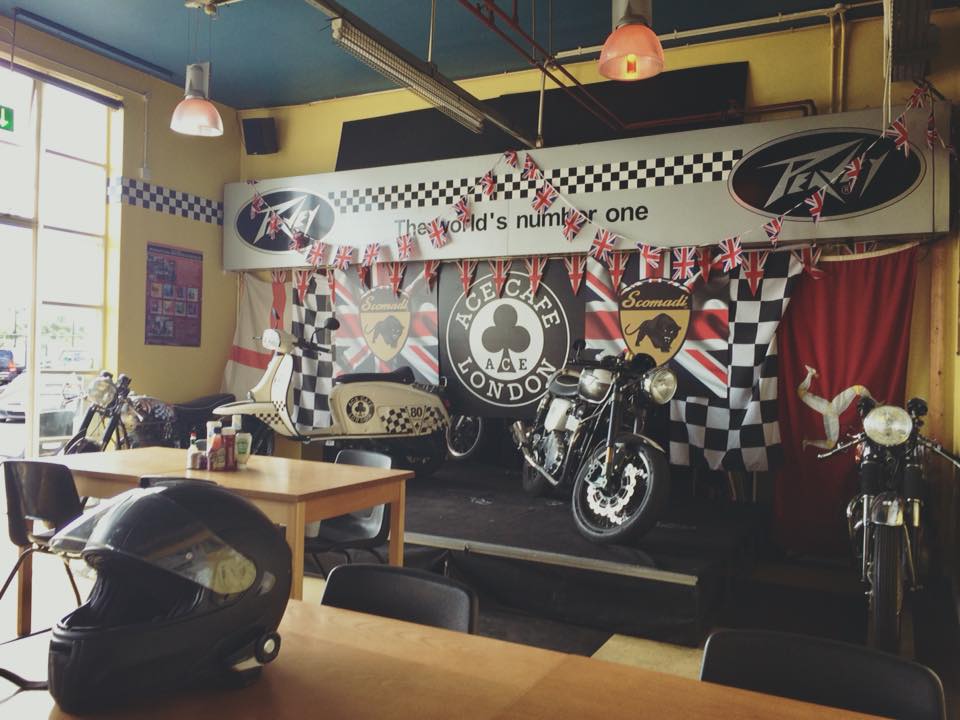 I was planning on visiting the Stonehenge in the afternoon but the heat wave and the traffic drained me so I rested up and went the next morning. Perhaps my expectations were too high but I was not overly impressed…overpriced, overcrowded and underwhelming. I was regretful that I didn't get to go on my last trip so I can at least check this one off the list.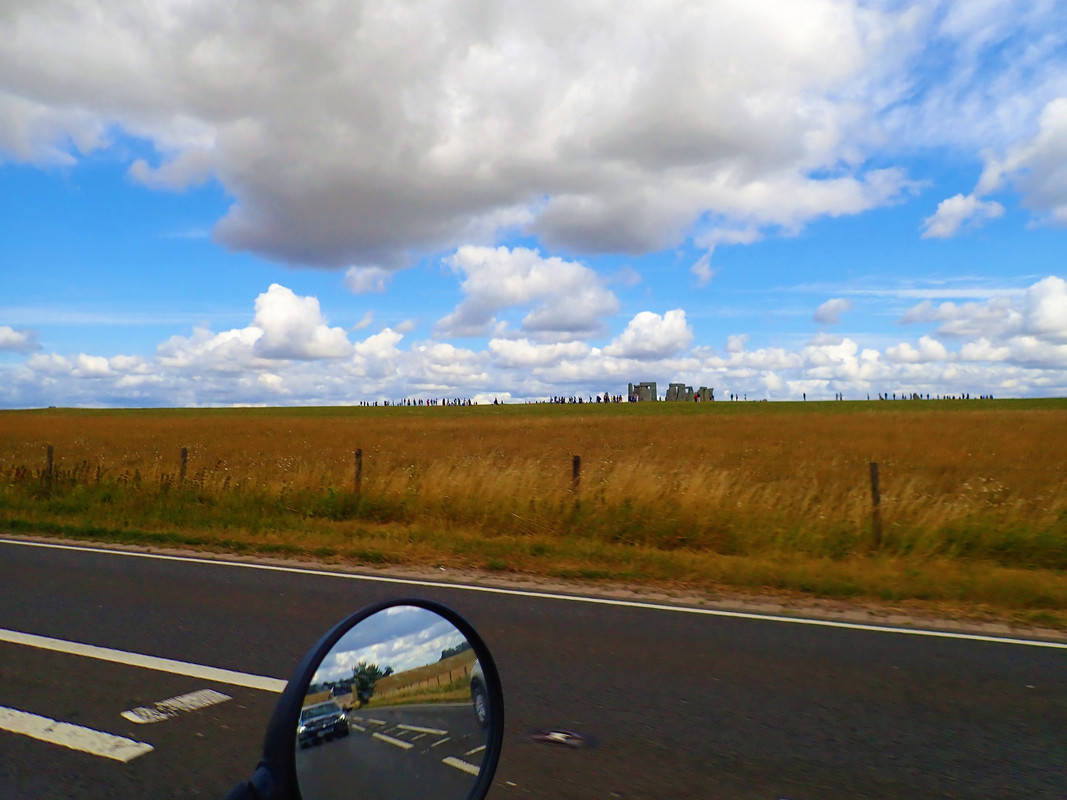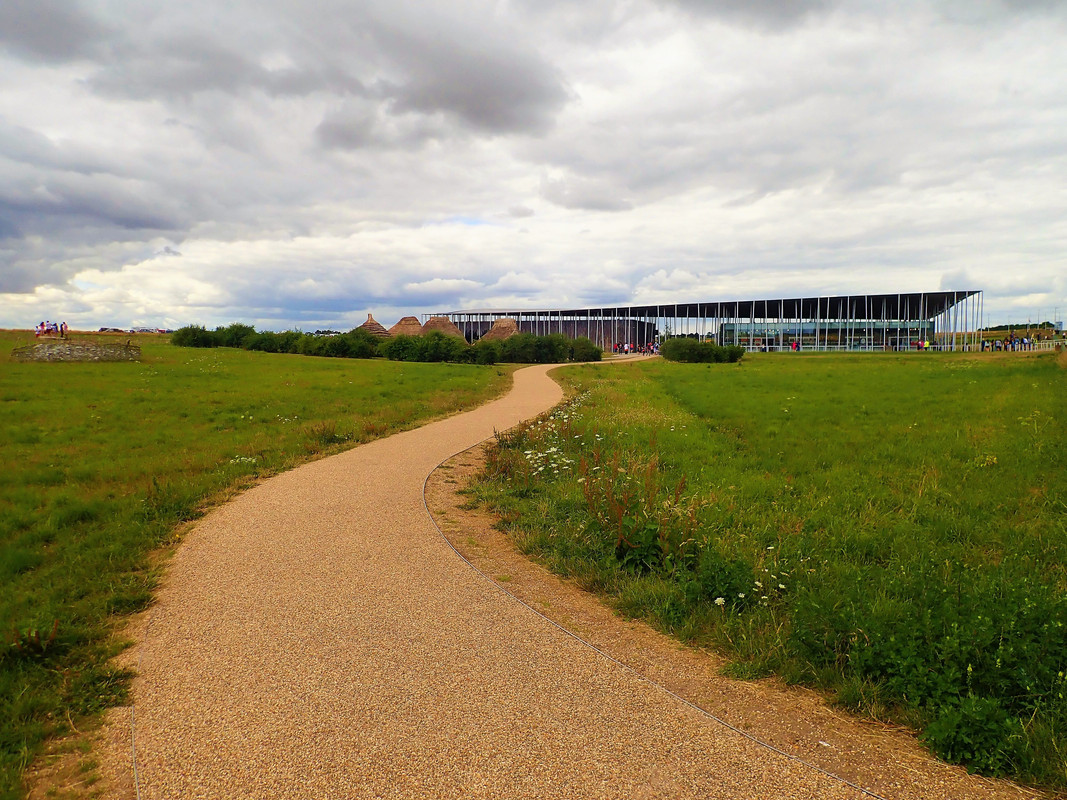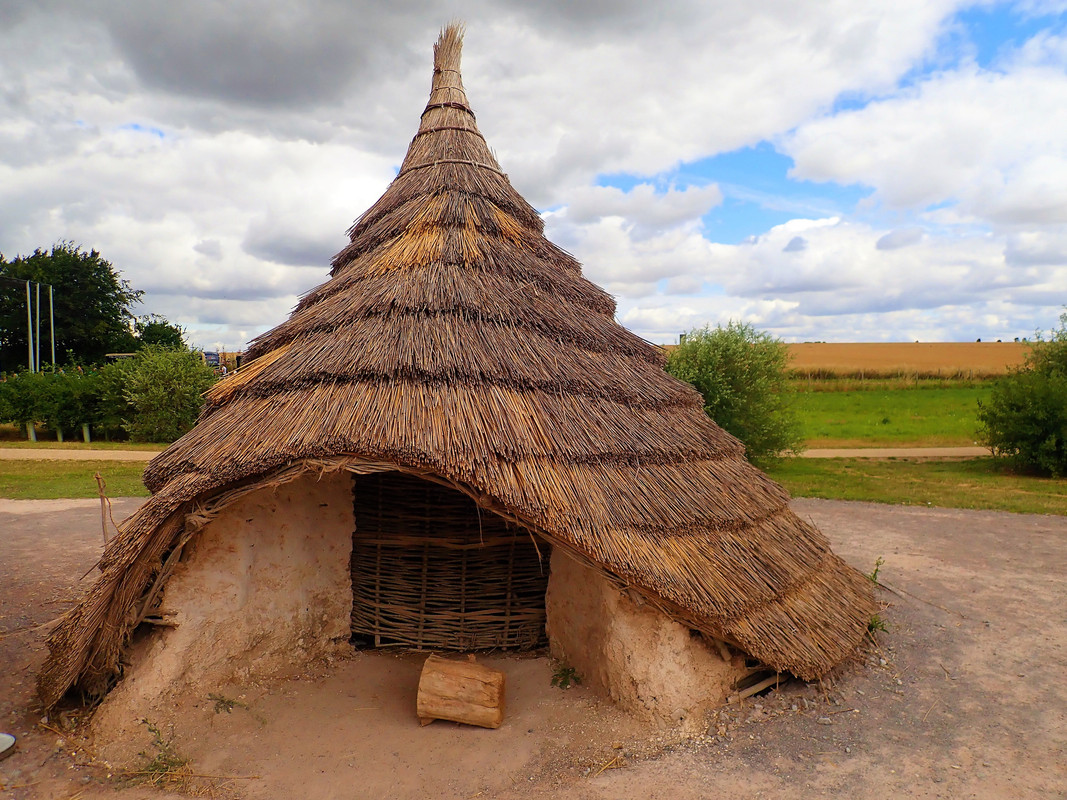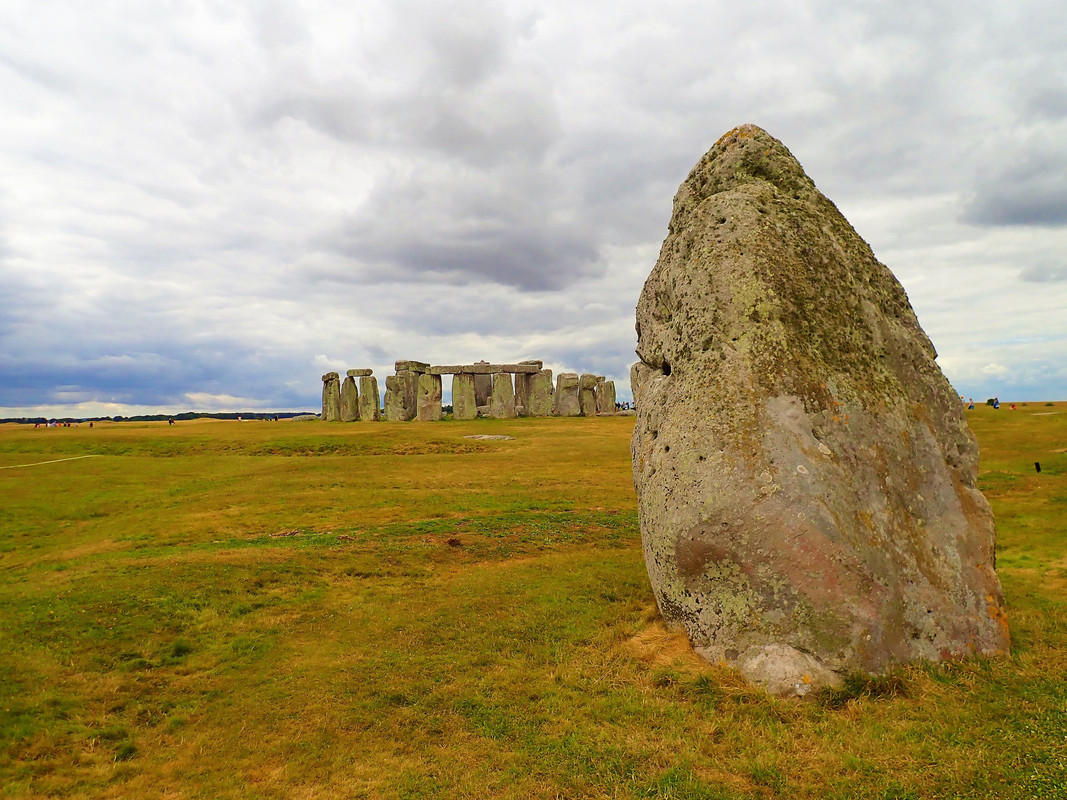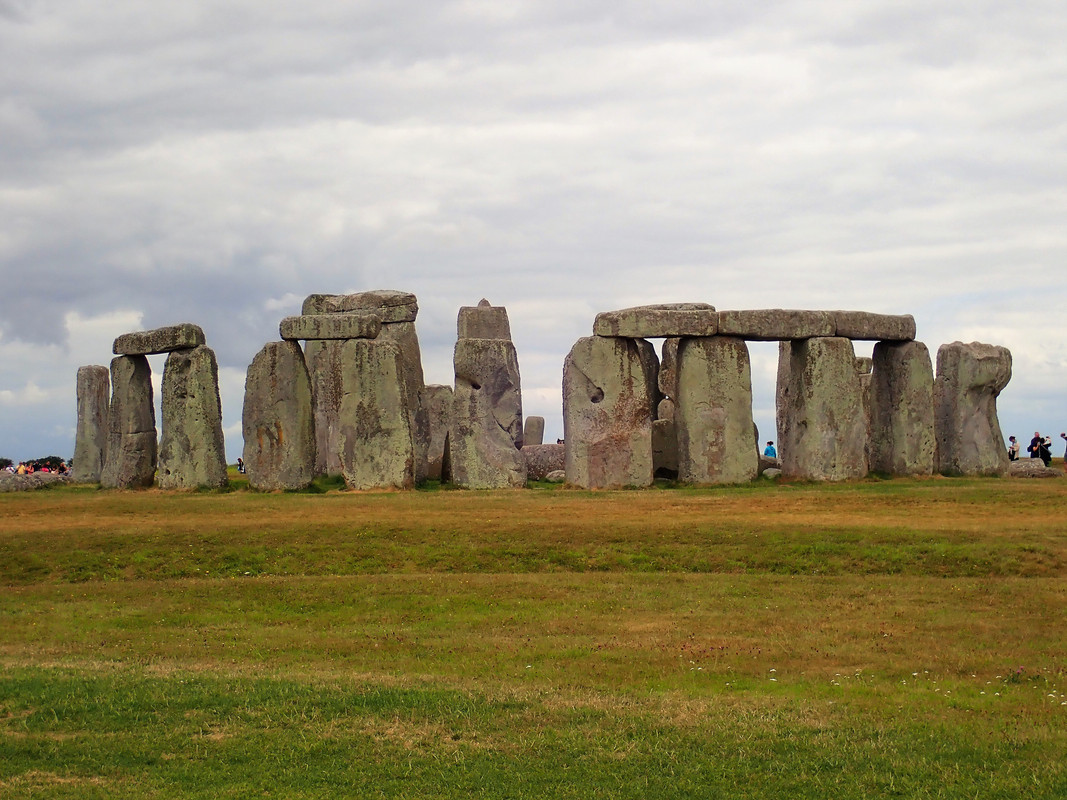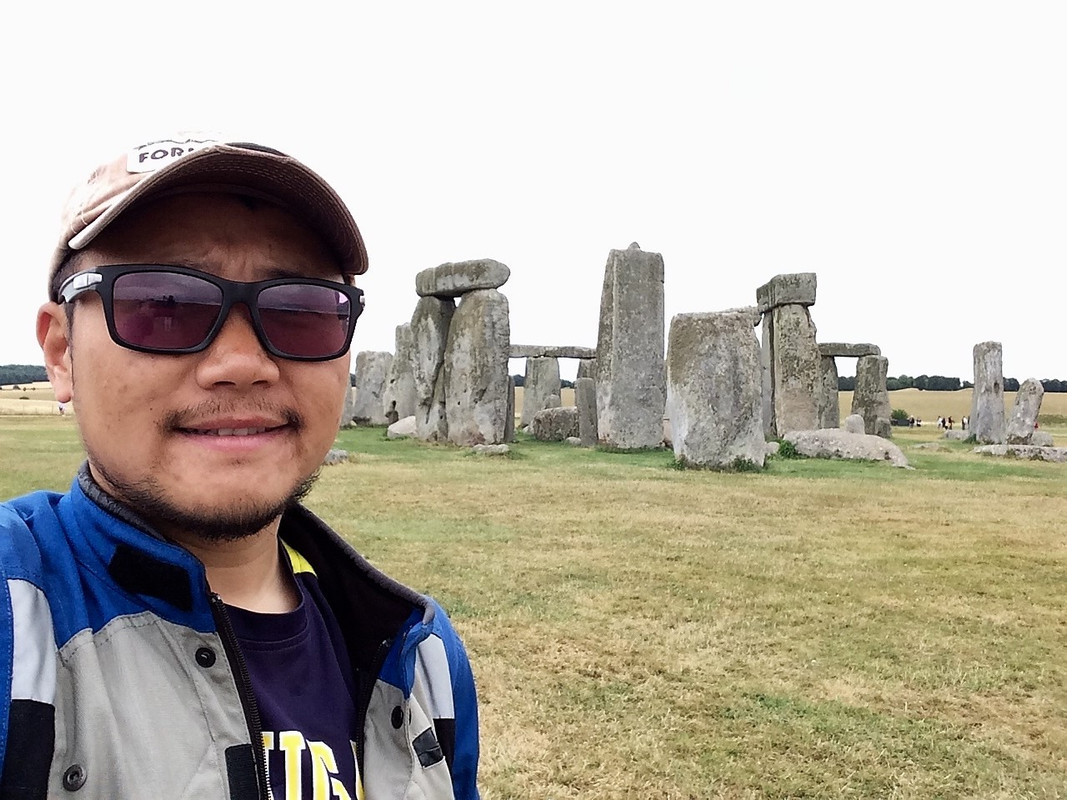 Moving on north took me to Cotswolds full of rolling meadows and historic villages. Castle Combe is a quaint village with many stone-built houses.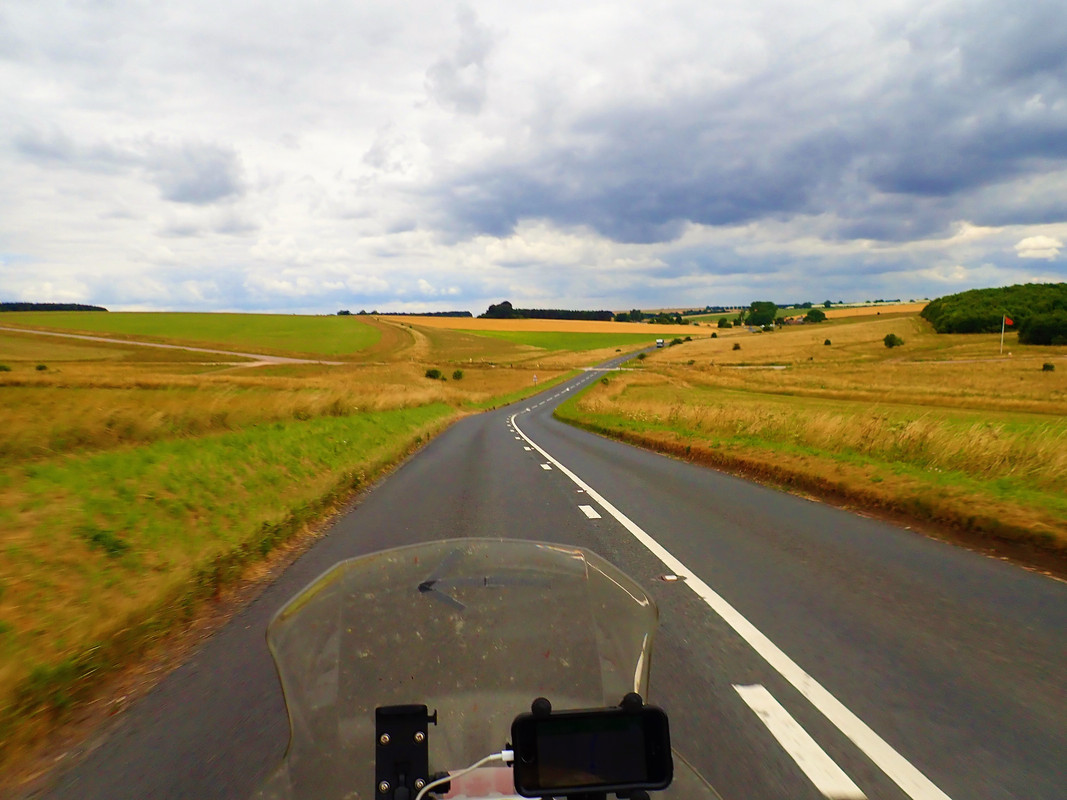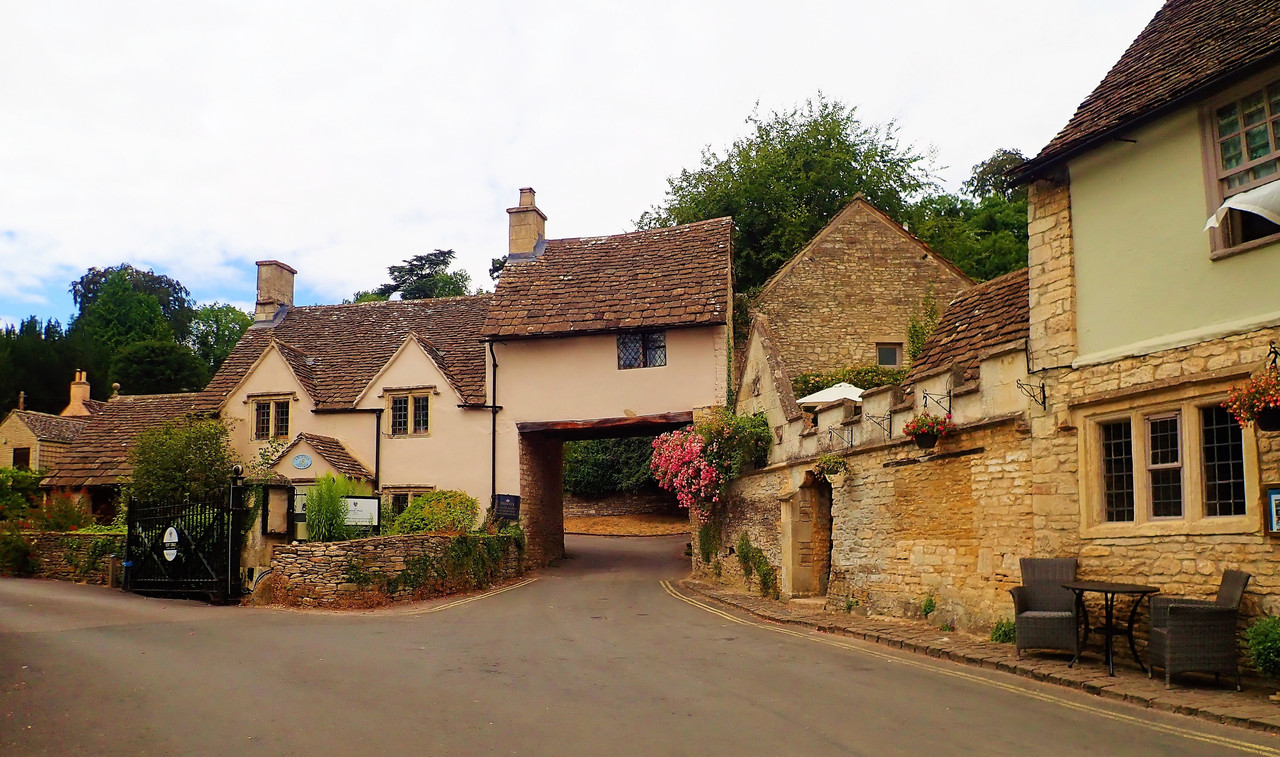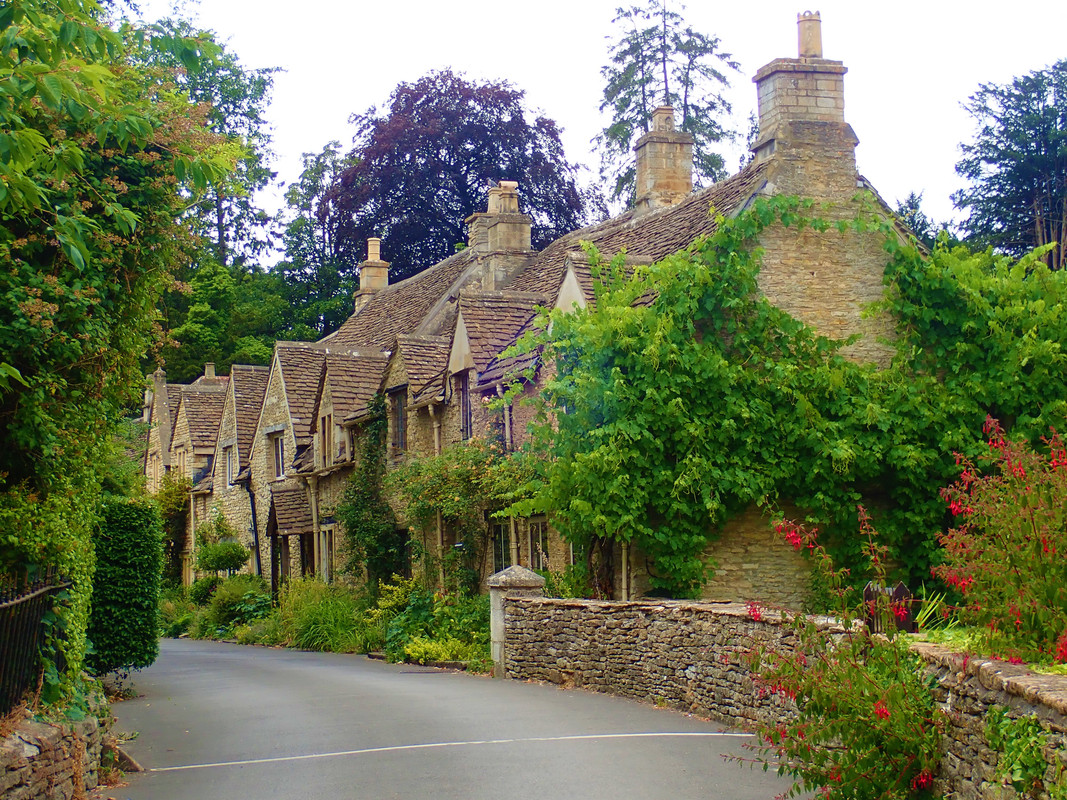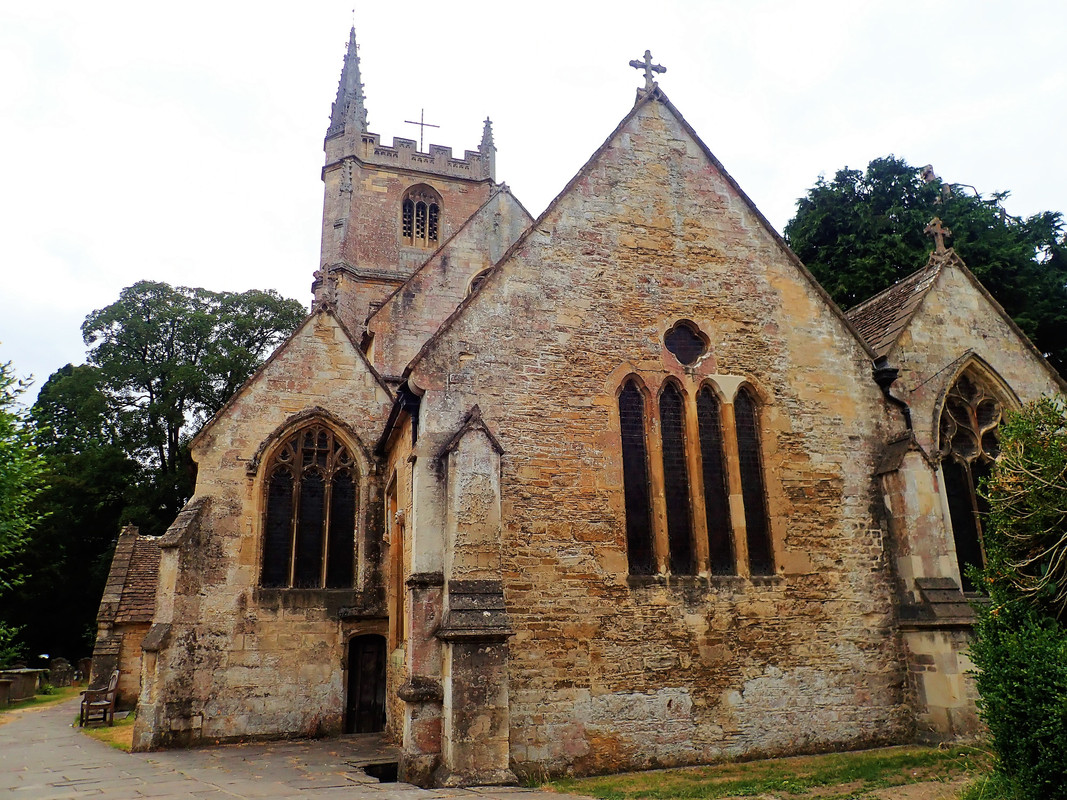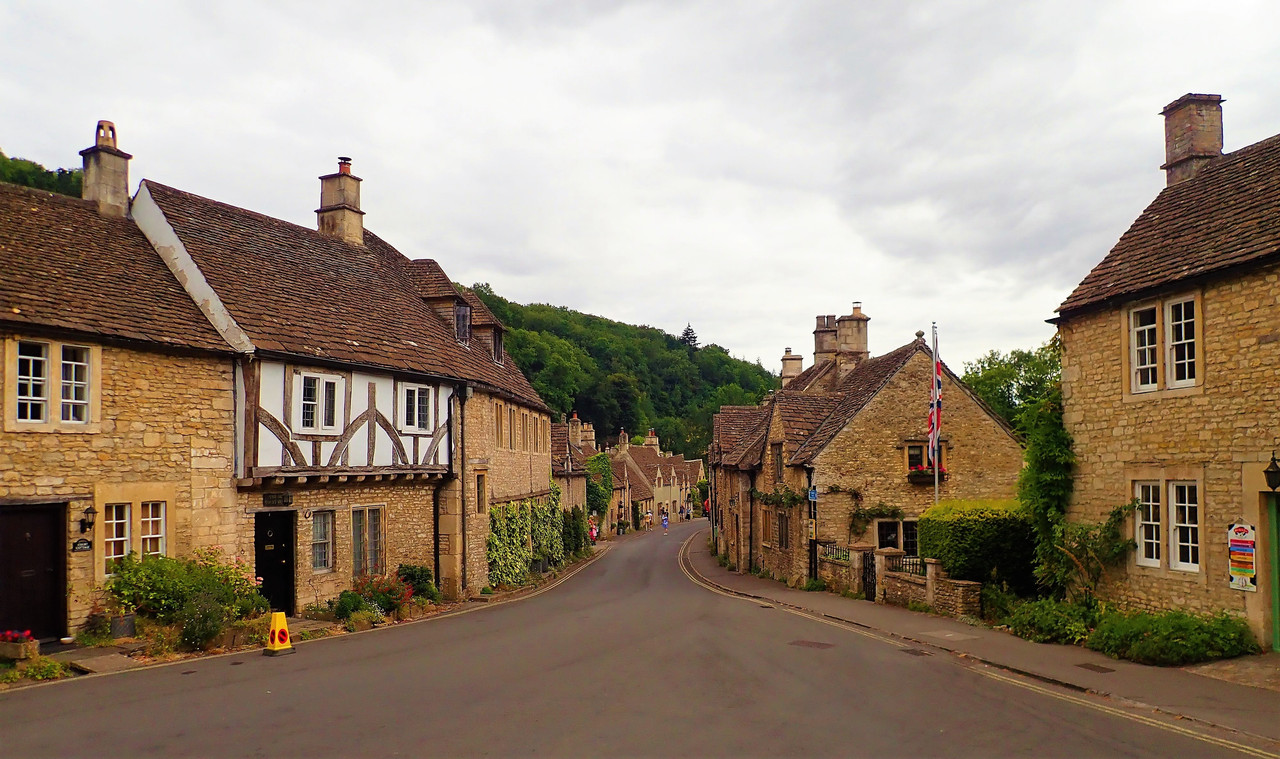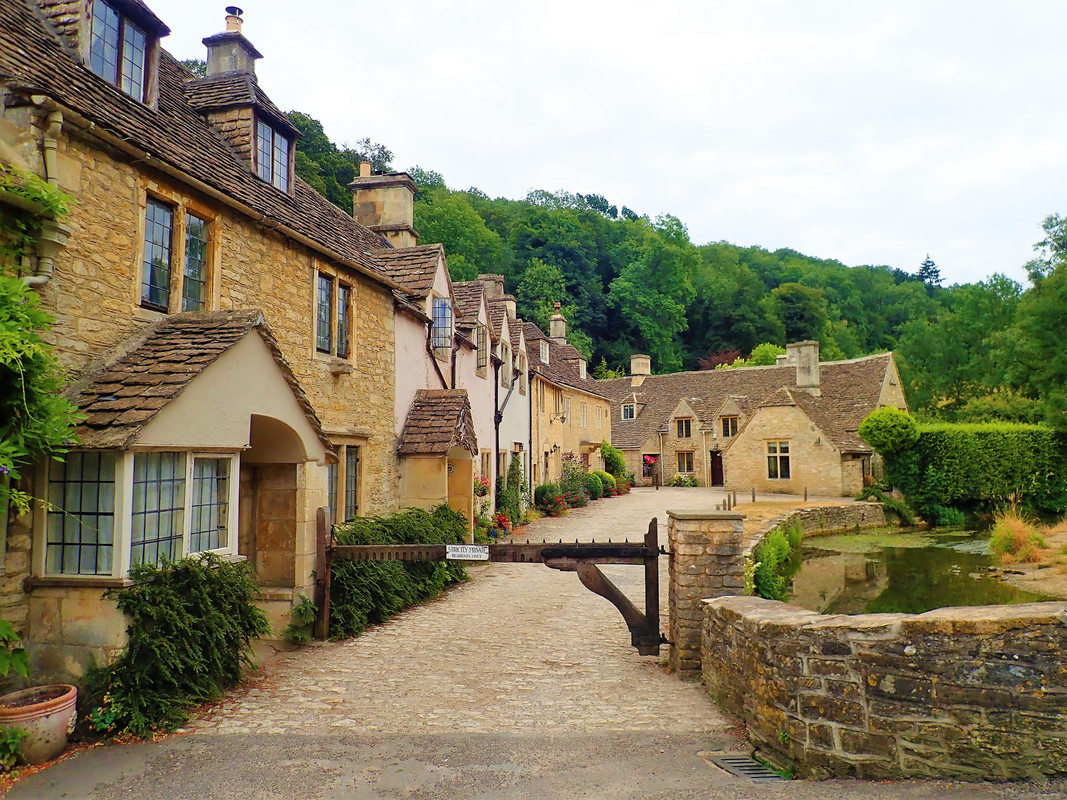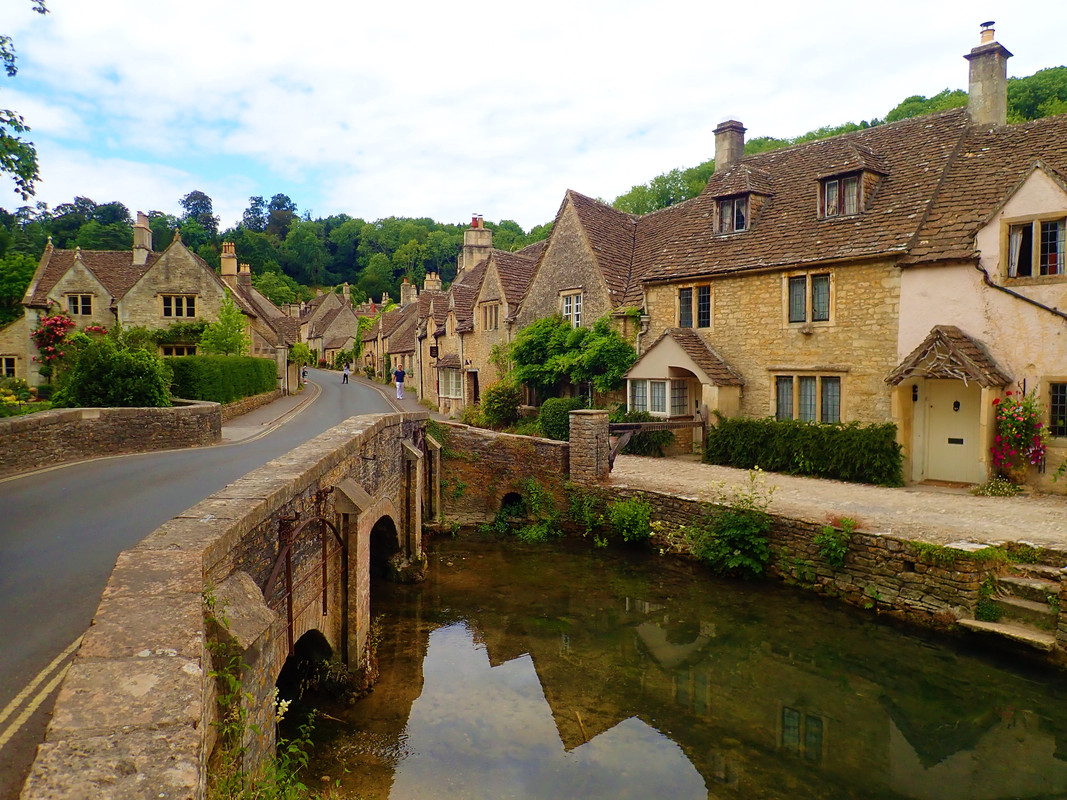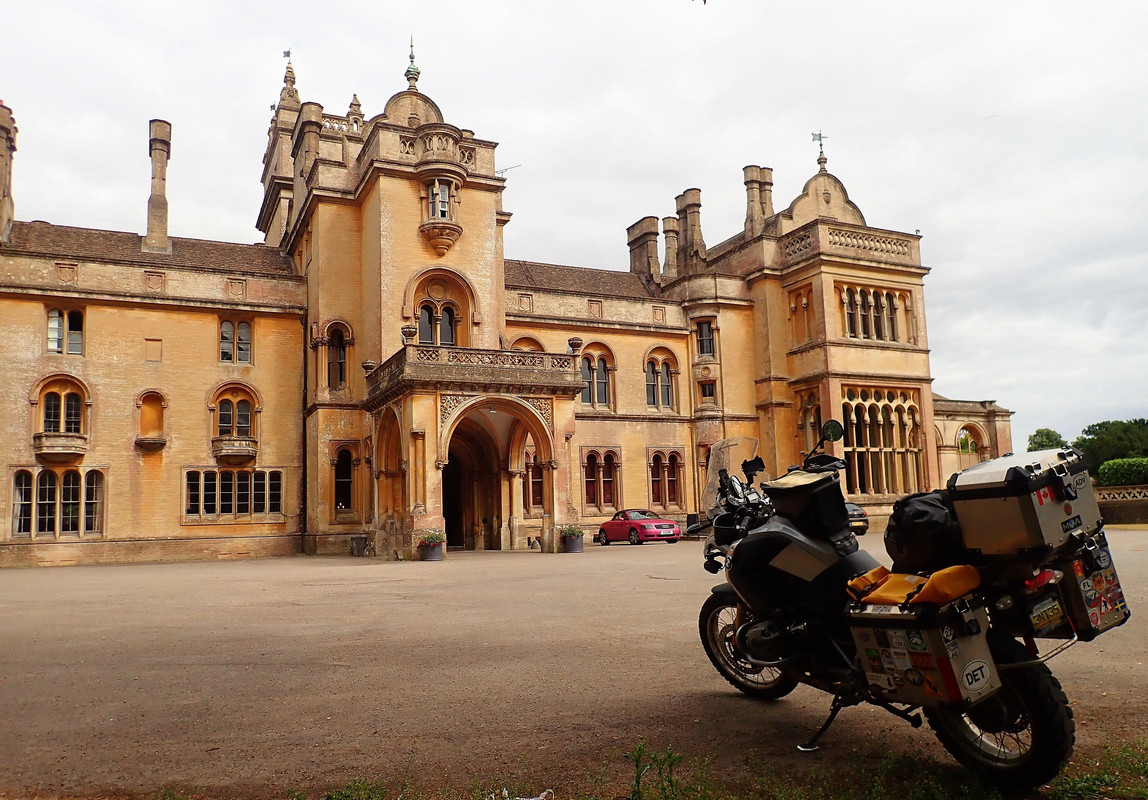 The next day I set out to find Thames head, the source of the River Thames. While it was easy to locate on the map, getting there was somewhat challenging. I had to traverse along a busy motorway without a sidewalk or shoulder and trek through a field of crops to get there. It felt pretty rewarding and best of all…no tourists! (other than myself)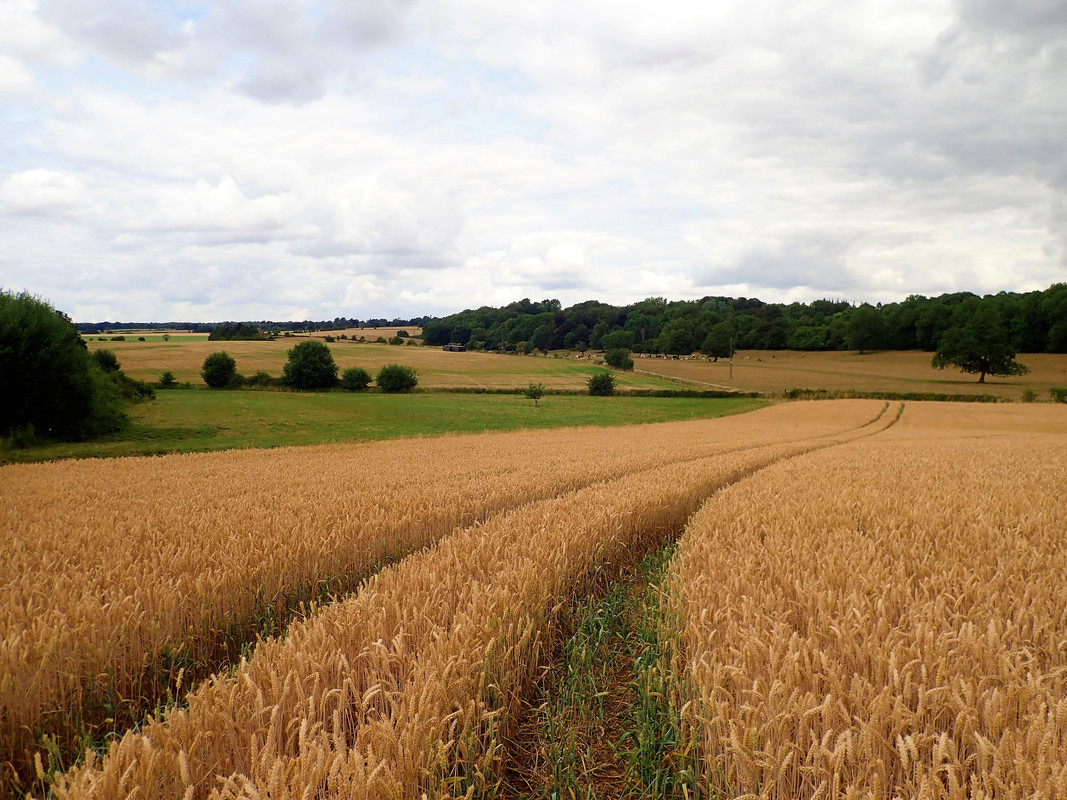 Spring would bubble from the pile of rocks during wet season.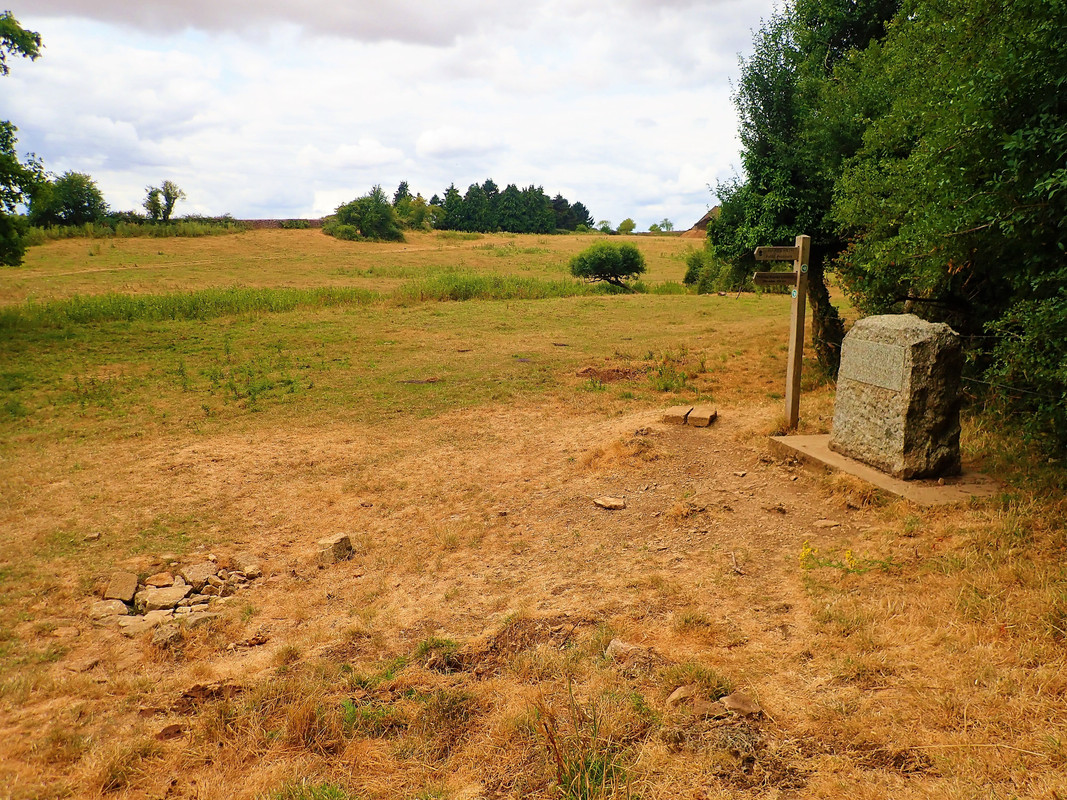 Later that day I met up with George at his home in Alsager. I met George in Cusco, Peru and spent New Year's Eve together. We did some catching up over a few pints and rescued a pigeon from an evil cat on the way home. Thanks George for a fun night out and his parents Alan & Jane for hosting!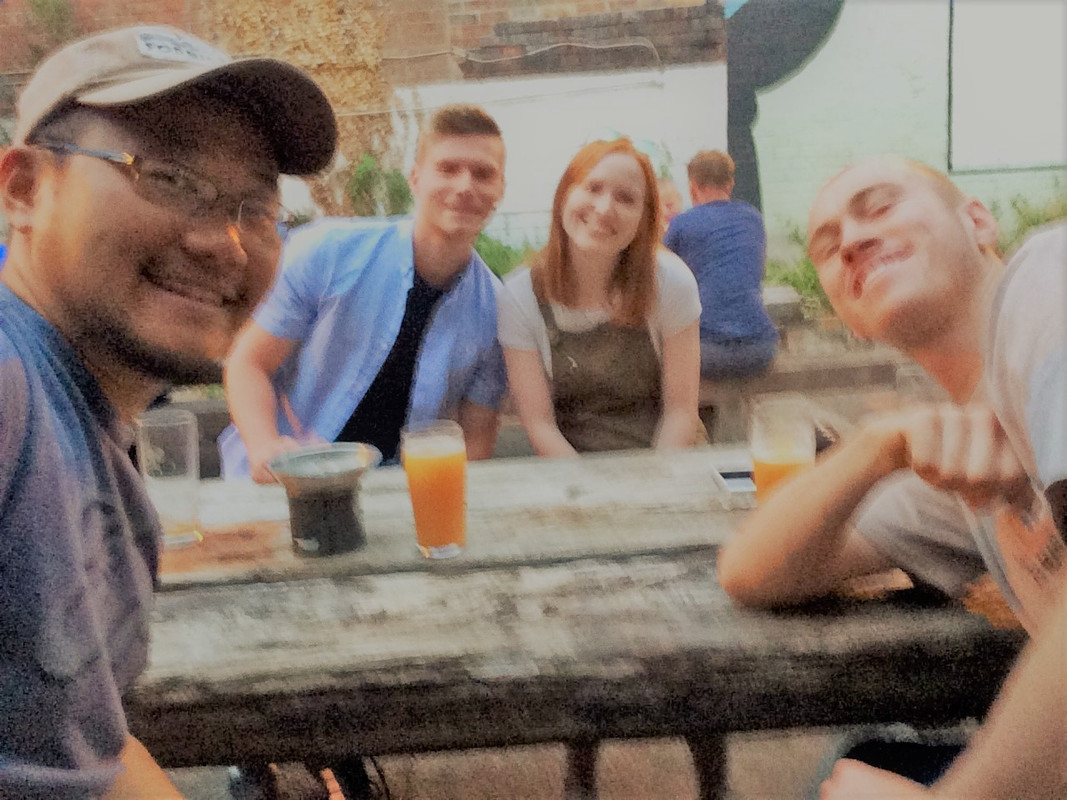 I went to Lincoln the next day to visit another cousin. (I have many cousins abroad!) She booked a nice hotel for me and I spent a few days there feasting and resting.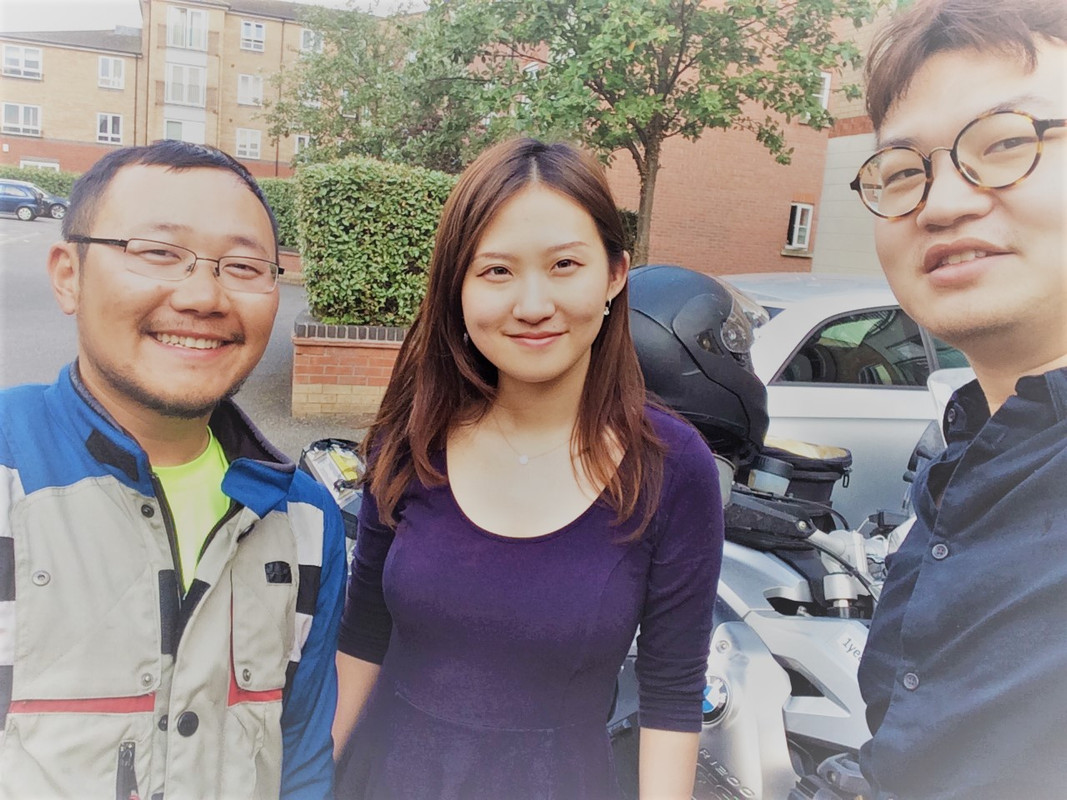 Lincoln is small university town with a cathedral and a castle on top the steep hill. Despite being off season for the school year, the town is still flocked with tourists during day time.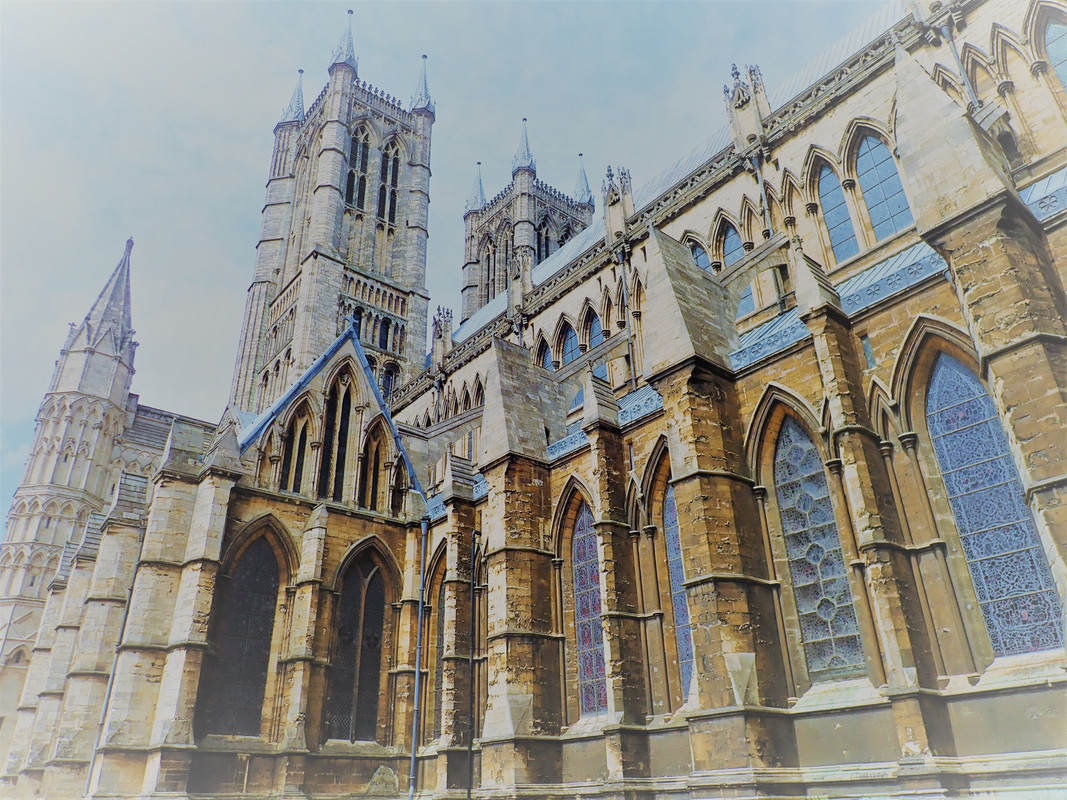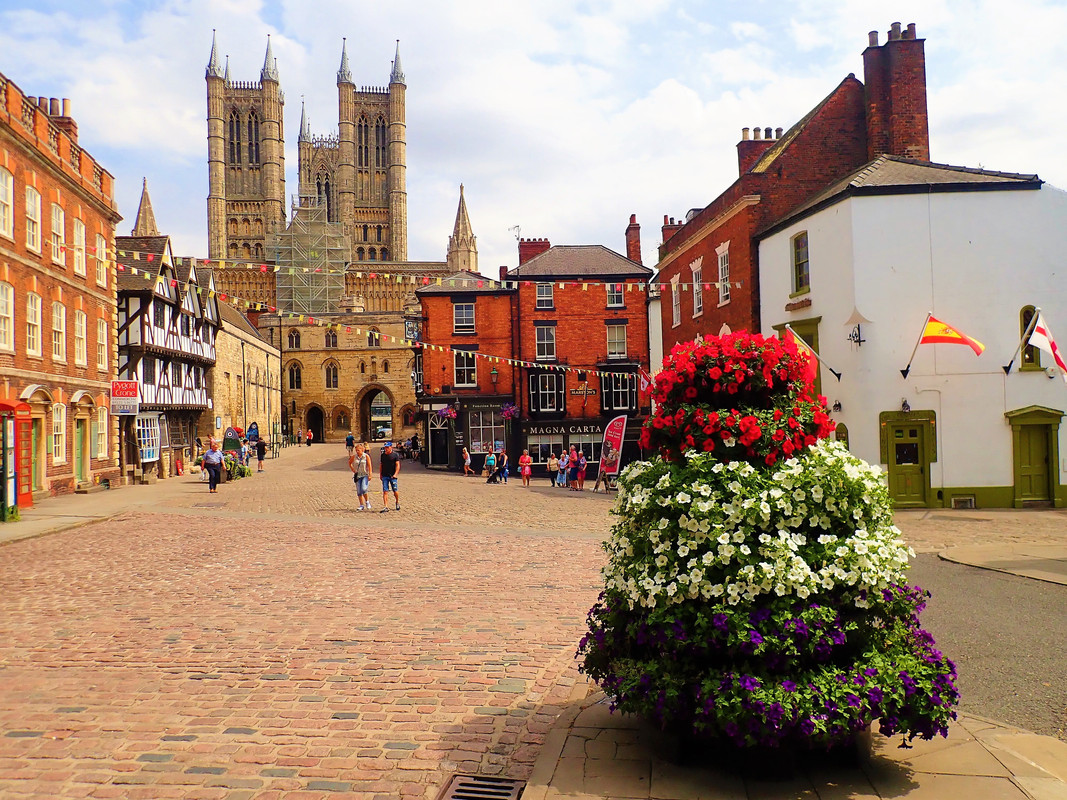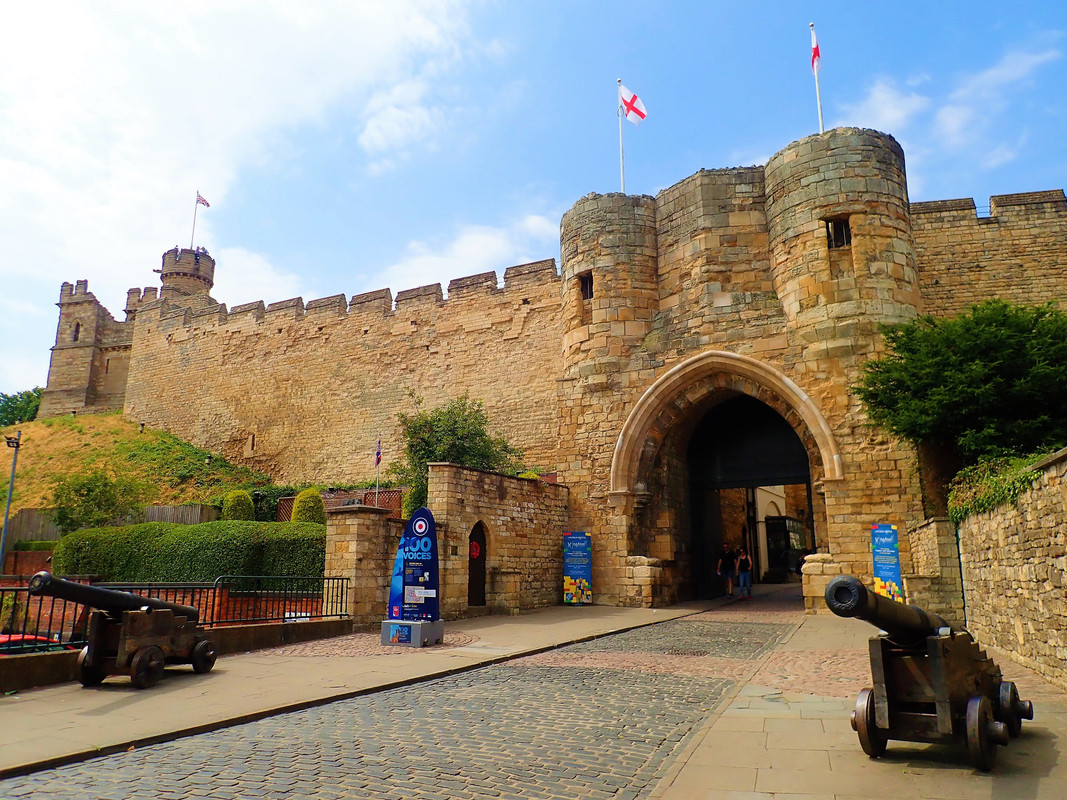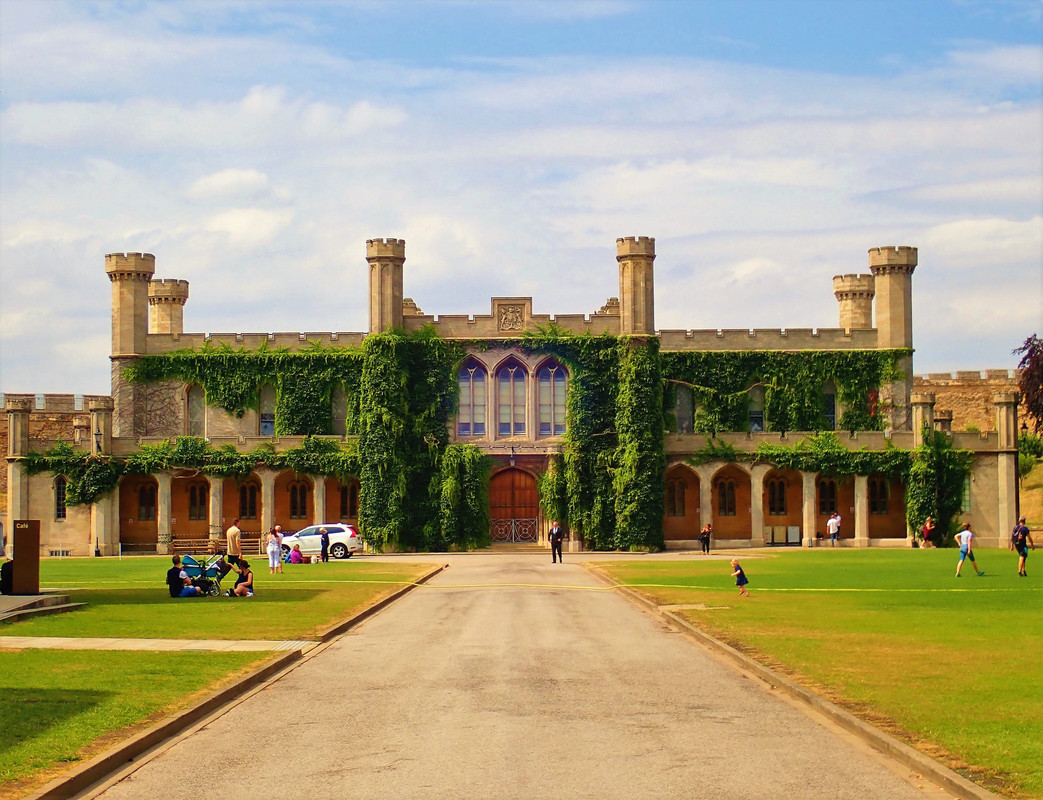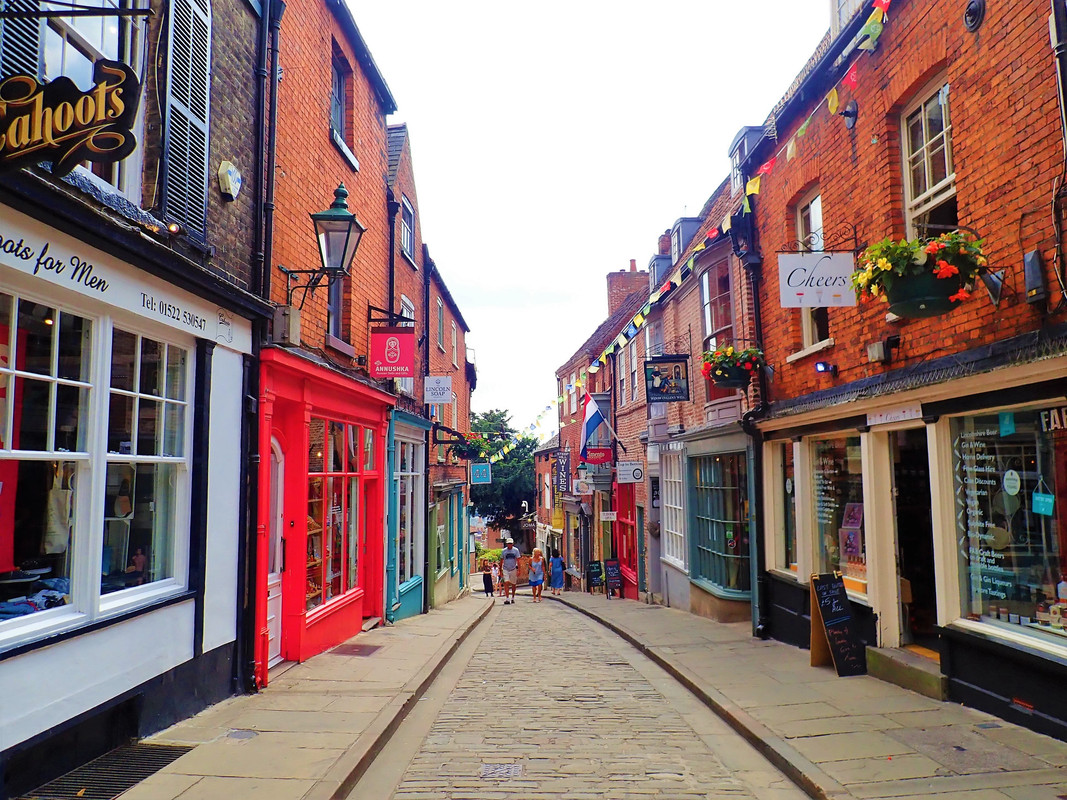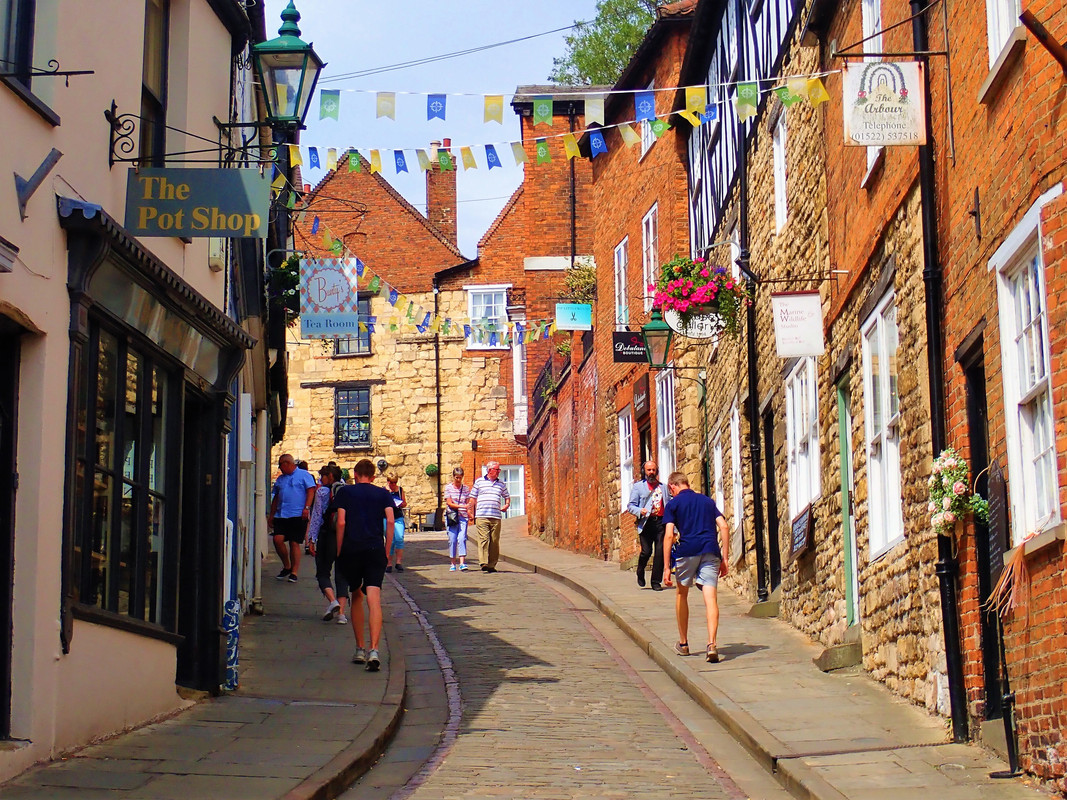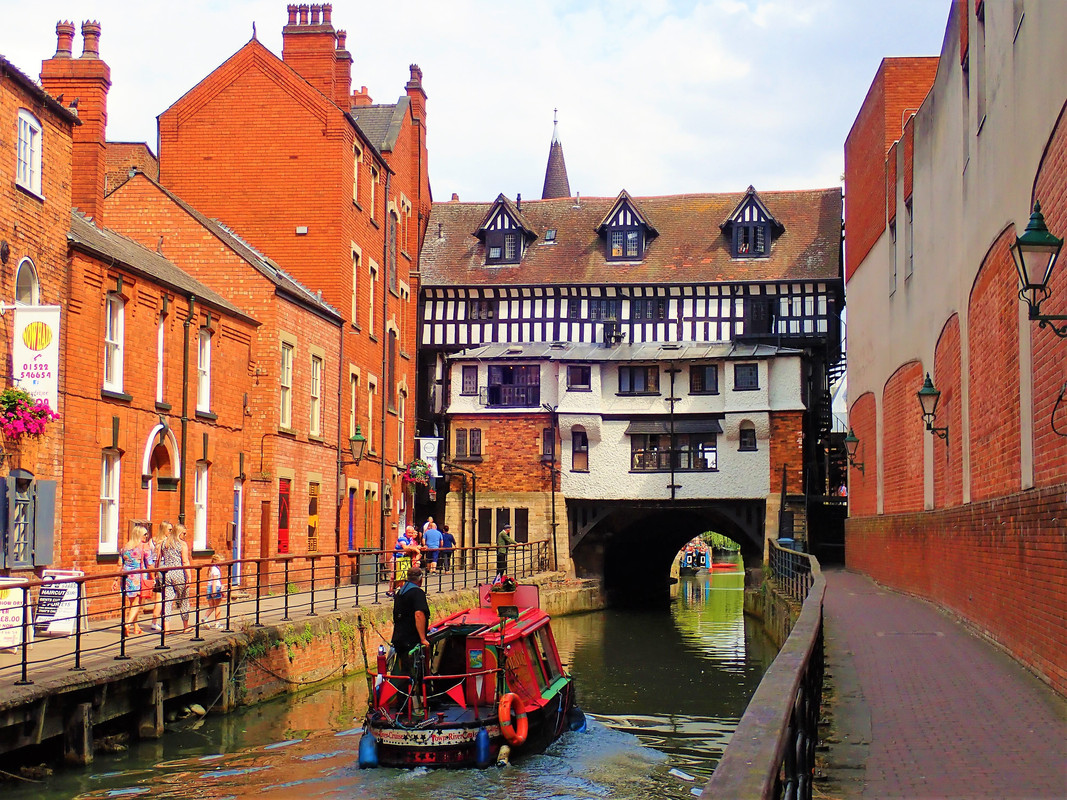 Now that I'm in no rush, I relocated to a vacant university residence and chilled out for a couple more days in Lincoln. Thanks to my cousin Georgina again for arranging this accommodation!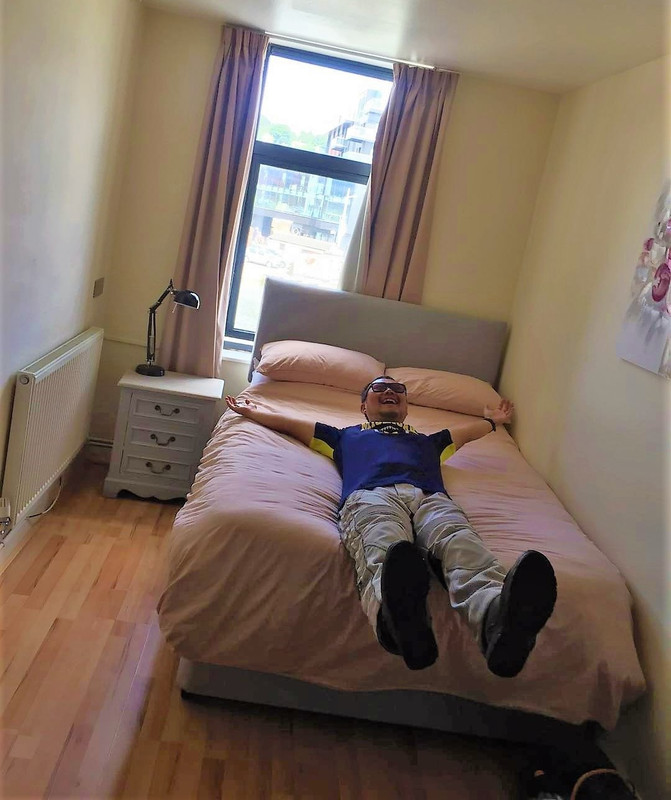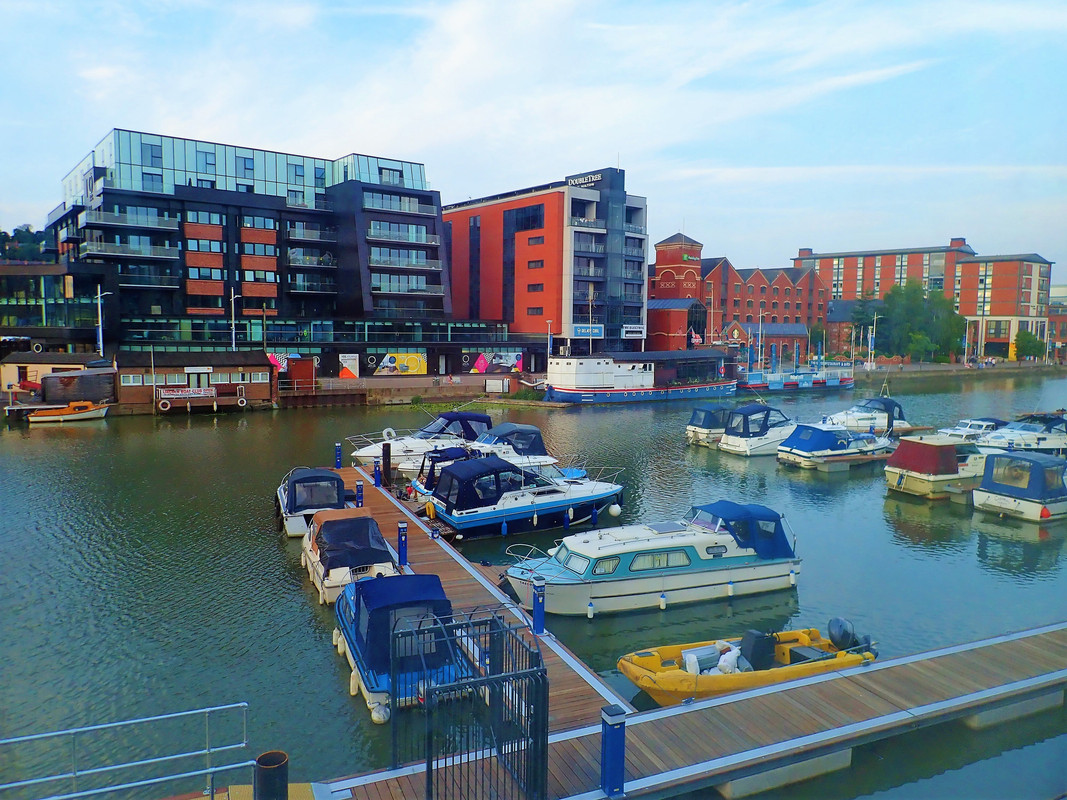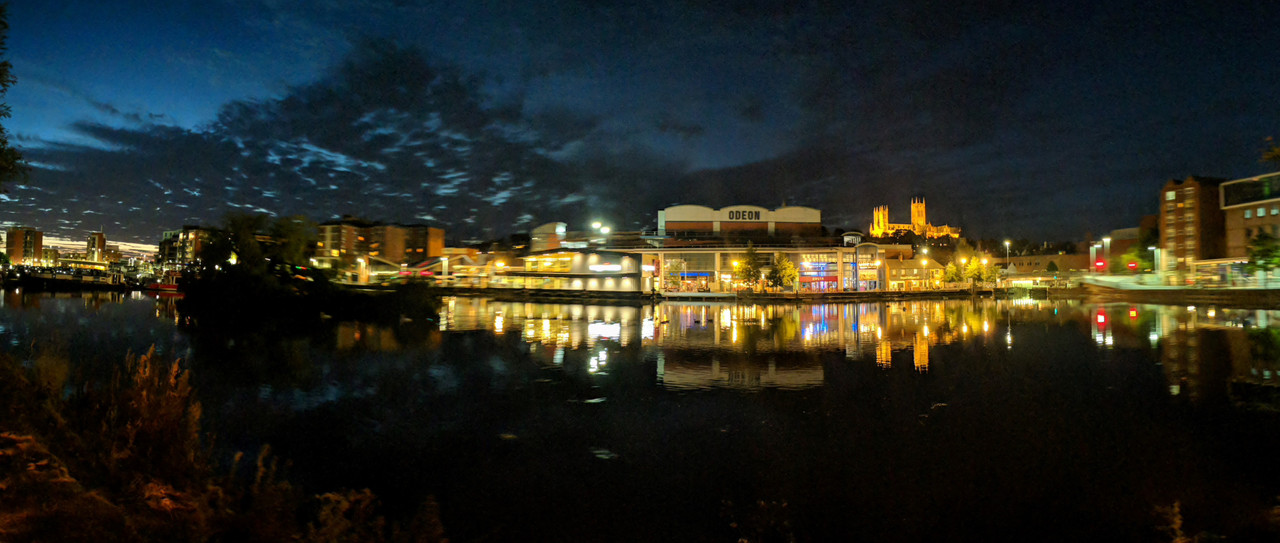 After a few relaxing rest days I head for the Peak District. George had pinned Winnats Pass on my map as a point of interest.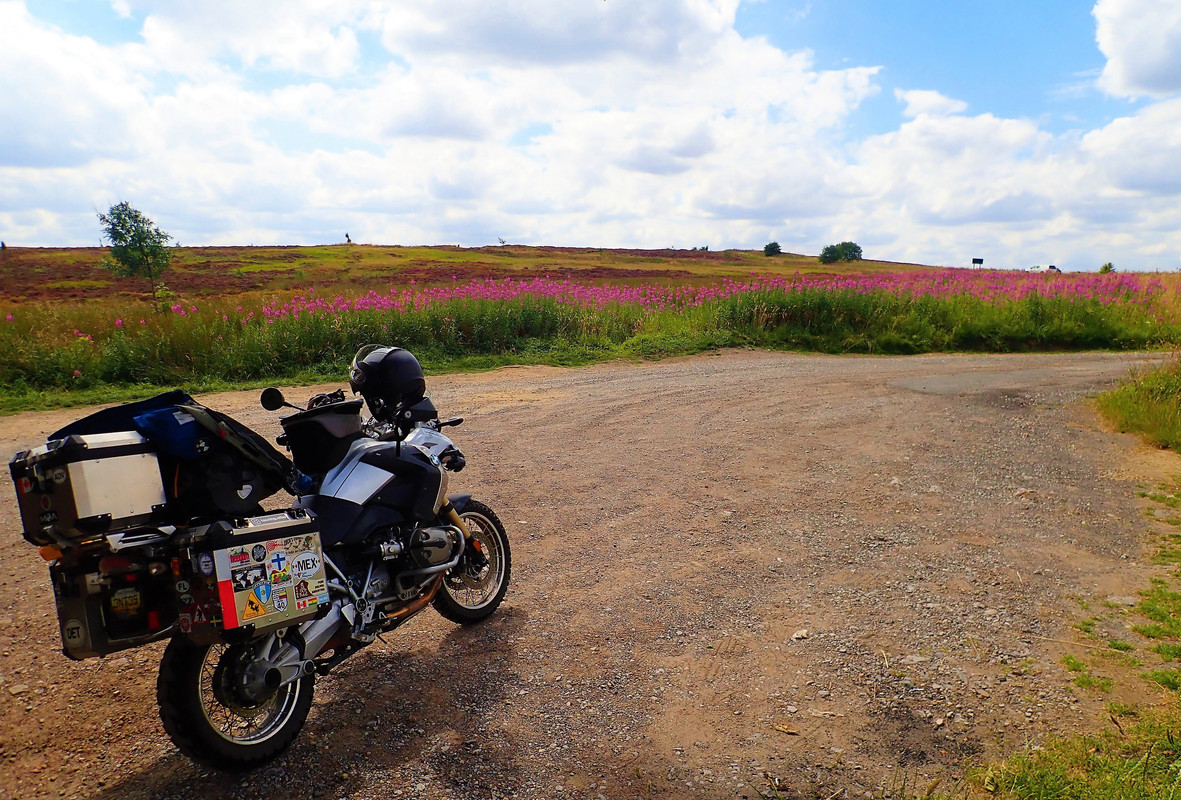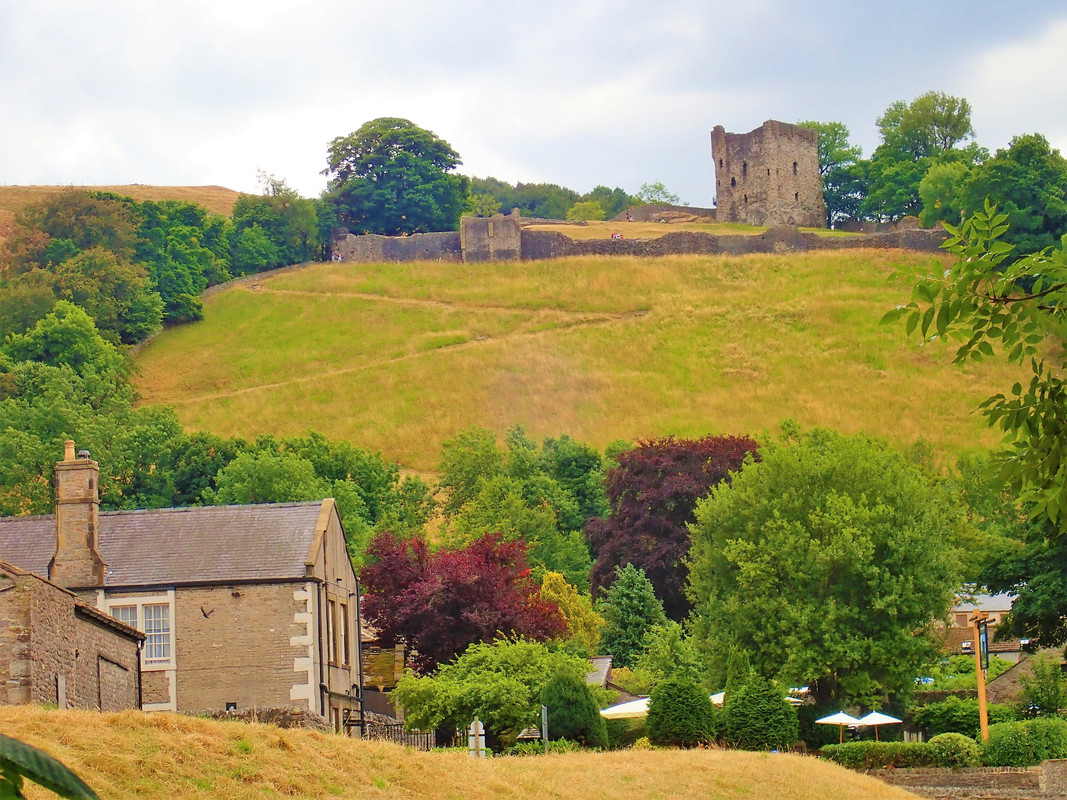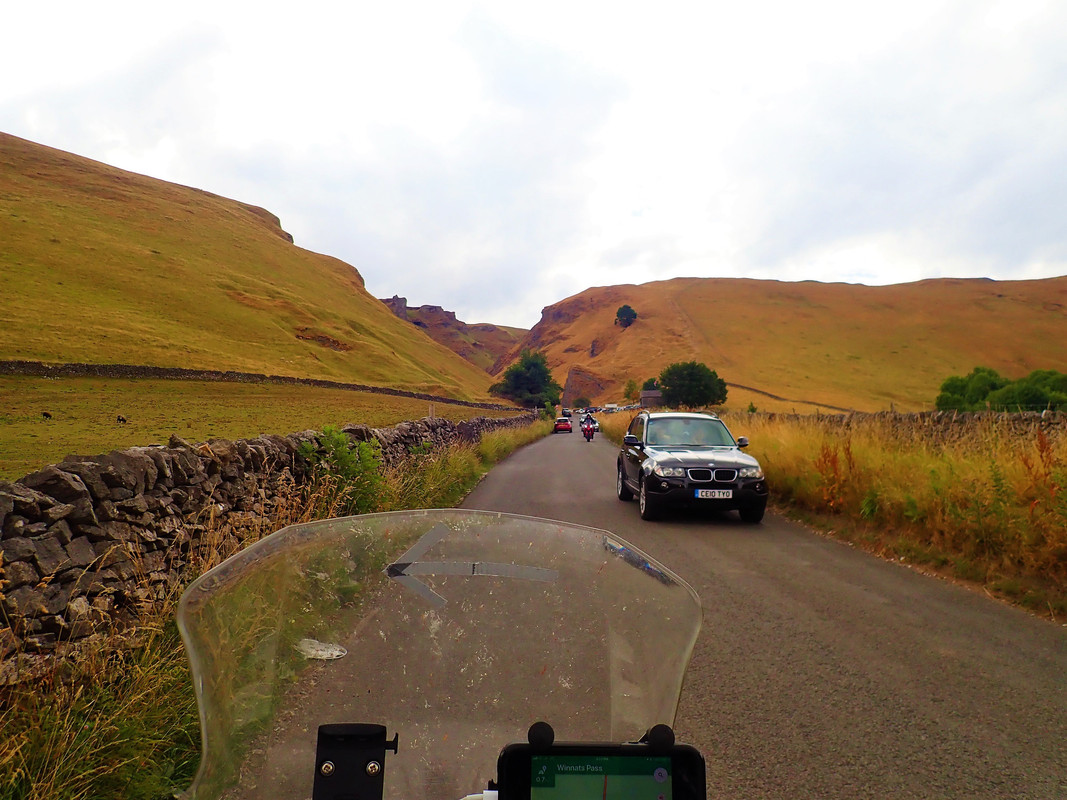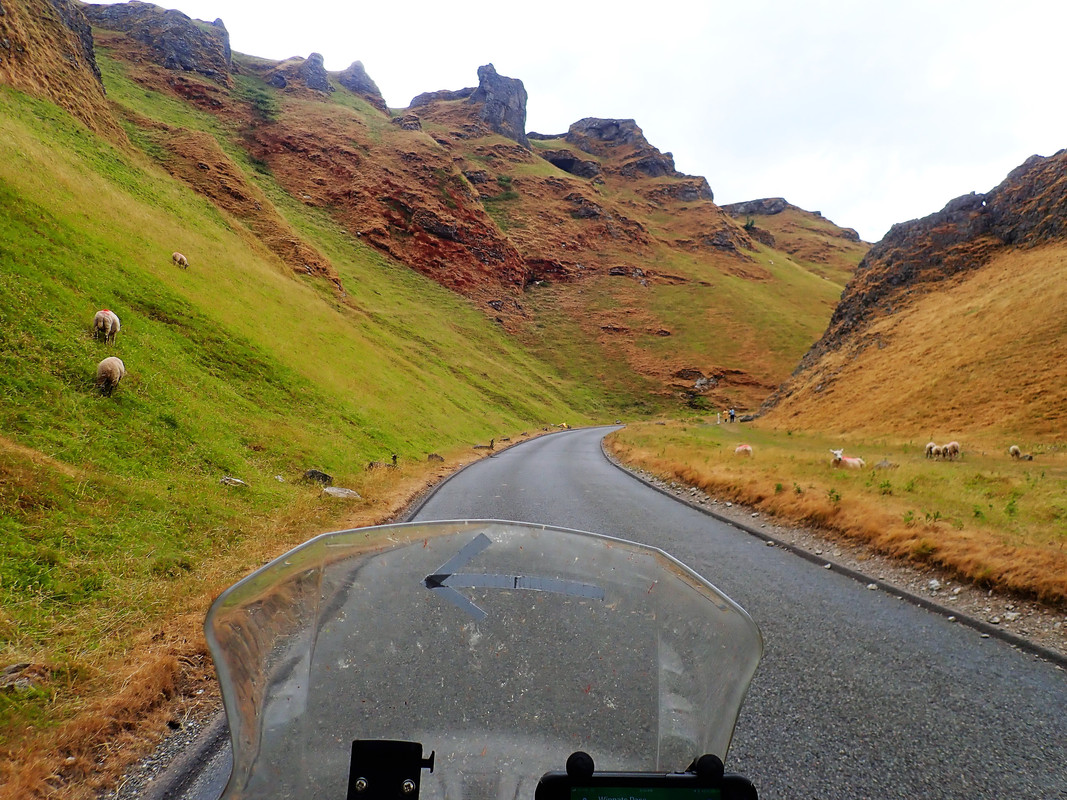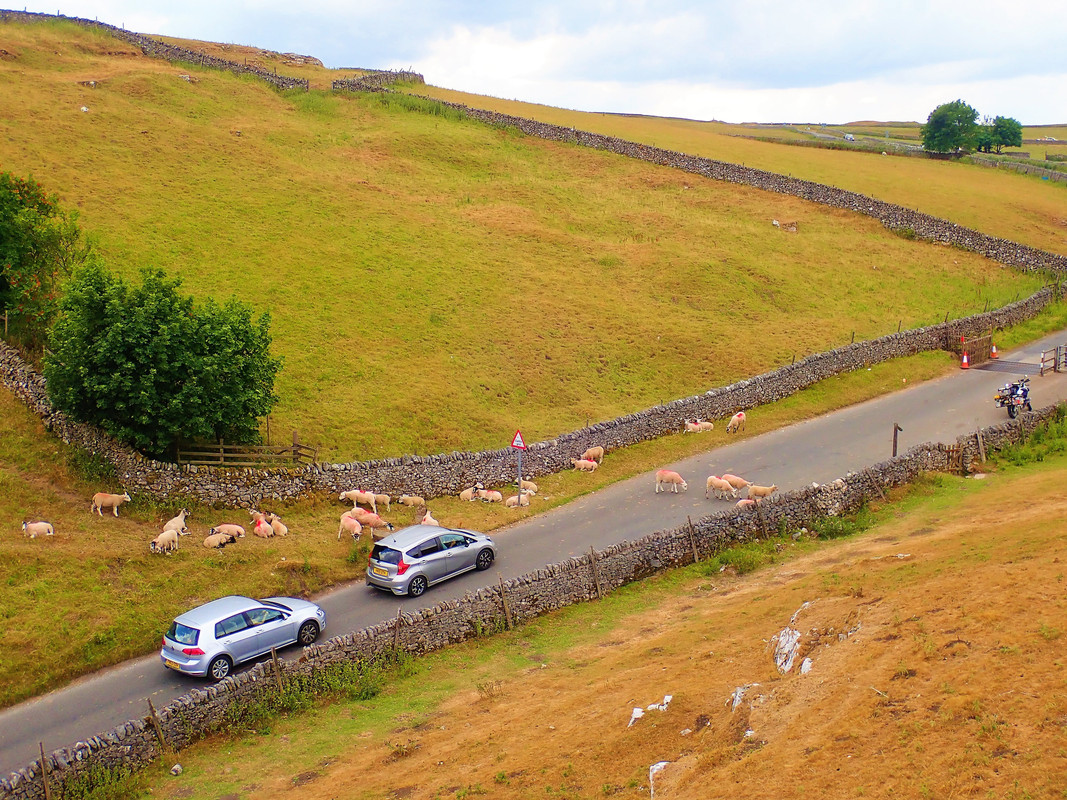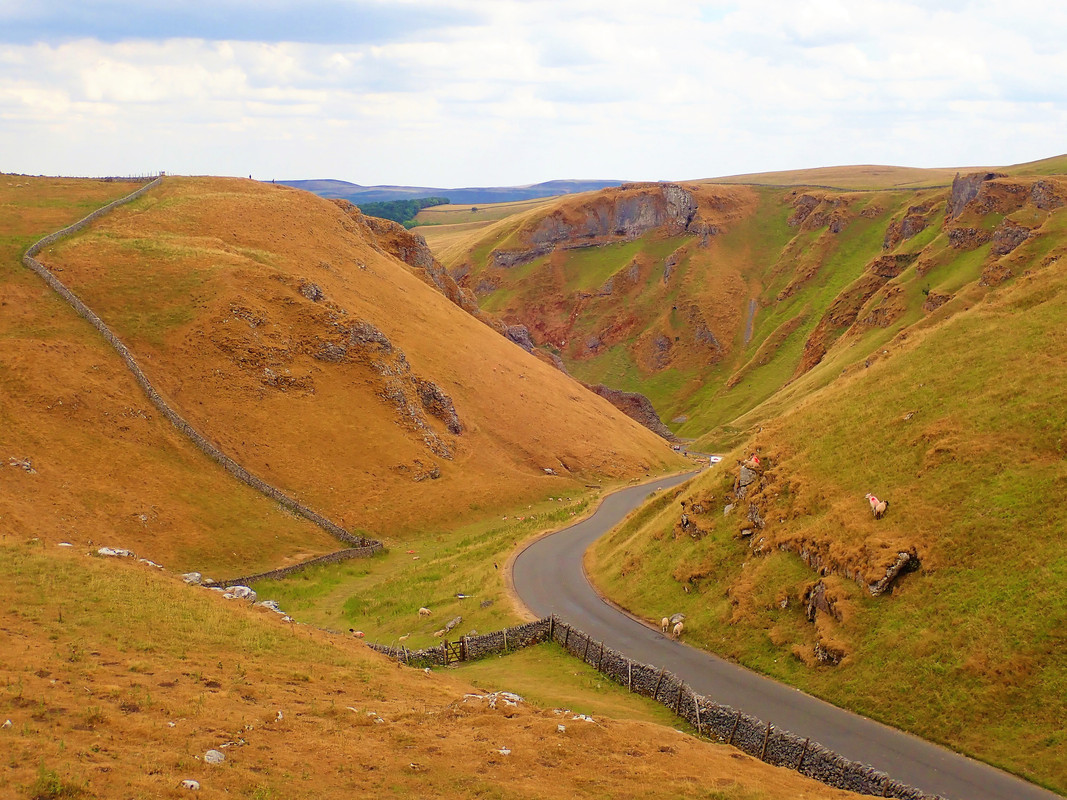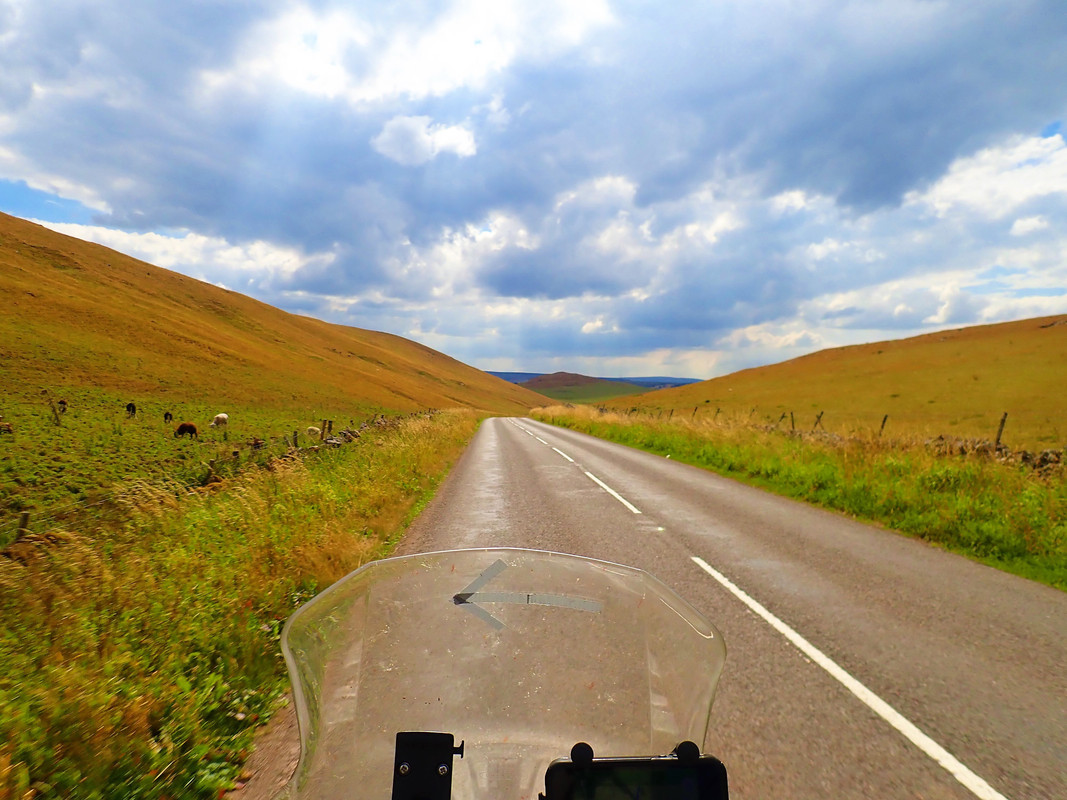 One last meet up along the way was in Manchester to see Rob whom I met on the Stahlratte. Rob rode through Latin America with his 79-year-old mom Margaret on the back. It's always an inspiration to meet people who live extraordinary lives!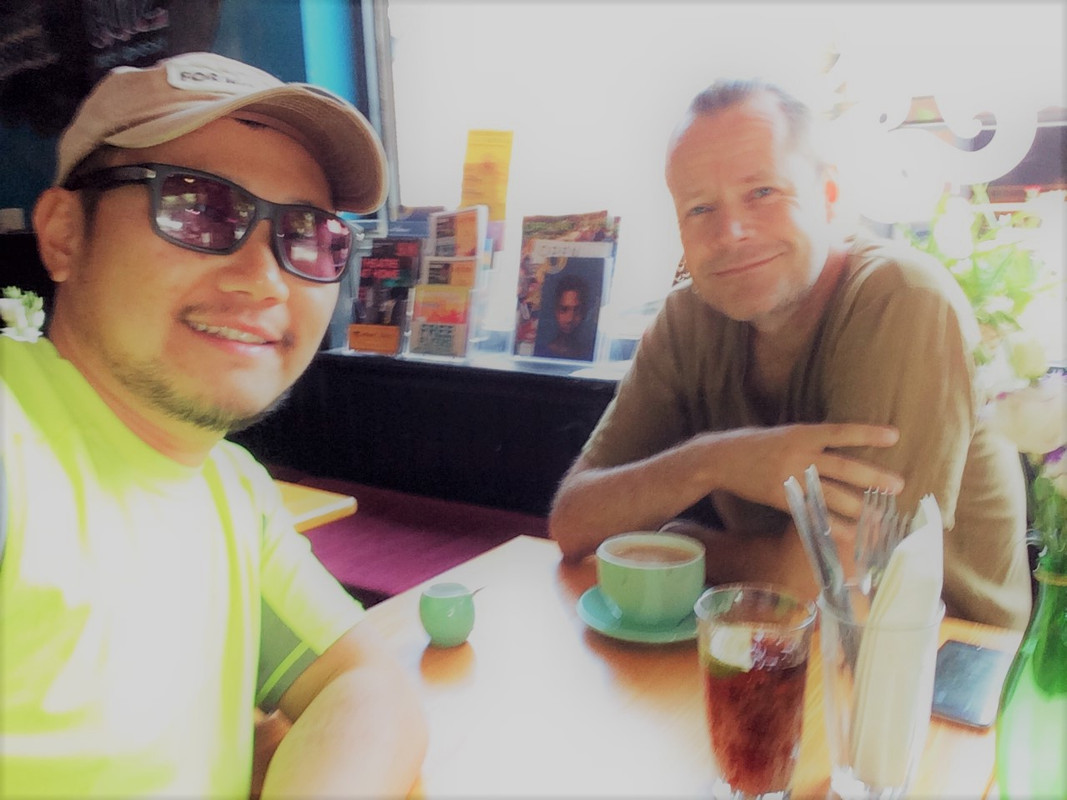 A couple more weeks in Scotland and my trip is winding down to an end. I already book my flight home from Glasgow to Toronto on August 17th. Hopefully everything goes smooth for the final stretch!