I stayed in Gothenburg for 9 days, the longest of anywhere I've spent on this trip. It was getting dangerously comfortable so I had to get moving. Special thanks to Nick, Maria and my cousin Katarina for hosting and showing me around. It has been a relaxing and memorable week!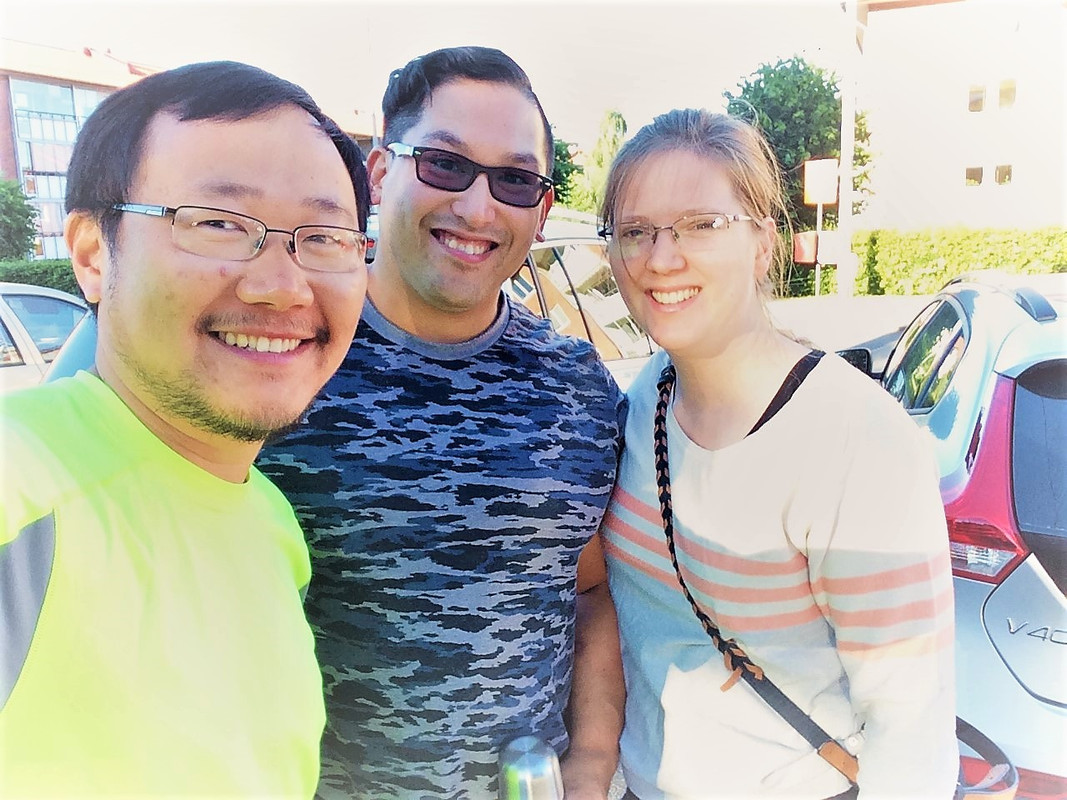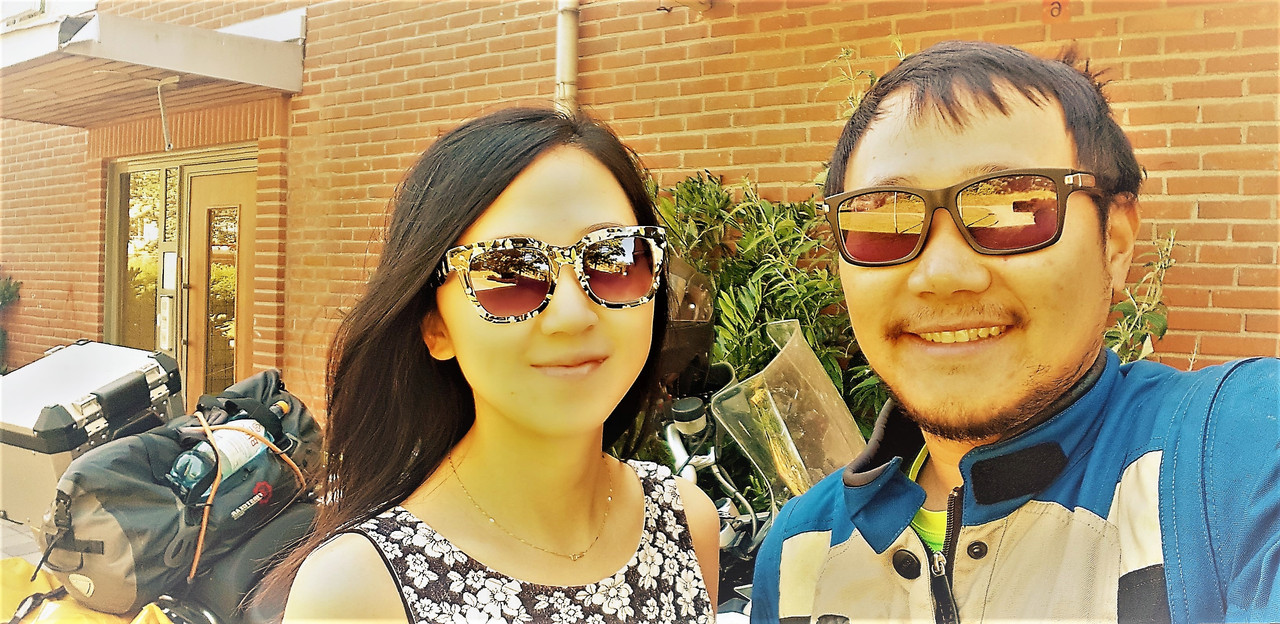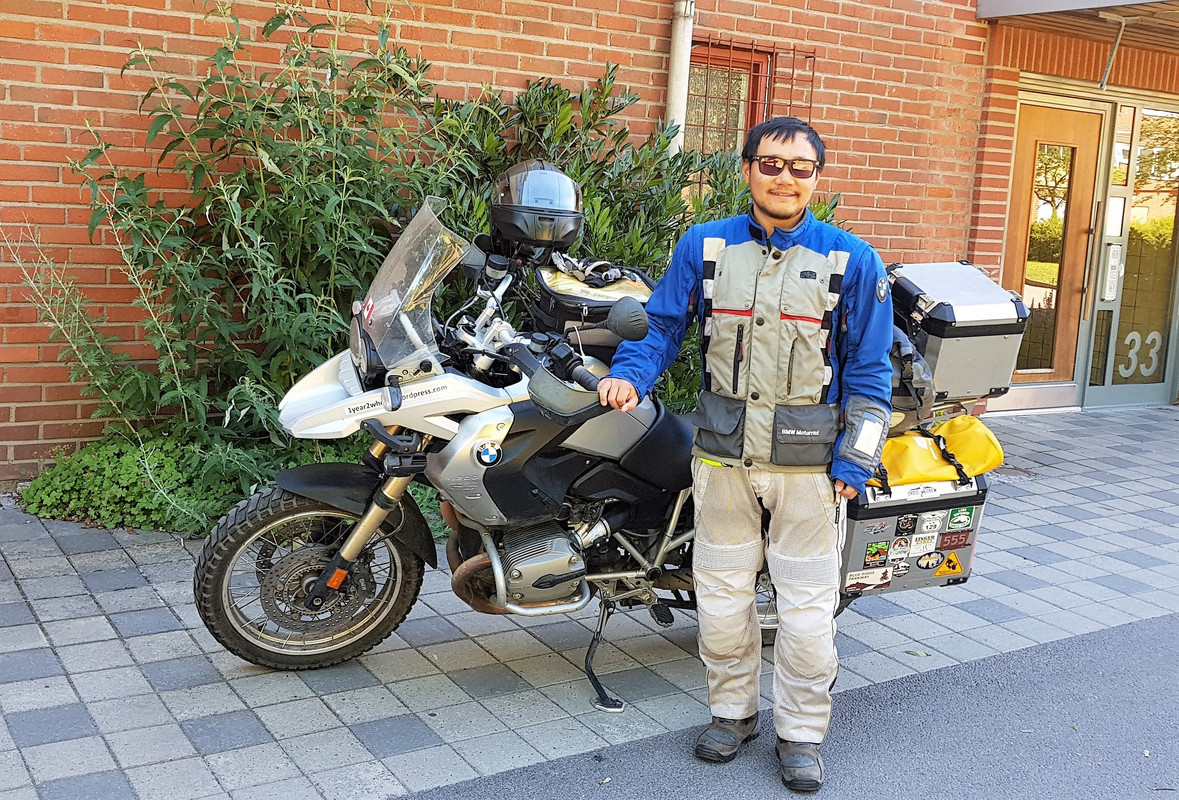 It was an easy 200 mile day to Denmark. But it wasn't easy on the wallet as the toll for the 5-mile long Øresund Bridge connecting Sweden to Denmark was 30 Euros. (Cars pay double!)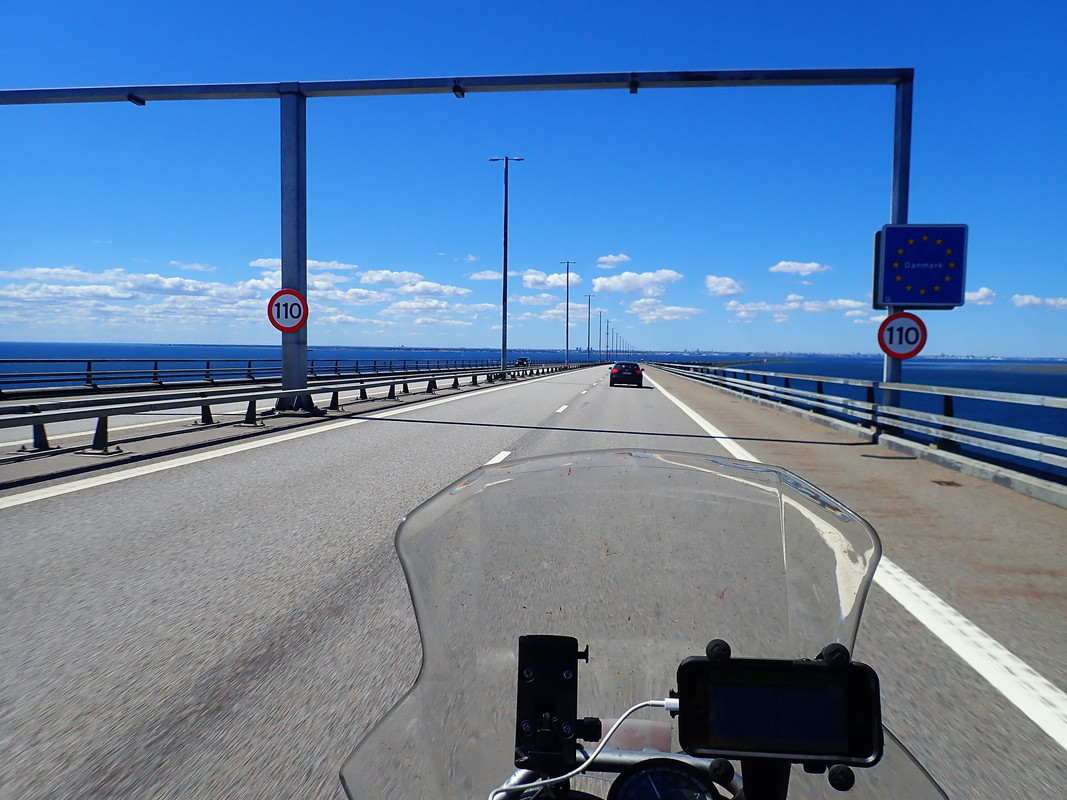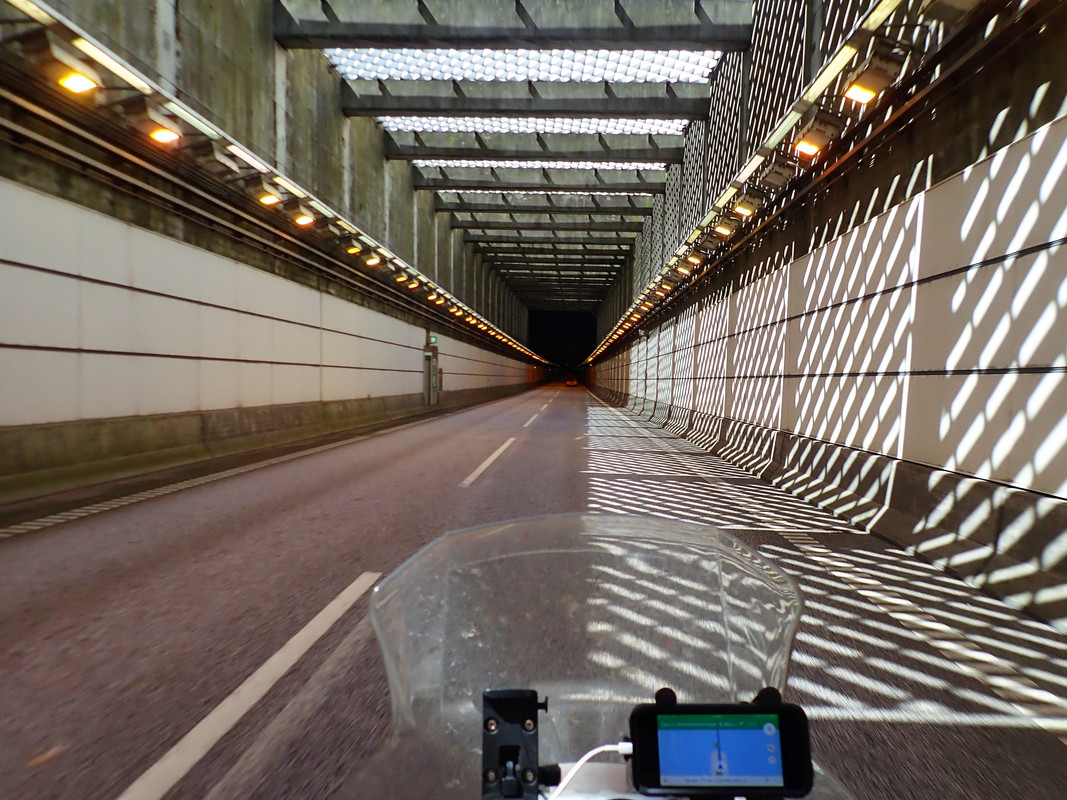 I found a reasonably priced hostel near the center of Copenhagen and went on a 16km walk around the city.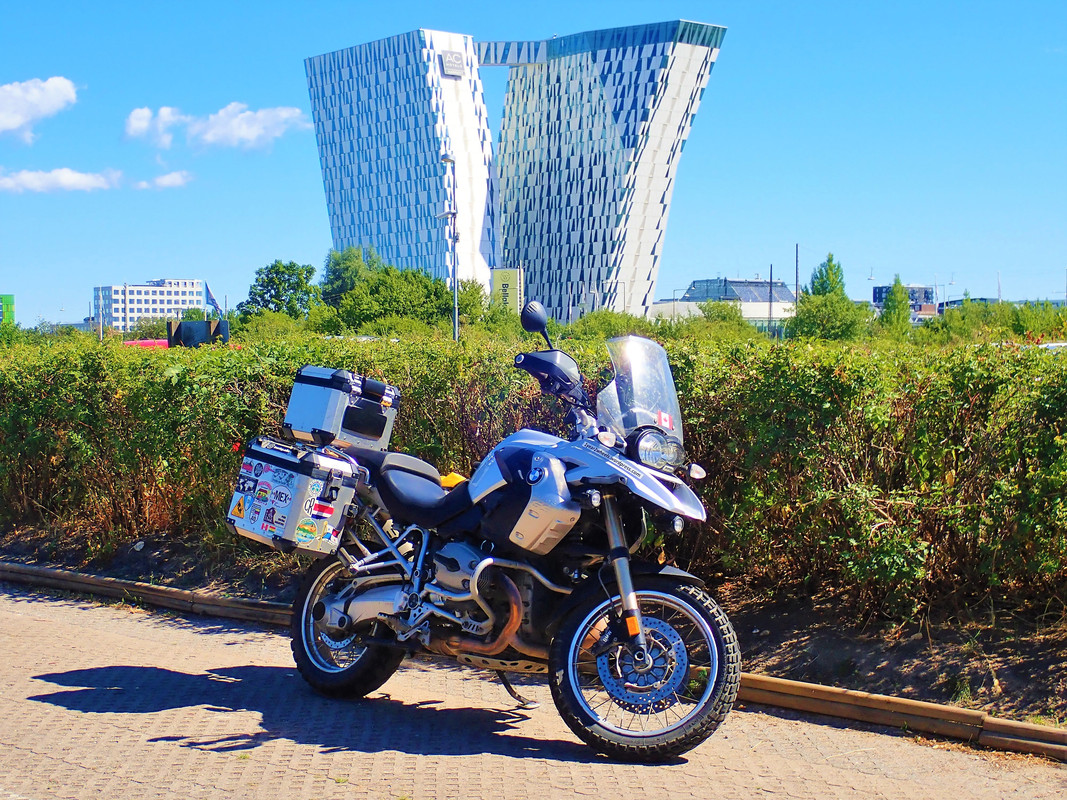 Copenhagen is a mix of new and old with many contemporary water front properties and historic districts. Most people were out soaking up the sun before the big game. Sadly Denmark lost to Croatia but I enjoyed the peace and quiet at the hostel that night. 🙂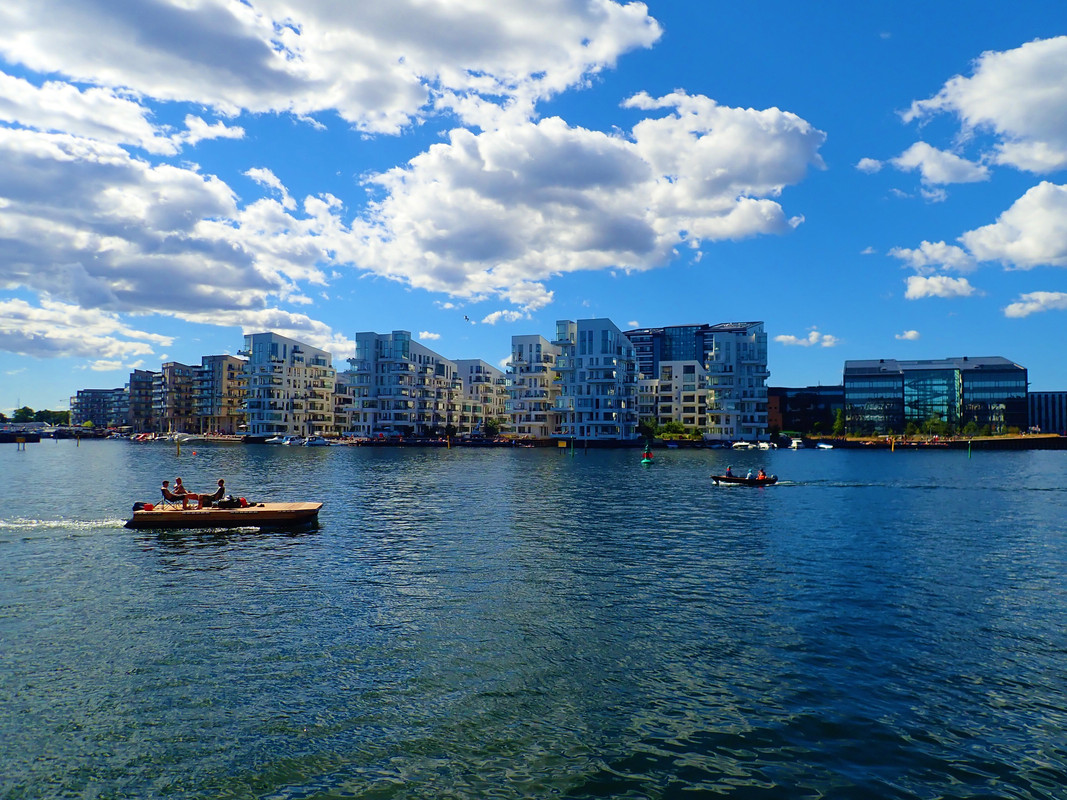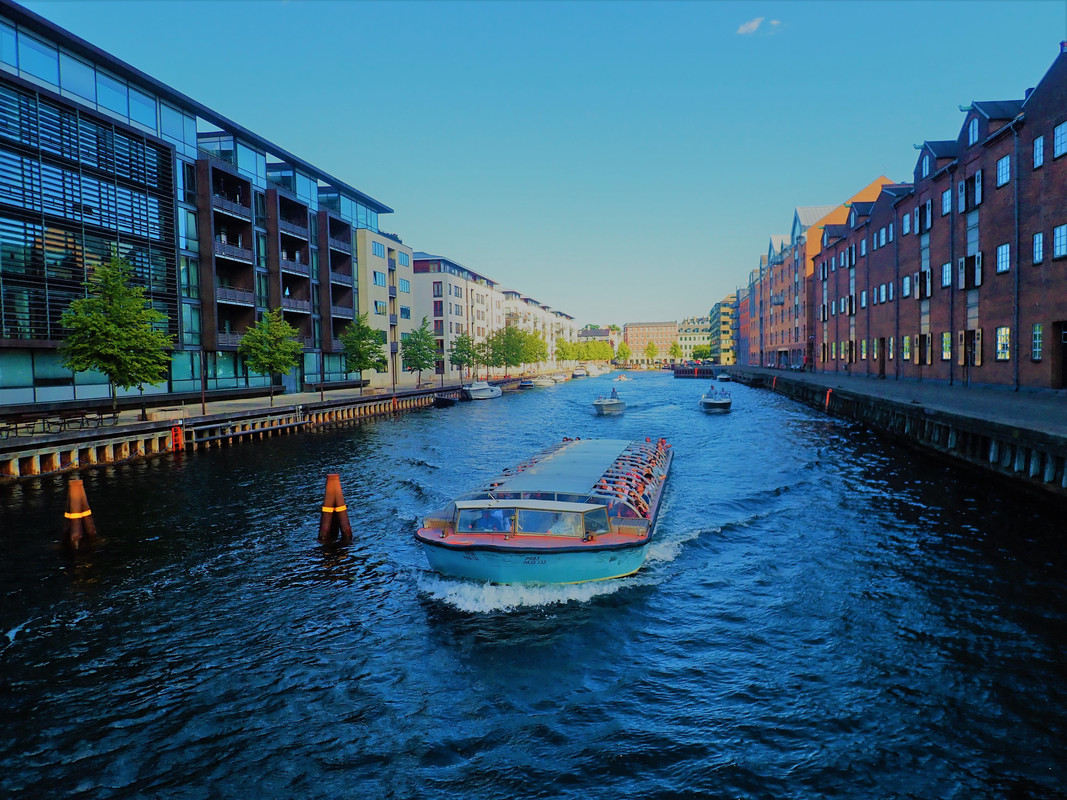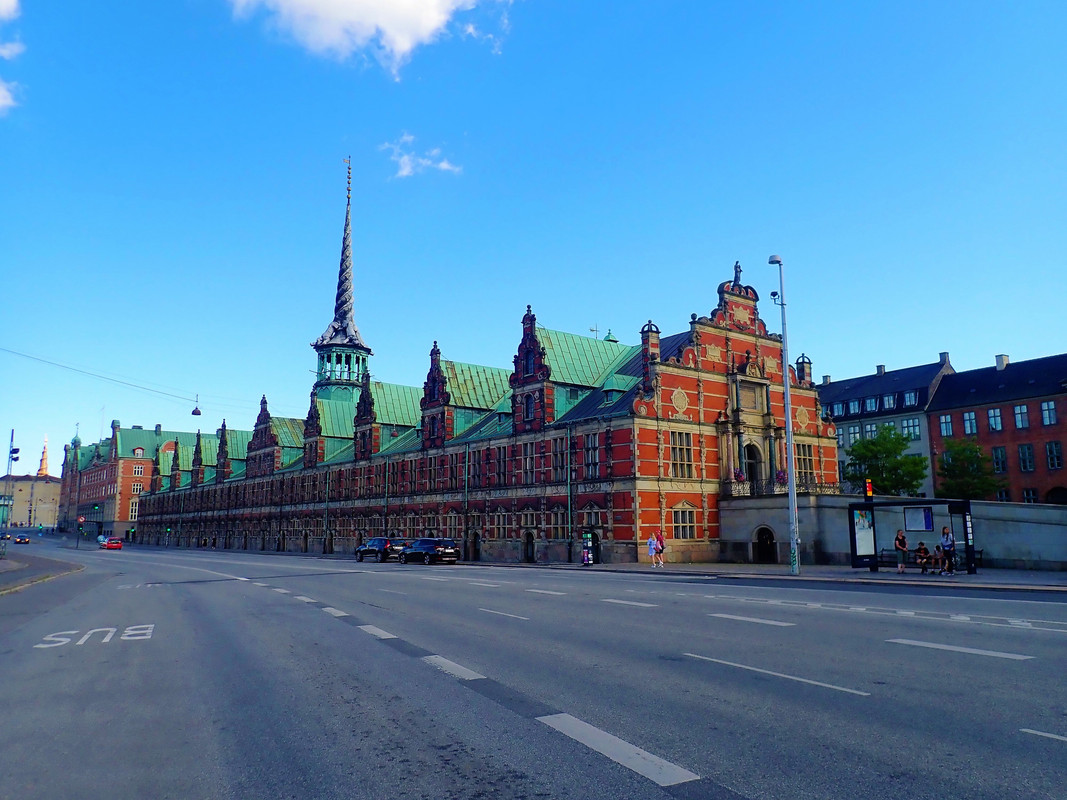 Nyhavn, a canal and waterfront district full of colorful buildings and old ships.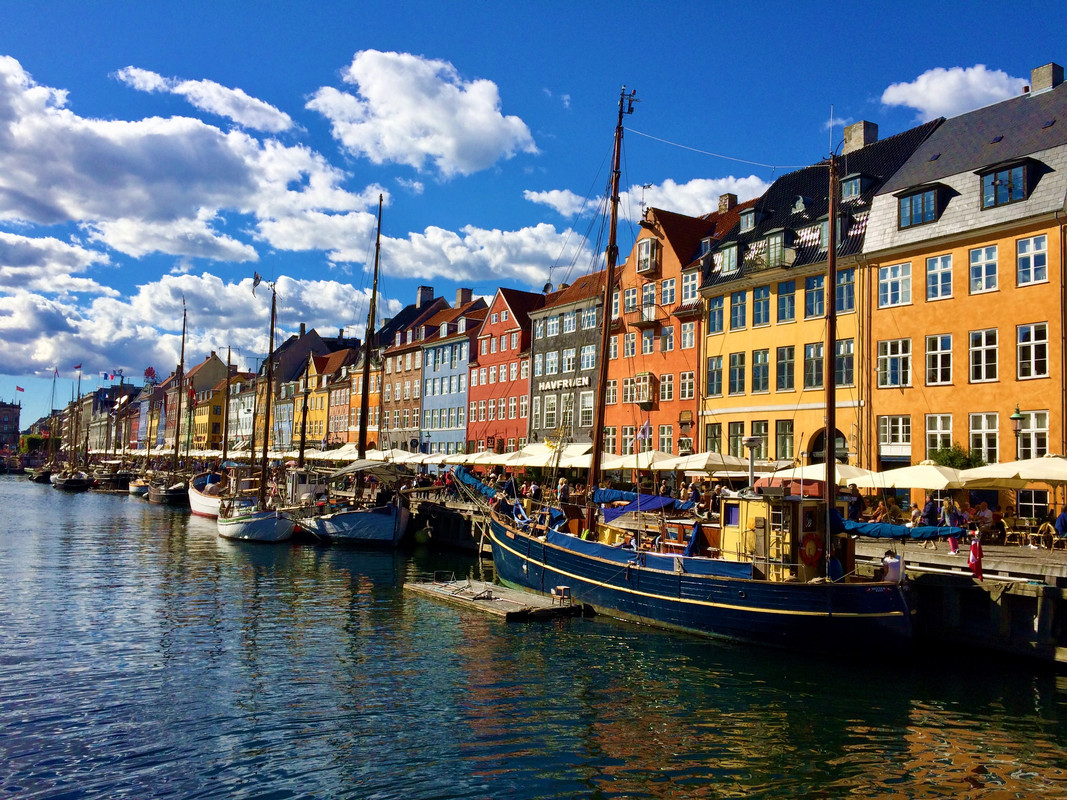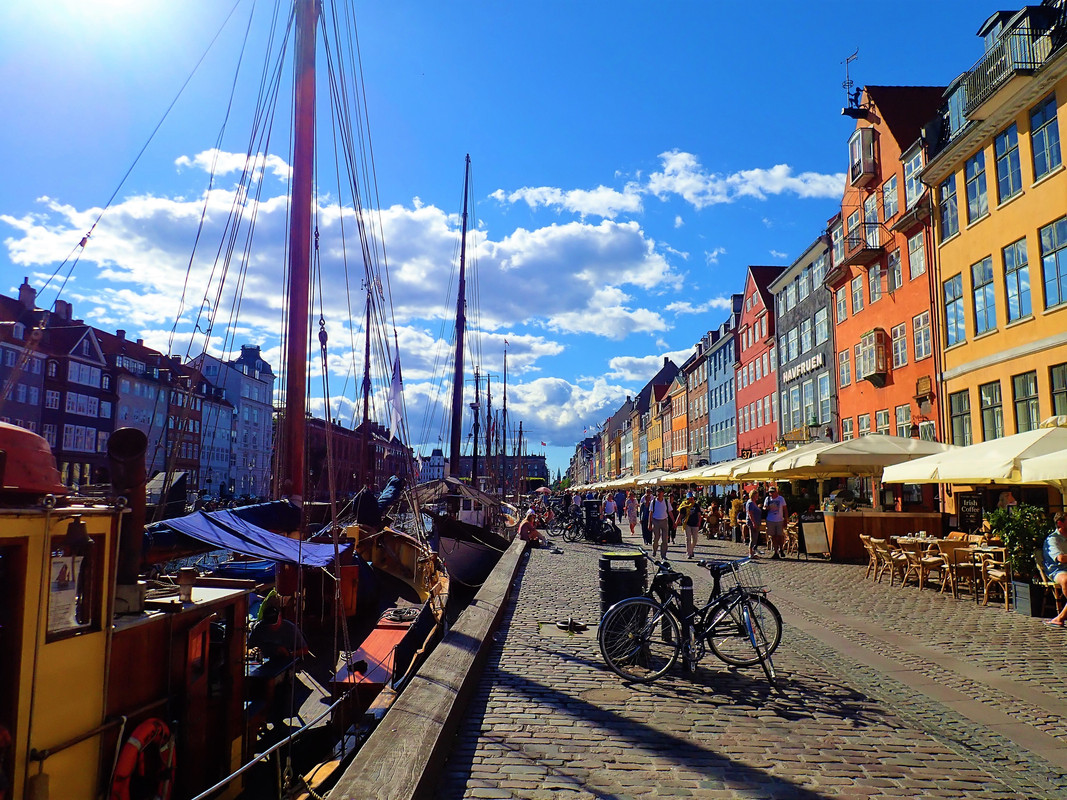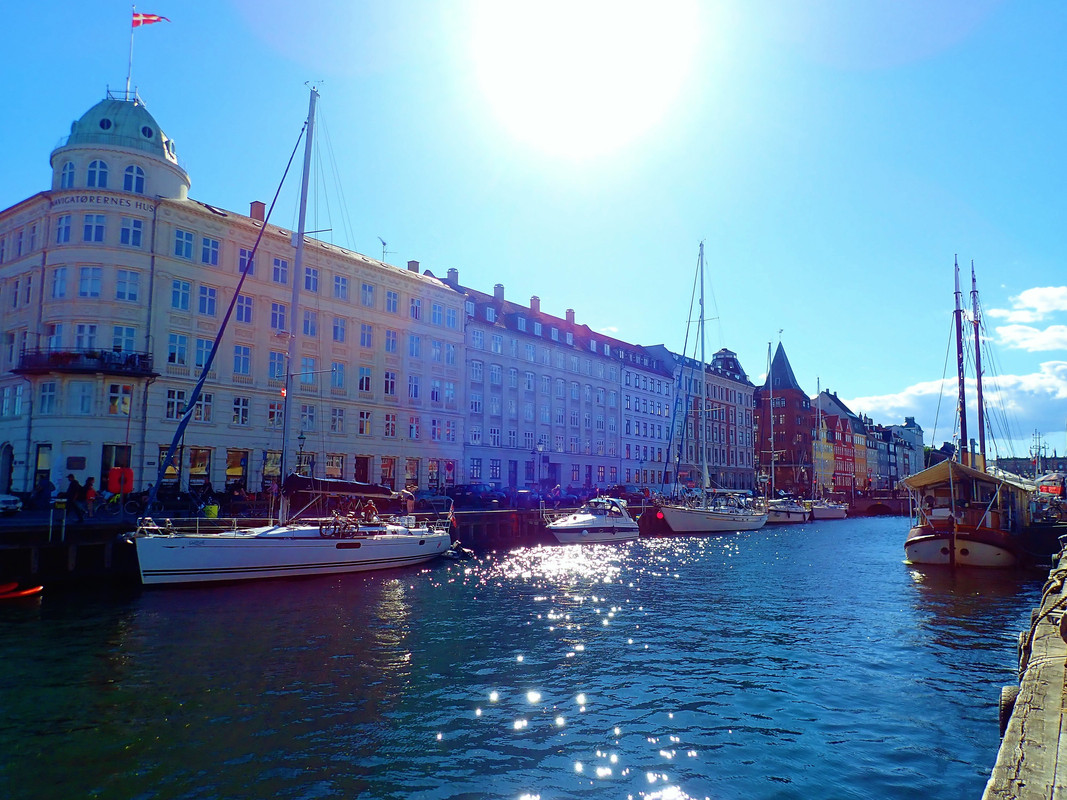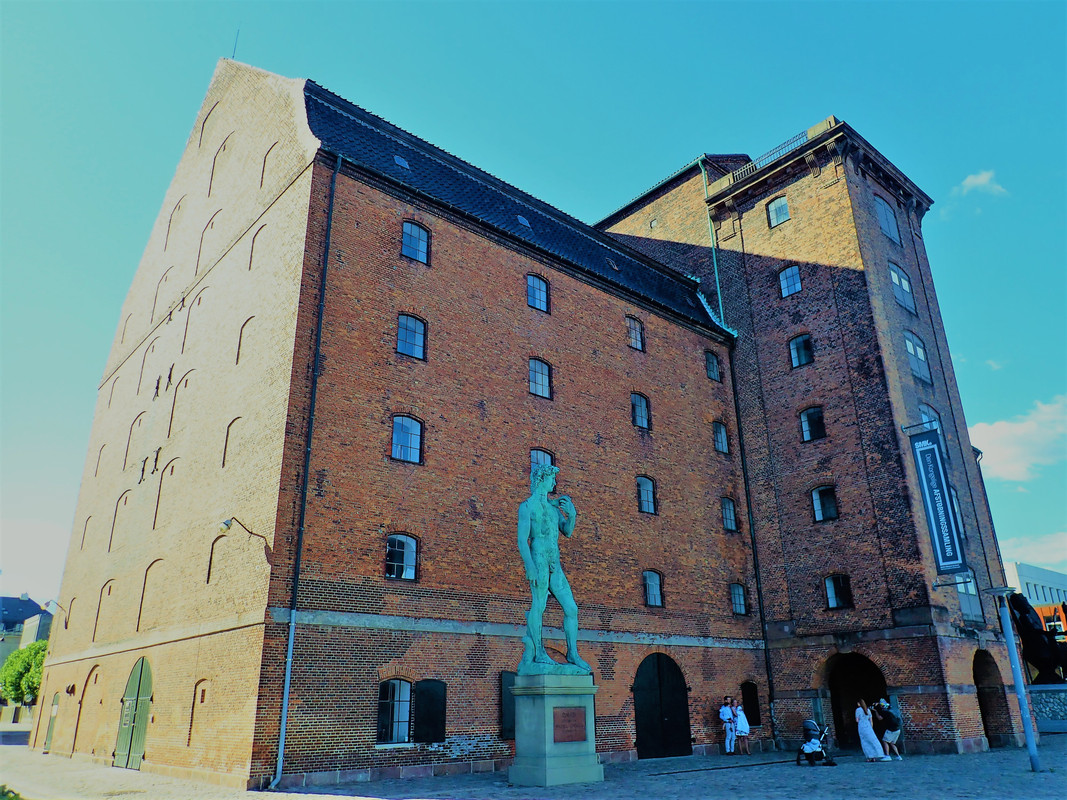 Kastellet is a star-shaped fortress that looked a lot more interesting in aerial photos than in person.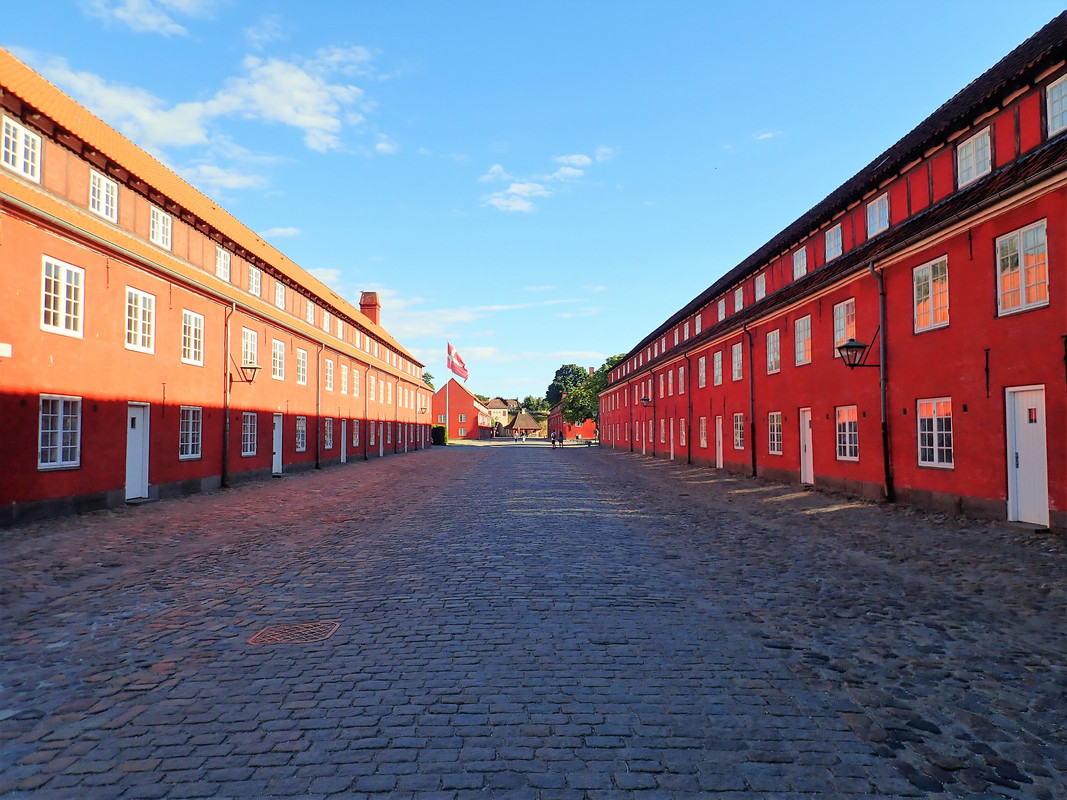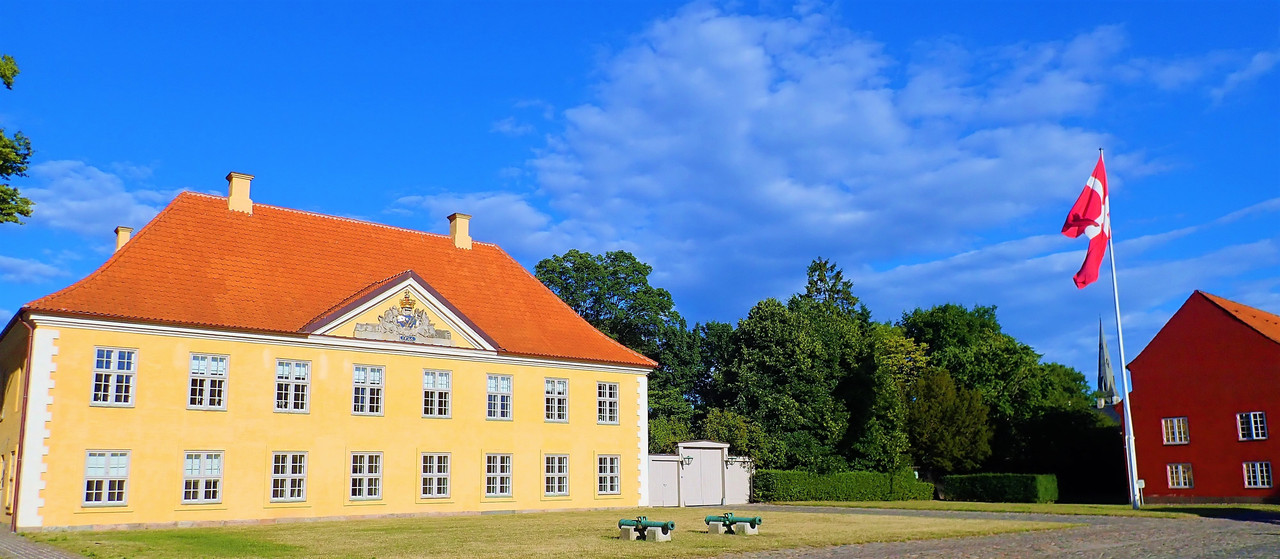 After a long walk along the harbor, I came across The Little Mermaid statue. This small statue is a big attraction and the place was crowded beyond belief.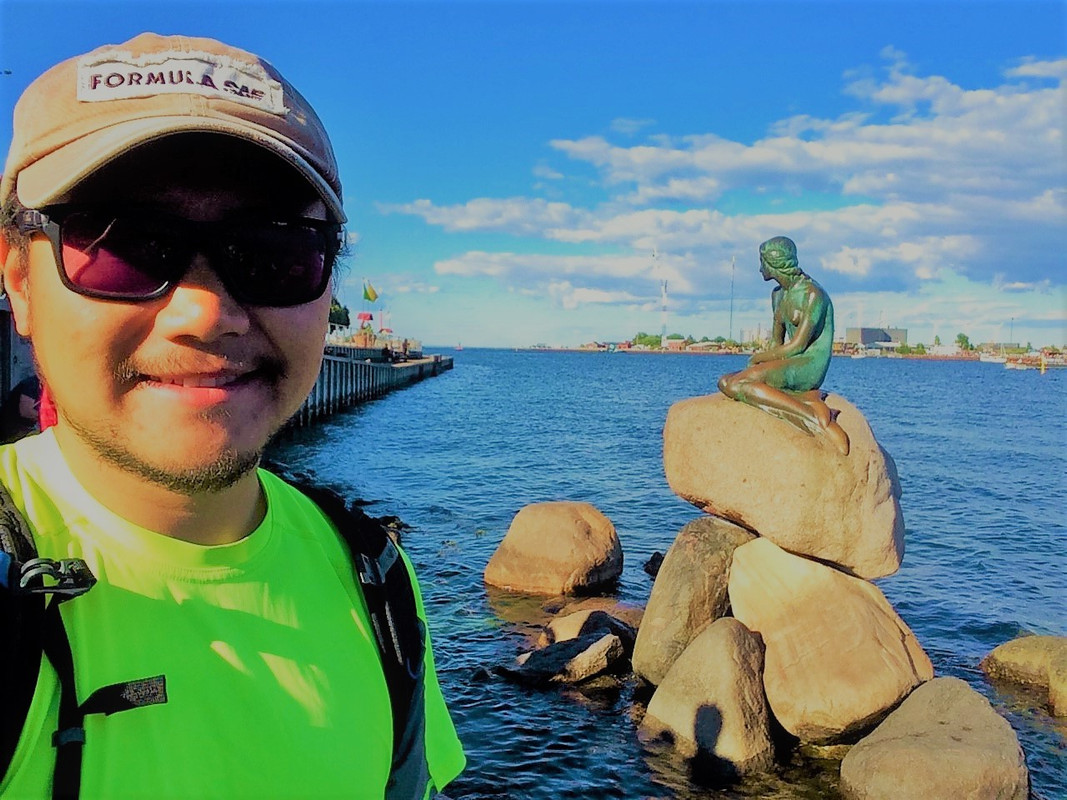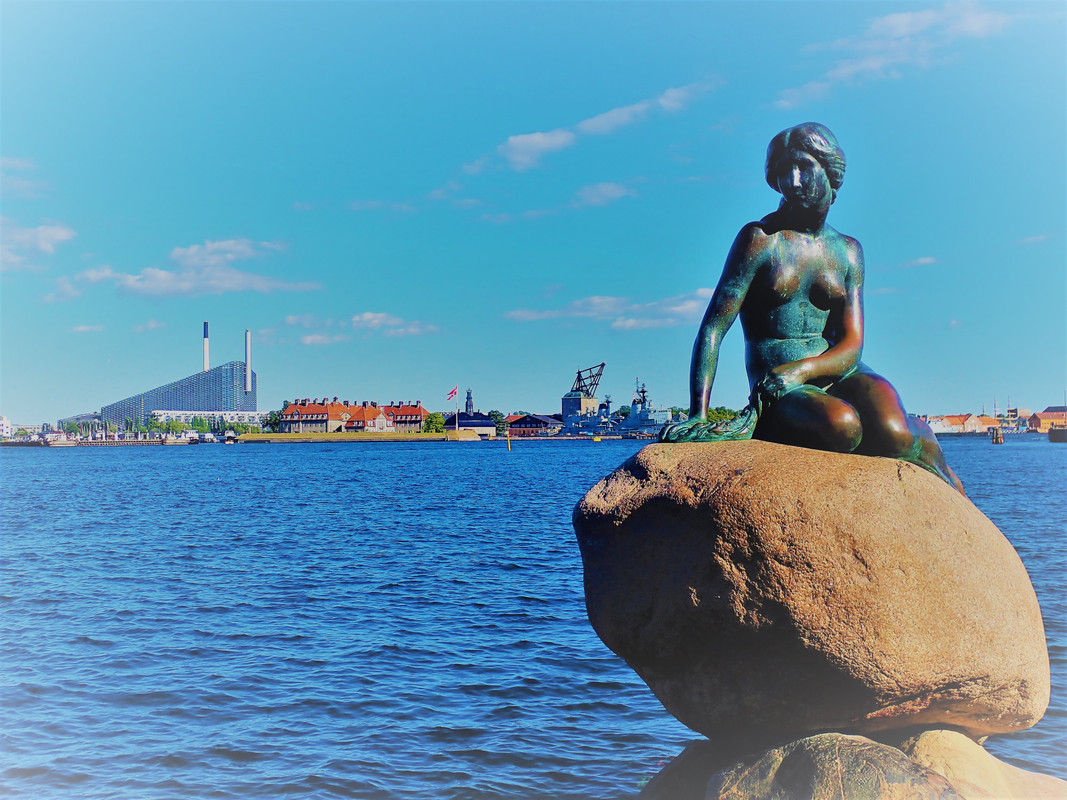 I continued on through Denmark which is mostly golden farm fields.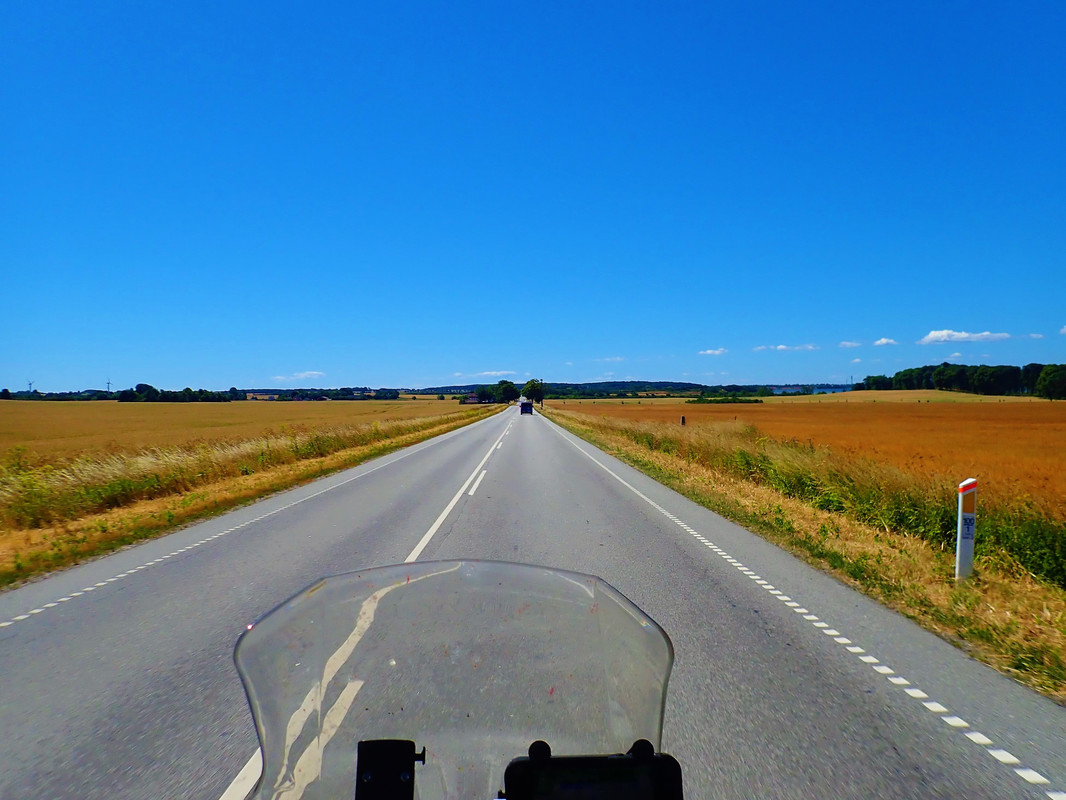 I stopped in Korsør to make a sandwich and check out a museum while waiting for the traffic to die down.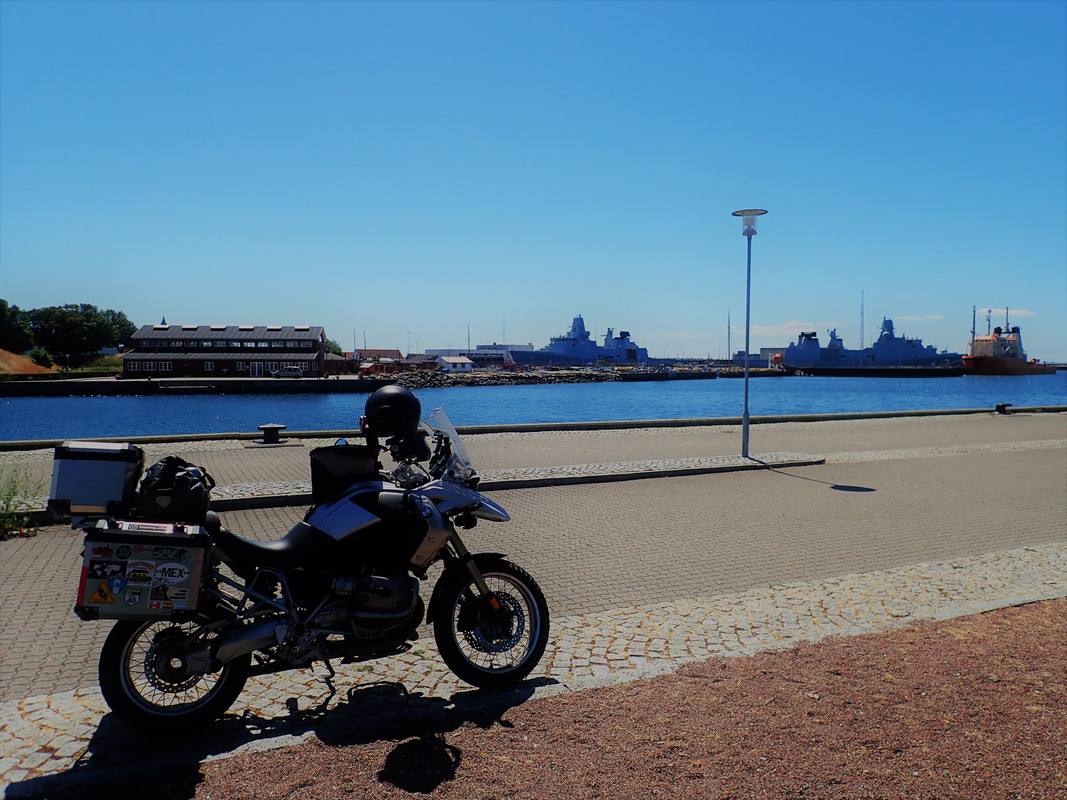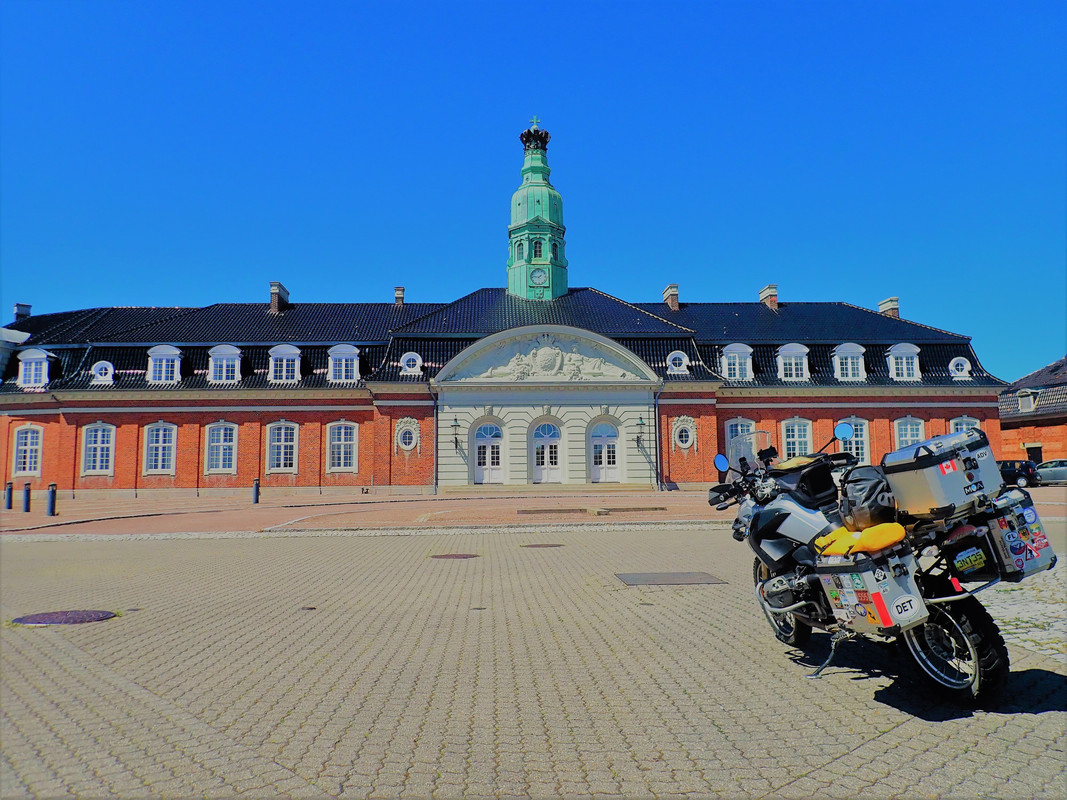 It turns out The Storebælt Bridge linking eastern and western Denmark was closed due to a car fire. I waited for hours and it didn't seem like it would reopen so I decided to camp. Traffic started flowing right after I pitched my tent… 😦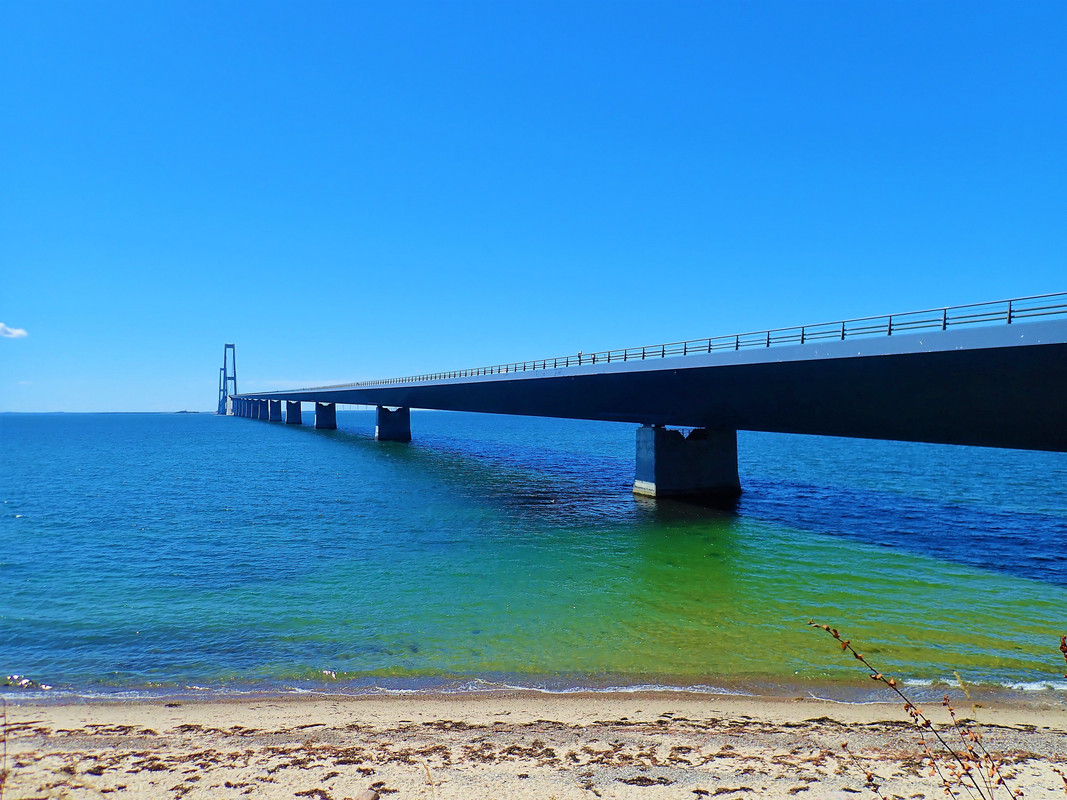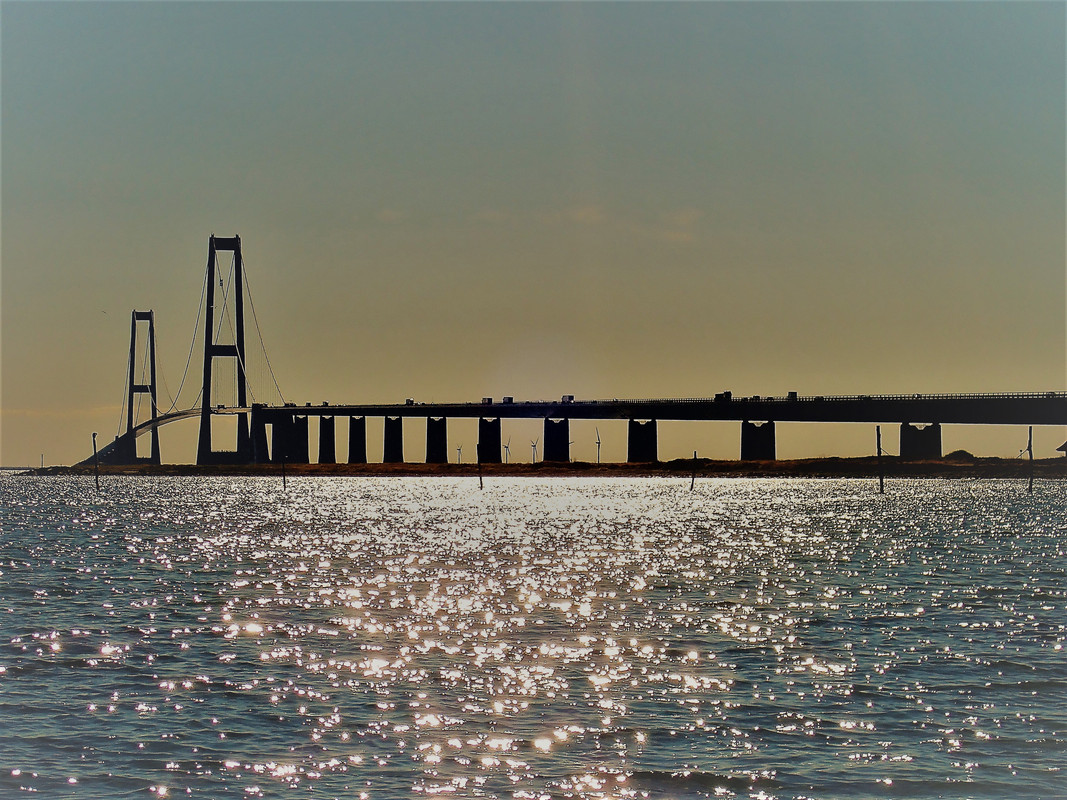 I'm back in Germany again after another uneventful day through the Danish farm fields.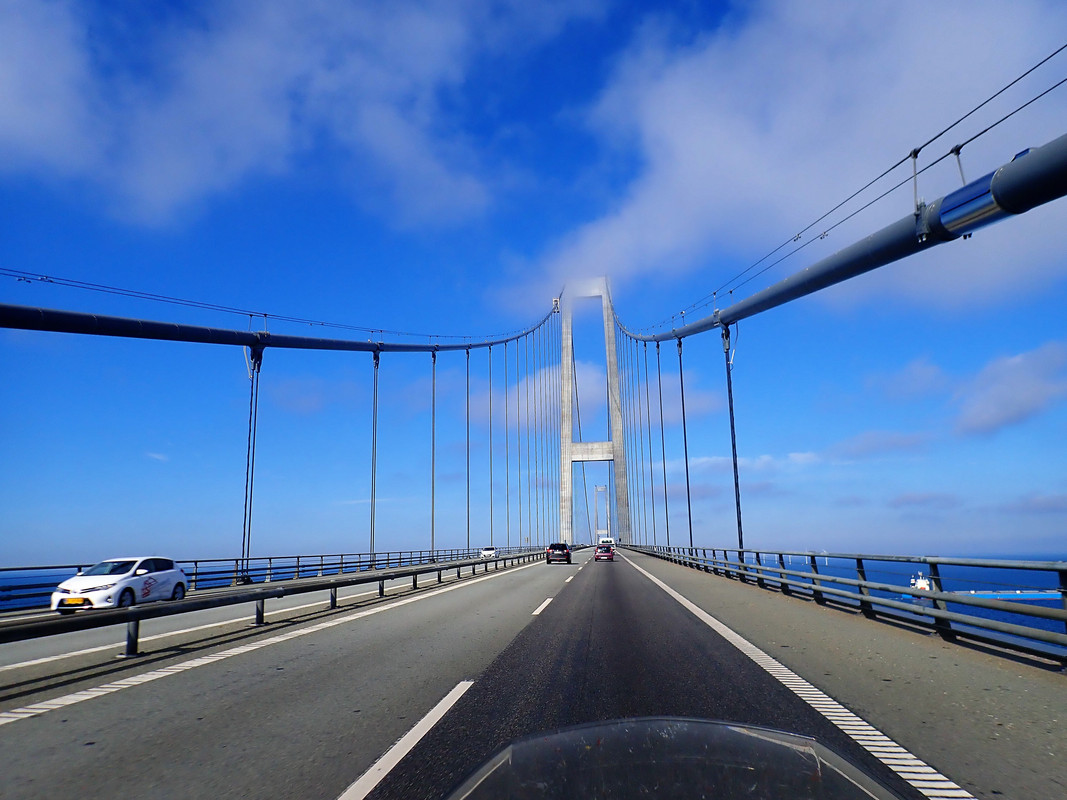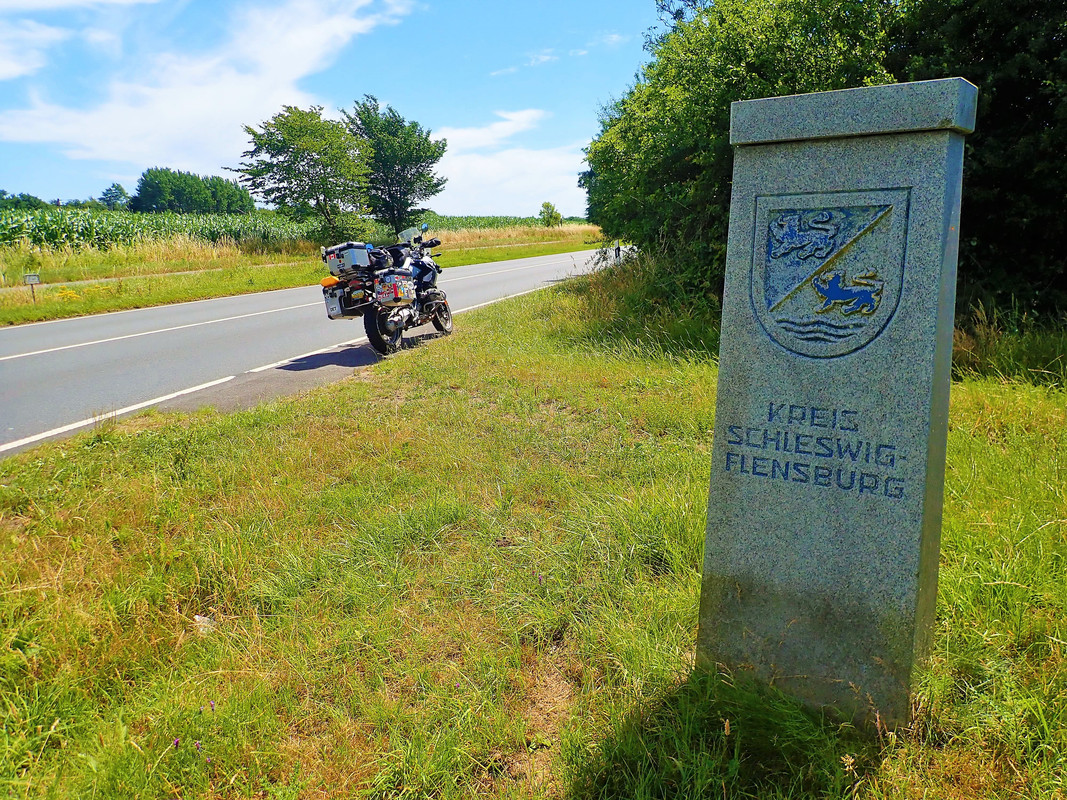 I planned to stay at a campground in the city center of Hamburg but it turned out to be a RV park so I relocated to a hostel instead. Some girl in the dorm kept kicking the bed throughout the night to wake up a snoring dude under my bunk…annoying!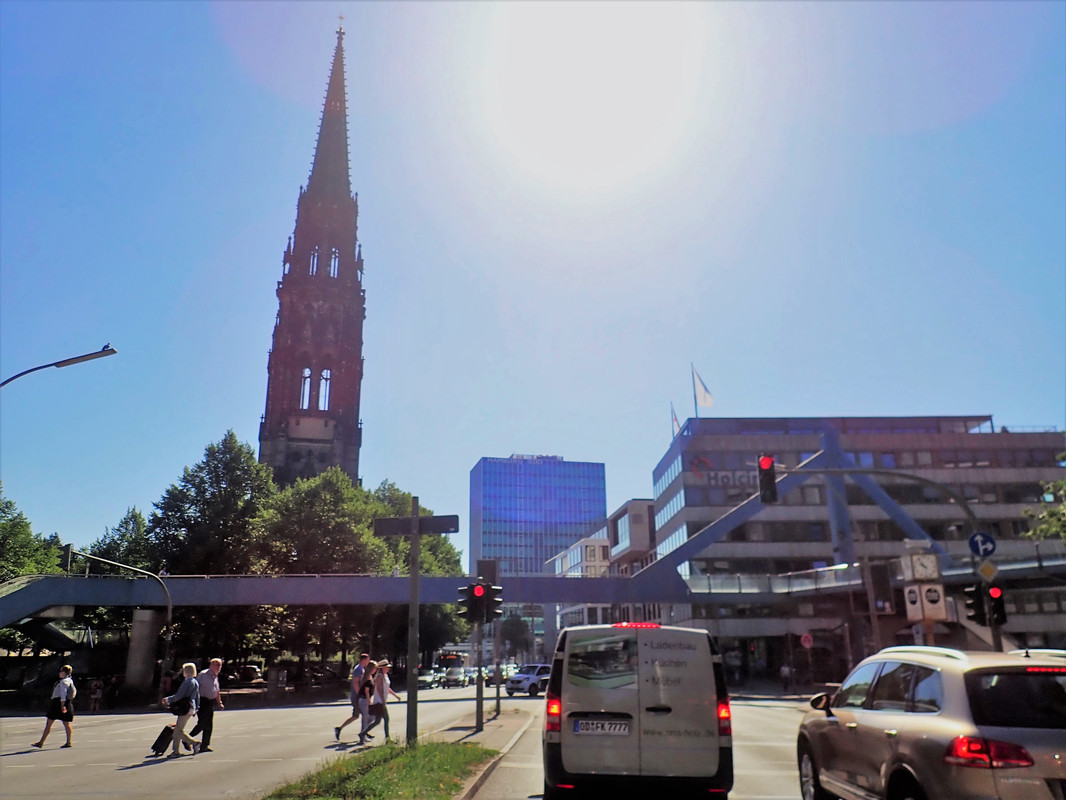 Random sights along the road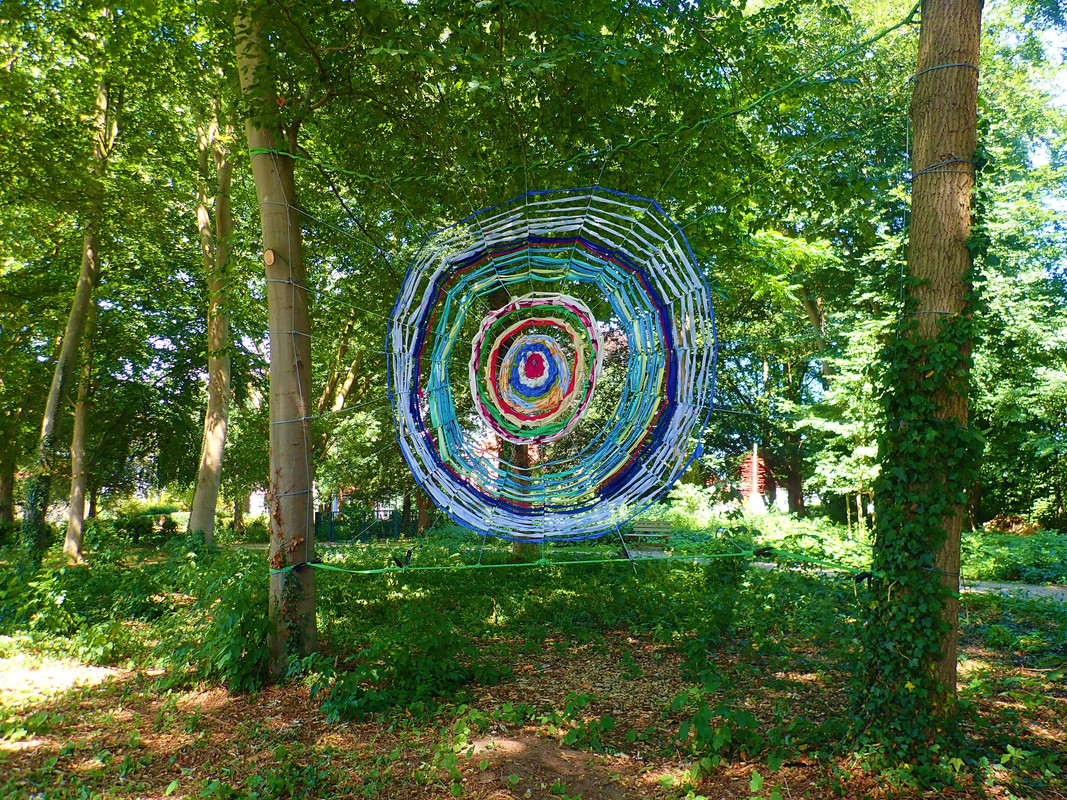 Bernd (TheNetworker) from ADVrider has been following my trip and invited me to stay at his cottage near Bremen. He has hosted a few other well known travelers such as Gene & Neda, Daniel Rintz and Dennis Matson. I felt honored to be in the same room where riders that inspired me to take on this journey have stayed! Bernd made time from his busy schedule to show me around Bremen and we shared travel stories and tips over delicious meals and brews…his hospitality is as big as himself! 😀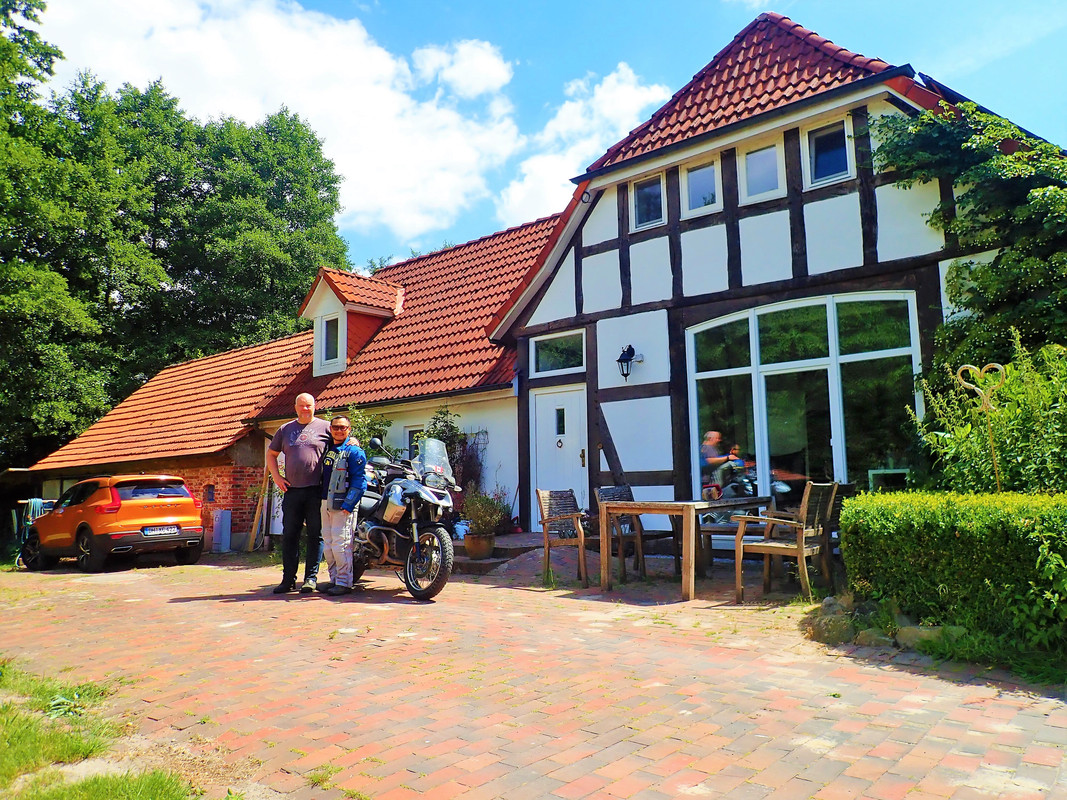 Bernd took me to Schuppen Eins to check out some classic exhibits and workshops.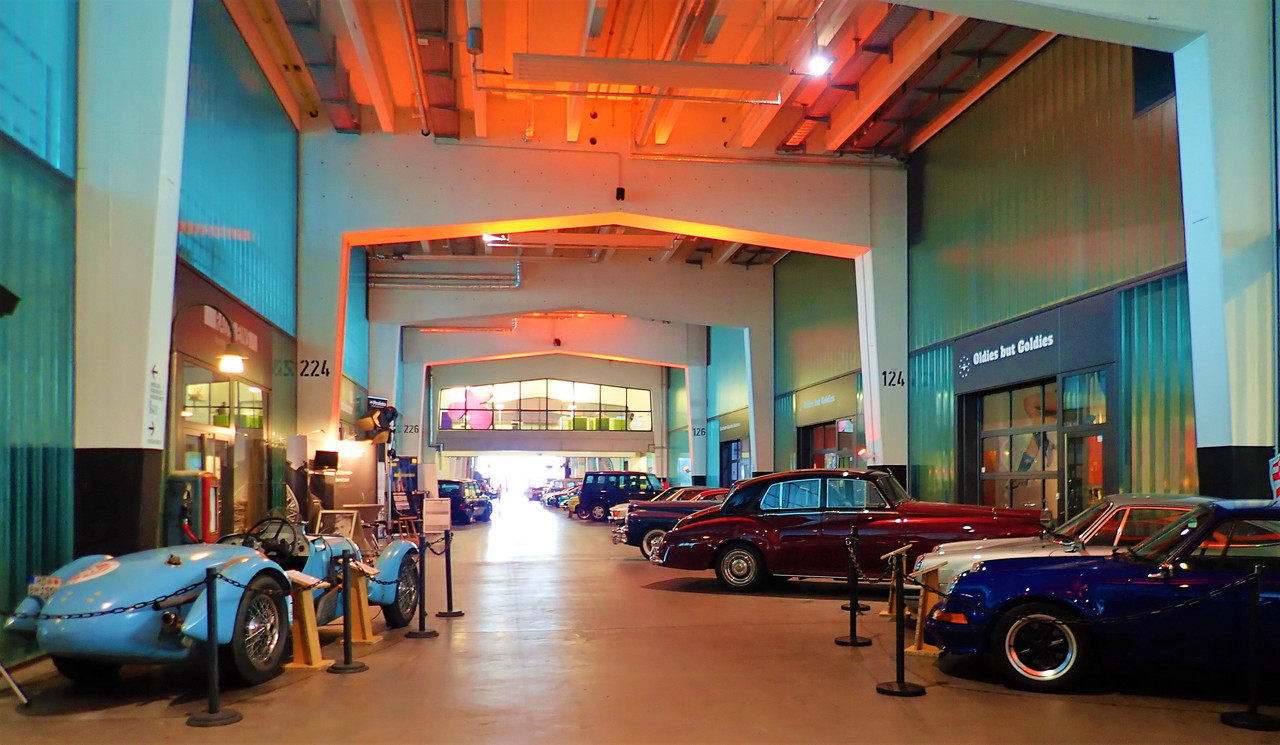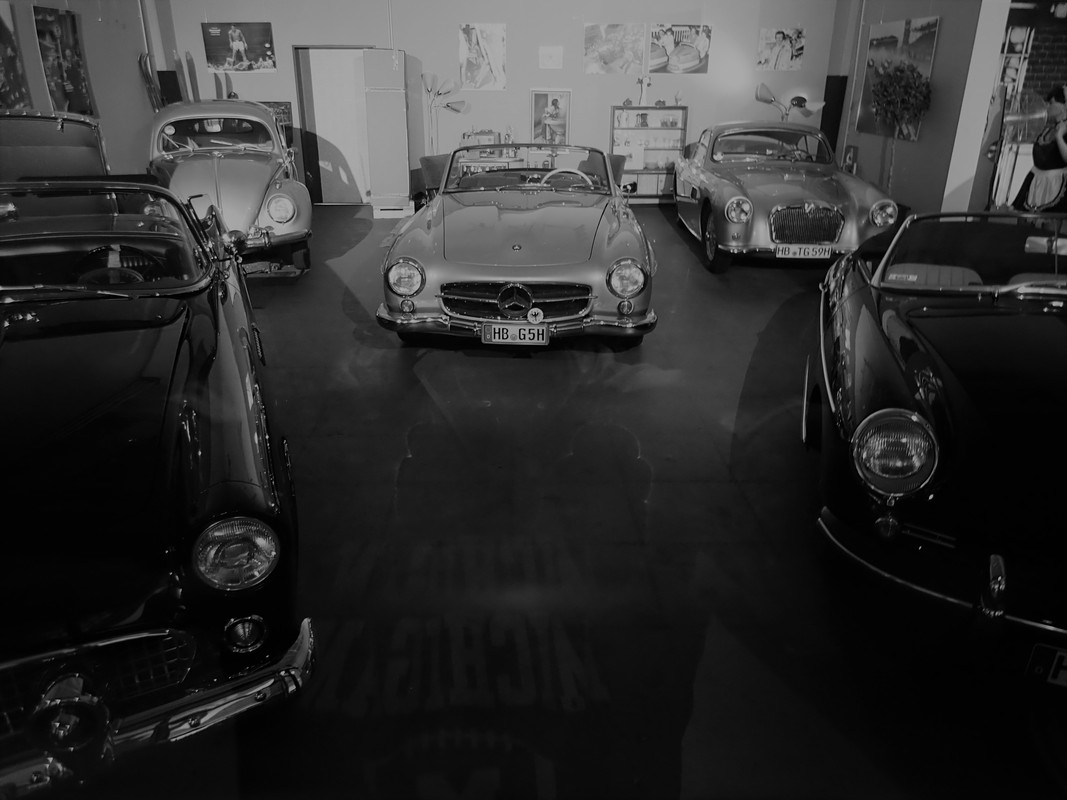 A short stroll around Bremen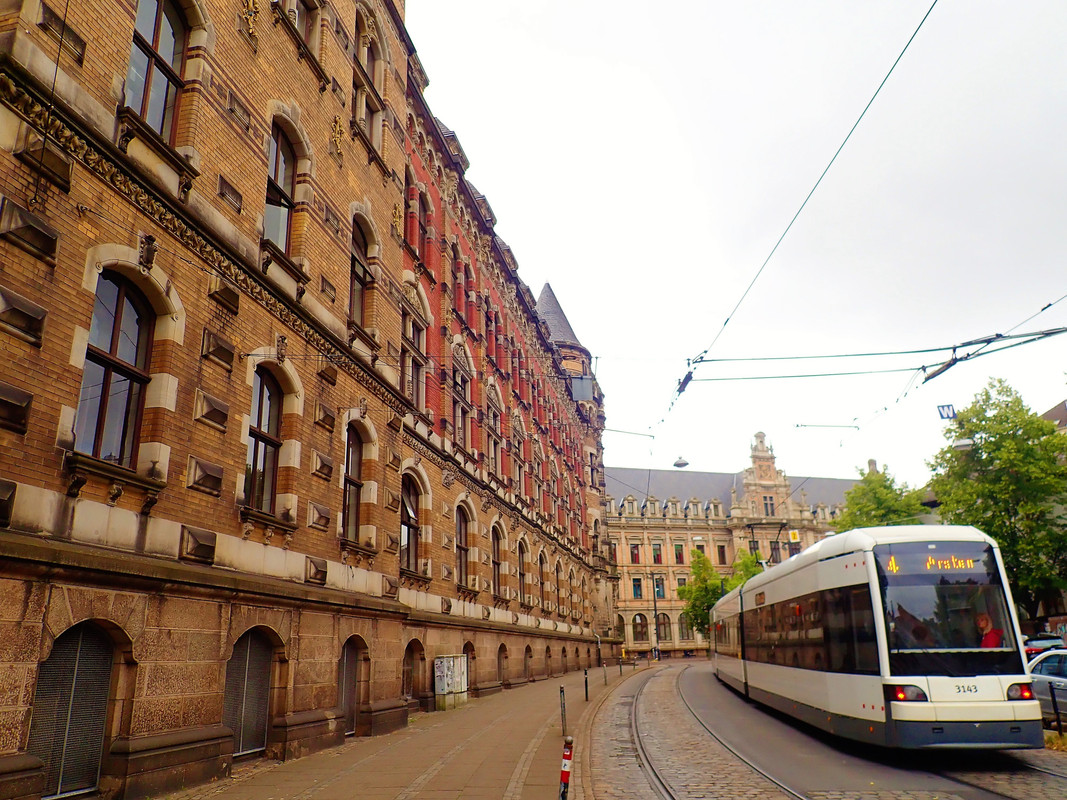 Schnoor, a medieval neighborhood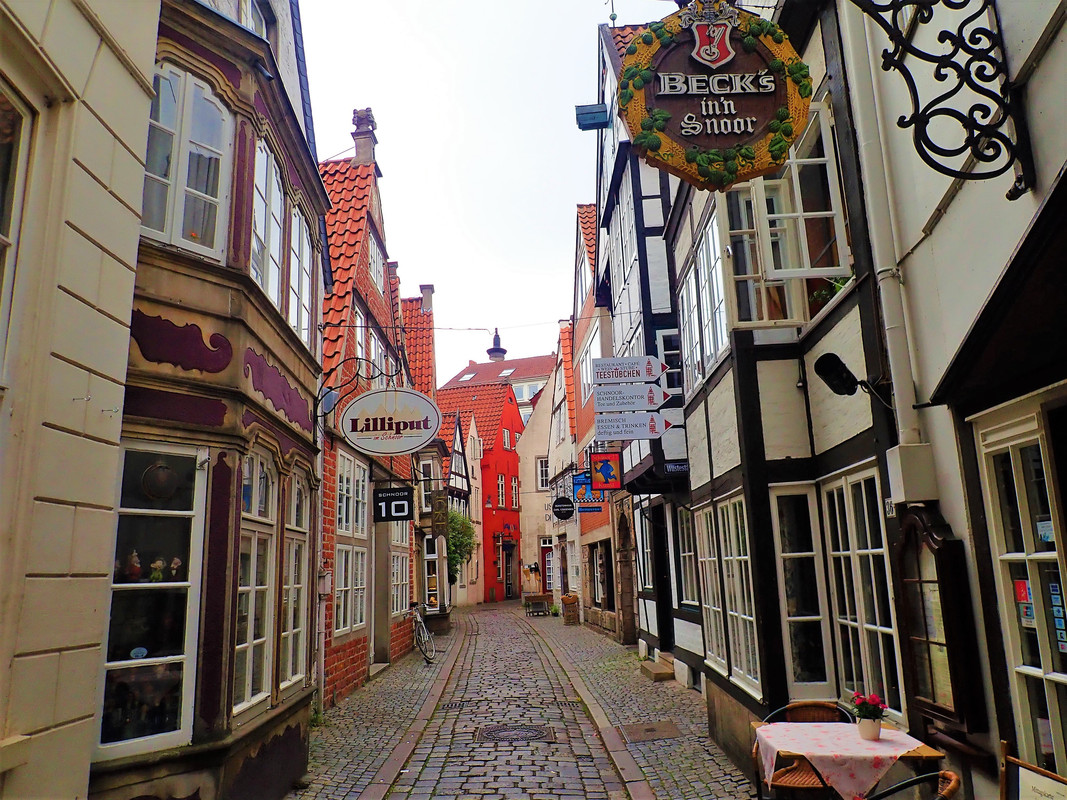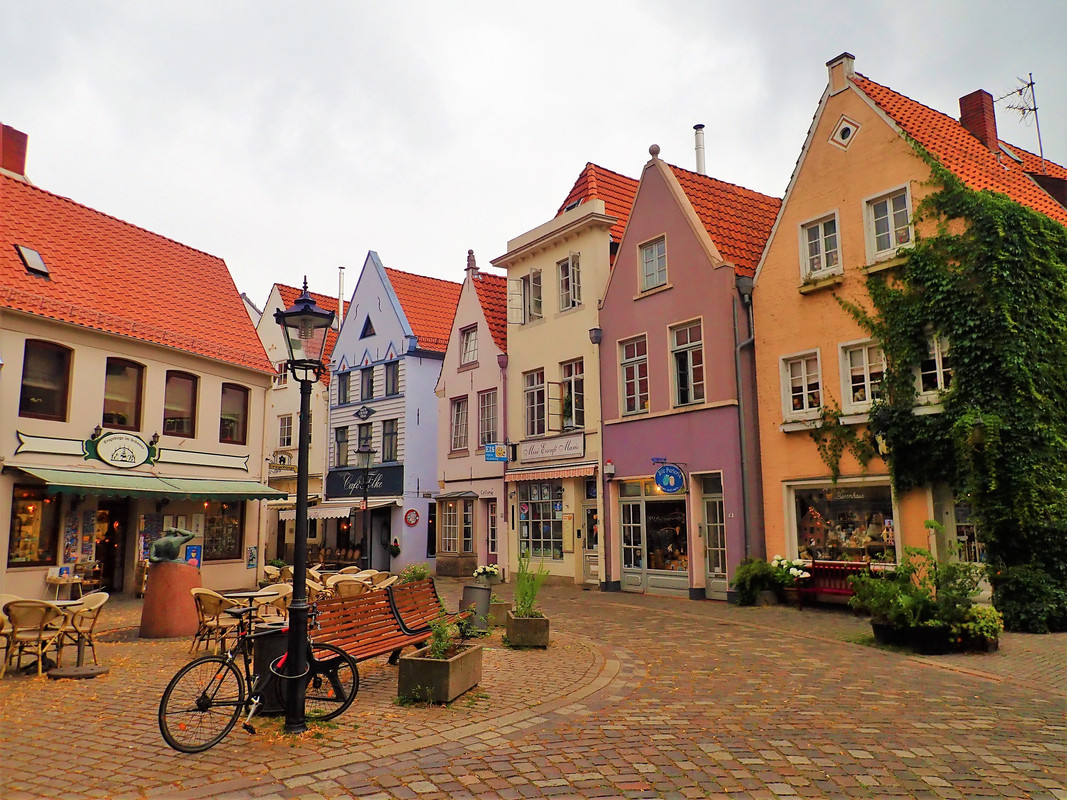 Bremen town center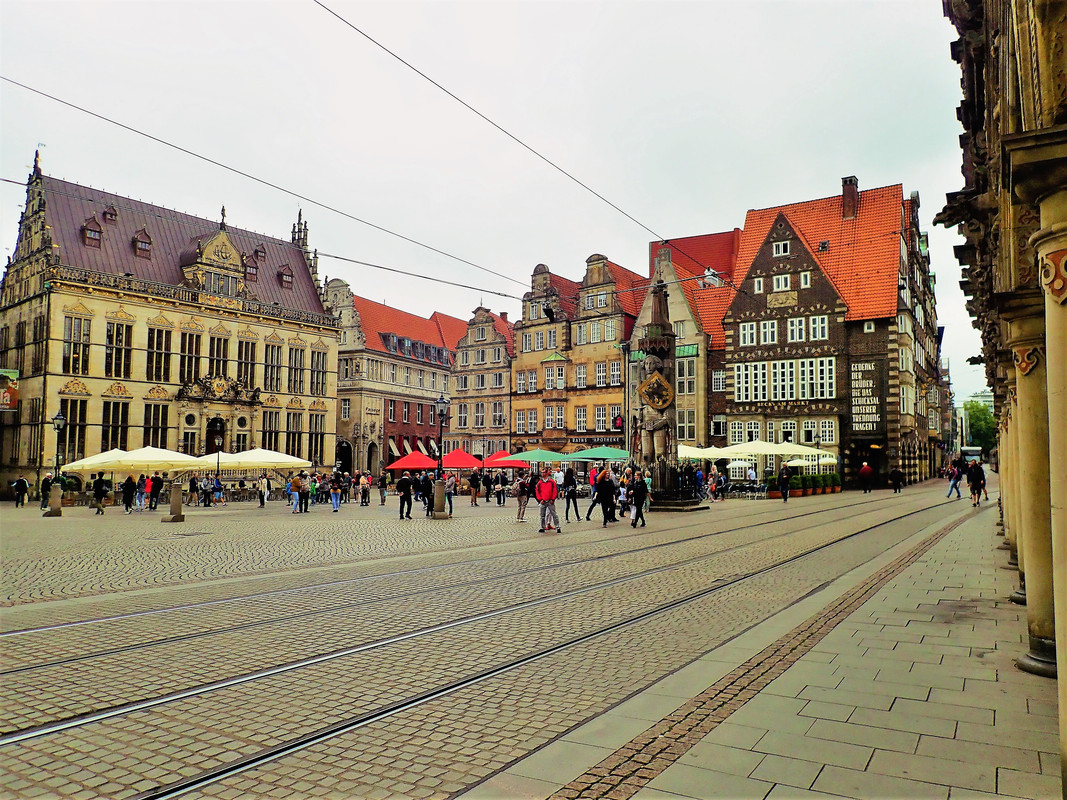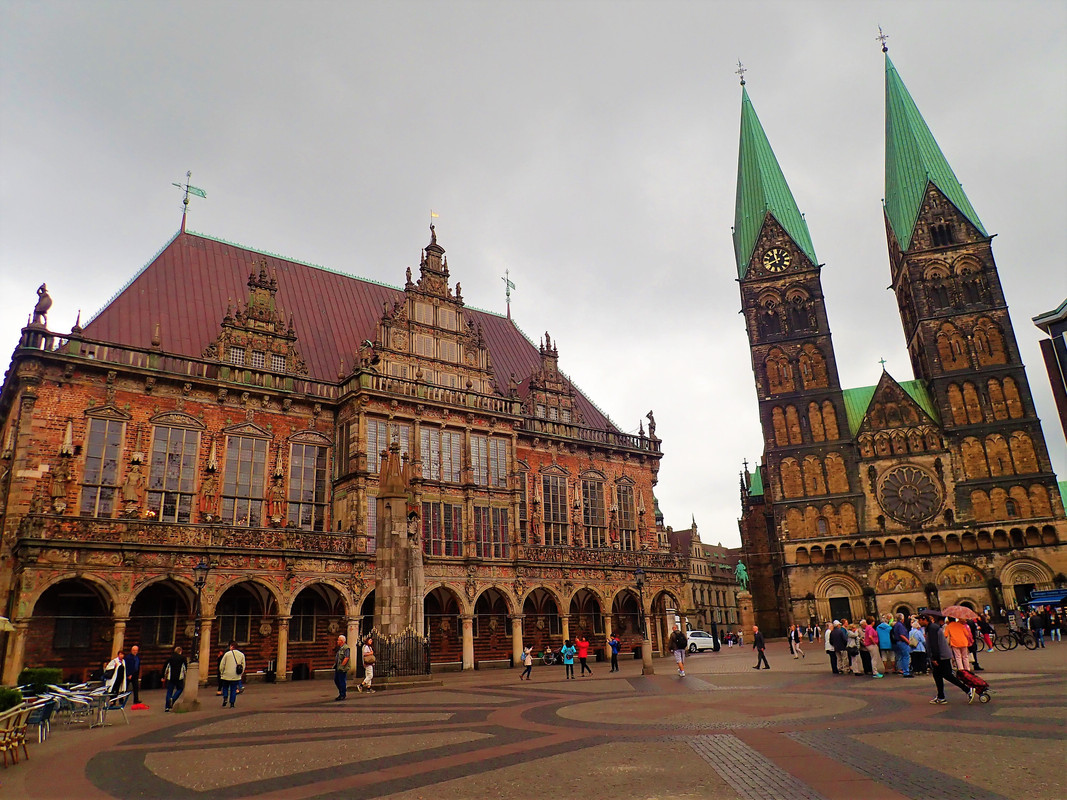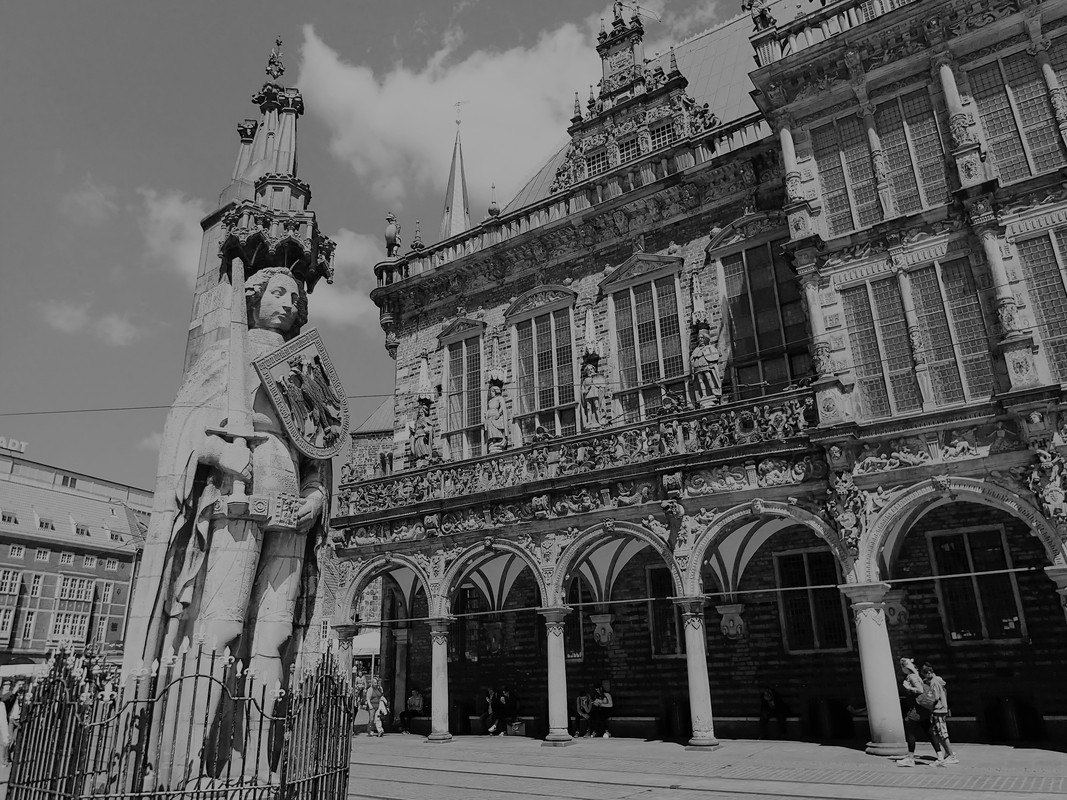 Town Musicians (recall photo from Riga, Latvia)
Bernd knew my profession and booked a factory tour for me in advance at the Mercedes-Benz Werk in Bremen where the C-Class, E-Class, GLC, GLC Coupé, SL, SLC are being build. Entertaining and educational…thanks Bernd! (Photos not allowed inside)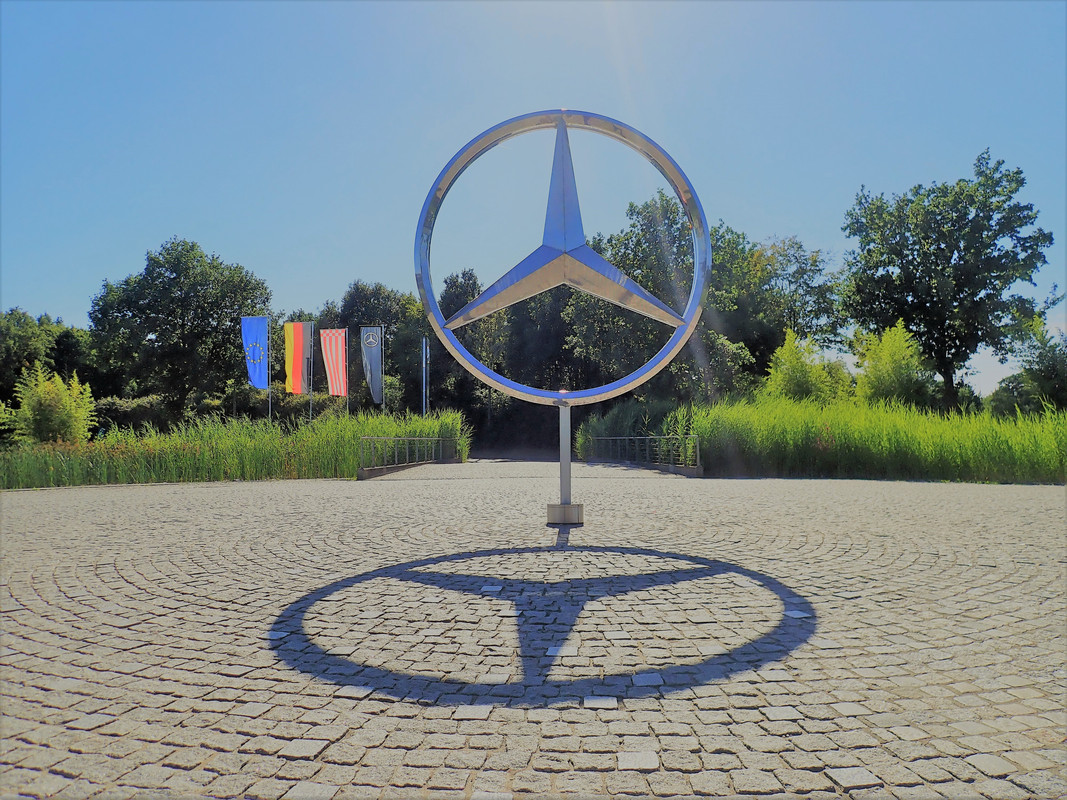 We met up back in town afterwards and enjoyed dinner together with Bernd's wife Katharina followed by a visit to the sand sculptures then ended the day with some tasty German brews. Bernd had my whole stay planned out which is far more than I've done…nothing 😛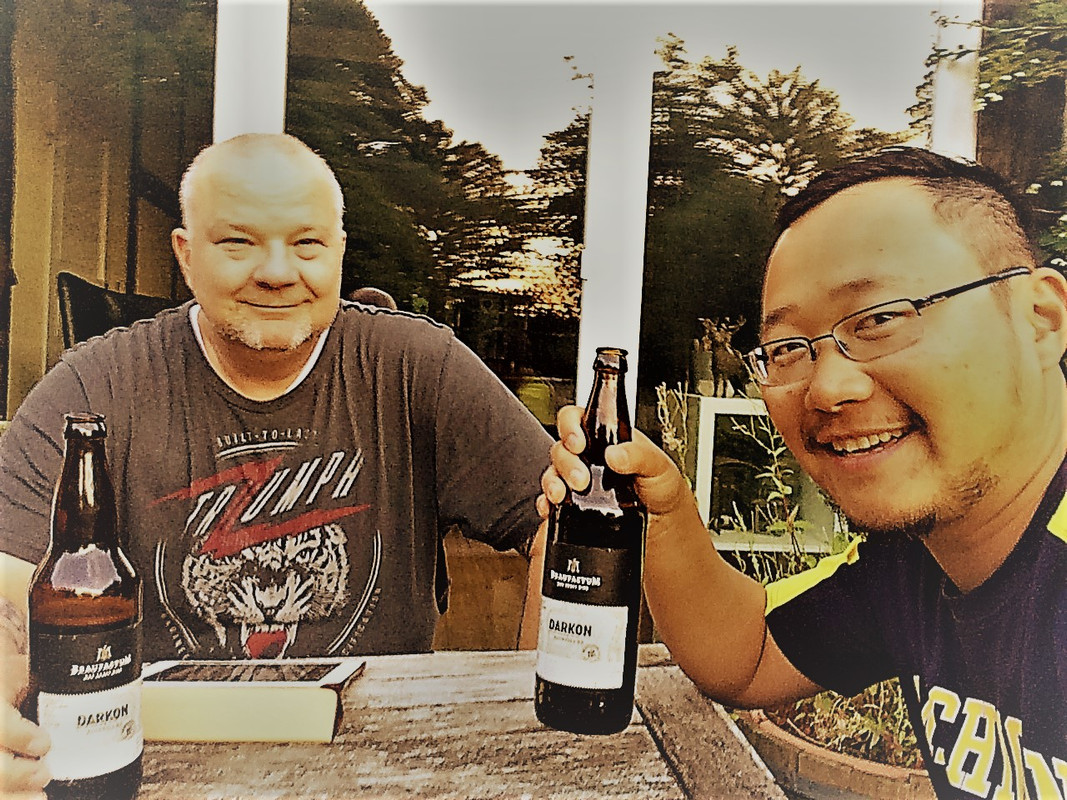 There was a tractor show next to Bernd's house the following day so we wandered over before saying our goodbyes. Thanks Bernd for everything and hope I can return the favor someday!
I continued on to Netherlands to meet up with Bas. We met back in Nicaragua and shared the Stahlratte passage together. Bas completed South America in just over a month while still hitting all of the highlights and was home for Christmas to surprise his girlfriend, all on his 25 year old Moto Guzzi California. Respect!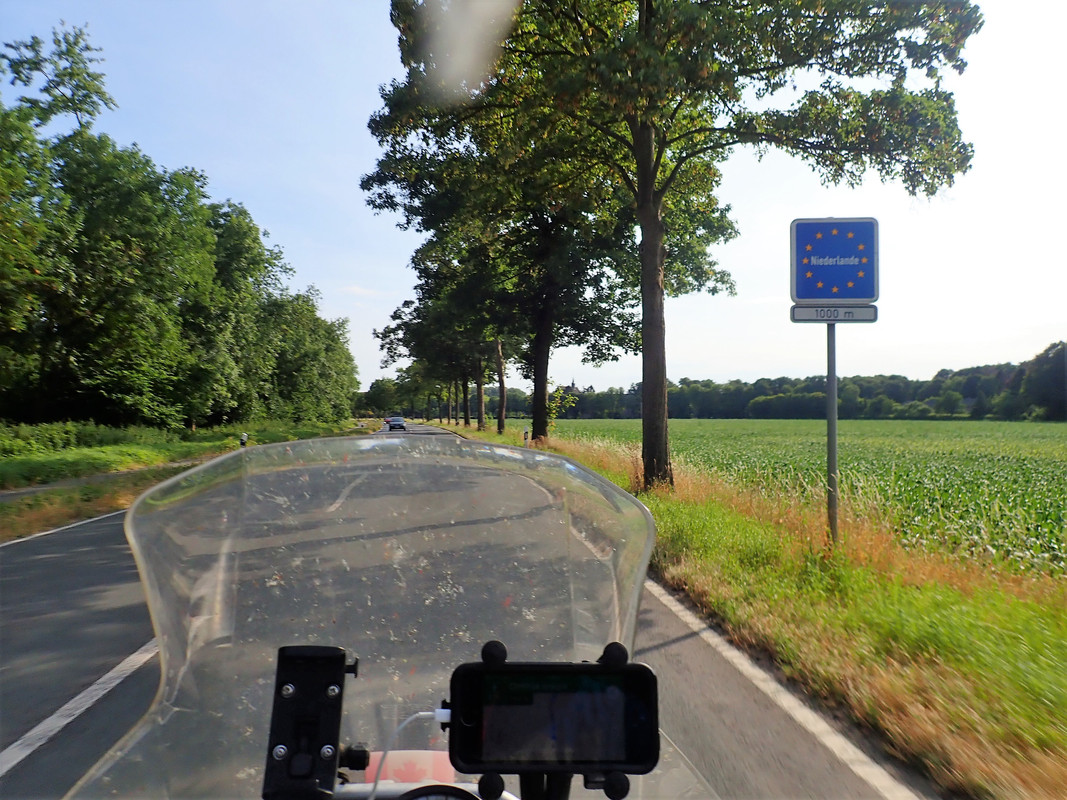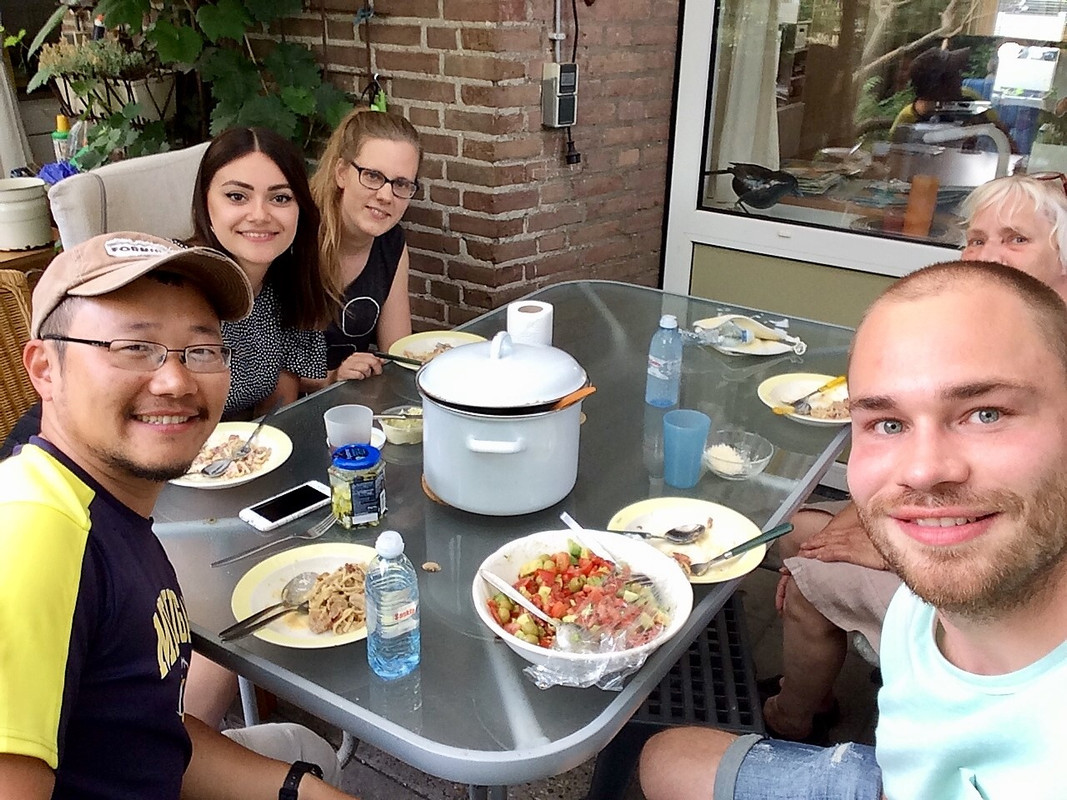 Bas' hometown Uden is small enough that he showed me around on a 1-day bicycle tour and I also got to meet all of his friends. Thanks for hosting Bas and best of luck on your future endeavors! 🙂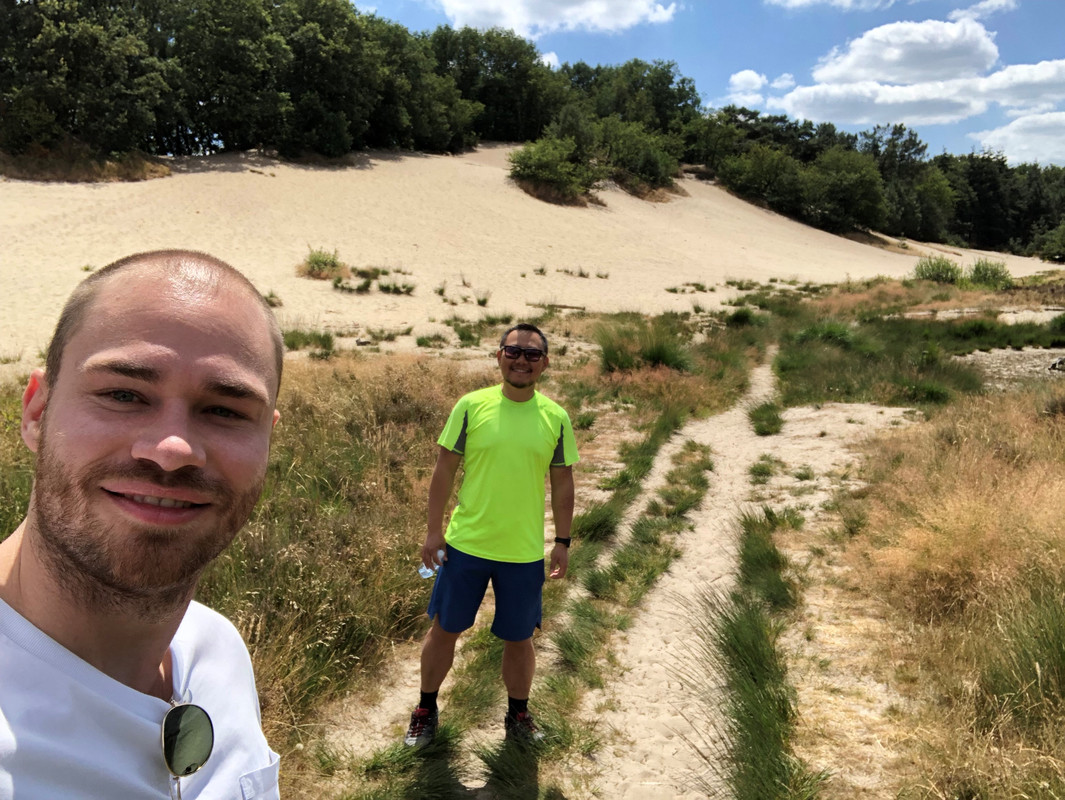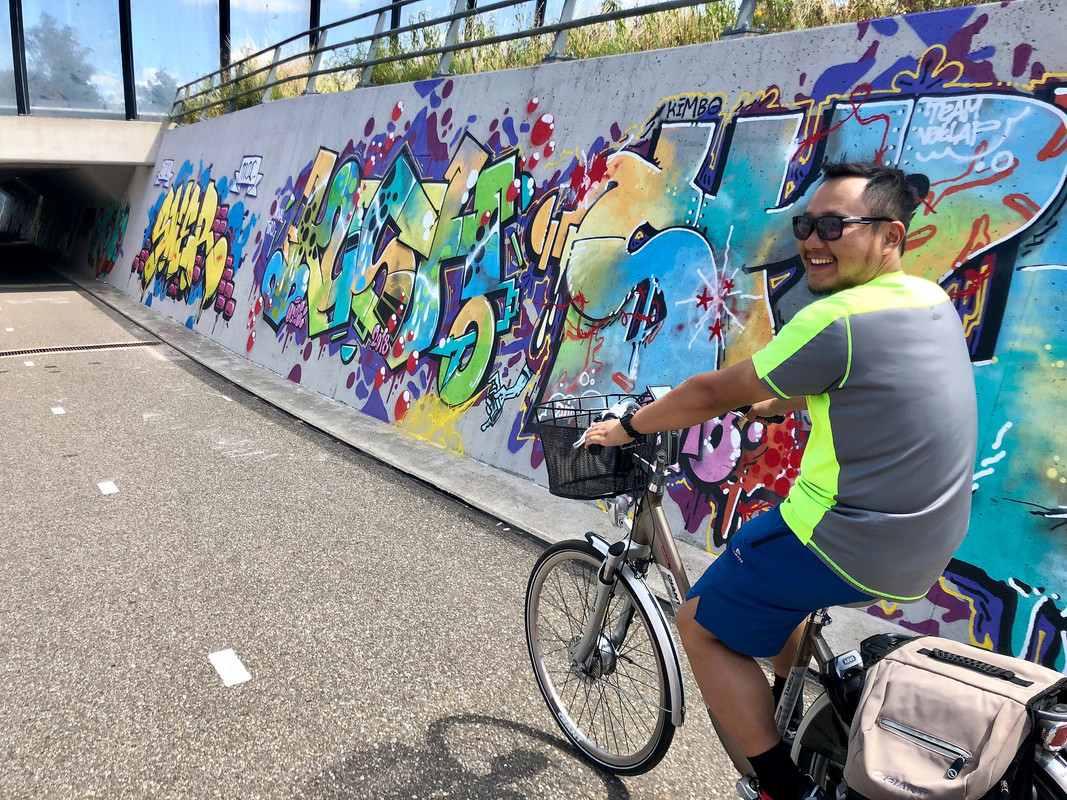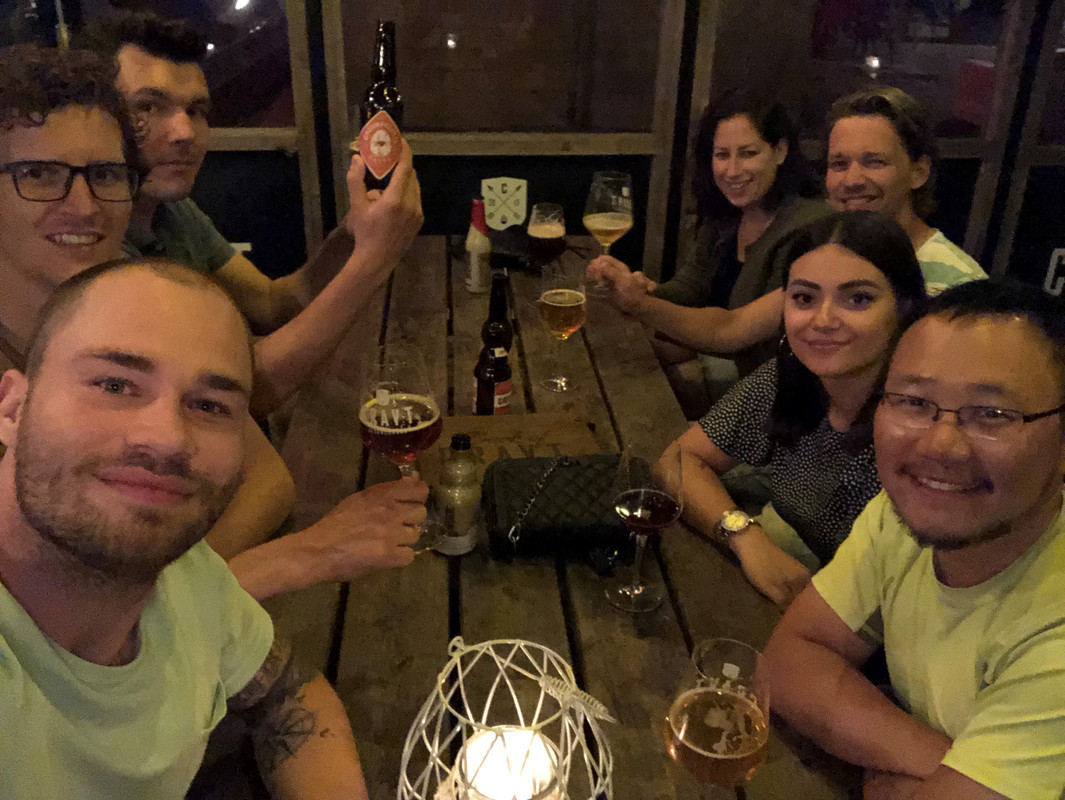 Bas recommended that I visit Kinderdijk so I spent one more day exploring the Netherlands. The western parts of Netherlands are covered in windmills and canals.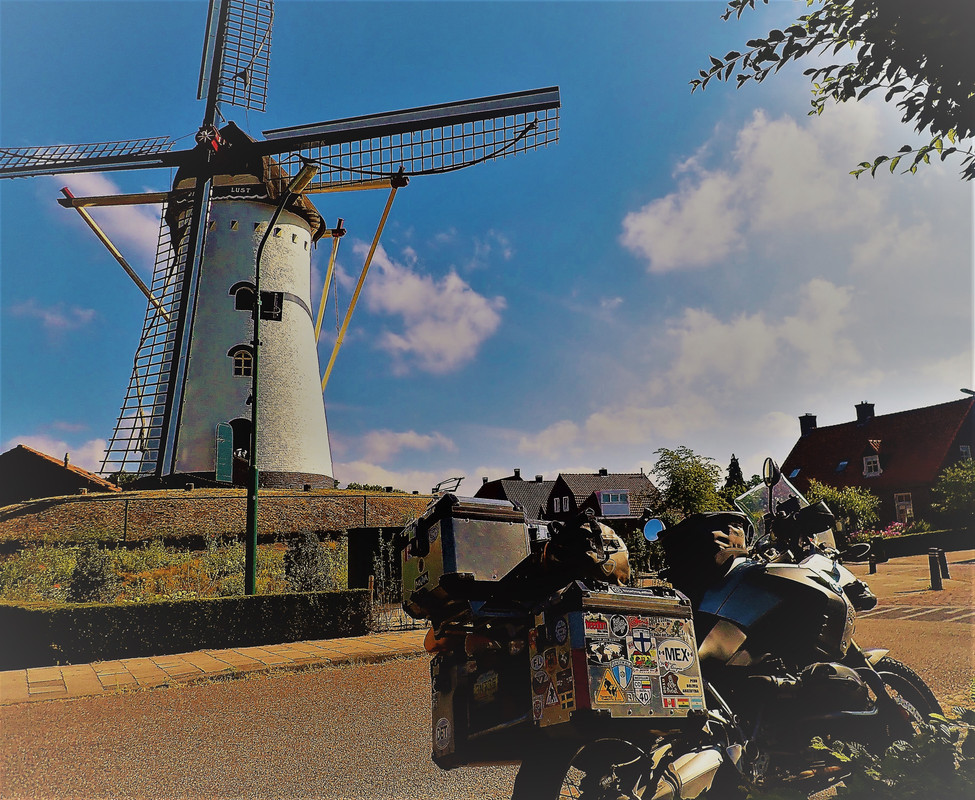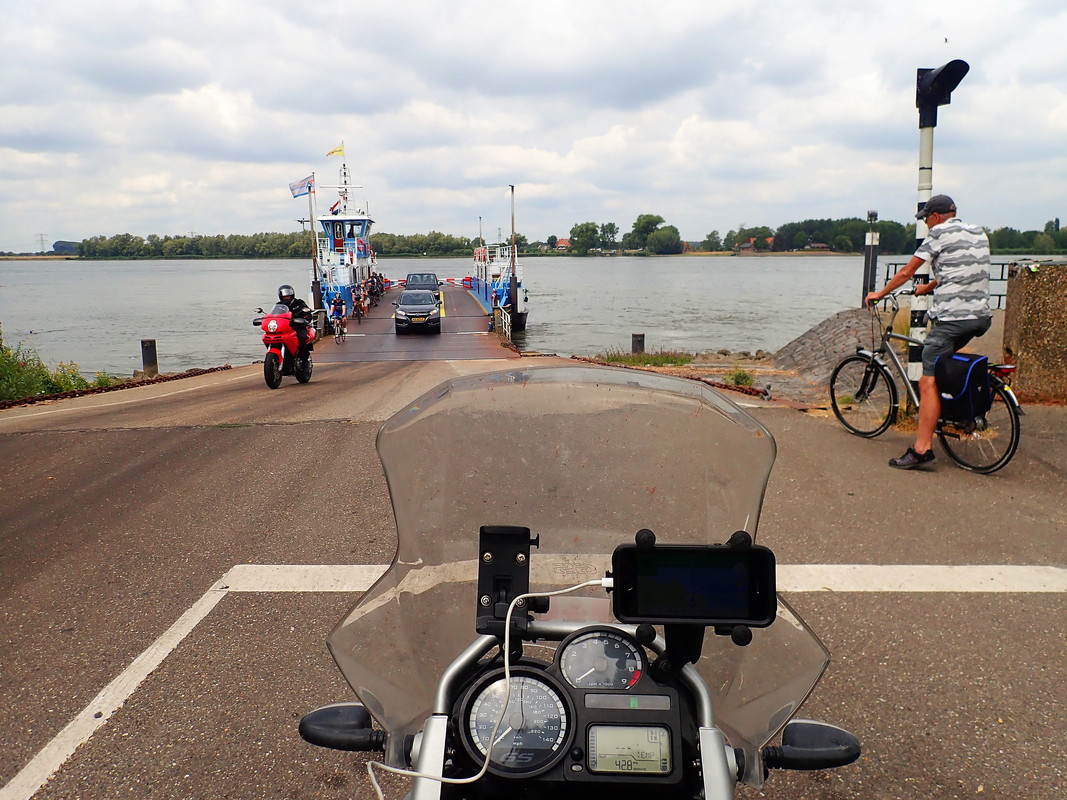 Kinderdijk has the largest concentration of old windmills. A system of 19 windmills from the 1700s drains the polder to prevent flooding.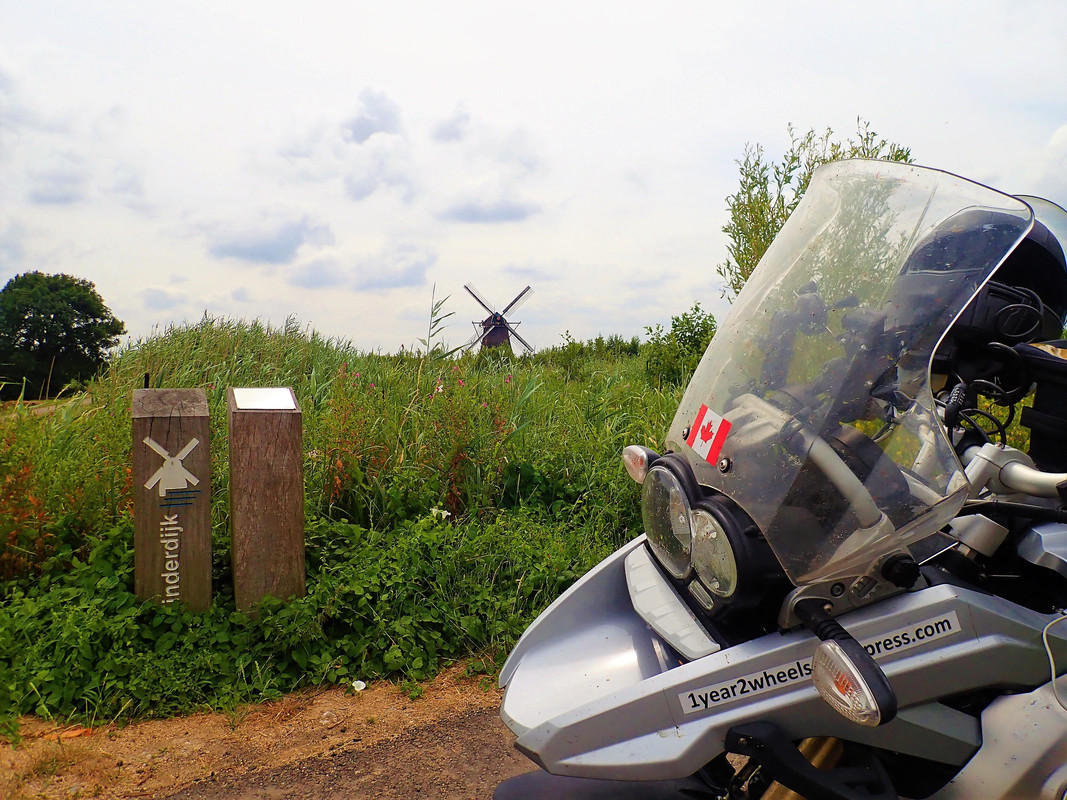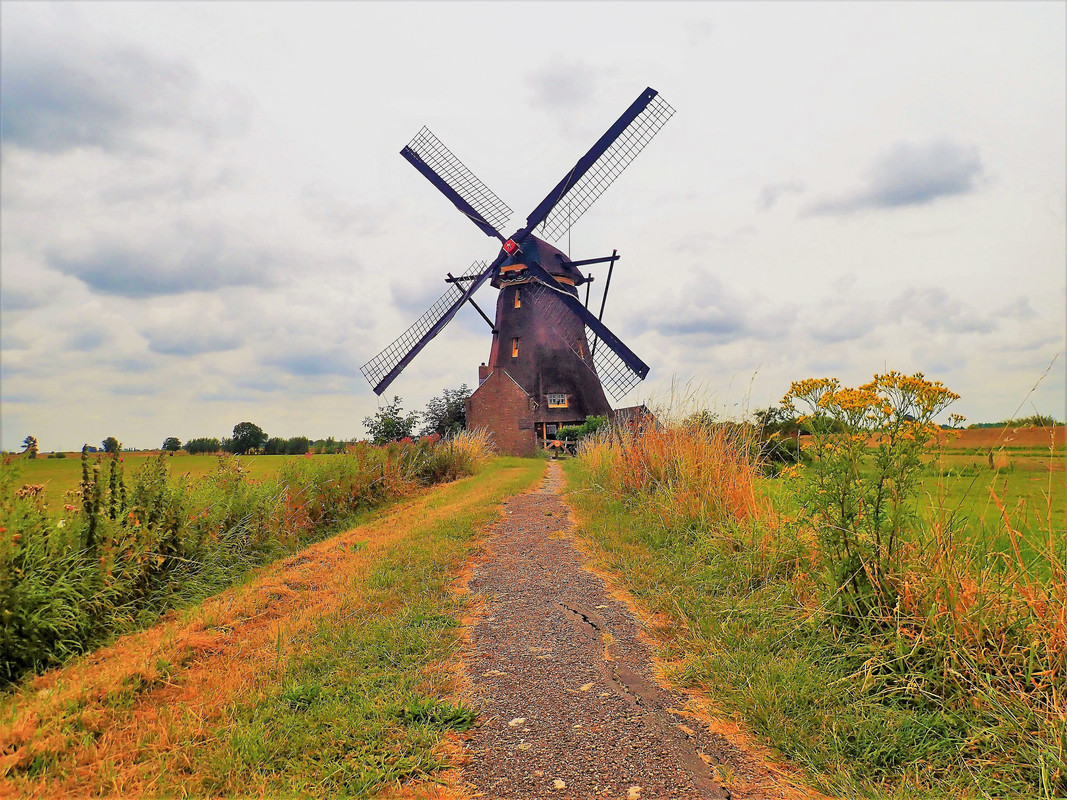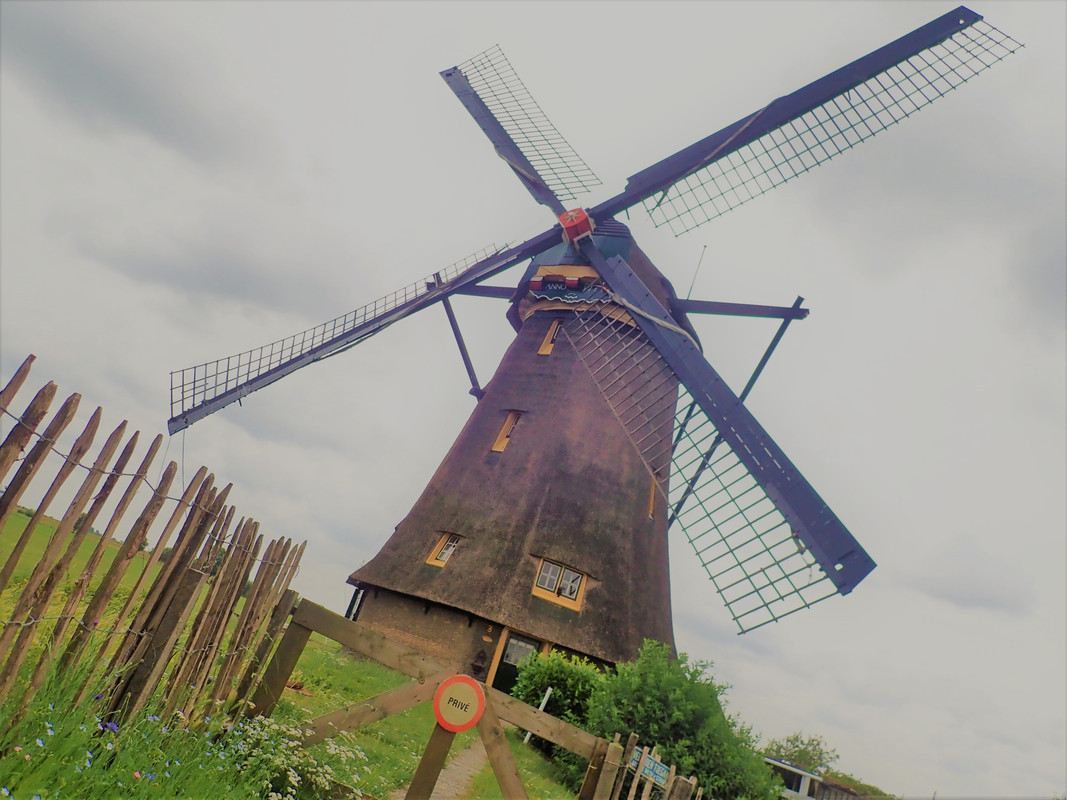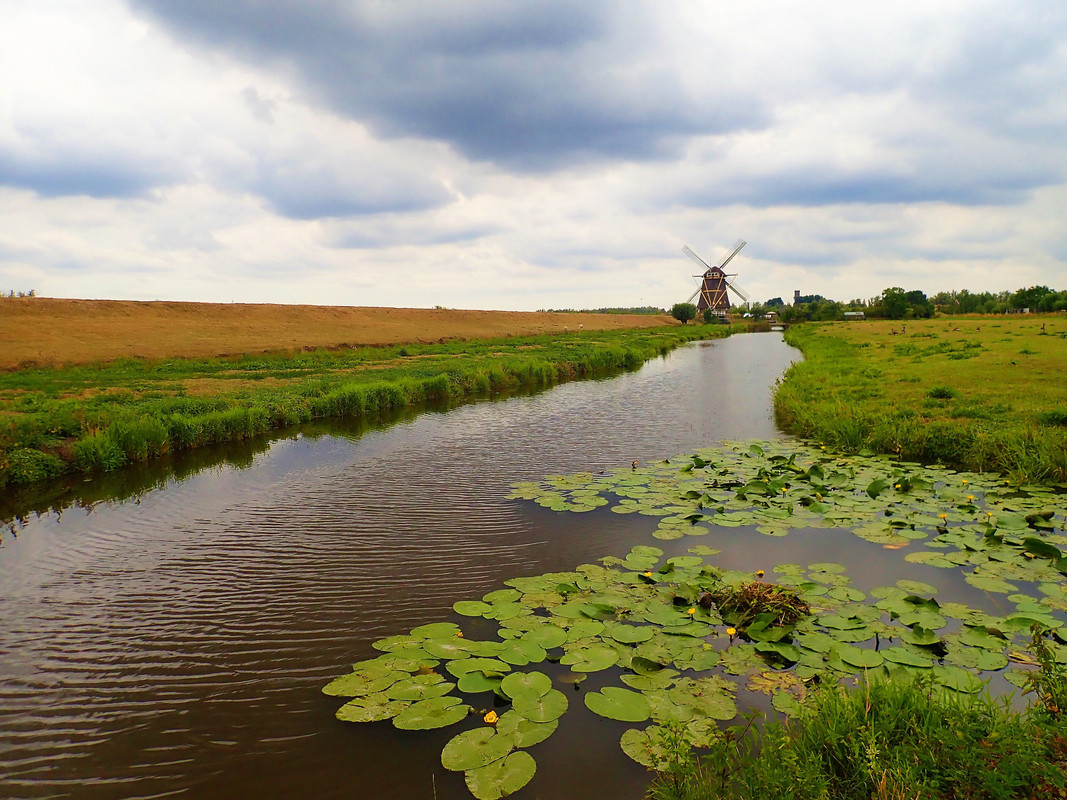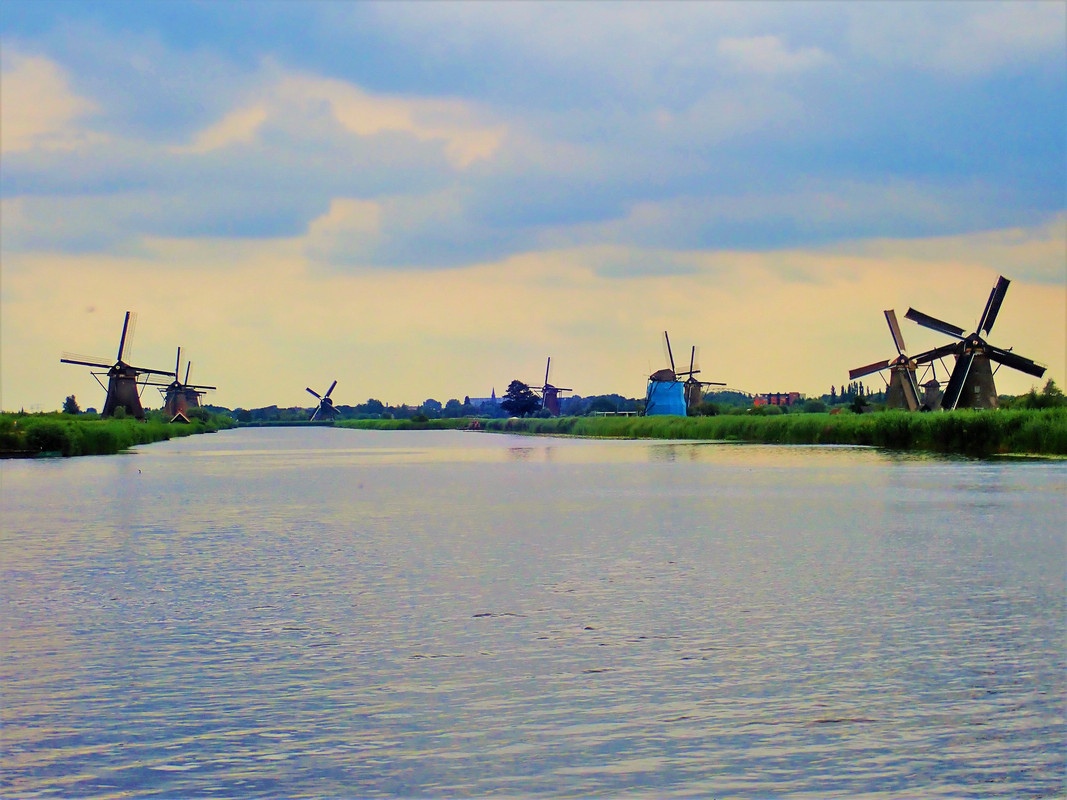 I stayed at a historic fort hostel and had the pleasure of having the whole dorm/bunker to myself.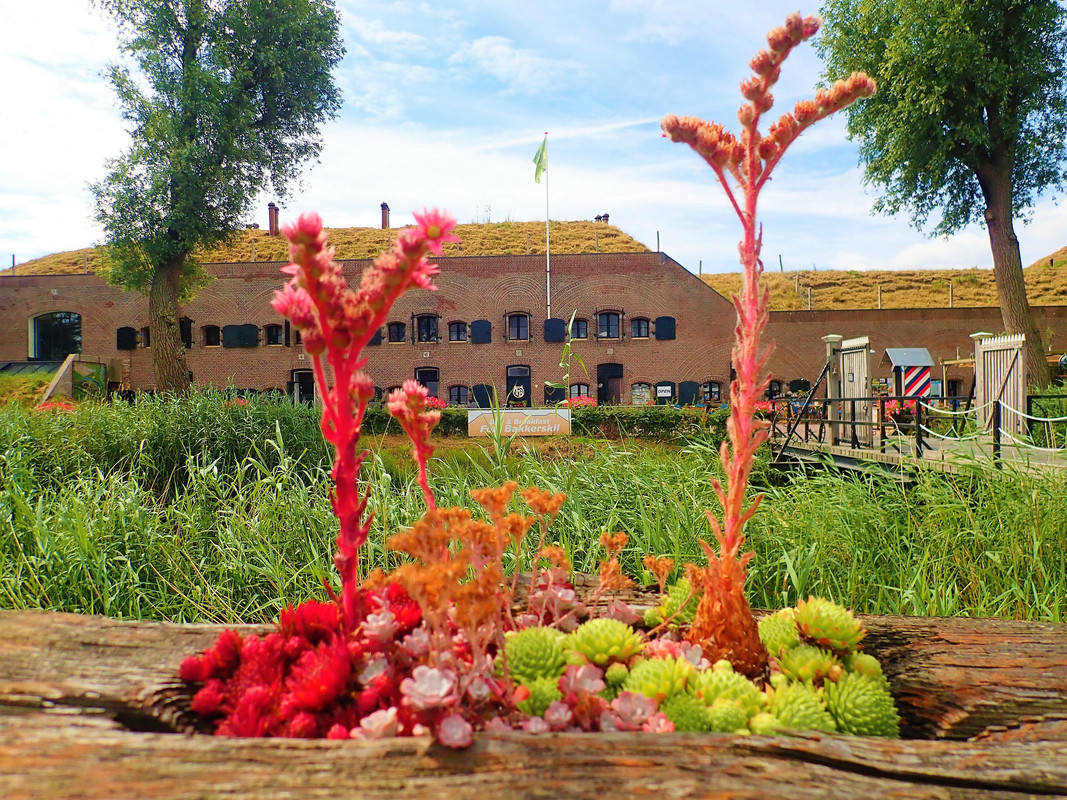 Off to Belgium I went the next day. Bruges was another recommendation from Bas.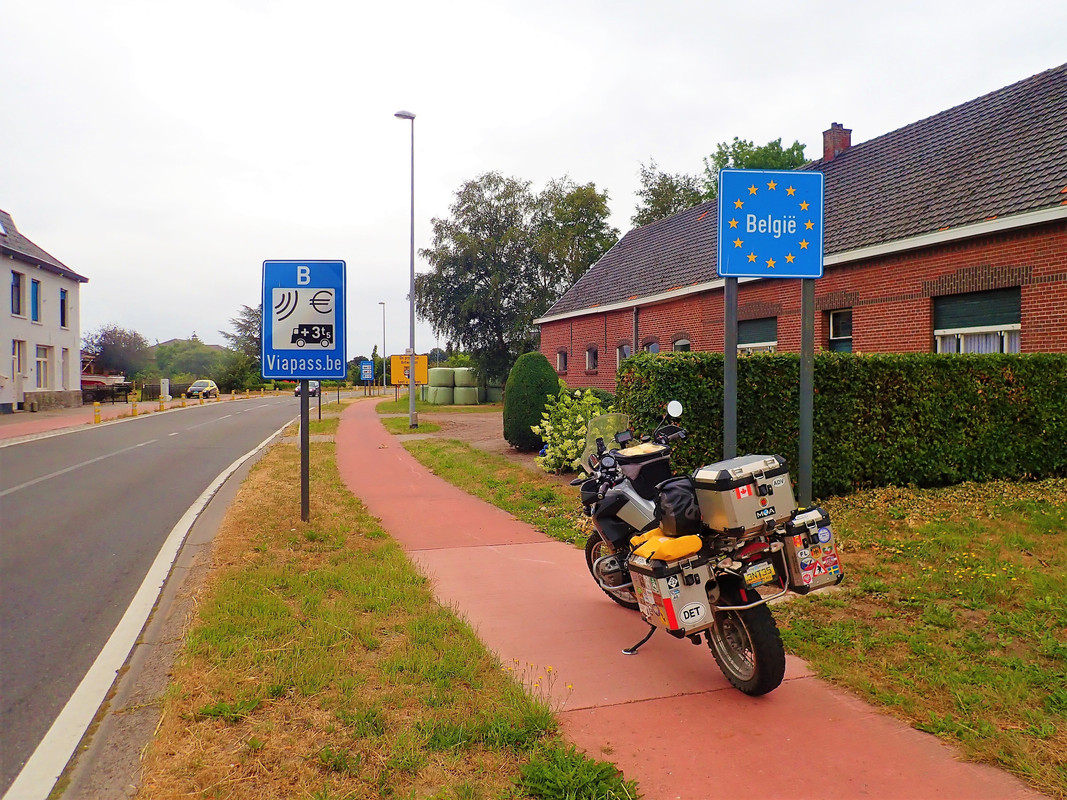 I made a couple of friends from Mexico at the hostel and we went out to the square for the big game night. Sadly it seems whichever country I go to loses…it's not my fault! 😀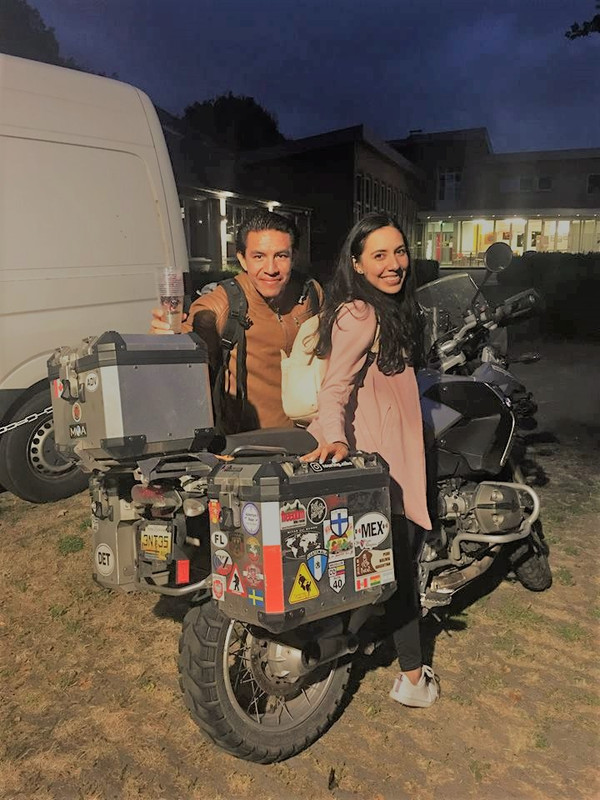 We spent the next day wandering the quaint streets of Bruges.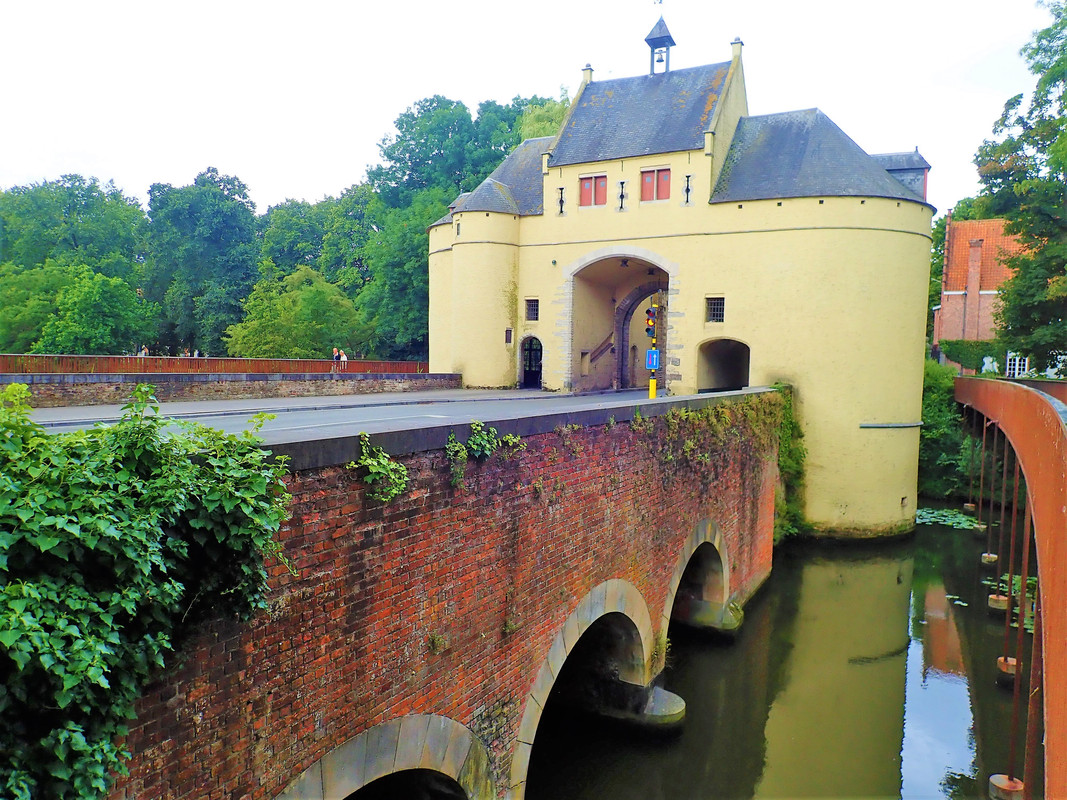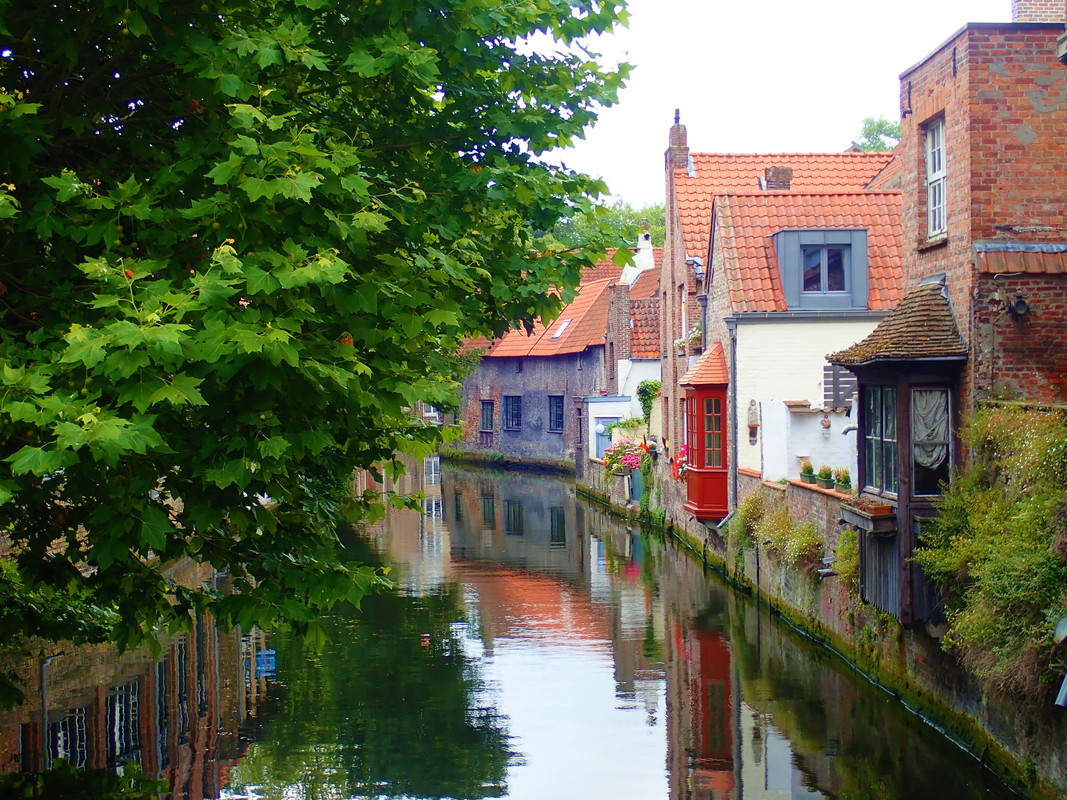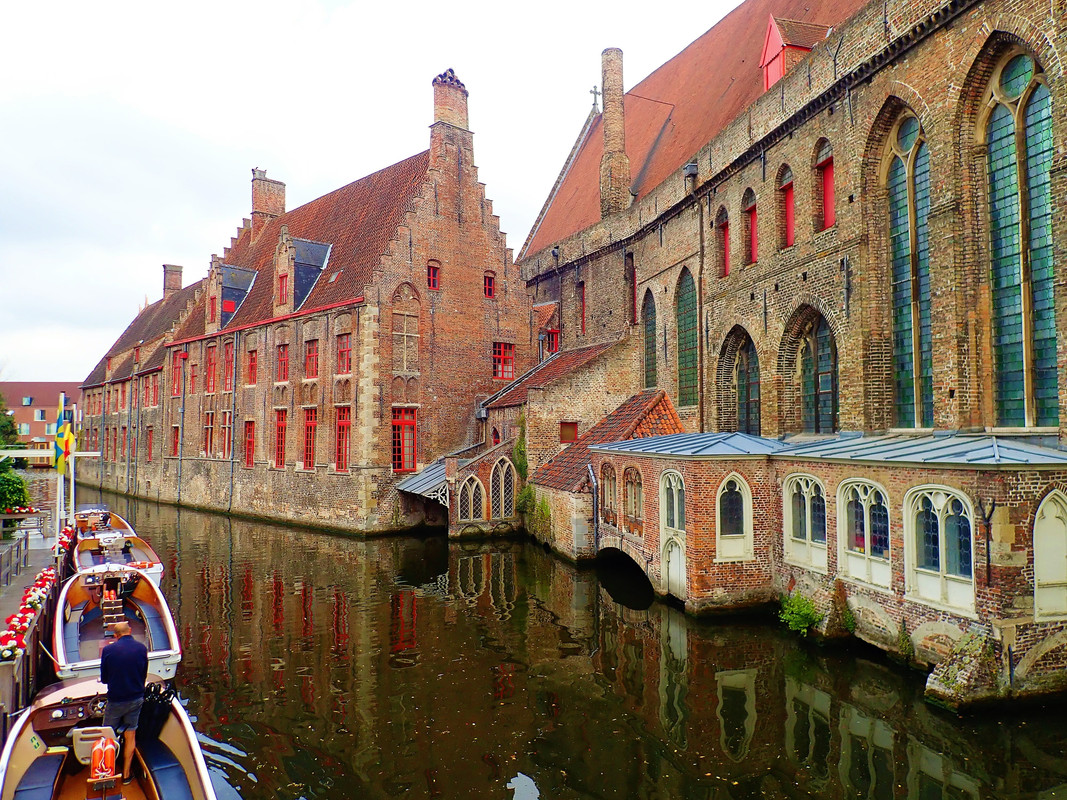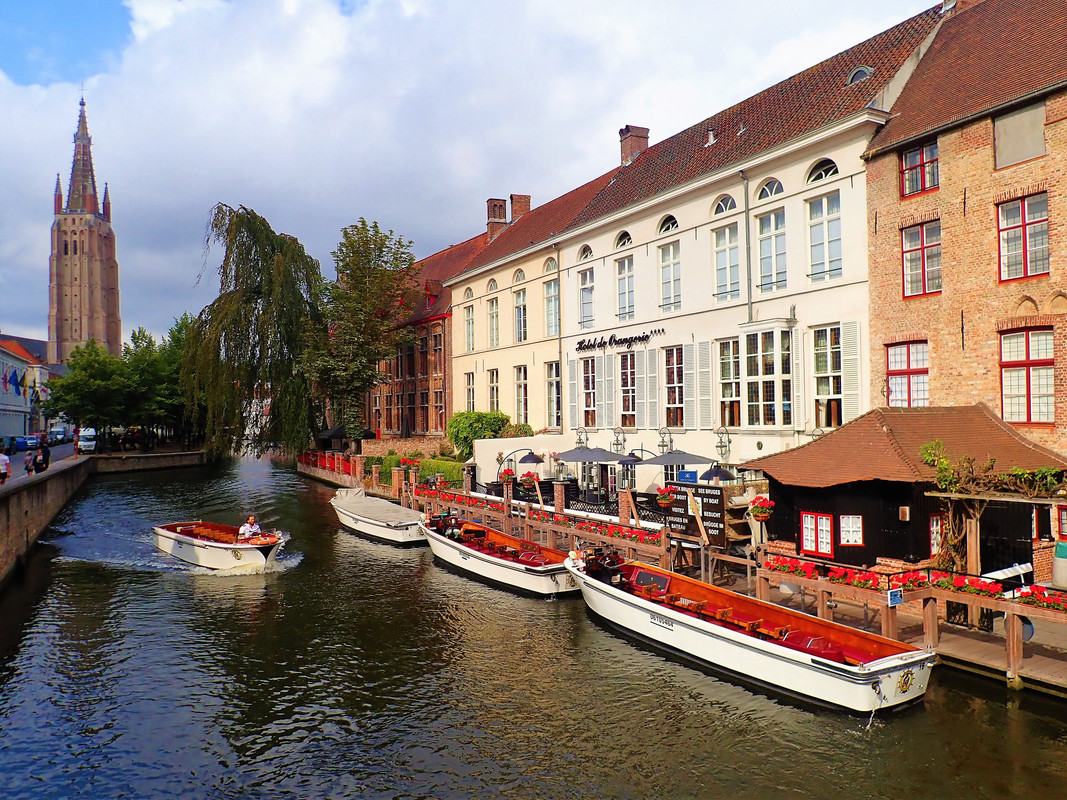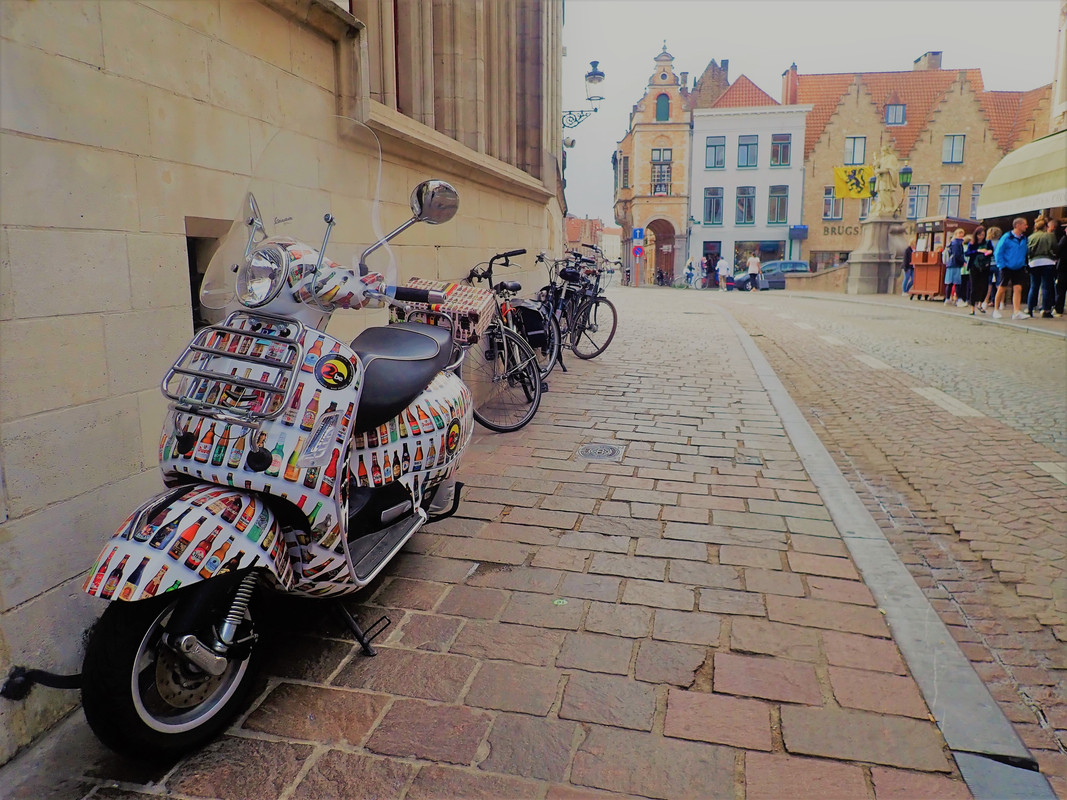 Belfry of Bruges, a medieval bell tower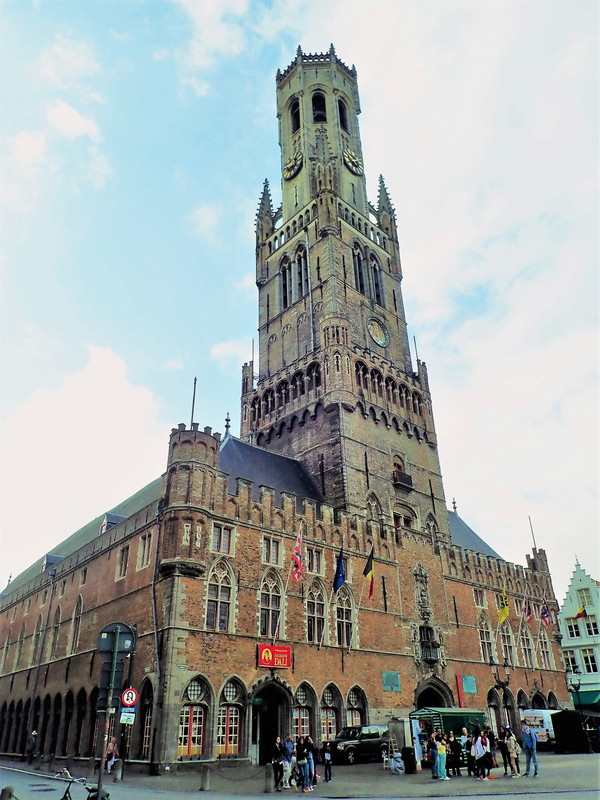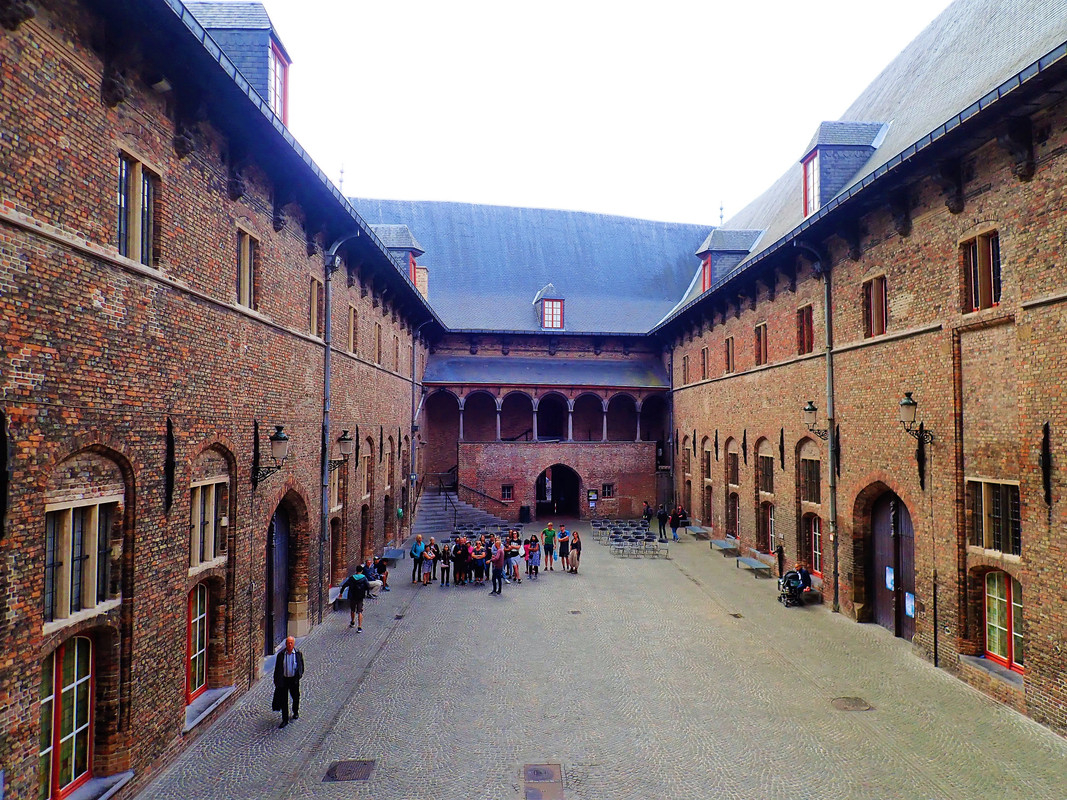 Azul, Sara and I enjoying a cheap lunch of carnitas and Belgian waffles at the market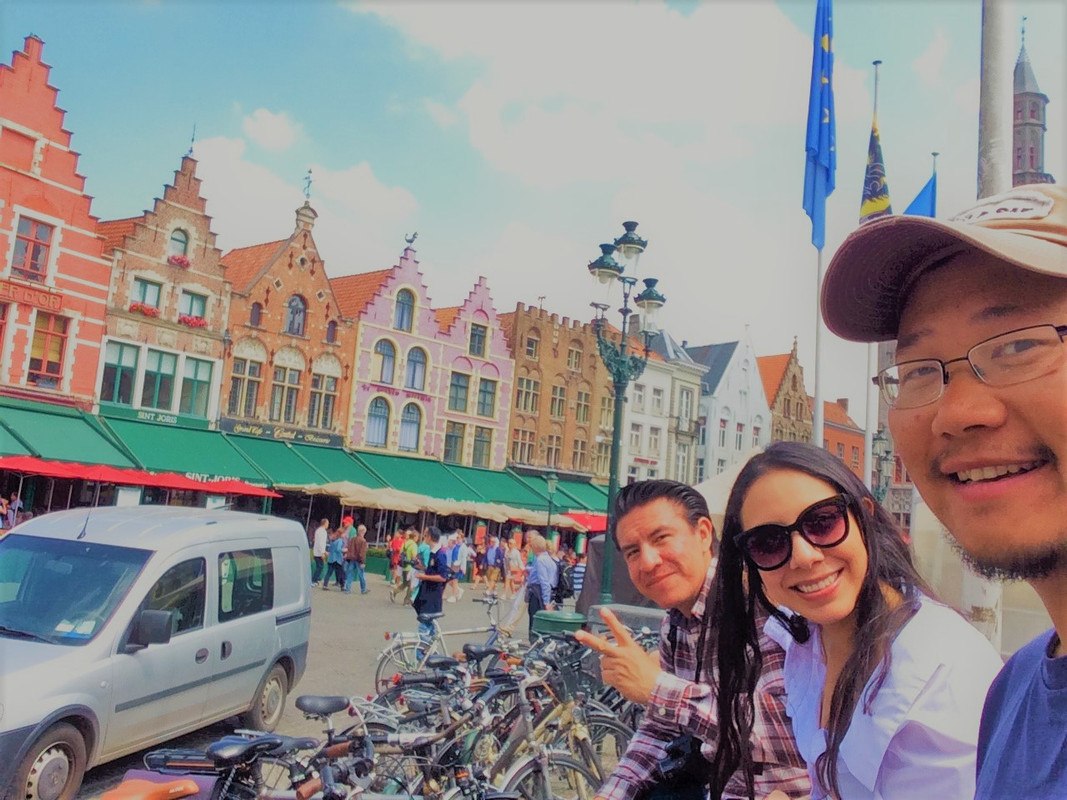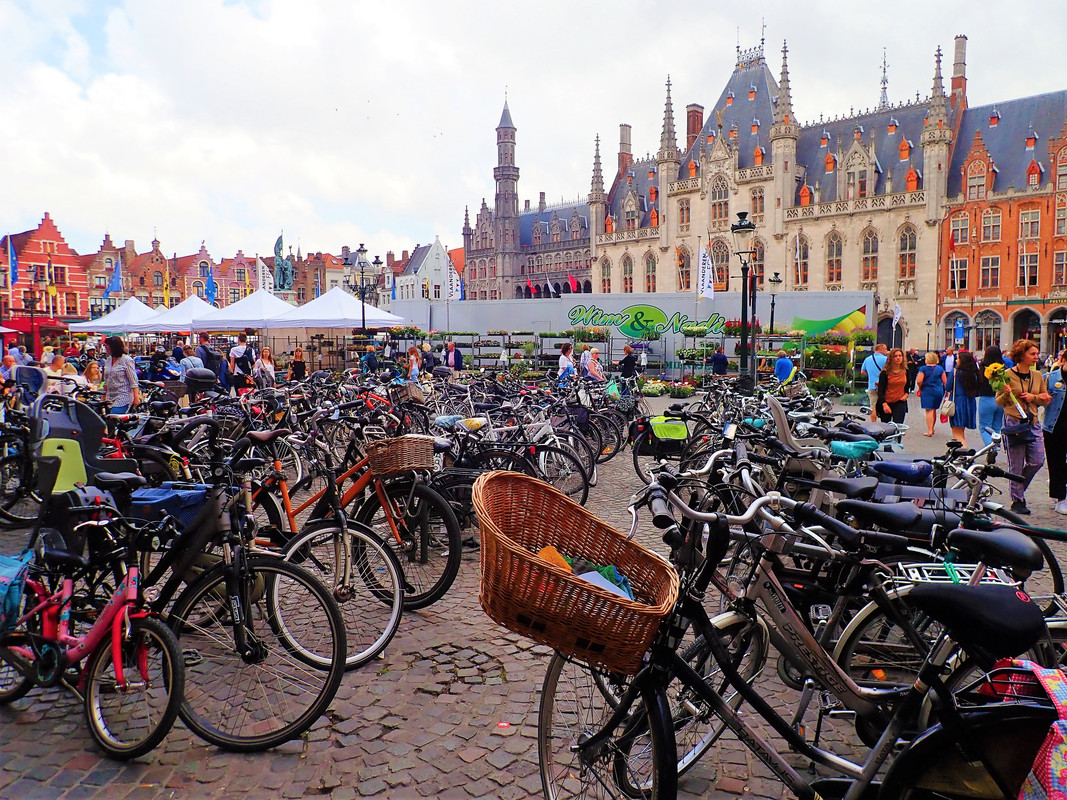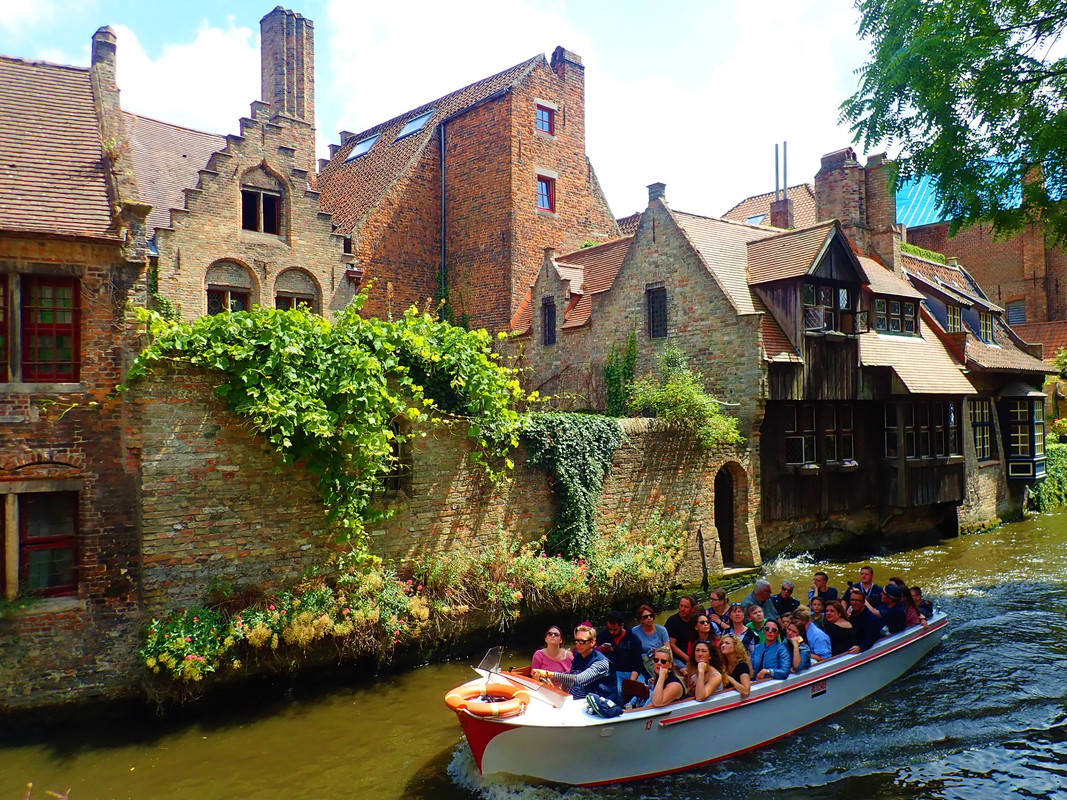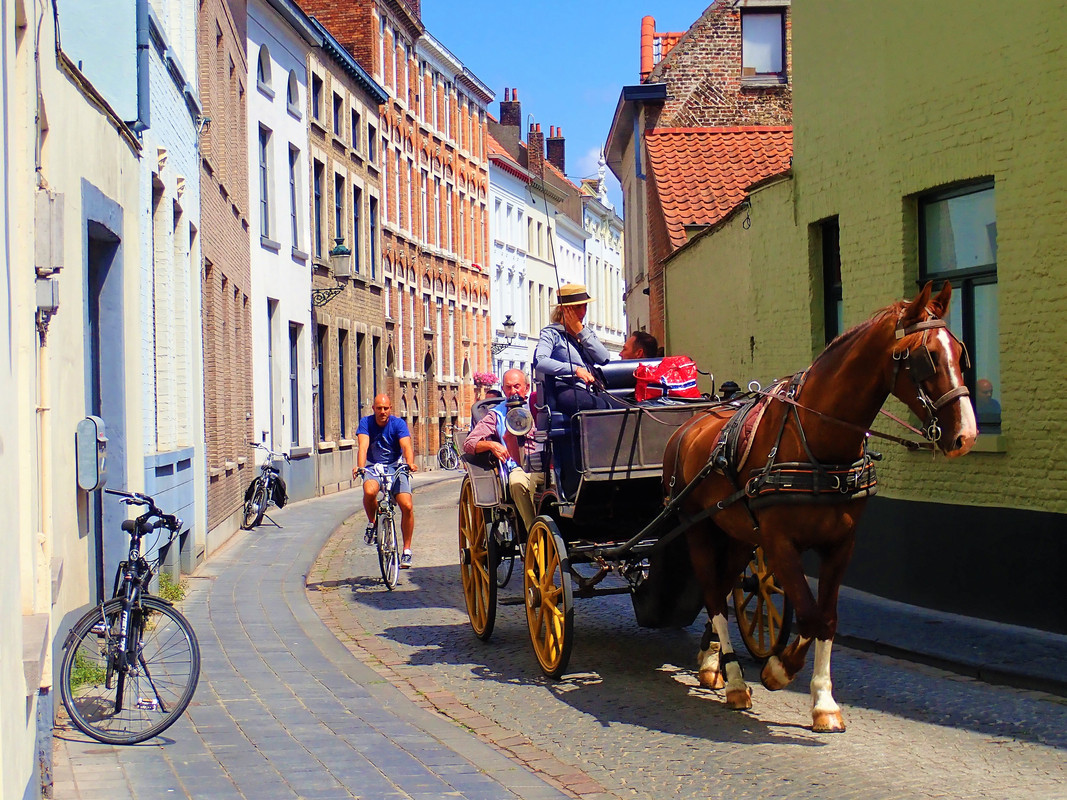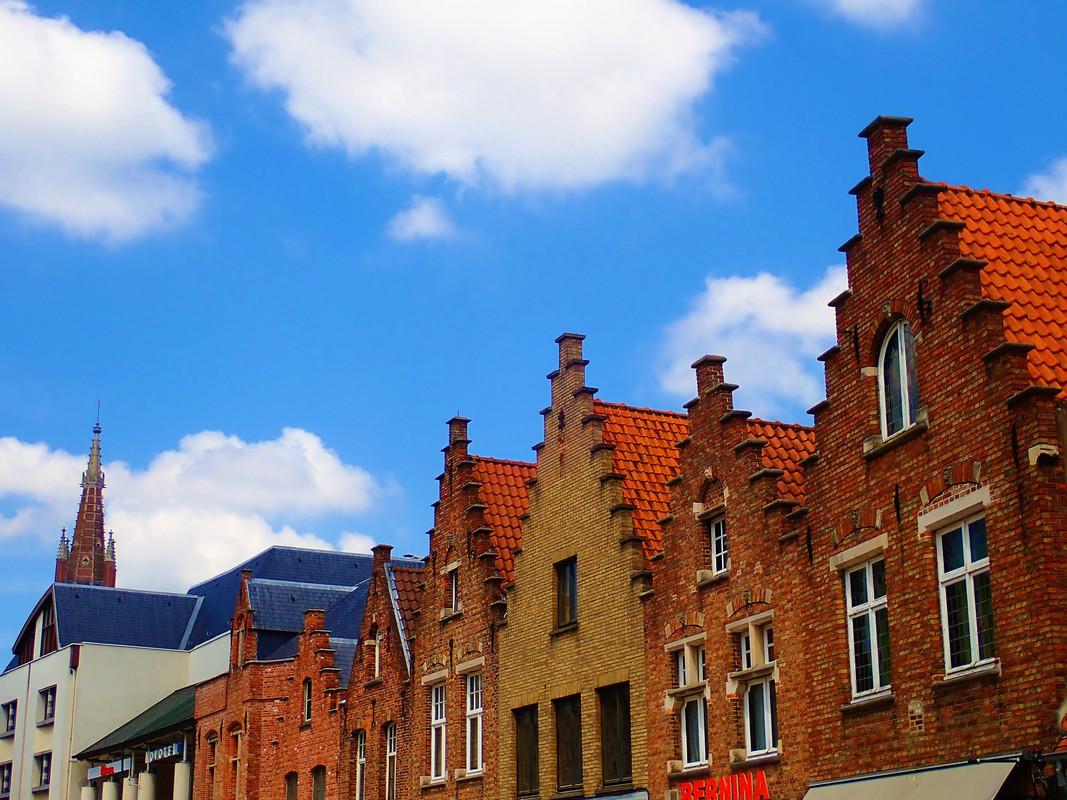 June log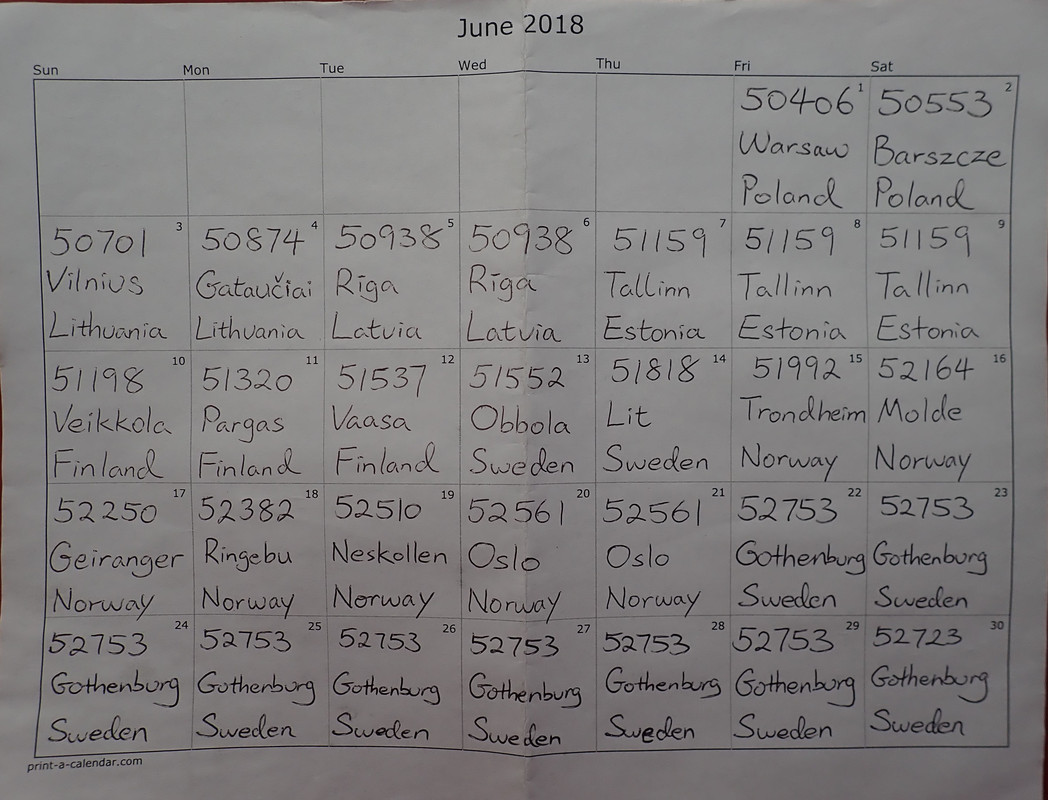 My 90 days in the Schengen Area is coming to an end so I will be crossing into UK tomorrow…Ciao continental Europe!