I left Tallinn for Helsinki on a Sunday and the ferry was super packed. I had to go to two different terminals after finding out one of them was completely booked. After much fuss I was onboard where I met Markko and Urmas from Estonia and chatted through the whole passage.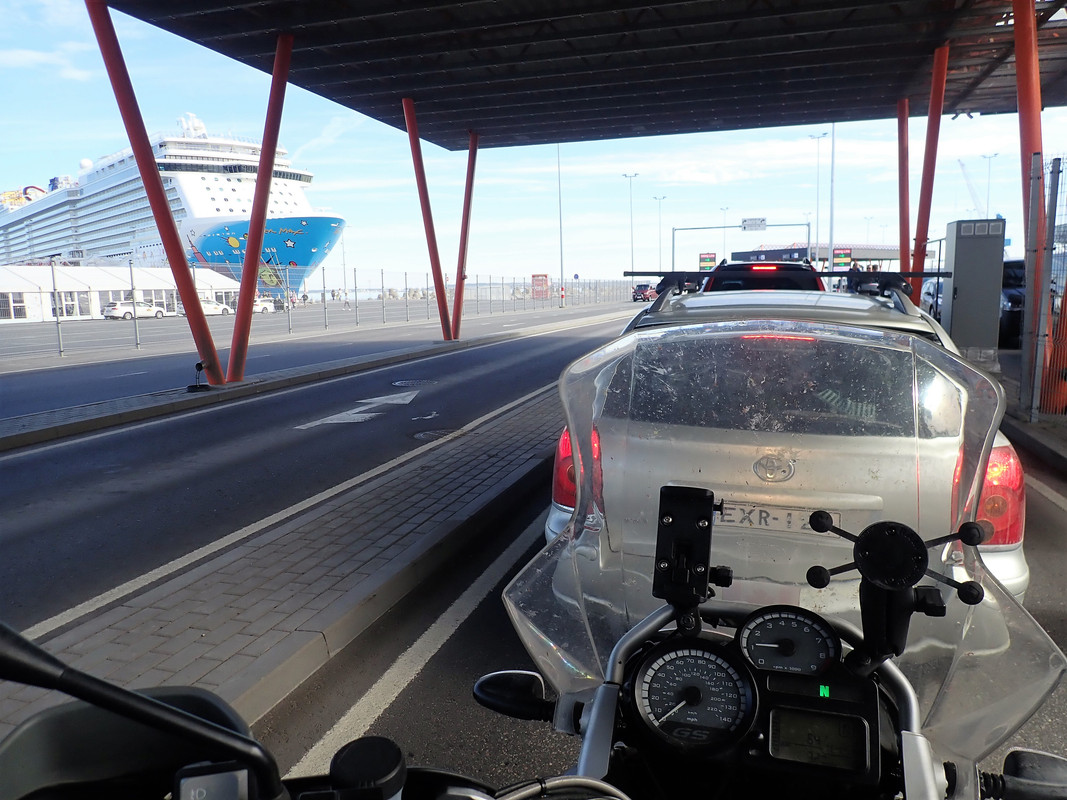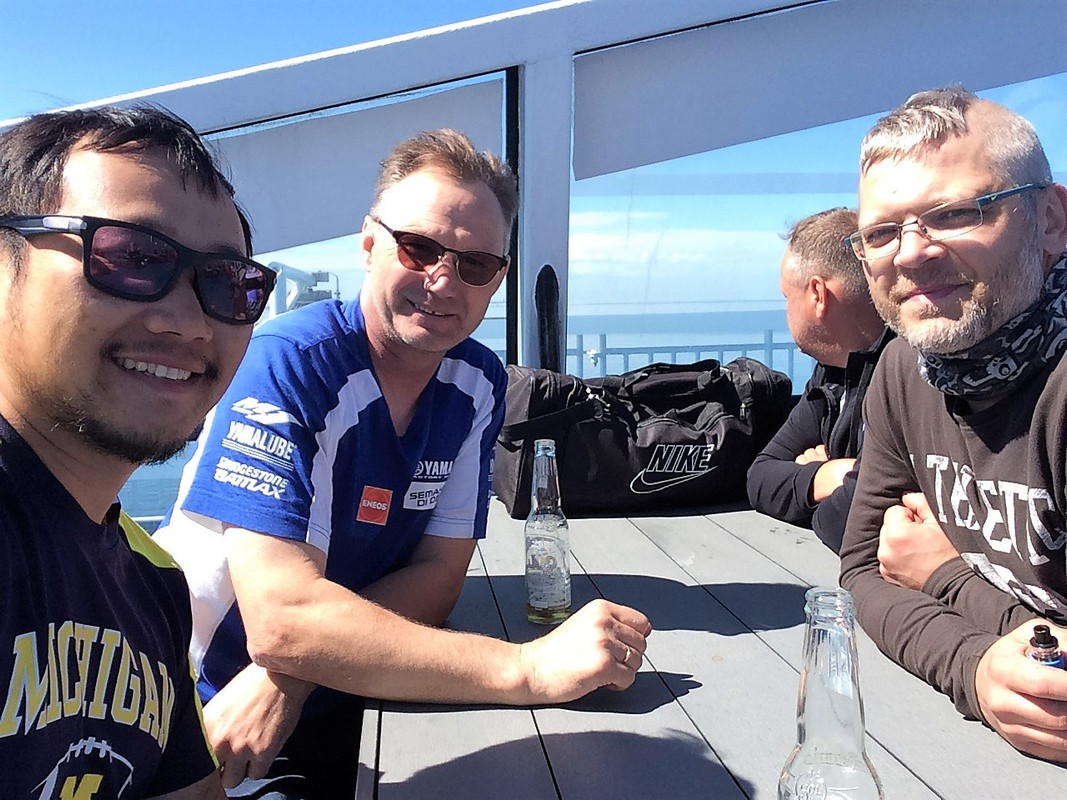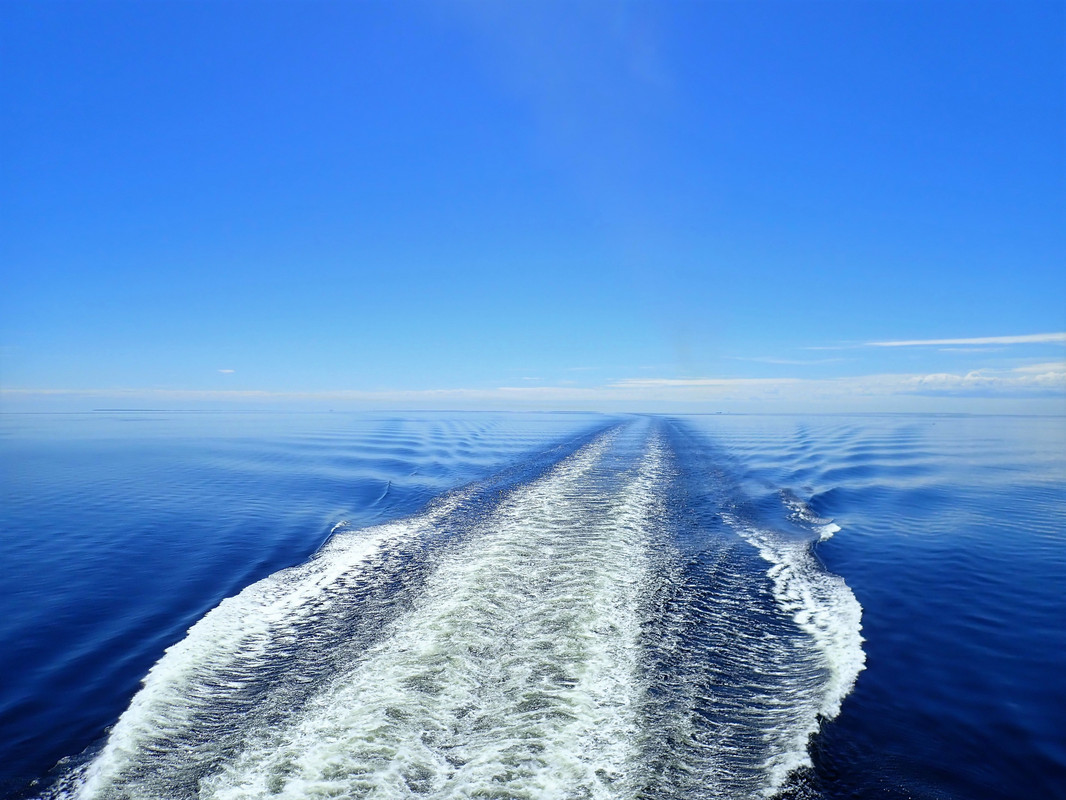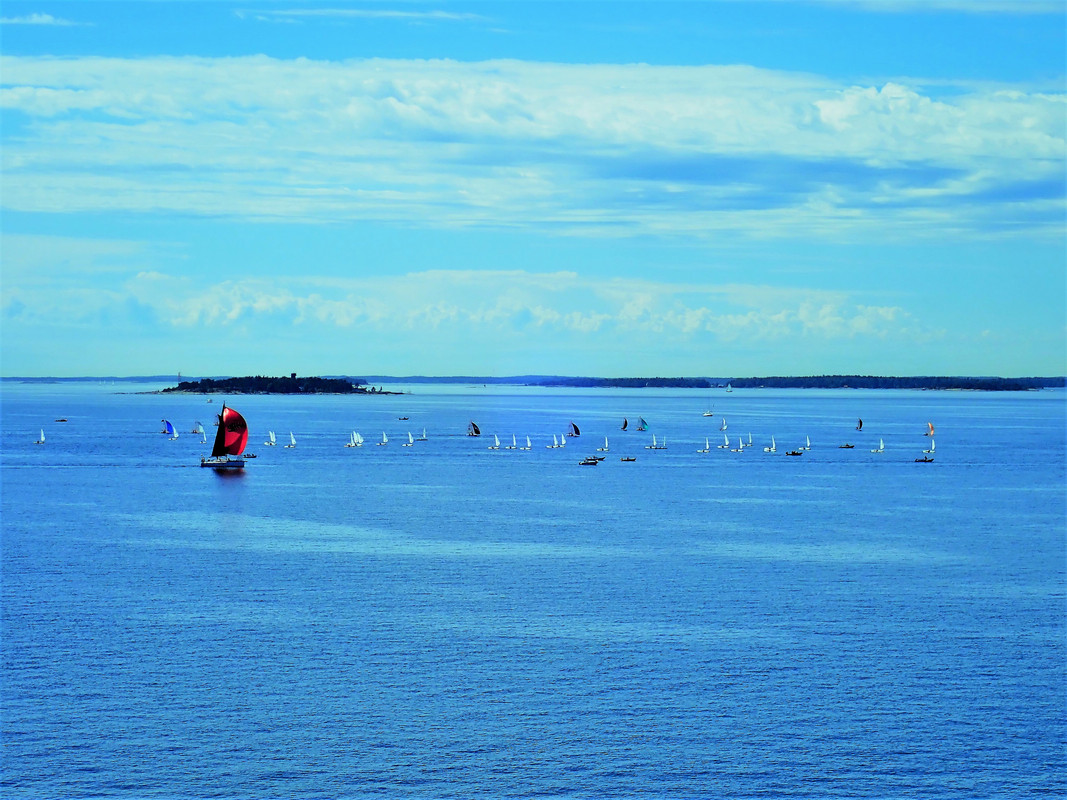 All of the bikers disembarked the ferry like a motorcade into heavy Helsinki traffic. We zipped through the city and enjoyed a long afternoon meal on a boat restaurant.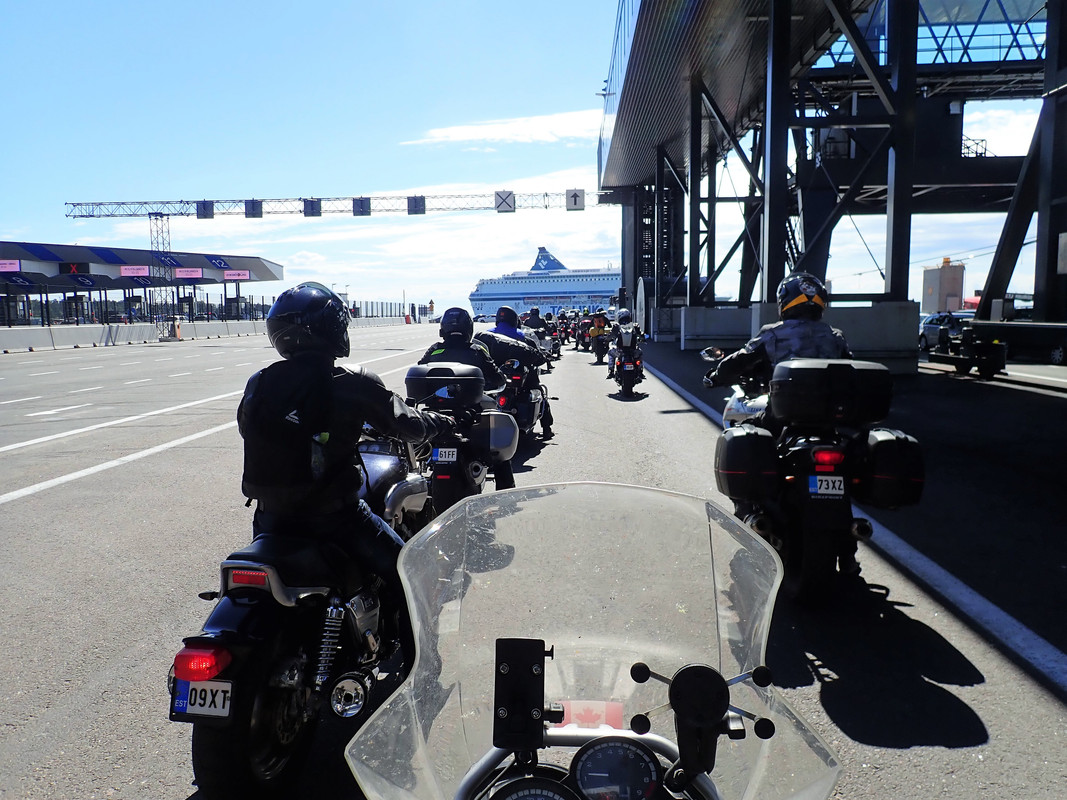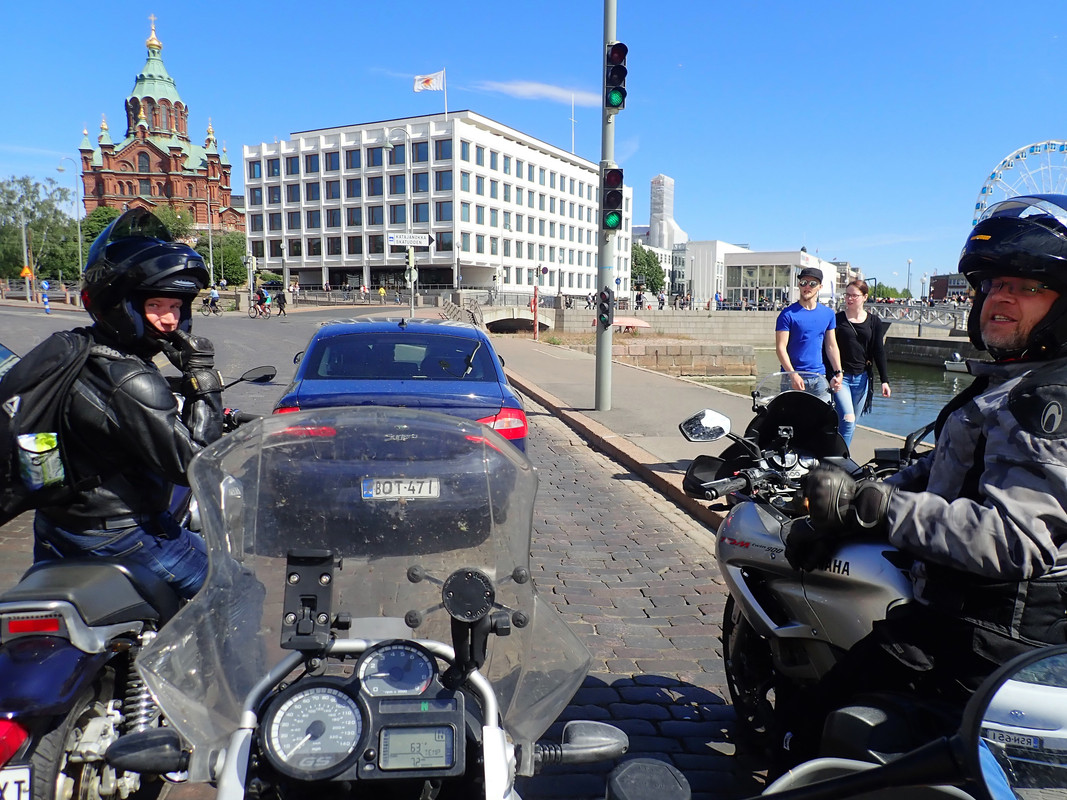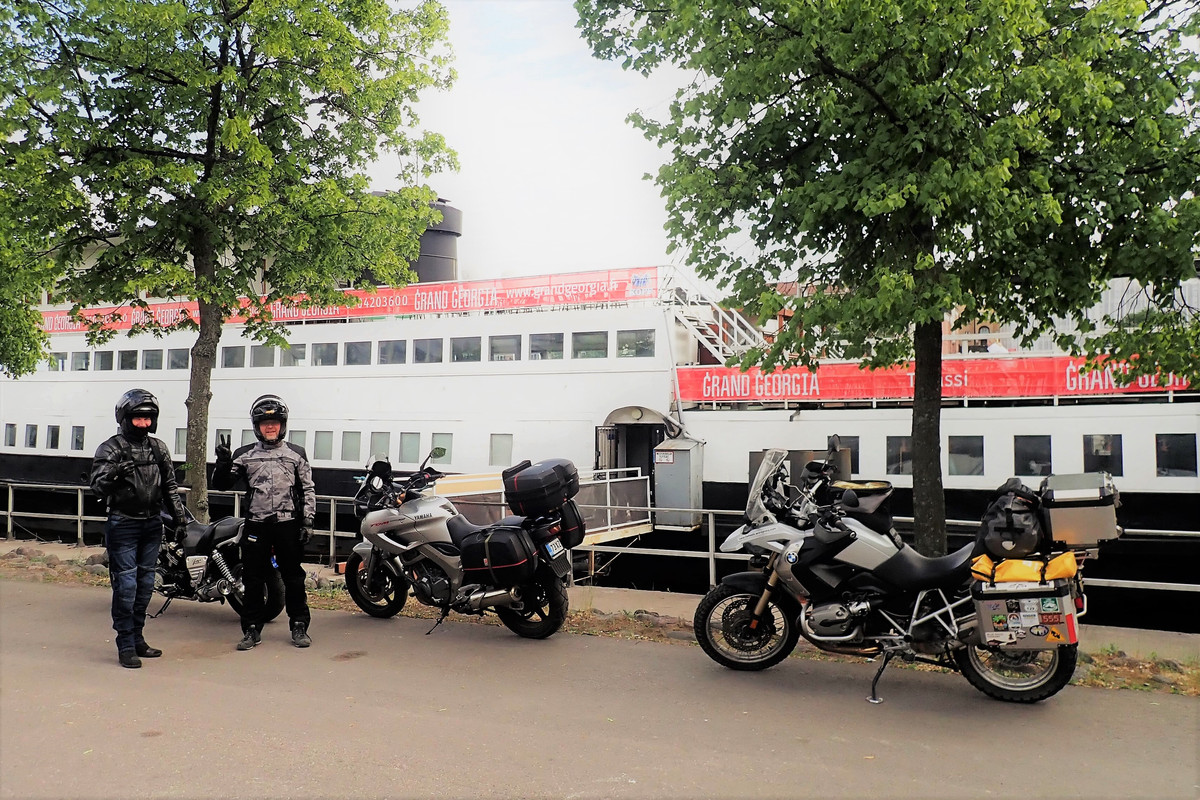 I didn't feel like spending more time in the city so I left Helsinki and found a campground in the outskirts. It's incredibly difficult to fall asleep when it's bright as day out at 11PM.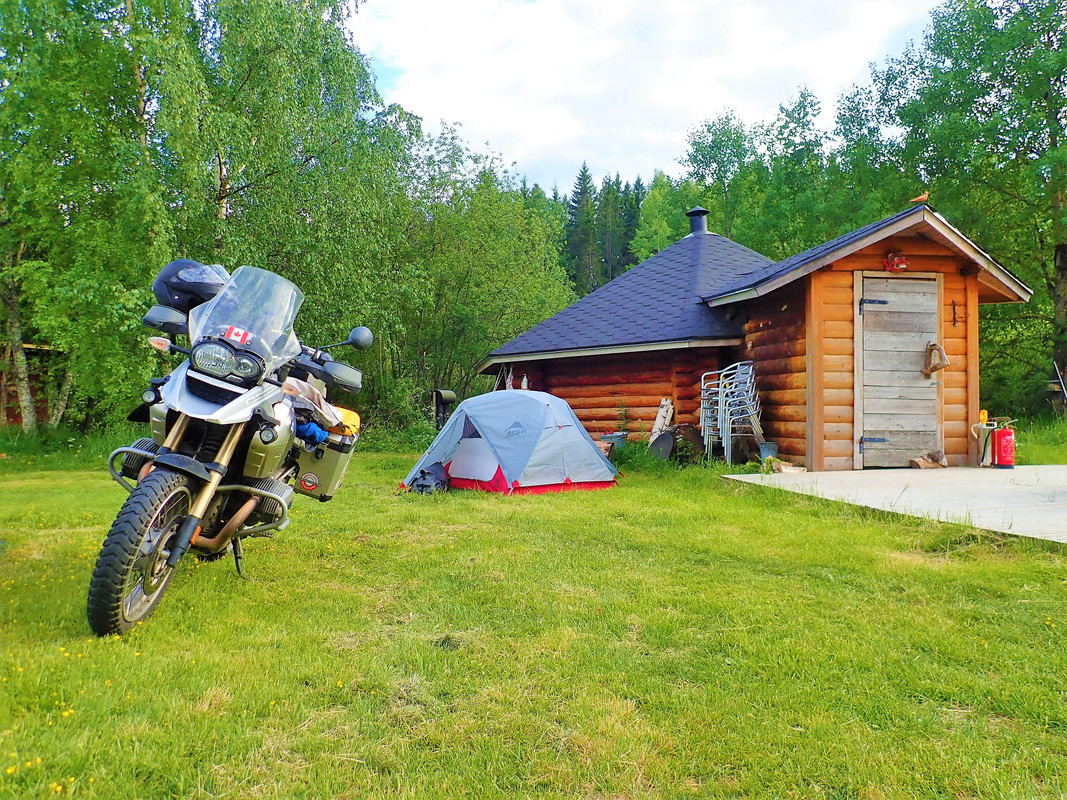 The campground owner Kai was very intrigued by my travels and we chatted for hours.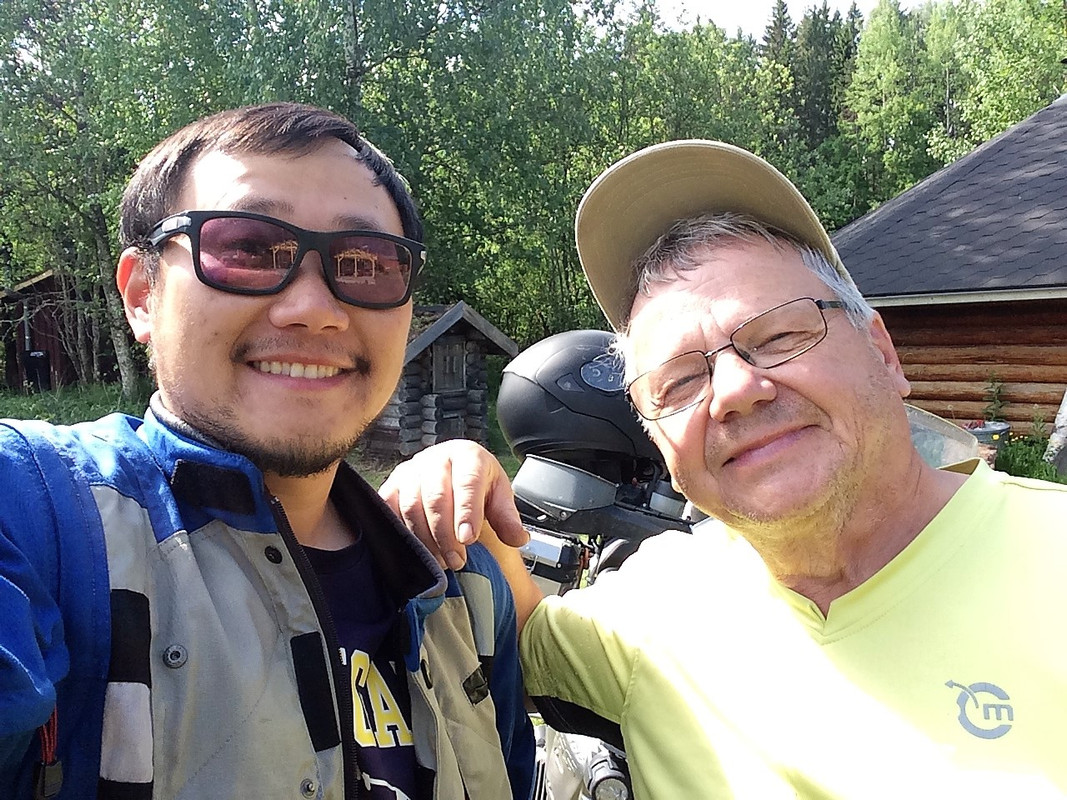 I rode out to the Turku Archipelago…Finland's landscape has much resemblance to northern Canada.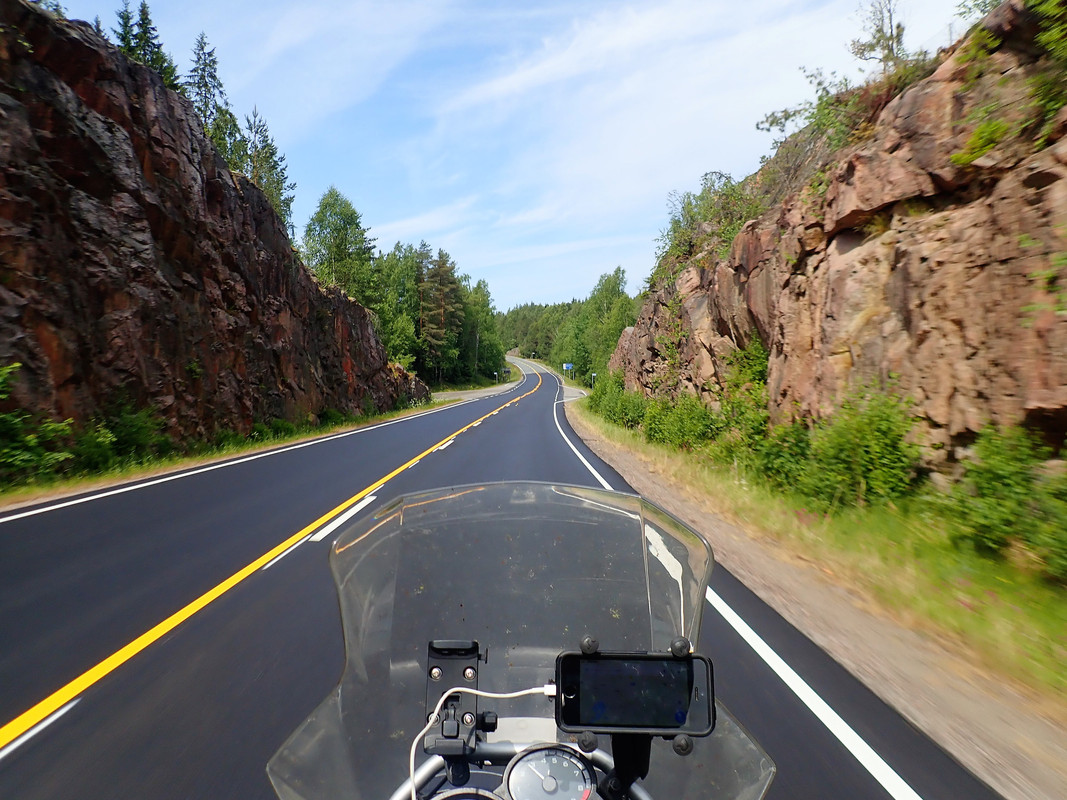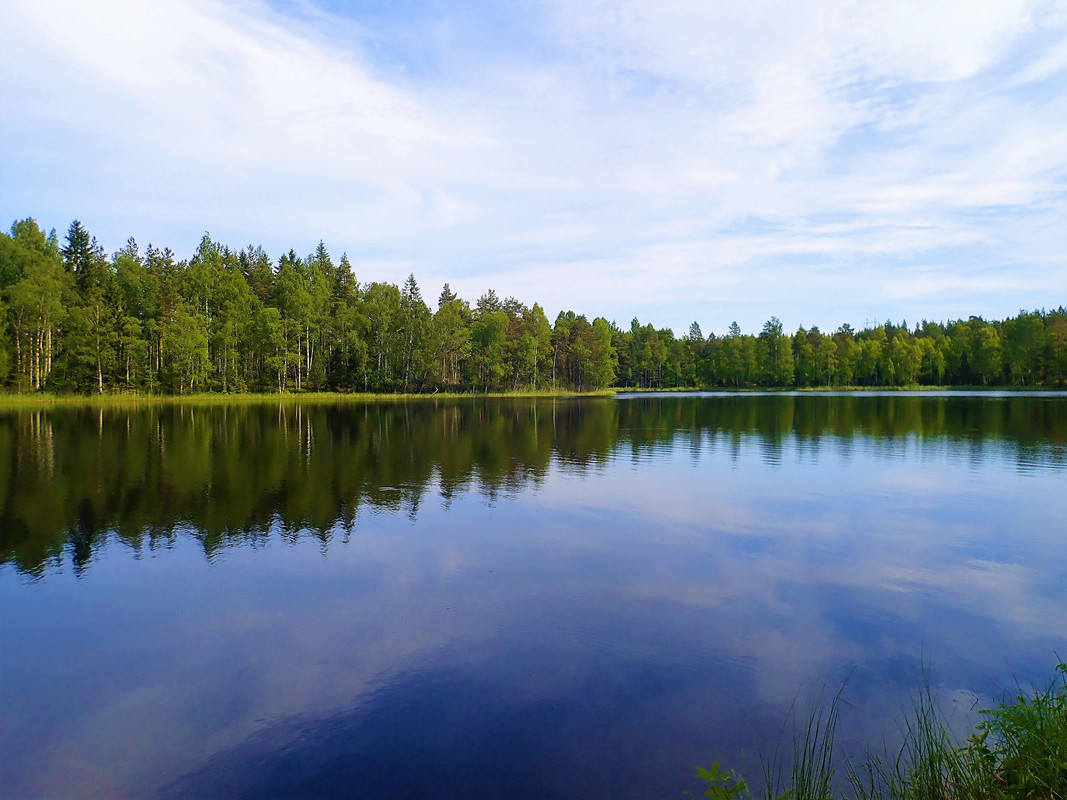 I felt lost that day on where to go so I turned around at the first ferry dock and found camp. There I met Normand and Denise from BC, Canada who were also on a motorcycle tour around Europe but going the opposite direction. It was another chatty evening sharing travel stories.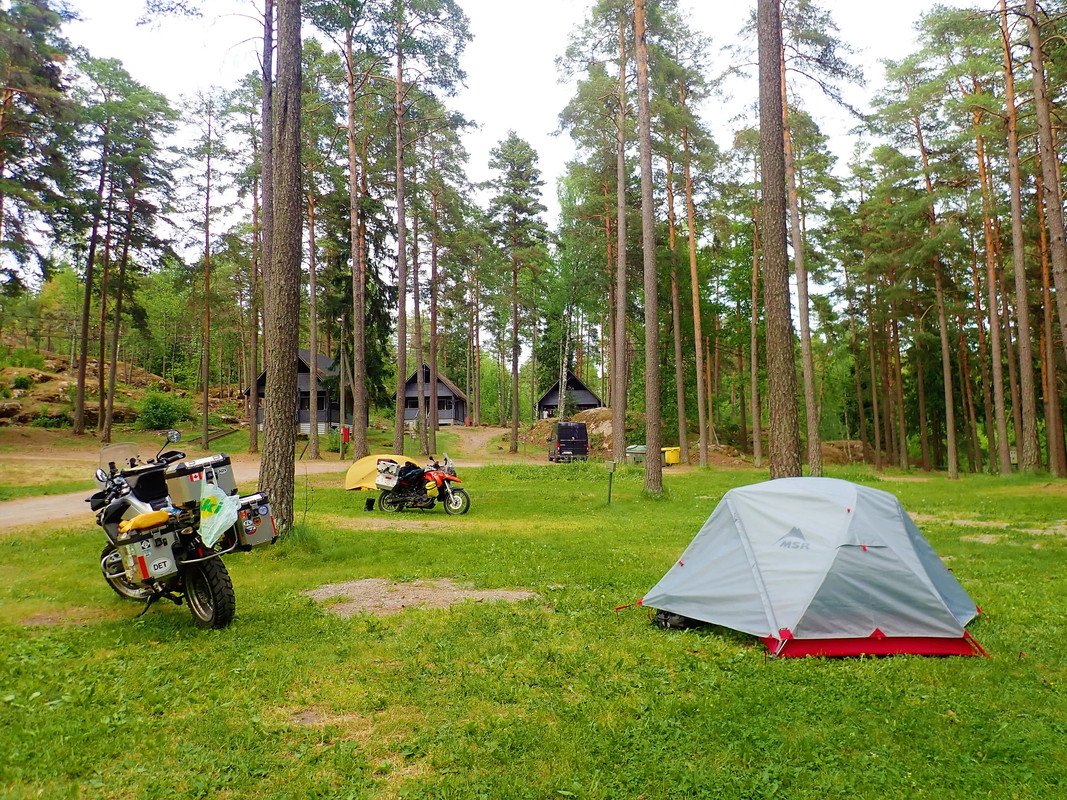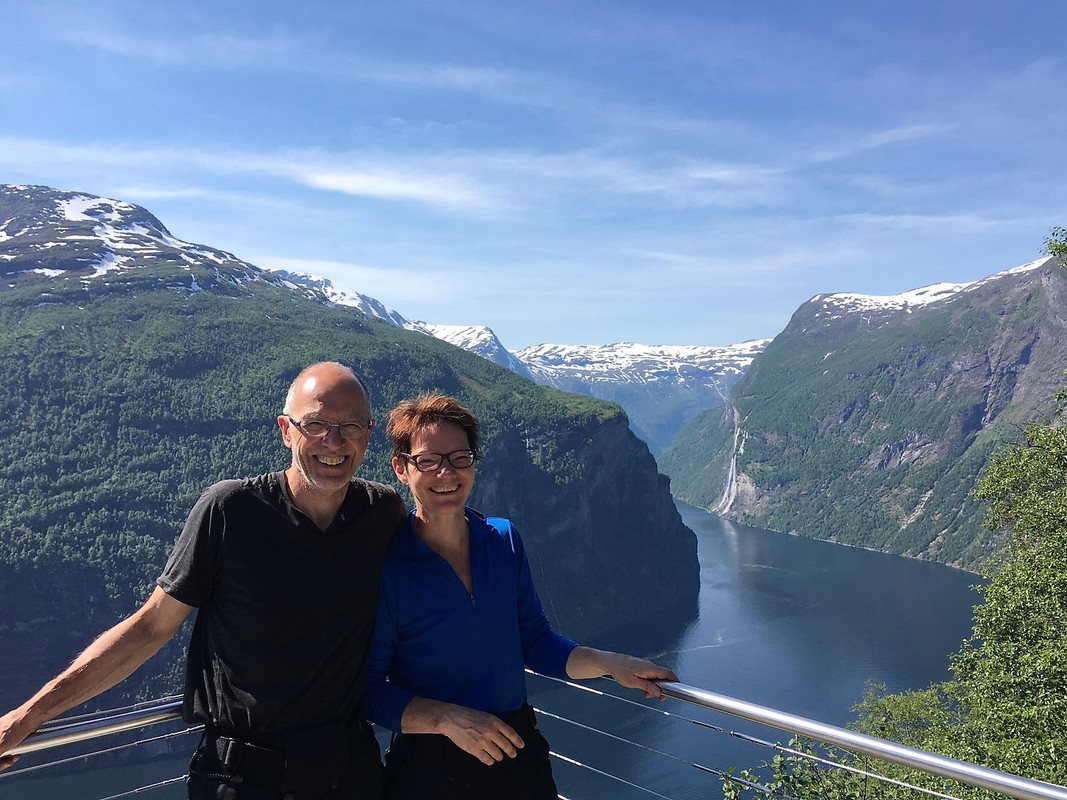 I was planning on going around the Gulf of Bothnia but the scenery just wasn't that interesting so I decided to cut it short and take the ferry across from Finland to Sweden. I stayed overnight in Vaasa and had a few hours to check out a church ruin along with a few other things.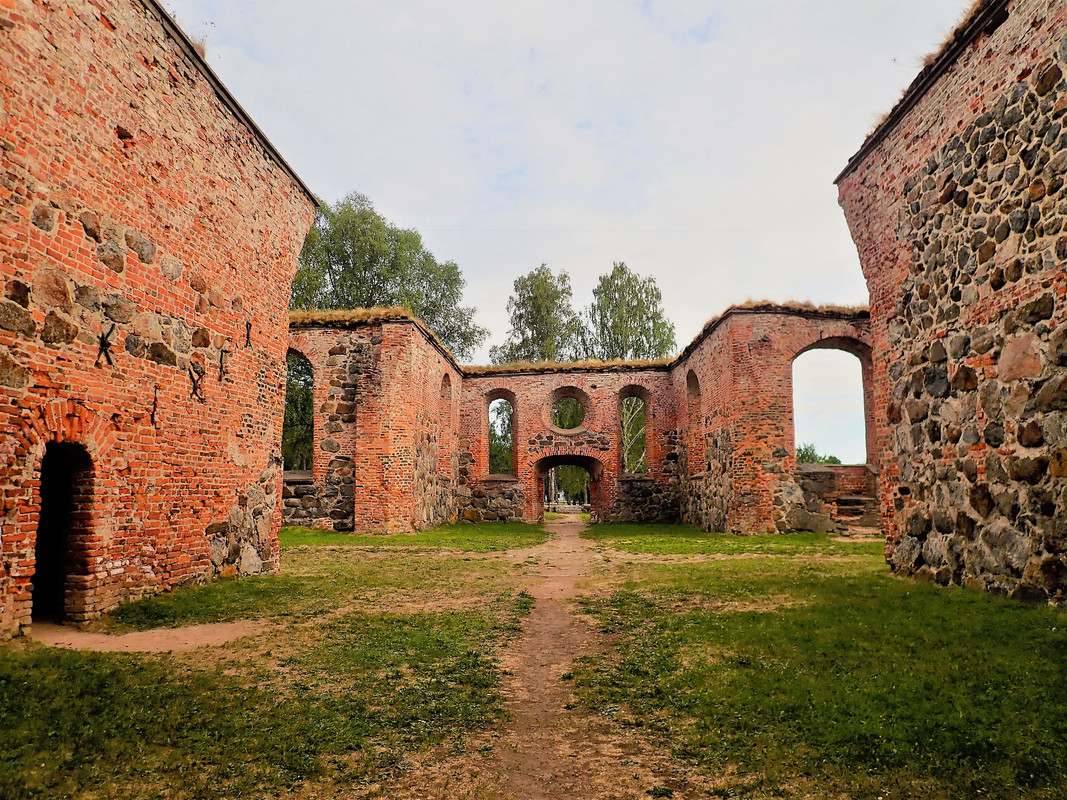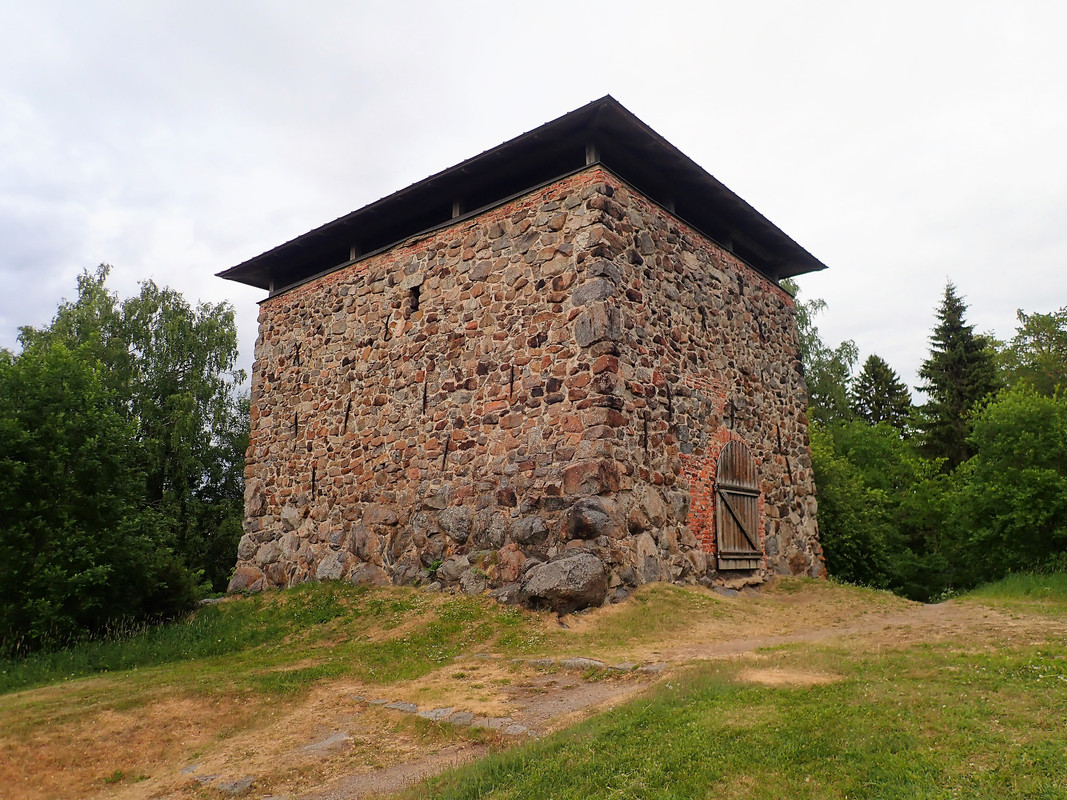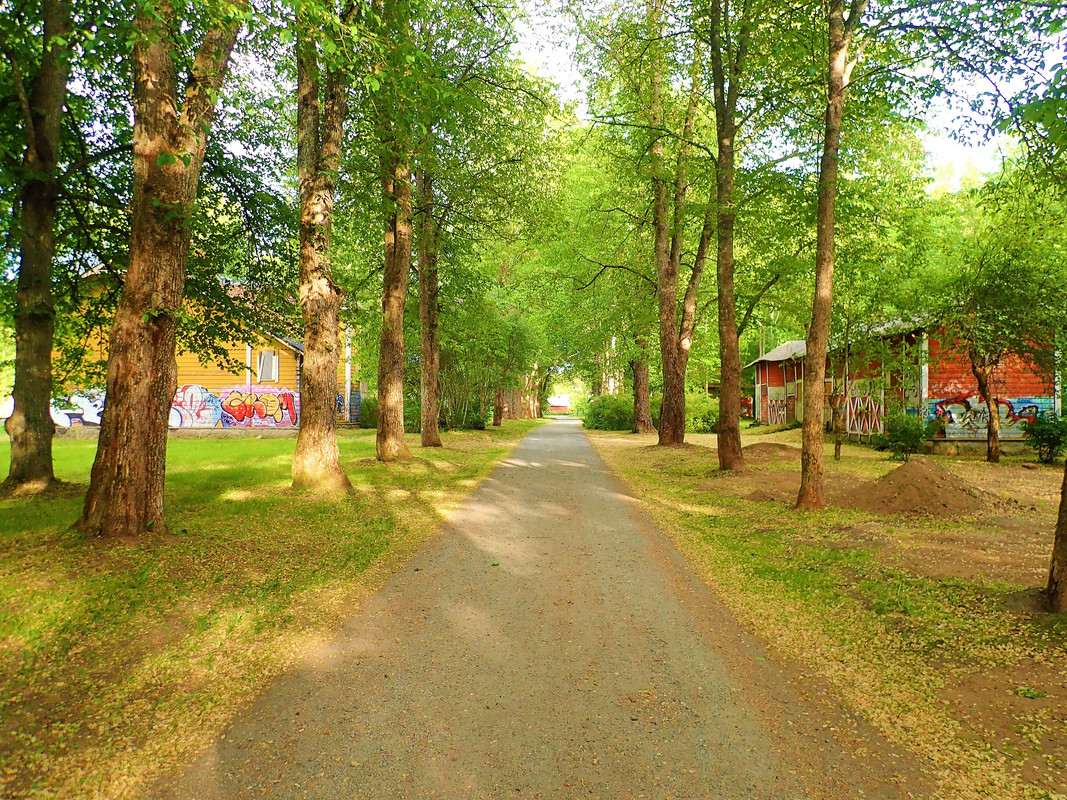 I hopped on another ferry the next day to Umeå, Sweden where I met Capt. Pär. He invited me into the business lounge where 4 hours of sailing slipped by with coffee and conversation.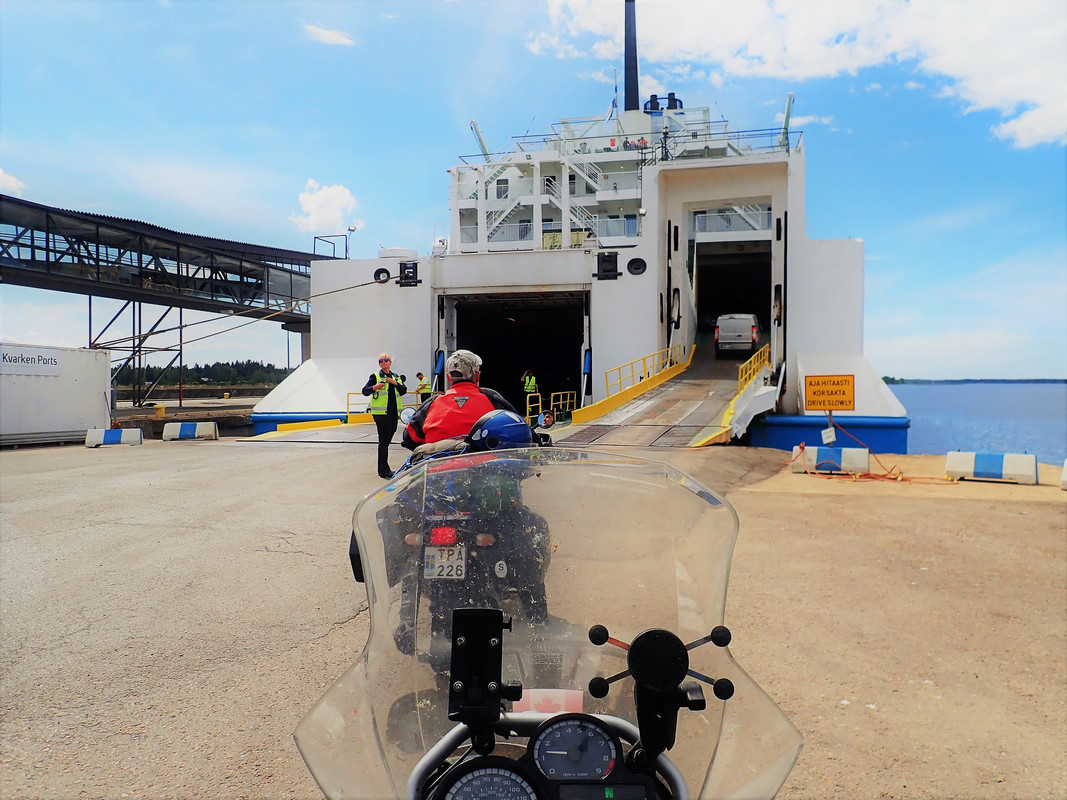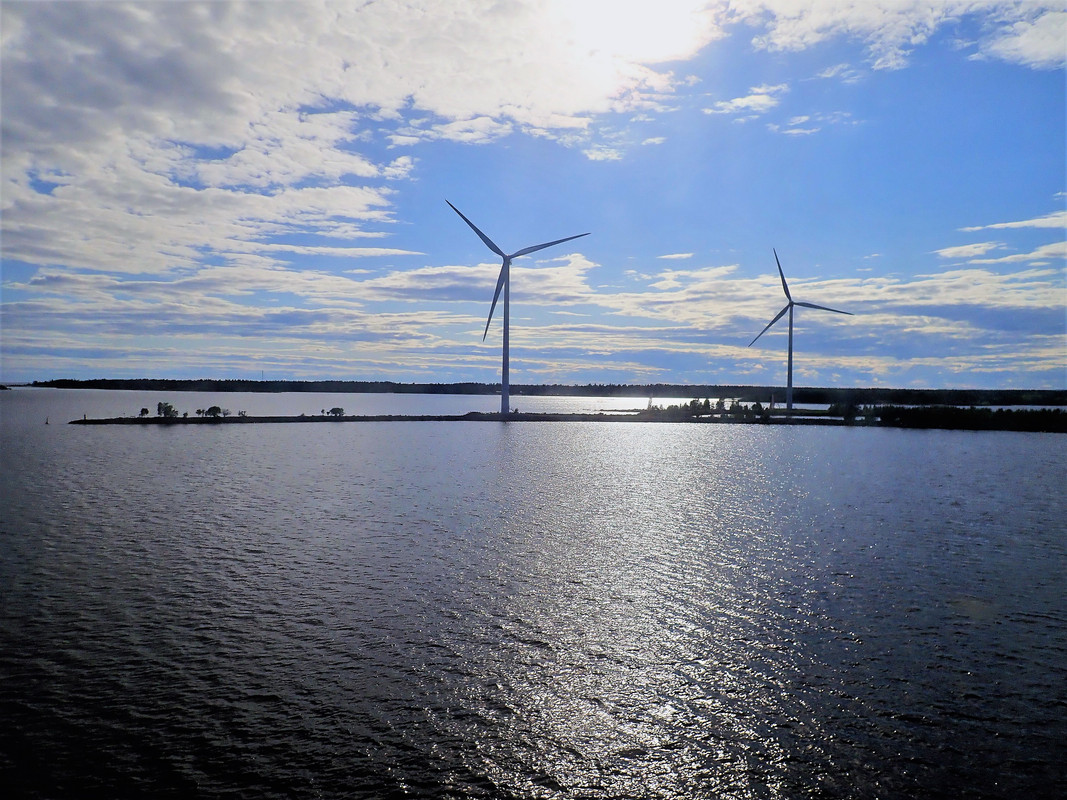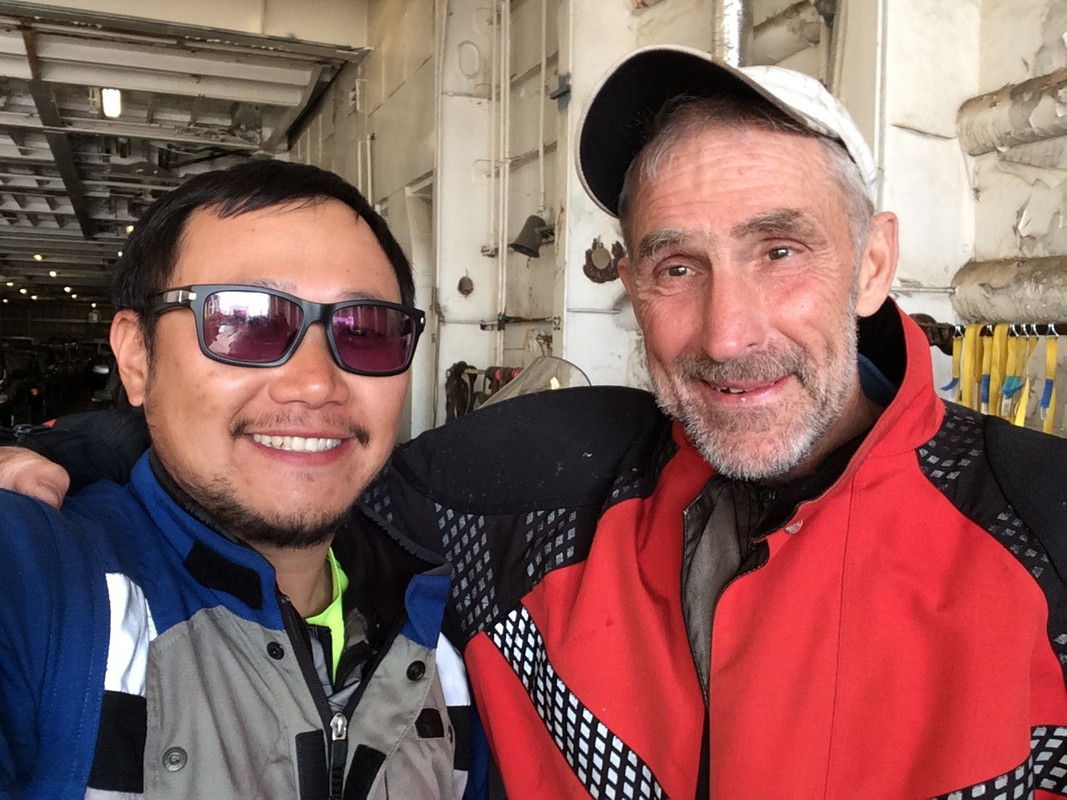 I also met a couple of Russian bikers while stopped for a quick photo before setting up camp nearby.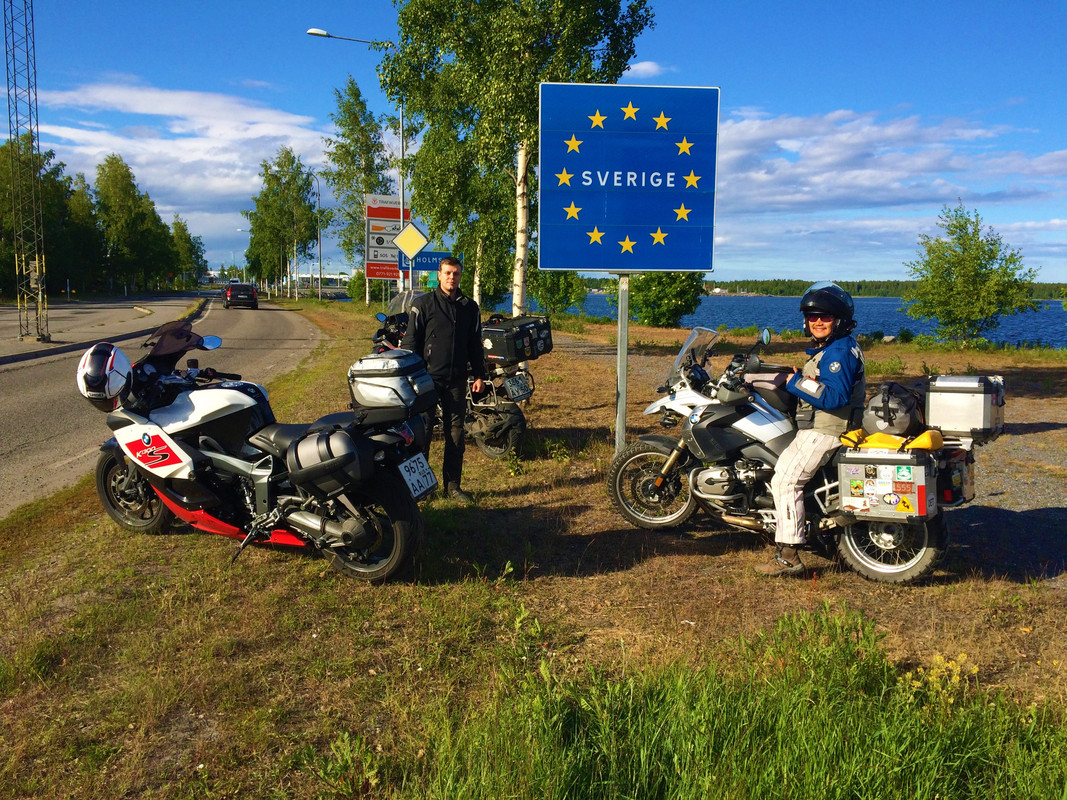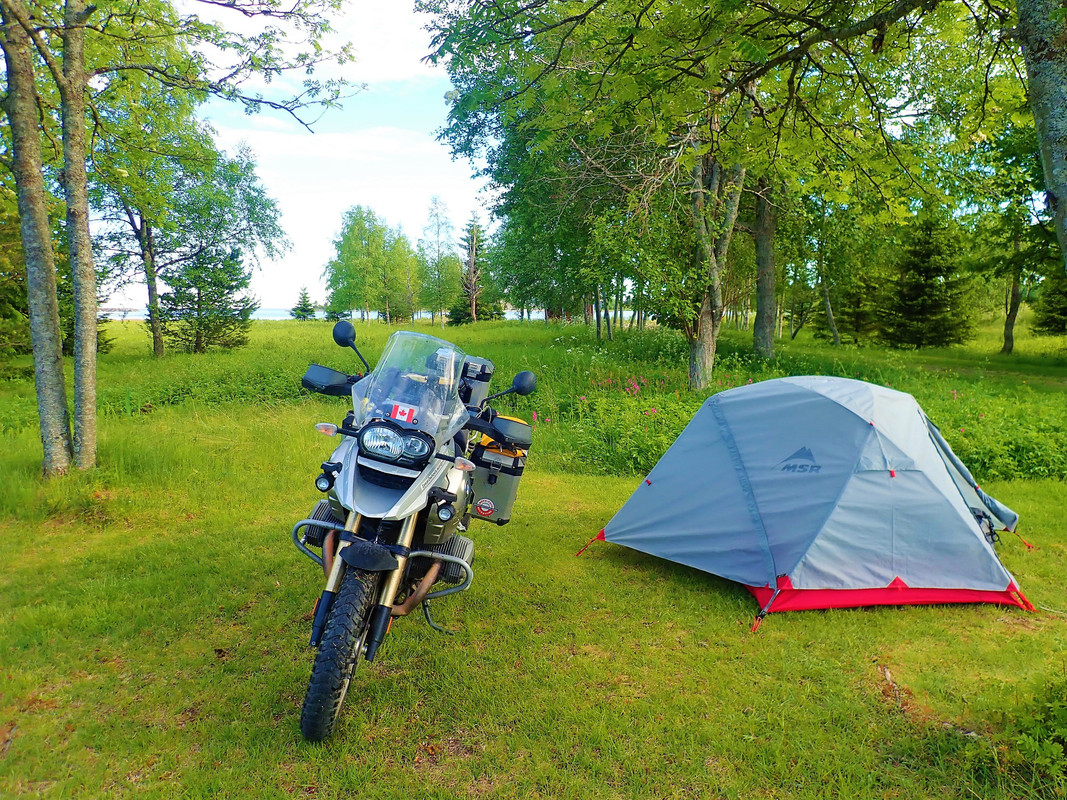 It was an uneventful day riding across northern Sweden in mostly rain and cold weather…just so I can get to the beautiful Norwegian coast.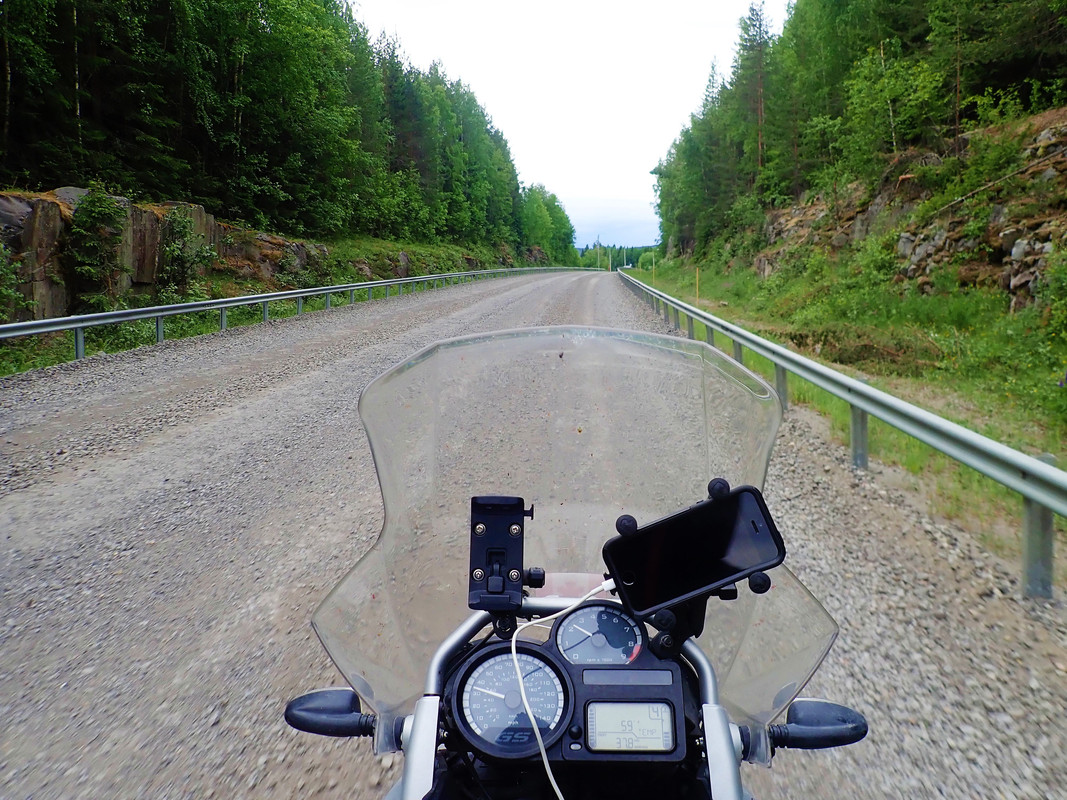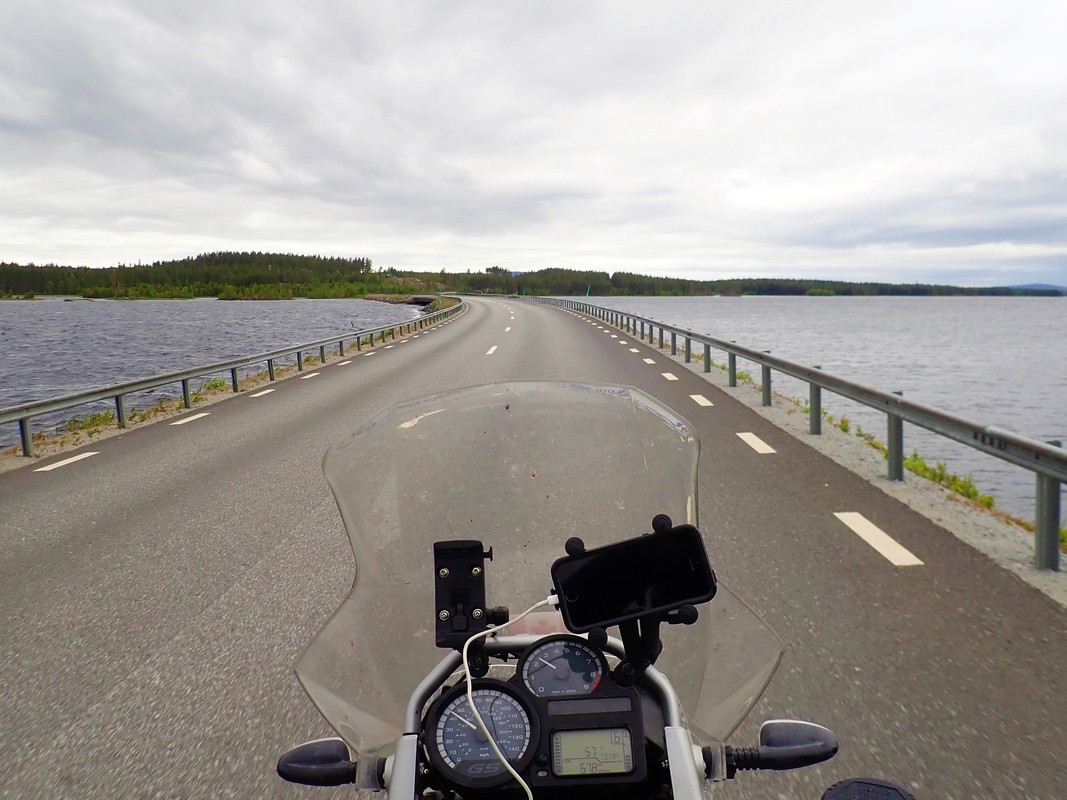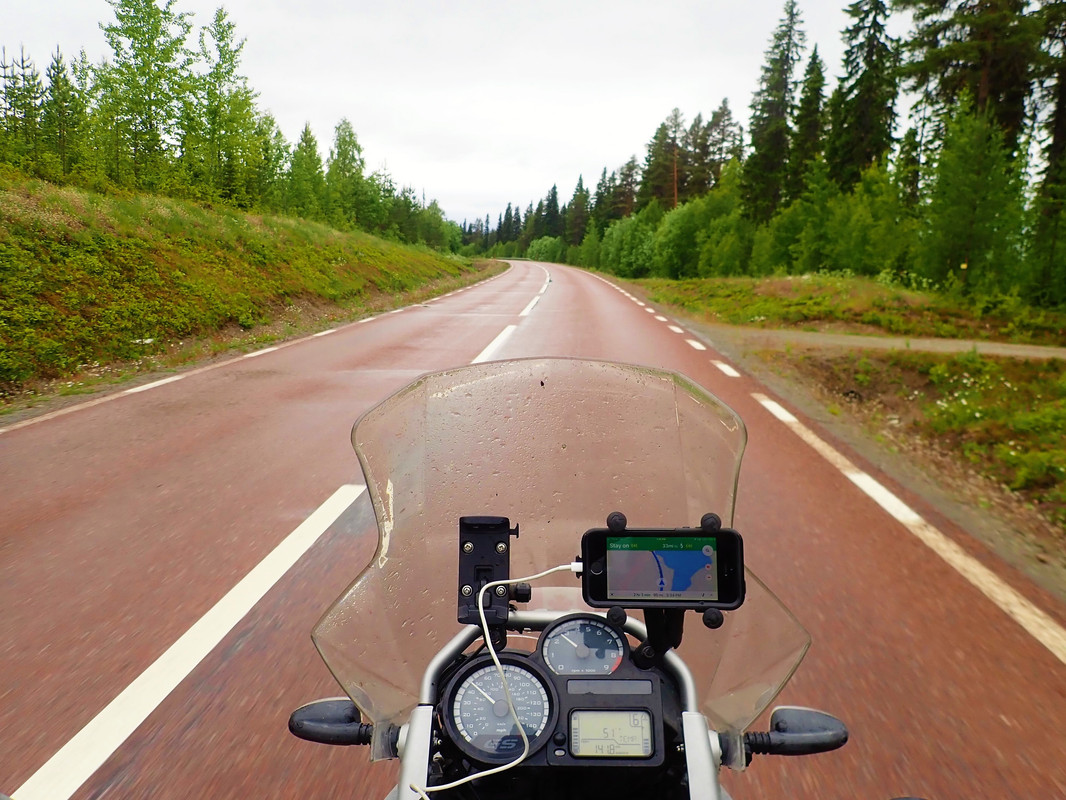 Cost was also on the rise. I didn't feel like paying $30 for tent camping and got this cabin instead outside of Östersund for the same price. It rained all night so it was money well spent. The nice lady at reception also gave me some camp food after hearing about my trip.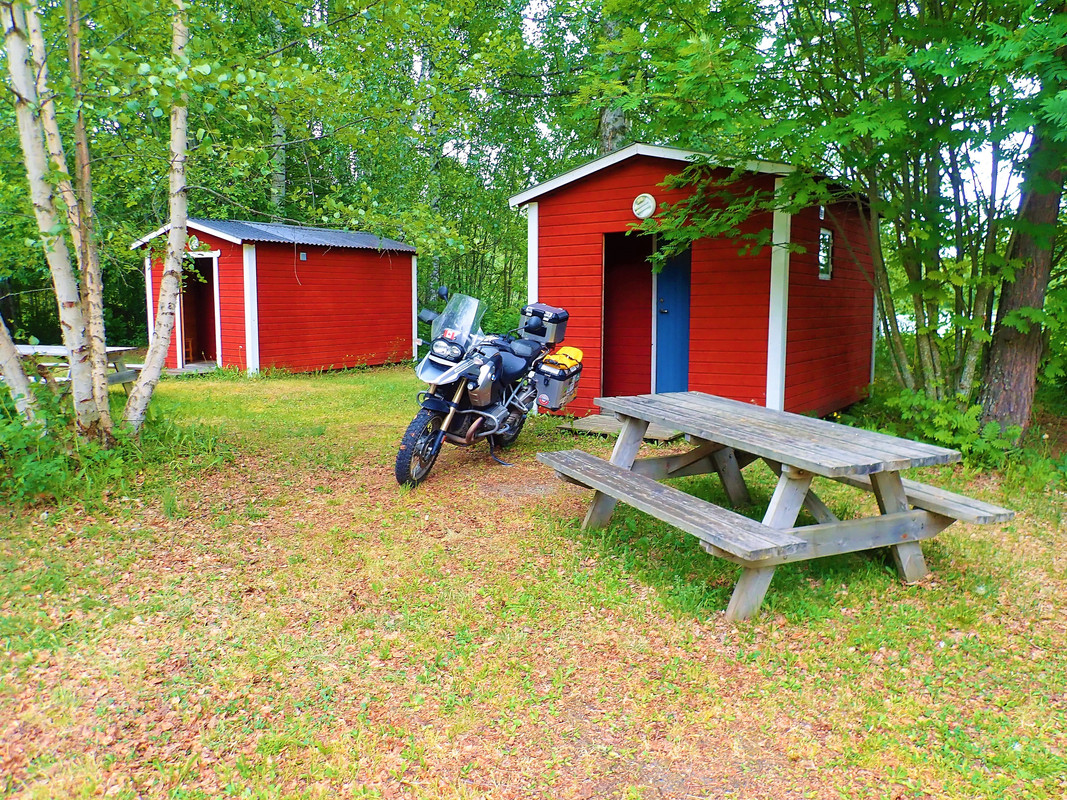 Mattmars Kyrka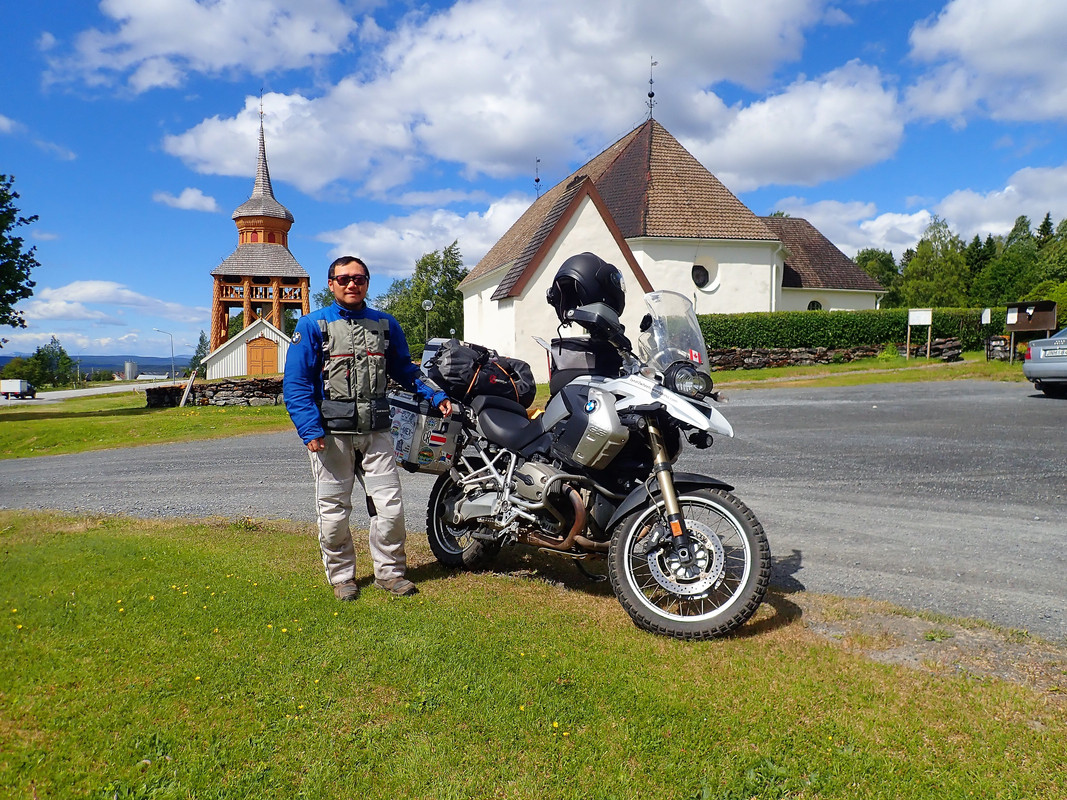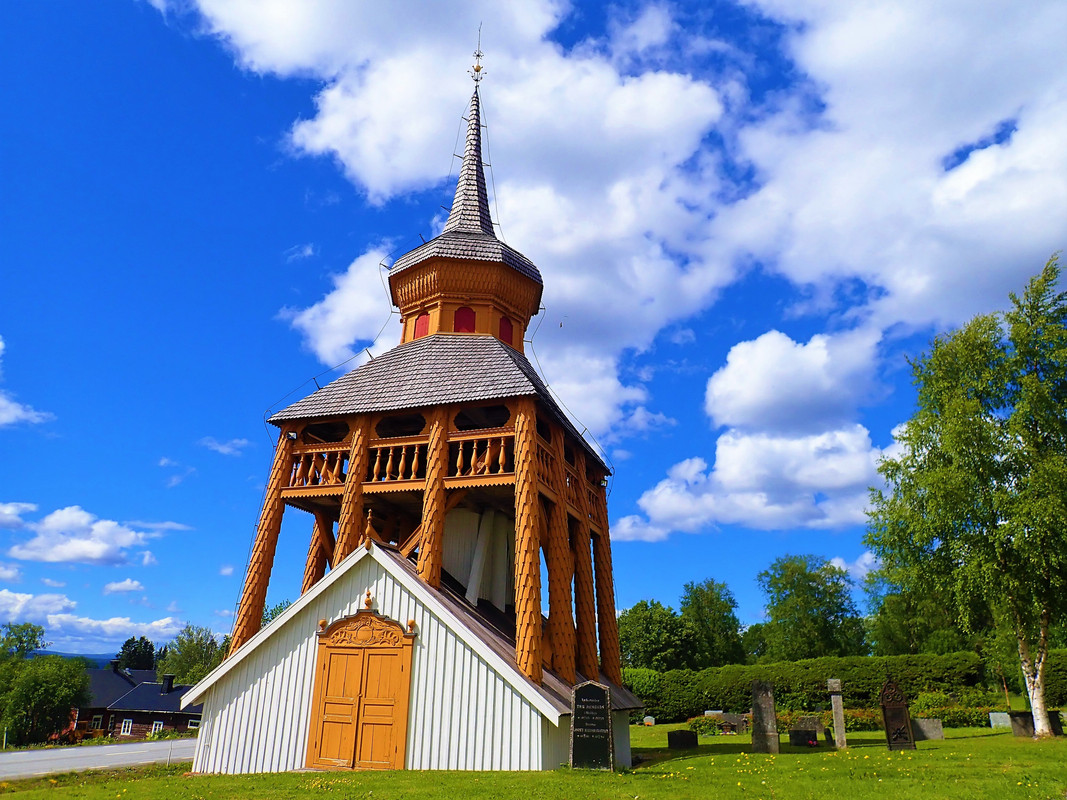 Landscape felt immediately more interesting after crossing into Norway and it only gets better from here.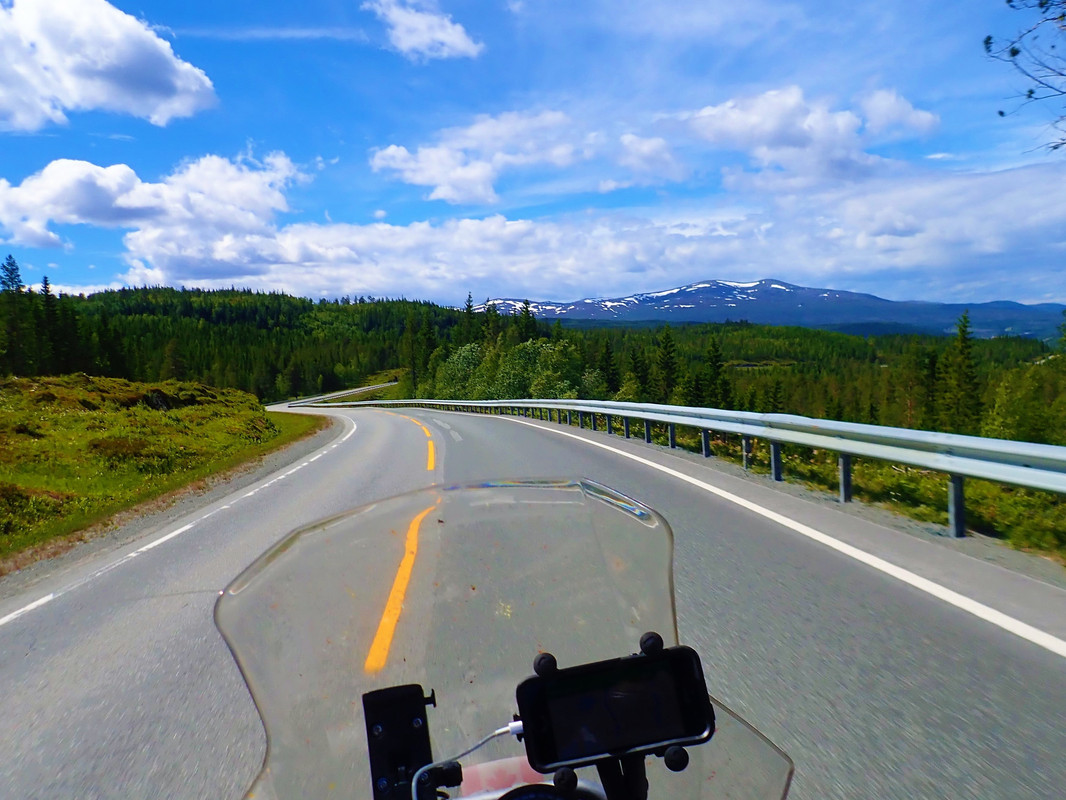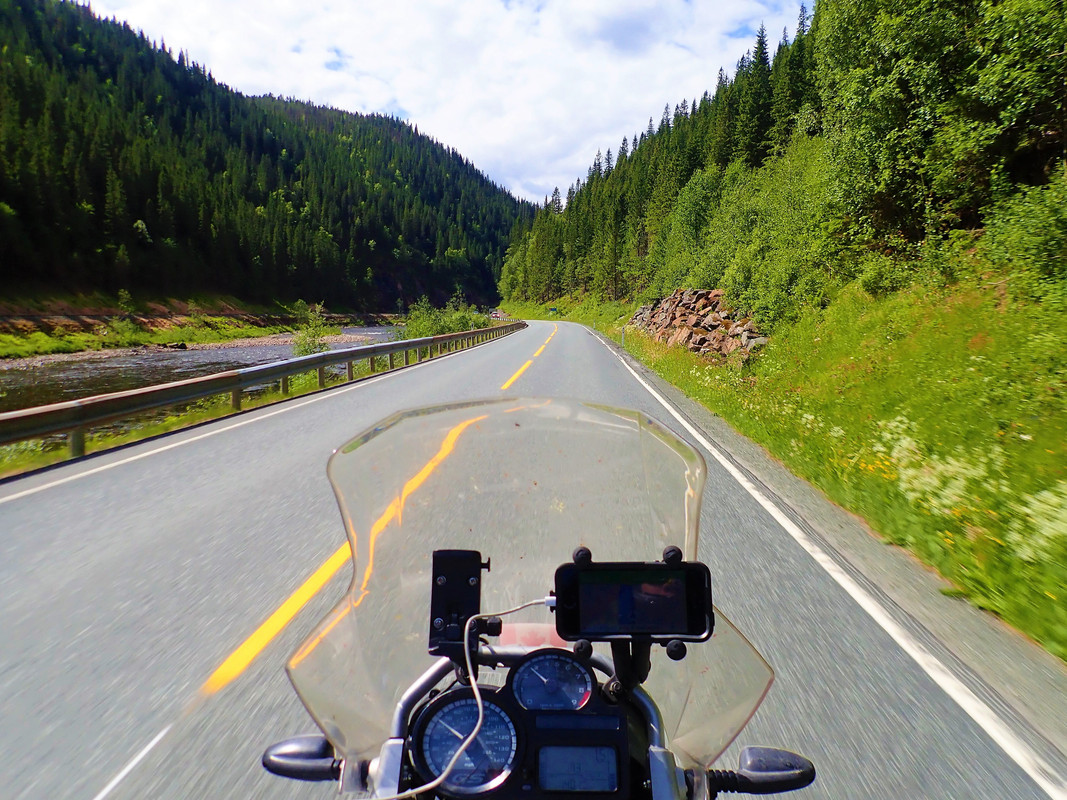 Trondheim was my first stop in Norway, a beautiful historic city with much Norwegian charm. I dropped my stuff off at an Airbnb and started my walking tour from Nidaros Cathedral.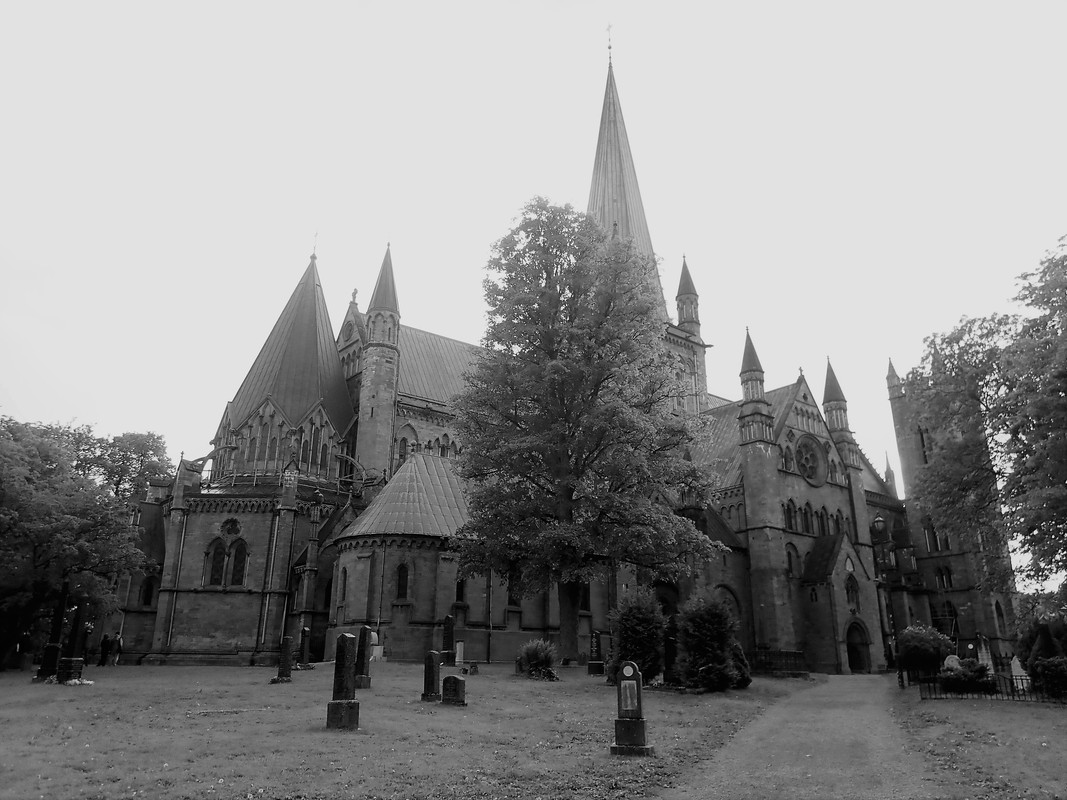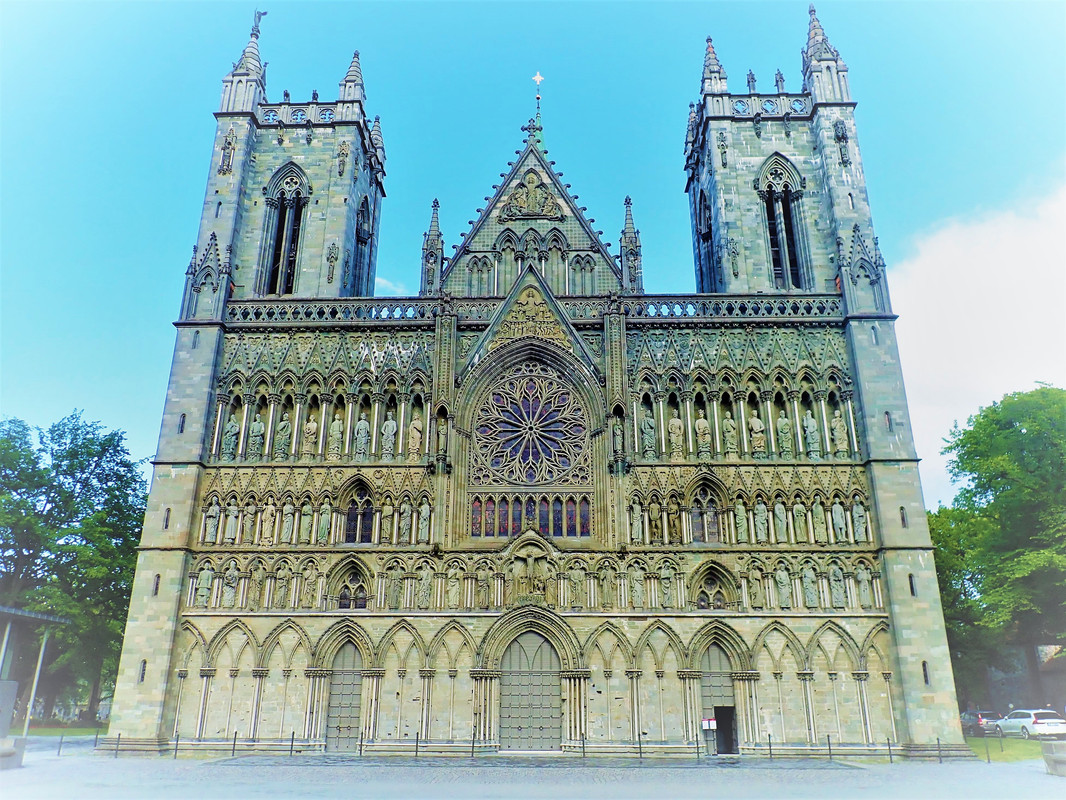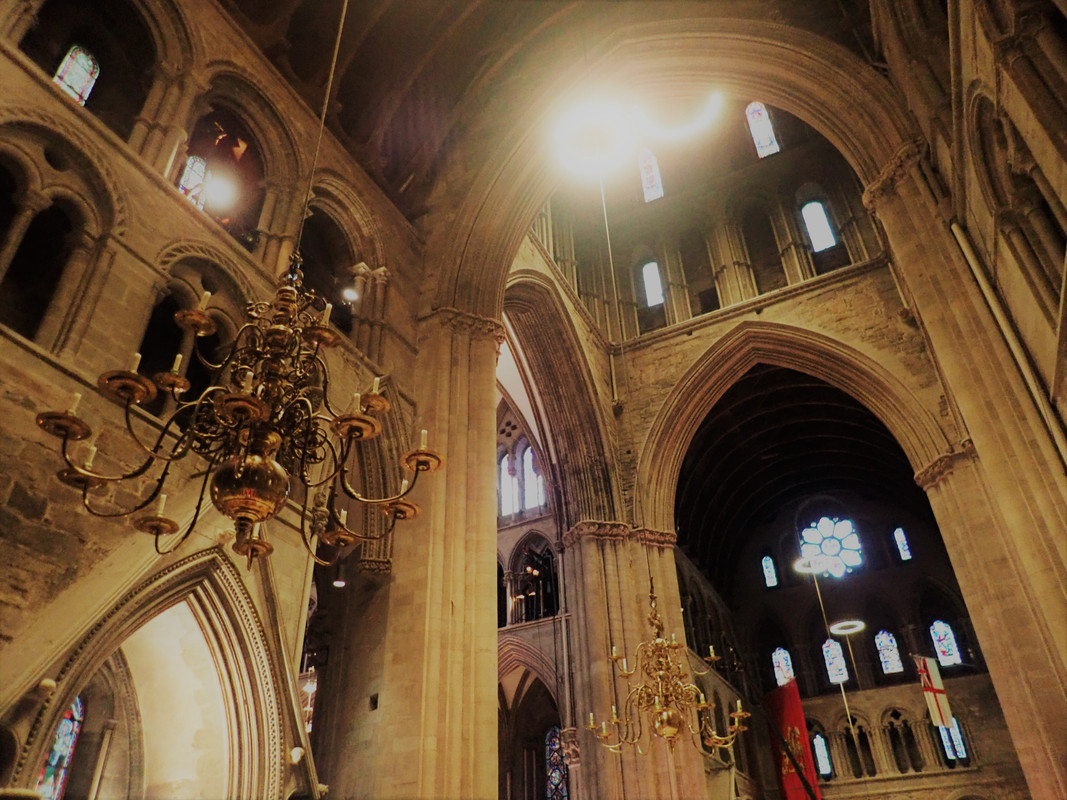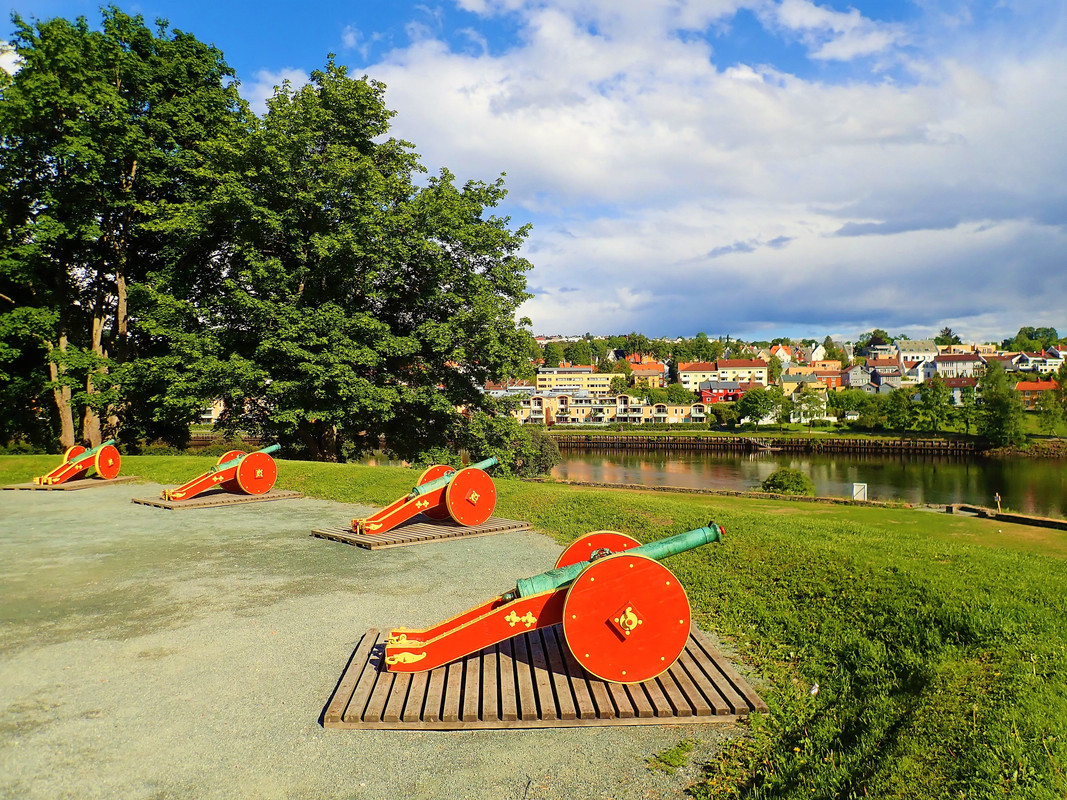 Old Town Bridge (Lykkens portal) and view down the Nidelva.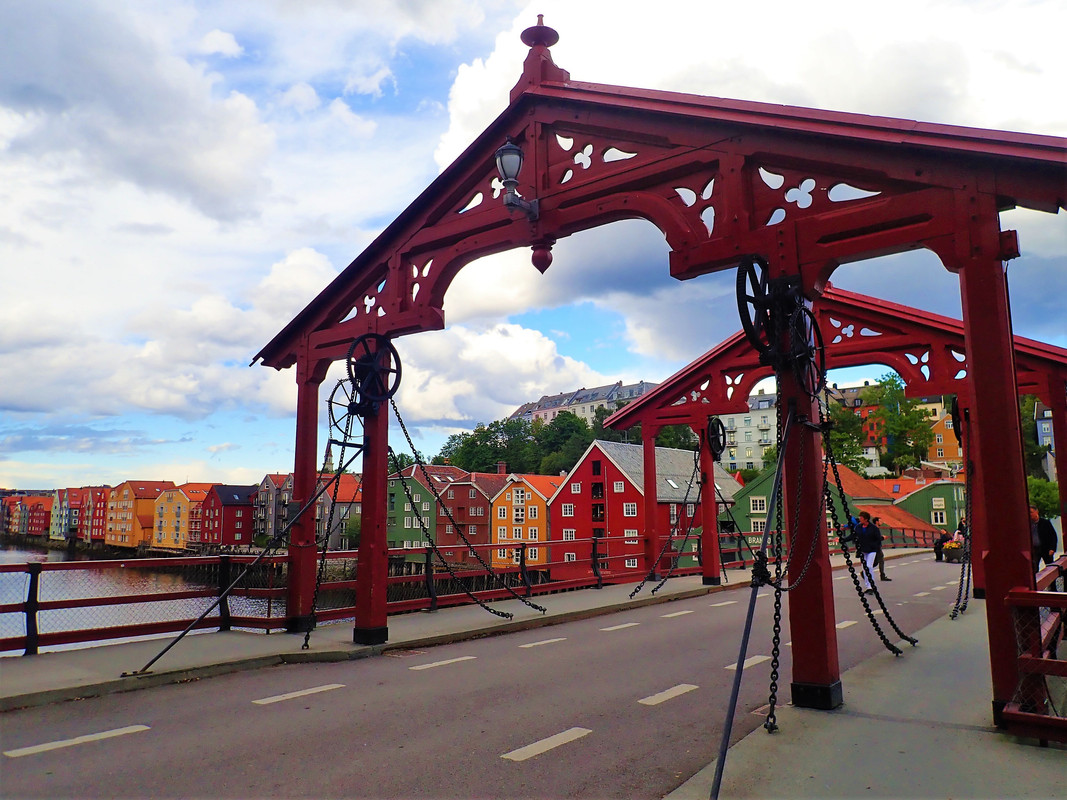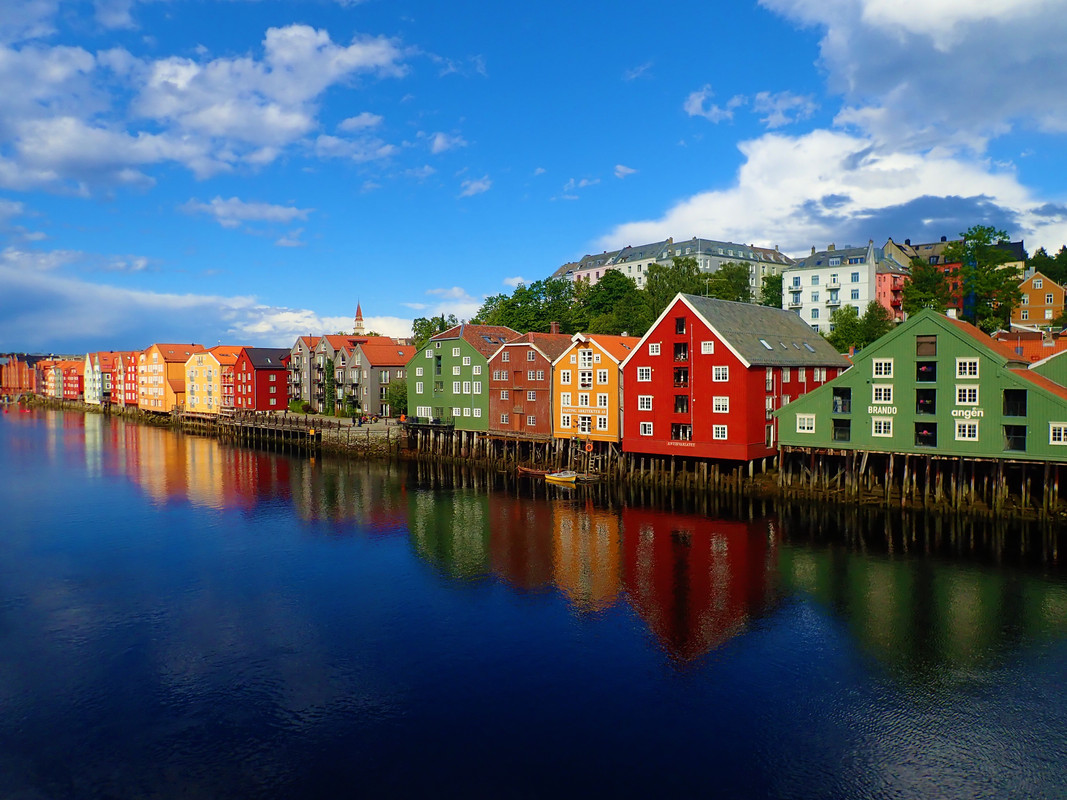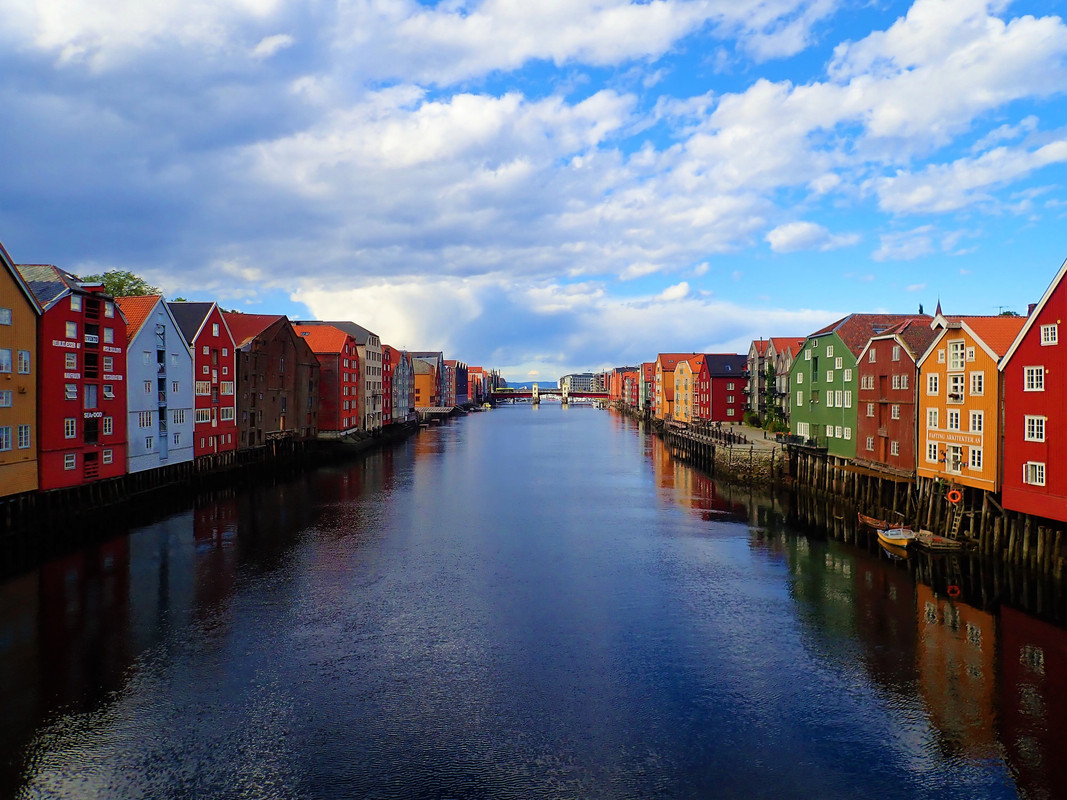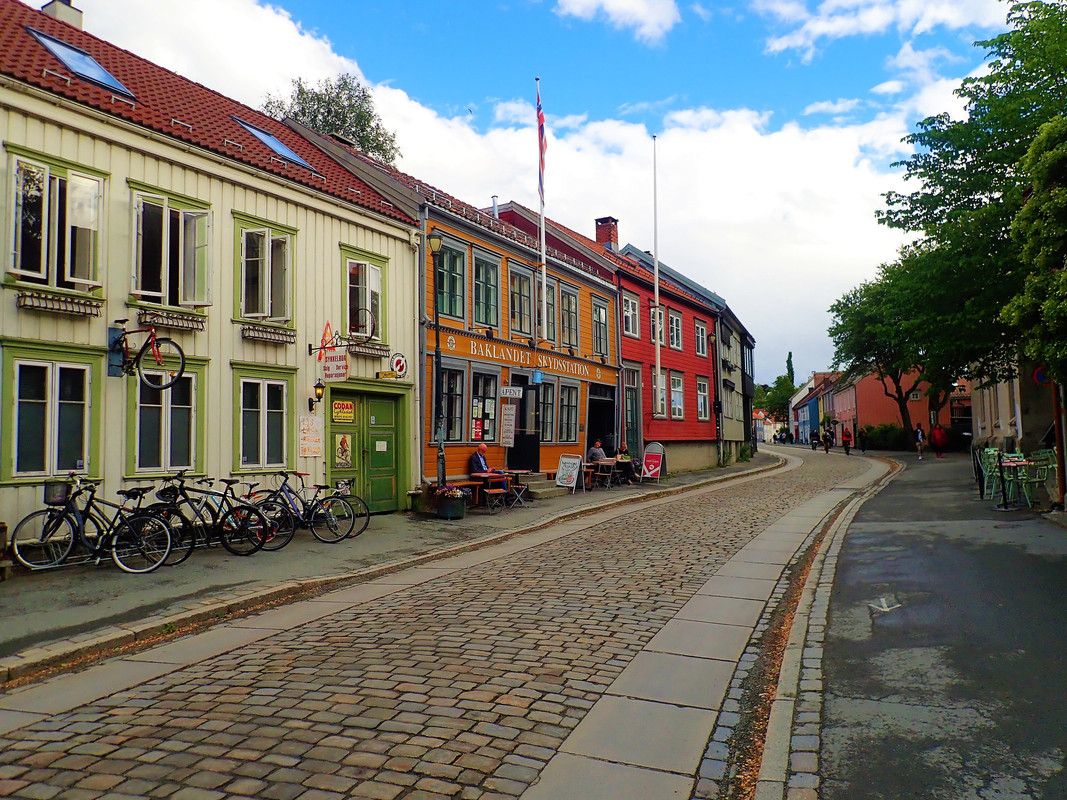 Kristiansten Festning, a fortress from the 1600s.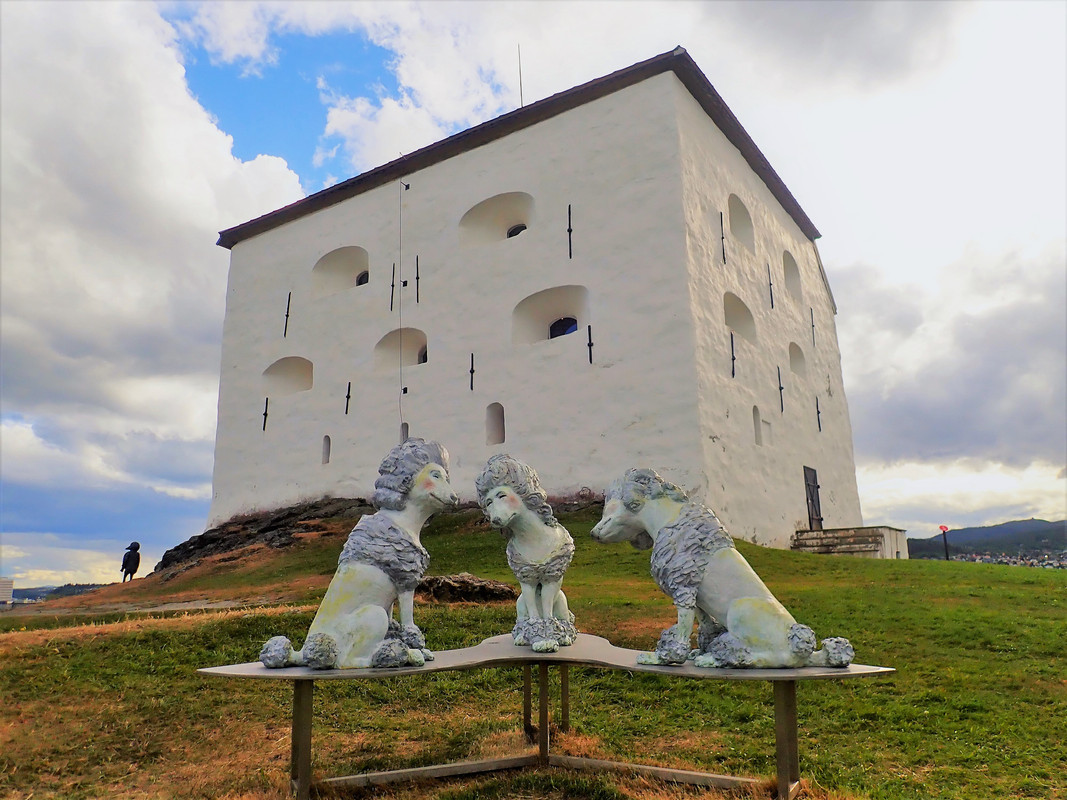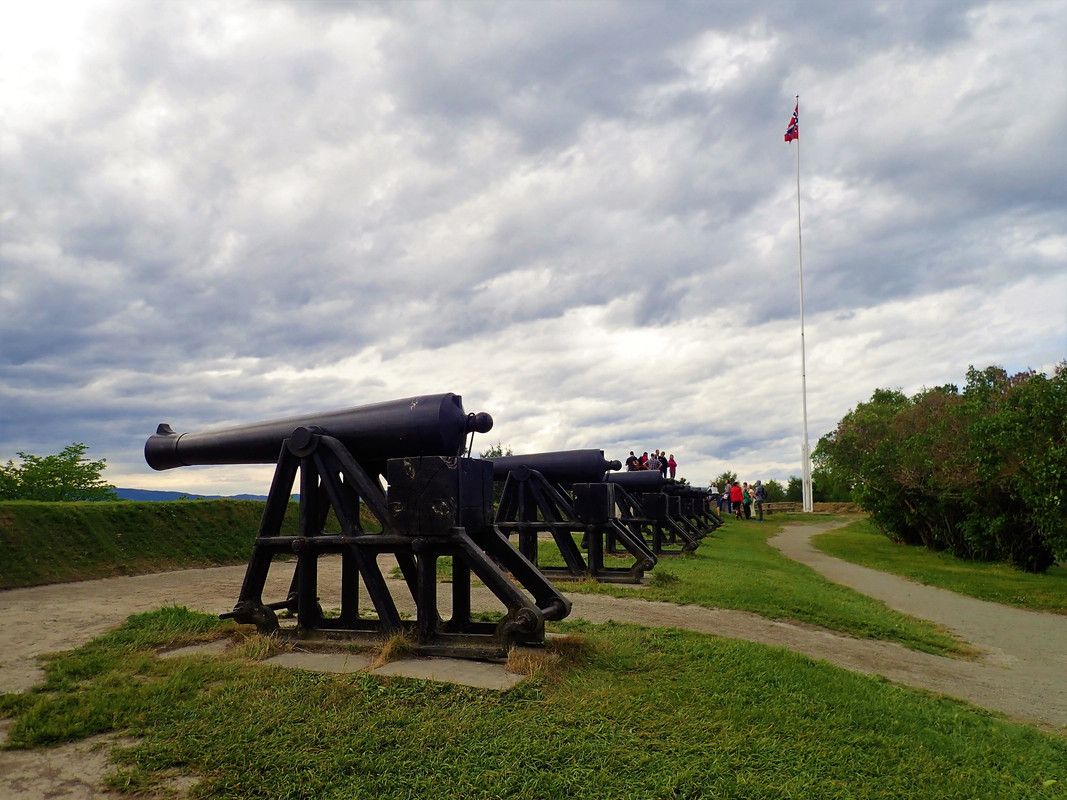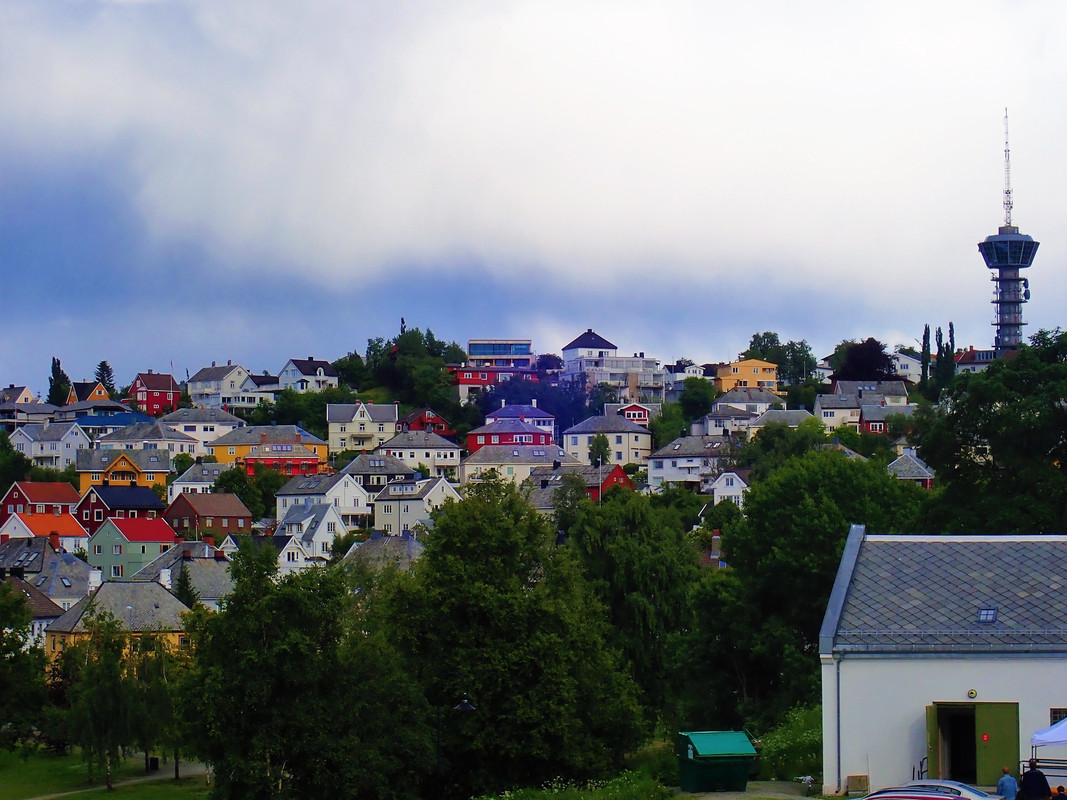 Next few days riding through the coastal fjords were absolute stunning.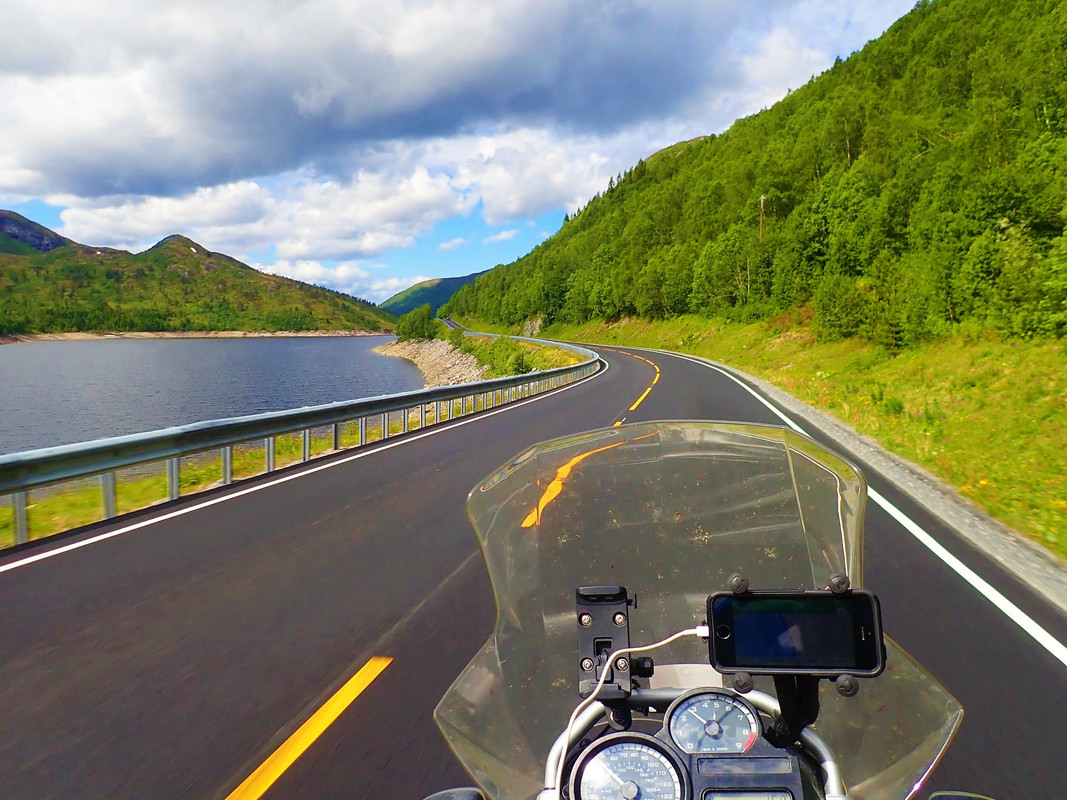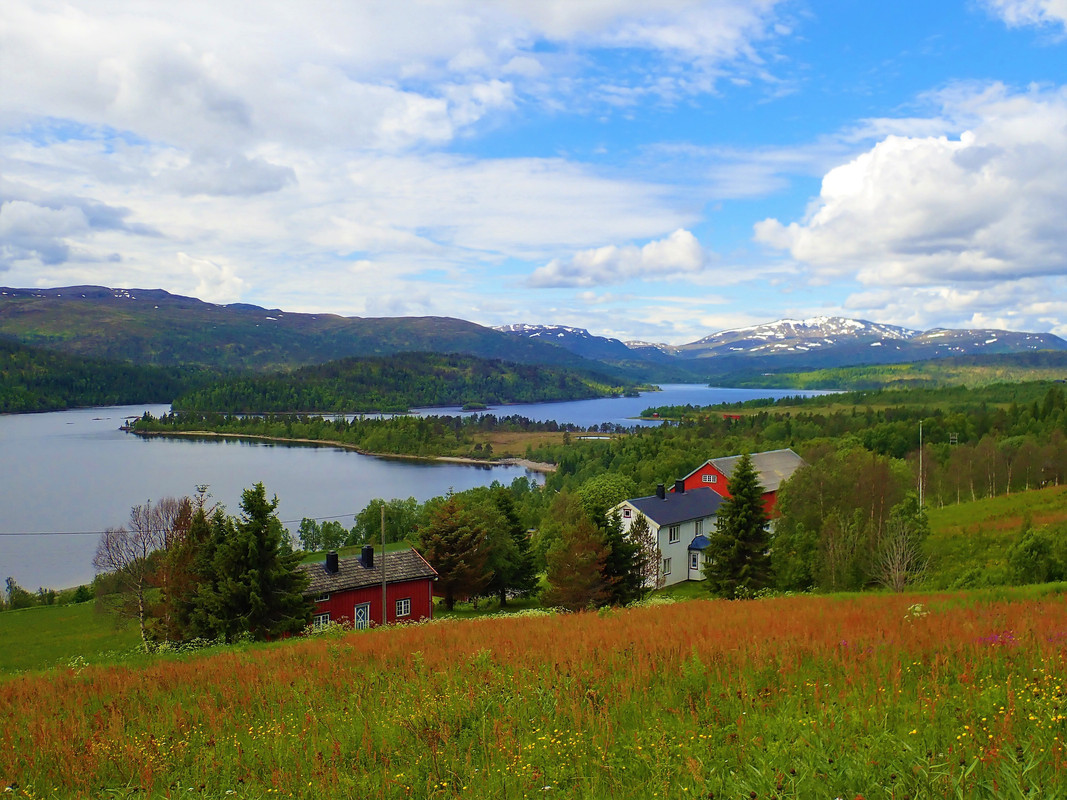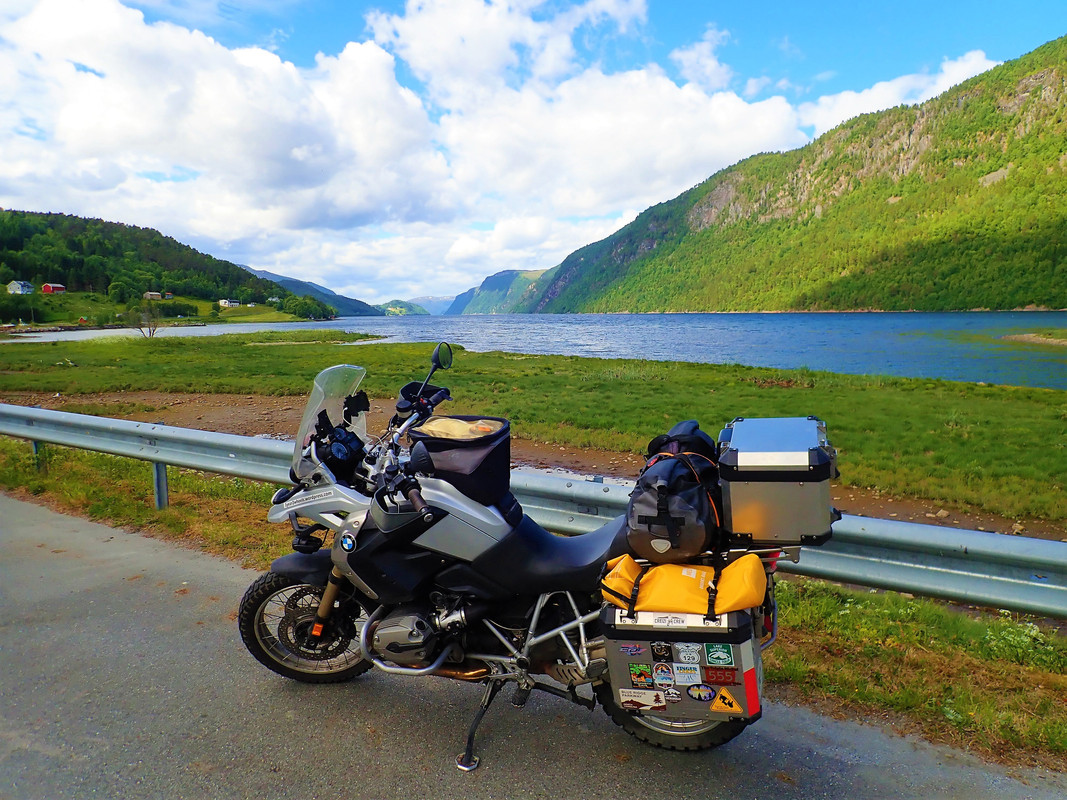 All of the islands along the coast are connected by either bridges, ferries or tunnels.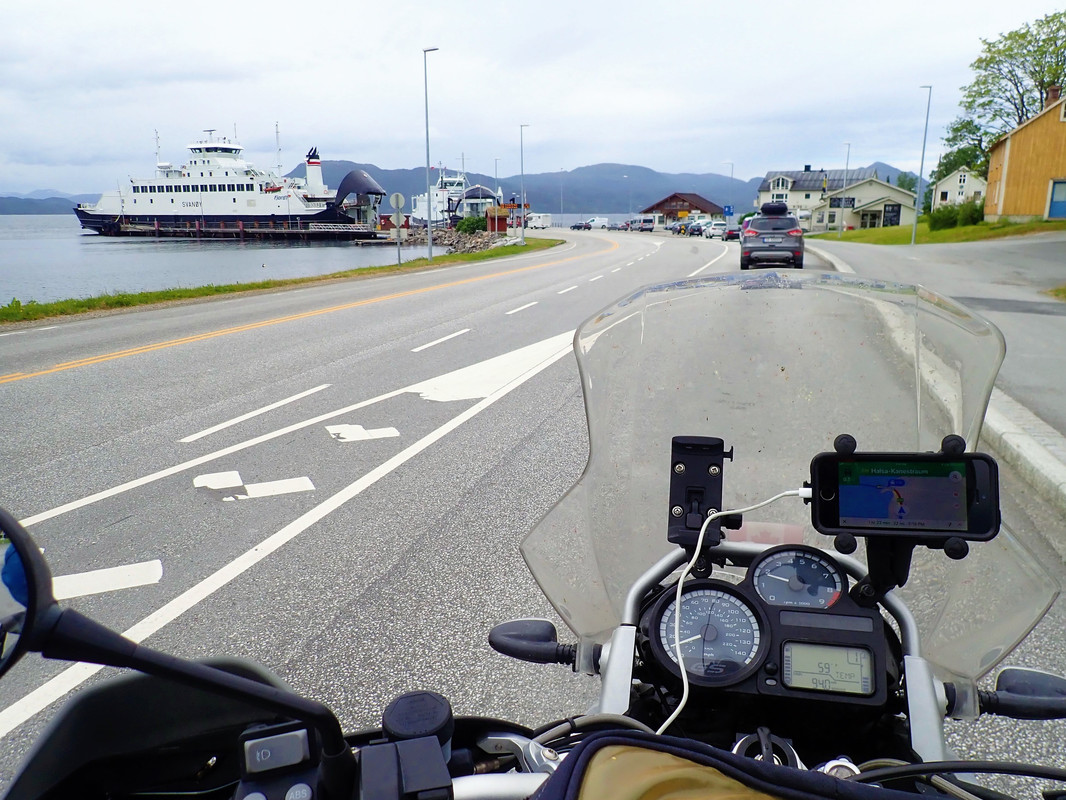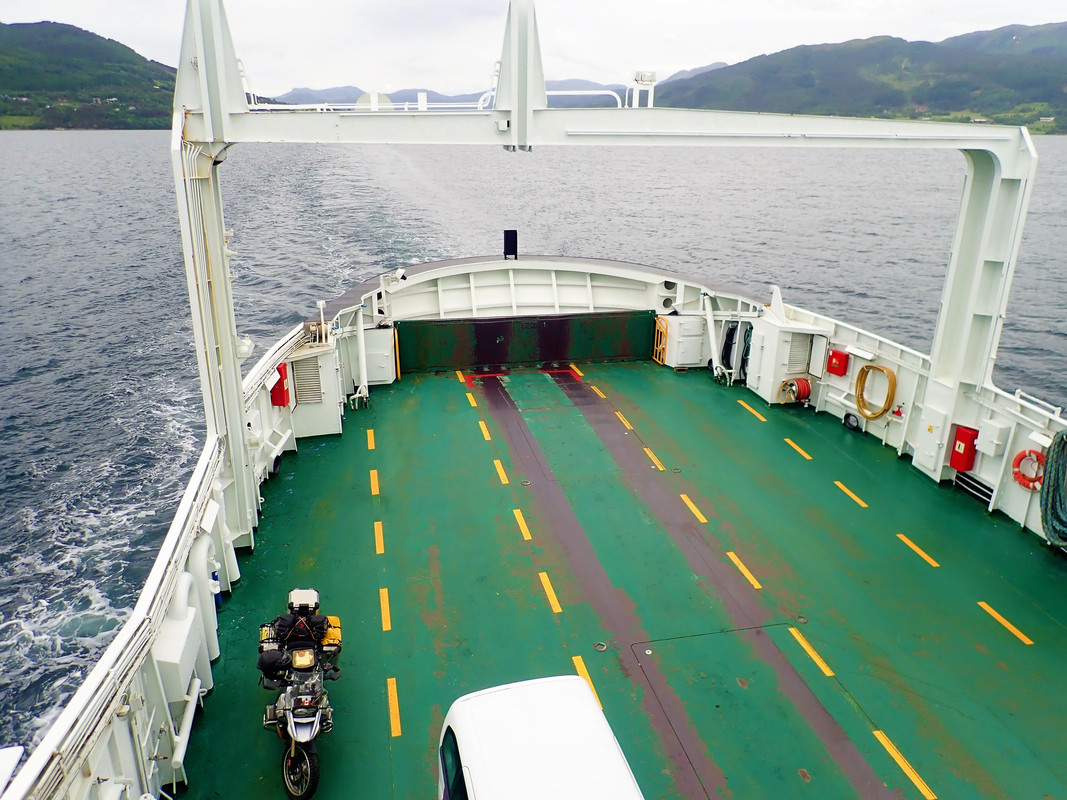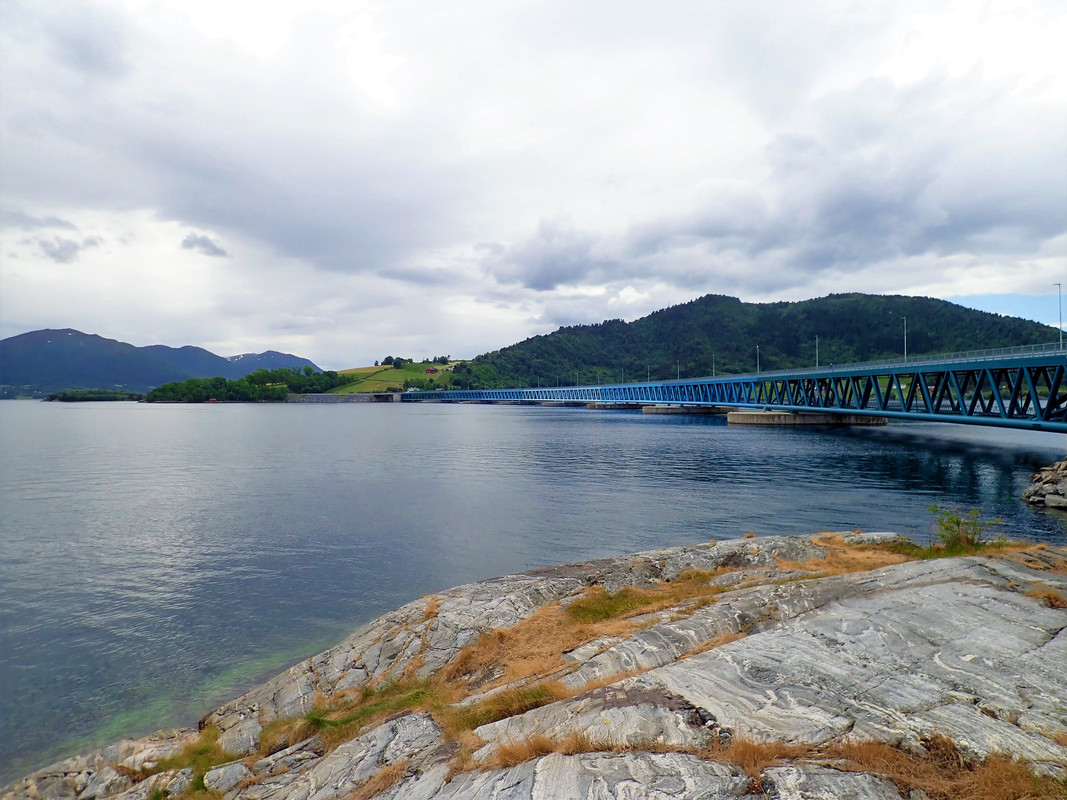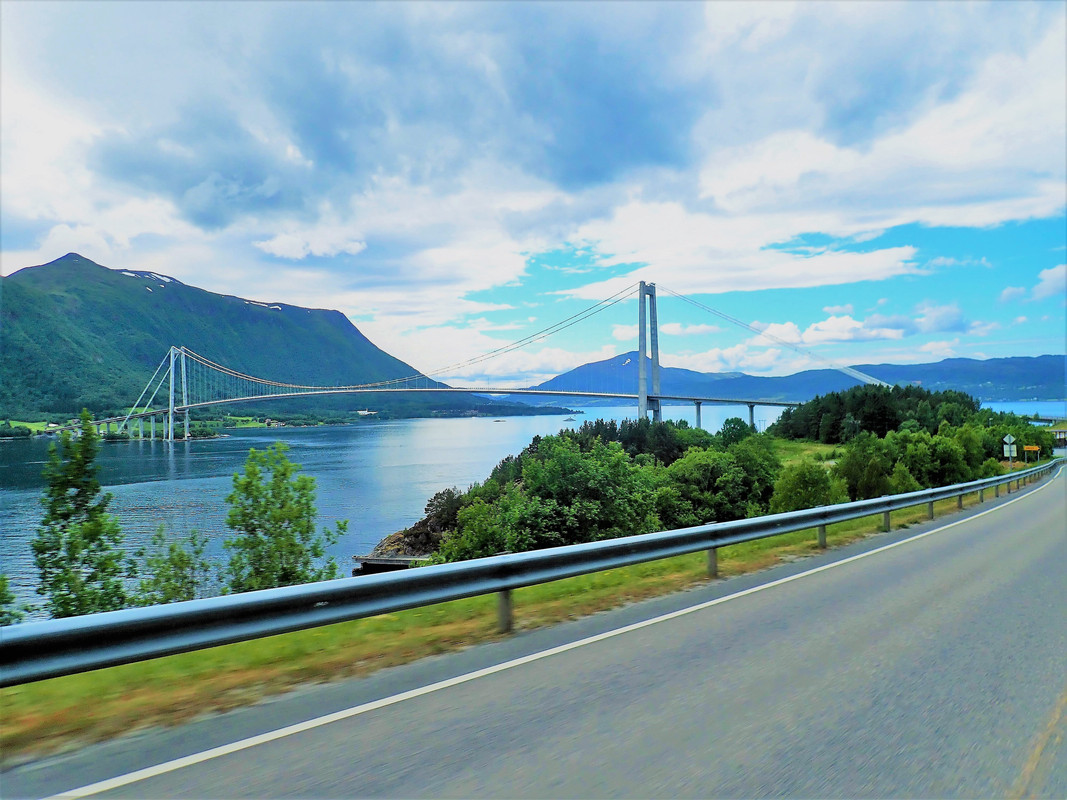 Norway has the most tunnels I've seen anywhere. Some goes deep into the ocean floor and shoots back up.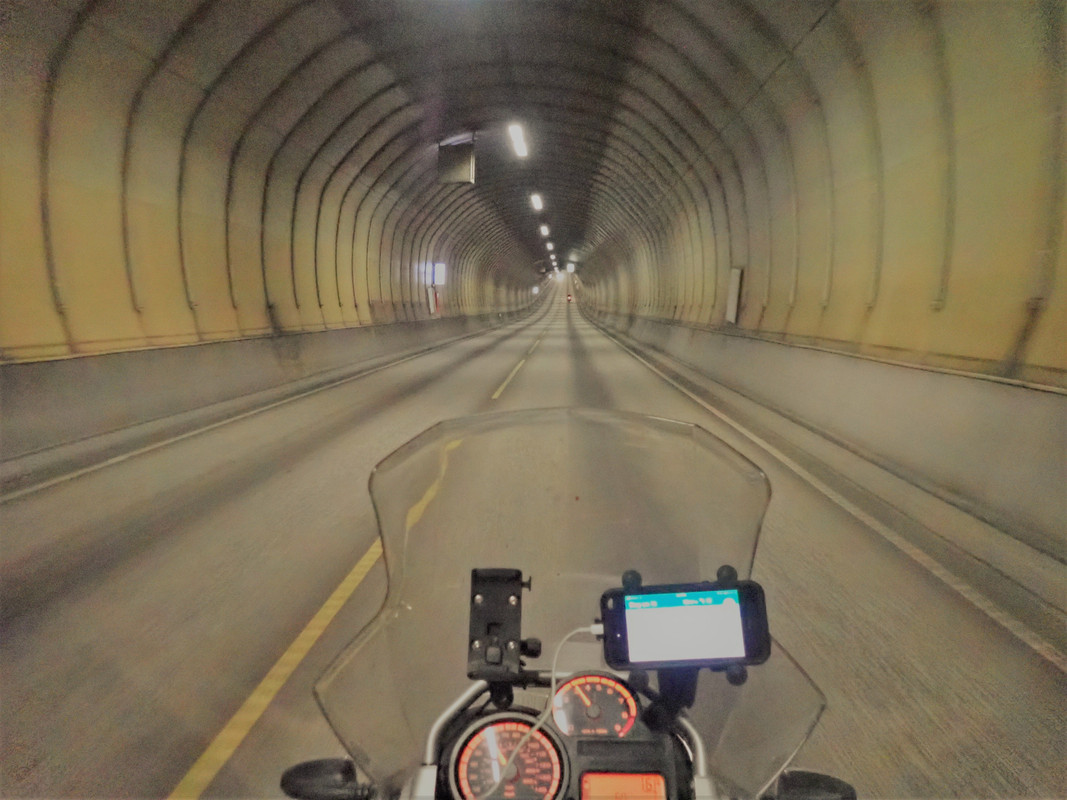 Start of The Atlantic Road, a scenic toll road and bridges linking many of the islands.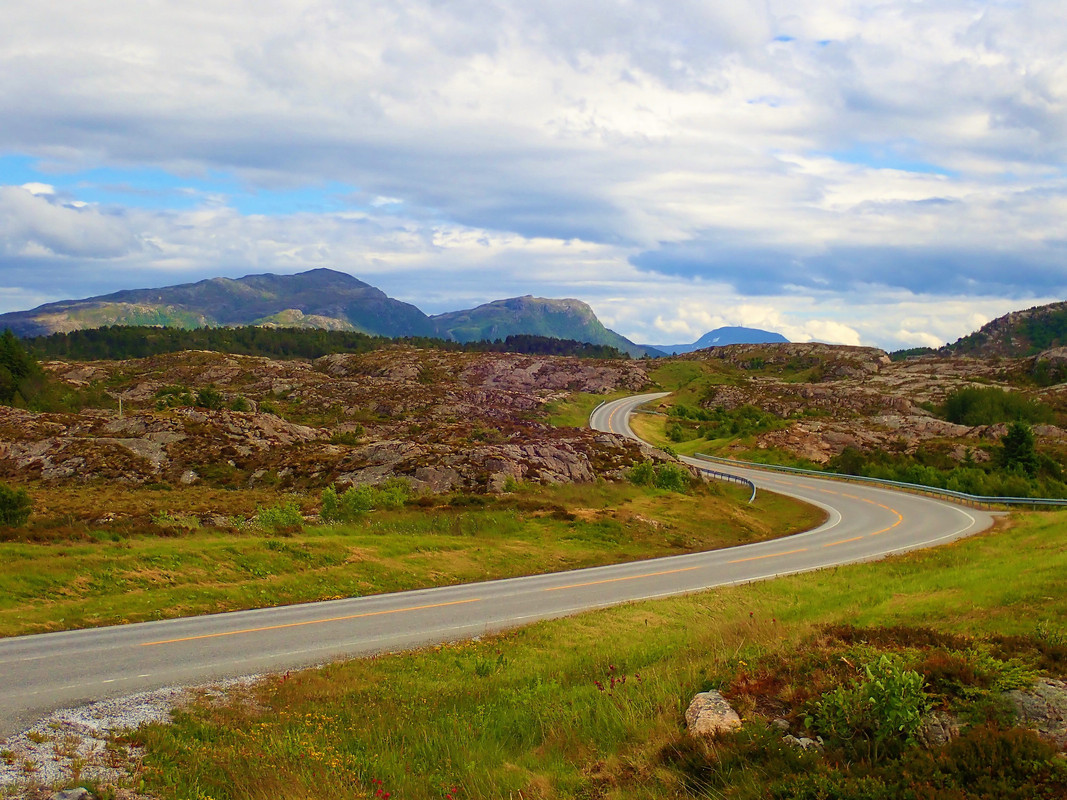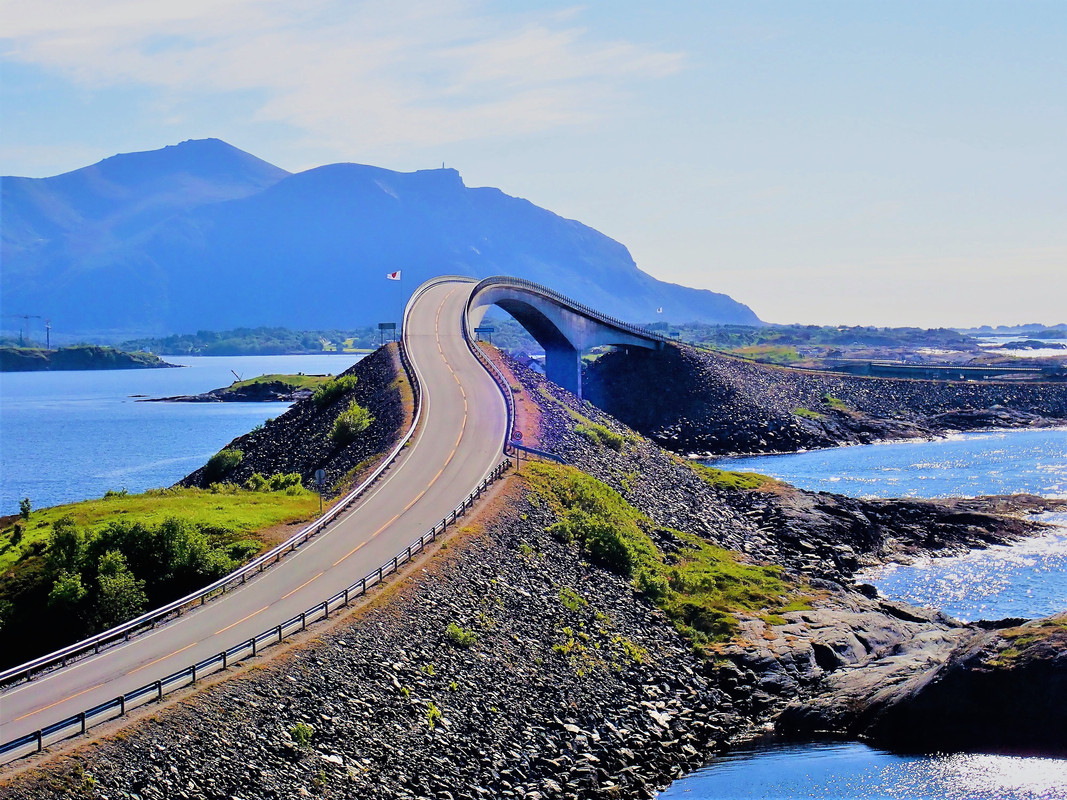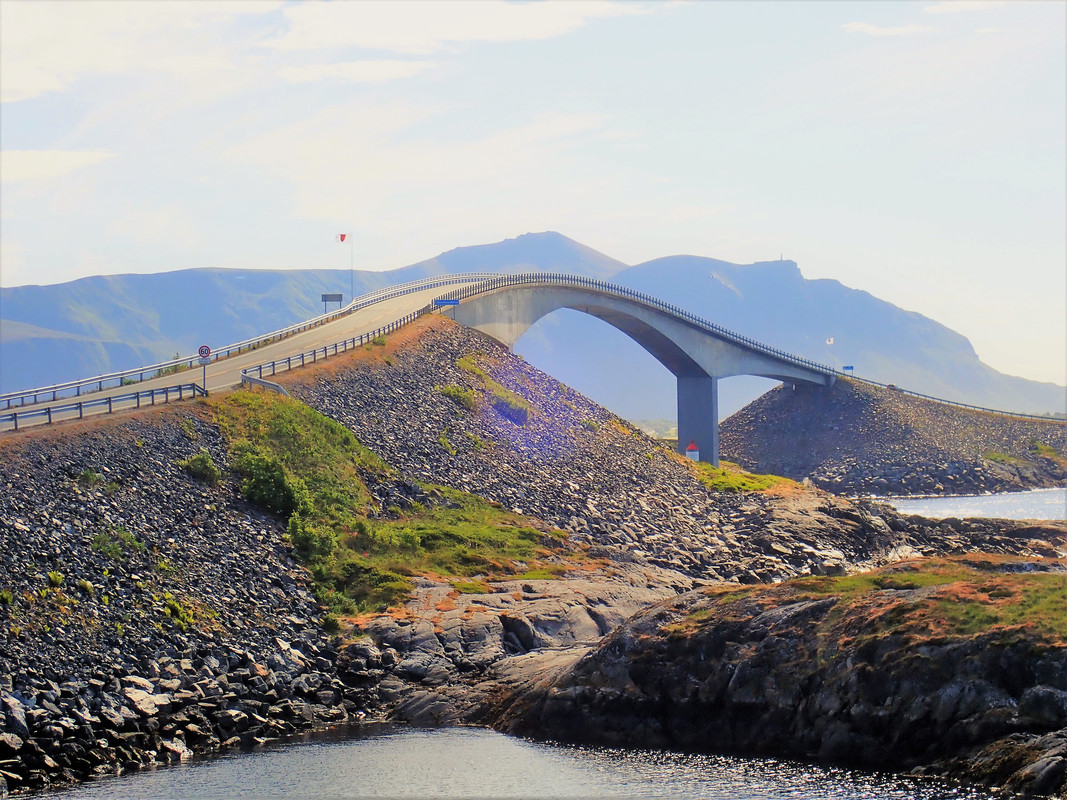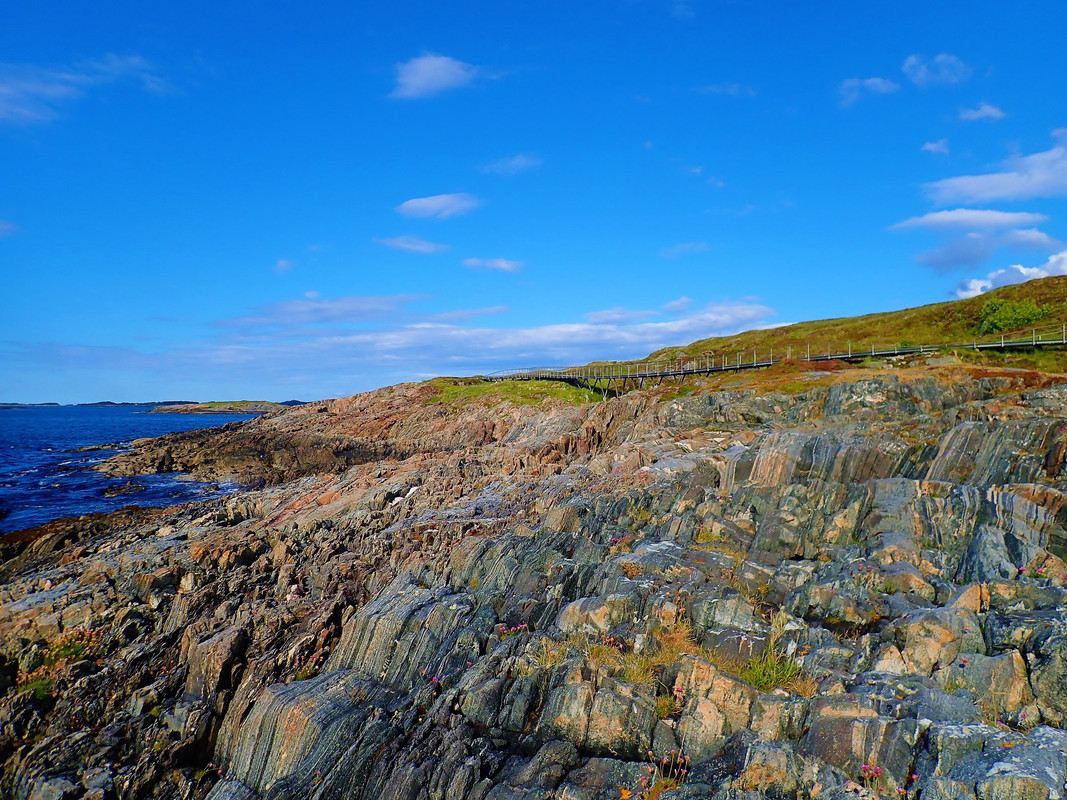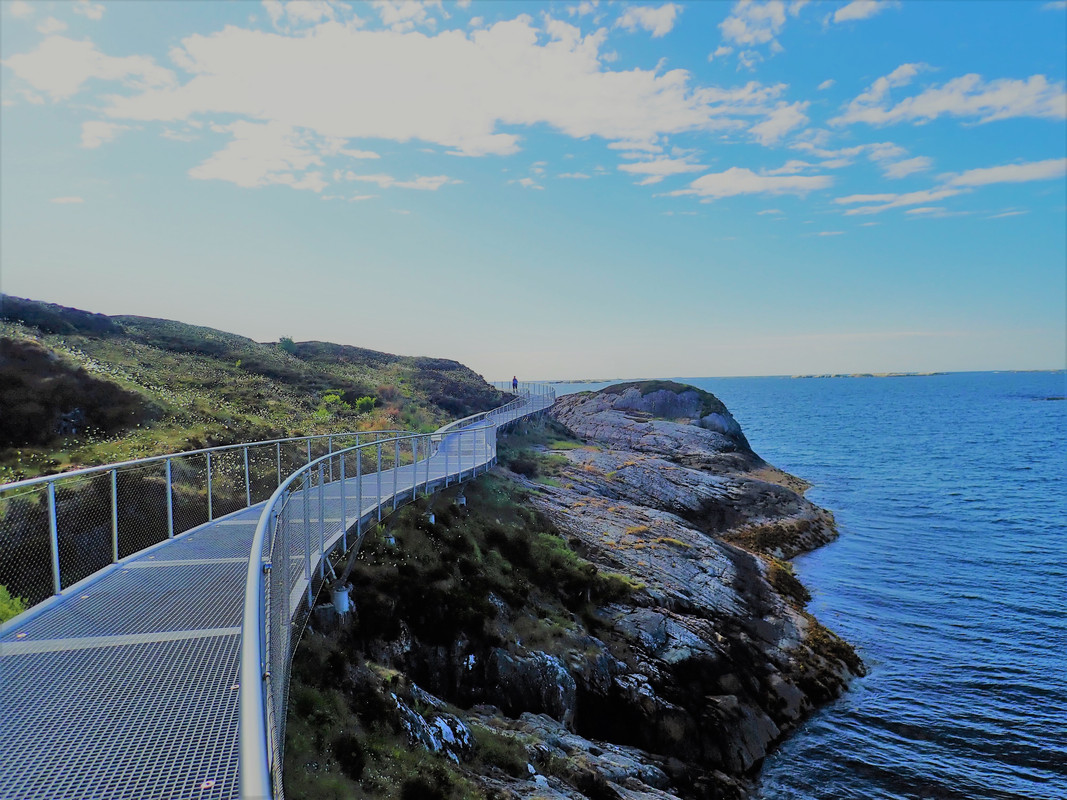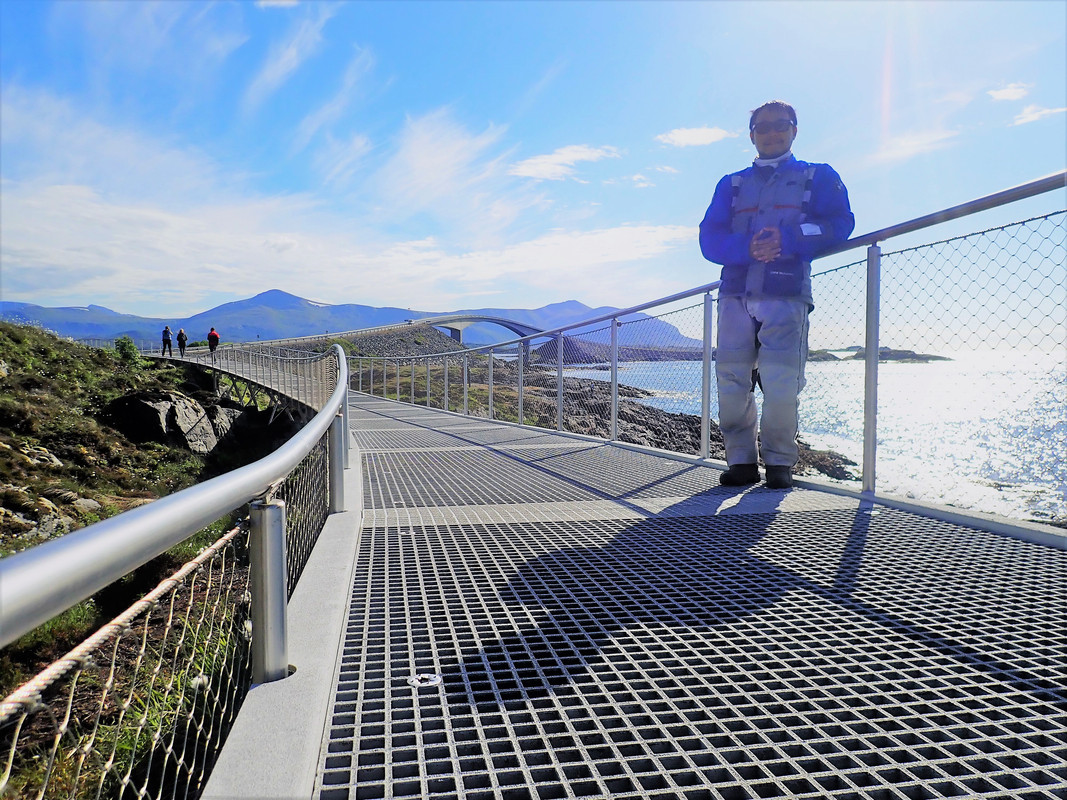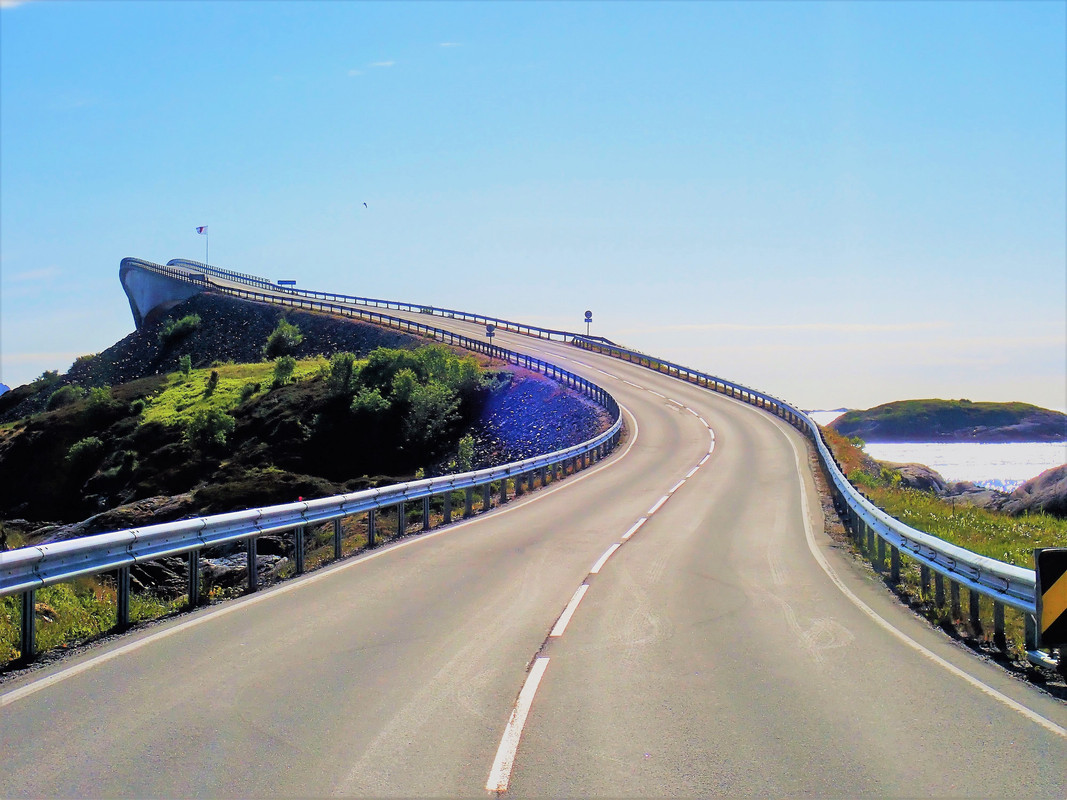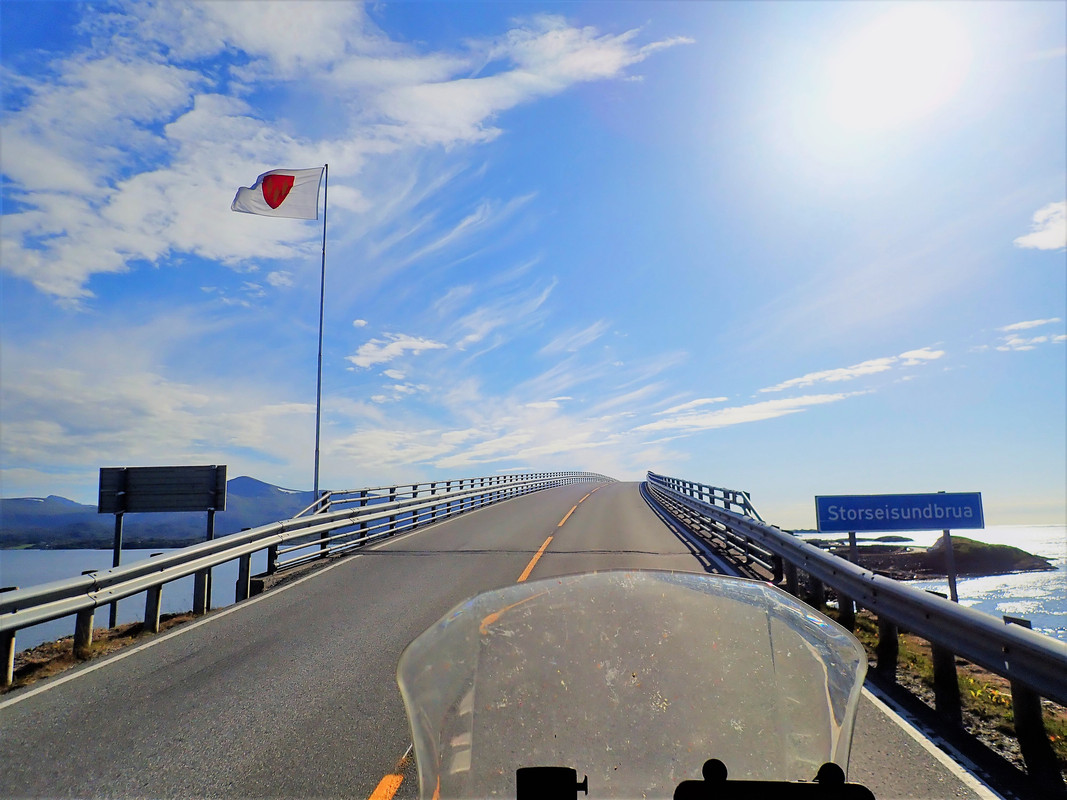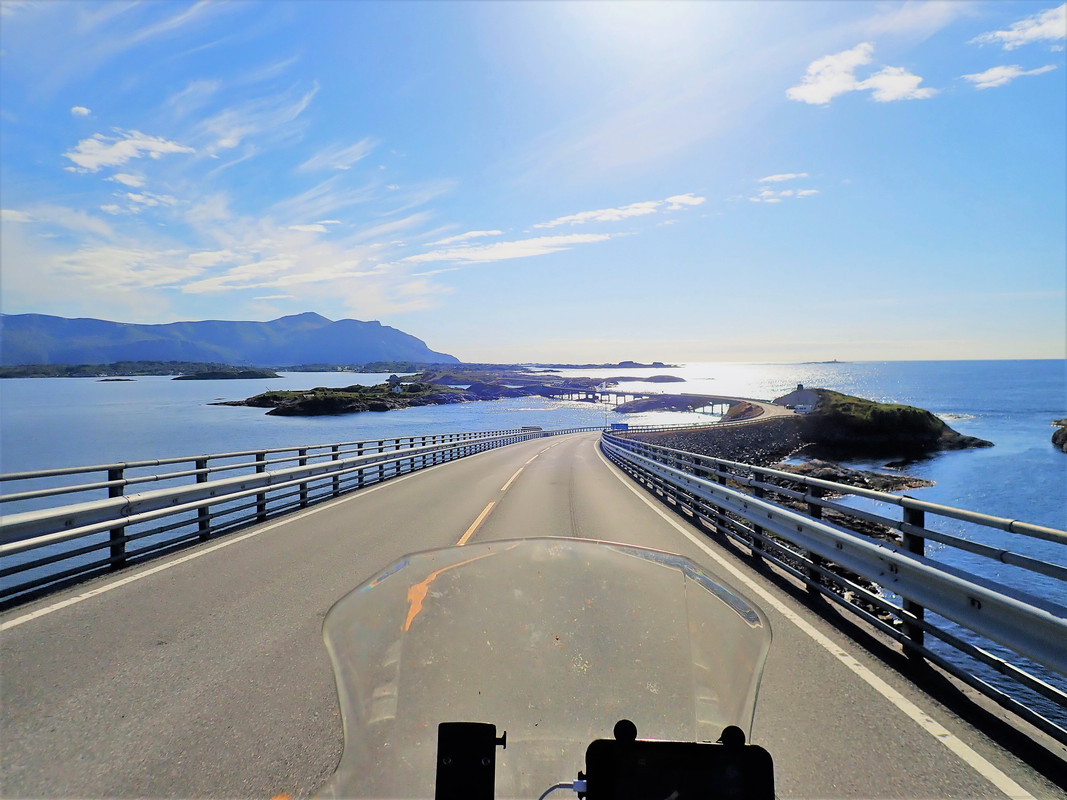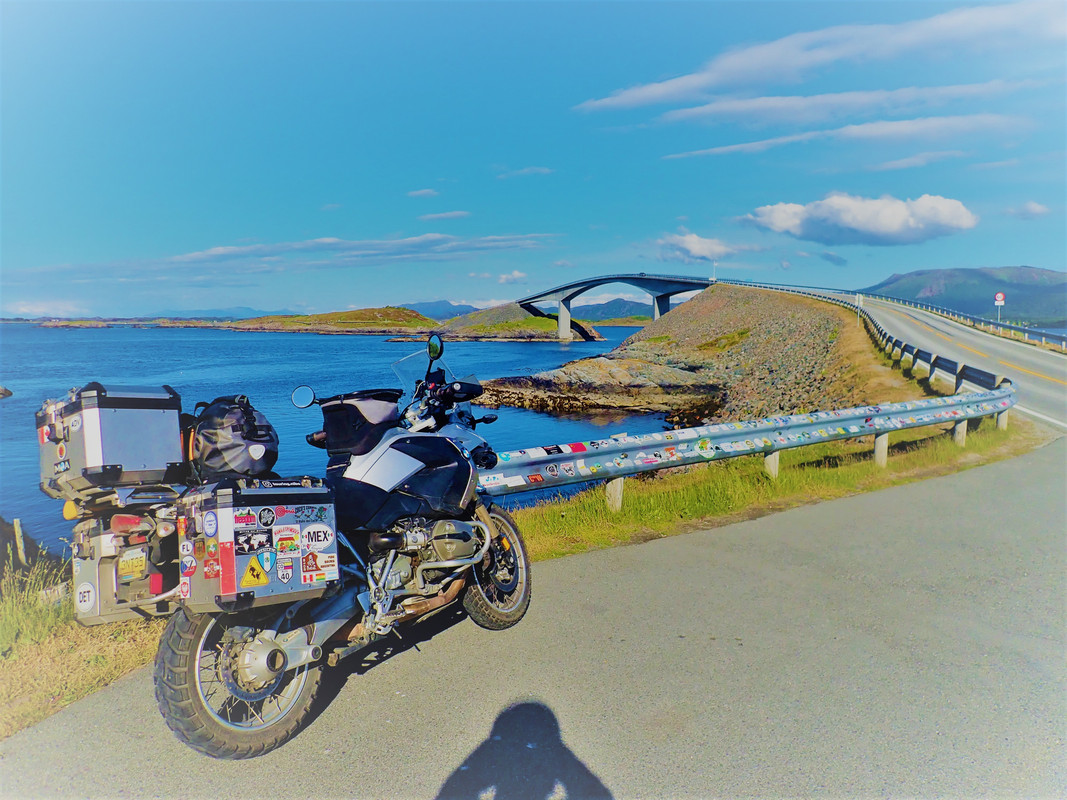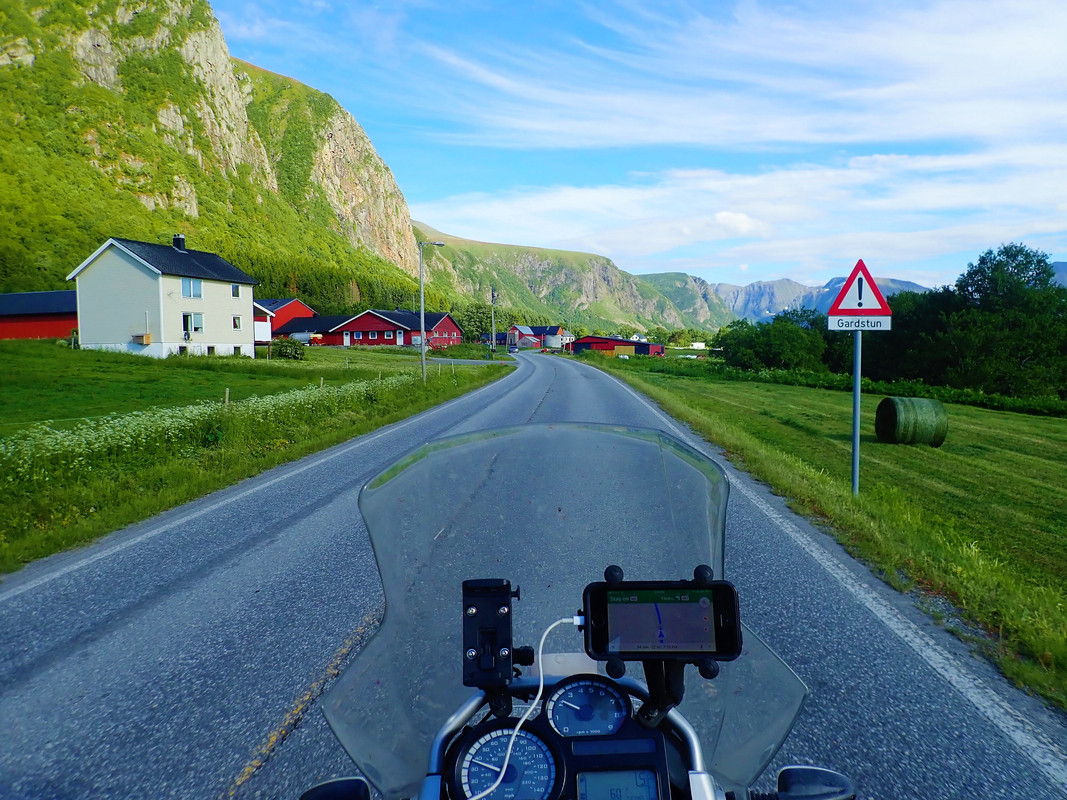 Midnight Norwegian sunset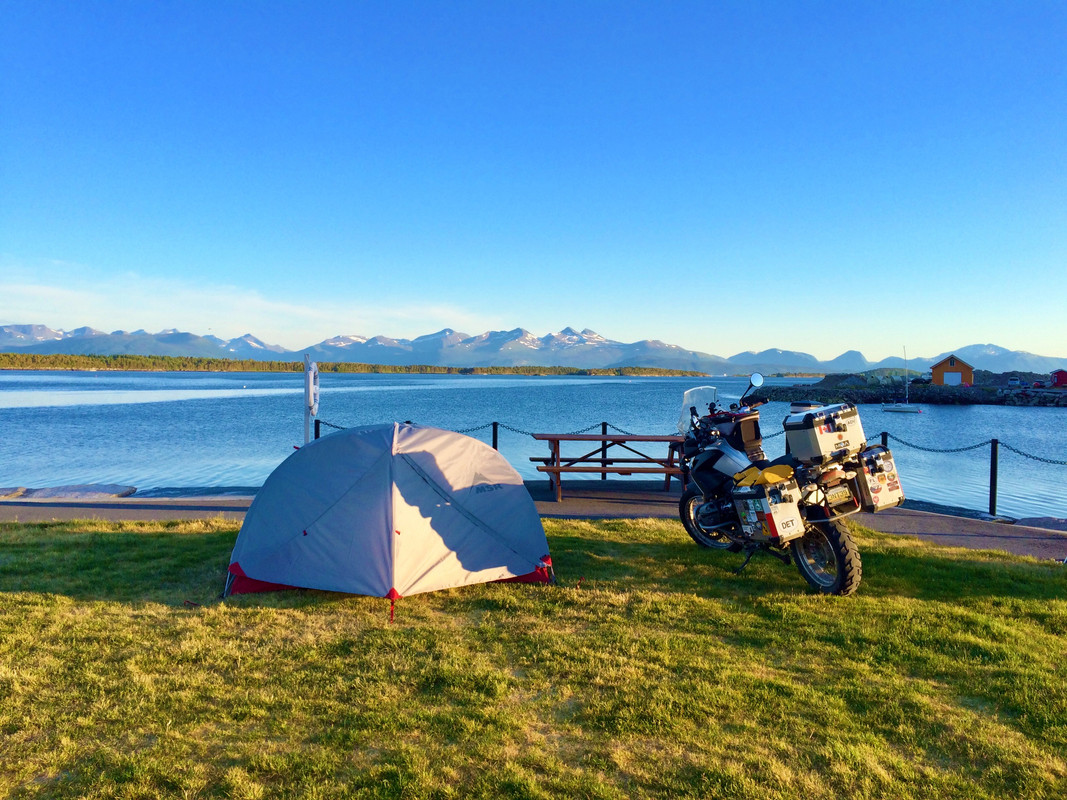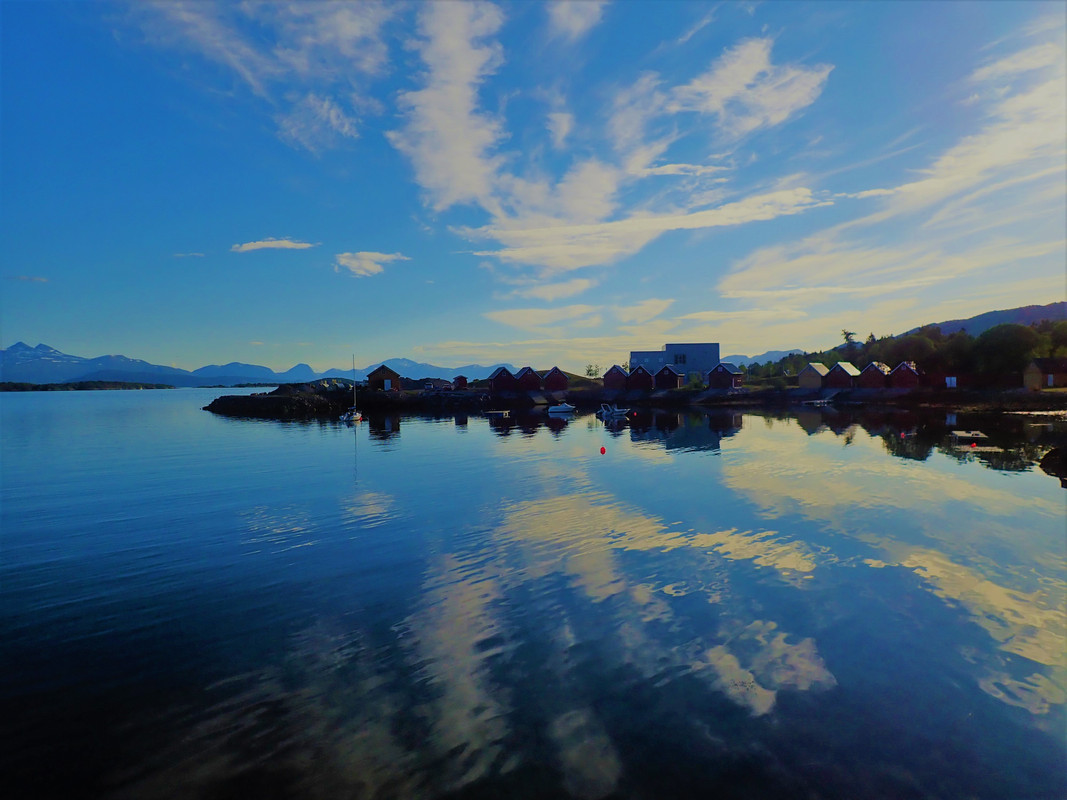 Next day I headed south from Molde toward the famous Trollstigen.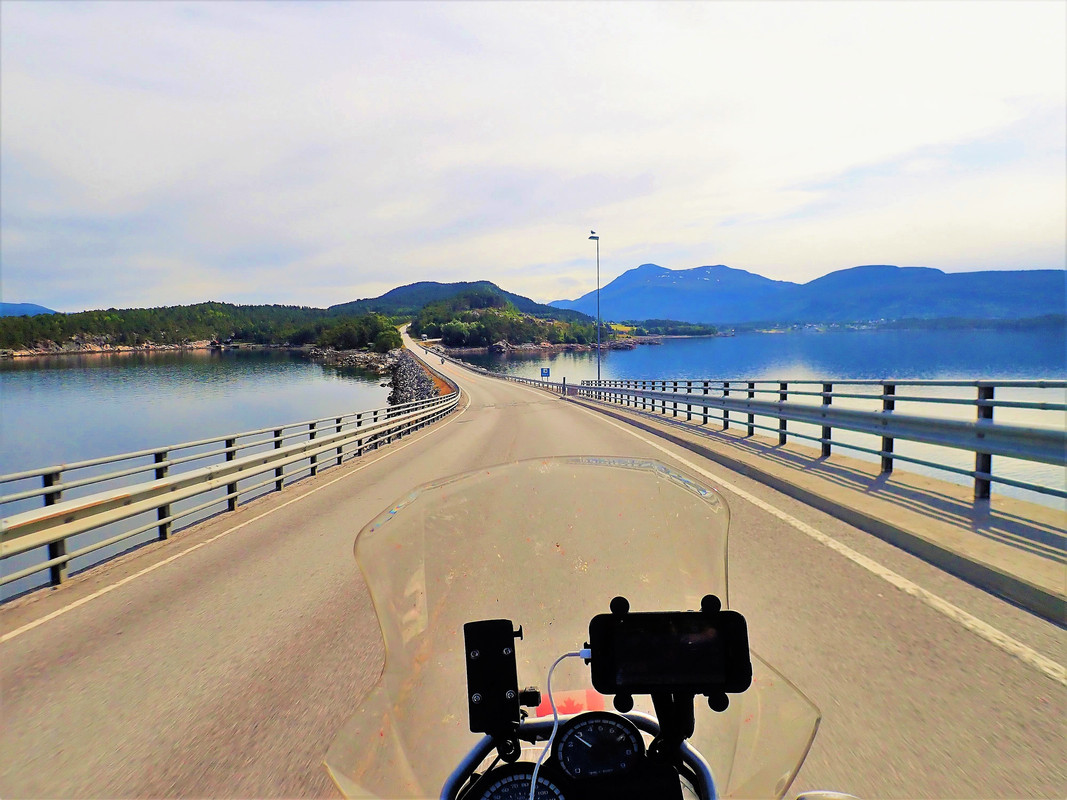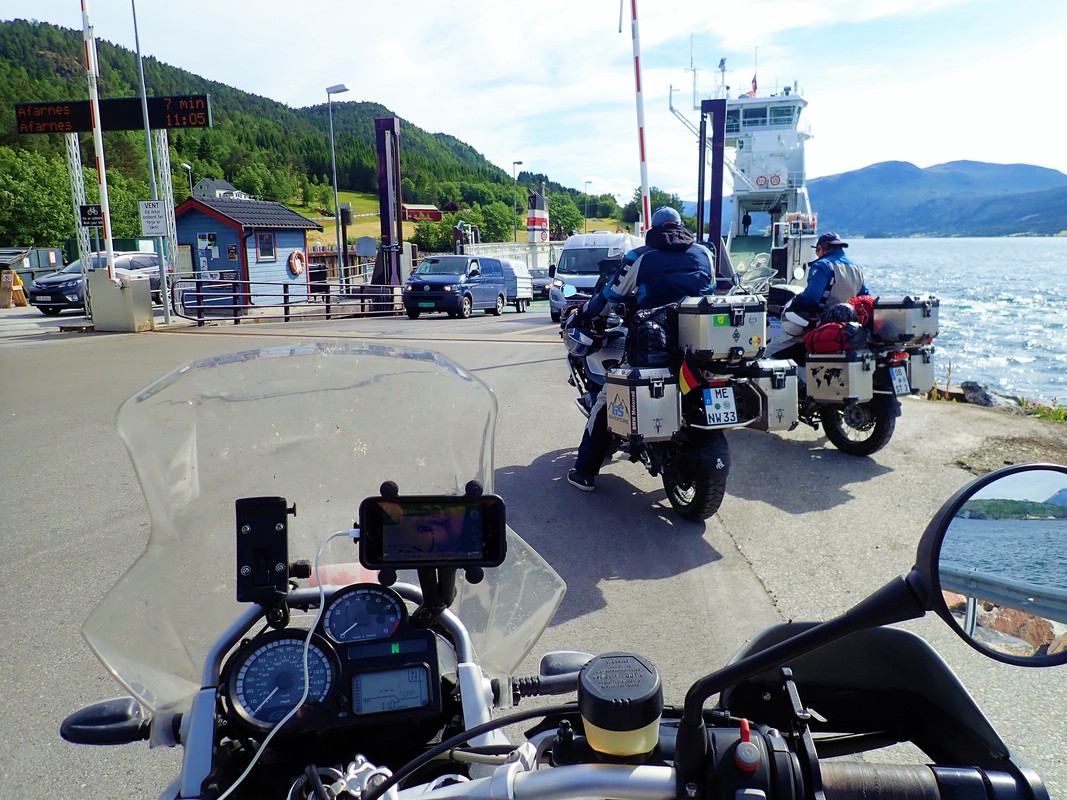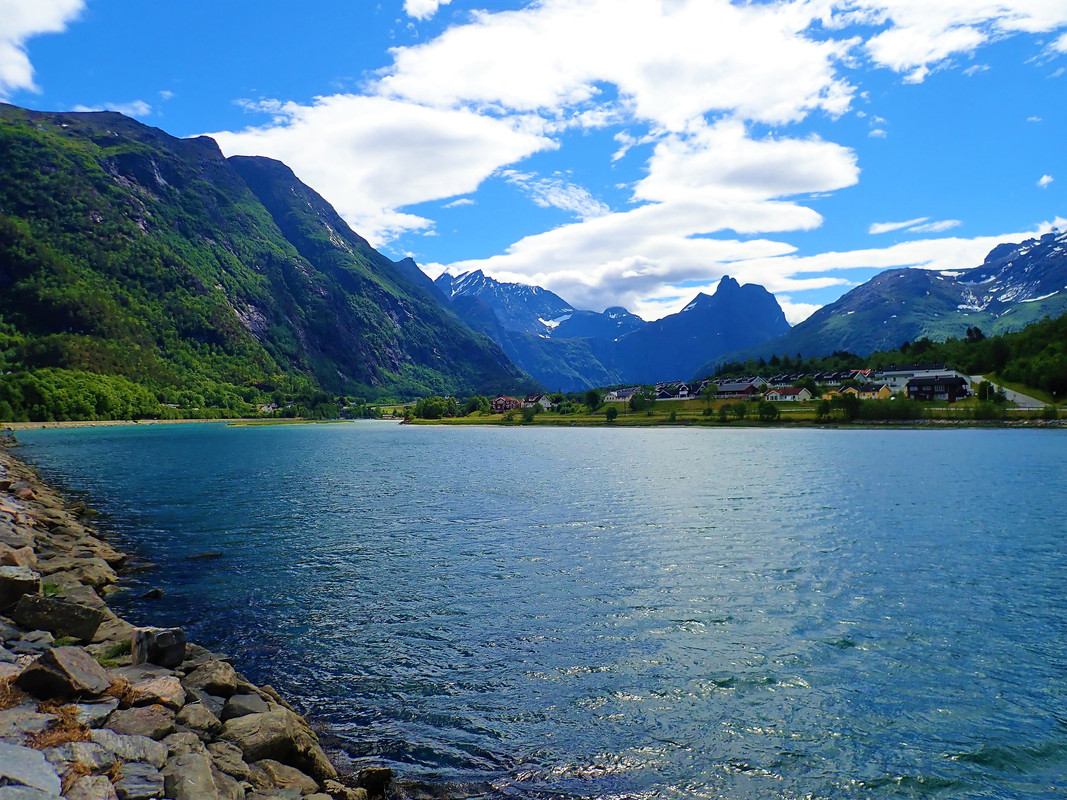 Trollstigen from down below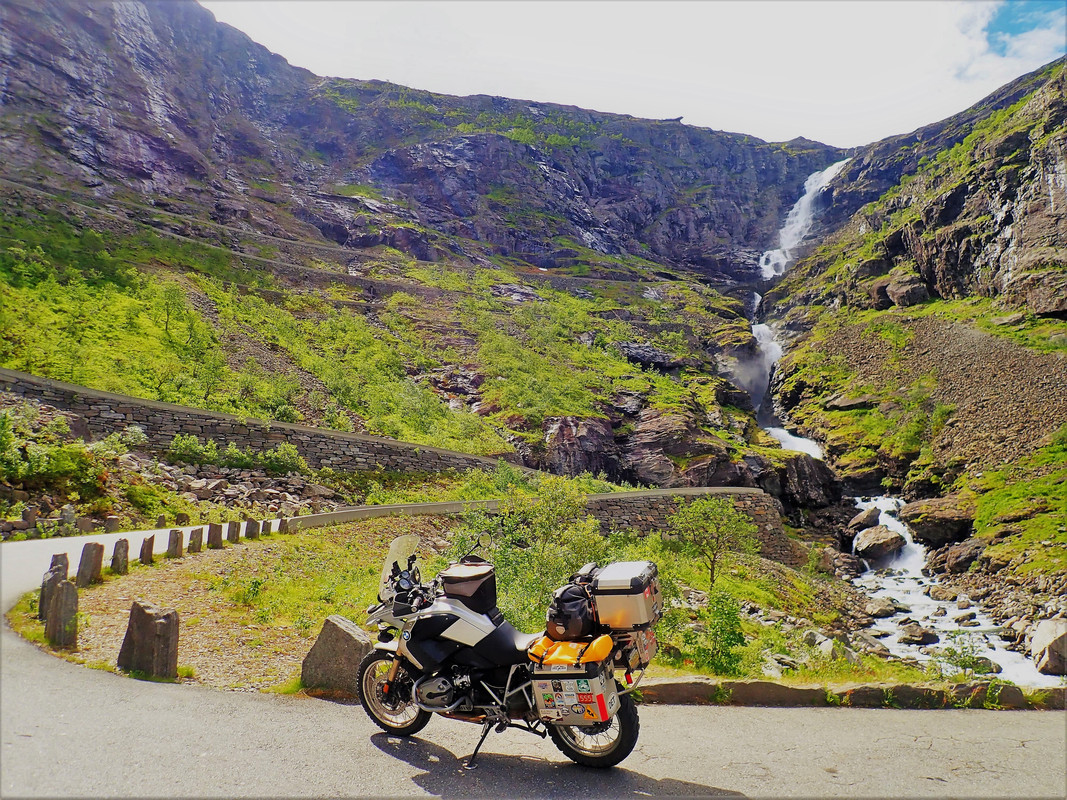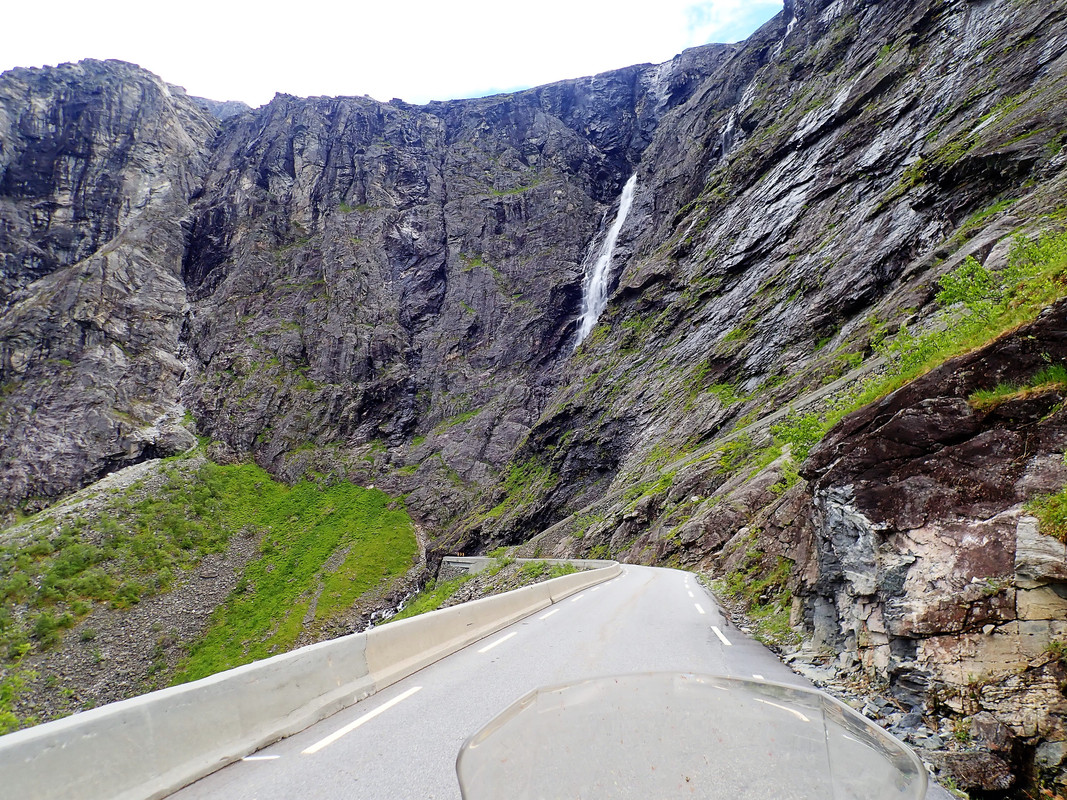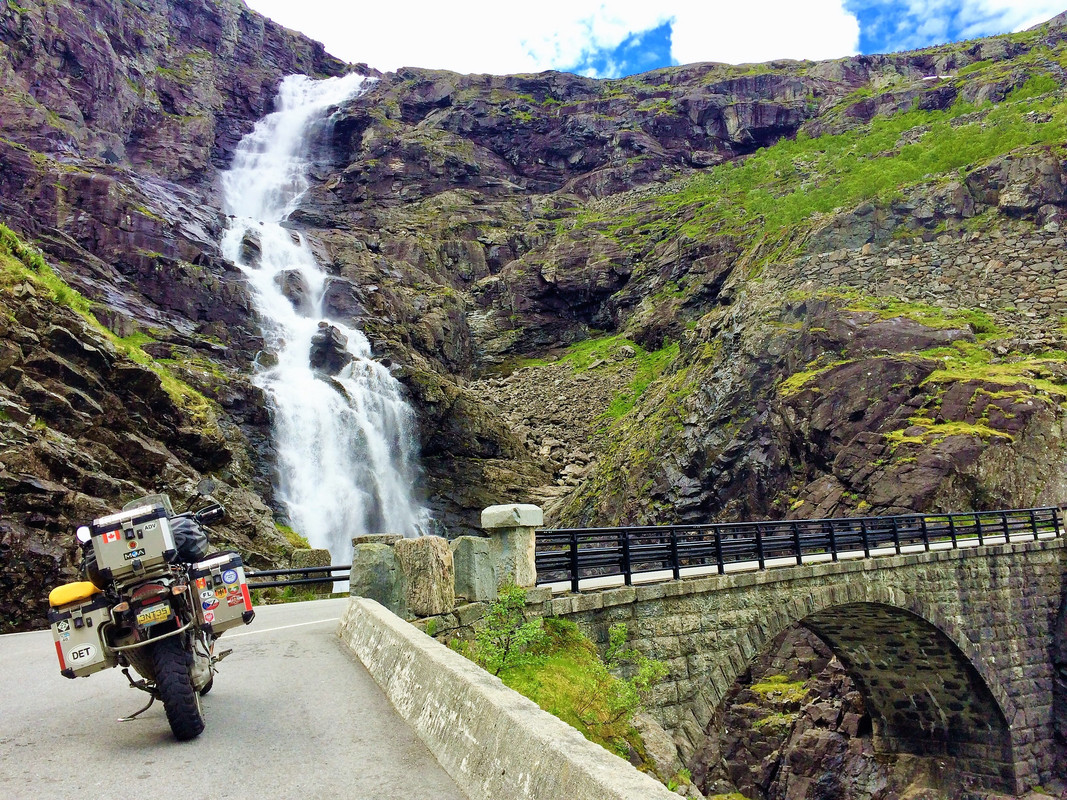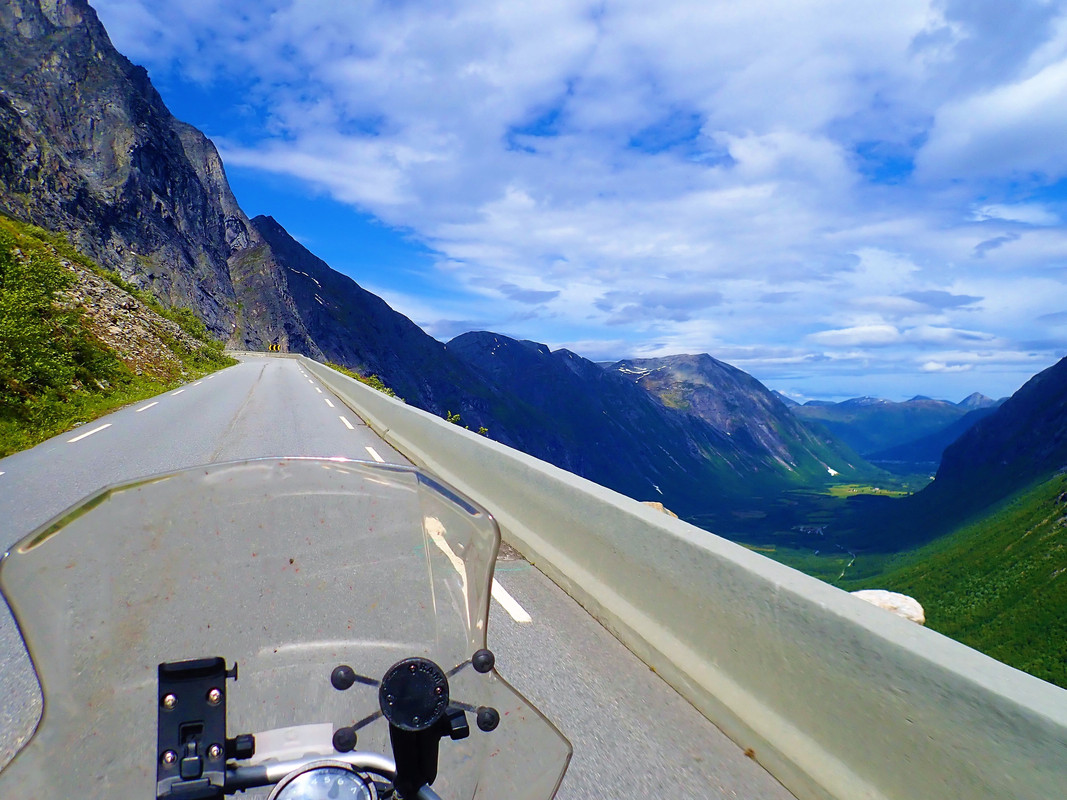 There's a visitor center and a couple viewpoints at the top.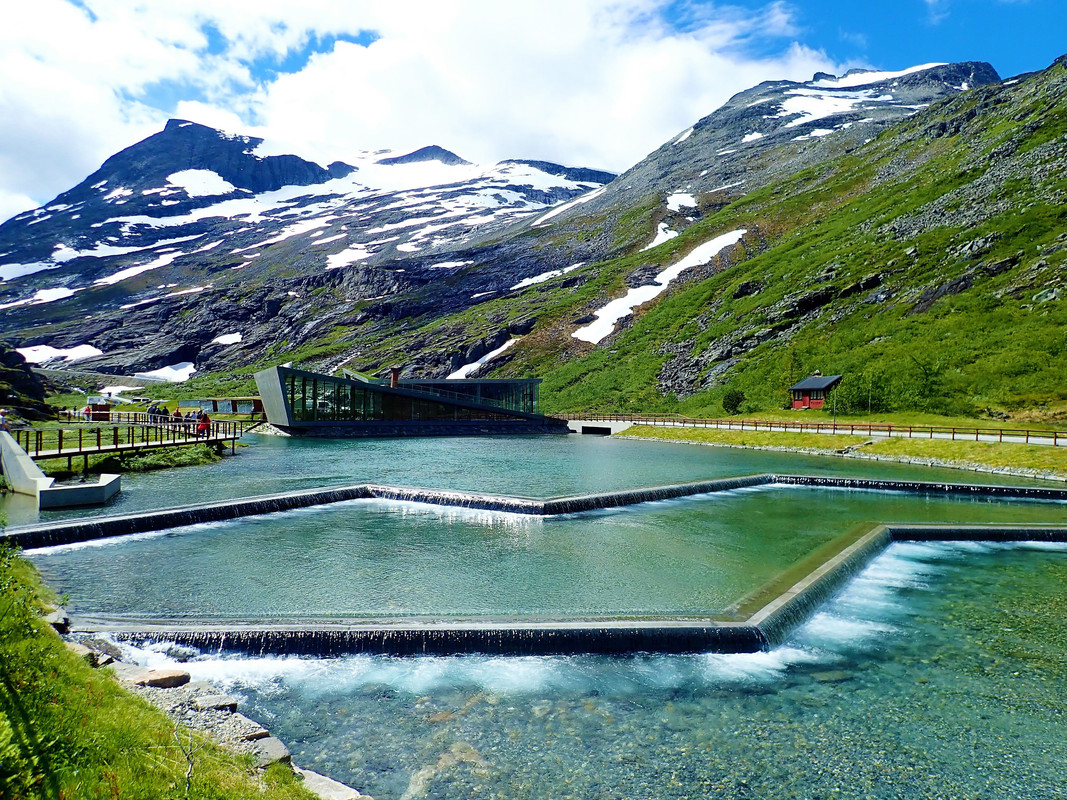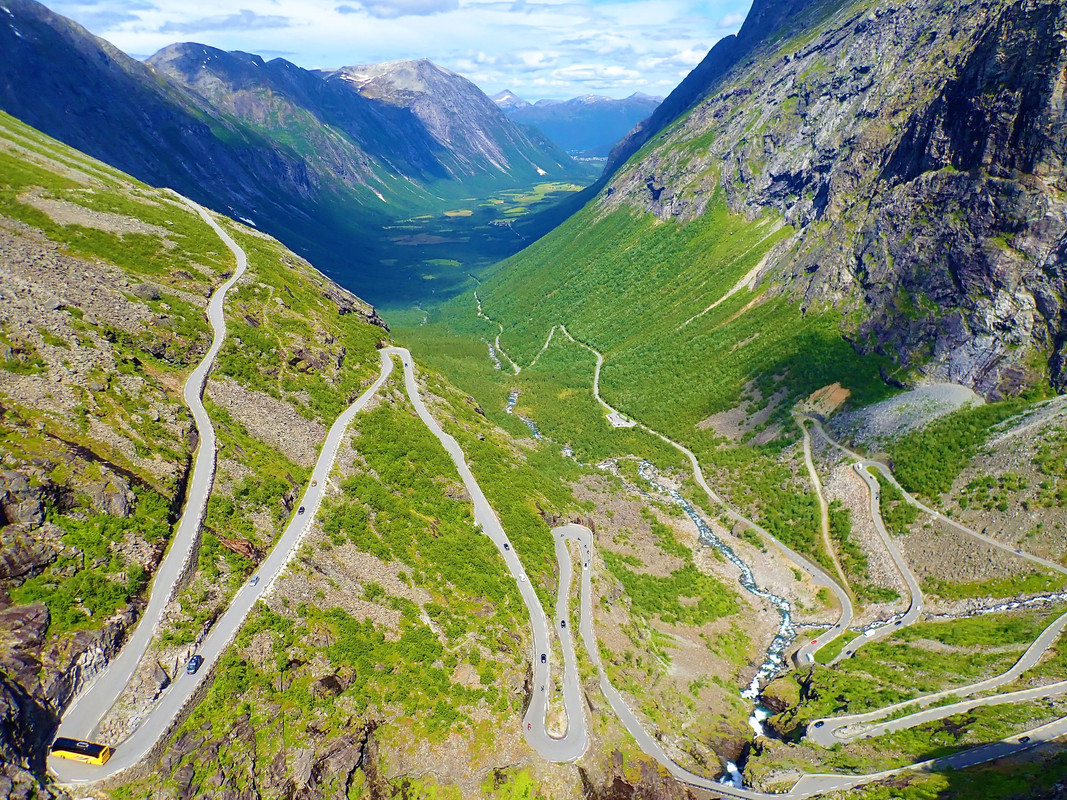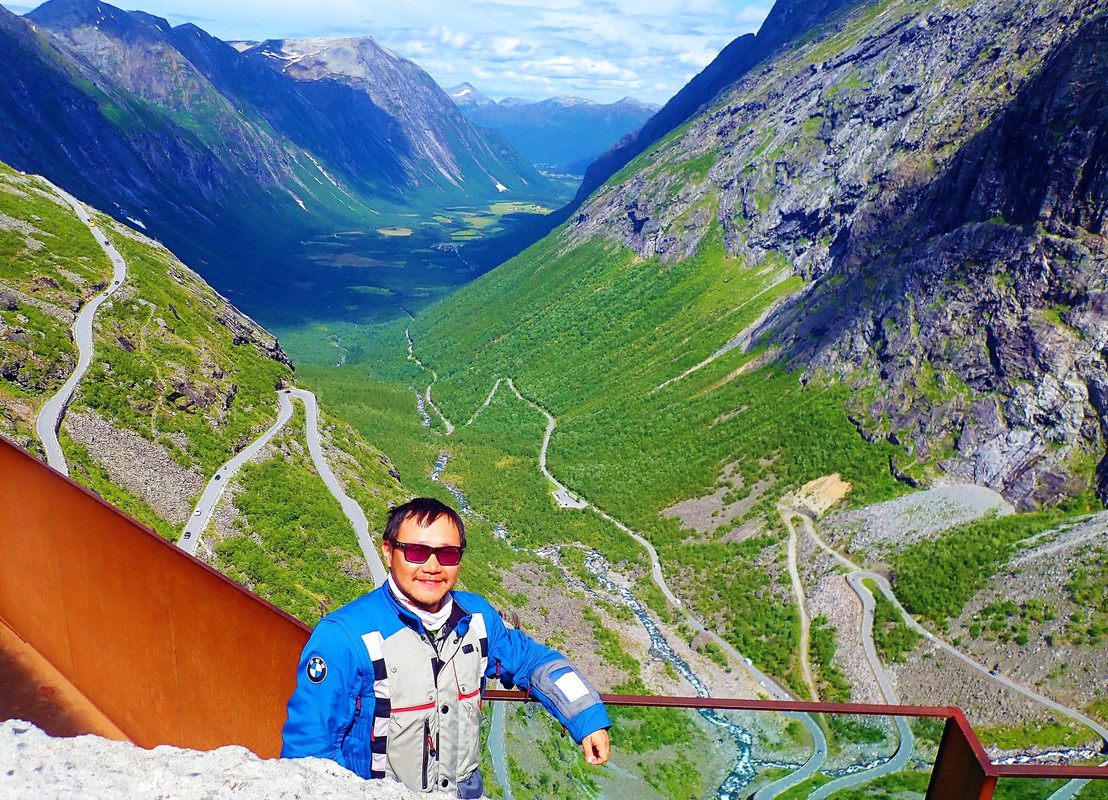 Scenery on the plateau was stunning and there are many viewpoints along the way.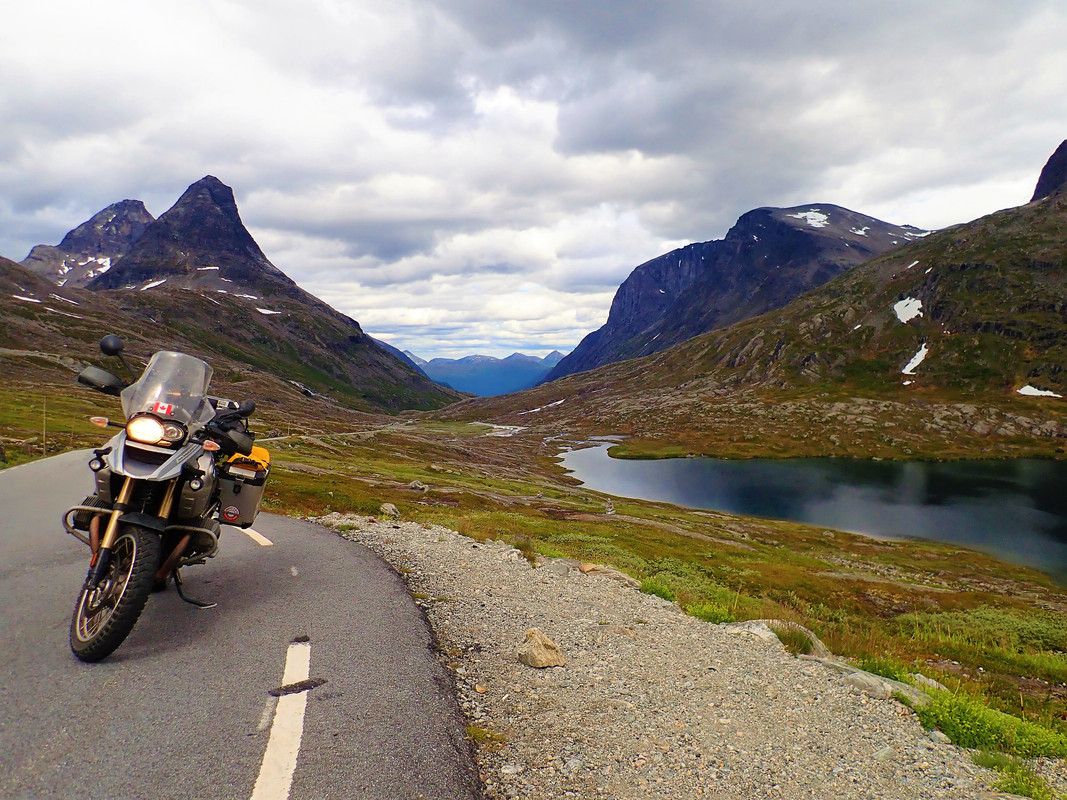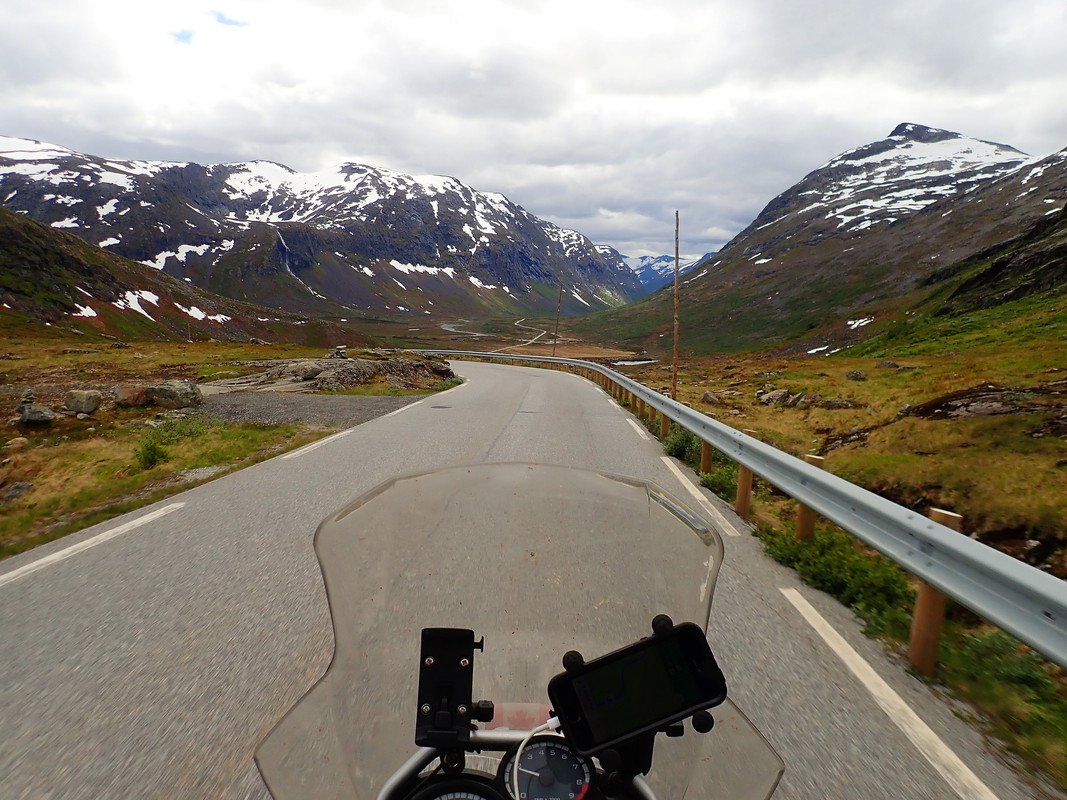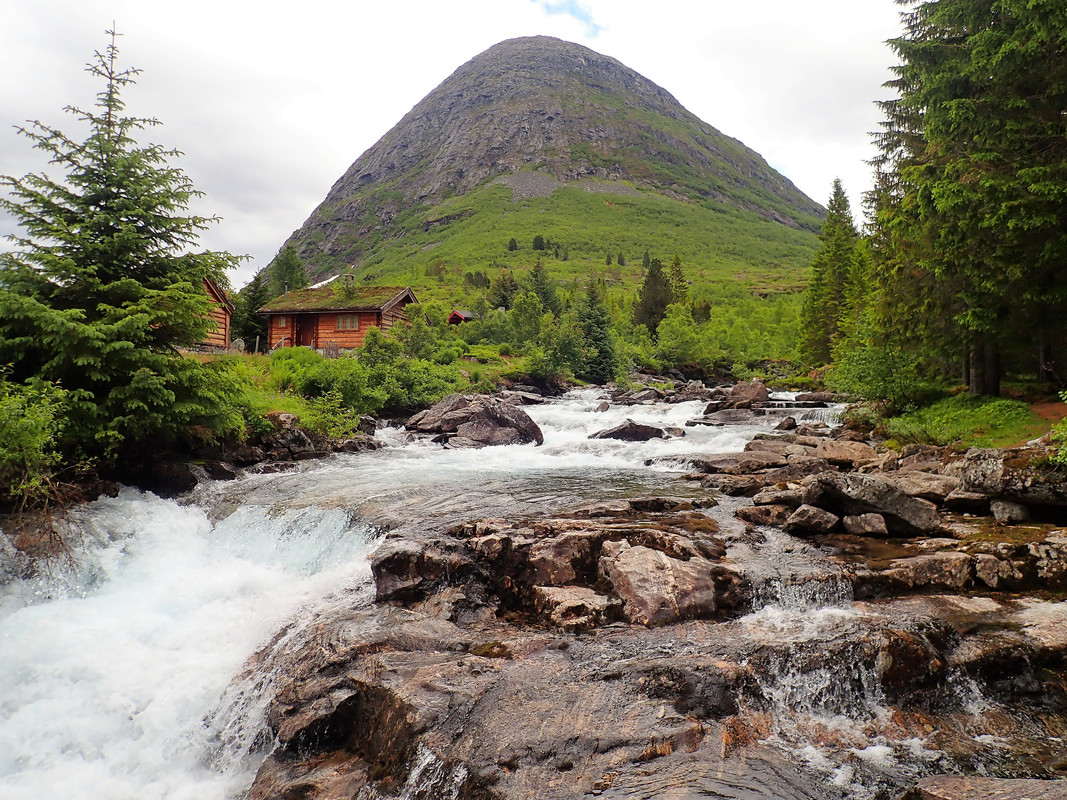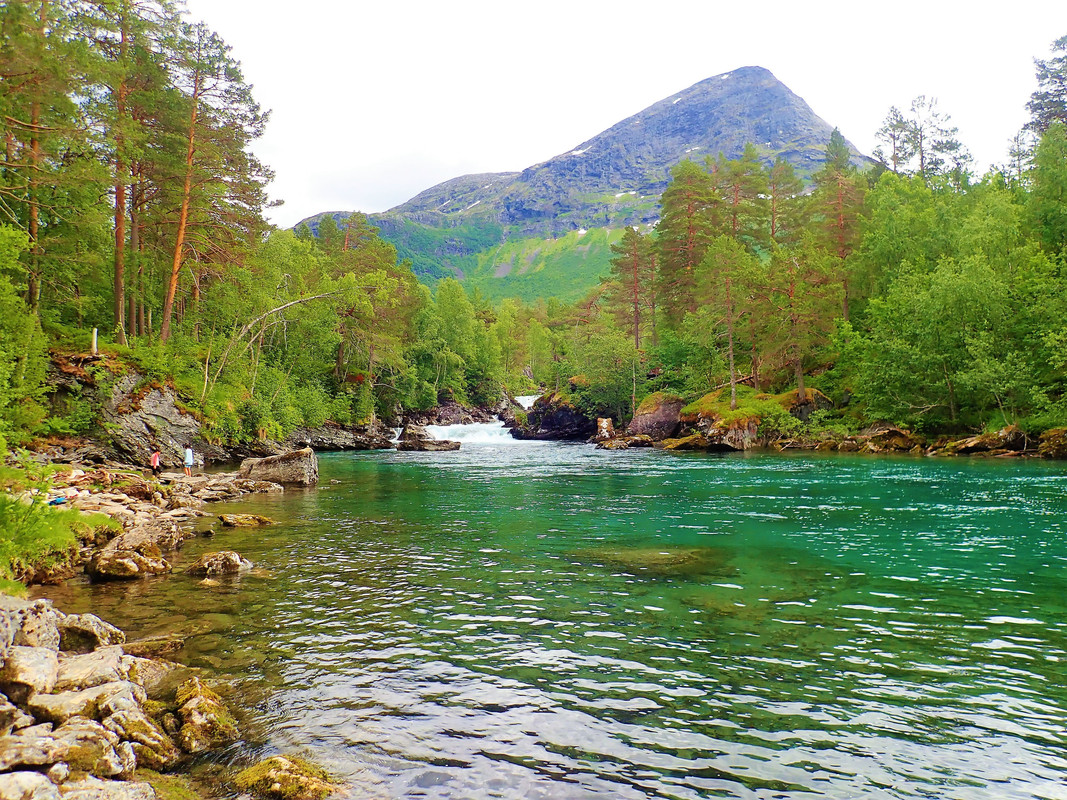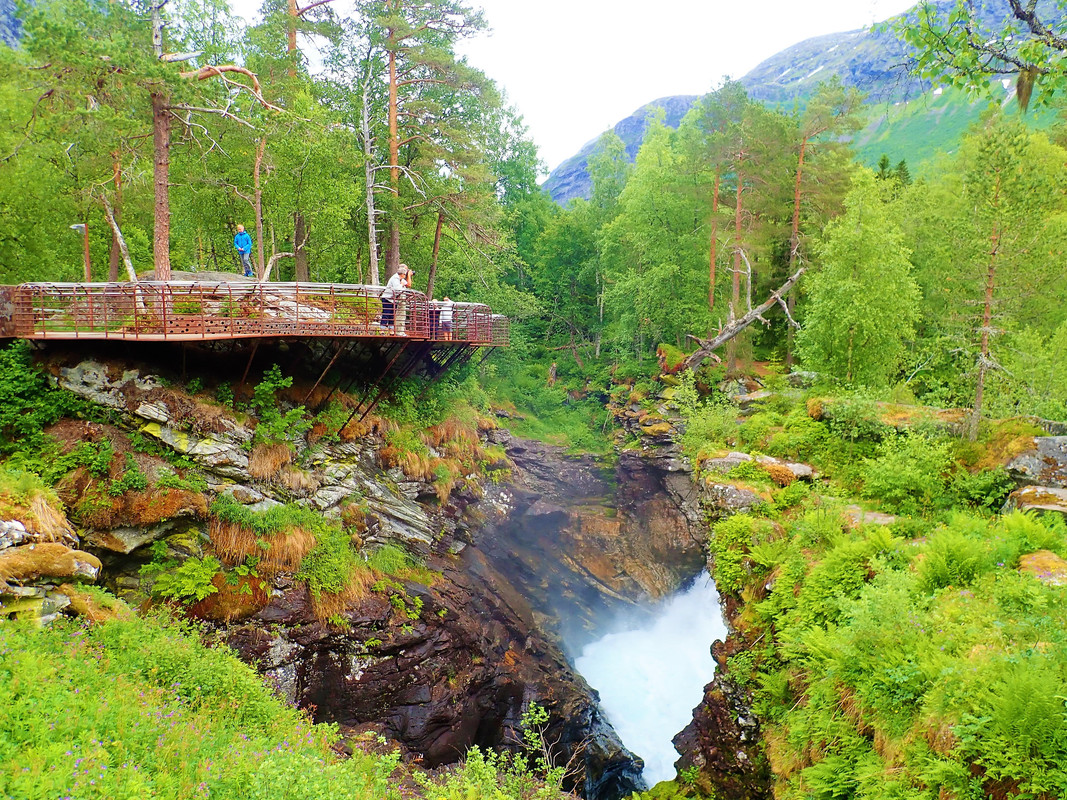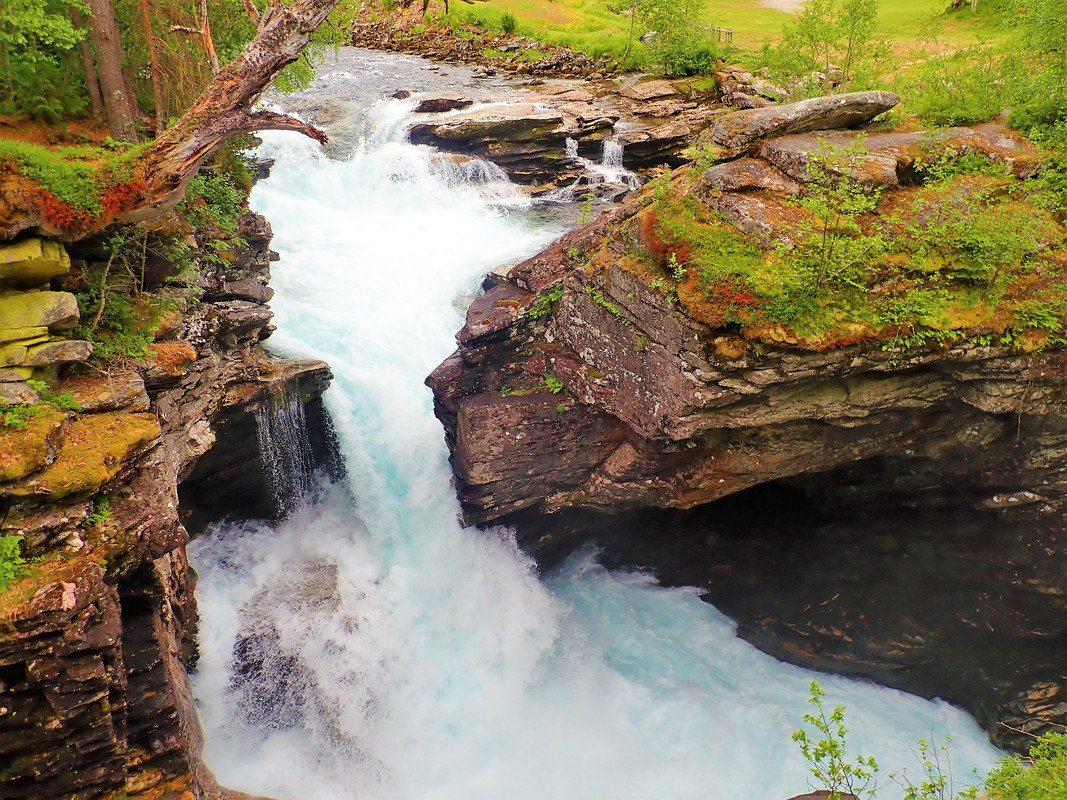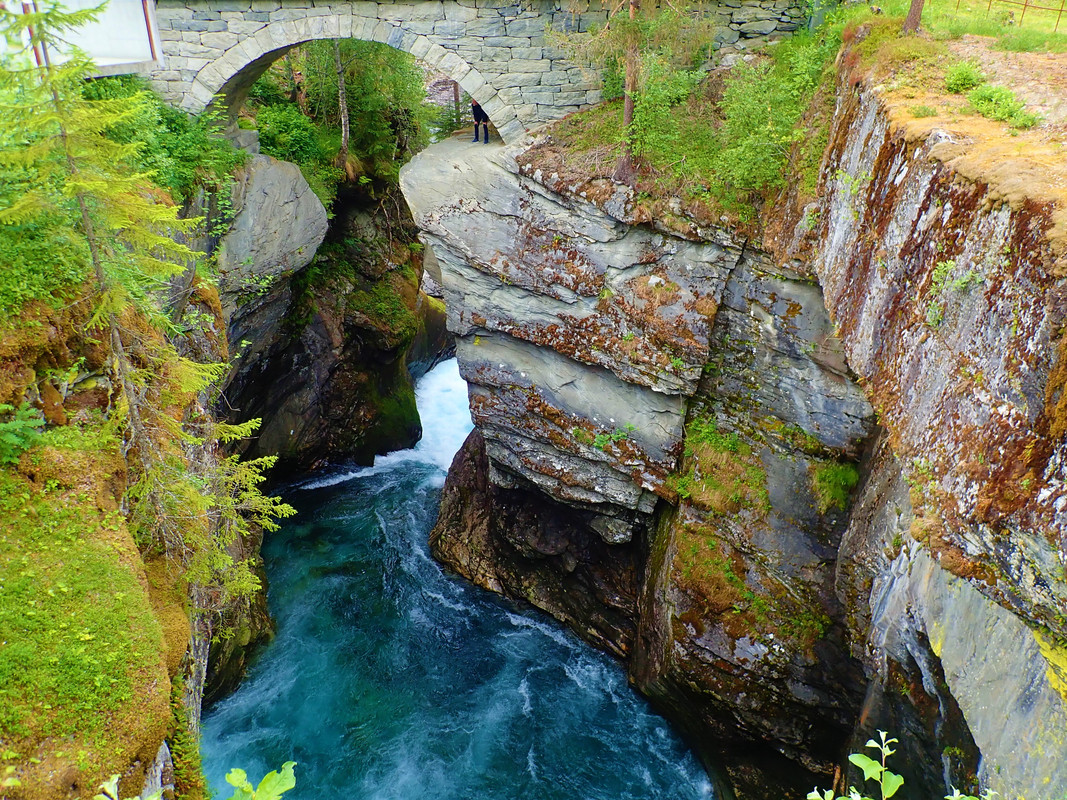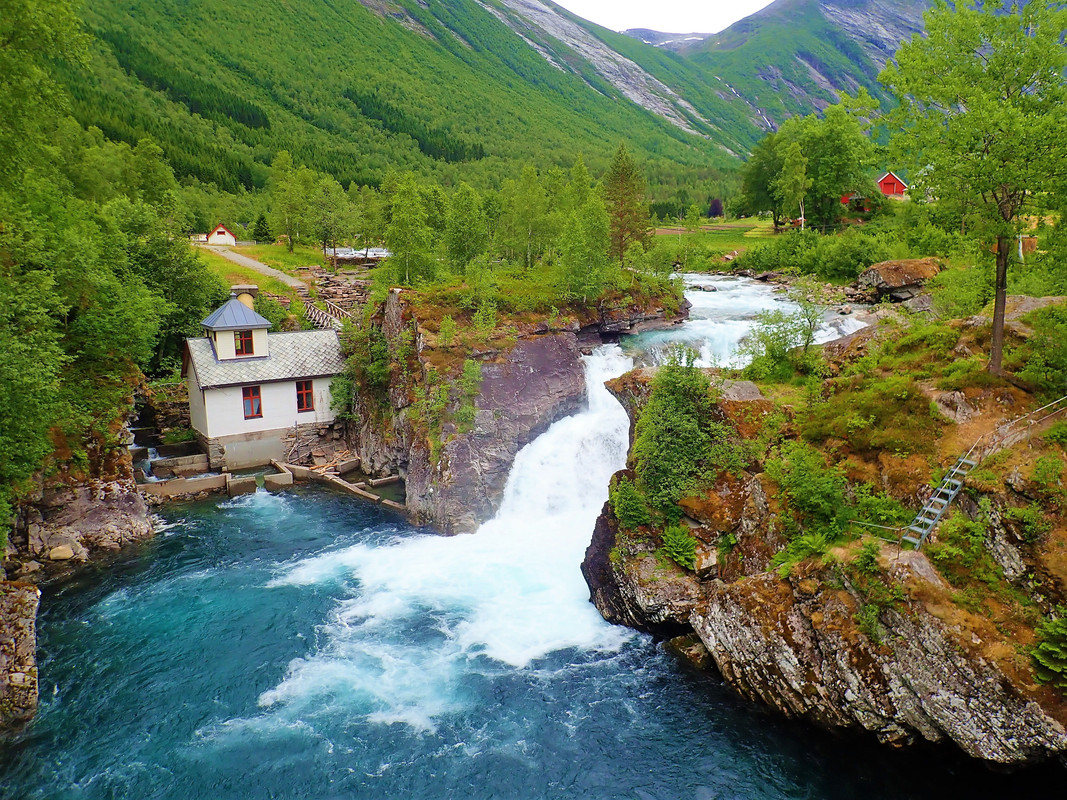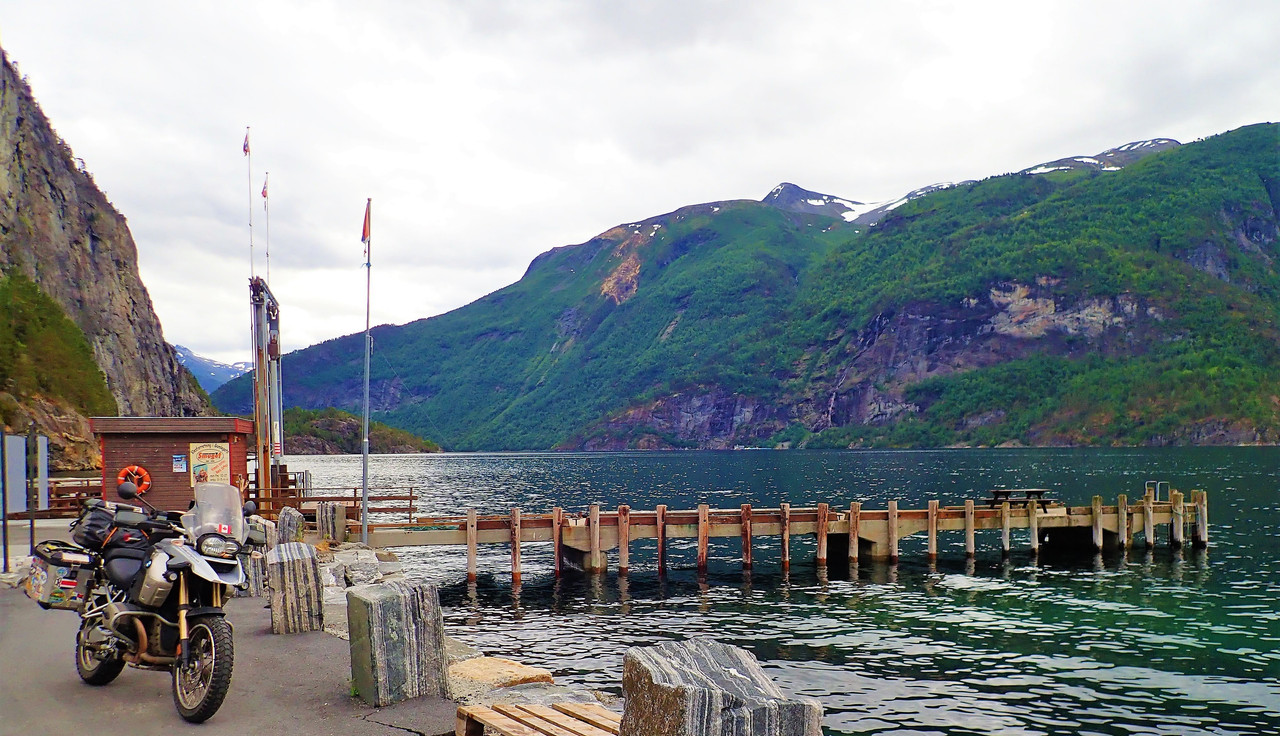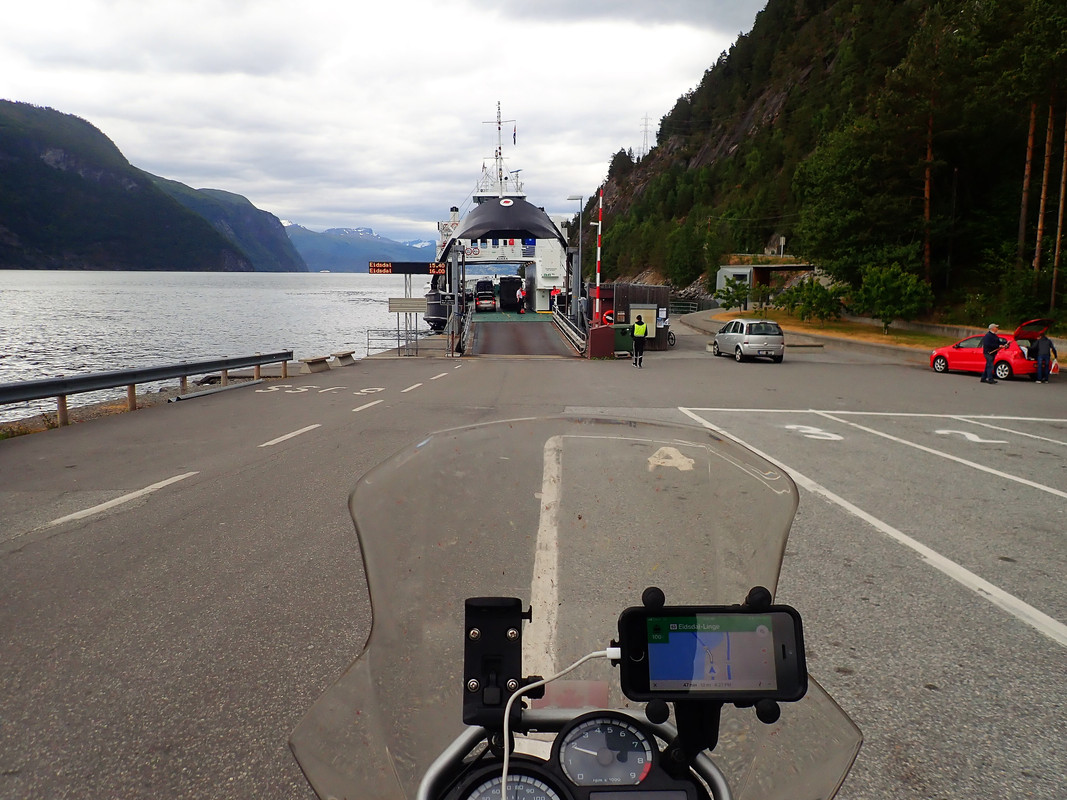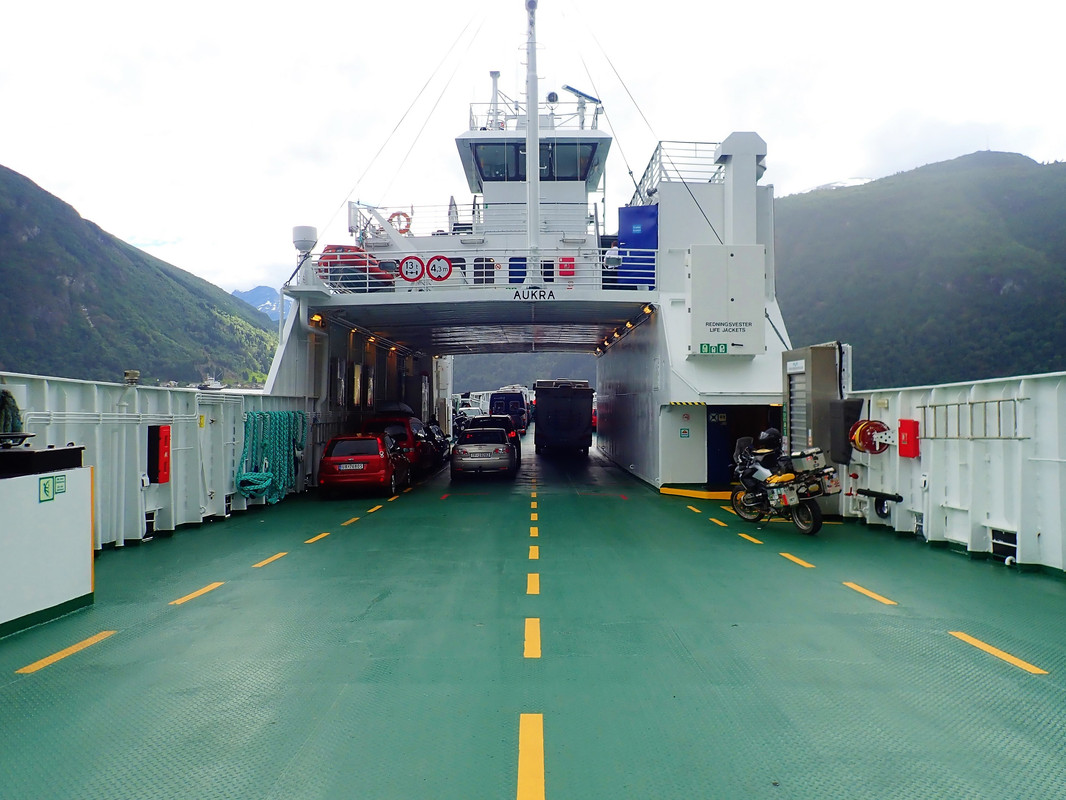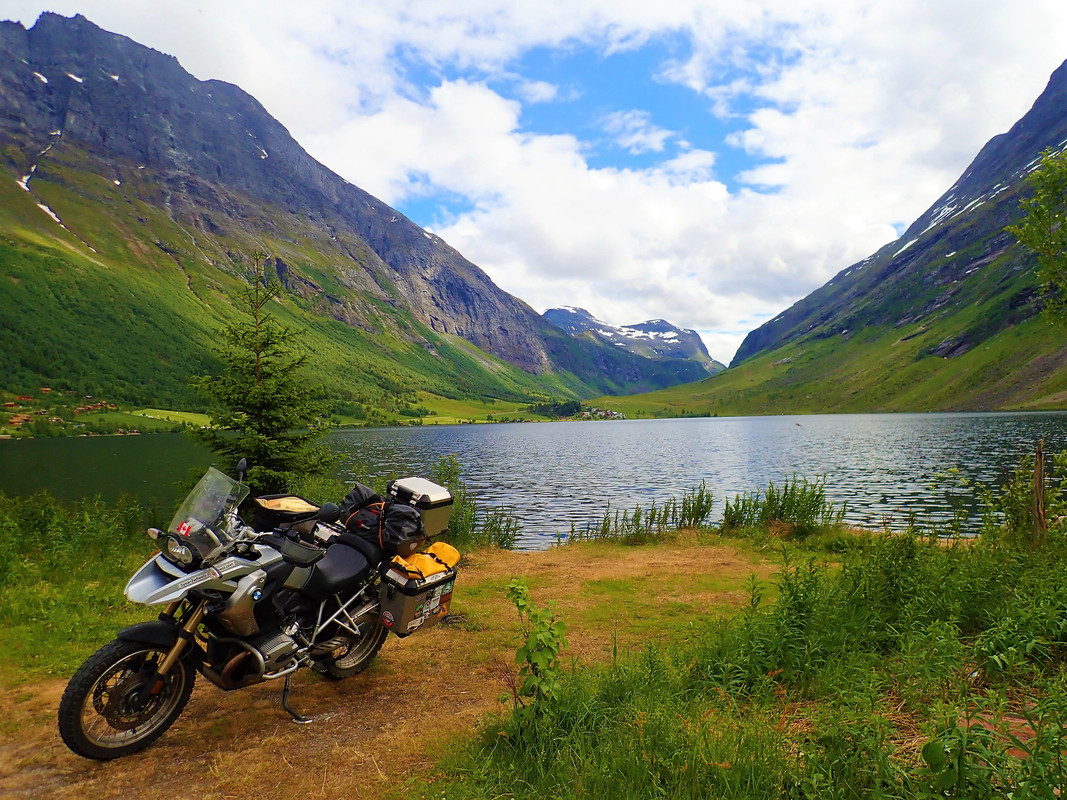 The road continued to Geiranger, a small village in the fjords. The view coming down the switchbacks into town was just breathtaking.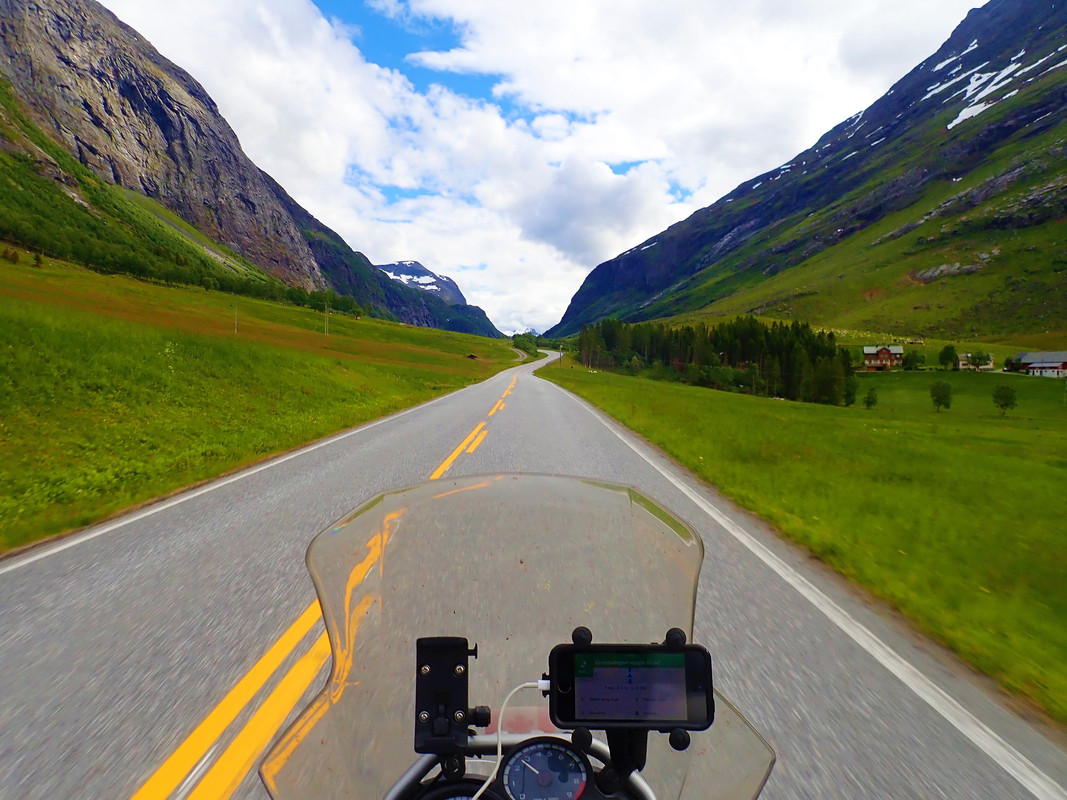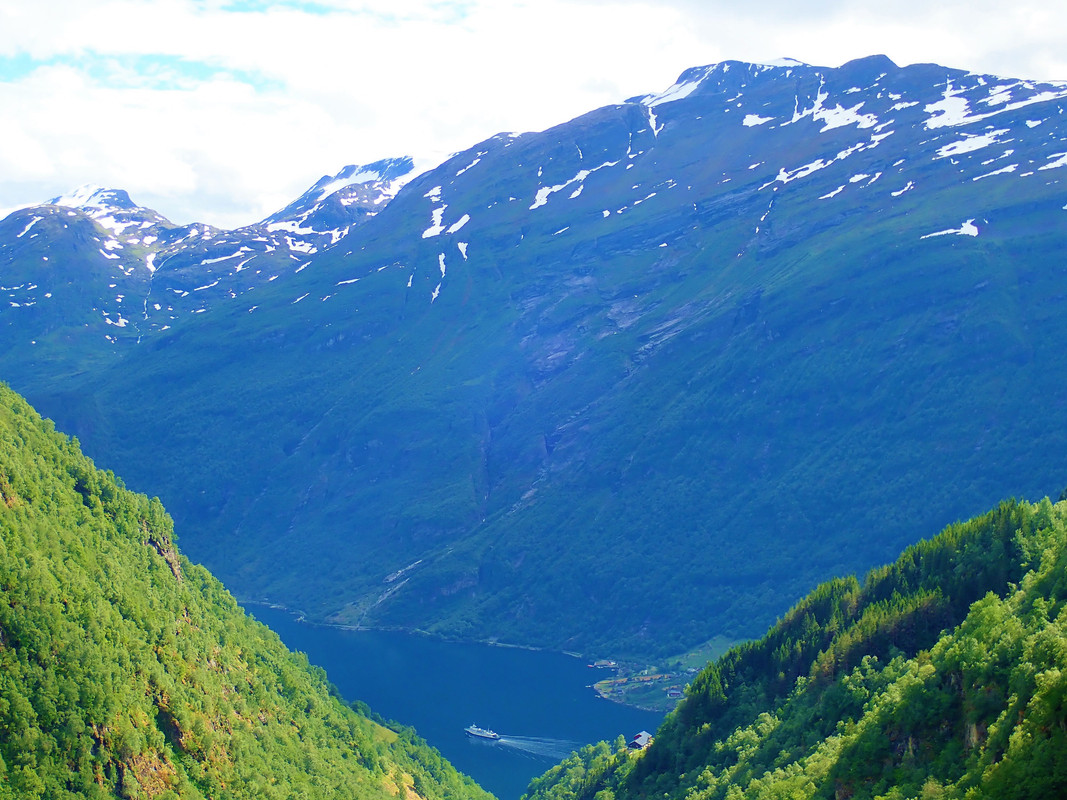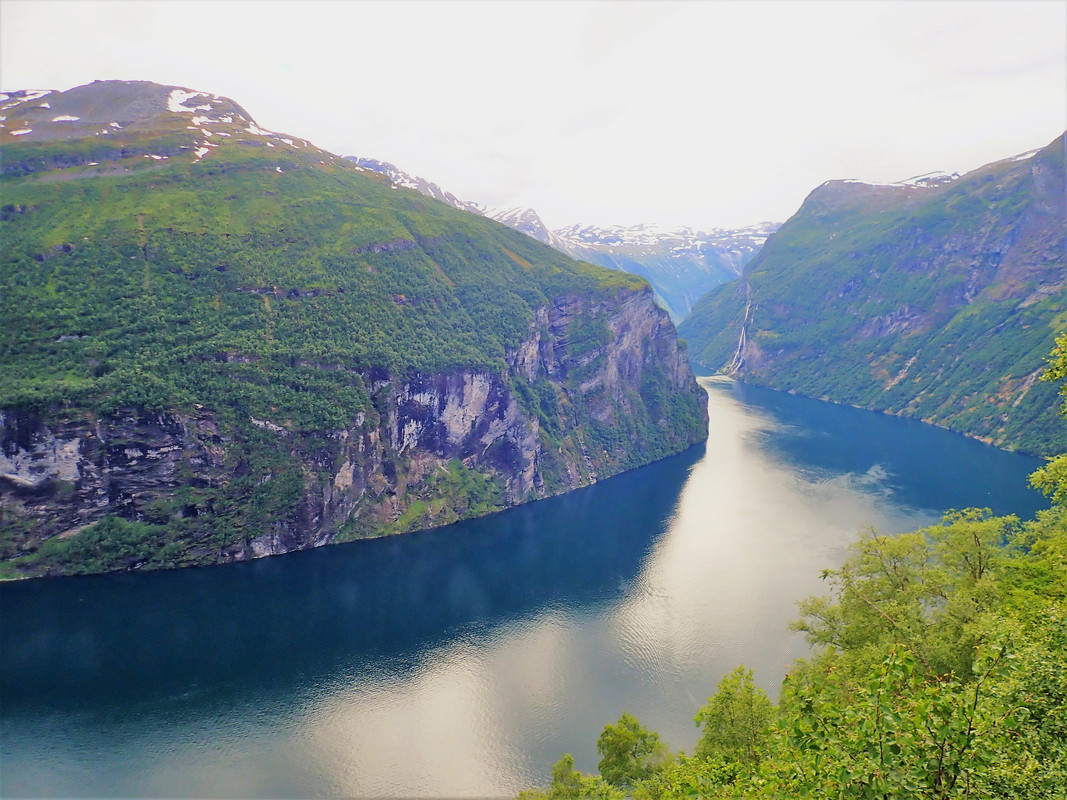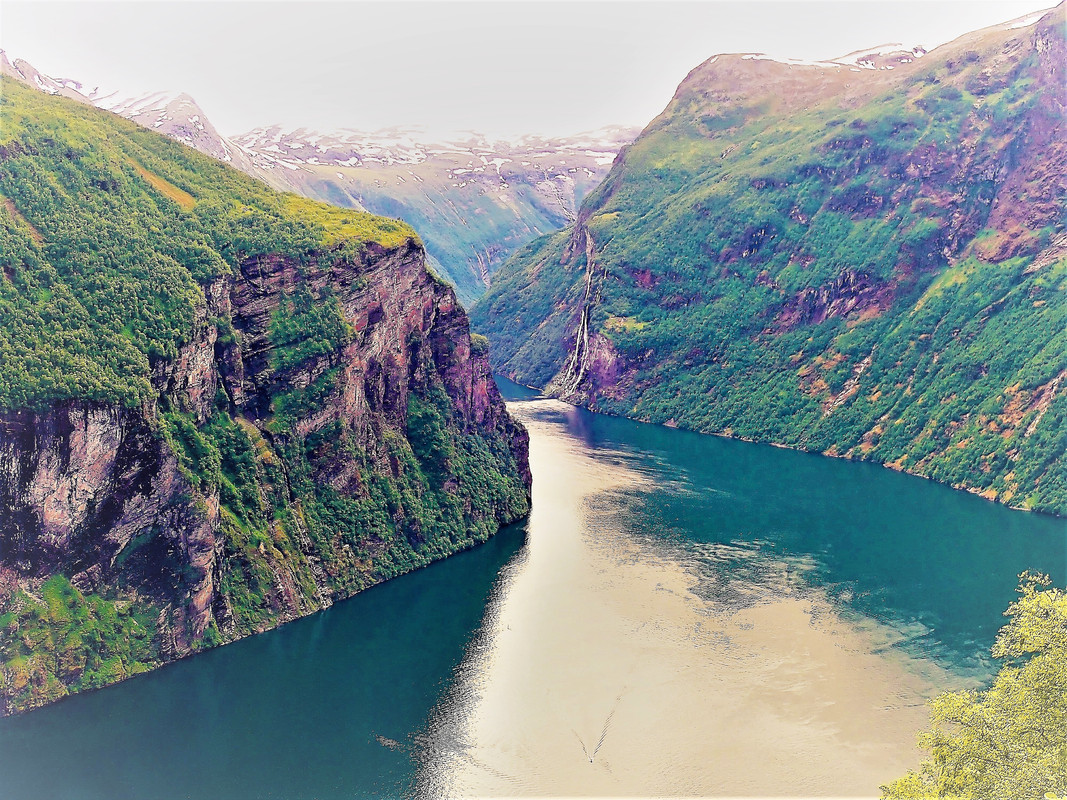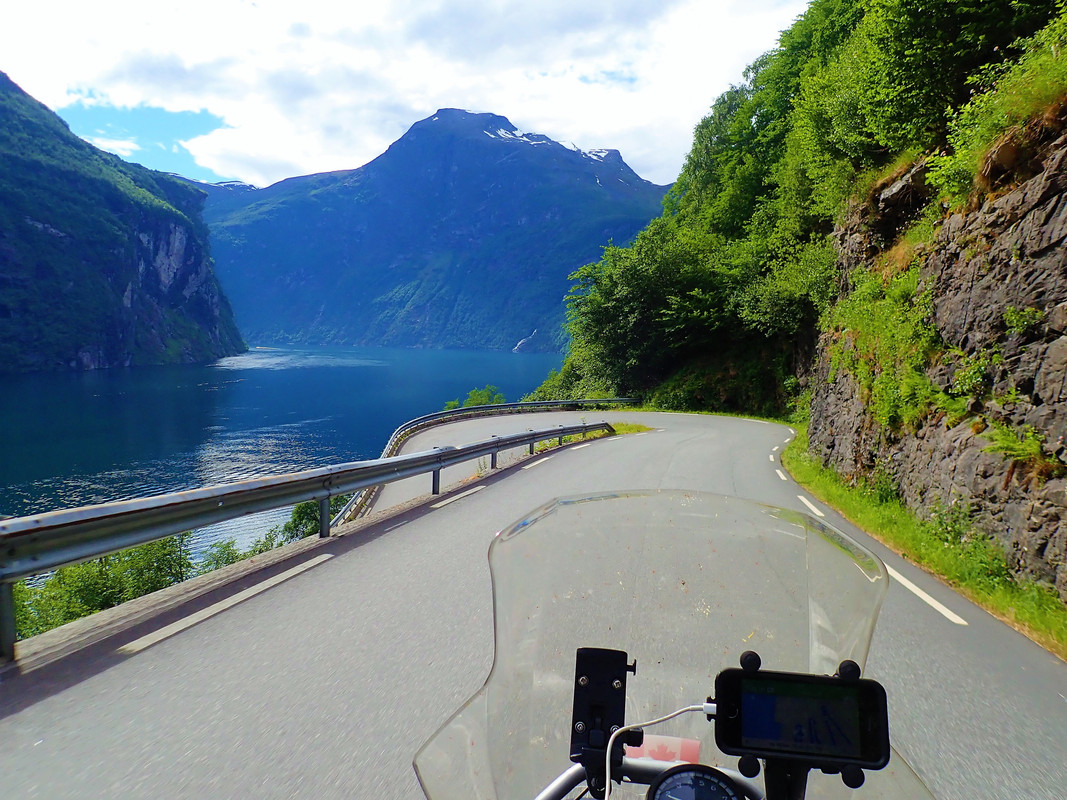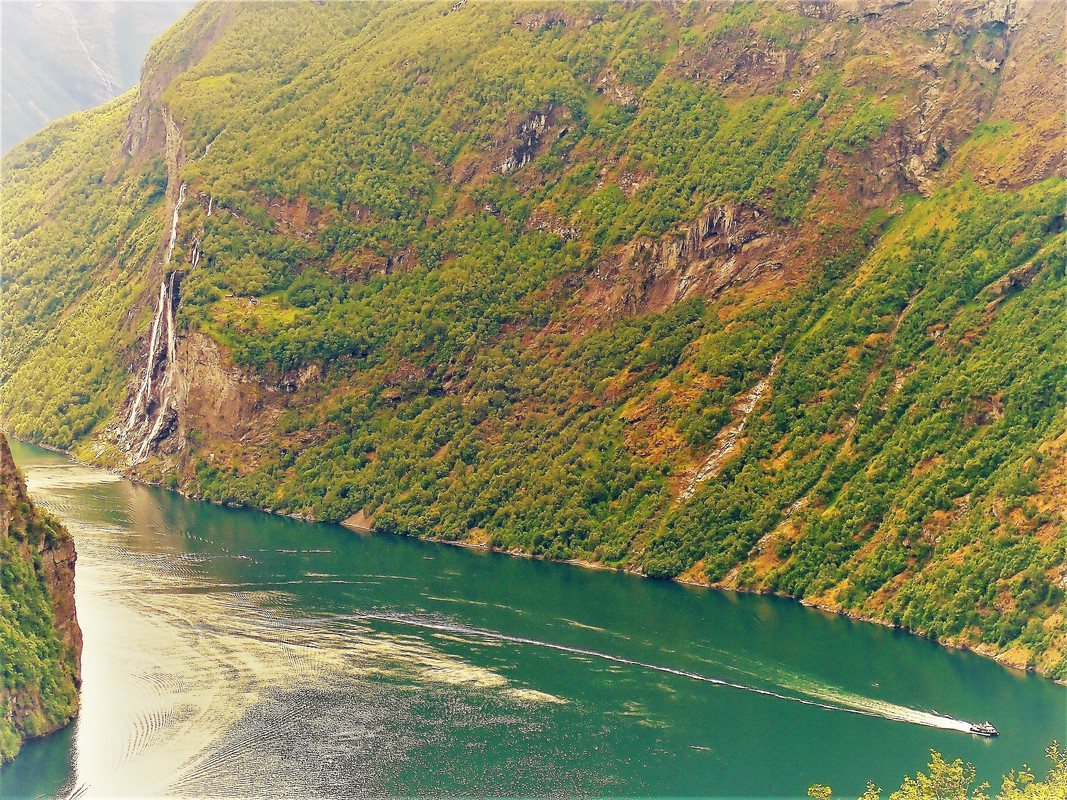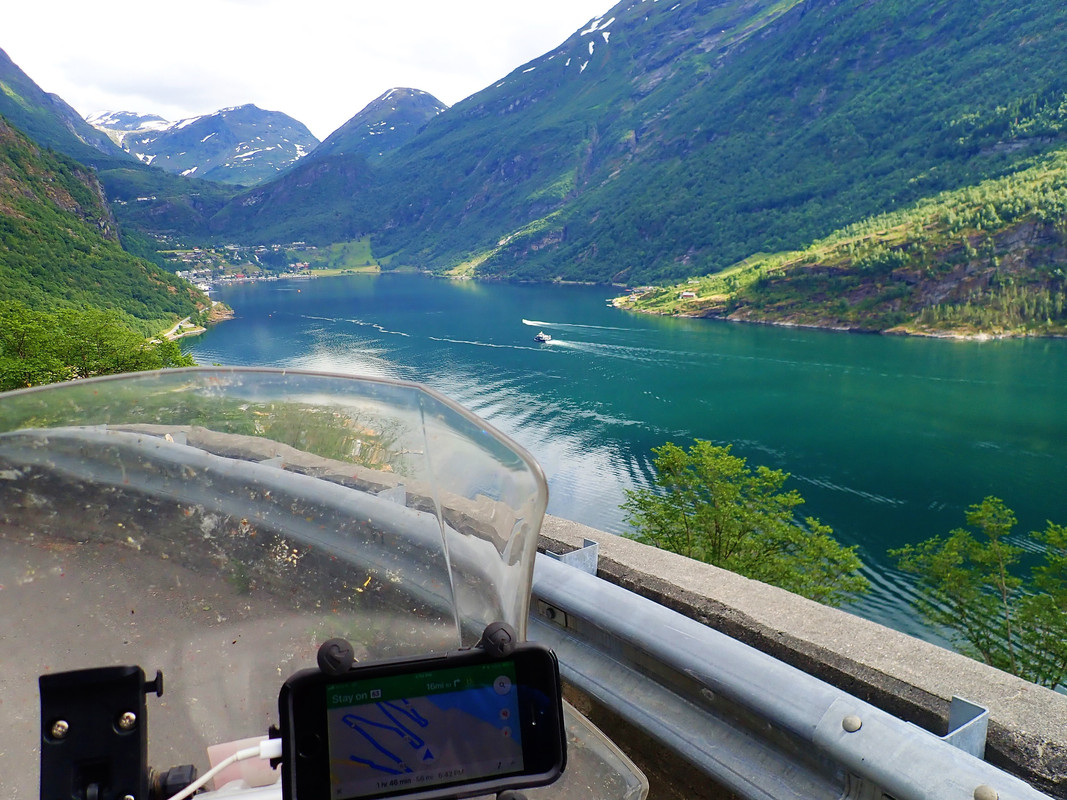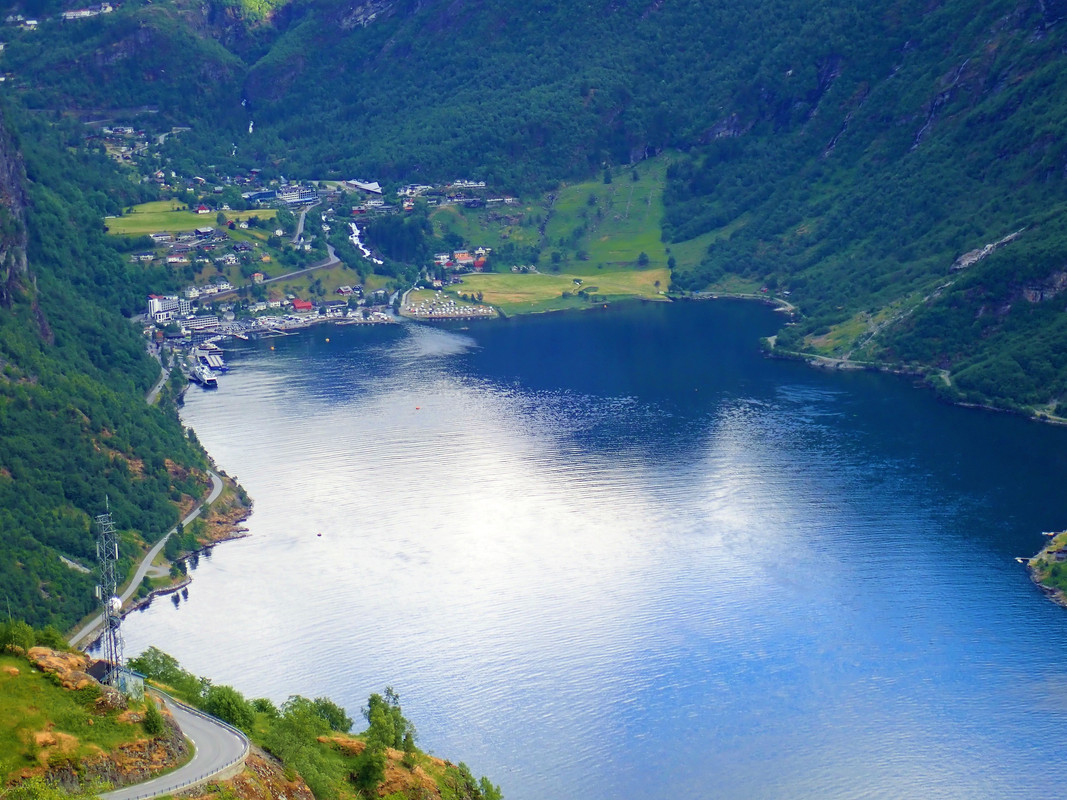 It was a noisy night at the campground. 😀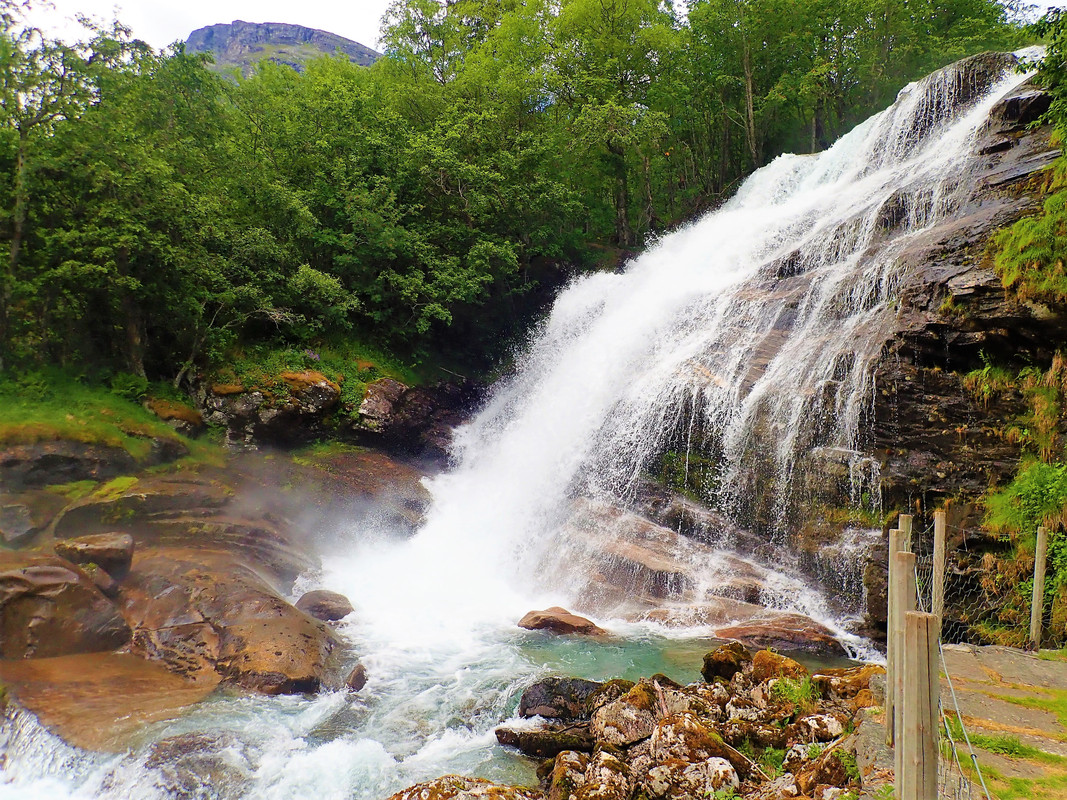 More epic scenery the following day…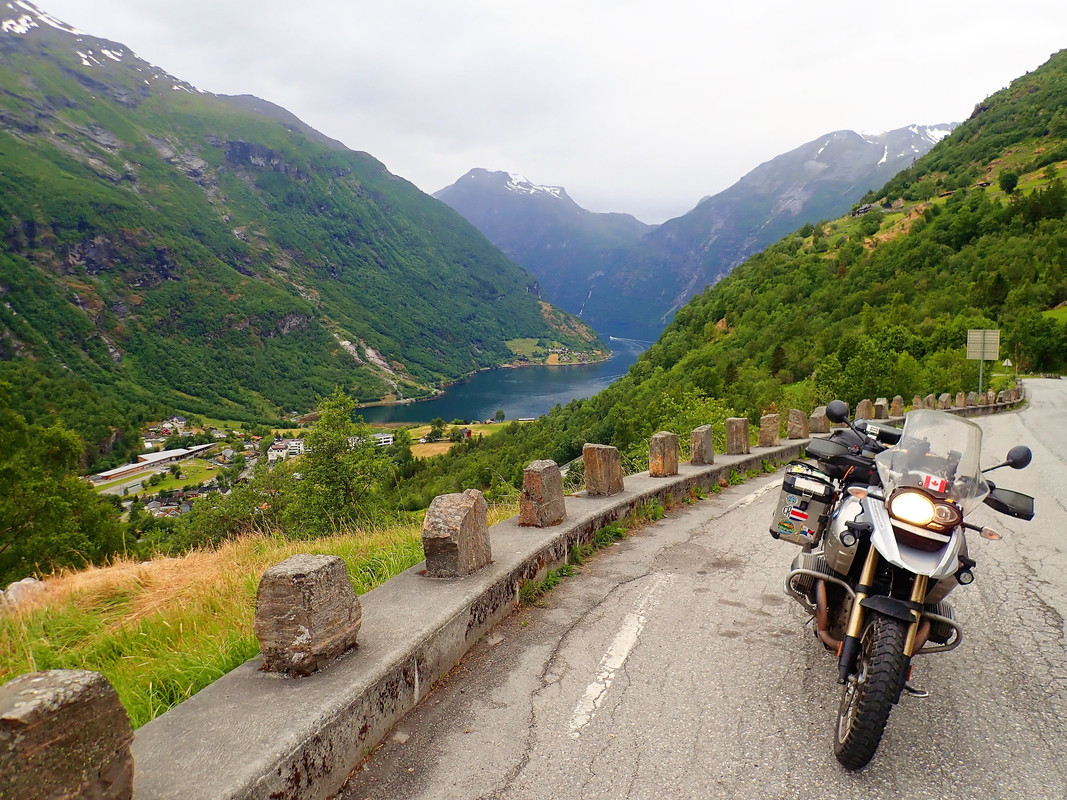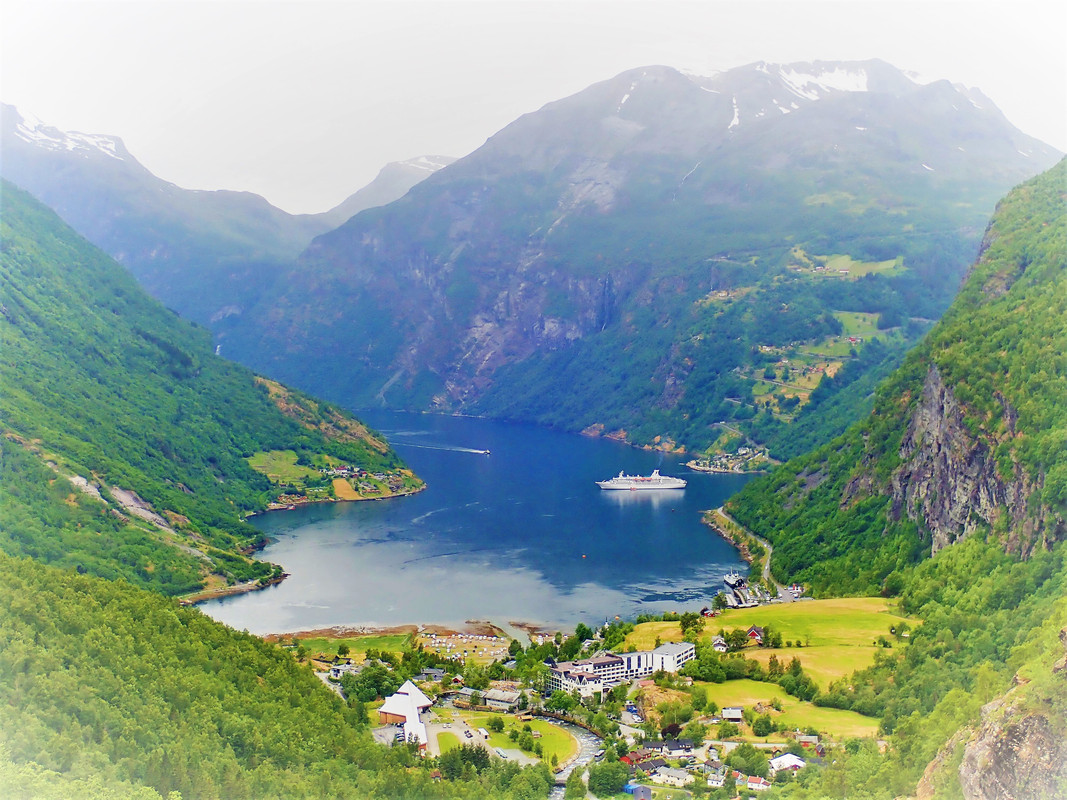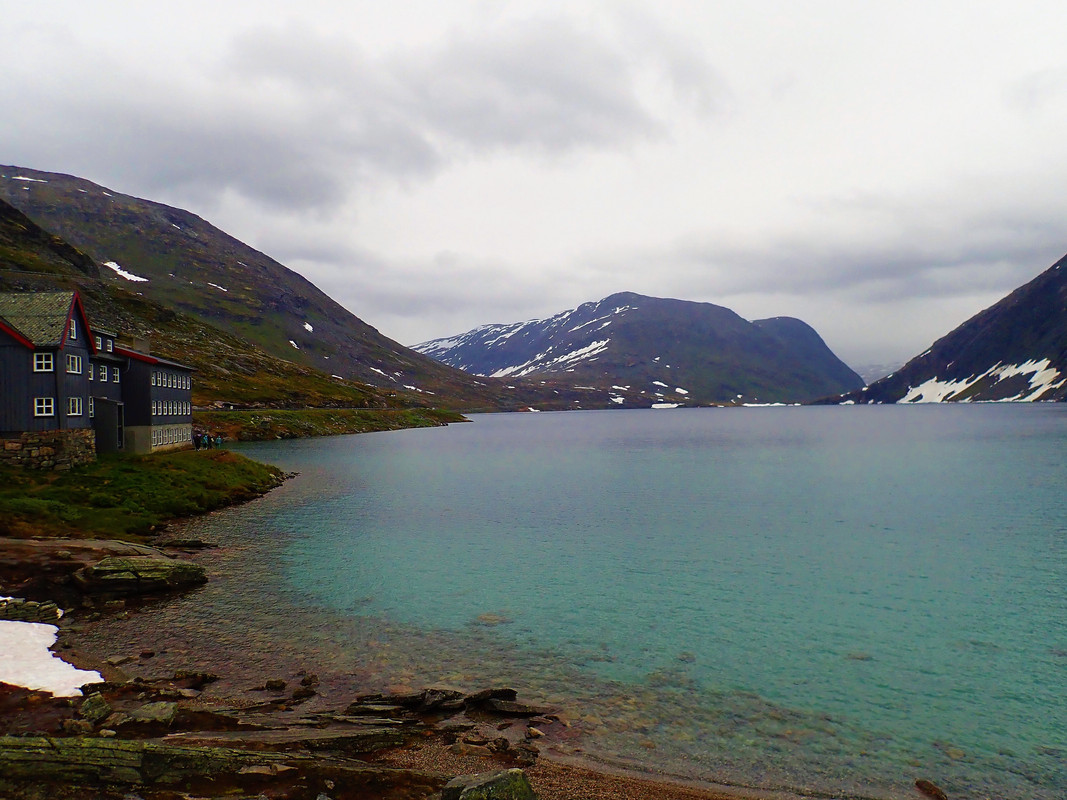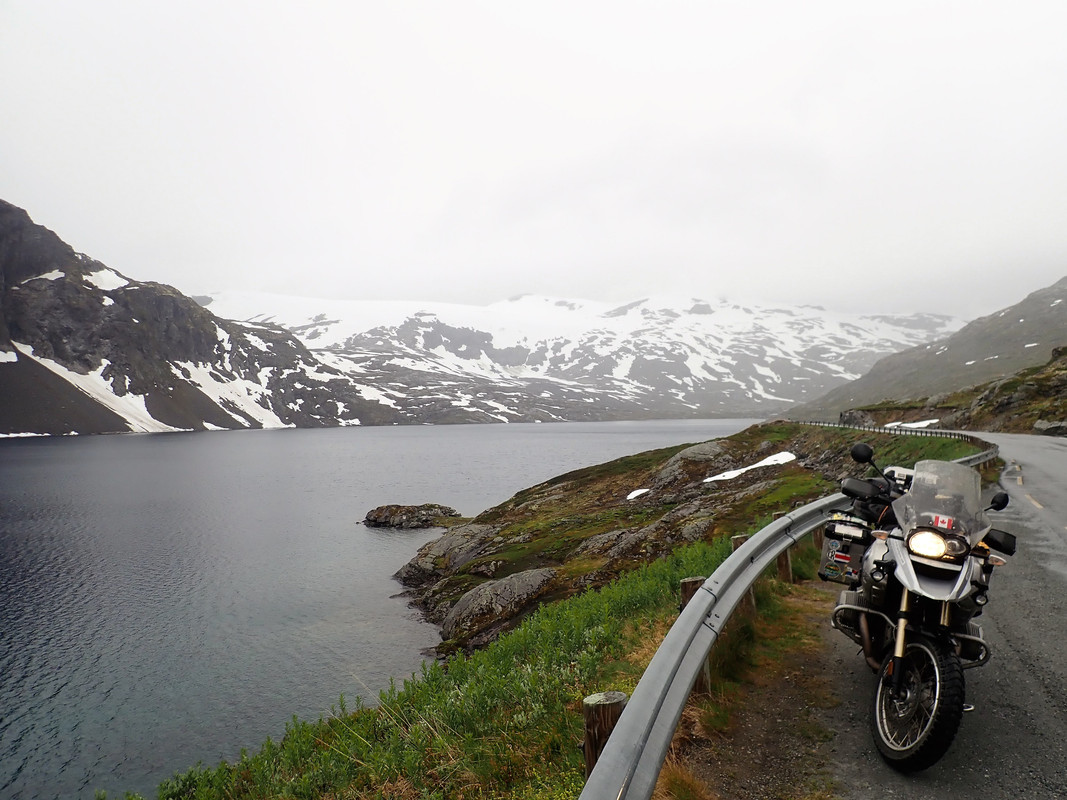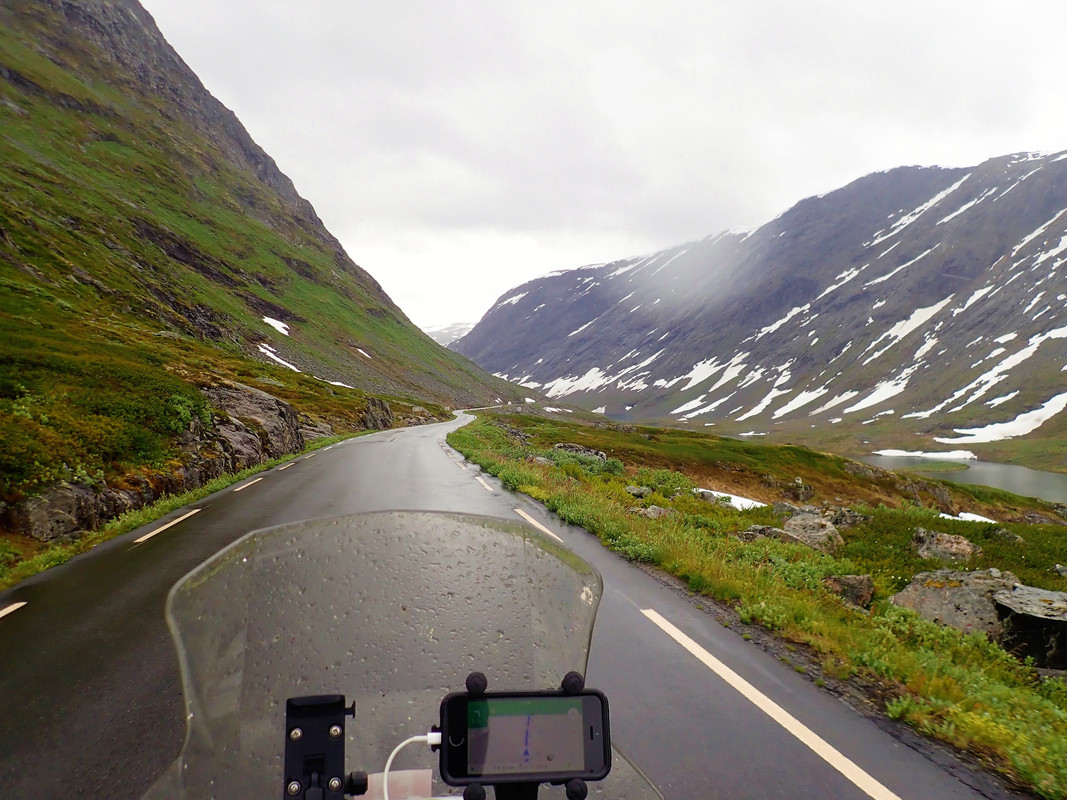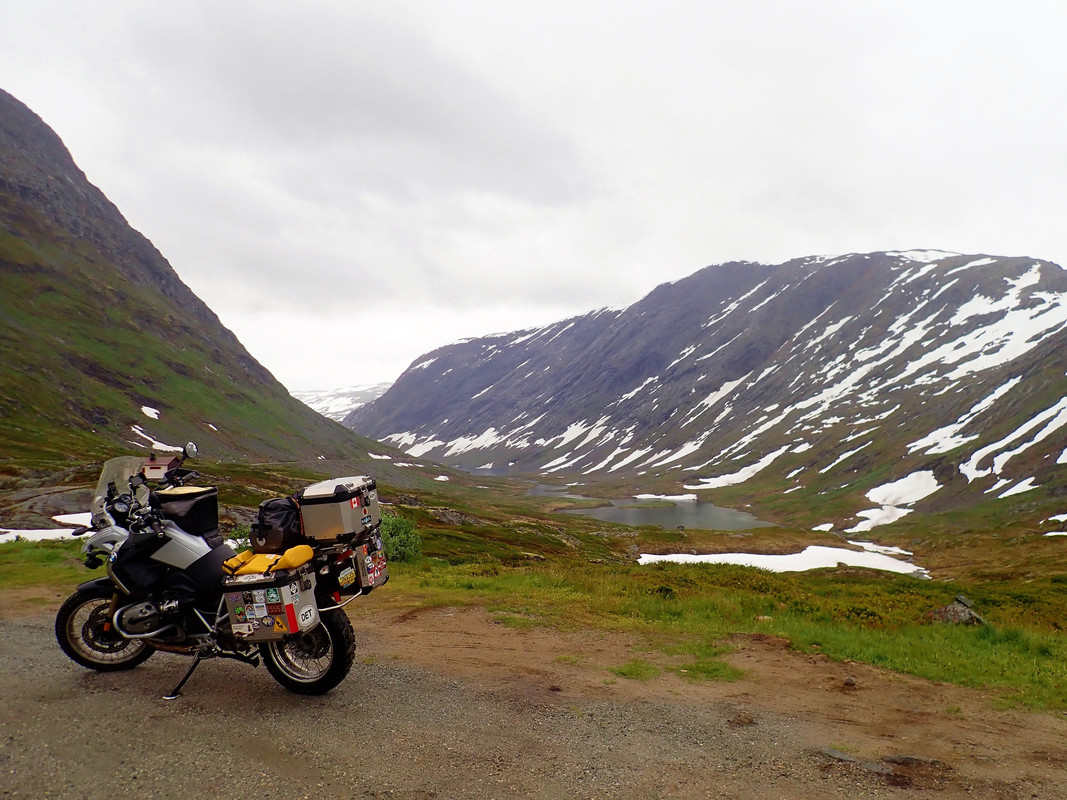 Lom stave church from the 12th century. Stave churches are constructed from wood and were common in north-western Europe. Only few remain standing today, most of them in Norway.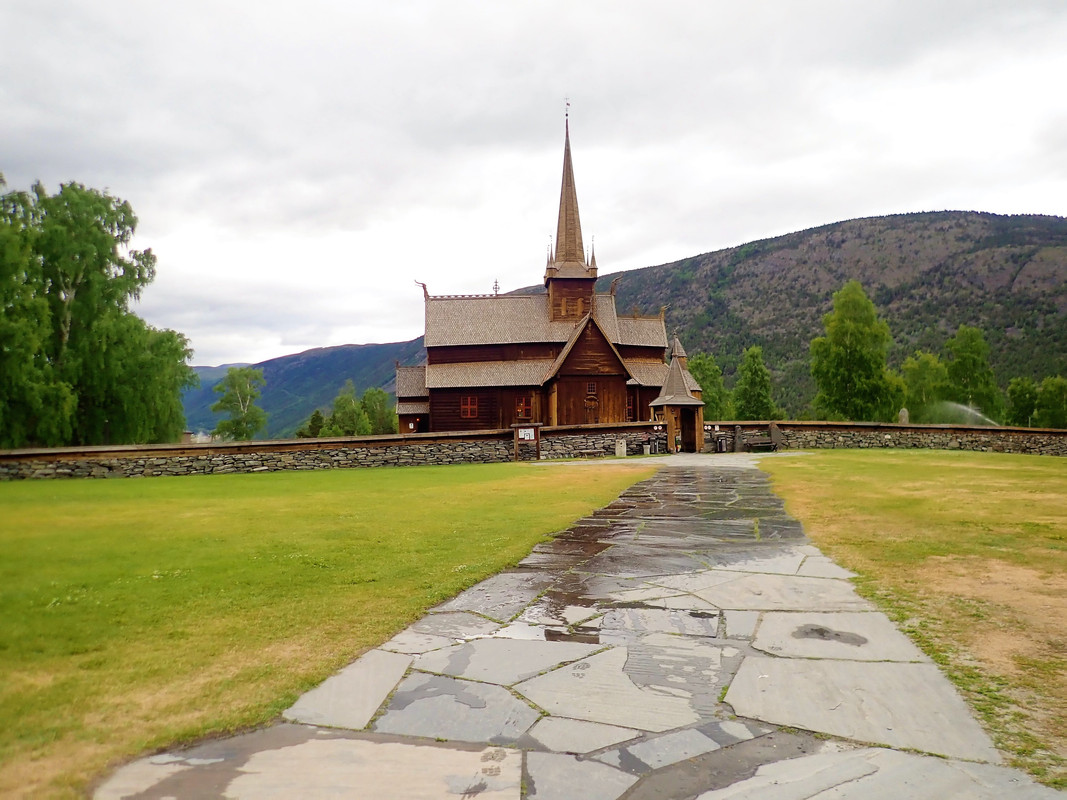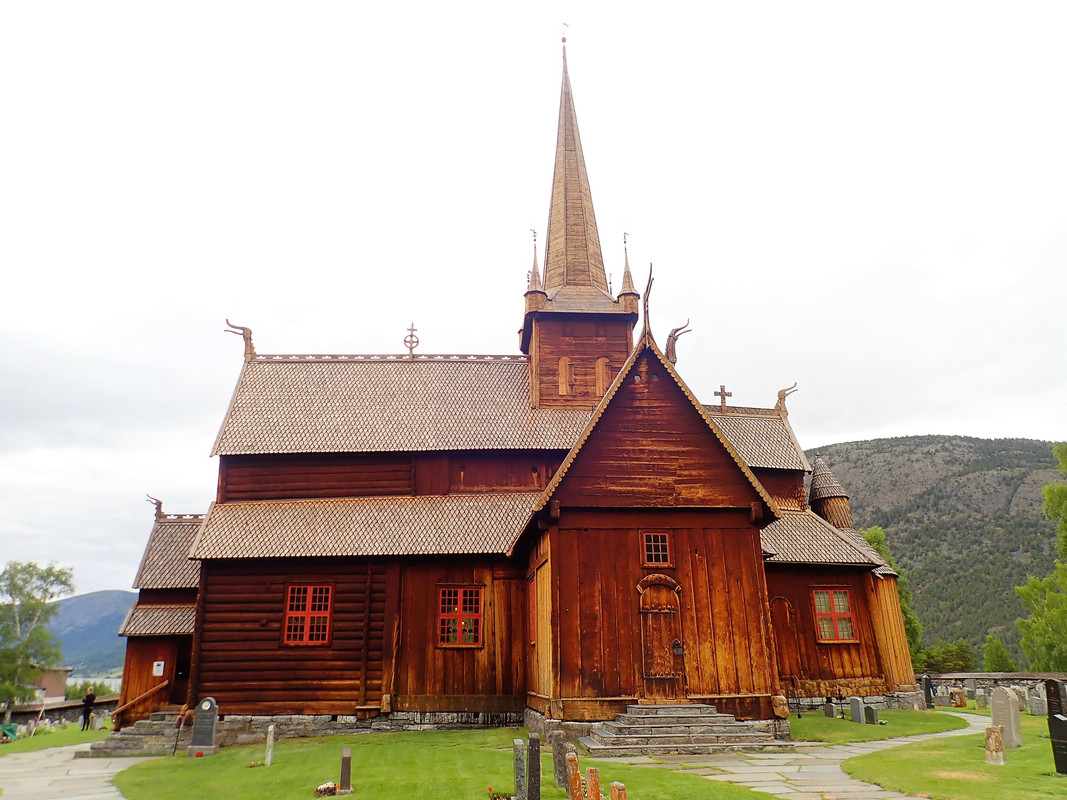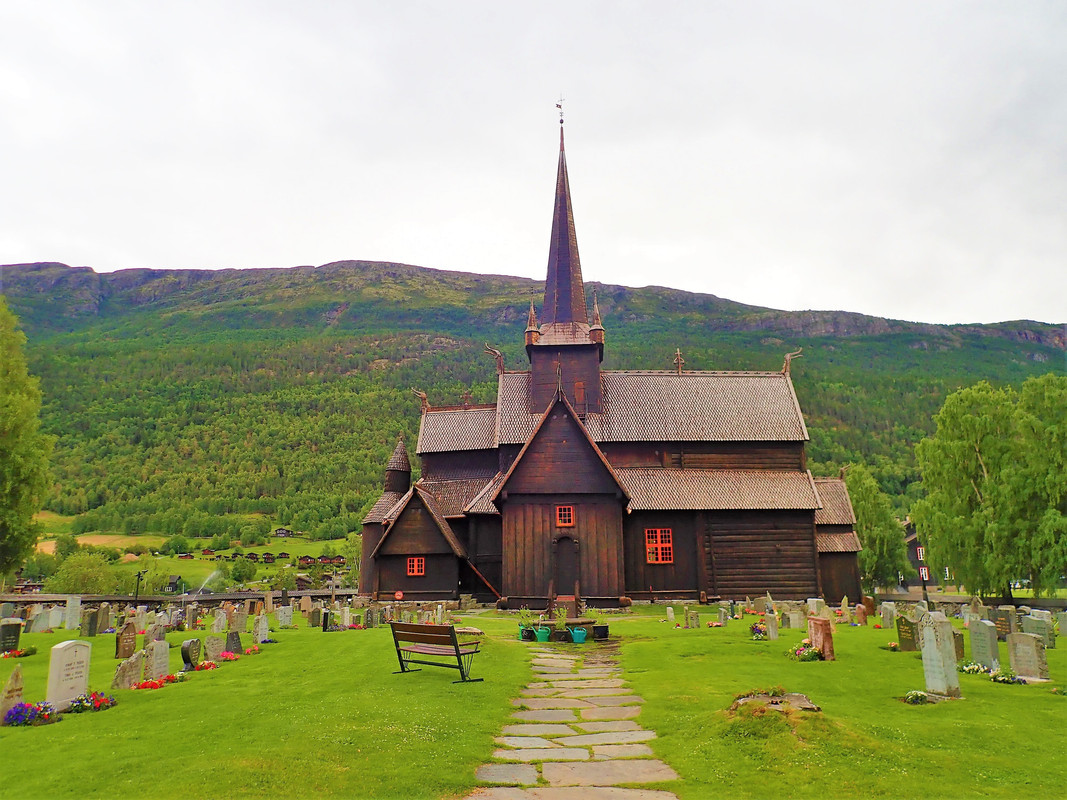 Met a couple of Norwegian bikers…Svein was from Canada and moved back to Norway.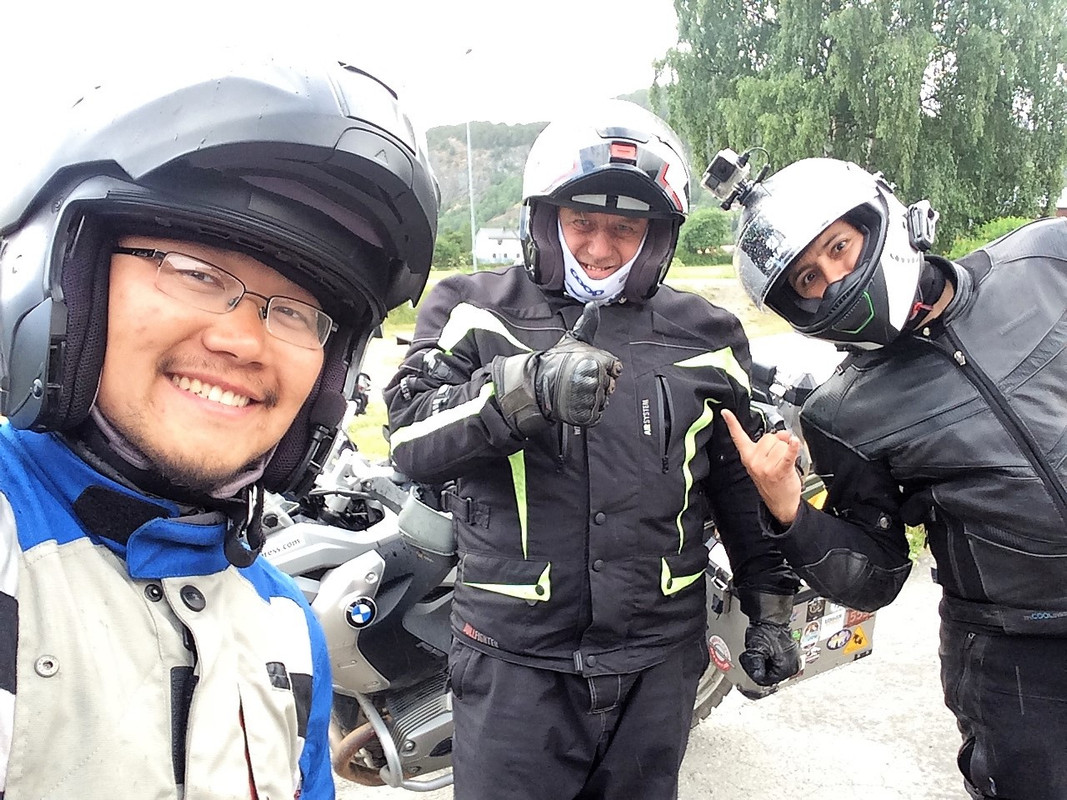 No shortage of serene places to camp in Norway.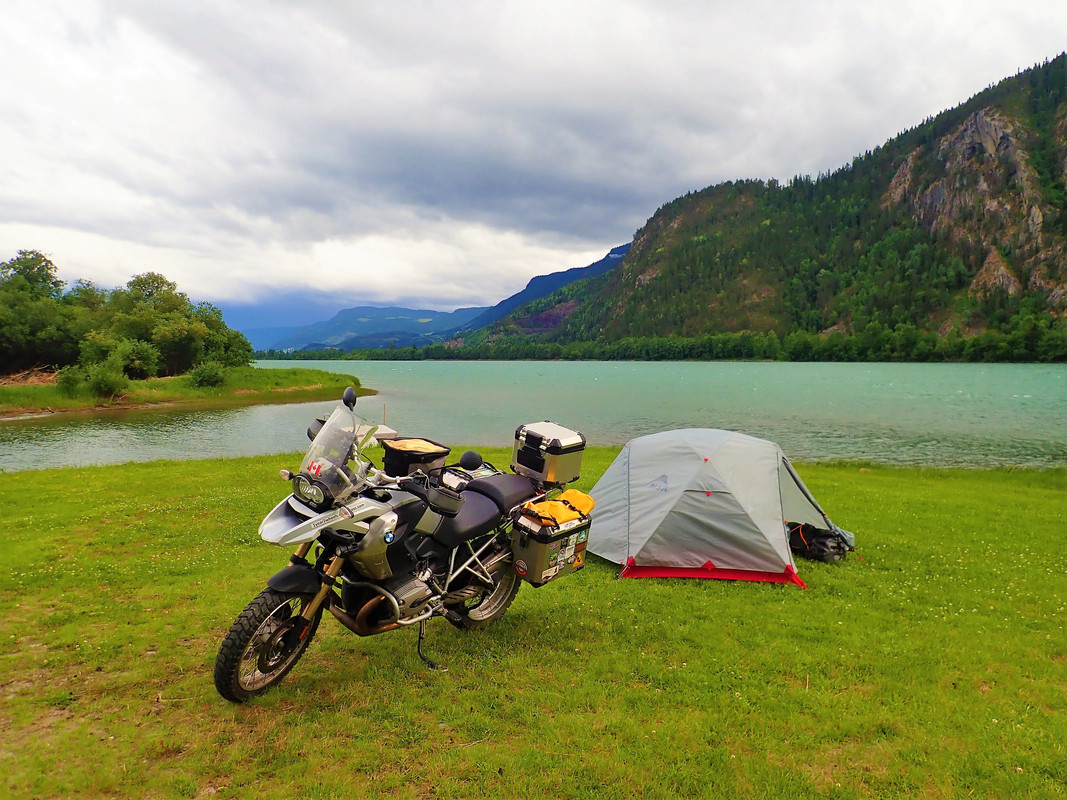 I headed for Oslo to meet up with an old friend. Since I still had some time to kill, I spend half day at the Norsk Folkemuseum.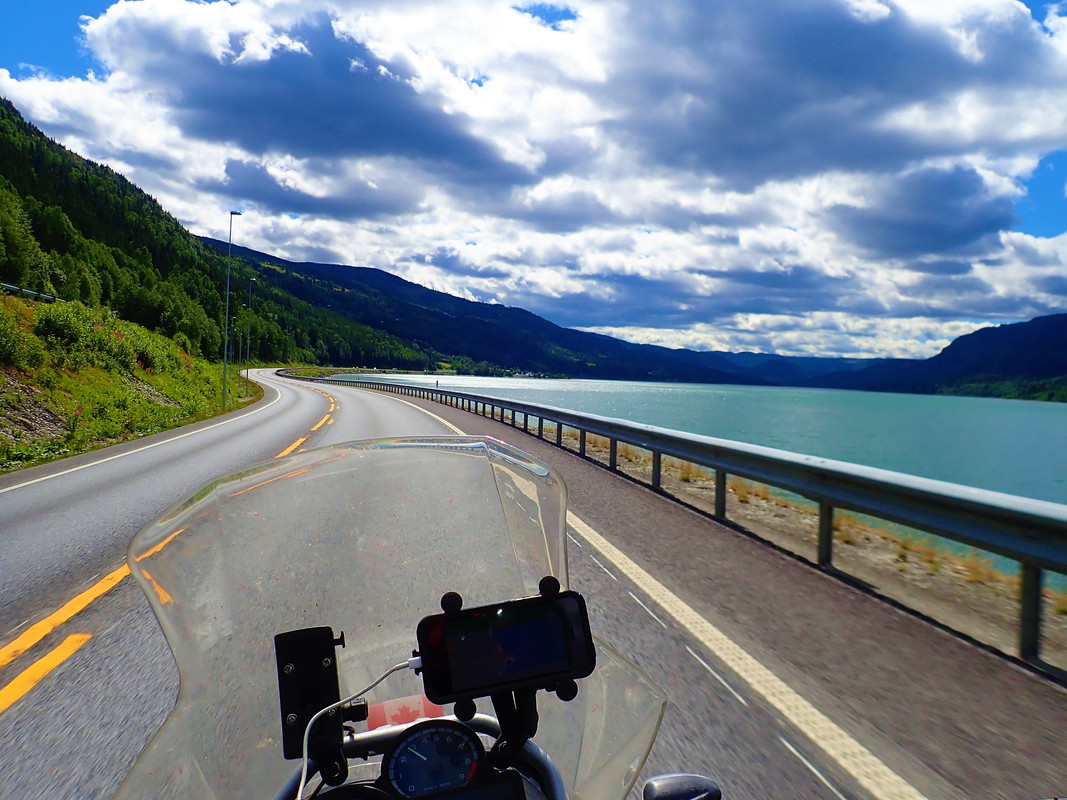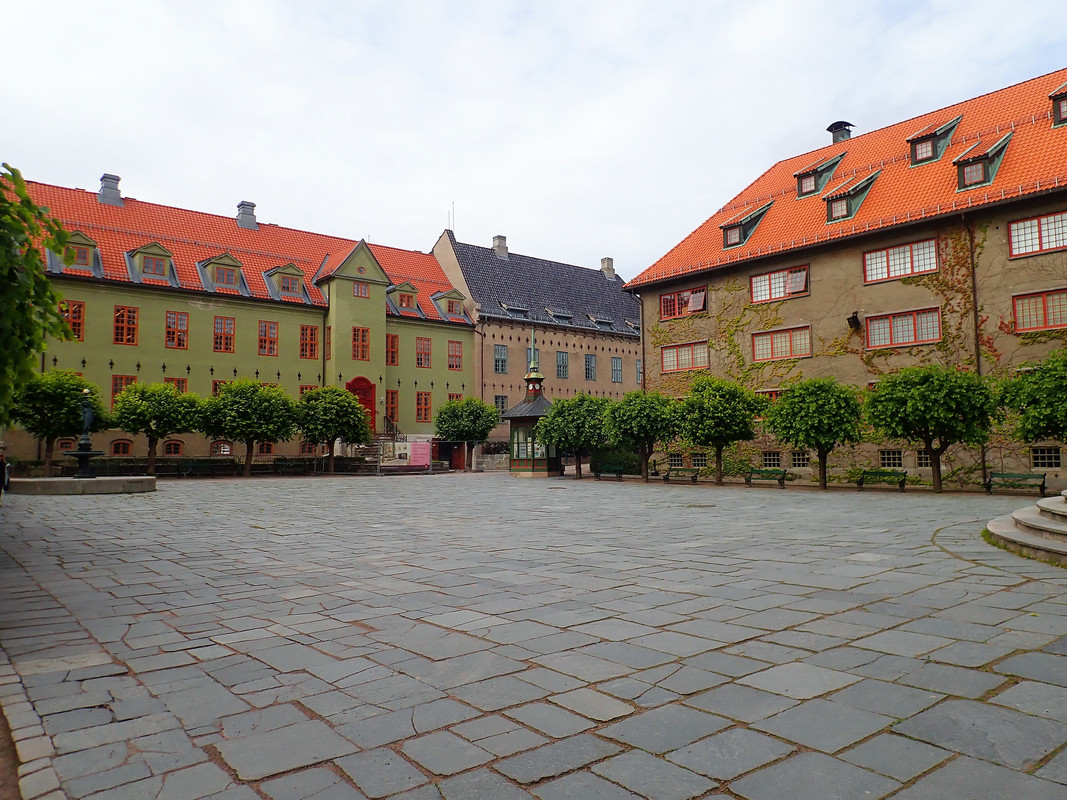 Gol Stave Church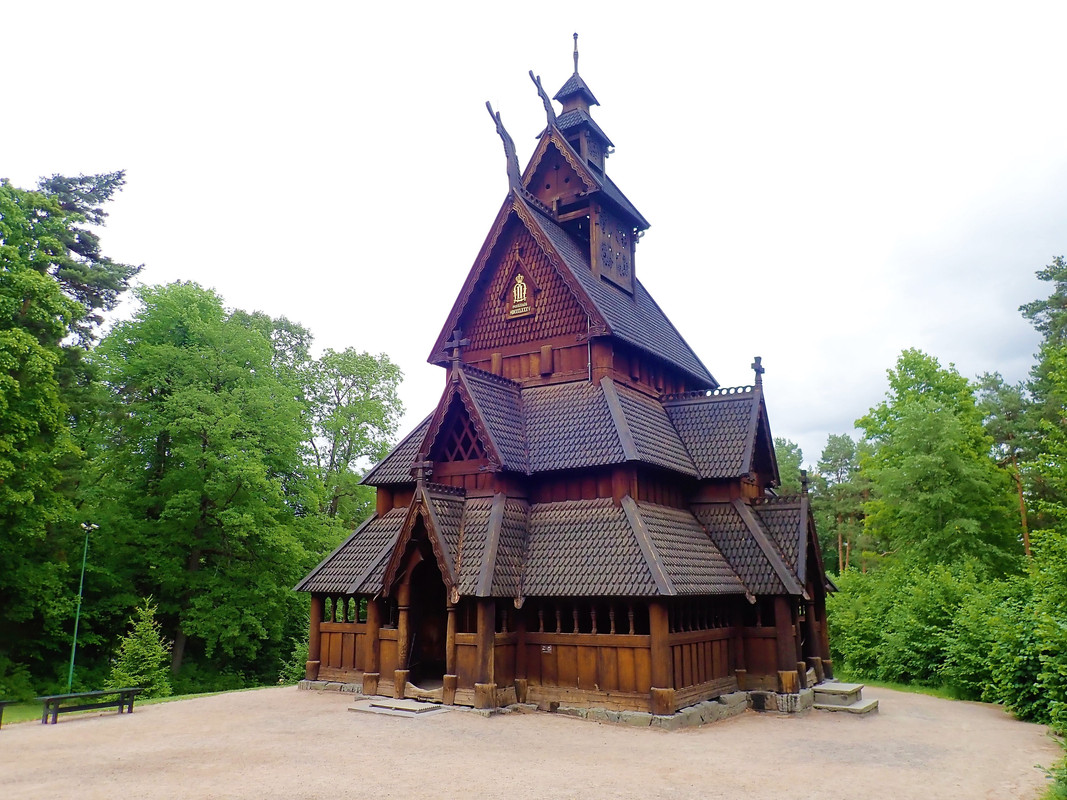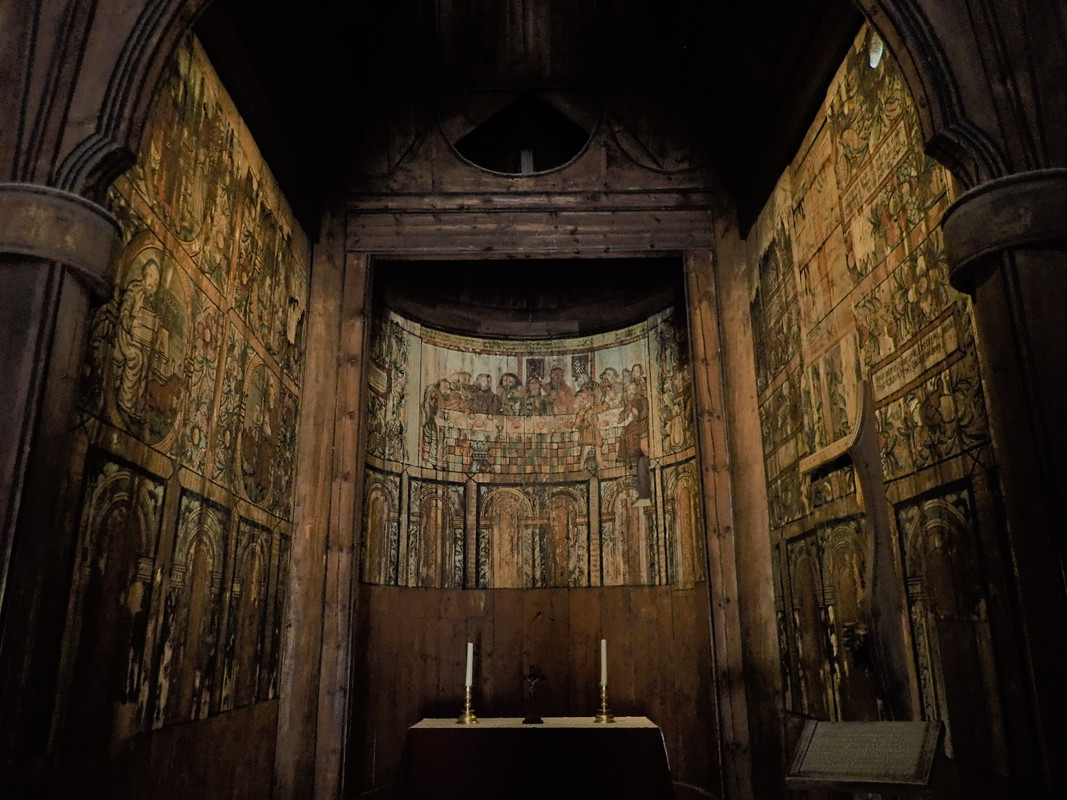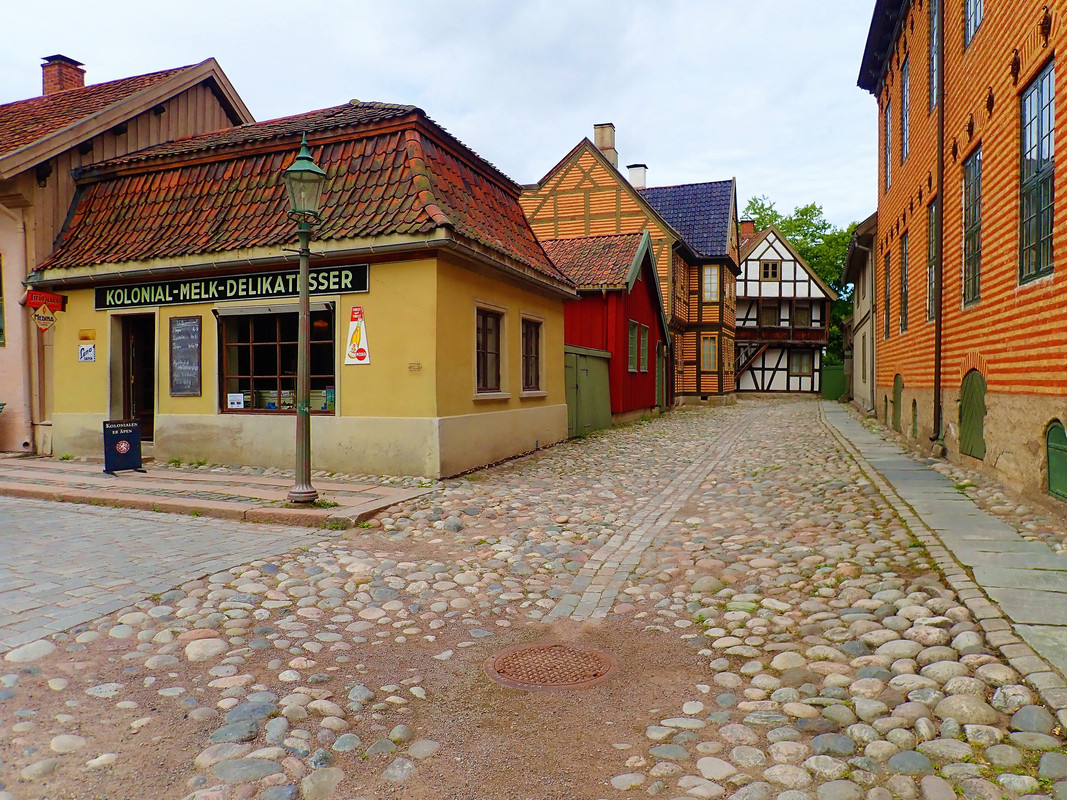 I met up with Vlad that evening and stayed at his apartment for two nights. We worked together as interns at Hydro One back from 2005 to 2006. We had a lot of catching up to do!
I explored Oslo a bit the next day. Frogner Park was a bizarre place with naked statues created by Gustav Vigeland (also known as Vigeland Park). Some are hilariously entertaining.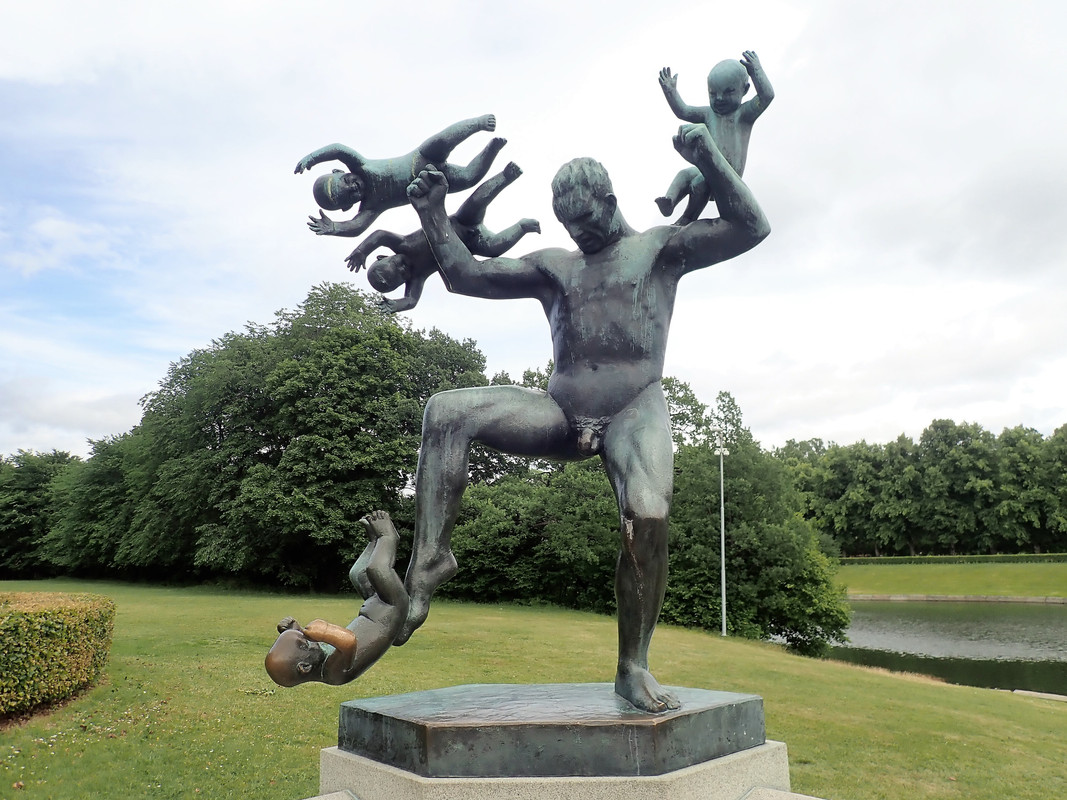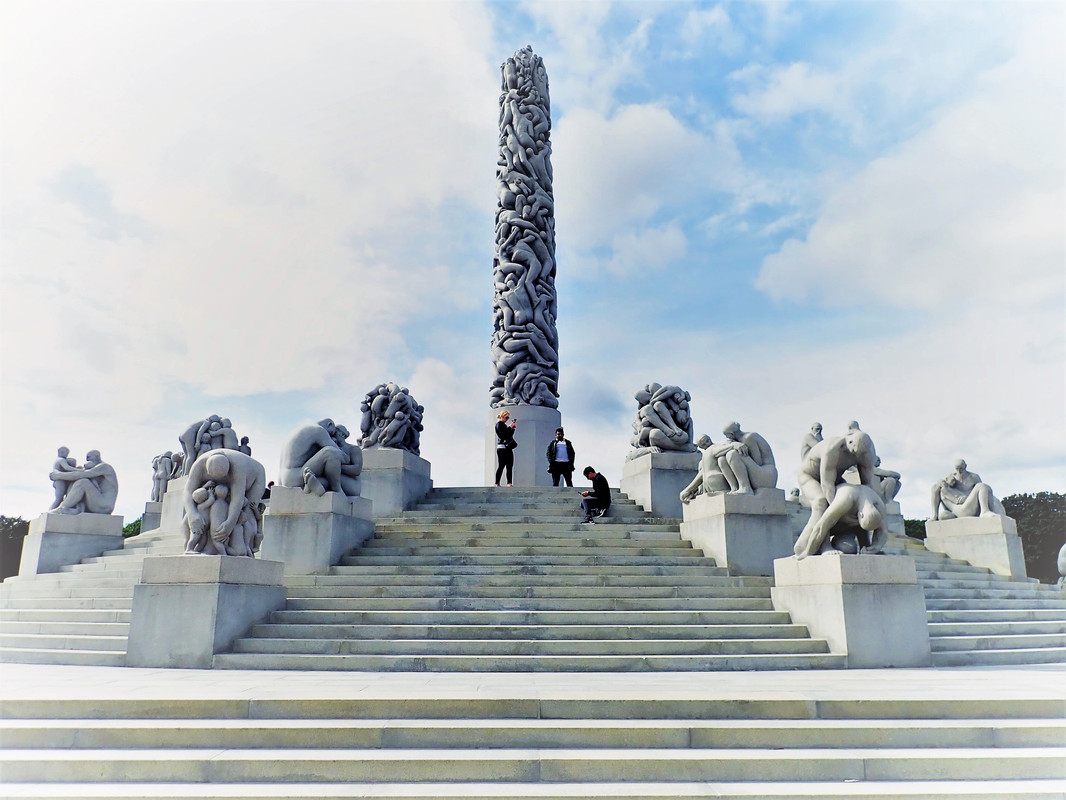 Norway in general feels different from other Nordic countries. Its largest export is petroleum yet most of the cars are electric or hybrid. Everything is incredibly expensive but it is ranked the happiest place on earth due to low inequality and crime rate and the infrastructure is second to none.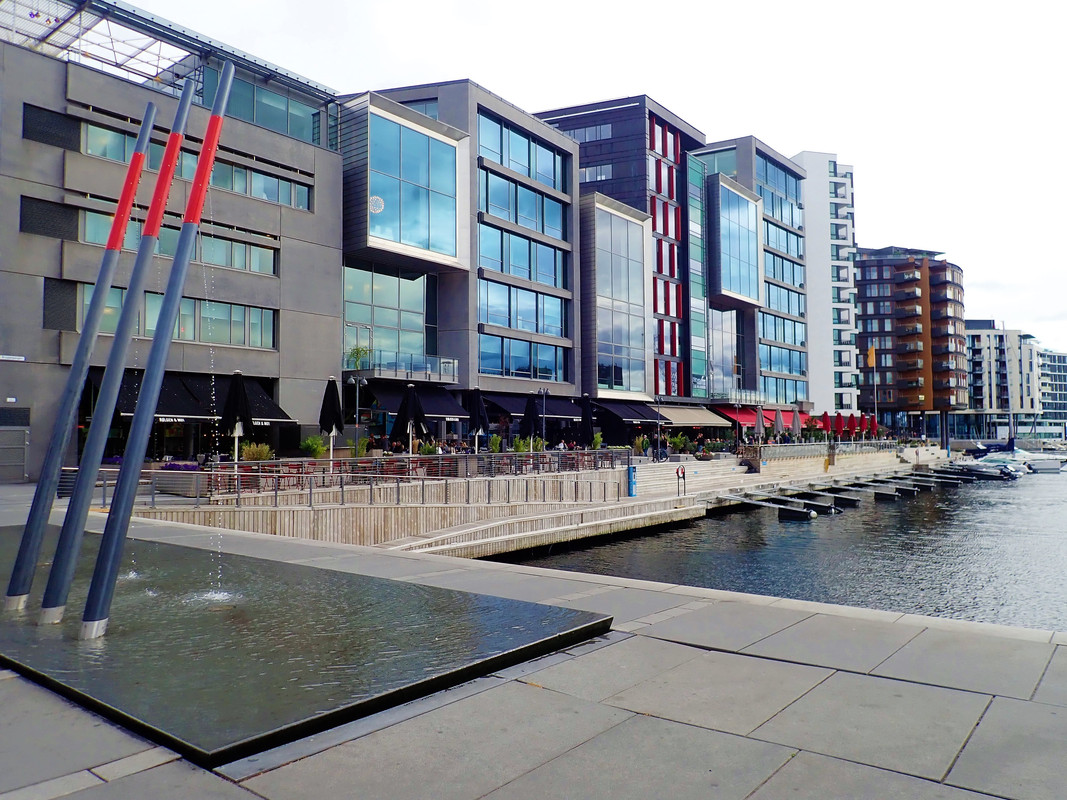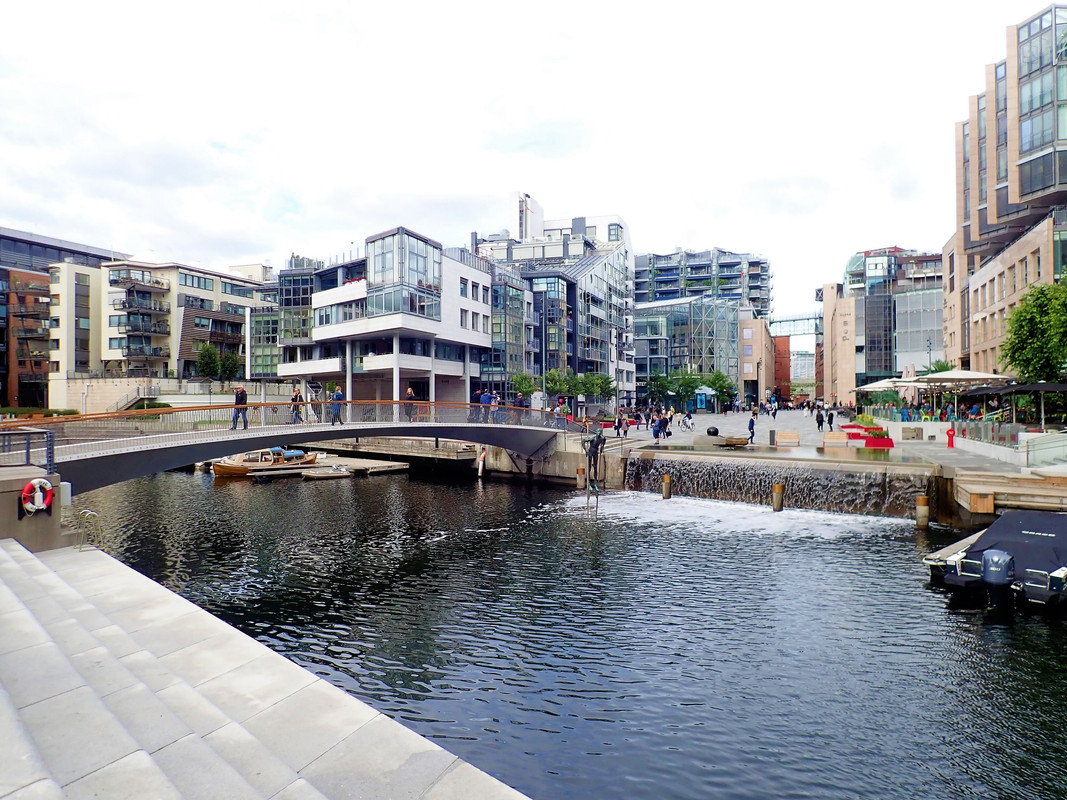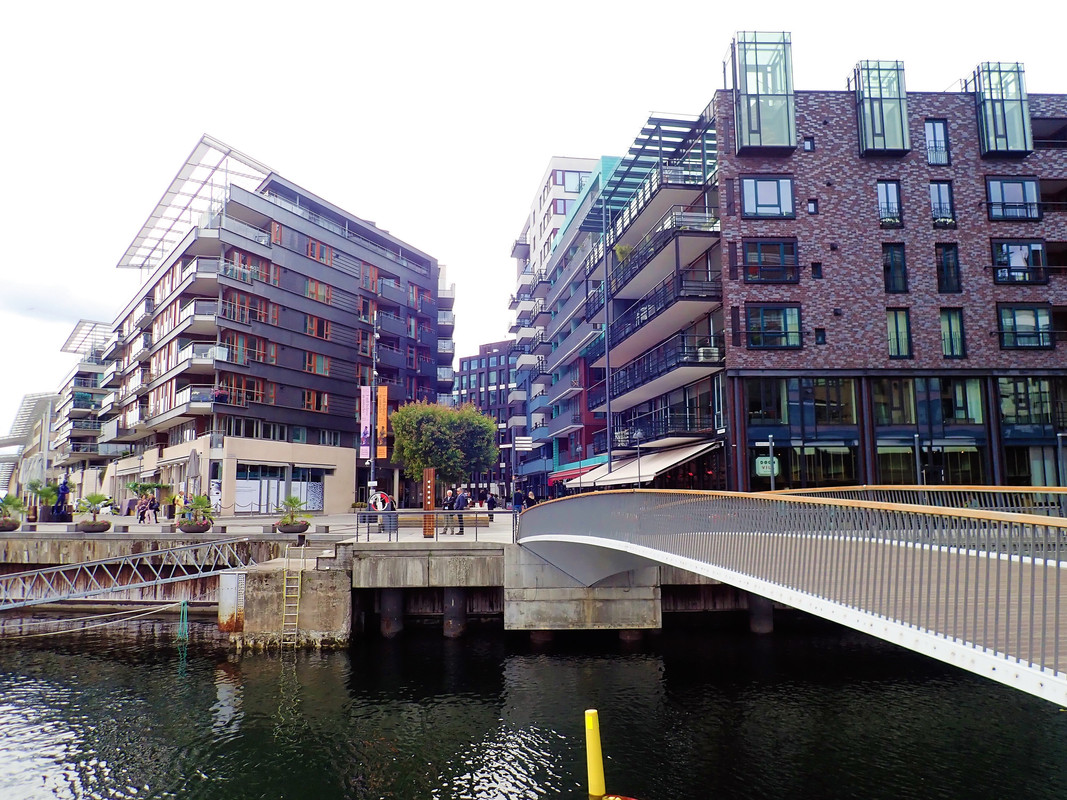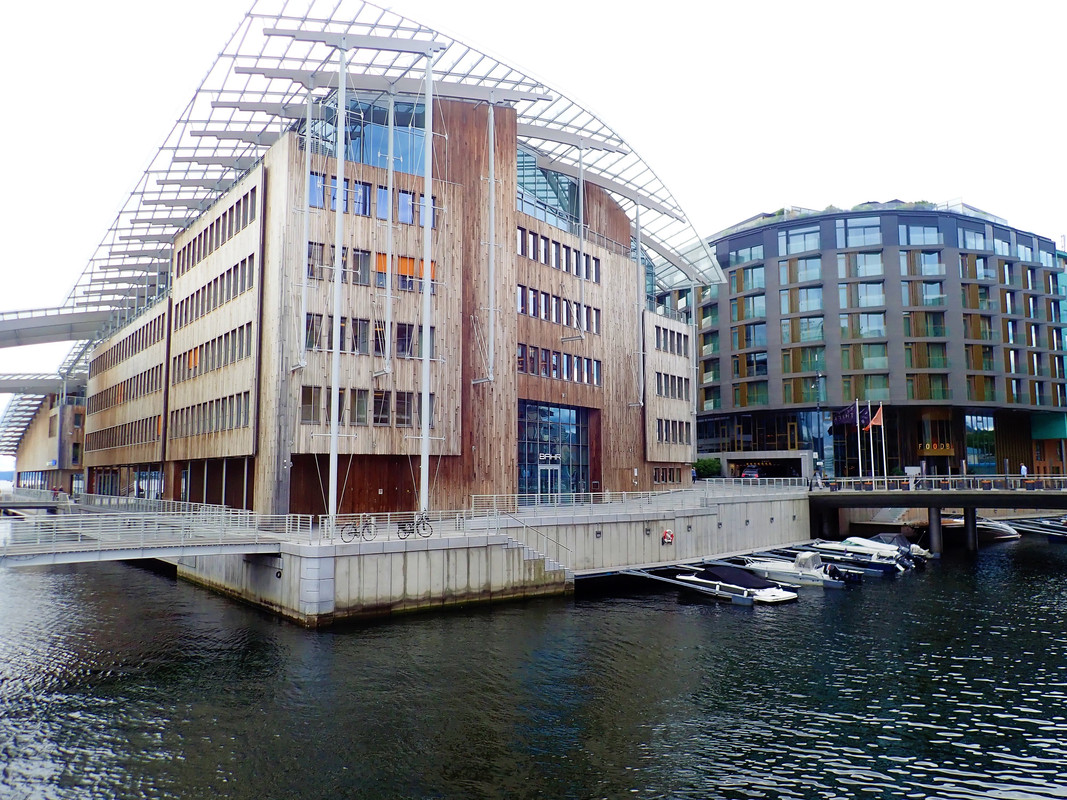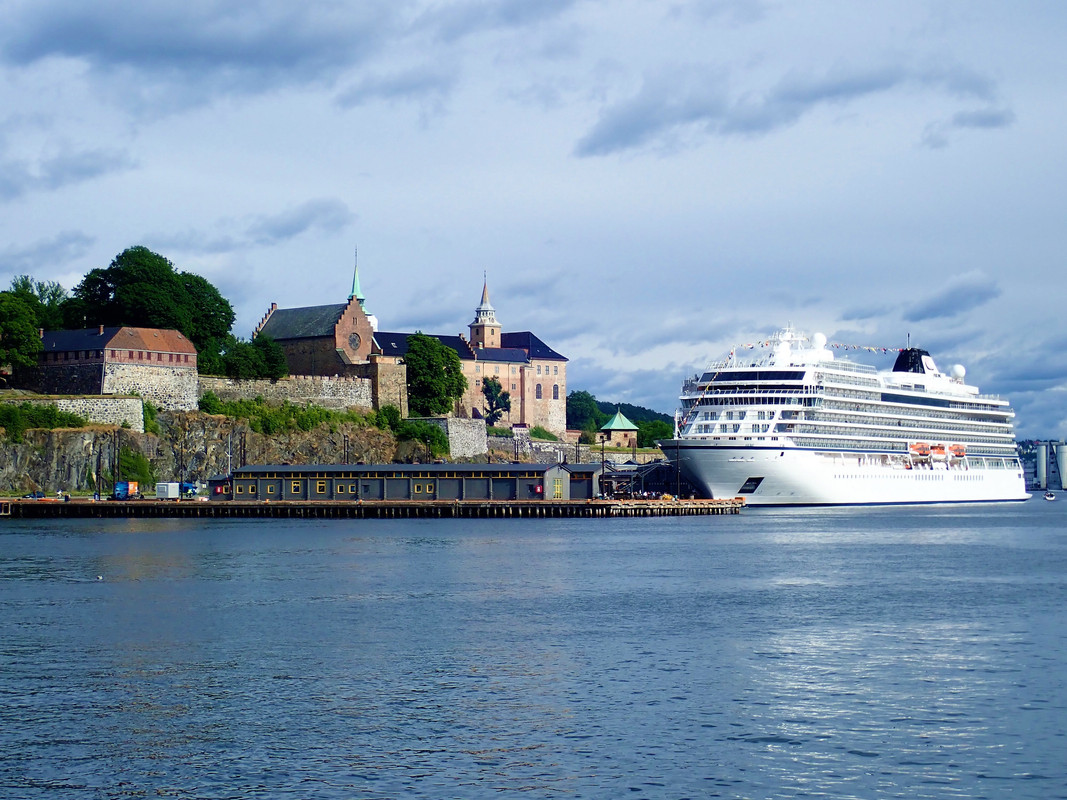 I left Norway for Sweden and relaxed for a week in Gothenburg at my friend Nick and Maria's apartment. Nick and I went to school and work together before moving to Sweden to work for Volvo. We went to the midsummer festival, hang out with friends, went on hikes, watched a movie and enjoyed some world cup action. A week well spent!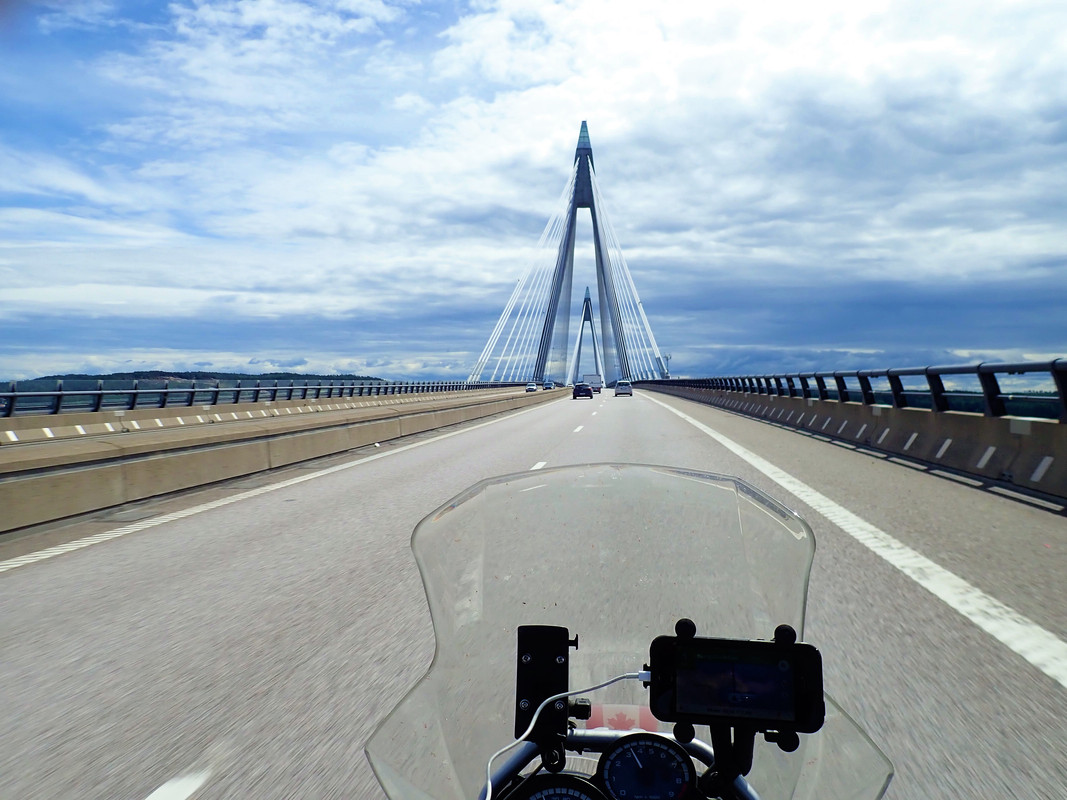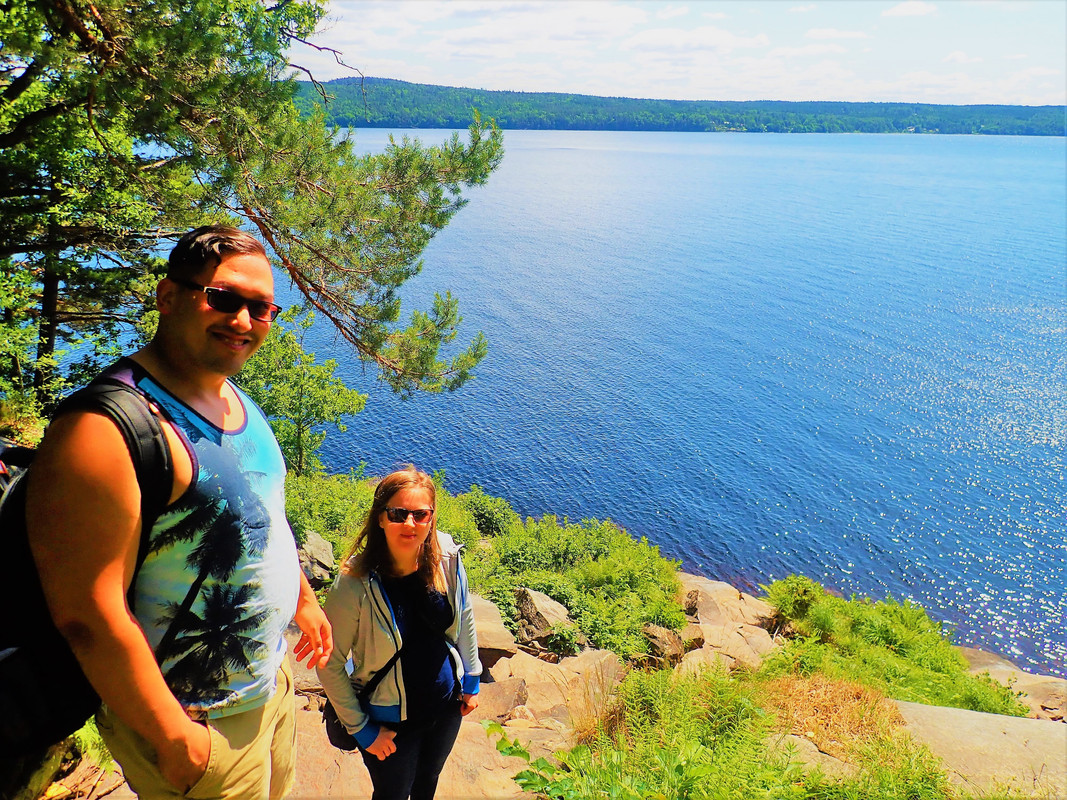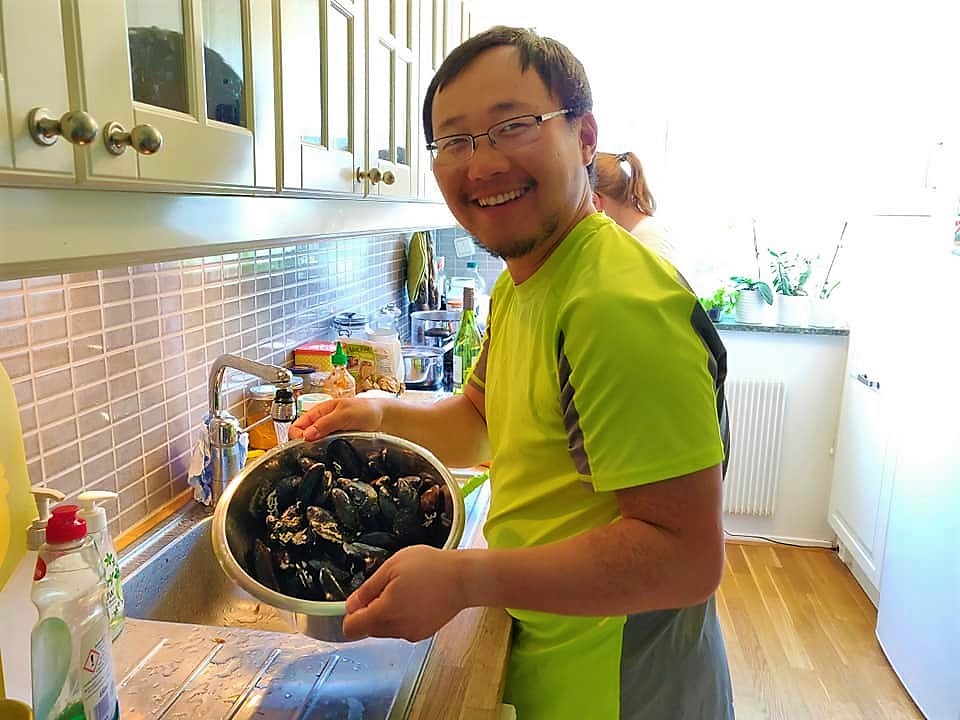 I also met up with my cousin that I haven't seen in nearly 20 years!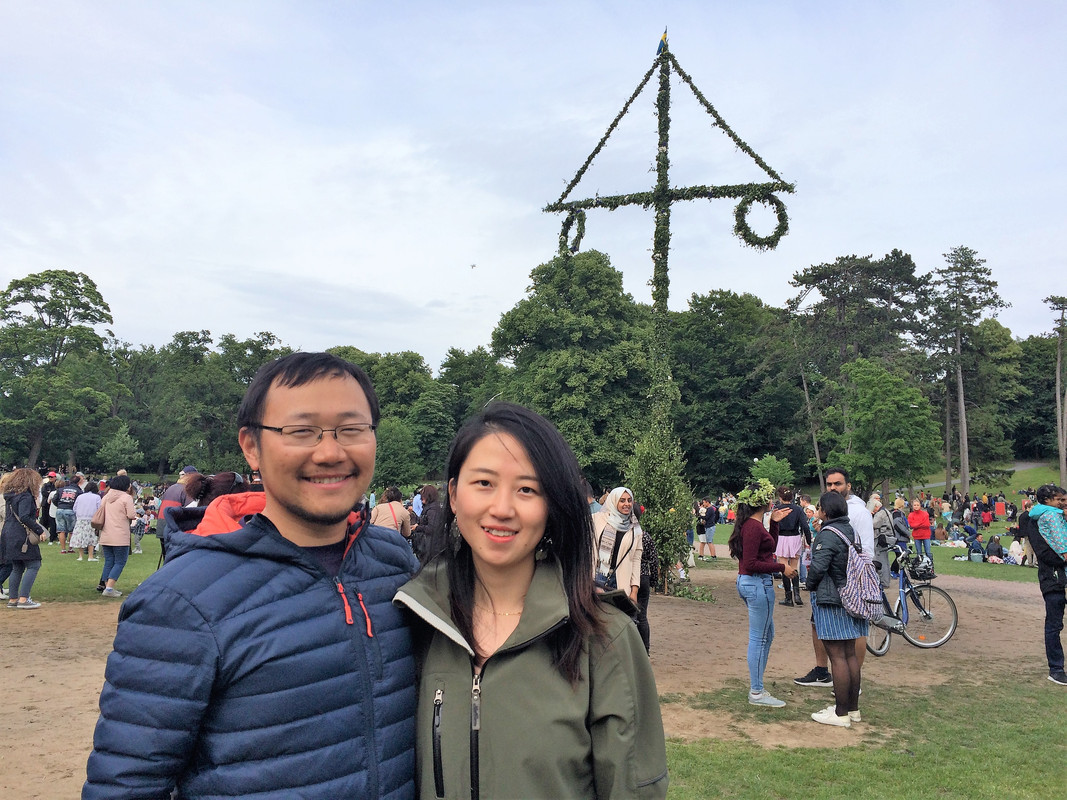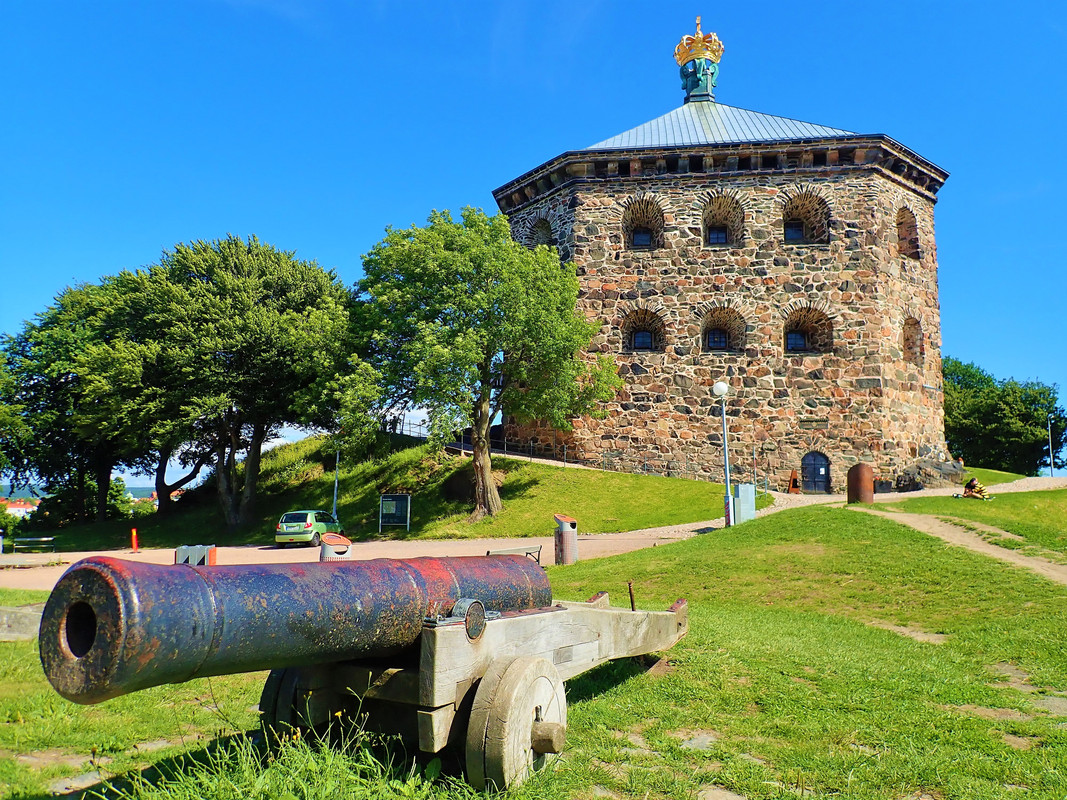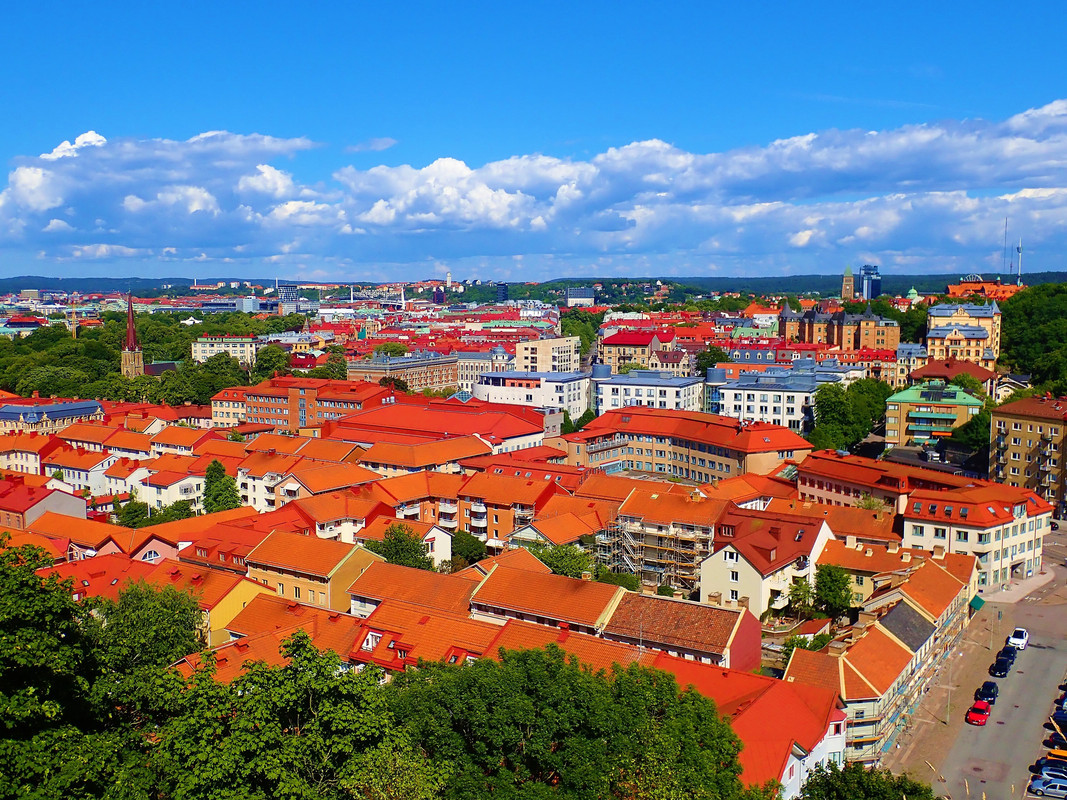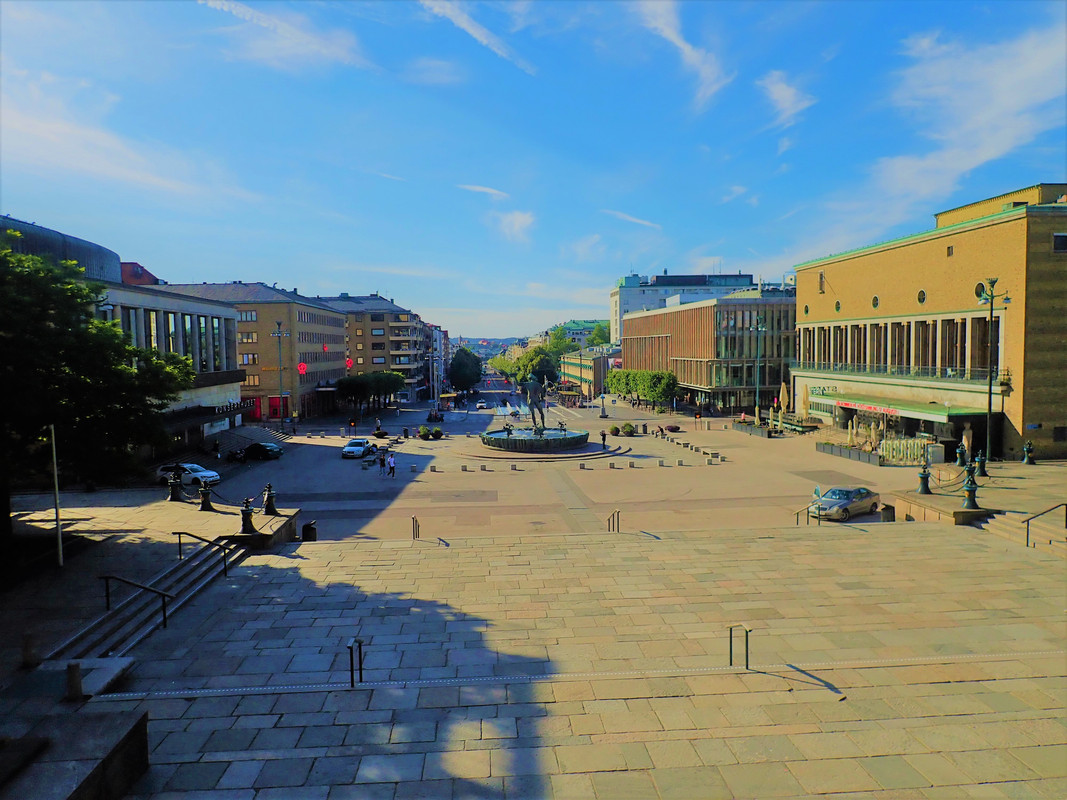 Last but not least…a trip to the Volvo museum.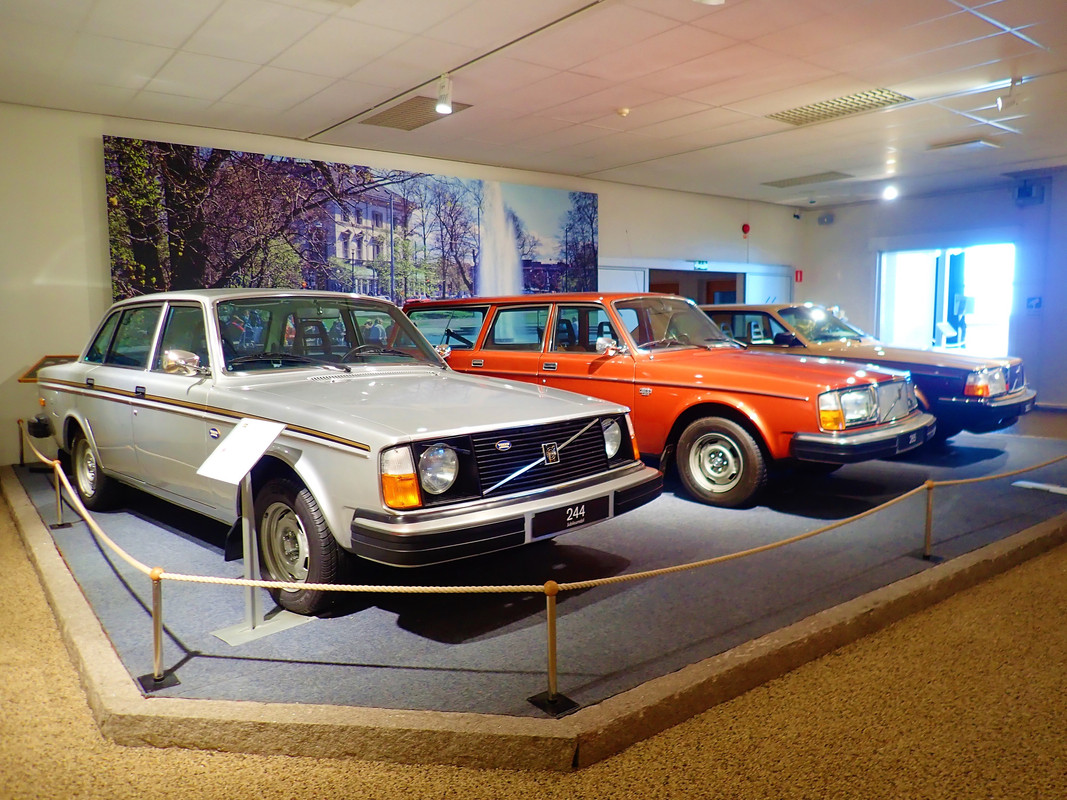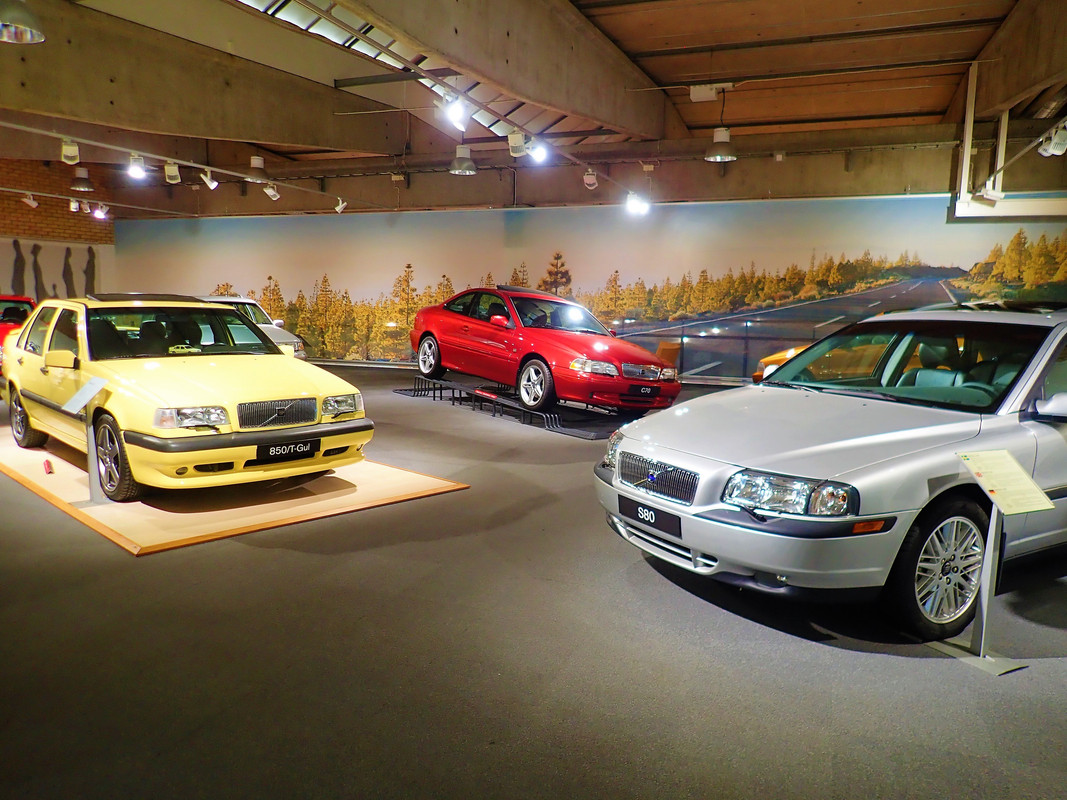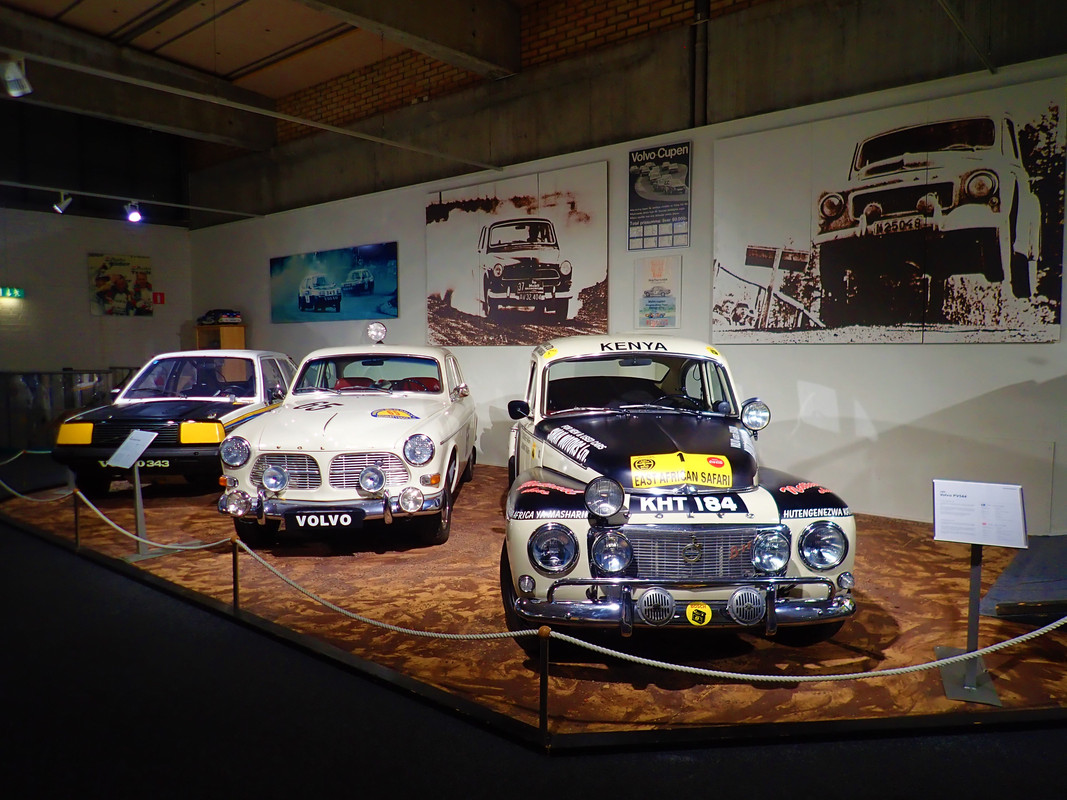 It's going to be a bit depressing leaving family and friends in Gothenburg and head out on my own again!