I took a day trip to Prague, the capital and largest city in Czech Republic. Prague is renowned for its architectural beauty and seeing it in person did not disappoint. Every building has a flair of the rich history behind the city that's different from other modern cities throughout western Europe.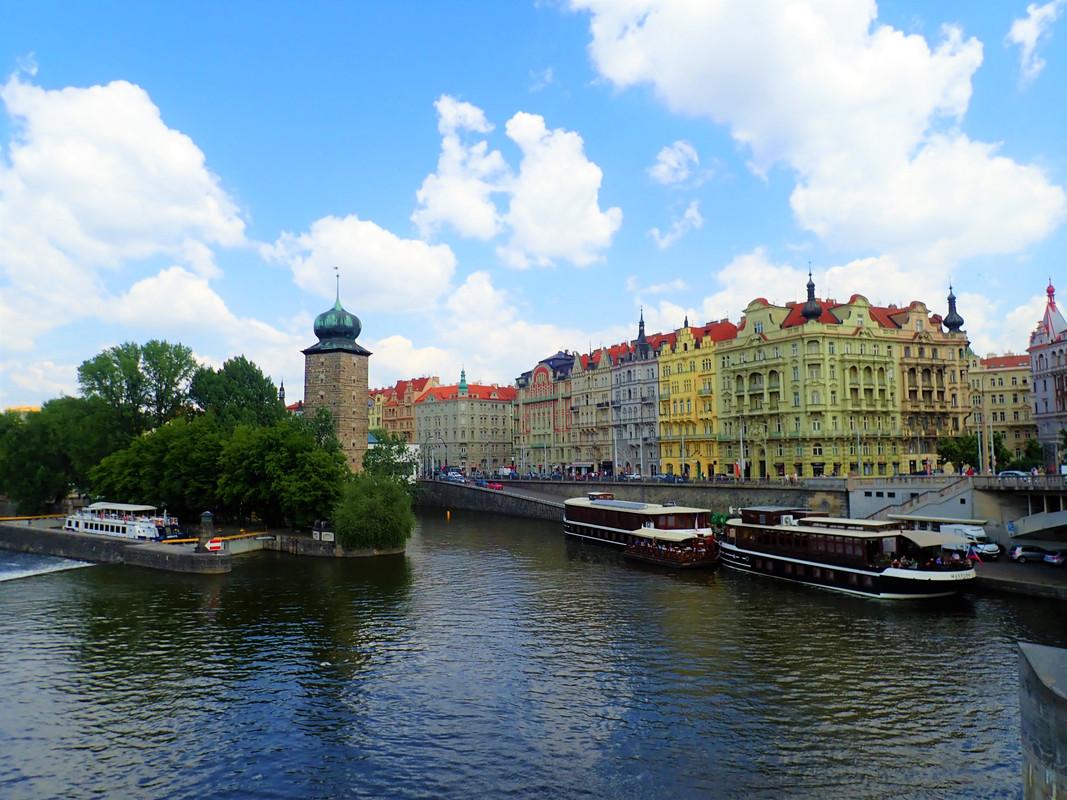 The Dancing Horse is the only contemporary design that stands out among traditional style buildings.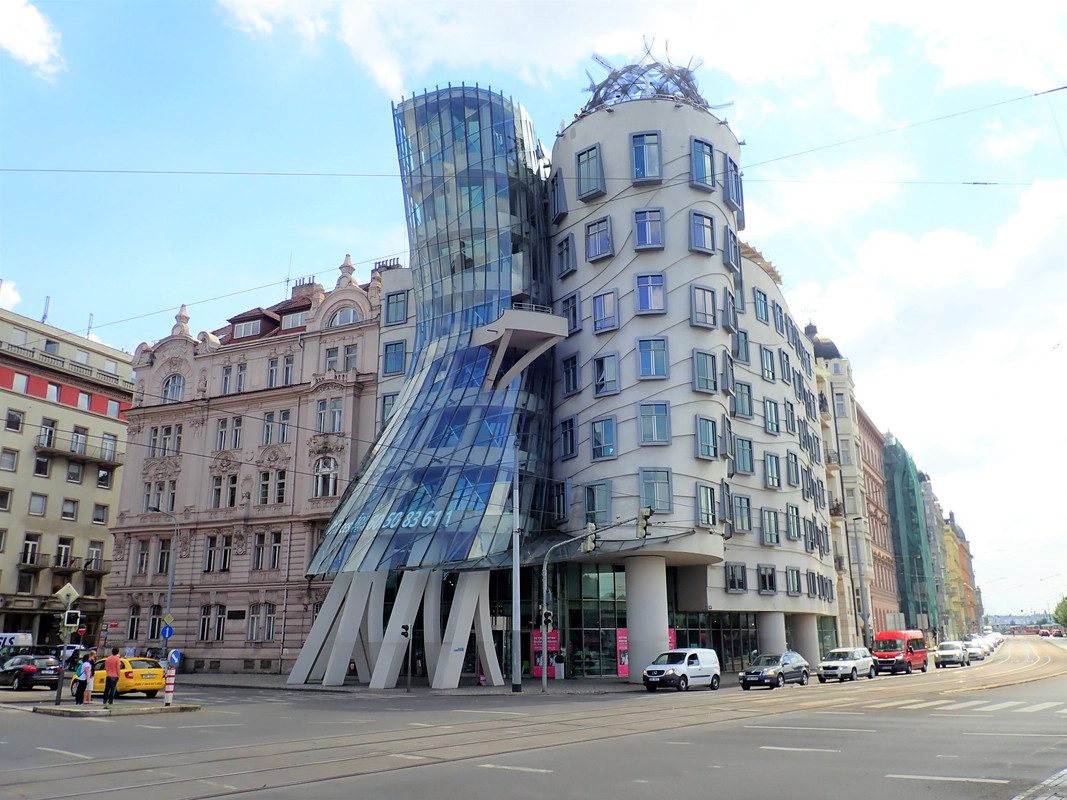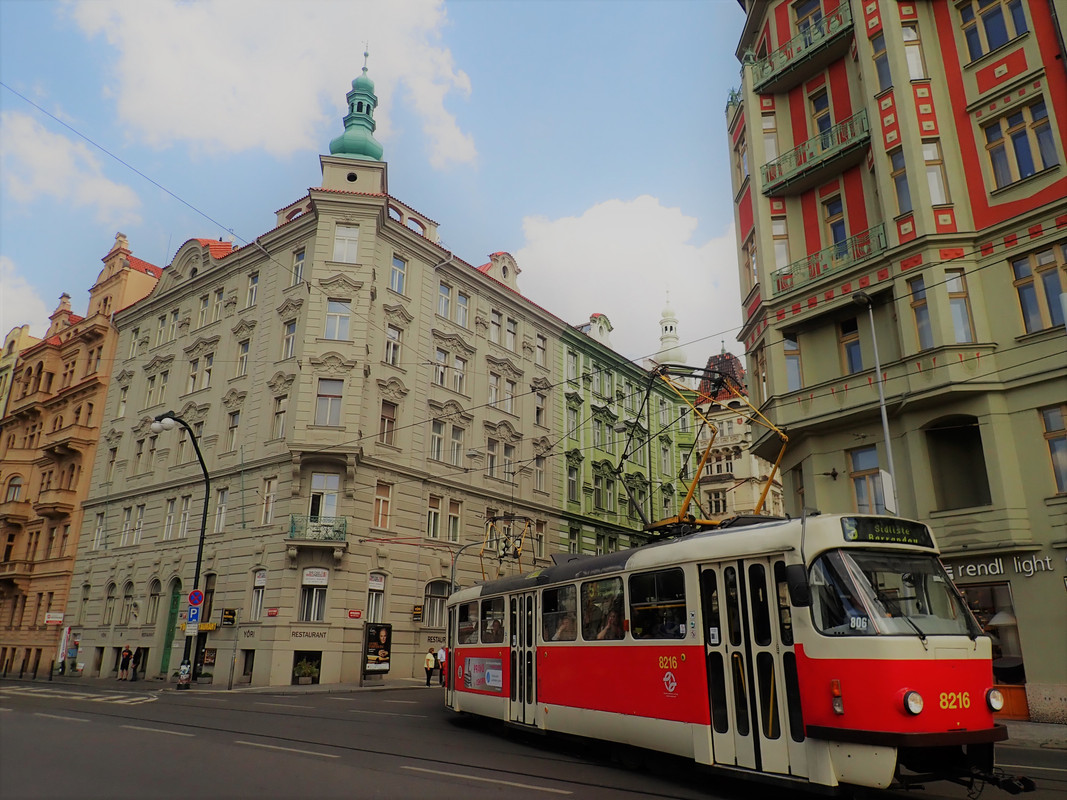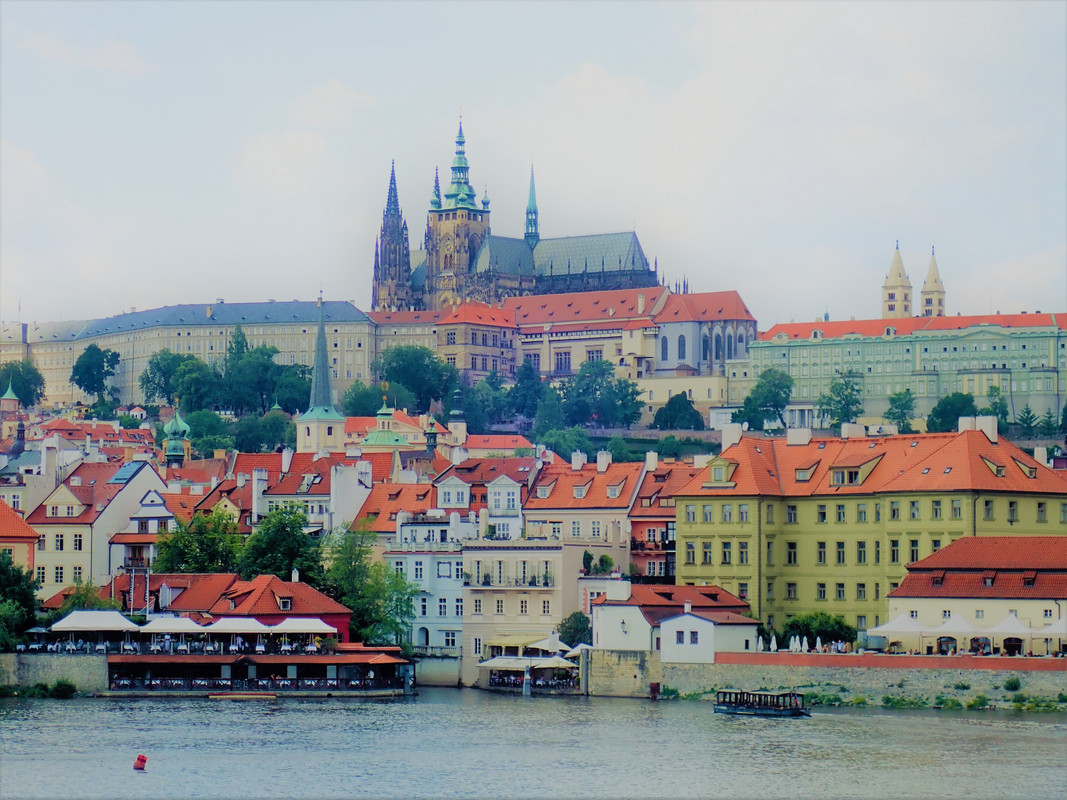 Charles Bridge, a pedestrian bridge with many statues connects the Prague Castle to the Old Town.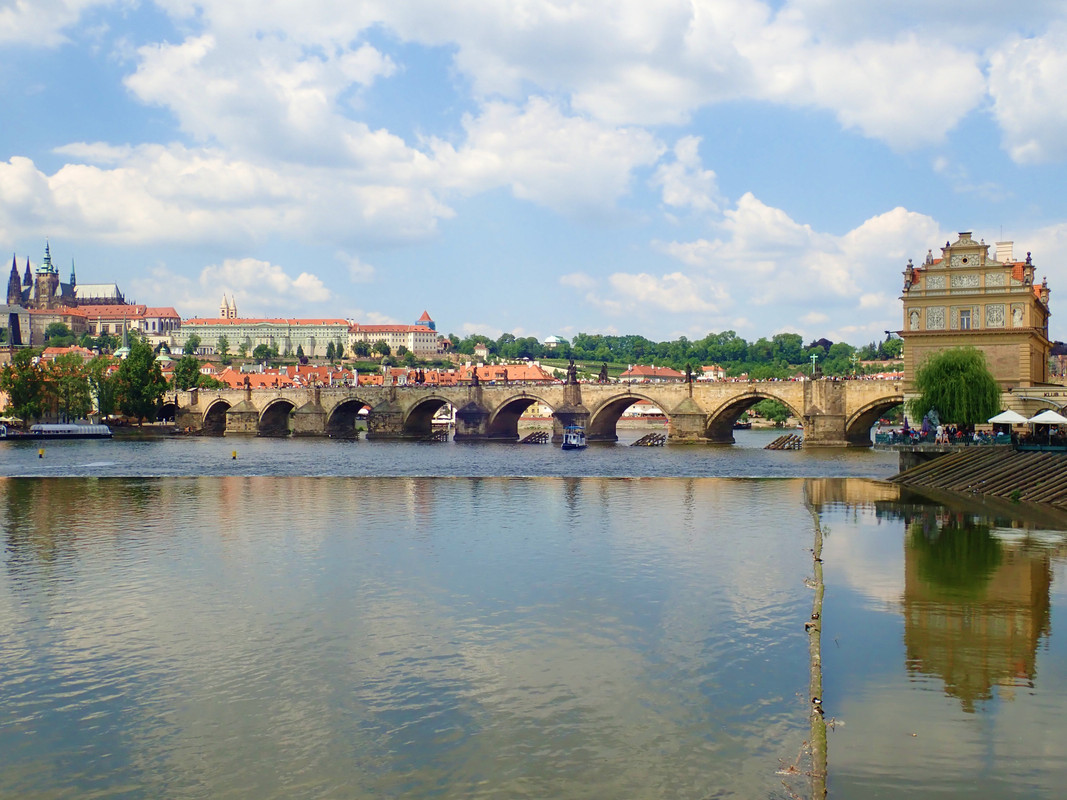 Old Town Bridge Tower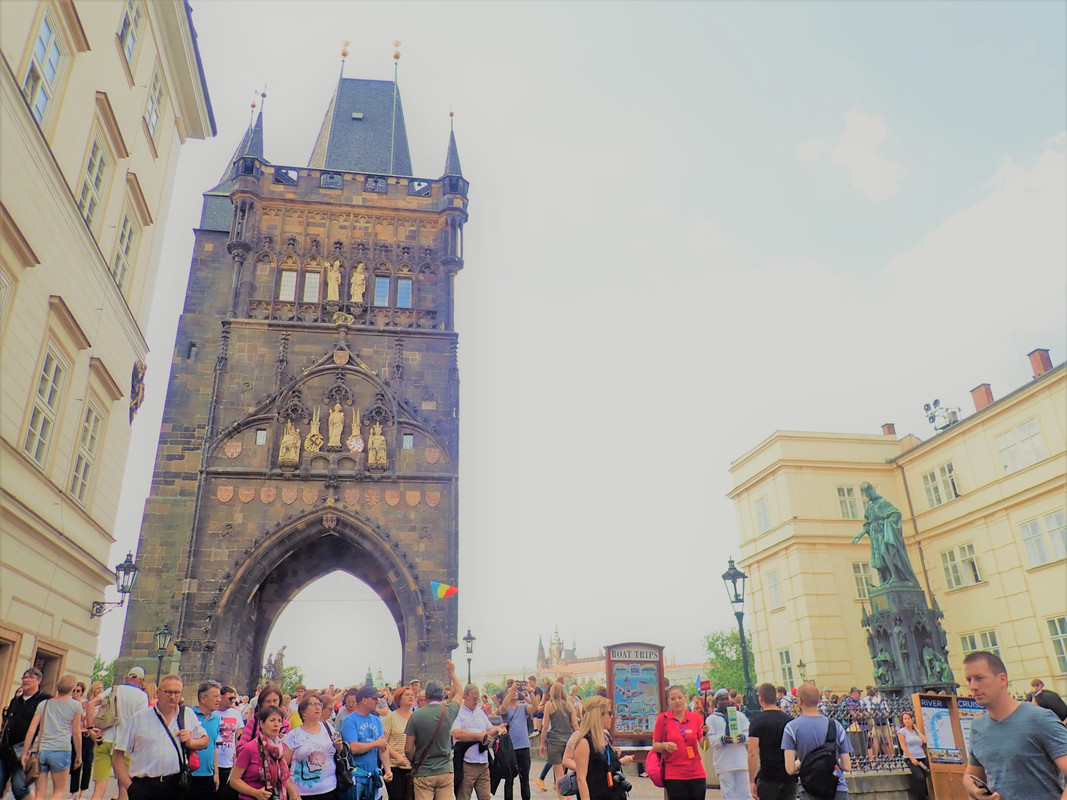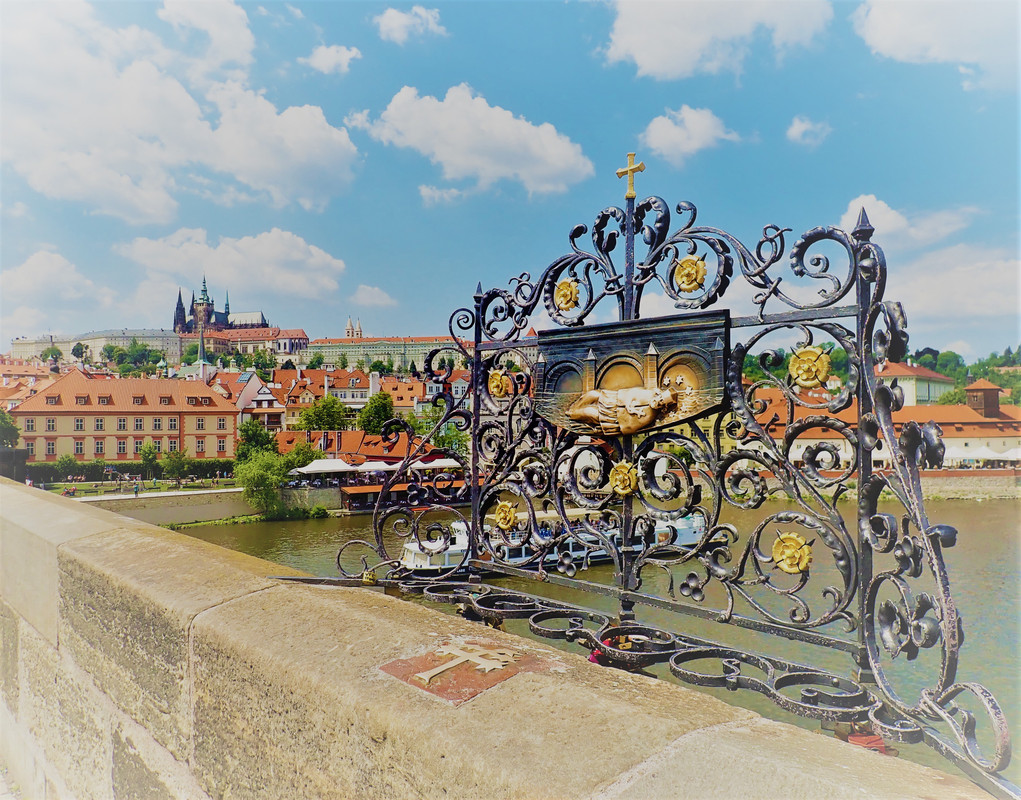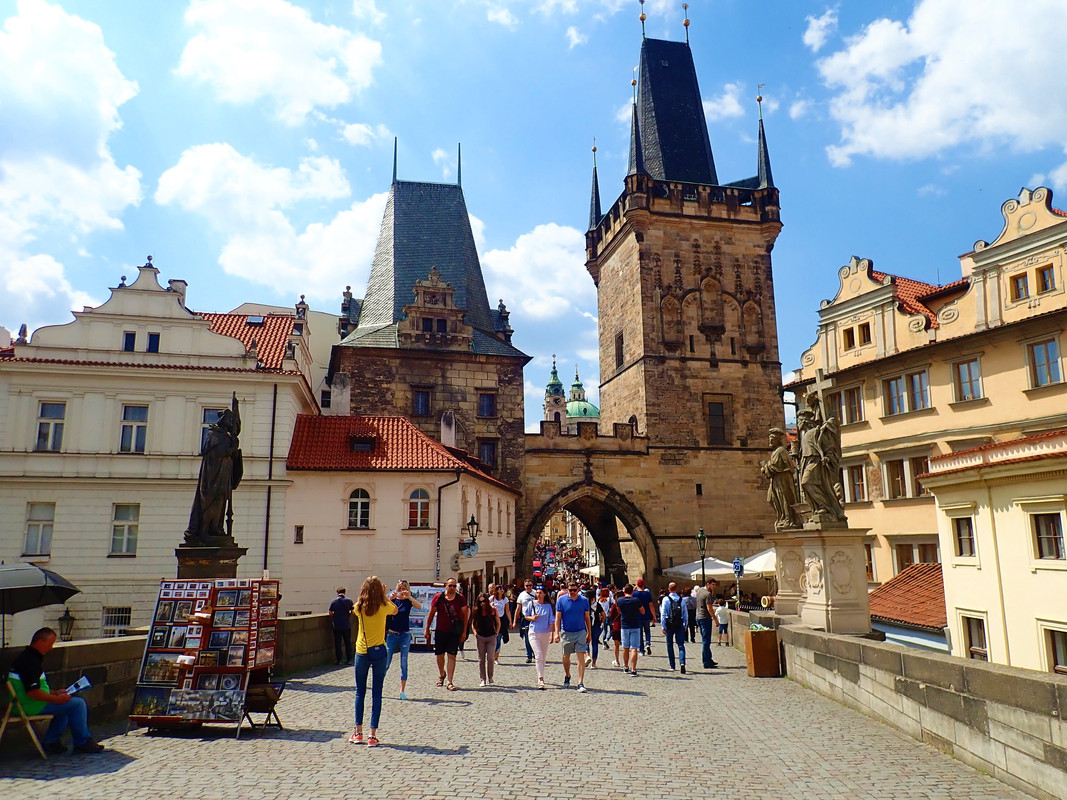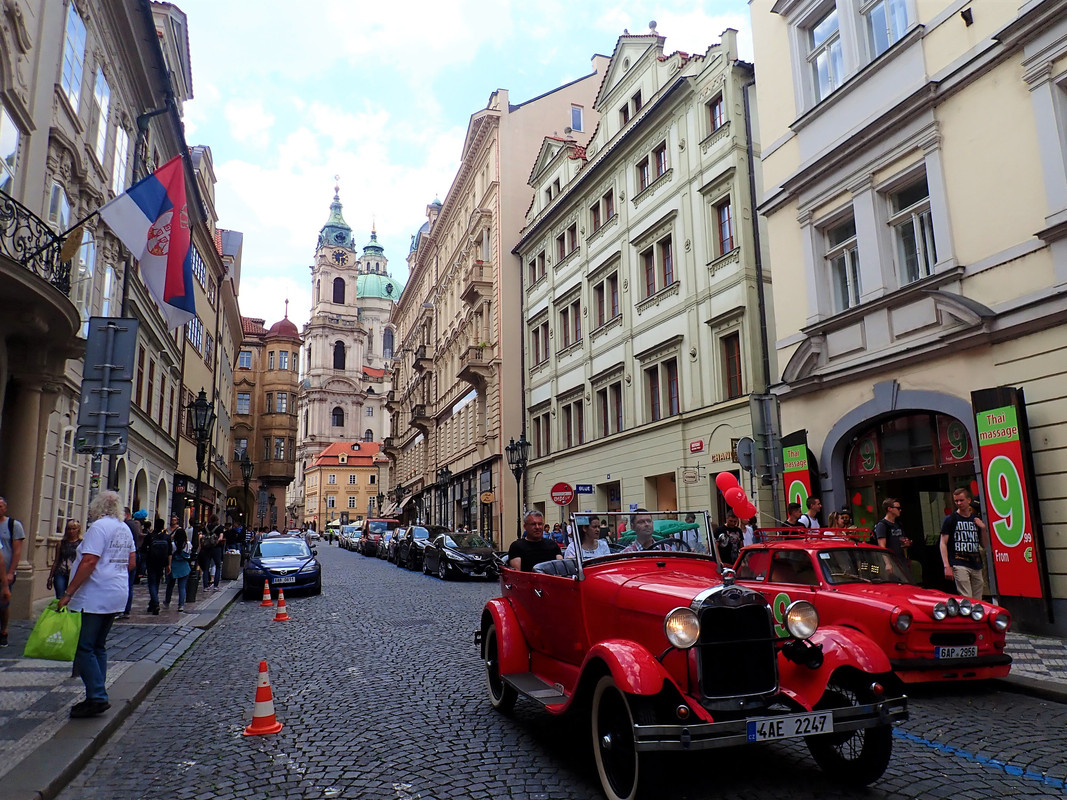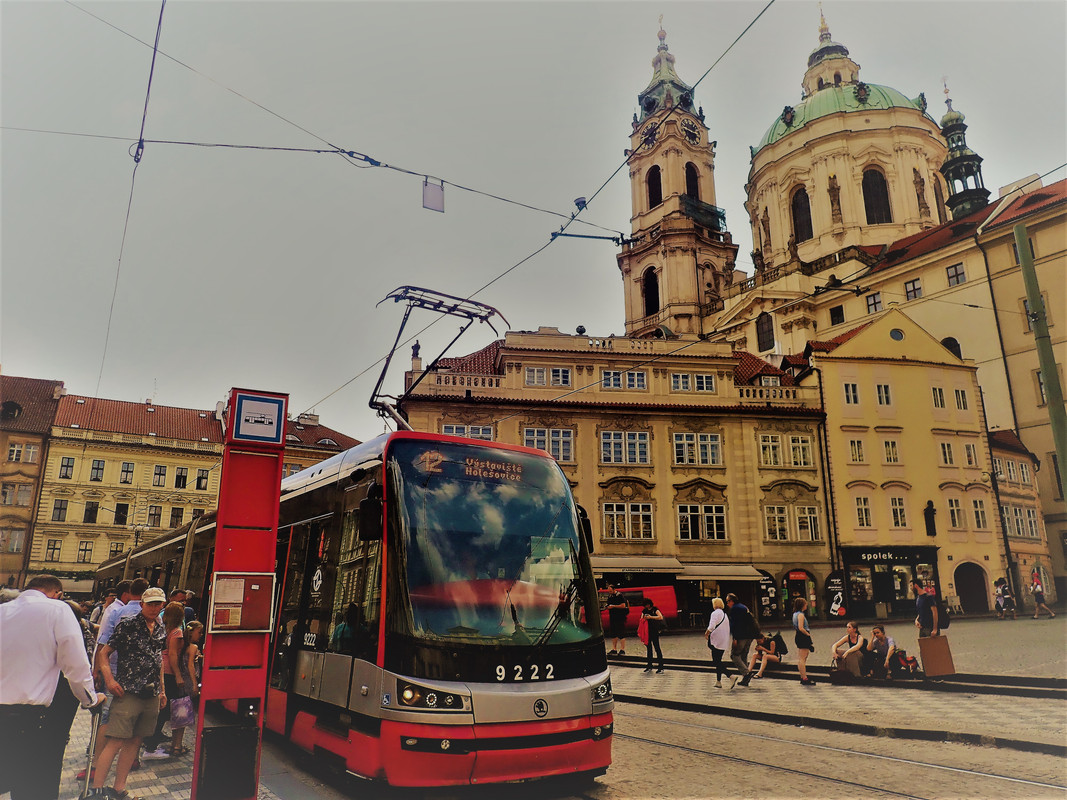 Prague Castle housed many kings and presidents and is the largest ancient castle in the world.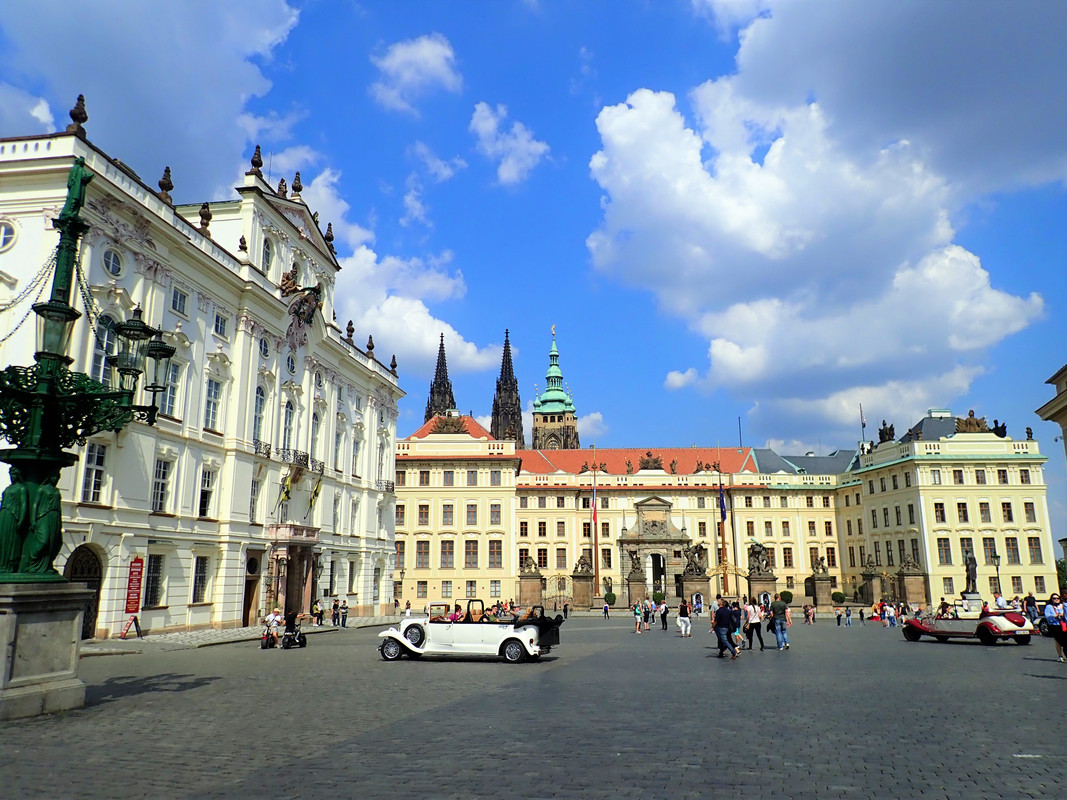 St. Vitus Cathedral inside the Prague Castle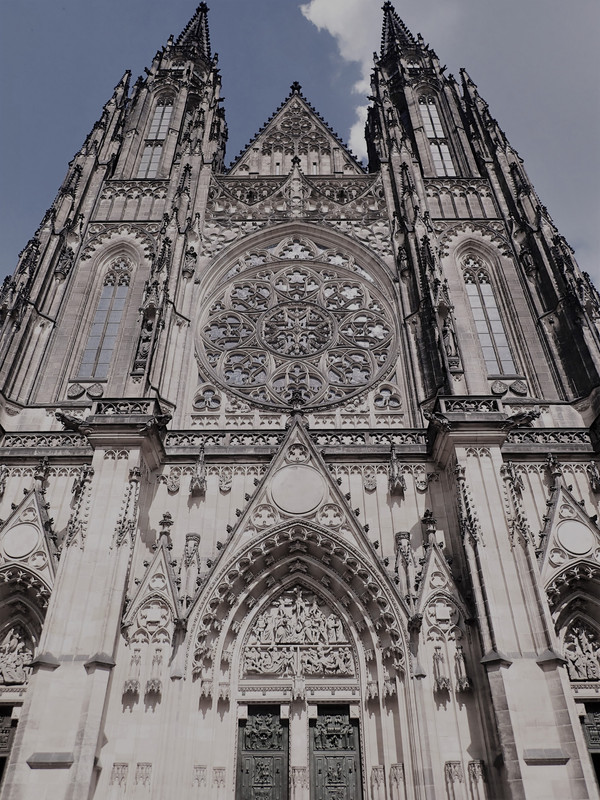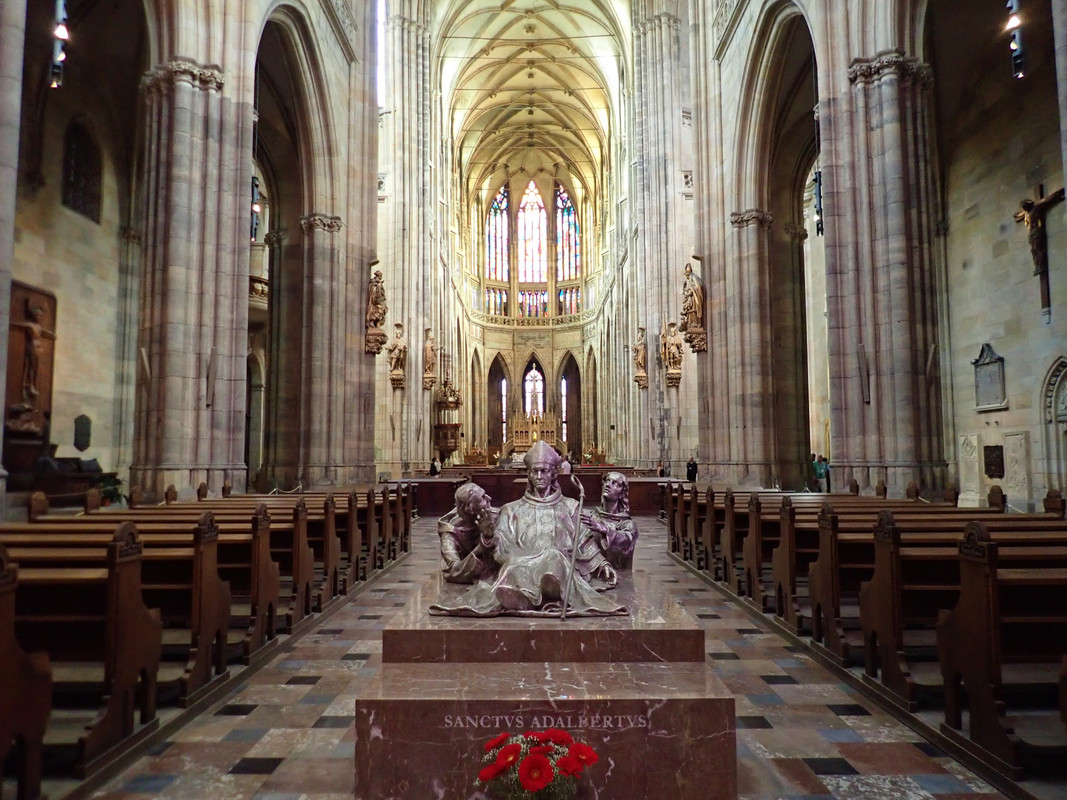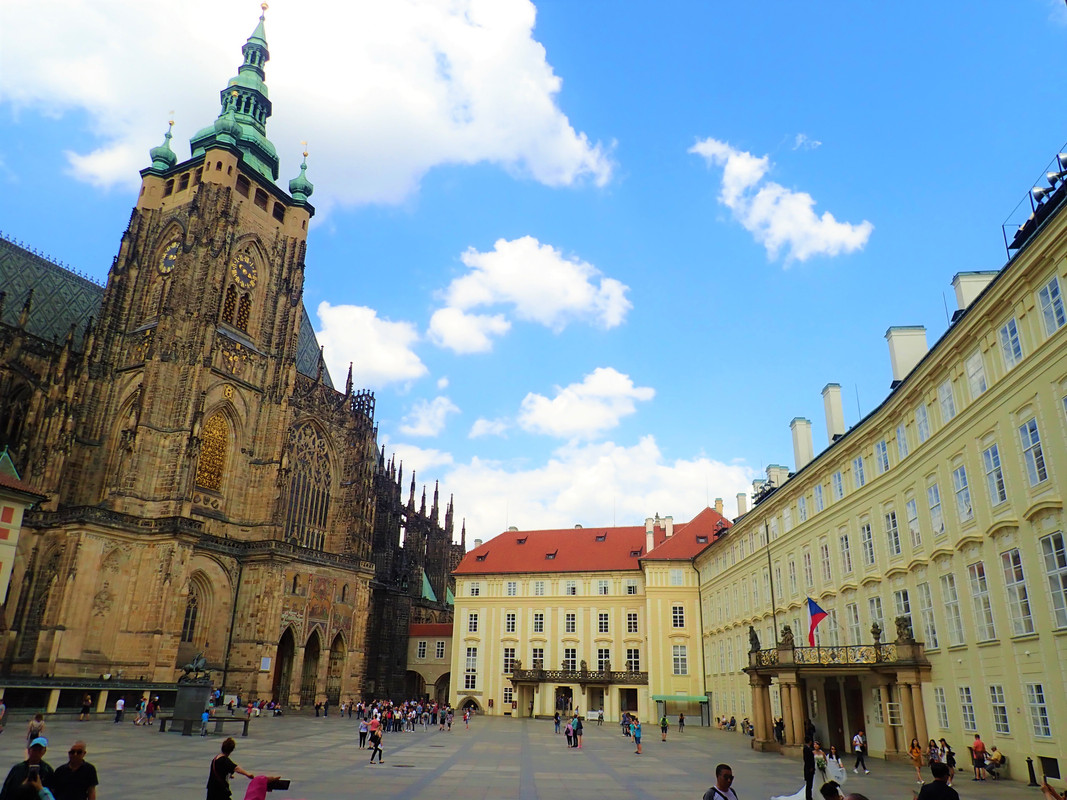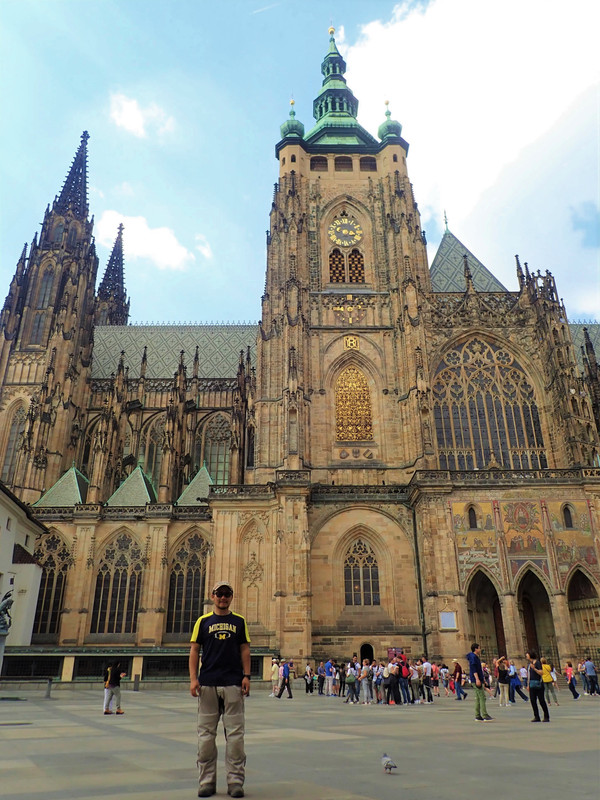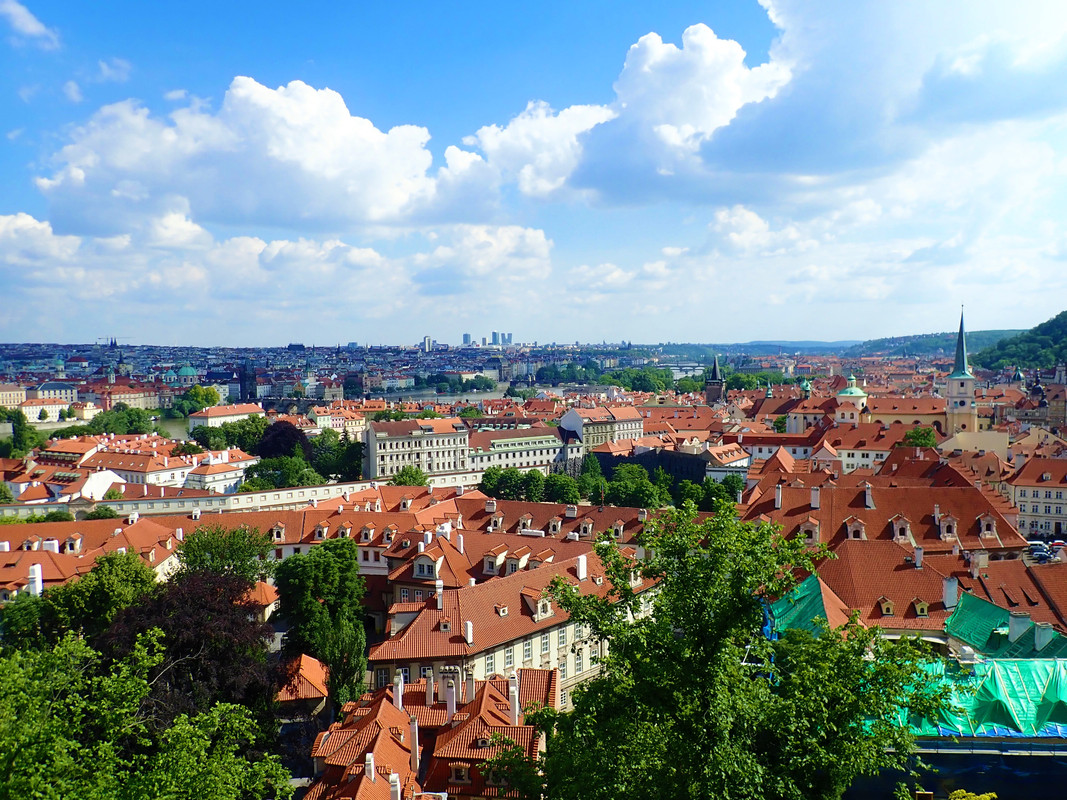 Prague Old Town Square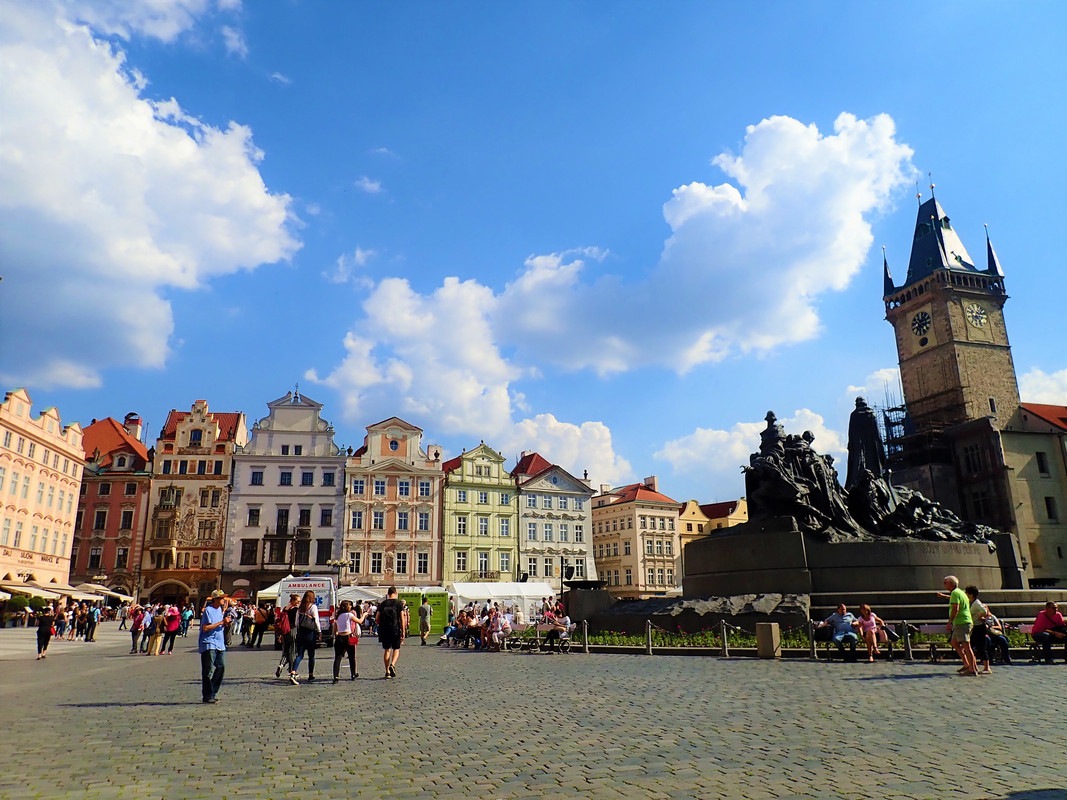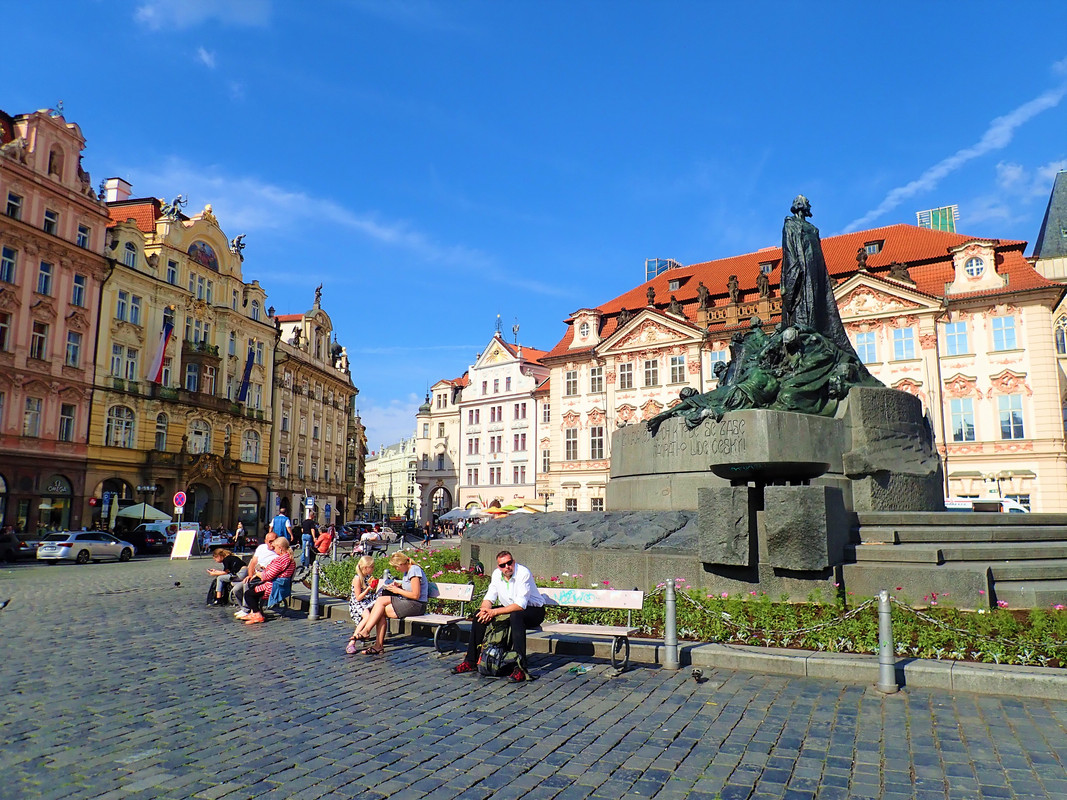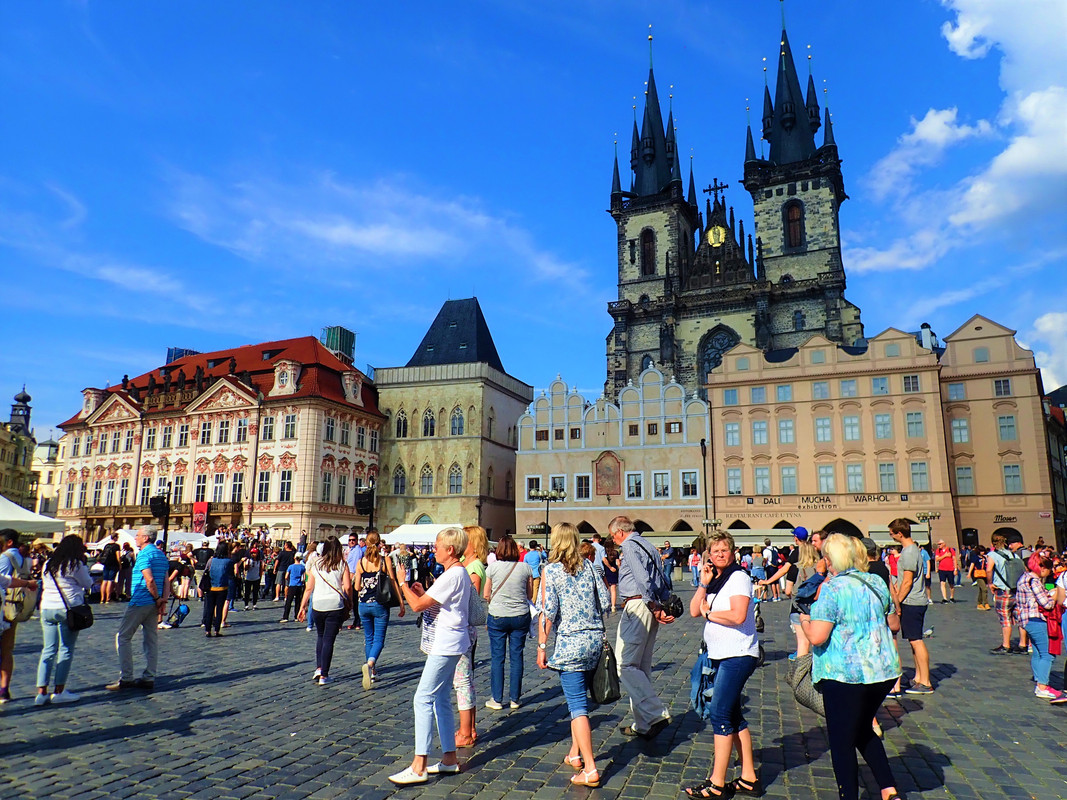 Bohemian dance in the Old Town (Video)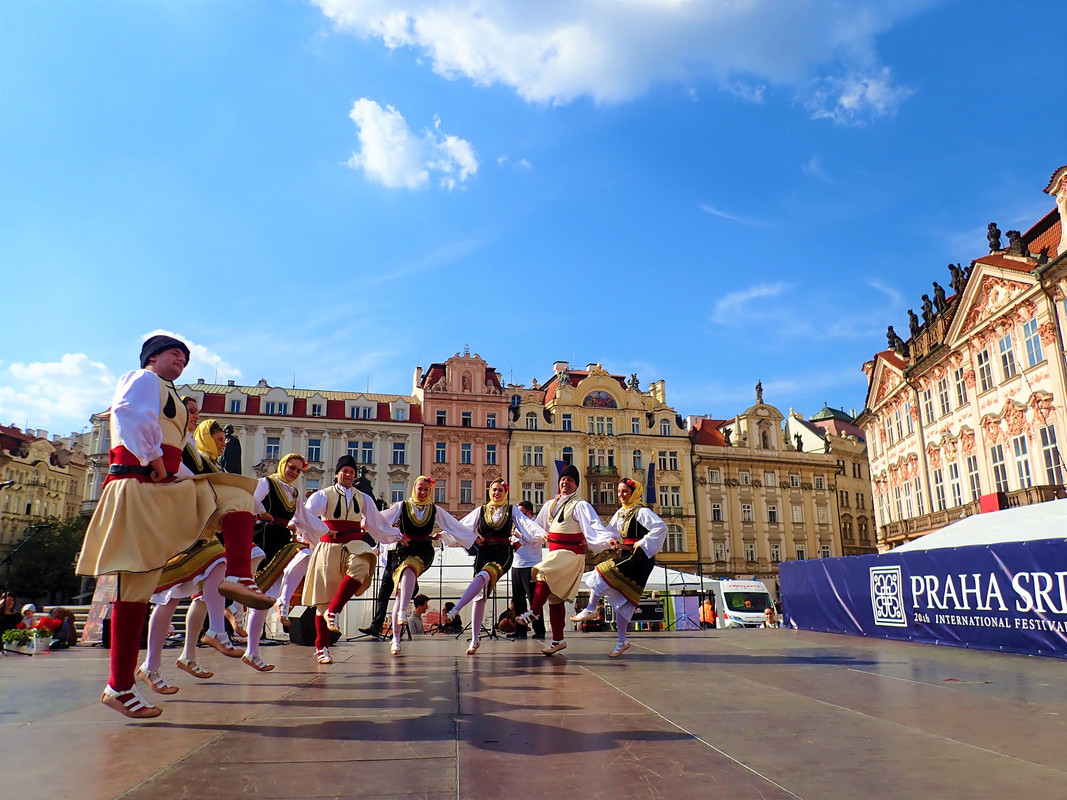 The famous astronomical clock is probably a lot more fascinating without the scaffolding.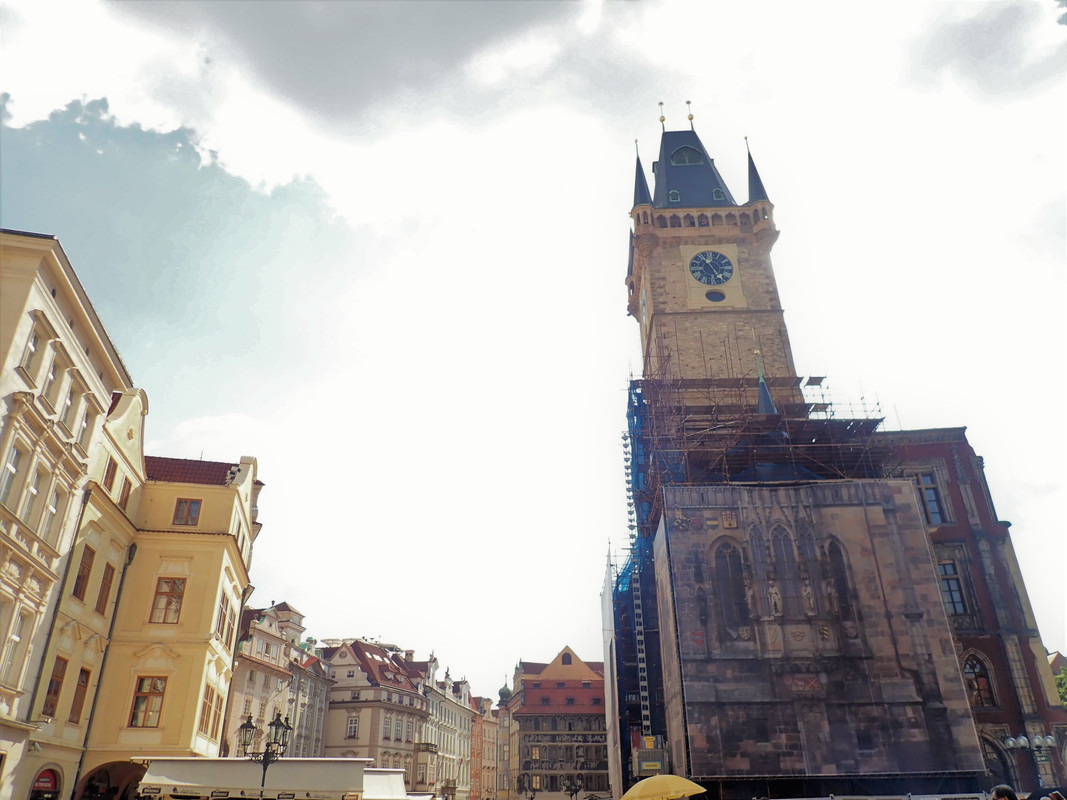 The hourly clockwork show is displayed on a LED screen during renovation but it's just not the same…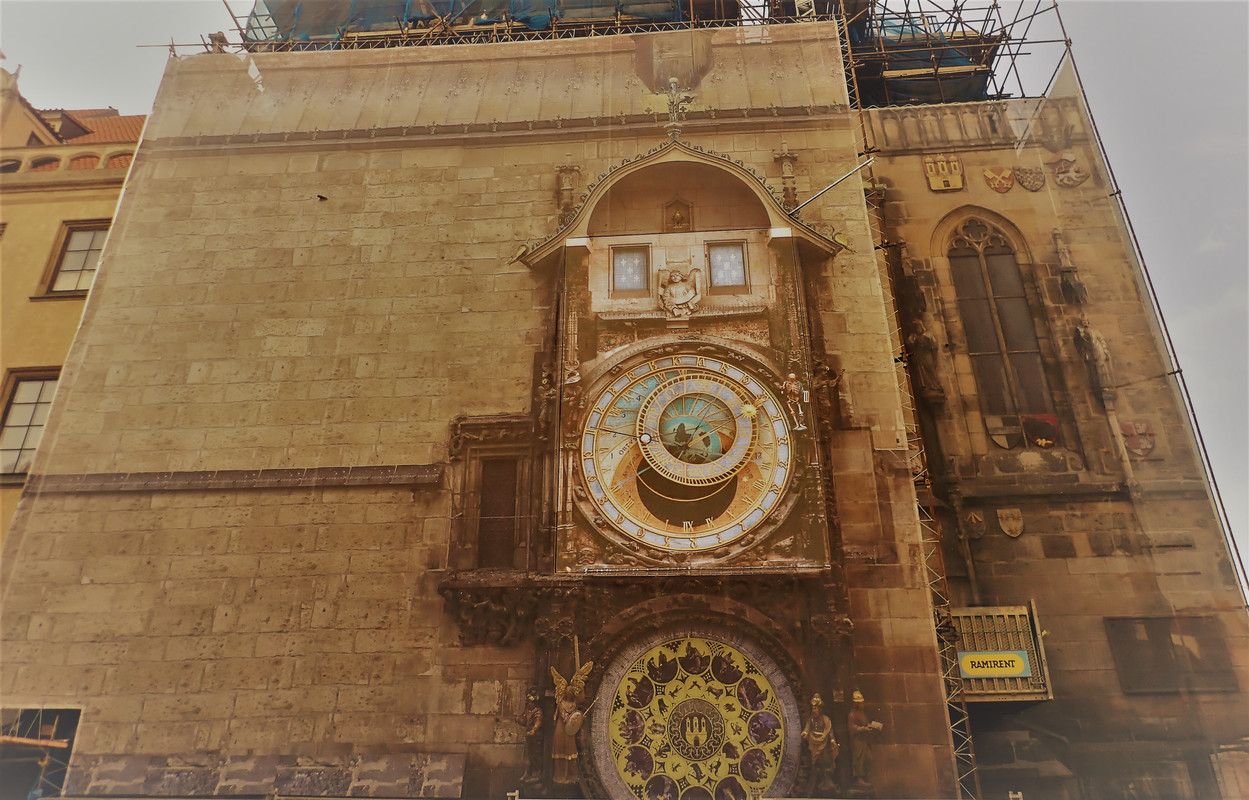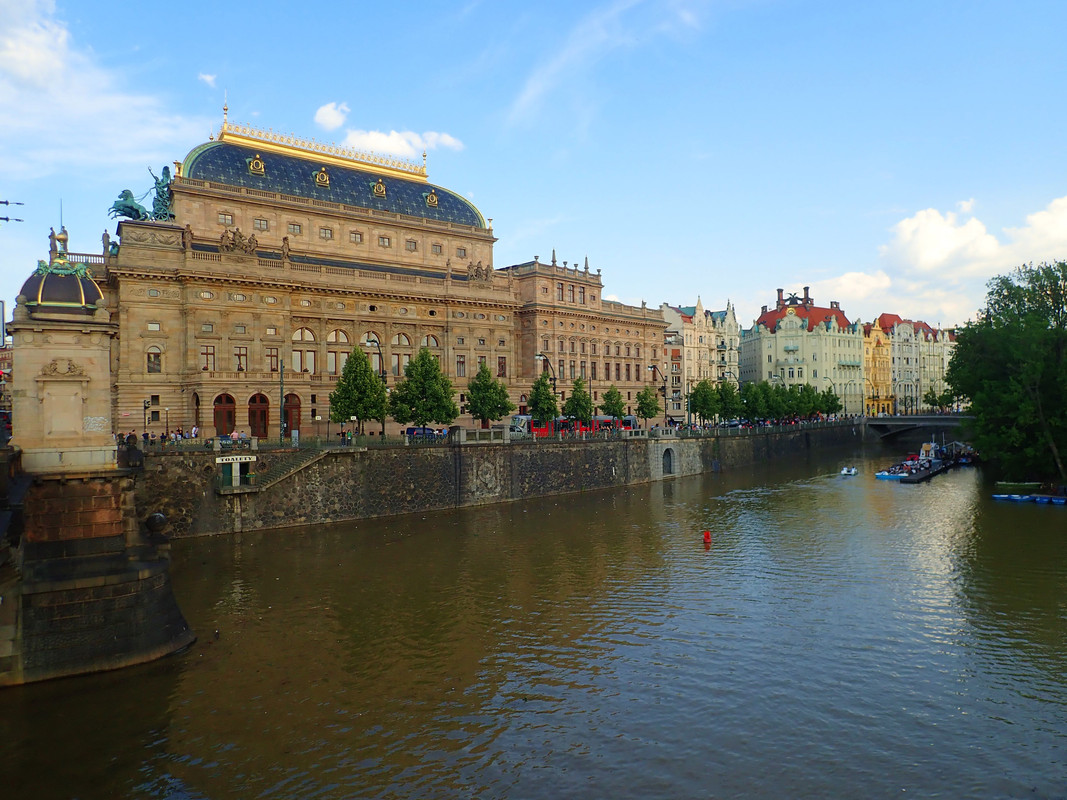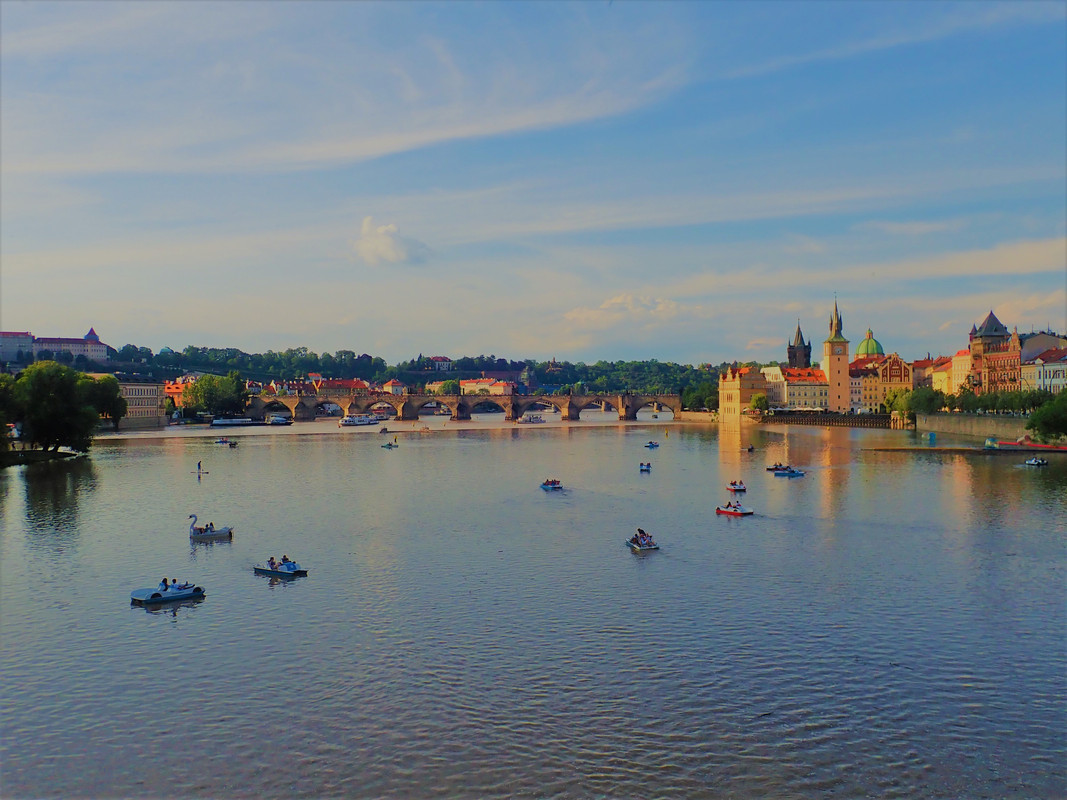 I left Svatá for Čáslav the next day with a short stop to visit Sedlec Ossuary, a chapel in Kutná Hora decorated with human bones. The mass grave contains skeletons between 40,000 and 70,000 people from the Great Plague and Hussite Wars.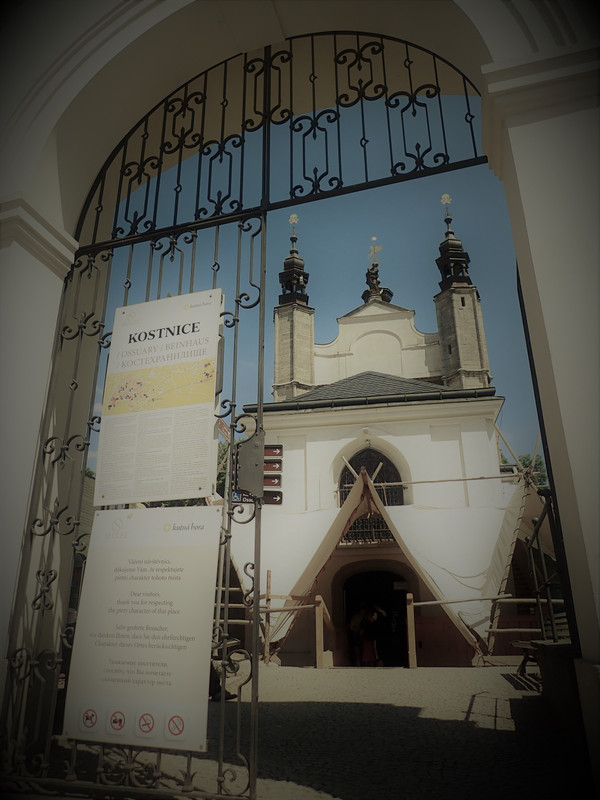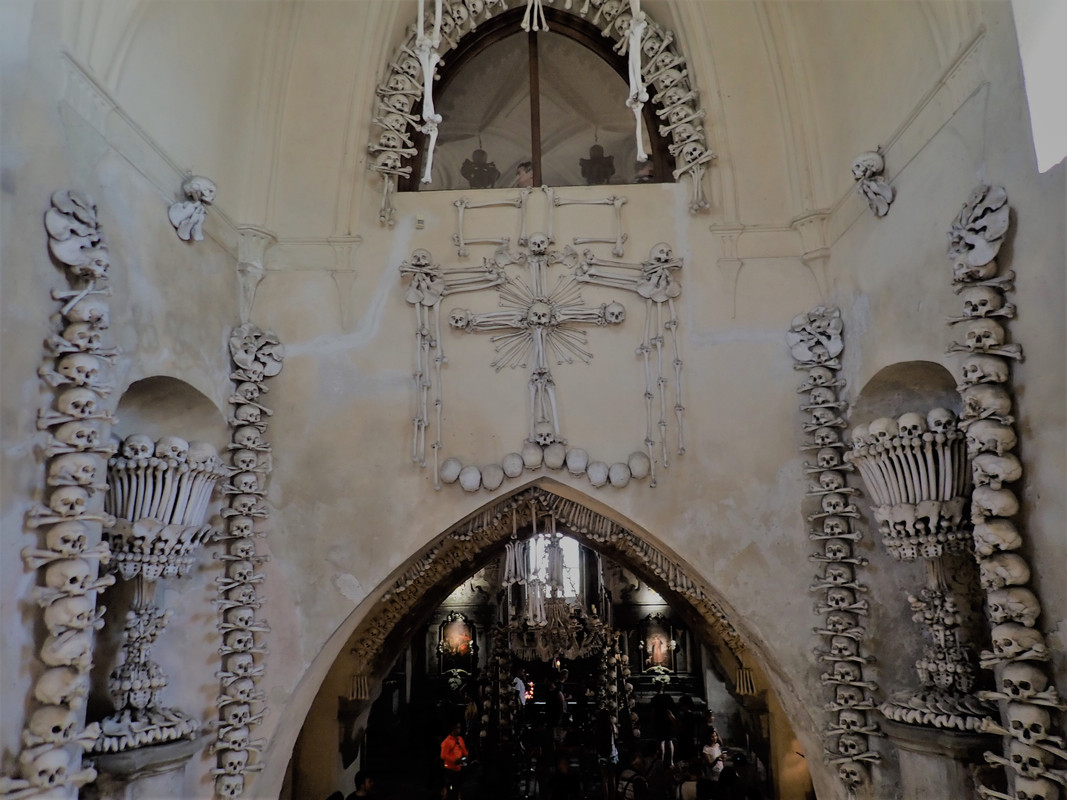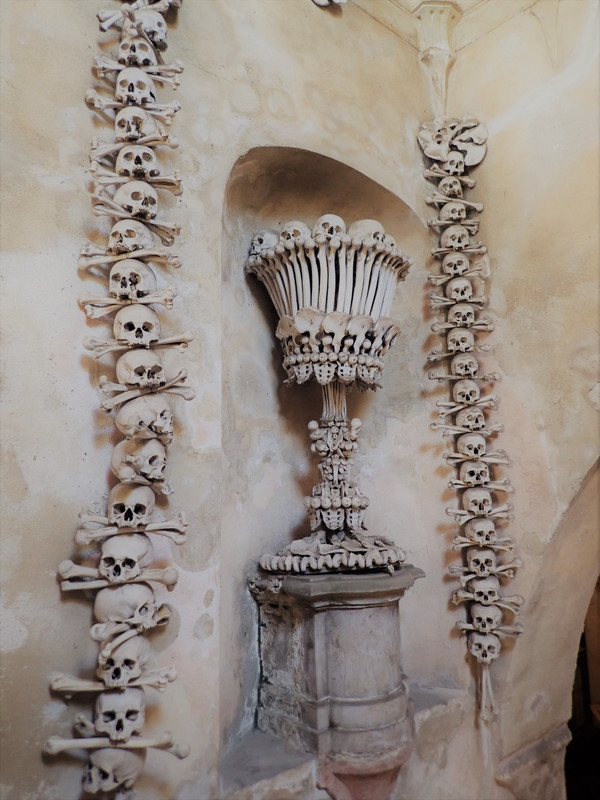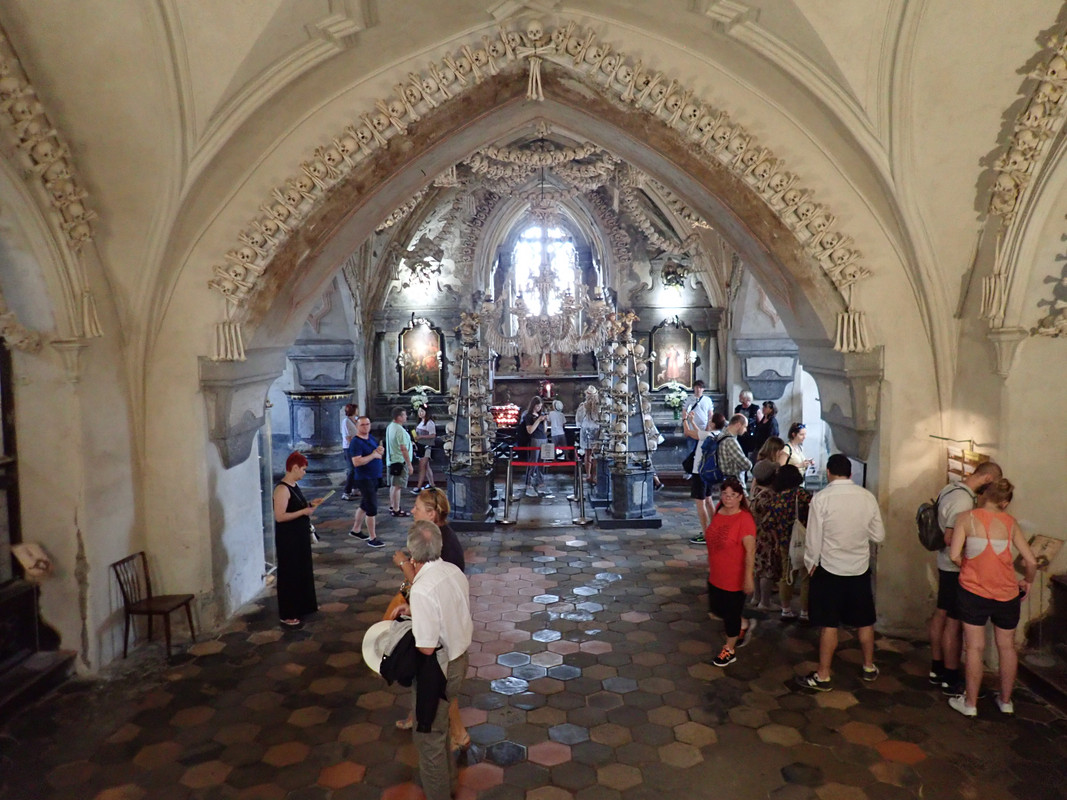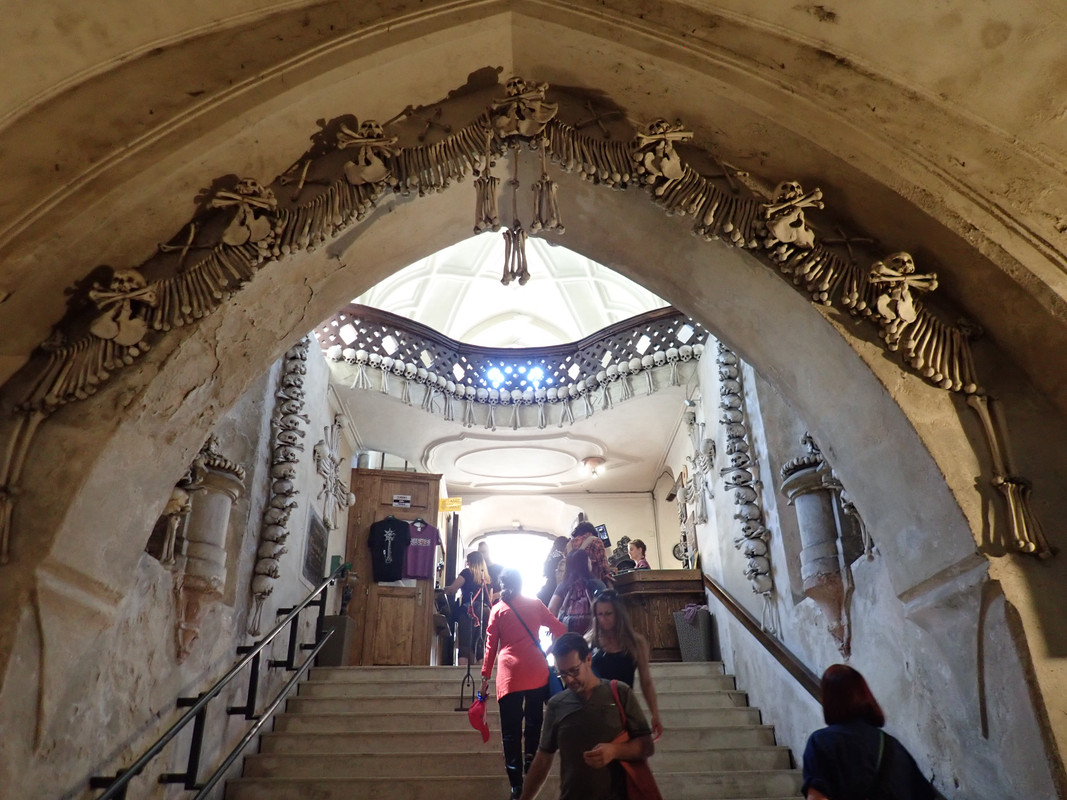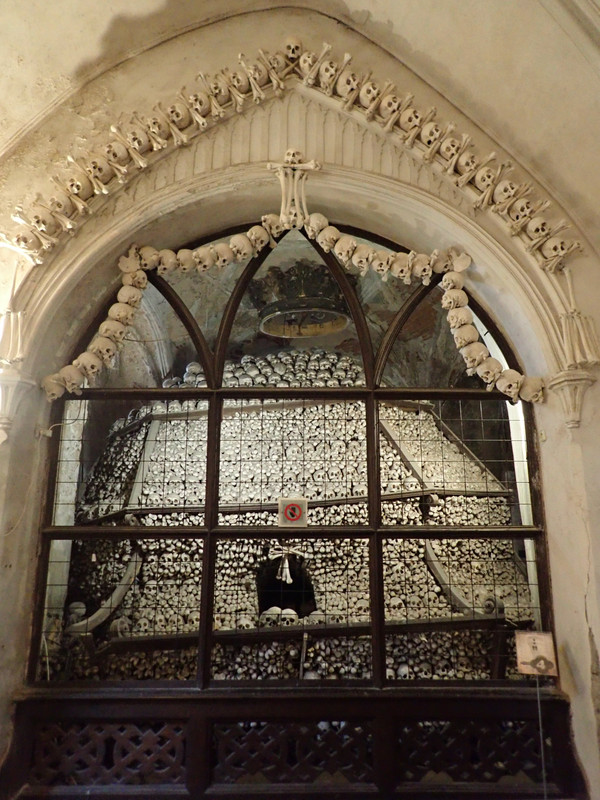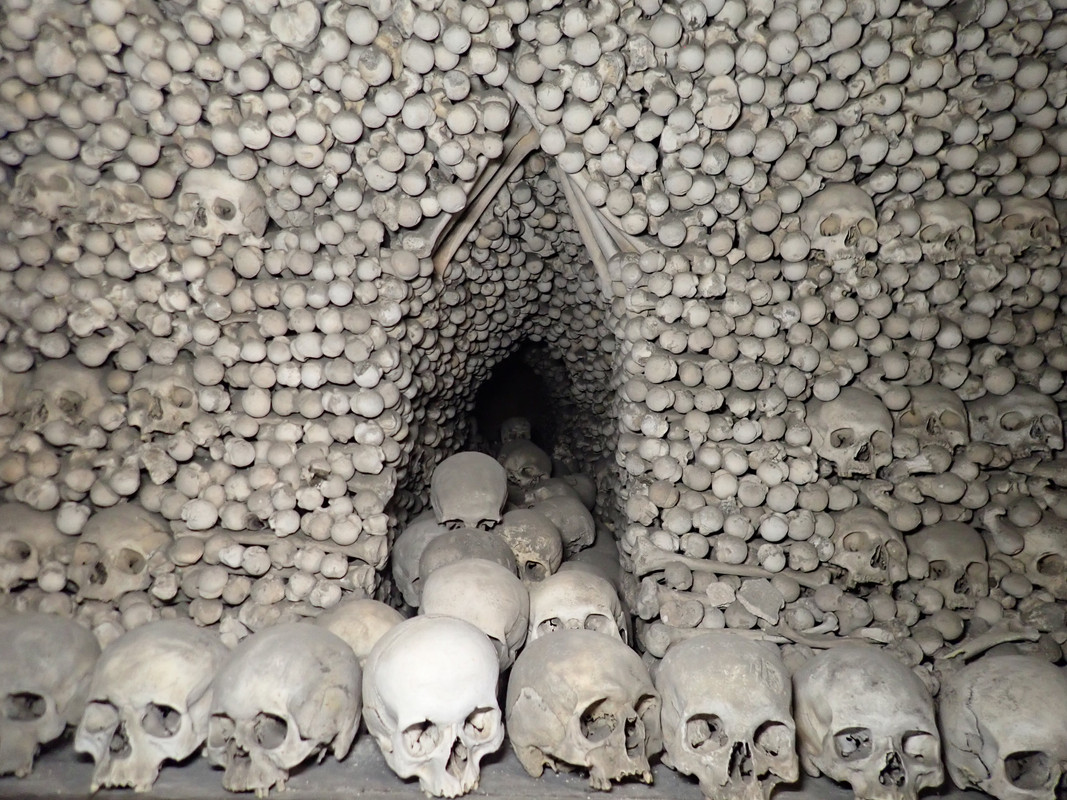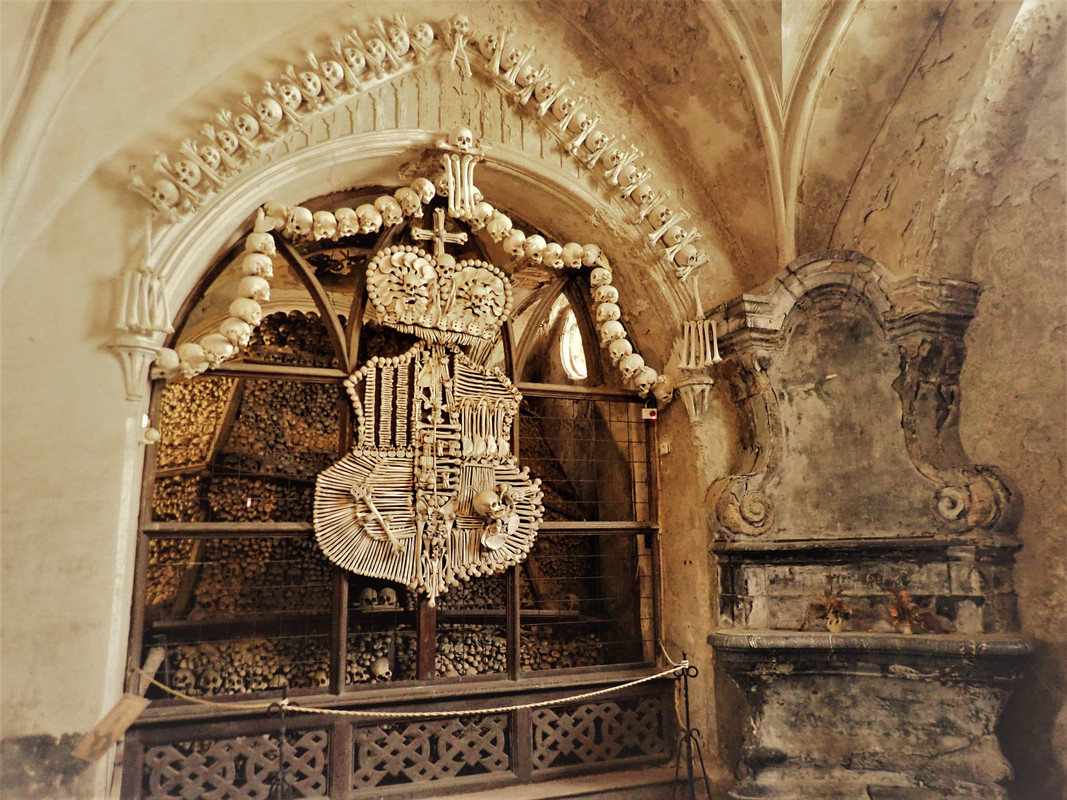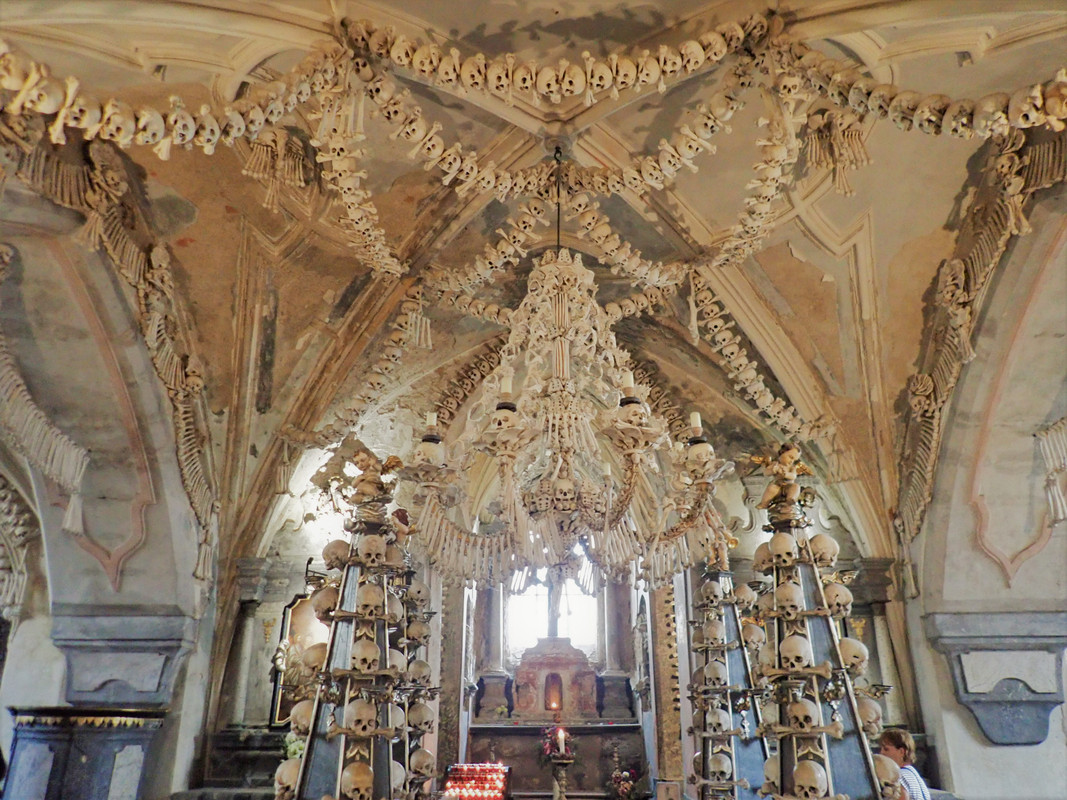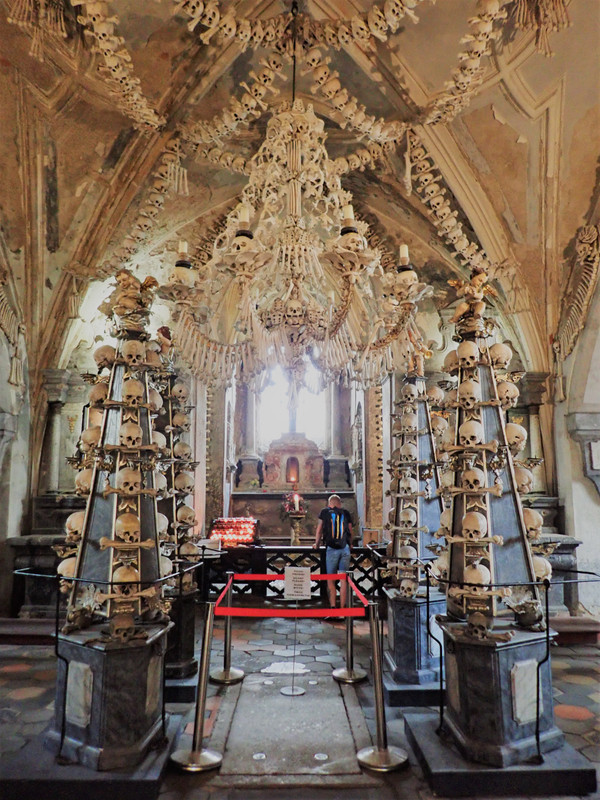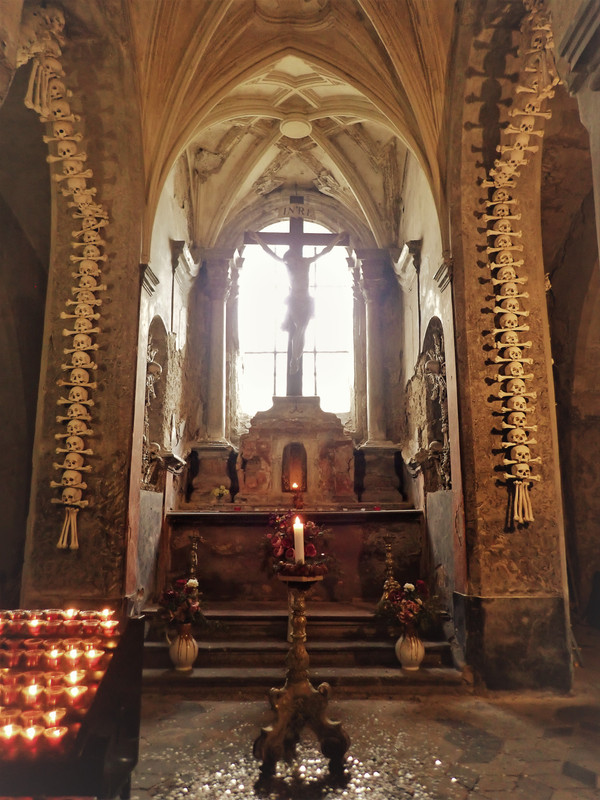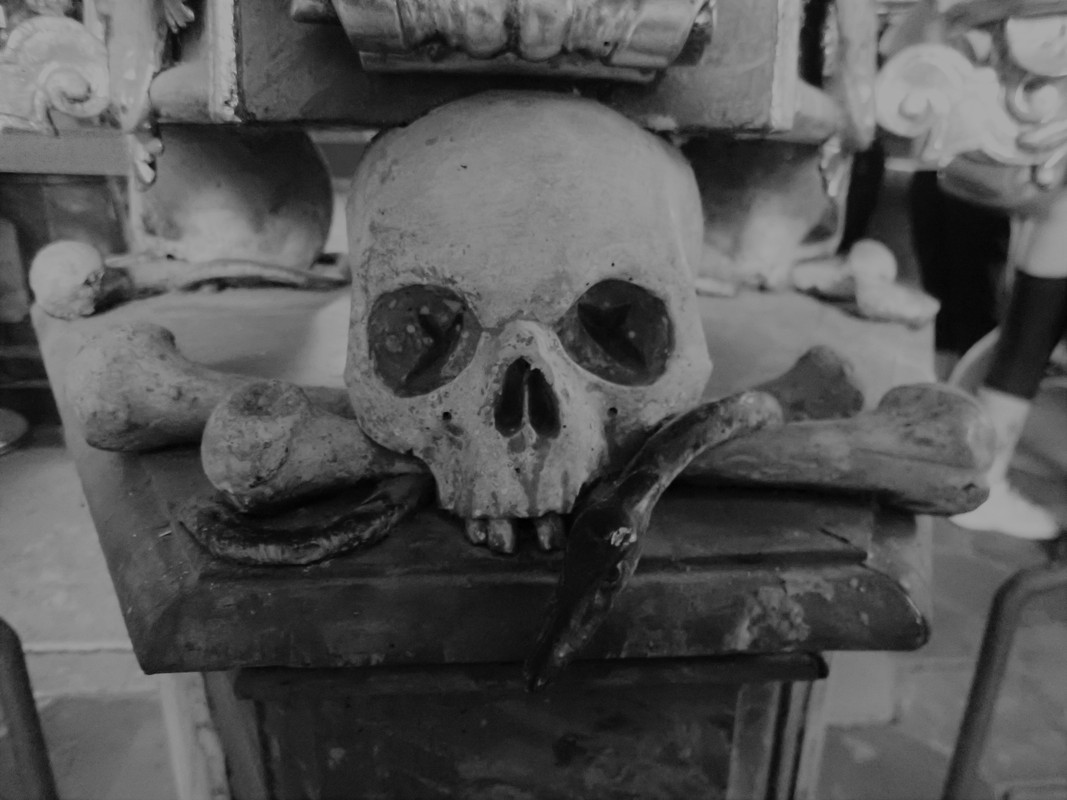 I settled in Čáslav (Č is pronounced 'ch') not far down the road, a beautiful town with a large cobblestone square but I hardly saw anyone there the whole day.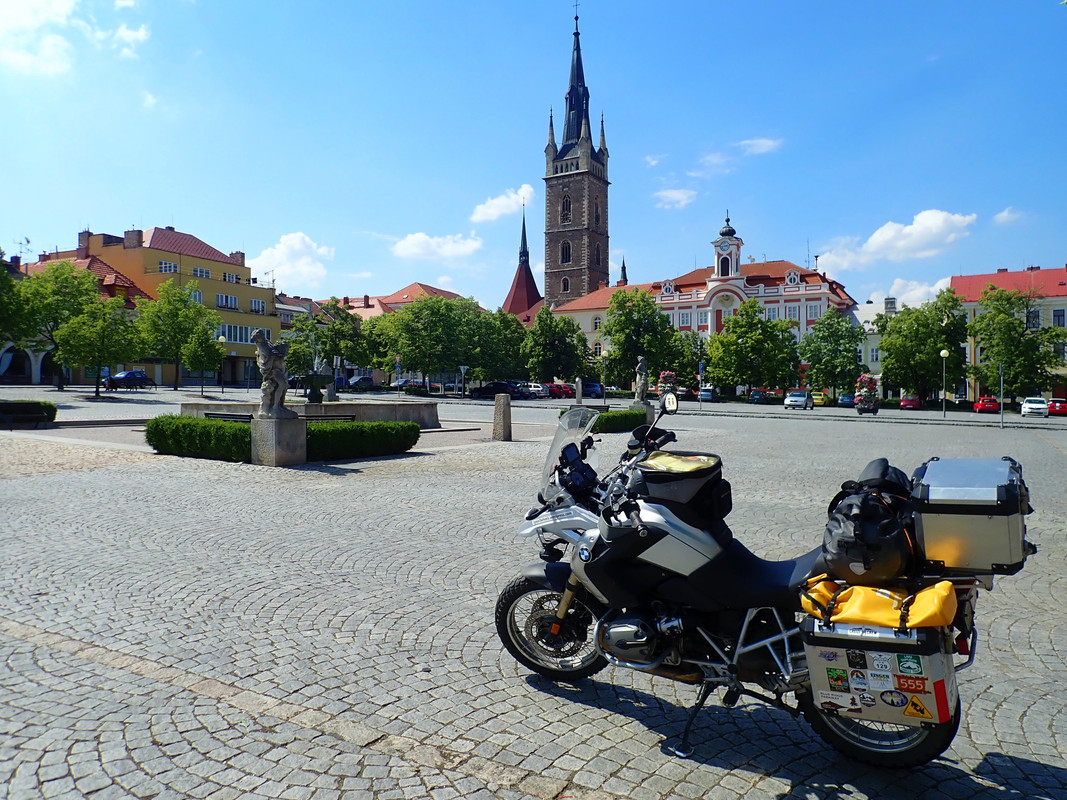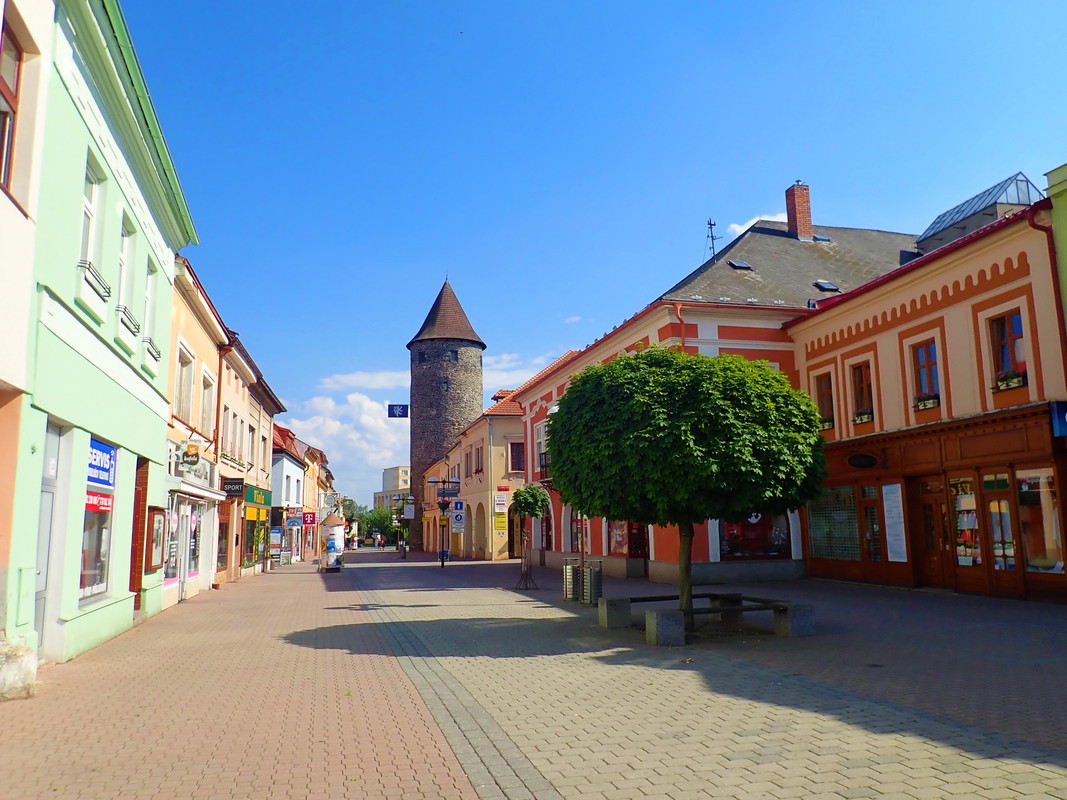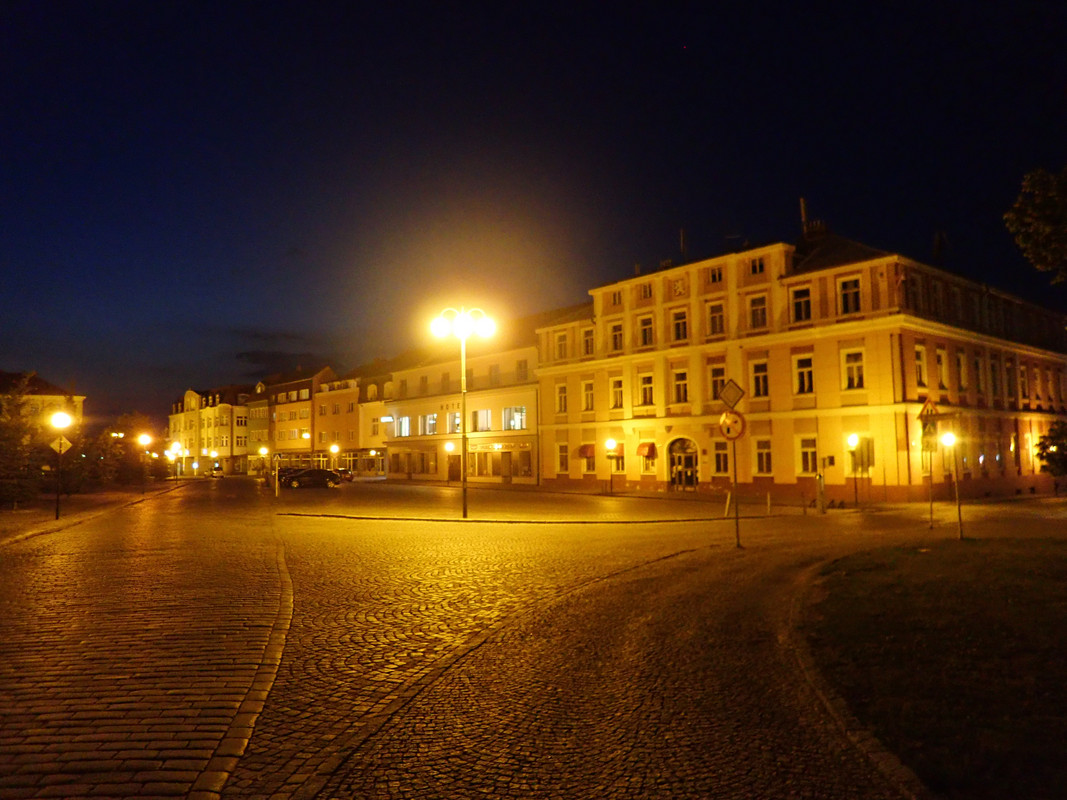 I went to Slovakia the next day. Not much difference from Czech other than the currency…after all they were the same country a quarter century ago.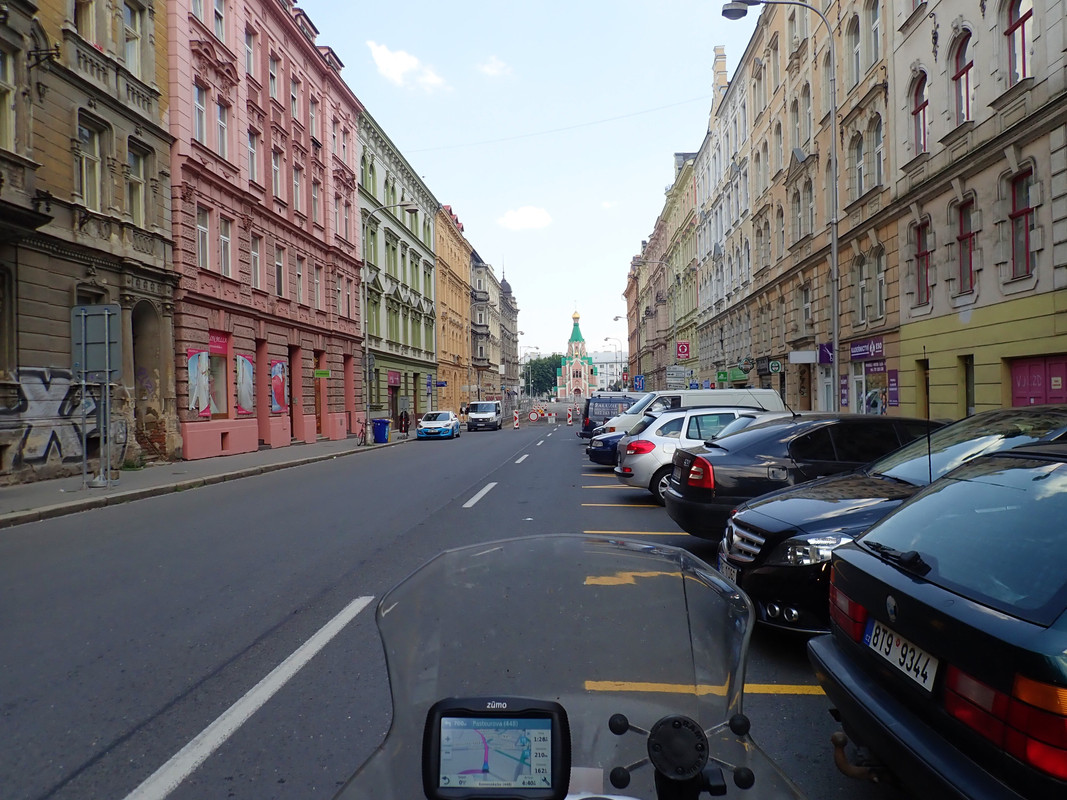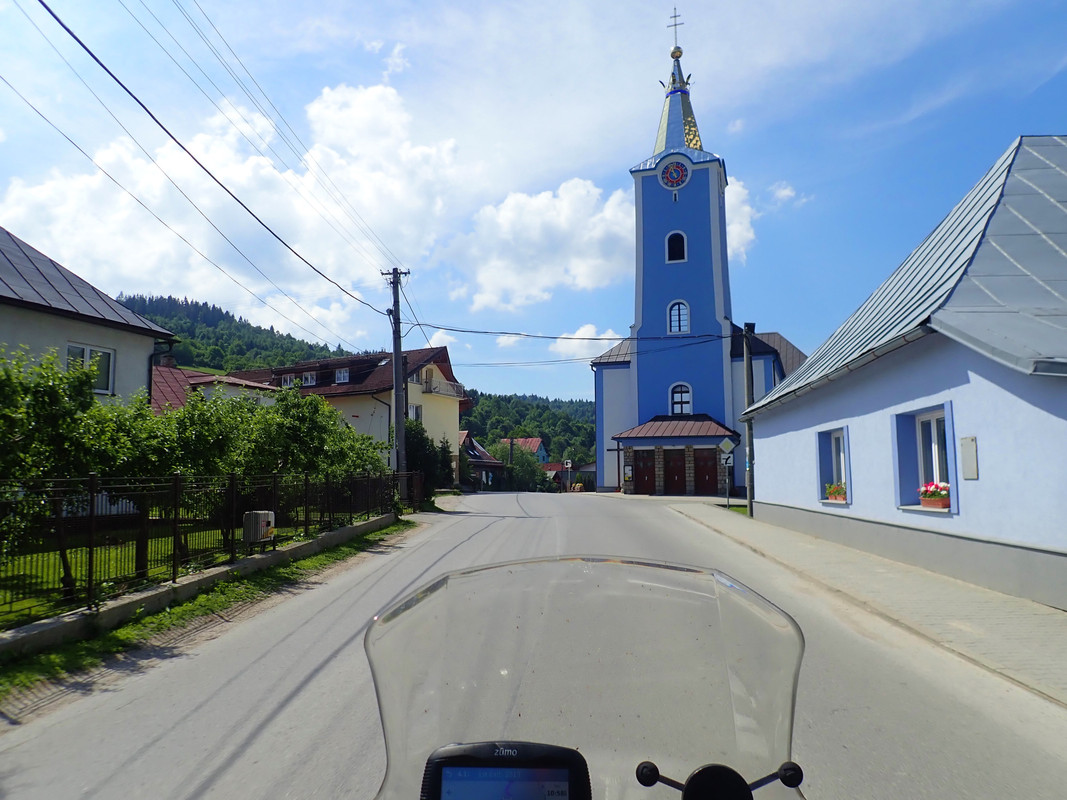 Crossed into Poland at an old decommissioned border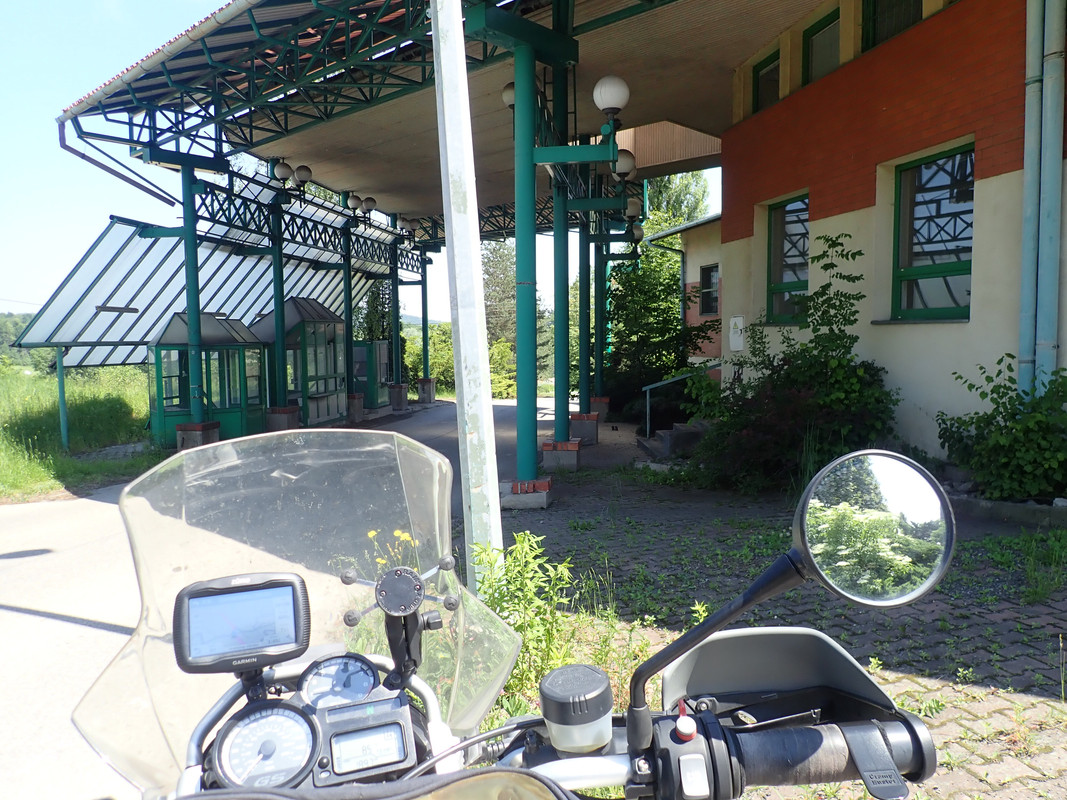 I stayed in Oświęcim for a couple of days to visit Auschwitz concentration camp where over a million people, mostly Jews died during the Holocaust. Auschwitz II–Birkenau is the combined concentration/extermination camp.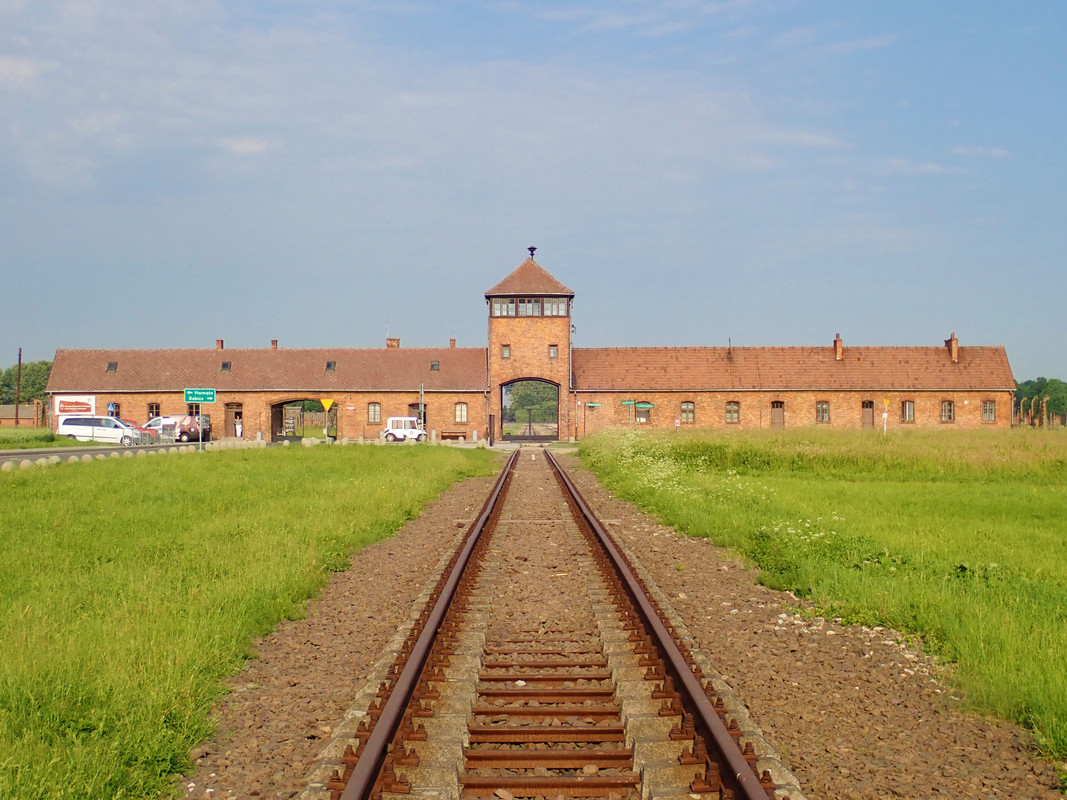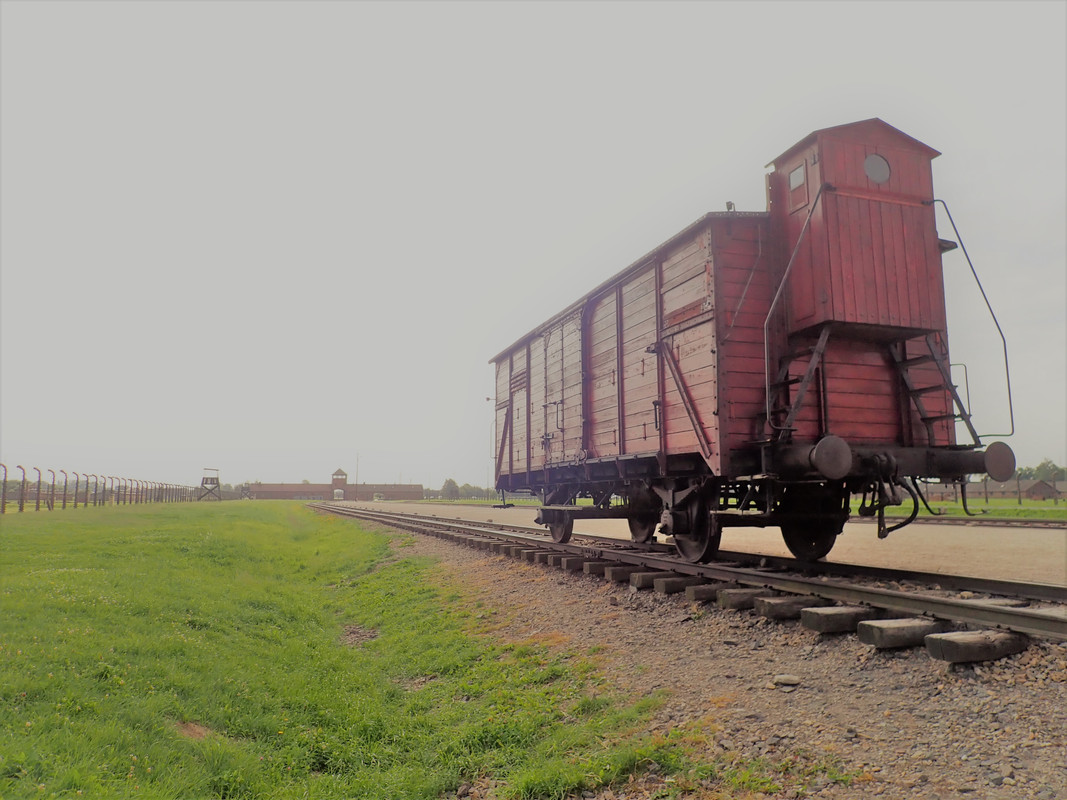 Many barns where prisoners reside were made of wood and only brick chimneys remain.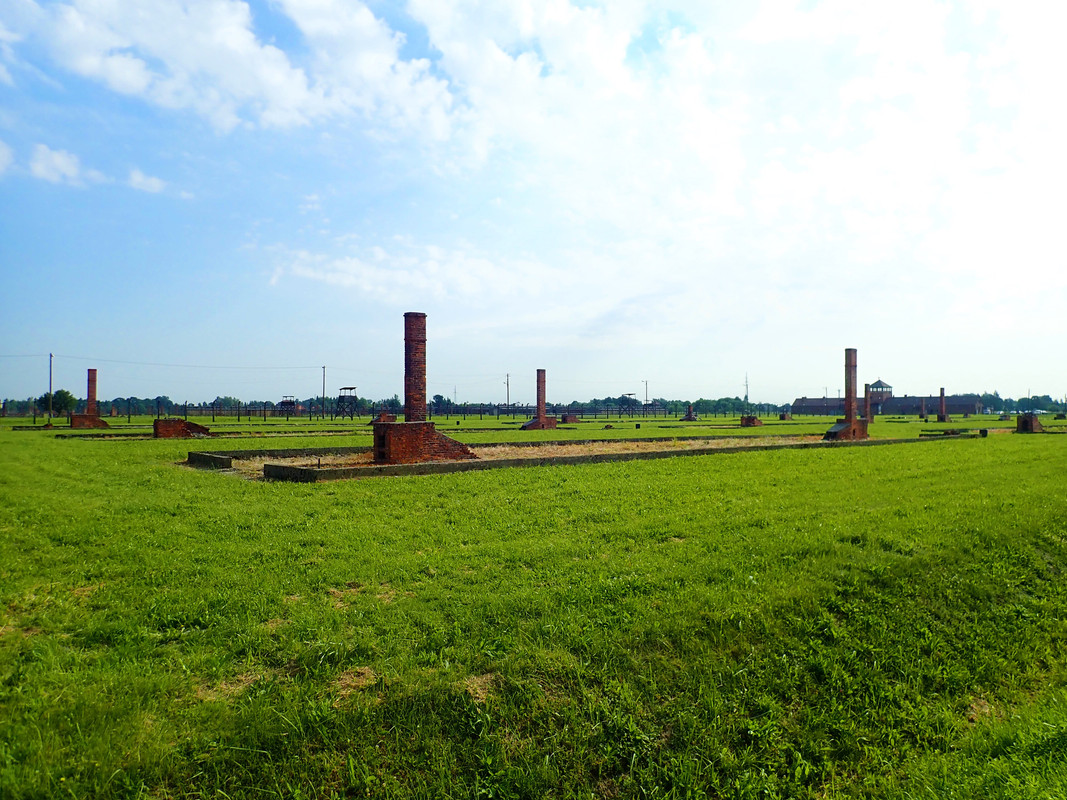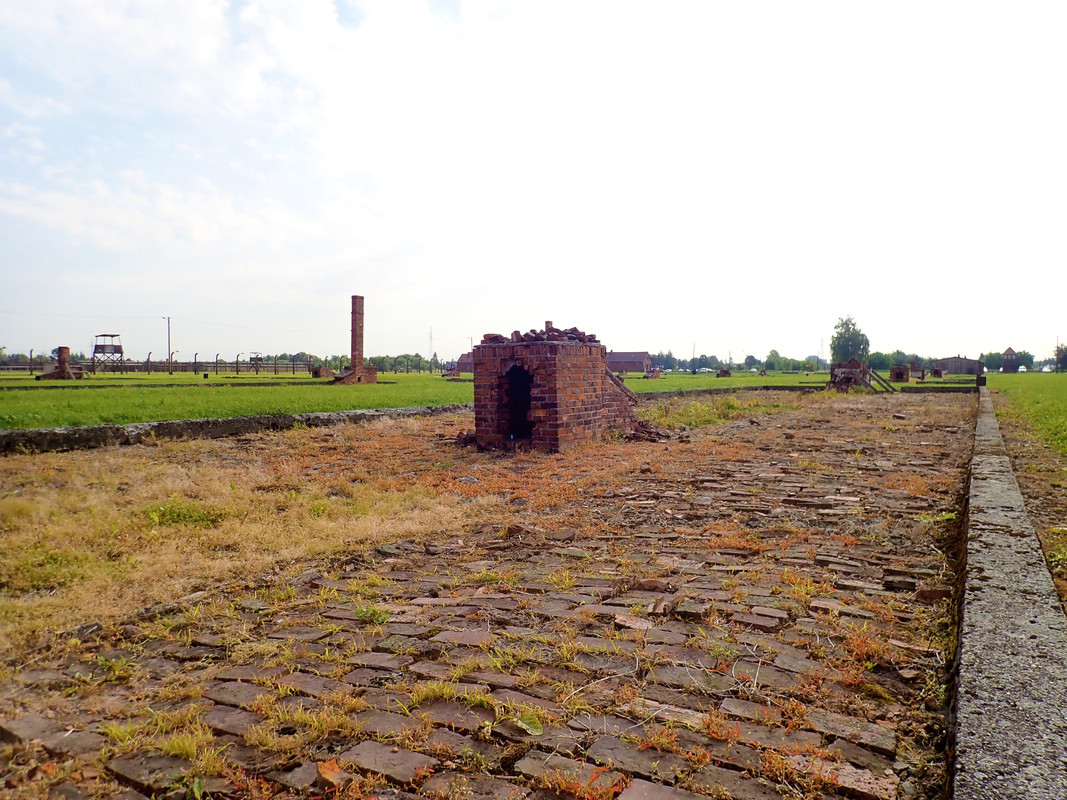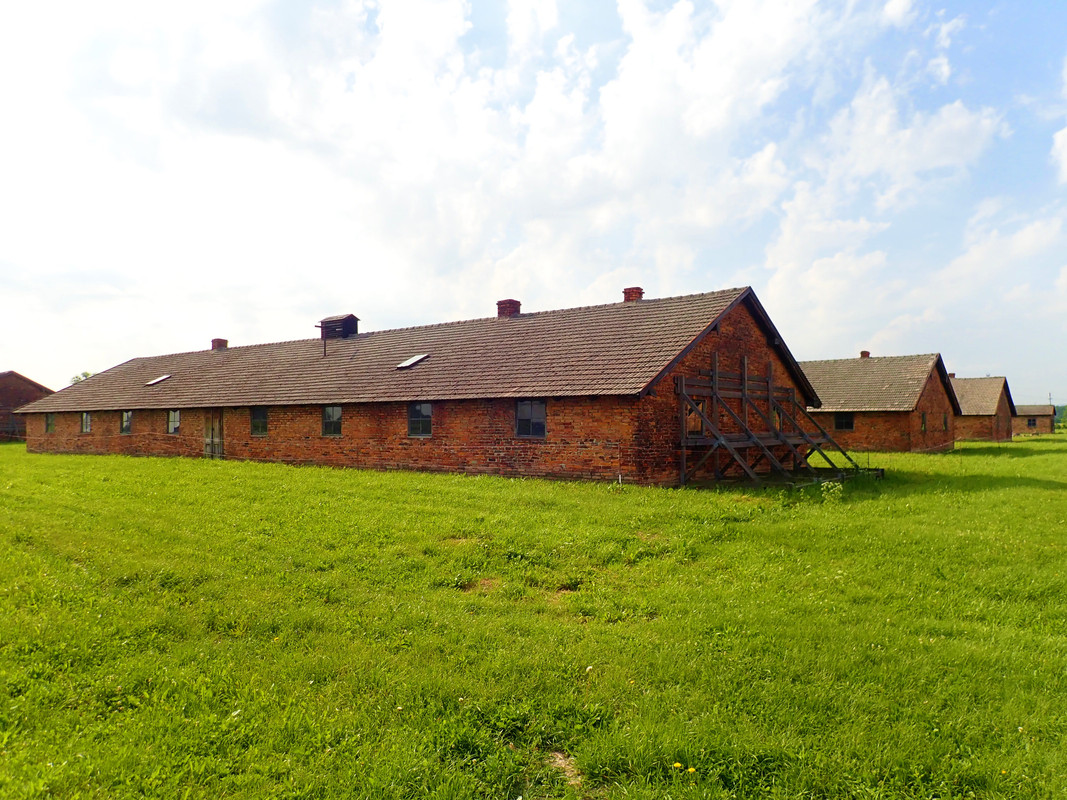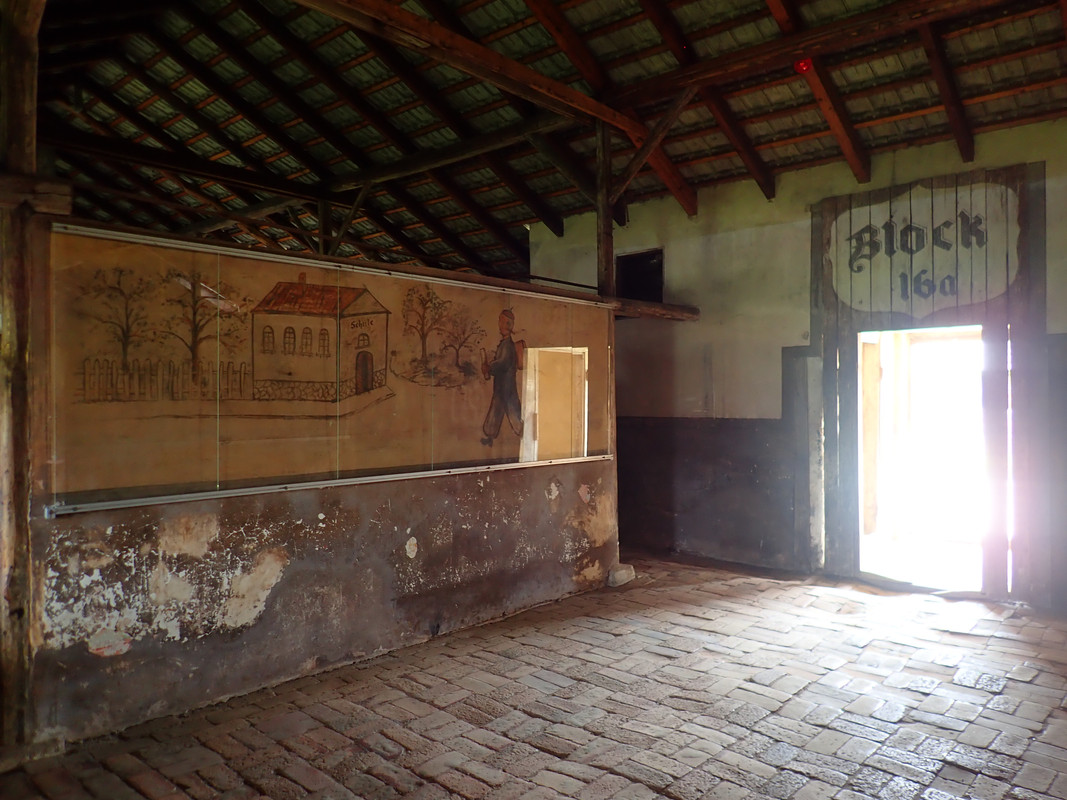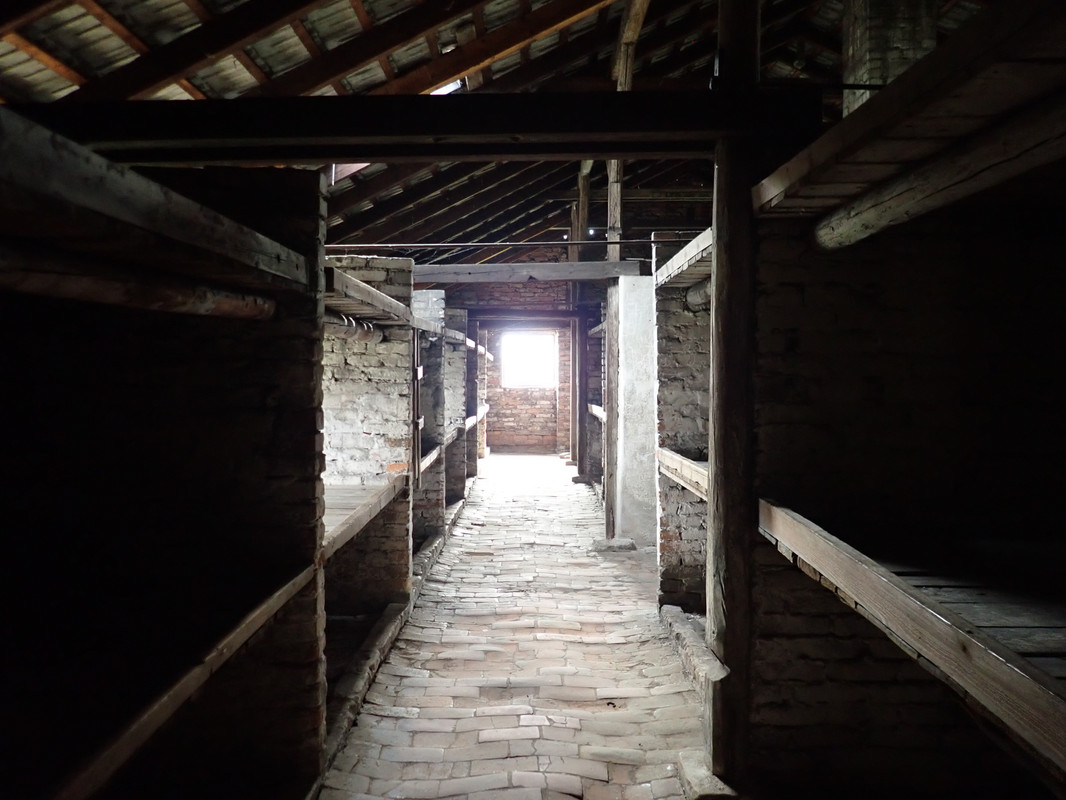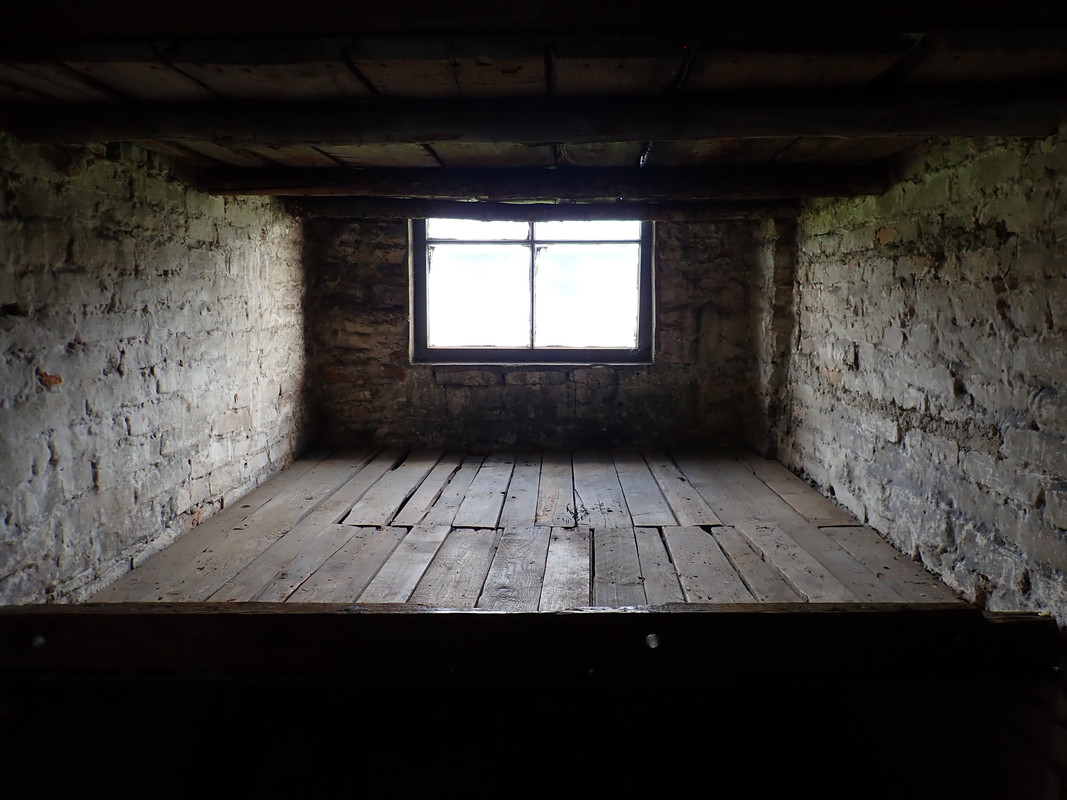 Memorials at sites where bodies were burnt in open air and ashes spread over the field.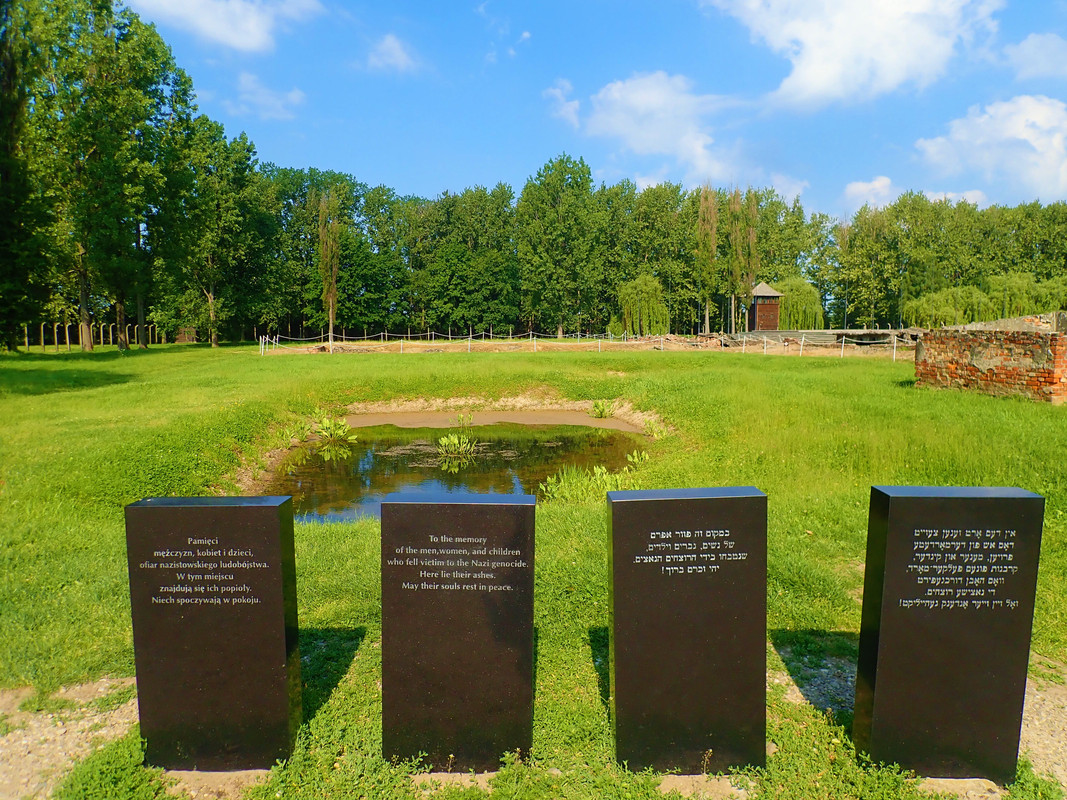 Many gas chambers and crematoriums were demolished near end of WWII in order to destroy evidence.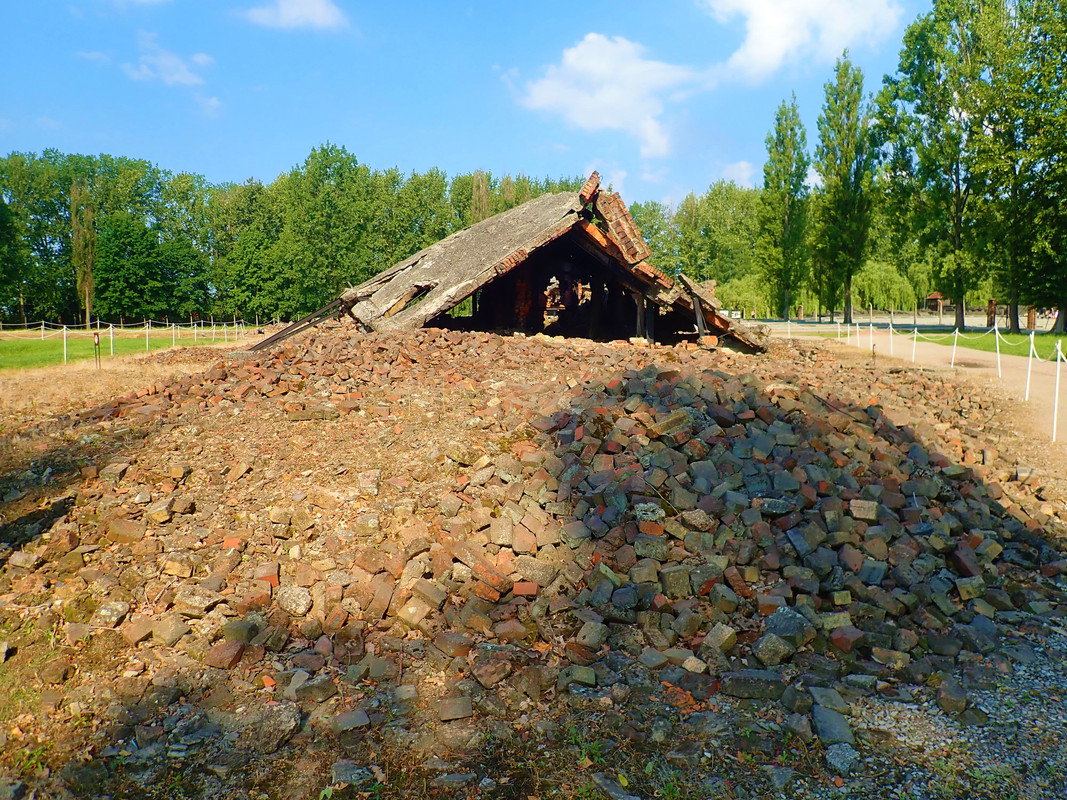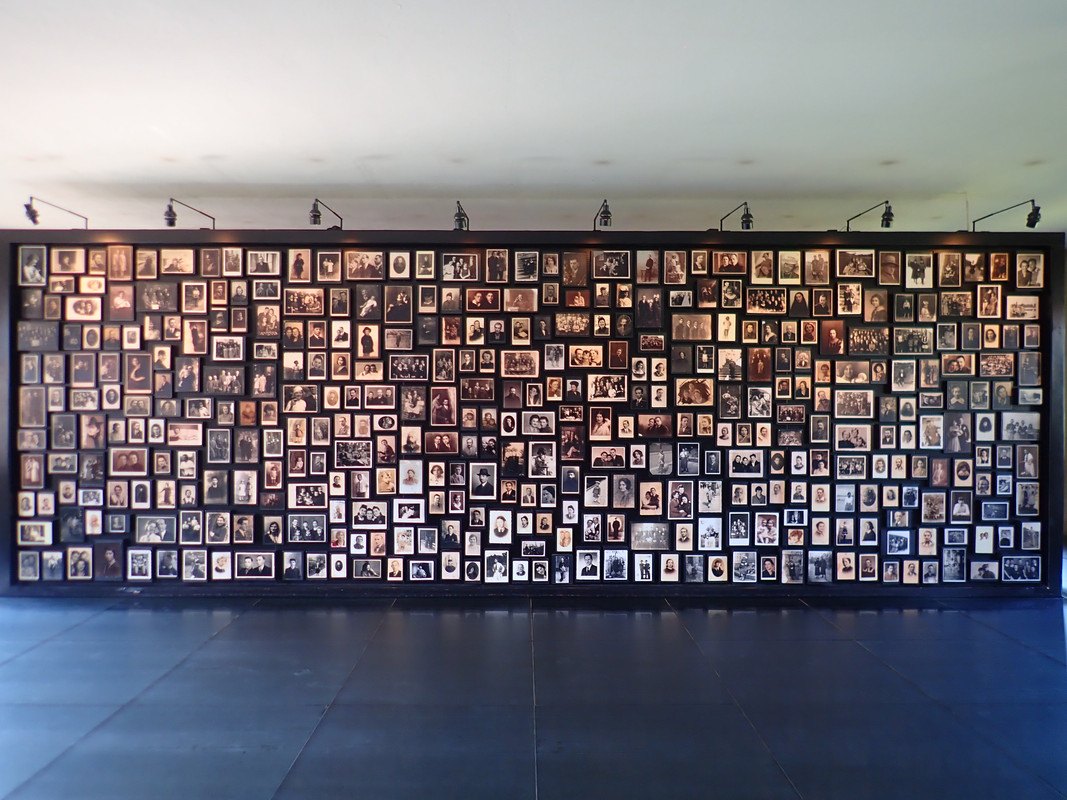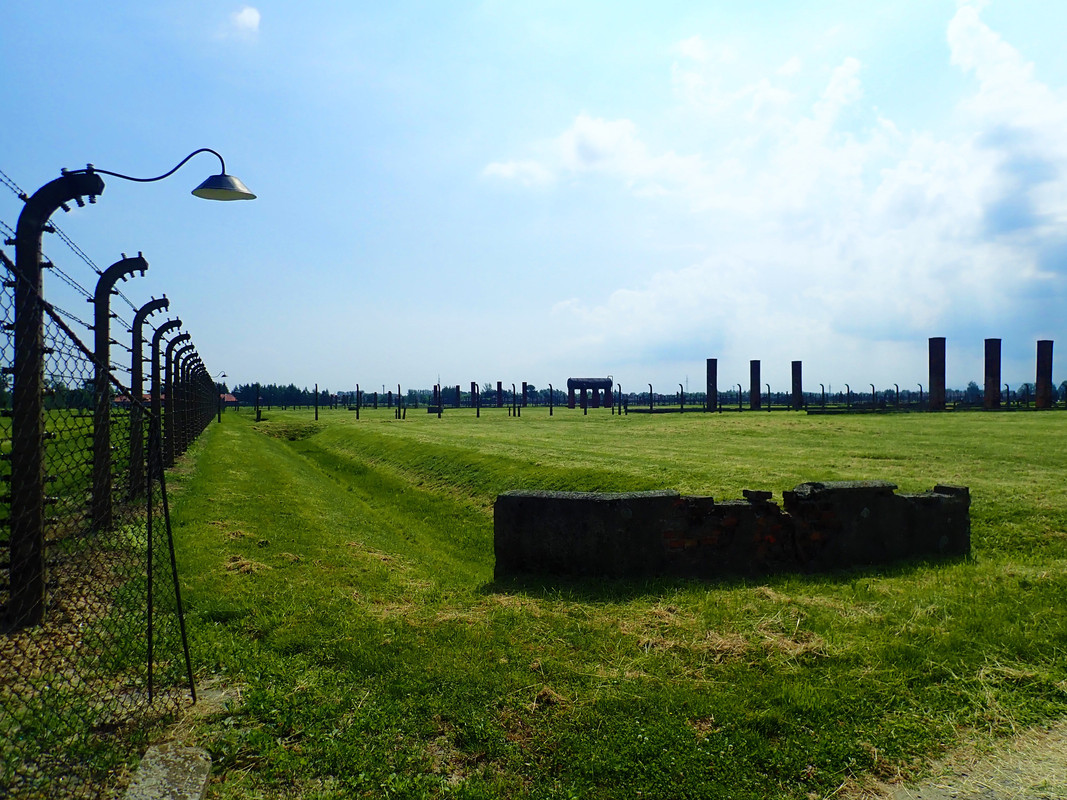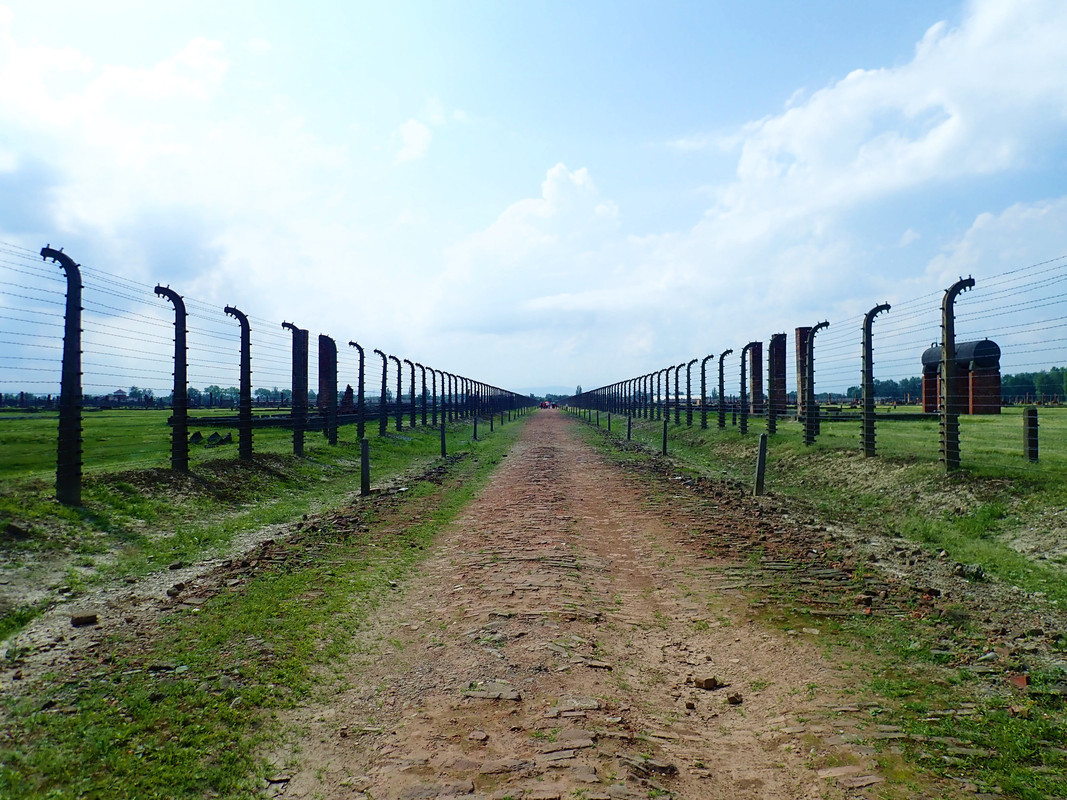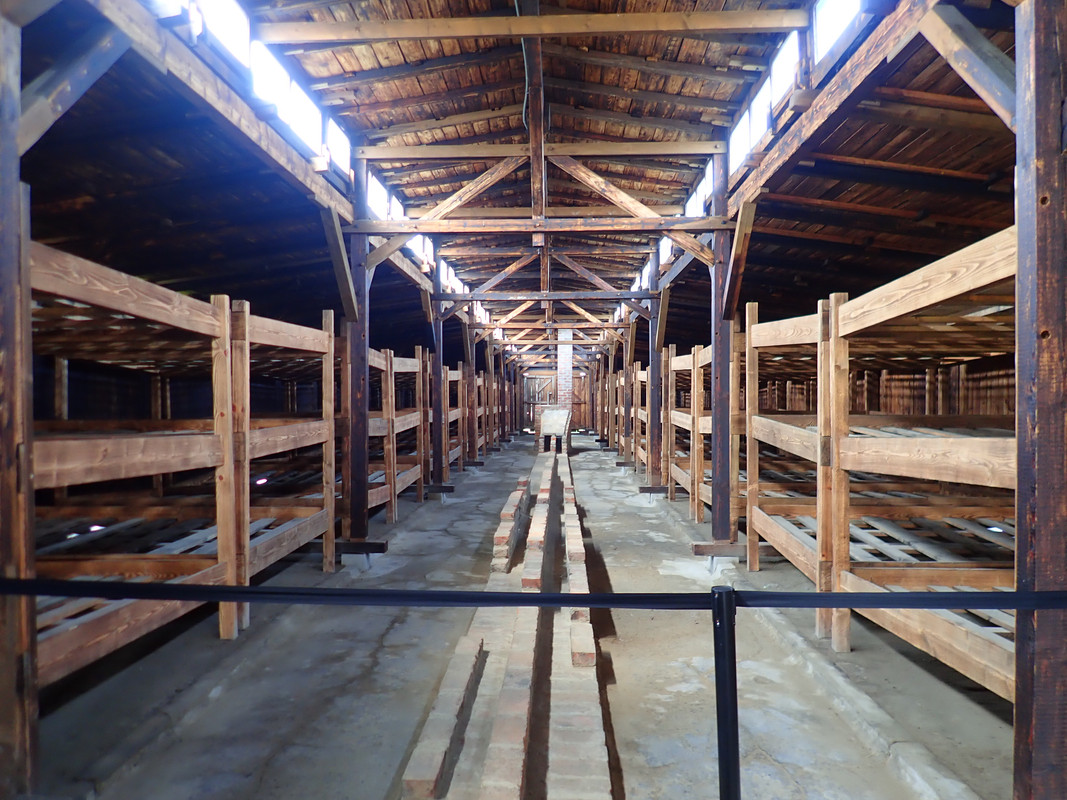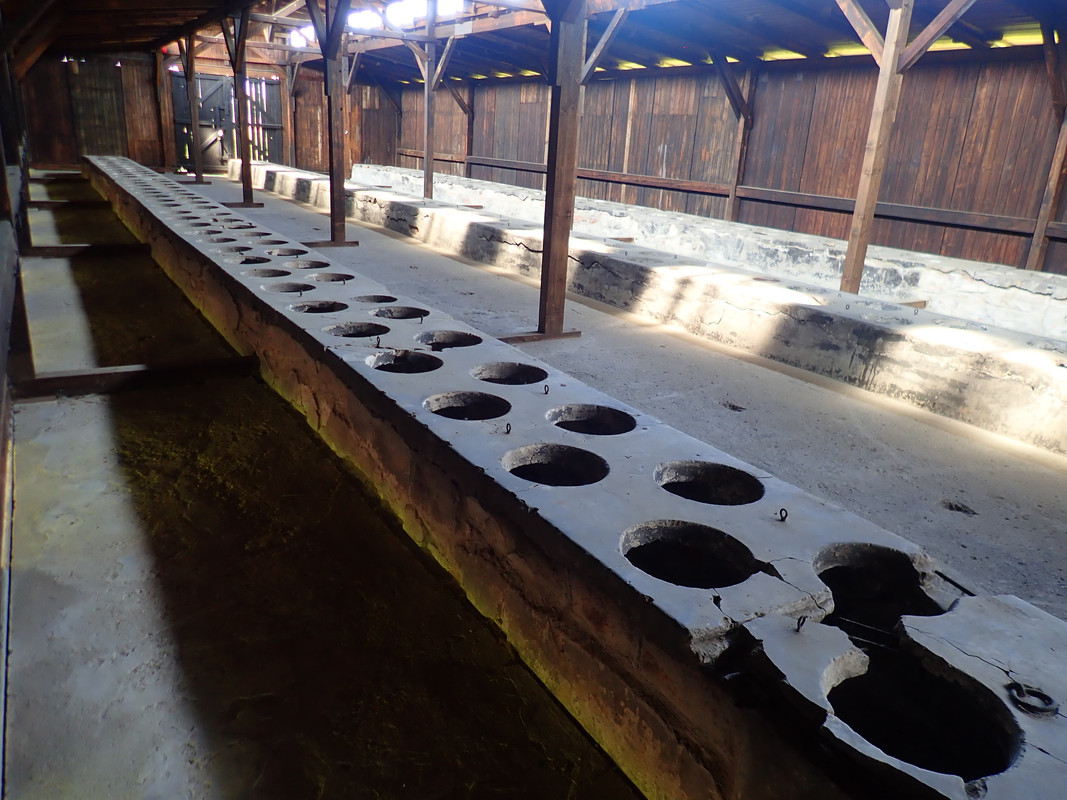 Auschwitz I was the original concentration camp and now serves as a museum.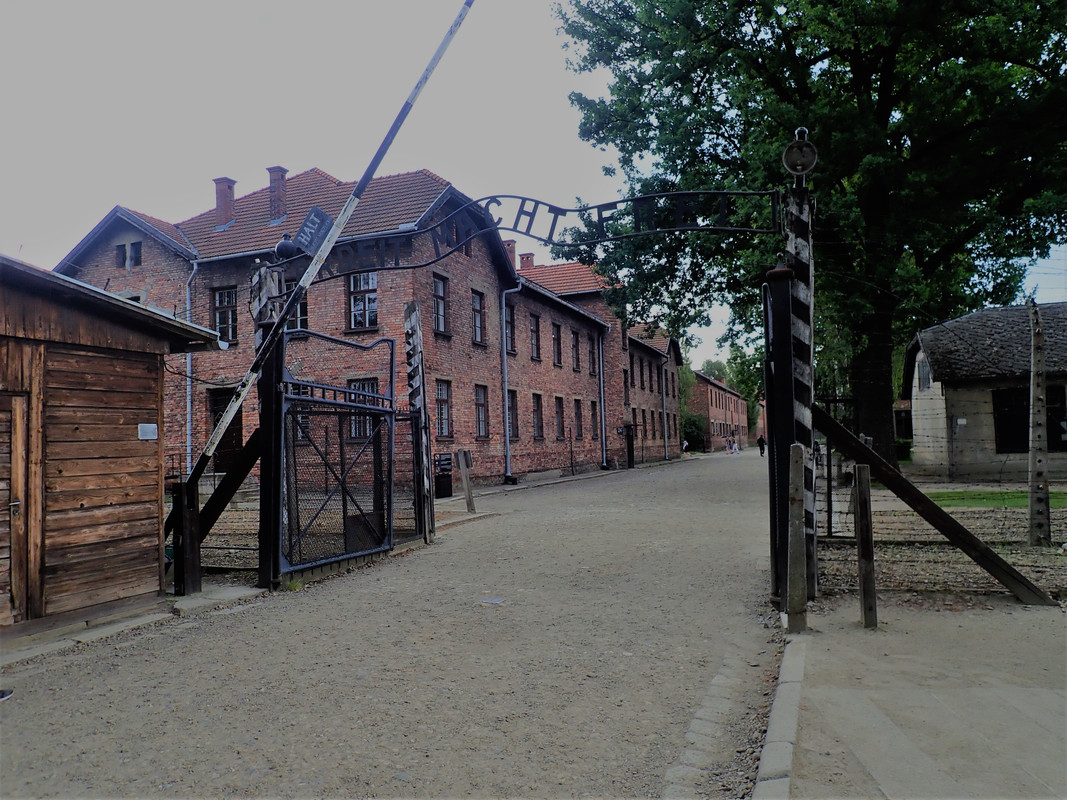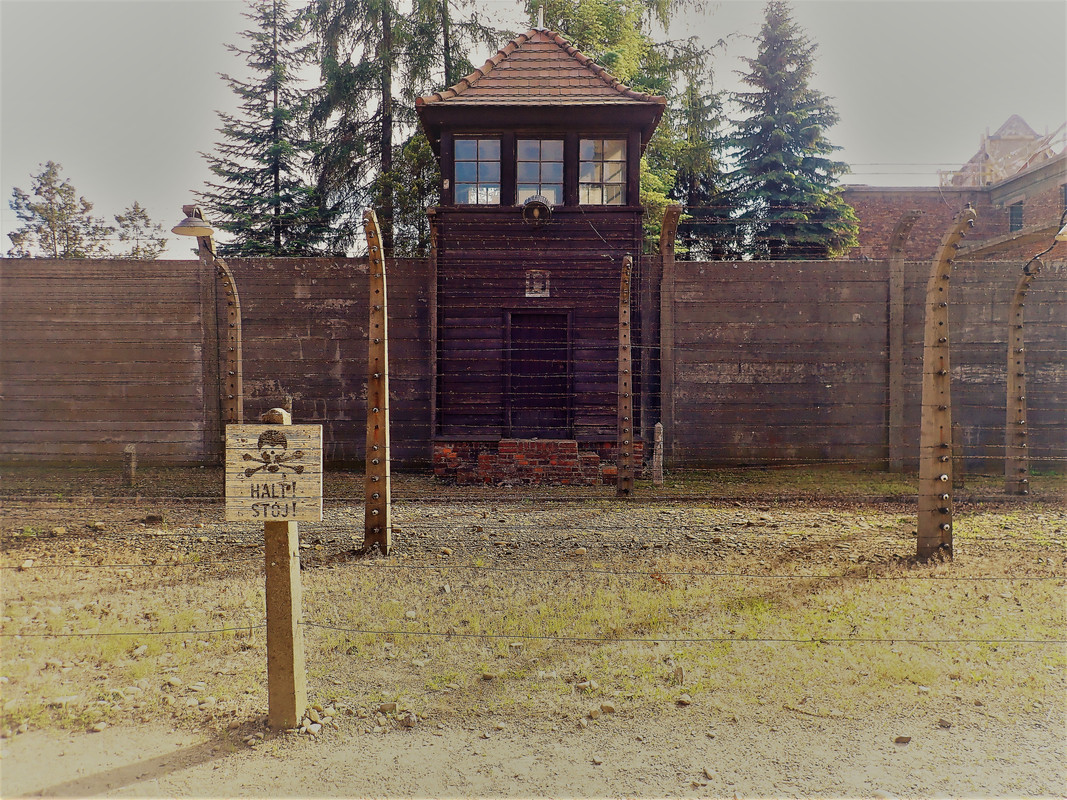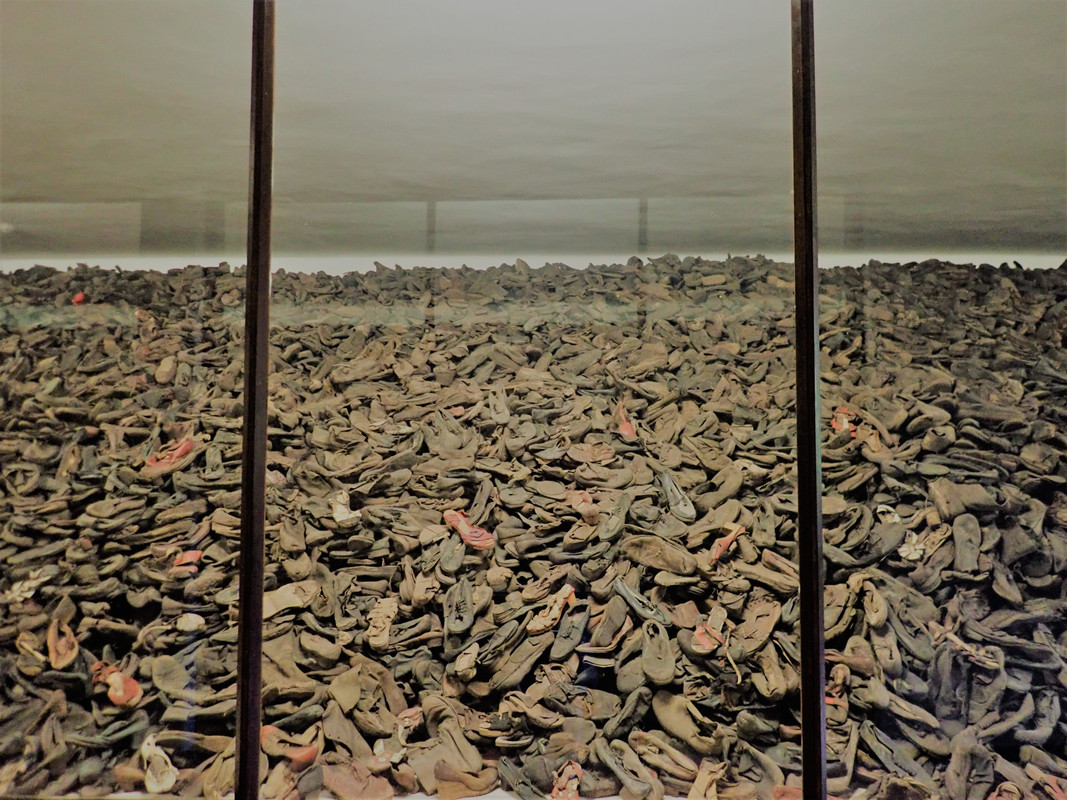 "Arbeit macht frei" – work sets you free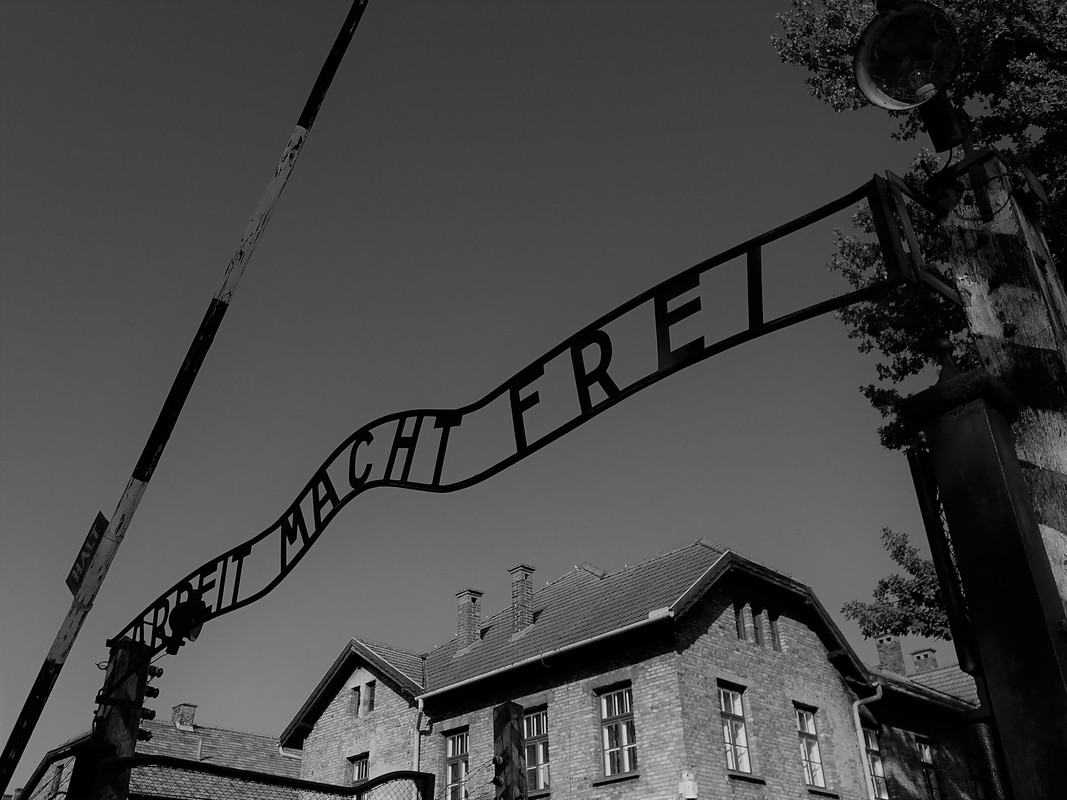 May log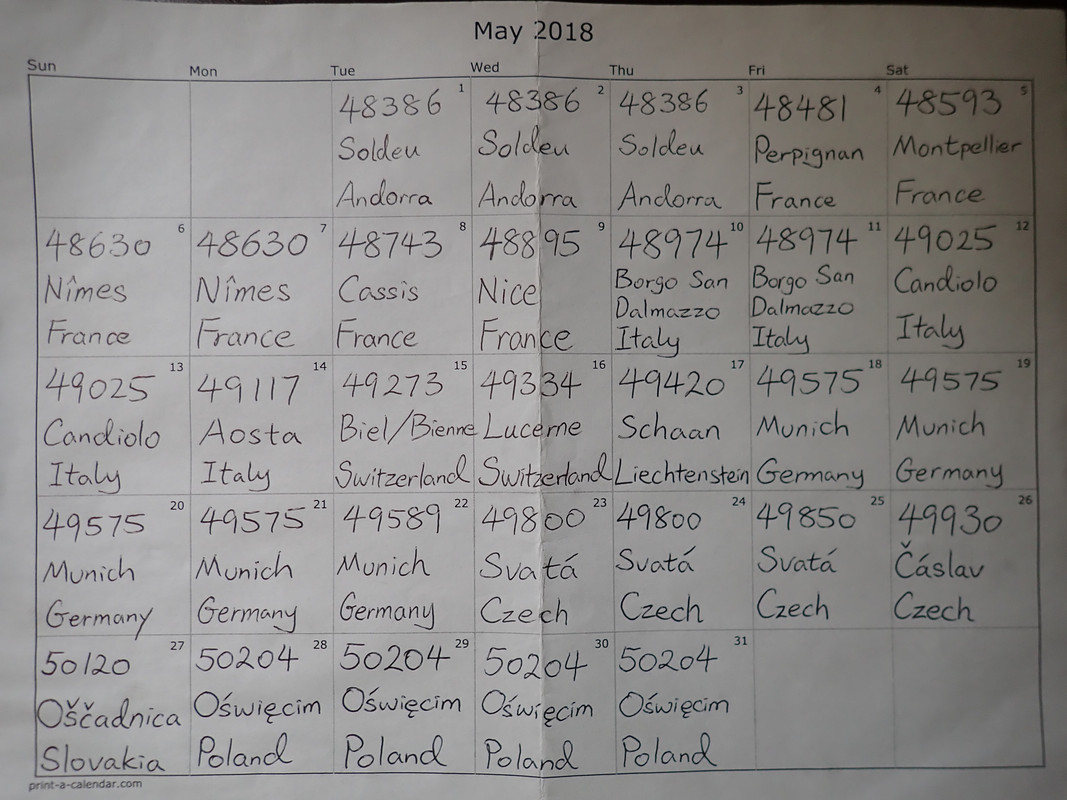 3 months left and still a lot of ground left to cover. Time to move on to the Baltic states…