I headed north from Italy toward Switzerland to meet up with my friend Thierry. The half-way stop was Aosta in the valley of the Italian Alps. The roads are always great fun wherever there are mountains.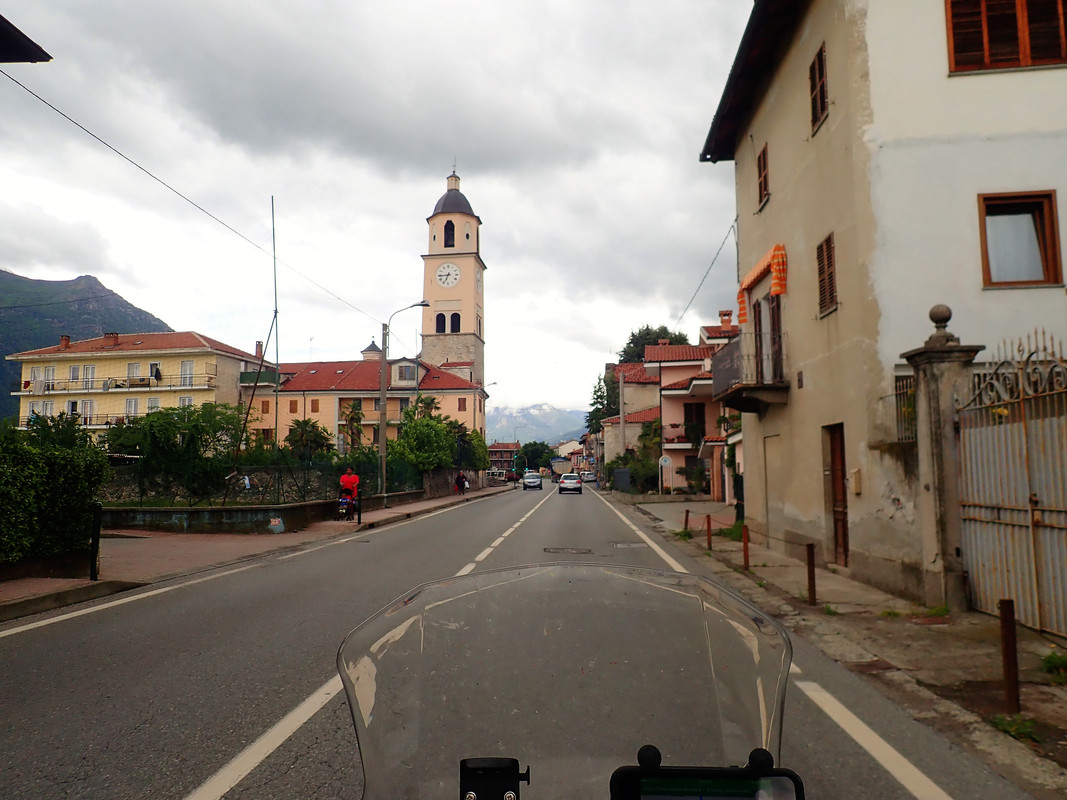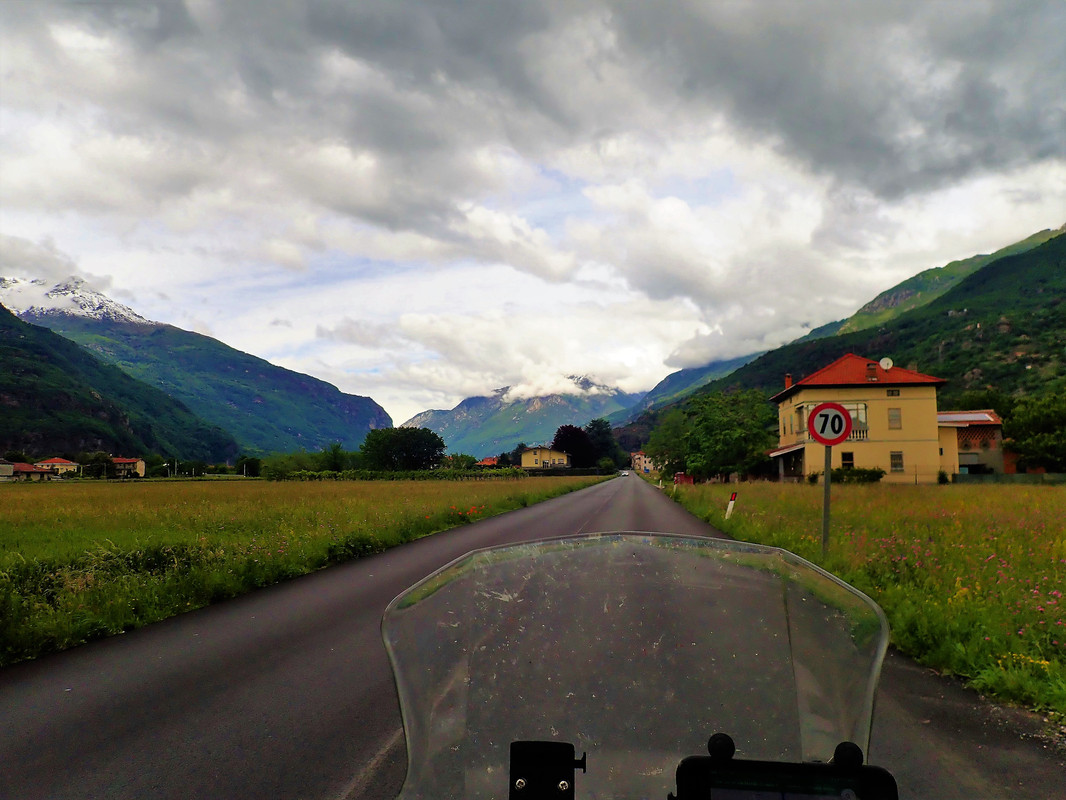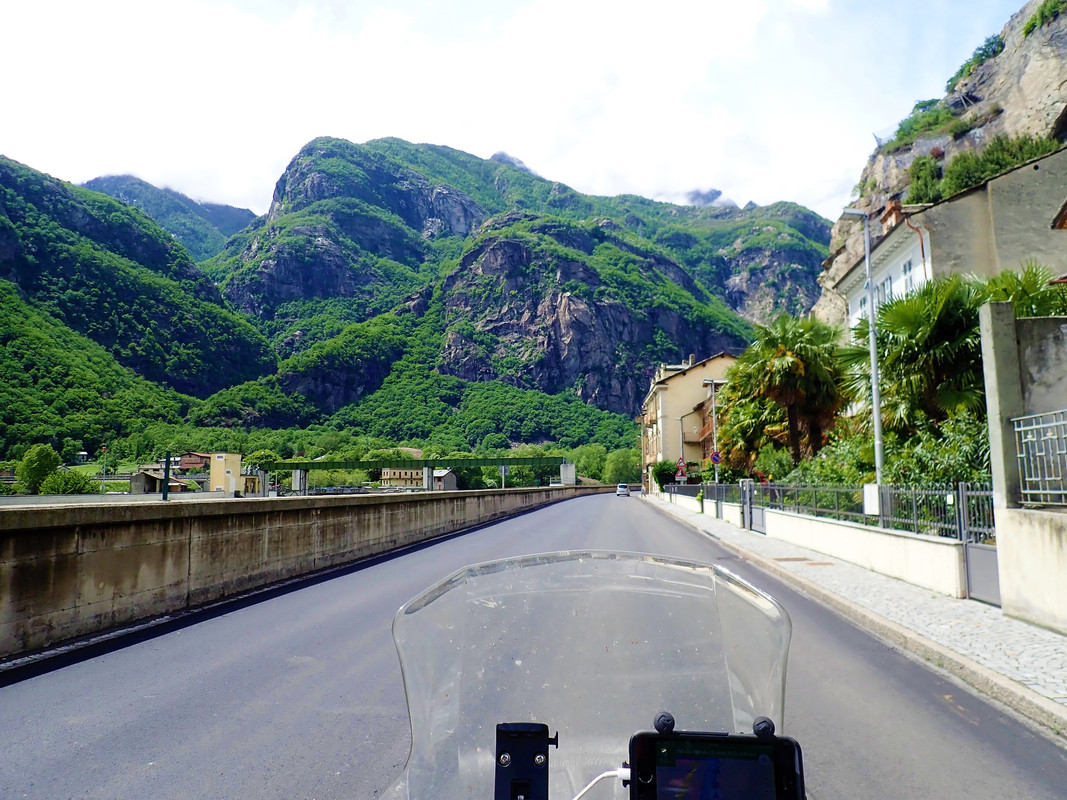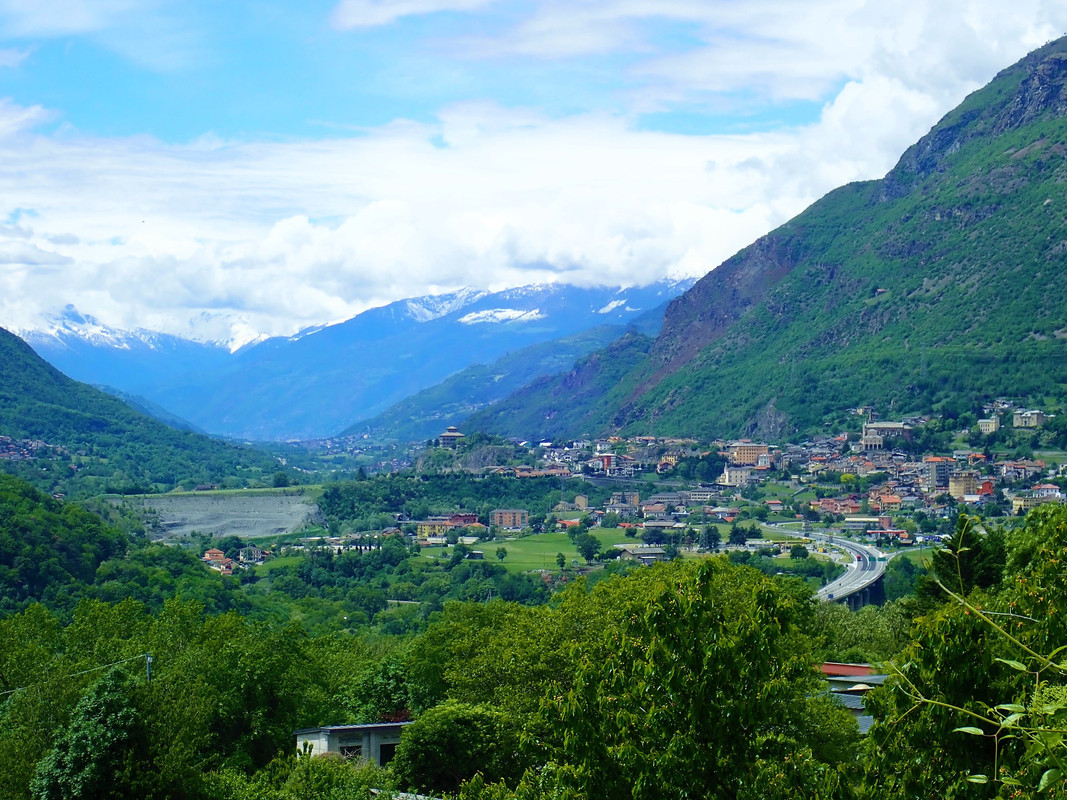 Some more mountainous roads and a long (& expensive) tunnel later I'm in Switzerland. Temperature bottomed out at 40F and patches of snow can still be seen but gradually warmed up after descending into the valley.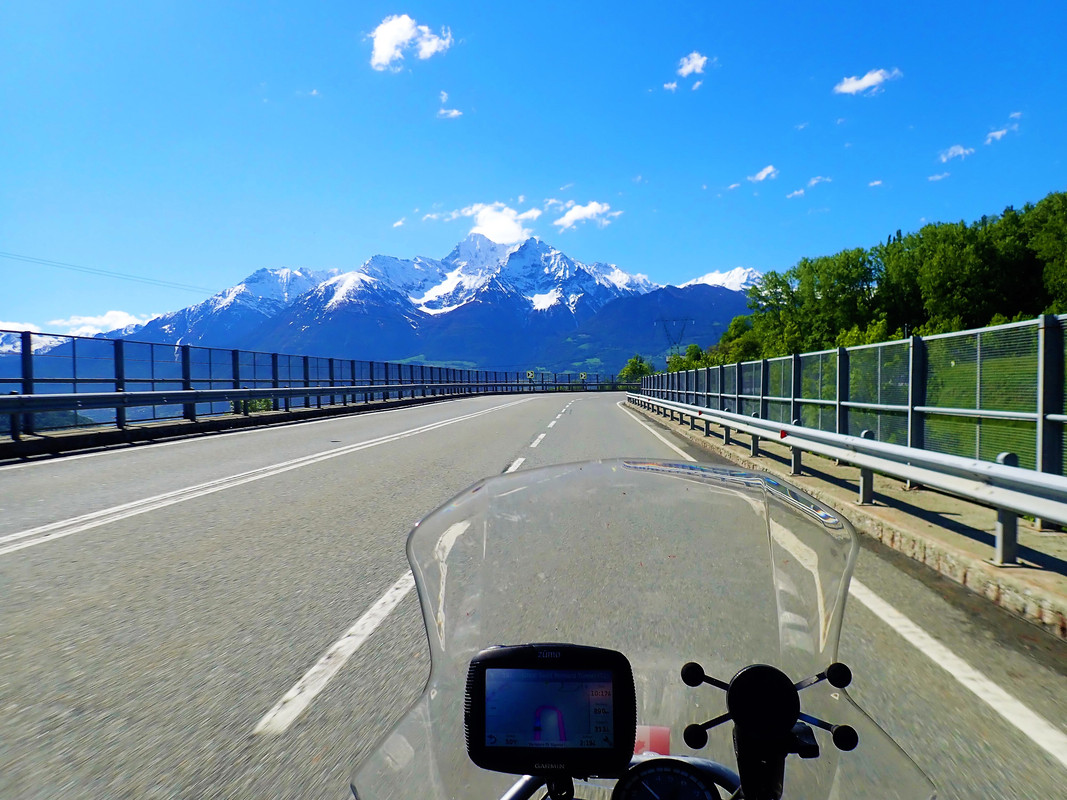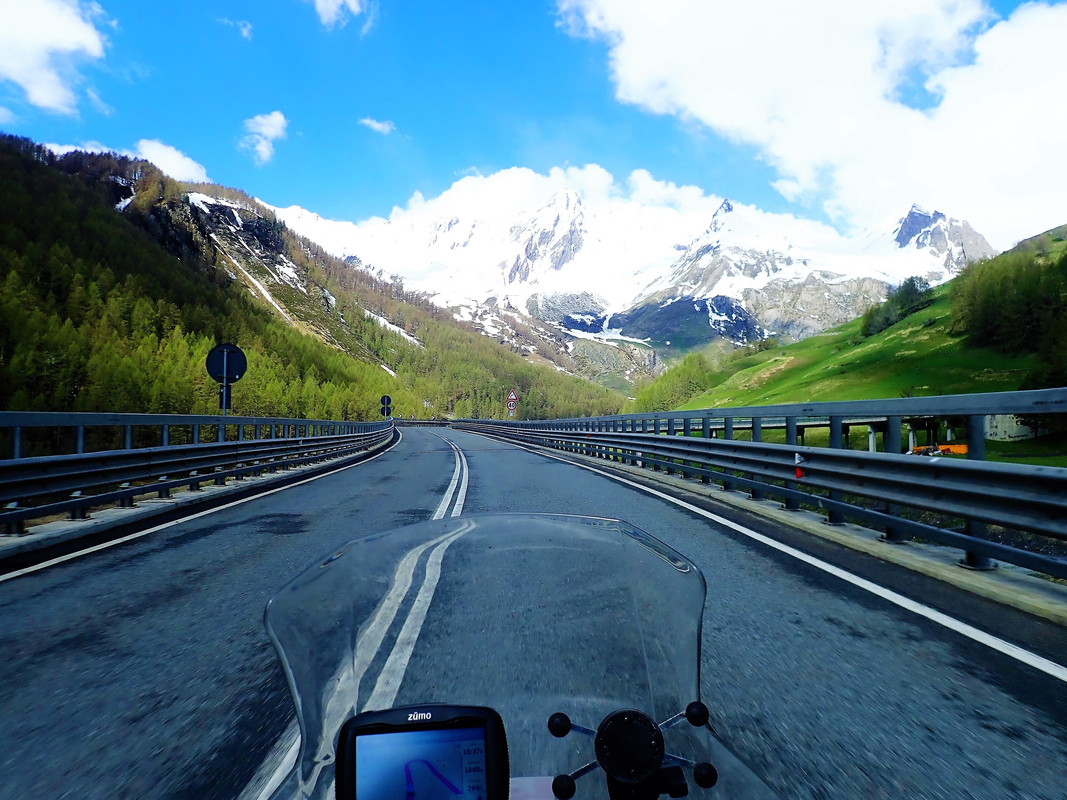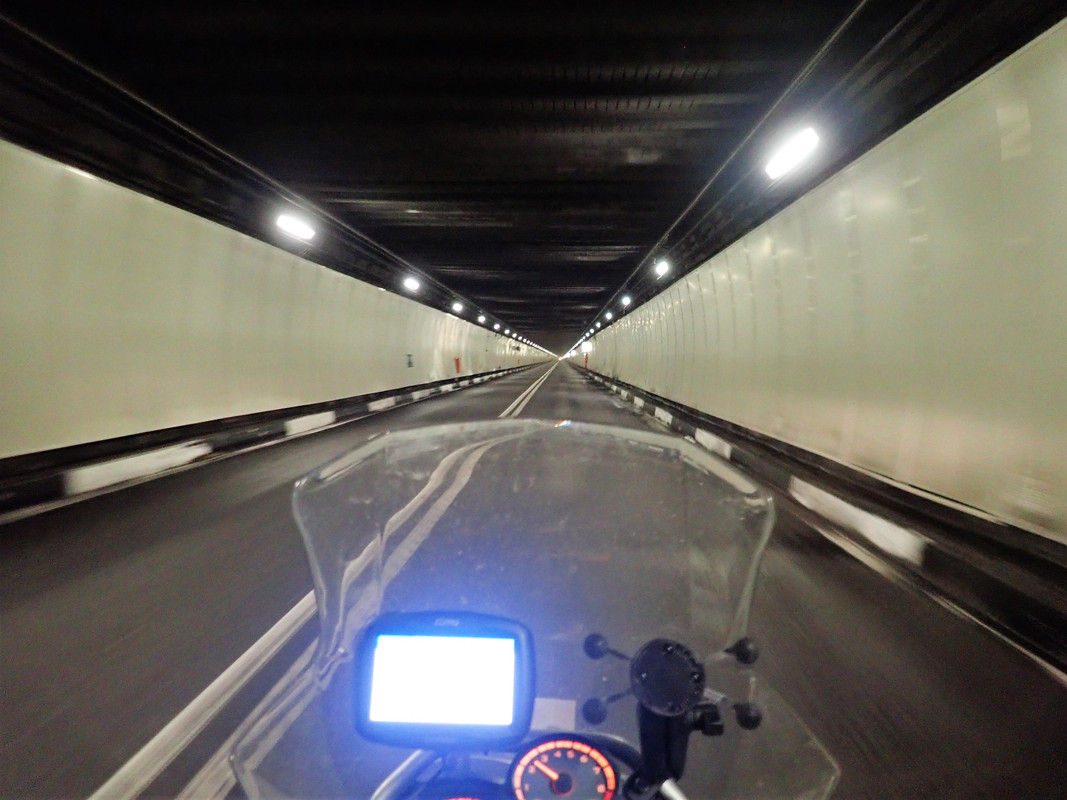 Switzerland is one of the most beautiful country I've been to and definitely the cleanest. There are mountains in every direction and you'd be hard-pressed to find any litter. However I have been warned about the seriousness of penalty for speeding here so that's probably why I did not encounter any Swiss behaving badly on the road. (At least not in Switzerland :P)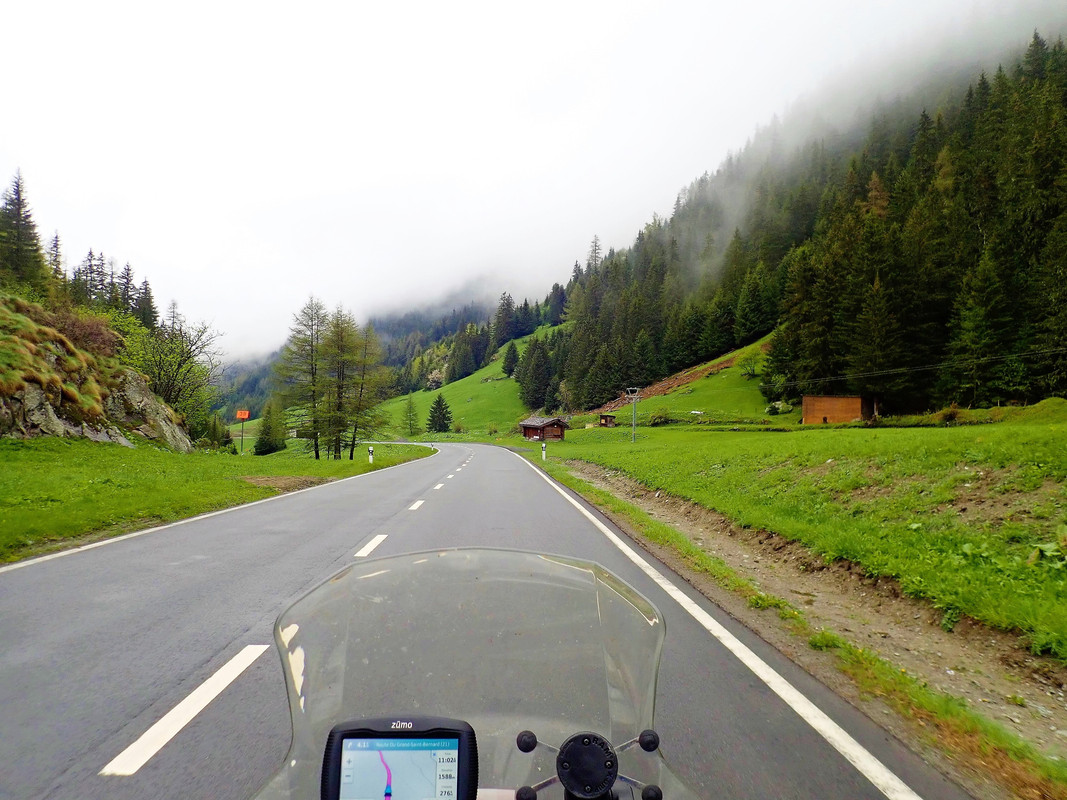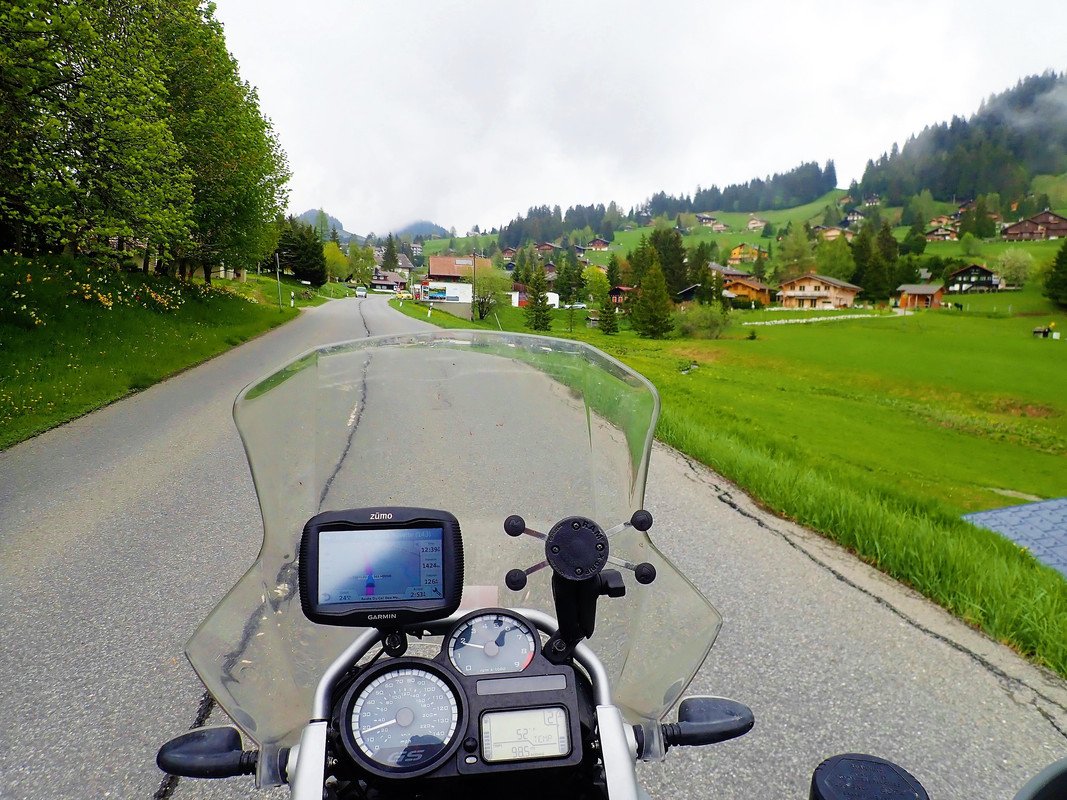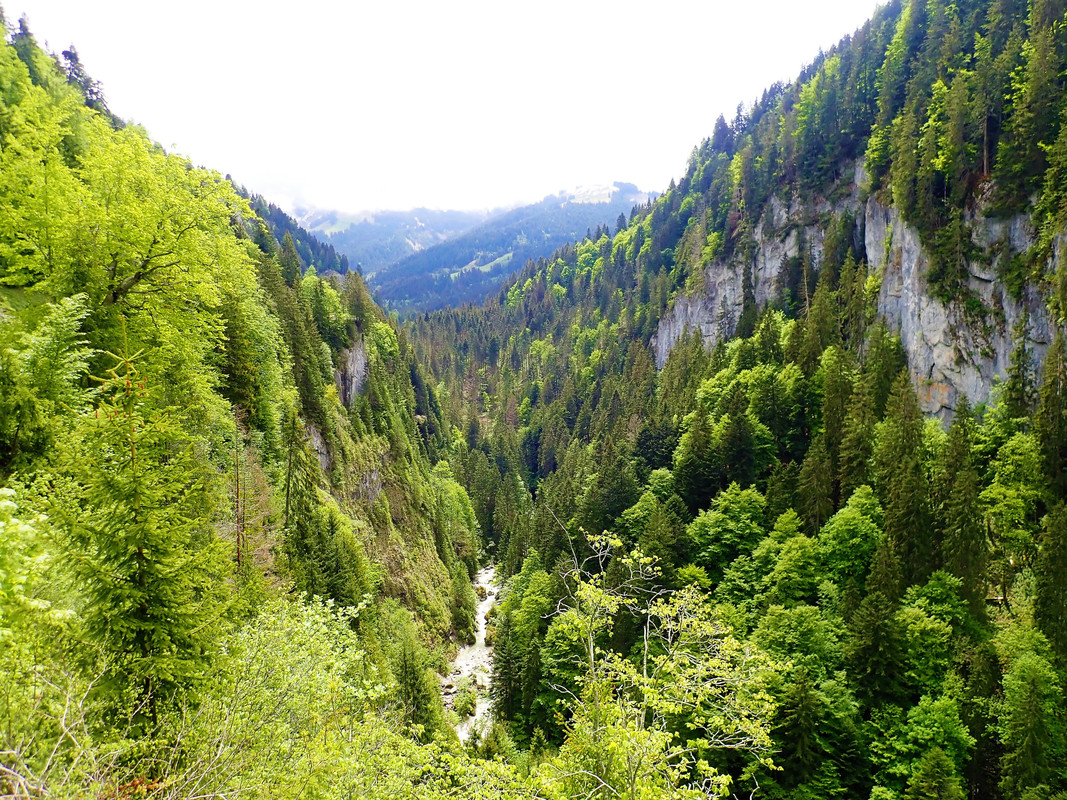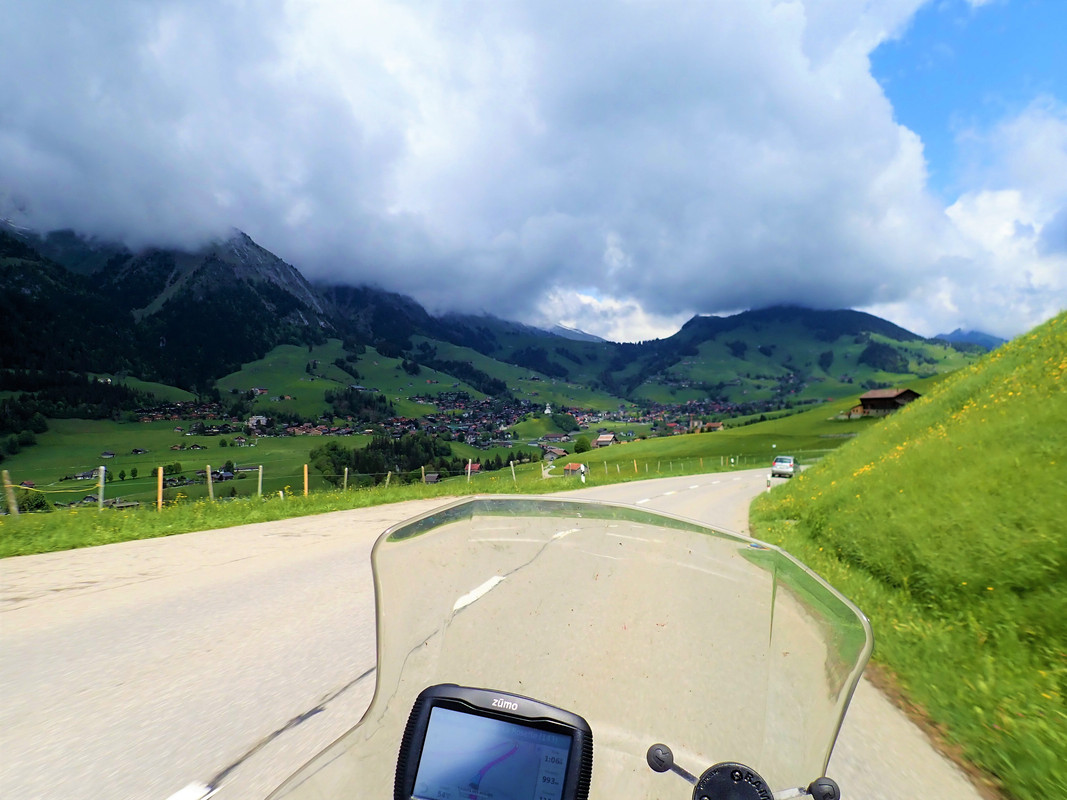 Swiss cows live the good life.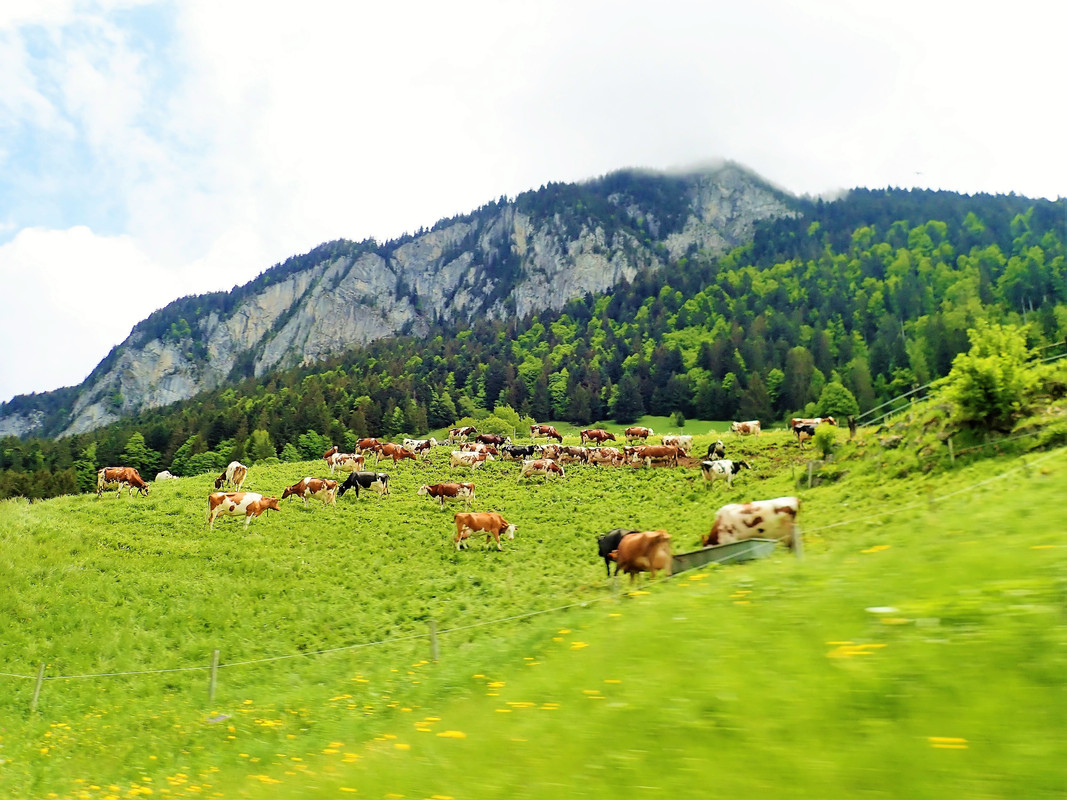 Weather has been mostly terrible during my Euro-trip as I got soaked again by the time I arrive at Thierry's place in Biel/Bienne. I met Thierry at the Bolivia-Argentina border and we crossed path multiple times purely by coincidence throughout Argentina and Chile. Here's a photo of us at Hostal Casa Matte in Santiago, Chile. (Thanks Takaya!)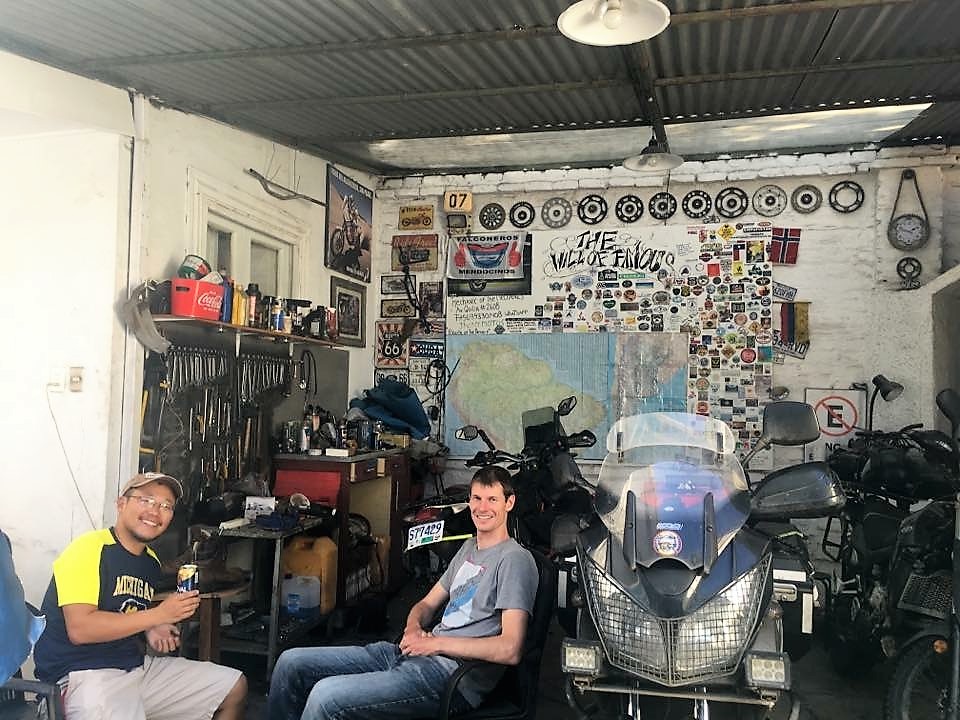 We had dinner at his apartment and took the train to town for a couple of beers afterwards. I still can't get over how expensive everything is in Switzerland but I guess that's the price to pay for high quality of life.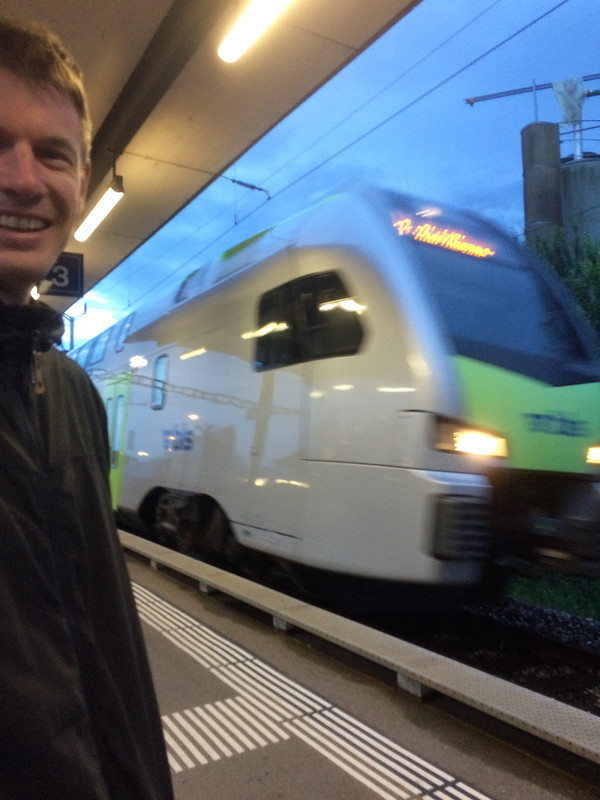 It was great catching up as I have been traveling solo for the last two months and isolation is starting to drive me crazy.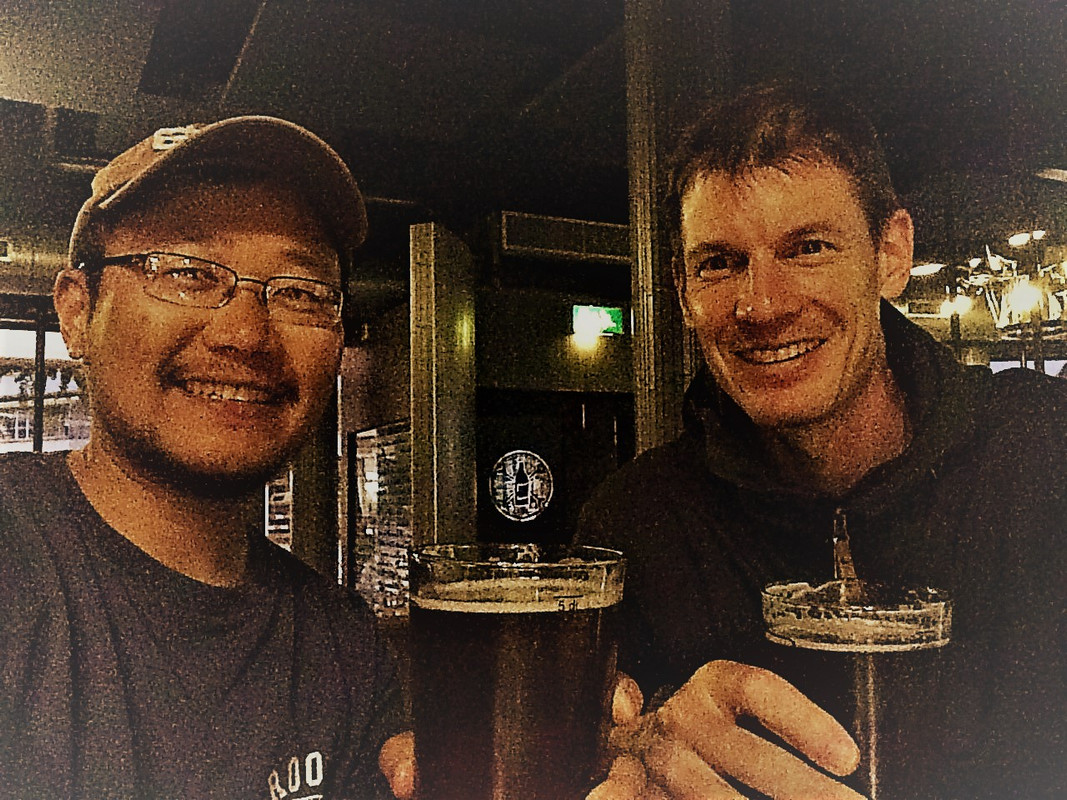 I left early the next morning for Lucerne as Thierry recommended. I felt kind of ridiculous trying to check-in the hostel at 10AM but it started pouring shortly after so it worked out perfectly.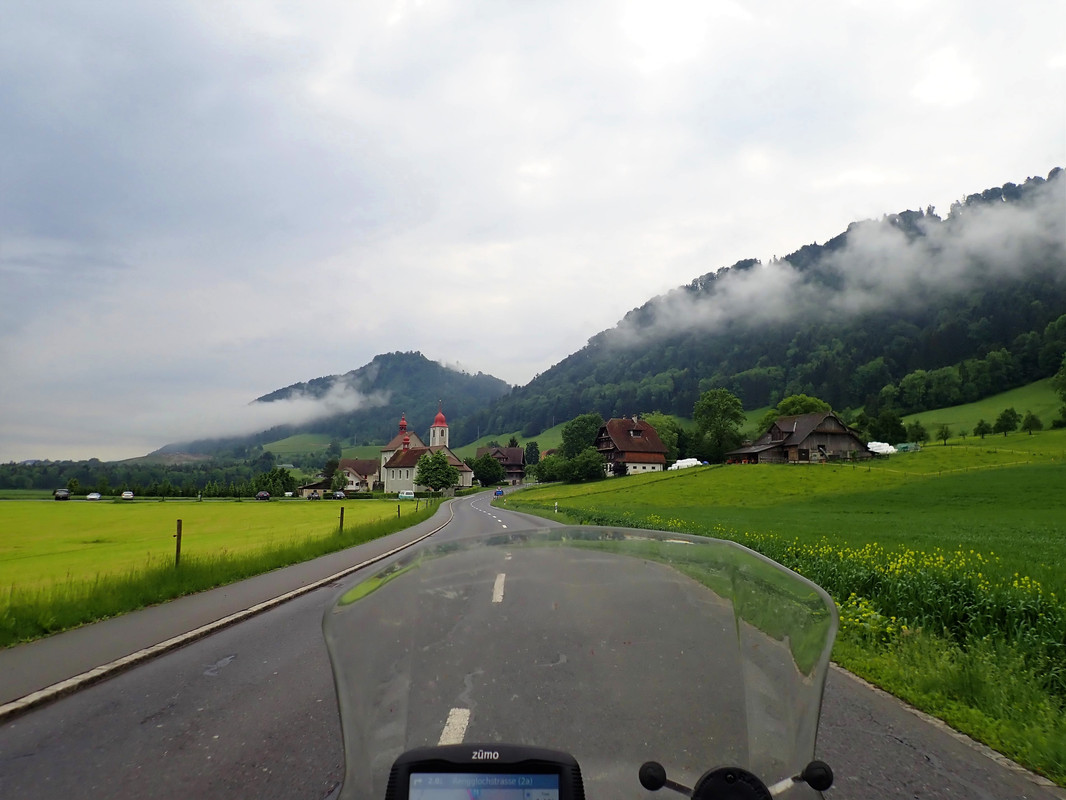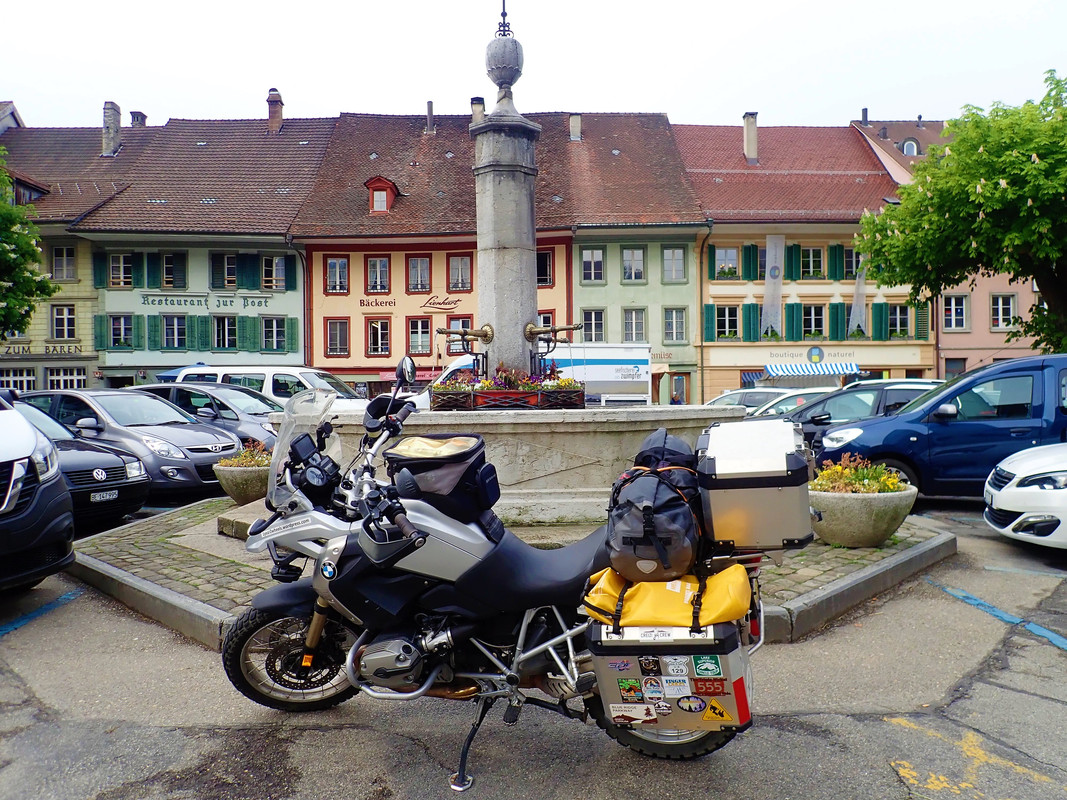 Lucerne is a beautiful historic city in central Switzerland. I thoroughly enjoyed walking around despite the rainy weather.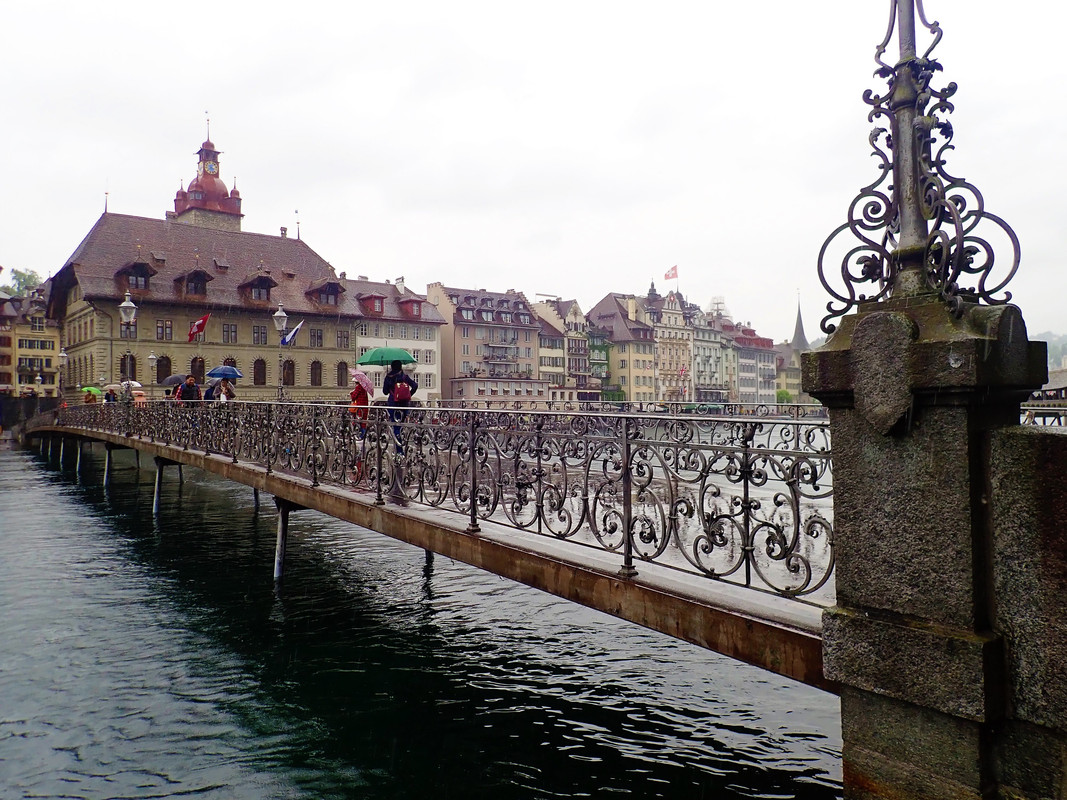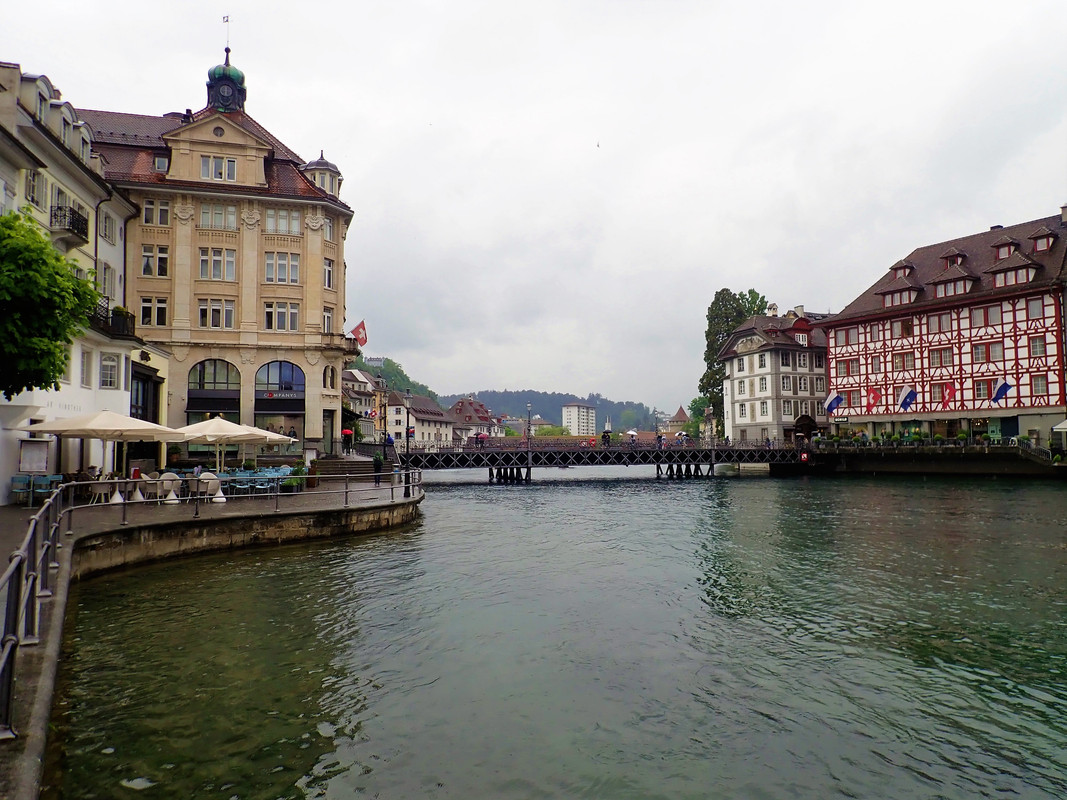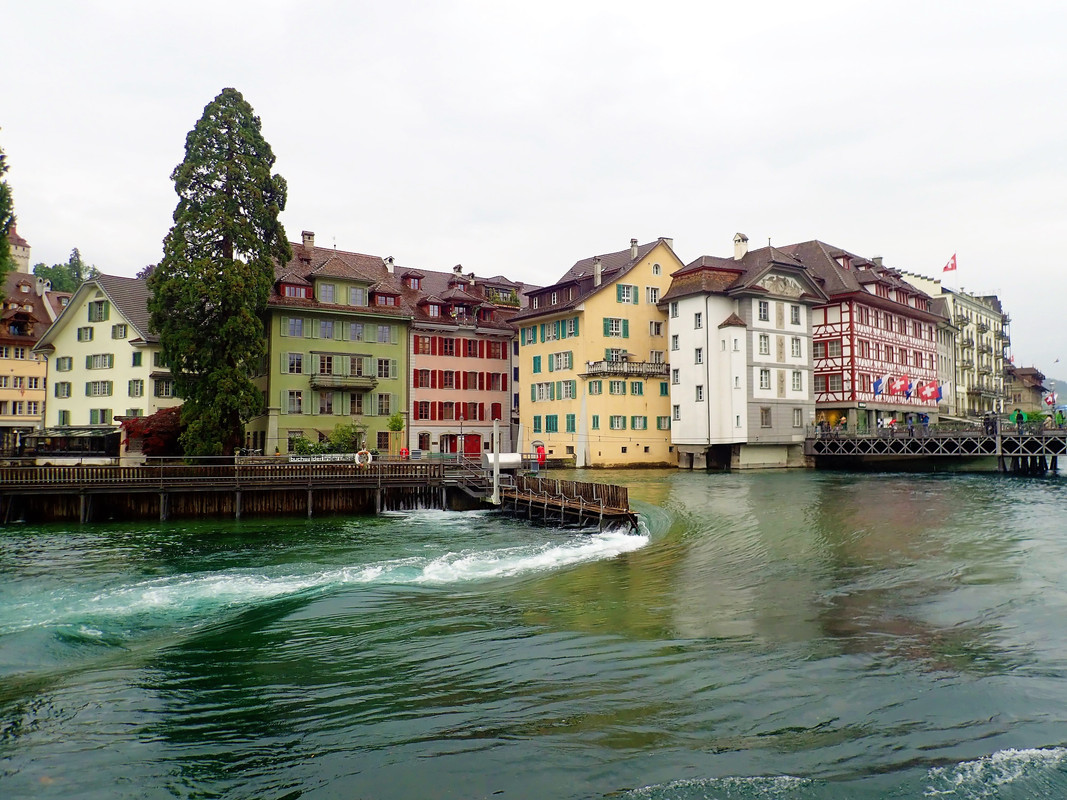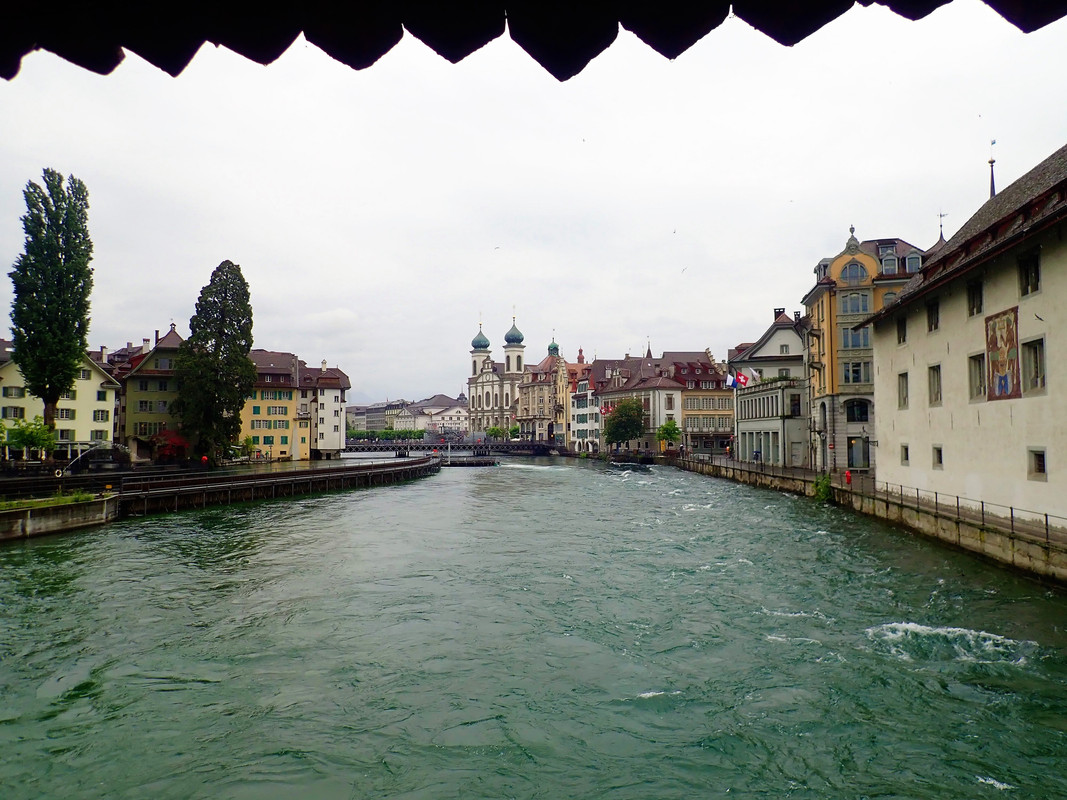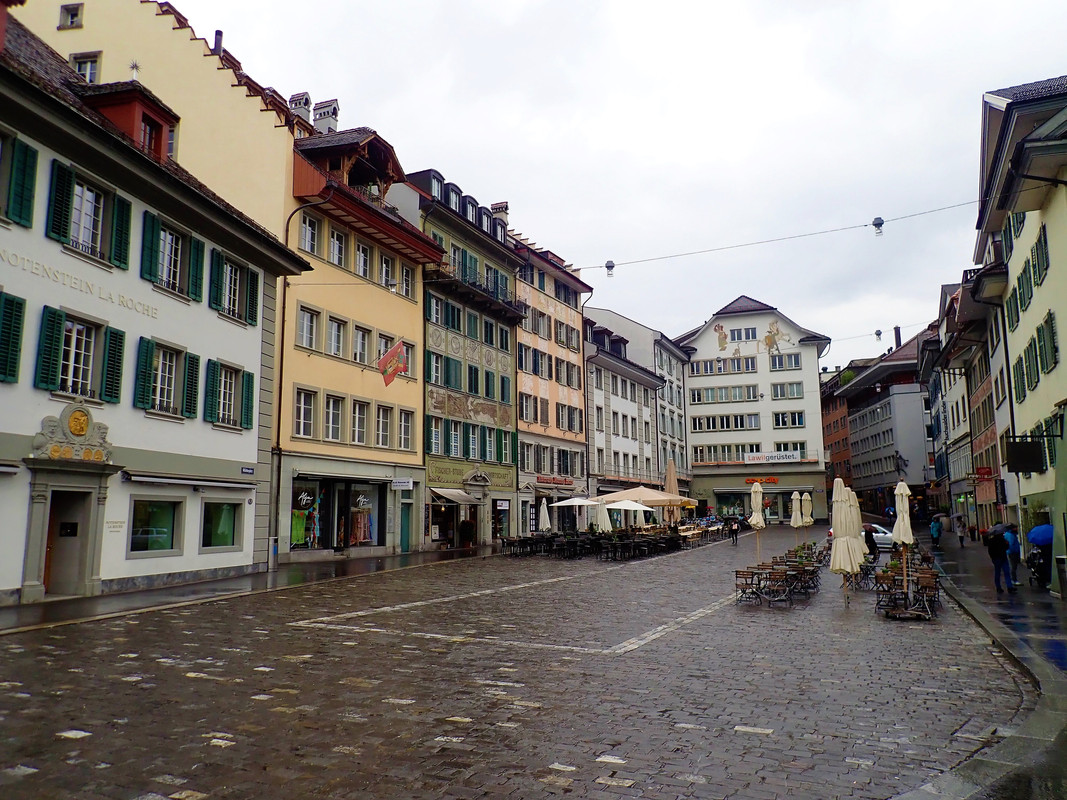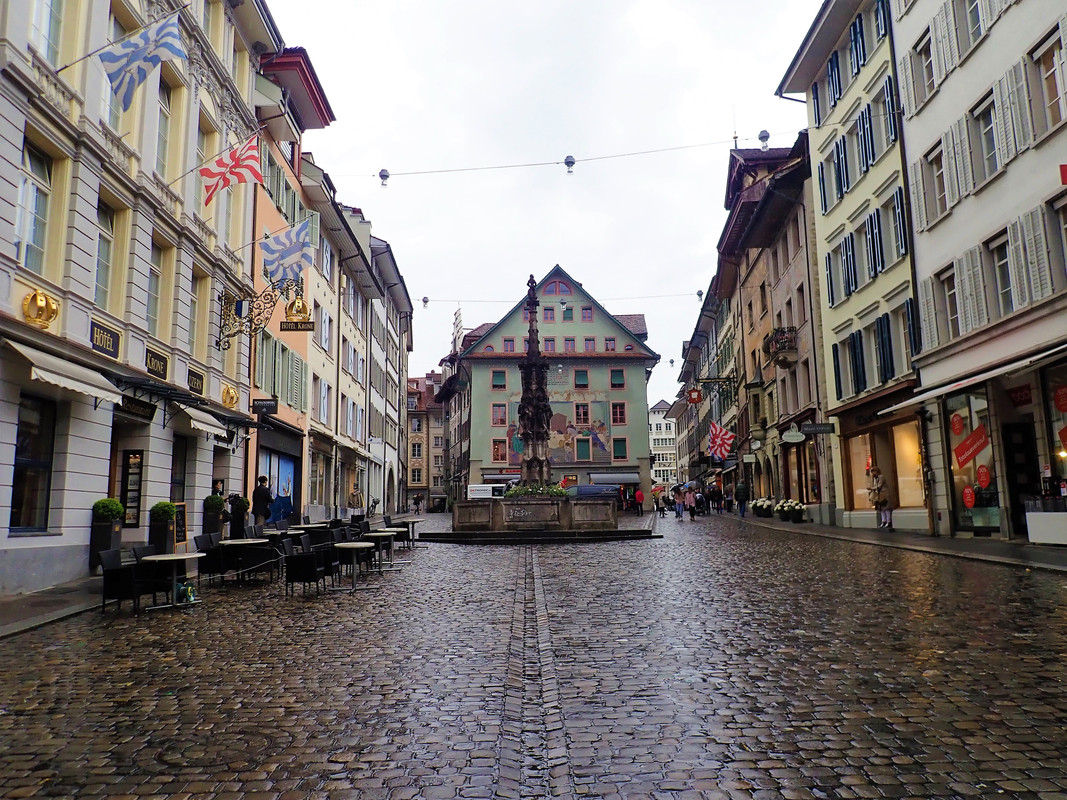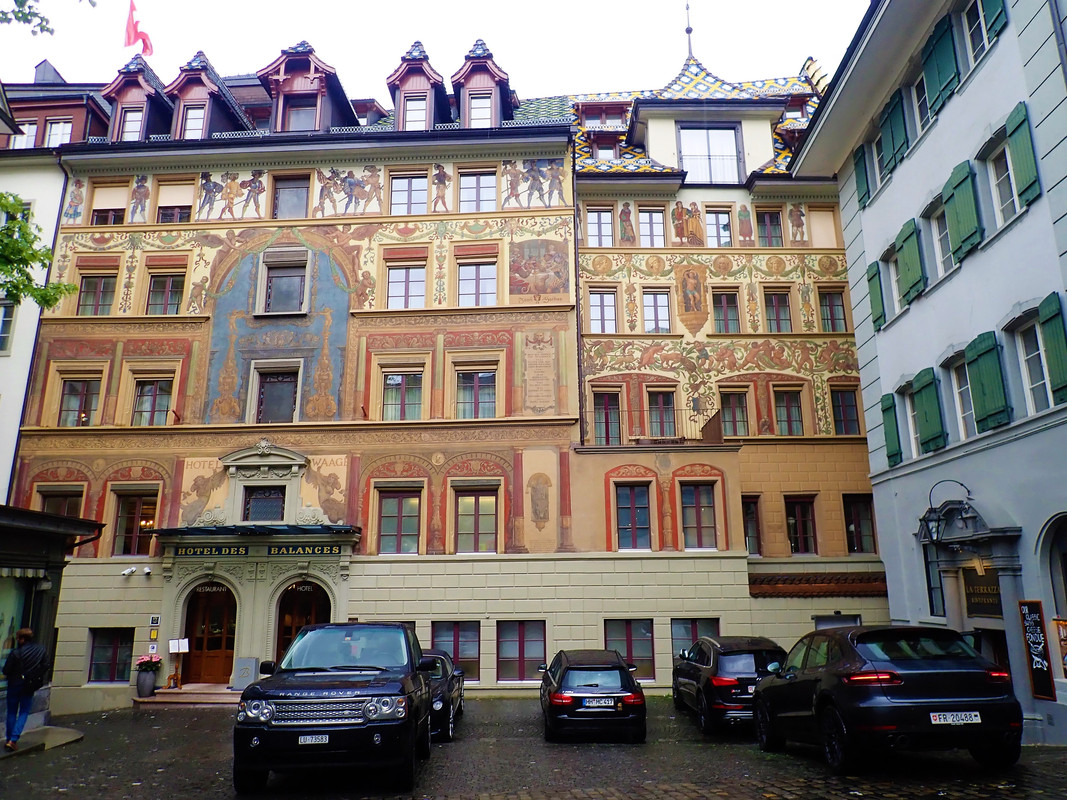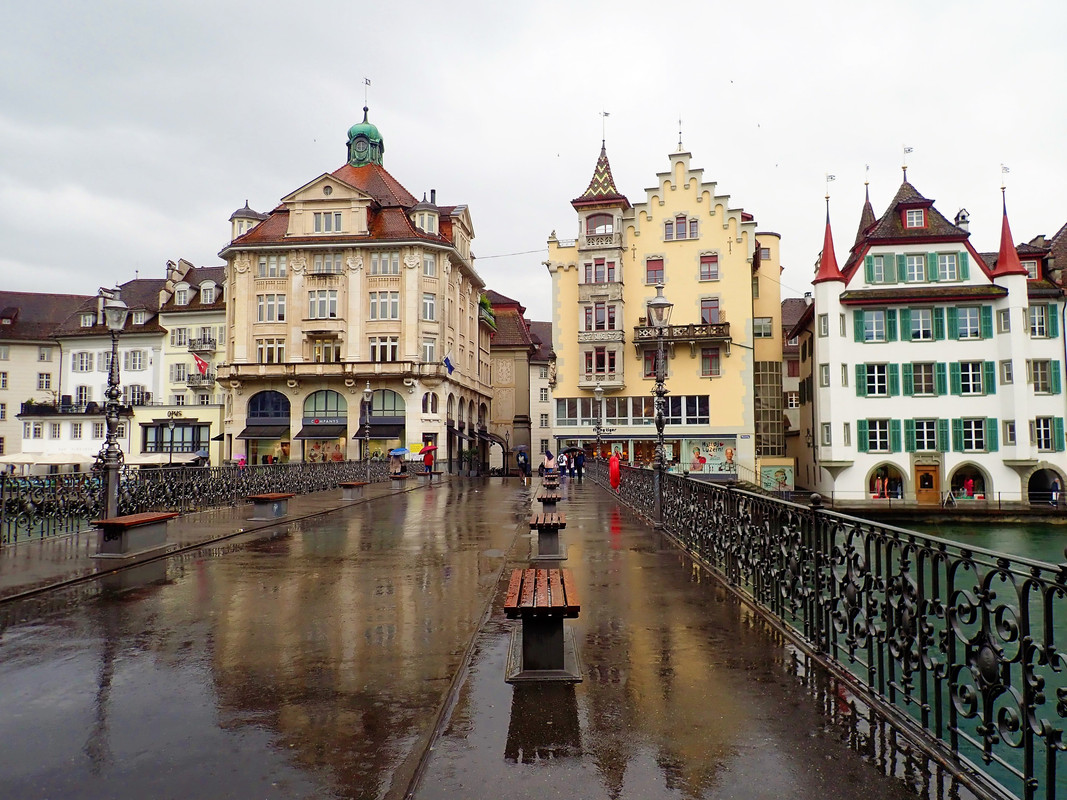 One of the city's landmarks is Kapellbrücke (Chapel Bridge), a pedestrian bridge spanning across River Reuss built in the 14th century. It's the oldest covered wooden bridge in Europe and contains many paintings on the interior.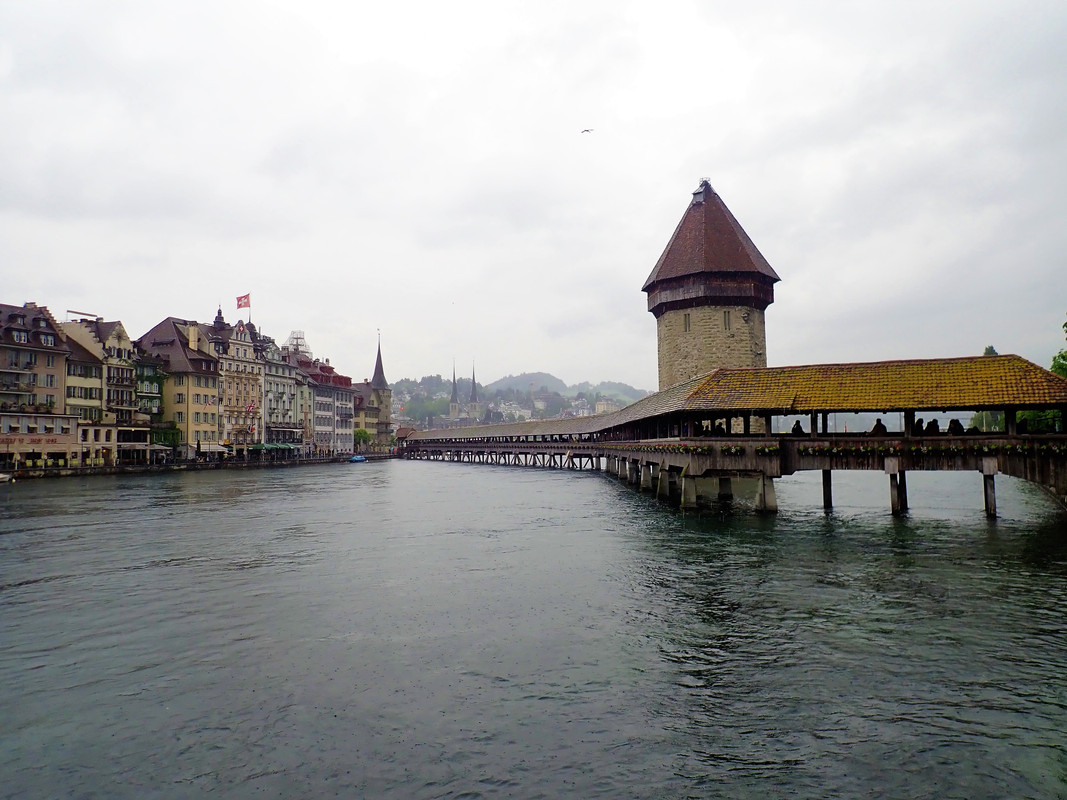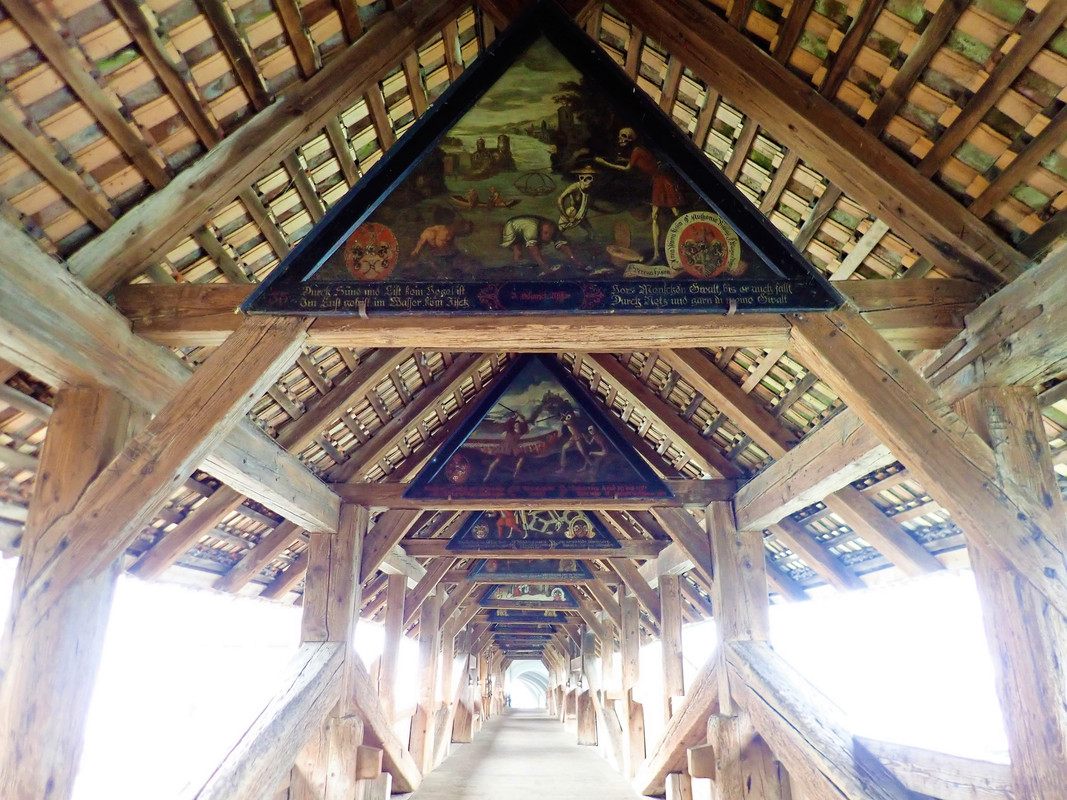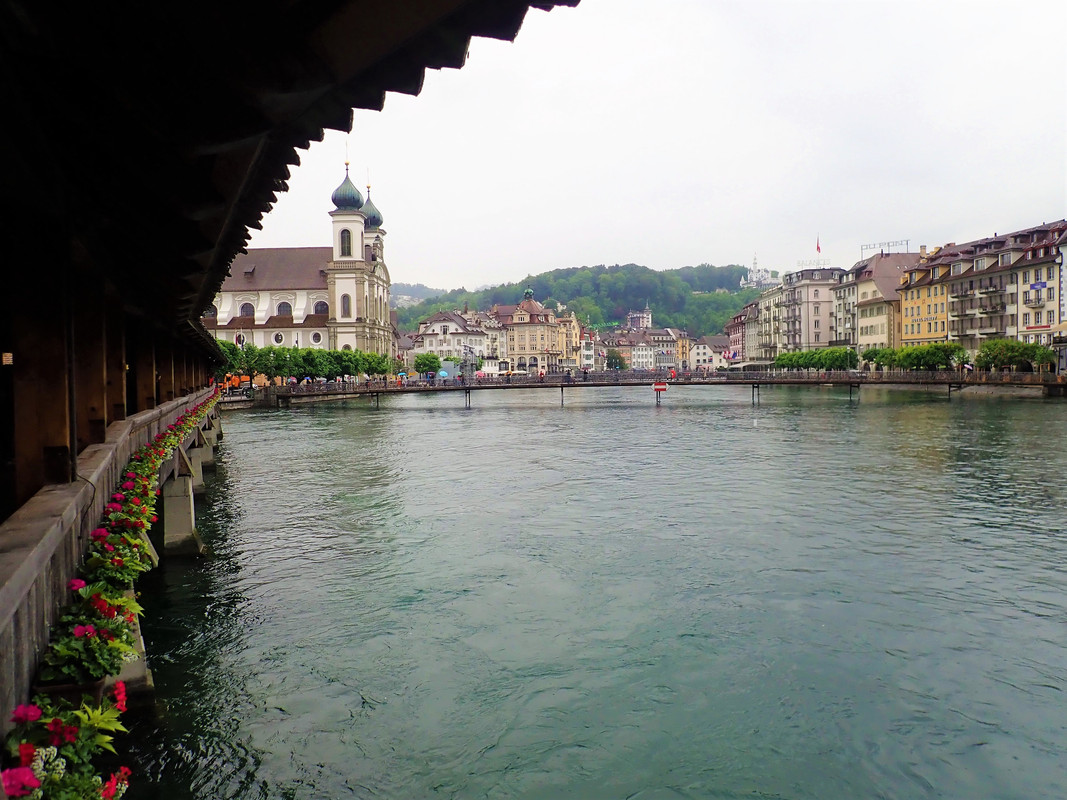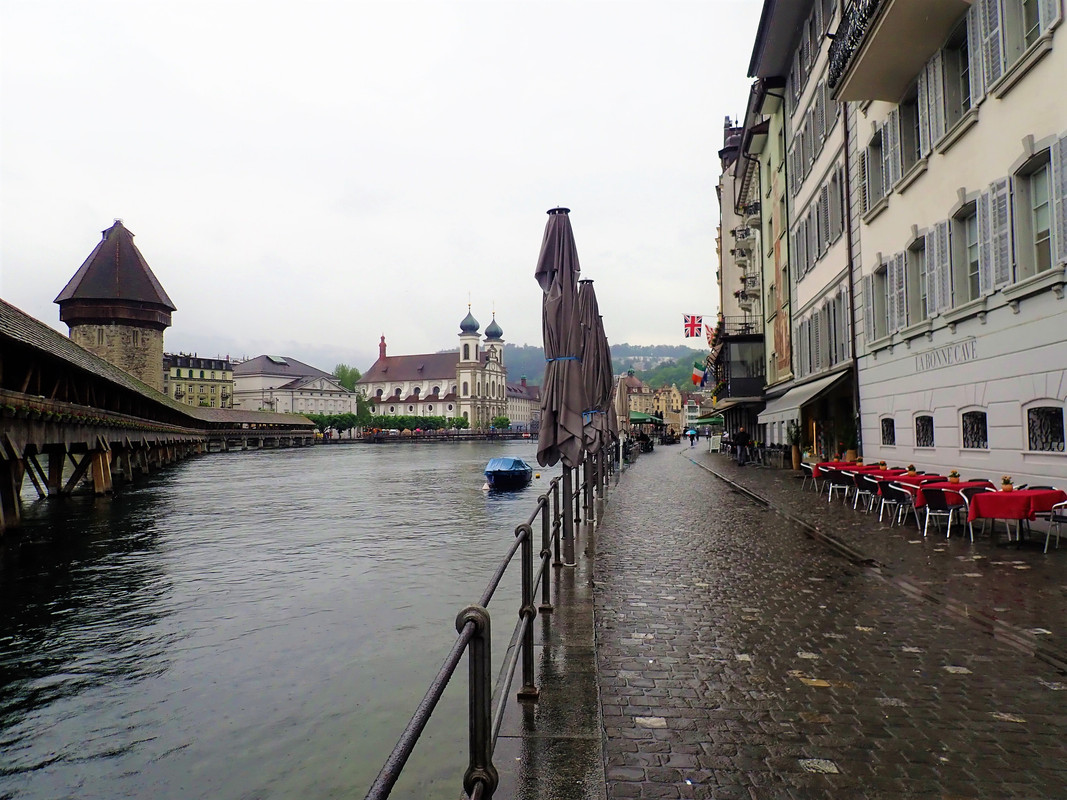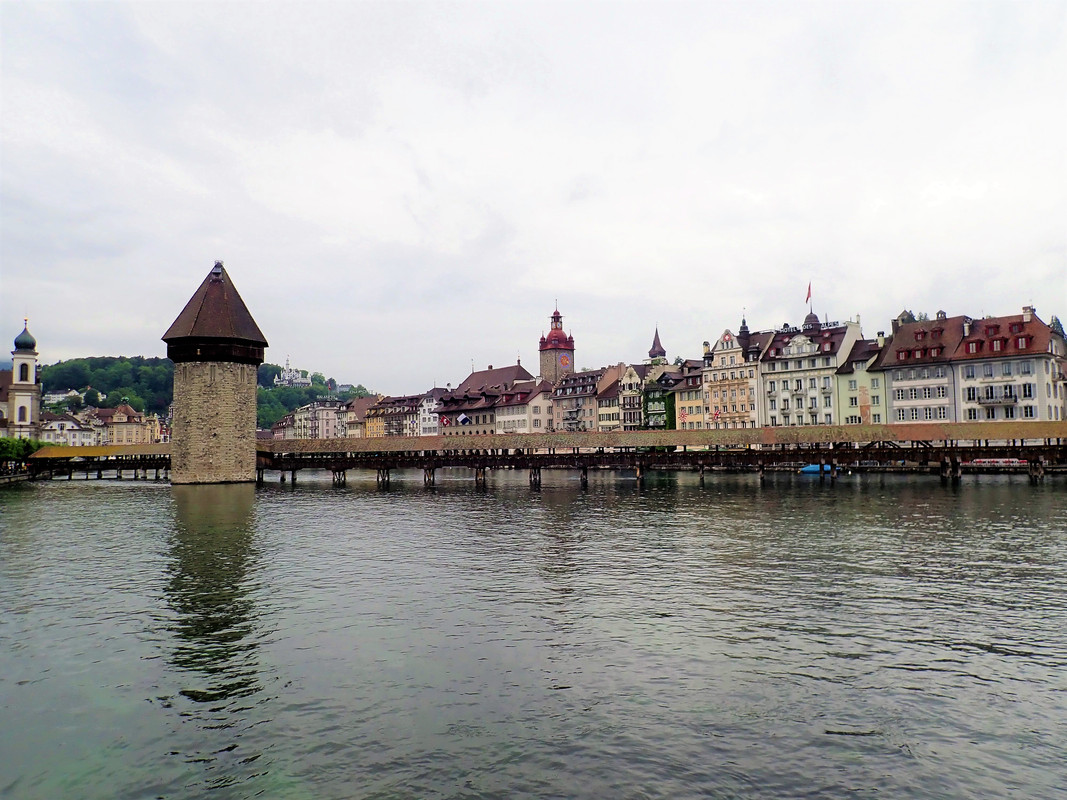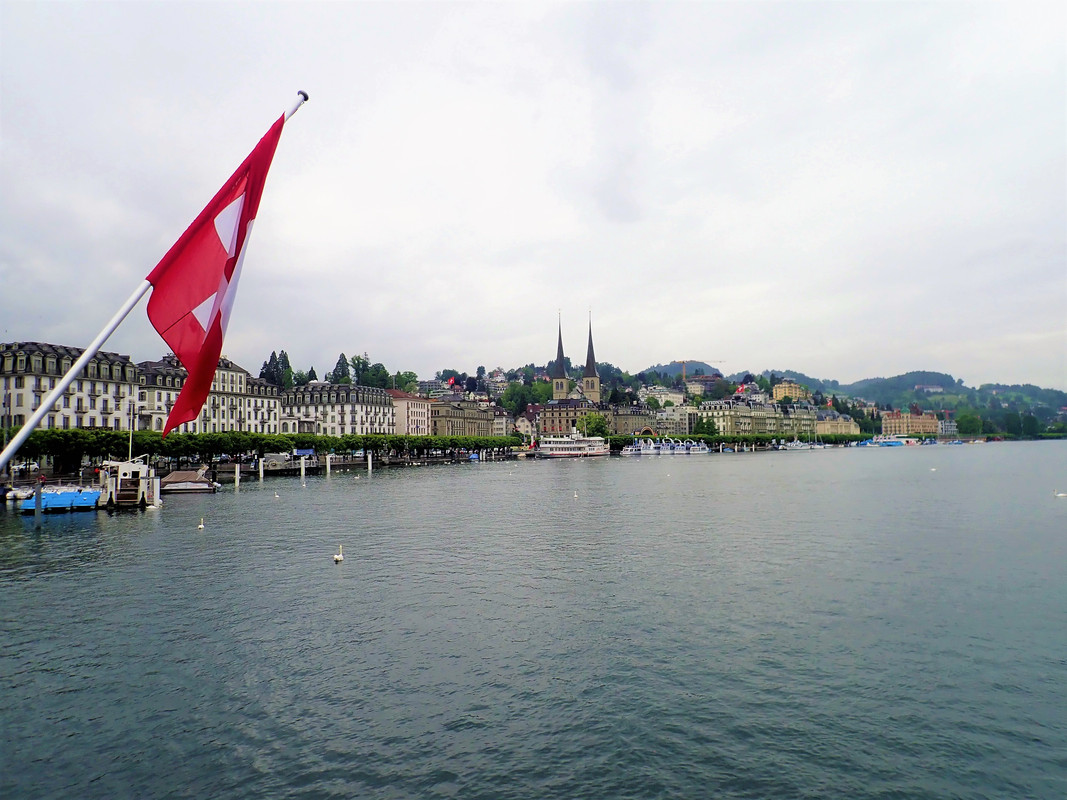 Next stop is Liechtenstein, another microstate/country landlocked between Switzerland and Austria. In the meanwhile I still had half a day of riding left in scenic Switzerland.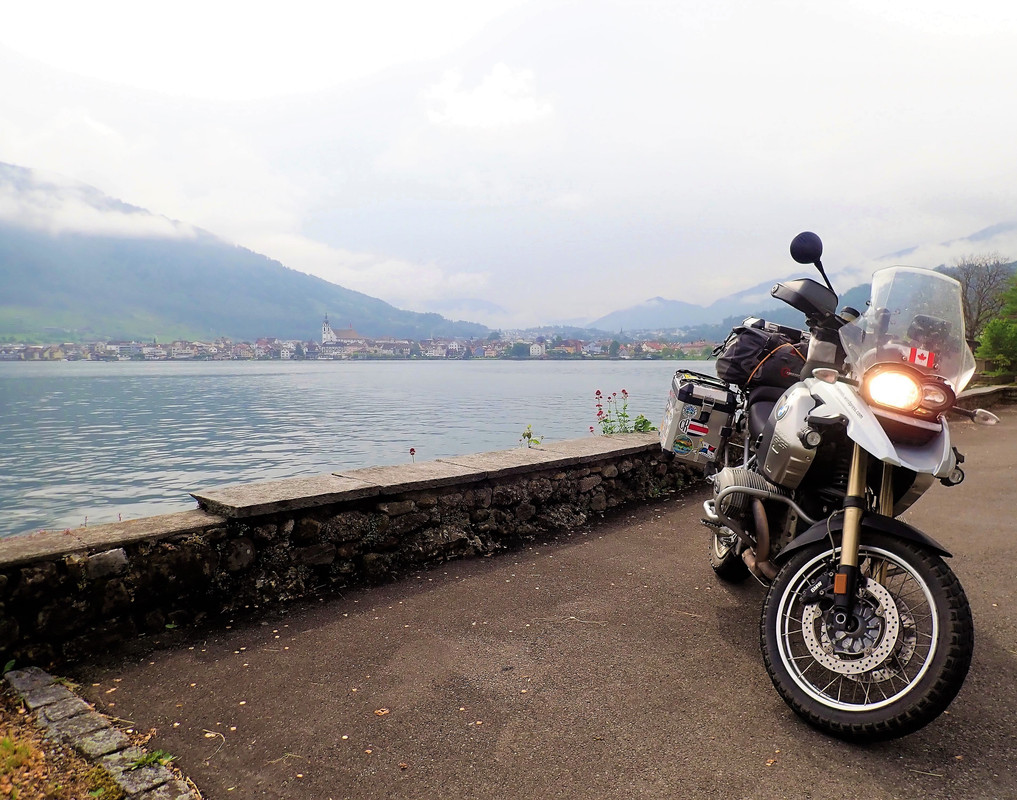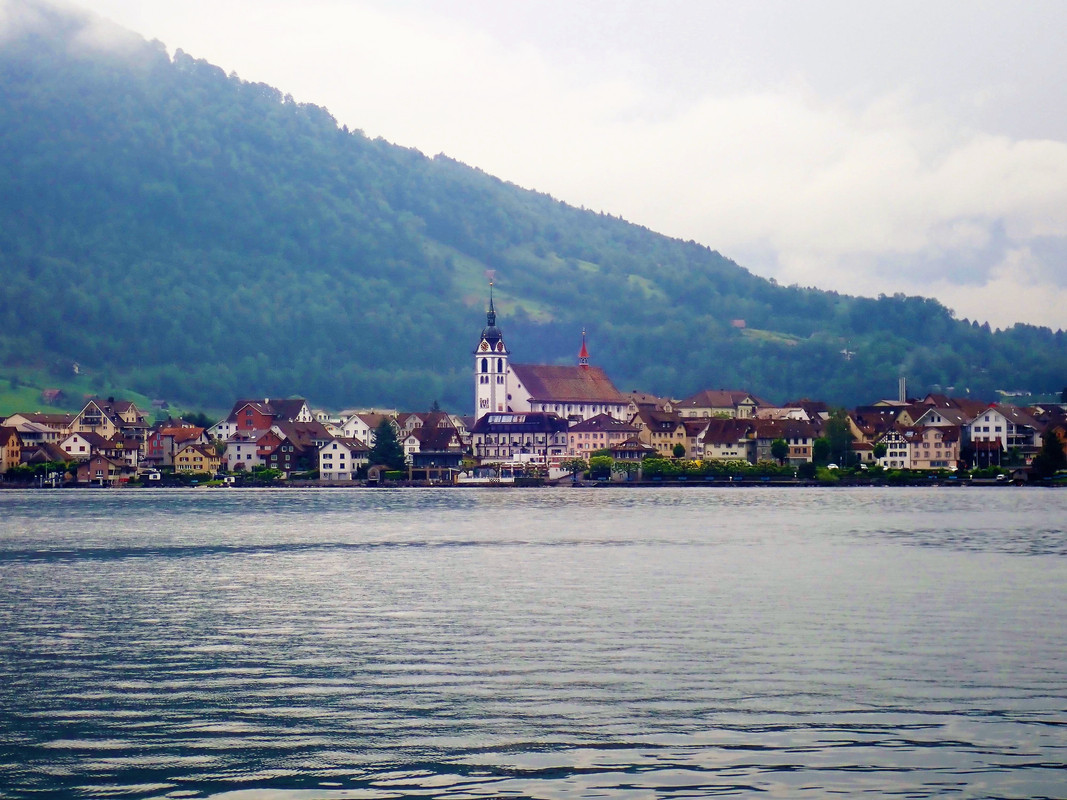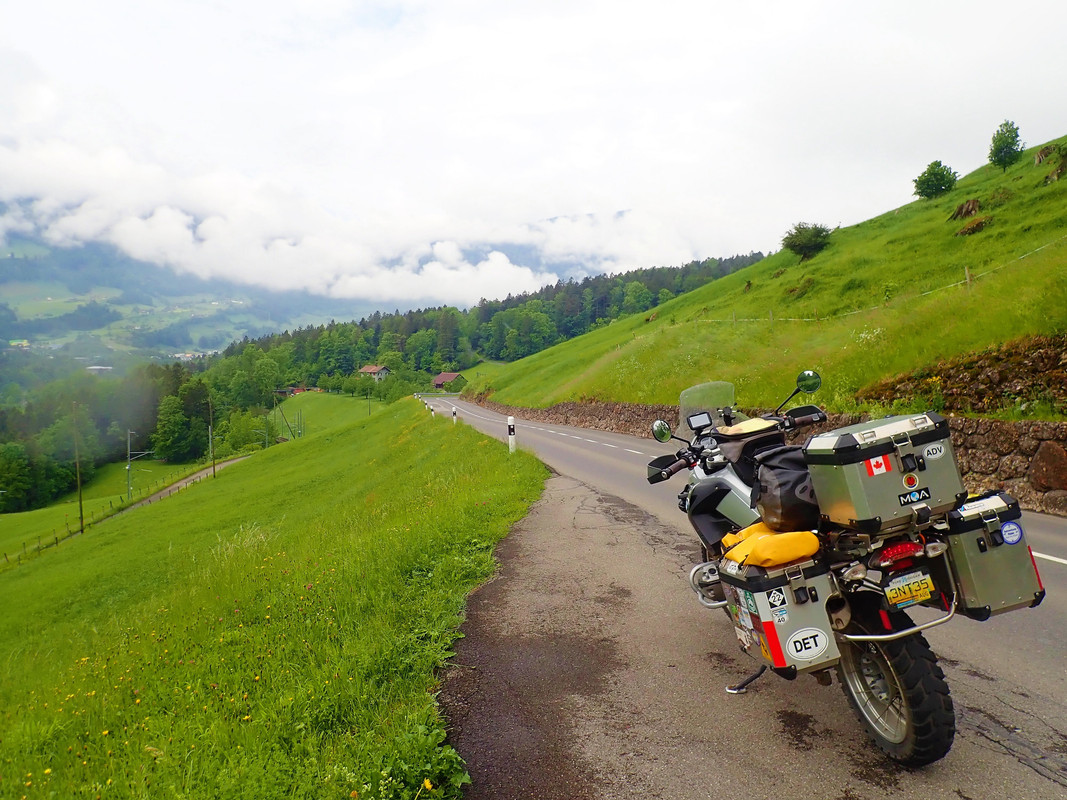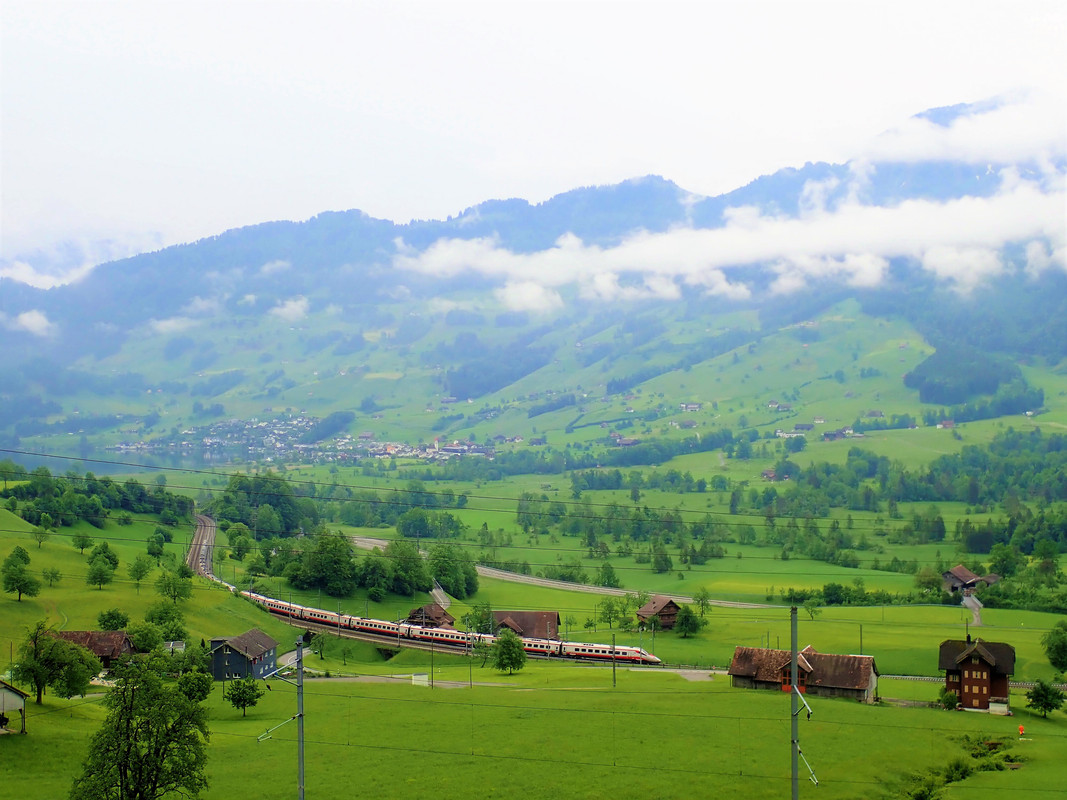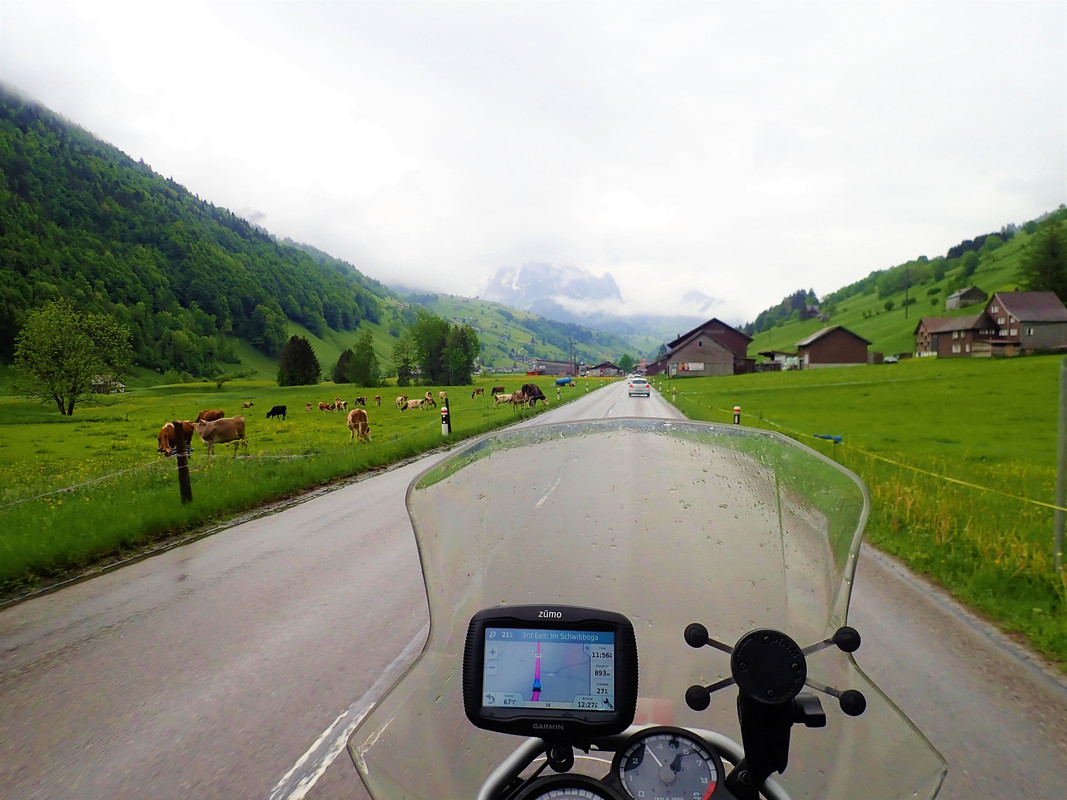 I crossed over Rhine River from Switzerland into Liechtenstein. It's such a tiny country that you can walked from end to end in about 5 hours. I checked into a nice hostel in the largest municipality Schaan then walked to the capital city Vaduz.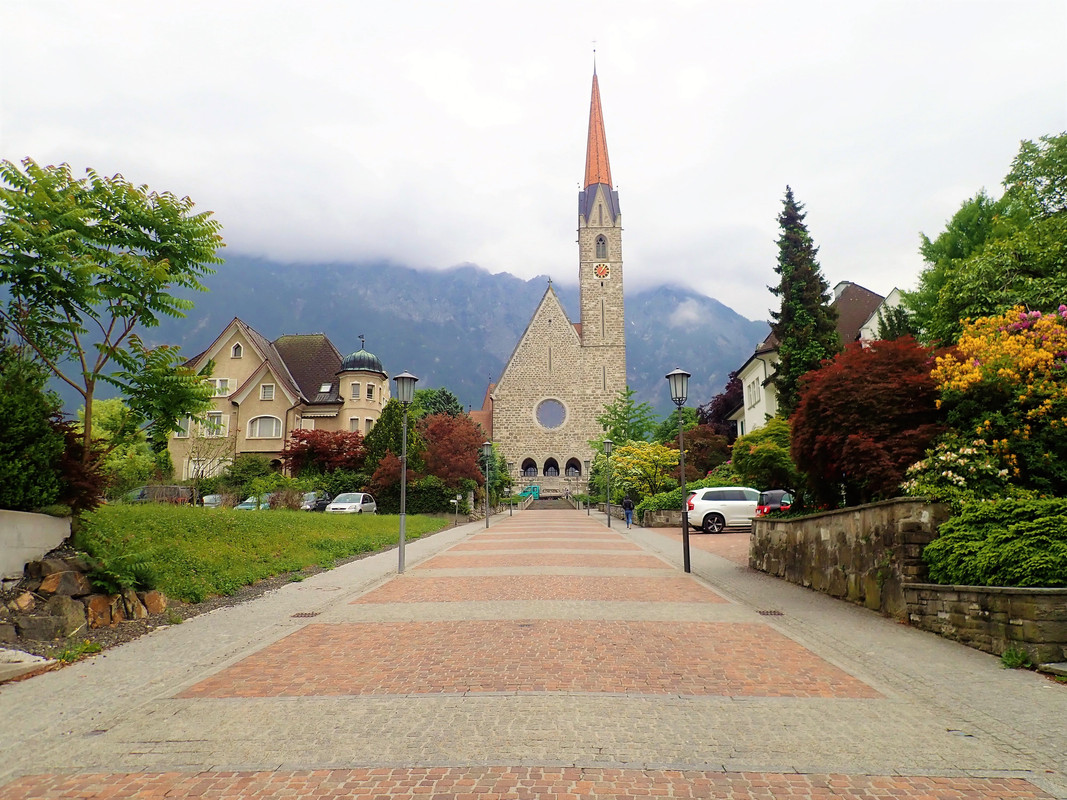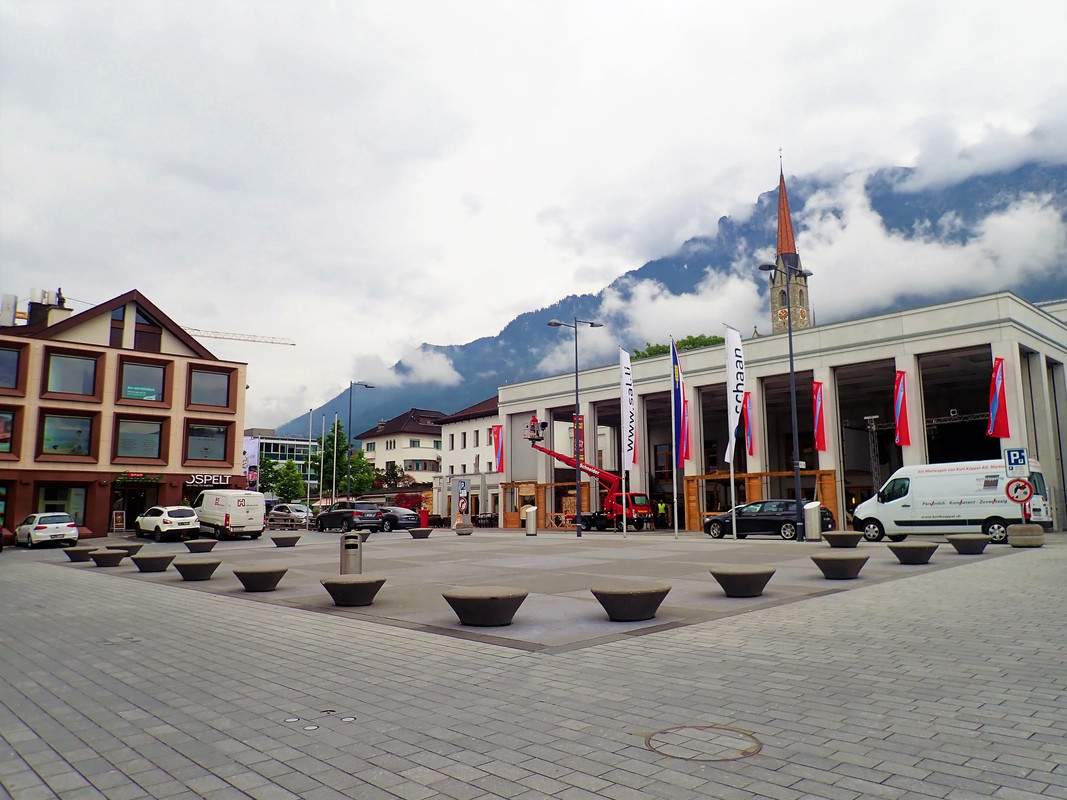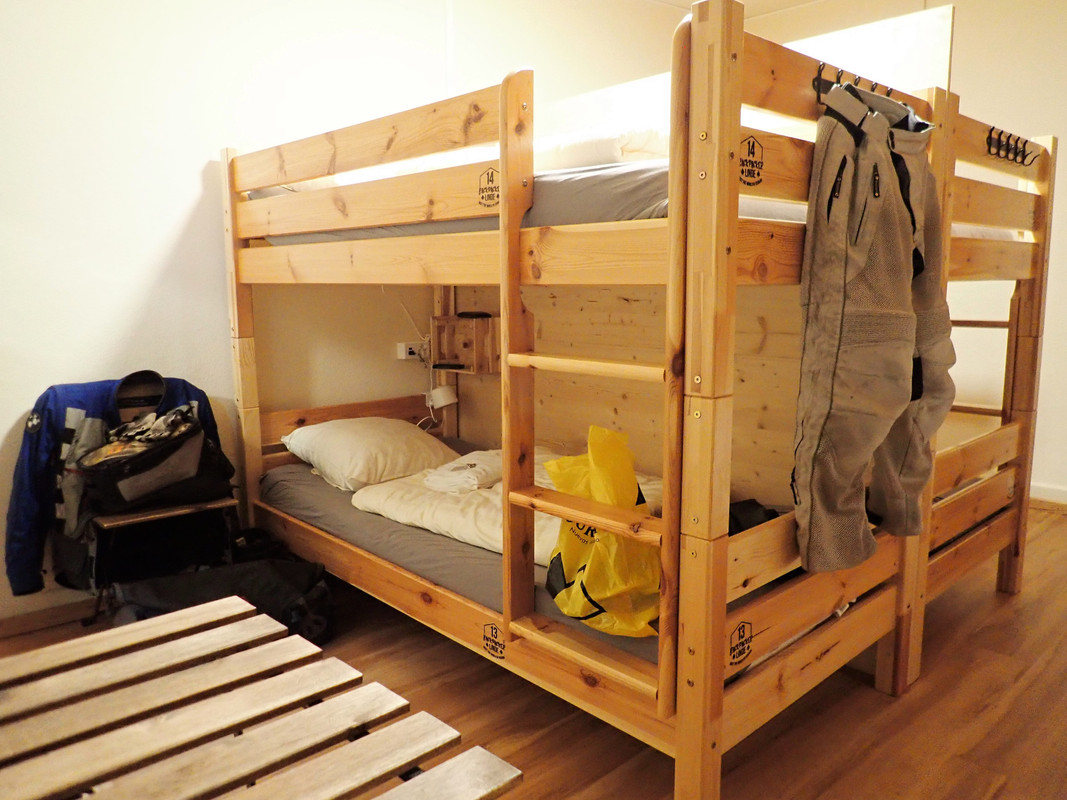 Walking through a winery on my way to Vaduz…The Vaduz Castle sits on the hilltop overlooking the city/country.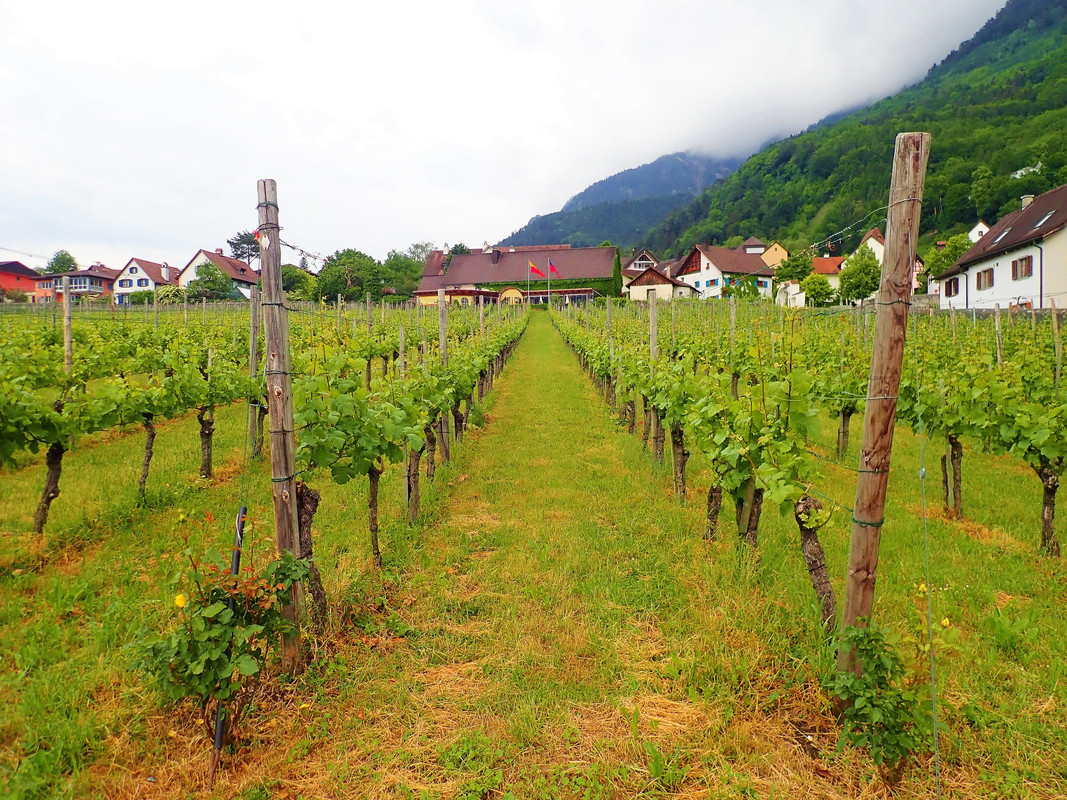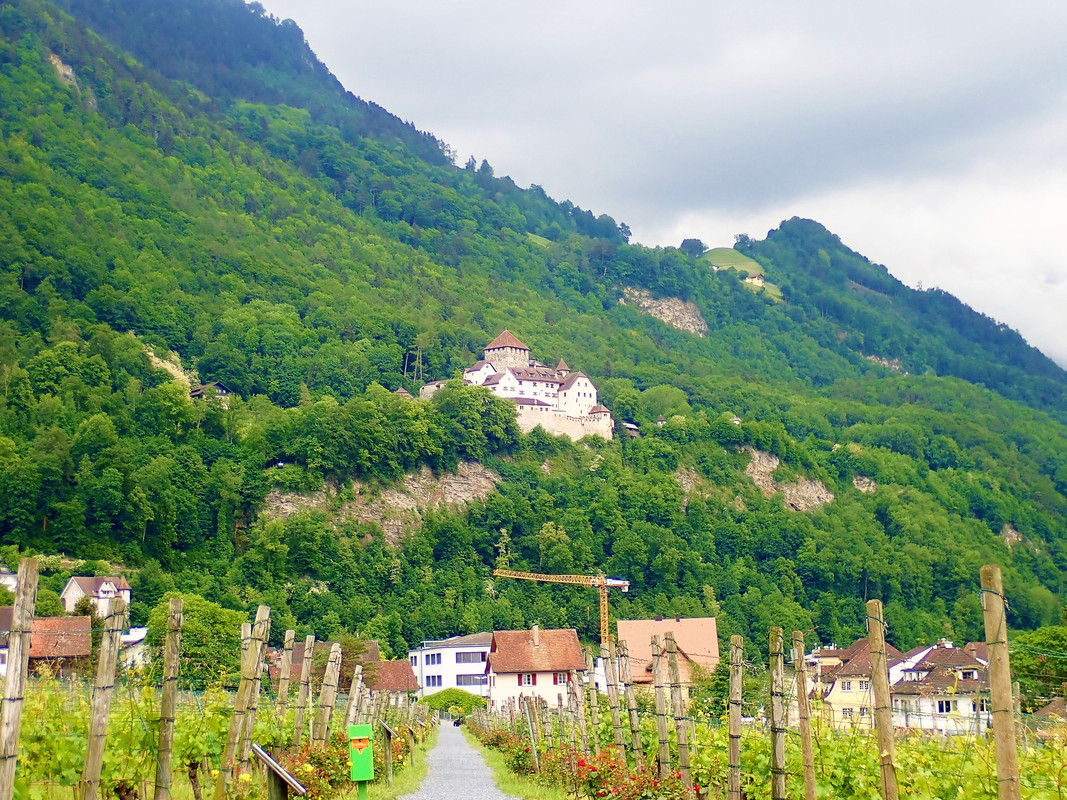 The Vaduz castle is still the residence of the Prince of Liechtenstein and it's not open to public. I hiked up for nothing other than a great view.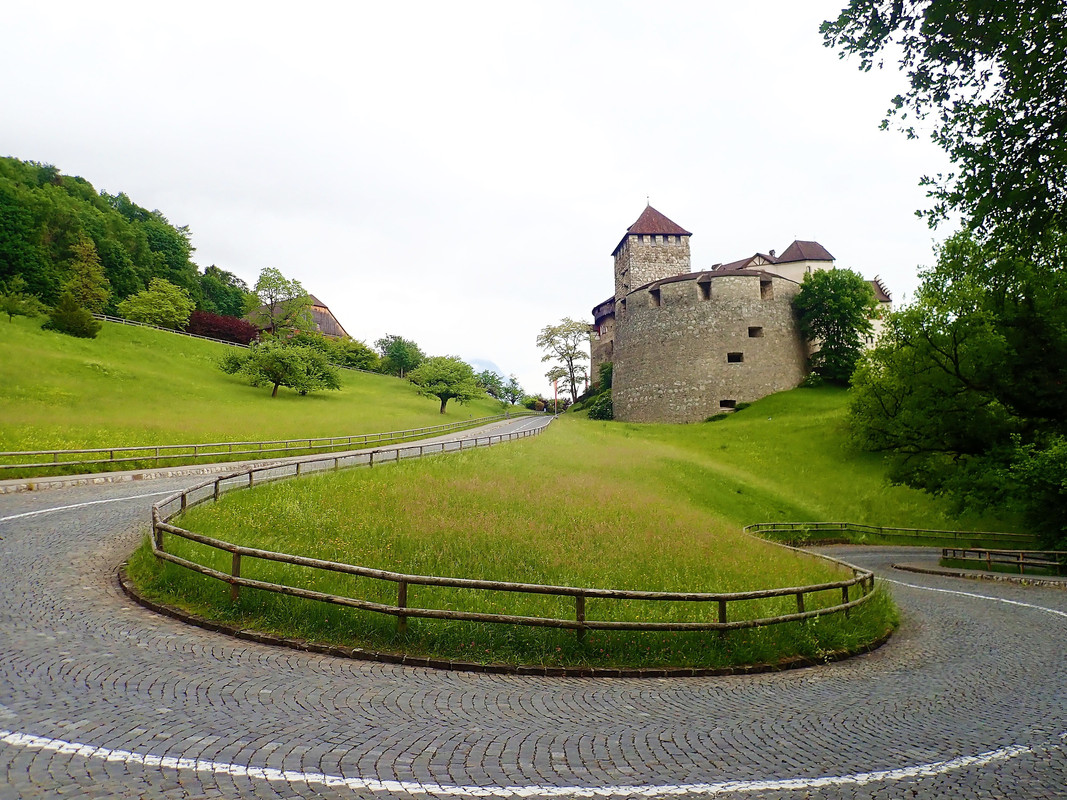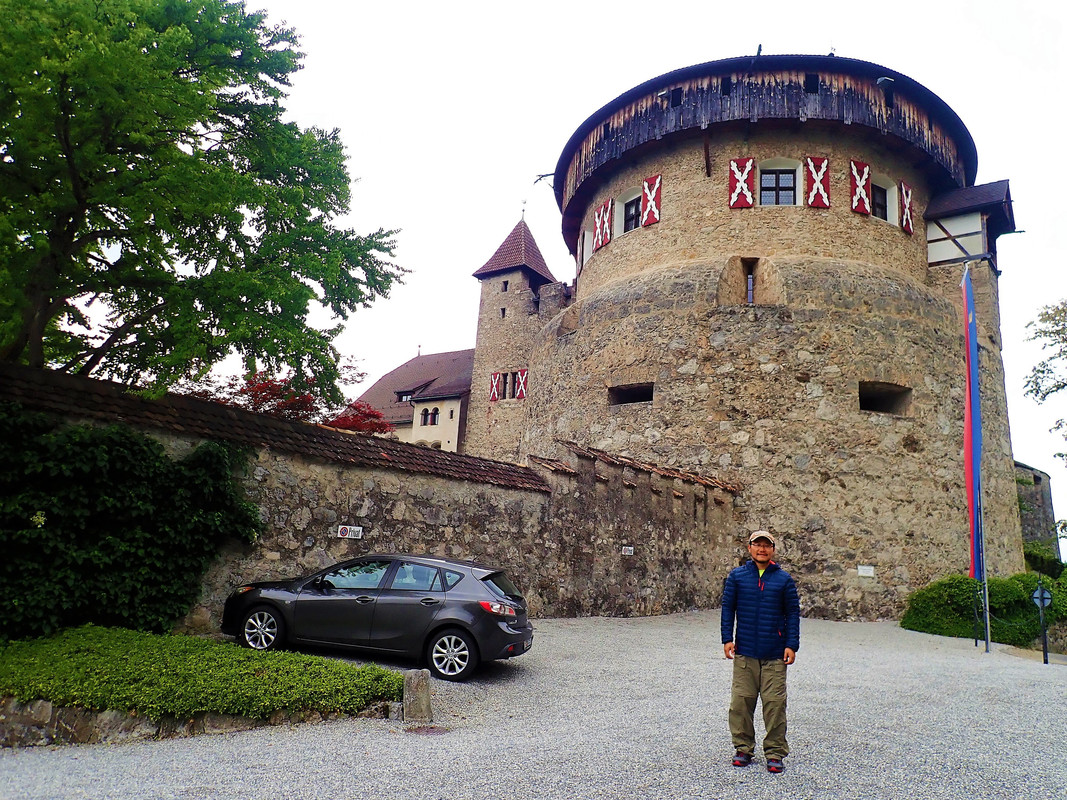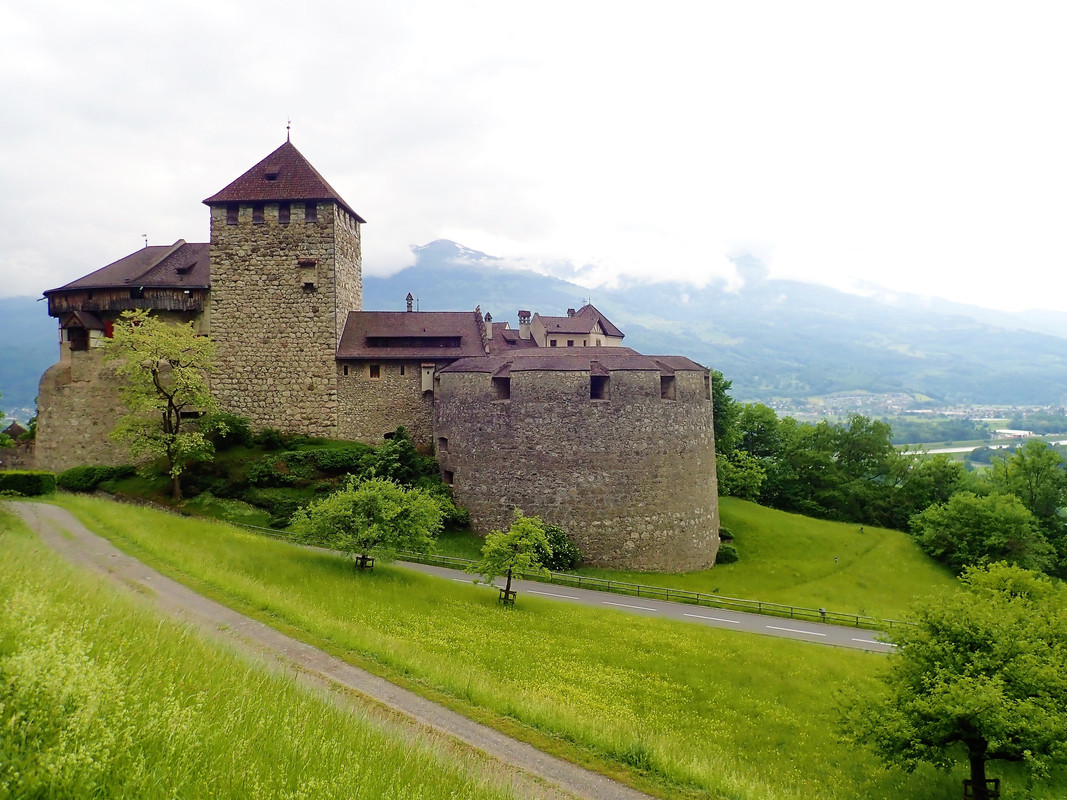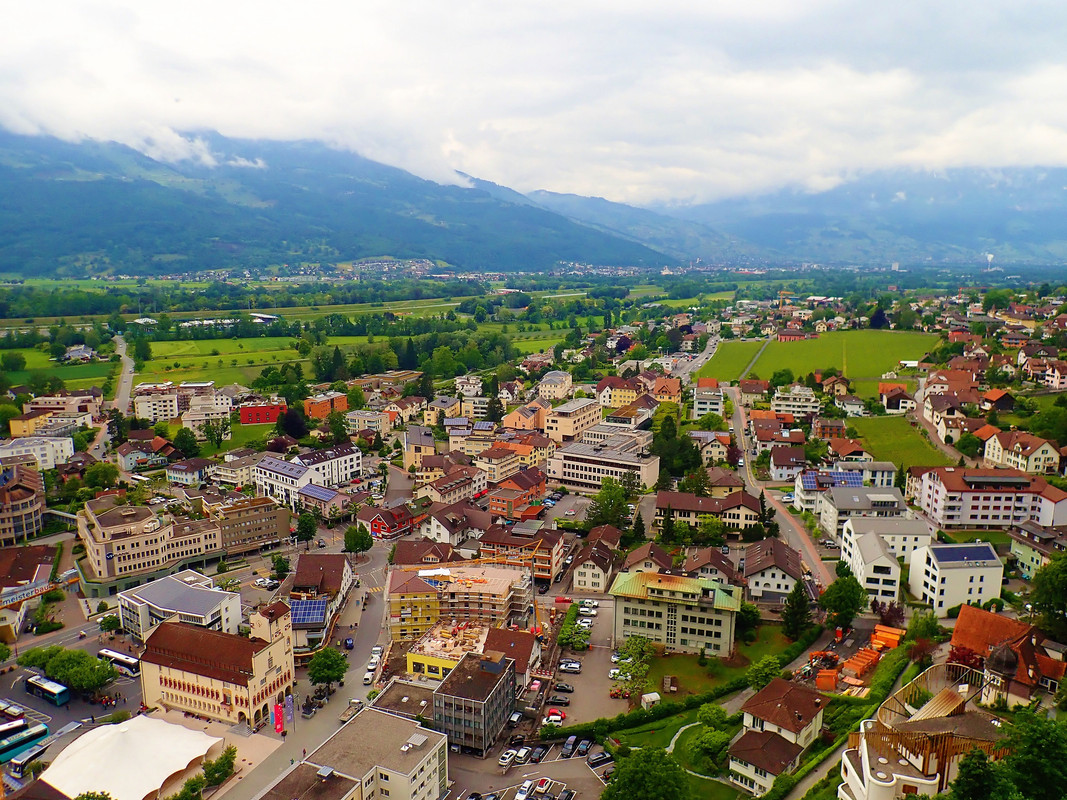 Downtown Vaduz is very chic and full of business people. Fun fact…Liechtenstein has one of the highest GDP per capita in the world.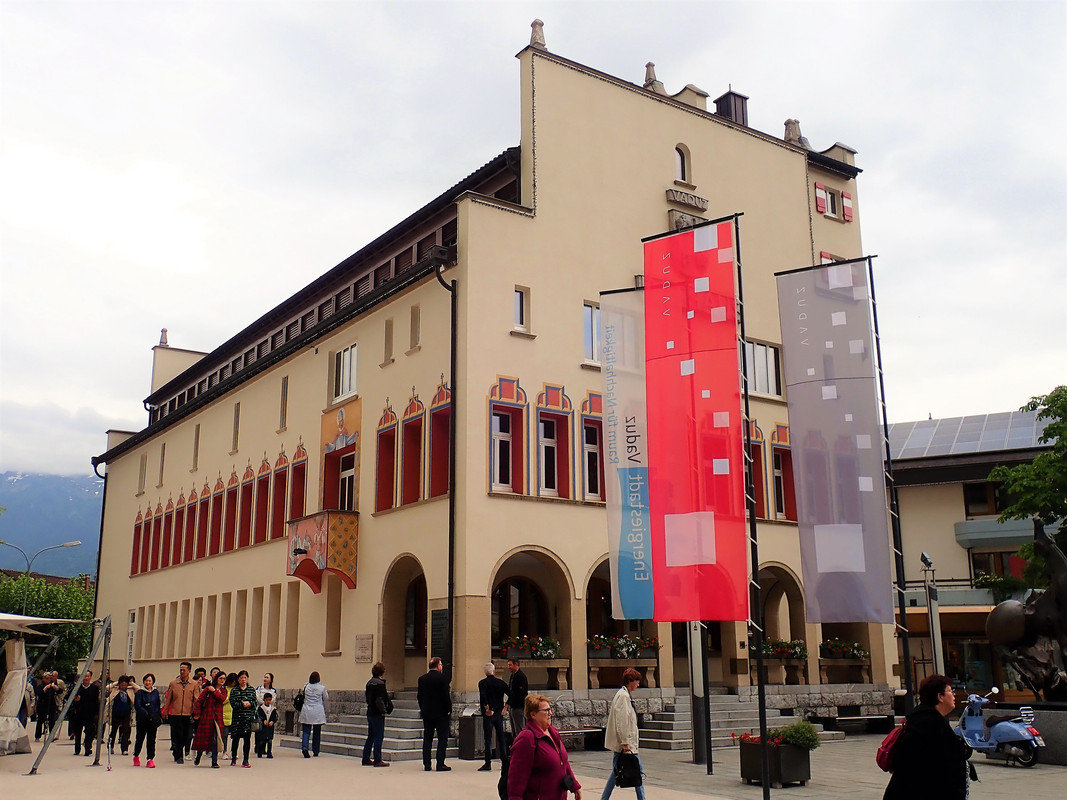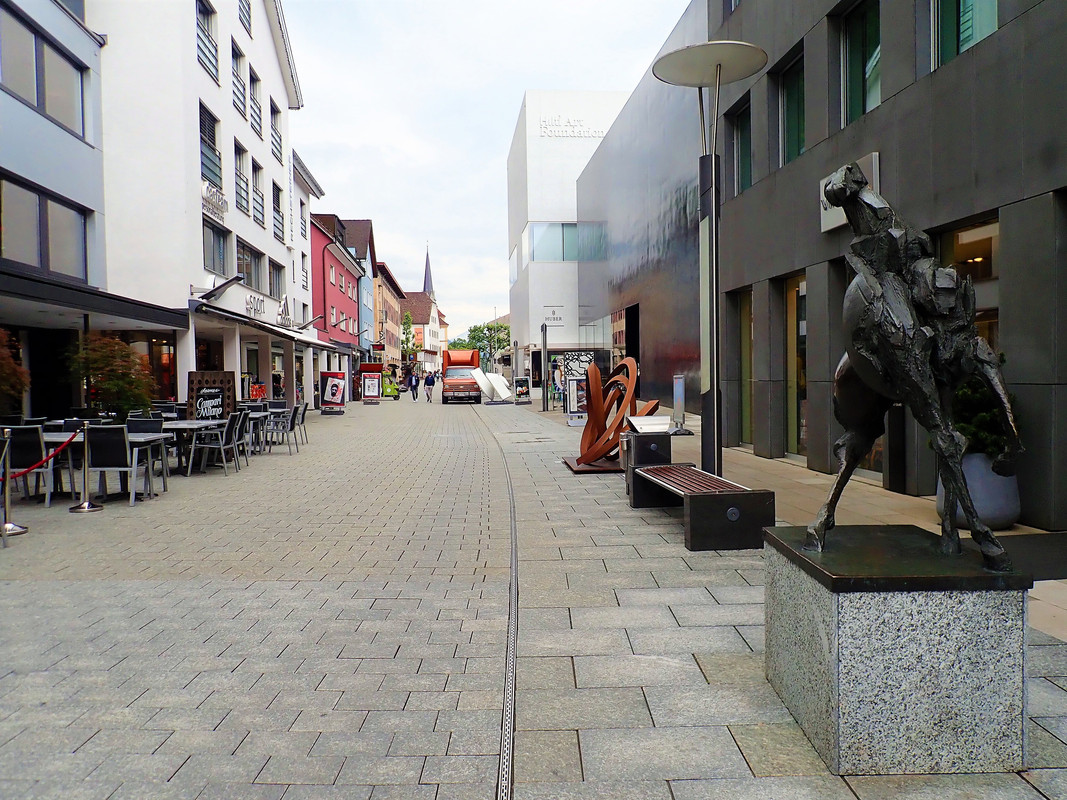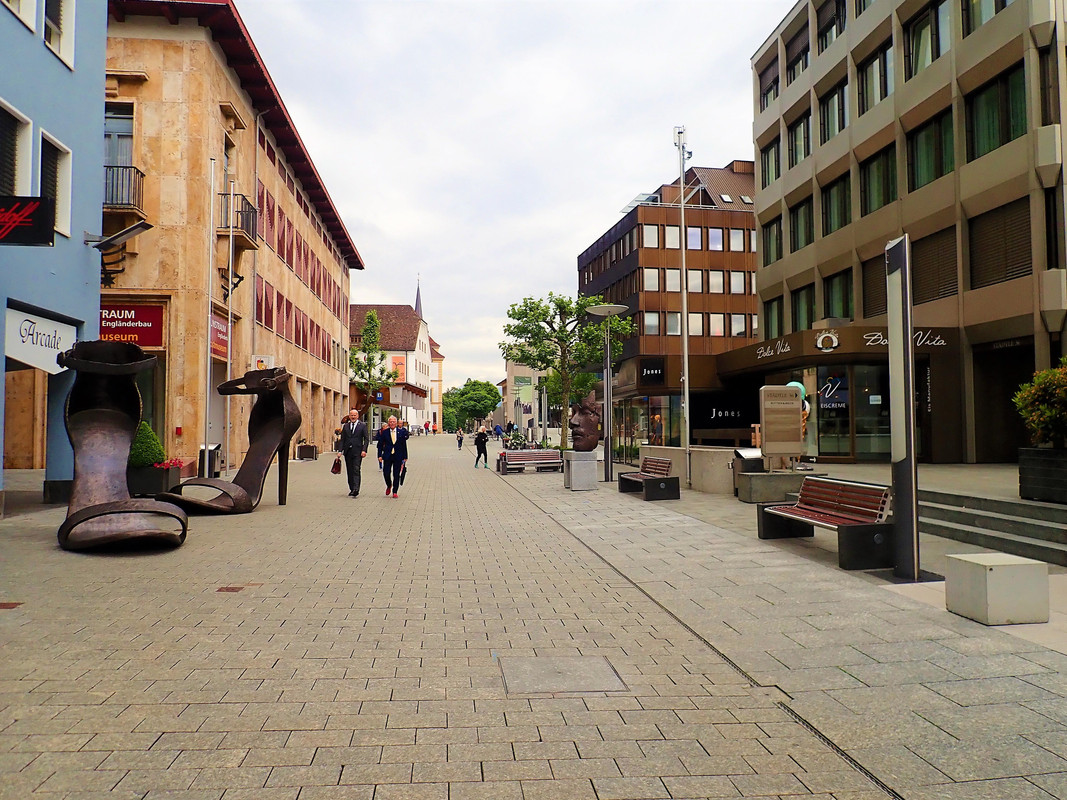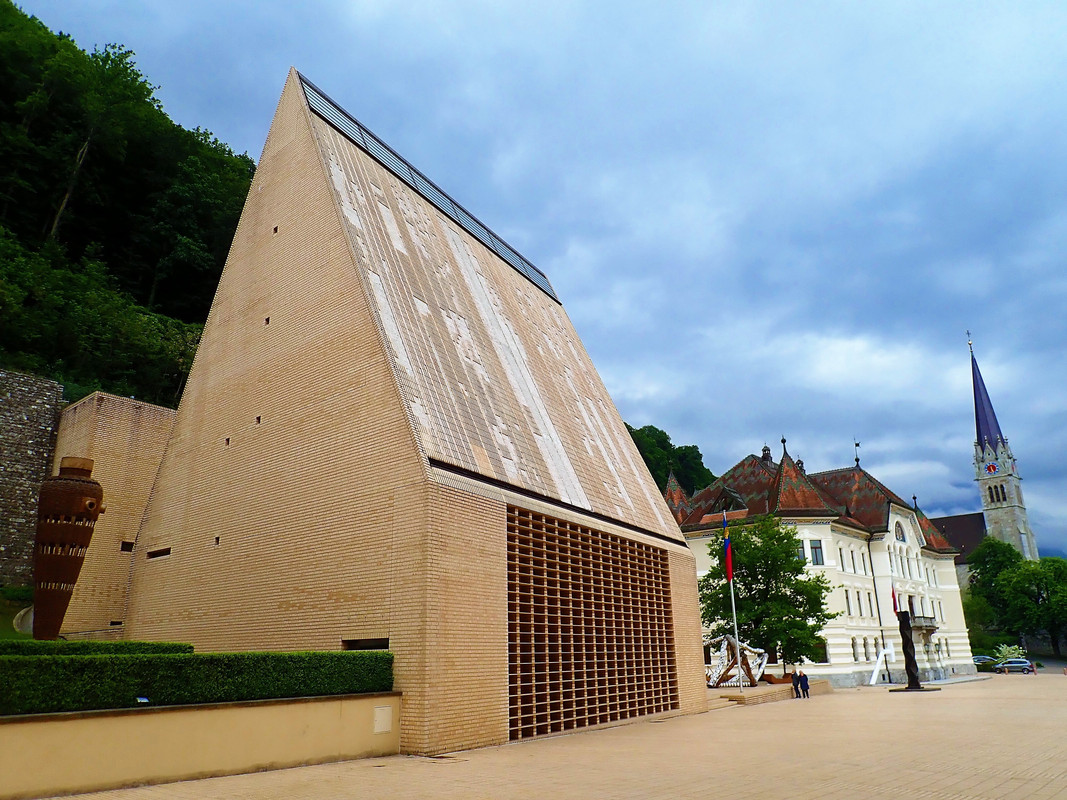 Next stop on my 'Friends of Europe' tour is Munich to meet up with Adrian and Andrea who I've met in Central America and on the Stahlratte. Another exciting early morning start…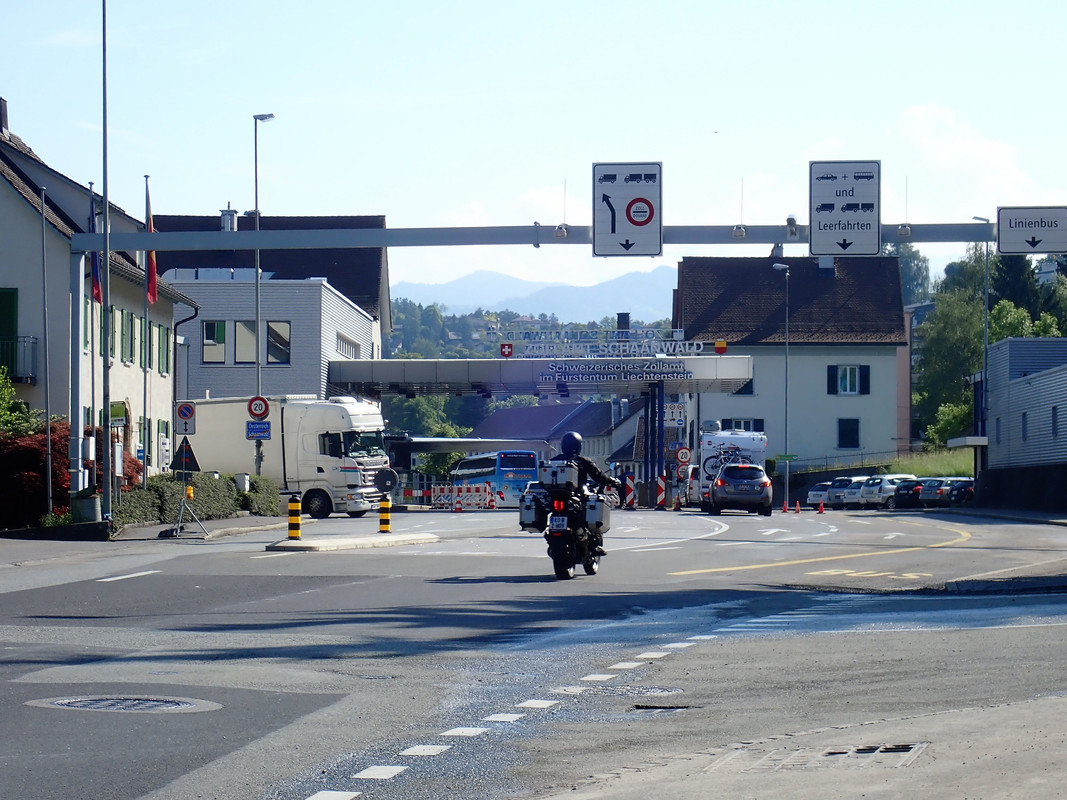 I took a short break in Dornbirn, Austria. It's the hometown of Eckart, another friend from the Stahlratte but at the moment he's enjoying some epic riding in Africa.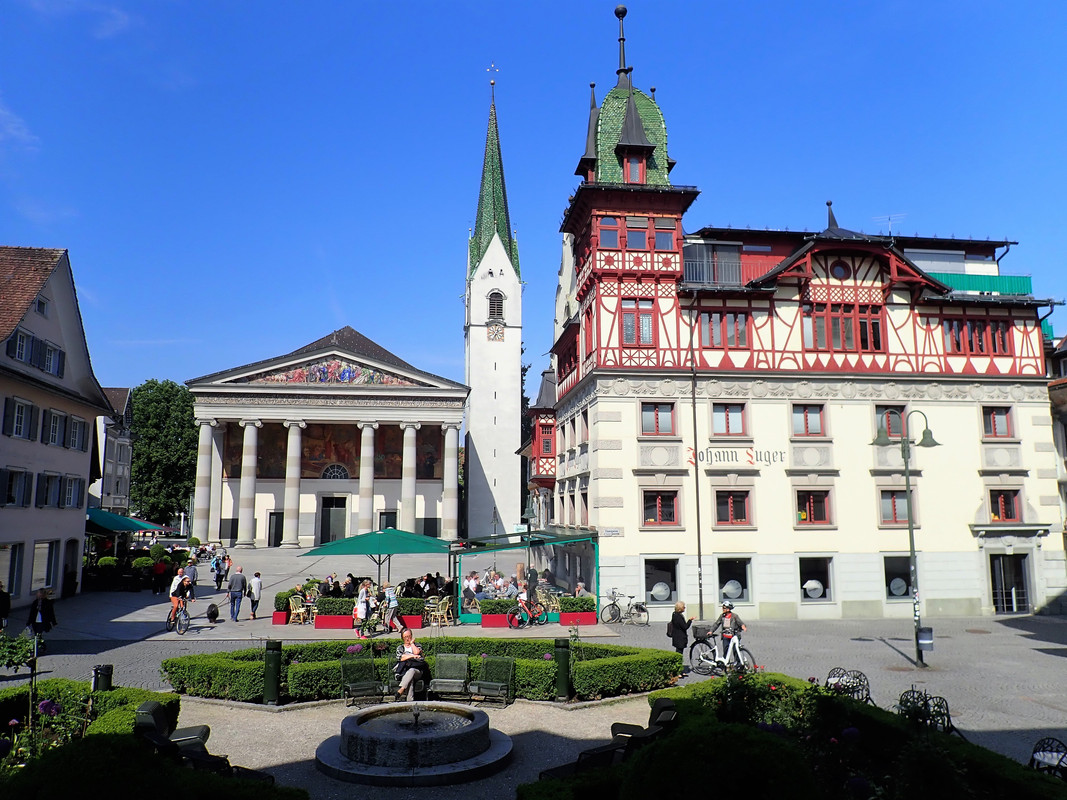 I rode through many charming Bavaria towns. Maypoles are displayed in every town square decorated with emblems of local crafts.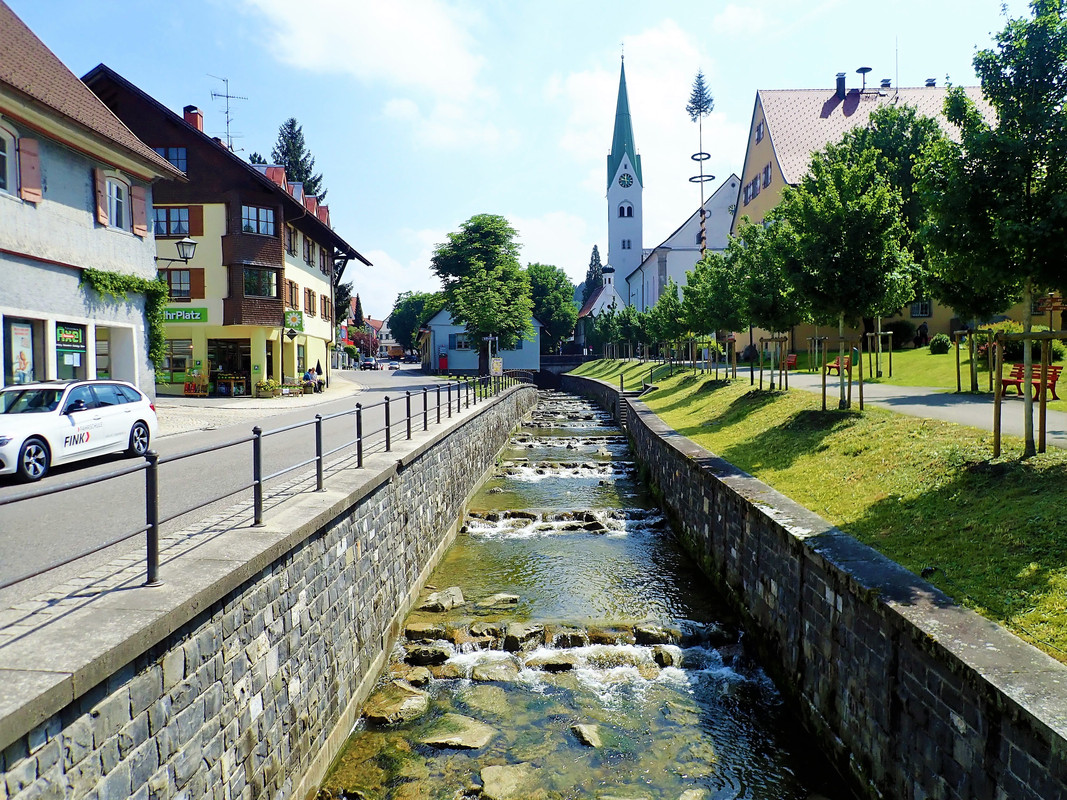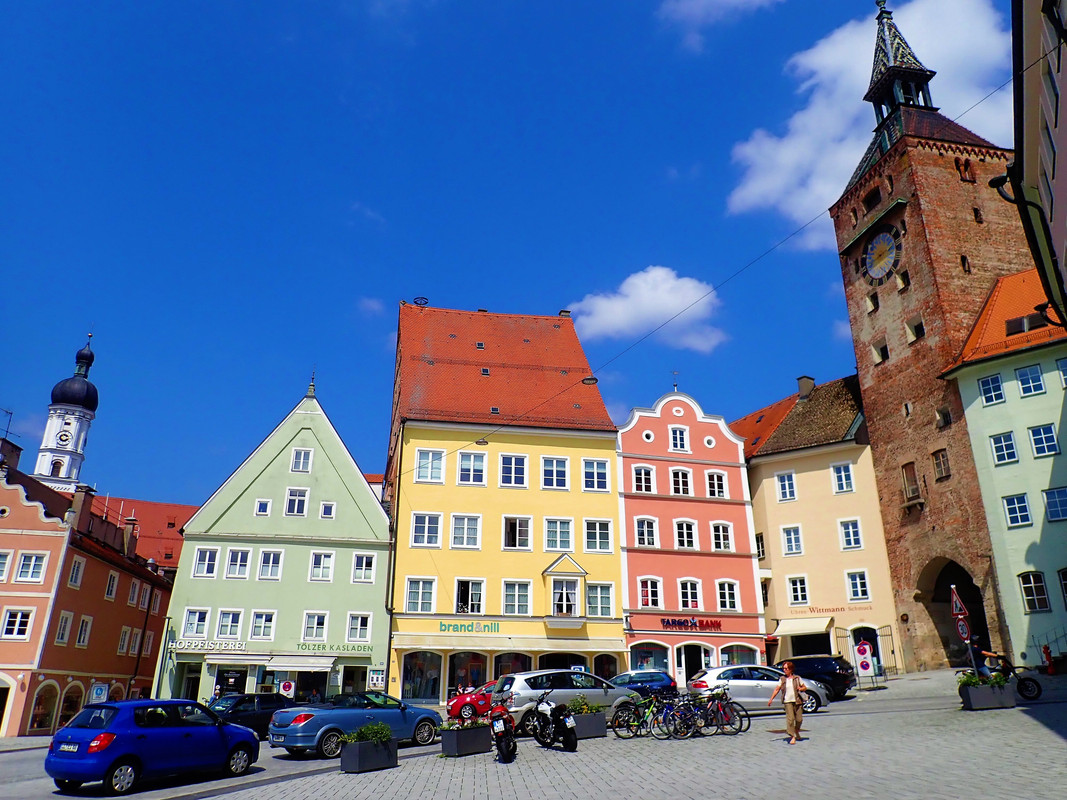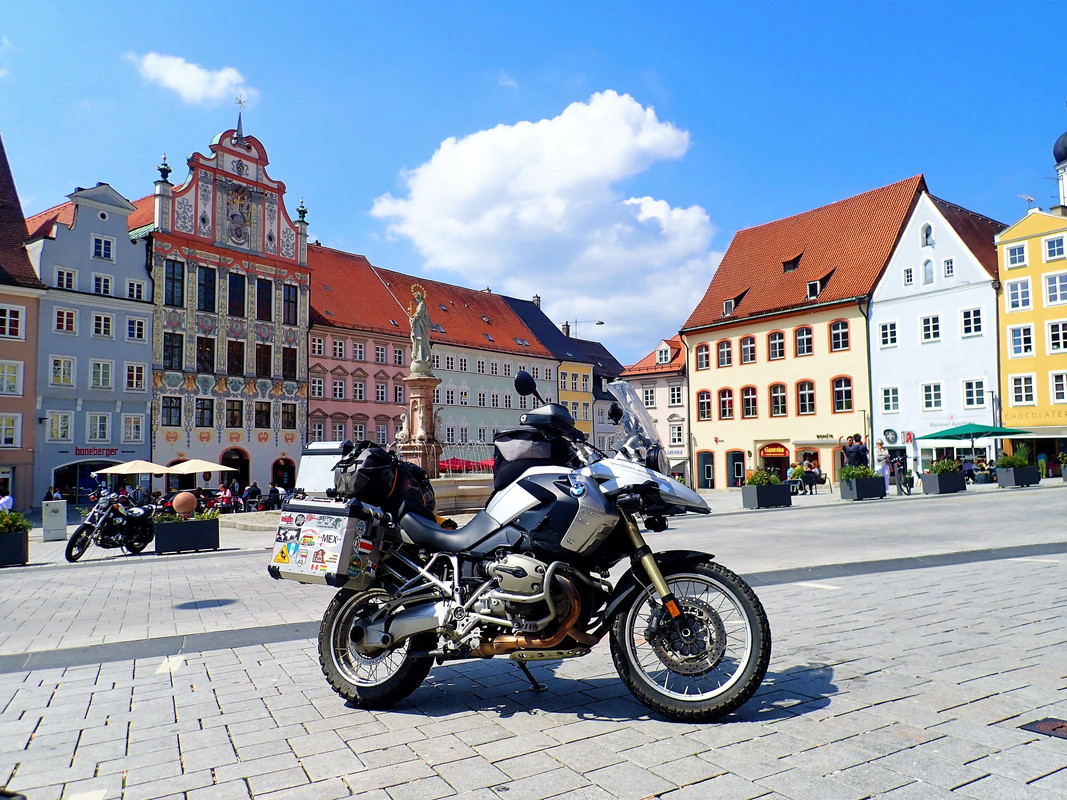 There was a police checkpoint stopping all motorcycles and I got pulled in as well. They were checking documents, measuring exhaust decibels and tire thread depth (only in Germany lol) but all they want with me was ask about my trip. This is Peter who also follows my blog on AdvRider…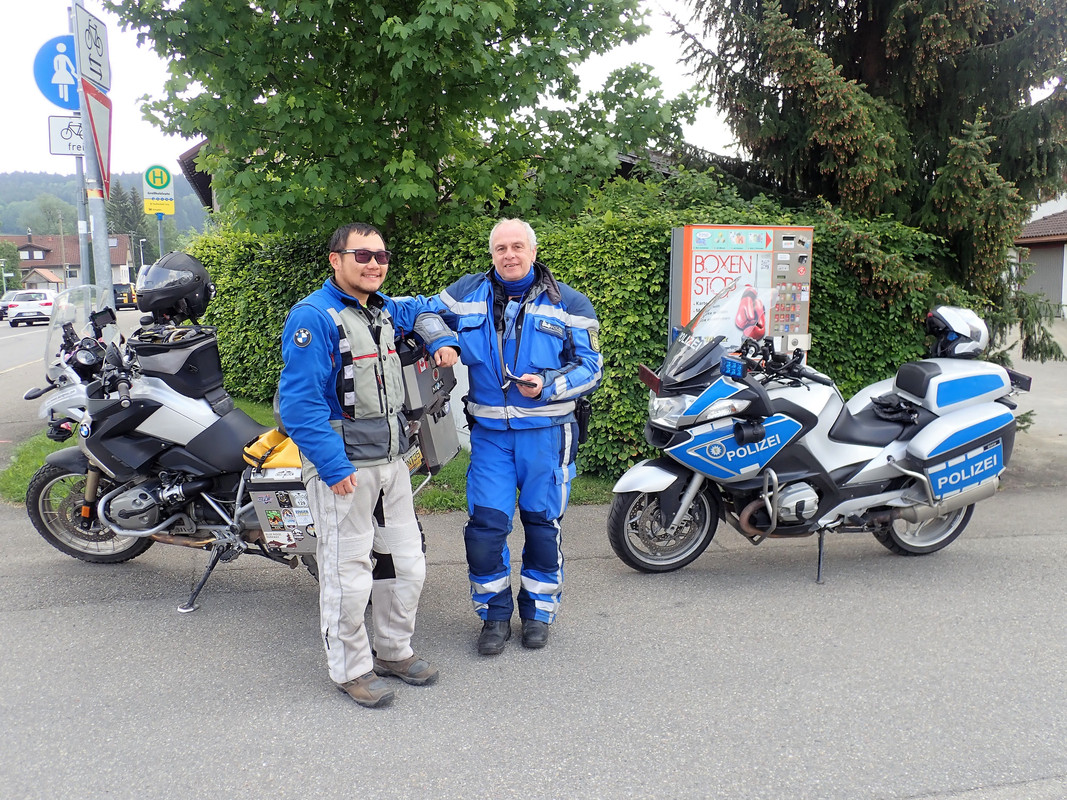 Later Peter…enjoy your R1150GS 🙂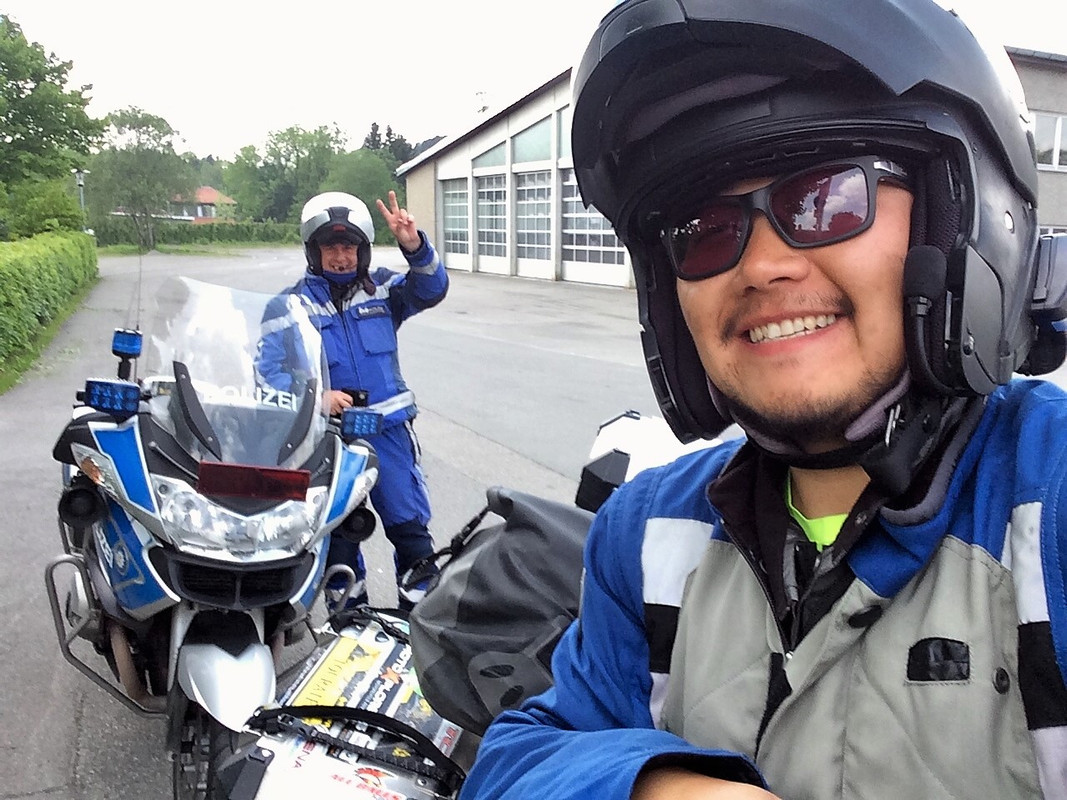 I finally made it to Adrian and Andrea's and was I happy to see some familiar faces (& bikes)!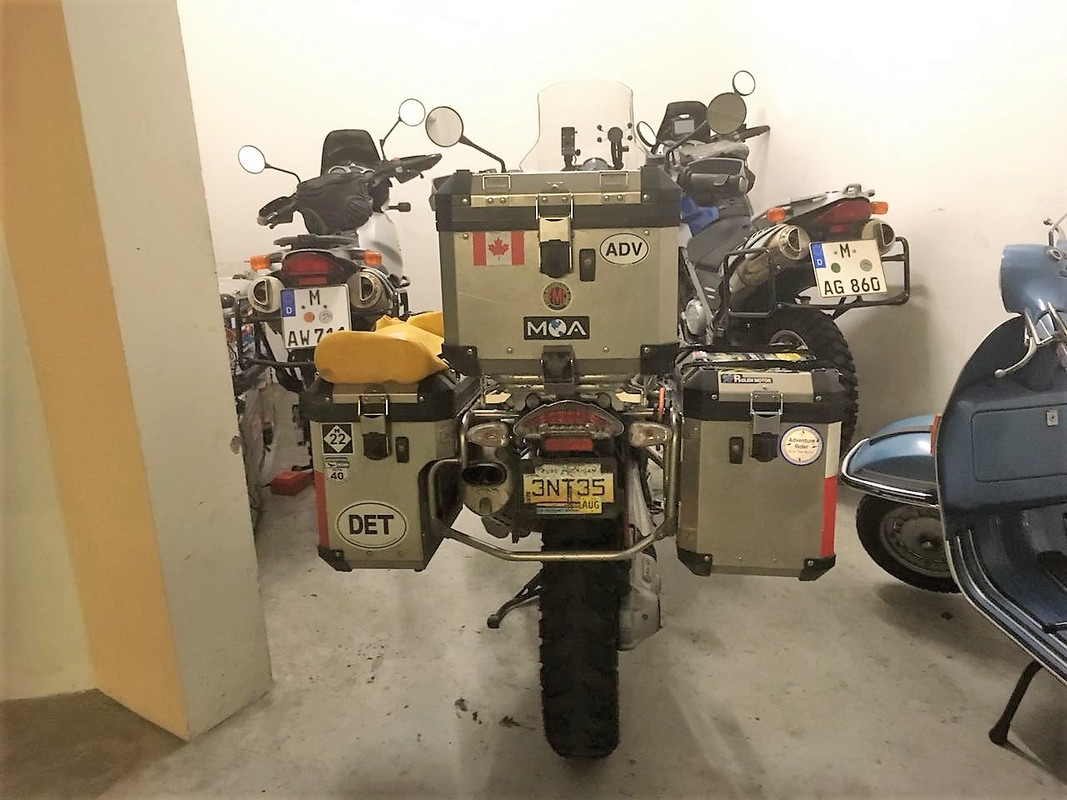 First on the agenda is celebrating the reunion with some massive brews and Bavarian snacks at Hirschgarten beer garden (largest in Munich).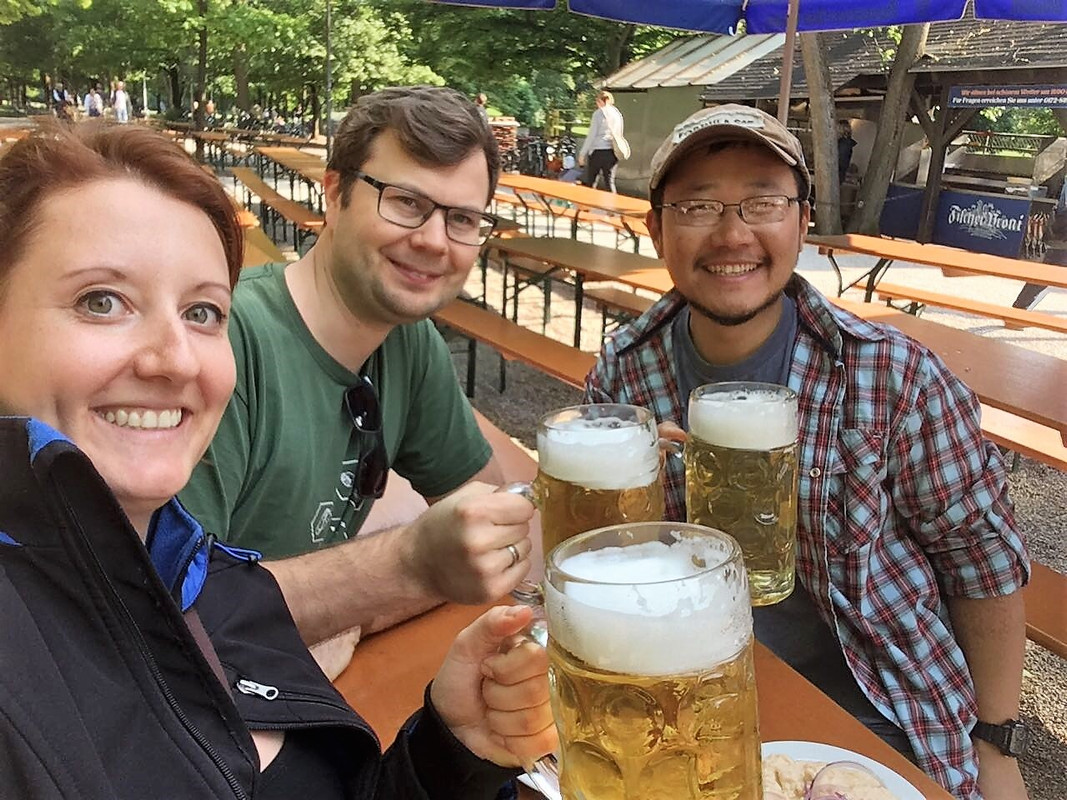 Followed by a sunset walk through Nymphenburg Palace.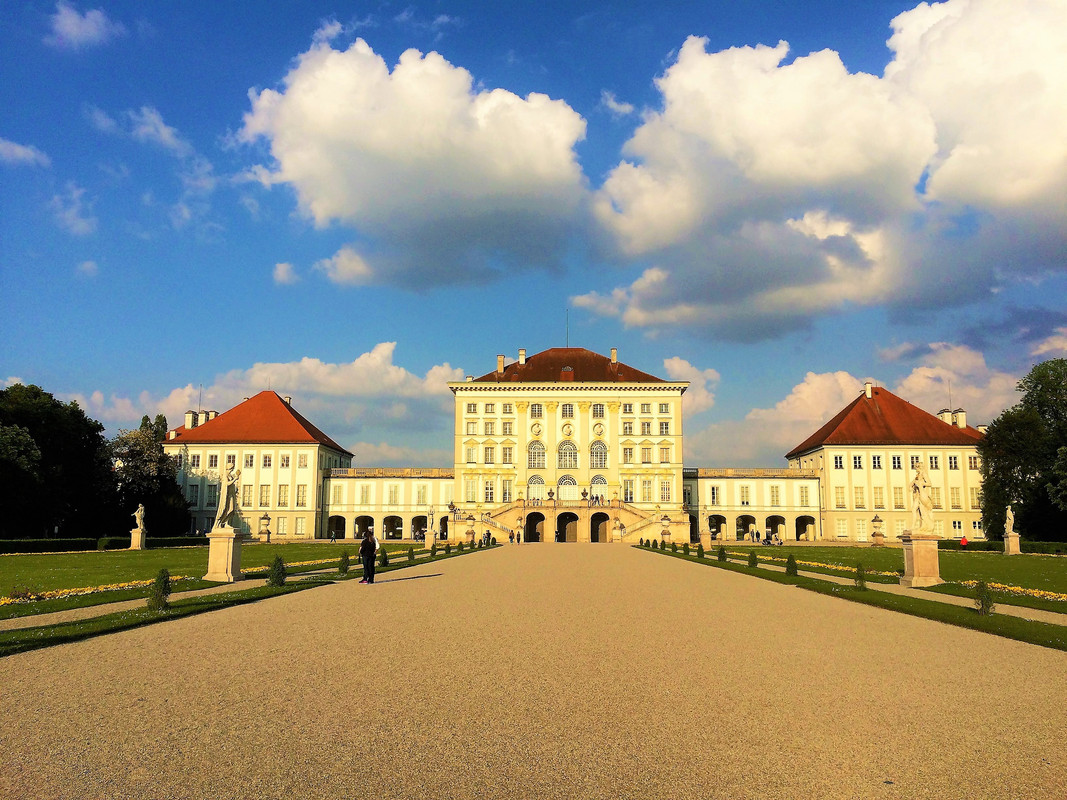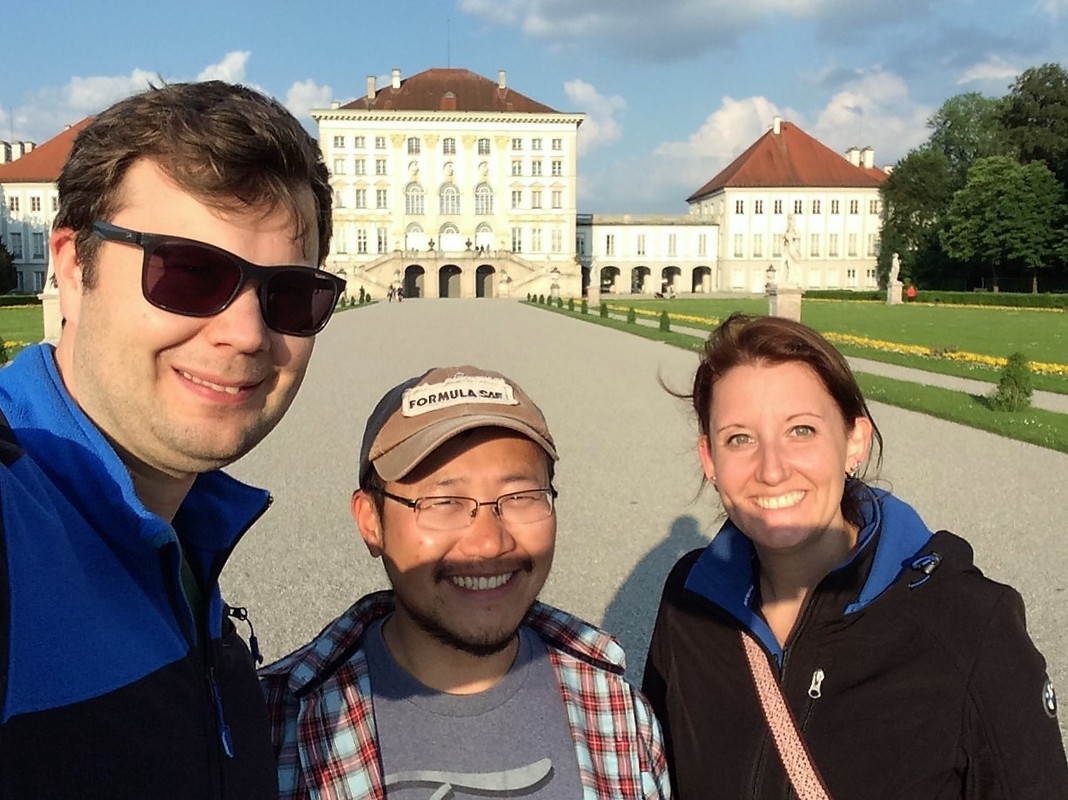 More sightseeing next day to English garden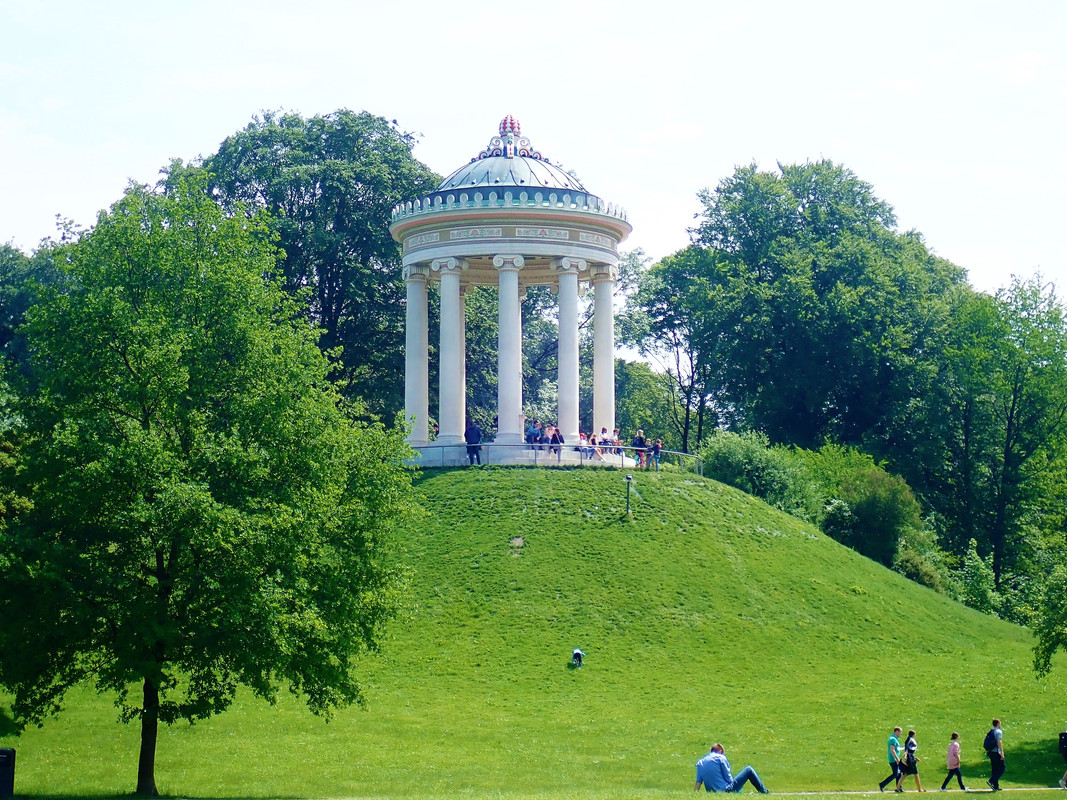 Feeling right at home in front of the Chinese Tower 😛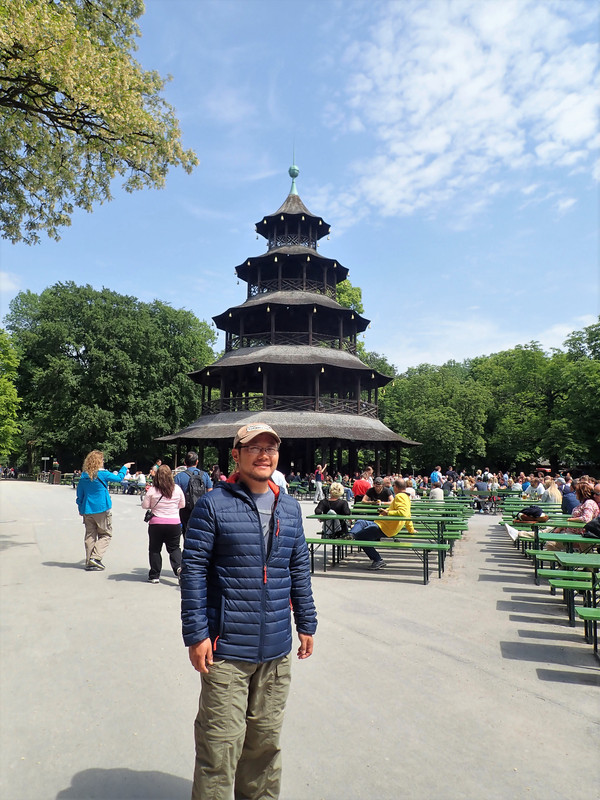 There is a surfing spot on River Isar…in the middle of the city!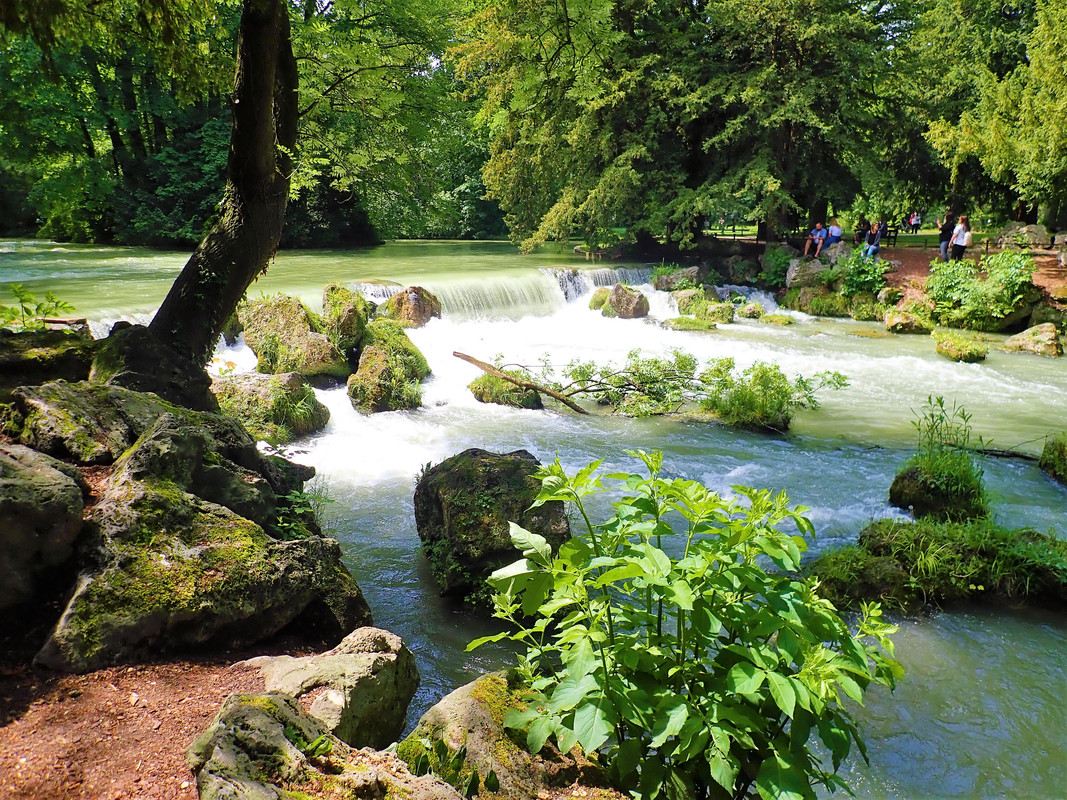 Then a short stroll to the Deutsches Museum.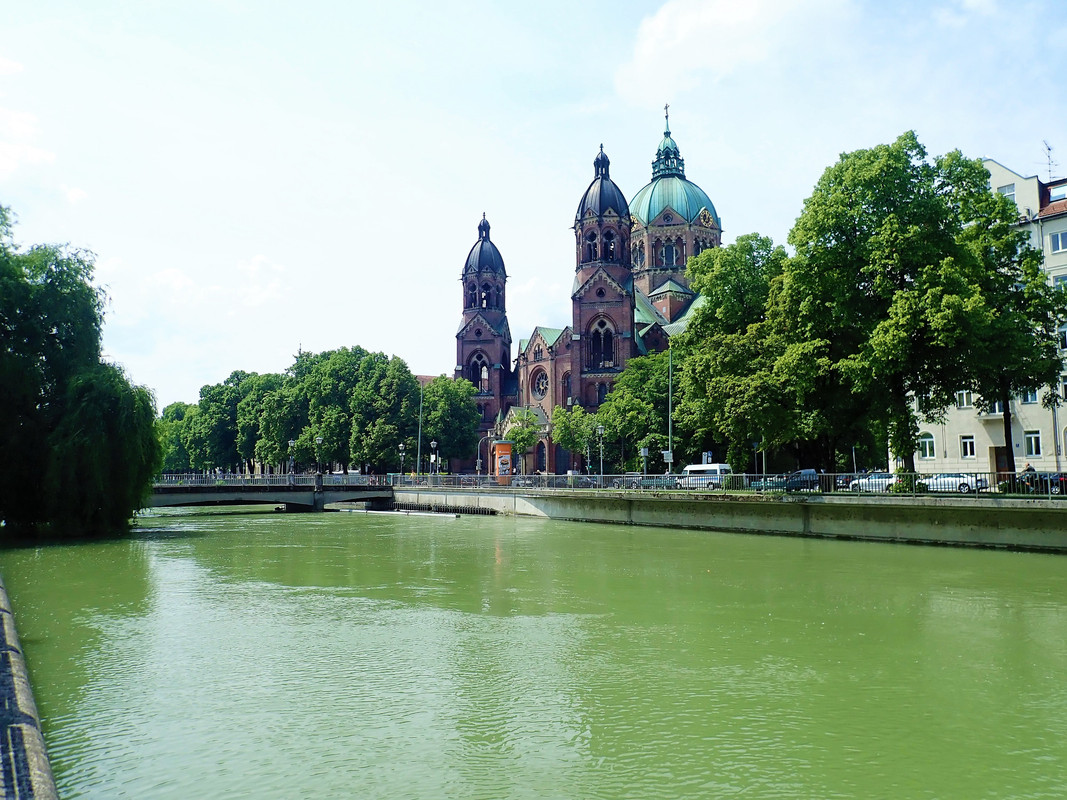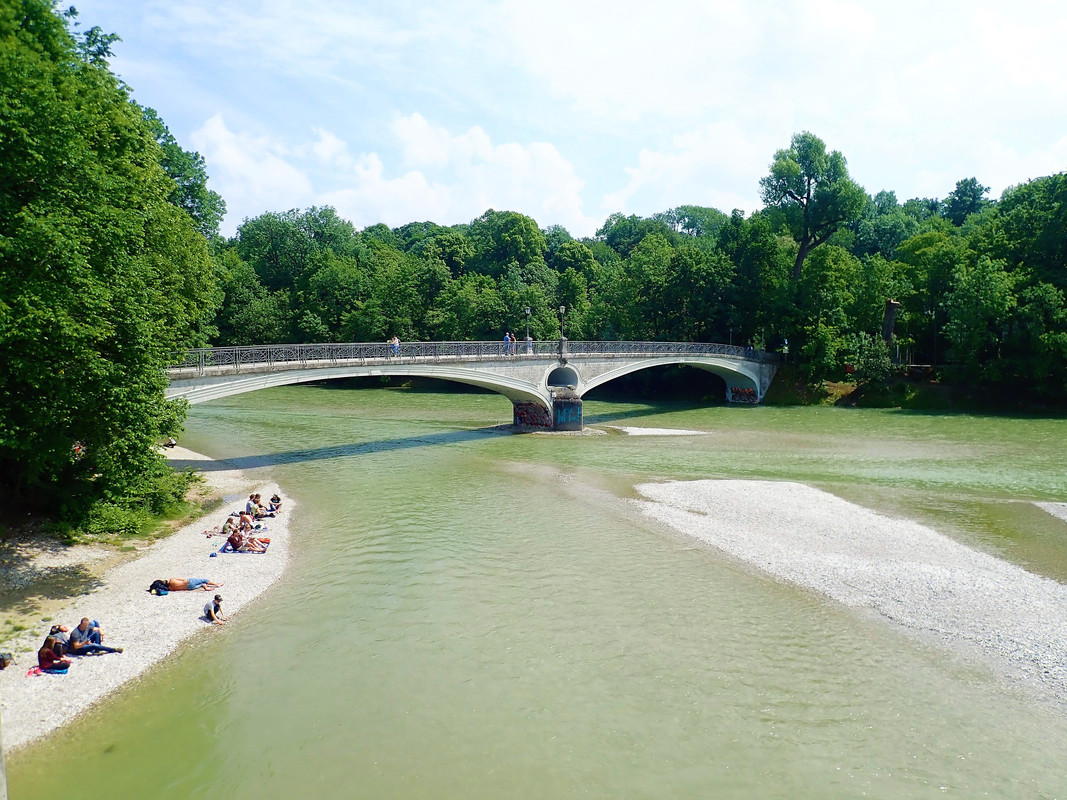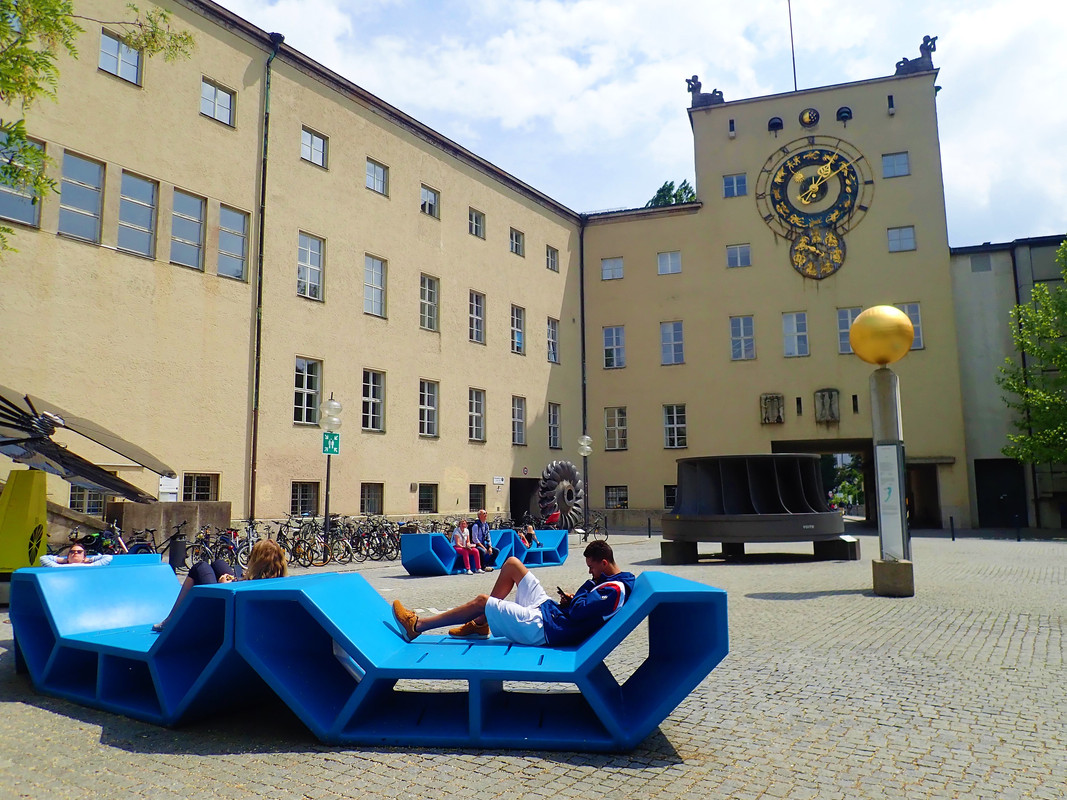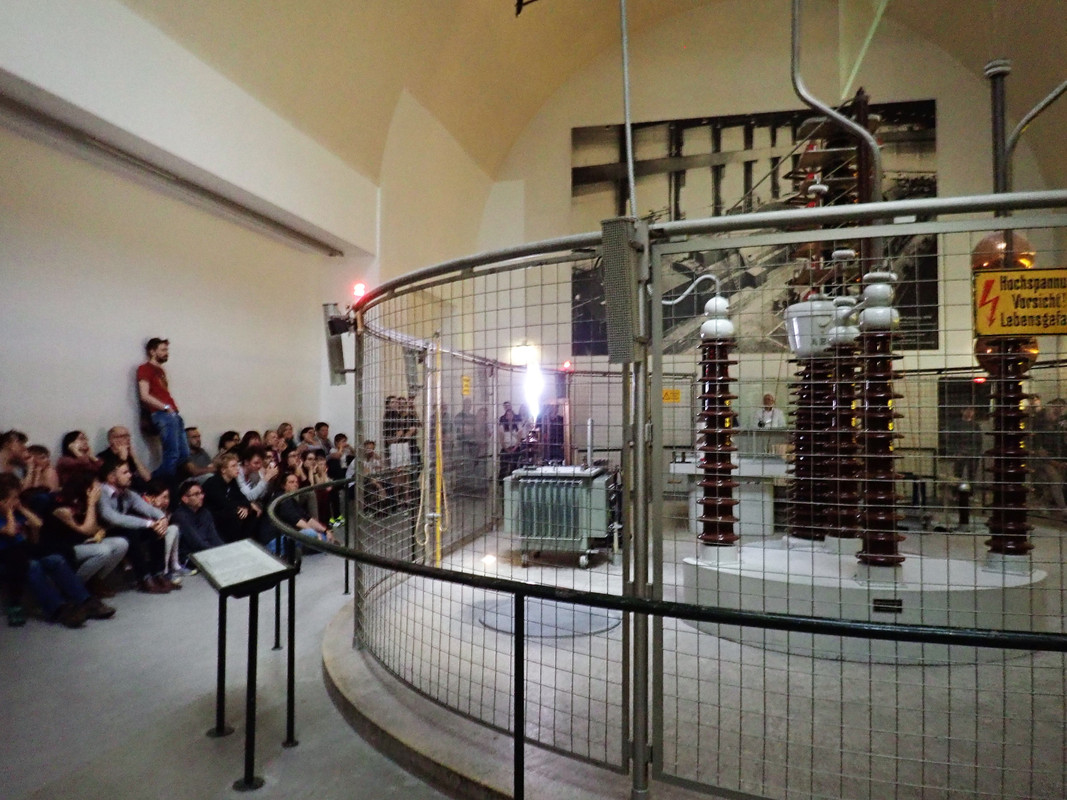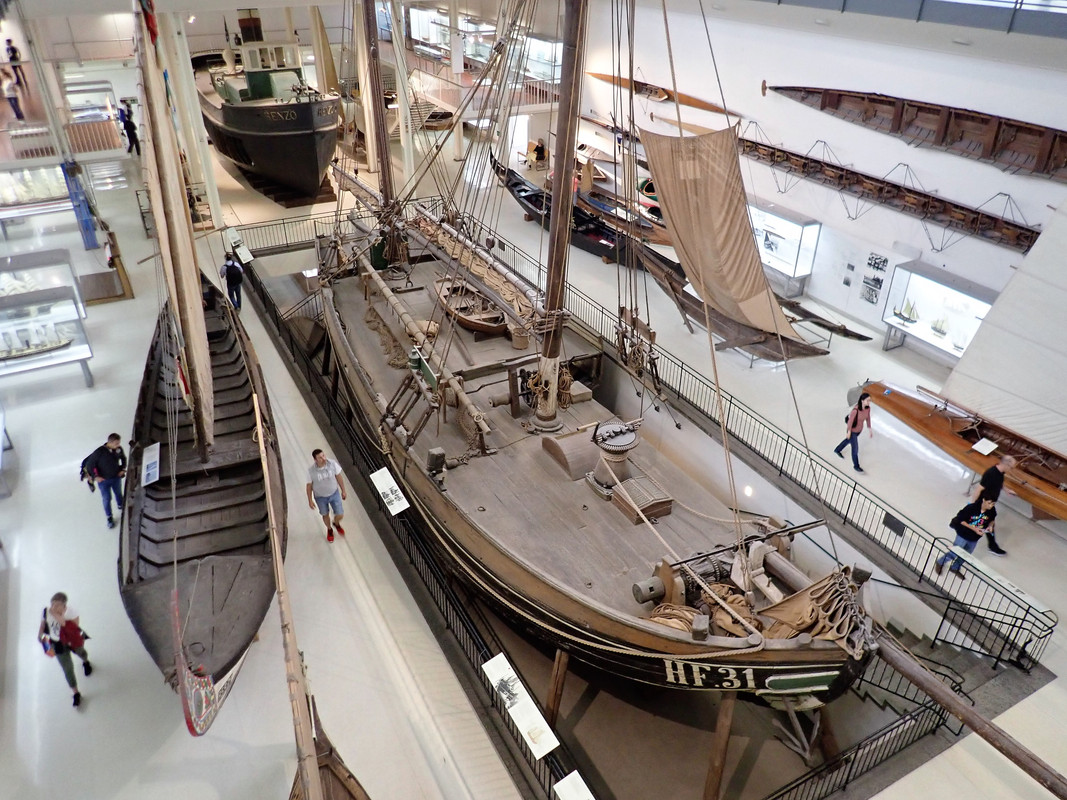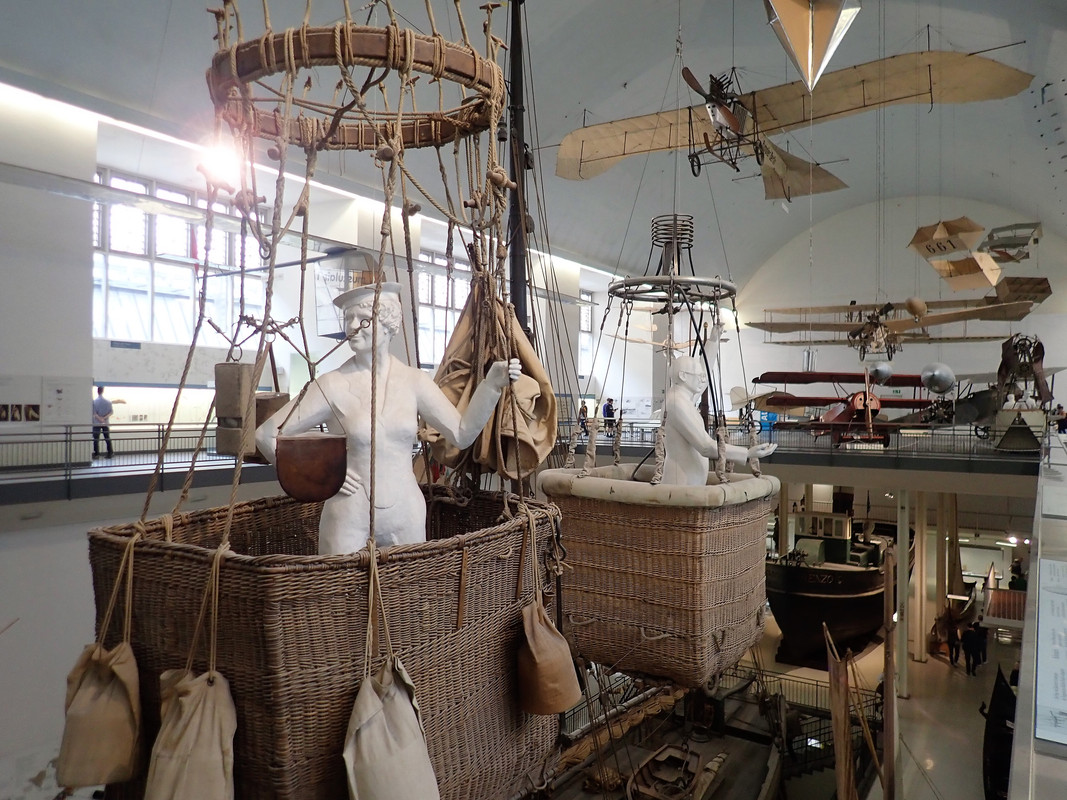 It was Whit Sunday long weekend in Germany so downtown Munich was packed with tourists.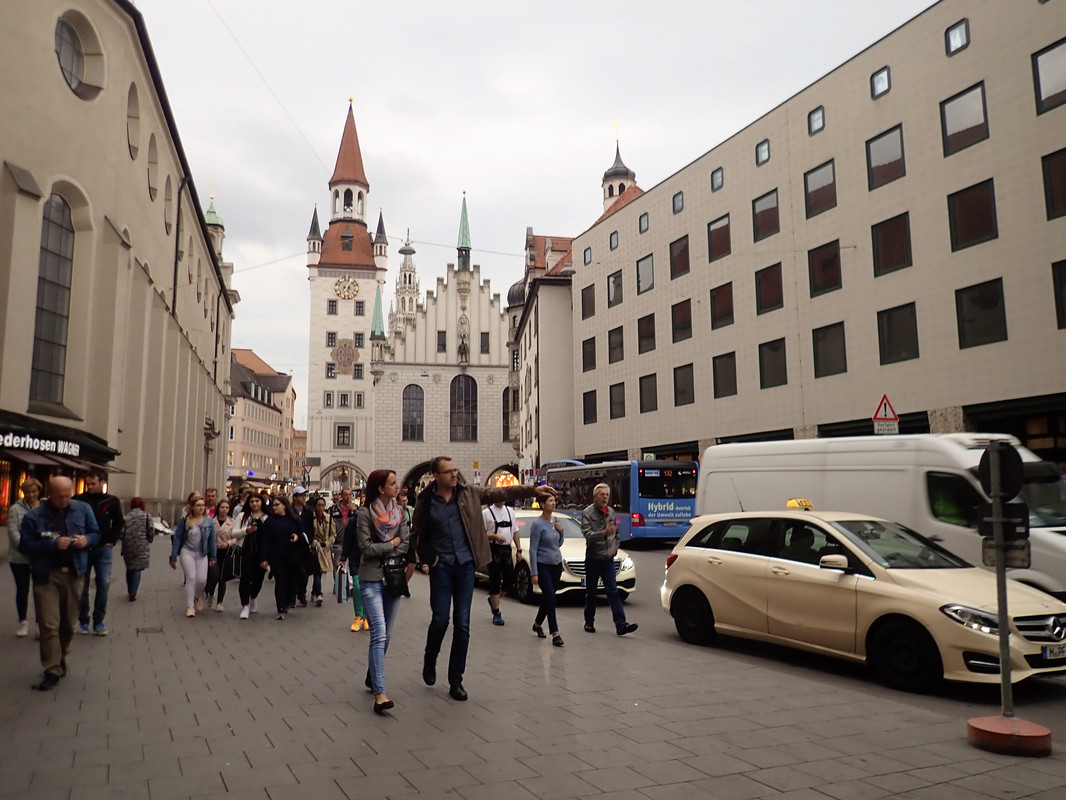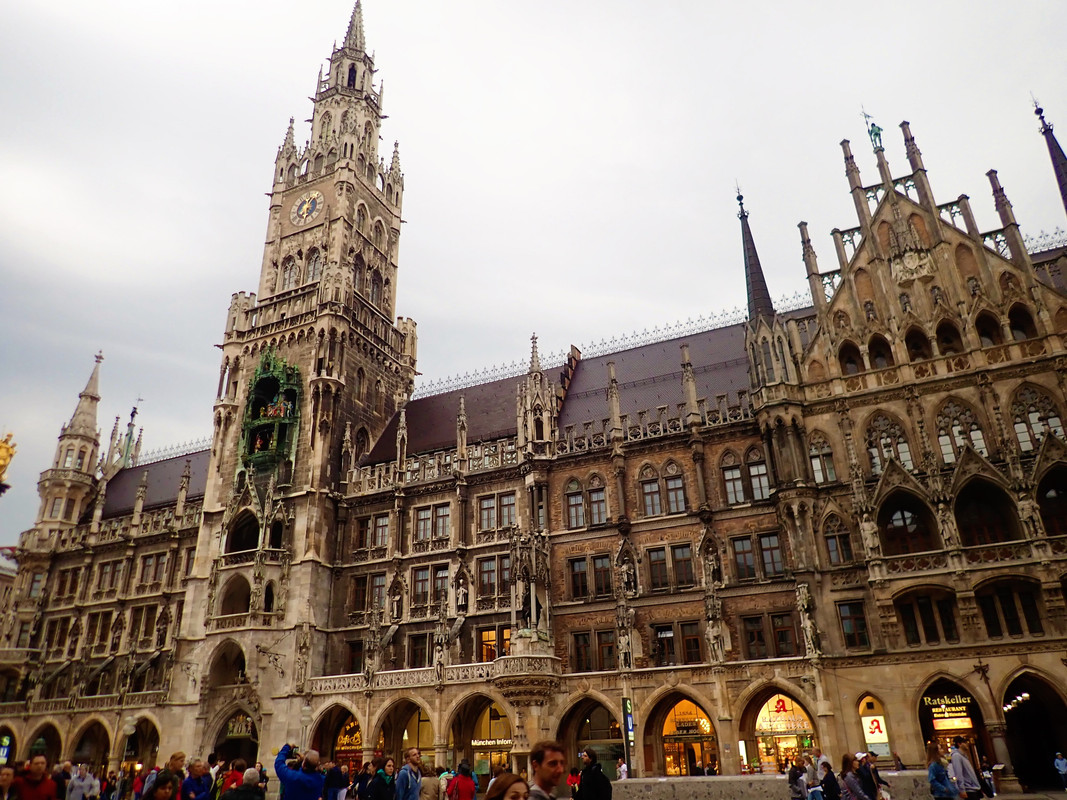 Next day we visited BMW Welt and Olympiaturm.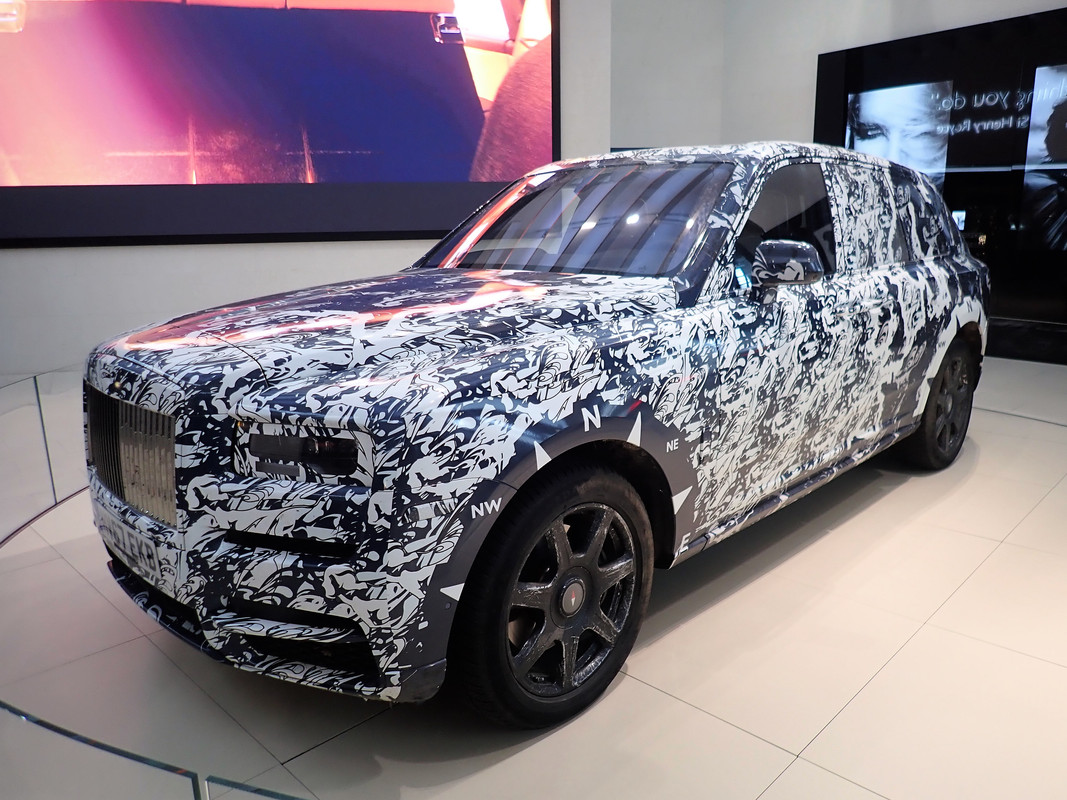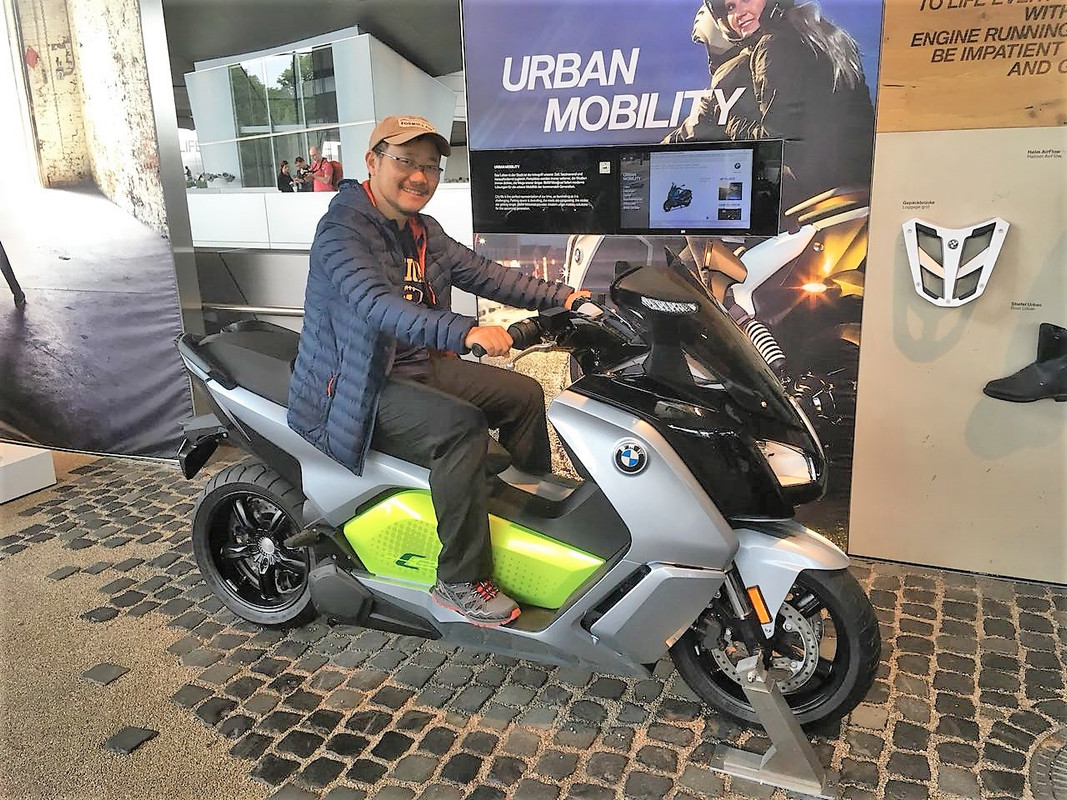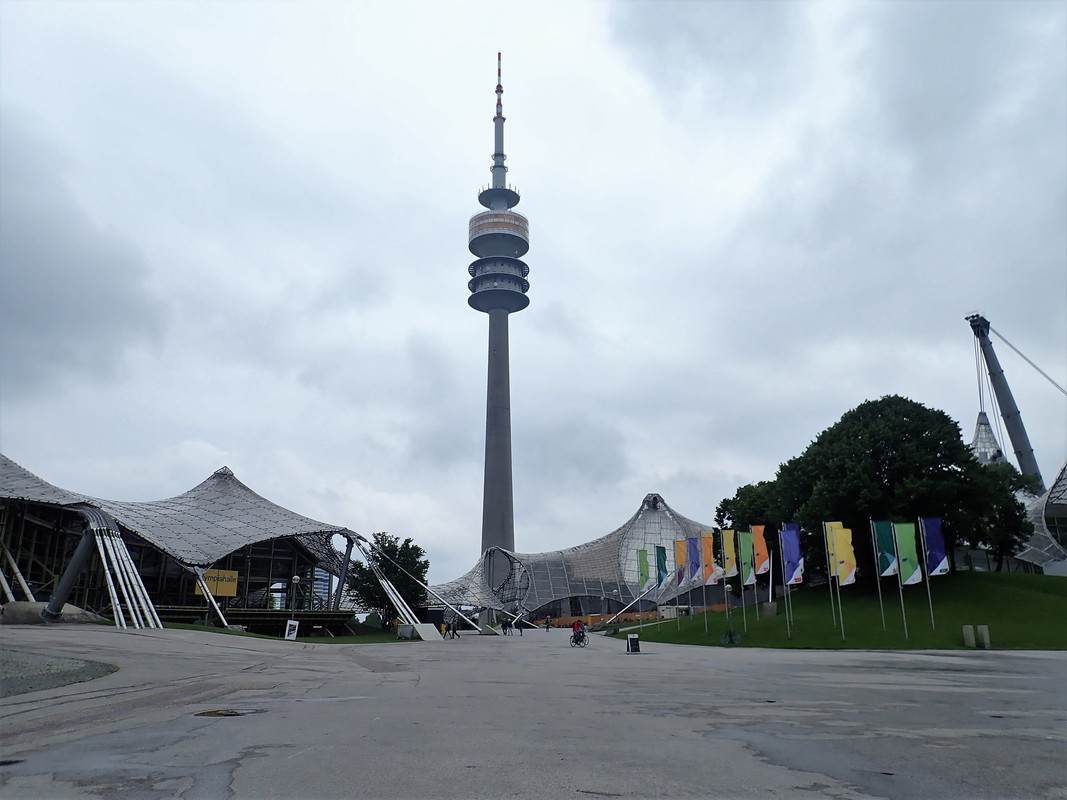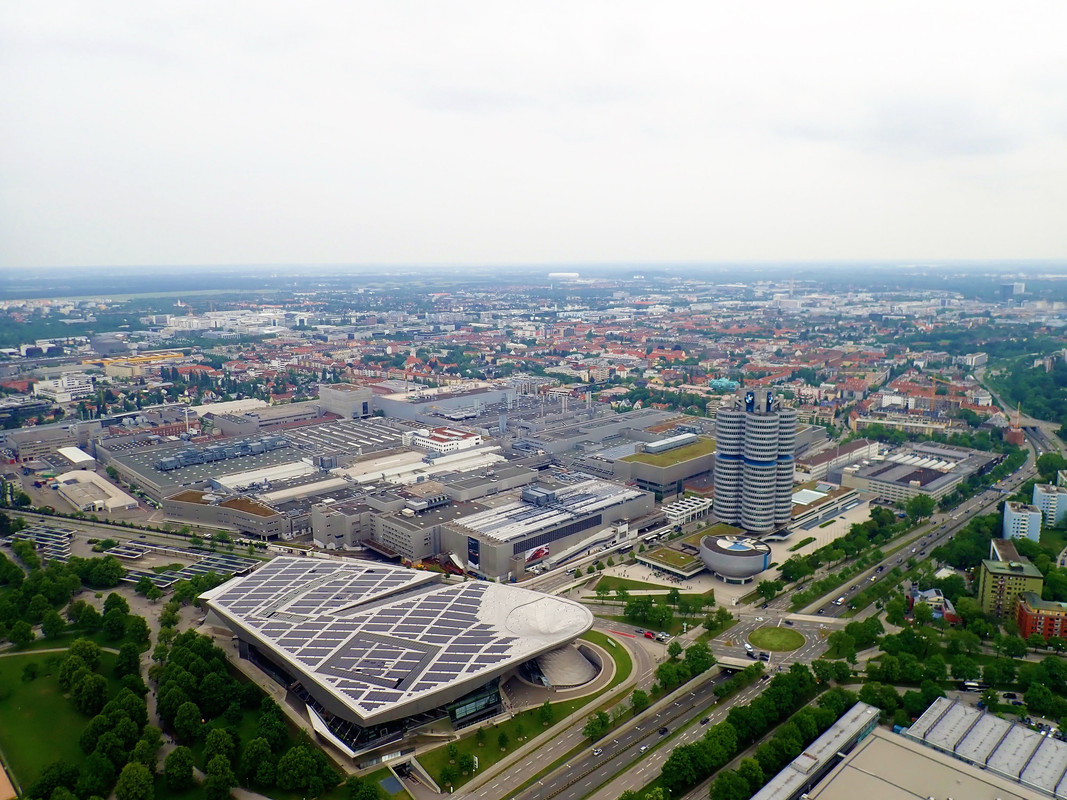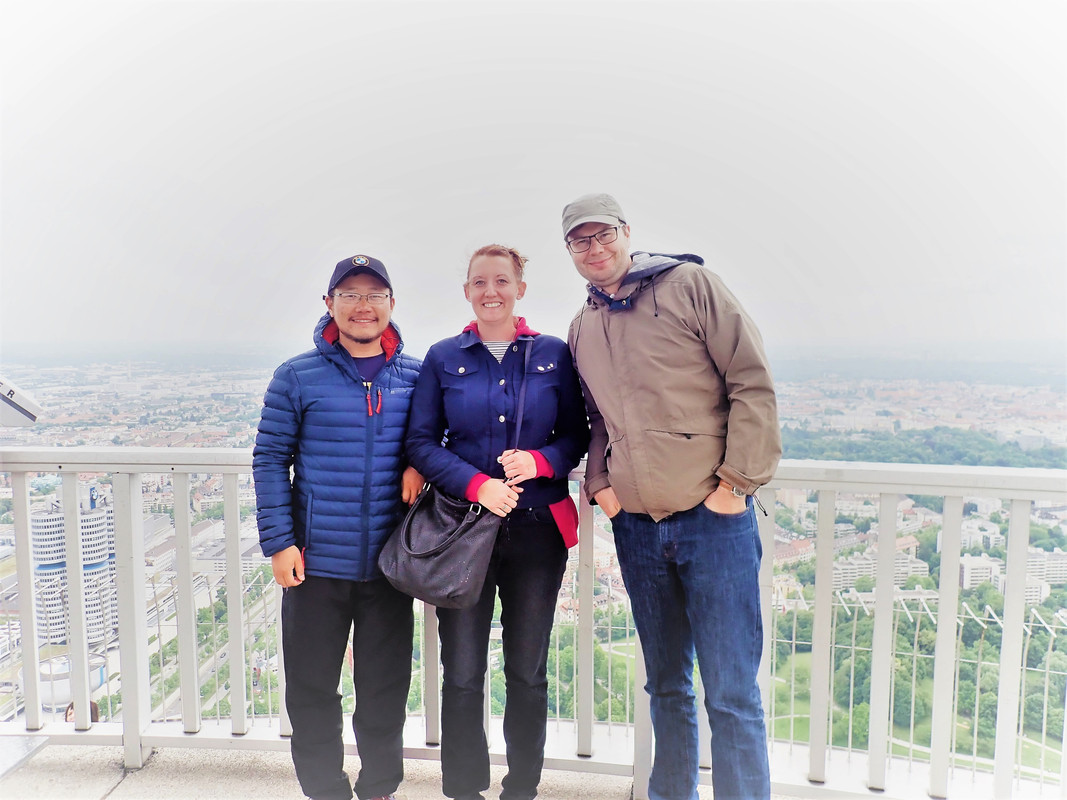 We went hiking up Leonhardstein about an hour outside of Munich the next day. It was quite a fun hike where you have to use all four limbs.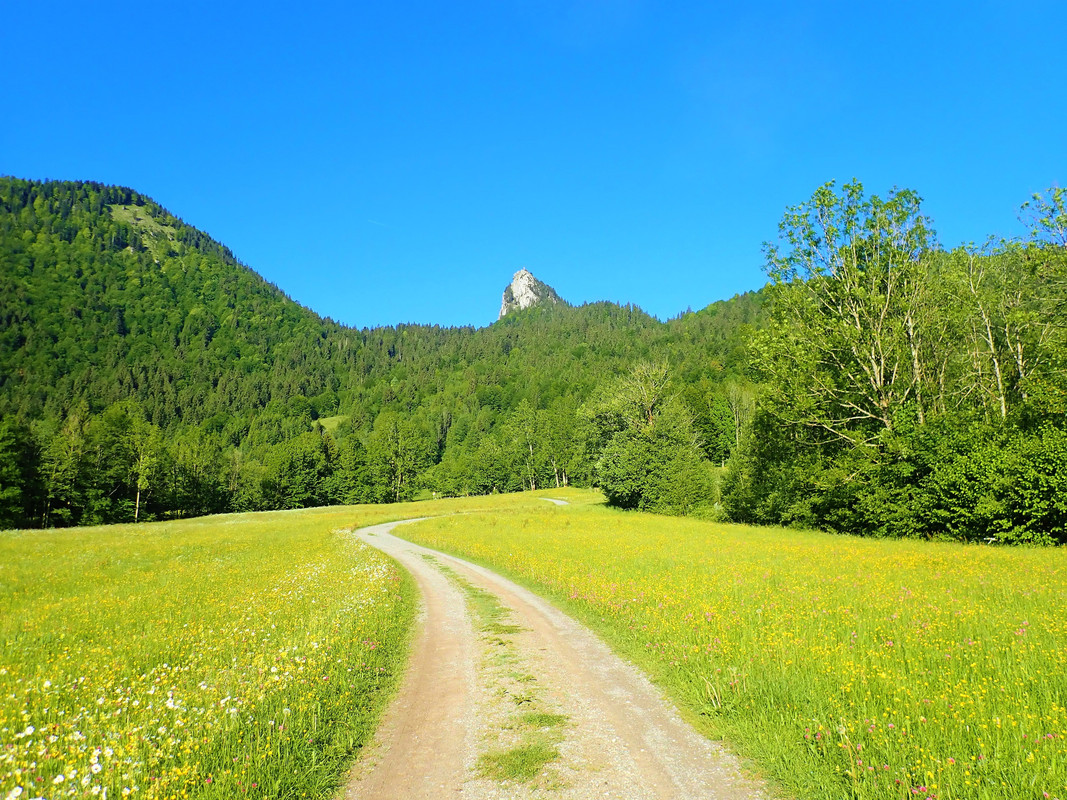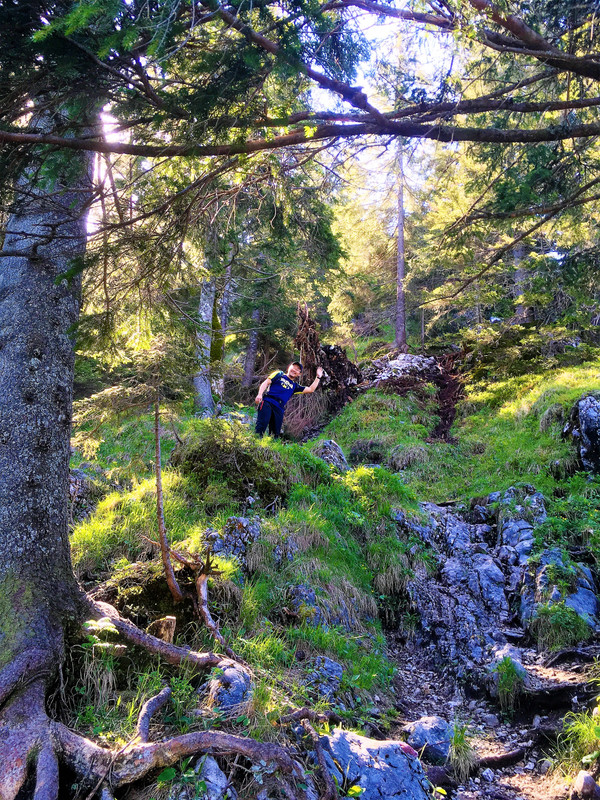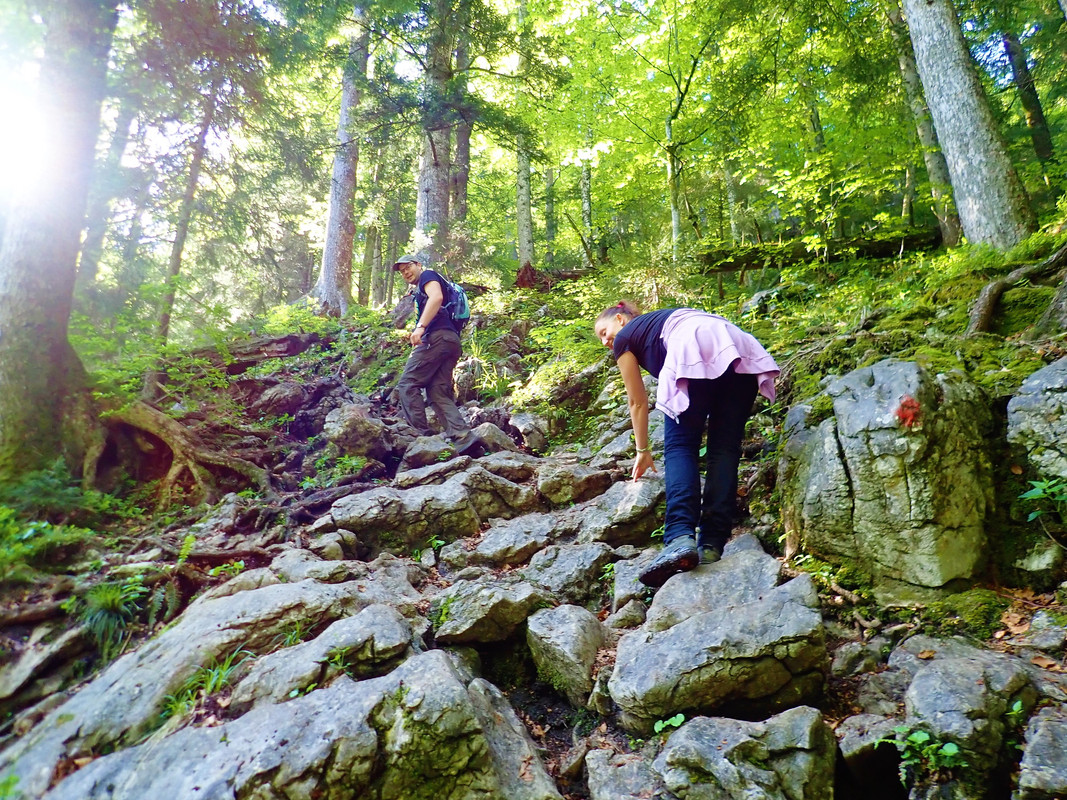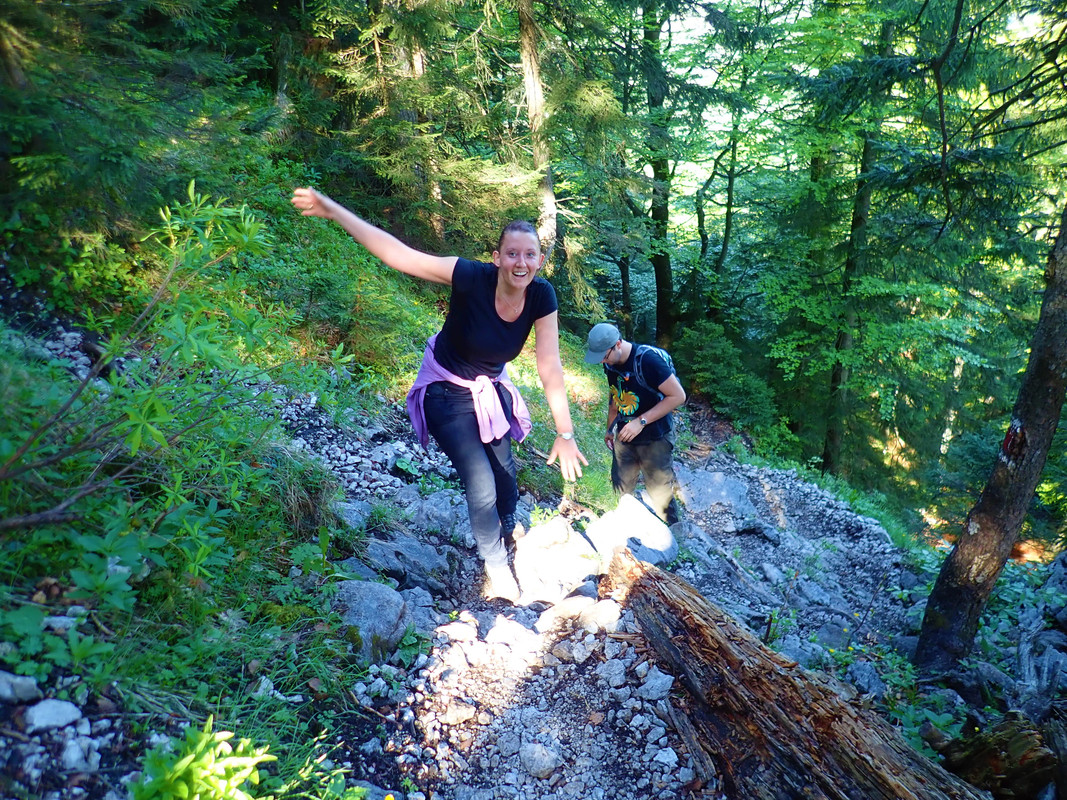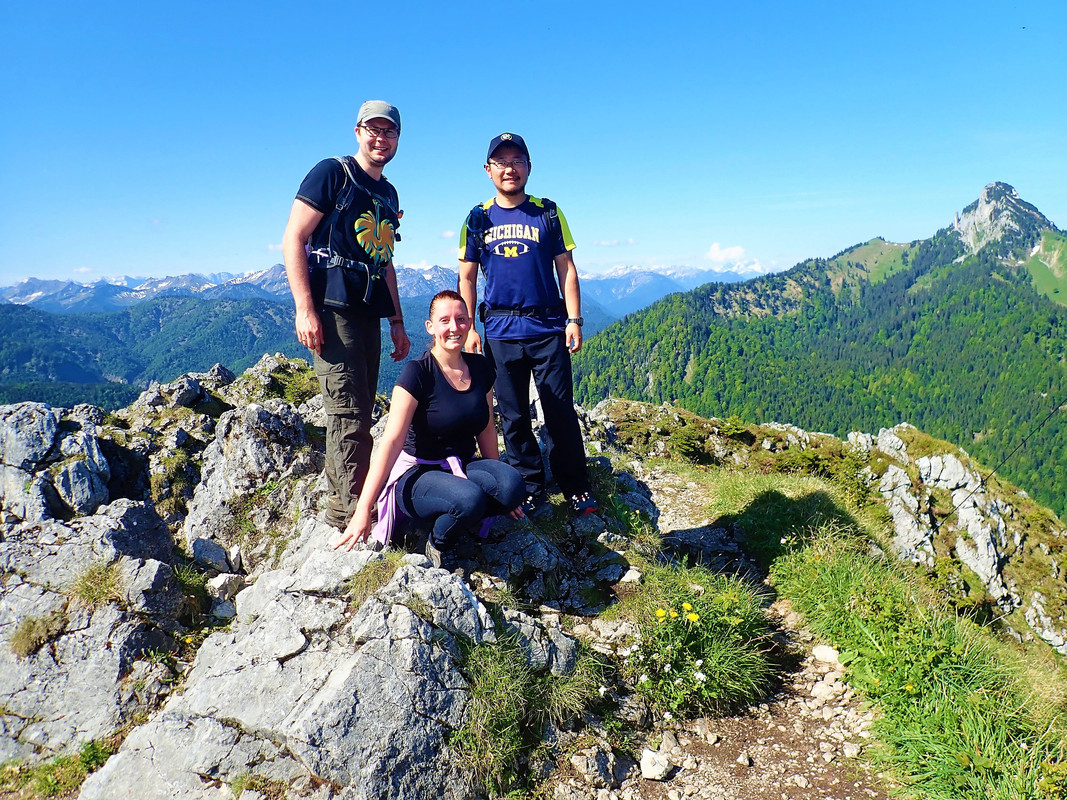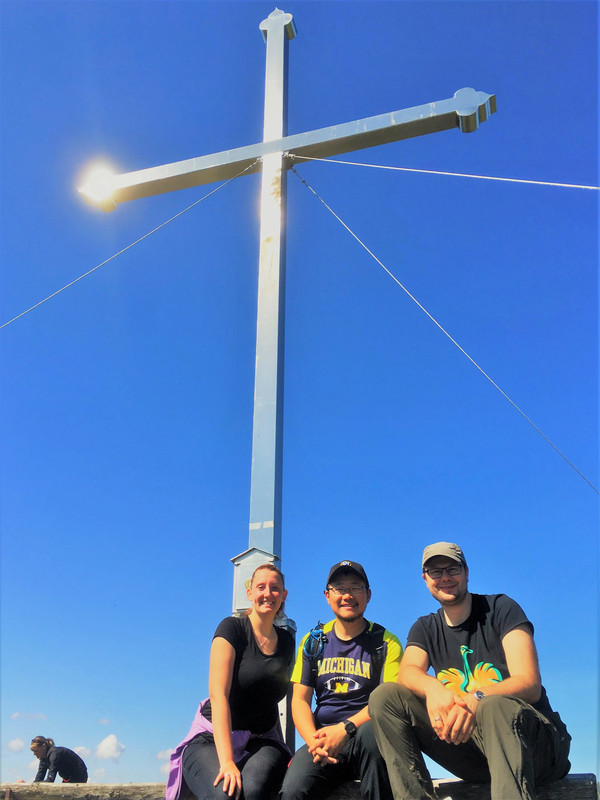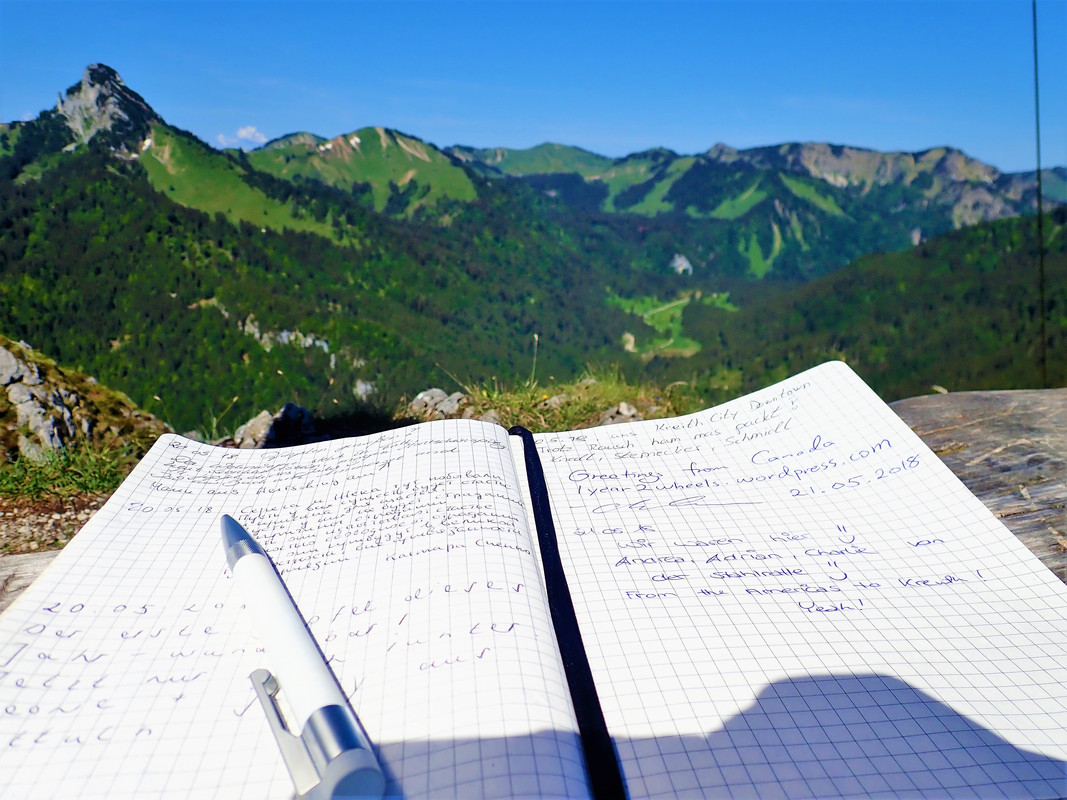 It was a gorgeous day and all of the bikers were out with their shiny toys. However I had no desire to ride at all…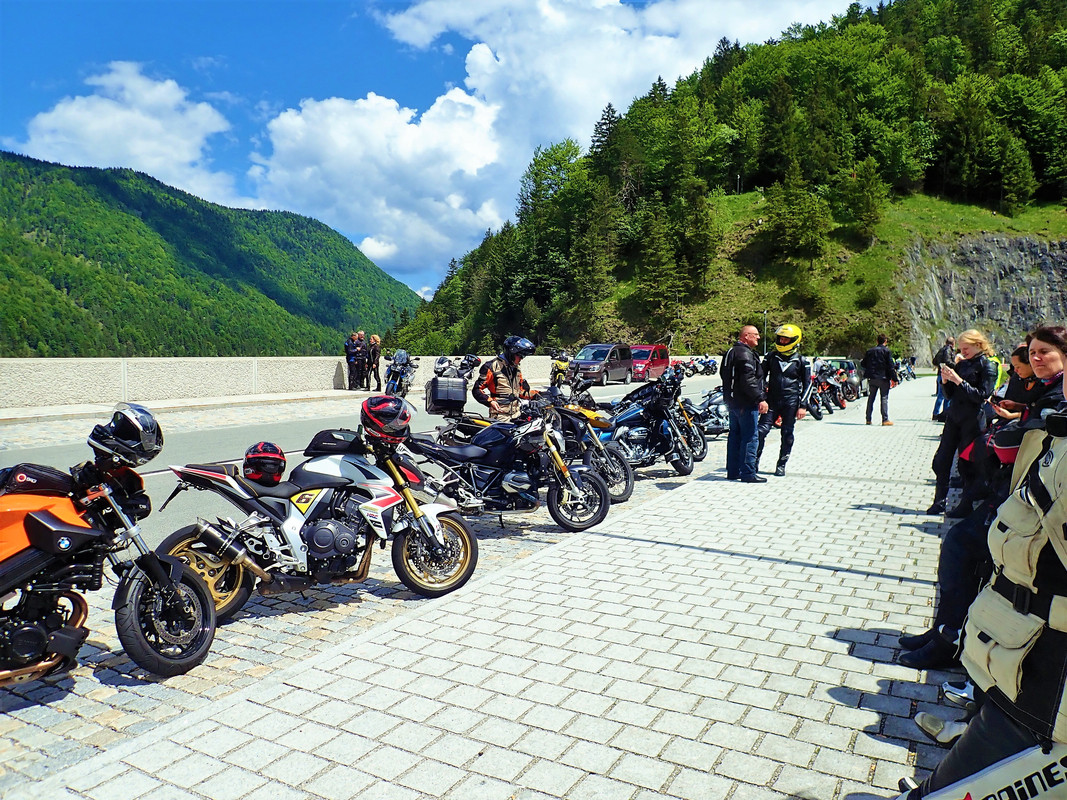 We had our last dinner (technically not last) at Königlicher Hirschgarten where Adrian and Andrea had their wedding.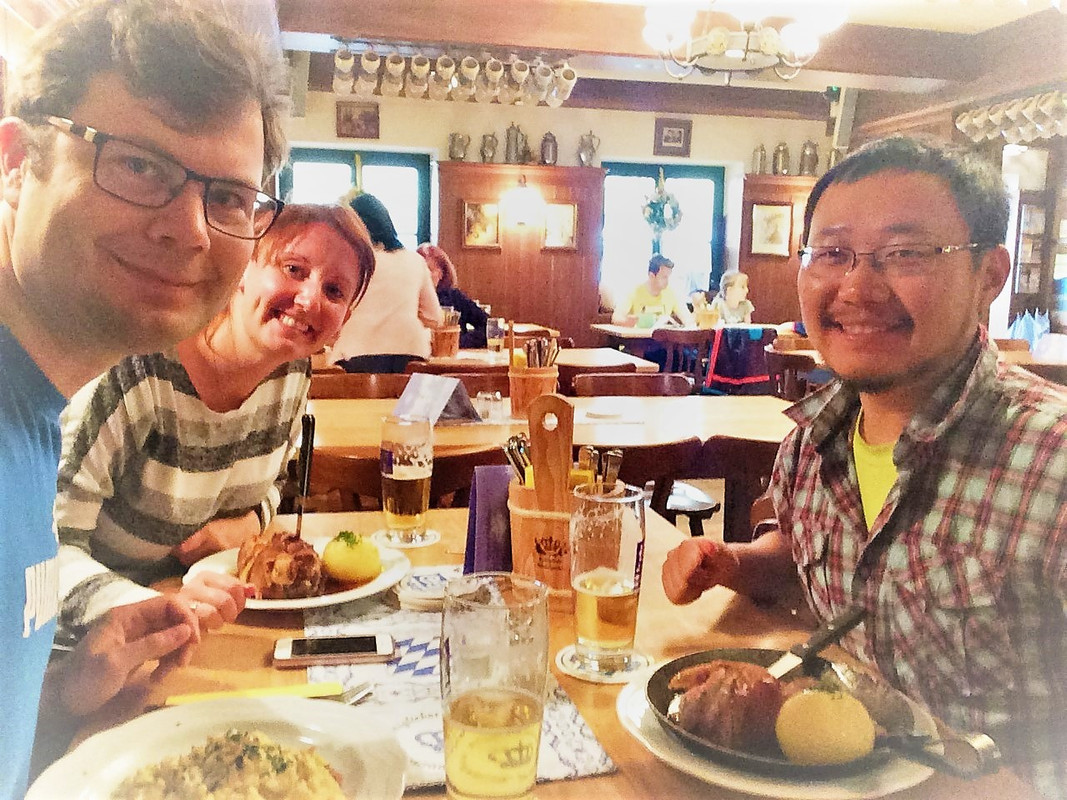 My original plan was to get a quick oil change in the morning and head south to Slovenia but ended up waiting all day at the dealer so I went back to Adrian and Andrea's apartment for another night. Highlight of the day was having lunch with Adrian at BMW Motorrad headquarters.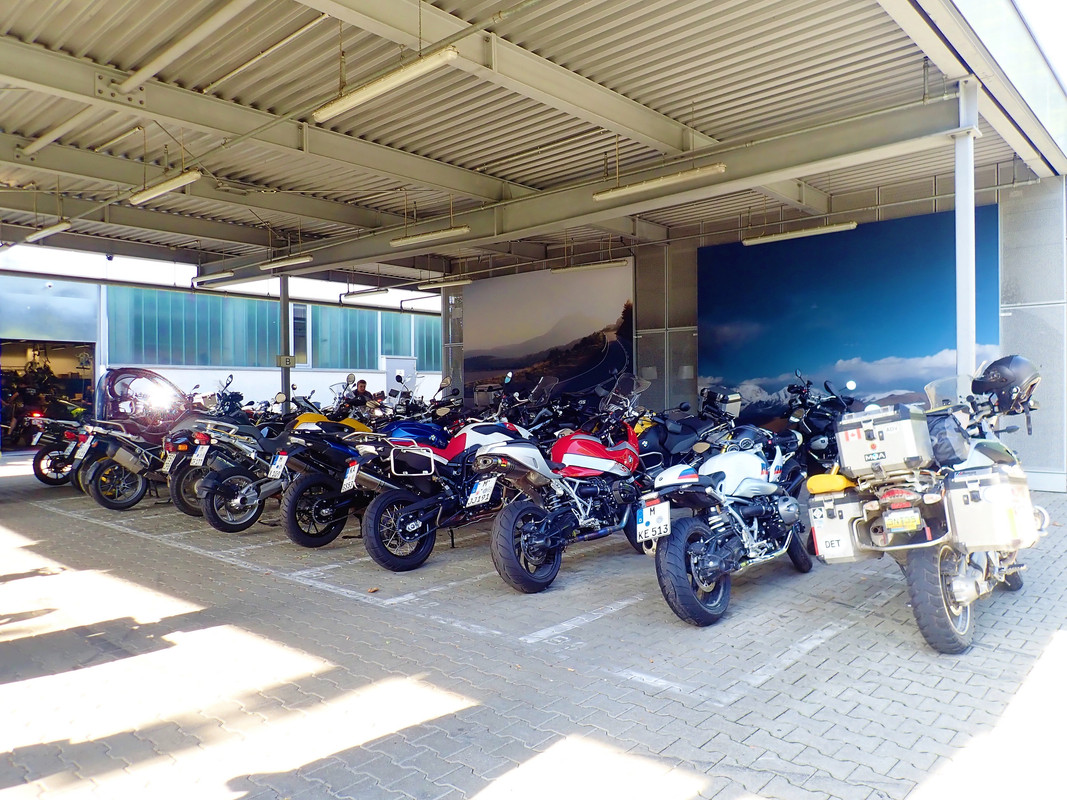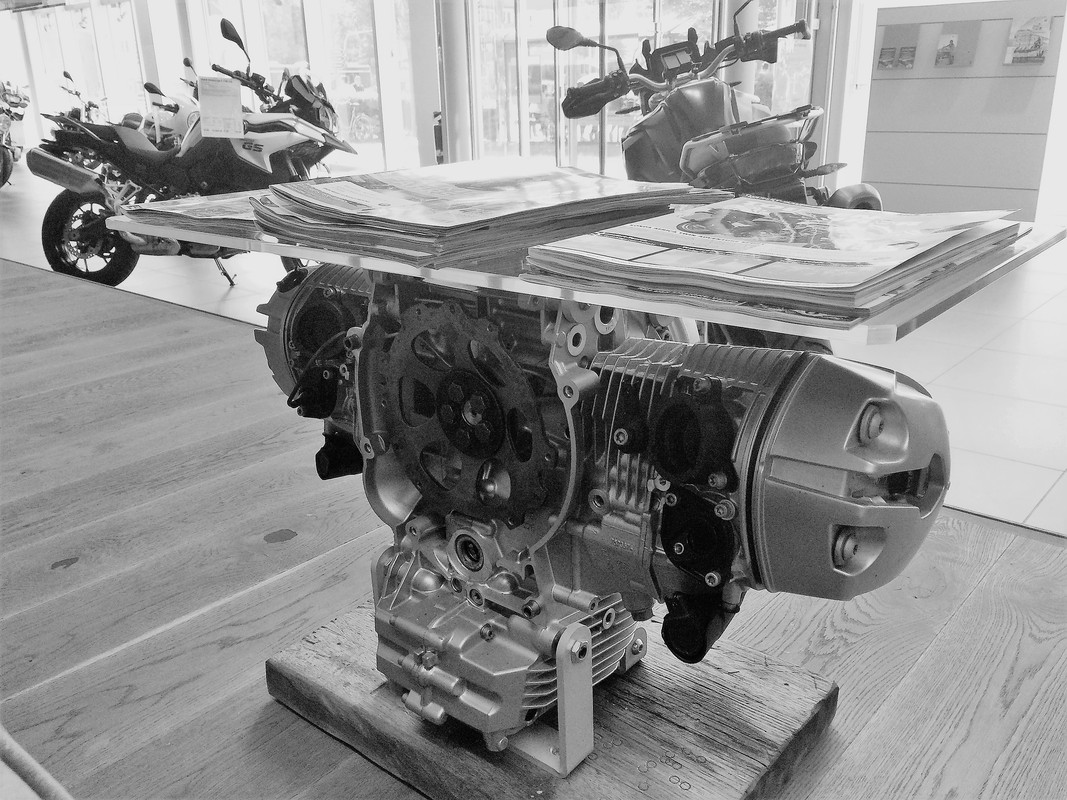 I started to realize my plan to go through all of Eastern Europe is too ambitious for the little time I have left so I changed my bearing north toward Czech Republic. I'm also very tired at this point and will be more thrilled to meet up with some friends along the way than seeing the sights.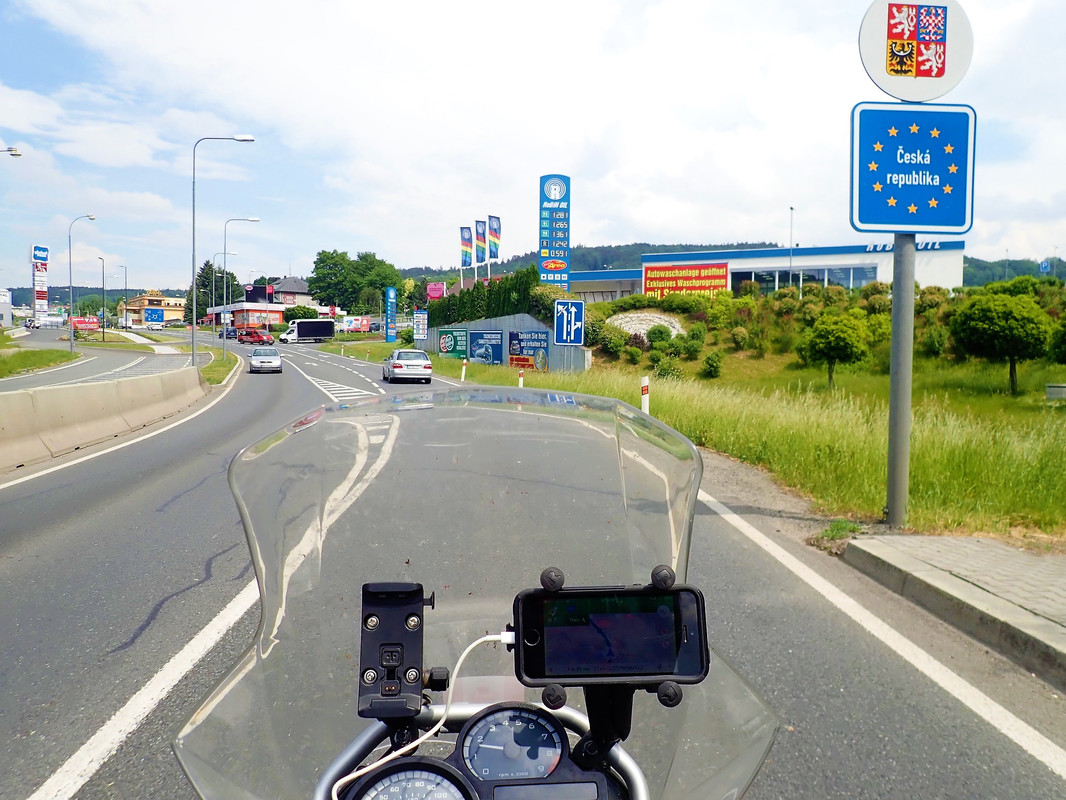 Special thanks to Thierry, Adrian and Andrea for hosting which really lifted my spirit. I hope to see you again in USA/Canada someday!