One last sightseeing in the outskirts of Nîmes is Pont du Gard, an ancient Roman aqueduct over the Gardon River. It's the highest Roman aqueduct at nearly 50 meters and quite a remarkable feat of engineering consider it was built in the 1st century to carry water to Nîmes.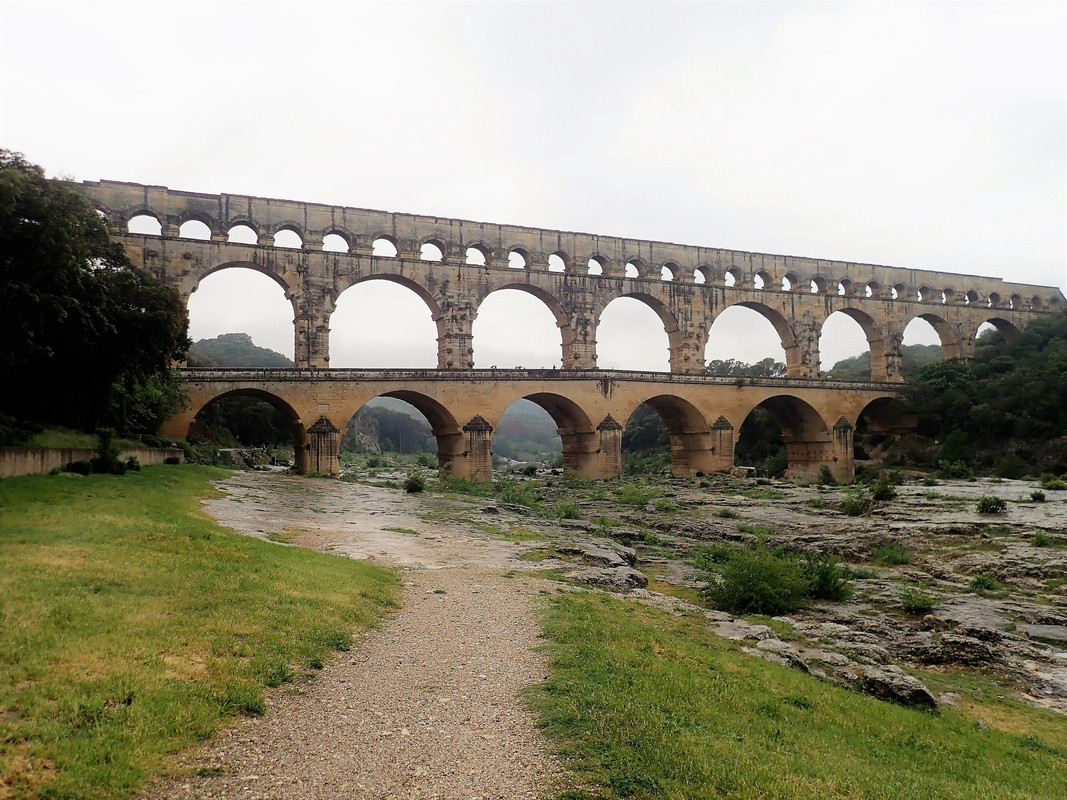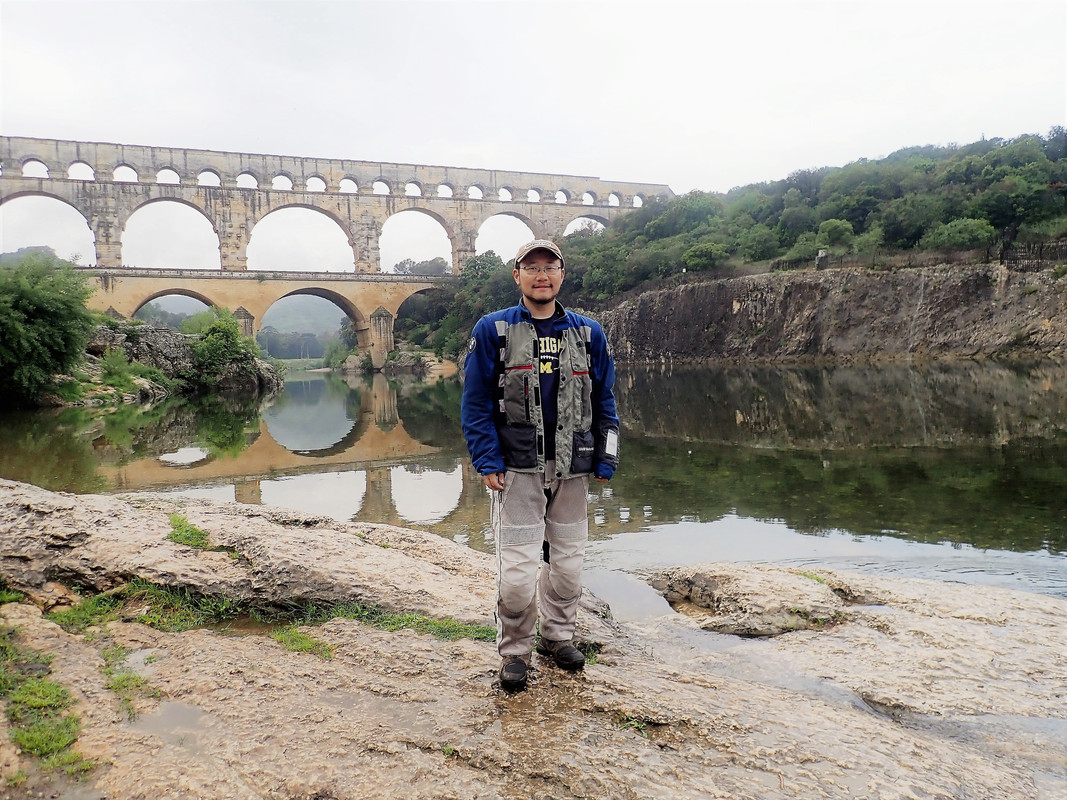 The bottom span is the pedestrian bridge.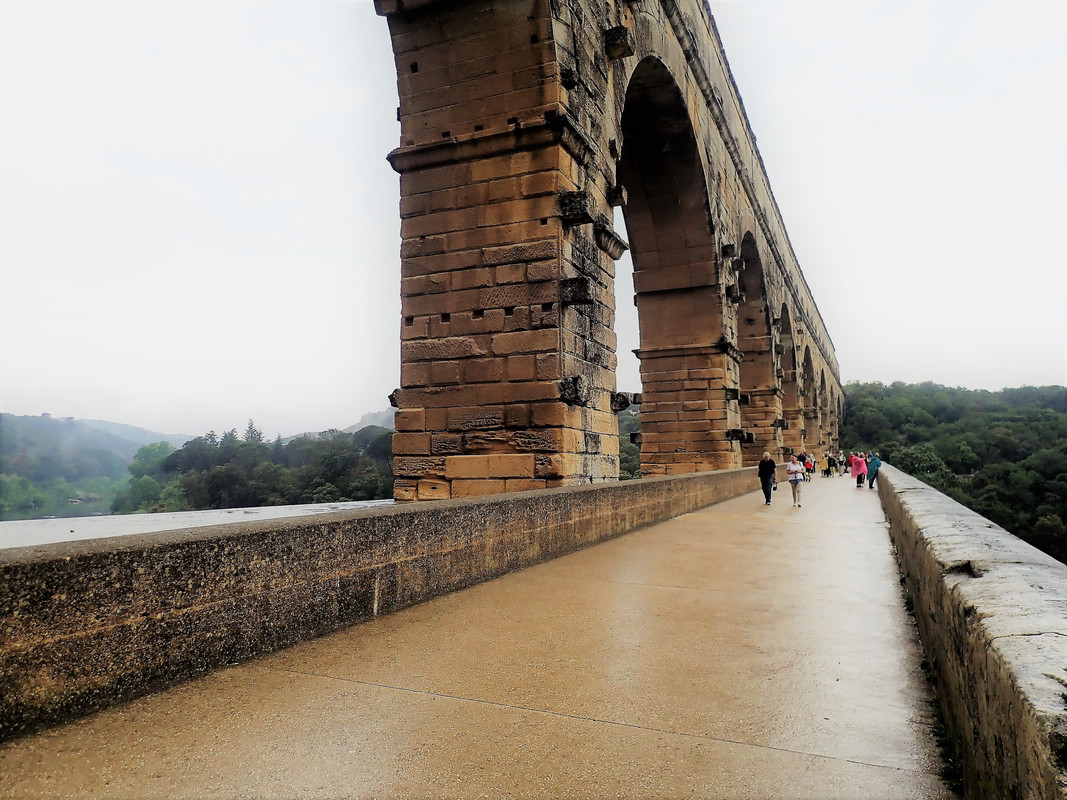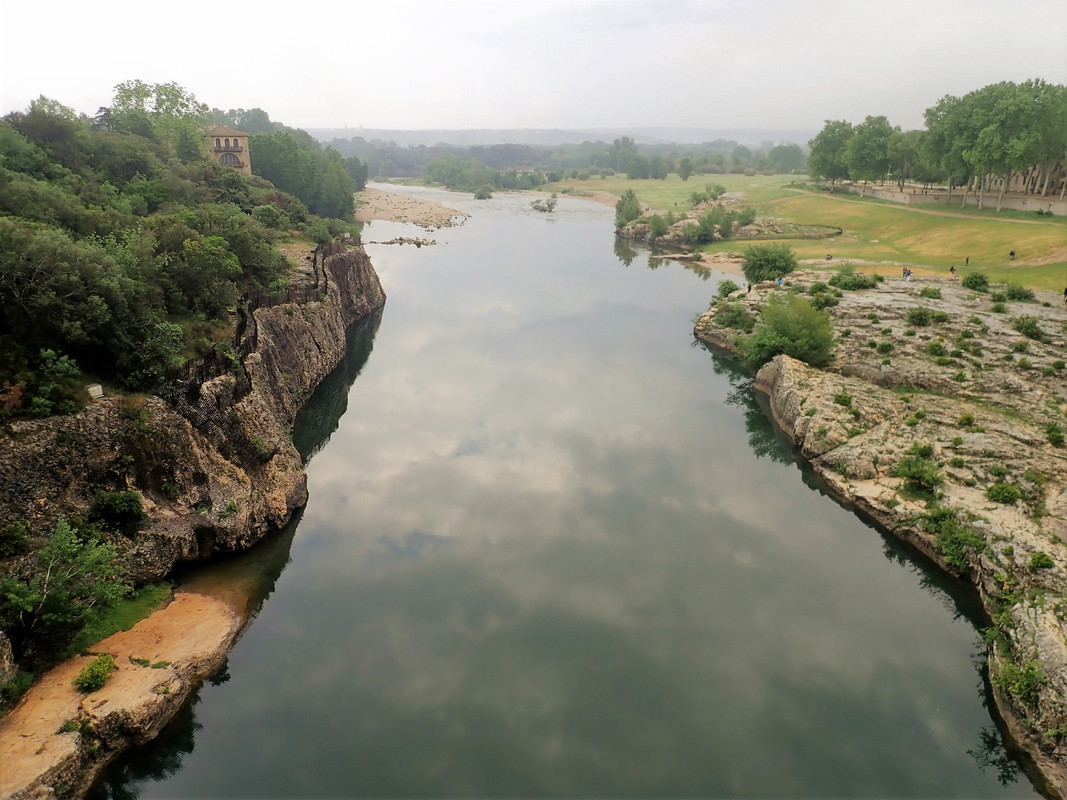 The top span is the water flow channel.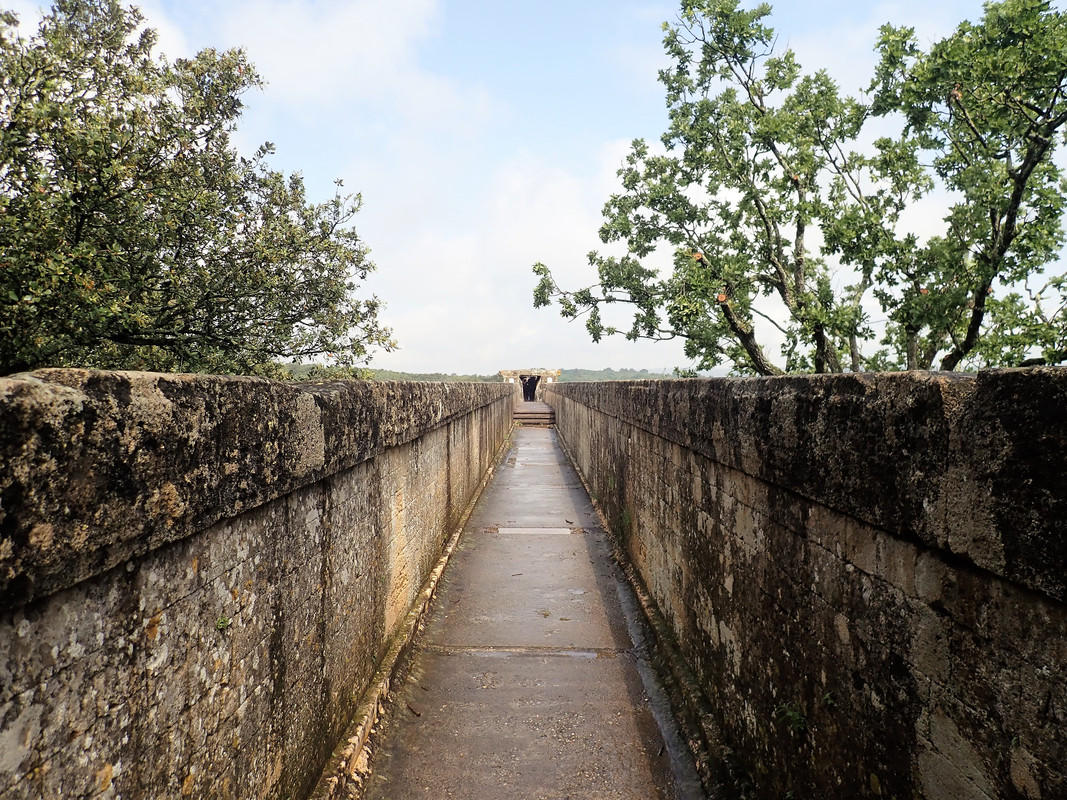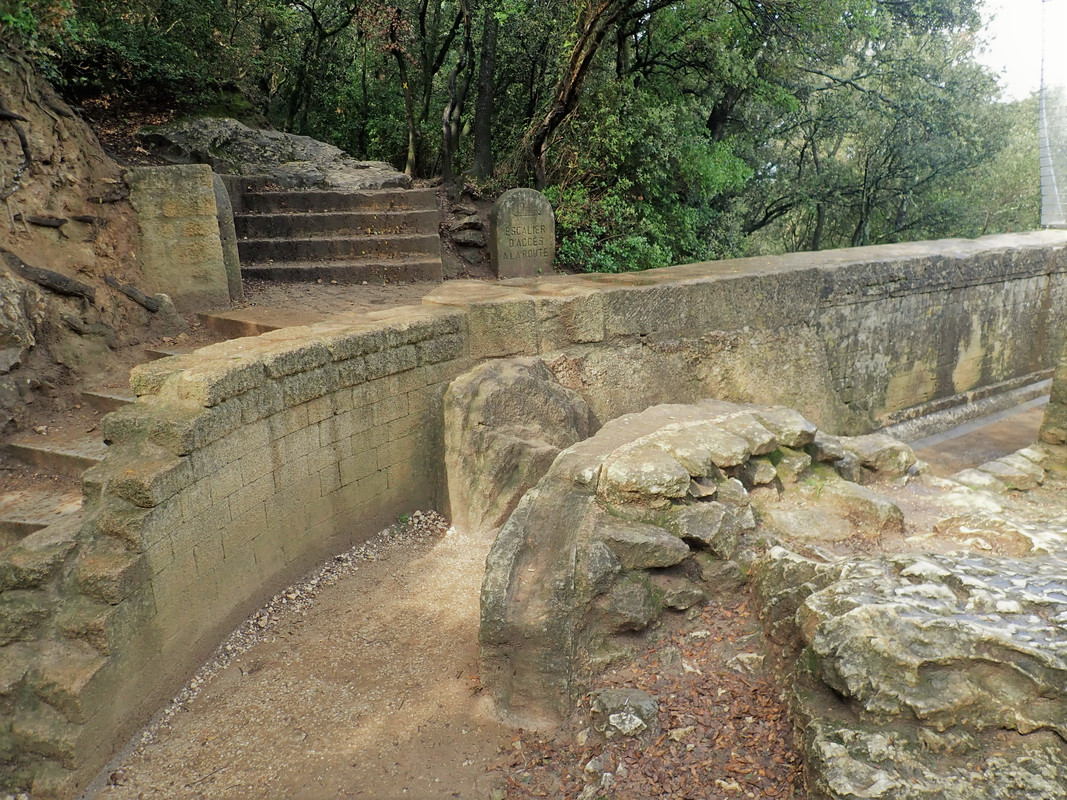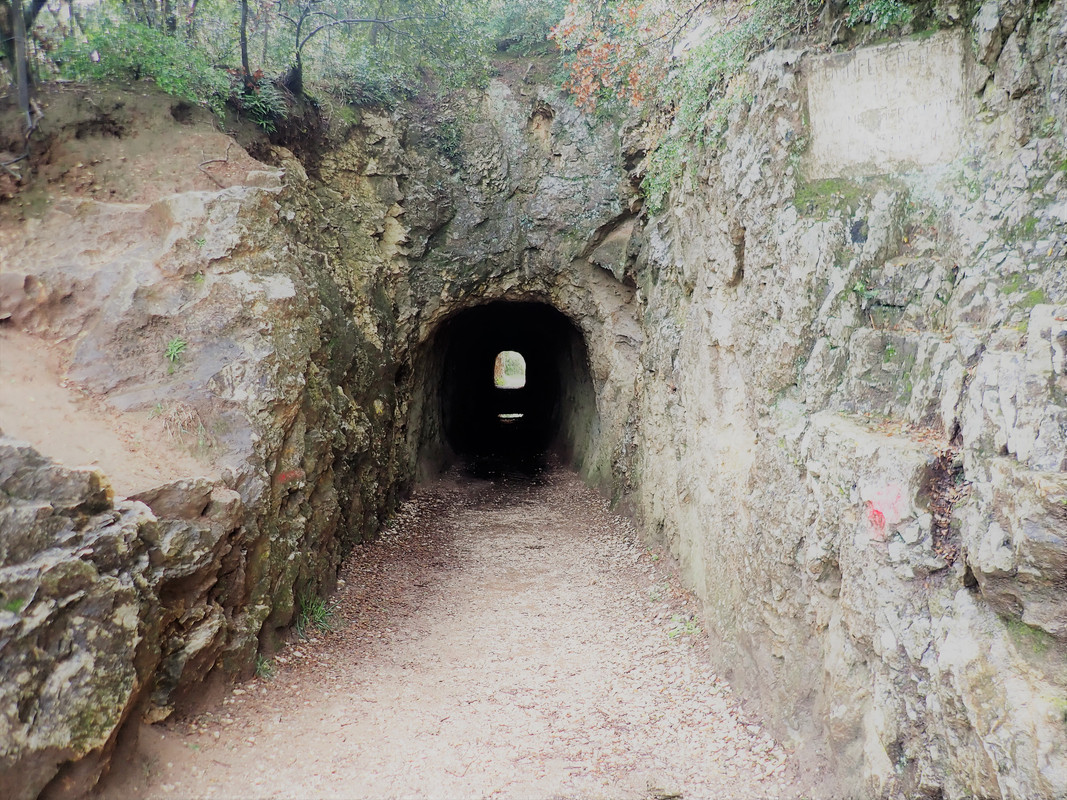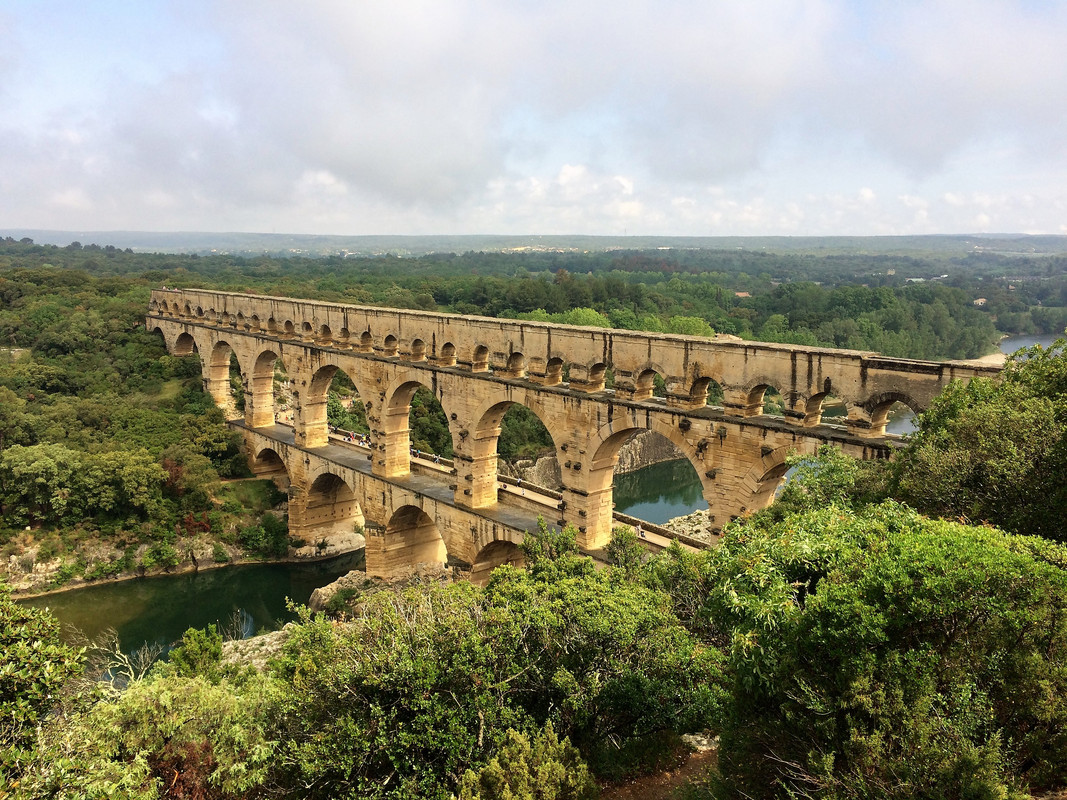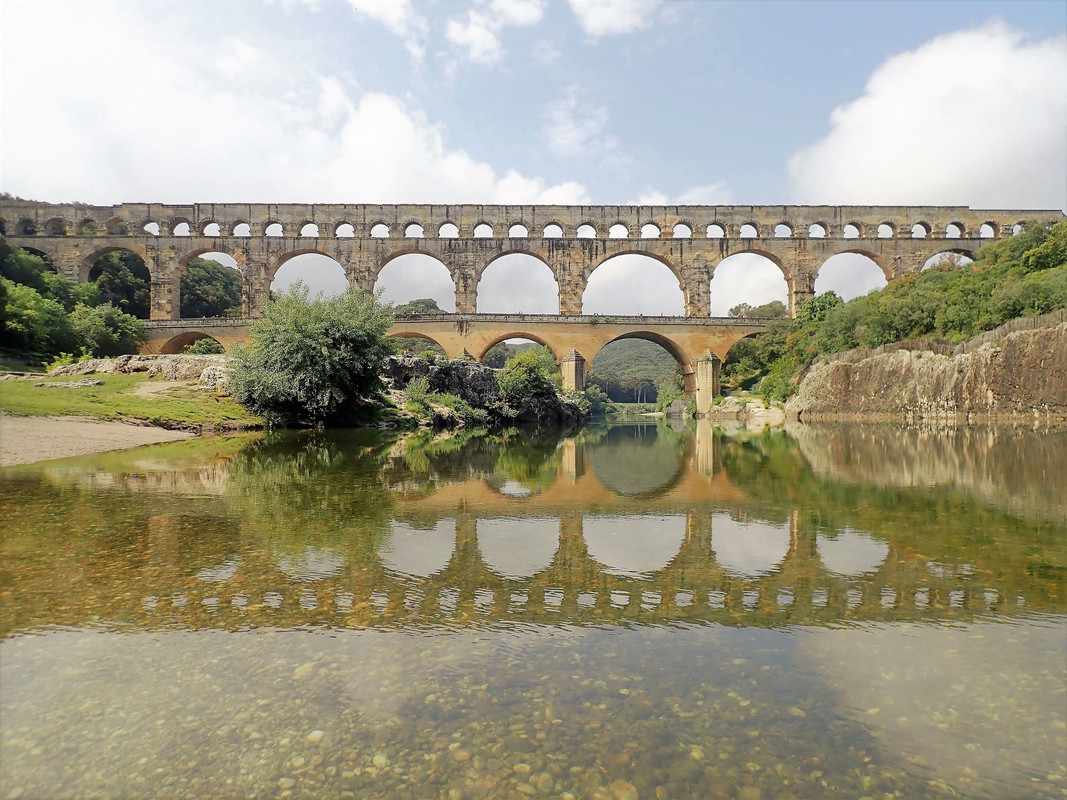 Riding through Marseille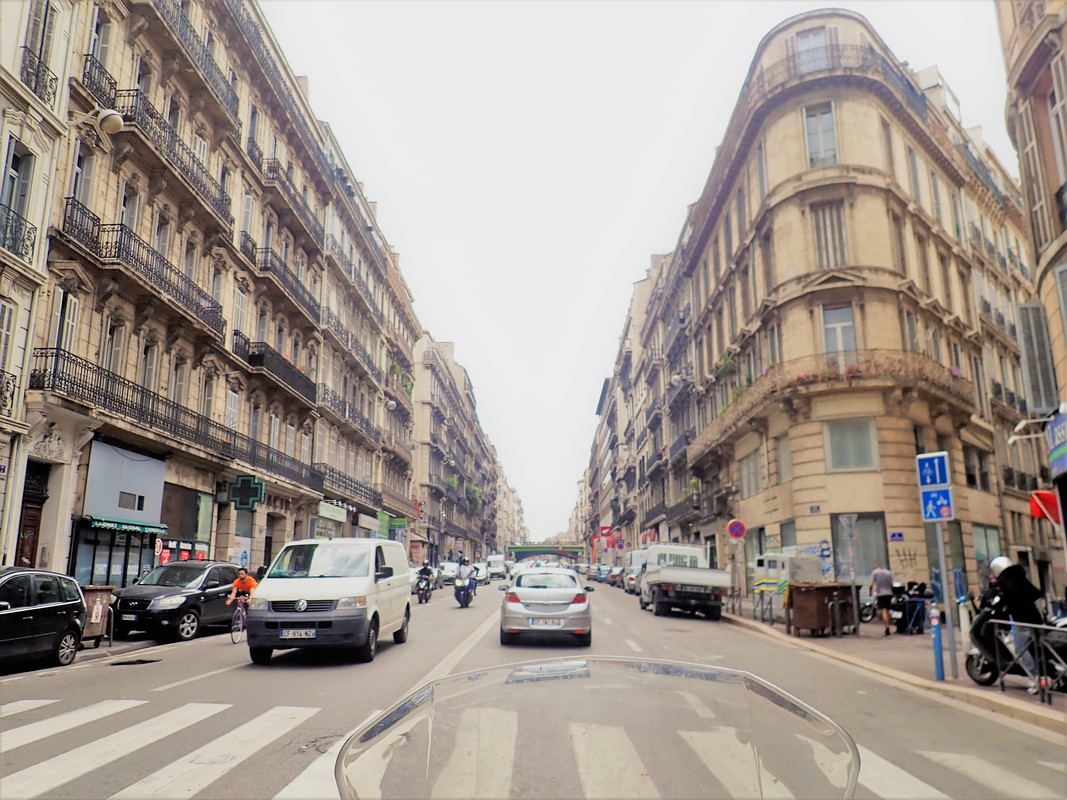 It was a beautiful ride in the twisty mountains through Calanques National Park.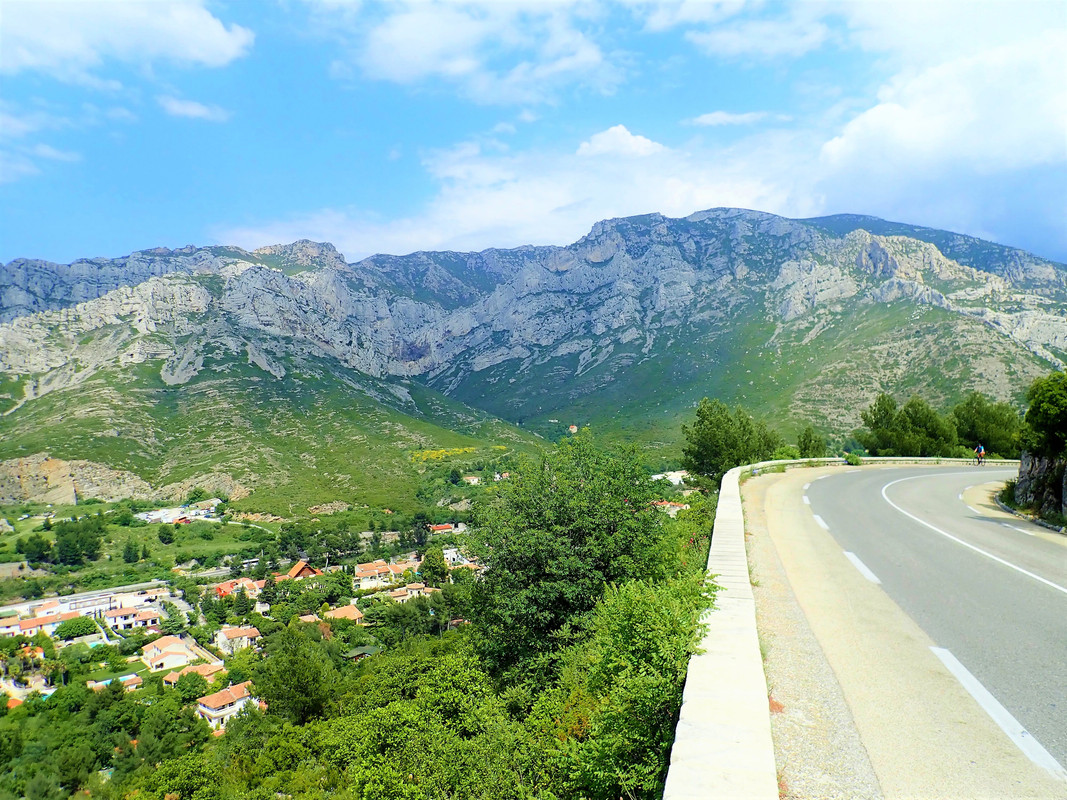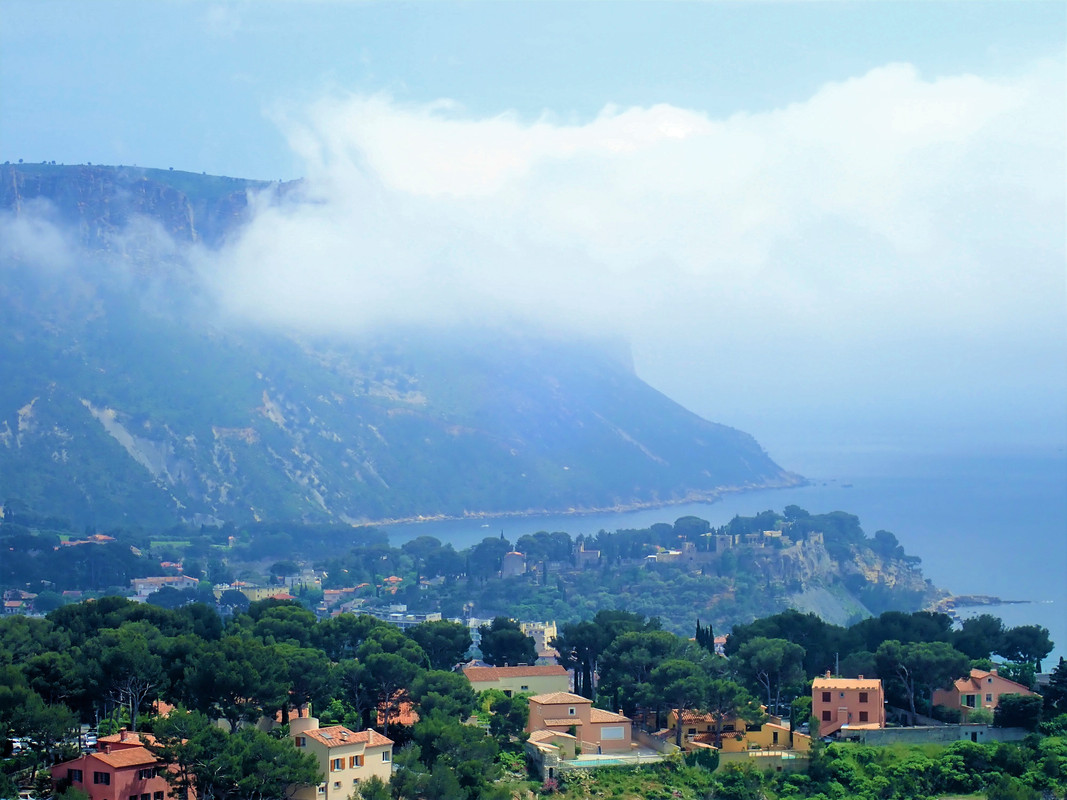 I set up camp in Cassis and walked down to the beach. It's a charming little port town in southern France.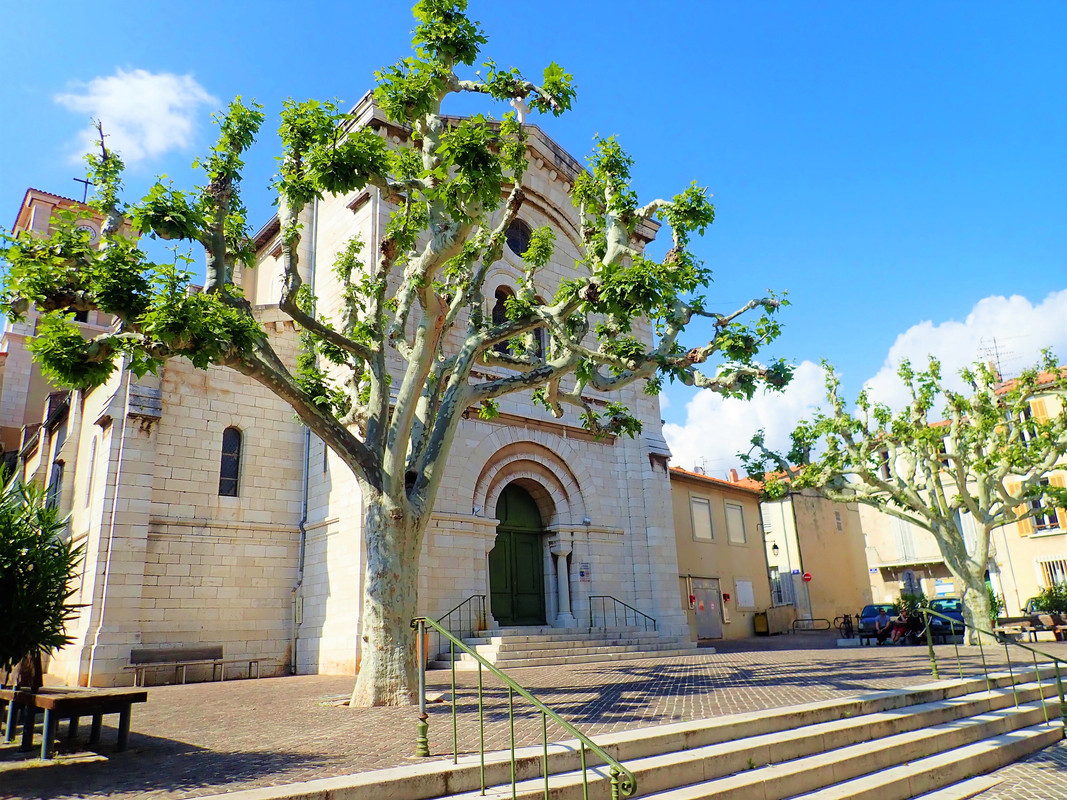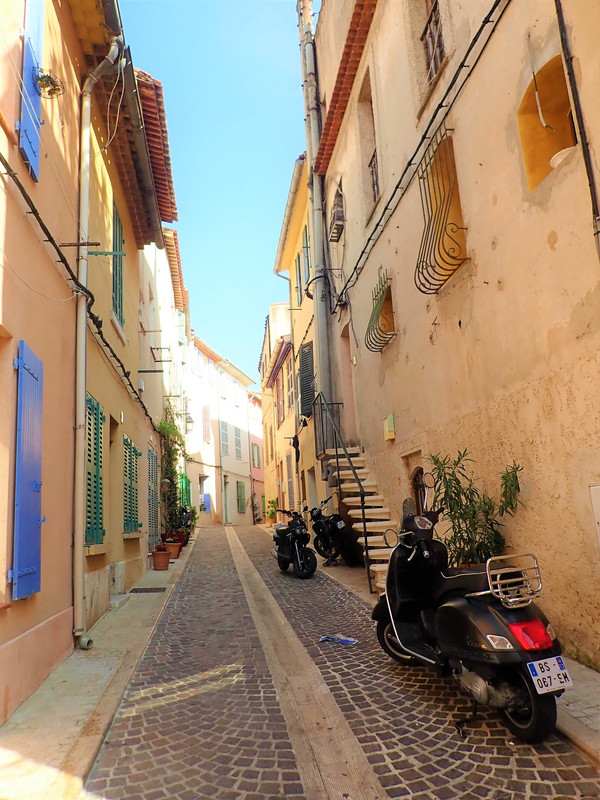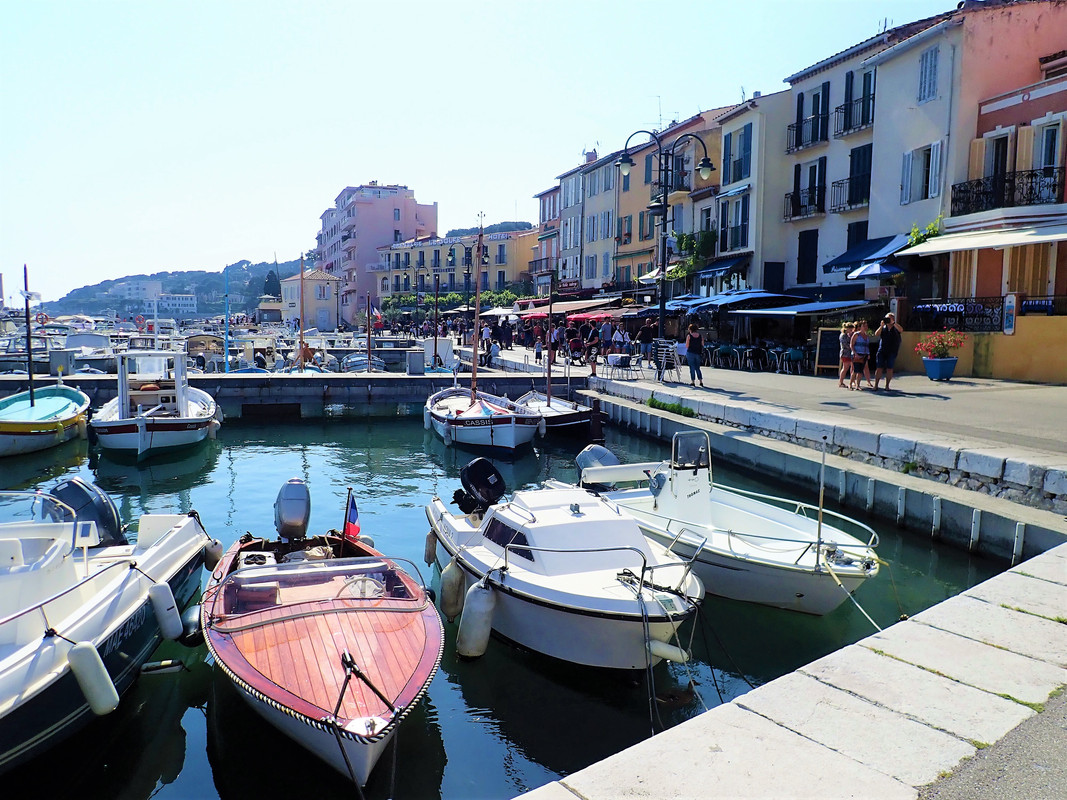 Chateau de Cassis sits high up on the cliffs overlooking the Mediterranean Sea.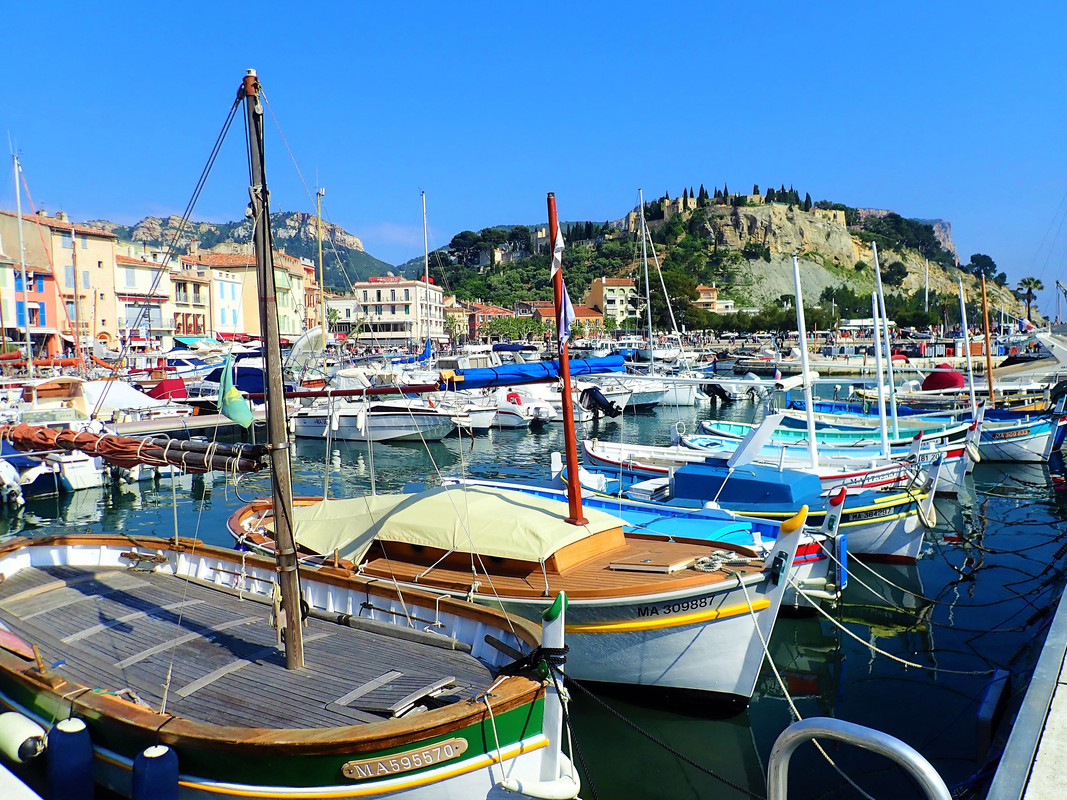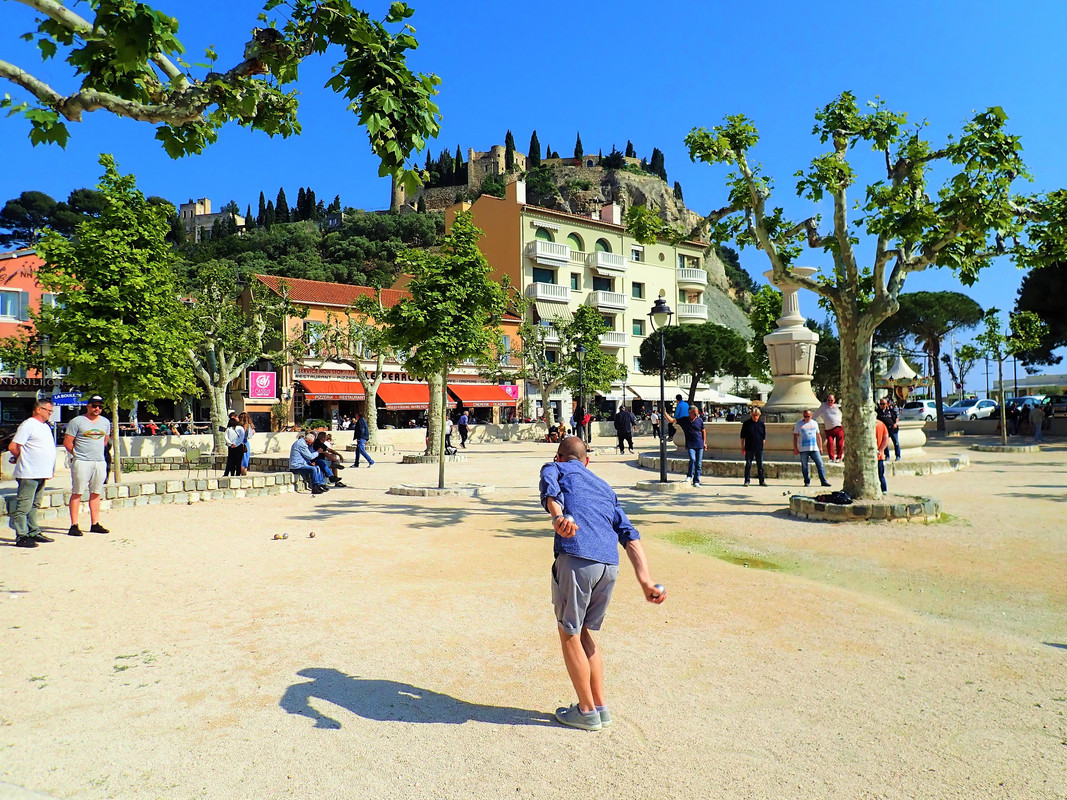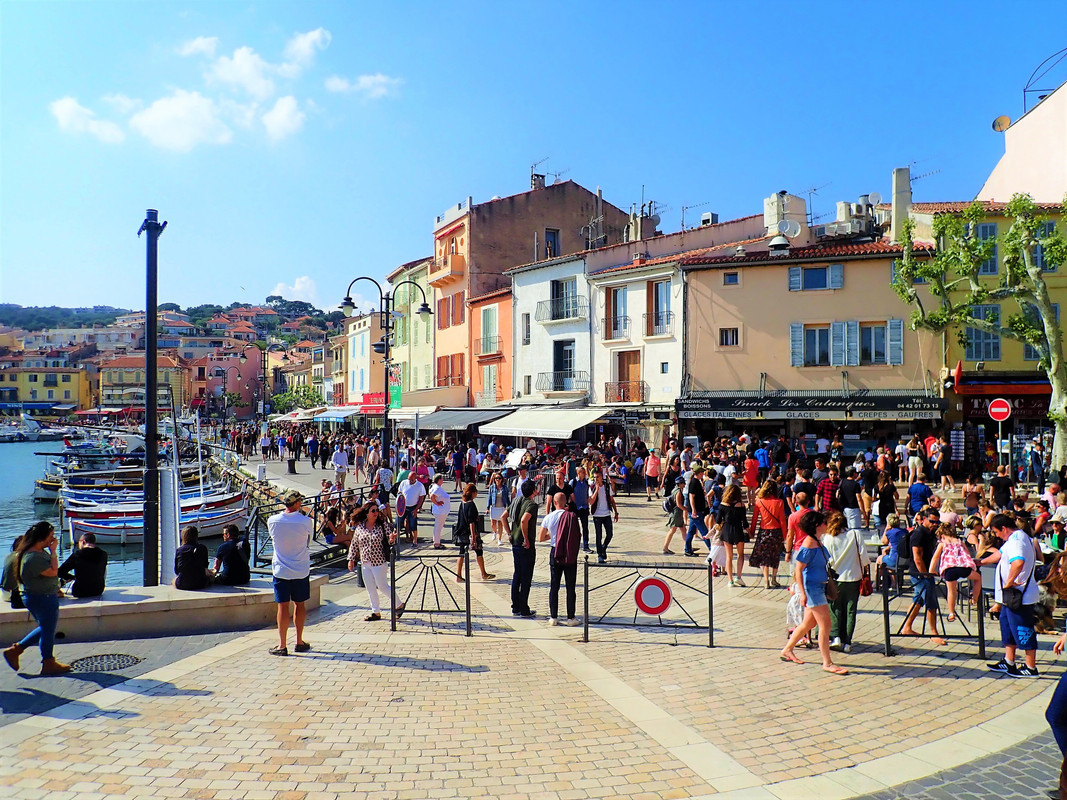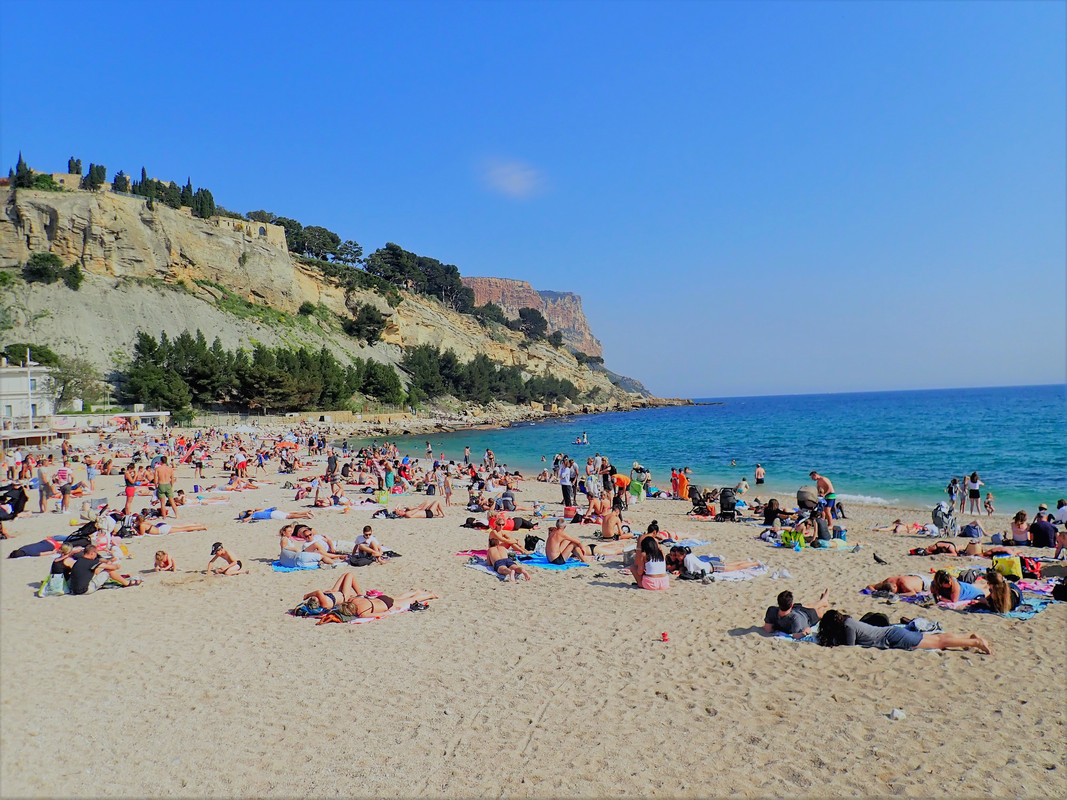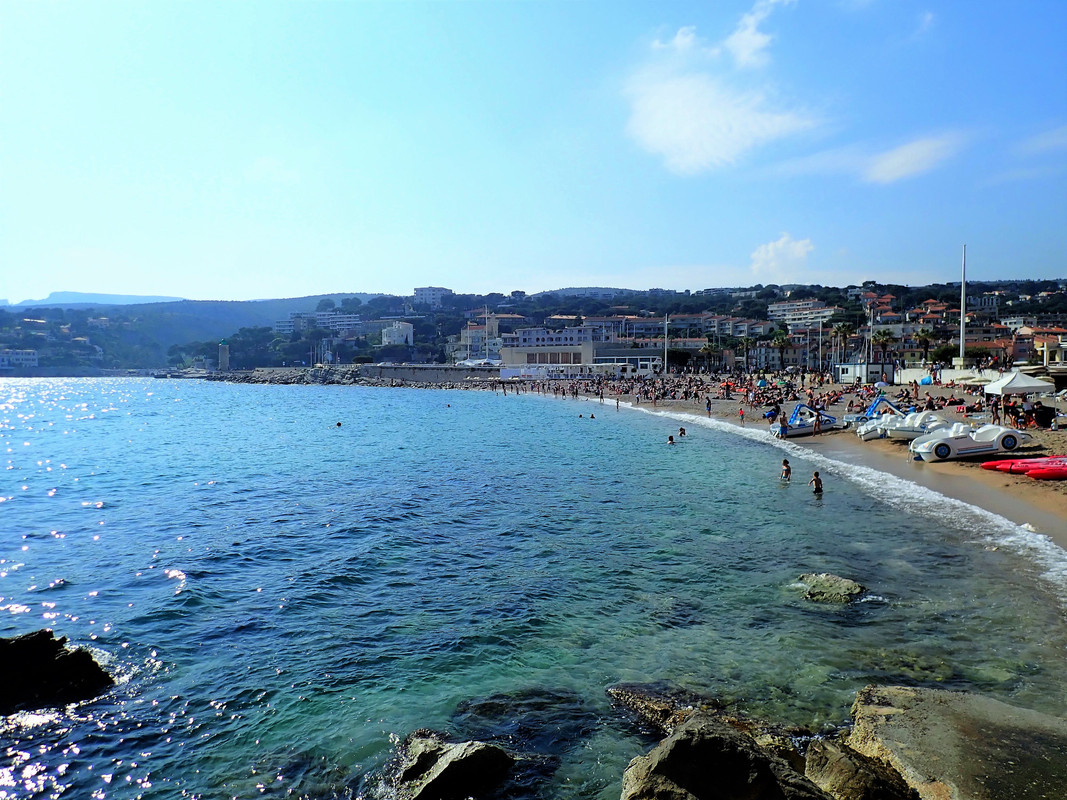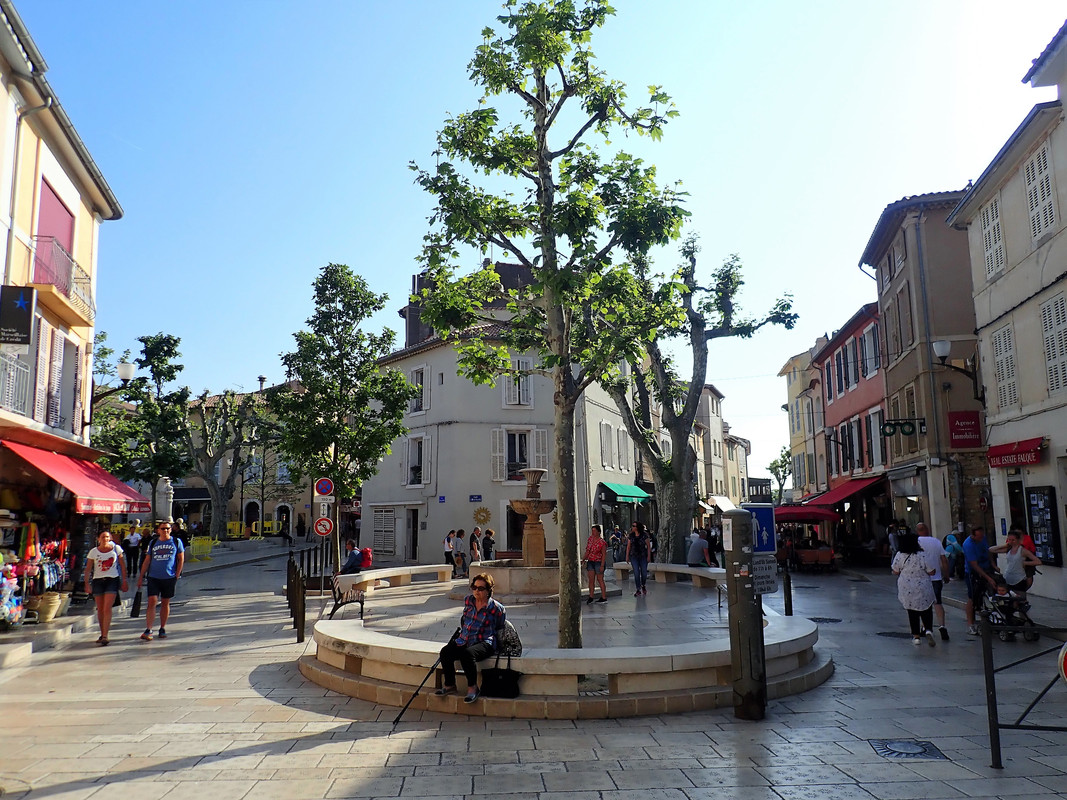 Perfect day for camping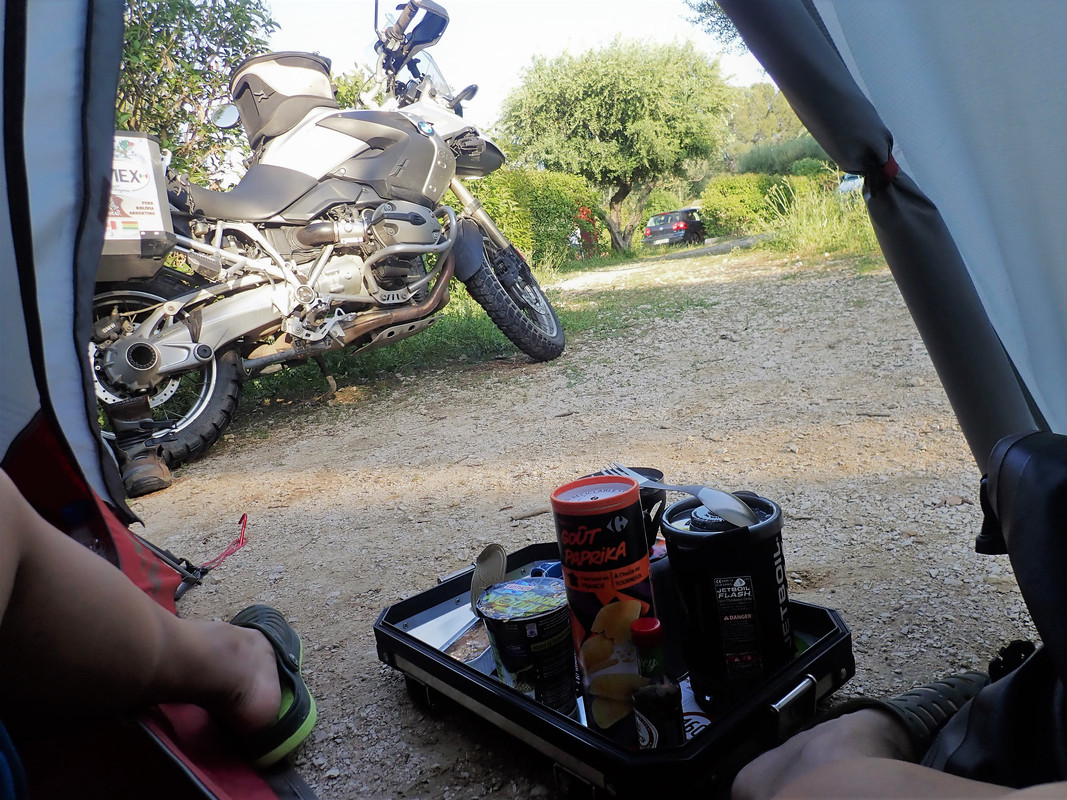 I continued the next day along the beautiful Côte d'Azur (French Riviera) toward Nice.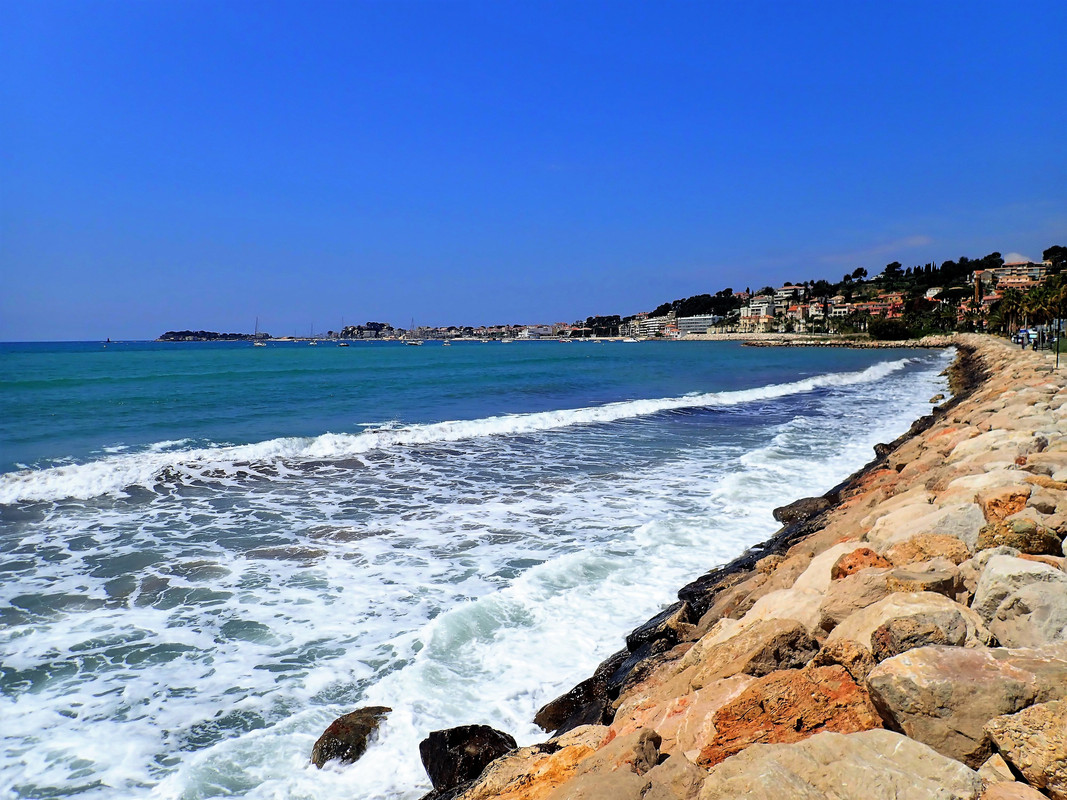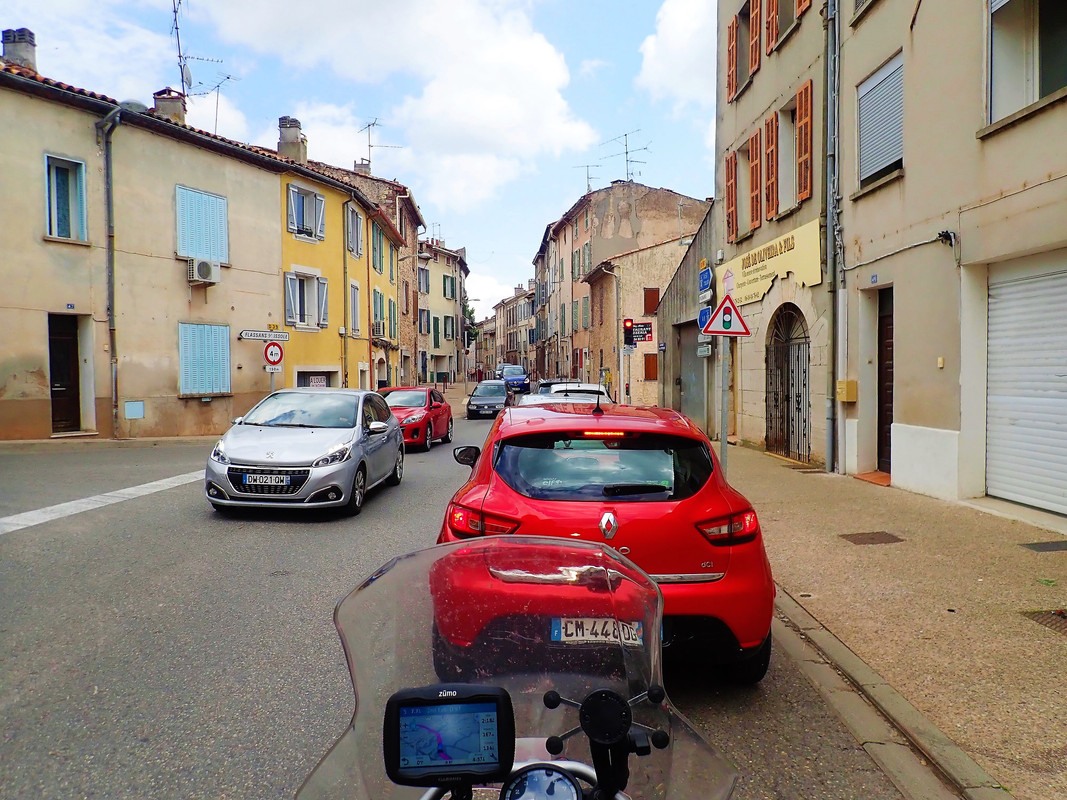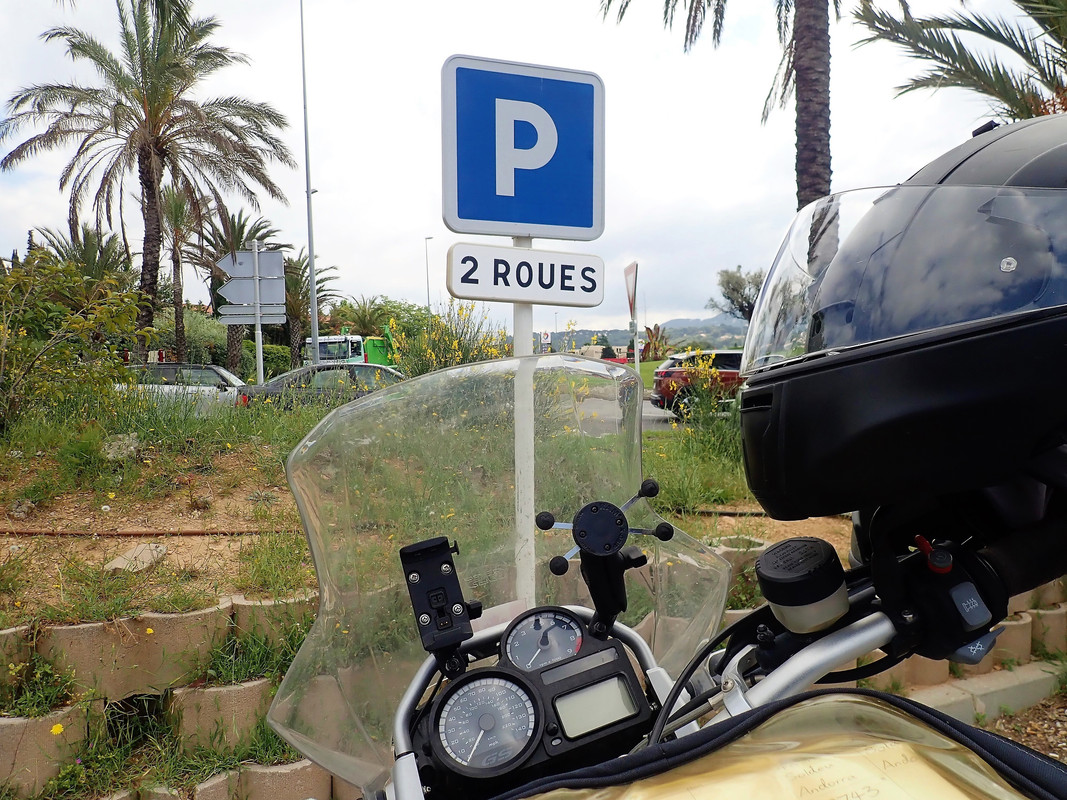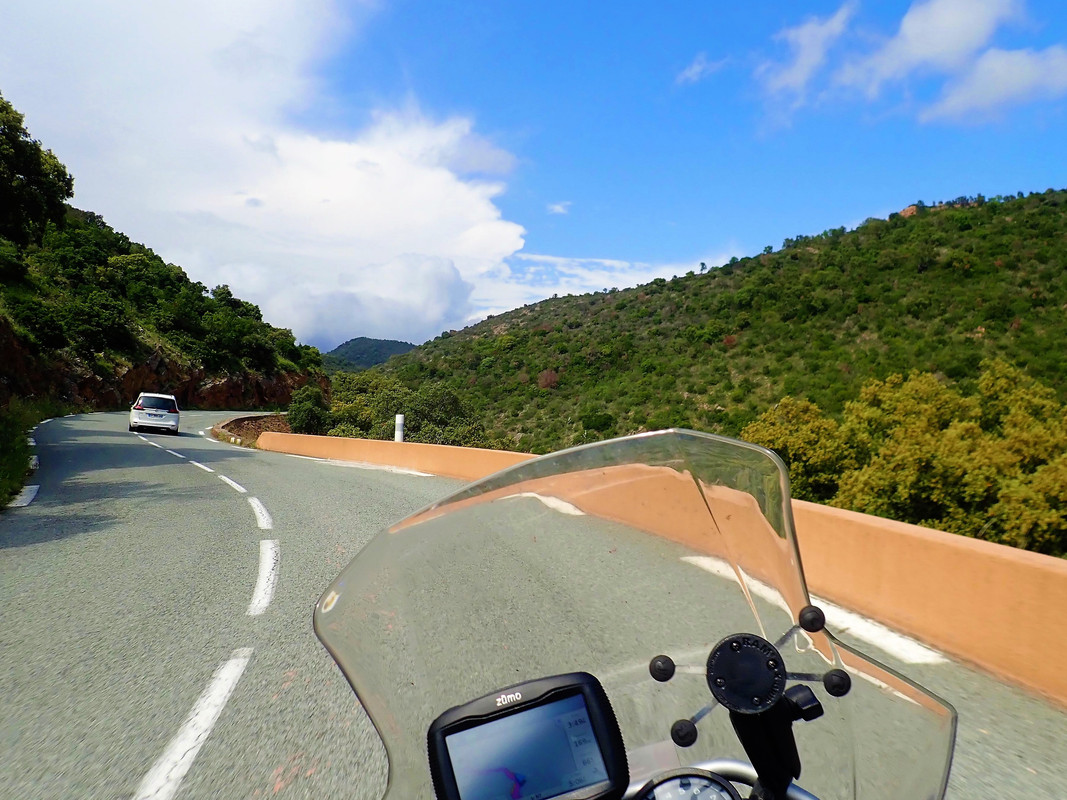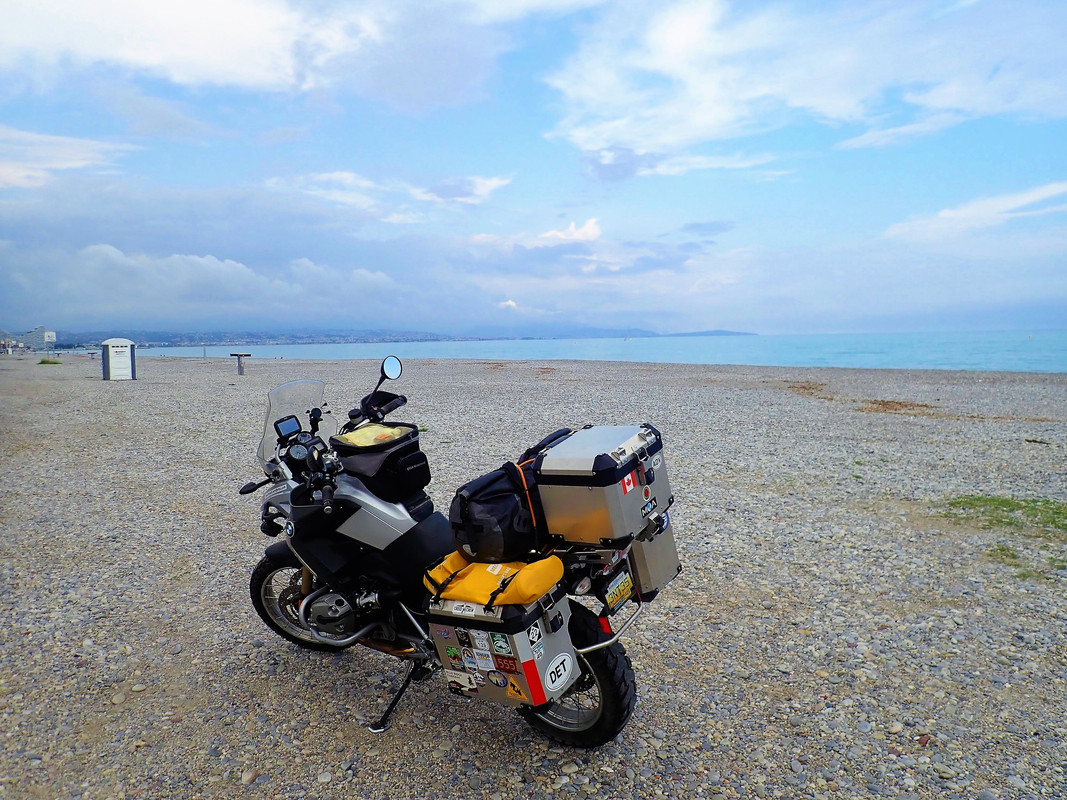 Cannes was very busy probably due to the annual Film Festival during this week.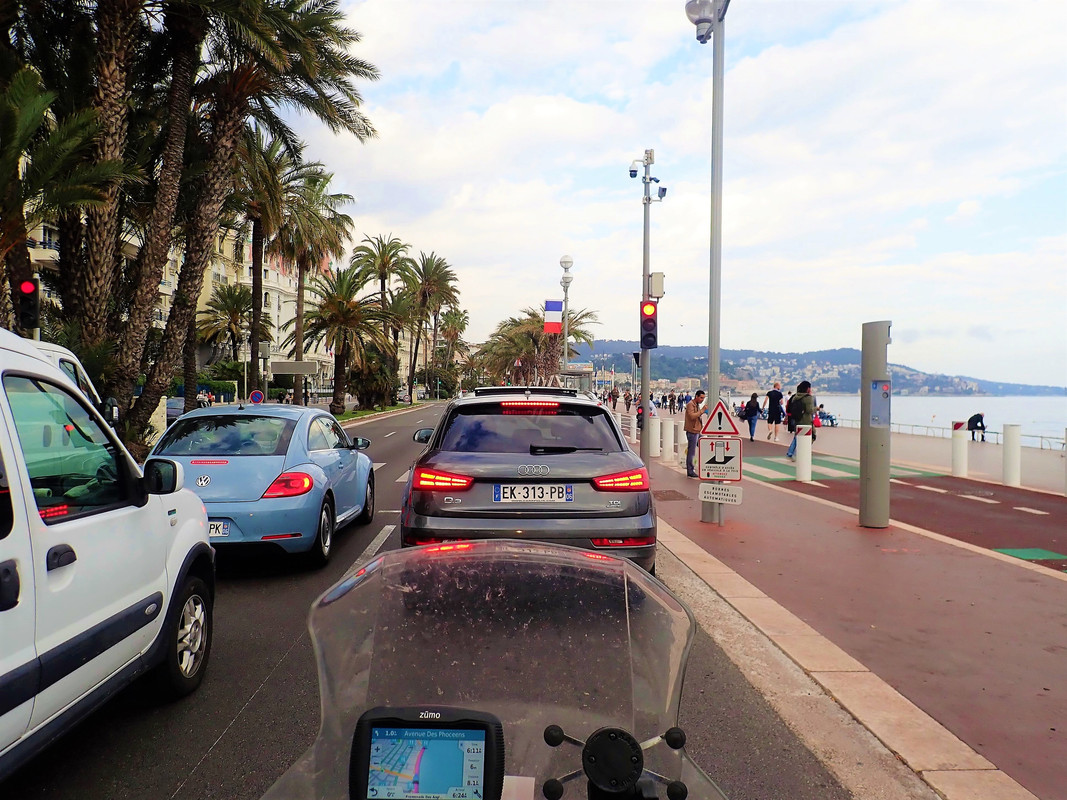 Nice is nice. 😛
I settled in the hills north of Nice after a long day in the saddle mostly sitting in traffic.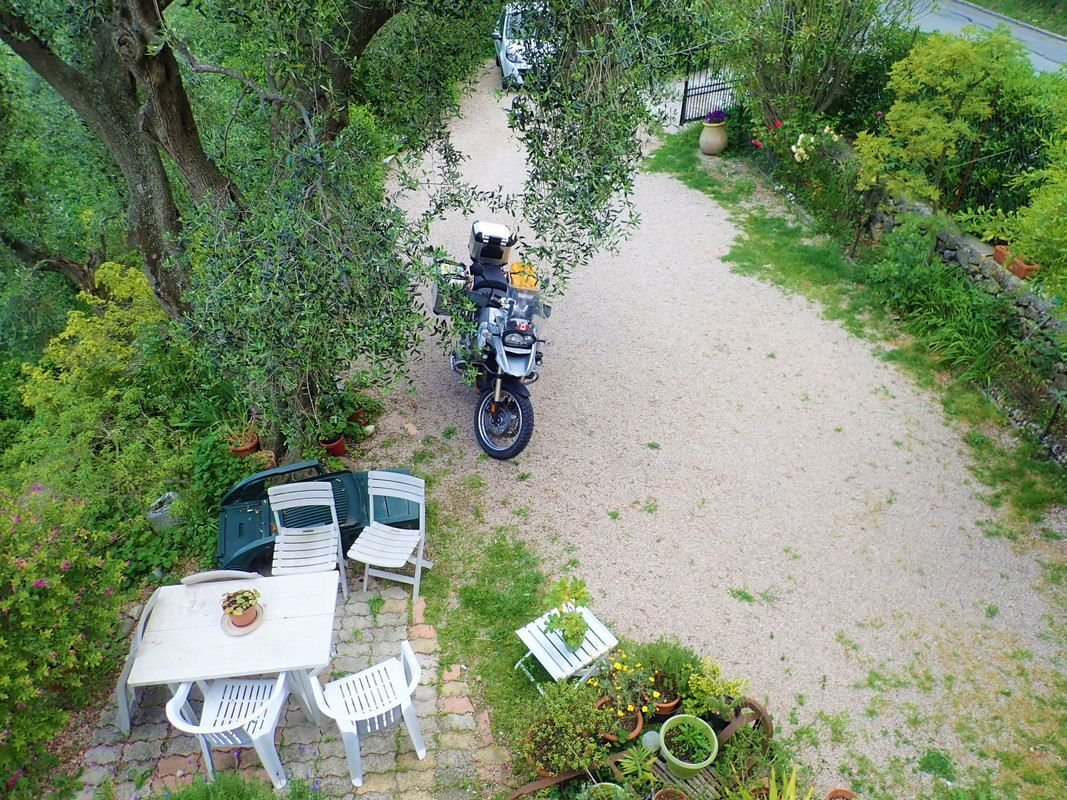 I enjoyed a classic car rally from the gate before taking off the next morning.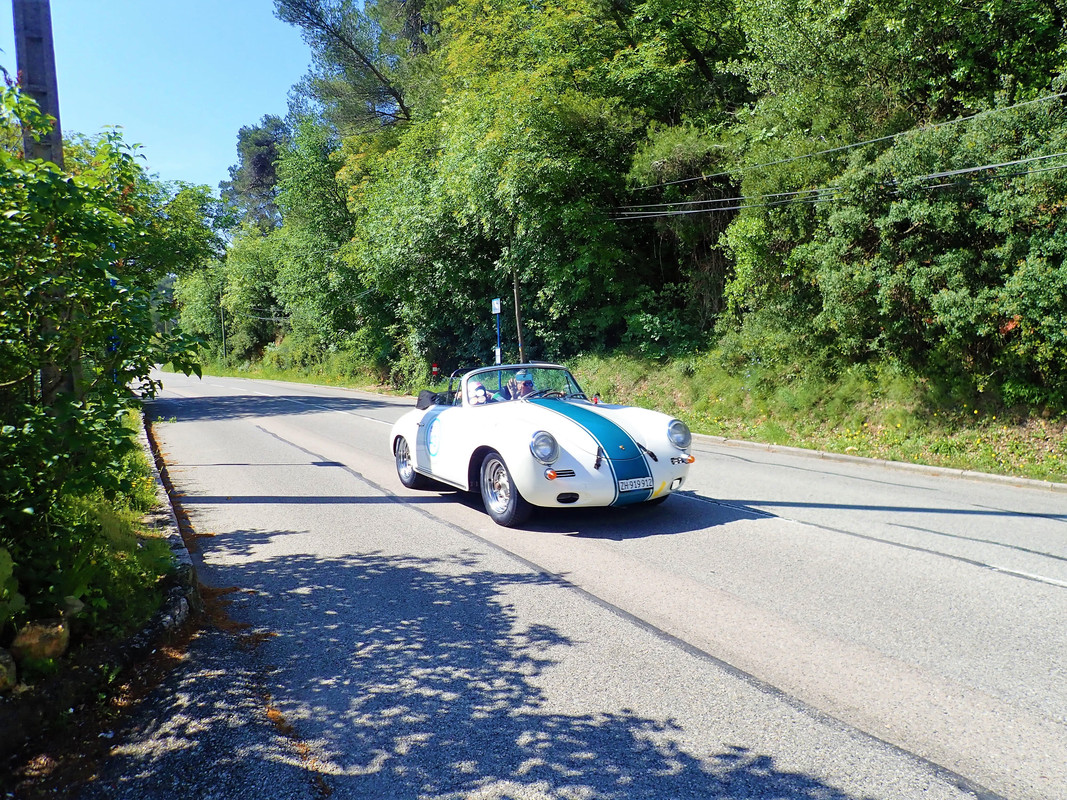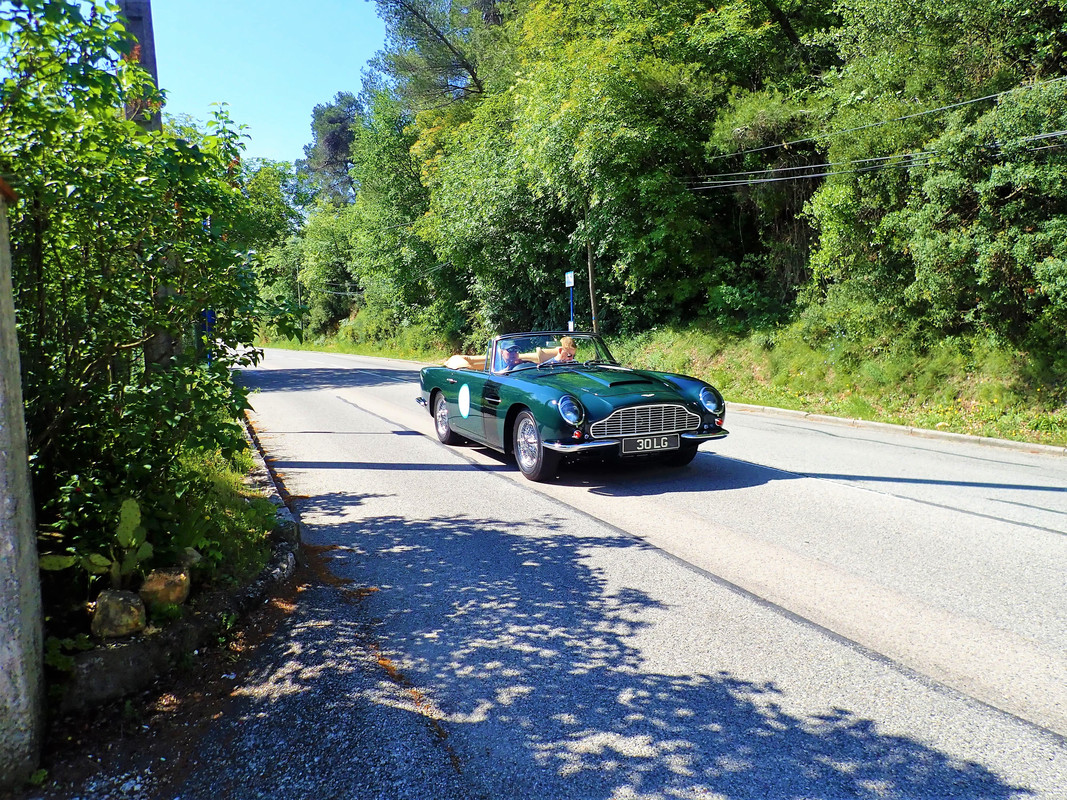 Then it's a short ride through the coastal hills to Monaco.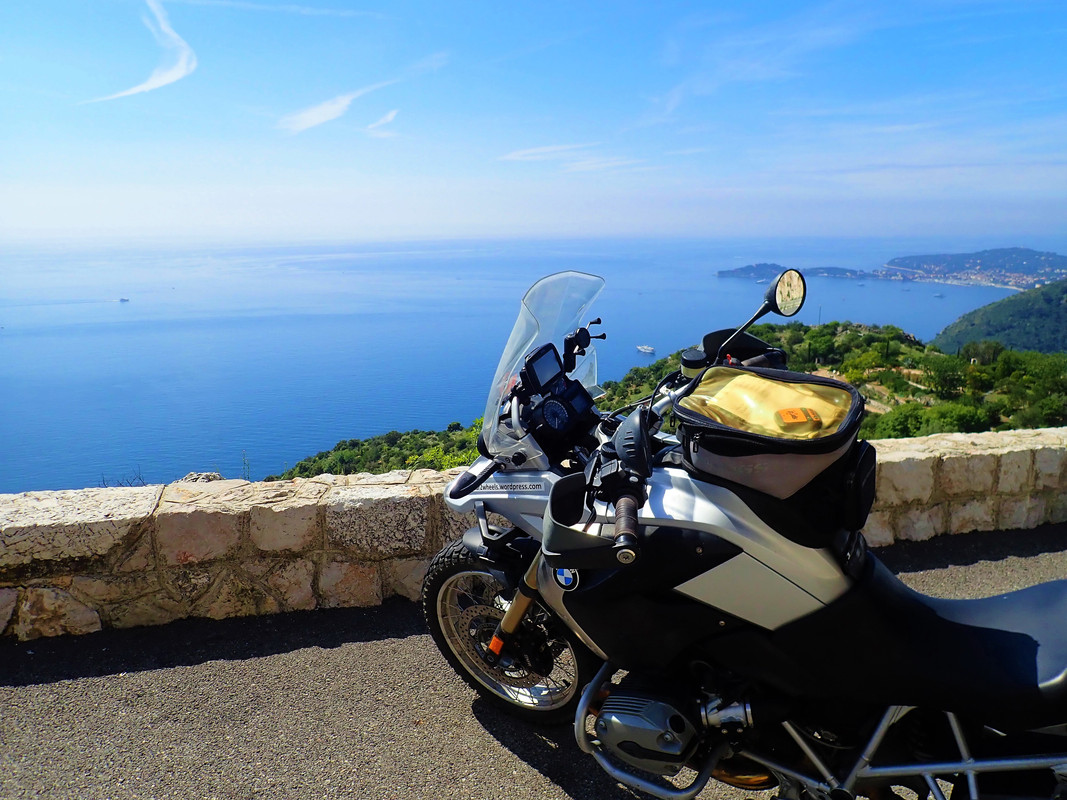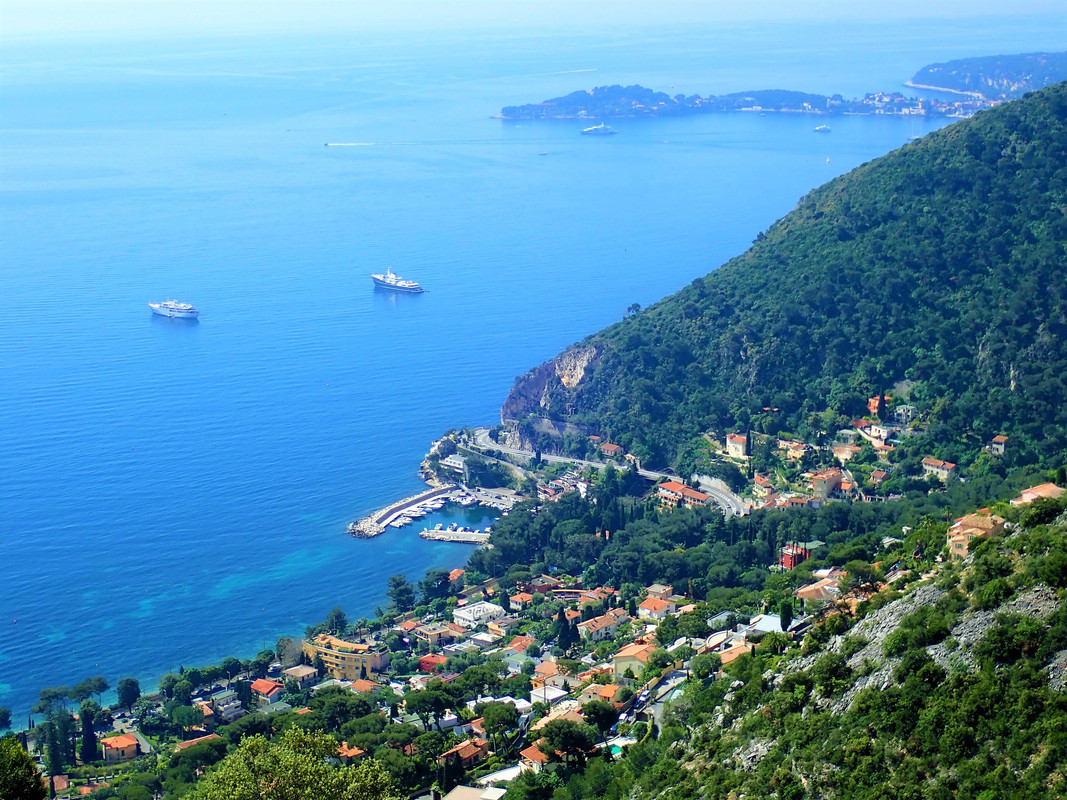 Monaco is a tax haven therefore a playground for the rich and famous. While it was awe-inspiring gazing at the exotic cars and mega yachts, I know I won't be spending the night here. I rode through the city and the grand prix circuit then moved onto Italy.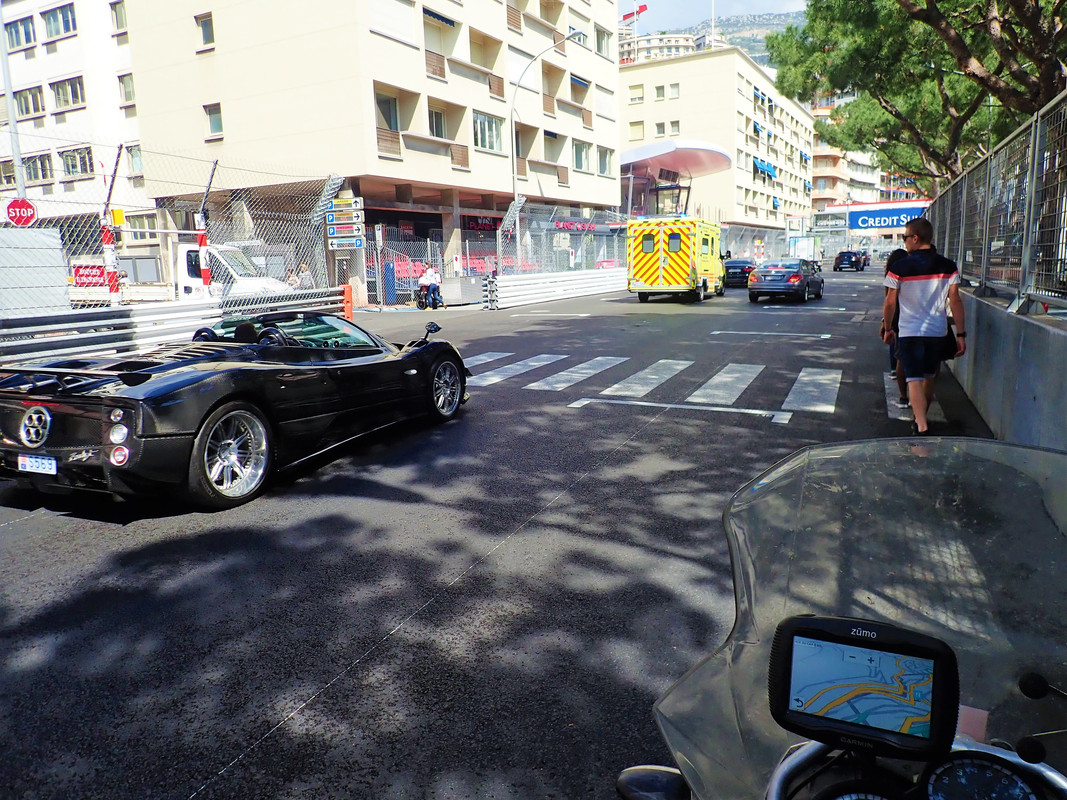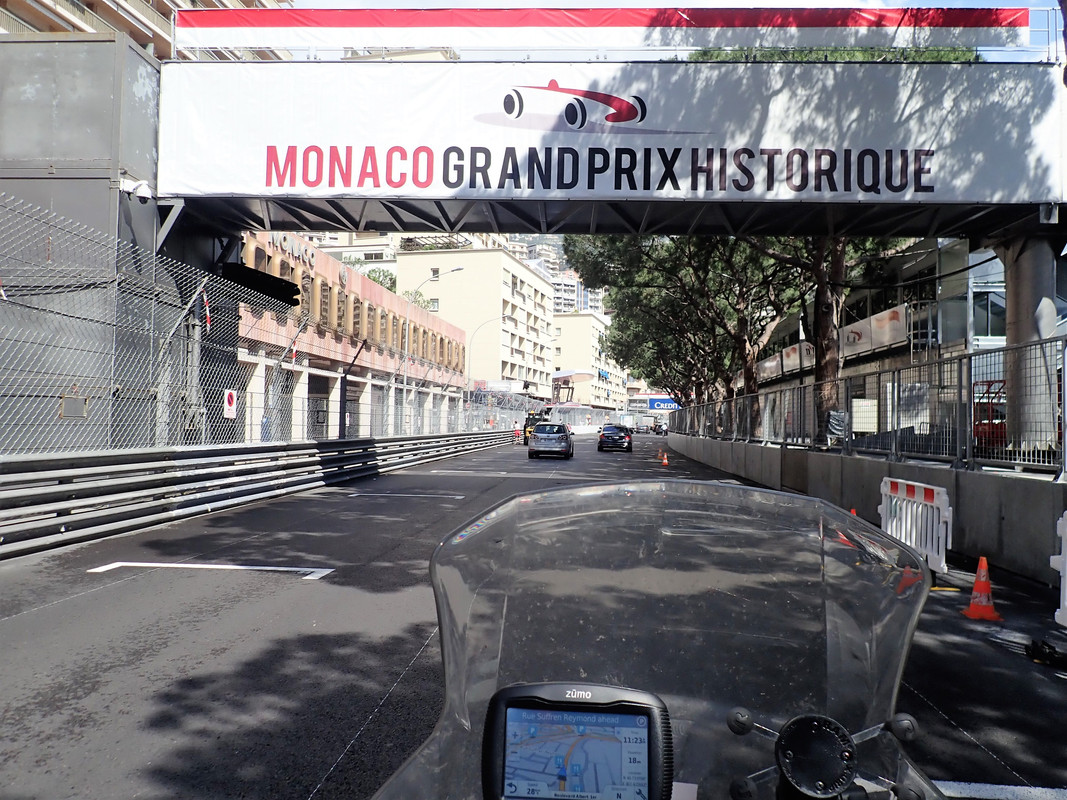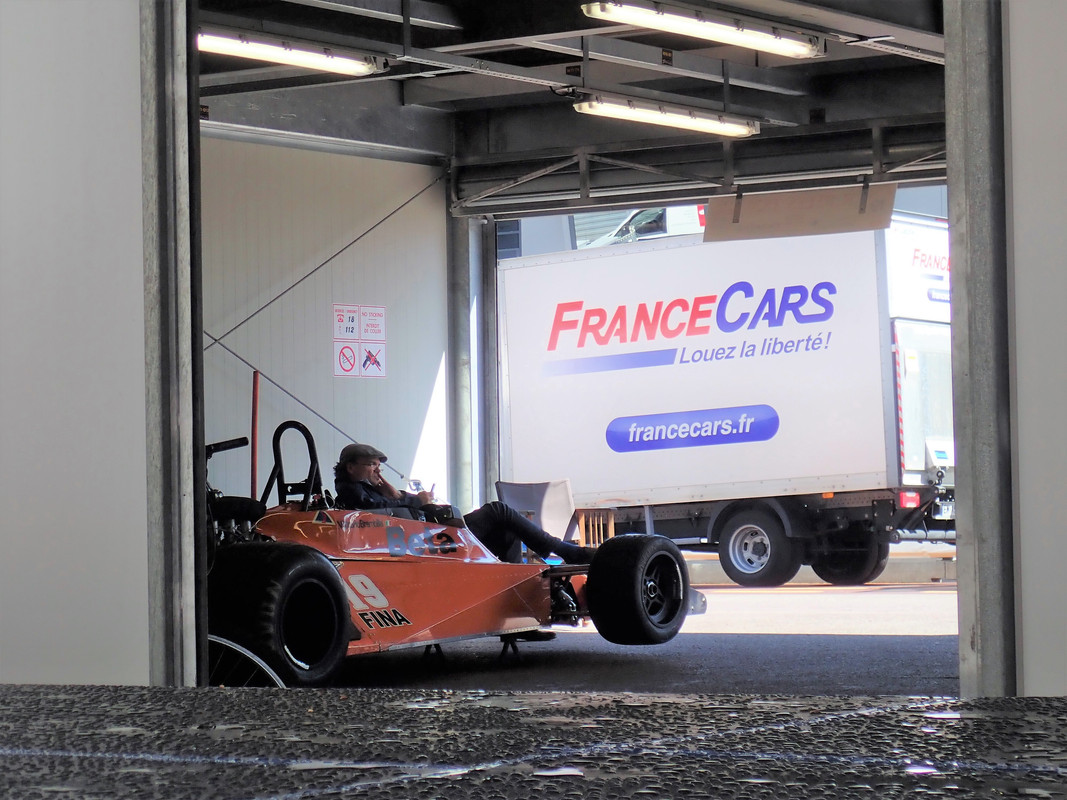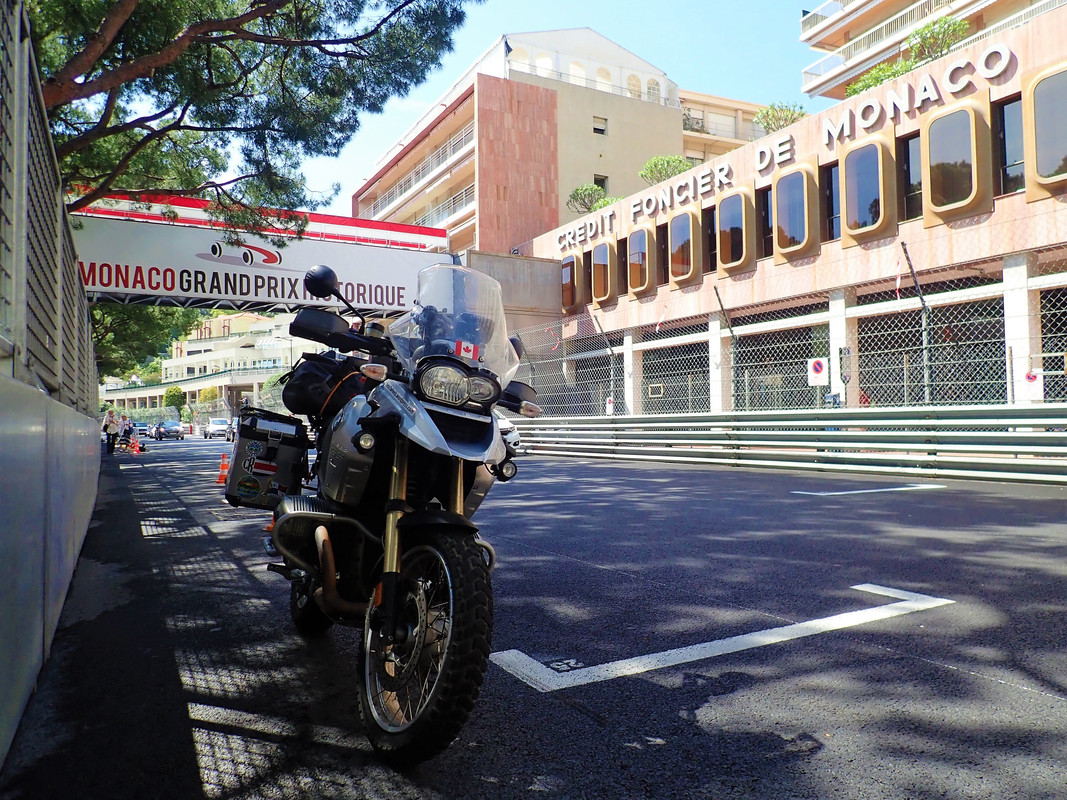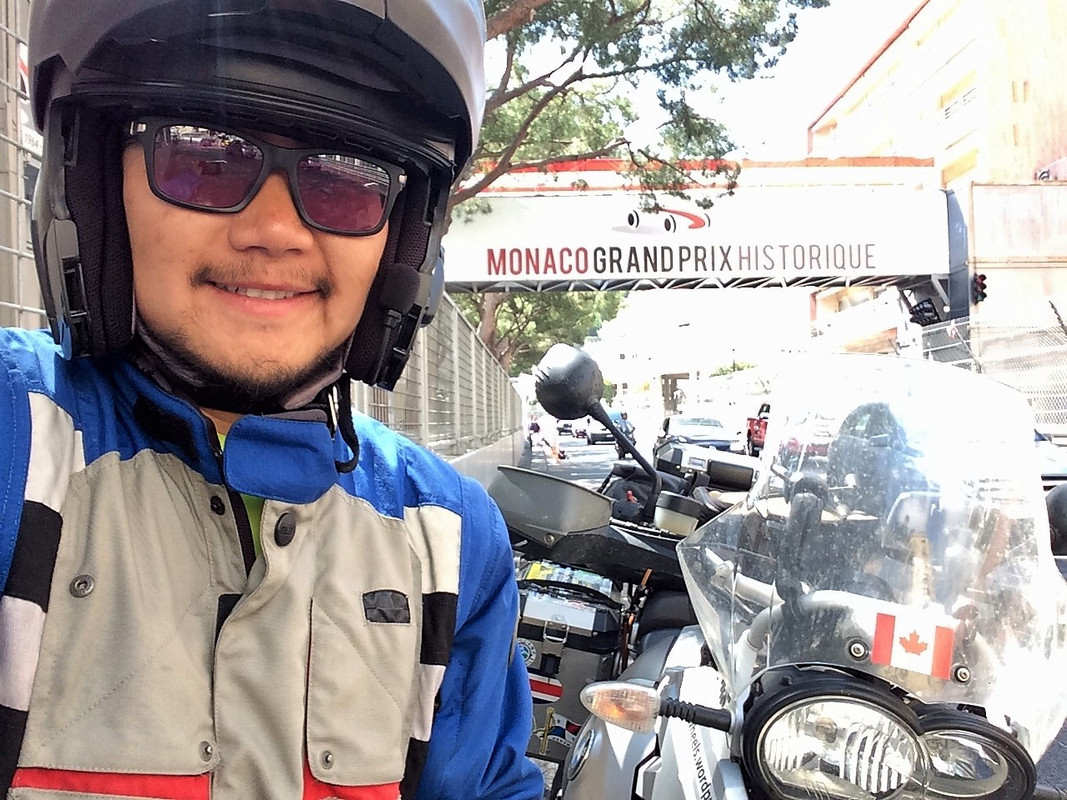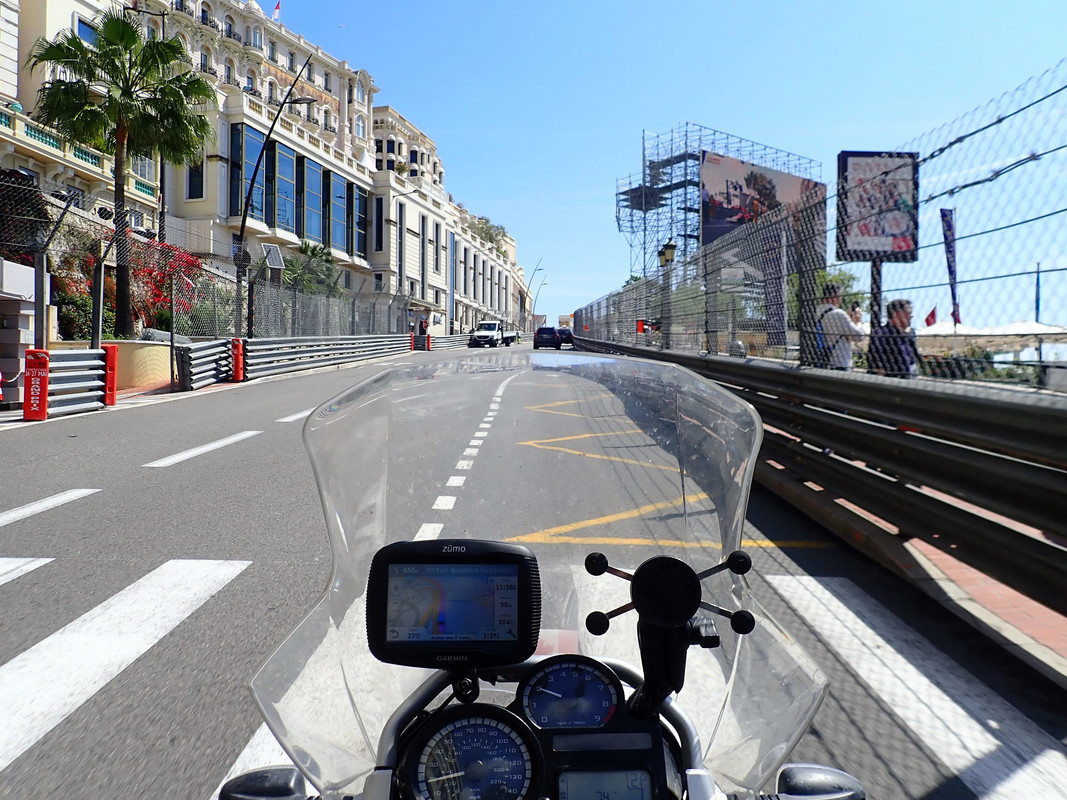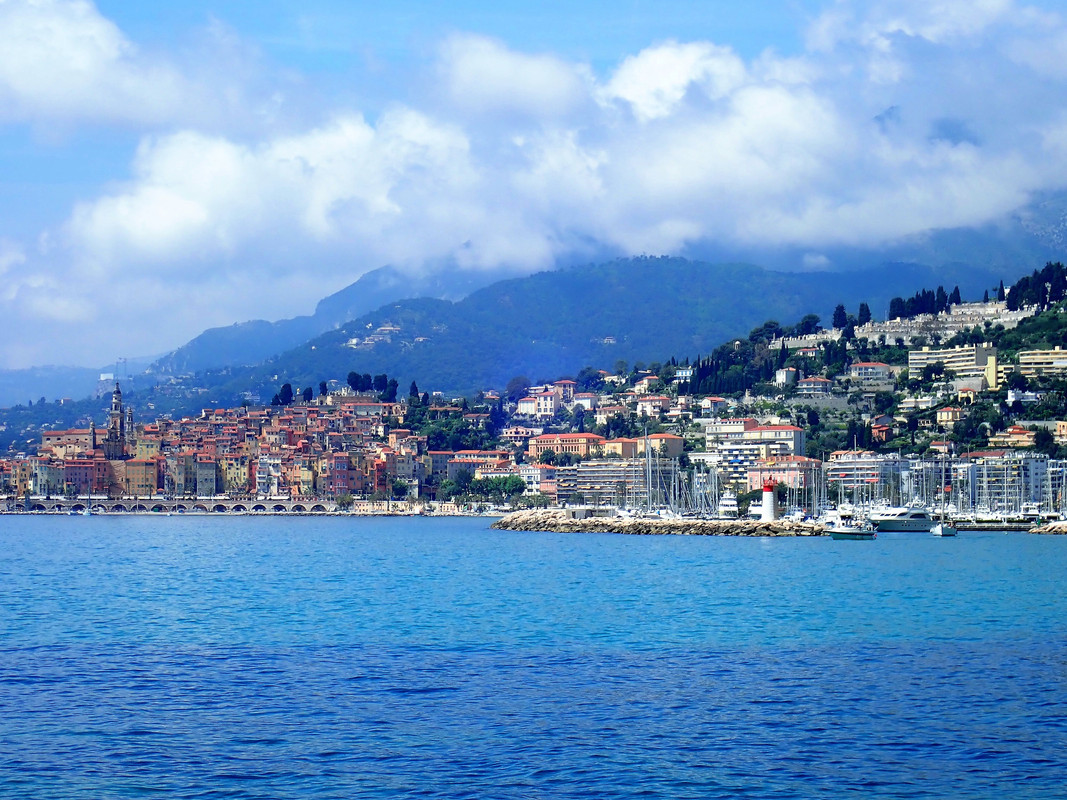 Italia!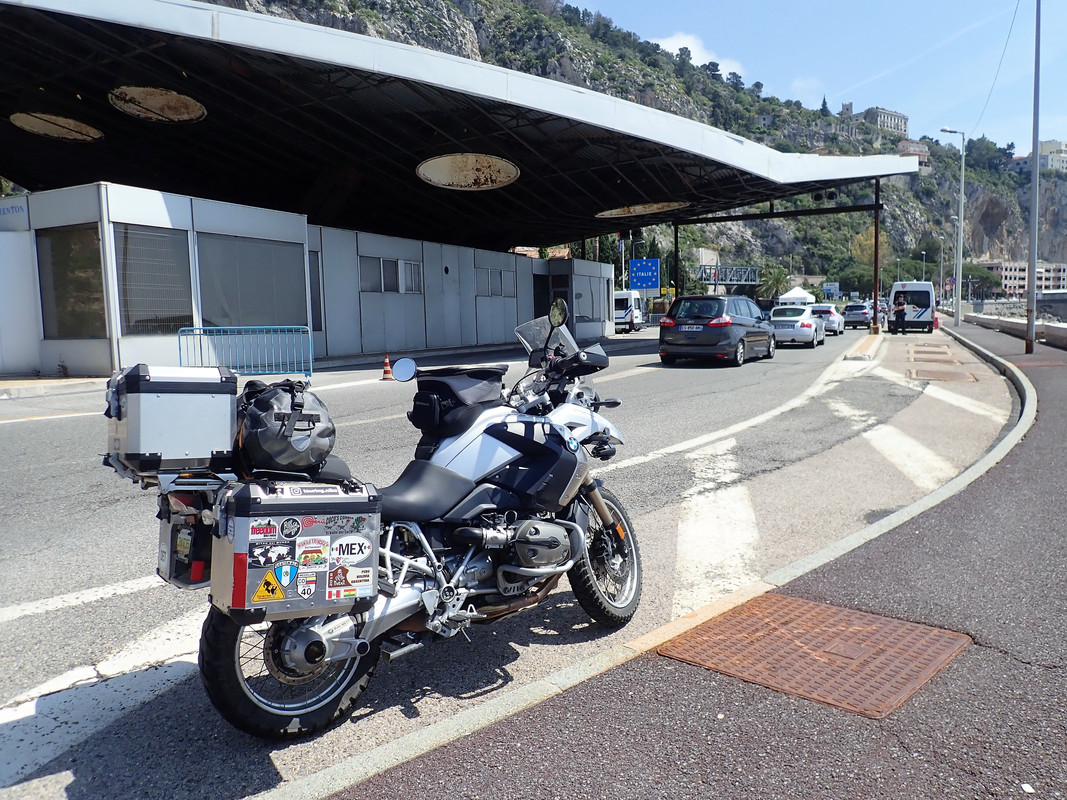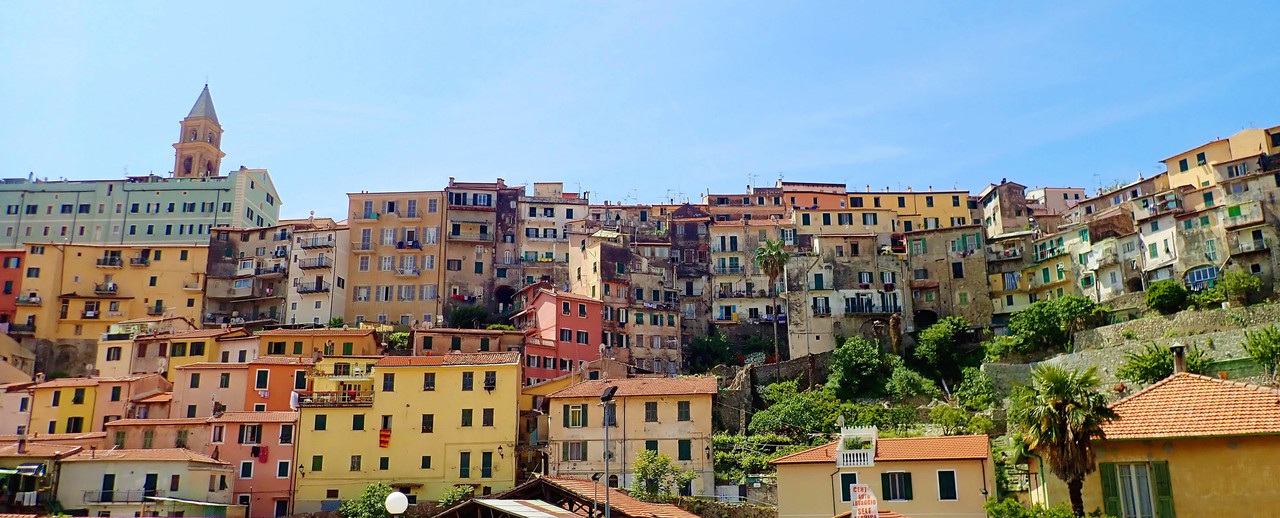 It was a fun stretch of road in the valleys that went back and forth between Italy and France heading northbound.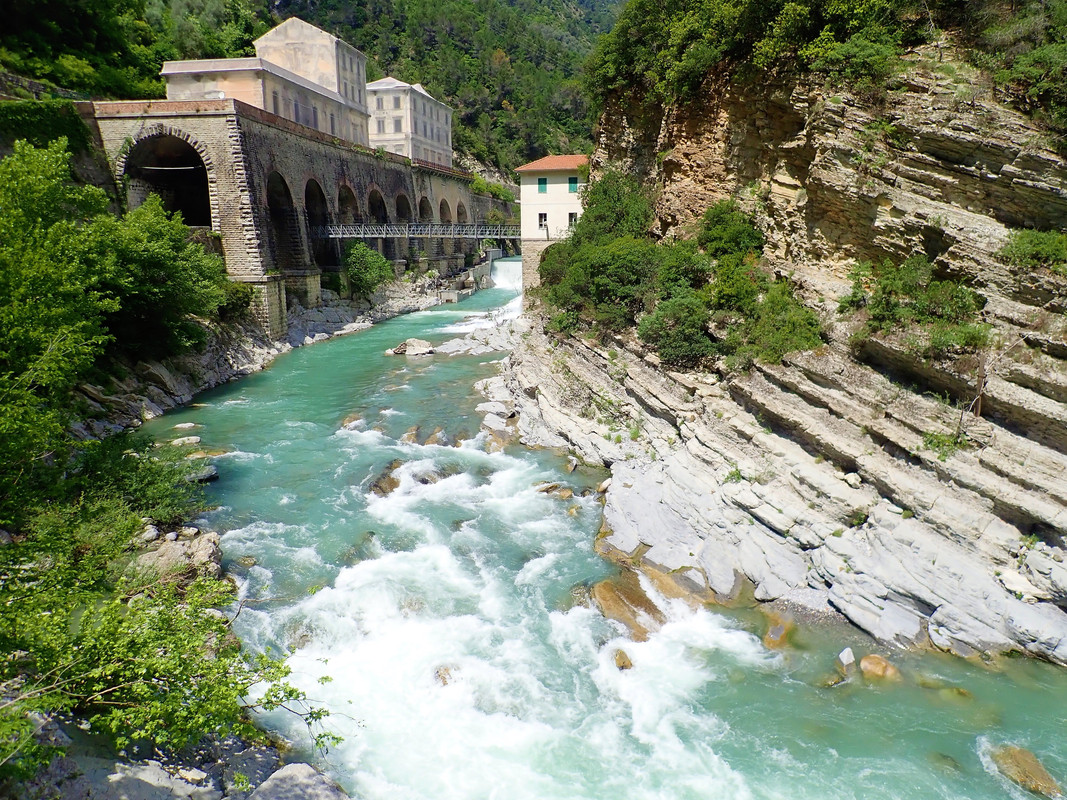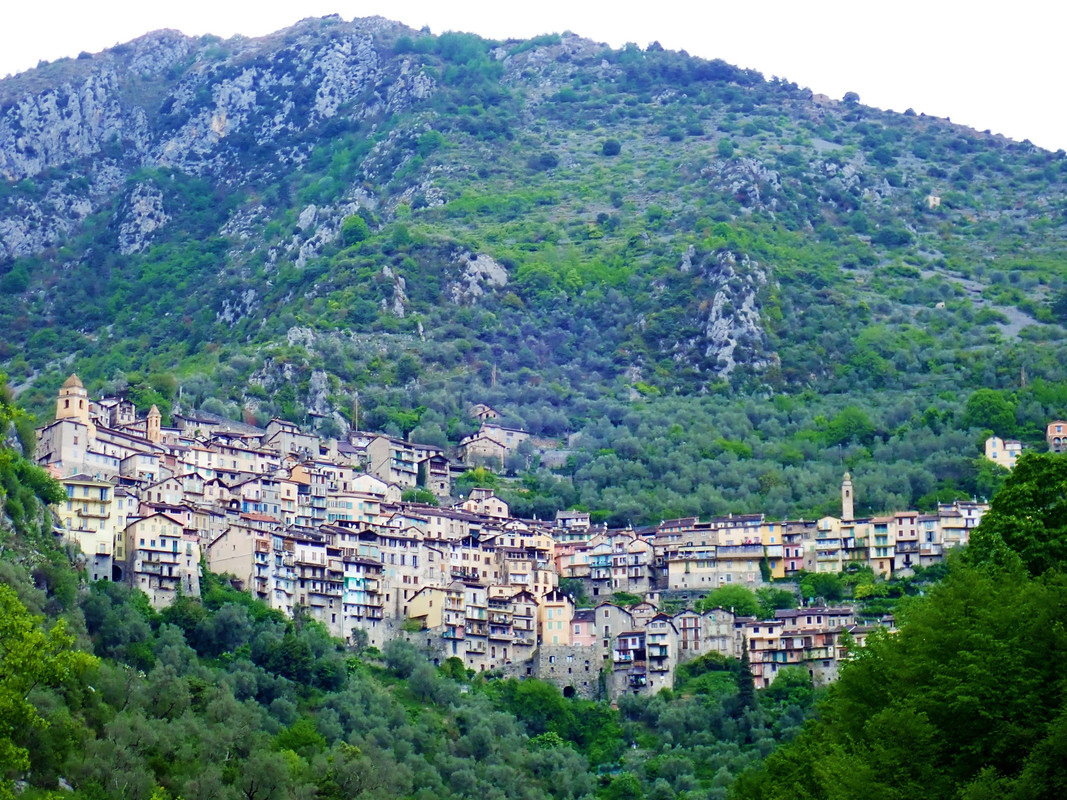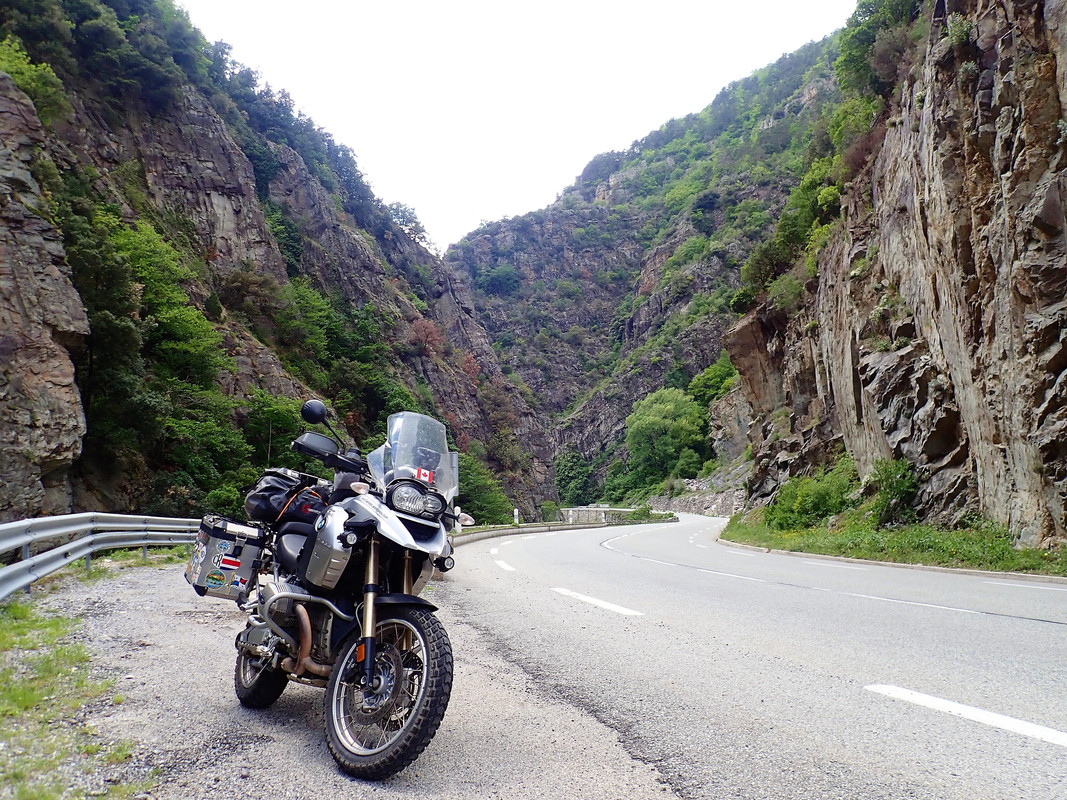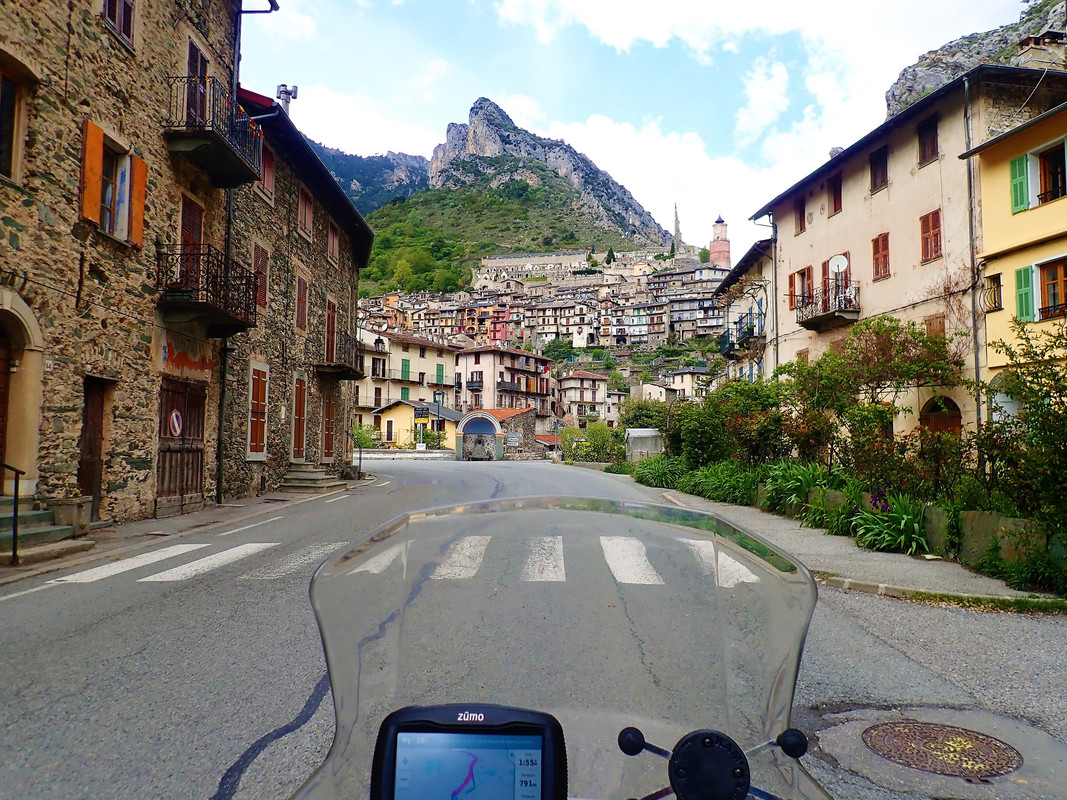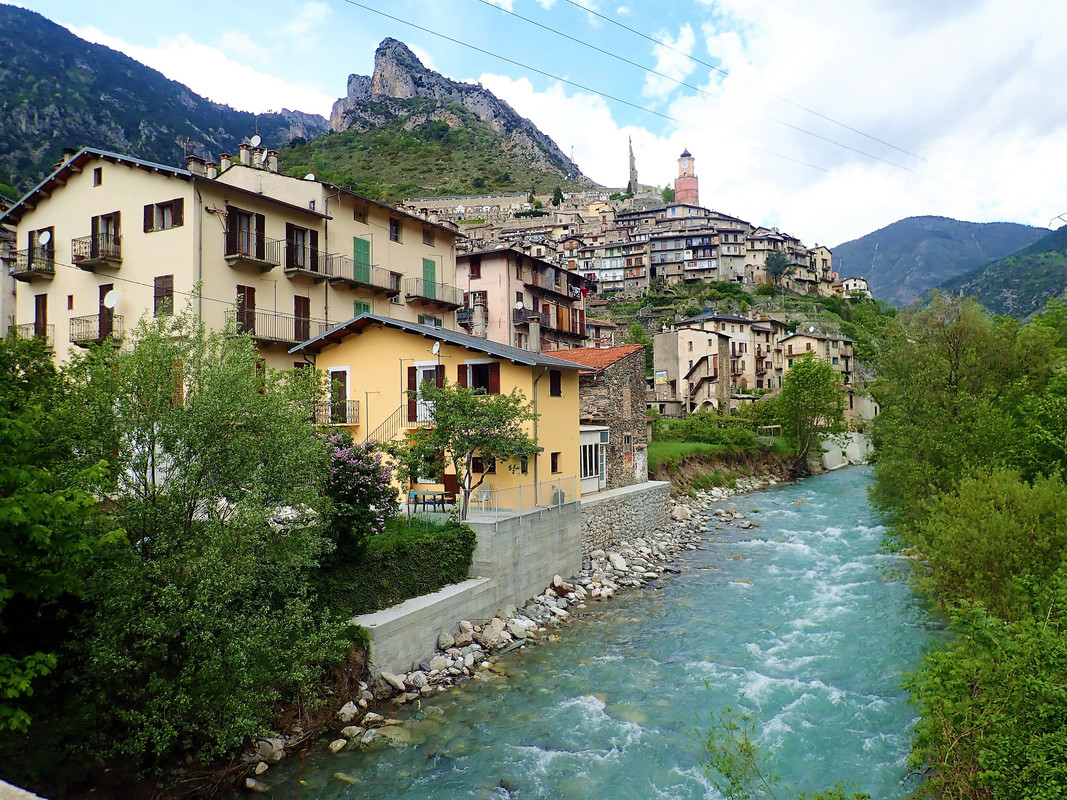 I officially left France behind after one last mountain pass and a tunnel.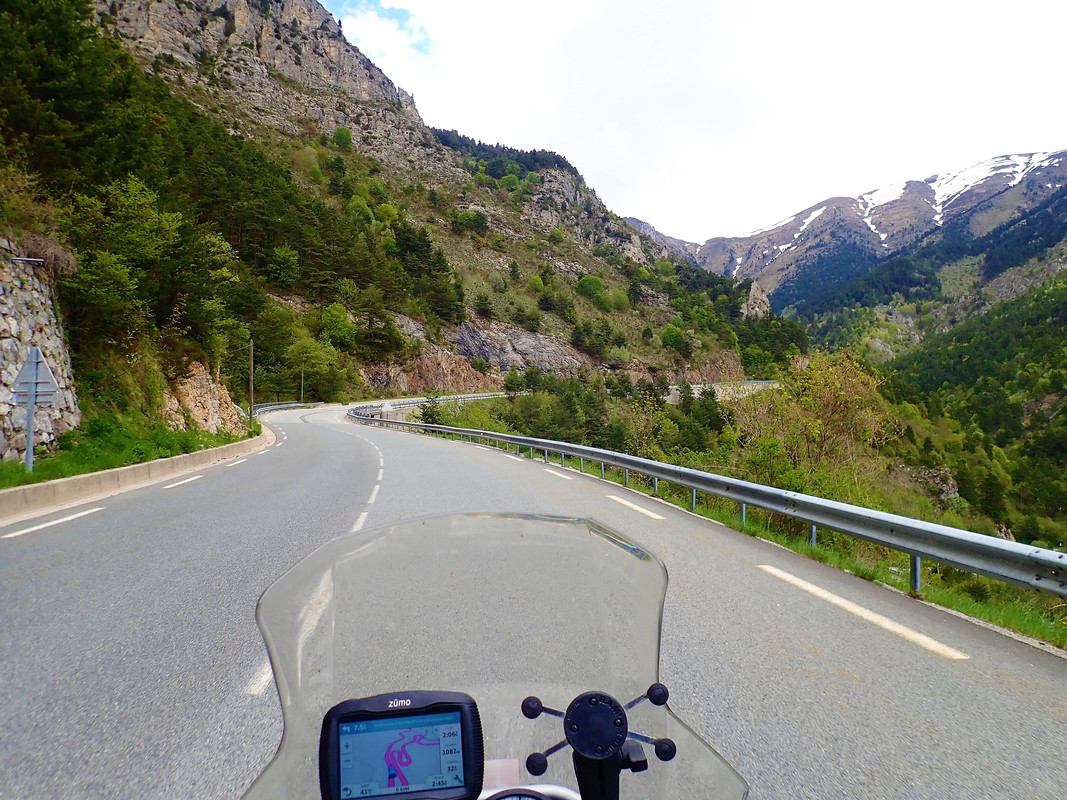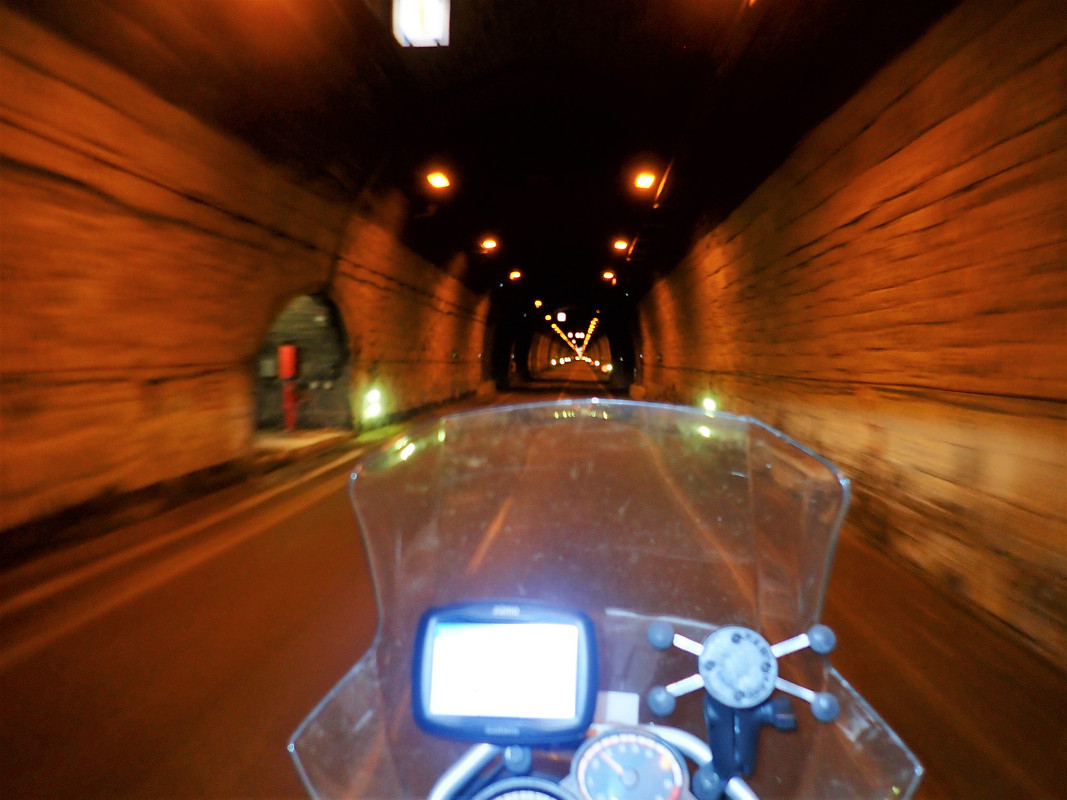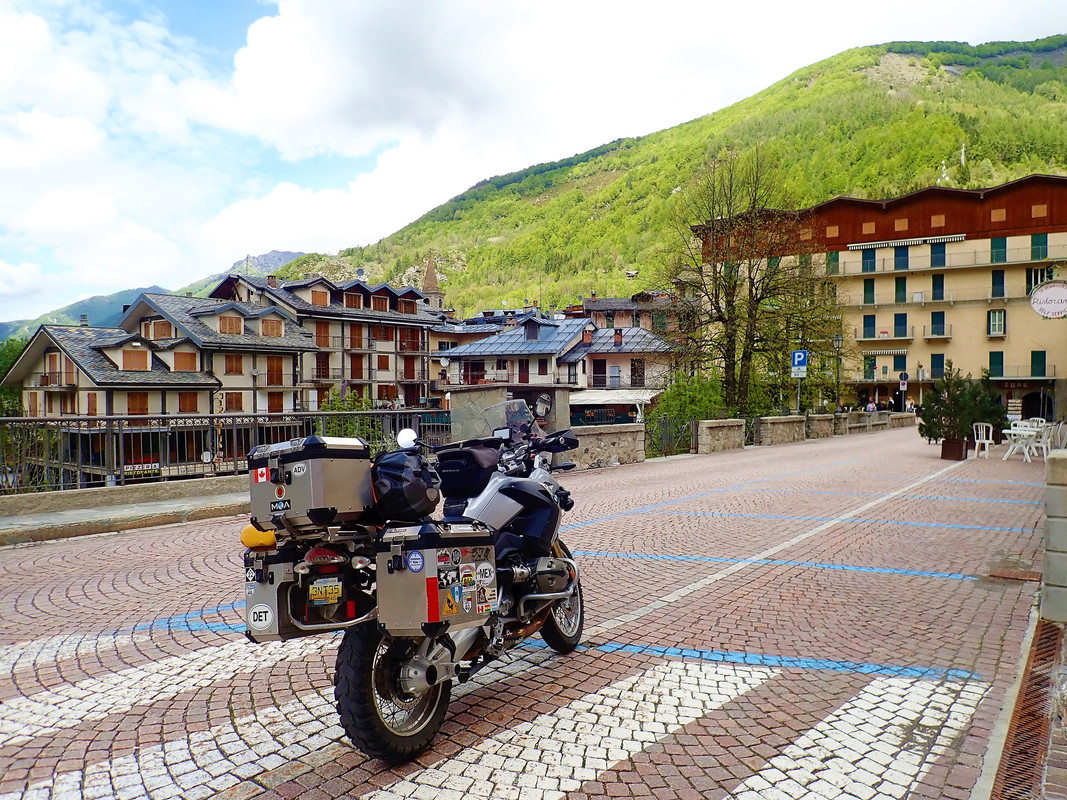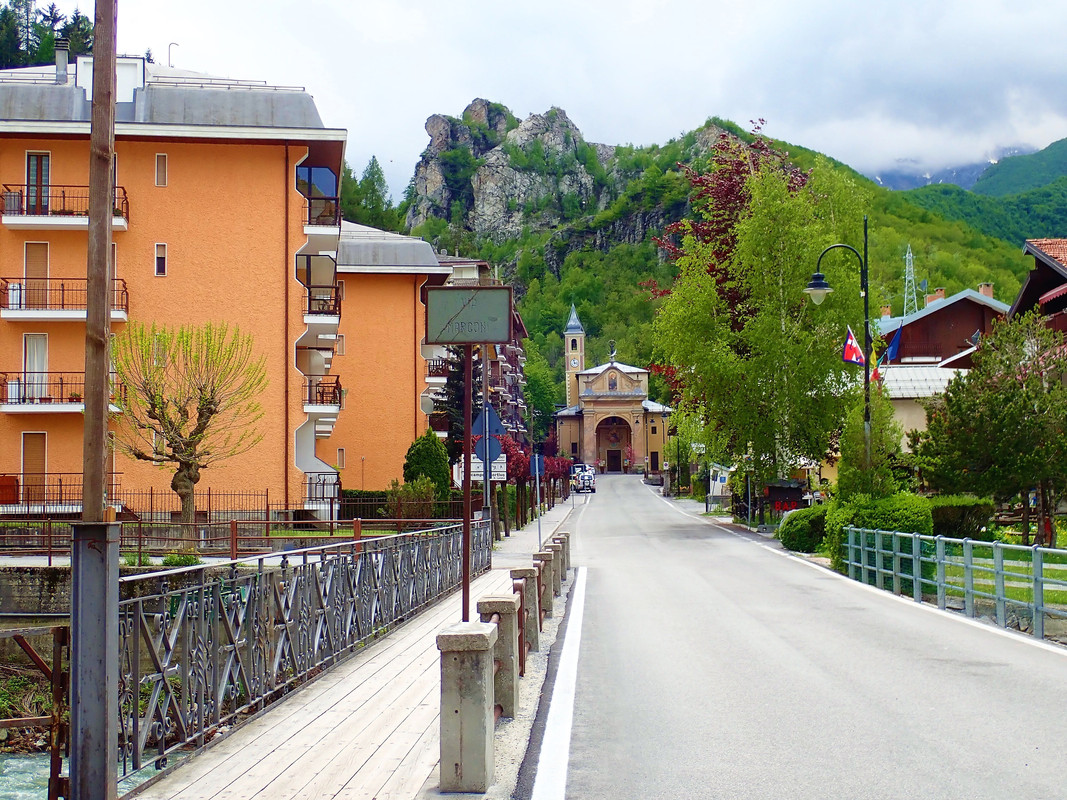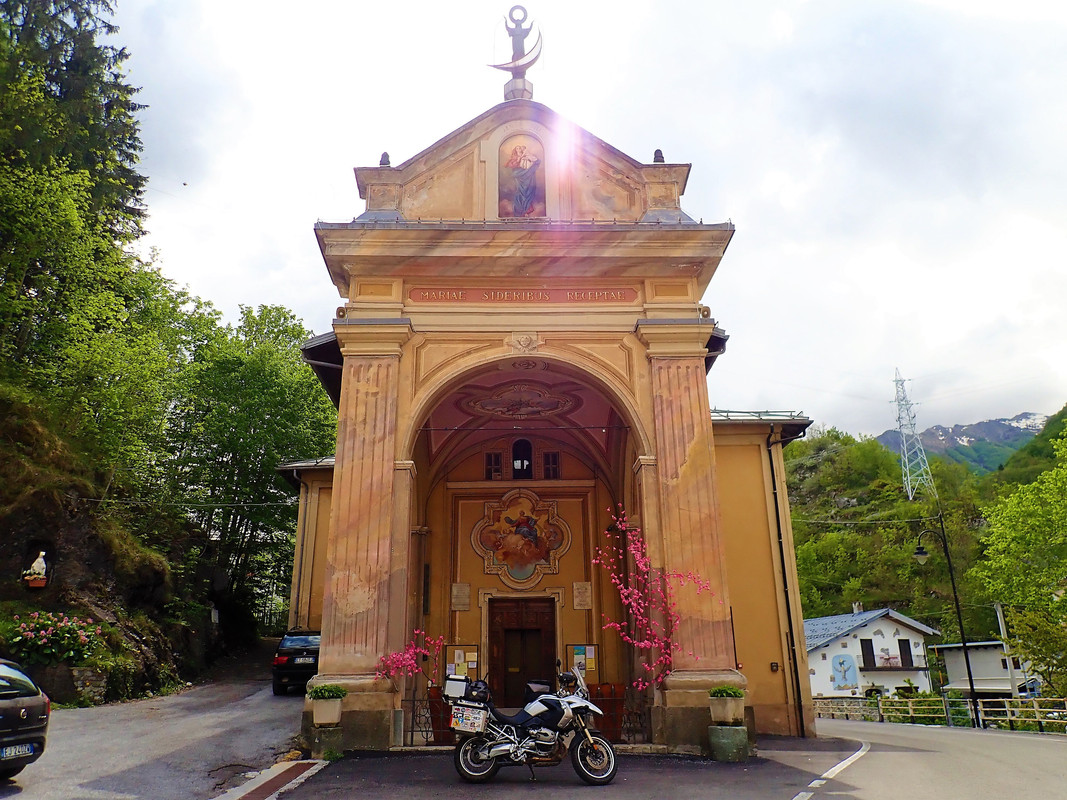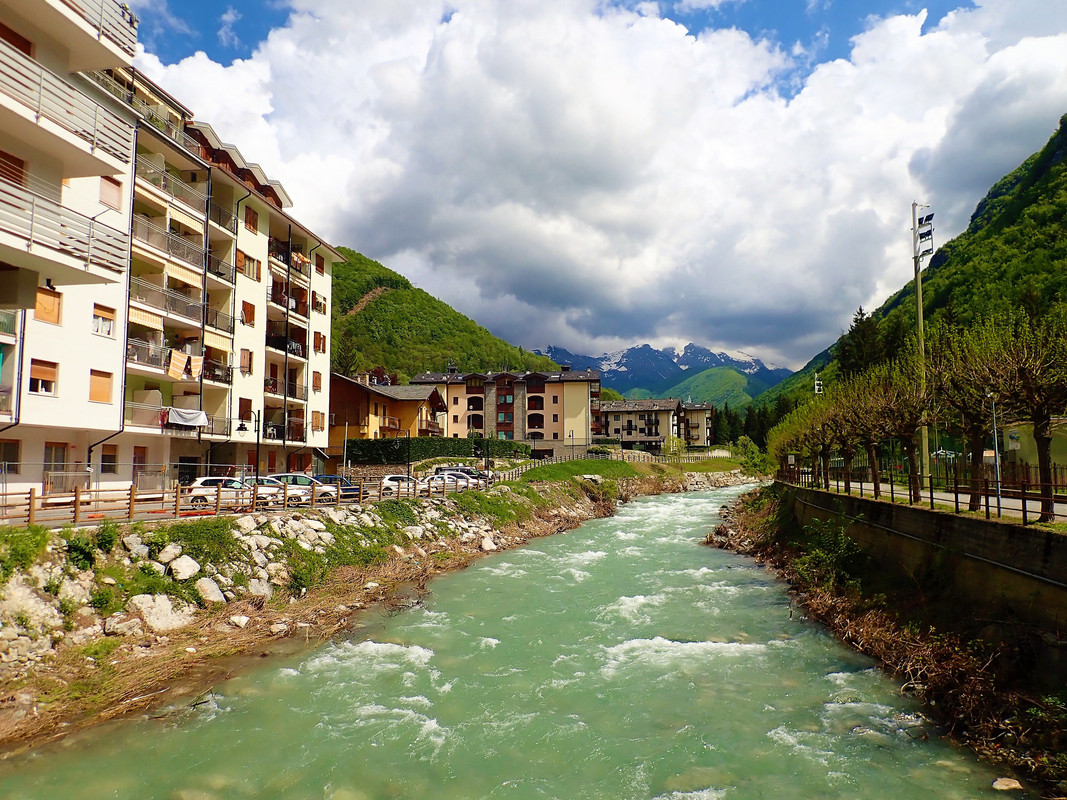 Further north I went toward Turin but couldn't find any reasonably priced accommodation and ended up staying in the nearby town of Candiolo. I took the train to downtown mainly to check out the National Automobile Museum.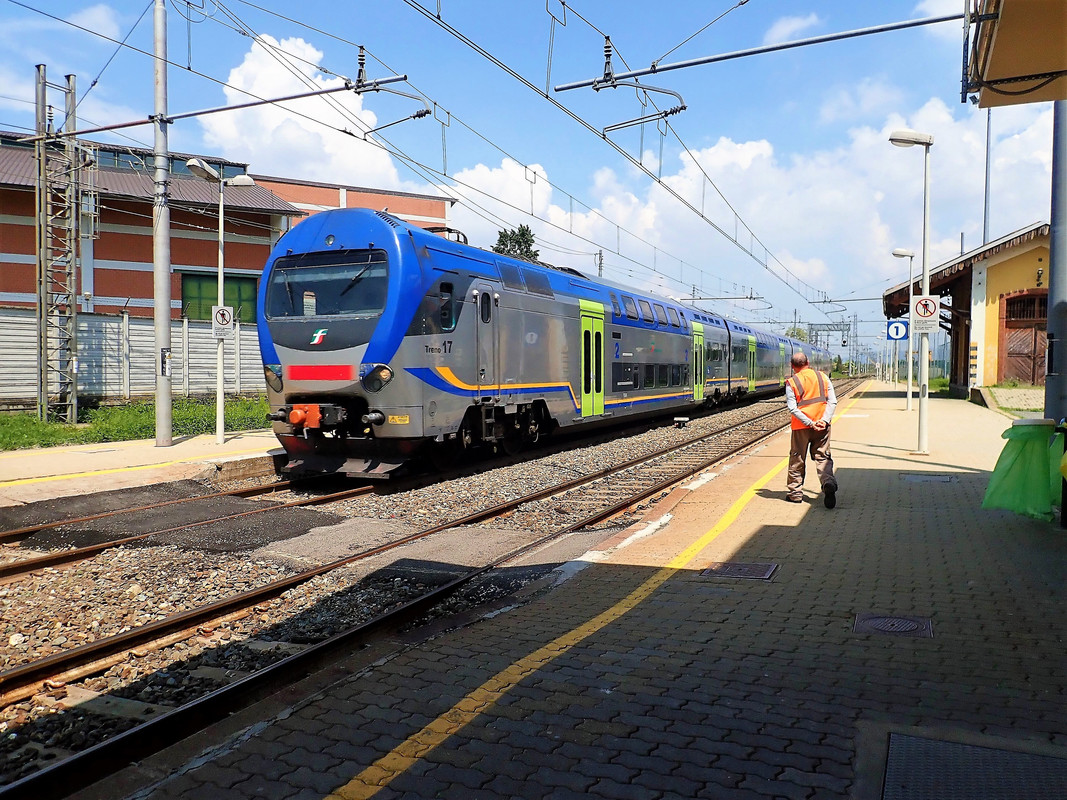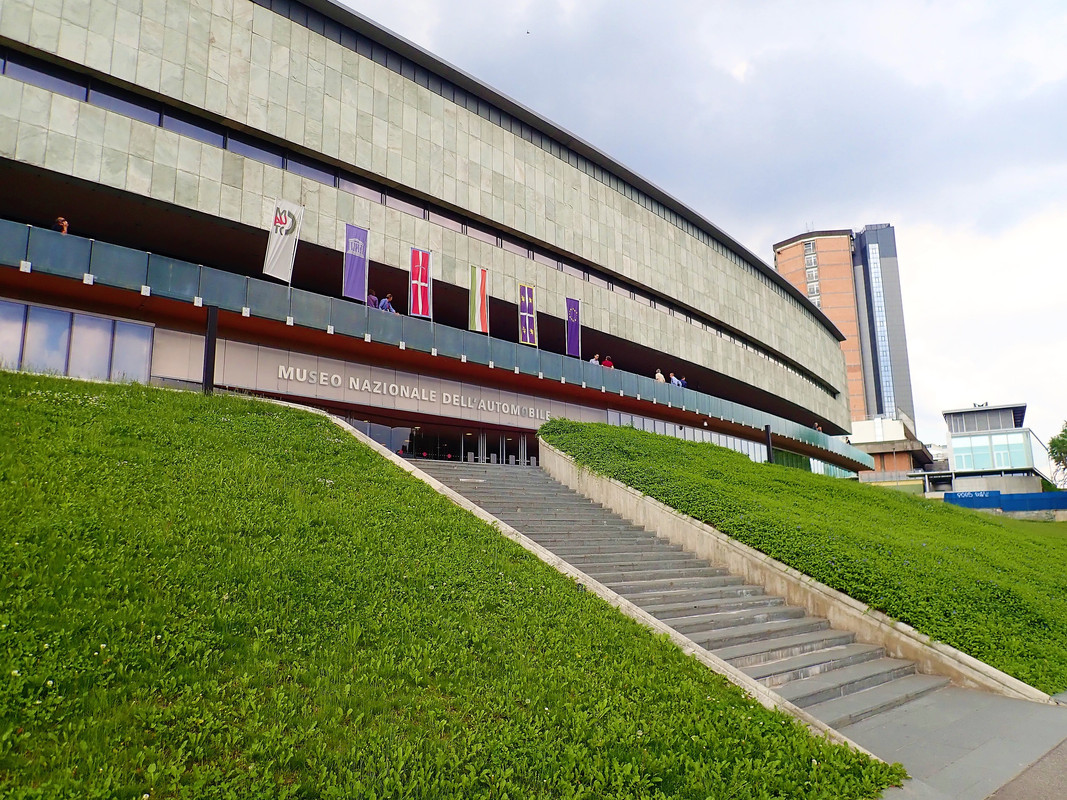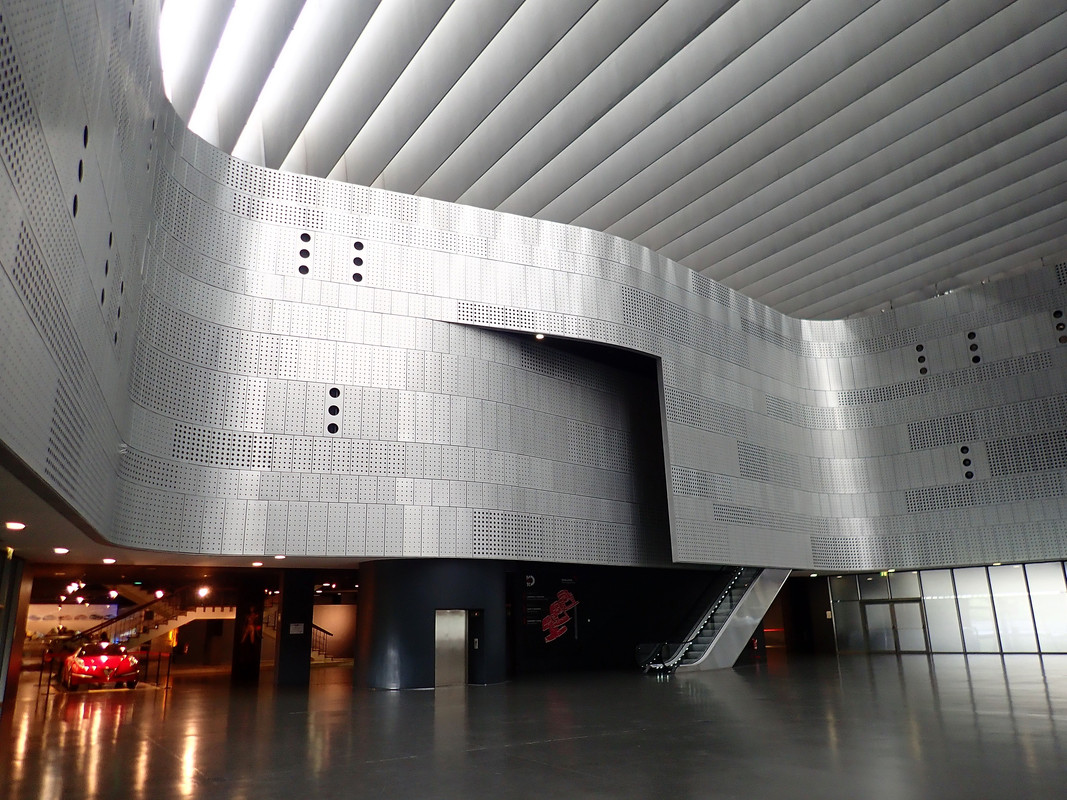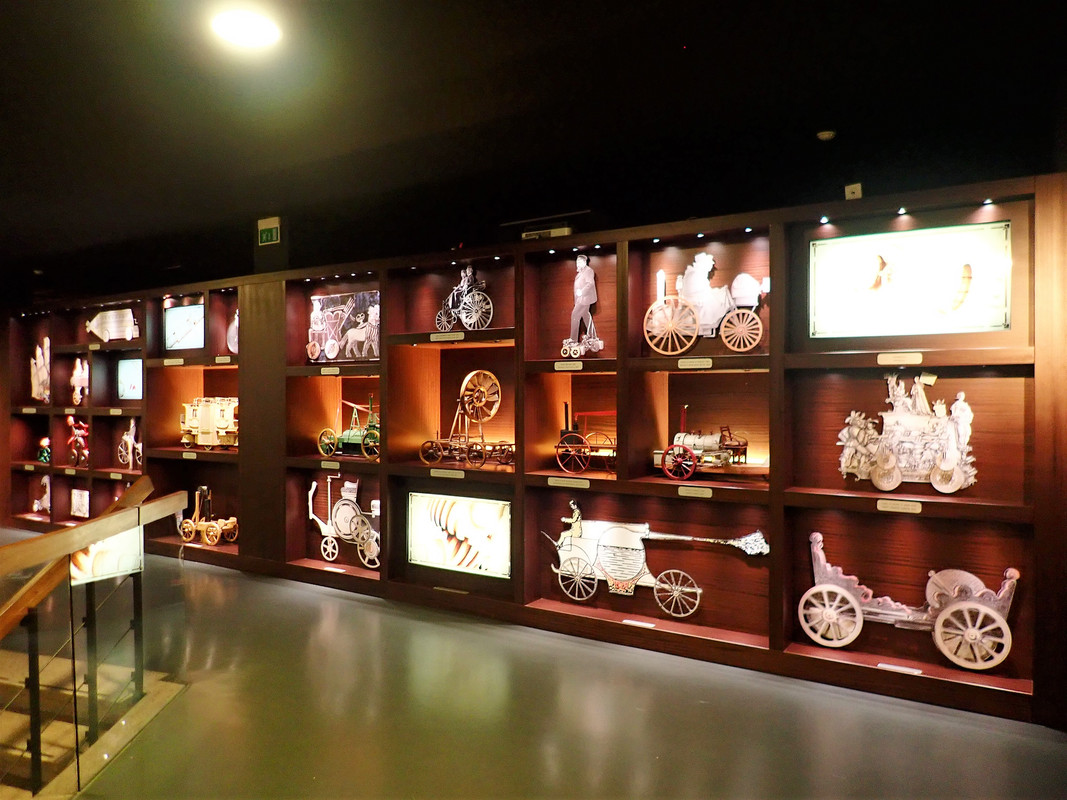 Automotive engineering back in the day.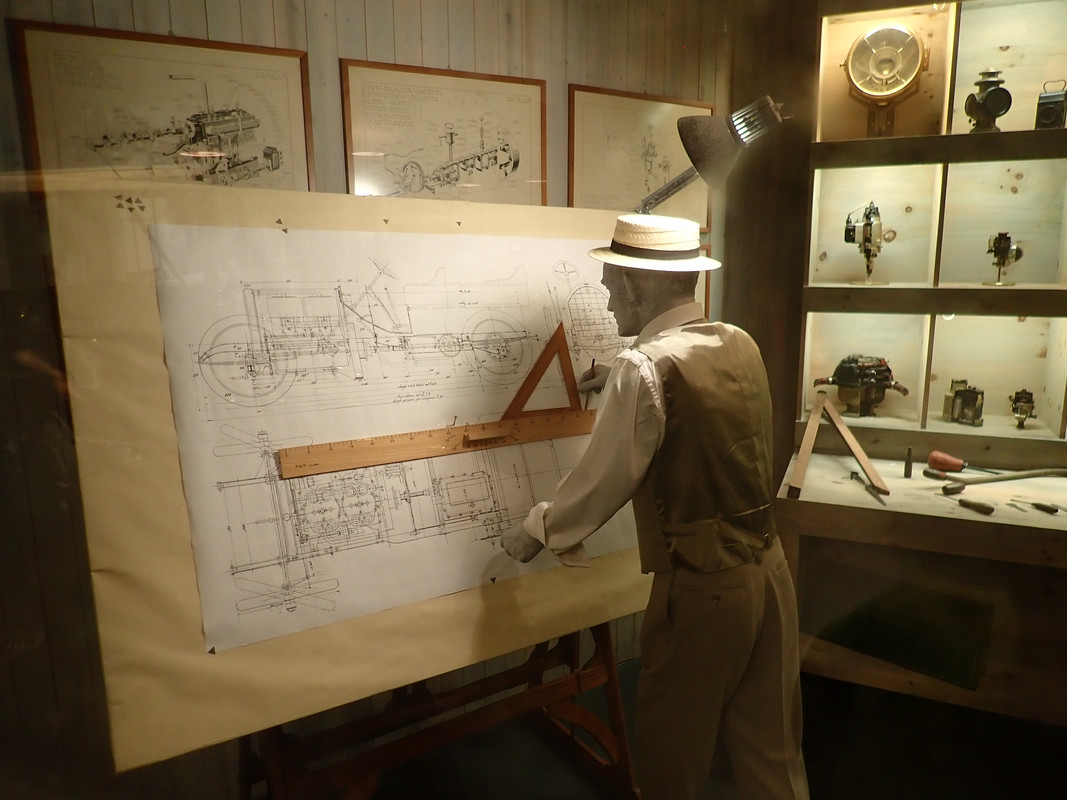 This thing went half way around the world in 60 days back in 1907…beat my record.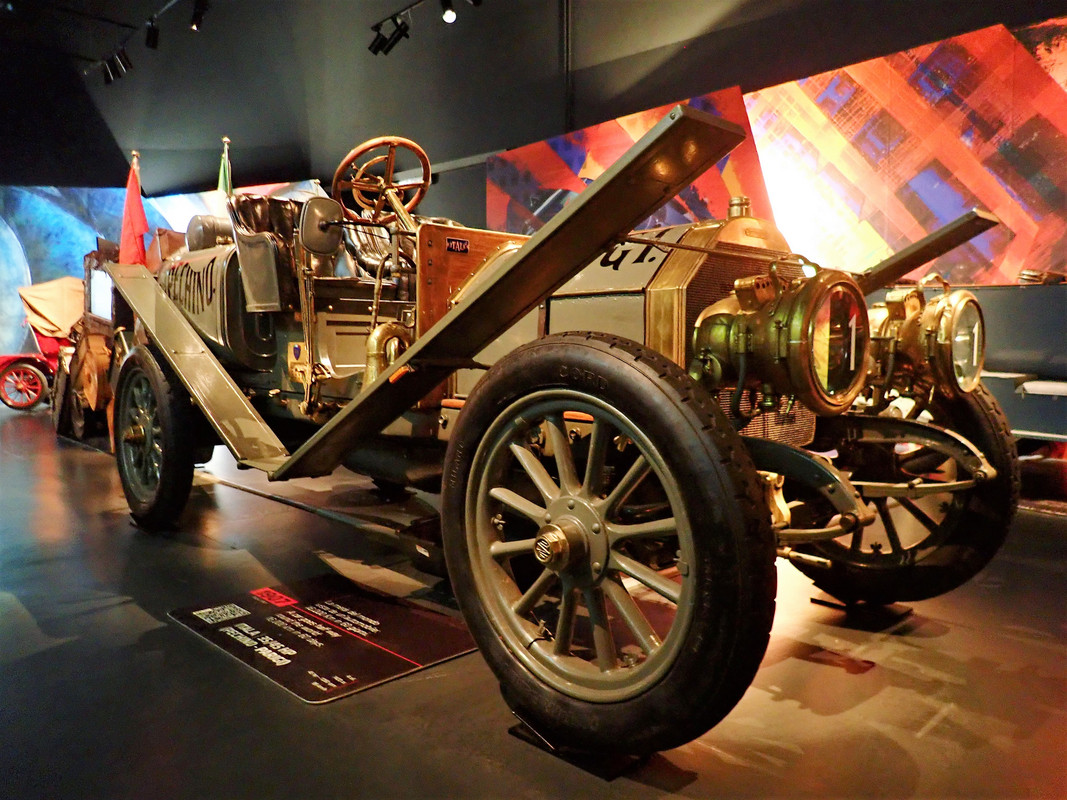 Murica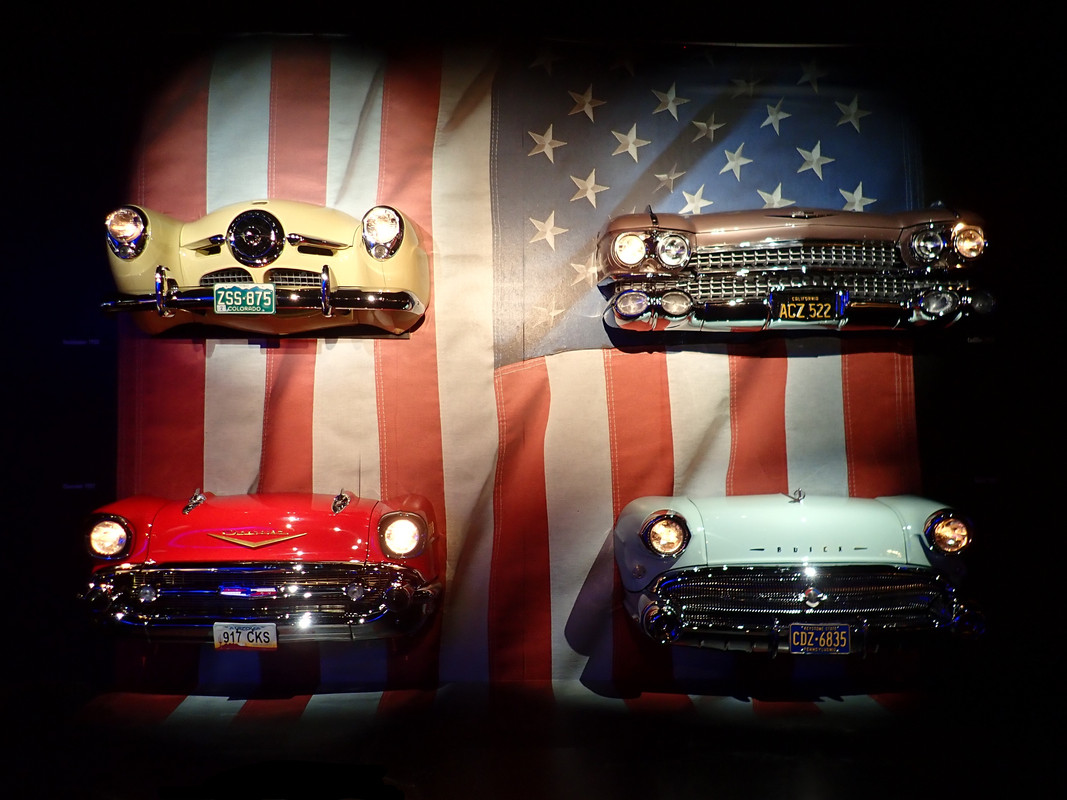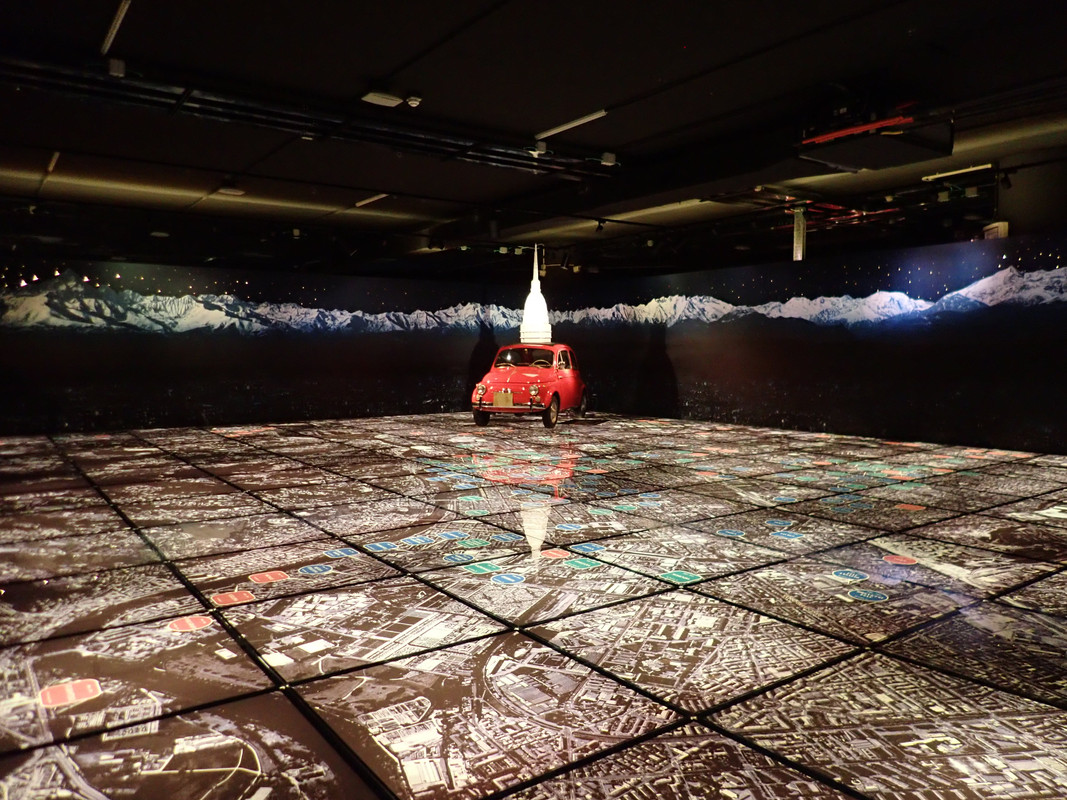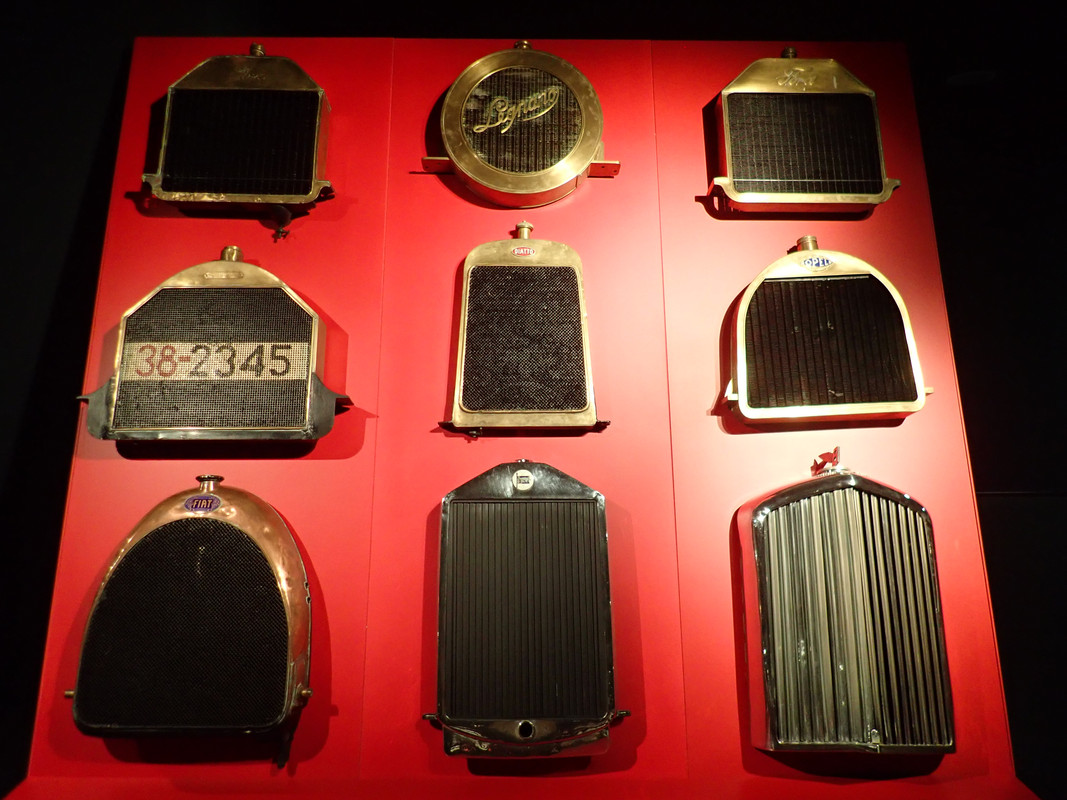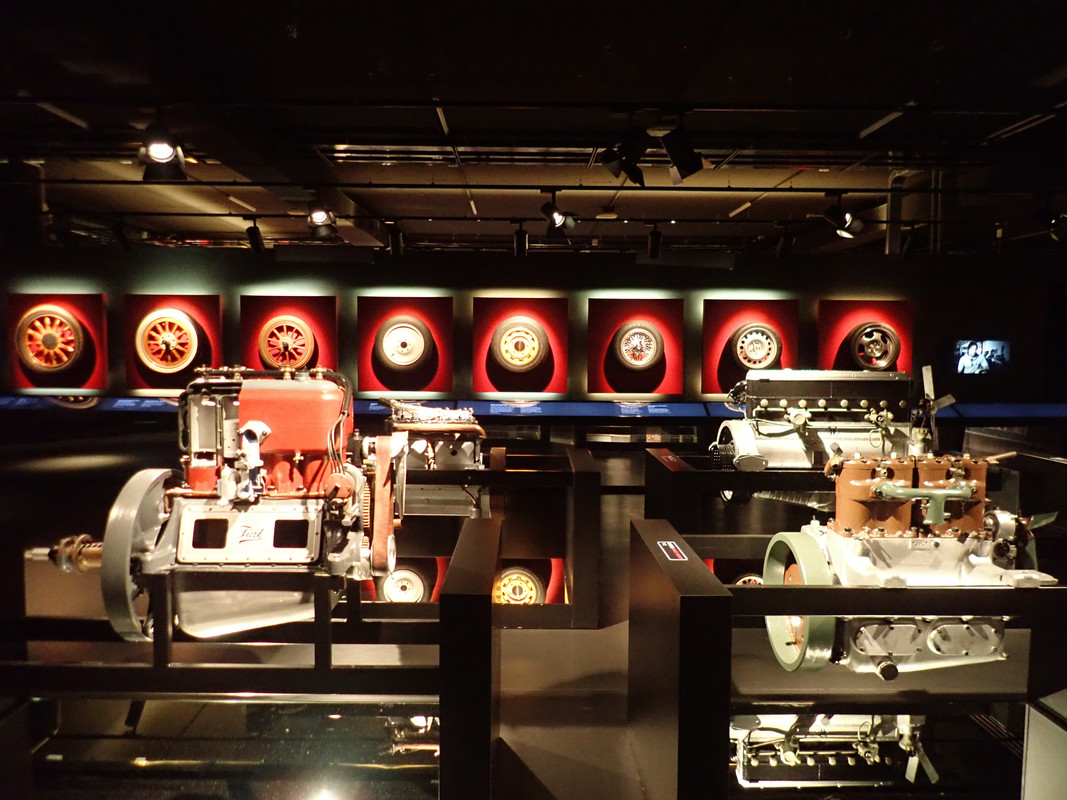 Another world traveler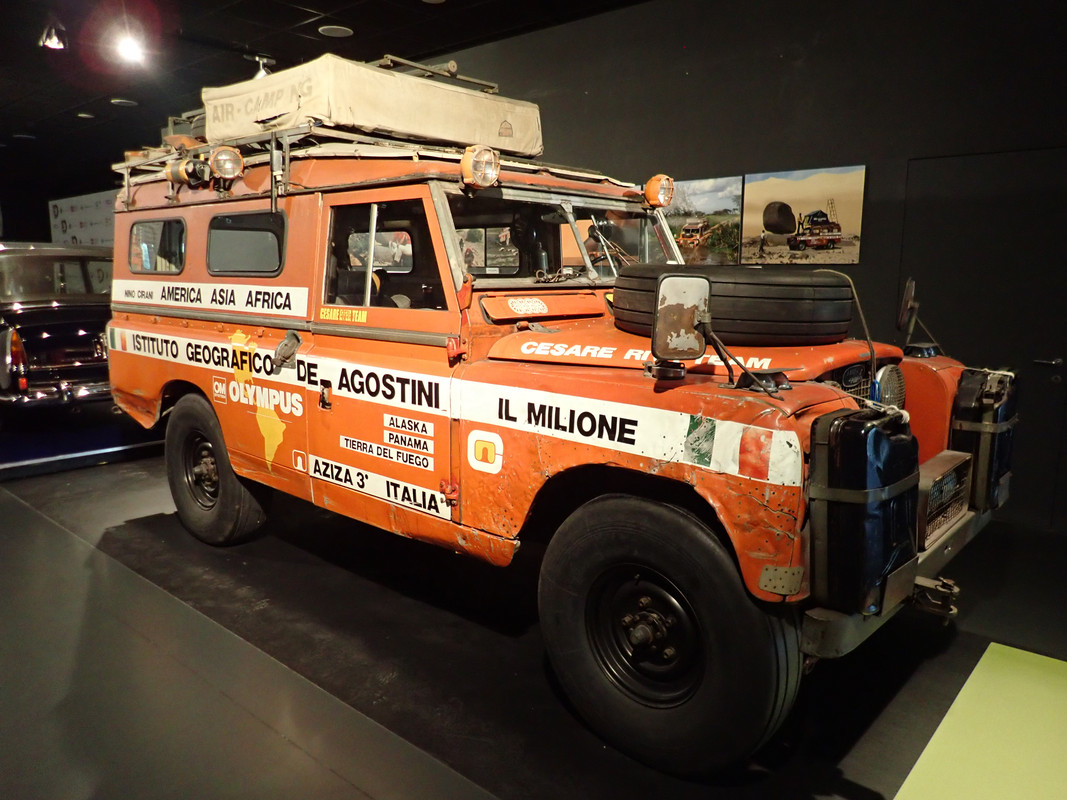 The automotive design evolution was particularly entertaining and educational, especially the interviews with legendary car designers.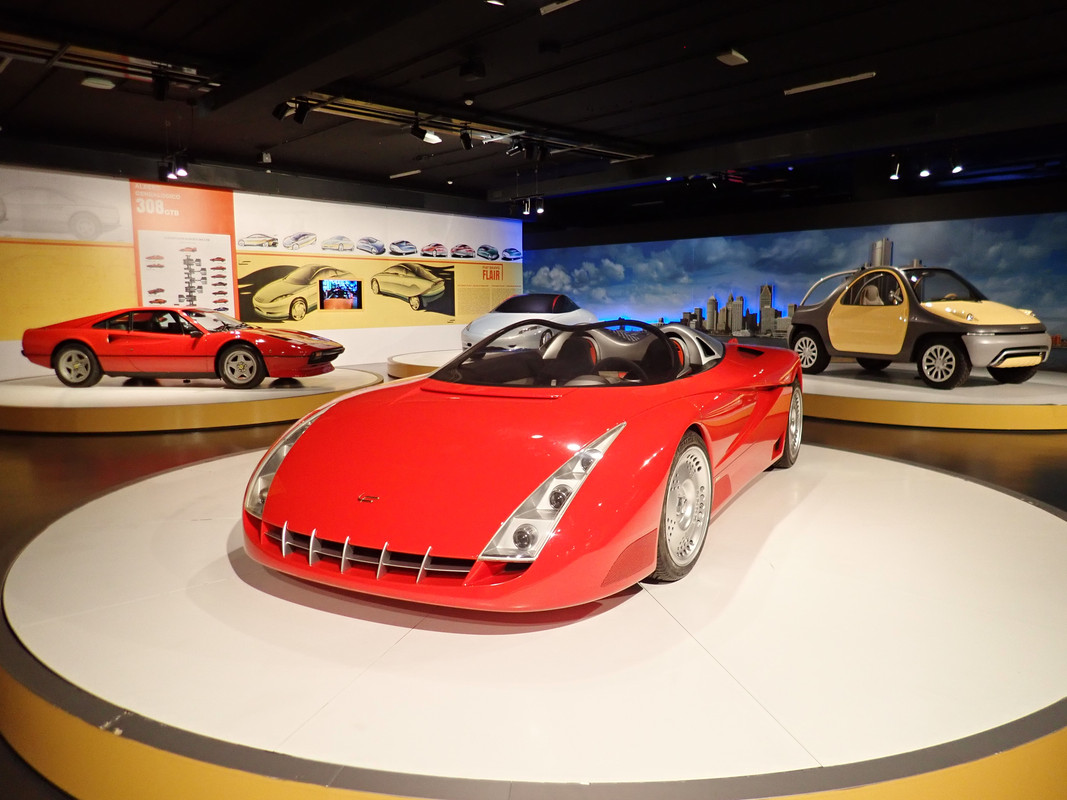 I spent rest of the day walking around the city like I always do. Turin was the first capital city of Italy from 1861 to 1865 so there is a lot to see. Too bad I missed the last train and had to take a taxi back.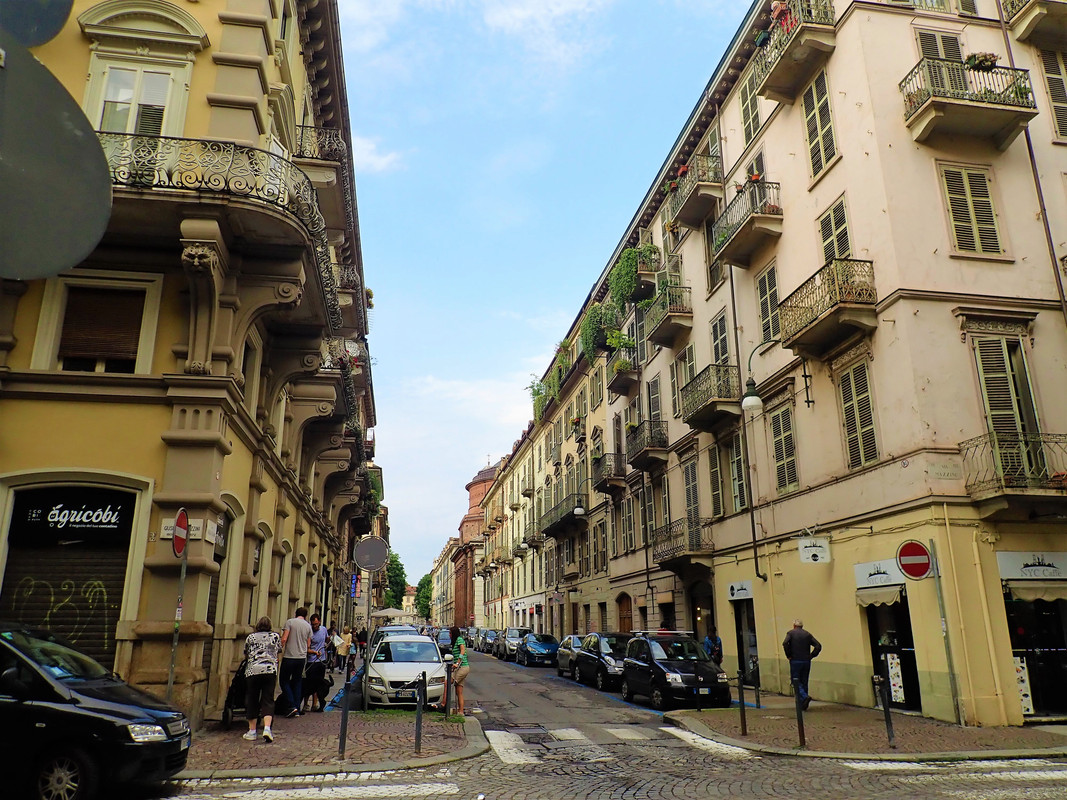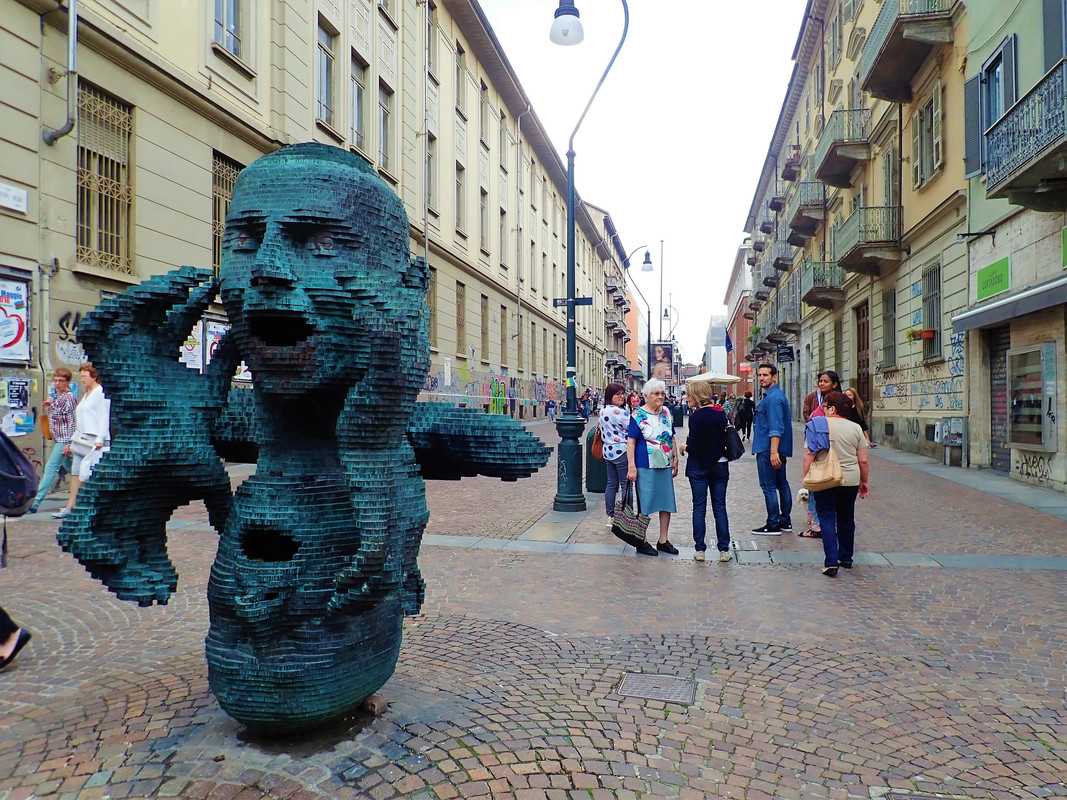 Mole Antonelliana is a major landmark of Turin. Today it's the National Museum of Cinema.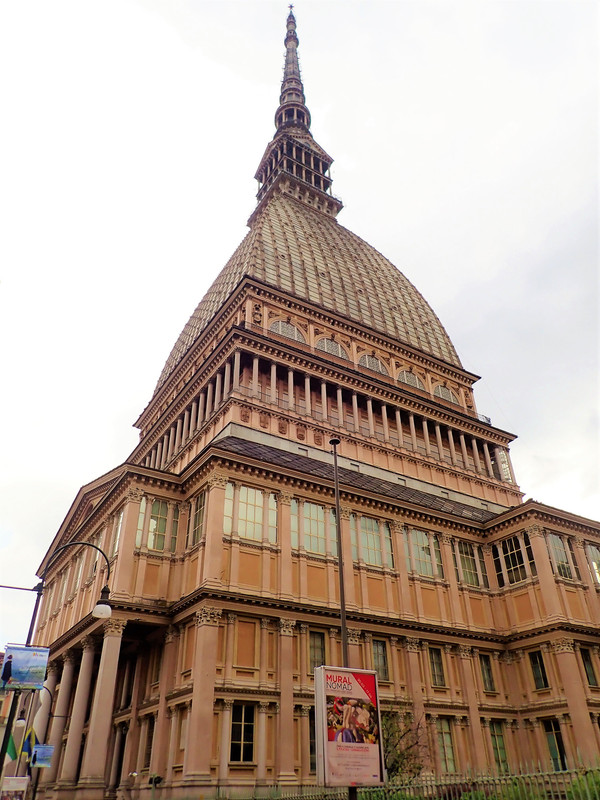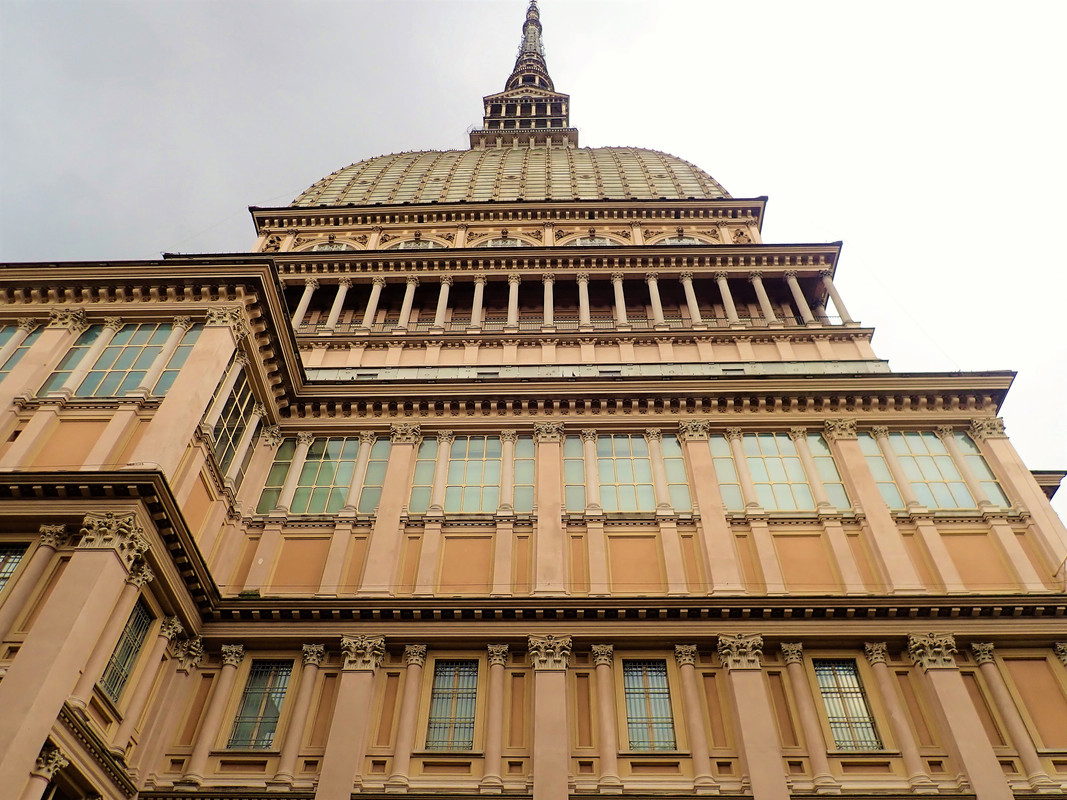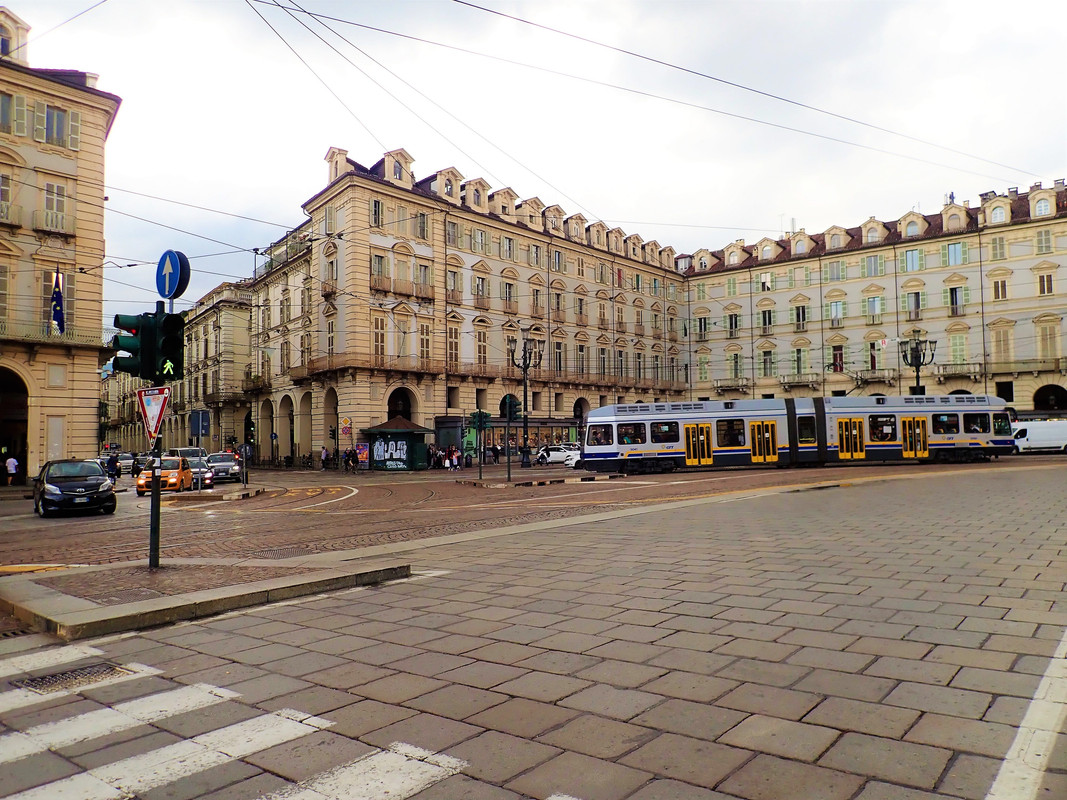 Acaja Castle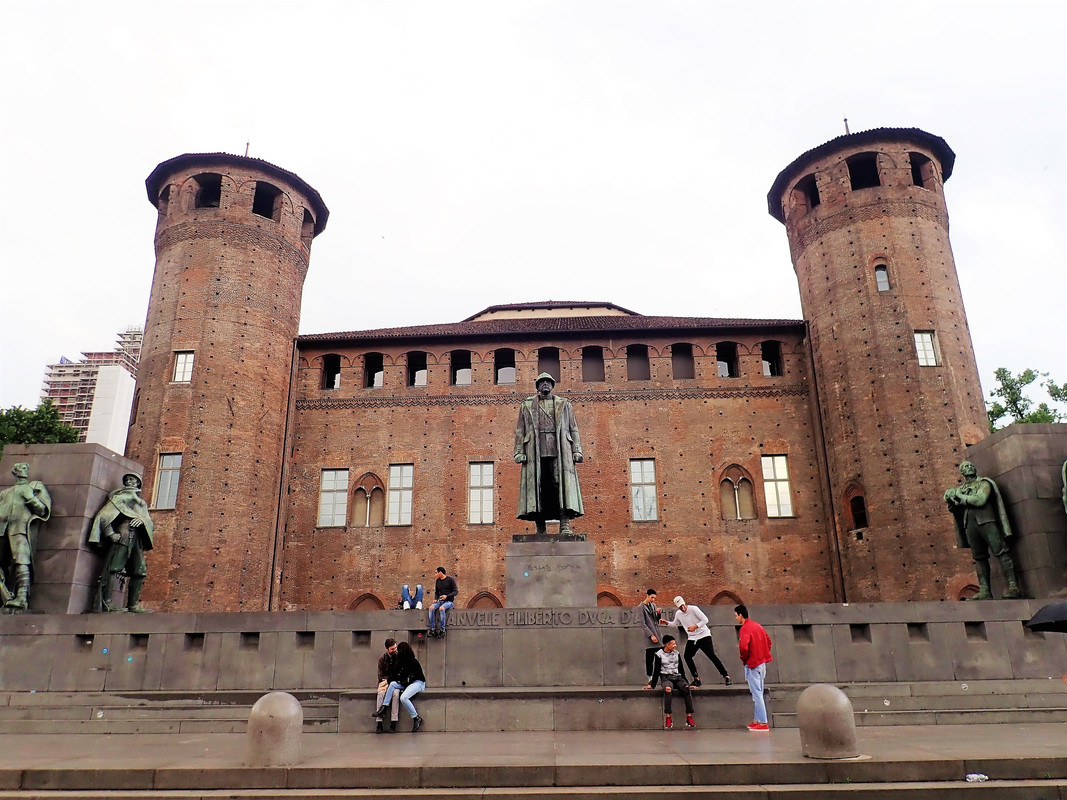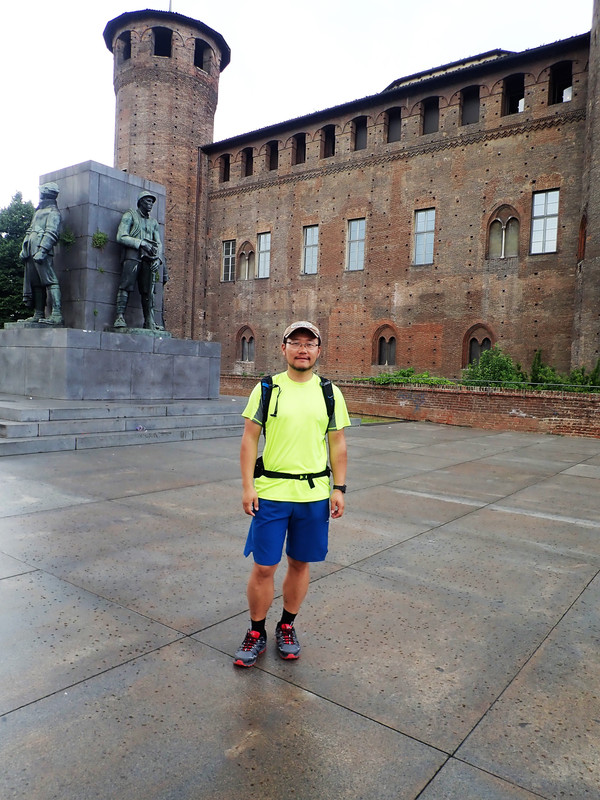 Royal Palace and Palazzo Madama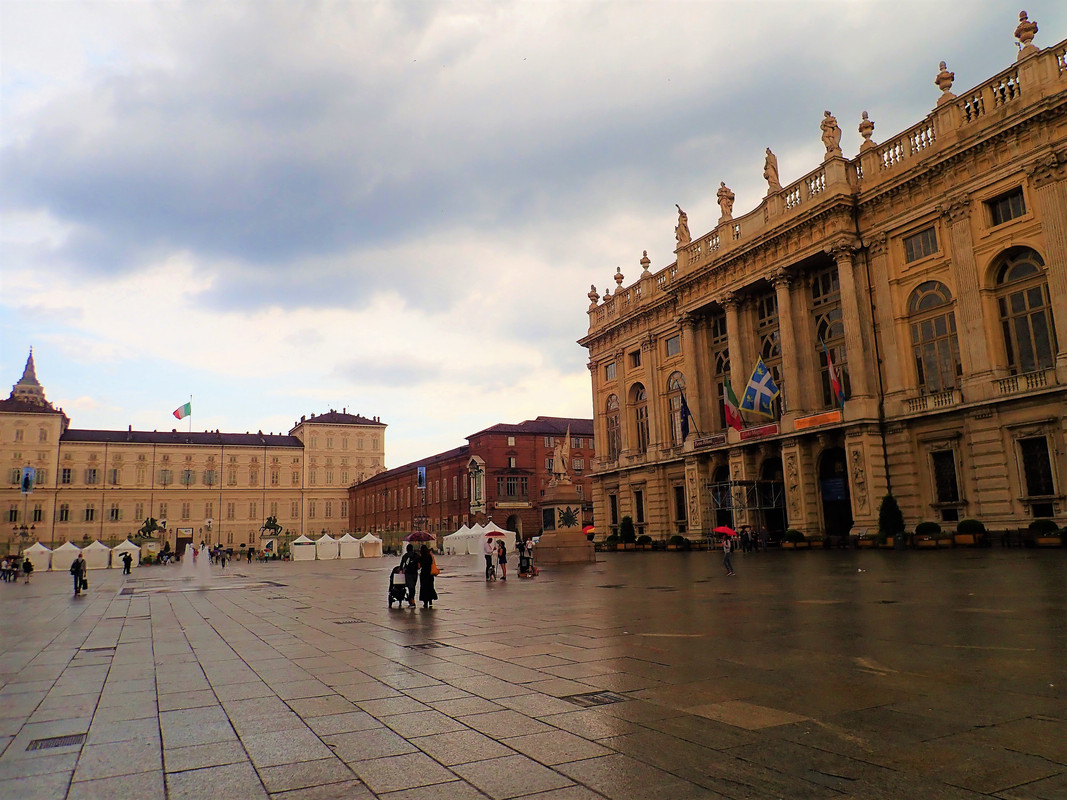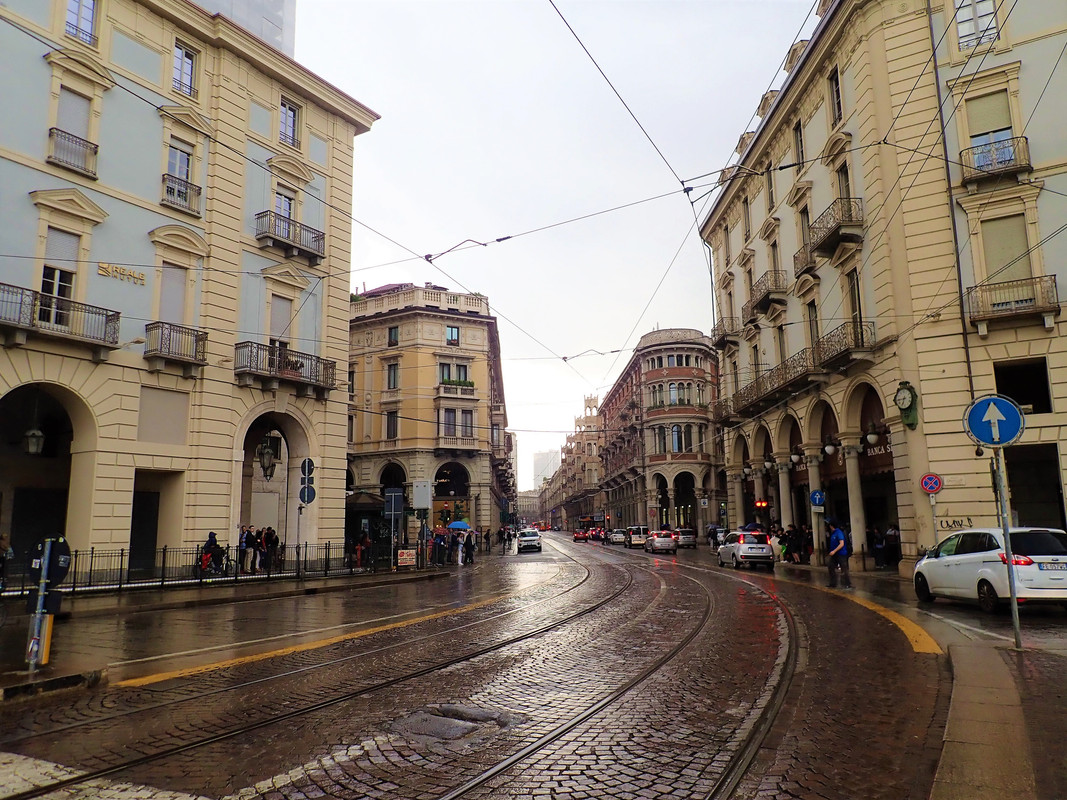 Piazza San Carlo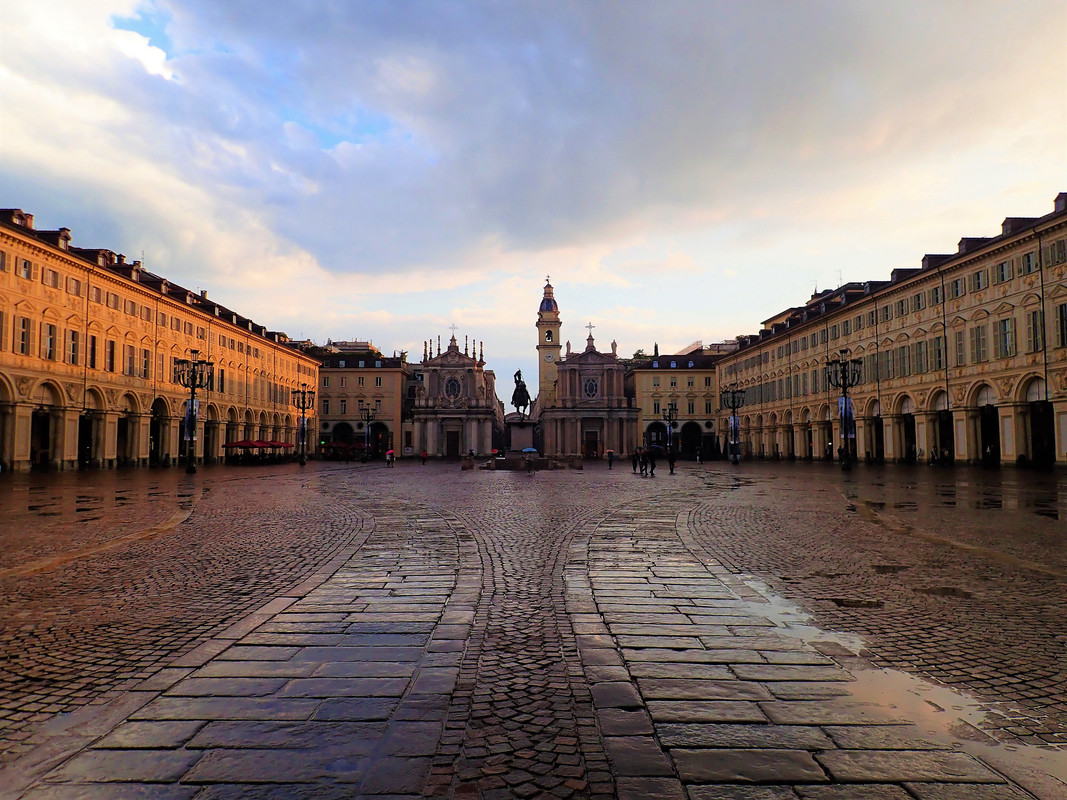 I visited other 'touristy' parts of Italy on a prior trip a few years ago so I will be cutting it short this time. Off to Switzerland…