I got the full African treatment the day I left Casablanca as temperature peaked at 102F. It was a fast transition from the 30s weather just a few days ago in Spain.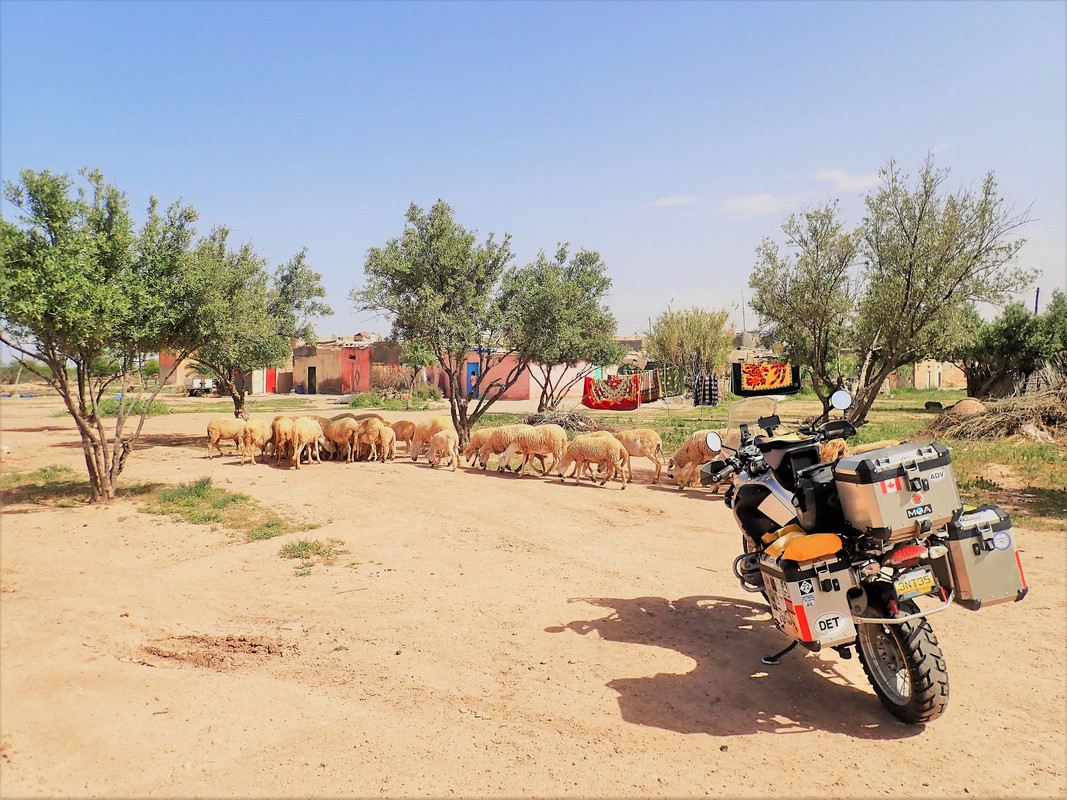 It took a good chunk of the day asking around for directions to find Najib's homestay in Marrakesh. The city itself is a mix of old and new filled with fragrance of jasmine tea from the tree-lined streets.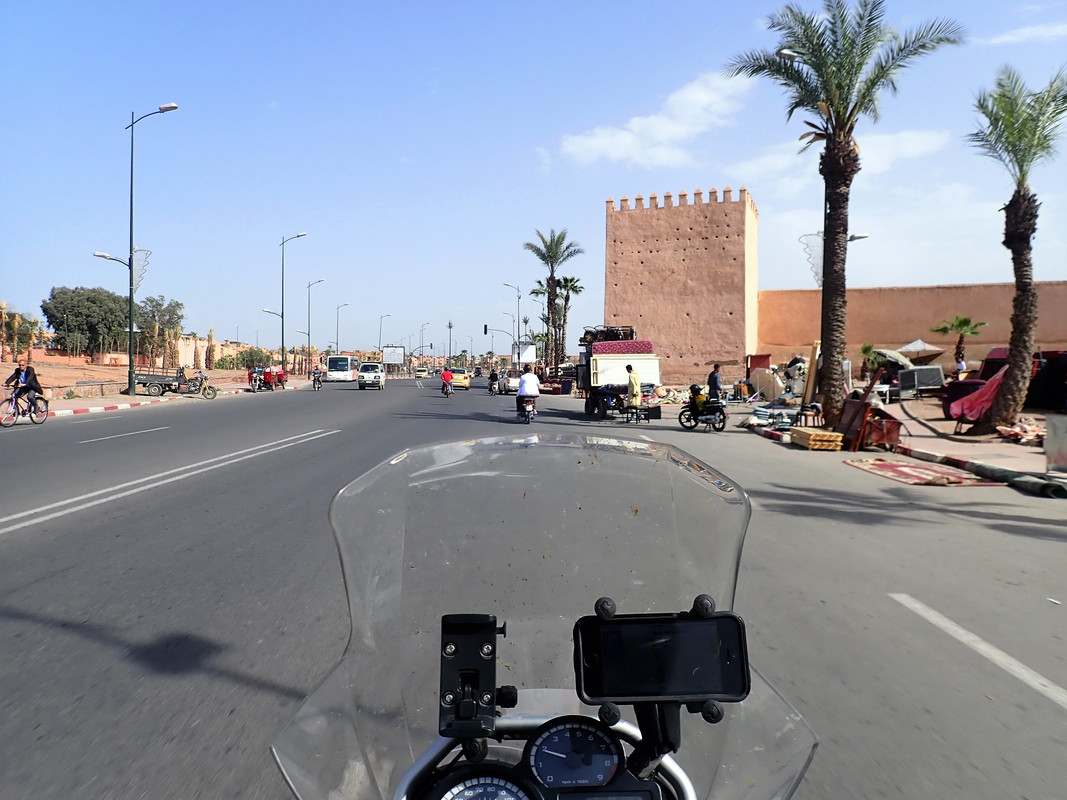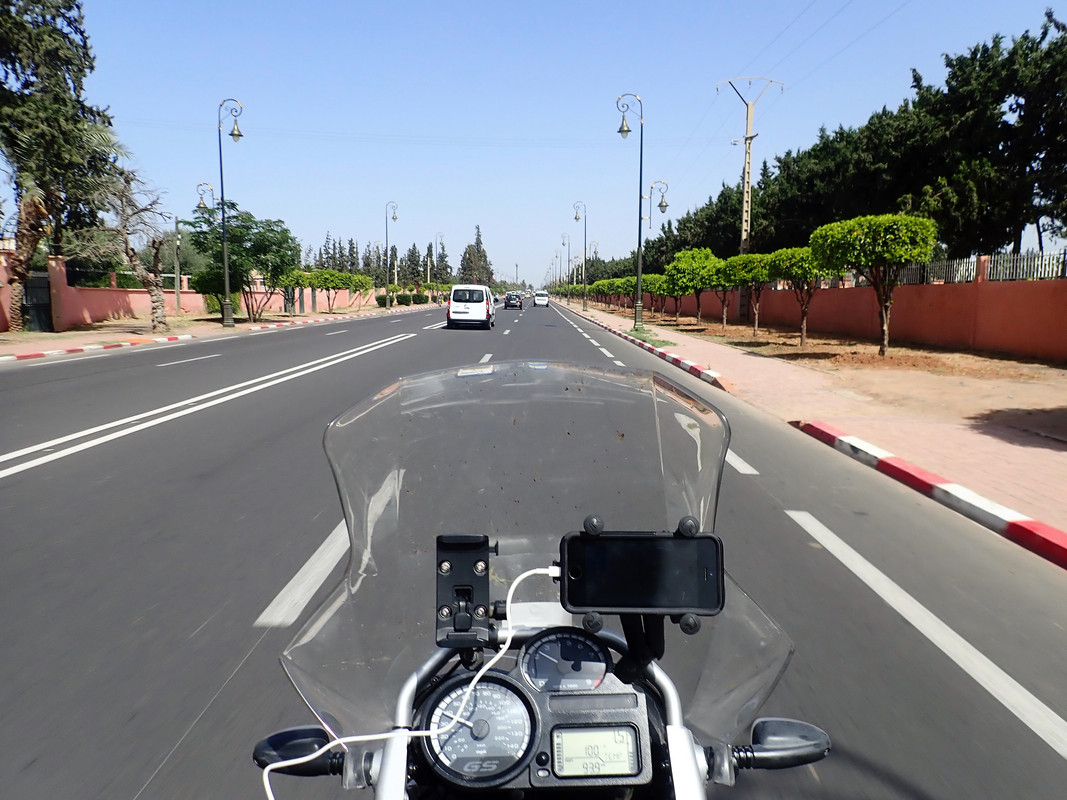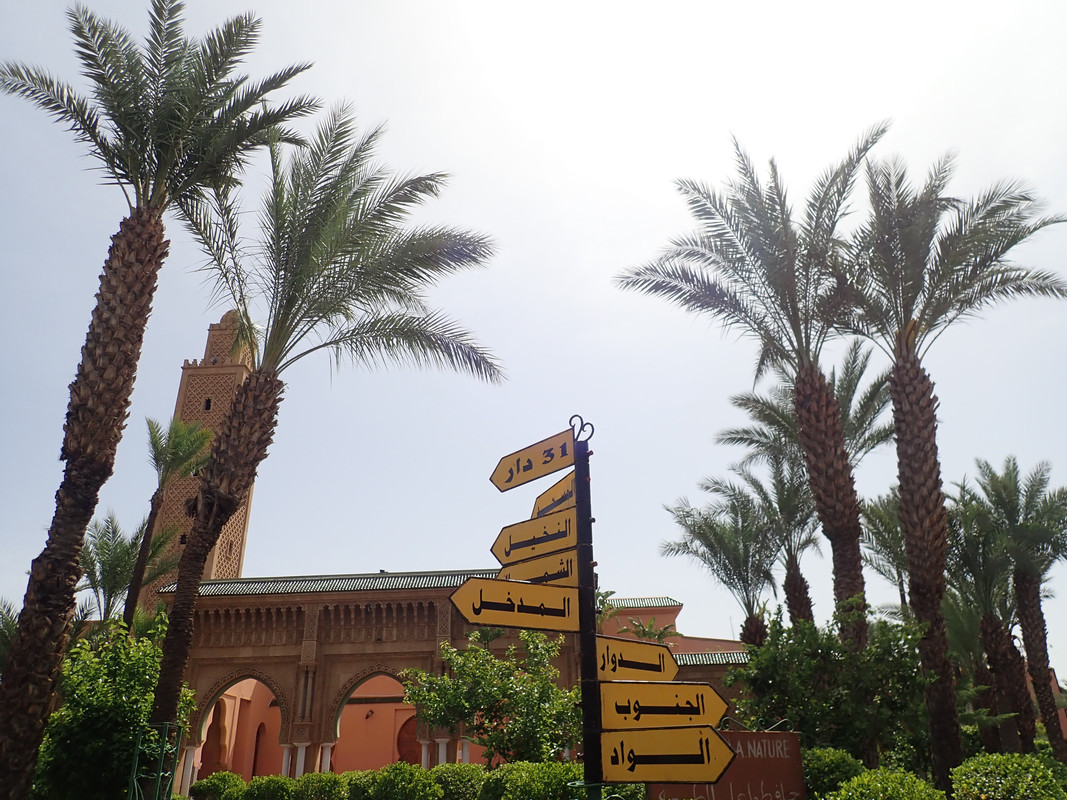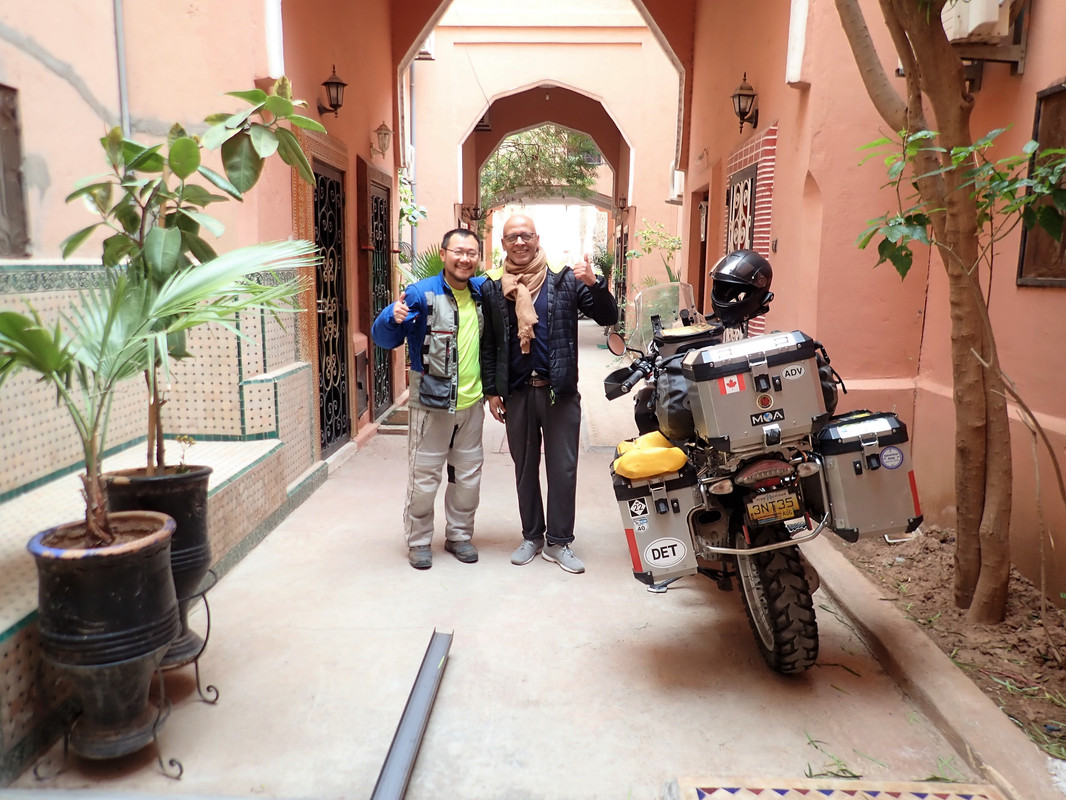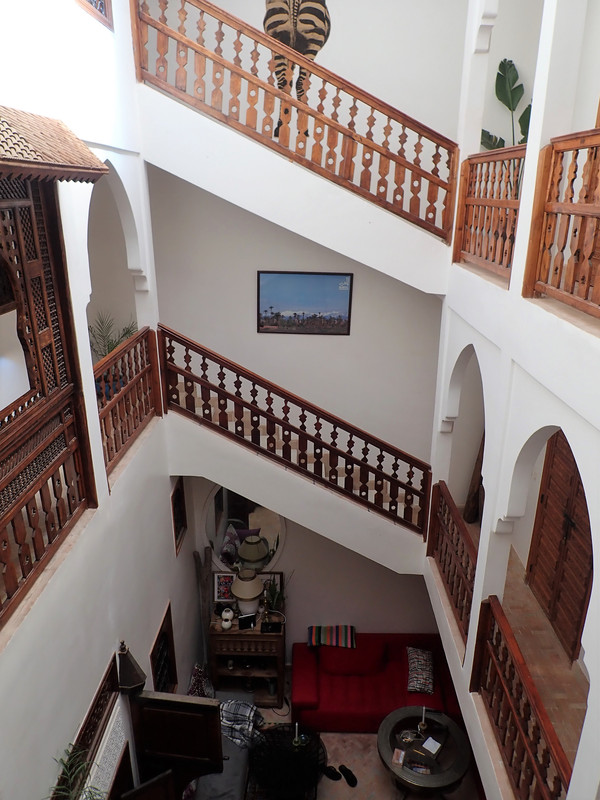 Marrakesh is a former imperial city with over a thousand years of history. I spent all day in the medina (old town) checking out all of the sights. The city is surrounded by the red wall which can only be entered from one of the many Babs (gates).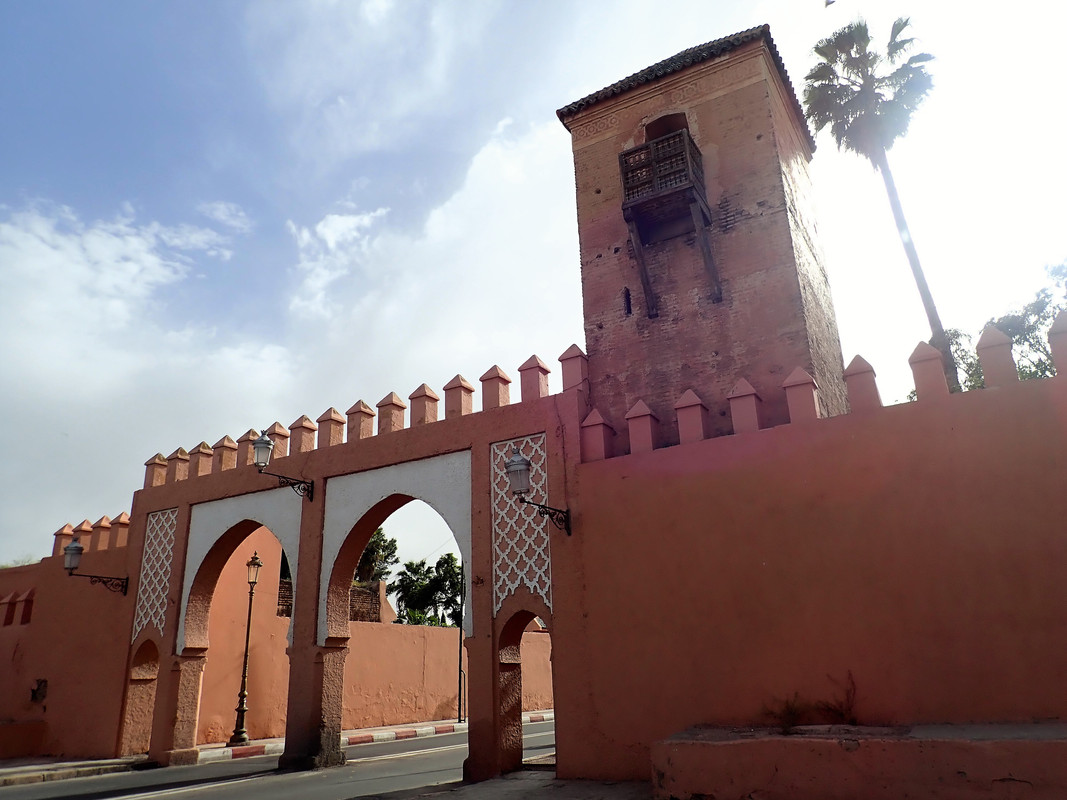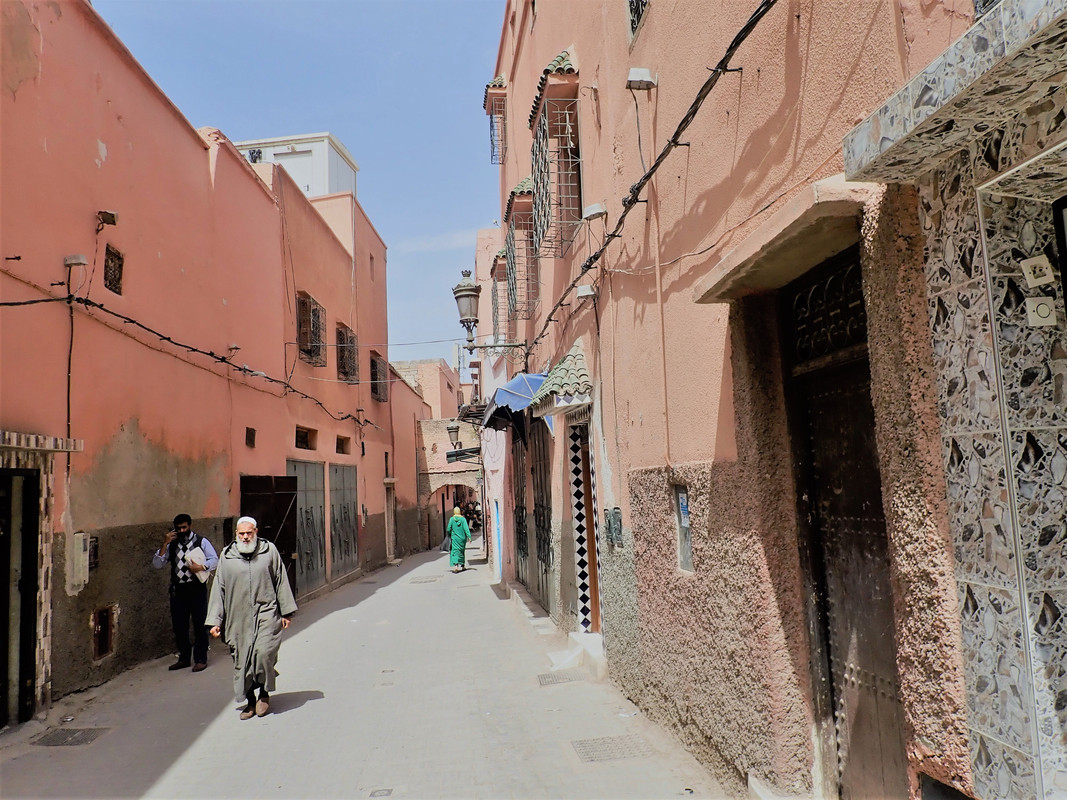 Ben Youssef Madrasa is a 14th century Islamic college but it's currently closed for restoration…unlucky!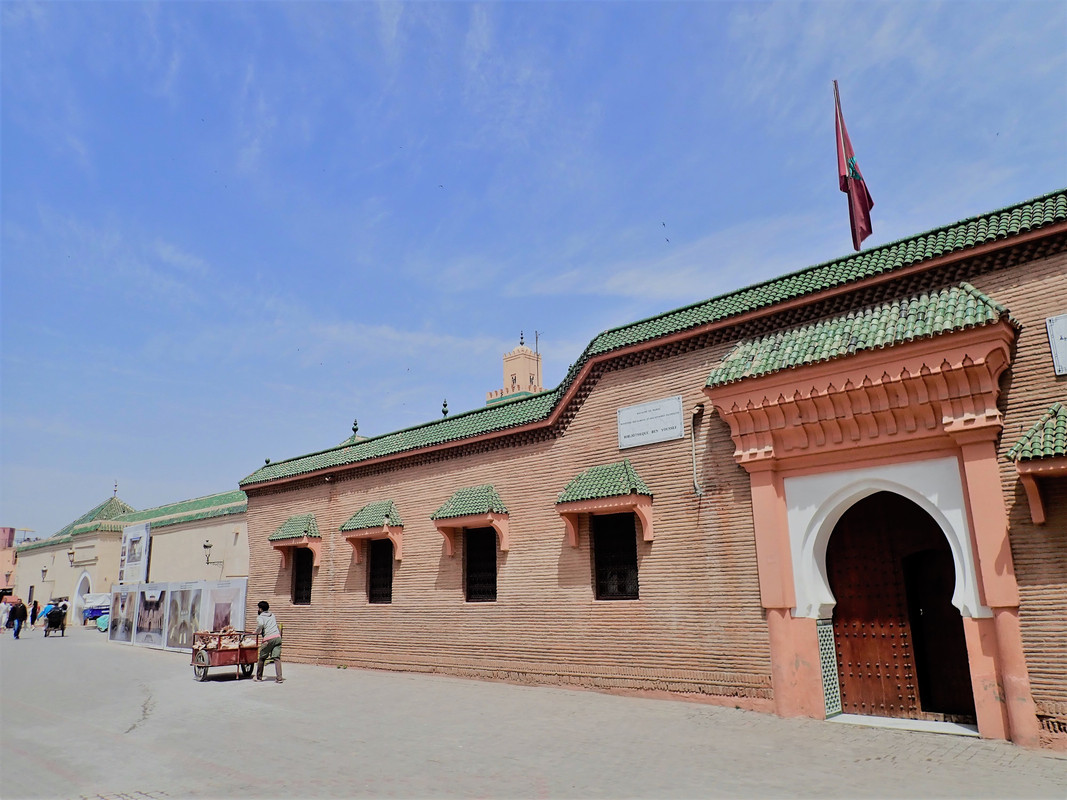 The medina is divided into many souks (marketplaces) of different commodities.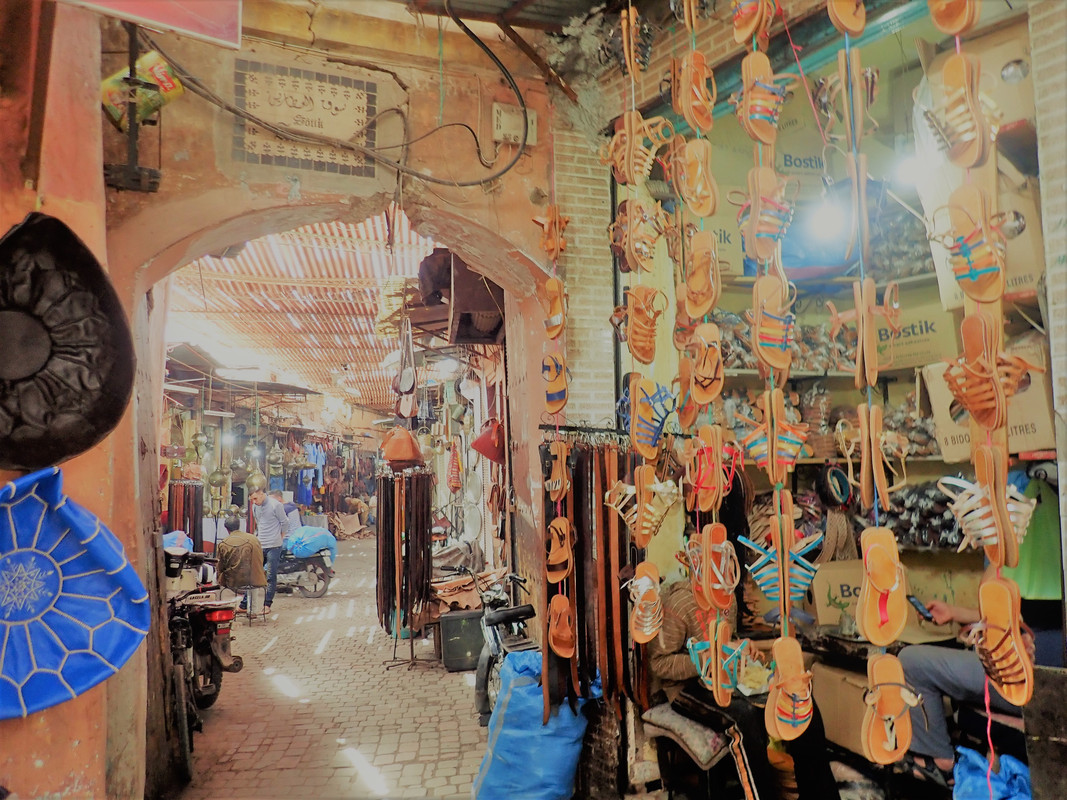 The most intriguing one is the leather souk. Bulks of leather were being sold here to leather craft shops.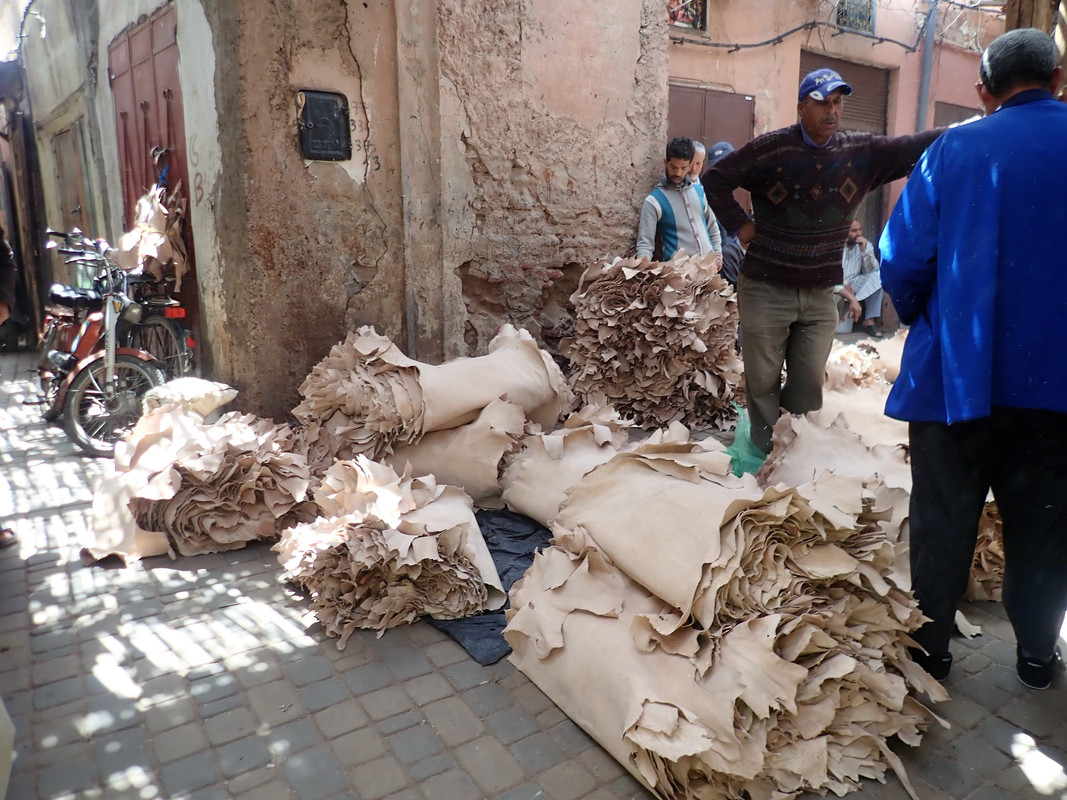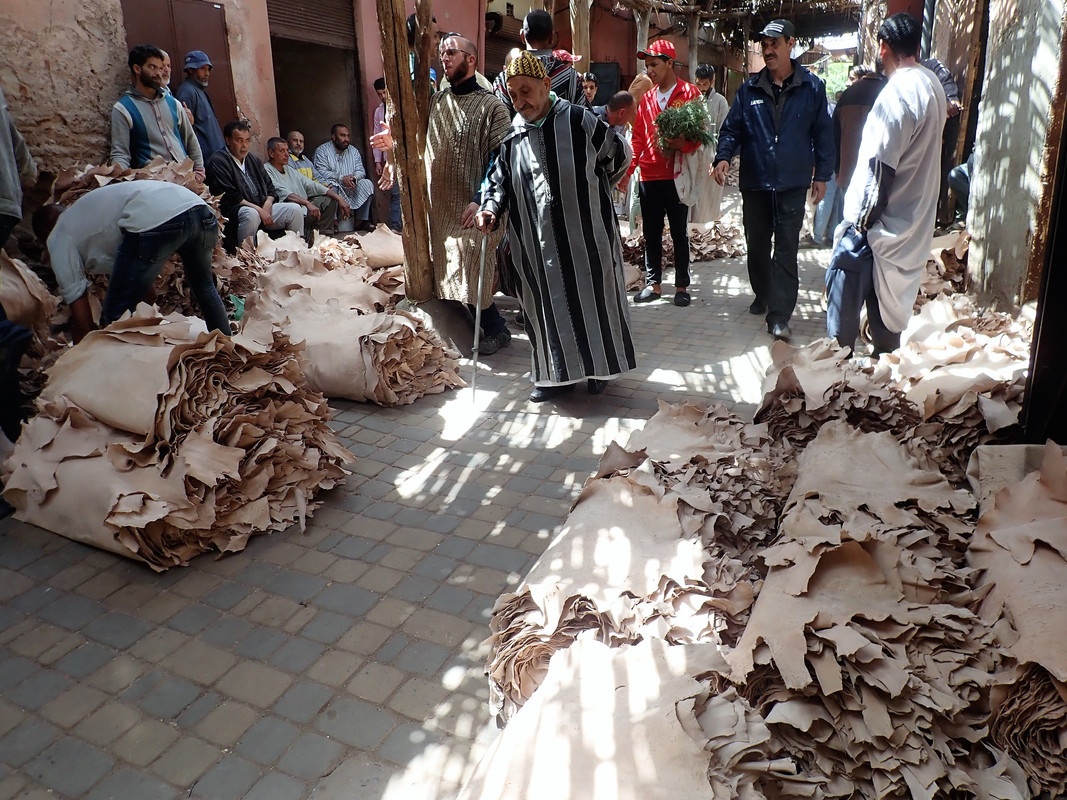 Aroma of different spices and incenses wafts down the street.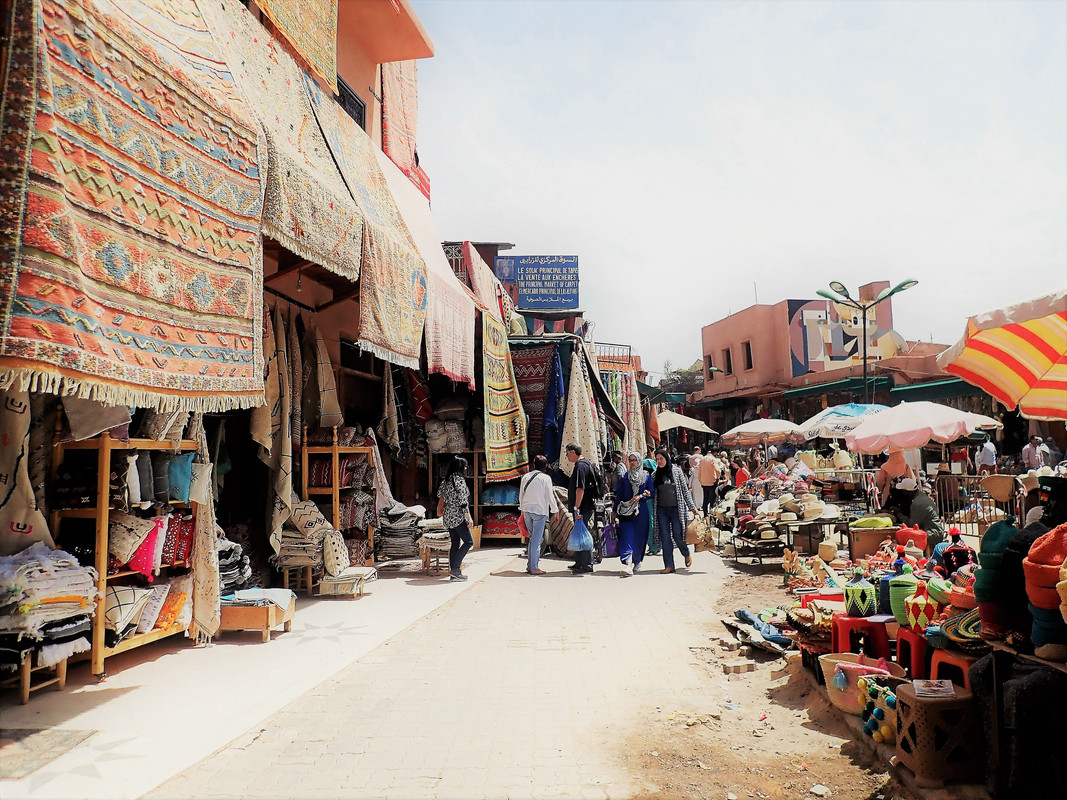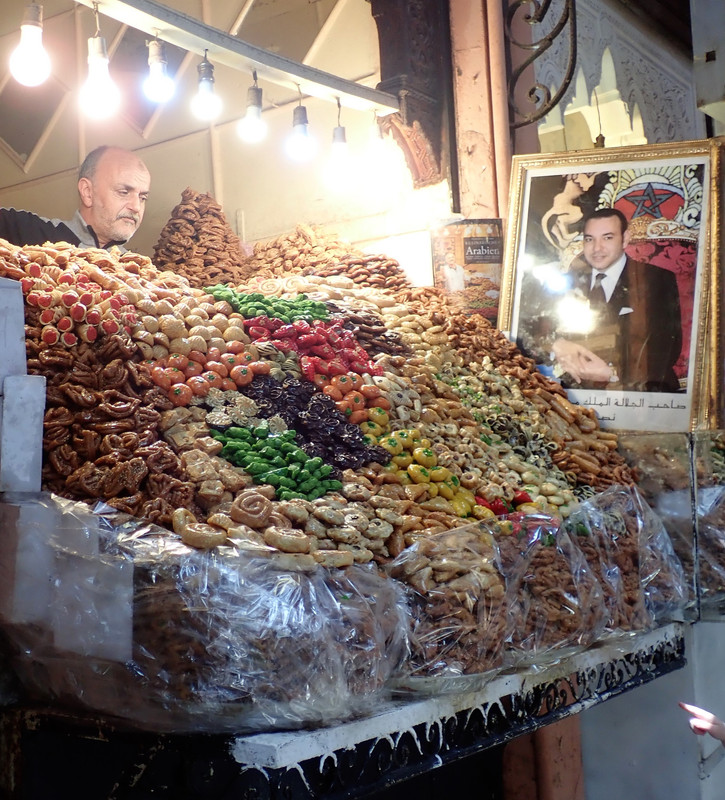 Jemaa el-Fnaa is a large square in the center of medina that has everything from fruit stands to snake charmers. (Video)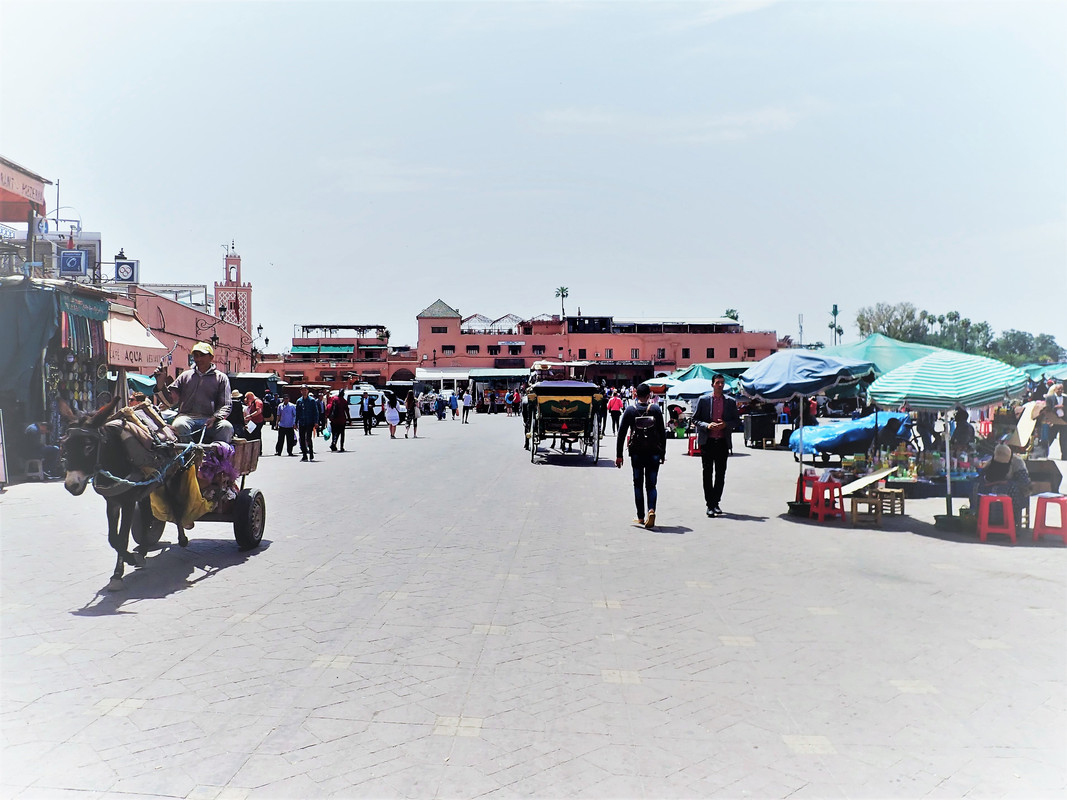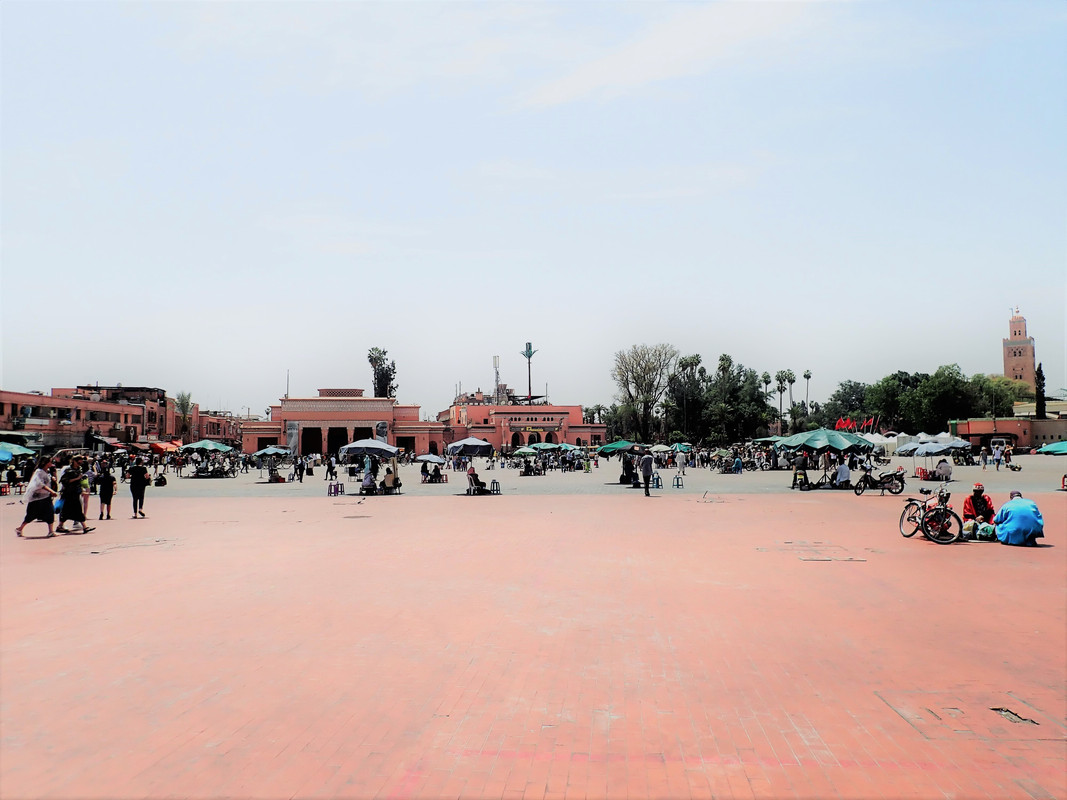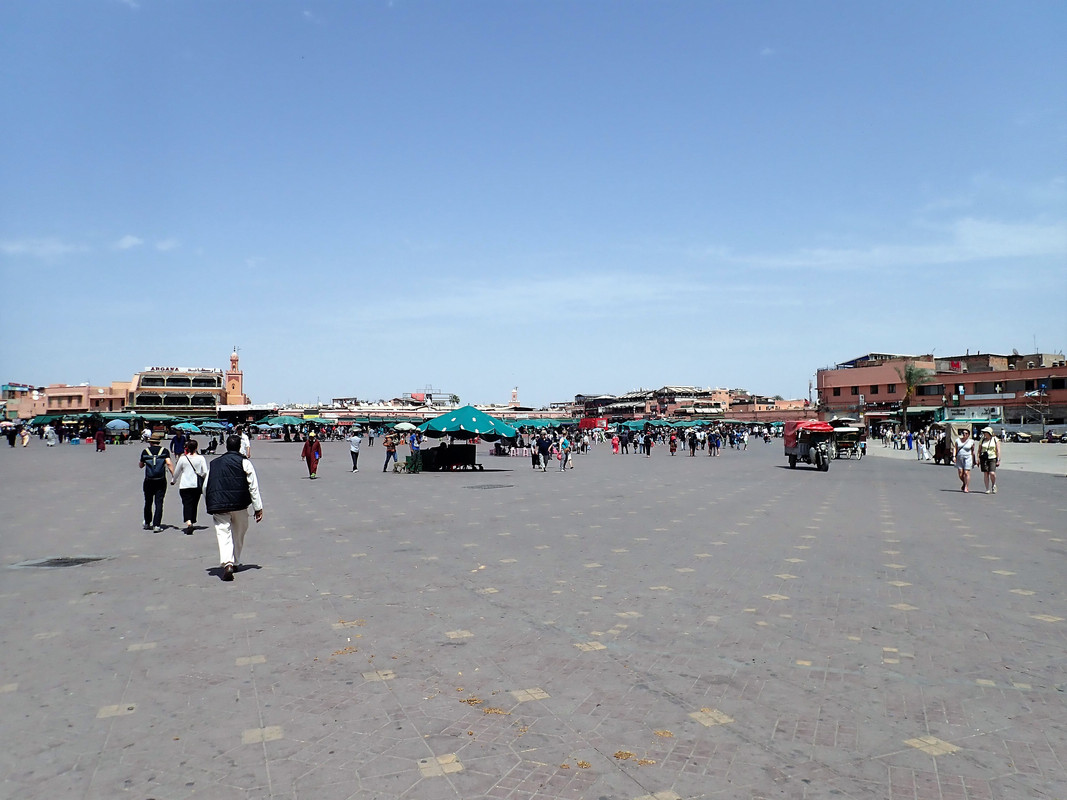 Arset El Bilk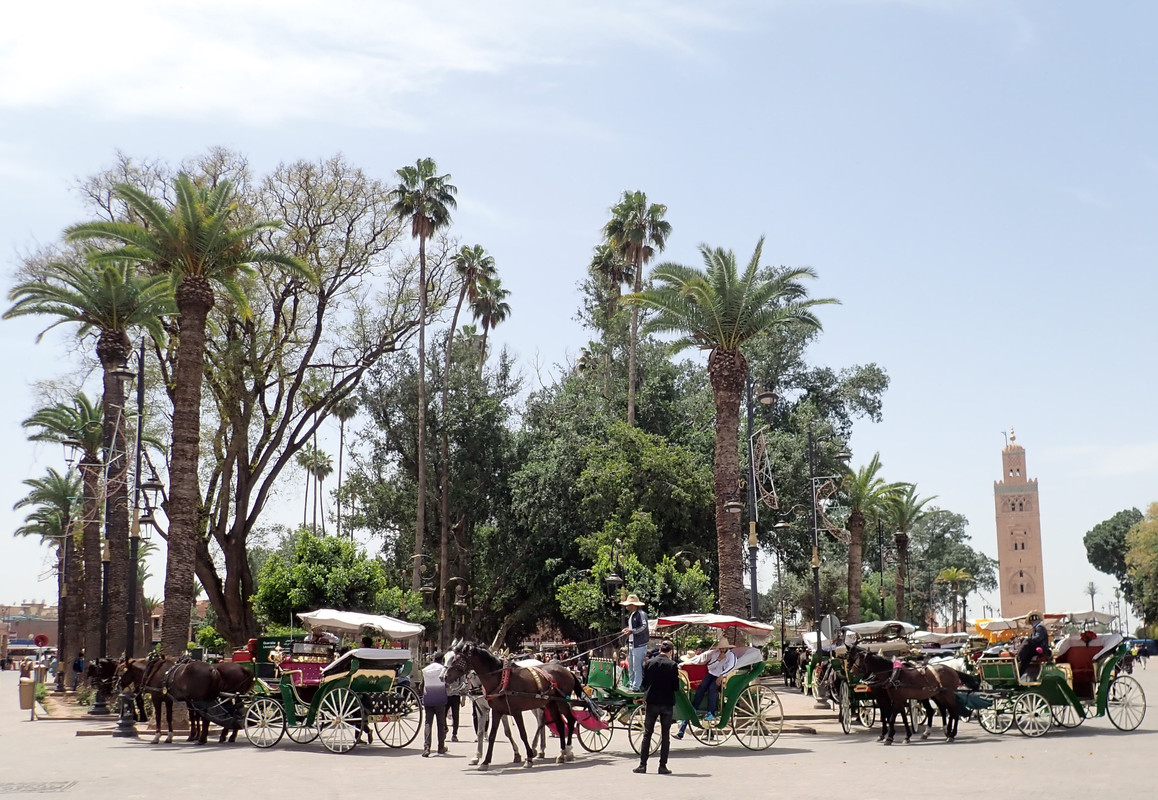 Koutoubia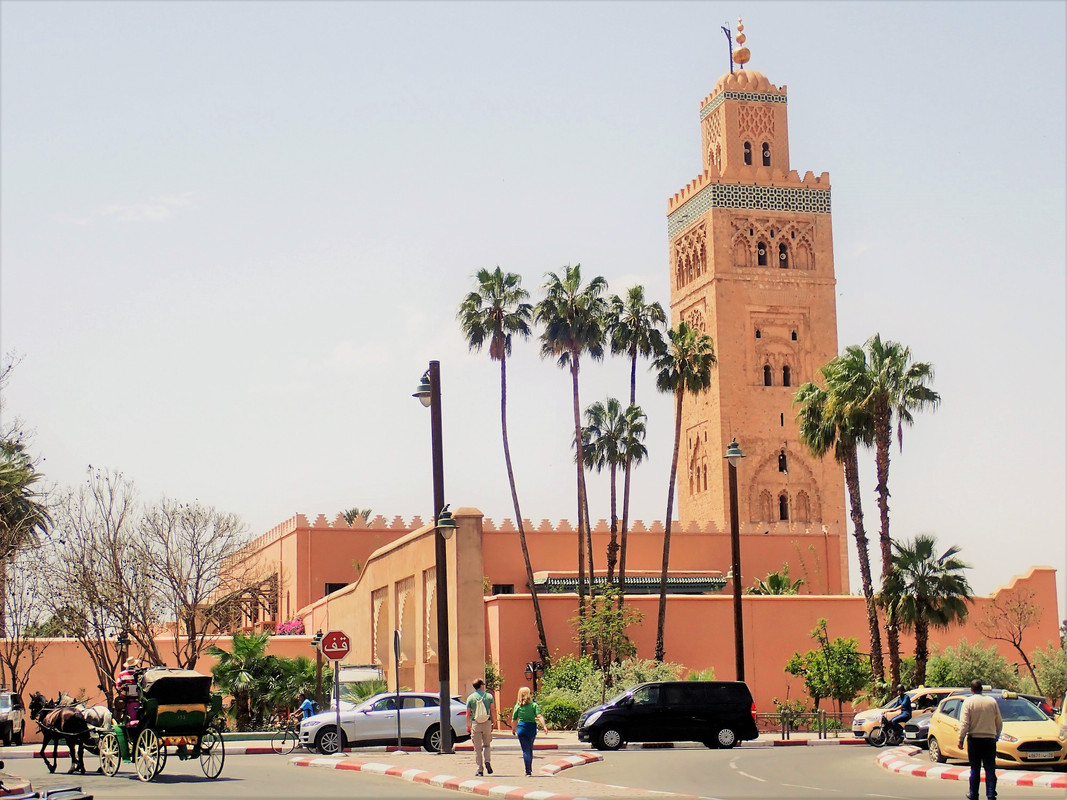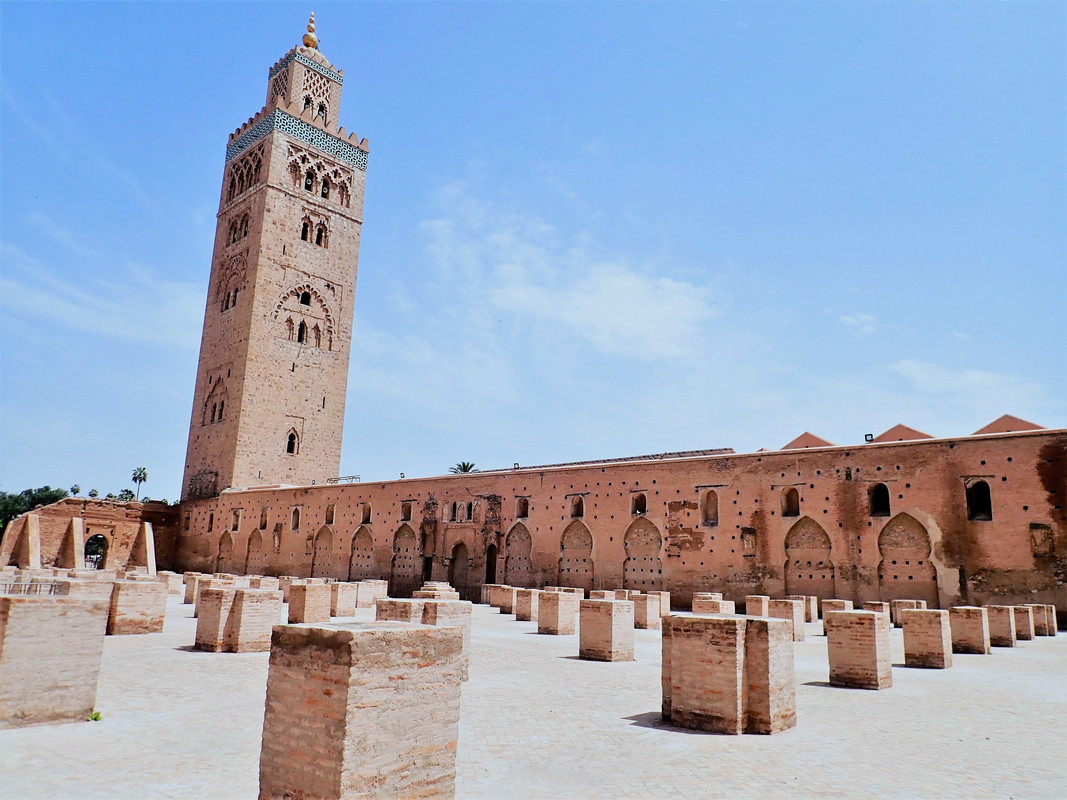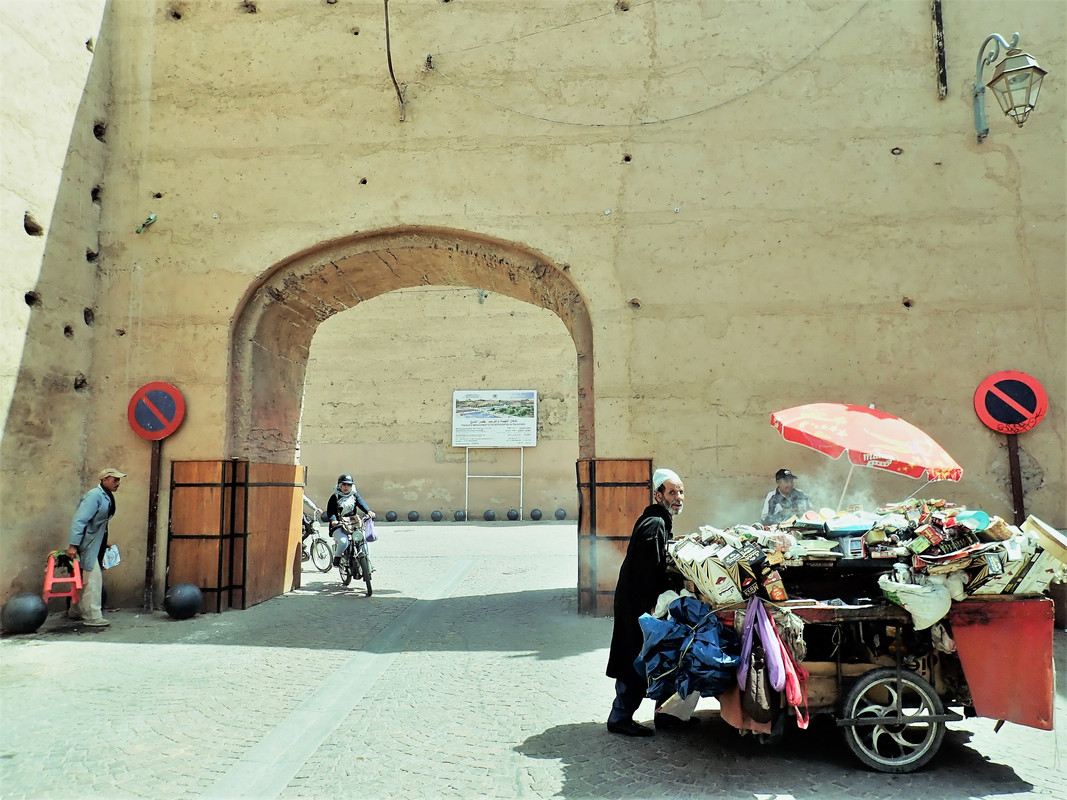 El Badi Palace is a ruin from the Saadian dynasty built in the late 1500s. Very majestic place with lots of mosaic.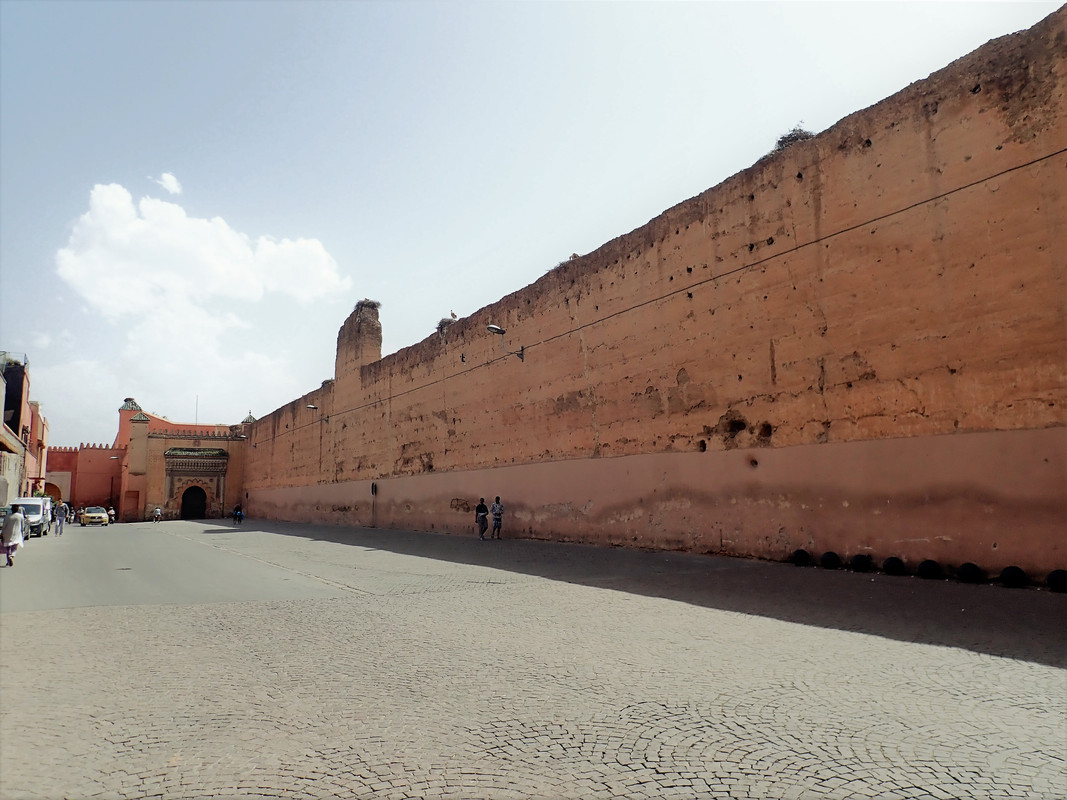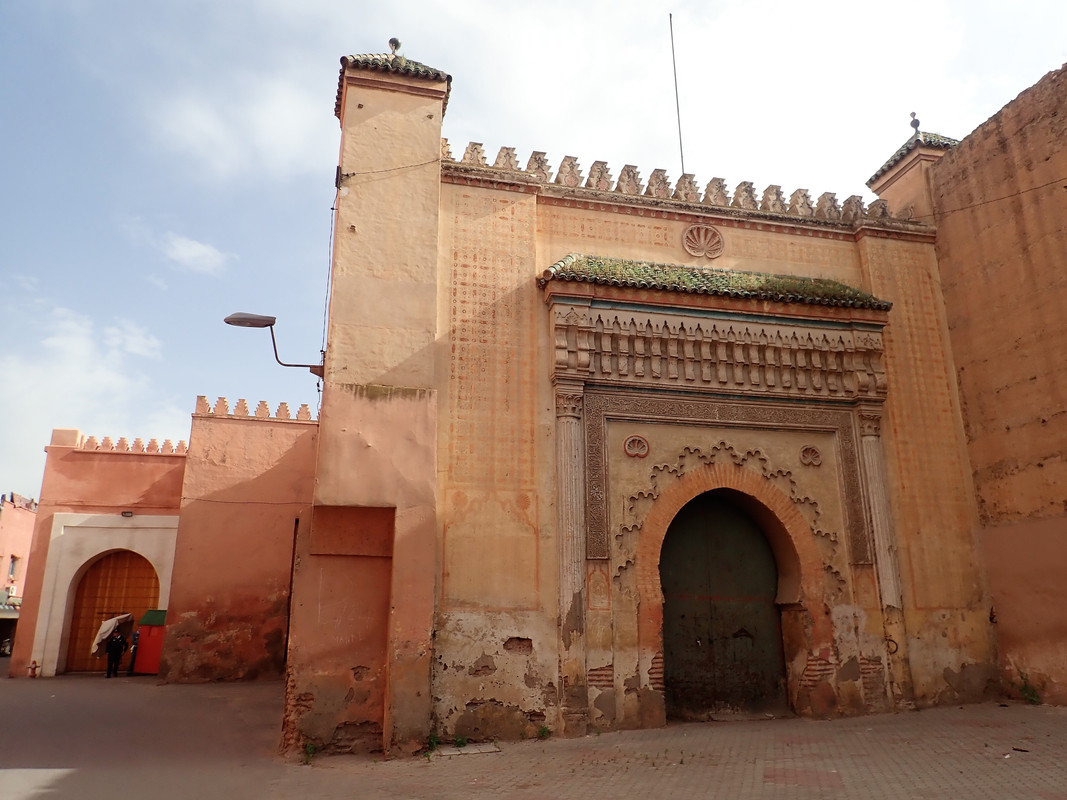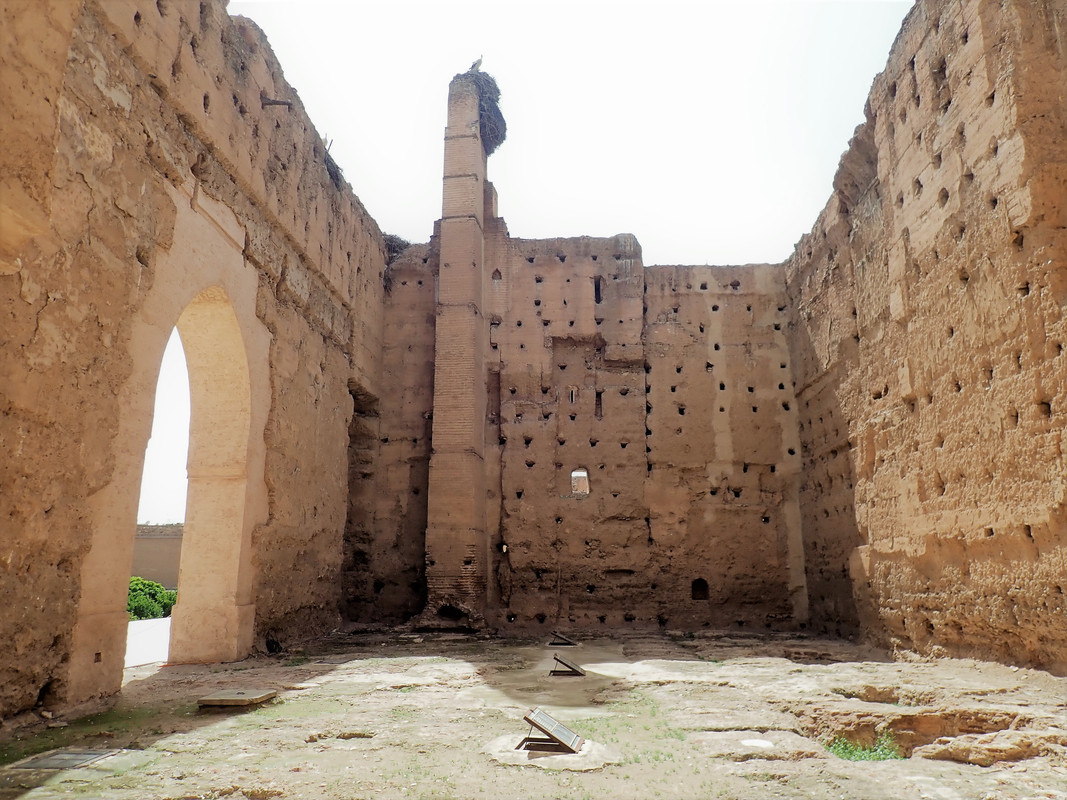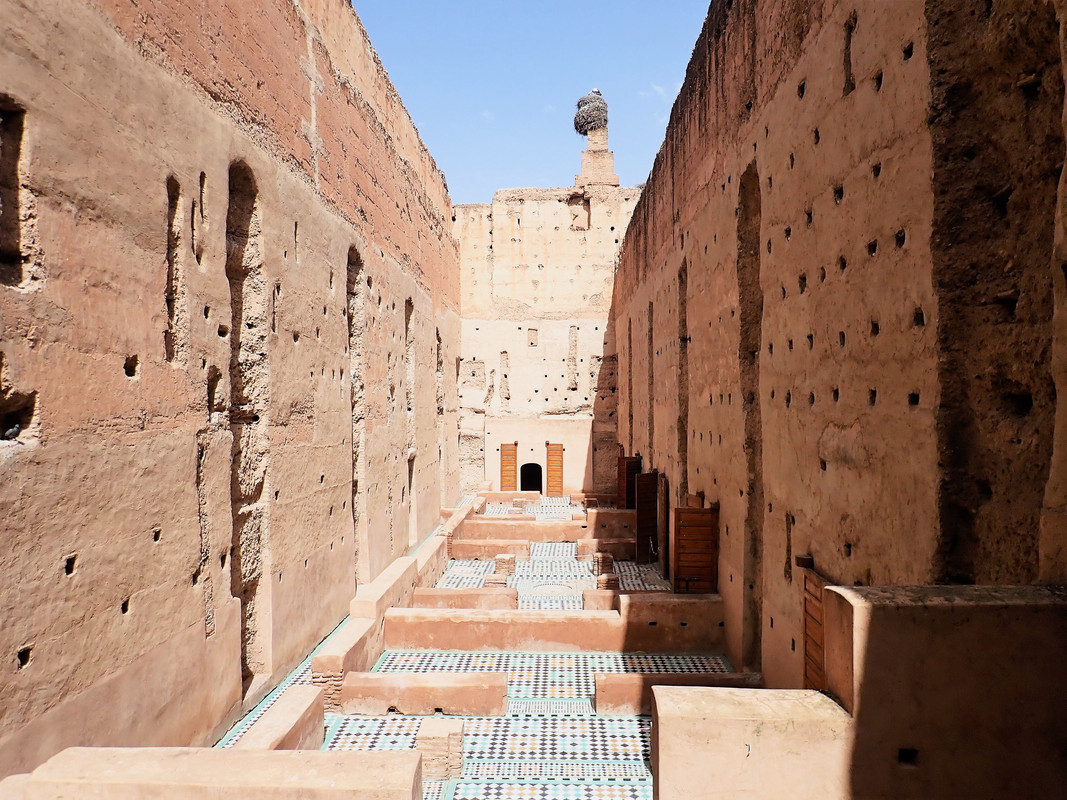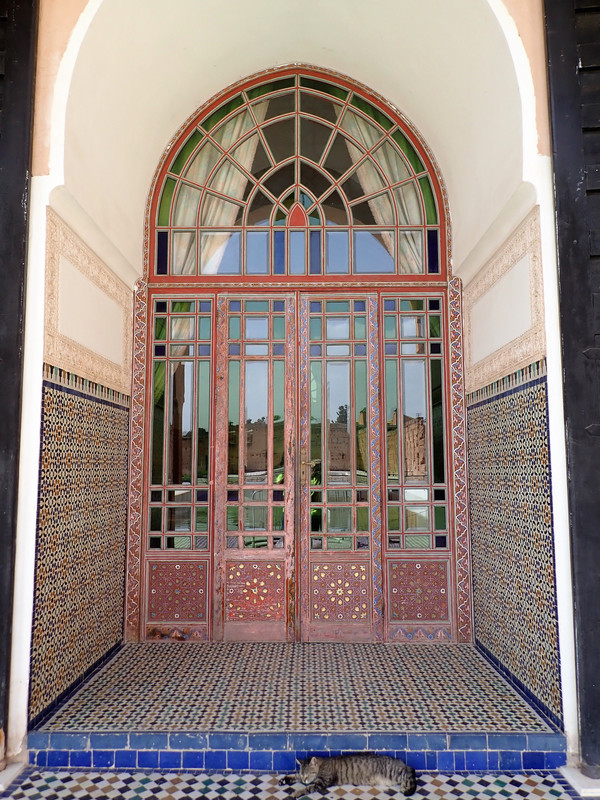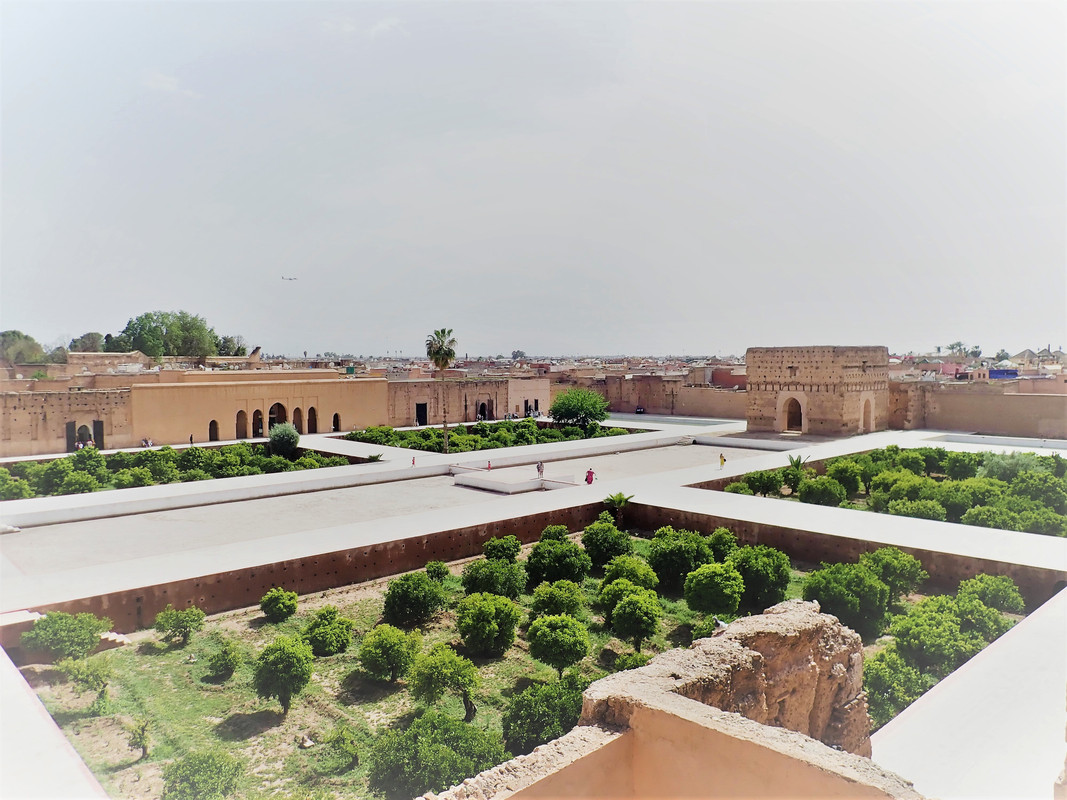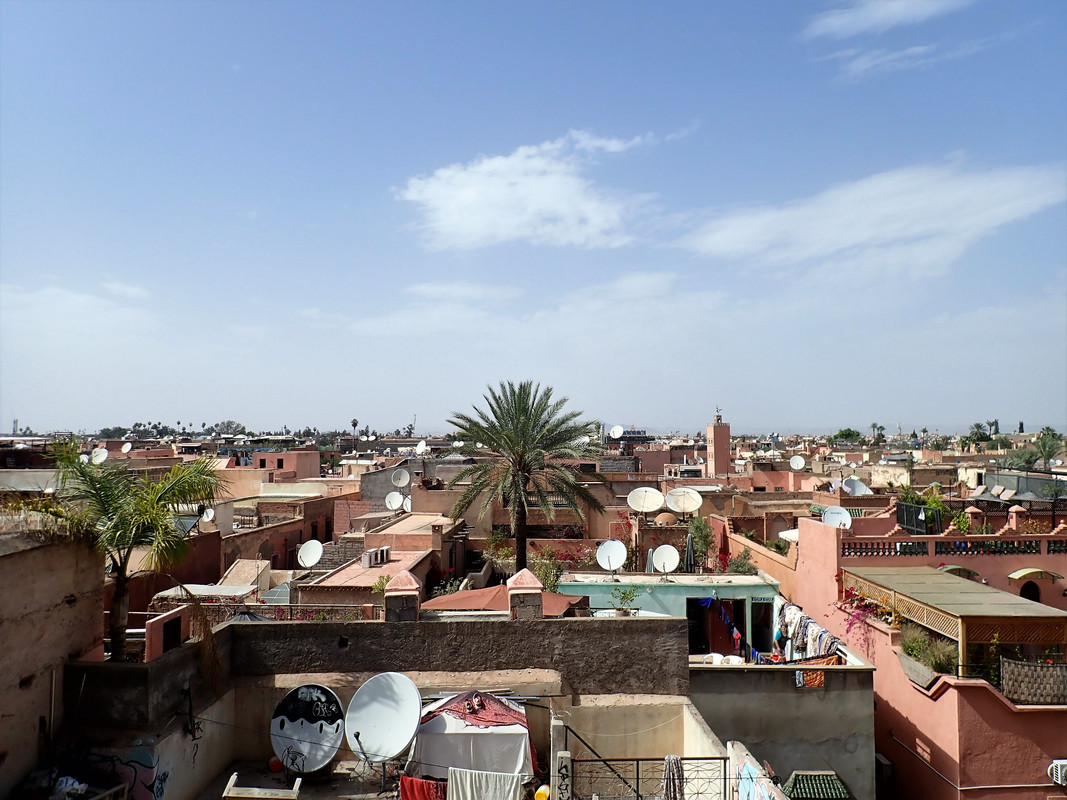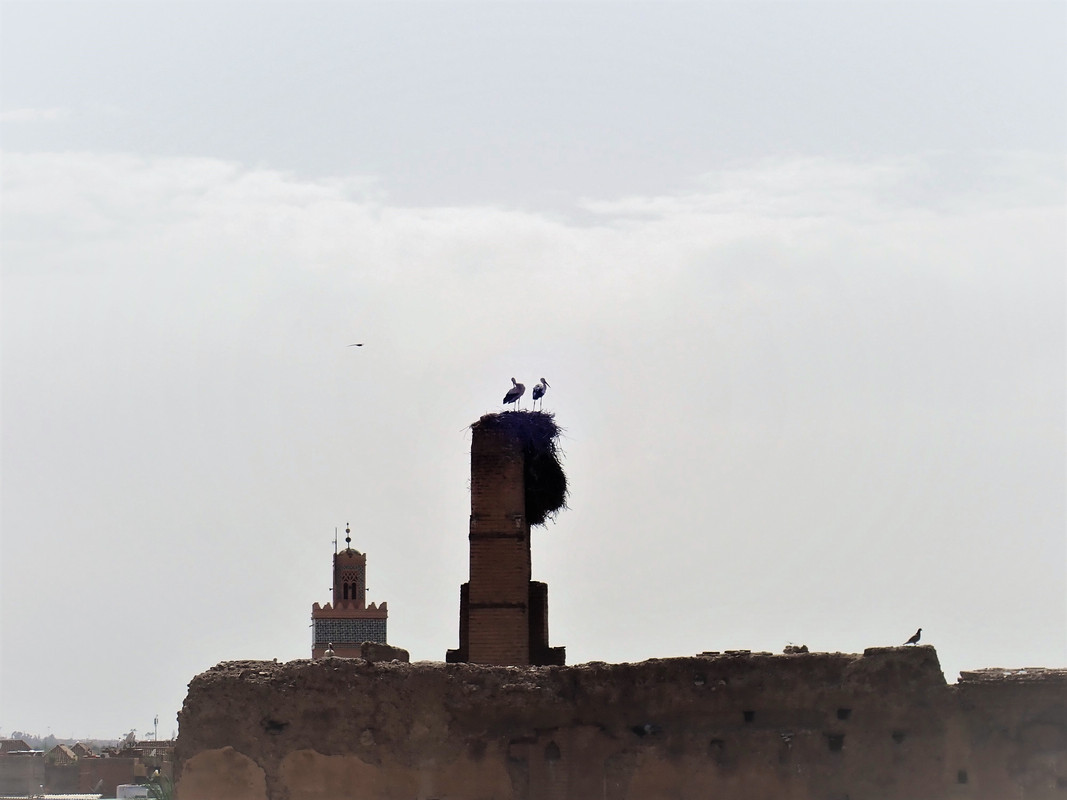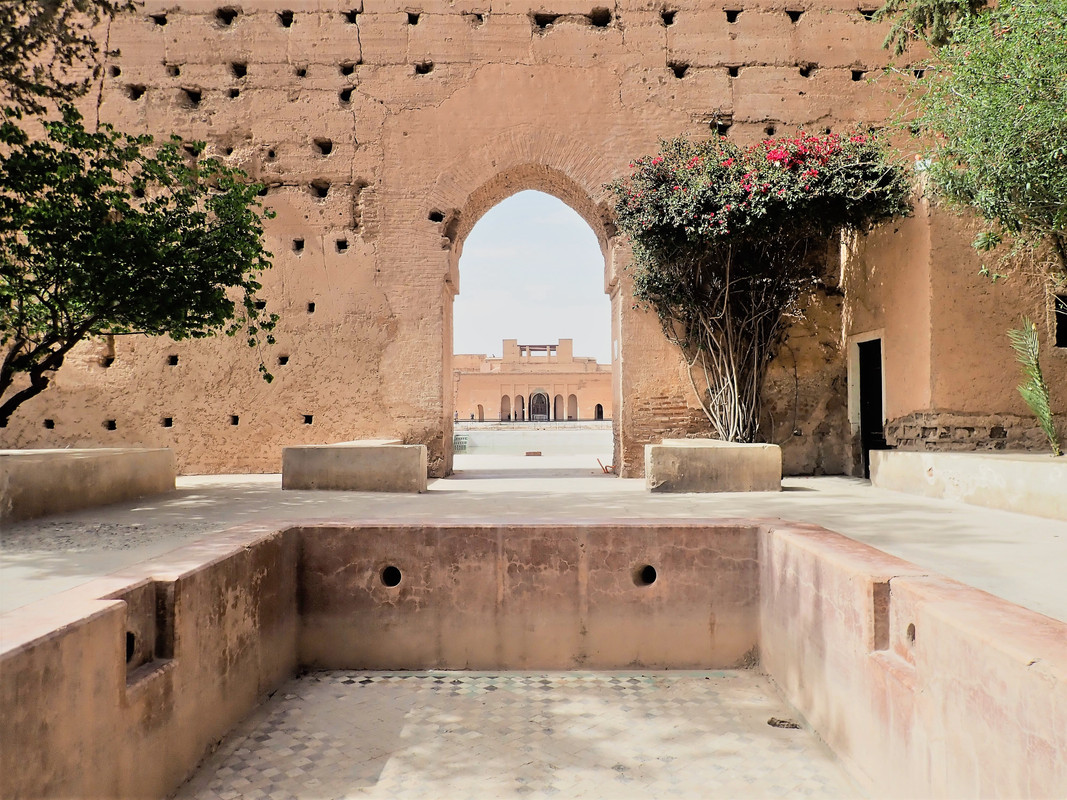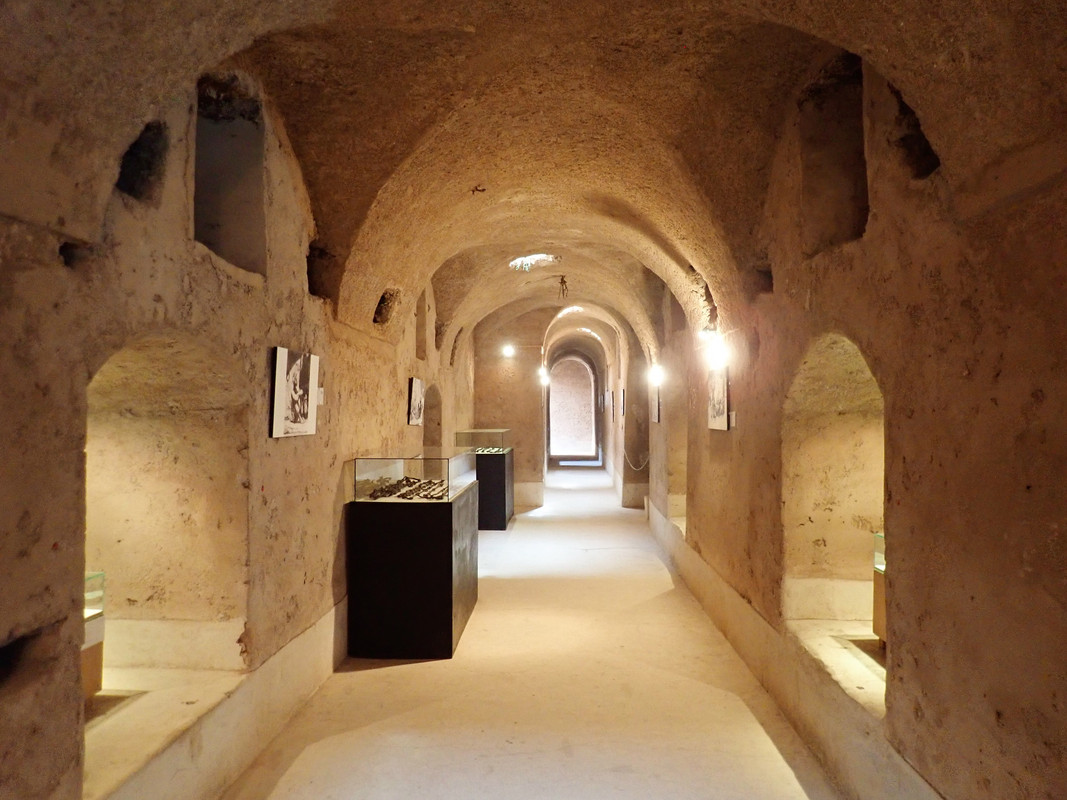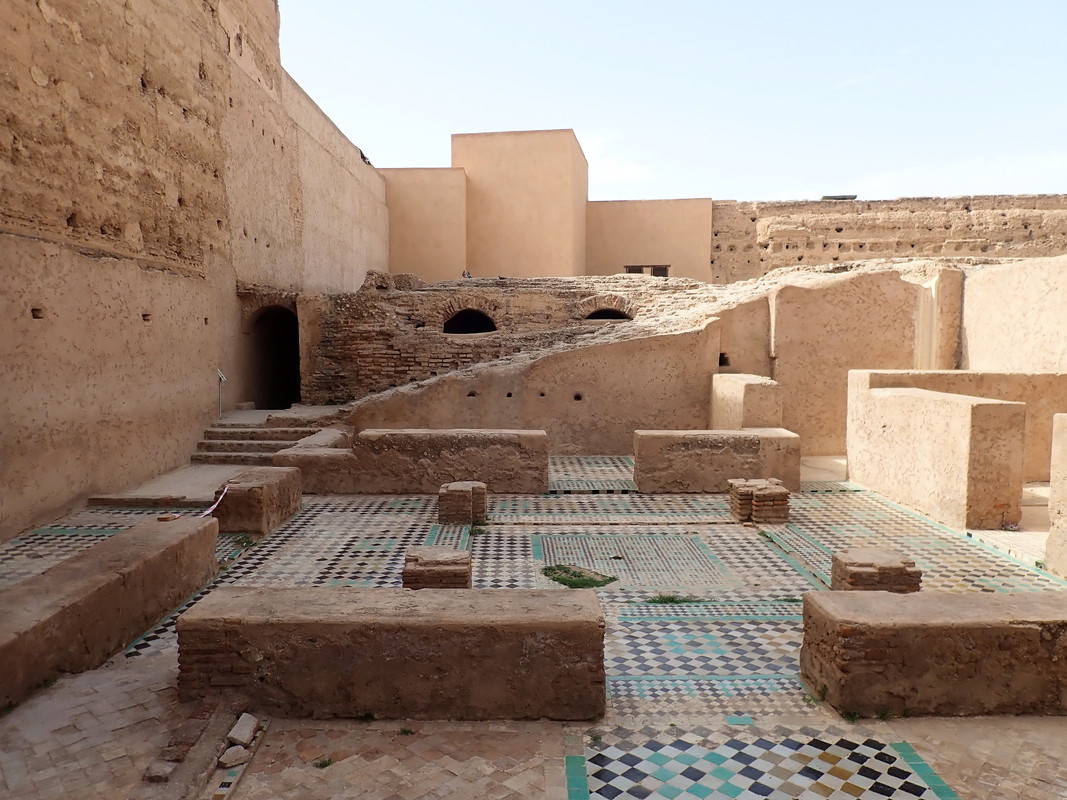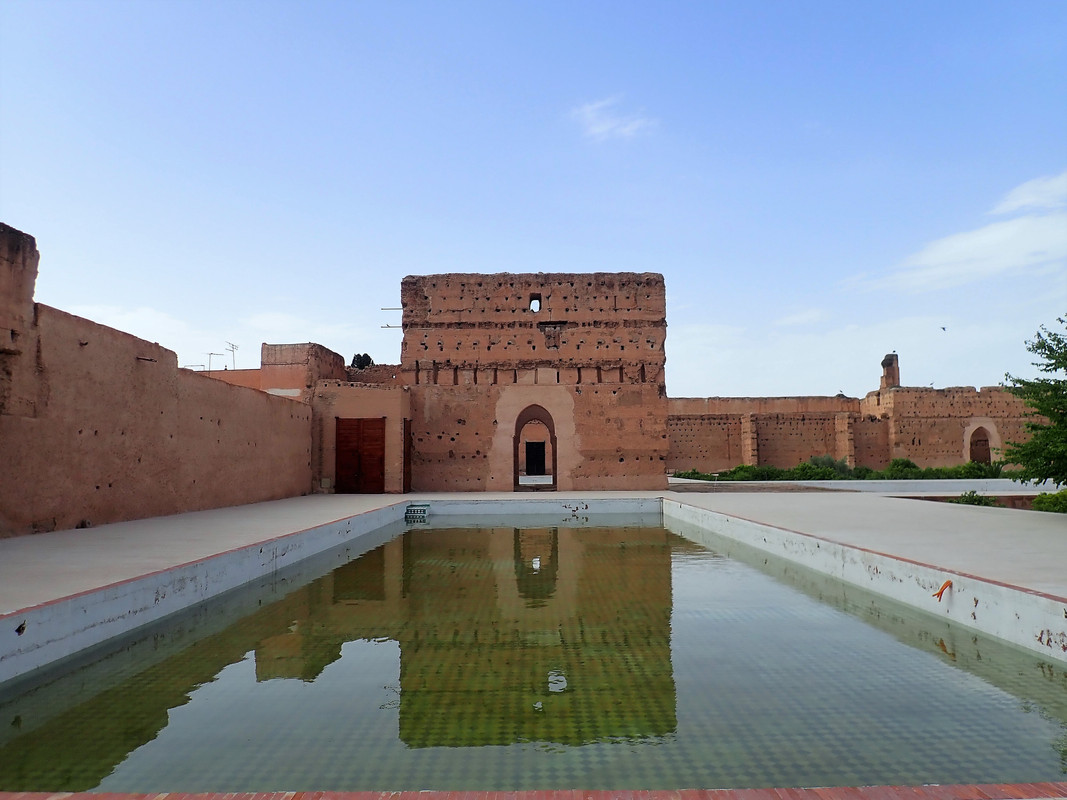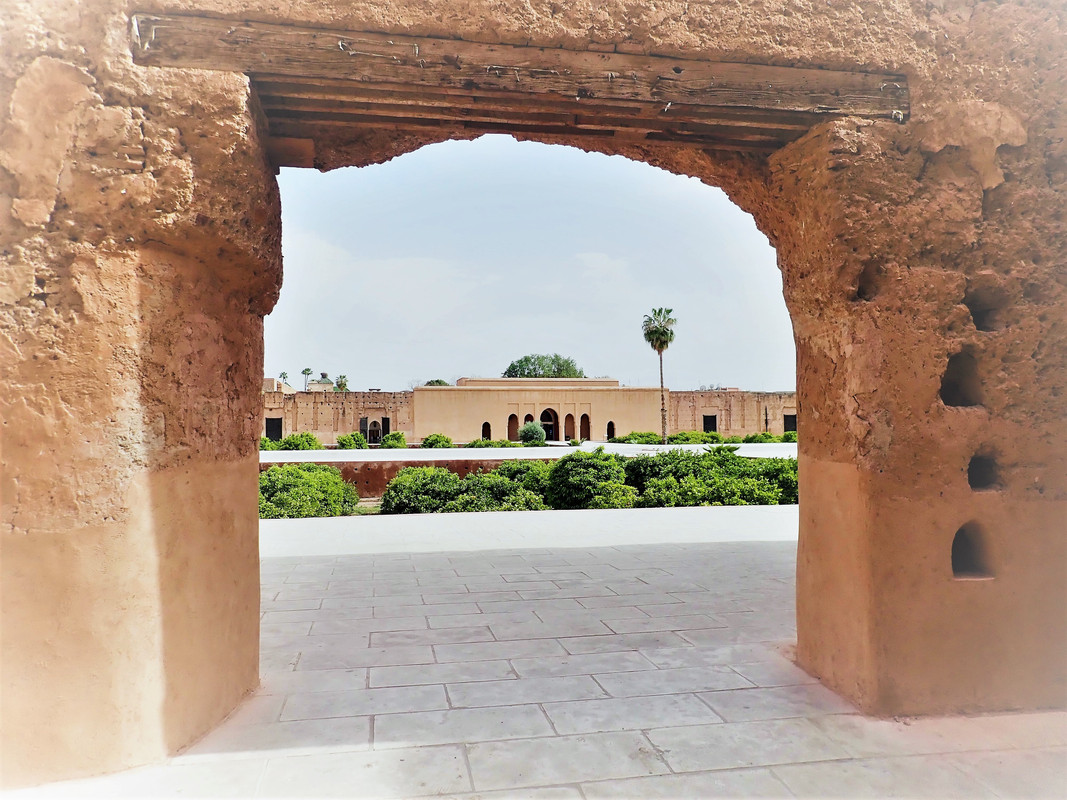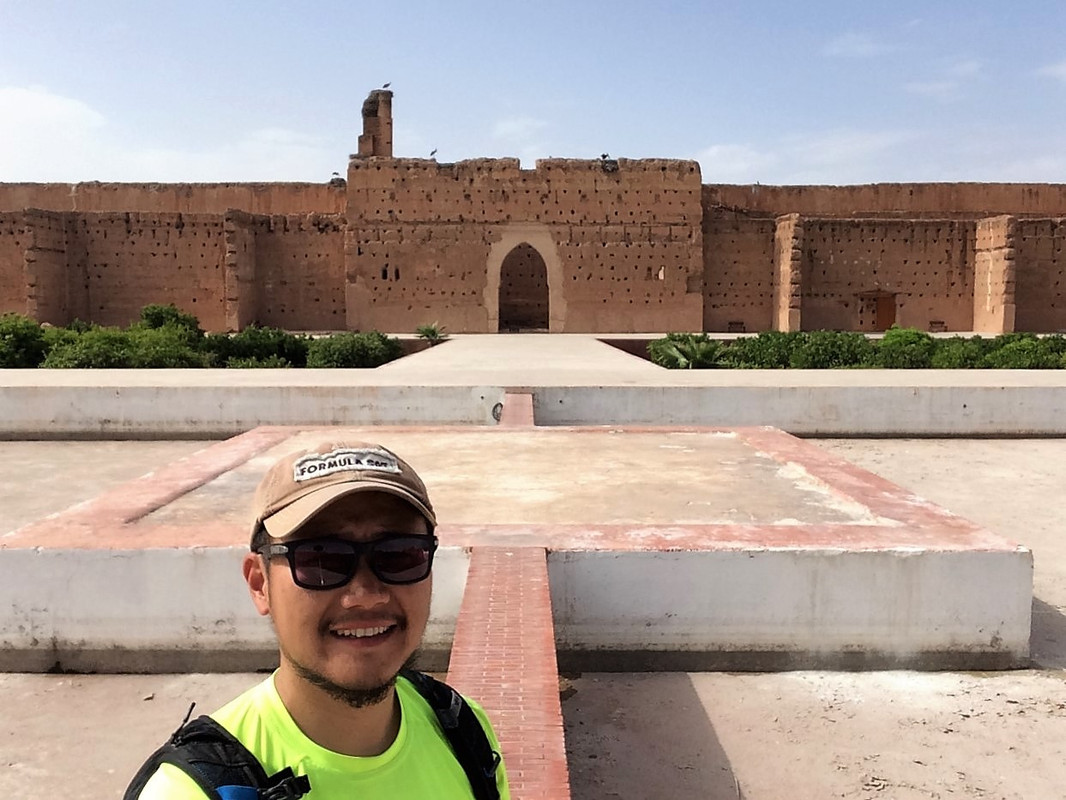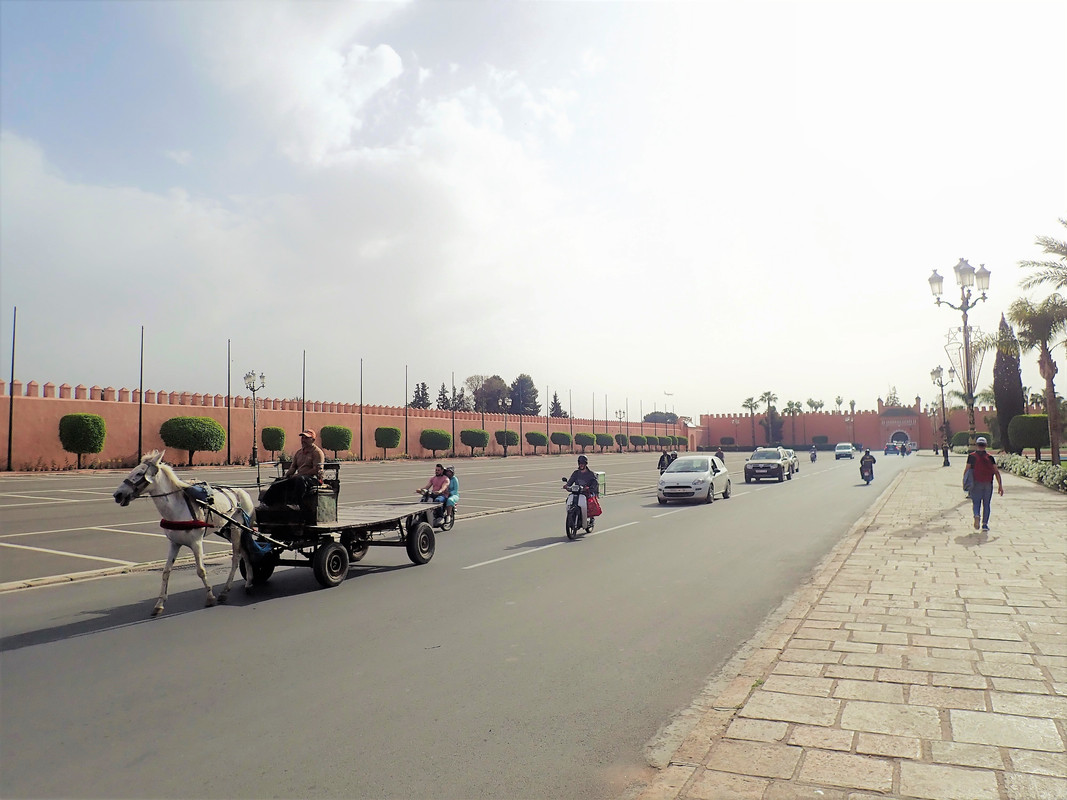 Finally, the Marrakesh Tannery…the smell here is so foul it burns your nostrils.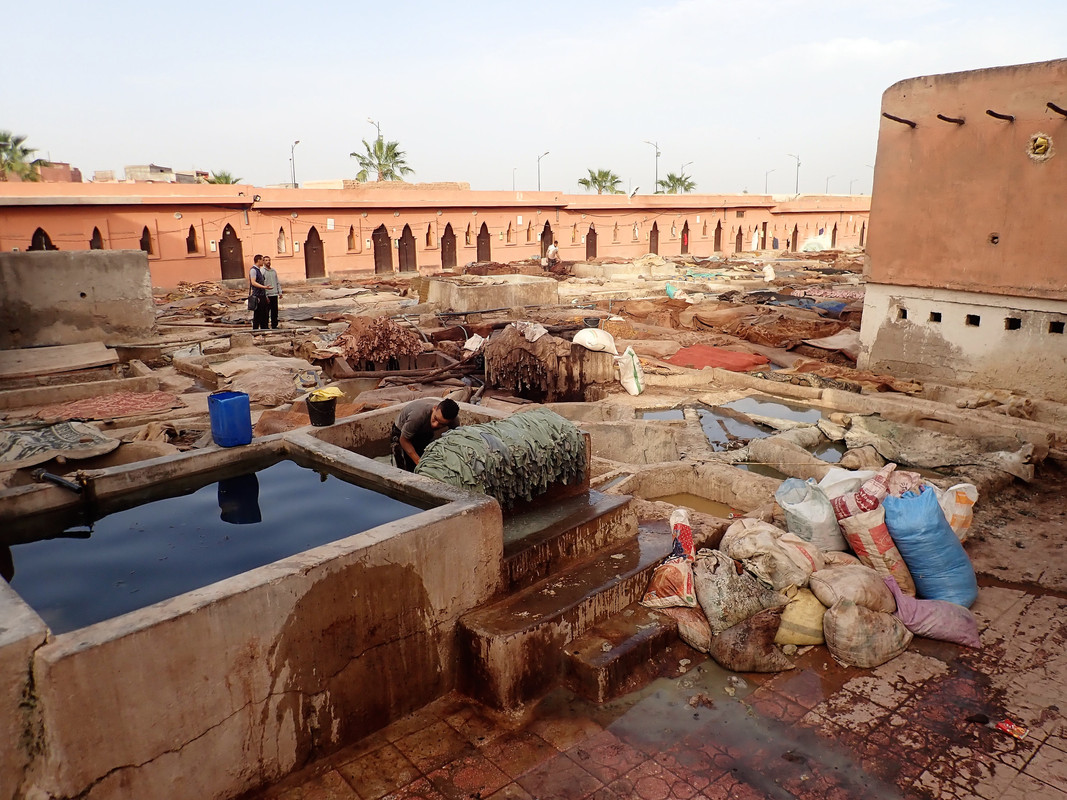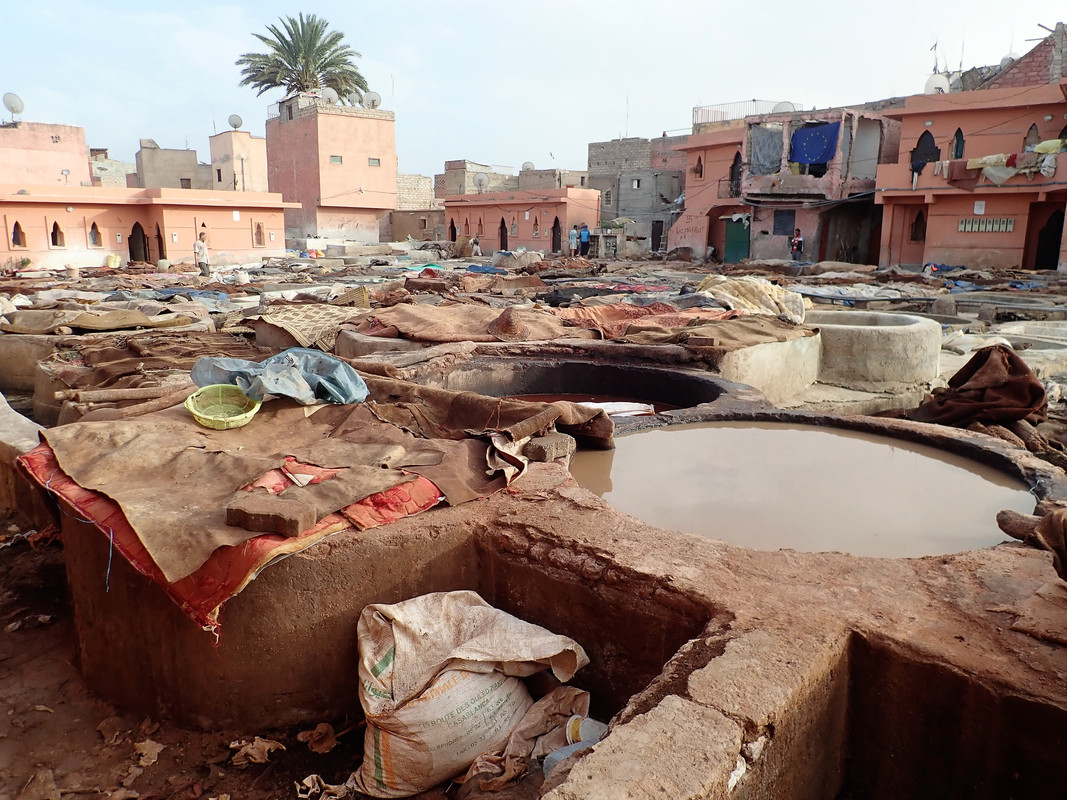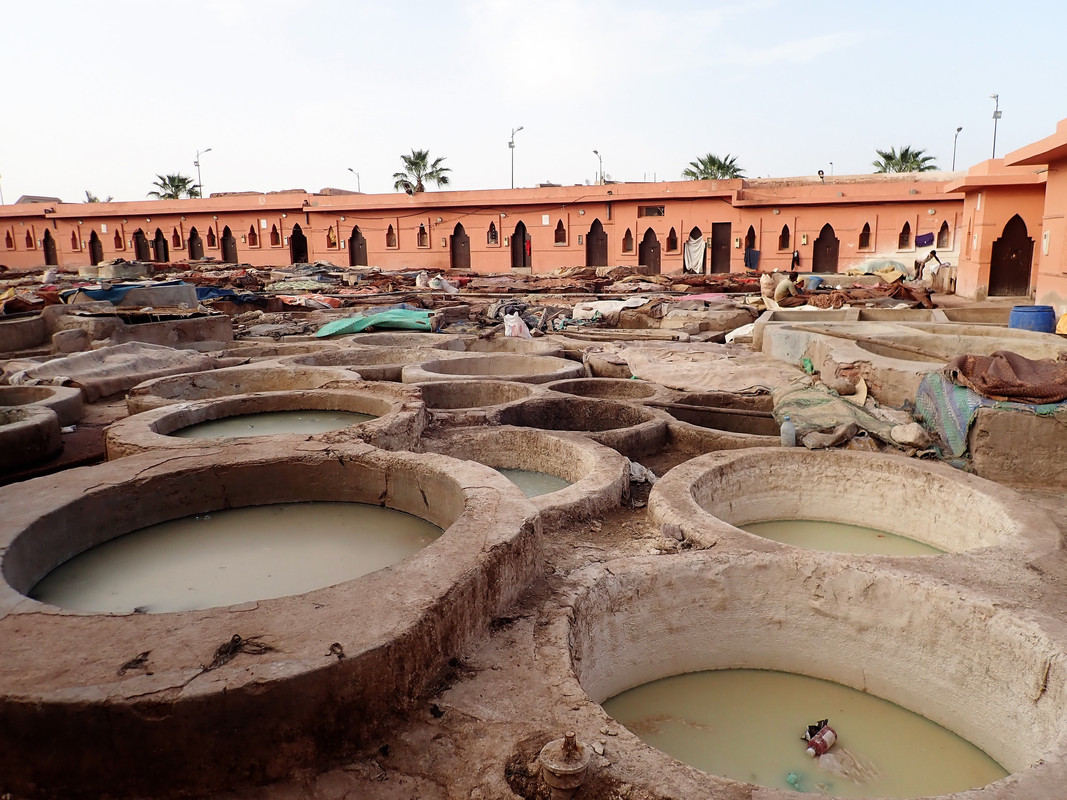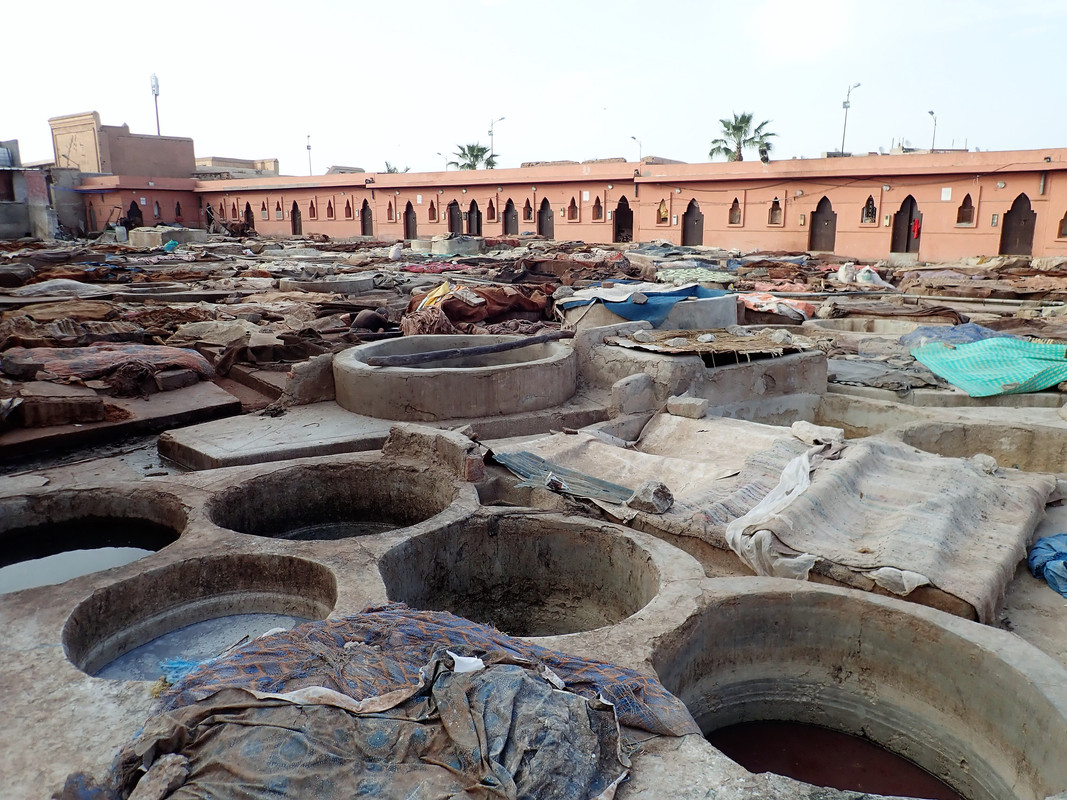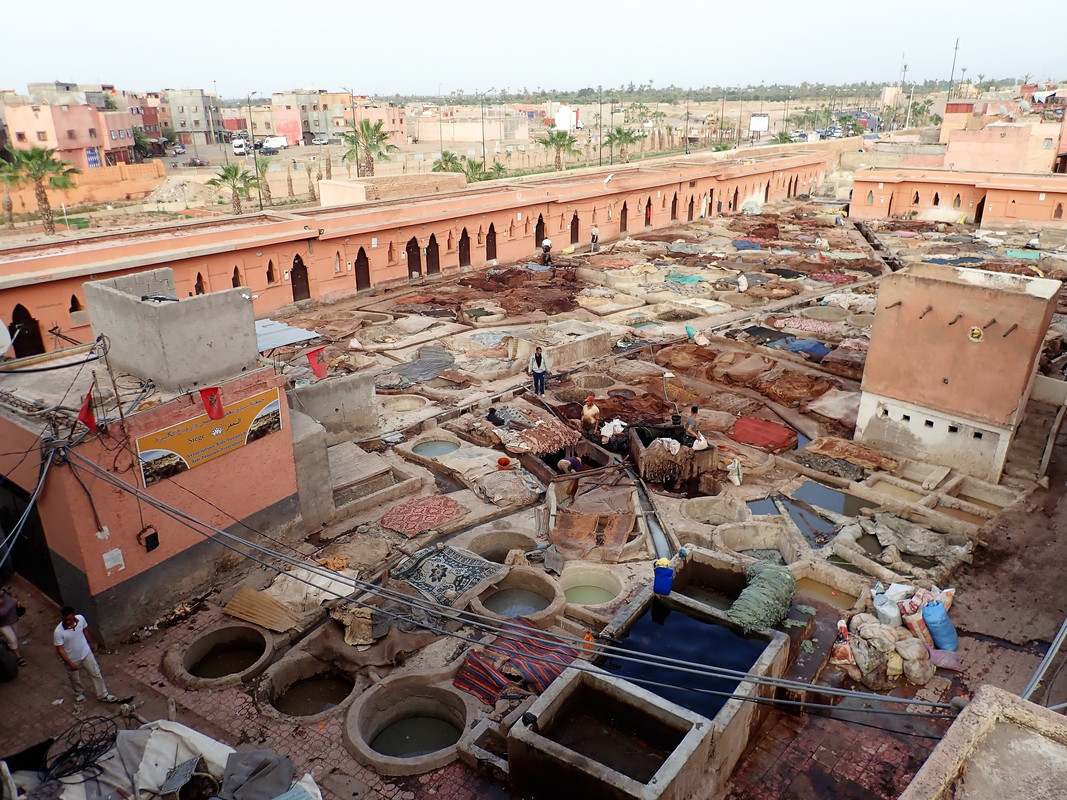 Overall I enjoyed my visit to Marrakesh other than the aggressive hagglers at touristy spots. I hate being harassed to the point where I have to shut everyone out. Moving on to Ouarzazate…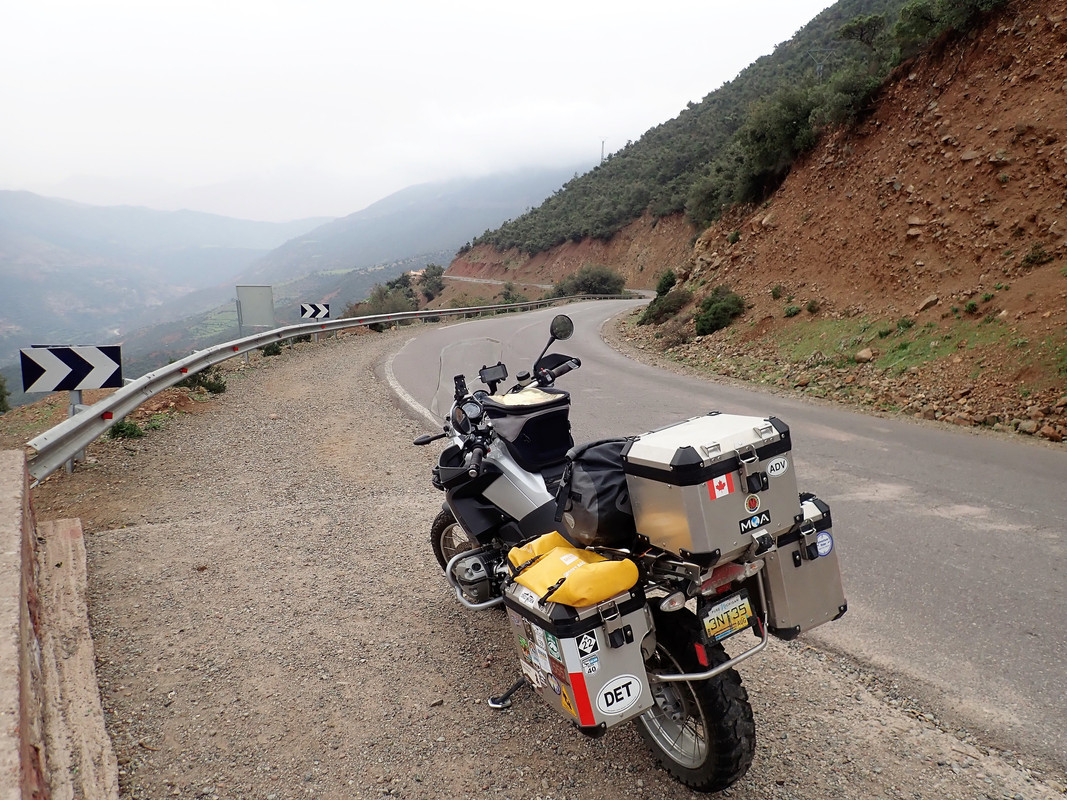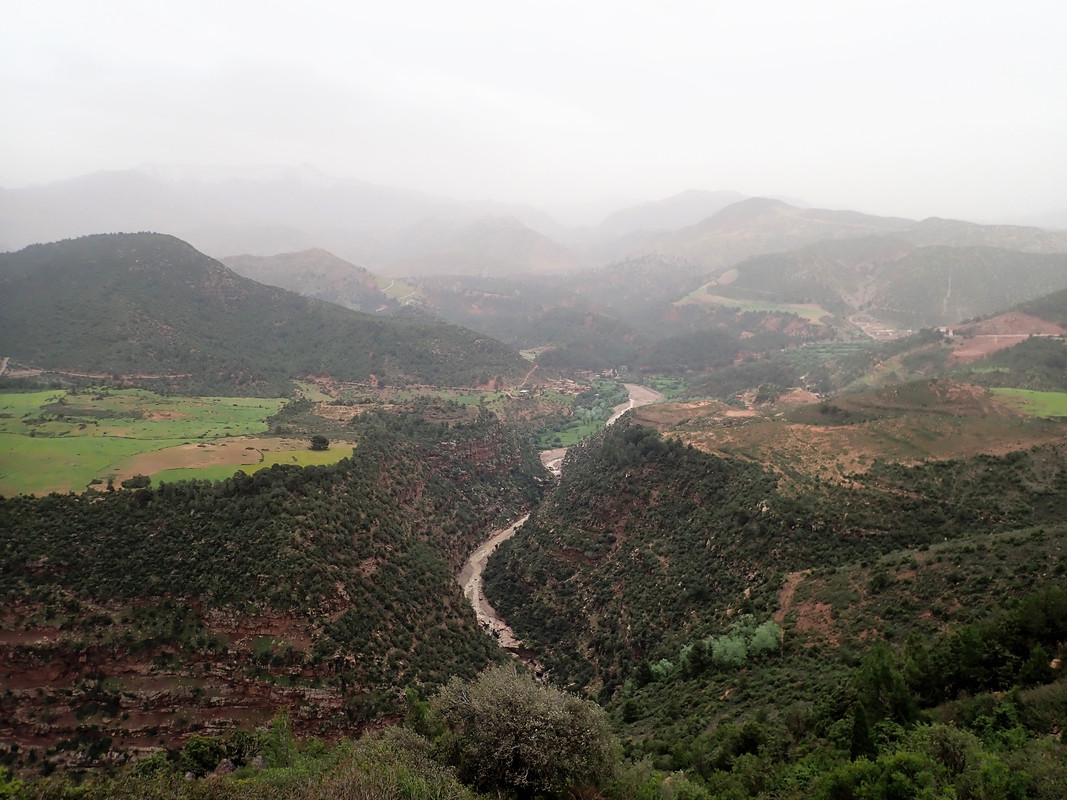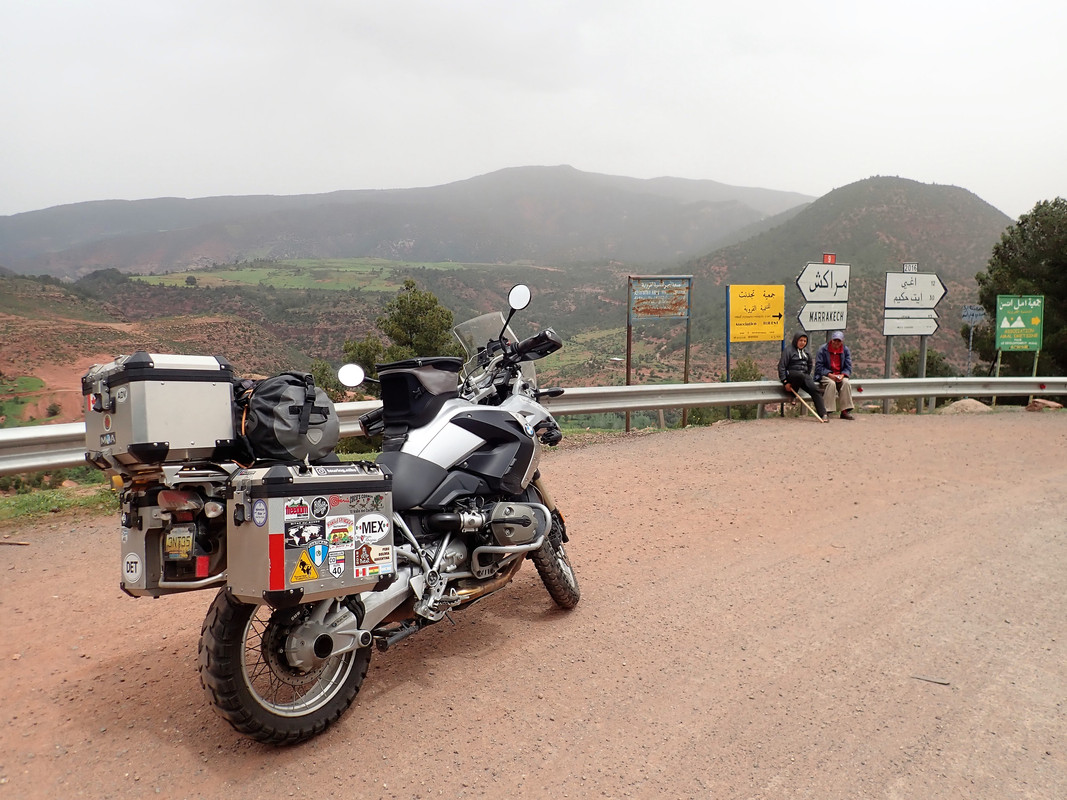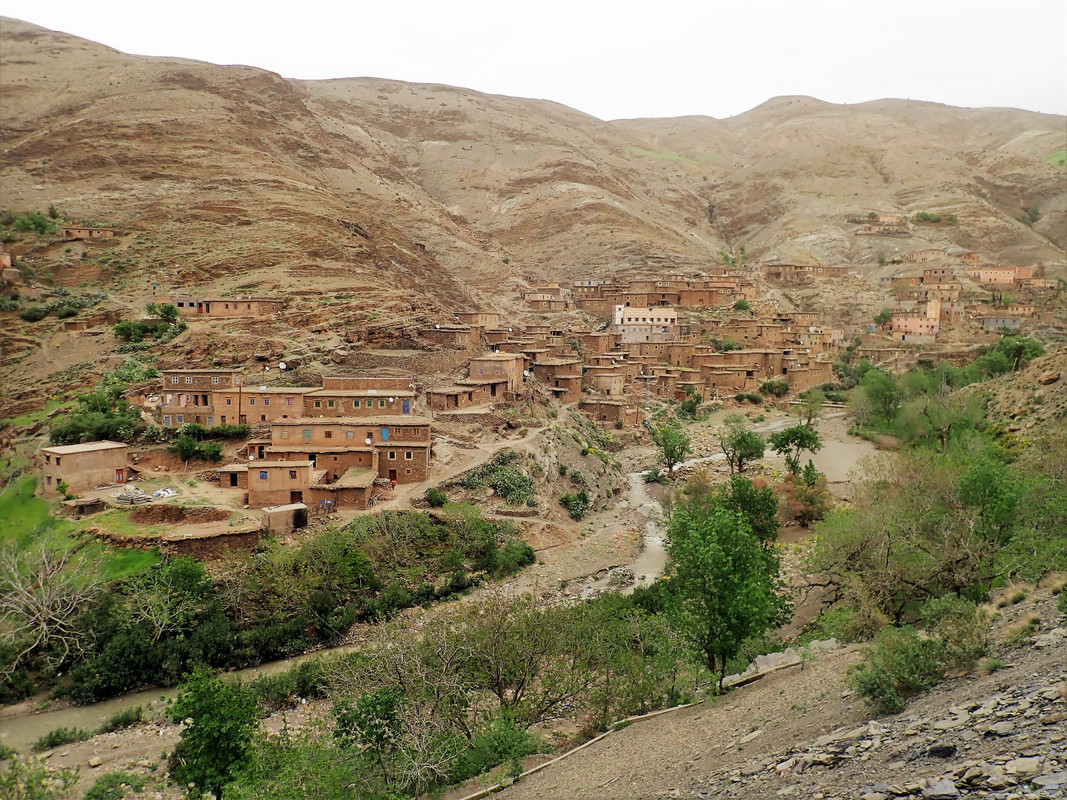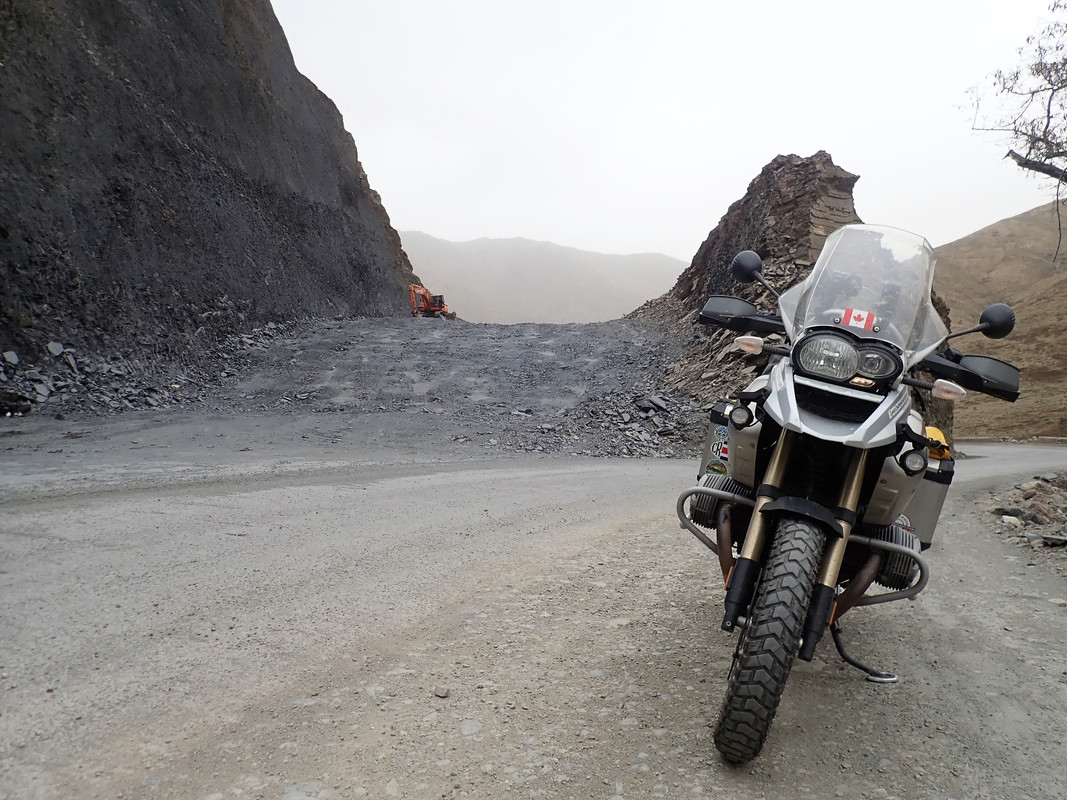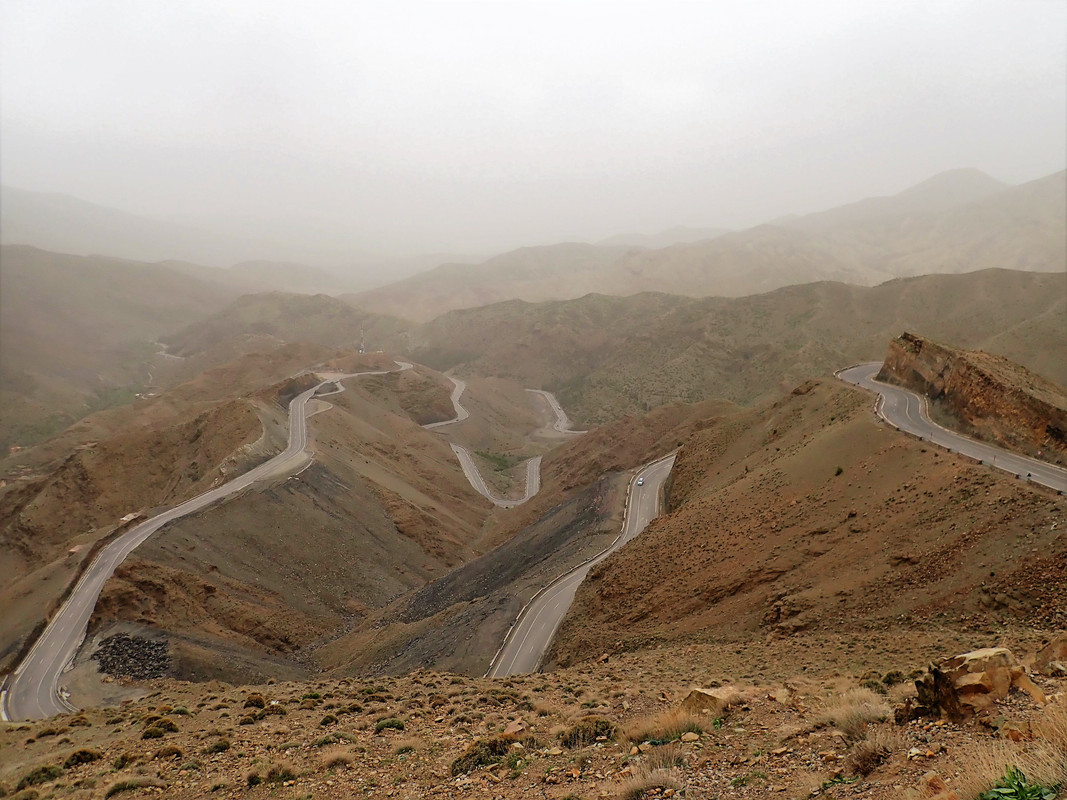 Wind is so ferocious in the Atlas Mountains that it blown my bike over into a curb while I was away taking pictures. A few people stopped to help me upright the bike after which I did not make any more photo stops for rest of the day.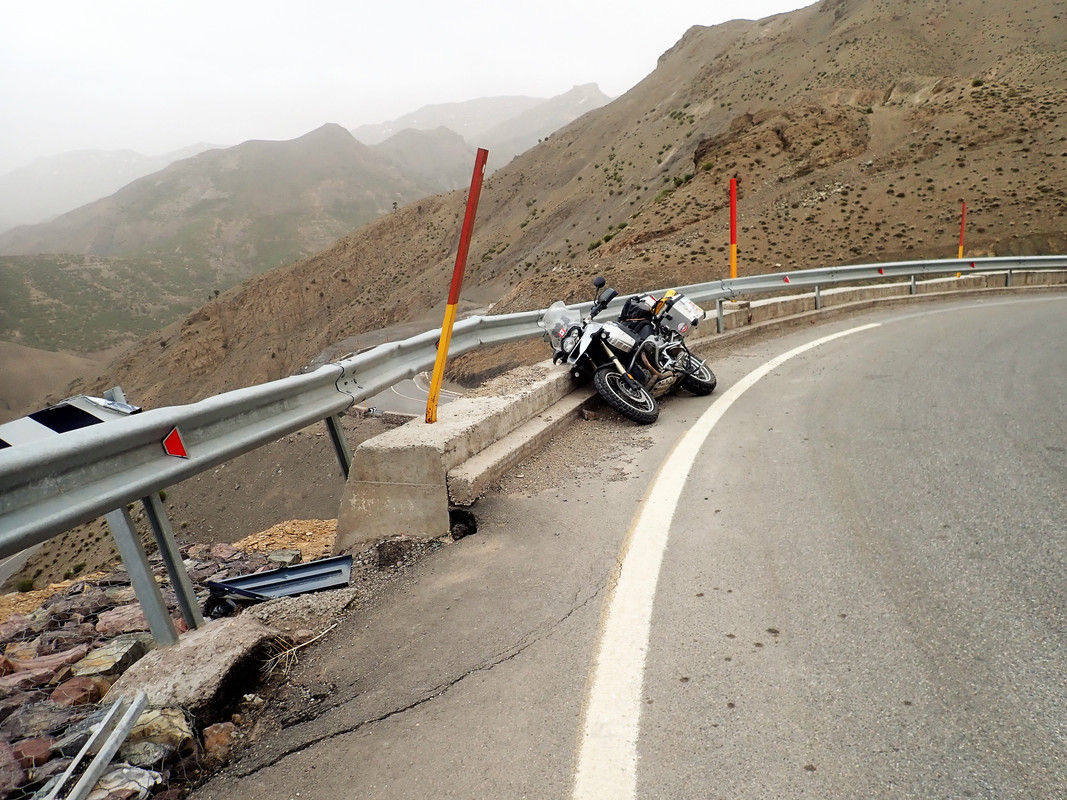 The pannier was smashed in pretty good. First thing after getting into town was to borrow a hammer and beat it back into shape. I was so glad that my laptop didn't get crushed.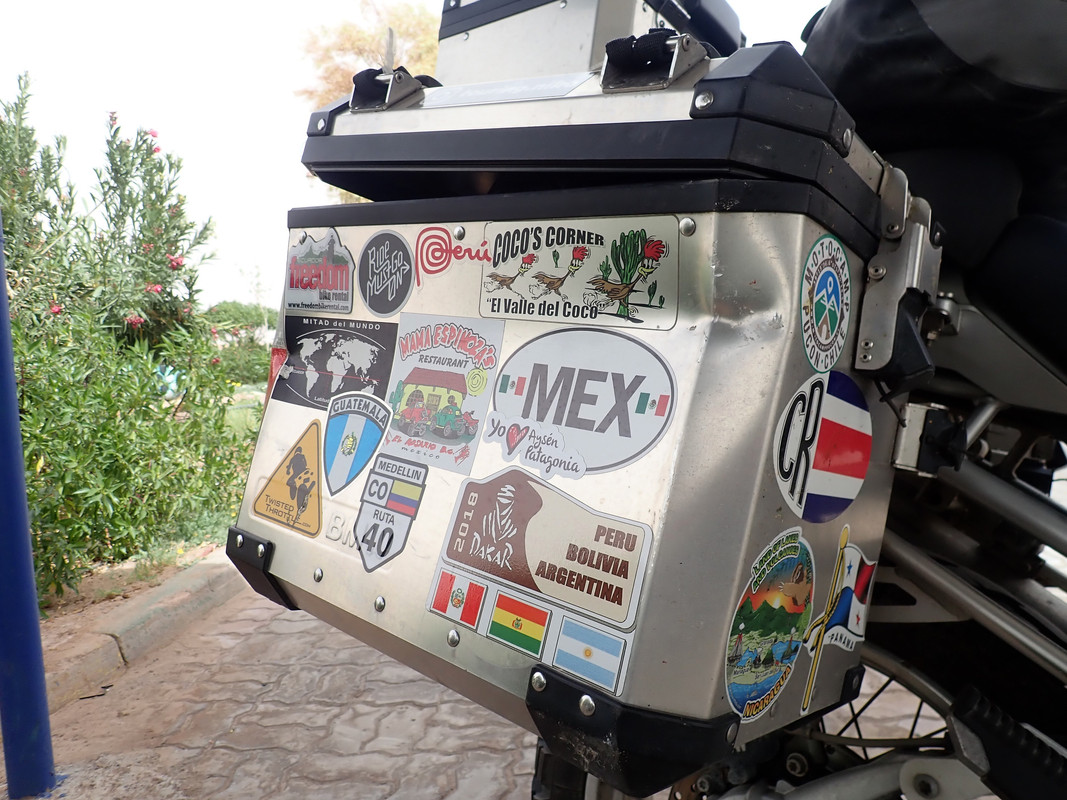 Ouarzazate is well known as a film-making location with many studios based here. I spent rest of the day on a tour of Atlas Studios, one of the largest movie studios in the world. See if you can guess what movie these sets are from.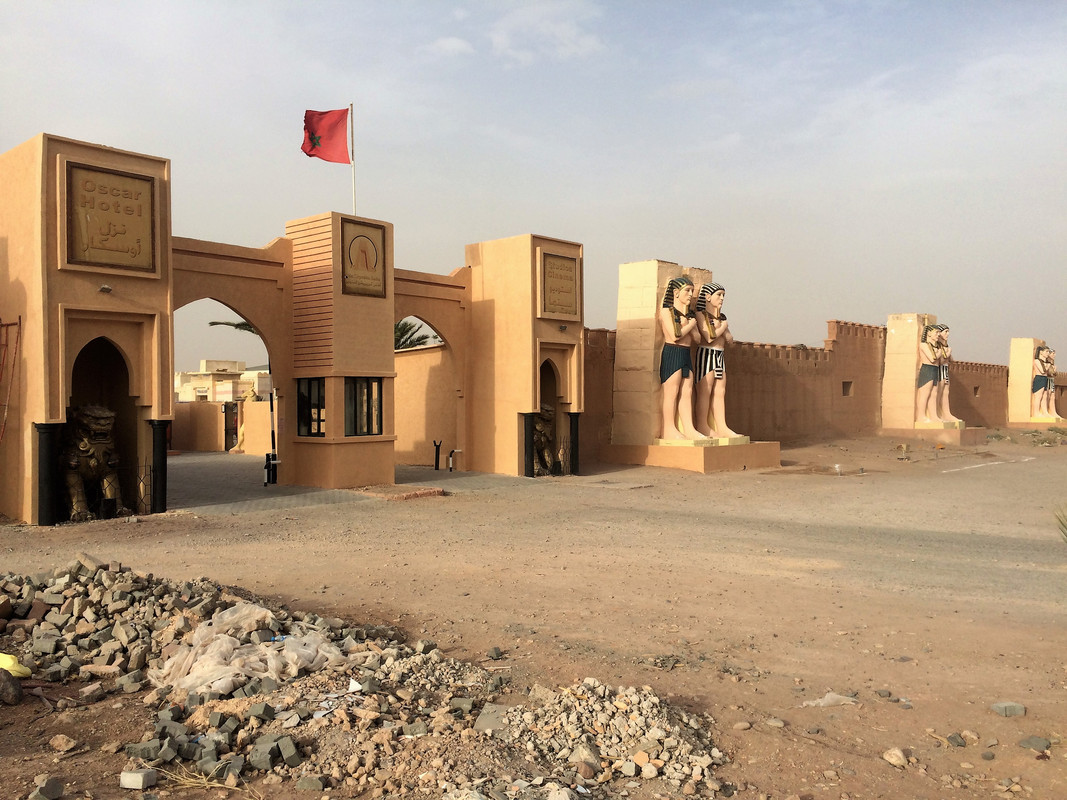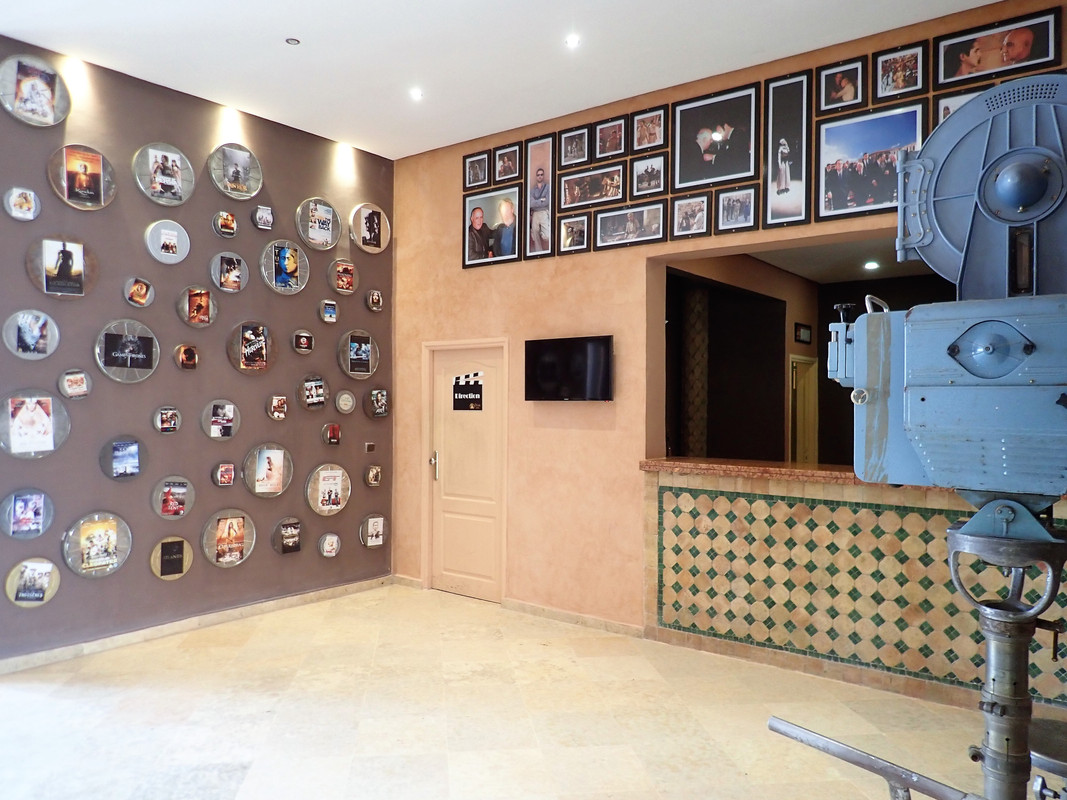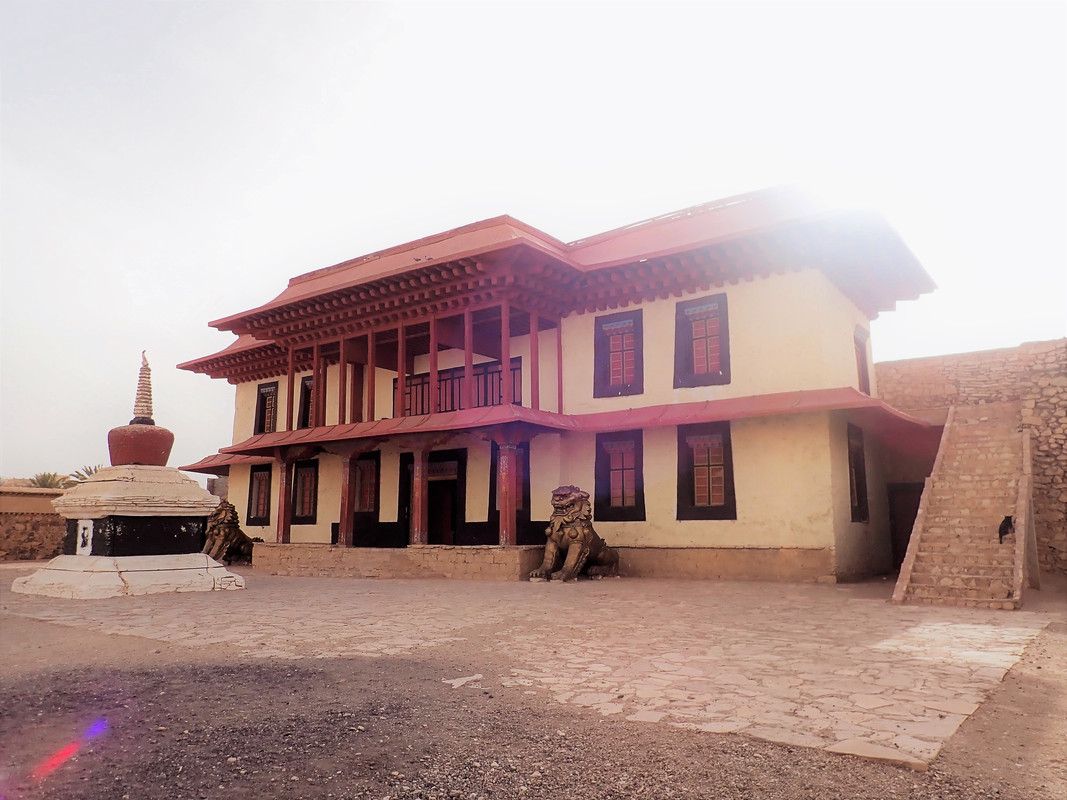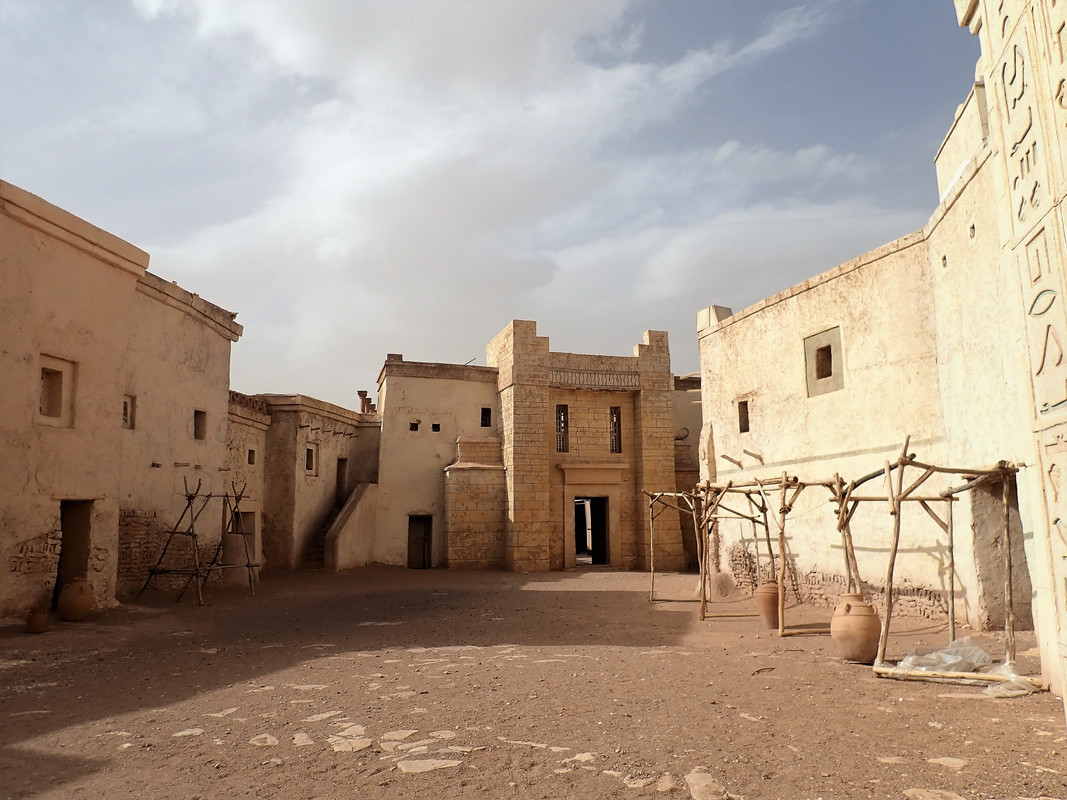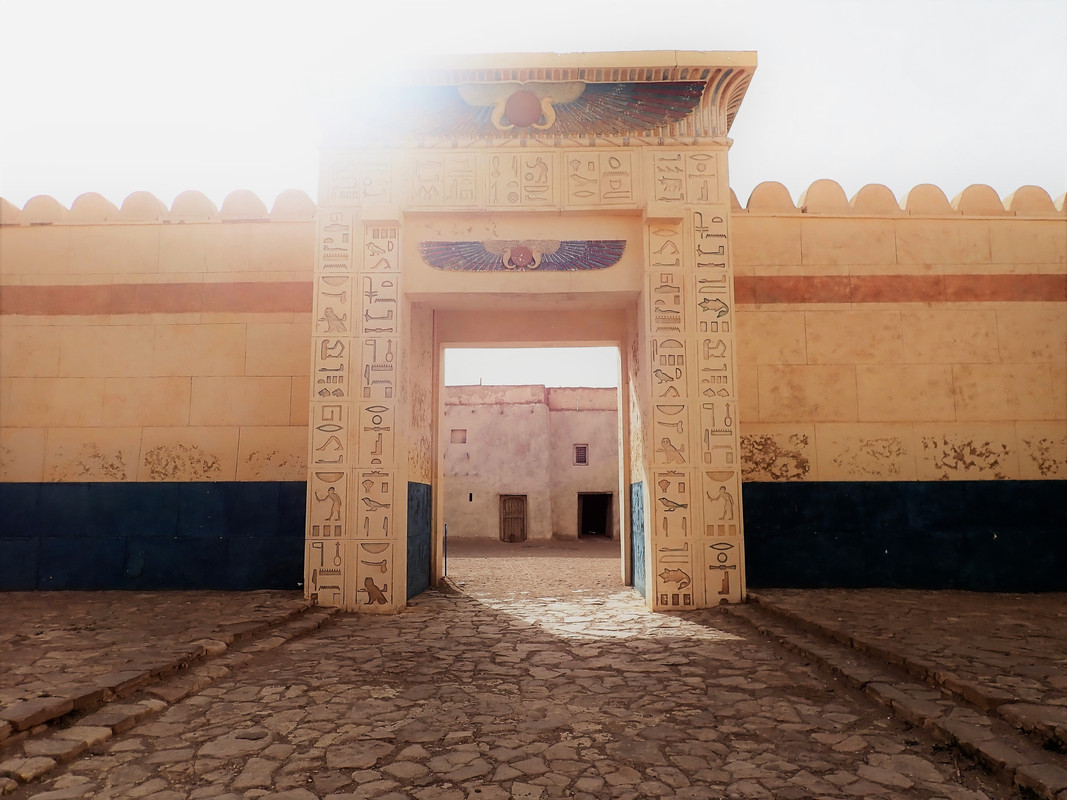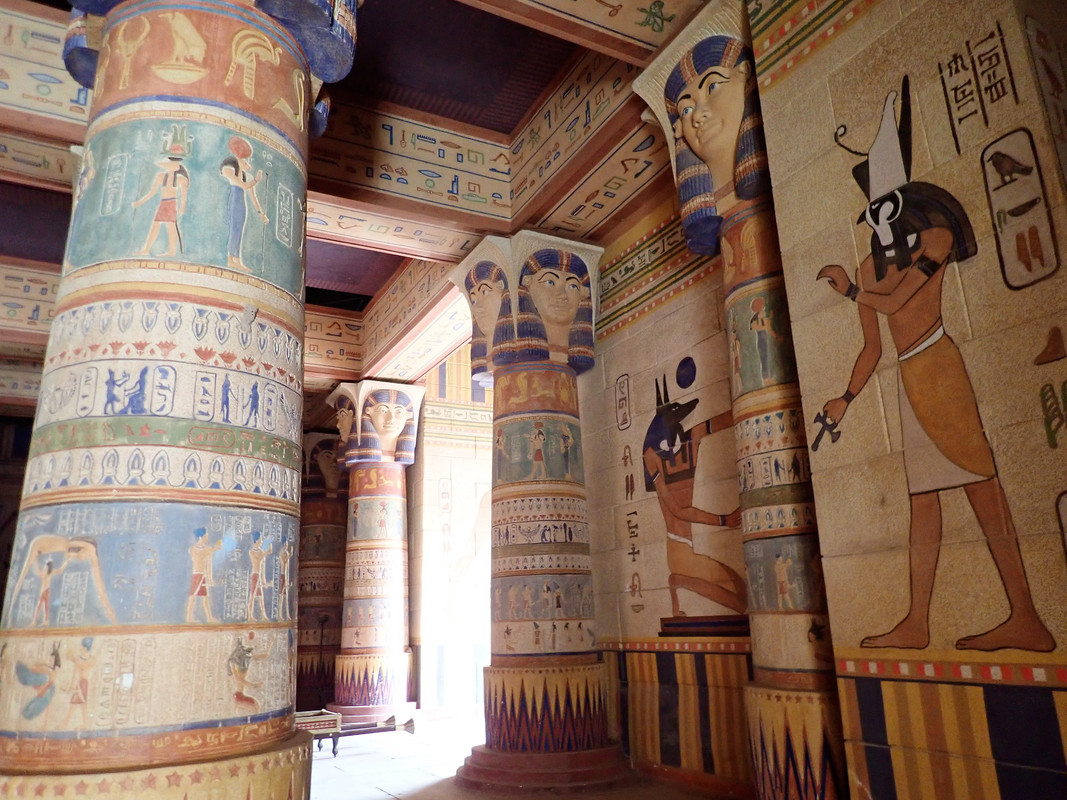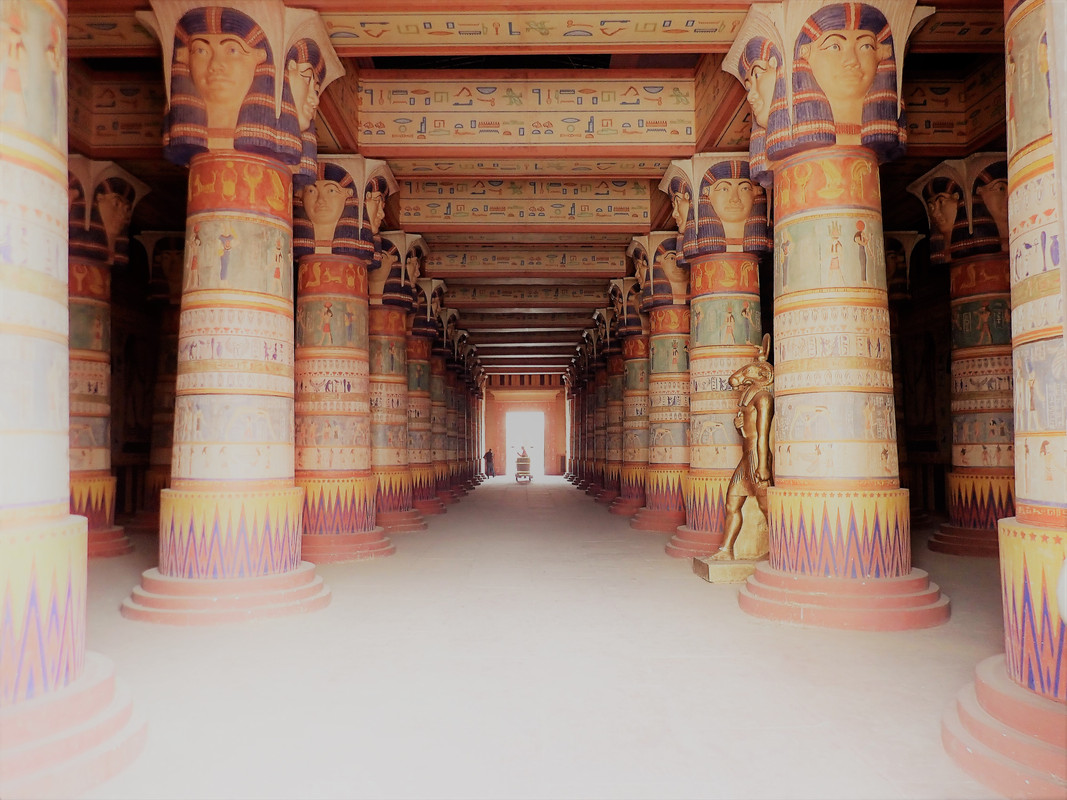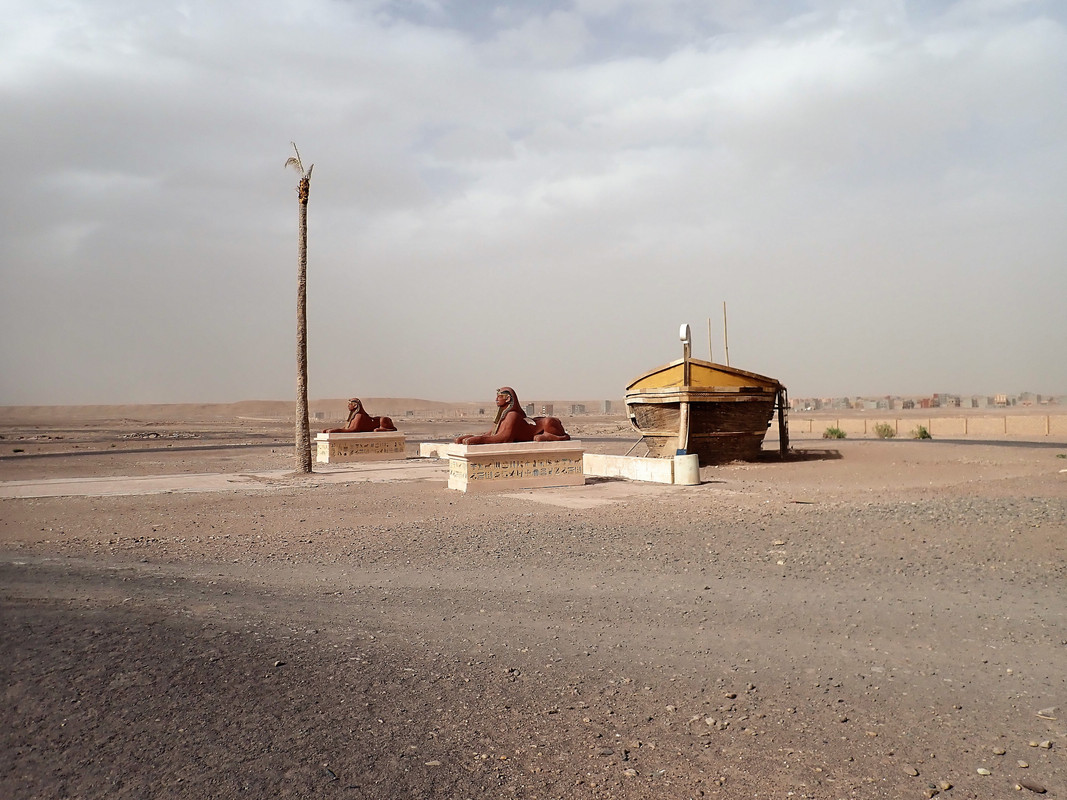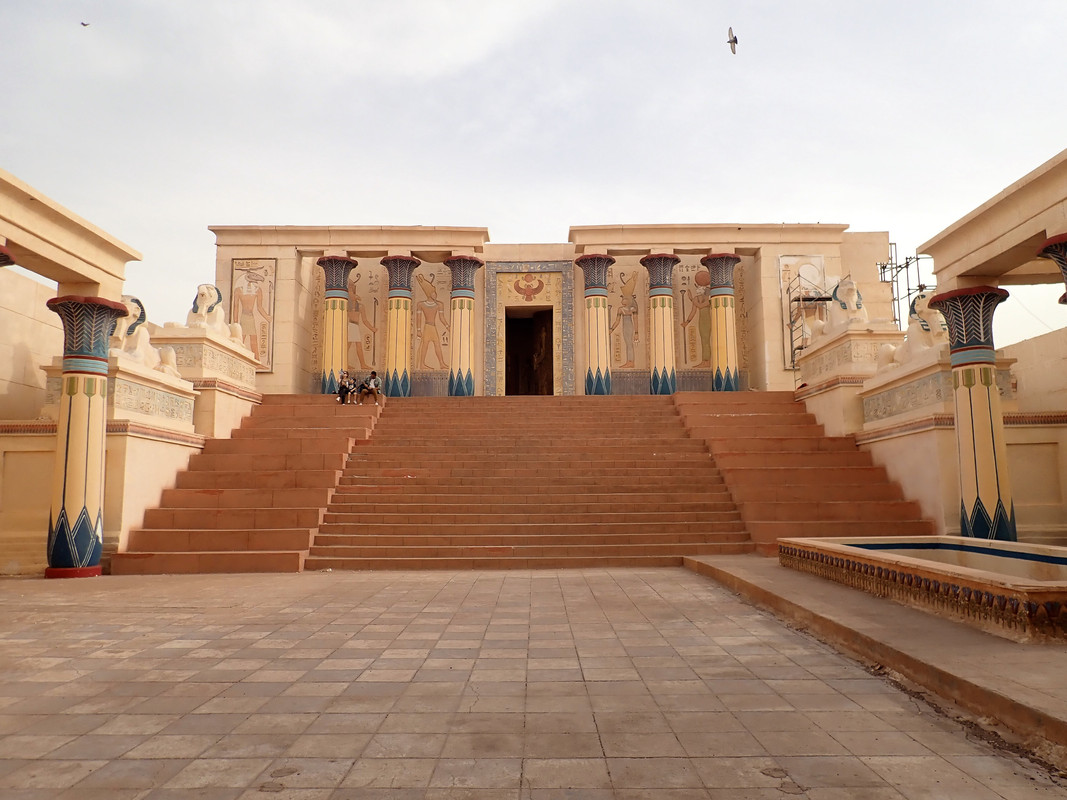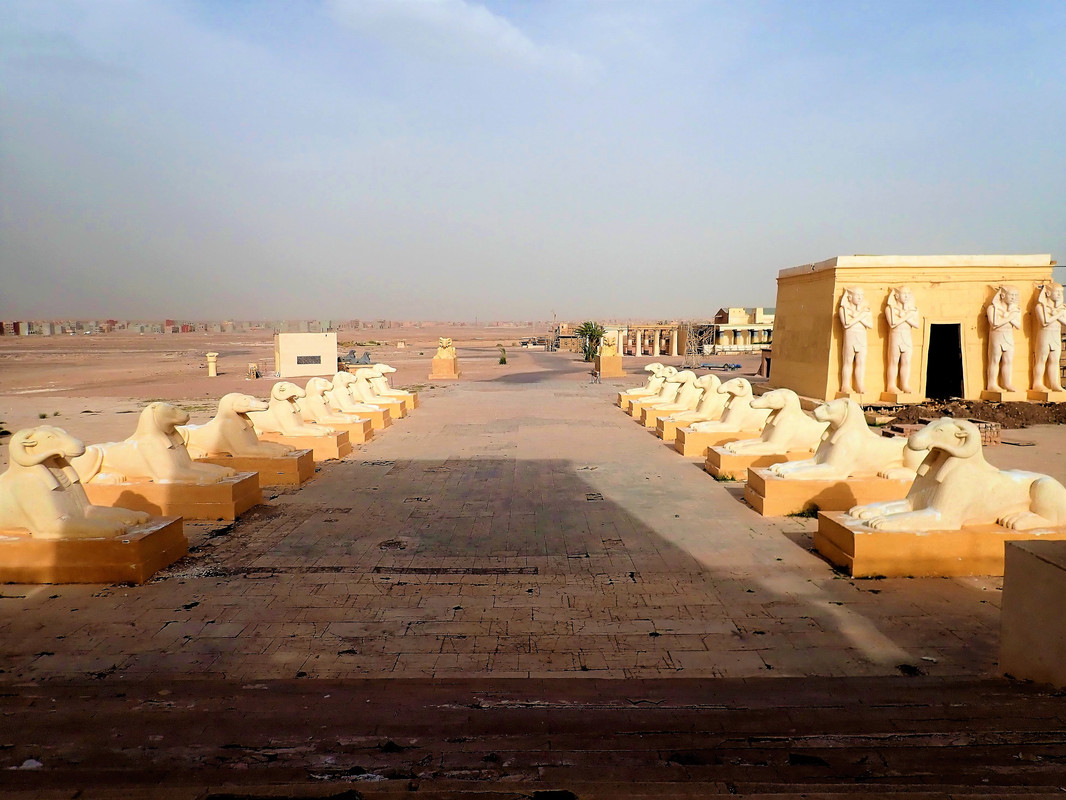 Everything is made of scaffolding and plaster but looks real even up close.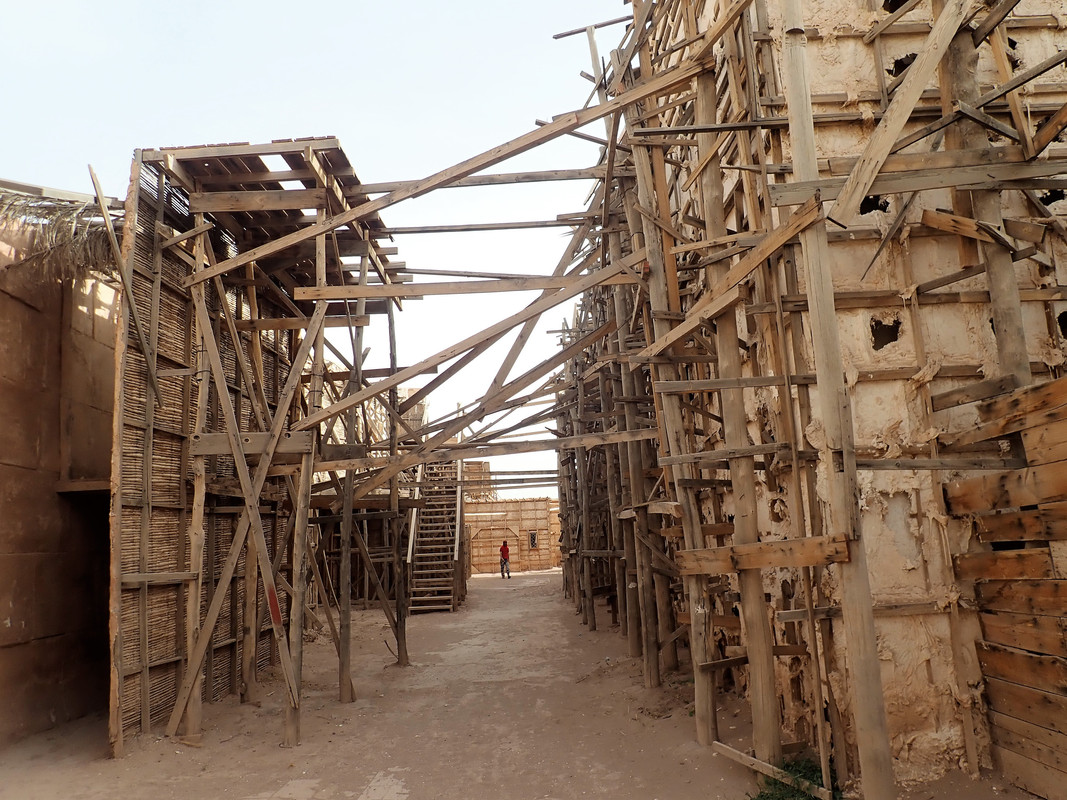 I continued the northeast with a planned detour to Dadès Gorges on R704.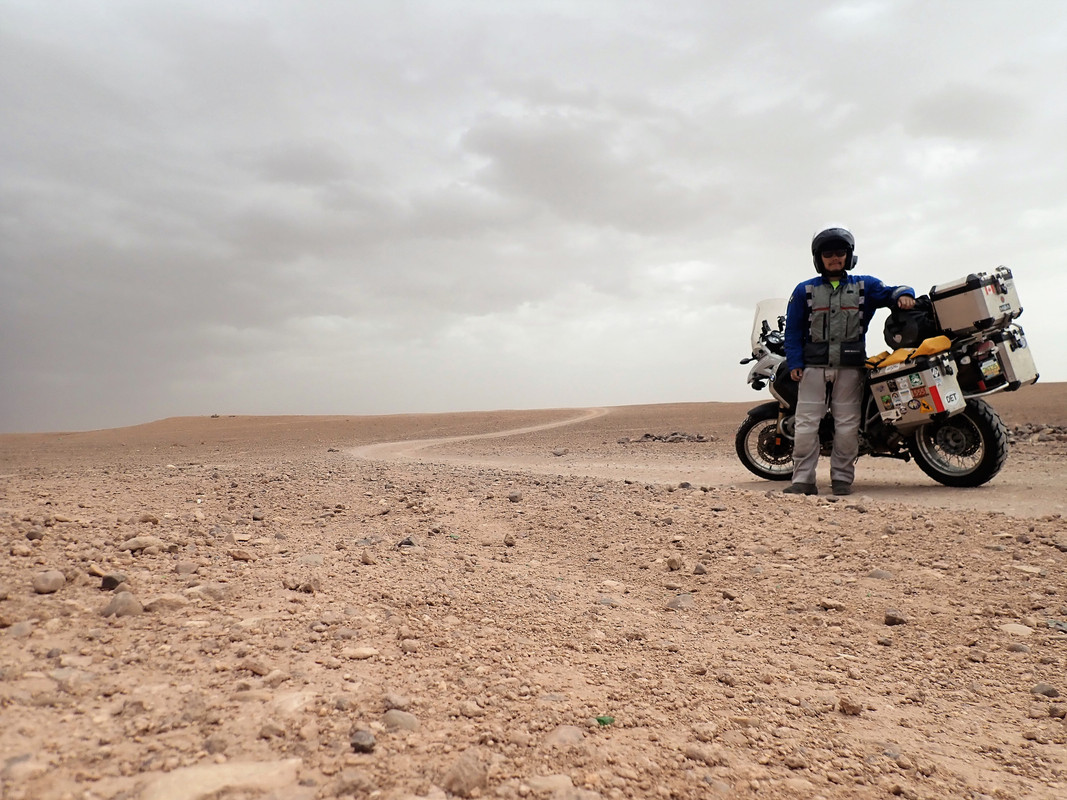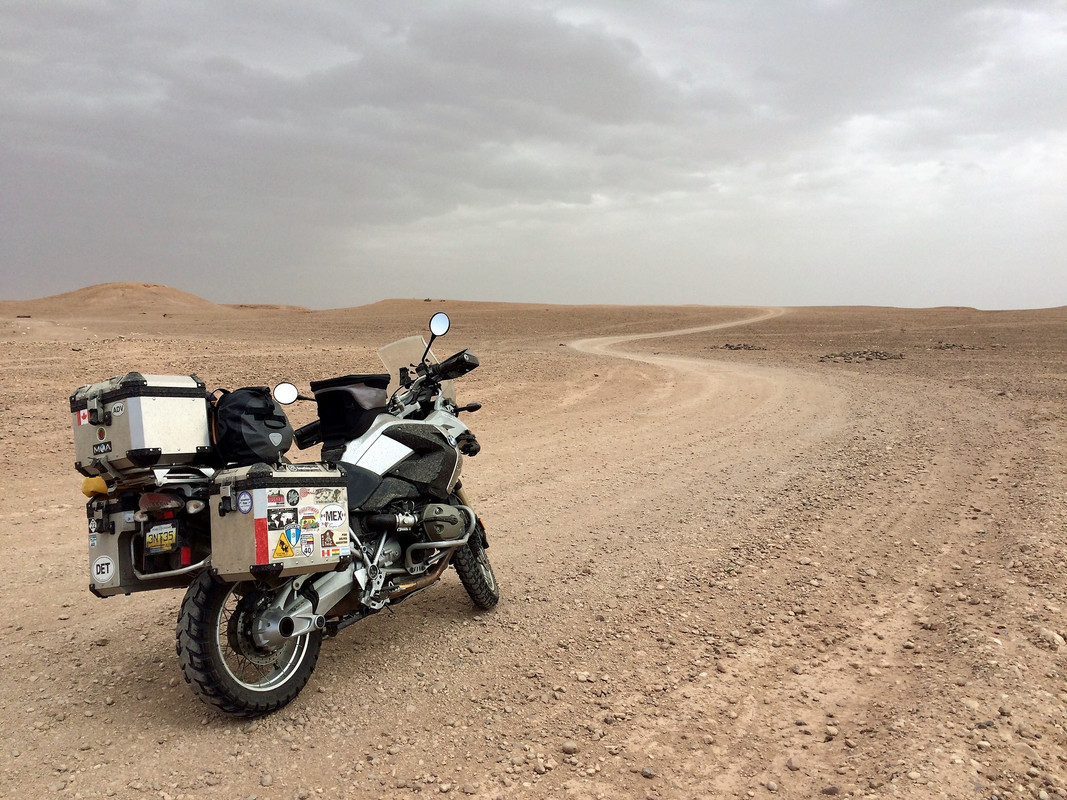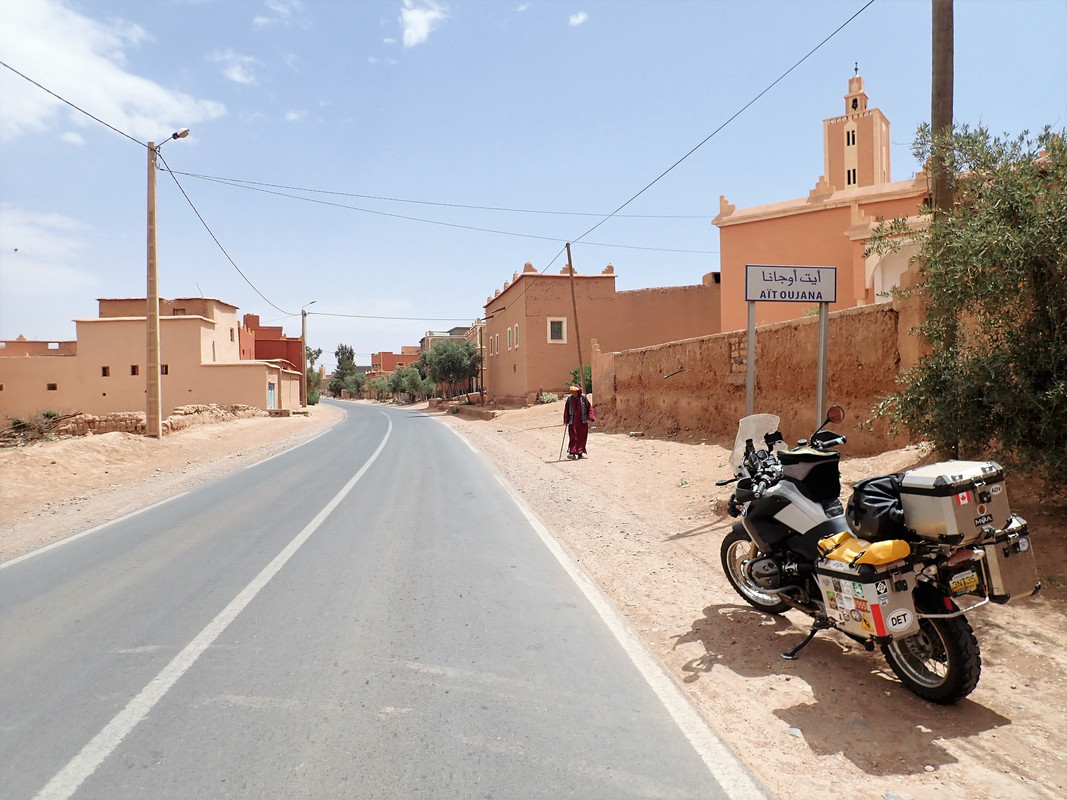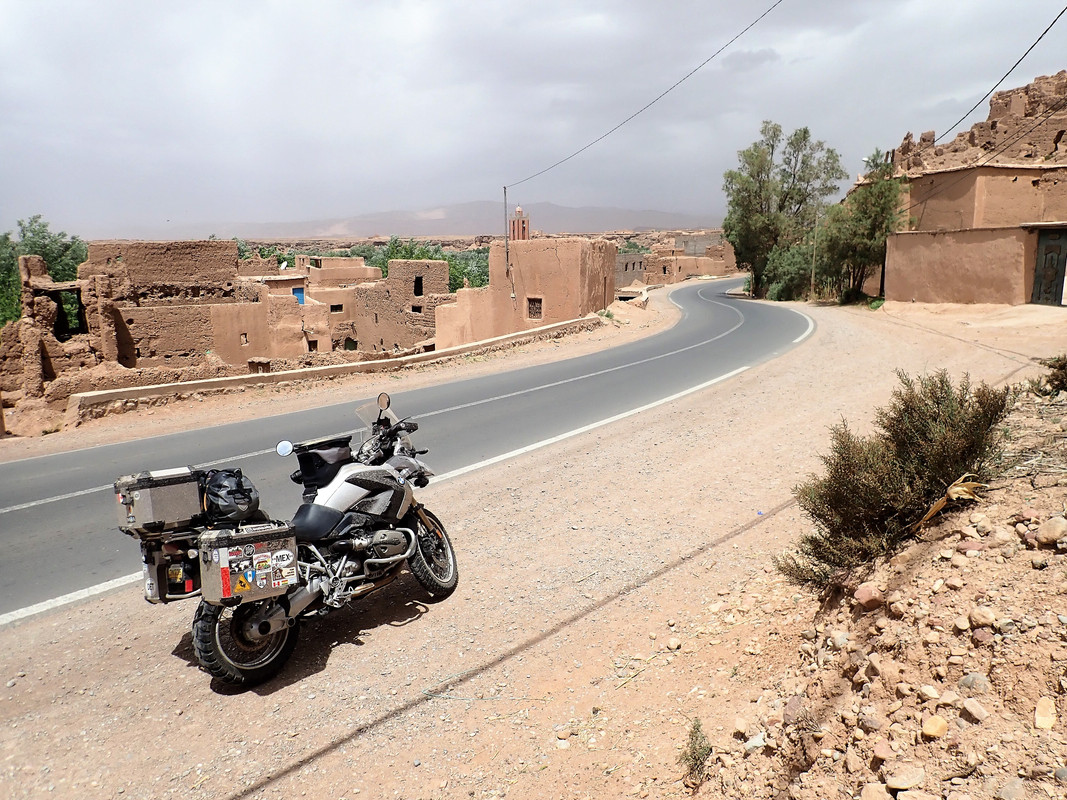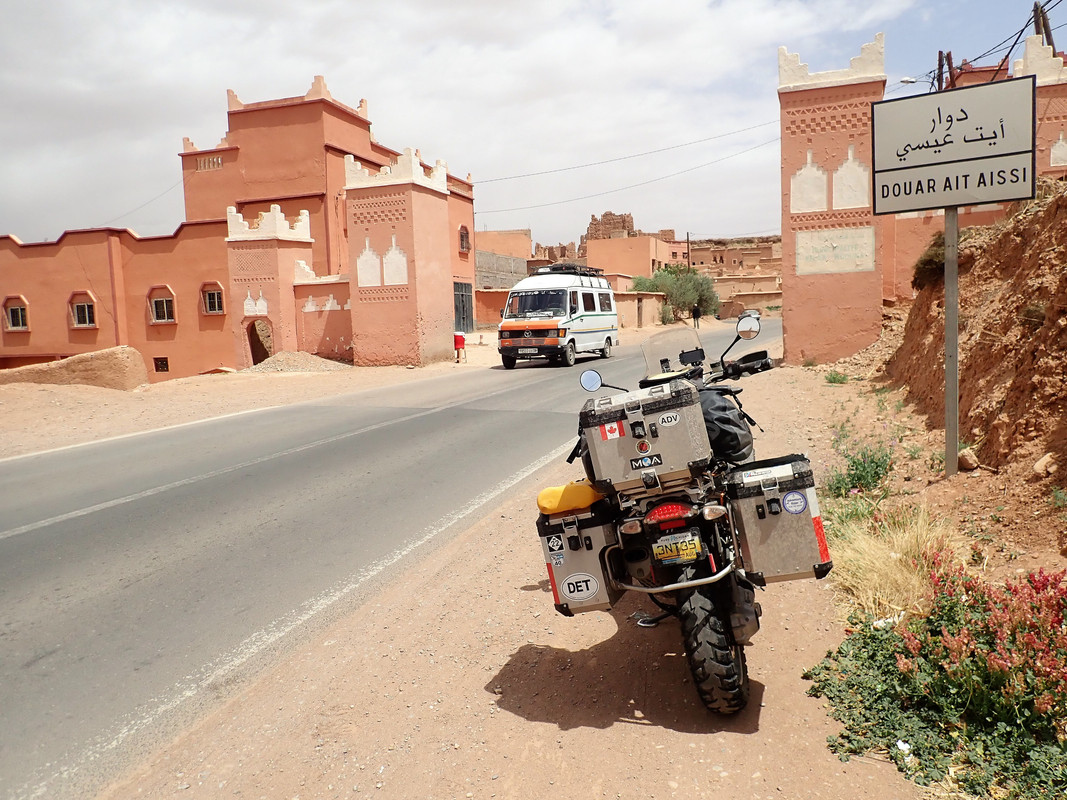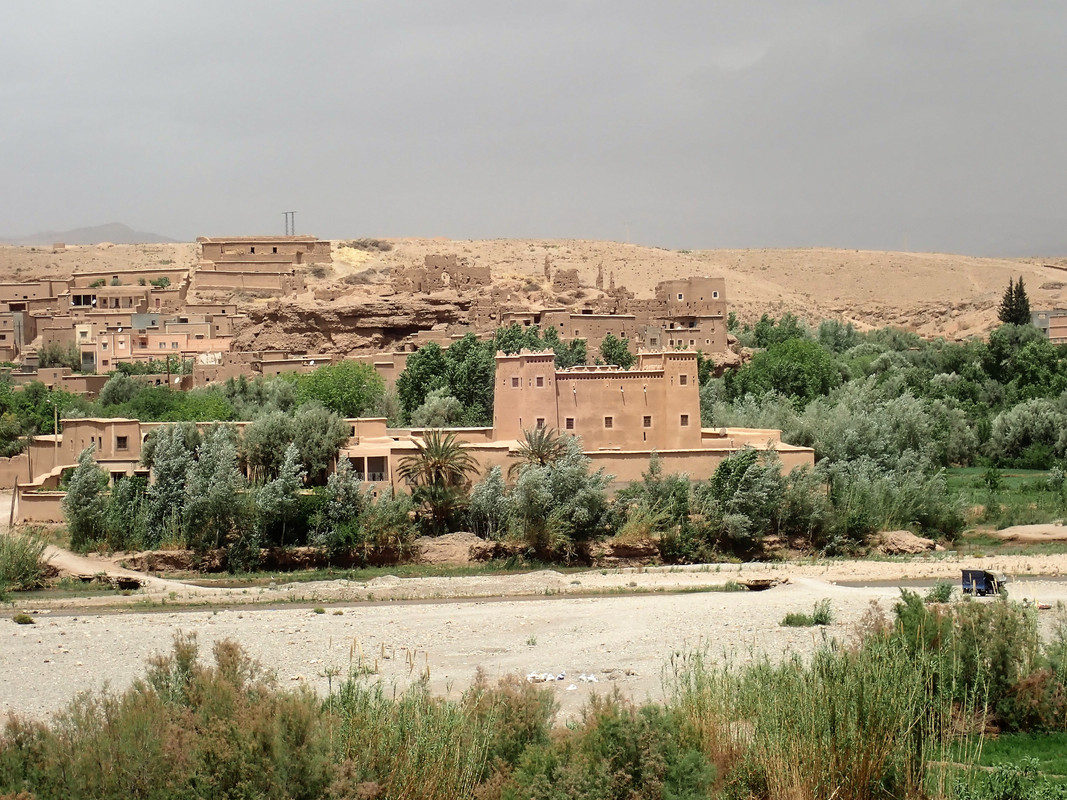 Dadès Gorges has some fascinating rock formations and was recommended by a couple of friends.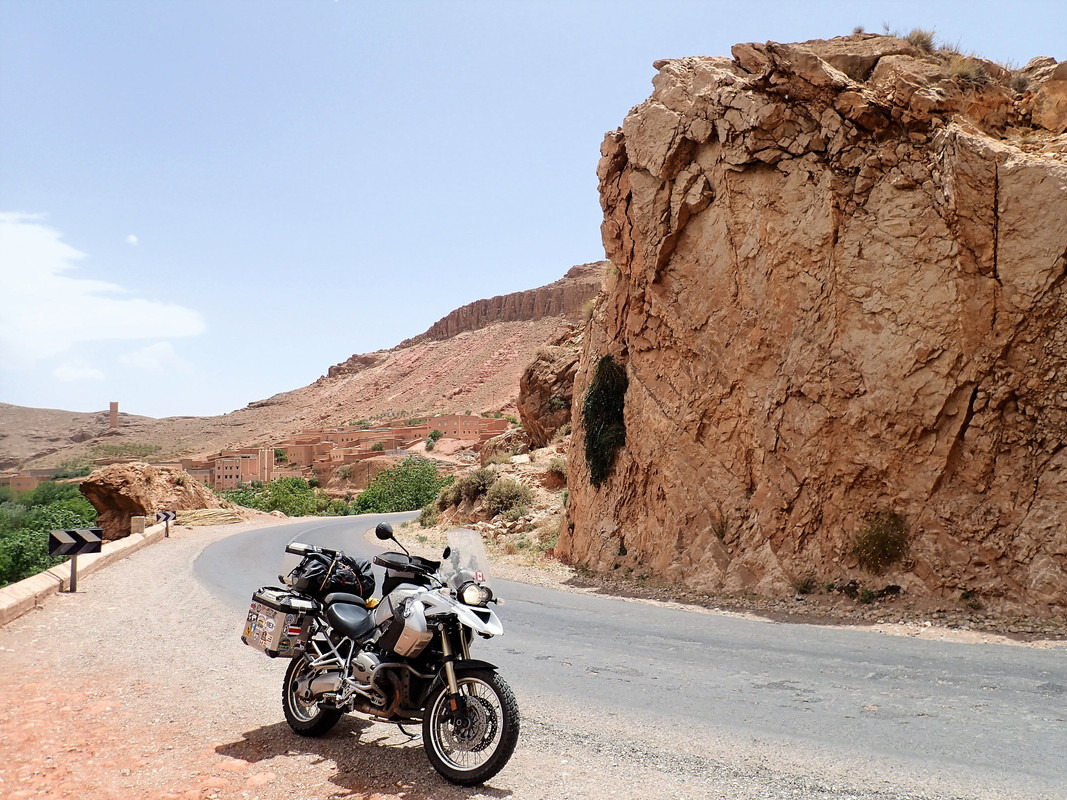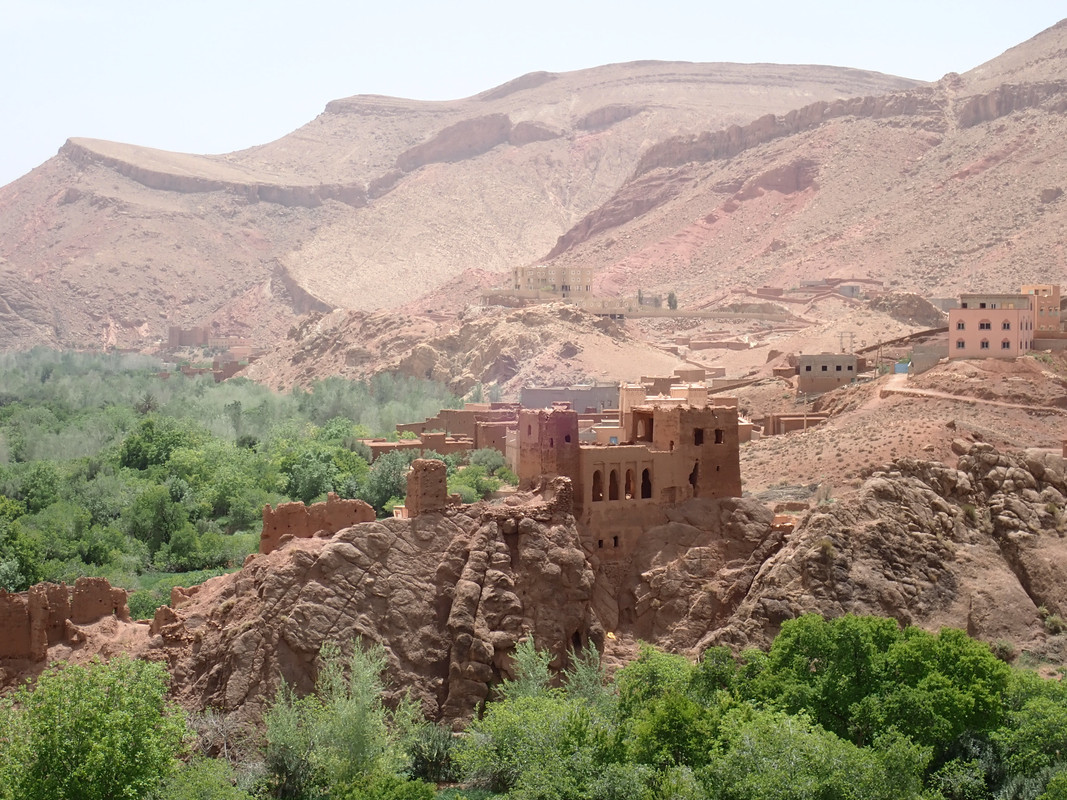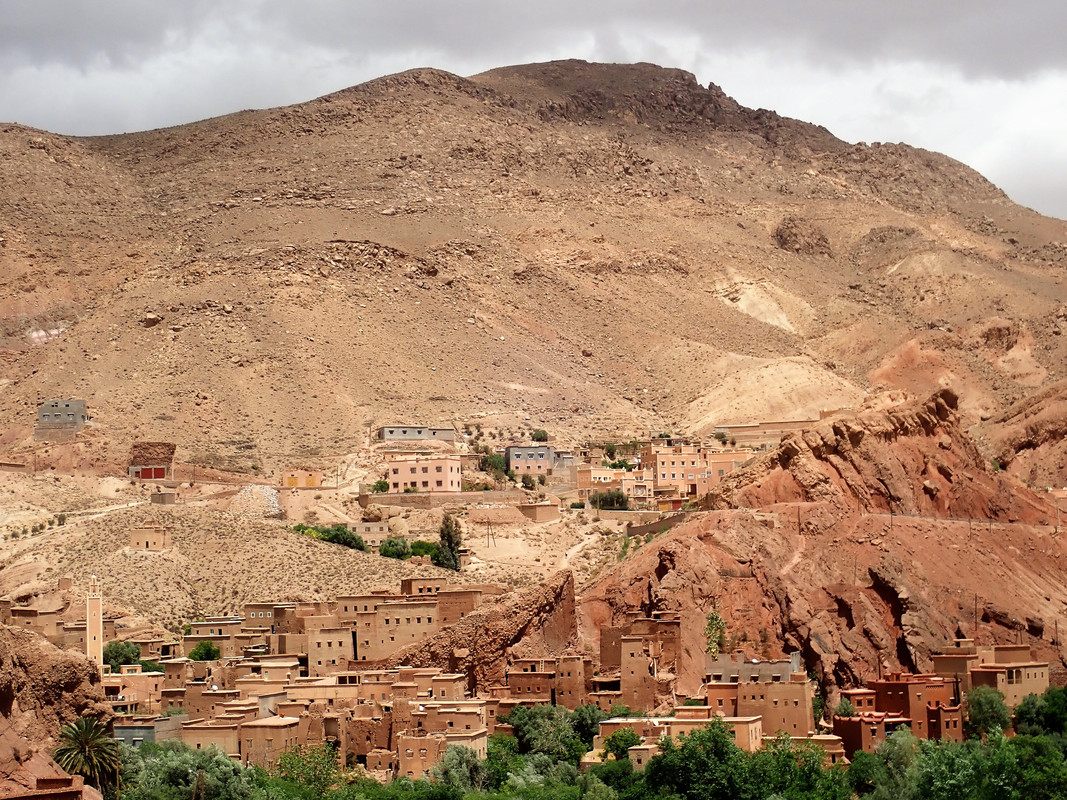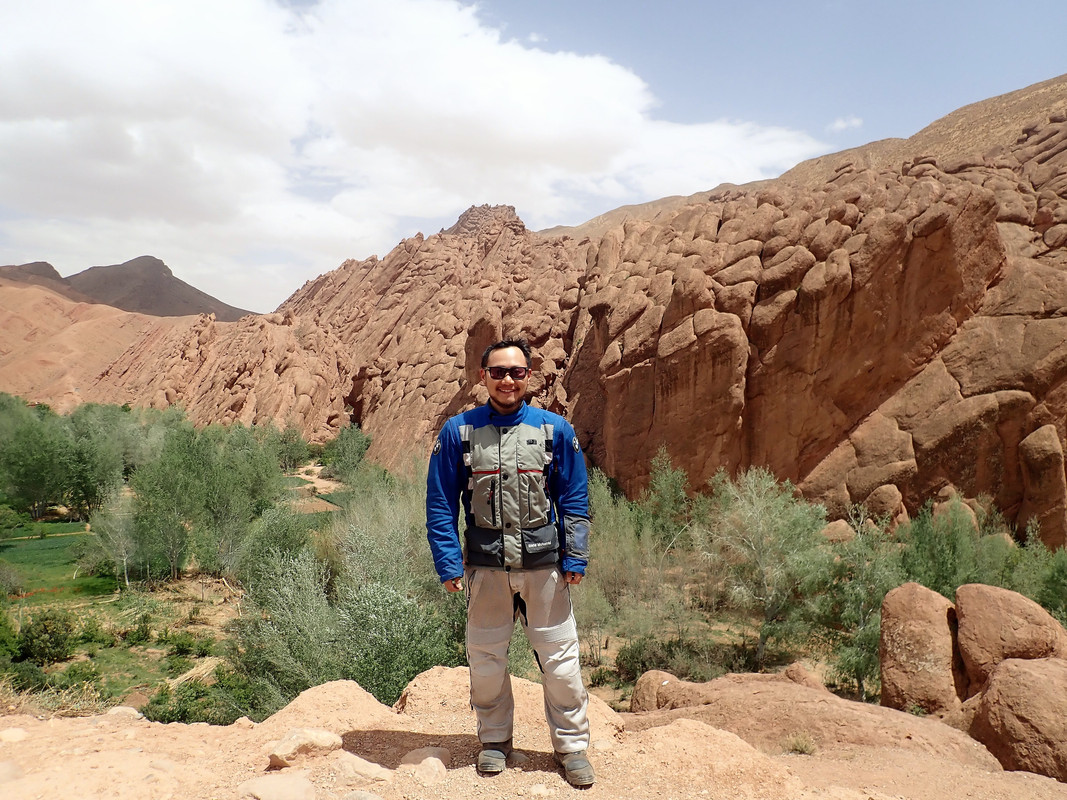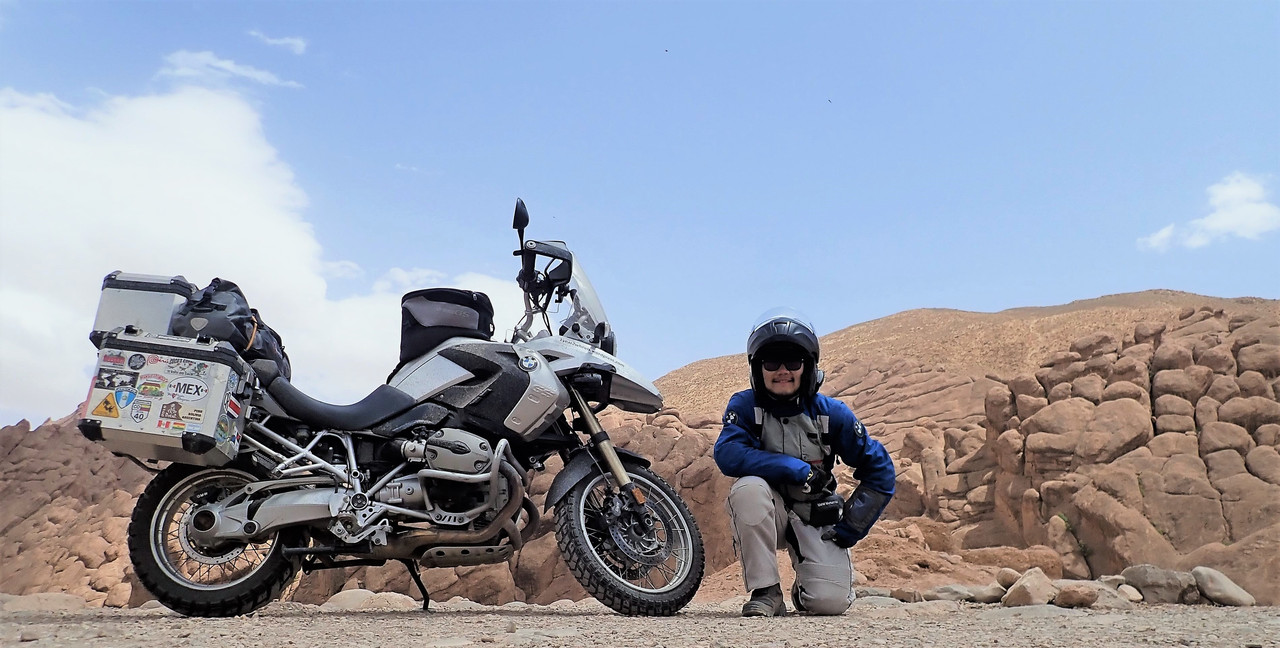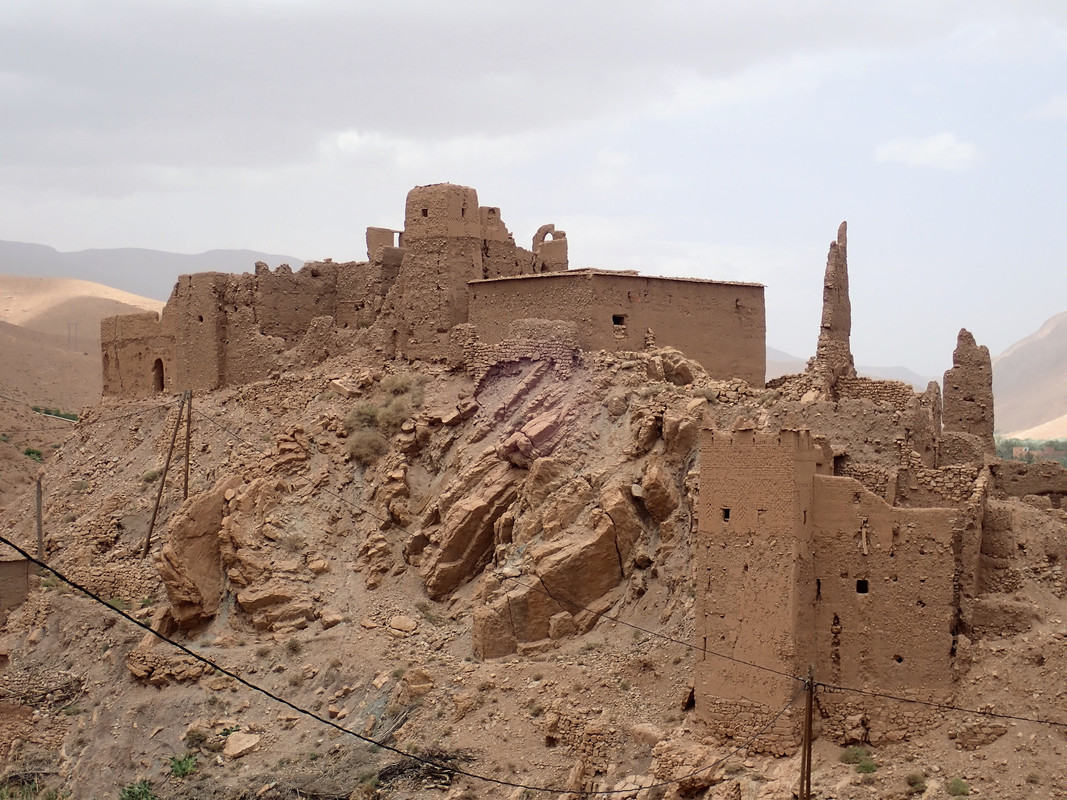 R704 goes up and down the gorge through many switchbacks.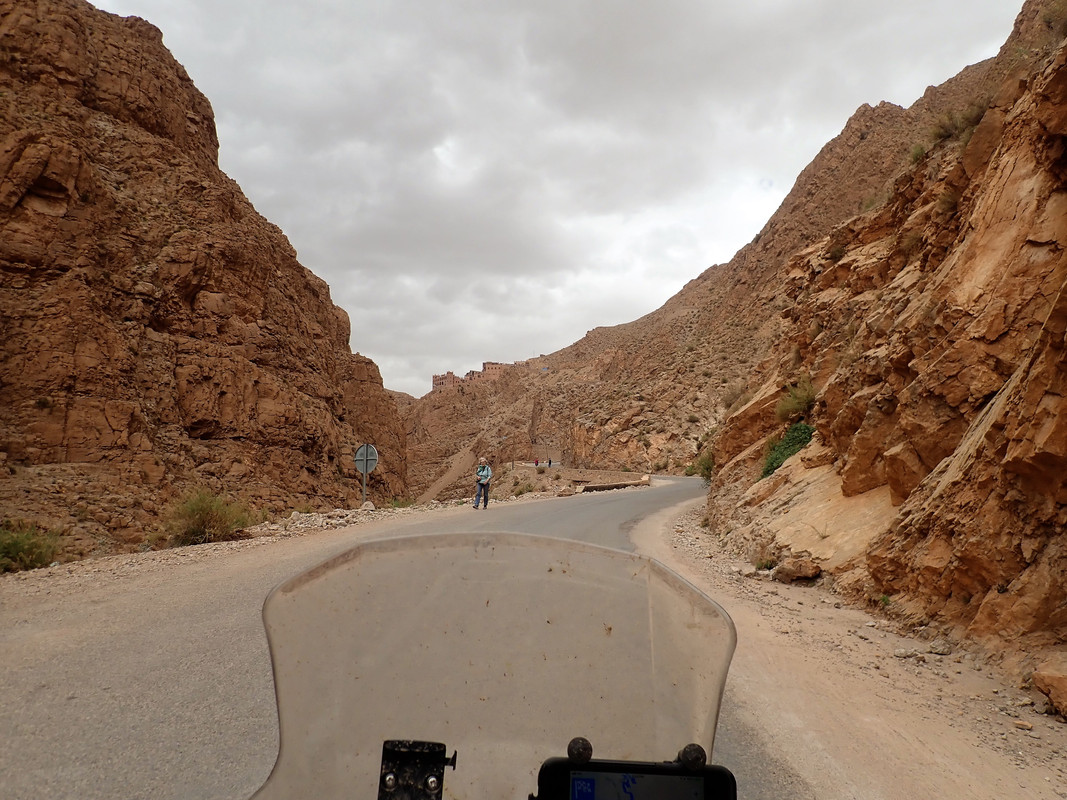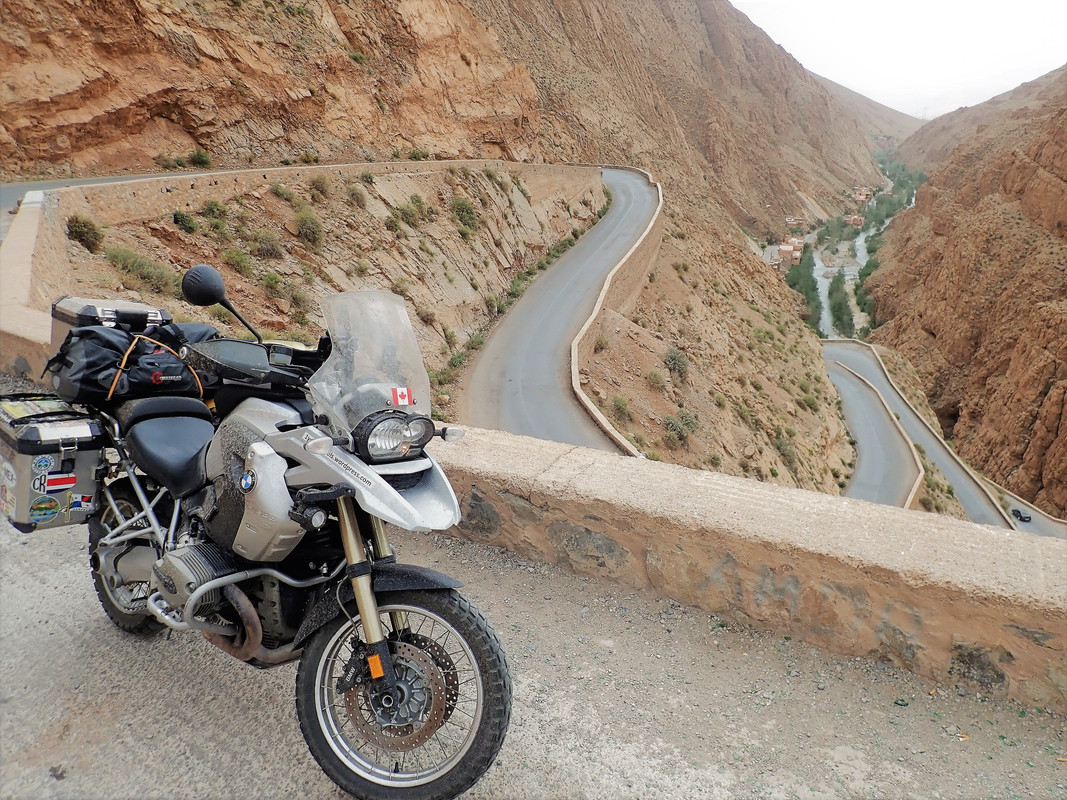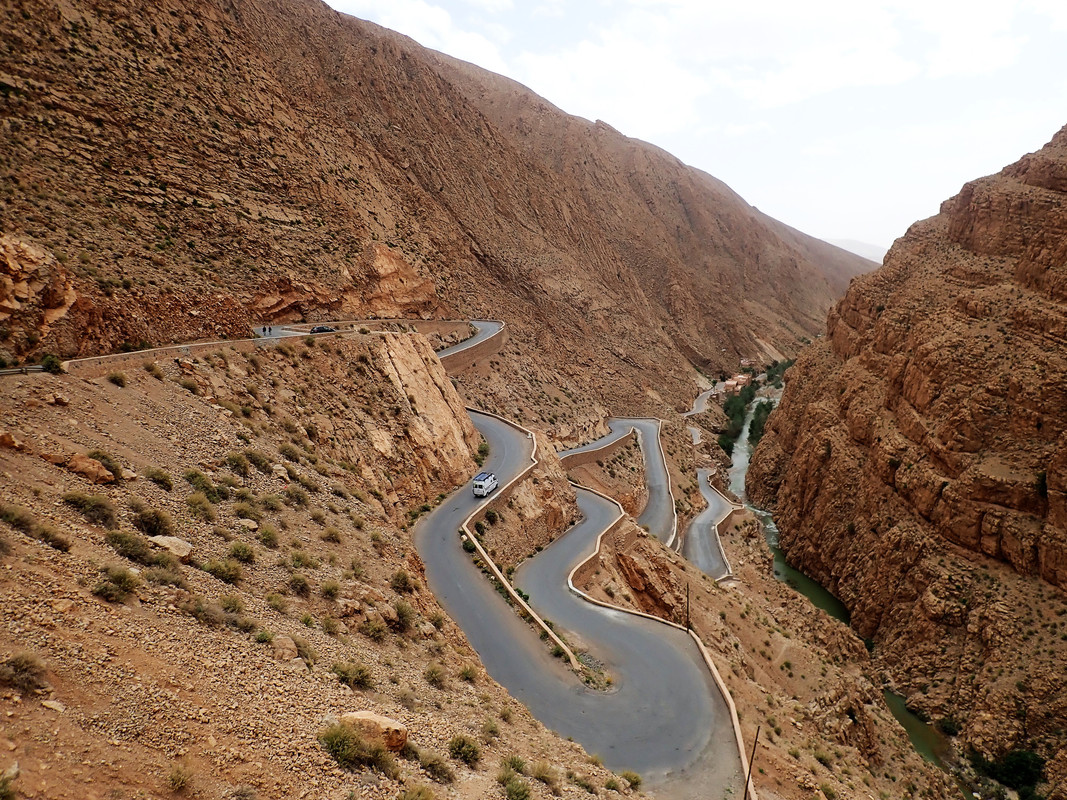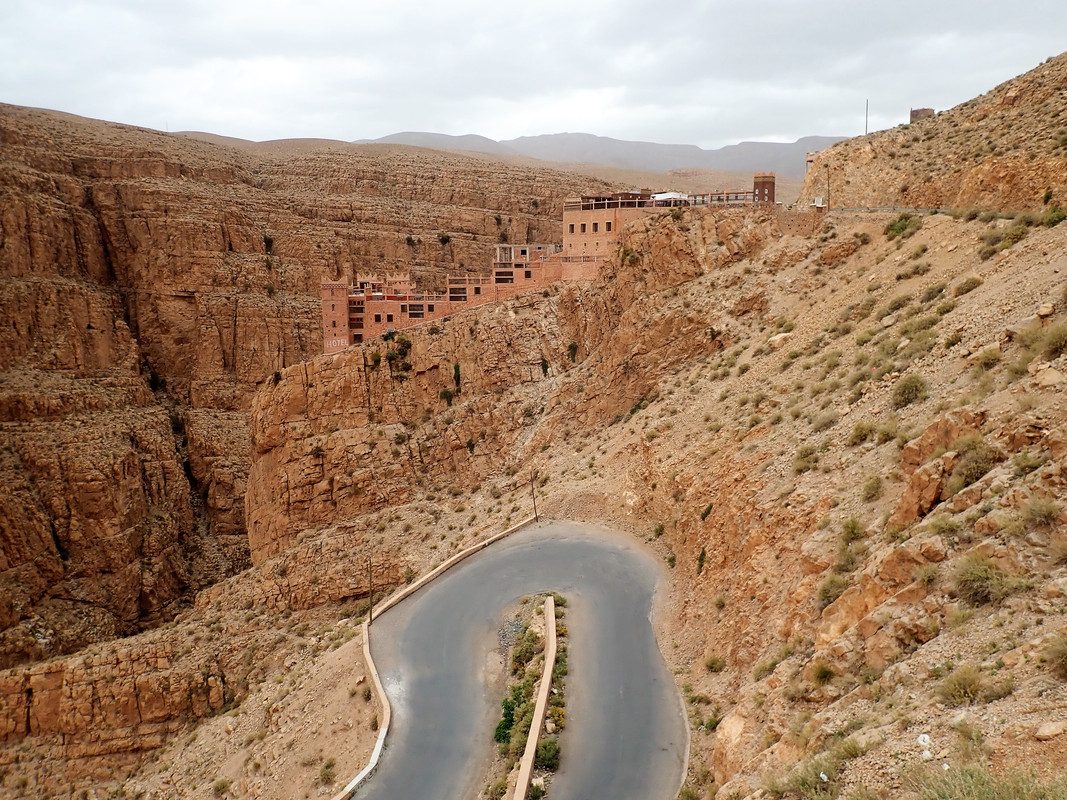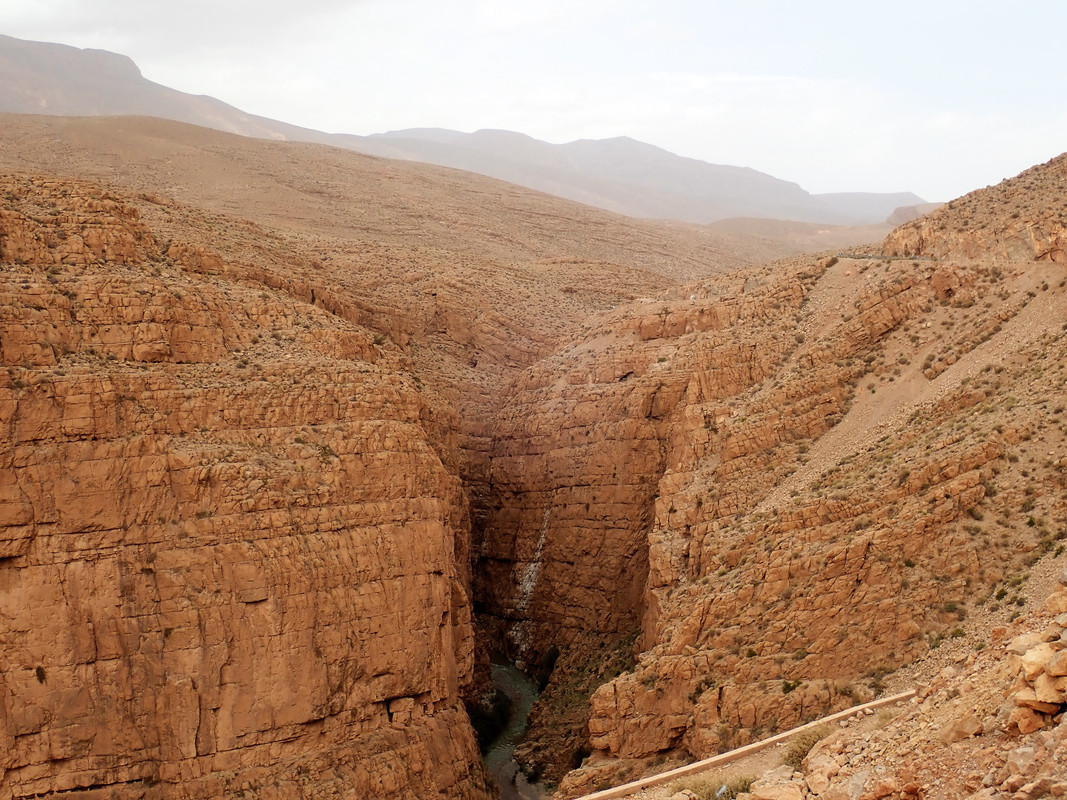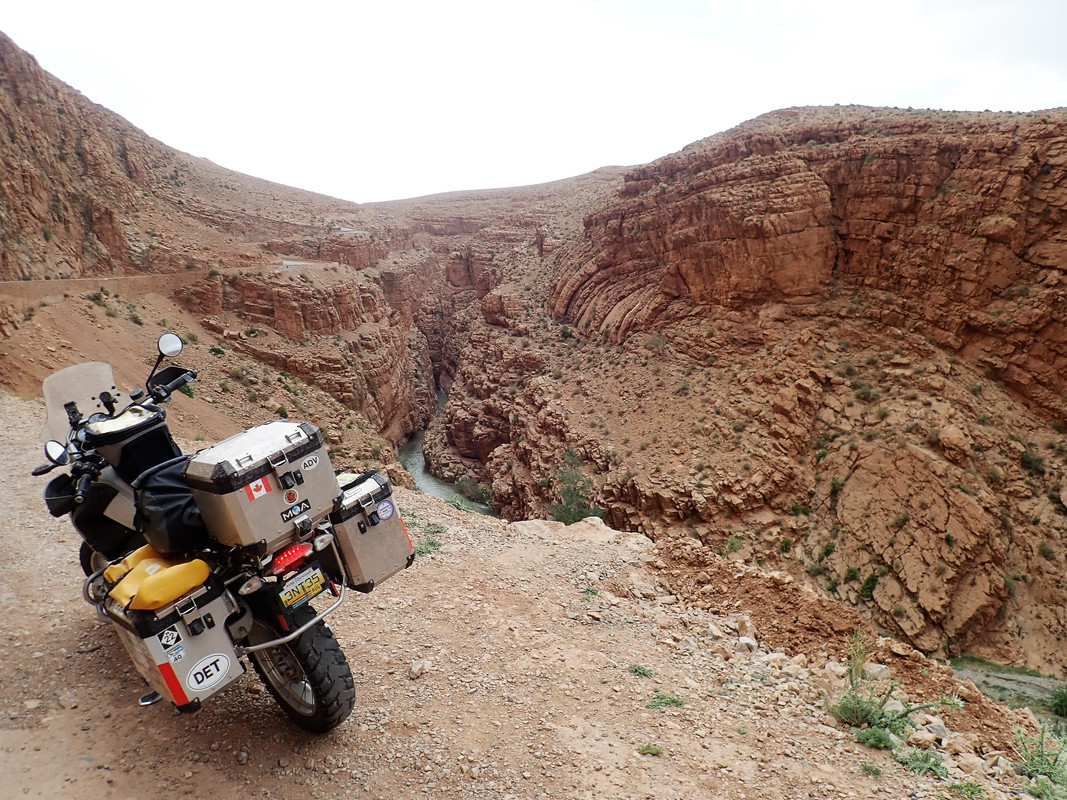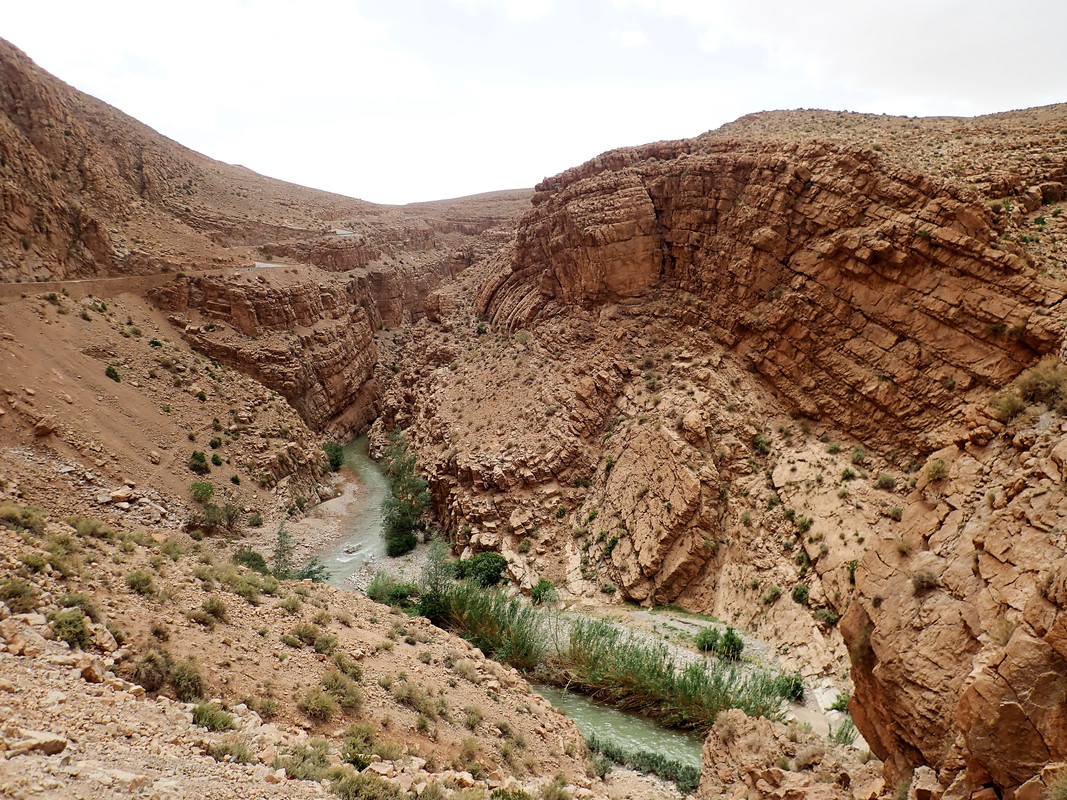 Moroccan traffic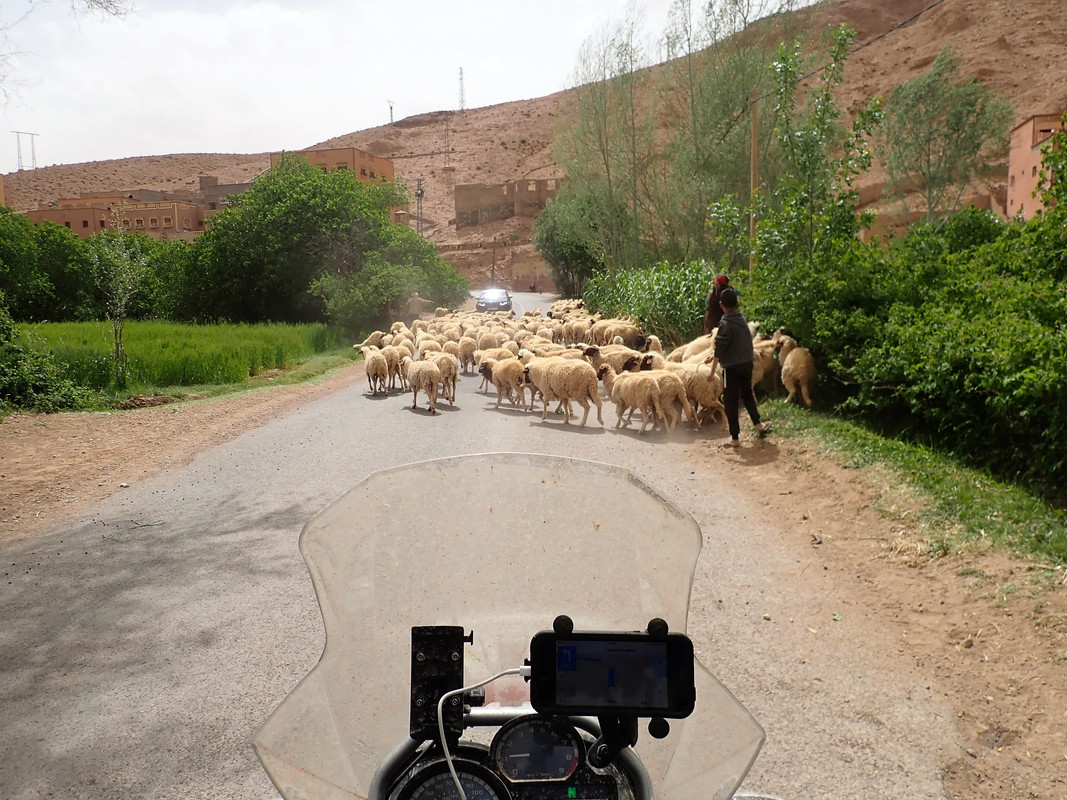 A couple of hours in the desert later I found myself in a very traditional Moroccan hotel and enjoyed dinner with a German couple I met the day before. Thanks for dinner Theo and Karen!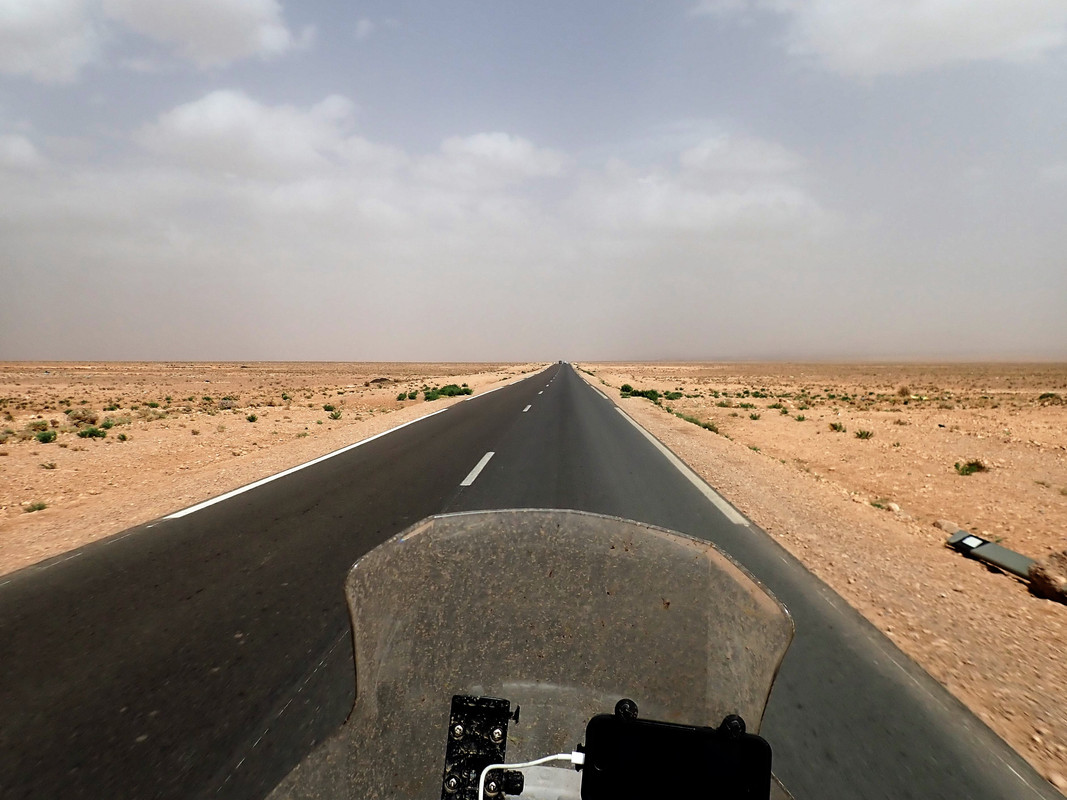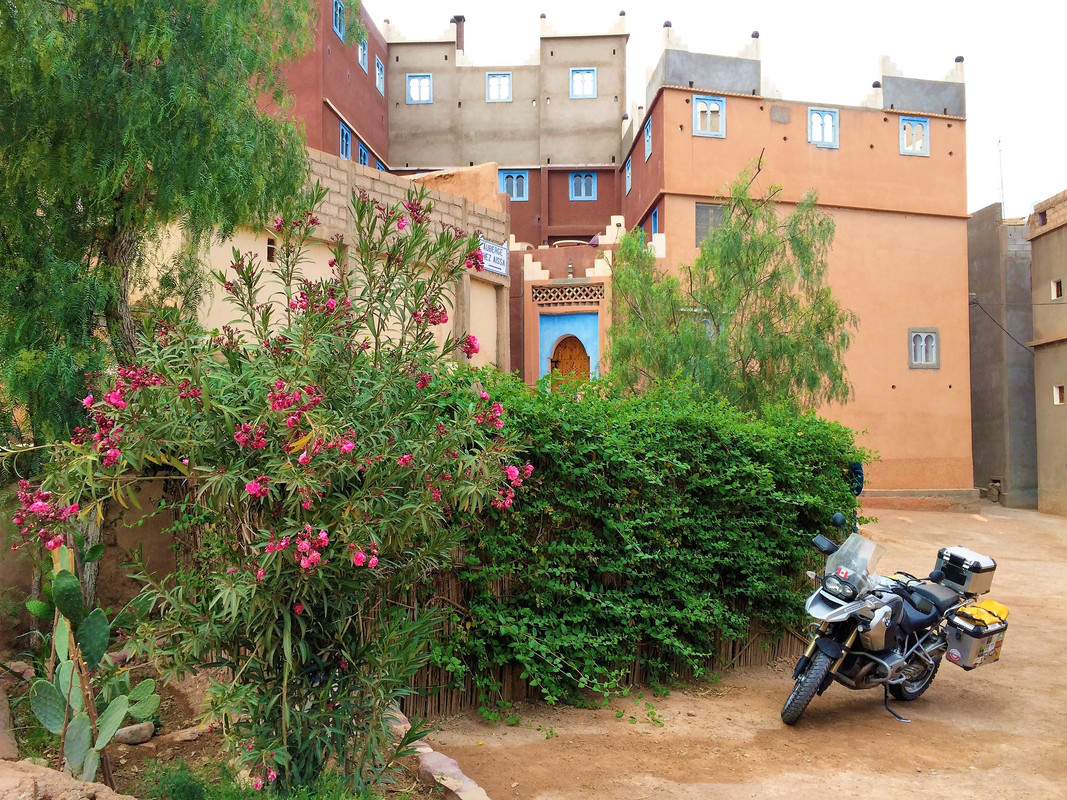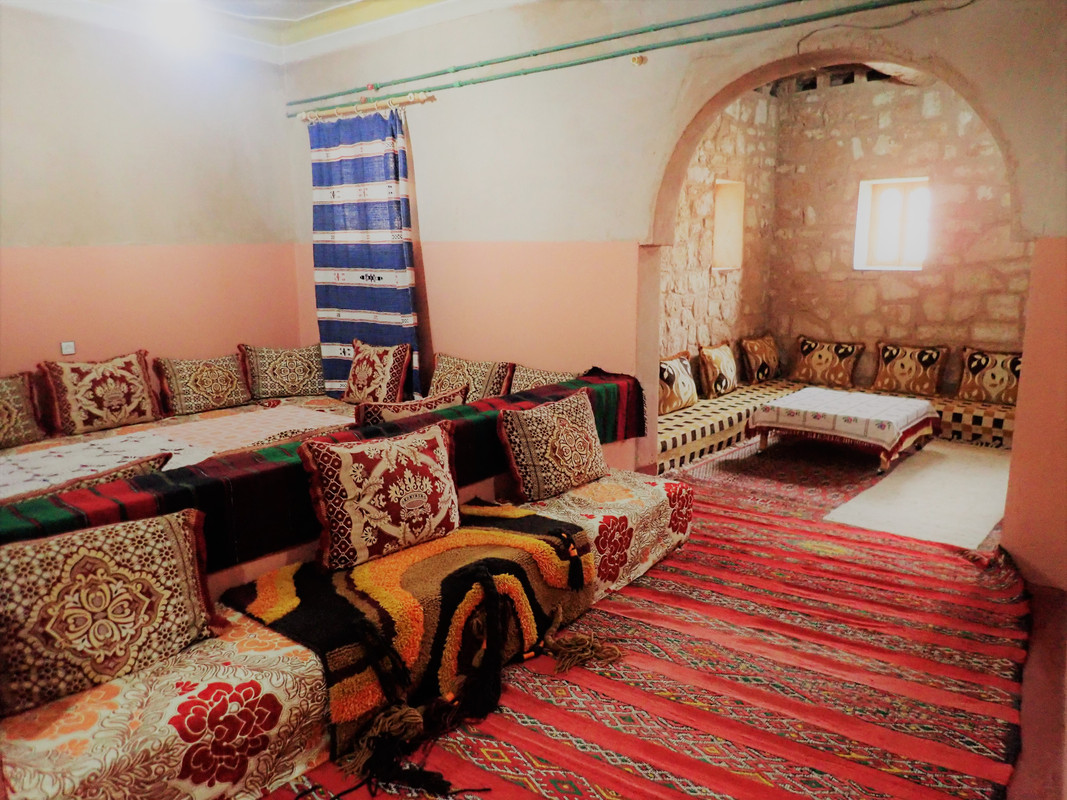 Nothing but motoring for the next two days and enjoying the rugged landscape in the background.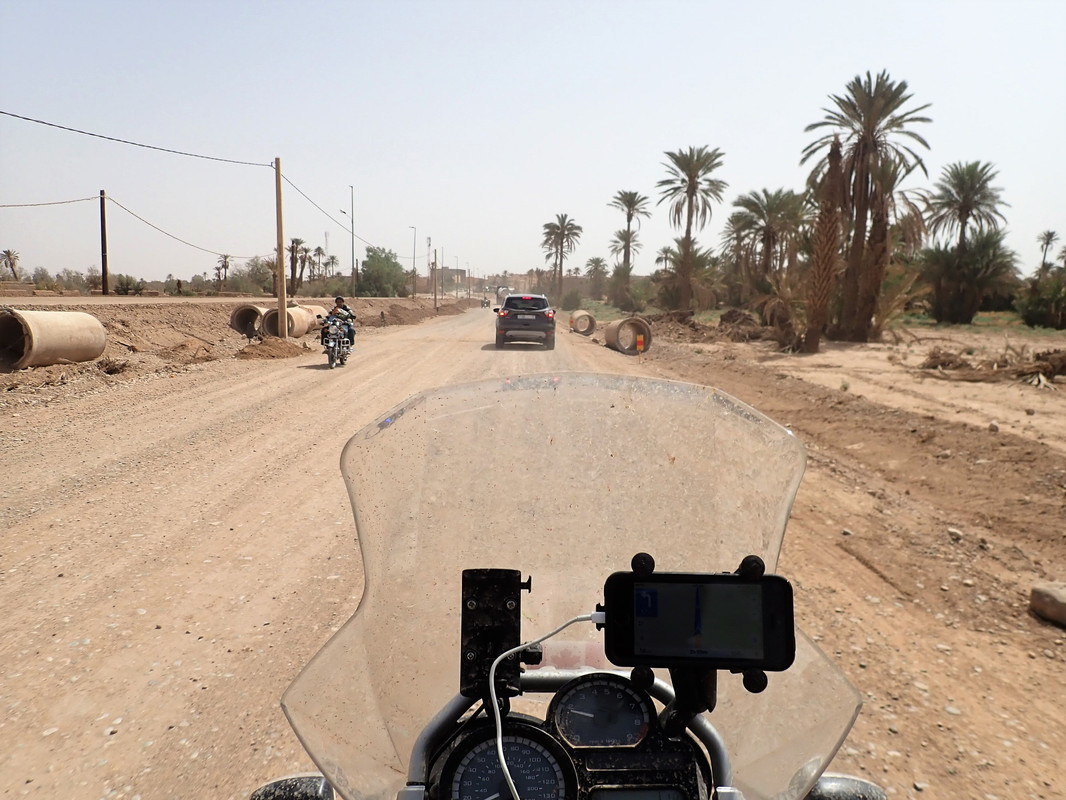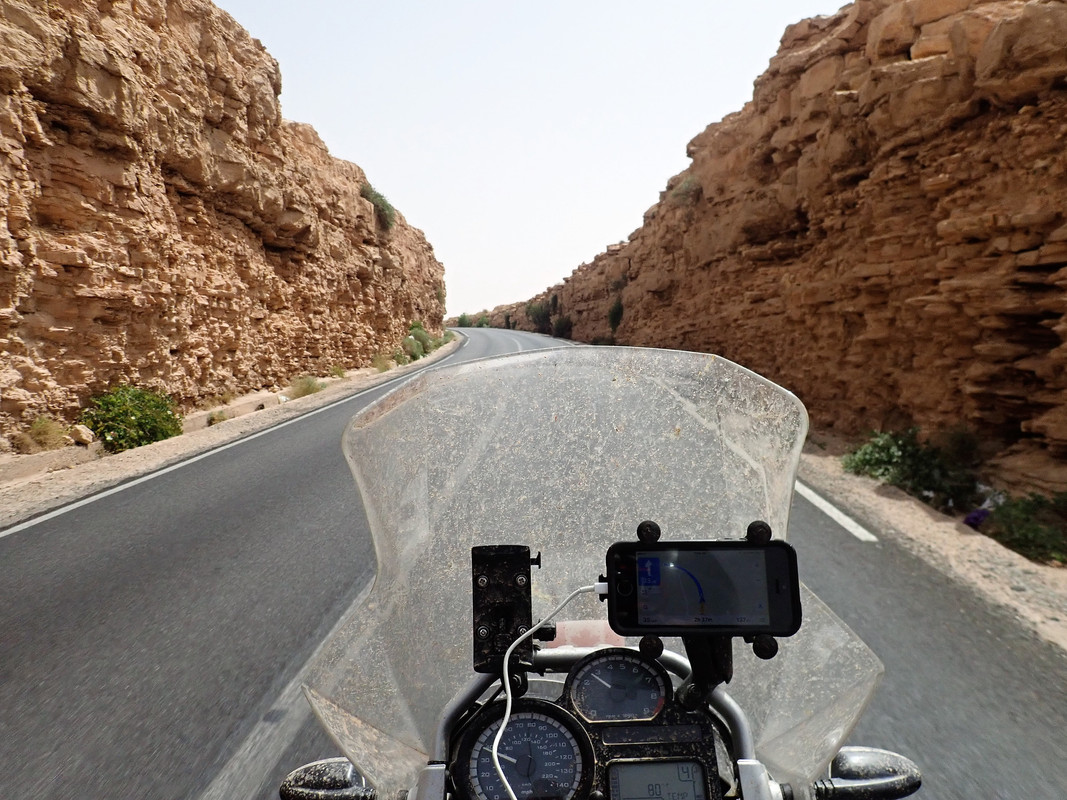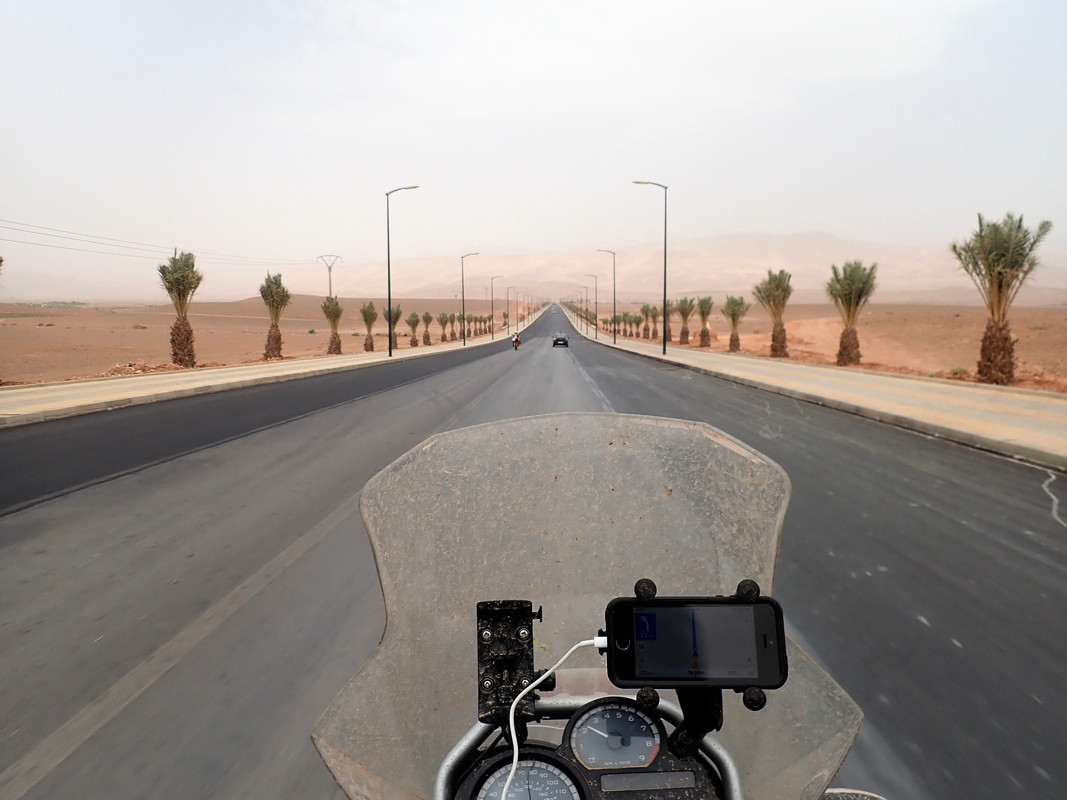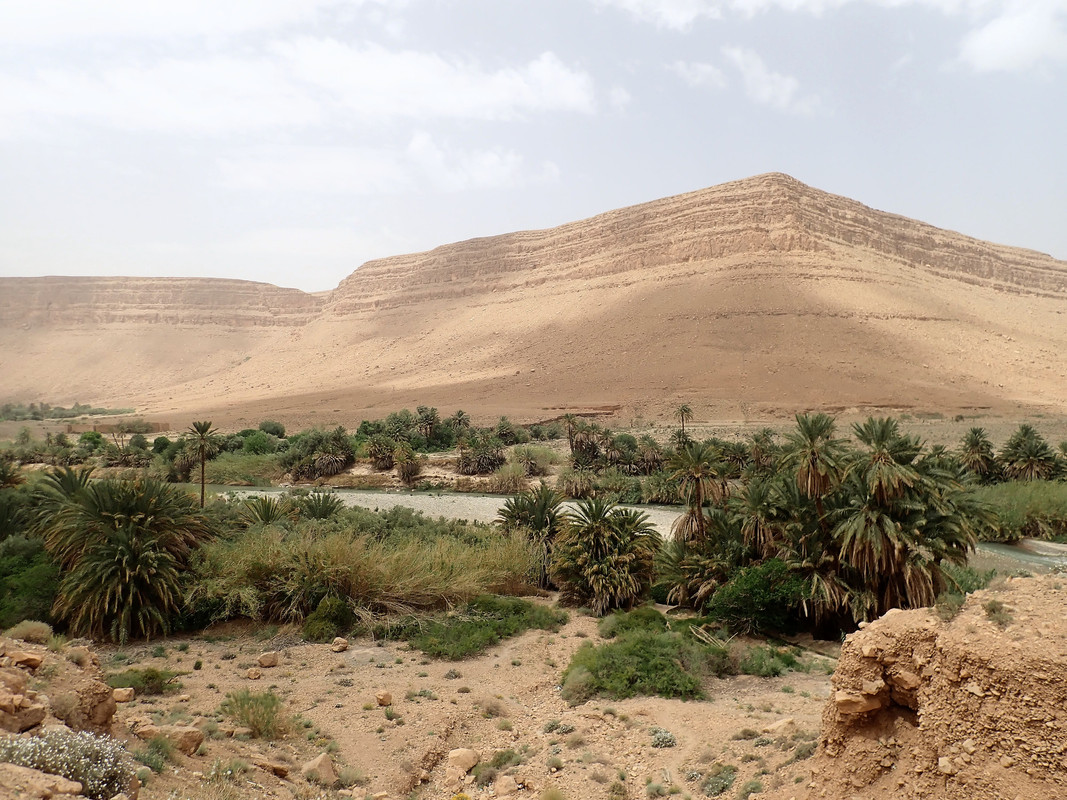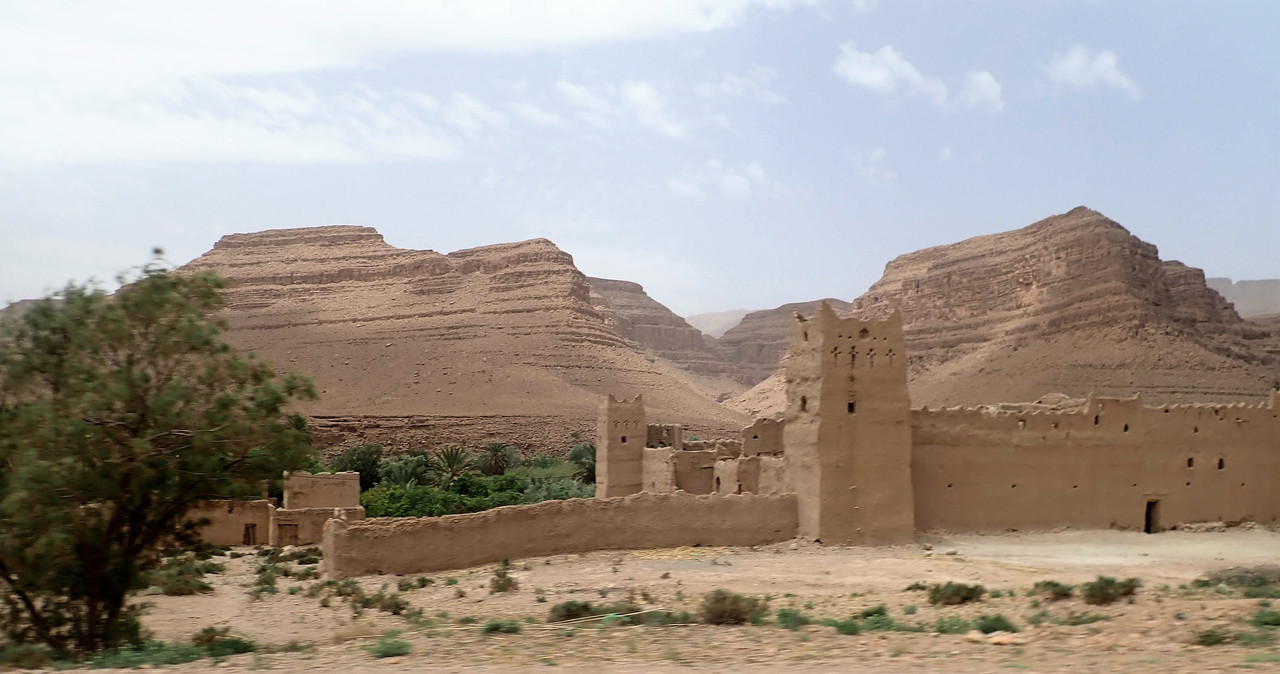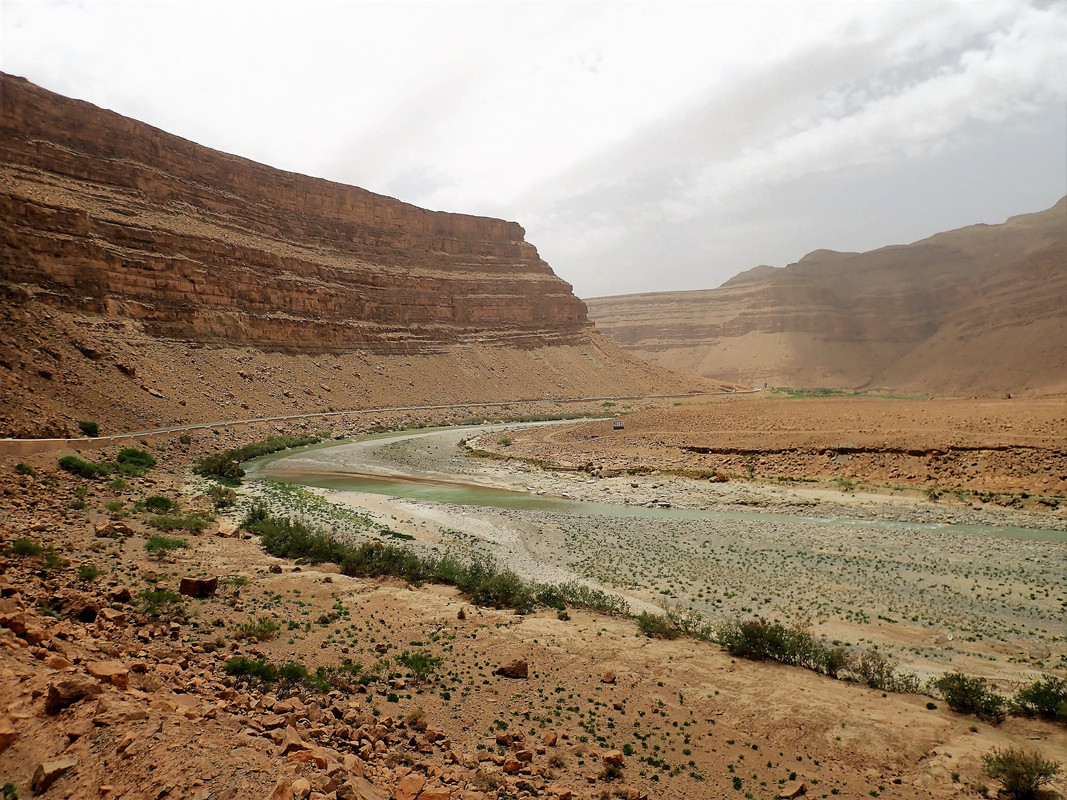 I've been eating tajine everyday and can't get enough of it!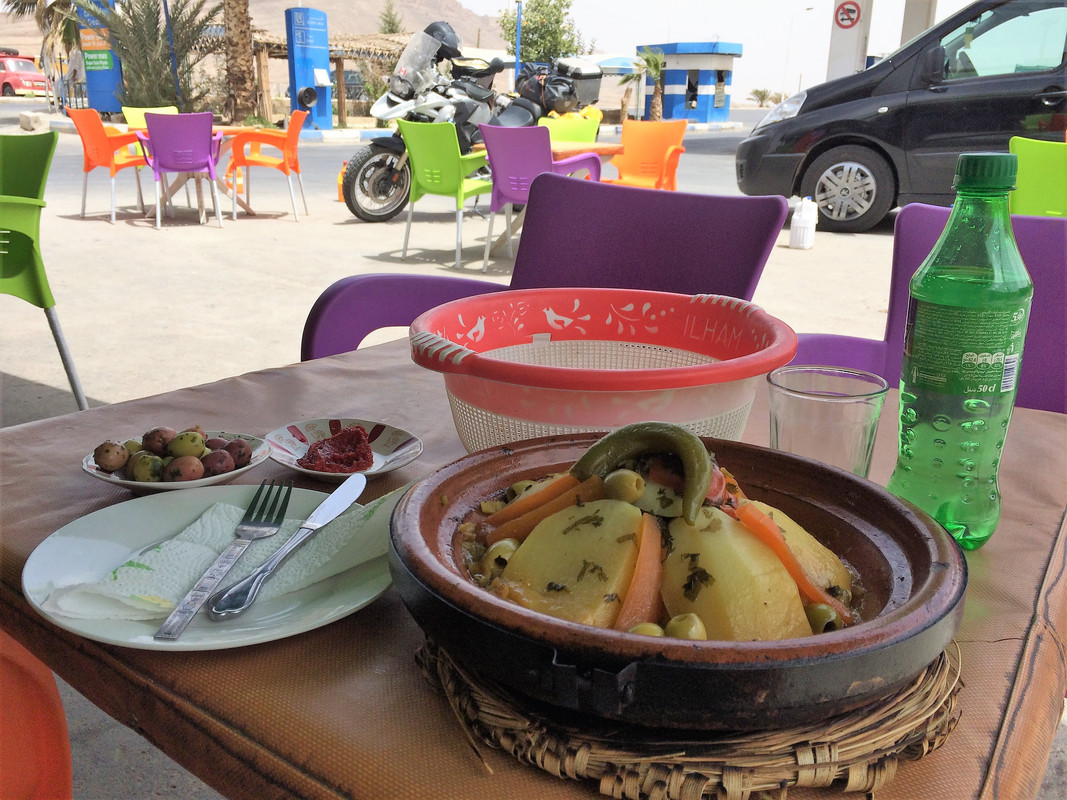 Land was becoming more lush green the further north I went.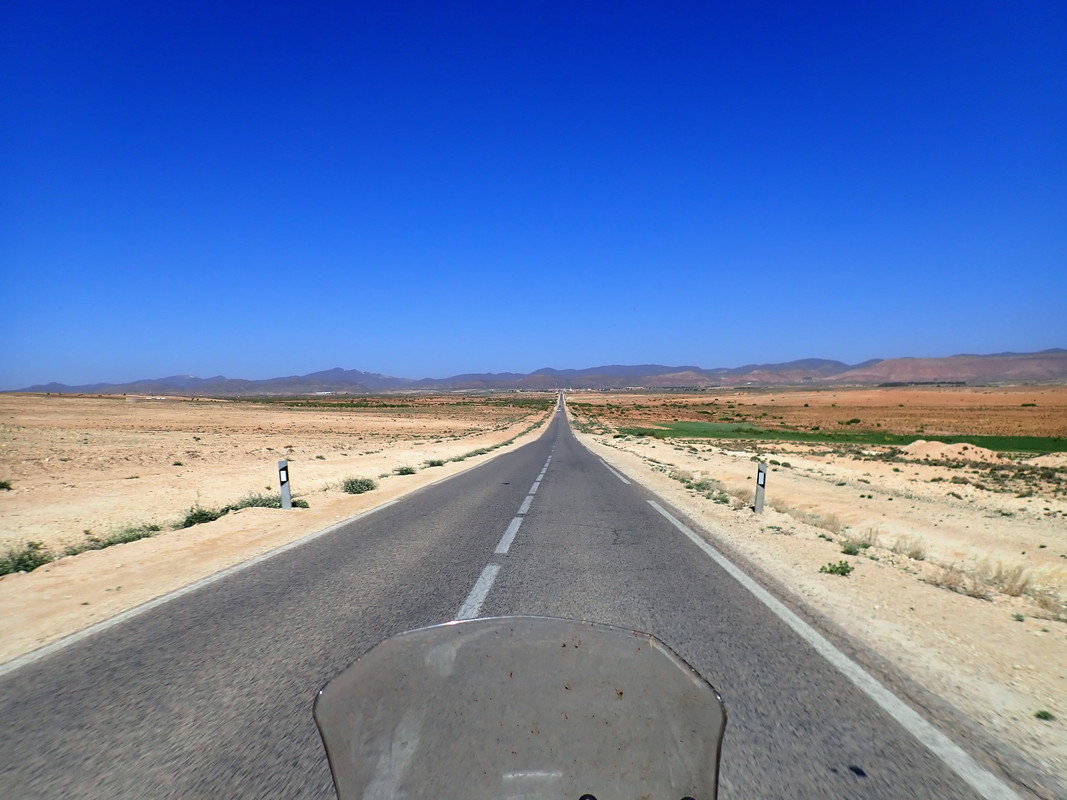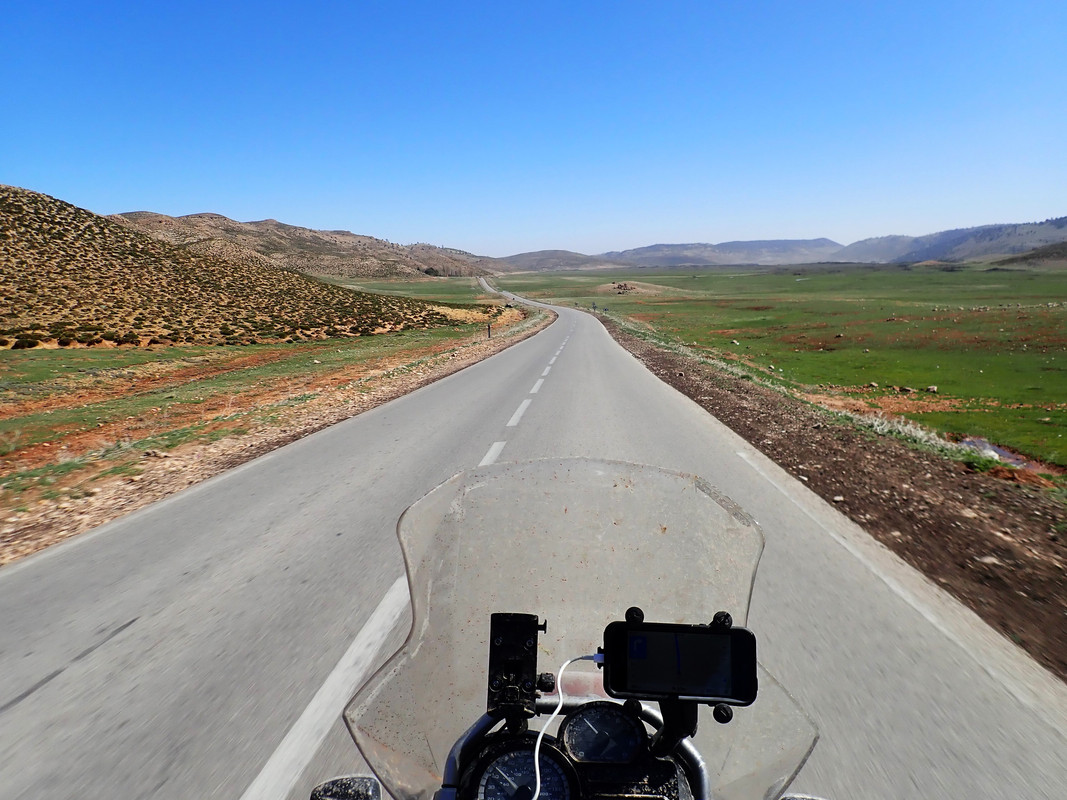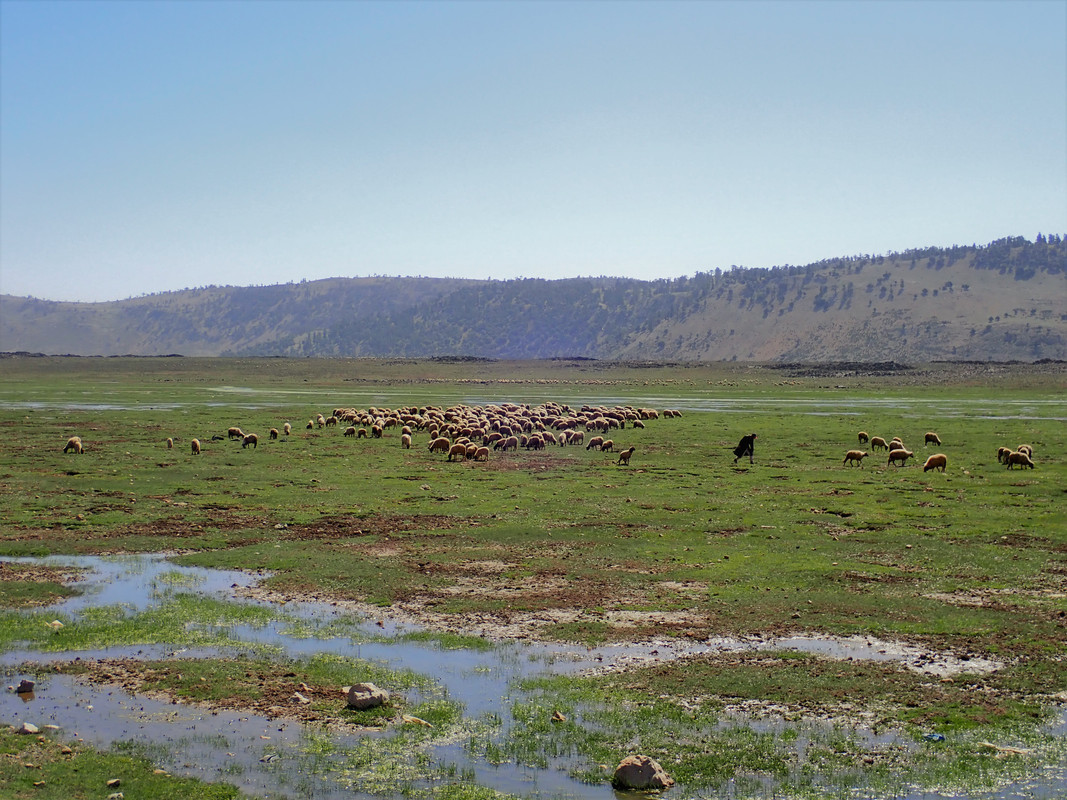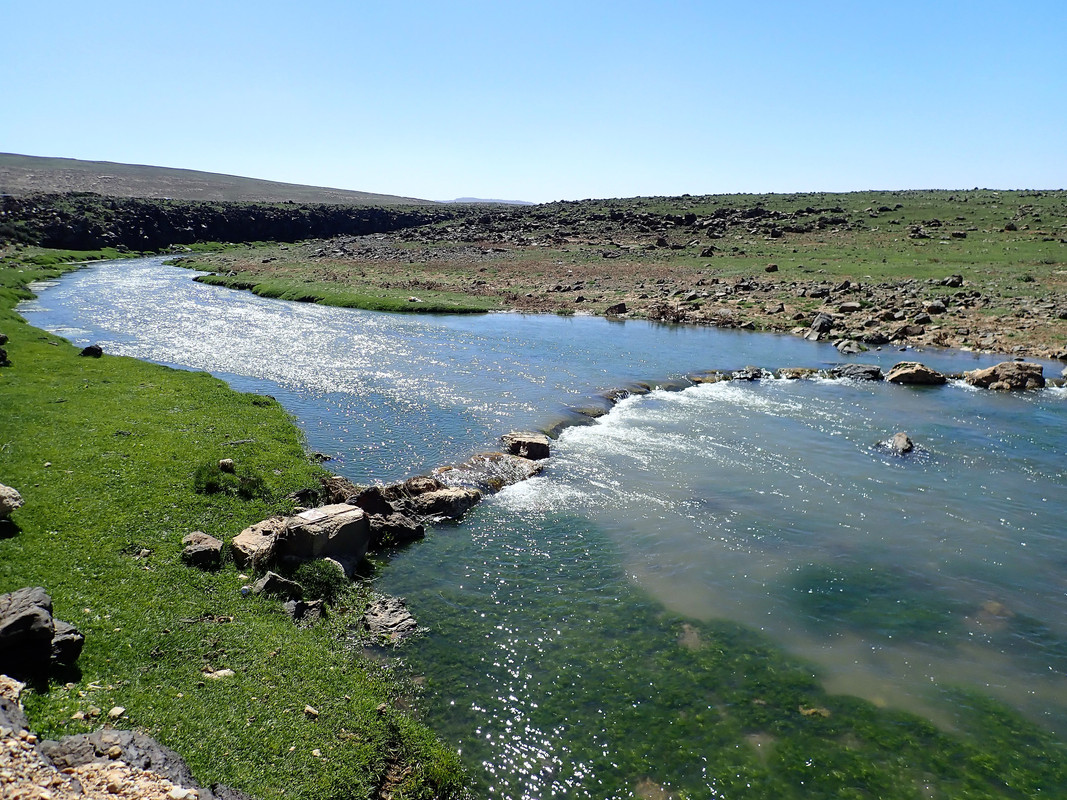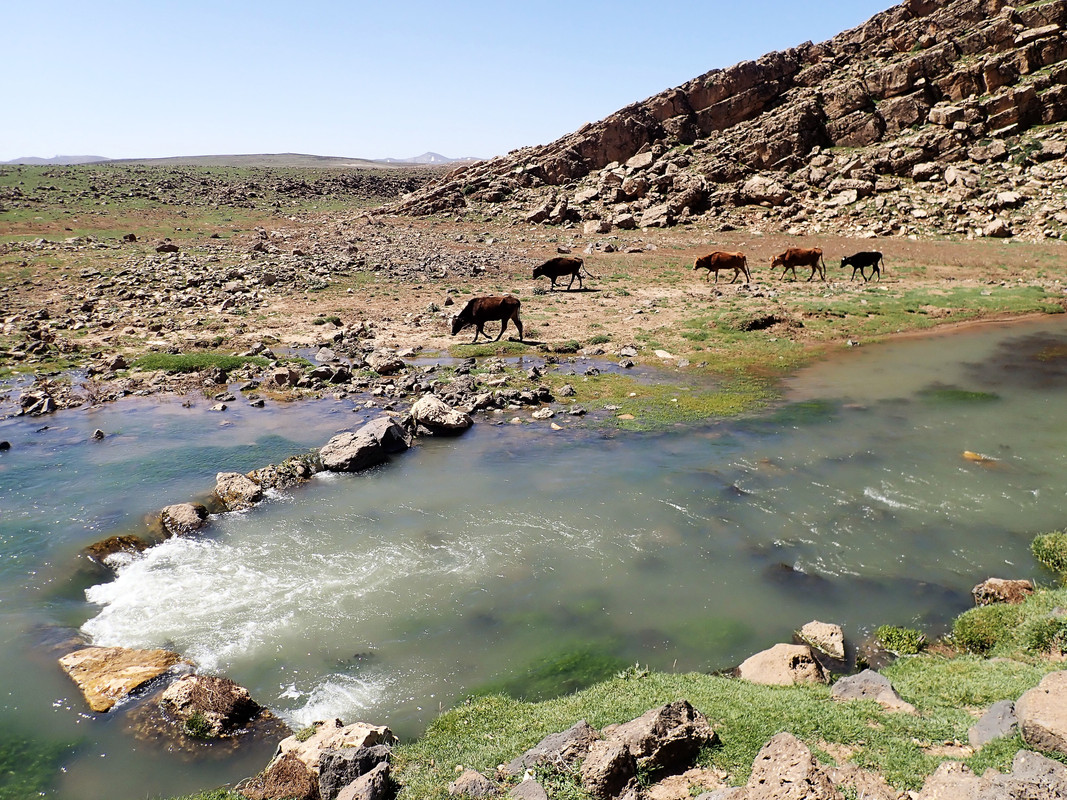 A couple more days in Morocco and it's time to head back to Europe. I'm in a bit of a pickle now because someone went through my wallet today and took all my money…Aargh!