Buen Retiro park finally opened after a week of closure so I spent the last day with mom strolling around the park despite the drizzle. It's a beautiful and serene oasis in the urban jungle with many fountains and botanical gardens.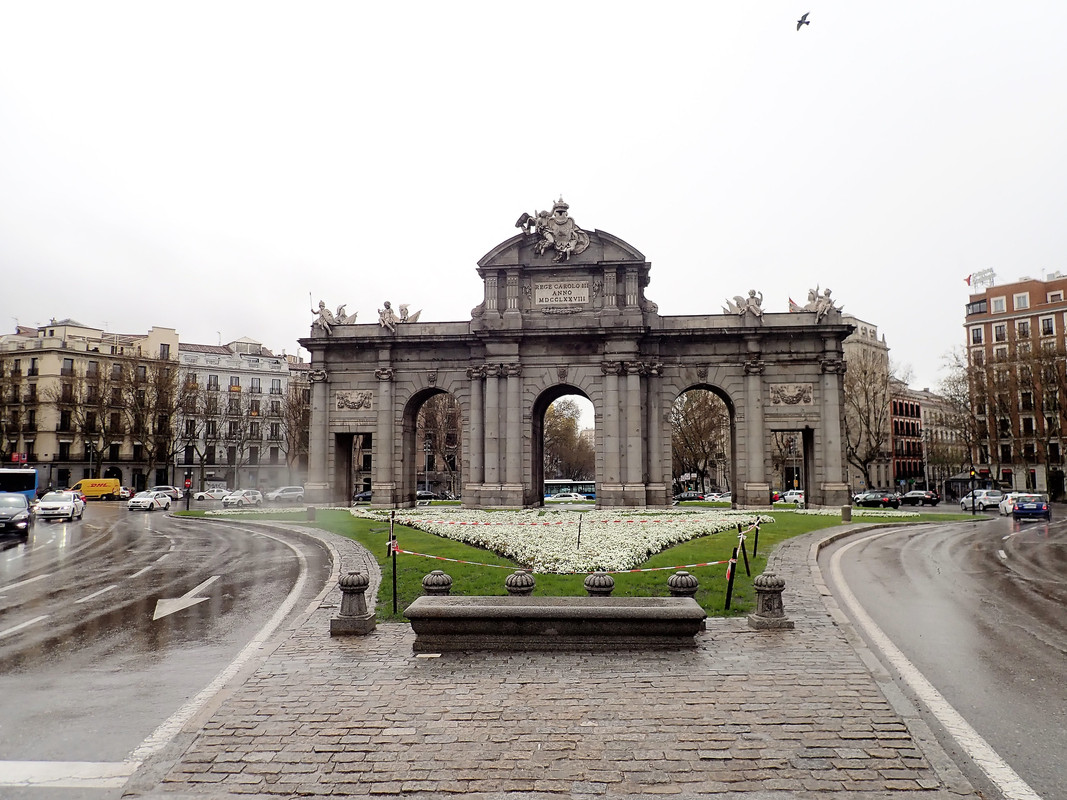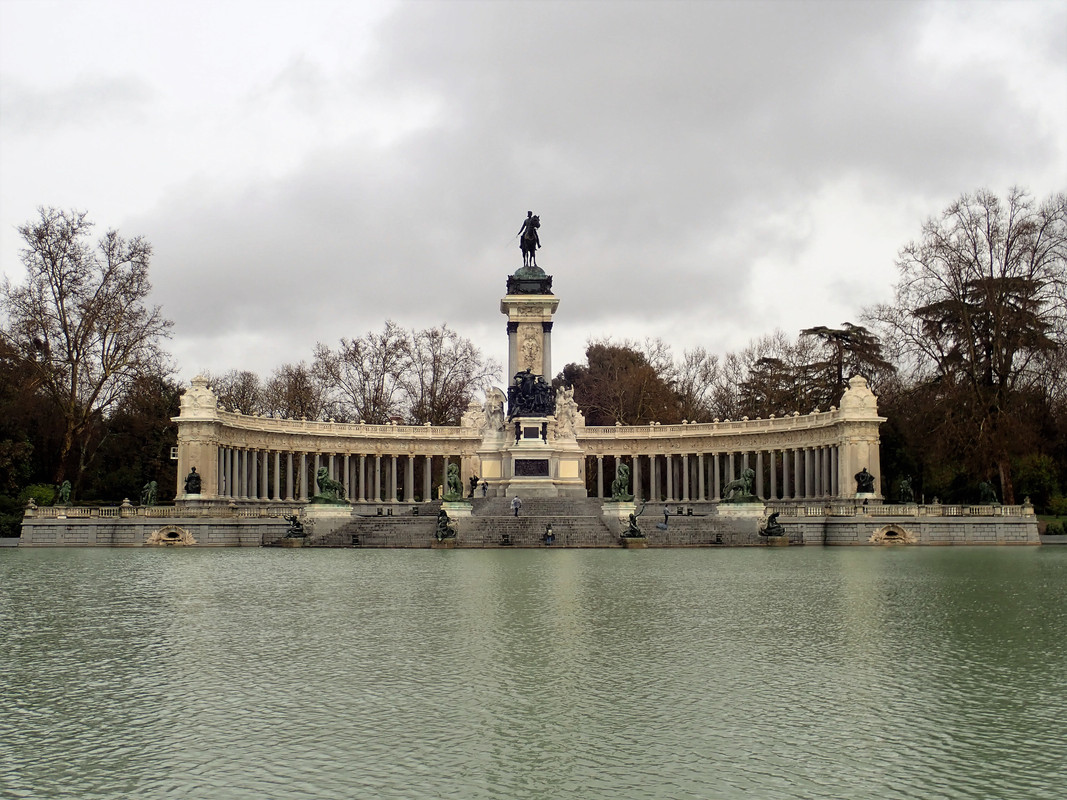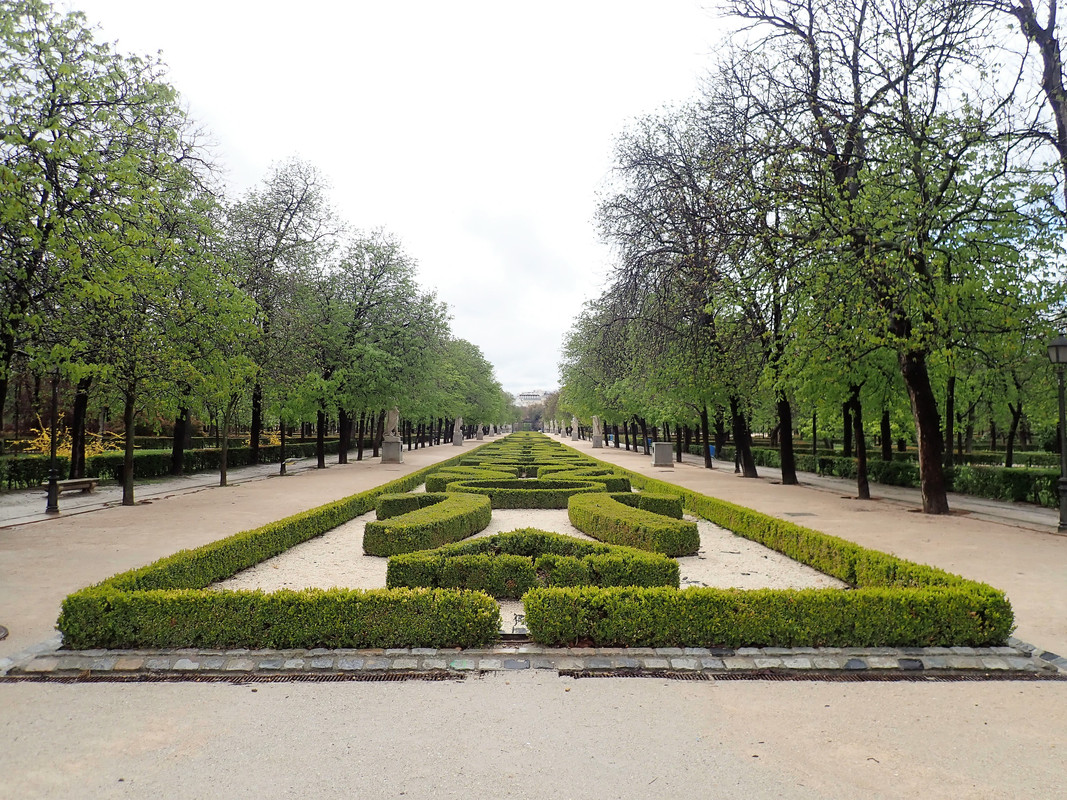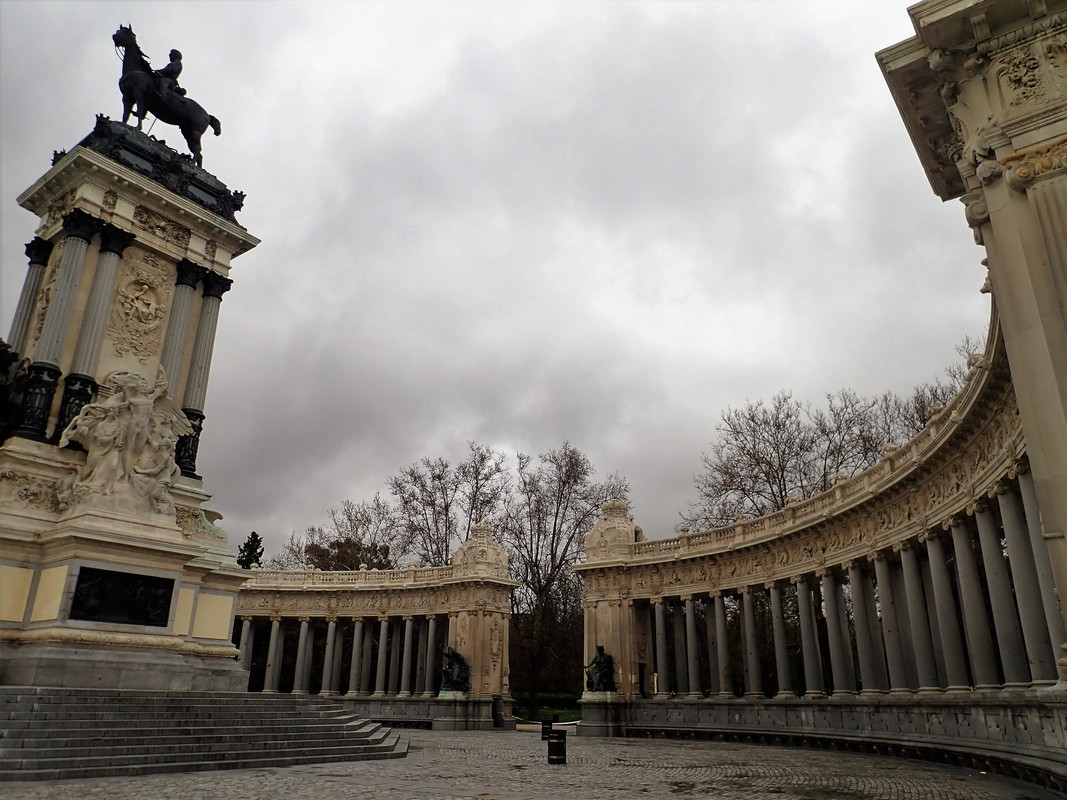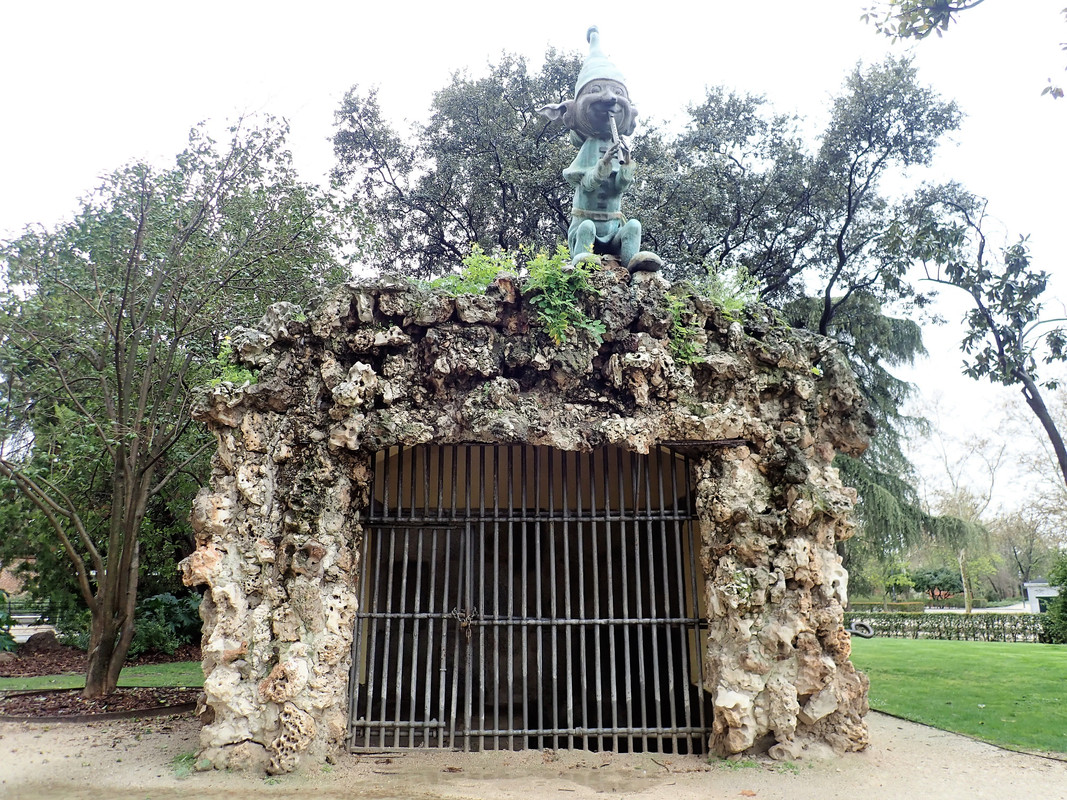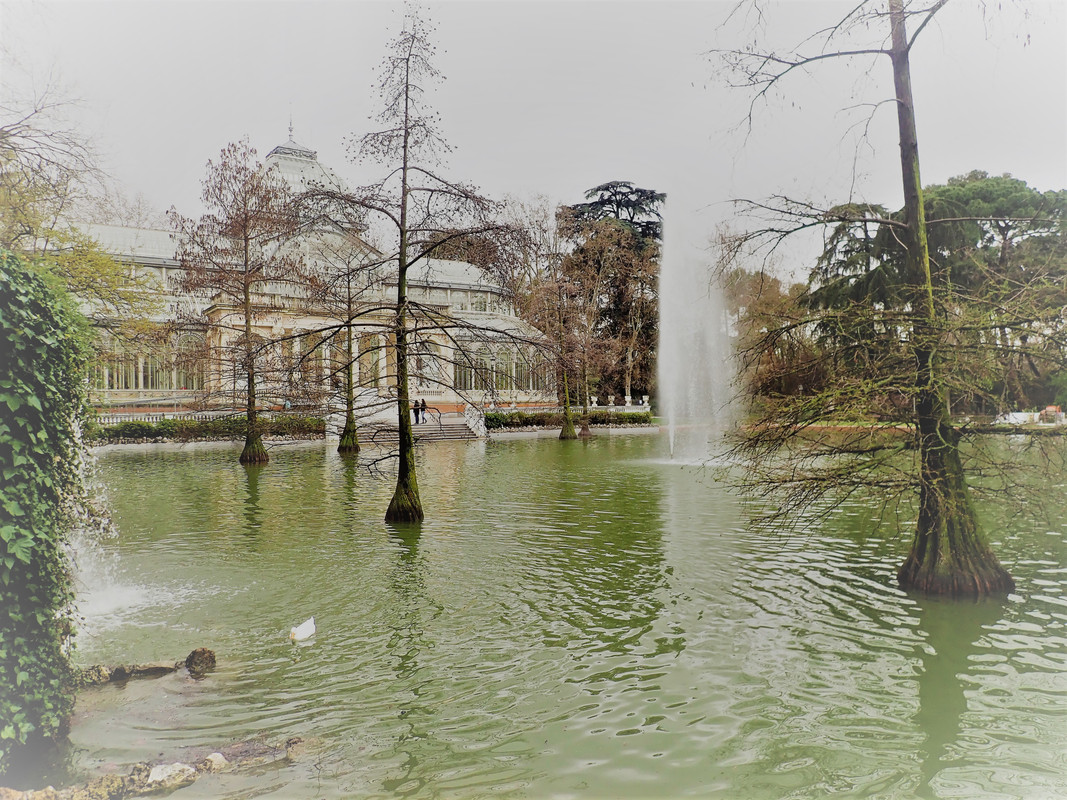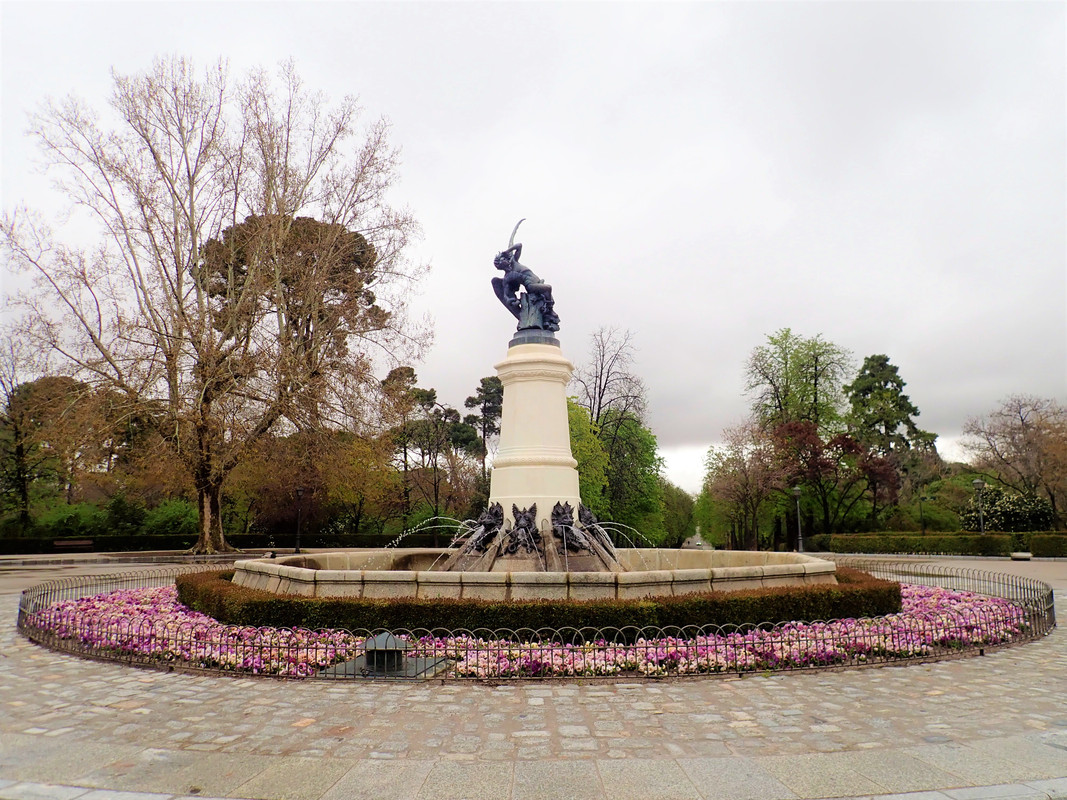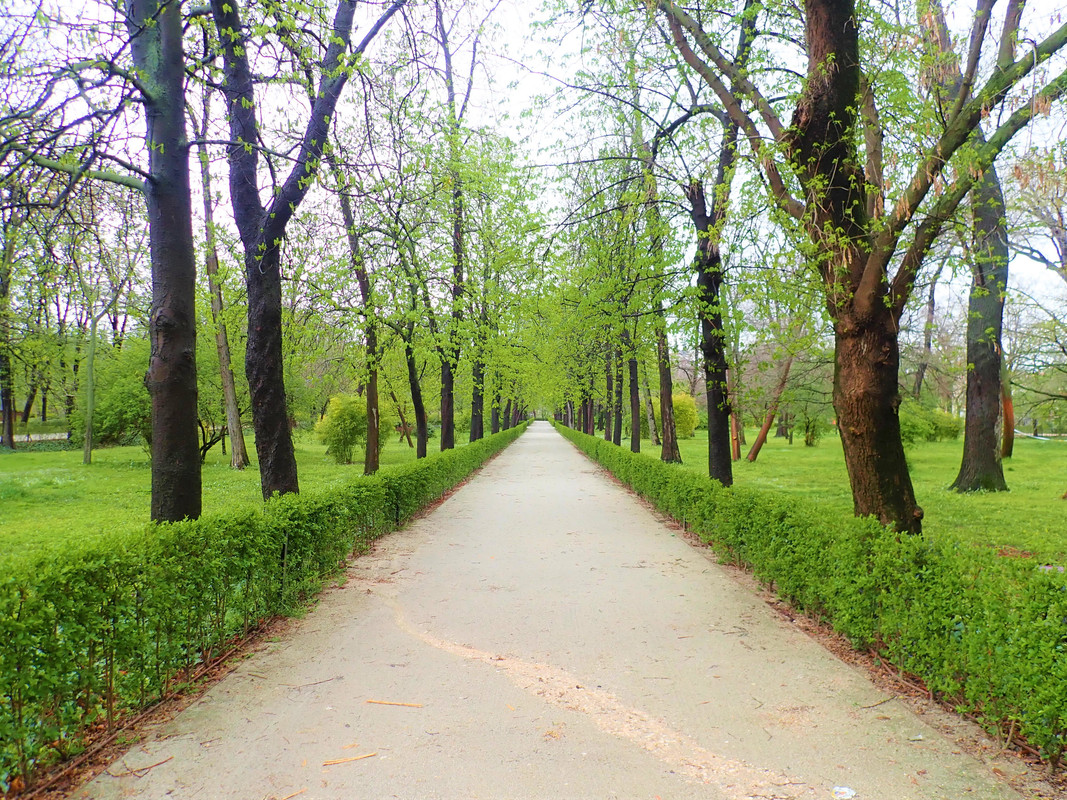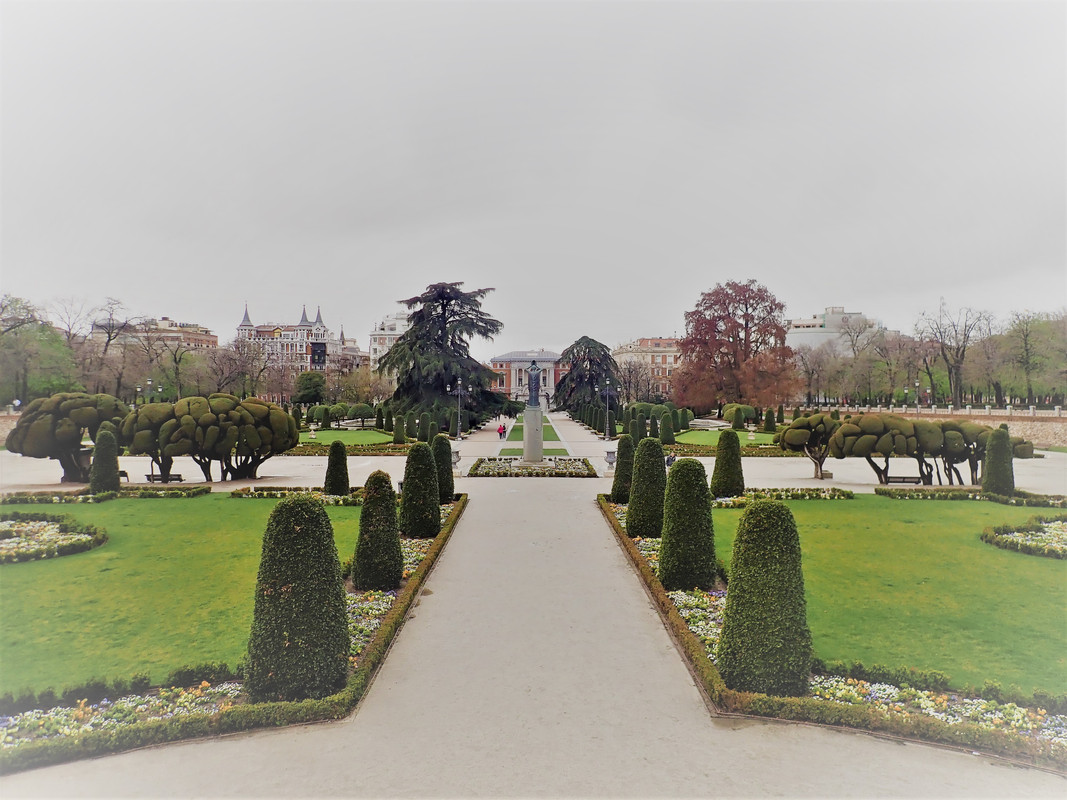 I braved the cold and rainy weather for the next 2 days heading south, unusual for Spain at this time of the year.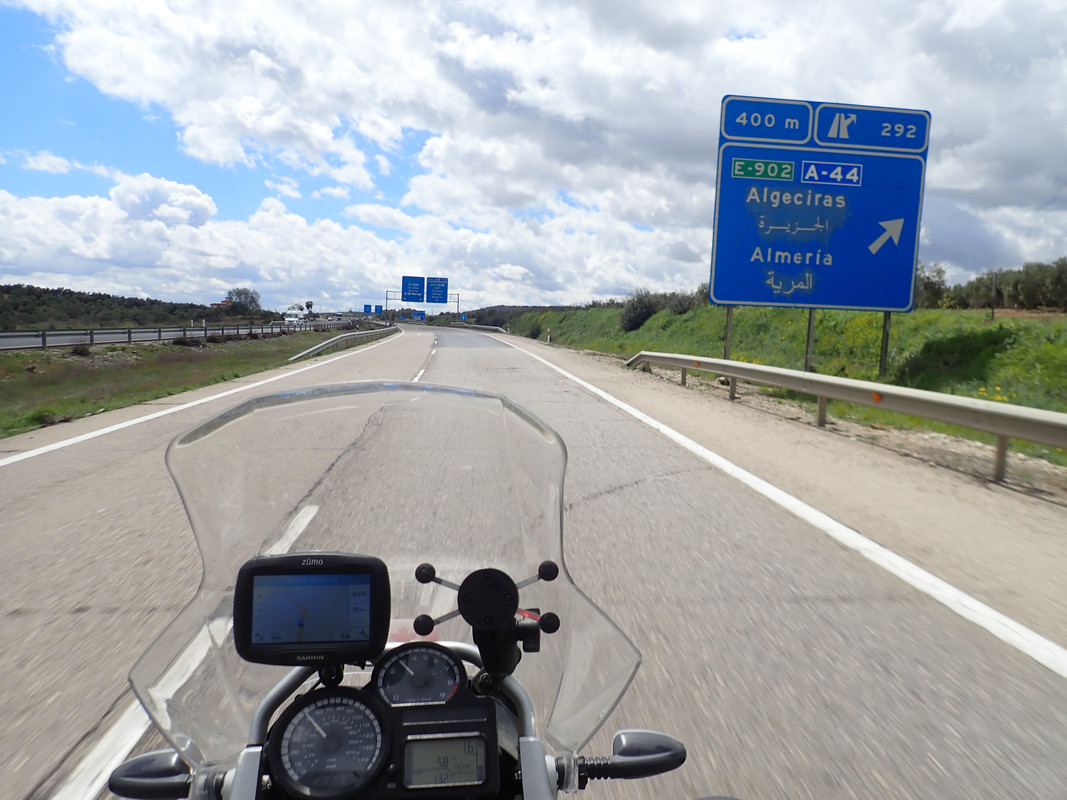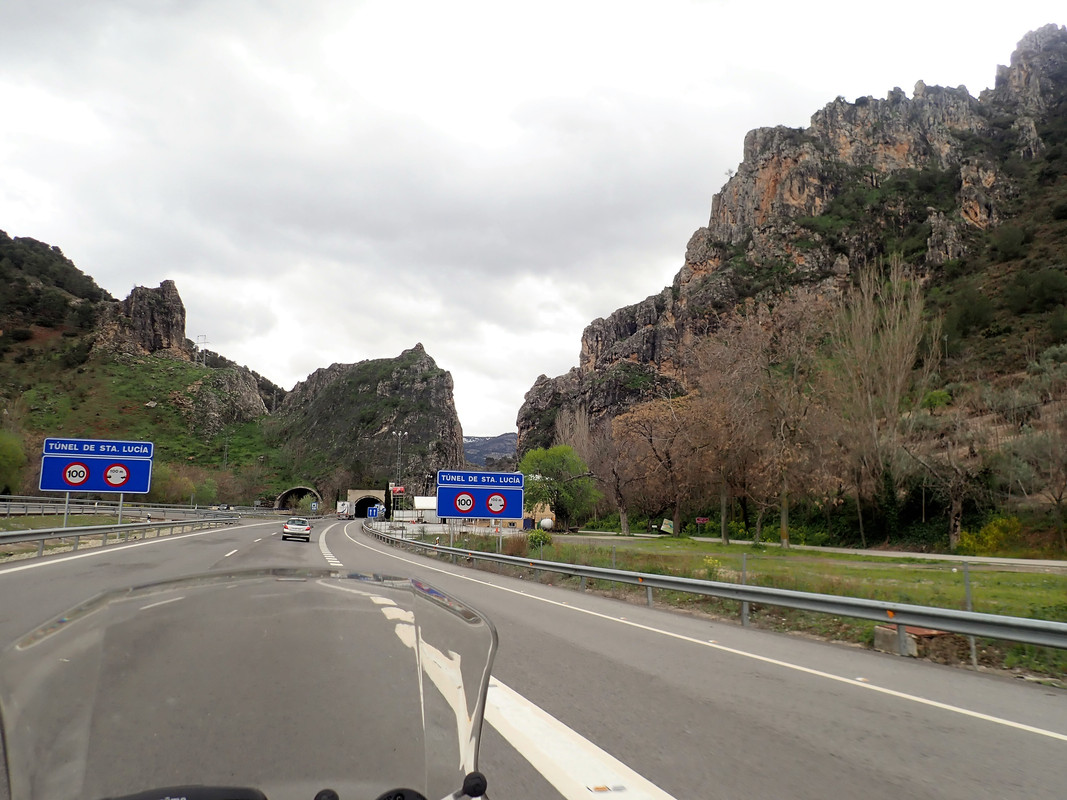 I spent half a day exploring Gibraltar, a British Overseas Territory at the southern tip of Iberian Peninsula with an area of 6.7 km2. The Rock of Gibraltar dominates the peninsula.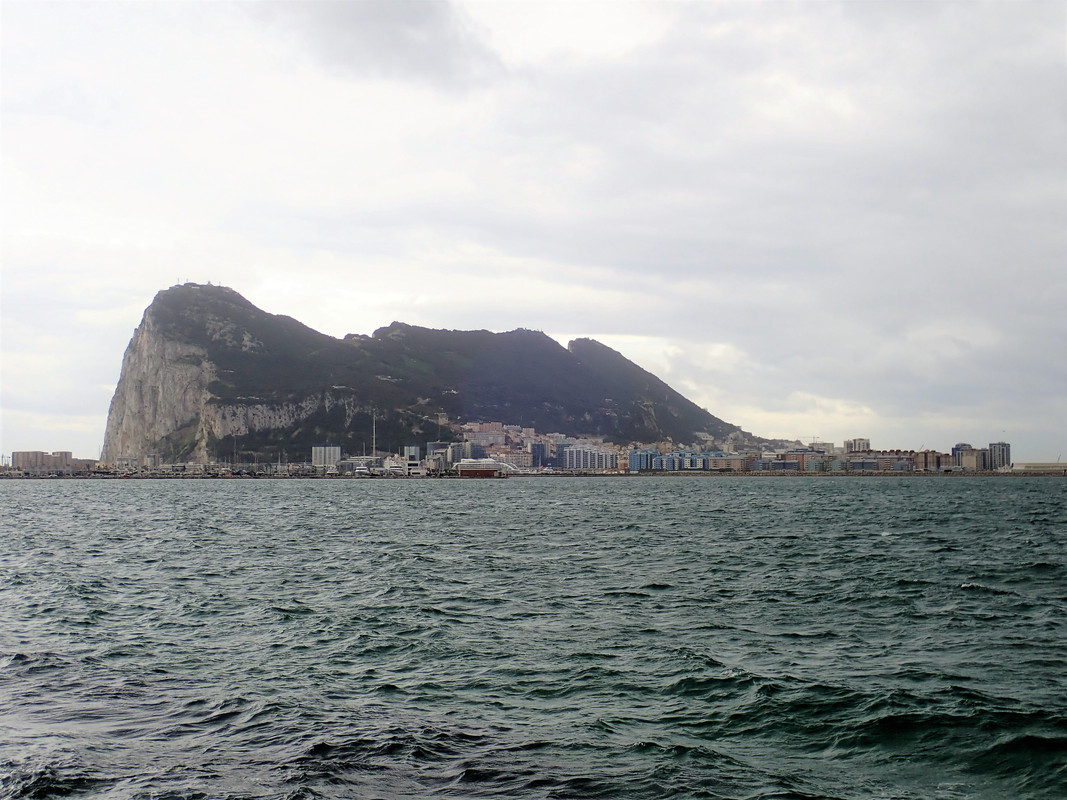 Passport check is still required at the border but nothing fussy.
Gibraltar airport is only one in the world with the runway intersecting a road. They have to shut down the main road during flight take-off and landing.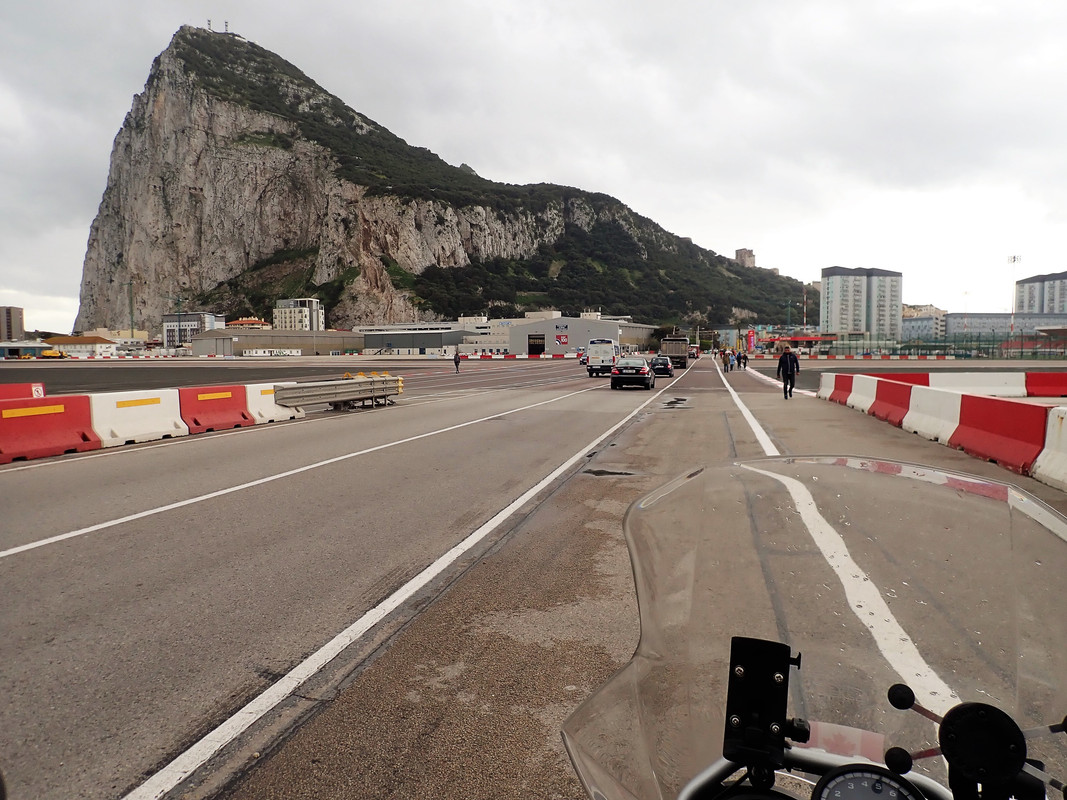 A little sliver of Britain where GBP is used and English is spoken.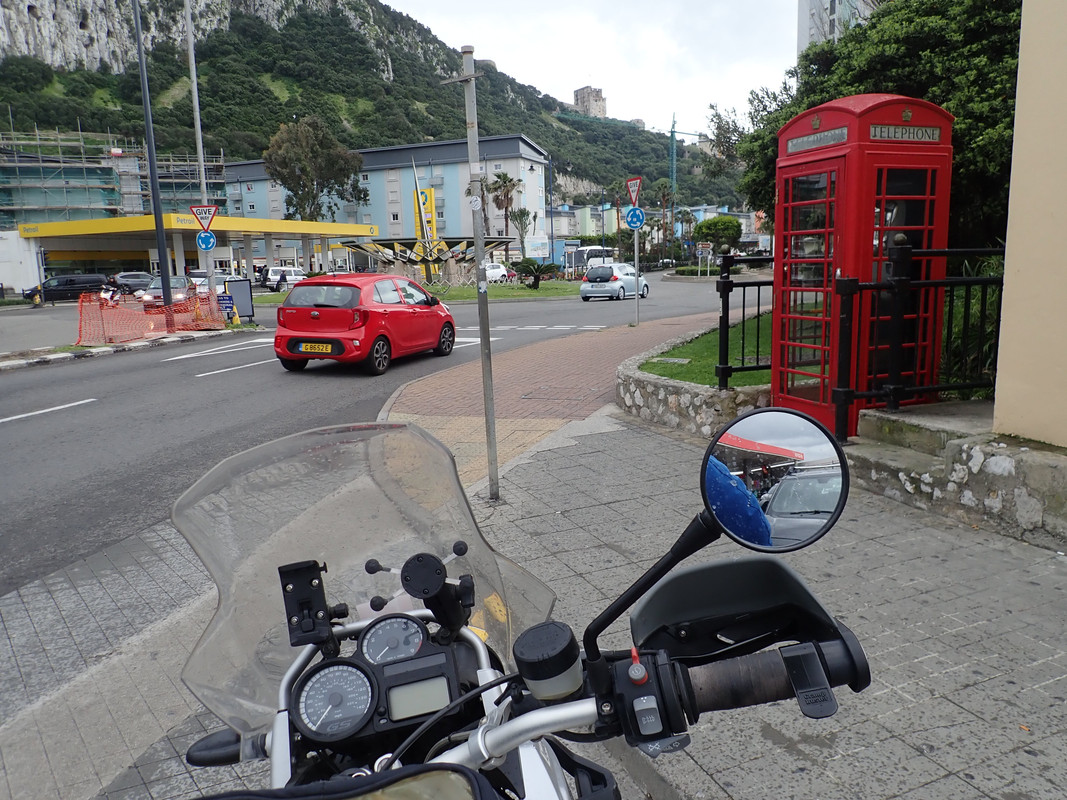 There are a few landmarks at the Europa Point which is the southernmost point of Gibraltar, Shrine of Our Lady of Europe being one of them.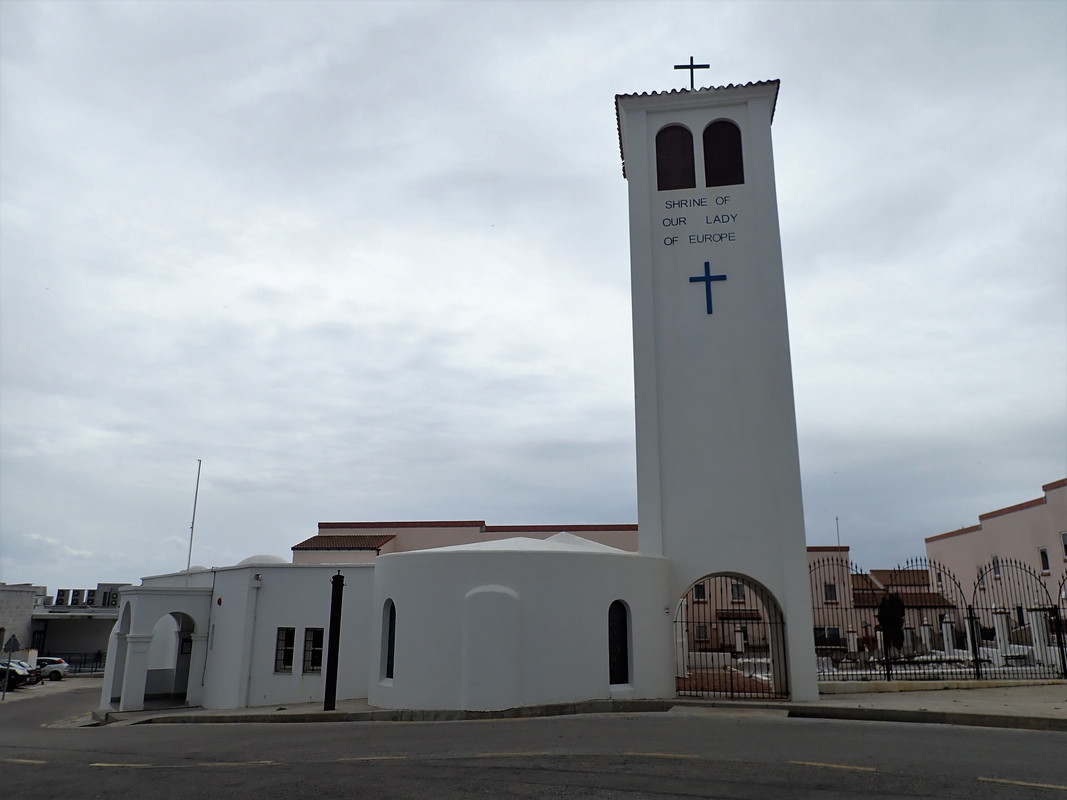 Ibrahim-al-Ibrahim Mosque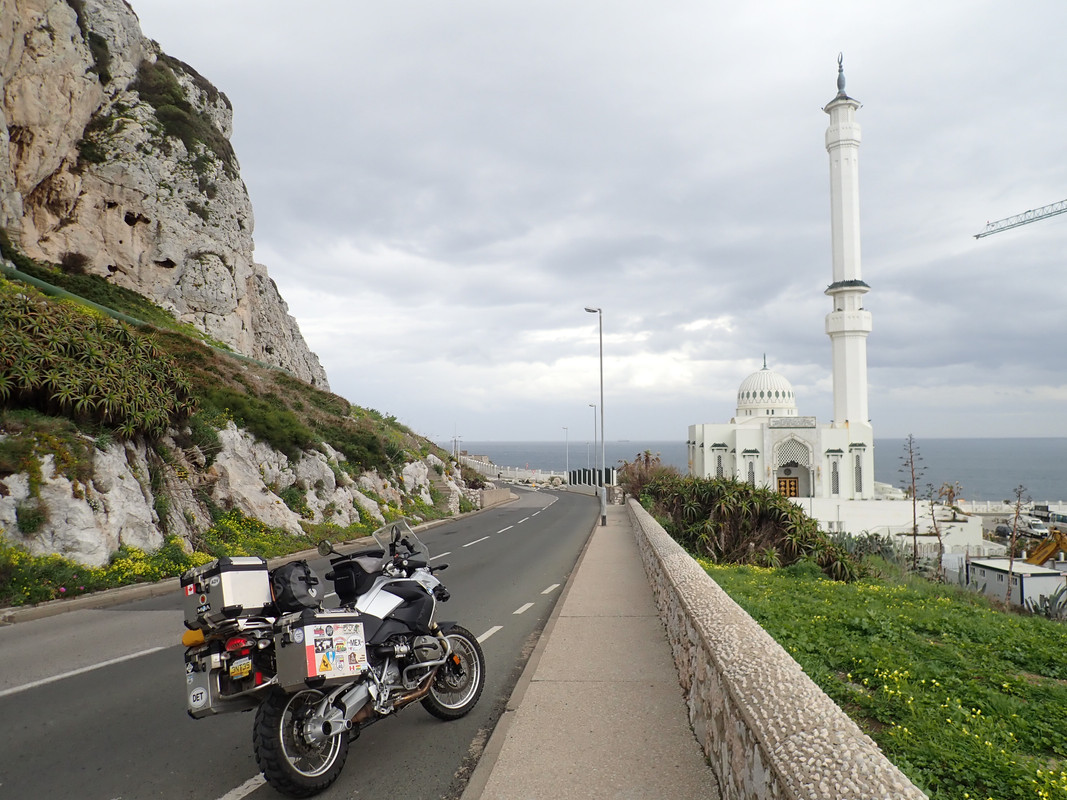 As far south as the road goes in Gibraltar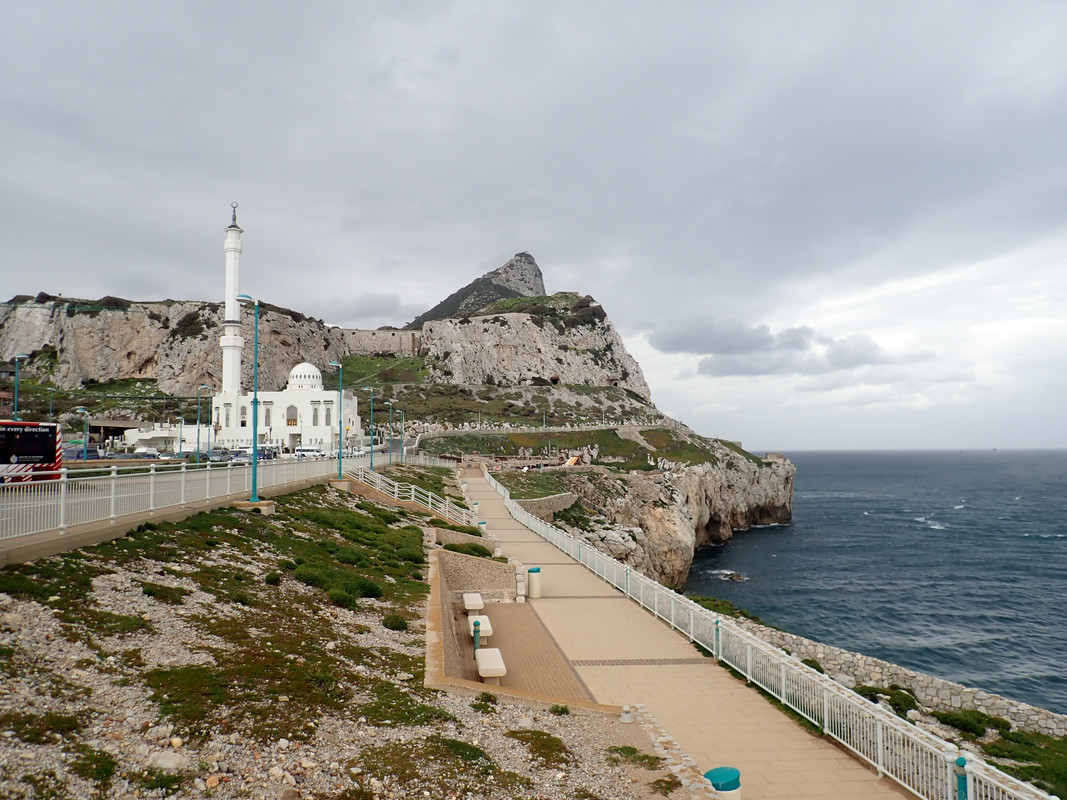 Trinity House Lighthouse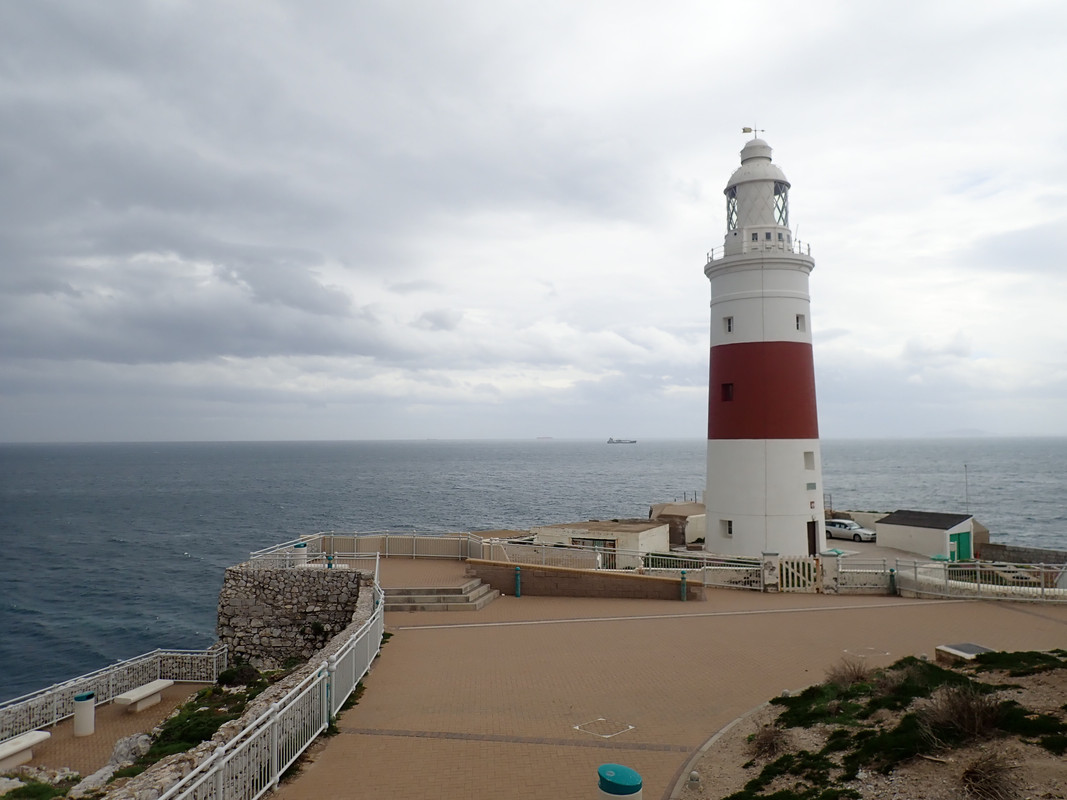 Sikorski Memorial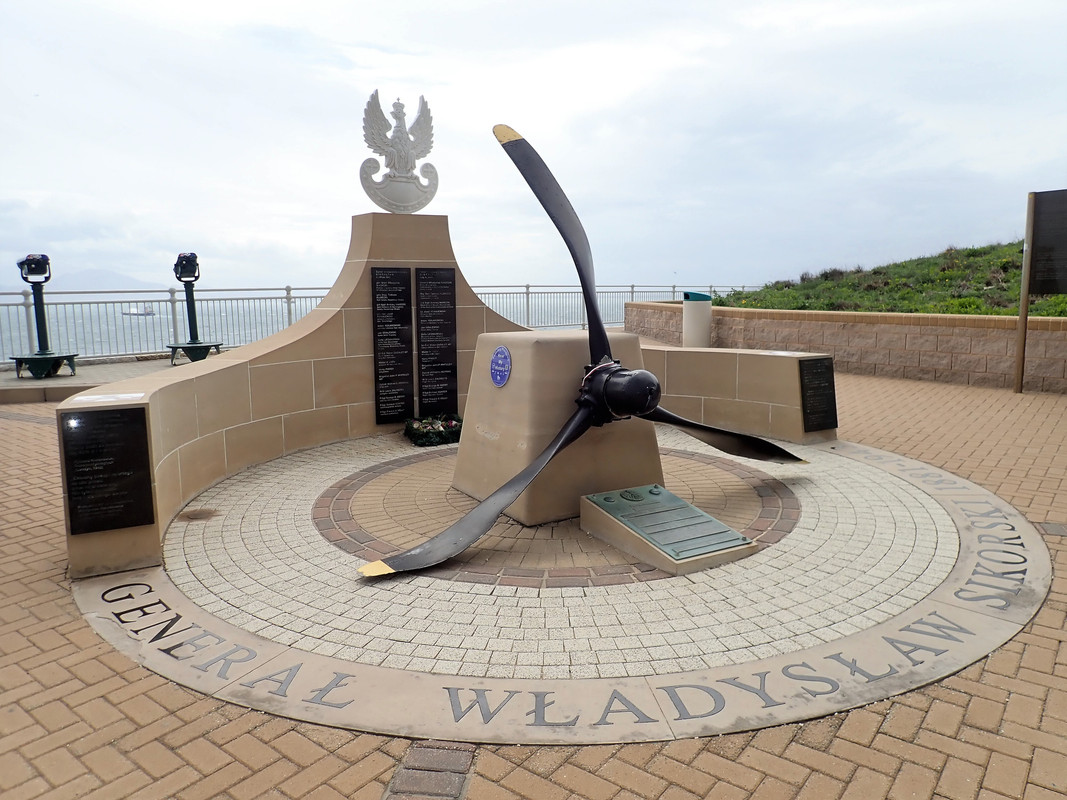 Harding's Battery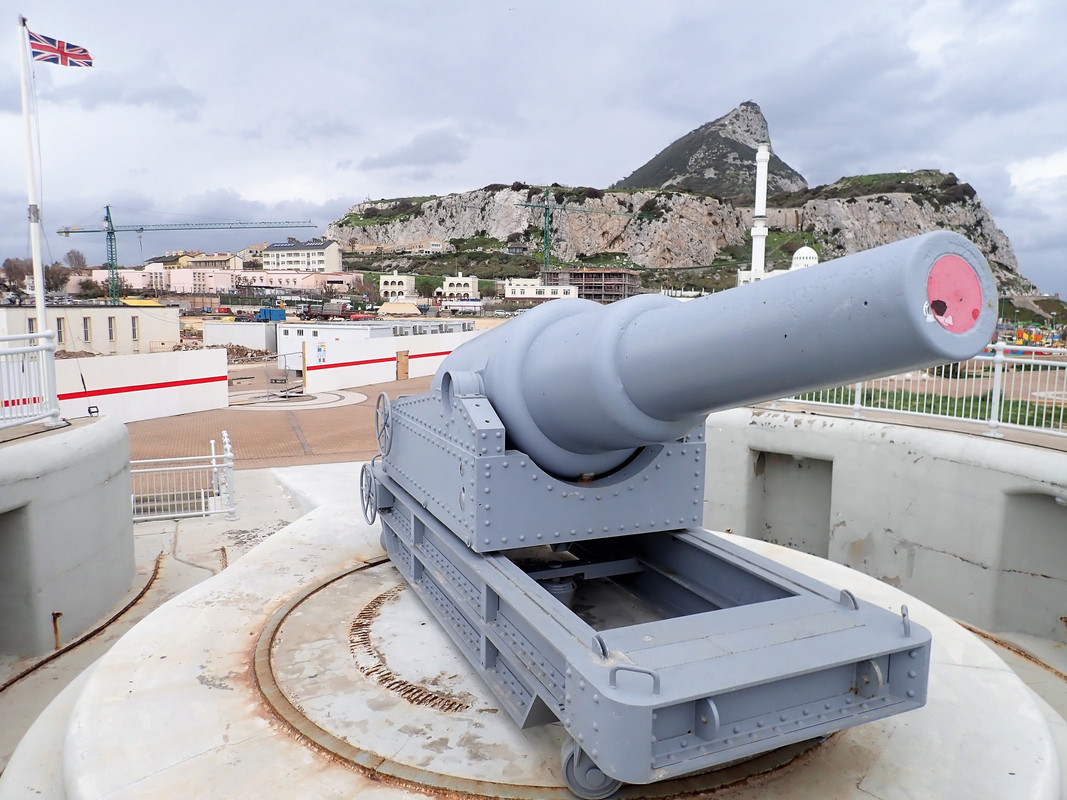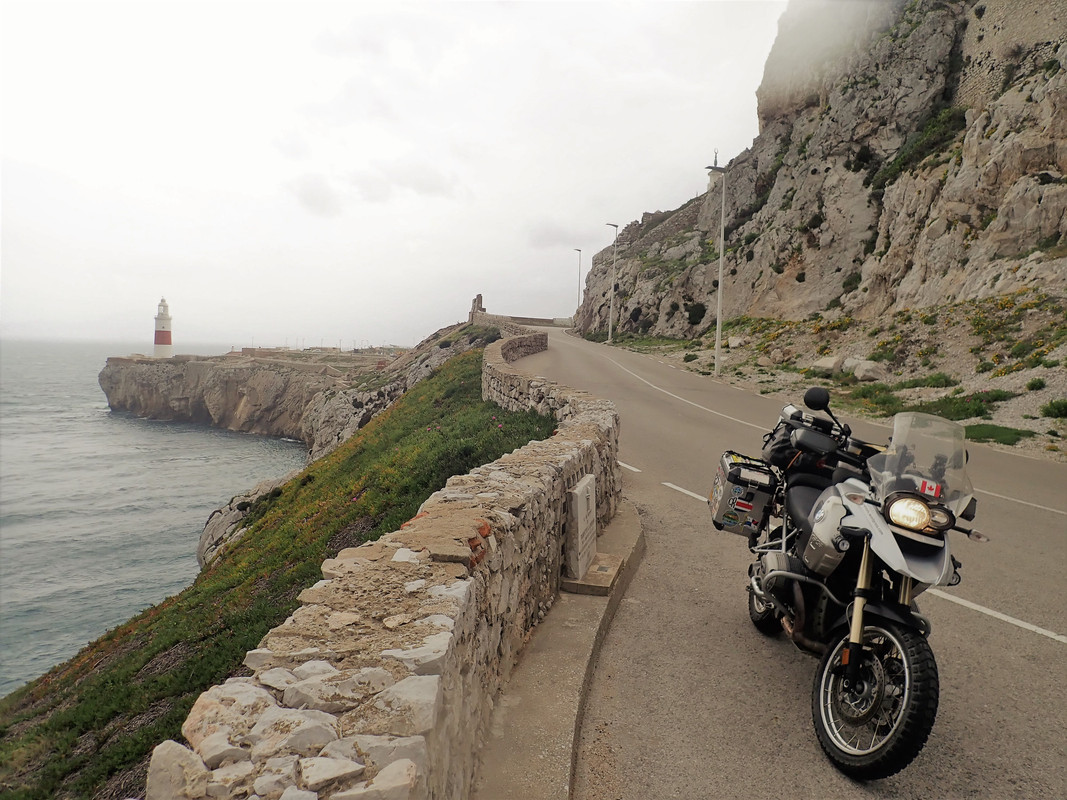 Dudley Ward Way cuts through south-eastern part of the Rock of Gibraltar.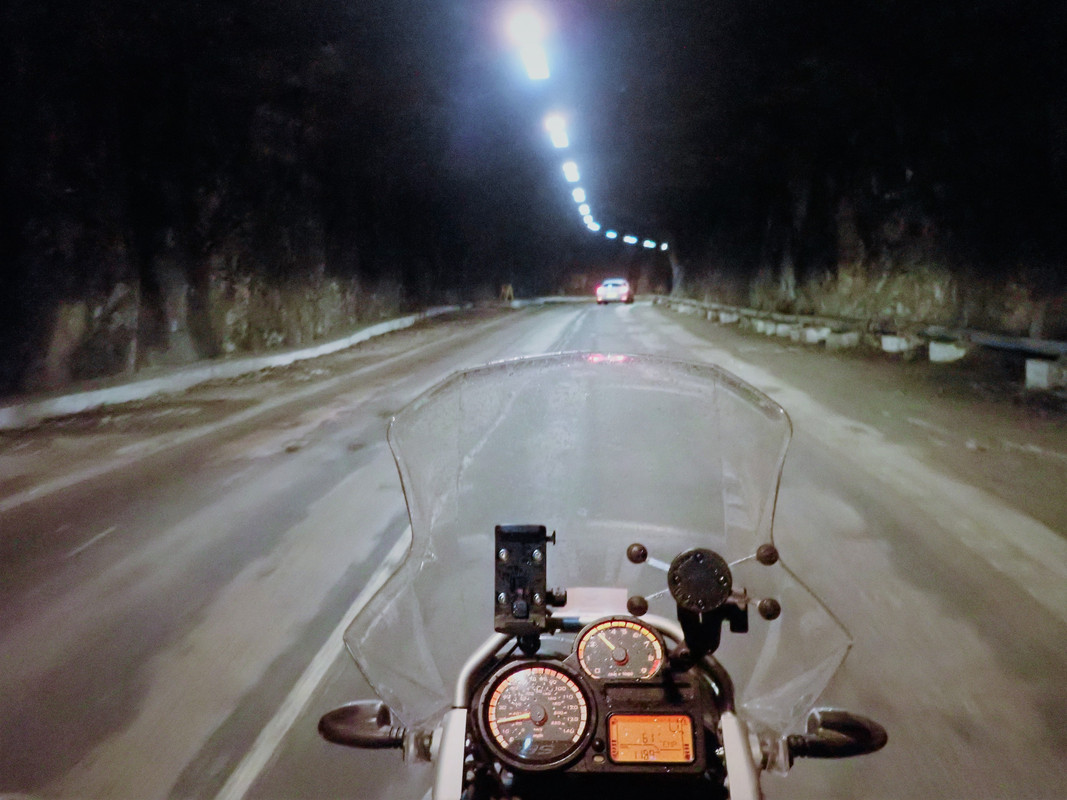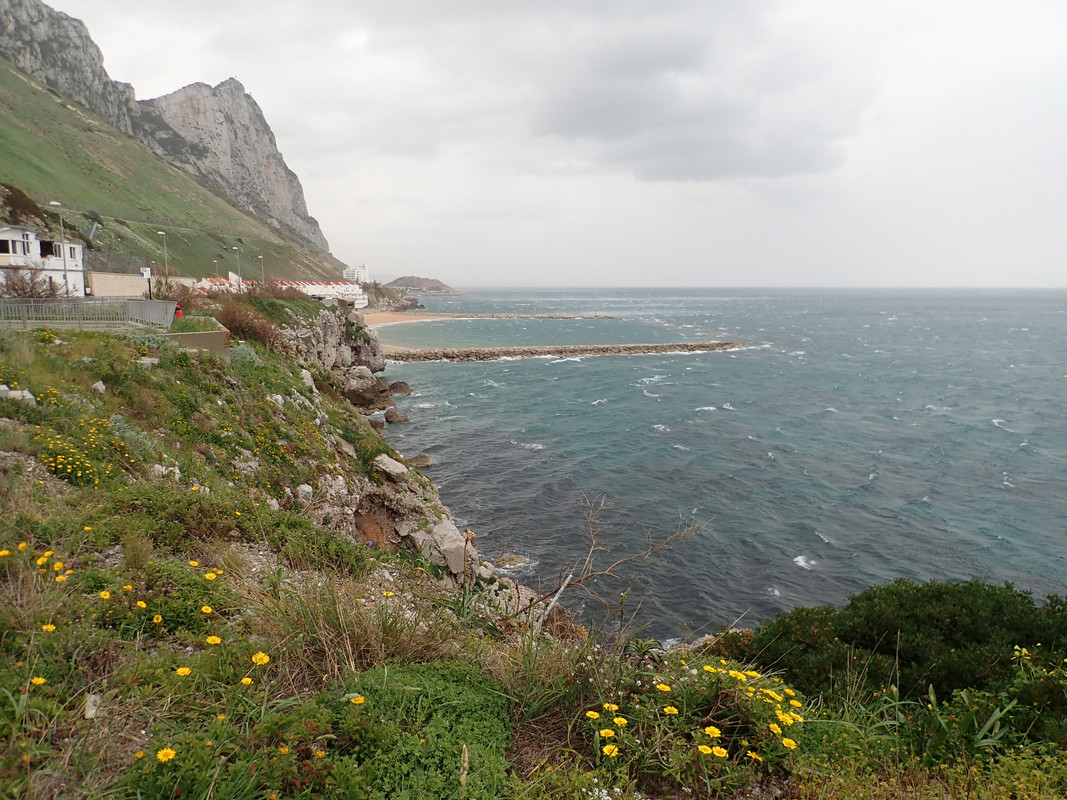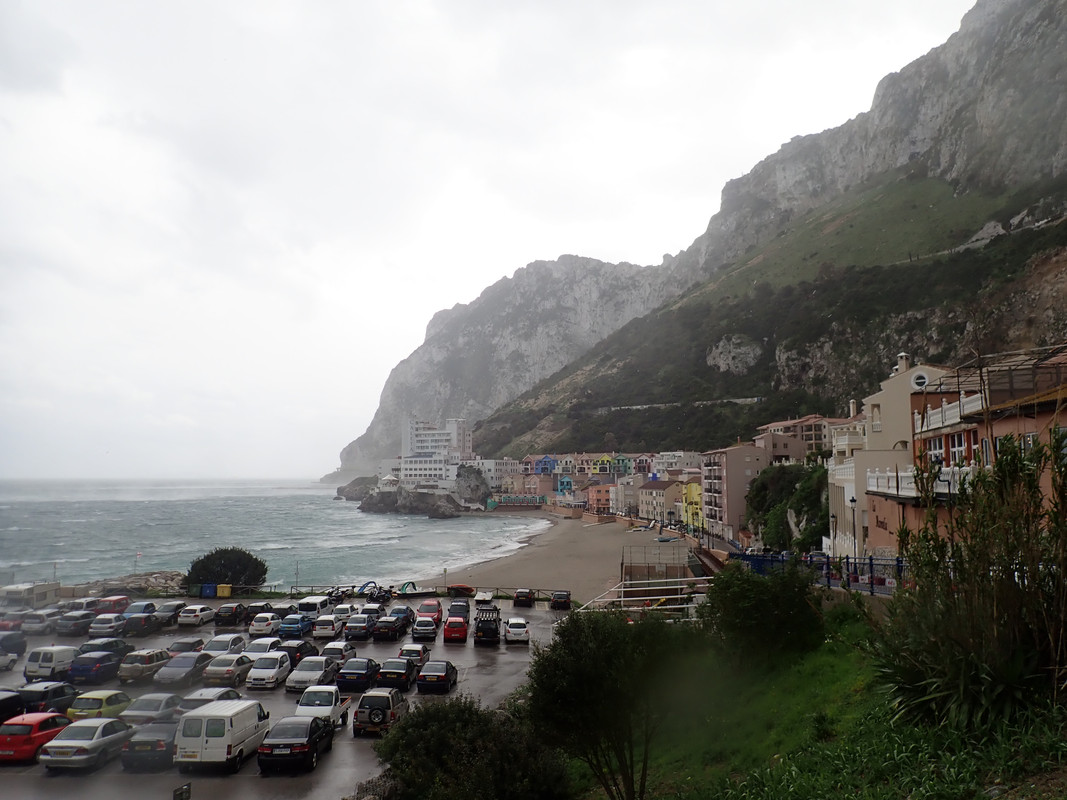 Rain and wind picked up so I went back to Spain for the night. Southern Spain has a very Mediterranean feel to it and differs from other parts of the country.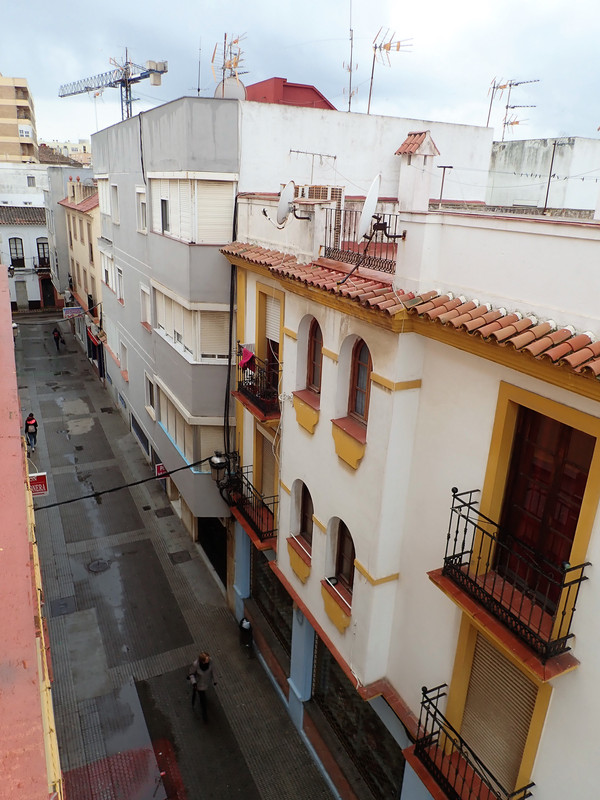 It was another miserable day of downpour on my way to Algeciras to embark the ferry to Africa.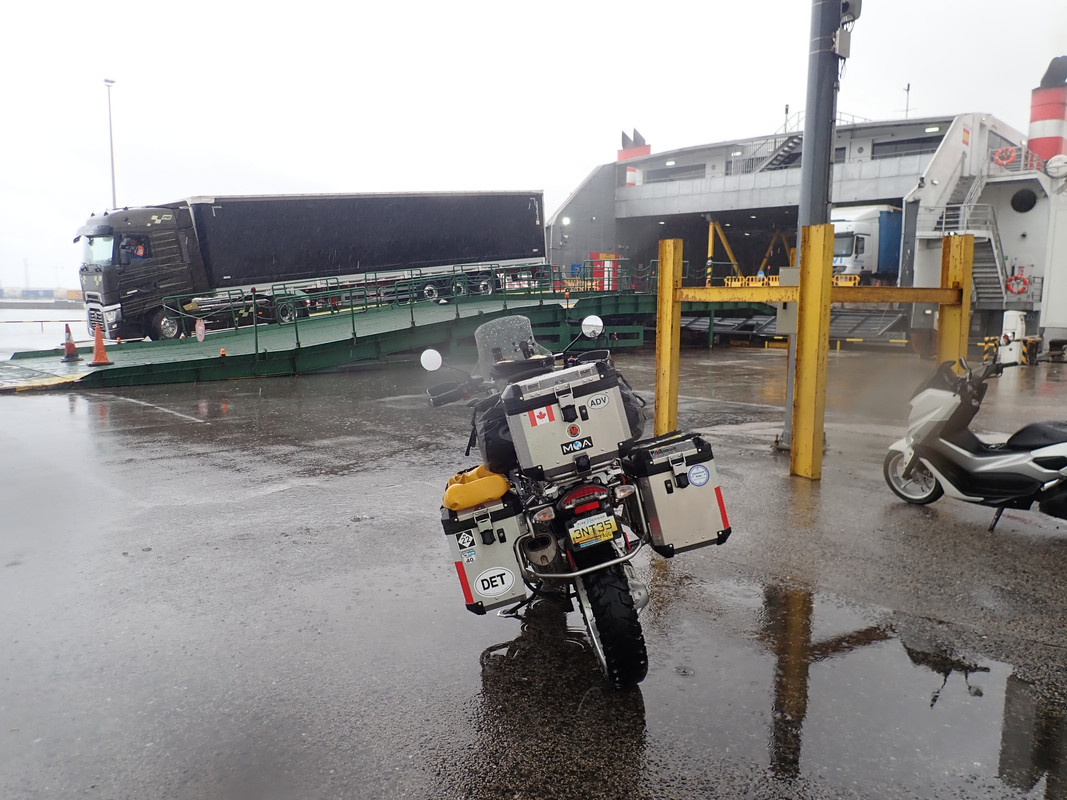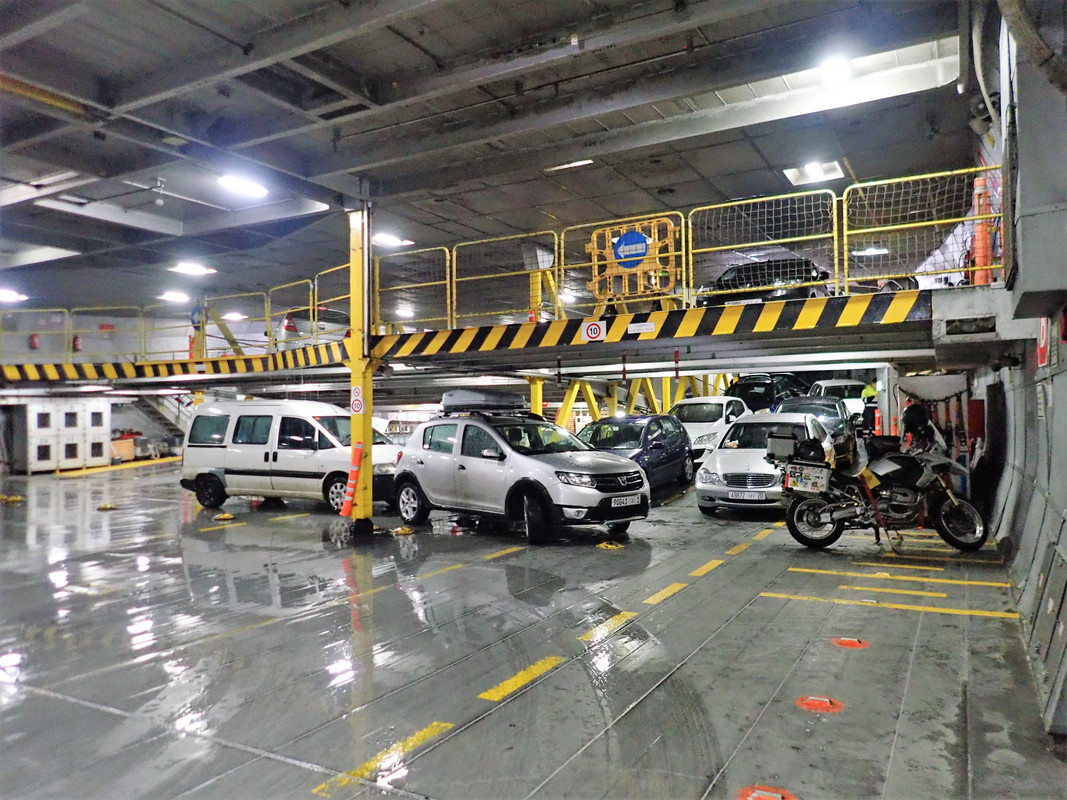 Not sure why I was smiling because I was soaked from head to toe.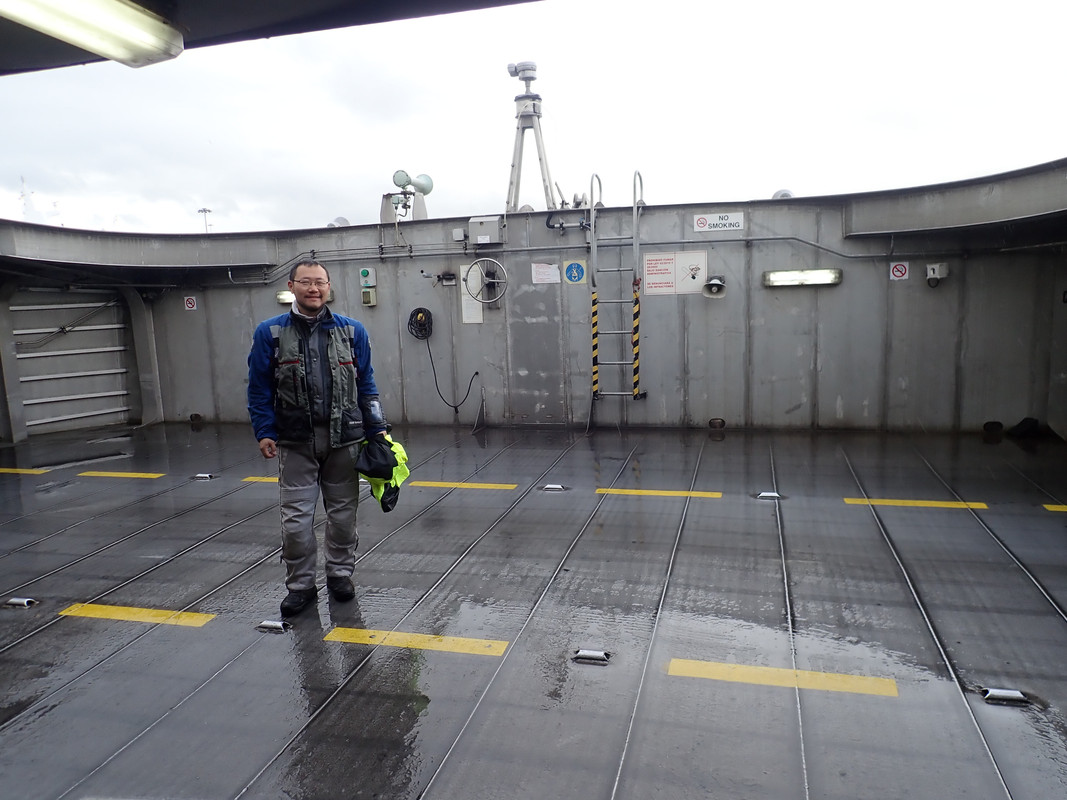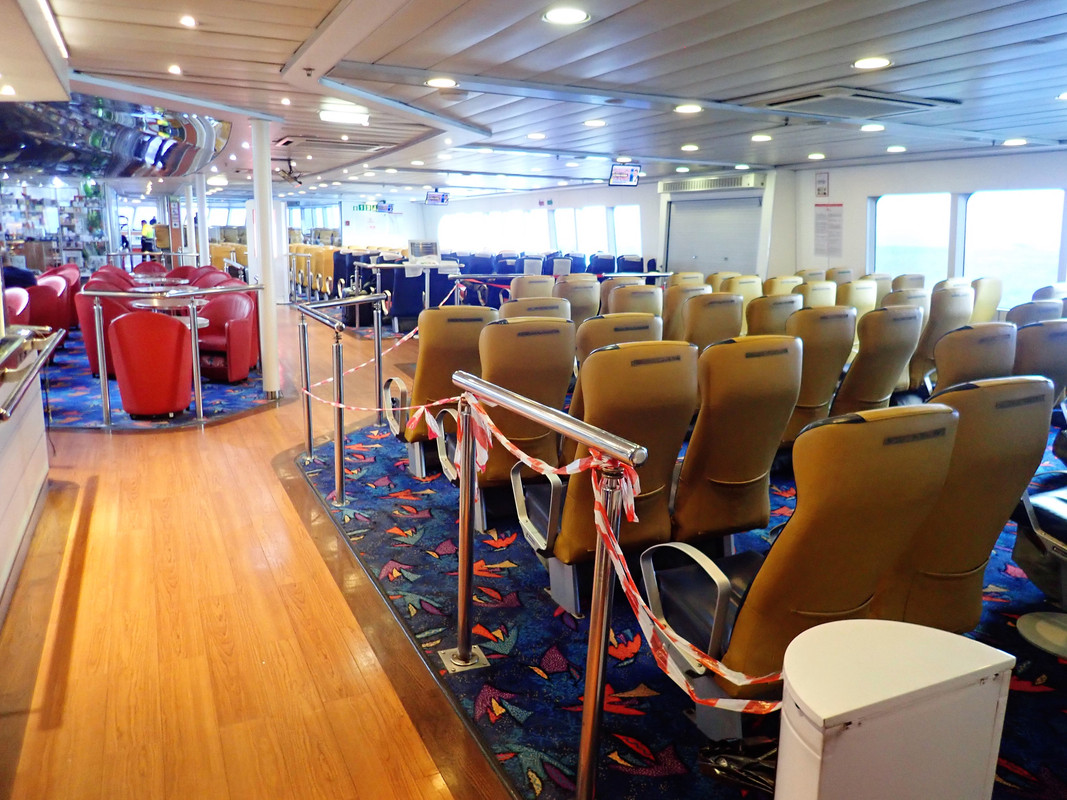 Africa is straight ahead!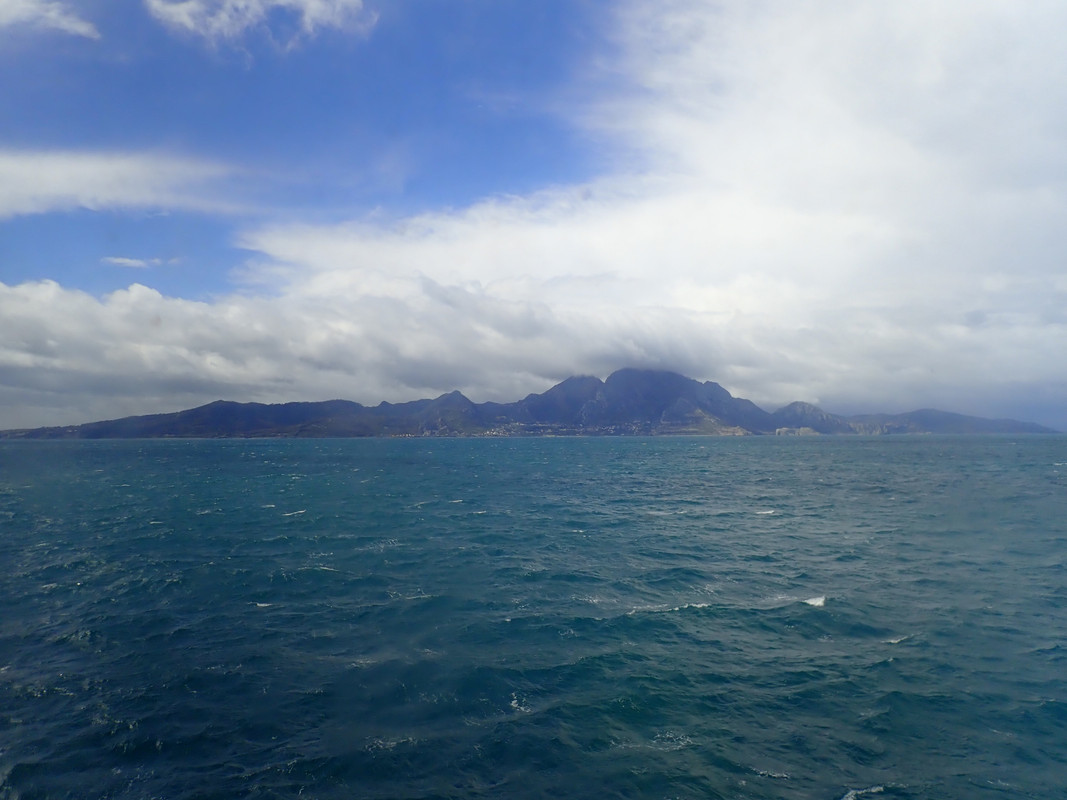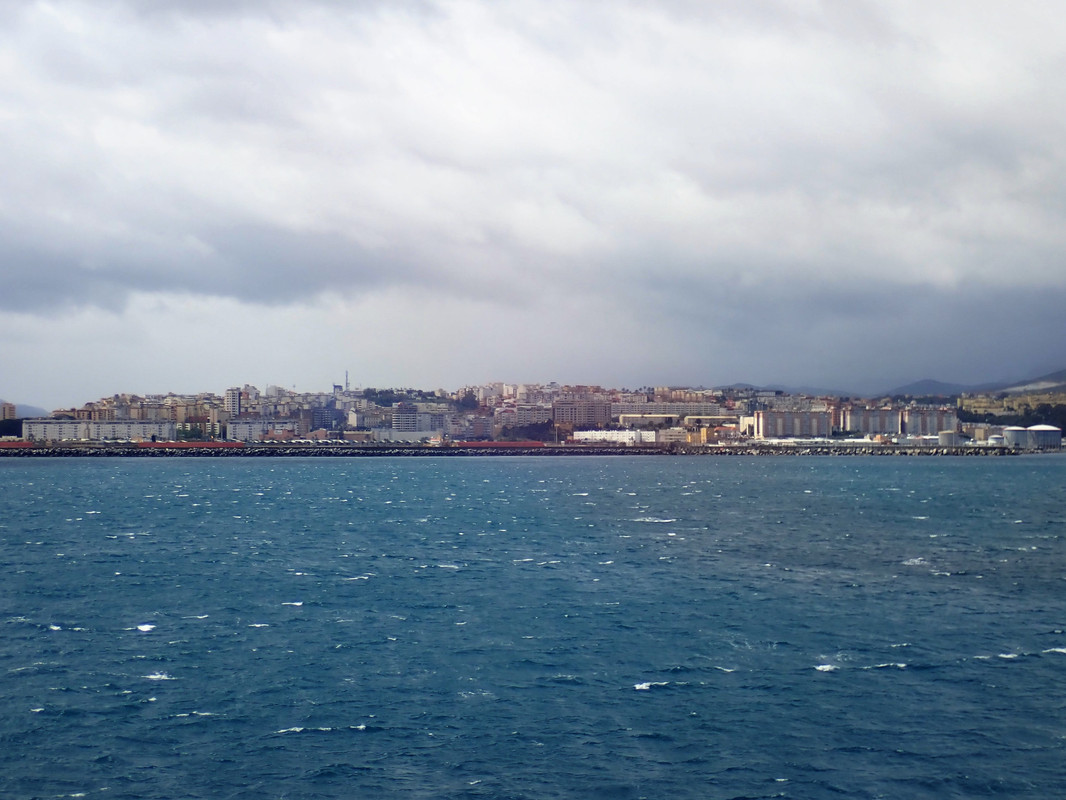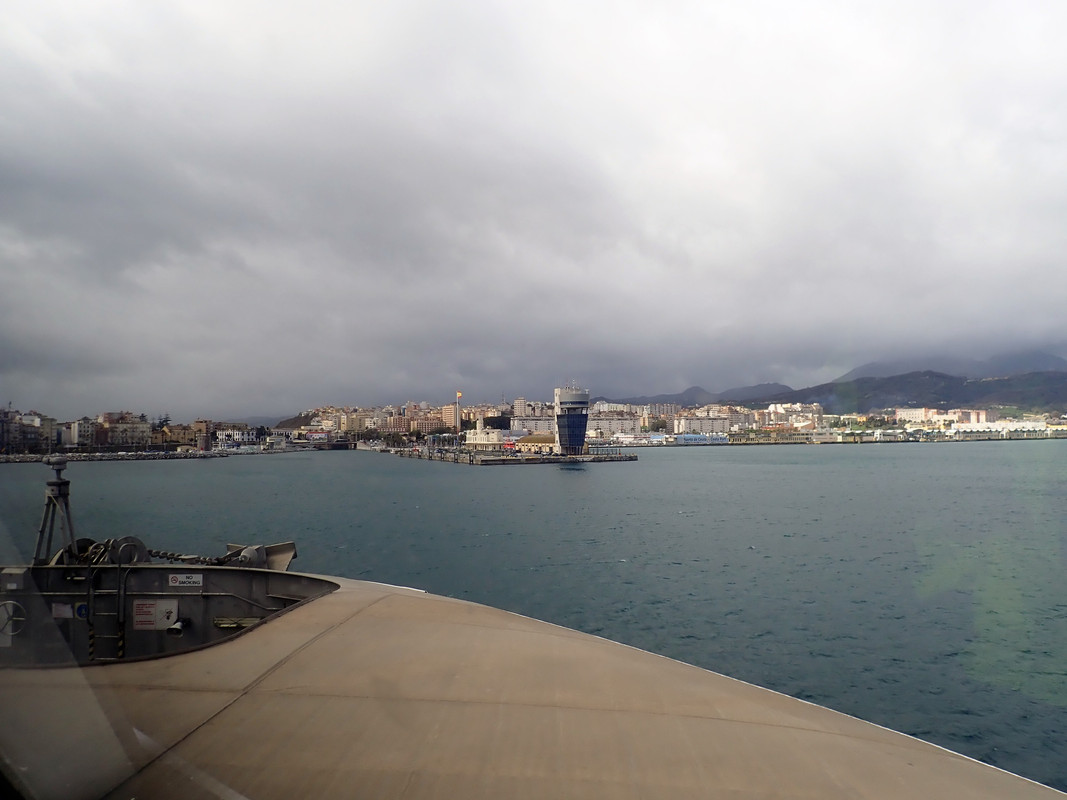 Everyone else onboard seemed to be equally anxious.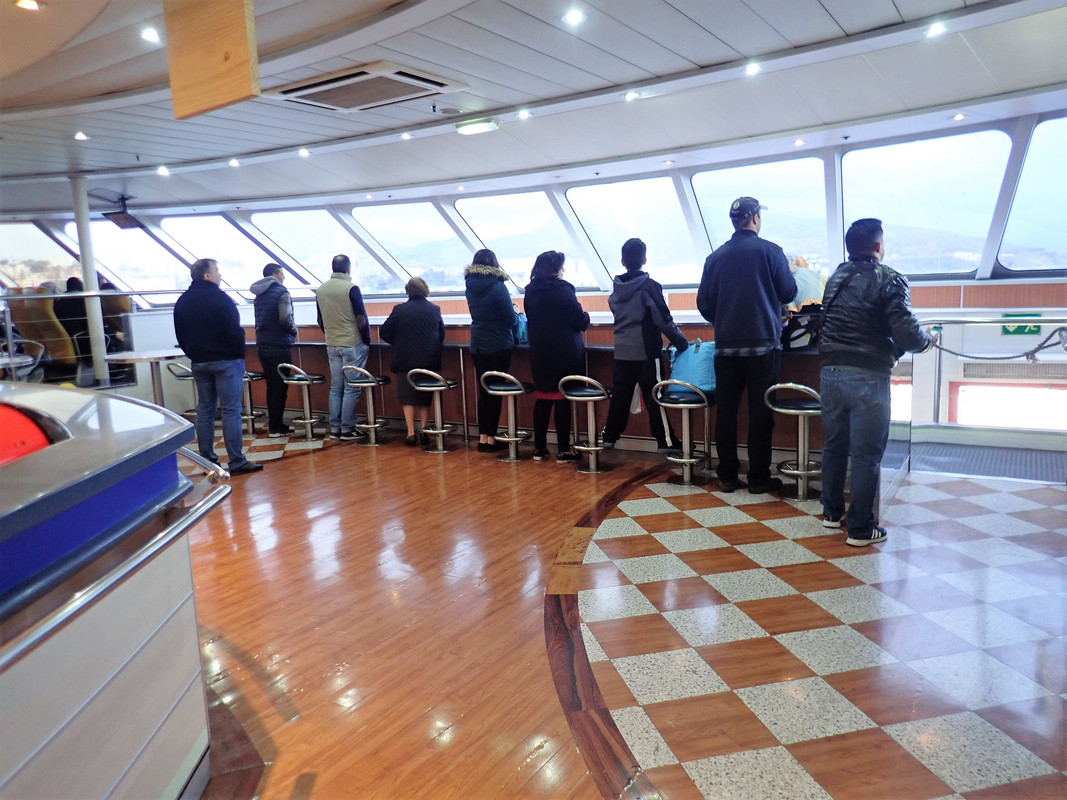 I arrived in Ceuta about 40 minutes later. I didn't know the northern tip of Africa belongs to Spain. The border to Morocco is just a few minutes away.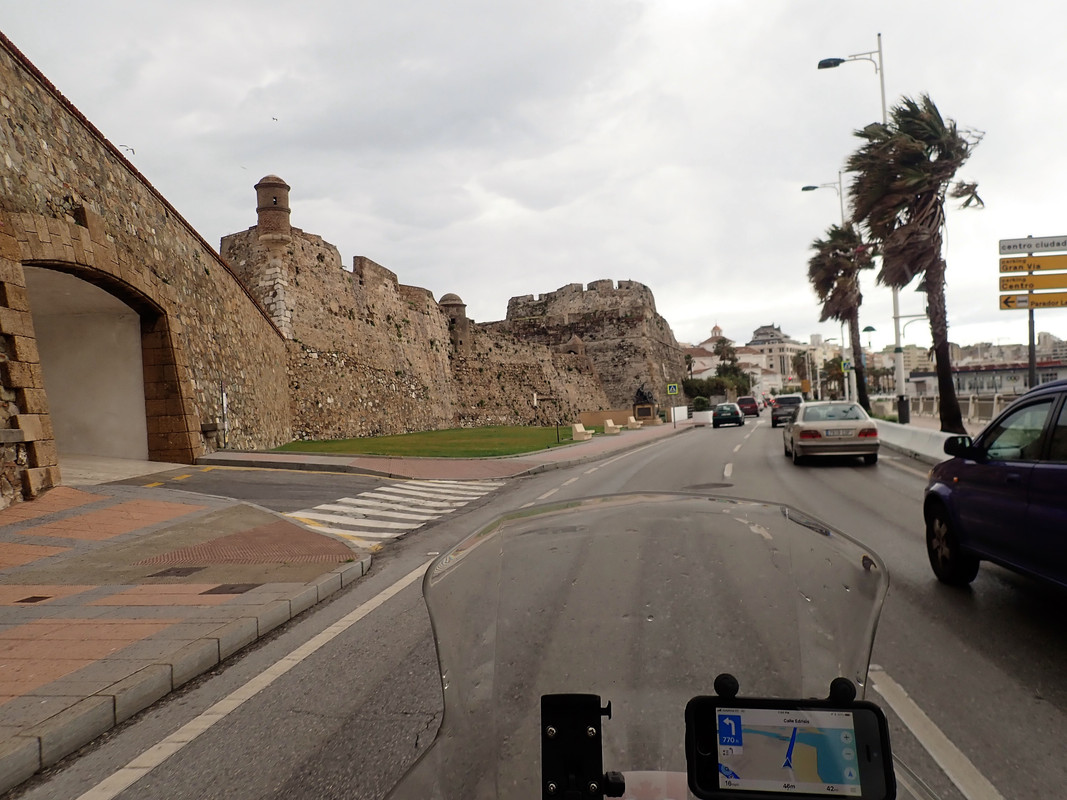 Spanish side of the border has very tight security similar to US-Mexico with many Spain-bound vehicles being redirected back into Morocco.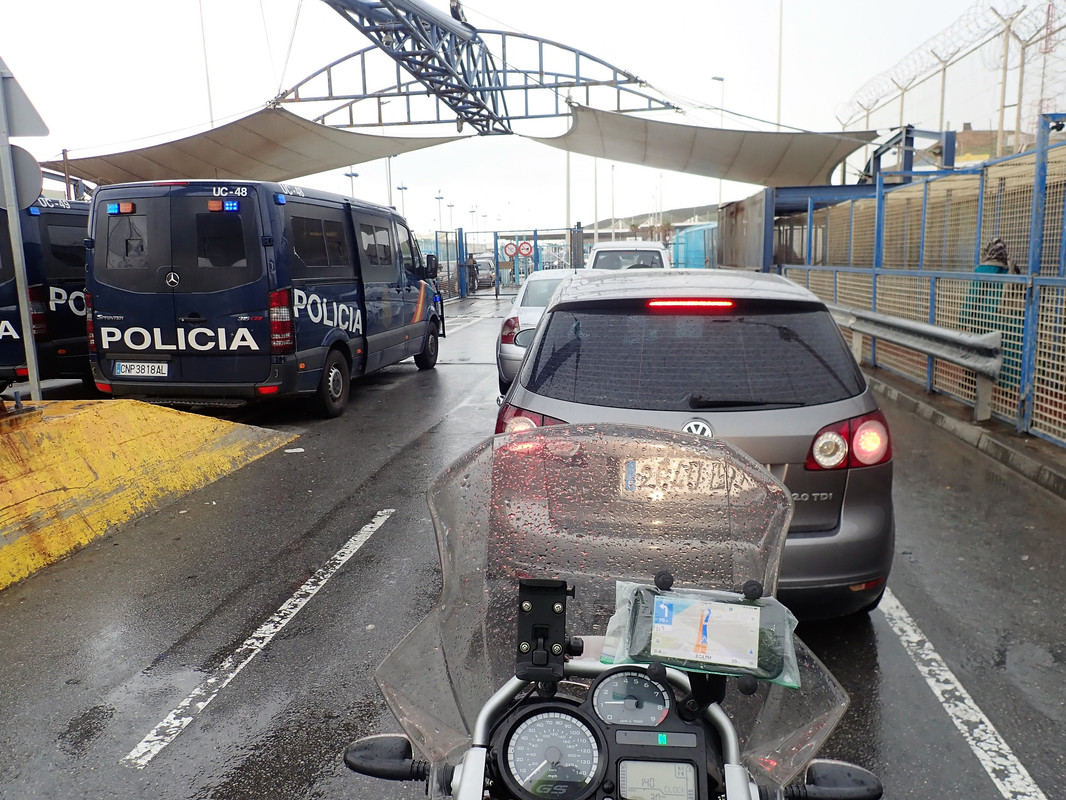 The Moroccan side was much more chaotic with a lot of yelling and people running everywhere. I unknowingly got involved with a couple of fixers and tipped them 20 dirhams each but they kept demanding more and finally walked away dissatisfied. The officer also didn't believe the authenticity of my Michigan registration and dragged me to his superior. All in all, it took over an hour going back and forth in the rain to get all of the paperwork done.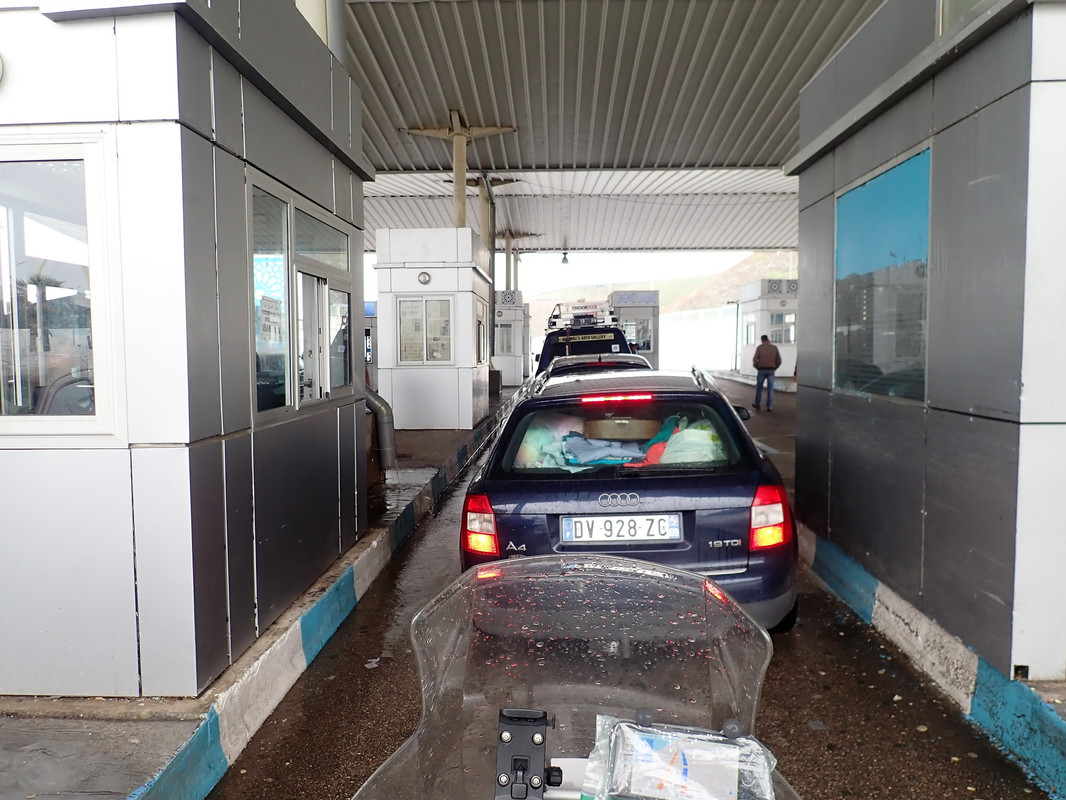 I haven't experienced culture shock in awhile. Morocco is predominately a Muslim country with some French influence. Arabic and French are the official languages which I knew neither. My bigger concern is being sober for a couple of weeks. 😛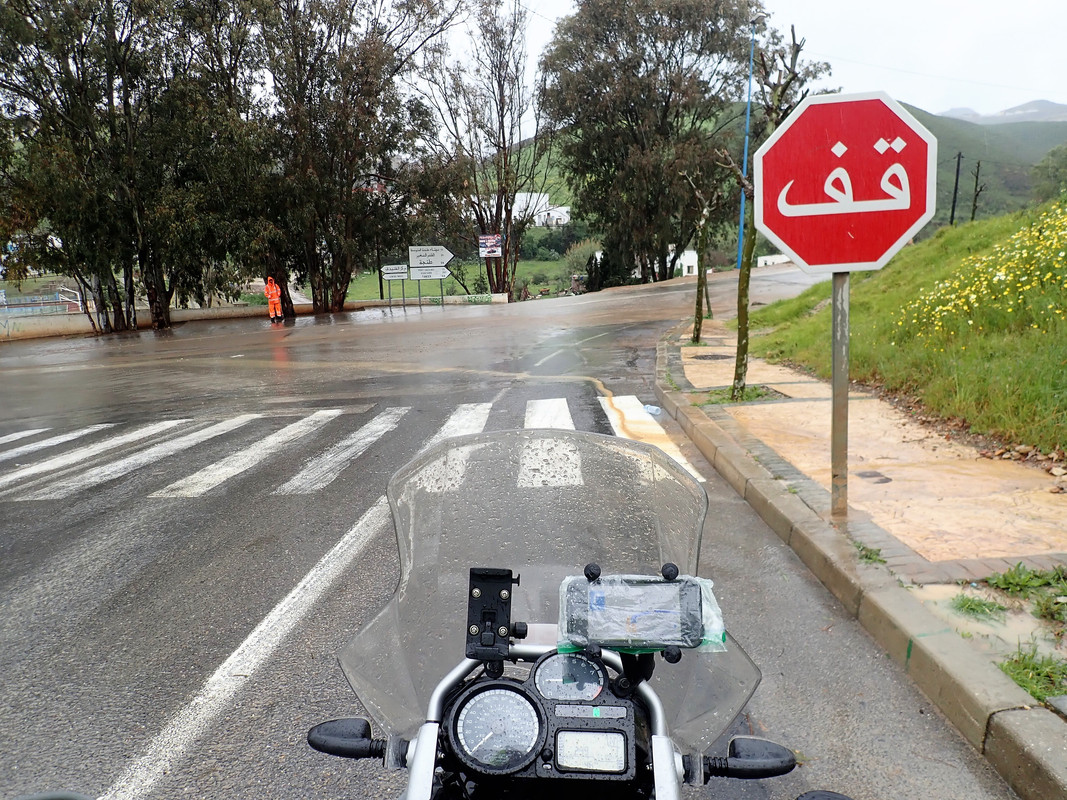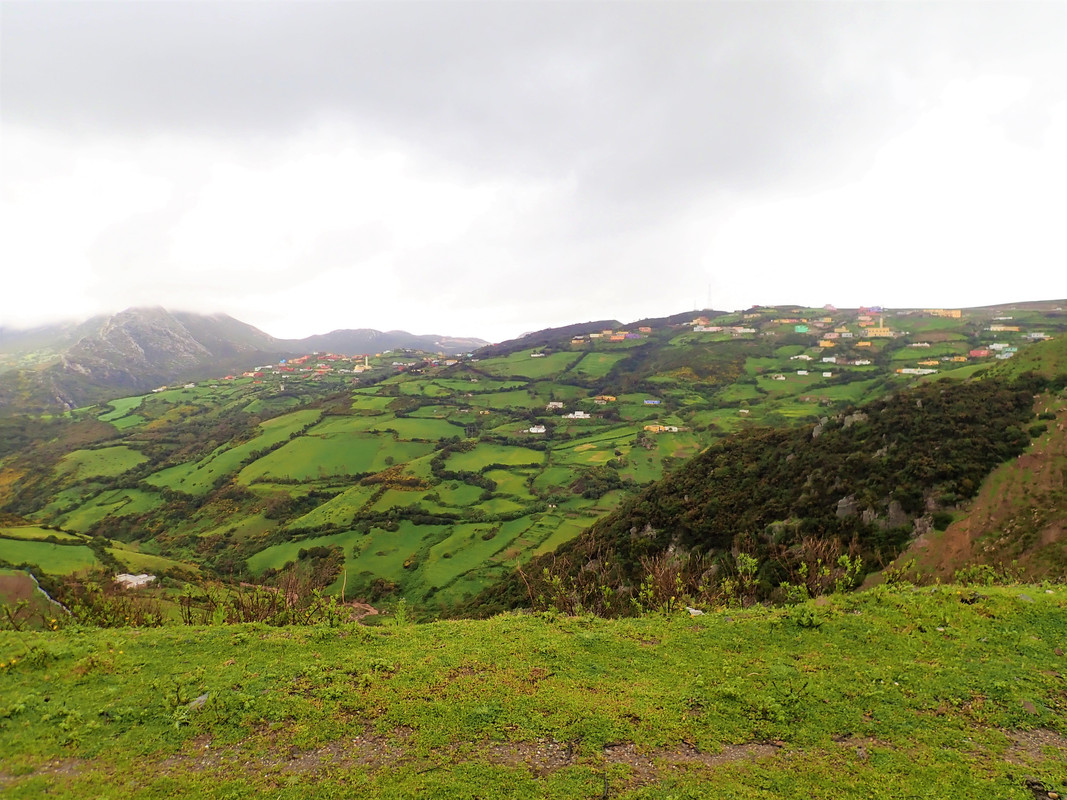 It was another hour ride to Tangier but the sky cleared up for a change.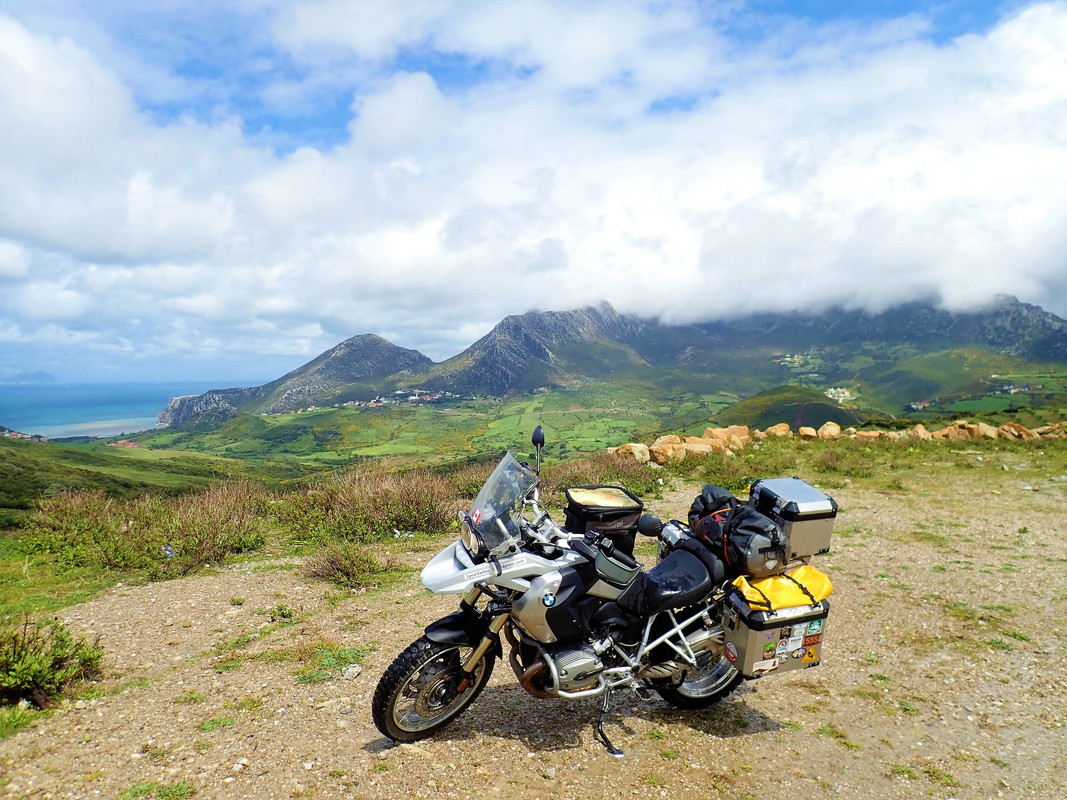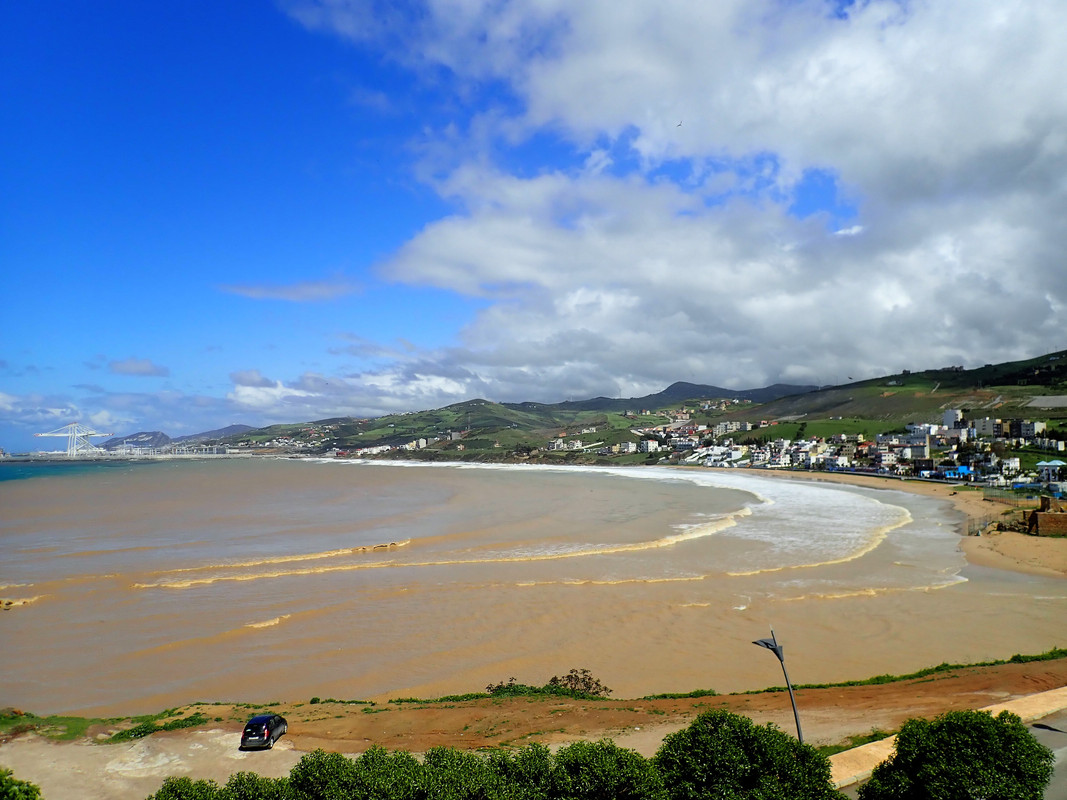 I spent 2 days in Tangier mostly wandering around Medina which is the old city.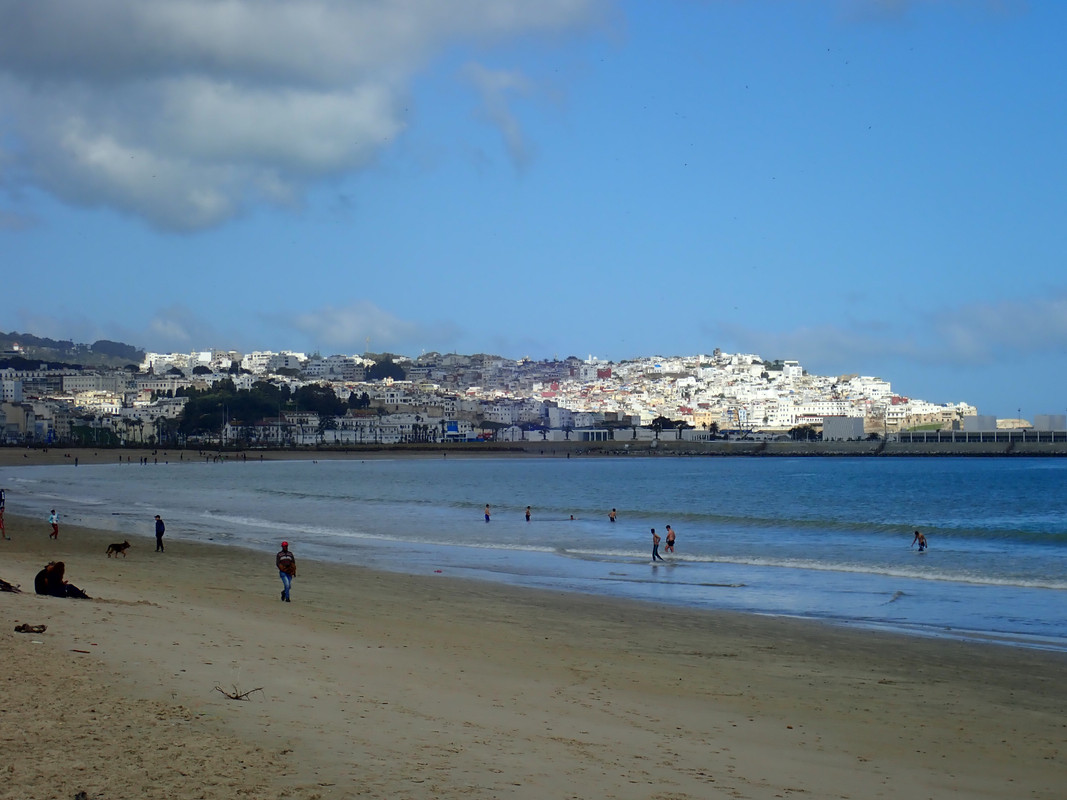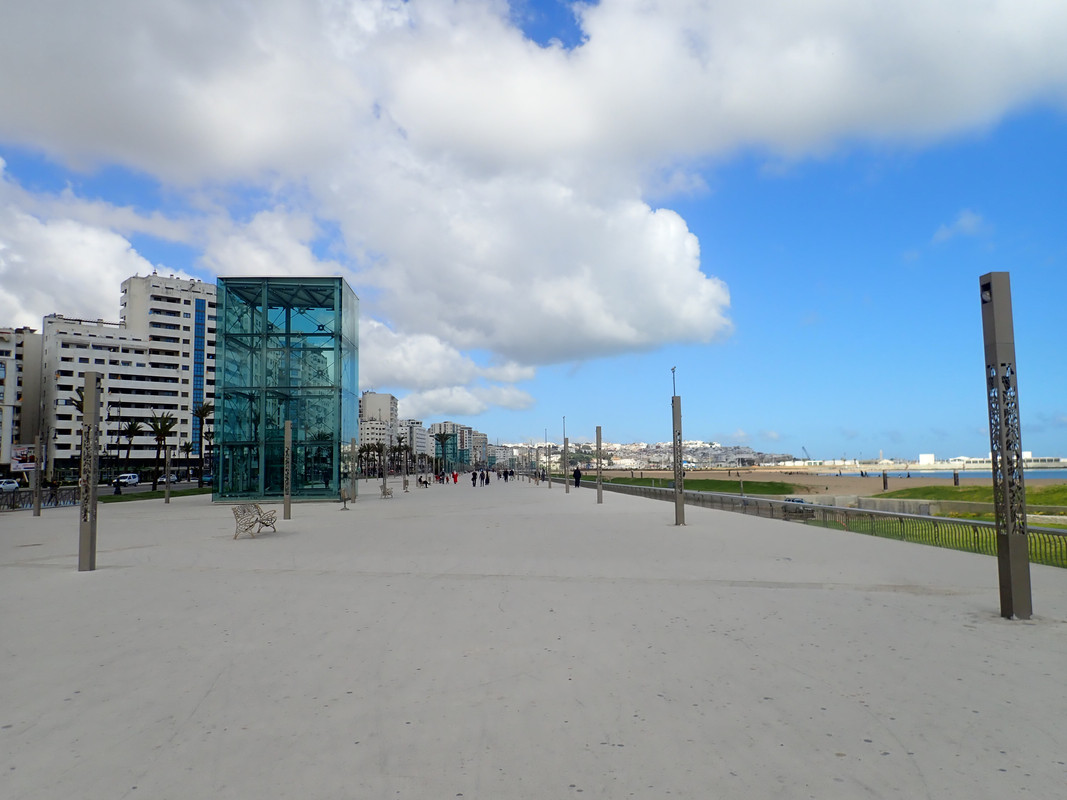 The tall palm trees are concrete radio towers in disguise.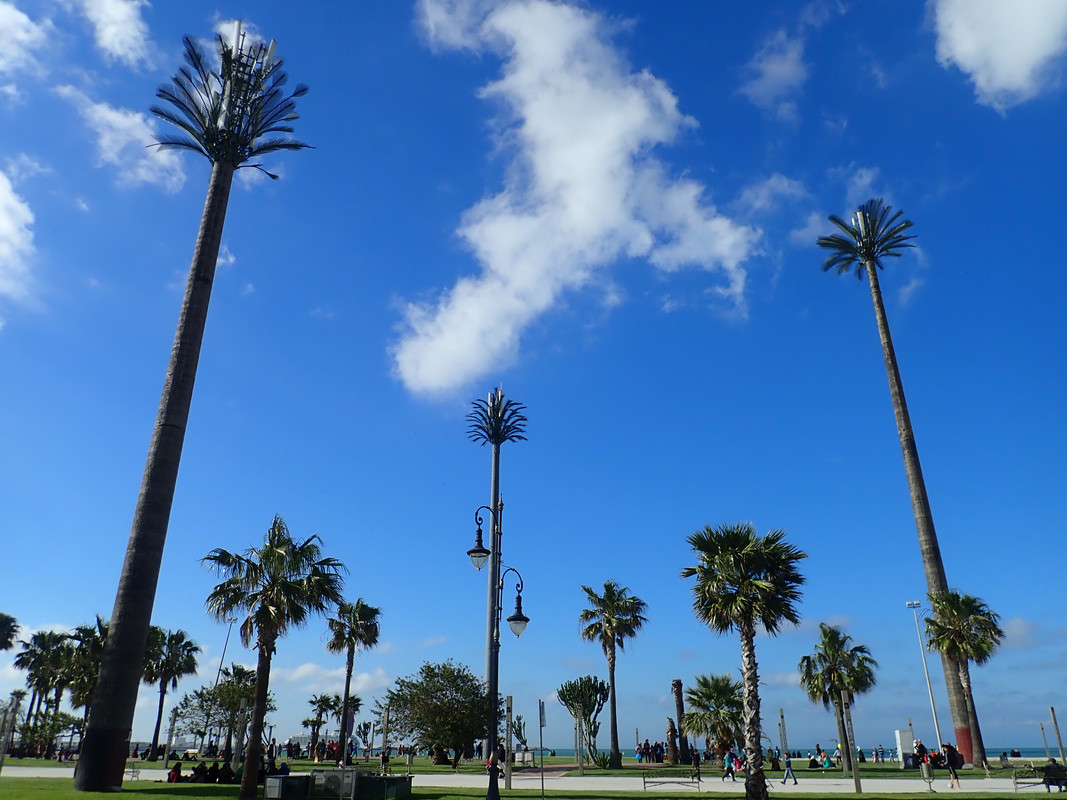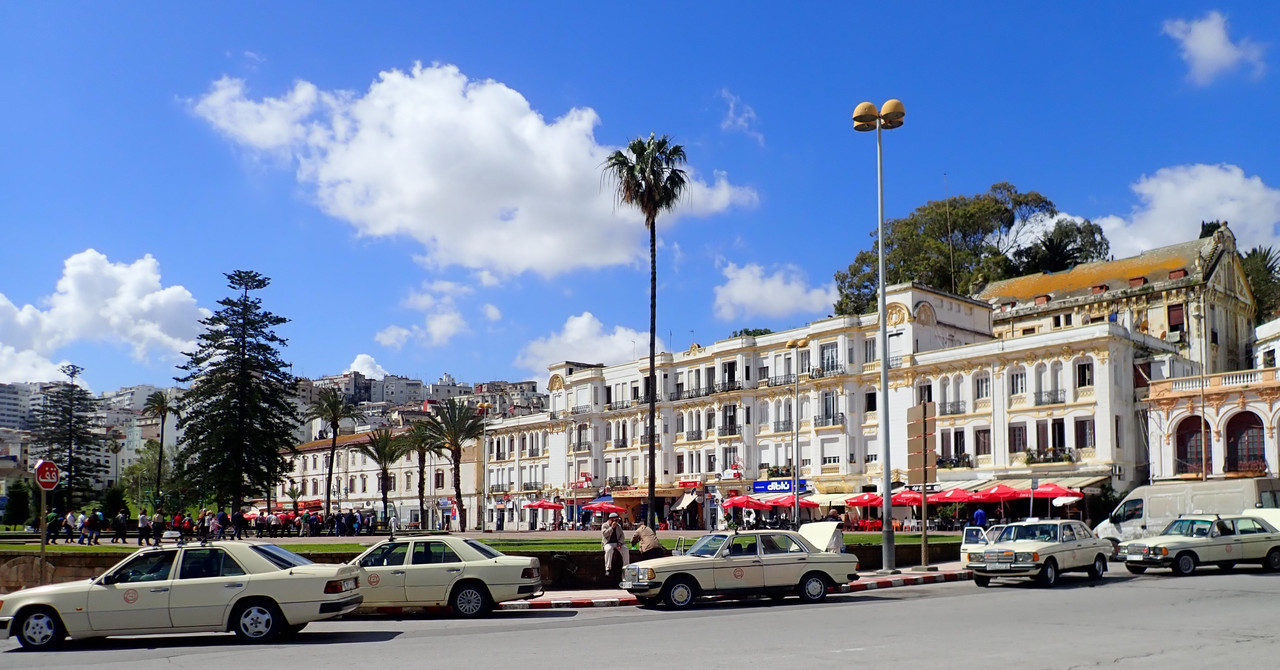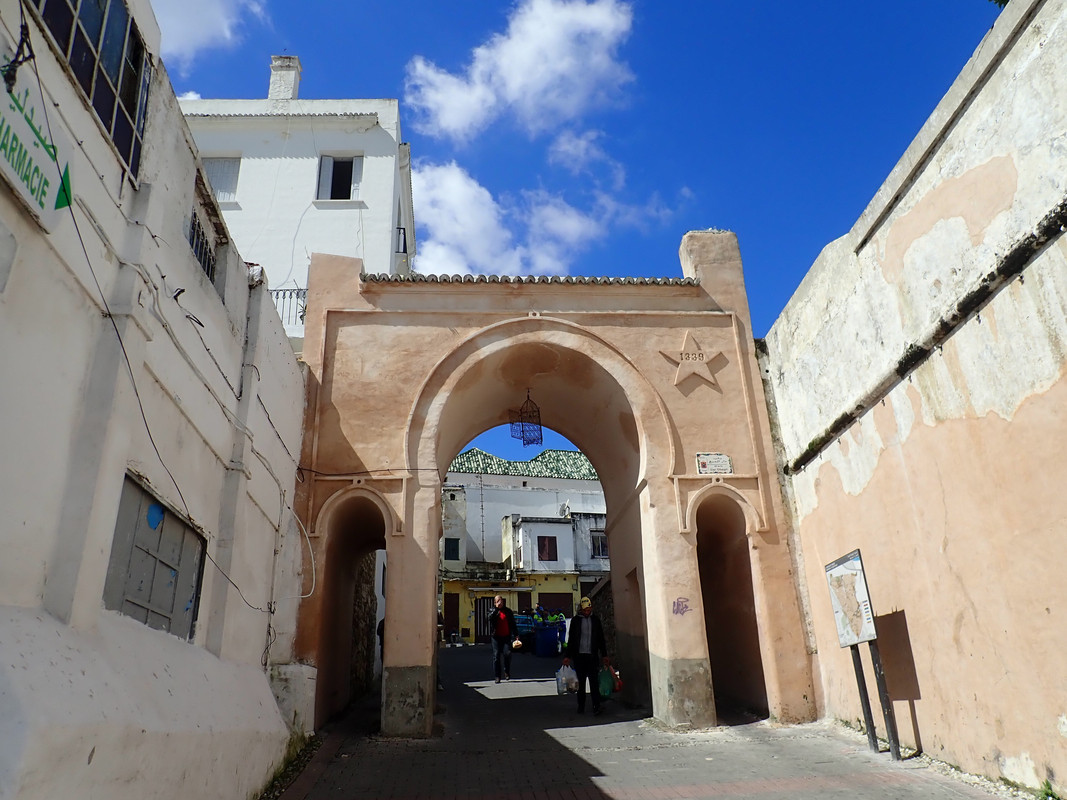 The old city wall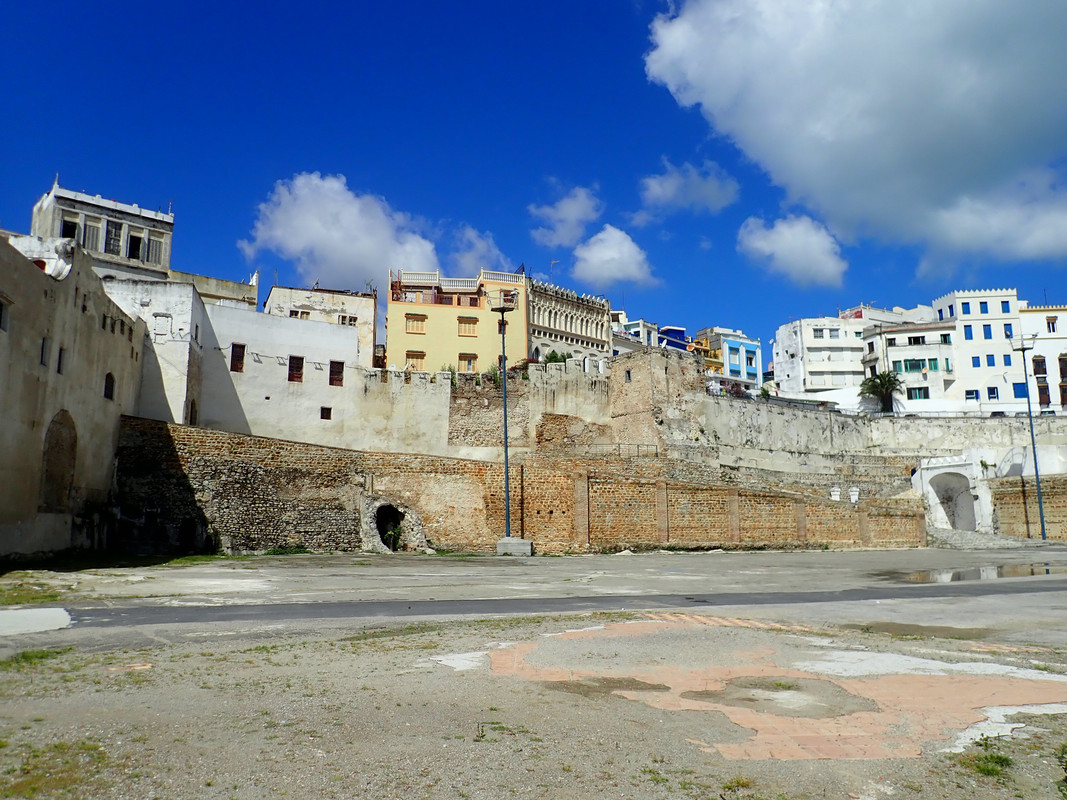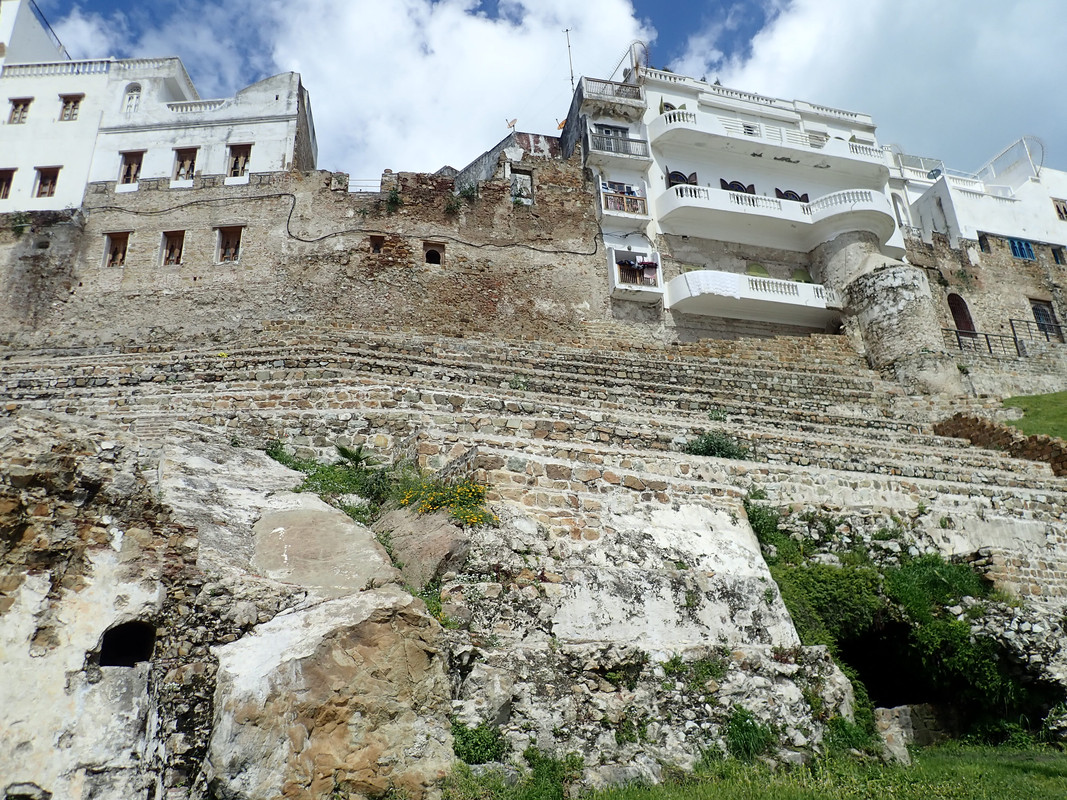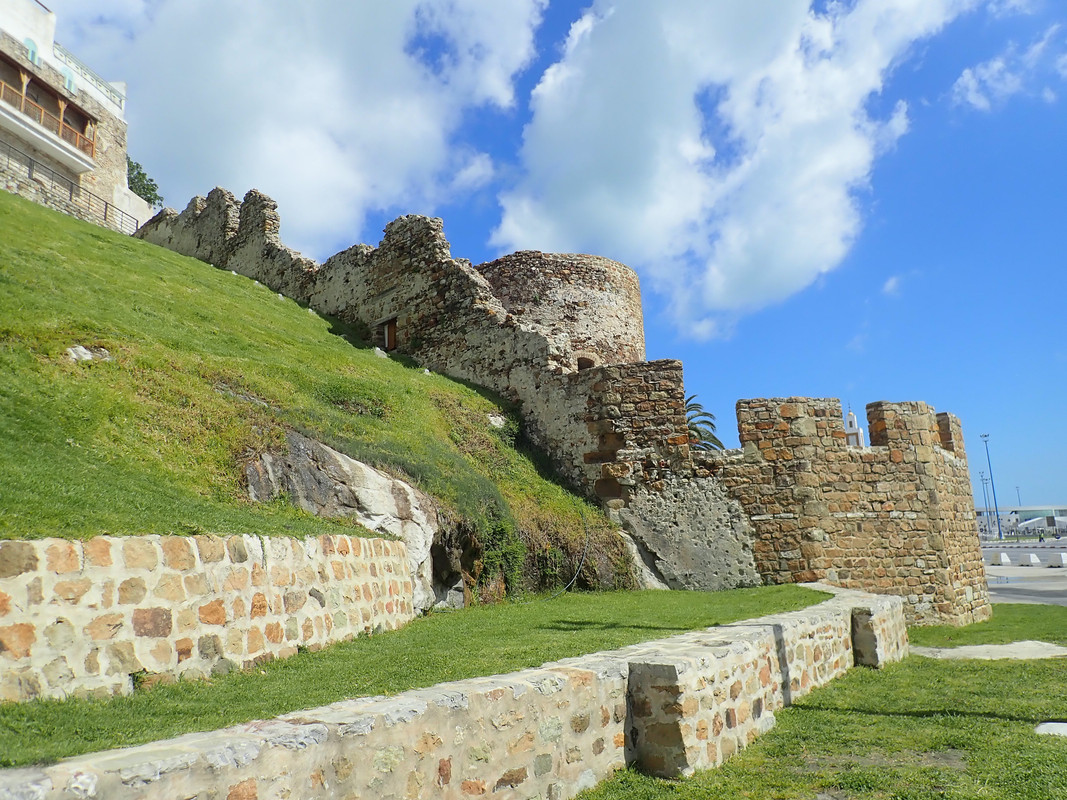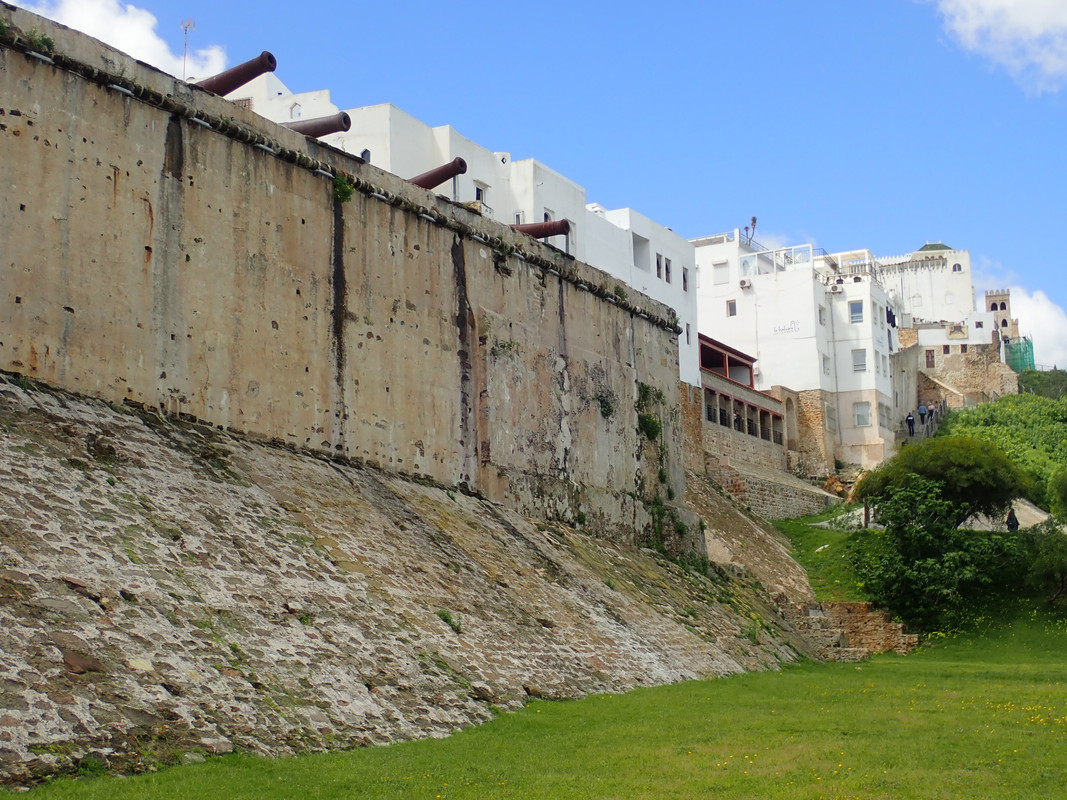 Port Mosque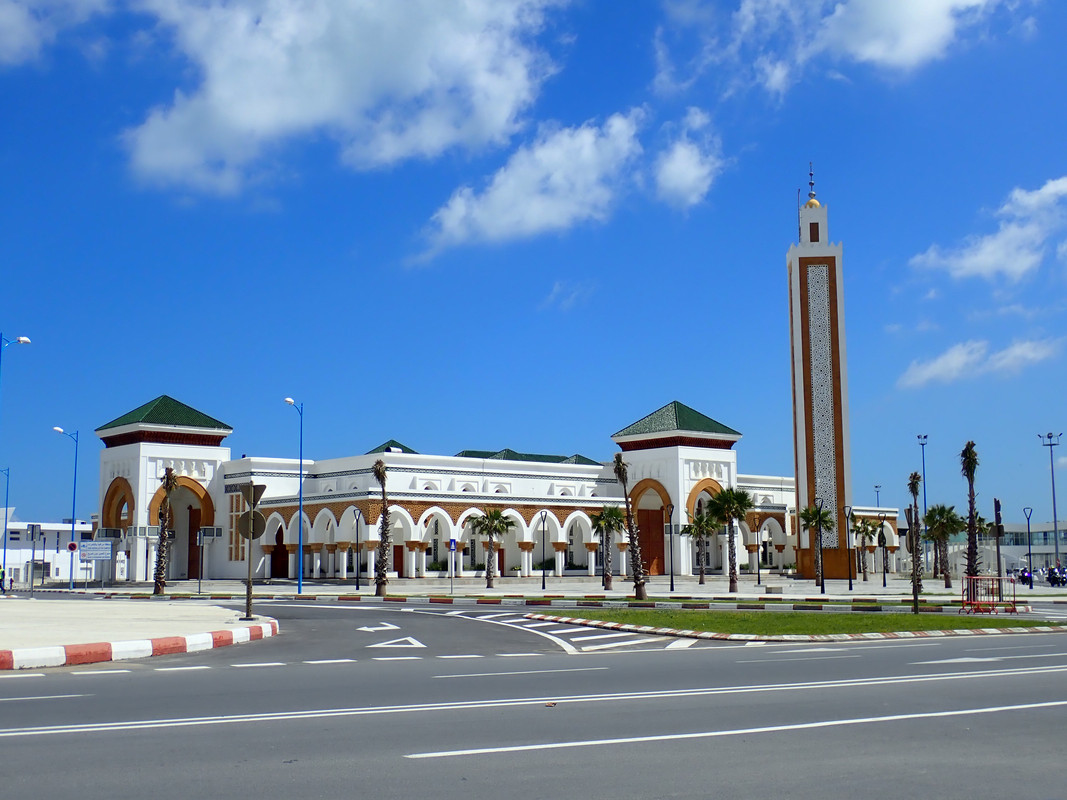 The central part of the citadel is known as the Kasbah.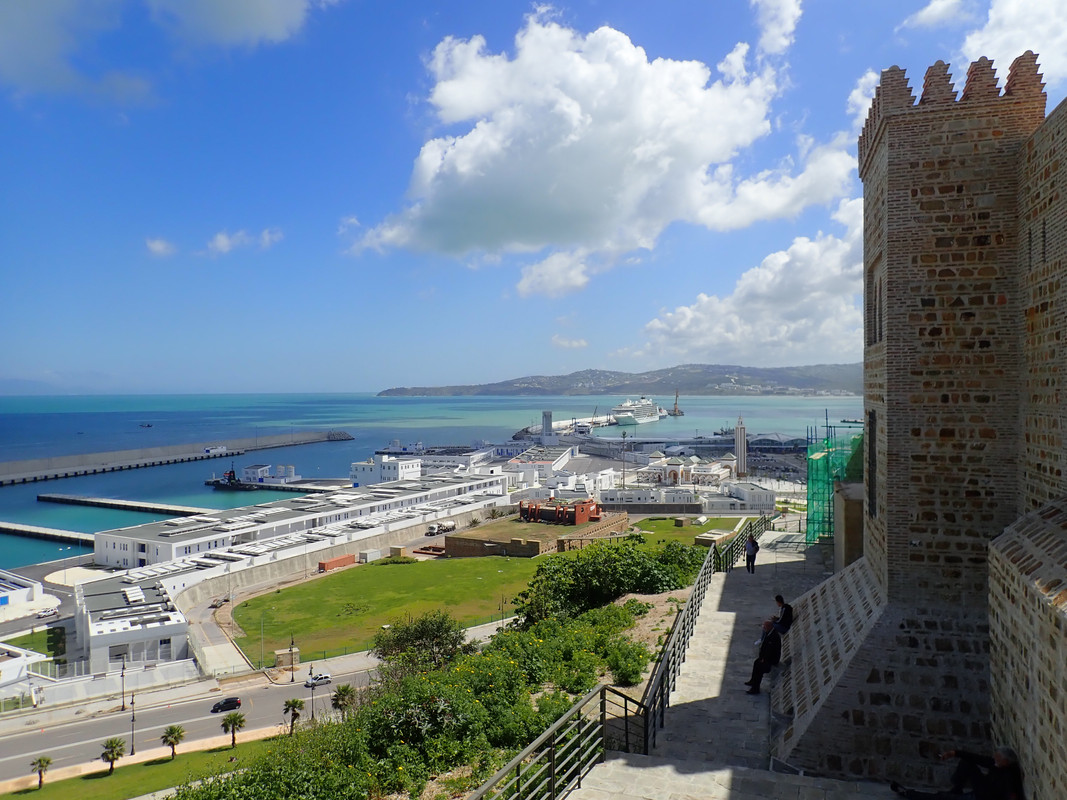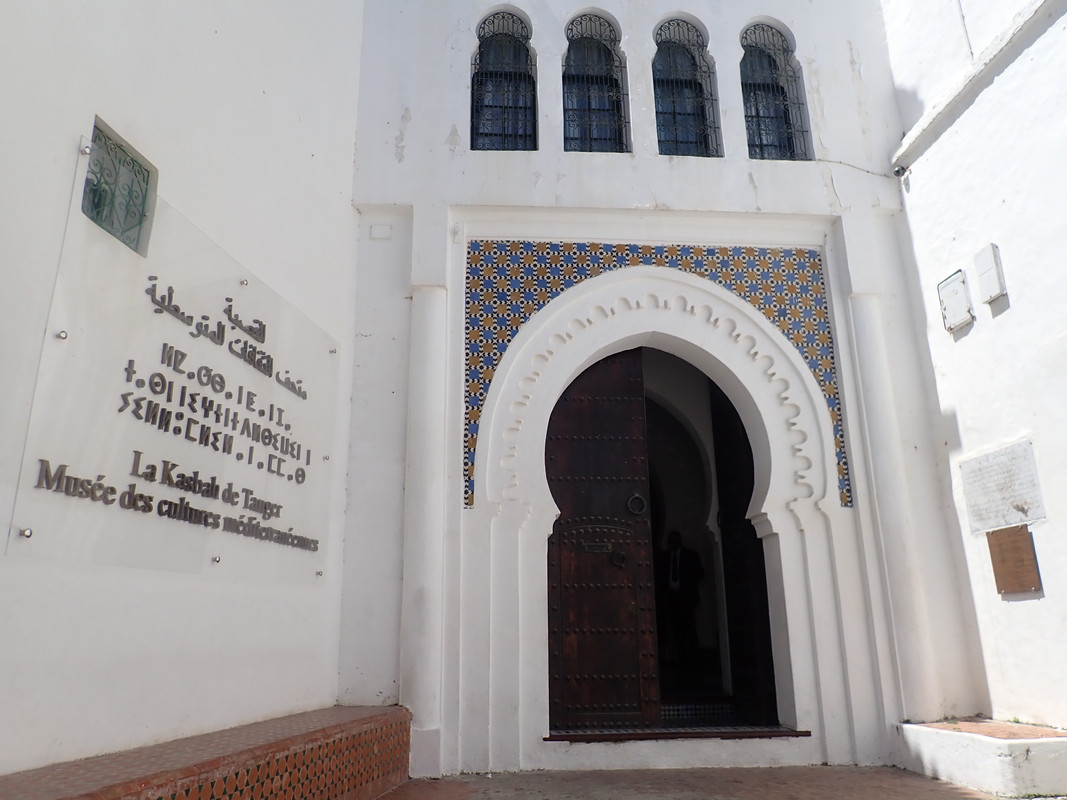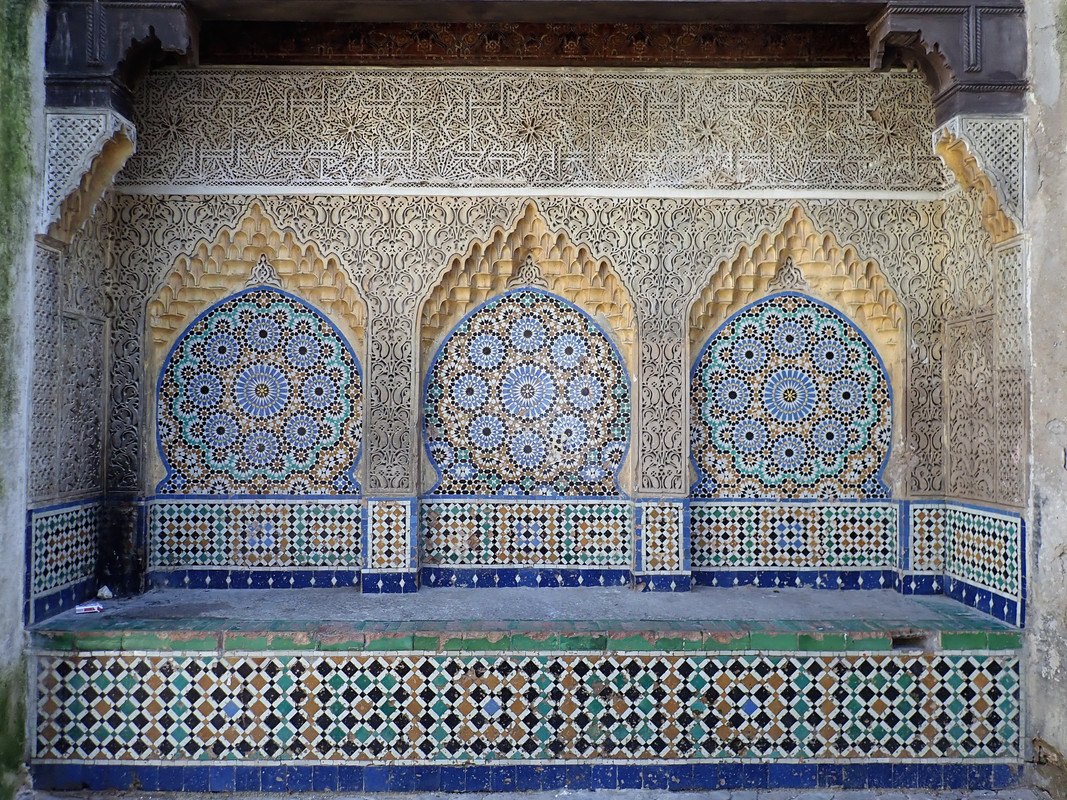 The Tangier Medina is like a maze full of little intersecting alleyways.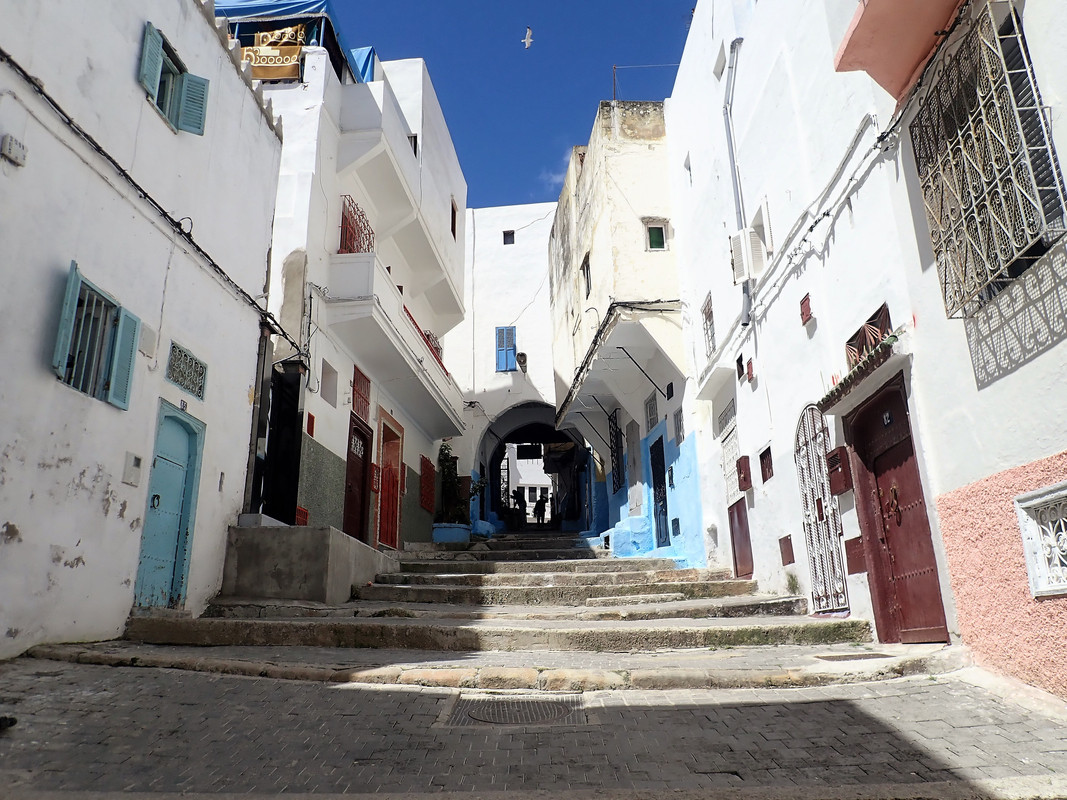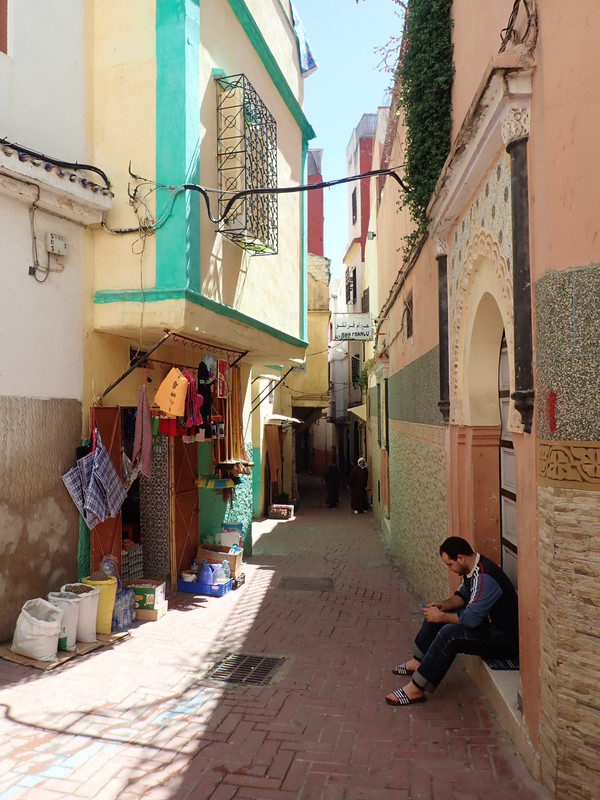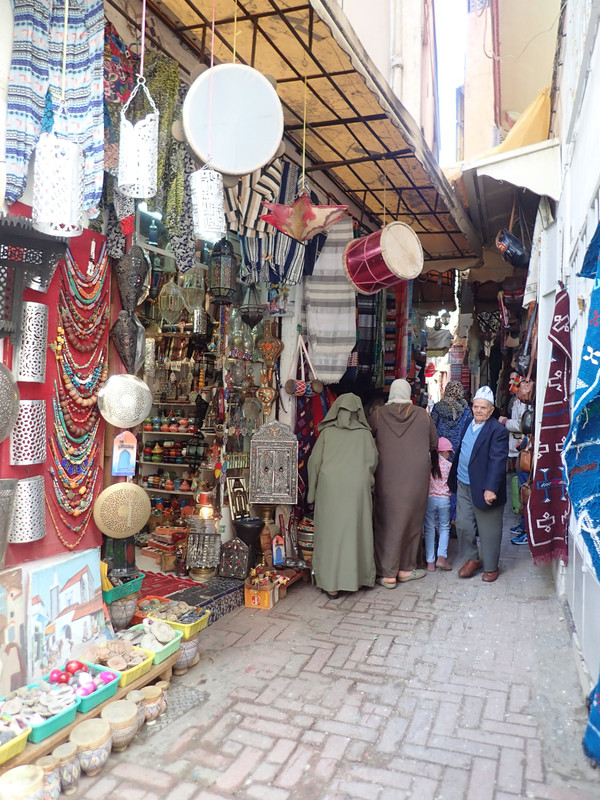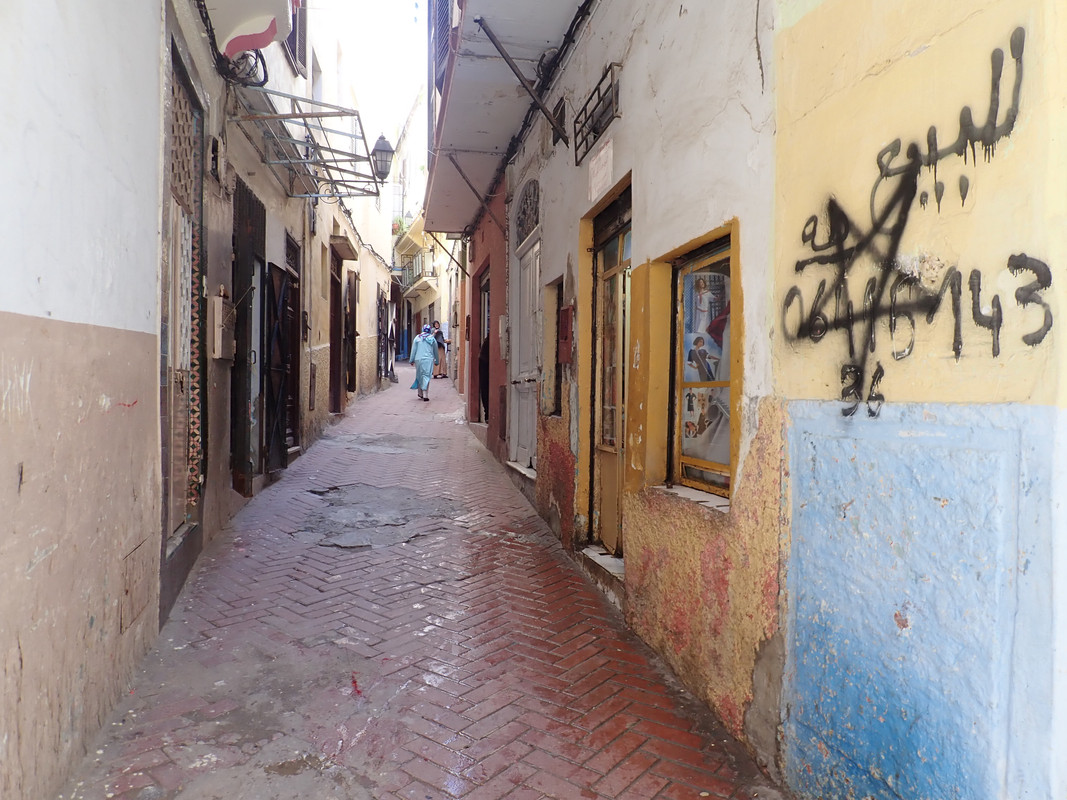 Lots of carpet and crafts shops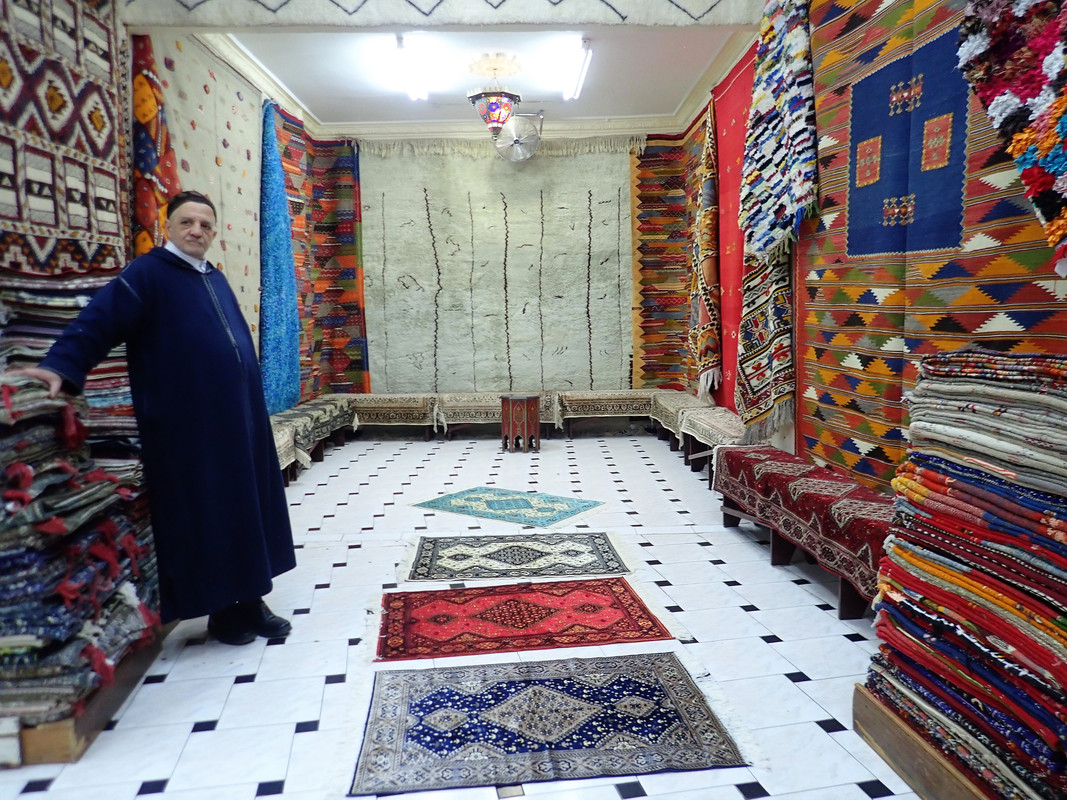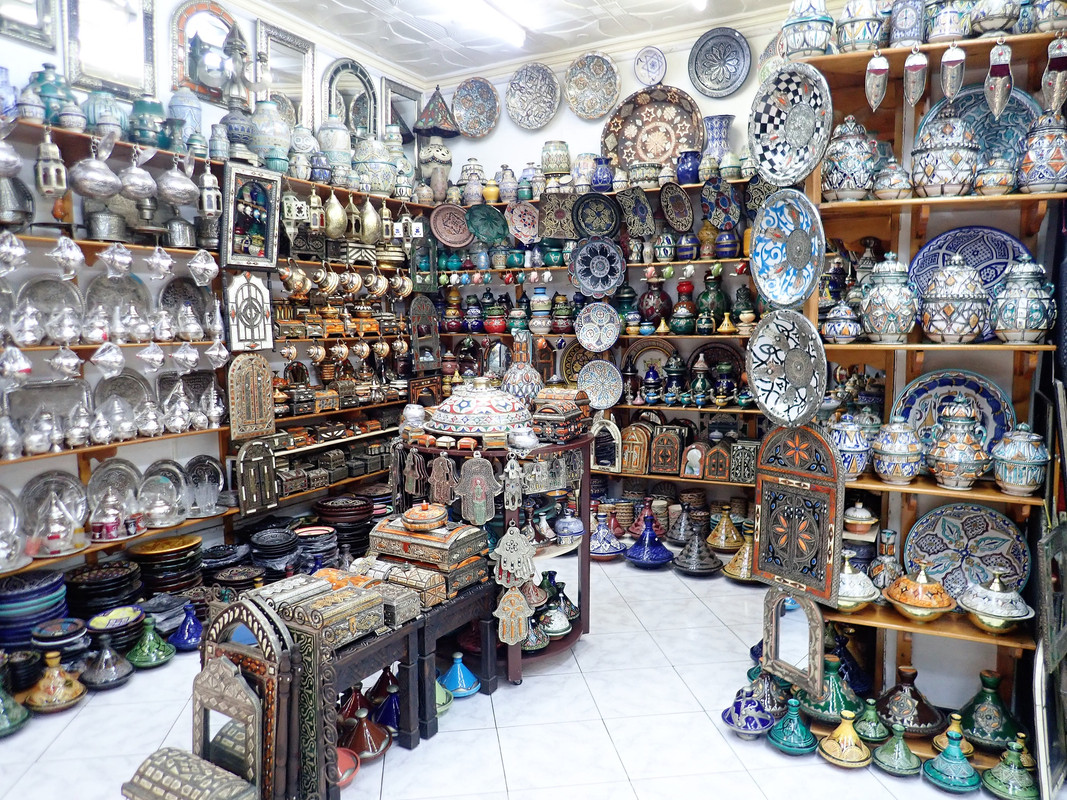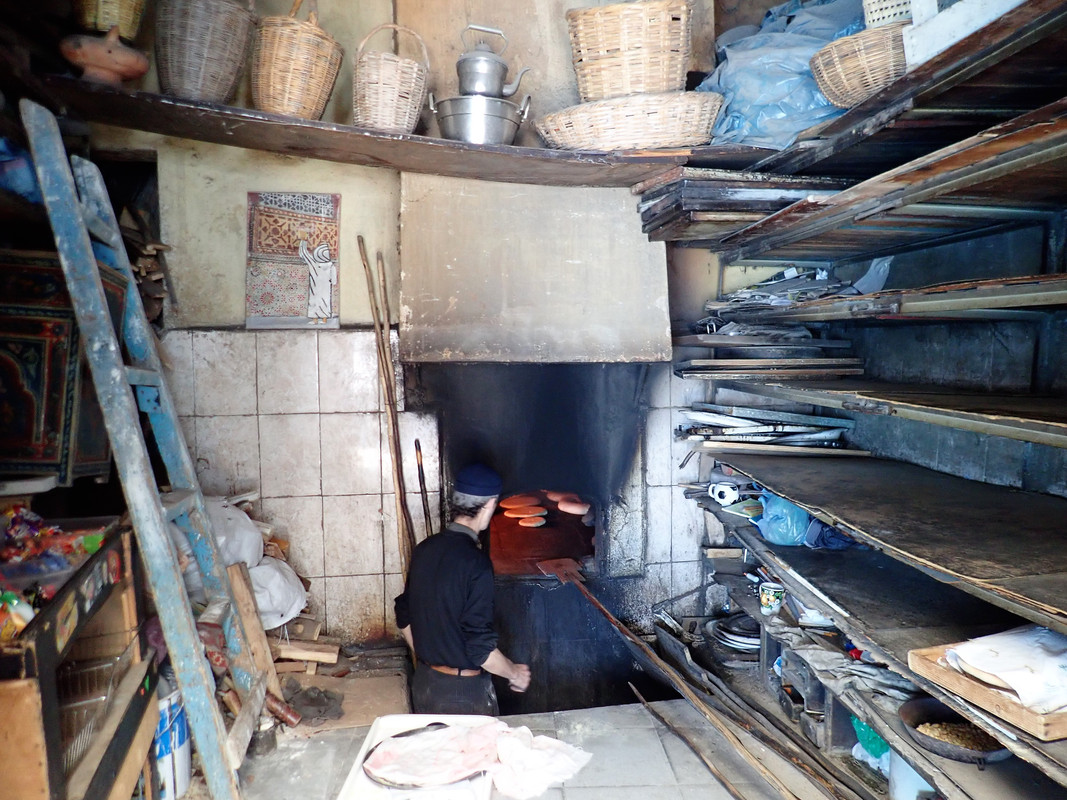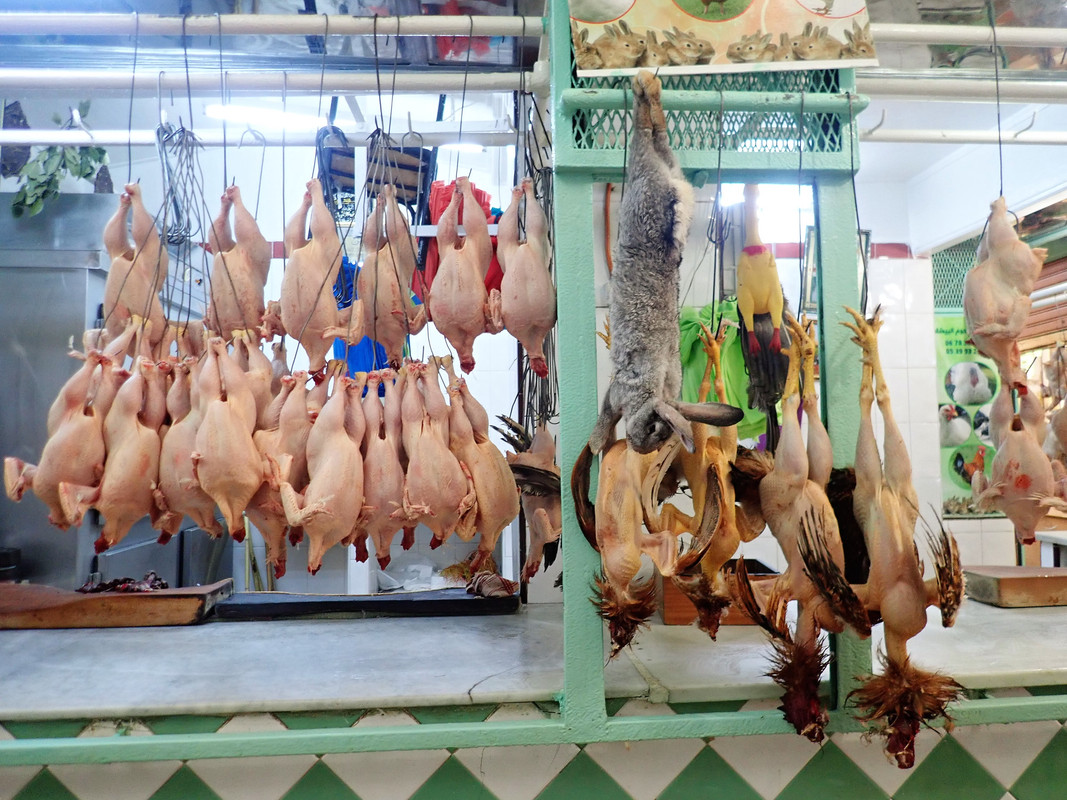 I tried tajine which is a typical Moroccan dish consists of meat and veggies cooked in a clay pot.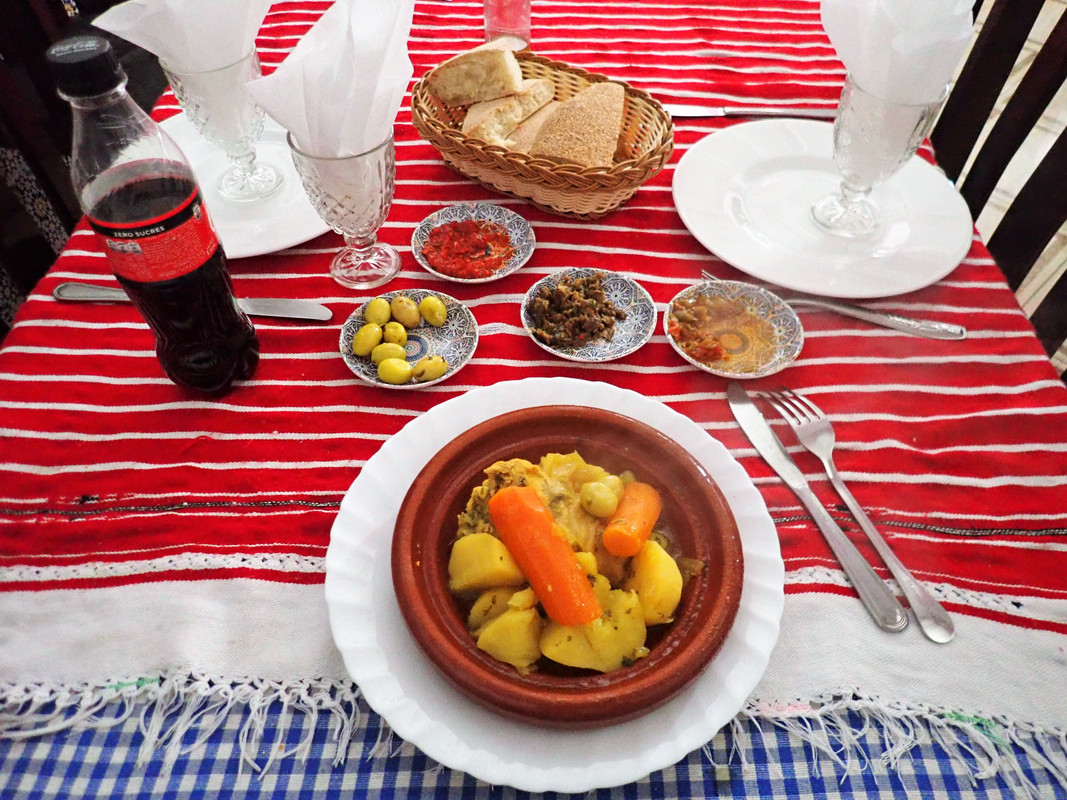 April 9, 1947 market square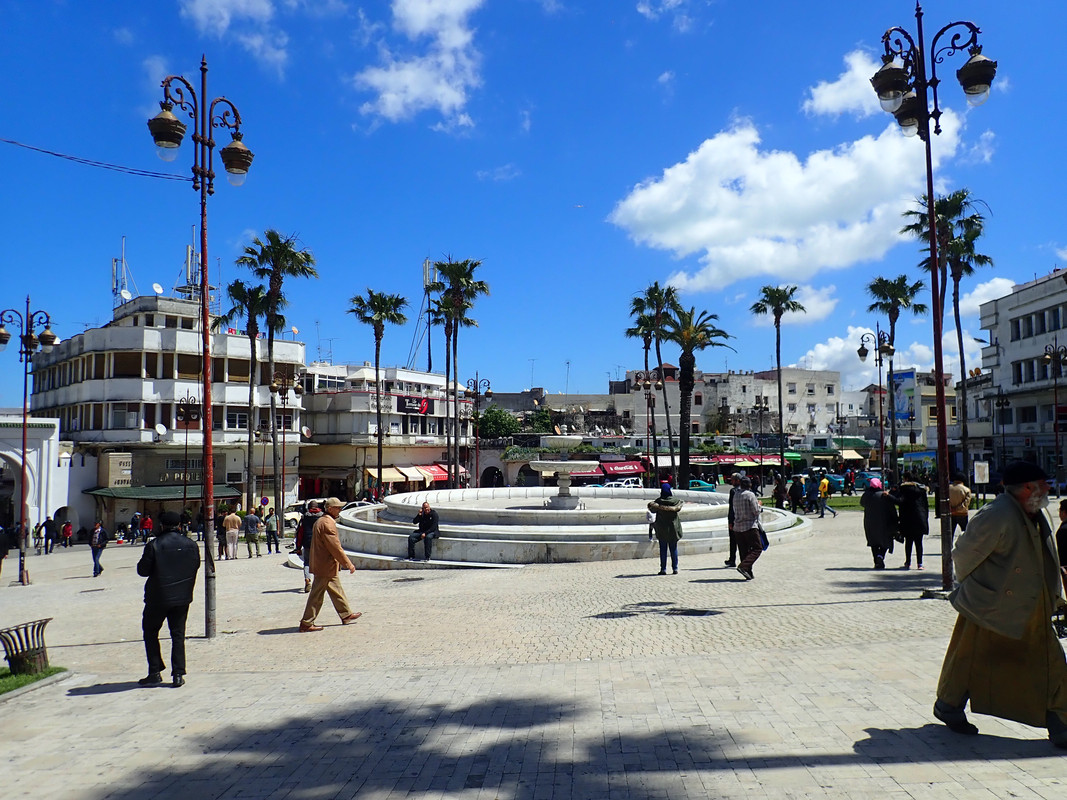 Sidi Boubaid Mosque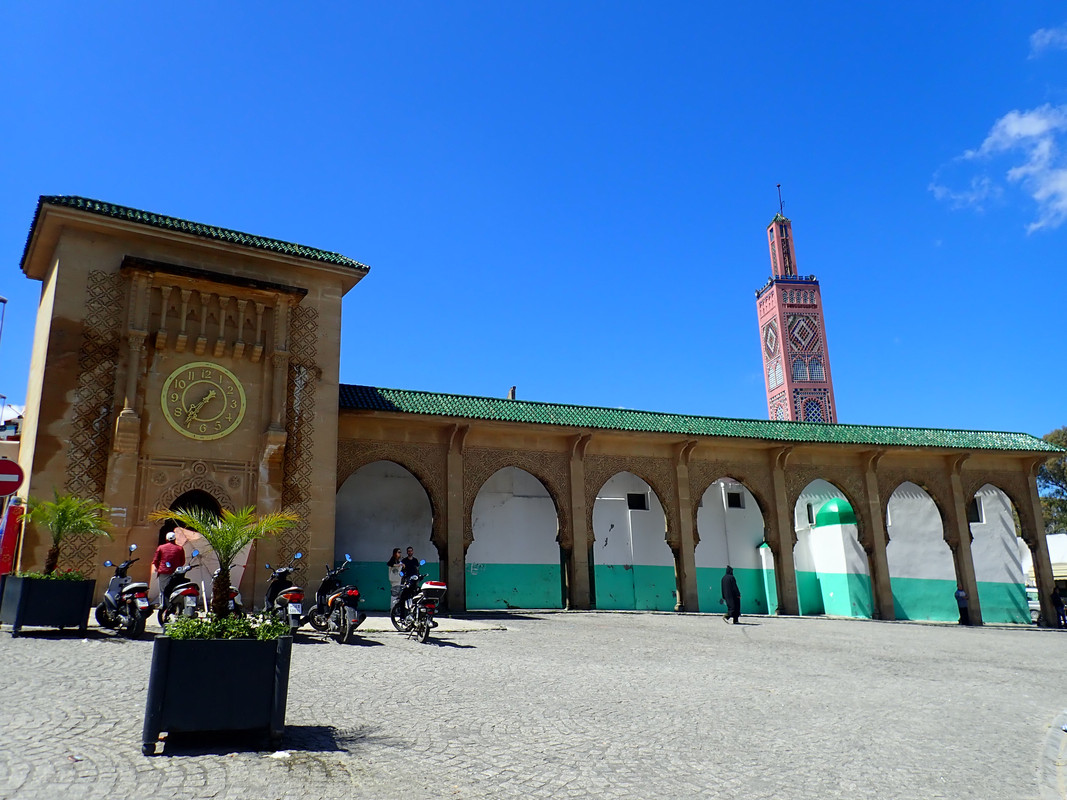 The Spanish-built Gran Teatro Cervantes from 1913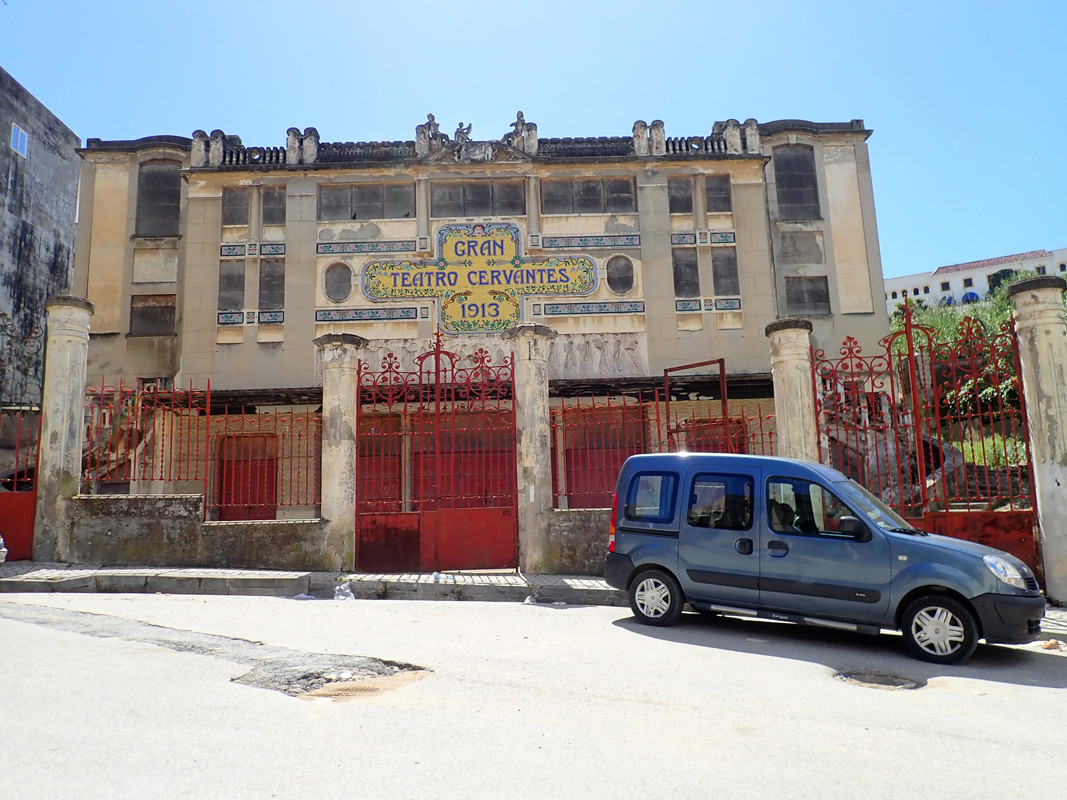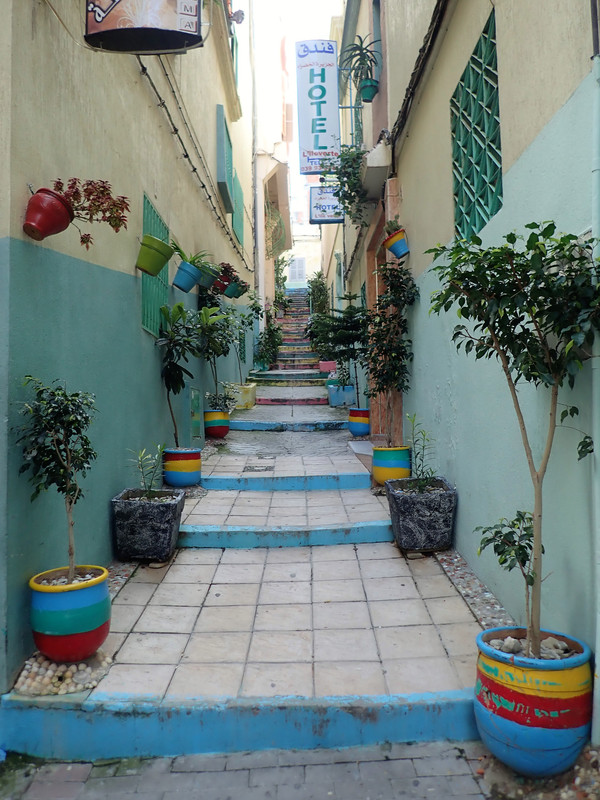 Roof top view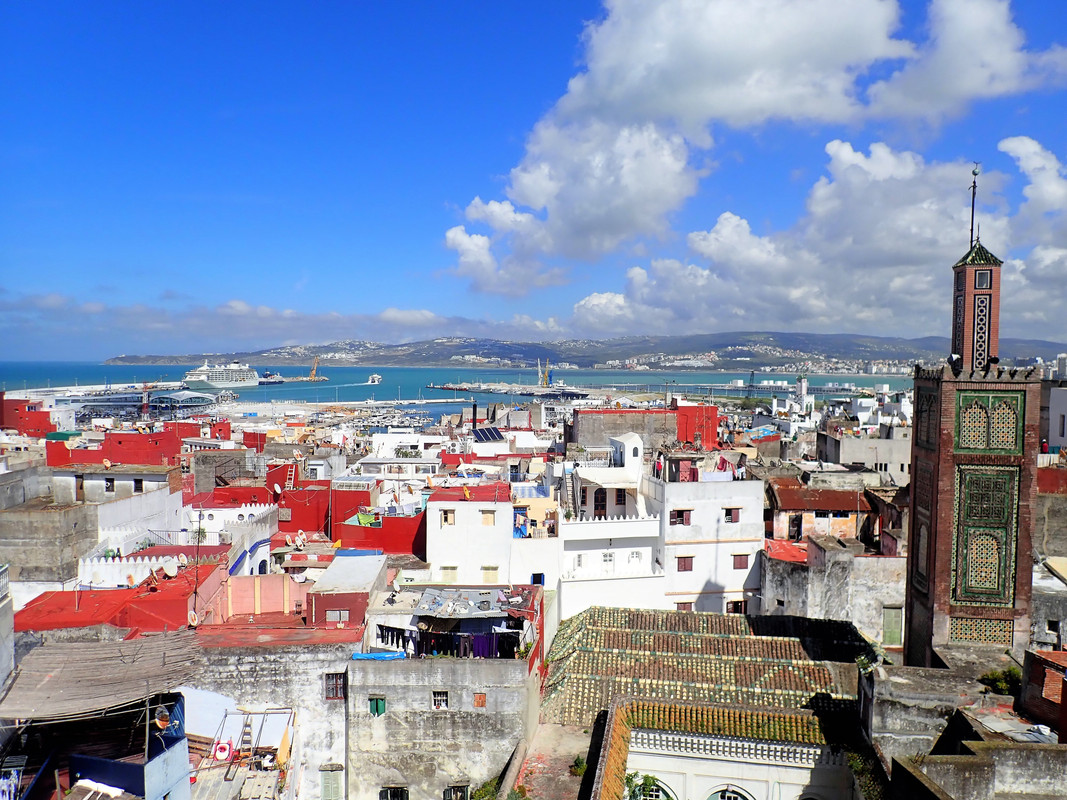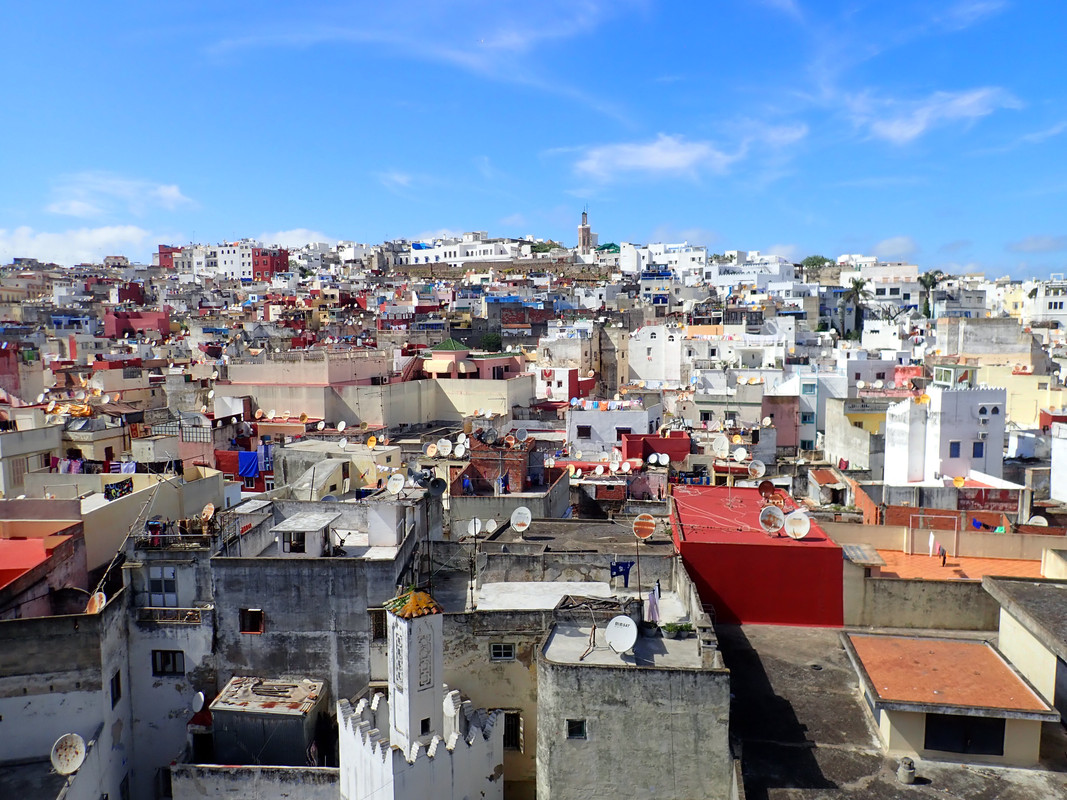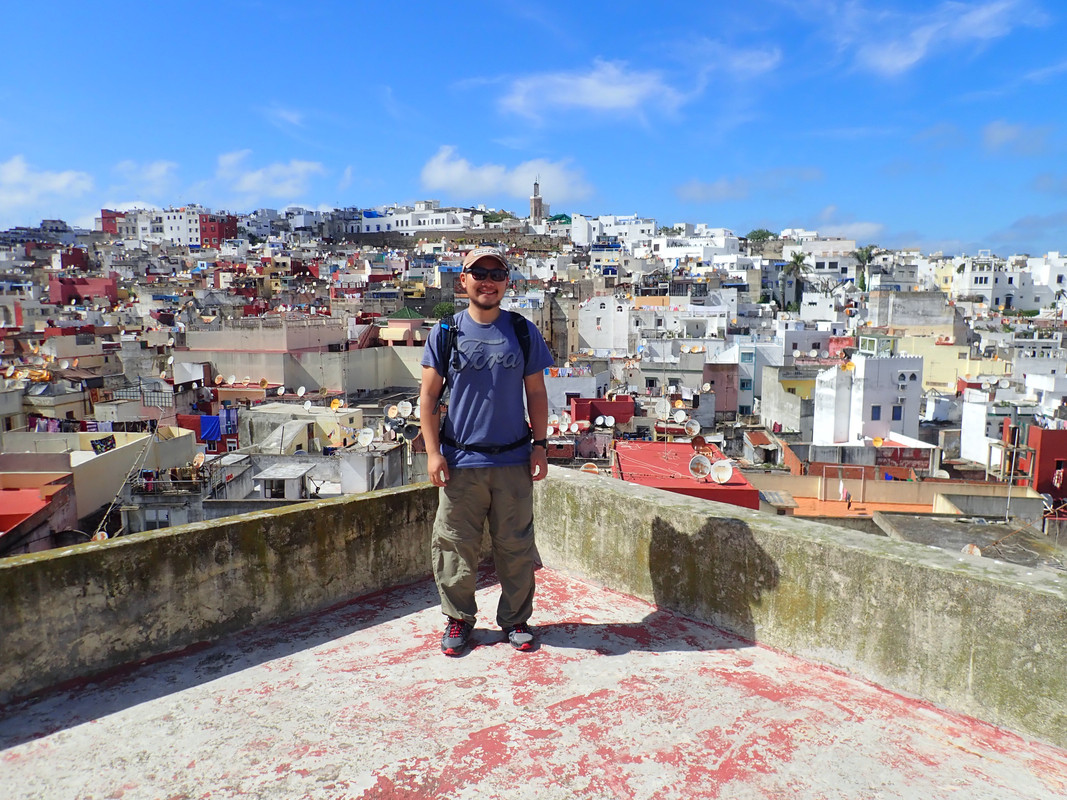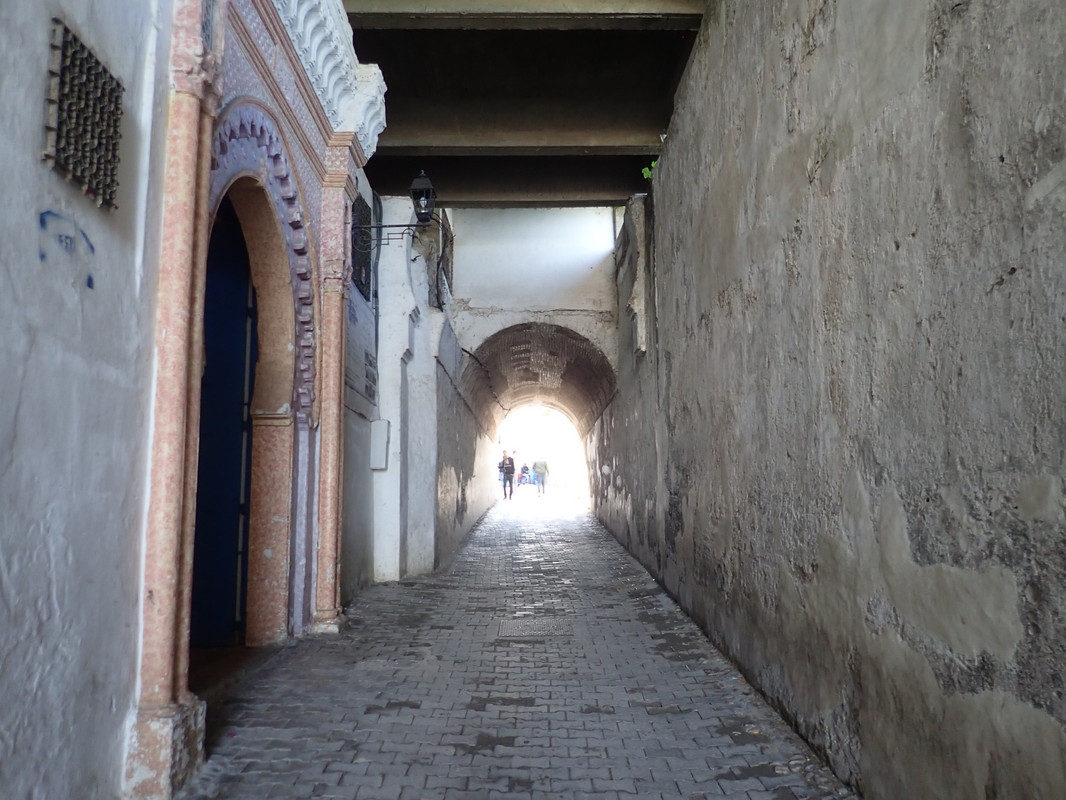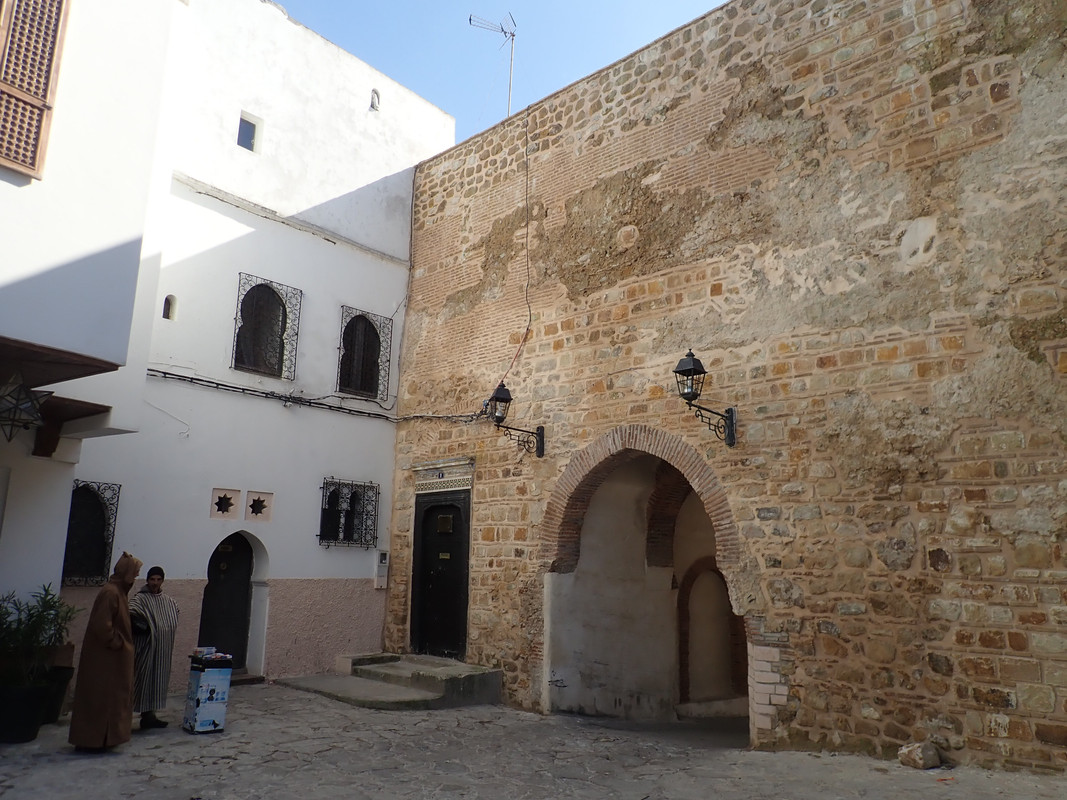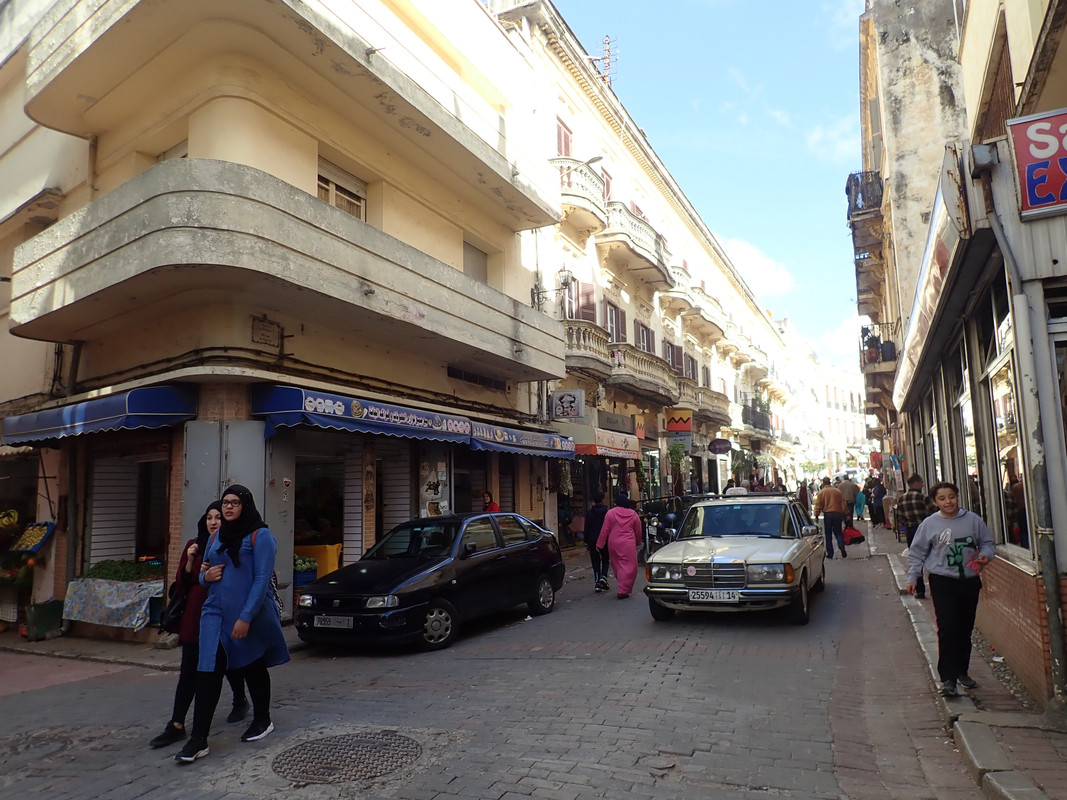 I left Tangier for Casablanca. There were many signs in Berber which is indigenous to northern Africa.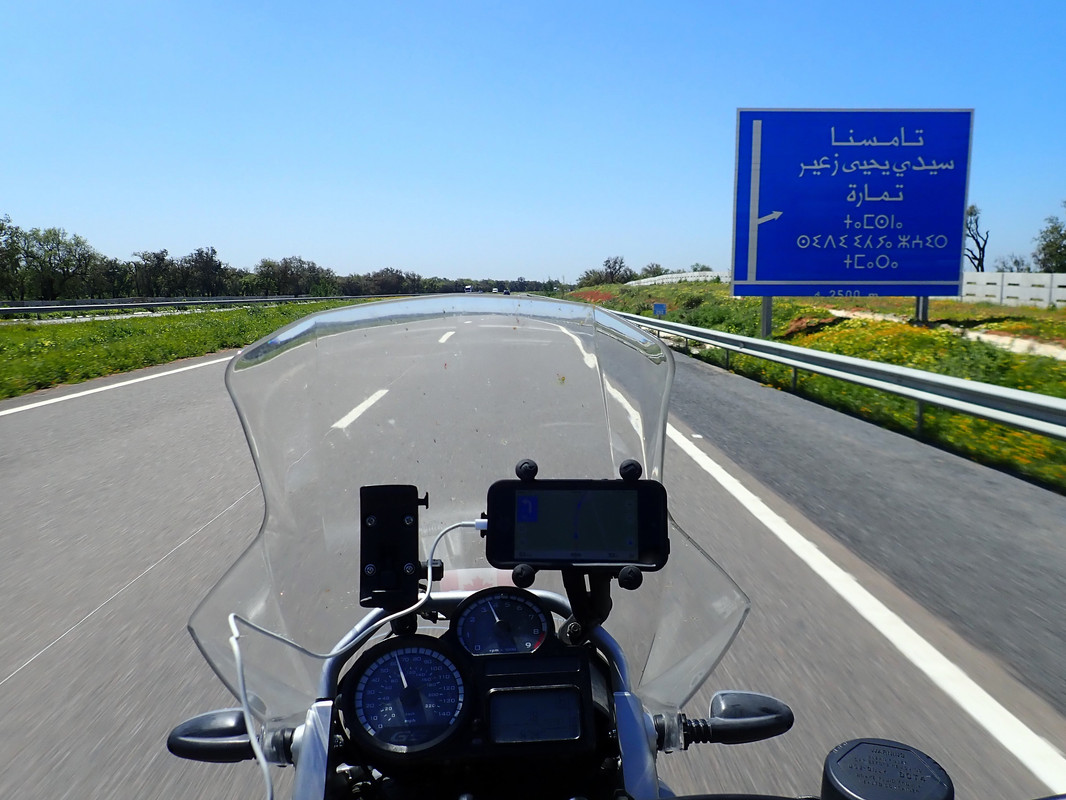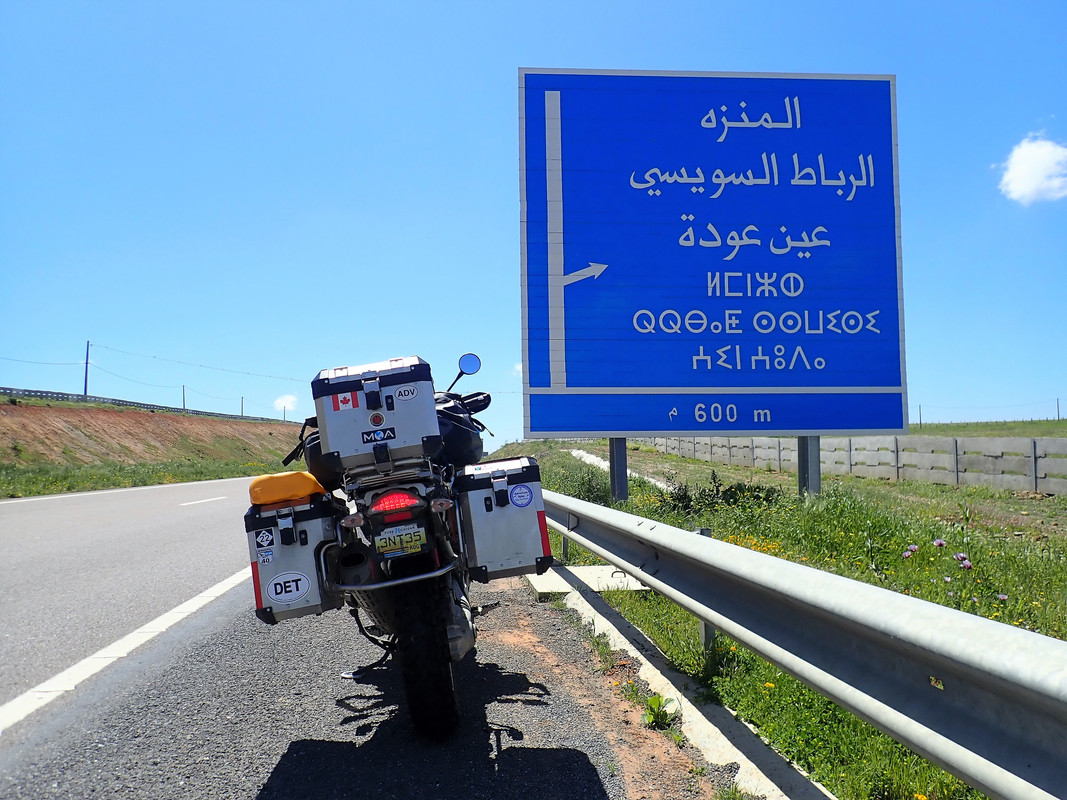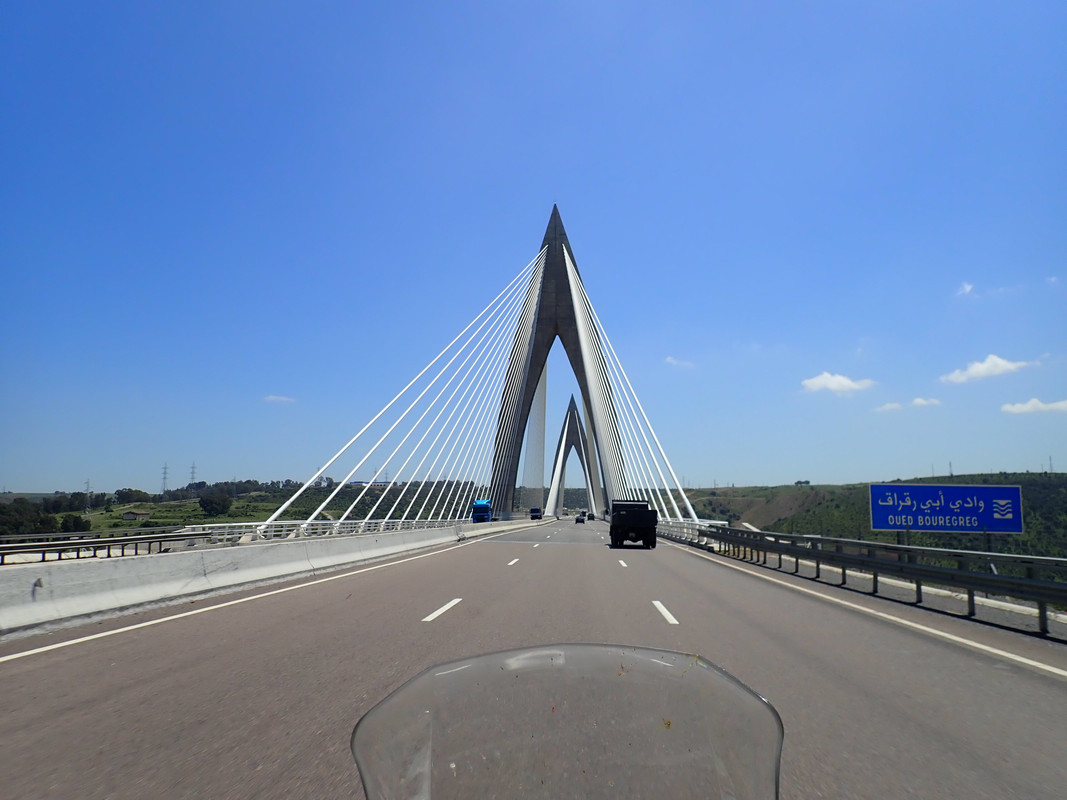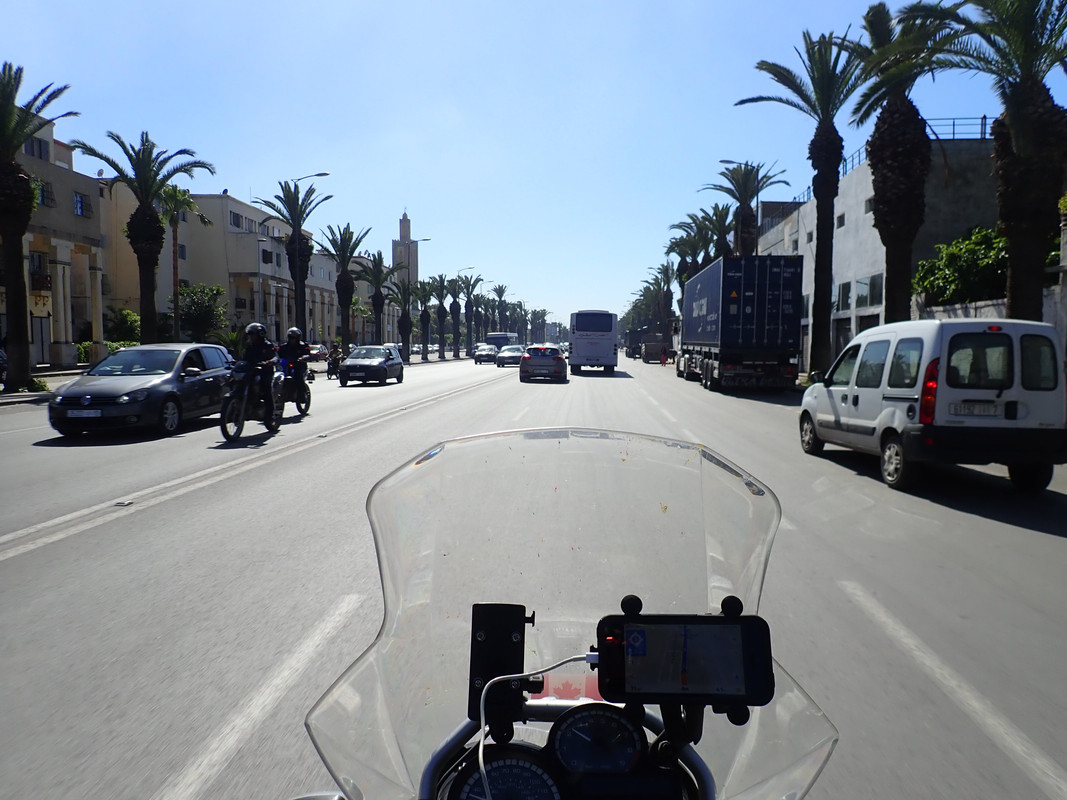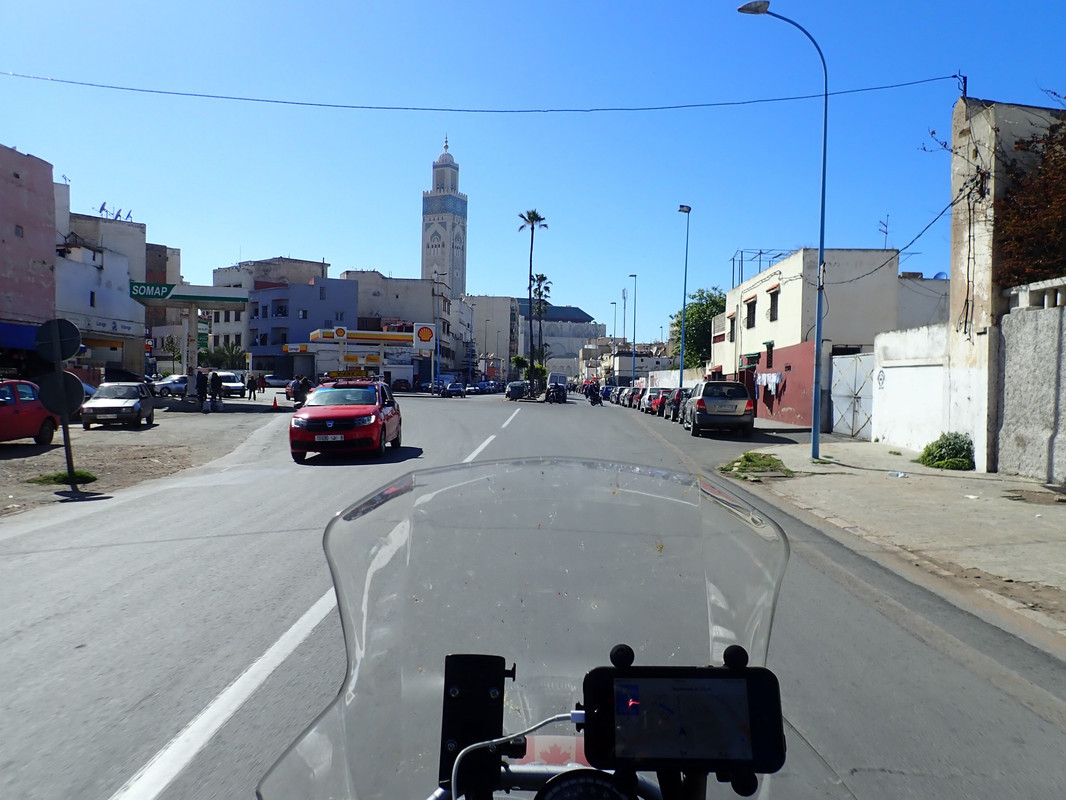 Hassan II Mosque is the main attraction in Casablanca. It's the largest mosque in Morocco and the 13th largest in the world. I stayed at a hostel nearby and went out to get a few night shots.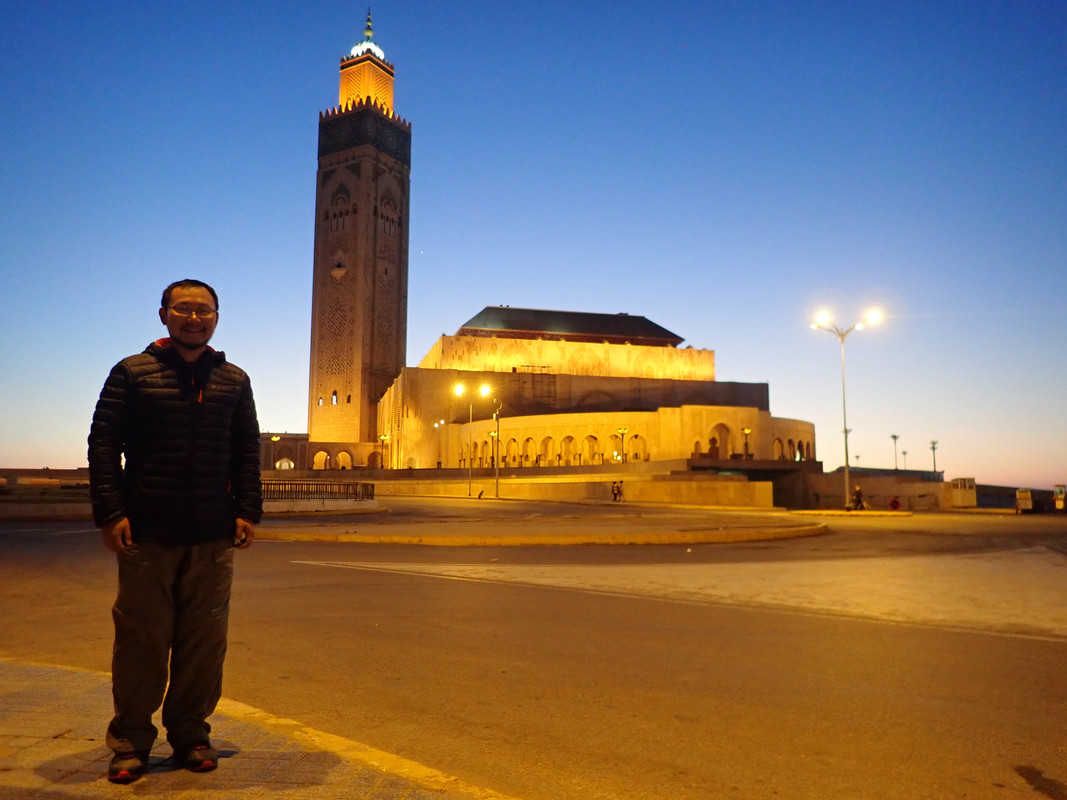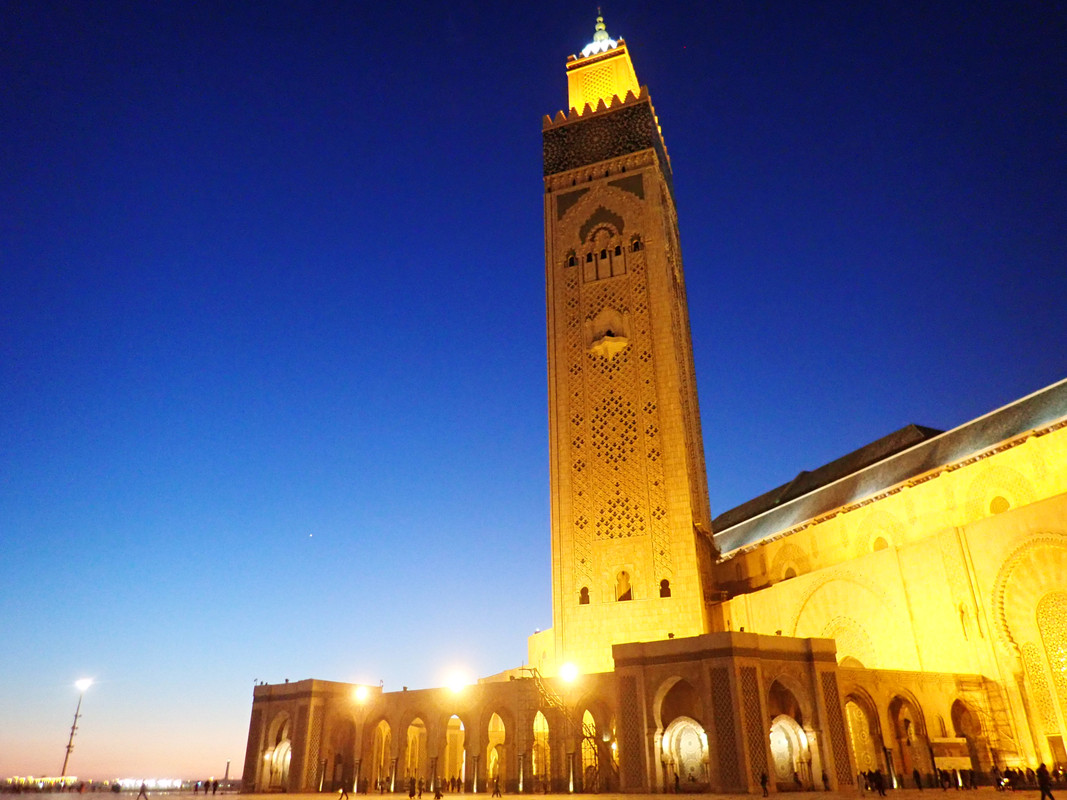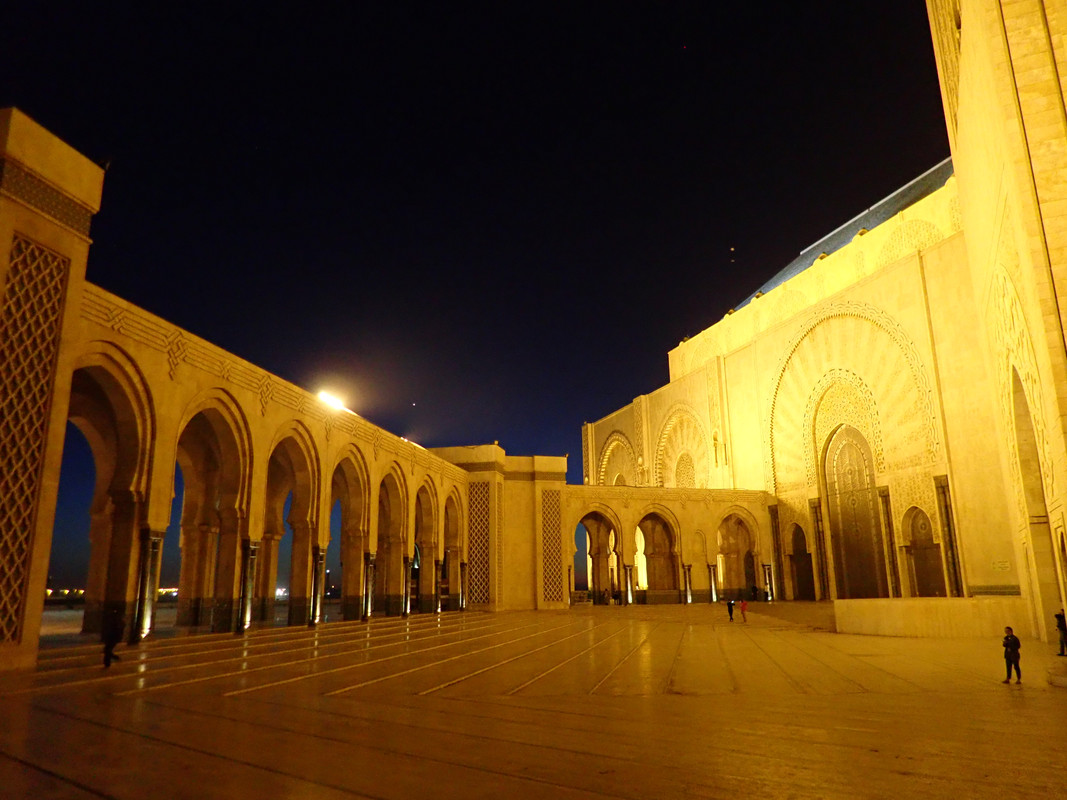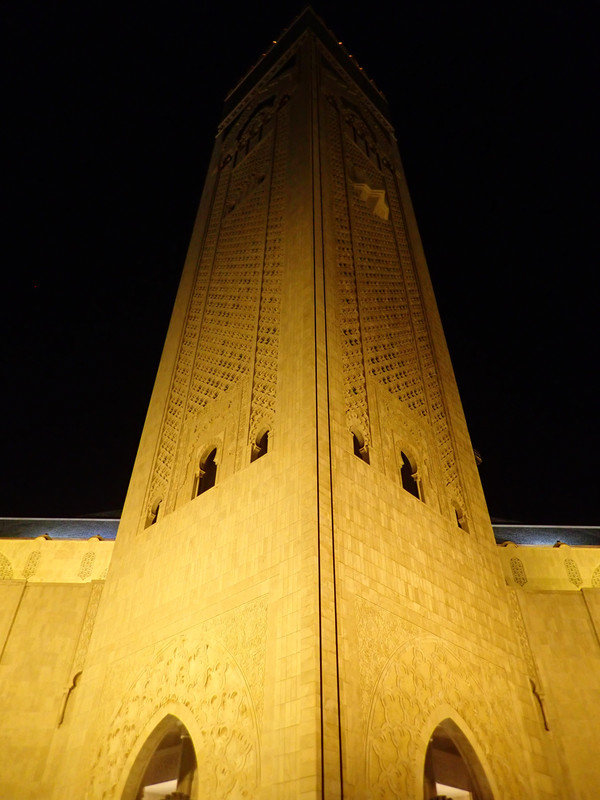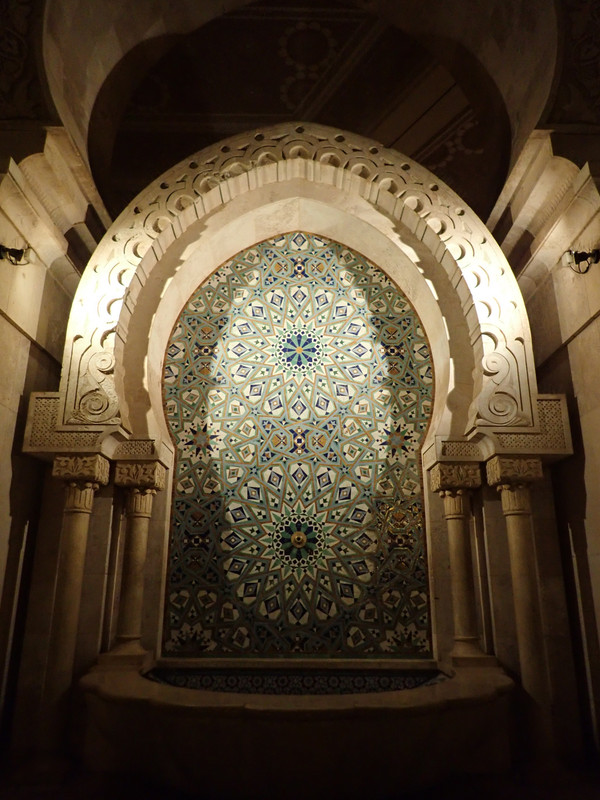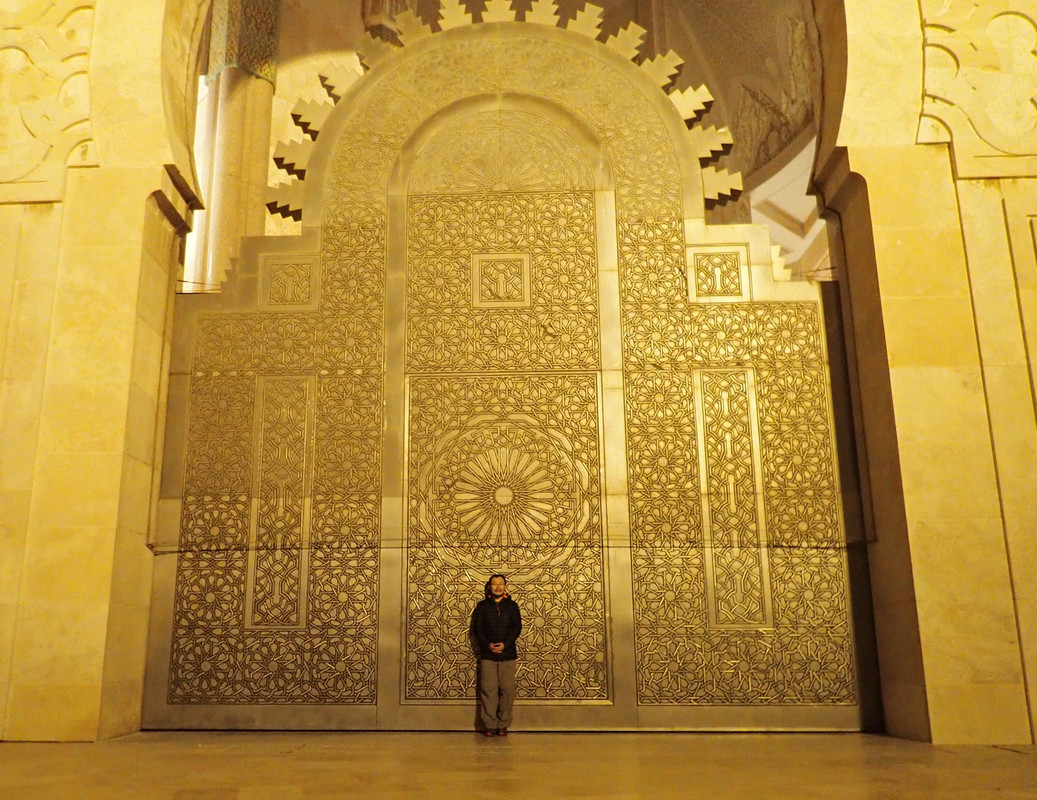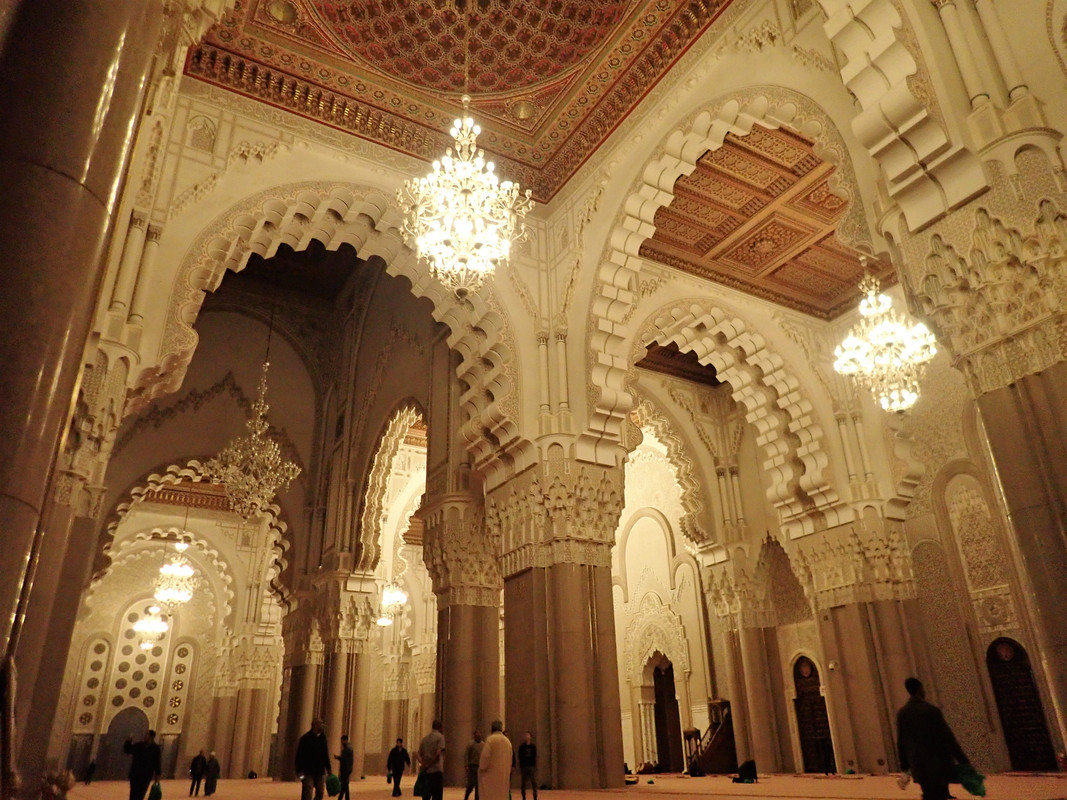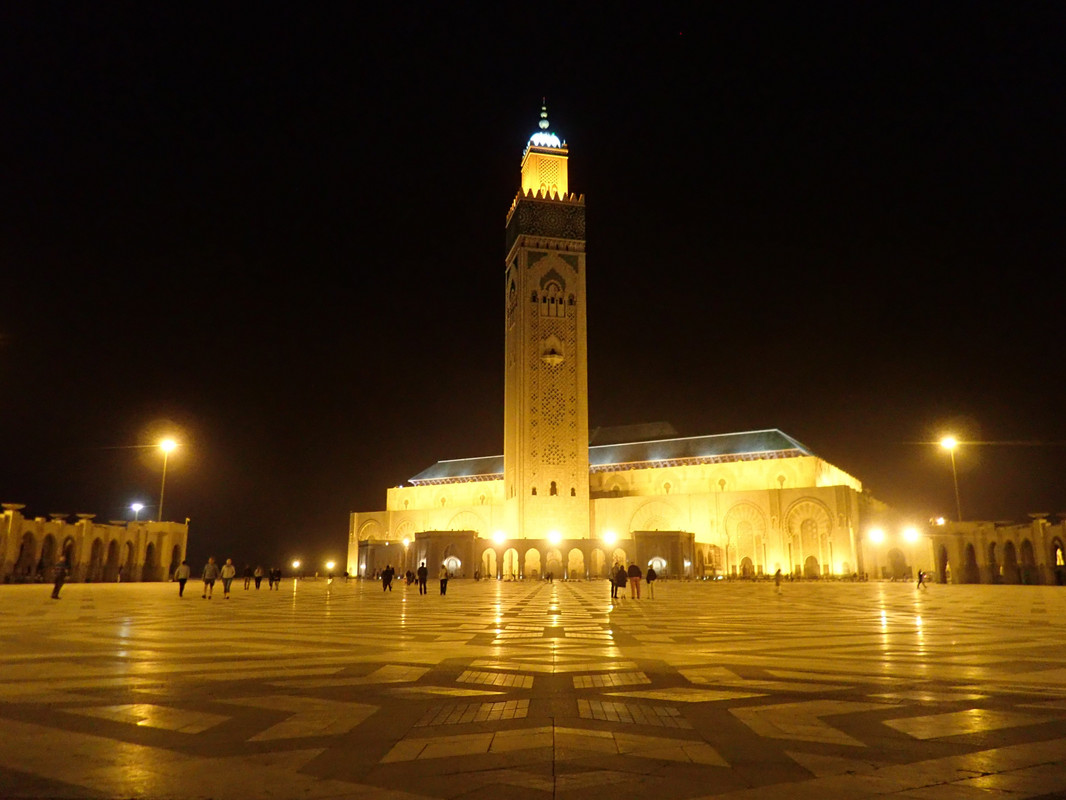 I went back to see the mosque in daylight the next morning and explored the city with a friend I met at the hostel. Casablanca is the largest city in Morocco as well as the economic center. Some parts of town are very modern while many historic buildings have undergone restoration. Constructions were everywhere in preparation for the 2026 World Cup.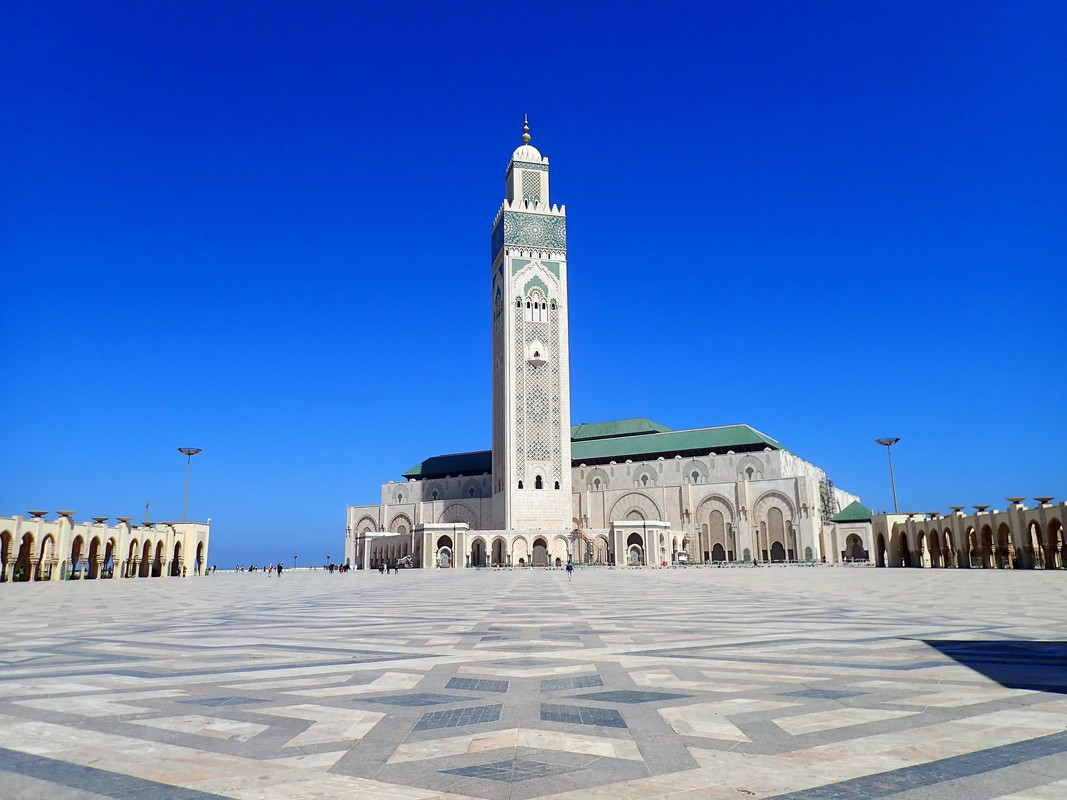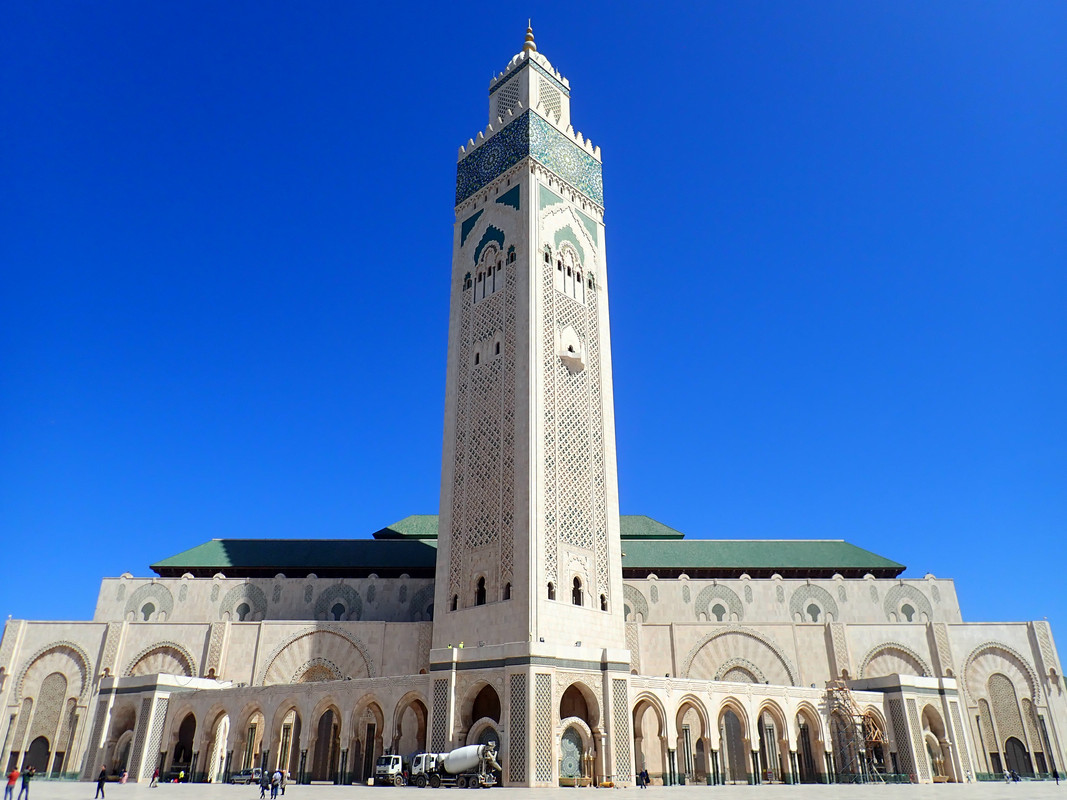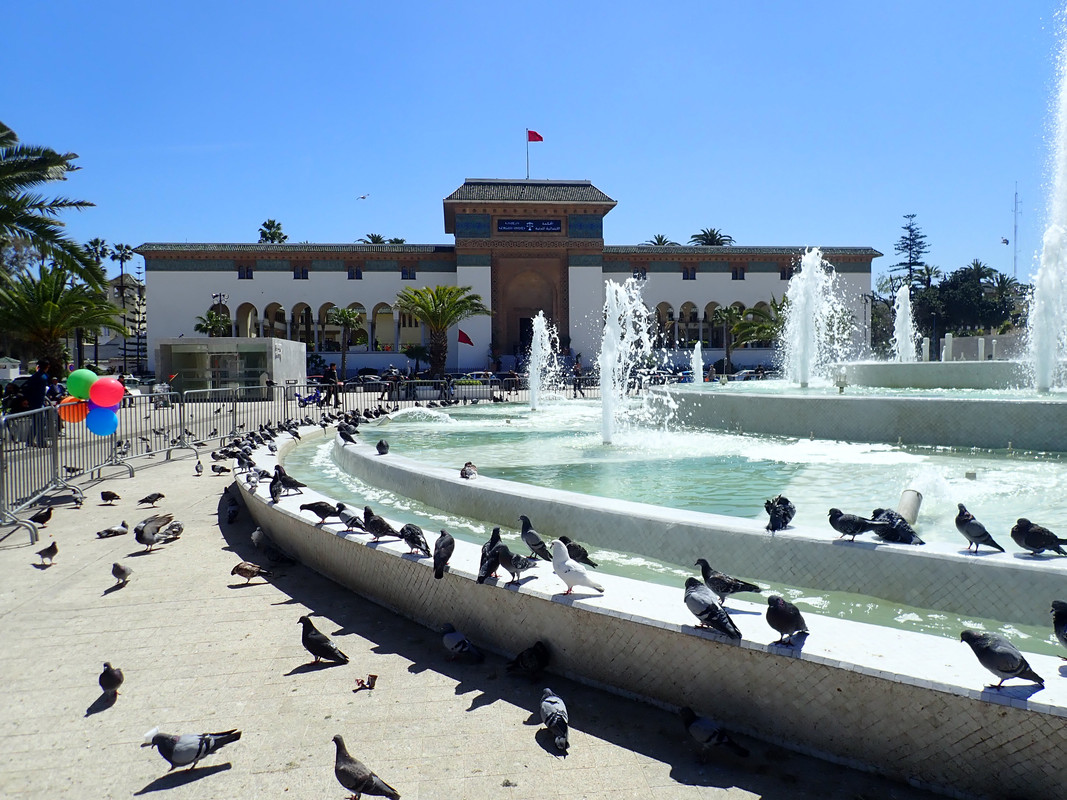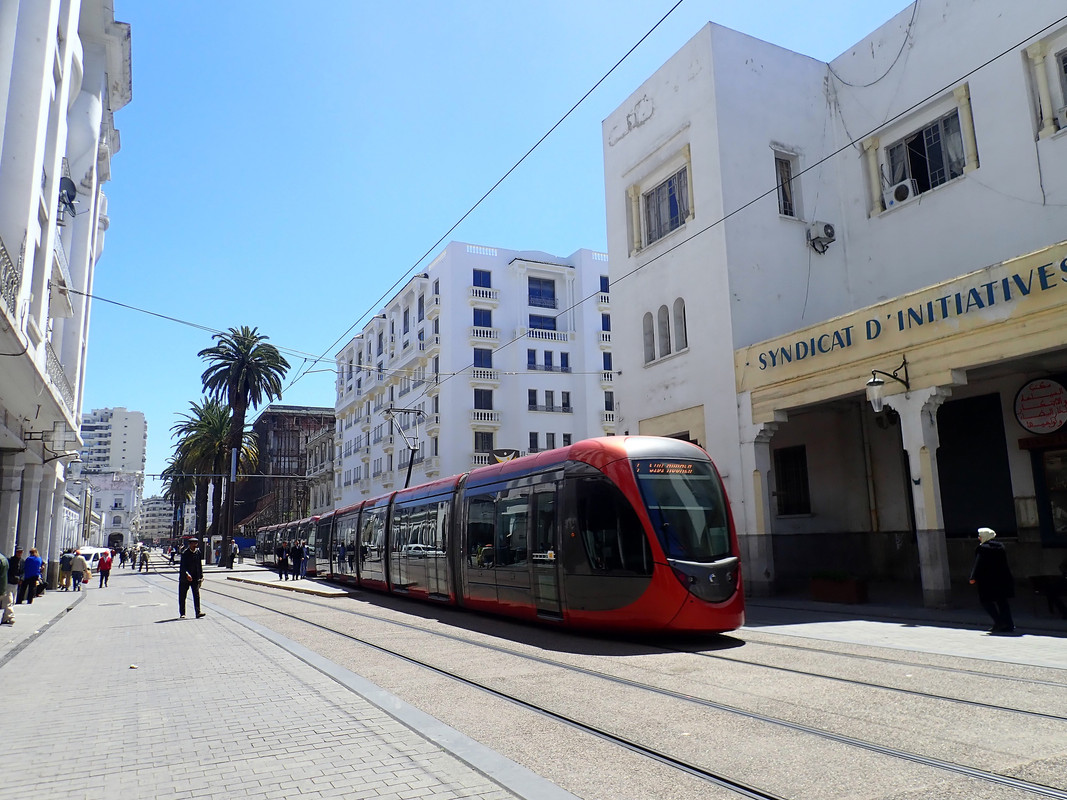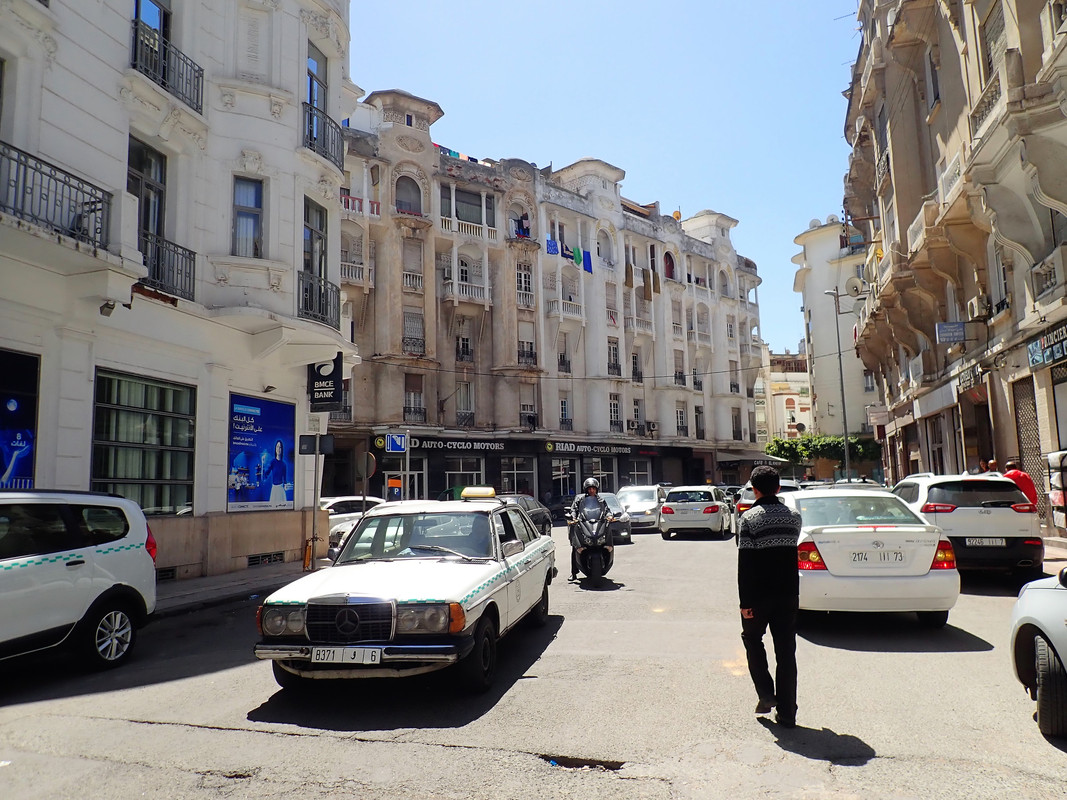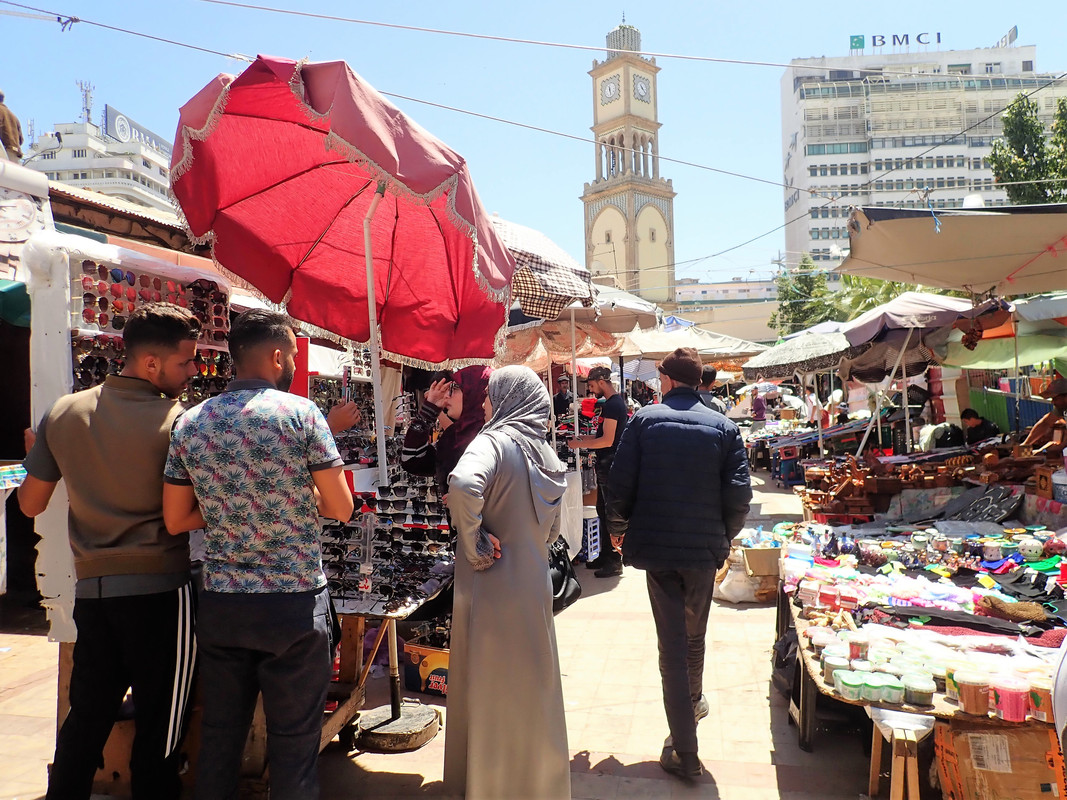 Last but not least, Rick's Café from the classic film Casablanca.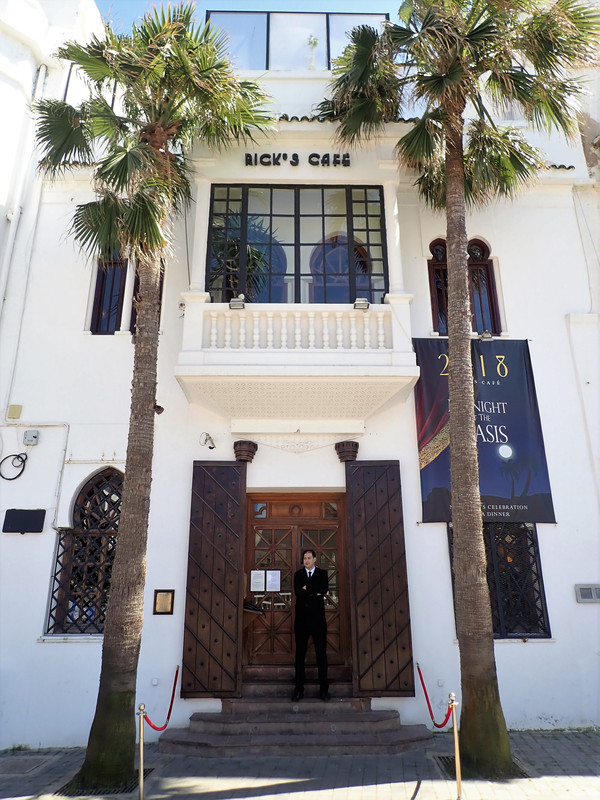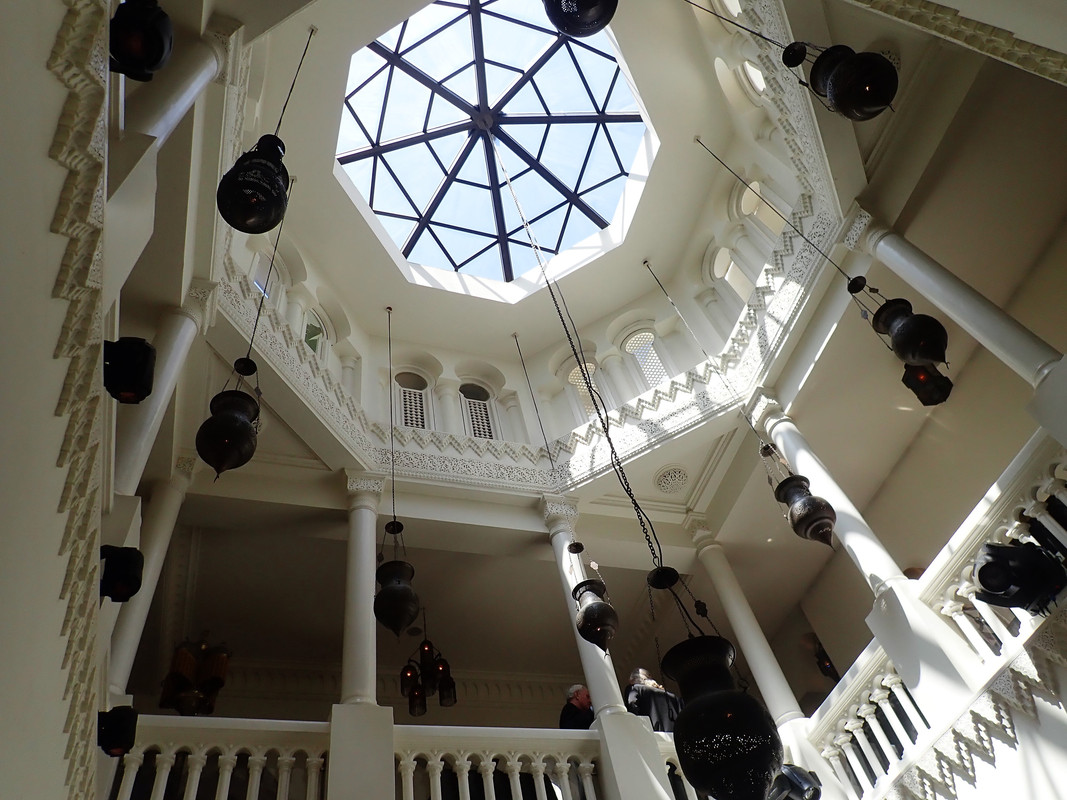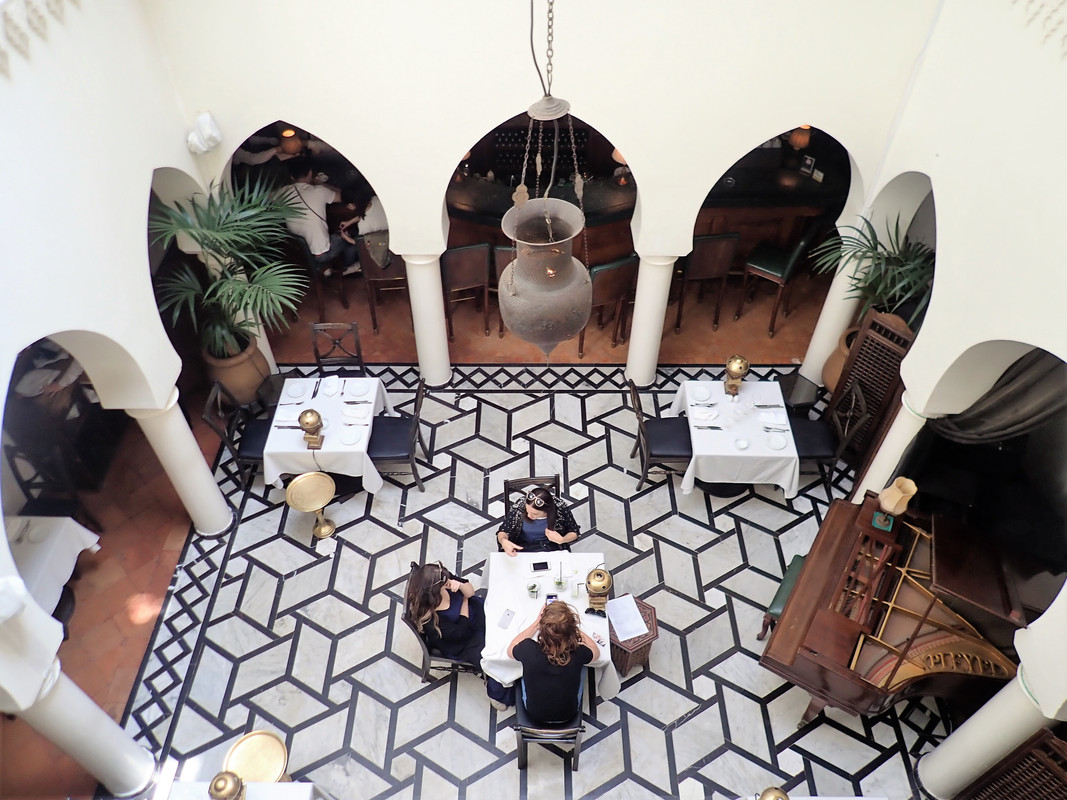 FYI…The image hosting site changed their domain so all of the photos in my previous blogs went haywire. It will take some time for me to update all of the links…