March 21st was my last day of riding in South America. I navigated through morning traffic and barely made to the cargo terminal at Ezeiza International Airport in time to meet Javier and Sandra from Dakar Motos. We removed the windshield, mirrors and drained a full tank of fuel in the parking lot before riding into the warehouse where the bike was weighted and crated.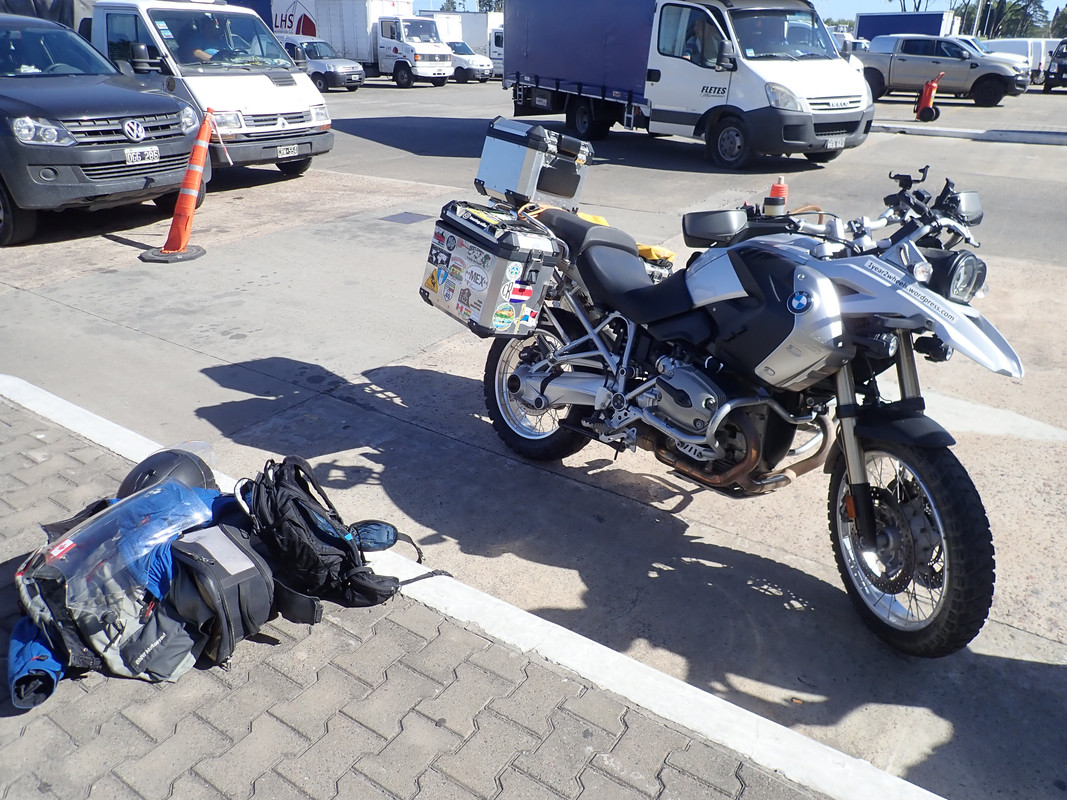 Disconnecting the battery and deflating the tires were the last tasks on my part then the warehouse staff took care of the rest. The whole process took less than 2 hours.
Sad to see it go; relieved to see it gone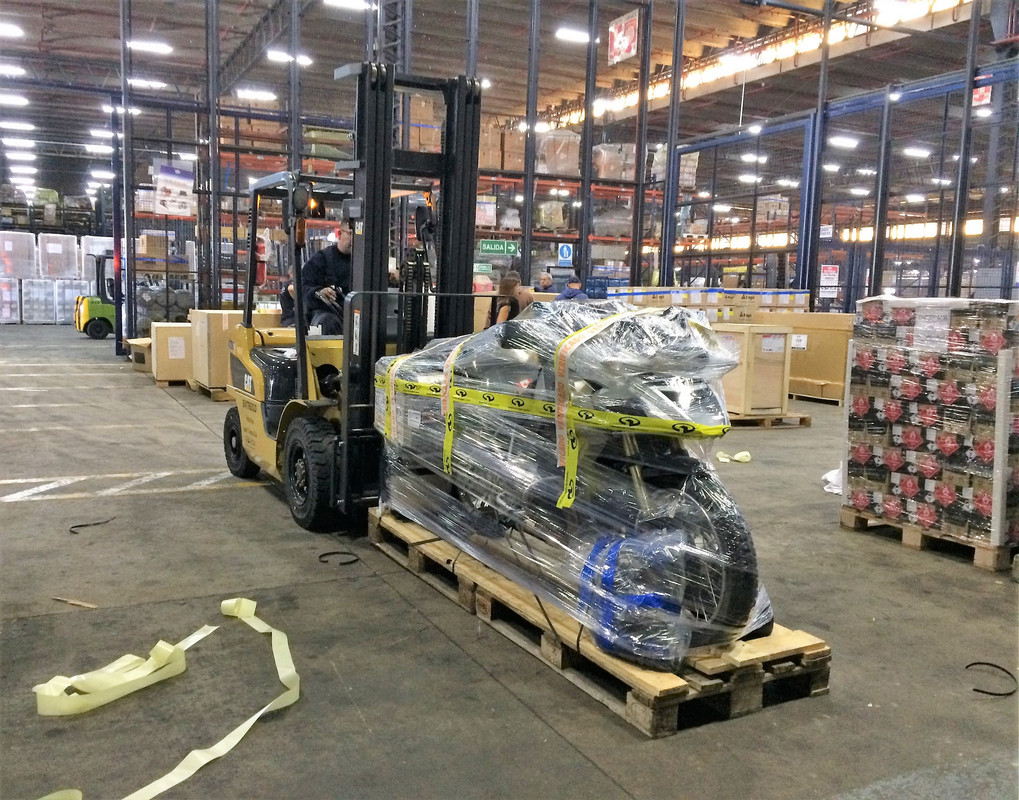 I took the train back to downtown Buenos Aires and spent the last few days as a pedestrian. It was much easier getting around the city on foot.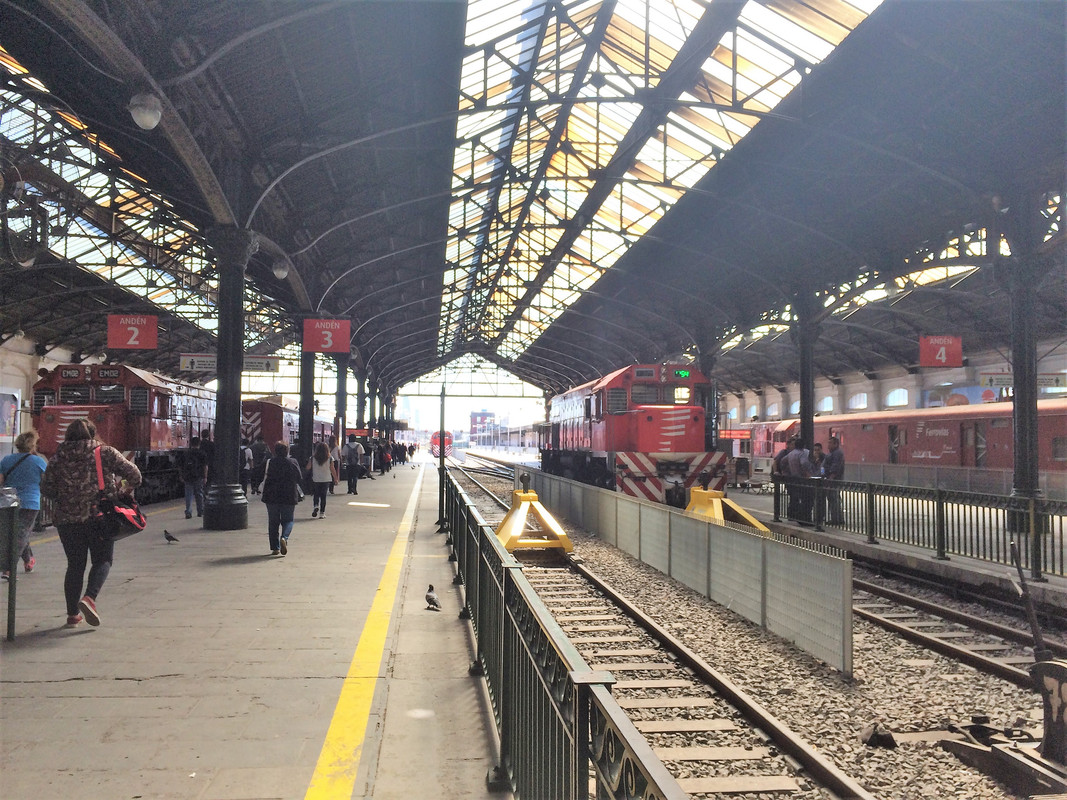 Torre Monumental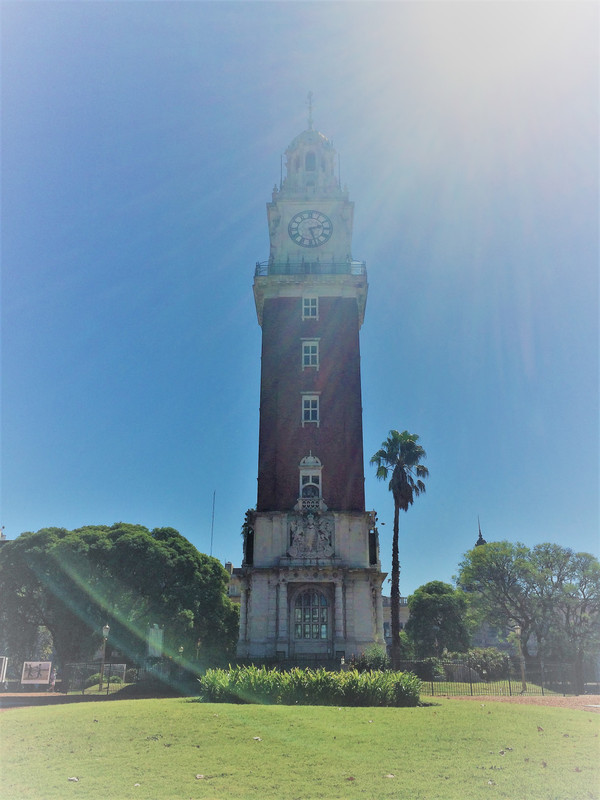 Casa Rosada (Presidential Palace)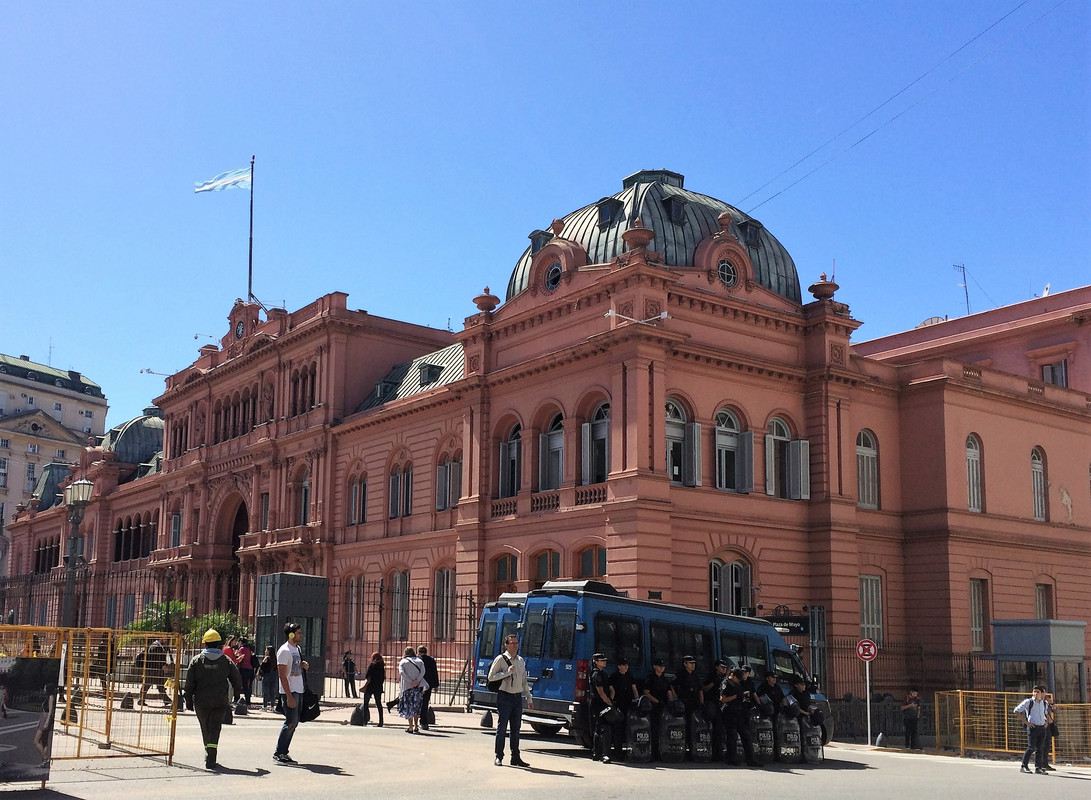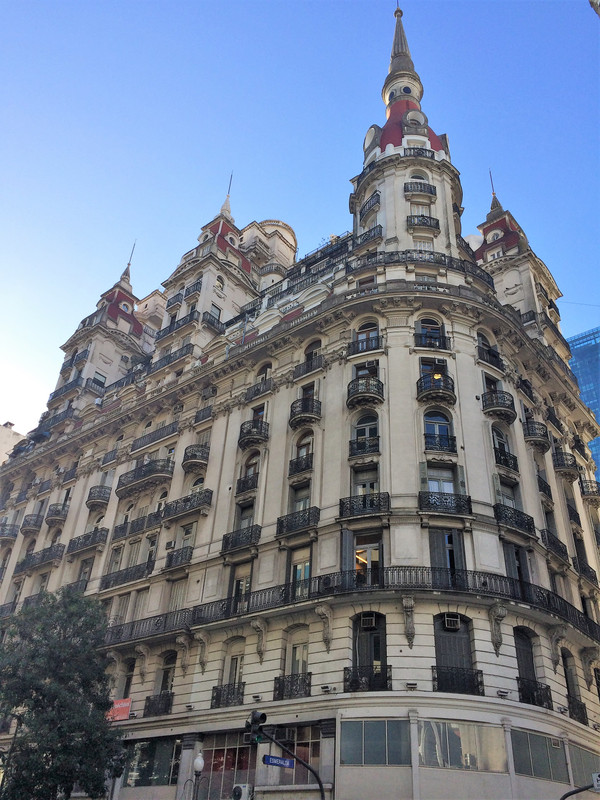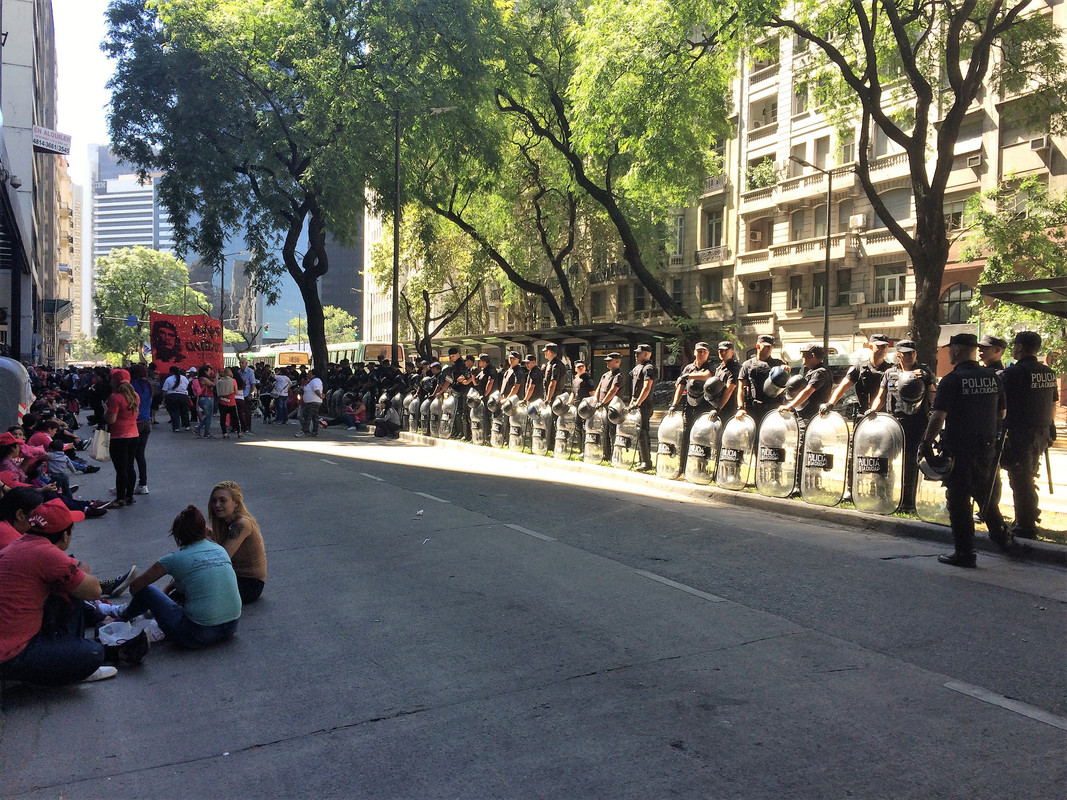 Obelisk of Buenos Aires oversees 9 de Julio Avenue (The widest avenue in the world)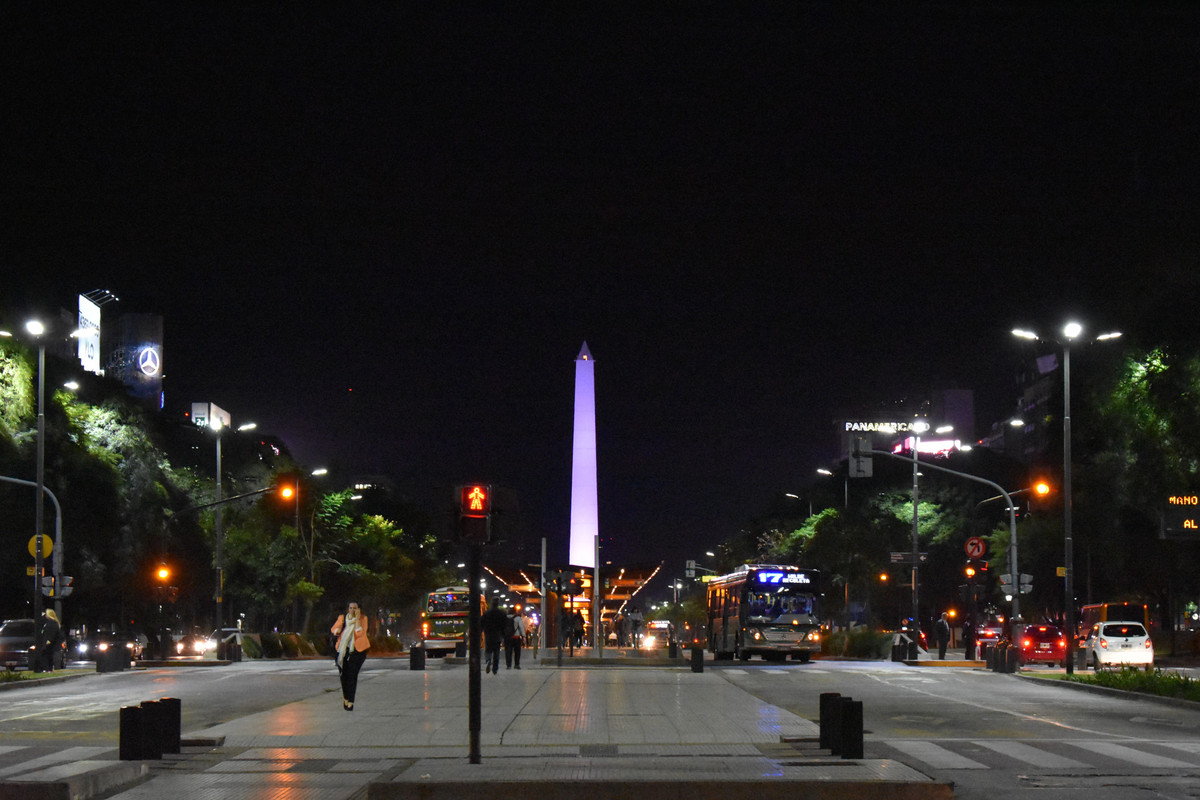 Buenos Aires felt like the capital of street art. You can interpret this one for yourself.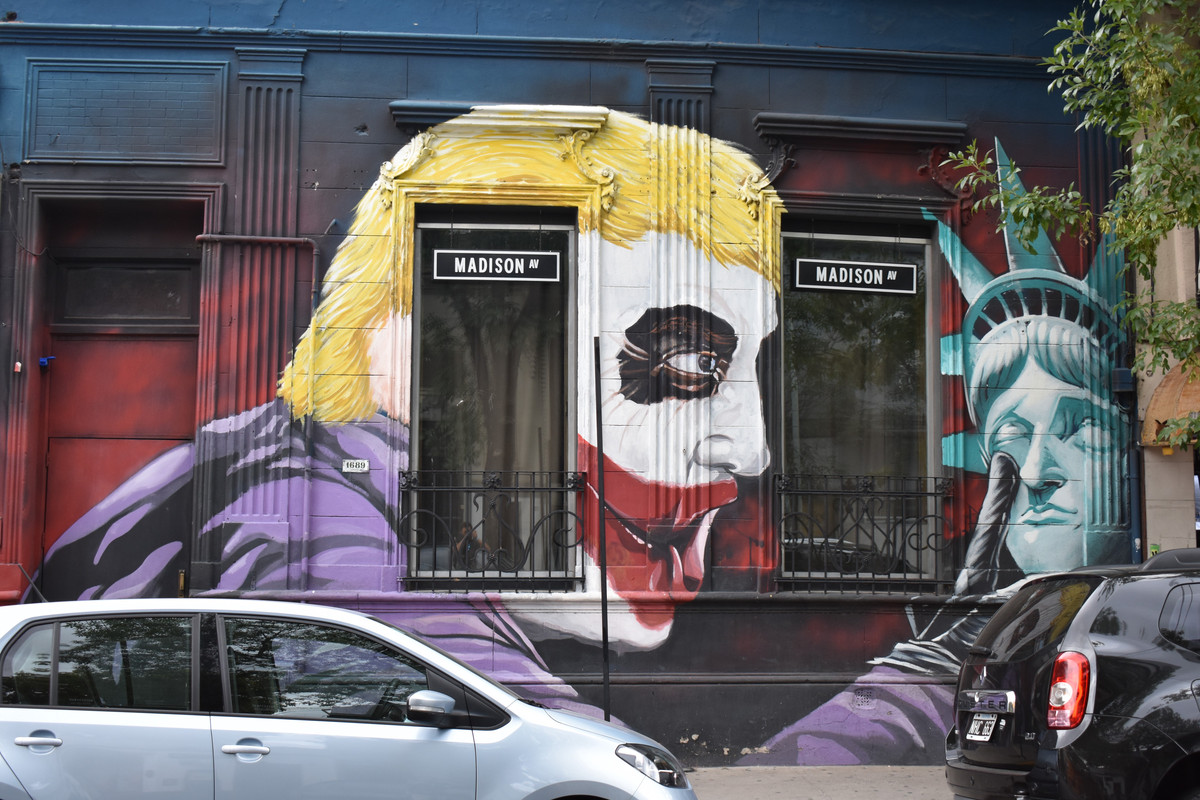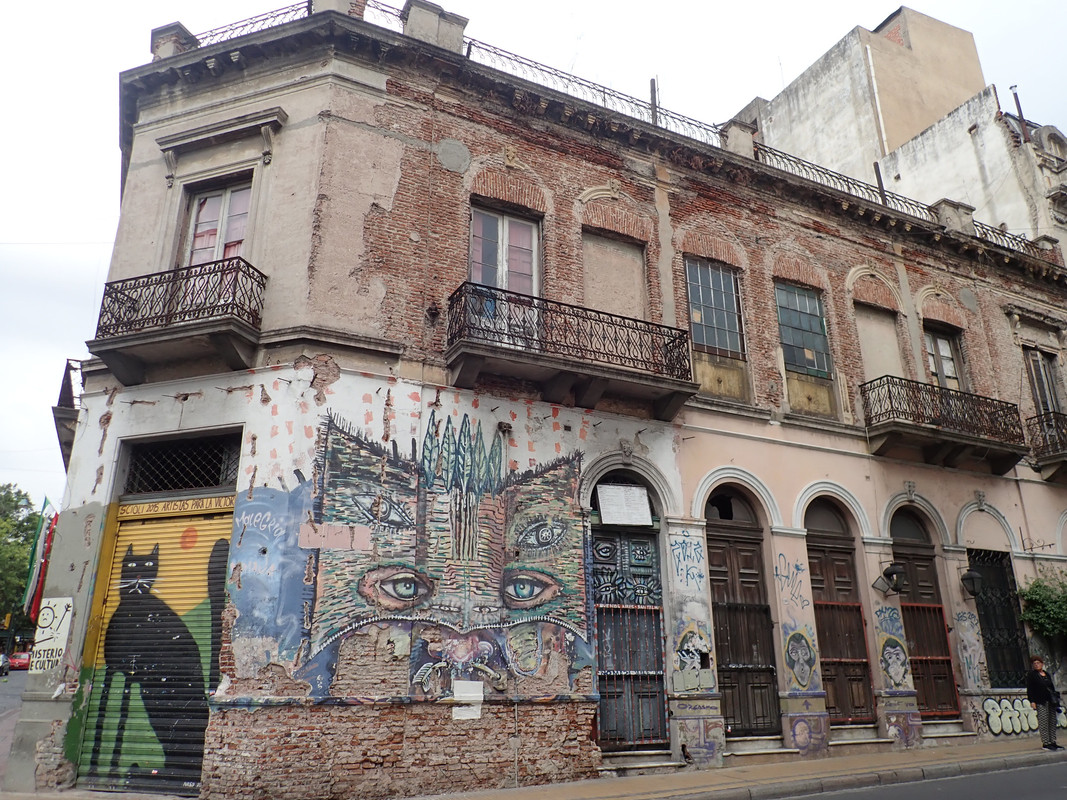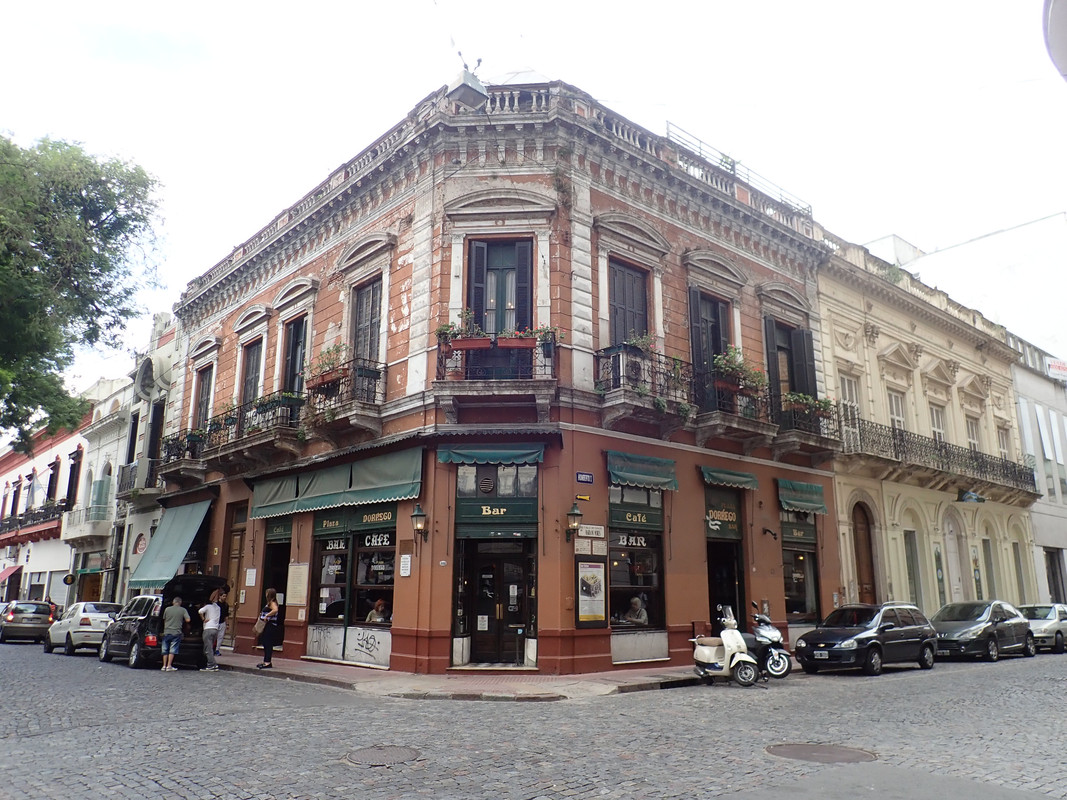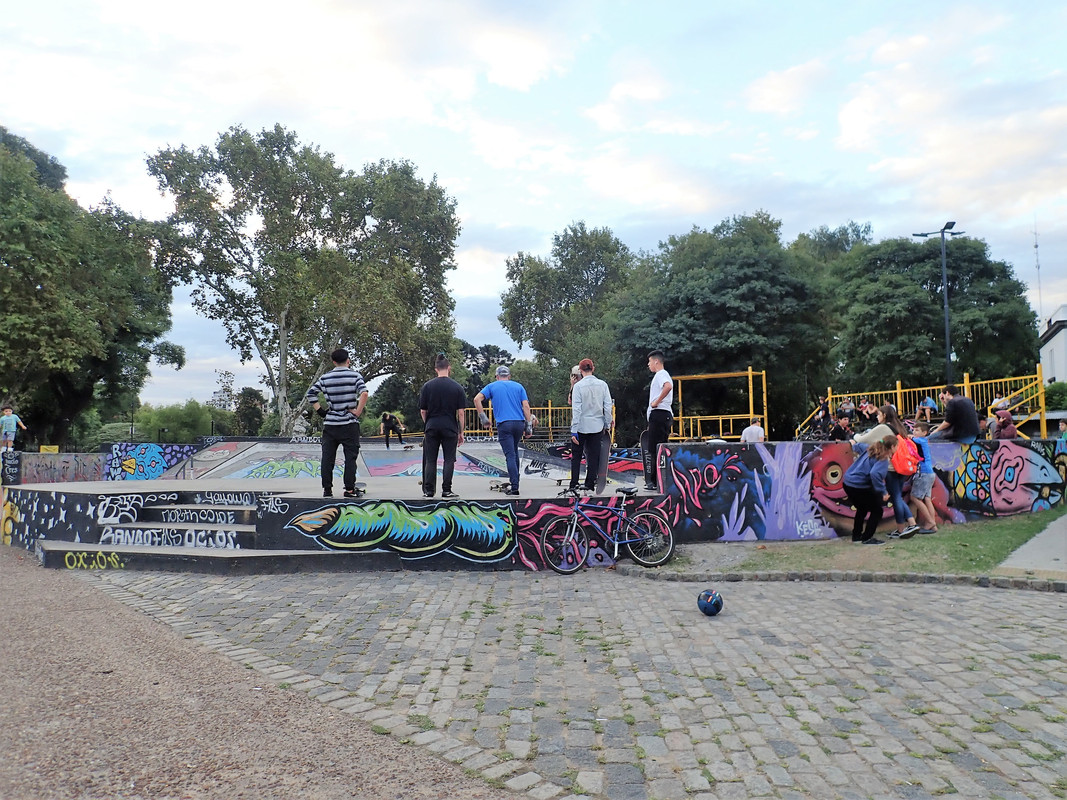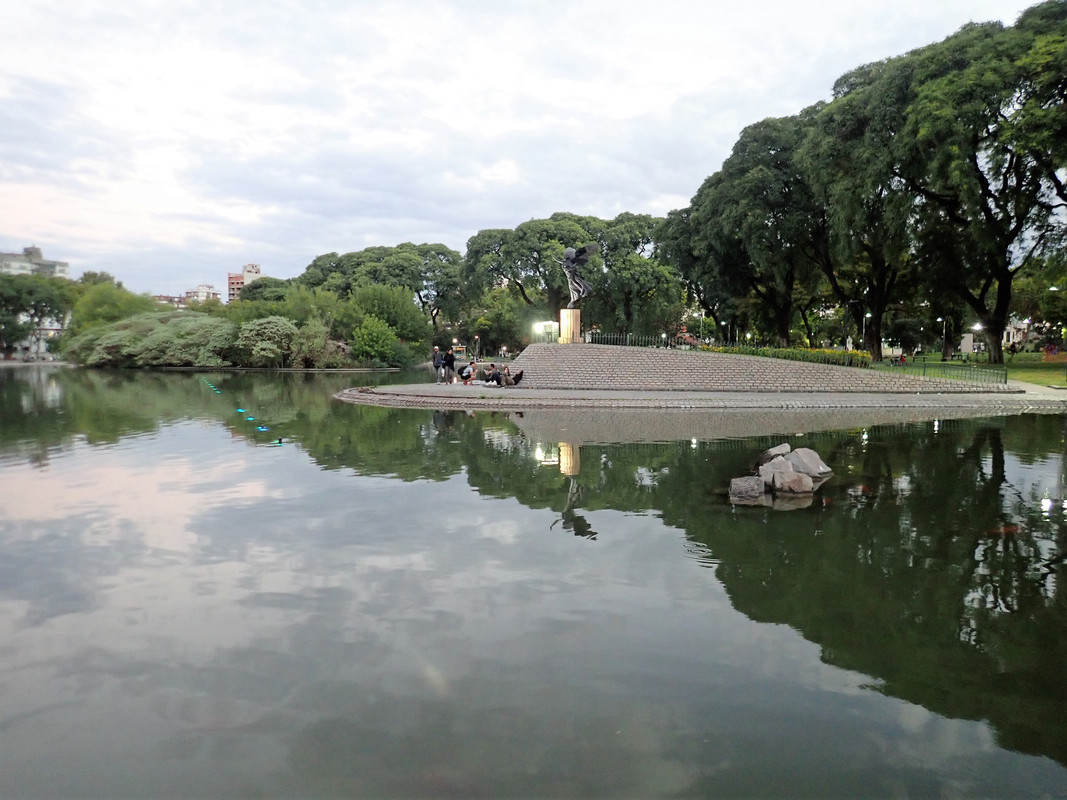 I also met up with some friends from the road: Andy, Niko and Derrick. It was great catching up and exploring the city together.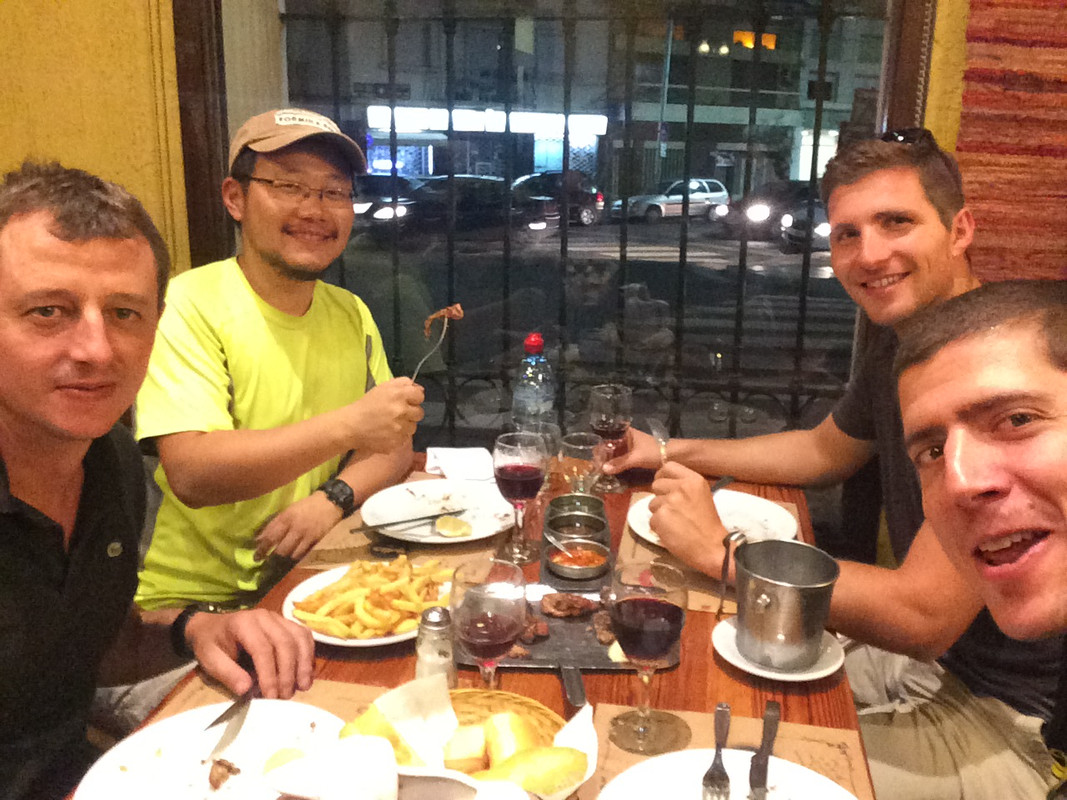 Niko's local friend Javier took us to an underground tango bar called 'La Catedral' after dinner…quite an eccentric place.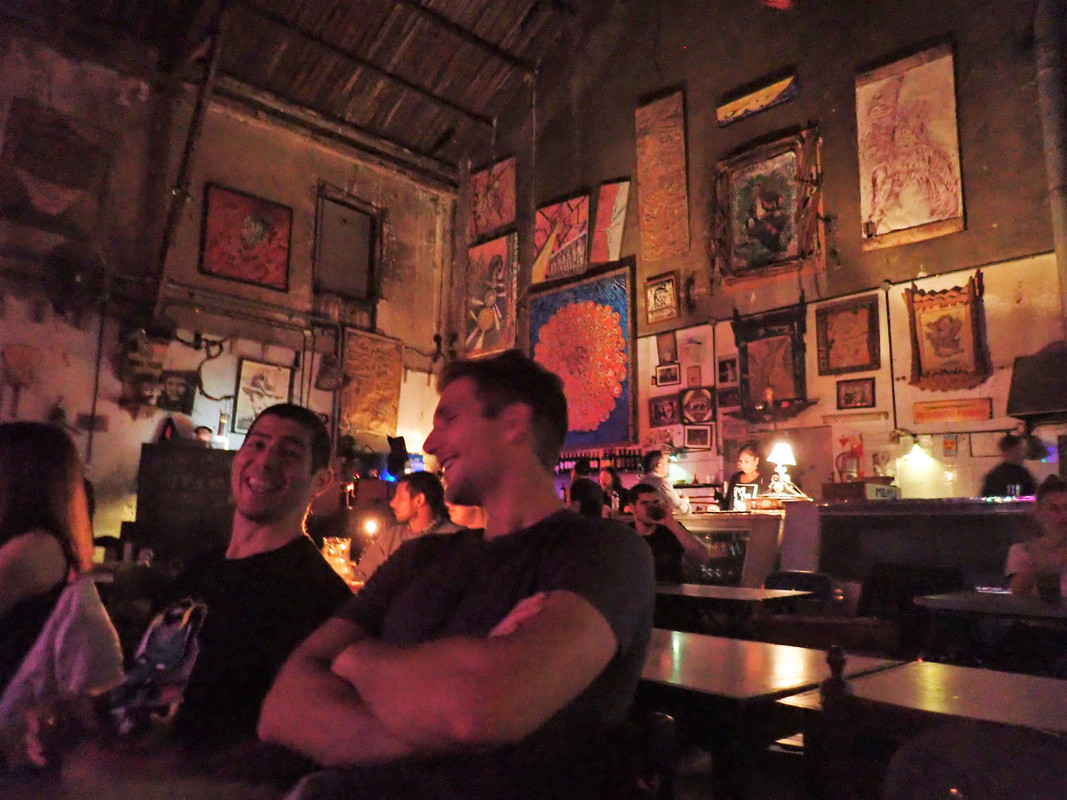 Derrick and I went to check out La Recoleta Cemetery the next day where many notable people are buried. It's kind of like an affluent community for the dead. Matt (former Dearborn police) who I met during motorcycle shipping also joined us there.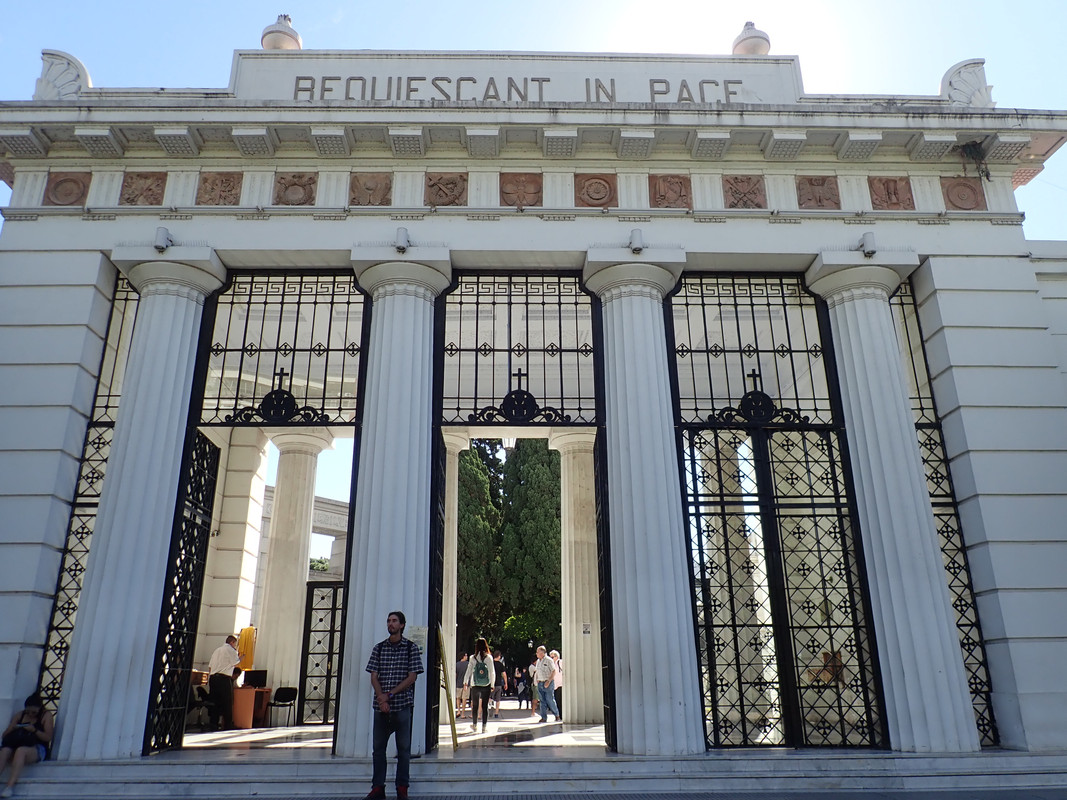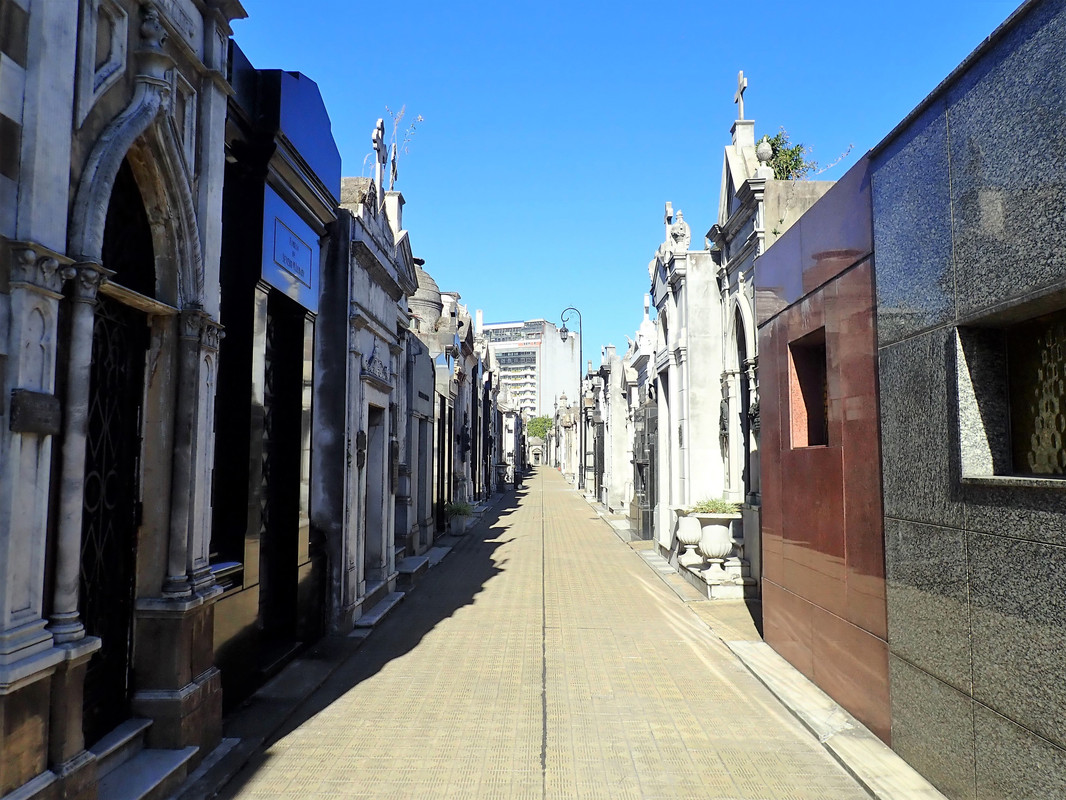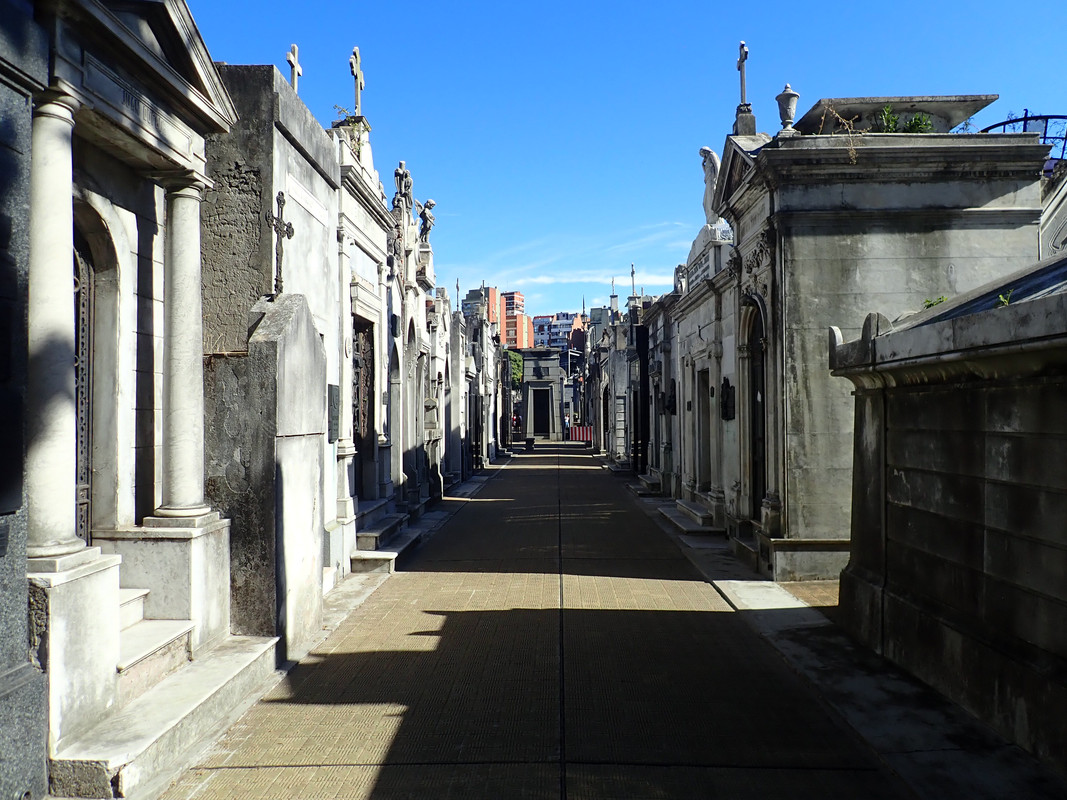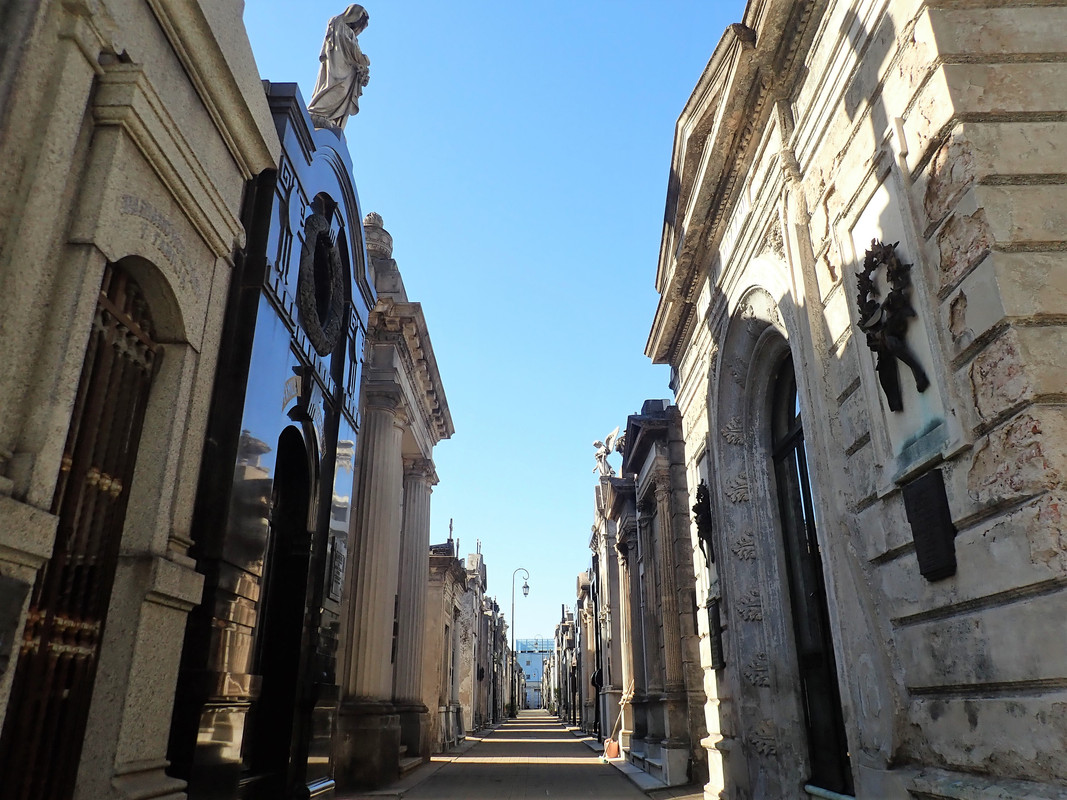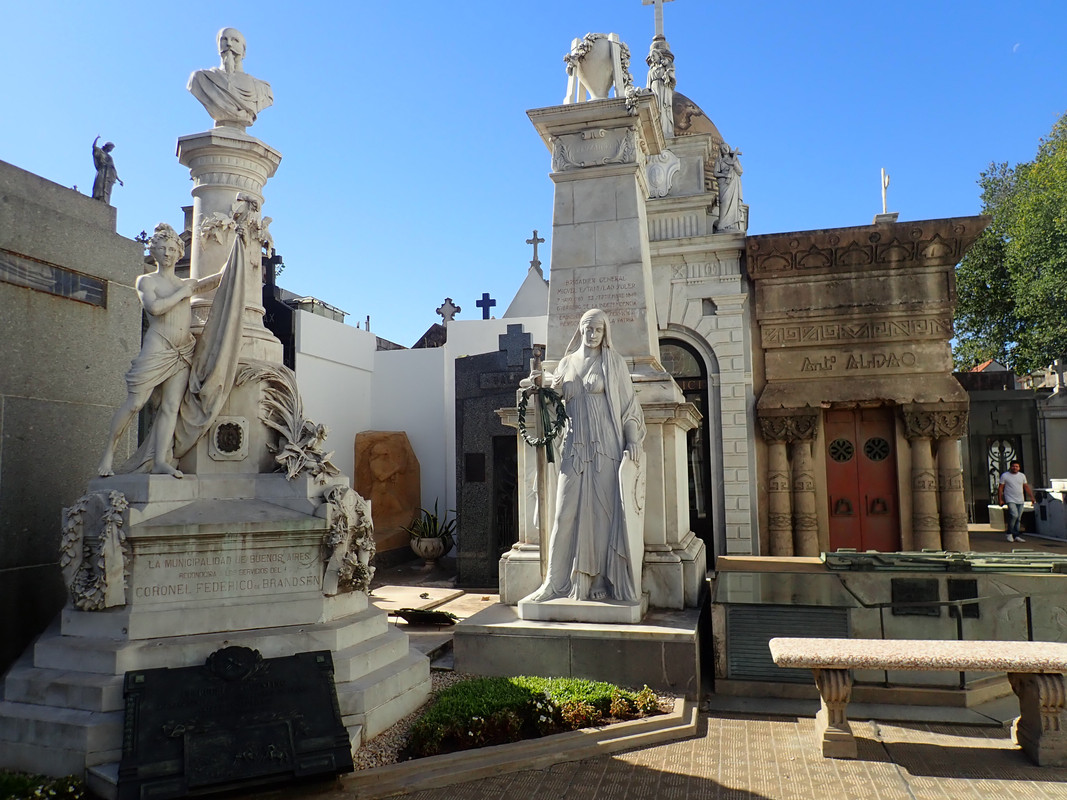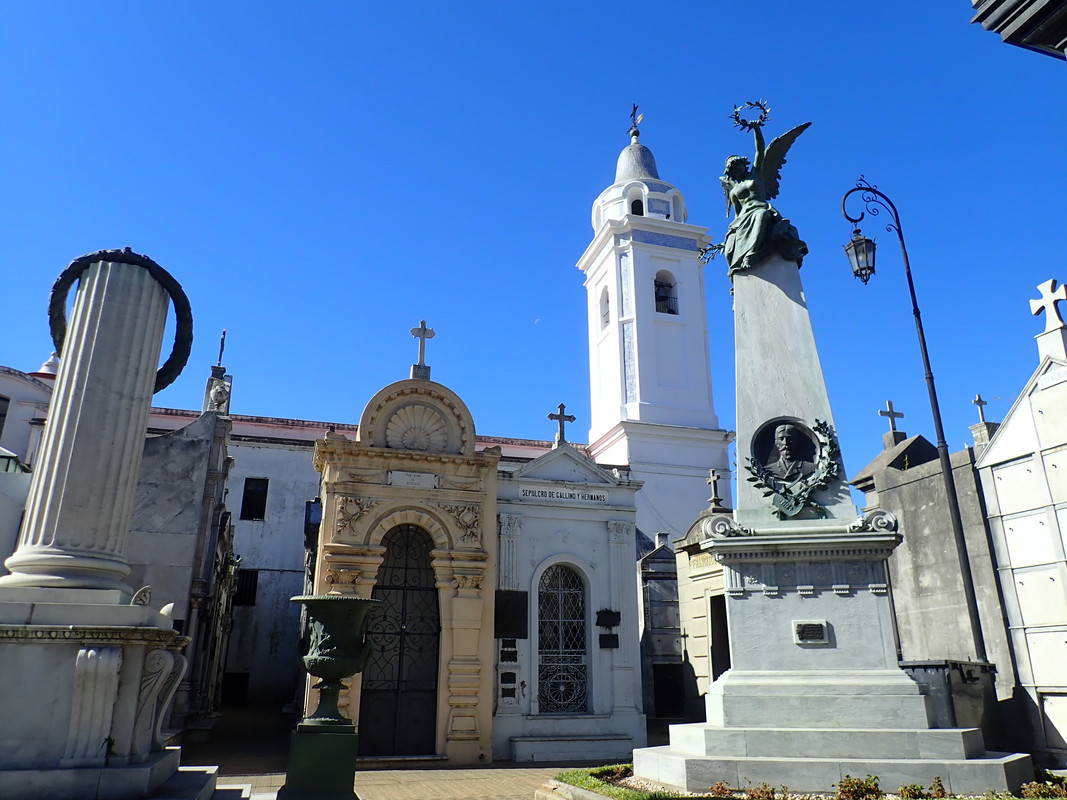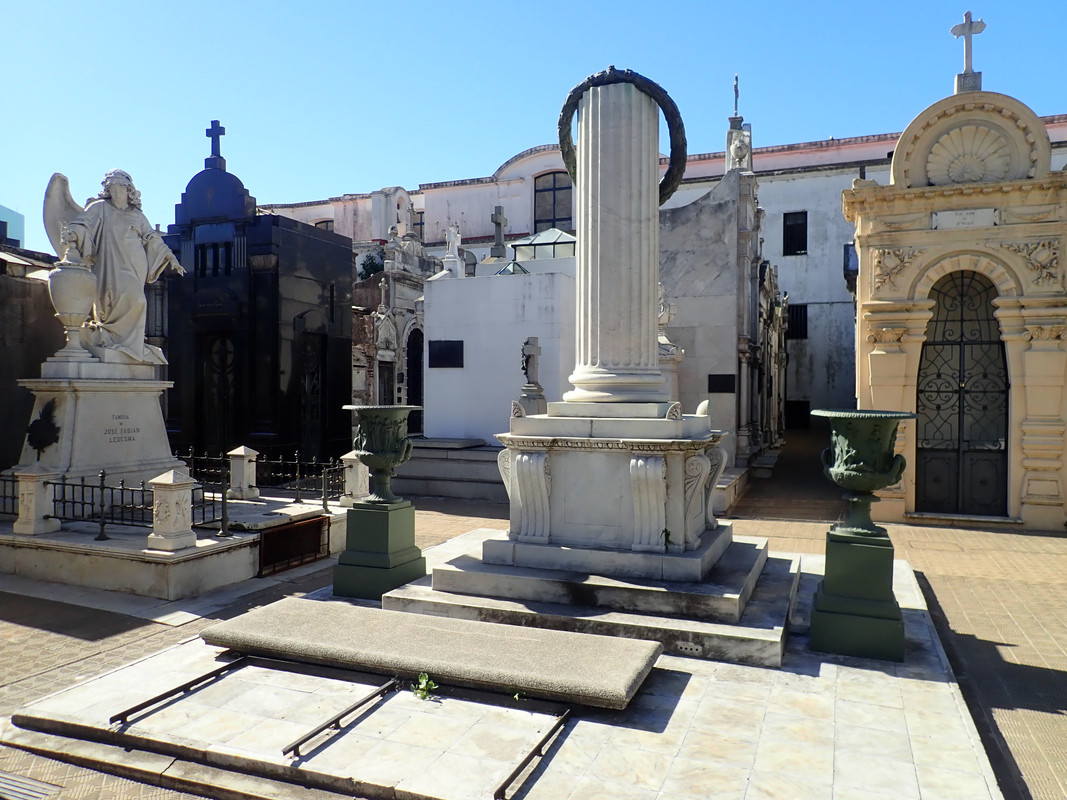 Most of the coffins are visible and some are within arm's reach…not that I touched any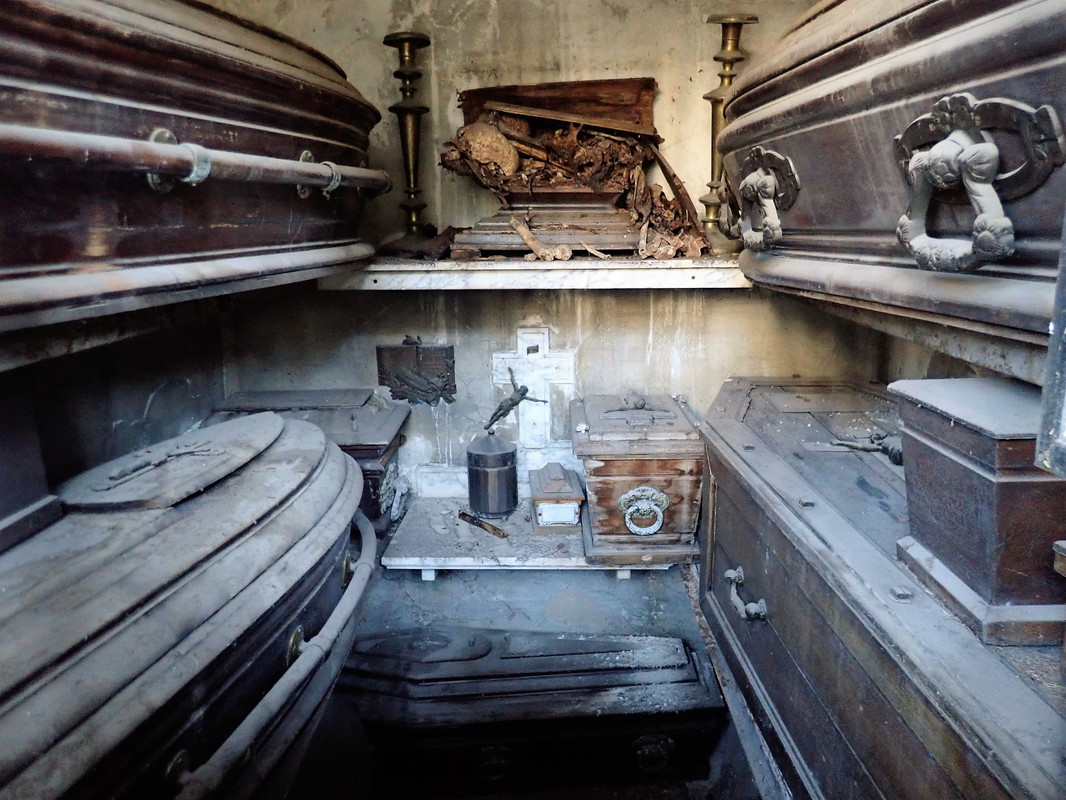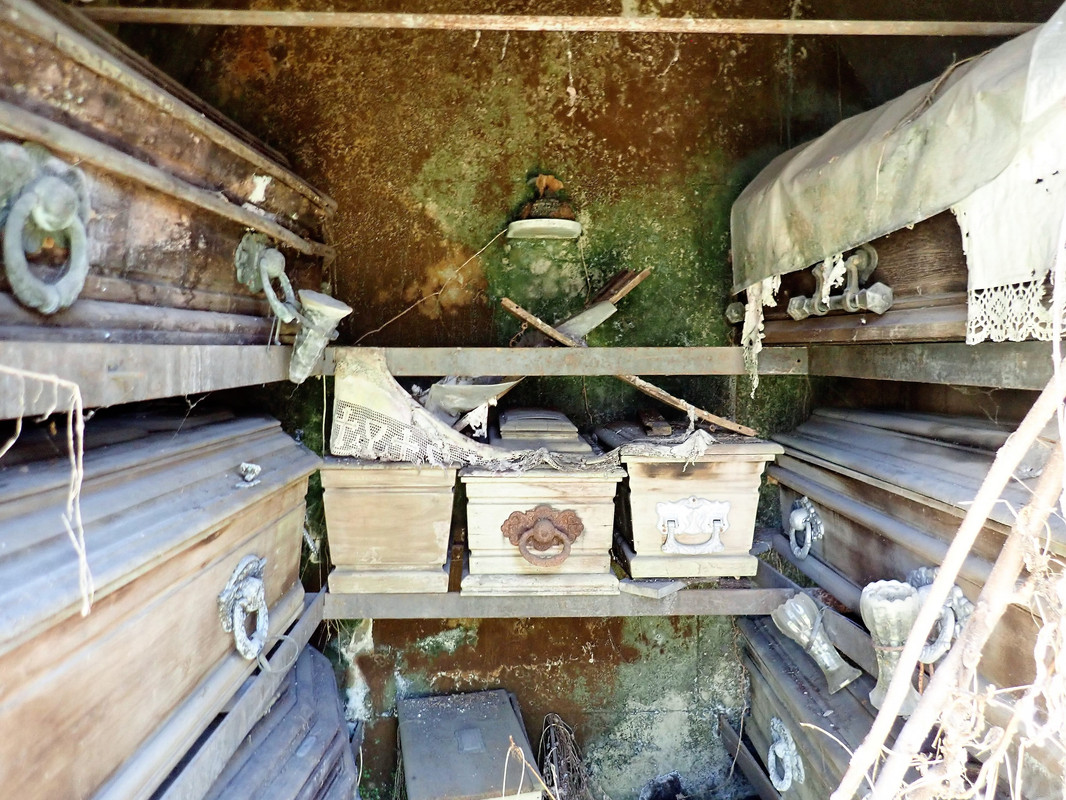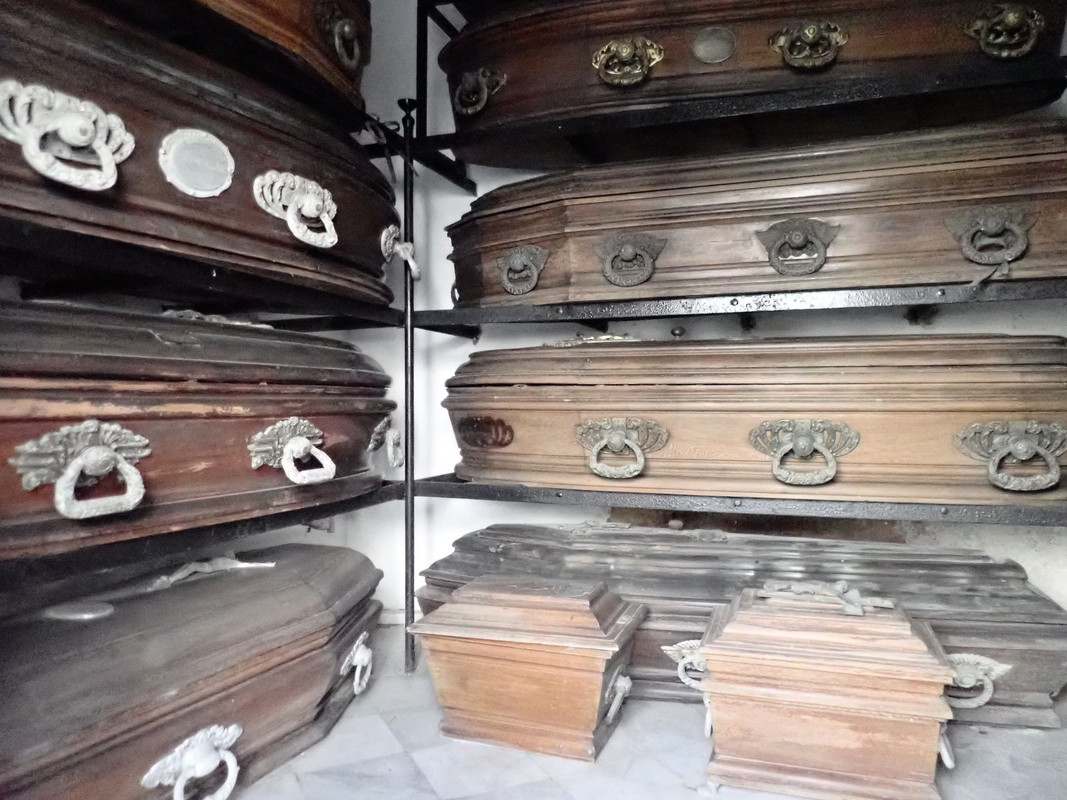 Tomb of Nobel Prize winner Luis Federico Leloir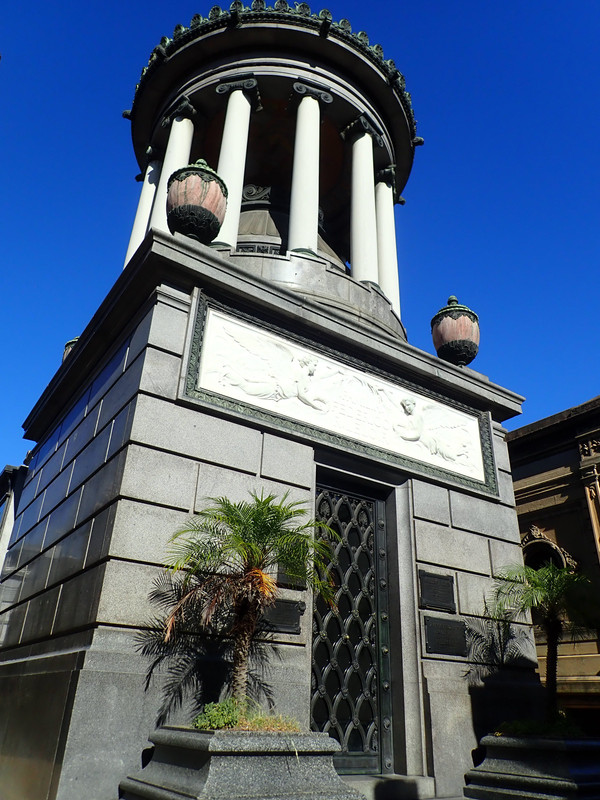 Tomb of President Domingo Faustino Sarmiento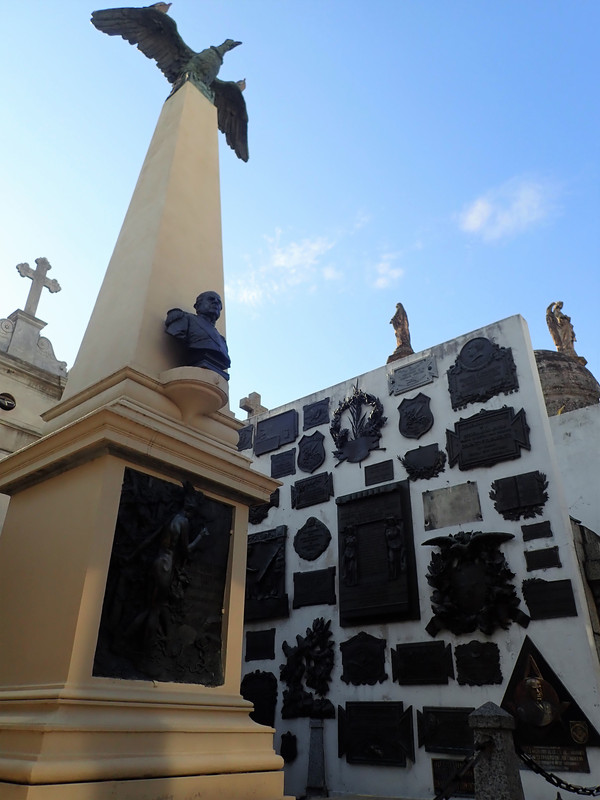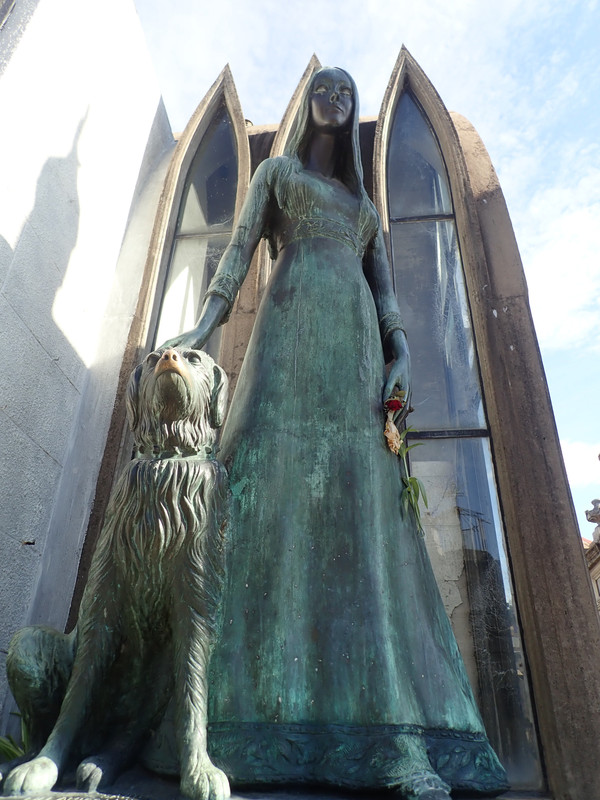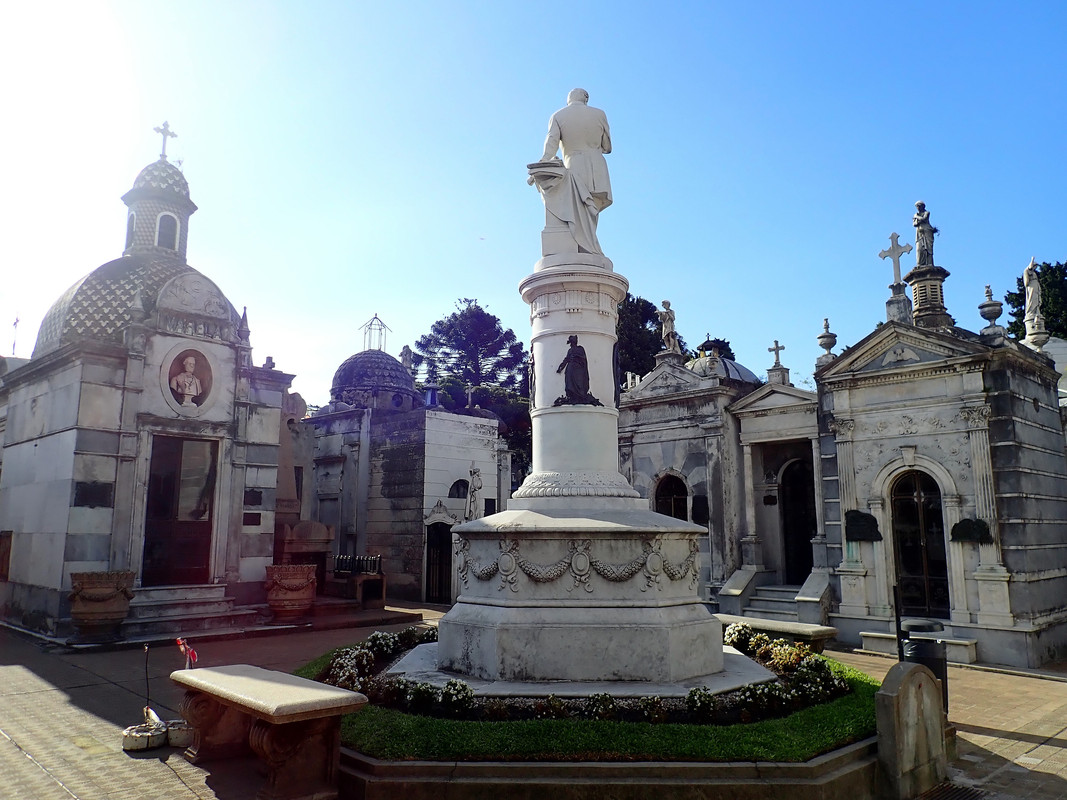 Lots of other interesting sights in the area.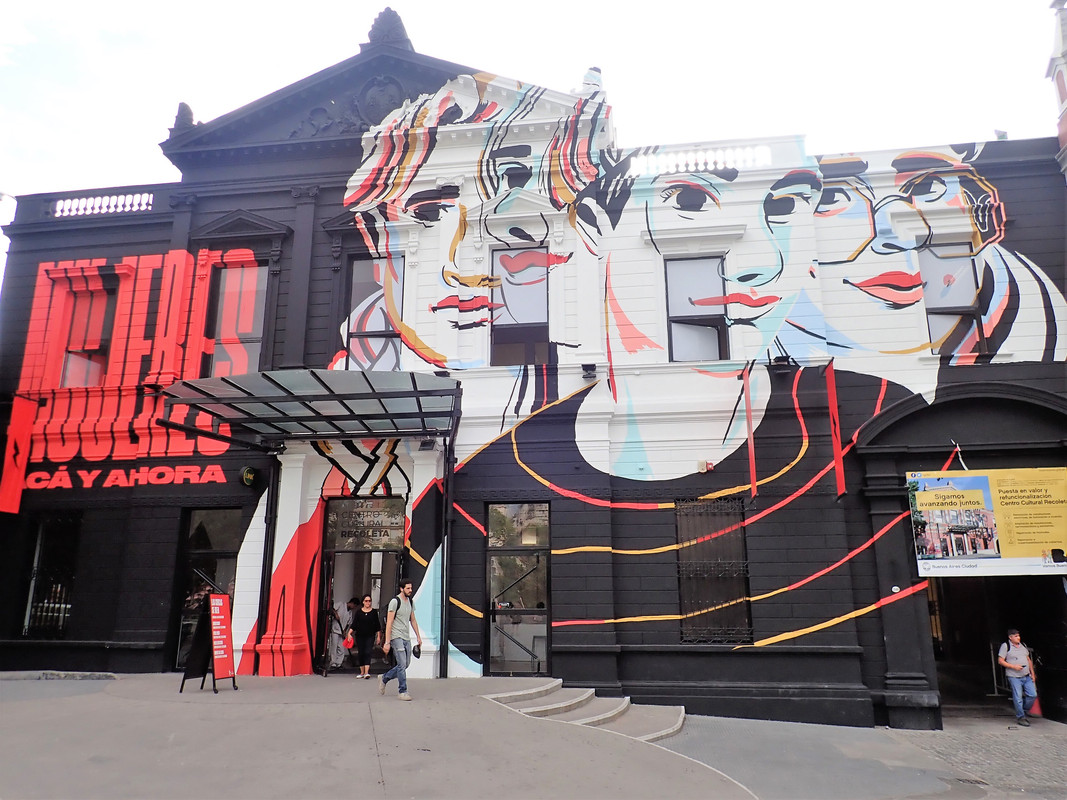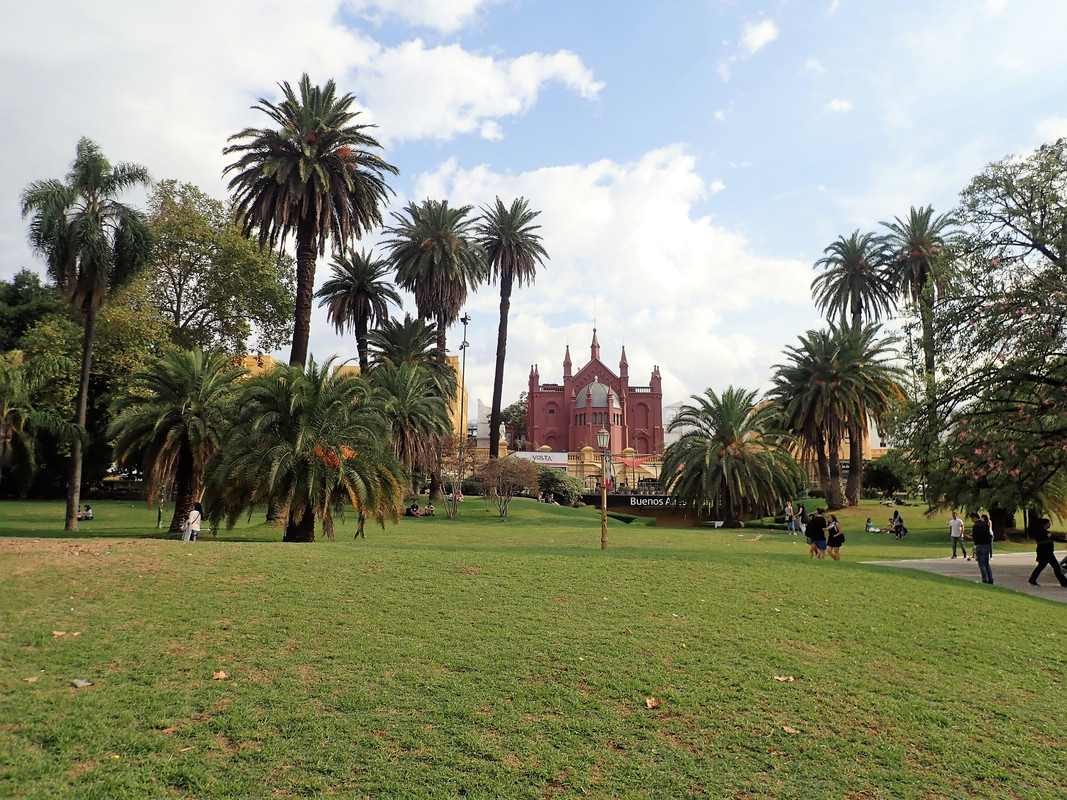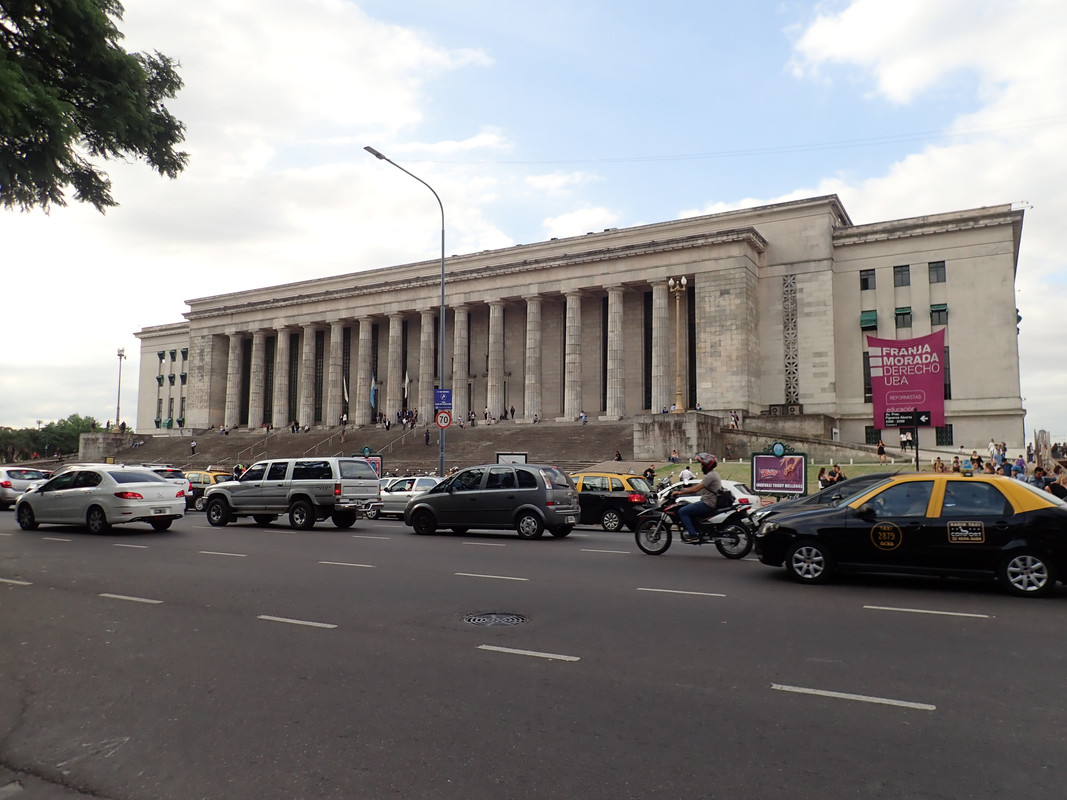 Floralis Genérica is a metallic flower sculpture with moving petals.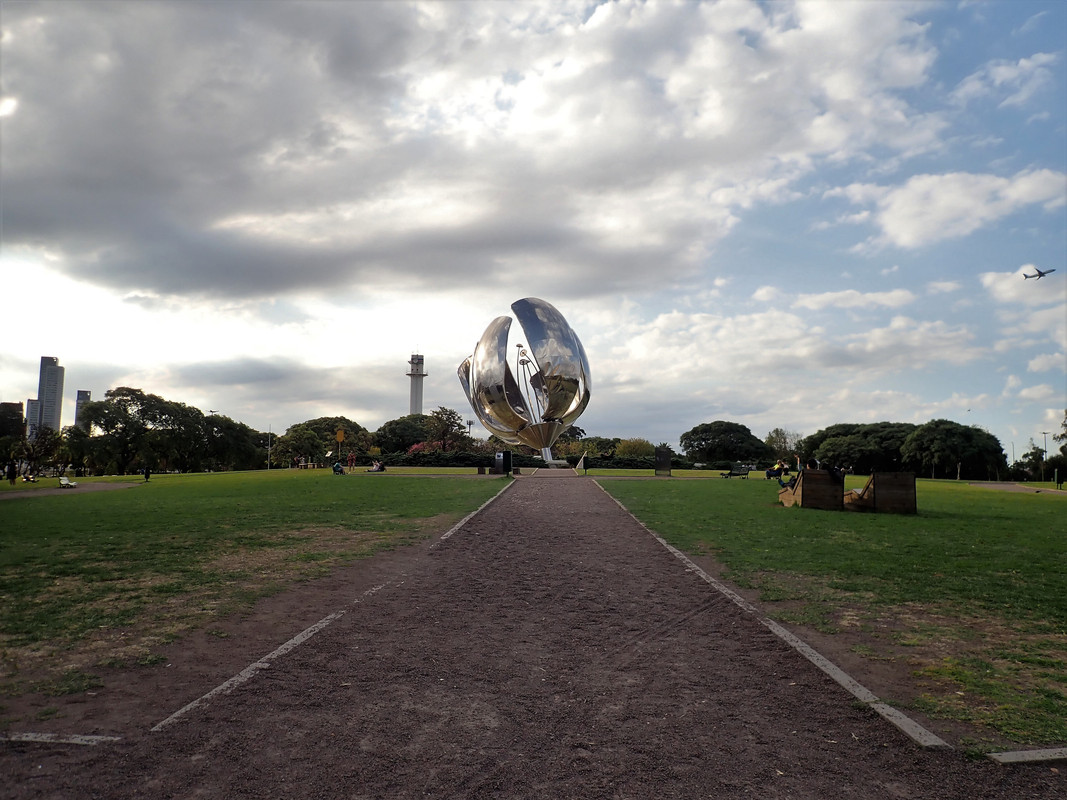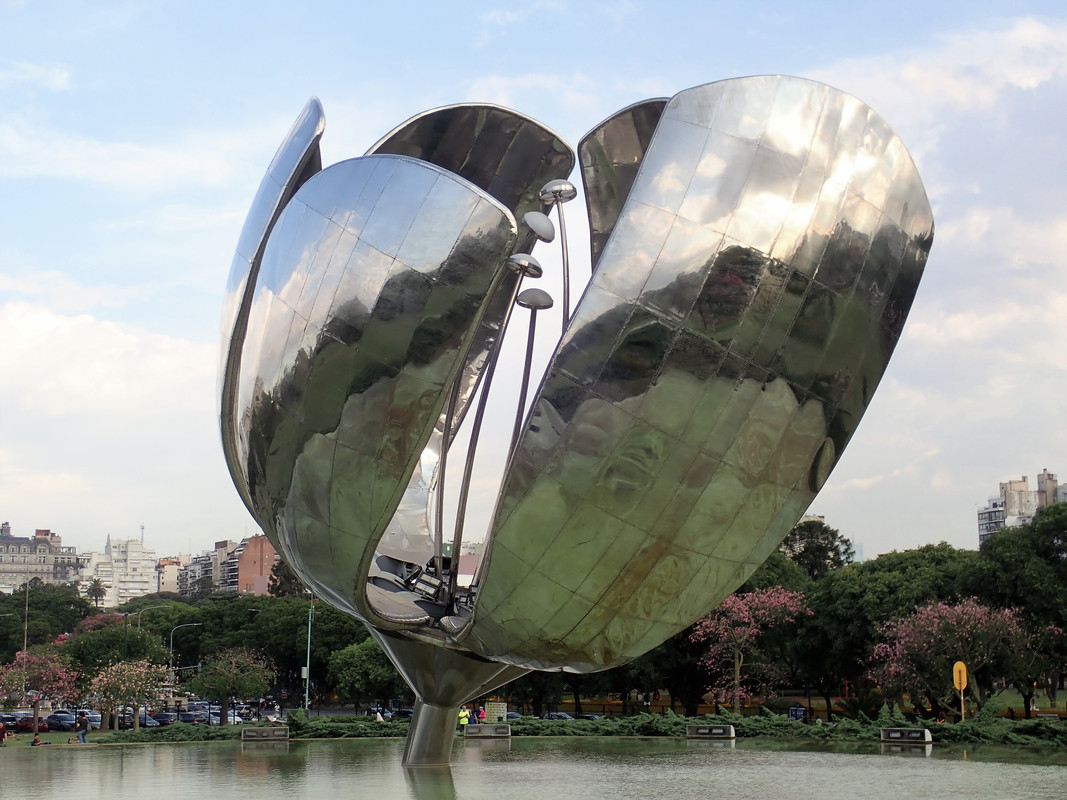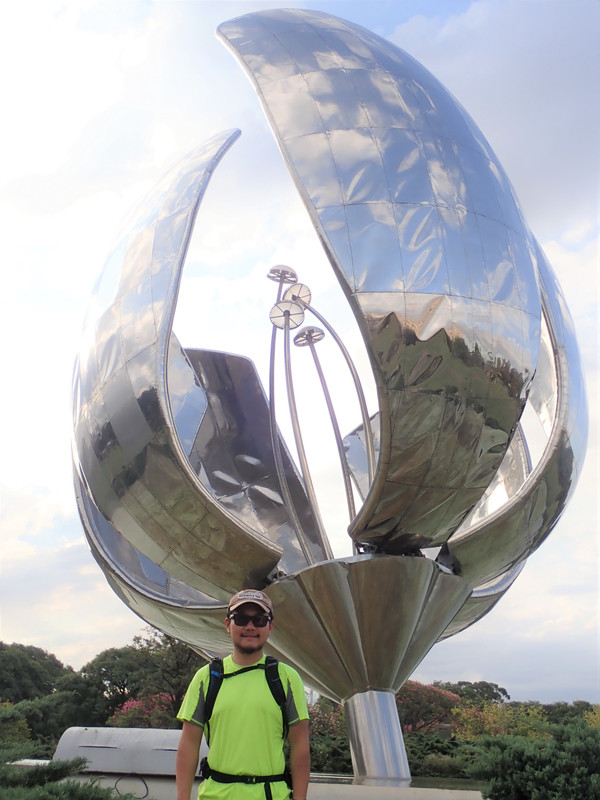 Recoleta neighborhood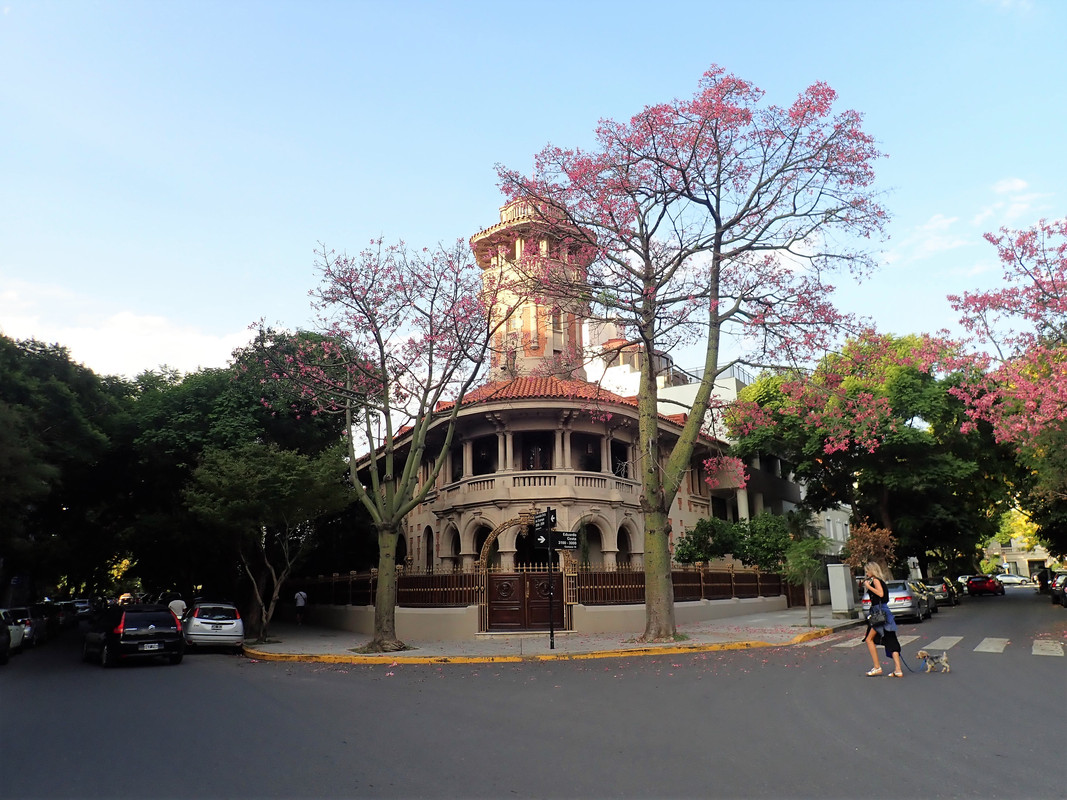 Japanese Garden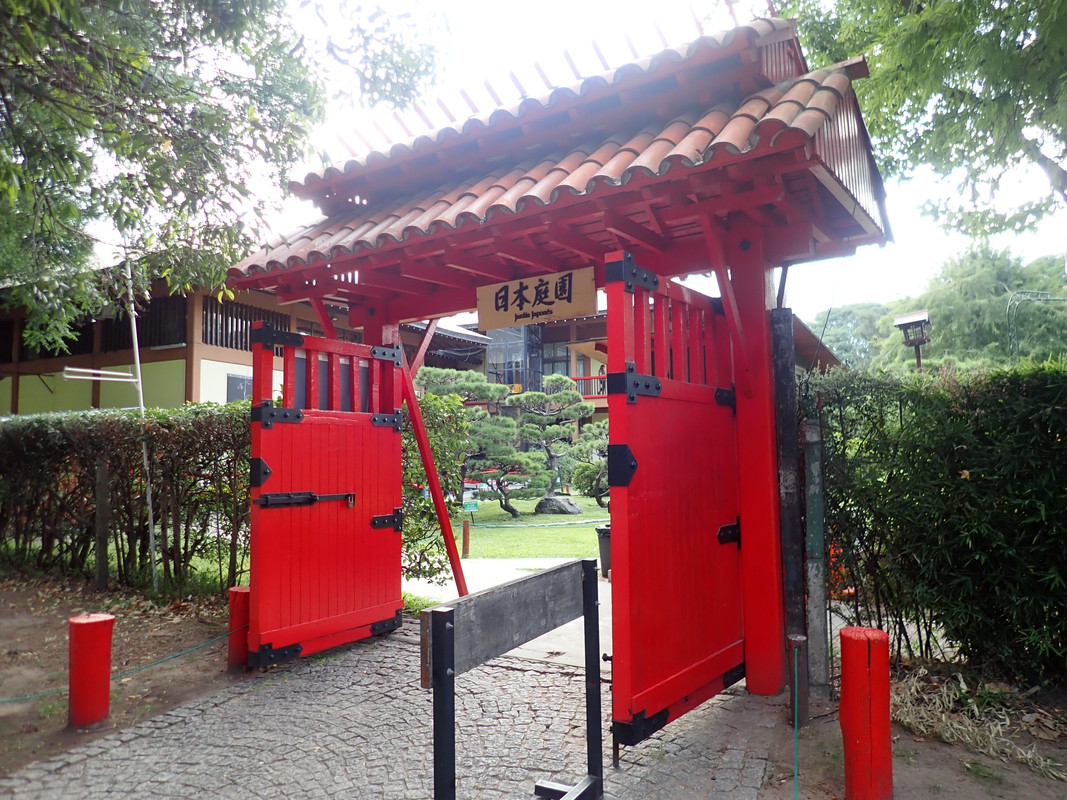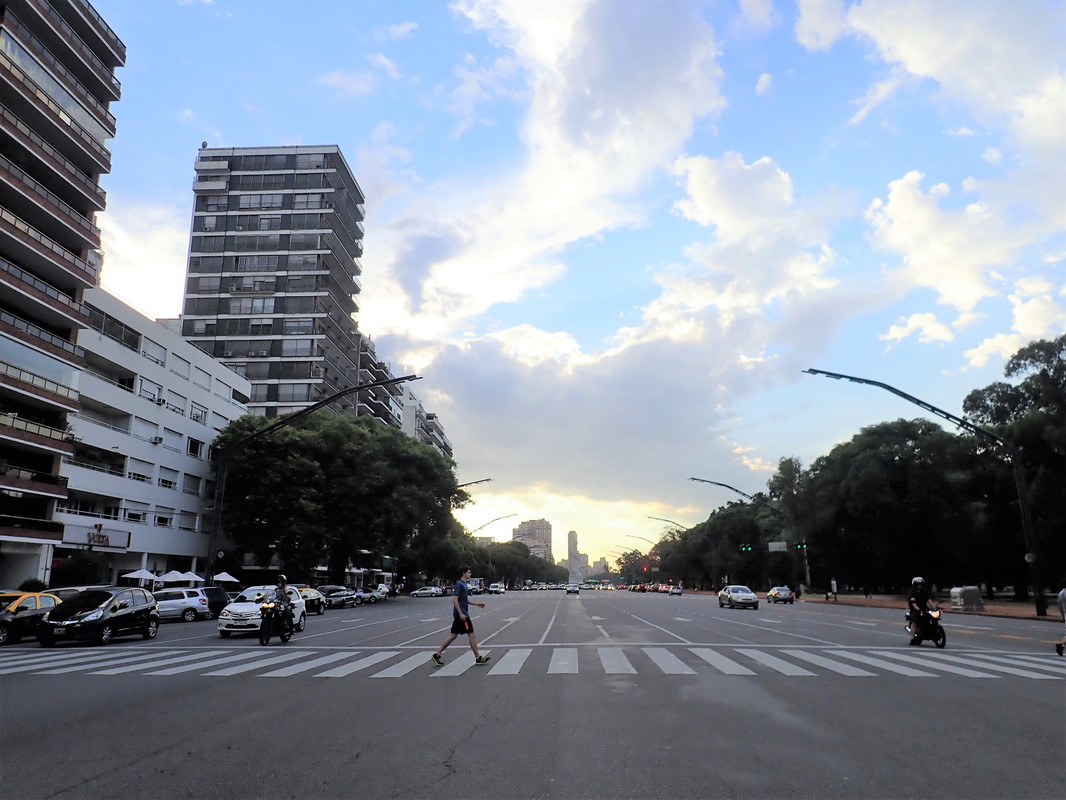 My last day in Argentina was spent visiting La Boca neighborhood, famed for its colorful shanty houses and street tango performances.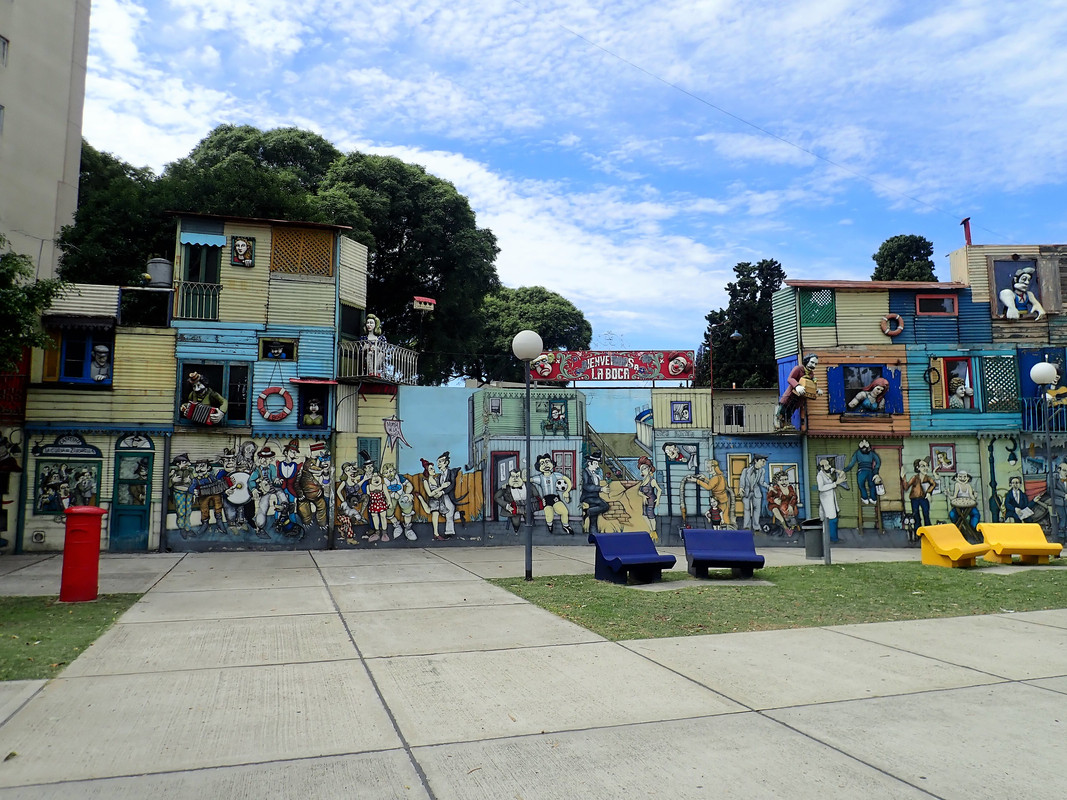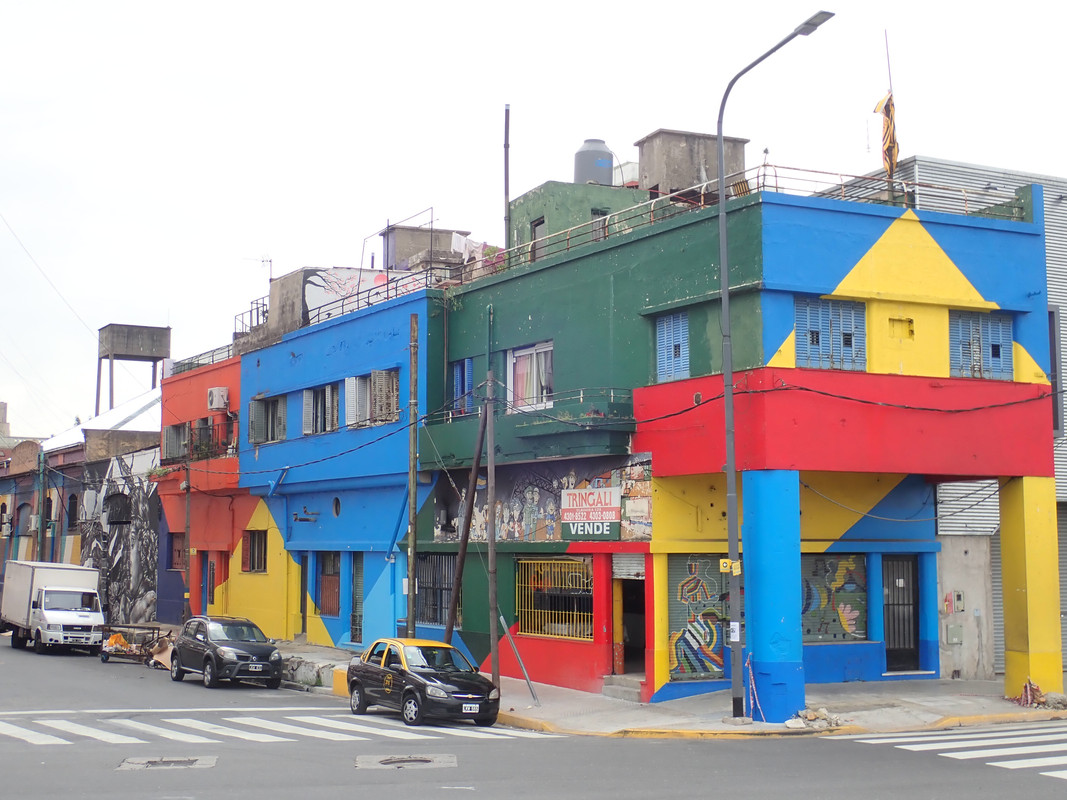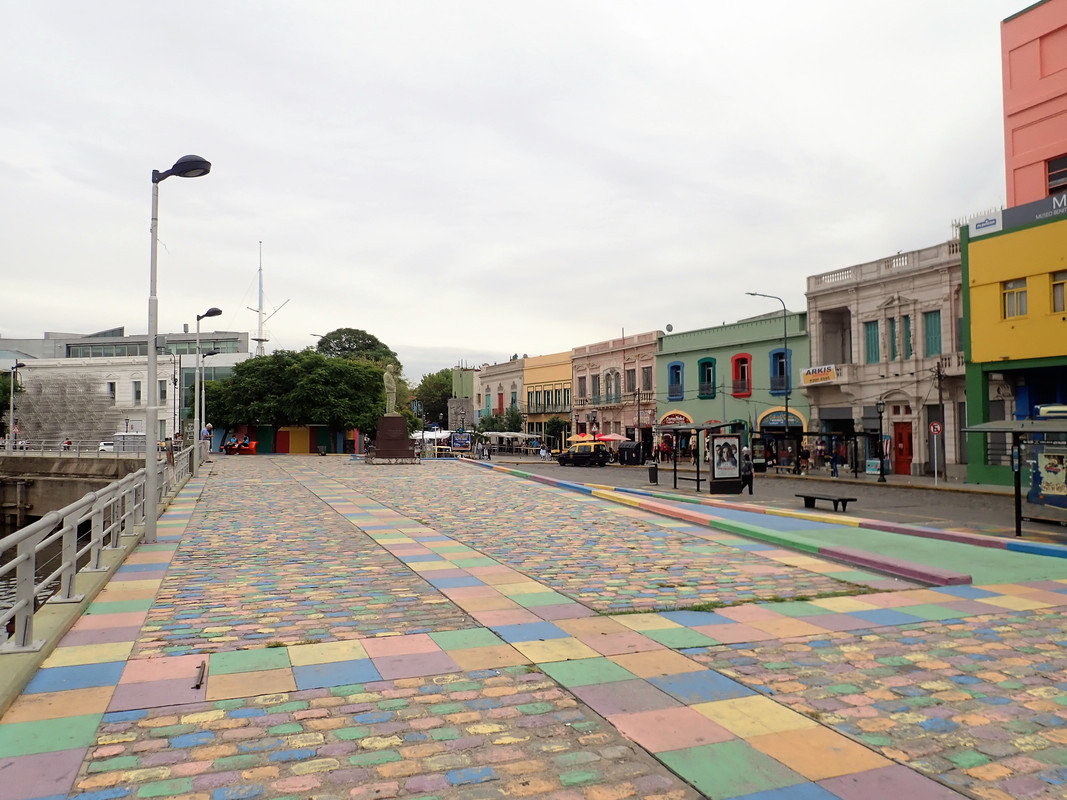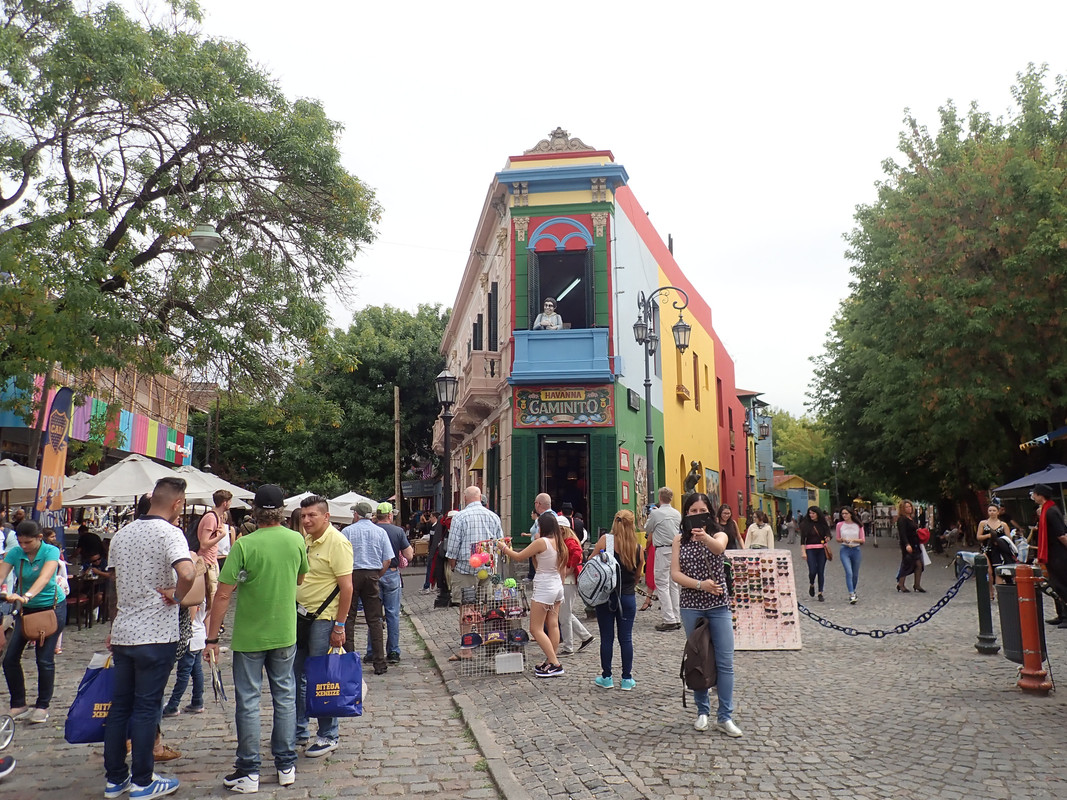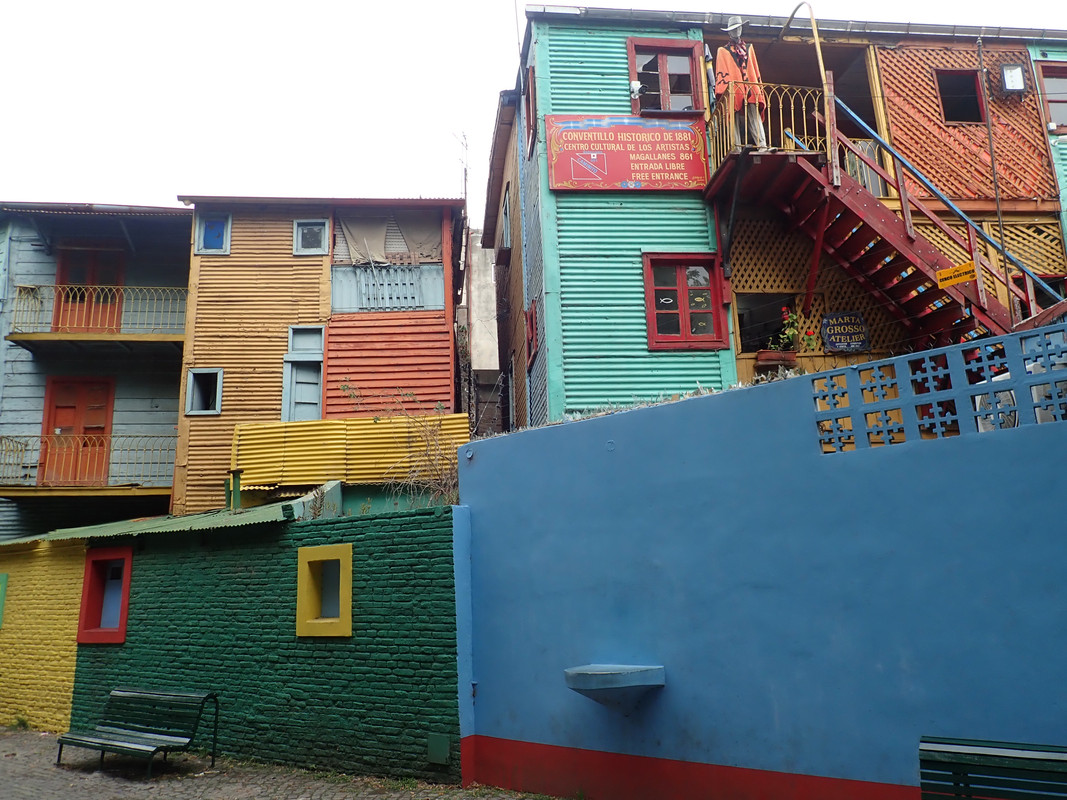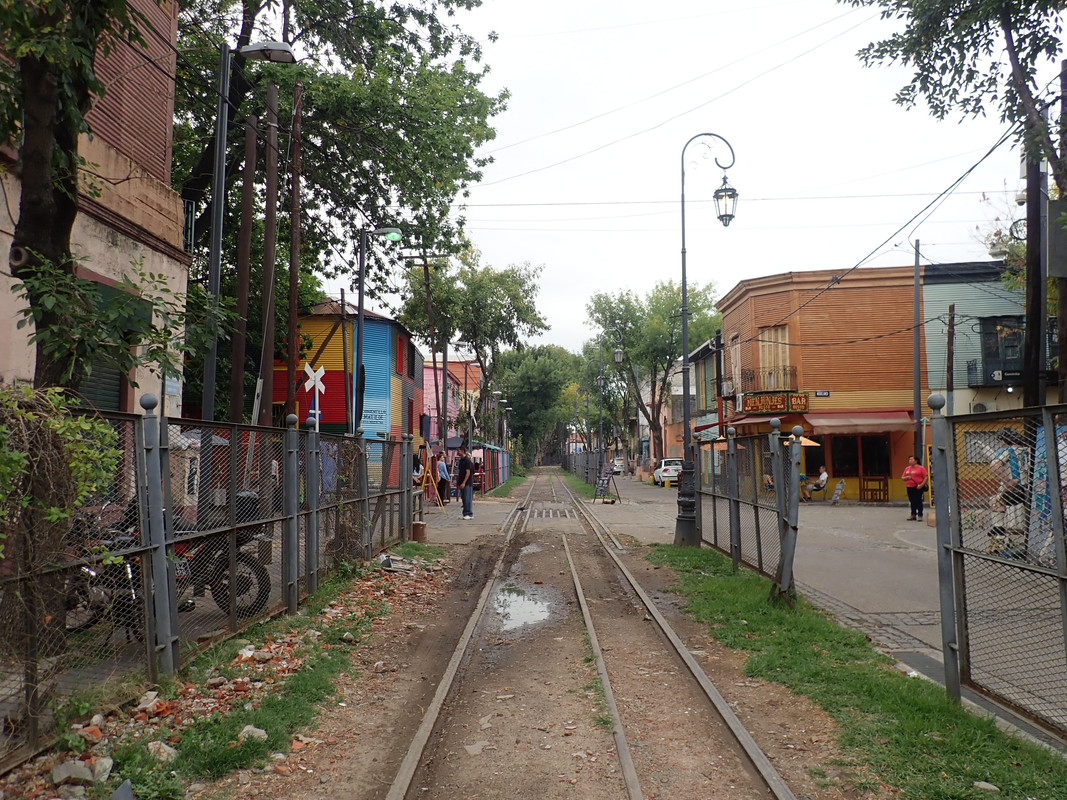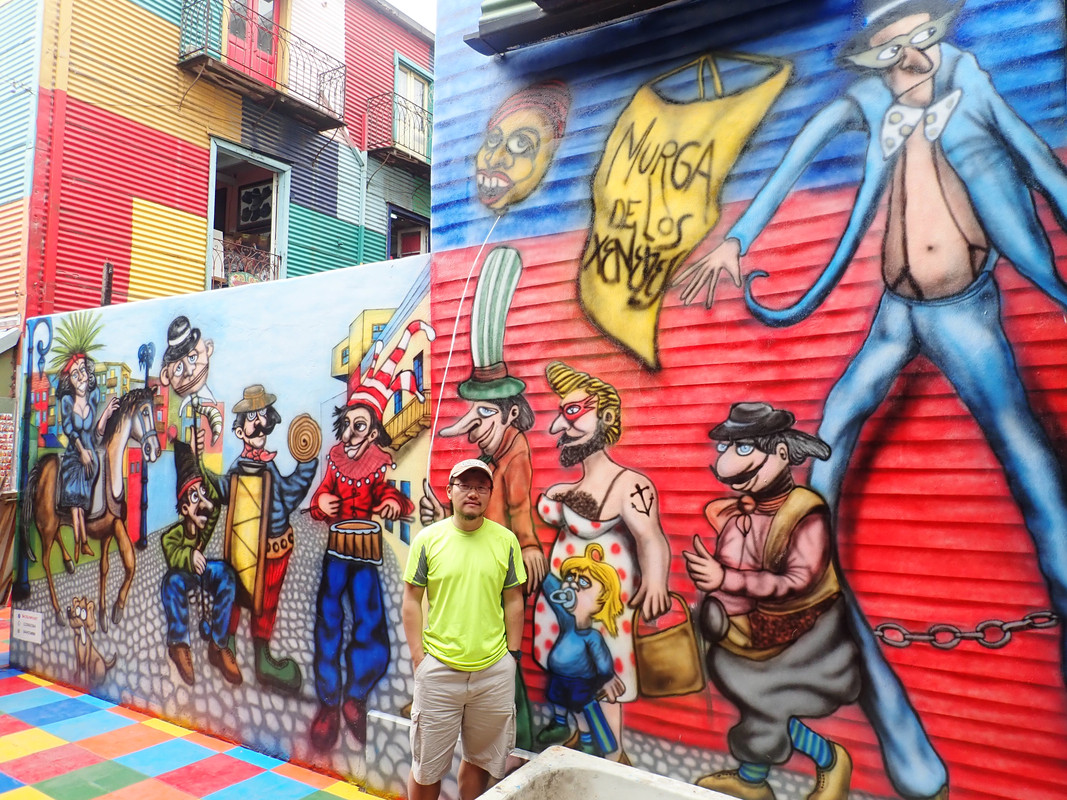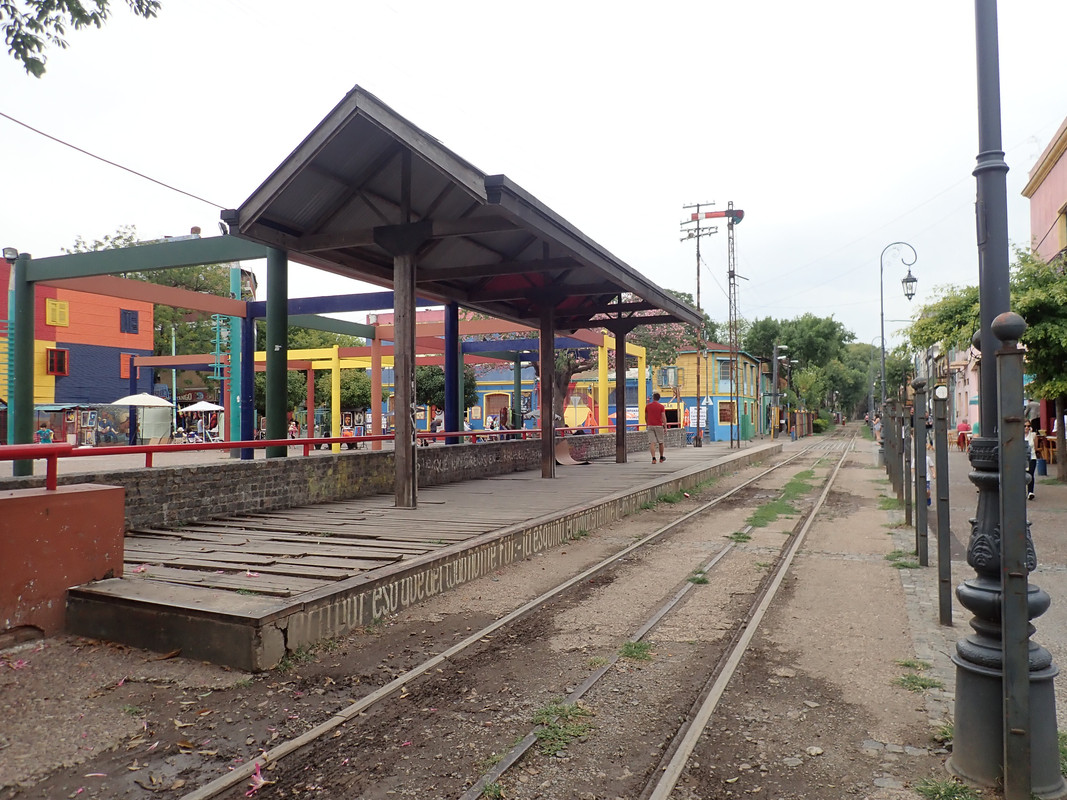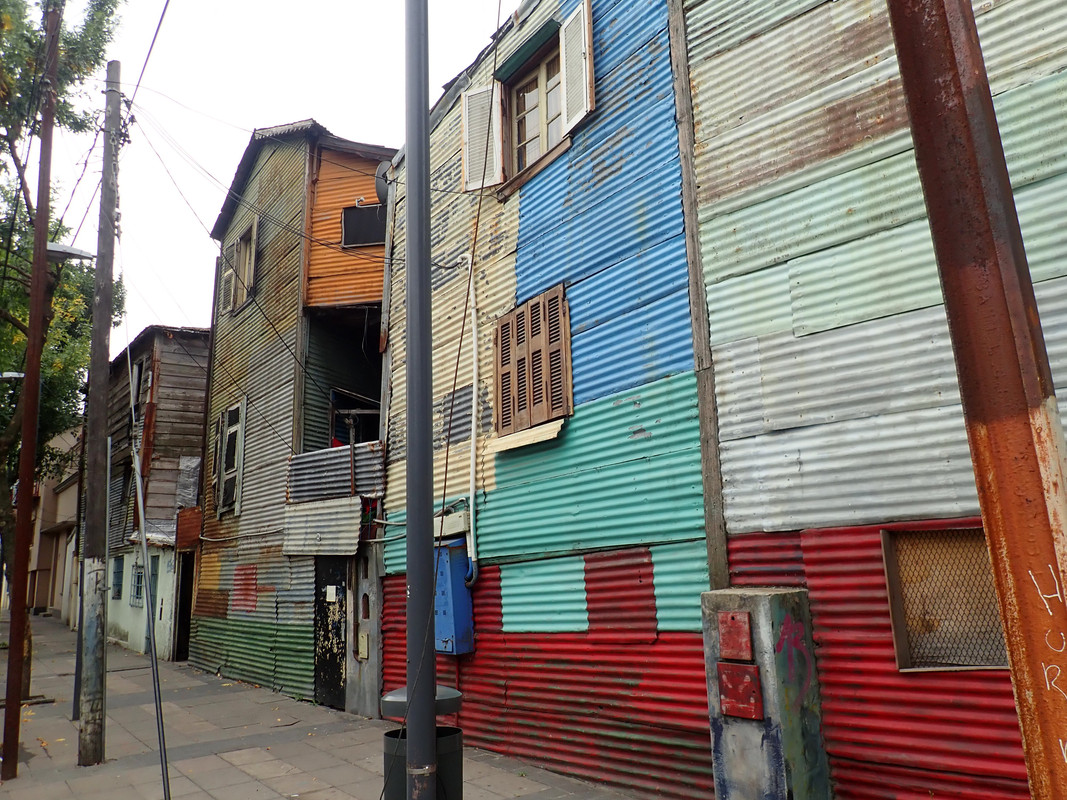 Trippy bicycle artwork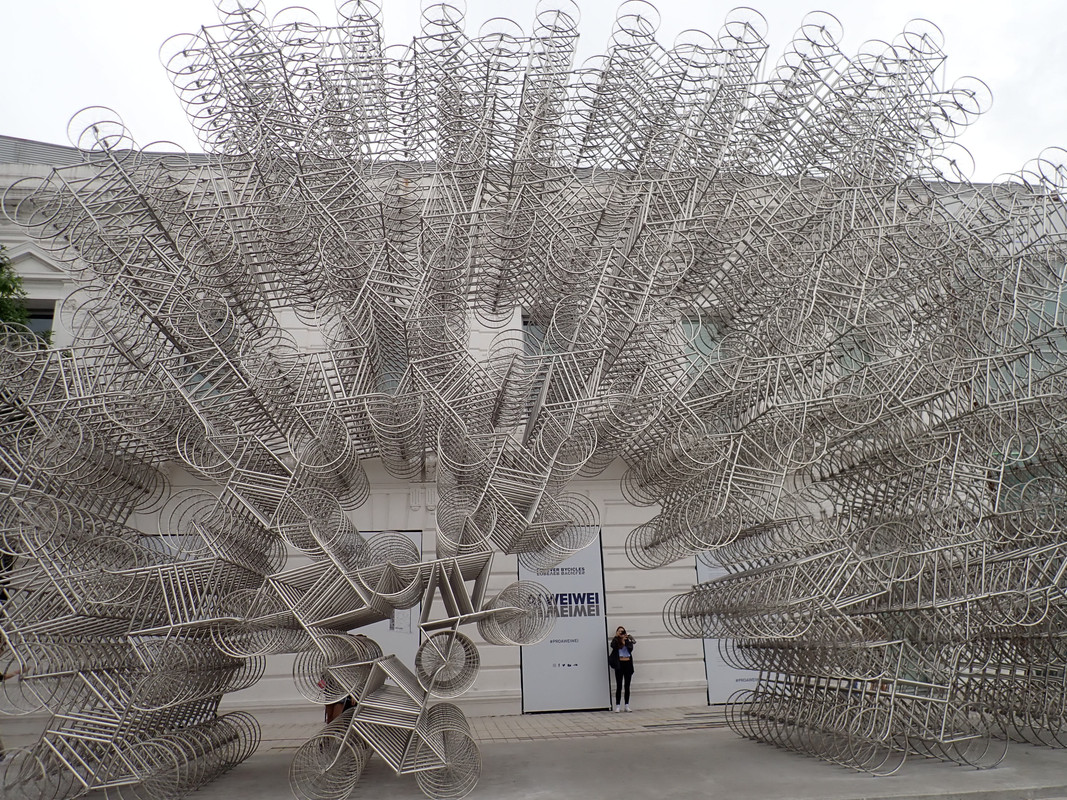 La Bombonera stadium, home to the world-renowned football club Boca Juniors.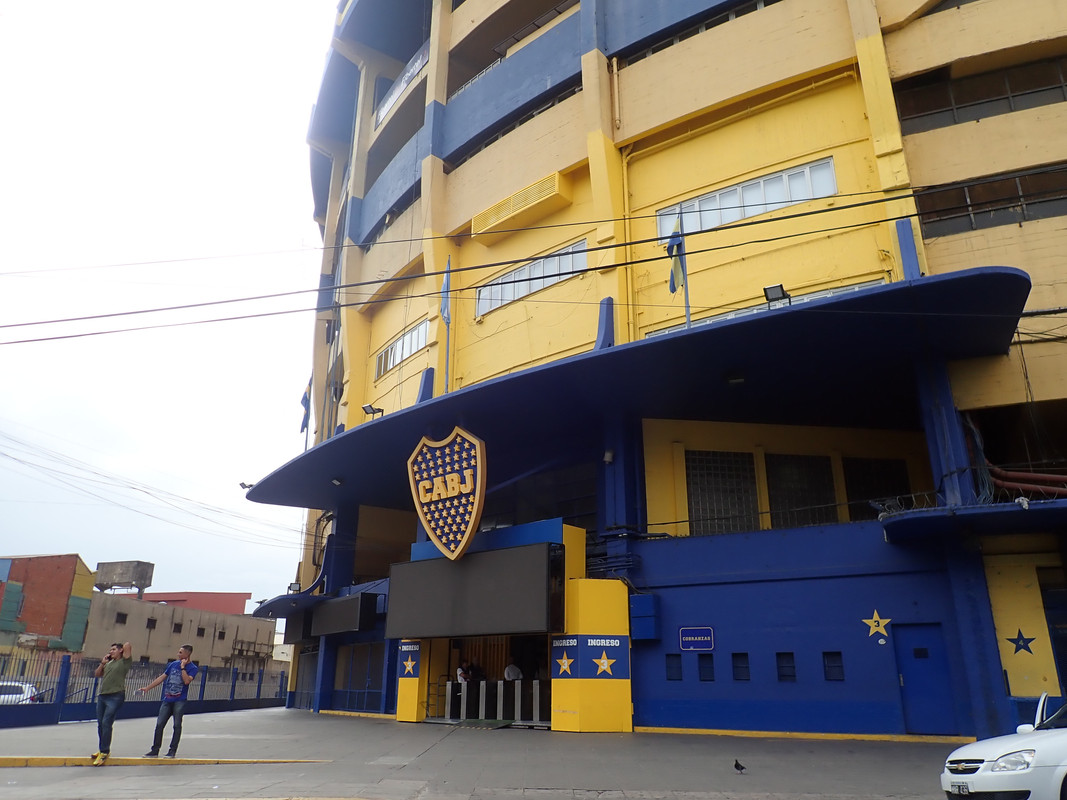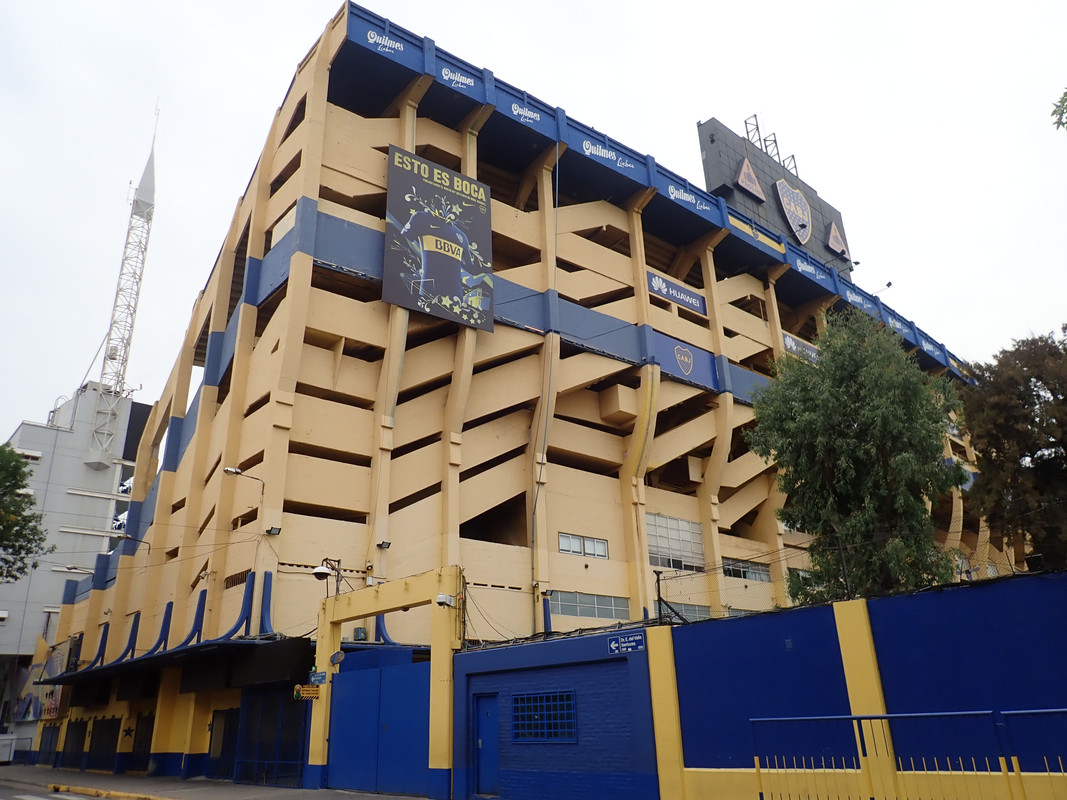 Lots of parks with ancient trees throughout the city.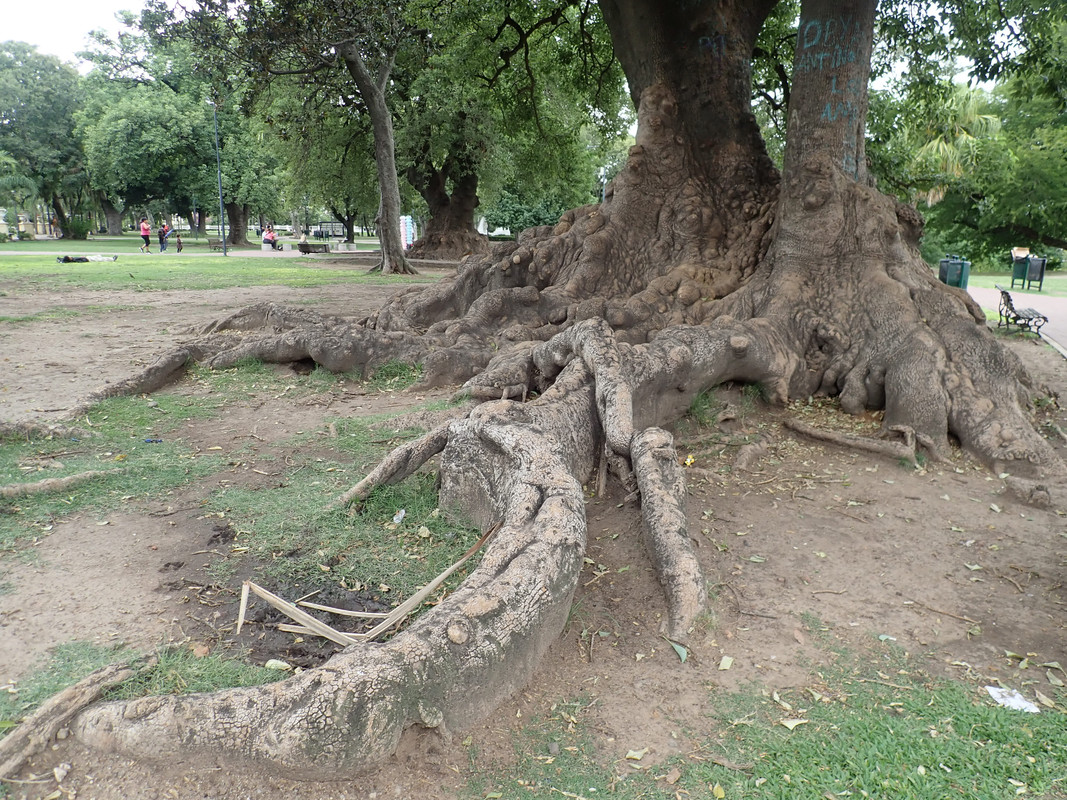 There is no shortage of museums to visit.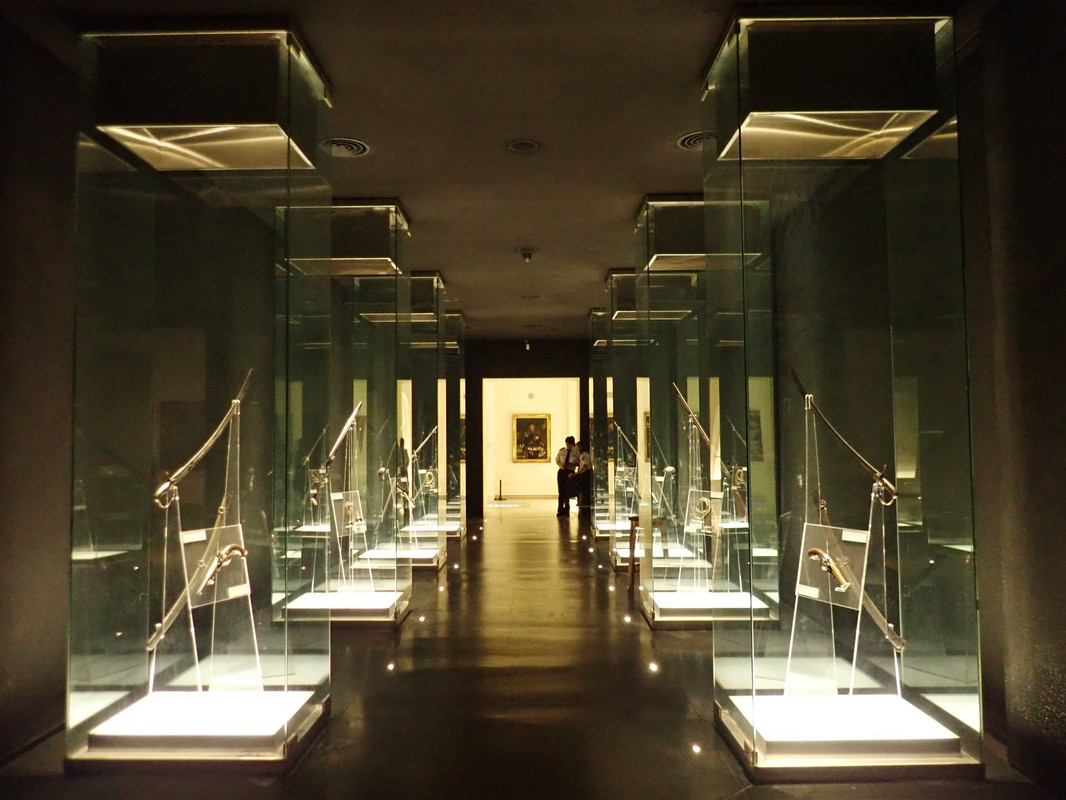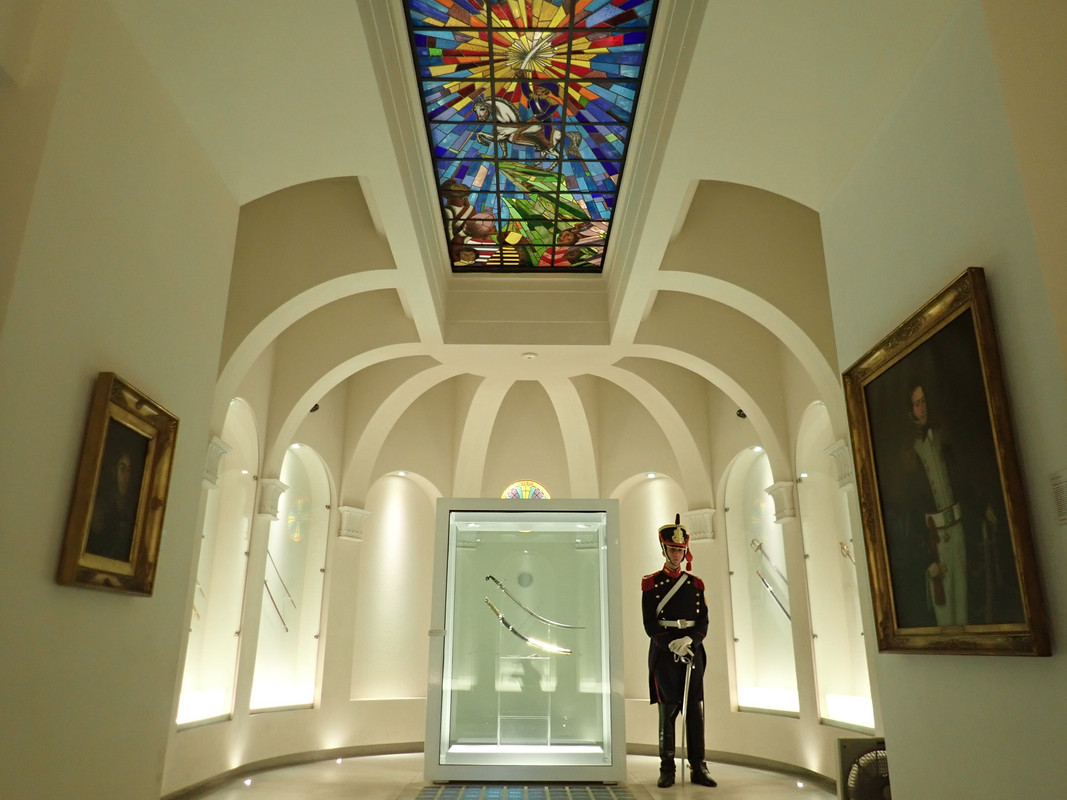 Tango originated from Buenos Aires so street performances can be seen everywhere.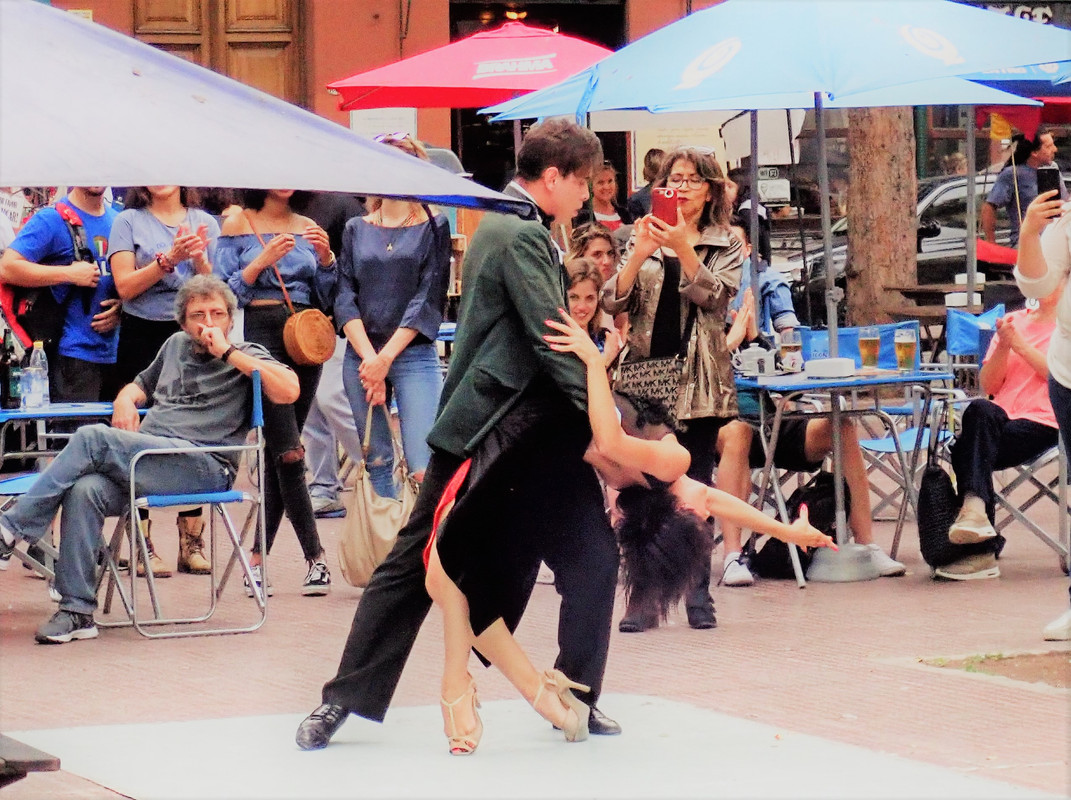 I commemorated my last night in South America with a juicy Argentinean steak.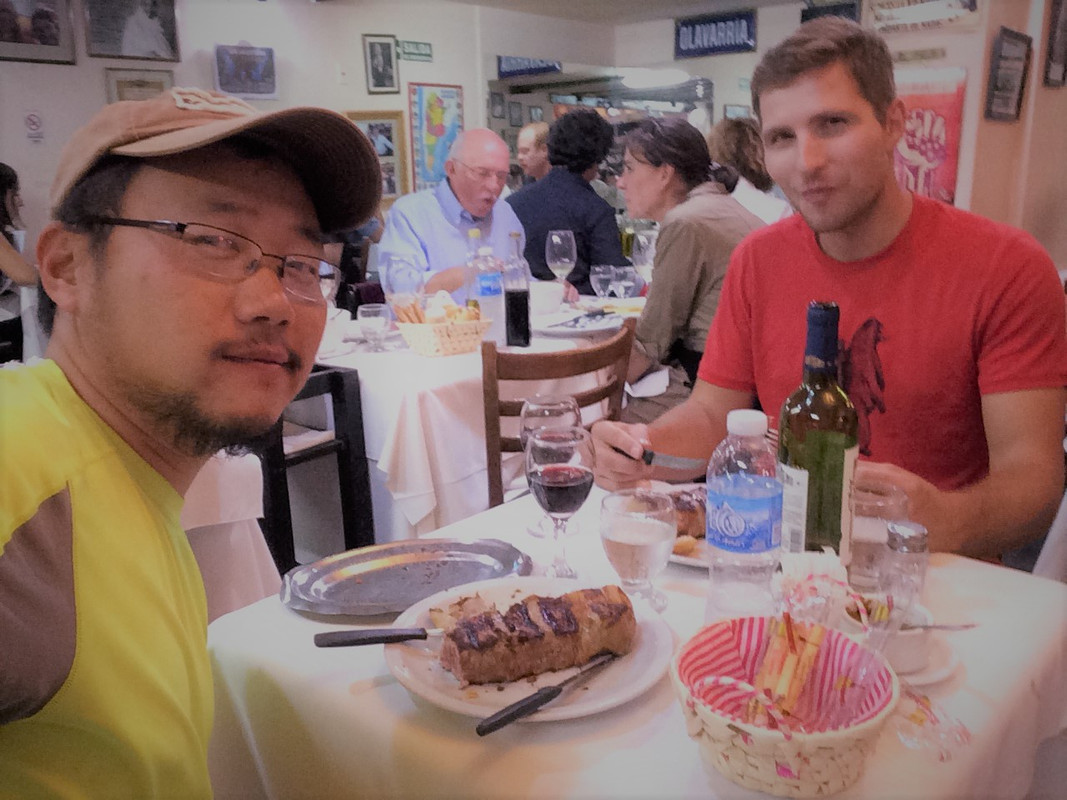 The next 2 days were spent on a 13-hour flight to London, 8-hour layover at Gatwick and another 4-hour flight to Madrid. Needless to say I was exhaust by the time I arrived in Spain especially having to lug 2 duffel bags of clothing and camping gear since they couldn't fly with the bike.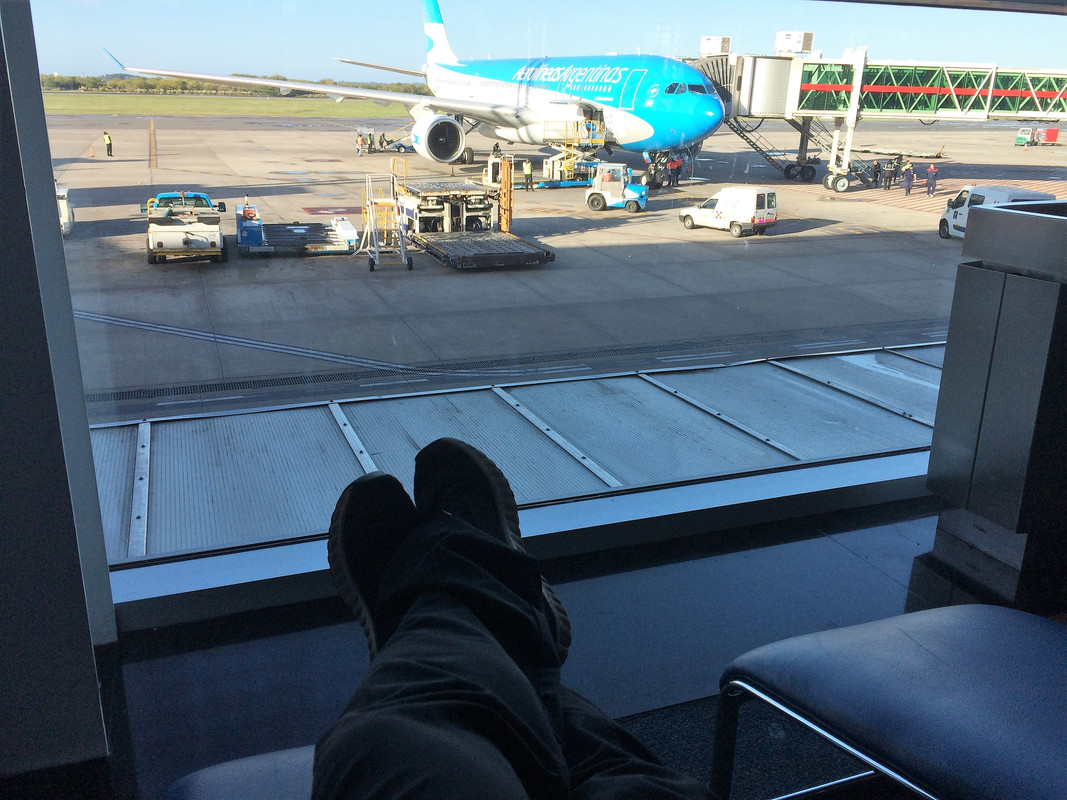 I ordered my Green Card insurance for EU from Motocamp Bulgaria which is required to release the bike from customs. I had them expedited to my hotel in Madrid before leaving Argentina and it was a relief that it got there in time.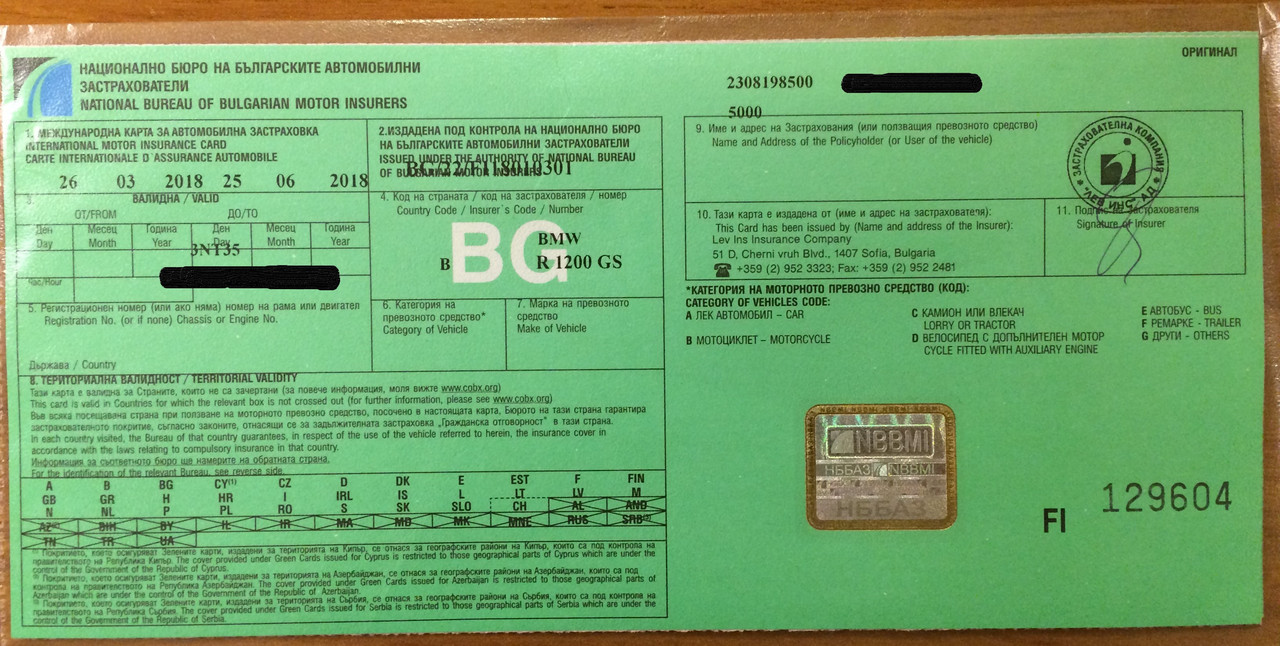 I went to pick up the bike the next day. Between getting my importation paper from customs and waiting at Swissport Cargo, it took almost a day to be reunited with my bike.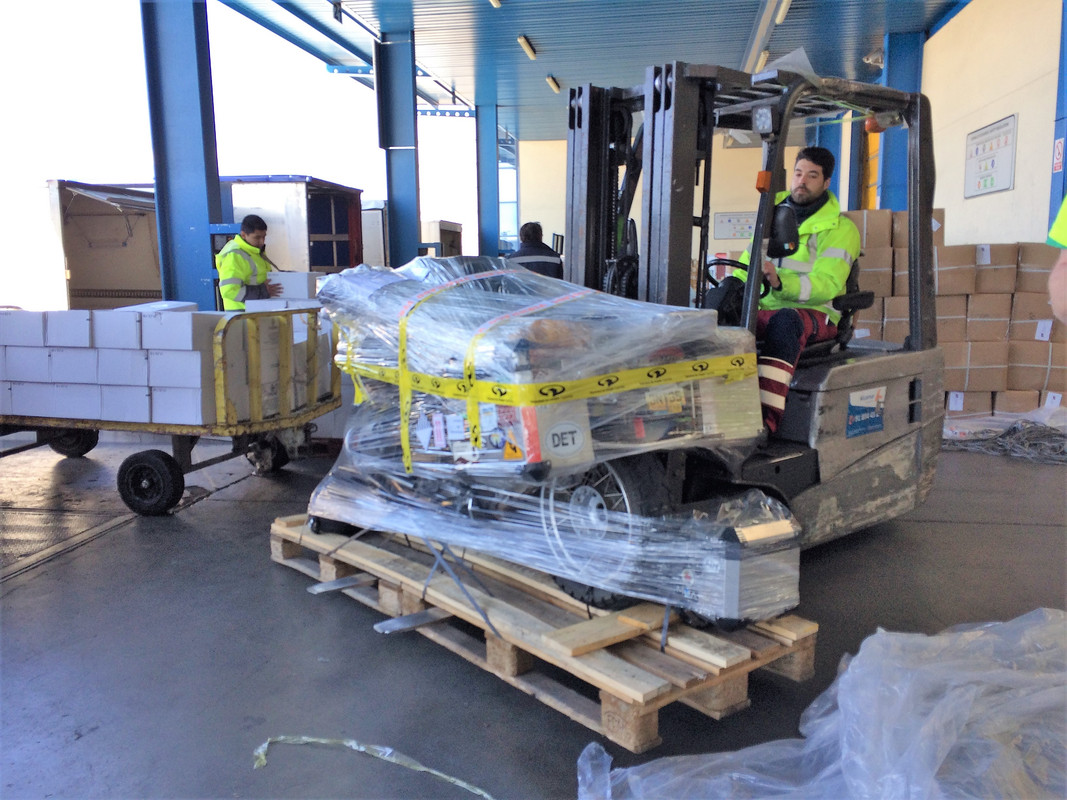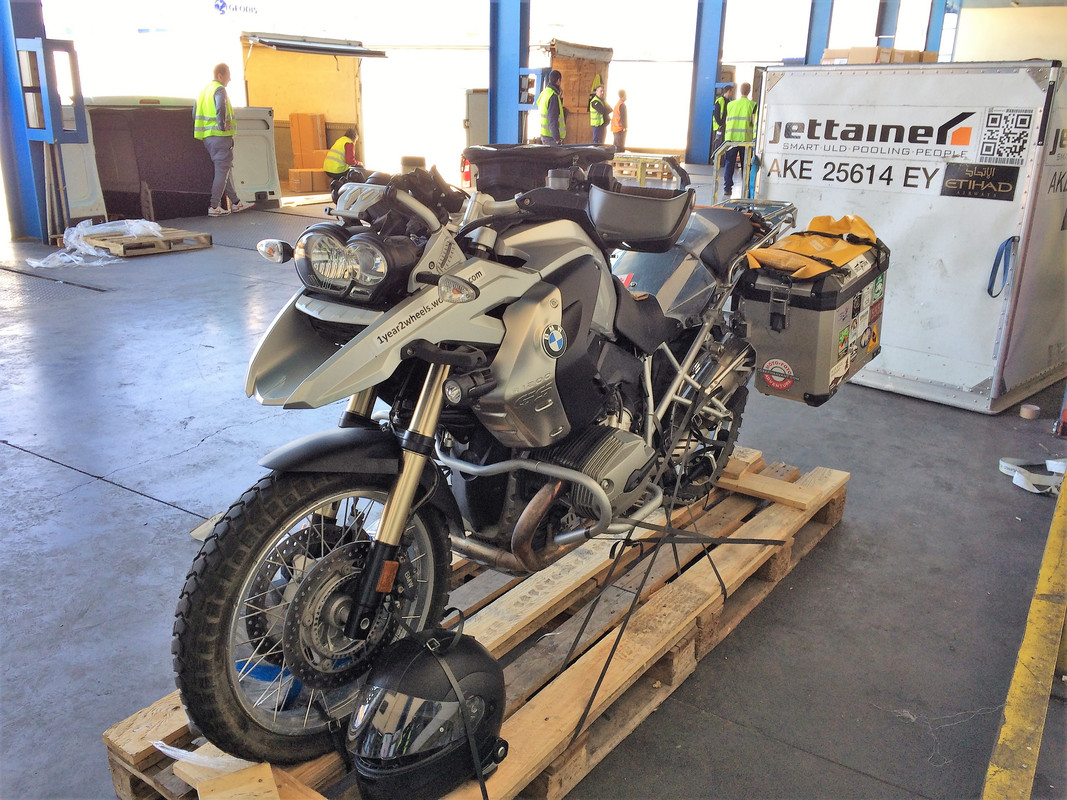 Some assembly required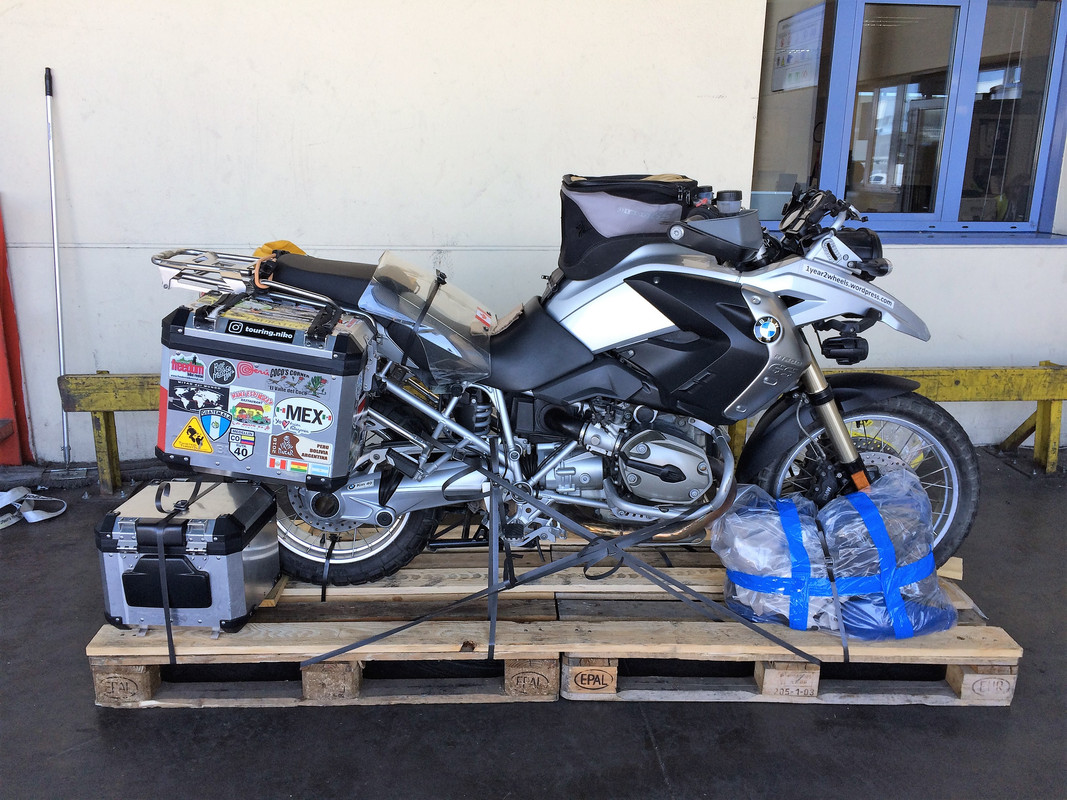 Ready to explore Europe! (Special thanks to an anonymous truck driver who used the lifting platform on his truck to lower the bike off the loading dock.)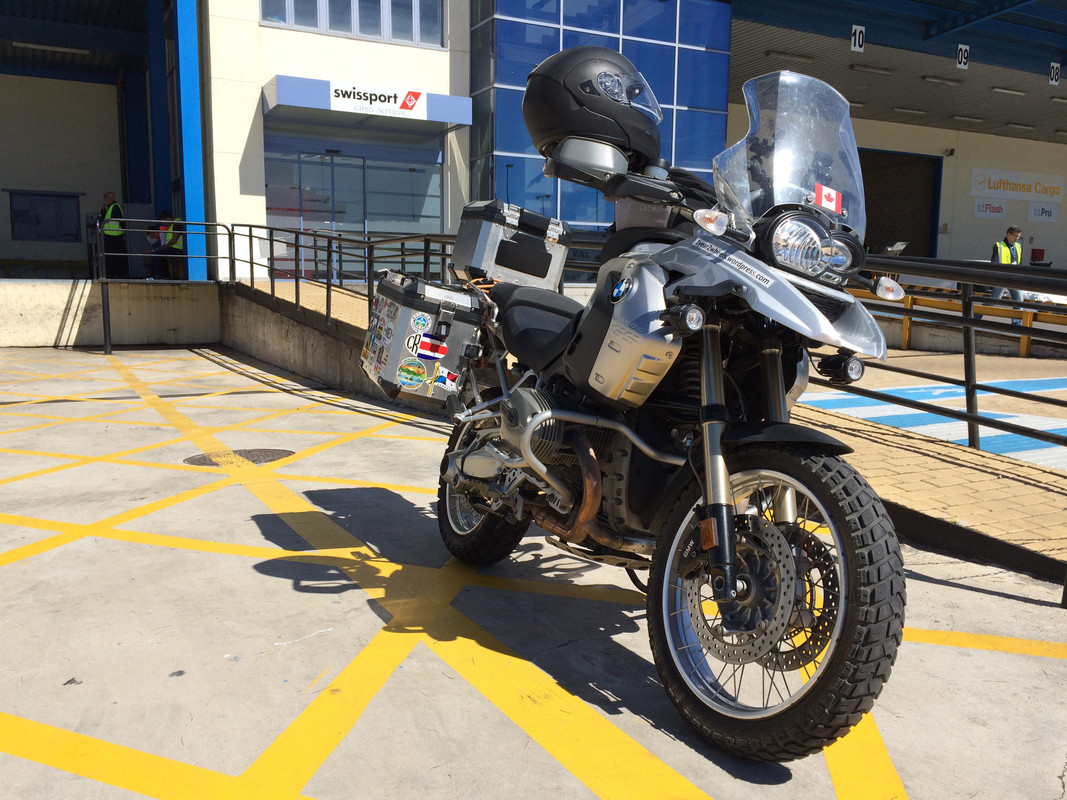 First thing to do in Madrid was getting the 'new' used final drive completely rebuild with new bearings and seals. Honestly, I'm not overly upset about the FD failure because the bike is almost 10 years old and has taken quite a beating in Mexico, Central and South America. Some sort of problem is bound to happen and it's all part of the adventure.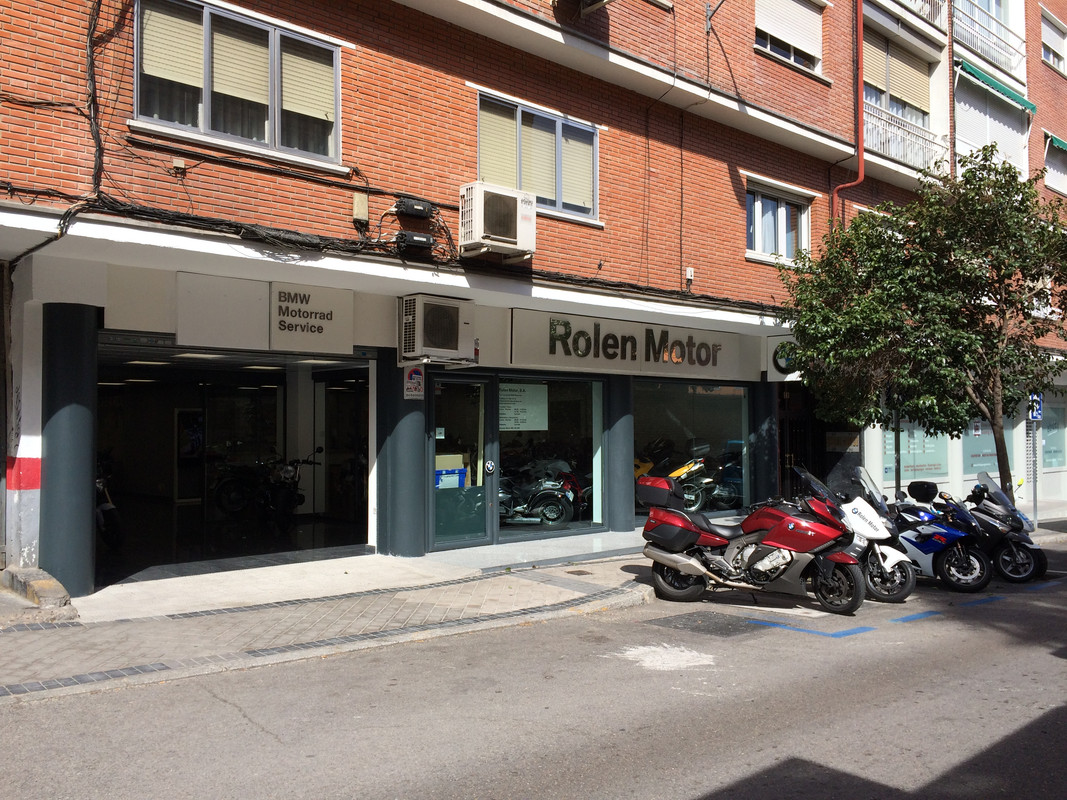 I wish the C1 was sold in North America. It comes with semi-weather protection and a seat belt so the rider doesn't even have to wear a helmet.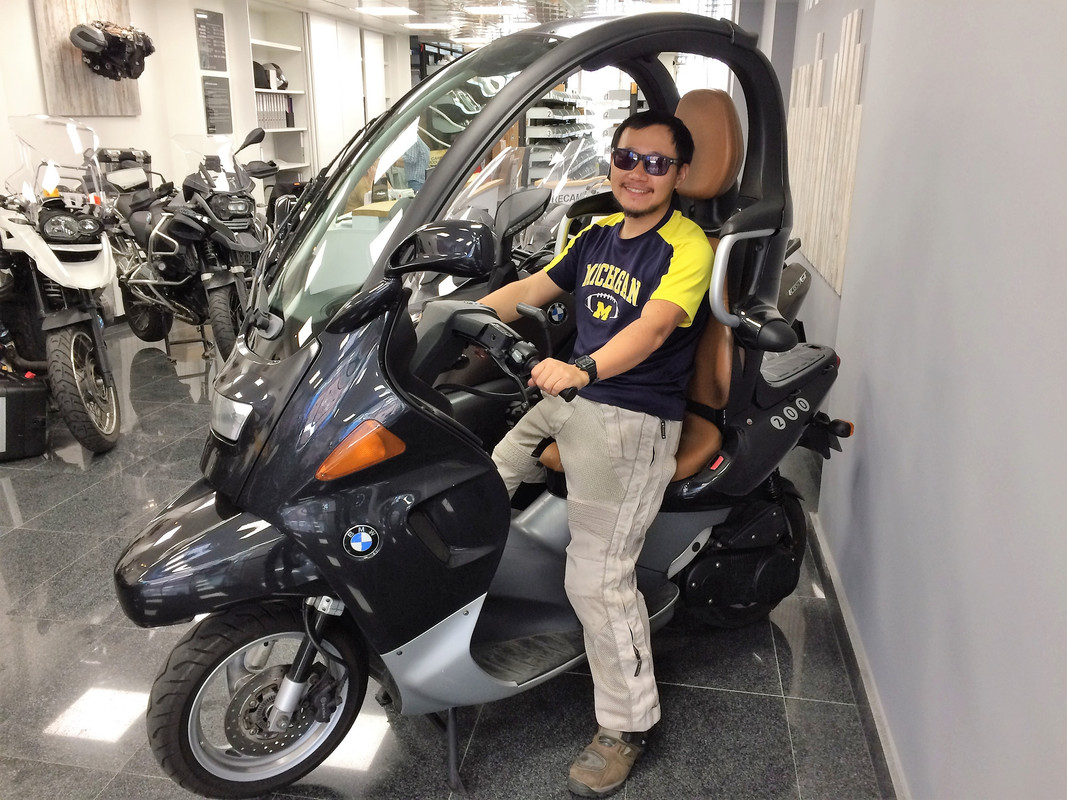 Meanwhile I went to explore the city on foot. It's easy to see the Spanish influences…oh wait, I'm in Spain. 😛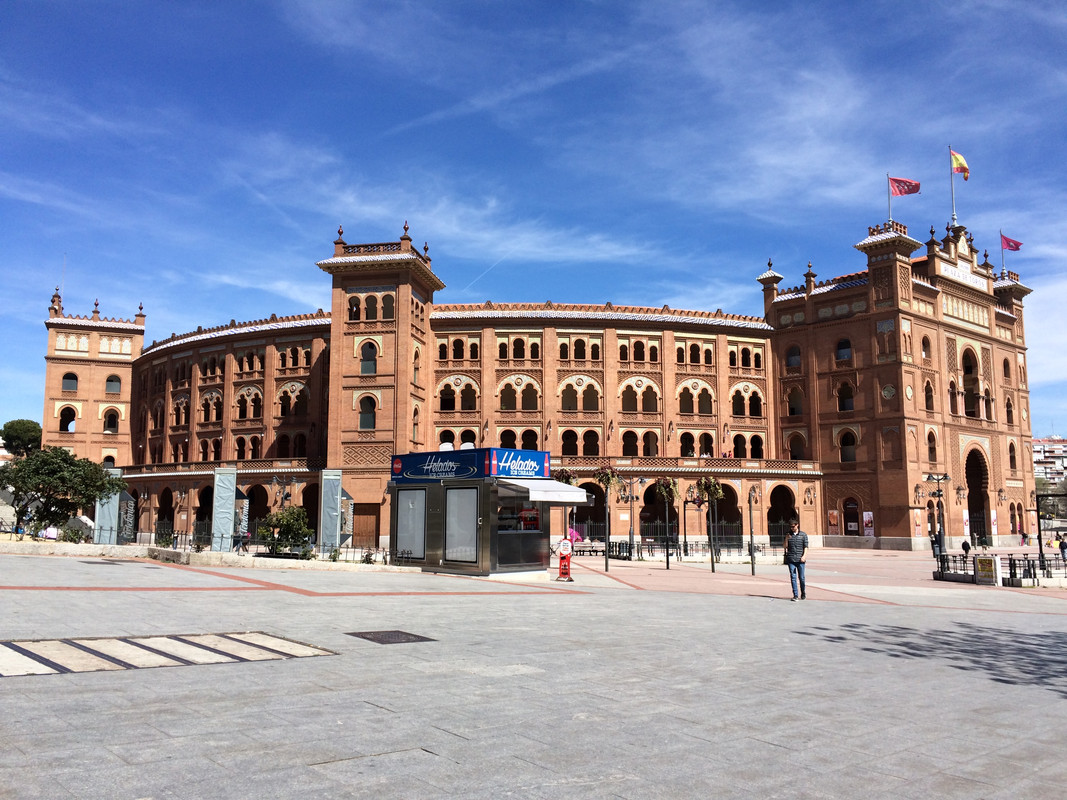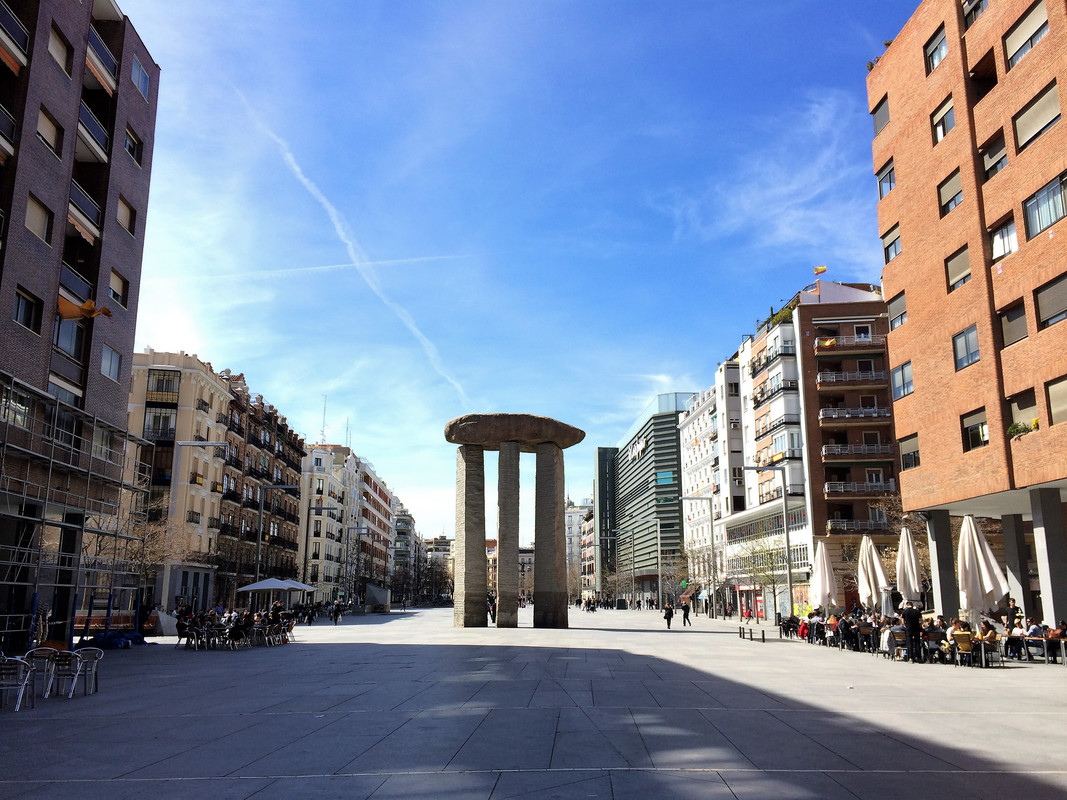 The ever confusing Spanish intersection with straight-through roads crisscrossing a traffic circle…got me good the first time.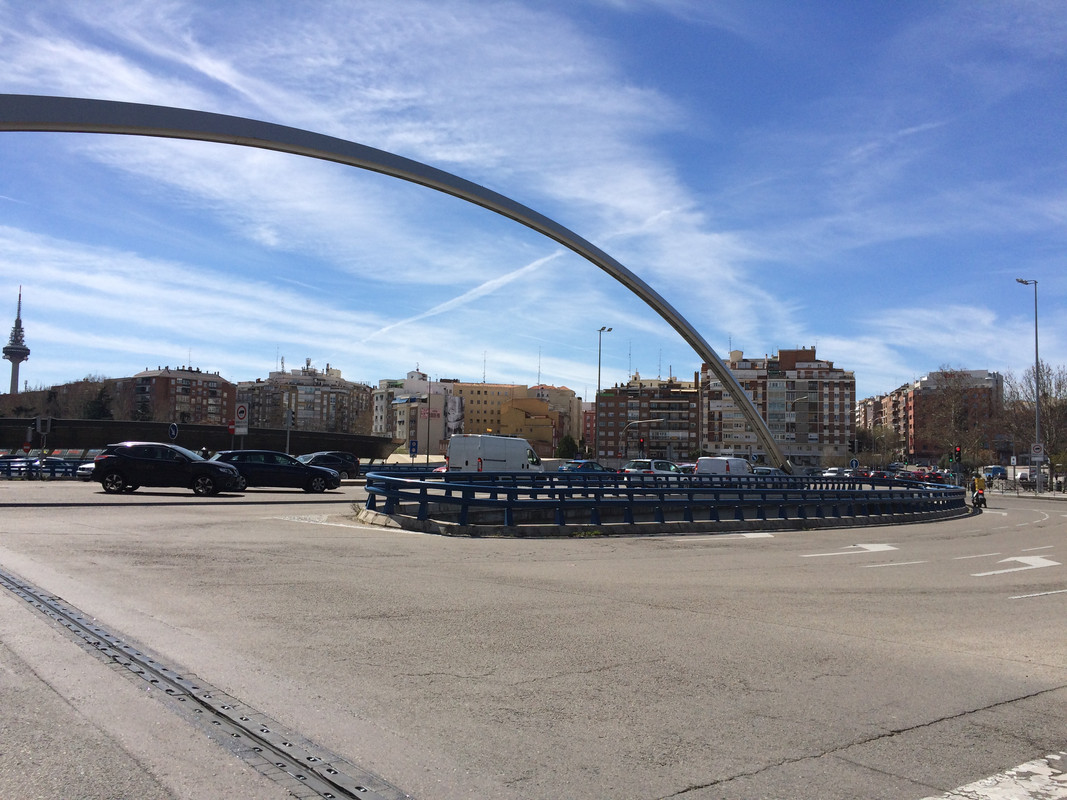 The FD rebuild was done close to end of the day then I retired to my Airbnb for the night. Parking in downtown Madrid is free-for-all.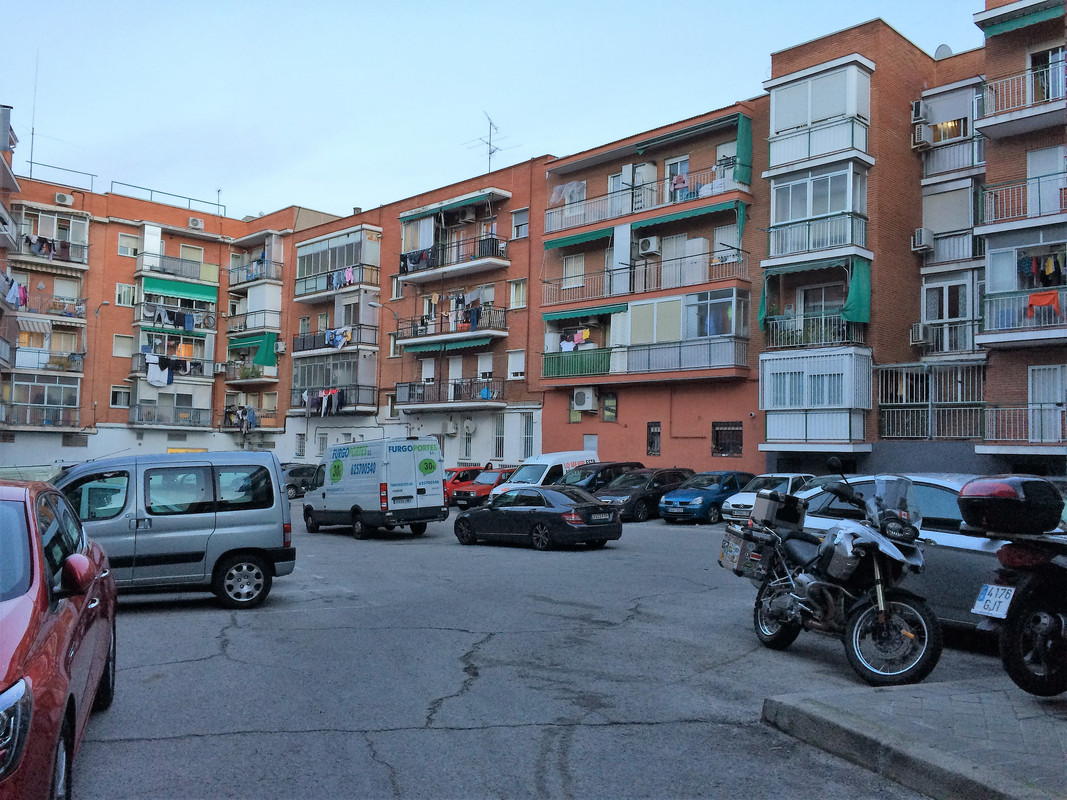 Good selection at the grocery store at reasonable prices.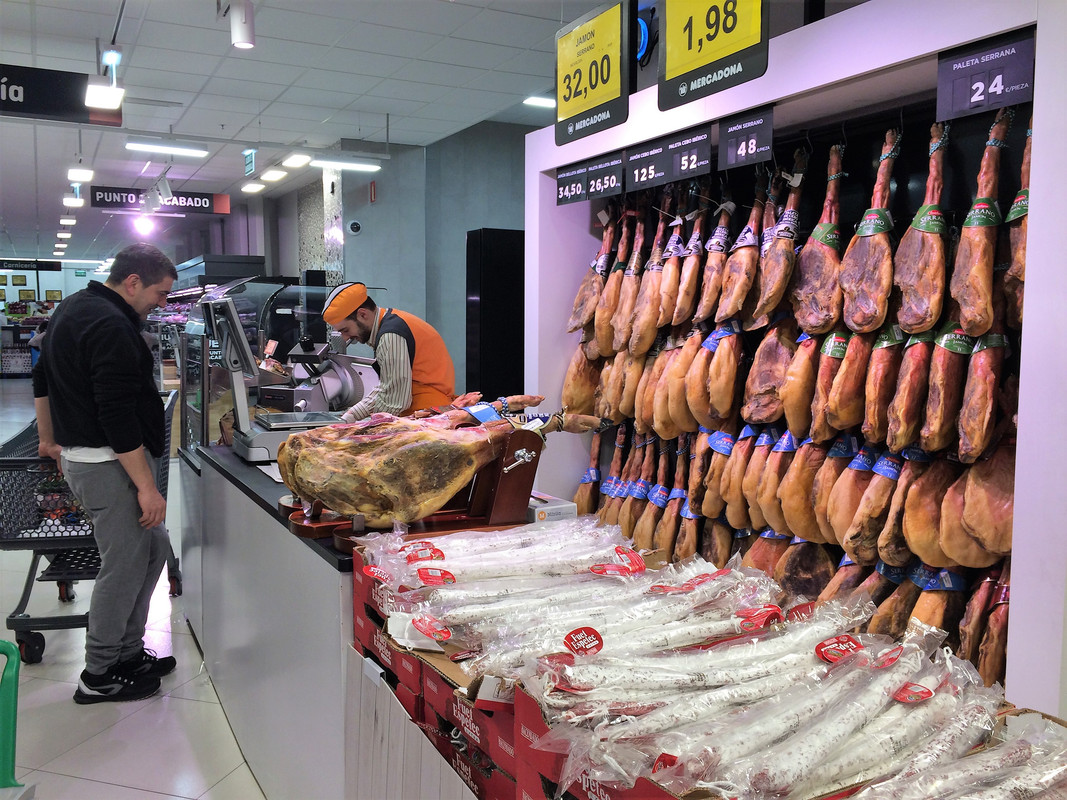 I decided to head straight for Portugal since I only have 90 days in the Schengen Area. The EU map in my GPS was missing most of Spain which made navigating through the city challenging.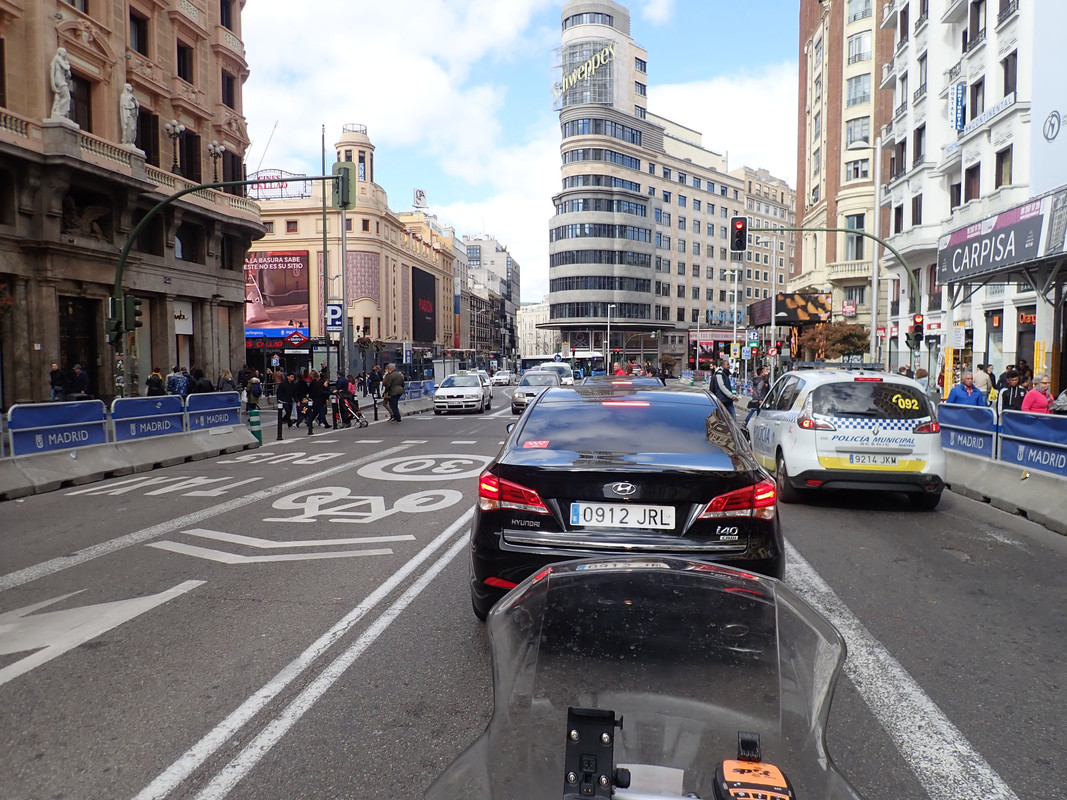 European roads are impeccable but the weather was a tad chilly. The most memorable moment was a lady in a passing car waving her Michigan State Spartans shirt at me. Small world indeed…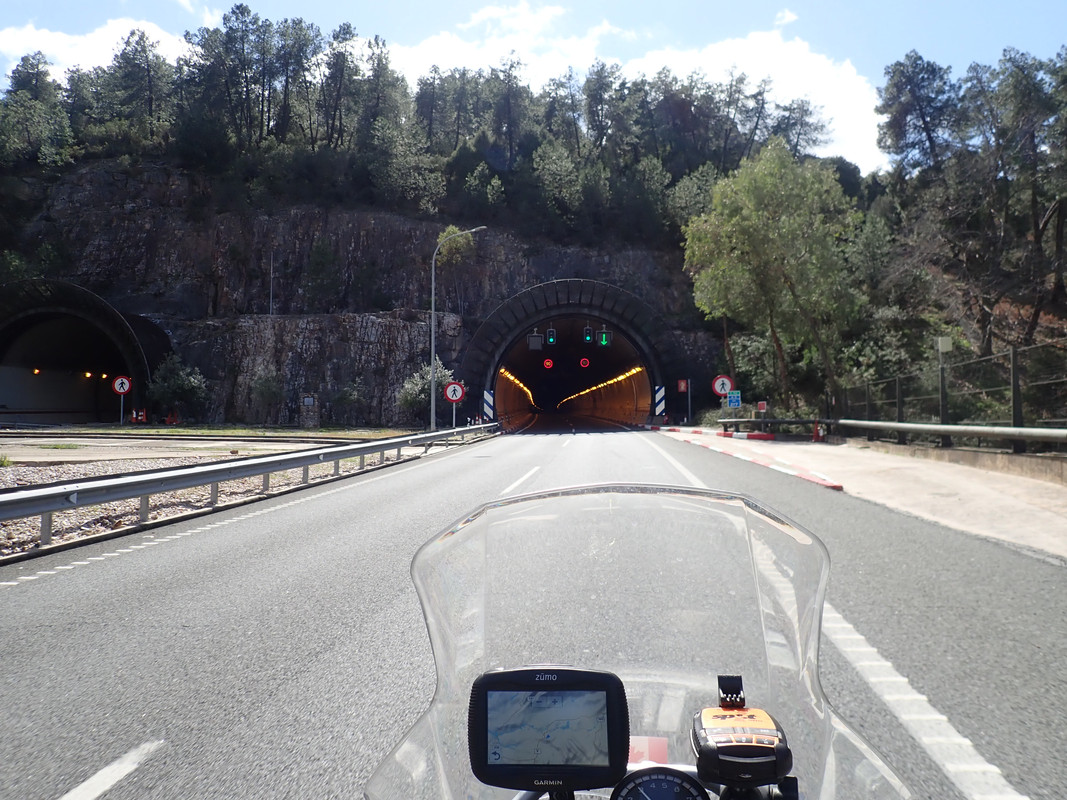 Arrived at the city of Badajoz next to the Portugal border.

It took me almost 2 hours to find a cheap hotel with vacancy due to Easter long weekend and many streets were closed for some sort of festival.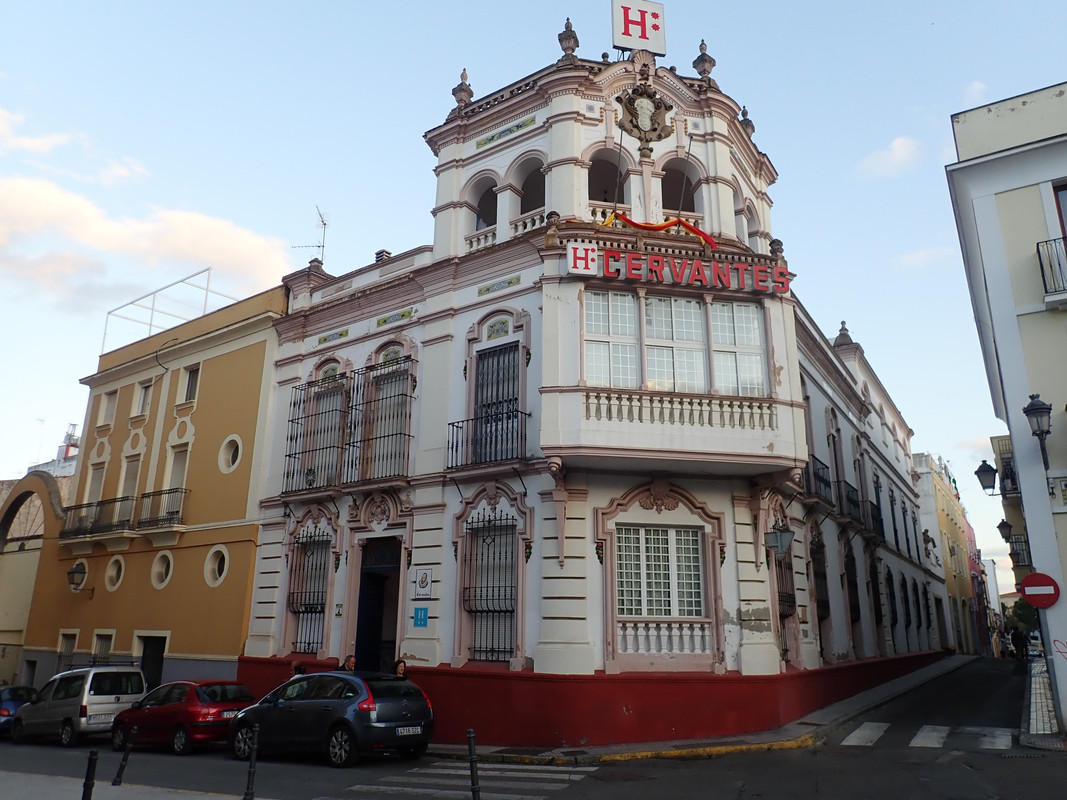 There was still some daylight left so I went out wandering the streets.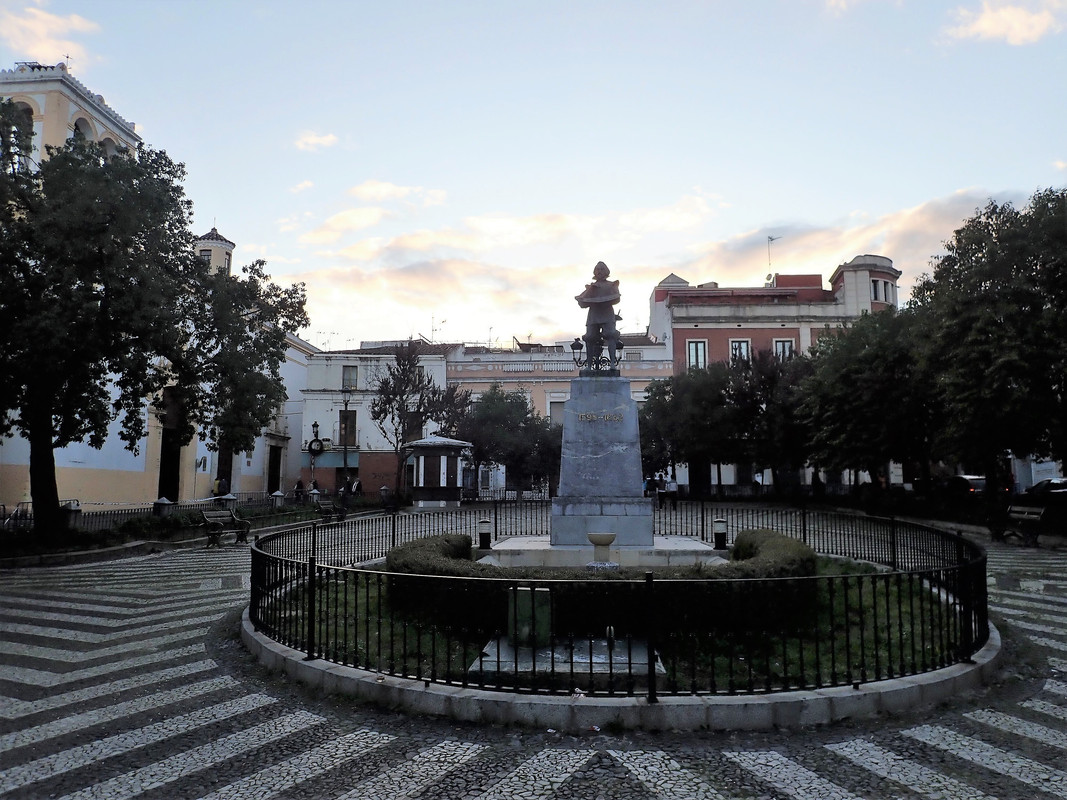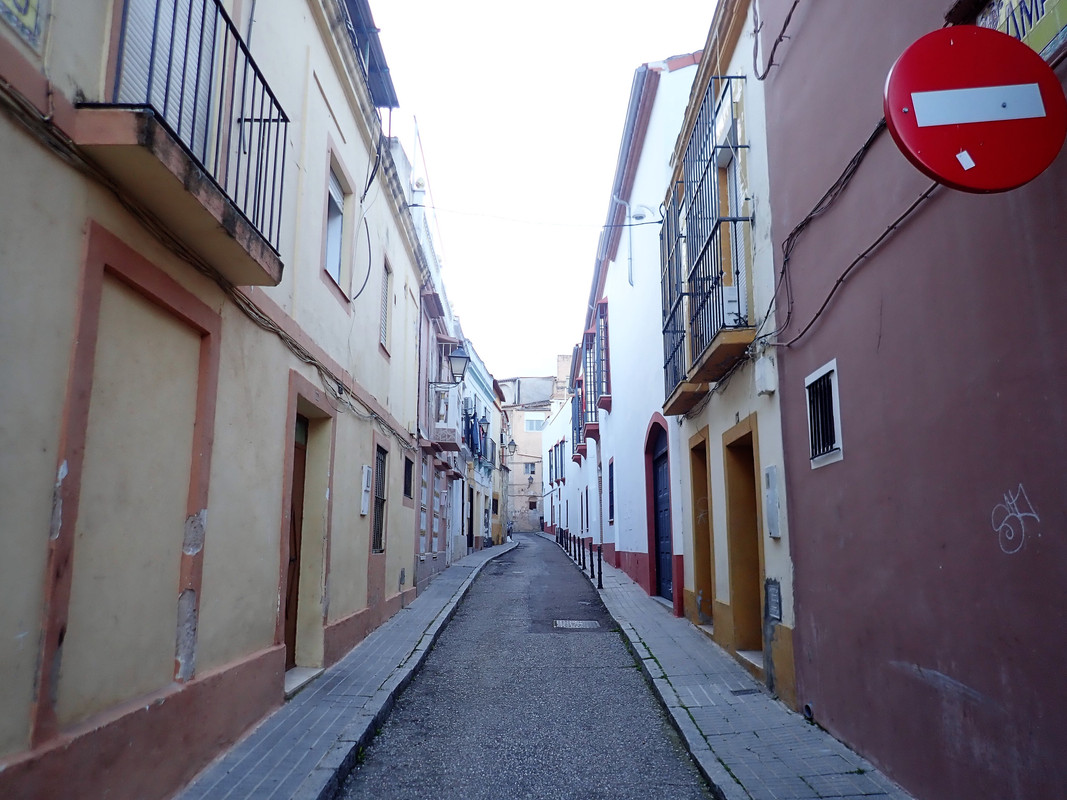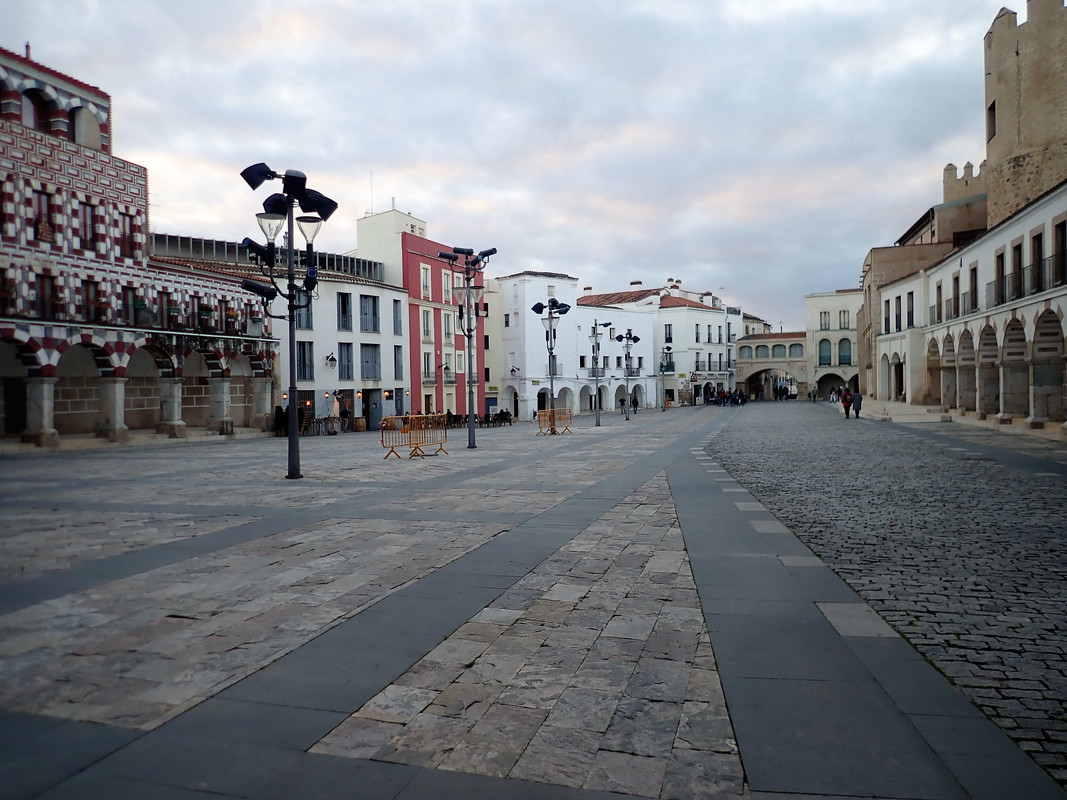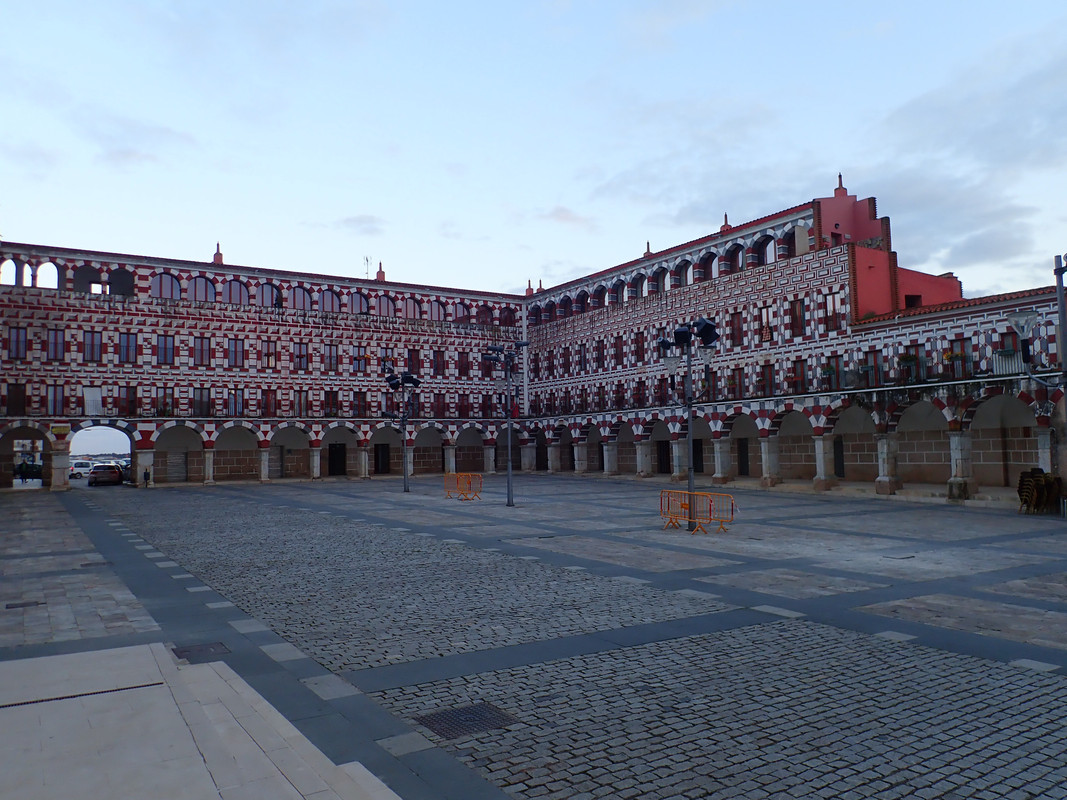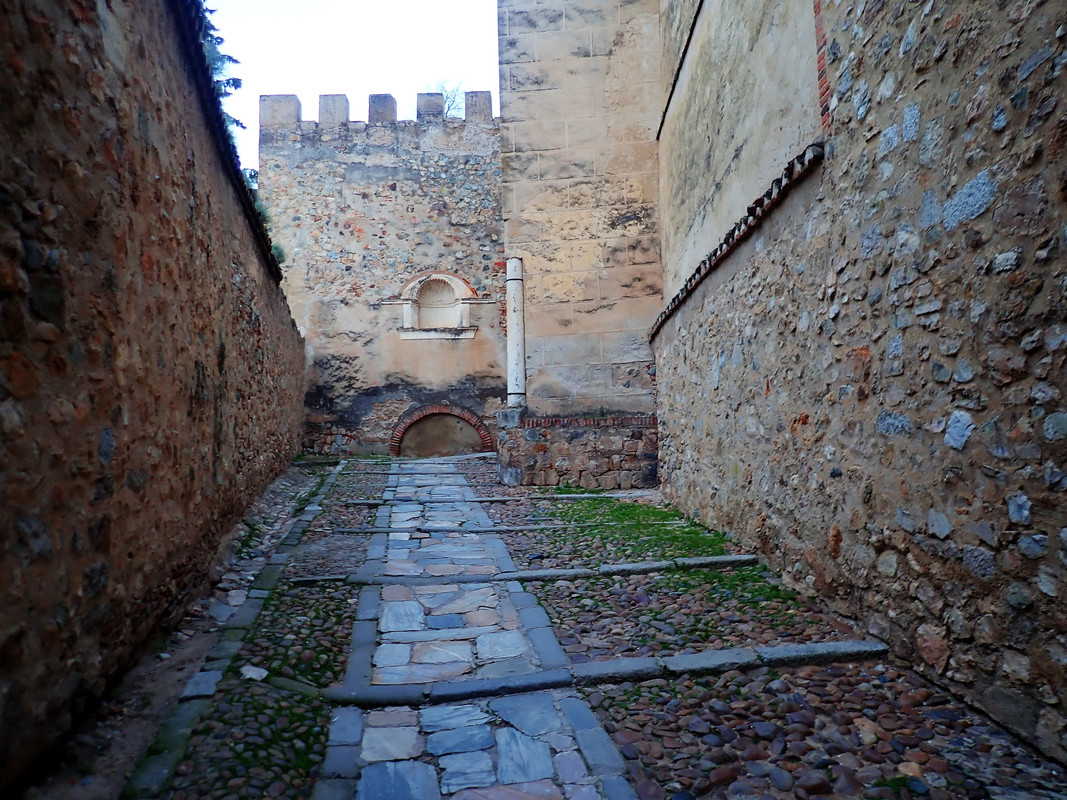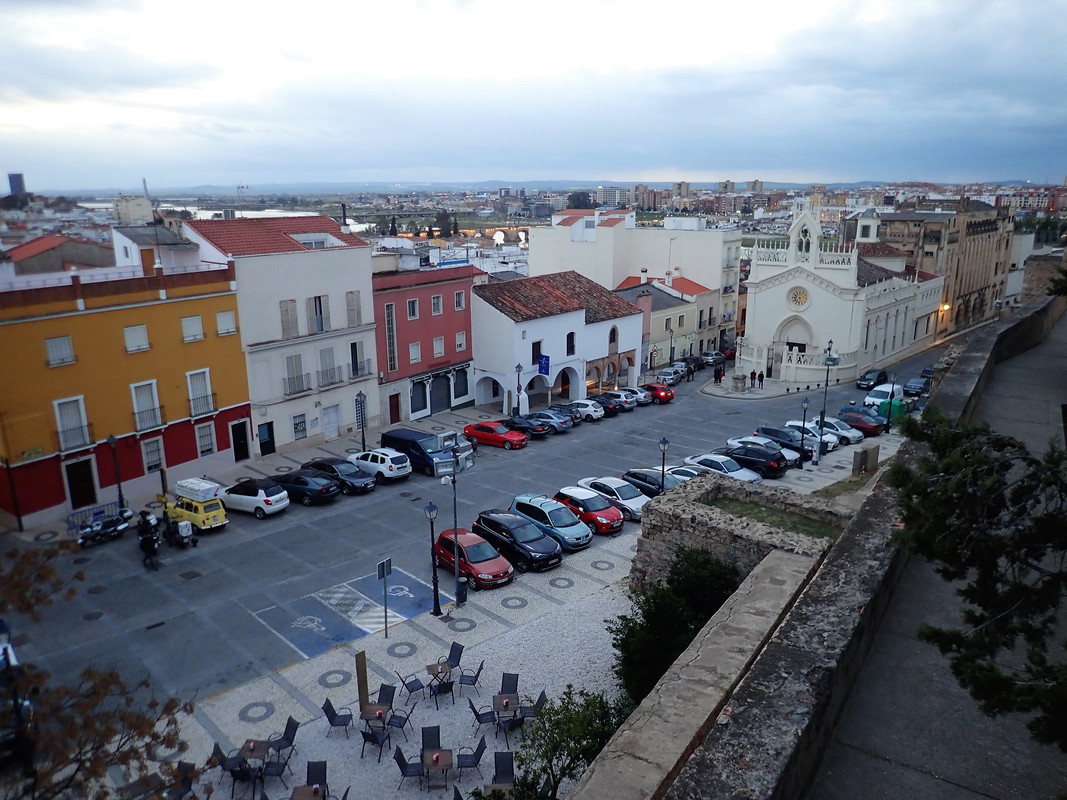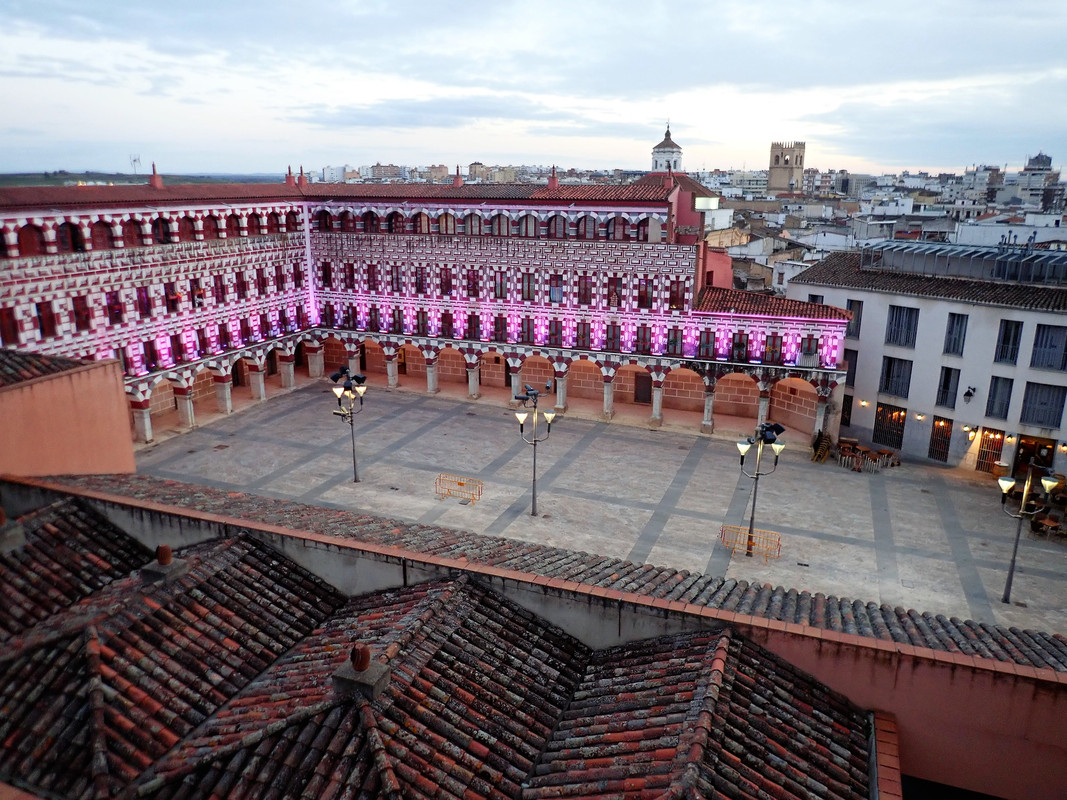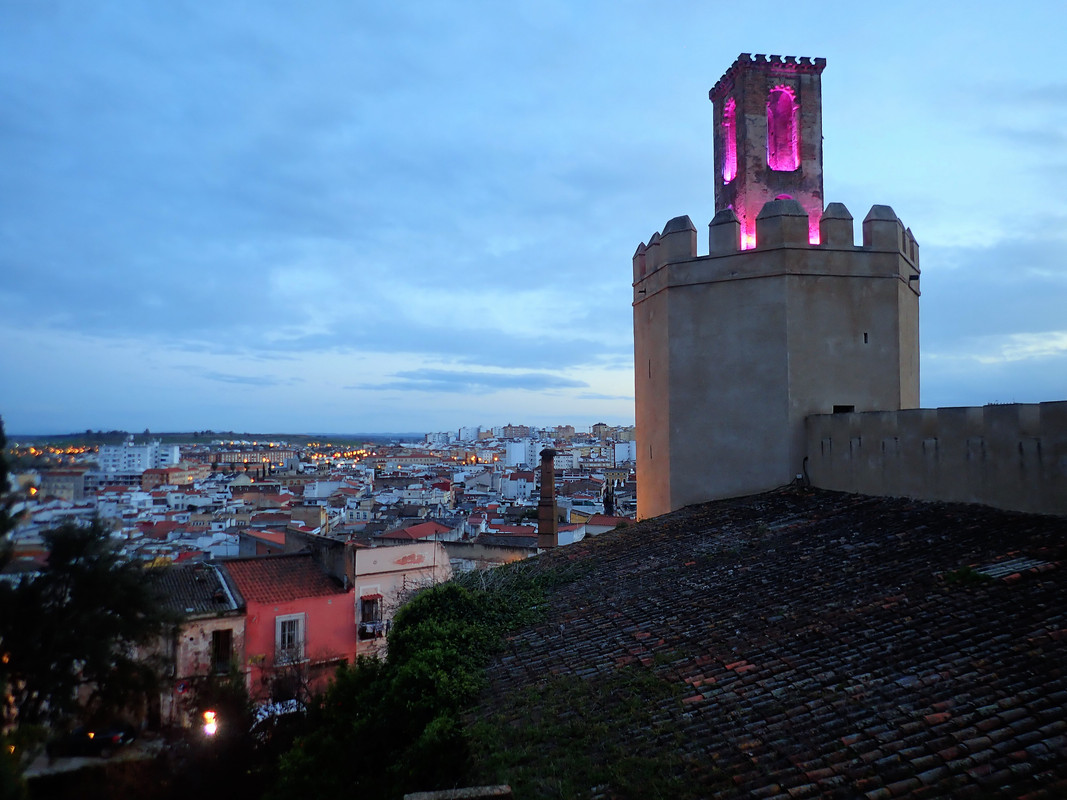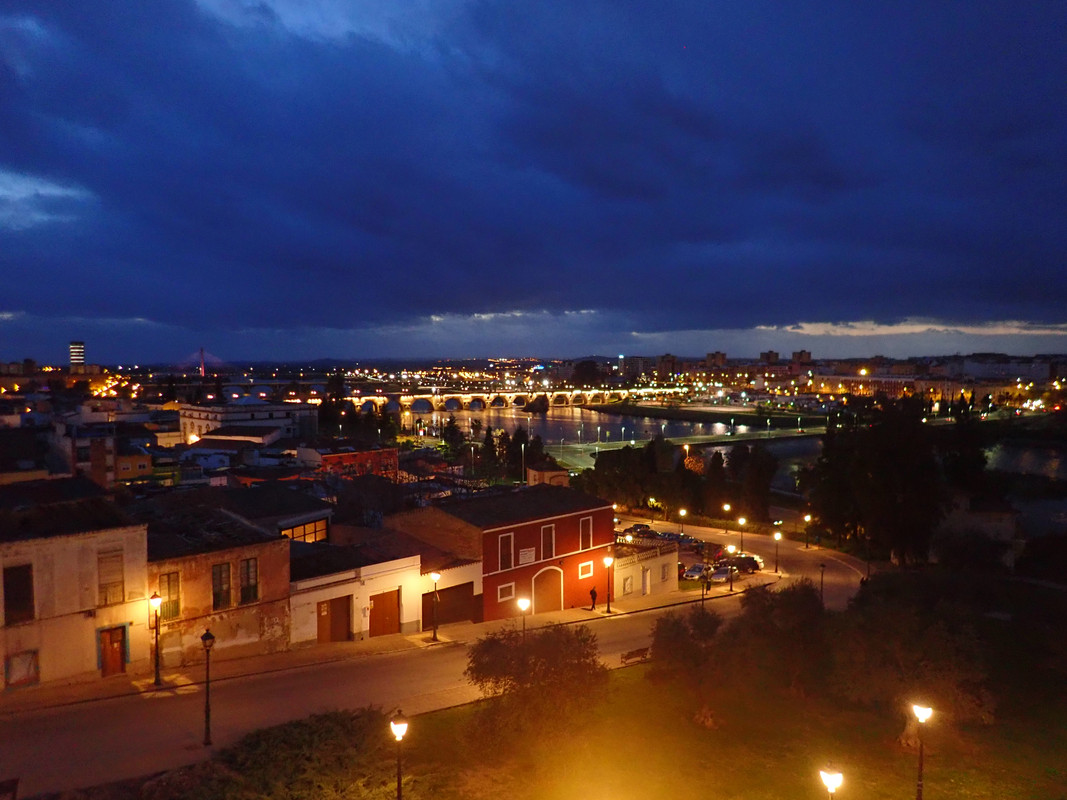 I heard marching band playing and followed the noise to a crowd. There was an Easter ceremony which is why the streets were shut down.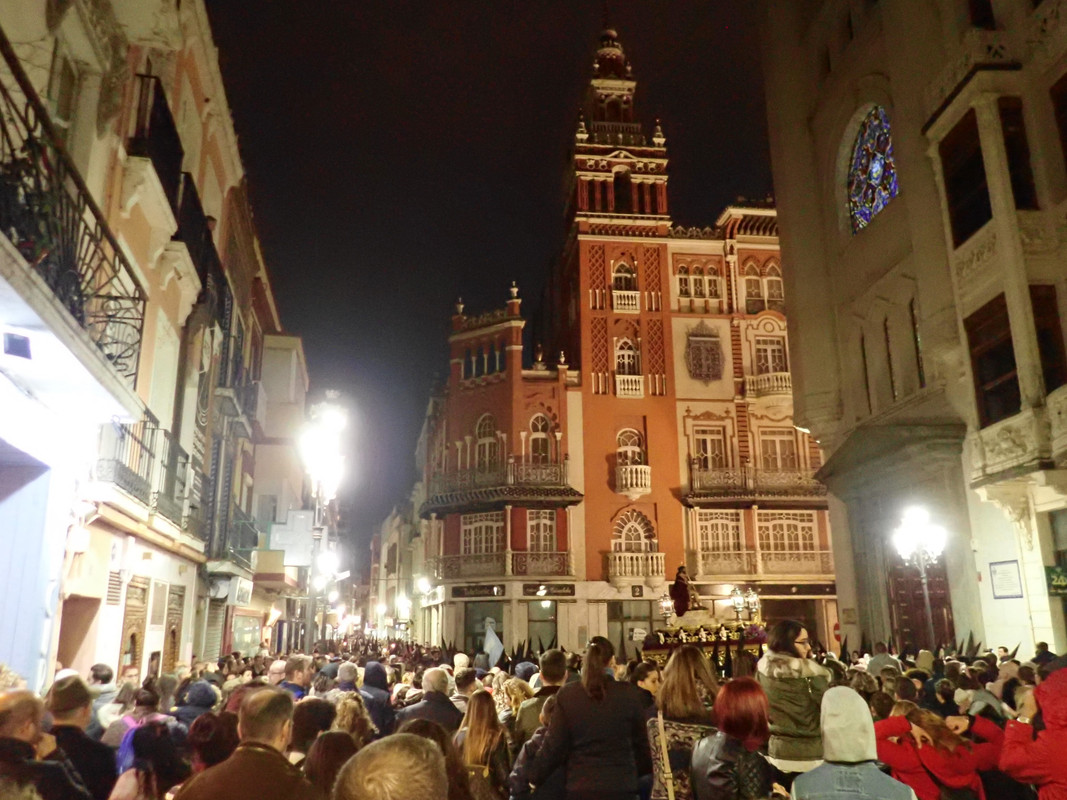 I don't know what type of ceremony this is. They spun Jesus around a few times in front of the church gate and the crowd applauded. (Video)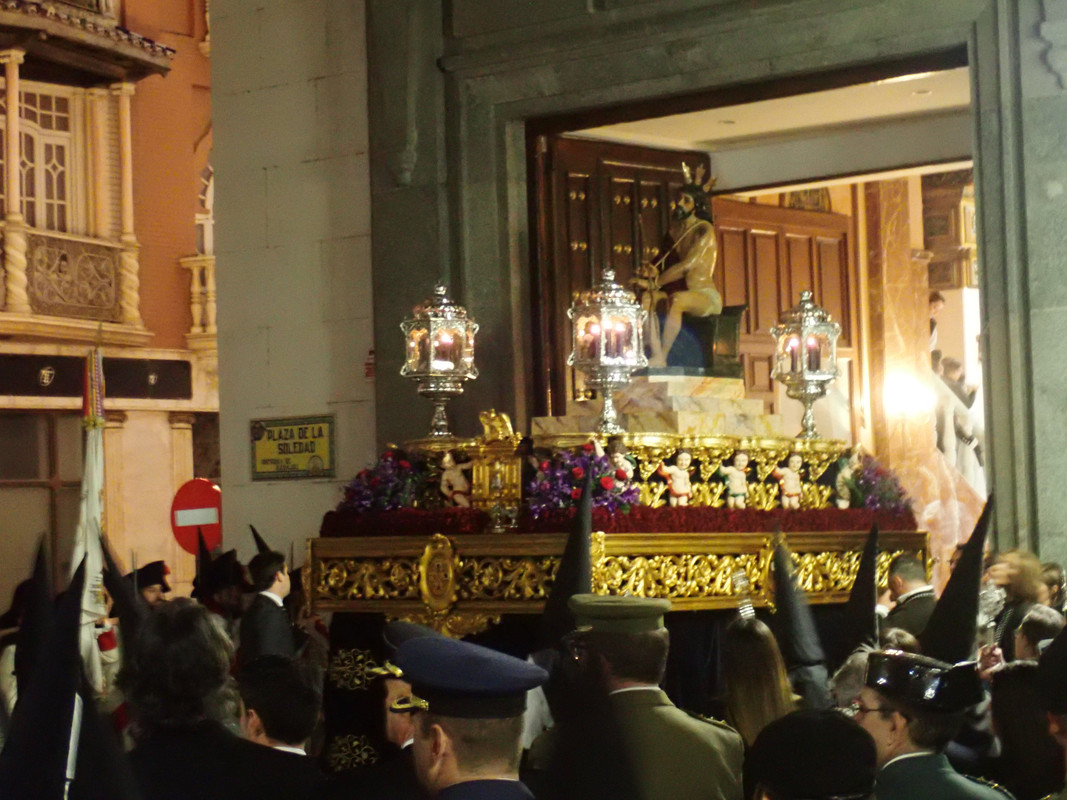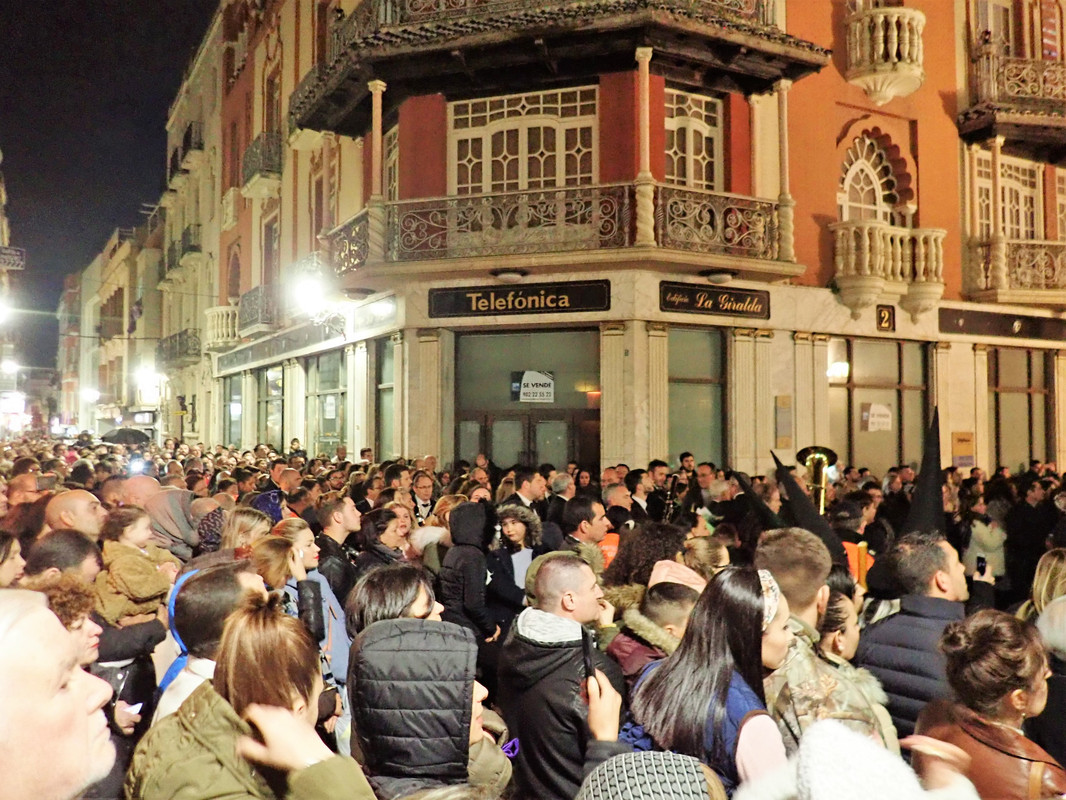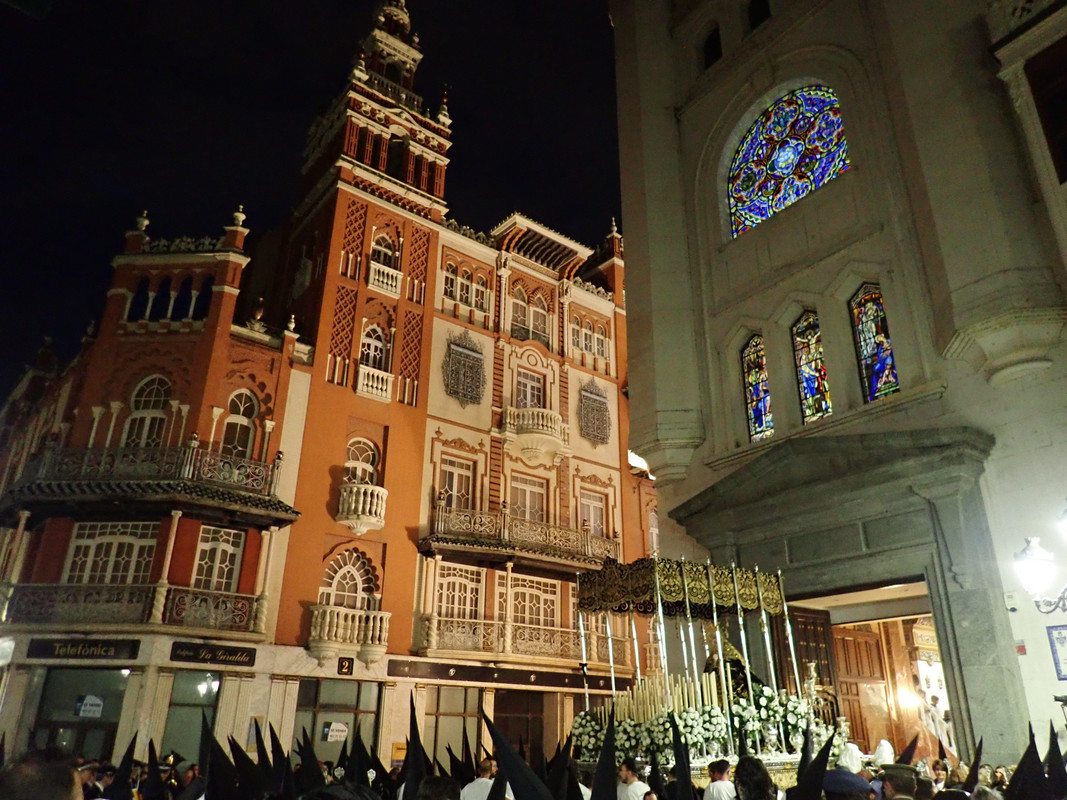 I wish every border crossing was this easy.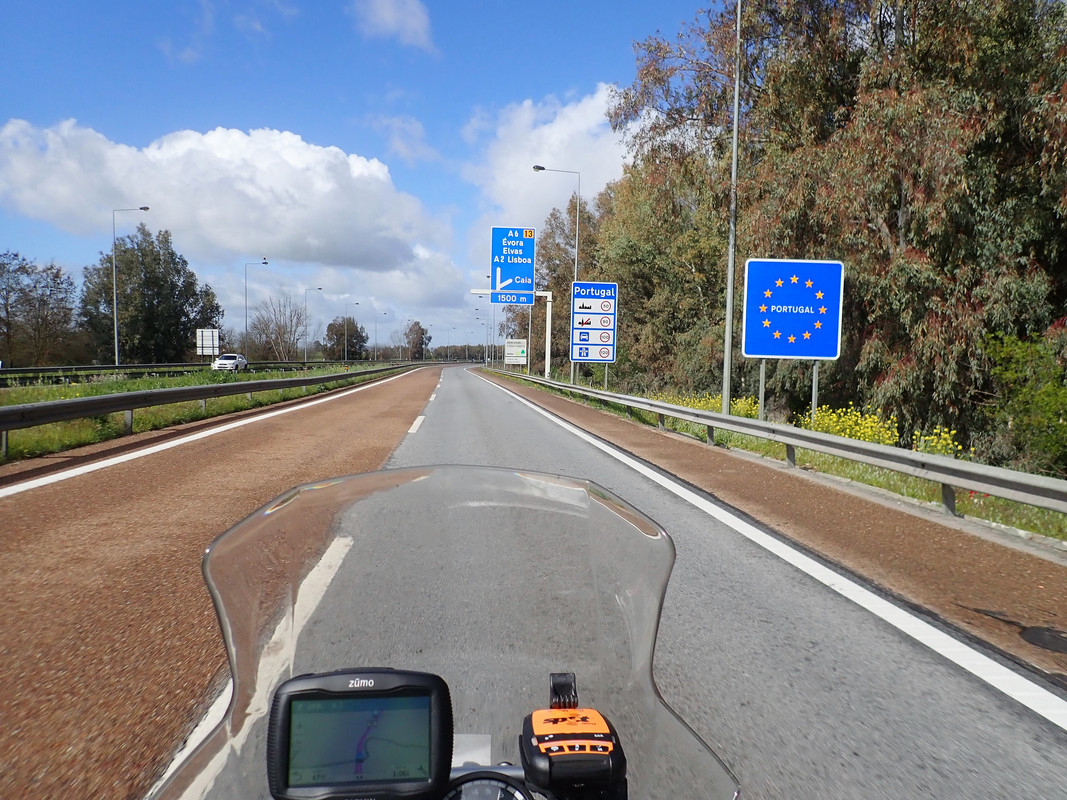 Crossing the 2 km long 25 de Abril Bridge to Lisbon.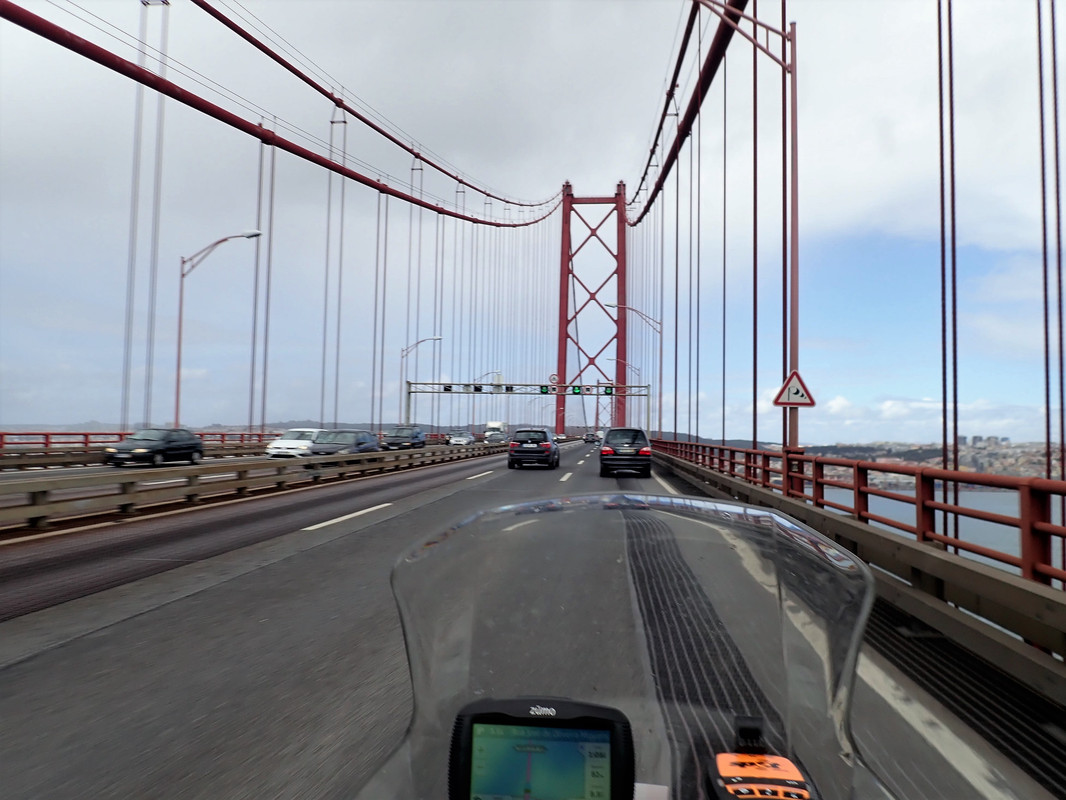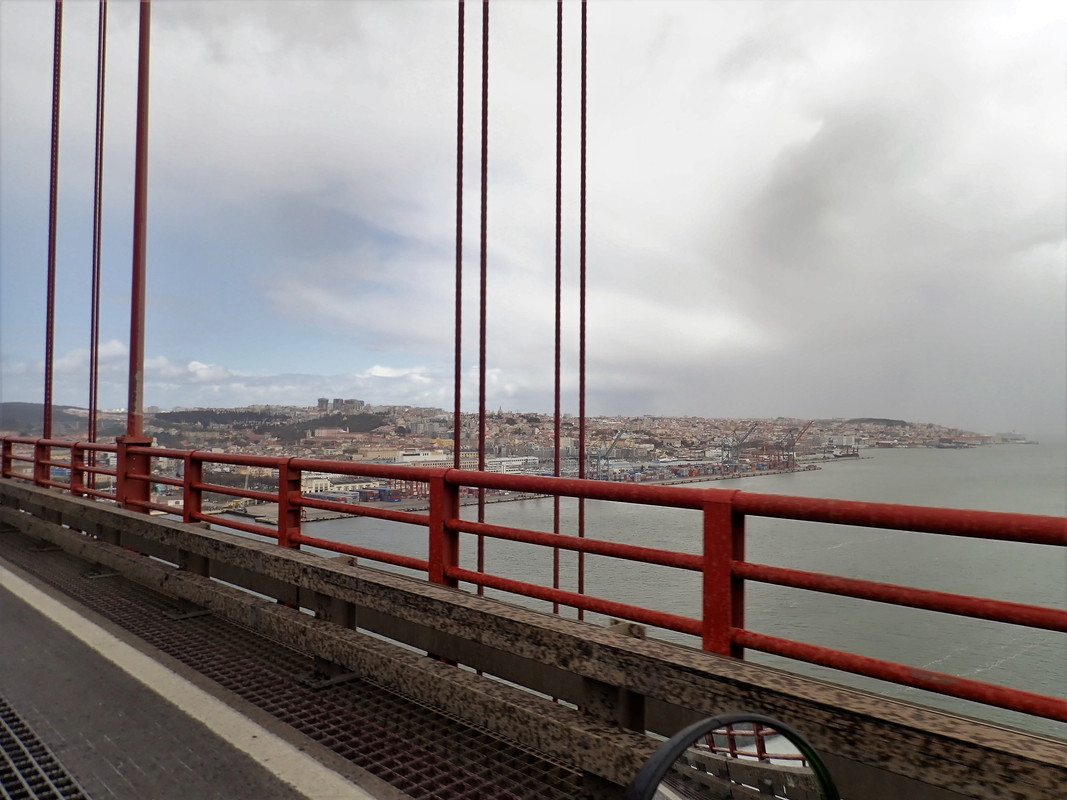 Jerónimos Monastery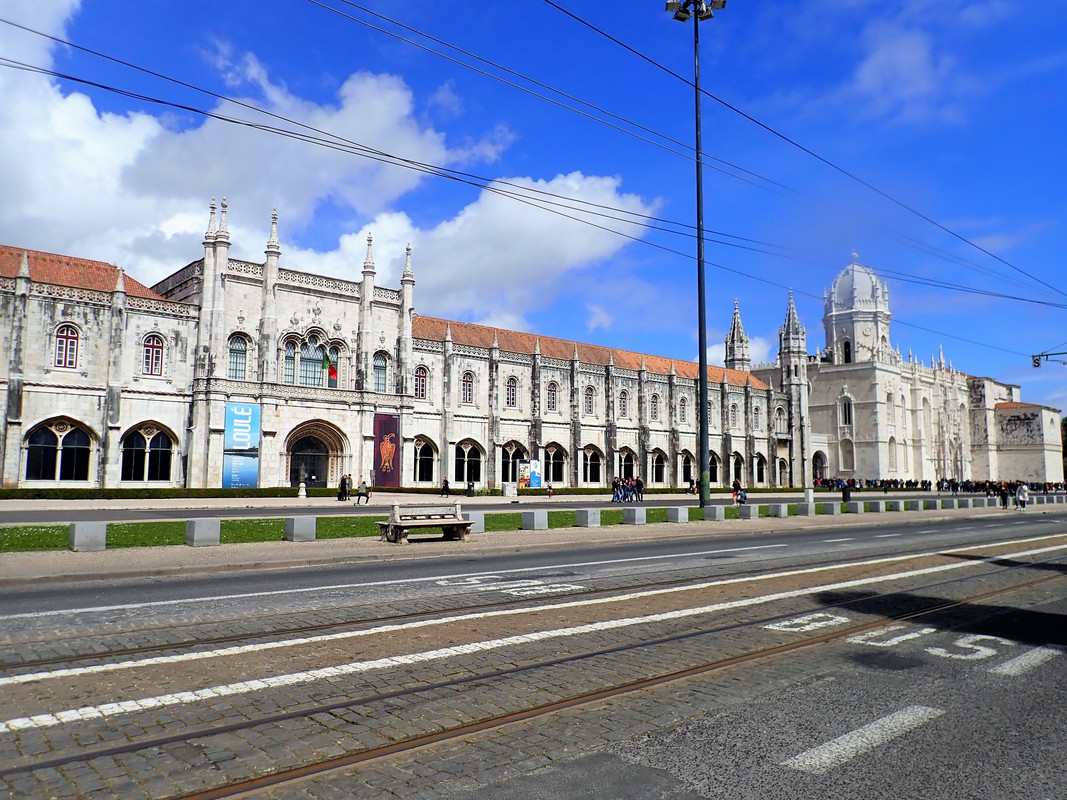 Tagus River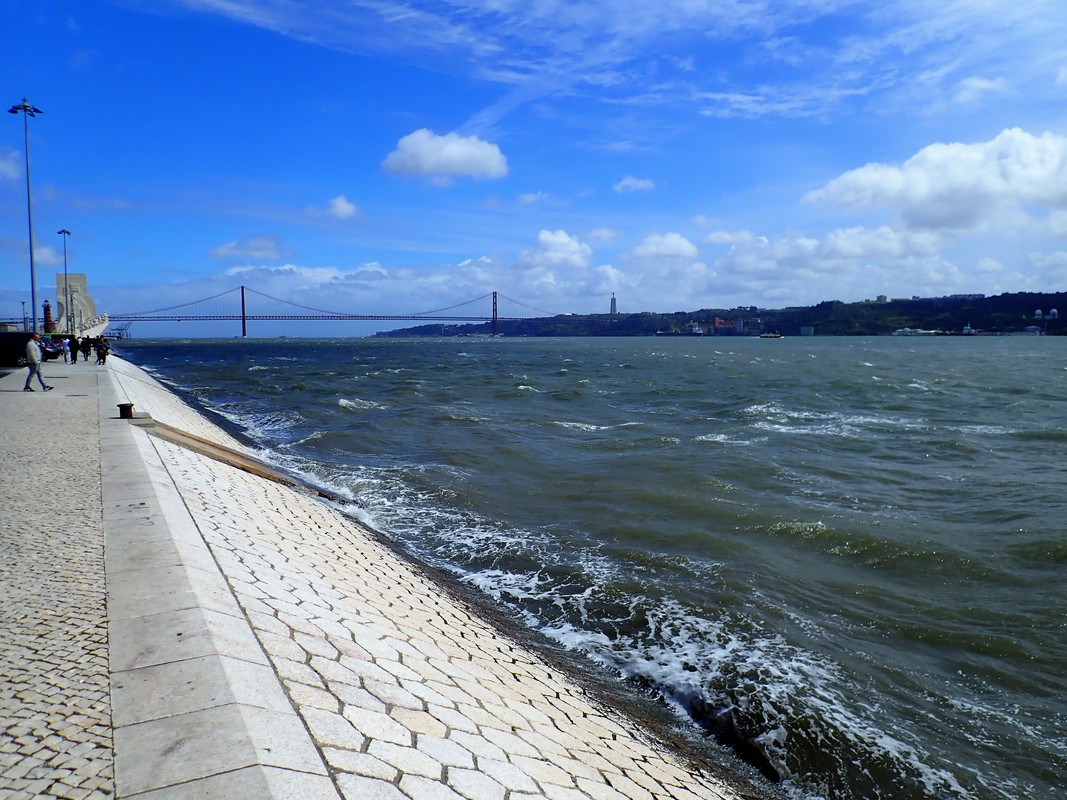 Belém Tower is a 16th century defense fort that's built on the Lisbon shore.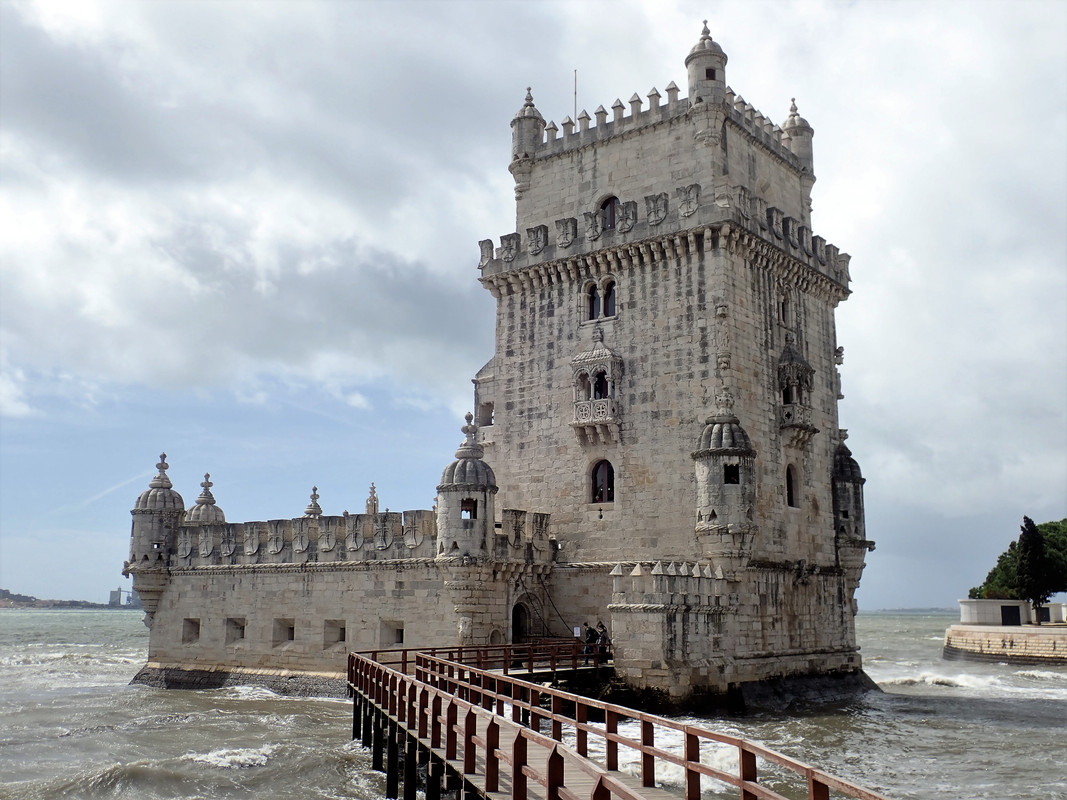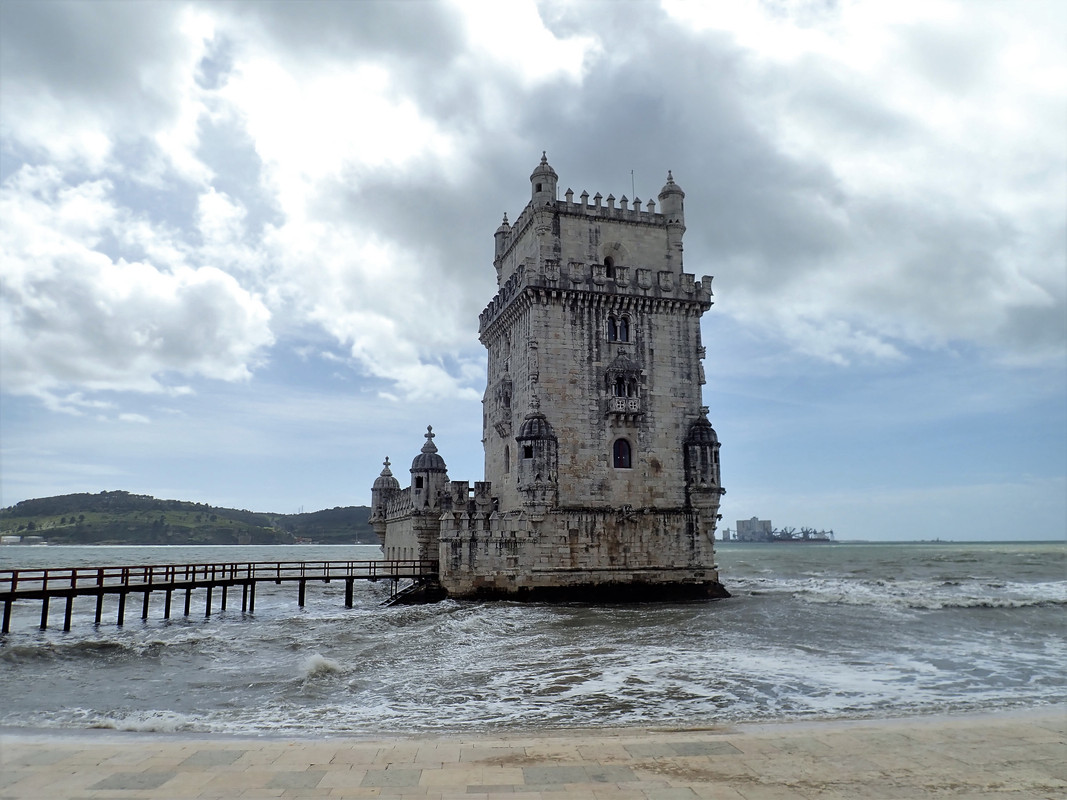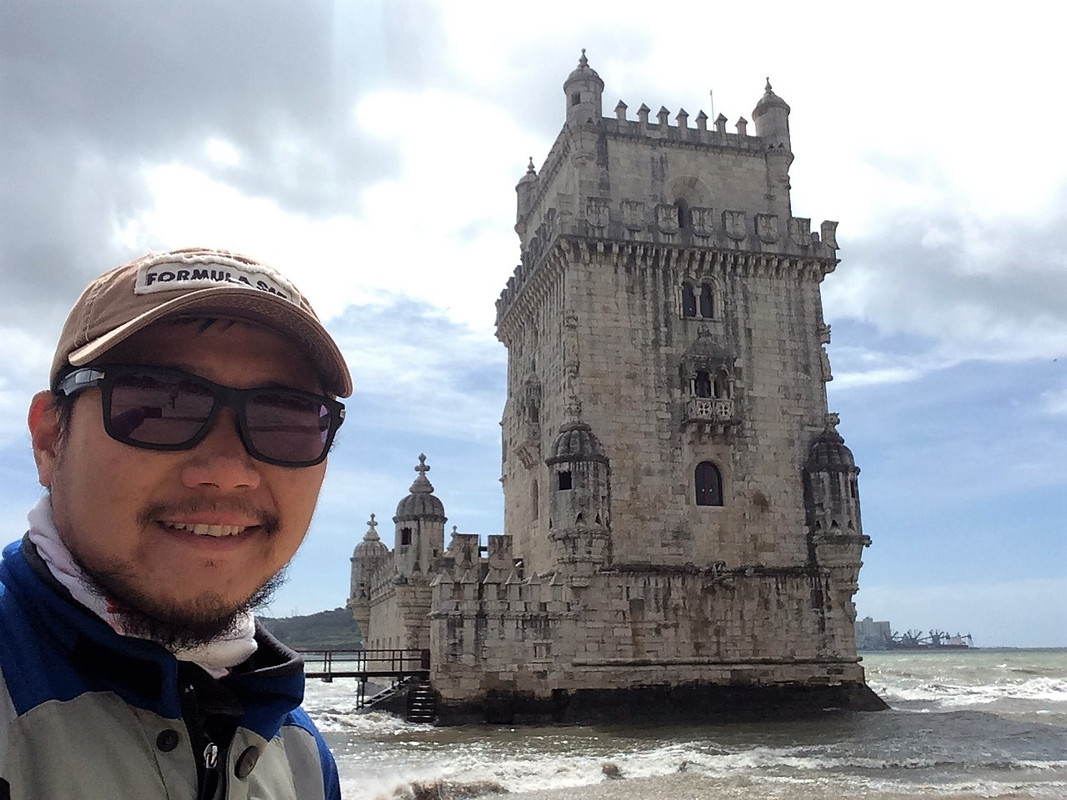 Gas is €1.6 per liter ($7.4 USD/Gal). I couldn't believe I spent €60 in a day just between gas and tolls.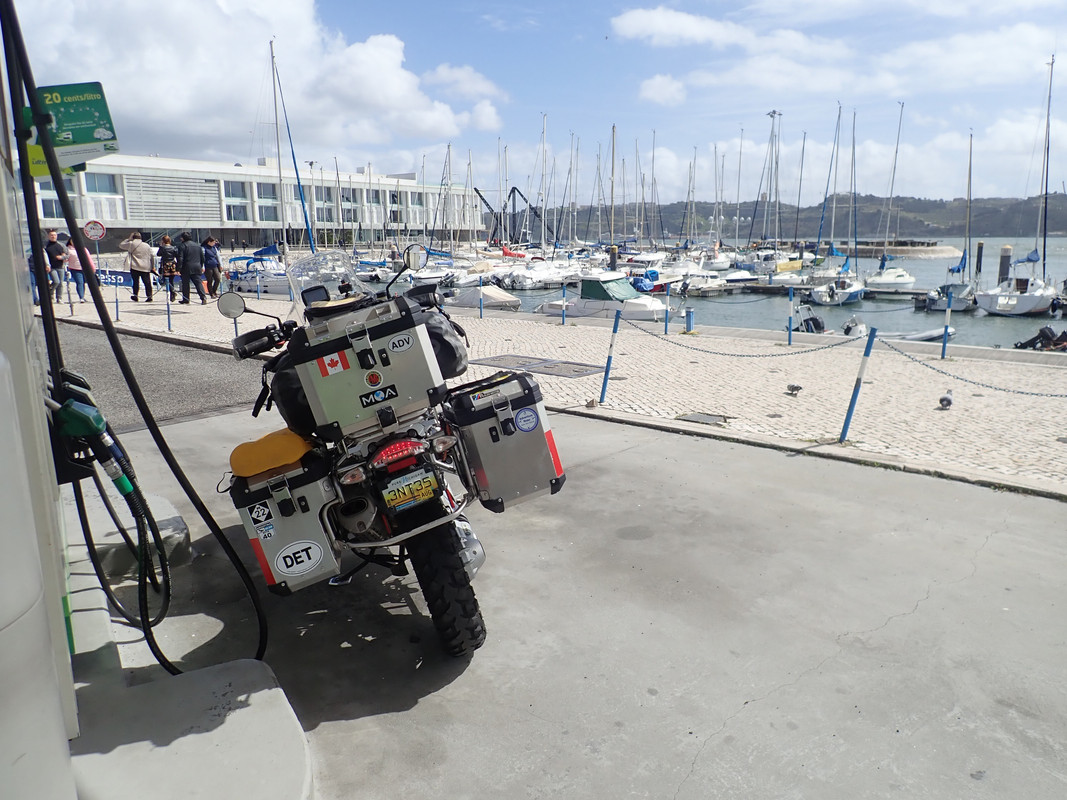 Heading north toward Sintra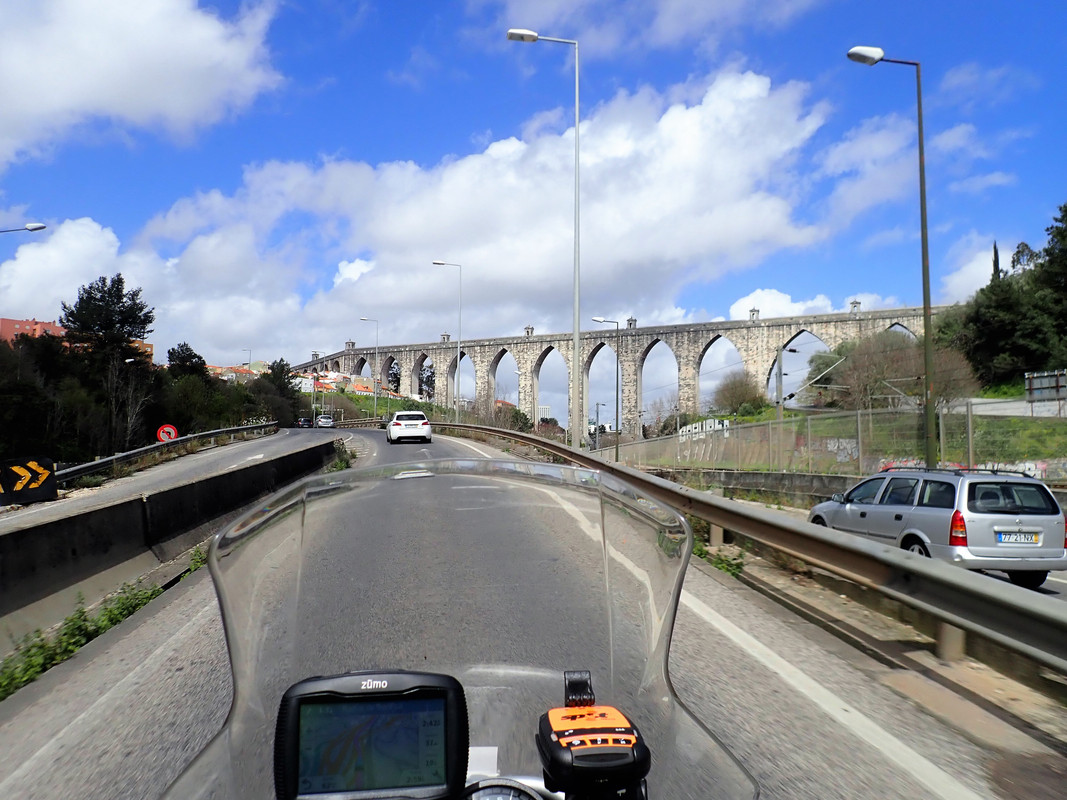 March log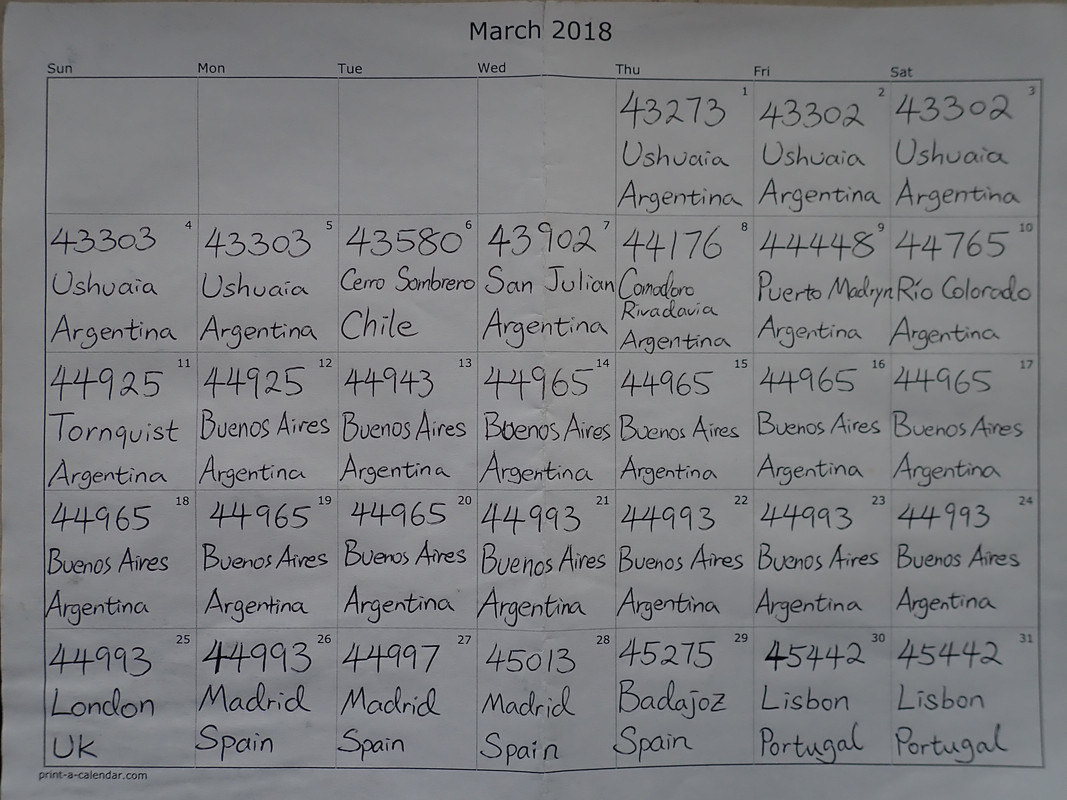 I'm going to explore Sintra for a couple of days then head back to Madrid where my mom is coming to visit. It's been too long! 🙂