My original plan was to ride through the remaining of southern Chile through the infamous Carretera Austral. However, due to a recent landslide in Villa Santa Lucia on December 16th, section of the road was closed. My options were:
Ride over to Argentina down Ruta 40 and return at Villa Santa Lucia through the new bypass road built after the landslide
Take the free temporary ferry from Chaitén to Puerto Raúl Marín Balmaceda
Take the 2-day Navimag ferry from Puerto Montt to Puerto Chacabuco
After collecting info from locals and contemplating overnight, I decided to take the bypass route through Argentina. This way I get the most riding on Carretera Austral without having to deal with 4 ferry schedules. Apparently the temporary ferry from Chaitén departs at 11PM and arrives at 5AM! Riding solo in the dark on gravel is something I wanted to avoid.
I left Osorno on a rainy morning headed east toward Argentina. The ride through the Lake Region was beautiful albeit a bit chilly.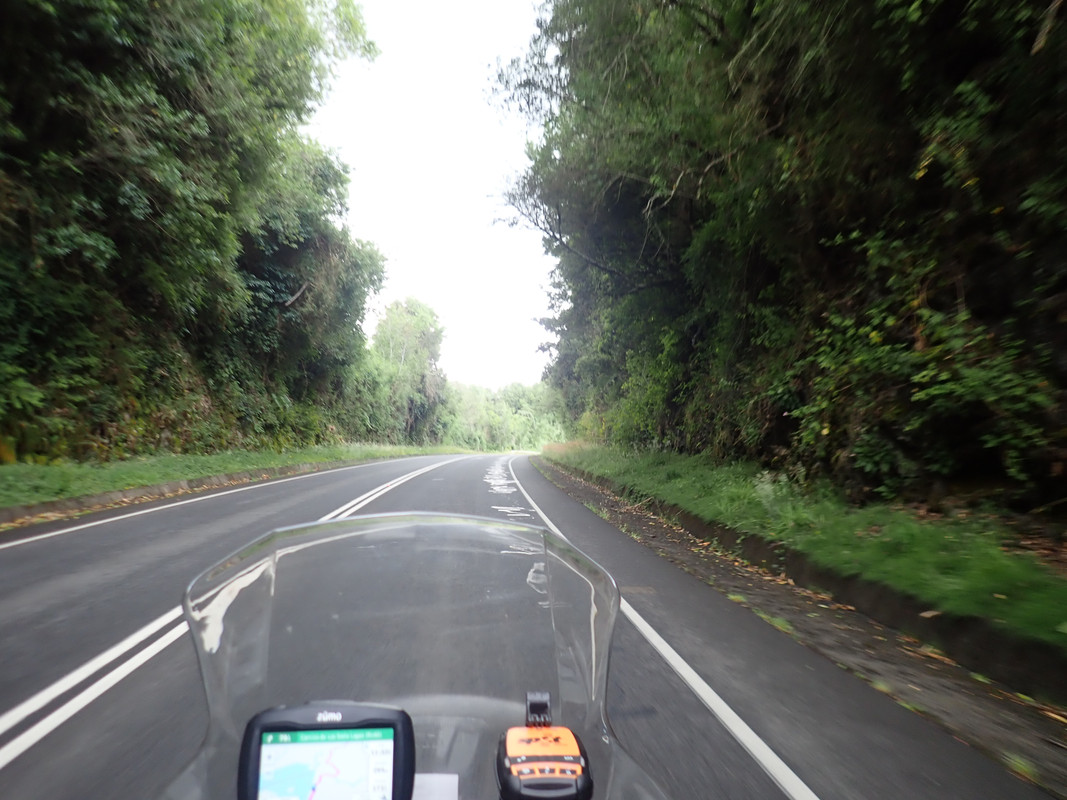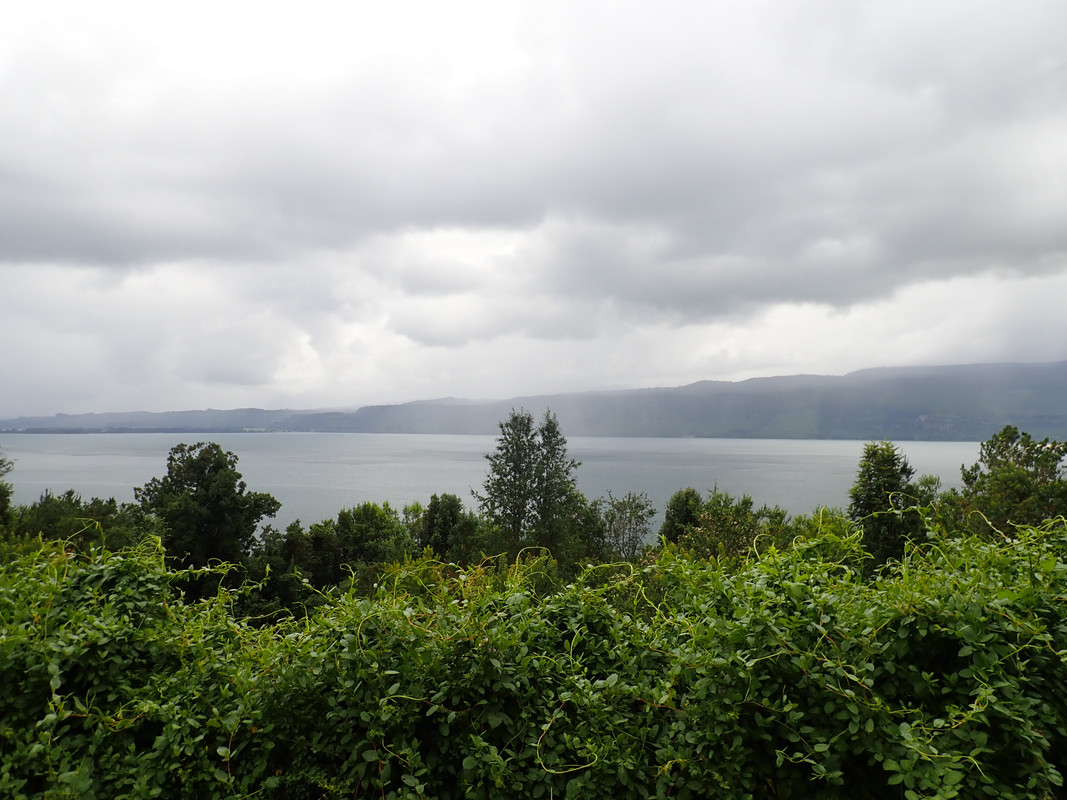 I arrived at the Chilean border within a couple of hours just before the torrential downpour started. The border crossing was pretty straightforward and well labeled so I will skip on documenting the process.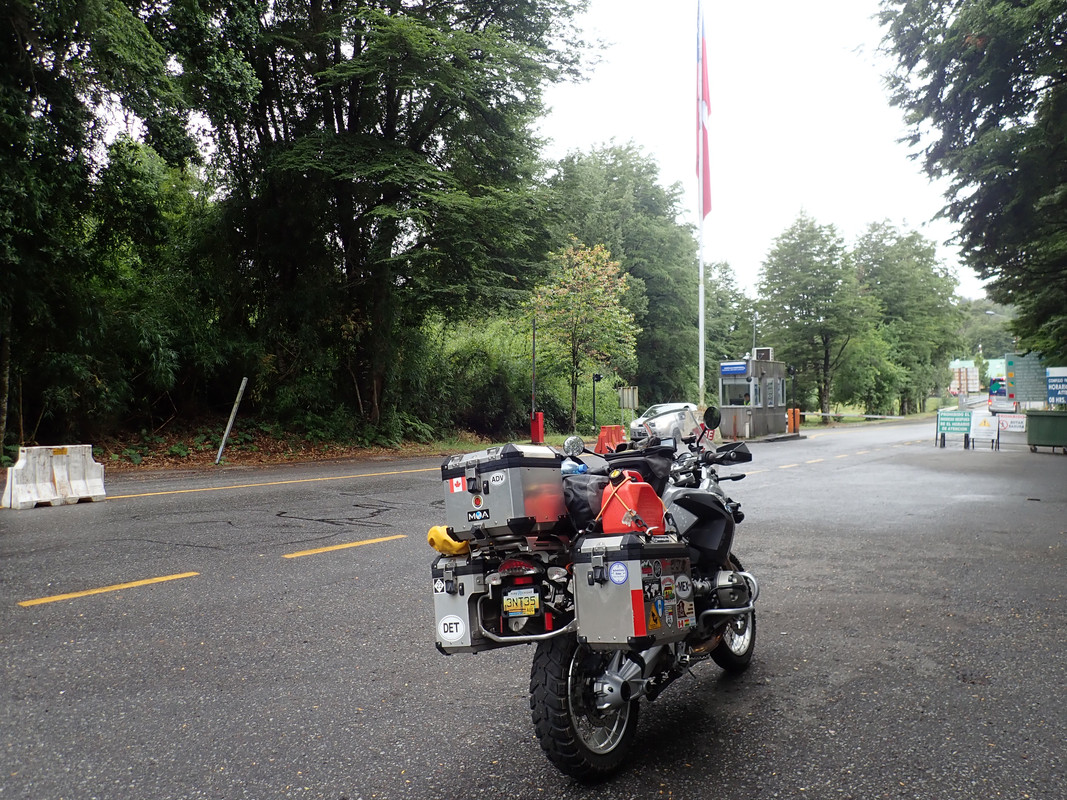 Wild fox crossing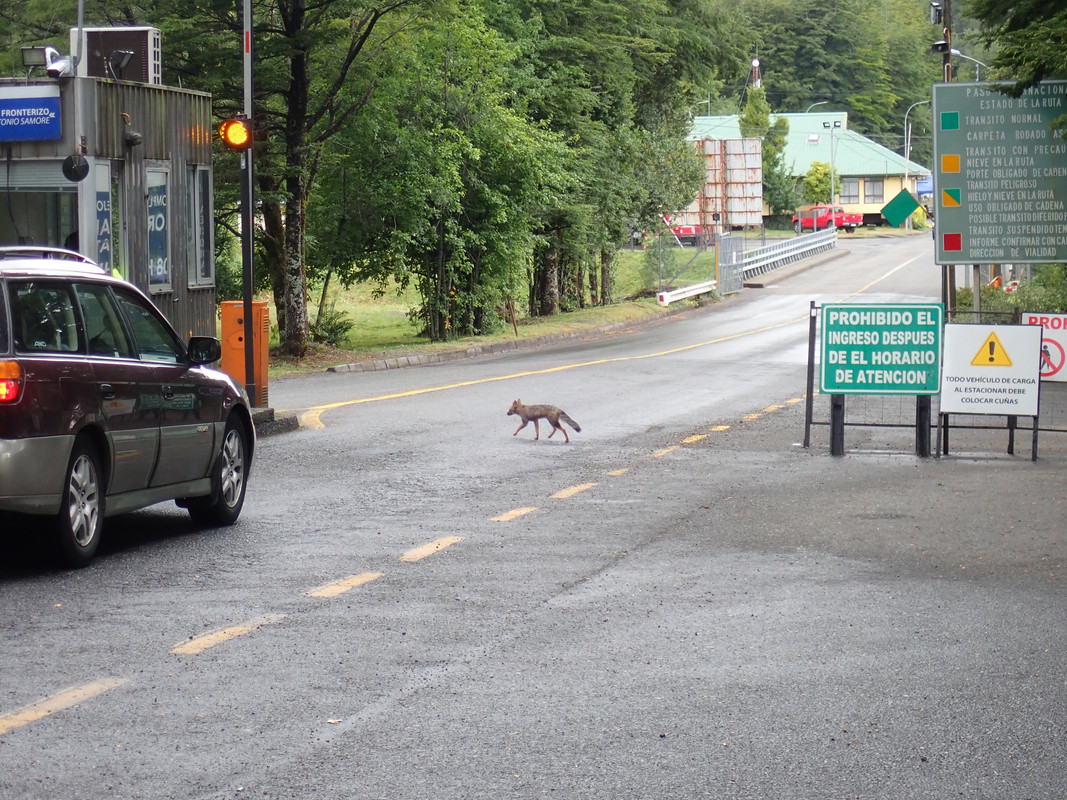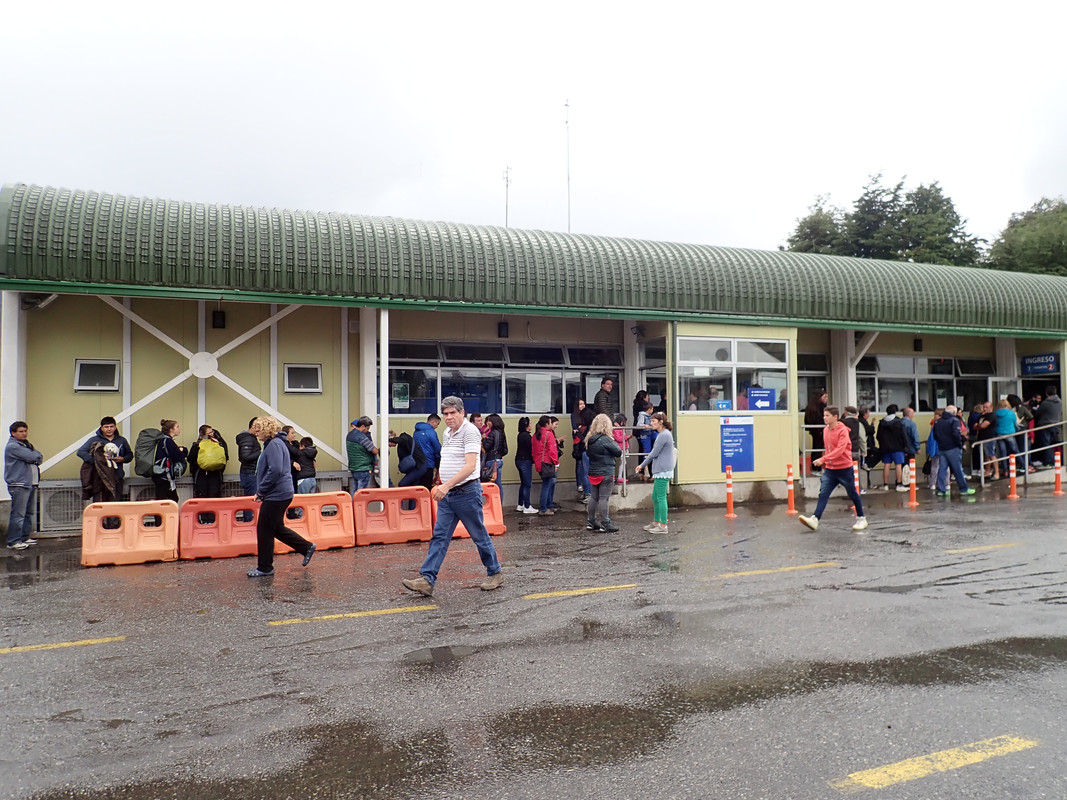 The Argentina Aduana was another 10 miles down the road on the other side of Cardenal Antonio Samoré Pass. It was a scenic ride through Puyehue National Park.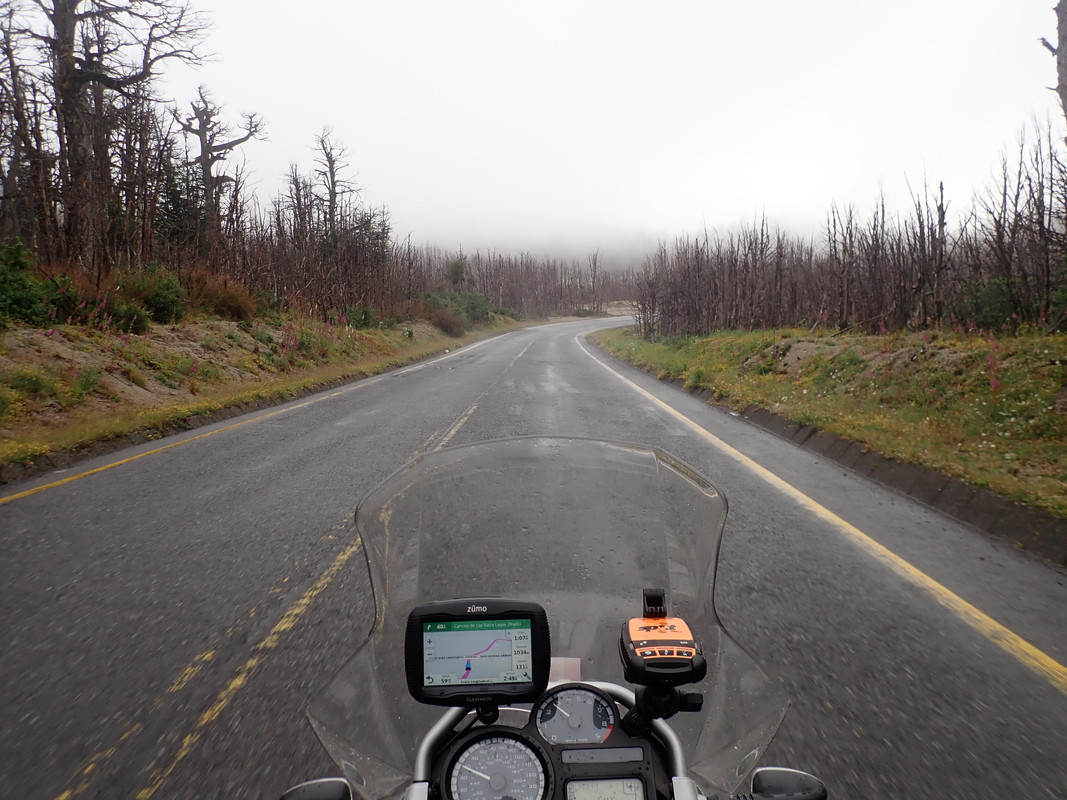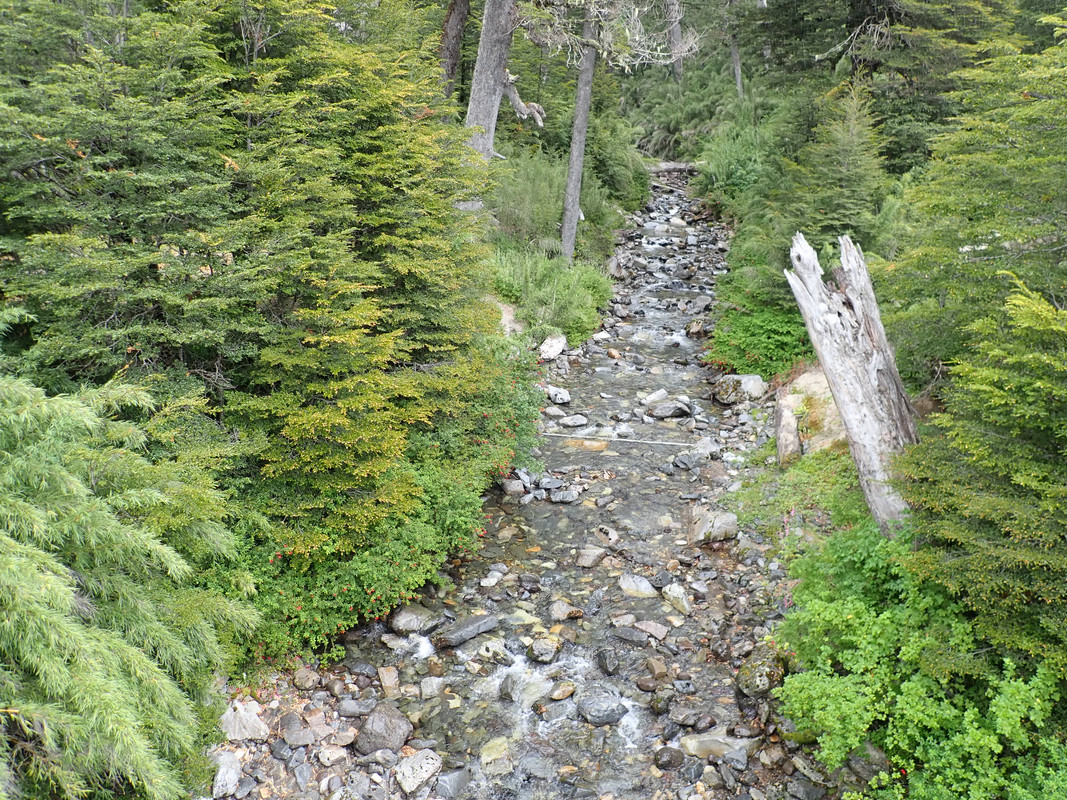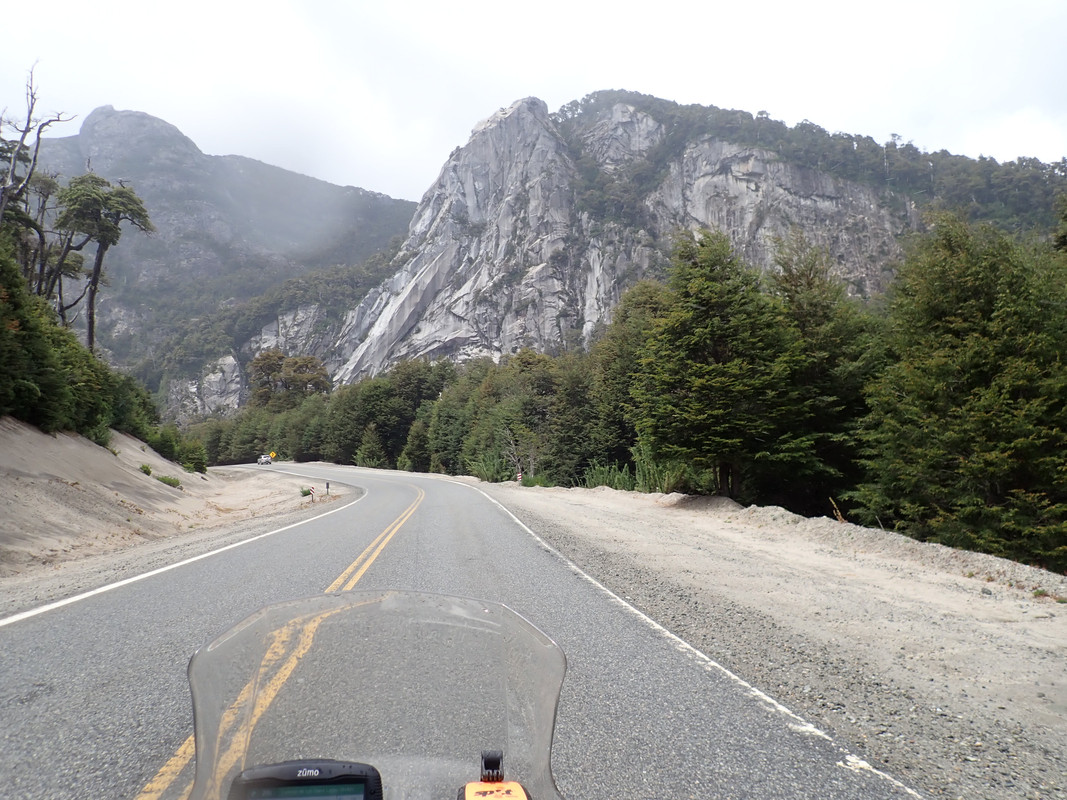 I got lucky again and entered the building just before the rain started. The queue spiraled around the entrance due to system down but still only took about an hour.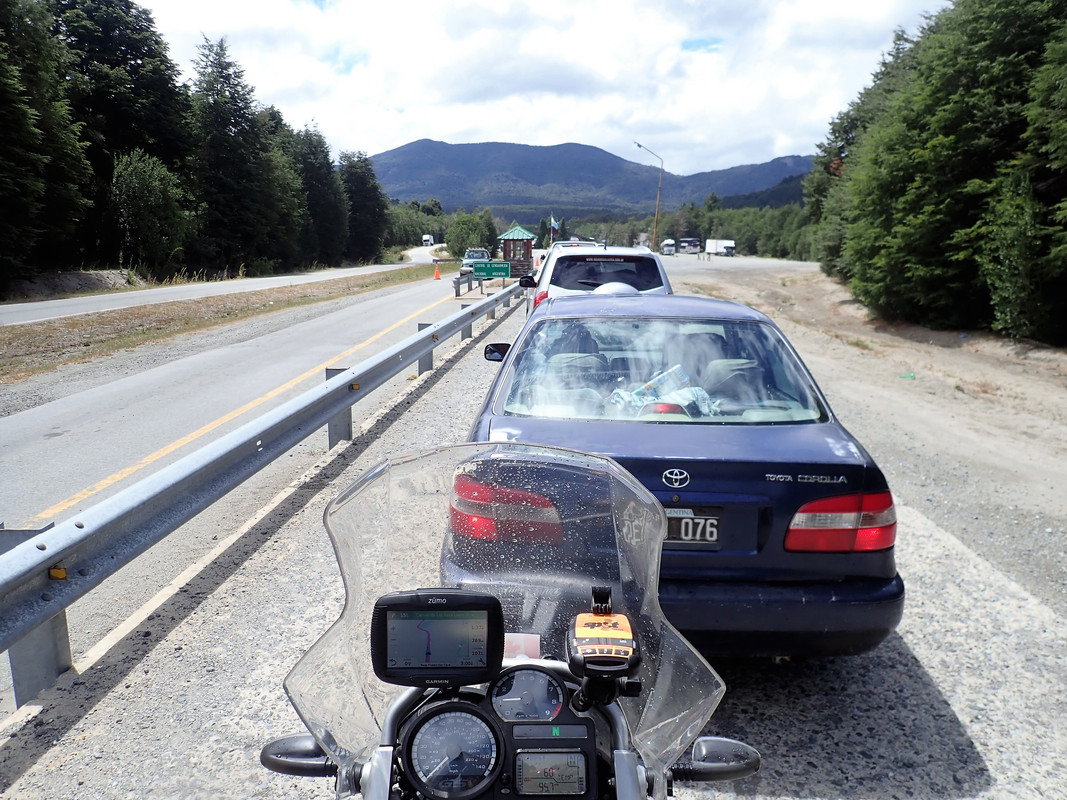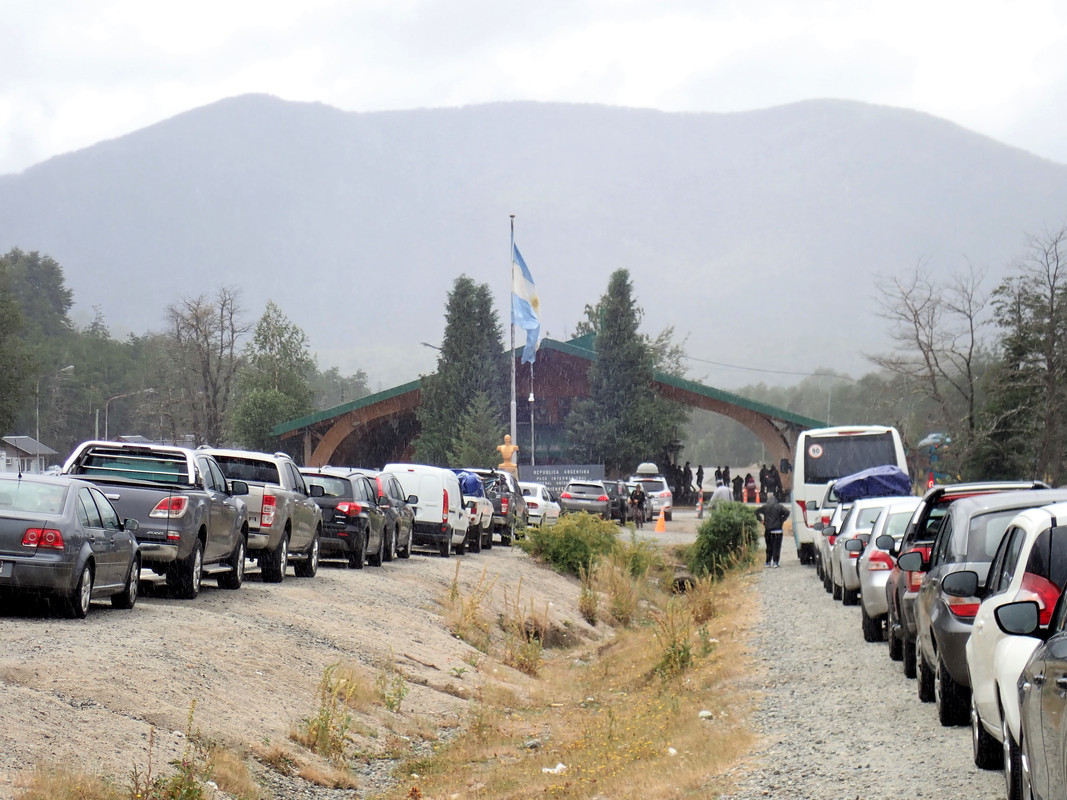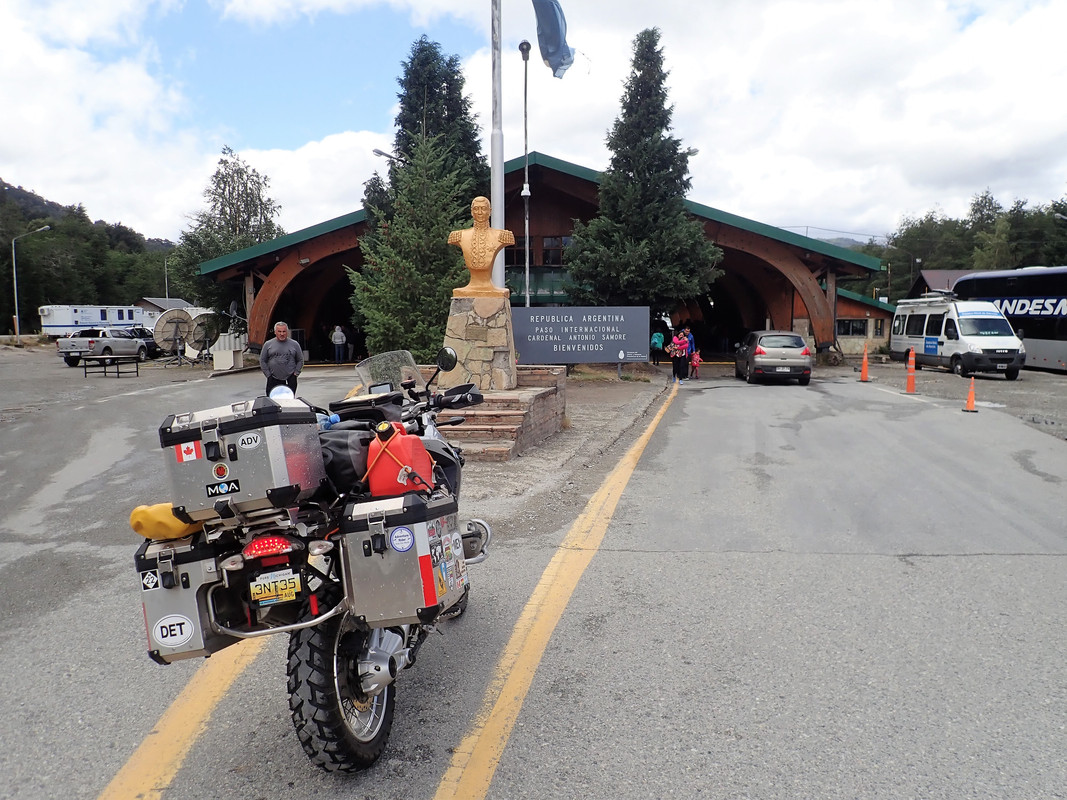 Beautiful landscape on the way to San Carlos de Bariloche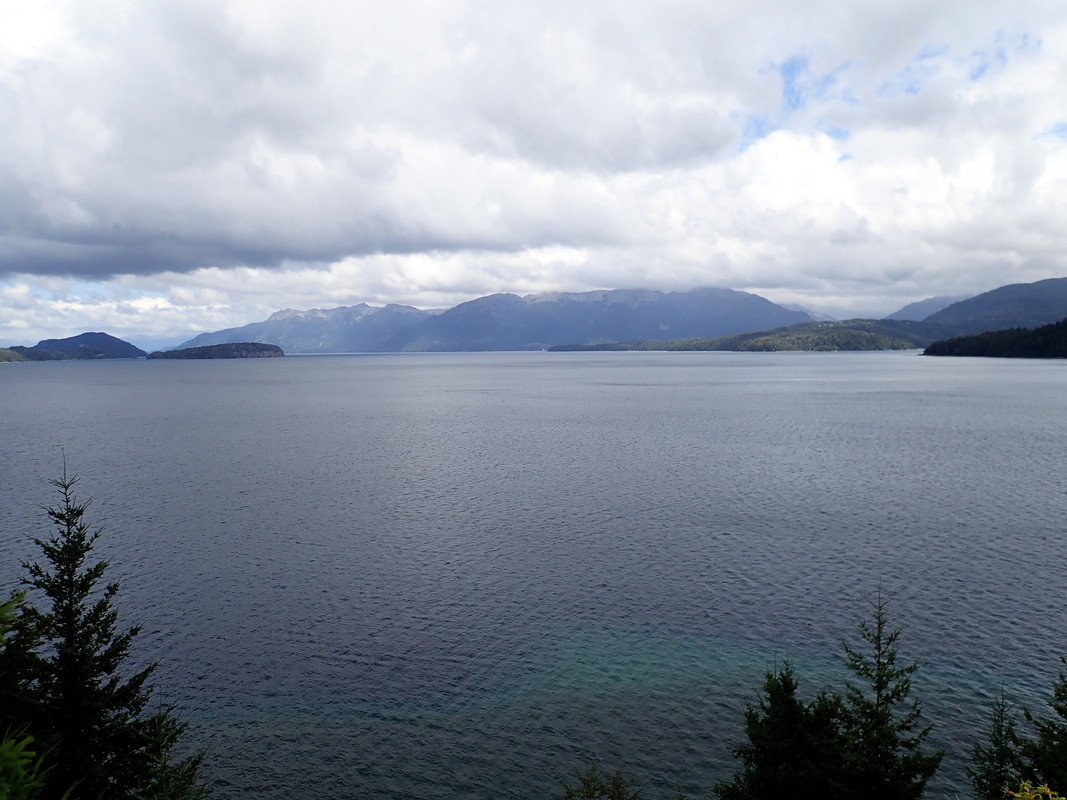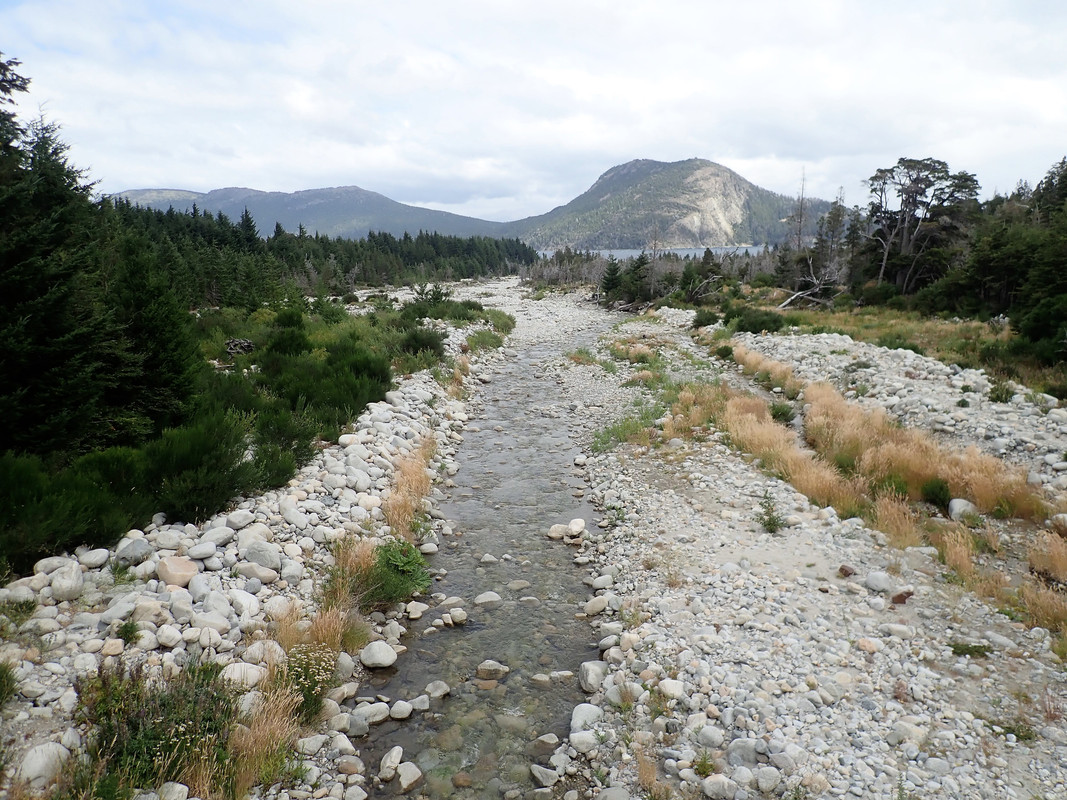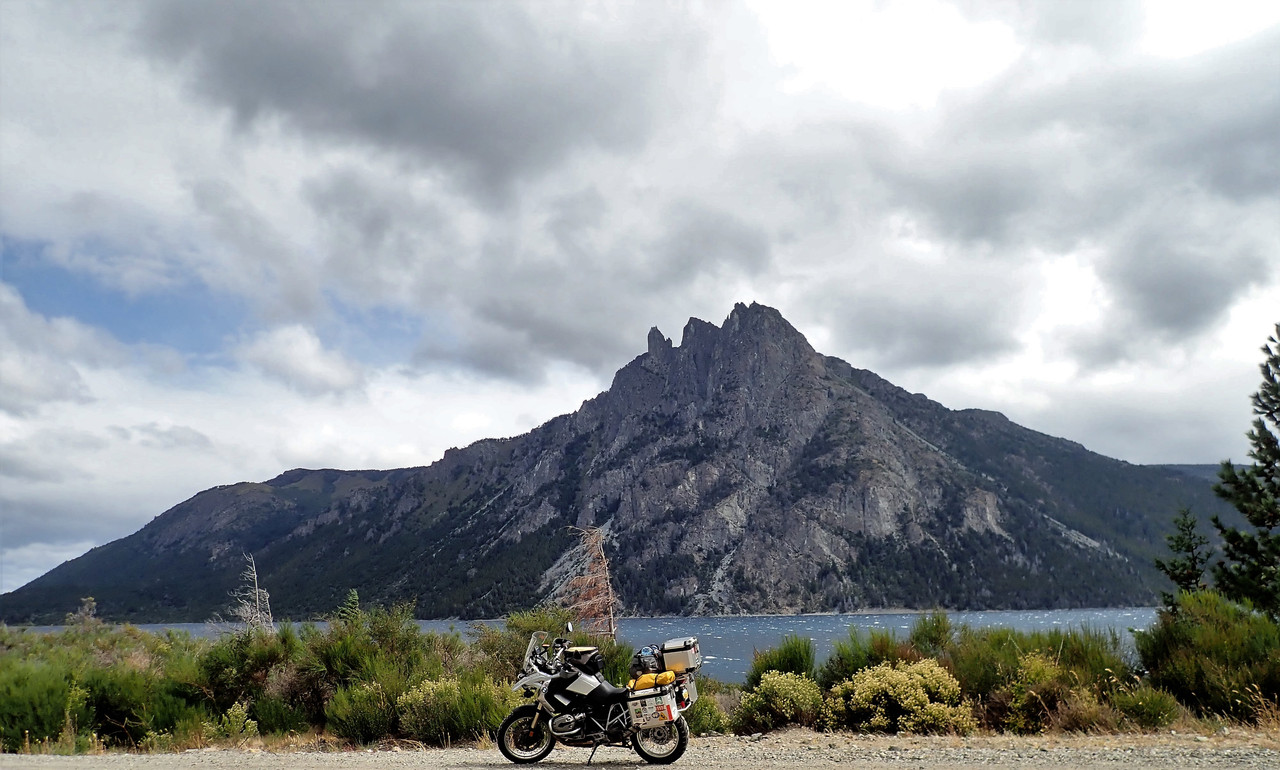 Bariloche is sort of like the gateway to Patagonia. It's very touristy and prices are comparable to an upscale resort town back home. I enjoyed a free long walk in the rain and called it good.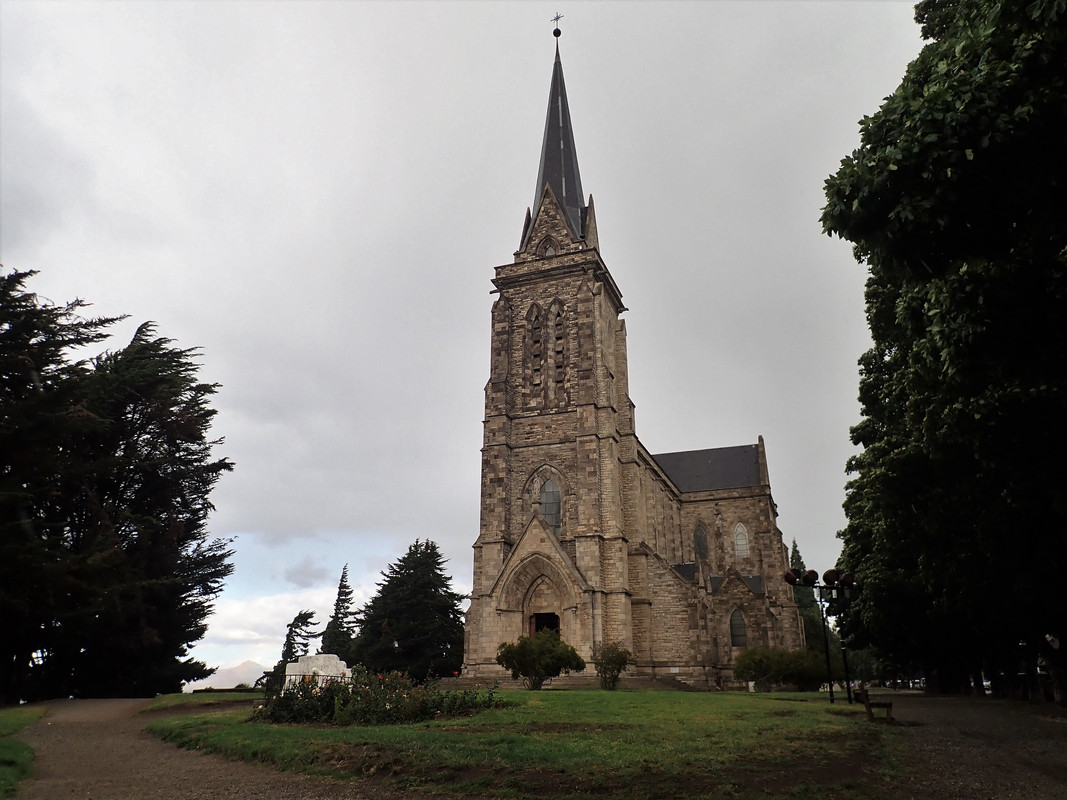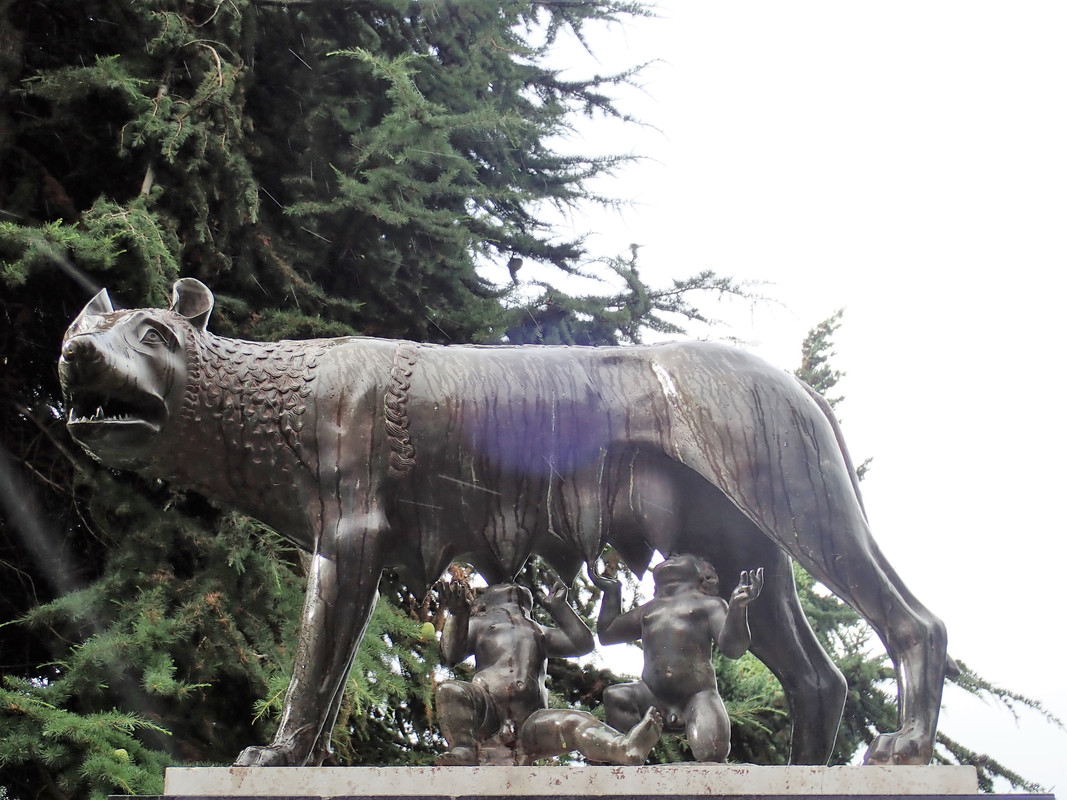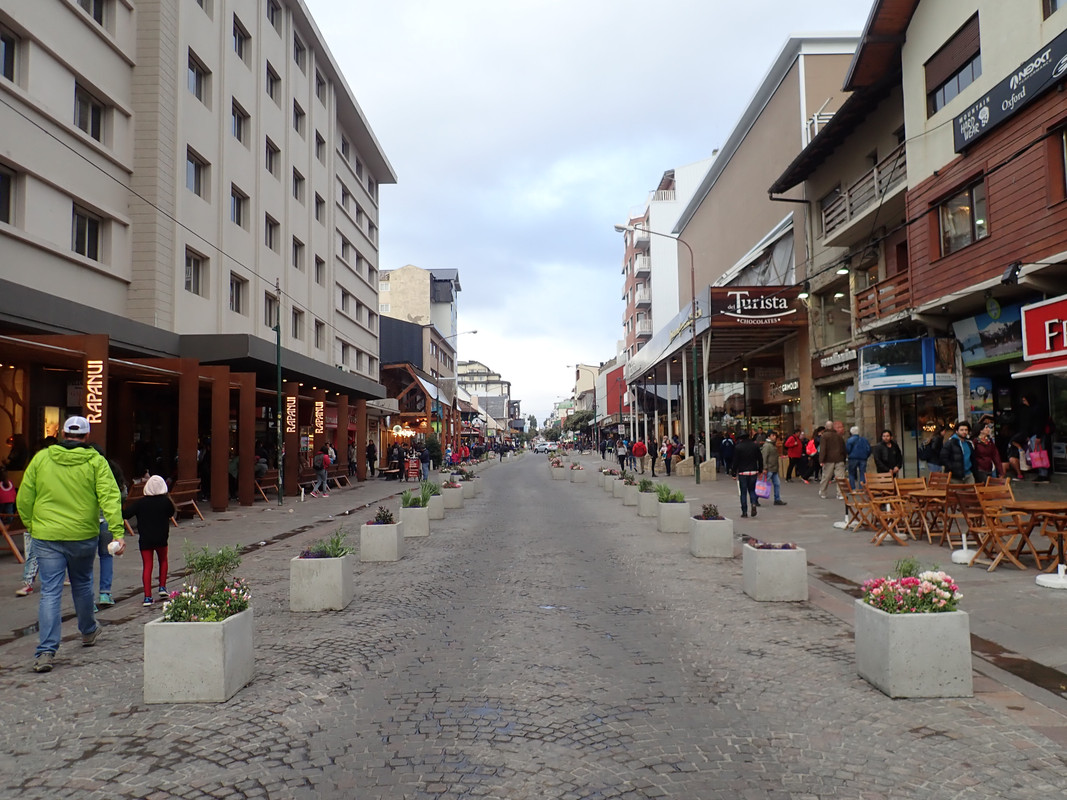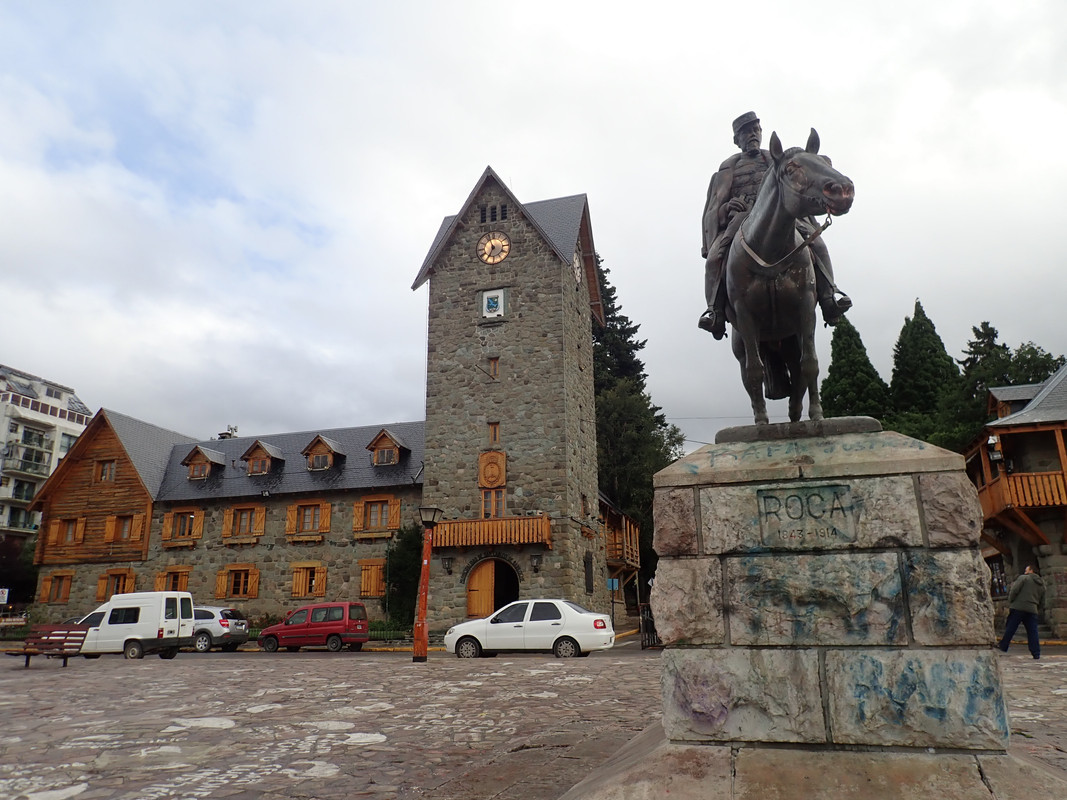 Bariloche's 'Lombard Street'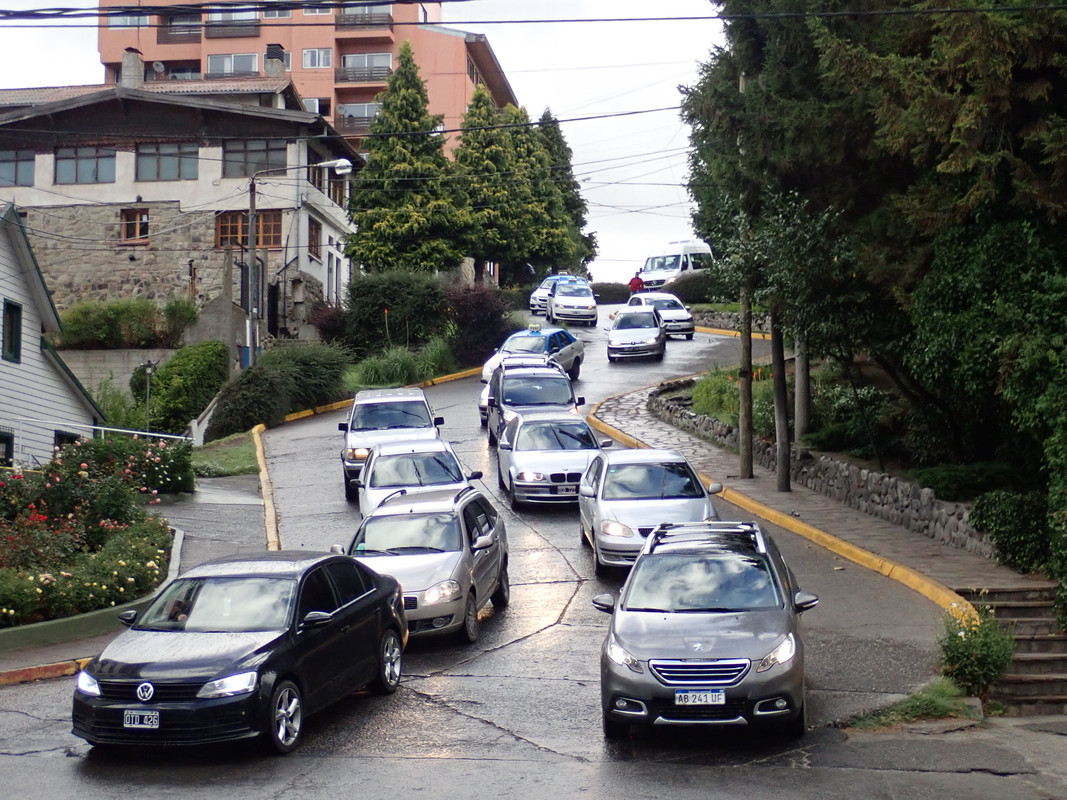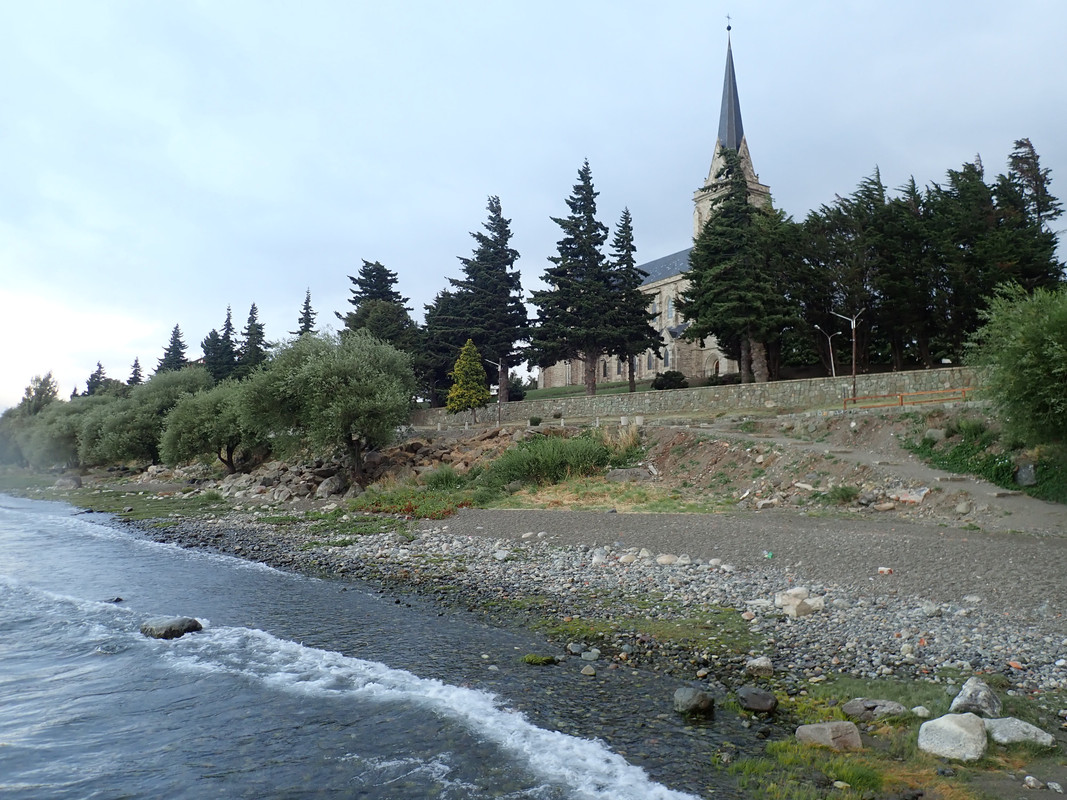 I miss the days when I can get a decent hotel room for $16 but a hostel is the best I can do here. I had to leave the bike on the street overnight and share a 4-bed dorm with 5 people. But at least I'm not camping in the rain and wind. 🙂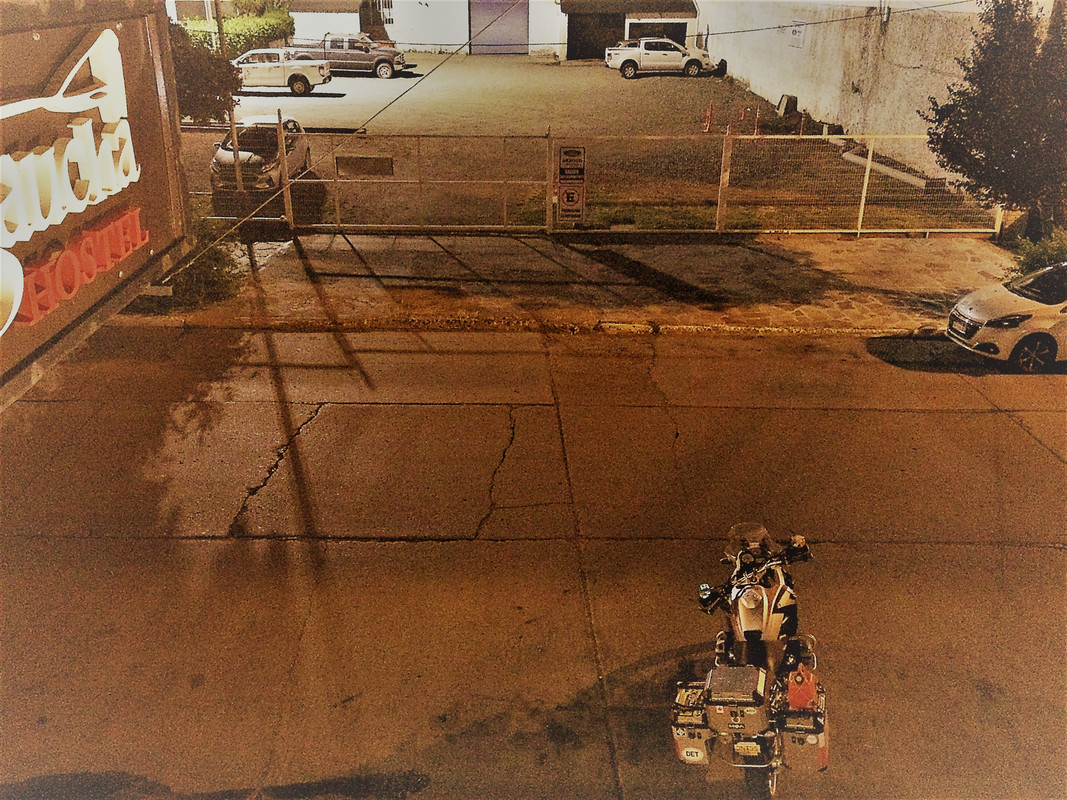 I continued south on Ruta 40 through the beautiful Pagatonia.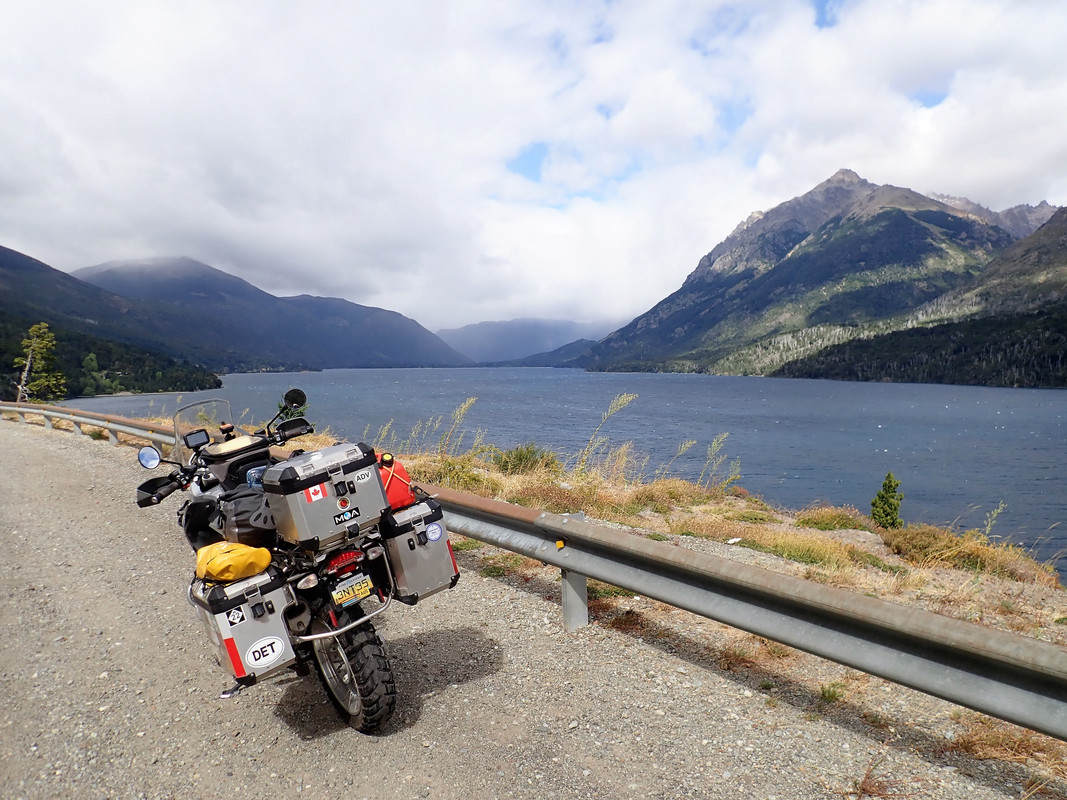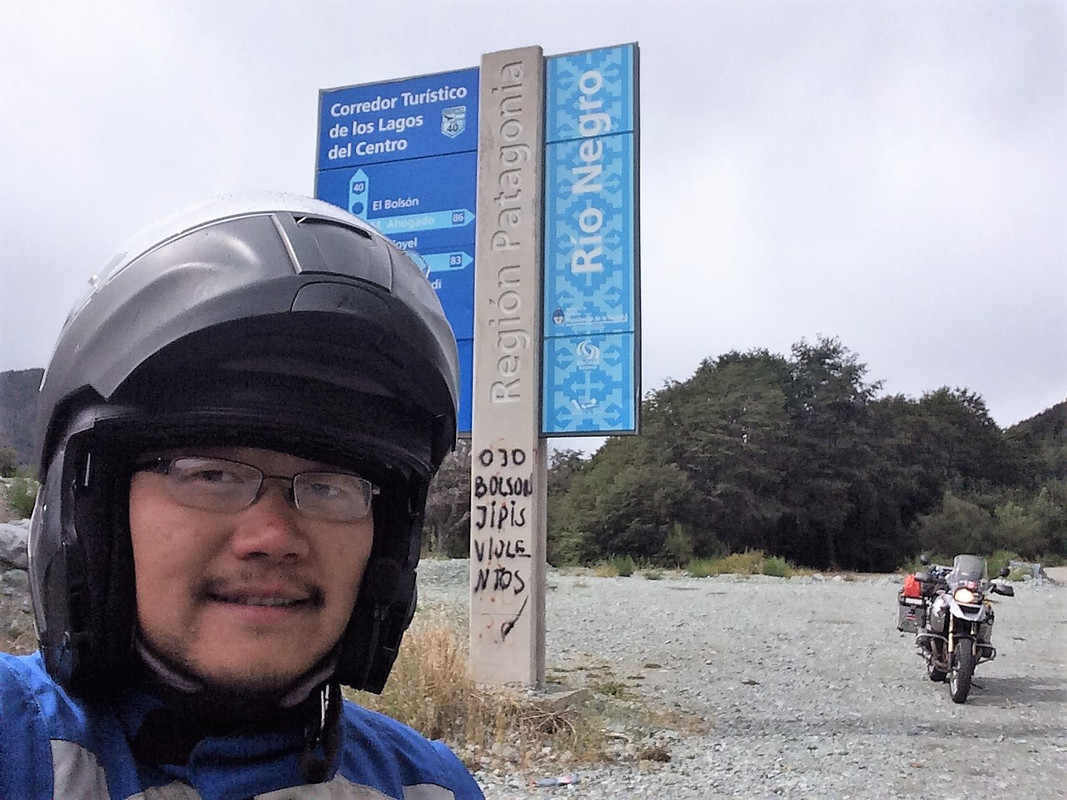 Temperature was around 50 F for most of the day so I stopped to grab some empanadas and warm up my hands.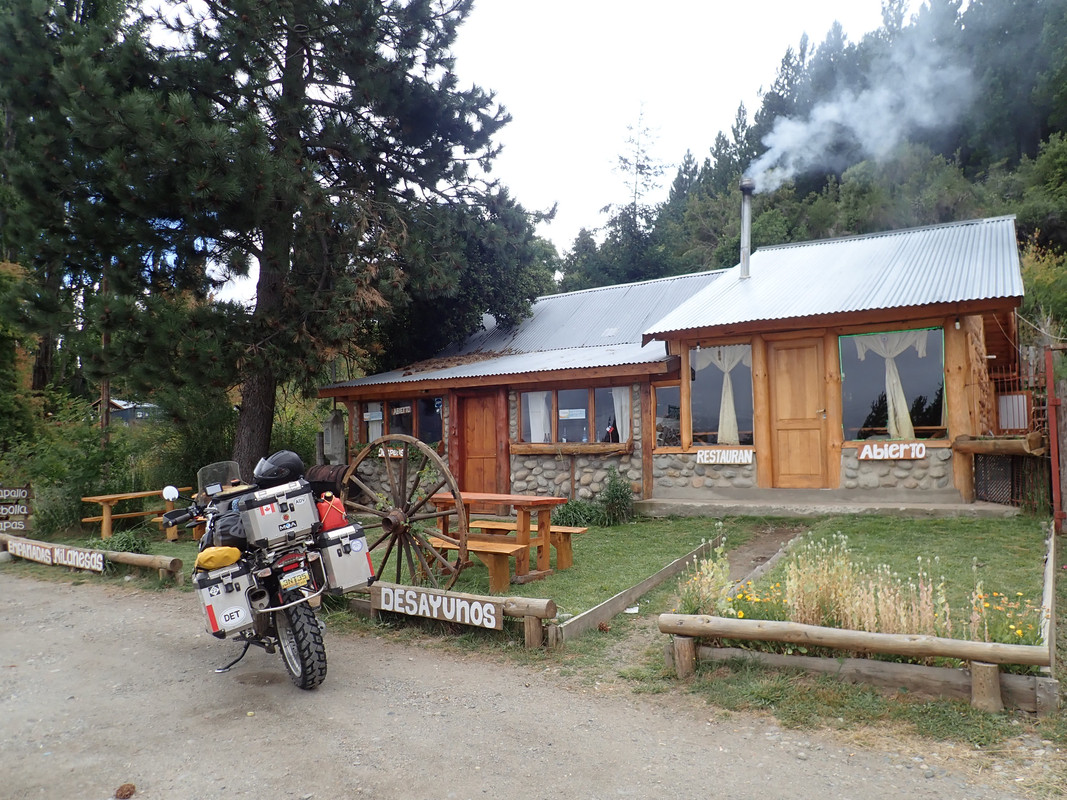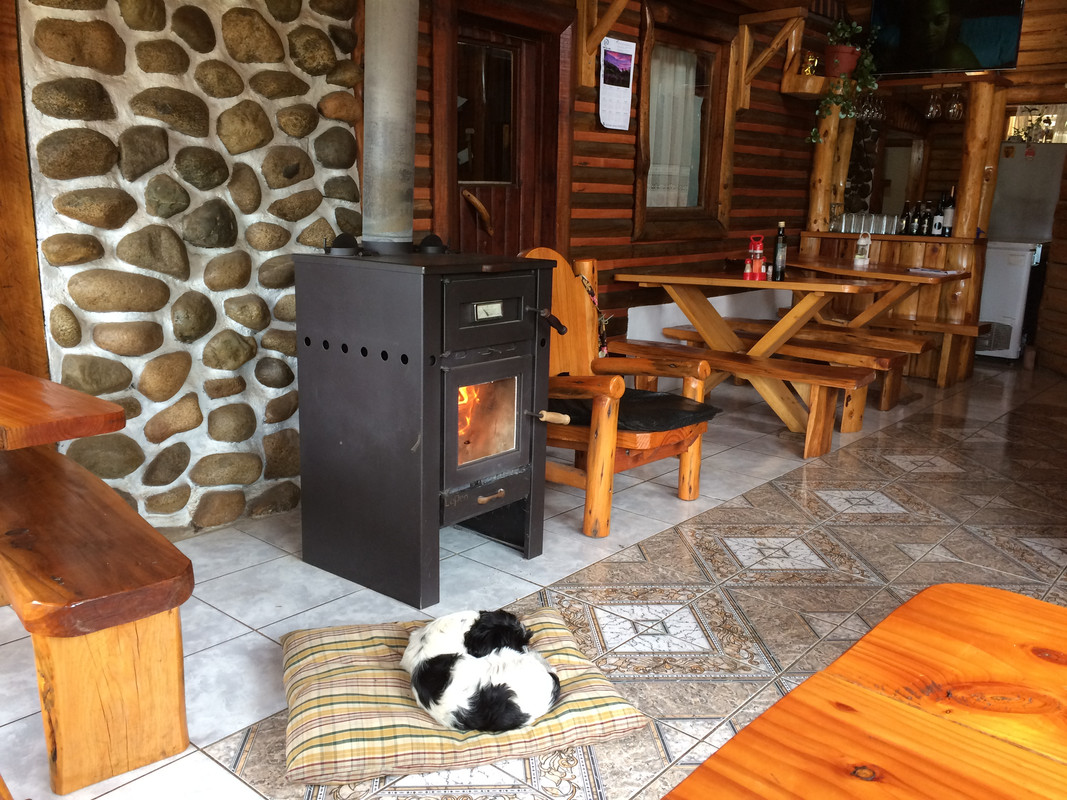 Another type of shrine commonly seen in Argentina is 'Difunta Correa' or Deceased Correa. Legend has that Correa died of thirst in the desert with her child in her arms while searching for her husband. Nowadays people leave bottles of water at small altars along roadsides. It kind of look like piles of trash but who am I to judge their culture. 😛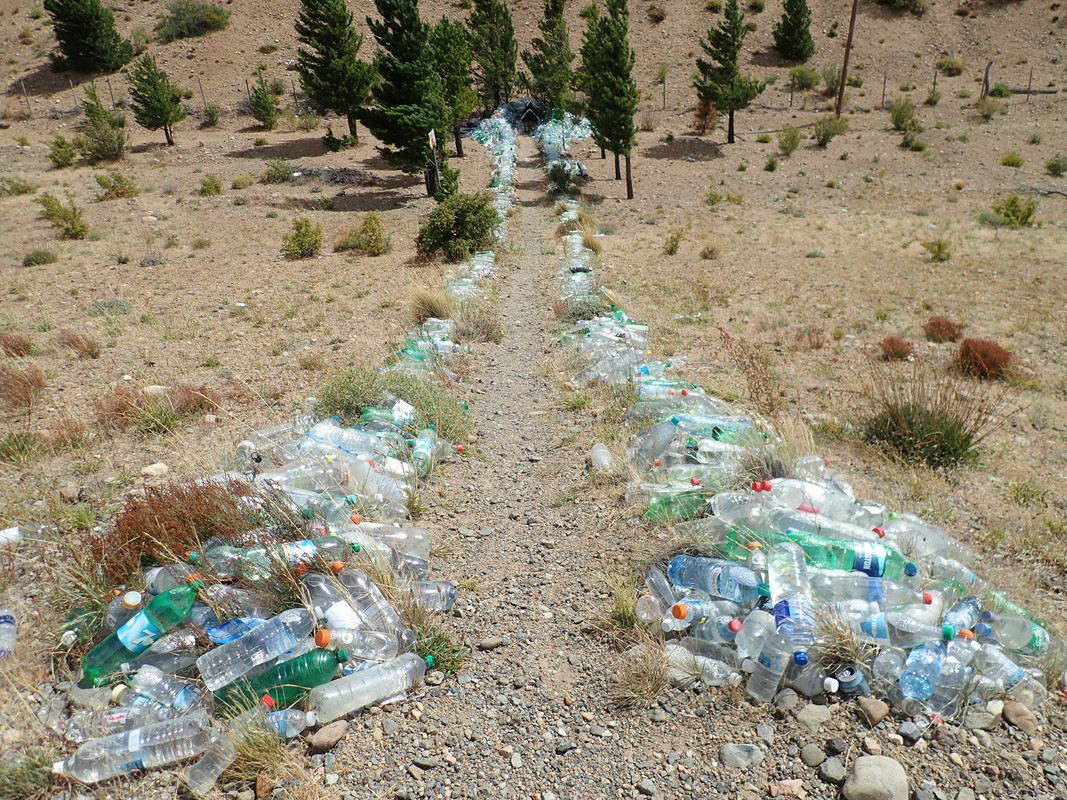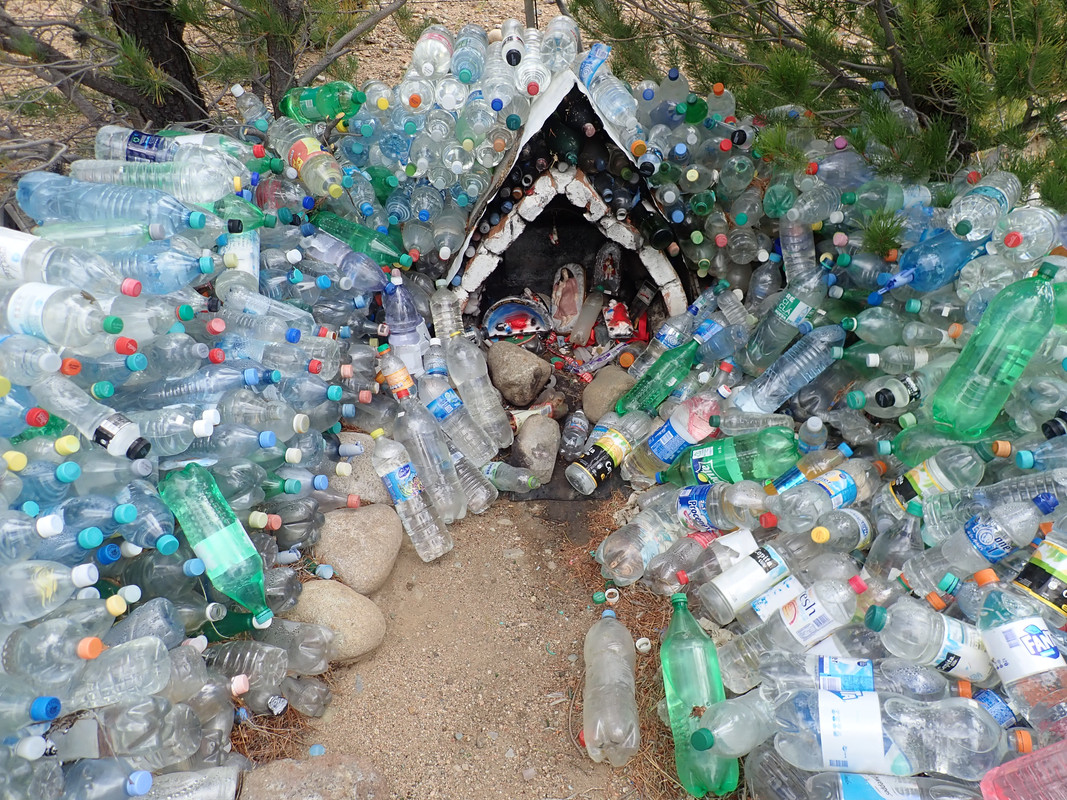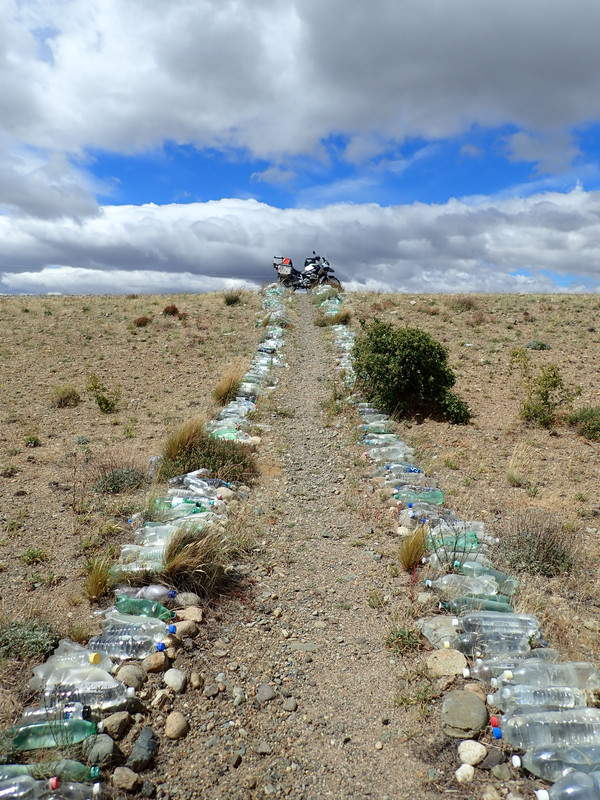 Wind really picked up around the plateau I could hardly hear the music in my helmet. I rolled into Esquel after about 200 miles, picked up some groceries and camped for the night. Temperature dipped into the 30s over night I had to put on all my cloth around 4AM.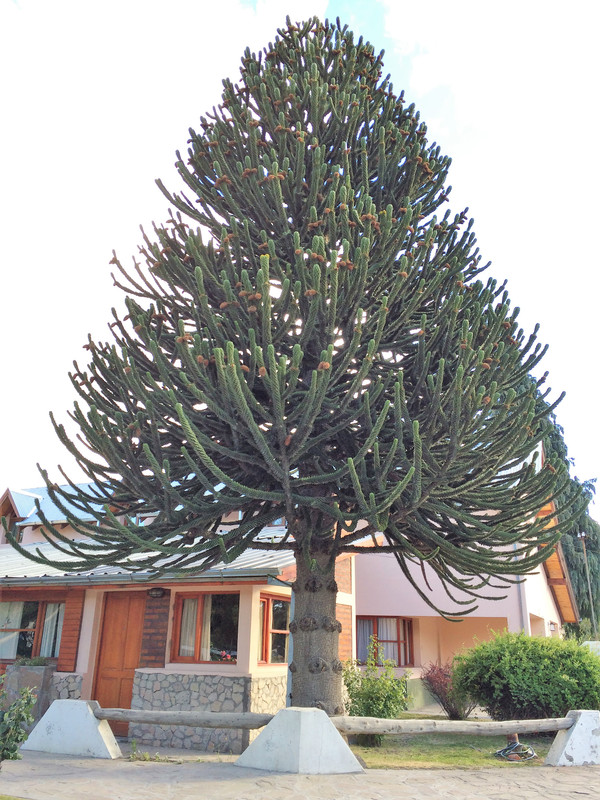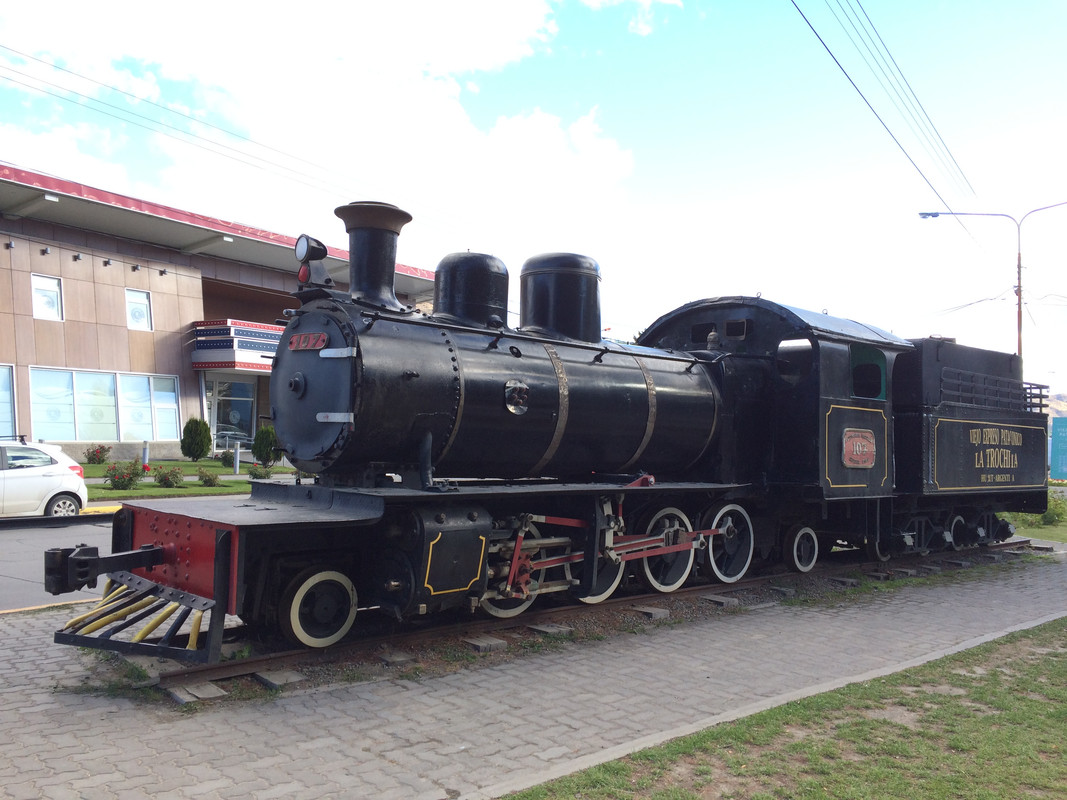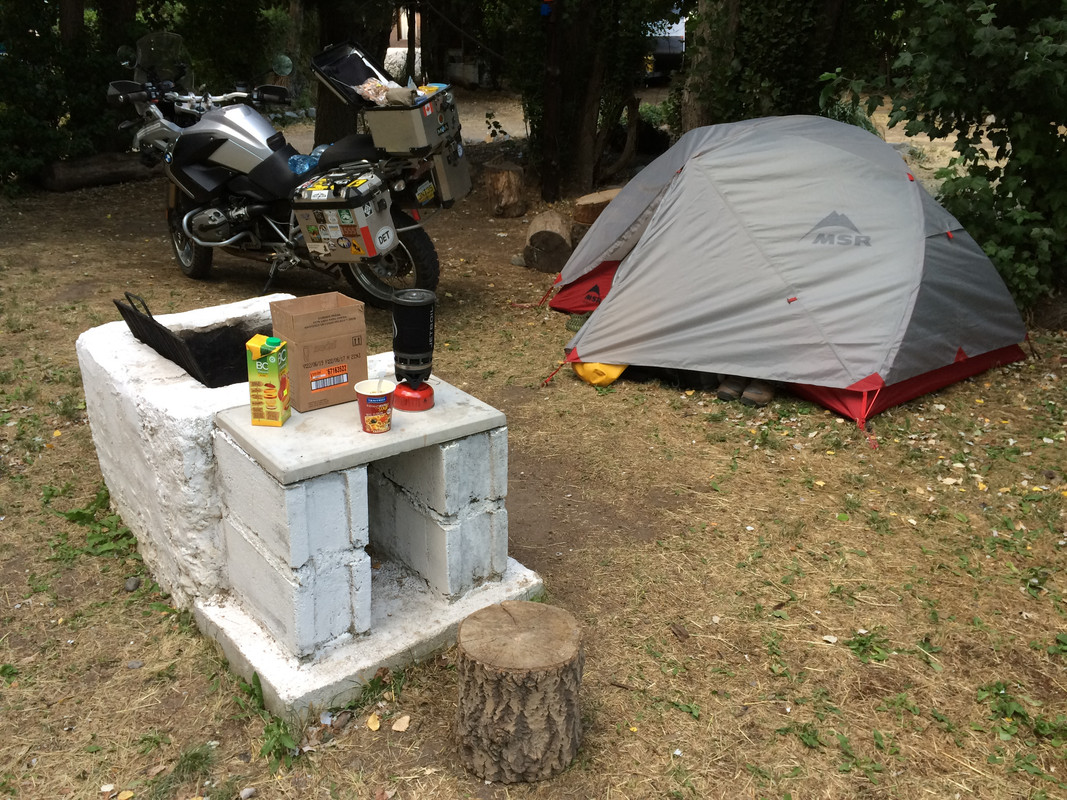 I started riding back towards Chile the next day at a slower pace on gravel. Front end got a little wobbly in some deep sections.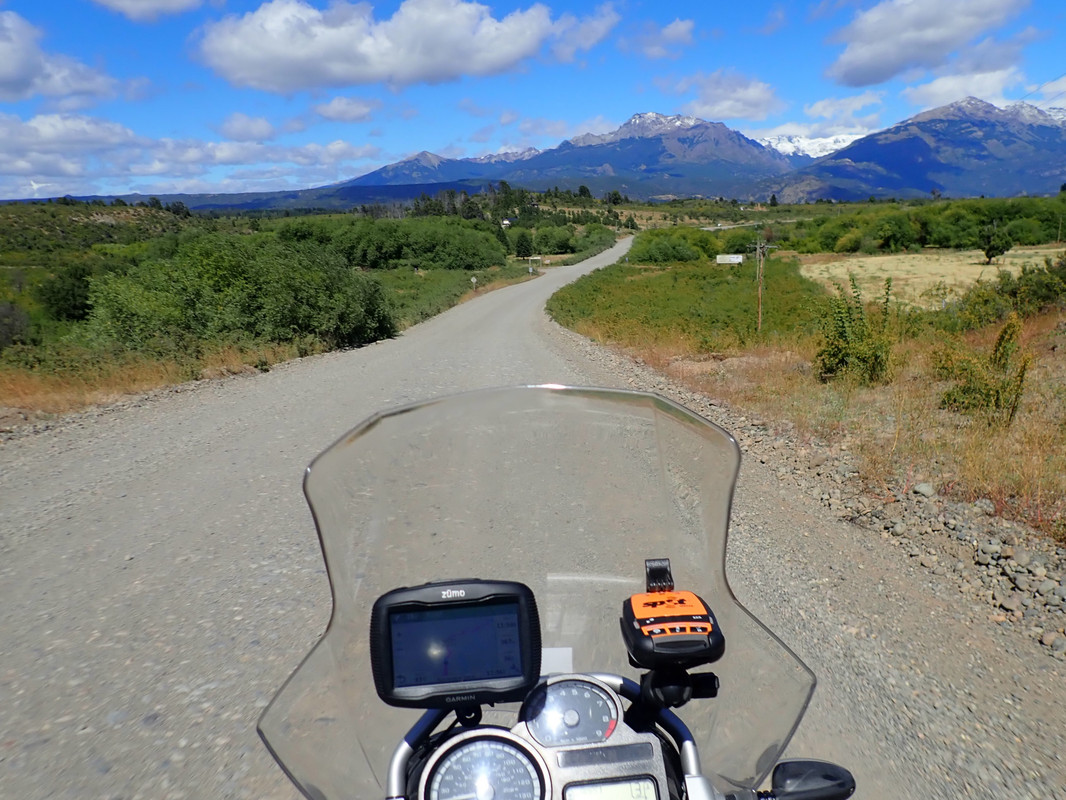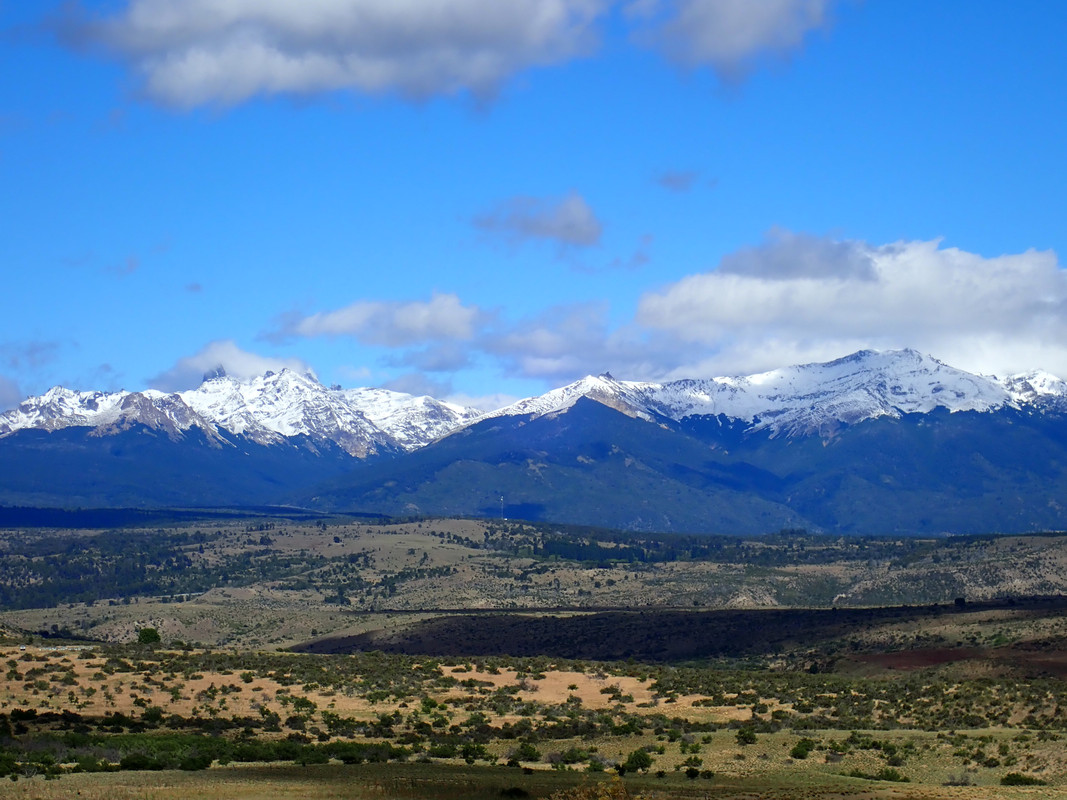 Bike got away from me while I was taking a photo. I tried different methods but couldn't pick it up by myself because the wheels kept slipping. Fortunately a nice Argentinean family stopped by to help.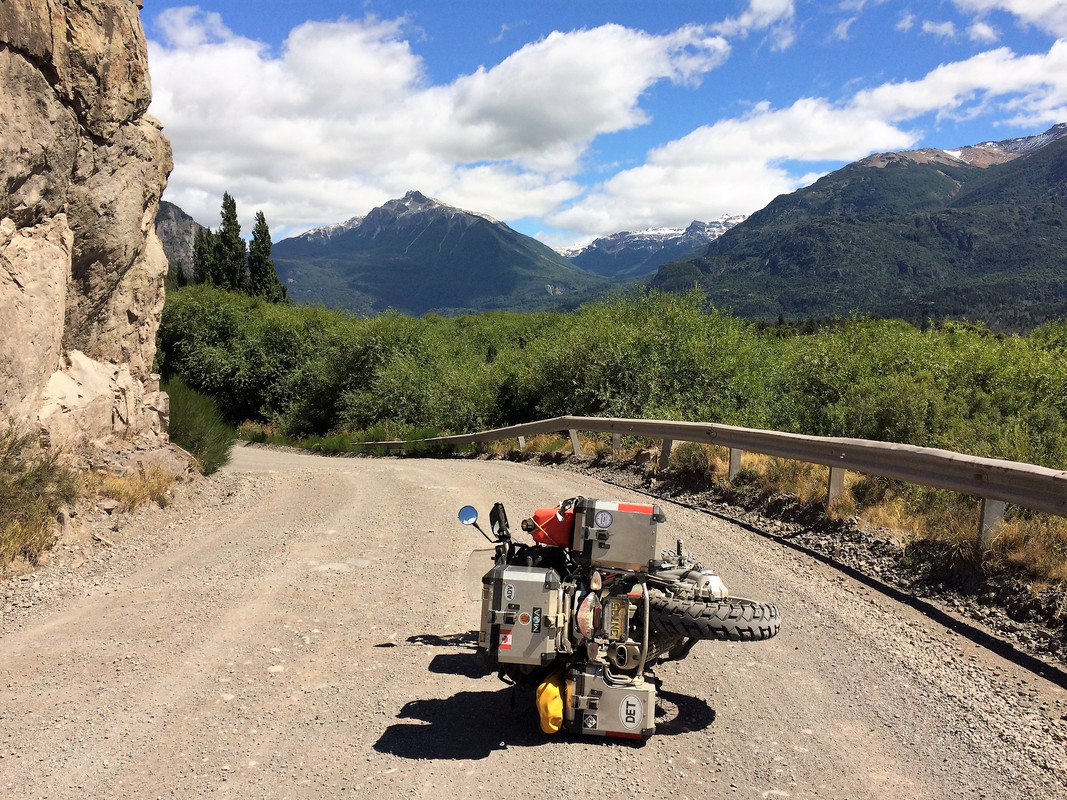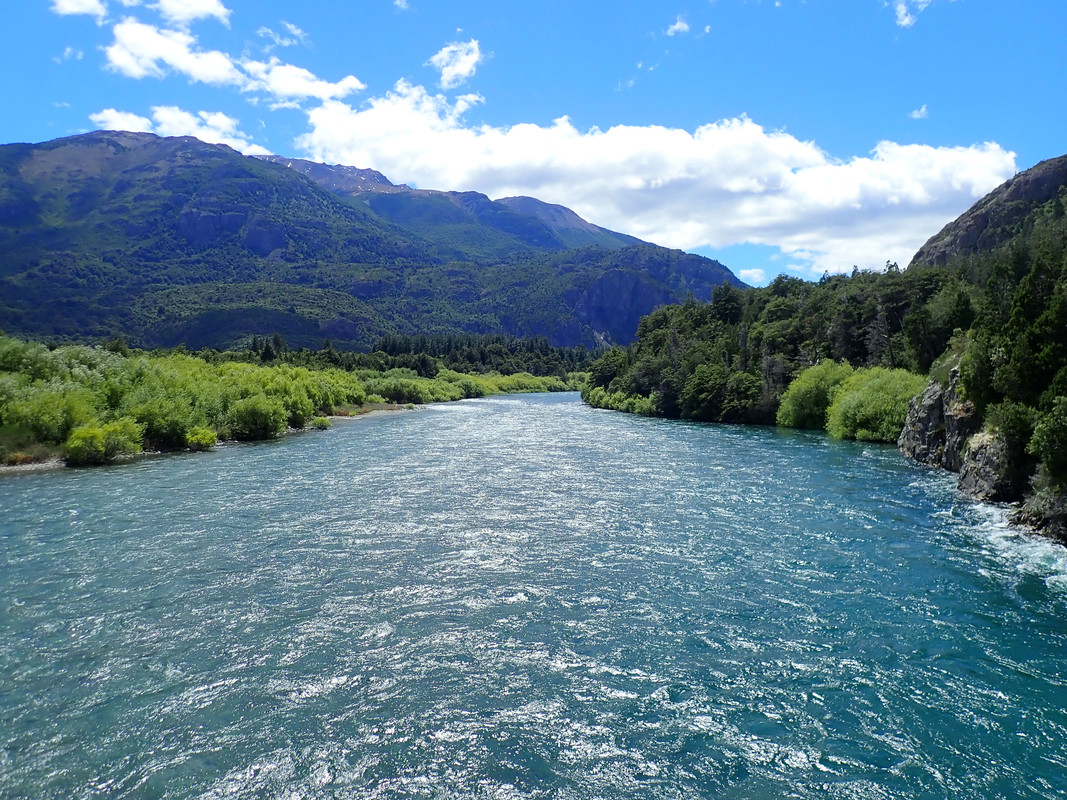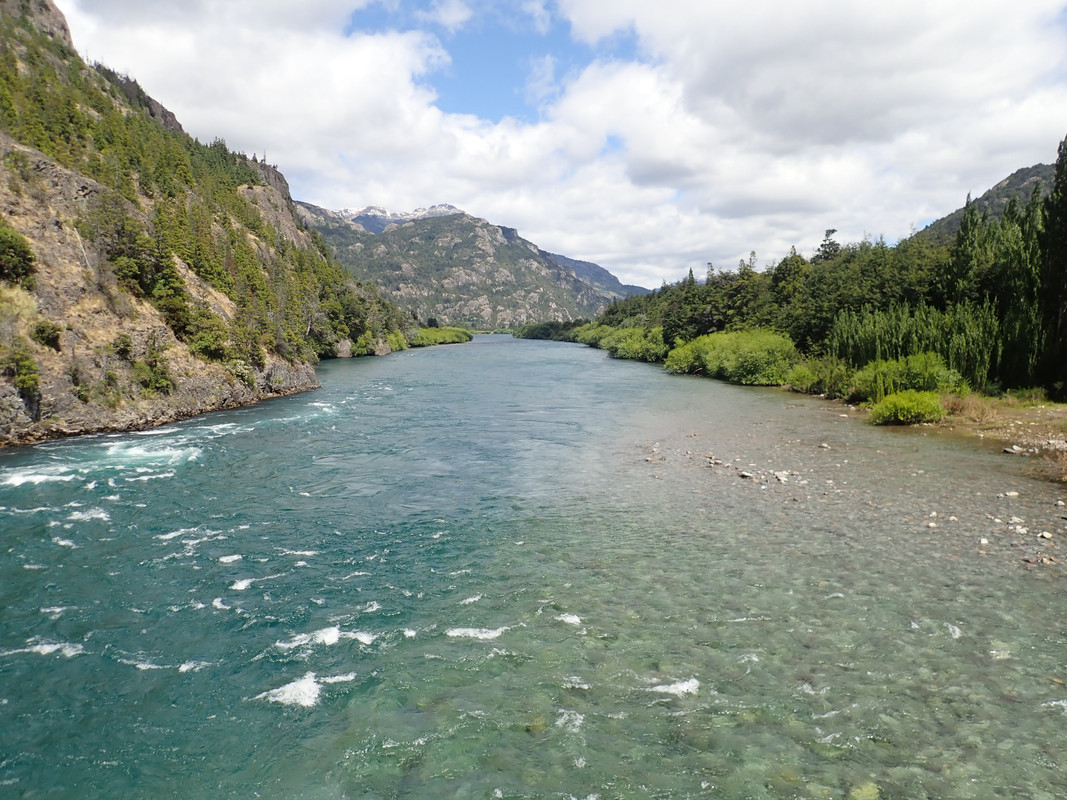 I crossed back into Chile at Futaleufú Pass. It's a very small border crossing with little traffic.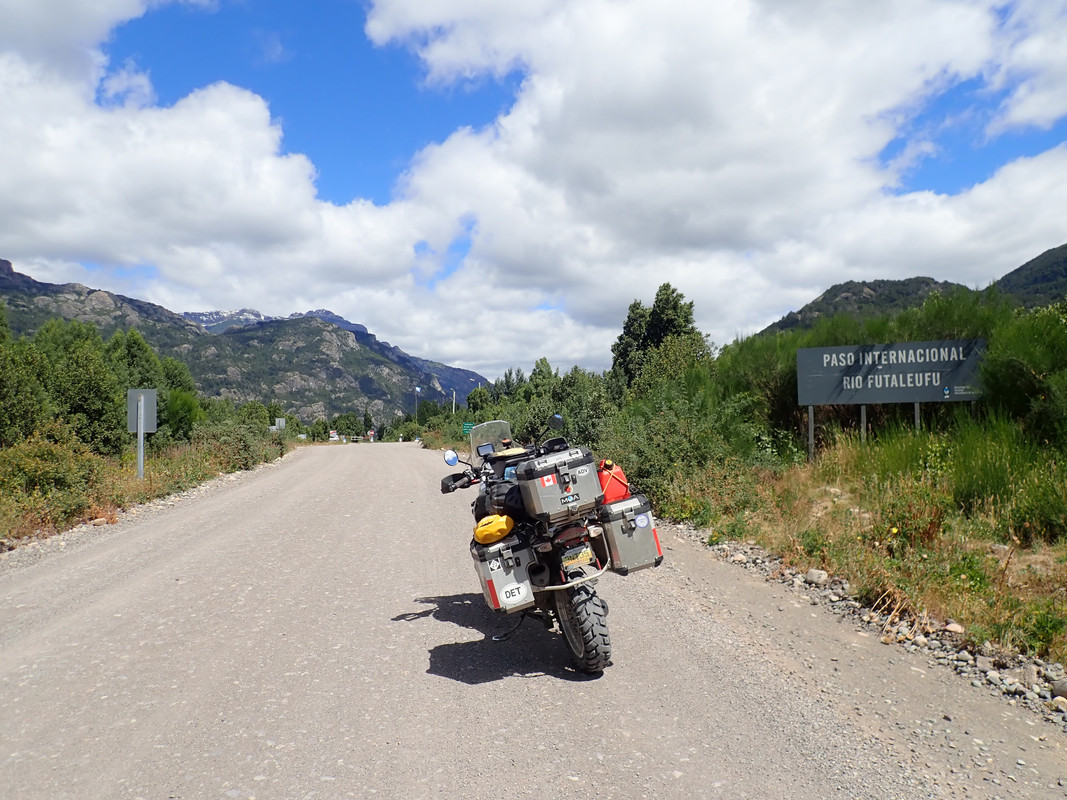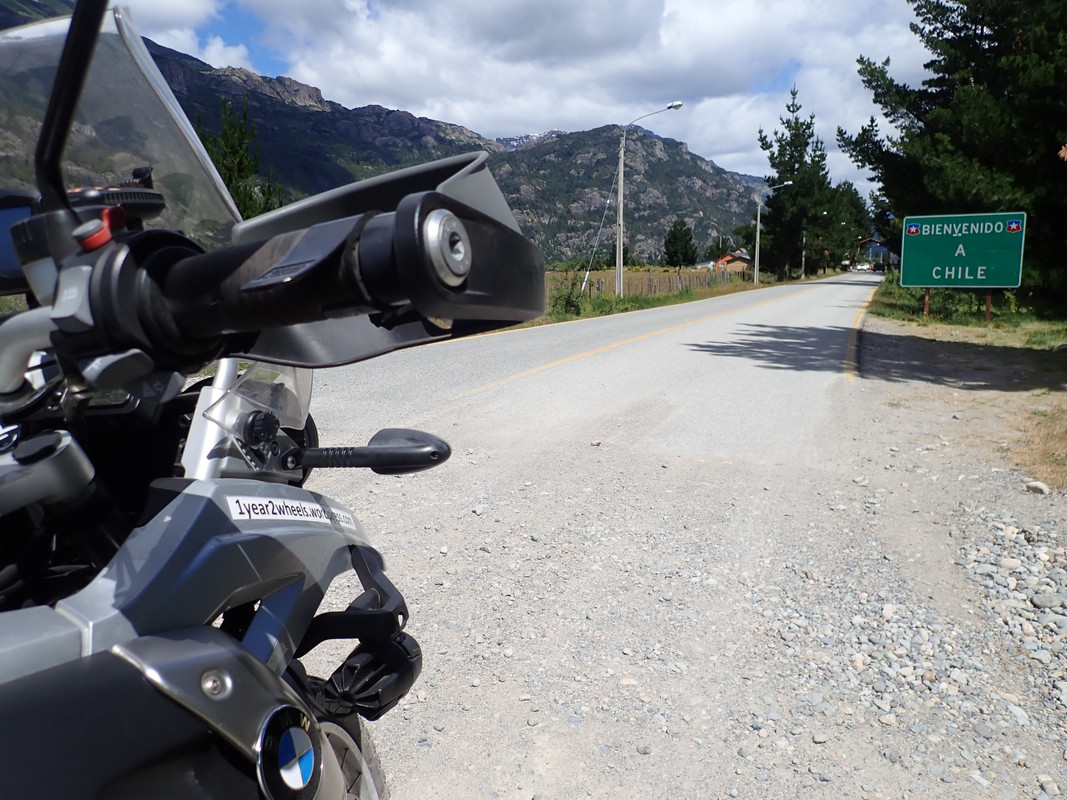 Rode into the serene little town of Futaleufú that's surrounded by snow peaked mountains. I grabbed some lunch and found a campground by the lake. It was another cold night so I layered up and threw the riding jacket over my face but still woke up a few times during the night shivering.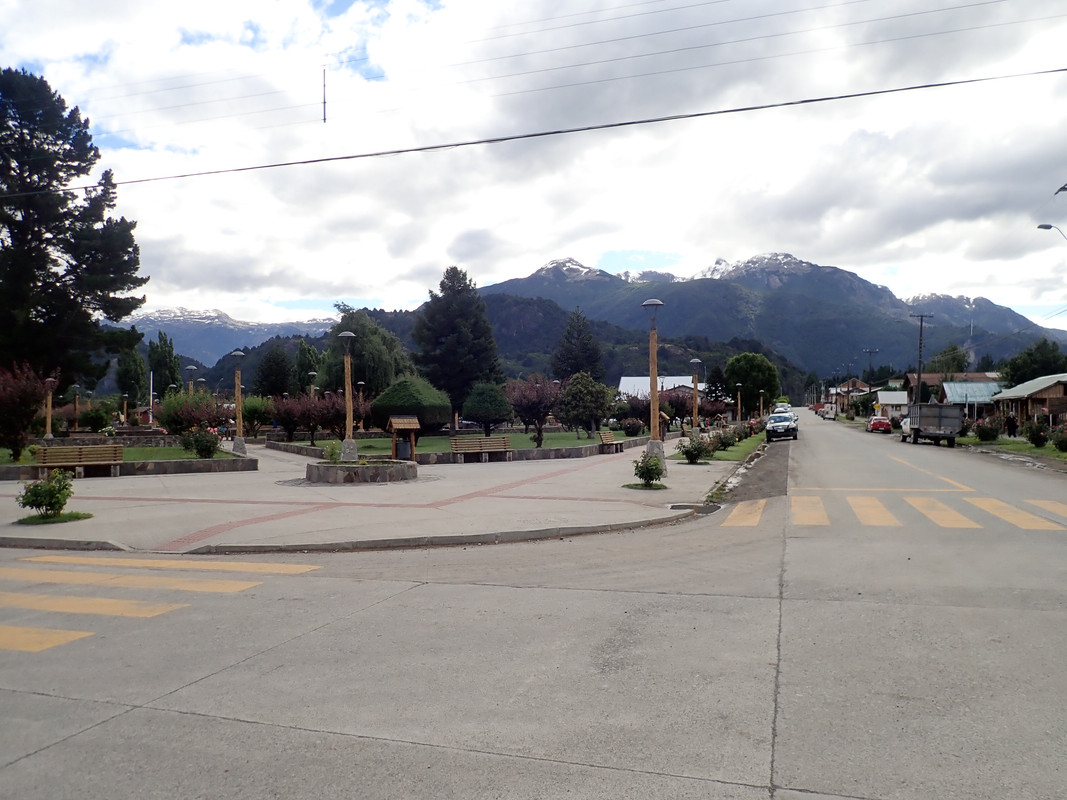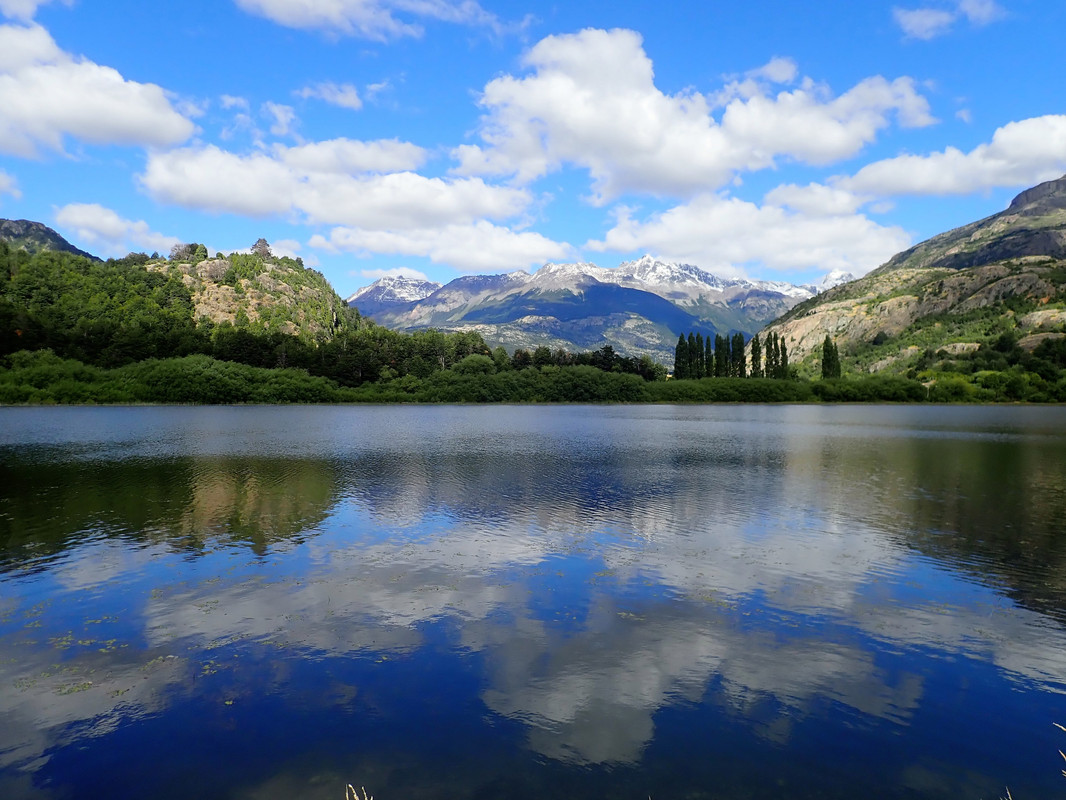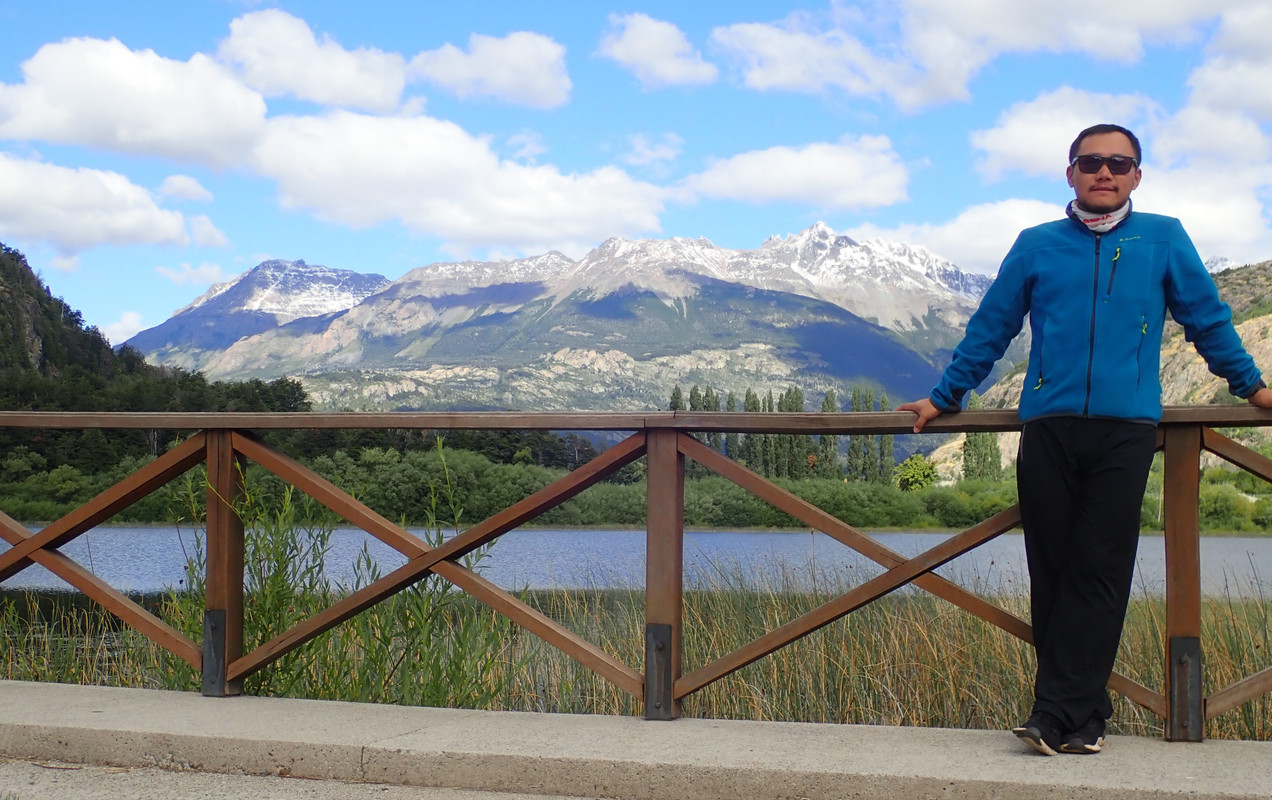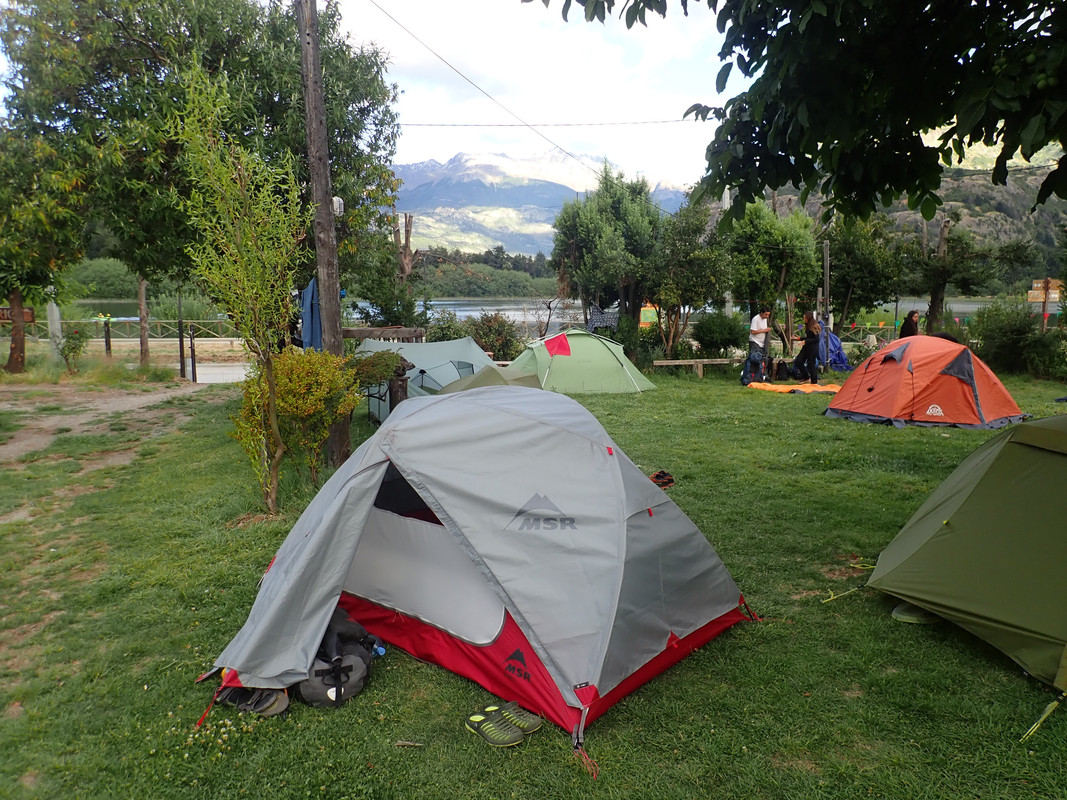 It has been chilly every morning and my tent is still wet so I couldn't get moving until about 11AM nowadays.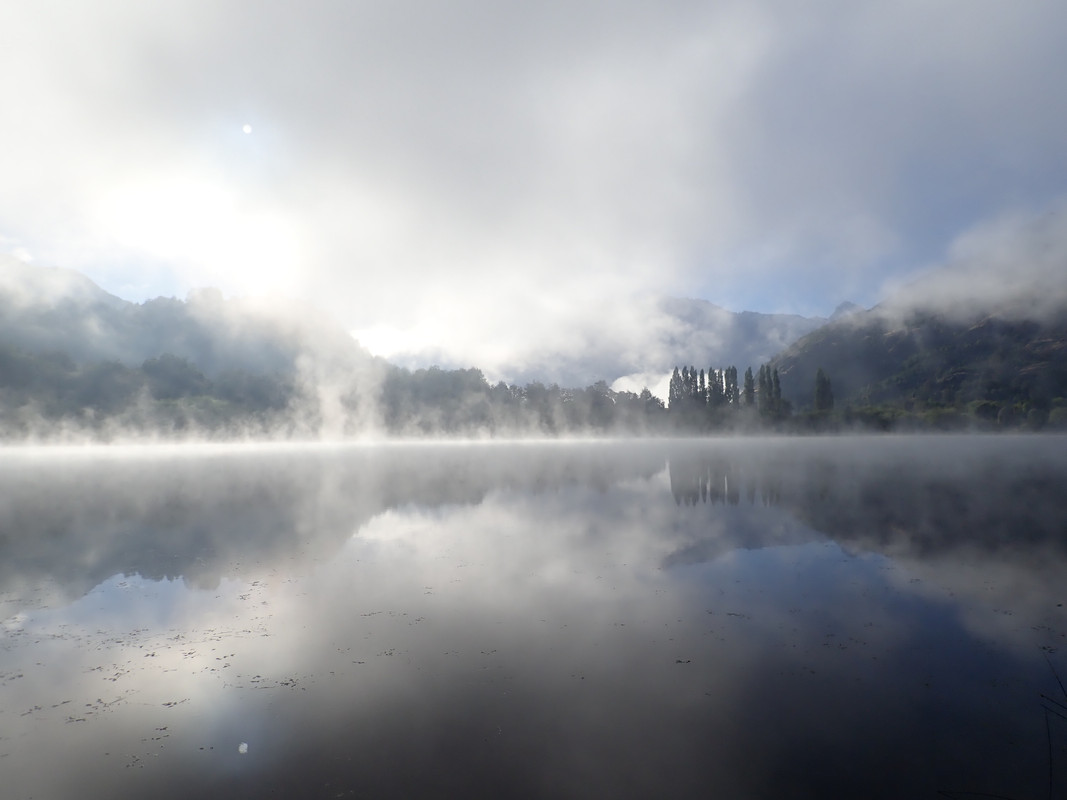 More gravel was waiting for me…all the way to Villa Santa Lucia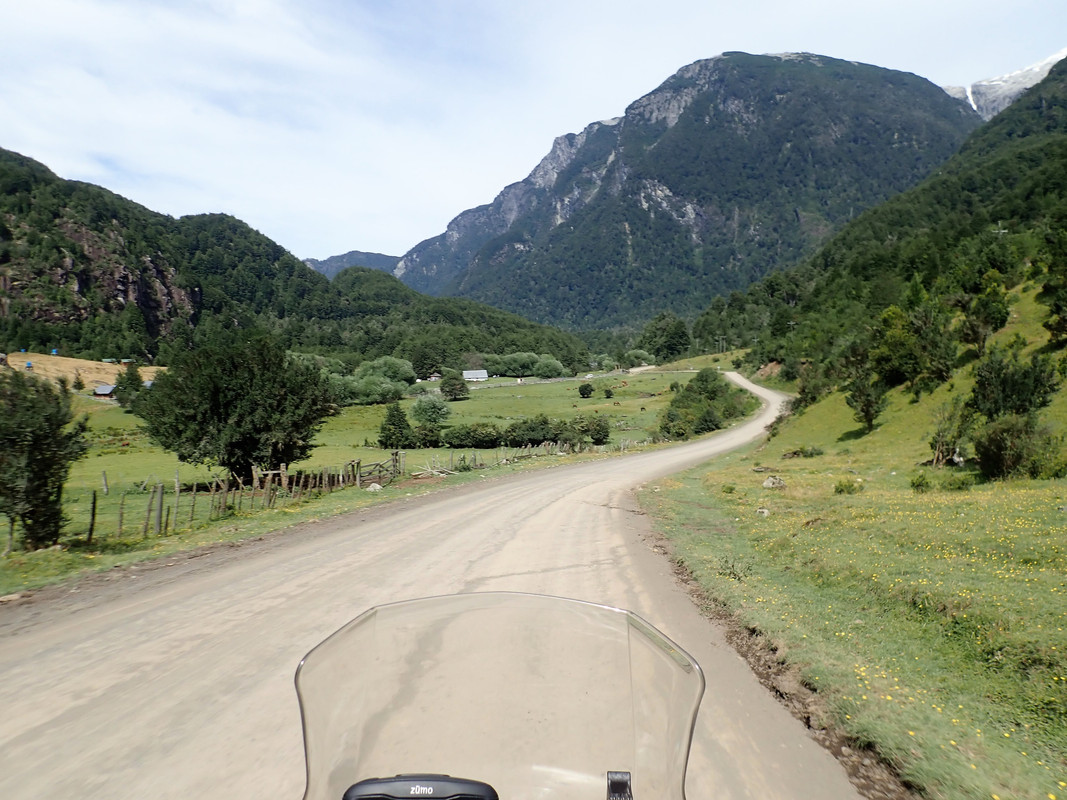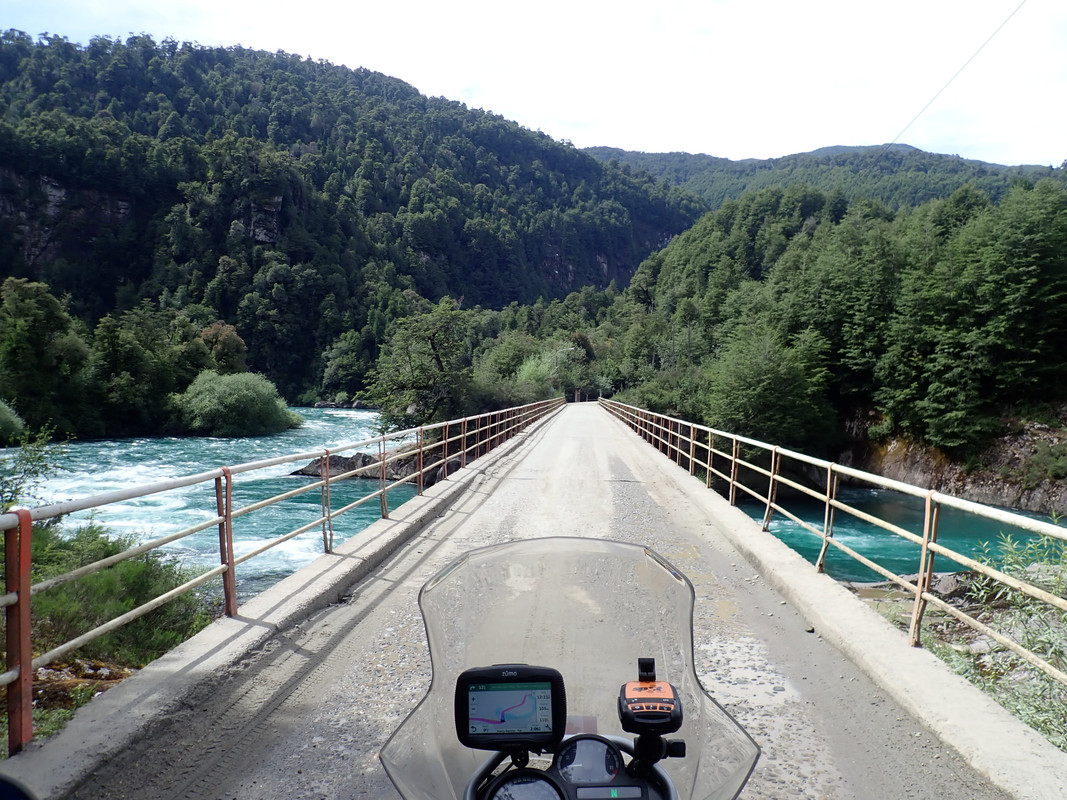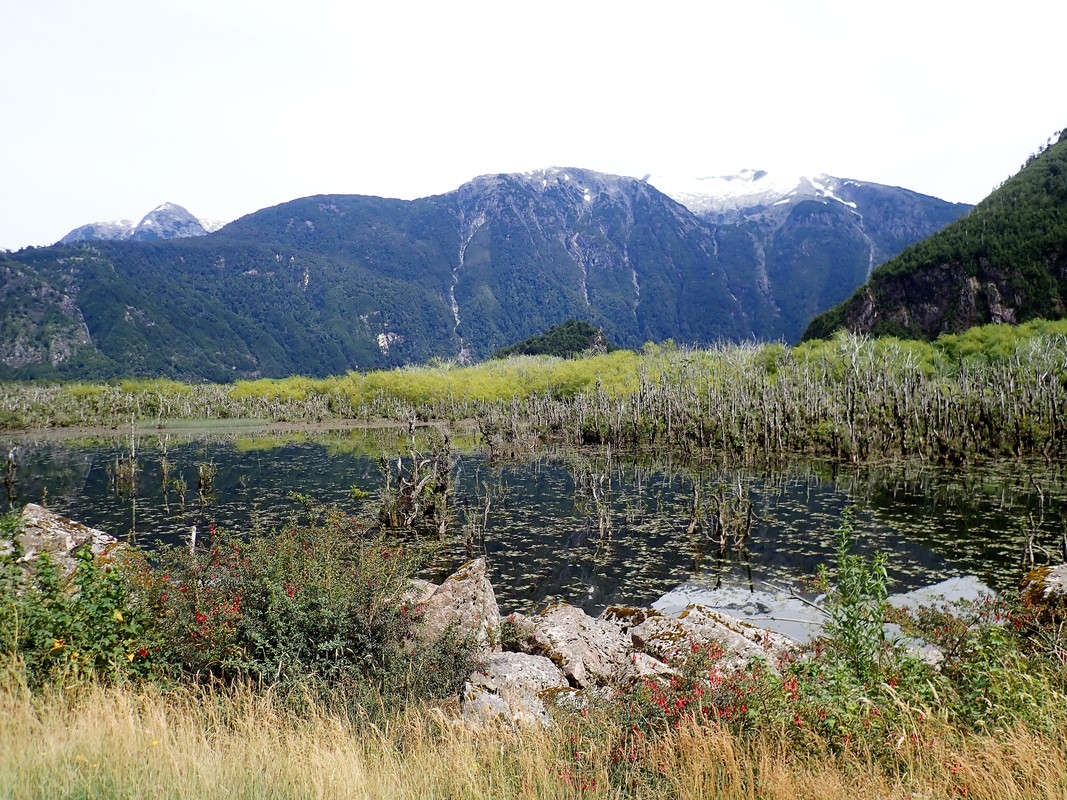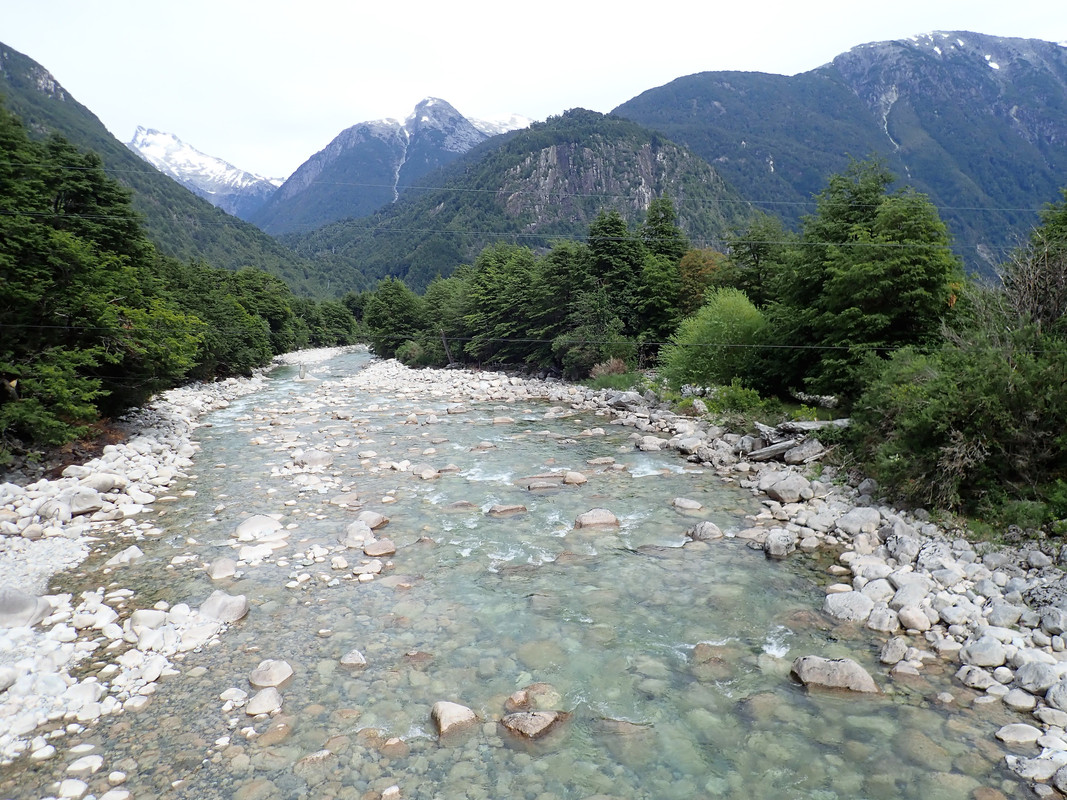 This emerald crystal clear pond had me mesmerized.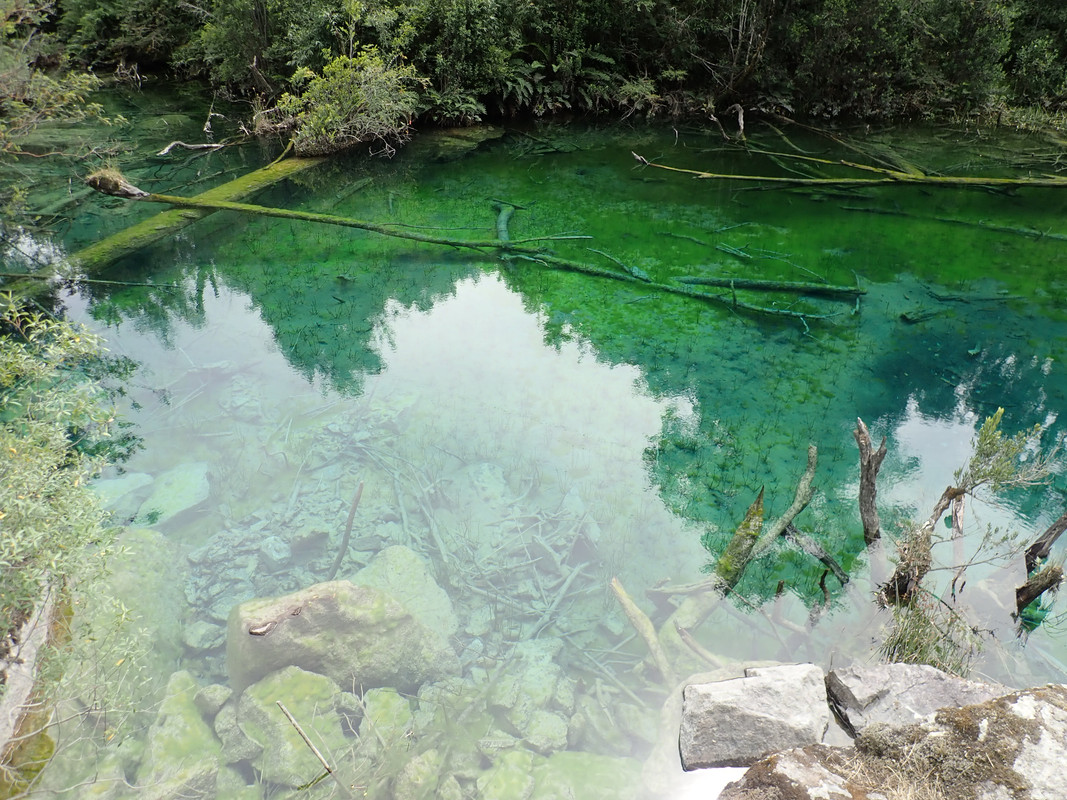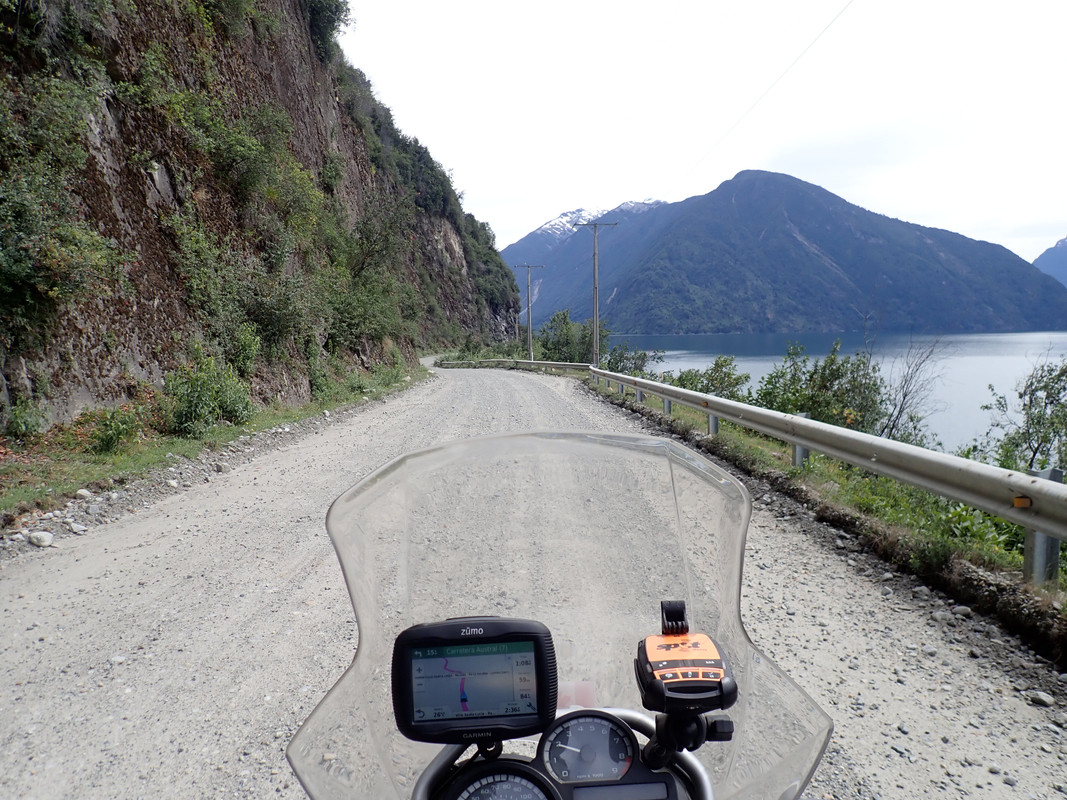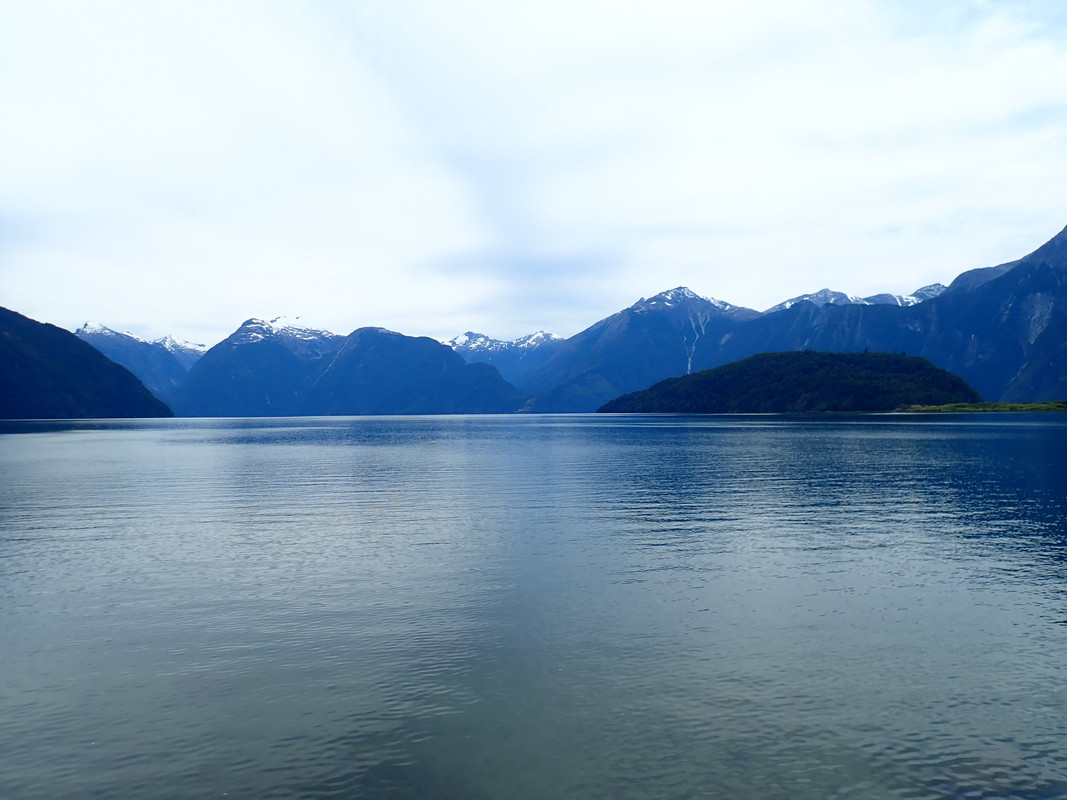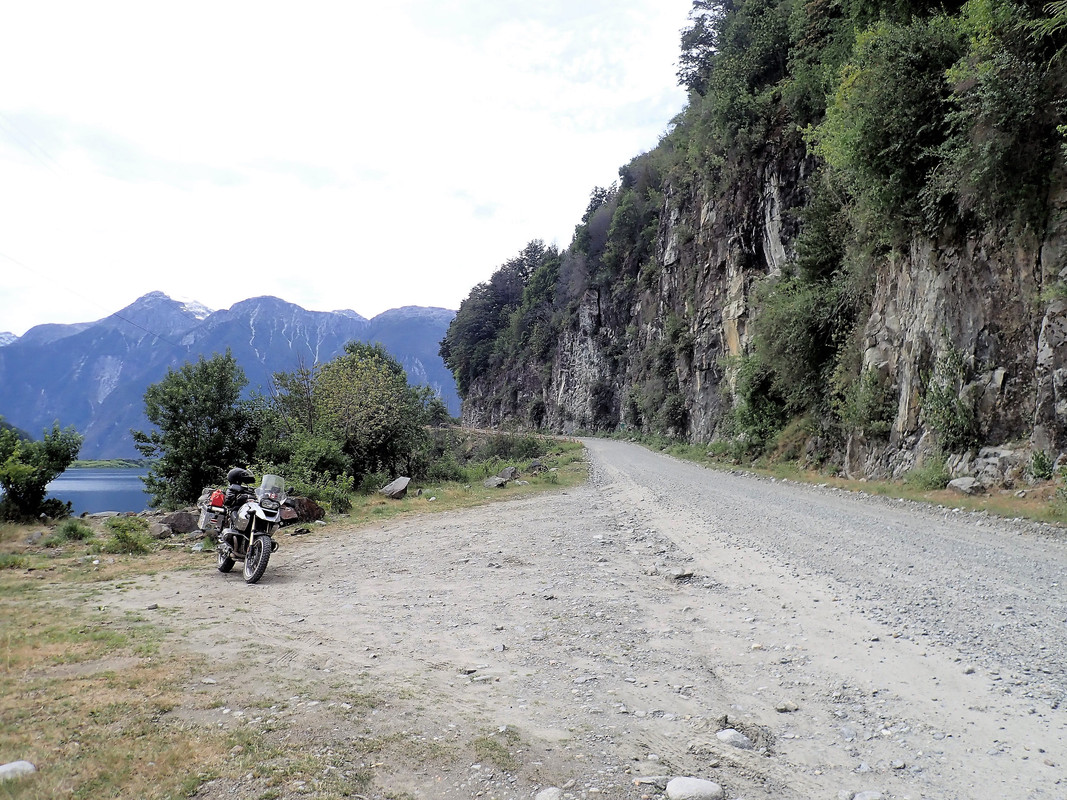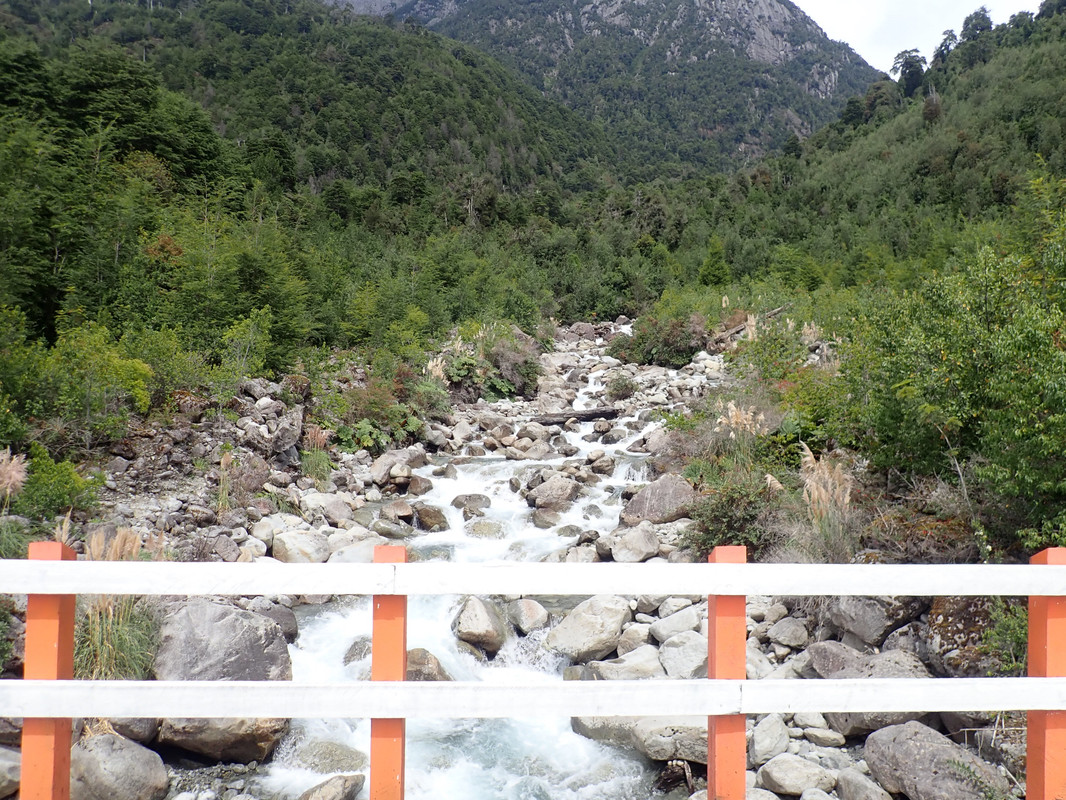 I arrived at what's left of Villa Santa Lucia after the devastating landslide. Nearly half of the town is decimated while rescue crews are still on site. Death toll is currently at 16 while many are still missing.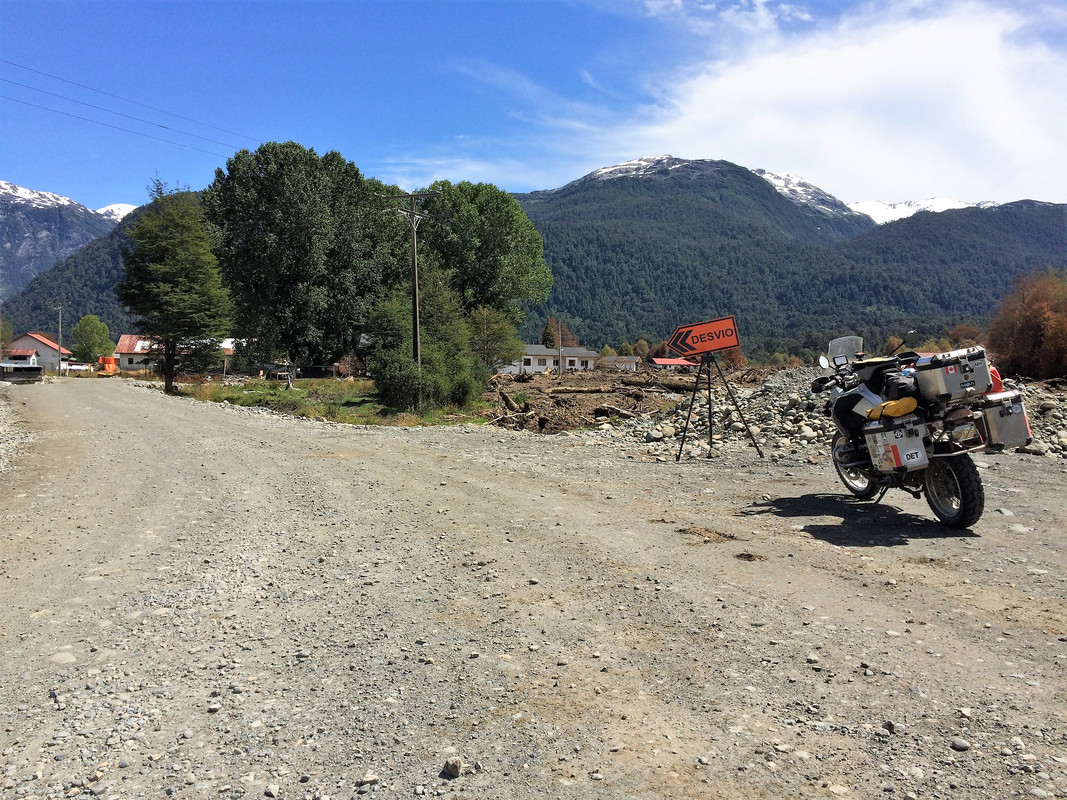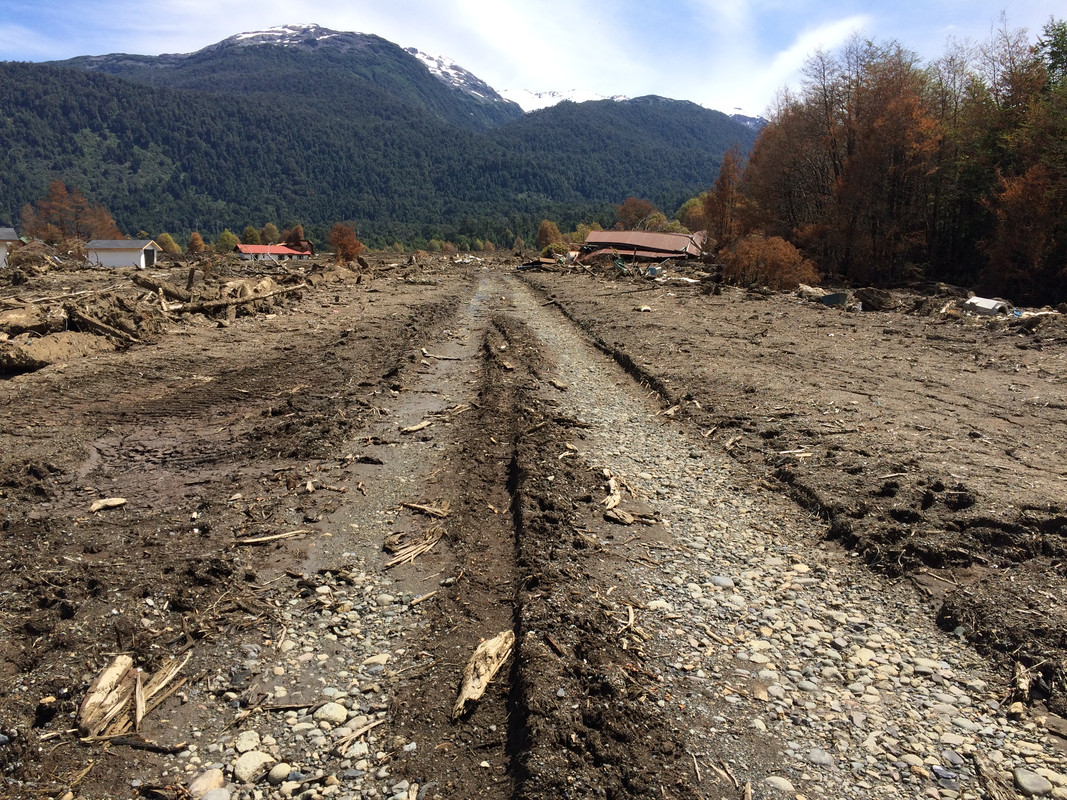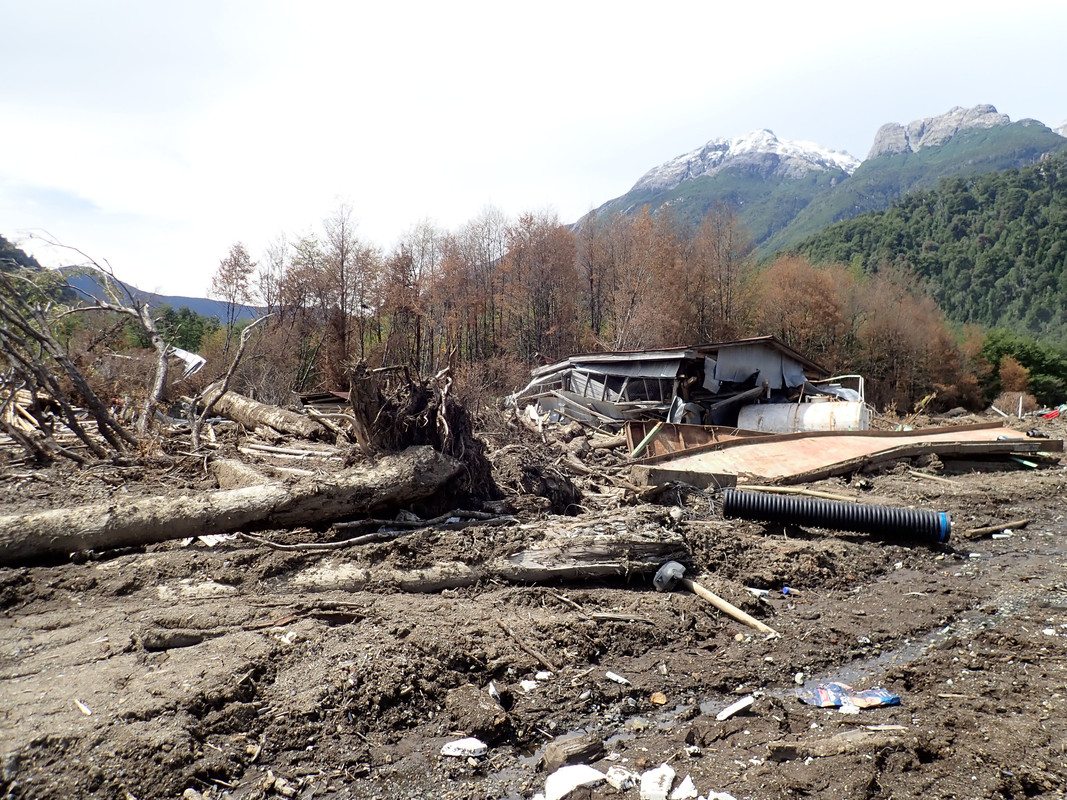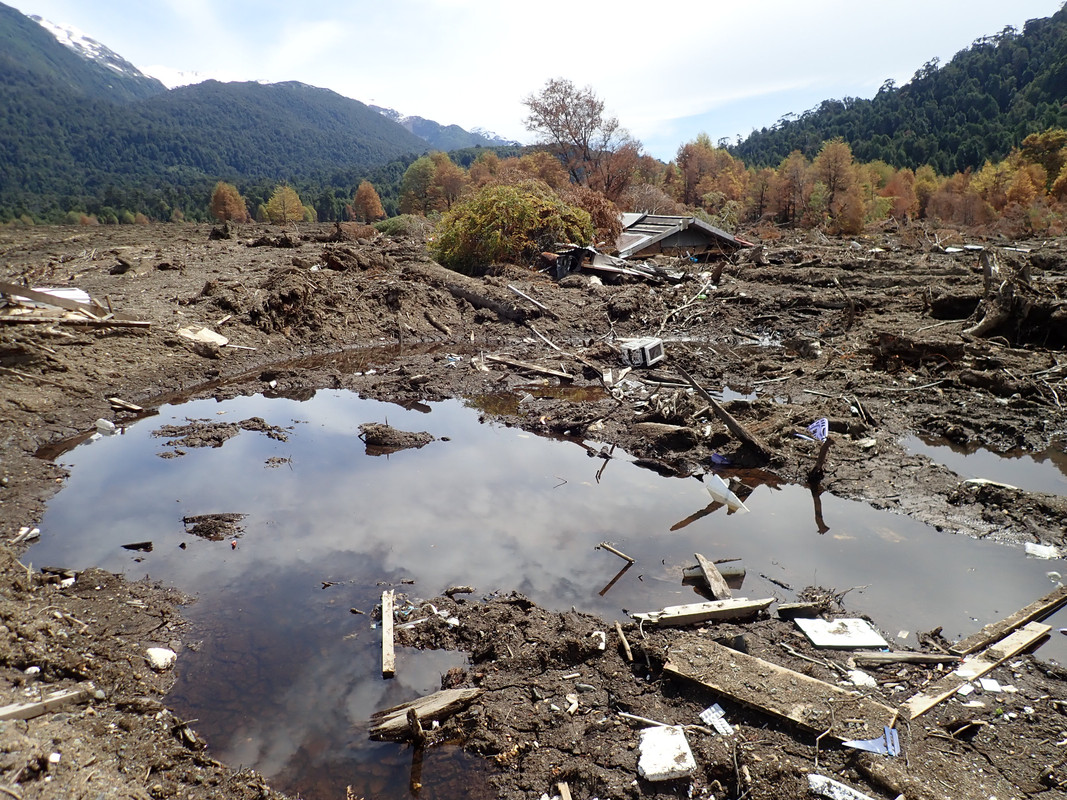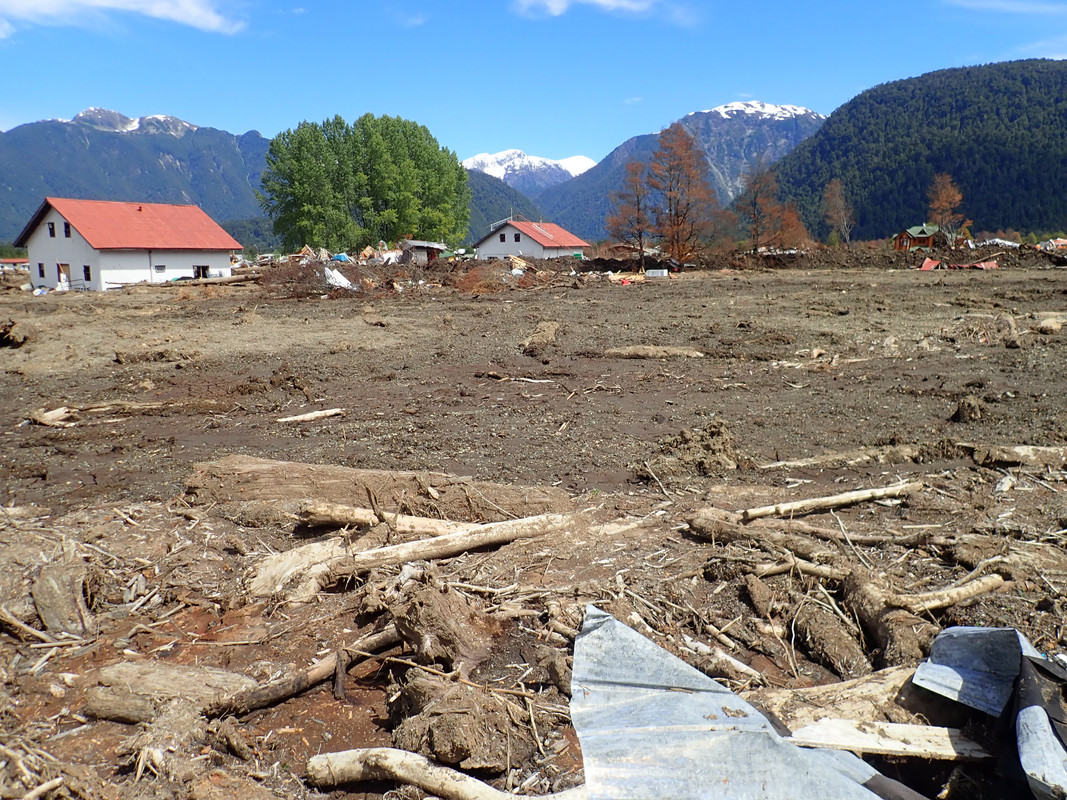 Finally, Carretera Austral! It's the name of the famous Ruta 7 in Chile that runs about 1200 km through rural Patagonia.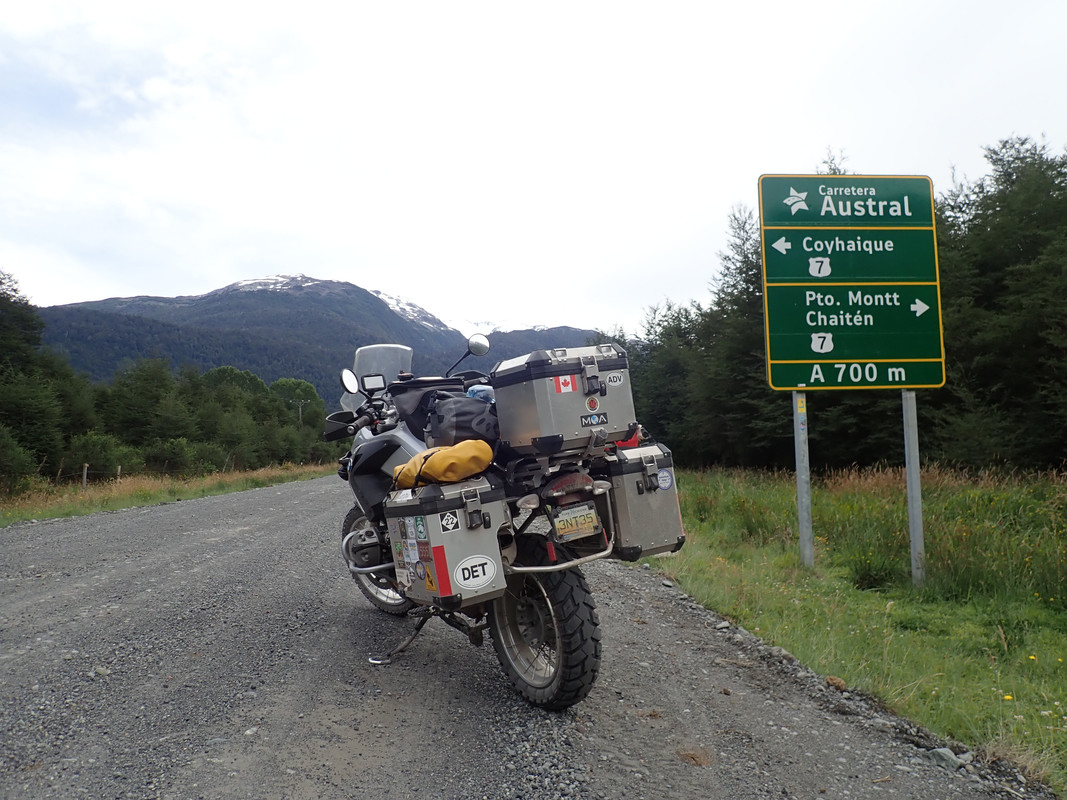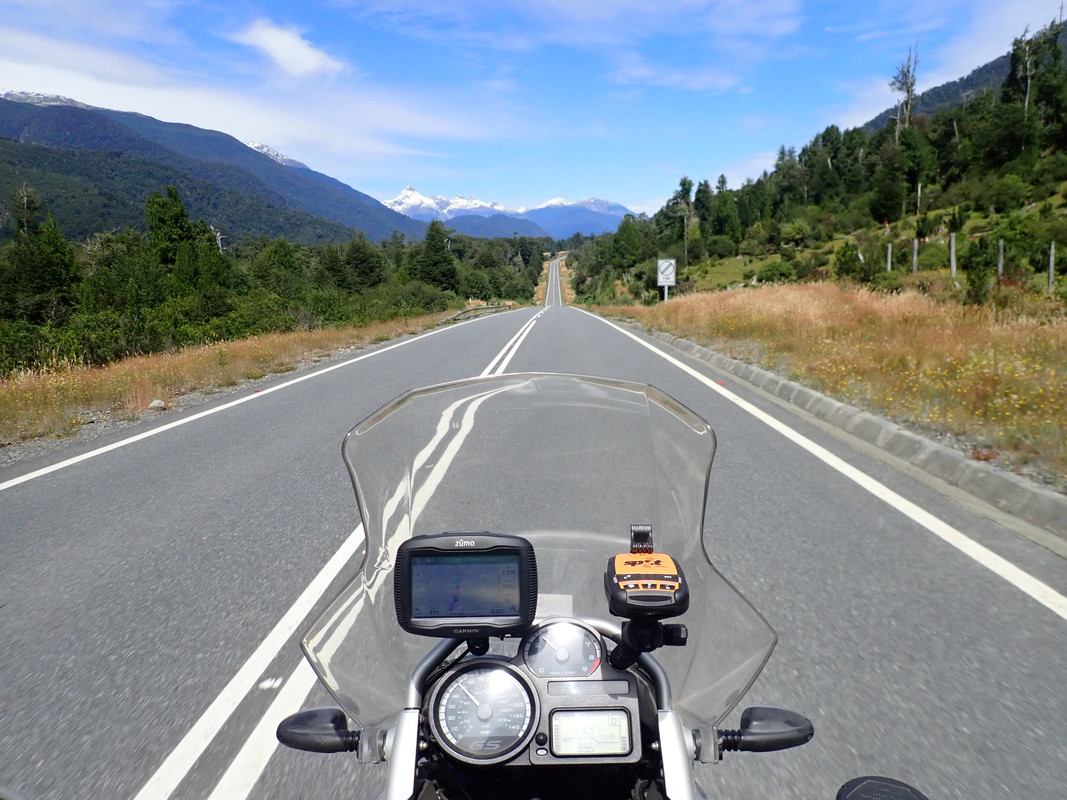 The initial short stretch of pavement was deceiving because most of the Austral is gravel. But a lot of roadwork is underway and I reckon it will be all paved in a few years.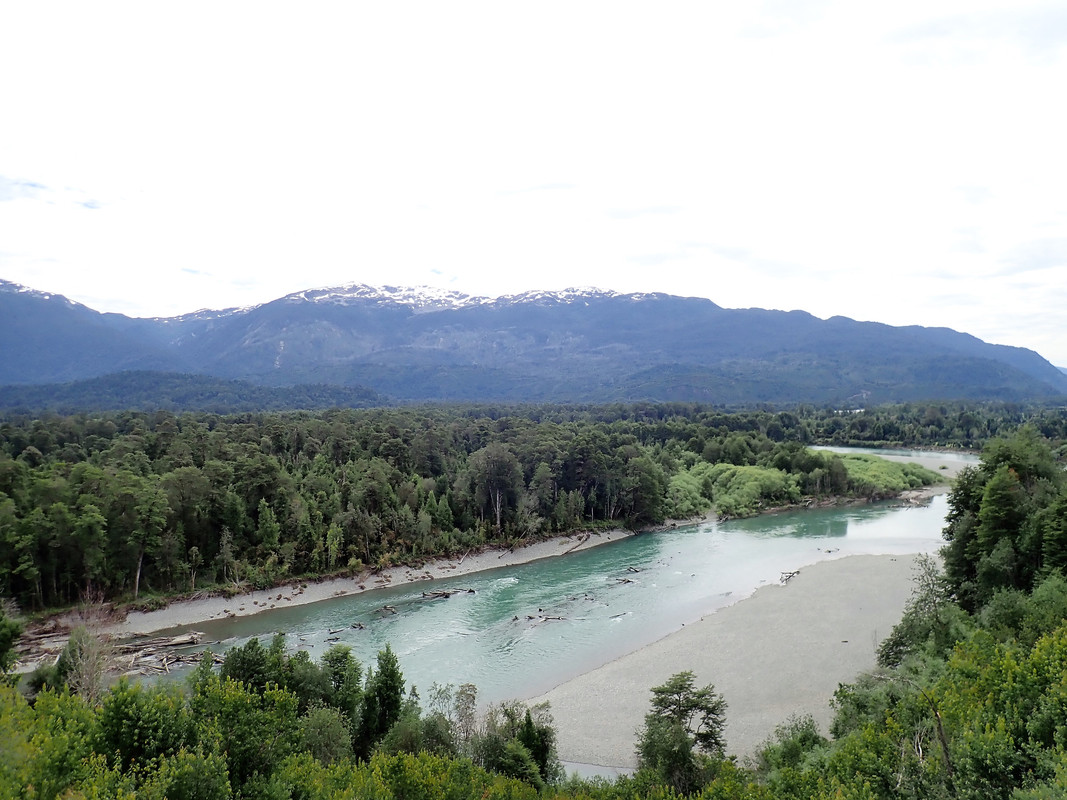 It's absolutely crucial to fill up on gas and stock up on groceries in every passing town which is far and few in between. It's also hitchhiking season so every campground is pretty much full by late afternoon.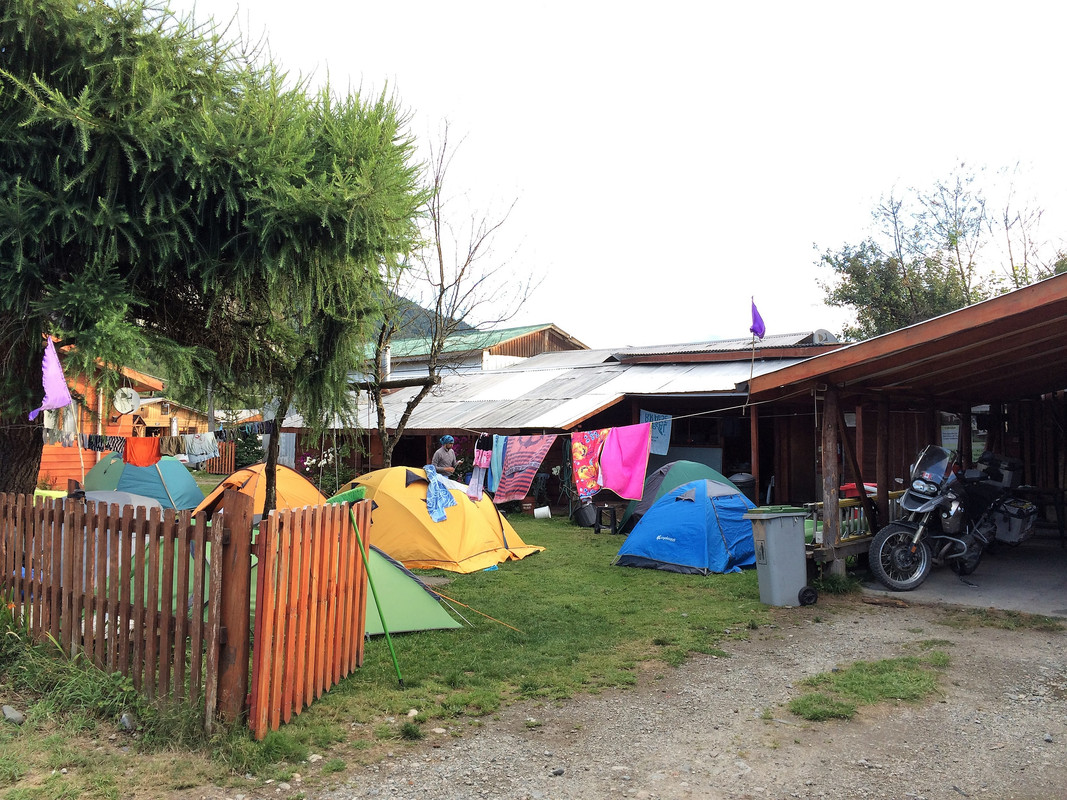 Lots of waterfalls along the wilderness on Chile's Carretera Austral.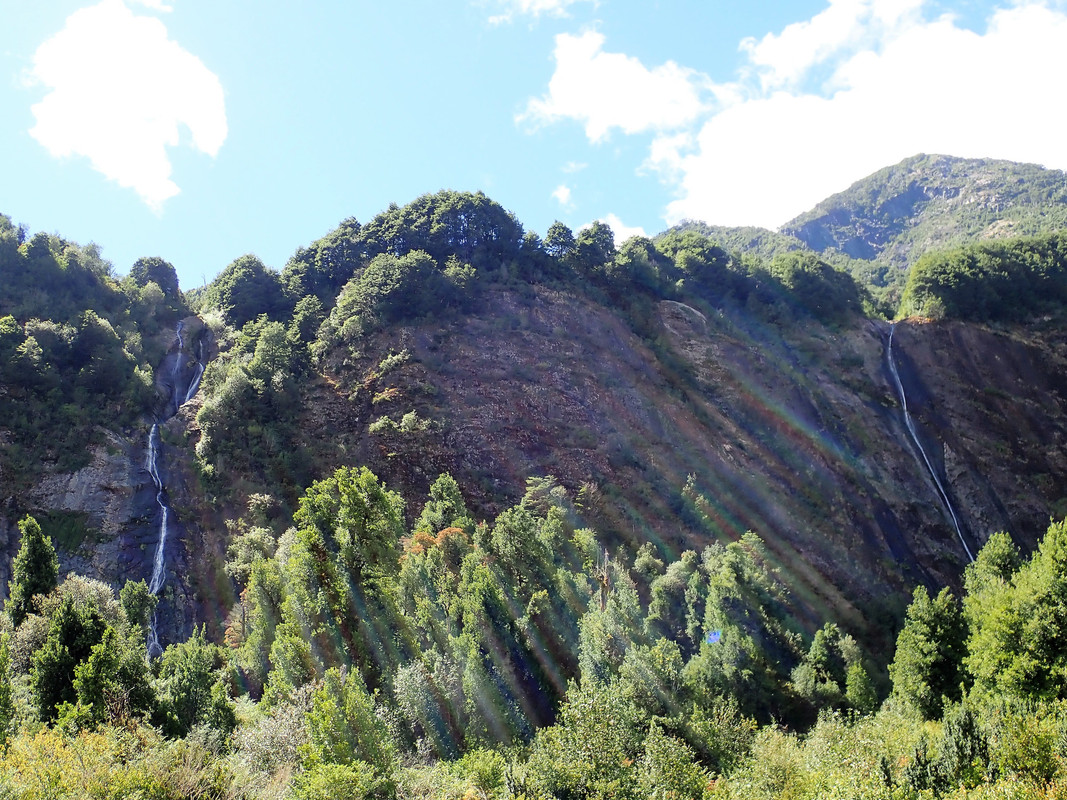 Large-leafed Nalca plants can be seen everywhere along the Austral.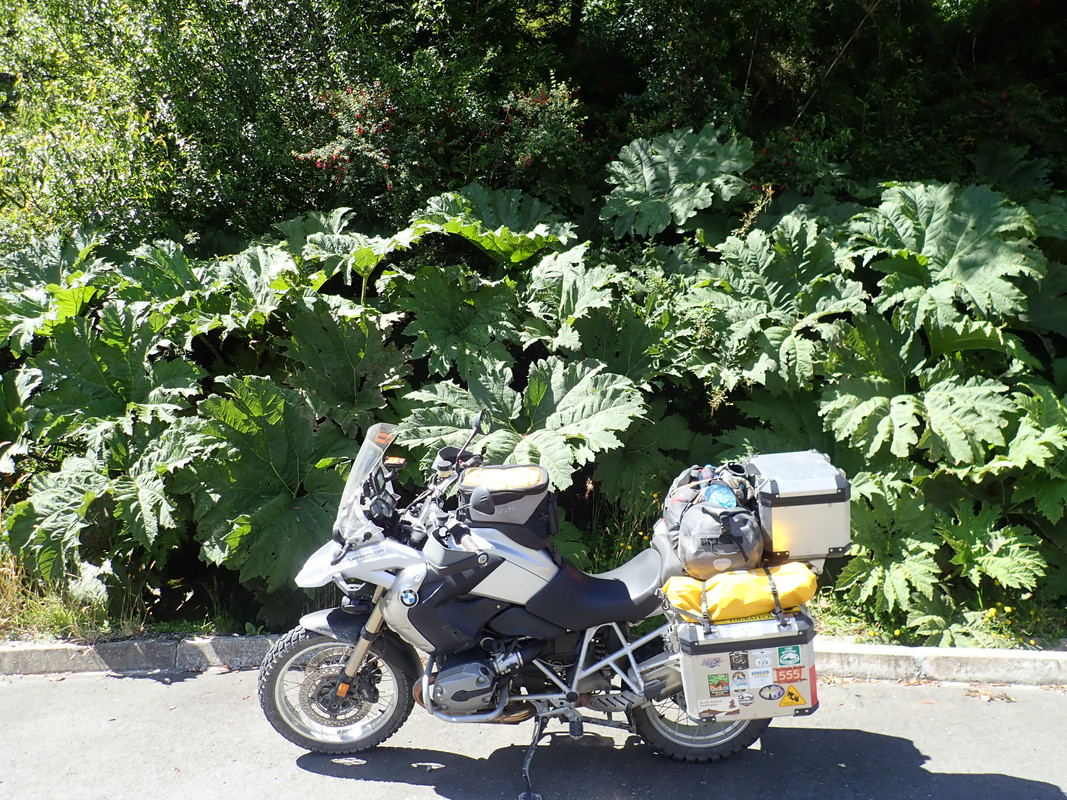 Riding on pea gravel took a lot of concentration but the worst part was all of the blown dust from passing by cars that created moments of zero visibility.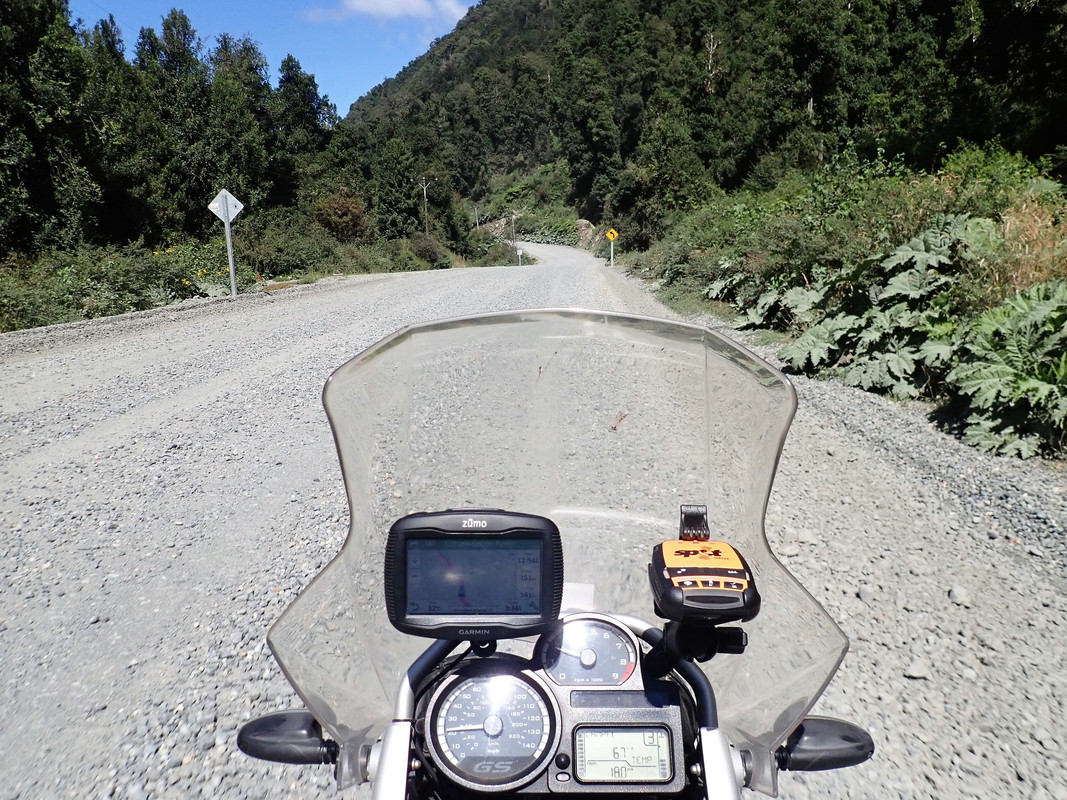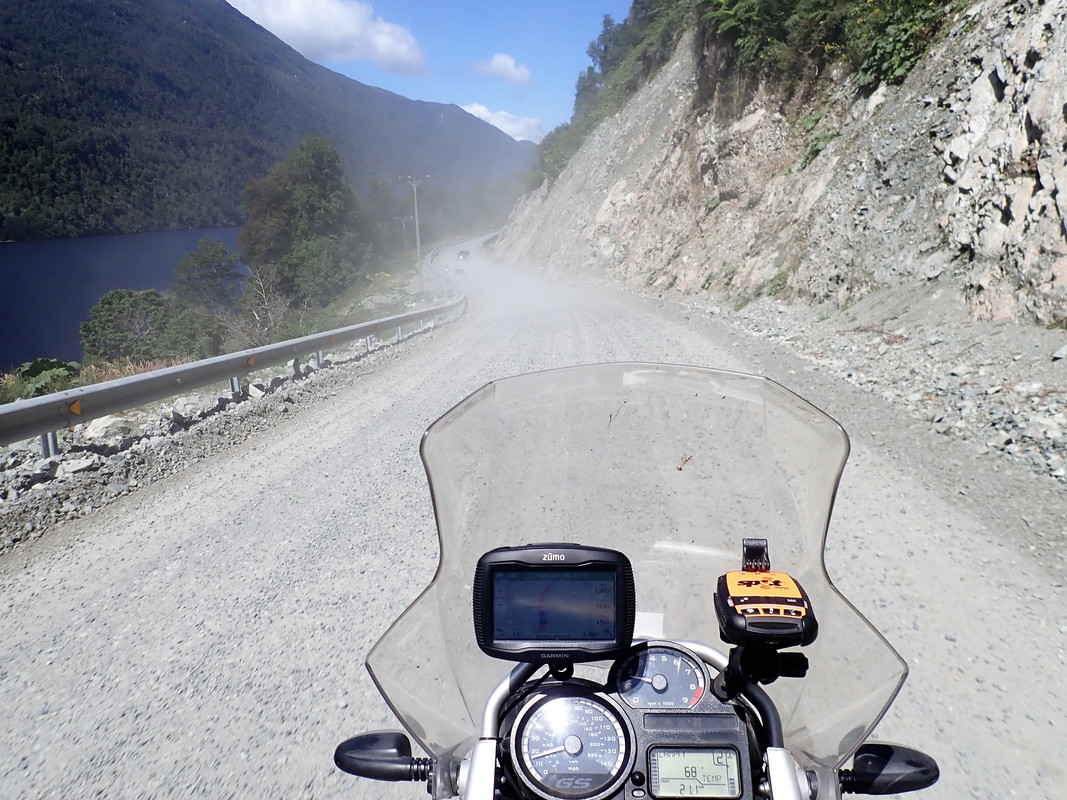 Always a relief when road turns into pavement so I can actually enjoy the scenery.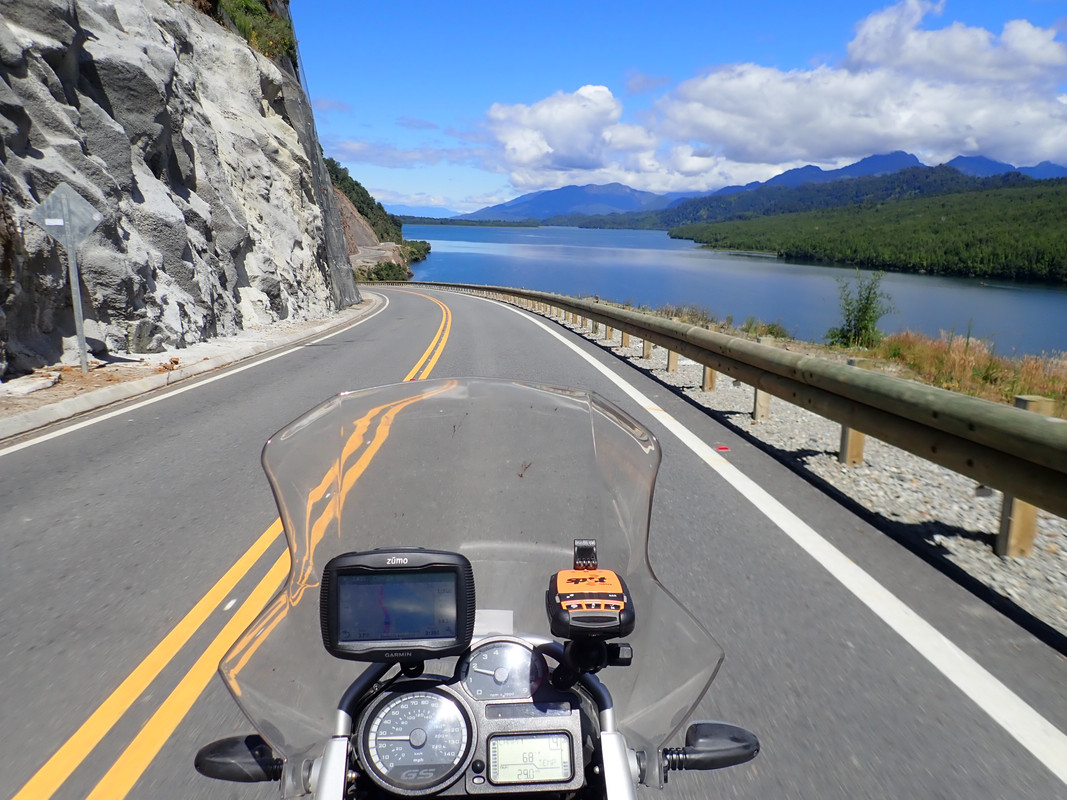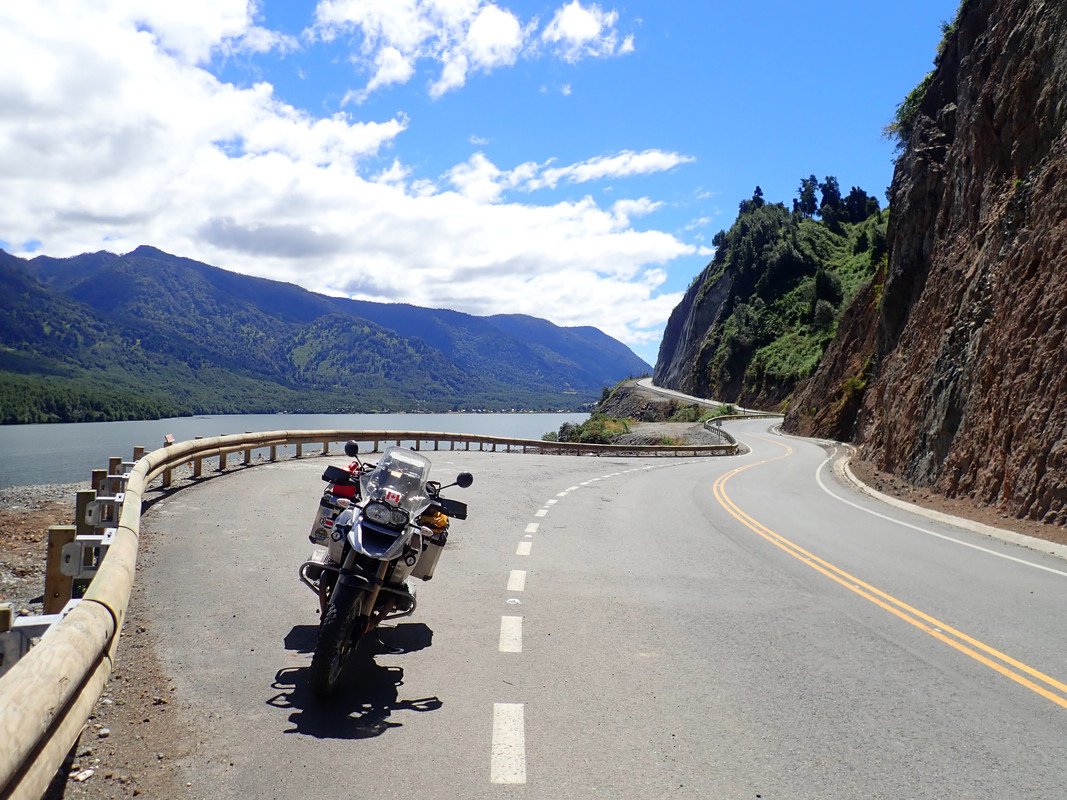 Lots of waiting at all of the construction zones…this one turned out to be a ferry to bypass a collapsed coastal section.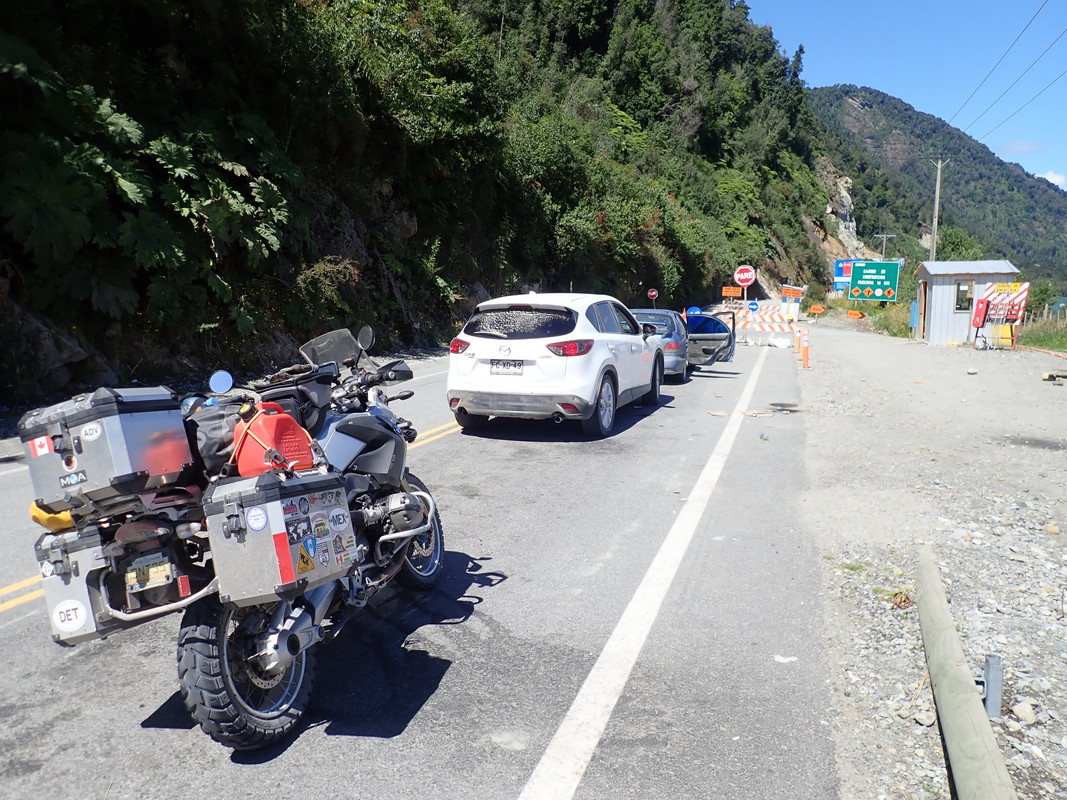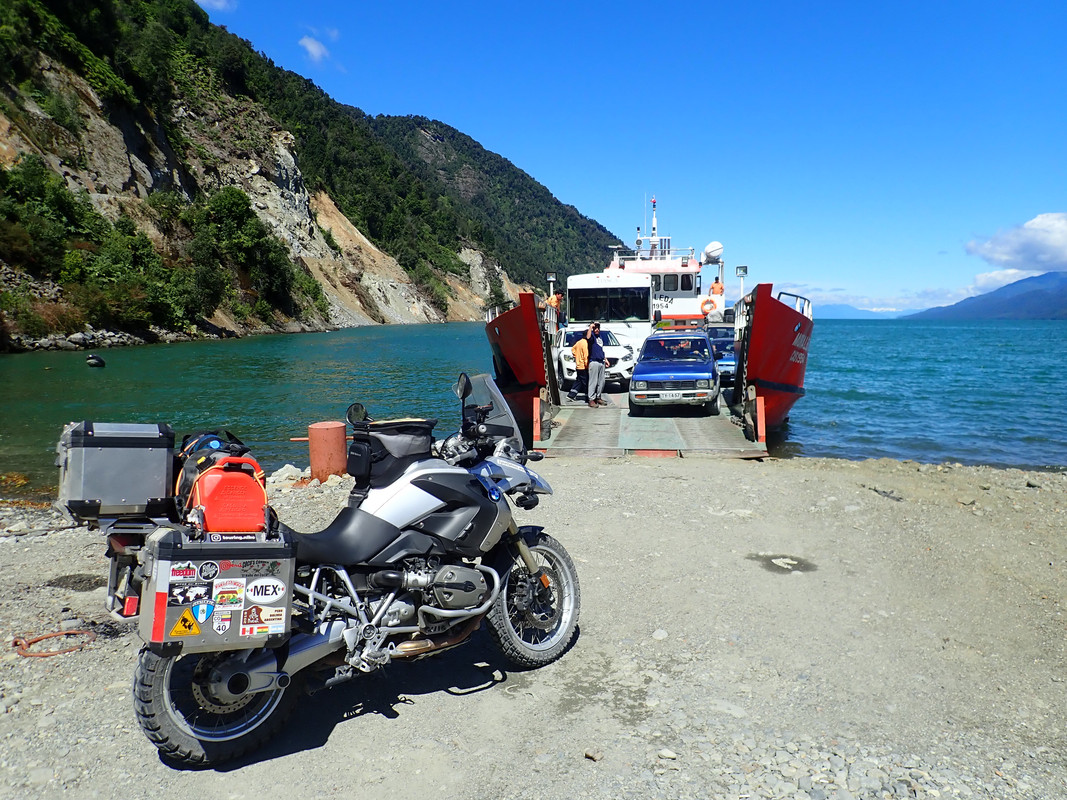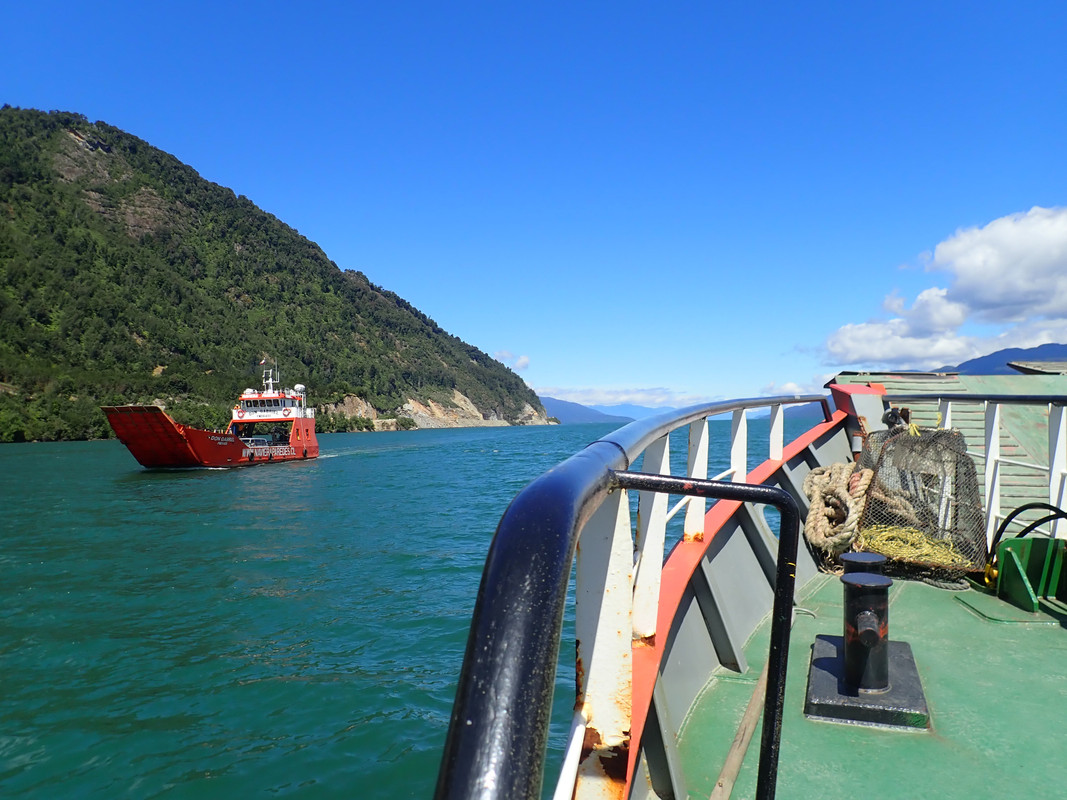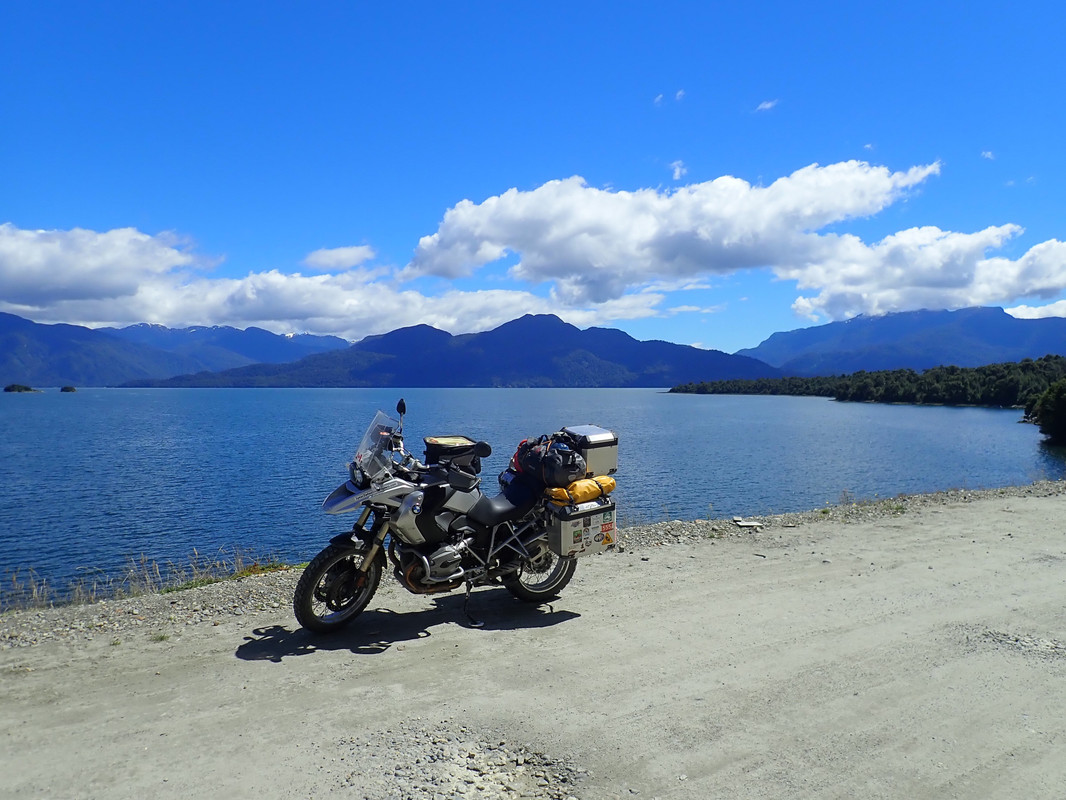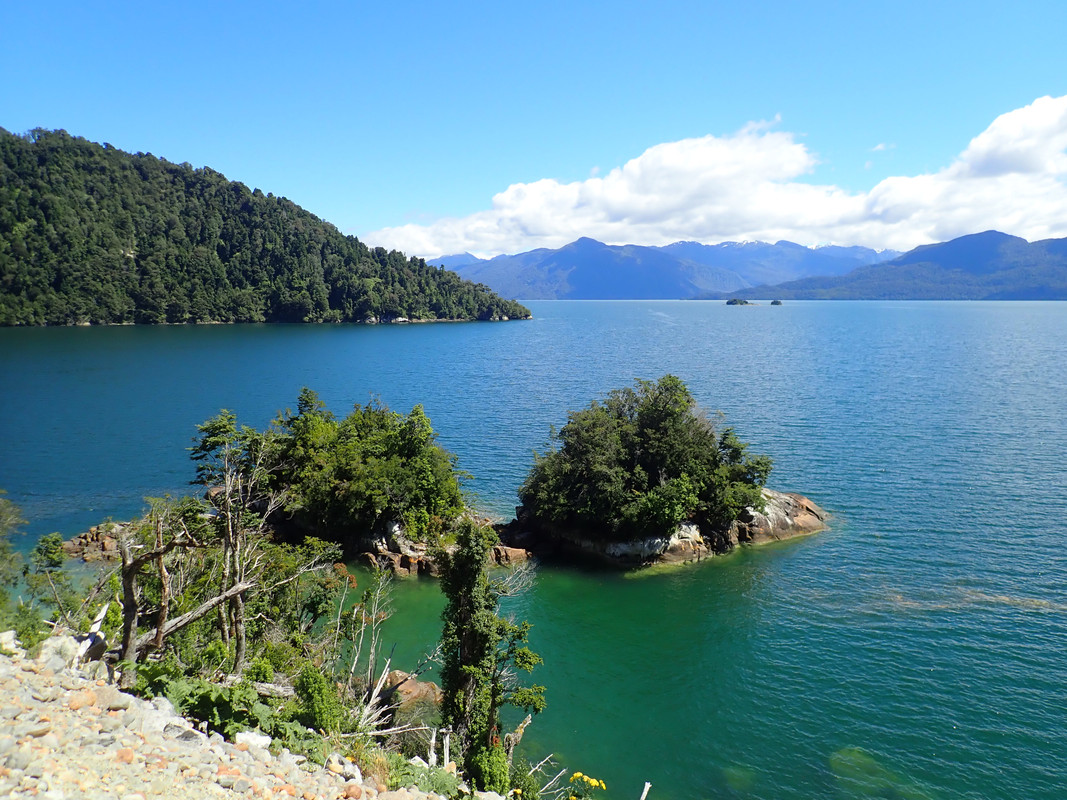 Fun little section…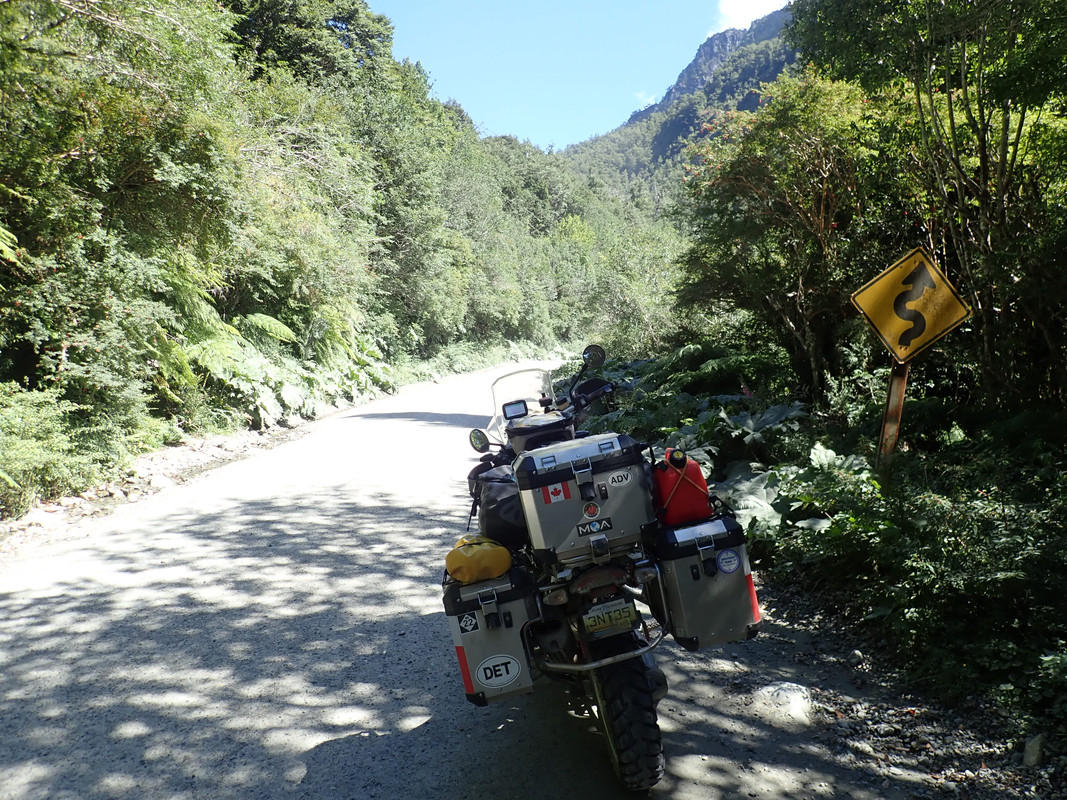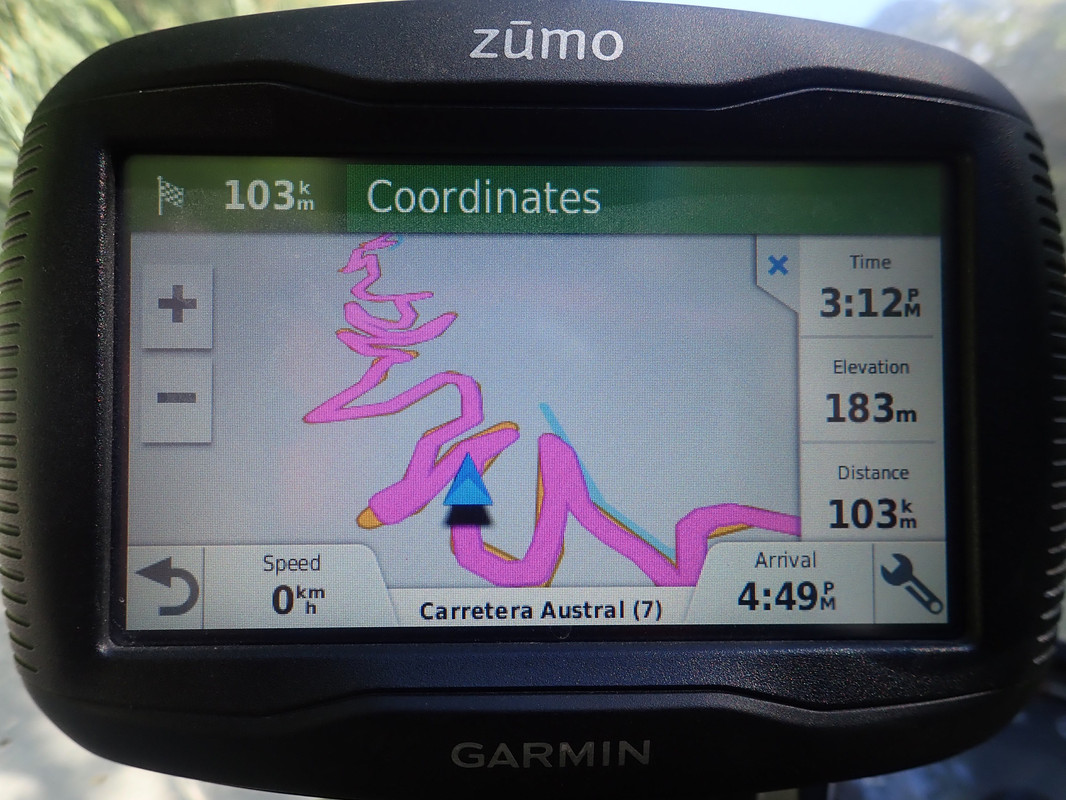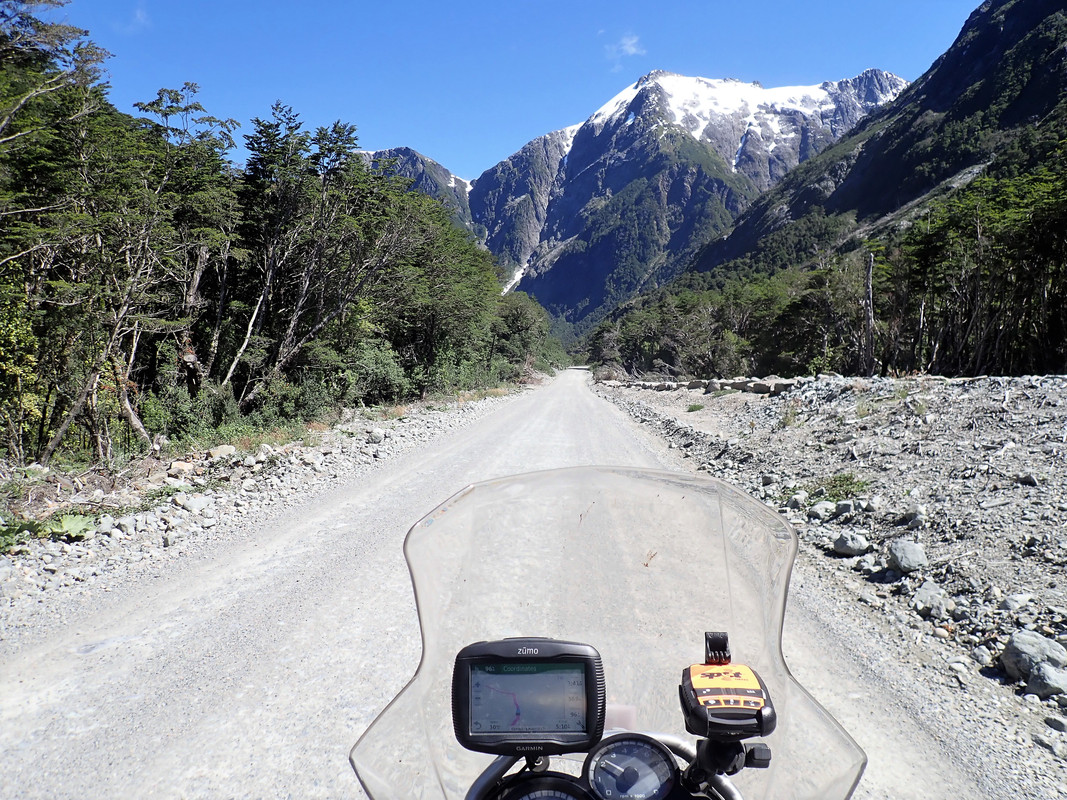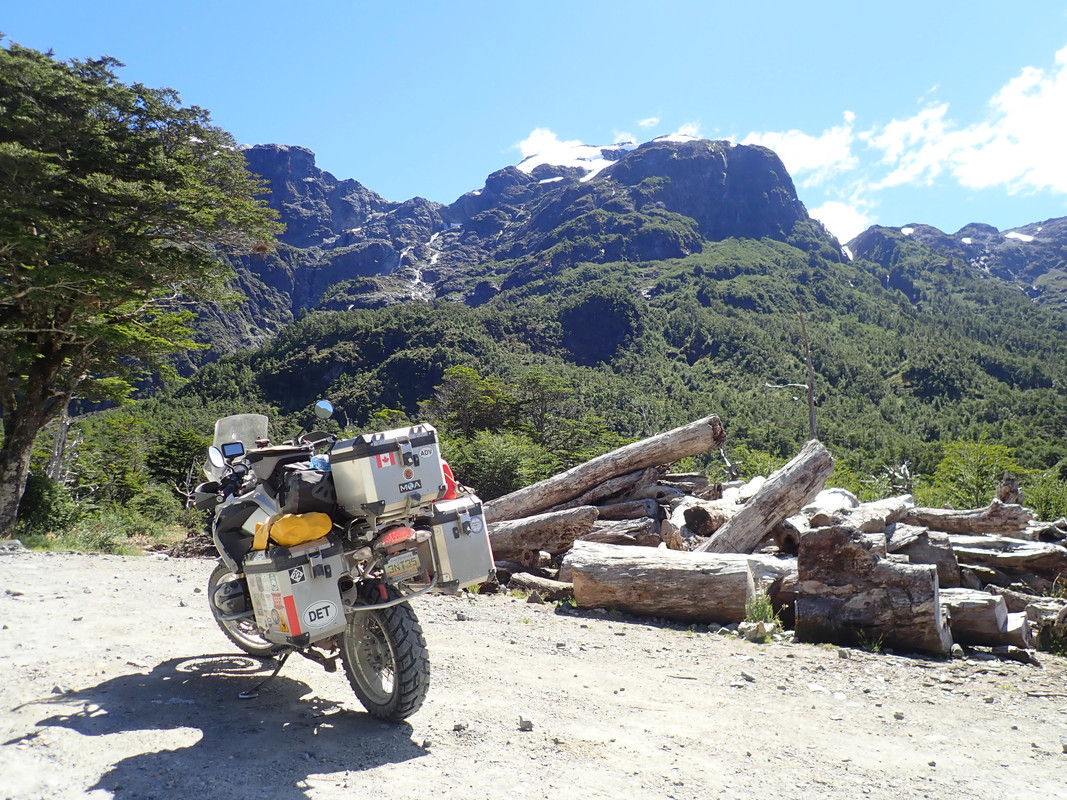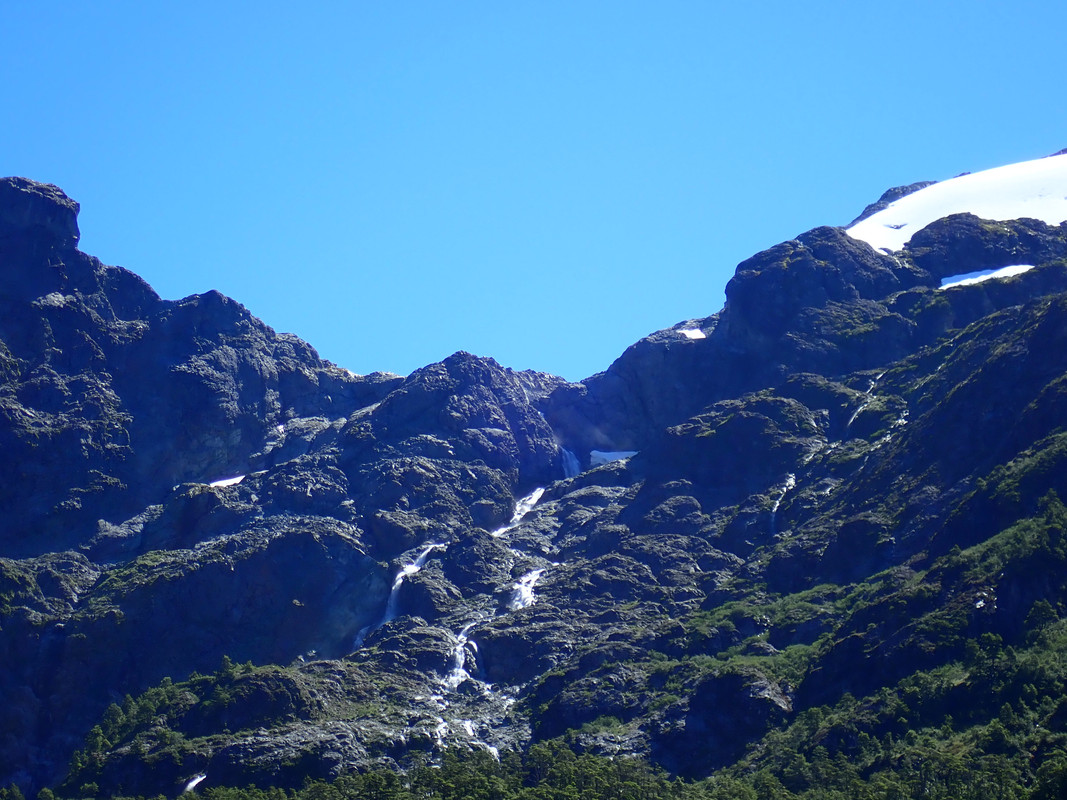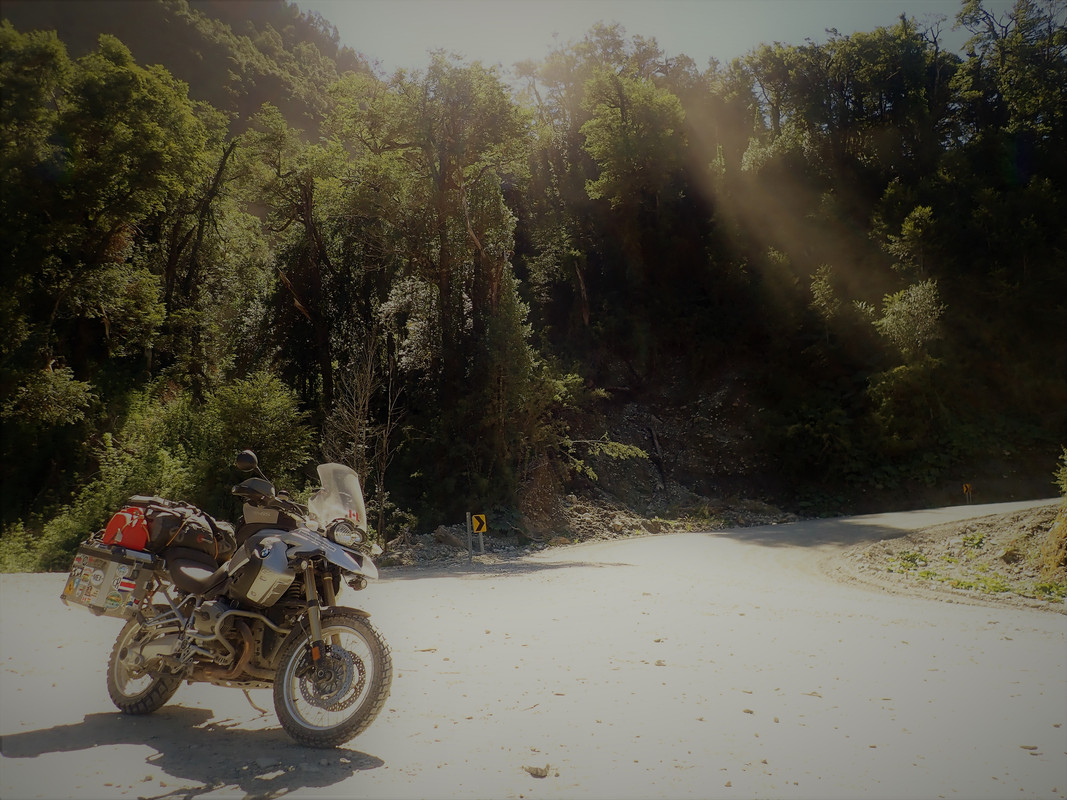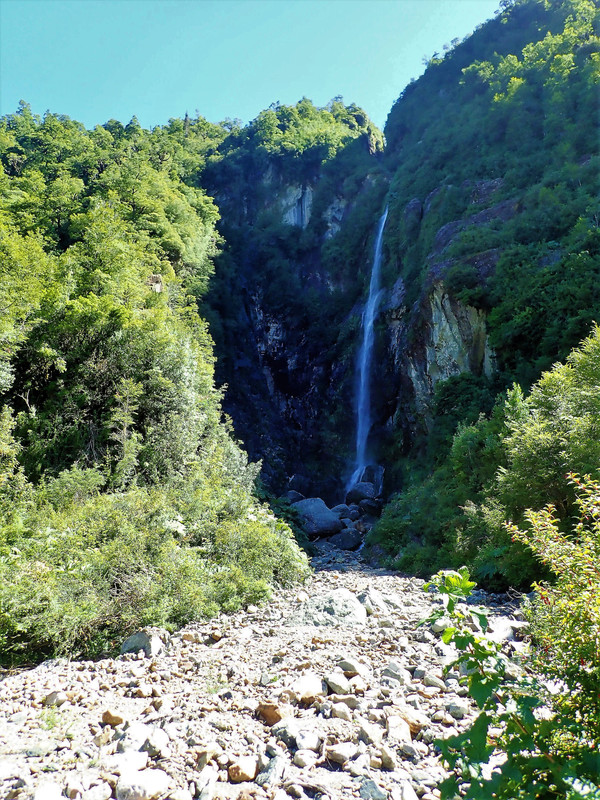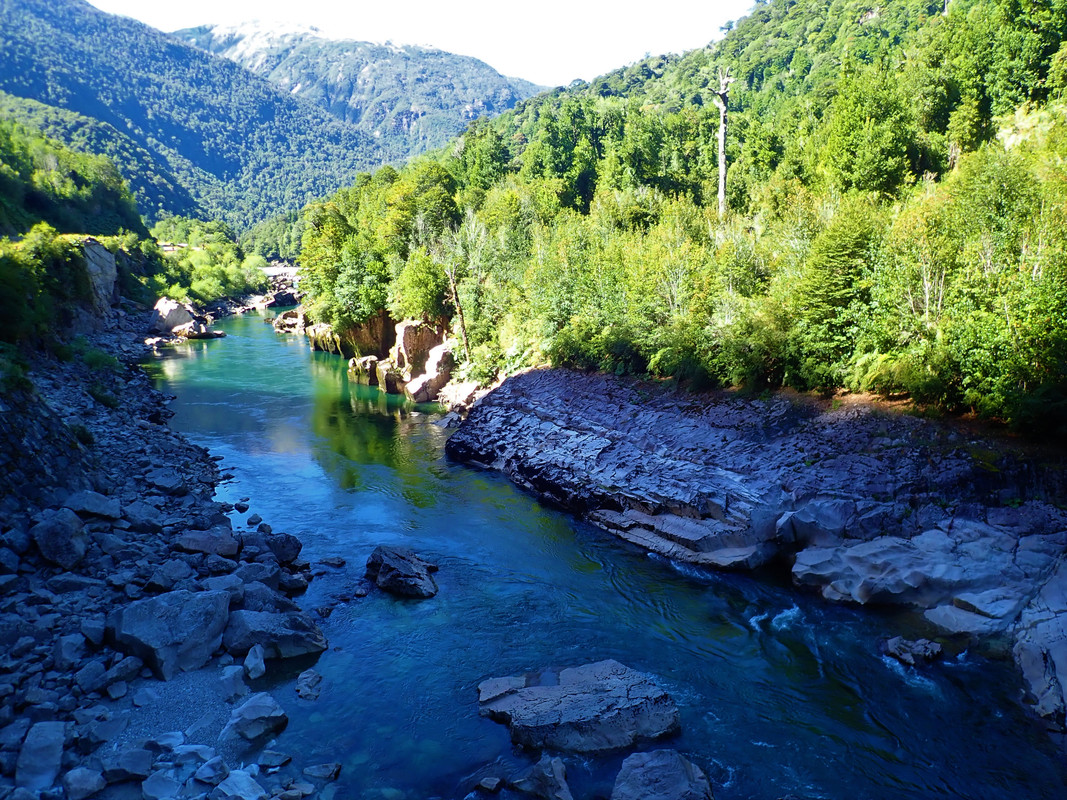 I met Ximena at a mirador and we rode together for a couple of days. She is on her first solo trip all the way down the Carretera Austral!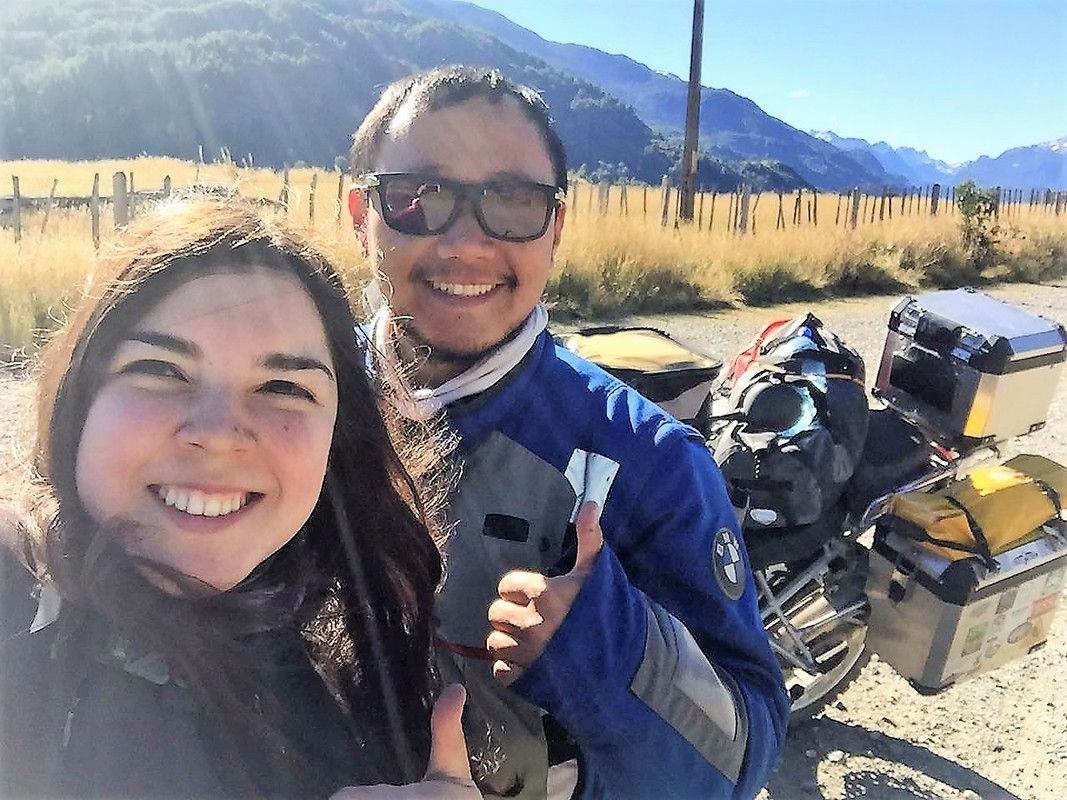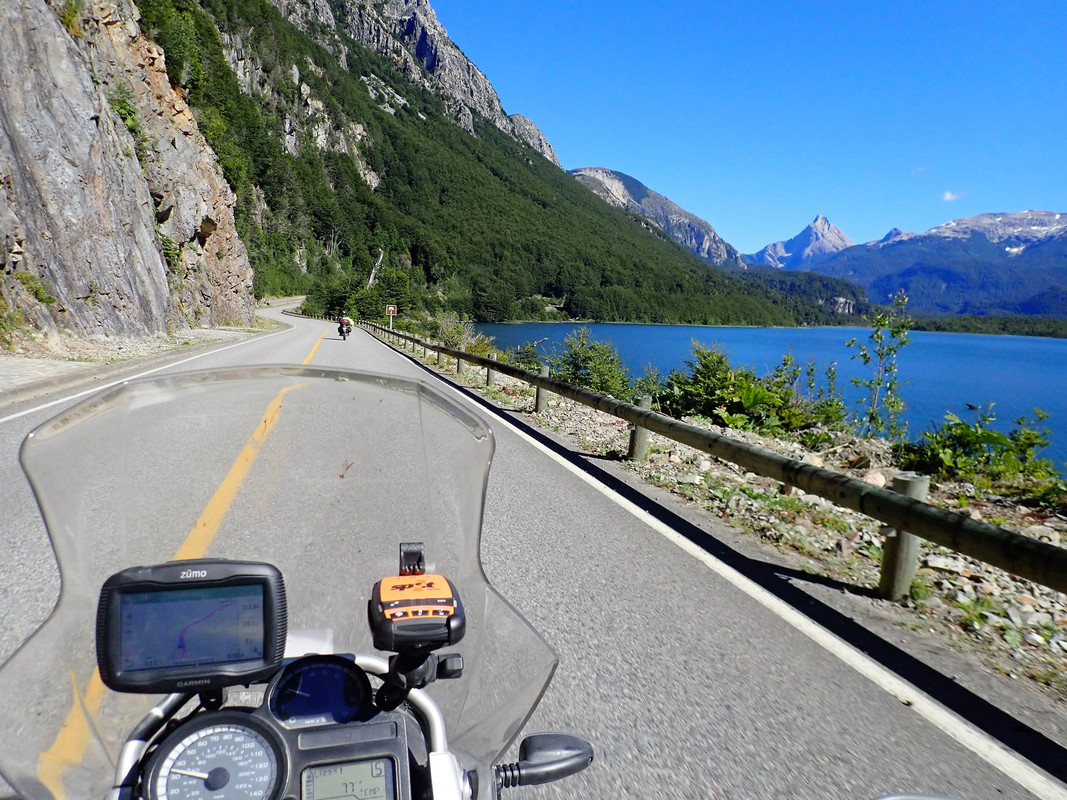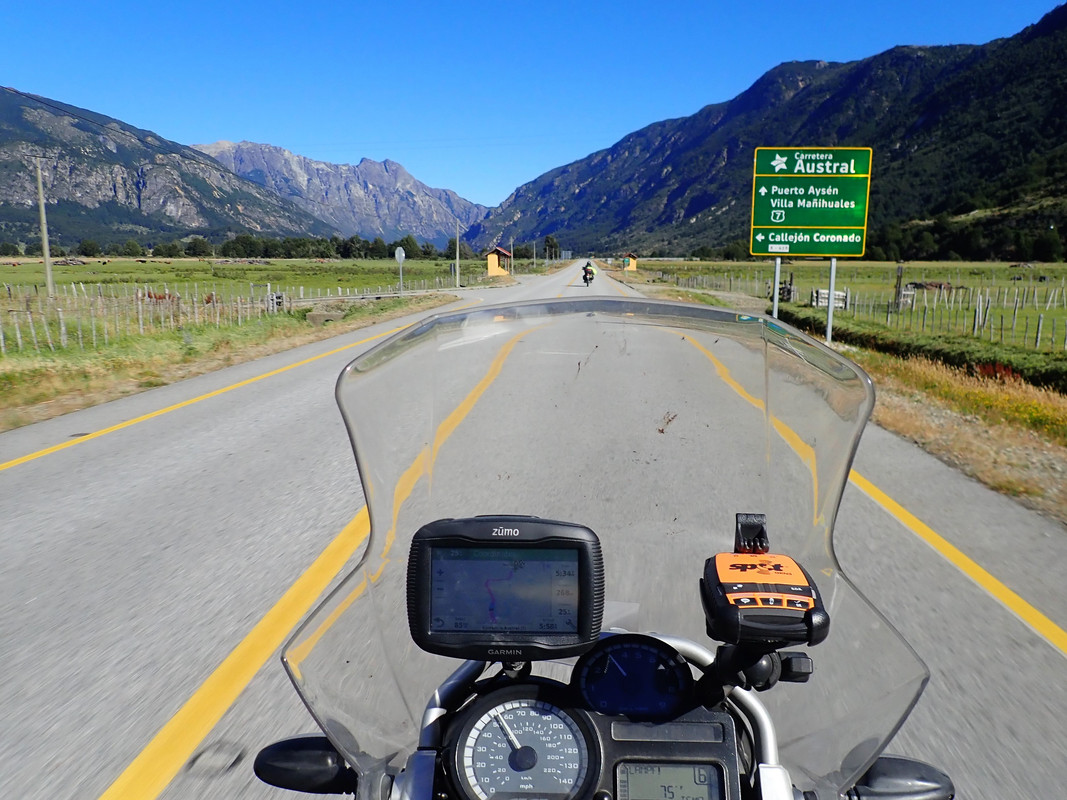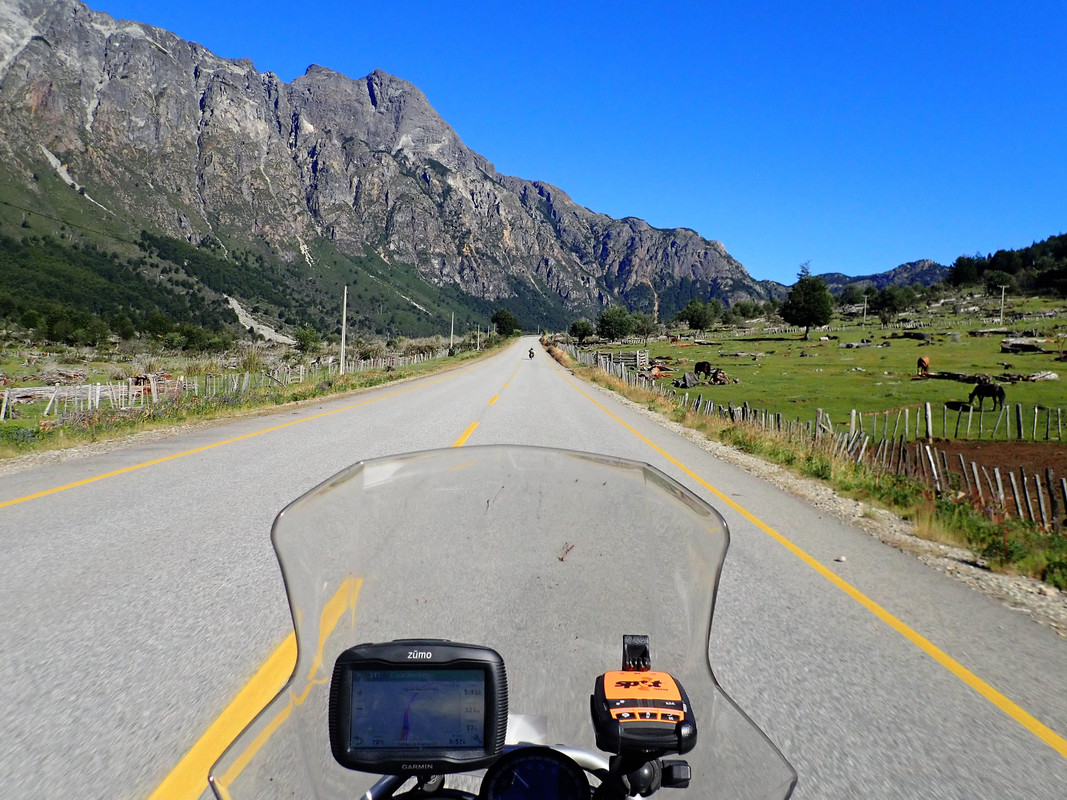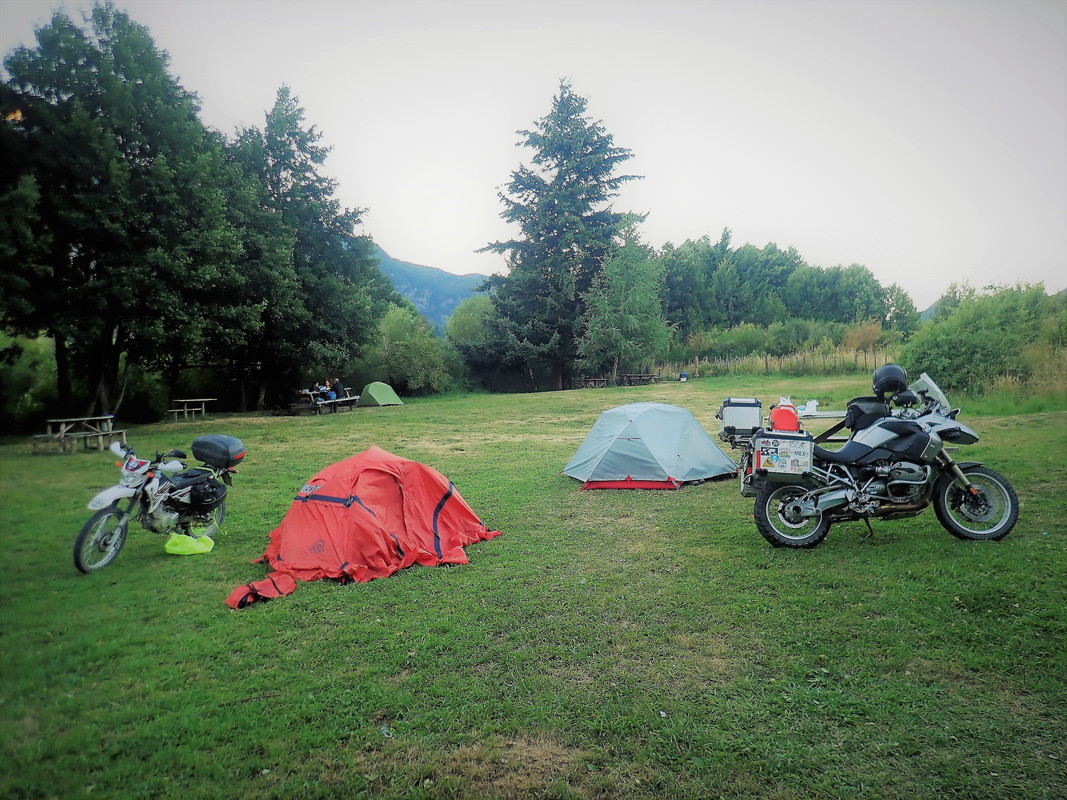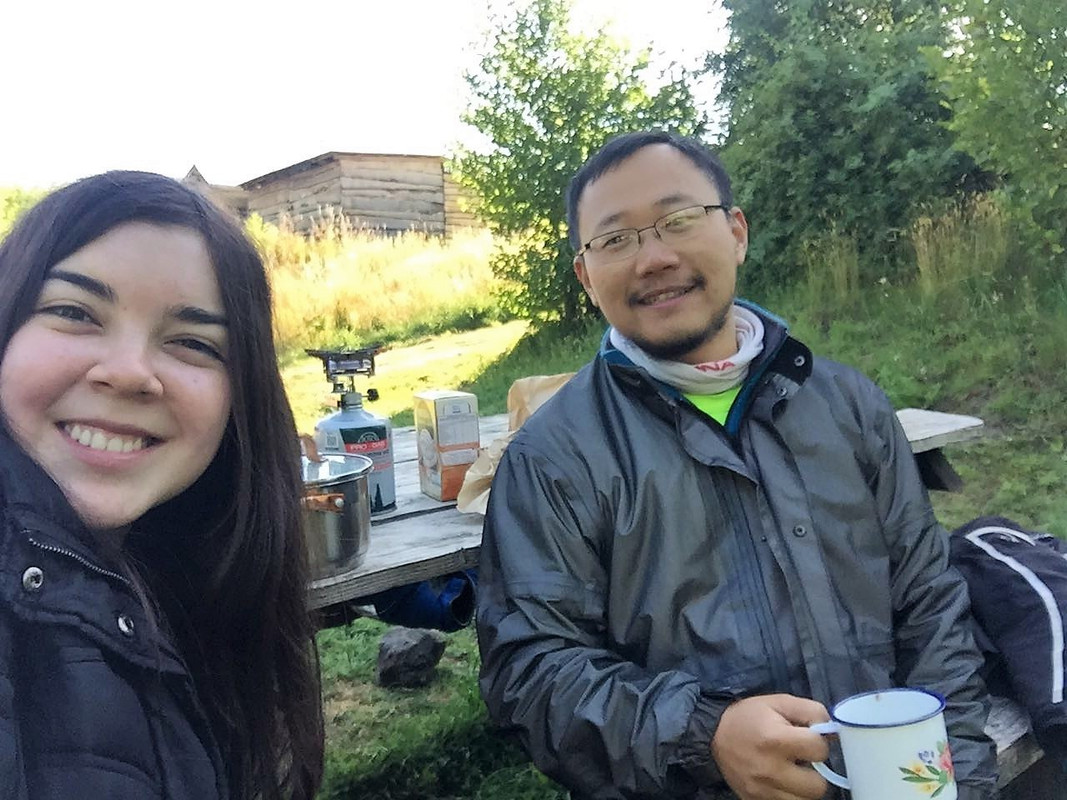 It was another frigid night shivering in my tent. Xime was in a better spirit in the morning than me.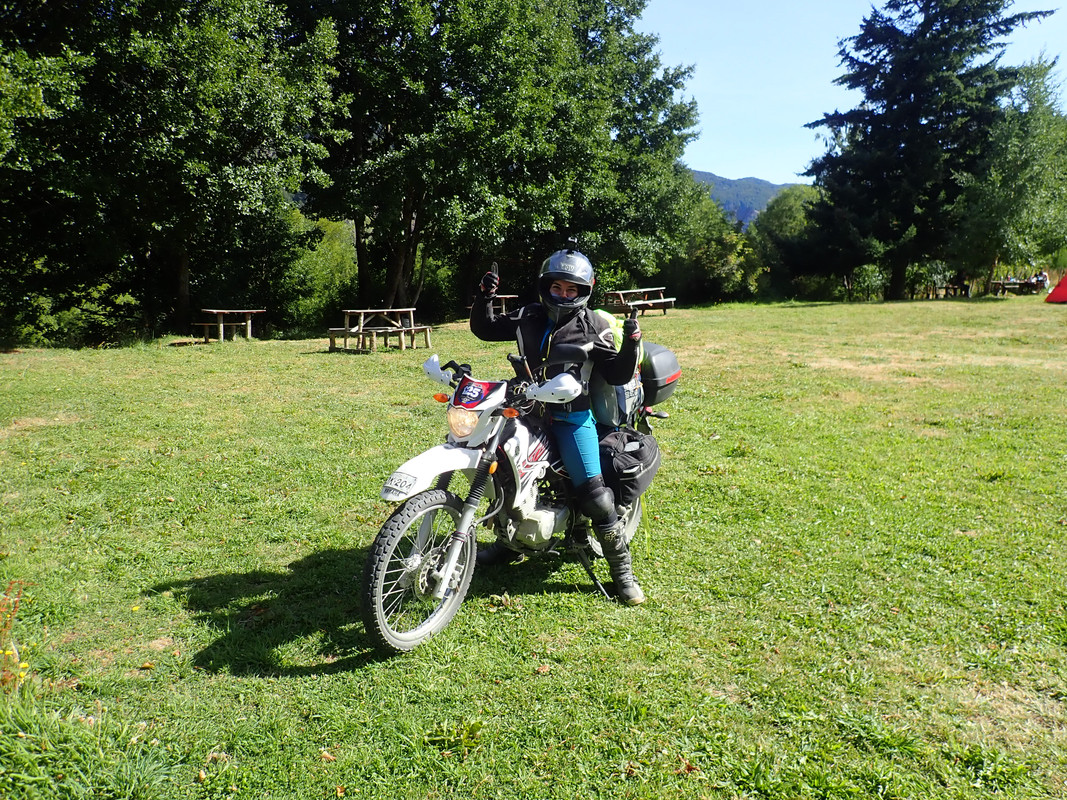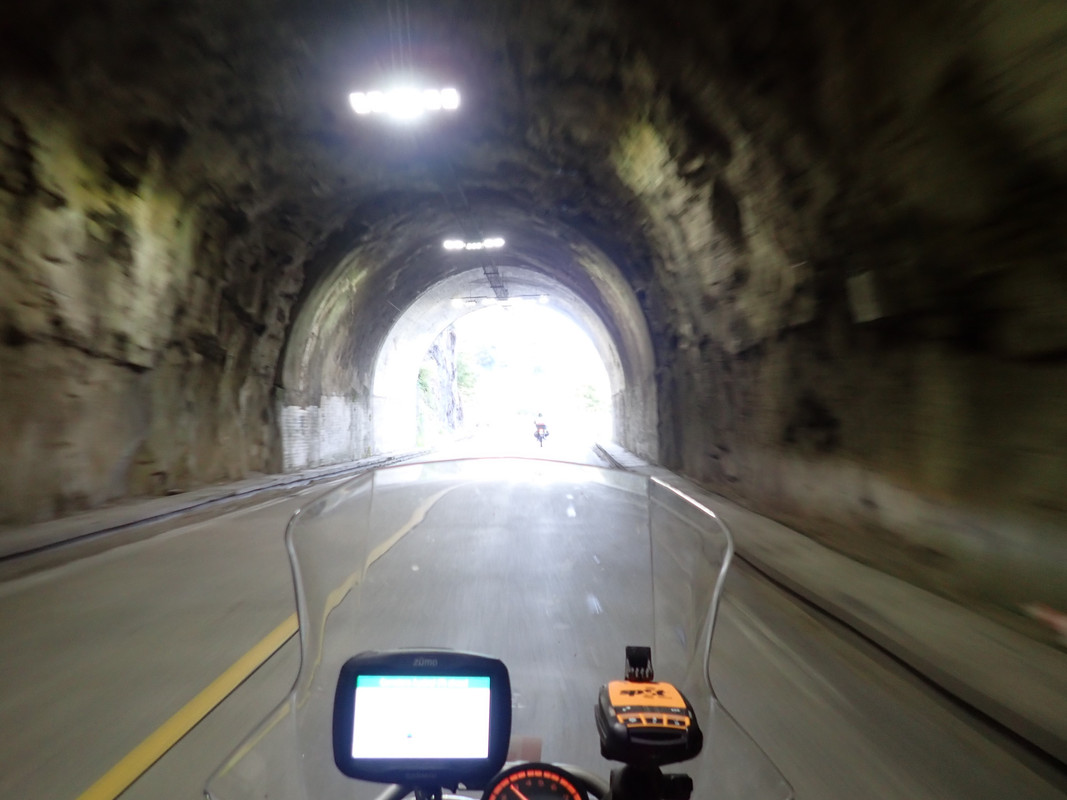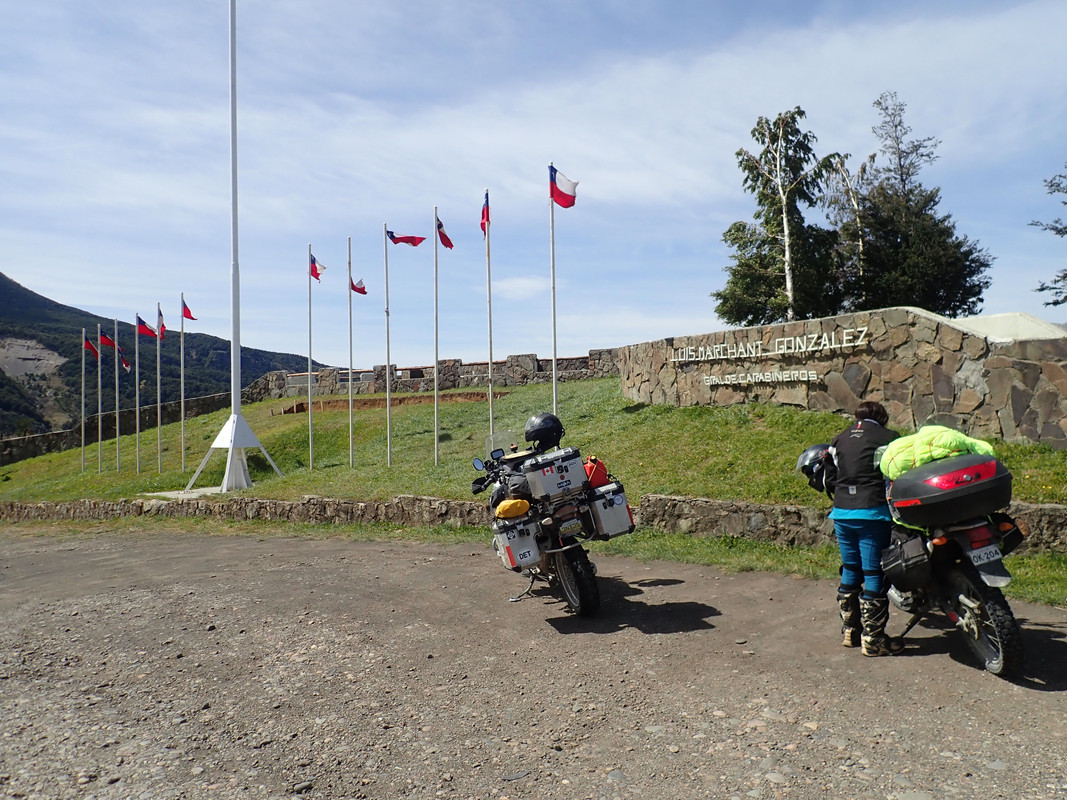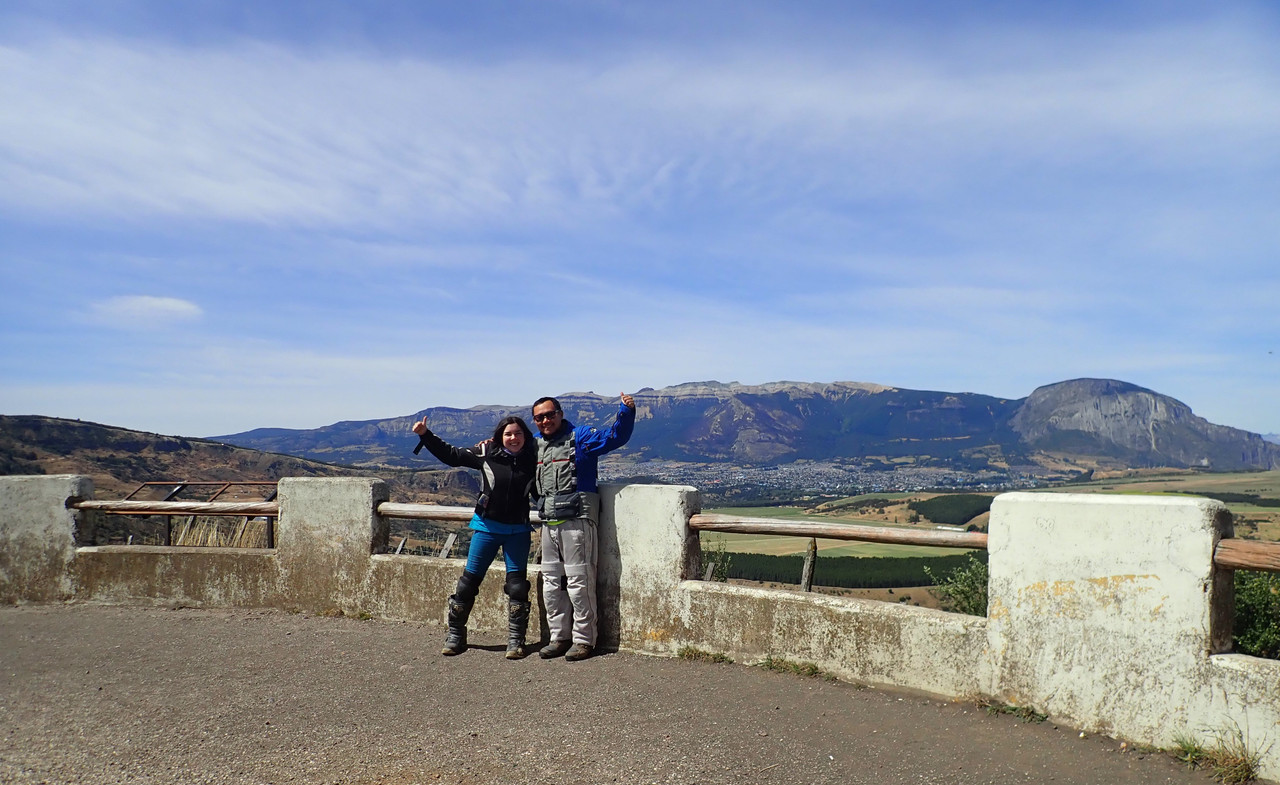 We spent most of the day in Coyhaiyue trying to find a speedometer cable for Xime's XT125 and guess who I ran into on the street…Mr. Lonestar! Joe's bike broke down in Ecuador and ended up spending a month in Cuenca. He pretty much motored his way south toward Ushuaia and has caught up to me! Xime wanted to make further progress toward Puerto Rio Tranquilo so we parted ways and I went to crash Joe's apartment for the night.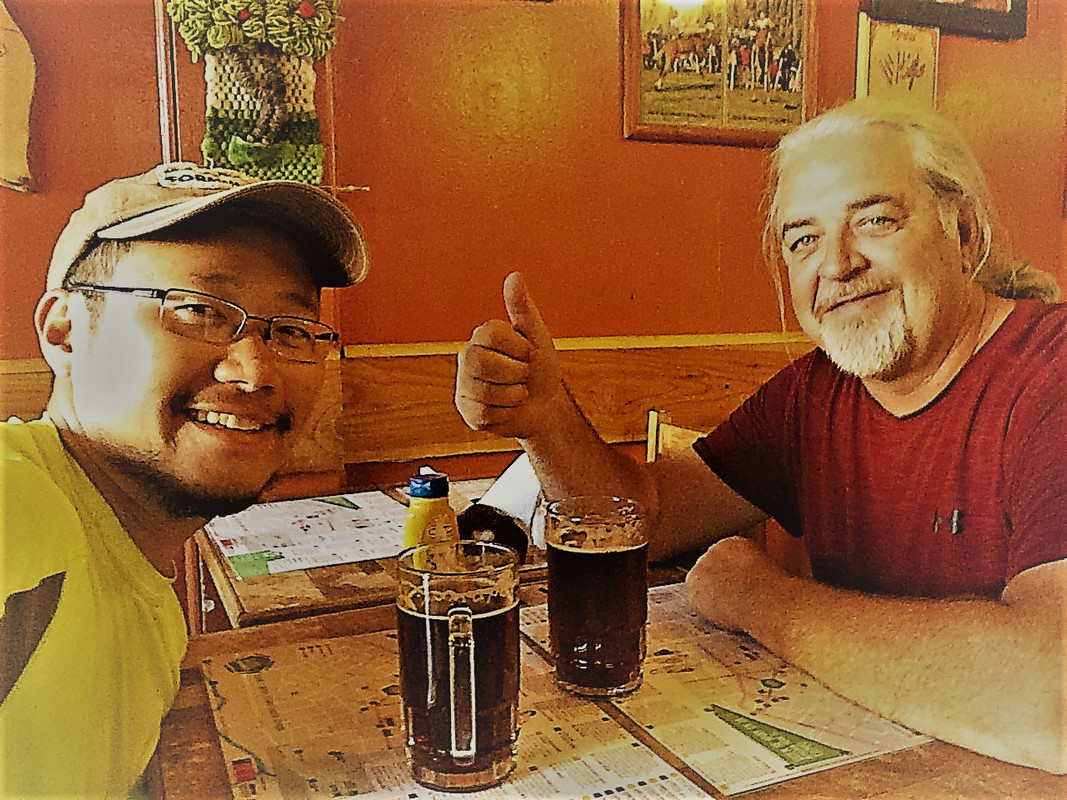 It felt so good to sleep on a bed again despite it's a pull-out sofa bed. 🙂