I wasn't too stressed about crossing into Argentina thinking it will just be another fast one. So I took my sweet time getting some breakfast and exchanged some Argentine Pesos in Villazón before heading out at 9. I ended up spending over two and half hours at the border. All of the officials were giving me different directions on where to go. Lining up at the wrong queue could be costly because this border closes at 1PM and doesn't reopen until 4. Also note that Argentina is one hour ahead of Bolivia.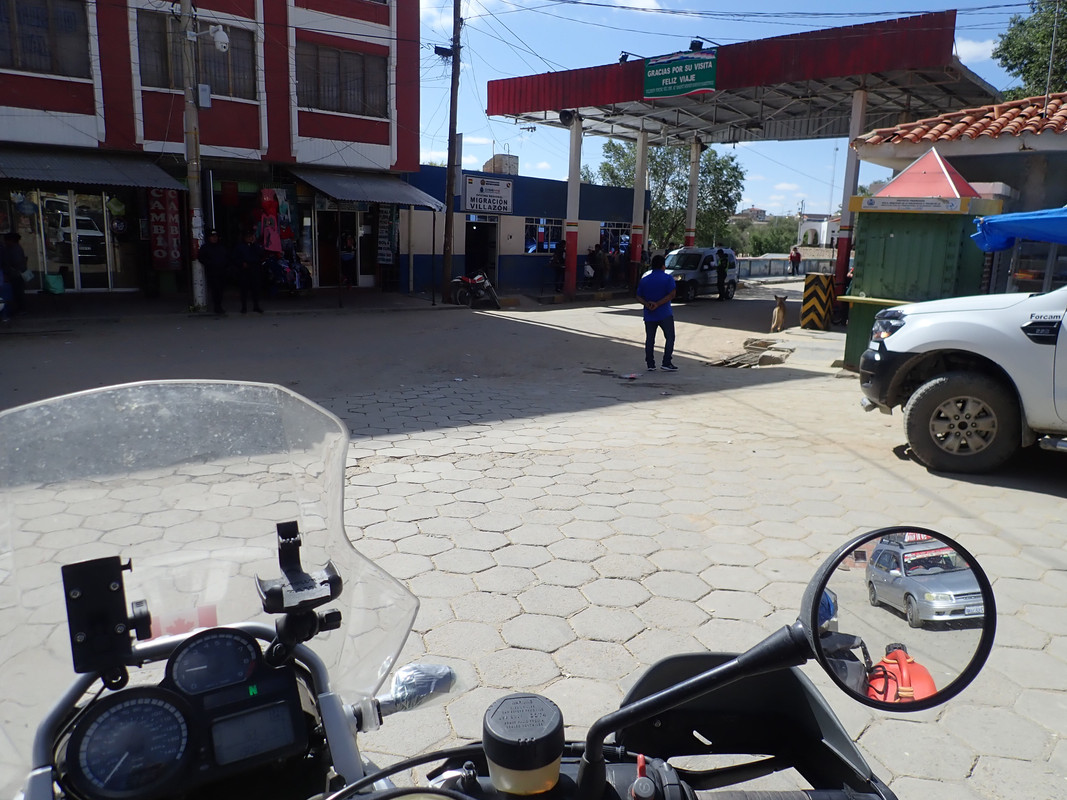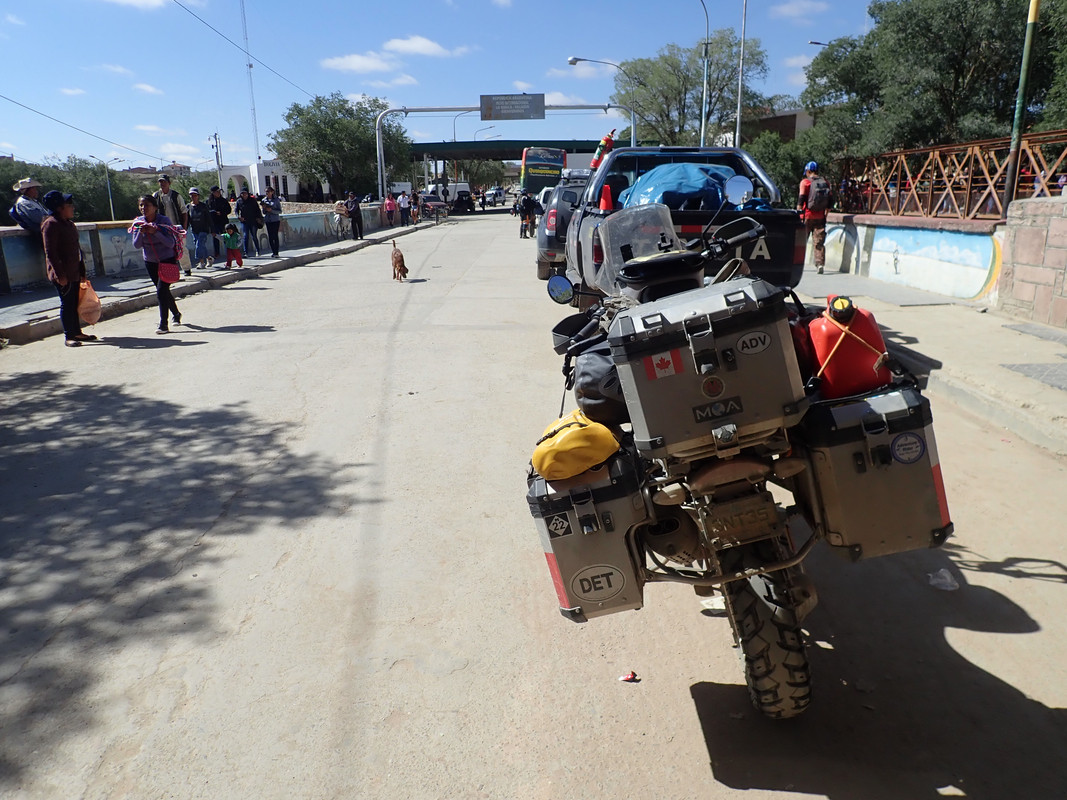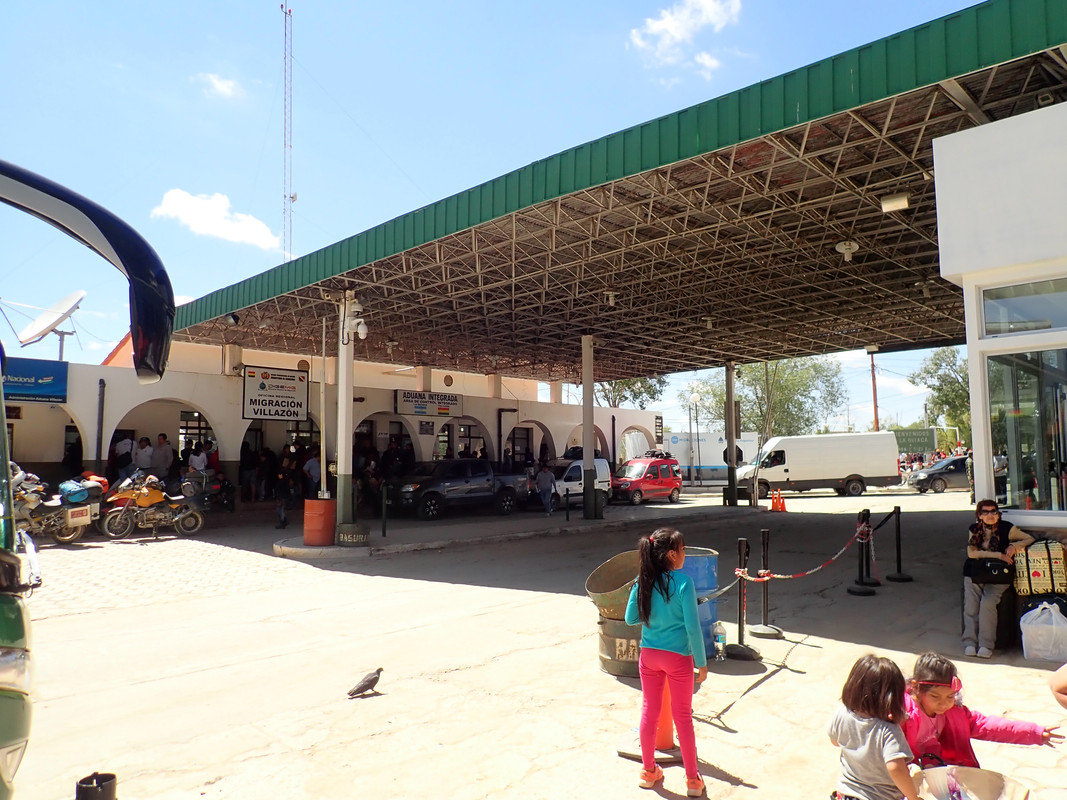 Exiting Bolivia & Entering Argentina (Villazón/La Quiaca Integrated Border)
Park on the bridge near the buildings on the Argentine side. (Parking under the canopy is not allowed)
Go to Bolivia Aduana (1st window on the left) and turn in your TIP
Stamp into Argentina at Migraciones (1st building on the right; Queue up on the steel truss bridge)
Apply for an Argentine TIP (last door in the building on the right)
Bring vehicle under the canopy for inspection (may be required to run luggage through the scanner inside the building)
Insurance is required for Argentina and can be purchased in cities further south (Seguros Rivadavia covers Argentina, Chile, Brazil, Paraguay, Uruguay, Bolivia and Peru; 495 ARS for 3 months)
I met Cristian and Santiago from Paraguay at the border and joined them for lunch. Our paths crossed again later down the road so we rode together for a bit. Argentina is at least a few decades ahead of Bolivia. It's clean, modern and beautiful.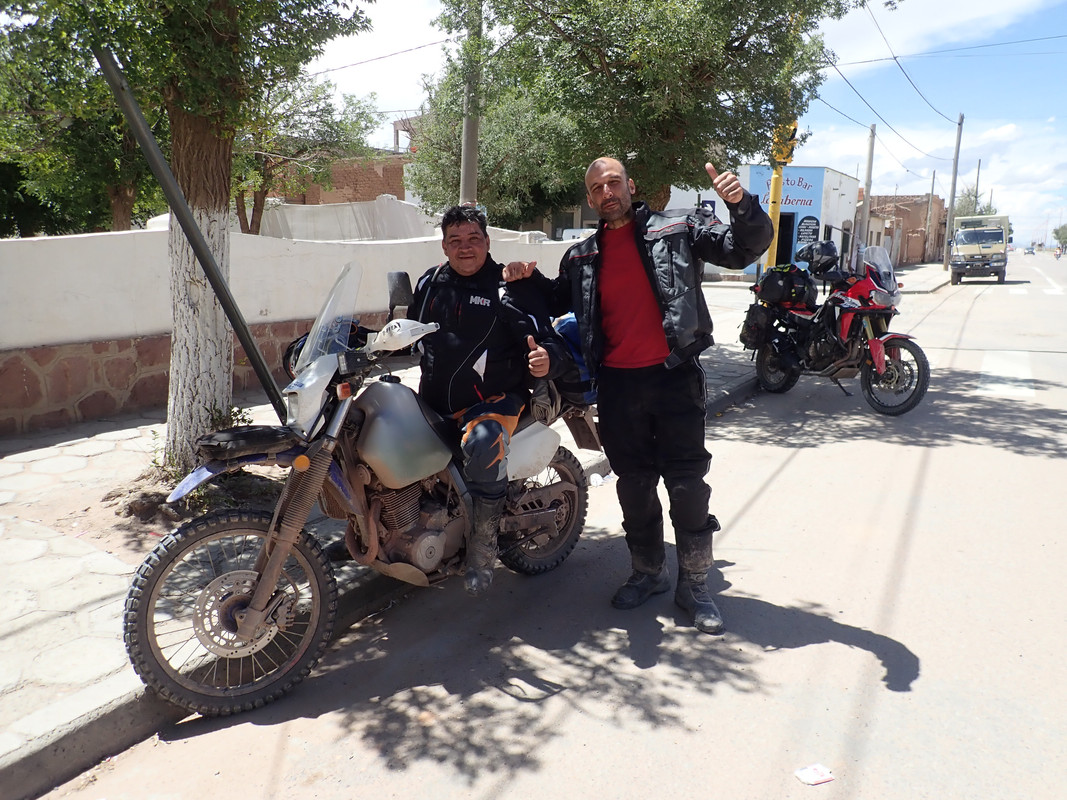 Ruta 9 has a lot of 'Rainbow Mountains' similar to the one I hiked near Cusco.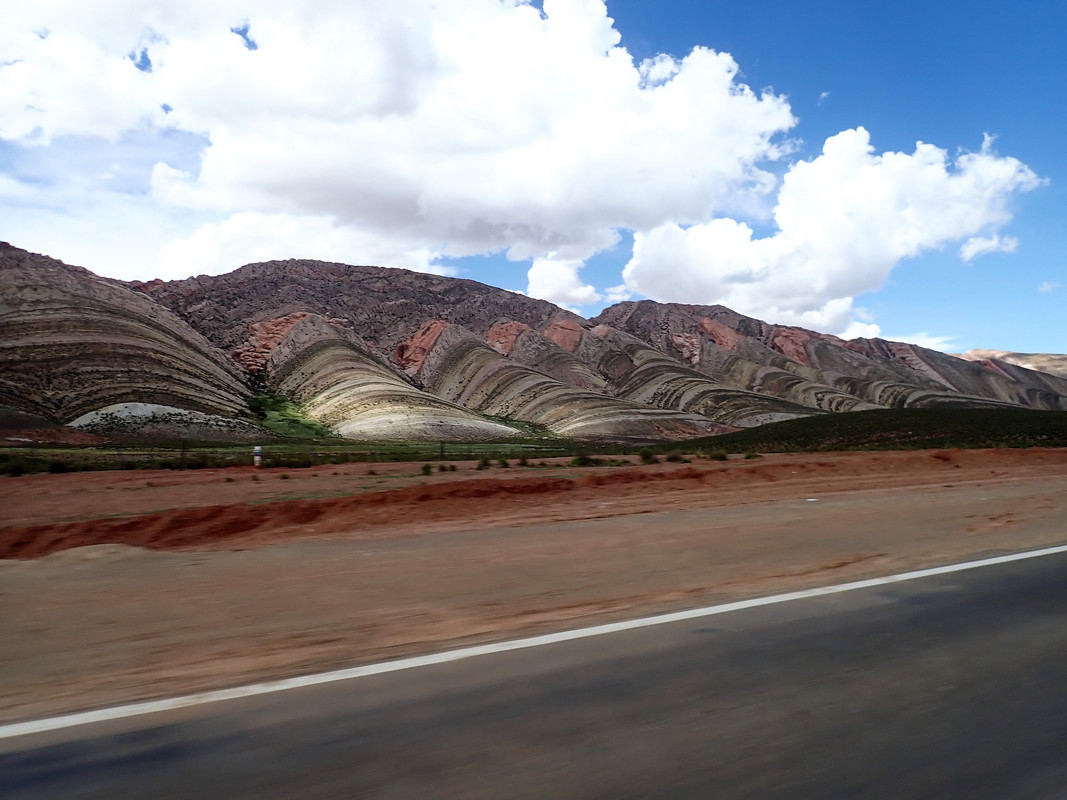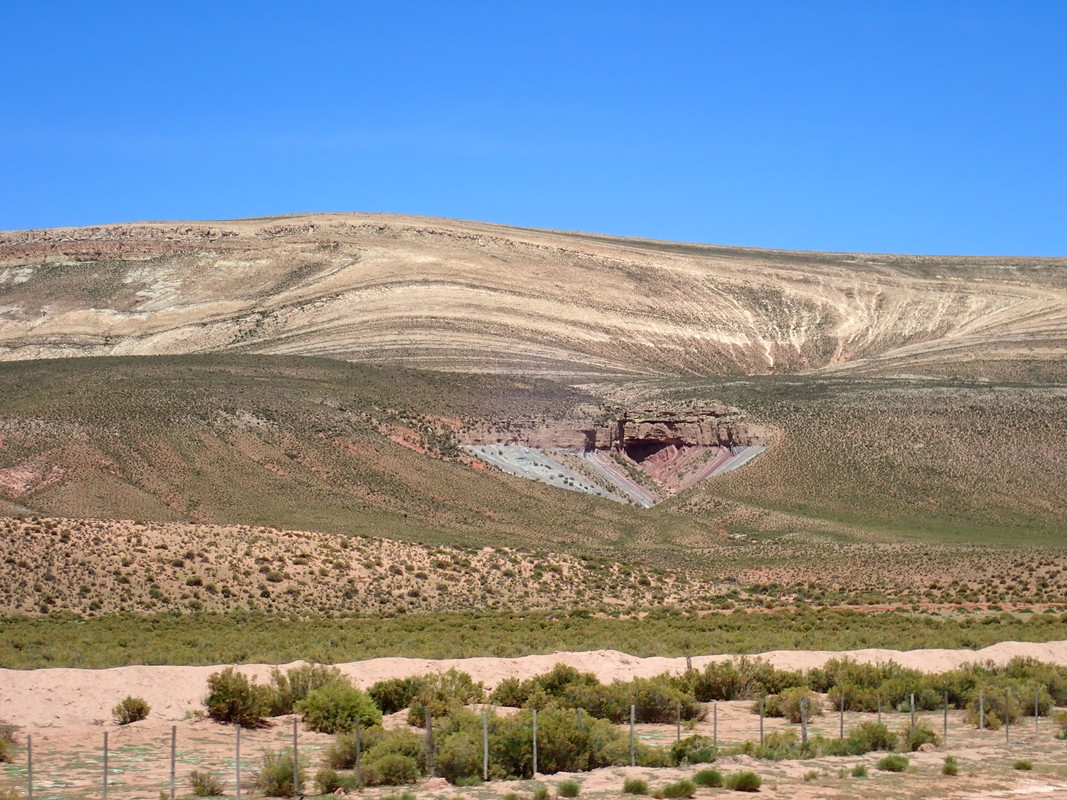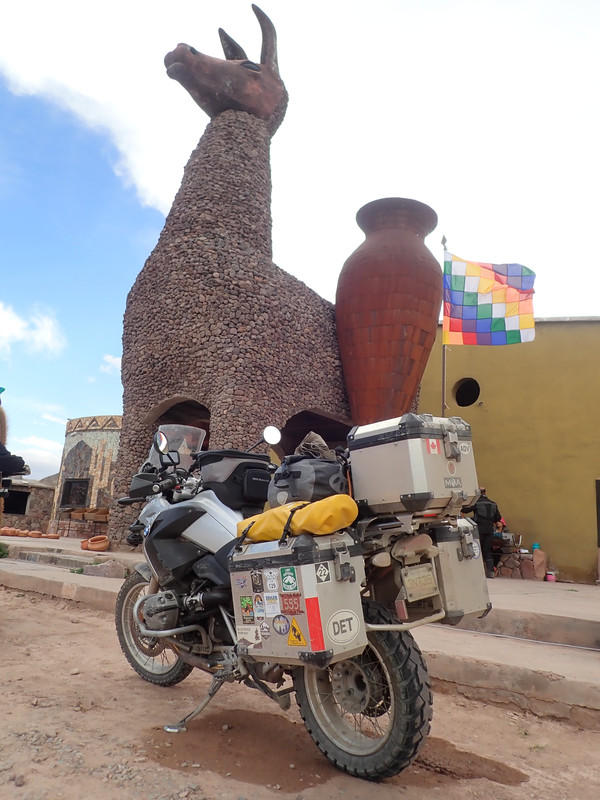 We crossed the Tropic of Capricorn…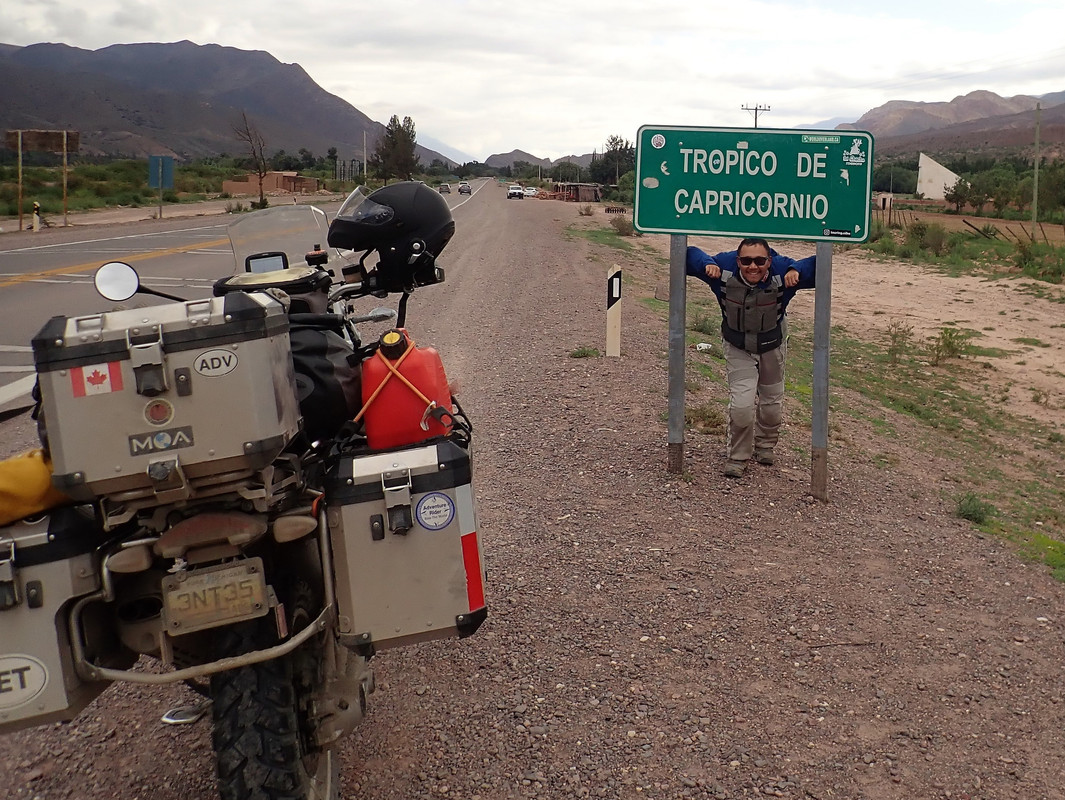 …which complements nicely with my 'Tropic of Cancer' photo from a trip to Baja Mexico 2 years ago.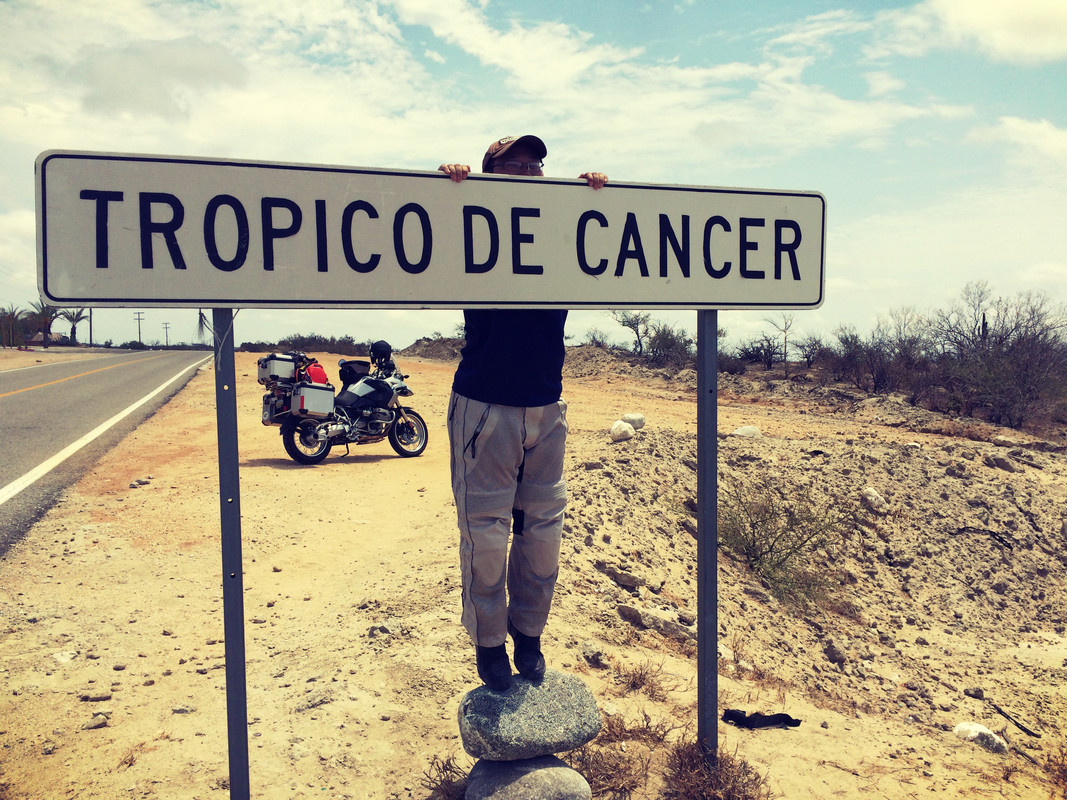 We came across 3 kids changing oil on their bikes at a gas station. Turns out they are Fábio, Gustavo and Ricardo (aka The Creizi Crew) from Brazil who are on a tour of South America on their Honda CG 125's. After a long introduction about each other's trips, I decided to tag along with them for the night since they had a place to stay in the nearby town of Tilcara.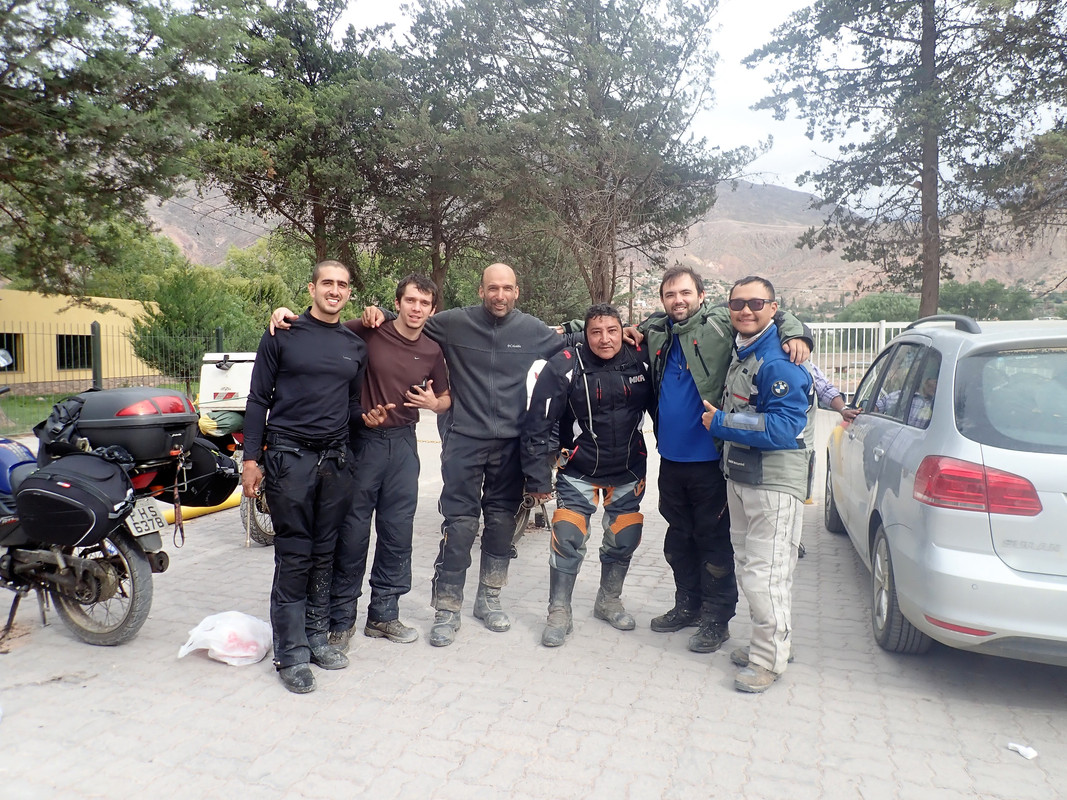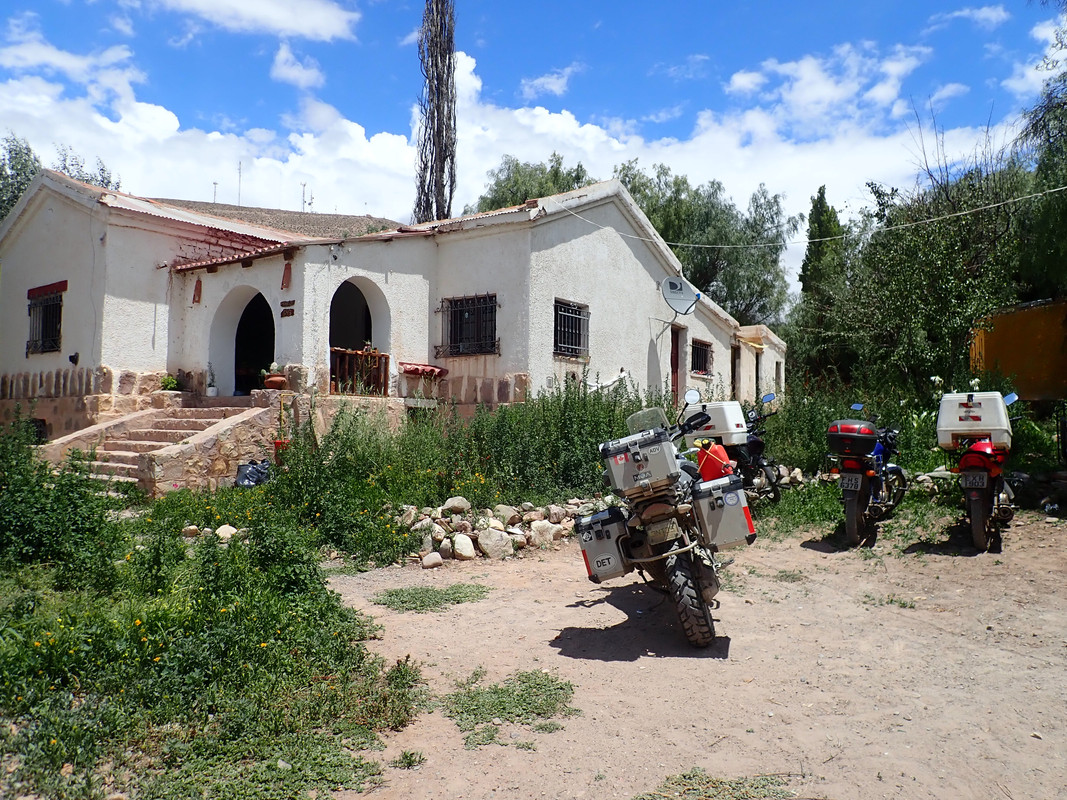 We had a fun night out with lots wine, beers and fernet after which I barely found my way back to the hostel. The Creizi Crew didn't return until almost dawn.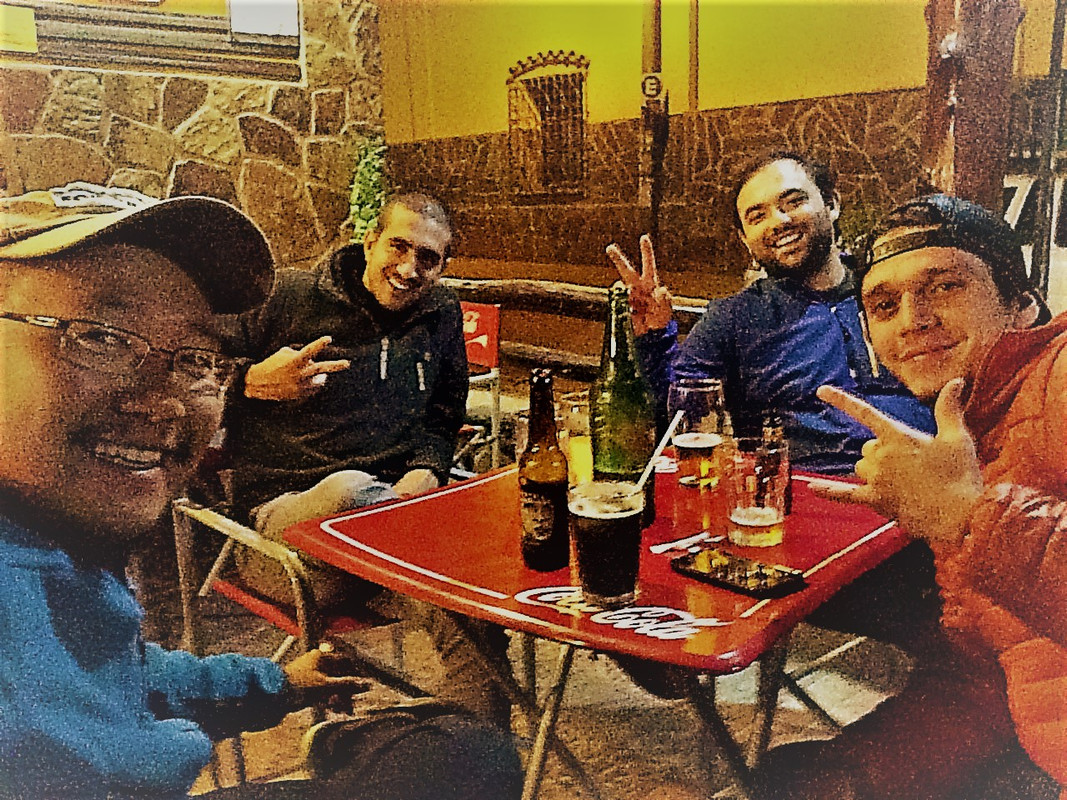 The next (half) day was spent wandering around Tilcara in search of the best empanada in town. Tilcara felt like southern California with a European twist. A communal dinner was served at the hostel that night close to 11PM followed by music and dancing.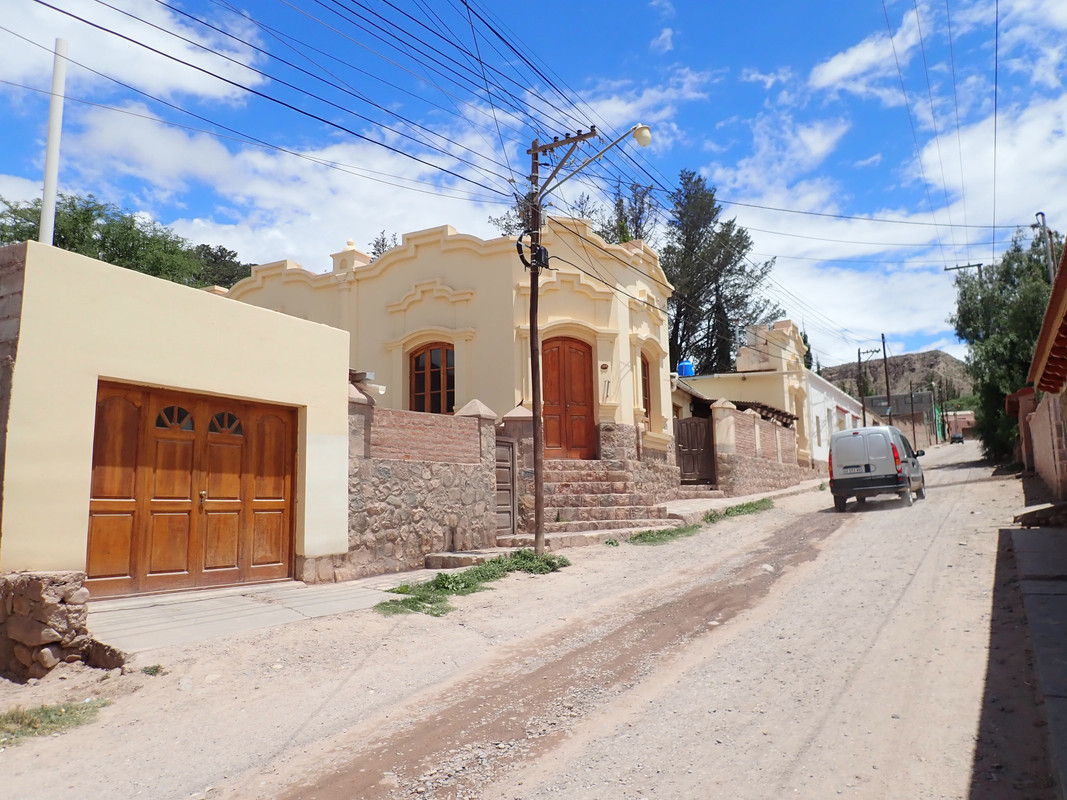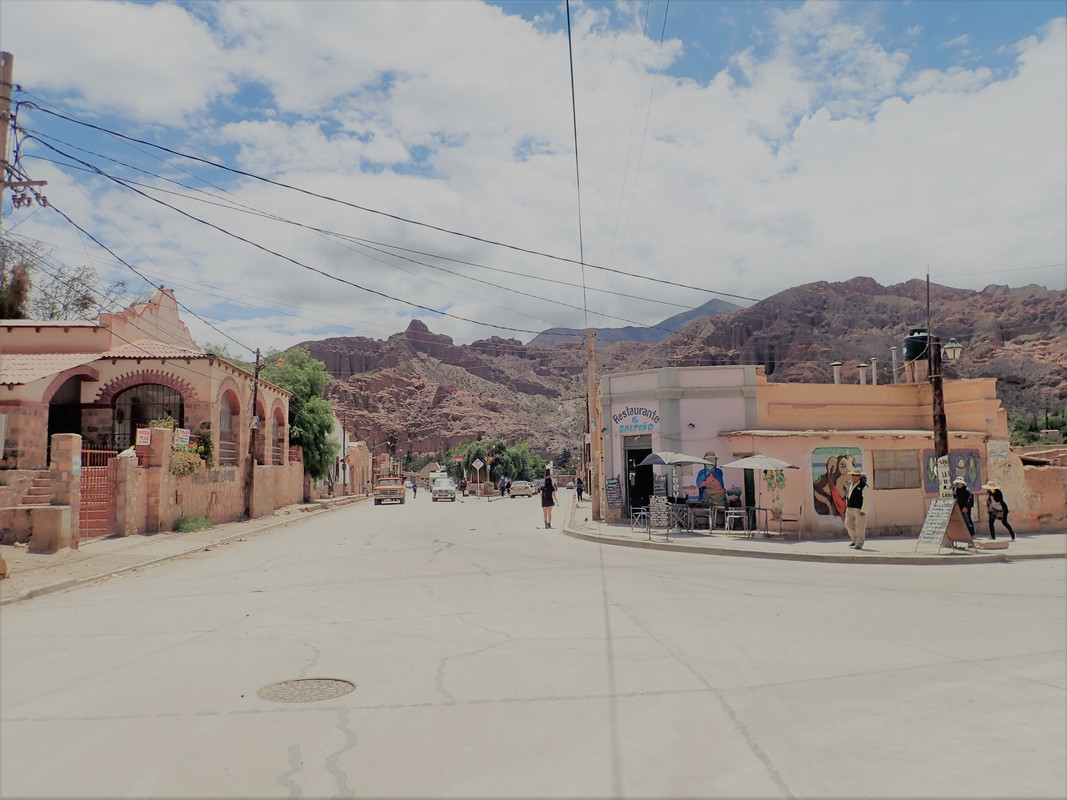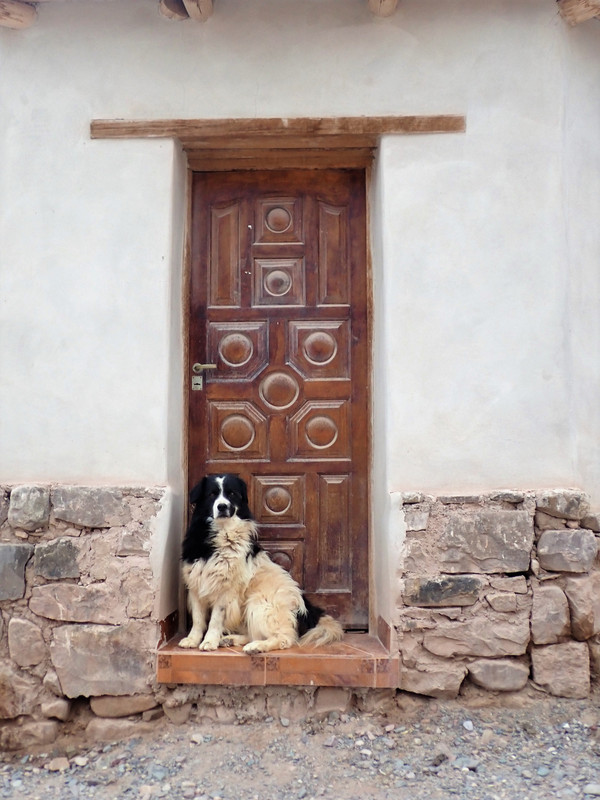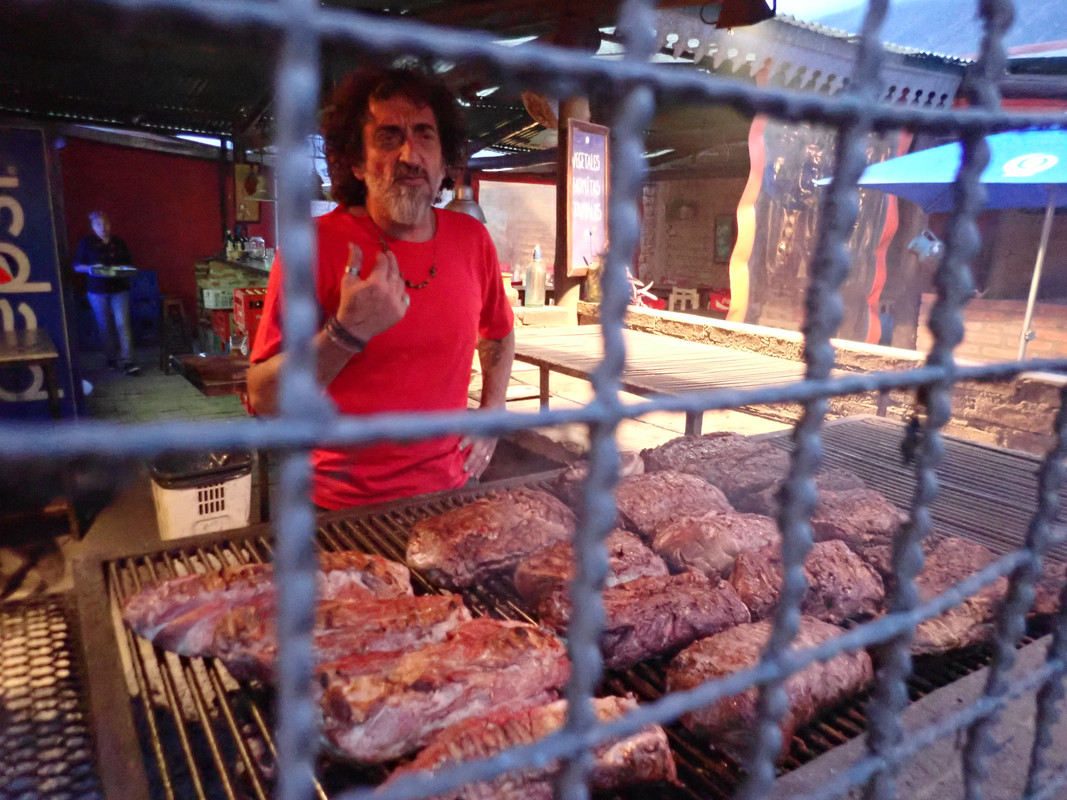 We rode out of town together the next day and bid our farewells as the boys headed west towards Chile while I continued south in Argentina.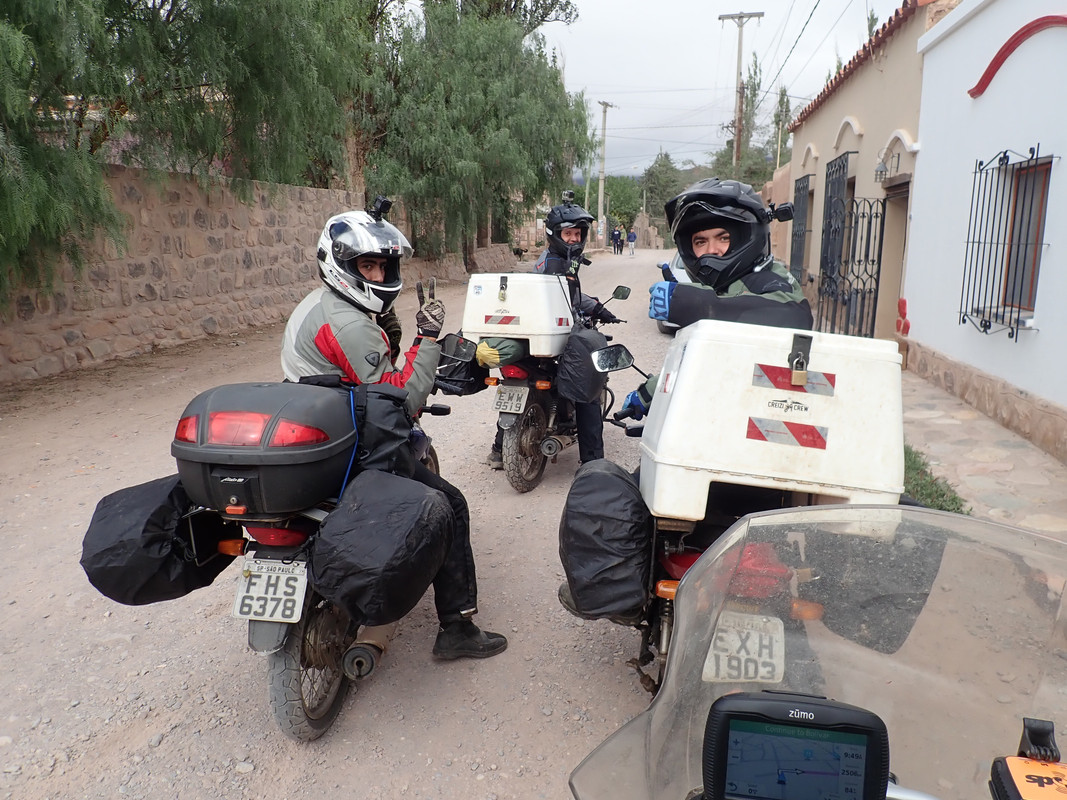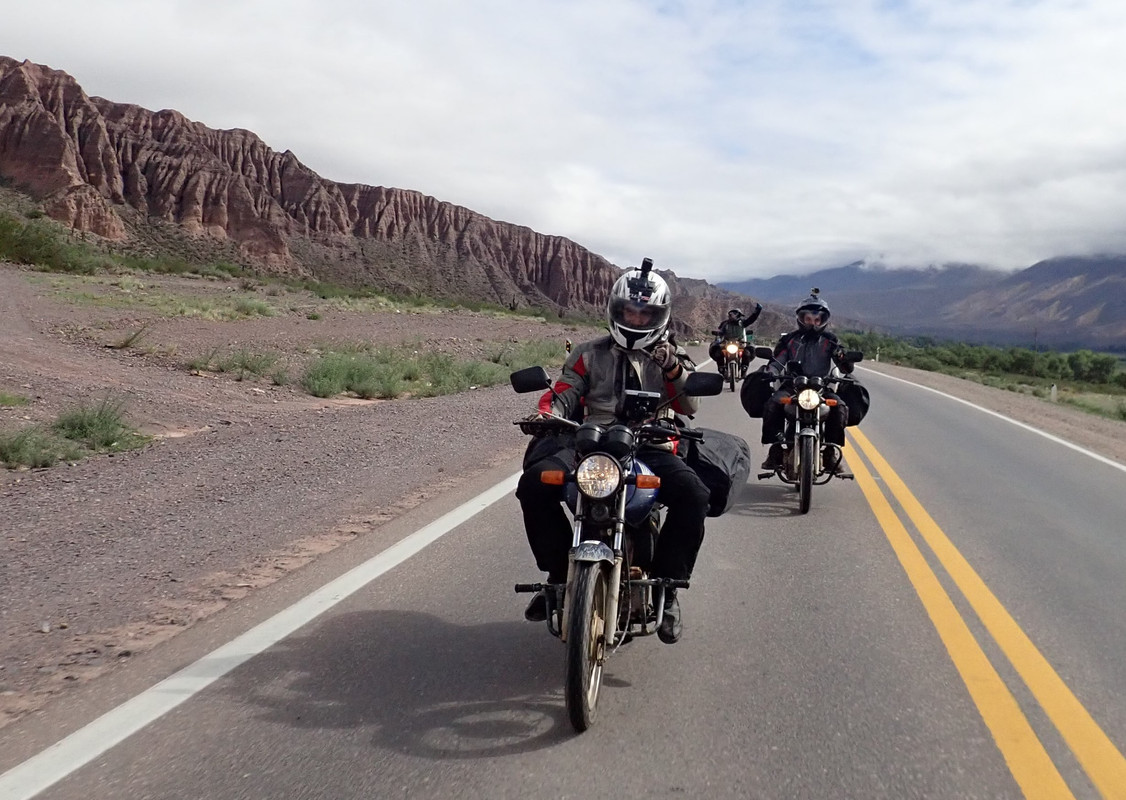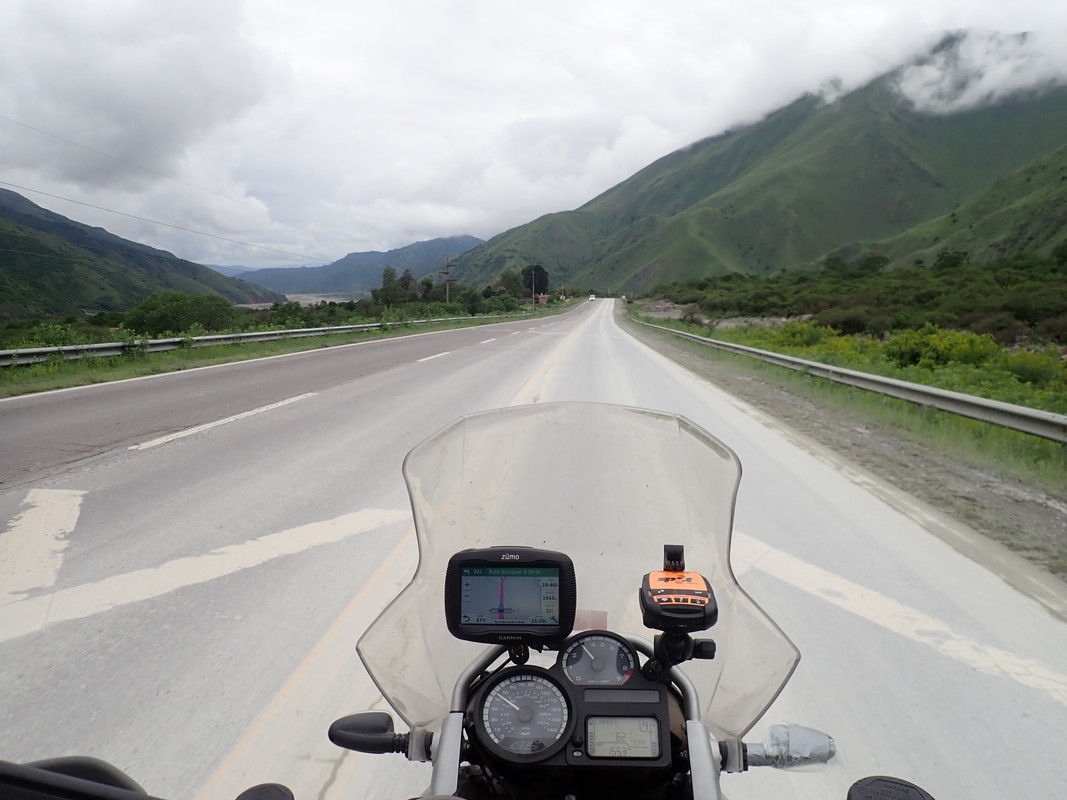 I stopped in Jujuy briefly to purchase insurance for my bike before continuing further south. Ruta 9 from Jujuy to Salta was somewhat unusual. It's basically one lane with a centerline painted to look like two. Some sections are 4 meters wide and cars have to verge off the road to pass each other. It almost felt like paved version of the Yungas Road as it snaked around the mountains with lots of steep drop-offs.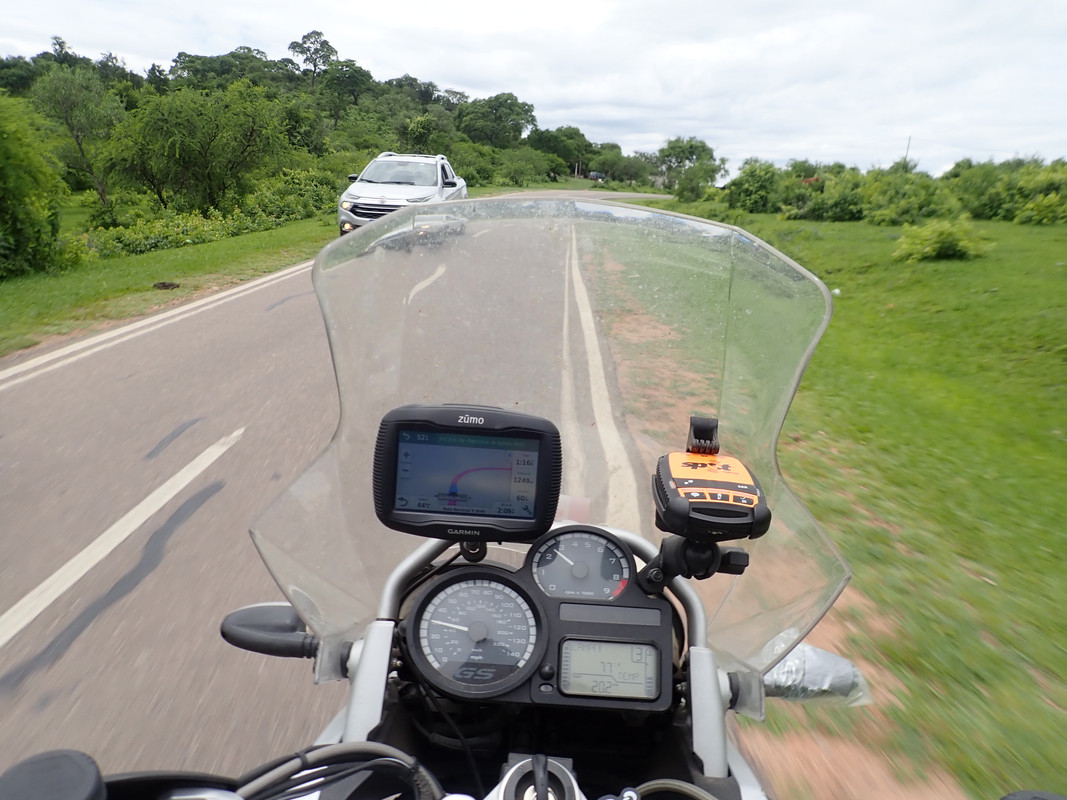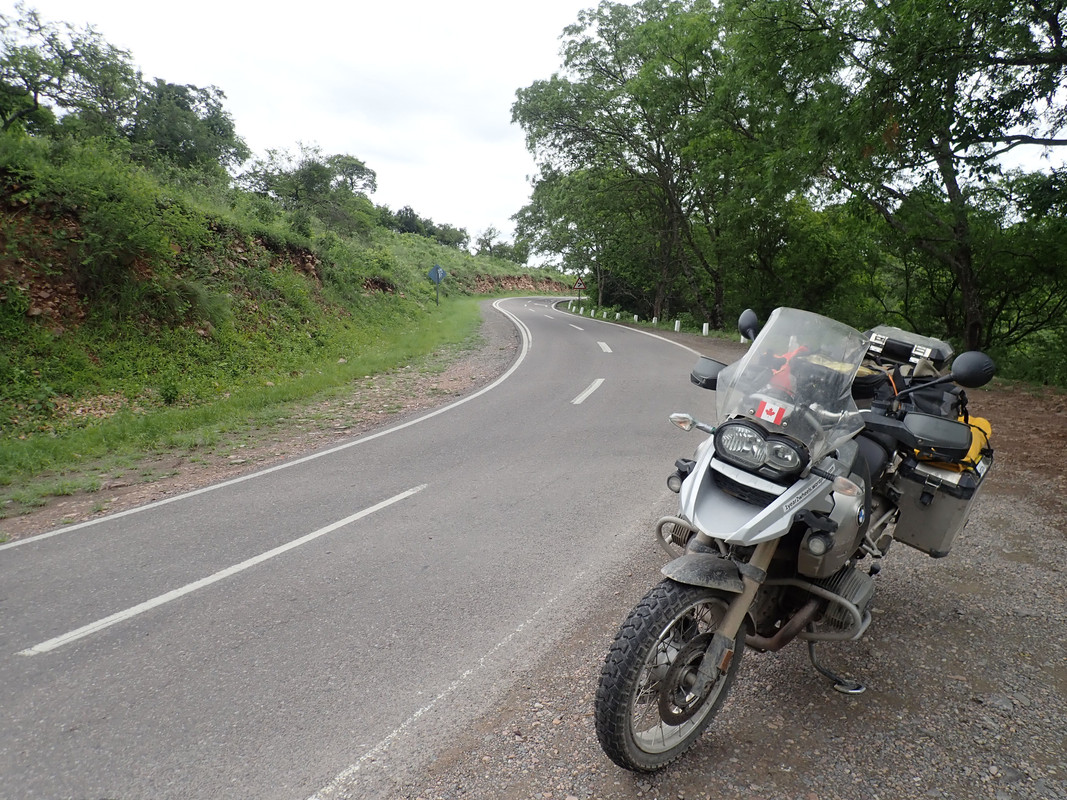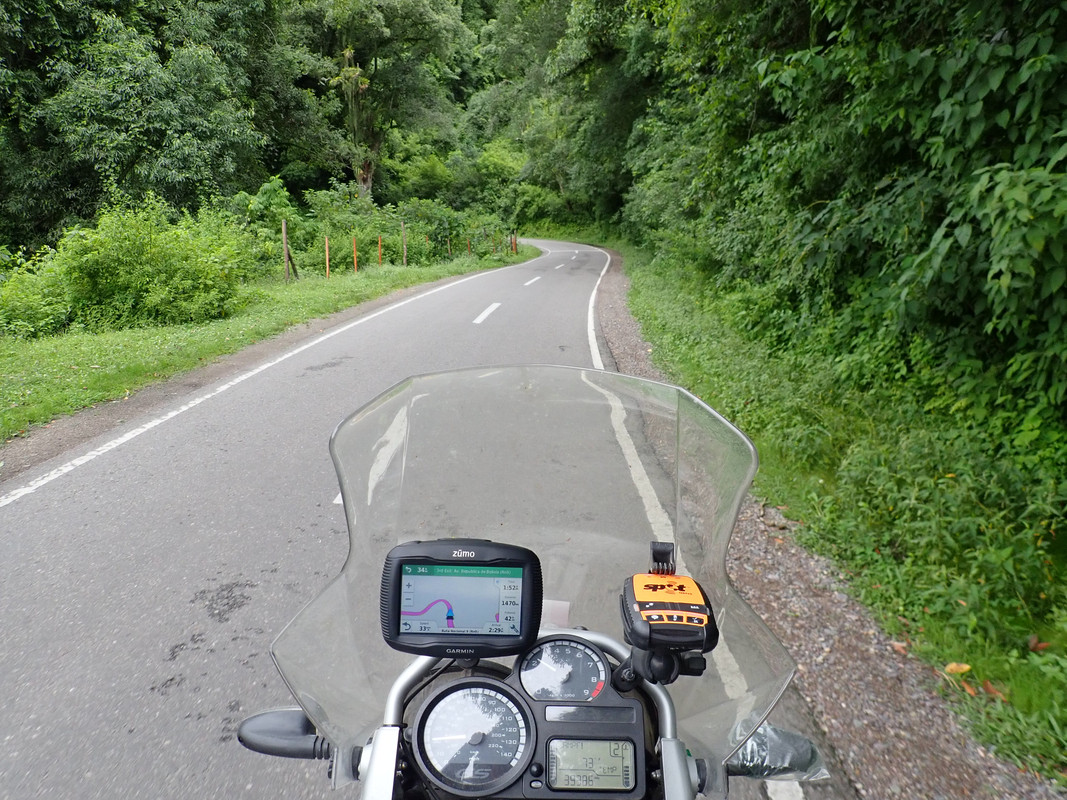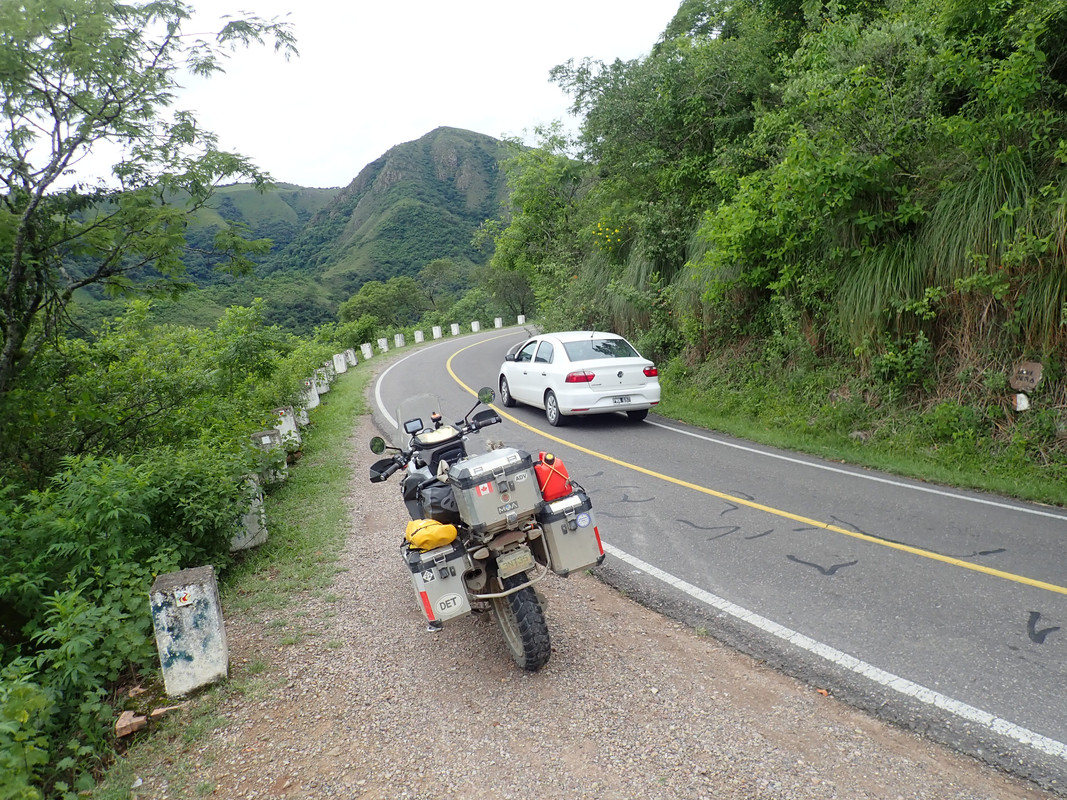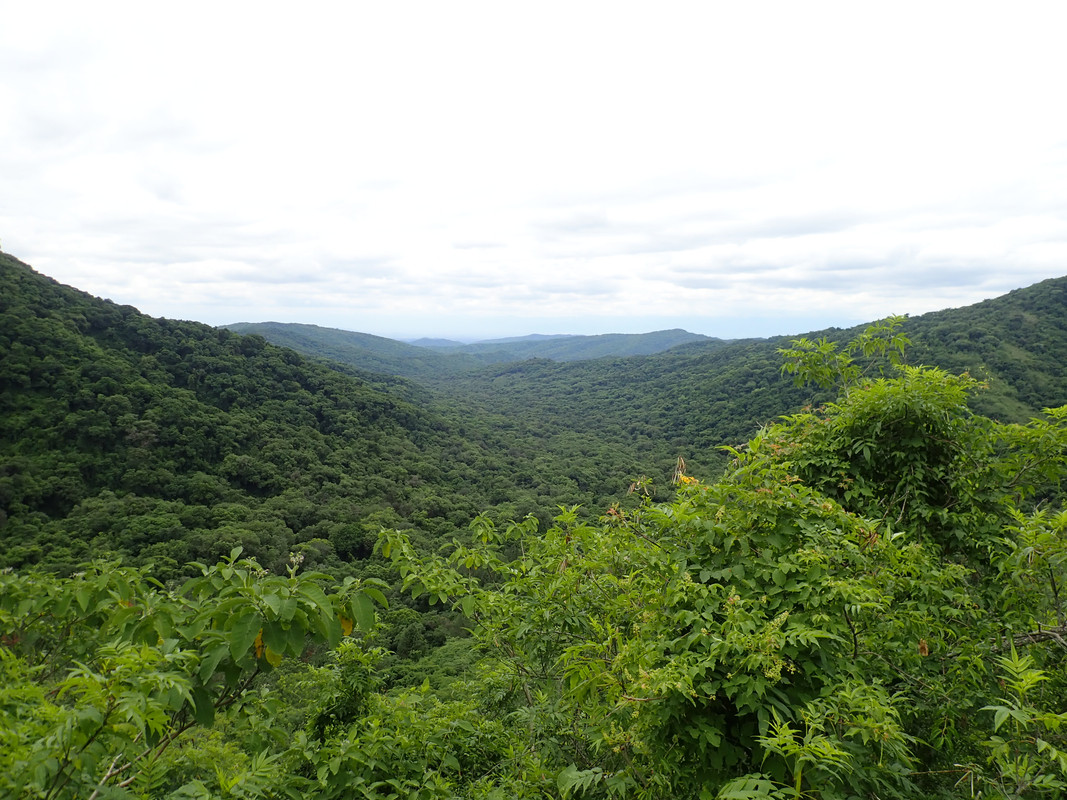 I stayed at a home converted hotel called Los Reyes in Salta. The lady that owns the place had such an attitude it's almost comical. For example, she wouldn't let me back in the house after my trip to the ATM until I paid her and she was making the money hand gesture through the gate.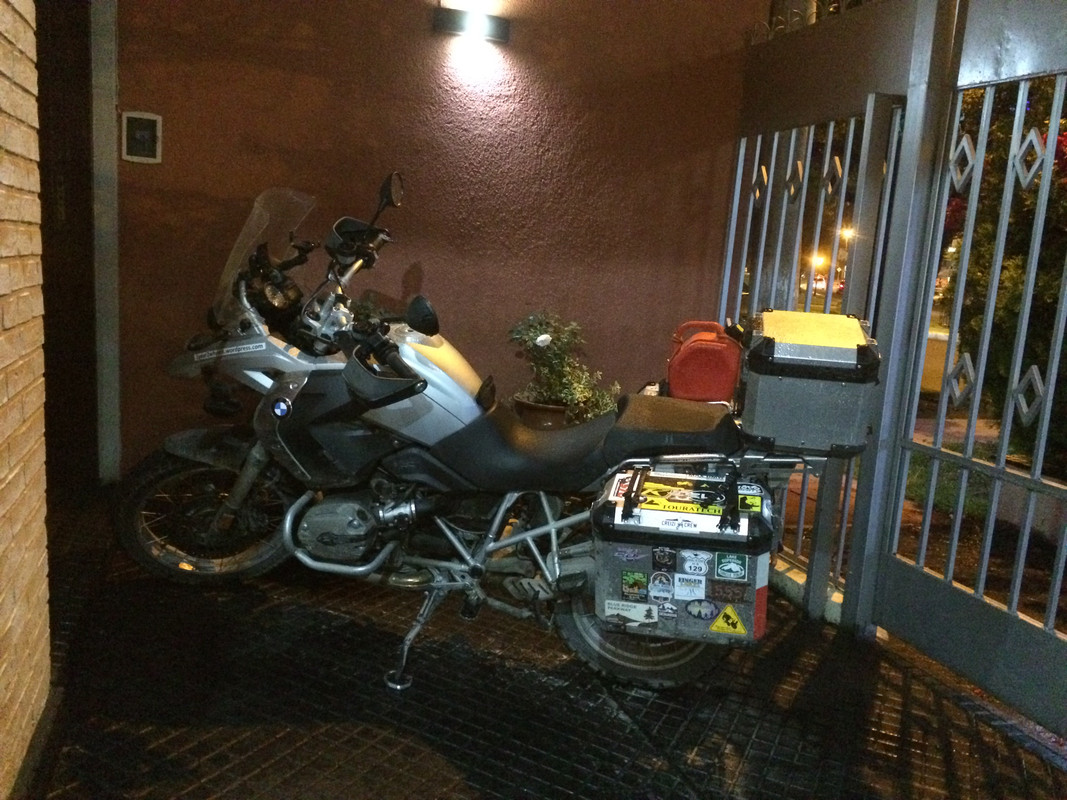 I headed further south on Ruta 68 the next day. There are lots of shrines along the roadsides decorated with red flags as a tribute to 'Gauchito Gil', a legendary character and the most prominent folk hero in Argentina.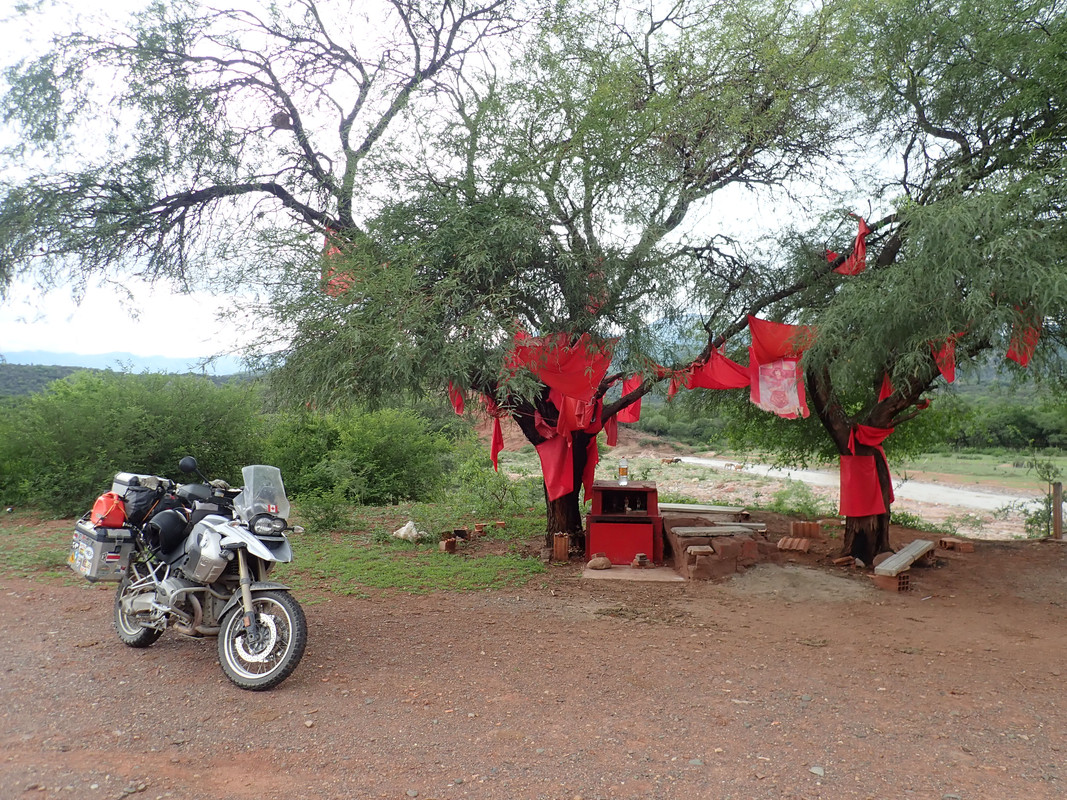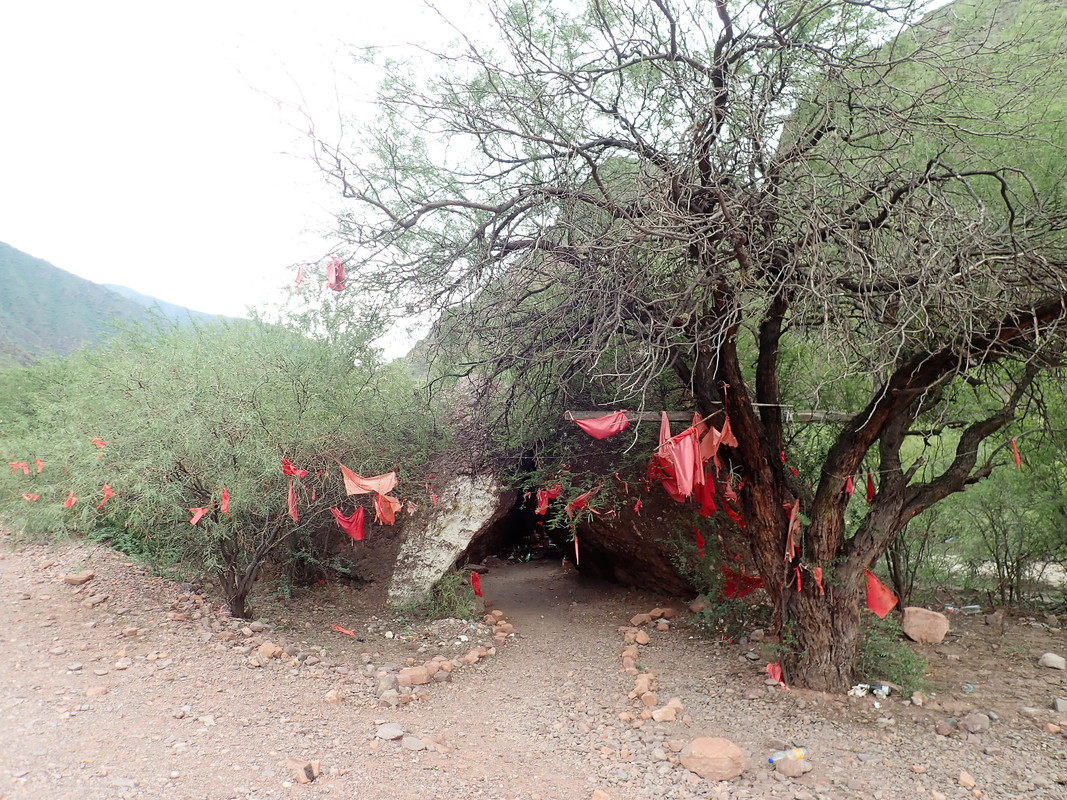 Ruta 68 follows Conchas River and passes through Quebrada Natural Reserve in the Calchaquíes Valleys.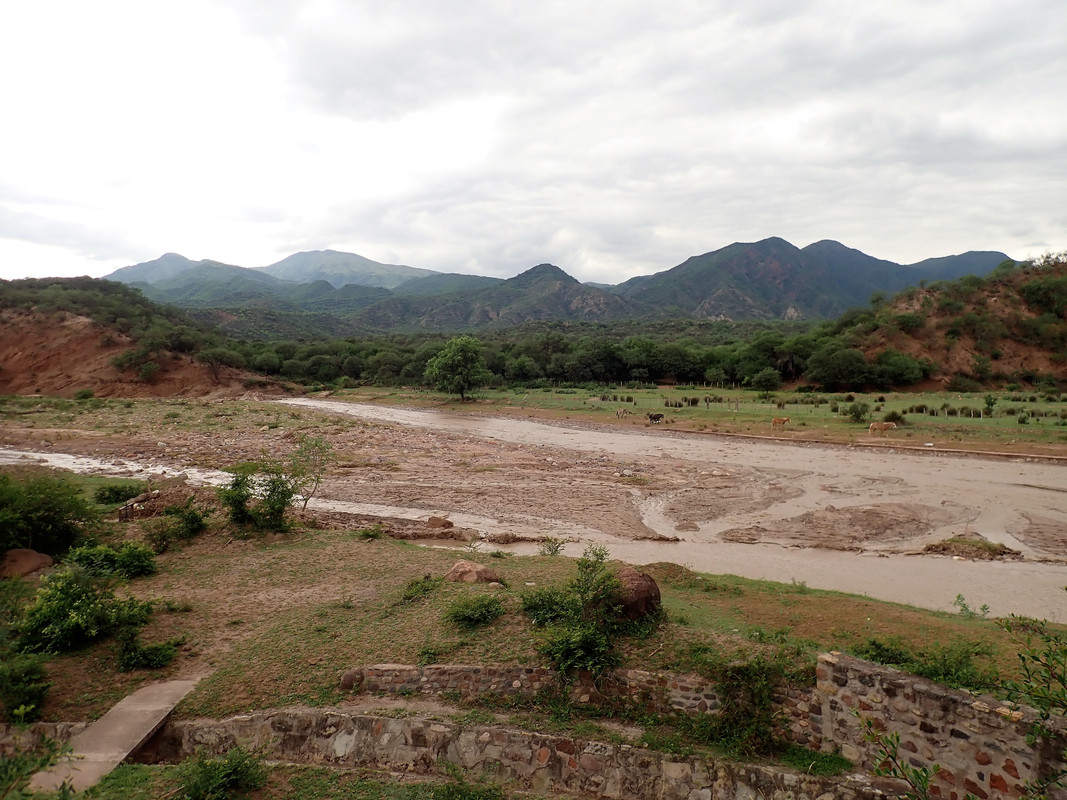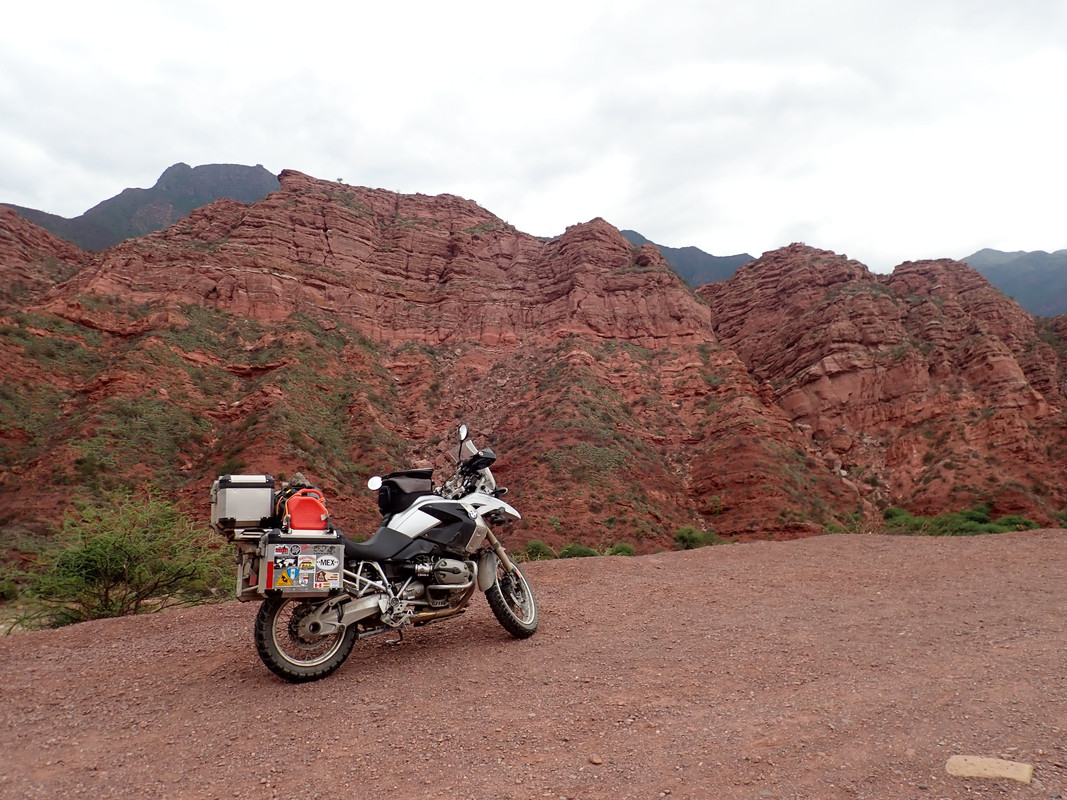 Strange intersection…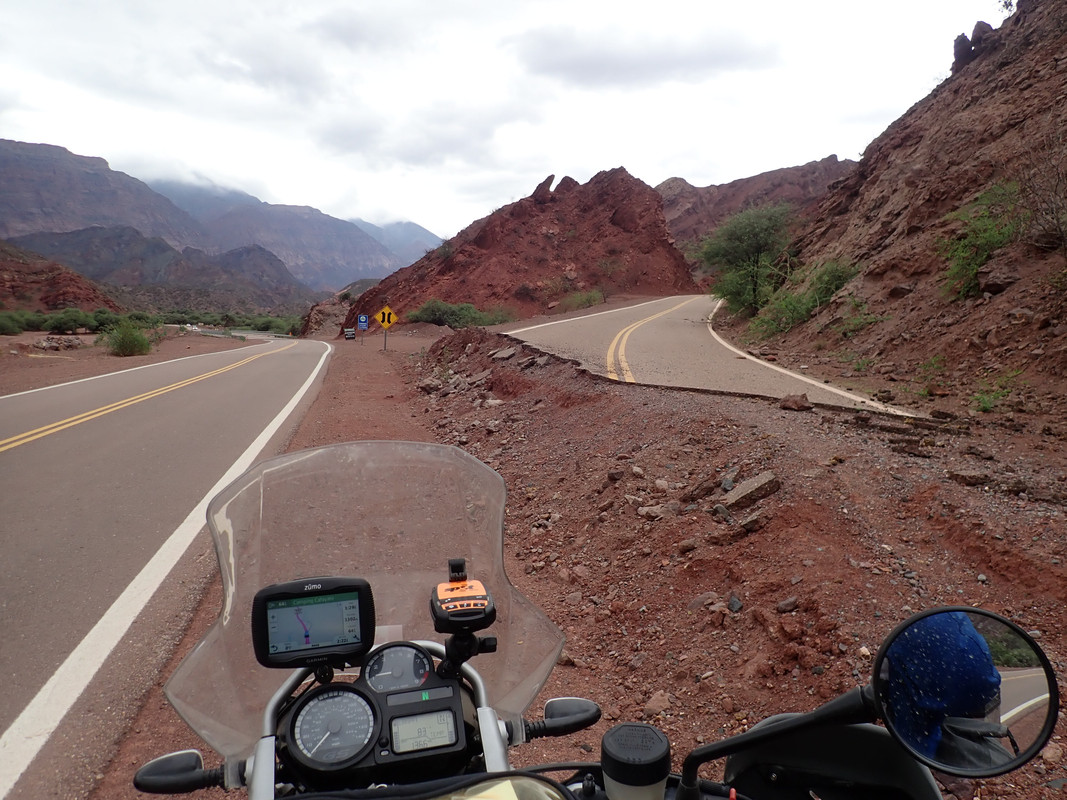 The reddish ravine had many interesting rock formations, one of which is the Garganta del Diablo Salta.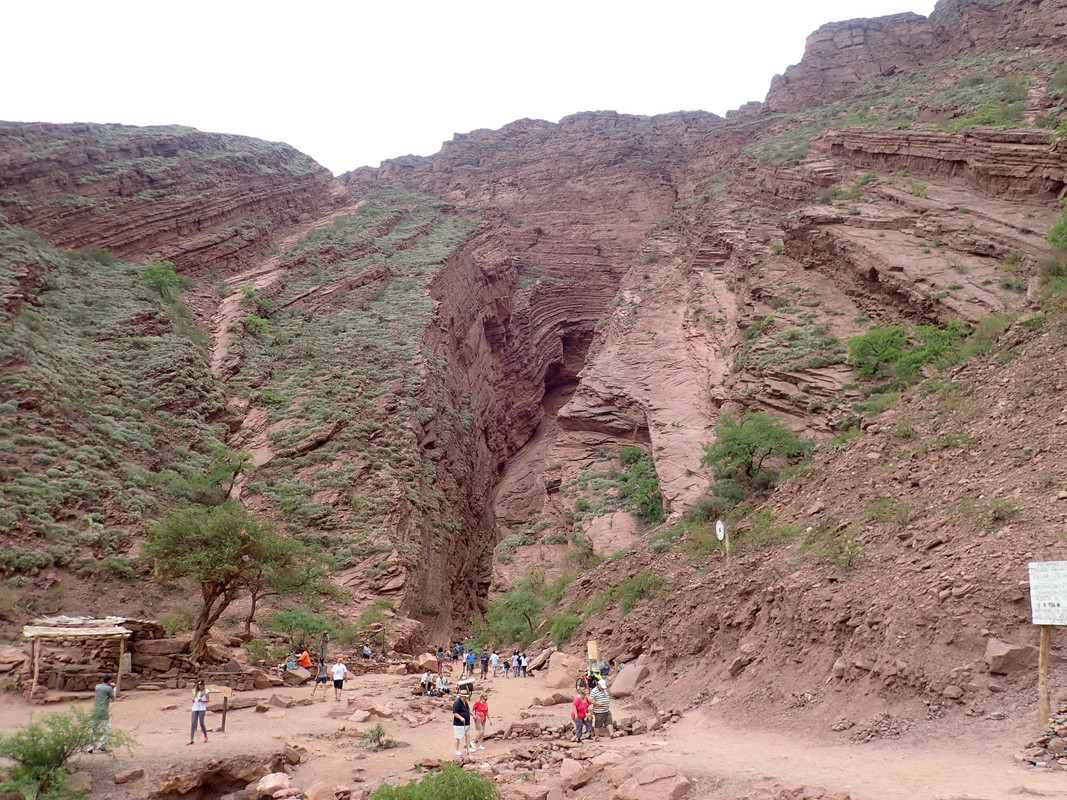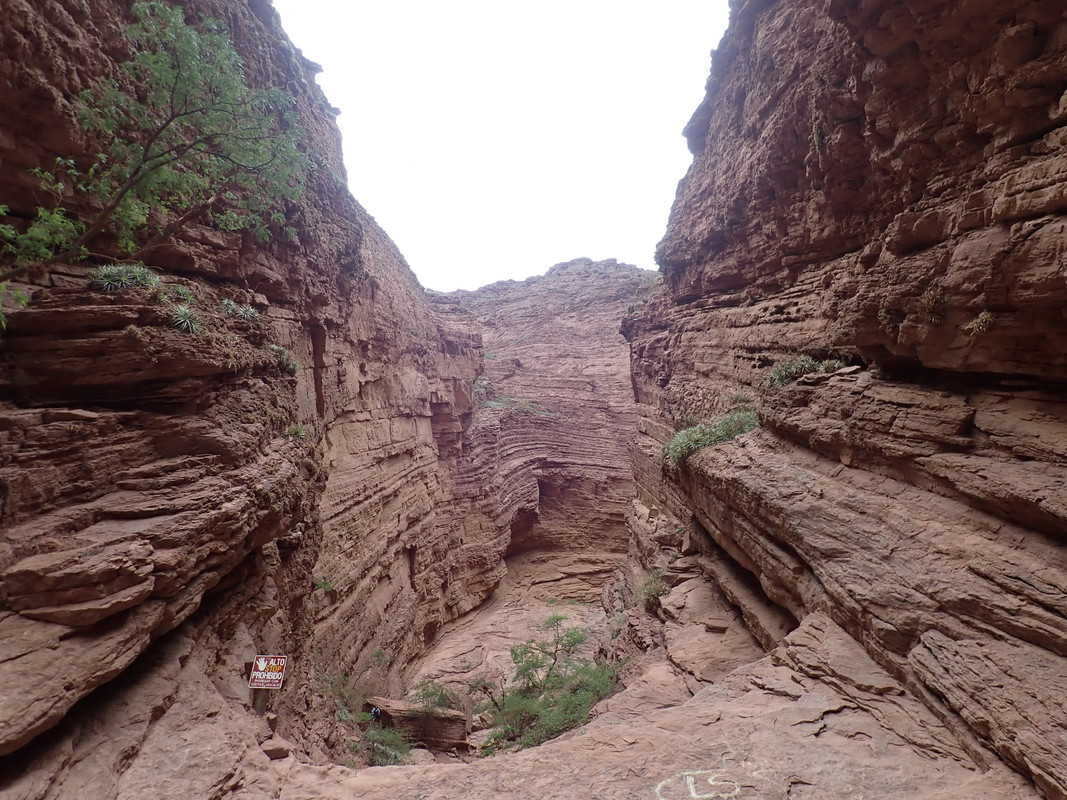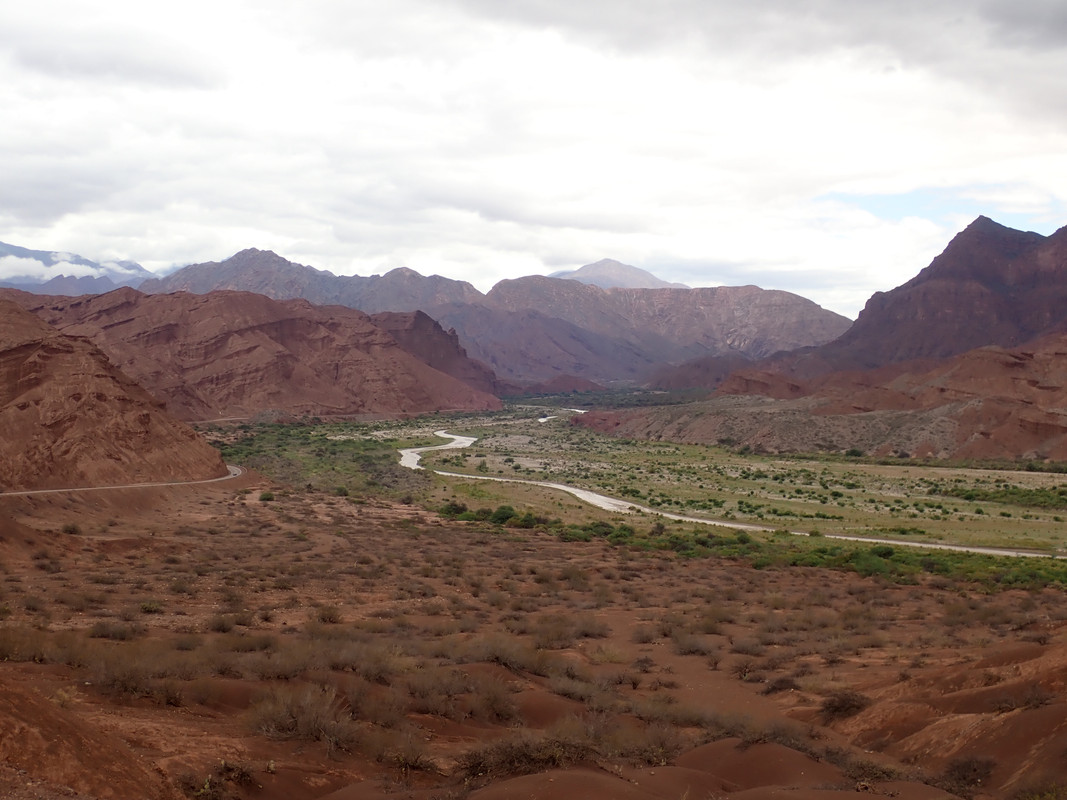 This one looked like a toad…I suppose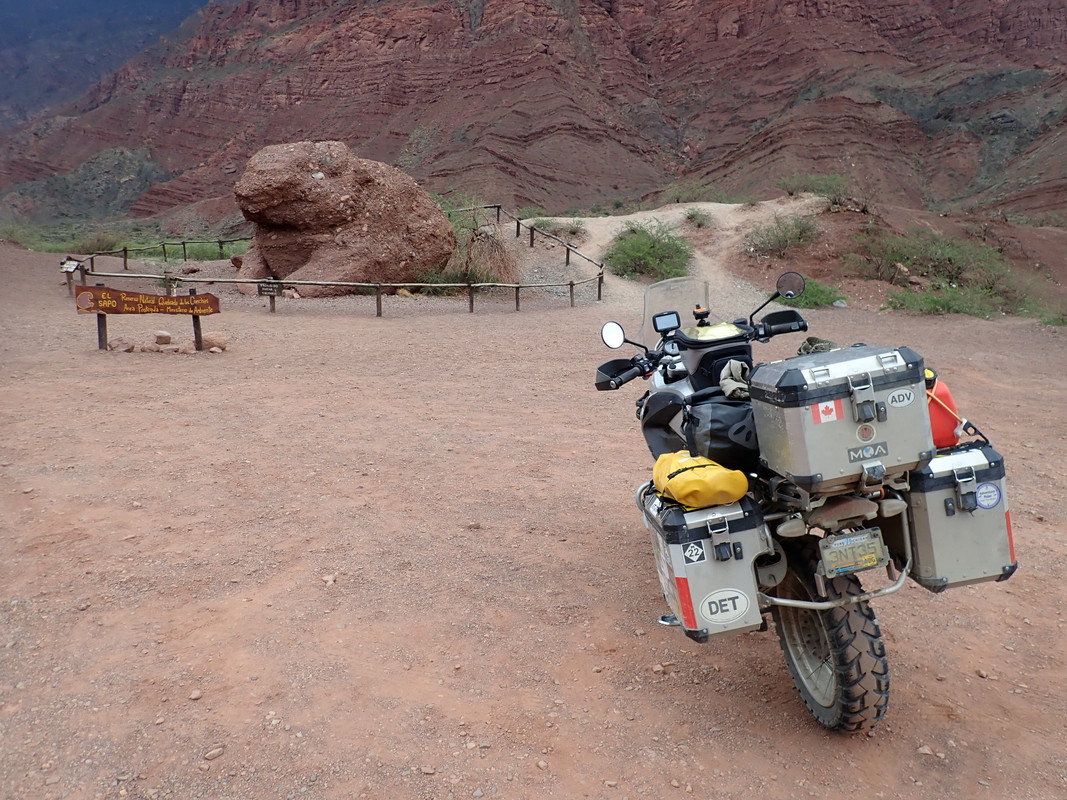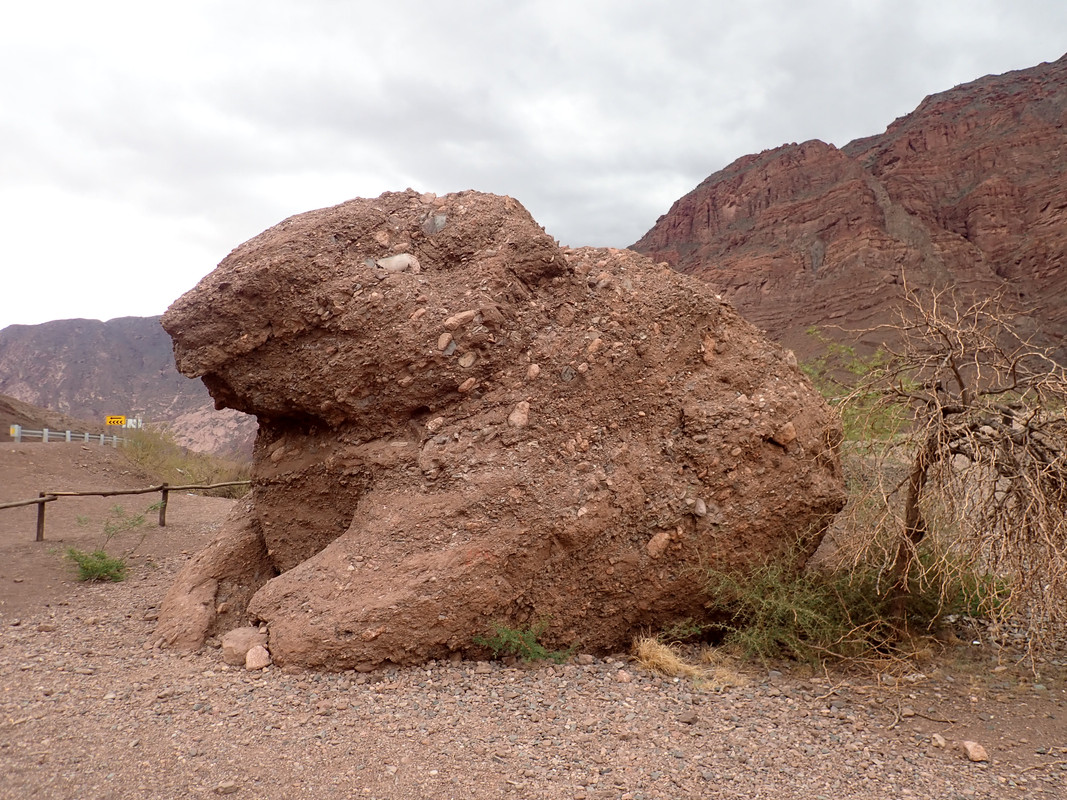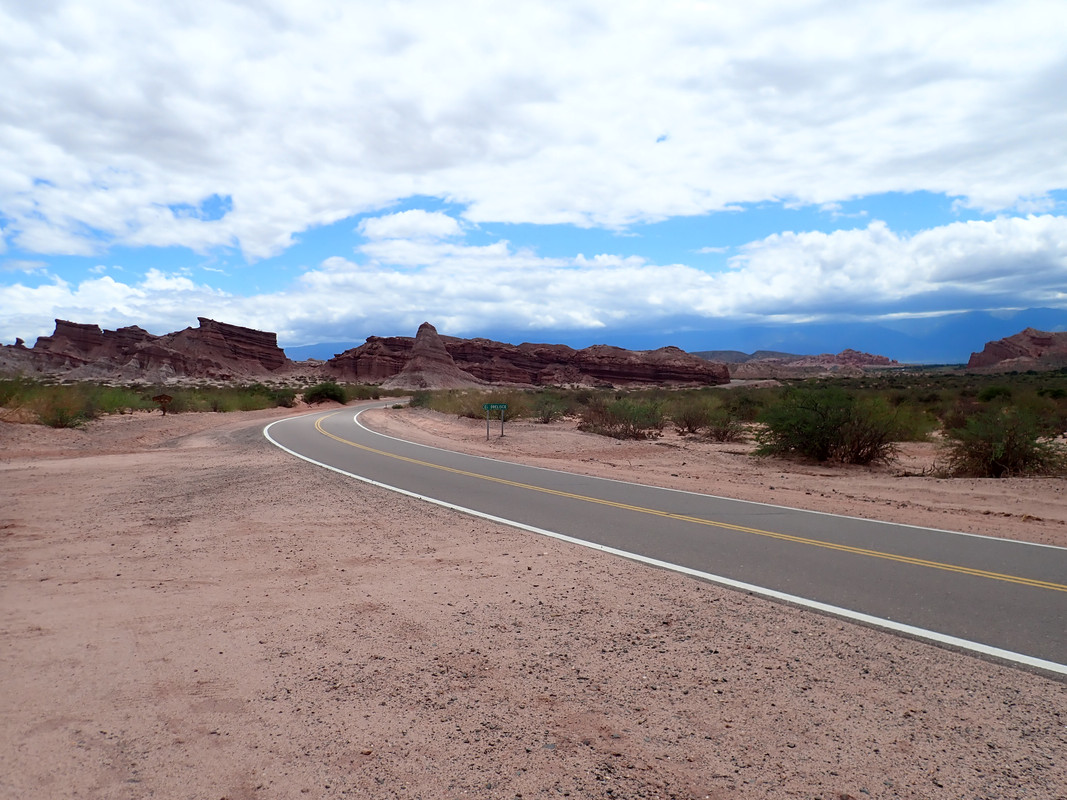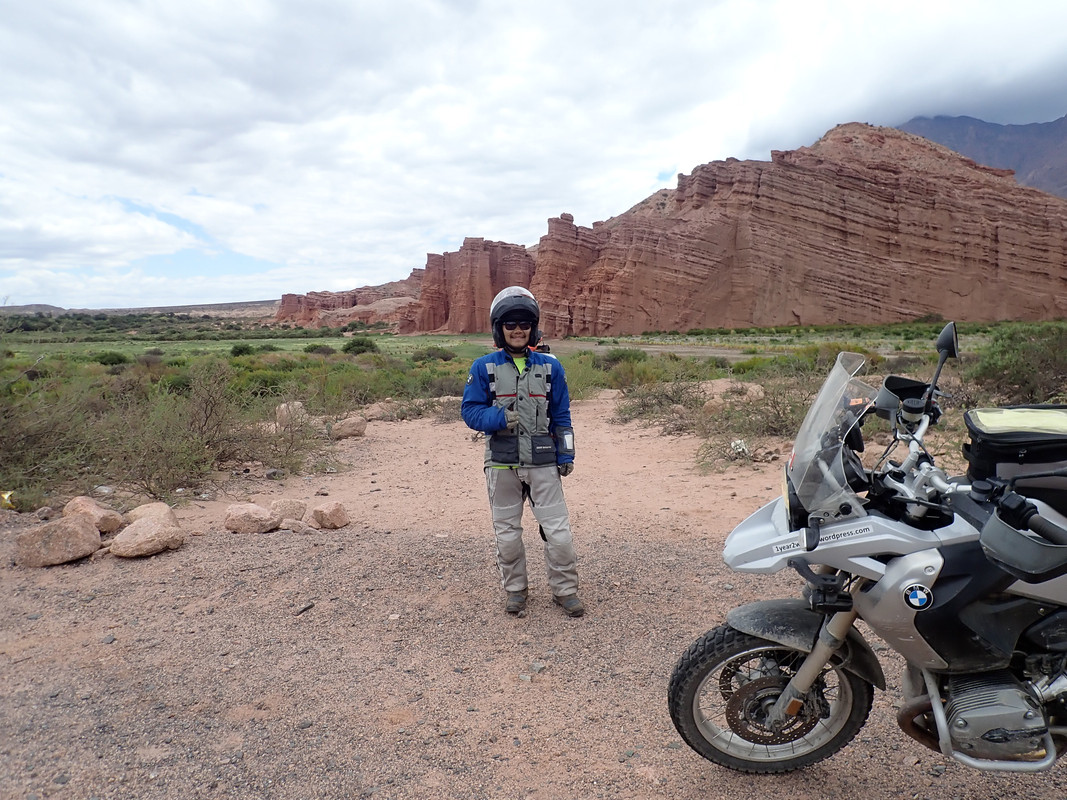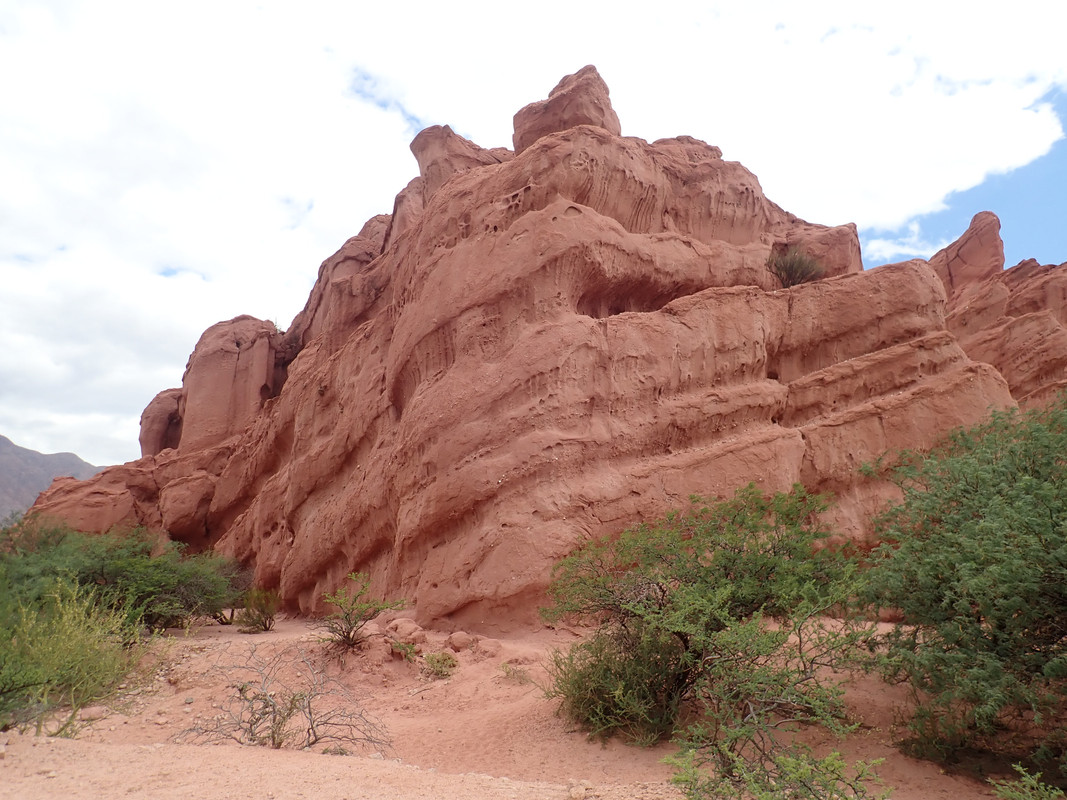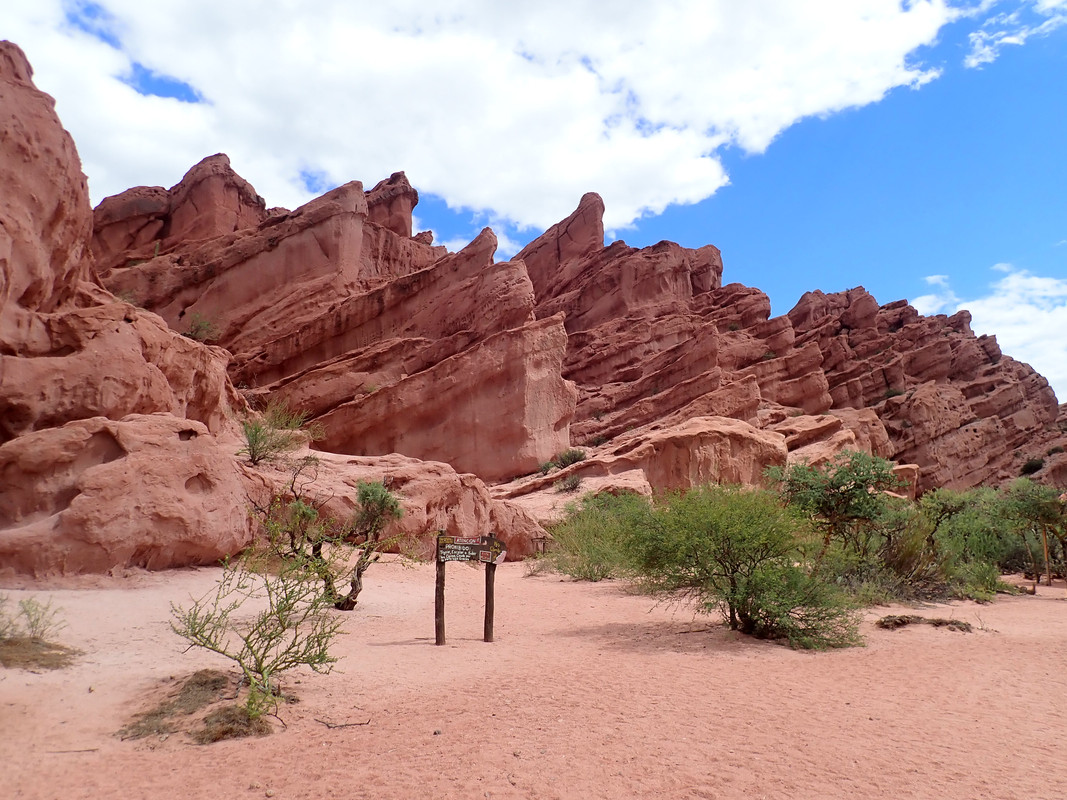 I passed another GS going in the opposite direction just north of Cafayate. He turned around and found me a couple of miles down the road. Turned out it was Michael (Parcero) from Chicago and we've been following each other's ride report on ADVrider all along!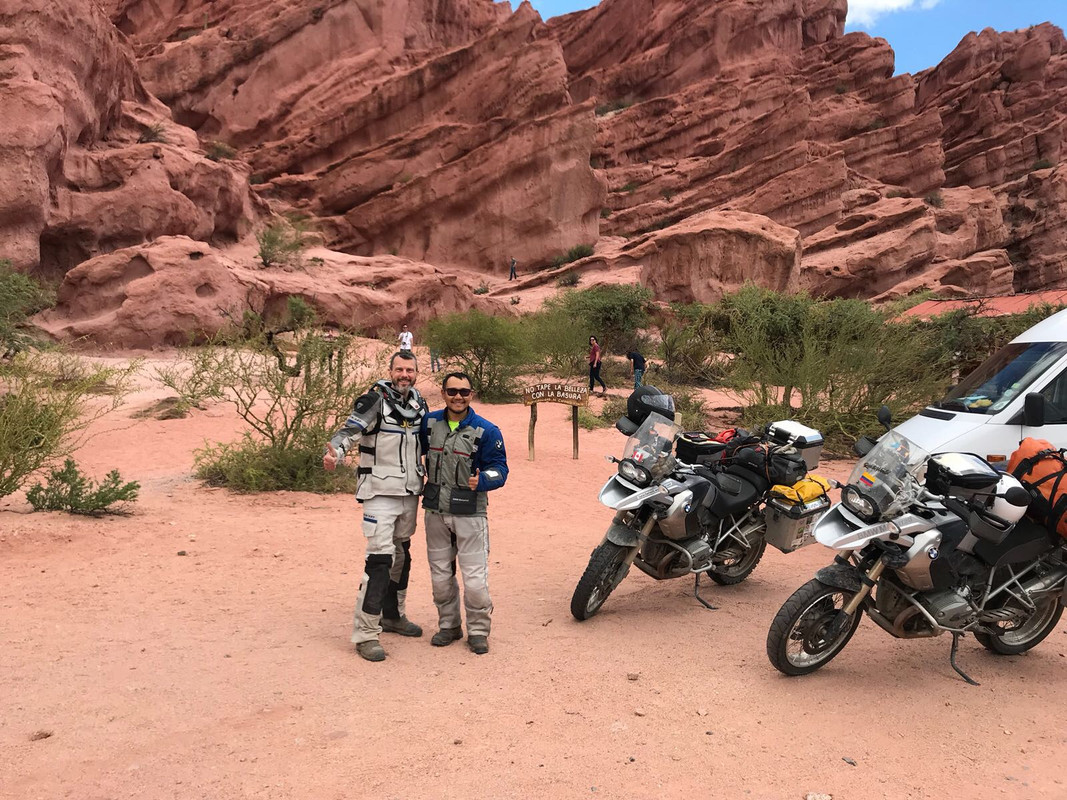 Camping and BBQ (Parrilla) is a ritual in Argentina. Campgrounds are just about everywhere with decent facilities. I set up camp in Cafayate and it was lights out after a quick meal and shower despite it's still daylight out. This cutie kept me company for most of the time.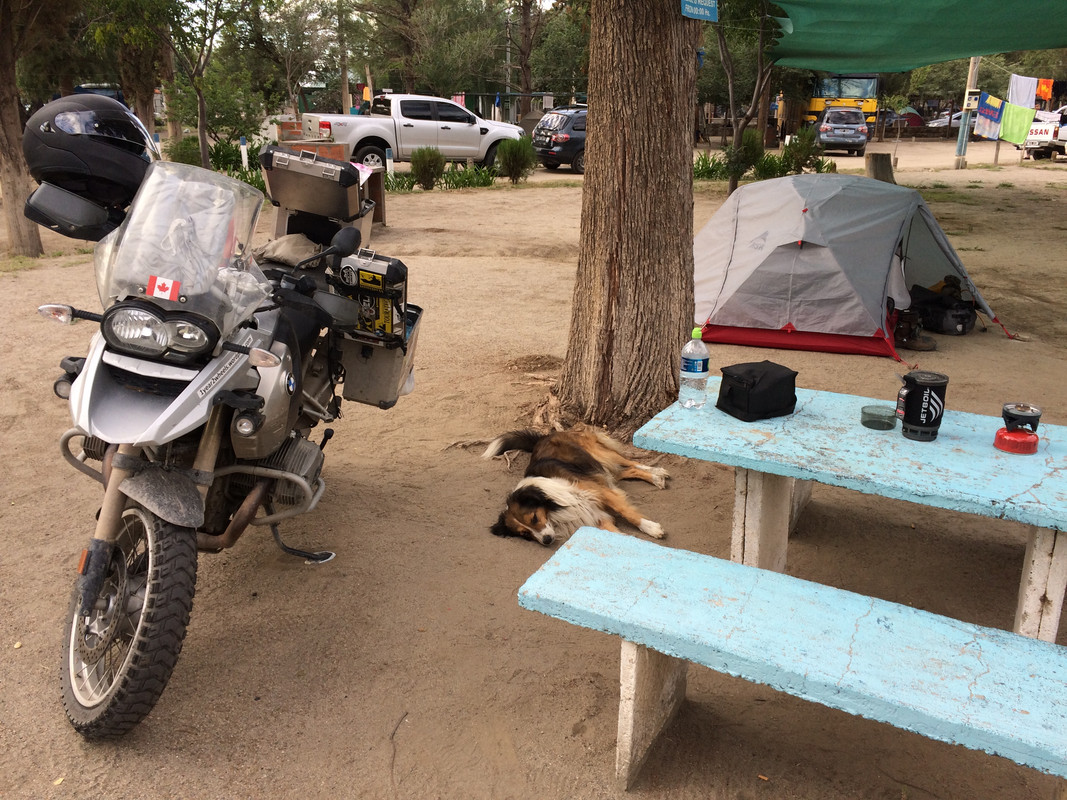 The famed Ruta 40 south of Cafayate is part of Ruta del Vino. Vineyards and Wineries are plentiful in the region.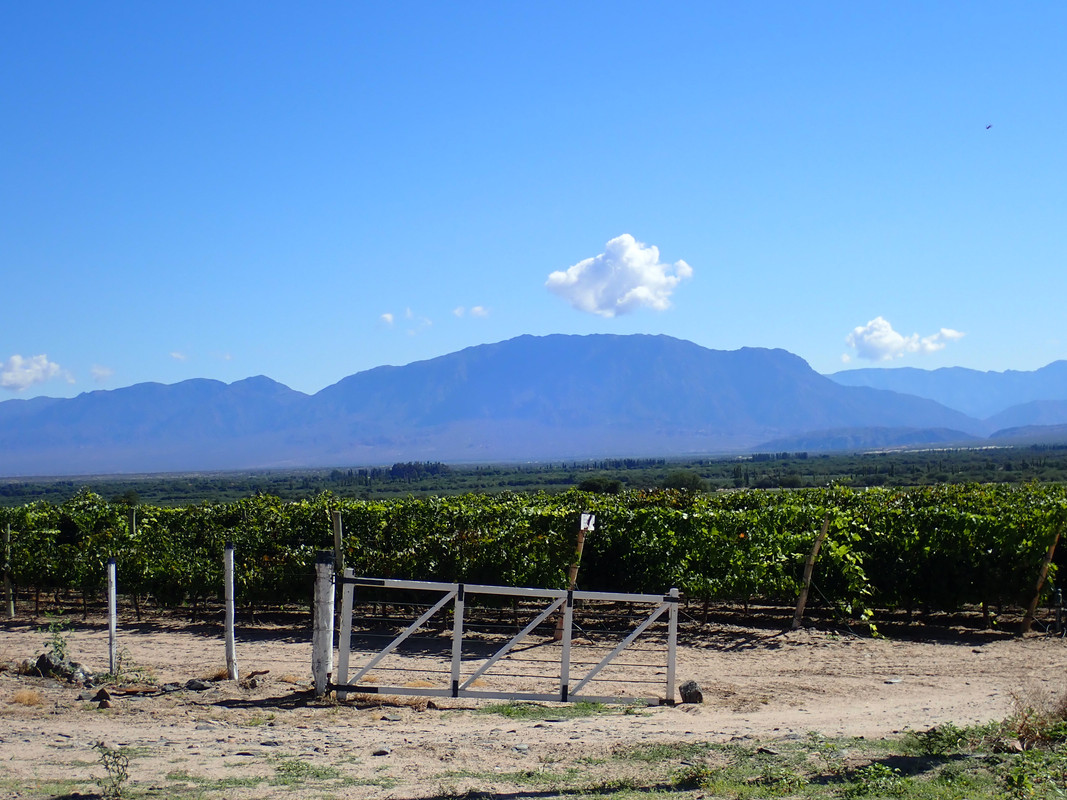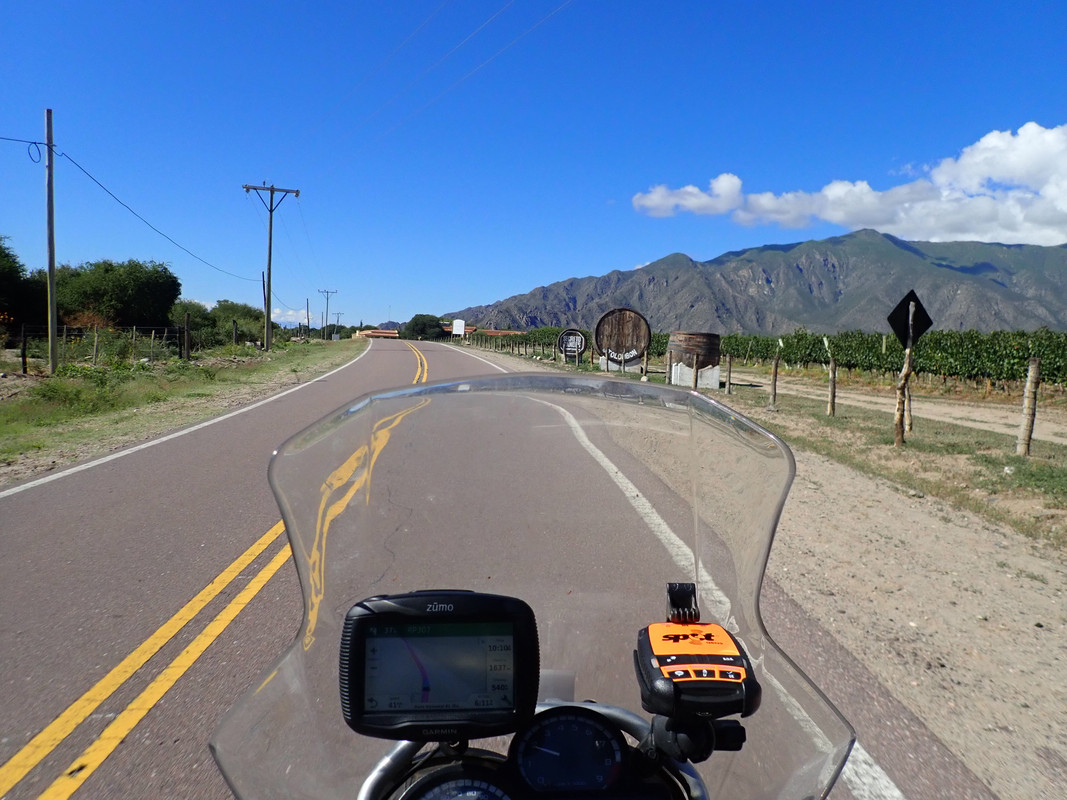 RP307 took me over the mountain ranges to the beautiful Tafí del Valle region.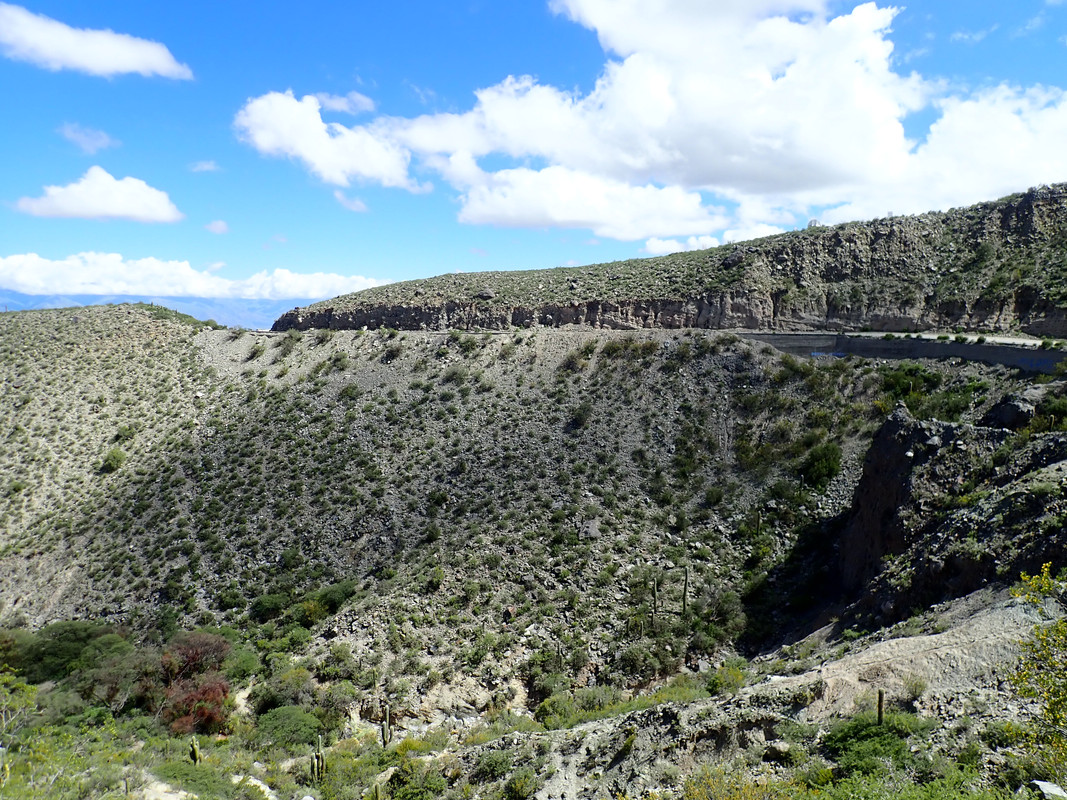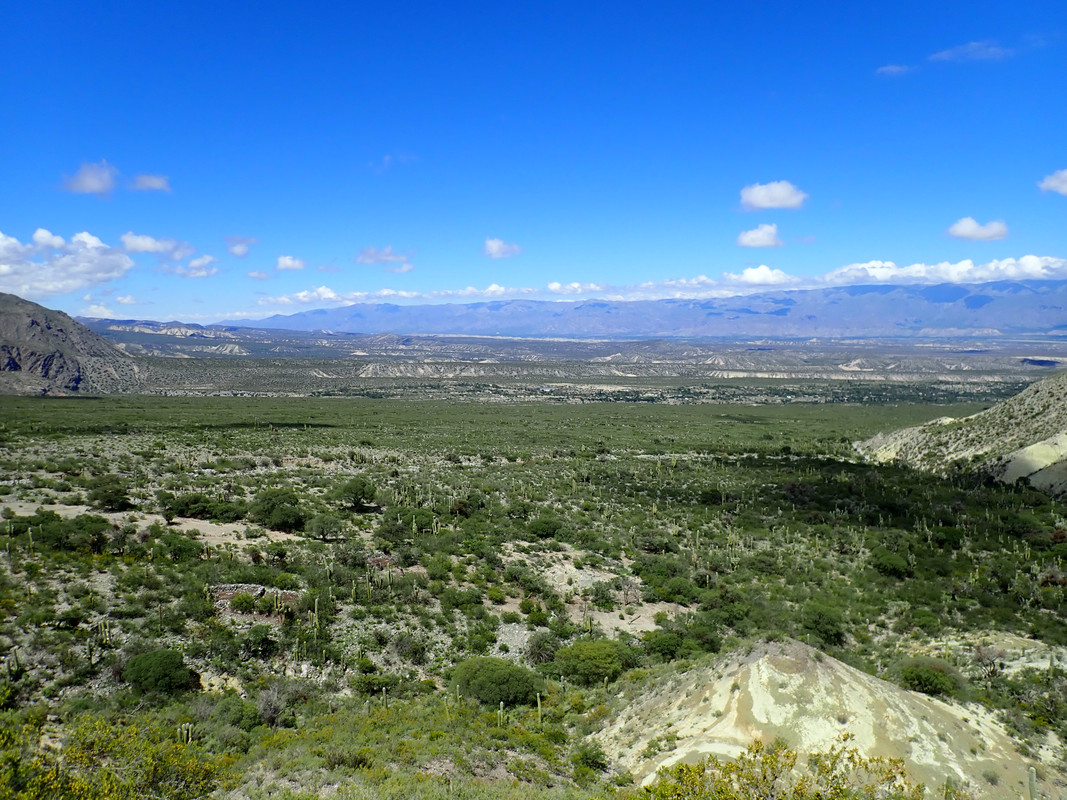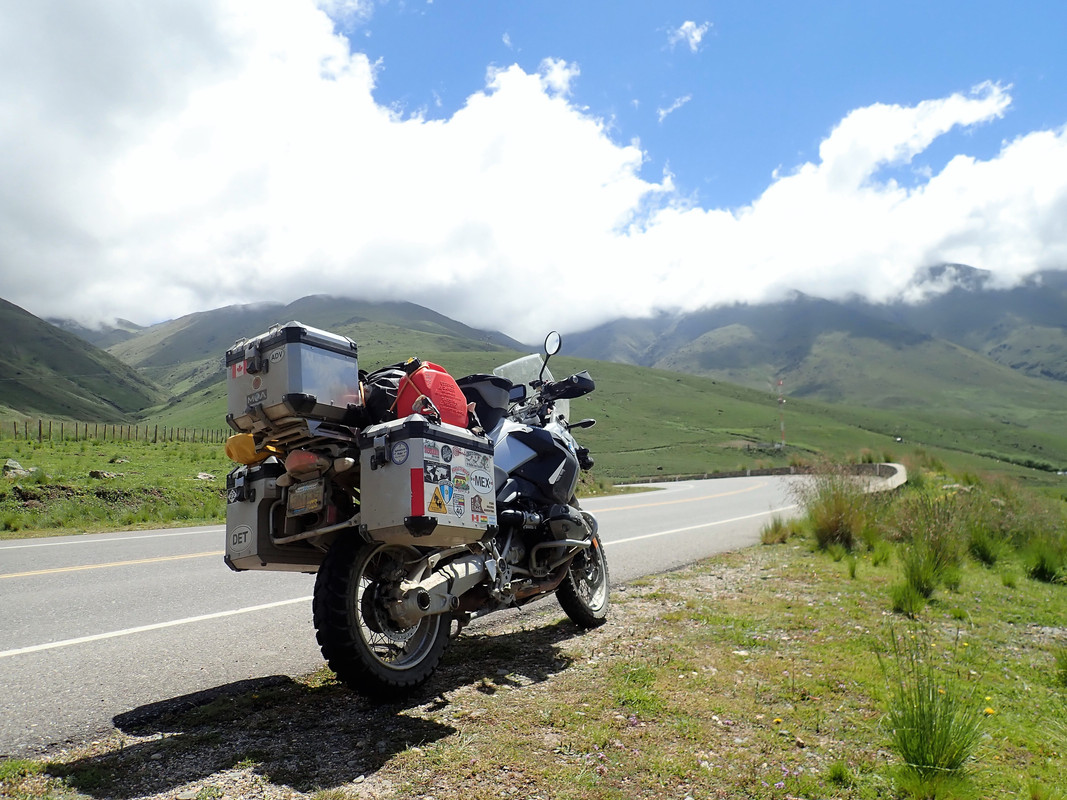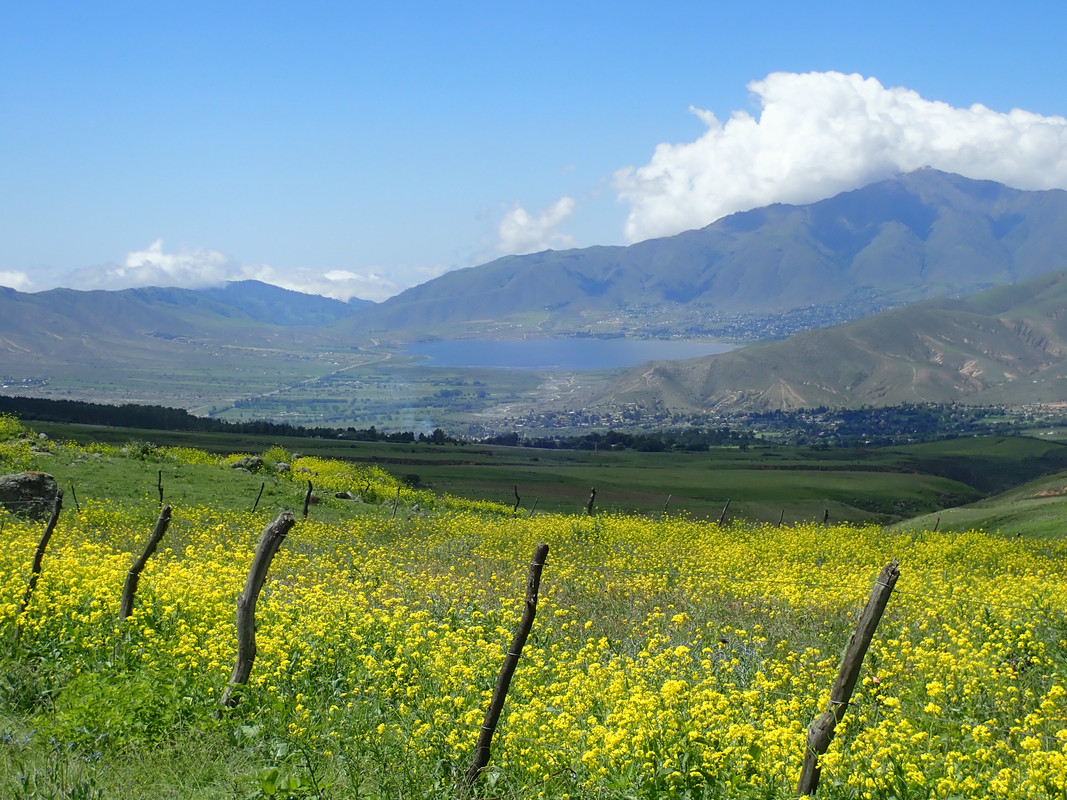 Ruta 308 was a series of switchbacks that dropped about 2000 m in elevation. Temperature hovered around 100F for rest of the day.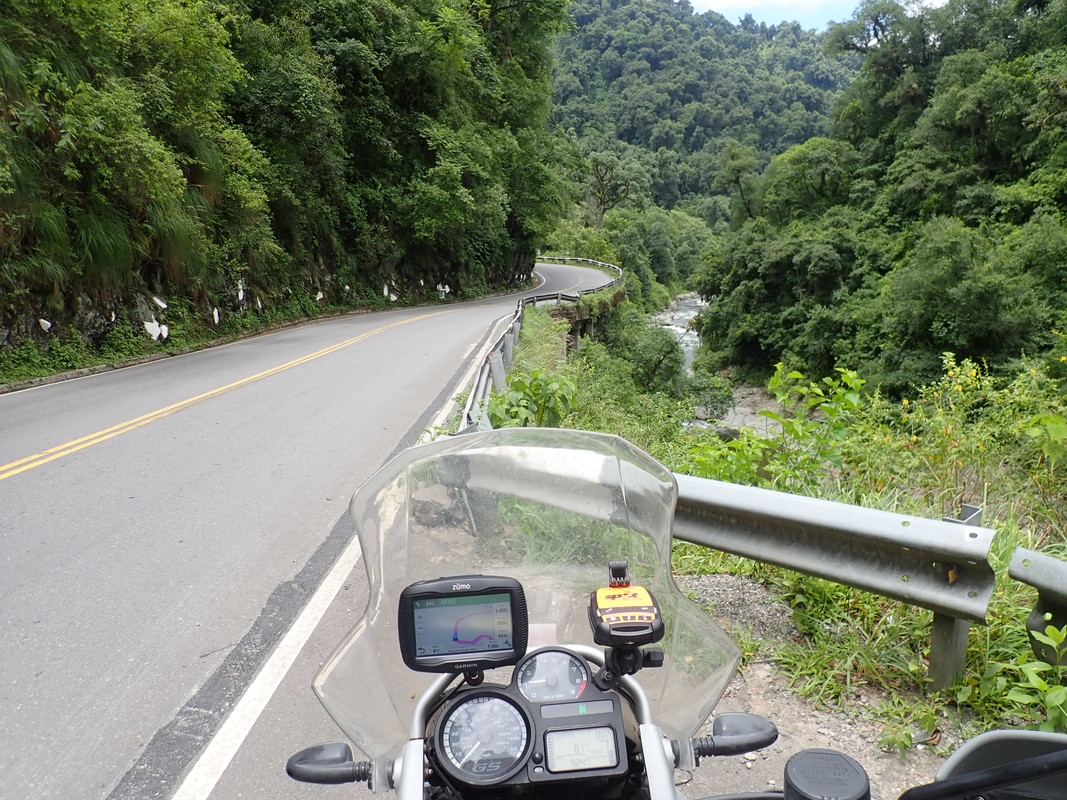 I camped in El Portezuelo which was a dust bowl with nothing around. I was thankful a nice tienda owner fried me up a dozen empanadas for dinner. It was so hot that the ground was still toasty past dark. Needless to say I did not have a good night's sleep.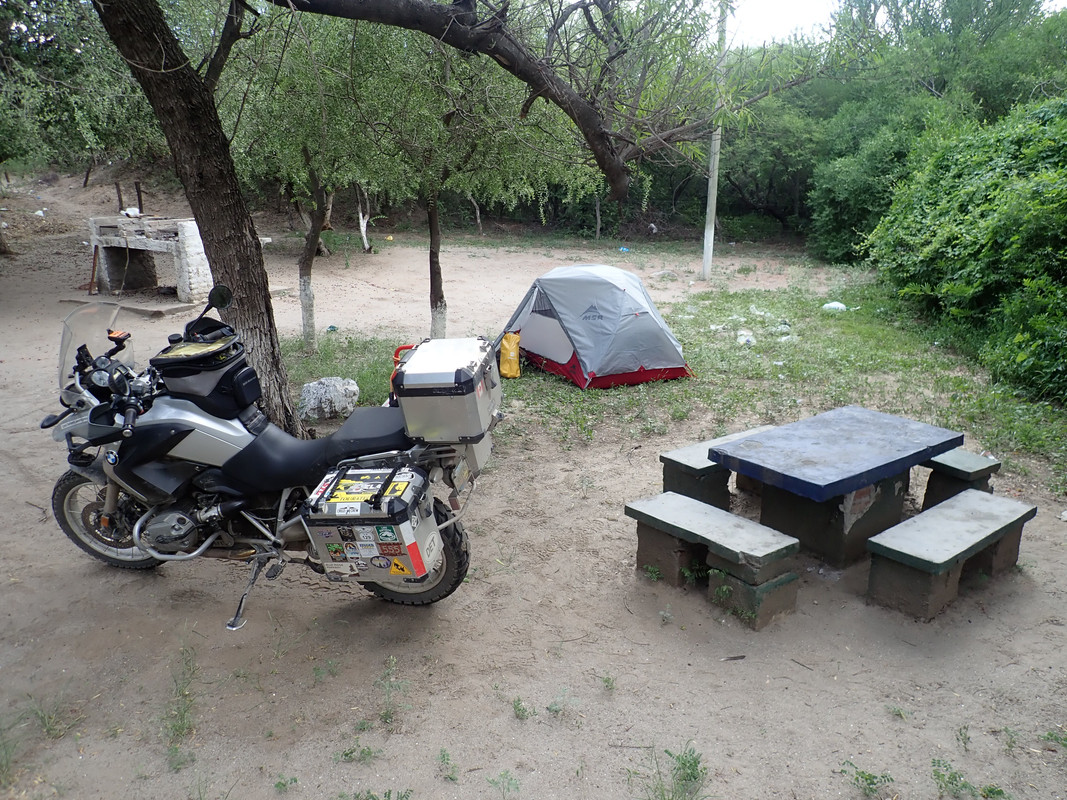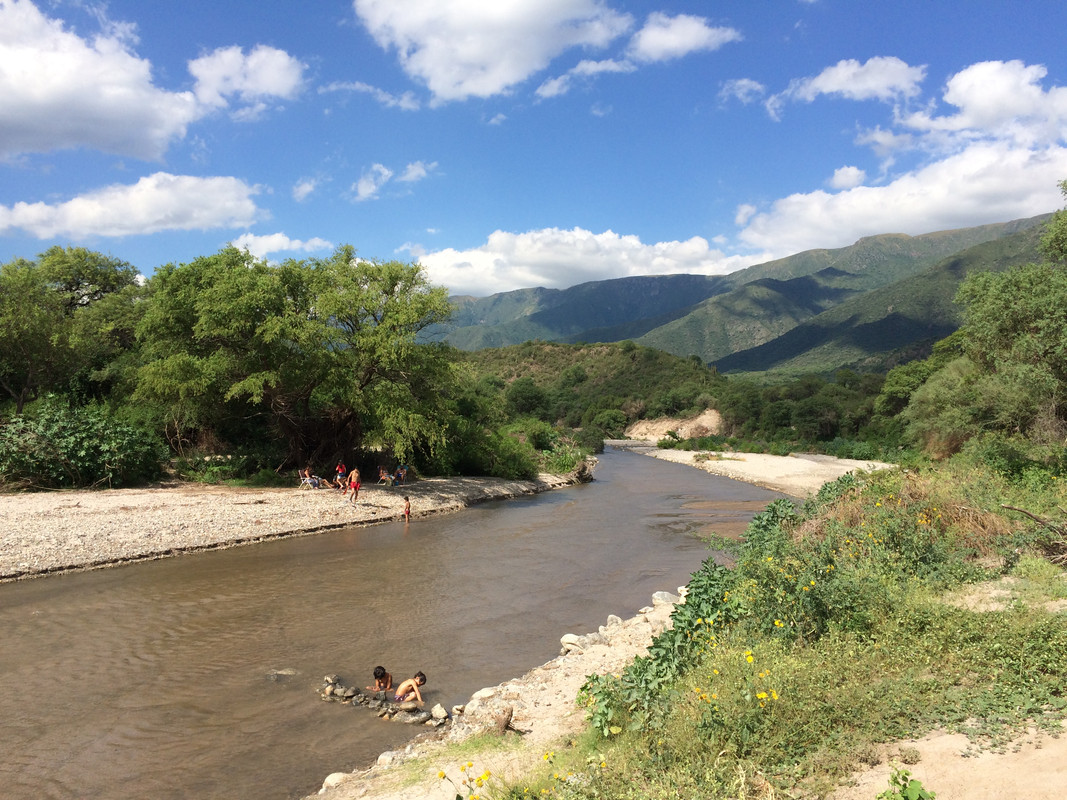 Nothing too exciting the next day other than getting roasted in 100+ F heat. This section of sand and gravel covered washboard stretched for about 50 km.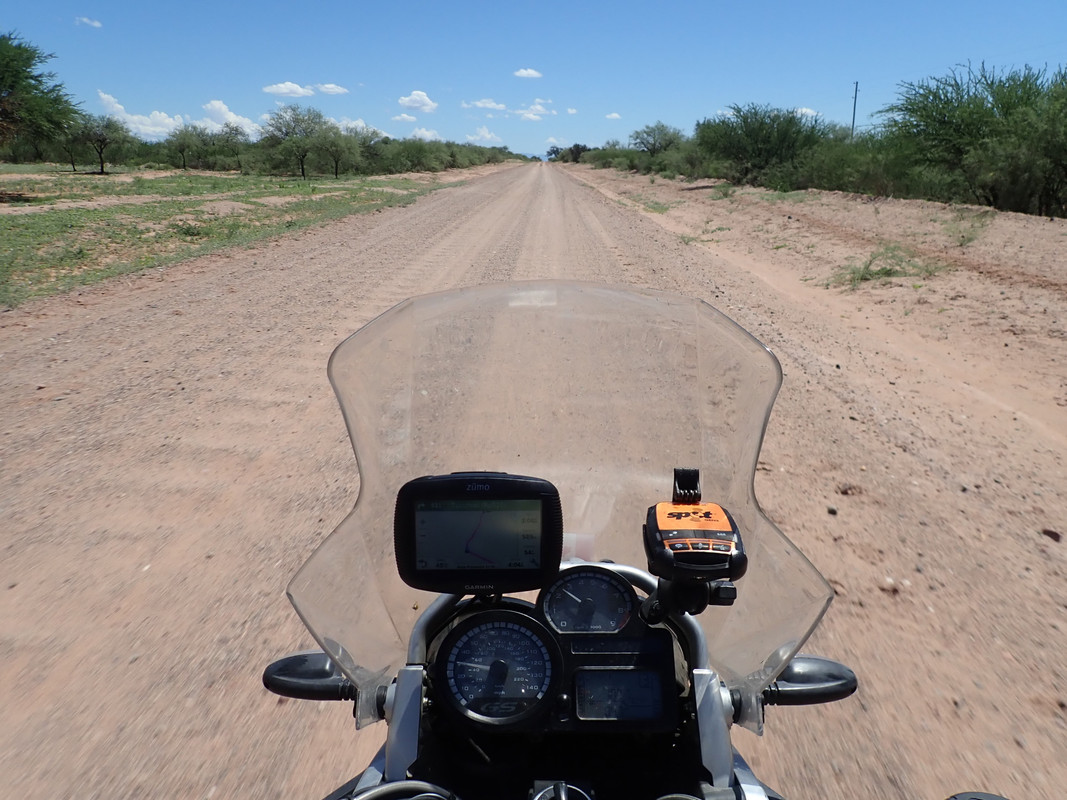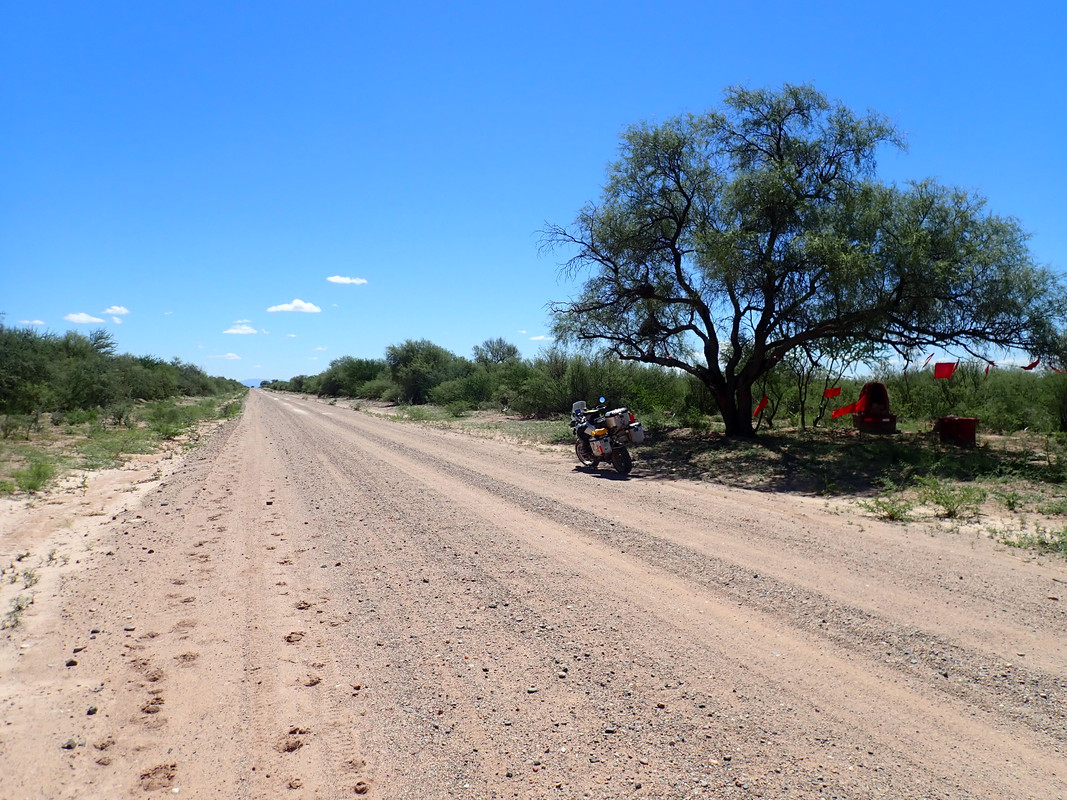 Sweet relief…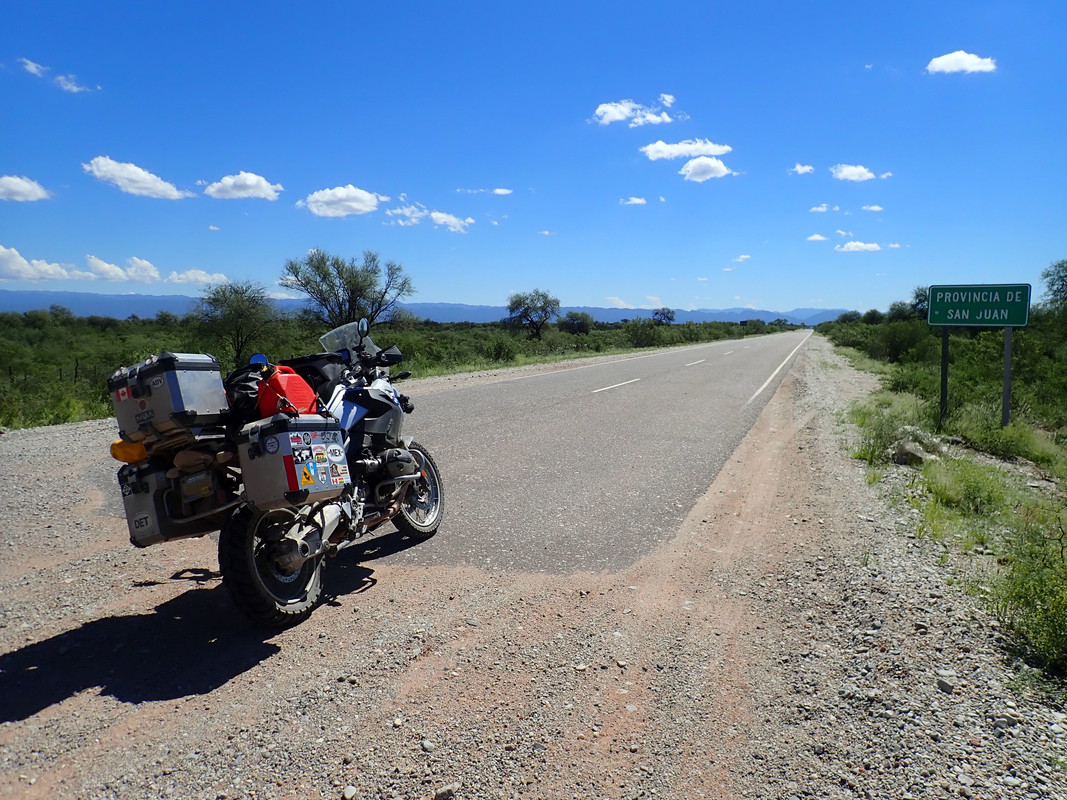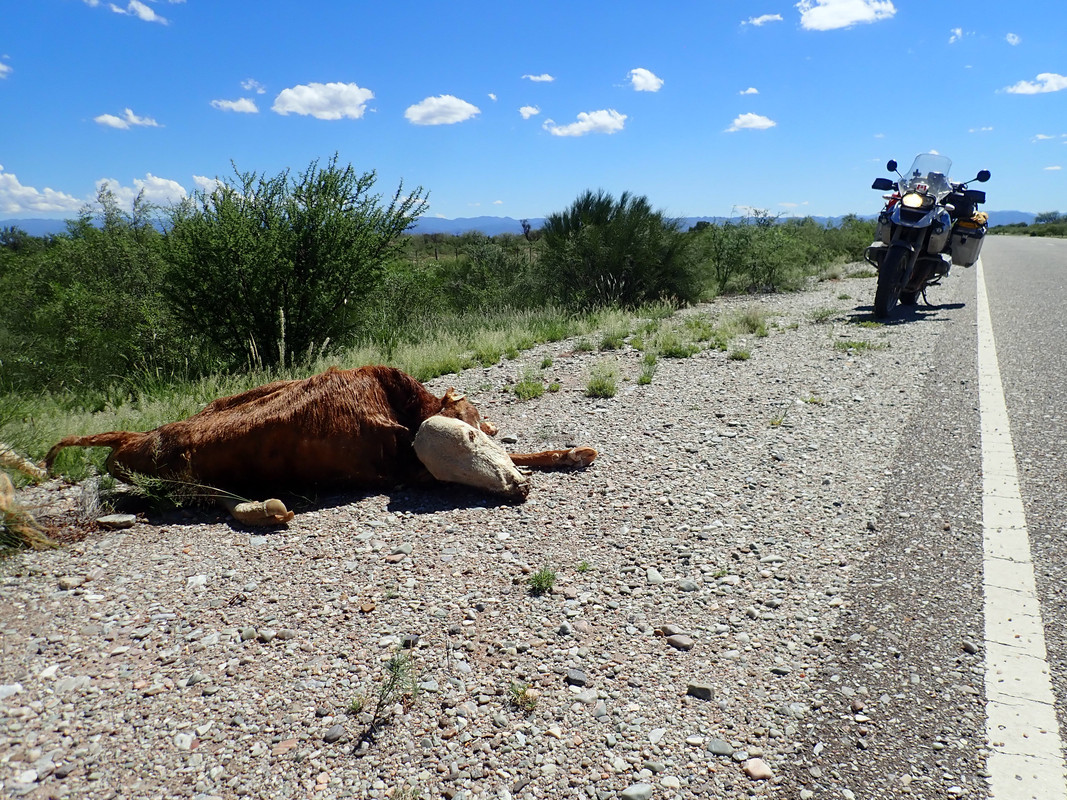 Tarmac didn't last long before returning to gravel mode. Notice the actual road on the right had almost completely collapsed into the riverbed.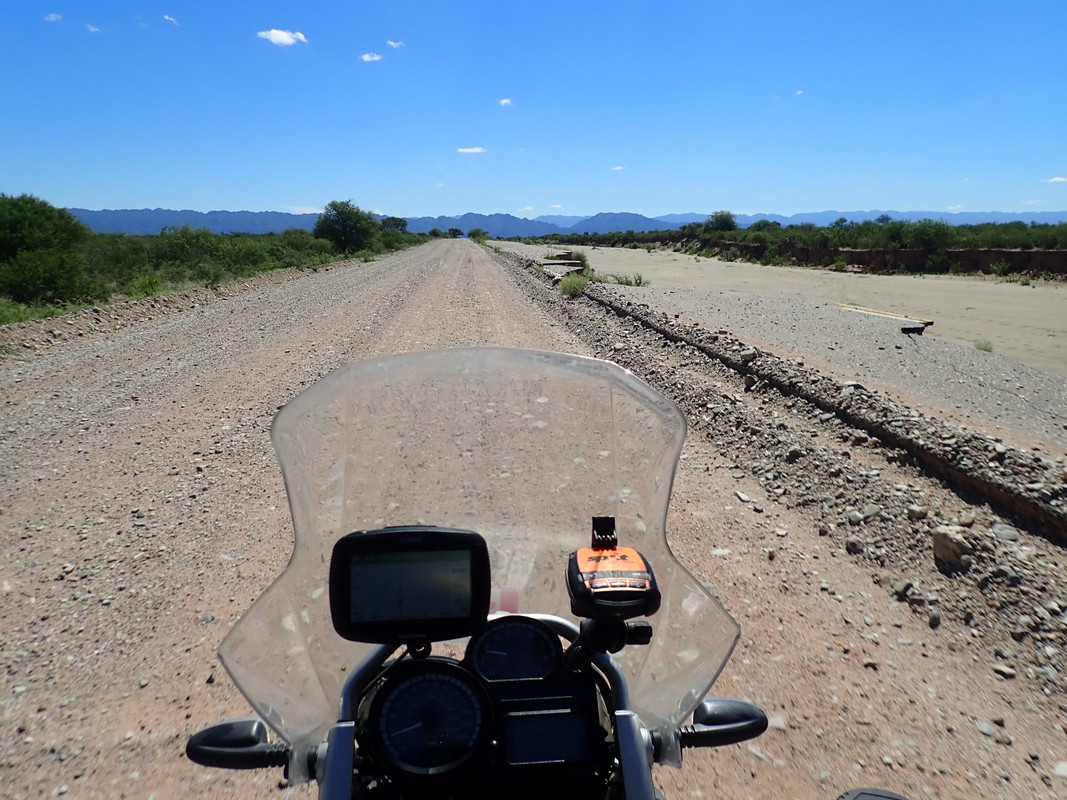 There was supposed to be a bridge here? I went in a little hot and almost wiped out.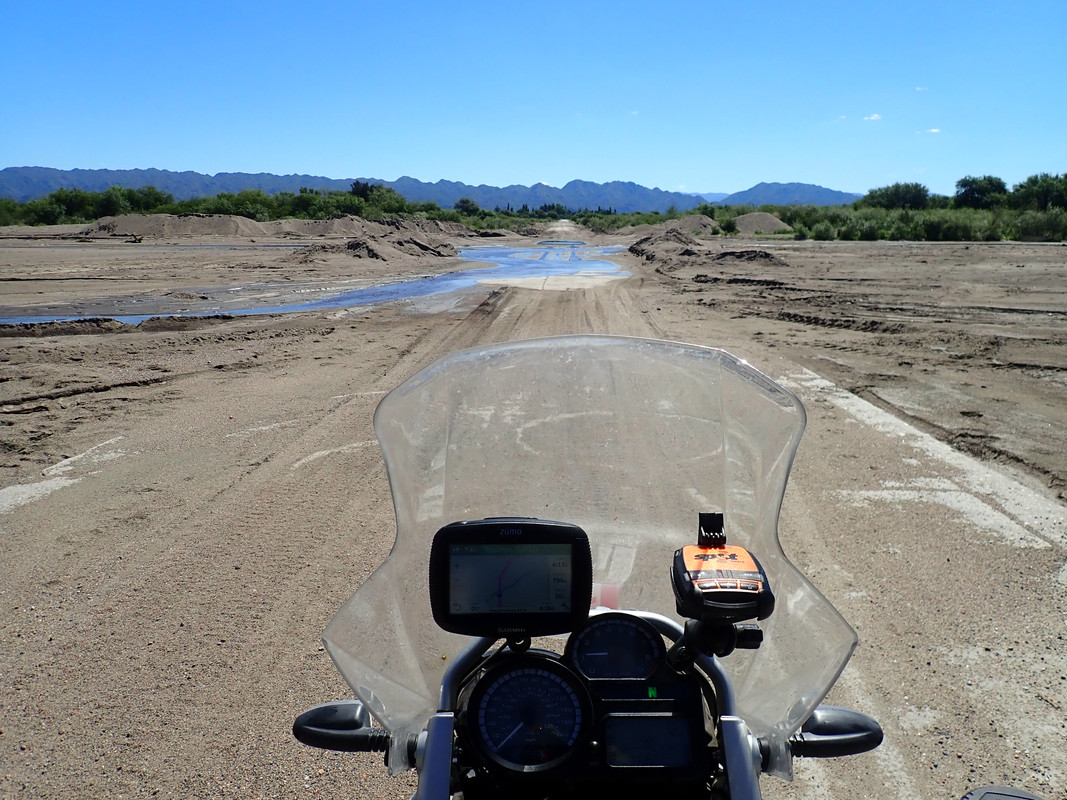 I decided air conditioning is an absolute must after this exhausting day and settled for a hostel. However, I had no luck finding a restaurant that's open around 6 as Argentineans have dinner really late (9-11 PM). So I ended up getting groceries and making dinner myself.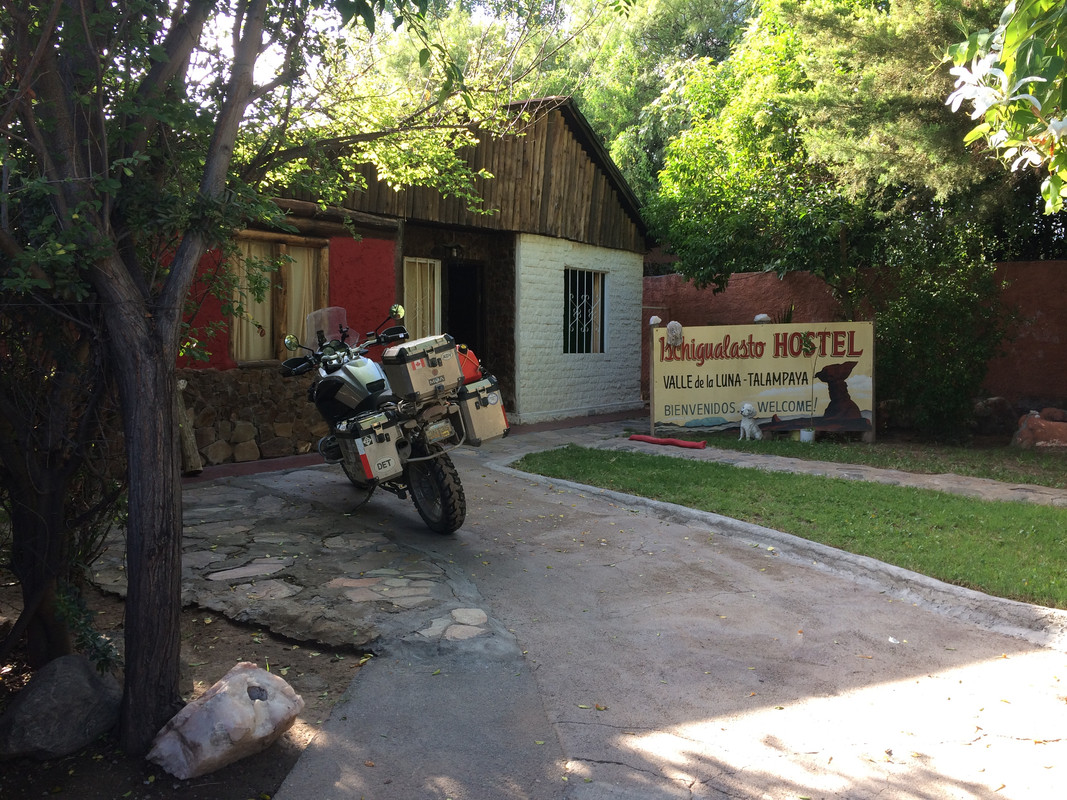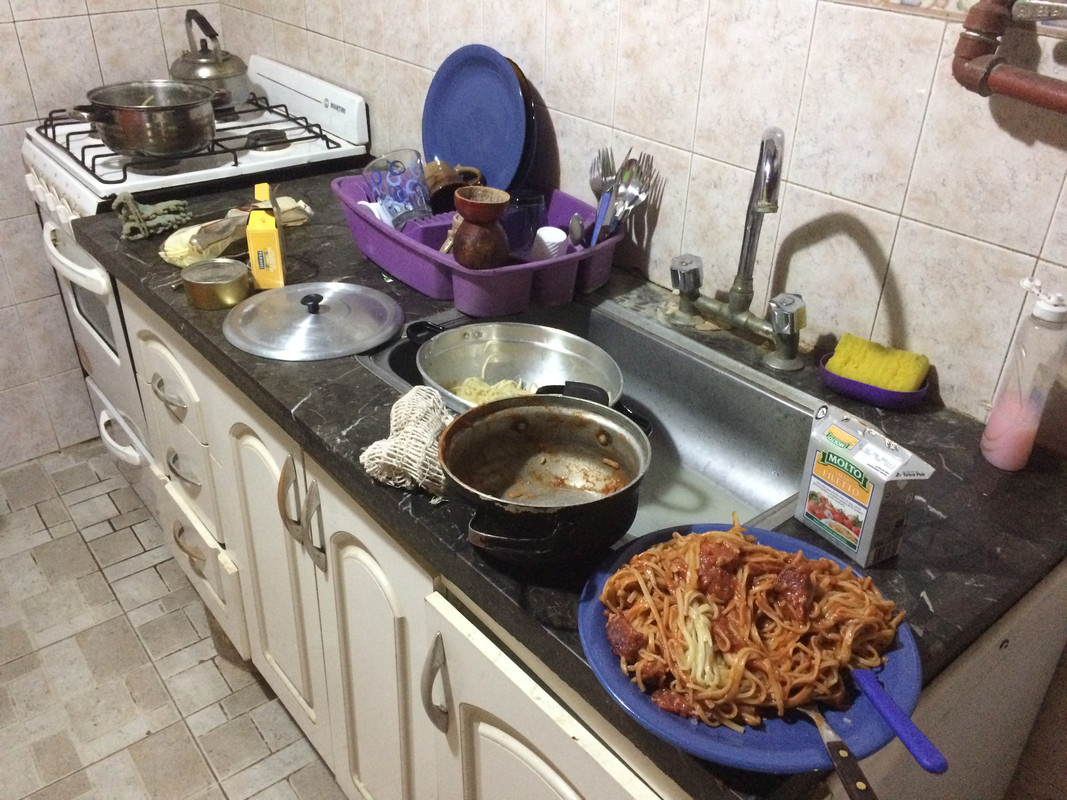 Another scorcher as I raced through the arid plains toward Mendoza…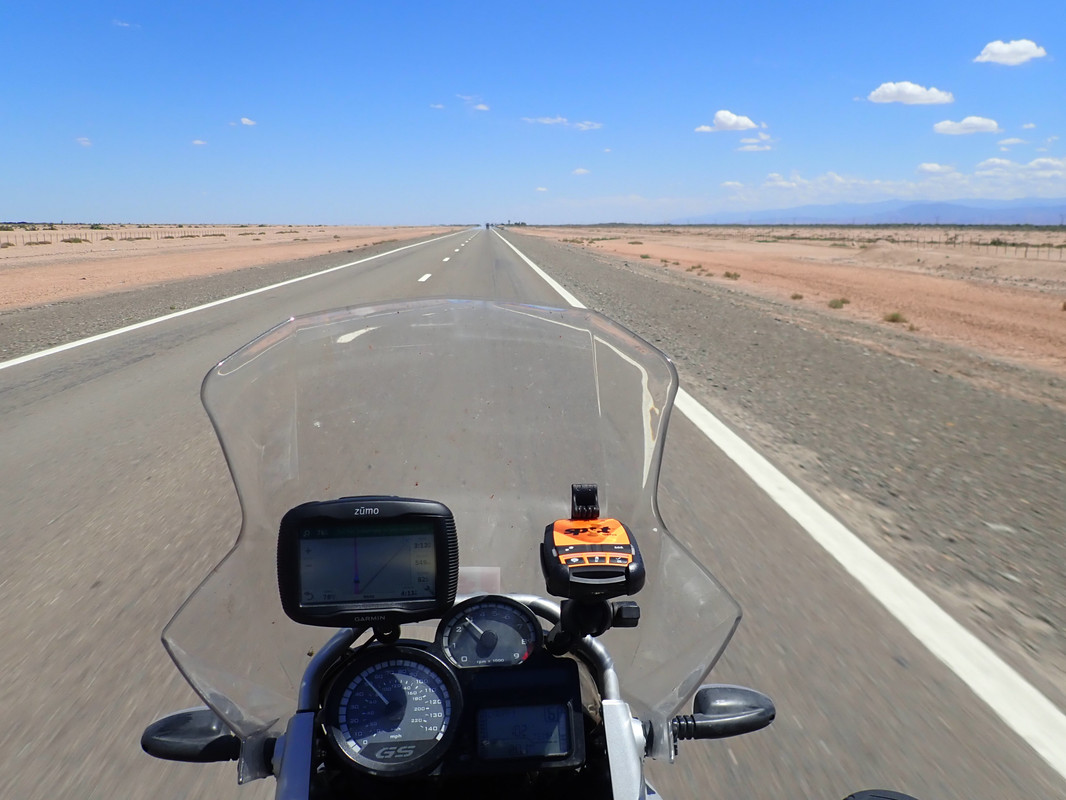 I ended up resting for 3 days in Mendoza and getting some much needed laundry done. I think my riding gear is becoming people repellent. 😛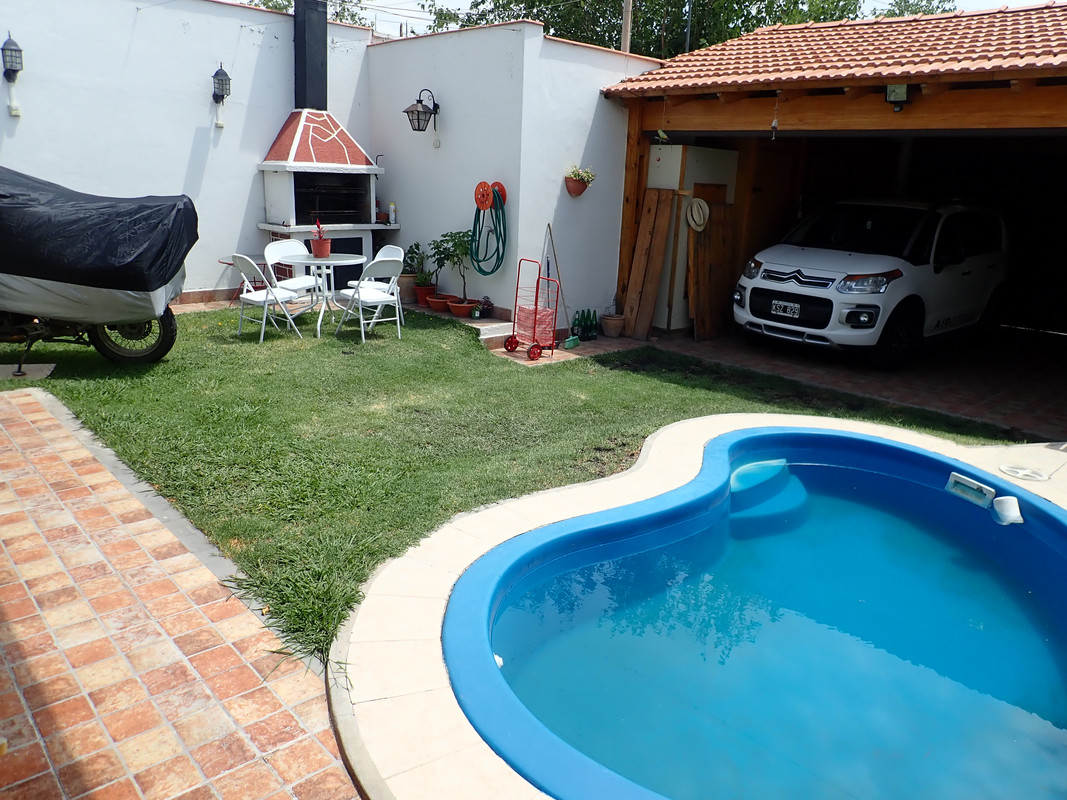 Mendoza is a very lively medium size city that felt like old Europe.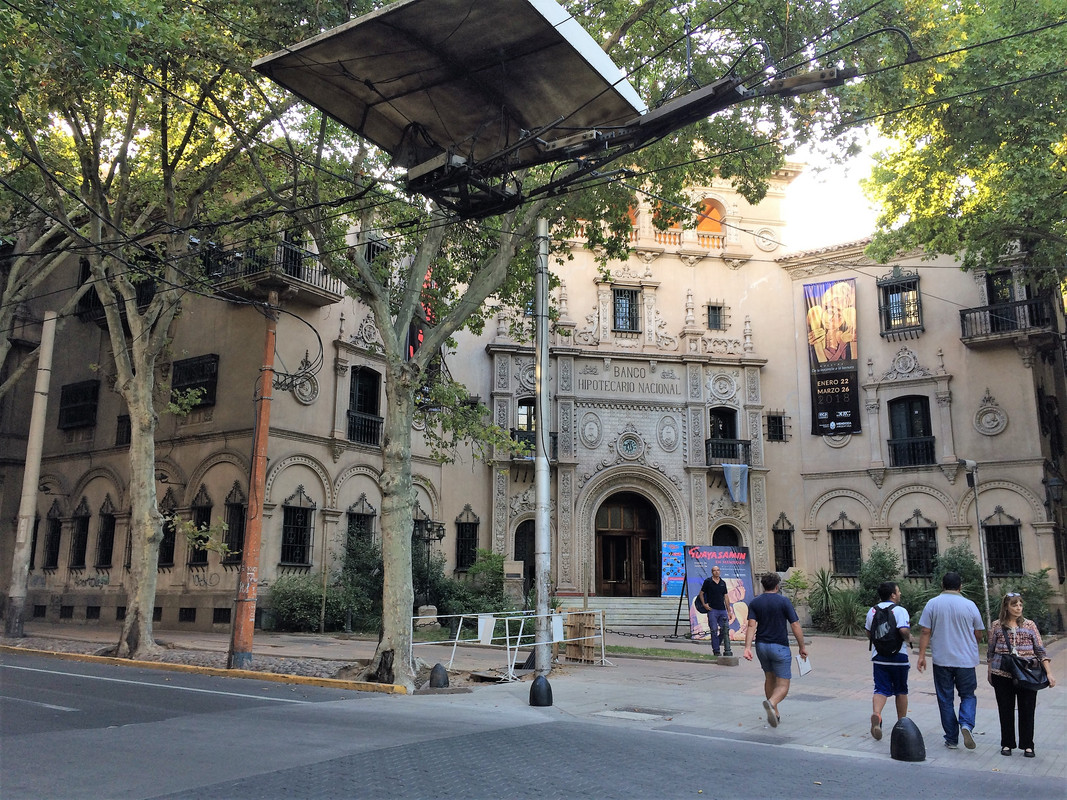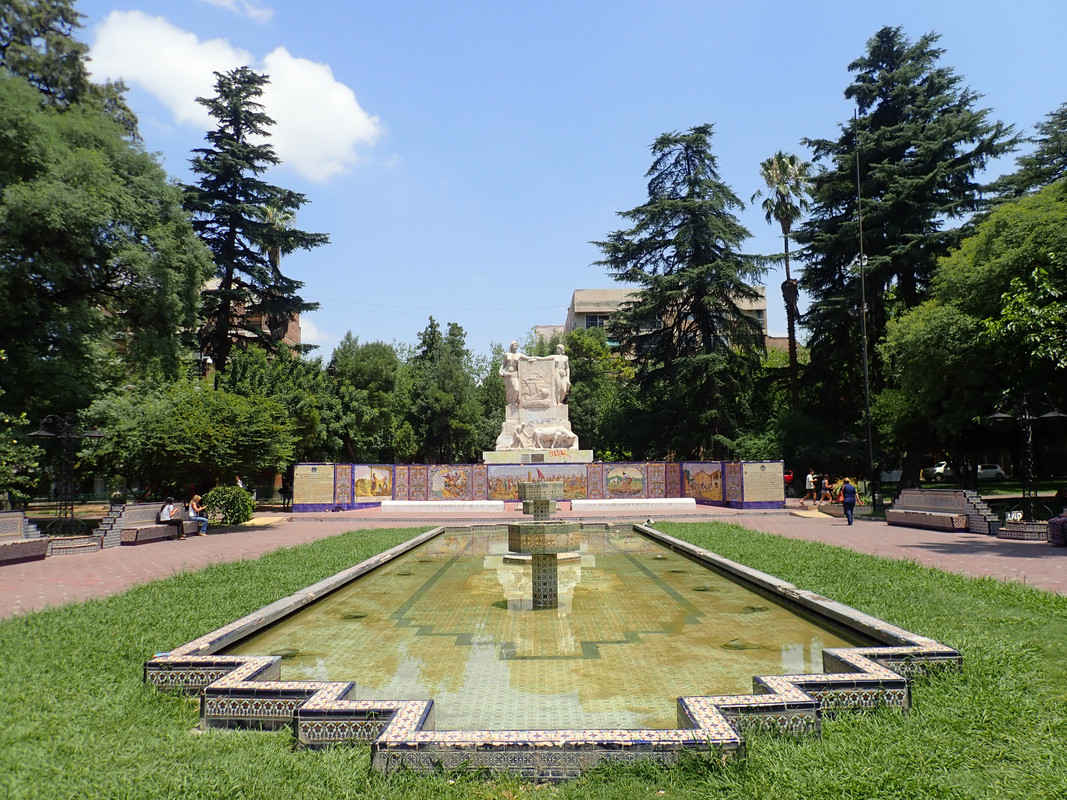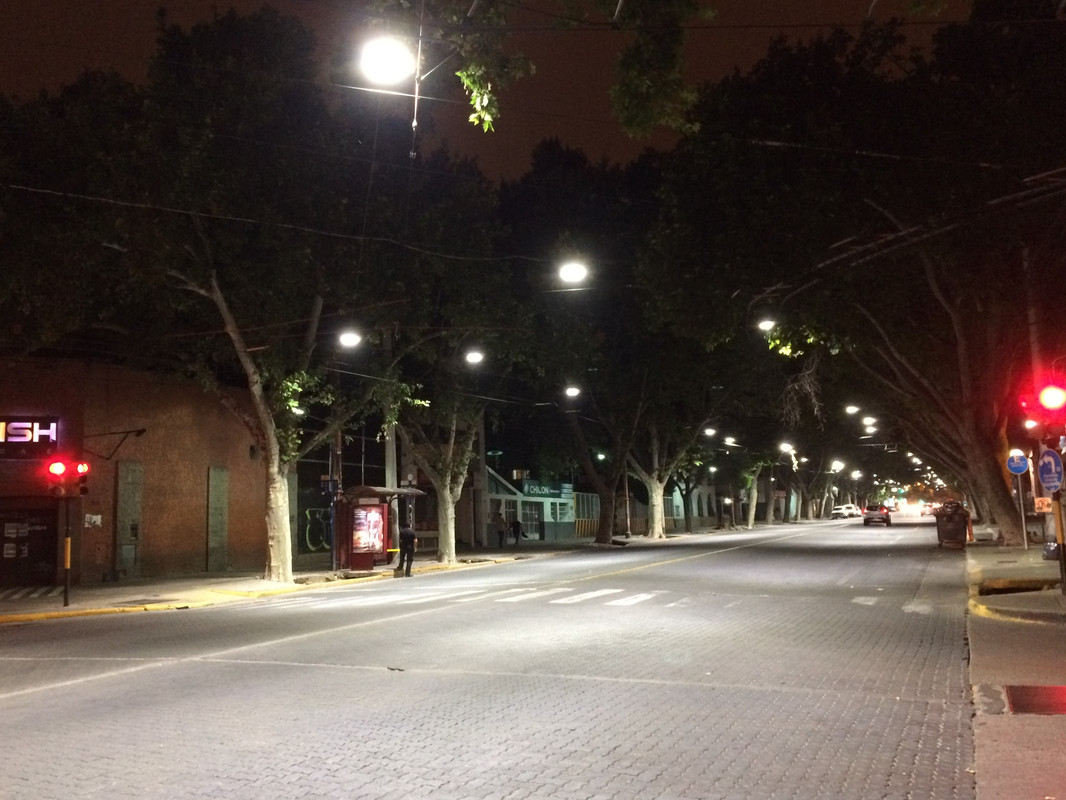 More parrilla was in order…there's no such thing as too much meat in Argentina.
Mendoza is the heart of Argentina's wine country and the largest wine producing region in Latin America so I'm off to a winery tour!