Joe caught with me in Popayán and we rode together to Quito, Ecuador. We have been staying in some very nice and inexpensive hotels along the way ($13 – 25 USD). It's funny that two rooms with single occupancy are cheaper than a single room with double occupancy so we have been getting separate rooms. I wonder whoever run these places had any training in hotel management.
Several UN vehicles were parked in the hotel garage…am I close to a war zone?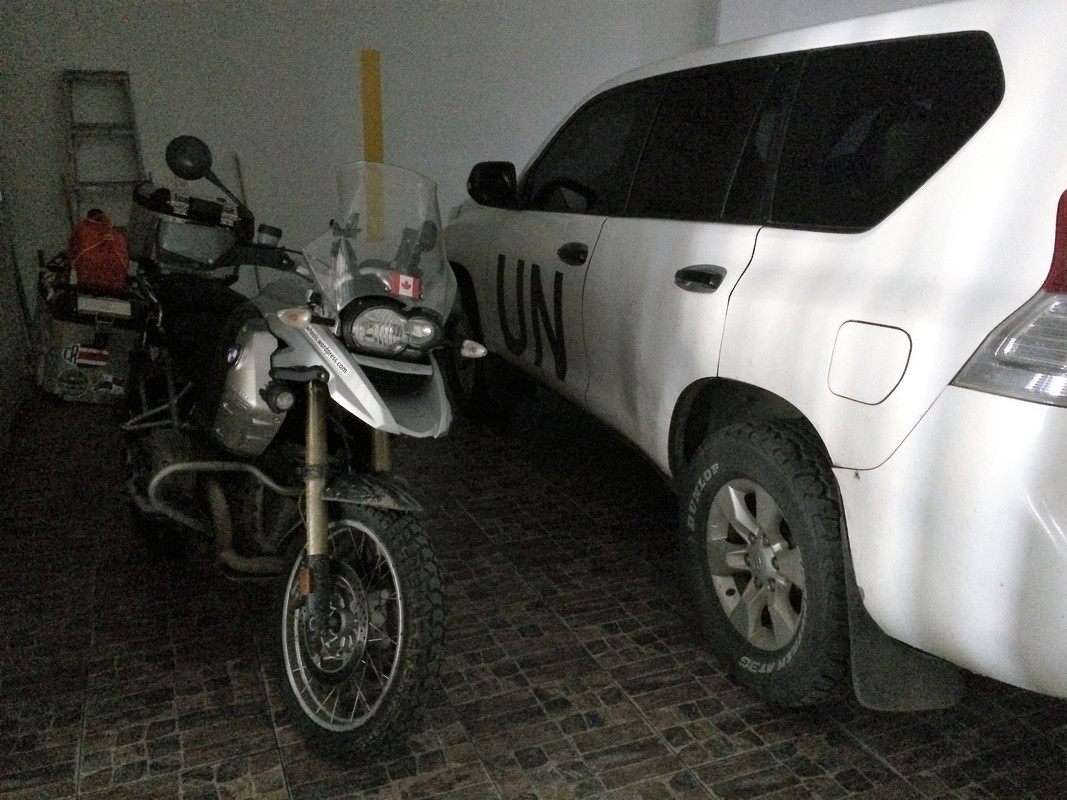 Torch juggler at a traffic light in Pasto, Colombia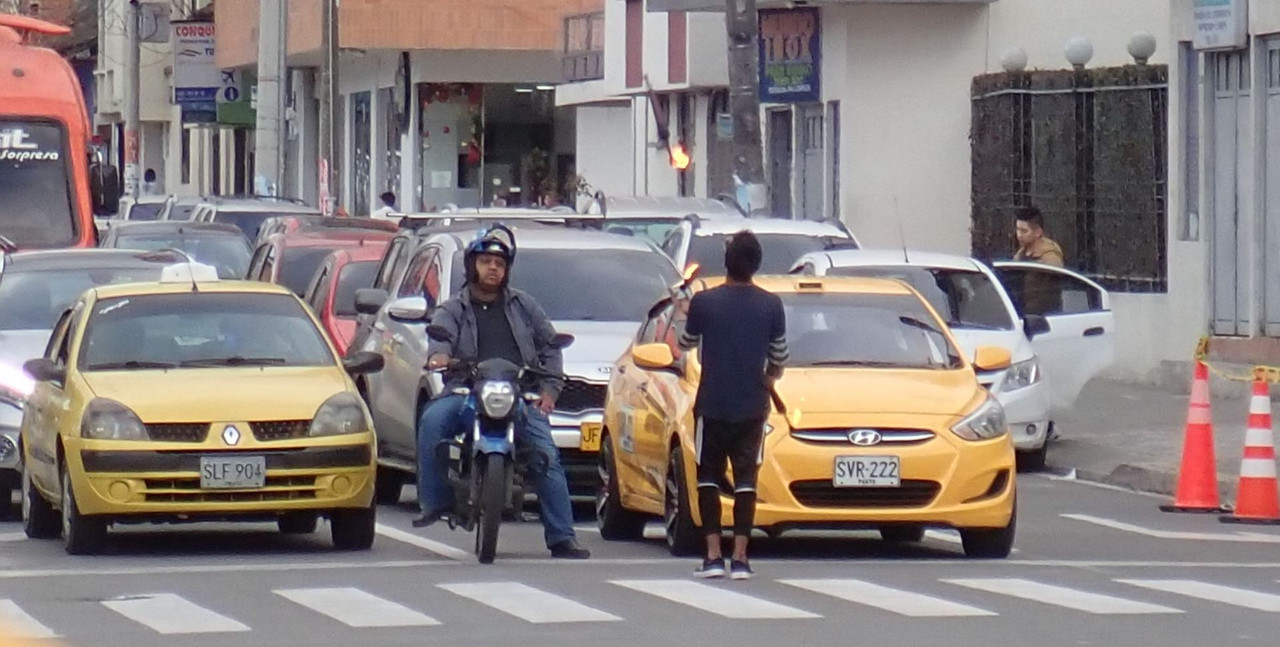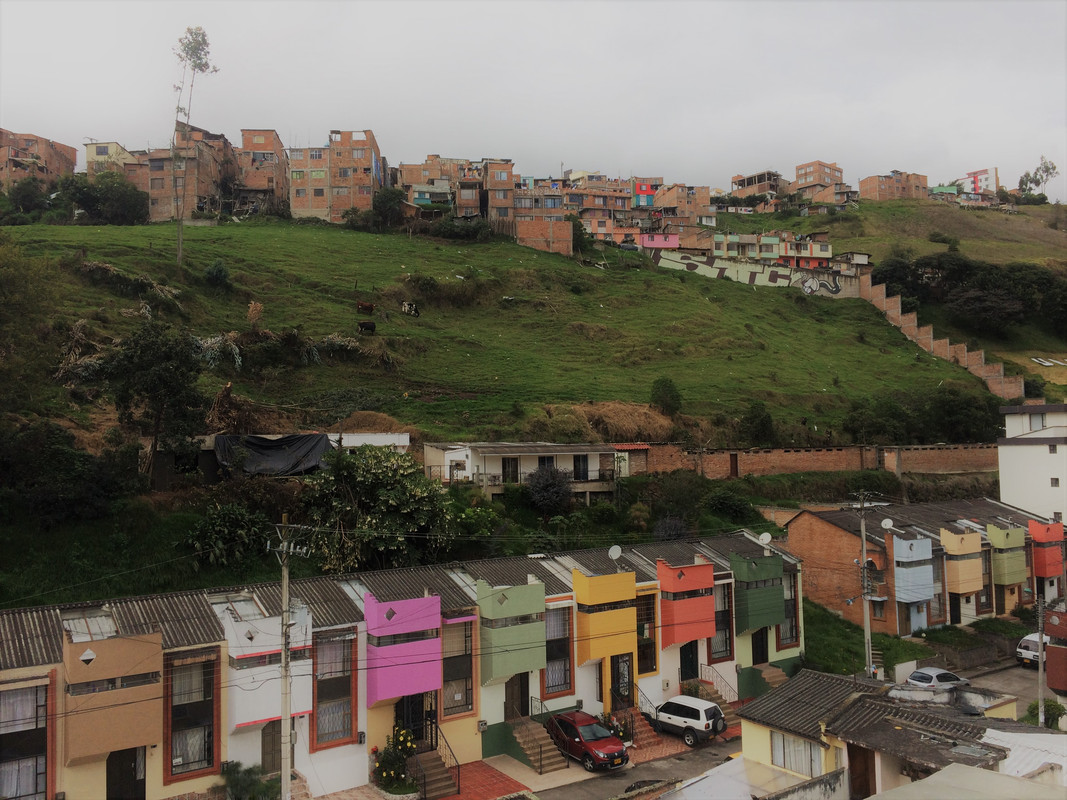 We planned half a day in Ipiales to check out the Las Lajas Sanctuary as our last stop before crossing into Ecuador. It's a quiet little town in the mountains bordering Ecuador that doesn't seem to get much foreign traffic as everything is closed even on a week day.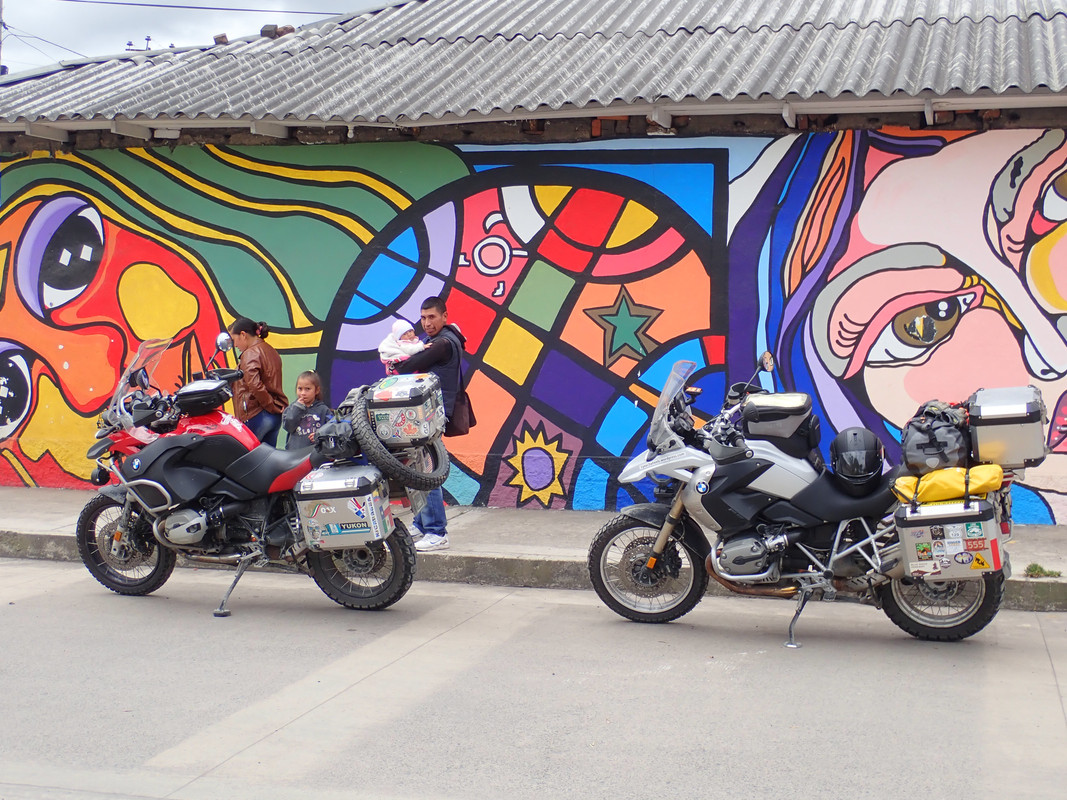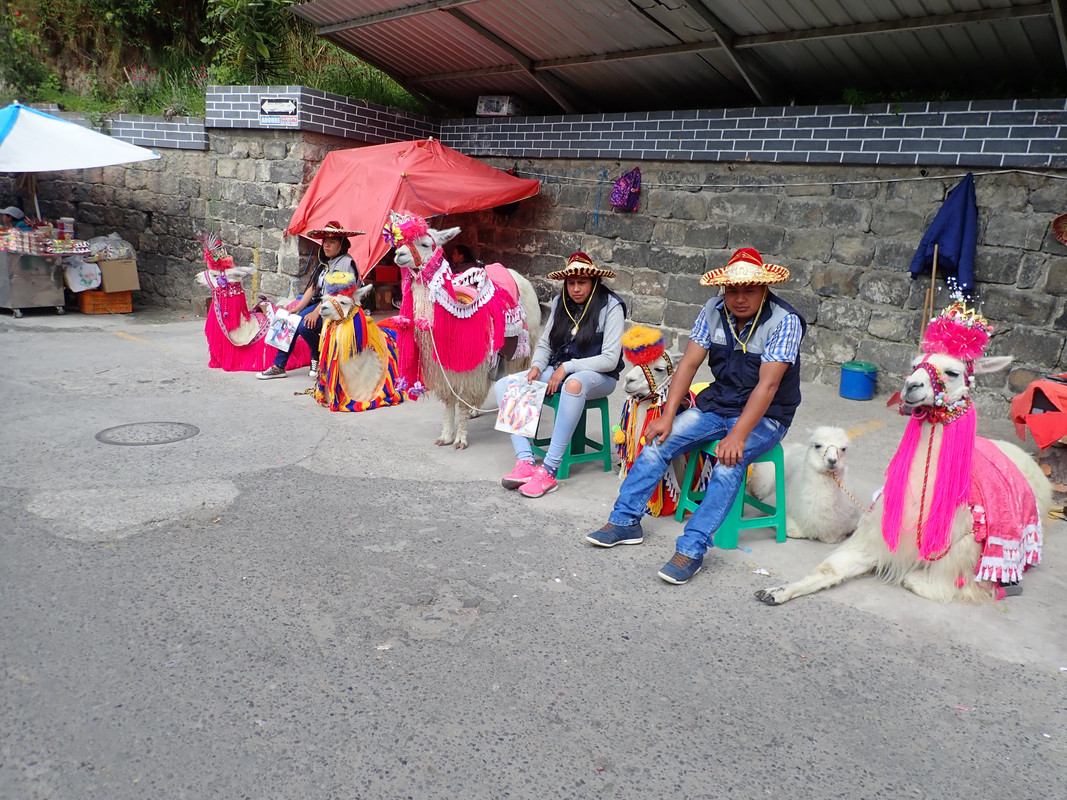 Ok, I had to…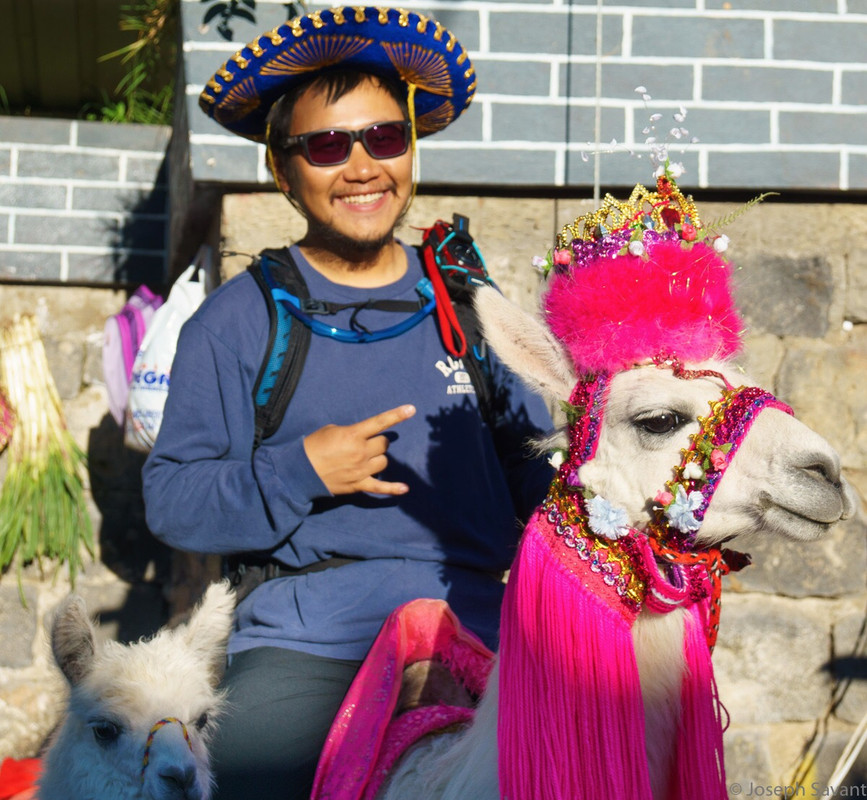 Las Lajas Sanctuary is a Gothic style basilica built between 1916 and 1949 in the Guáitara River canyon. It rises 100 m from the bottom of the canyon and spans 50 m across.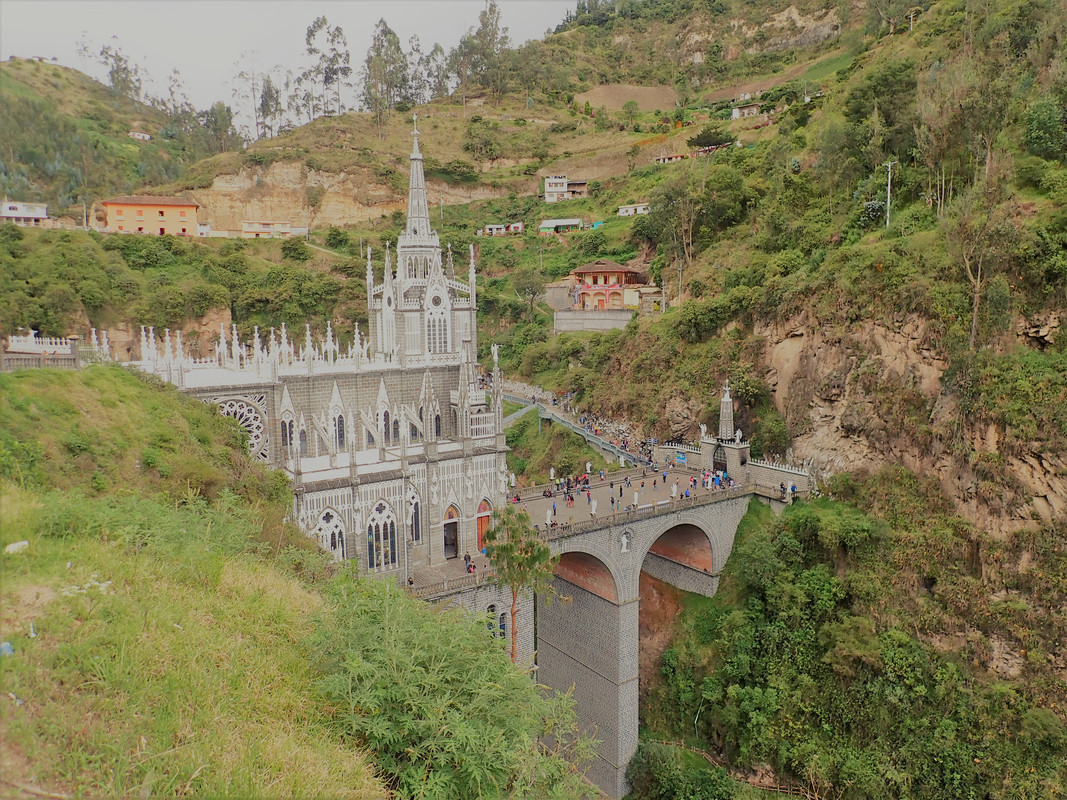 I posed with the trash can. The entire wall on the way in was covered in plaques of people that donated to the church.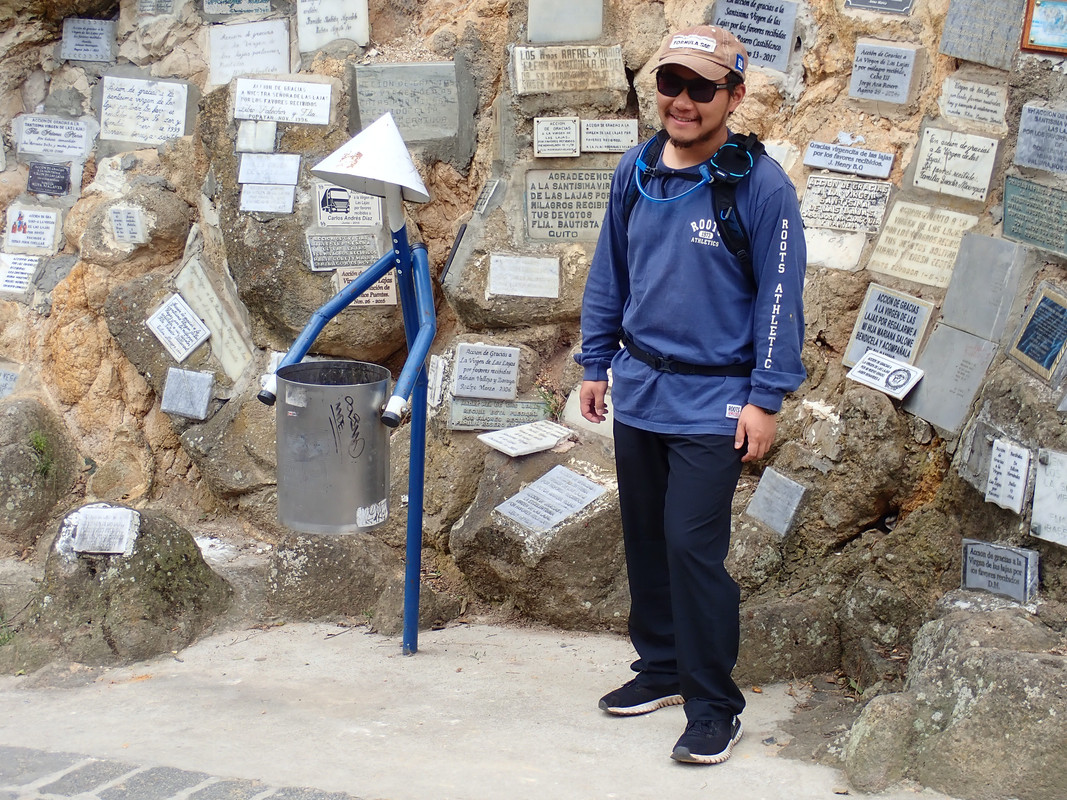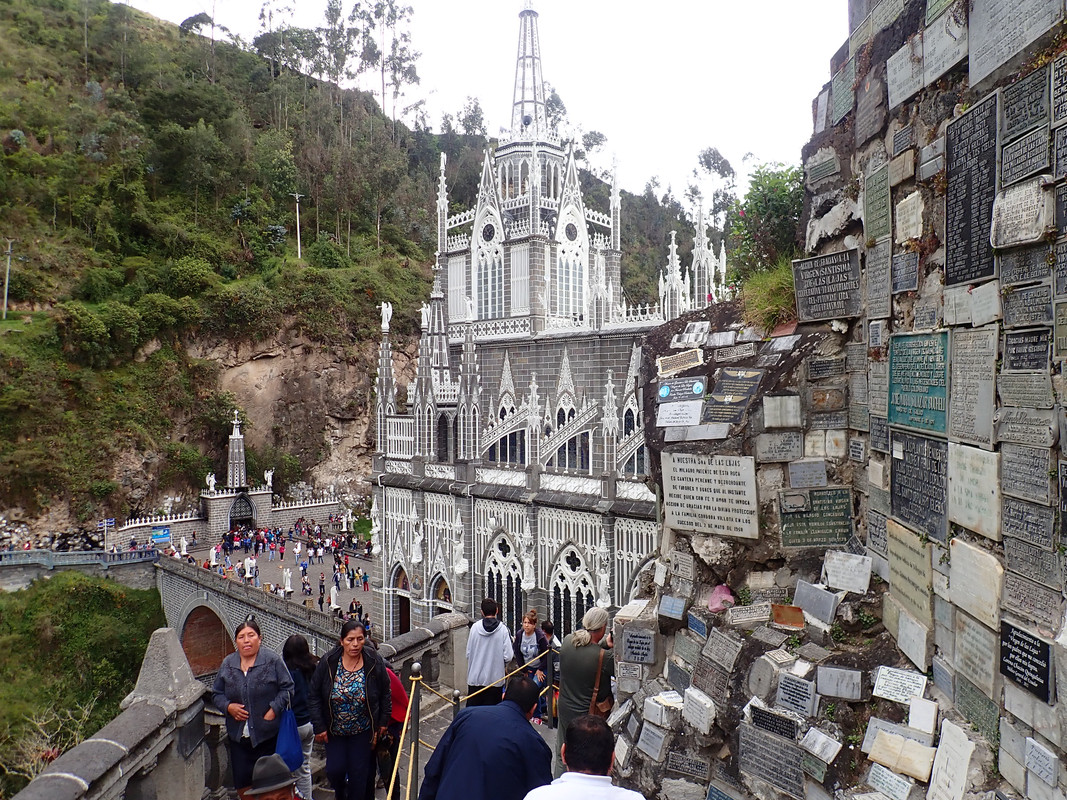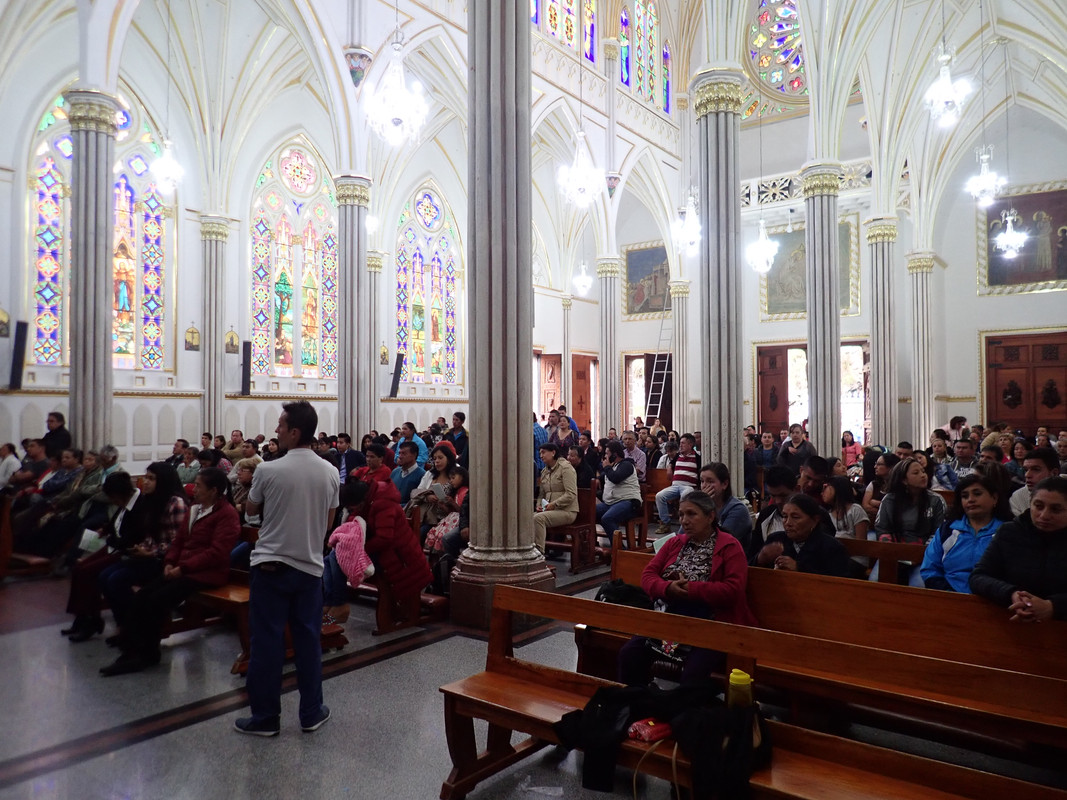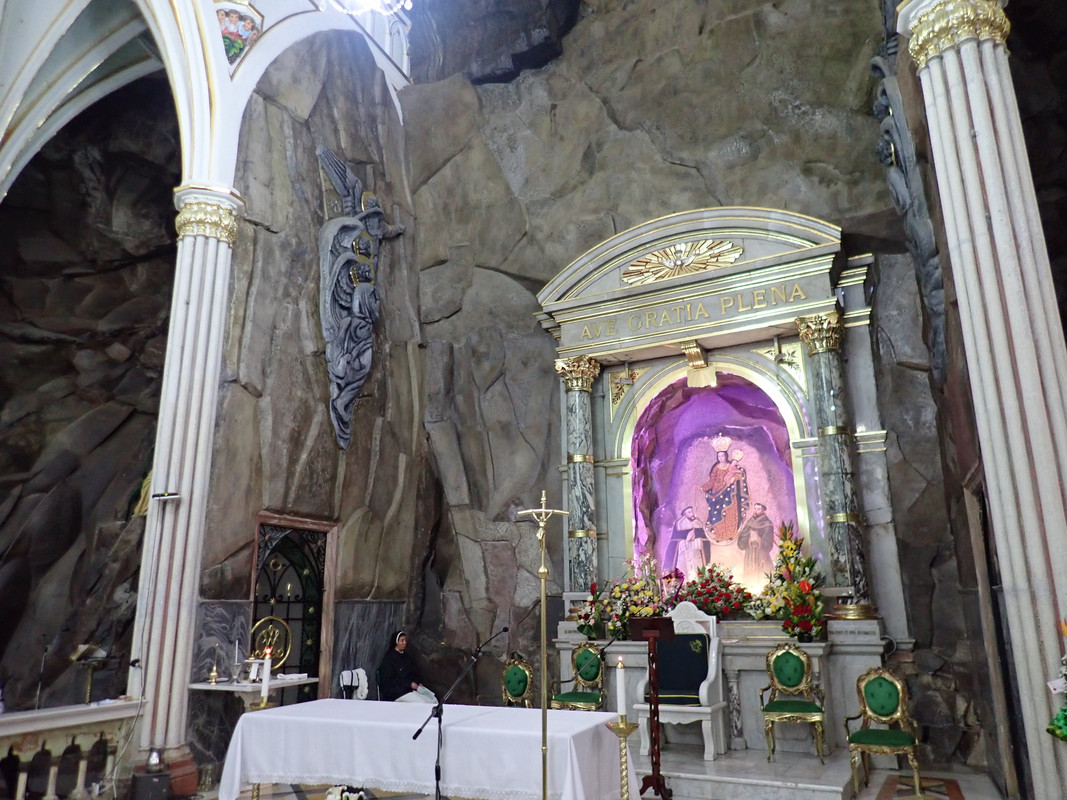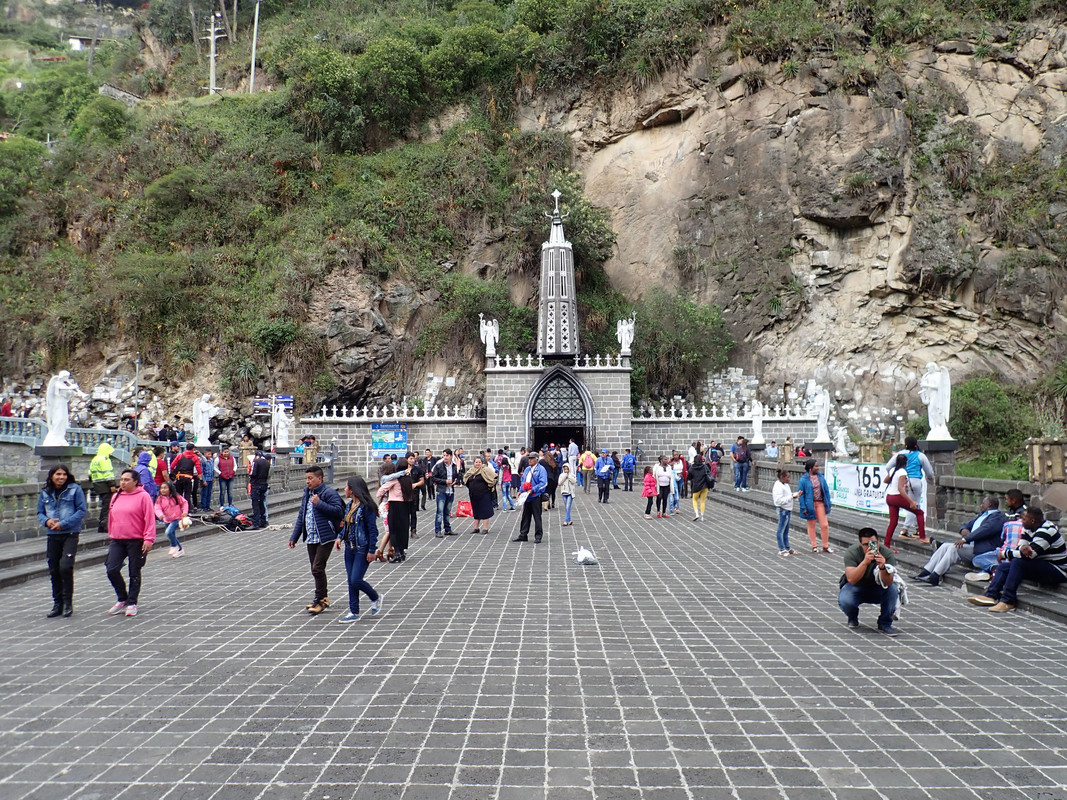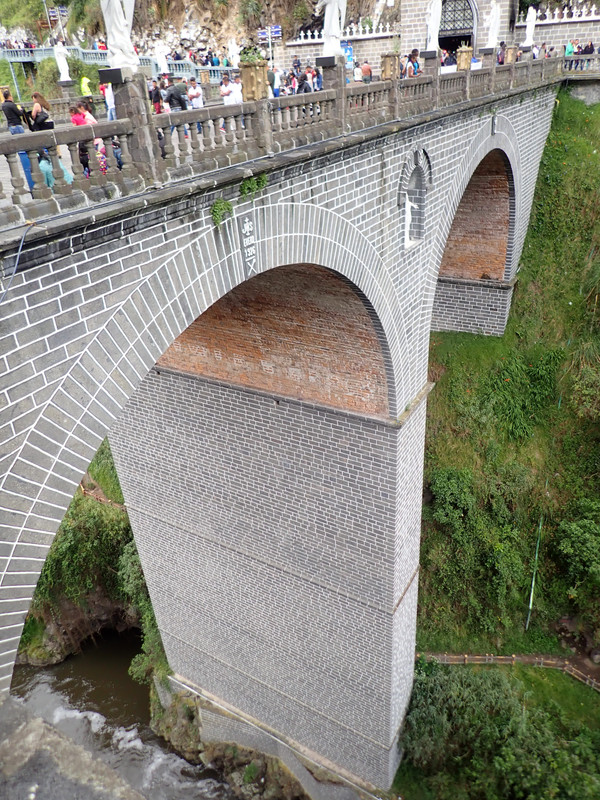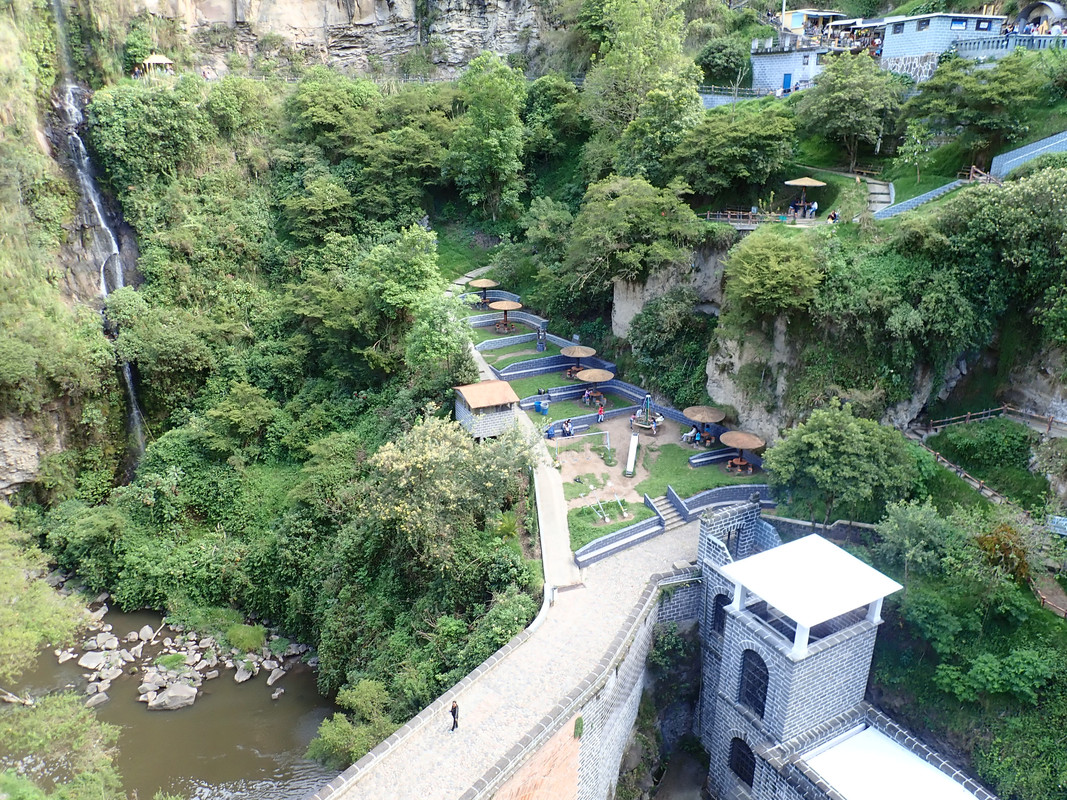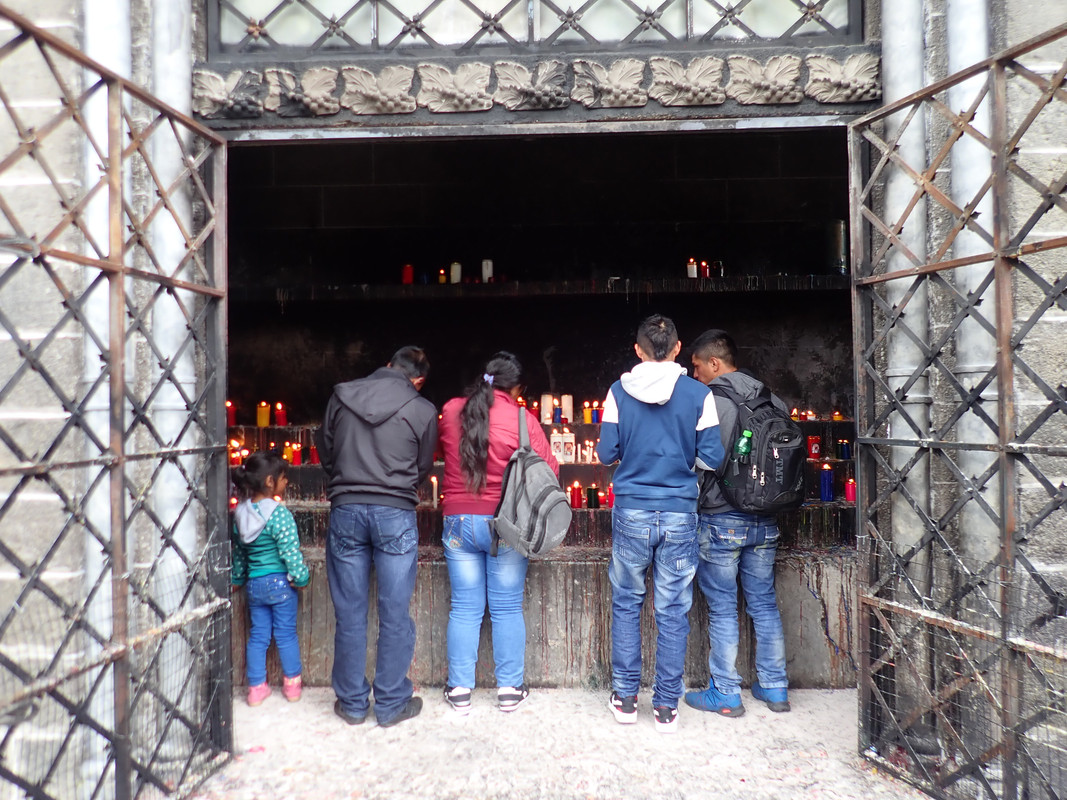 I was wondering why all of the shops were selling empty jugs. Turns out people were buying them to fill up with 'Holy Water'.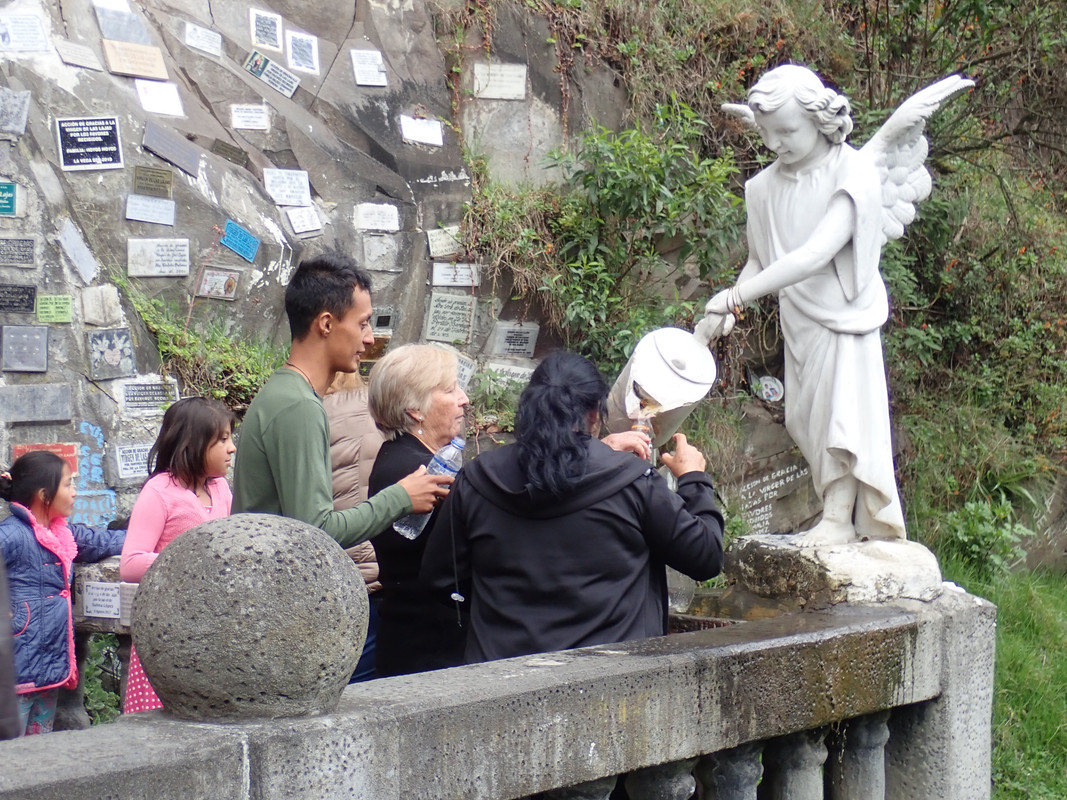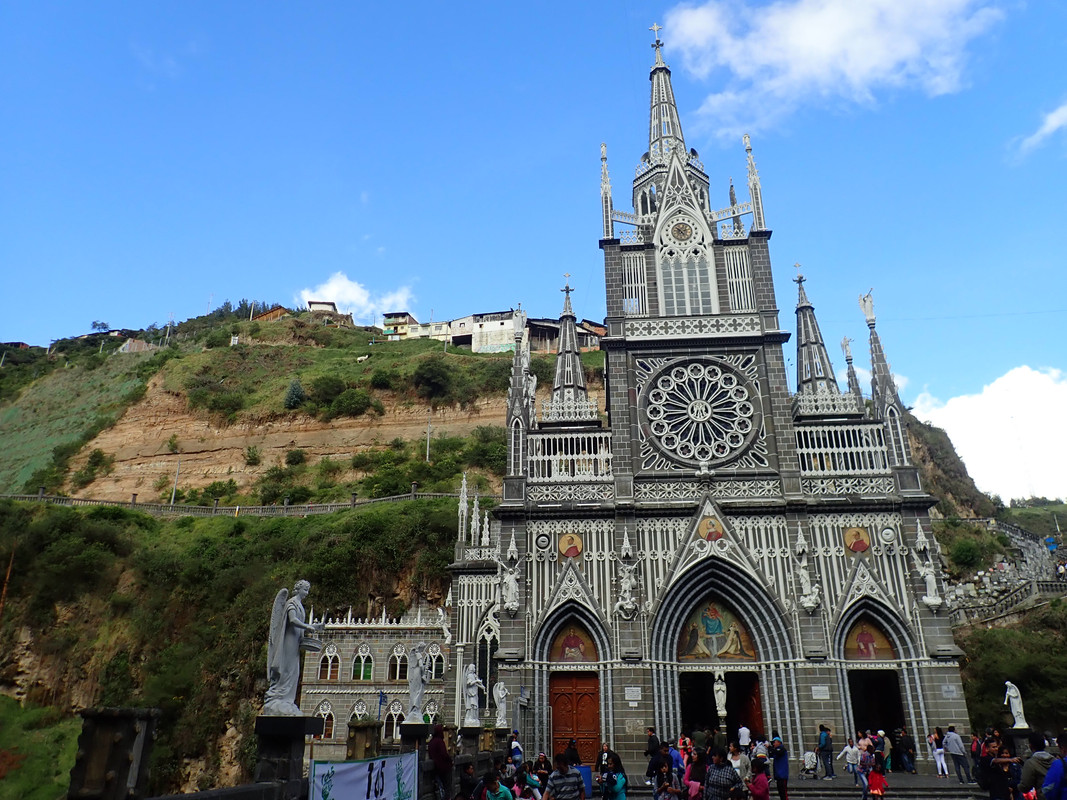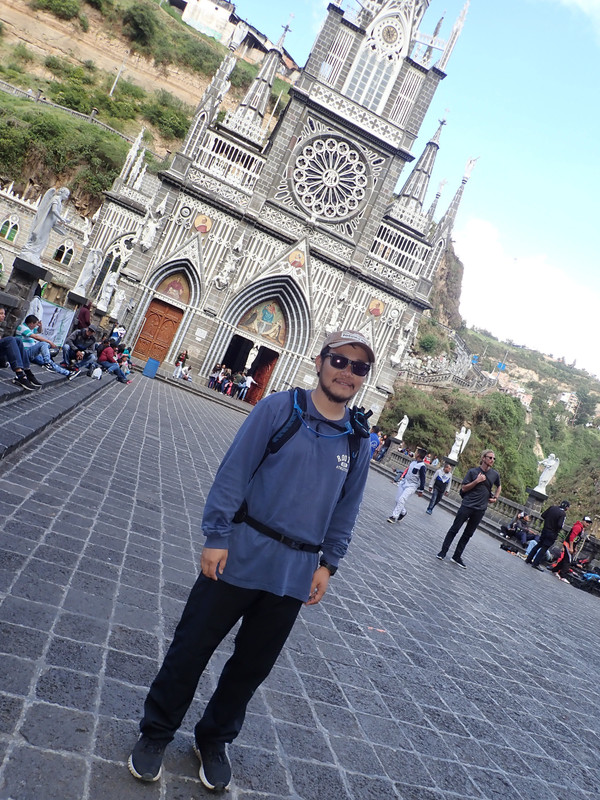 Look who's here 😛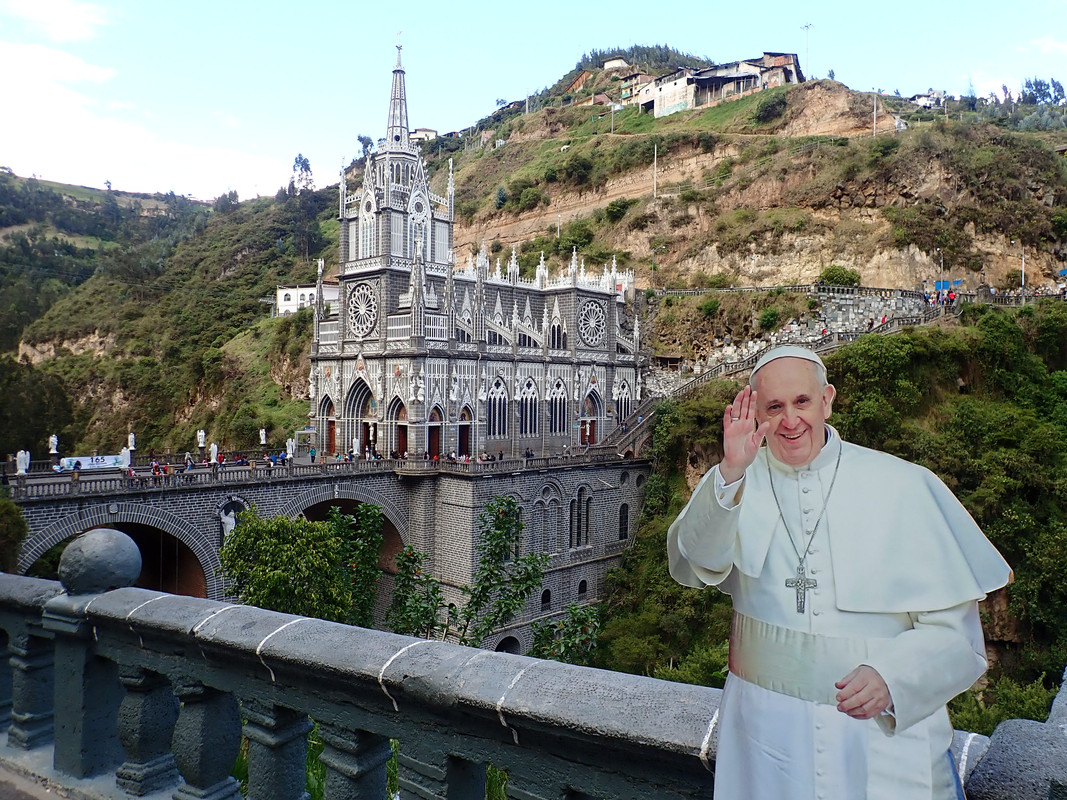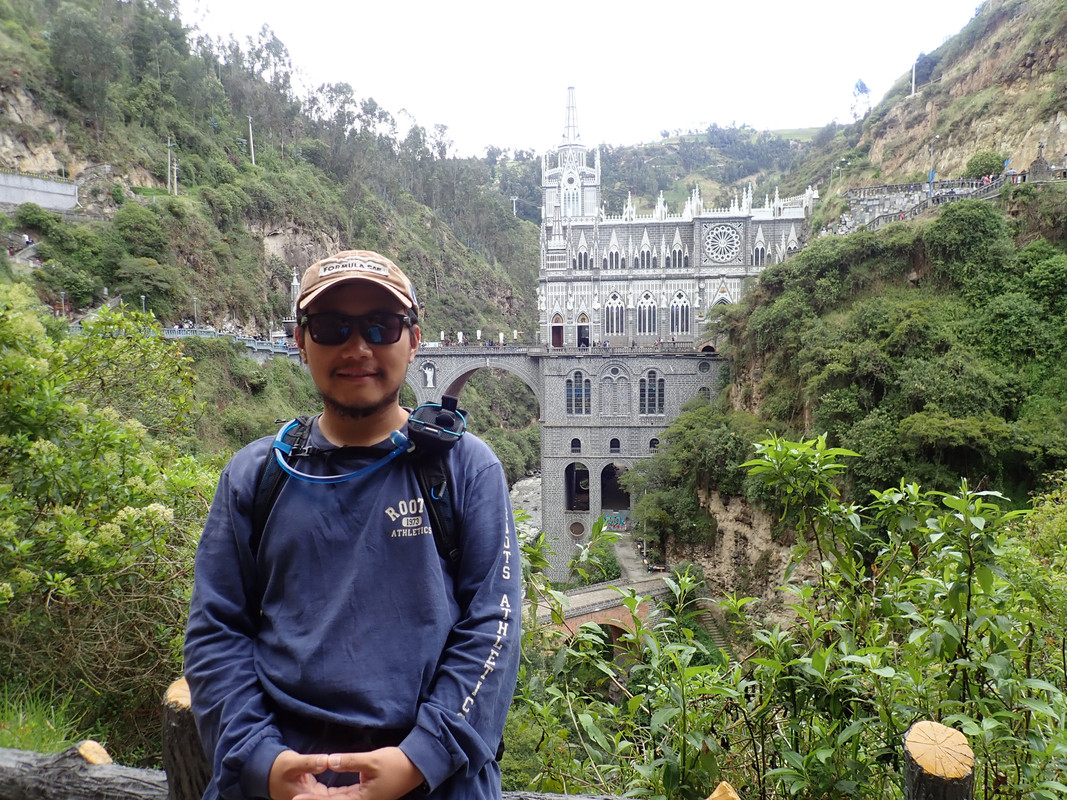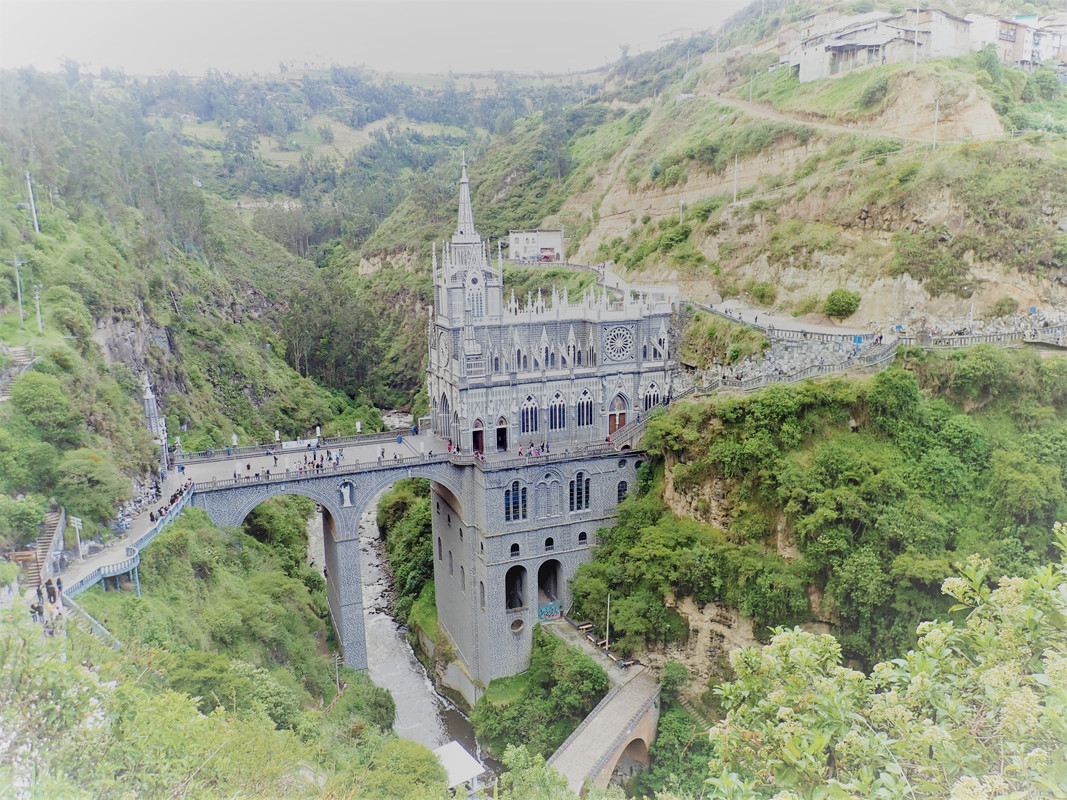 There is a chapel and a museum in the lower level lit up with color changing LEDs. I'm not religious but this is some powerful stuff.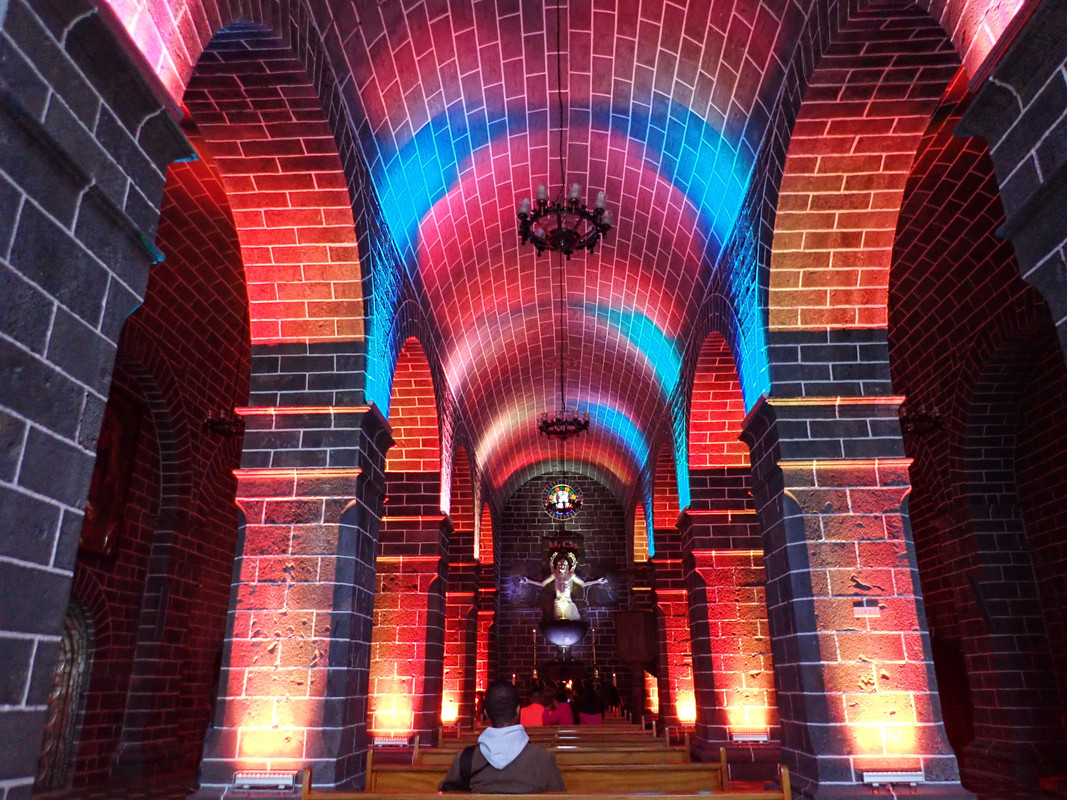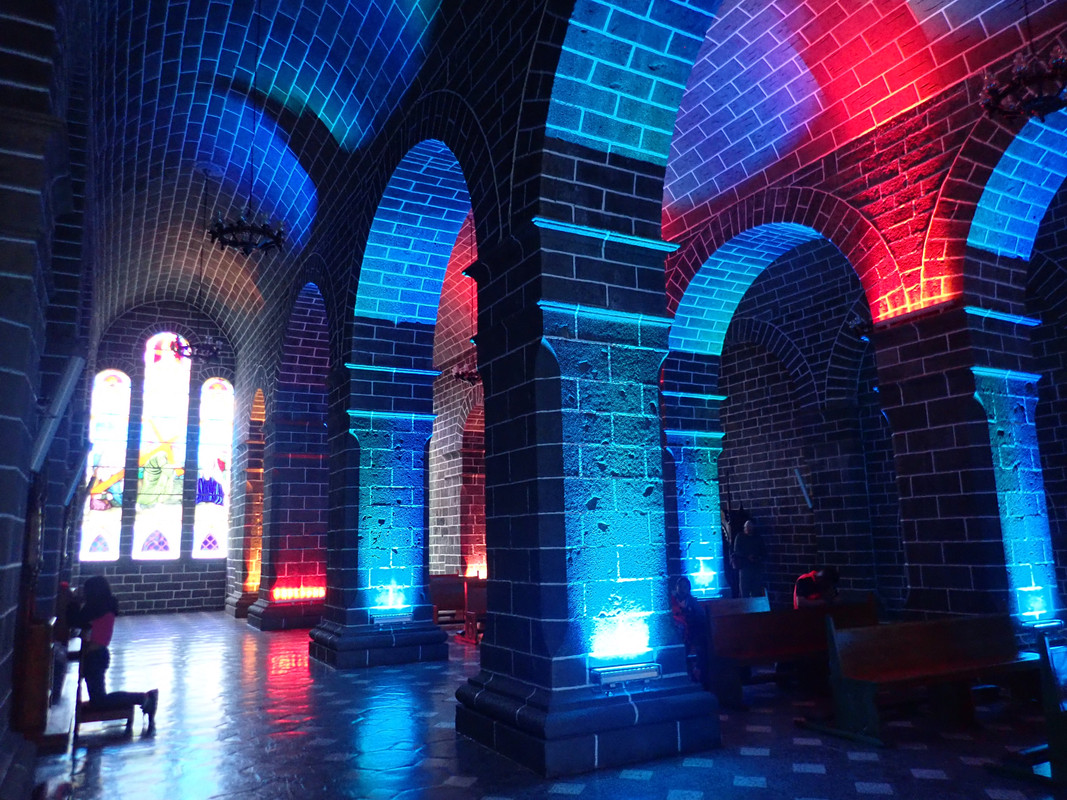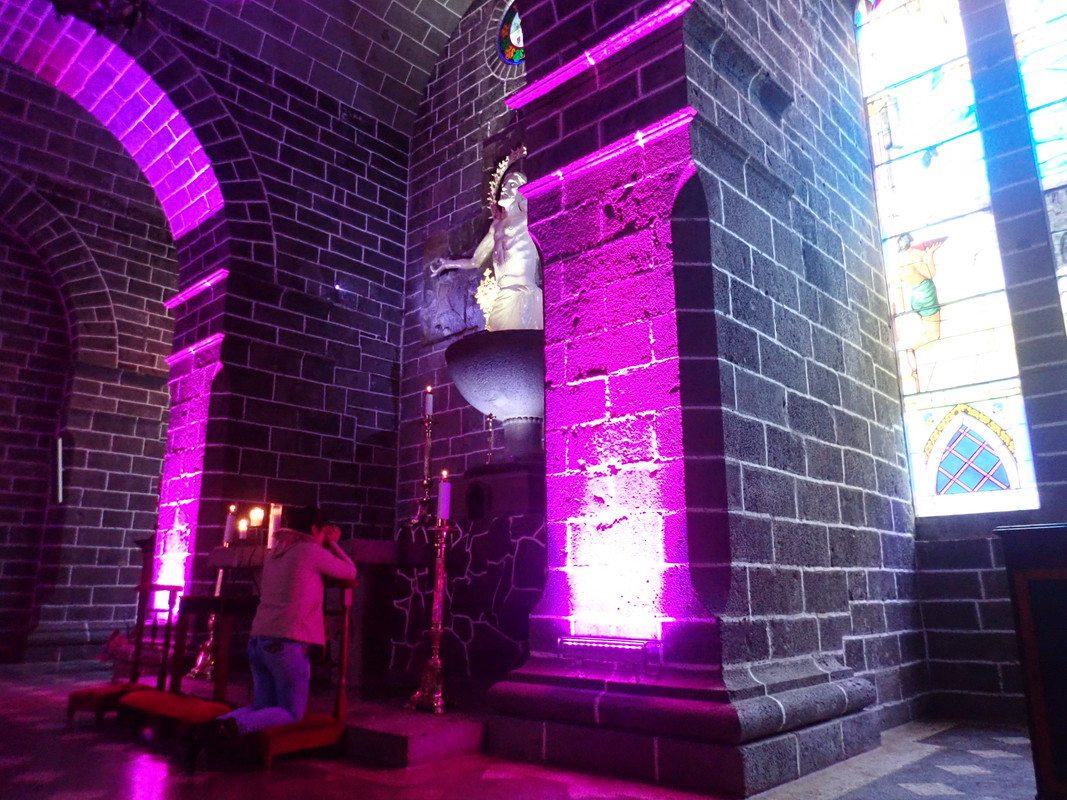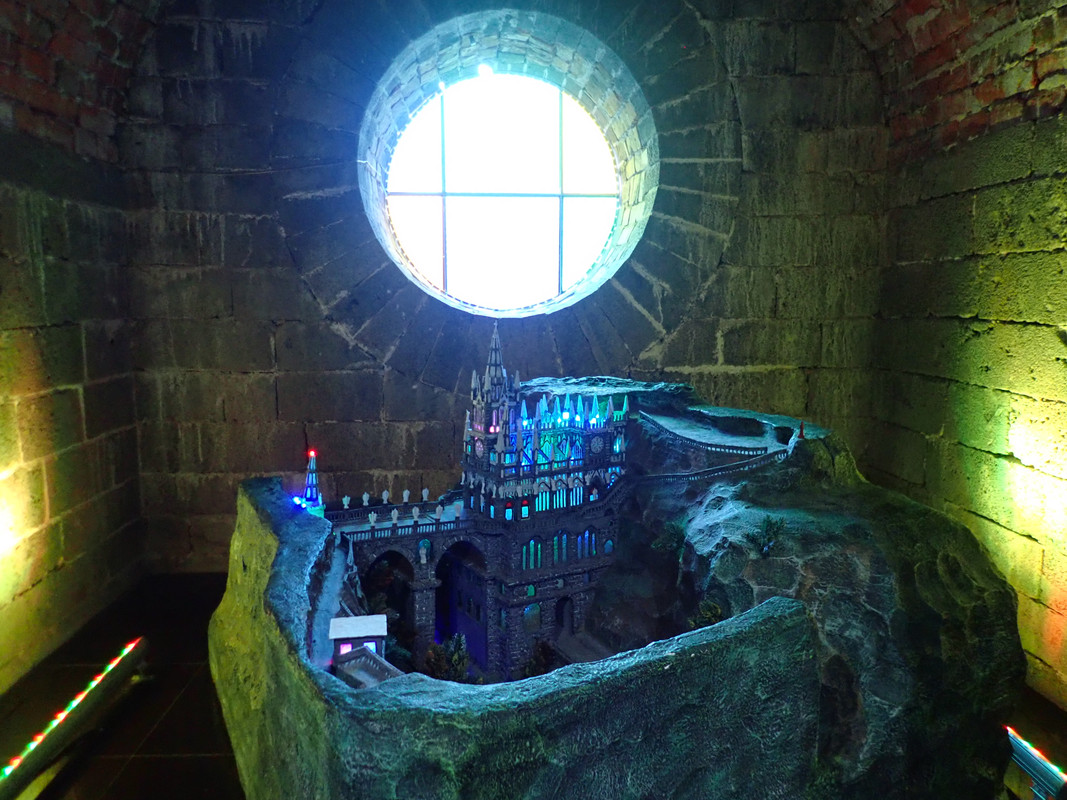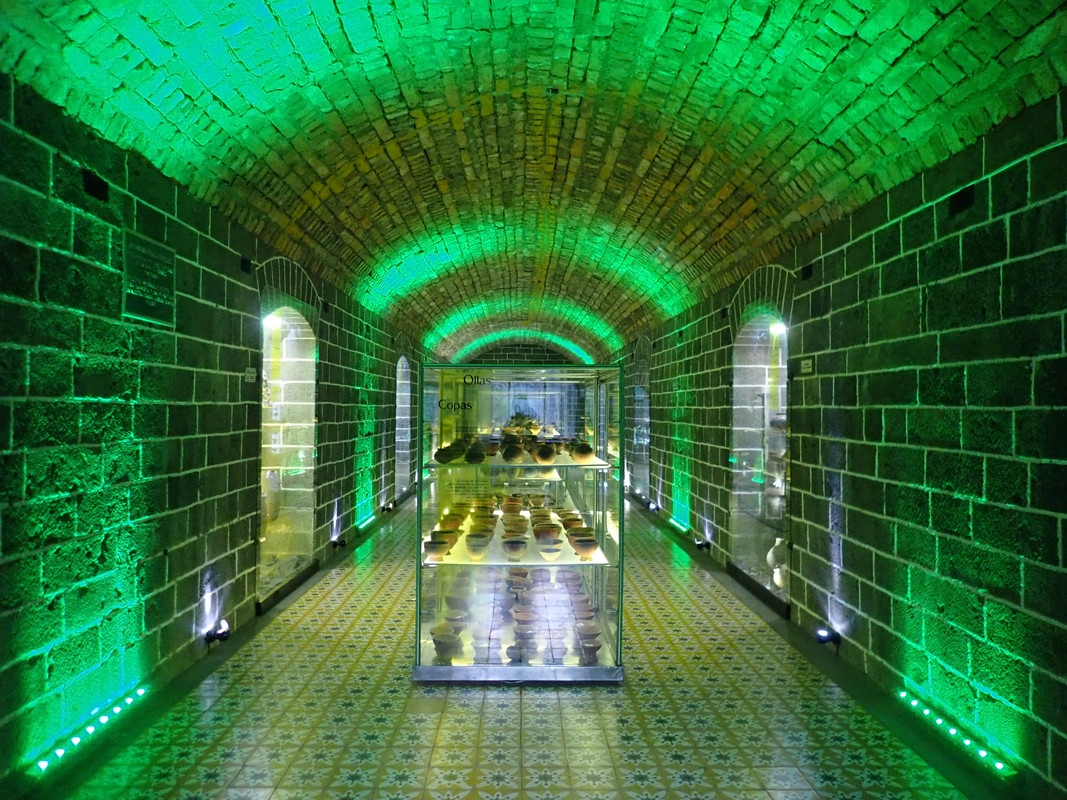 We got to the border at Rumichaca fairly early the next day but the immigration line on the Colombian side already wrapped around the building and then some. A guy came up to us reeking of alcohol at 8 in the morning indicated that he could get us in the back door for 20 mil pesos per person. We declined at first but having barely moved a couple of feet in 15 minutes of waiting, we caved in and handed over the money then the guard casually let us slip in through the exit. It felt morally wrong but clearly everyone that works there is in on the extra side income. Despite the cash express line, it still took over 2 hours to stamp out of Colombia. Entering Ecuador on the other hand was fast and efficient. All in all, the first border crossing in South America is still relatively painless compared to that of Central America. No photocopies, no fees and it should only get easier from here.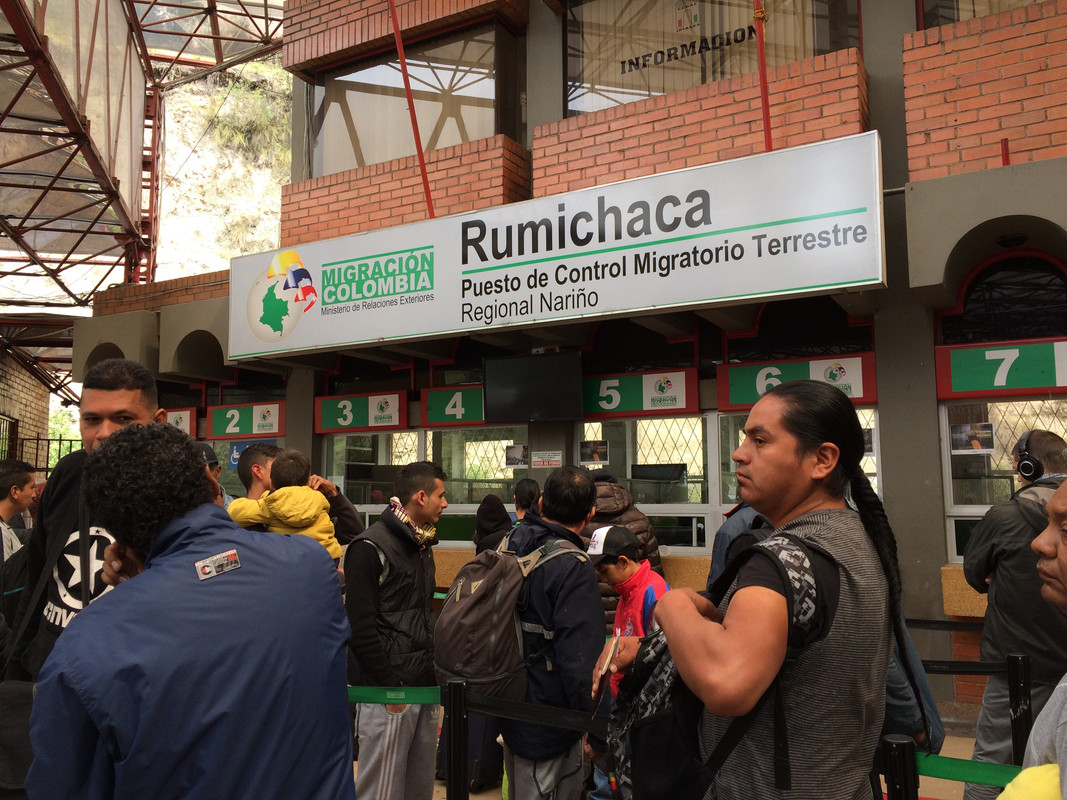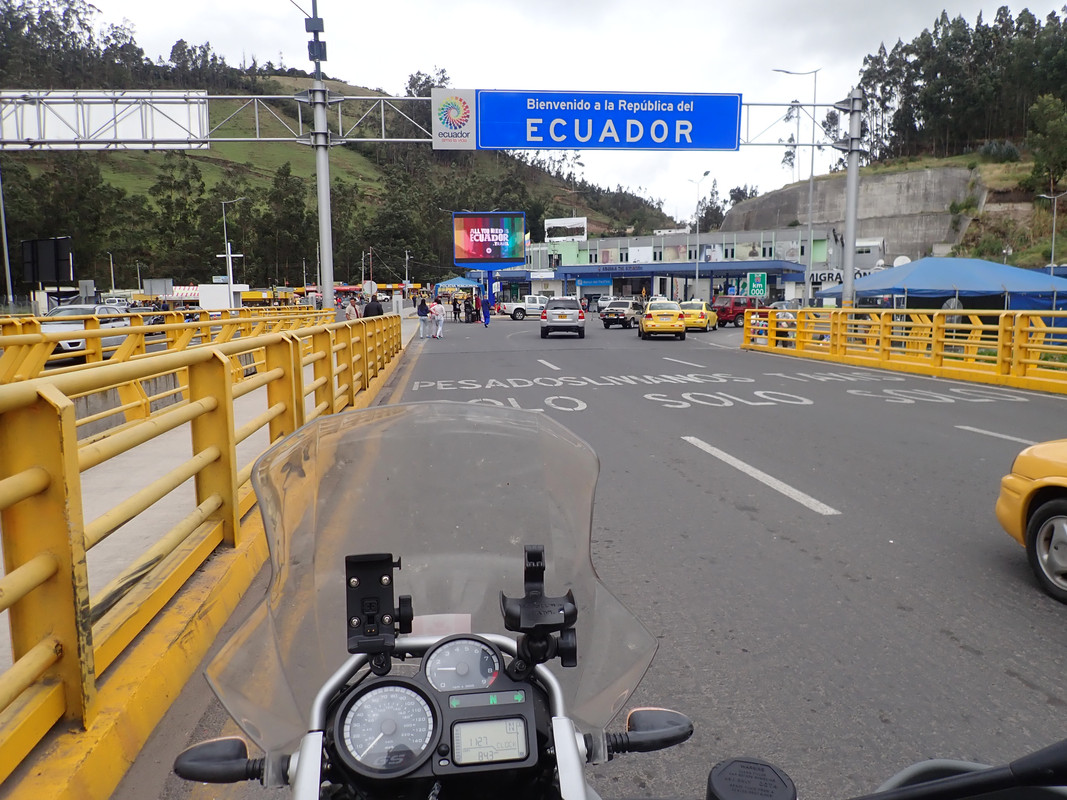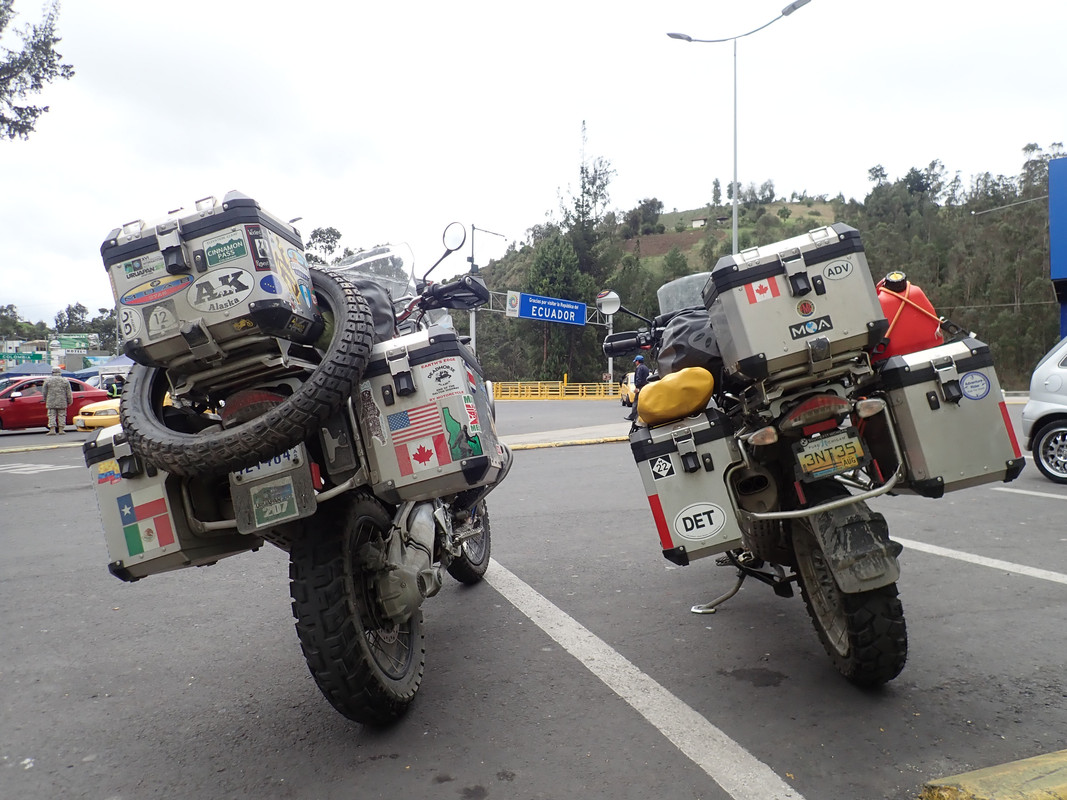 Exiting Colombia
Keep to the right when approaching the border at Rumichaca and park on the left after DIAN
Walk up to the DIAN window and hand over the original Temporary Import Permit
Line up outside the Migración building (or pay 20 mil pesos to the guard to enter through the exit) to stamp out of Colombia
Entering Ecuador
Park directly in front of the Migración building and enter on the right to get your passport stamped in
Go to the Aduana office all the way on the left (after exiting Migración) to apply for a TIP with your passport, DL and registration
You will be asked to pick up 2 copies of the TIP from another Aduana window on the other side; bring back to the office and sign both copies
Insurance is not required in Ecuador
I traveled Ecuador 2 years ago on a rental motorcycle which sparked my interest for this adventure. (Check out my previous Ride Report). Riding in Ecuador brought back a lot of memories. Fresh blacktop winding up and down the mountains was a hoot except that my bike has been pinging even under medium load. At least gas is government regulated at $1.48/gal everywhere.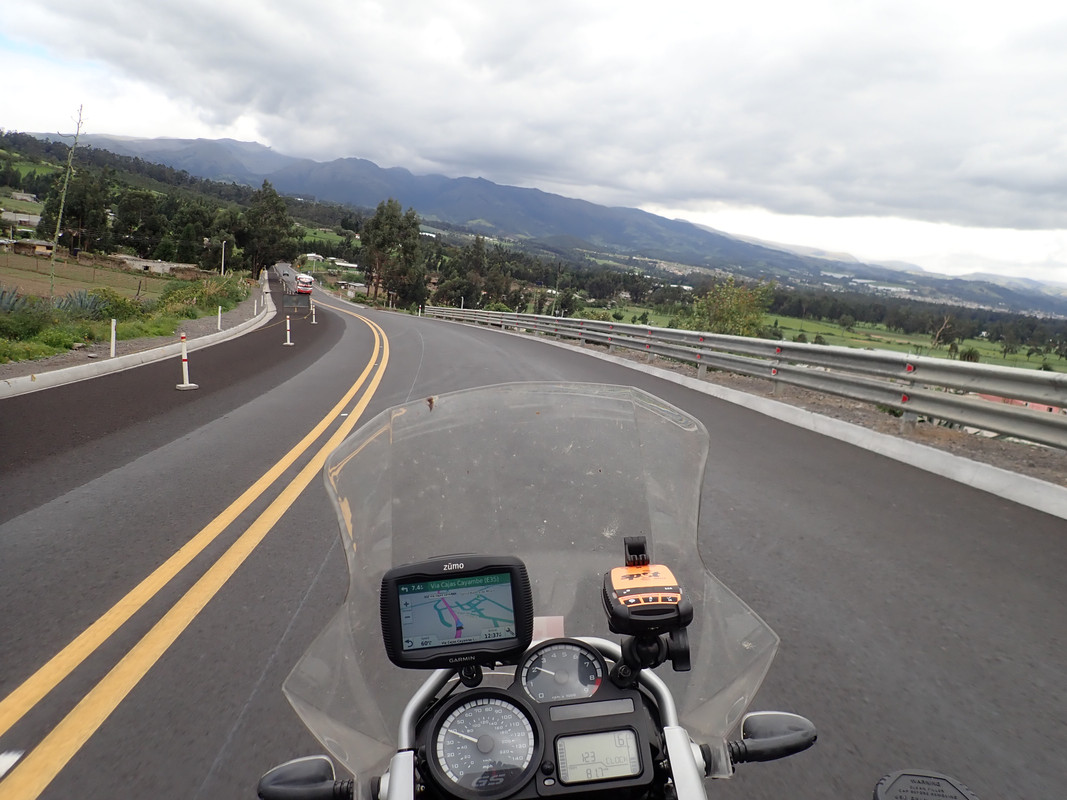 We stopped at Otavalo artesian market and picked up a couple small souvenirs.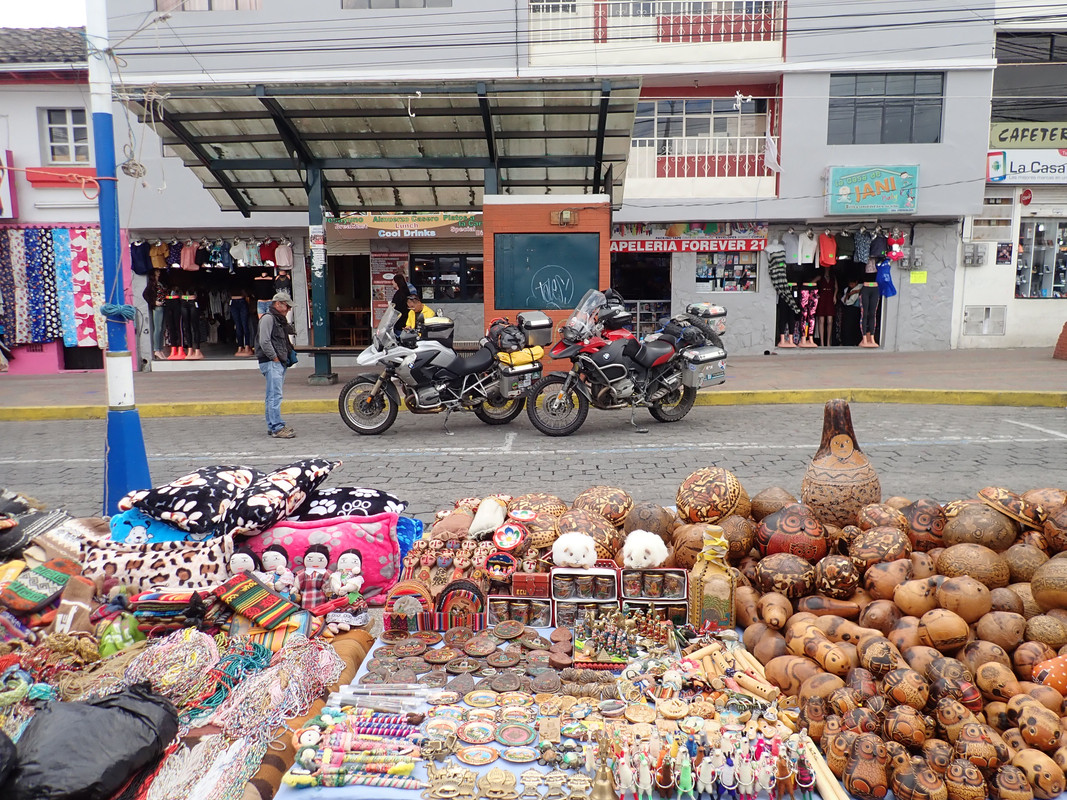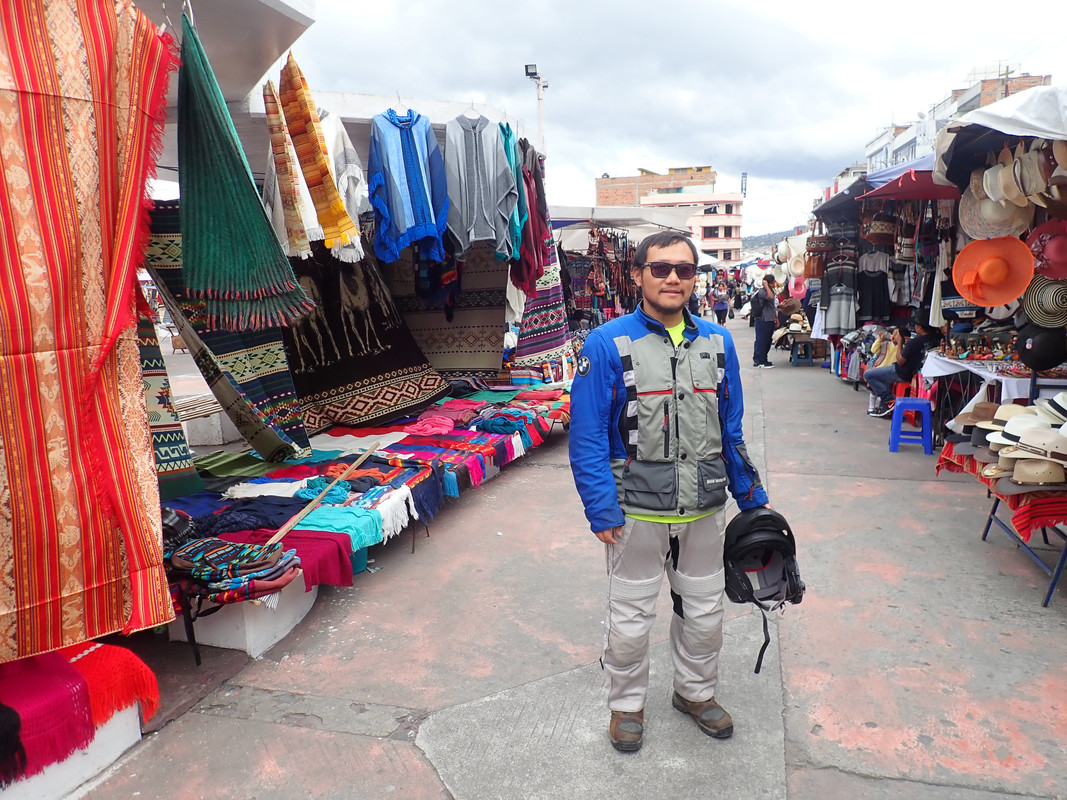 Next stop is the equator. This is a photo of me at Mitad del Mundo 2 years ago but apparently this monument is placed incorrectly by 240 m.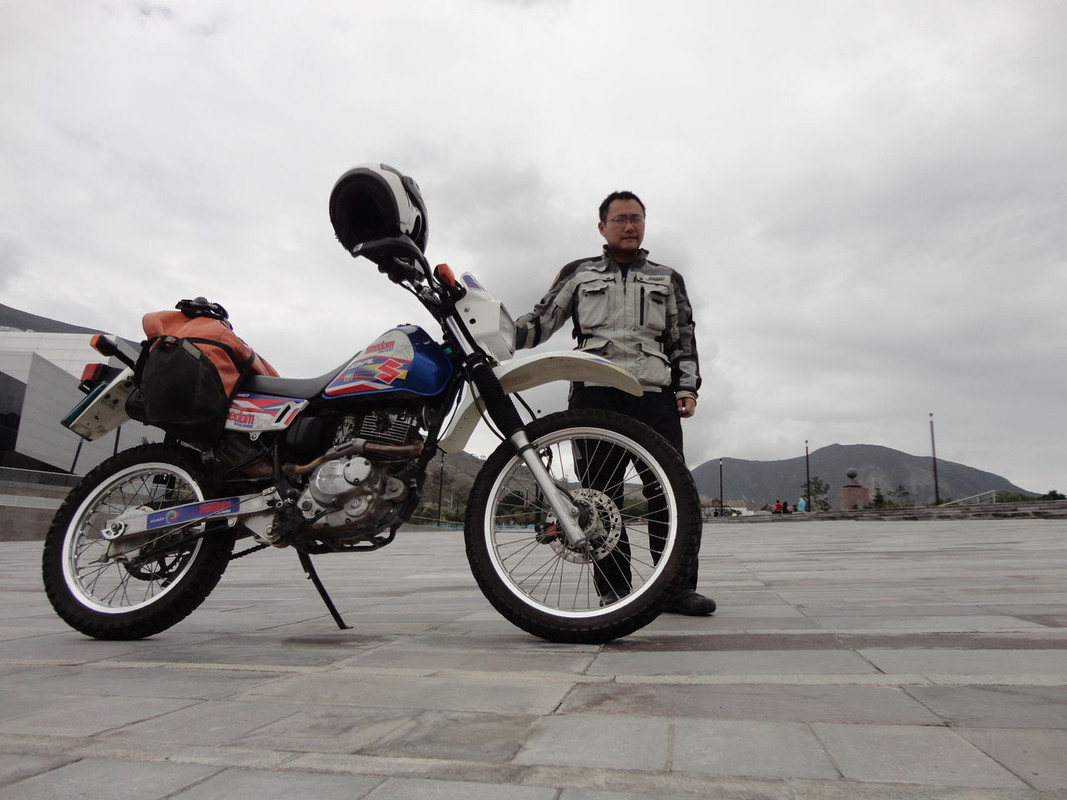 Quitsato Sundial is the proper equator marker with 1 mm precision.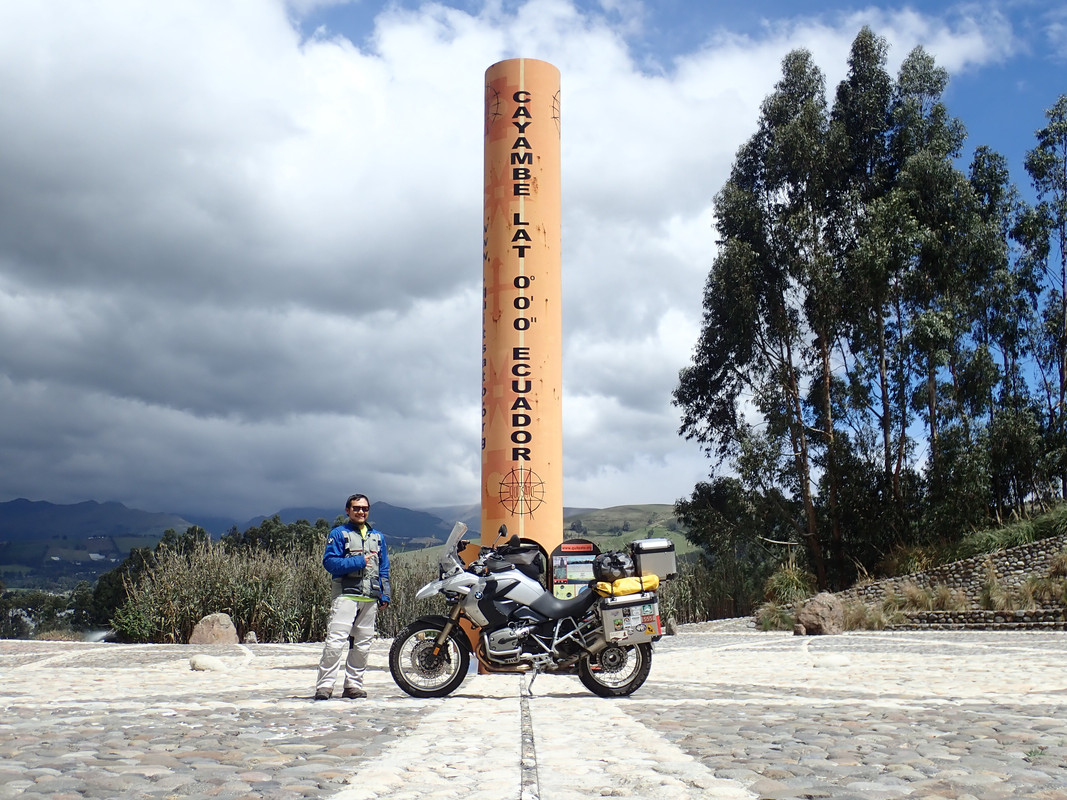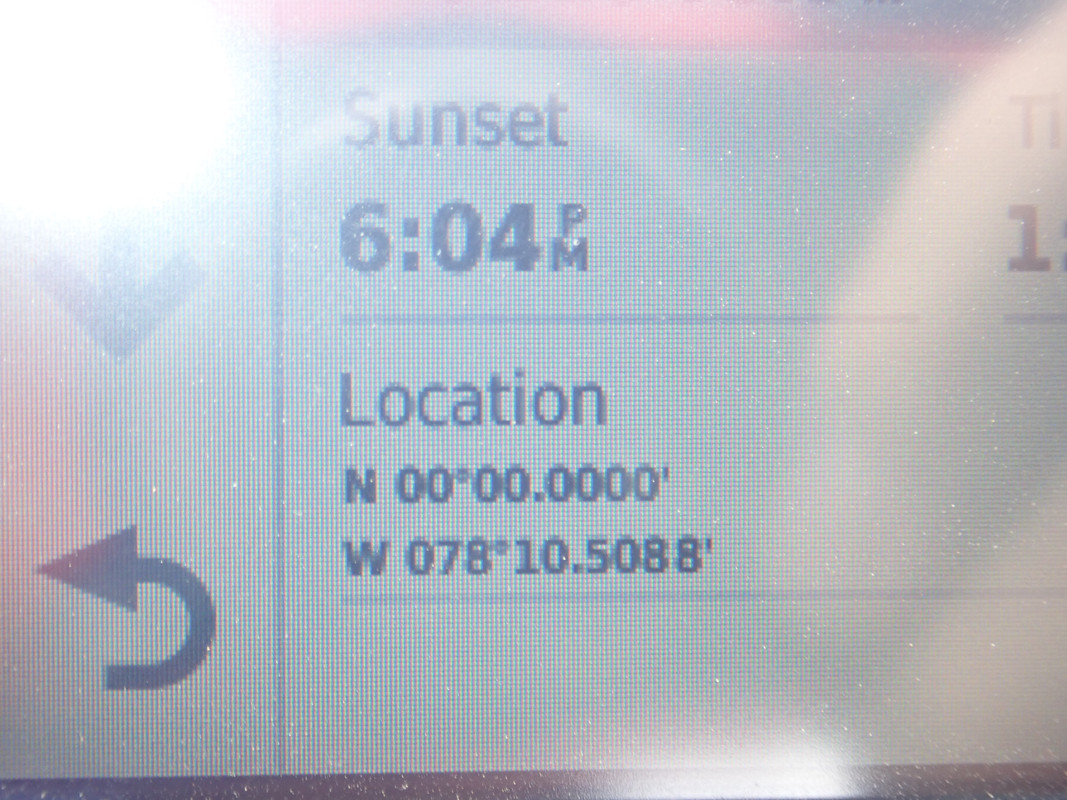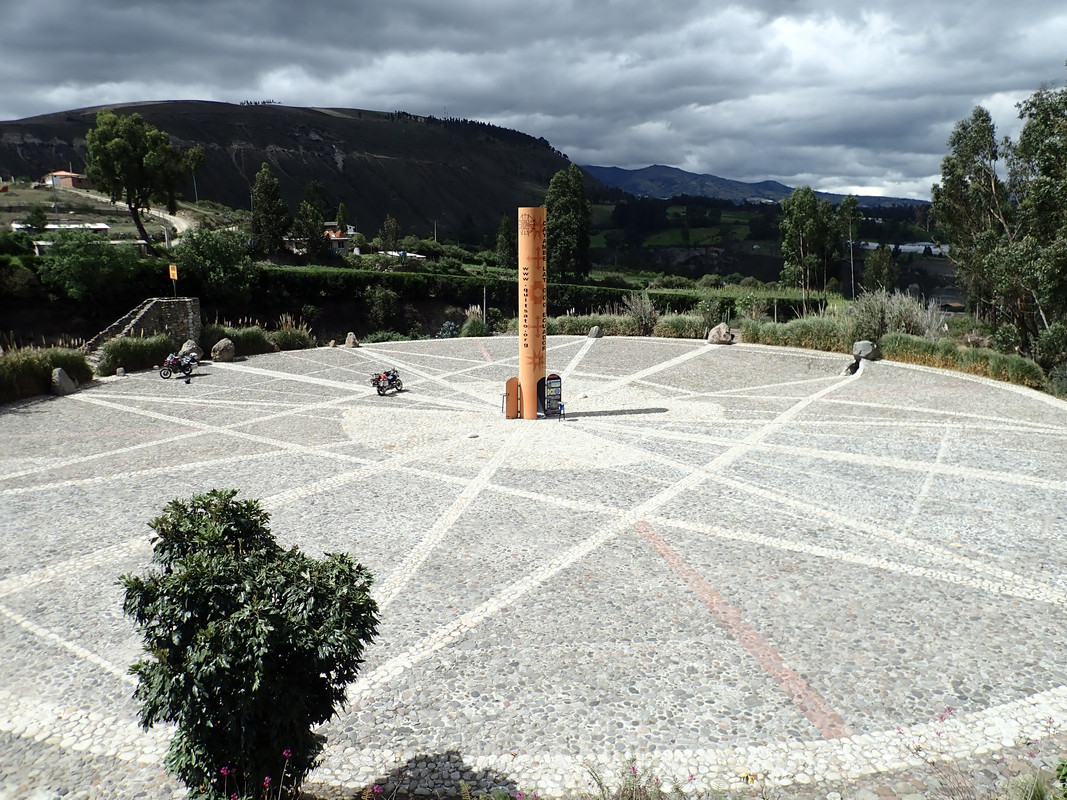 We continued on into the capital city of Quito. The traffic was unsurprisingly terrible and the steep streets added to the misery. I hit someone's mirror for the second time on this trip while lane splitting. Joe got into a little road rage with a bus driver who then tried to run me off the road. Both of our bikes also maxed out on the temperature gauge and we had to pull over to cool off. Other than that, it is a nice city to explore on foot.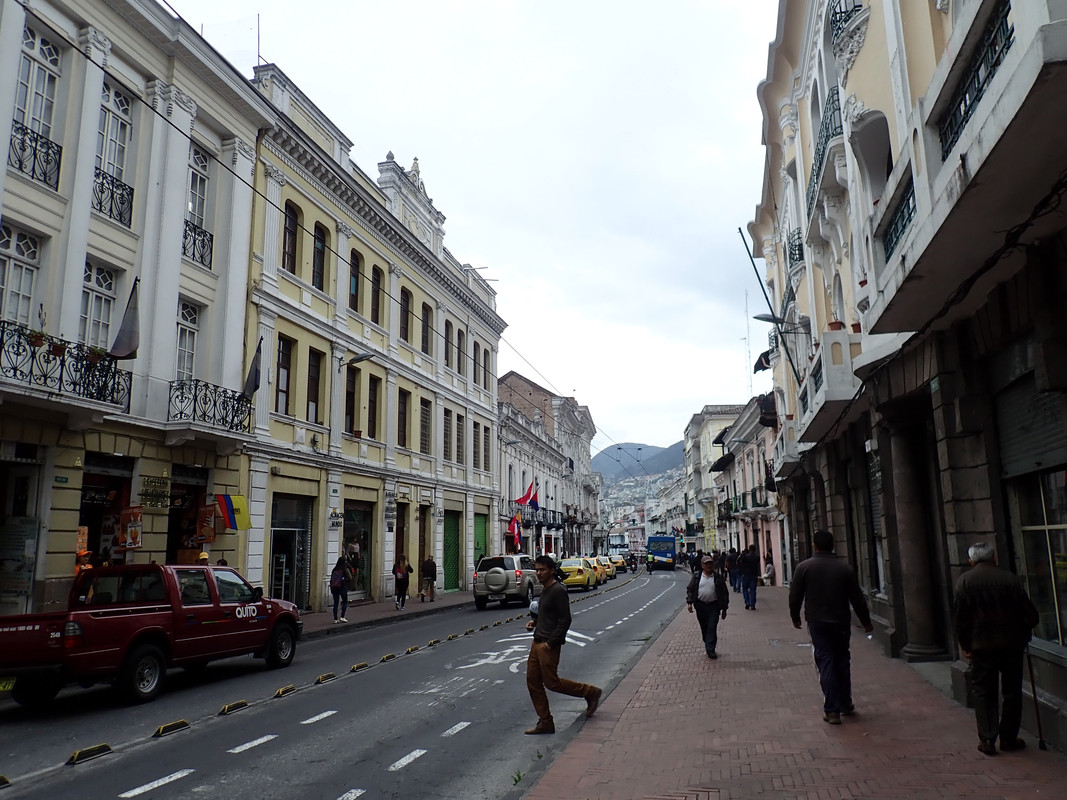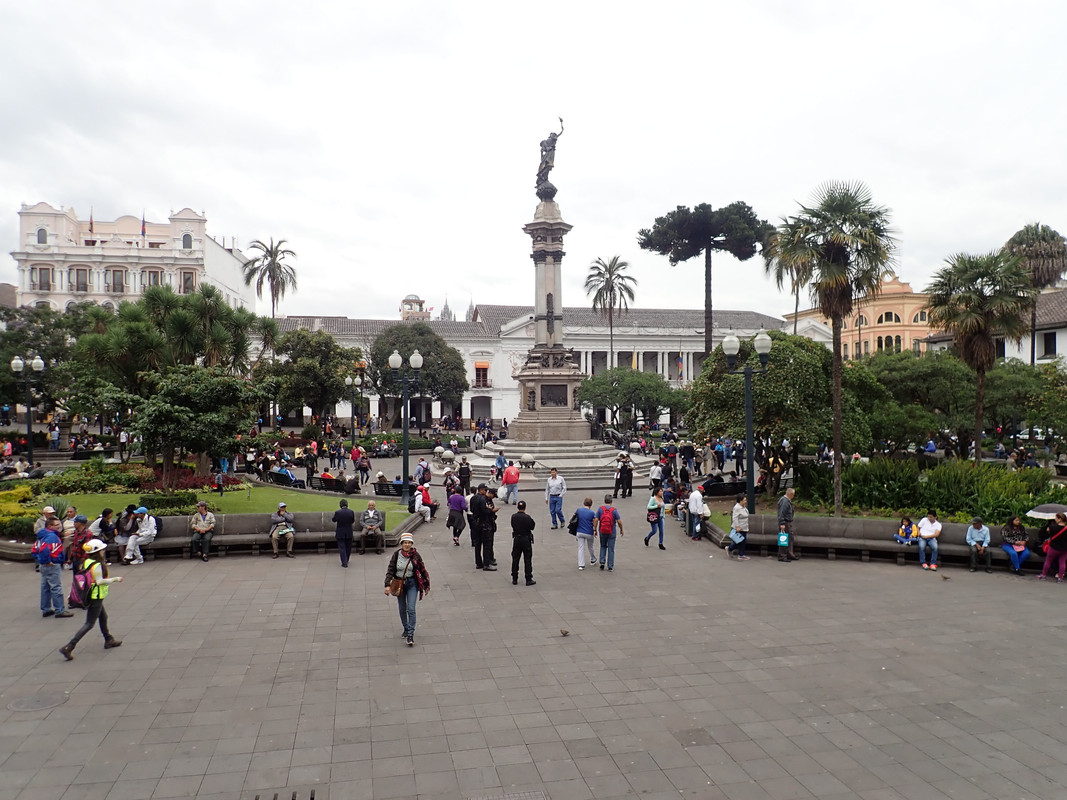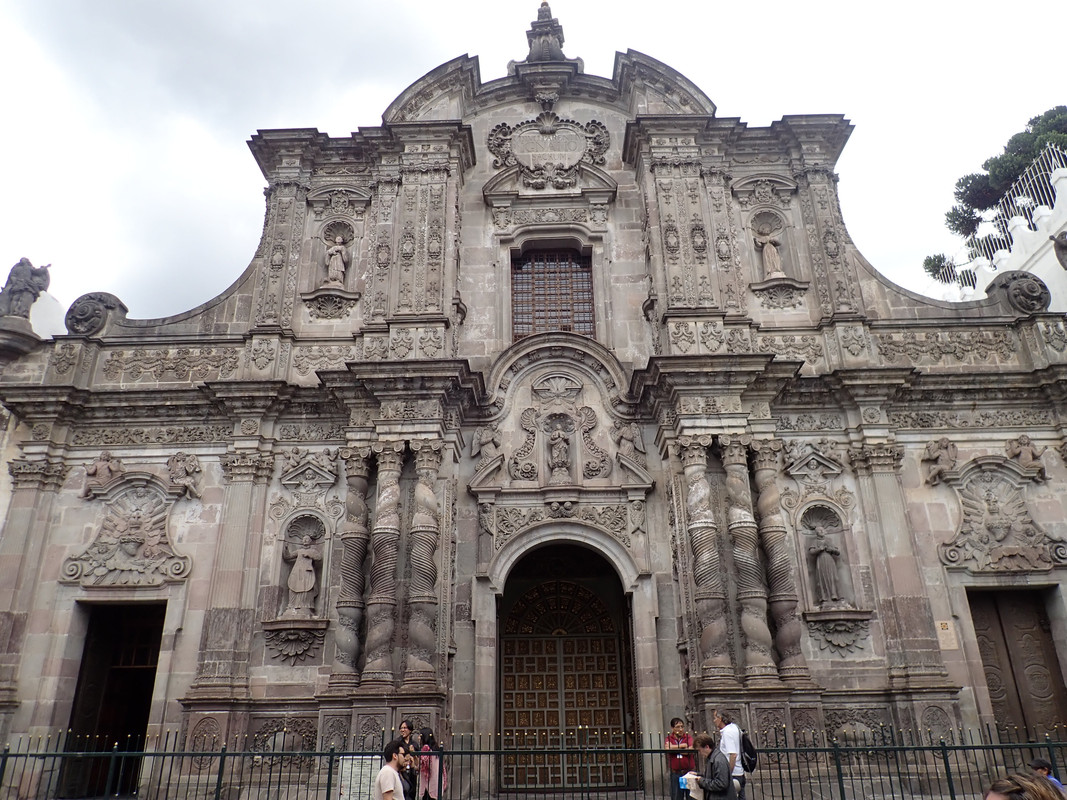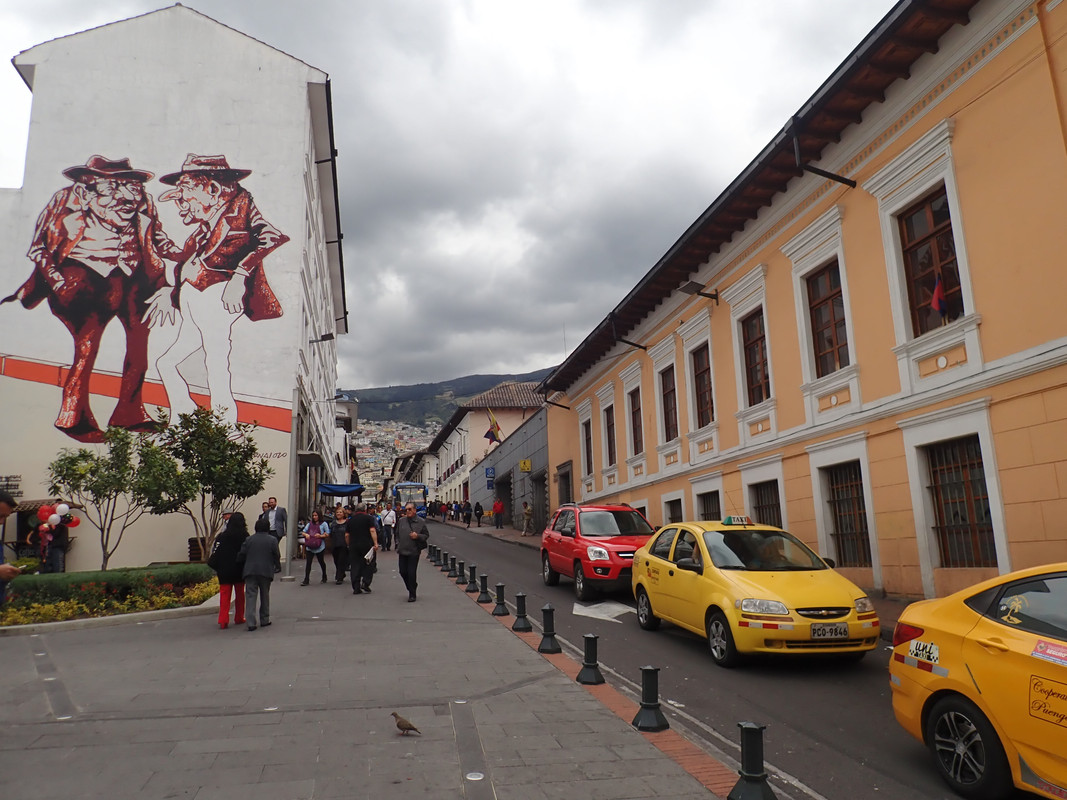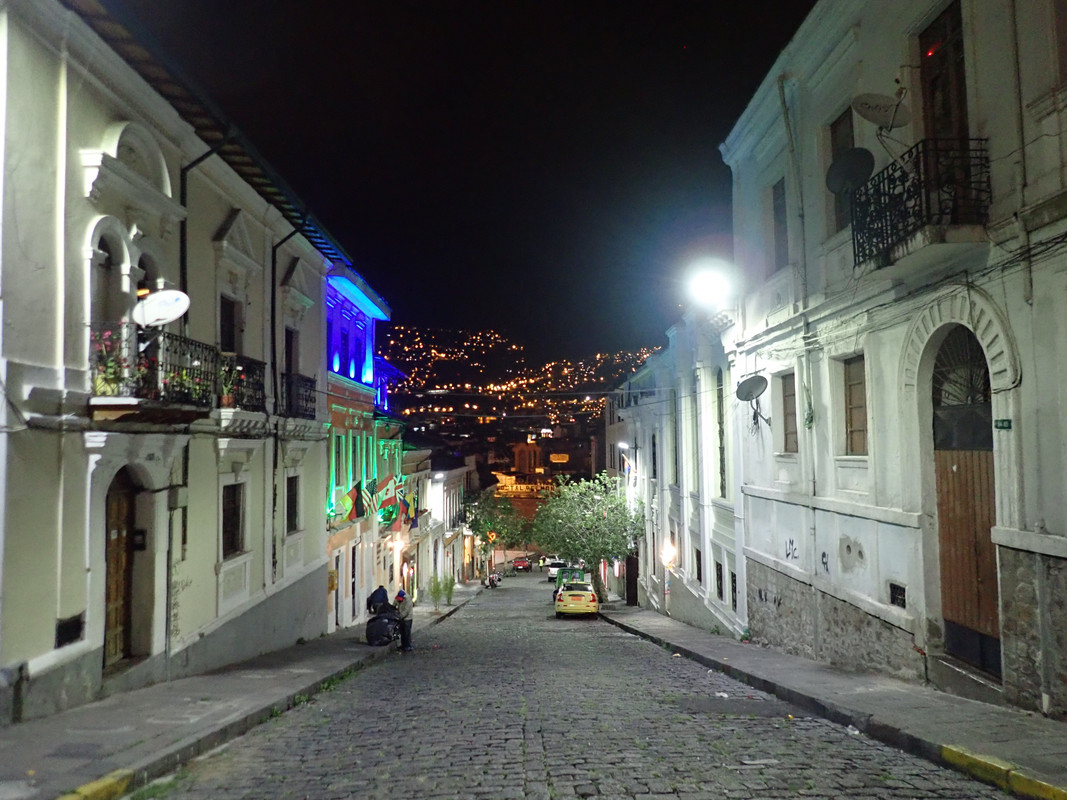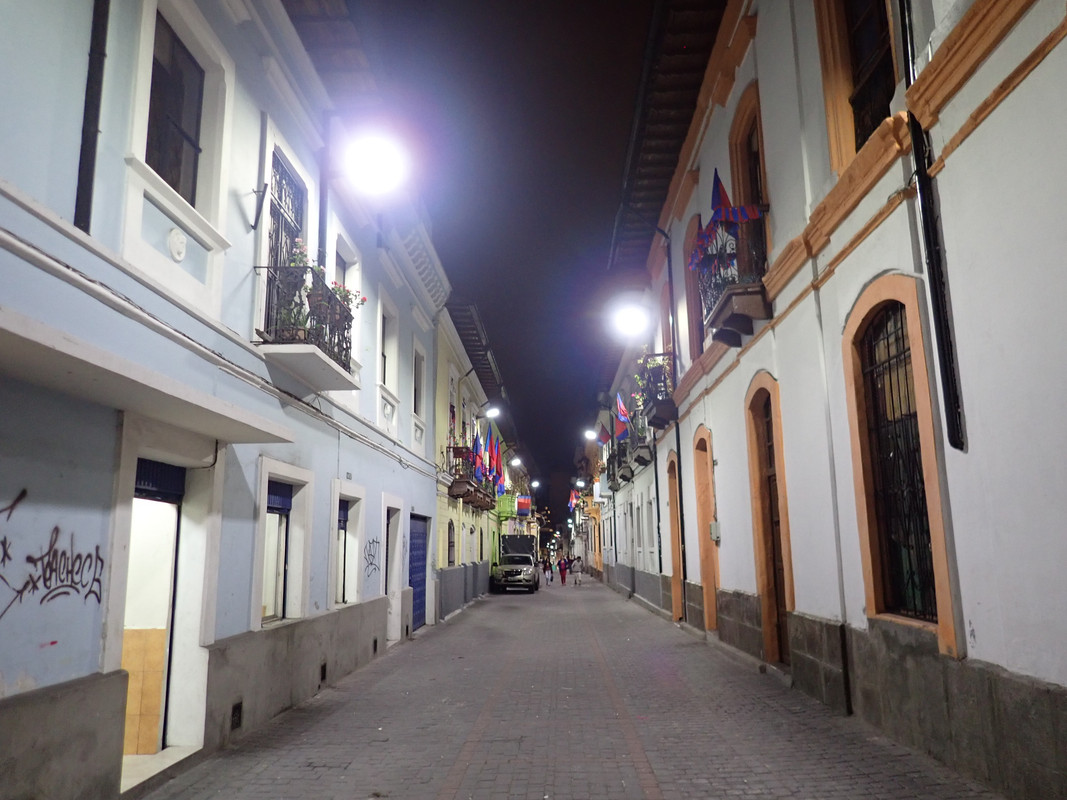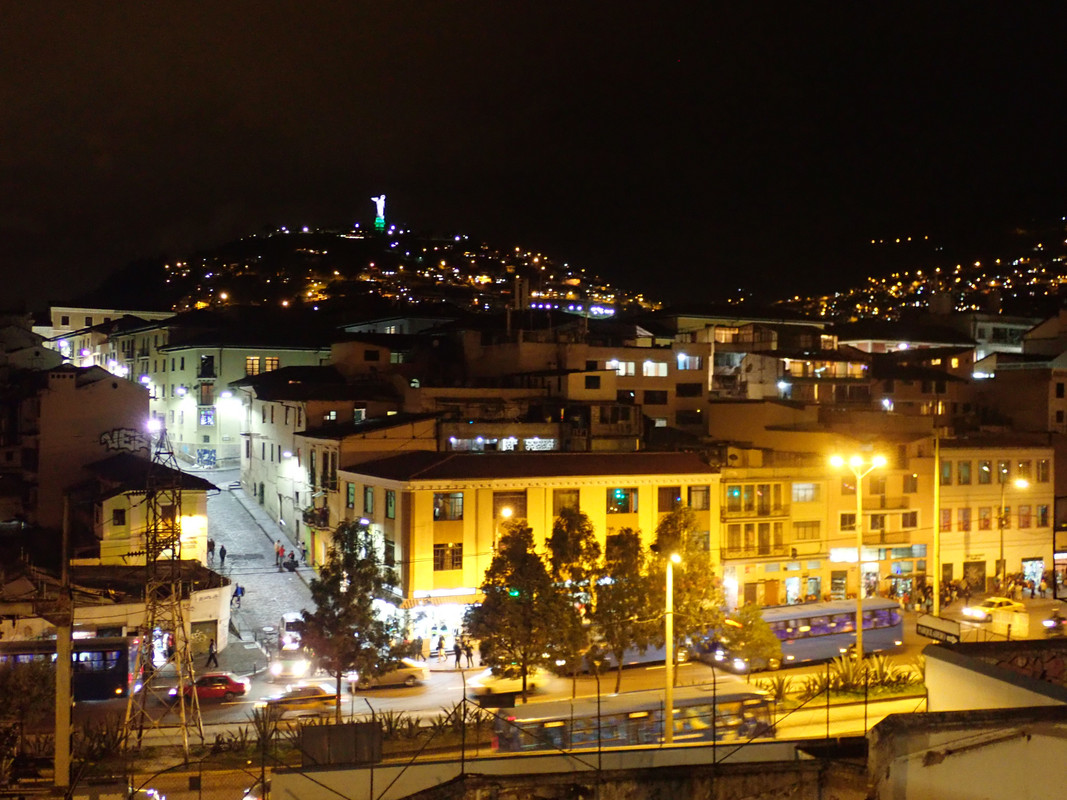 I had already seen most of the sights in Quito on my last trip so the only reason I'm here is to get the yellow fever vaccination which is required for entering Bolivia. I have heard of it costing upwards of $100 in the US but it's free here and no waiting!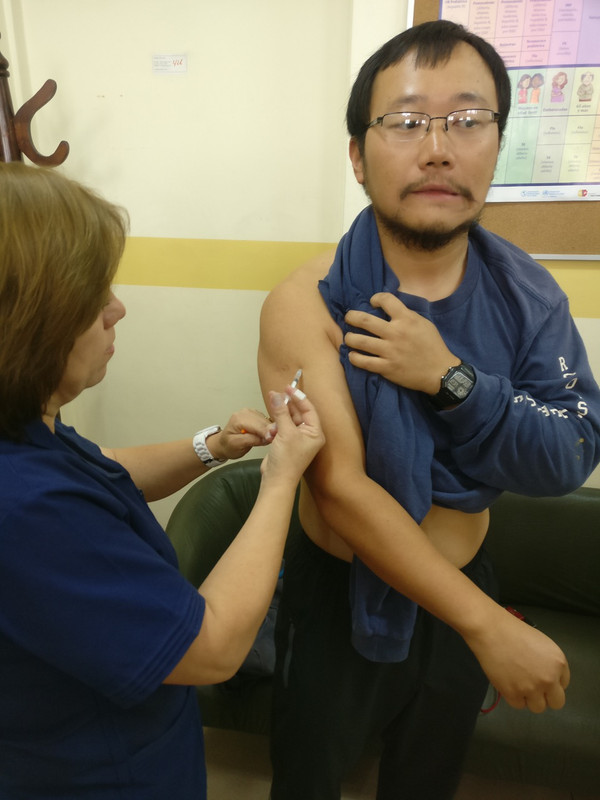 It was relief getting my vaccination certificate, aka 'Bolivia Visa'. However both Joe and I felt weak and drowsy afterwards so I rested in Quito for another day.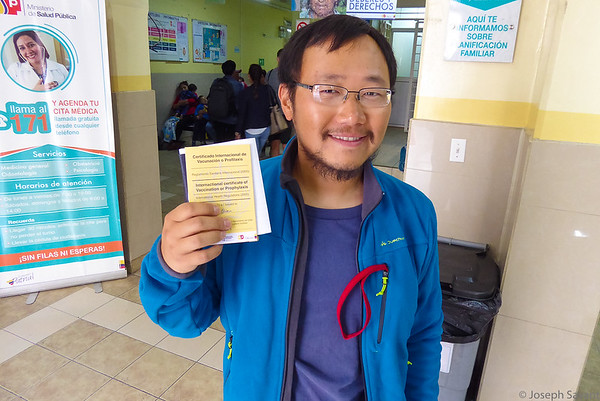 November log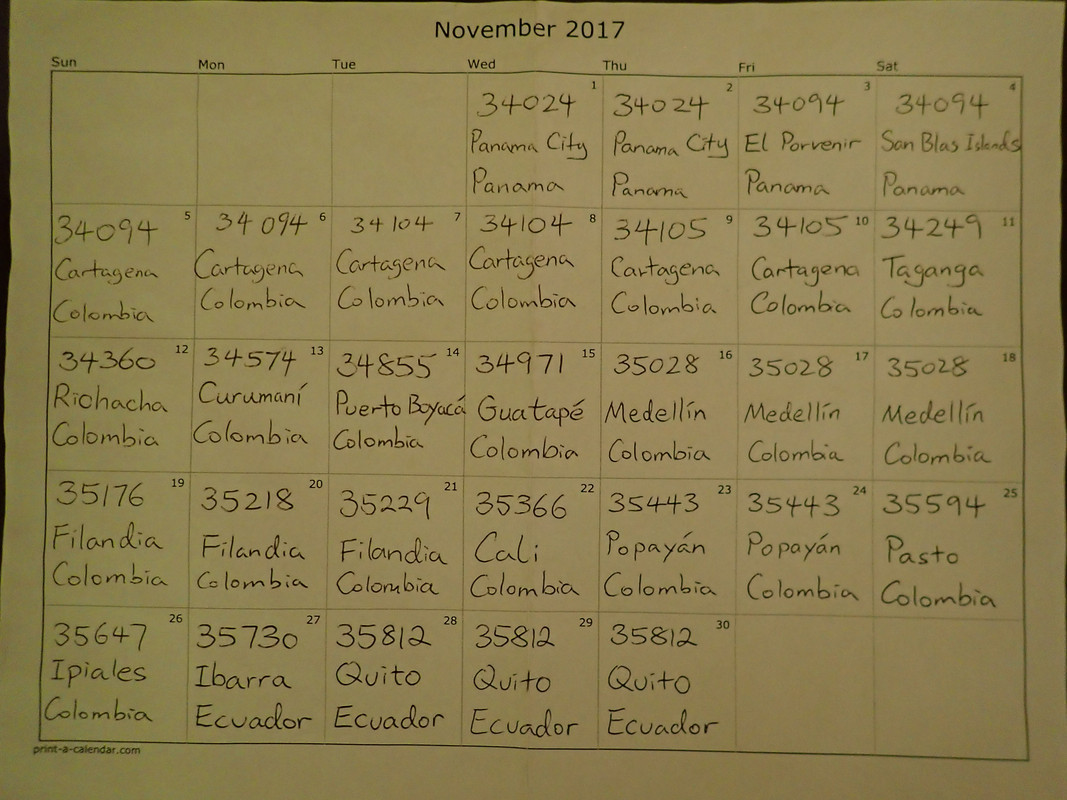 I will be flying out tomorrow to the Galápagos Islands for a week…stay tuned 🙂