I left Medellín early on a Sunday morning to beat the traffic. The city was already bustling with joggers and cyclists. I'm typically not fond of major cities but I could imagine myself staying longer. It certainly lived up to its reputation as the City of Eternal Spring with moderate climate, scenic landscape and friendly people.
There is no shortage of winding roads in the Andes but traveling through Colombia in the rainy season somewhat spoiled the ride. It has rained every single day since my wheels landed in Colombia but I learned that sunshine is always just a few minutes away on the other side of the mountain. It's also a good idea to check in somewhere early as rain starts like clockwork late in the afternoon.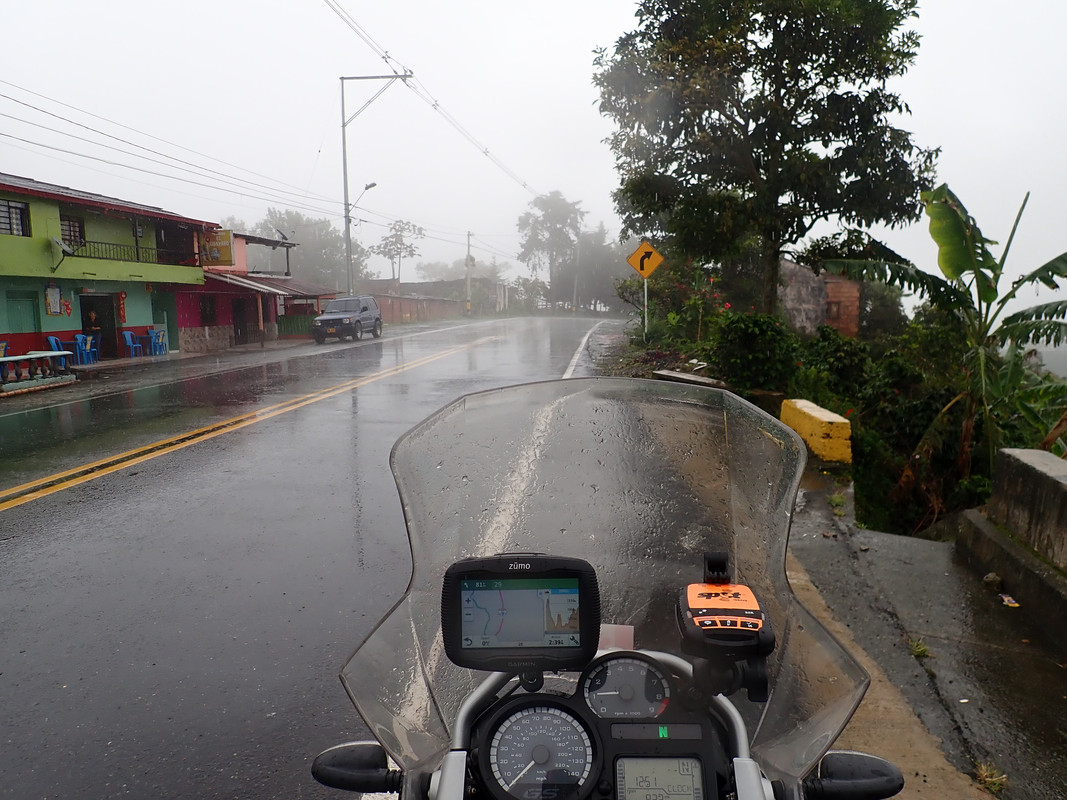 There is a construction delay every 10-20 miles but all of the bikes ride up to front of the line and take off like a motocross race when the sign is flipped. I enjoyed racing with the locals. 😀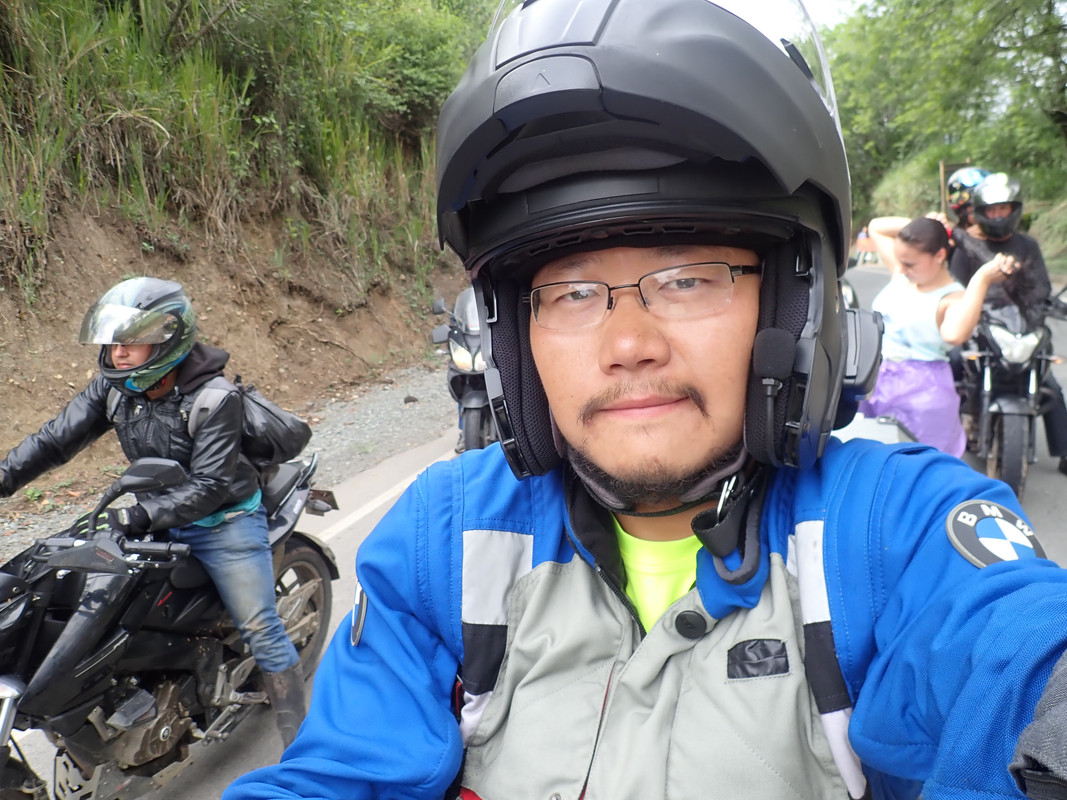 I headed for the Steel Horse Finca in the little town of Filandia. It's an overlander's hostal owned by a British native named Yvette, who has traveled the Americas on her XT250 (Steel Horse). It's became a popular stopping point for bikers and camper vans/trucks since she started the place a year ago.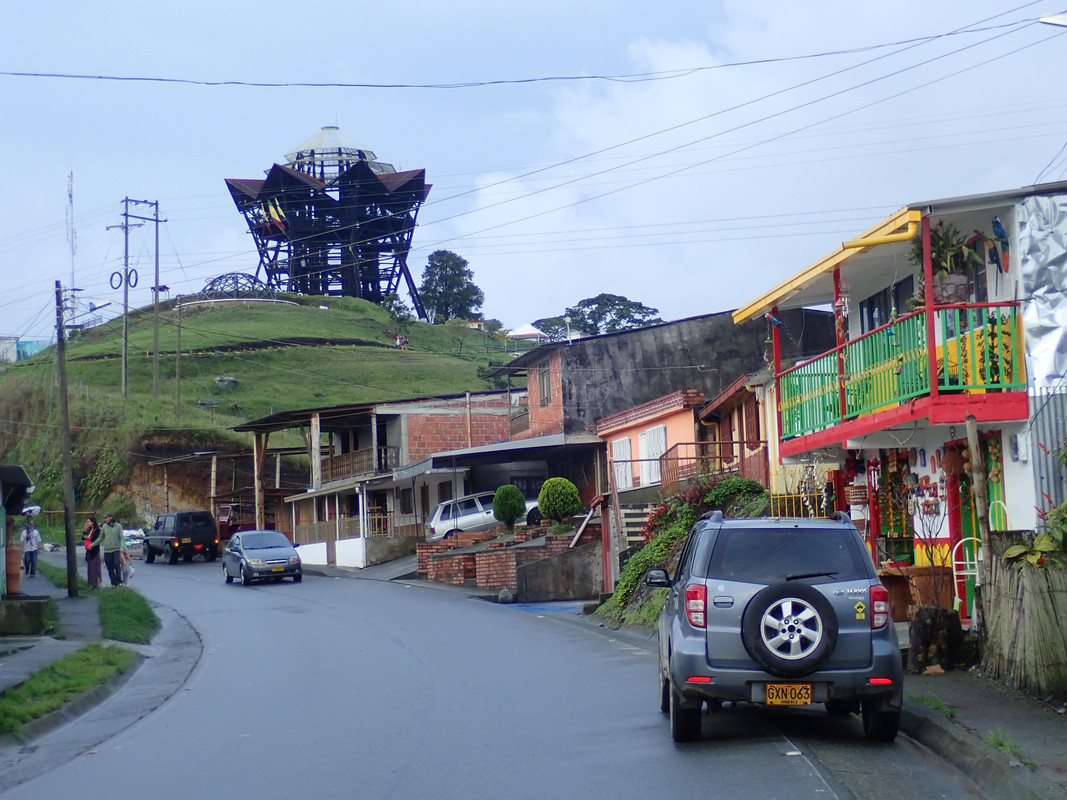 Steel Horse Finca Filandia is situated in the rolling hills of farmlands.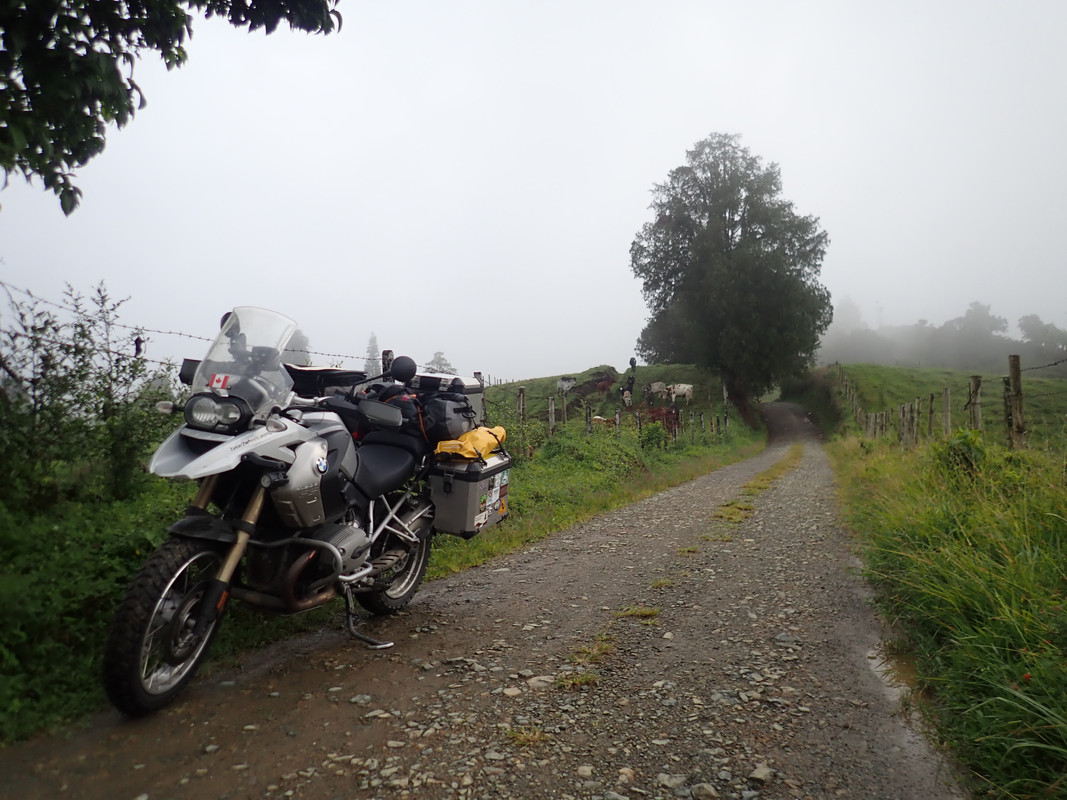 The GPS coordinate I entered was a little off but seeing the beautiful finca was a sweet relief.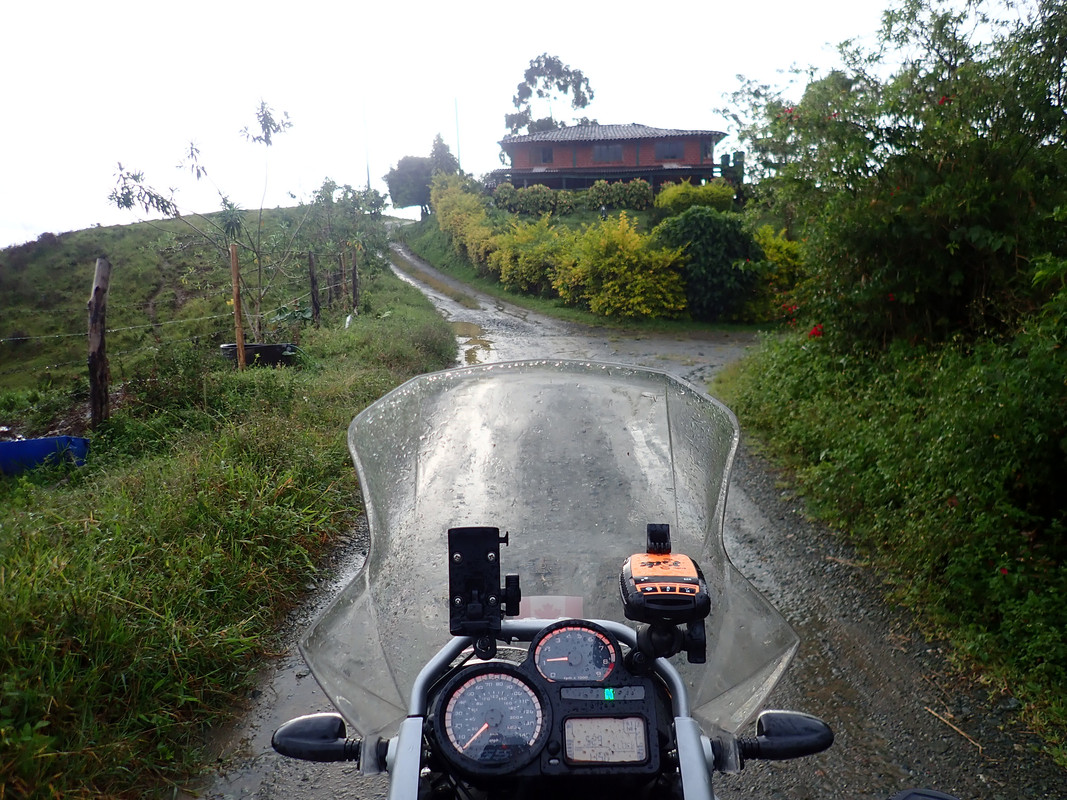 I was in heaven after a hot shower, a cold beer and a home cooked meal. There are all sorts of animals on the property and watching Yvette luring the pigs from one barn to another was an intriguing sight for a city folk like me.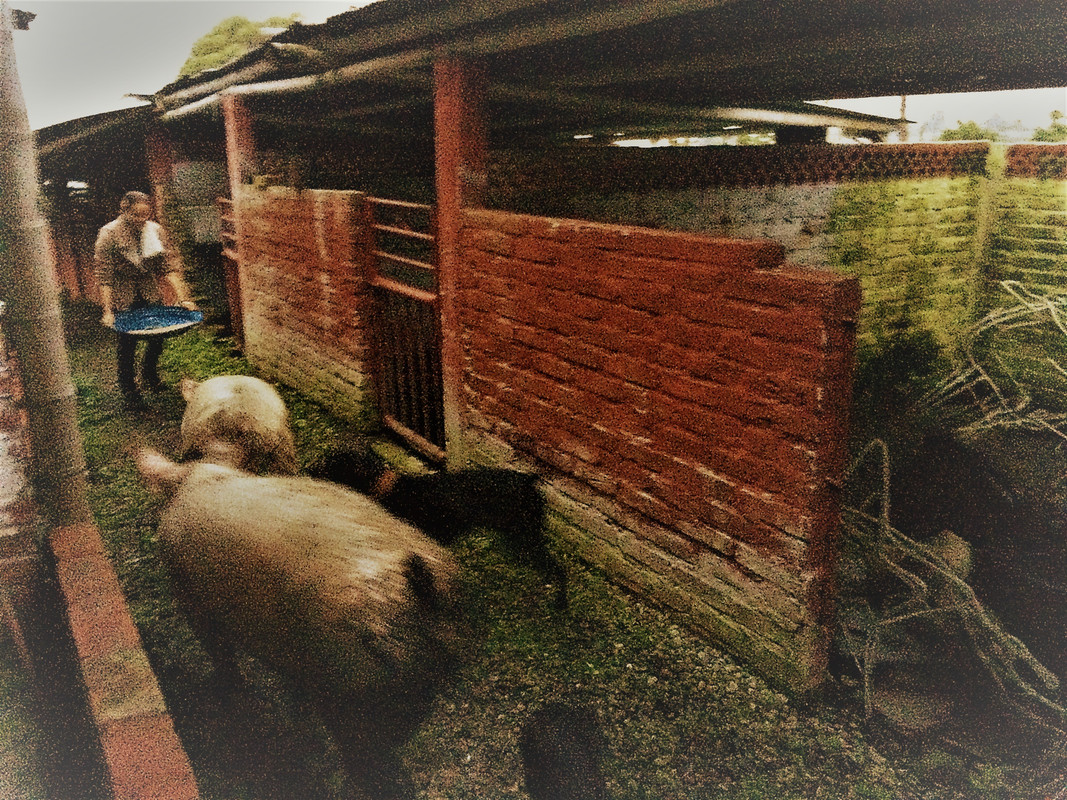 It's cute that her rescues get along so well.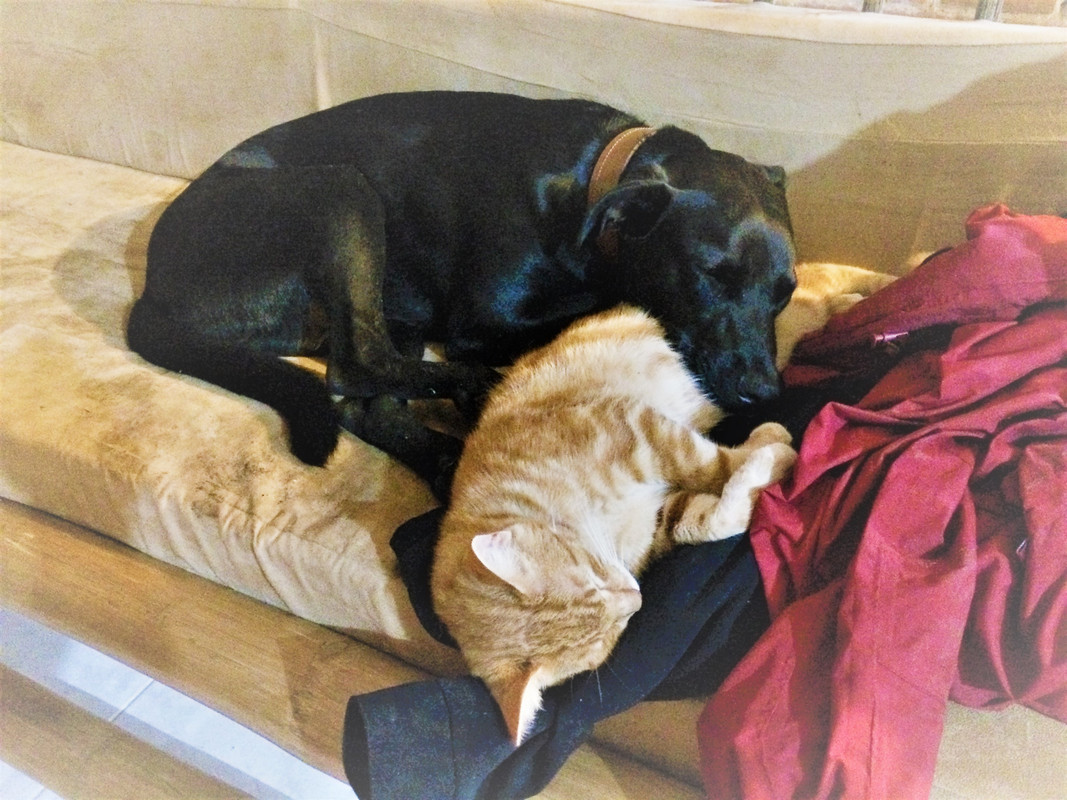 I ditched the panniers the next day for a day trip to Cocora Valley. It is home to the Quindío wax palm, the tallest palm trees in the world. Some can reach a height of 60 m!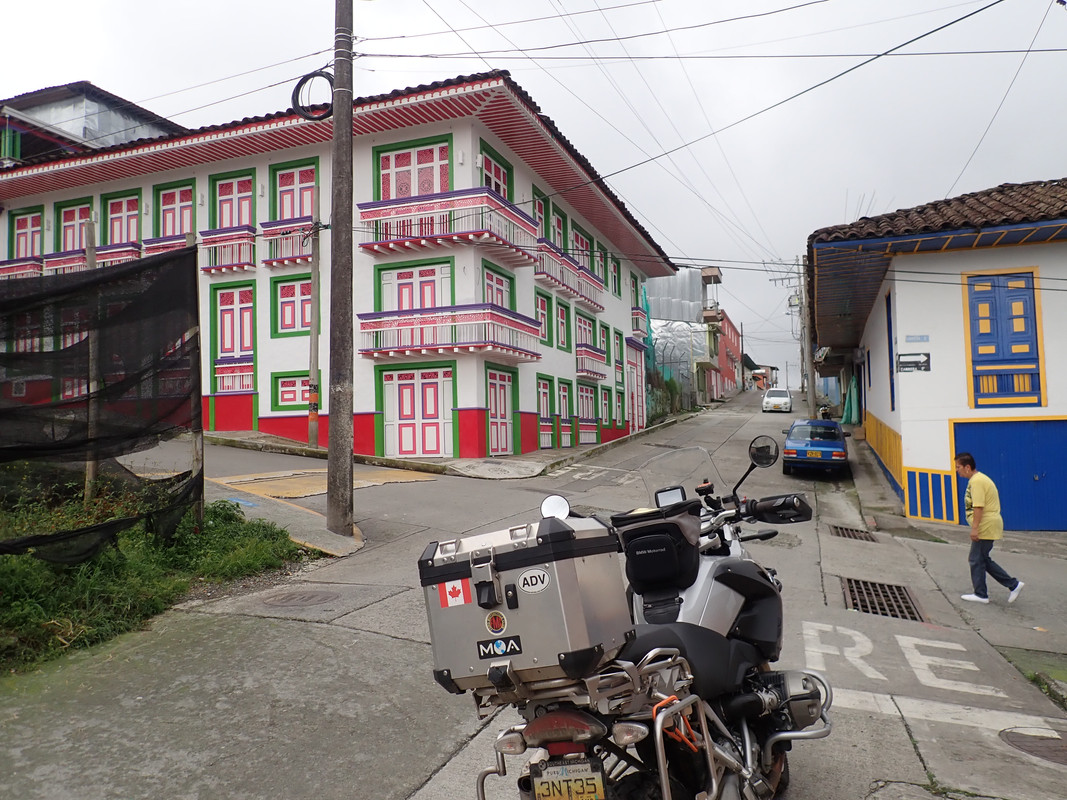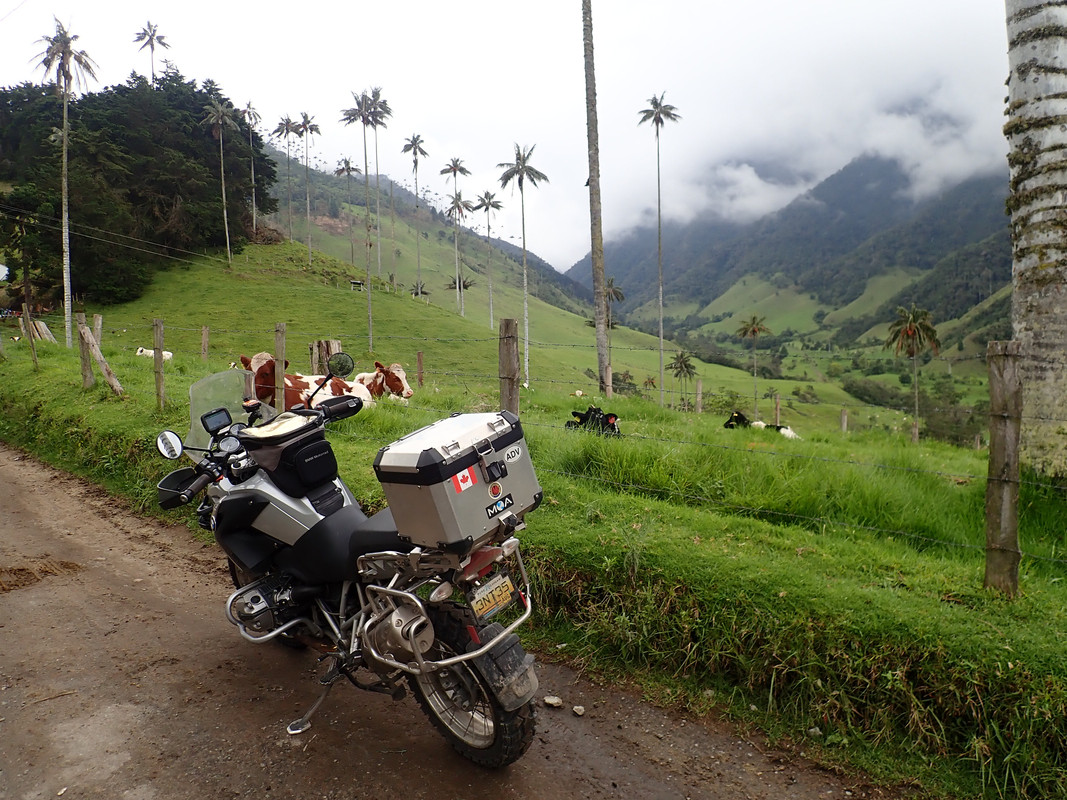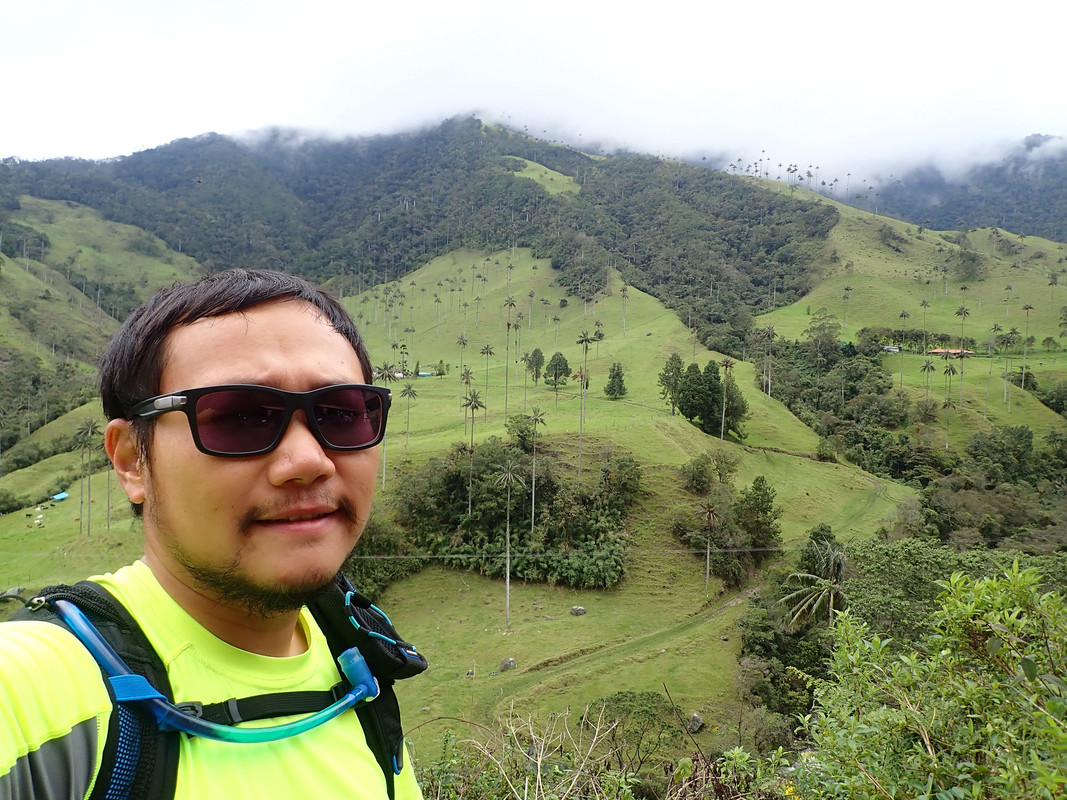 Horse rides were available in lieu of trekking but my sore butt needed some time off the saddle.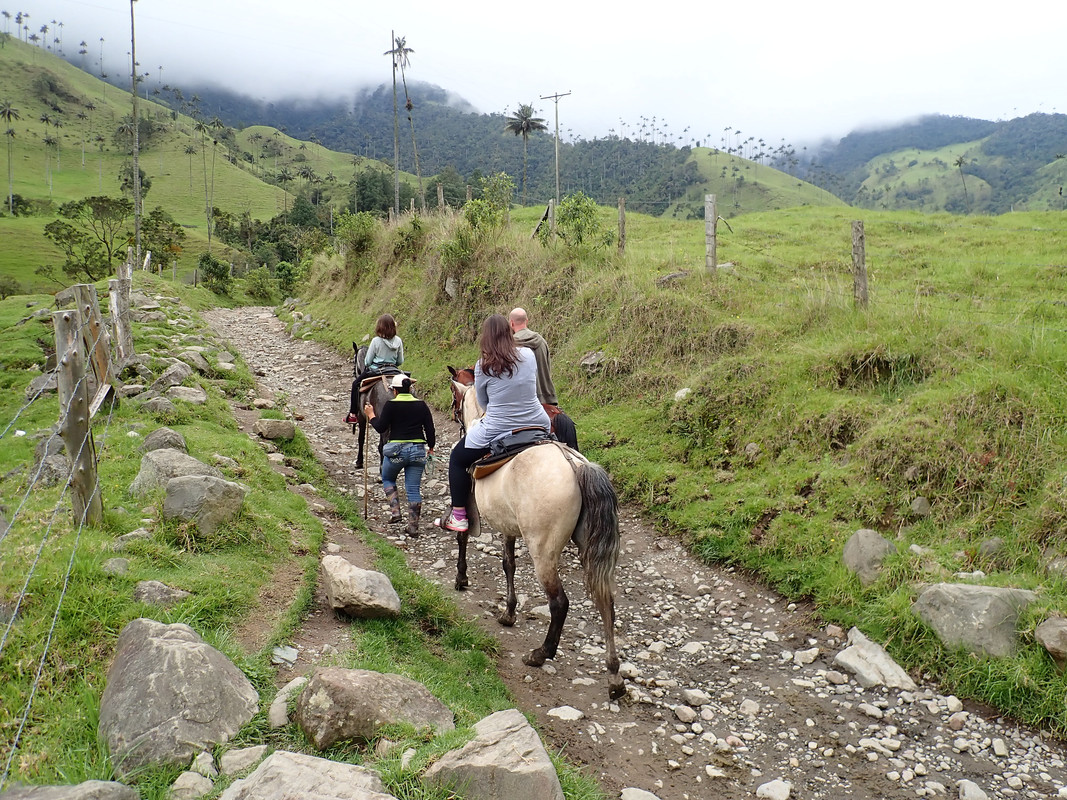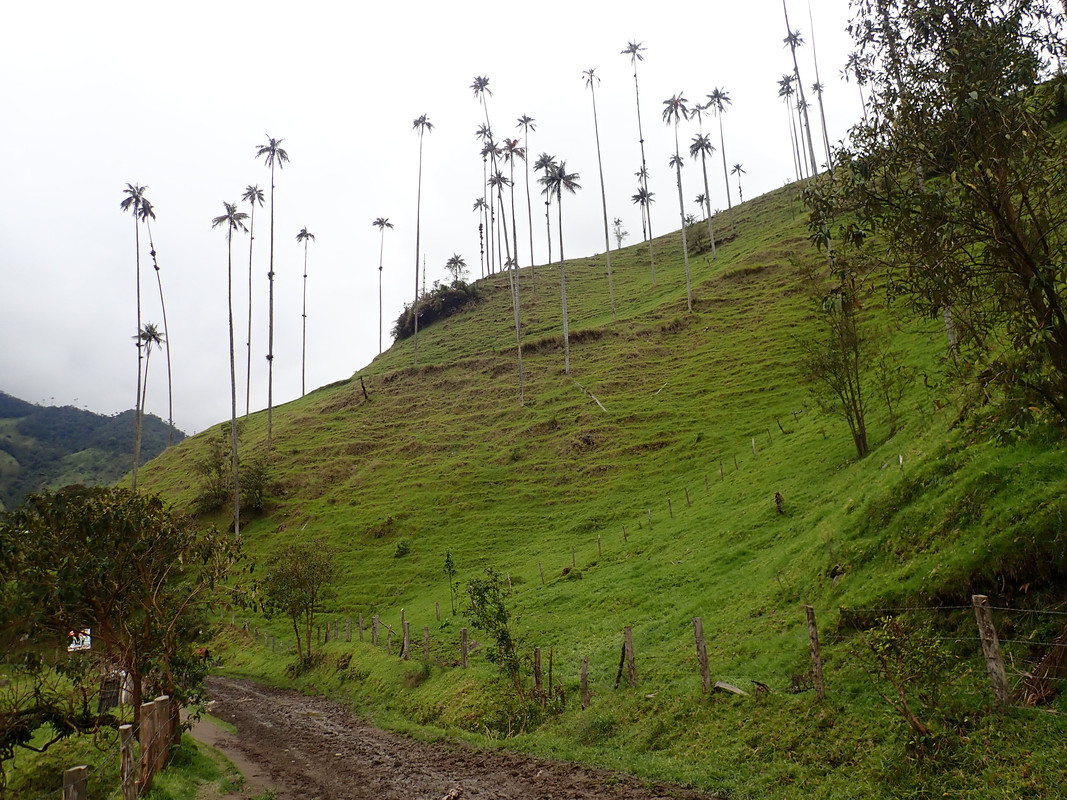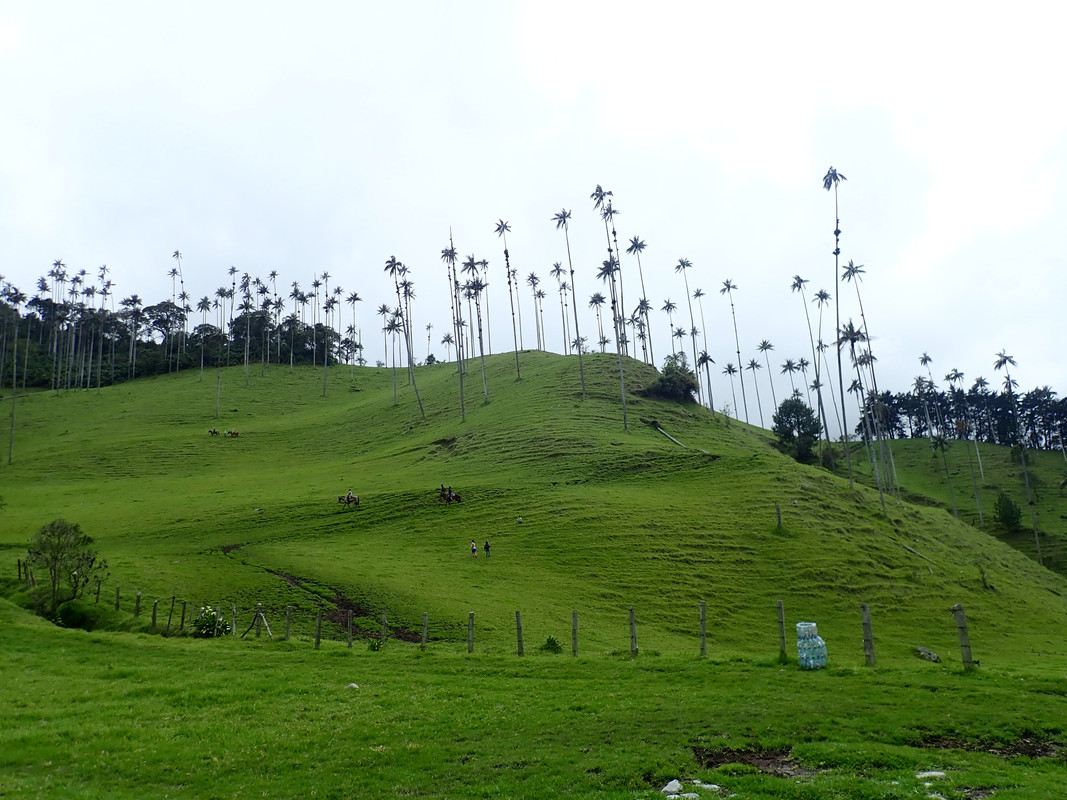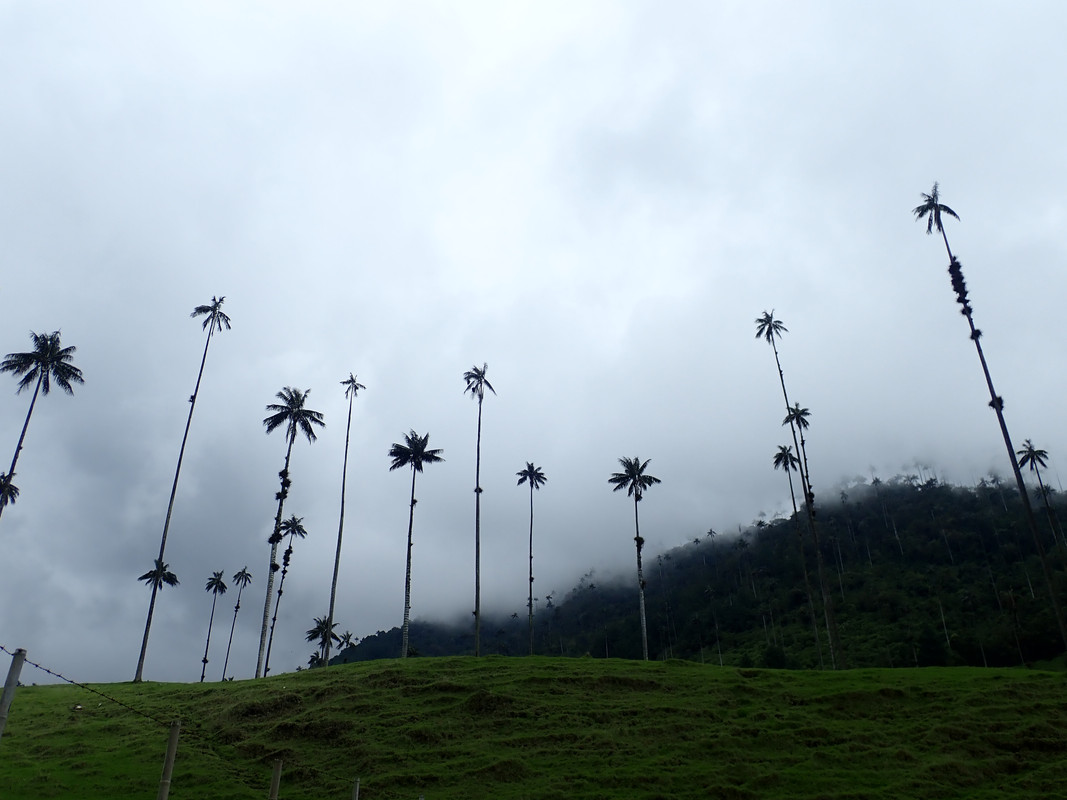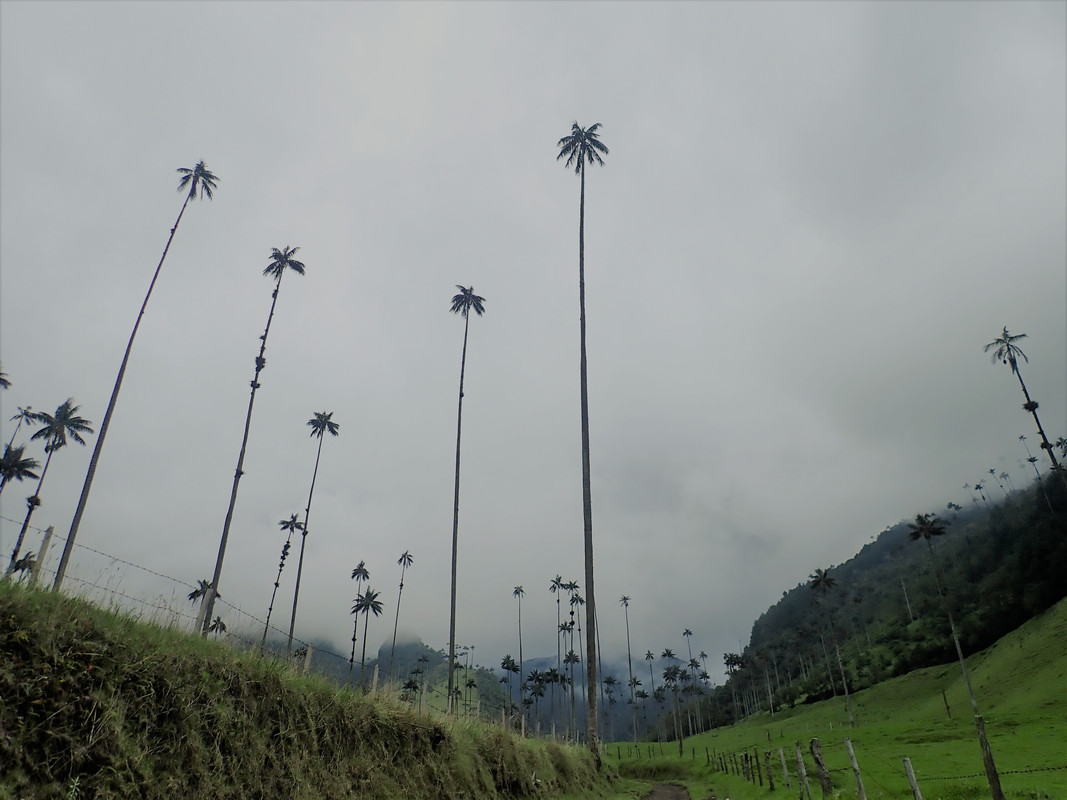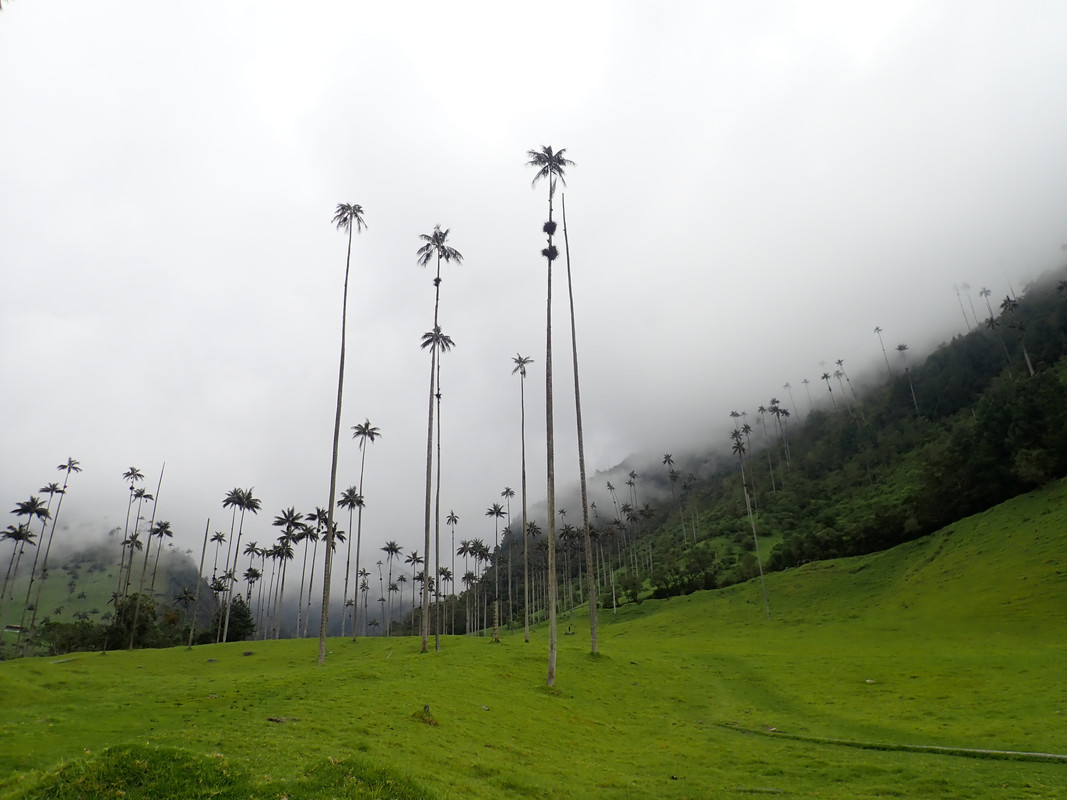 Tall and skinny vs short and stubby 😛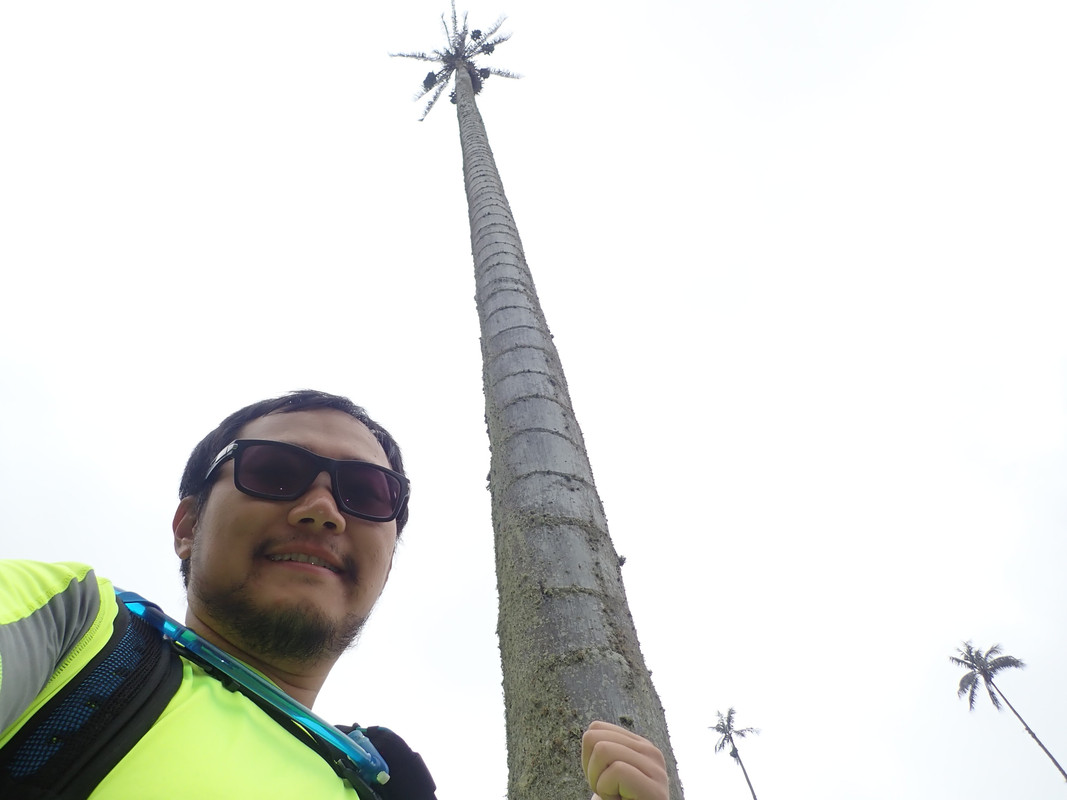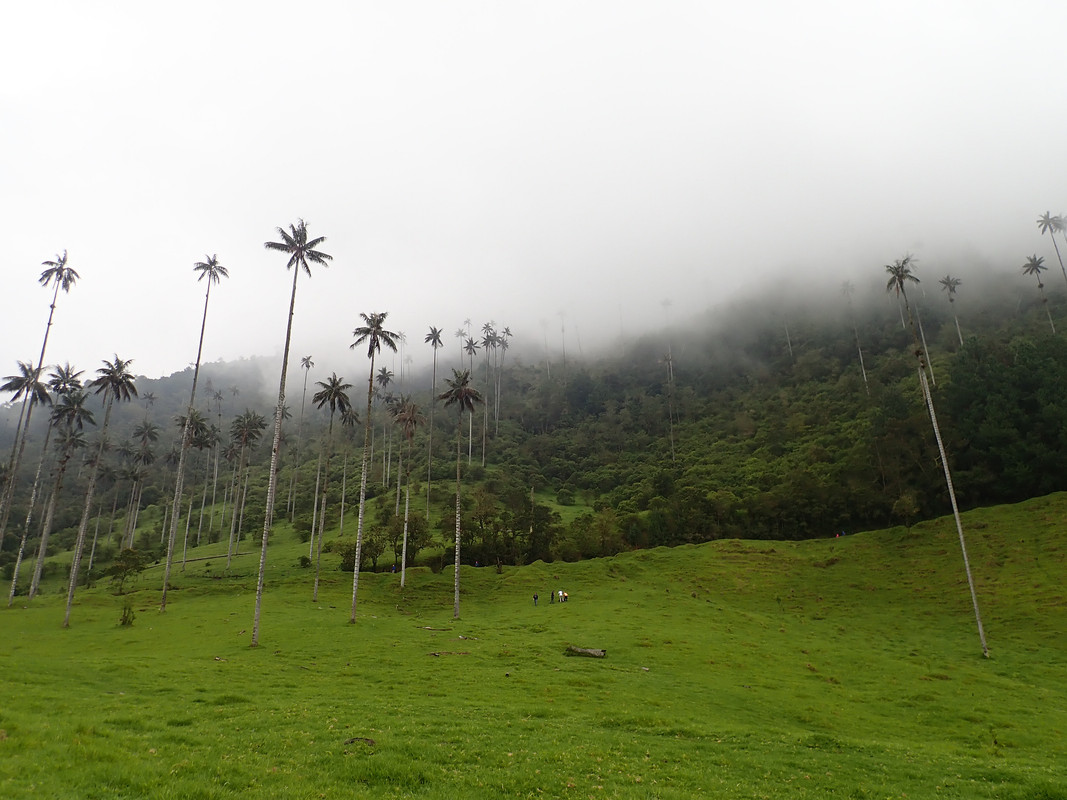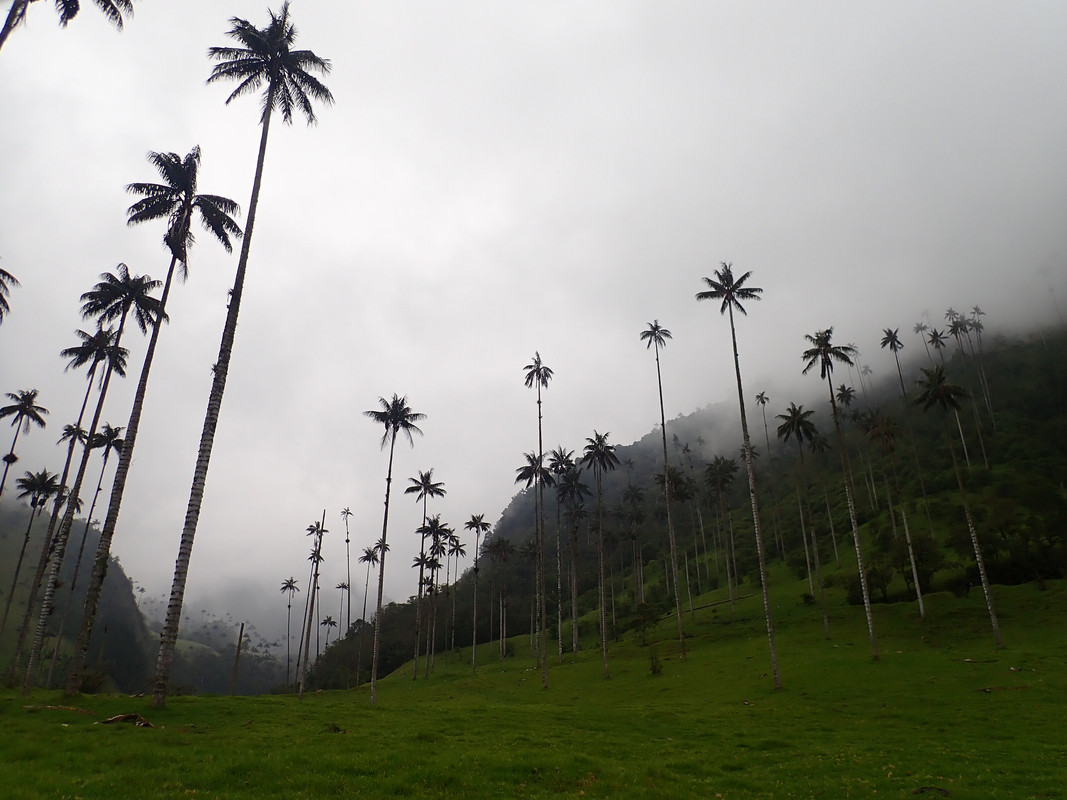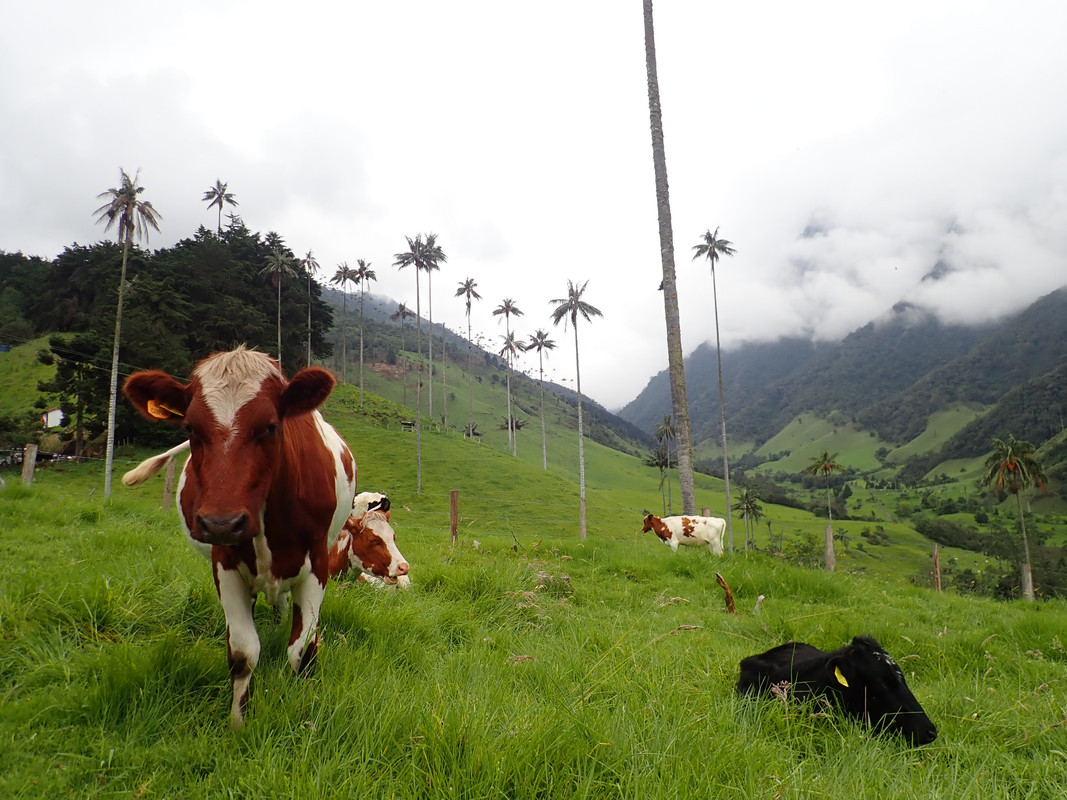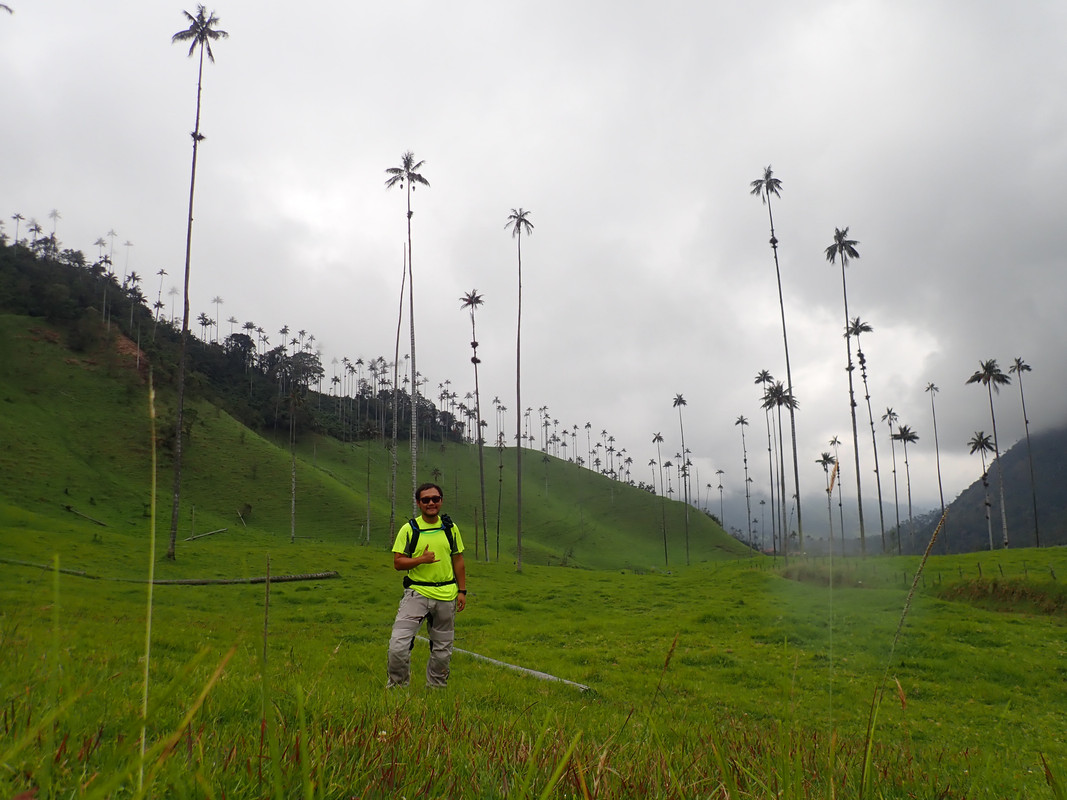 I could go no further on foot at this water crossing and had to trek back.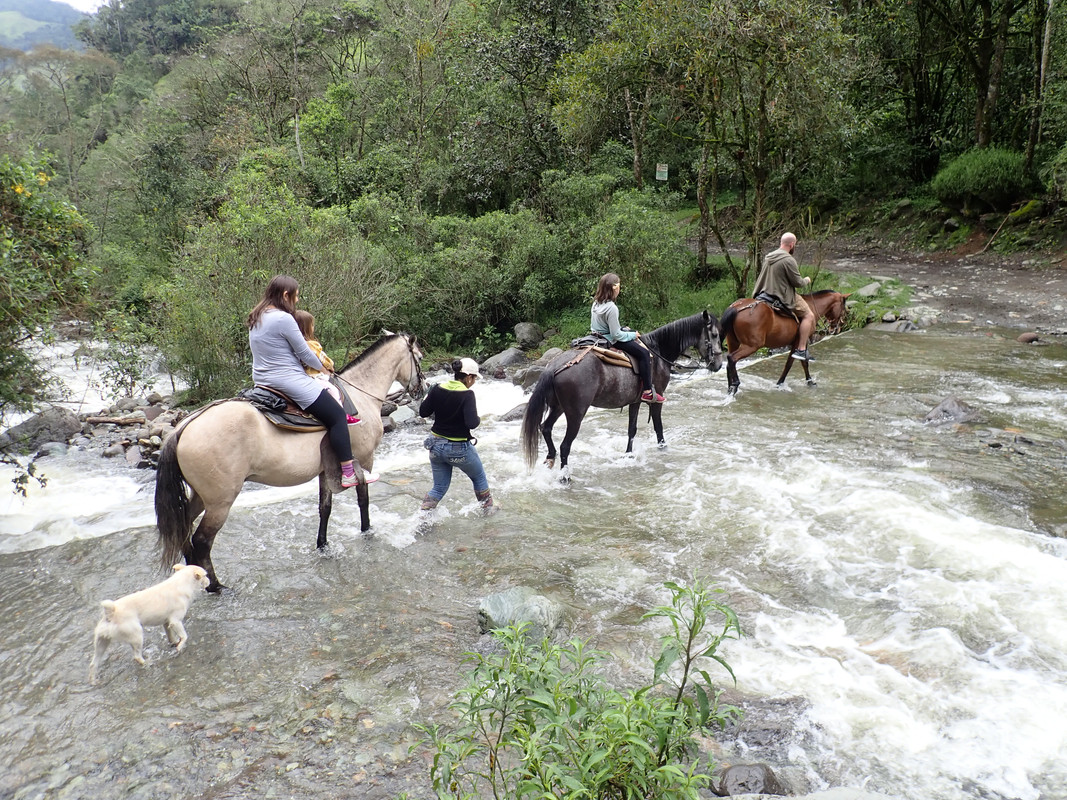 Fortunately I got a few decent photos before sky opened up and was completely soaked when I got back in town.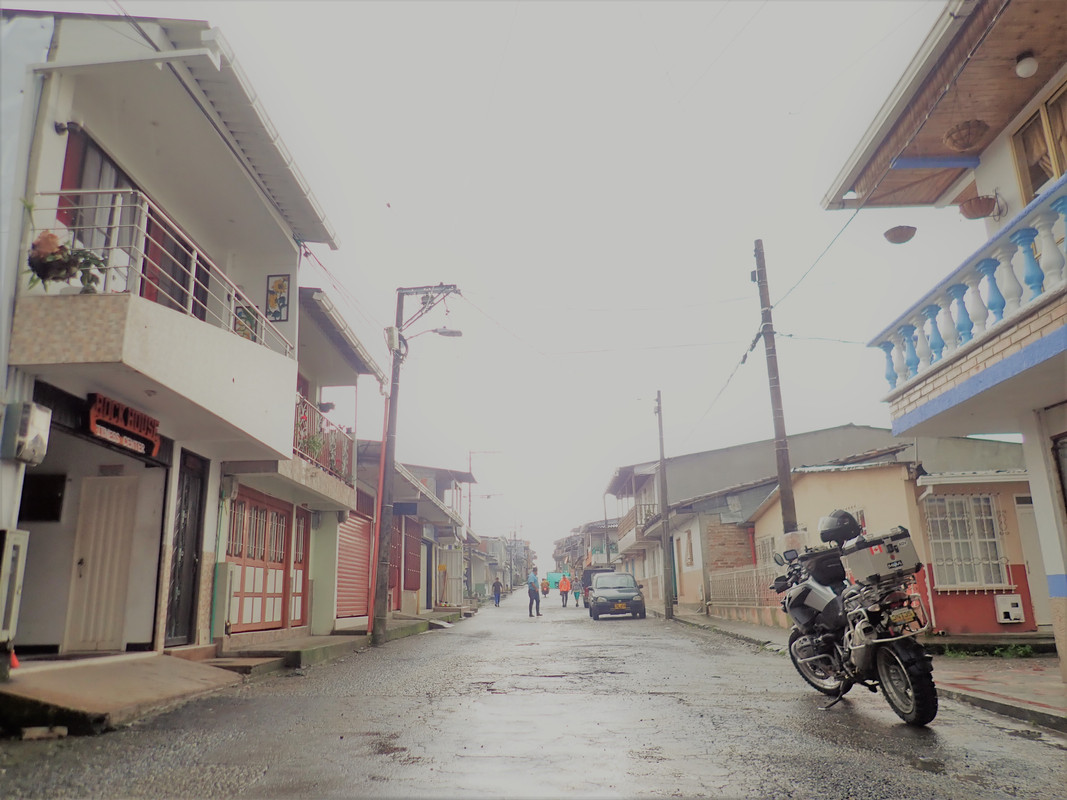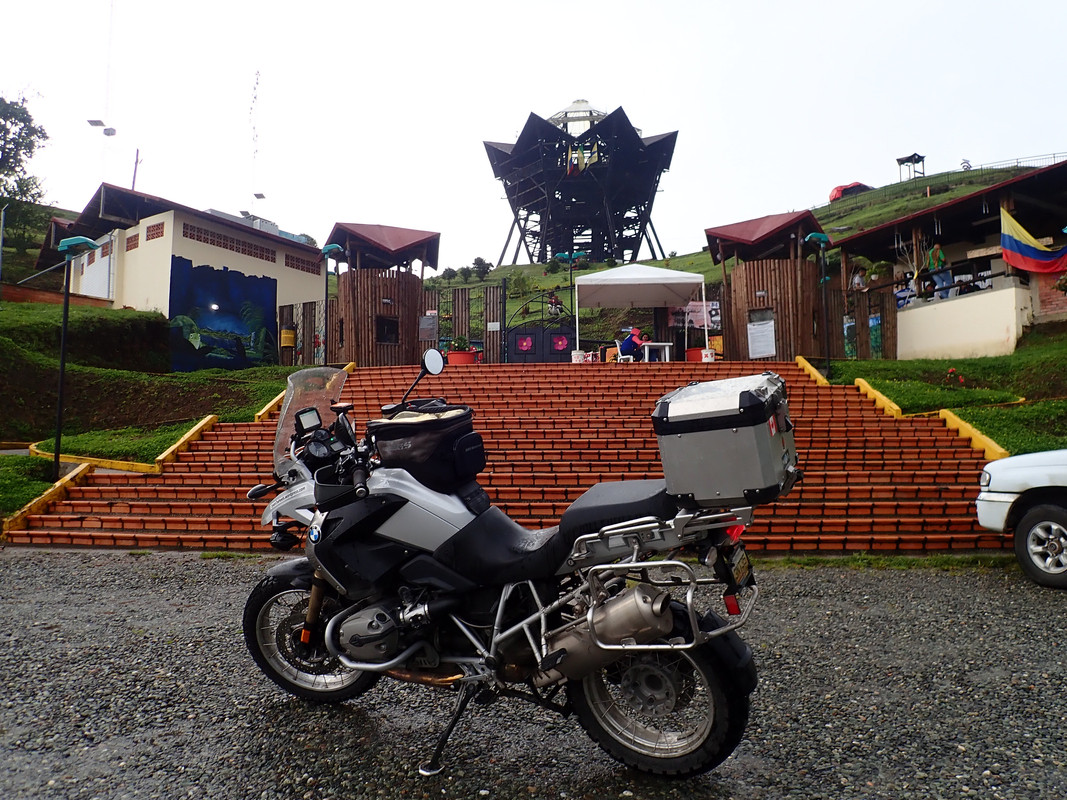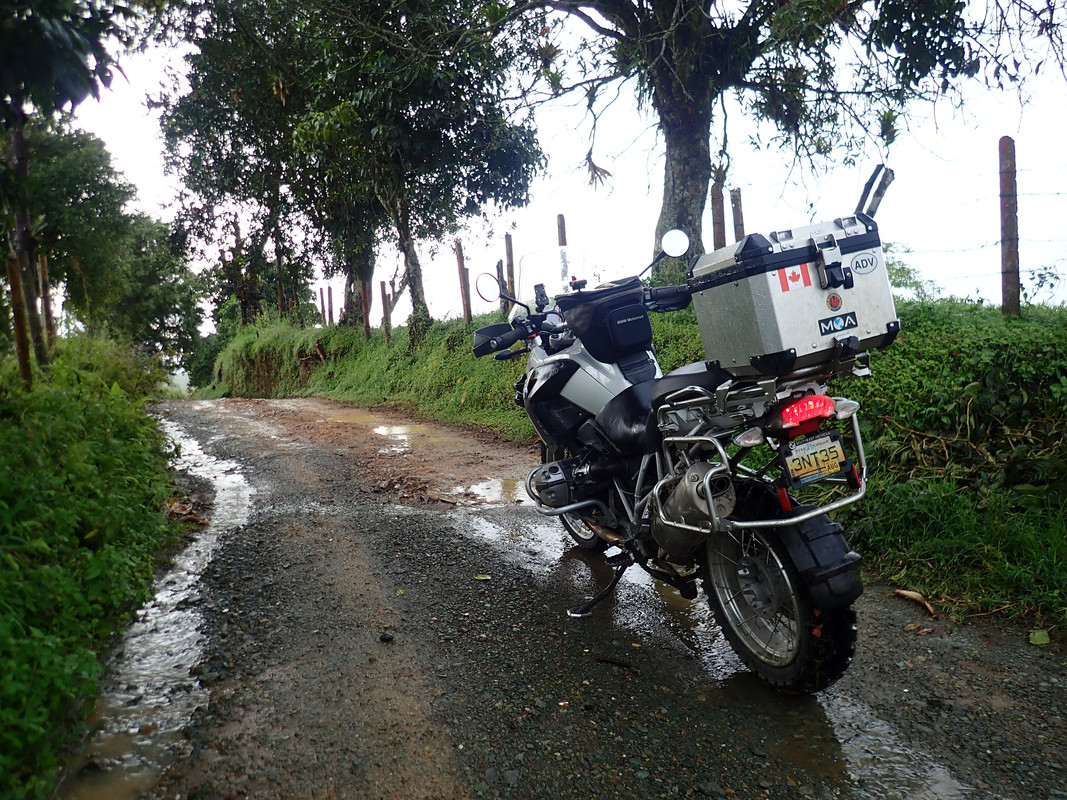 Later in the day, Mac from Wyoming showed up at Steel Horse. It's funny that we both recognized each other from ADVrider even though we have never met before. We signed up for a private tour to a coffee plantation for the next day.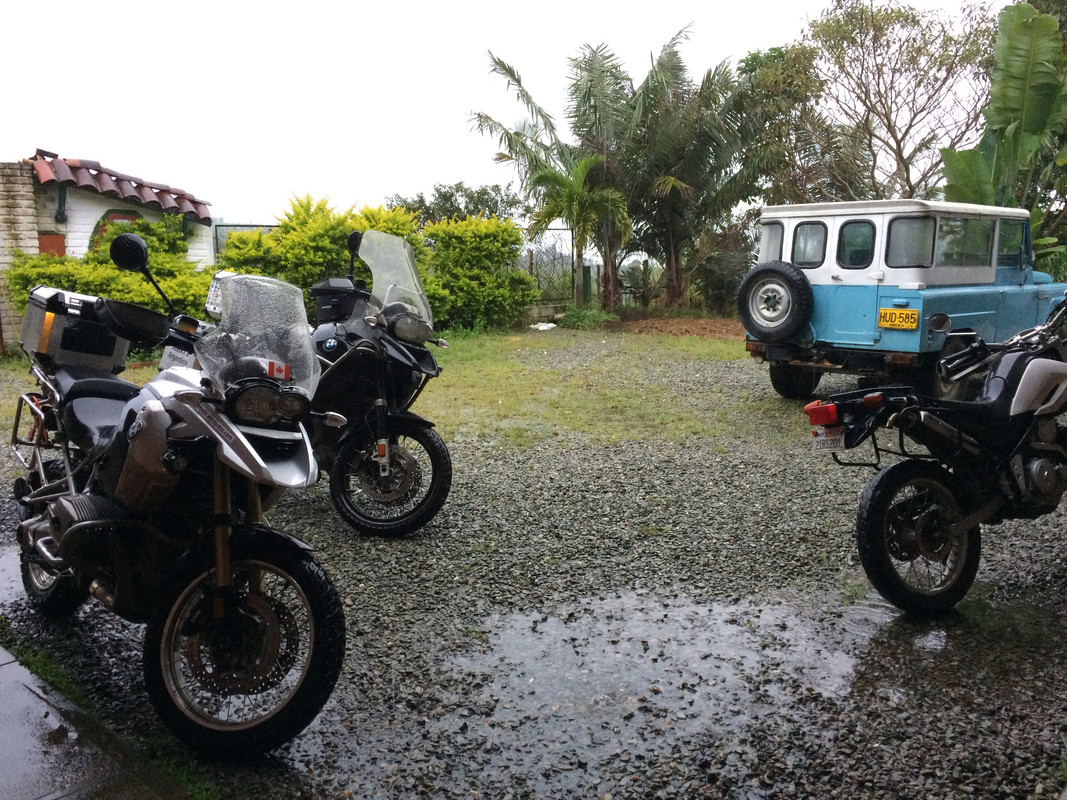 I could never get tired of waking up to this view in the morning.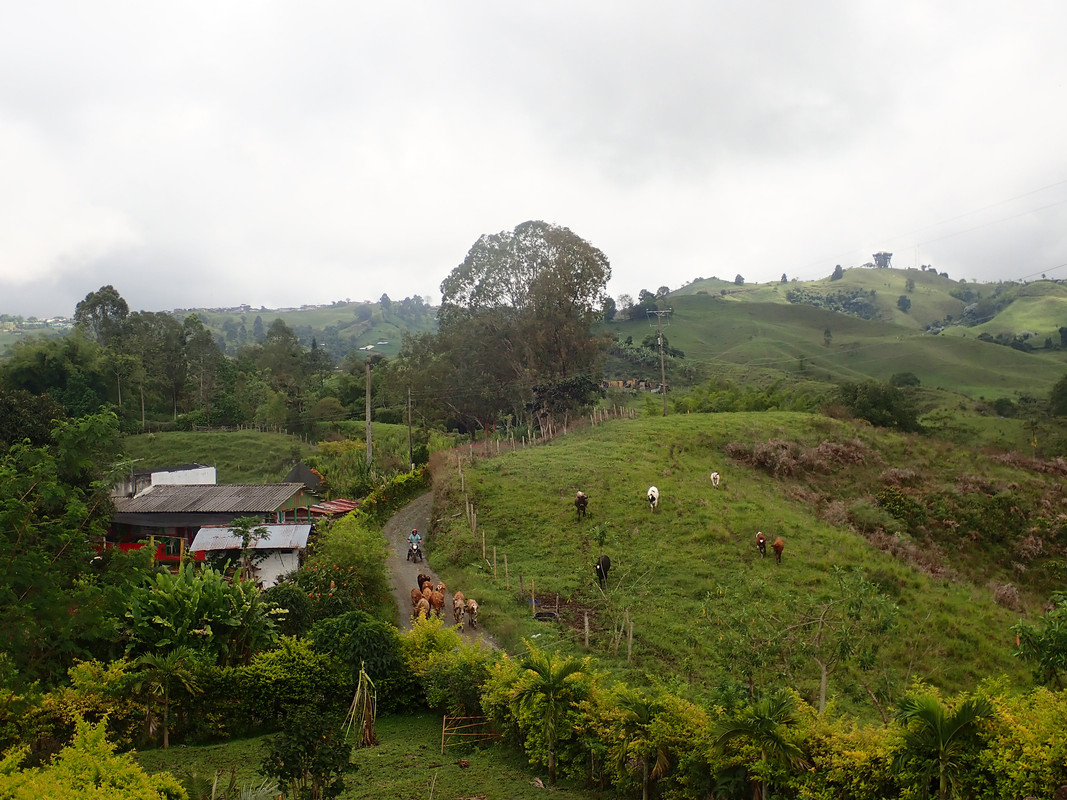 First thing was to check out Mirador del Quindío which was that UFO-like lookout tower on top of the hill.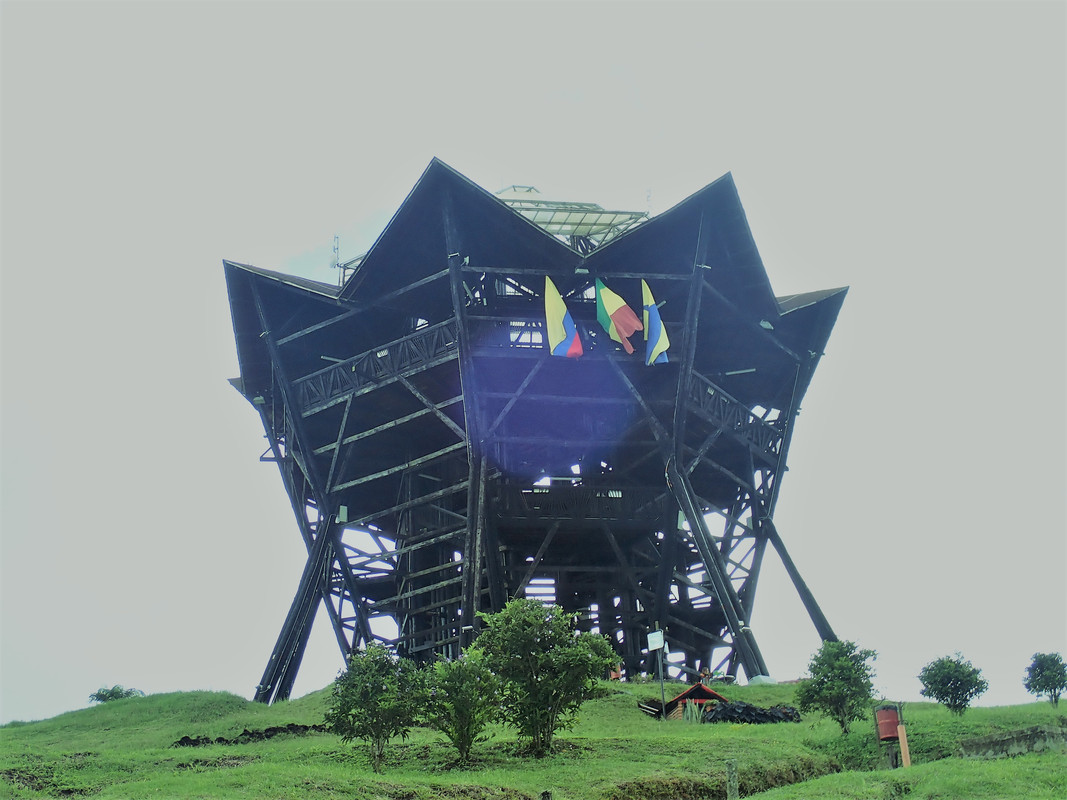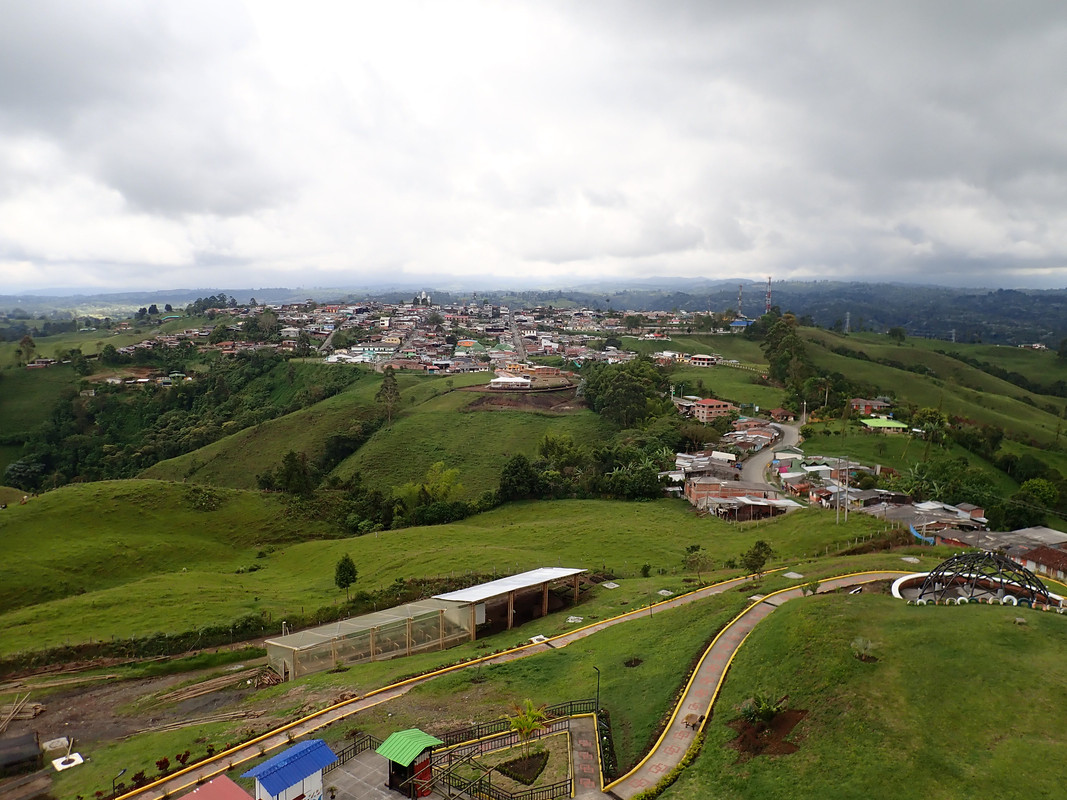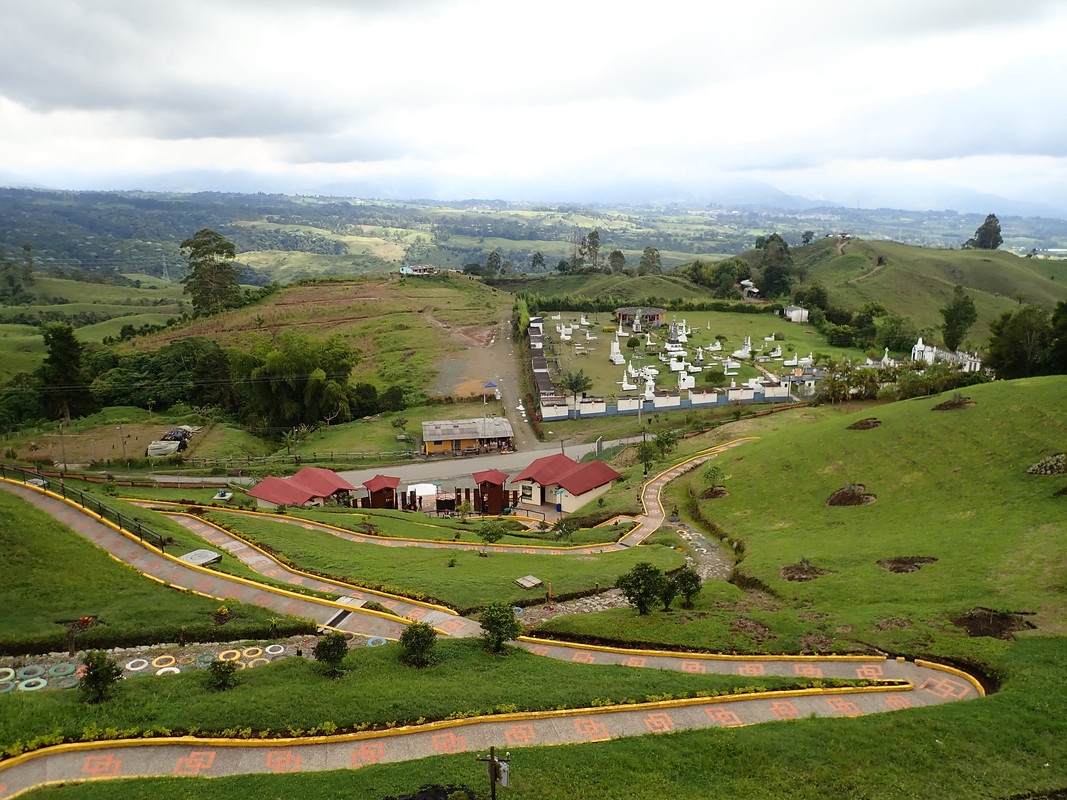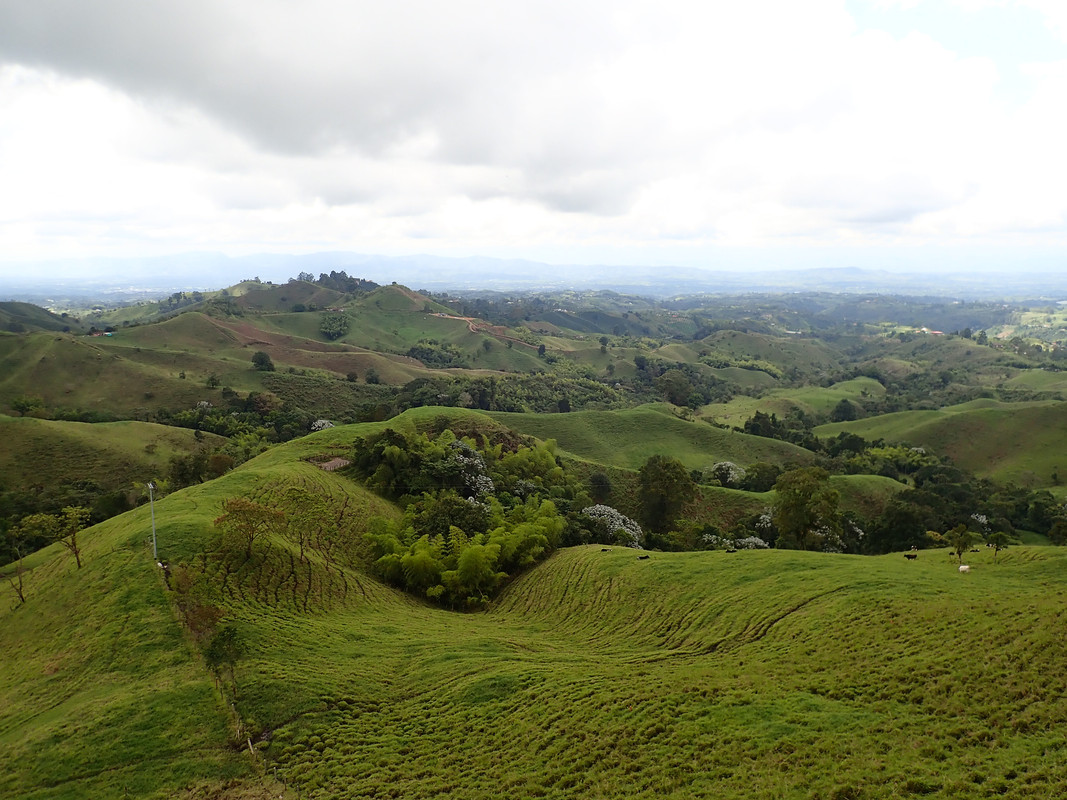 The coffee plantation was in a nearby town but the couple of miles getting there was a road from hell, full of mud puddles, gravel and steep slopes. The 600 lb GS was a handful but at the same time I was amazed by its capability. Just gotta have faith in yourself and keep pushing forward…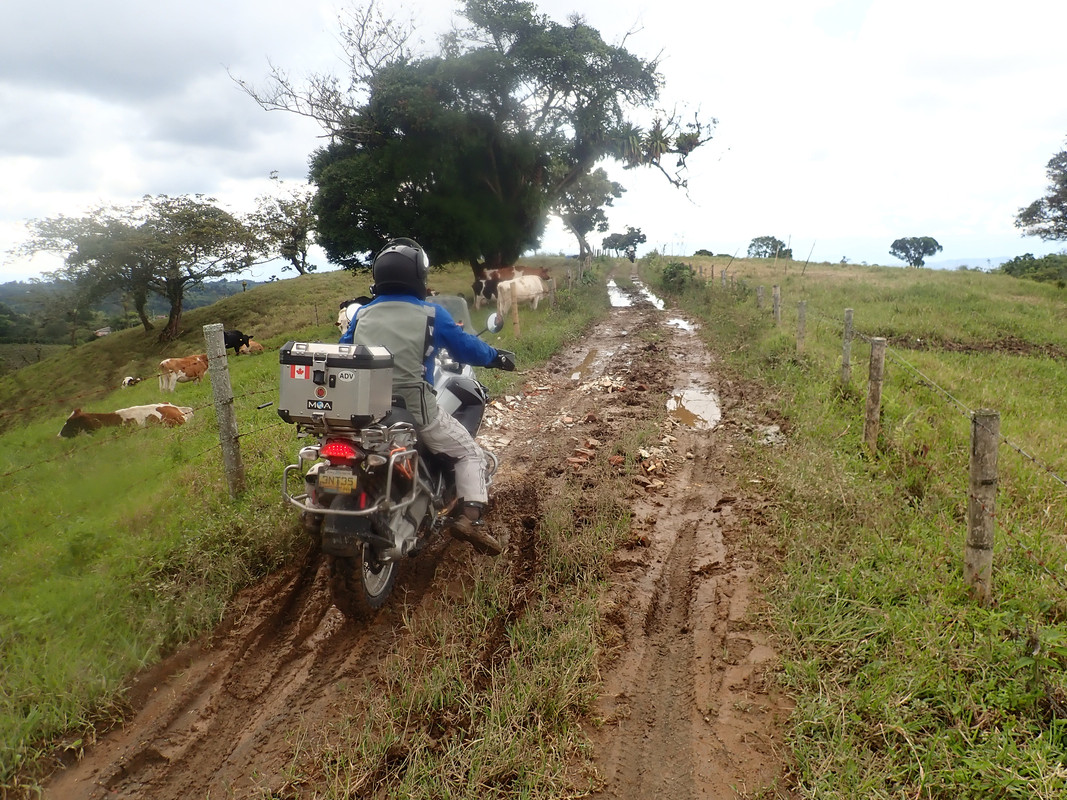 Of course this is bound to happen at some point…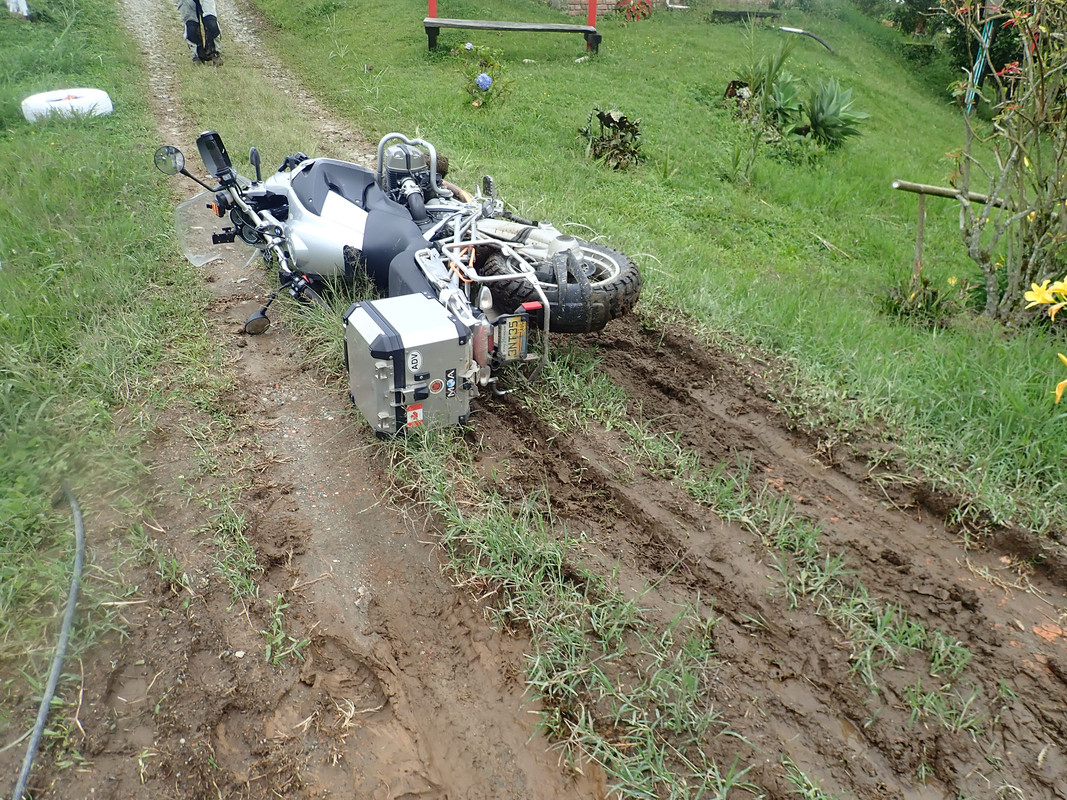 But it's all about perspective.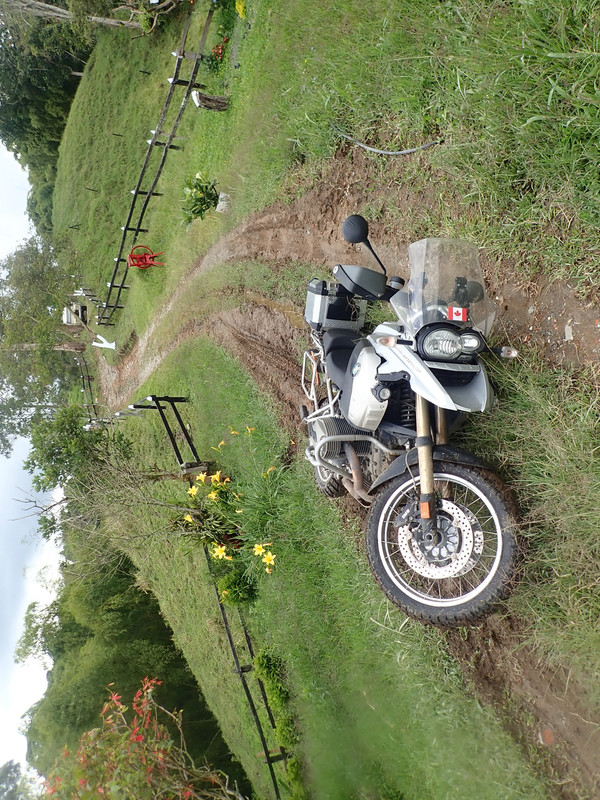 Getting there felt like such an accomplishment…now onto the coffee plantation tour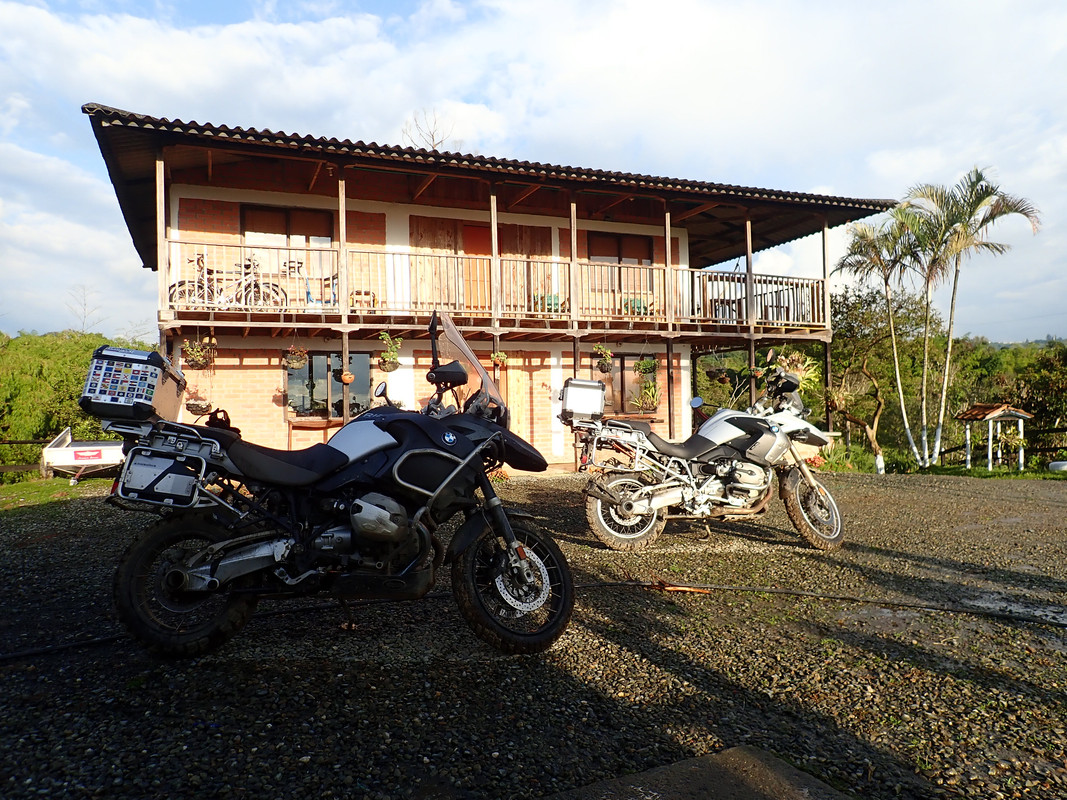 The owner took us around the whole property which involved trekking through a dense forest.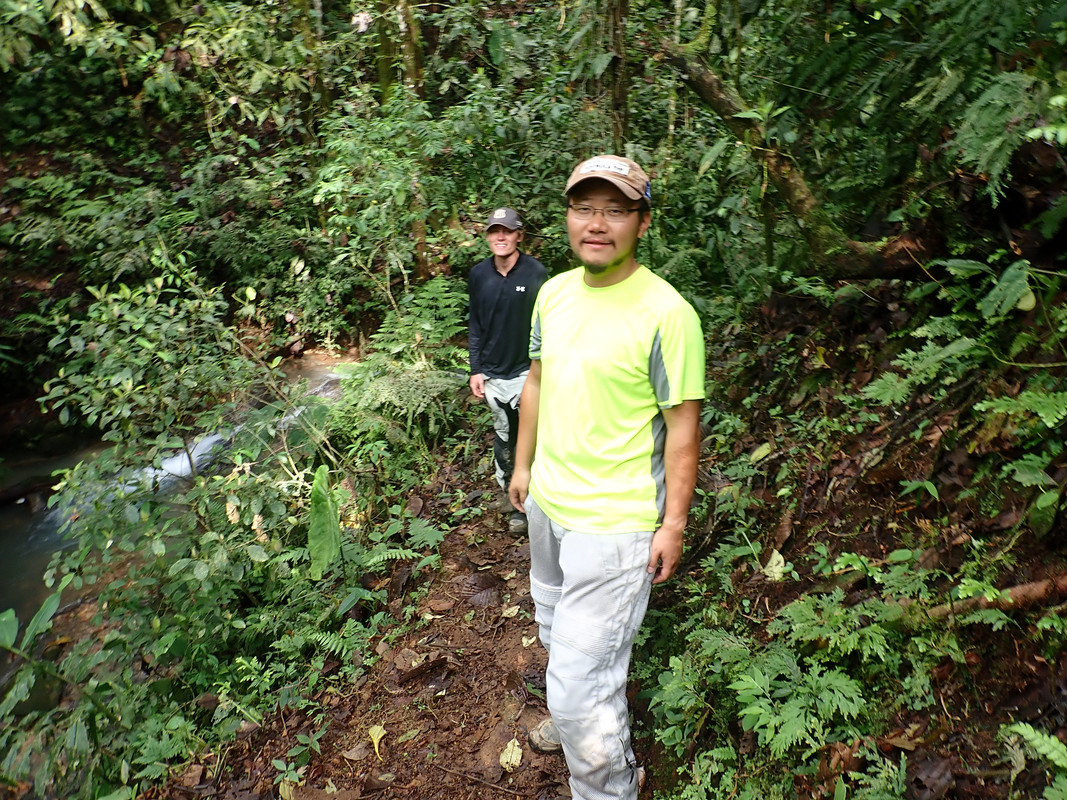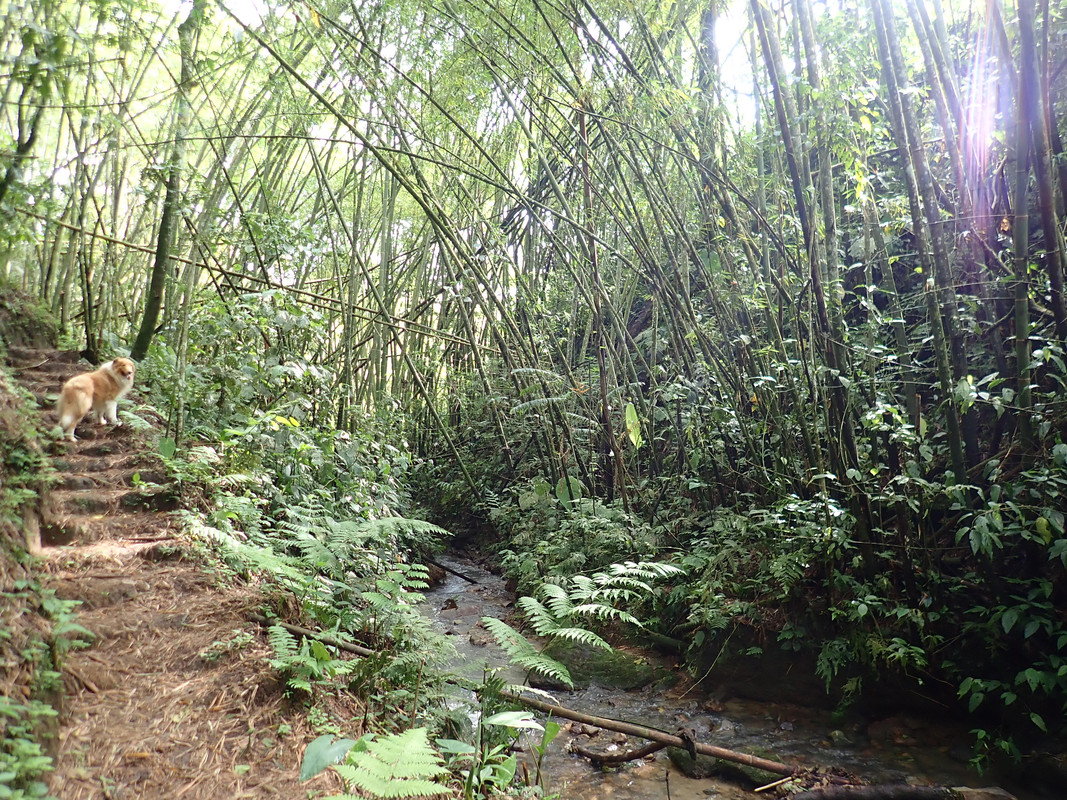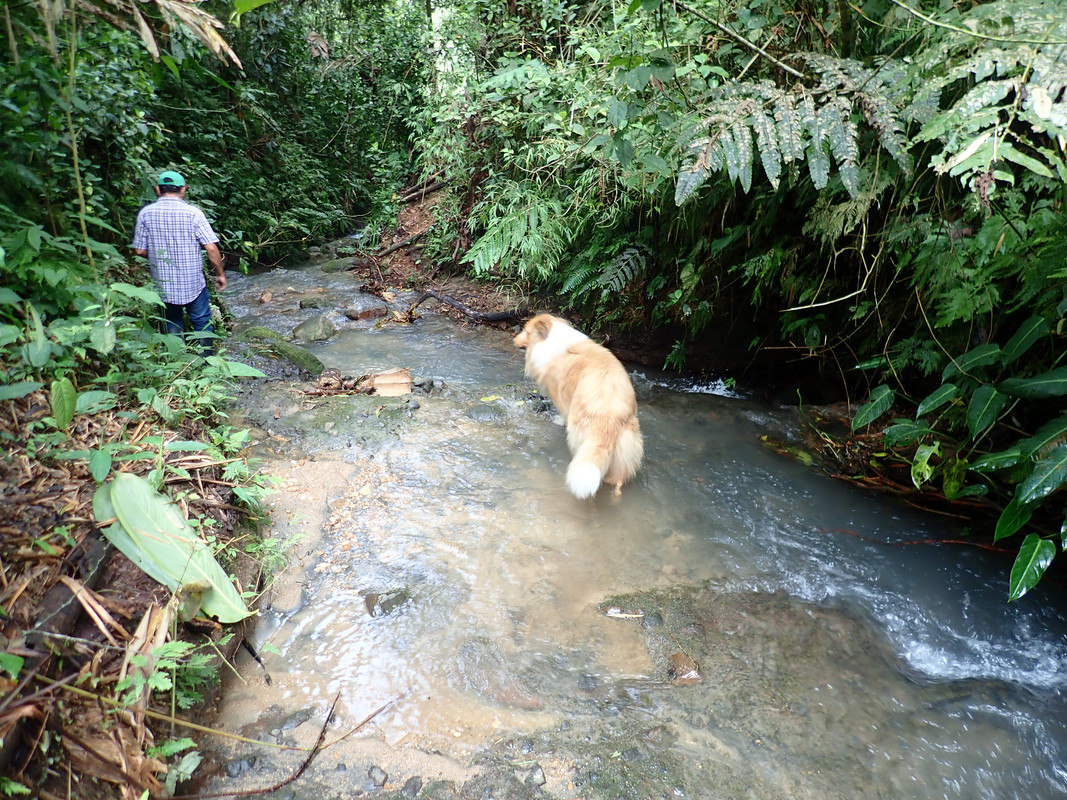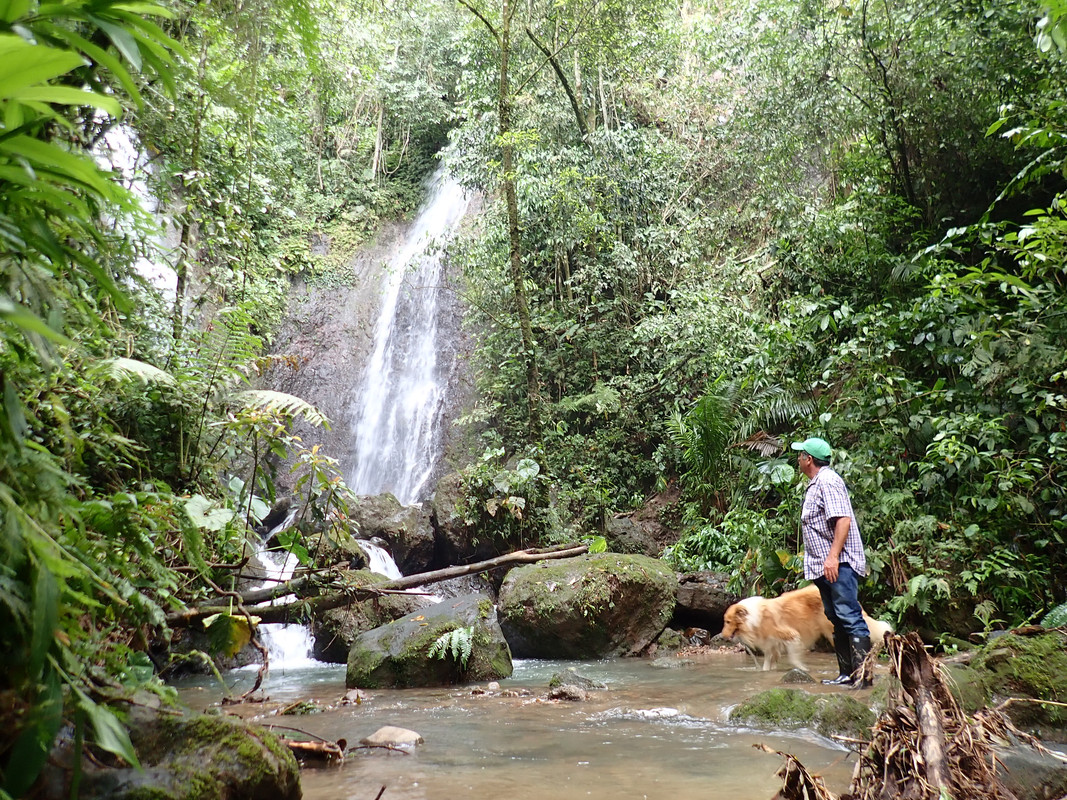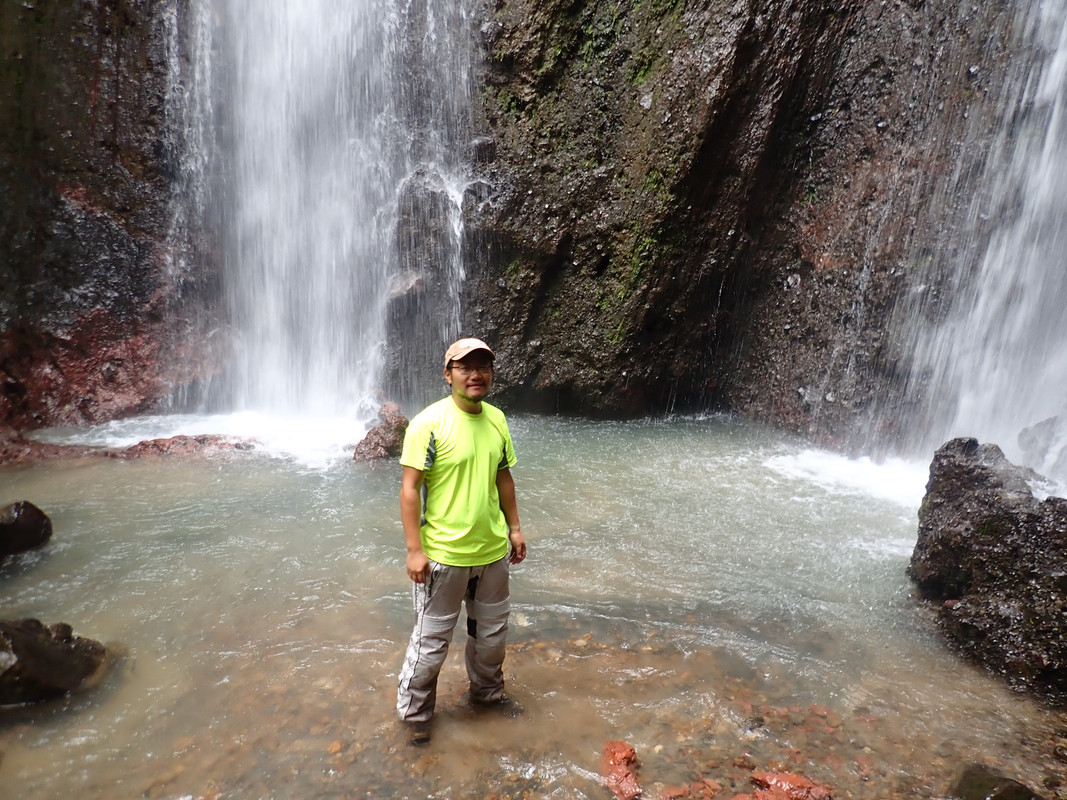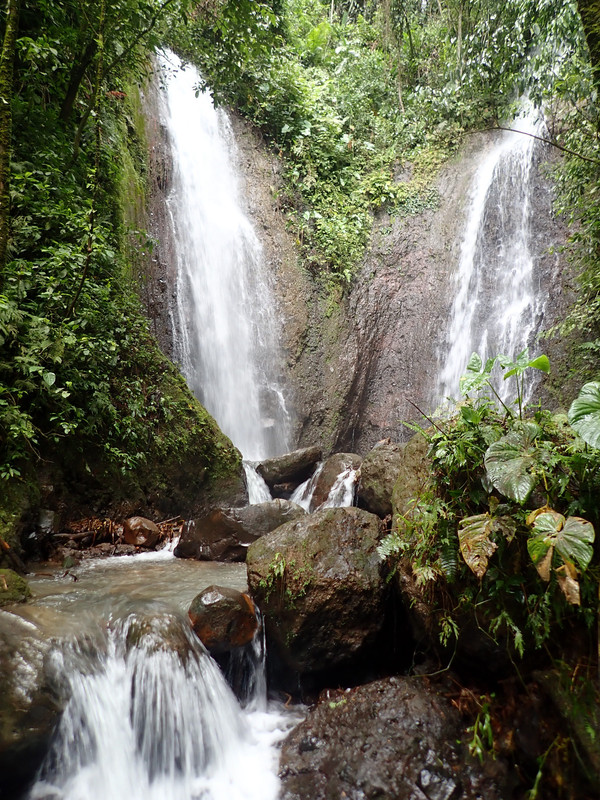 The coffee plantation was towards the end of the property spread over the hills. With the amount of precipitation and mild climate in the Colombian coffee region (Eje Cafetero), it's no wonder good coffee come out of this place.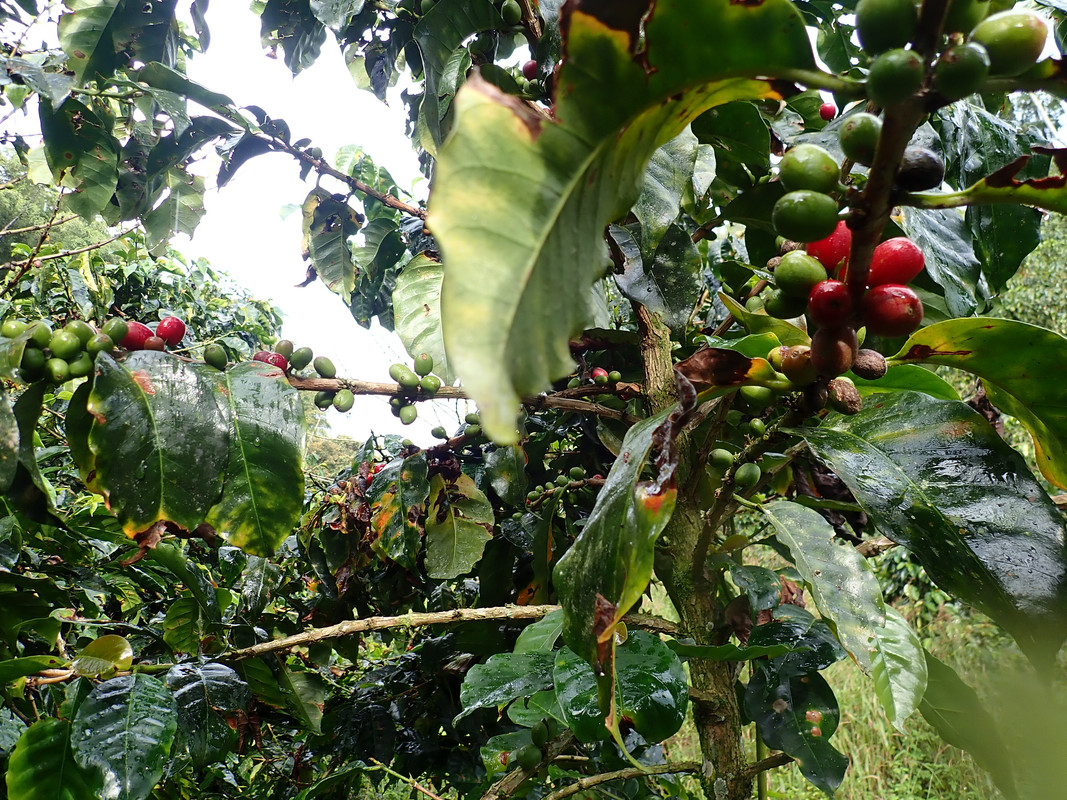 Ripe beans have a hint of sweetness to it but tasted nothing like coffee.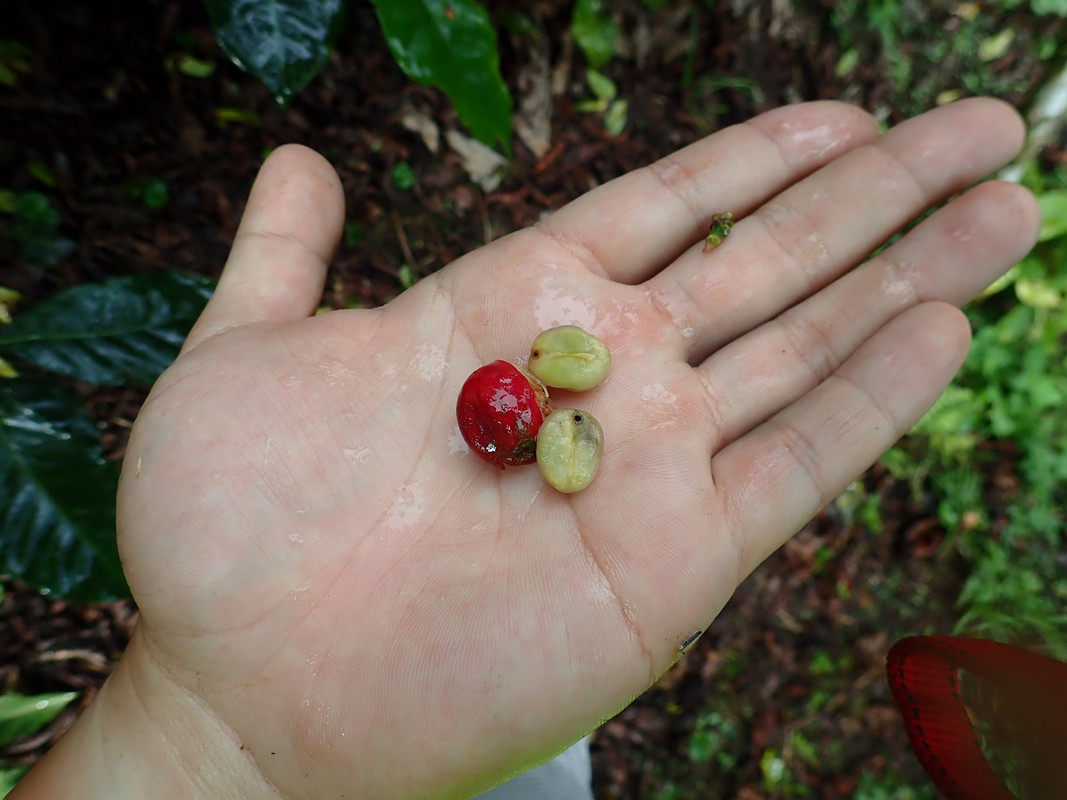 All beans are hand plucked and trees were cut & re-grown every 8 years to preserve the quality of beans.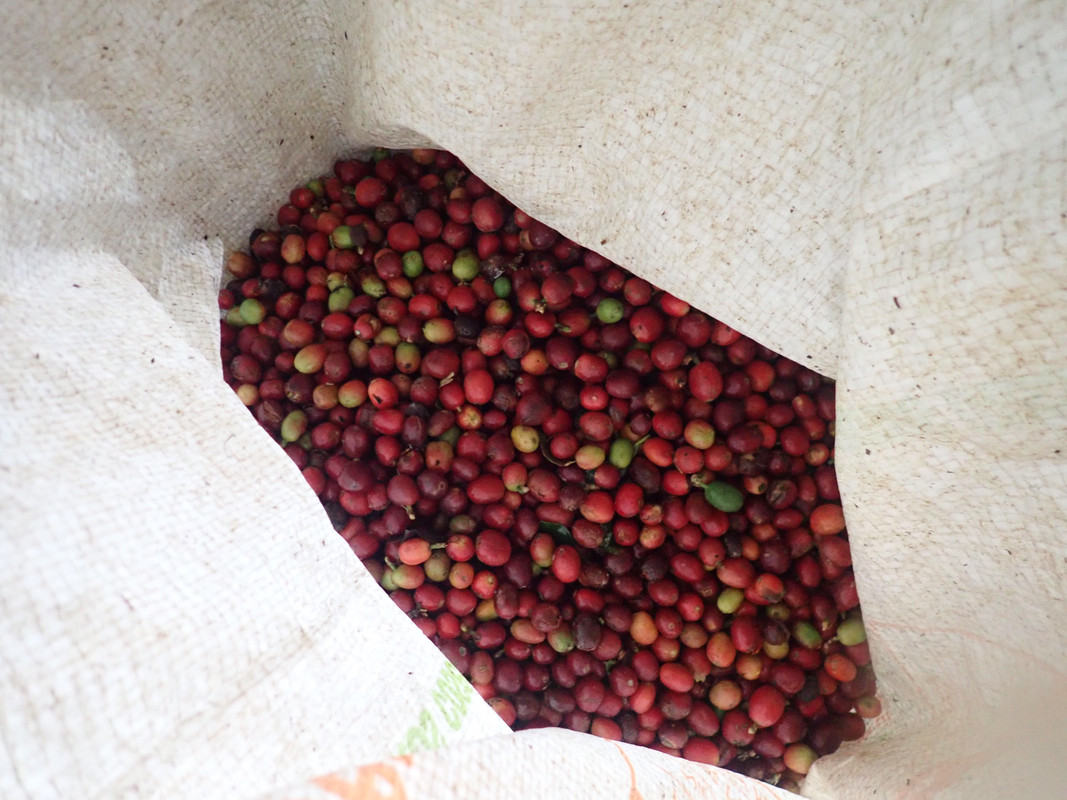 This machine removes the skin from the beans.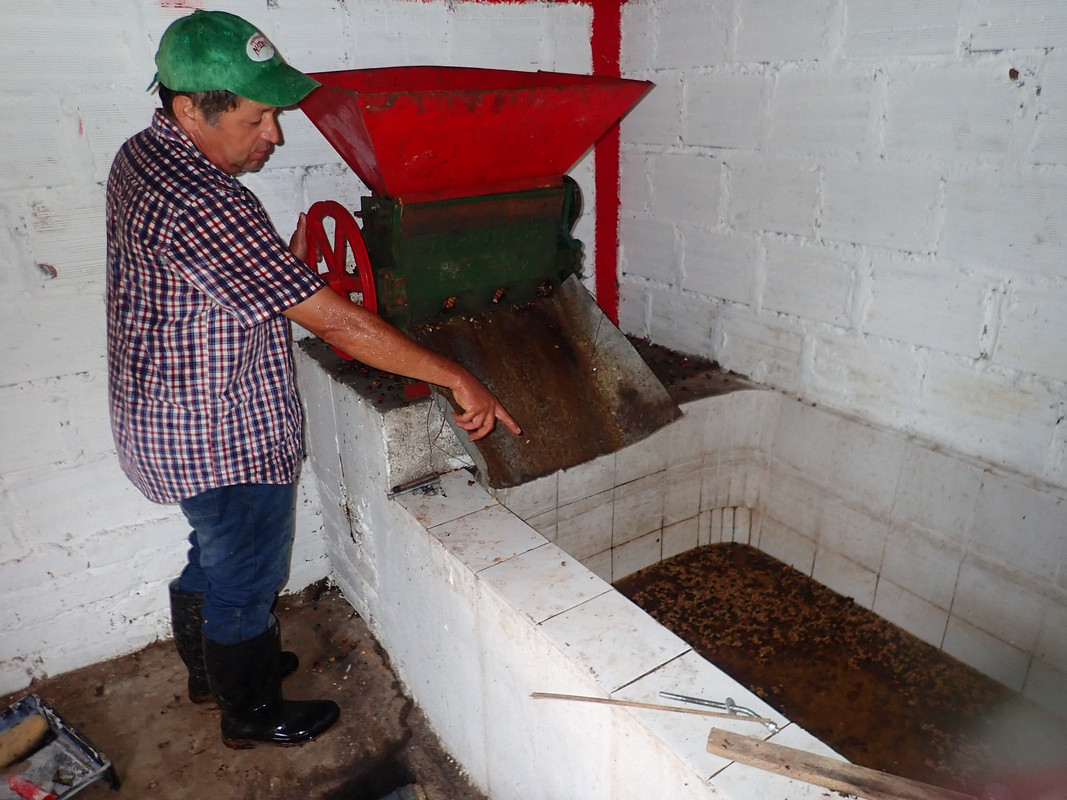 Beans were dried under the sliding metal roof.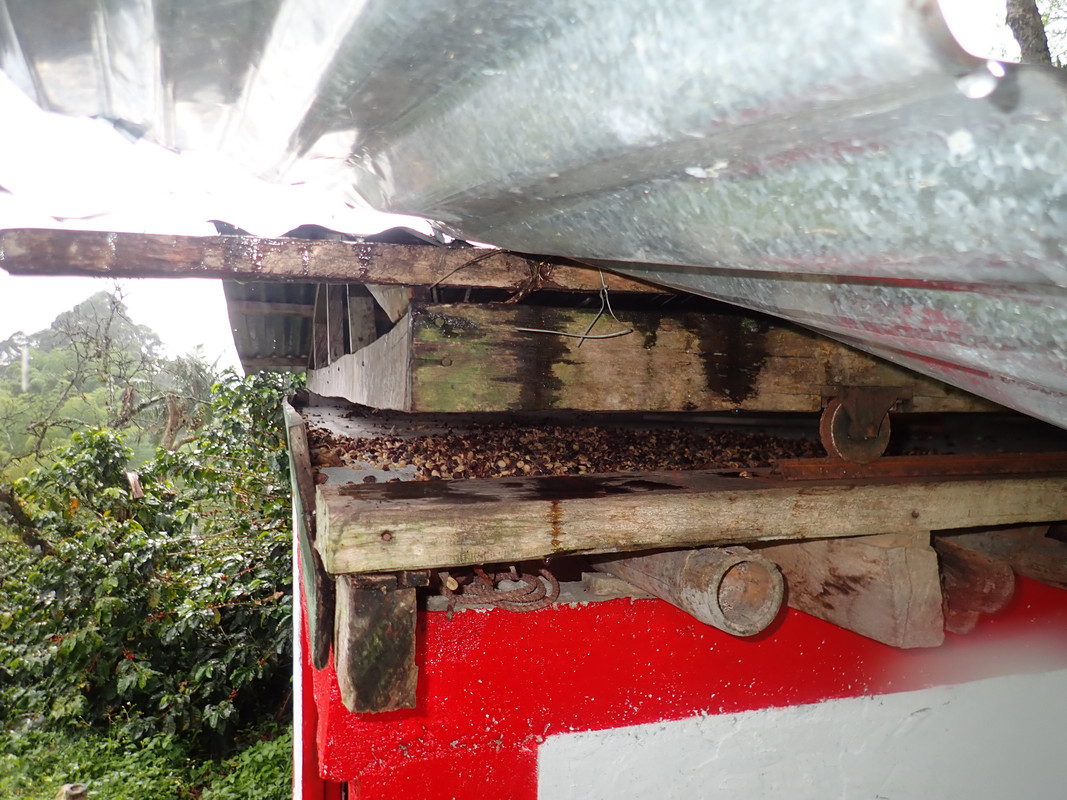 Another method of drying the beans is called the 'African bed'. It's basically a plastic tarp over an elevated drying rack.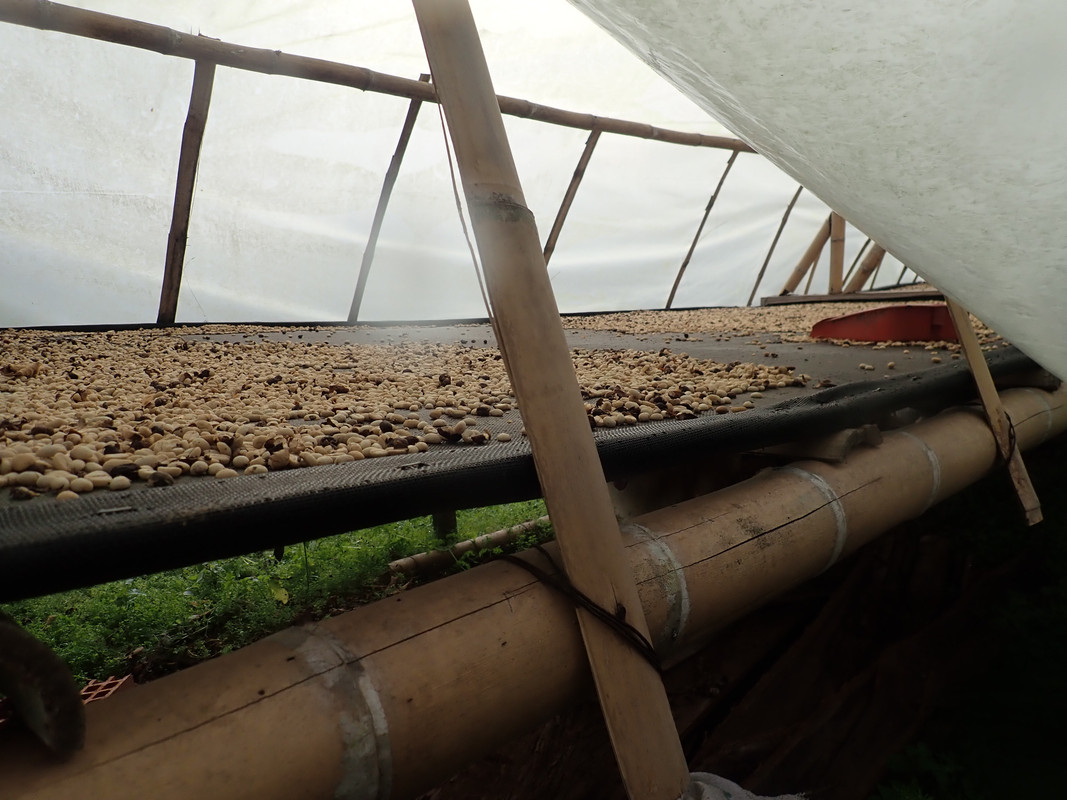 We sampled a couple cups of fine Colombian coffee back in the house and had to face the off-road course again. More rain had come down during the coffee tour to add to our misery. My drop count went up to 3 for the day, luckily Mac was there to rescue.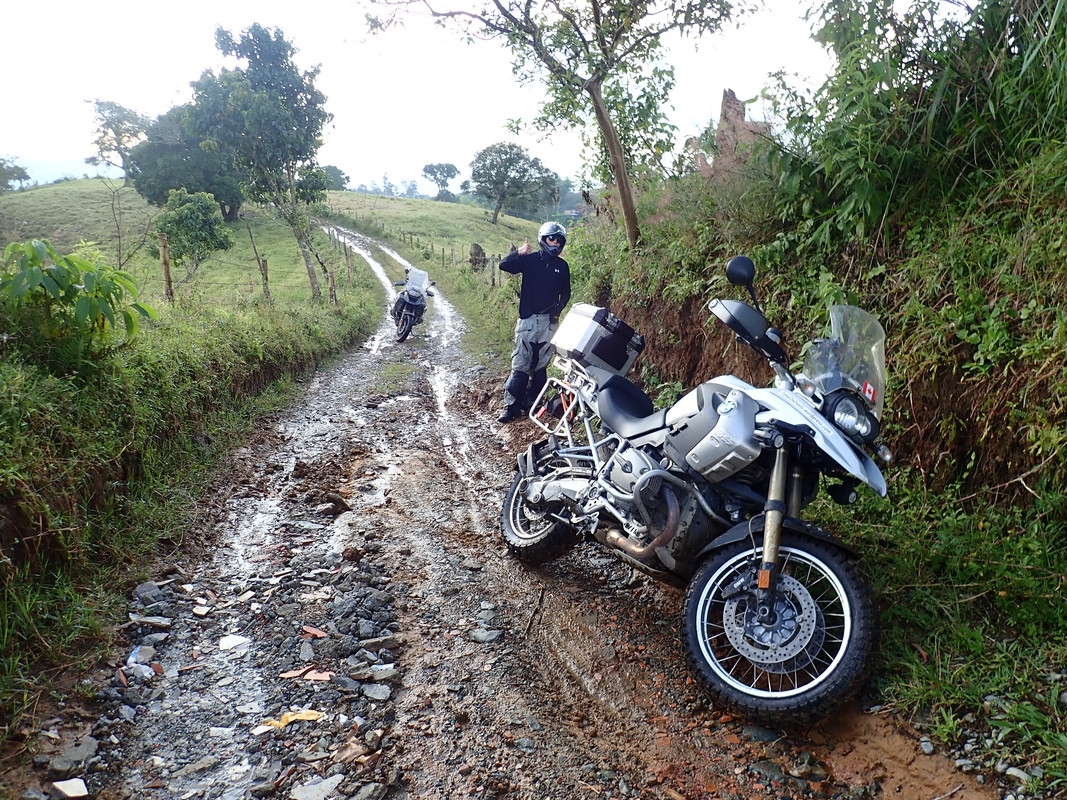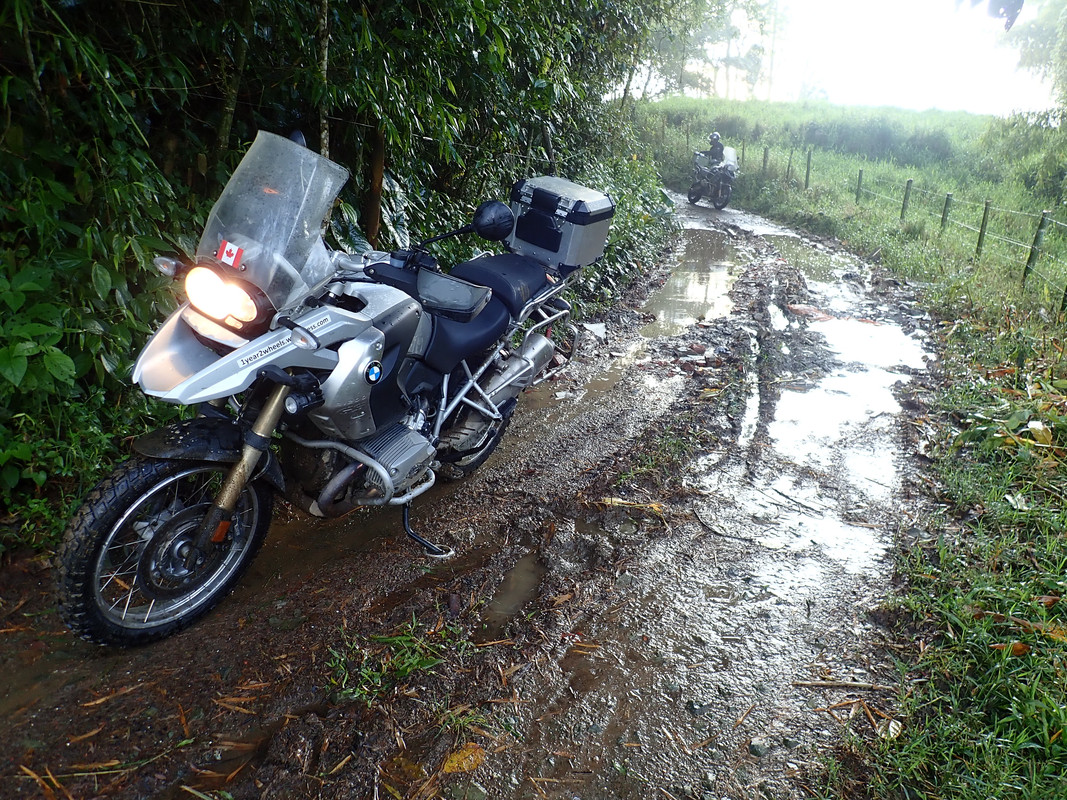 We made a quick stop back in town. Downtown Filandia is full of colorful buildings and wicked cool Willys jeeps!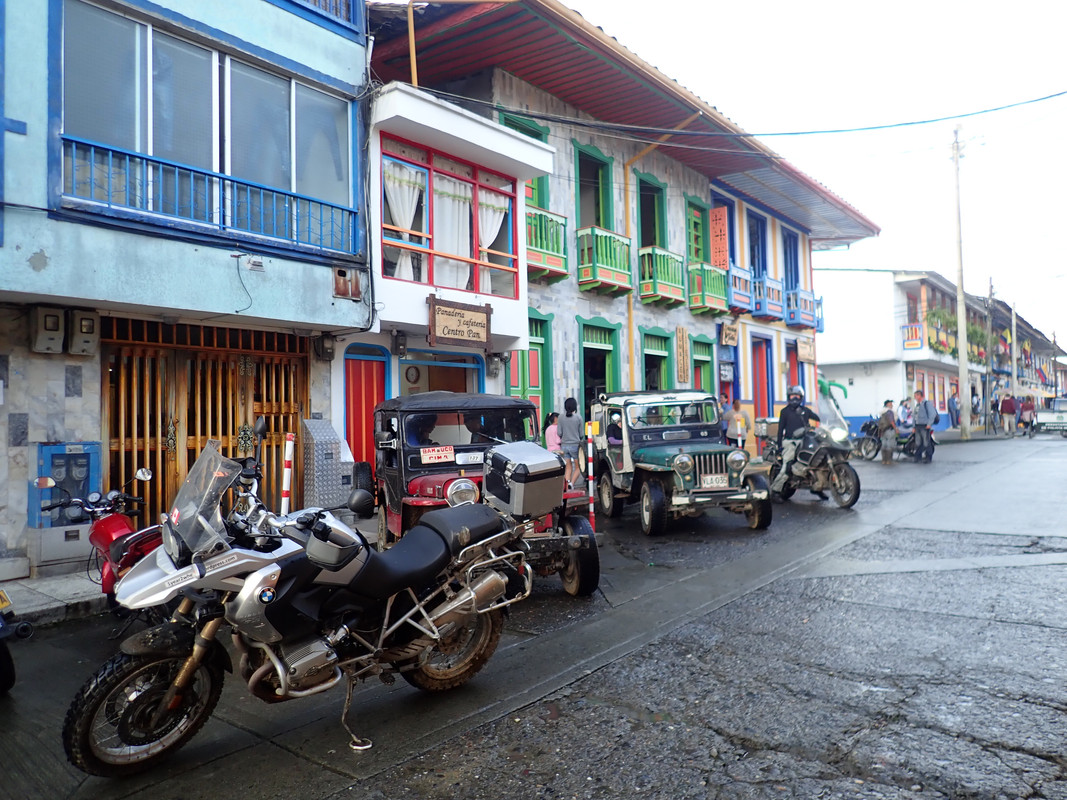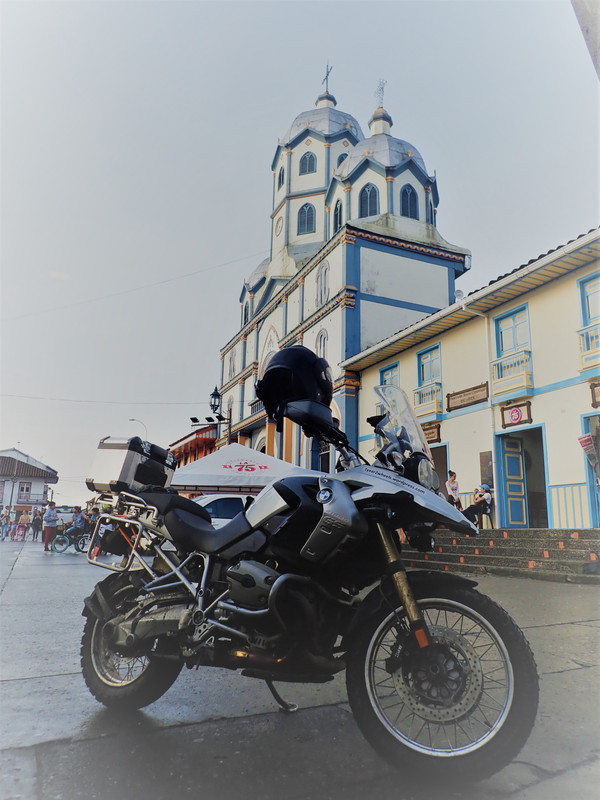 A couple of overlanders arrived at the finca in their awesome 4×4 E-350 camper van. We had another nice home cooked meal and shared stories over the dinner table. It's very nice chatting with likeminded people traveling similar routes. Check out their blog at www.johnandmandi.com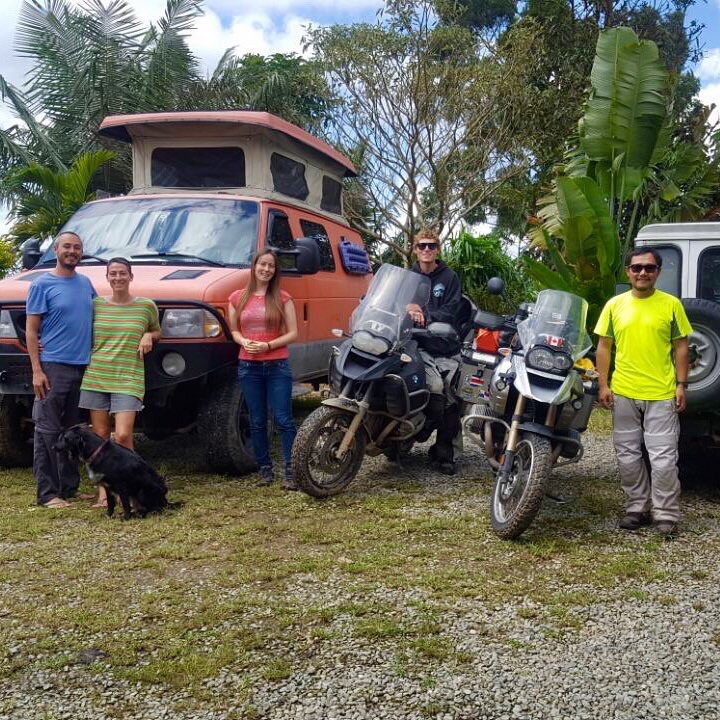 Mac and I rode to Cali together to meet up with Peter and Eckart. Peter's bike has been in the shop for 10 days to have the final drive replaced. Mac stopped in to get an oil change while I rode off on my own to Popayán.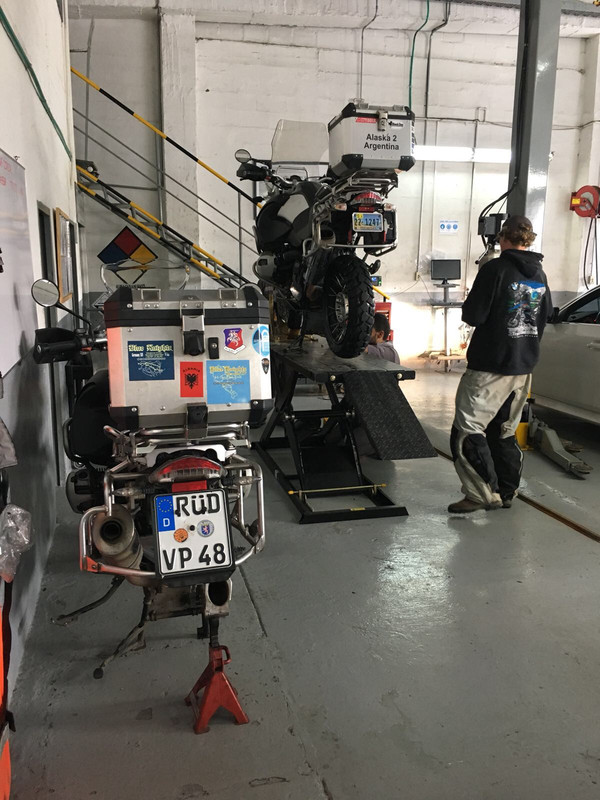 Popayán was just another stopping point for the day but took me by surprise how beautiful it is. It's full of colonial architecture painted in white and is known as the 'White City'.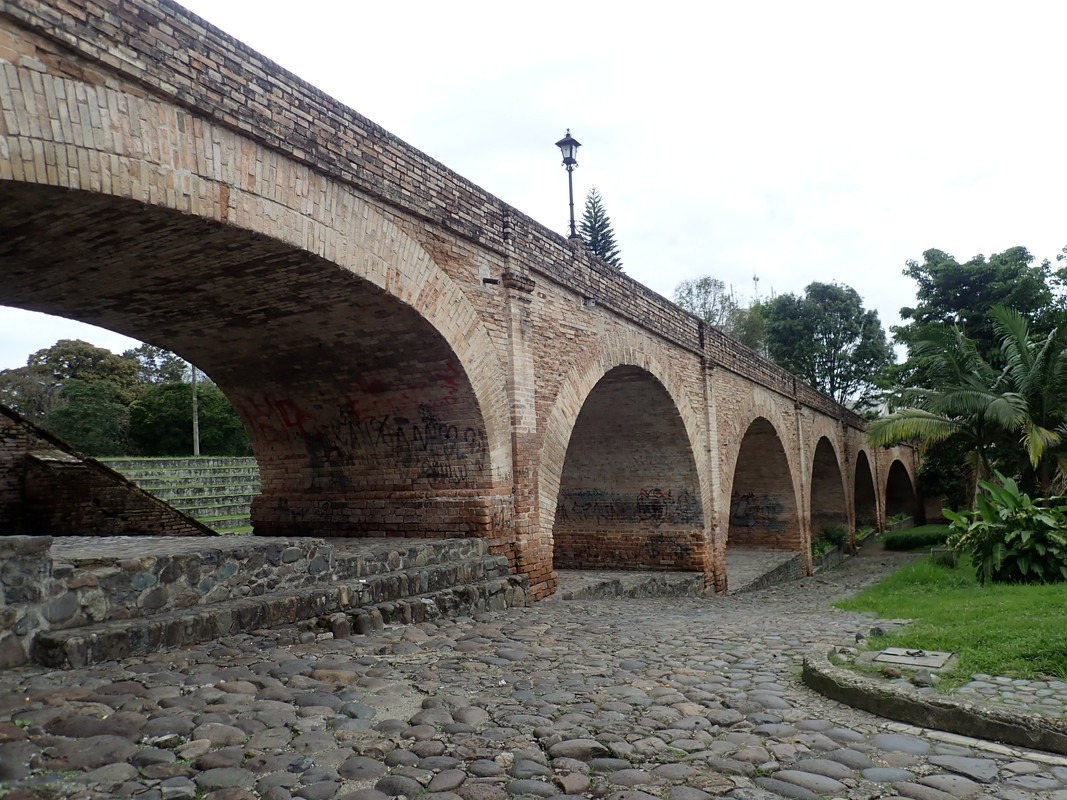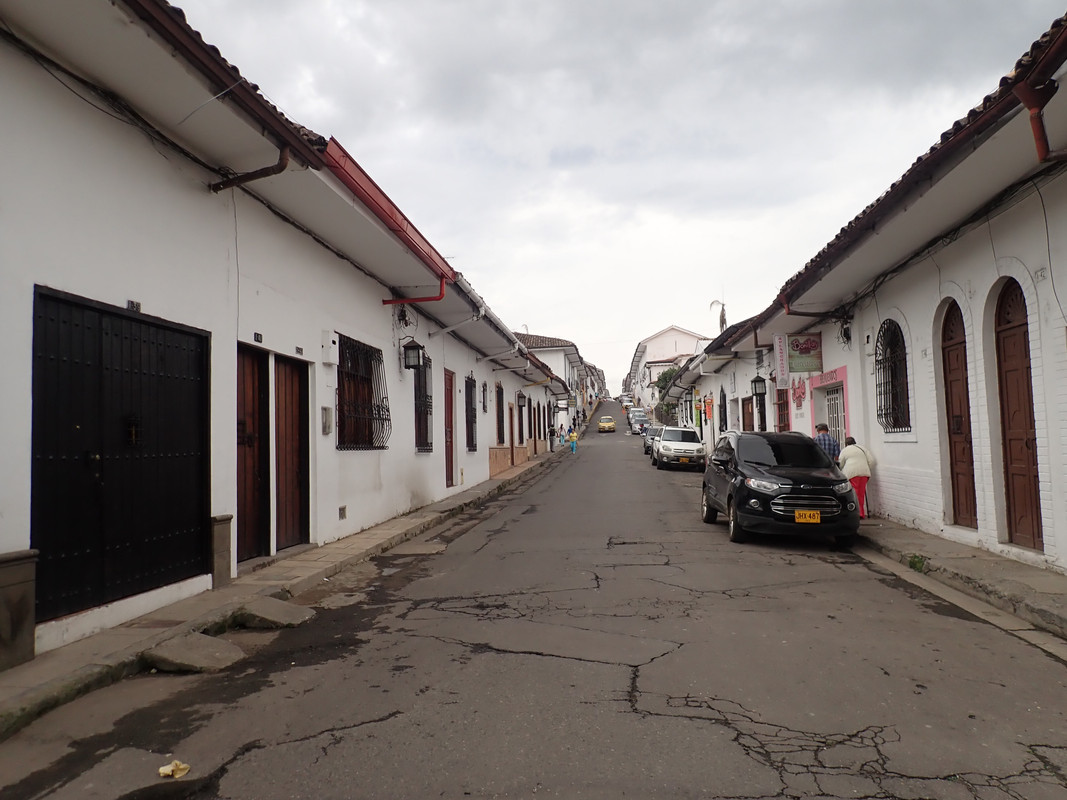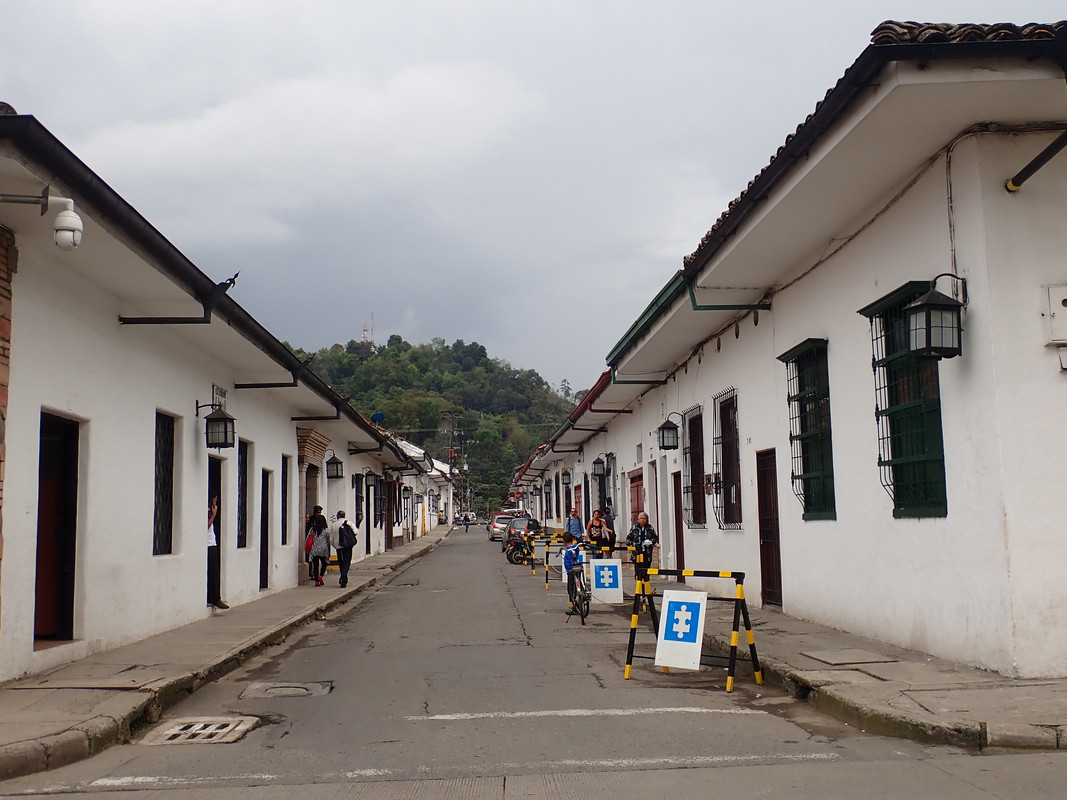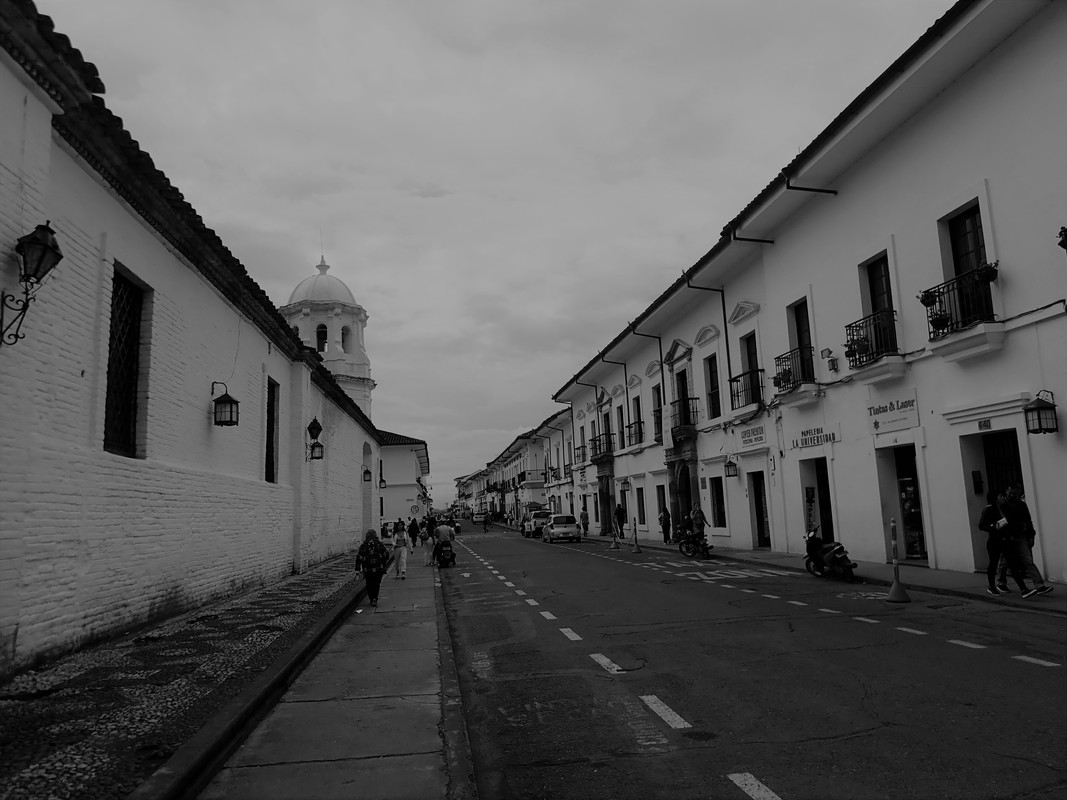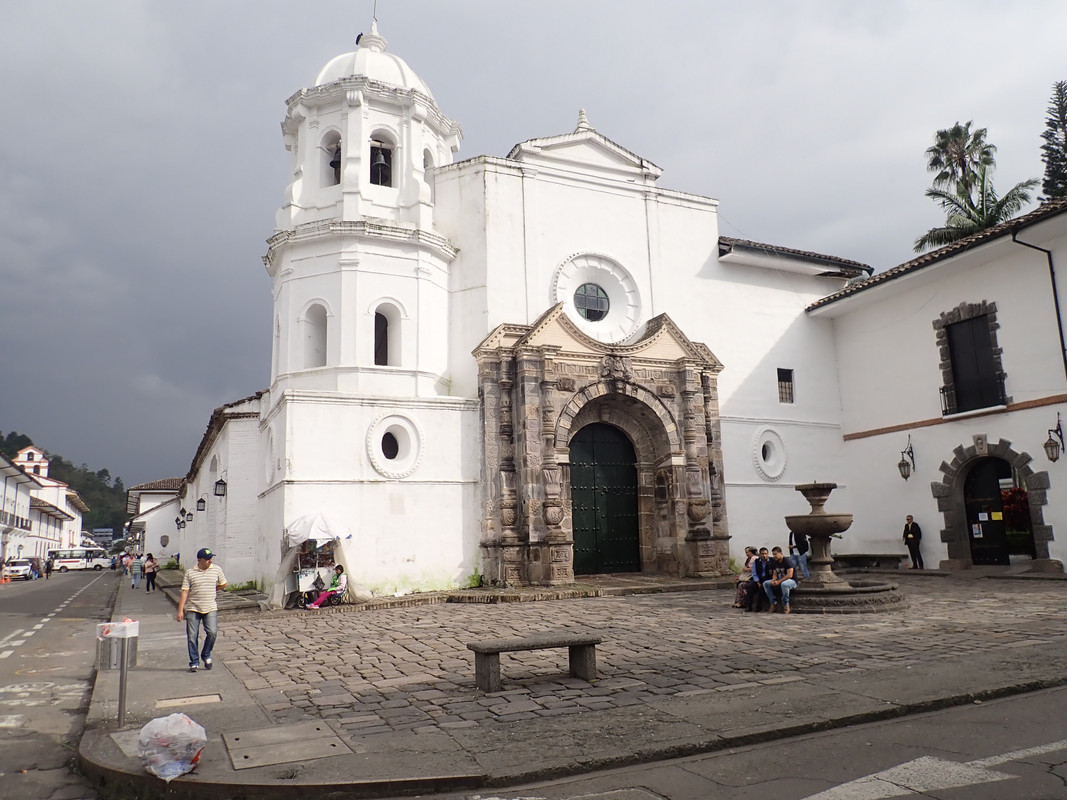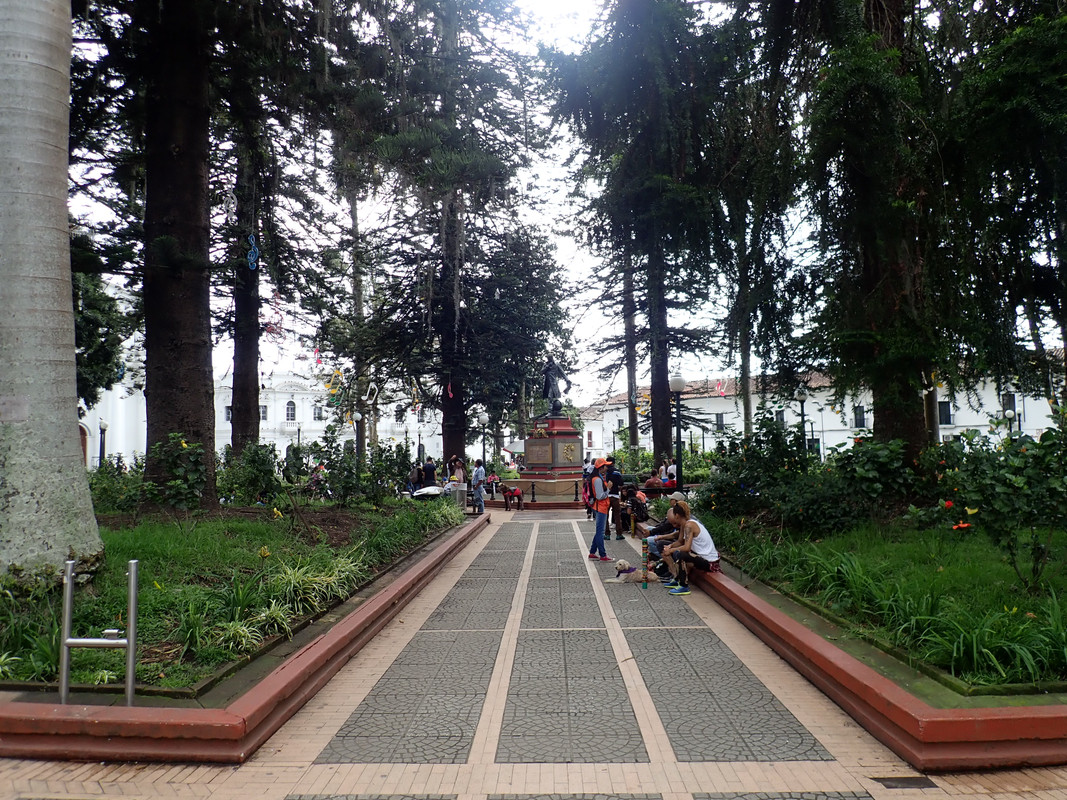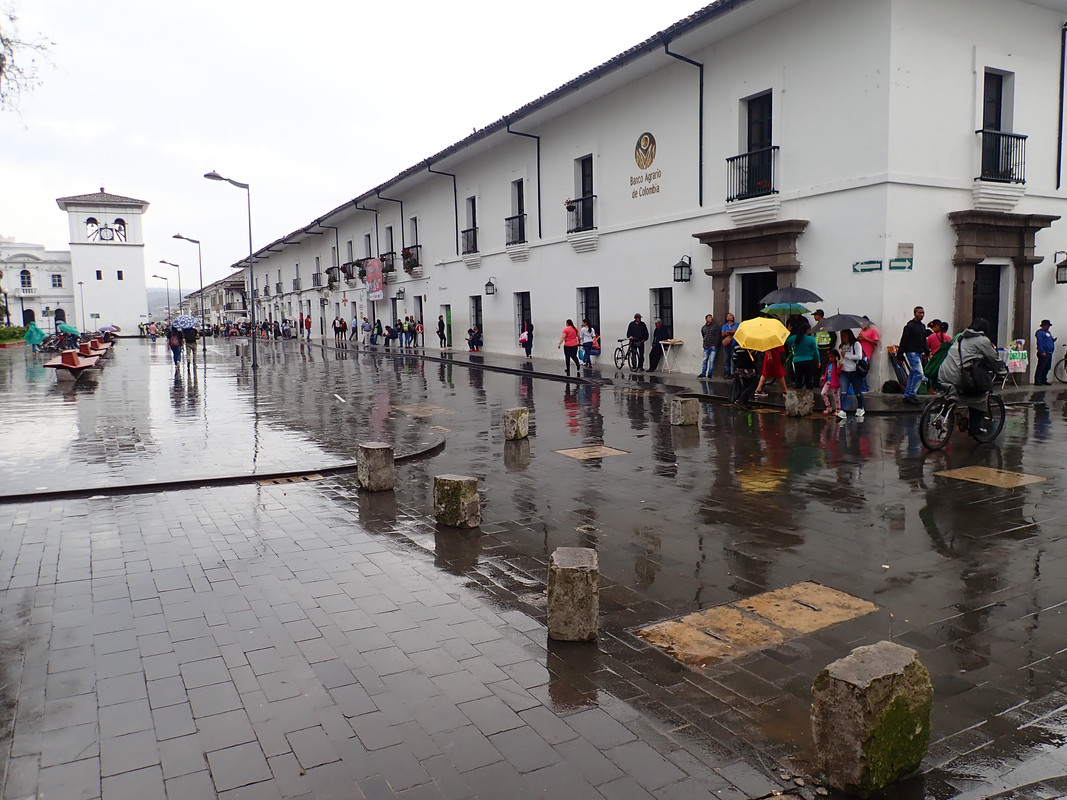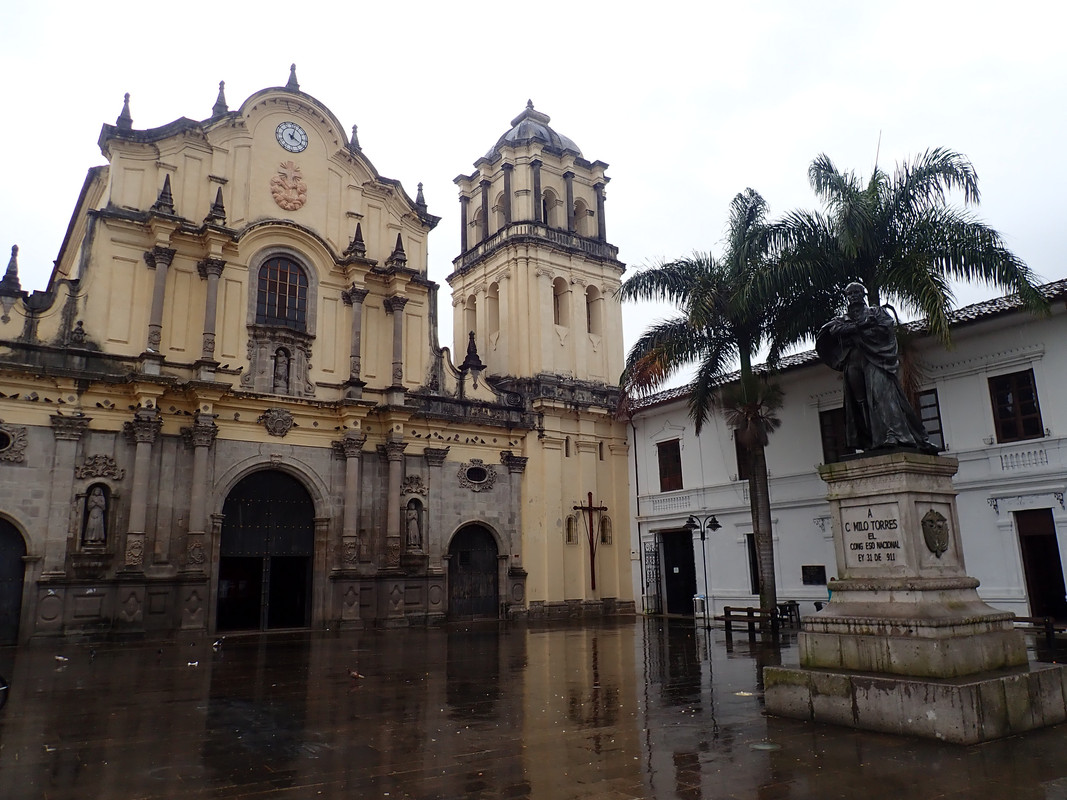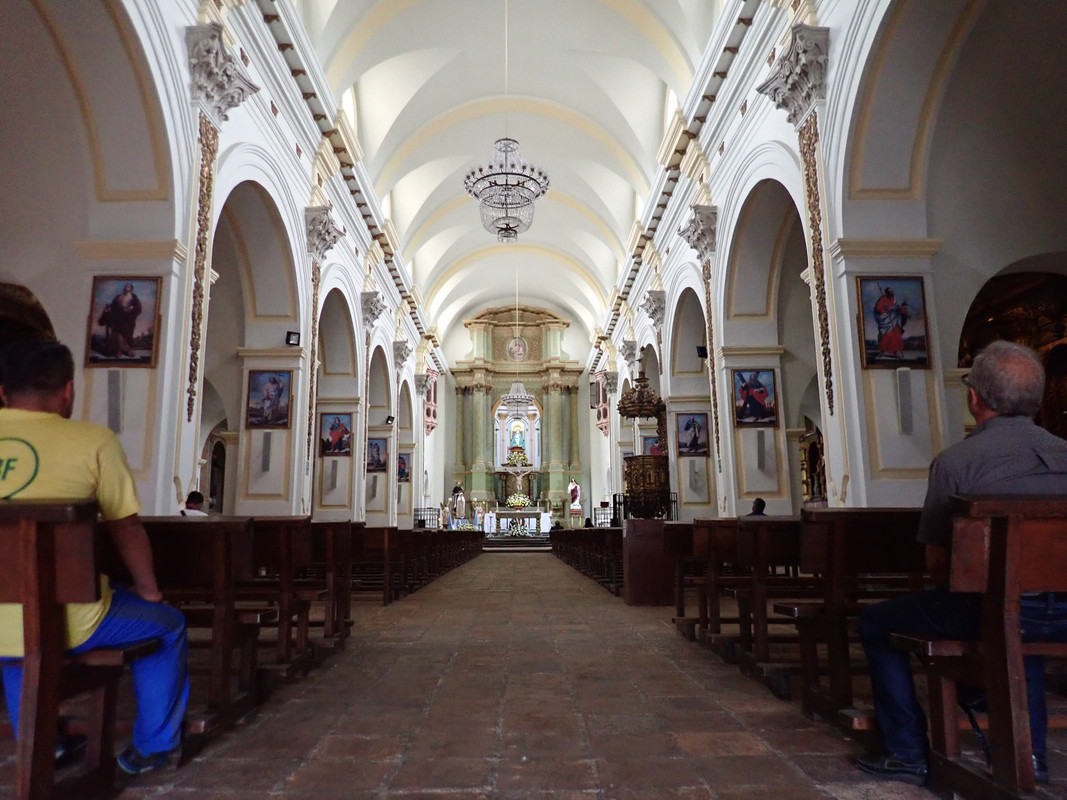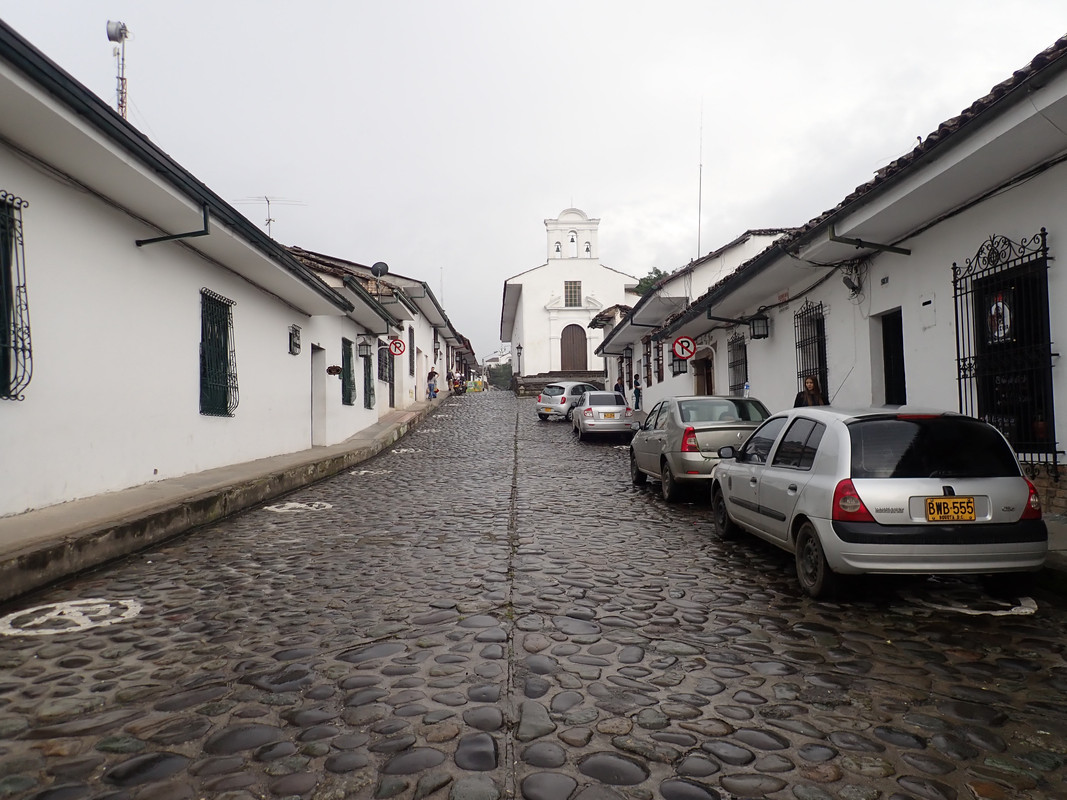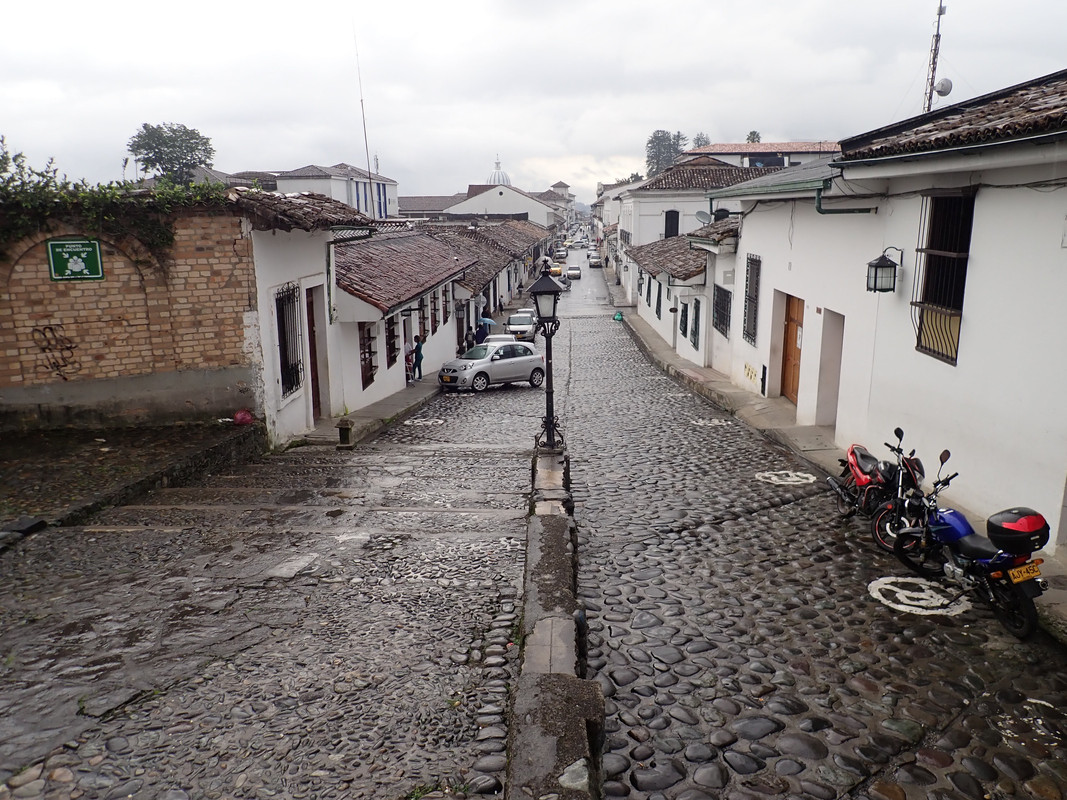 A few more days in Colombia then it's time for Ecuador (round 2) 😀