I signed up for a day hike up the Volcán de Pacaya which is about an hour south of Antigua. It's an active volcano that had its last major eruption in May of 2010 with several lesser activities in the recent years. The hike itself was about 3-4 hours and they had horses for rent but I felt I needed the cardio. The trail is covered with volcanic ashes mixed with random drops of horse manure.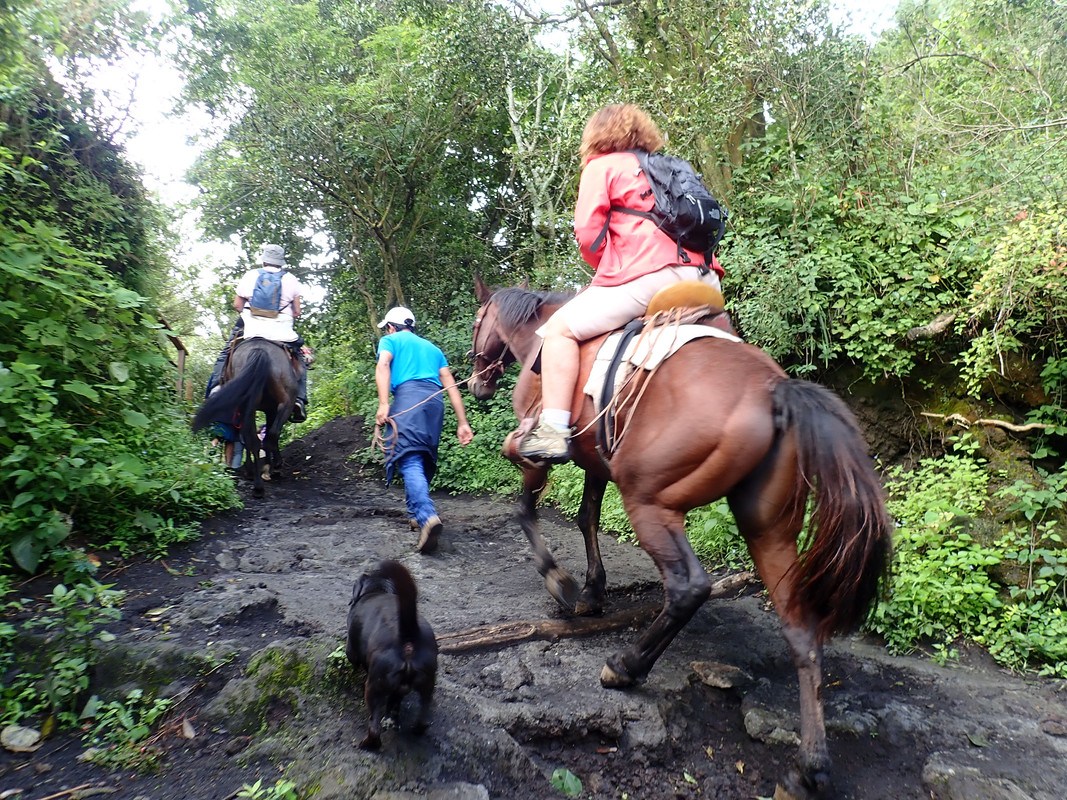 It was very misty and foggy at the top but occasionally we caught a glimpse of the volcanic valley steaming from below.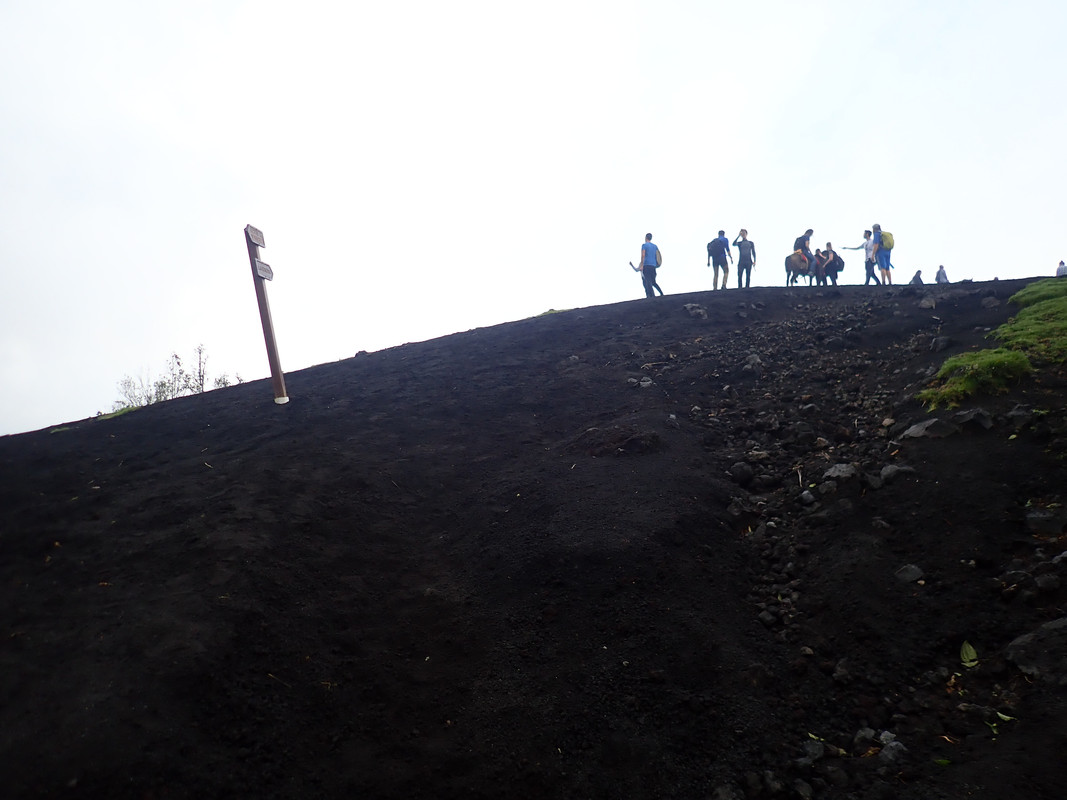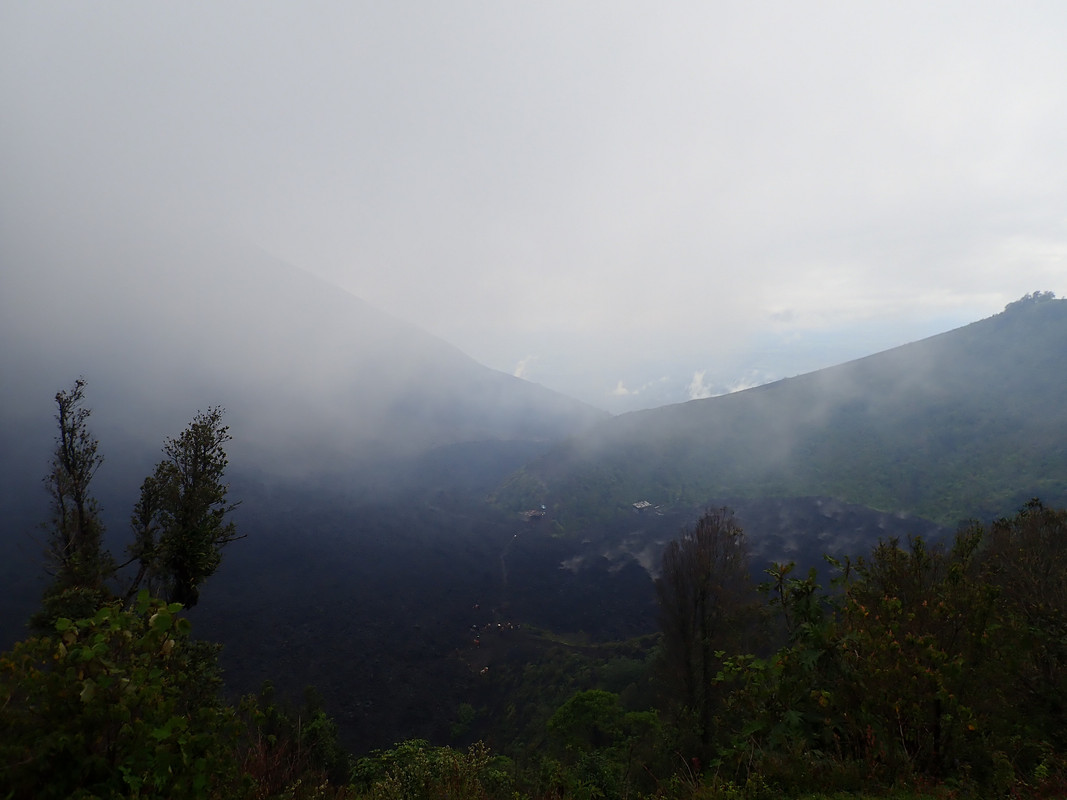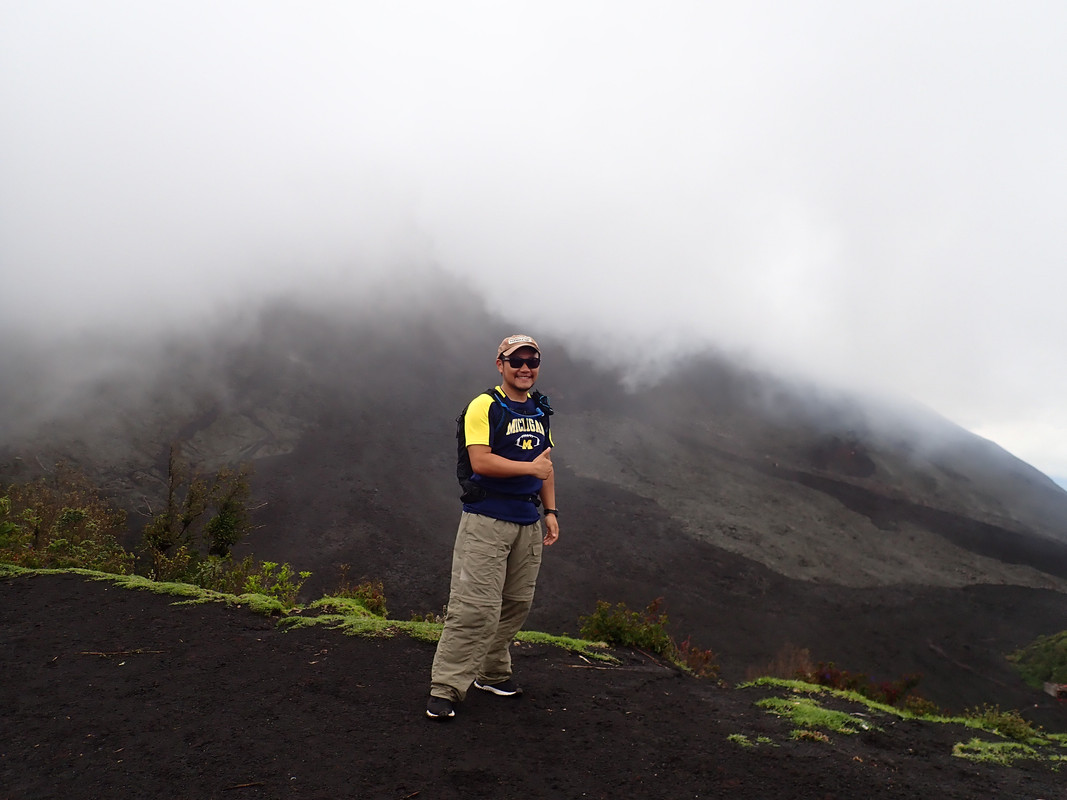 Horse taxi for hire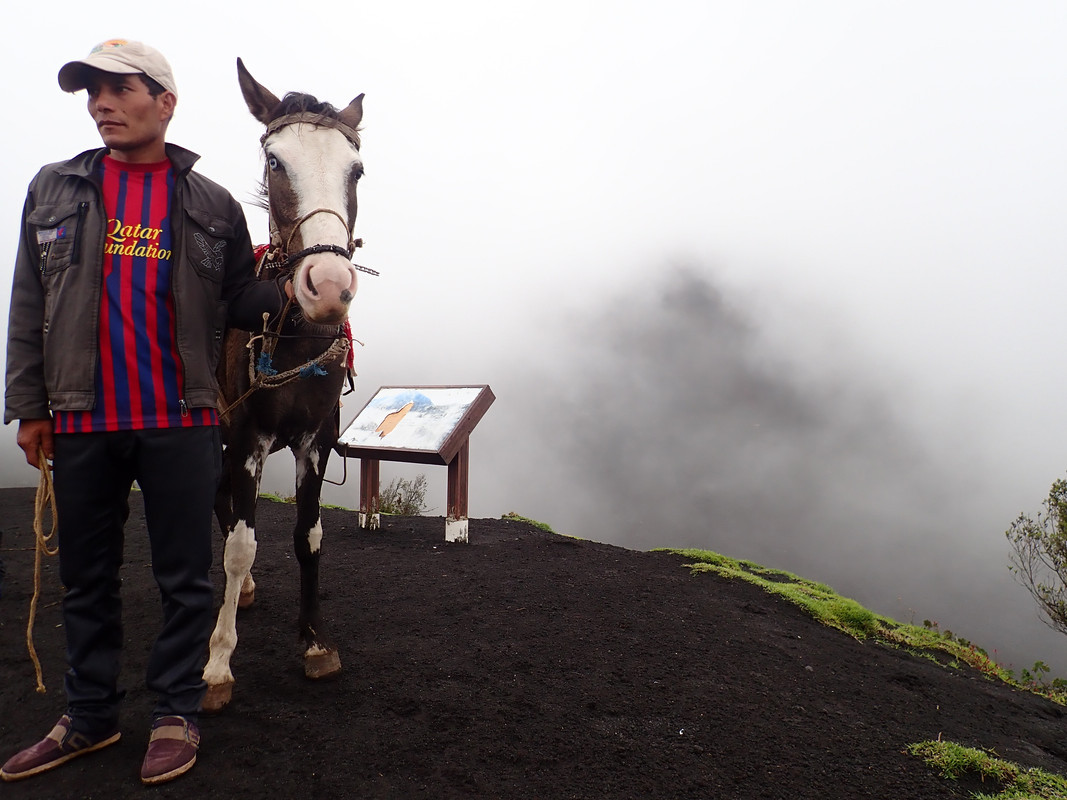 We headed down into the fertile valley of volcanic field.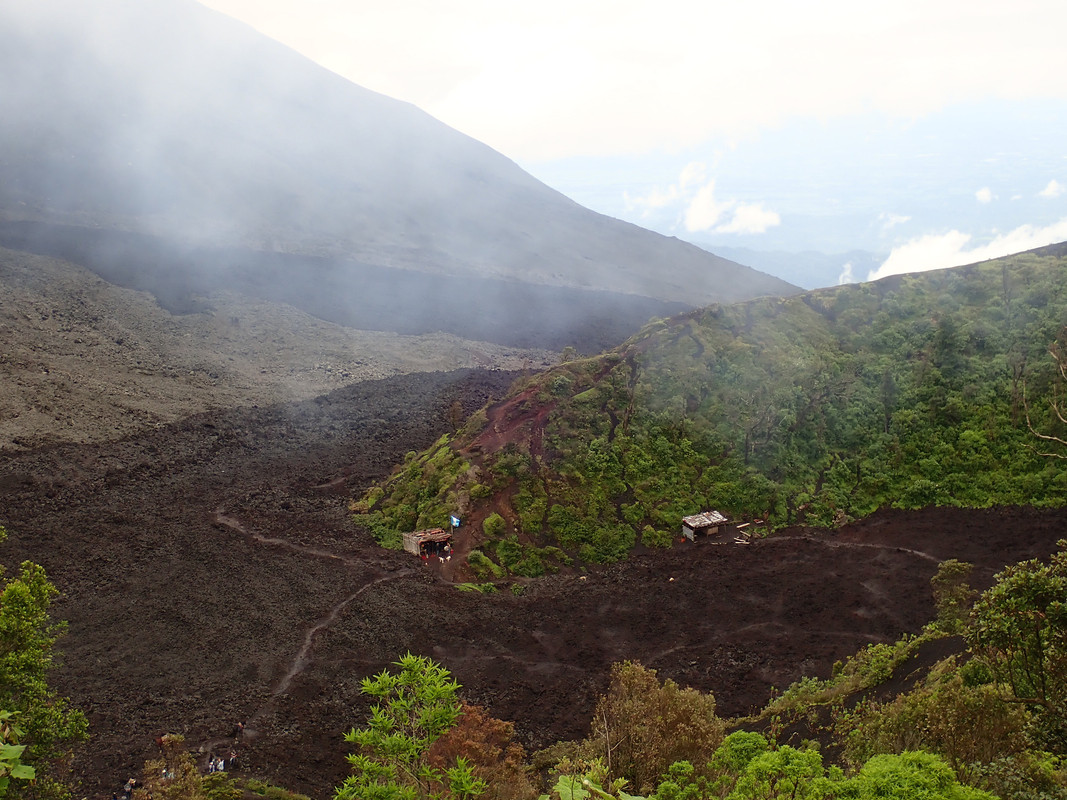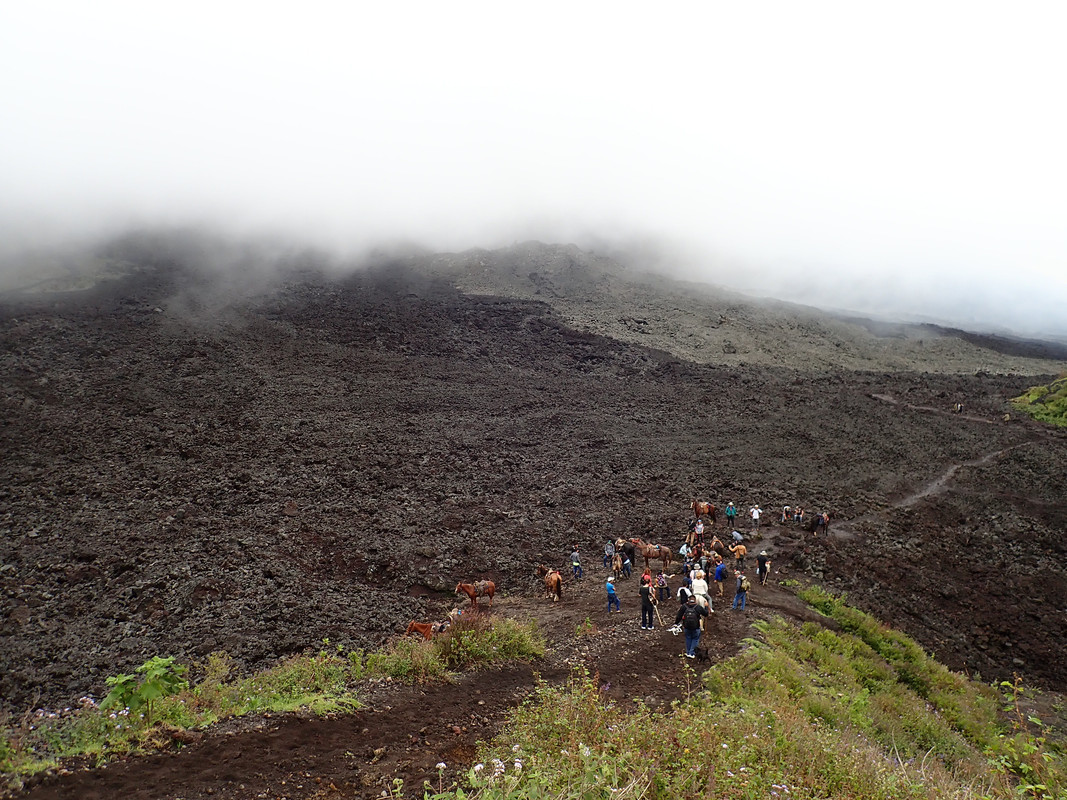 Sneakers are not proper hiking gear. I slipped down this steep section but the horses were having a hard time gaining traction as well.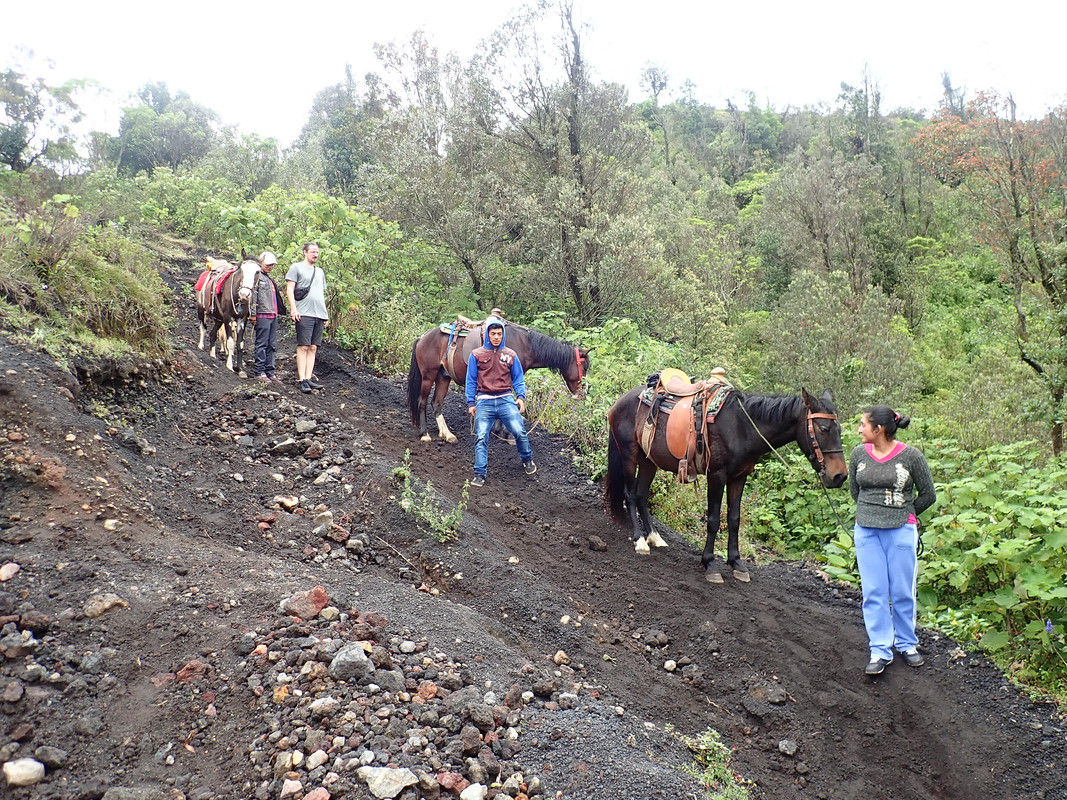 Hot pile of steaming volcanic rocks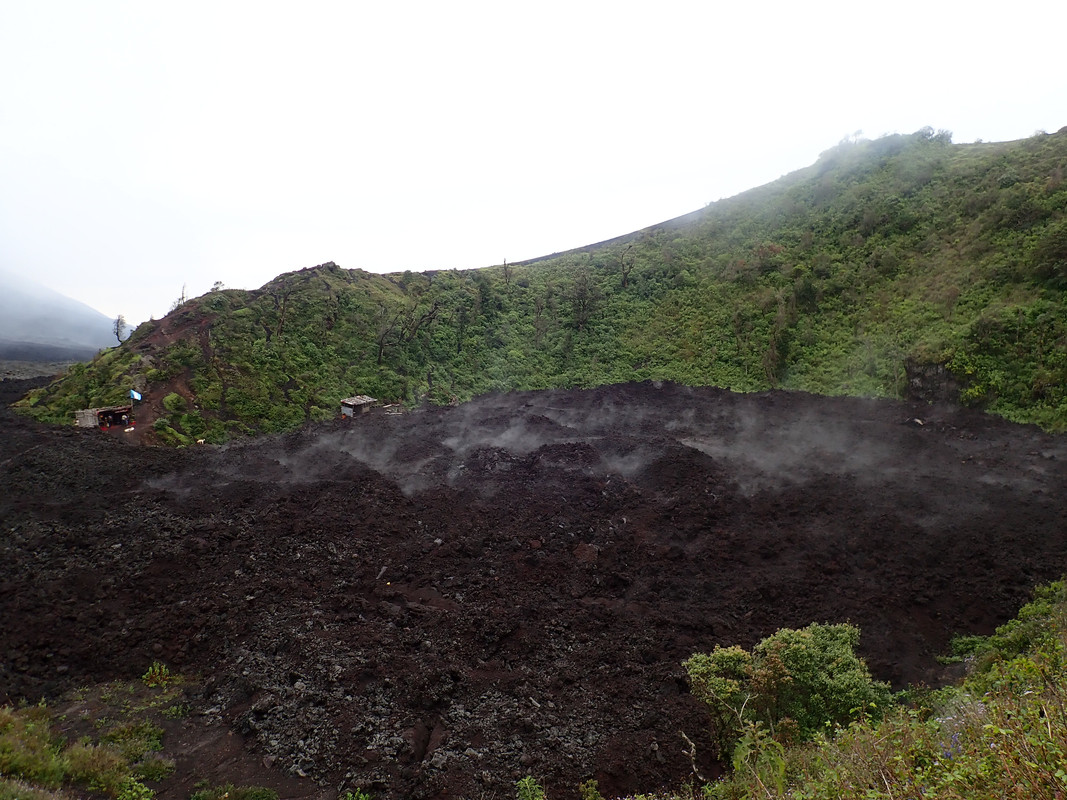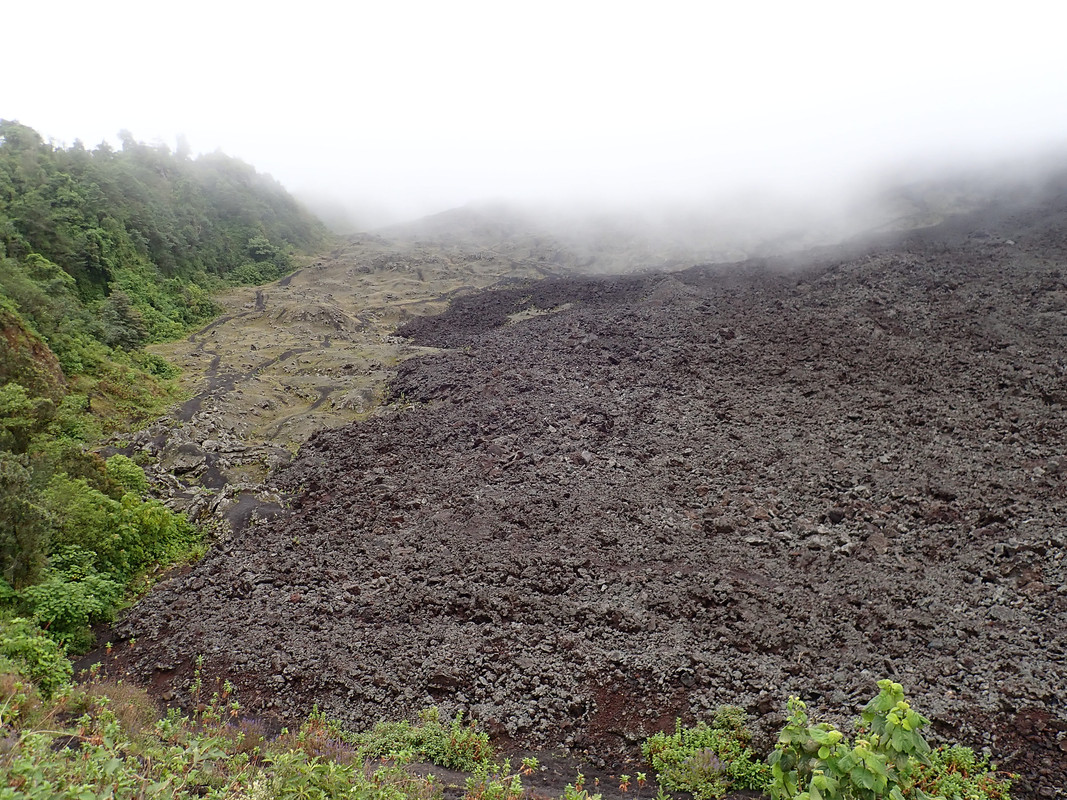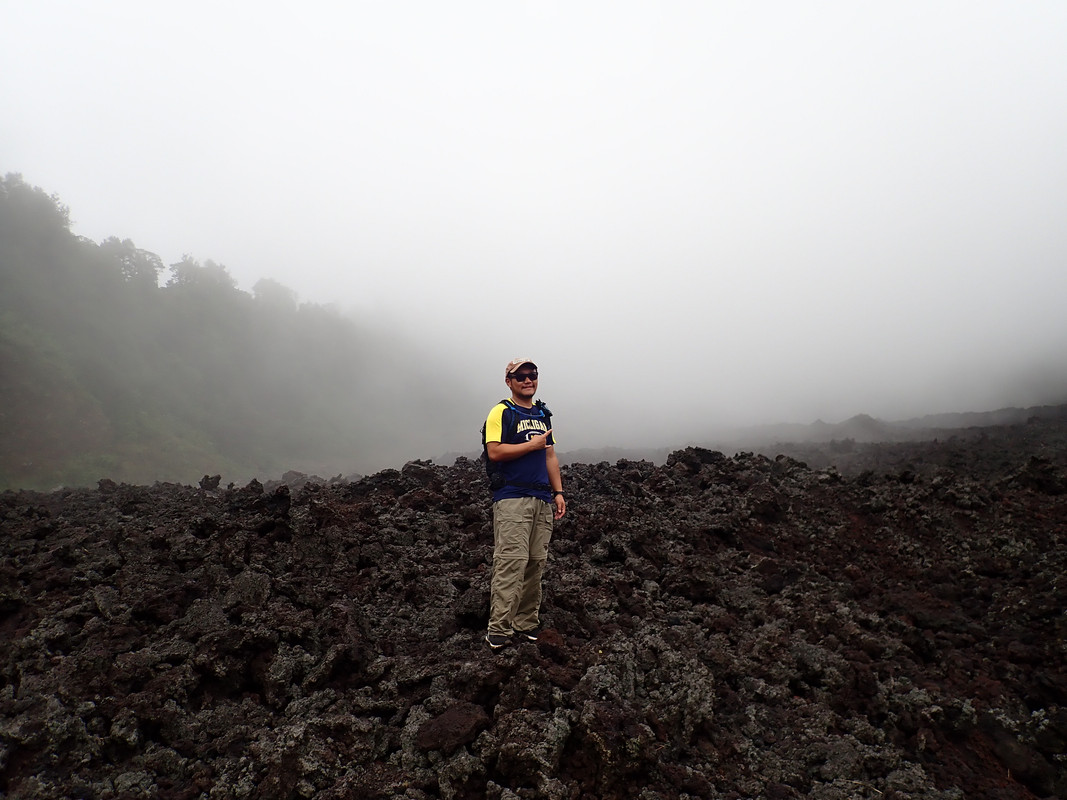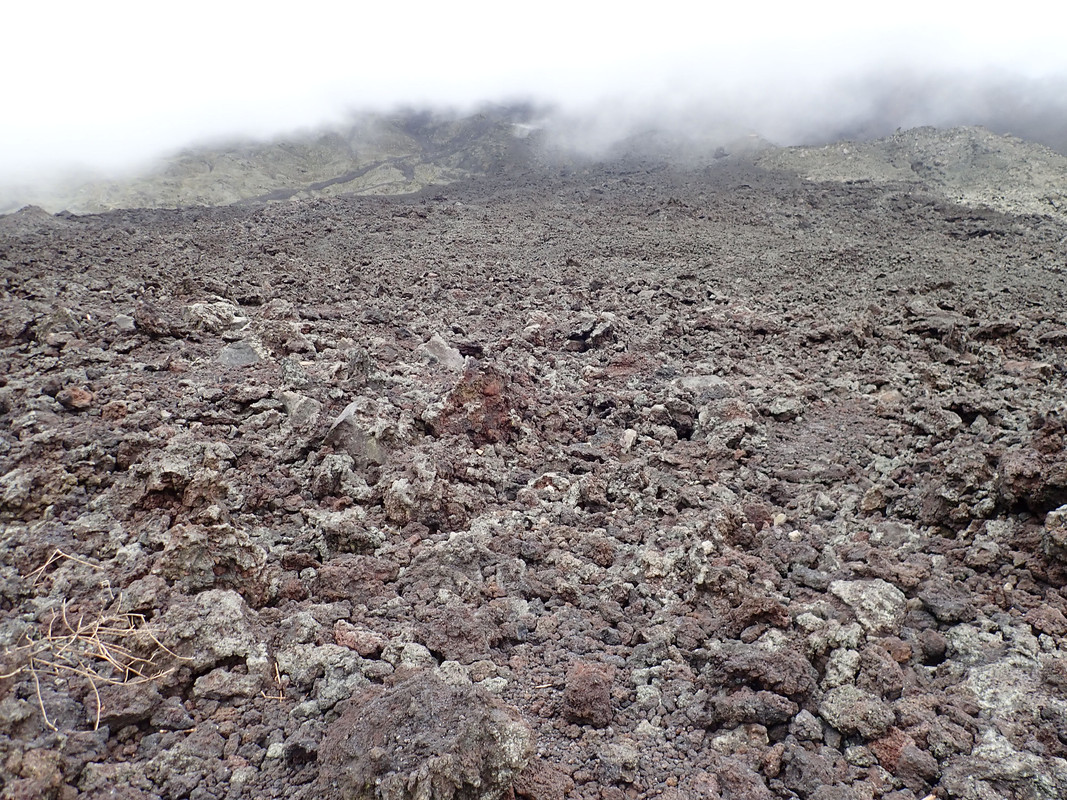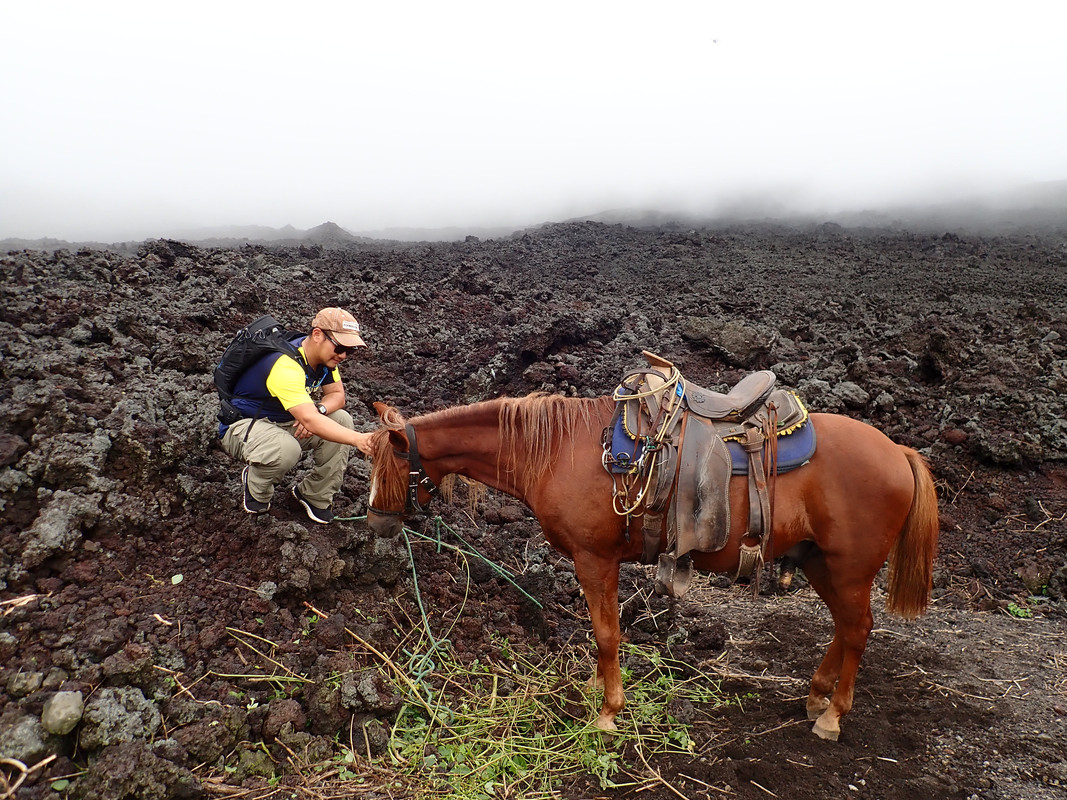 We roasted (steamed) some marshmallows at a hot spot.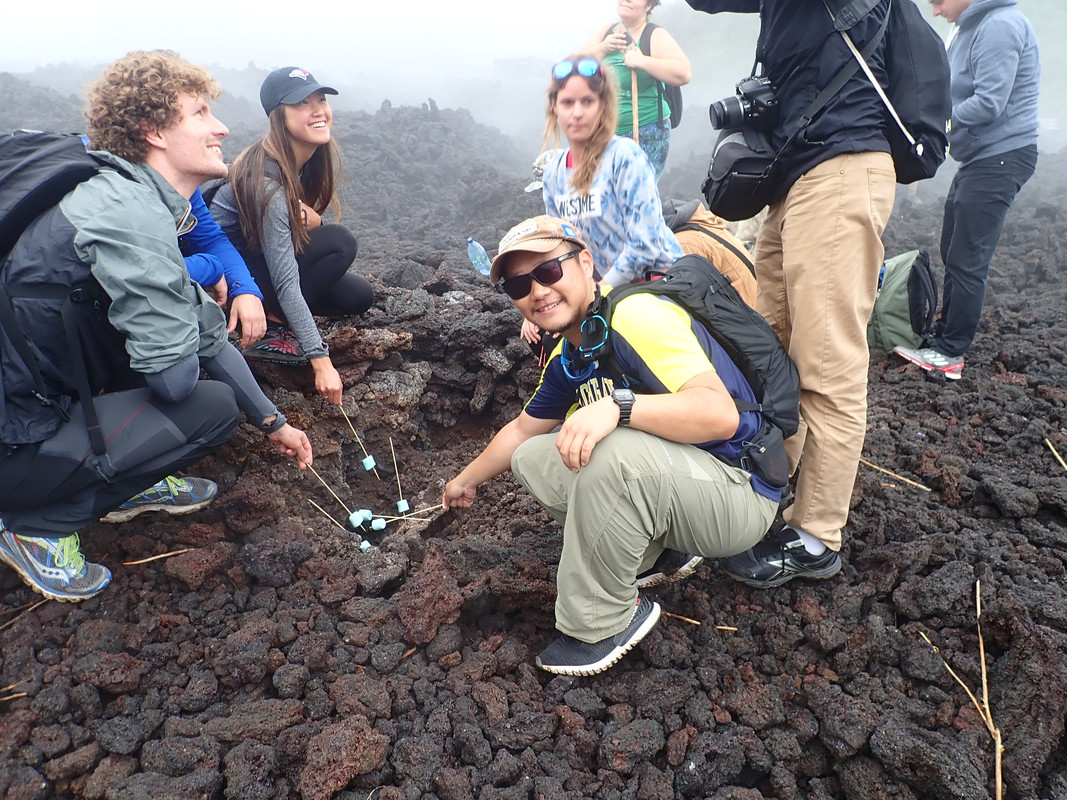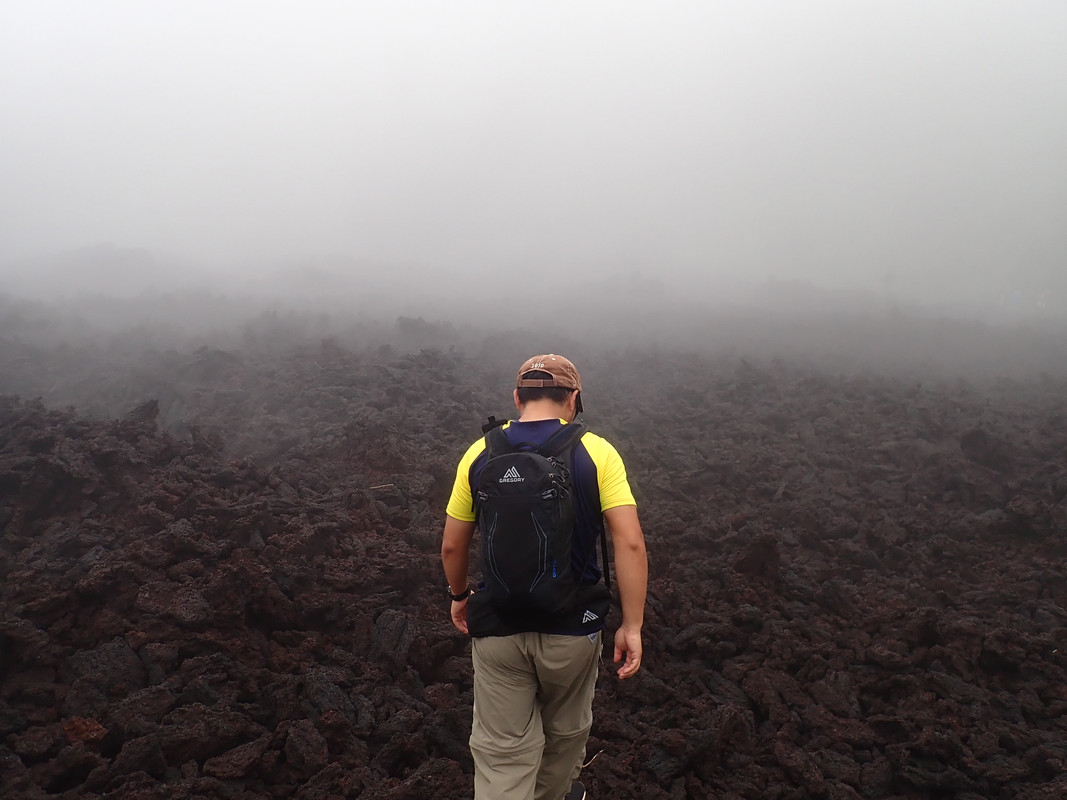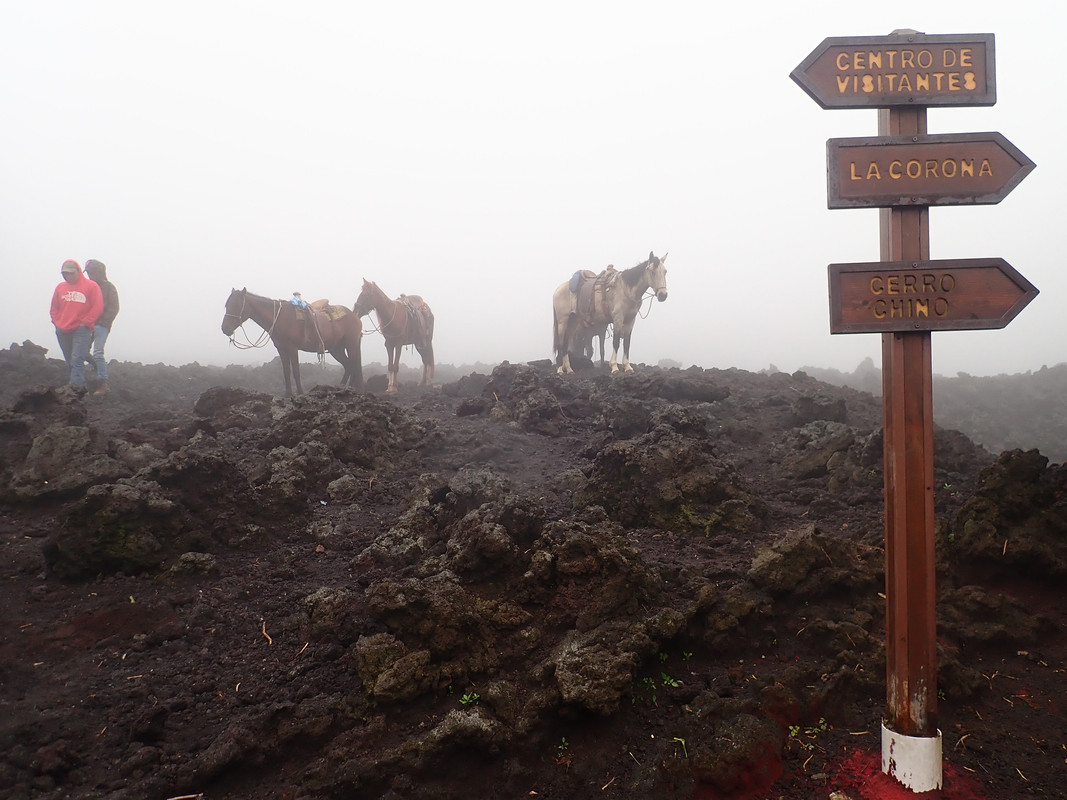 The Walking Dead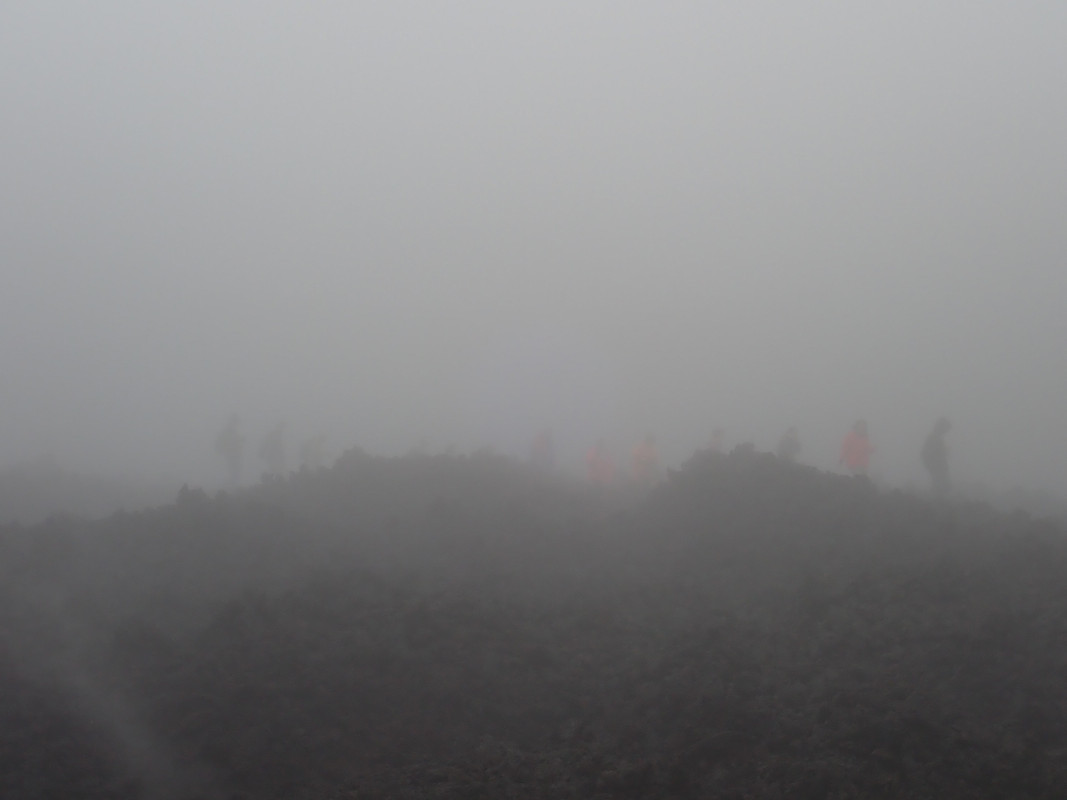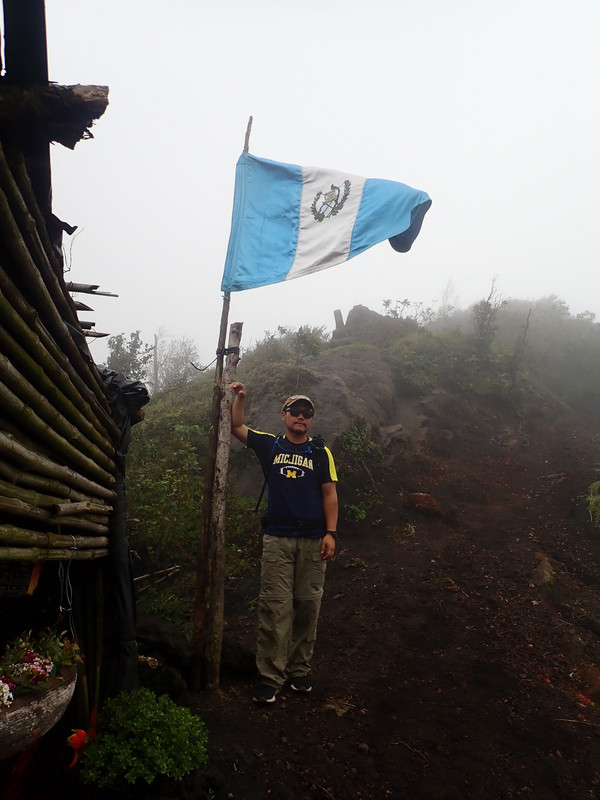 So much rain lately in Antigua somehow overloaded the pipe system and water supply was out for 2 days. Fire engine double duties as water truck for the community.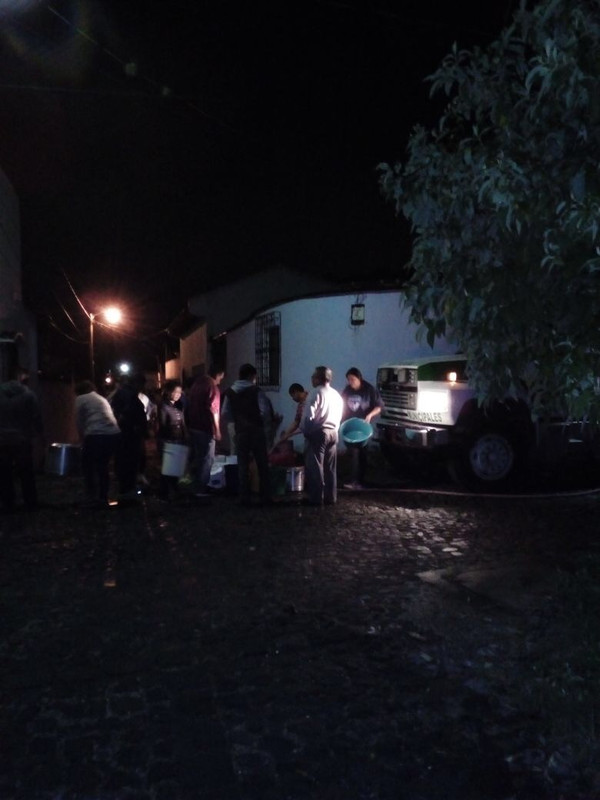 We met a French couple who's been traveling the world on their bicycle for 11 years and counting! They sure made my trip look like a joke. The funny part is that I have only been on the road for a month and yet somehow I smell worse than them. Their website is: www.roueslibres.net…check them out!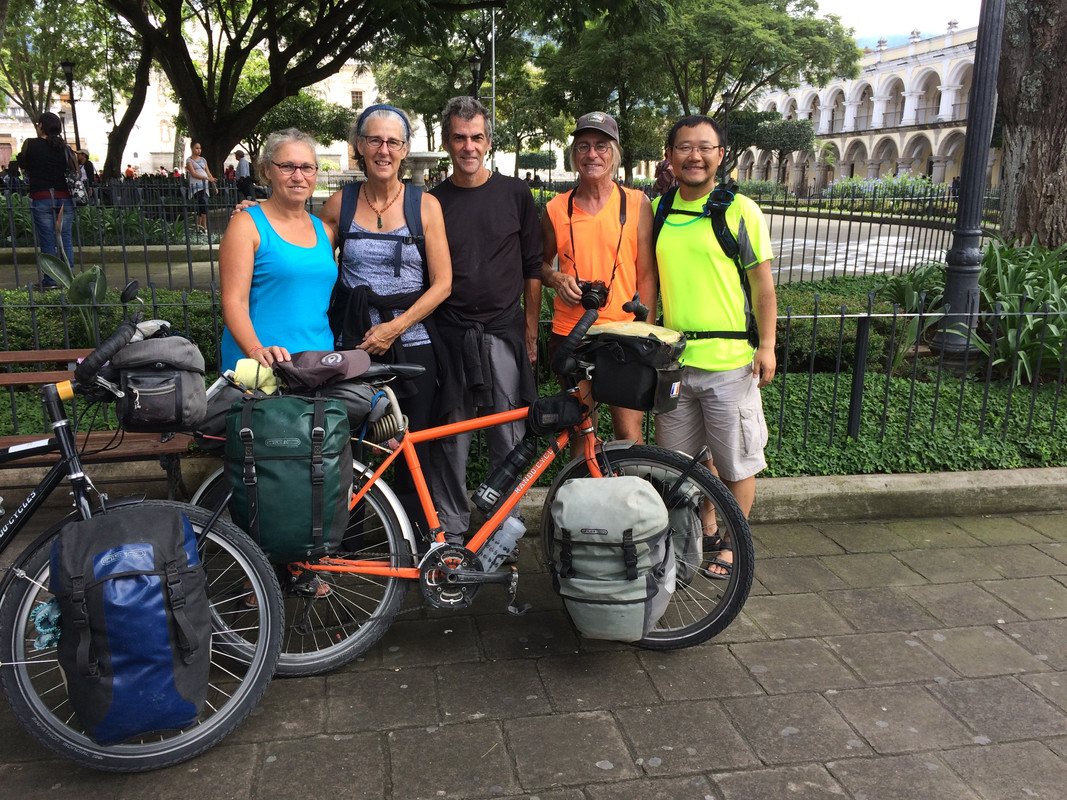 Getting money out abroad is the most frustrating task on this trip. I have been sending money to myself through Western Union and picking up the cash at designated locations with my passport and a tracking number. This way I don't have to use my debit card at an ATM and risk losing my card. It's also cheaper than ATM fees in most countries. What was once a quick and easy process in Mexico turned into a 2-day scavenger hunt in the city and the only branch open on Sunday wanted two local references and their contact info. When I almost saw the light at the end of the tunnel as my money was being counted, the grumpy teller was dissatisfied with my signature because it wasn't exactly identical to the one in my passport. All in all, I had to sign the documents three times to get the money in hand. I almost wanted to shower myself with Quetzales on the bed when I got back to the B&B.
The sun came out for the first time since I arrived in Antigua so I grabbed the camera and went out for a little photo shoot.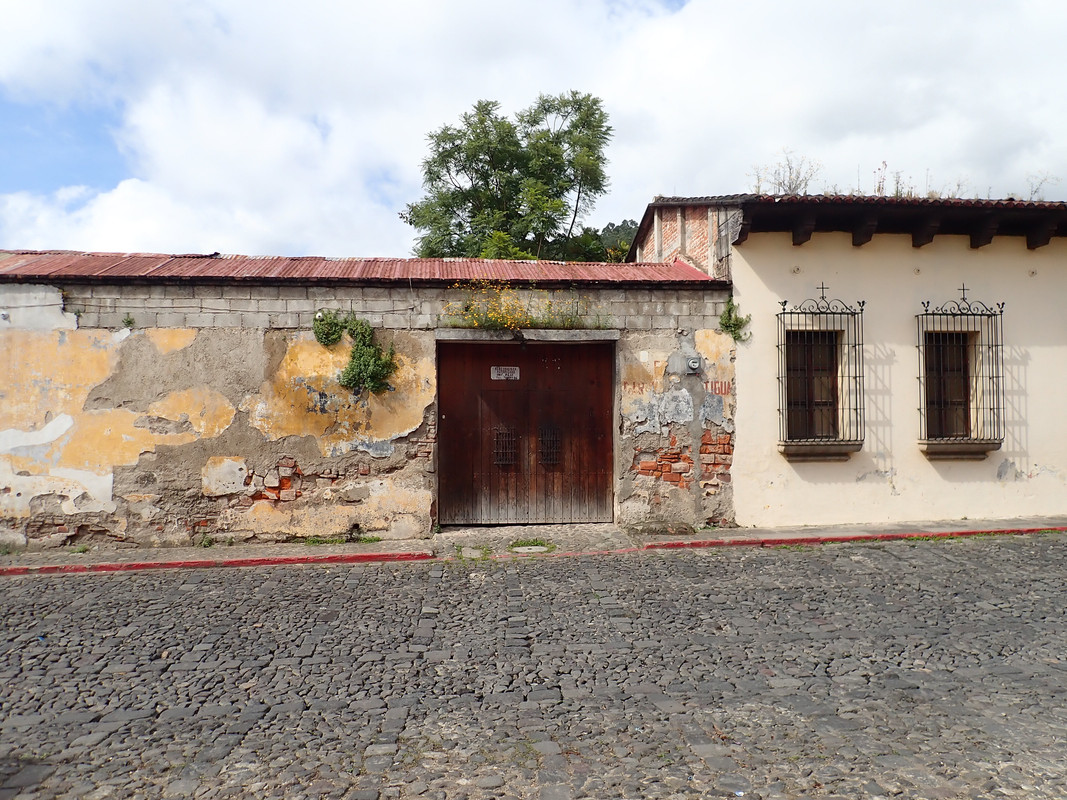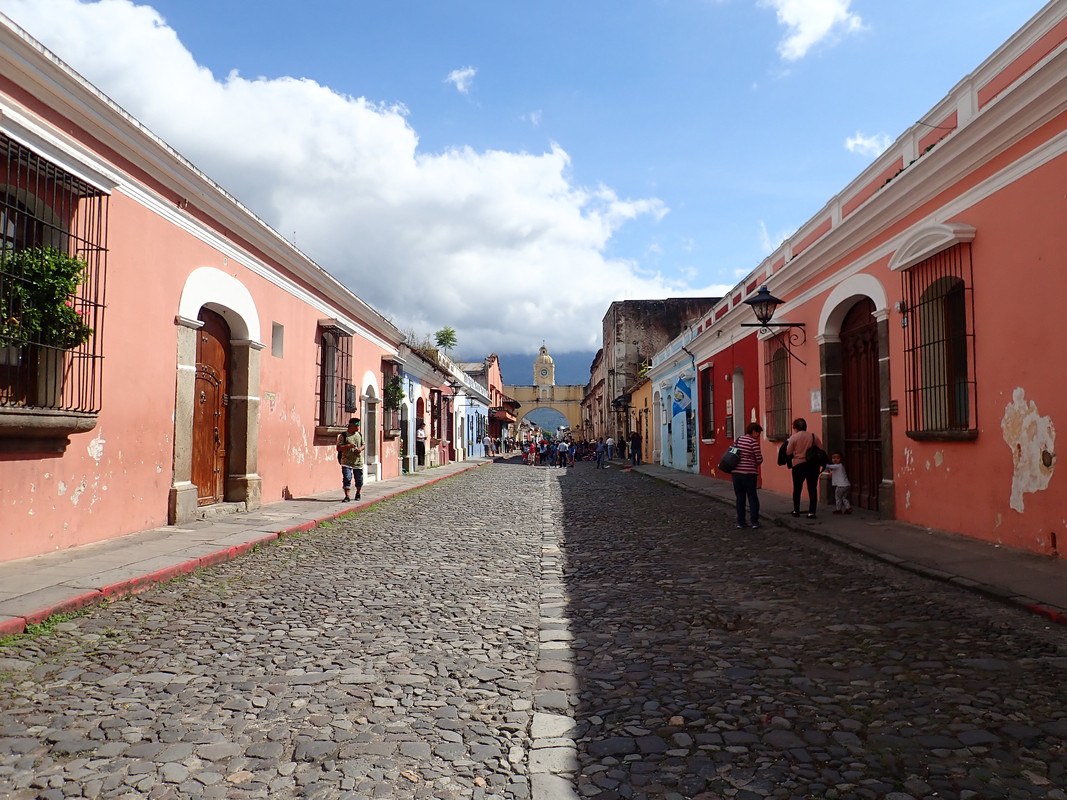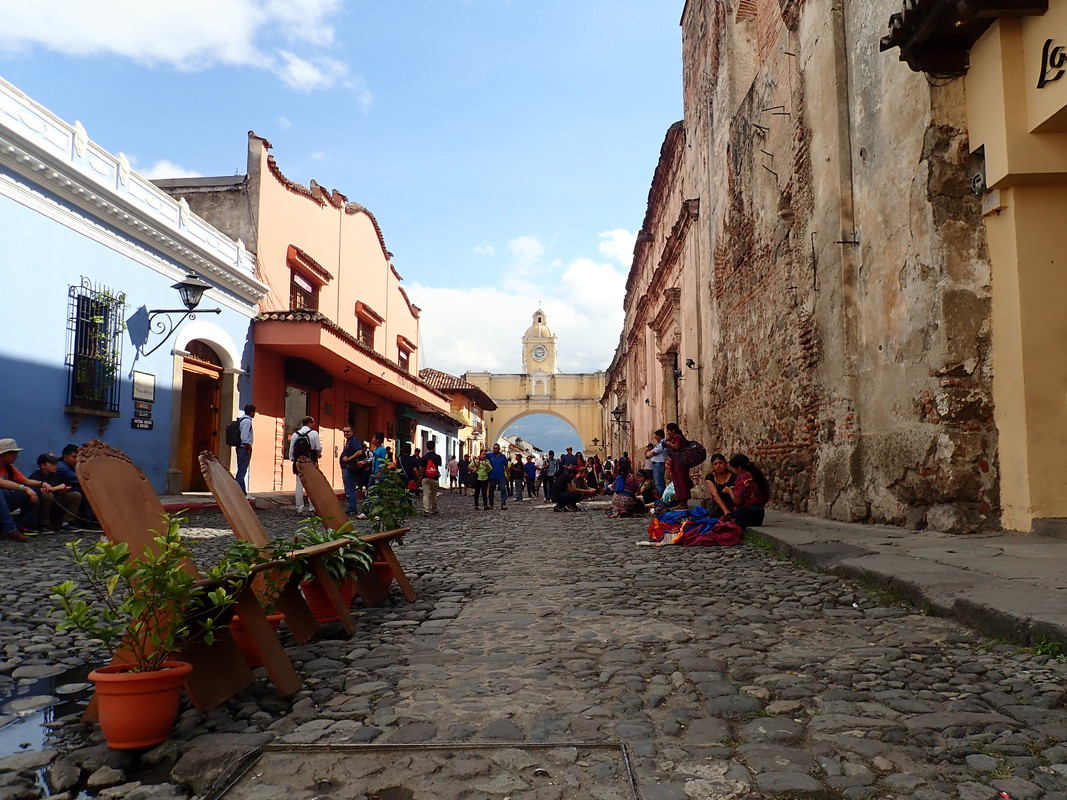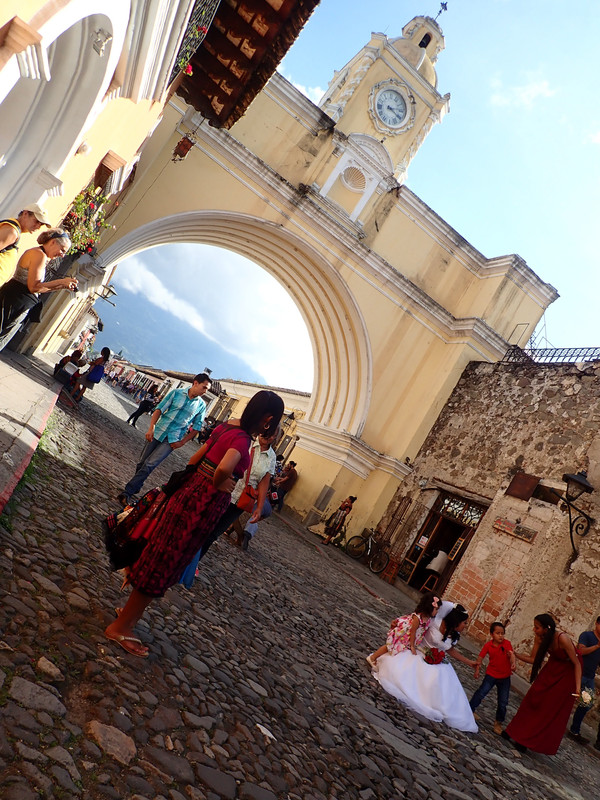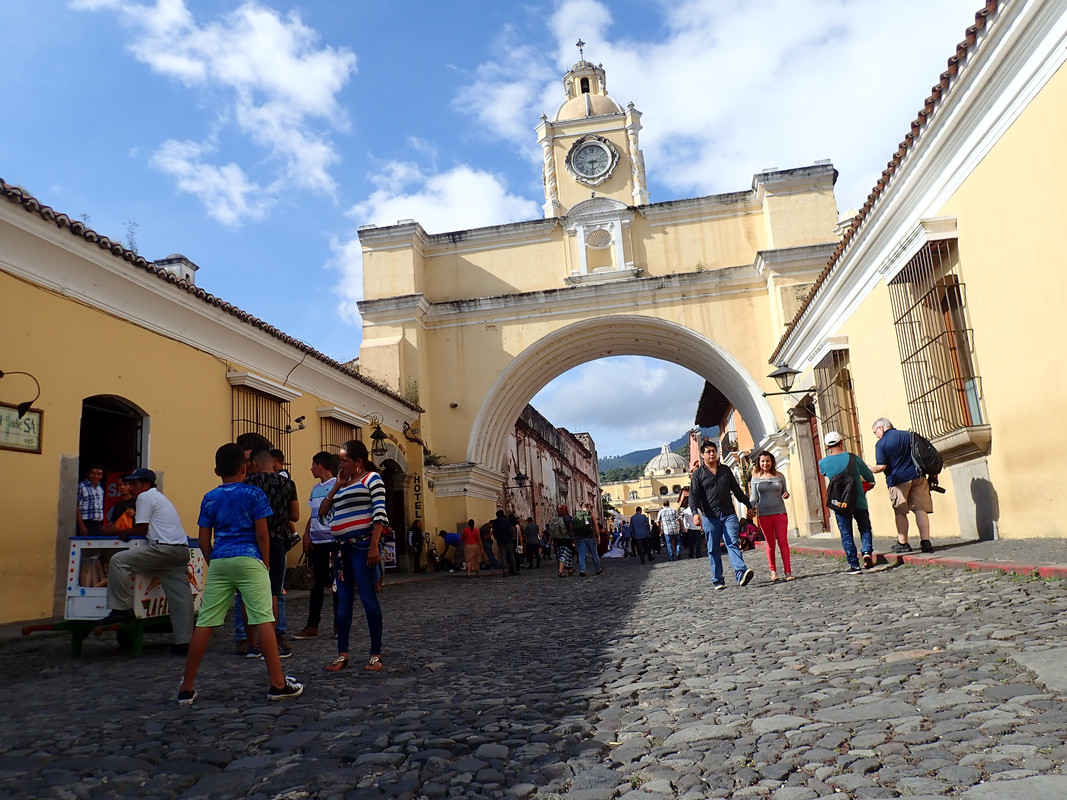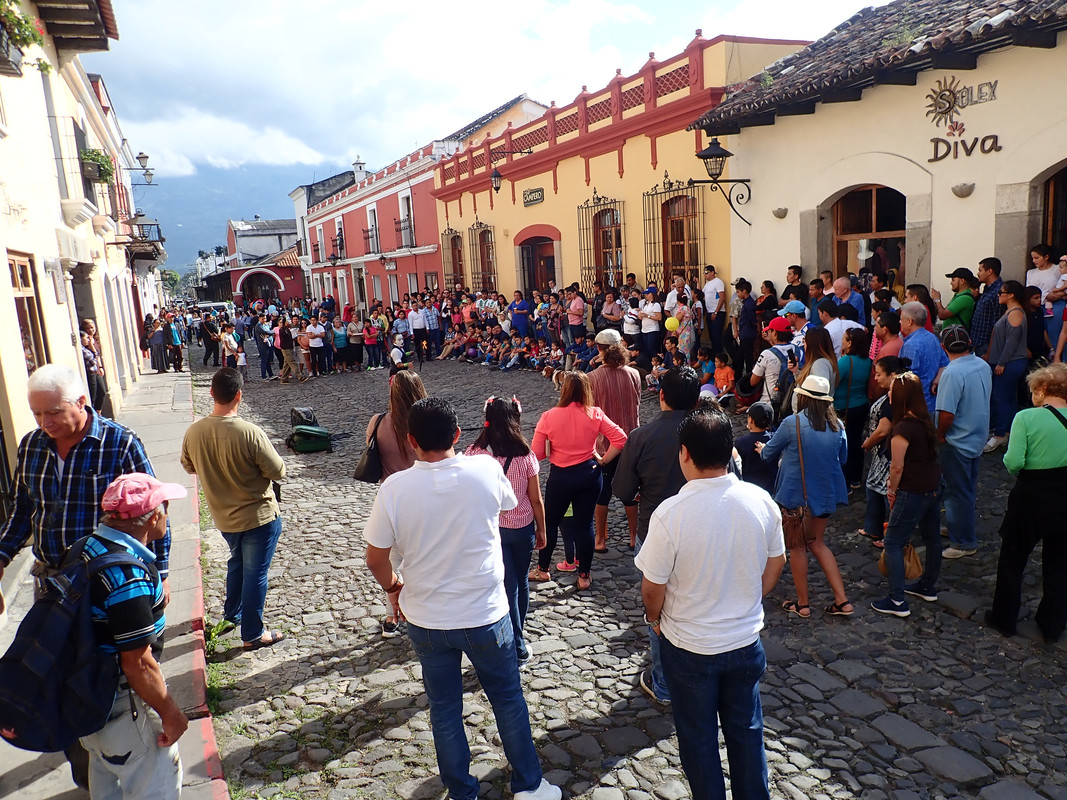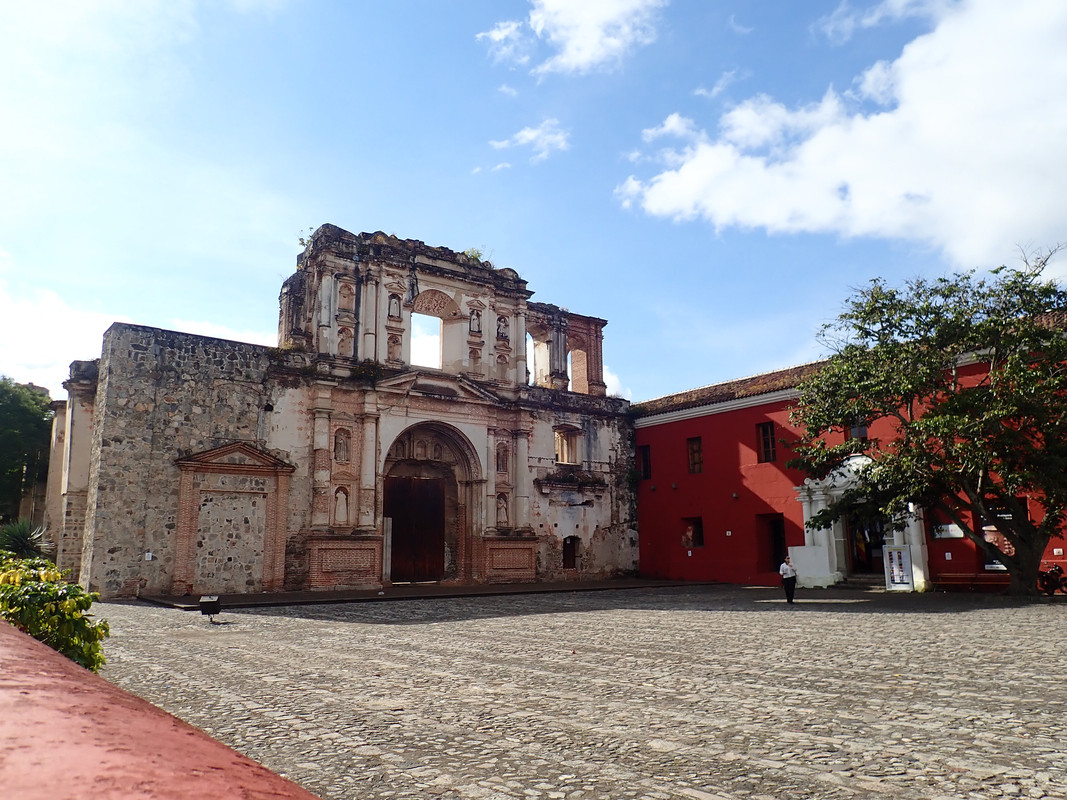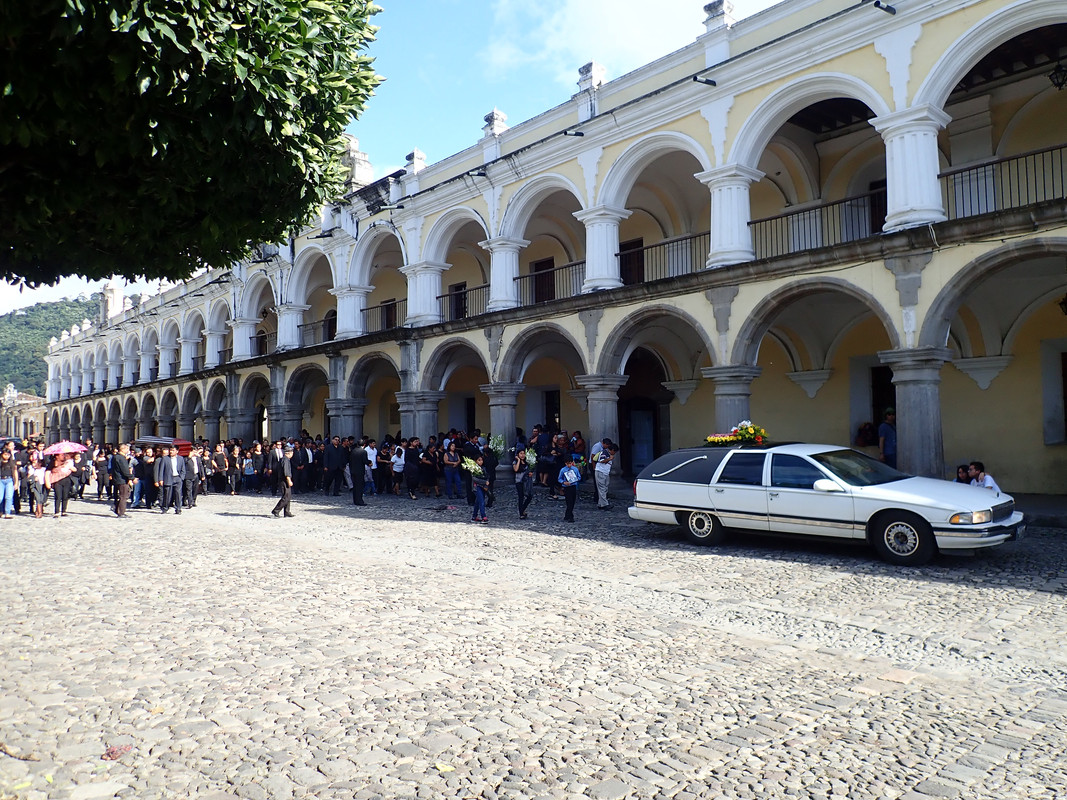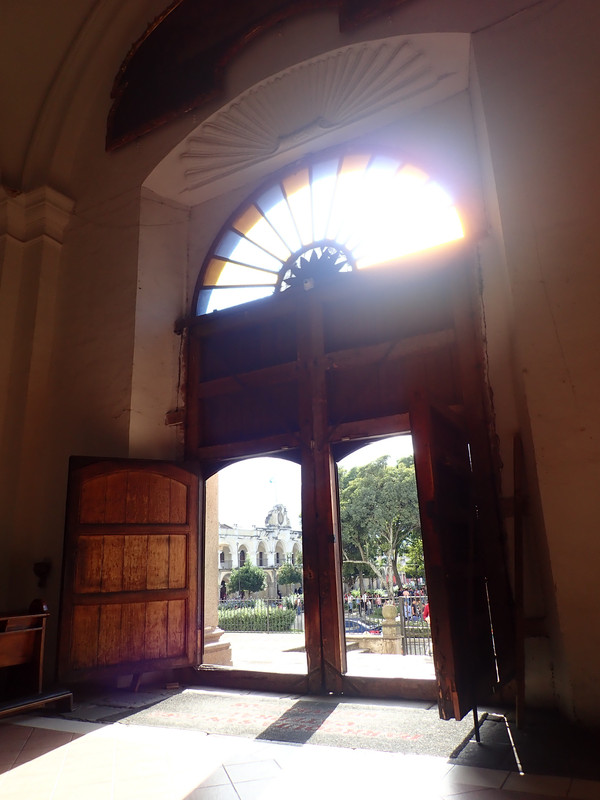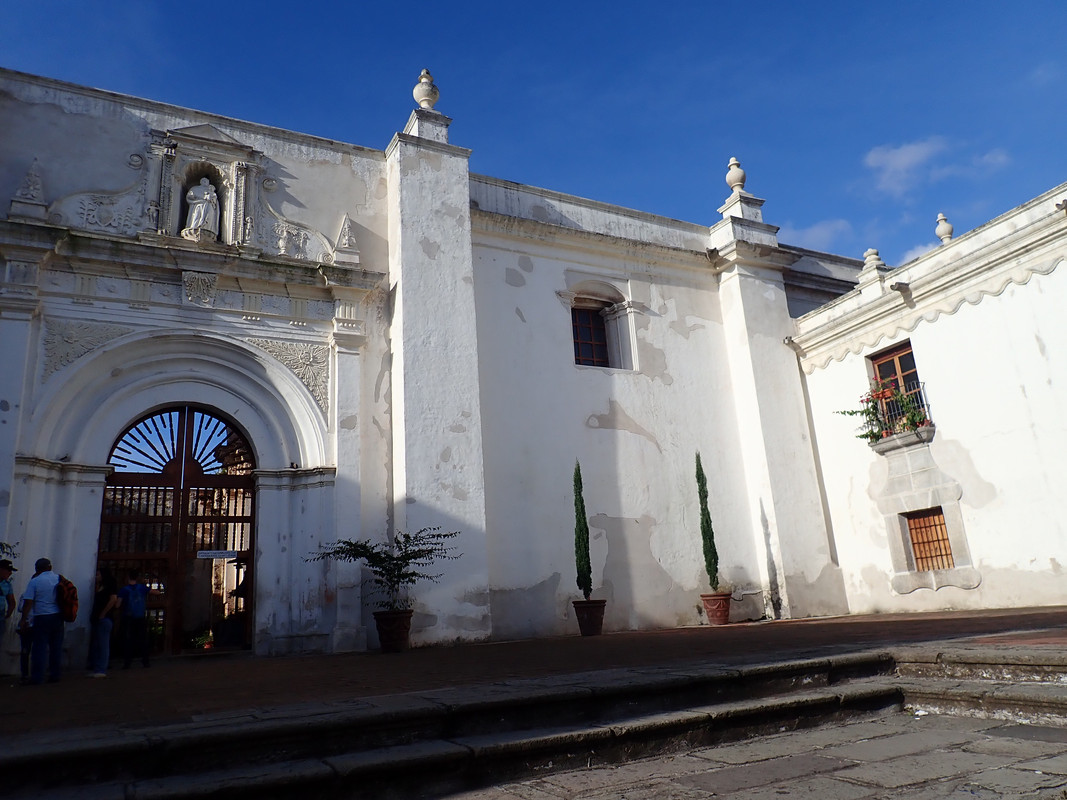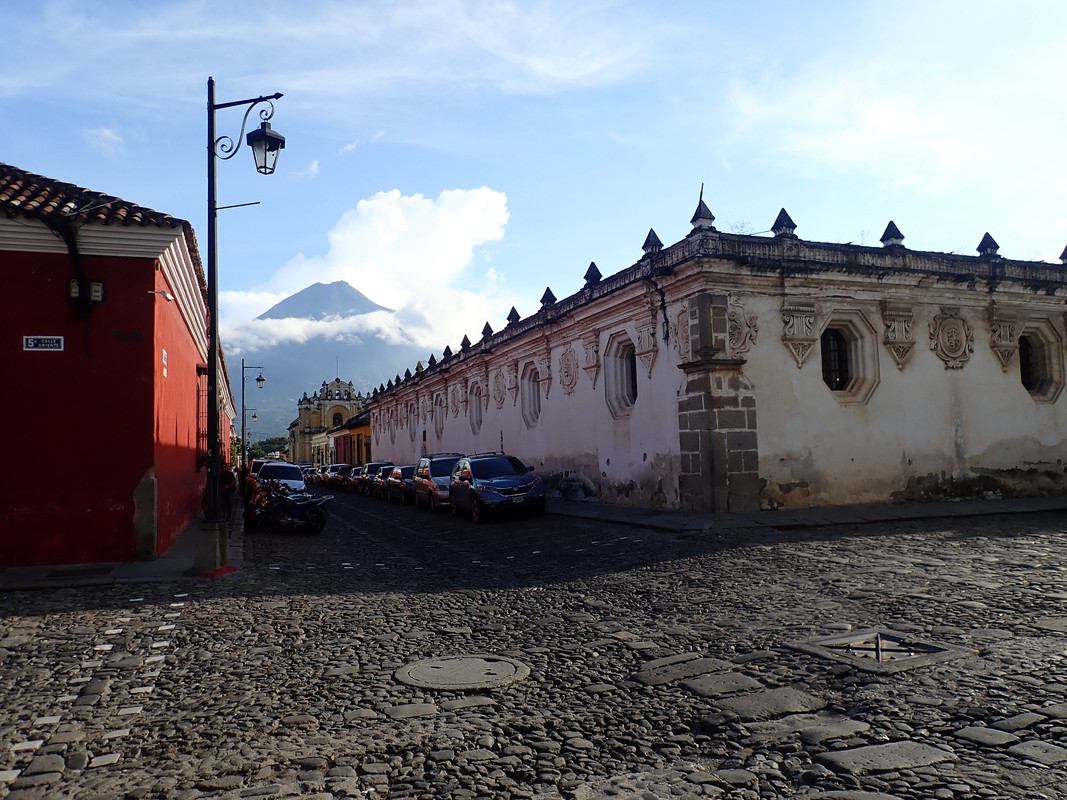 I told this cop to pose on his LuKa EV motorcycle.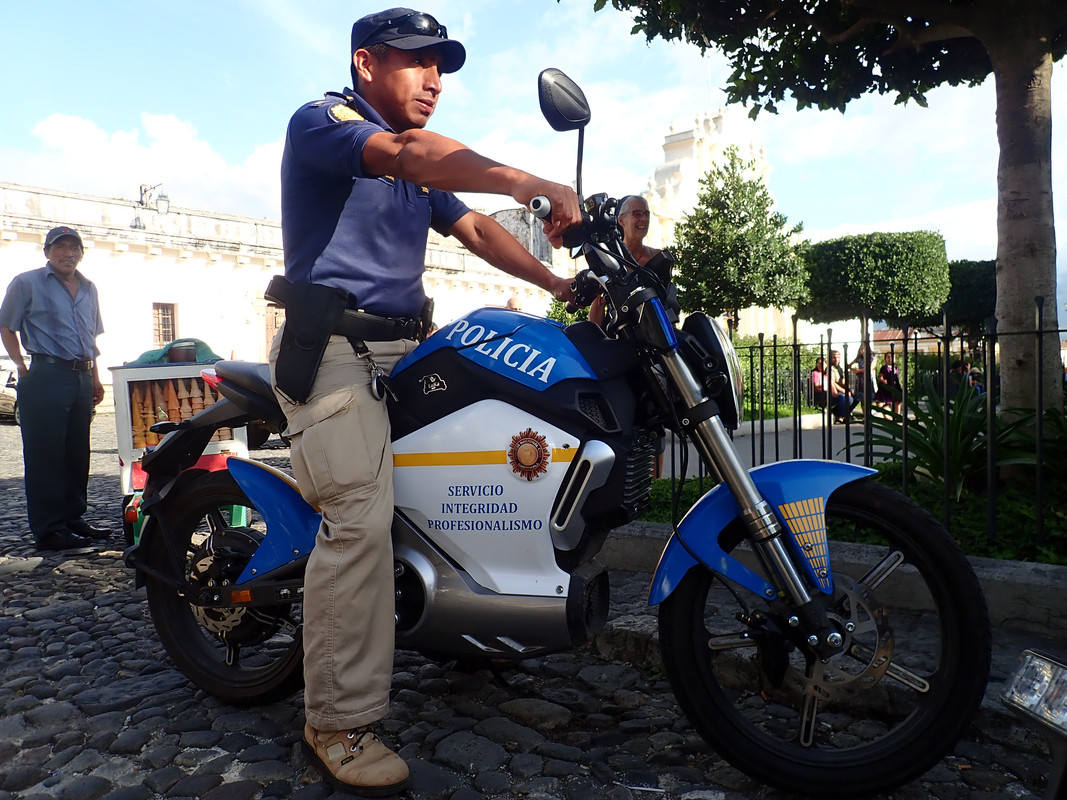 Apparently extortion is a big threat in Guatemala so every shop and restaurant has an armed security guarding the door. When was the last time you saw a shotgun in front of Little Caesar's? The word on the street is that someone walked out with 2 slices without paying…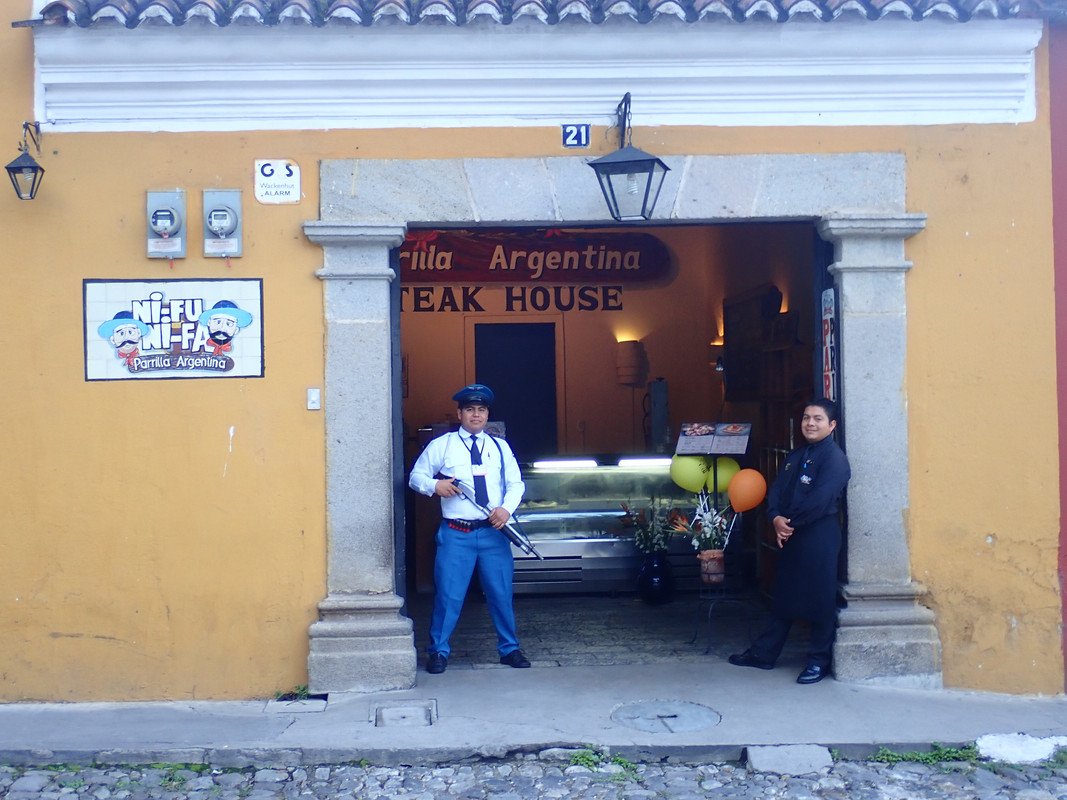 Working hard to provide you with quality bathroom reading material.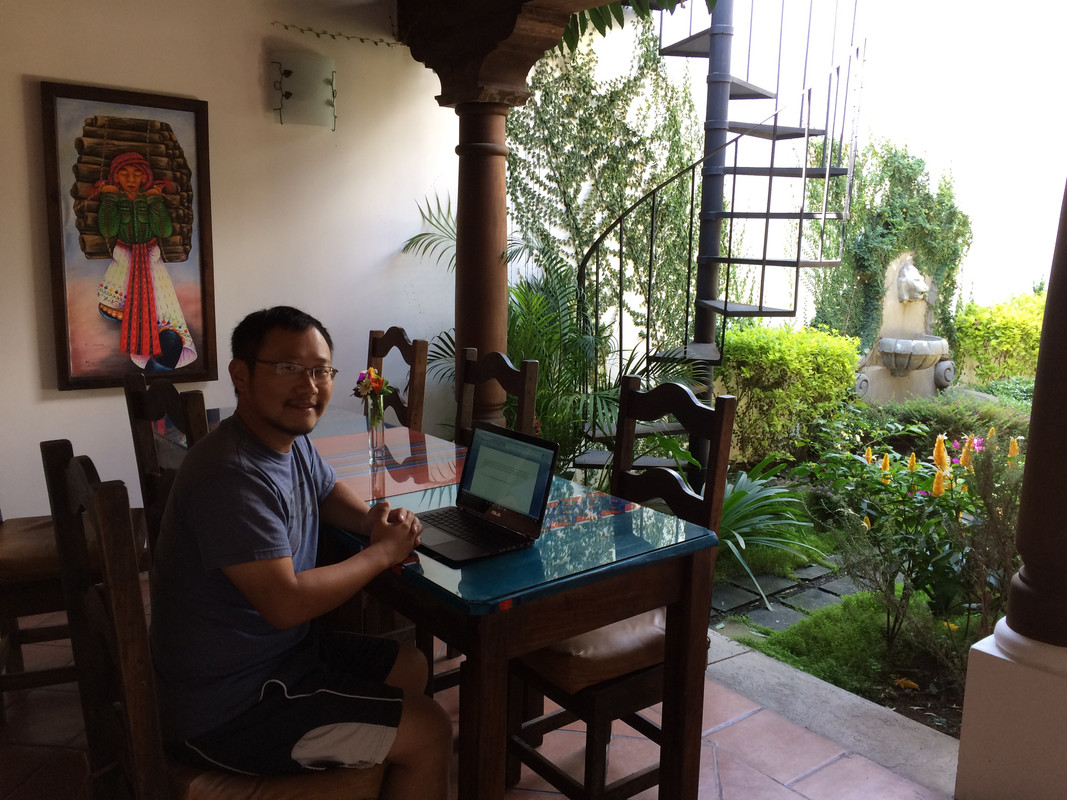 I originally planned to stay in Antigua for 3 days but ended up staying 5. Did I mention I love this city?
I left Antigua for El Salvador with Christine and Jules from Québec and run into the French cyclists Bruno and Isabelle on the road. A police stopped by and ended the party by informing us that it's dangerous to stand on side of the road as we would be targeted by banditos.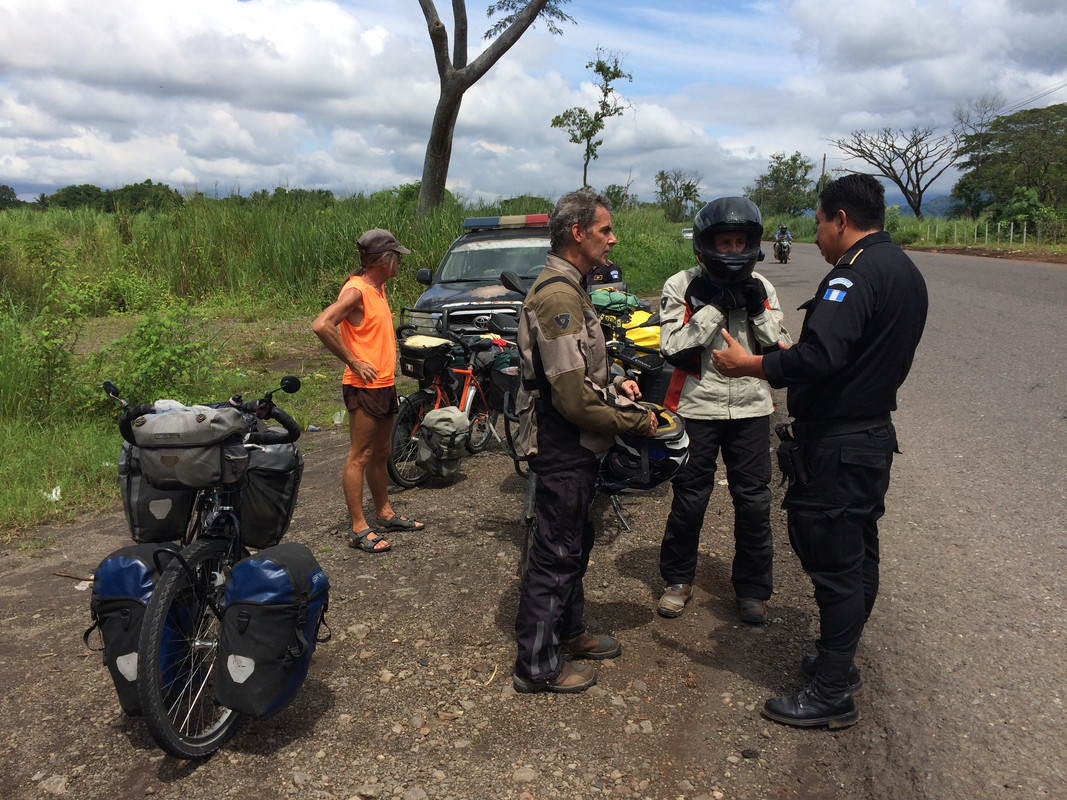 Crossing into El Salvador has been the most tedious border crossing yet. The whole process took over 3 hours and that's with a fixer skipping the queue on both sides of the customs.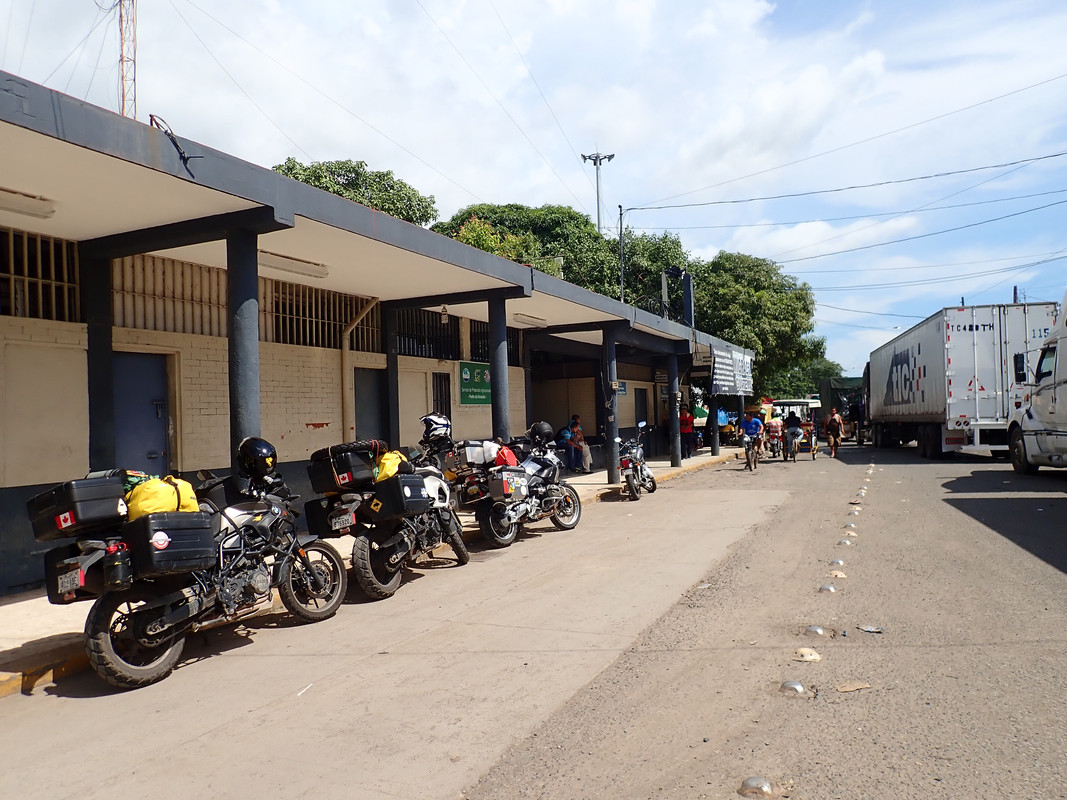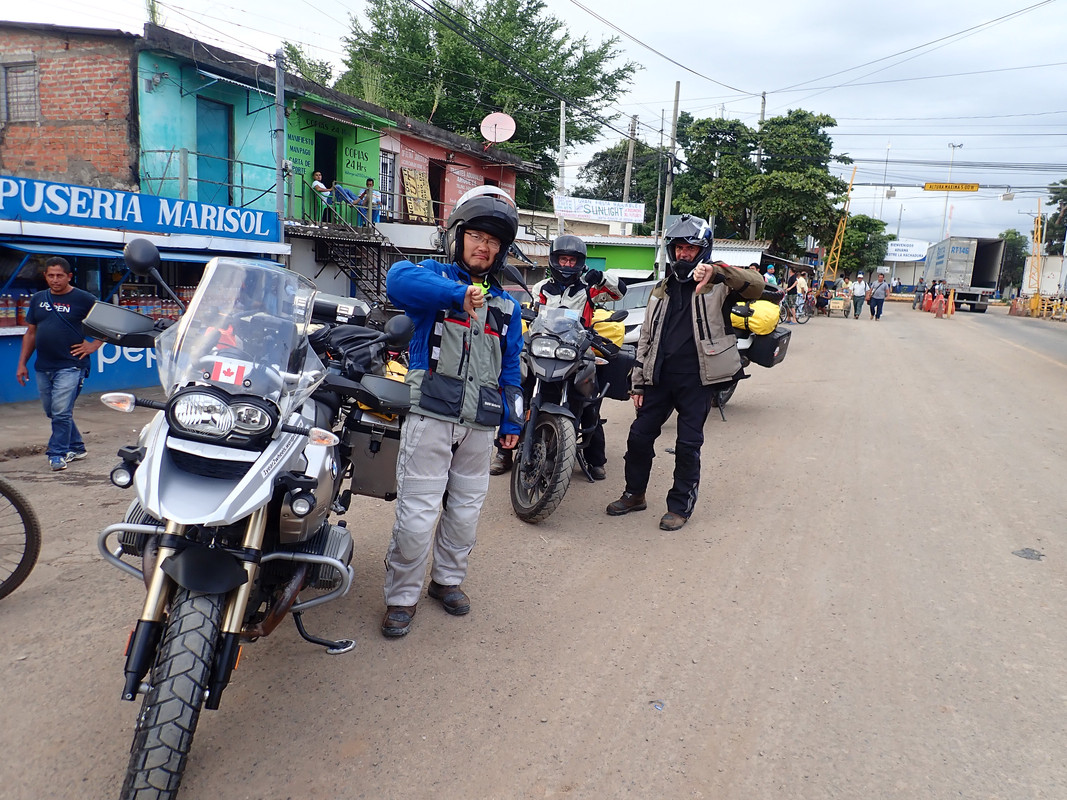 Exiting Guatemala
Stamp out of Guatemala at immigration and receive El Salvador entrance slip (El Salvador does not stamp passport)
Make 2 photocopies of Guatemala exit stamp, Vehicle Import Permit, Passport, Driver's License and Registration
Entering El Salvador
Ride over to El Salvador border by squeezing through a long line of trucks
First checkpoint is to inspect canceled Guatemala Vehicle Import Permit and check VIN
Second checkpoint is down the road to hand over El Salvador entrance slip and check passport
Third stop is Aduana to apply for El Salvador 60-day Vehicle Import Permit for $10 USD and have vehicle inspected
Fourth checkpoint is further down the road to crosscheck Vehicle Import Permit with VIN and pay $5 USD road toll
It was already late in the day and we were drenched in sweat after all of the border crossing BS was done so we settled for a cheap motel without hot water or Wi-Fi and called it a day. We took the coastal road CA-2 the next day and stopped for some tasty seafood for lunch while enjoying the ocean view.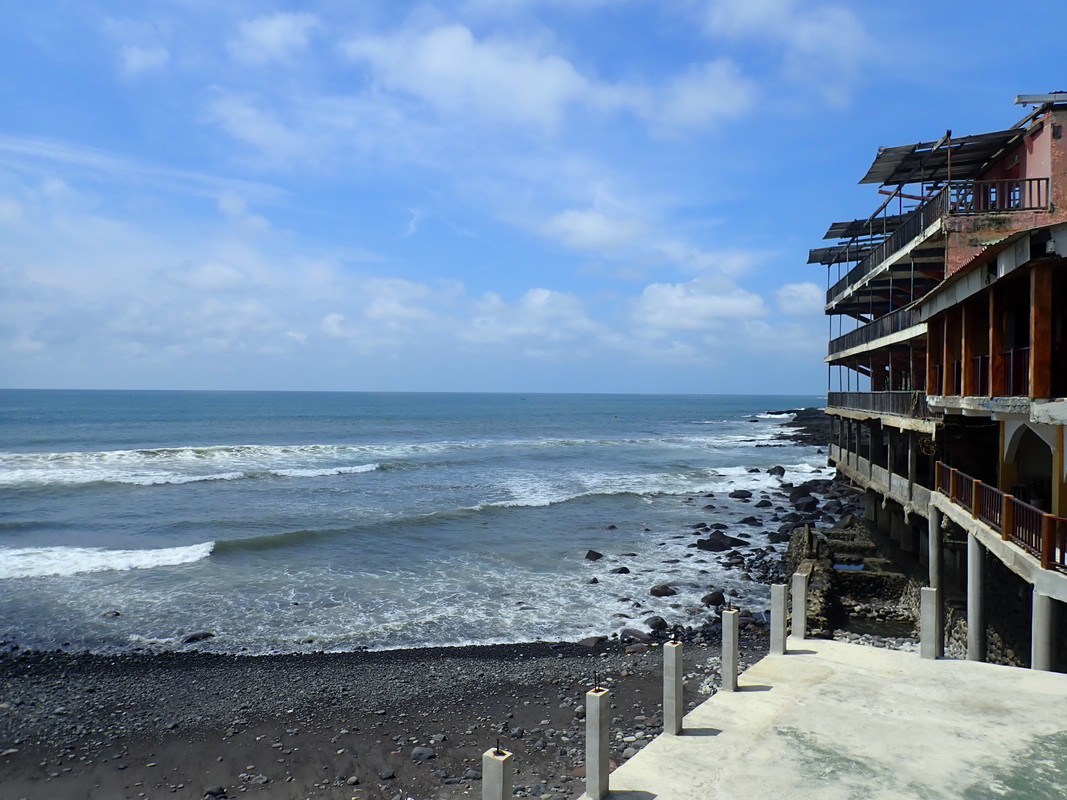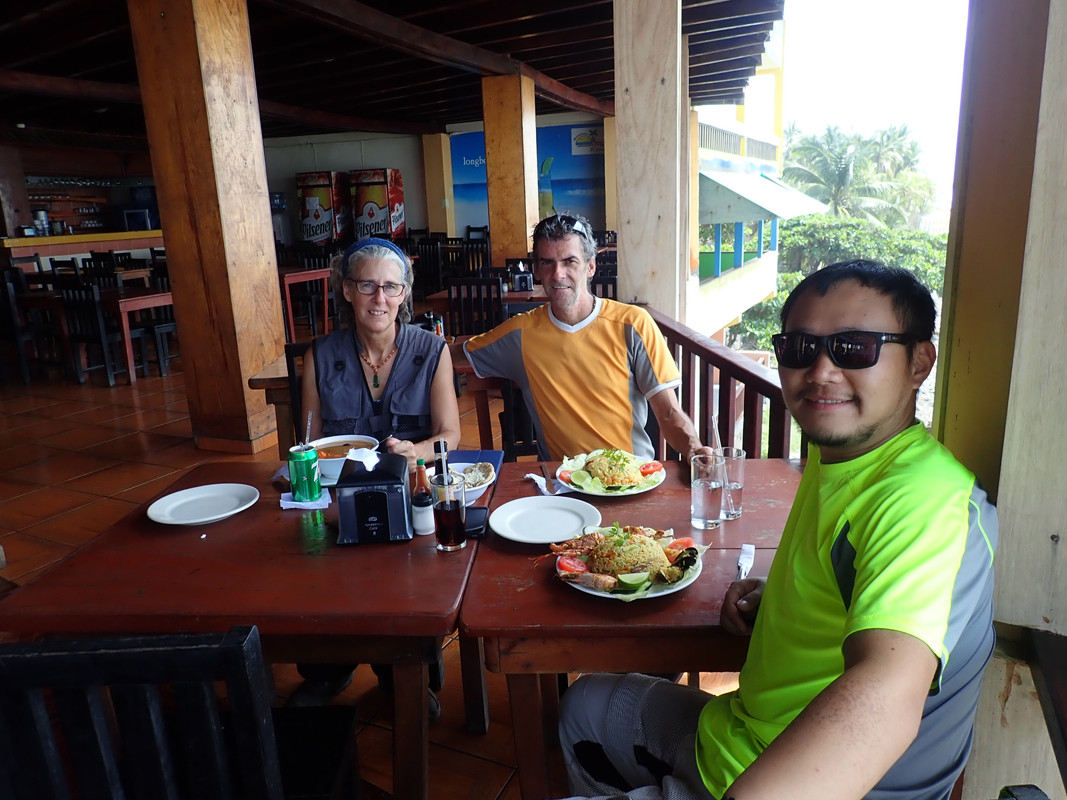 We made as far as El Cuco which is a small surf town about an hour away from the Honduras border. No hot water or Wi-Fi seemed to be the common theme in El Salvadorian hotels. At least it was right on the beach and seafood is cheap and plentiful.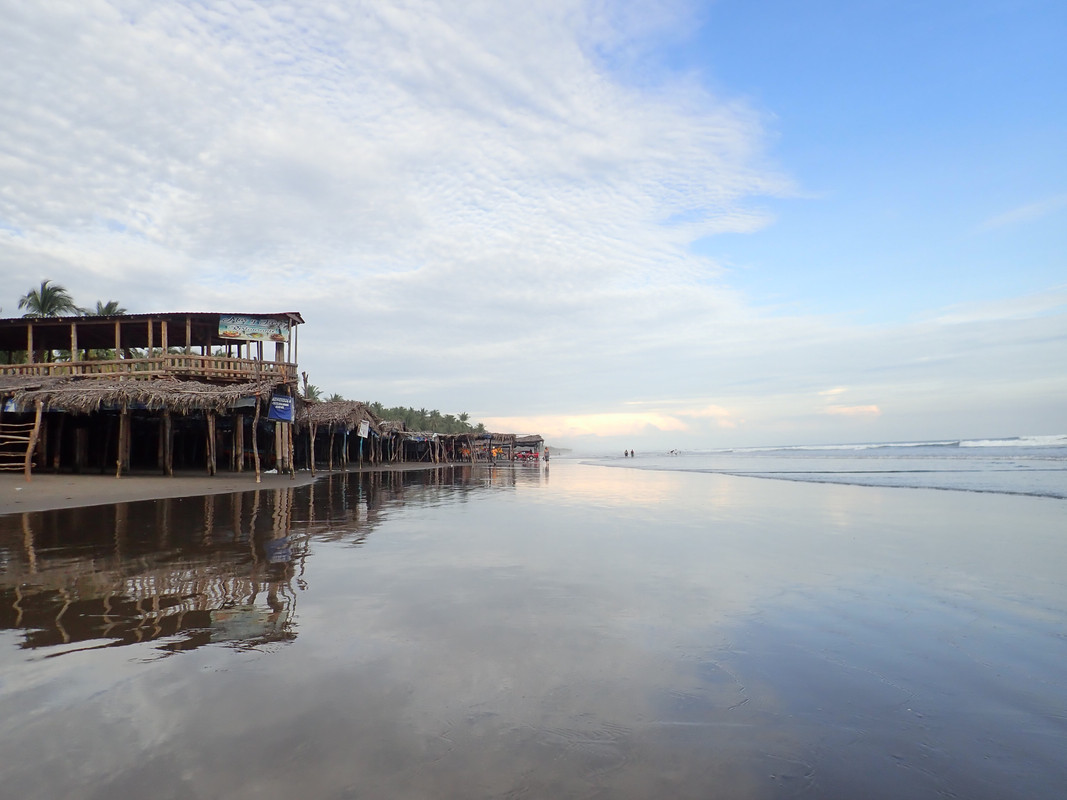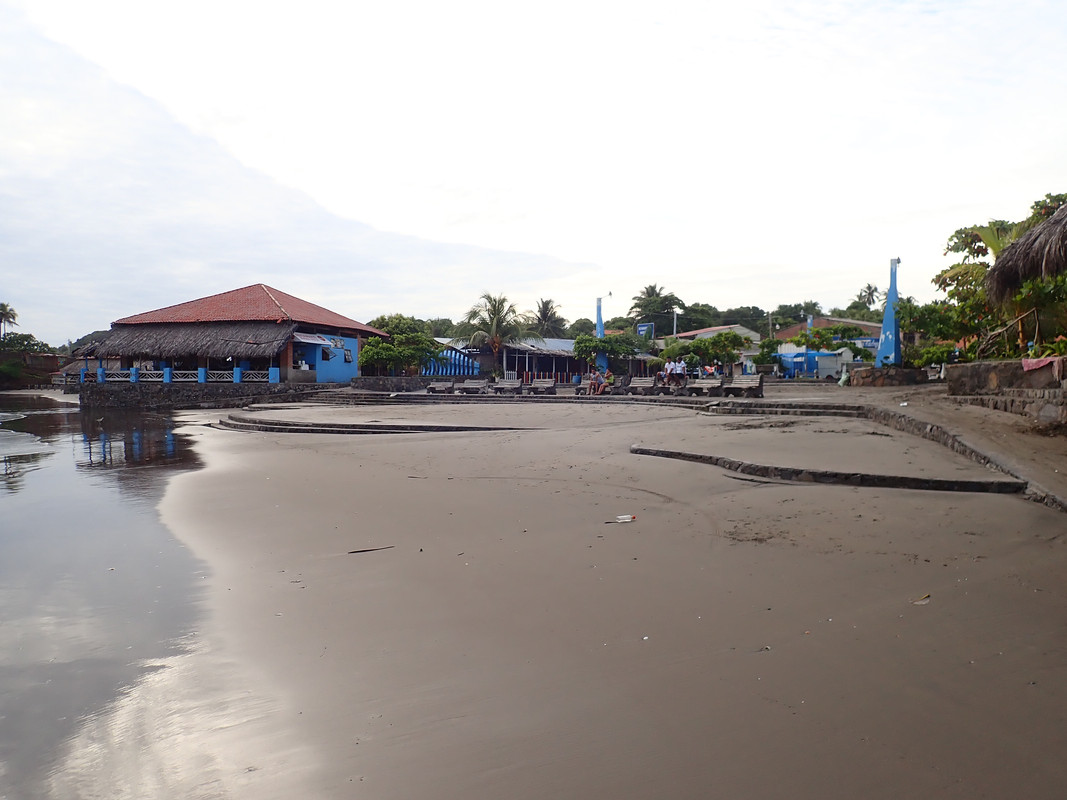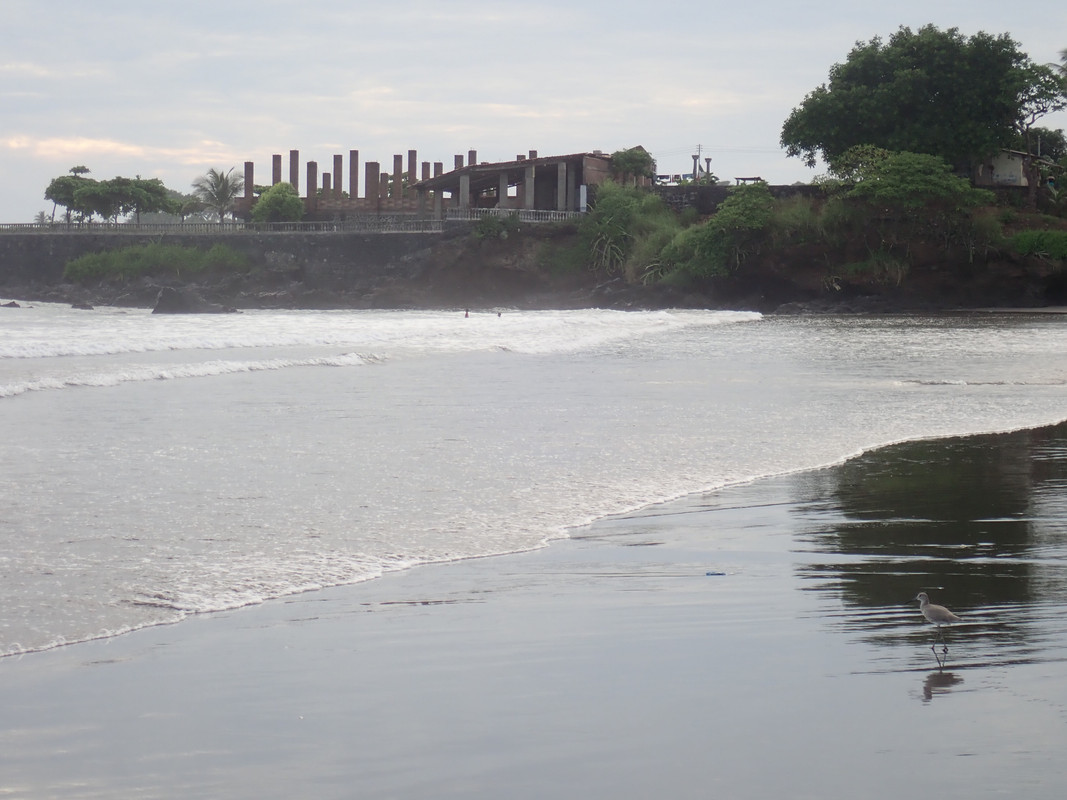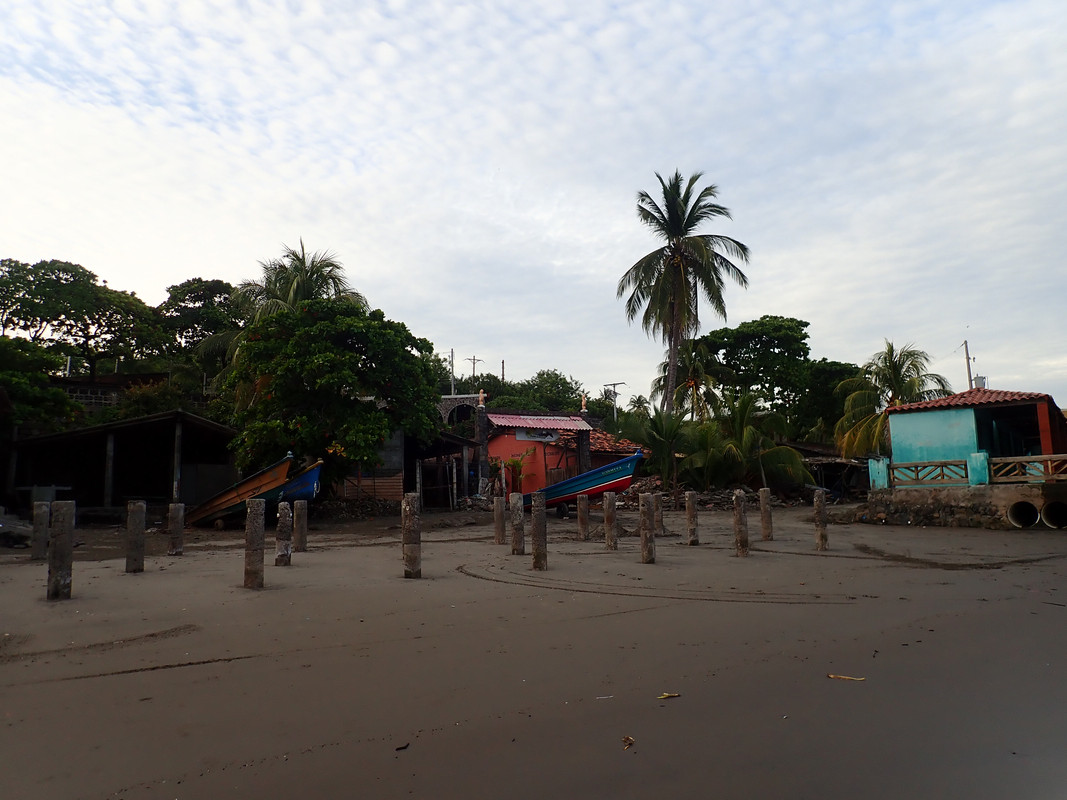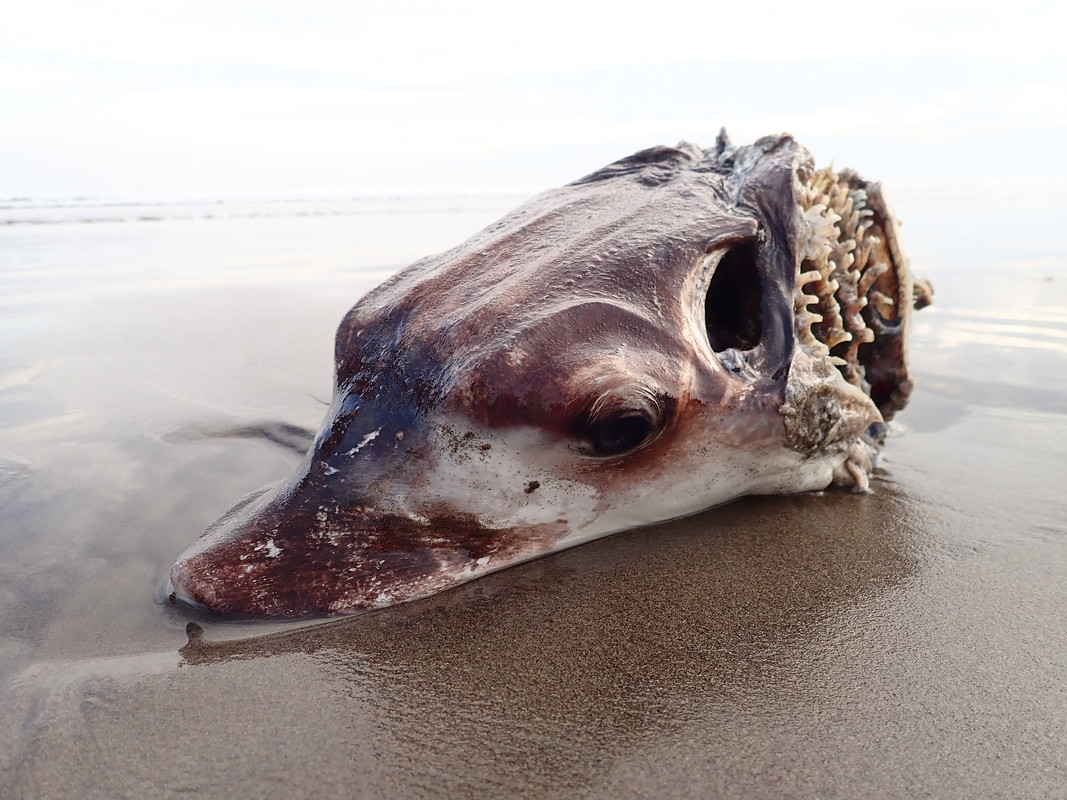 ADV 101: Go for a swim wherever you can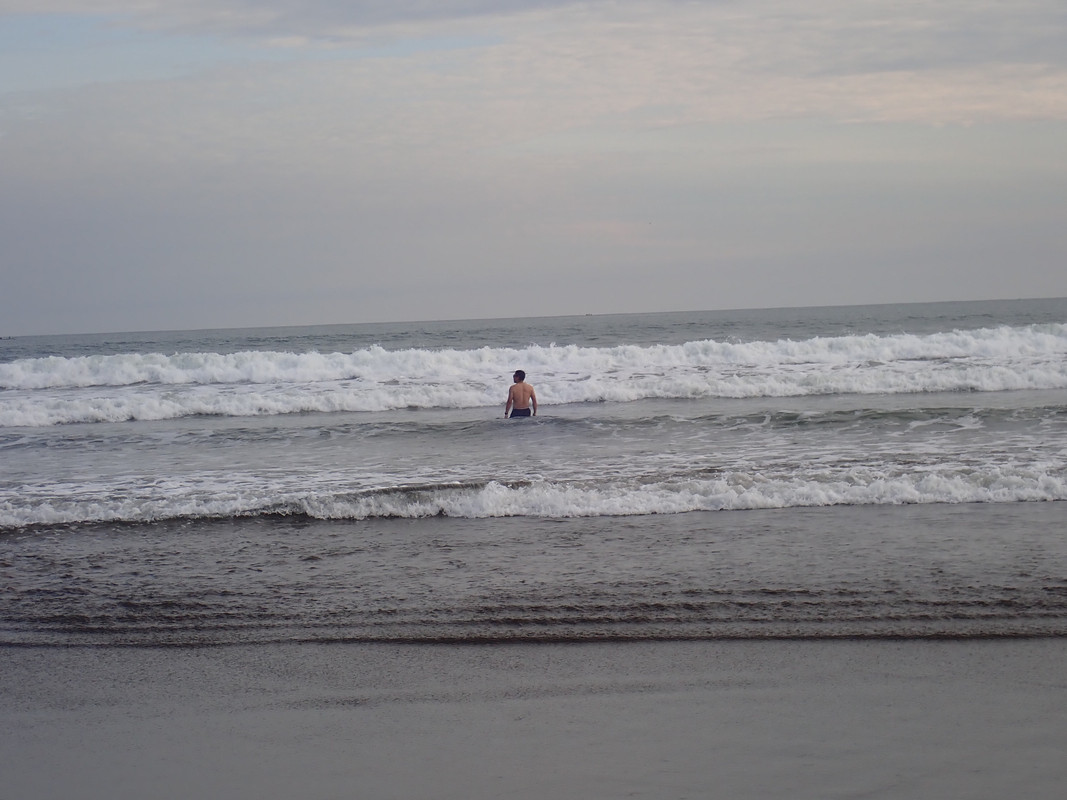 One border crossing per day was pretty much all I can handle in Central America so our goal for the next day was simply to cross into Honduras even though there's only about 100 miles separating El Salvador from Nicaragua. As expected, it ended up being another two and half hour ordeal.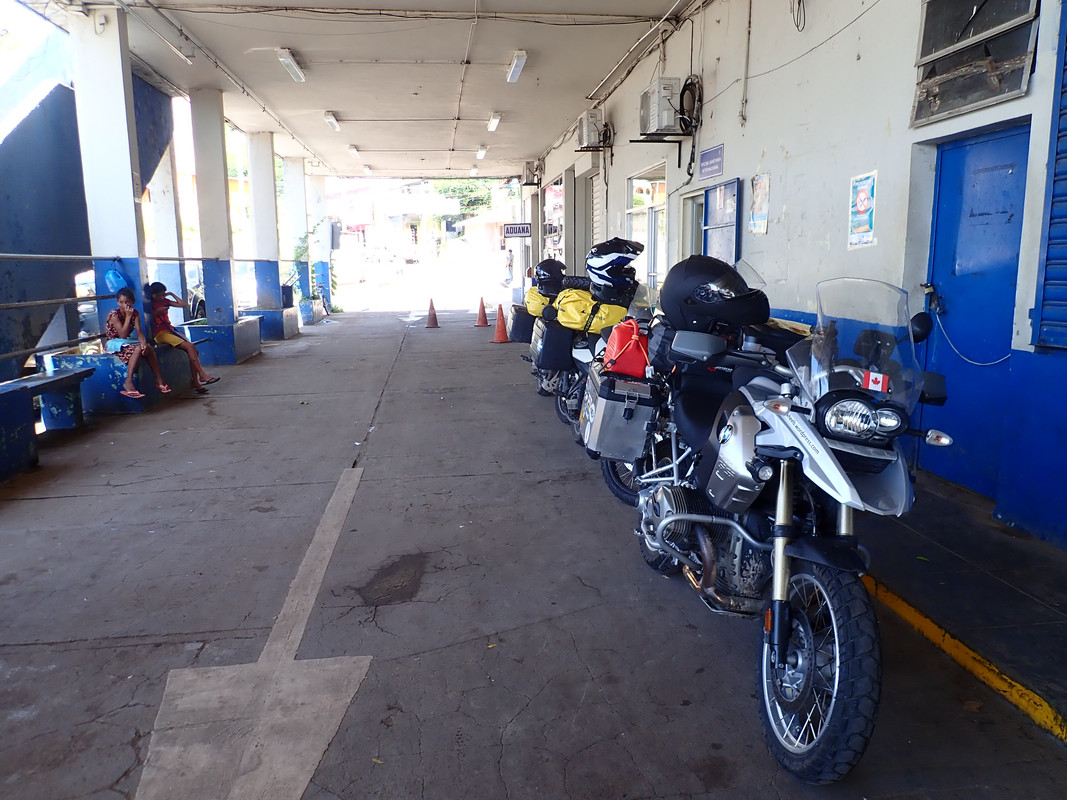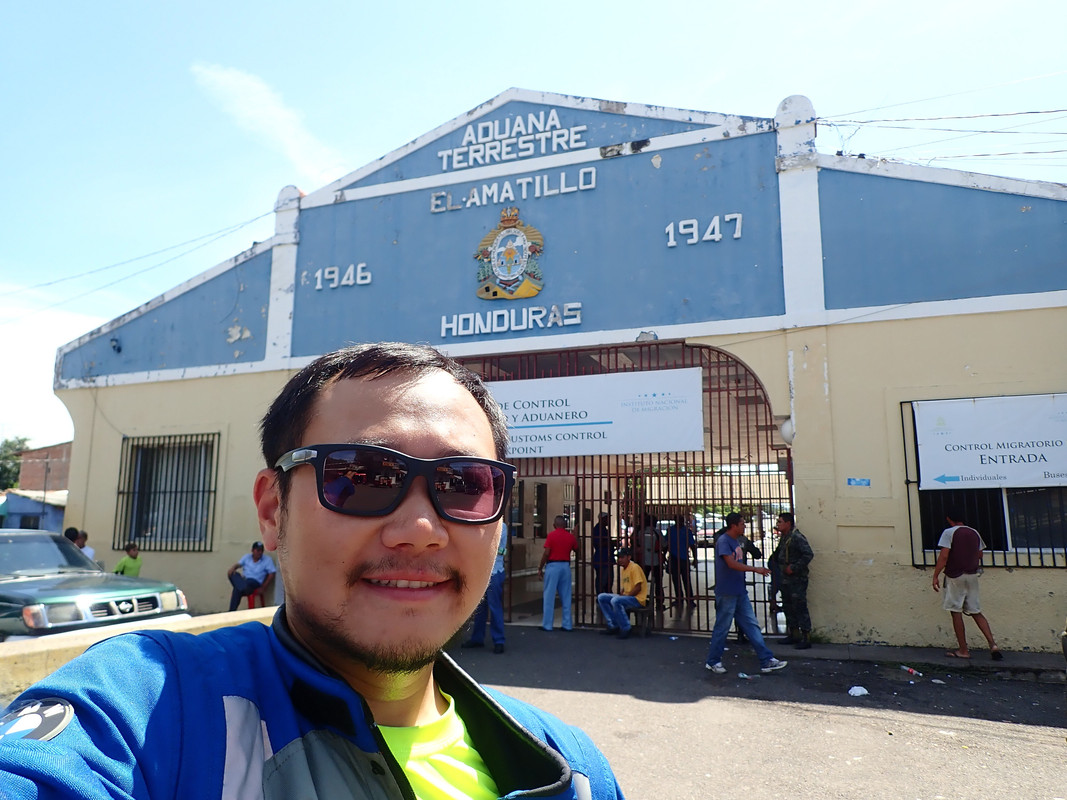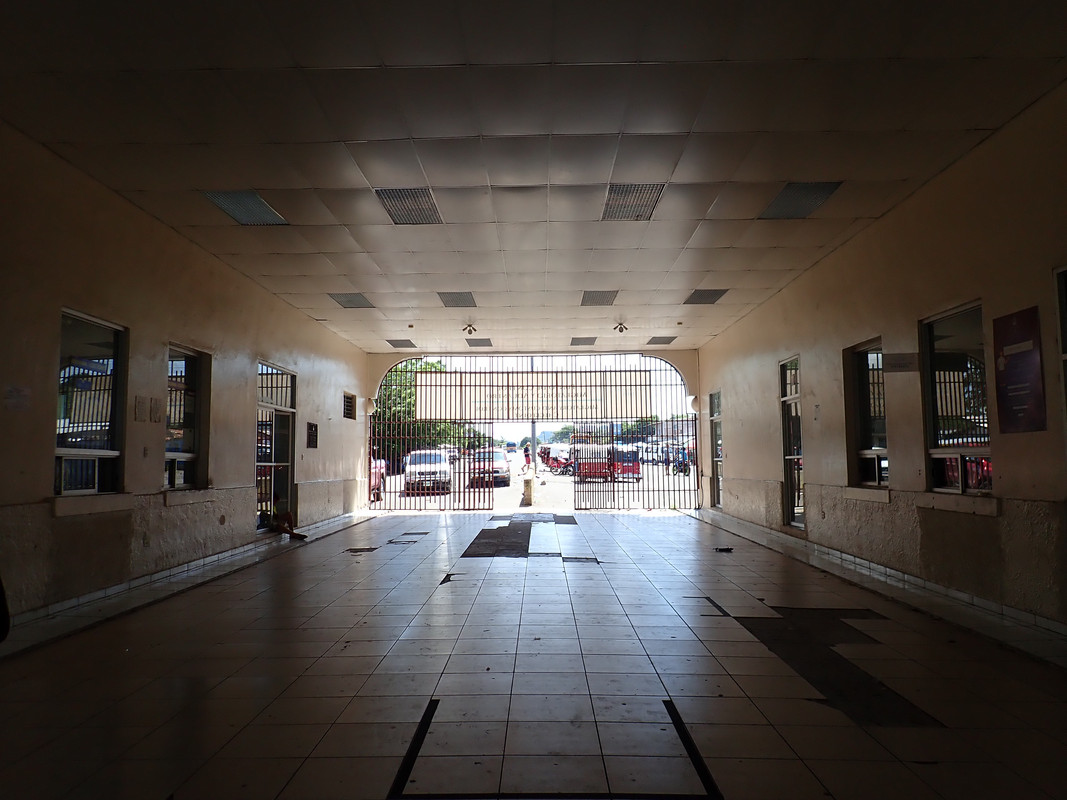 Exiting El Salvador
Stop at the checkpoint 3 km before El Salvador border to check Vehicle Import Permit and VIN
Stamp out of El Salvador at immigration and receive departure ticket
Stop before the bridge and hand over El Salvador departure ticket at another checkpoint
Entering Honduras
Stop at the checkpoint on the other side of the bridge to check canceled El Salvador Vehicle Import Permit, Passport and Driver's License and Registration
Park next to Aduana and stamp in at immigration desk on the right for $3 USD
Apply for Vehicle Import Permit on left side of the building for $35 USD
Vehicle inspection and fumigation is further down the road and we were supposed to hand over a copy of the Honduras Vehicle Import Permit but the checkpoint officers waved us through
While we were waiting at the Honduras border, a German (Peter) and an Austrian (Eckart) biker rolled in and suddenly an international biker gang was formed. These guys are professional grade at border crossings and were in and out in less than an hour!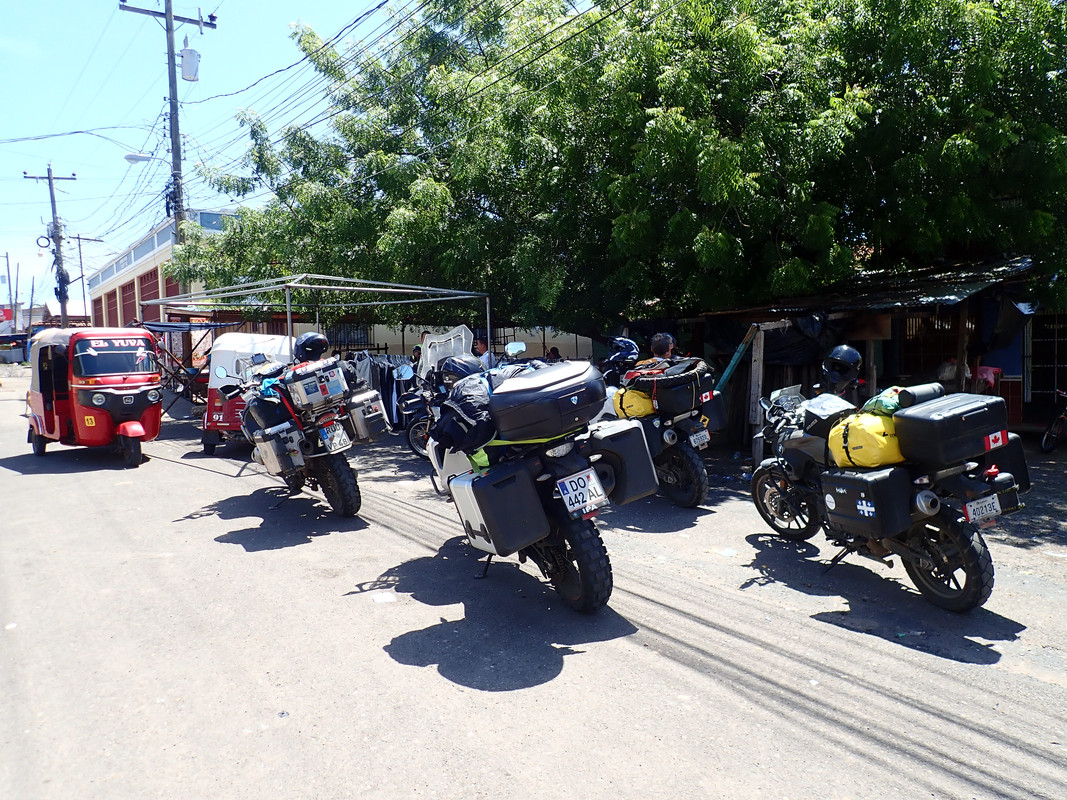 Got forced off the road into some loose dirt and almost dropped the bike again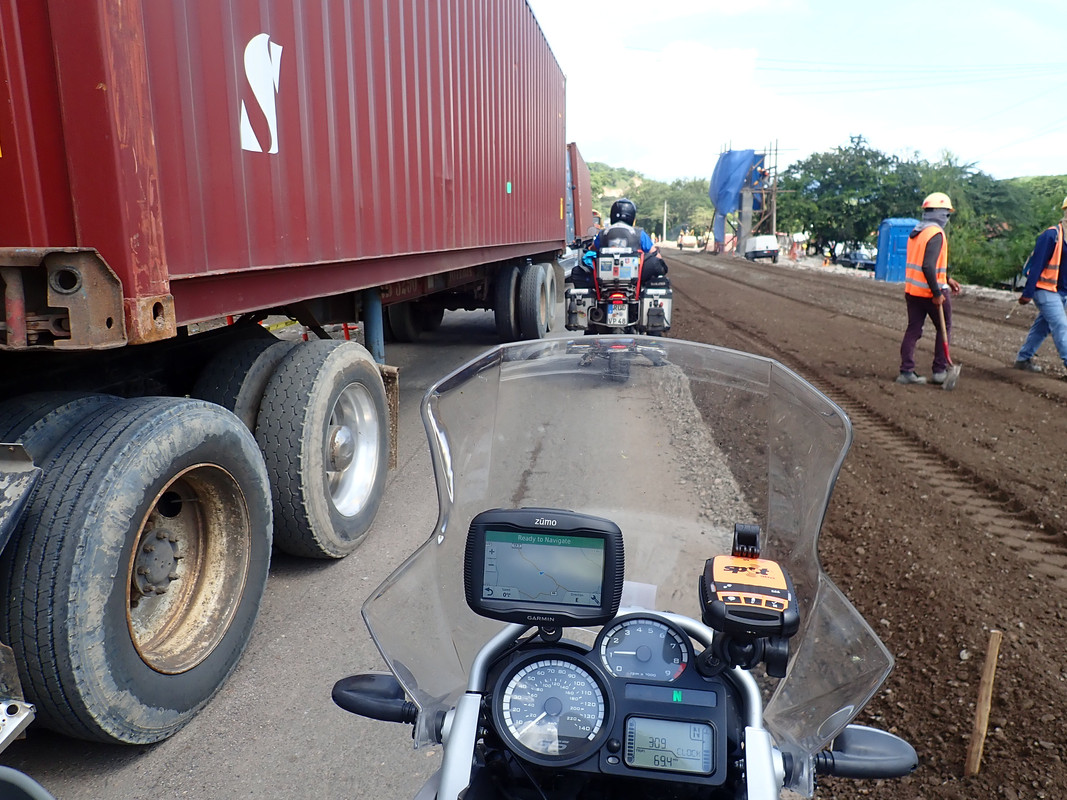 An Austrian leading a German (Insert your own joke here)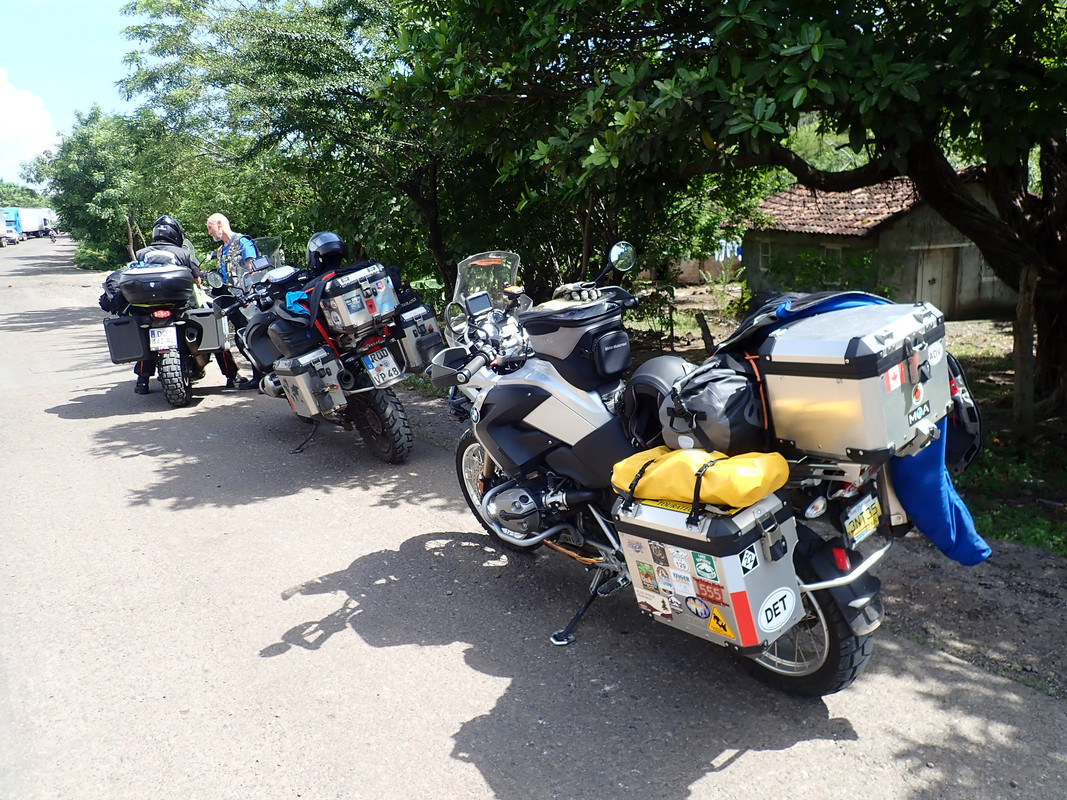 The Europeans ride hard and party hard…I can't keep up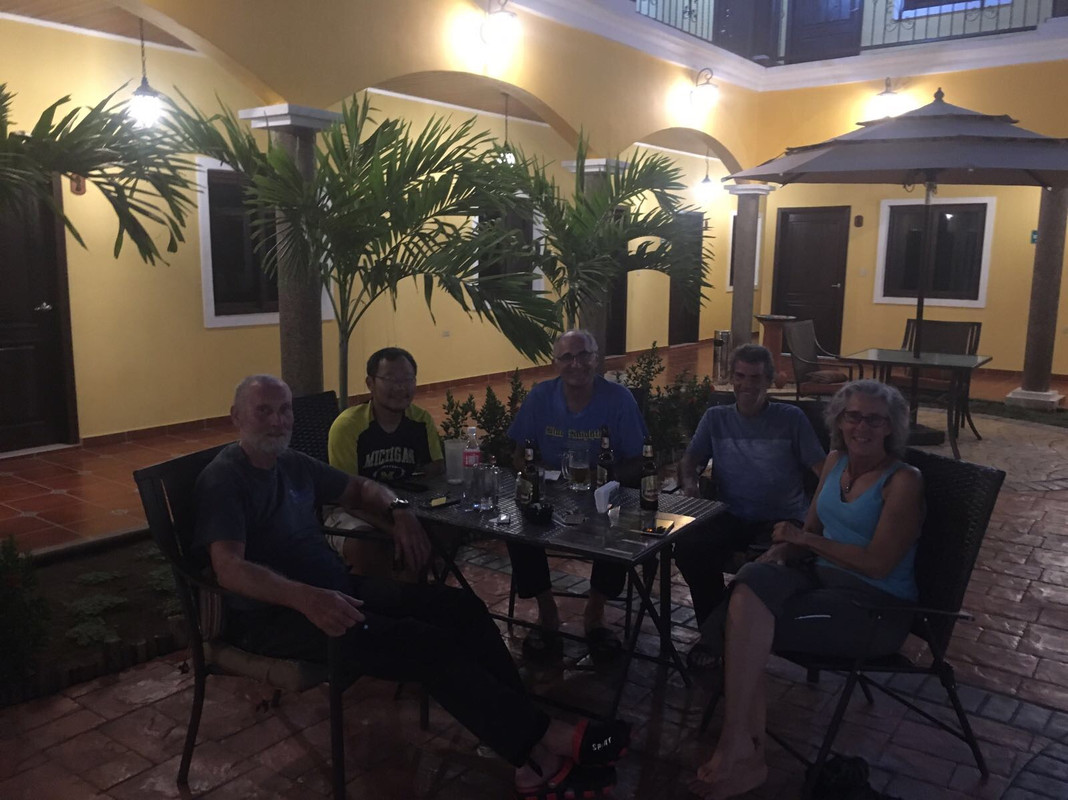 We rode together towards the Nicaragua border the next day. Roads kept getting worse and worse going down Central America. We were like a team of synchronized swimmers swinging from side to side to dodge the potholes while average about 20 mph. CA-3 is fairly straight on the map but you would never know after riding it like a slalom course.
Third border crossing in 4 days!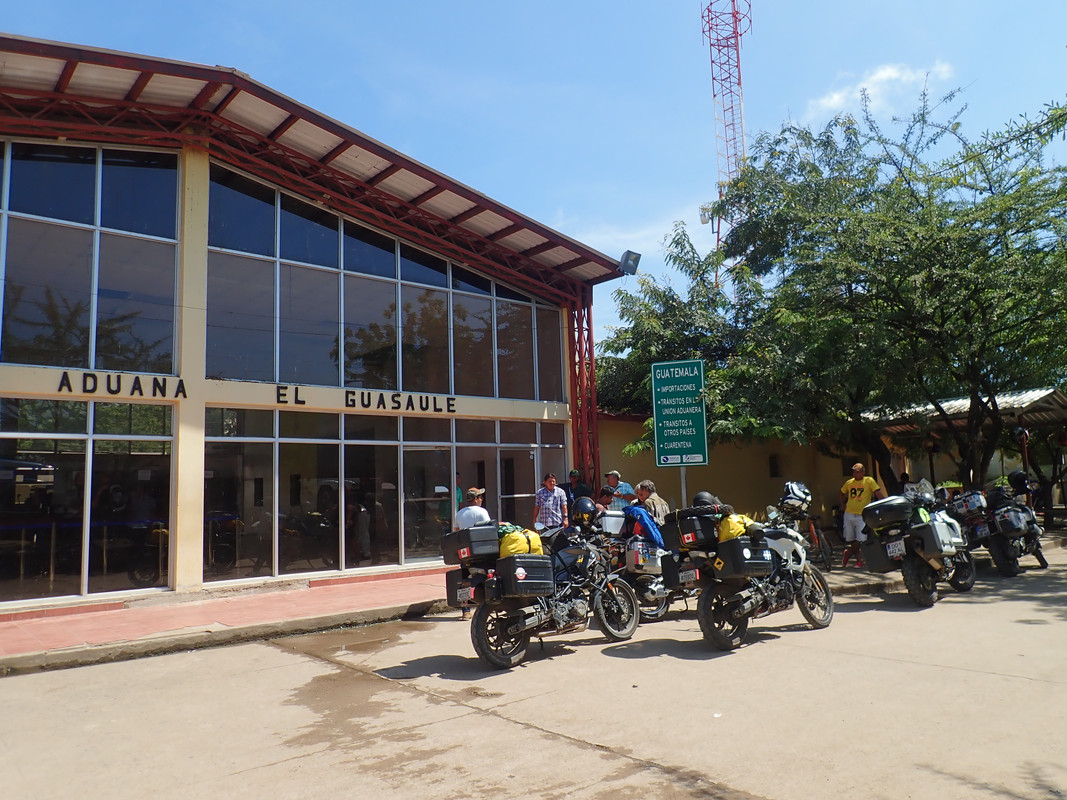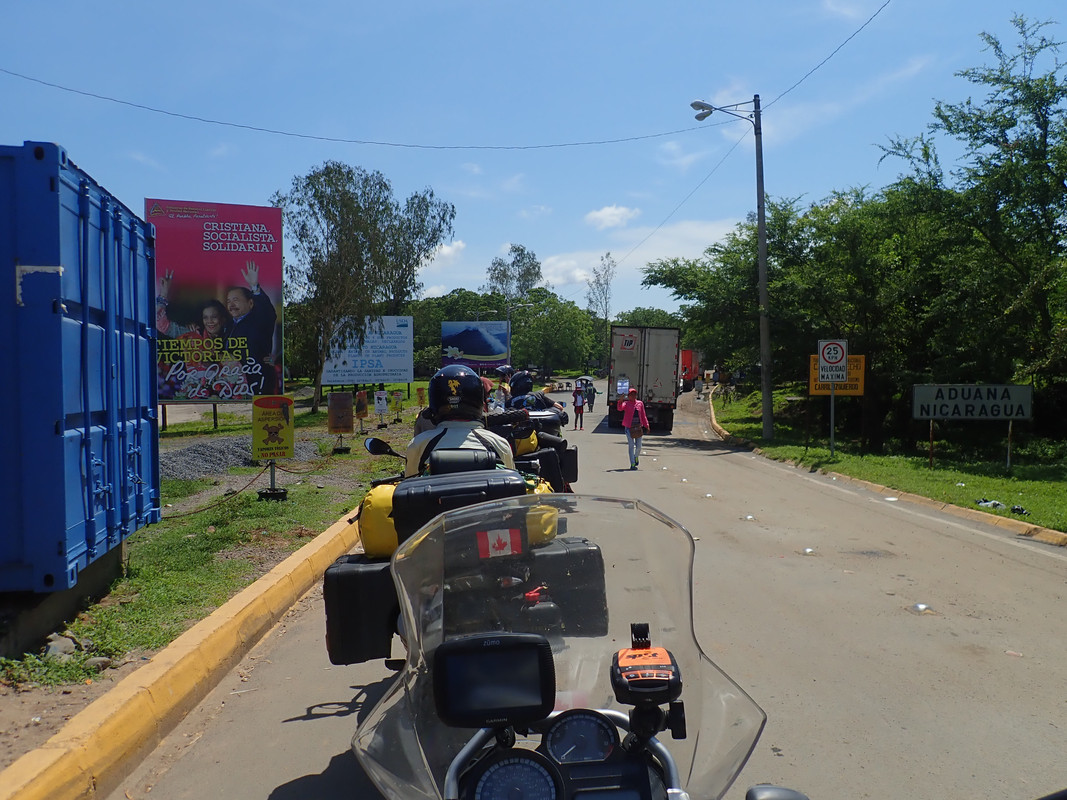 Exiting Honduras
Go to immigration in the back of the building and stamp out of Honduras
Go to Aduana at the front of the building and turn in Honduras Vehicle Import Permit
Entering Nicaragua
Stop at the first checkpoint after the bridge to check passports and receive declaration form
Go to fumigation (we skipped through even though the guy was waving and yelling)
Park at the immigrant building (blue one on the far left) and a couple of people will record your license plate outside. Stamp in at a booth inside and pay $12 (USD only, they do not access their own currency! Also bring photocopies of Passport, DL and Registration)
Go to customs on the far right in the same building with Passport, DL, Registration and Title to apply for Vehicle Import Permit (to be handed in upon entering Costa Rica)
At the final checkpoint leaving Aduana, show Passport and Vehicle Import Permit then hand in completed declaration form
Vehicle insurance is required in Nicaragua but we didn't purchase any
It didn't take long to get into León after crossing into Nicaragua. Roads were USA grade for the most part. We still had a few hours of daylight to wander the streets of León.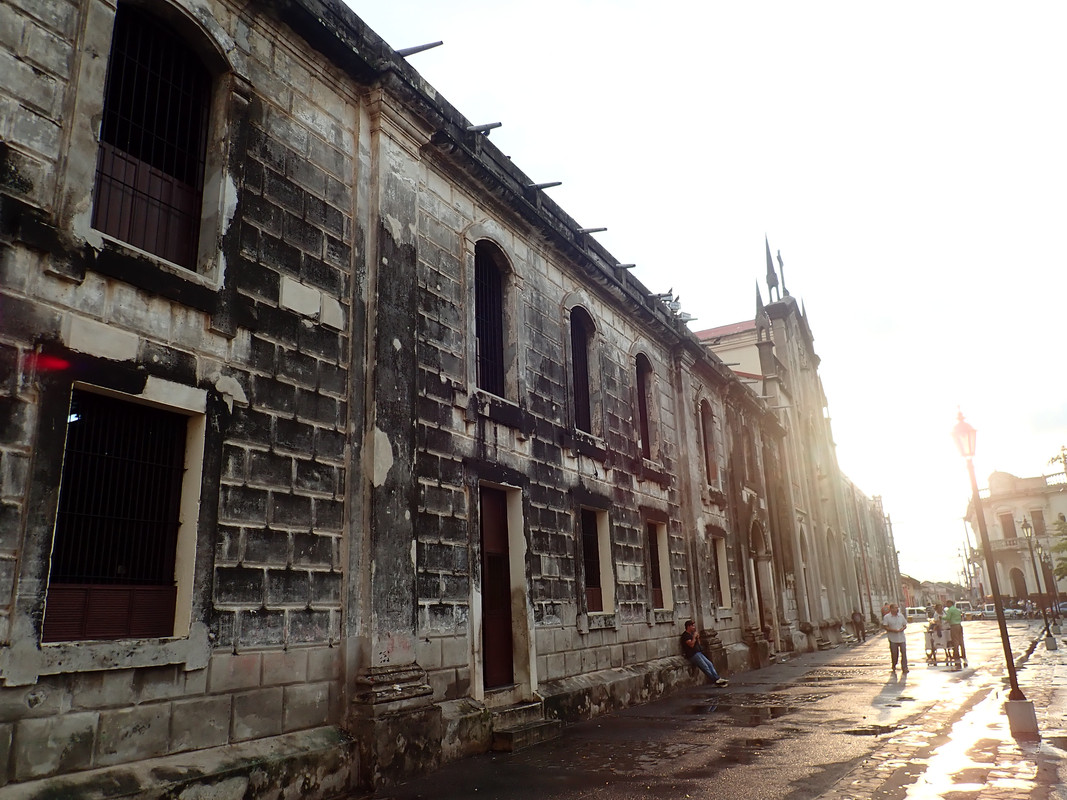 León Cathedral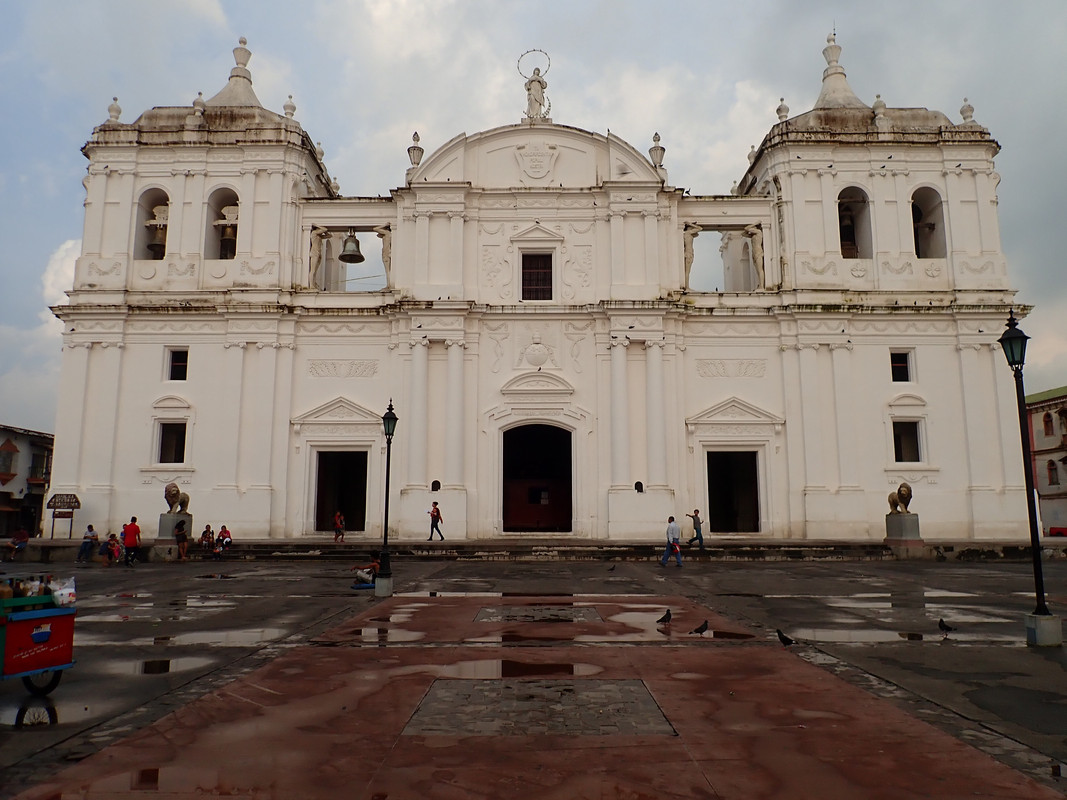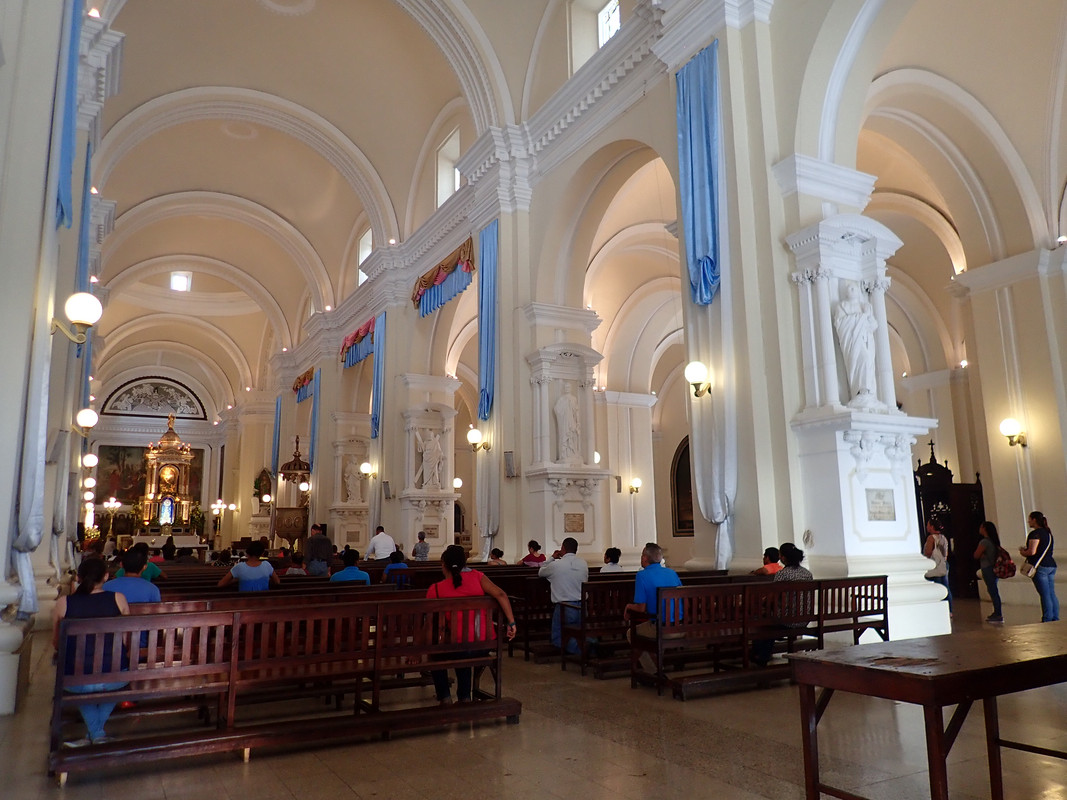 October 12th is Indigenous Resistance Day (Formerly Columbus Day) in Nicaragua and there was a parade going down the street.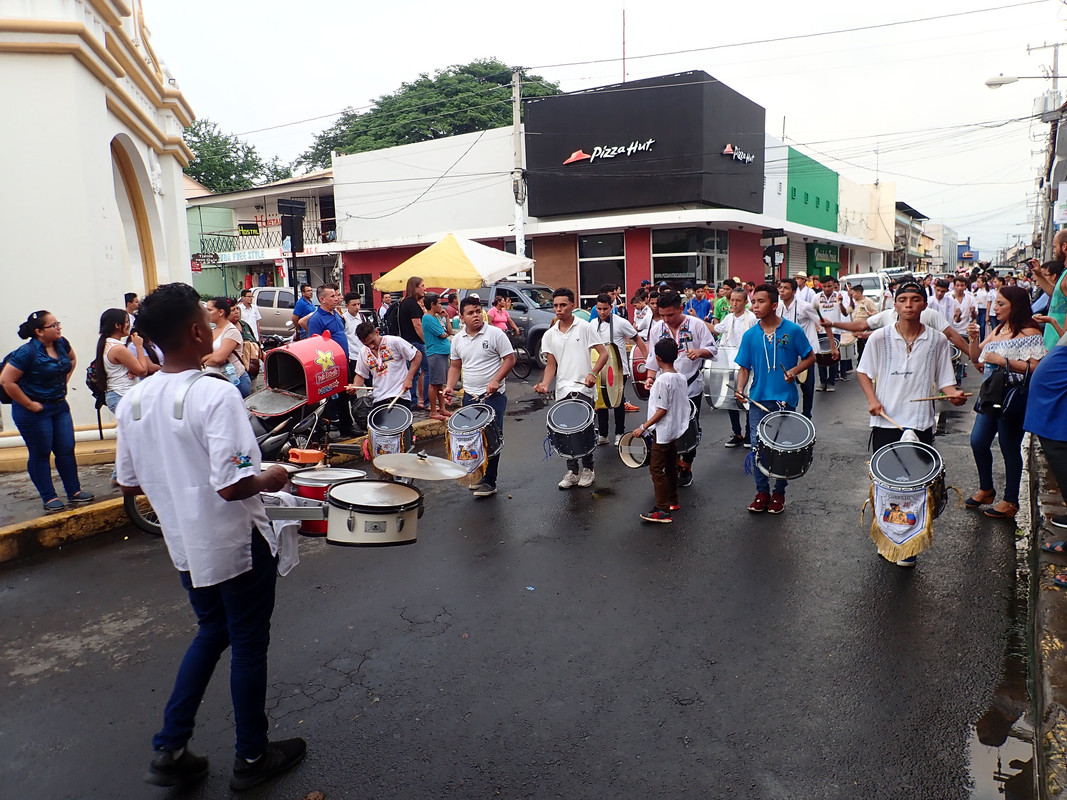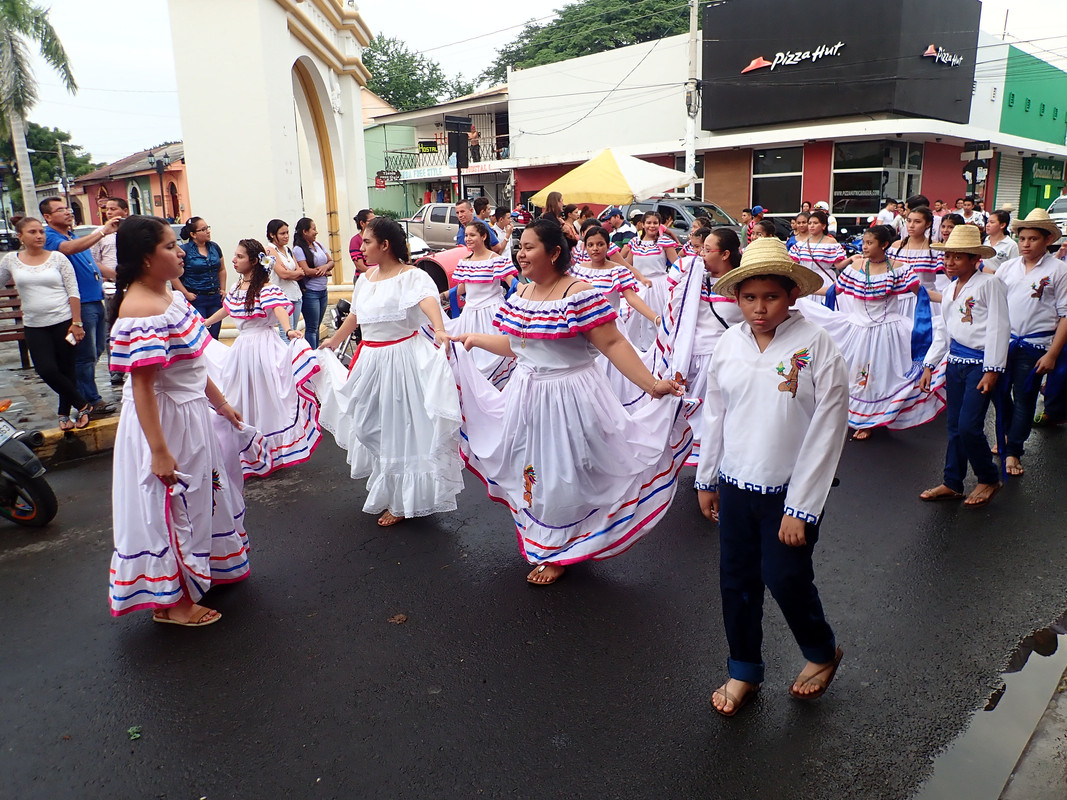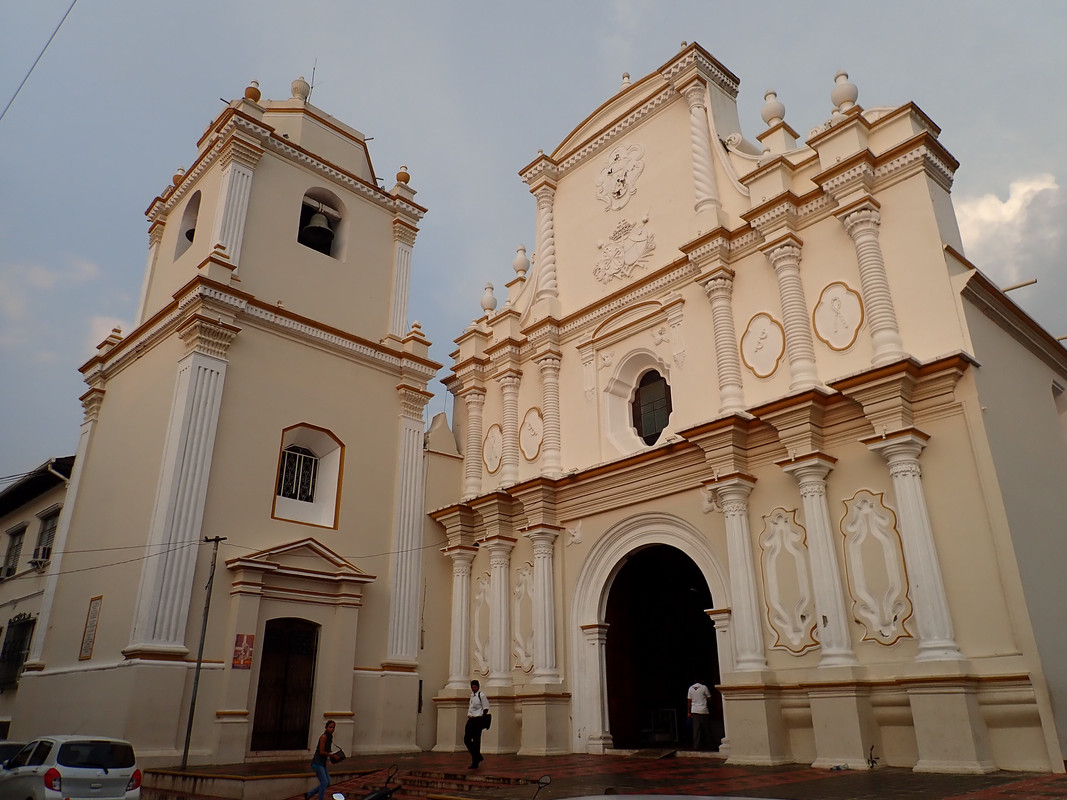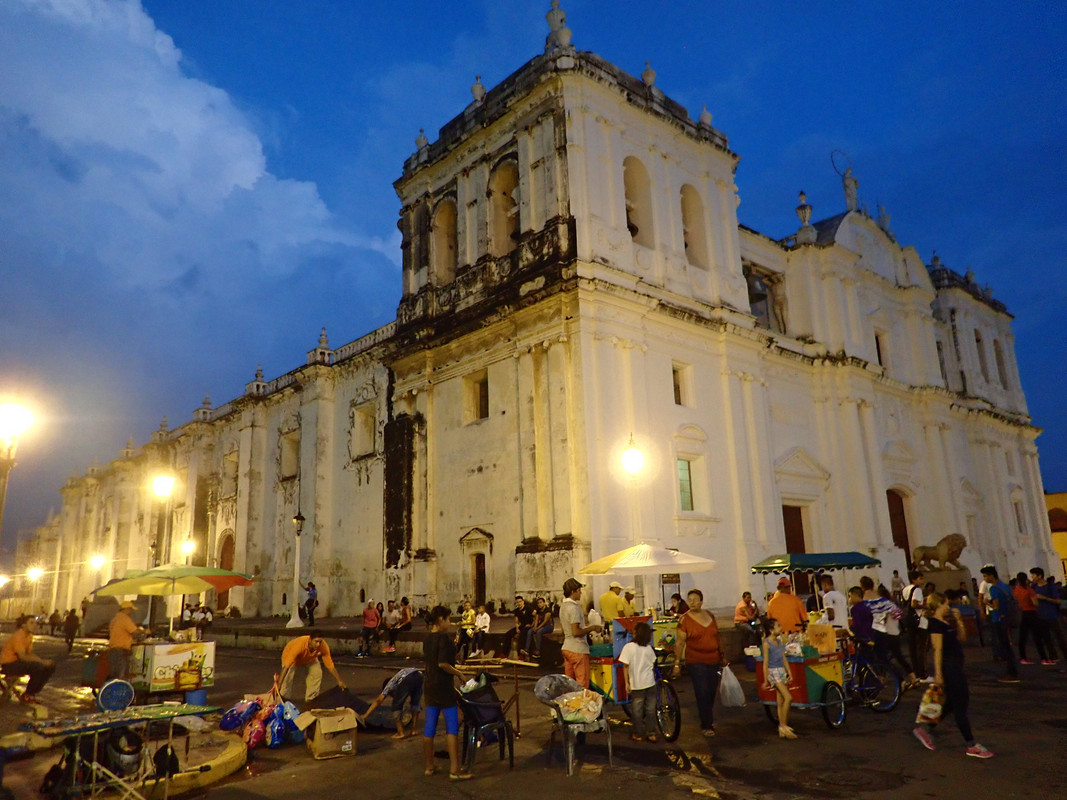 Where do you stay when traveling with an Austrian? Hotel Austria!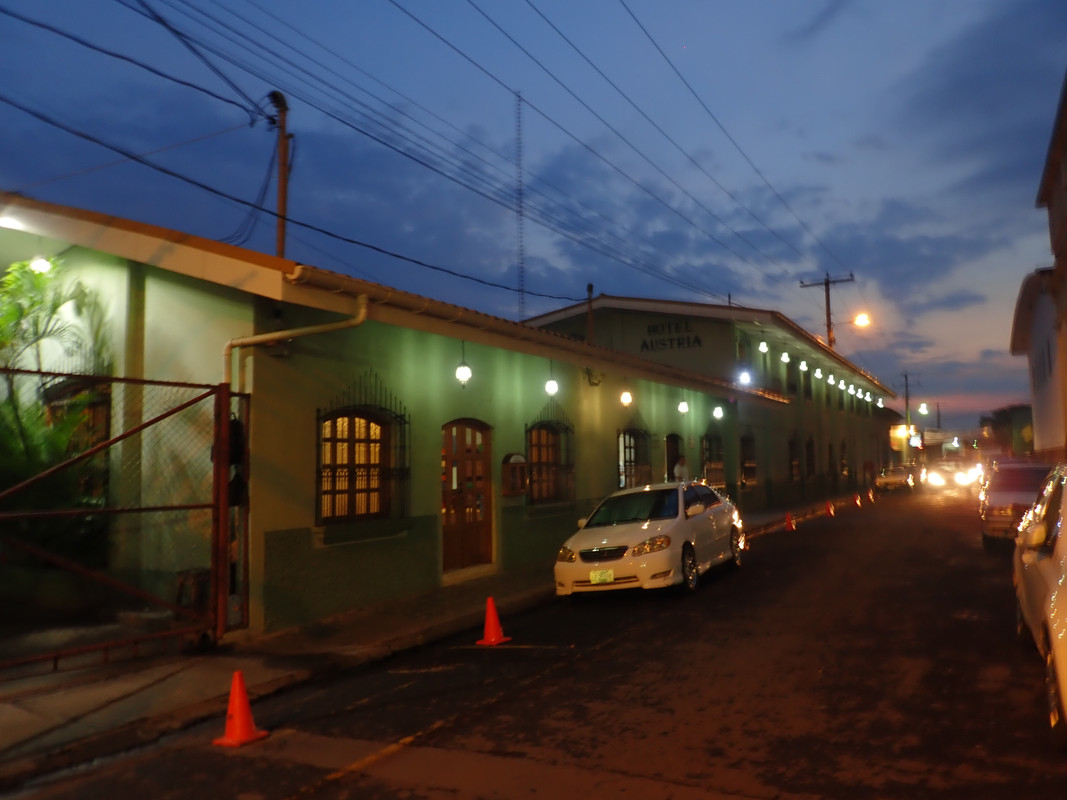 We parted ways with Peter and Eckart the next morning but we will be seeing them again on the Stahlratte. 🙂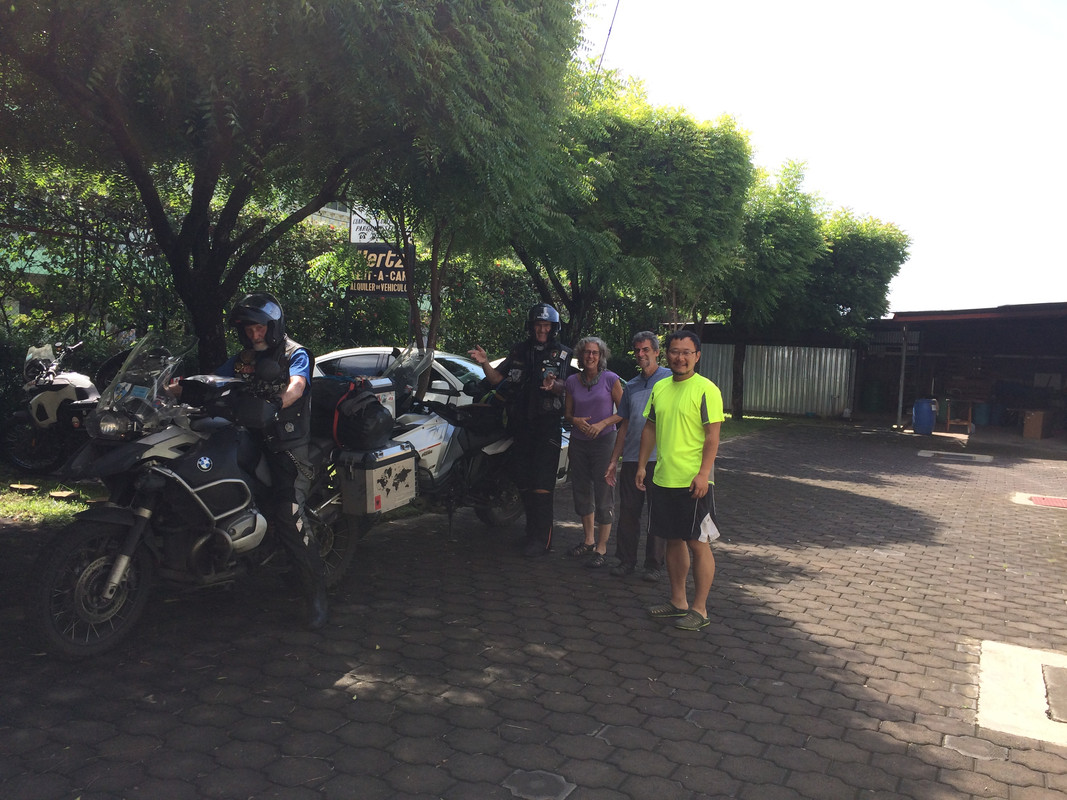 We ran into 4 other bikers at a gas station before we even left León: Adrian & Andrea from Germany and Paul & Maryna from Australia. We were all booked for the same Stahlratte passage…small world!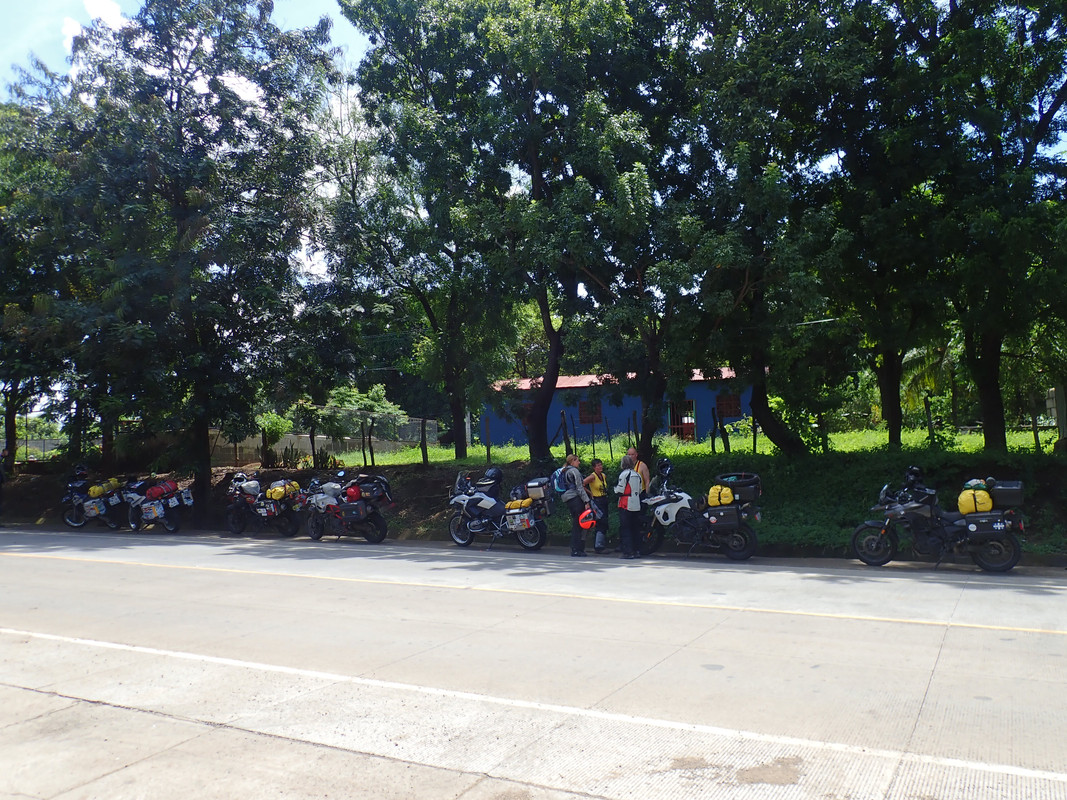 Another international motorcade was formed. Go Team BMW!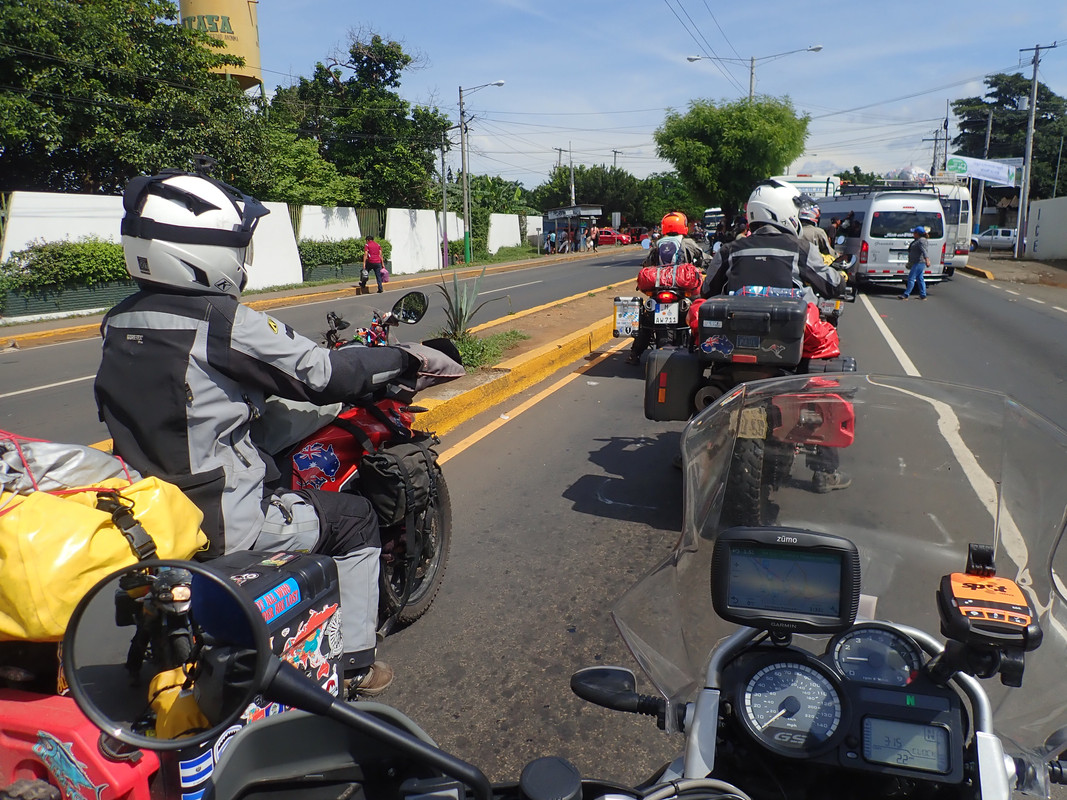 Some night scene from Granada, Nicaragua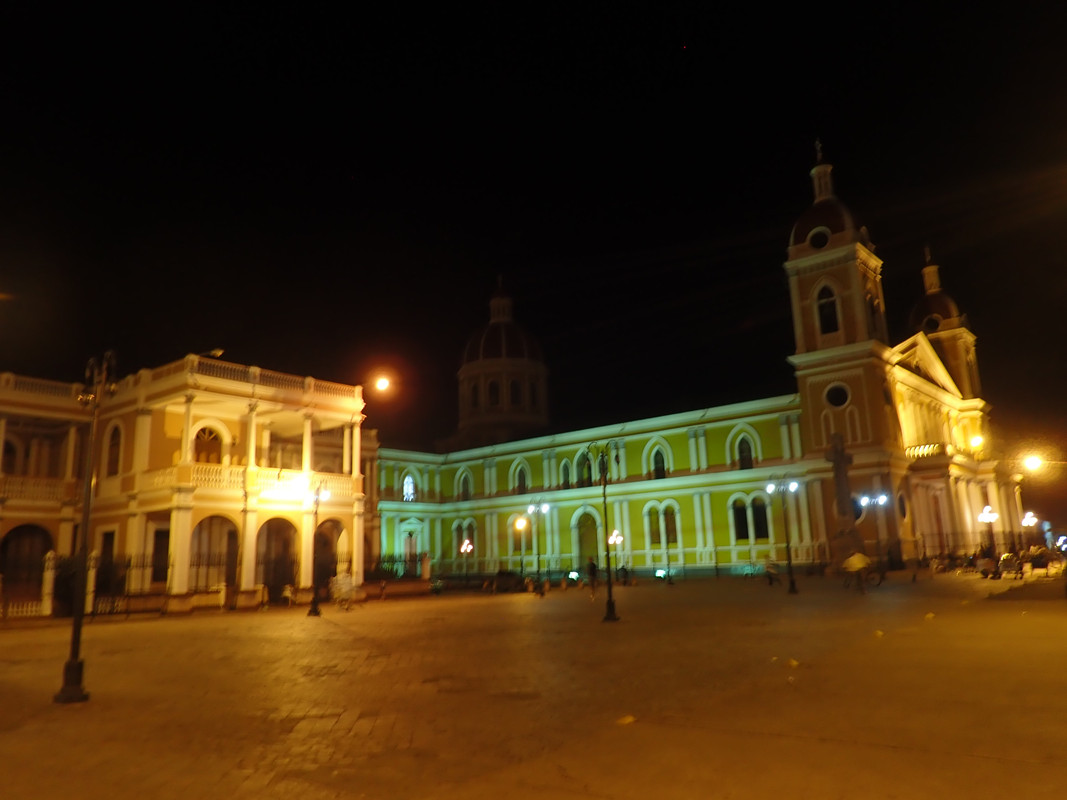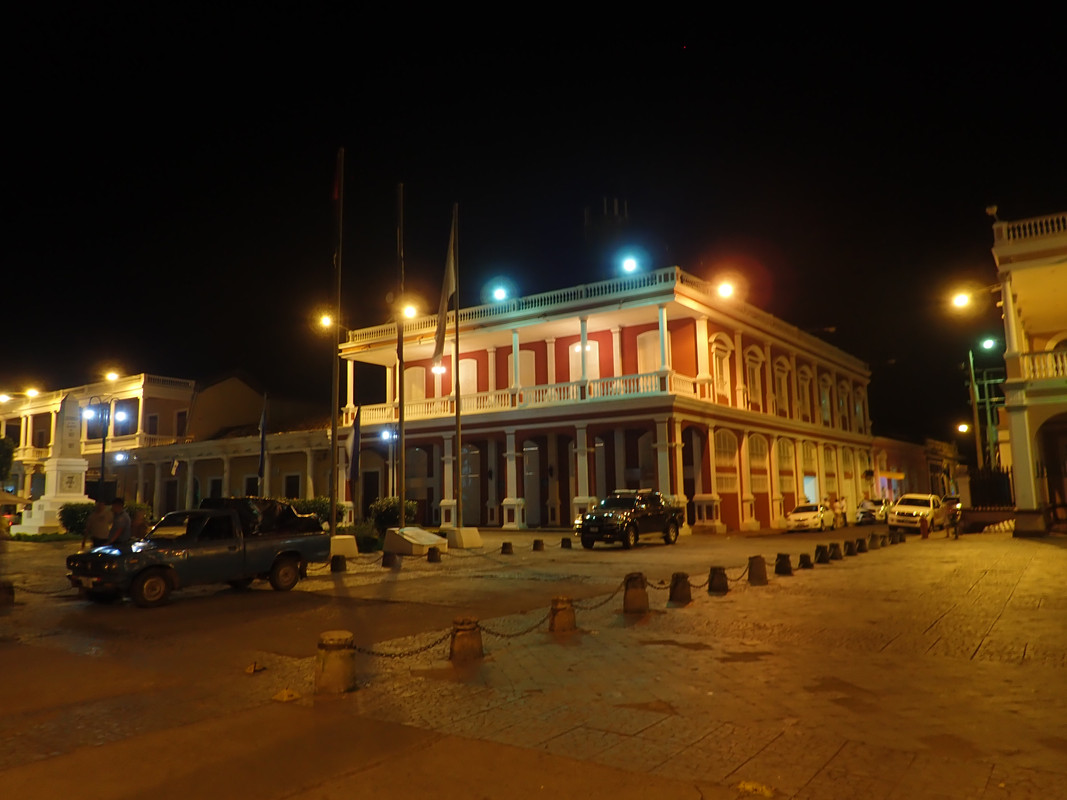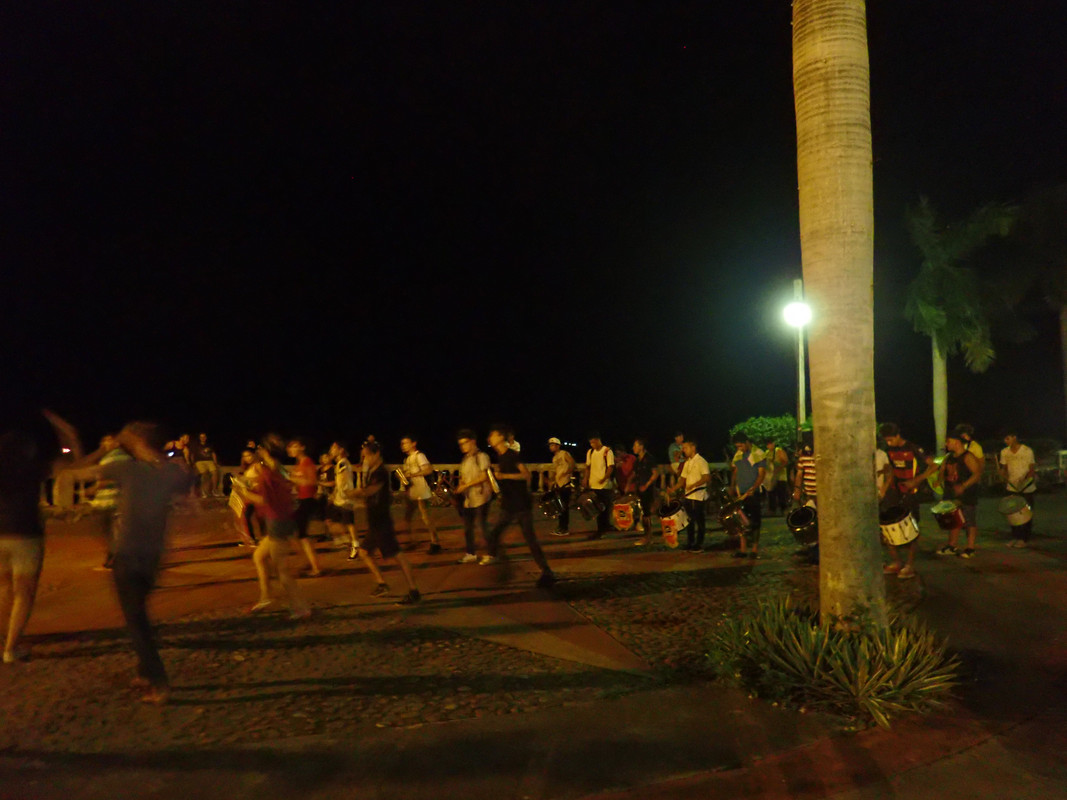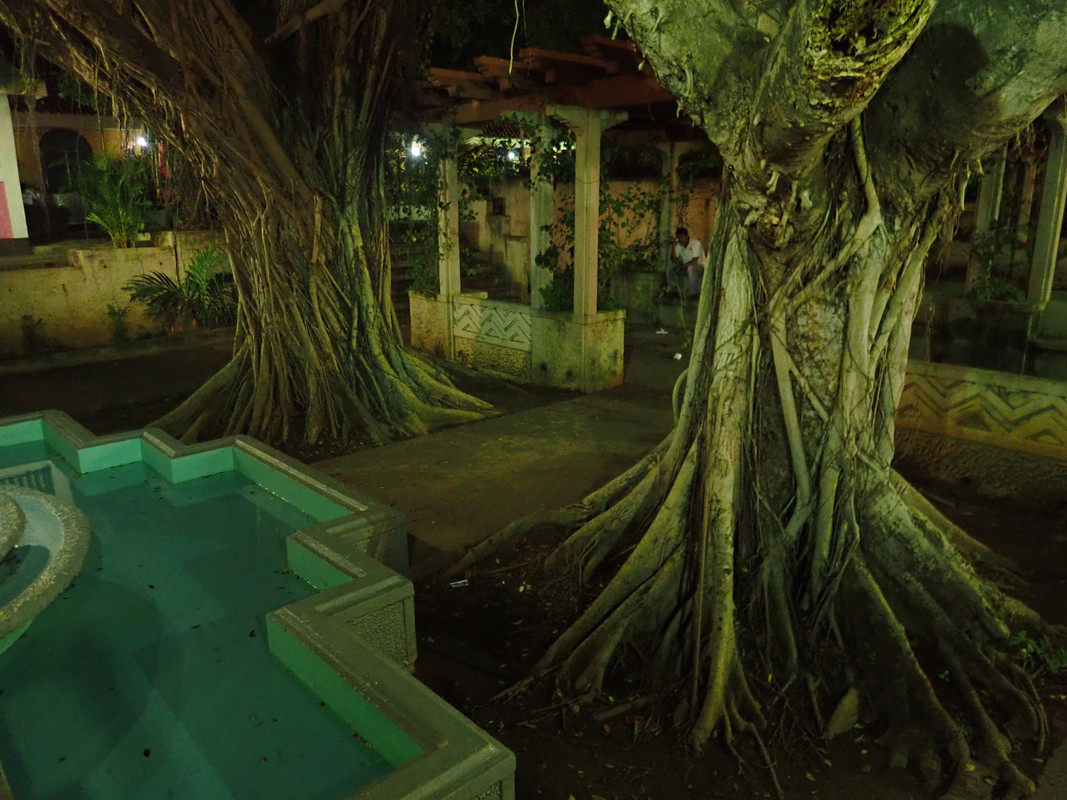 We reunited with Joe and enjoyed some cheap and delicious takeout at our Airbnb, also known as Casa Moto Diablos. 😛