I enjoyed my brief stay in Belize but with another 6 Central America countries ahead of me, I had to get a move on. Also the intense heat and humidity in Belize City was getting a bit unbearable and I got a new layer of skin around my neck after a day spent on Caye Caulker.
I tried to get an early start in the morning towards the Guatemala border but of course it rained since dawn. I gave up waiting after breakfast and decided to make a break for it. On the upside, I won't be getting sunburned today.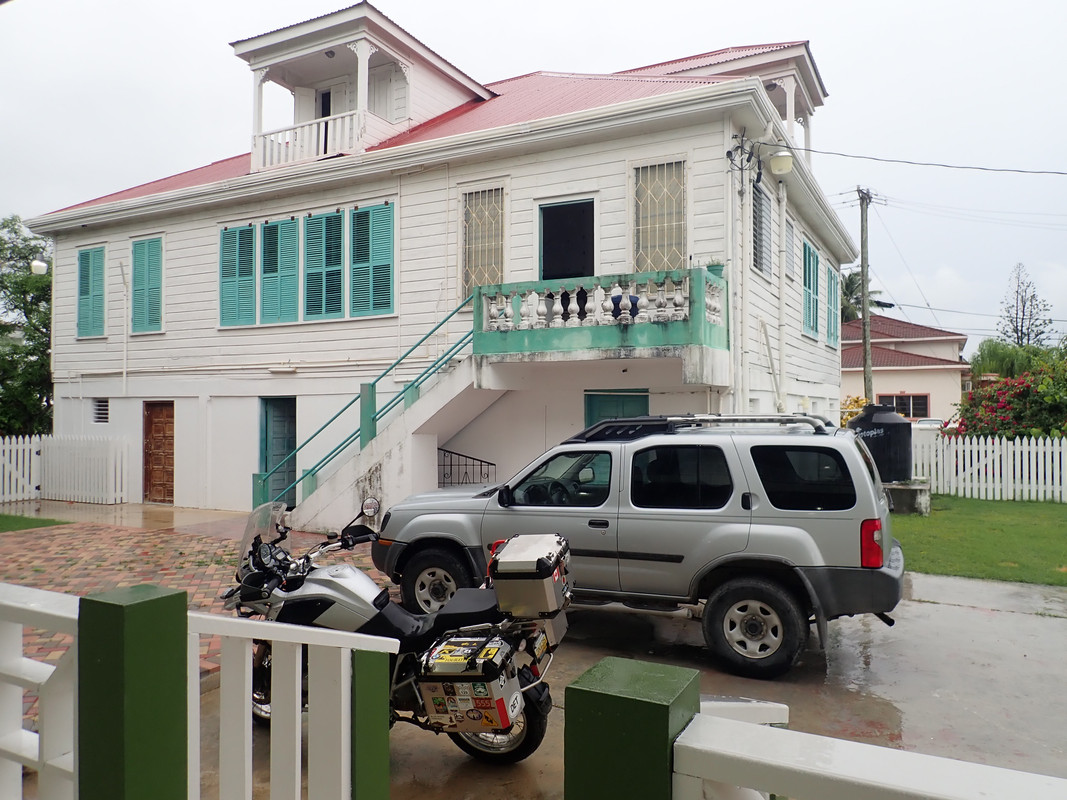 There is only 1 main highway that connects Belize to the neighboring countries of Mexico and Guatemala so picking which border to cross was a no-brainer. Once out of Belize District, the land was flat with a whole lot of nothing for miles. It seemed simple enough that the main road would take me directly to the border crossing but there's always something to make the day more interesting. When I reached the Macal River in Santa Elena, there was only a one-lane bridge with endless of traffic going the opposite direction. I waited and waited for a gap but it never happened. Finally a driver stopped and told me it was a one way bridge and I had to make a challenging U-turn on the steep street. I zigzagged across town and found the bridge going the other way as well as stop-and-go traffic through a touristy zone.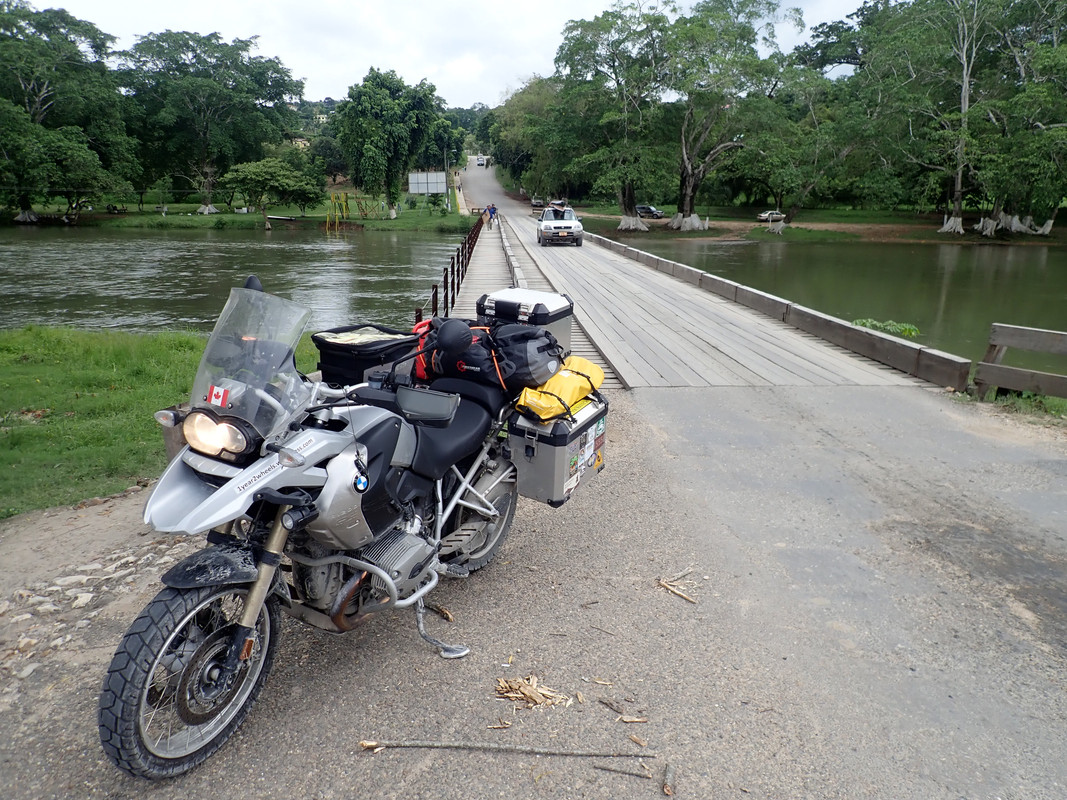 Crossing into Guatemala at Melchor de Mencos was an hour filled with bureaucratic paperwork and fees but it went fairly smooth at least. I exchanged my leftover Belize Dollars to Guatemalan Quetzales on both side of the border to even out the losses.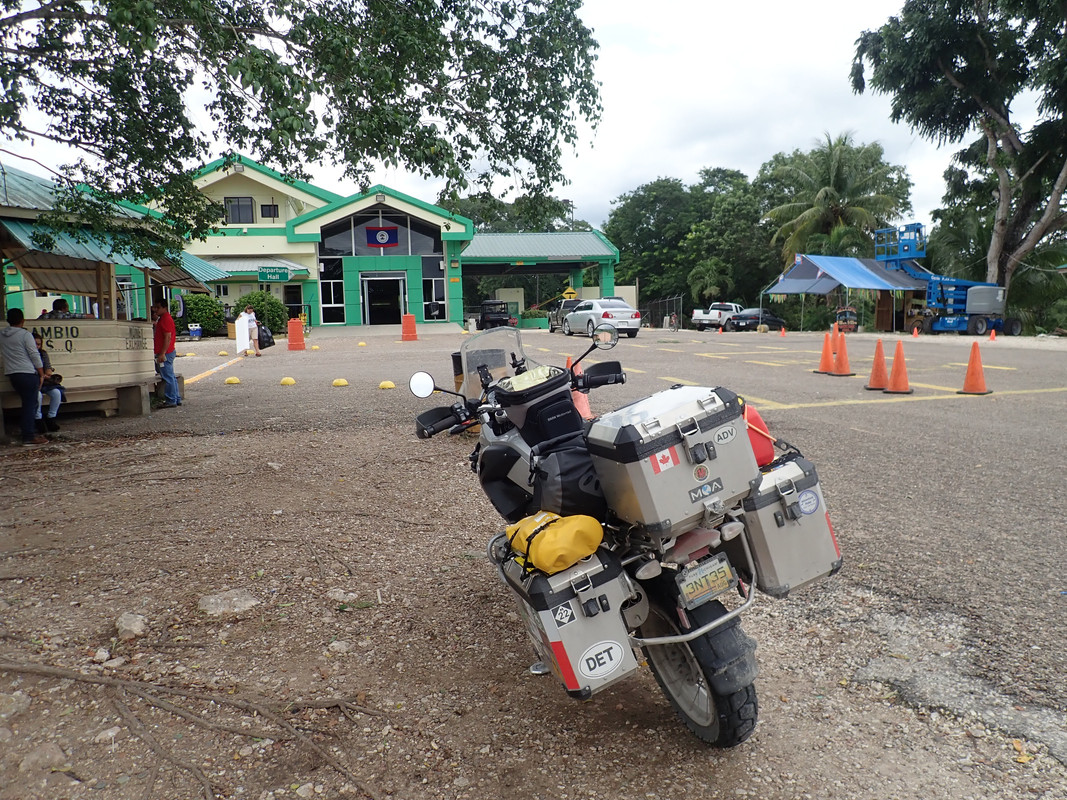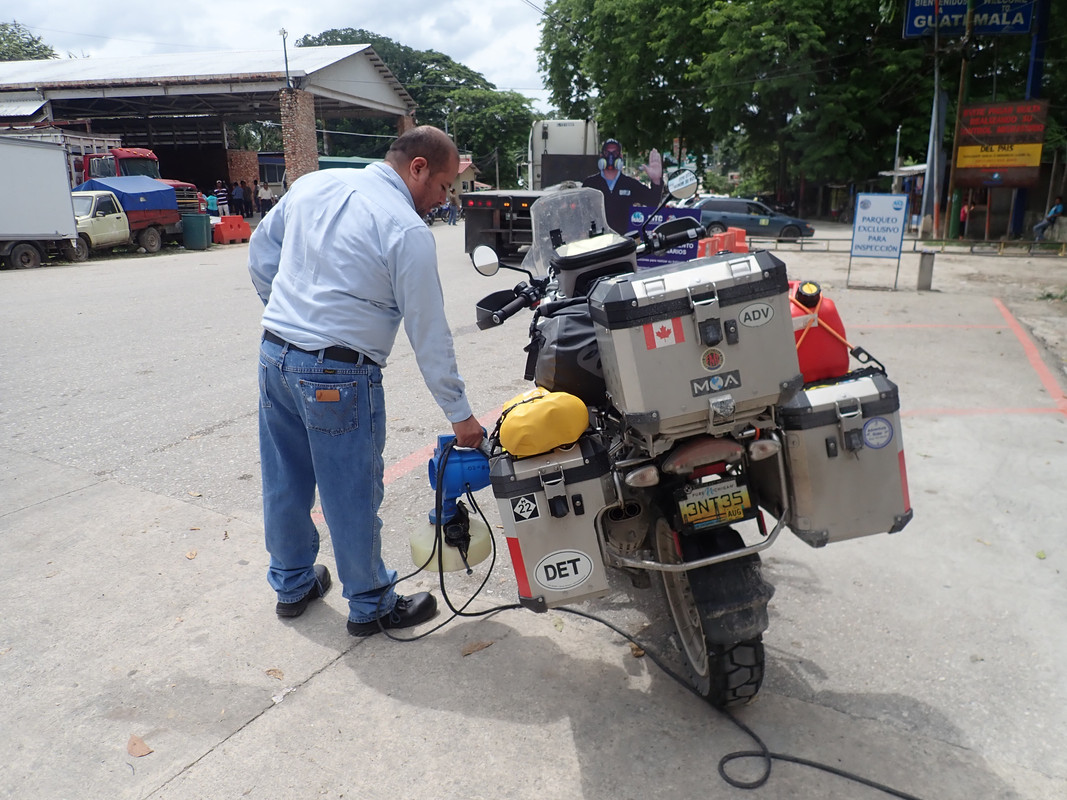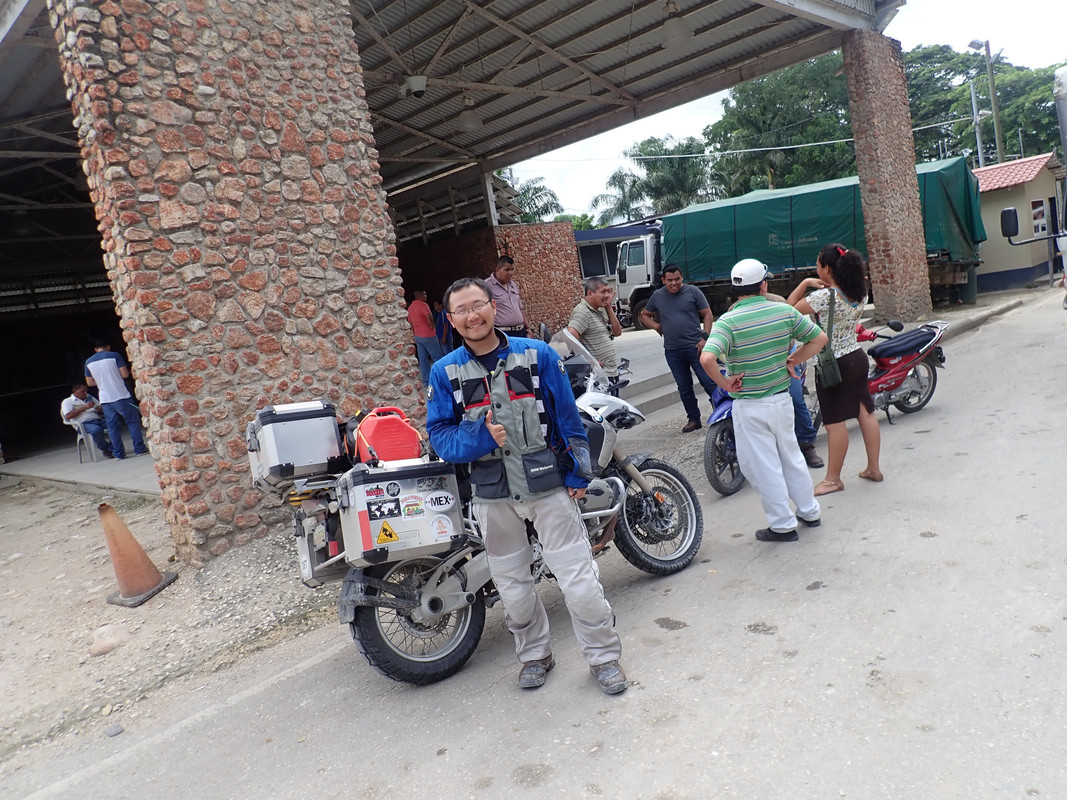 Exiting Belize
Pay 40 Belize dollar Departure Process Fee
Stamp out of Belize at immigration booth
Cancel vehicle transit stamp on the other side of the building
Entering Guatemala
Fumigate the bike for 11 Quetzales
Stamp in at immigration counter
Apply for Temporary Vehicle Import Permit for 160 Quetzales (bring photocopy of documents)
Pay bridge toll of 10 Quetzales (Only for foreign vehicles; local traffic does not stop at toll booth)
Vehicle insurance is not required in Guatemala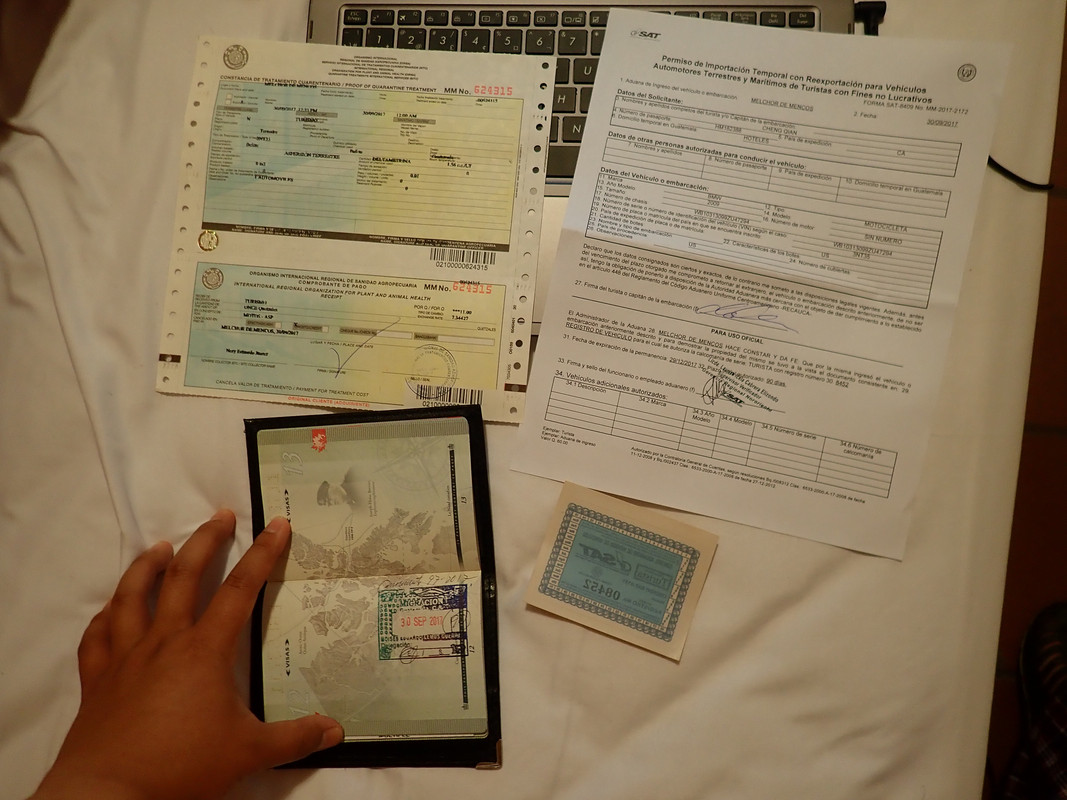 My first impression of Guatemala is that roads are crap and drivers are fierce. Guatemala potholes put Mexican ones to shame. Larger vehicles dominate the road which puts me at the bottom of the food chain. Local drivers like to play game of chicken as oncoming traffic will initiate passing and expect me to move out of the way. Only if I had a dollar for every time I cursed inside the helmet I could probably fund my daily expense here in Guatemala. 😛
This is a major and the only road to Tikal…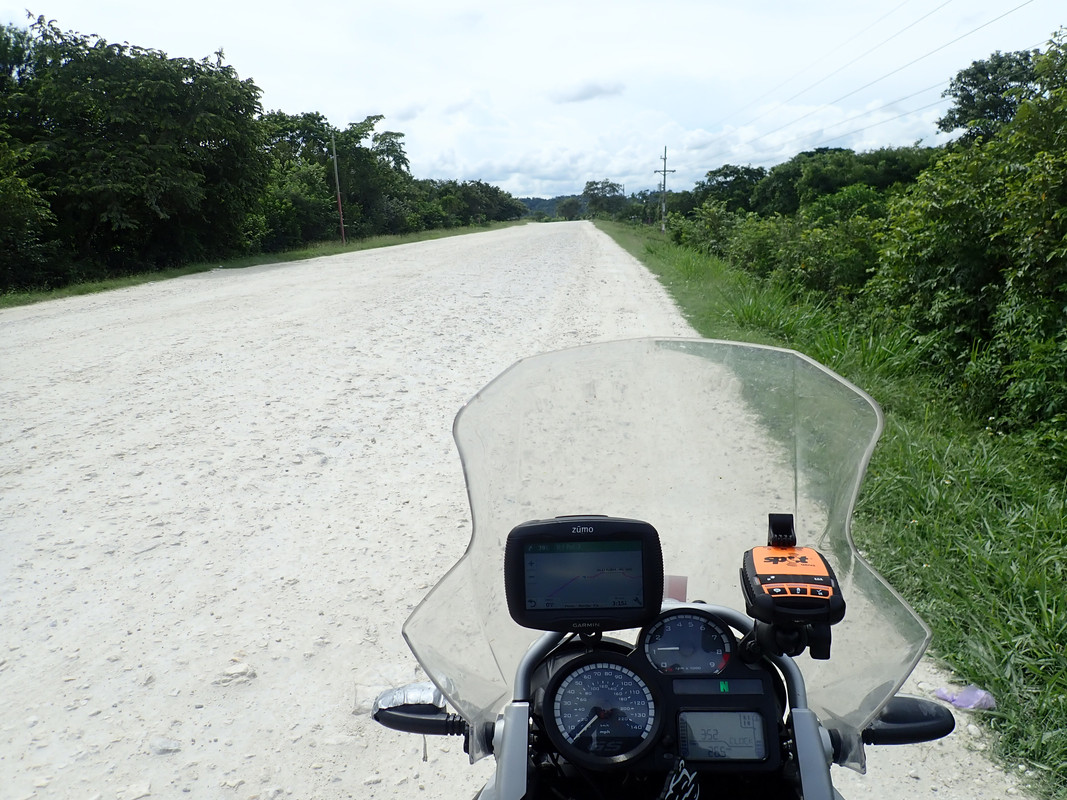 I stopped to appreciate the beauty of Lago Petén Itzá. As I was leaving I saw a big crowd of people down the road and tree branches scattered everywhere. I really hoped this wouldn't be another road blockade because it is the only way to Tikal National Park and I had no choice but to go through. Turned out it was just a dead guy lying in the middle of the road (from an accident I presume) and everyone is just standing around and looking. I rolled through slowly while all attention shifted over to me…what an awkward moment!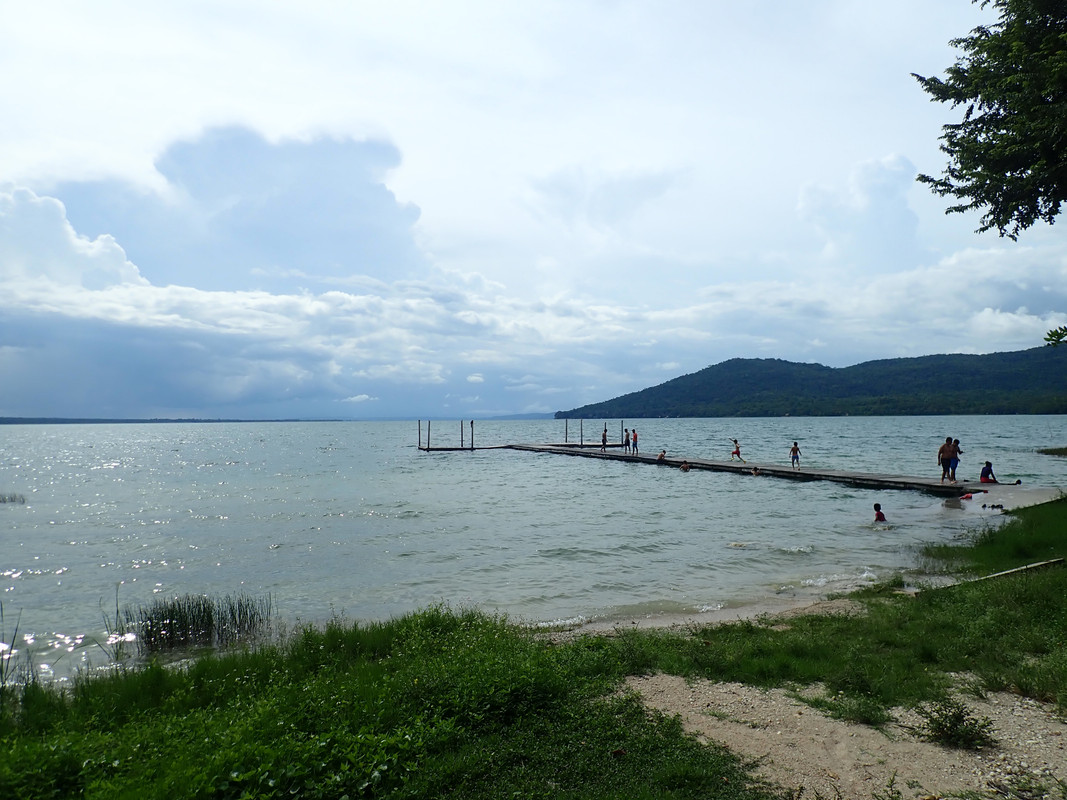 There were road signs for jaguars inside the Tikal National Park. Let me get my pepper spray ready…
I stayed at a hotel within walking distance to the Tikal ruins and it was dirt cheap. The catch was that there is only electricity for a few hours a day and internet was almost non-existent. But it was pure serenity sleeping in the jungle when the power goes out!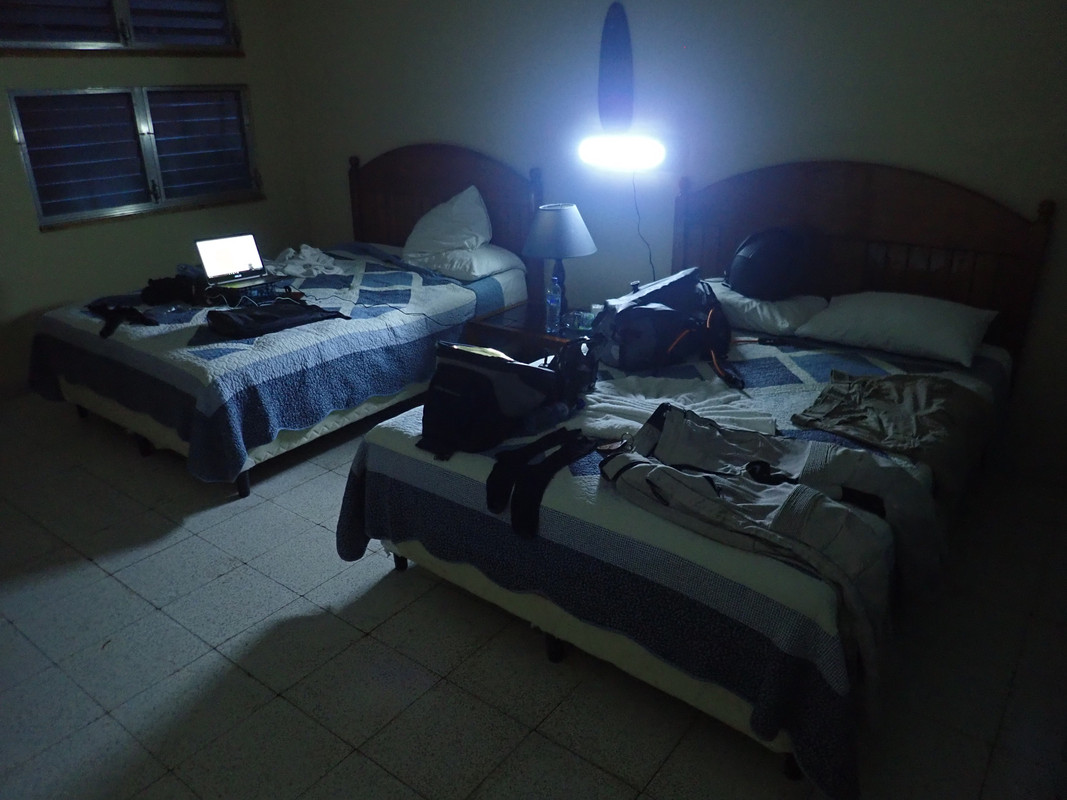 I spent almost an entire day the following day in the Tikal ruins. It's a UNESCO World Heritage Site and one of the largest Mayan archeological sites. It was a ruin that ruined me for all other ruins. I will let pictures do the talking.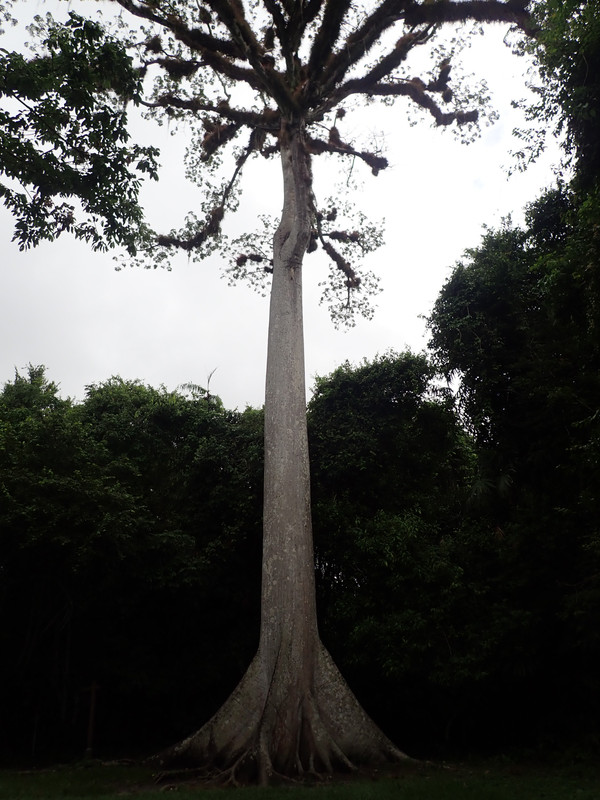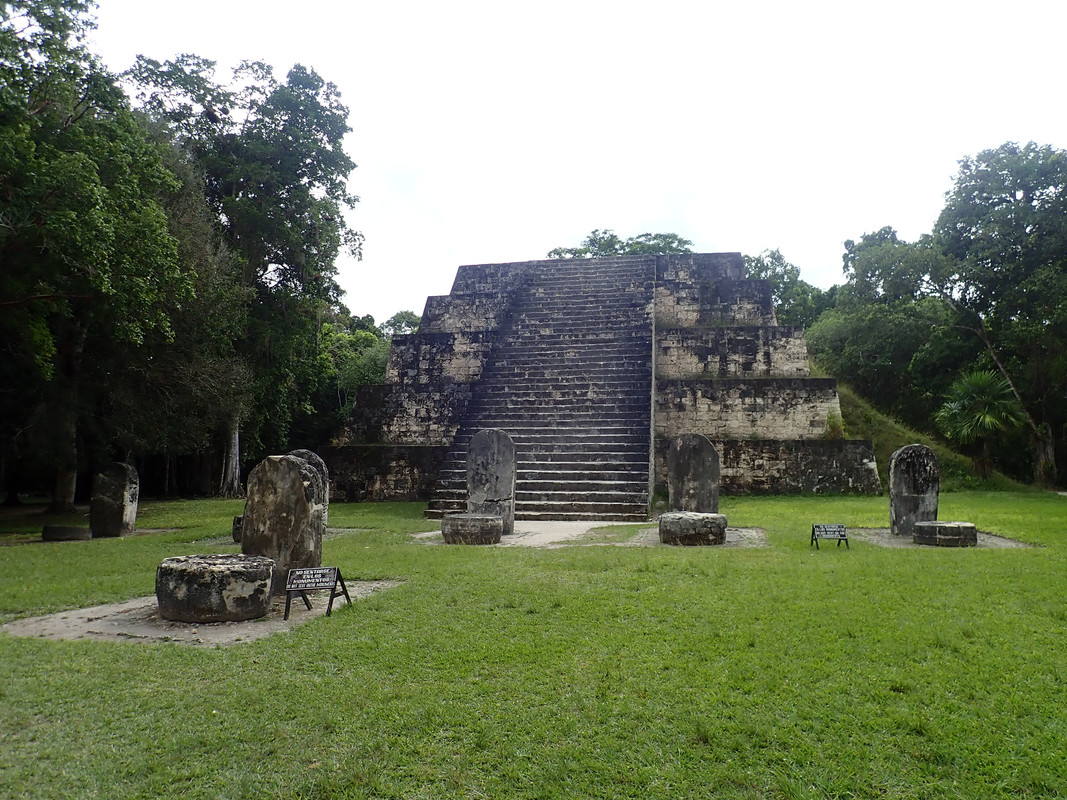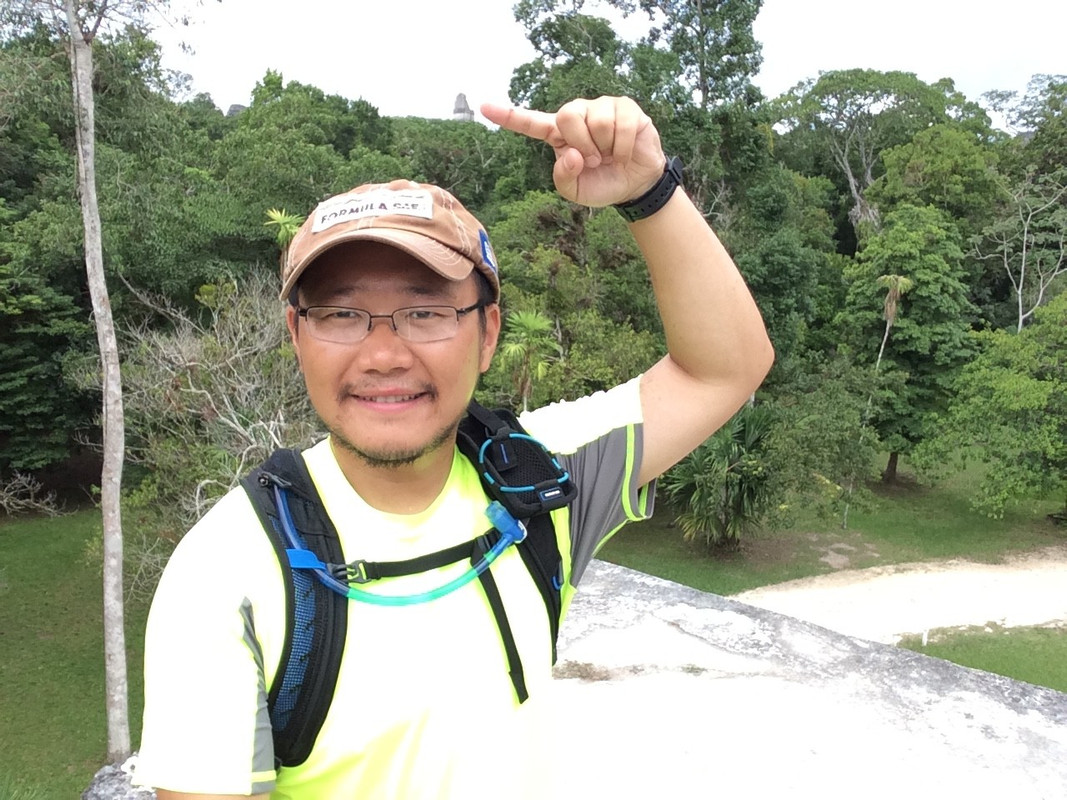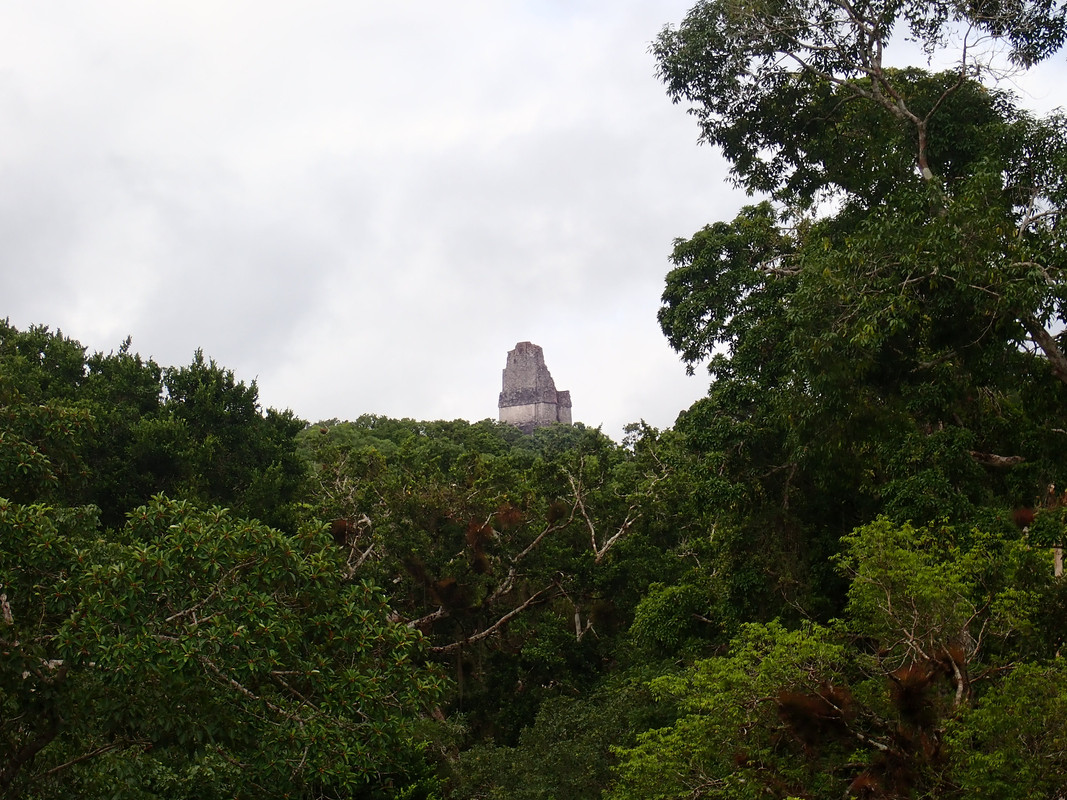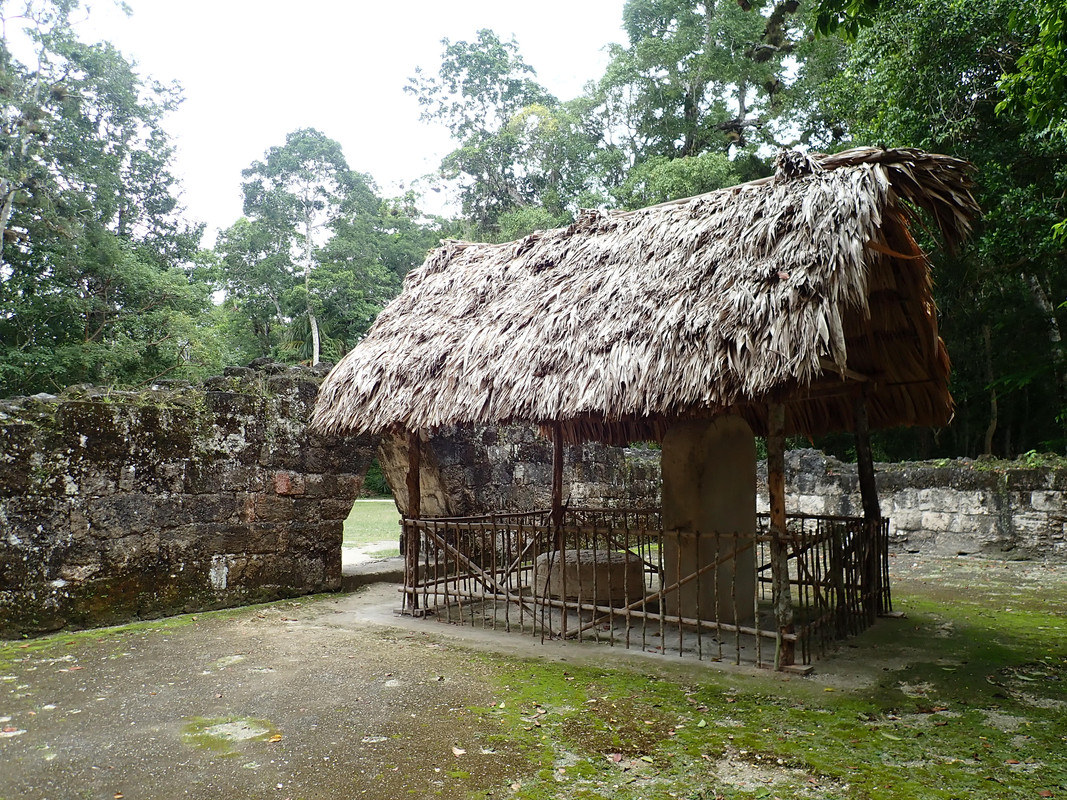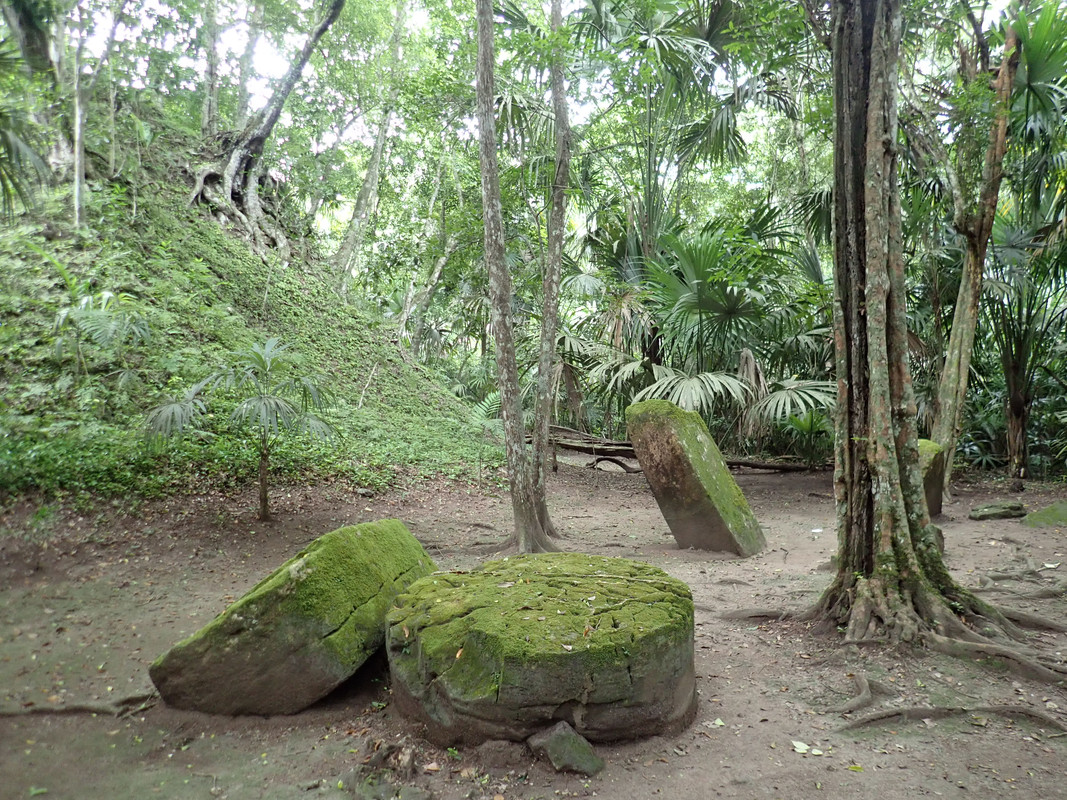 Damn tourists need to learn some respect.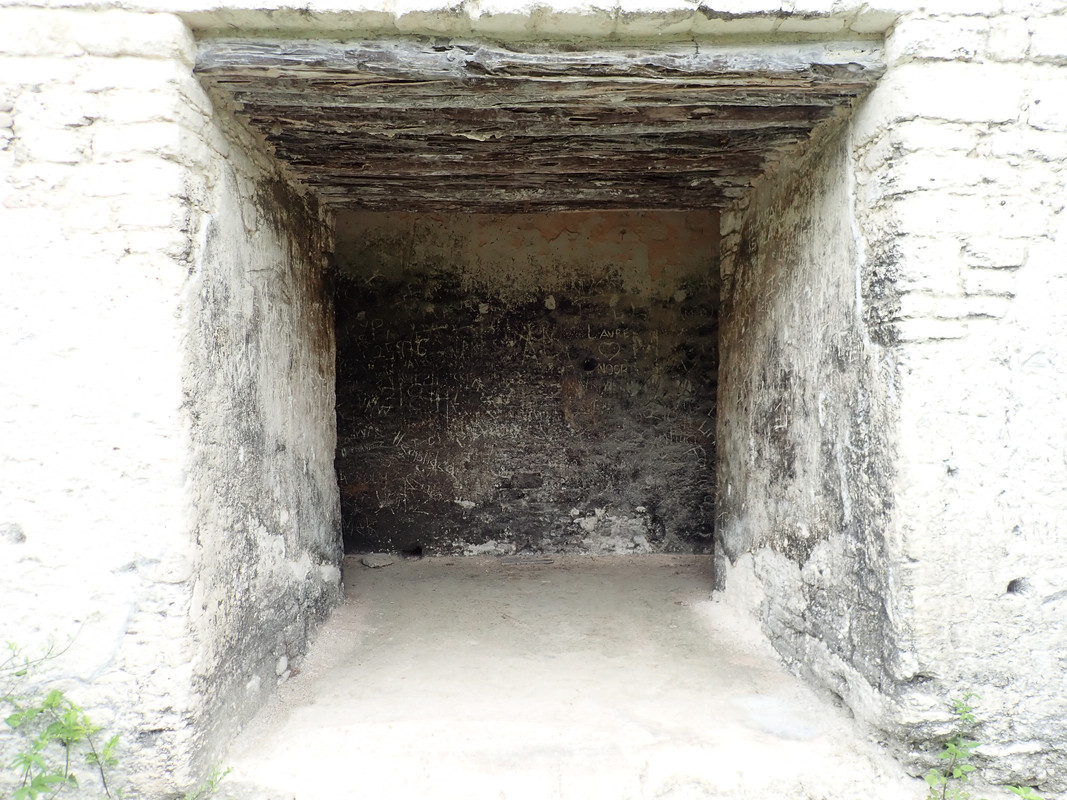 Lots of bats were waiting for me inside the tiny temple passage.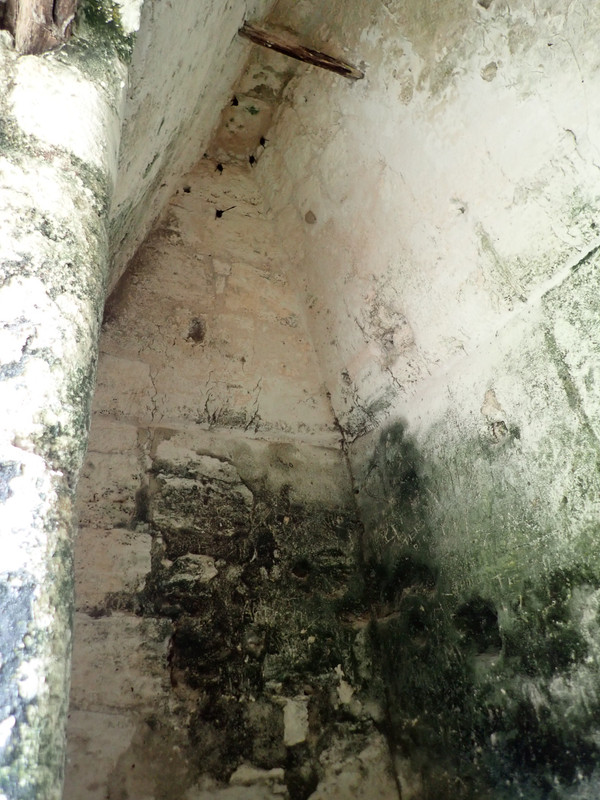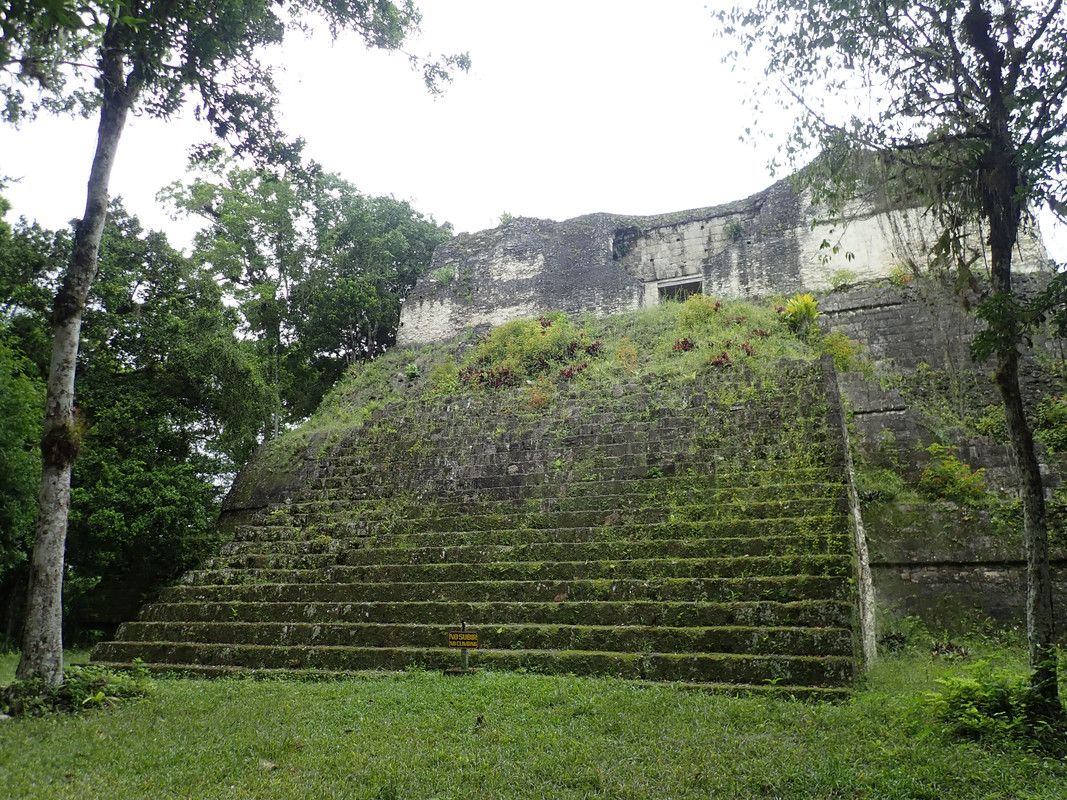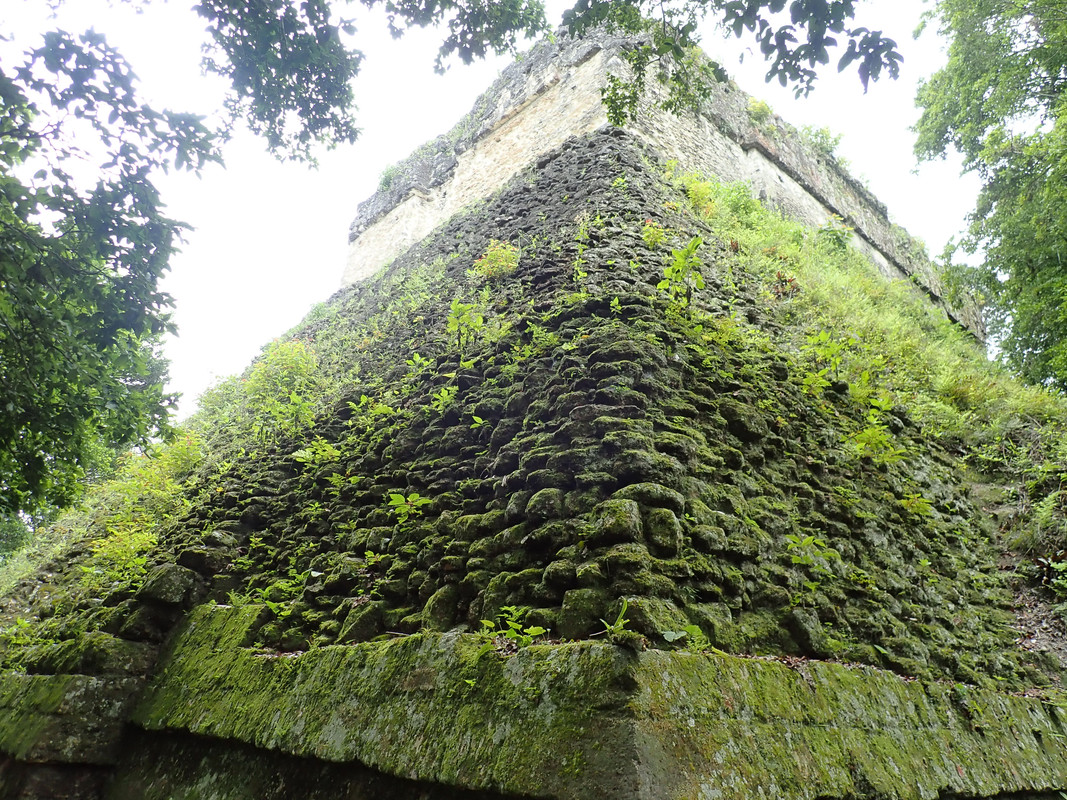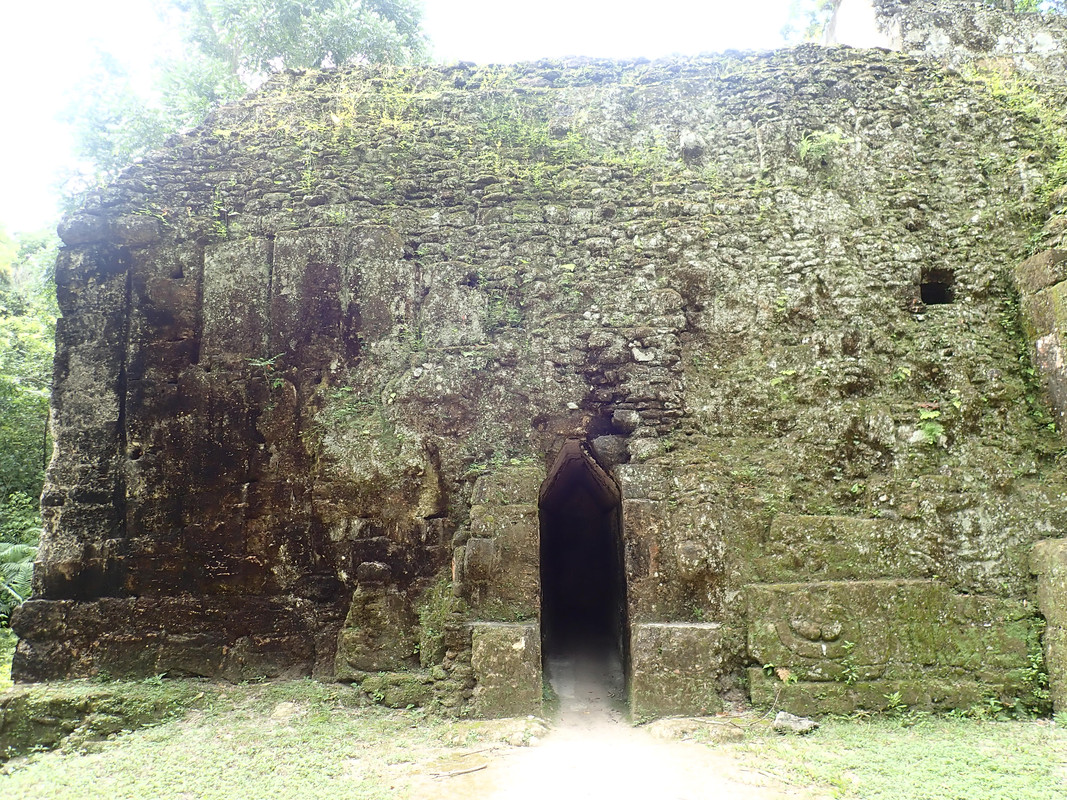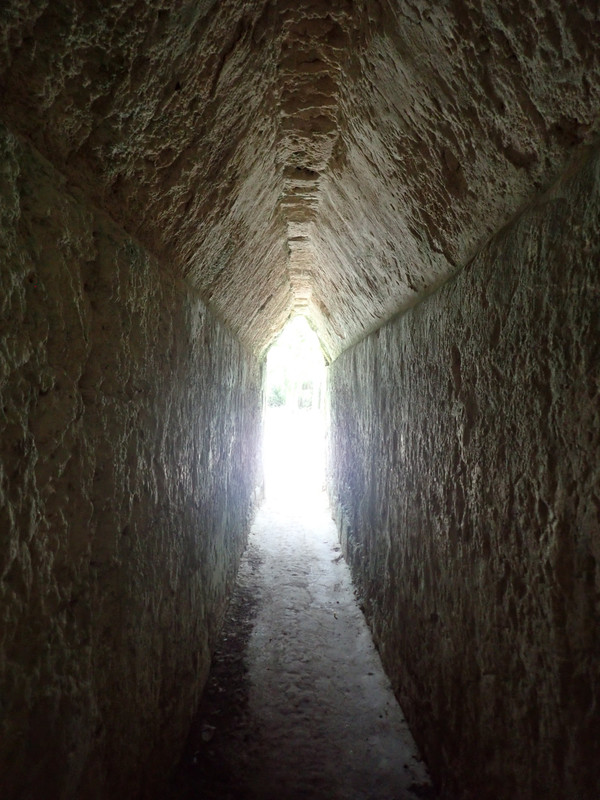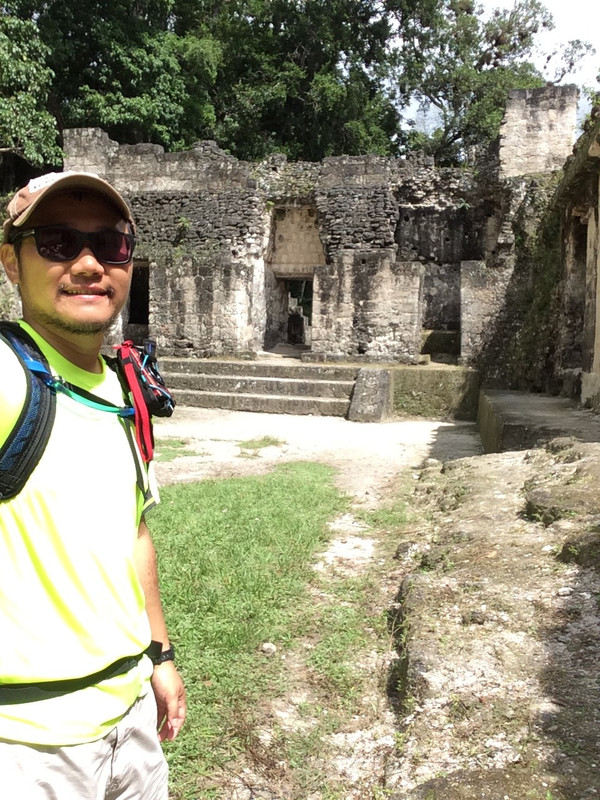 Booby trapped entrance…I shall not be stung again!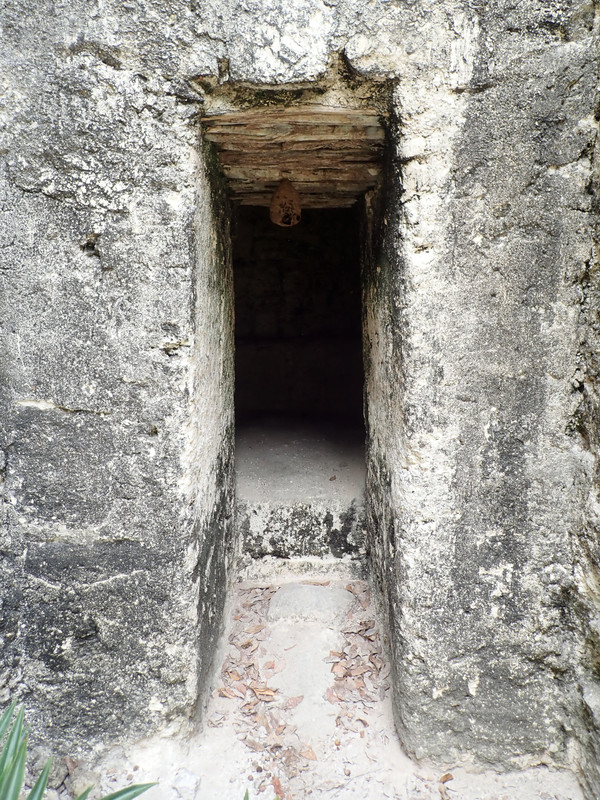 Lots of sites are still being excavated. There could be a temple under every hill.
Temple V is one of the highest at 57 m and also one of the oldest in Tikal.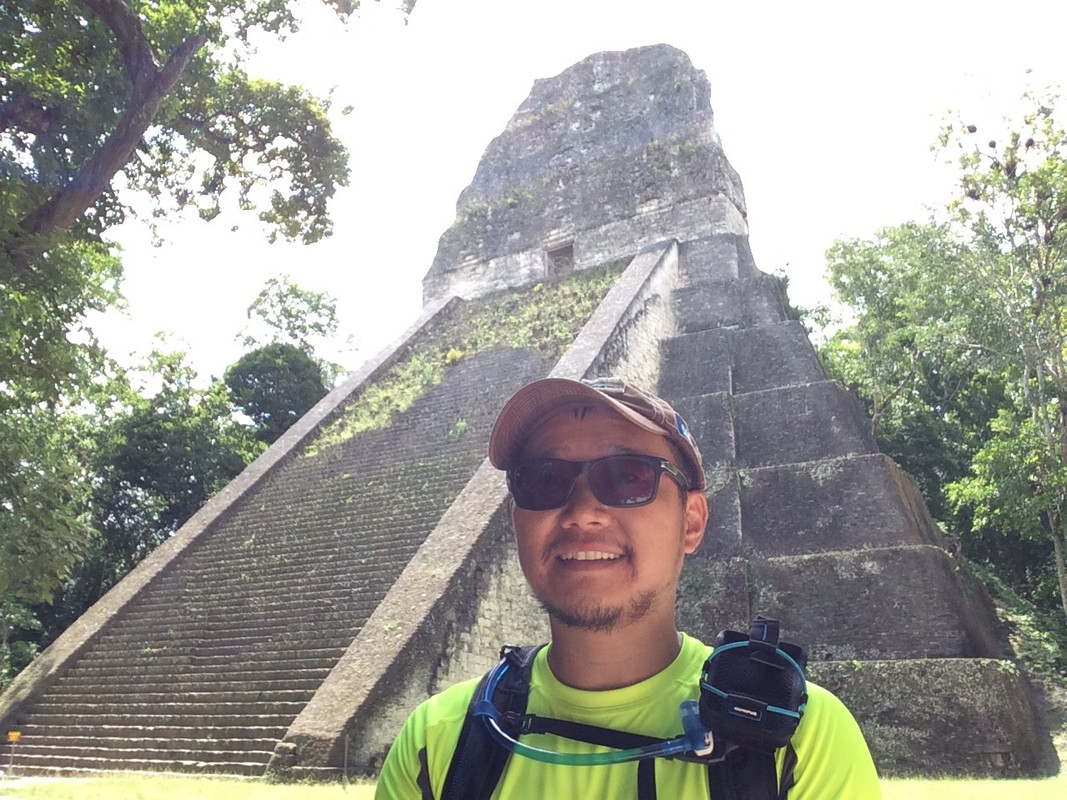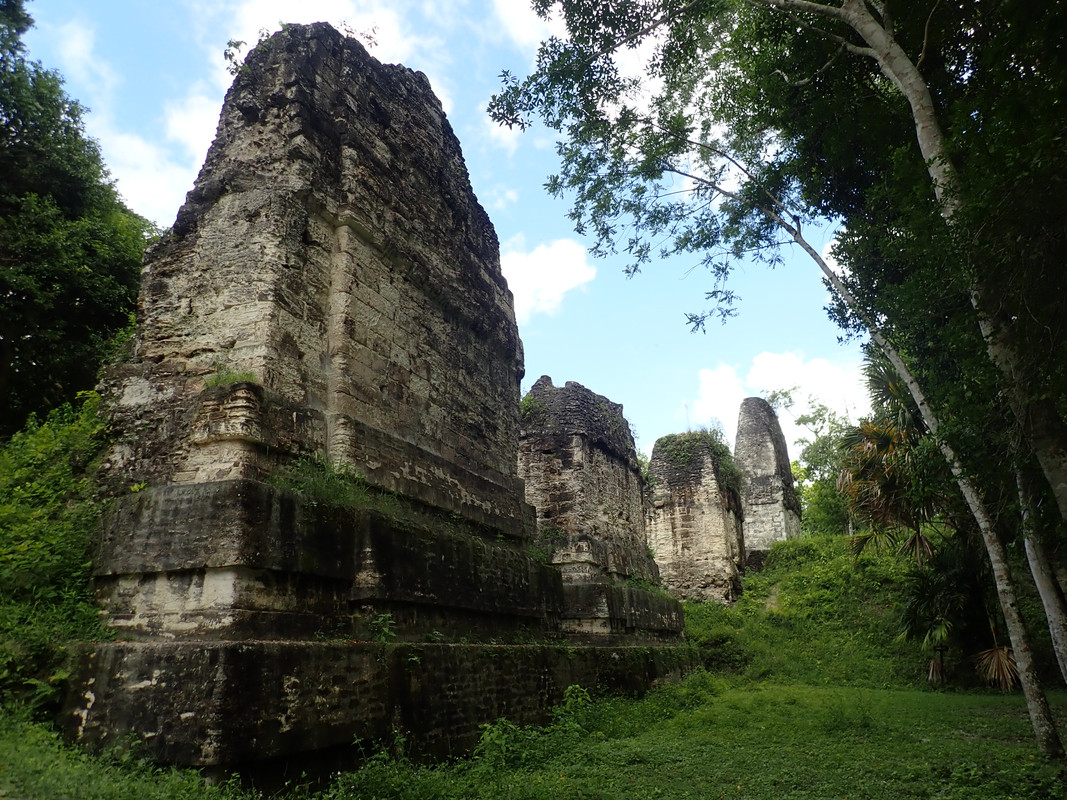 The new attraction in the ruins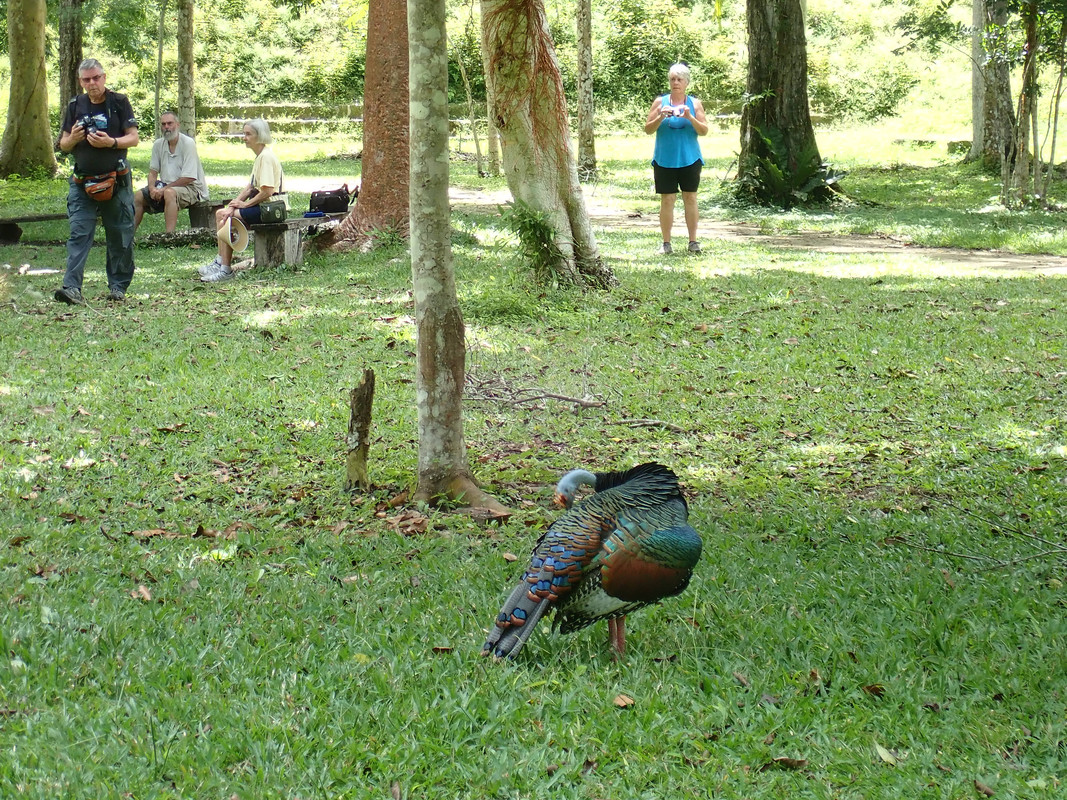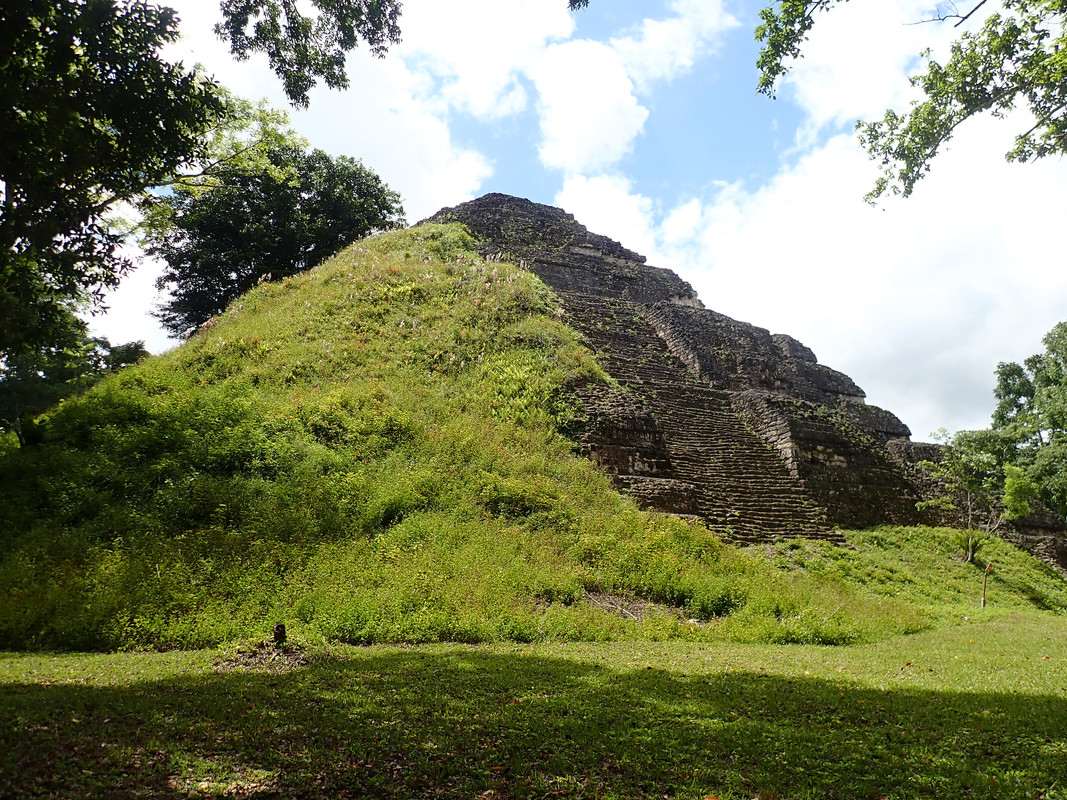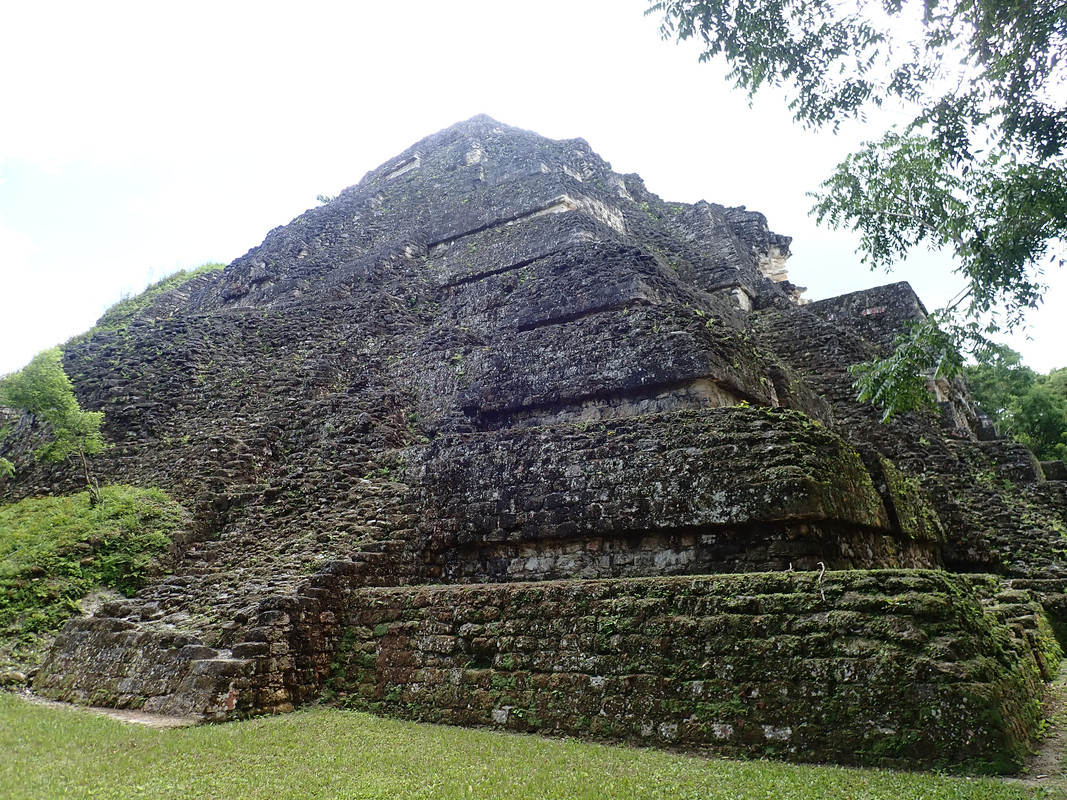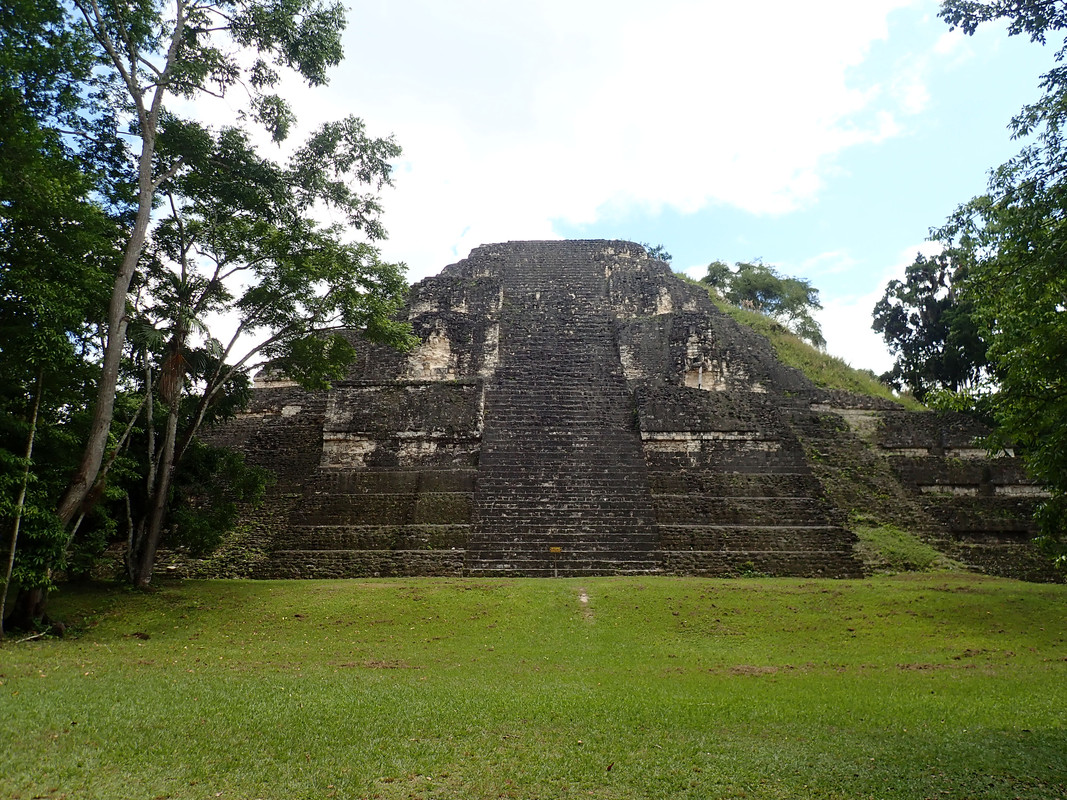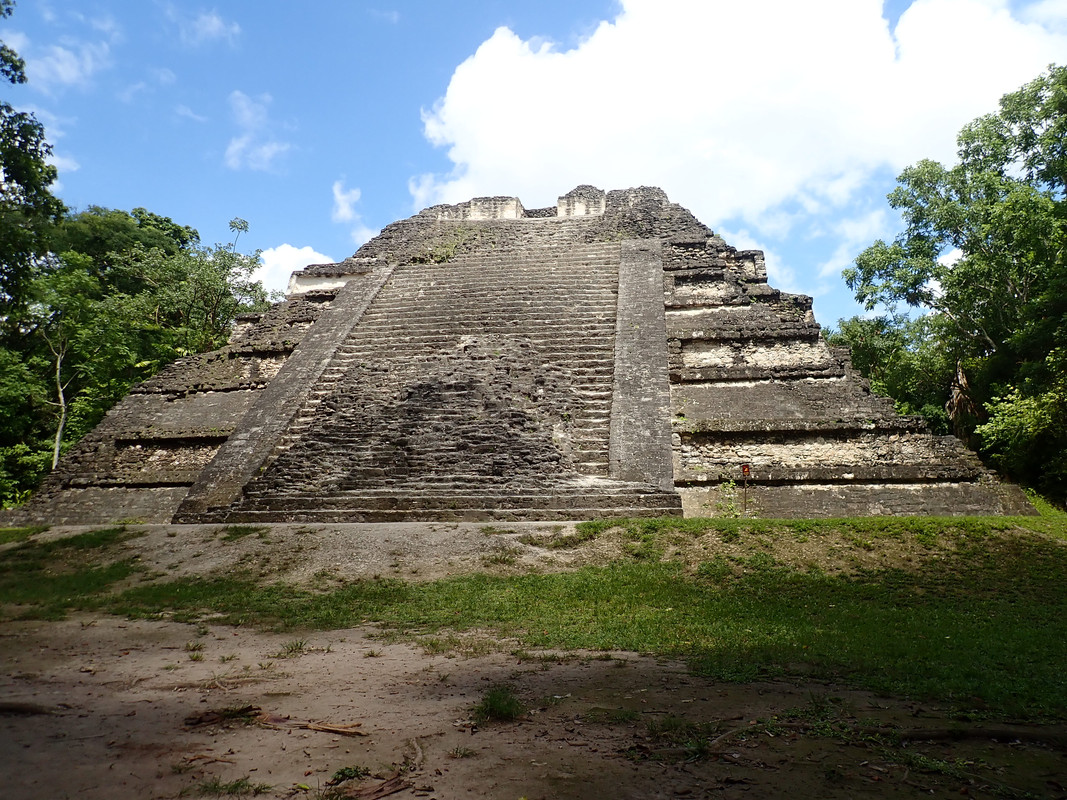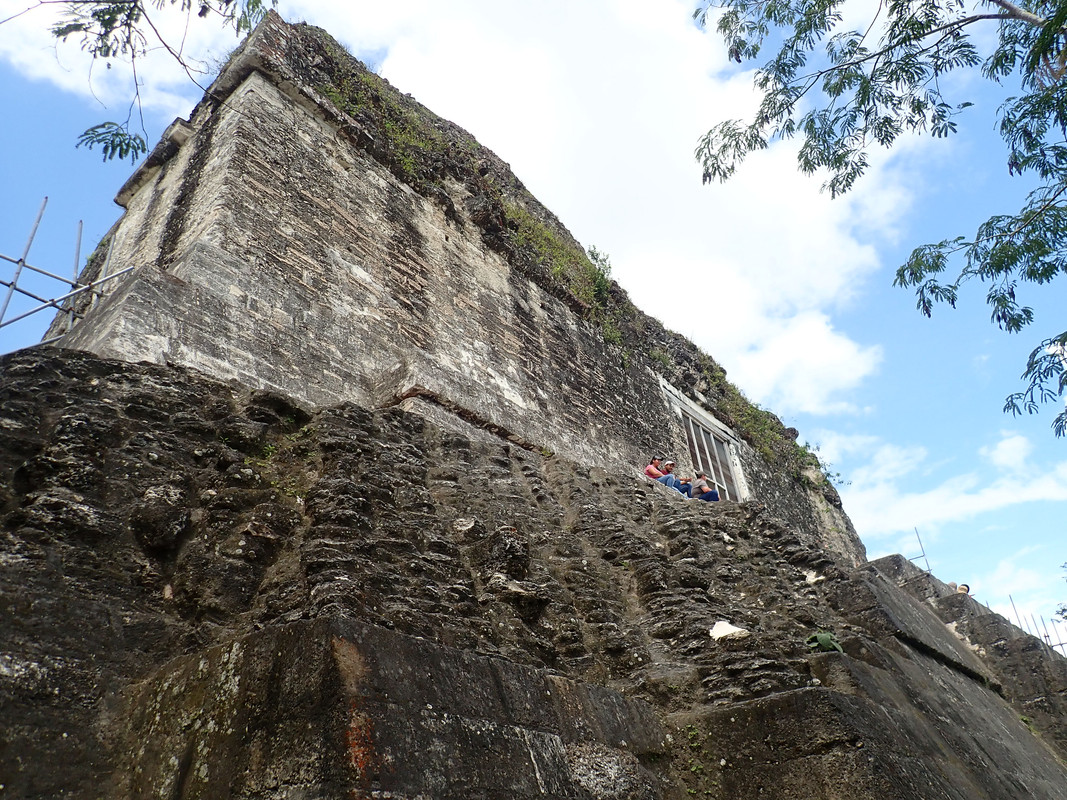 To the top of Temple IV!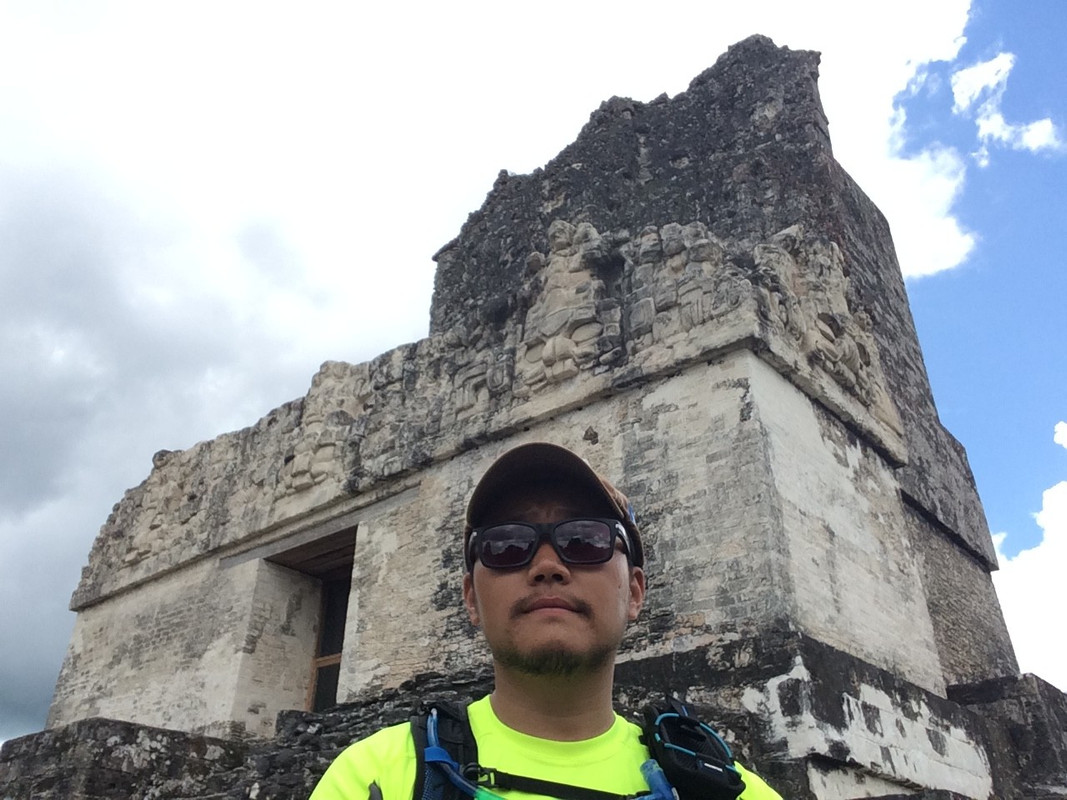 Temple IV is the tallest pre-Columbian structure still standing in the Americas and overlooks Temple I, II and III.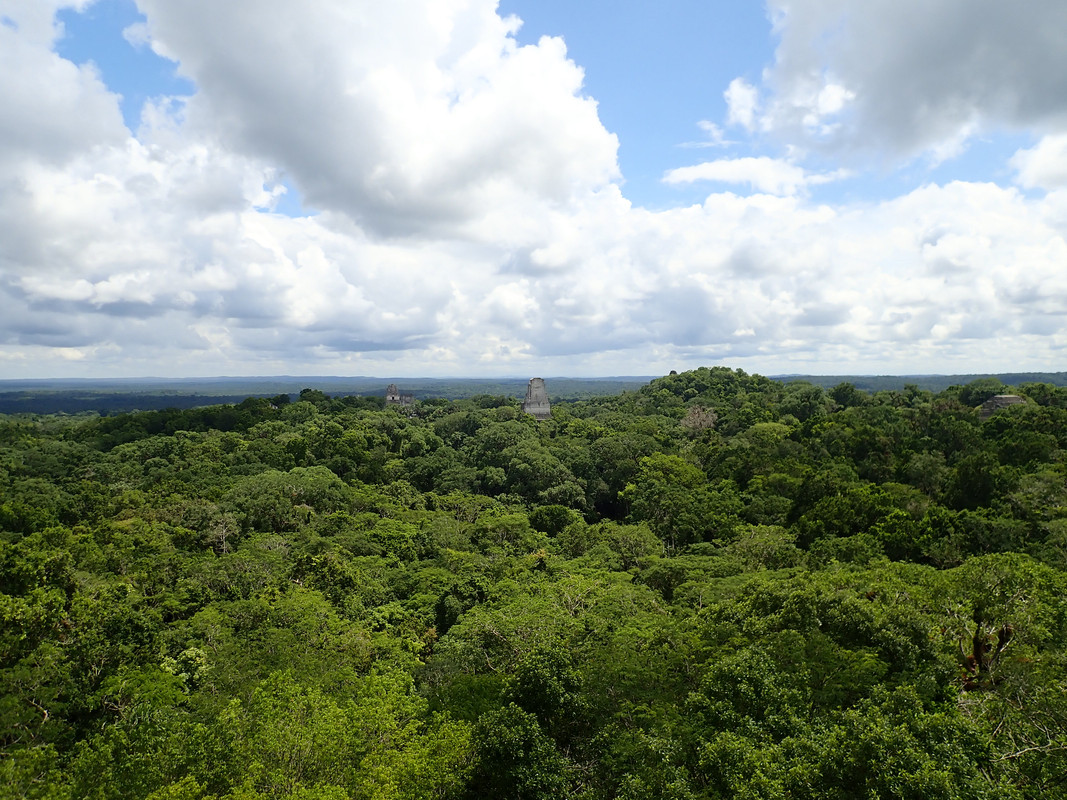 Temple II overlooks Temple I (Templo del Gran Jaguar) and Acrópolis del Norte.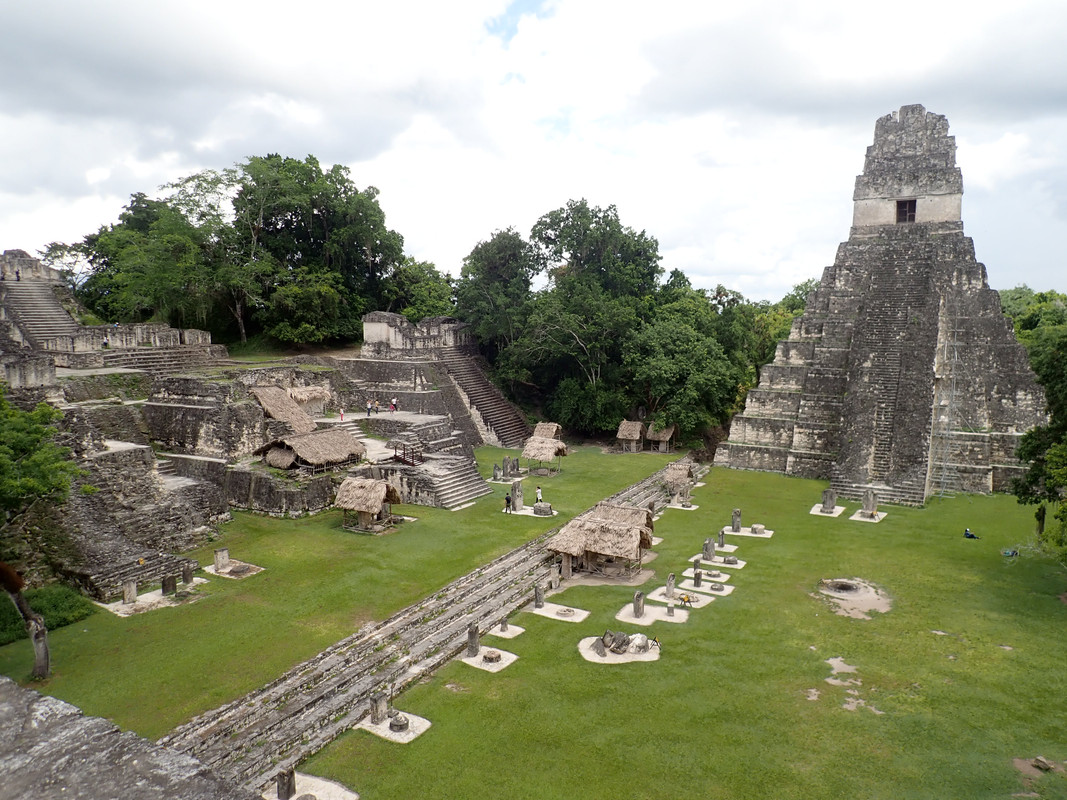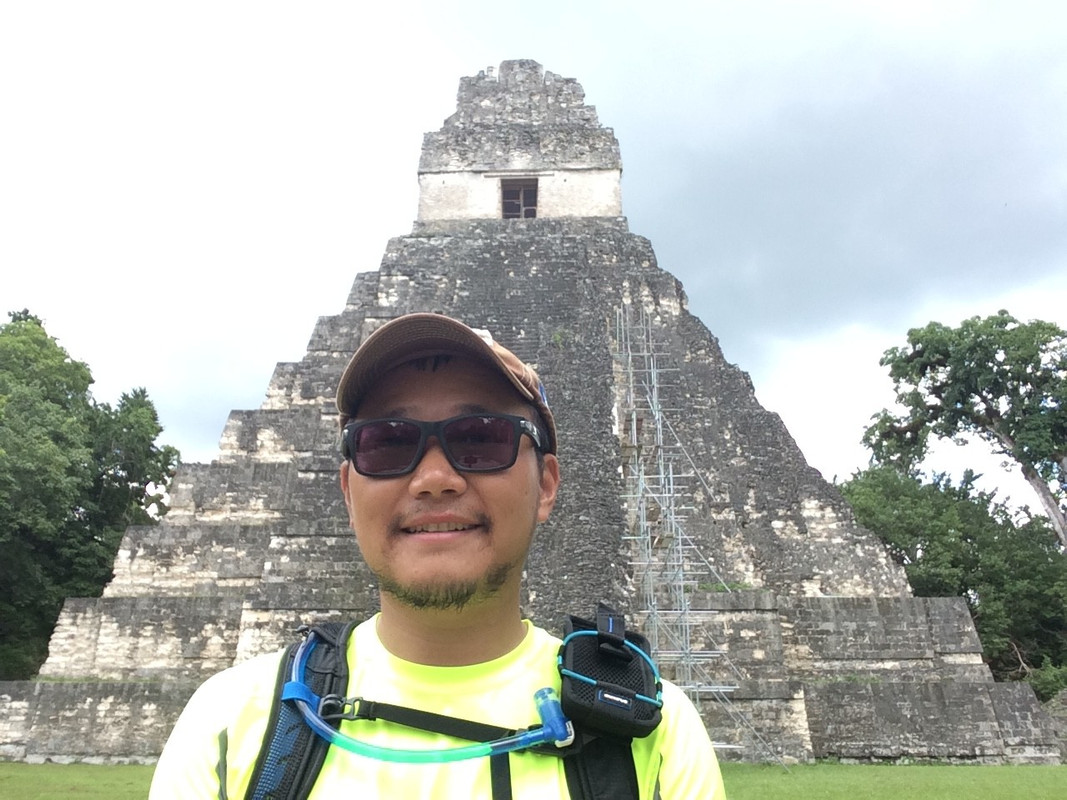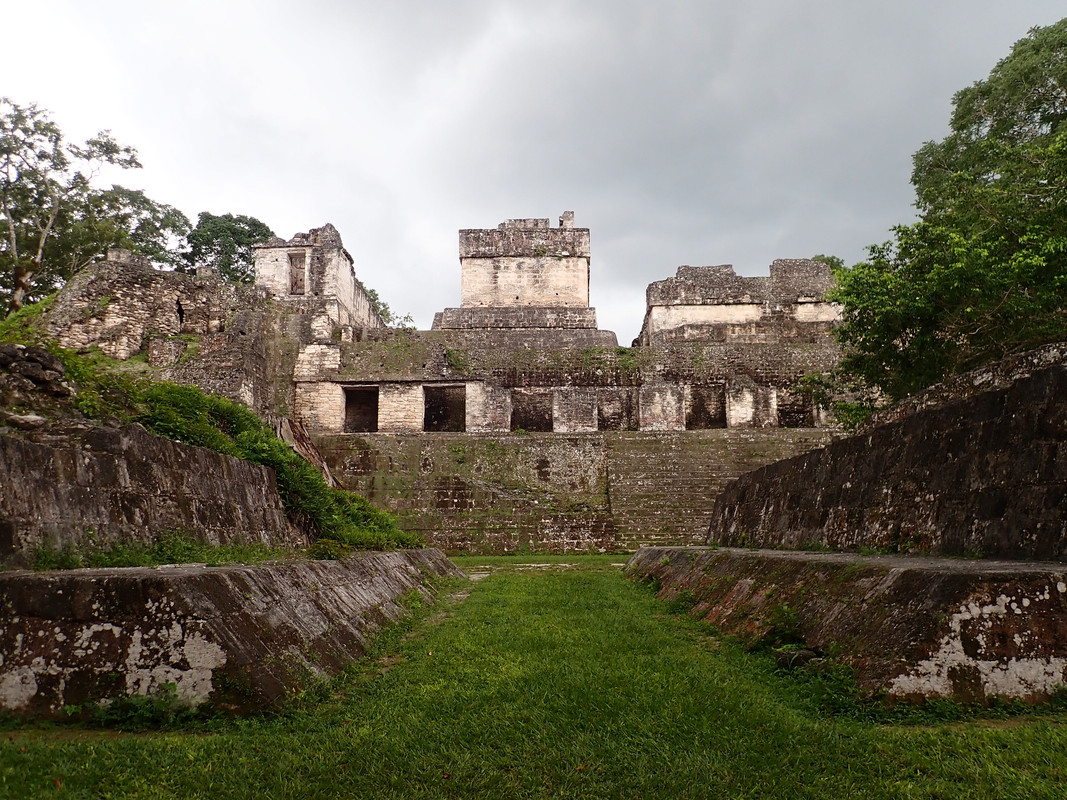 What's also impressive about the Tikal National Park is the variety of species. The sound of howler monkeys dominates the woods but they jump so fast between the branches, I could never get a good shot. Here's a short recording of the sound in the rainforest.
I headed south towards Guatemala City to get my bike serviced after 2 days of primitive living in Tikal. Roads were bumpy and patchy at best but on the upside all gas stations accepted credit cards.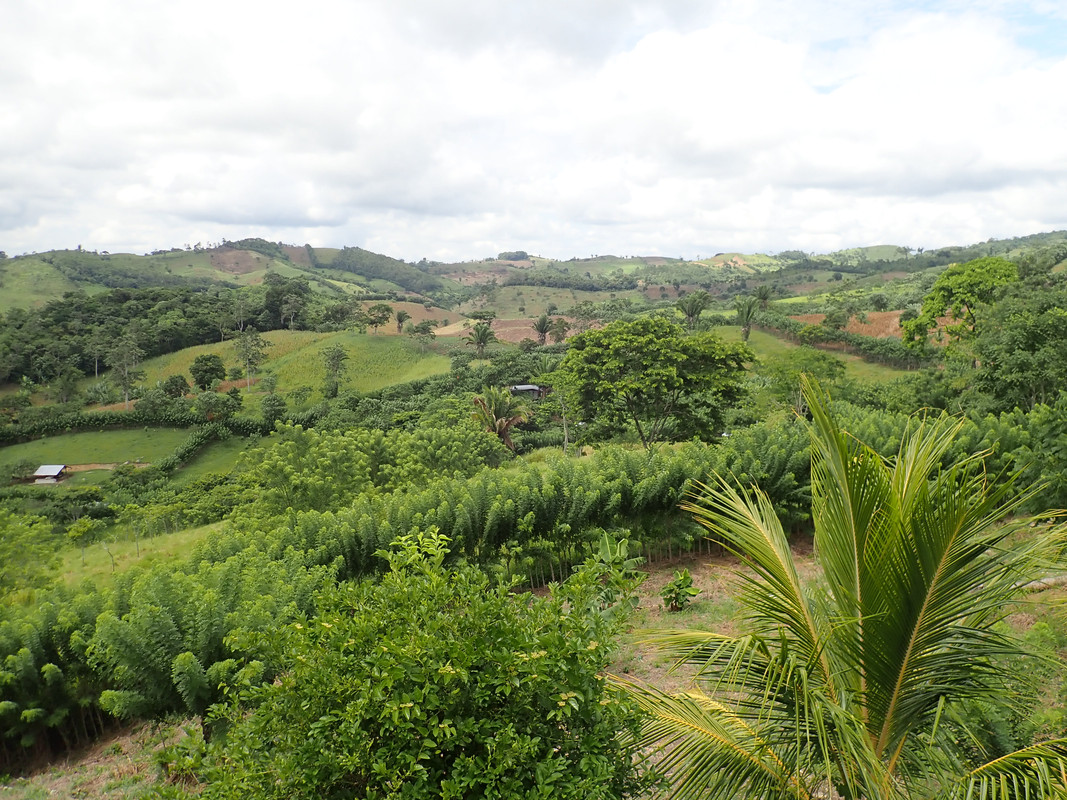 I was able to cover 244 miles until a 4PM shower brought me to a halt.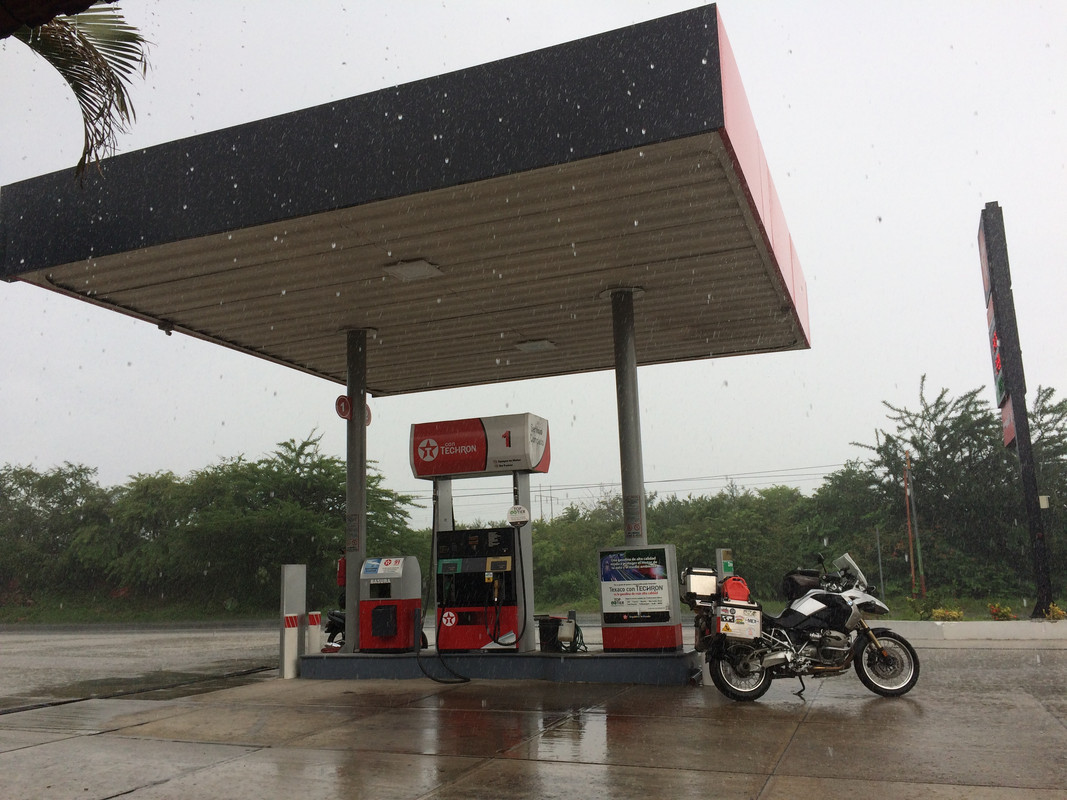 There wasn't much distance left to Guatemala City the next day but it was the road to hell. I lost count on how many construction zones I went through and the roads were covered in dust, mud and rocks. I had to constantly wrestle with the handle bar as my front wheel leaves the ground after going over each bump. The amount of concentration required worn me out quickly but taking a break was out of the question since all the traffic I just past would immediately get ahead. There's no worse position than being stuck behind miles of crawling semis and I was covered with a layer of dust by end of the day. The only entertainment was watching snack vendors rushing up to the chicken buses with a basket balanced on their heads.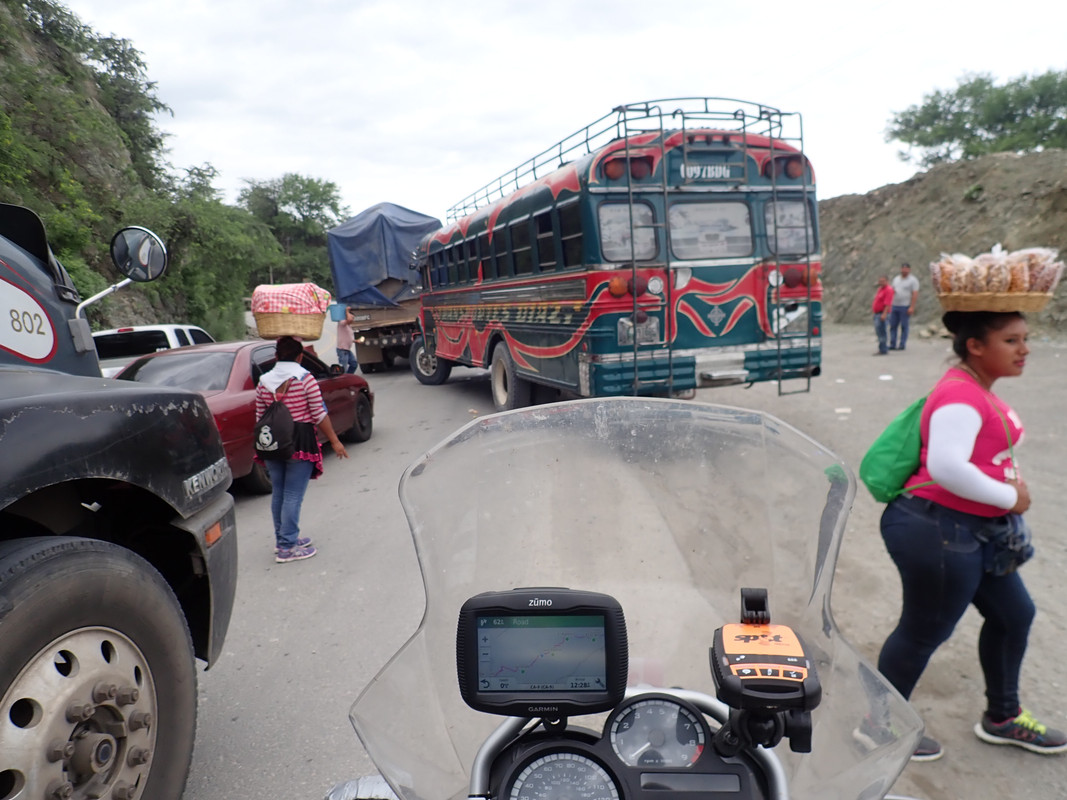 I arrived at Bavaria Motors in Guatemala City around 2PM and had the oil changed and broken turn signal replaced. The service was top notch and the bike was ready within 2 hours. In the meanwhile, I ran around the city on foot in search of a place to spend the night but all of the hotels in the area were well above $100 USD. Off to Antigua I went…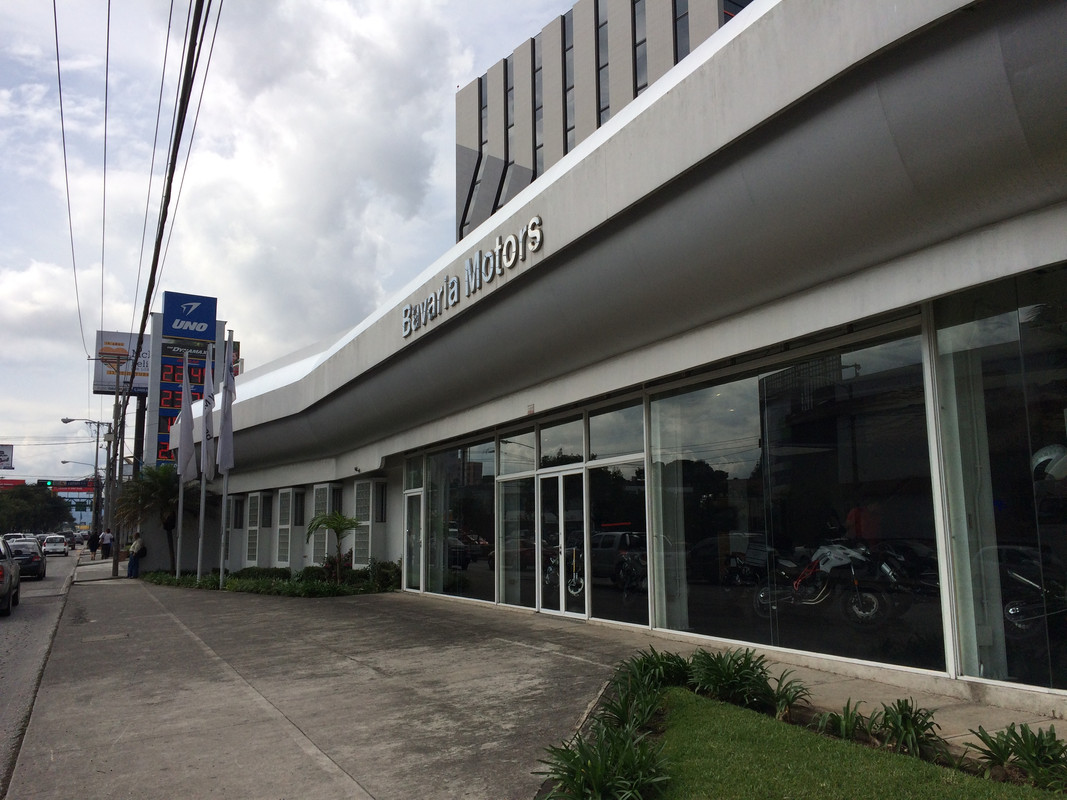 My bike was cleaned for the first time on this trip! However I do miss the street creds from pulling up on a dirty GS. 😛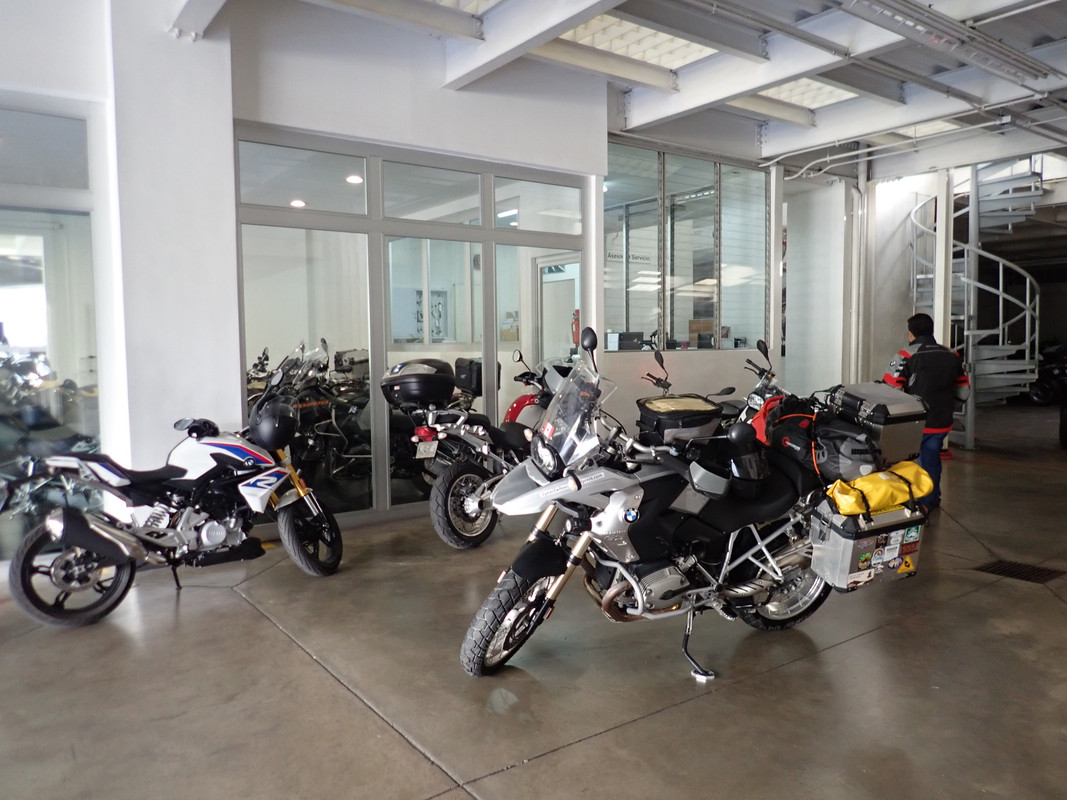 Leaving Guatemala City during rush hour was a good opportunity to practice lane splitting. I arrived in Antigua just before dusk but unfortunately young hippies have occupied all of the cheap hotels and parking was non-existent so I settled for a place just outside of town.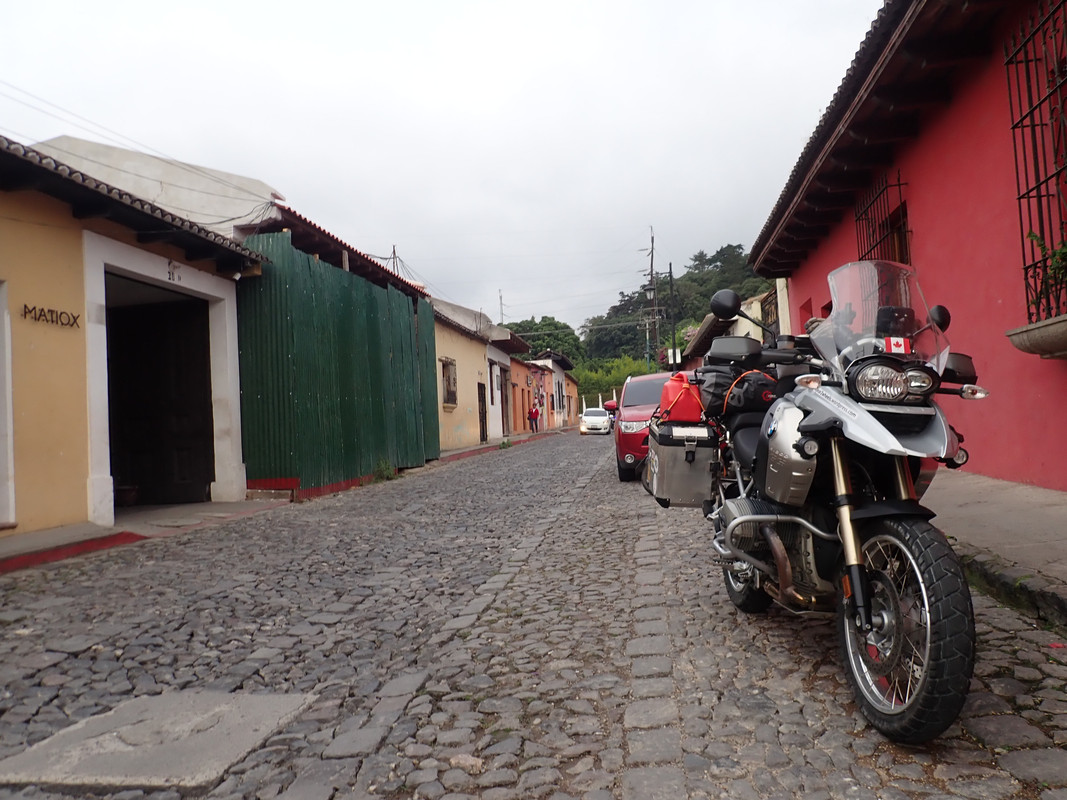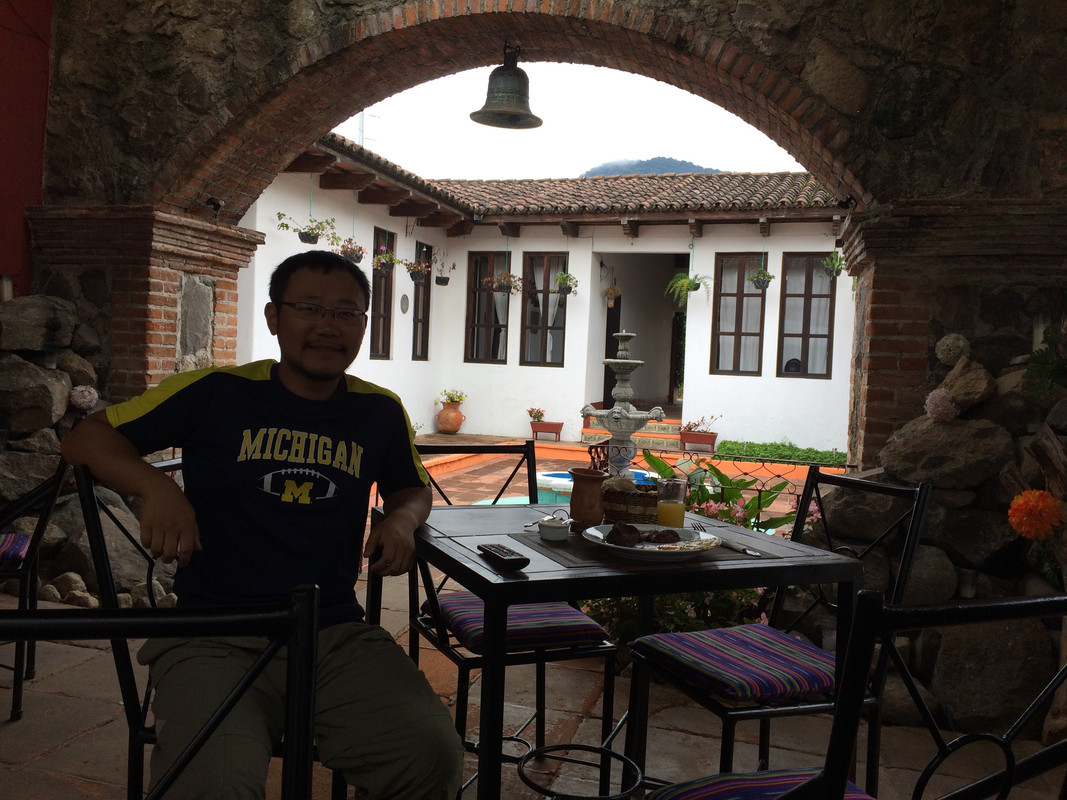 Antigua Guatemala is a city in the highlands of Guatemala famous for its well-preserved Spanish Baroque-influenced architecture as well as a number of ruins and colonial churches. It has been designated a UNESCO World Heritage Site. Hands down this is the most beautiful city I have visited on this trip so far.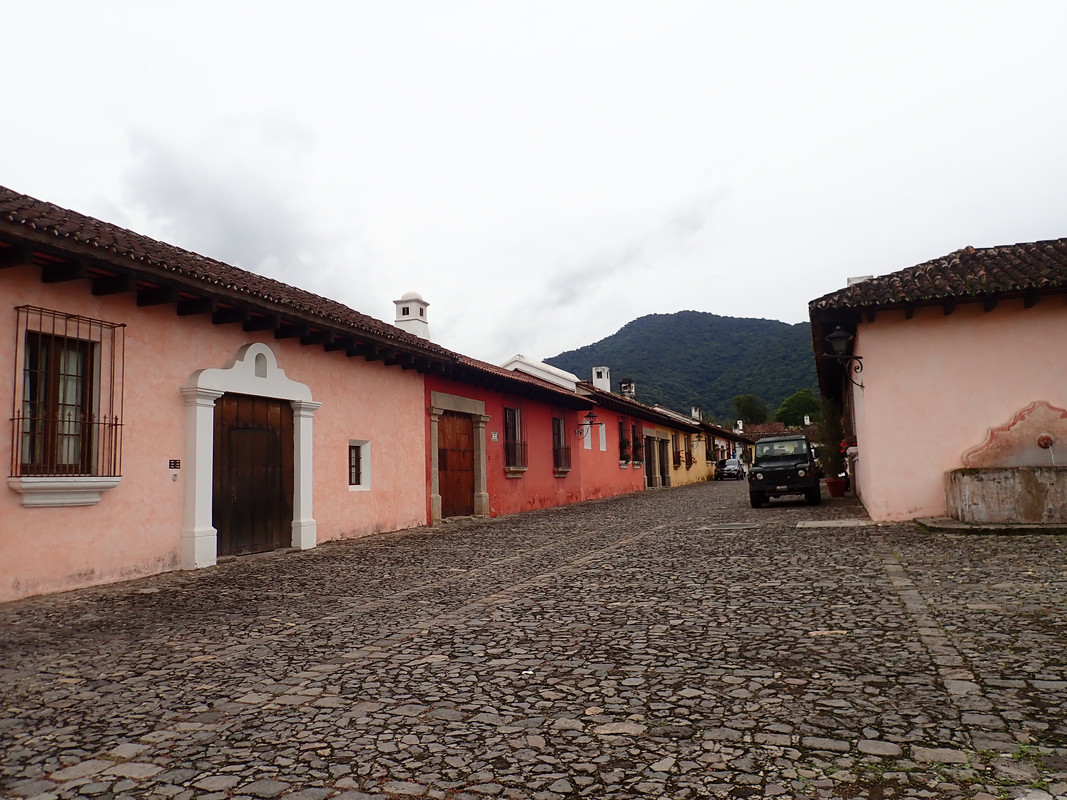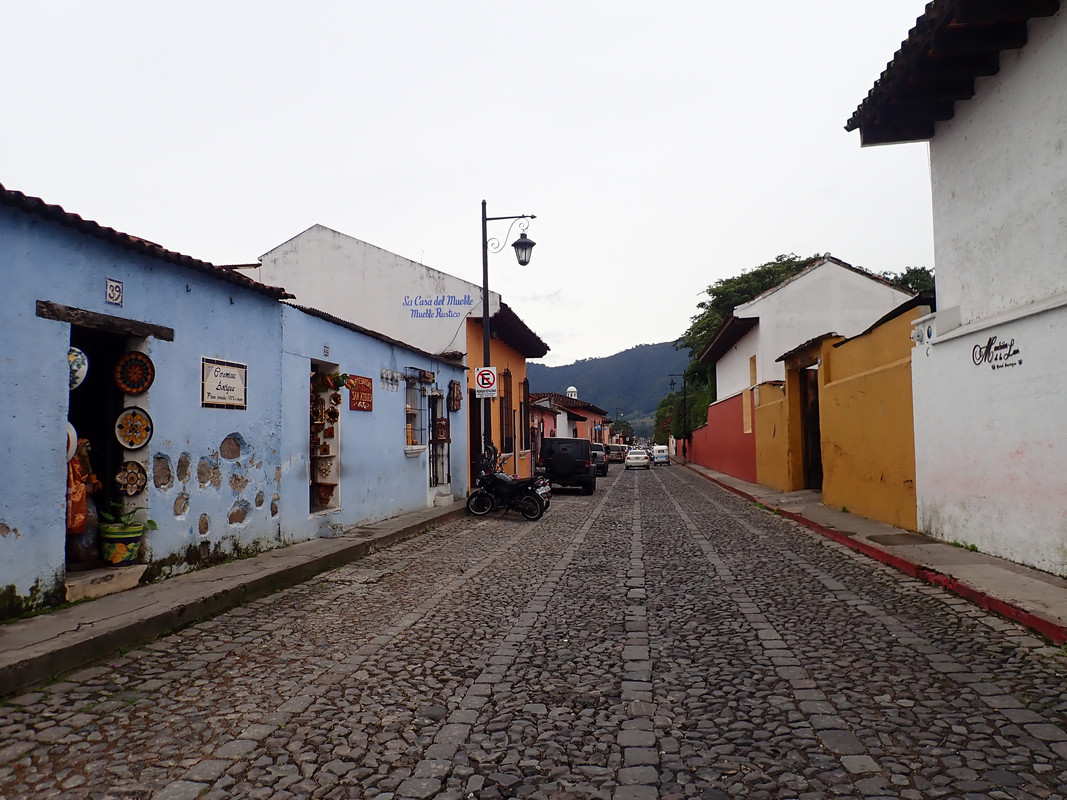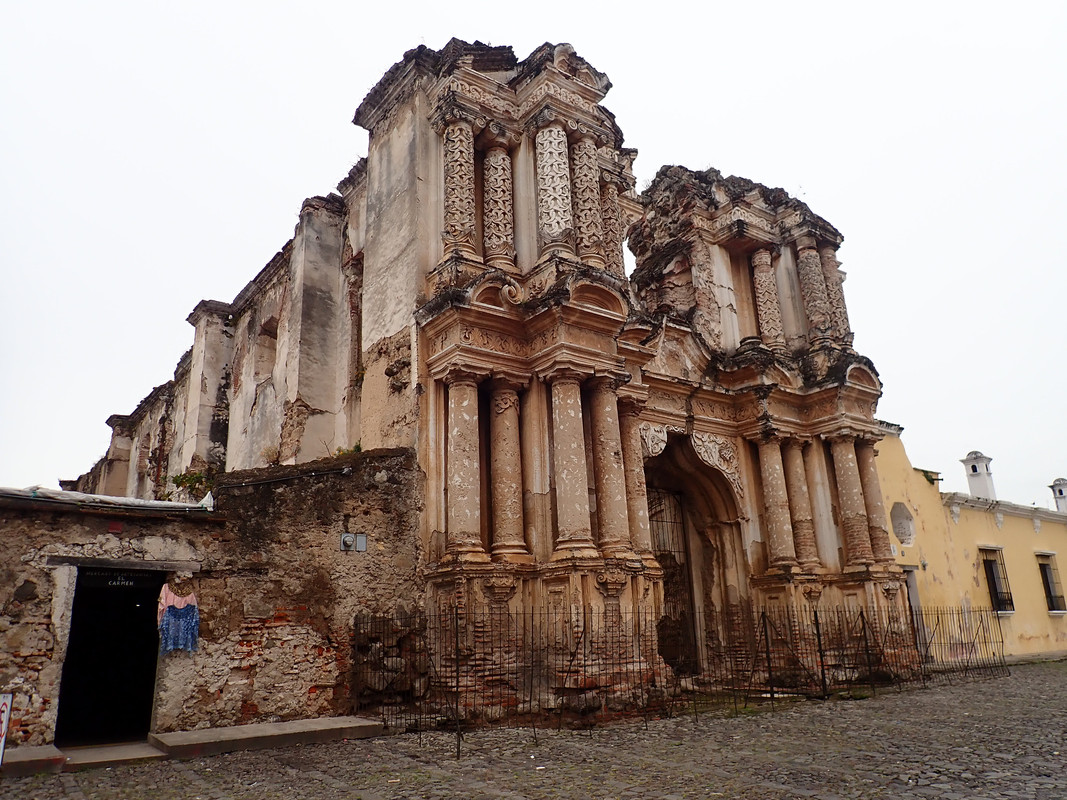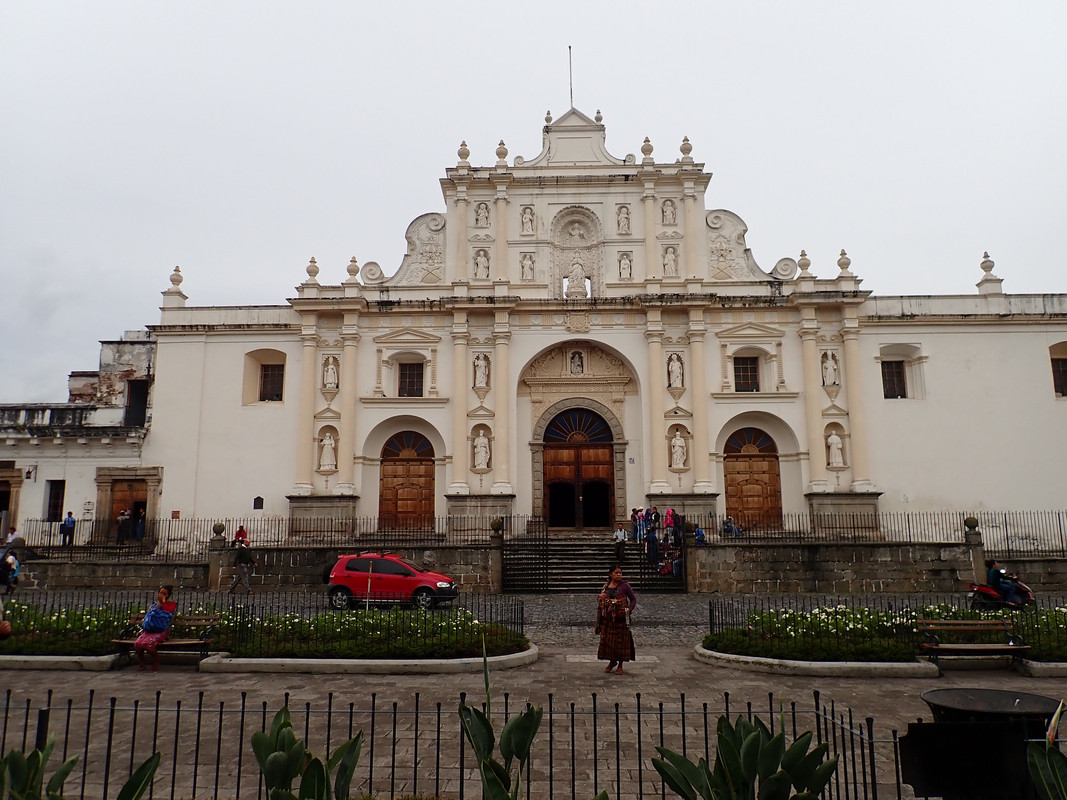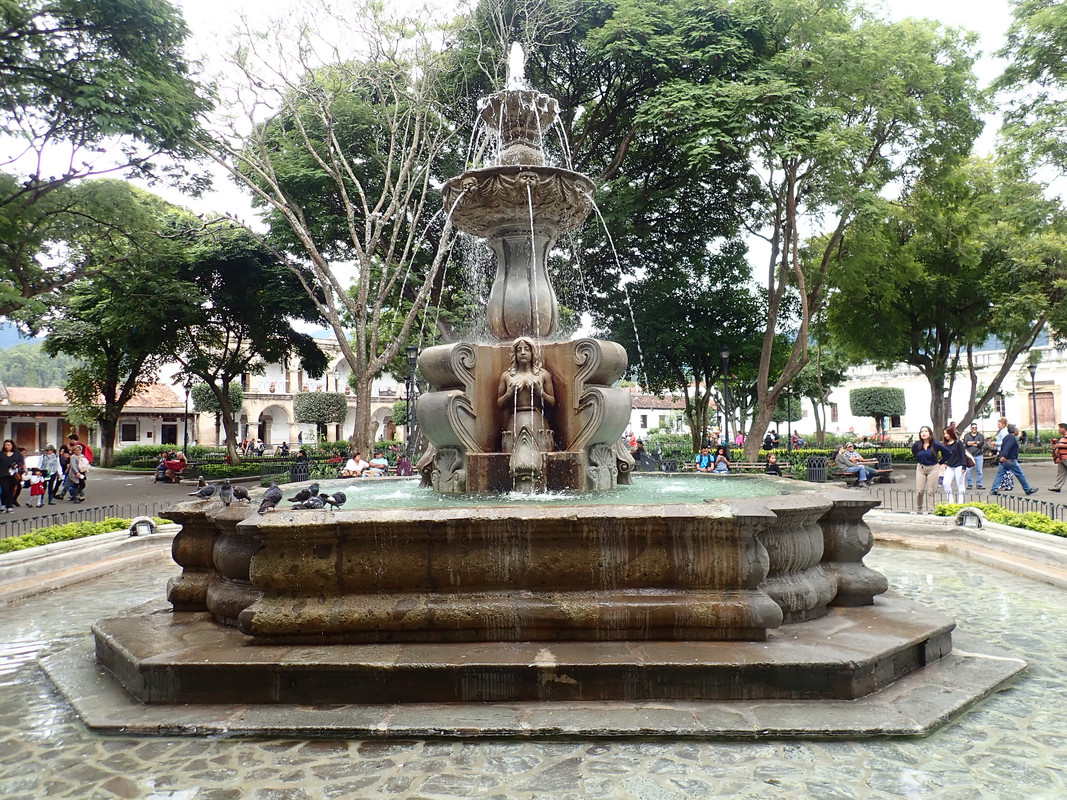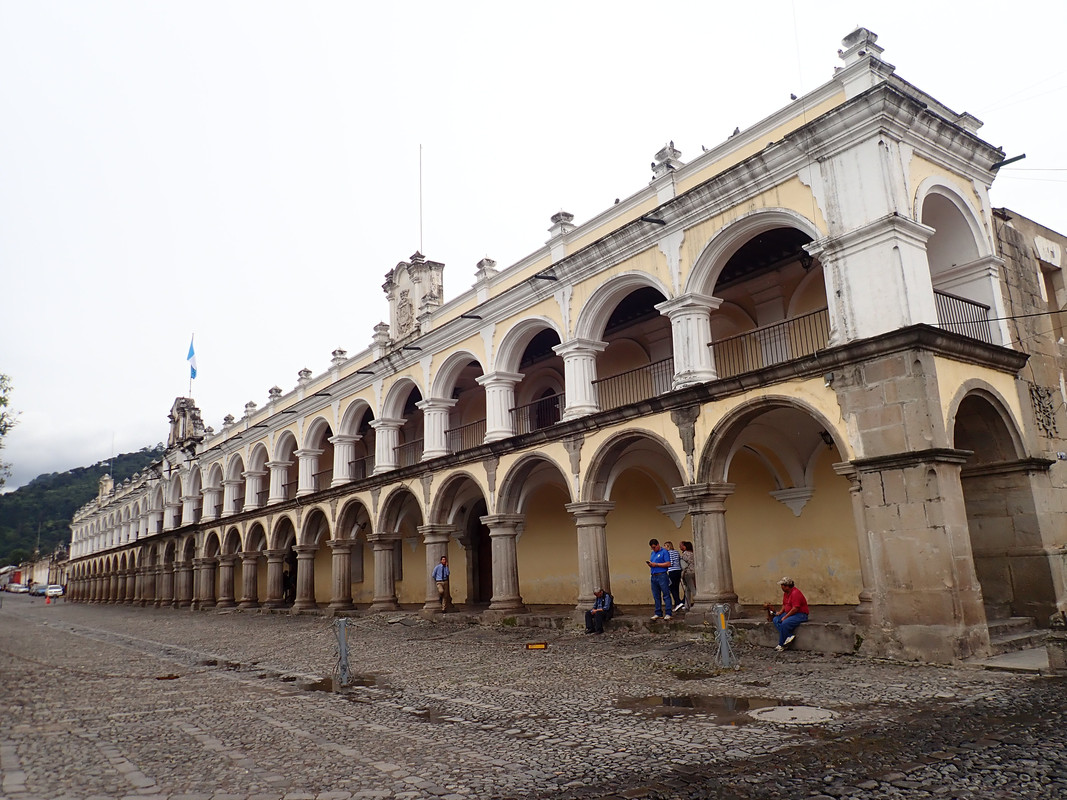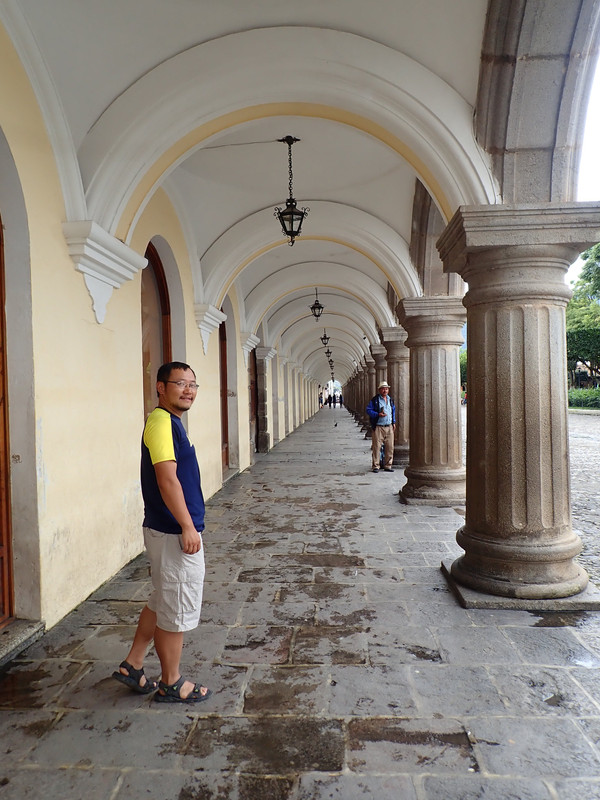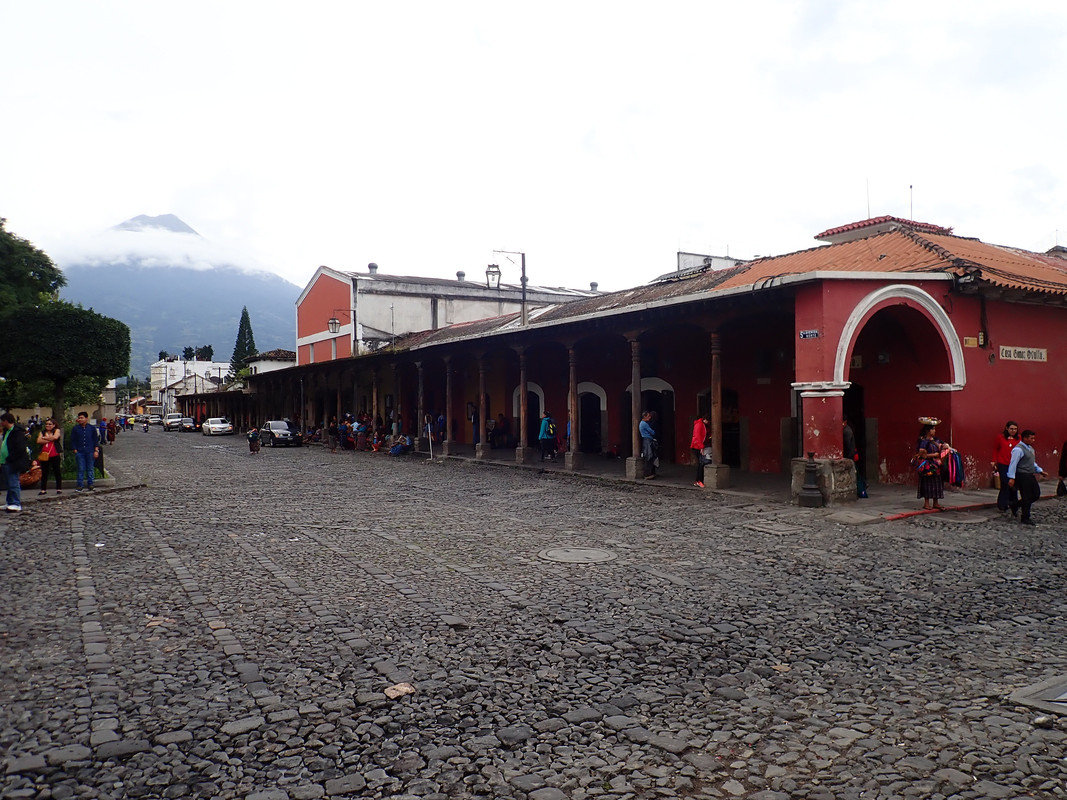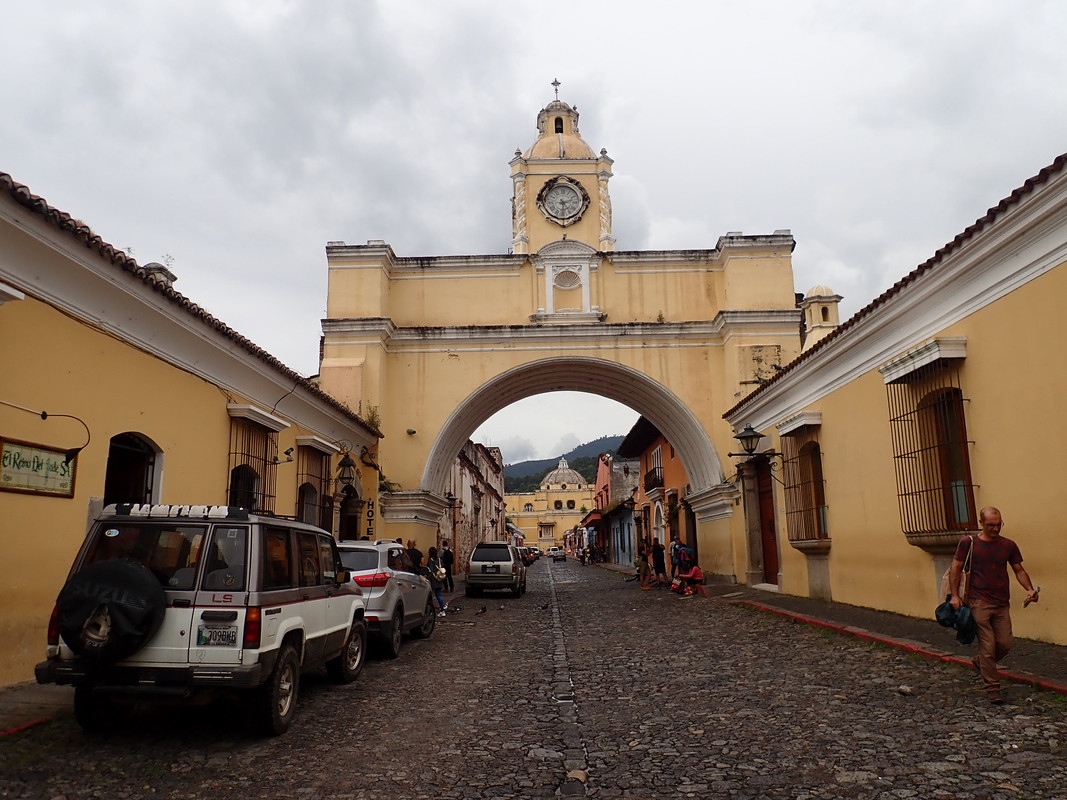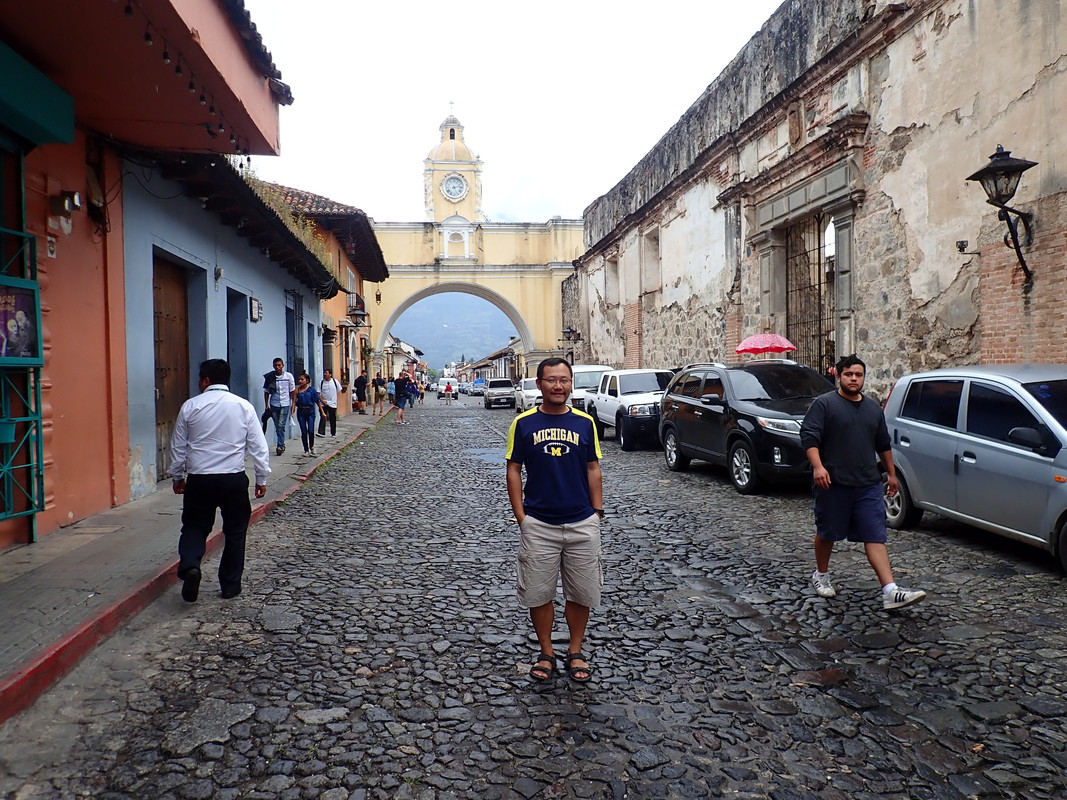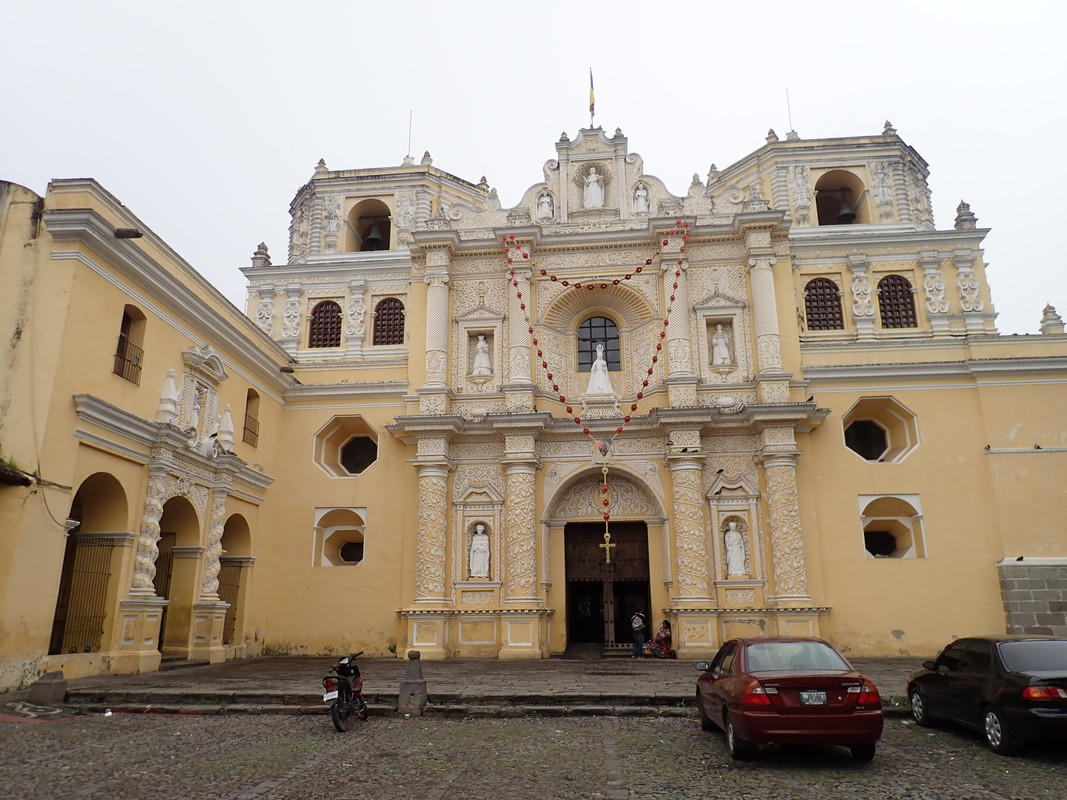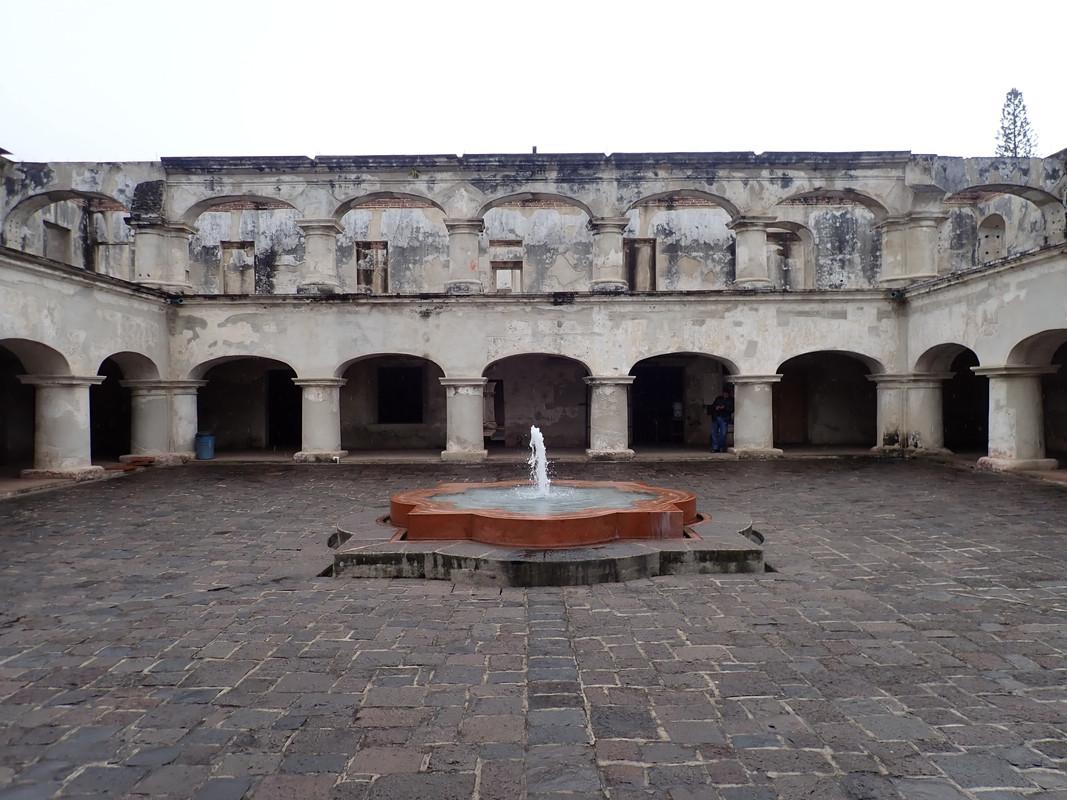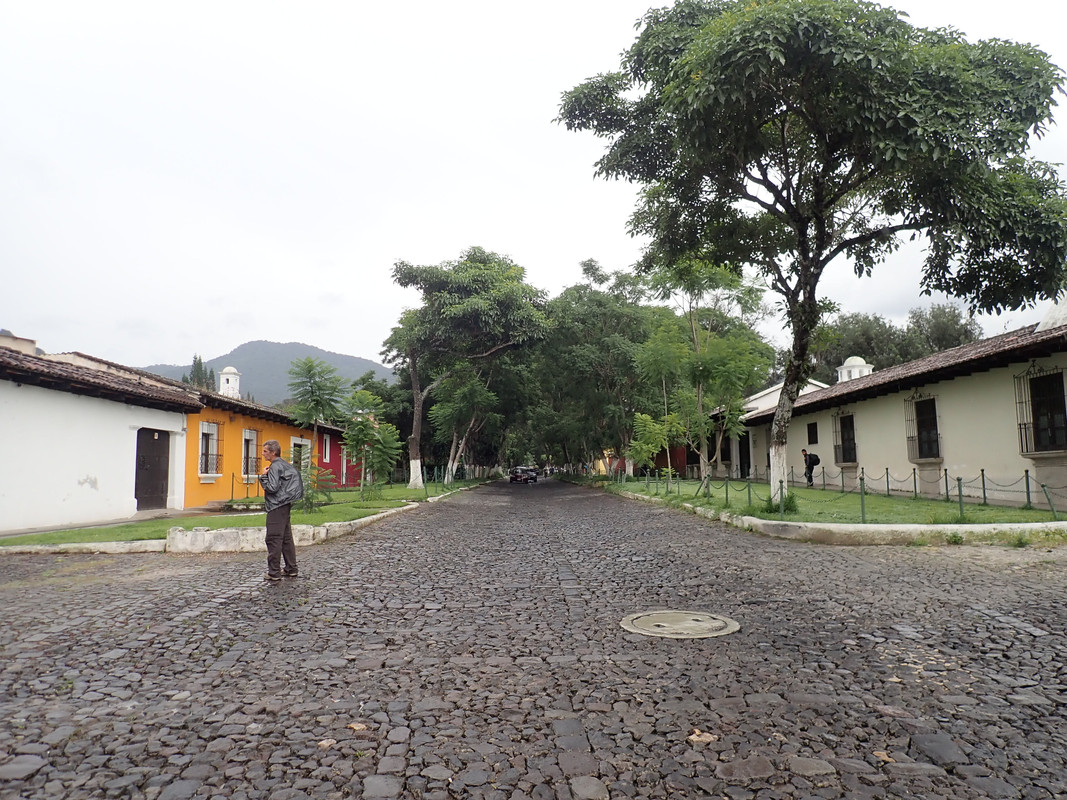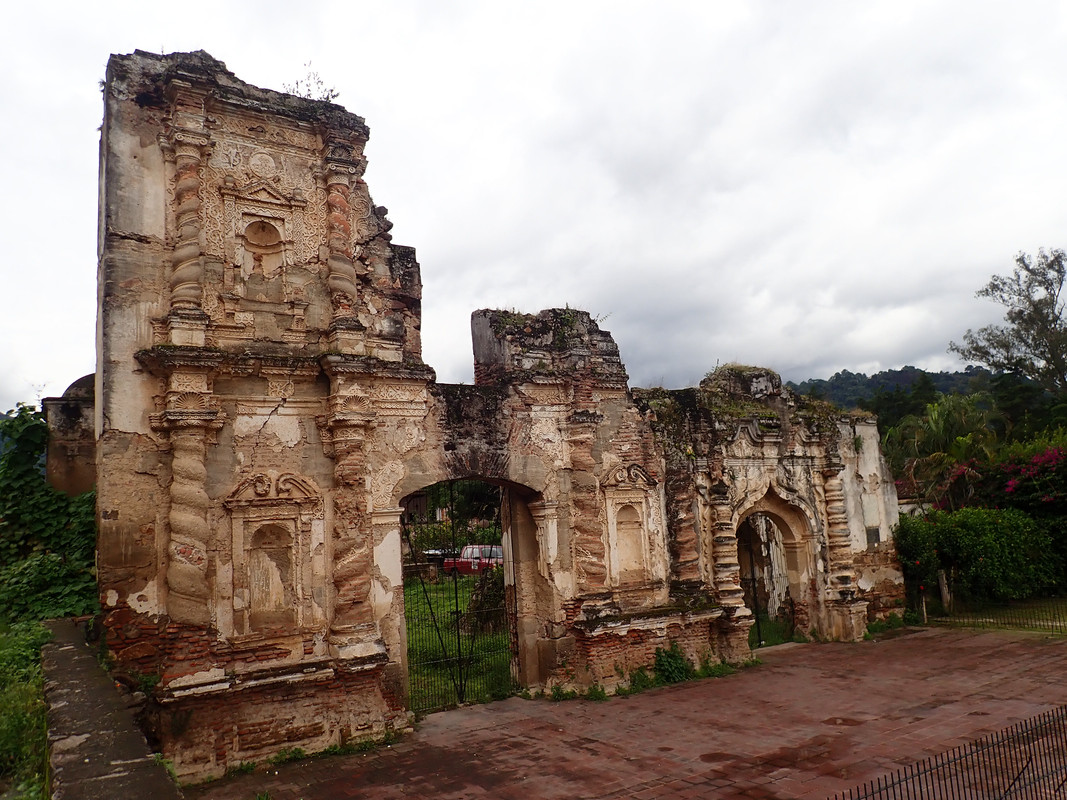 They still repair the cobblestone streets the old fashion way, chiseling away each and every stone by hand.
Chicken buses roar the streets leaving behind a trail of diesel smoke but I'm fascinated by them. There is a good documentary on chicken buses called 'La Camioneta'. Check it out if you are interested.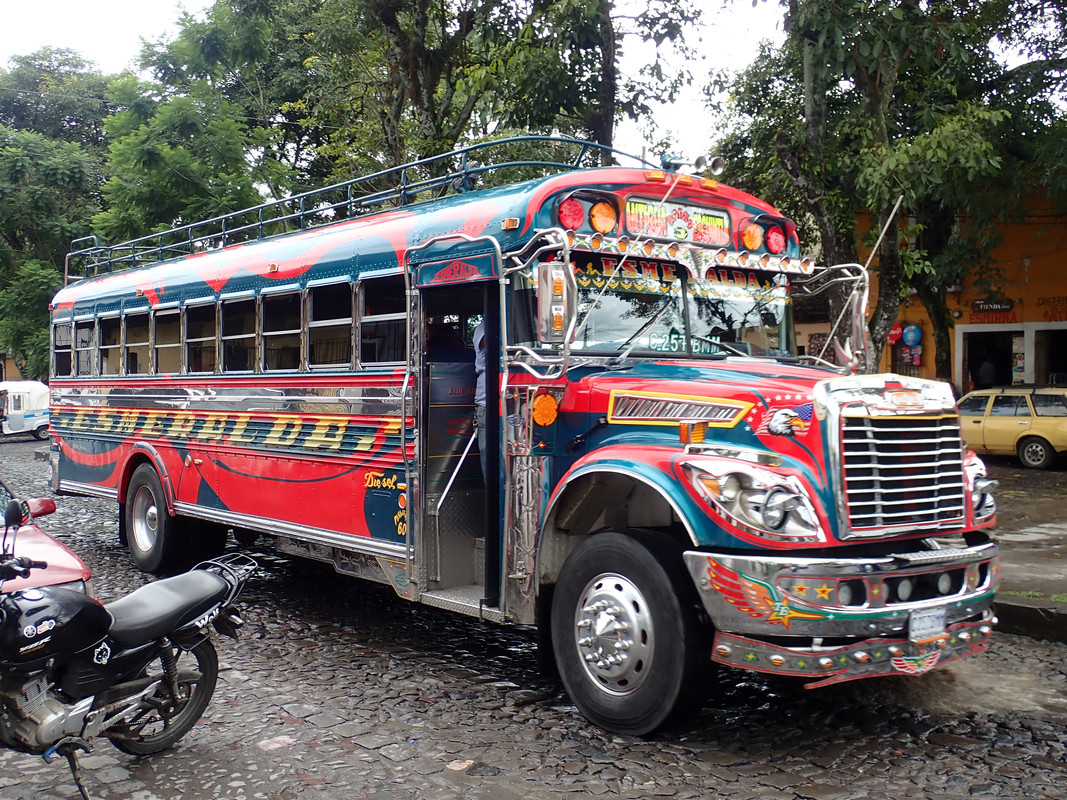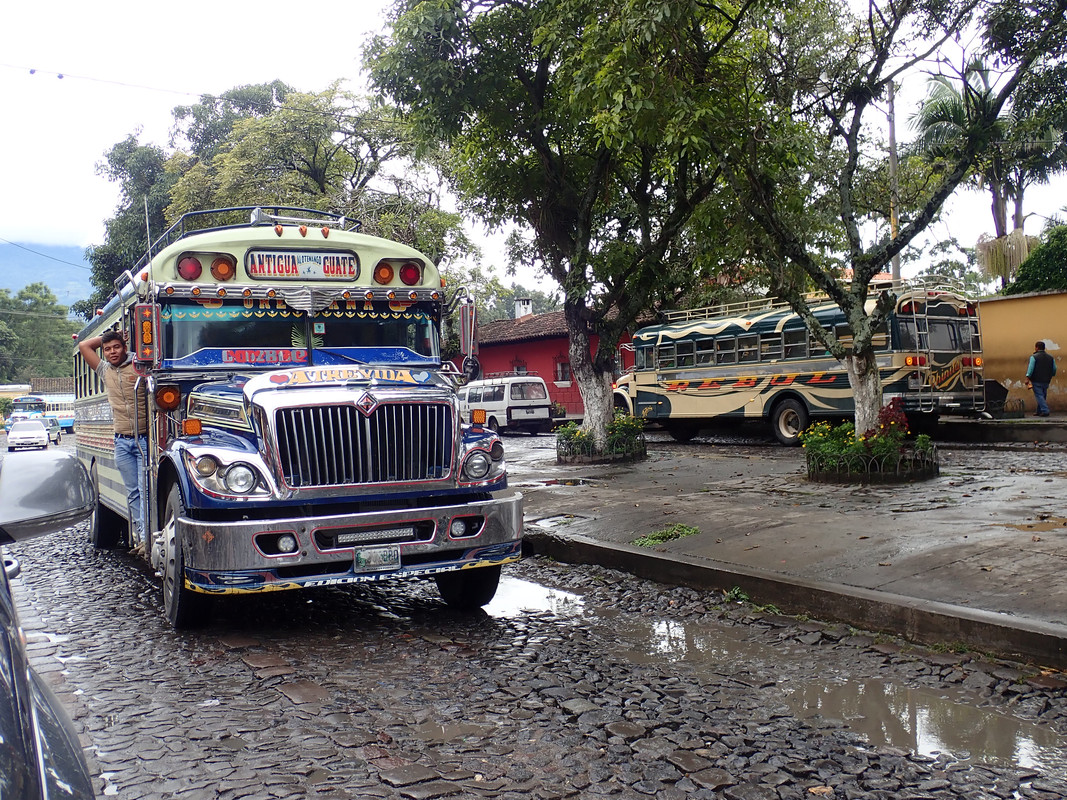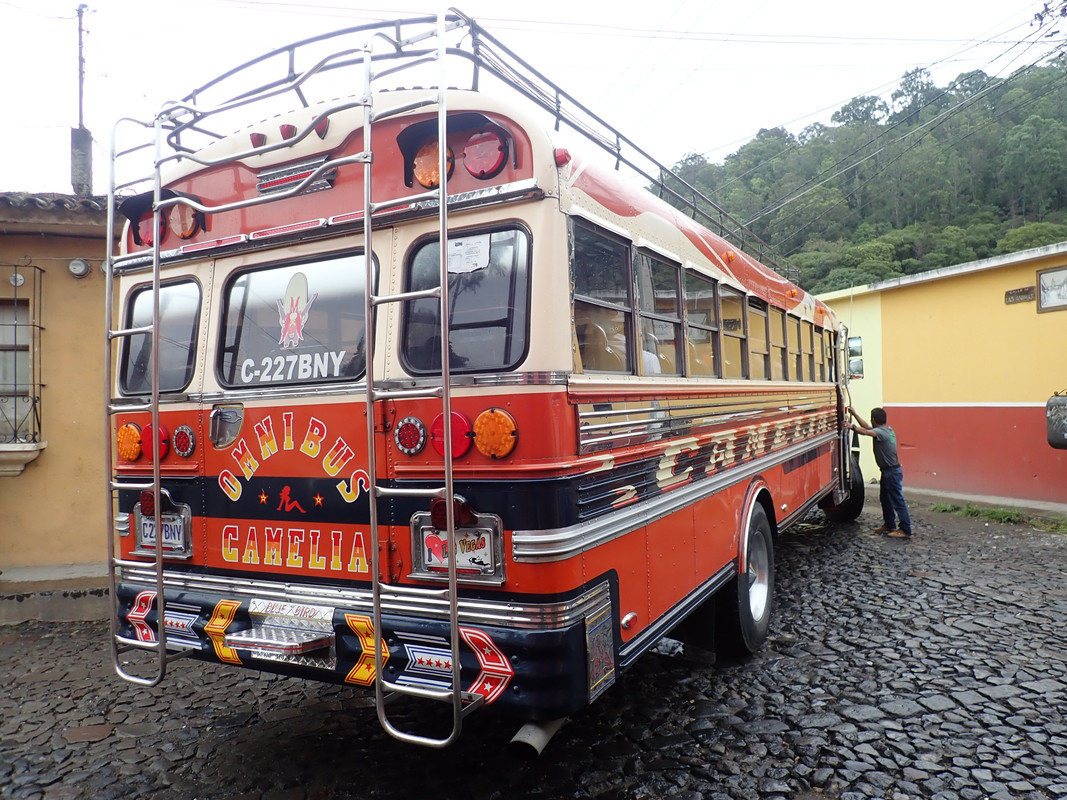 Volcán de Fuego is still active and eruptions can be seen frequently from the rooftop patio!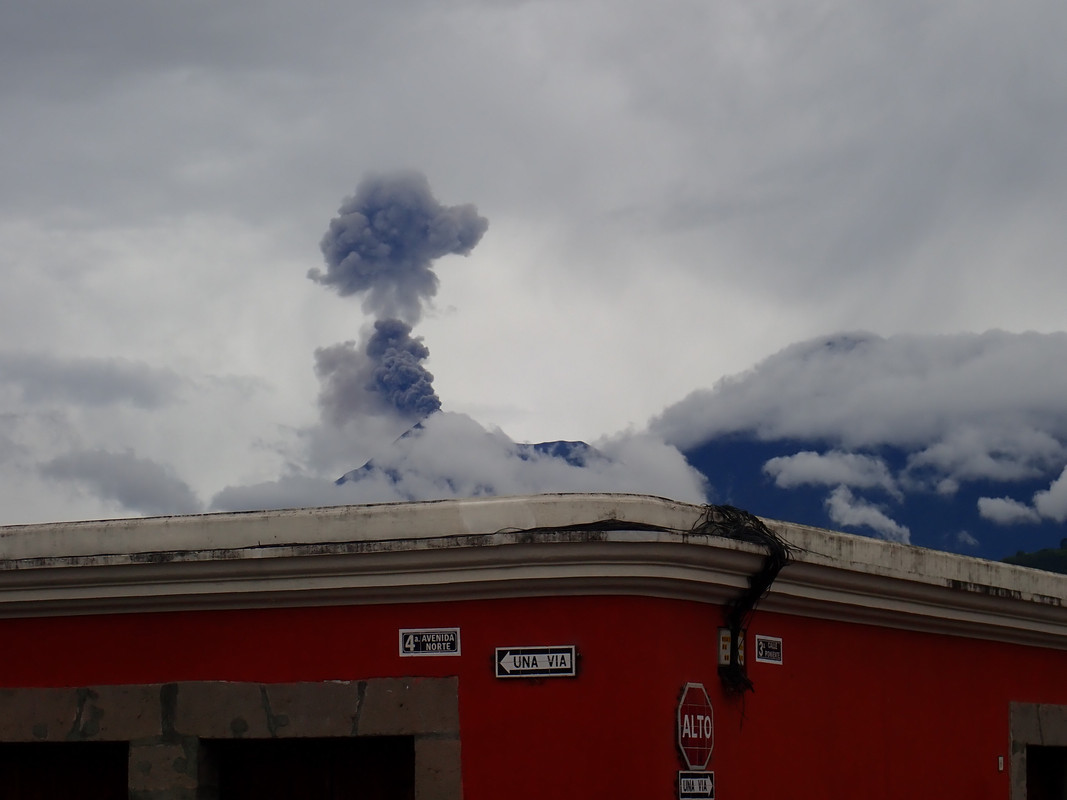 I found my home away from home at Casa Elena owned by two American expats Harvey and Diane. I also met a Canadian couple Christine and Jules who were robbed at gunpoint near Lake Atitlán while traveling on their motorcycles and are waiting for their new documents to arrive. Gail looks after the place while the owners are away and made us delicious breakfast and dinner every day.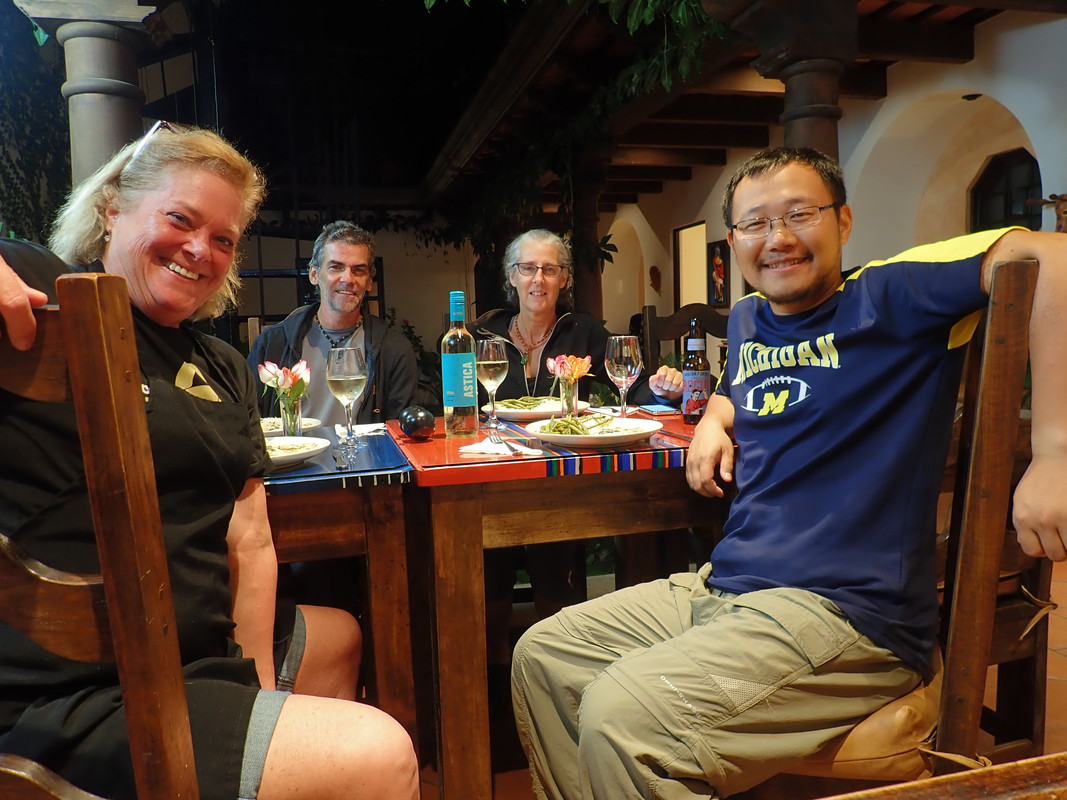 On a side note, I've been on the road for over a month now and here are some of my thoughts:
Motorcycle traveling is very exhausting, especially when the road and weather conditions are unpredictable, but it is a very rewarding experience.
The one thing that makes me happy among everyday travels is seeing people smiling and waving back. It gave me a sense of belonging.
I have never felt more free, confident and content.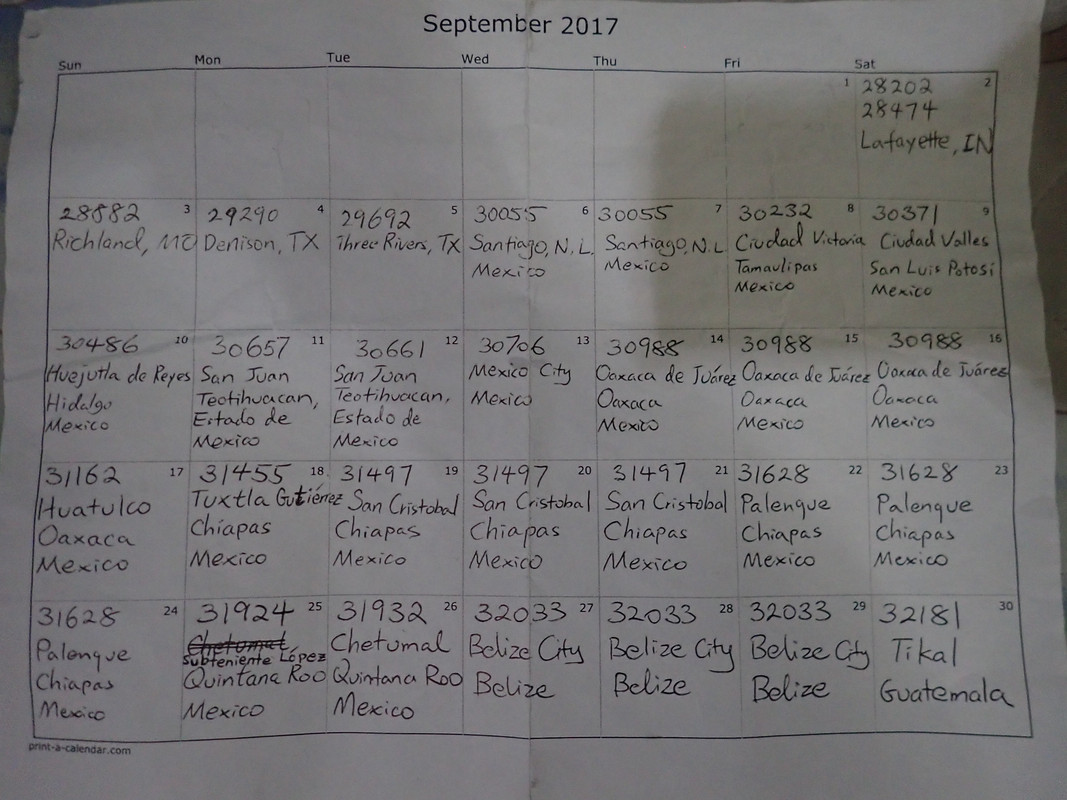 I will be hiking up Volcán Pacaya tomorrow…super excited! 😀