I left Palenque early in the morning to tackle another 300 mile day before crossing into Belize. It was one of those simple no-turn days. Route 186 passes through the state of Chiapas, Tabasco, Campeche and Quintana Roo. The only excitement was dodging endless of potholes. There are a few more ruins along the way but I have to find a balance between natural wonders, cityscapes and archaeological sites. I also skipped the state of Yucatán since I already visited Chichen Itza, Tulum and the surround area on a trip to Cancún a few years back. Despite how much time you think I may have, I always felt like I'm behind schedule.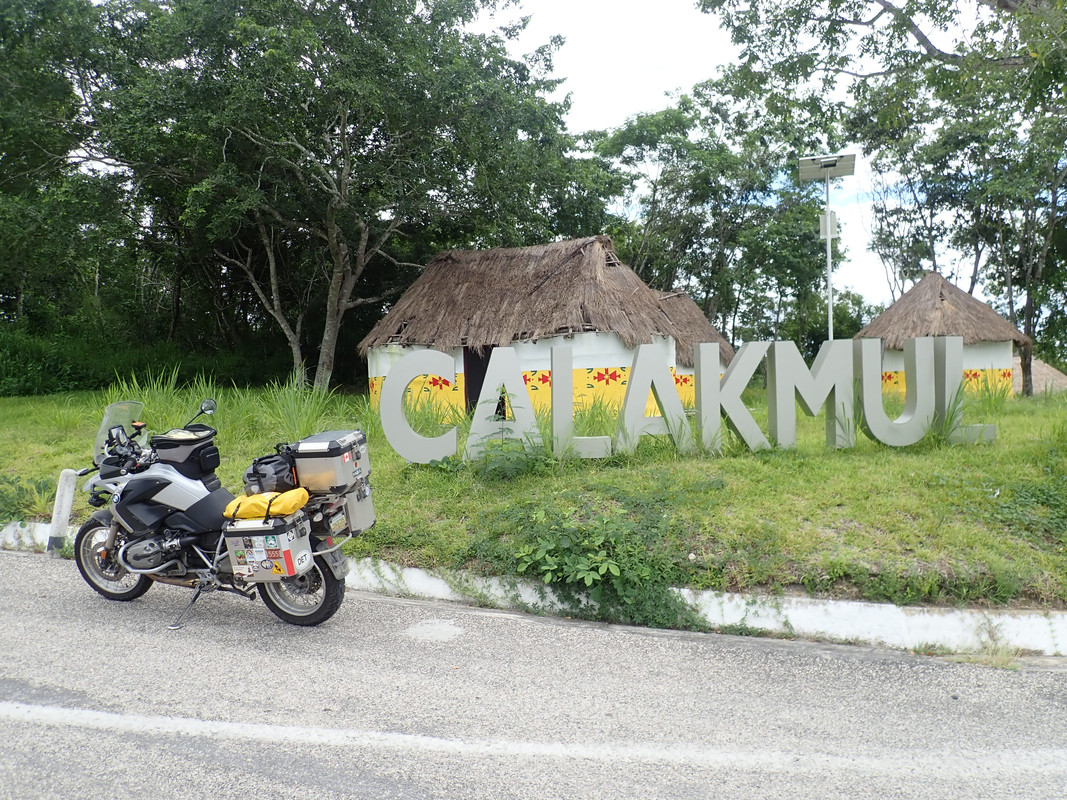 Mother Nature decided to give my bike and I a much needed bath but you can sit in the dry and enjoy this rainbow instead.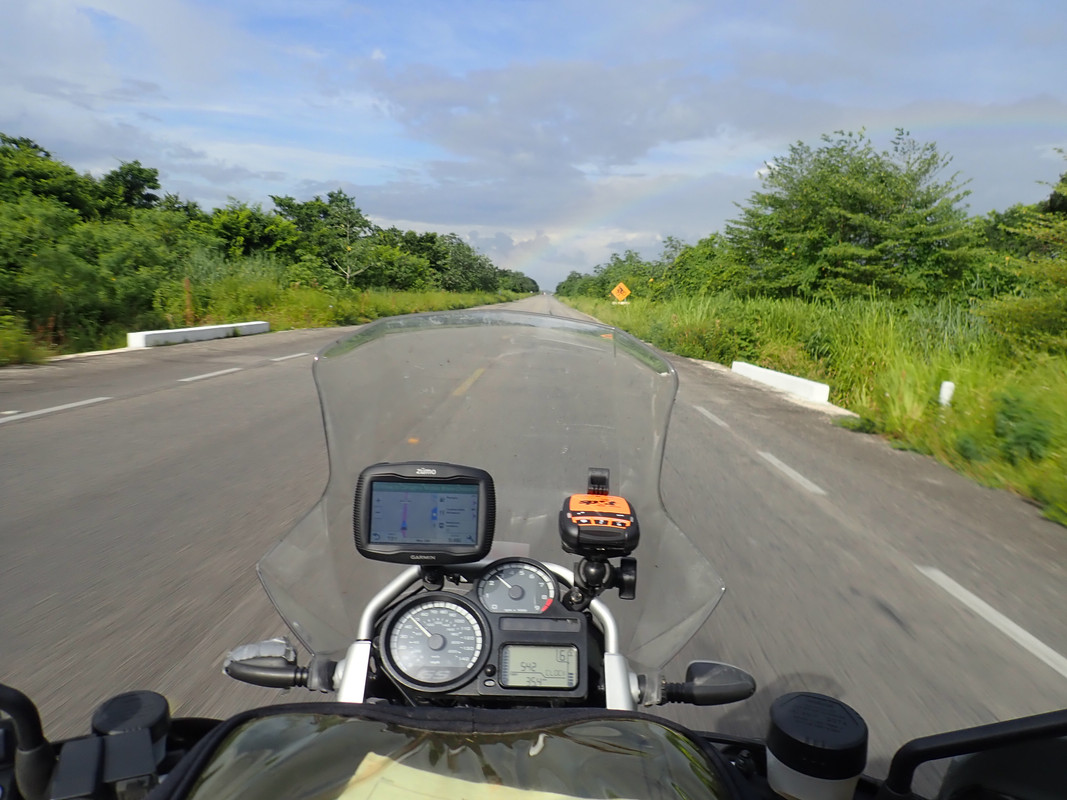 I passed by a cool above ground cemetery so I took a short stroll.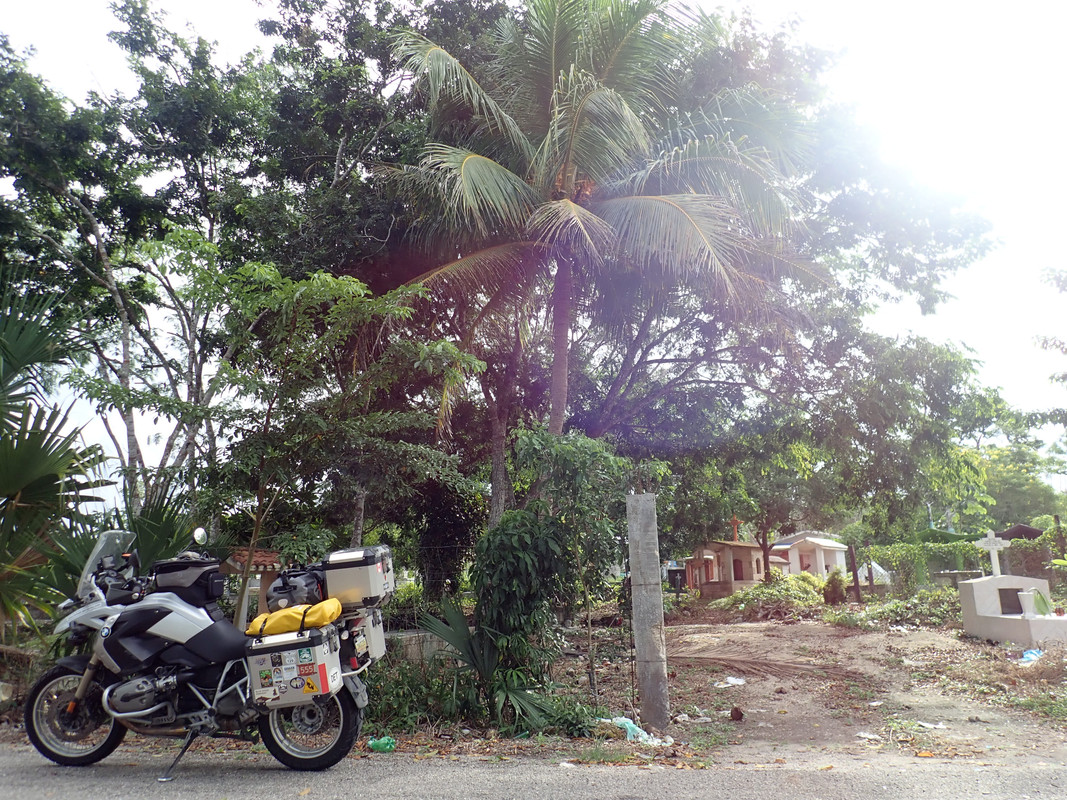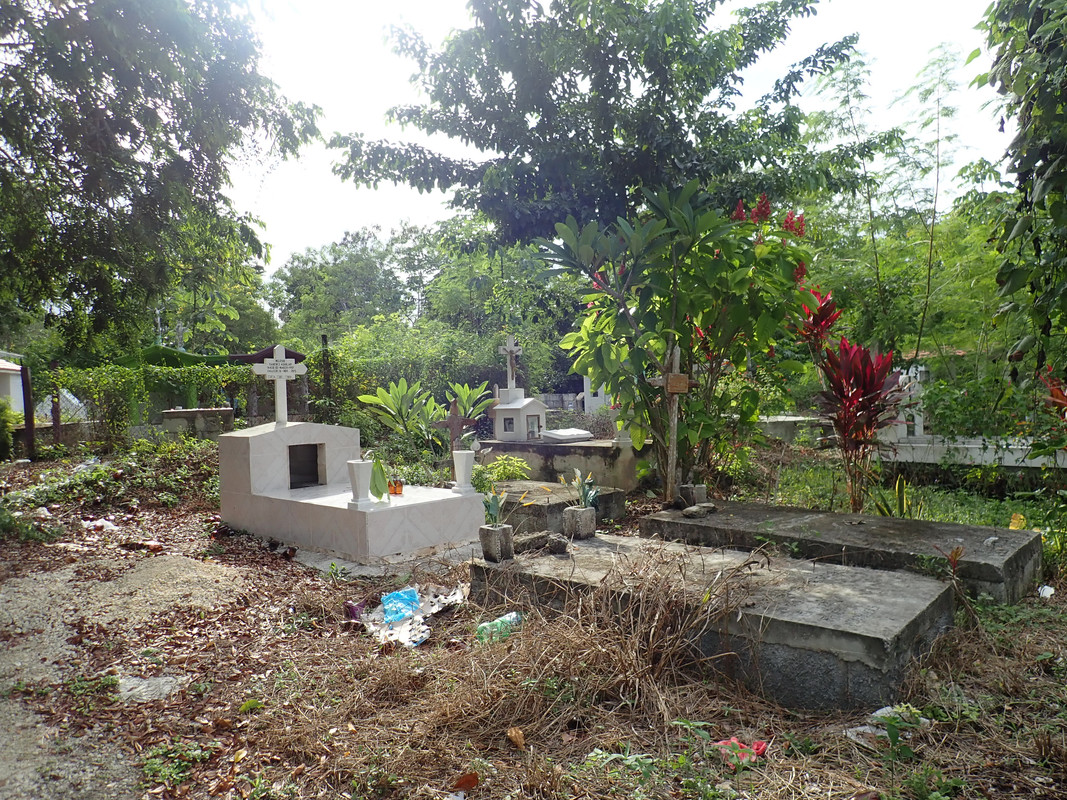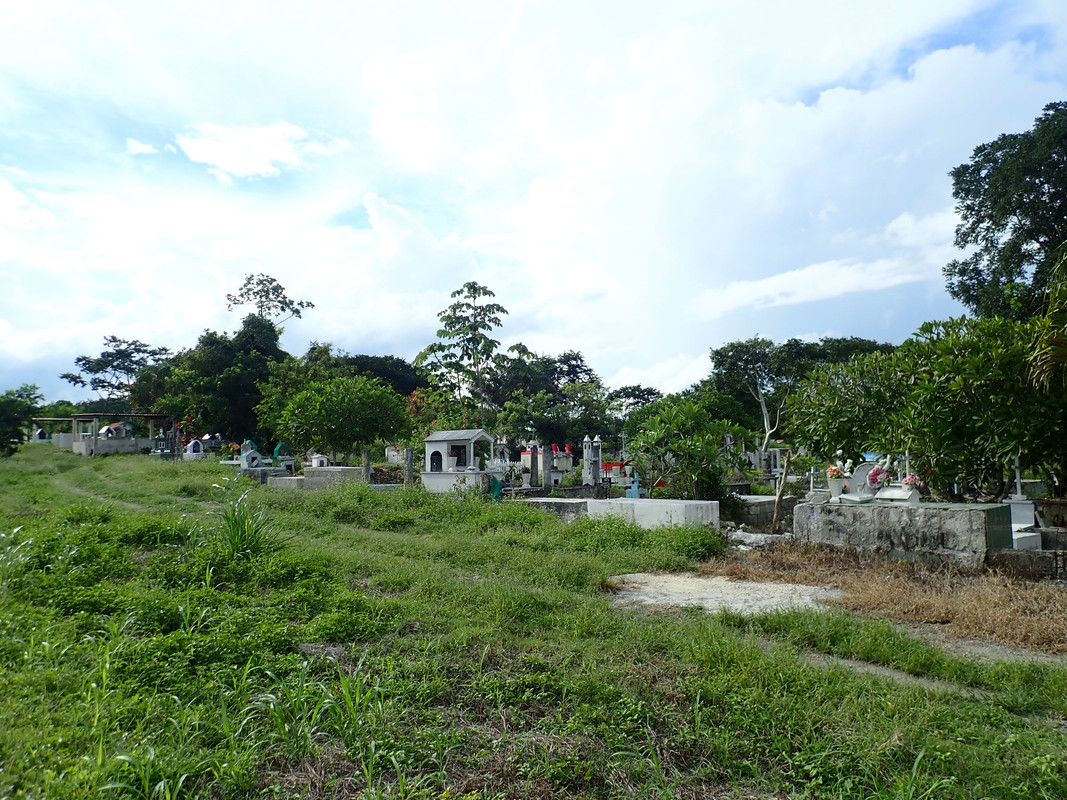 Courtyard parking for this VIP 😛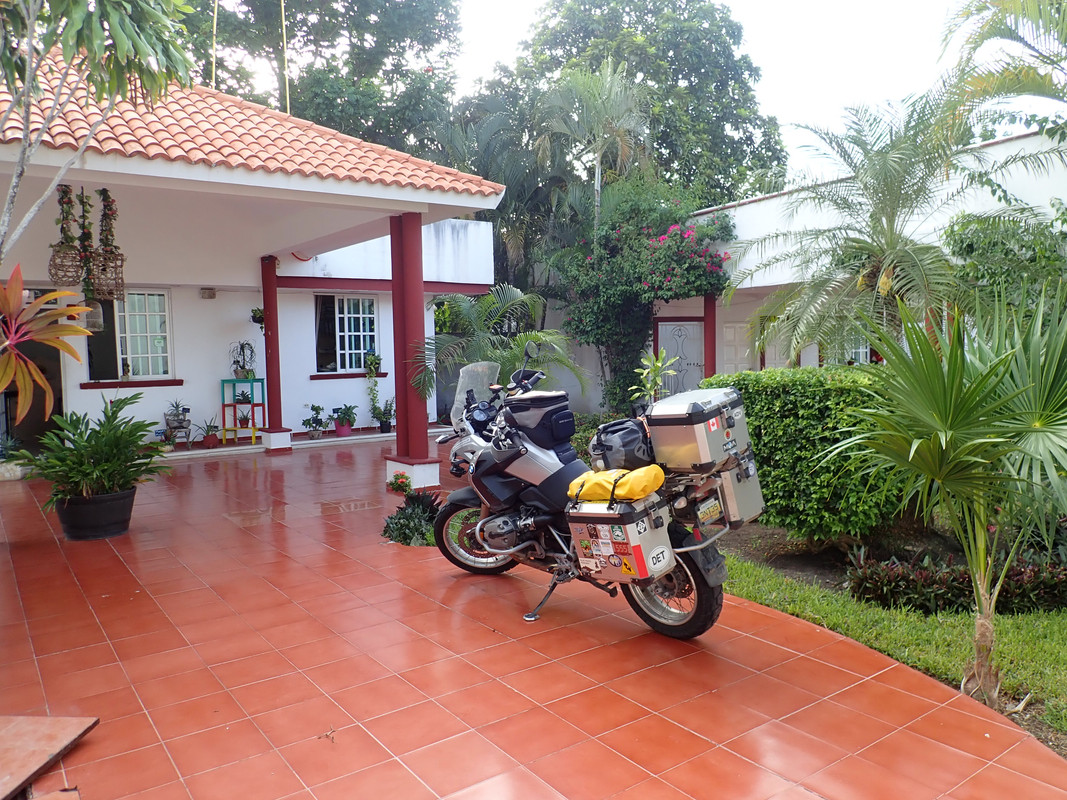 Rio Hondo that borders Mexico and Belize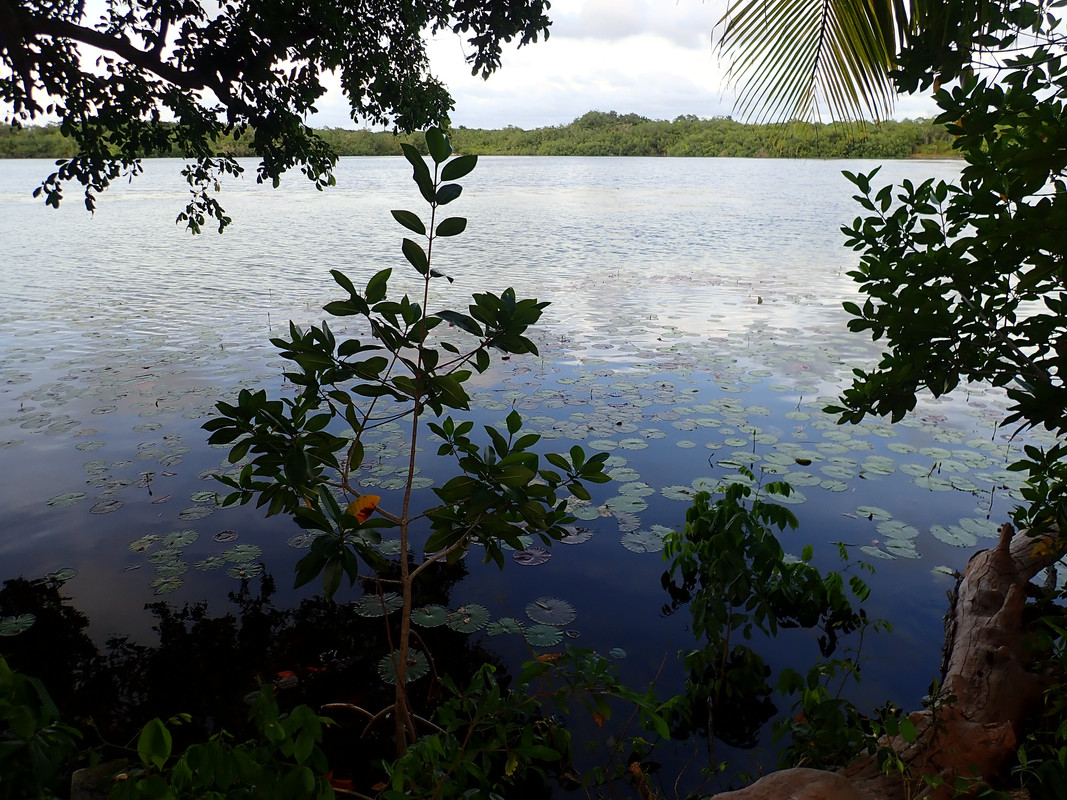 There's nothing in the town of Subteniente López so I went to bed on an empty stomach.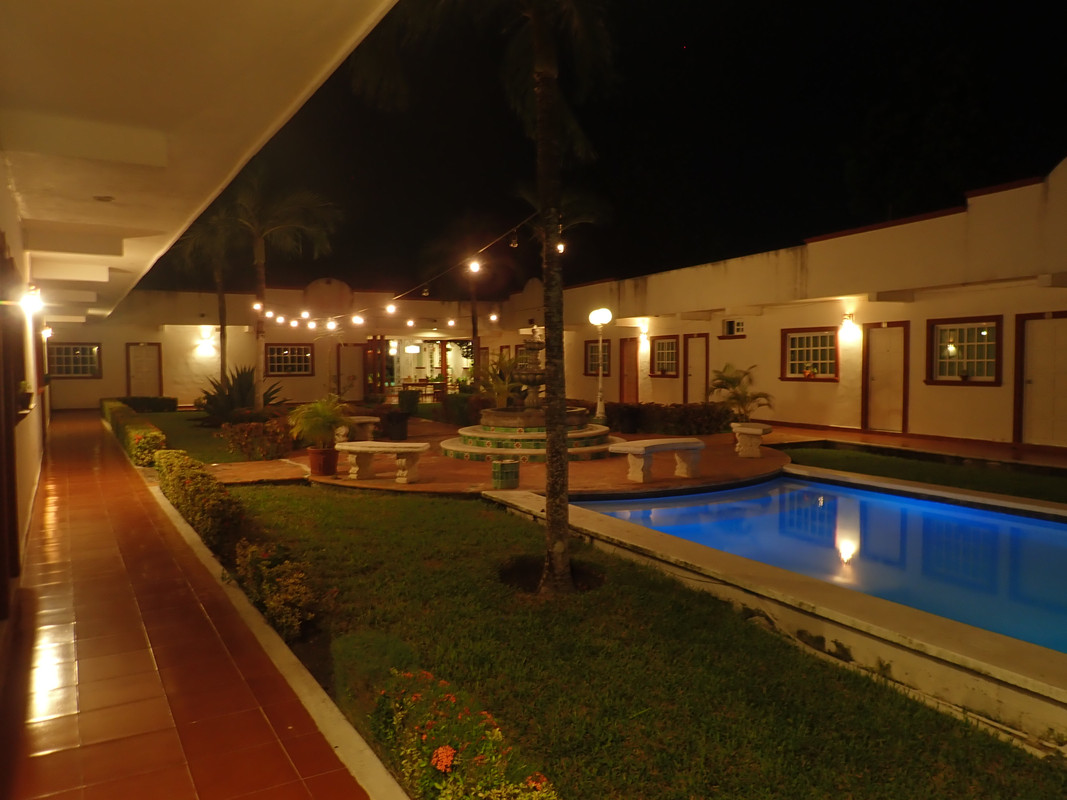 I was planning to cross into Belize the next day but didn't sleep well due to some crawlies on the bed (they didn't bite but still annoying) and it rained all morning the next day so I relocated to Chetumal to spend my last day in Mexico. Normally I wouldn't stay in border towns because they are crime ridden but this coastal city is a perfect place to relax and catch up on some rest. I enjoyed a nice walk along the colorful oceanfront while taking in the salty sea breeze. There were very little traffic on both the streets and sidewalks.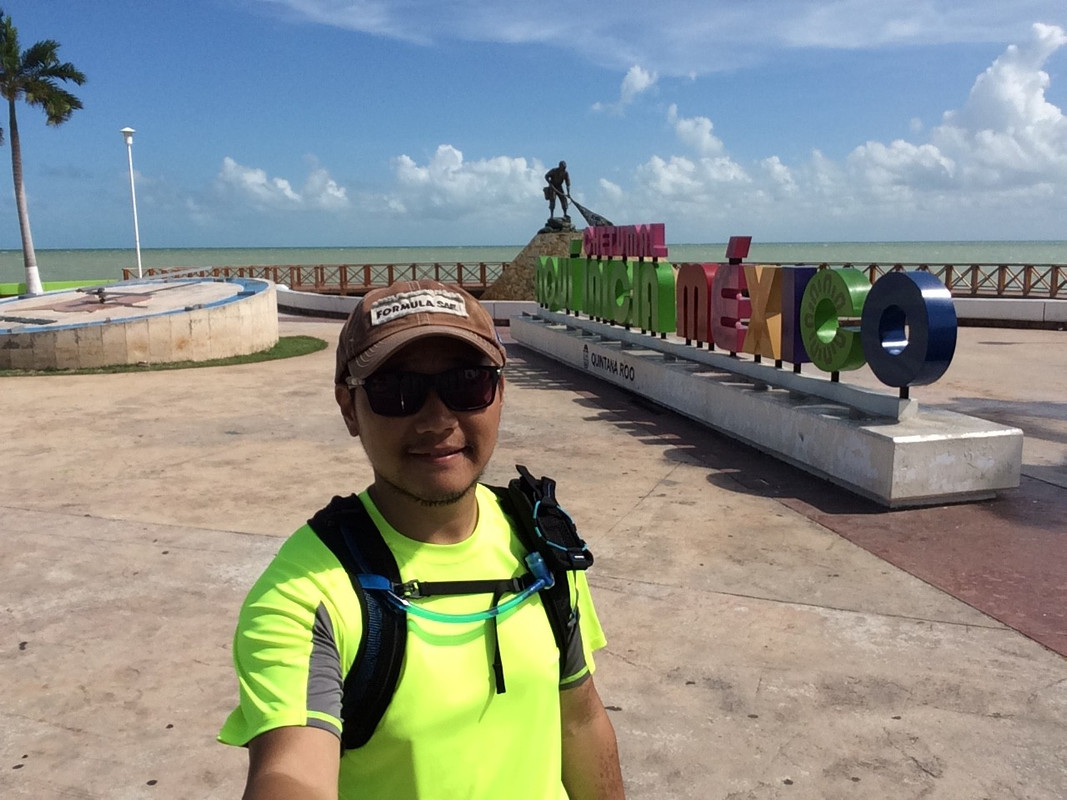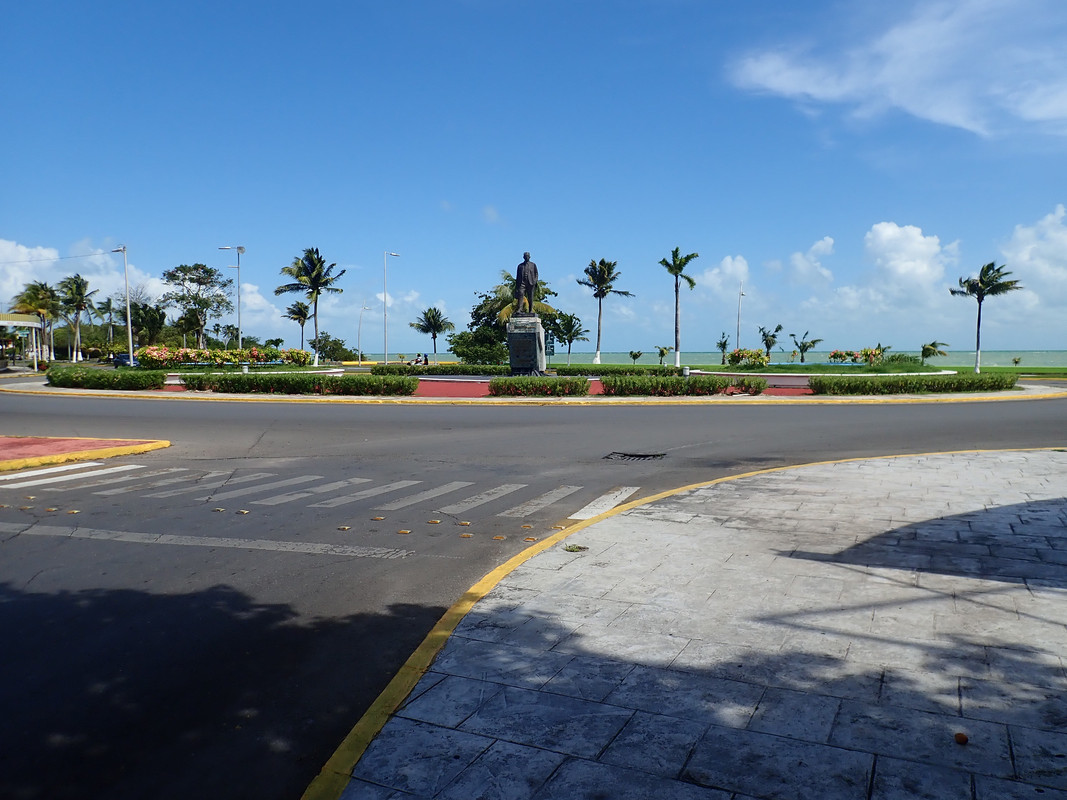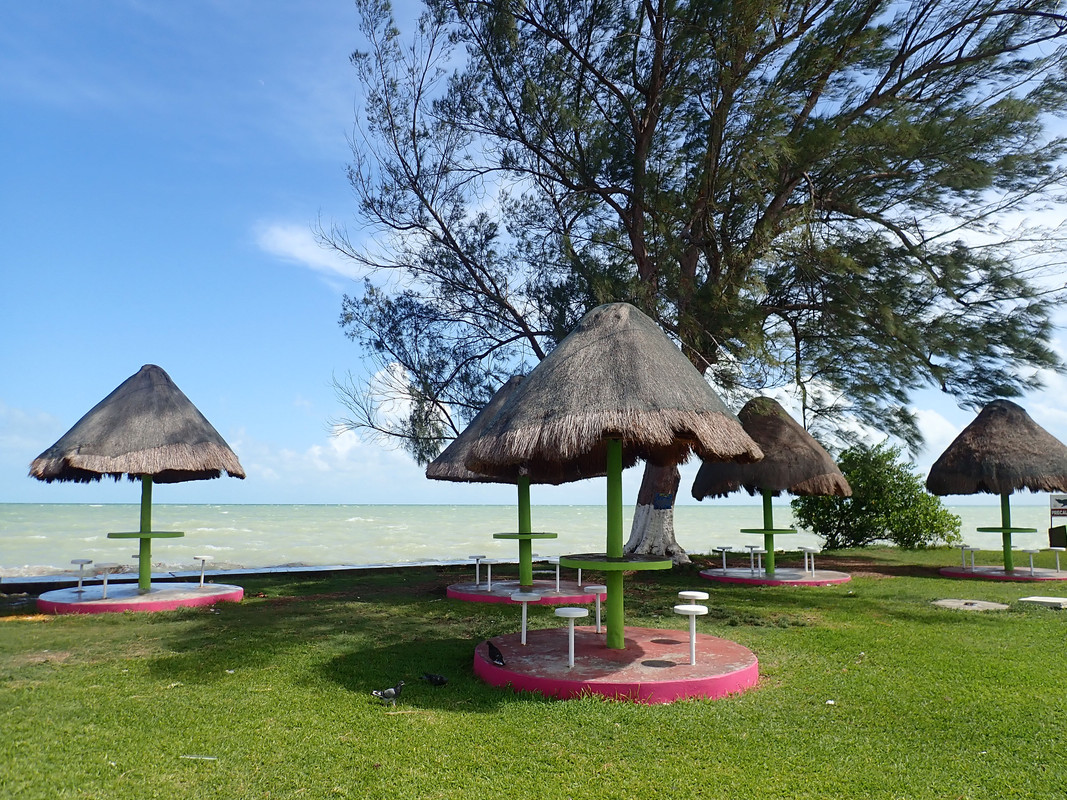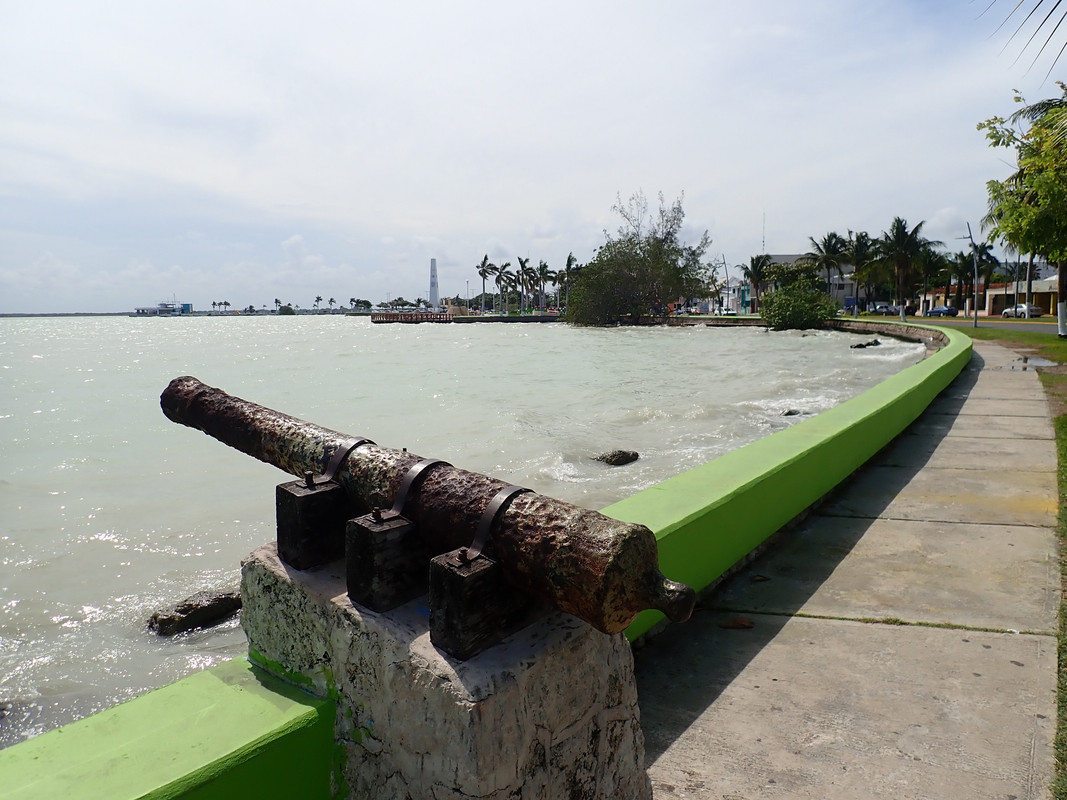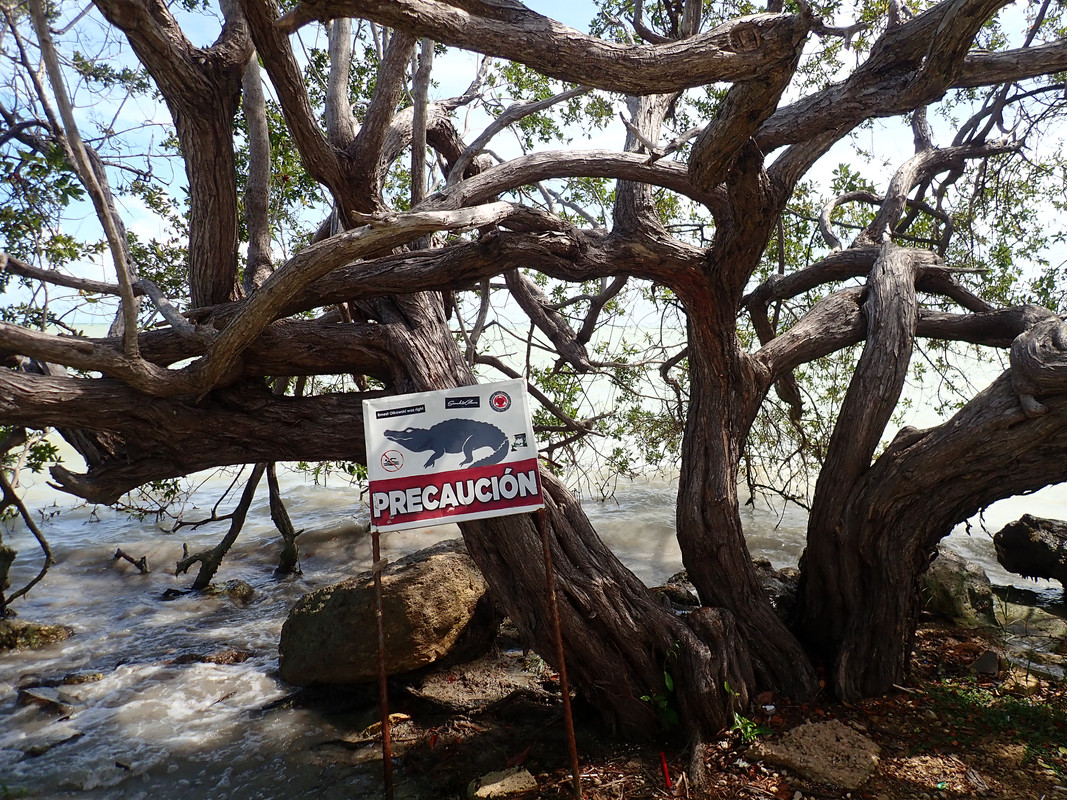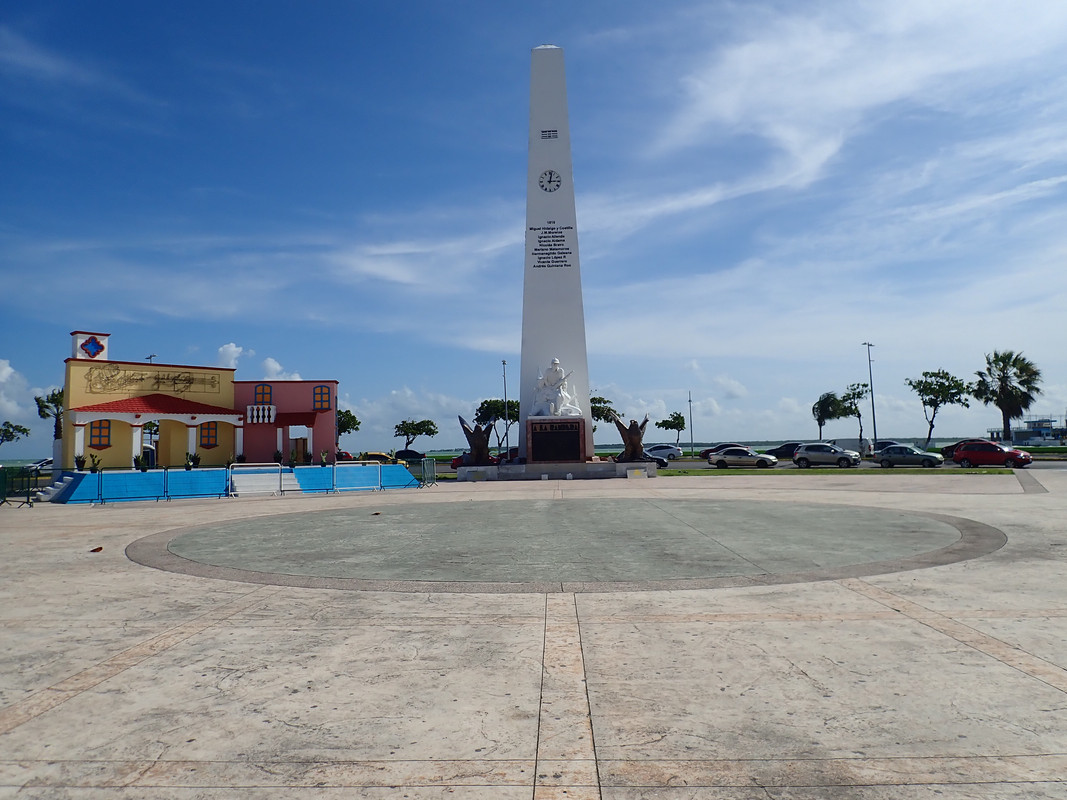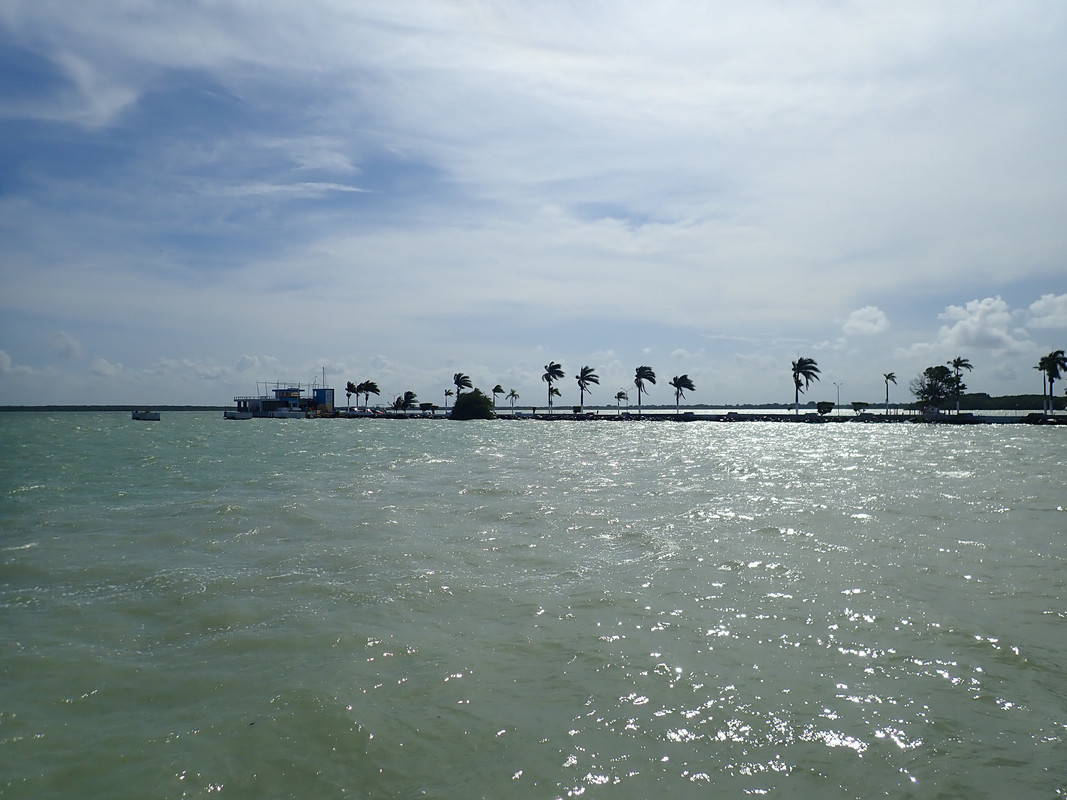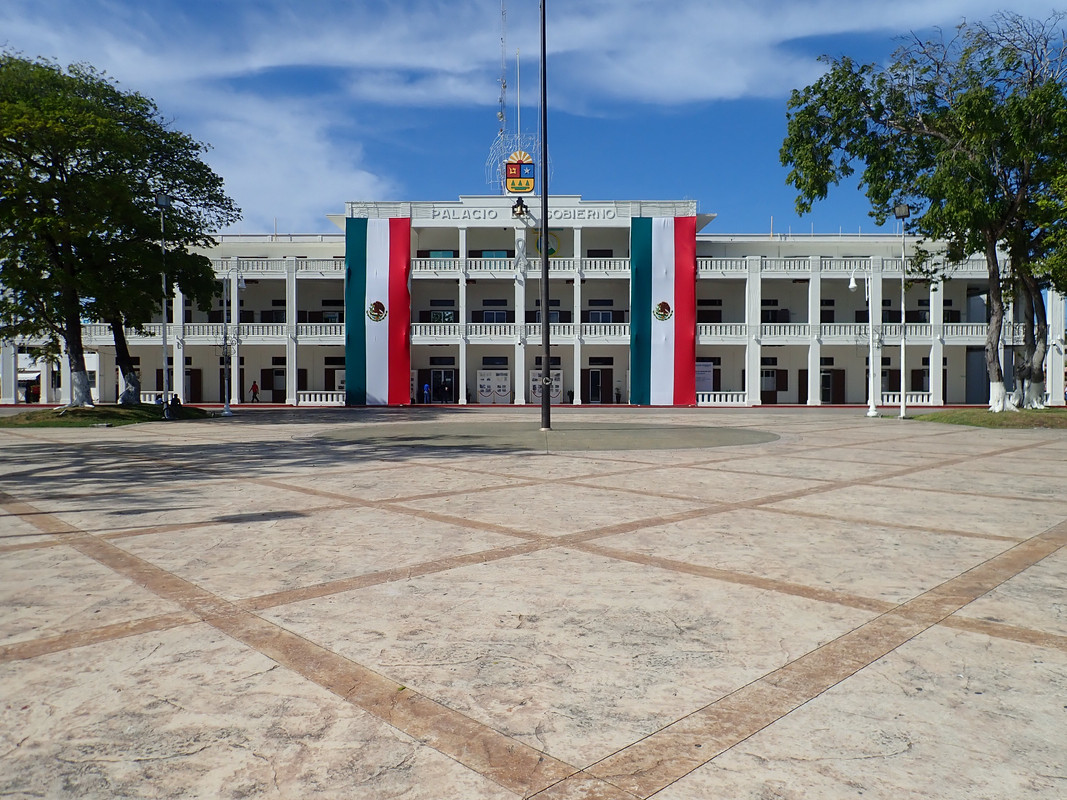 I crossed into Belize the next morning without any drama. Border officers on both sides were professional and courteous. The whole process took less than an hour but I stuck around and chatted up with a border guard on the Belize side who took an interest in my trip. He returned the favor by exchanging some of my Mexican Pesos to Belize Dollars out his own wallet.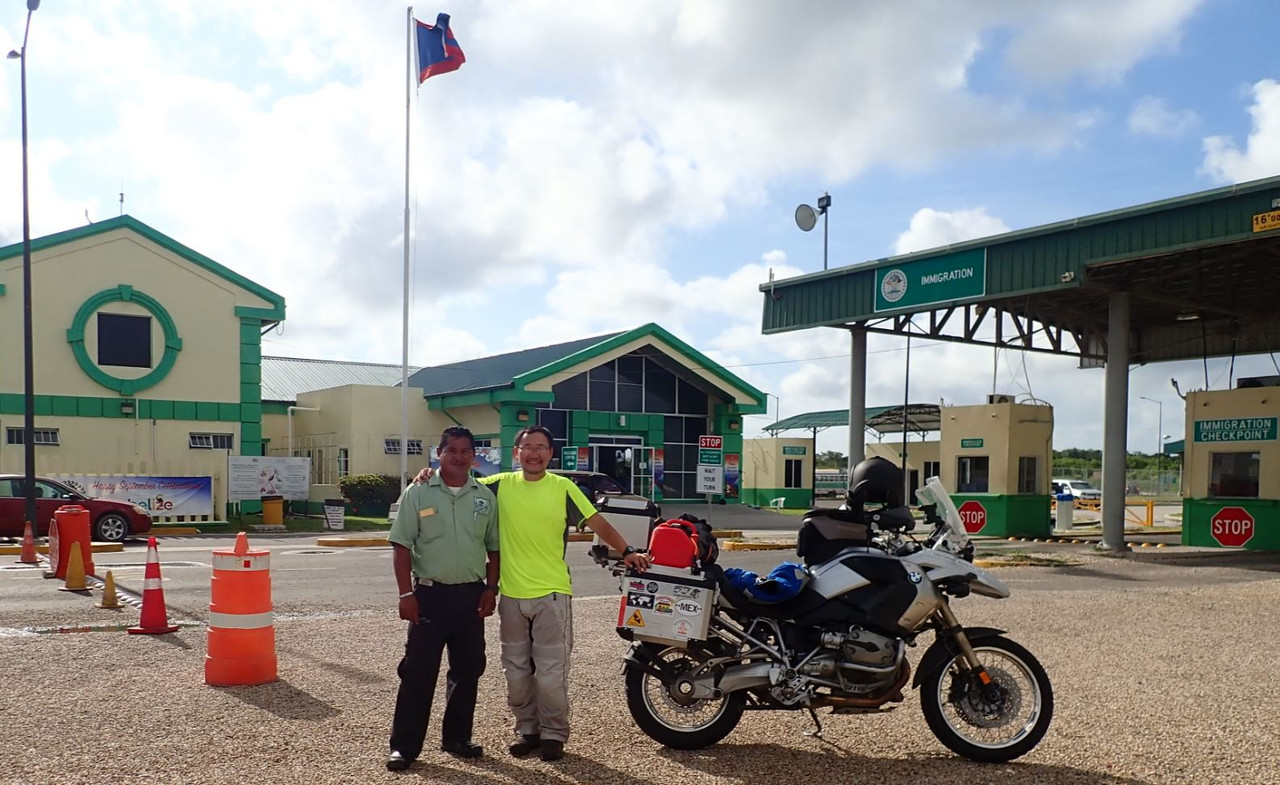 Exiting Mexico
Cancel the Vehicle Import Permit at the Banjercito and get my $400 USD deposit back
Cancel the Tourist Visa and get an exit stamp in my passport
Entering Belize
Ride through no man's land over Rio Hondo and the first stop is to fumigate the bike for $2.50 USD or 50 Pesos
Ride further down to Belize Customs and fill out an entry card
Get myself stamped in as well as a vehicle transit stamp to Guatemala in my passport
Pay $15 USD or 300 Pesos Foreign Vehicle Border Processing Fee at inspection booth
Purchase Belize insurance for the bike (29 Belize Dollars for a week) after leaving Customs
Belize was formerly known as the British Honduras before it gained independence in 1981. The first impression is that it's very different from other Latin America countries. People's faces are different, the architectural style is different and the whole country sends out a Caribbean vibe. English is the official language but a few 'Gracias' still slips out of me every now and then. The main road on the way to Belize City is bounded by sugarcane fields for the most part and strangely there are no painted line on any of the roads.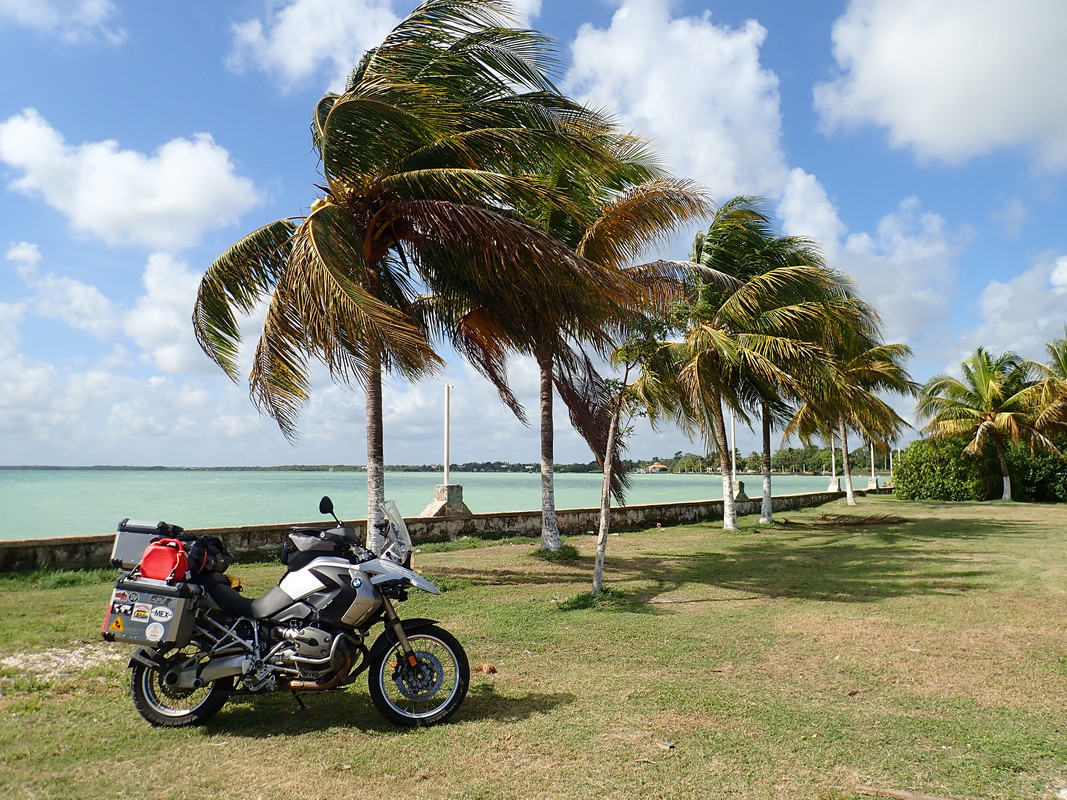 I had a quick lunch of Belizean jerked chicken with steamed rice and beans and went out wandering the streets of Belize City.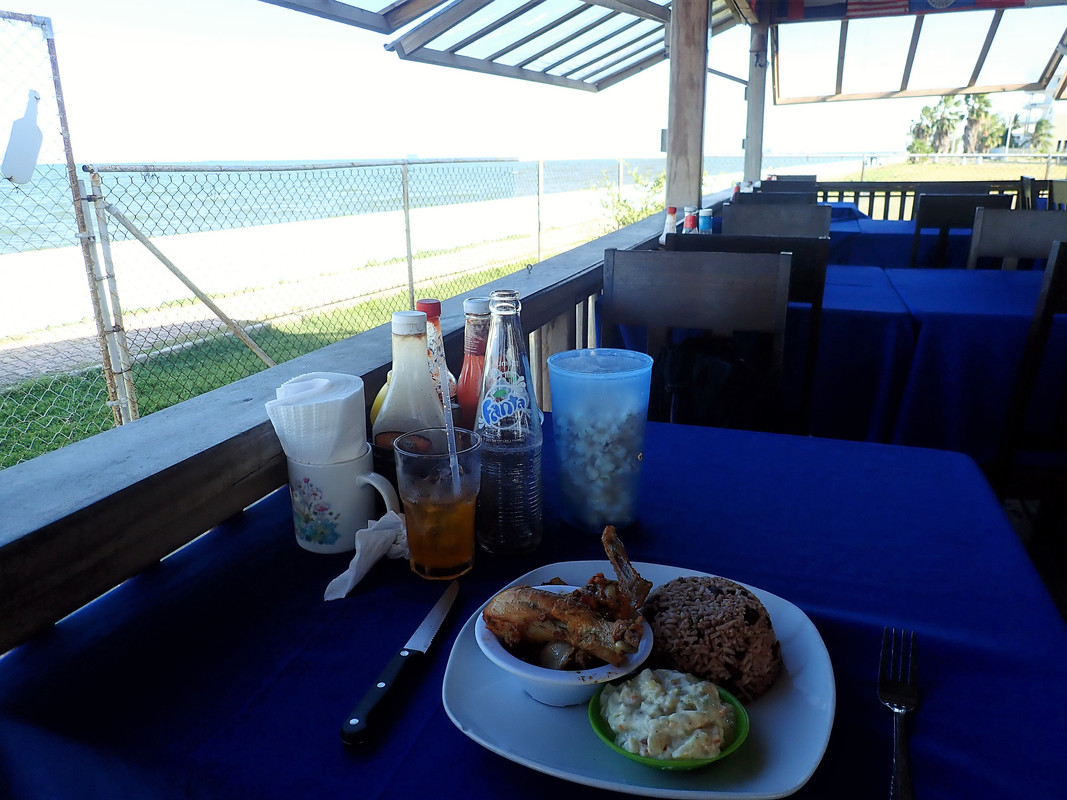 Carnival cruise ships come in 3 times a week to feed the tourism industry. I still remember being dropped off at Port of Belize 8 years ago on a grad trip.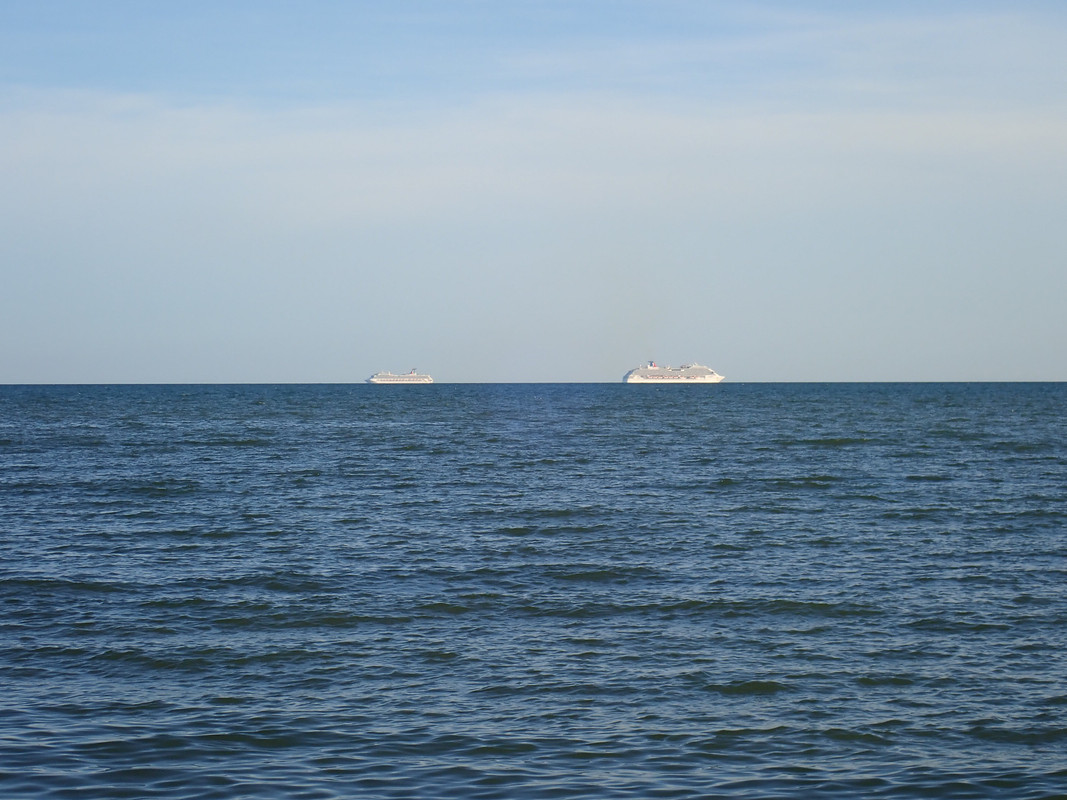 Belizeans are not shy and reserved like Mexicans. Passerby people like to shout out greetings and pose for pictures. Take that Chamula!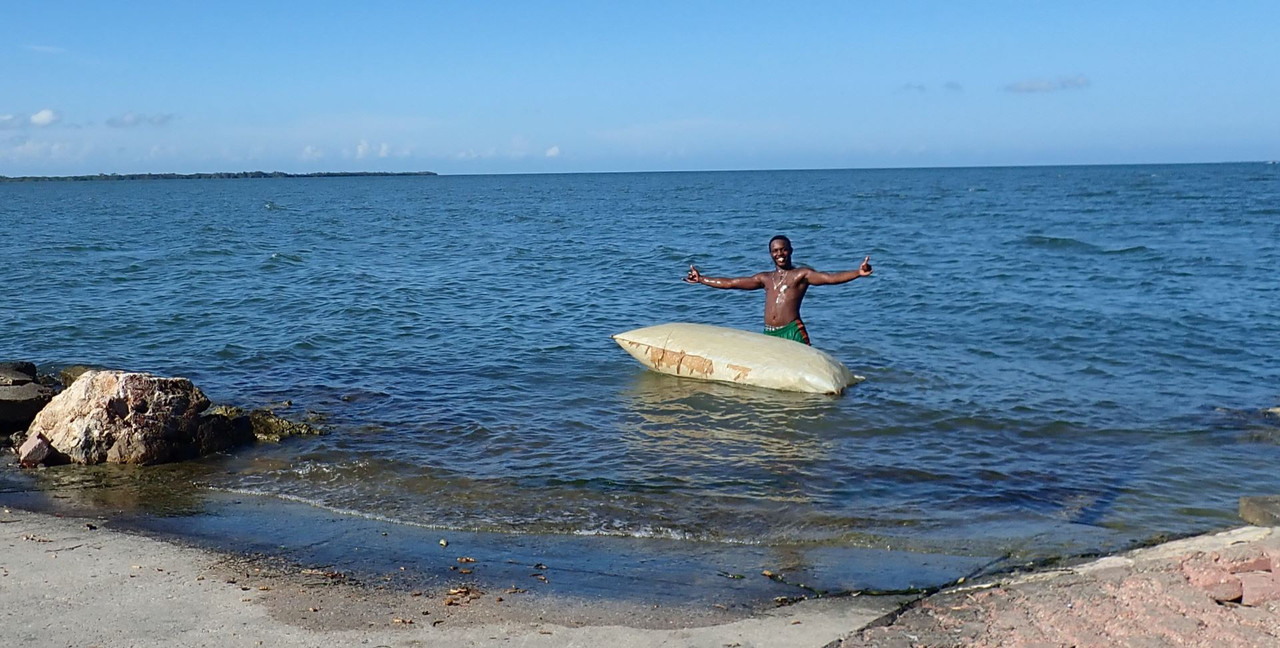 The Creole style houses reminded me of New Orleans.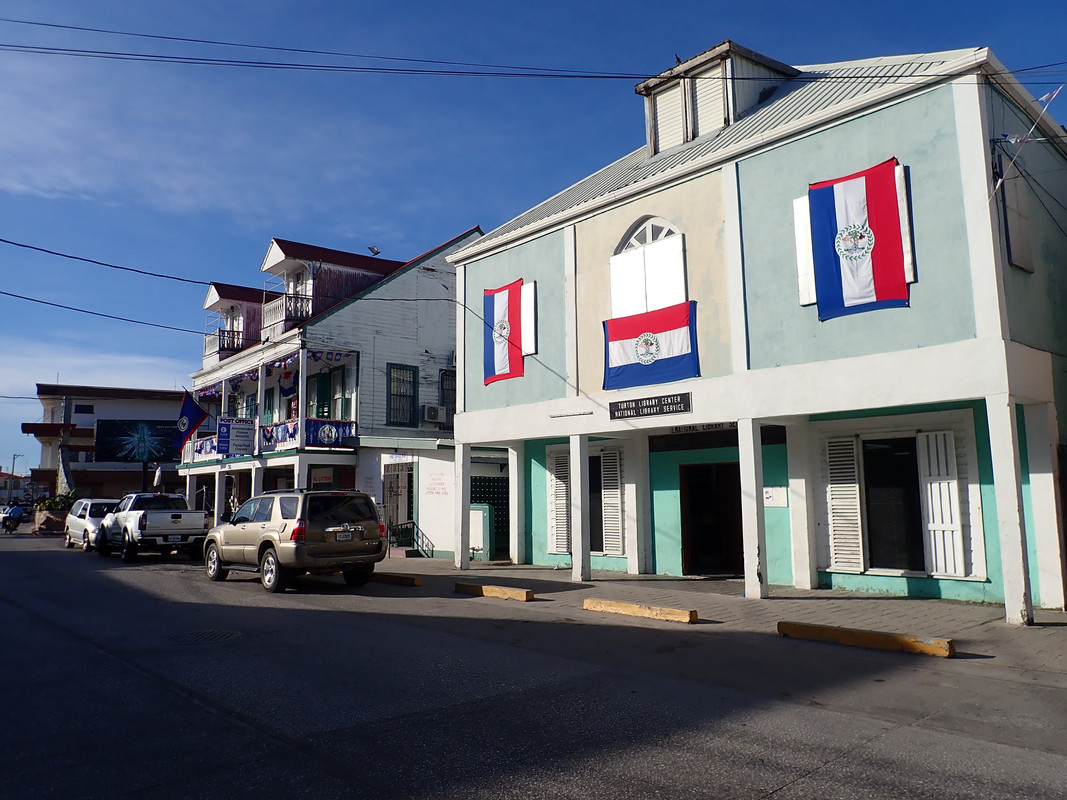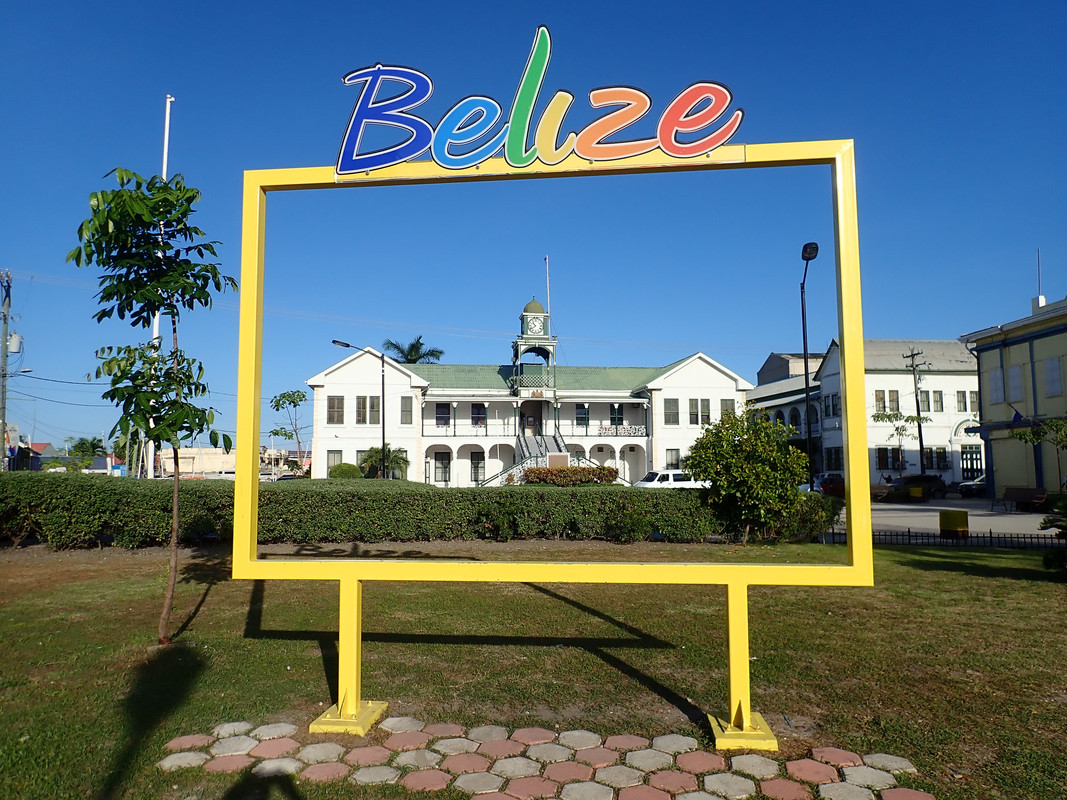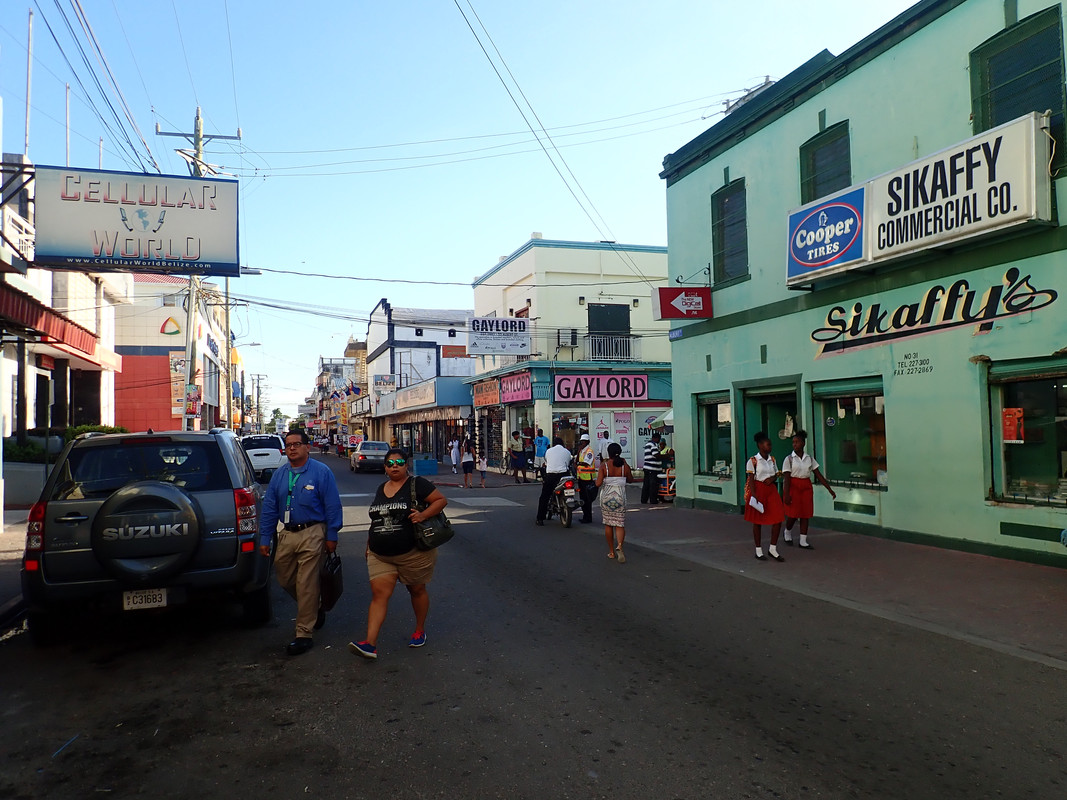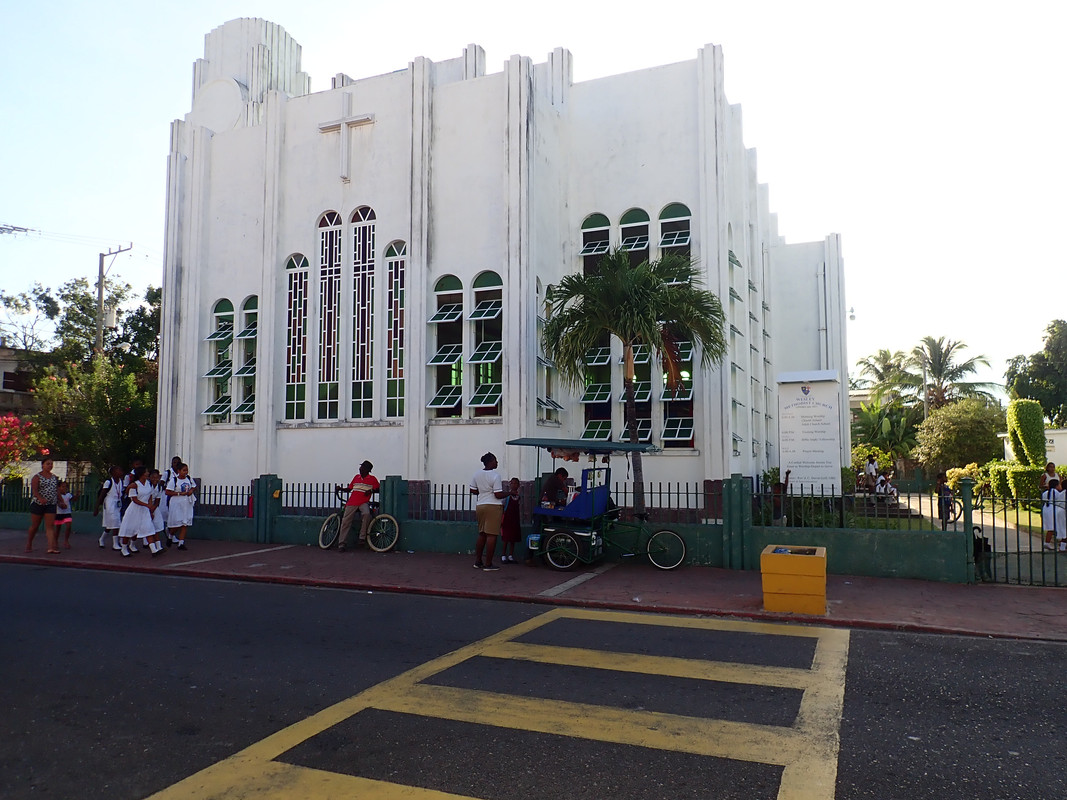 Yarborough Cemetery divides the streets. It's the first cemetery in the British Honduras. There were a few coffins missing from the above ground graves.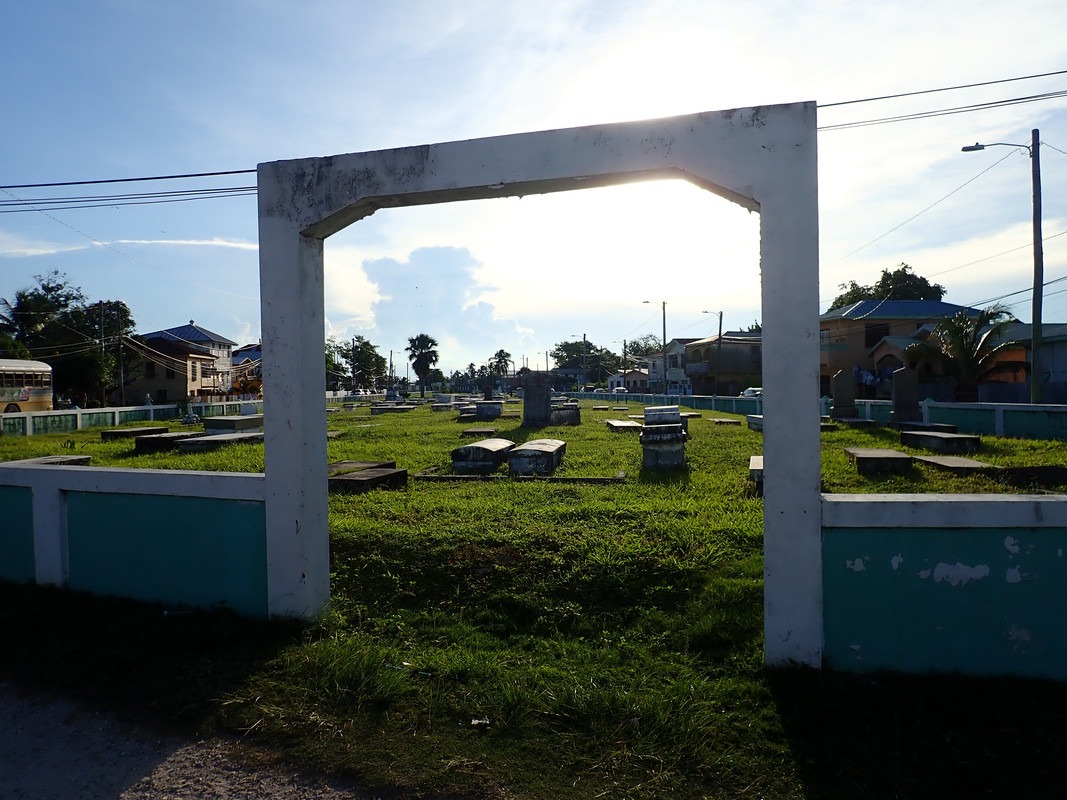 Apparently there are a large number of Chinese migrants in Belize. It seemed that every store, restaurant and grocery are Chinese owned based on the names. Shops are like prison cells, ask for what you want and make the transaction between the bars.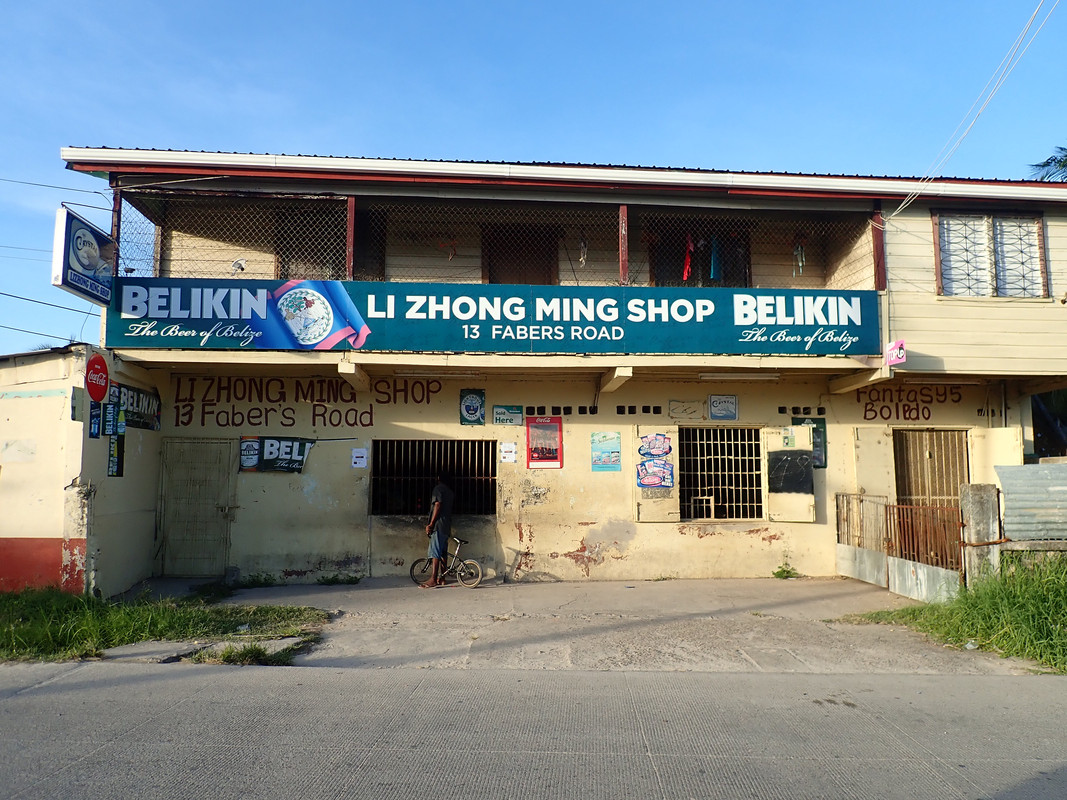 I ended up in the neighborhoods on south side of Belize City which is a lot more rundown and poverty stricken yet it gave me a warm and fuzzy reminder of my hometown Detroit.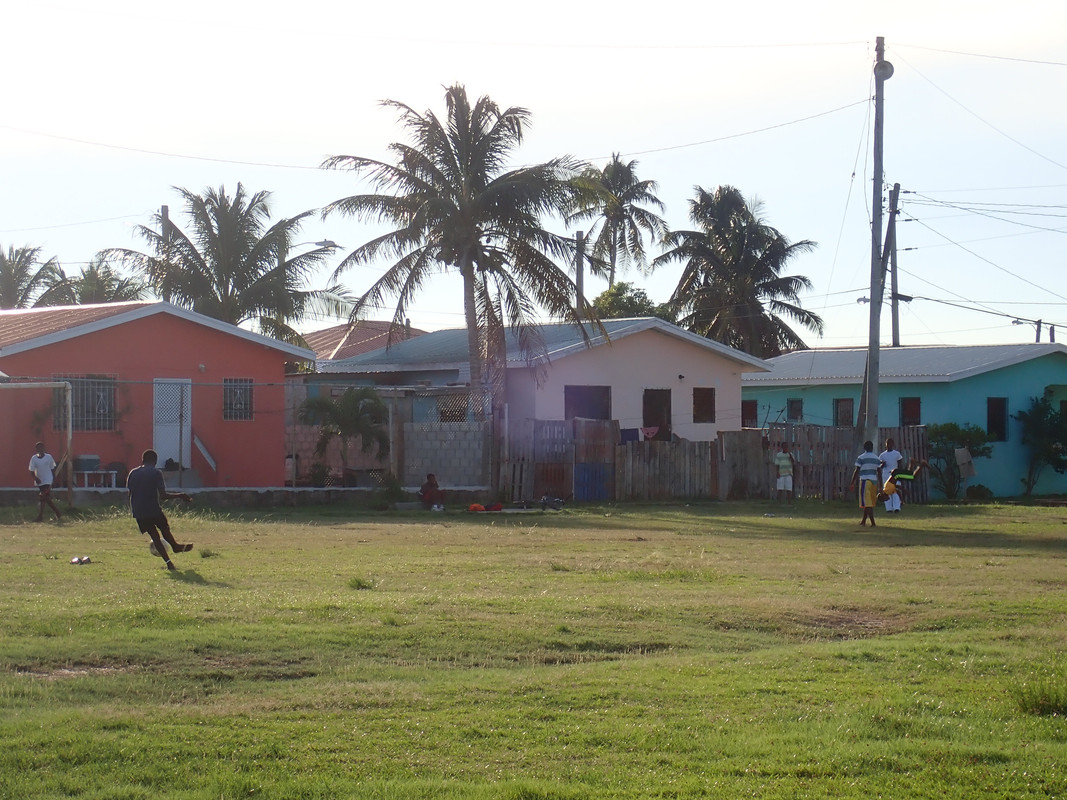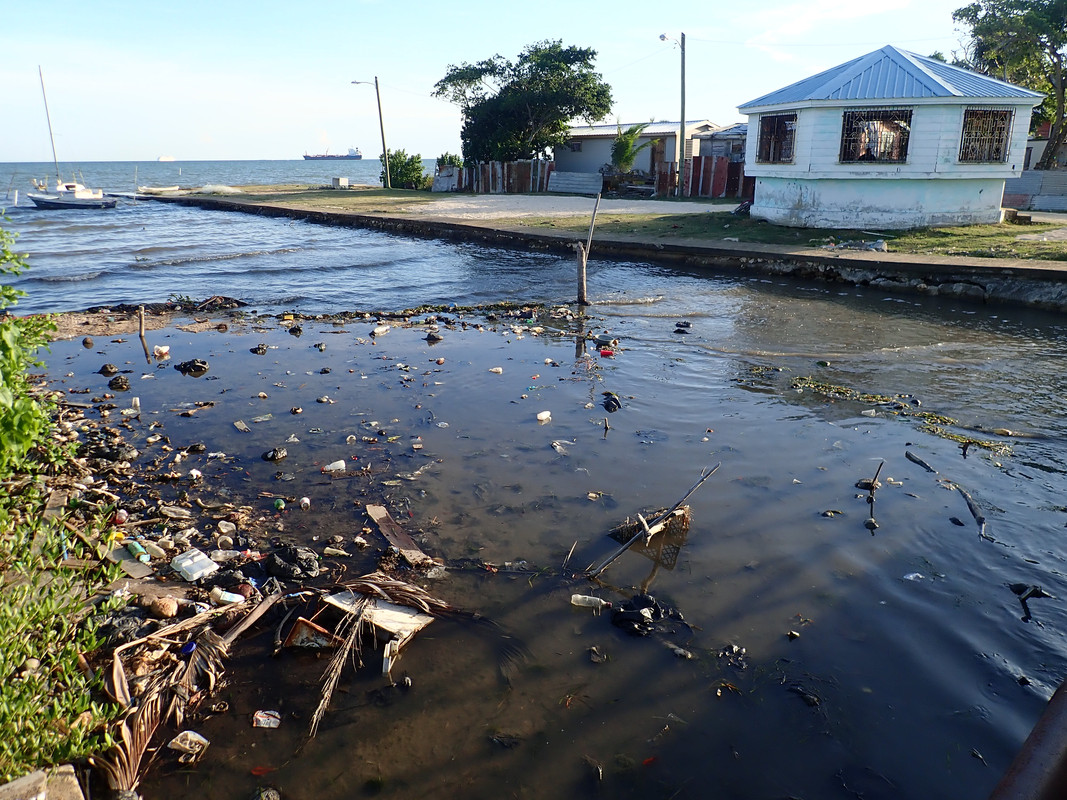 Belize is a much poorer country than Mexico but somehow everything is way more expensive. Hotels were 2-3 times the price of Mexico so I stayed at an Airbnb. The host Guillermo was very knowledgeable of the local history and I had a great time chatting with him.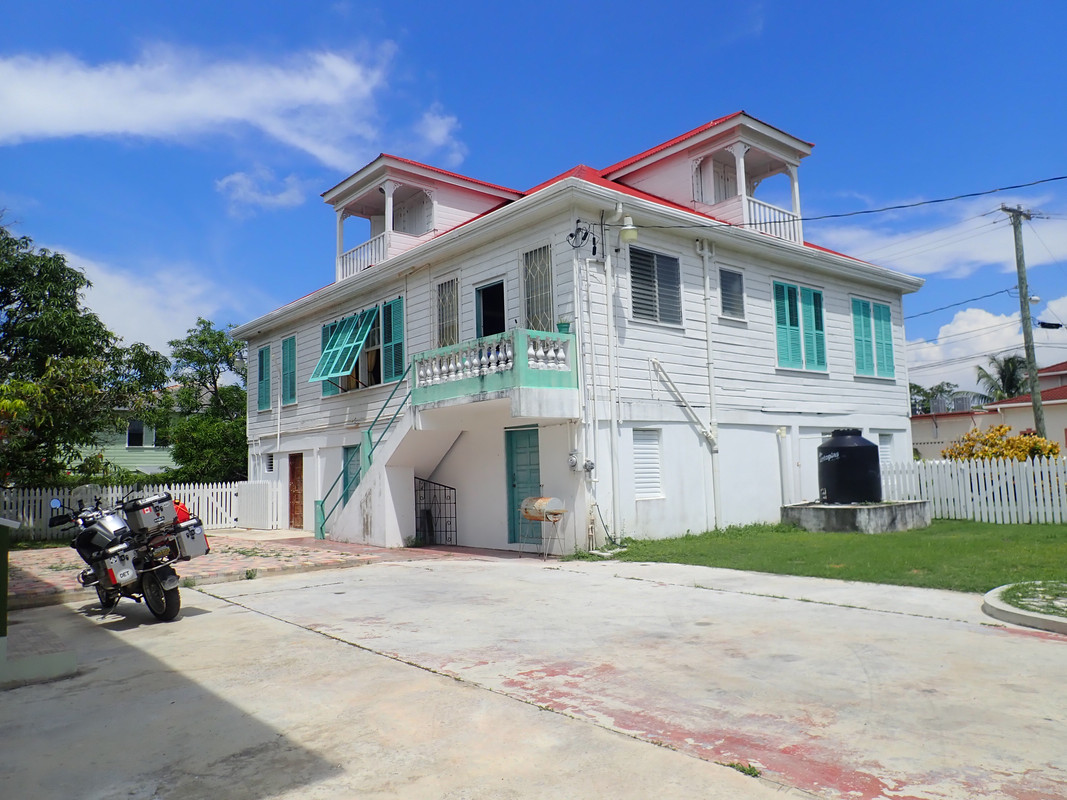 I took a water taxi to Caye Caulker the next day which is the lesser touristy of the two islands nearby. It's a small limestone coral island about 20 miles off the coast of Belize City and about 50 minutes by boat.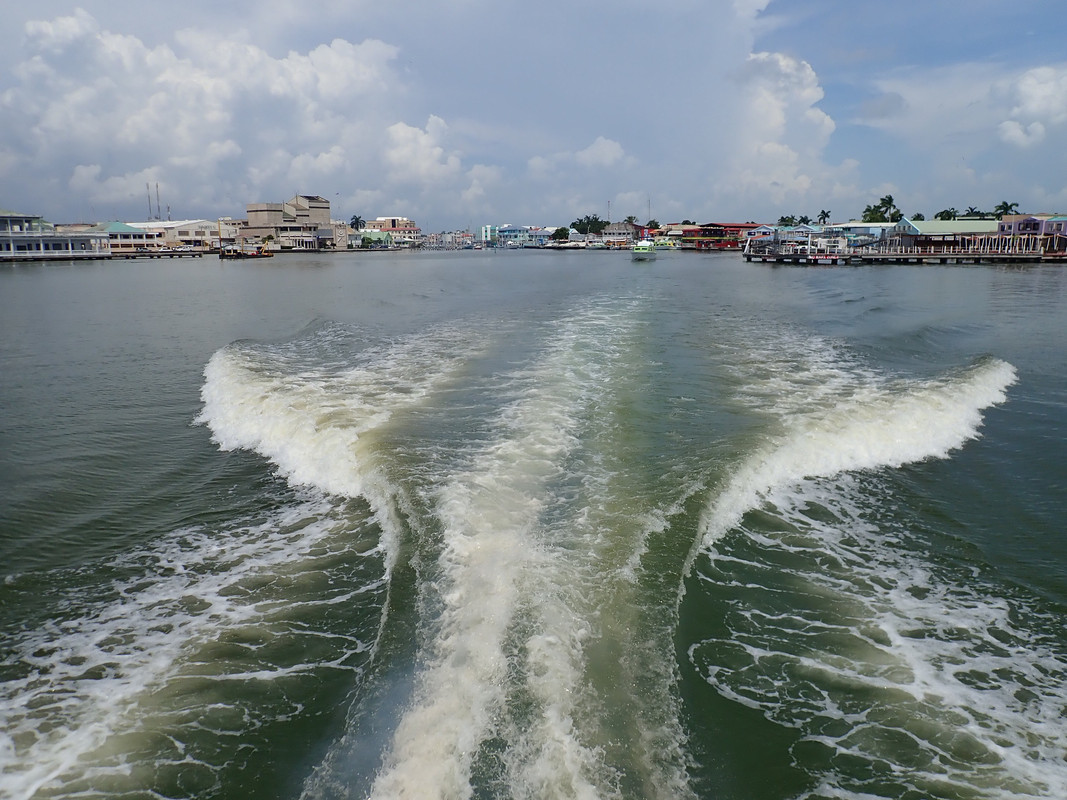 The whole island is only 5 miles long and can be walked from end to end in about 20 minutes. The only modes of transport are golf carts and bicycles as there are no cars on the island and the roads are basically sand paths. Life goes by at a much slower pace here.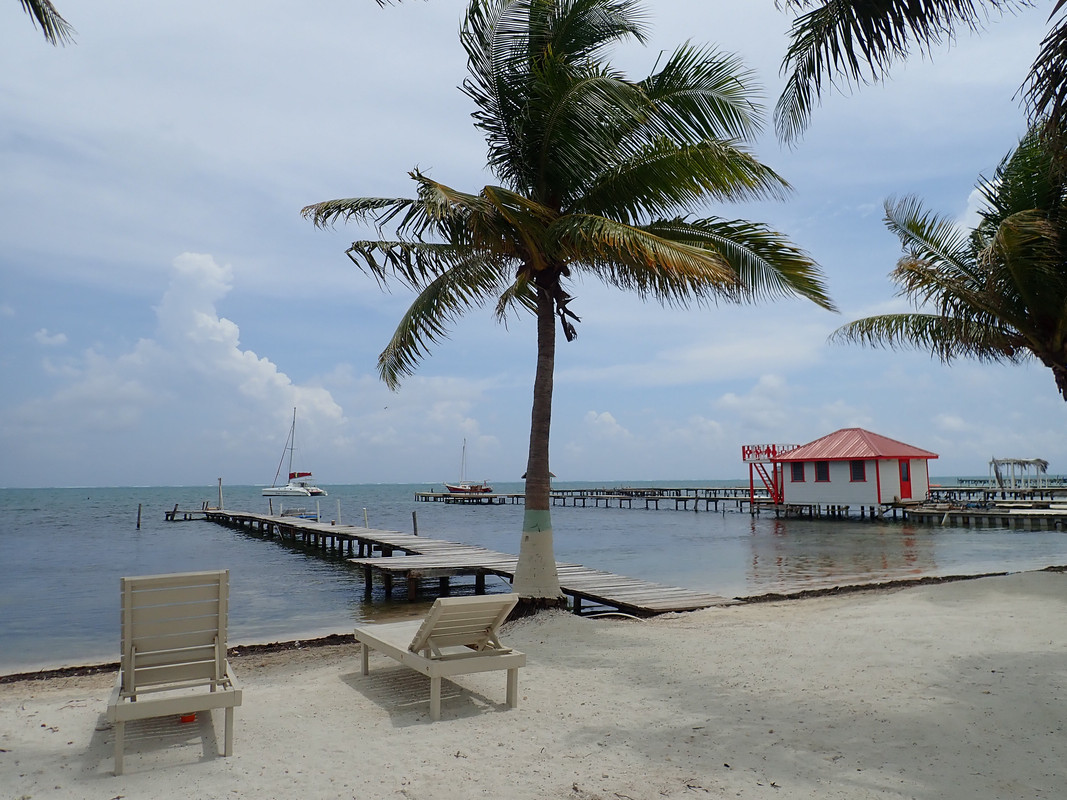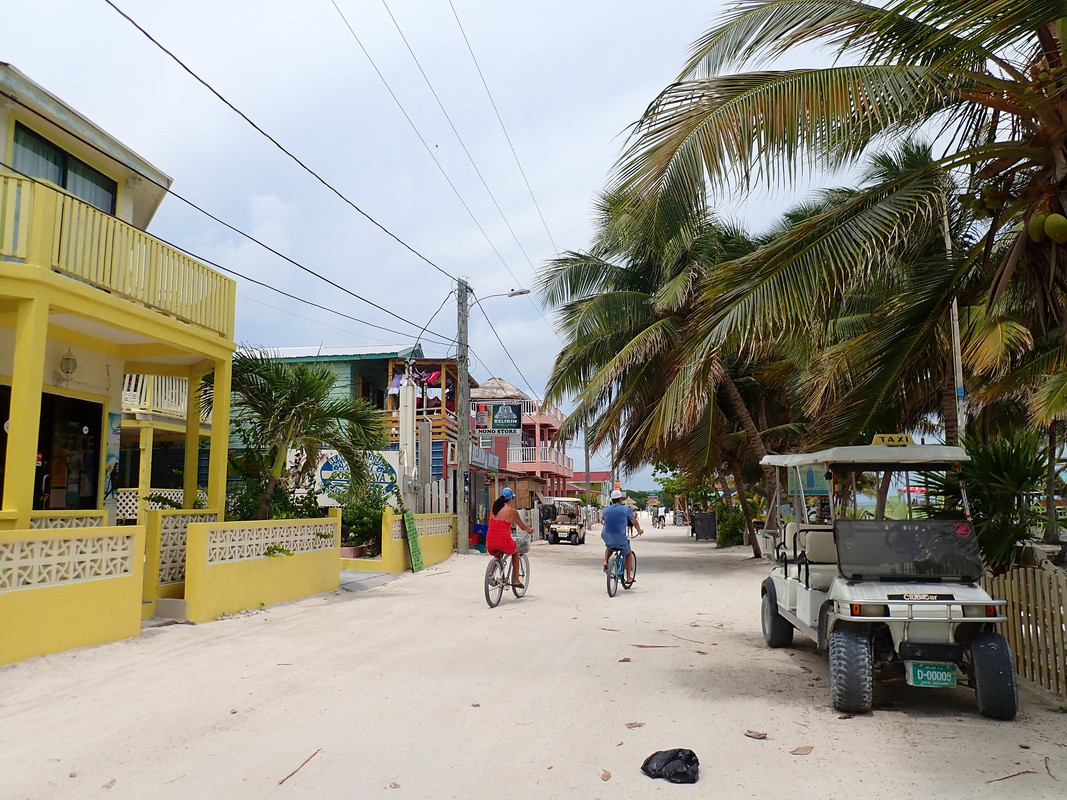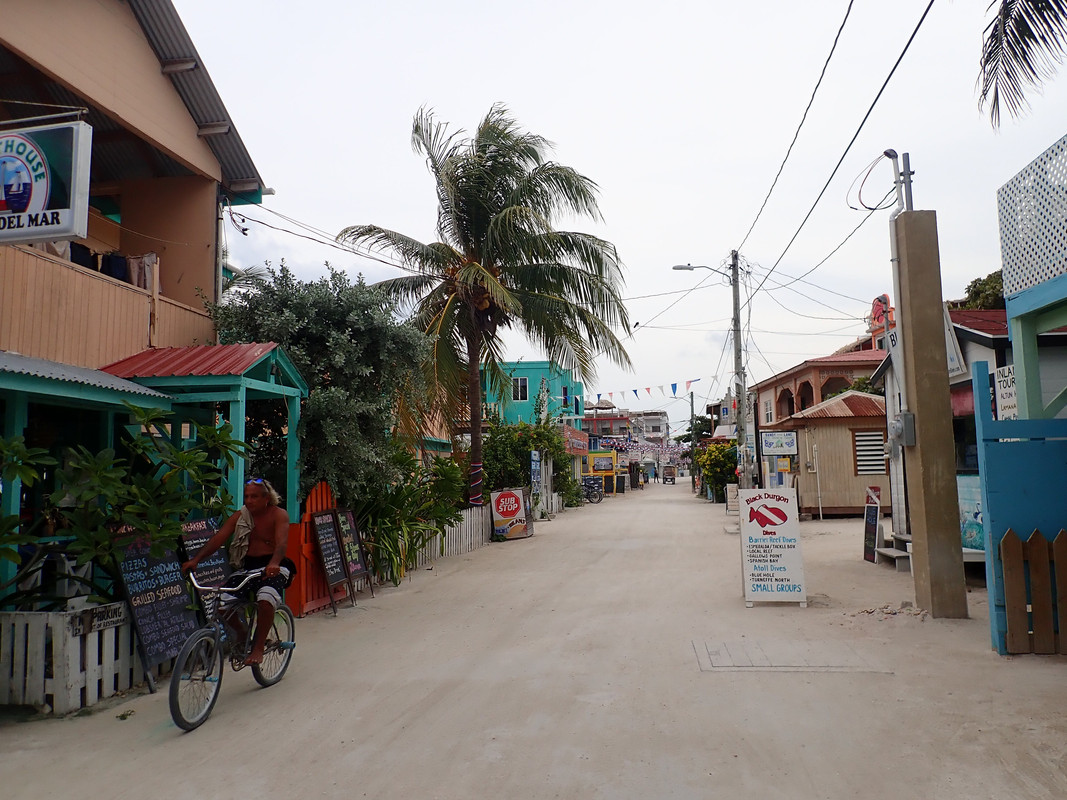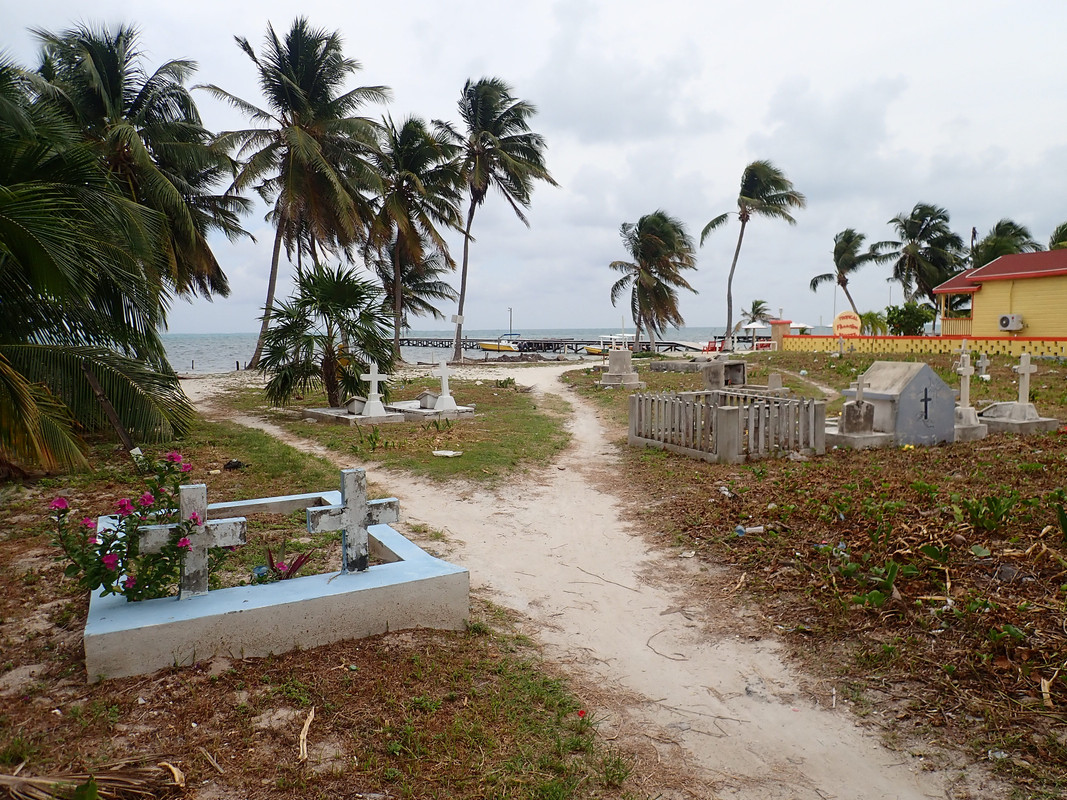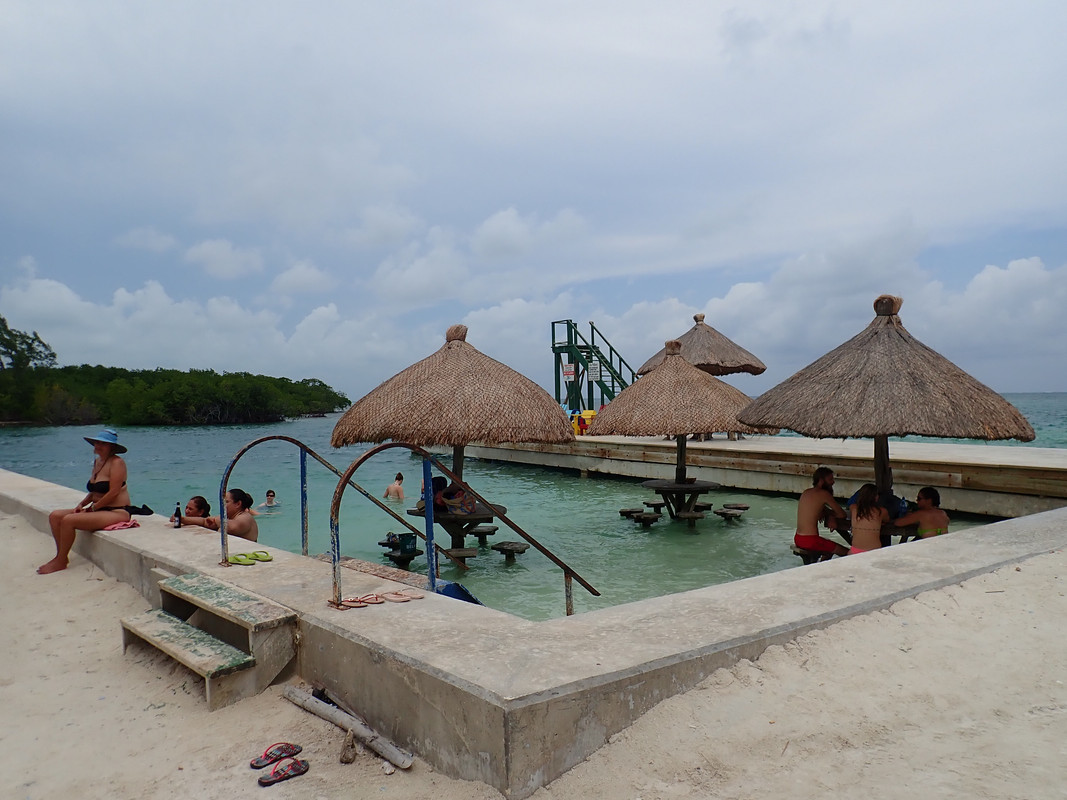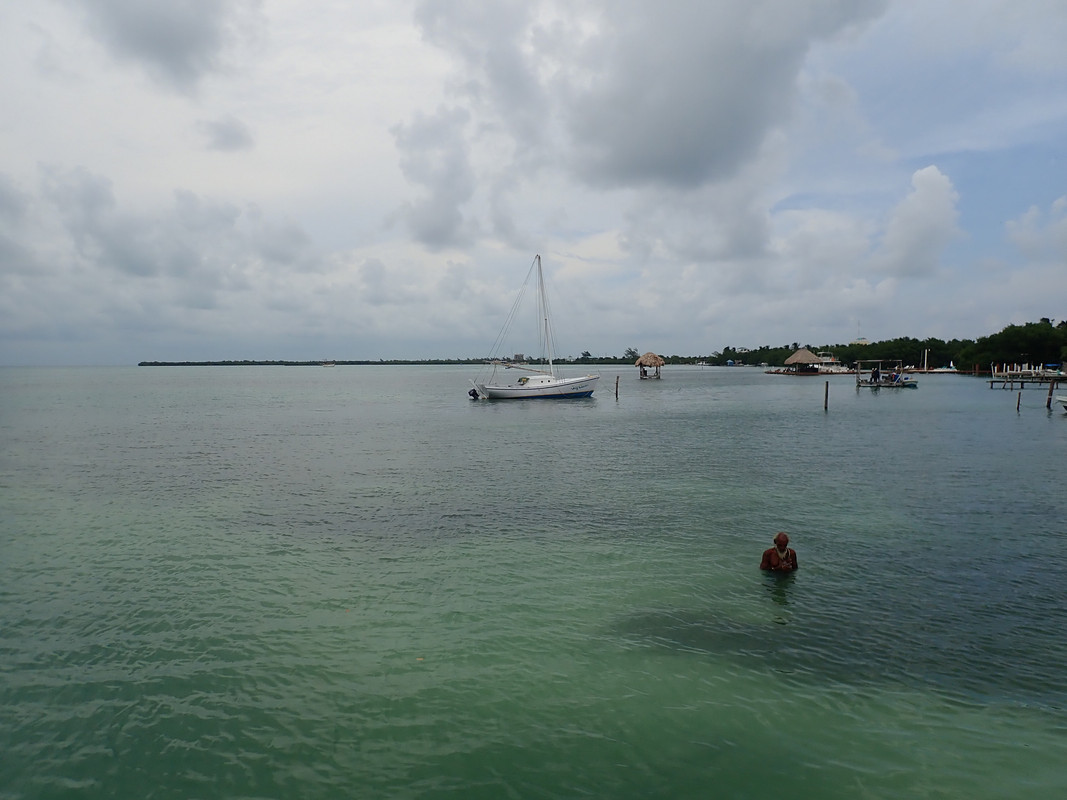 There is a narrow waterway known as the Split that divides the island in the north-south direction. It was partially created by Hurricane Hattie and partially man-made.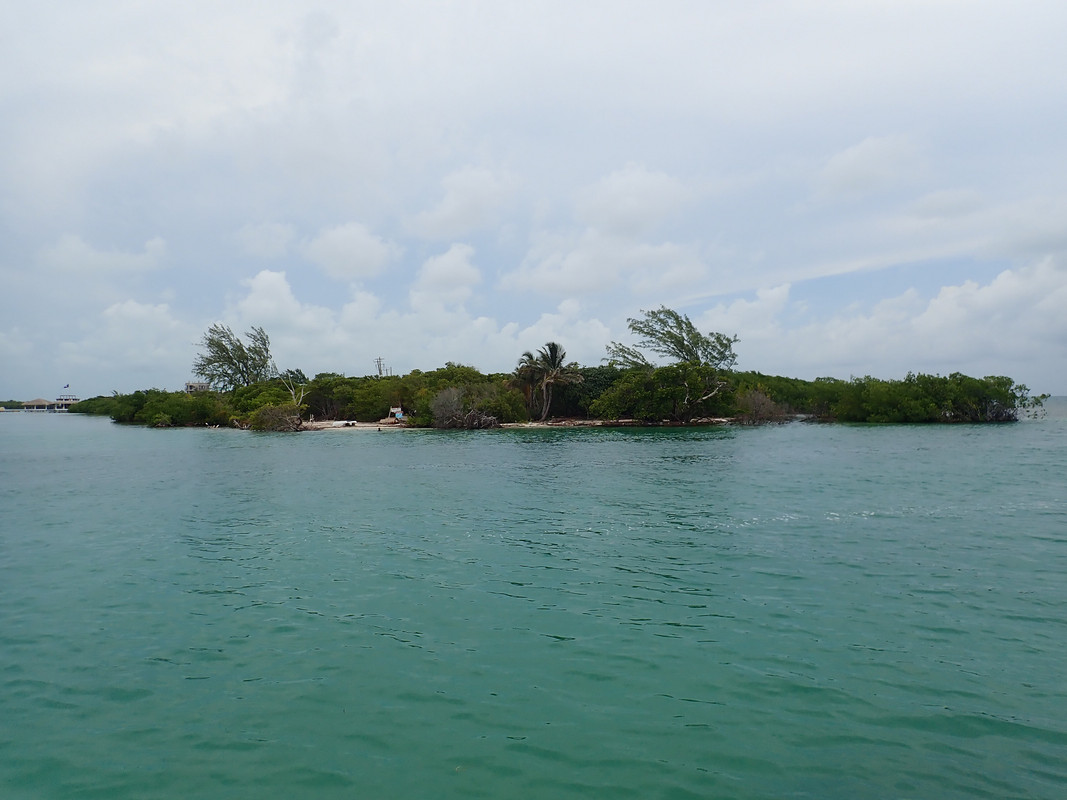 There are lots of tiny restaurants and hotels on the island but they can be a bit pricey. I found the cheapest lunch spot (1 table only!) and spent almost a whole afternoon on the beach.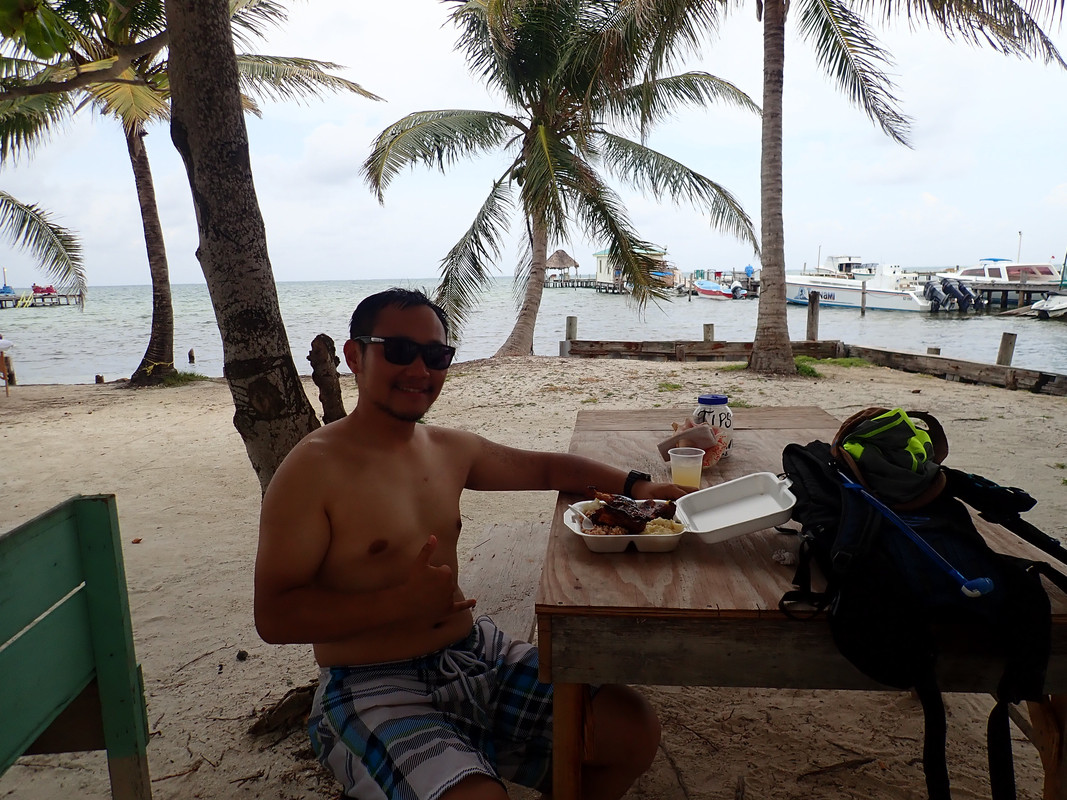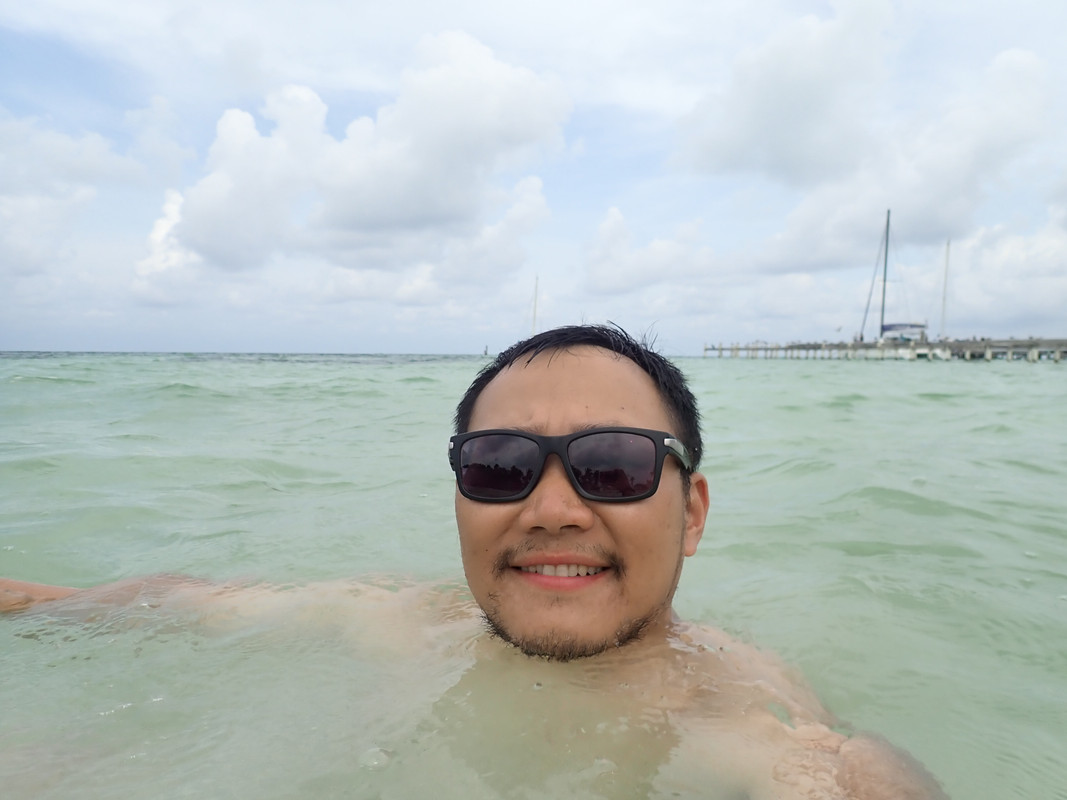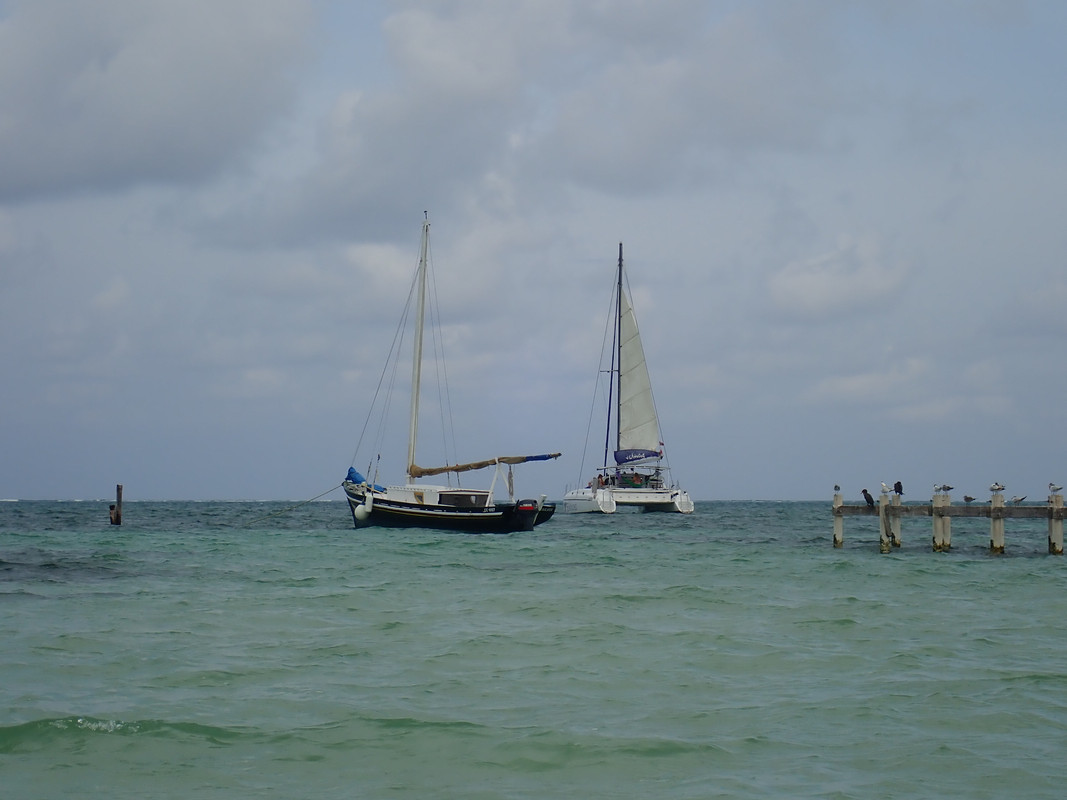 That's it for my coverage on Belize. Next stop: Guatemala