I had a great time hanging out with Joe for the last few days. Despite our different age and background we shared a lot of similar traits got along well. We parted ways after San Cristóbal as Joe is headed for the Guatemala border and I'm on my way to Palenque to check out another Mayan ruin. Charlie's solo adventure take 2…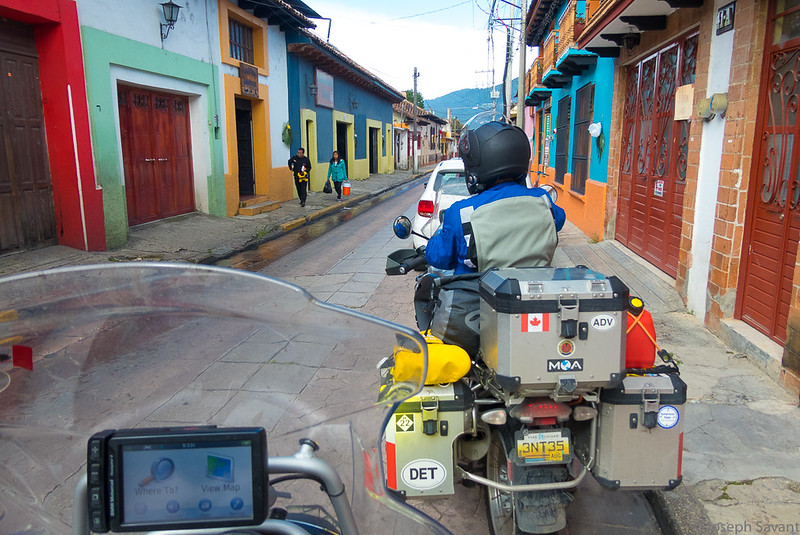 I heard about protester road blockades along route 199 which is the only direct road connecting San Cristóbal to Palenque. Supposedly it's some political protest but it's nothing more than highway robbery as they hold up traffic for hours at a time and demand money from passing by cars. I encountered 2 road blockades along the way. The first one had plenty of warning as every oncoming vehicle was flashing me followed by multiple 'Topes' made of mud. There were no hard stops just hundreds of men along both side of the road staring at me, some wearing balaclavas and holding machetes. I rolled through slowly waving and nodding, hope playing the dumb tourist card will get me a free pass and somehow I made it through 'toll' free. Unfortunately not long after I hit another blockade and this one already had miles of traffic built up. I patiently waited with other drivers hanging out on the street not knowing when we will be allowed to pass. Of course the big Beemer attracted a crowd and somehow a conversion went on for 20 minutes even though neither of us understood each other. Finally a couple of people signaled me to go through while skipping the long line of cars and once again I'm on my merry way.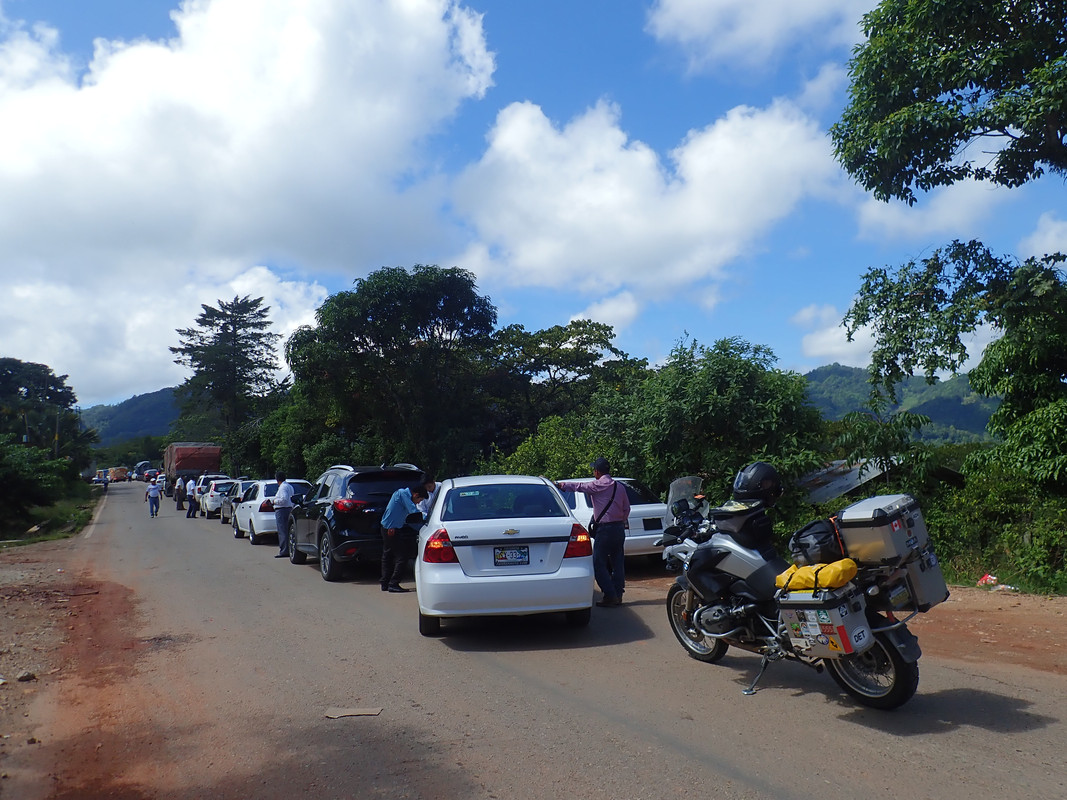 This is why you shouldn't ride or drive at night in Mexico. They simply place a marker right in front of missing road sections and in some cases just paint a line over the new edge. I wonder how much weight it can support before the remaining section collapses.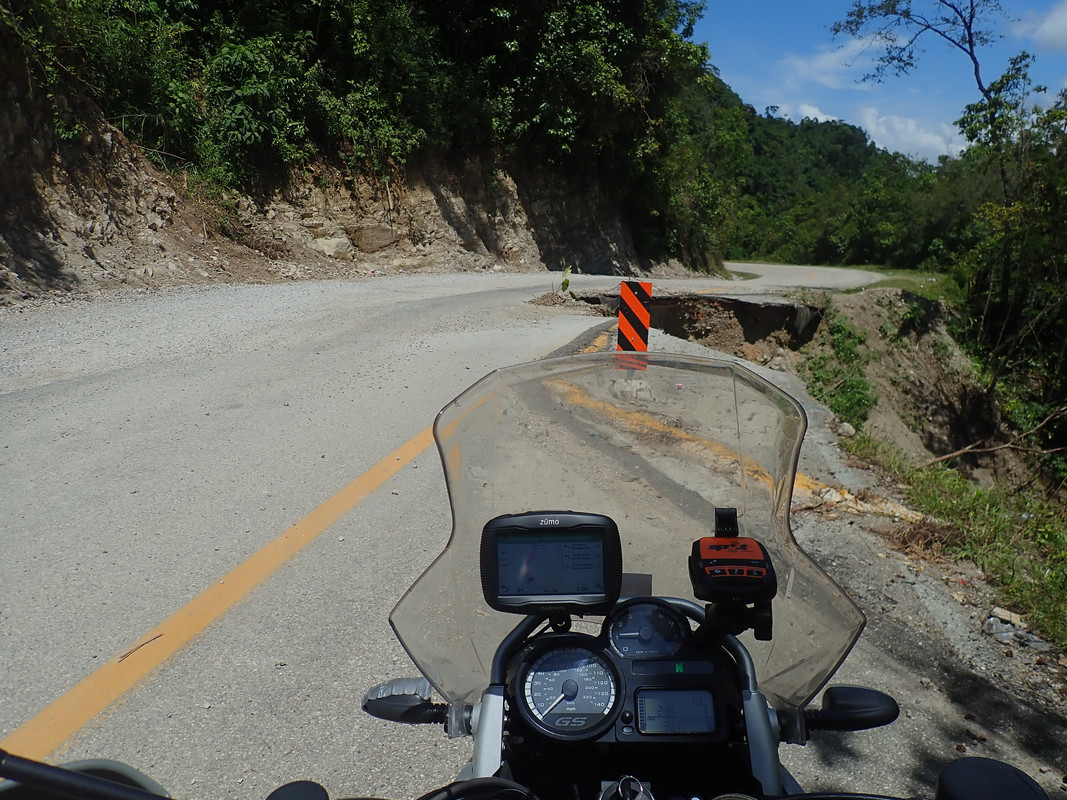 I also encountered 4 'extortion strings' today which is basically a couple guys holding up a rope across the road, stopping traffic and demanding money. I have read about this prior to the trip and the trick is to follow closely behind the vehicle in front of you so it doesn't give them enough time to raise the rope. I was entirely on my own during one of those occurrences and didn't even notice the rope. Since I was still going at a decent speed they dropped the rope at the very last second. I think these guys can sense fear and only prey on the weak.
131 miles in 6 hours…what a day! The last 20 miles was like a minefield, a couple of potholes almost knocked the breakfast out of me. Luckily I found a nice biker hotel (Casa Lakyum) near the Palenque ruins with covered motorcycle parking. The owners ride a KTM 990 & 1290 Adventure and upgraded my room for free! 😀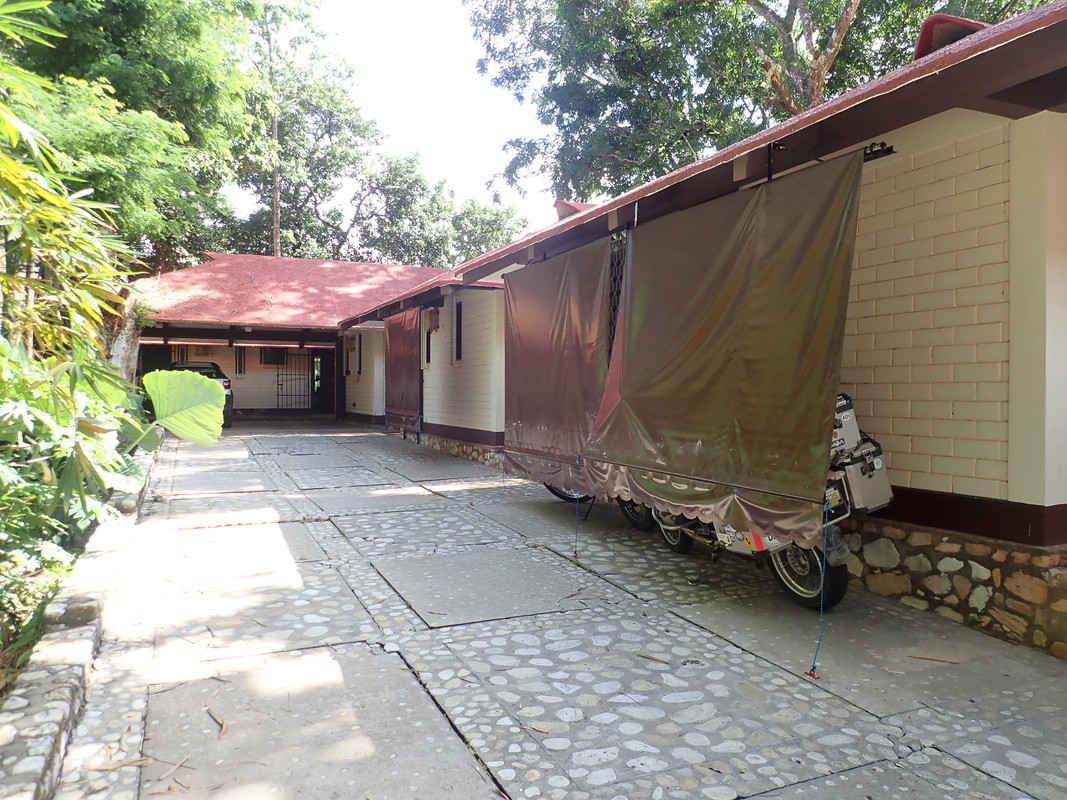 I took a colectivo (shared van taxi/shuttle) the next day back south to check out a couple of waterfalls. The van was stuffed with young and hip European backpackers. I sat next to a couple of guys from Switzerland named Ben and Lucas and hung out for the day. The first stop was Cascada de Misol-Há which was about half an hour south of Palenque.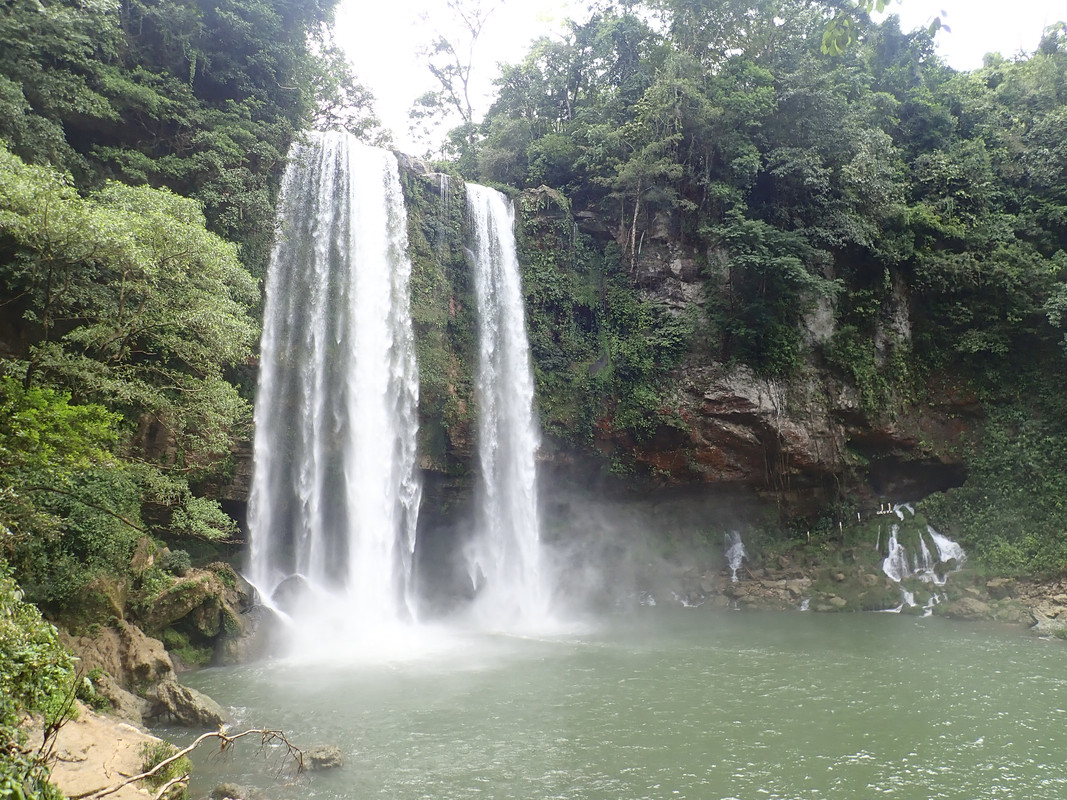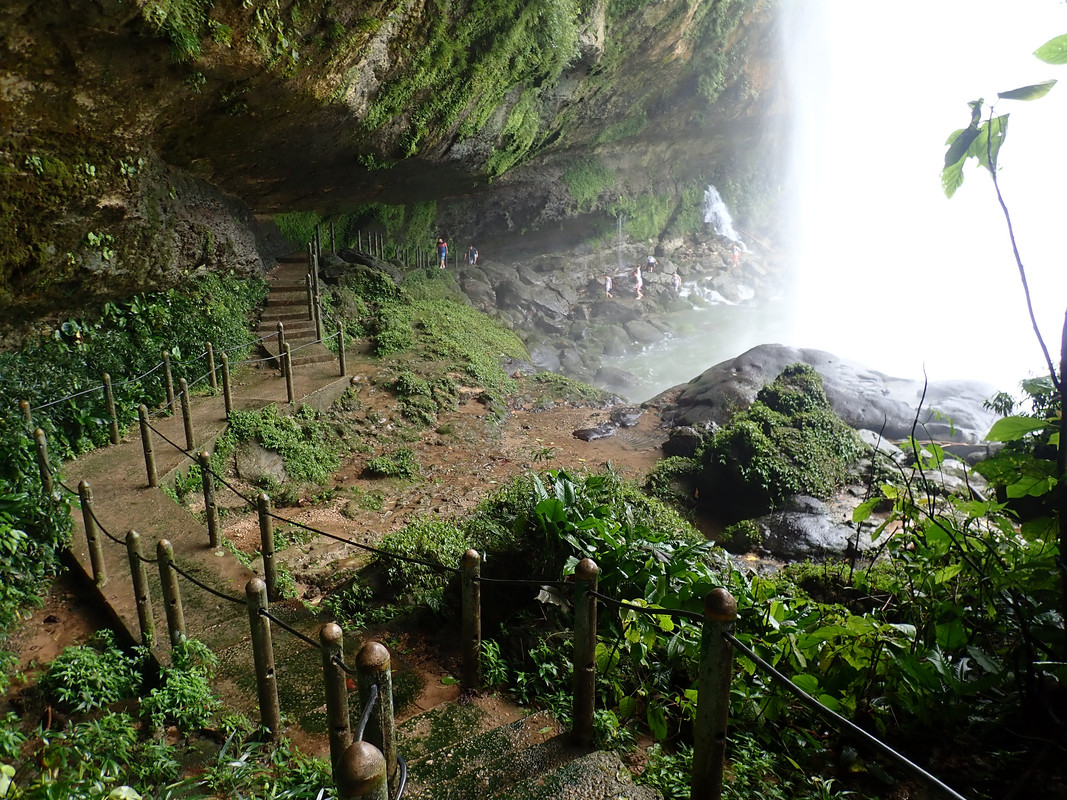 It was very misty behind the waterfall. Thanks for the waterproof camera Mom!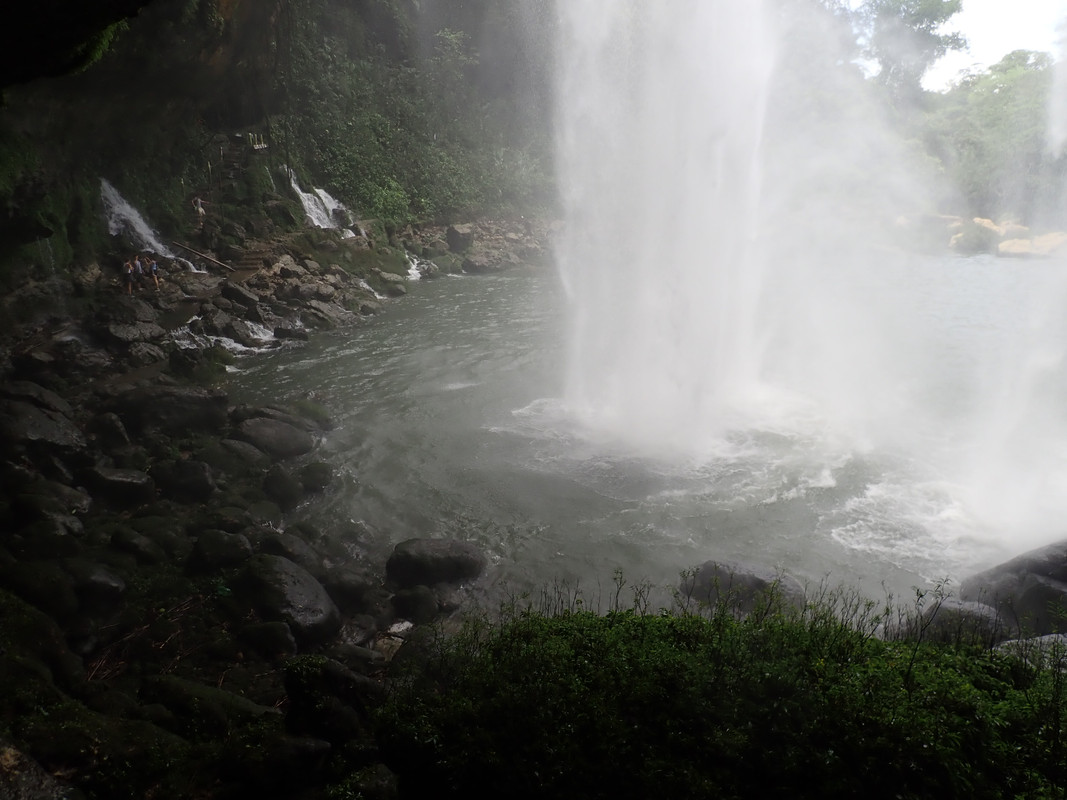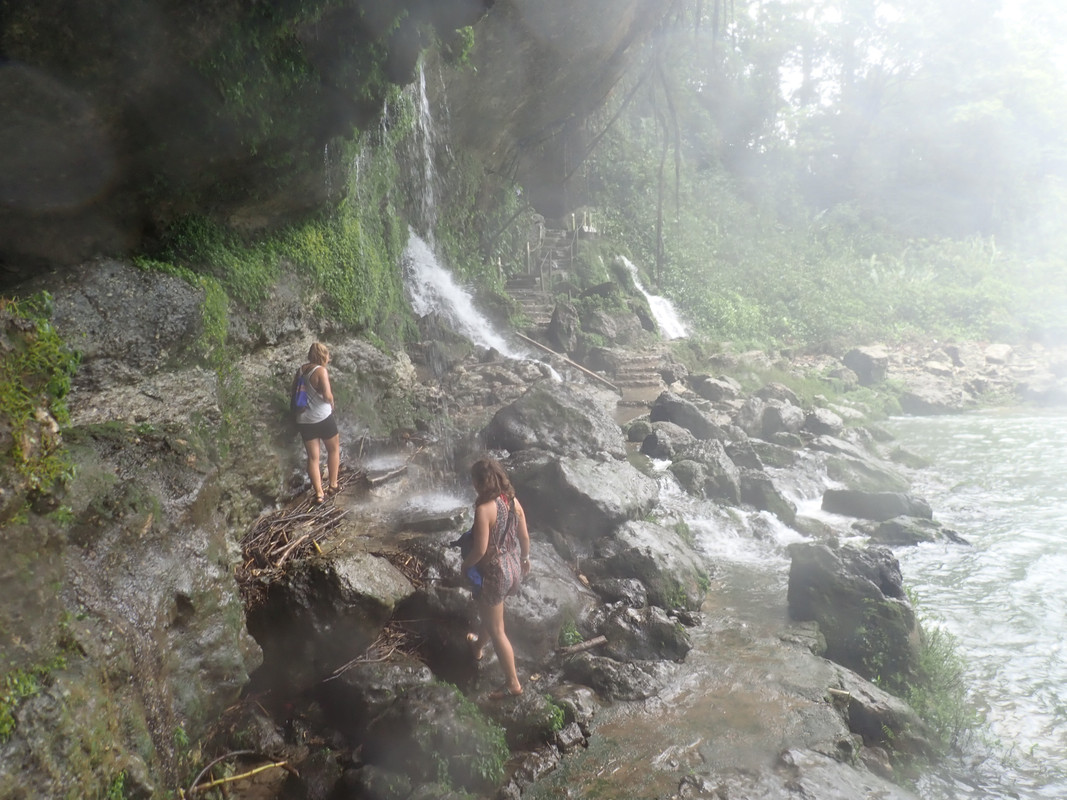 We paid 10 extra Pesos to enter the grotto cave at the end and it was well worth it.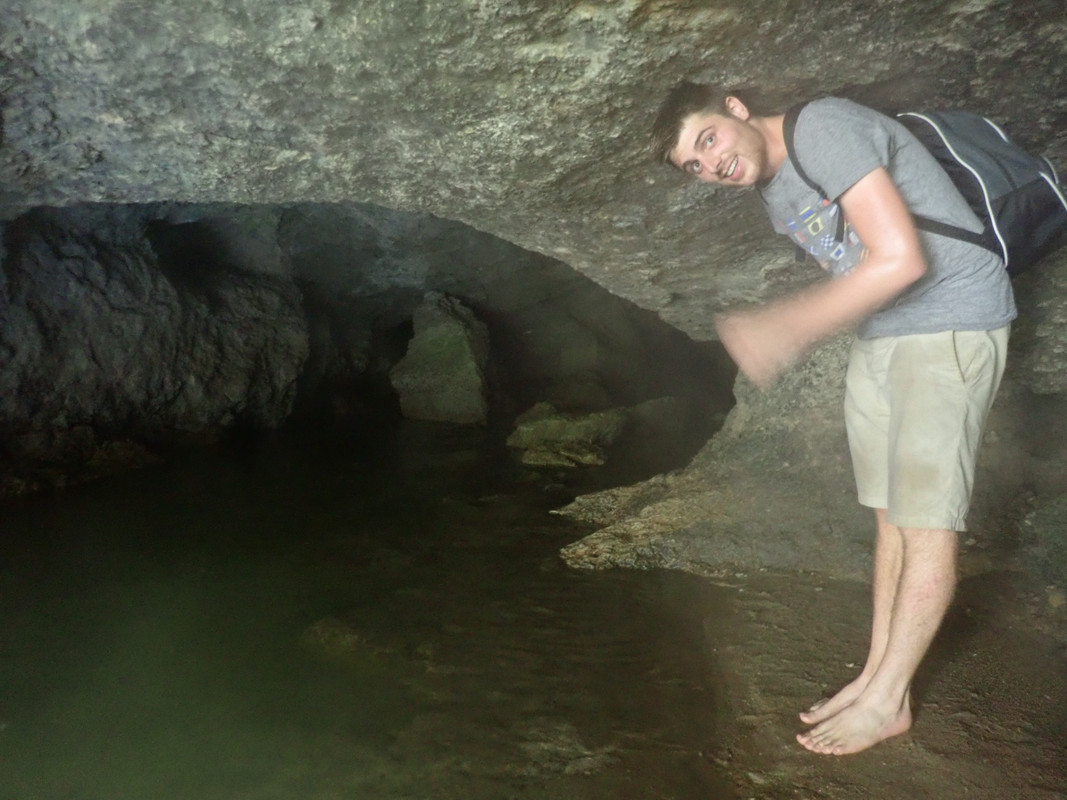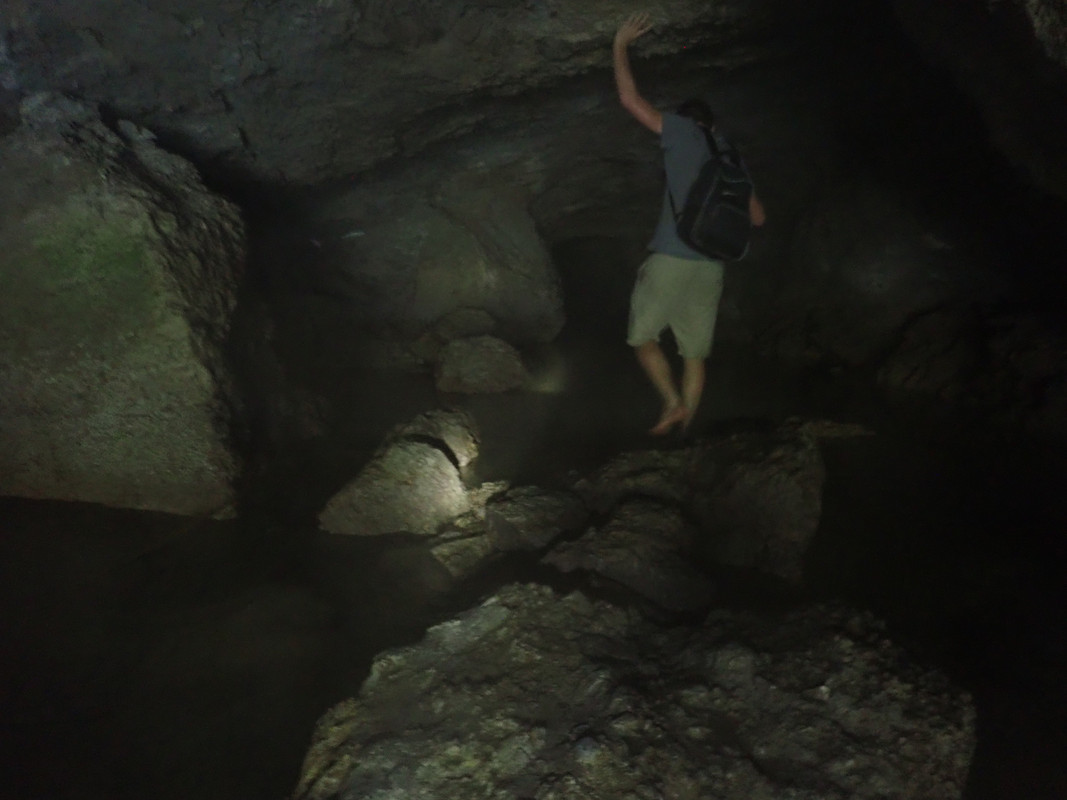 The cave ceiling was covered with bats.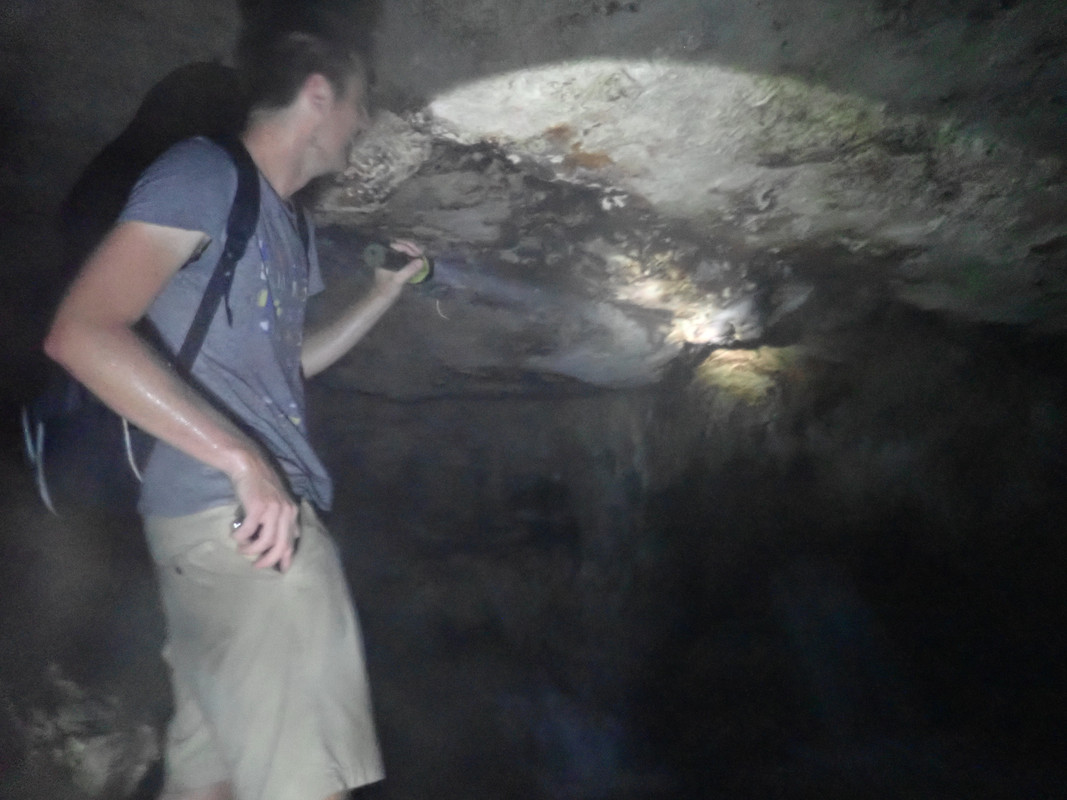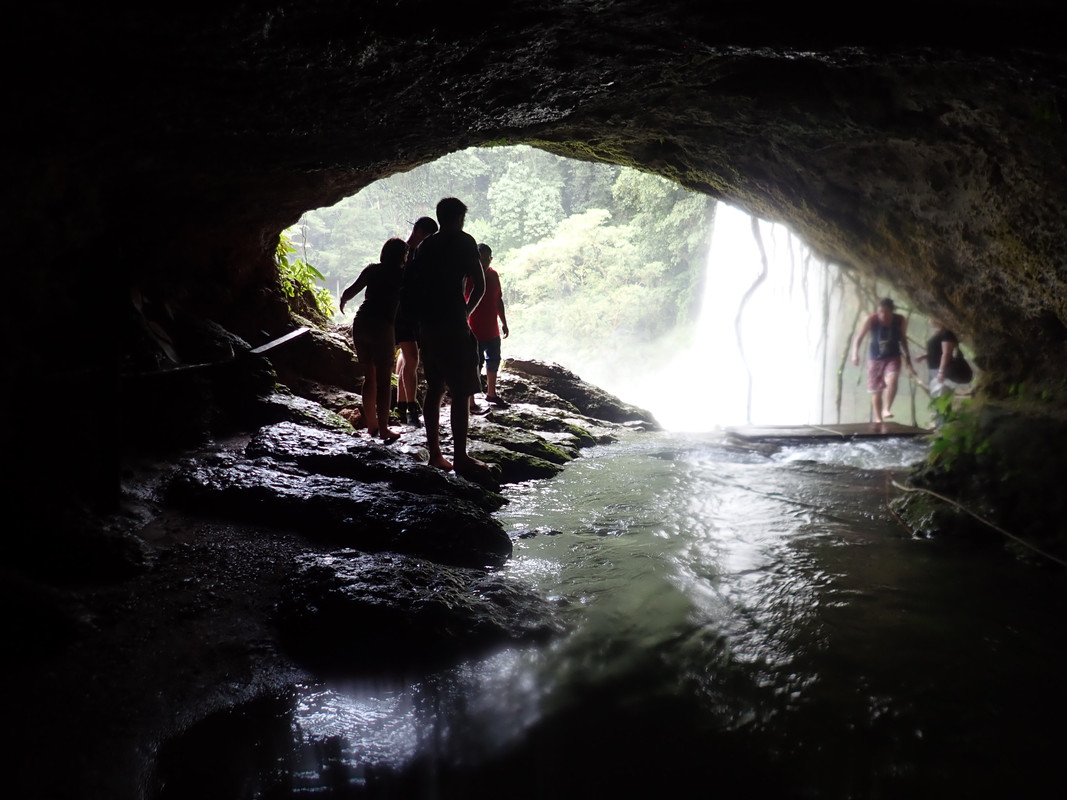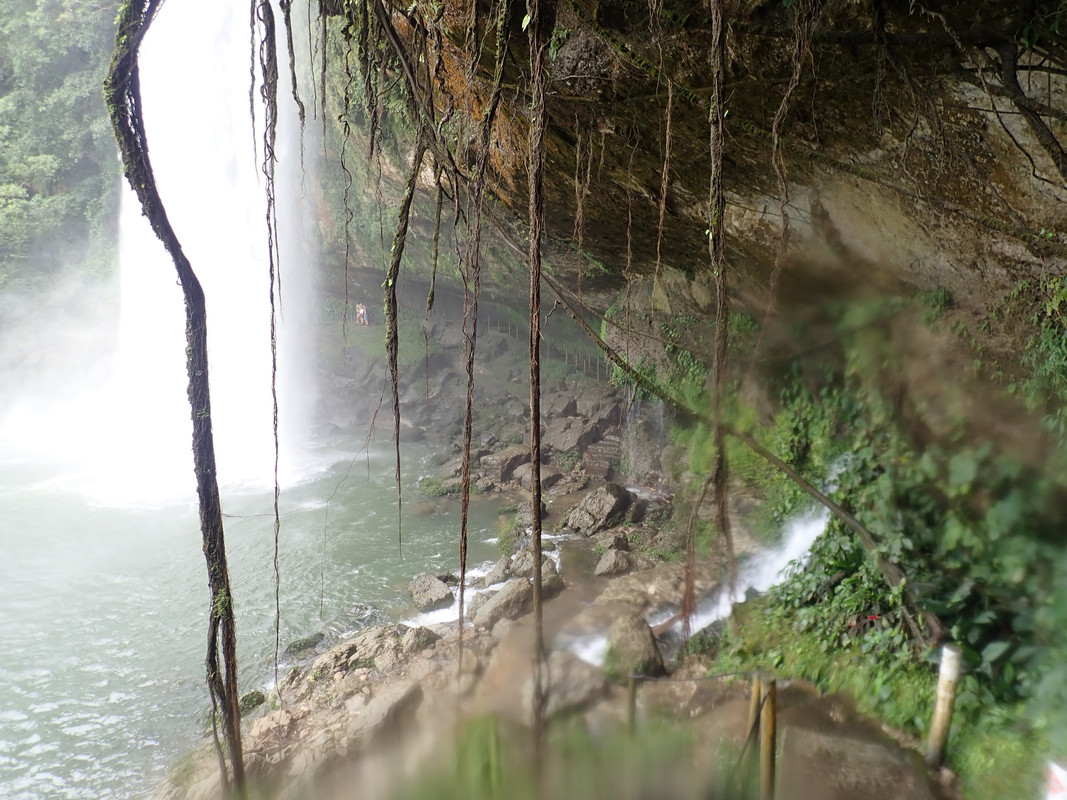 An hour of nauseating van ride later we arrived at Agua Azul which is more like Agua Verde today.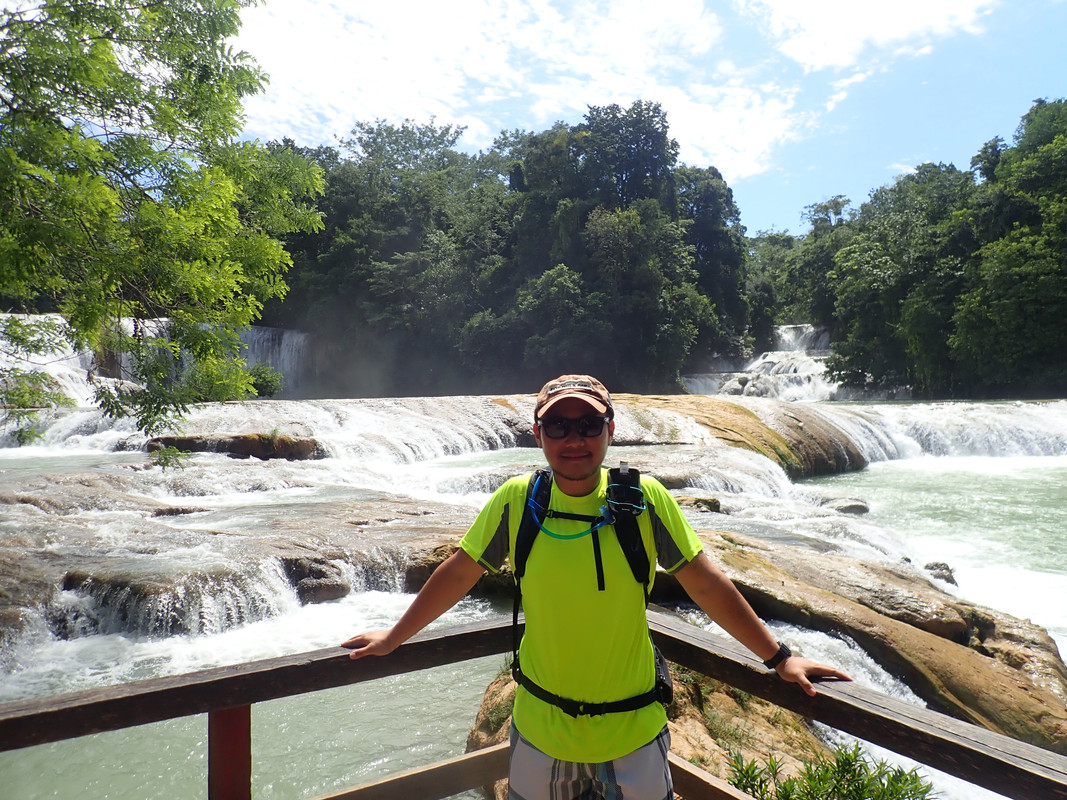 This waterfall consists of many cataracts and normally appears blue due to the high mineral content hence its name. The water was refreshingly cold so we jumped in to cool off.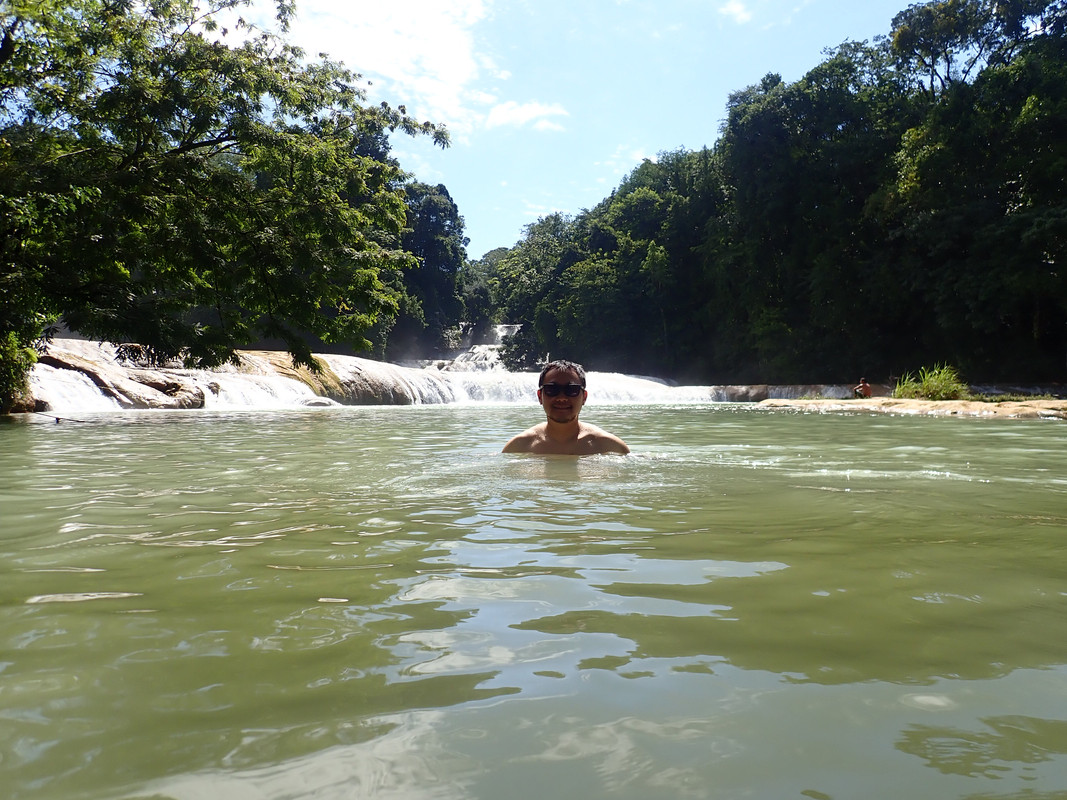 The happy Swiss: Lucas (left) and Ben (right)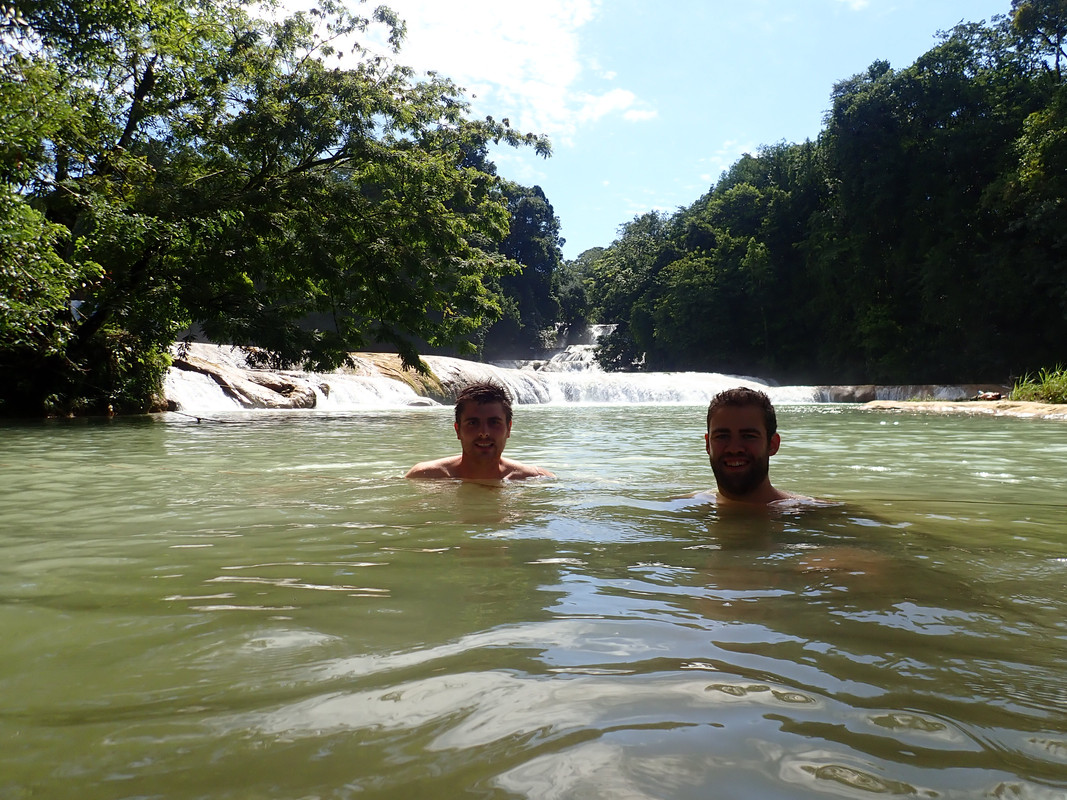 We hiked up the trail afterwards and it was one water fall after another.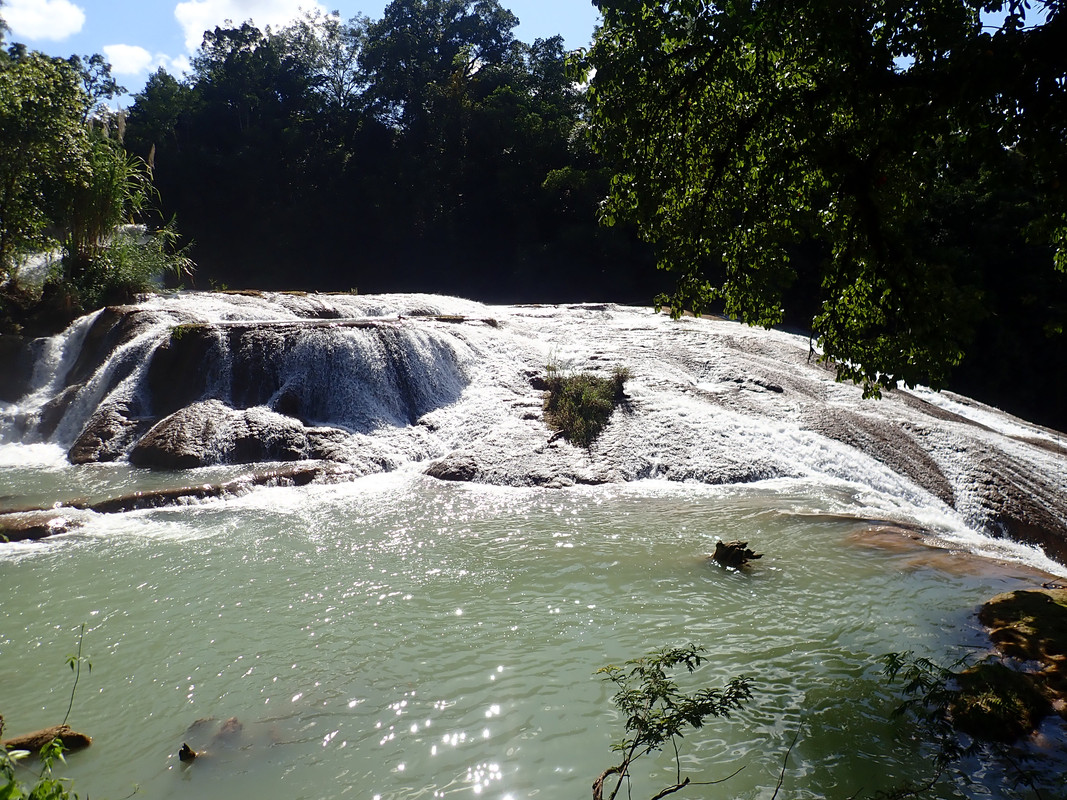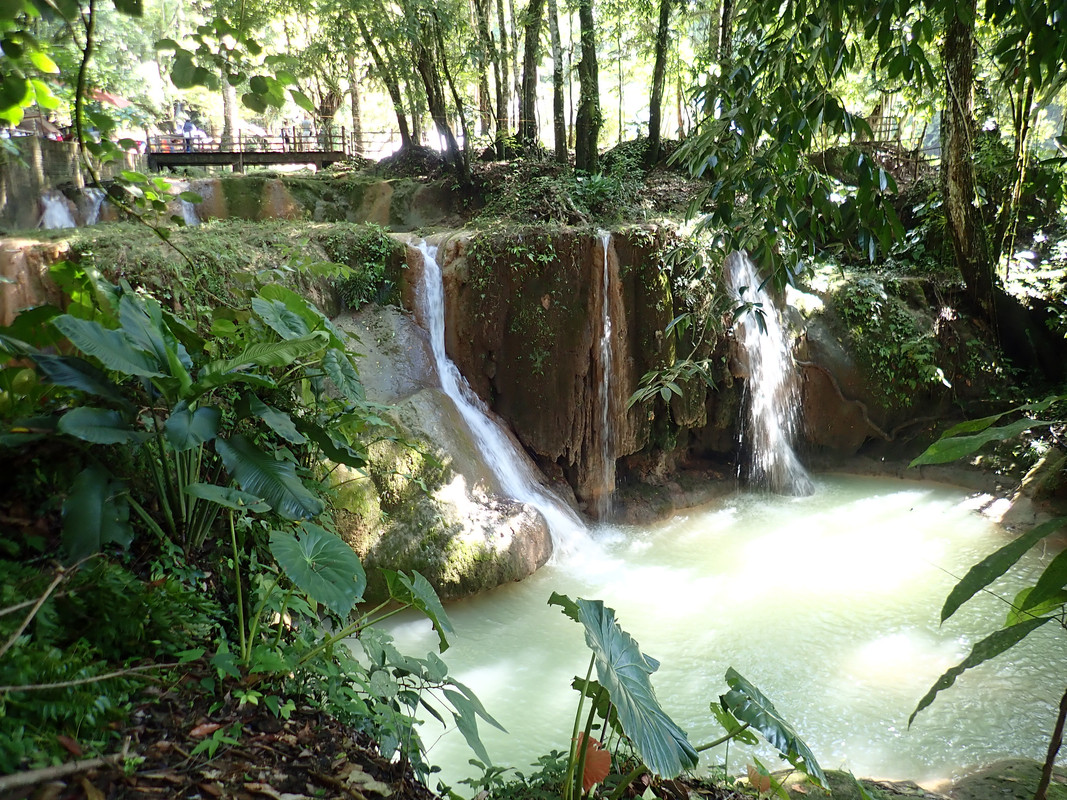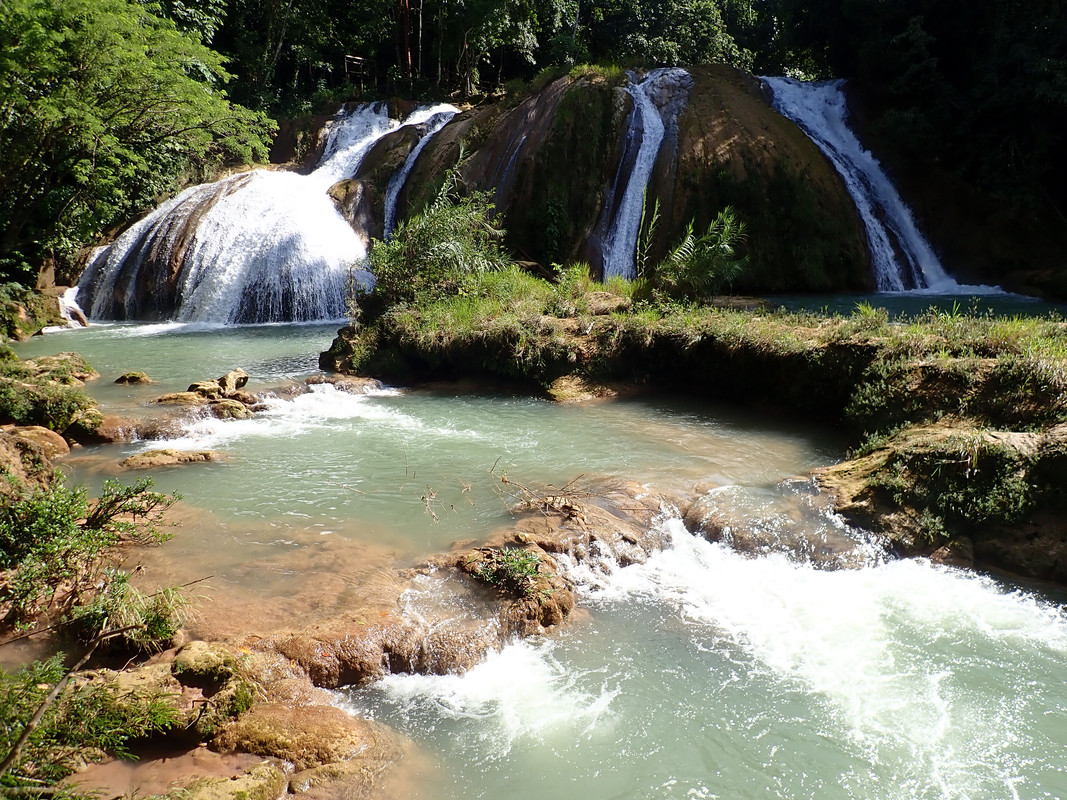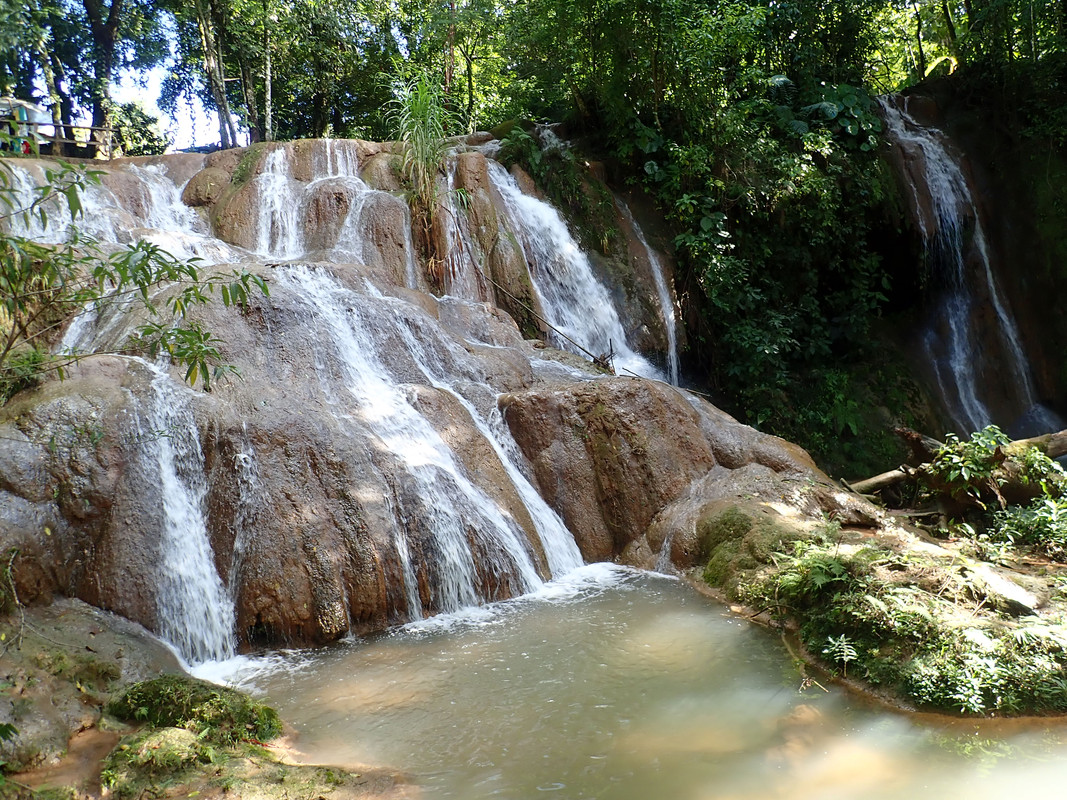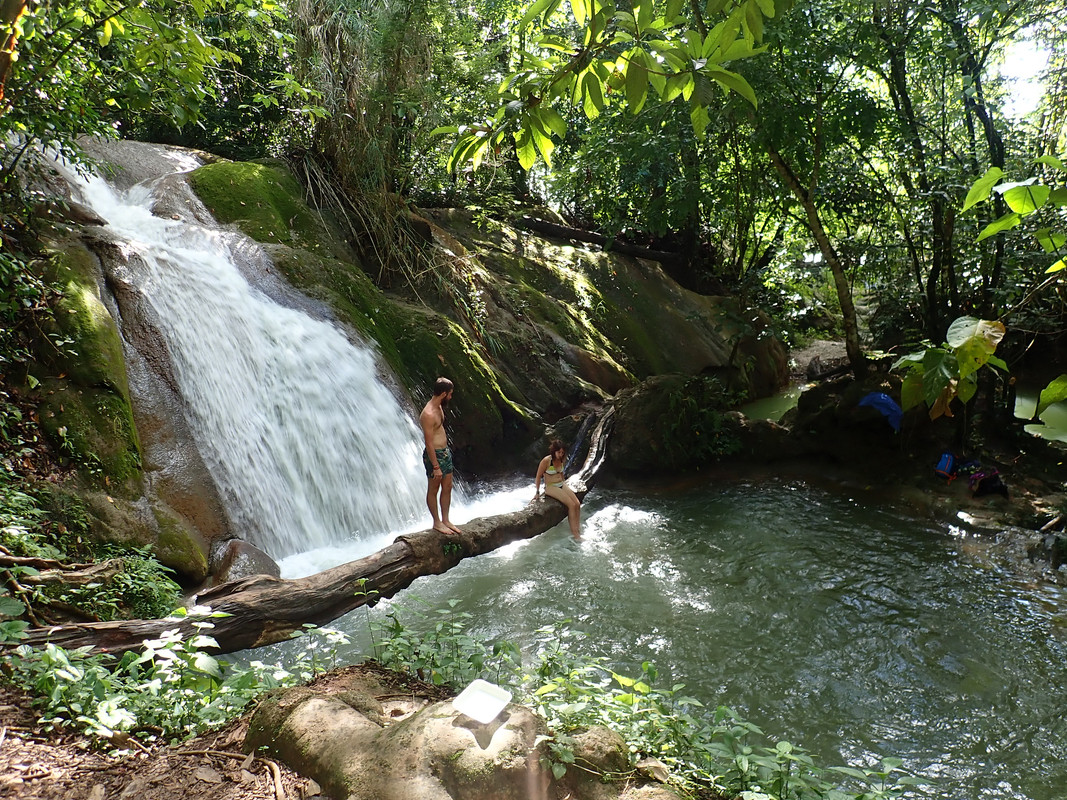 View from the top
It was quite a stunning place and I left in awe.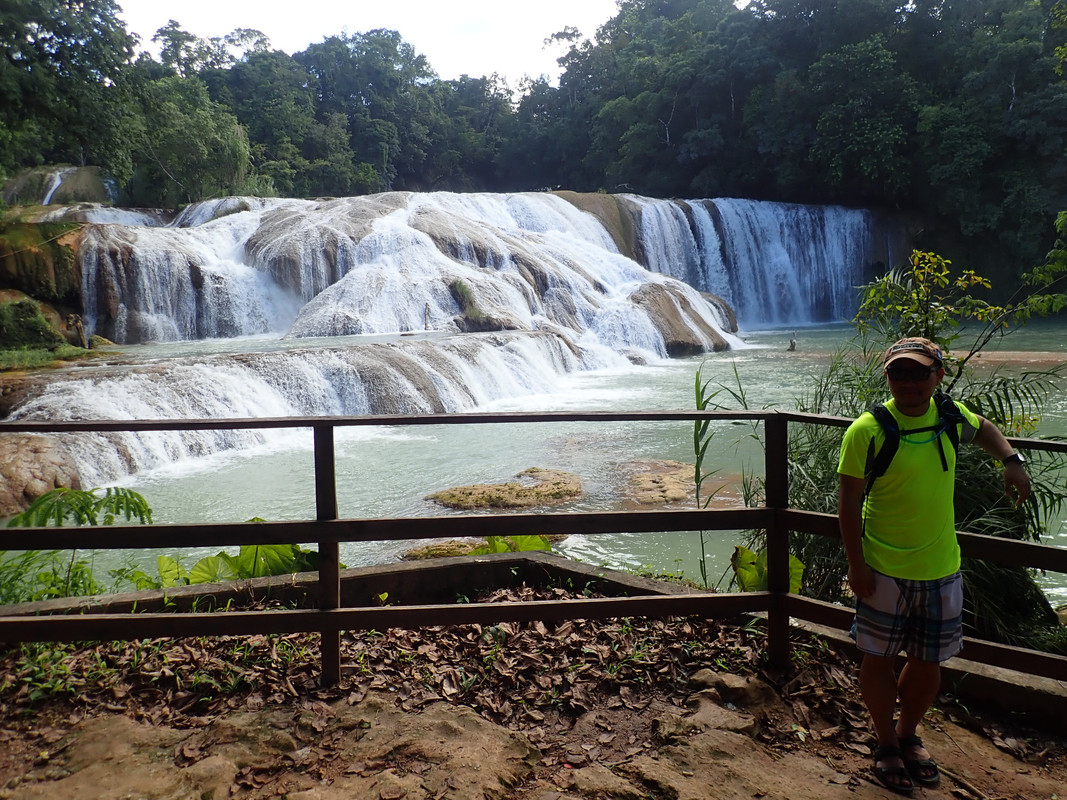 I got back late and the hotel restaurant was closed. Another guest graciously offered me his leftovers and I gladly accepted. Power went out right after so I gorged down mystery food while gazing at the stars. Ah…the life of a moto hobo 🙂
I got up early the next day to visit the Palenque ruin which is another Mayan city that flourished during the 7th century. It's situated in the jungle and the ambient noise alone upon entering is overwhelming. Hundreds if not thousands of different sounds from insects, birds and even howler monkeys surrounded me making it a surreal experience.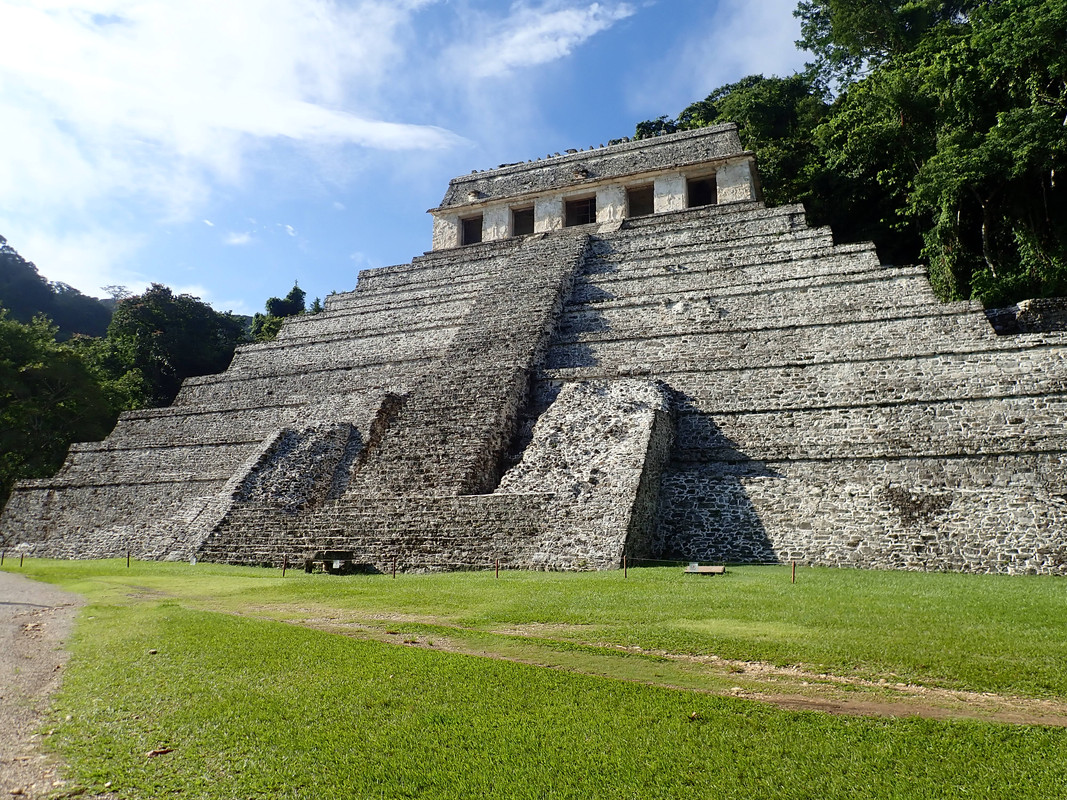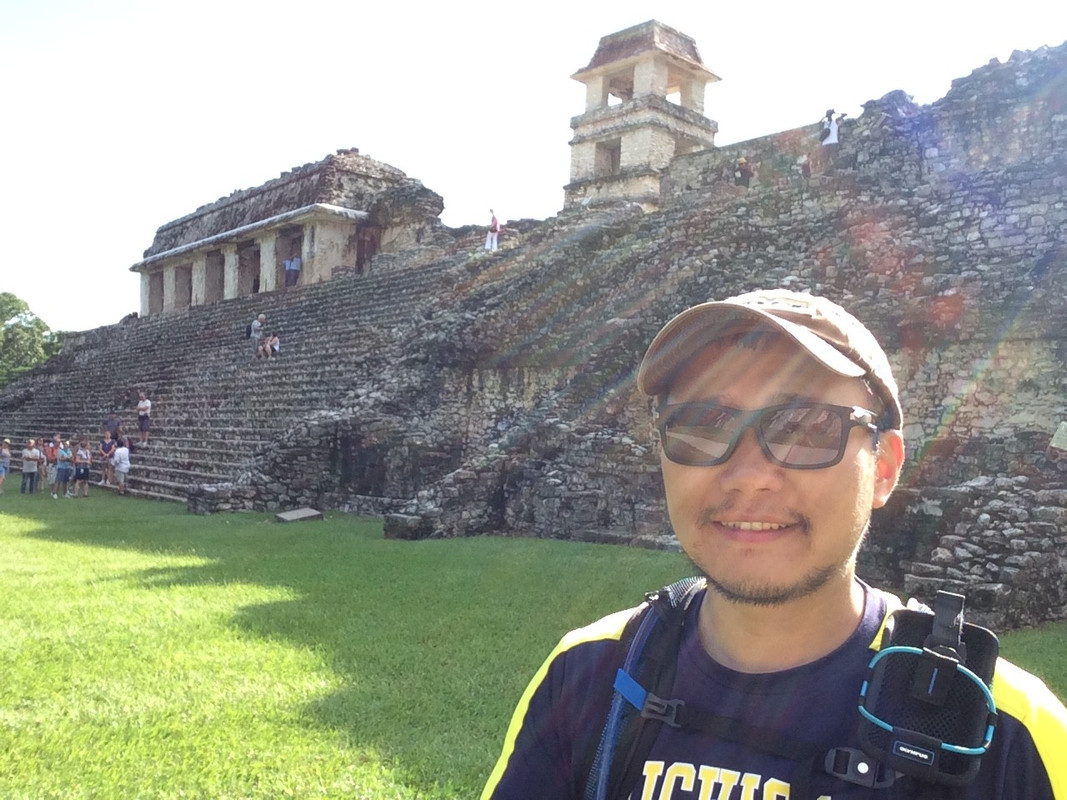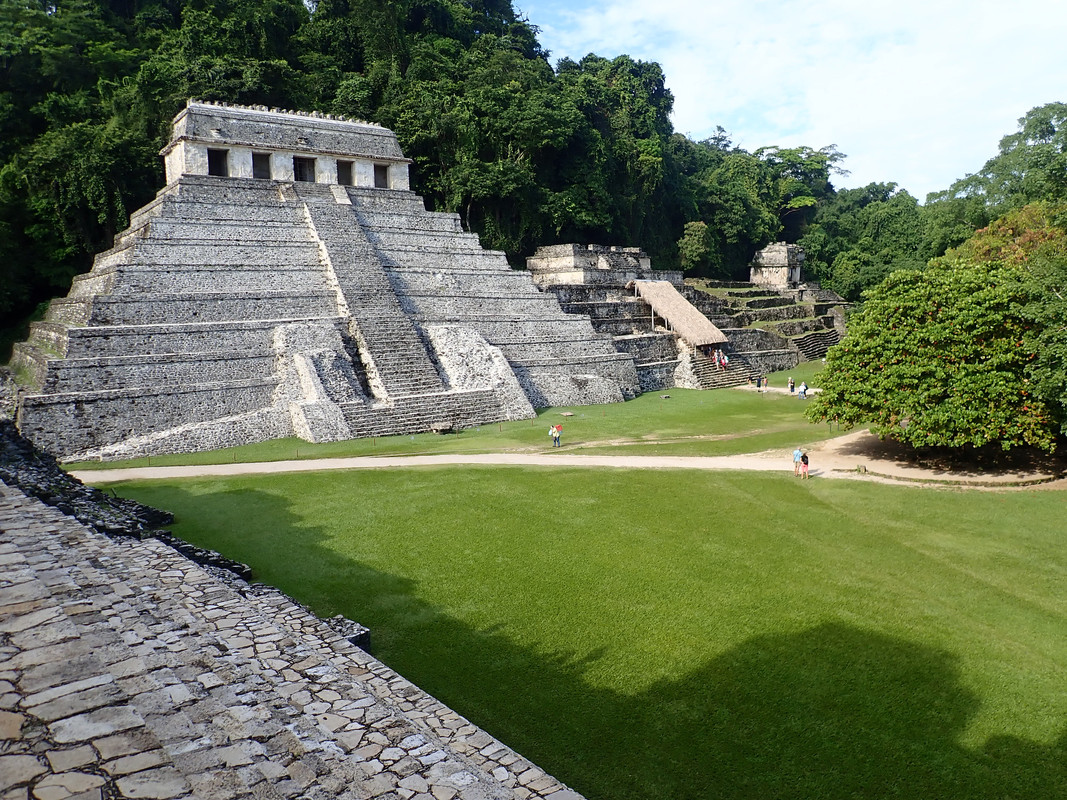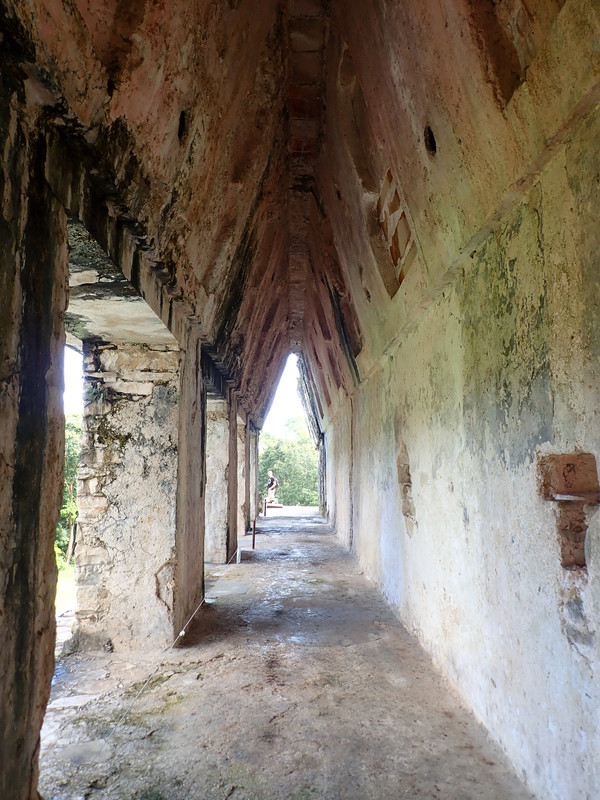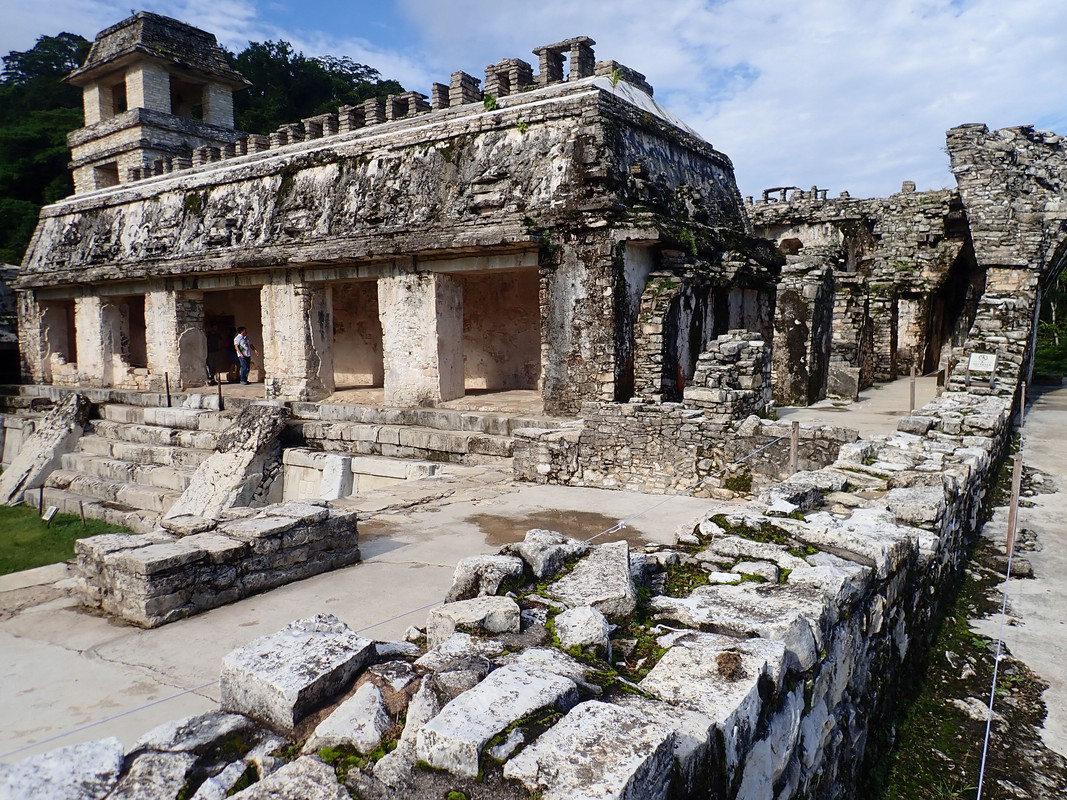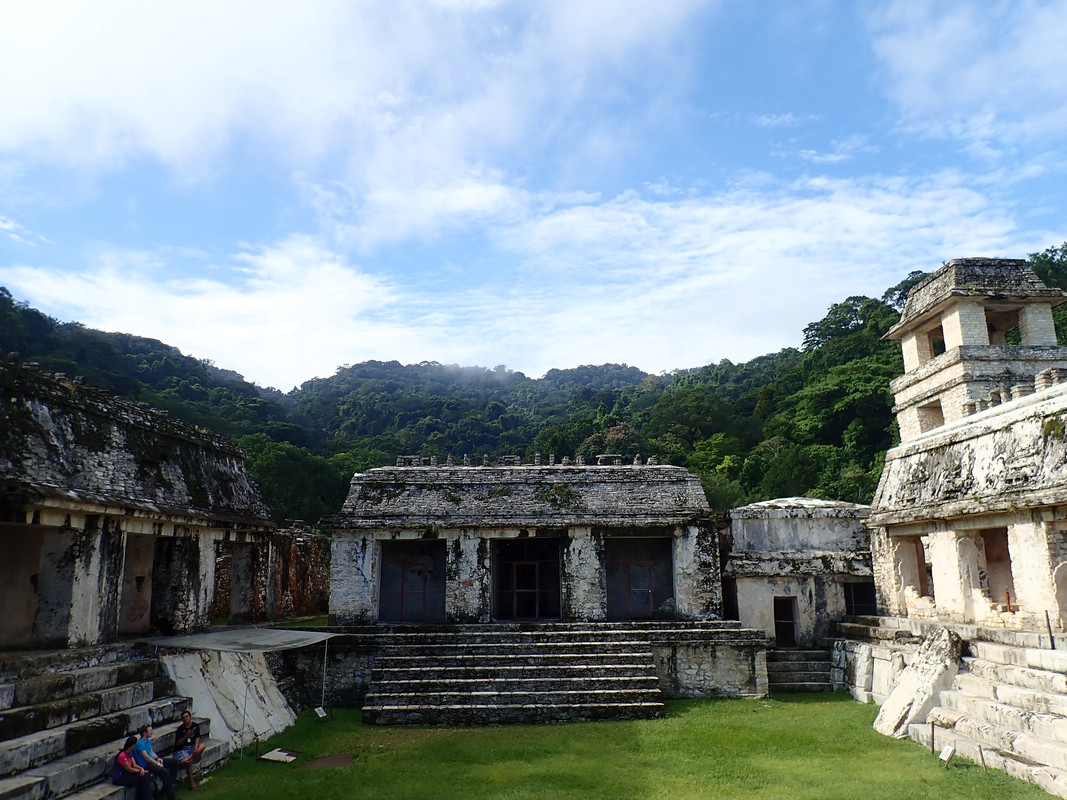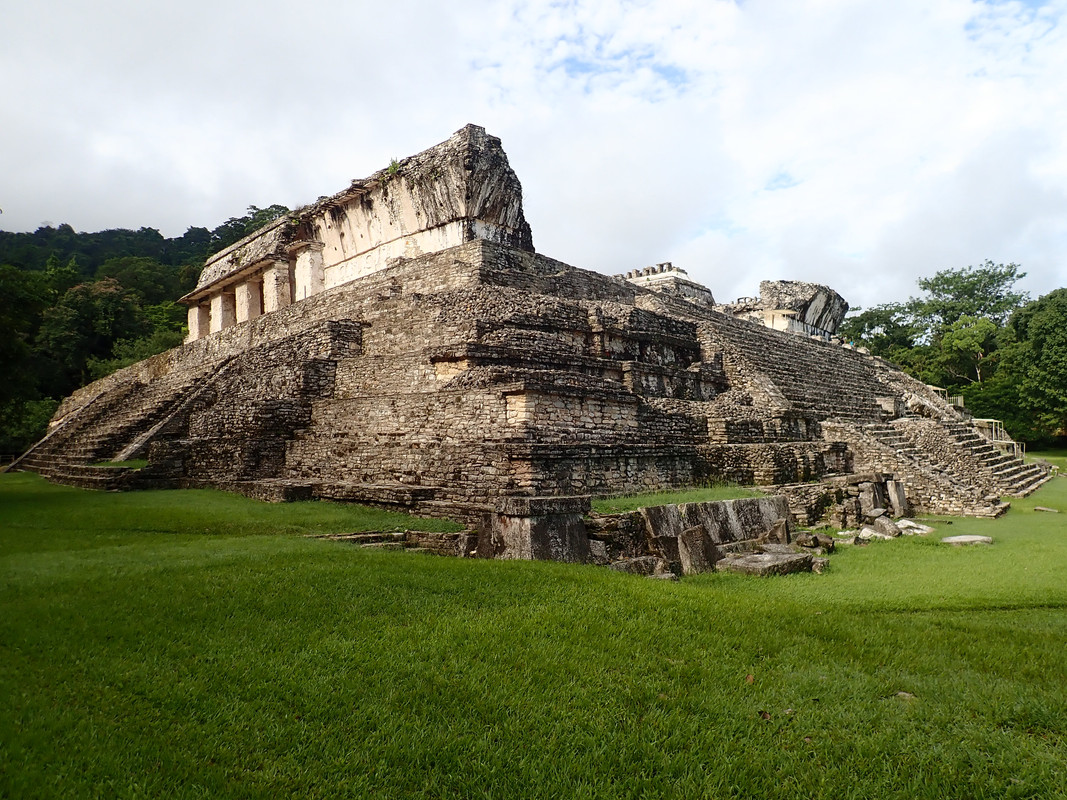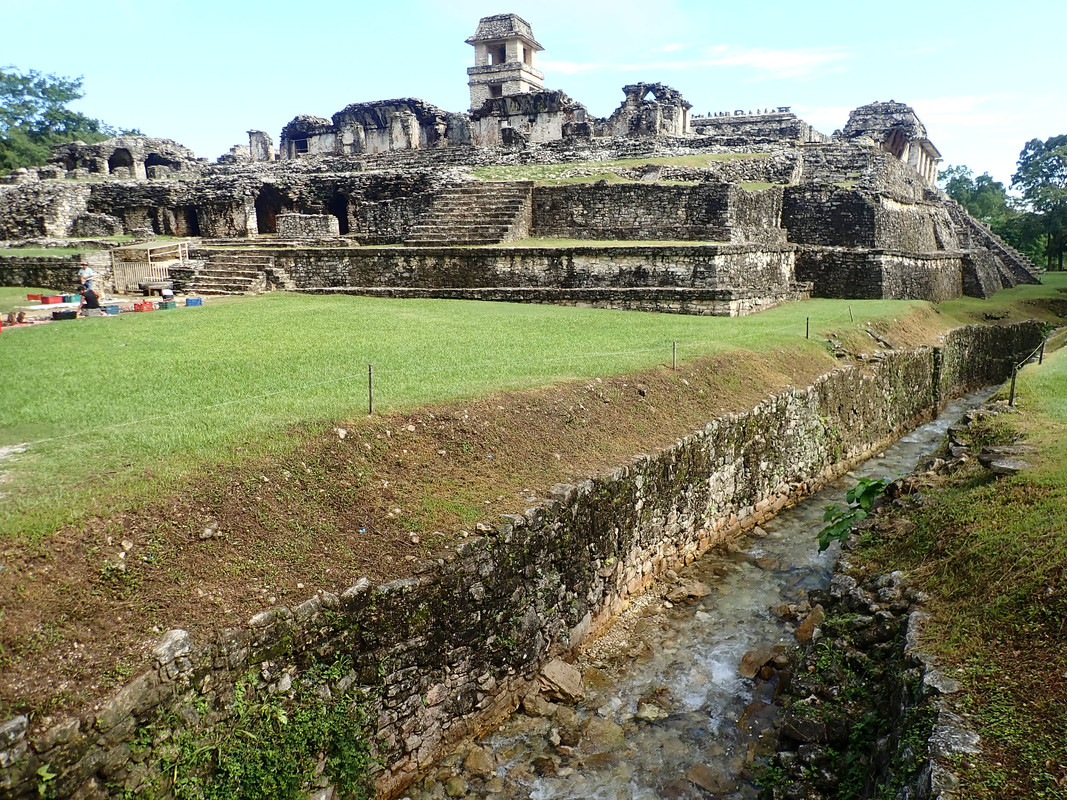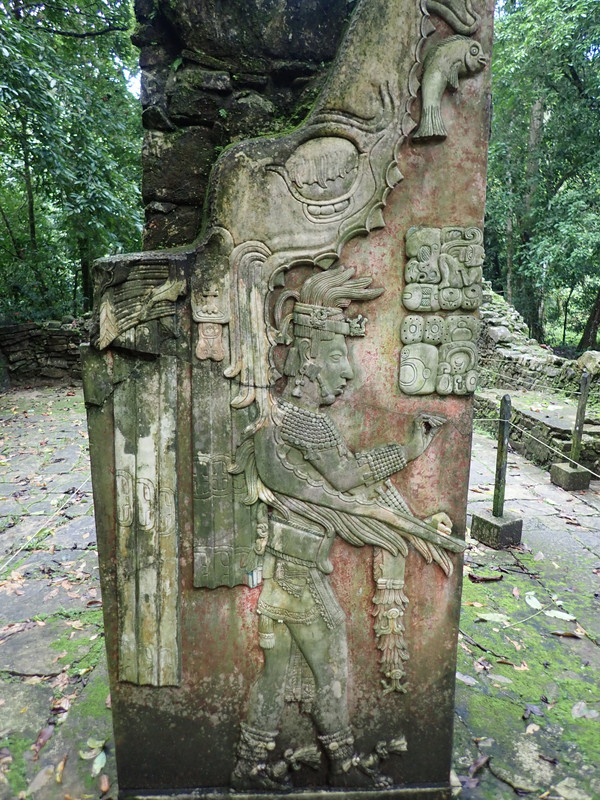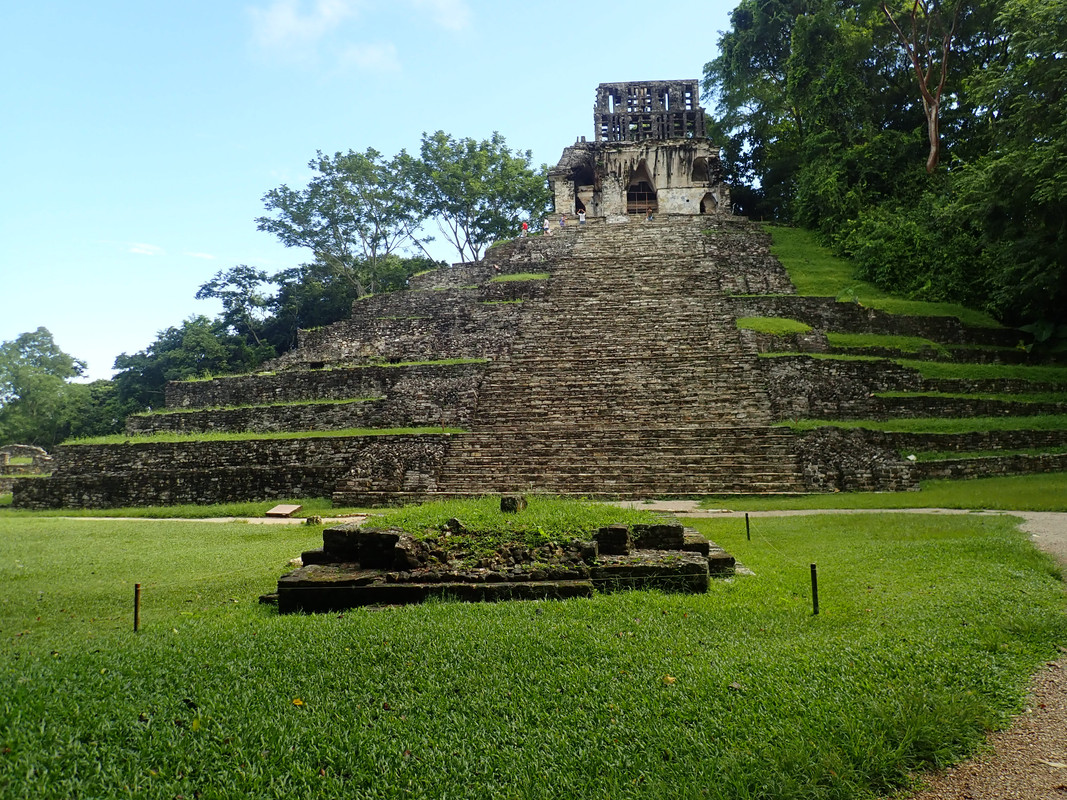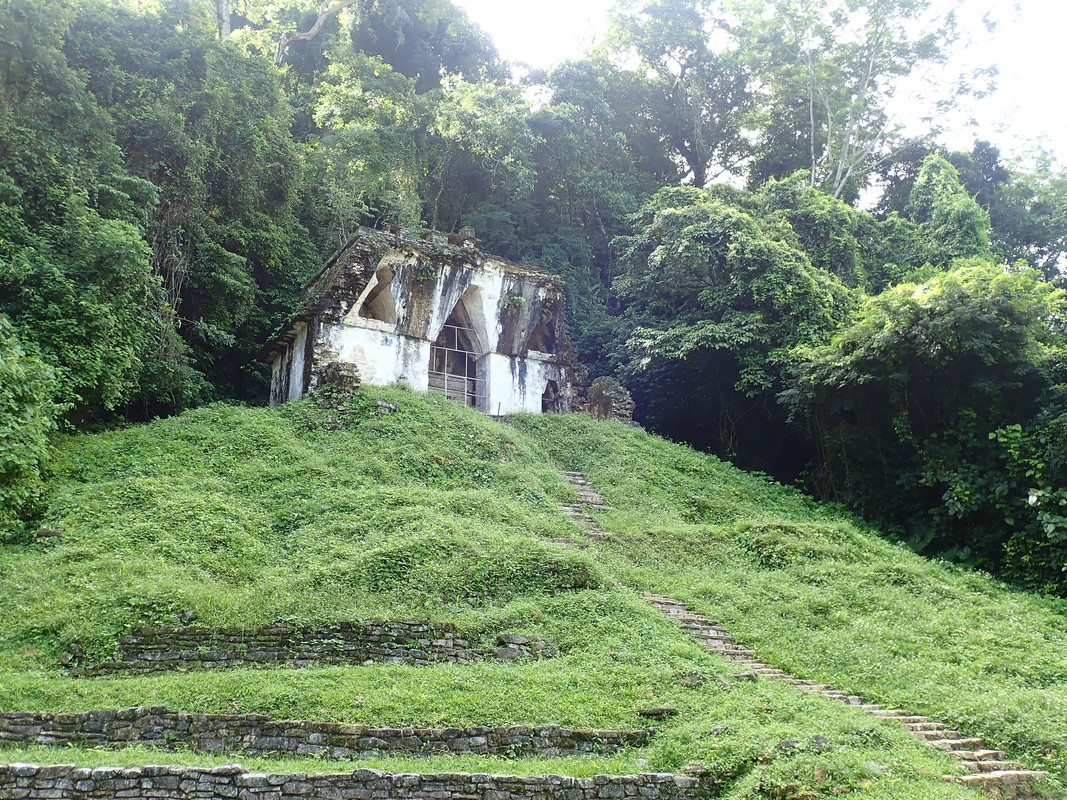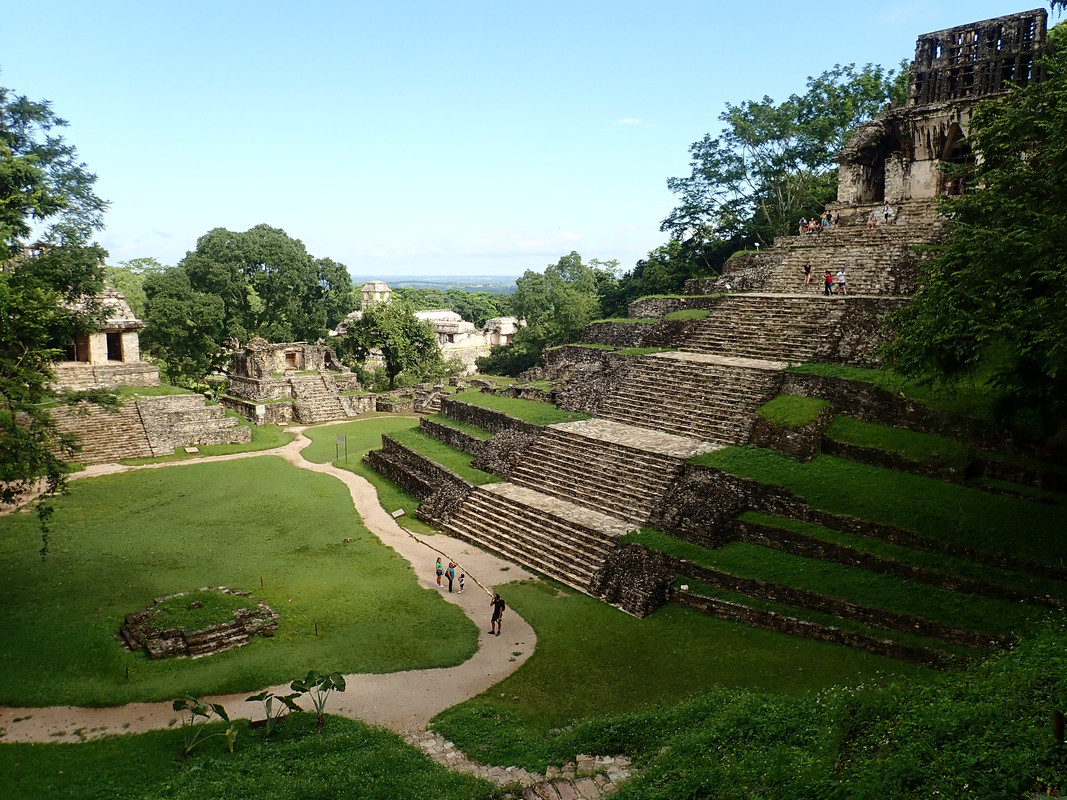 Pick and choose the temples that you want to climb because the heat and humidity will wear you out quickly. I finished my whole hydration bladder within a couple of hours and was drenched in sweat. I was huffing and puffing at the top of each temple but going down is actually the harder part due to the steep and slick steps. There were countless number of vendors selling souvenirs on the premise but not a single one sold beverages. Who knew bottled water could be the next million-peso idea here?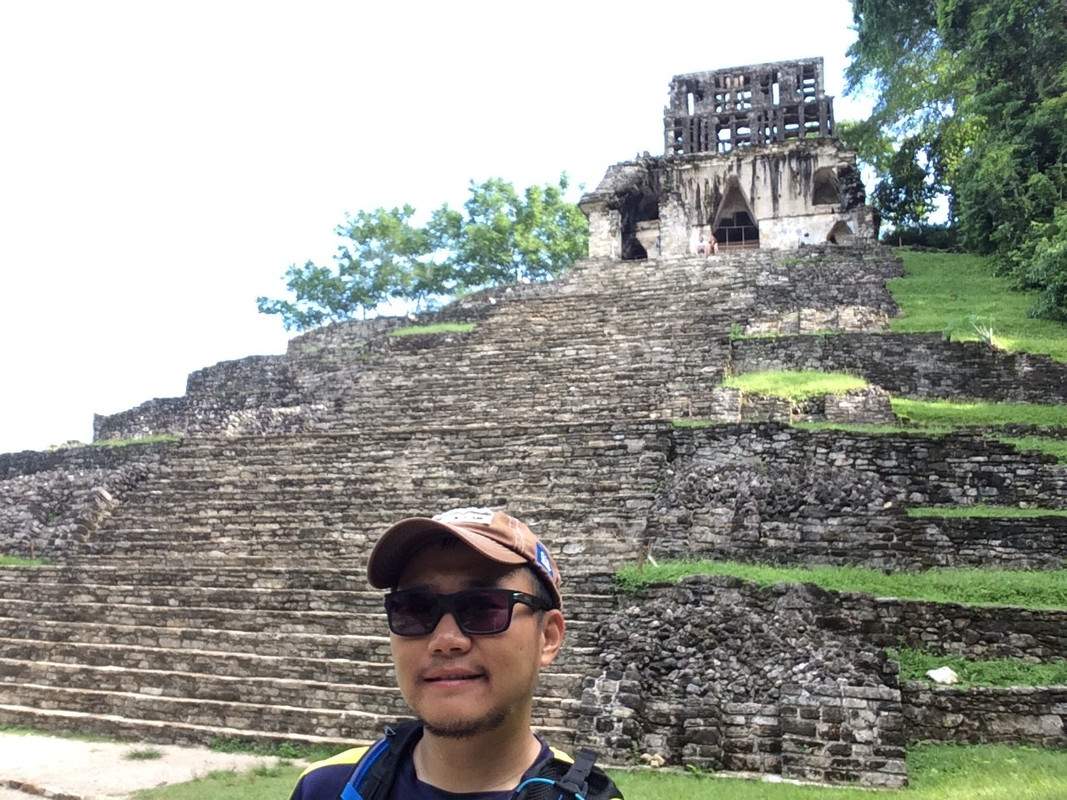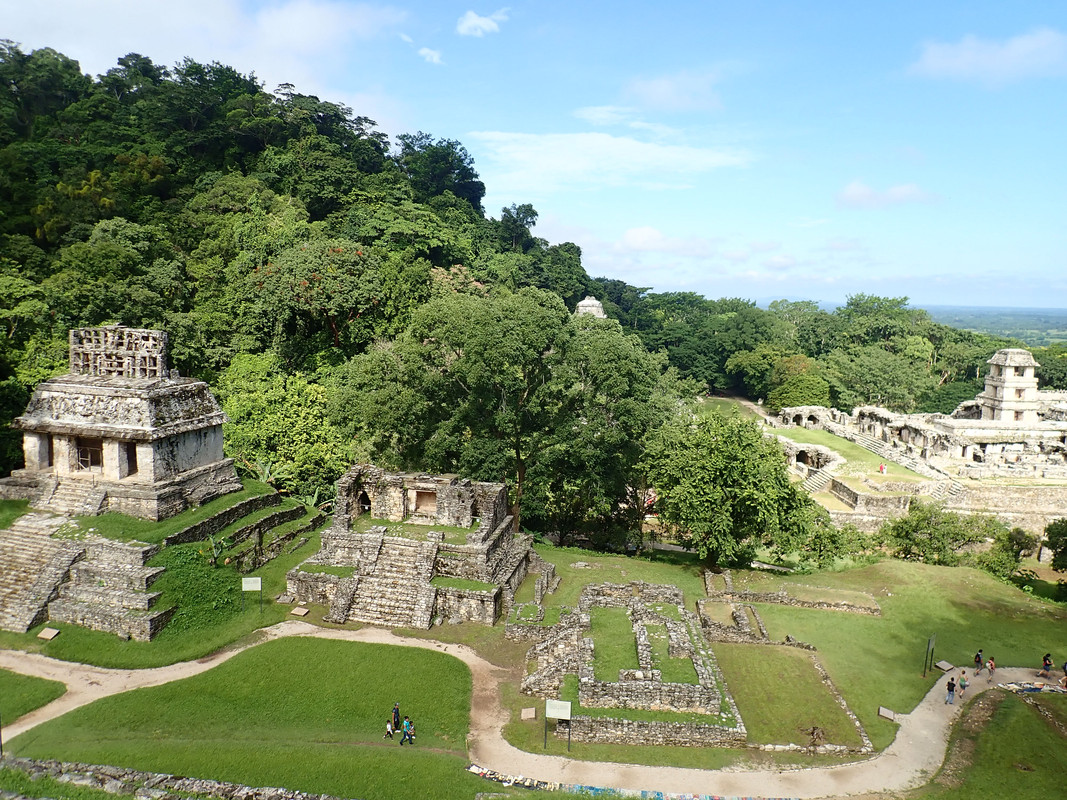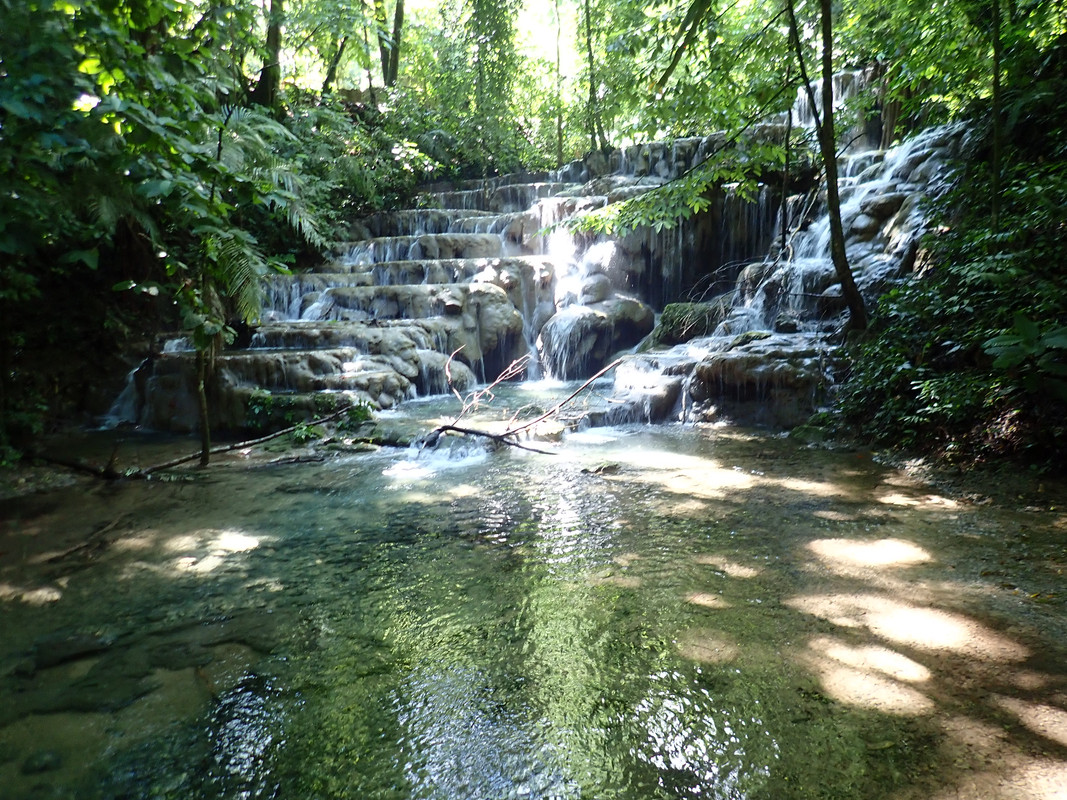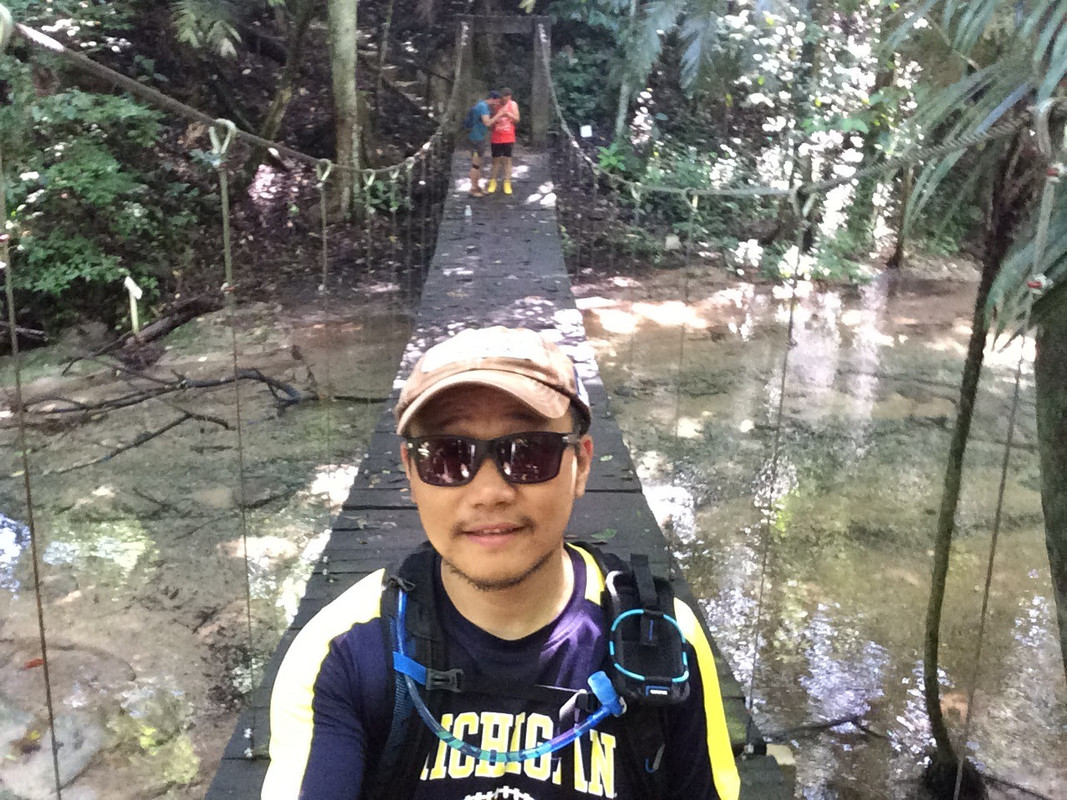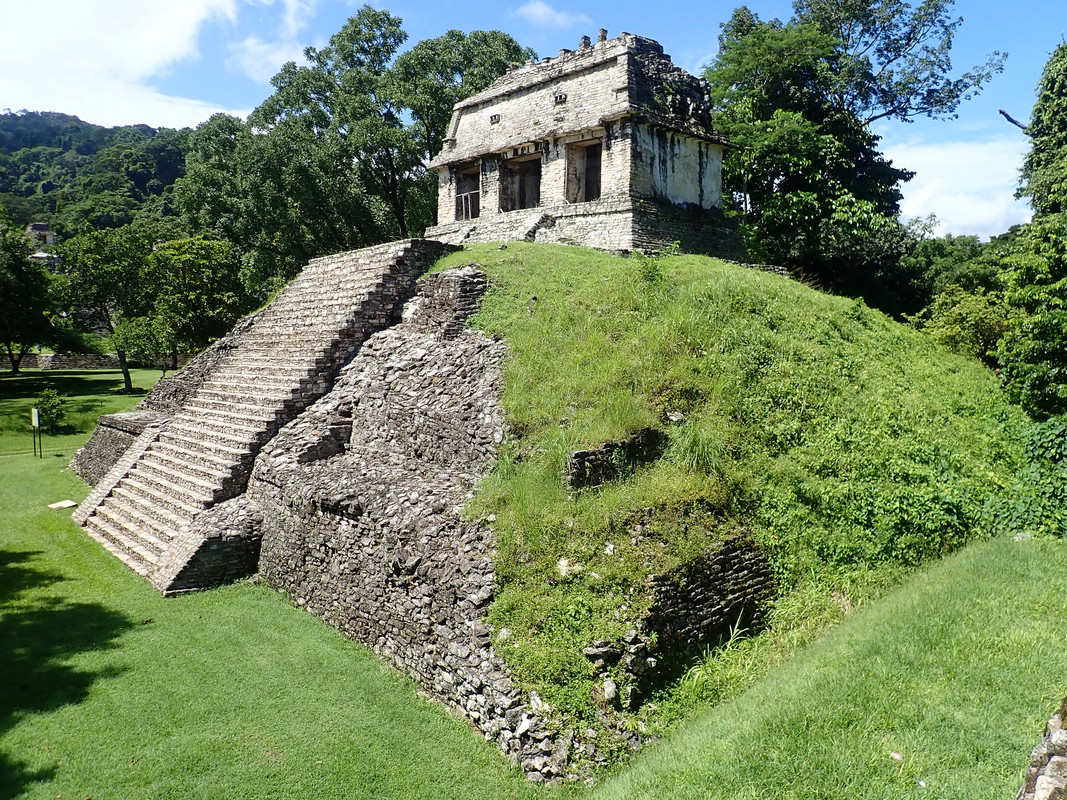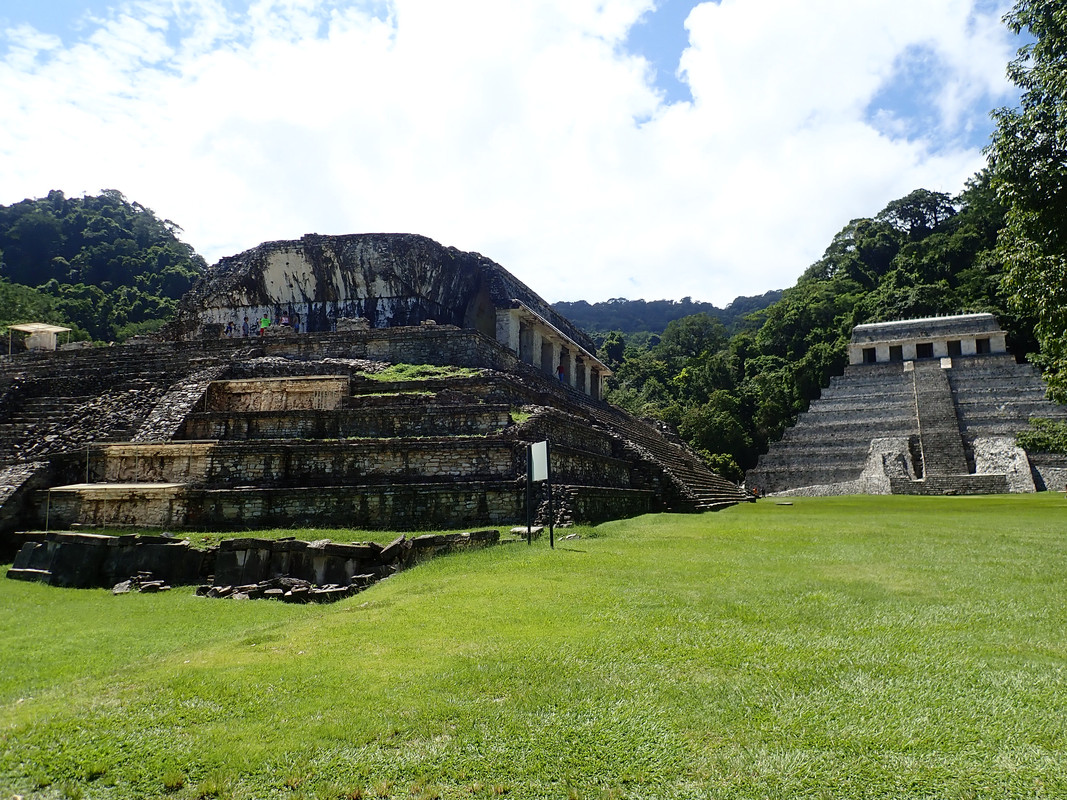 Adiós amigos…next update will be from Belize 🙂