Day 12 is the start of a new chapter as I will be traveling solo. I set off to Mexico City and what a mistake that was. Traffic was congested and drivers were aggressive. Roads are also in rough shape as some potholes are big enough to swallow my front wheel. Once I entered the main street in town, traffic came to a complete halt for 15 minutes and I was just sitting in a cloud of diesel fumes. As I grind my clutch away and watched temperature gauge rise on my air/oil cooled bike I finally lost my patience and started lane splitting. It was quite a challenging task on a big loaded bike that has width of half a car but sometimes you just have to confront aggression with more aggression.
I went to check out Xochimilco which is a southeastern borough of Mexico City that's like a little Venice. It has an extensive canal system filled with gondolas like boats called "Trajineras". I did not bring enough money and the boat rides were way over my budget in the range of 500 to 2500 Pesos. I tried to find some people to share a boat ride but the gondoliers turned us down so I left in disappointment. I did meet a nice couple at the pier who offered me a car ride back to my hotel.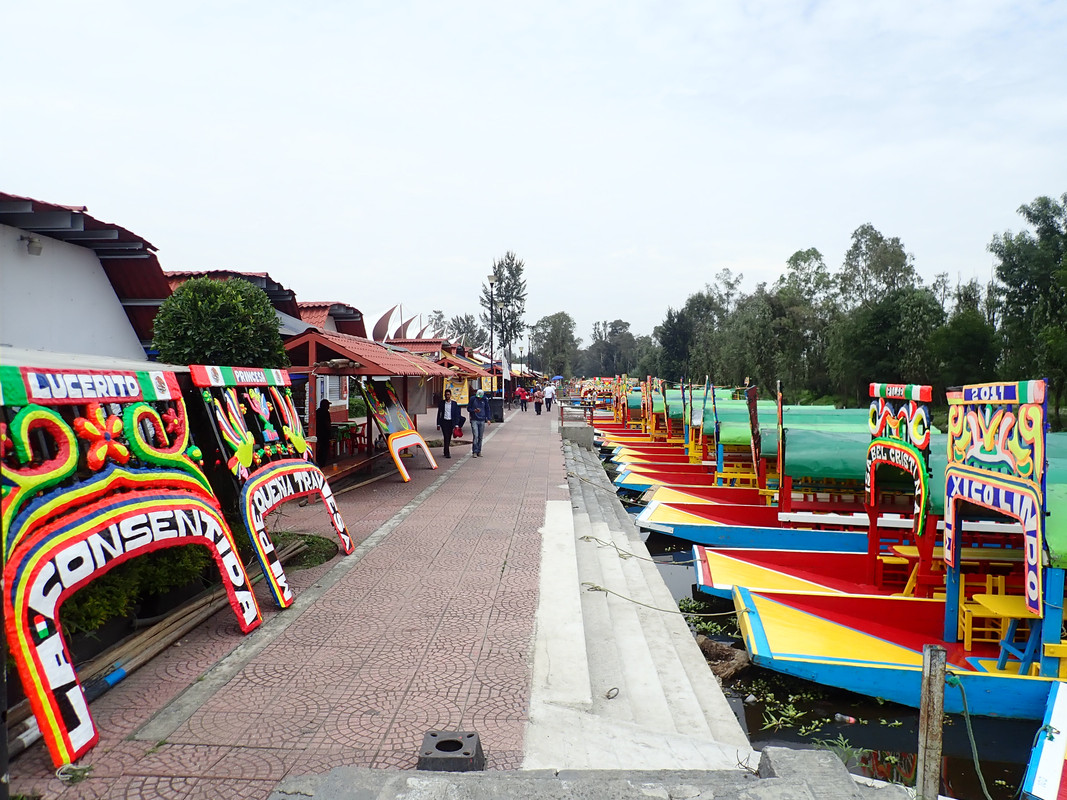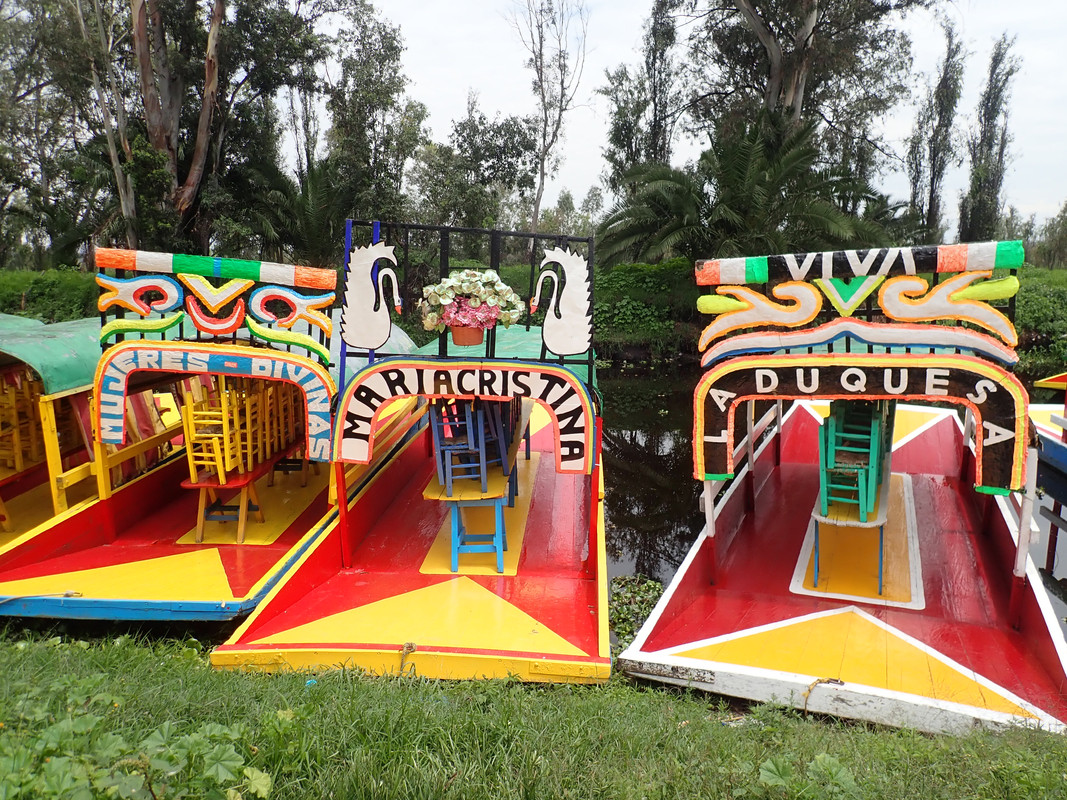 I took off early the next morning hoping to beat the Mexico City traffic but had no luck. A couple of hours later I finally reached top gear cruising down Autopista 150D.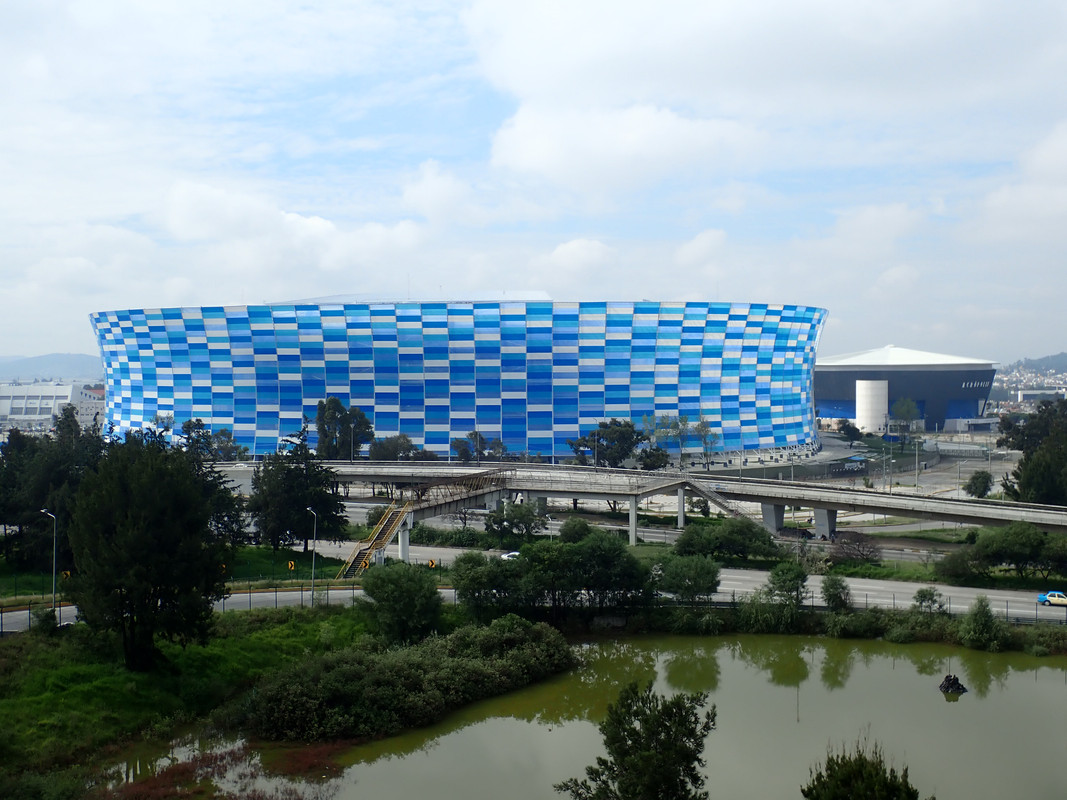 135D had some breathtaking views!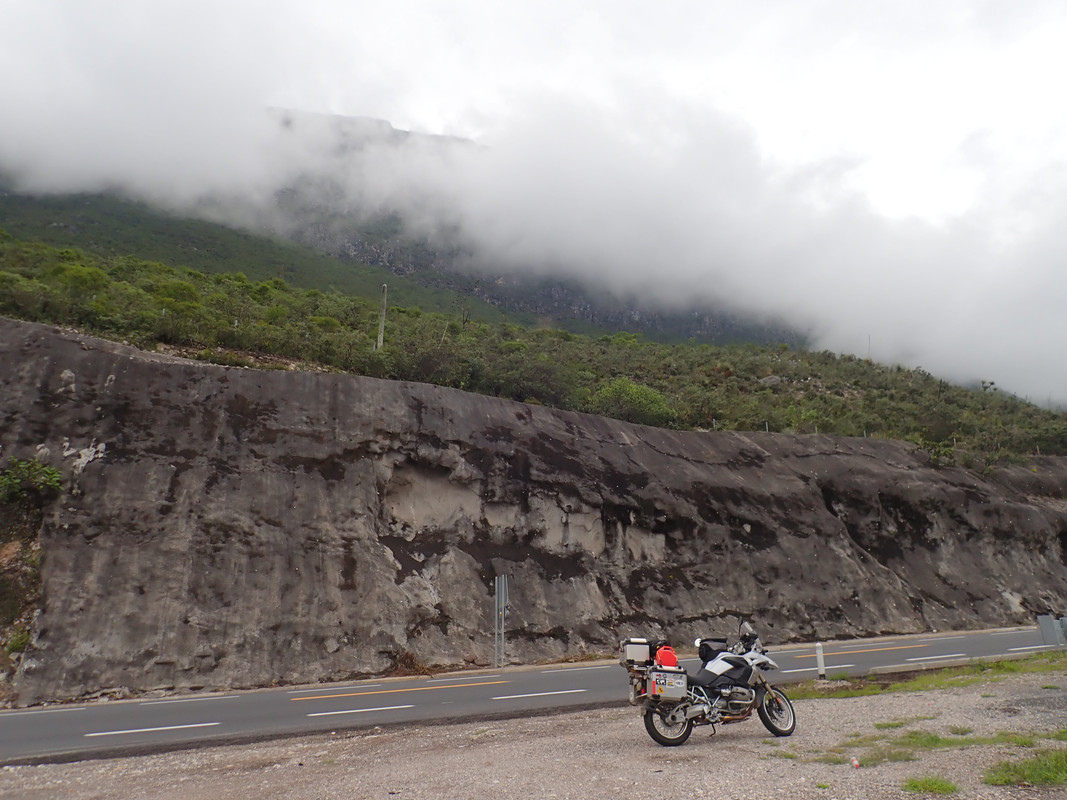 Big smile behind the helmet 😀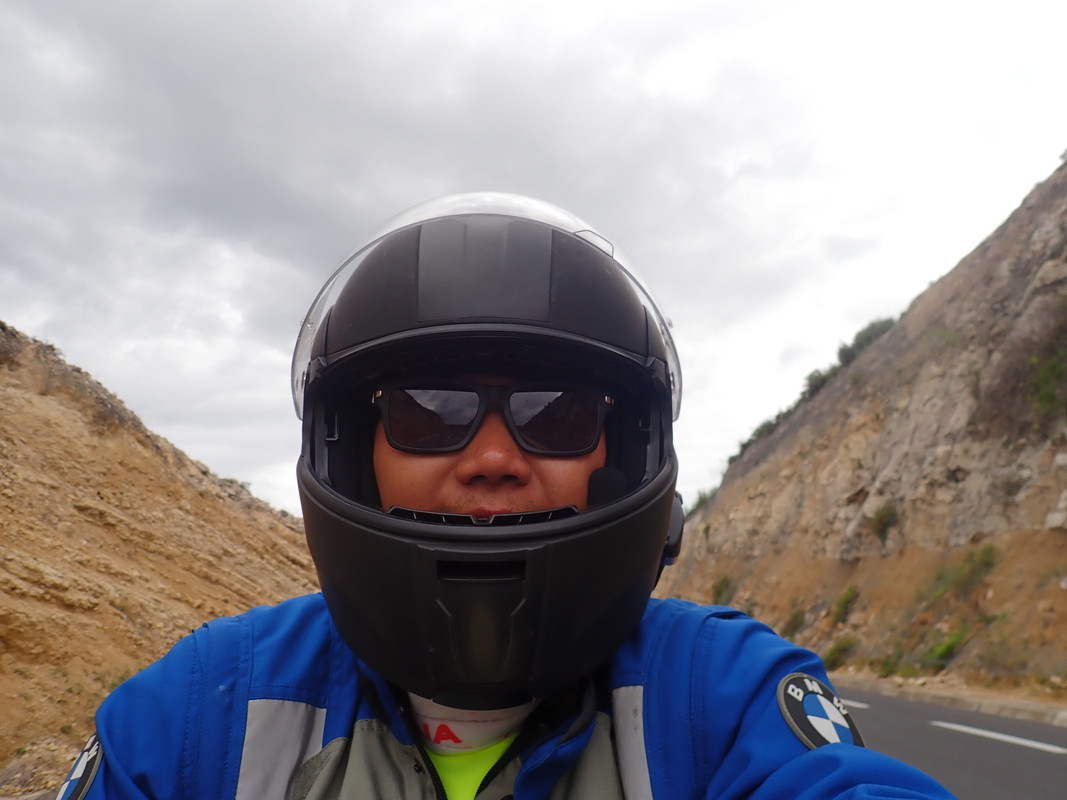 It's free for all whenever traffic builds up.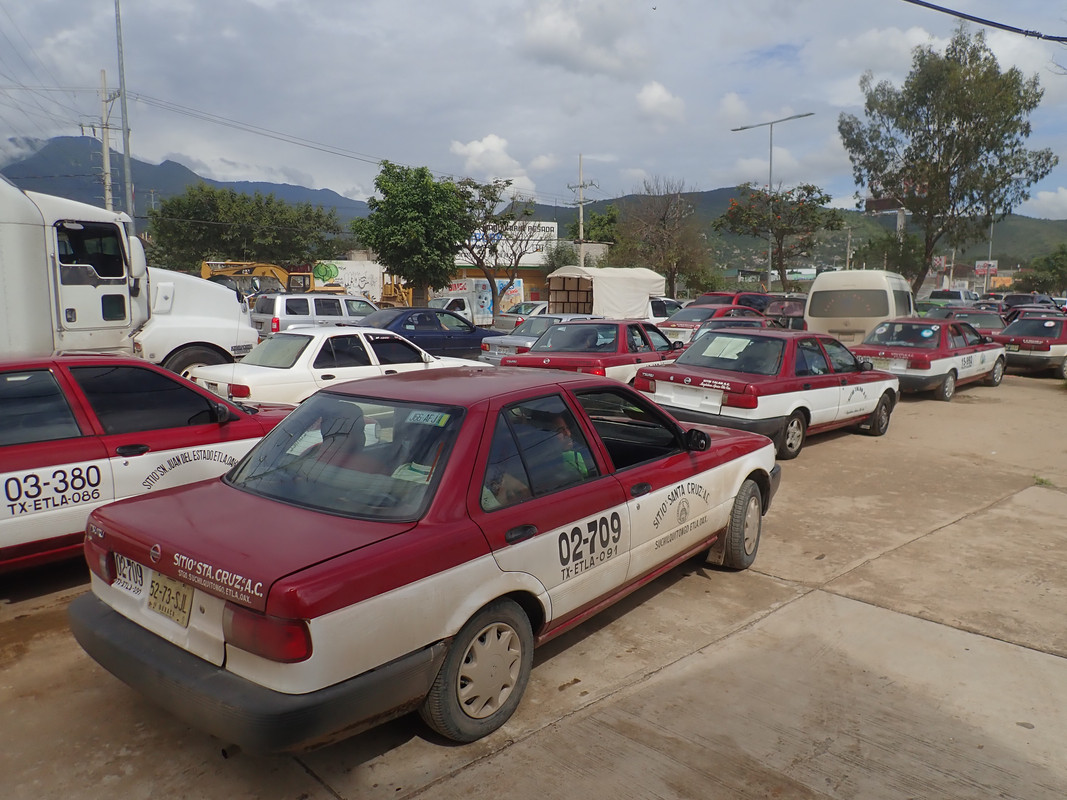 Finally reached the colonial city of Oaxaca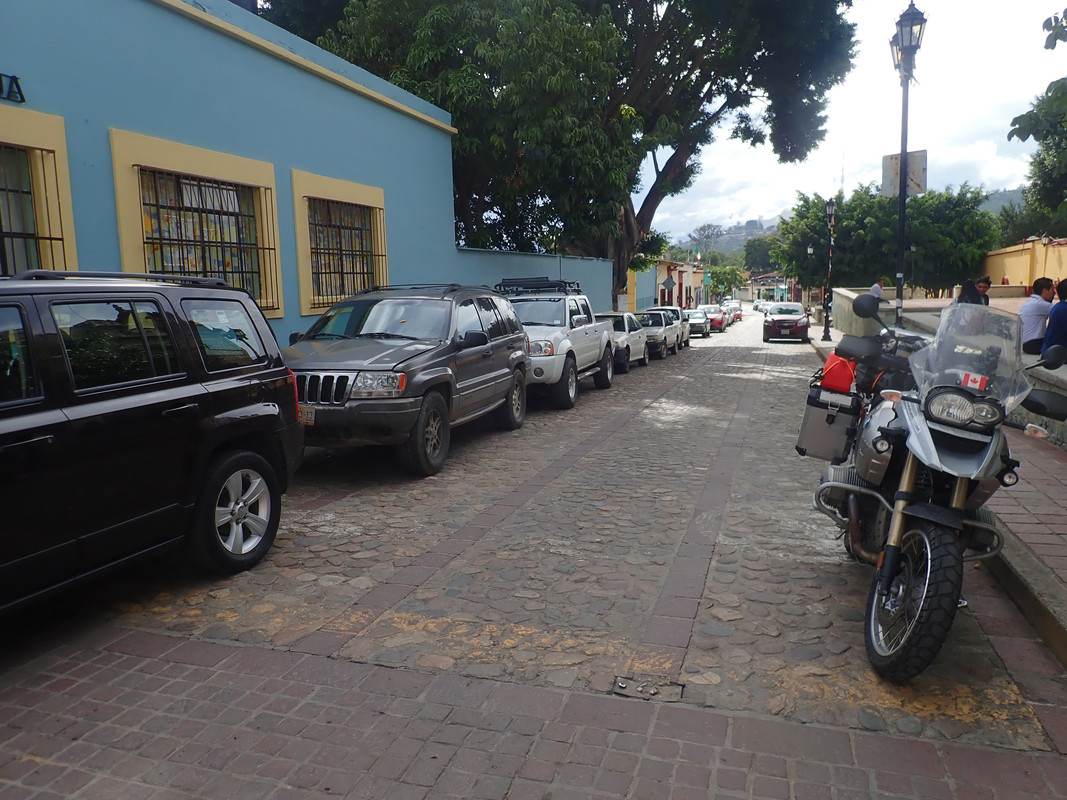 I found the cheapest hotel in town for a basic room and bed with common bathroom. It does have an oasis of a courtyard.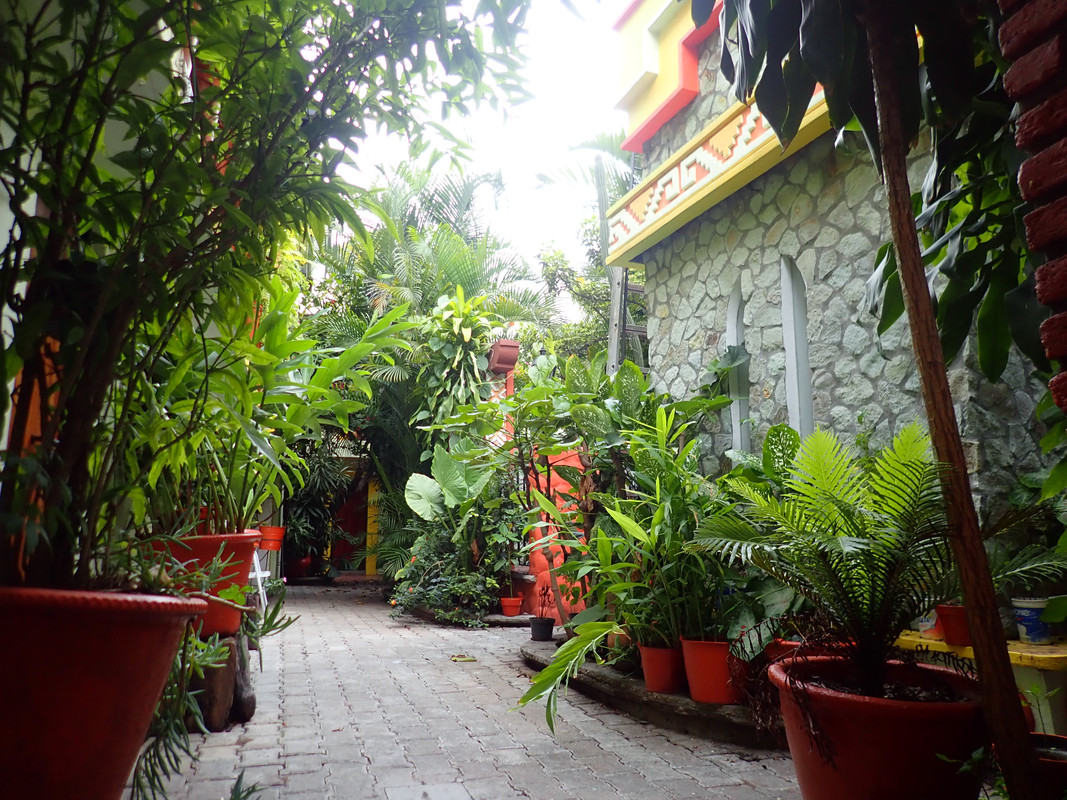 Oaxaca has a lot of colonial-era structures and is a very touristy city. (Beware of hipsters!)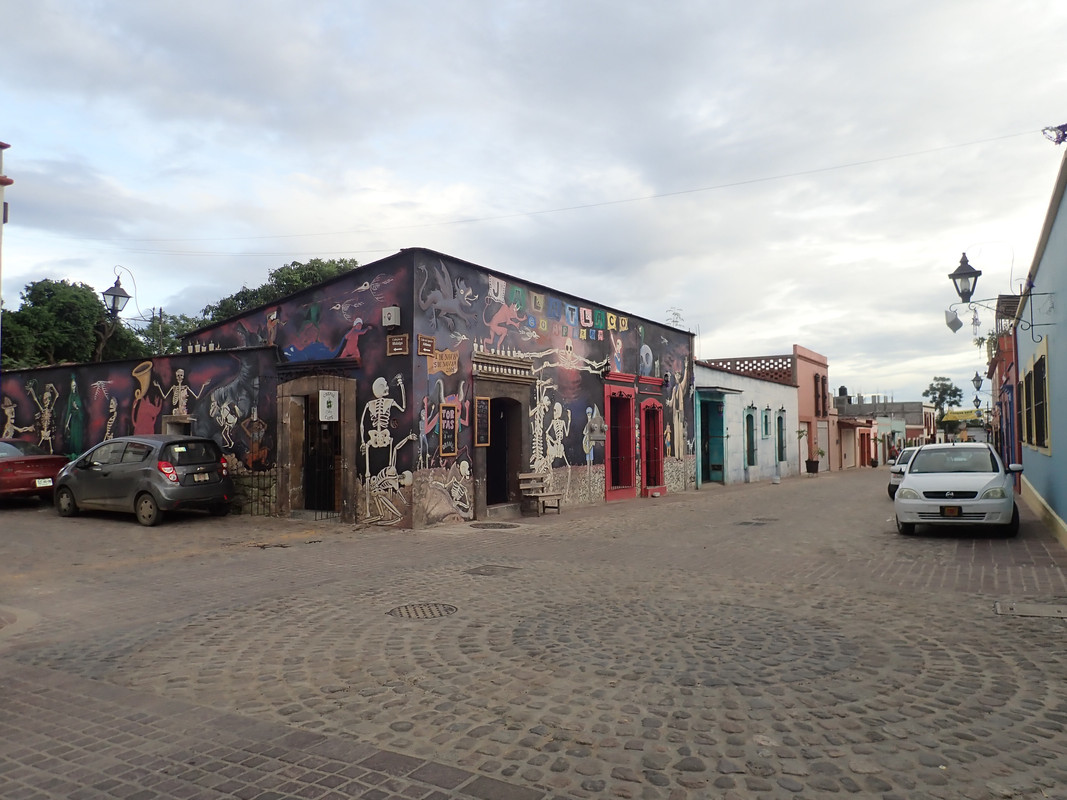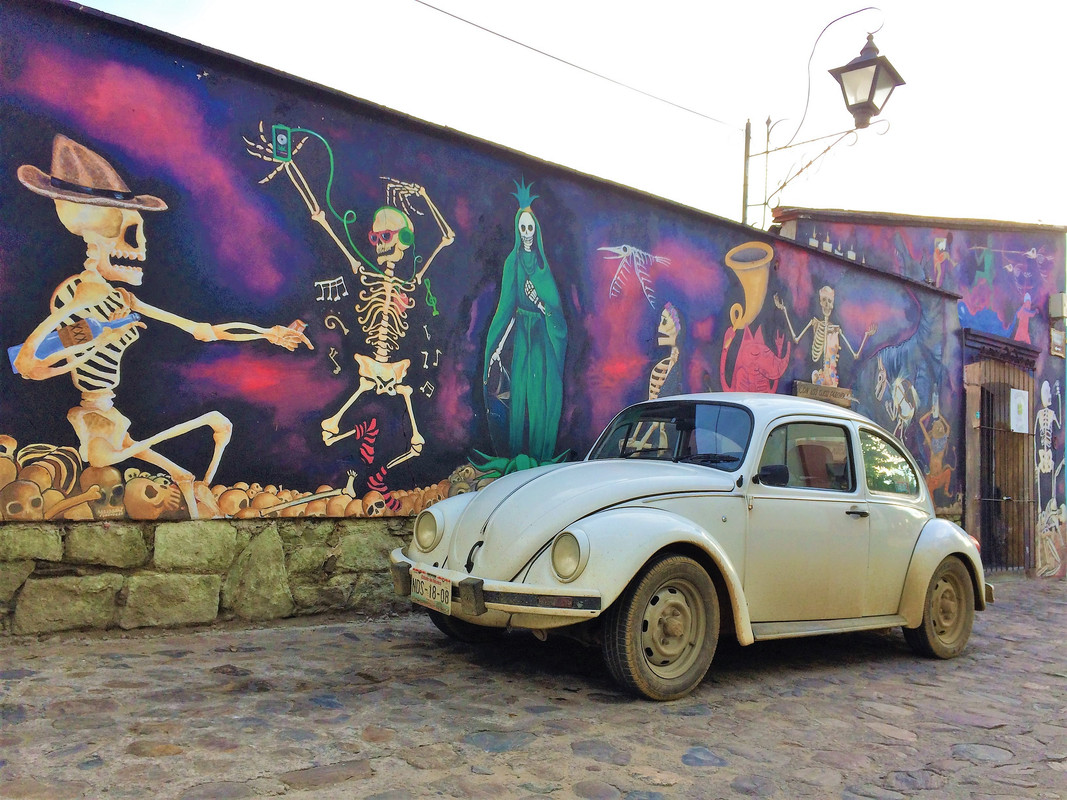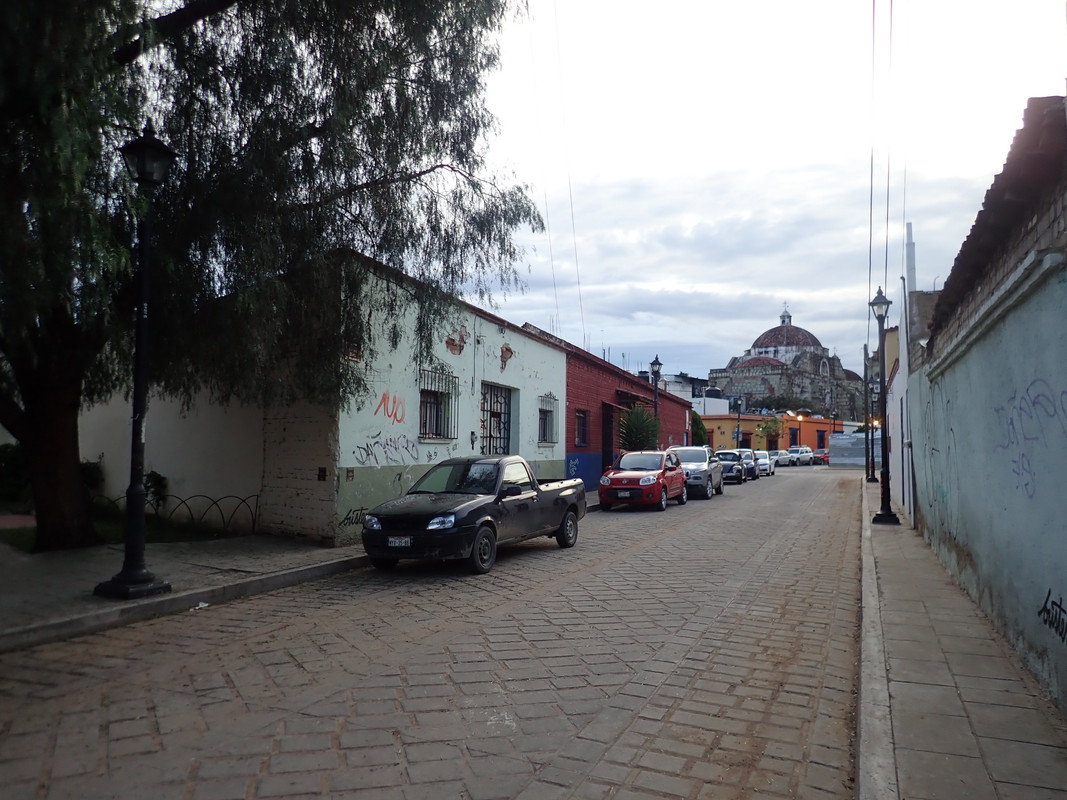 There are at least 10 churches within a mile radius.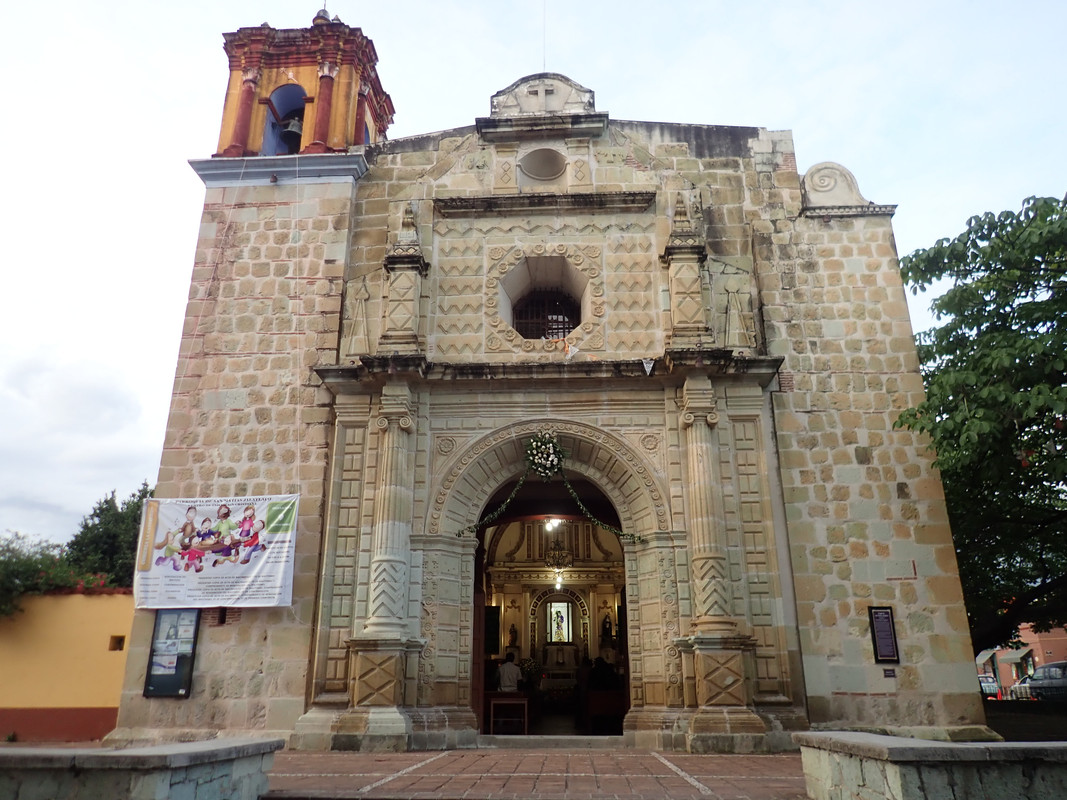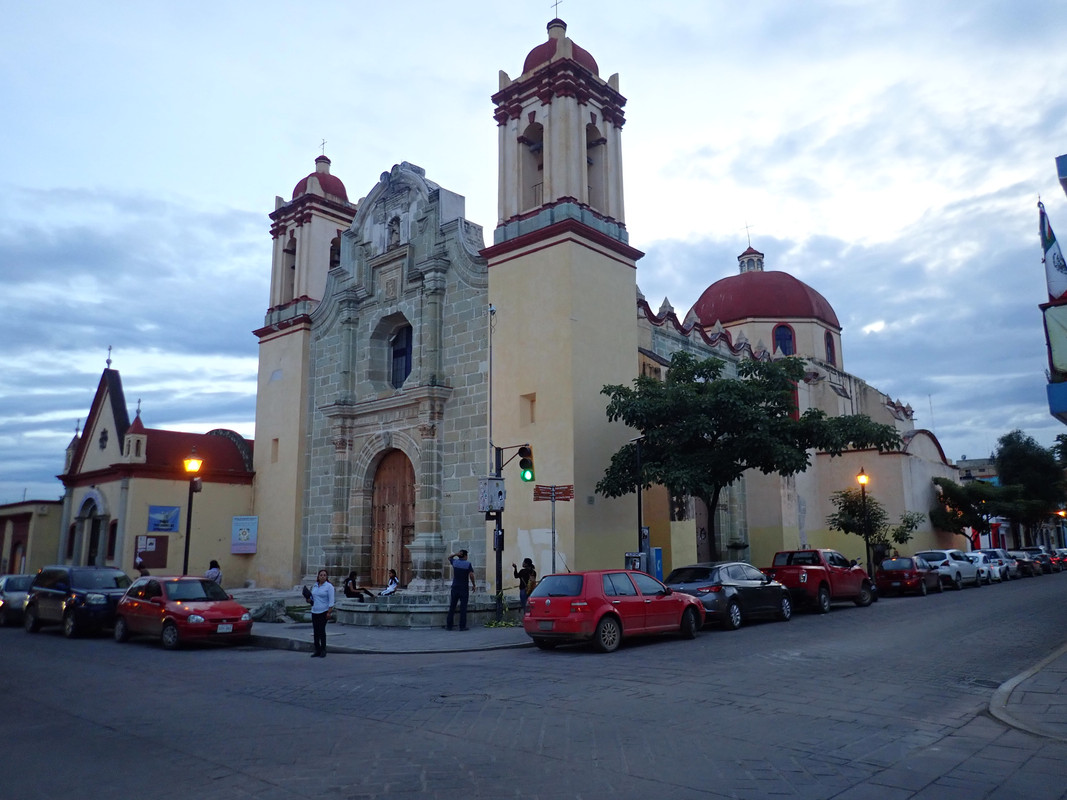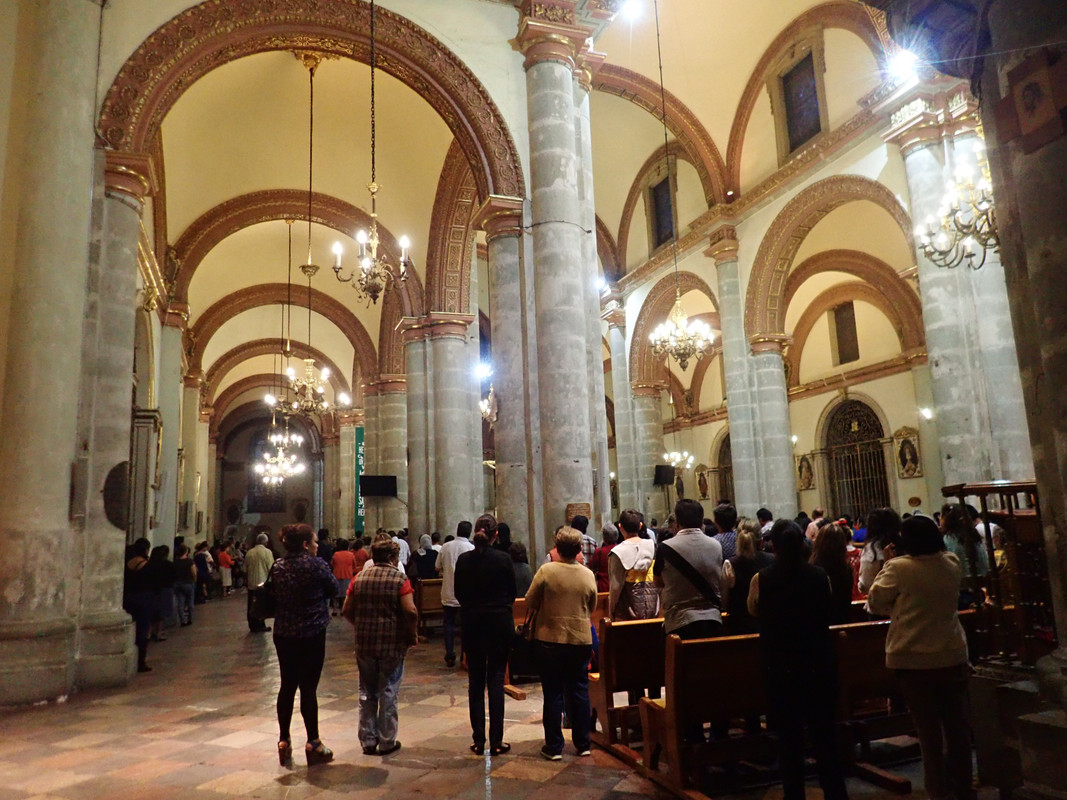 I met up with another motorcycle traveler Joe a.k.a. 'LoneStar' from ADVrider and spent the night walking around town. Joe is a professional photographer and truly captures the essence of people and culture. Check out his thread here.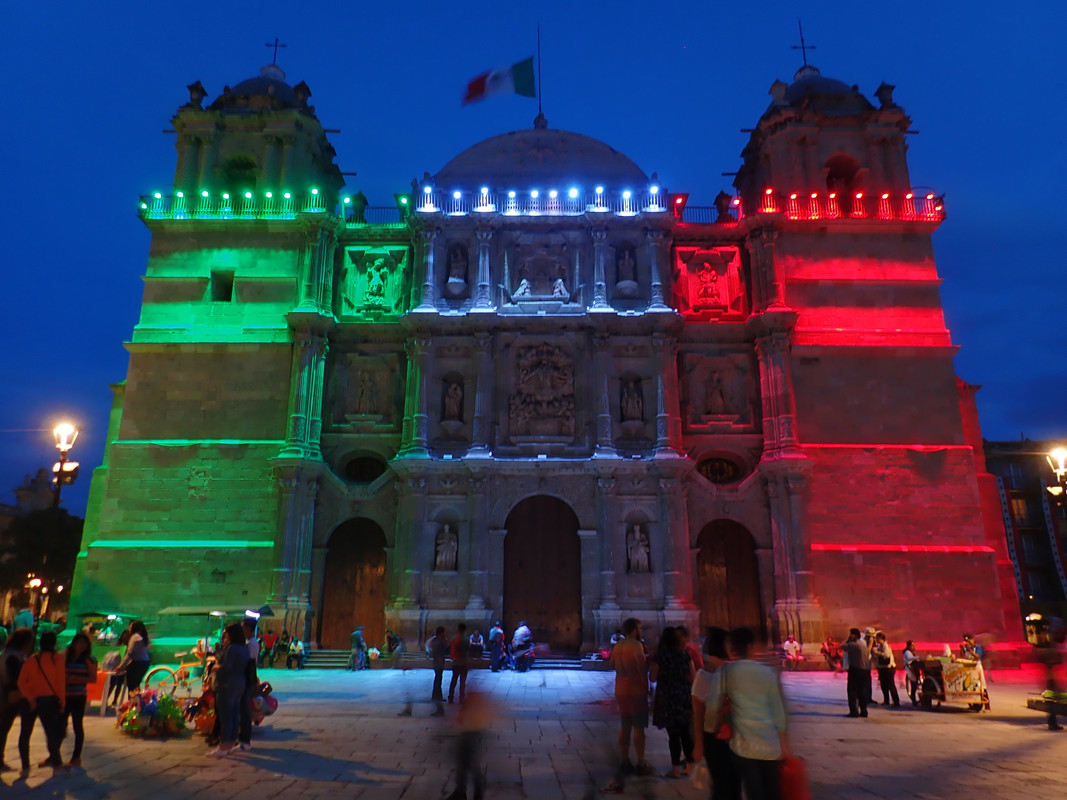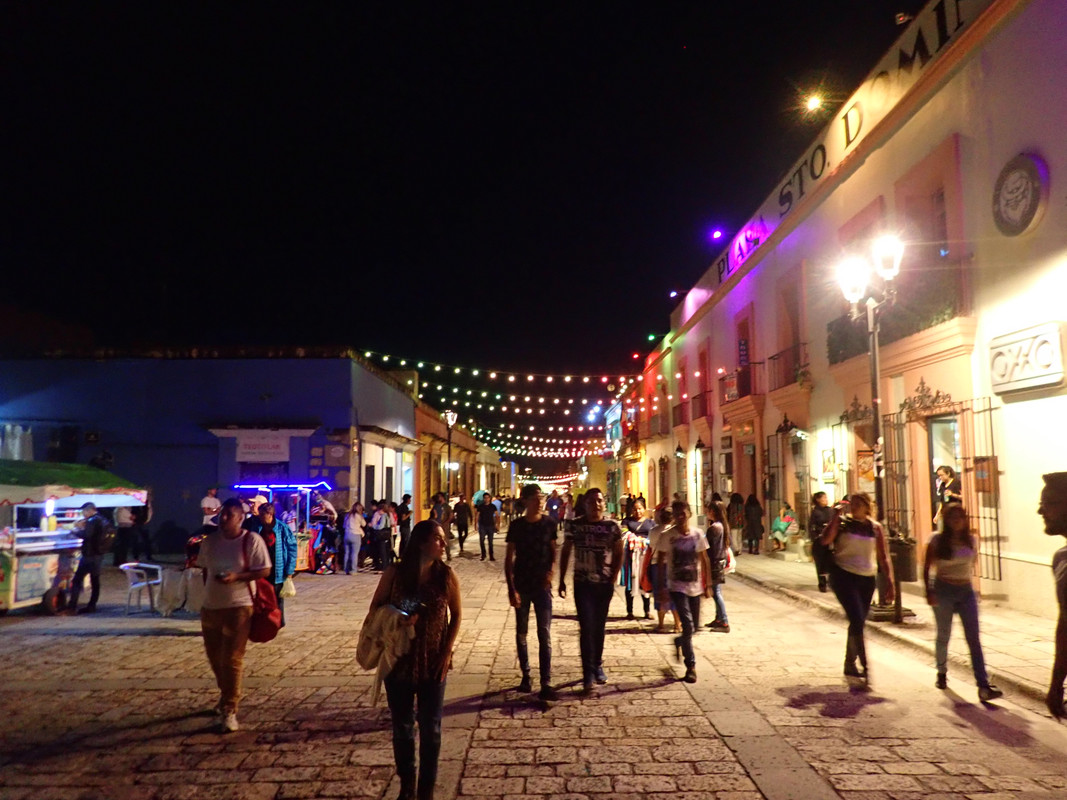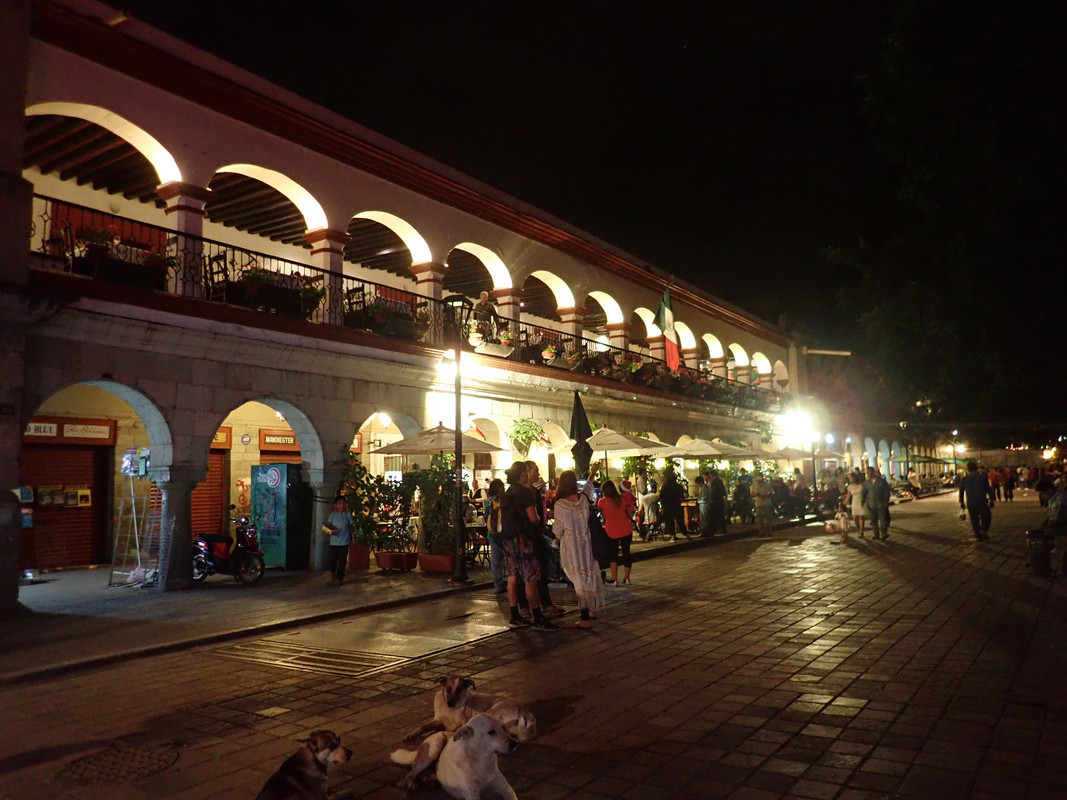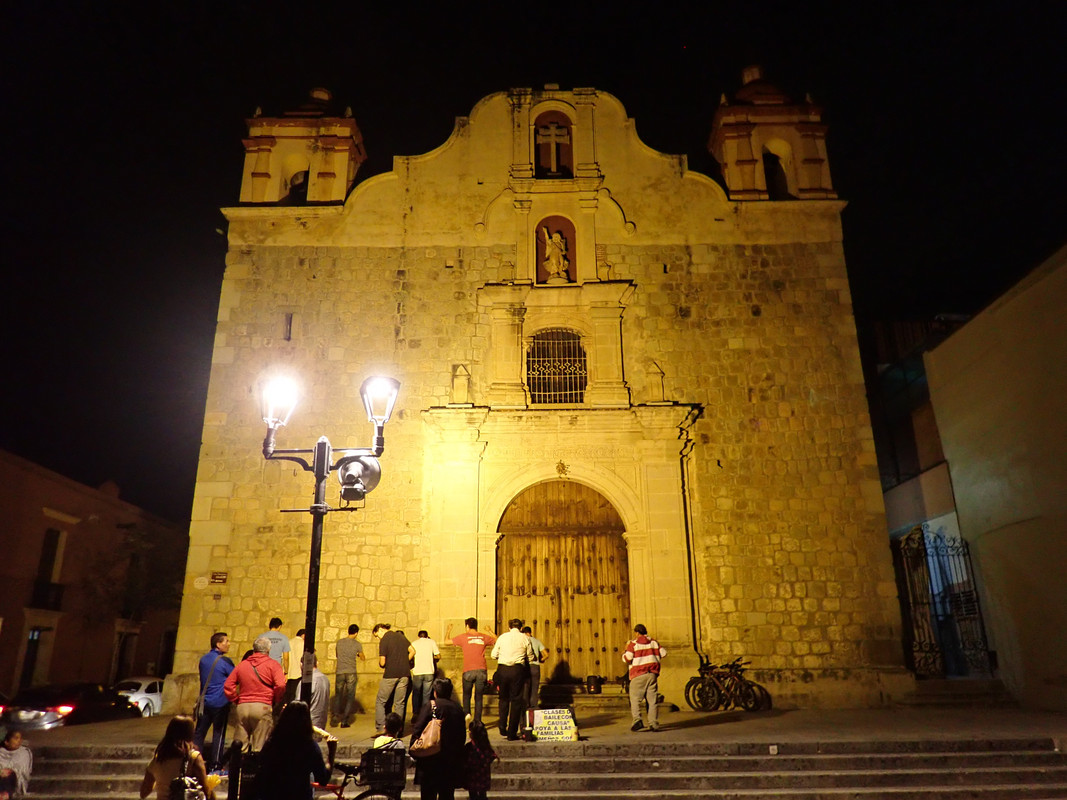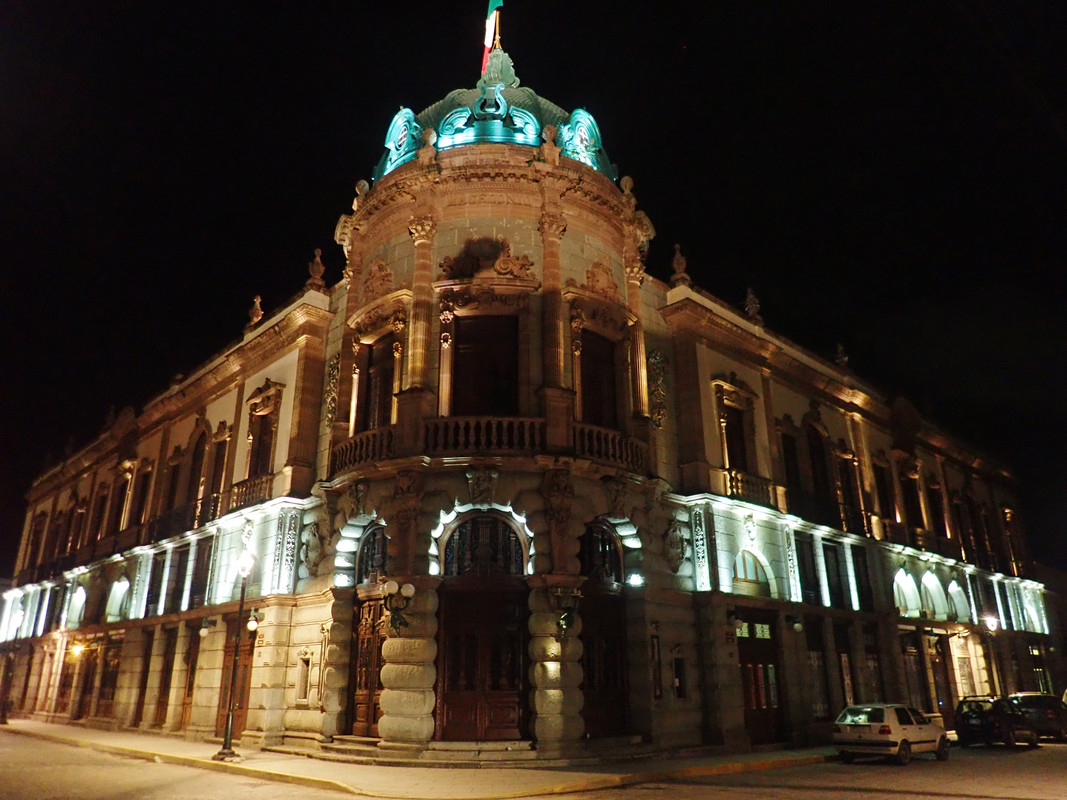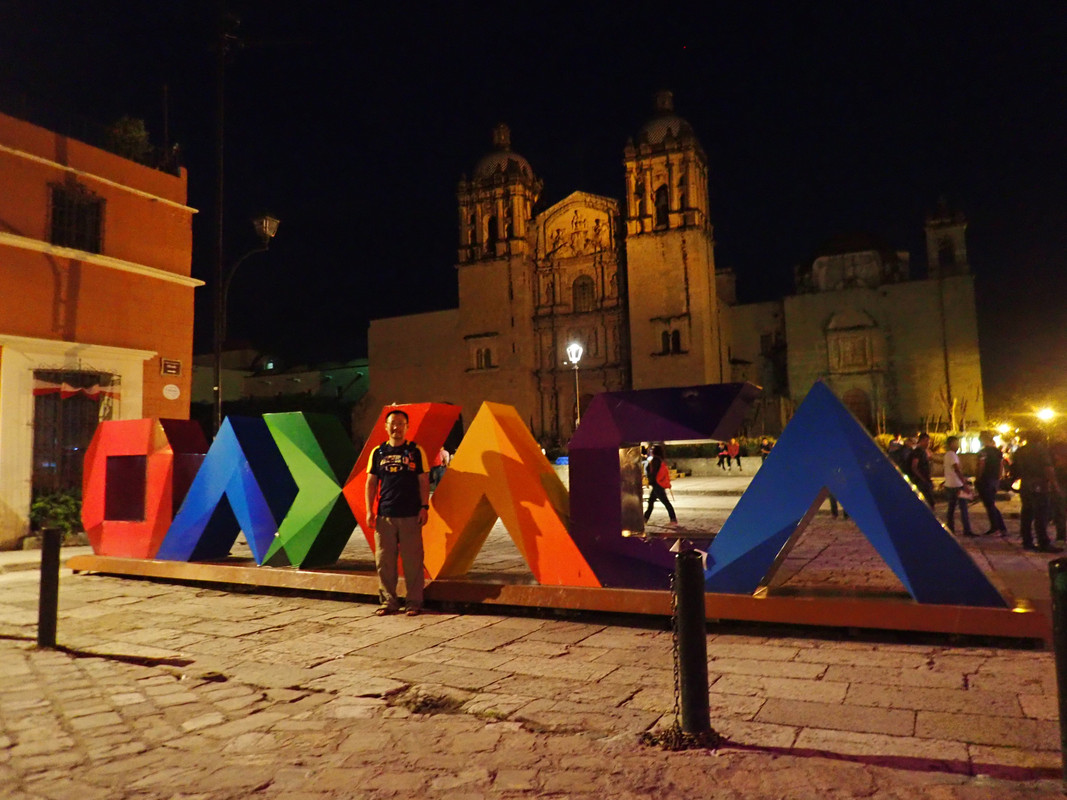 The next day Joe and I go check out a petrified waterfall in the nearby town of Mitla called 'Hierve el Agua'. It's a set of natural rock formation that resembles cascades of water created by calcium carbonate deposit from a fresh water spring. There are also a few natural and artificial pools that capture the mineral spring which hang over the cliff edge.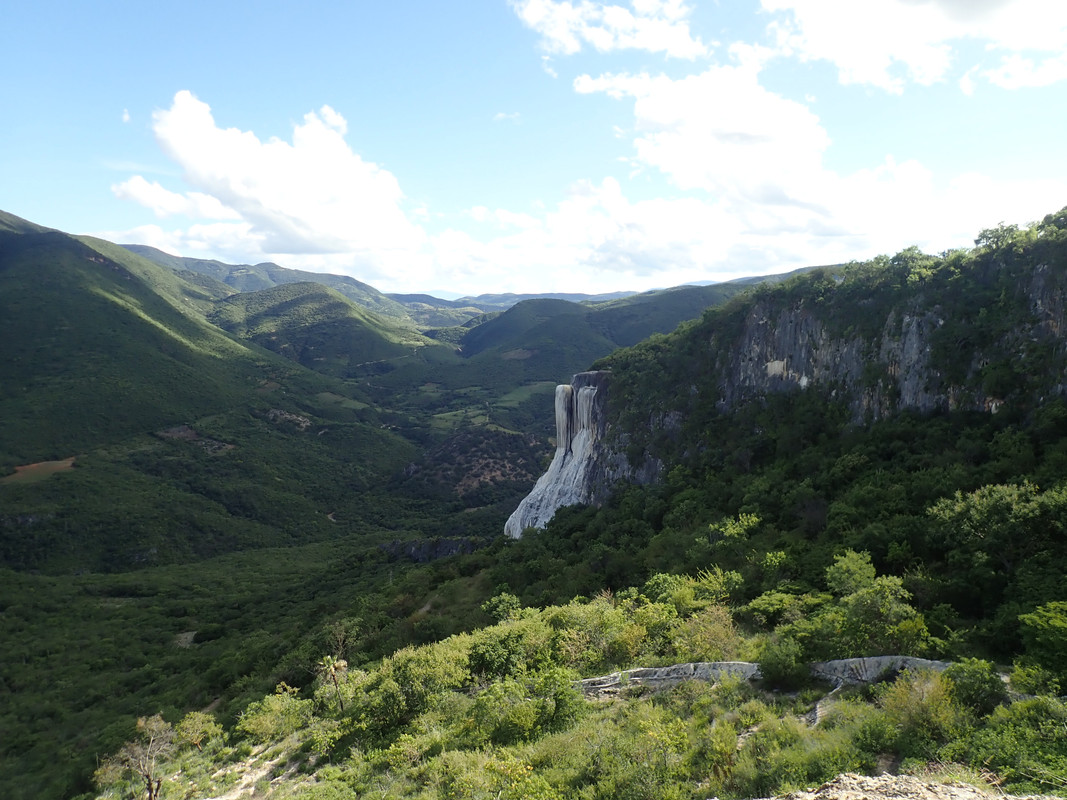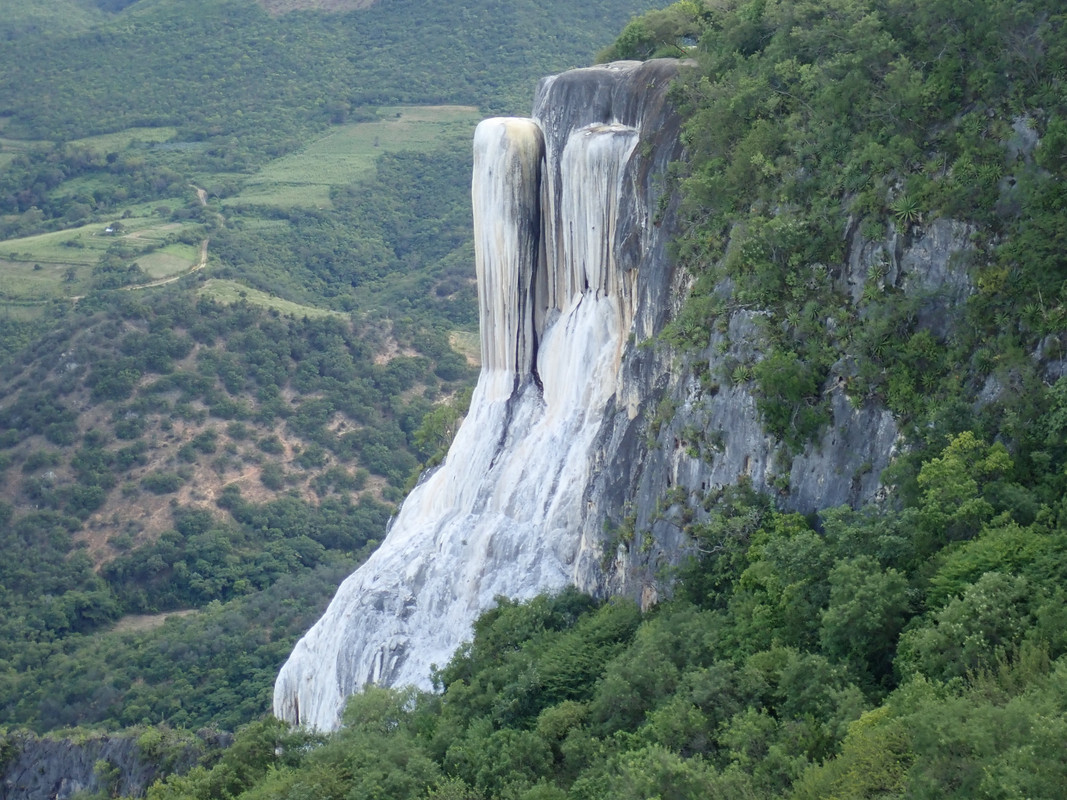 The infinity pool is the main attraction here. The whole area is filled with aroma of ocean breeze and I hate to admit…water tasted very salty. 😦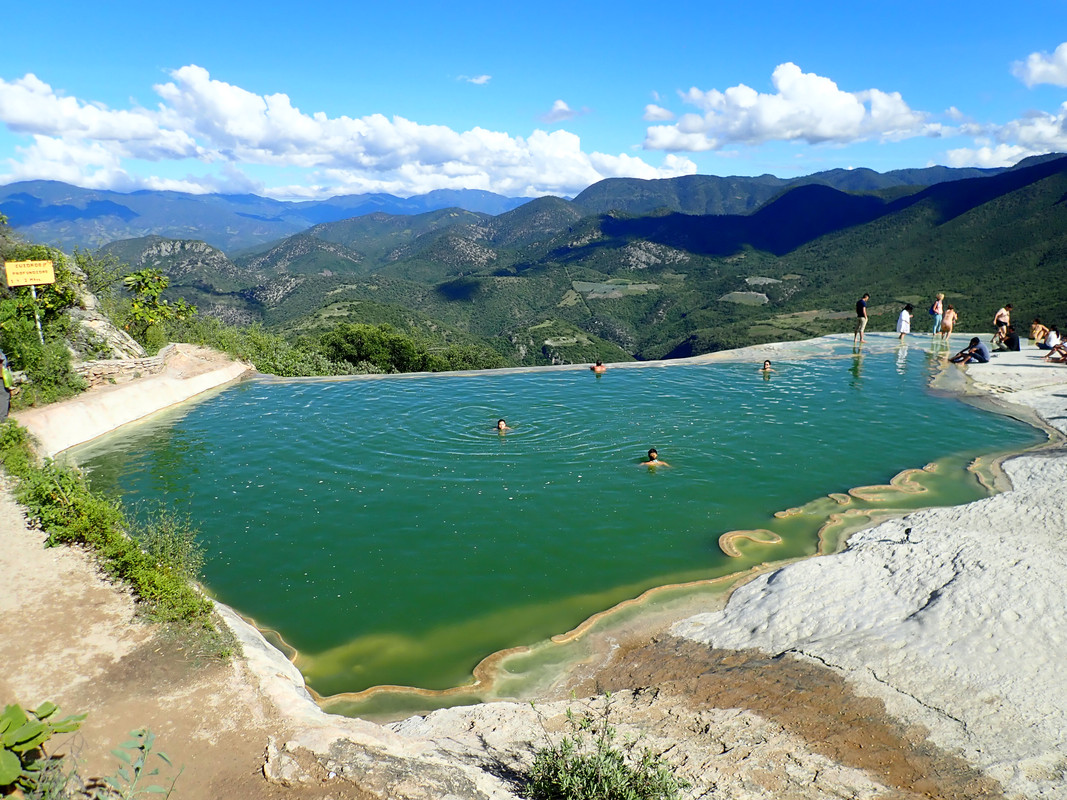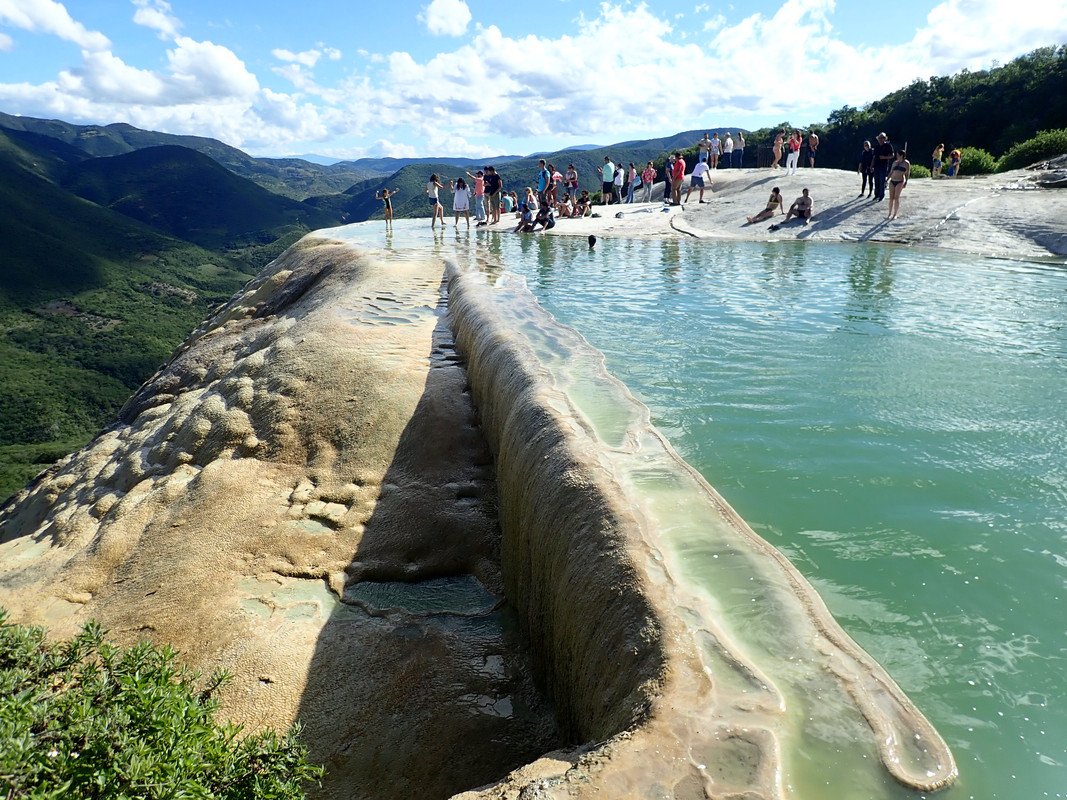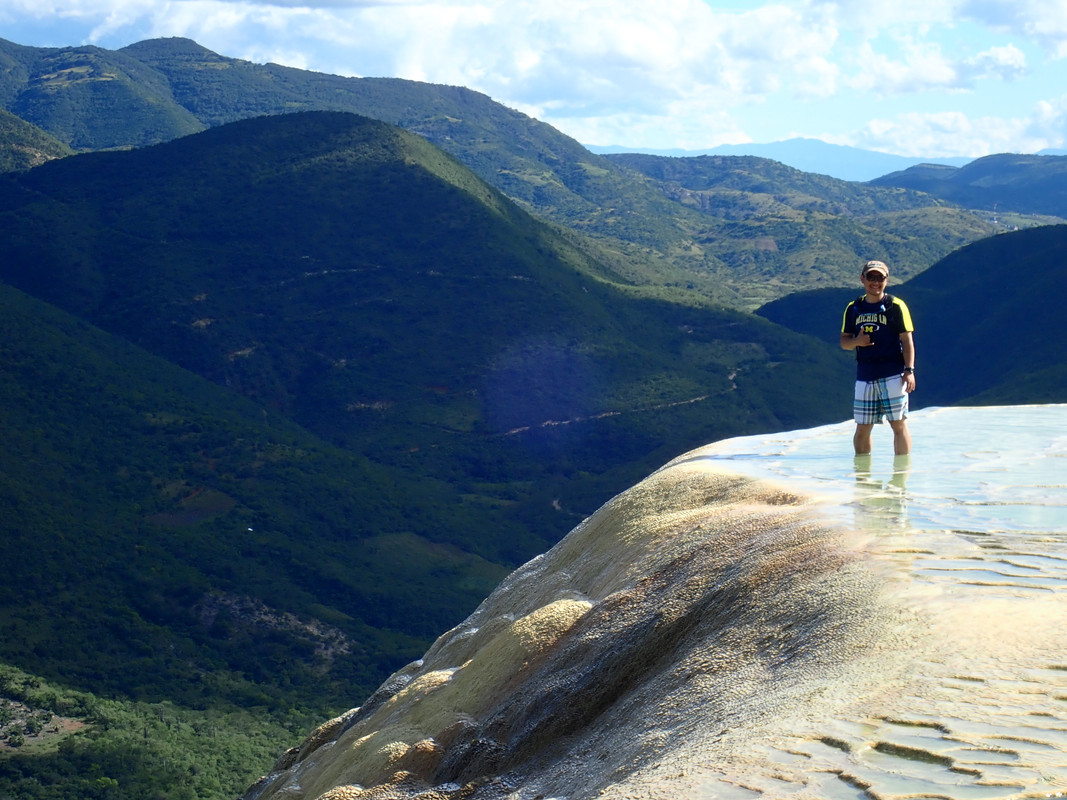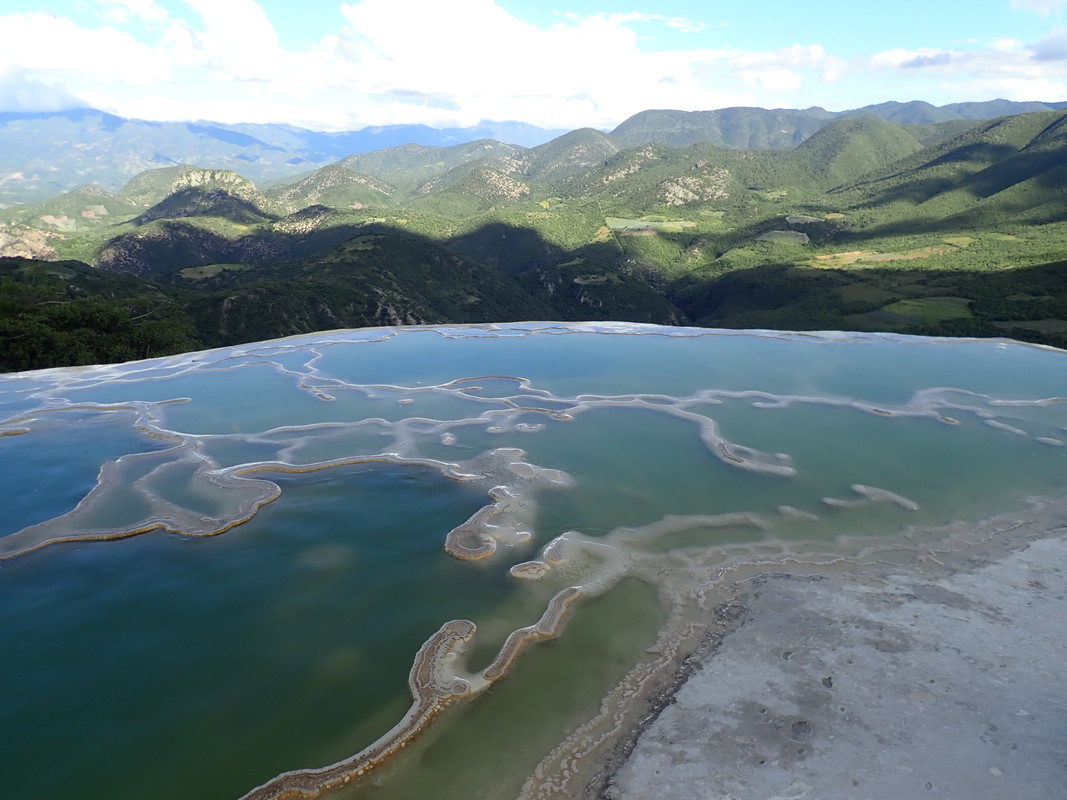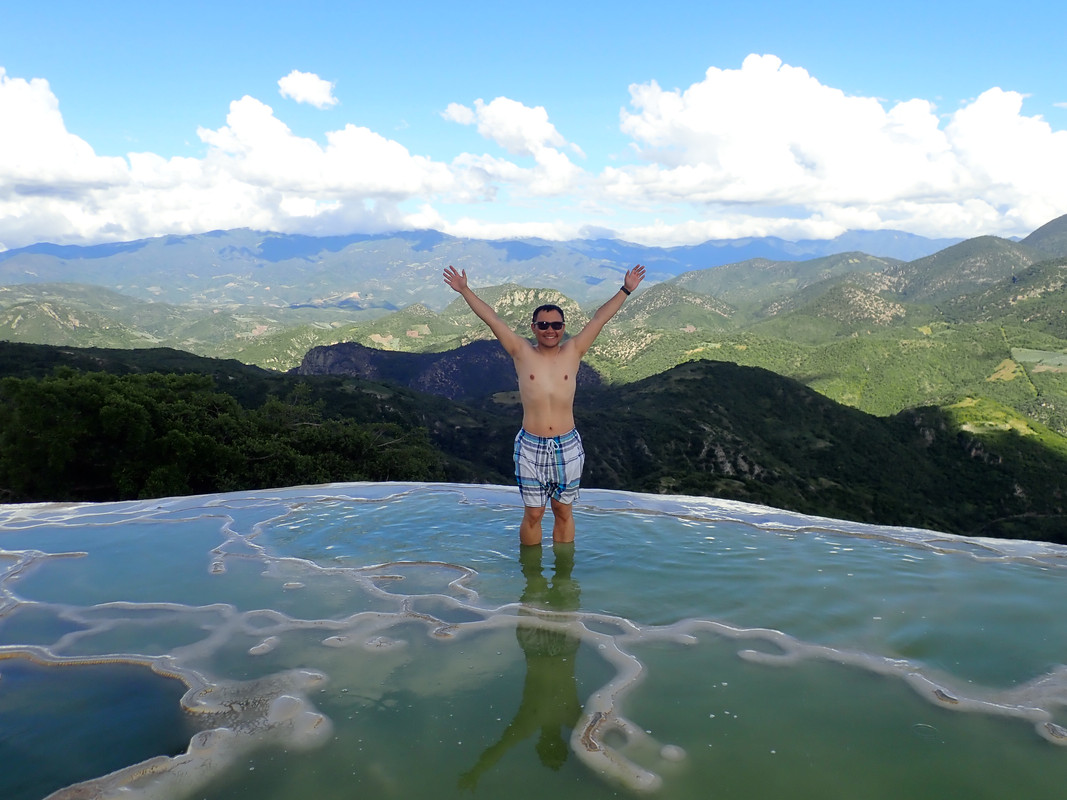 Joe is having a good time at the pool. We both would have stayed longer if it weren't approaching dusk.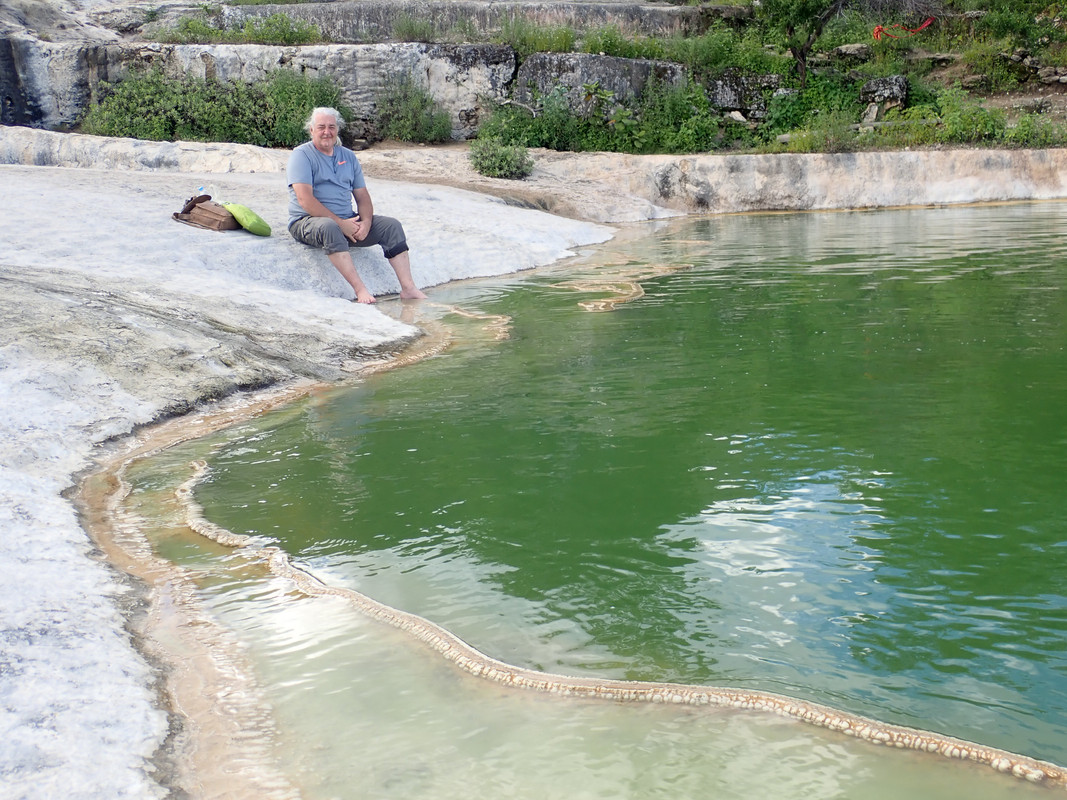 The less popular upper pool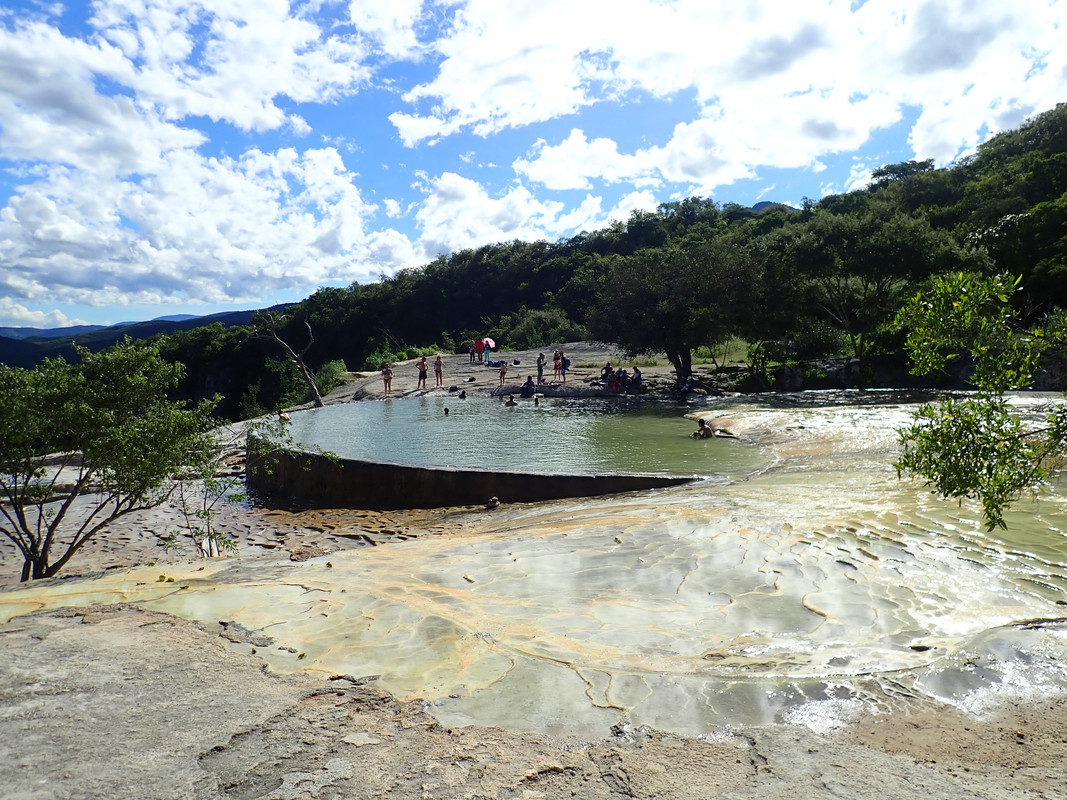 The source of natural spring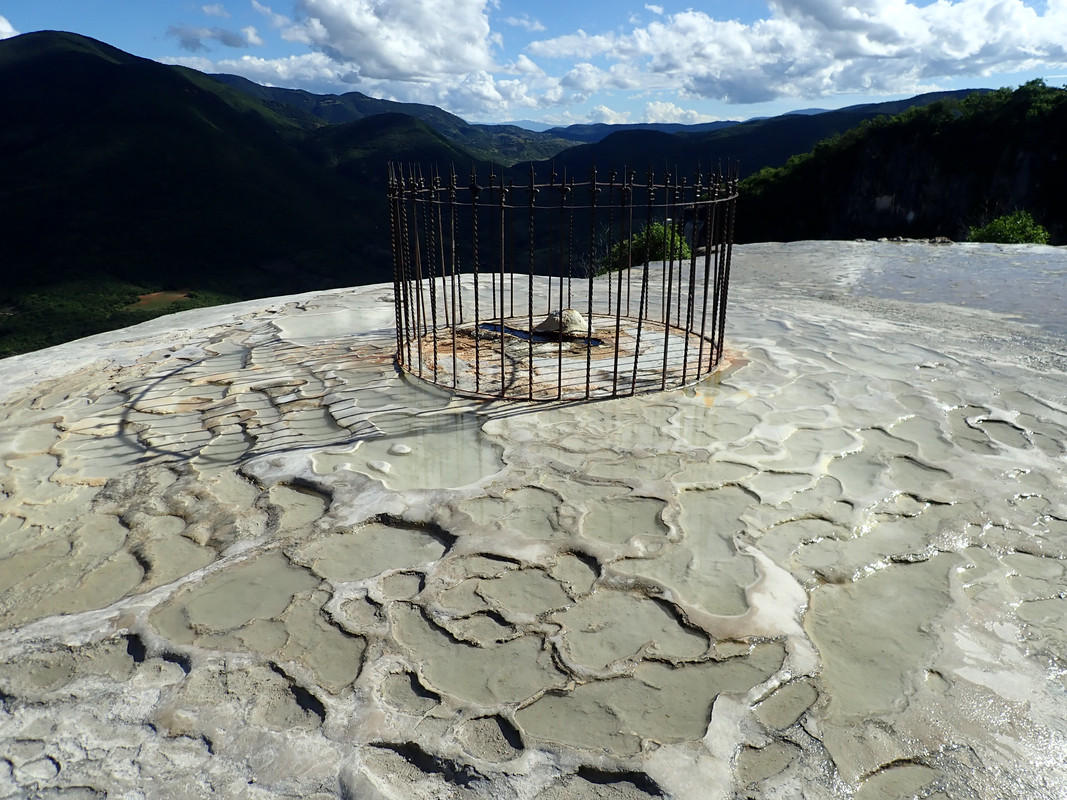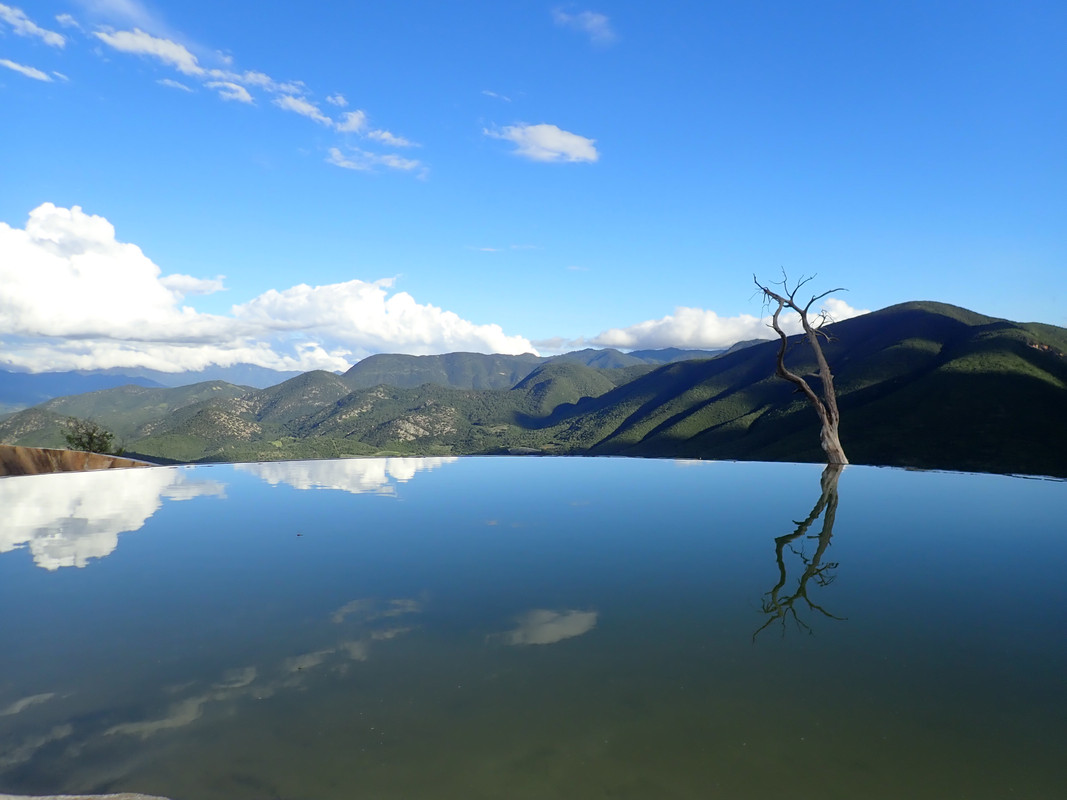 Photo credit: Joseph Savant (Thanks Joe!)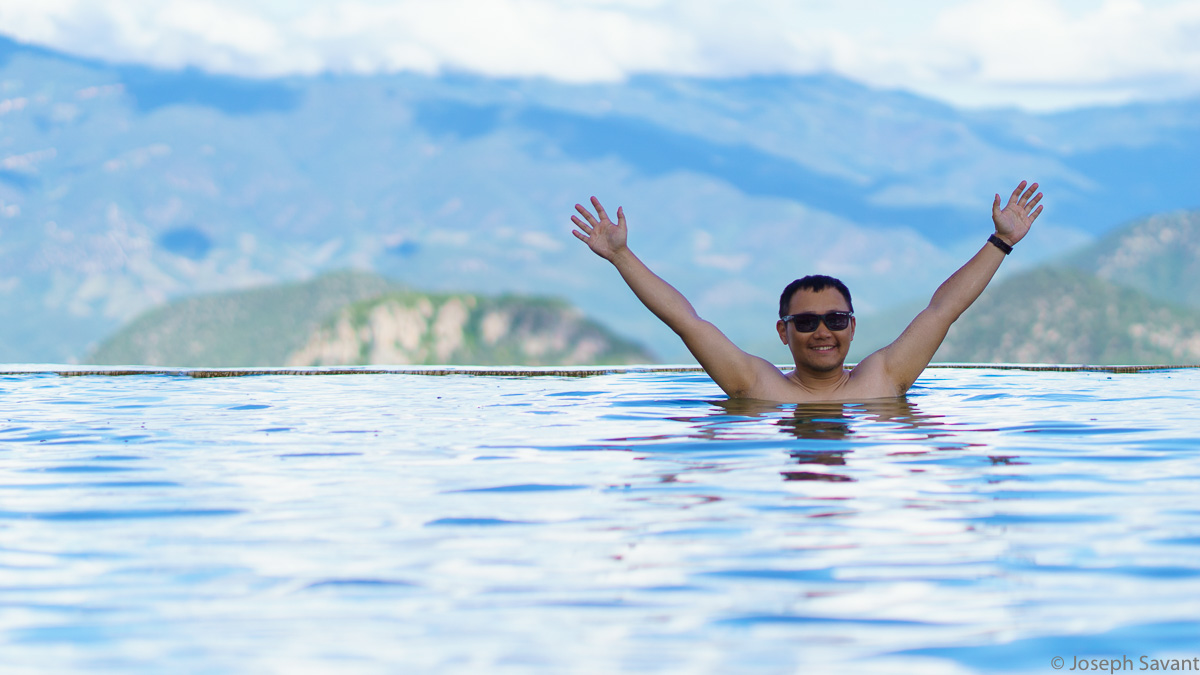 We shared a cab with some locals…6 people in a Nissan Tsuru!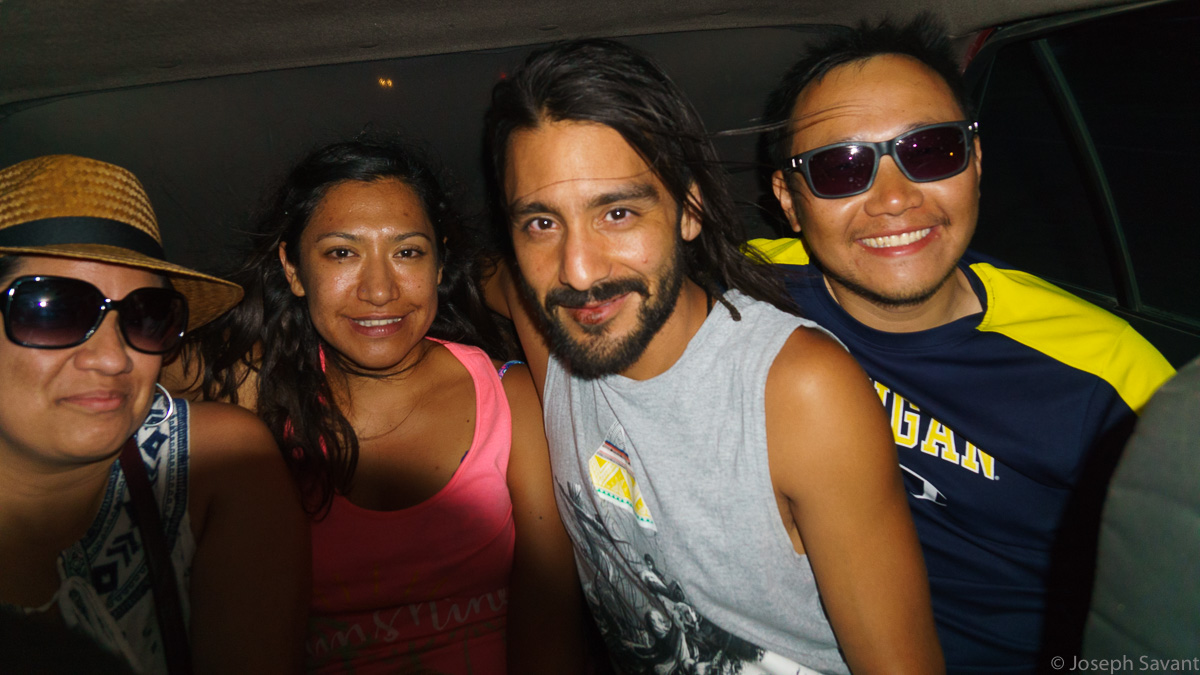 Mexican Independence Day was yesterday and there was quite a crowd at the Zócalo. Unfortunately it wasn't very festival due to grieving of the recent earthquake.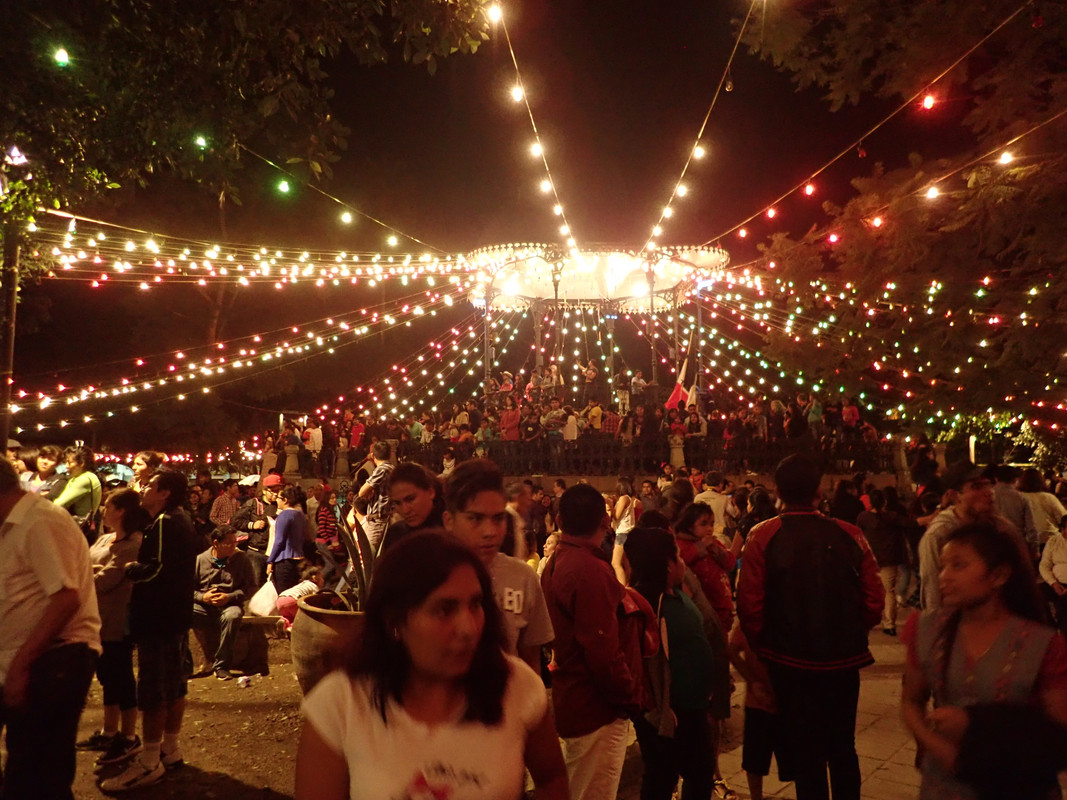 Police were everywhere armed with massive machine guns. It's good to see the product I worked on in action! 😀