'Threading the needle'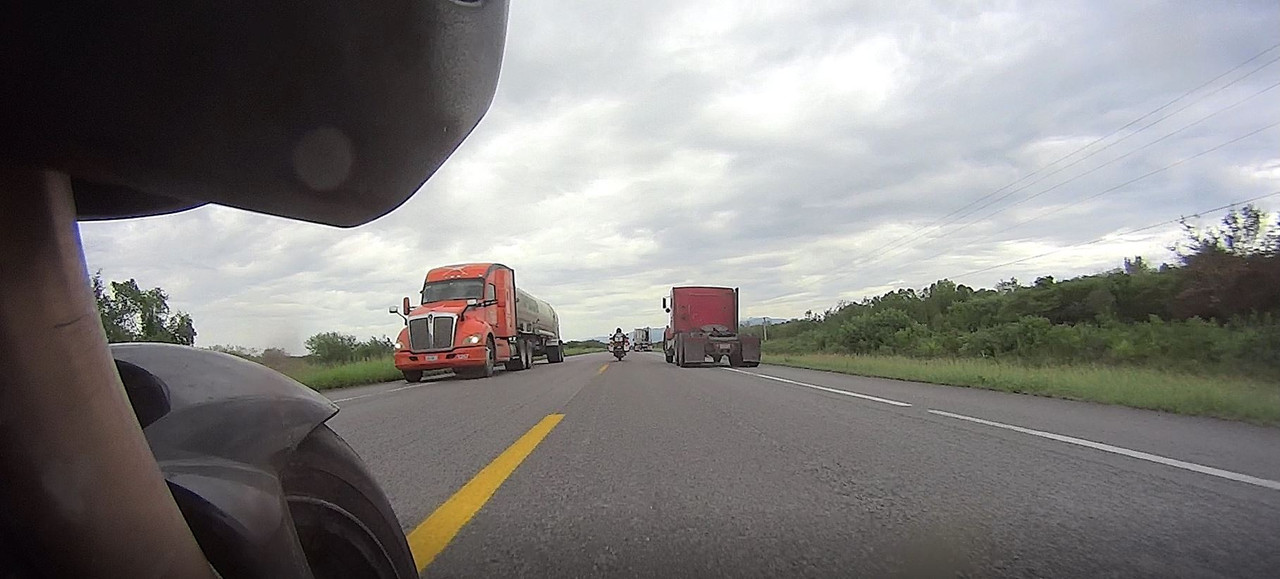 'GAWR does not apply'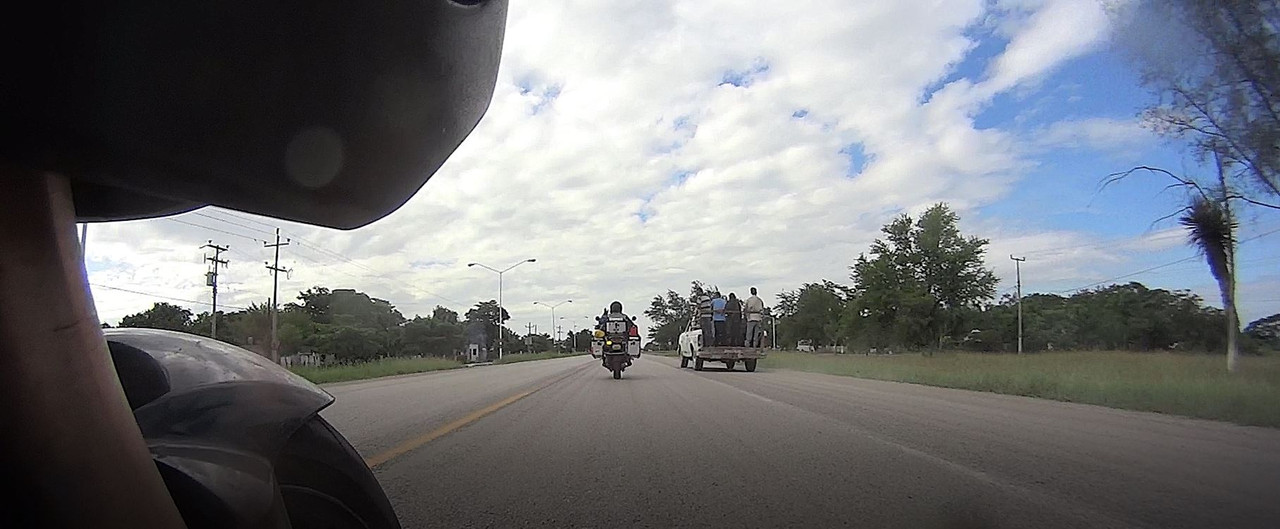 'Military check point'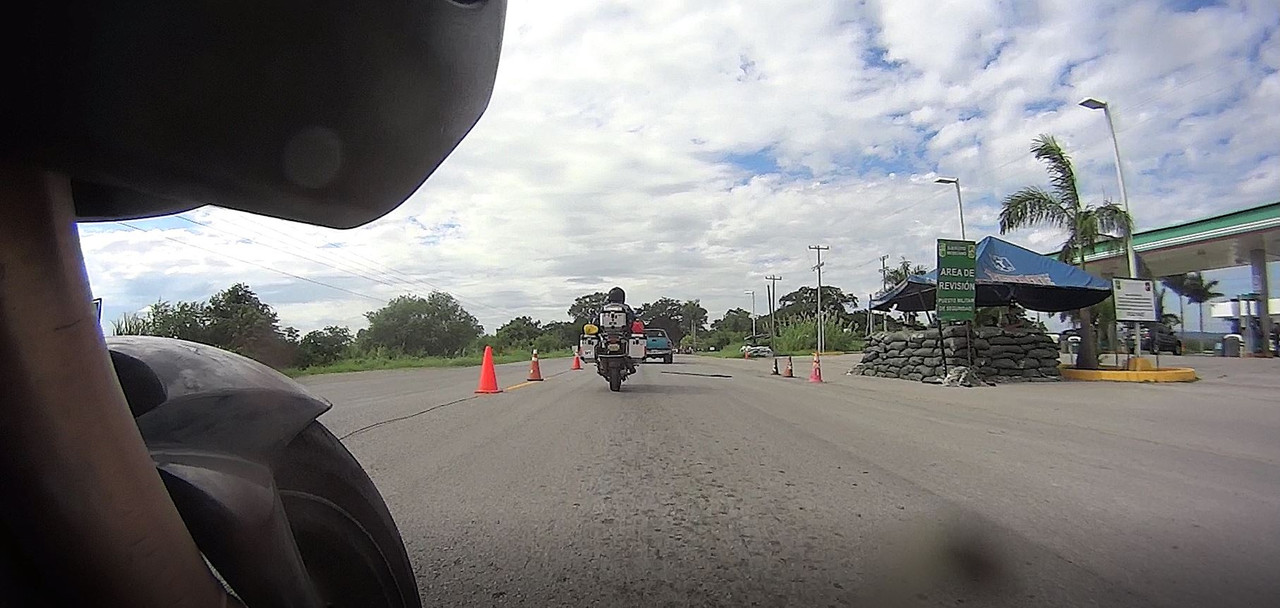 A red hornet flew down my jacket shortly after we left Ciudad Victoria and stung me in the chest. Good thing I'm not allergic to stings. A quick stop for an ibuprofen and we are on our way.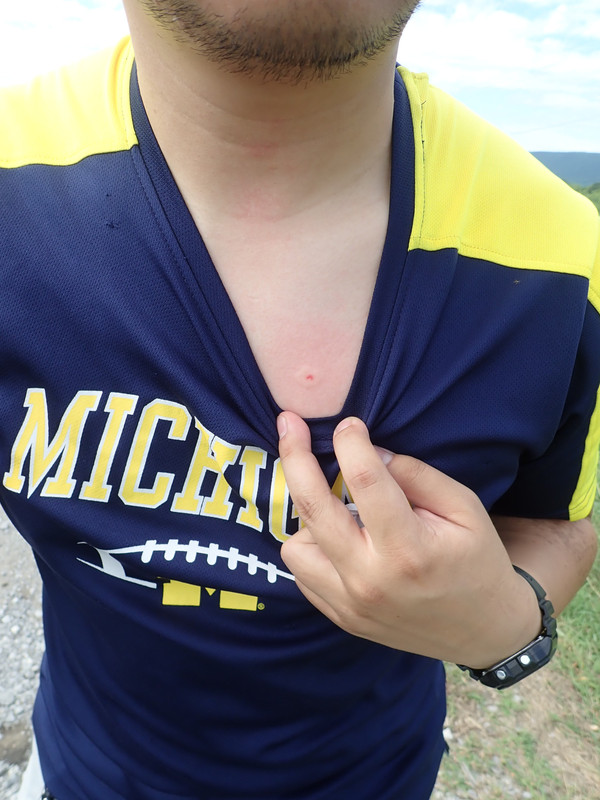 Represent Dearborn's finest!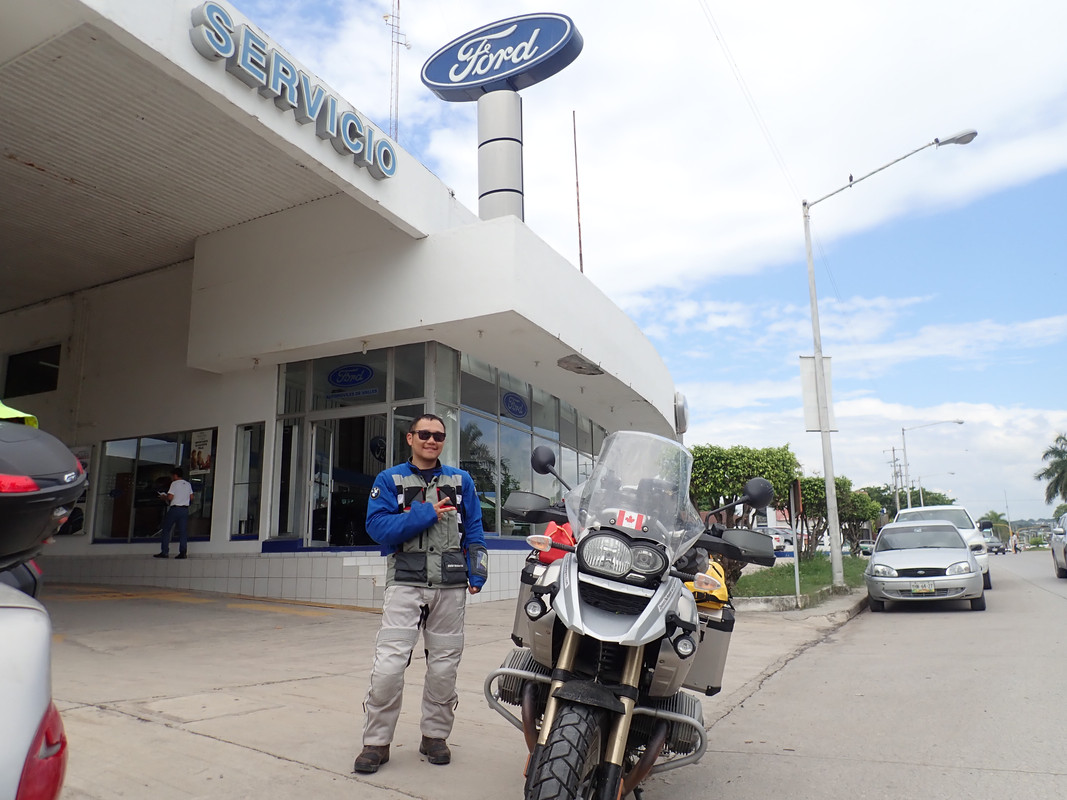 More rain came later in the afternoon so we settled in early in Ciudad Valles, did some laundry and shopping in town.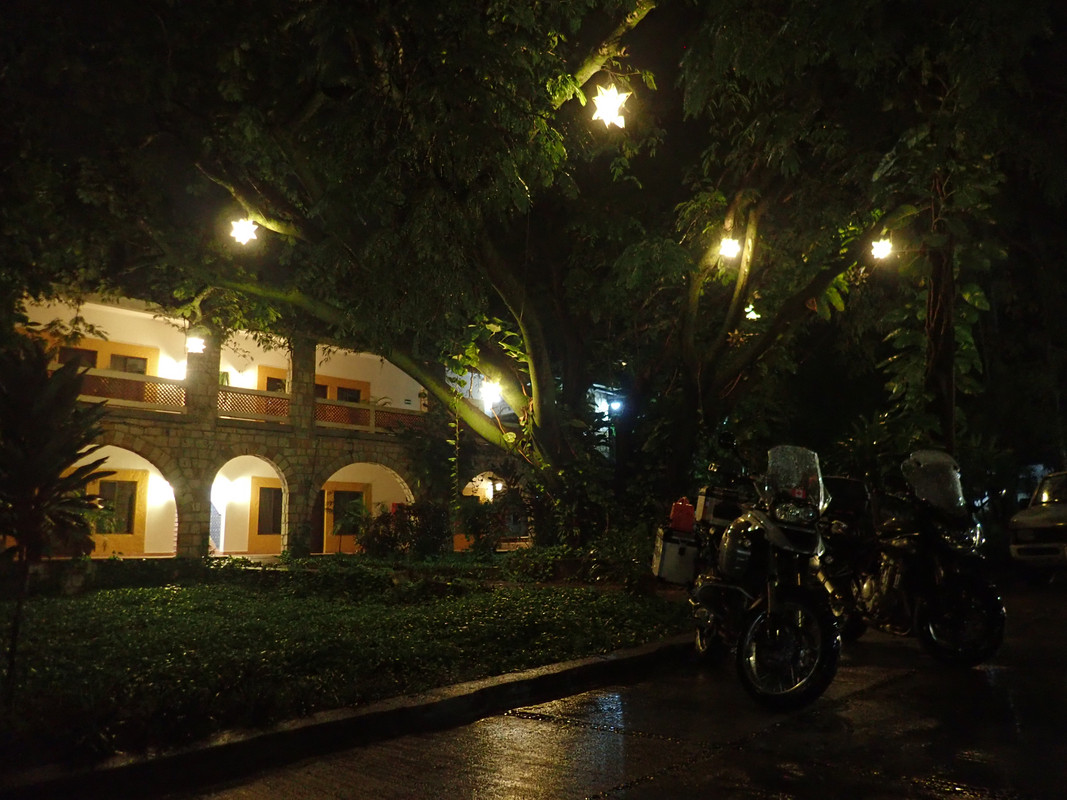 The next day we went to visit Las Pozas (The Pools) near Xilitla, San Luis Potosi. It's more than 80 acres of natural waterfalls and pools interlaced with towering surrealist sculptures in concrete high up in the mountains.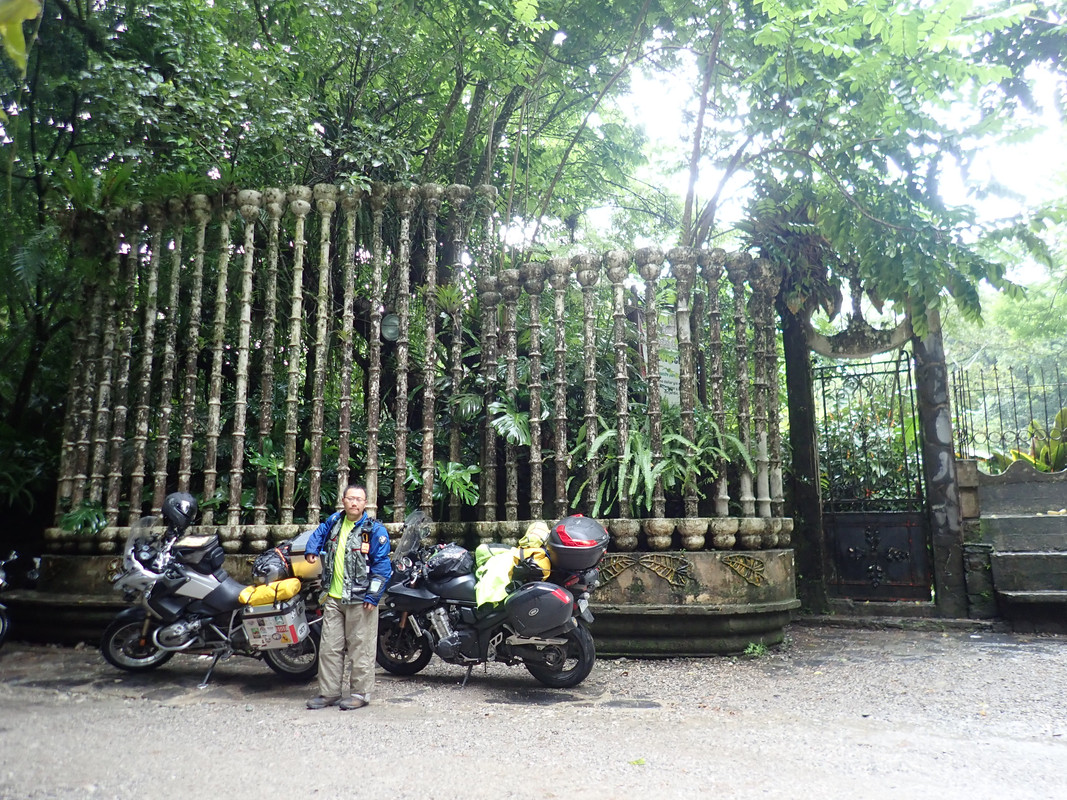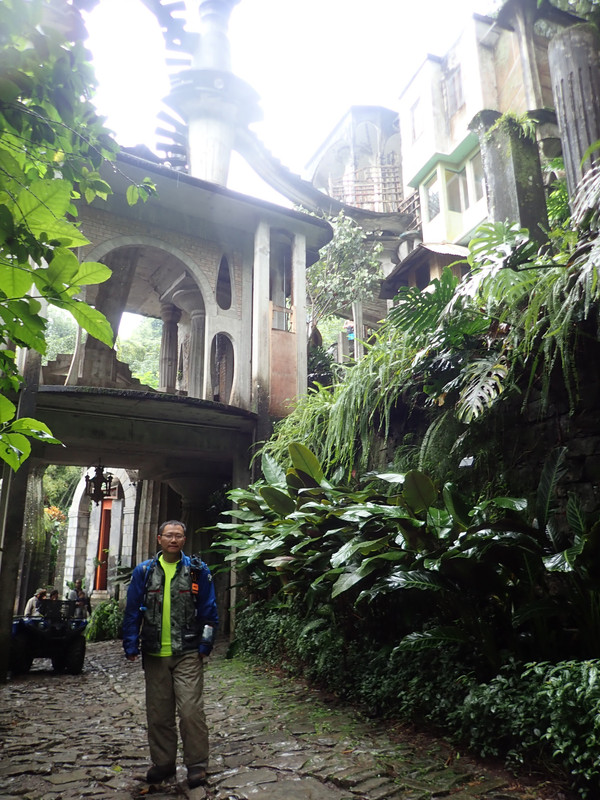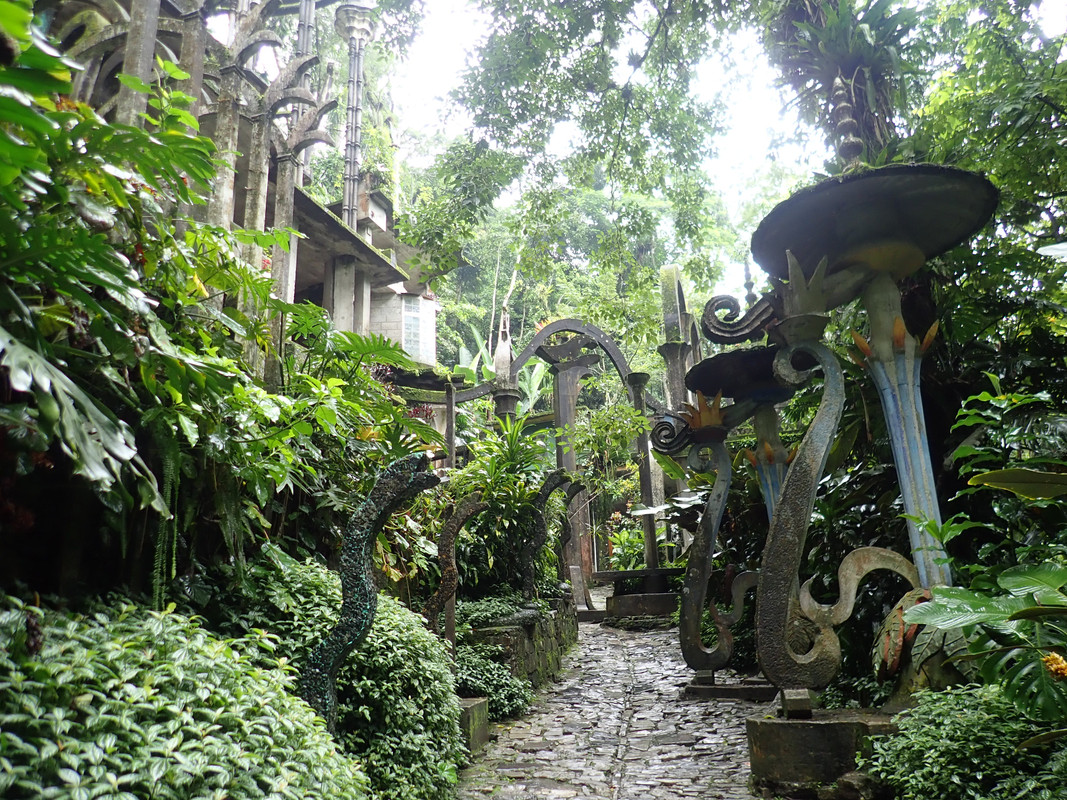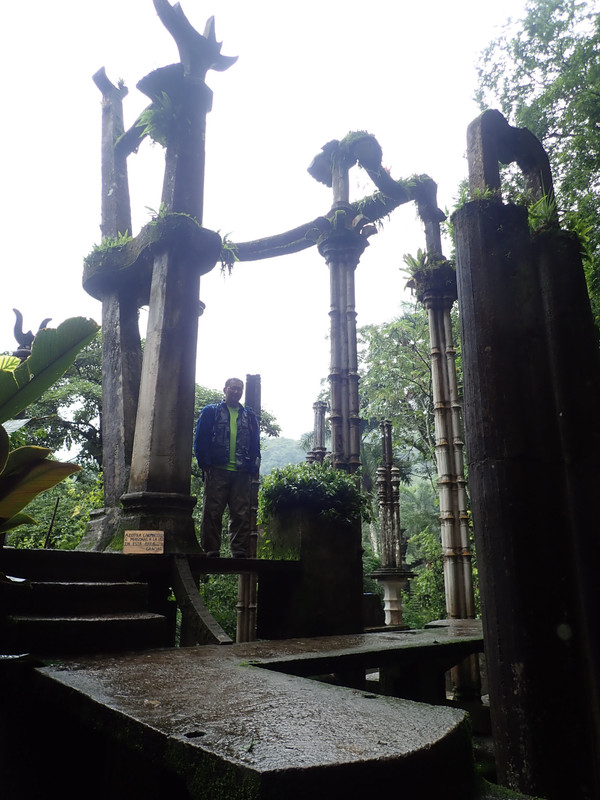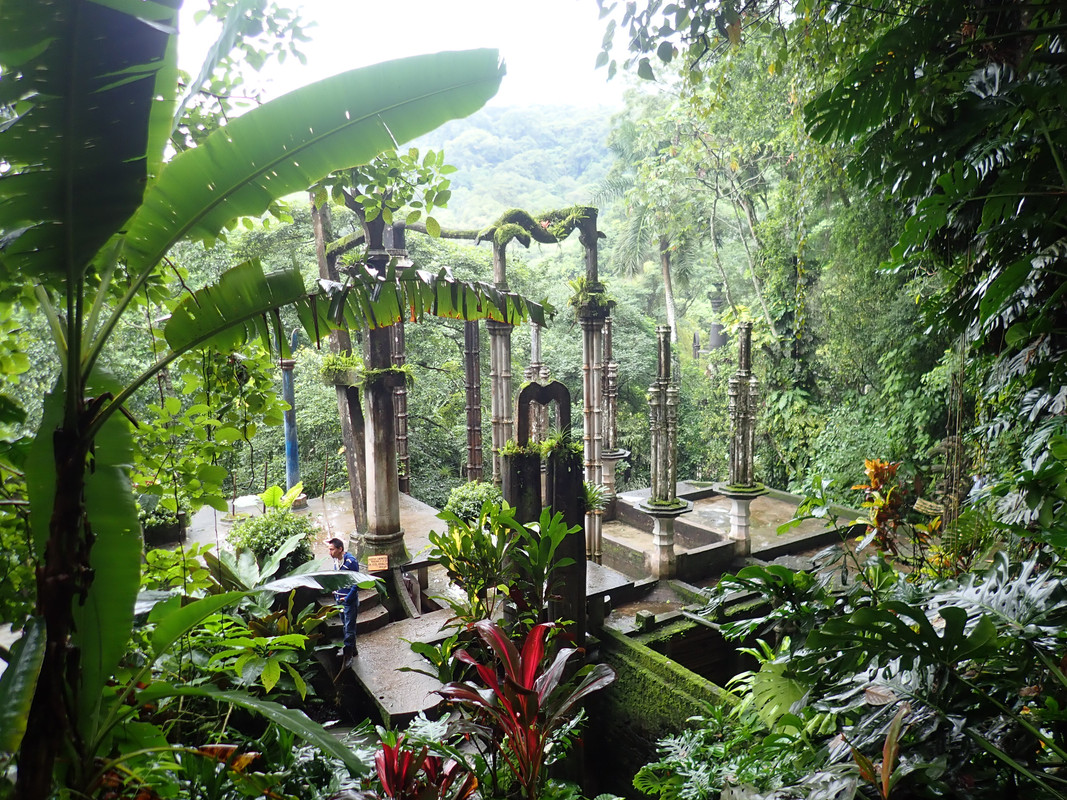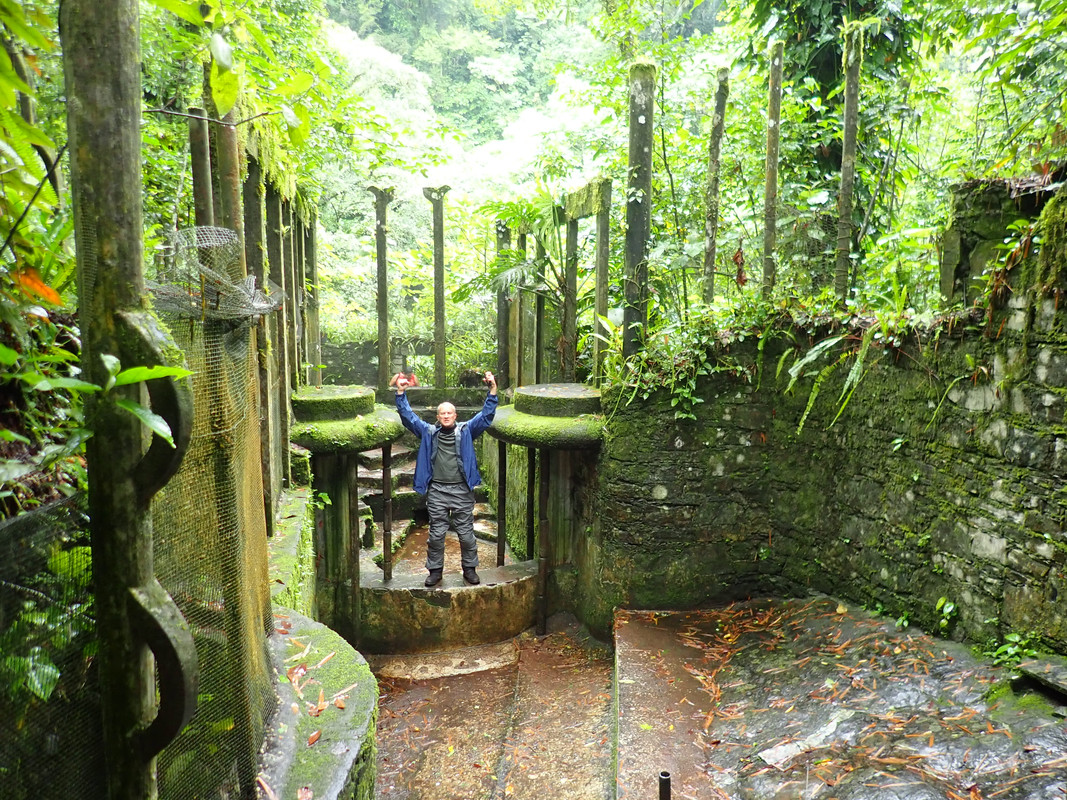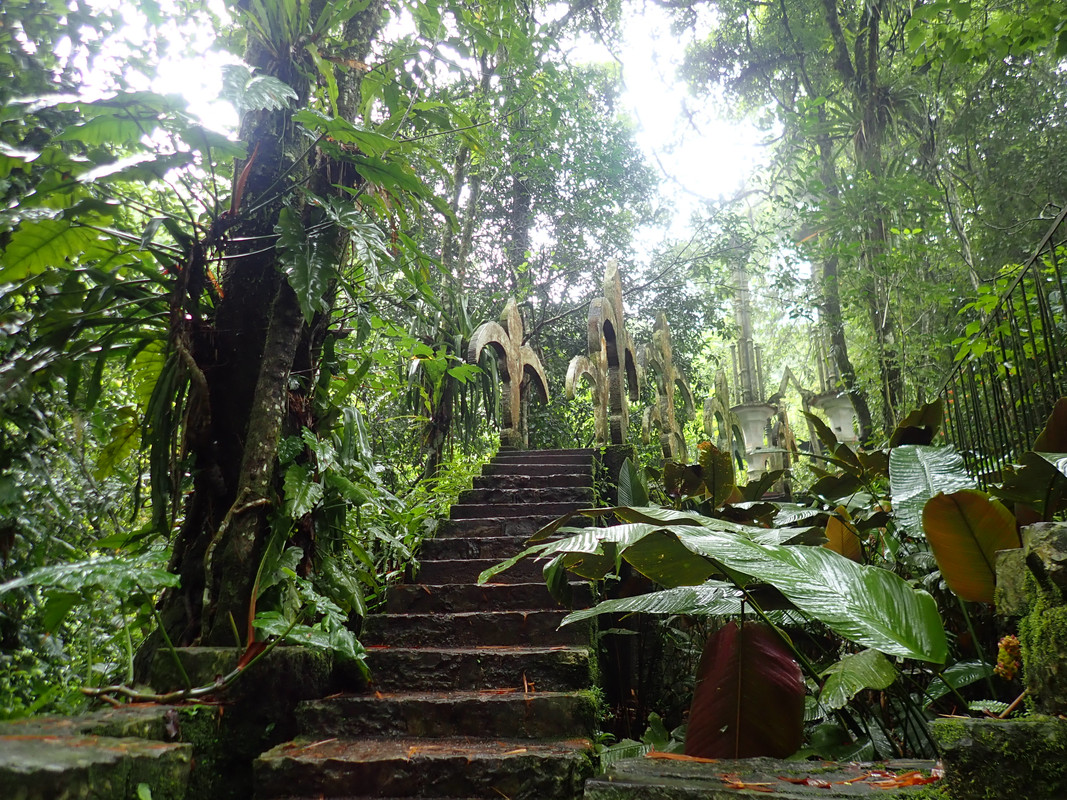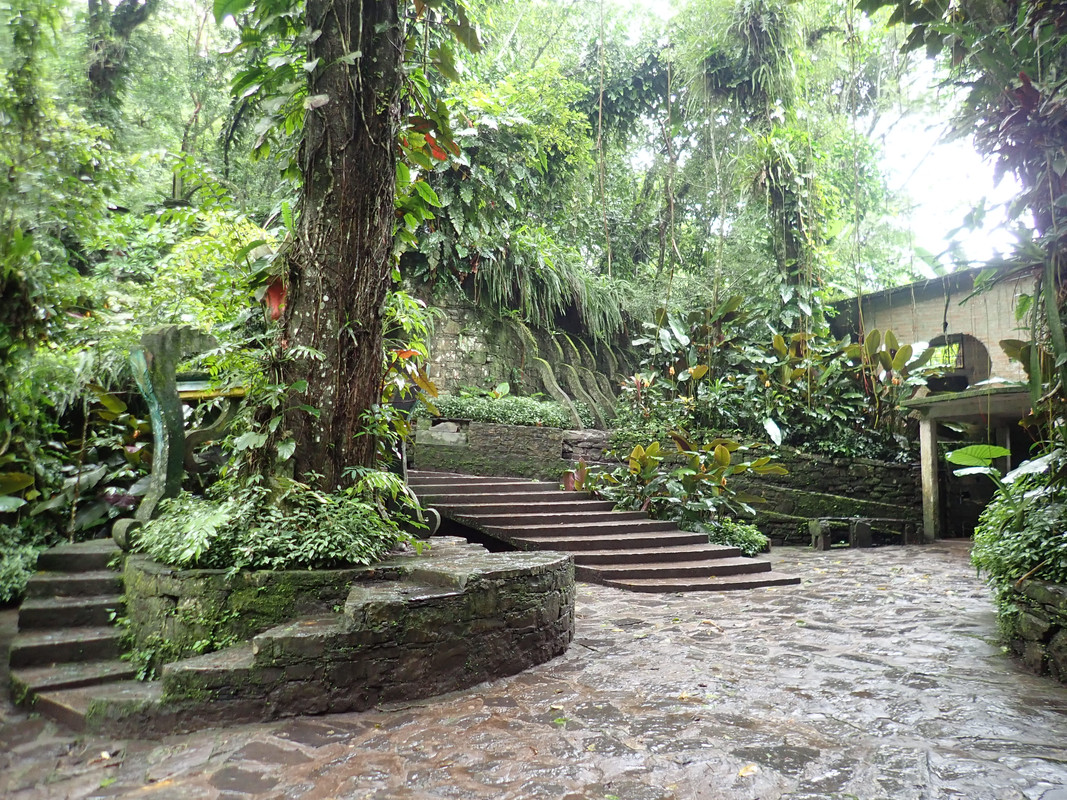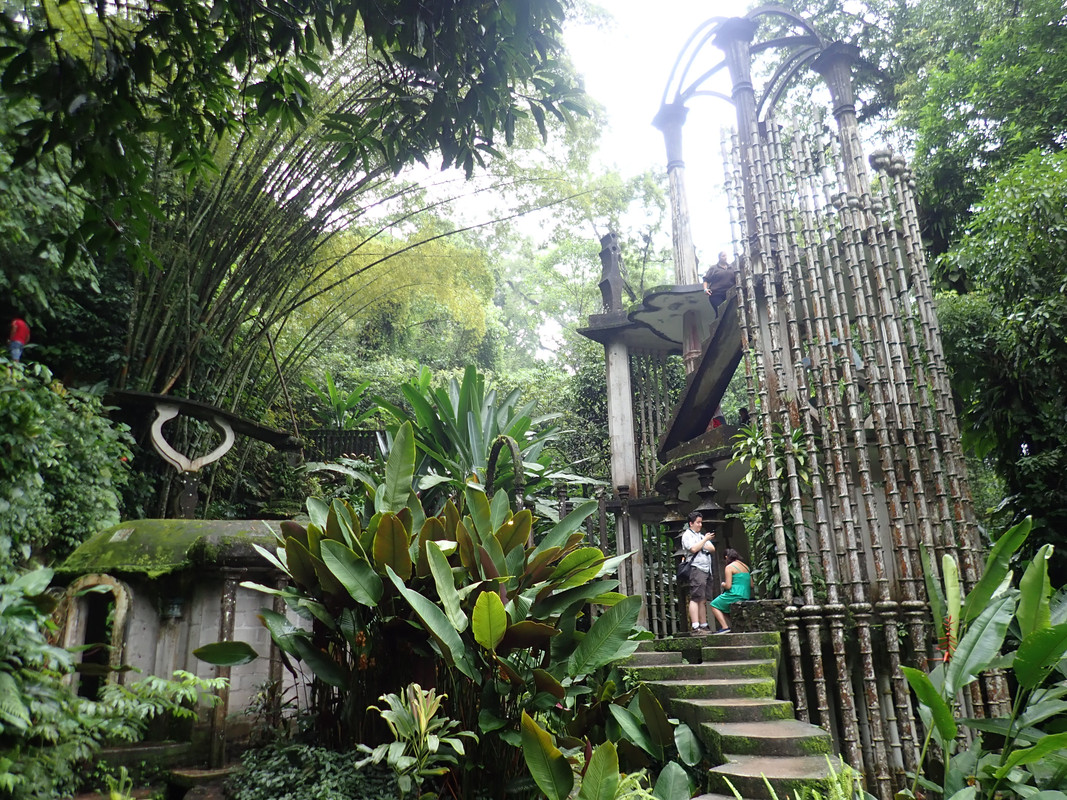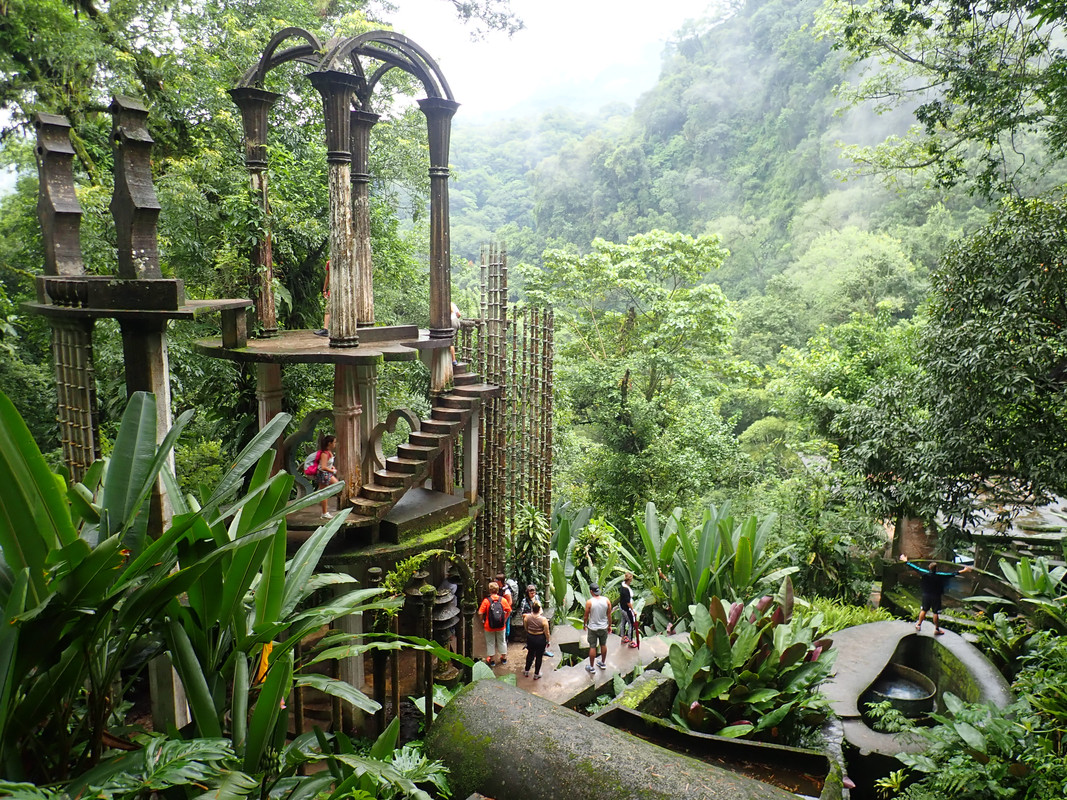 Normally people are allowed in the pools but water level is high during the rainy season so everything is roped off.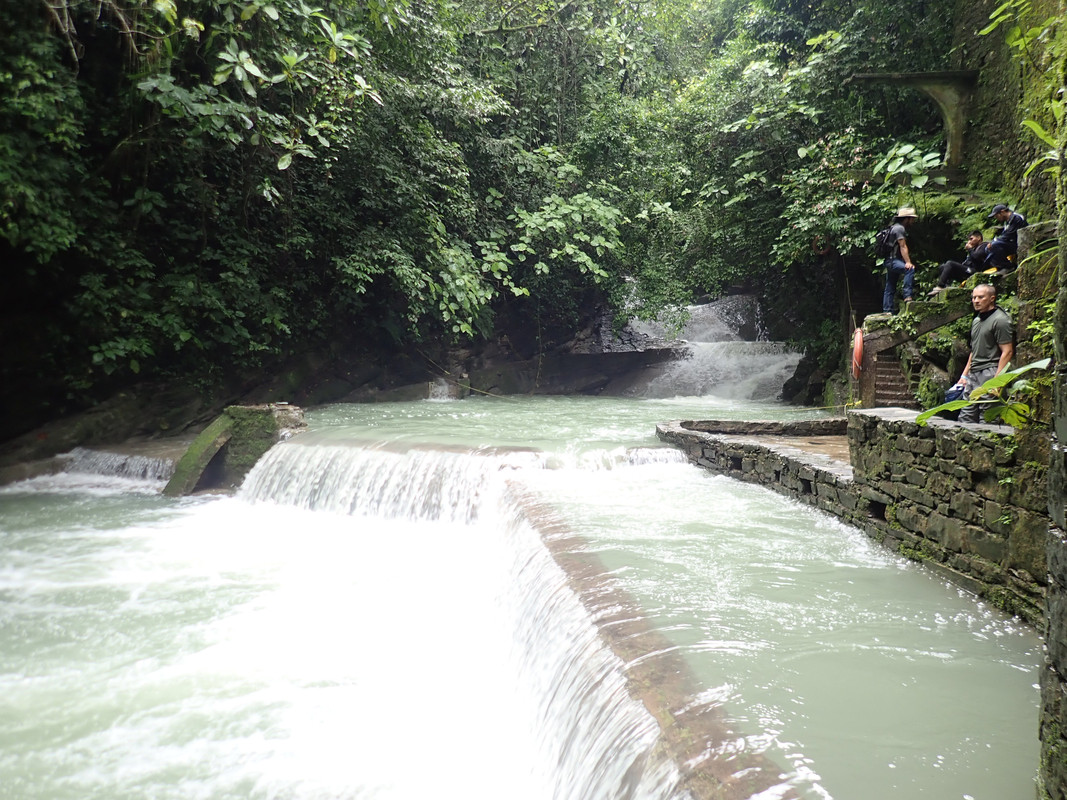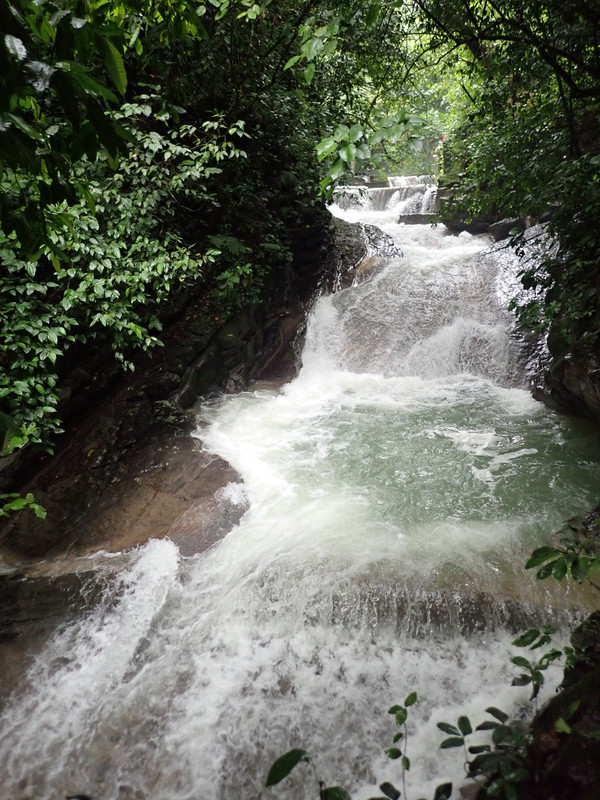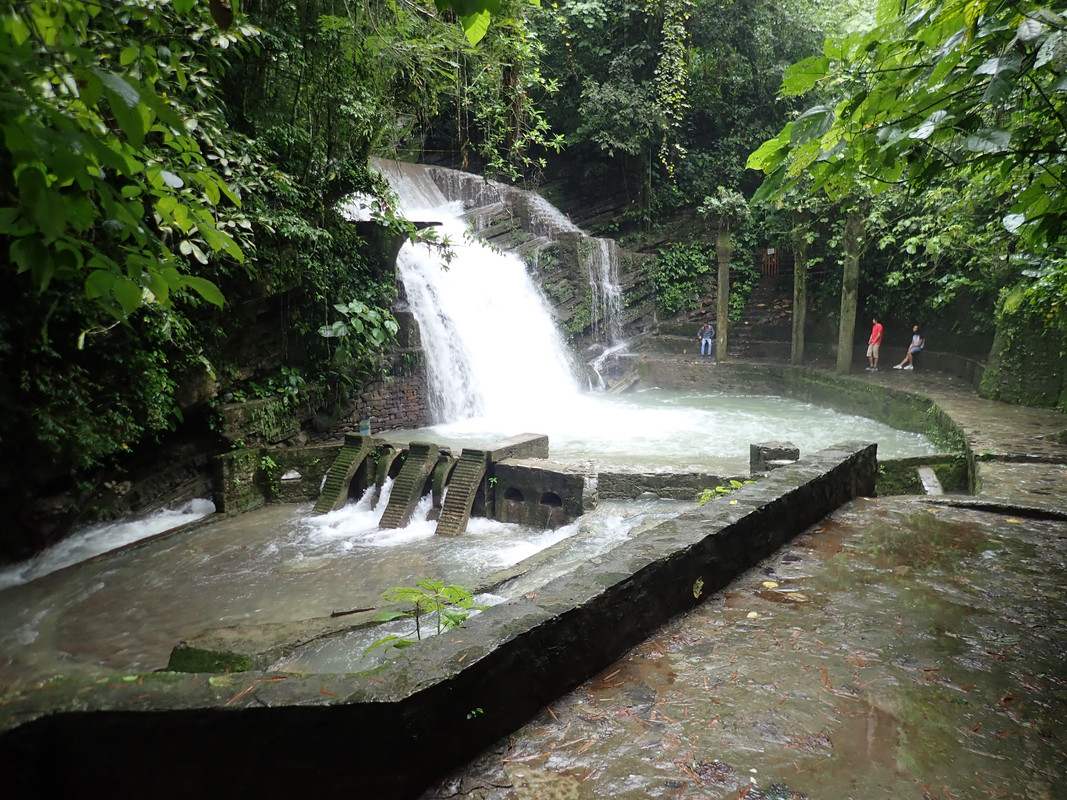 We were soaked from rain on the outside and sweat on the inside after leaving Las Pozas. Shortly after we outpaced the rain clouds we took a break at a gas station where a kid was selling corn on cob…3 for 5 Pesos! Mexican corn is very chewy and doesn't have any sweetness to the taste.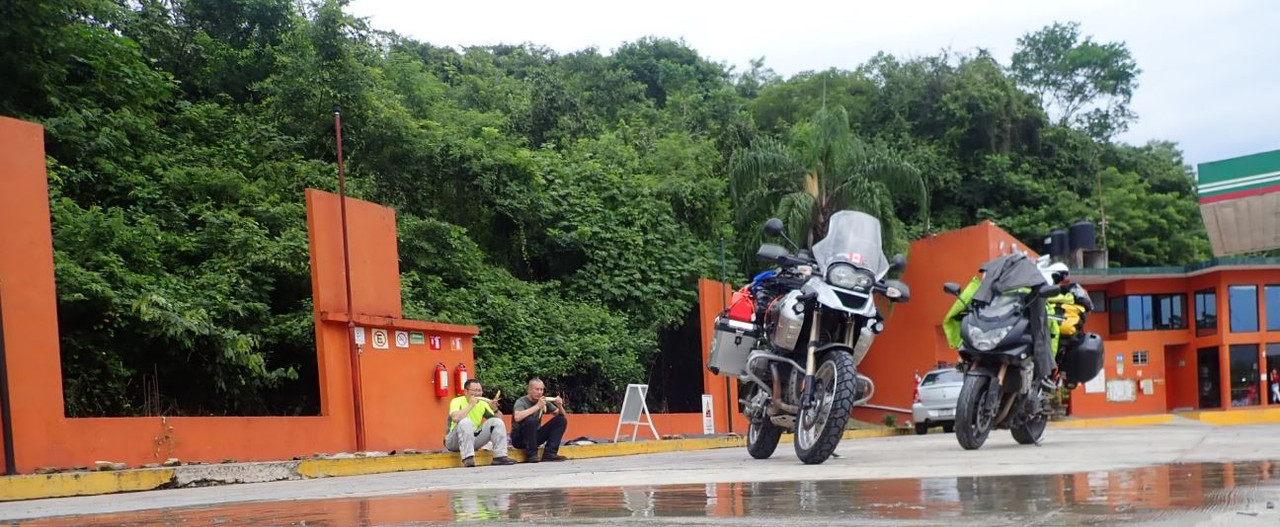 It has been a long day and we probably hit a few hundred topes riding through the twisties on Mex 102. Spirits were low as we went through some of the roughest roads into town where we would spend the night but the hotel shown on the GPS were nowhere to be found. We were sitting on the side of the road scratching our heads and as I look to my left there is a red BMW F800GS in the garage. A gentleman standing next to the bike walked up to me and asked if I needed help. Right after he understood that we were looking for a hotel he hopped on his bike and zipped through town leading us to a hotel and sorted the details with the hotel staff. Muchas gracias por su ayuda!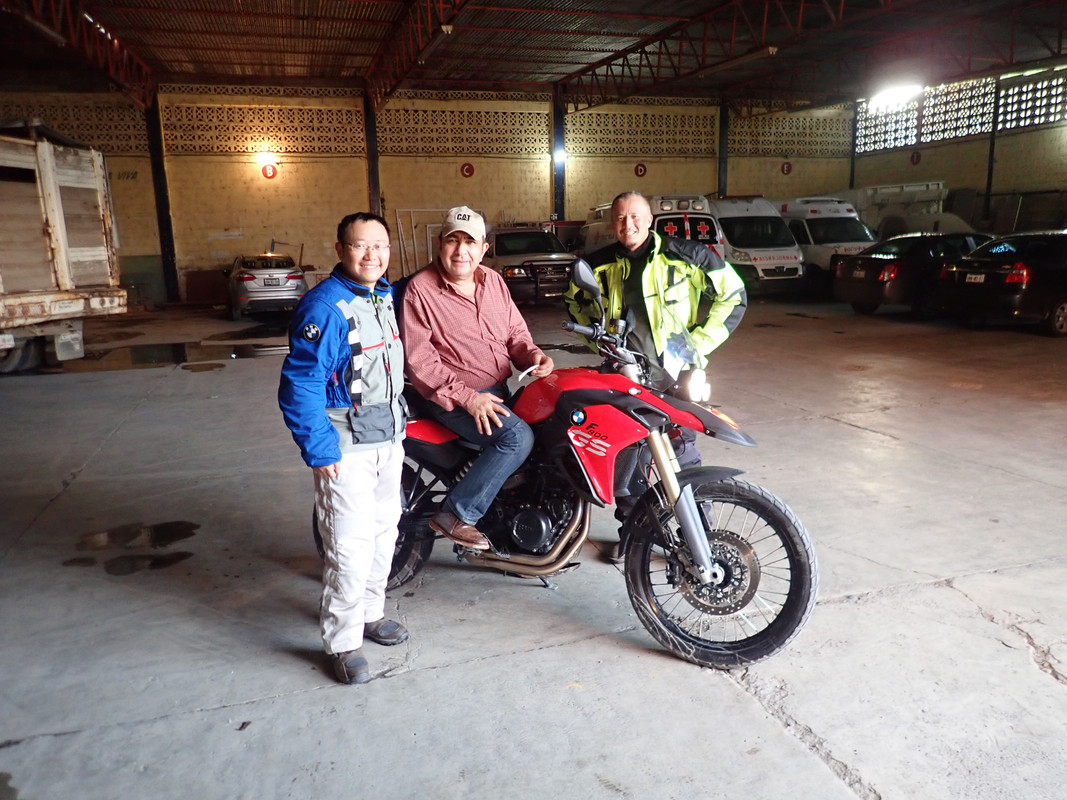 We spent the night walking around town of Huejutla de Reyes. It's quite a lively town for a Sunday evening.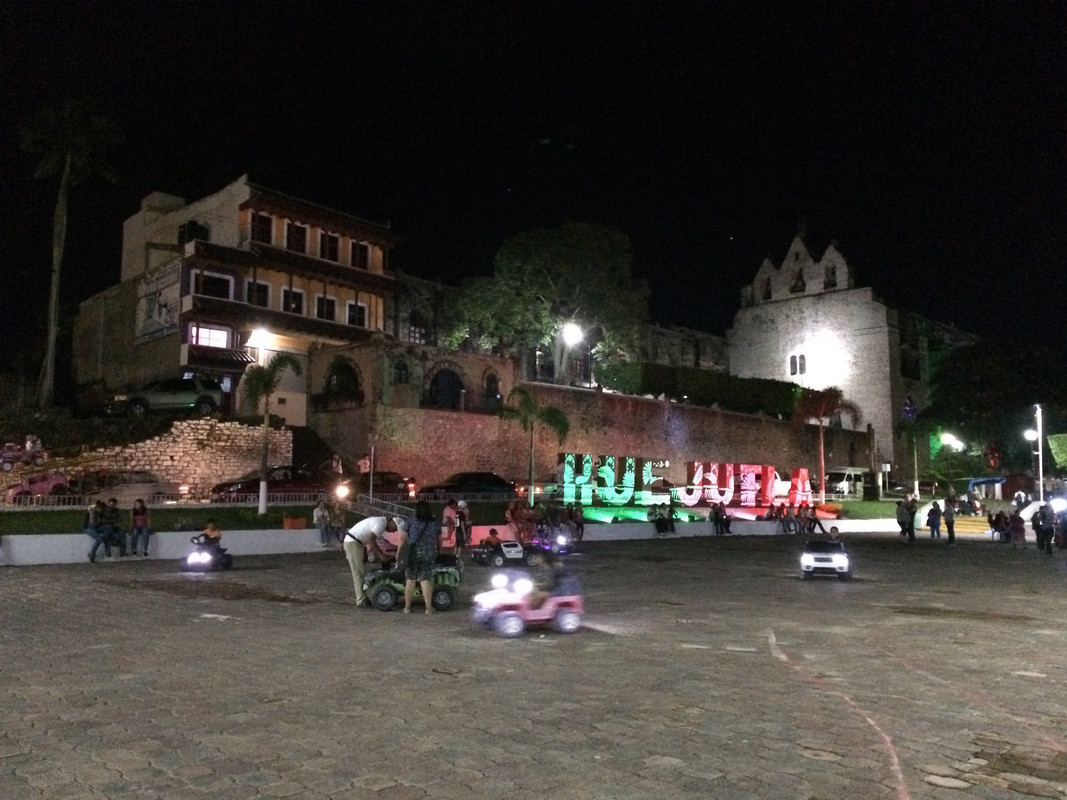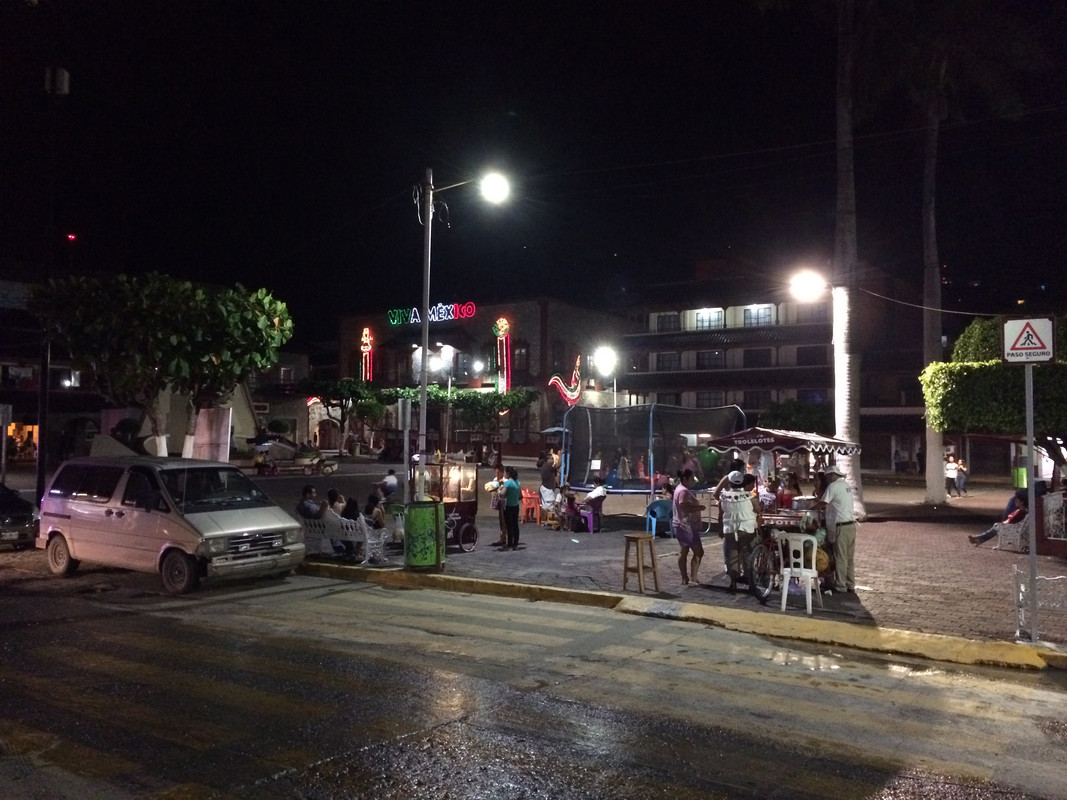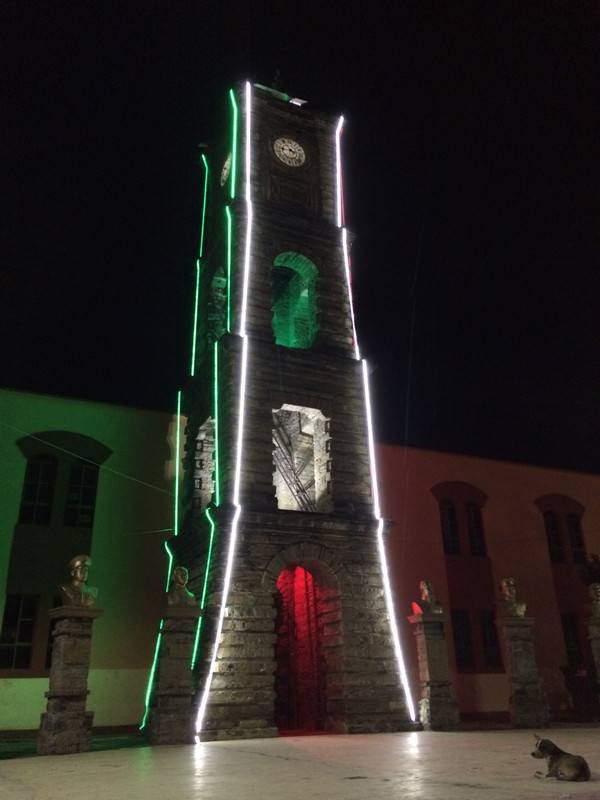 Catedral de Cristo Rey at night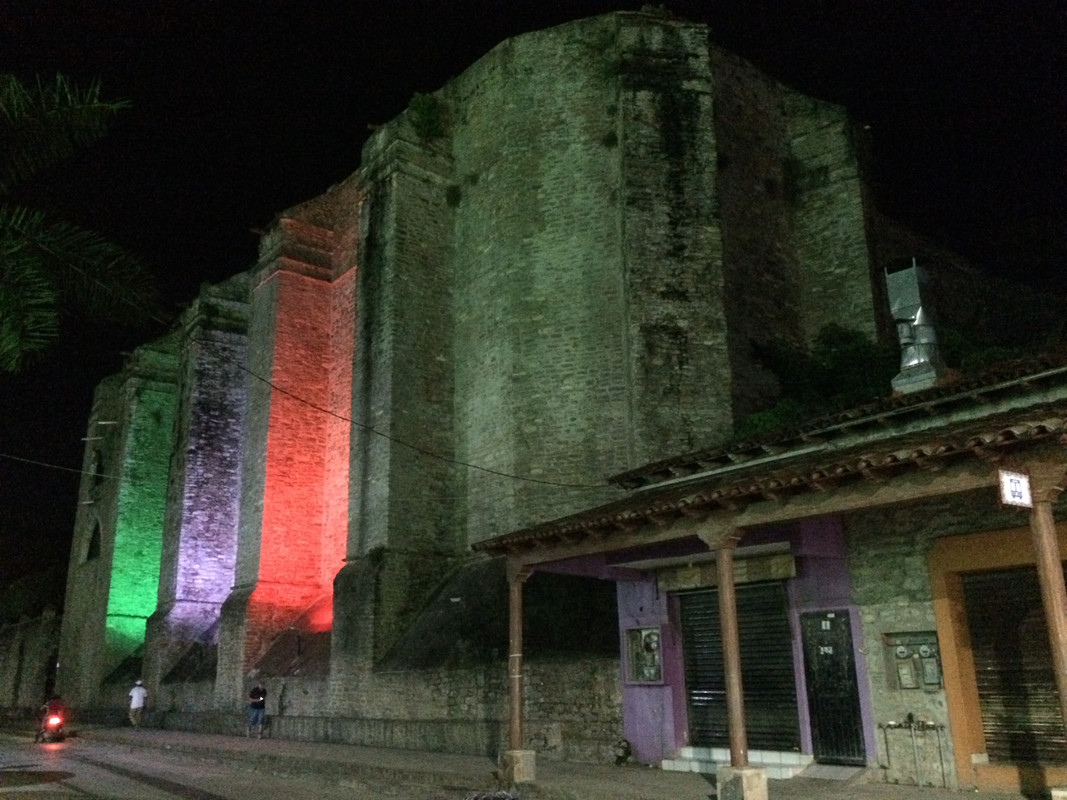 Day 10 was a rough day psychologically for the both of us as we witness the truck in front of us hit a dog and the poor thing was just howling away. Not long after we saw another dog eating a dead dog on side of the road. It was just heartbreaking as strays are everywhere along the roads starved to the bone. Glen fed his last MRE to a dog at a lookout point. Other than that, weather and scenery were great along Mex 105 as we rode towards Teotihuacán.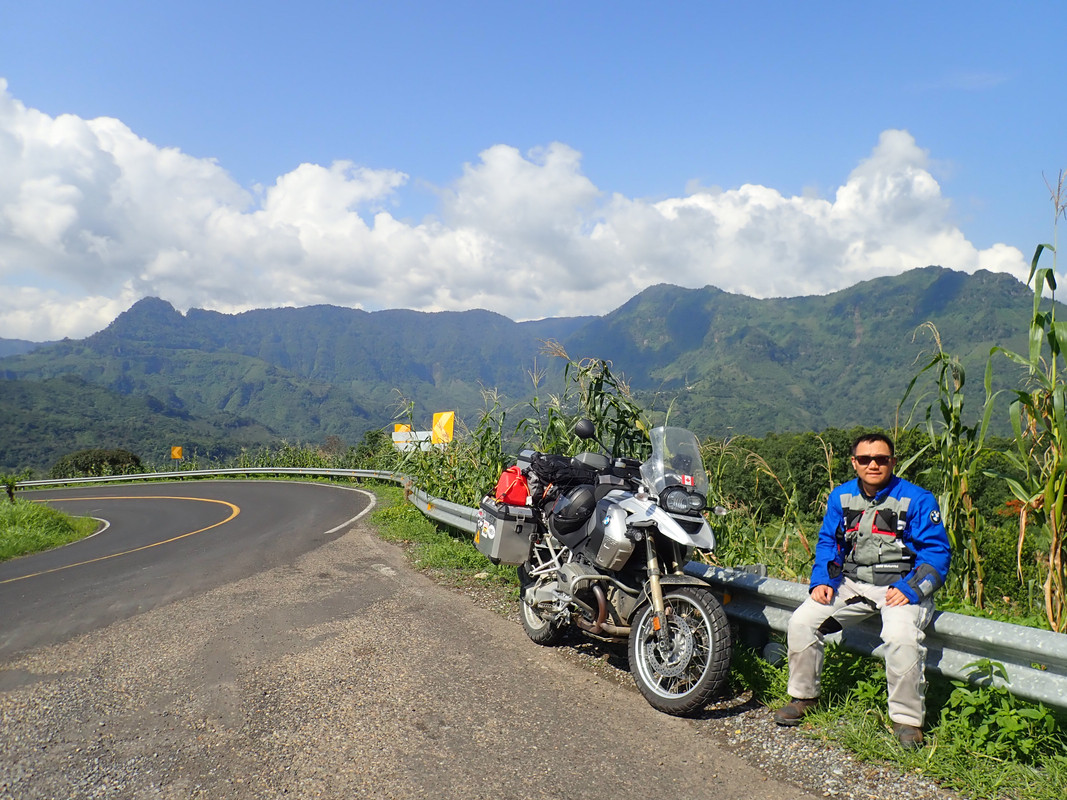 Waterfalls are everywhere along the road.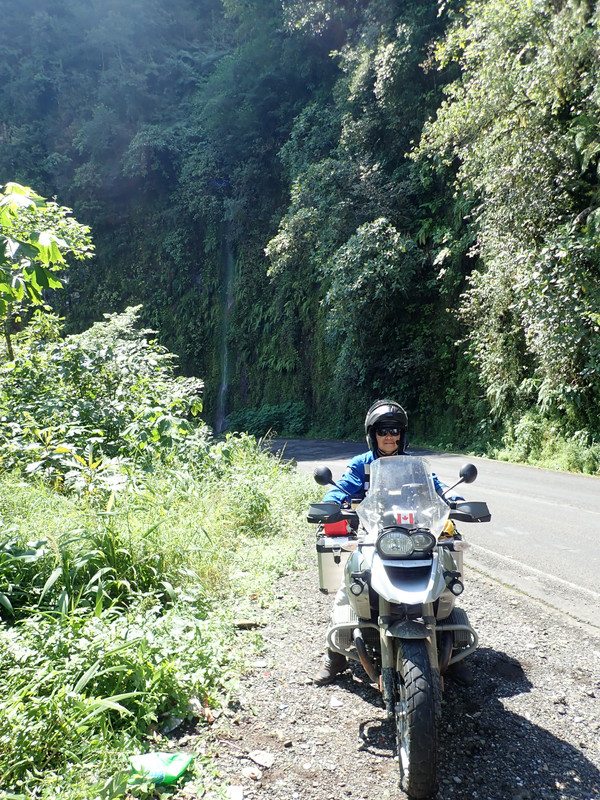 We bought some delicious empanadas from this guy at a gas station for lunch.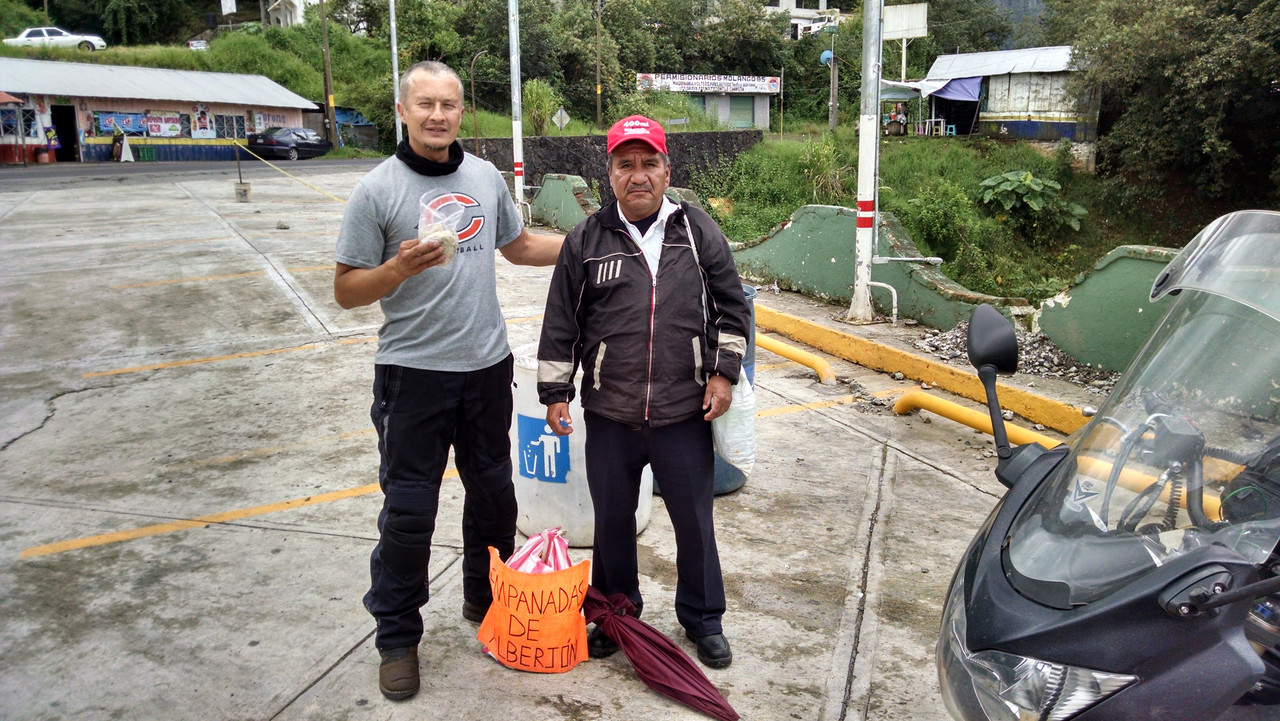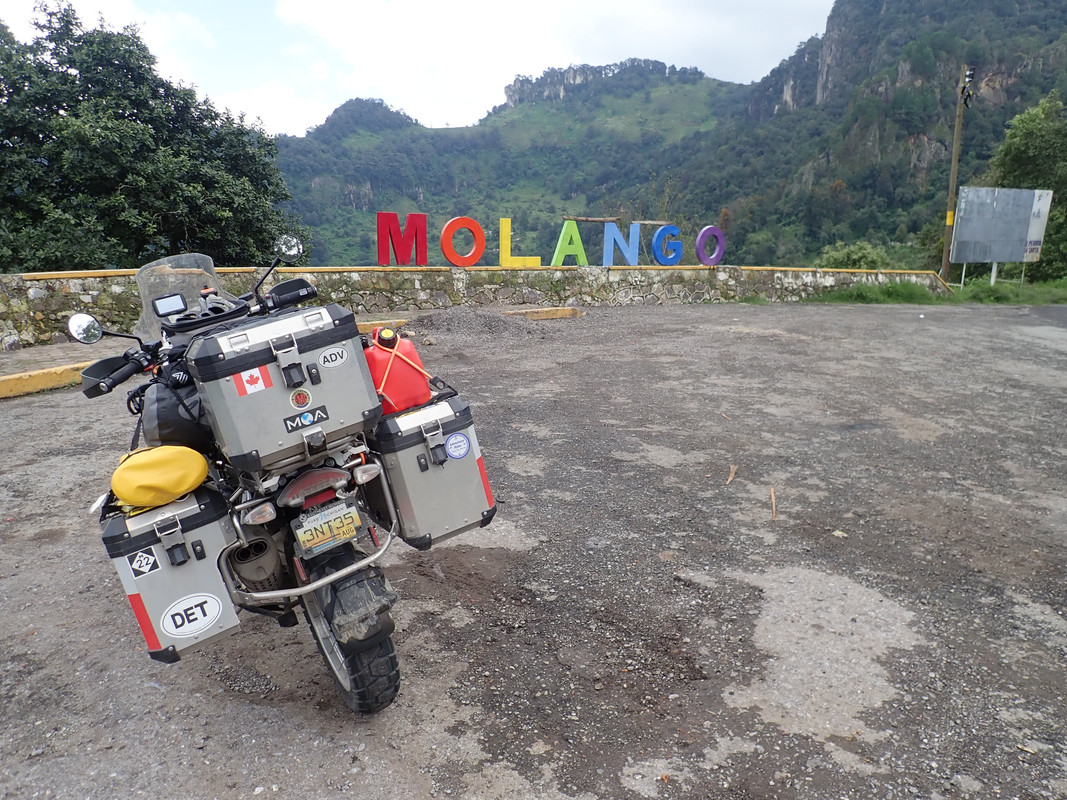 Strange looking pull over area…did a truck carrying blue paint crash here?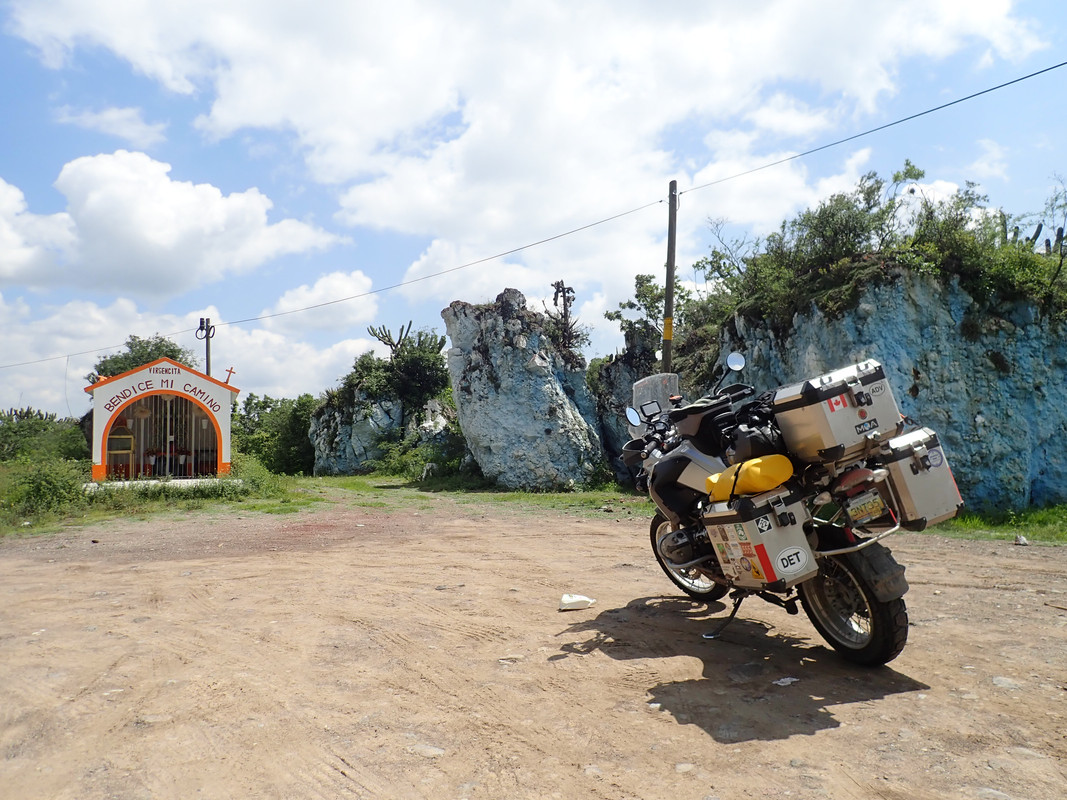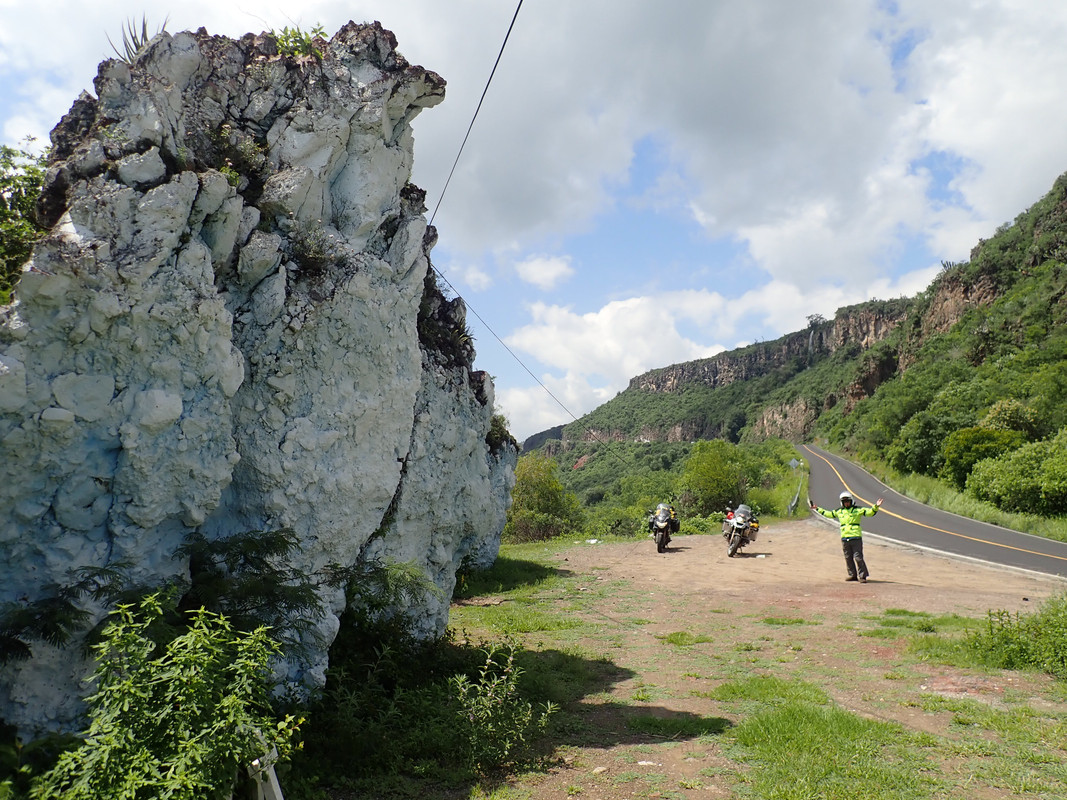 The landscape changed dramatically as we got closer to Mexico City. Weather was cooler and dryer as we climbed in elevation. Cacti were everywhere as we reminisced the Baja trip from last year.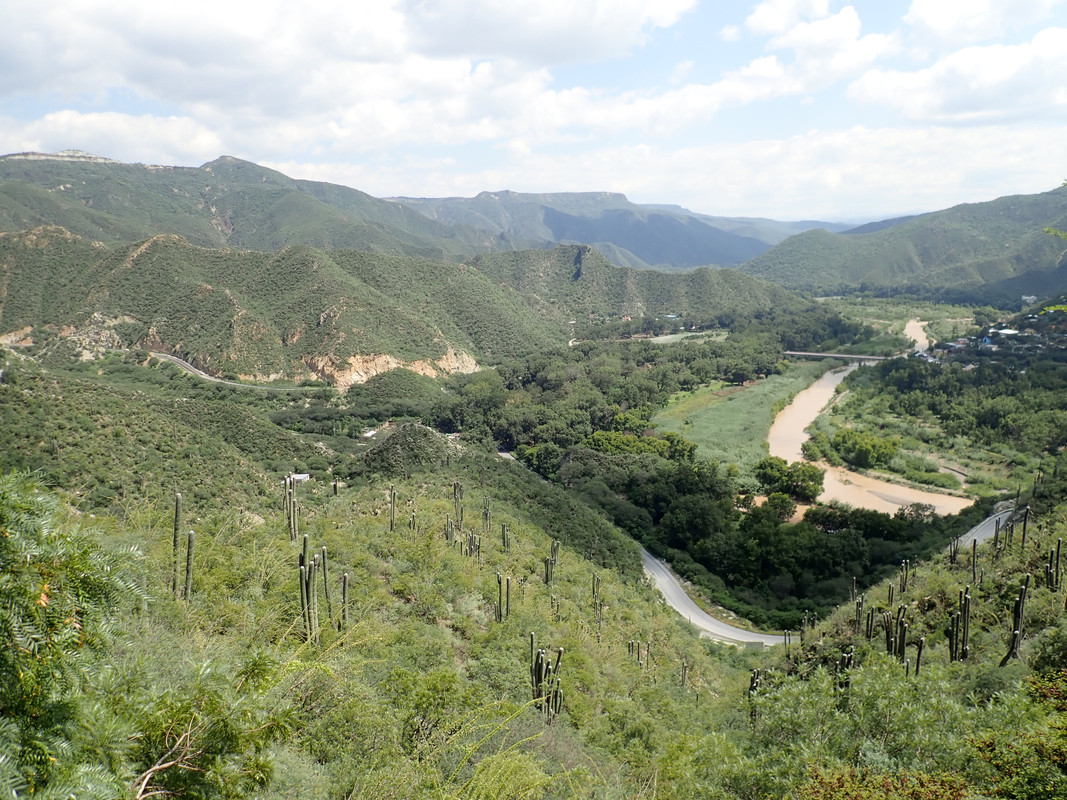 We celebrated our last dinner (of the trip) together with a shot of tequila in Teotihuacán!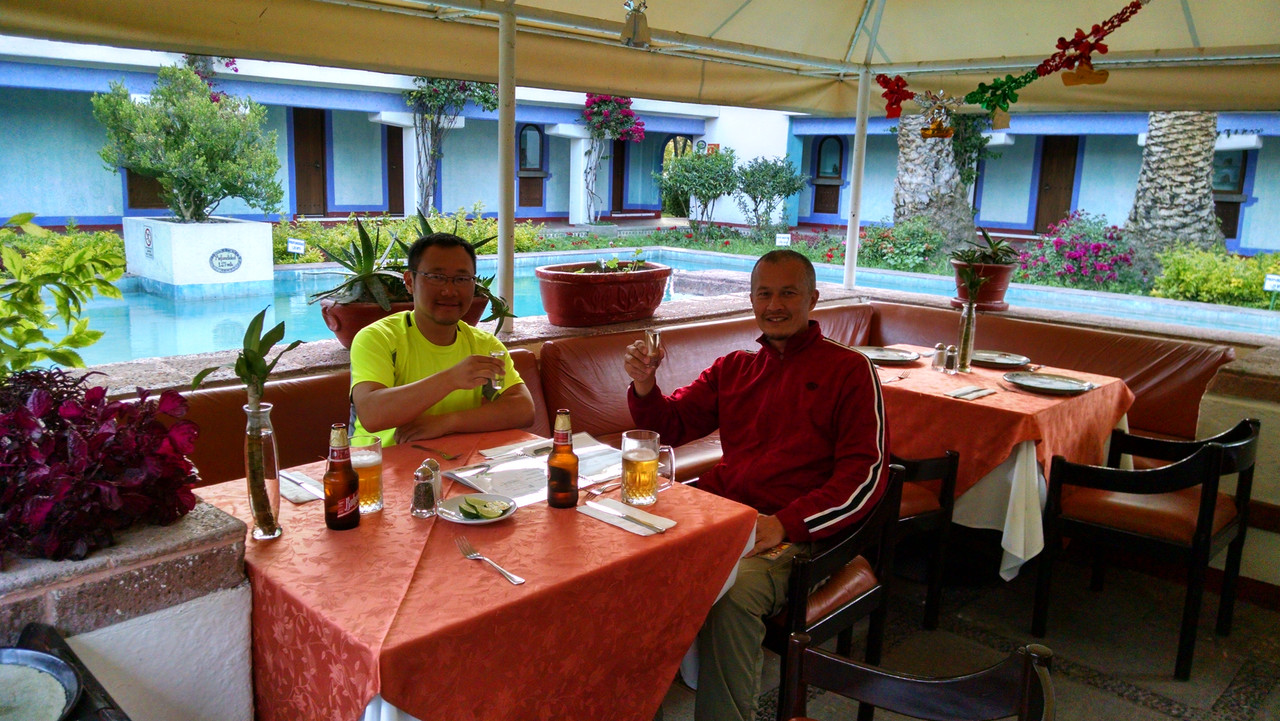 Next day we visited Teotihuacán, one of Mexico's most iconic archeological ruins. It's an ancient Mesoamerican city north east of Mexico City, known today as the site of many of the most architecturally significant Mesoamerican pyramids built in the pre-Columbian Americas.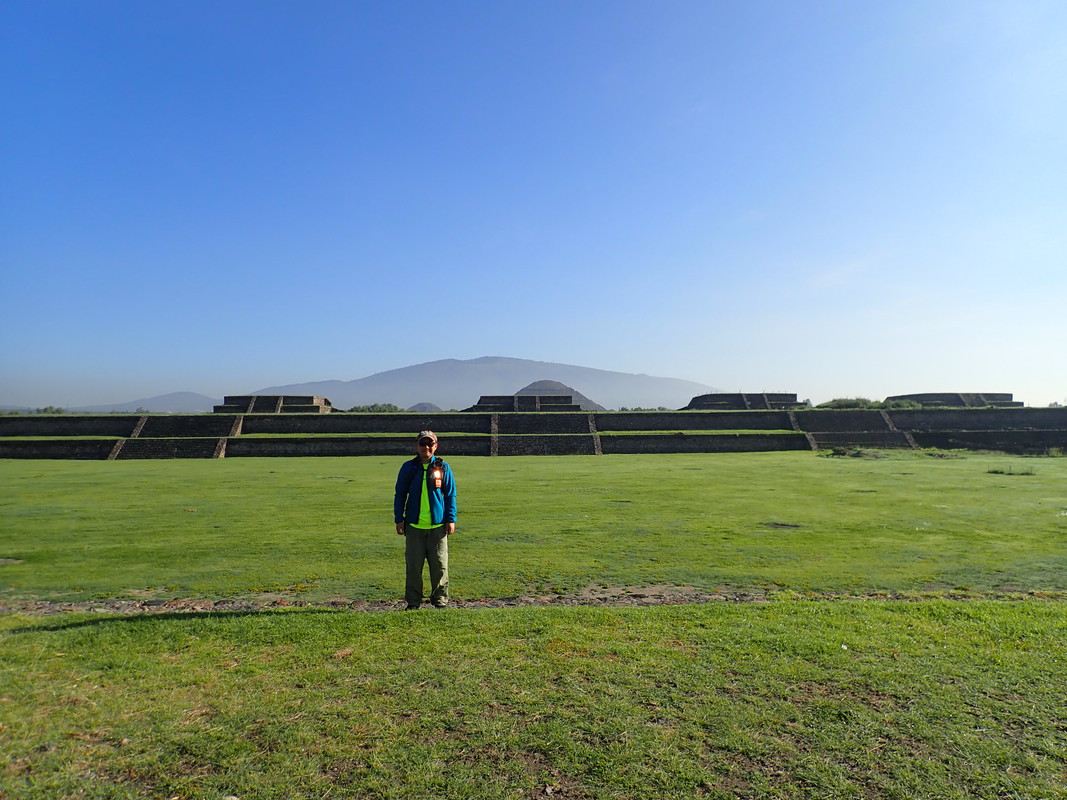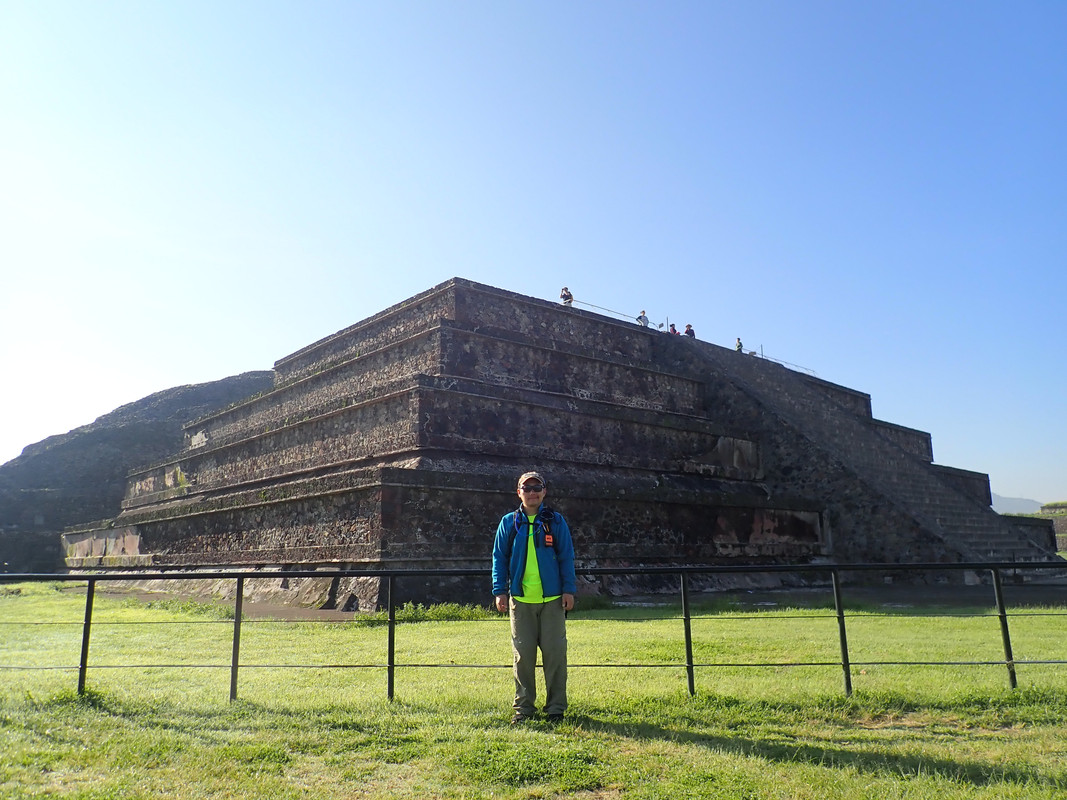 Some excavation are still going on here.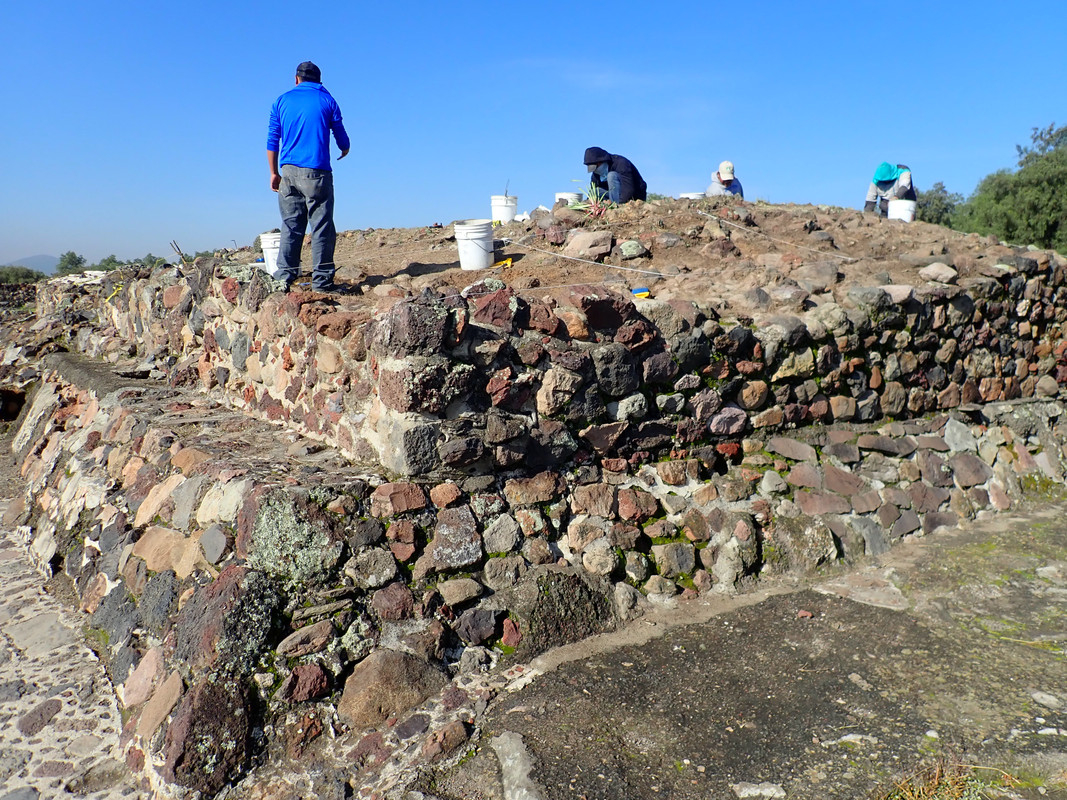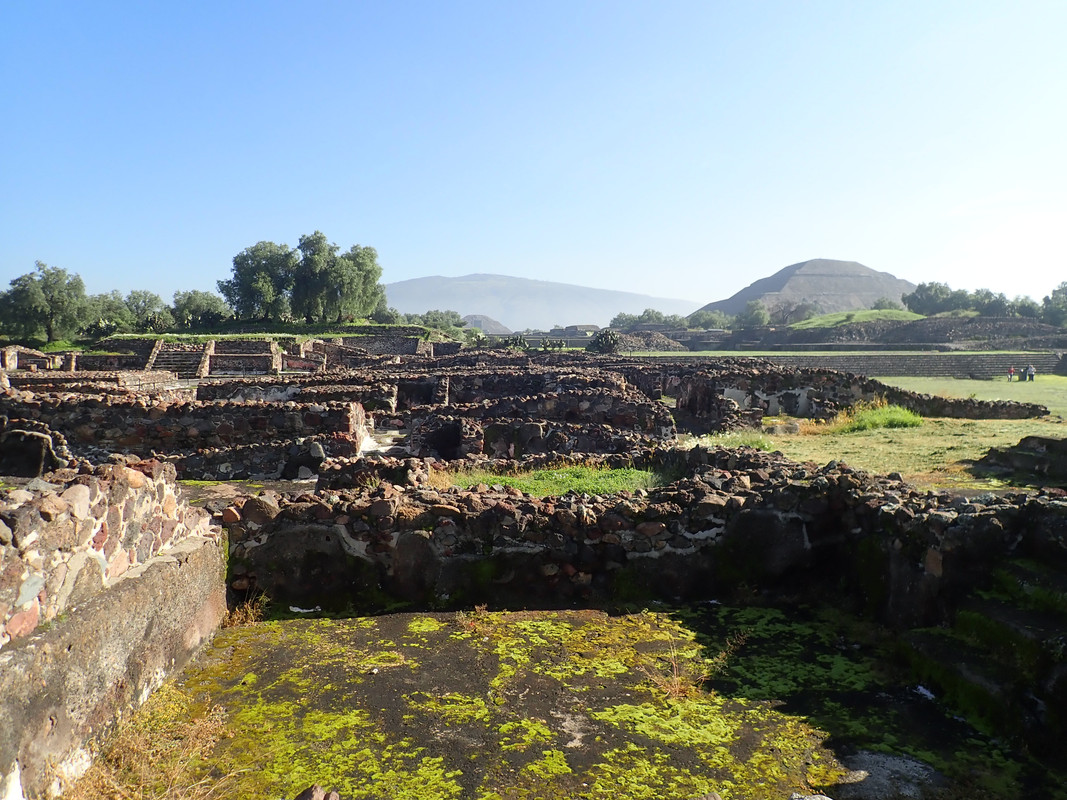 Pirámide del Sol (Pyramid of the Sun) behind me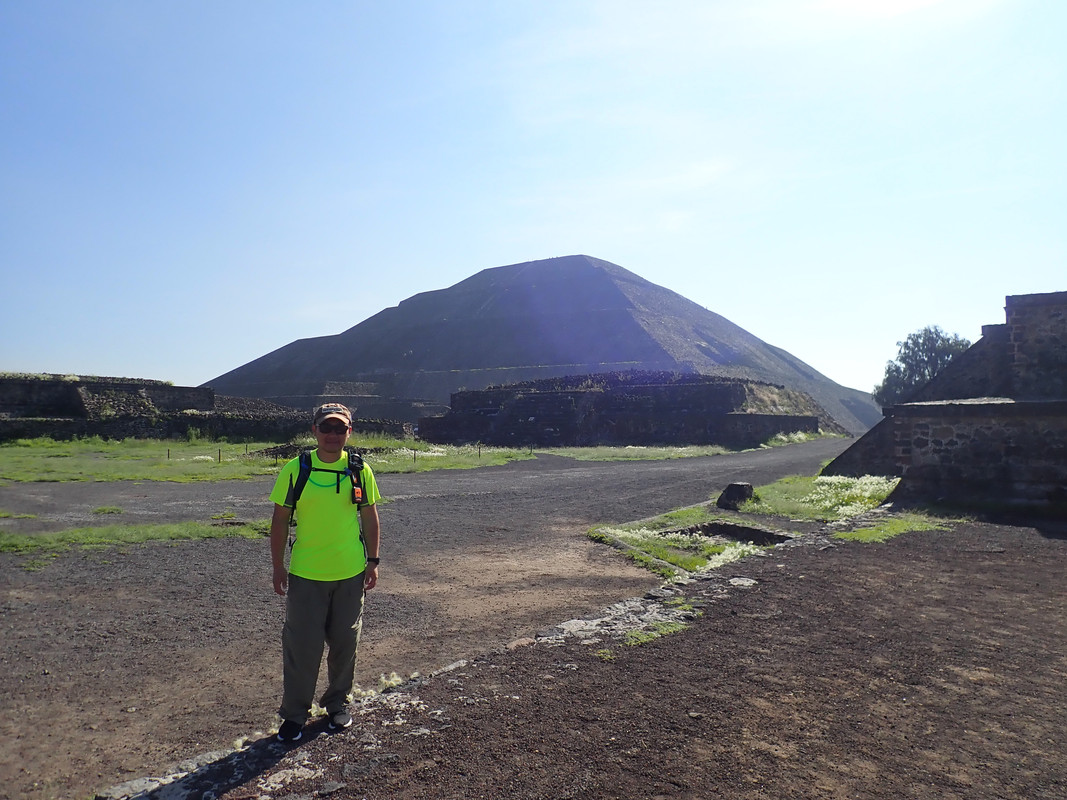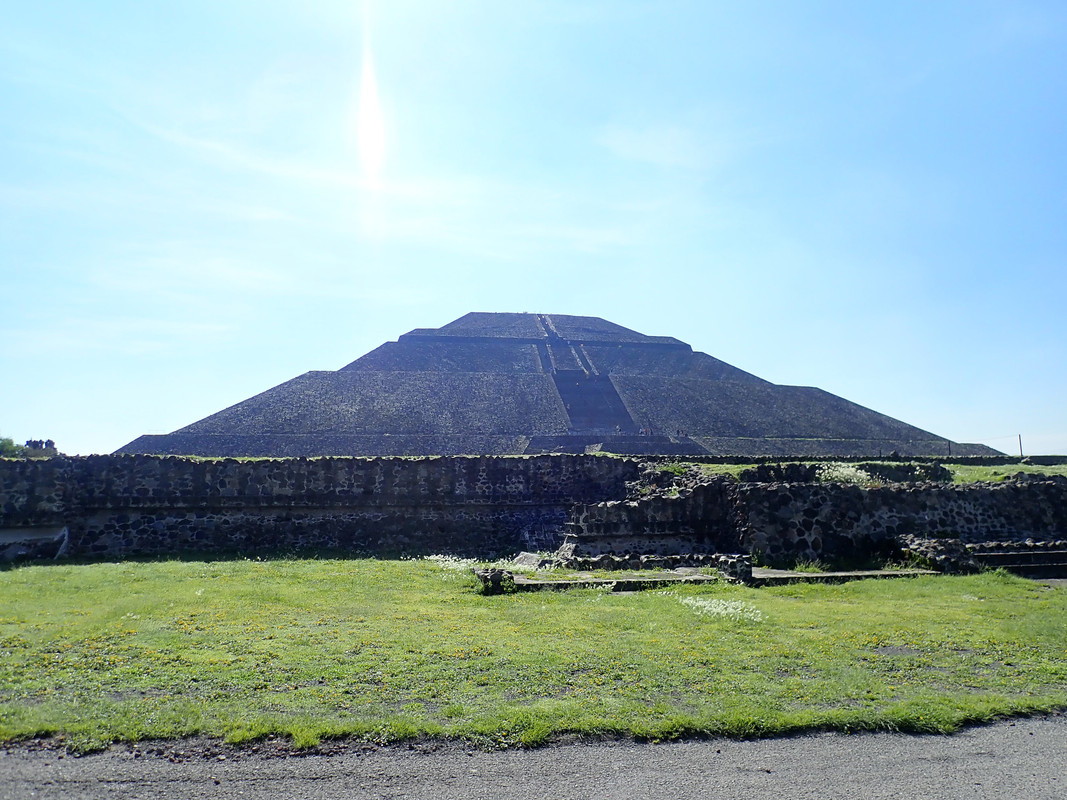 This photo reminds me of a scene from the movie 'Apocalypto'.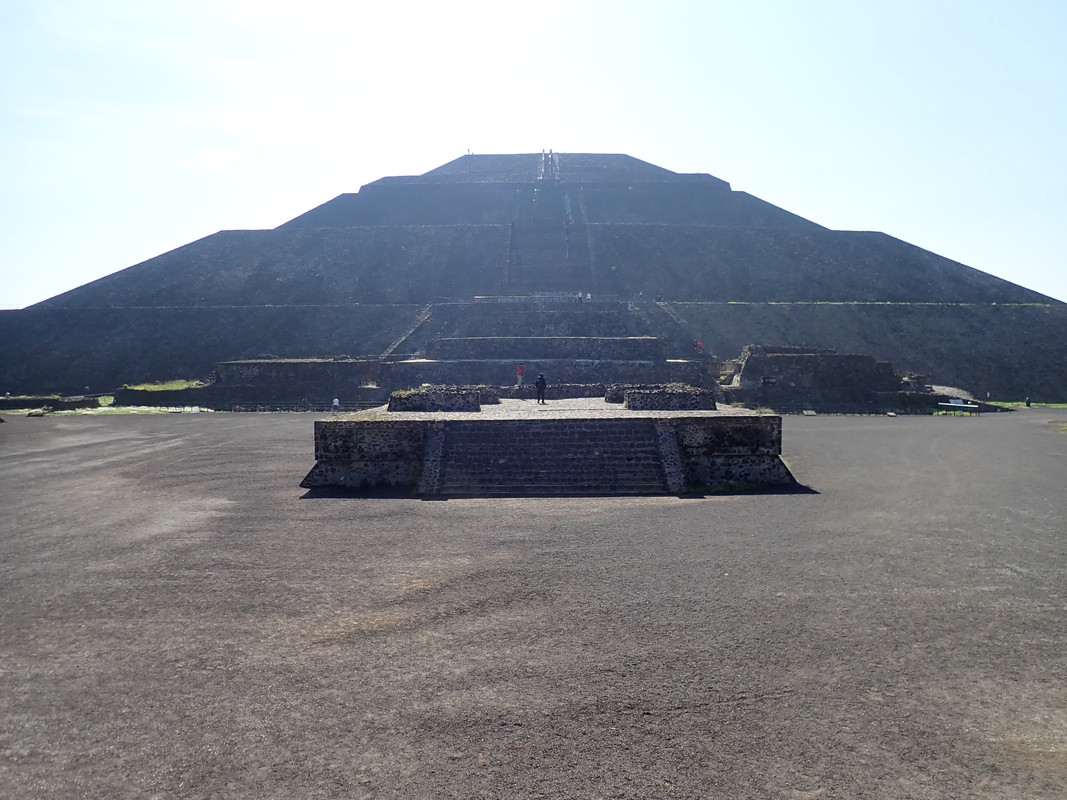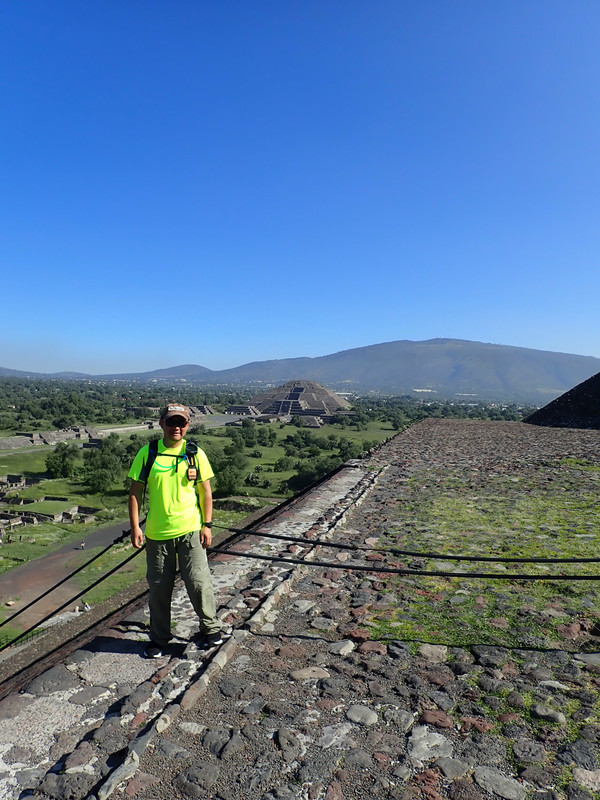 Atop Pirámide del Sol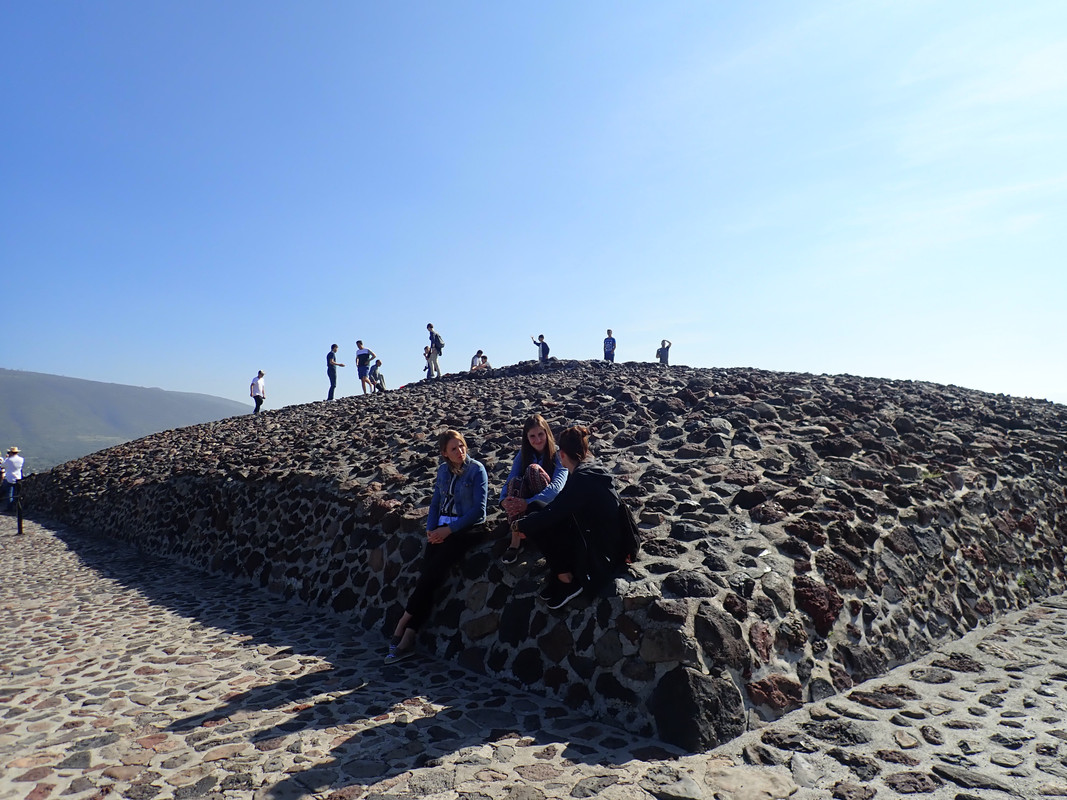 Pirámide de La Luna (Pyramid of the Moon) is down the far end.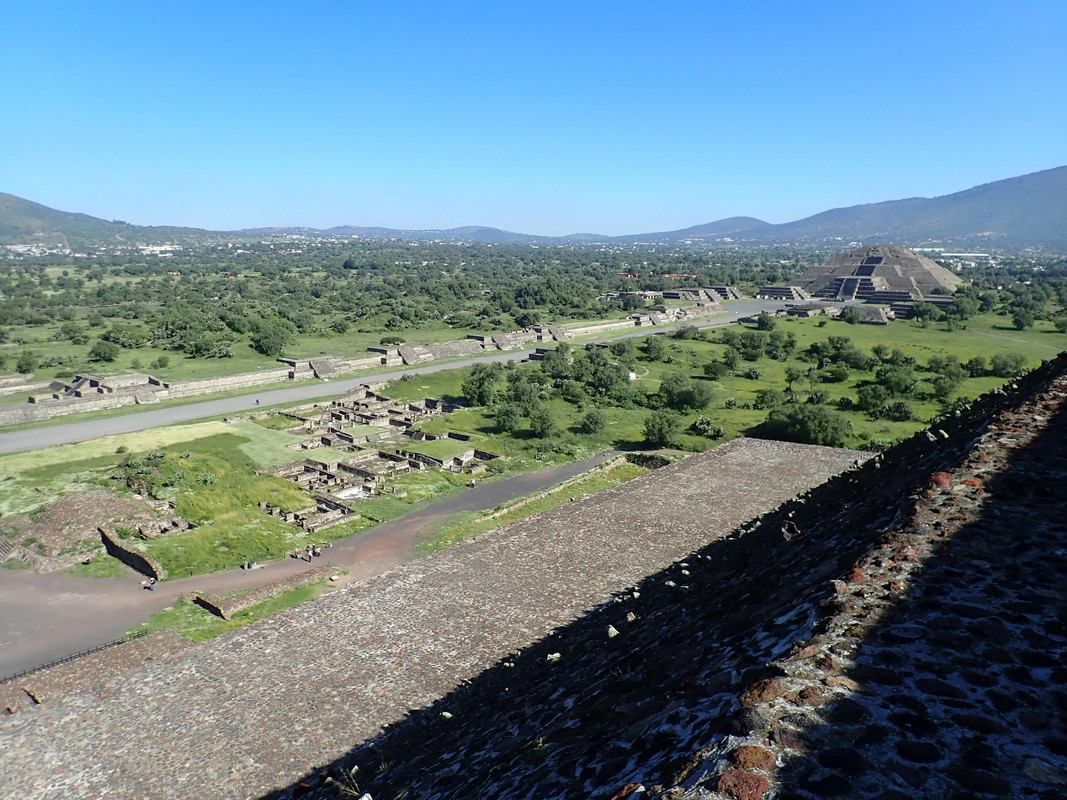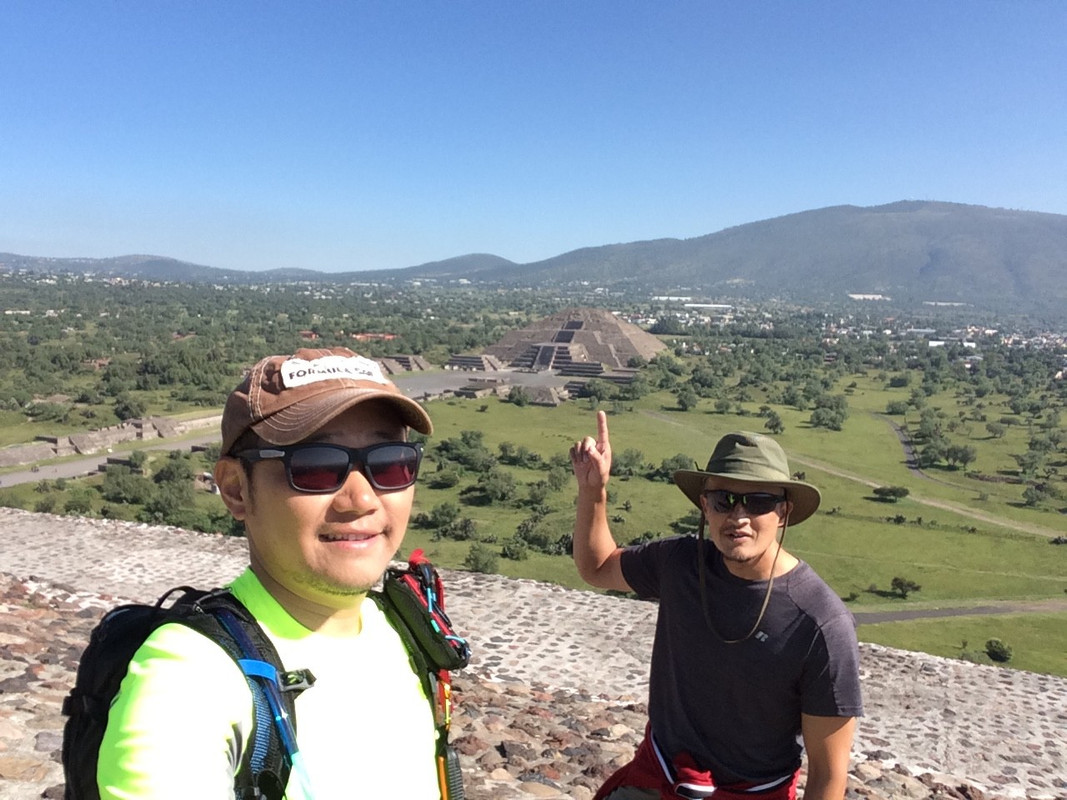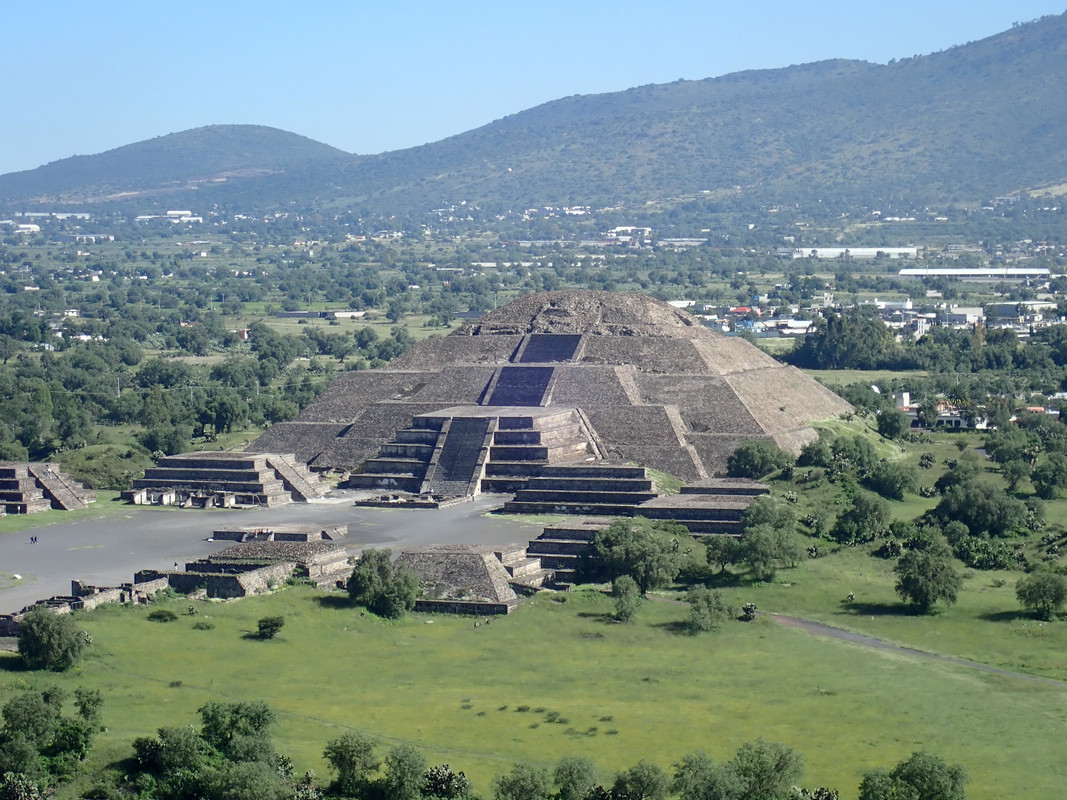 Aliens…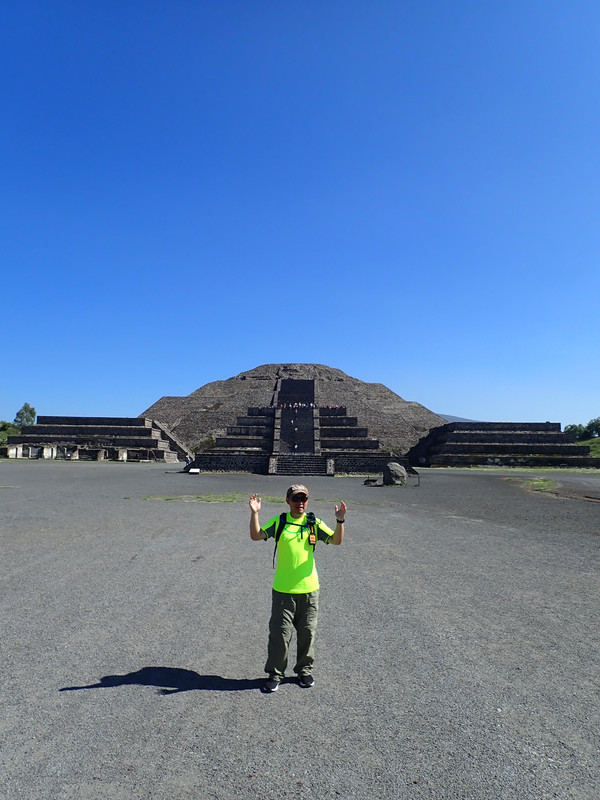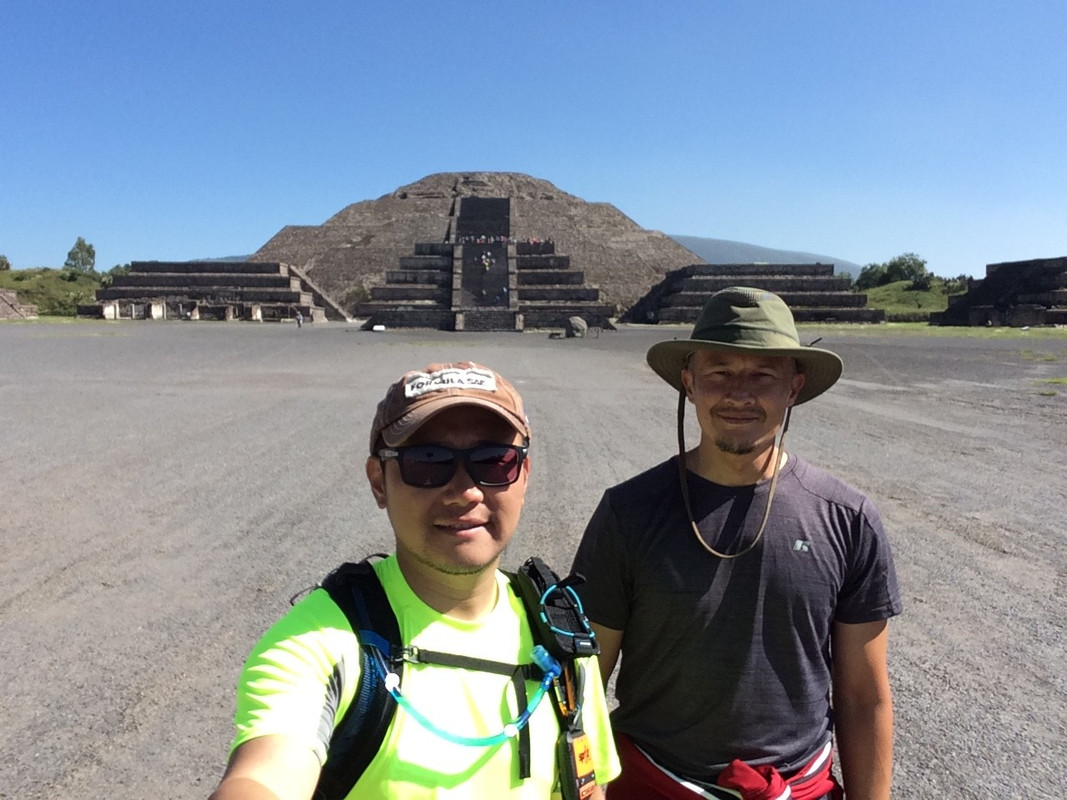 Atop Pirámide de La Luna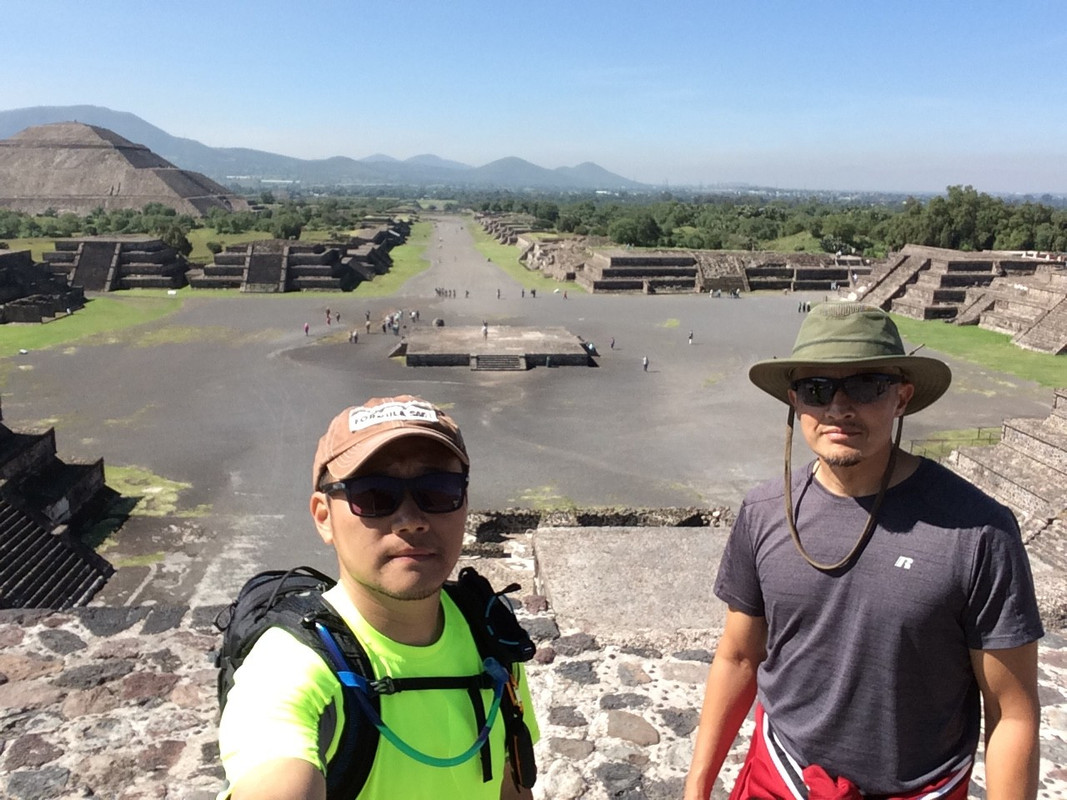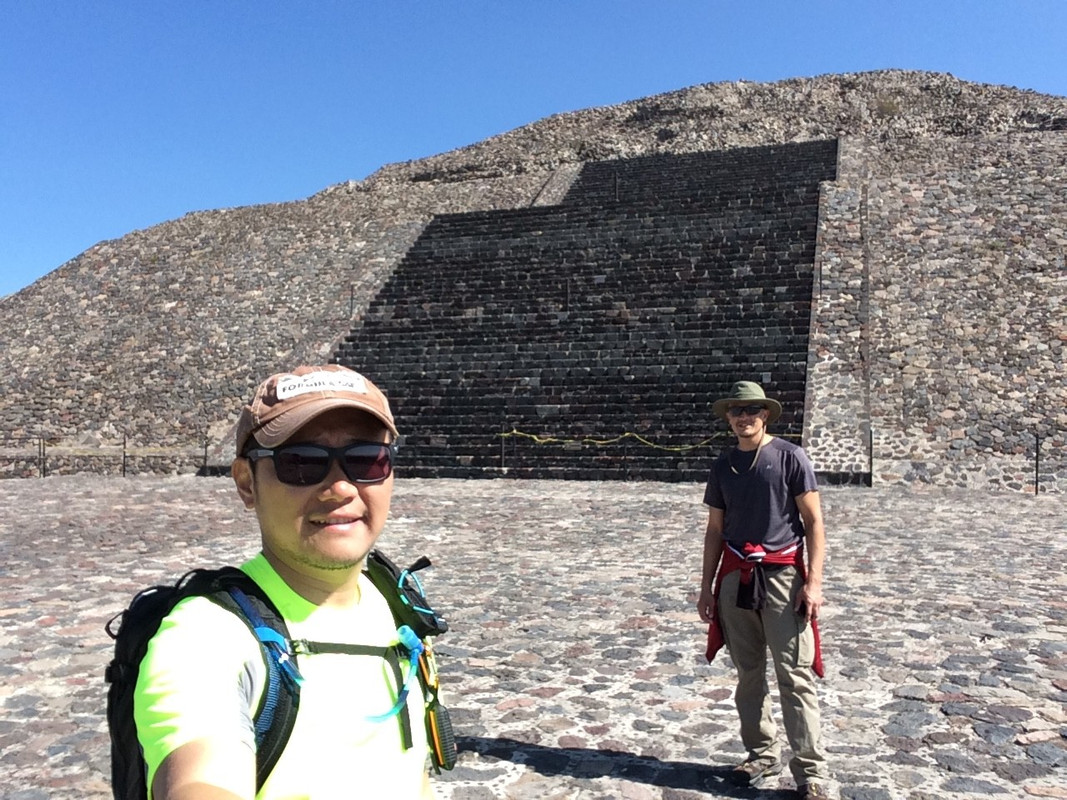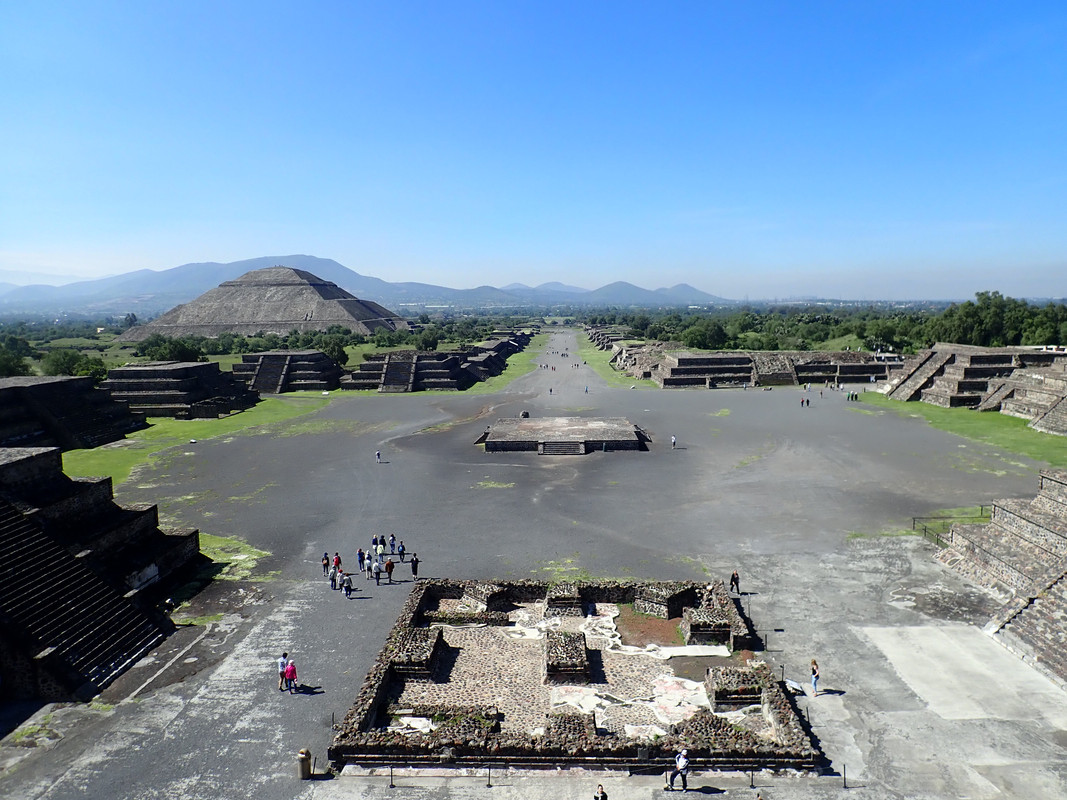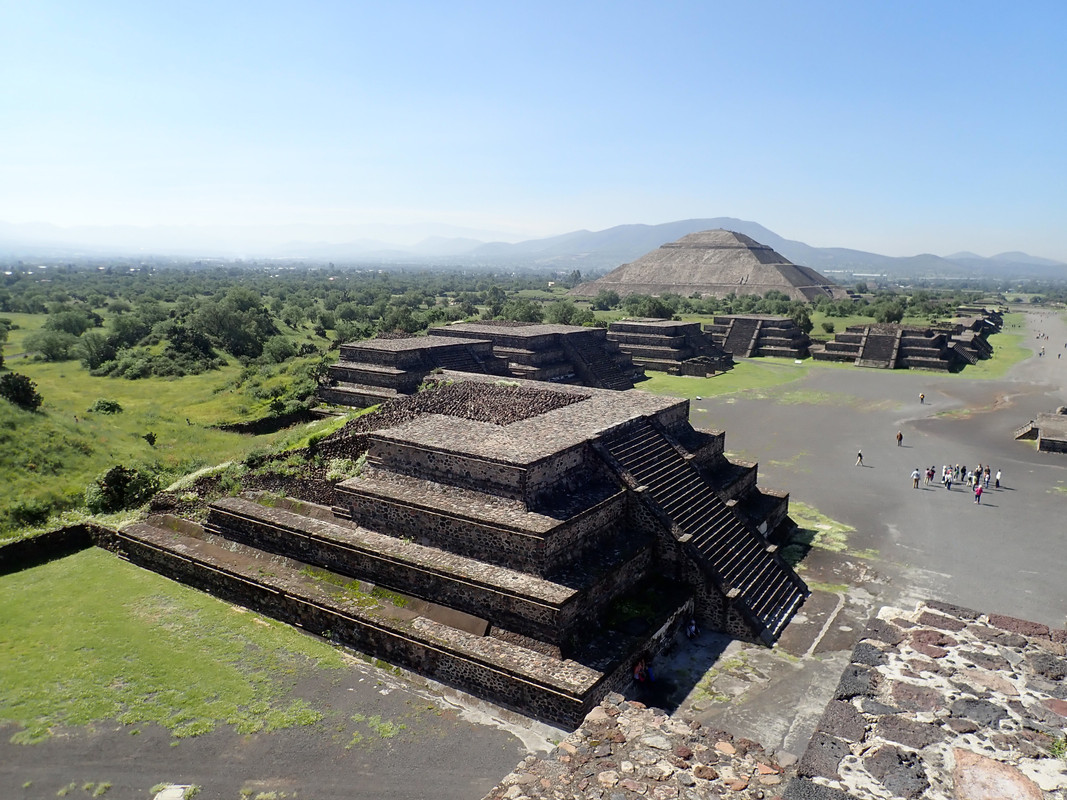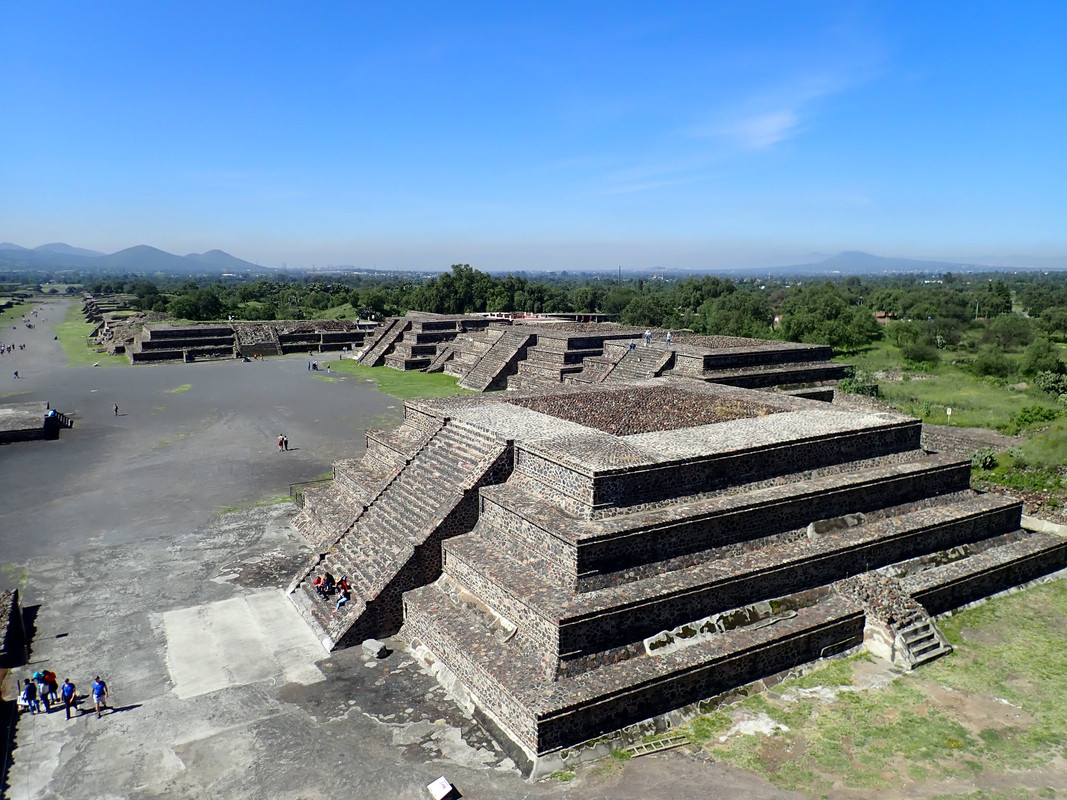 We went into town afterwards looking for a bank to exchange some money but none of the banks would do it and the ATM did not accept US debit cards. This lovely couple passing by offered to exchange at market rate and wouldn't accept anything extra even when we offered!
We had a quick lunch and bid our farewells as Glen heads back home to Michigan and I continue my journey south. Glen, thanks for being a part of my adventure and have a safe trip home! I will see you next year on your KTM 1290 Super Adventure! 🙂