The 2-day ride through Texas heat was brutal as temperature hovered around 100 F. We only covered about 400 miles per day in 10 hours since we had to take a water break every hour or so. At each stop we soaked our shirts and neck rolls with water and stuff our pants pockets with ice to keep cool. Many gas stations along the way were out of fuel due to hurricane Harvey.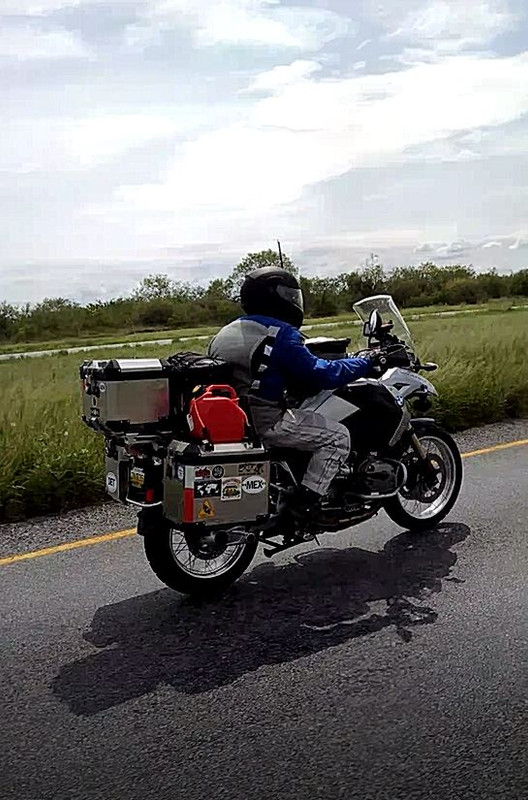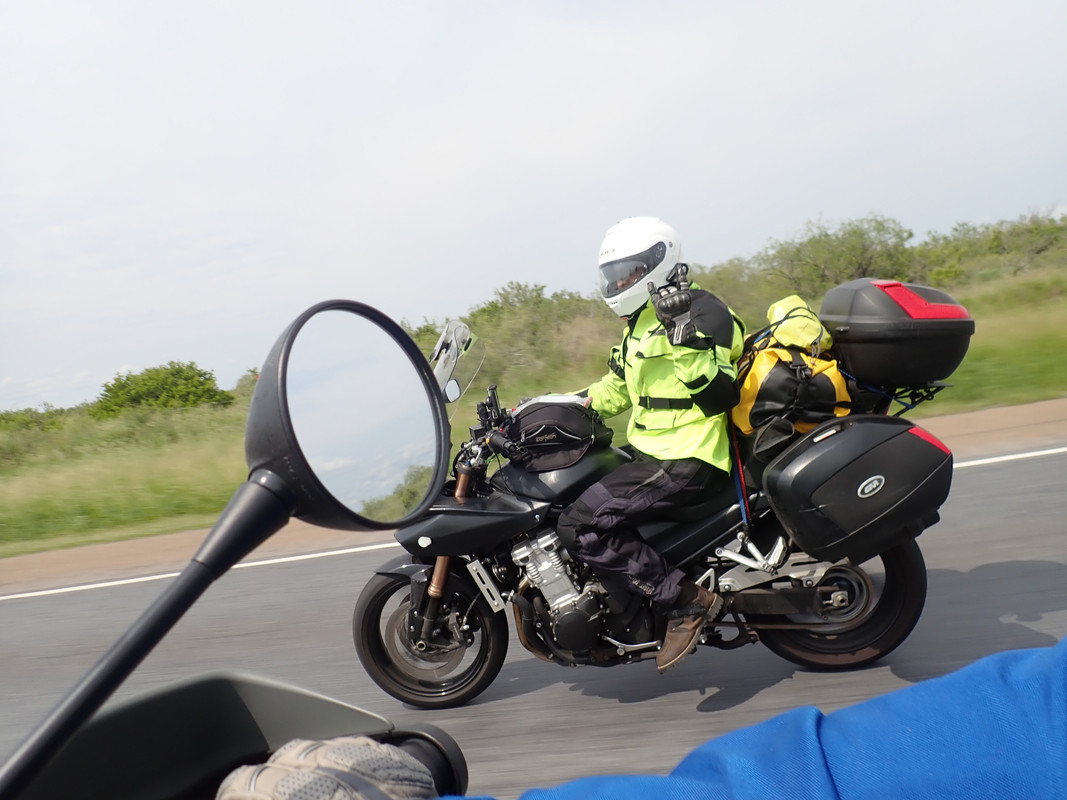 We crossed into Mexico at Nuevo Progreso, Tamaulipas in the afternoon of Sep 6th.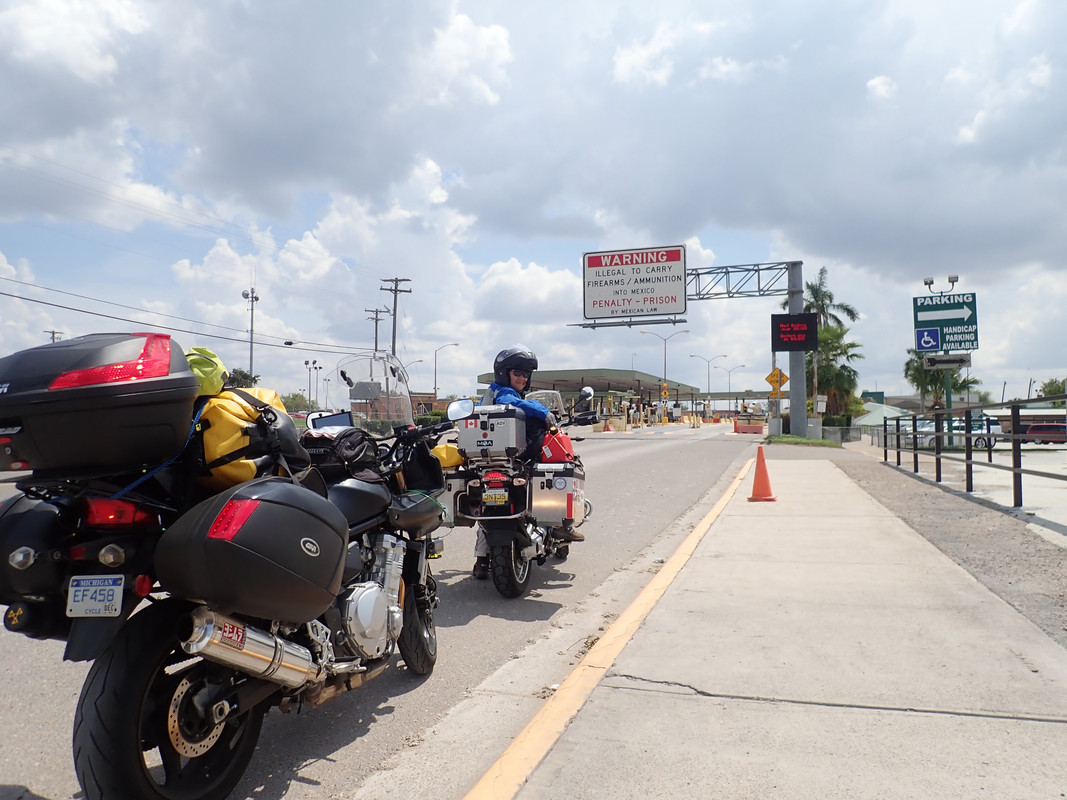 The staff at the Aduana (Customs) were very friendly and efficient. We got all of our paper work done and were on our way in less than half an hour. If you are planning on riding/driving your US registered vehicle in Mexico you will need the following:
Mexican Auto Insurance: You will need separate insurance as the US insurance does not cover Mexico. I got mine online prior to the trip through Lewis and Lewis Mexican Insurance. Just as a reference, a full territory/ full coverage 30 day insurance for my 09 R1200GS valued at $10k cost $220 USD.
Tourist Visa (FMM): Required if you are staying more than 7 days and cross by land. Cost is 500 Pesos (approx $25 USD) and good for 180 days.
Temporary Vehicle Import Permit (TIP): To be obtained through Banjercito (a government agency). It's basically a money withheld to prevent people from selling their vehicle in Mexico. You will need your registration/title and the cost is 8283 Pesos ($490 USD) which will be refunded when the vehicle exits Mexico.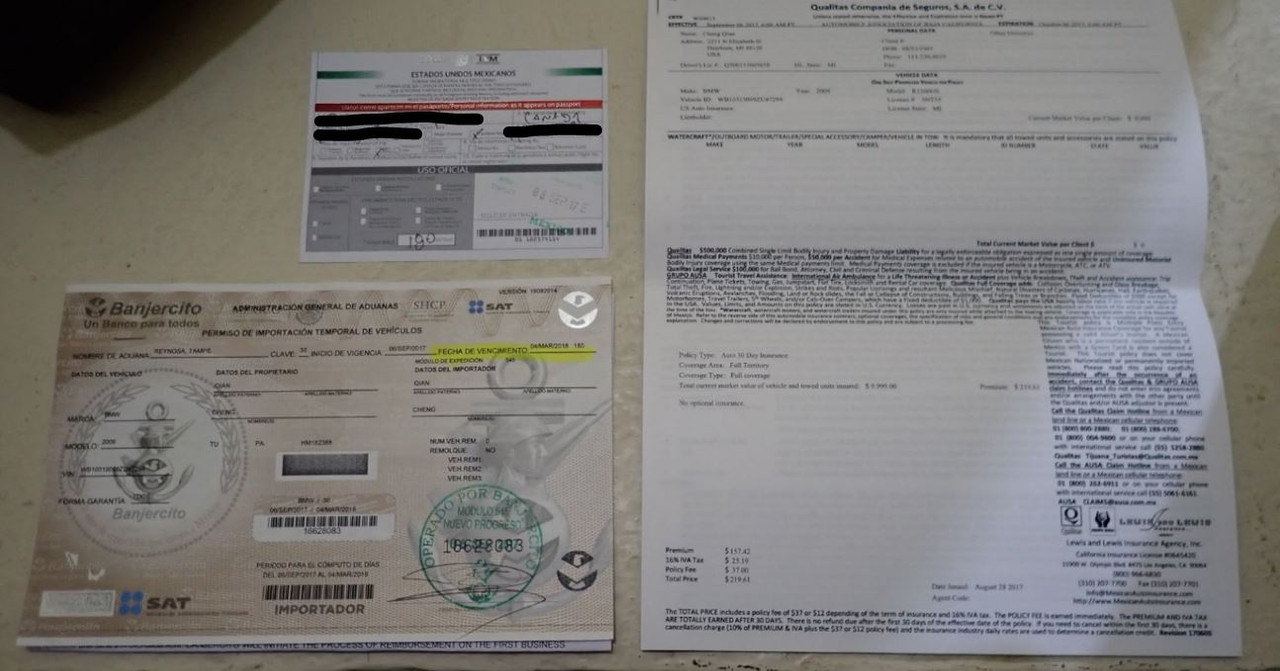 We attracted a small crowd while waiting to get our paper works done.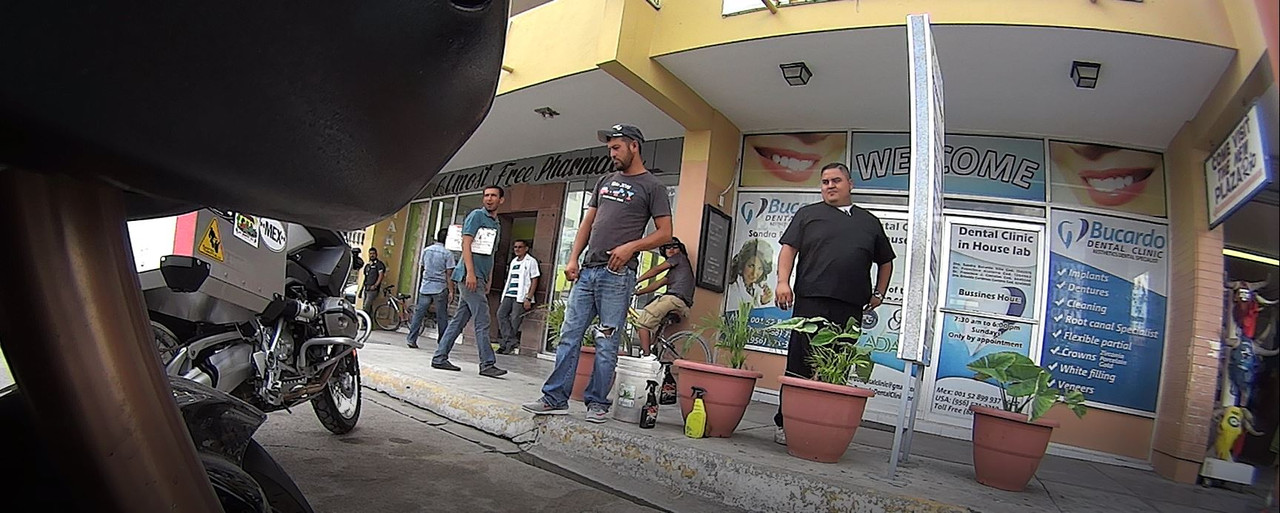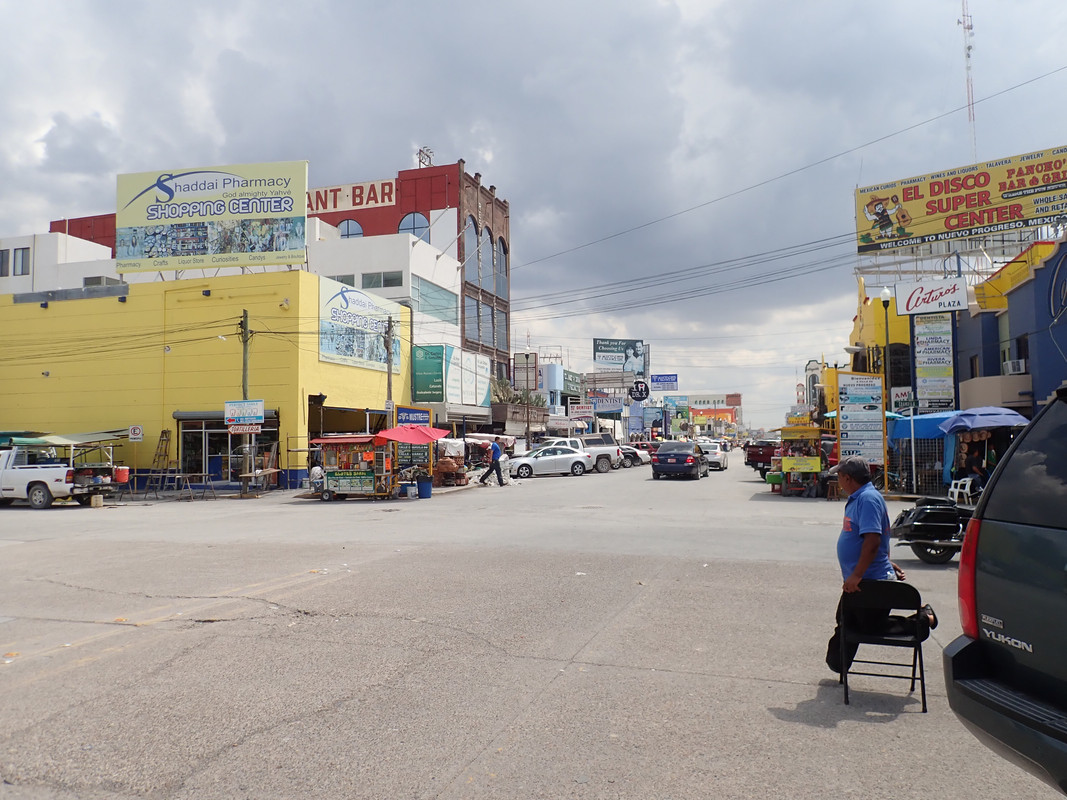 Riding through hectic traffic of Nuevo Progreso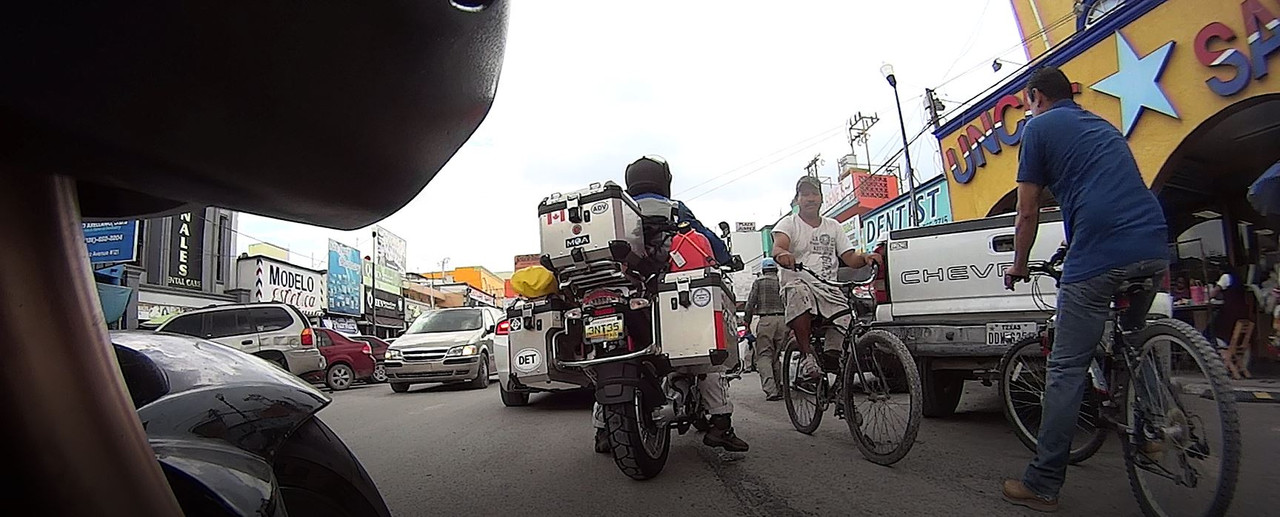 We got a free escort from the Federales on 2D heading west.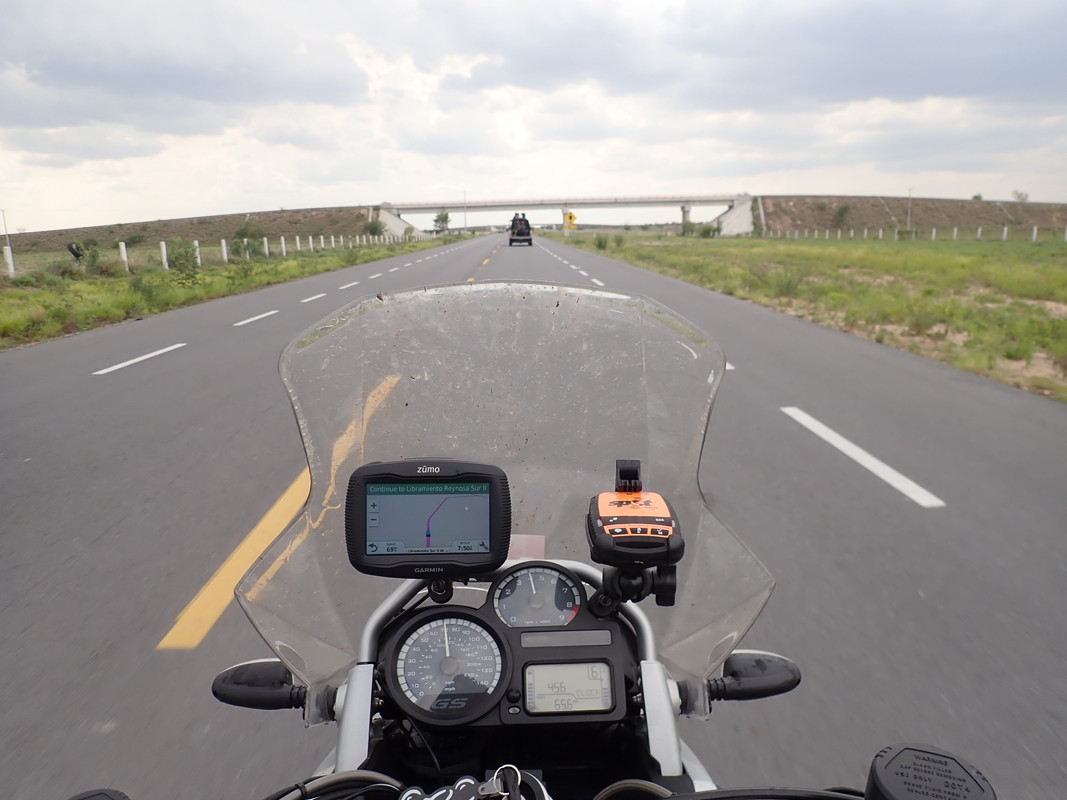 Followed by some torrential downpour minutes later…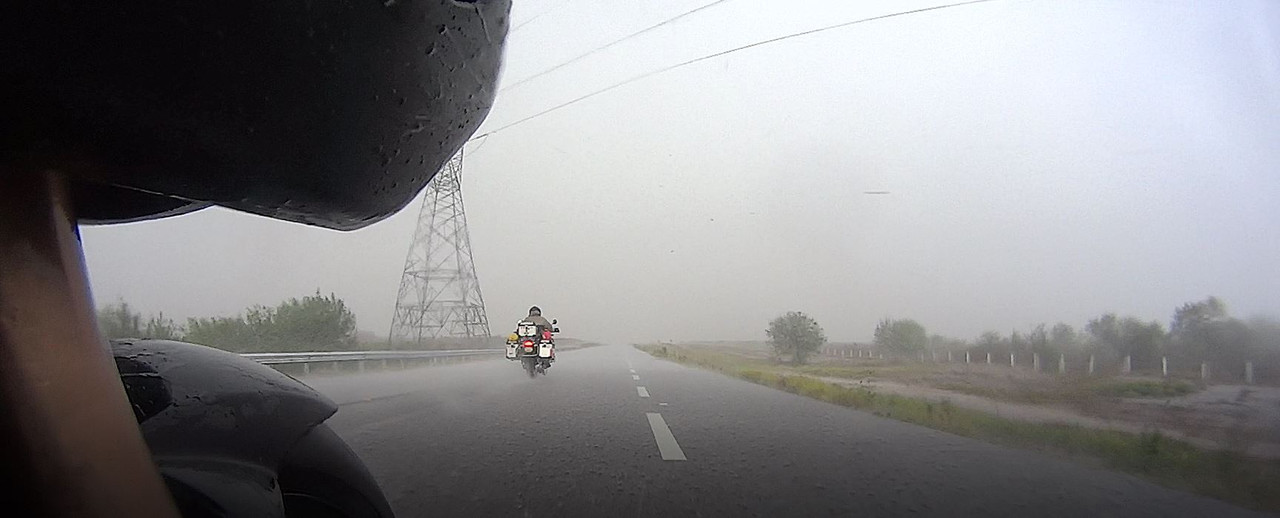 Highways in Mexico are of two types: Cuota (Toll) or Libre (Free) which usually run parallel to each other. The tolls on 2D weren't much (11 Pesos/moto) but there is toll booth every 10 minutes and it was just a pain trying to get money out while wearing a rain suit so we decided to take 40 instead of 40D towards Monterrey. The free roads are in slightly worse shape than the toll roads but are in decent shape and also run through small towns. Most Mexican drivers are very courteous and will either use left turn signal or pull over to the shoulder to let faster traffic pass.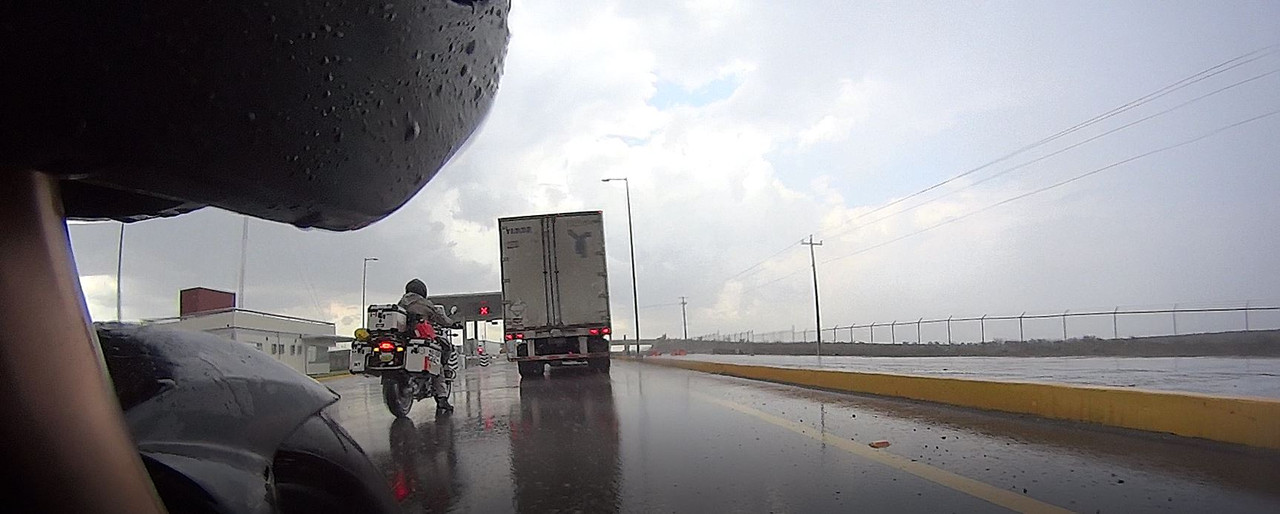 We were drawn to the smell of road side tacos and stopped for some lunch.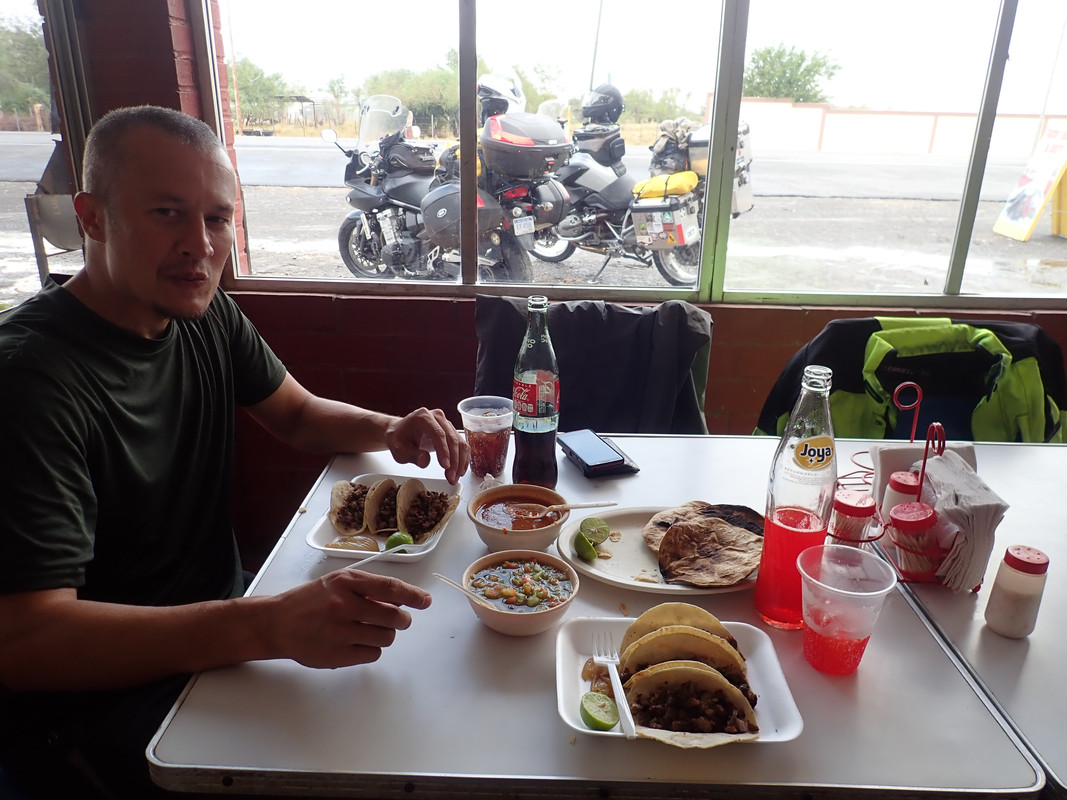 Represent…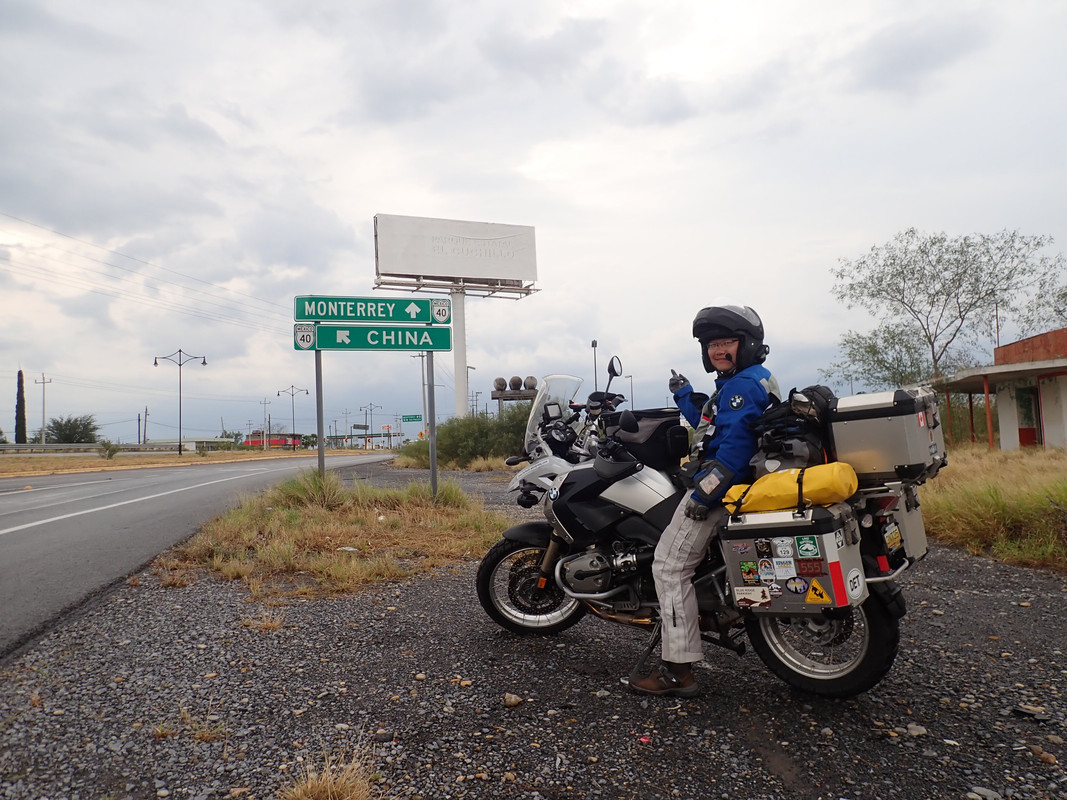 We rode in the rain and darkness into the mountain twisties. It was getting a little too adventurous for my taste. My visor/glasses were fogging up and I'm soaked to the core. There are potholes and topes (speed bumps) everywhere and lot of sections were flooded. Wet roads here also felt a lot more slippery than US roads…or is it just me?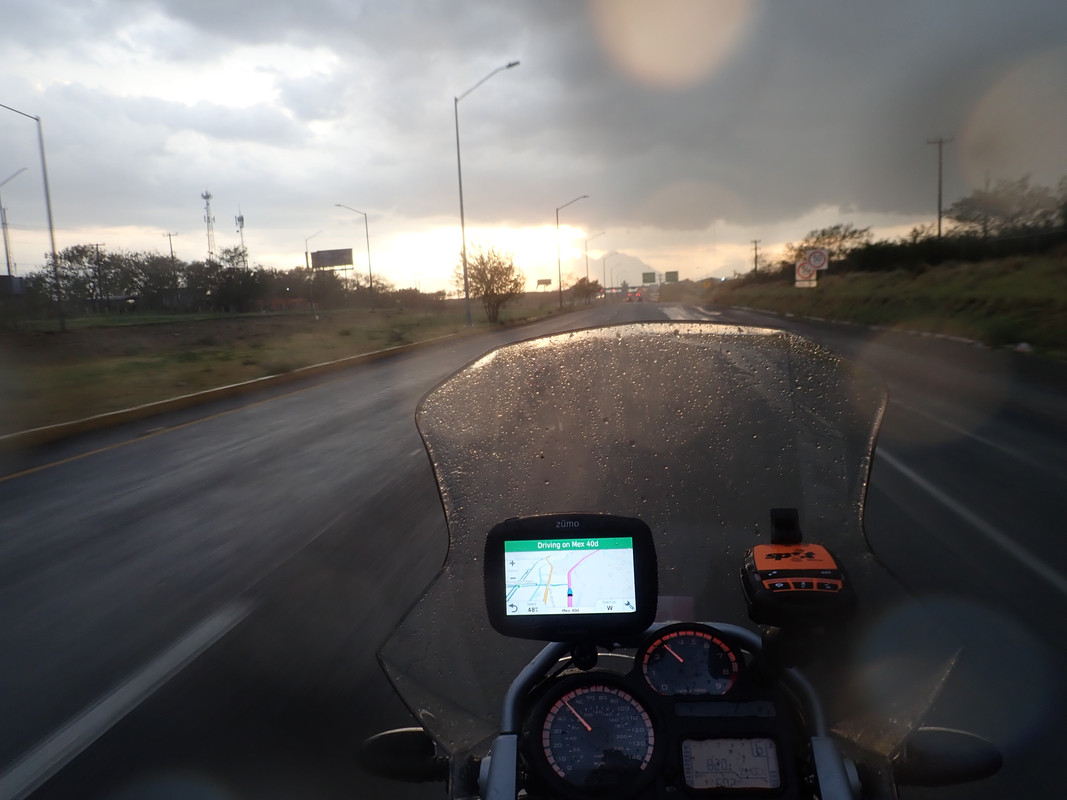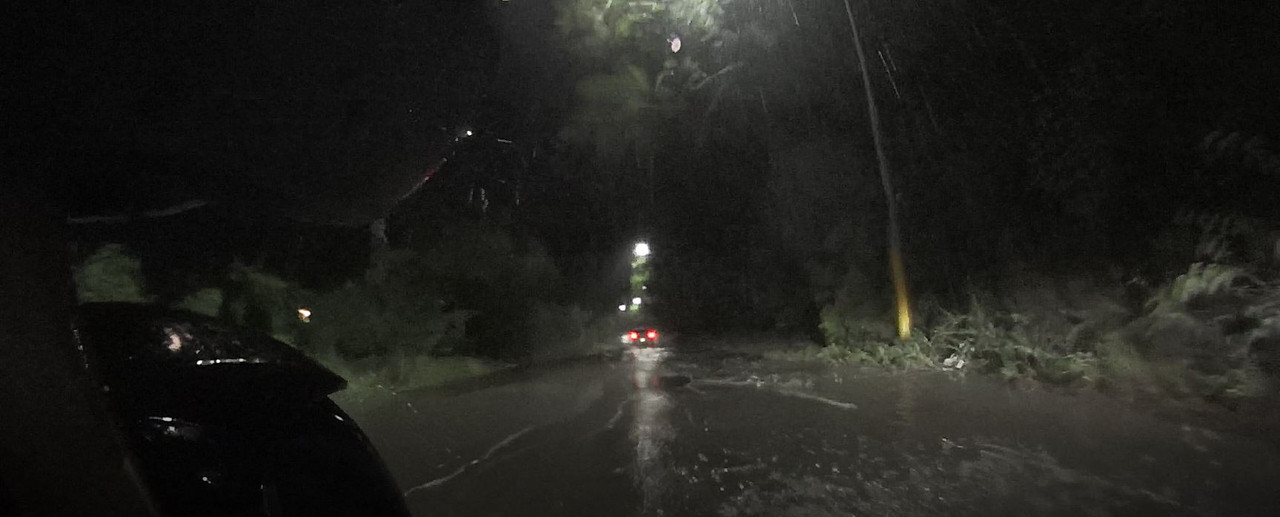 We made it!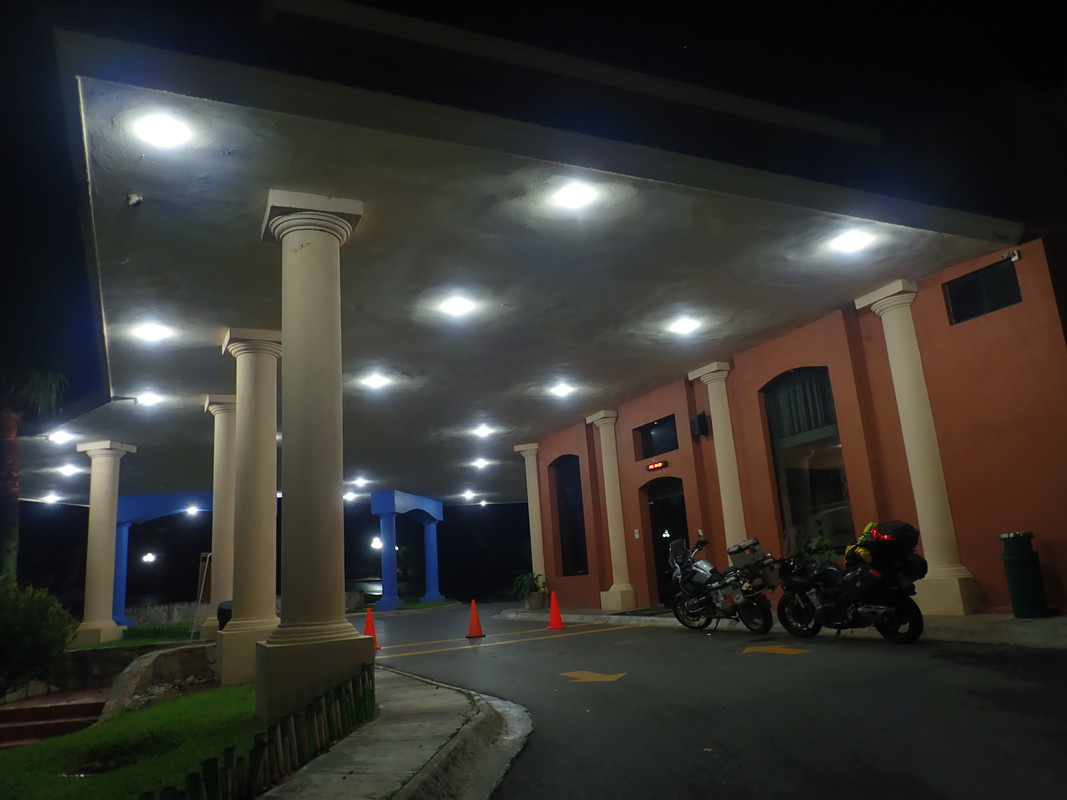 At first I thought it was a bird…check out the size of this moth!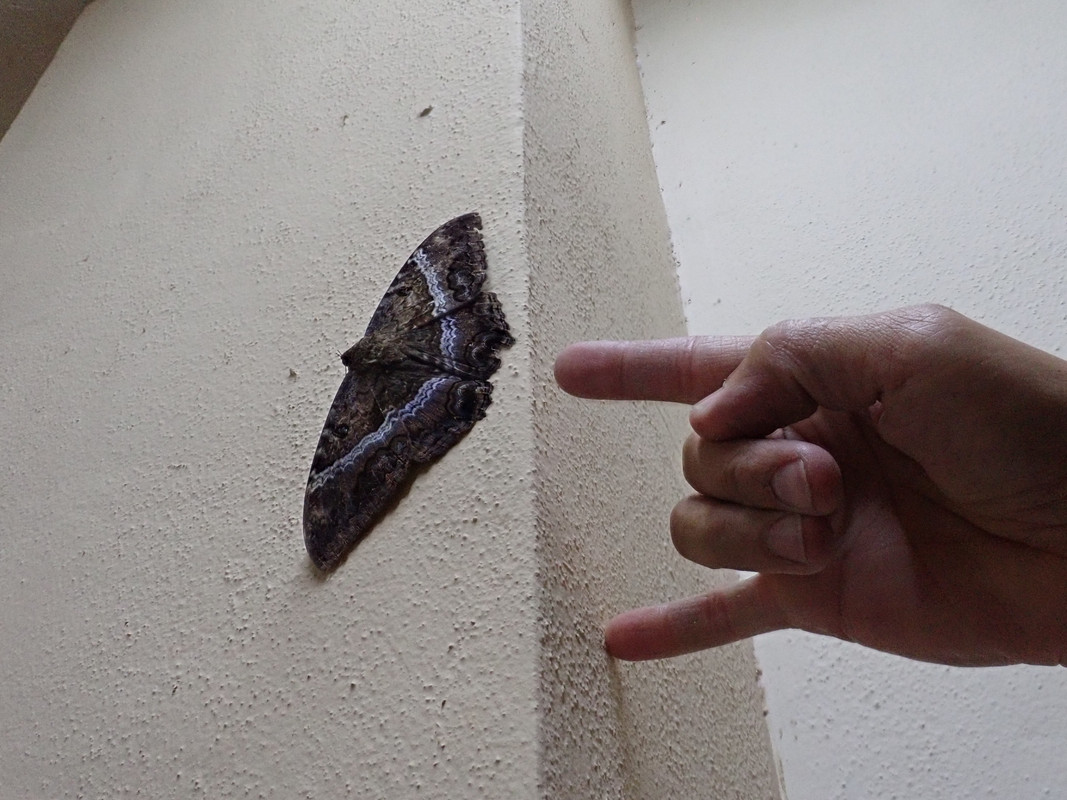 It was late into the night and restaurant was closed so we devoured some MRE's and called it a night.