I can't believe the day has finally come! I also can't believe I got my pre-departure checklist completed! It's been an incredibly stressful month and I wouldn't want to go through that again. I invited a few friends over for a quick gathering on Saturday morning and set to take off at noon. (Don't feel bad if you didn't make it. It's Labor Day long weekend and I gave a very short notice.)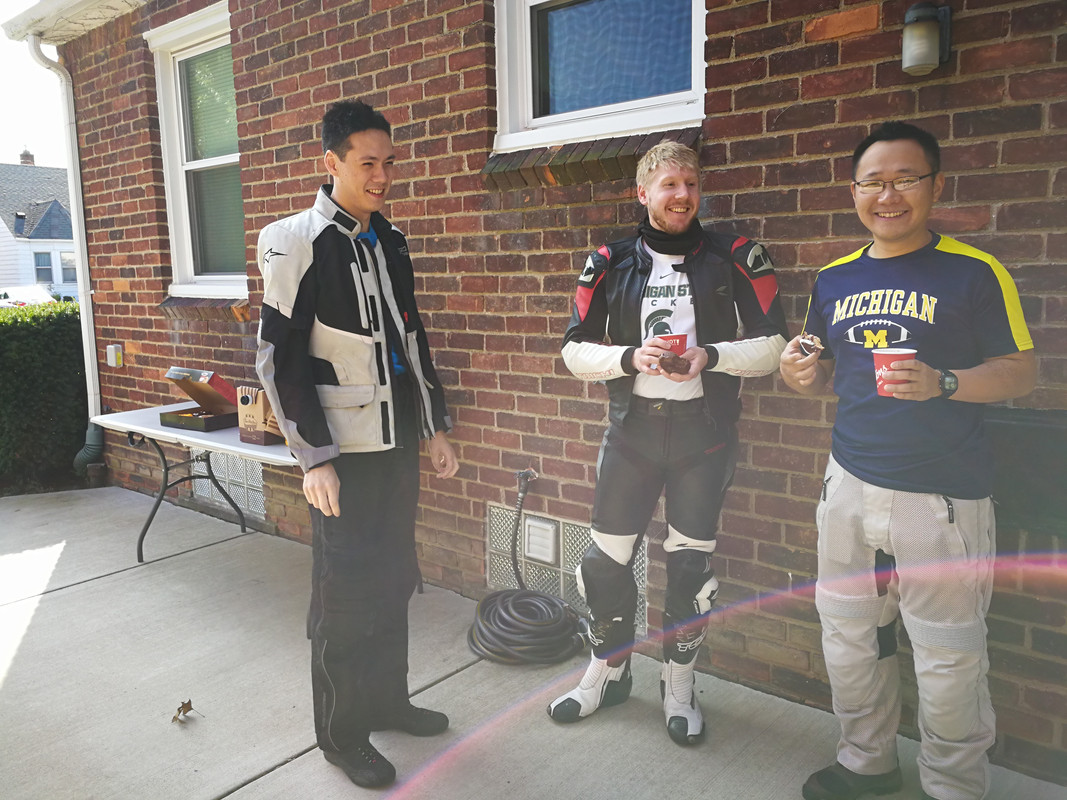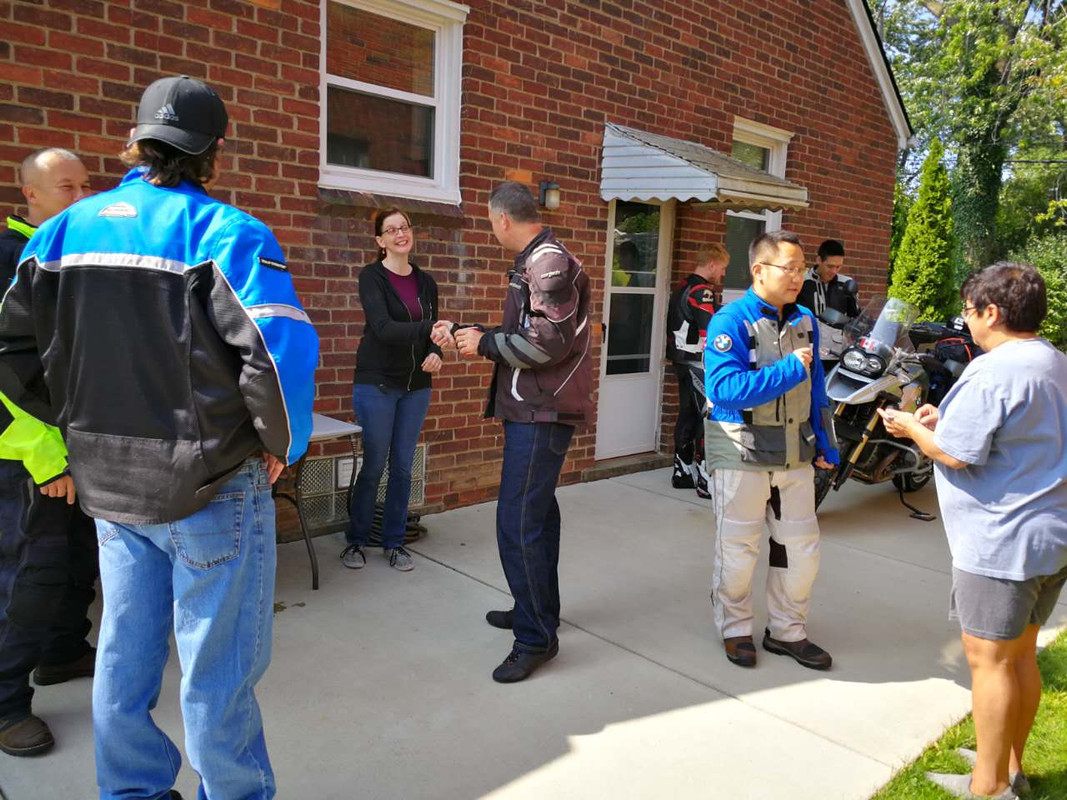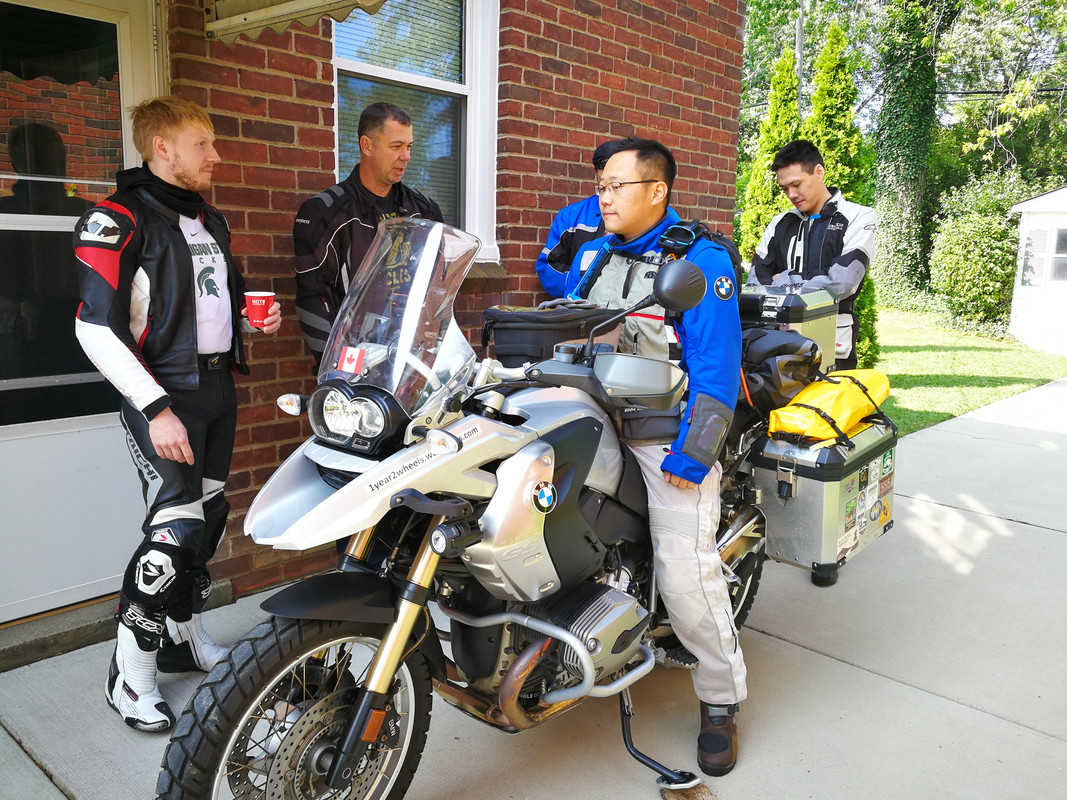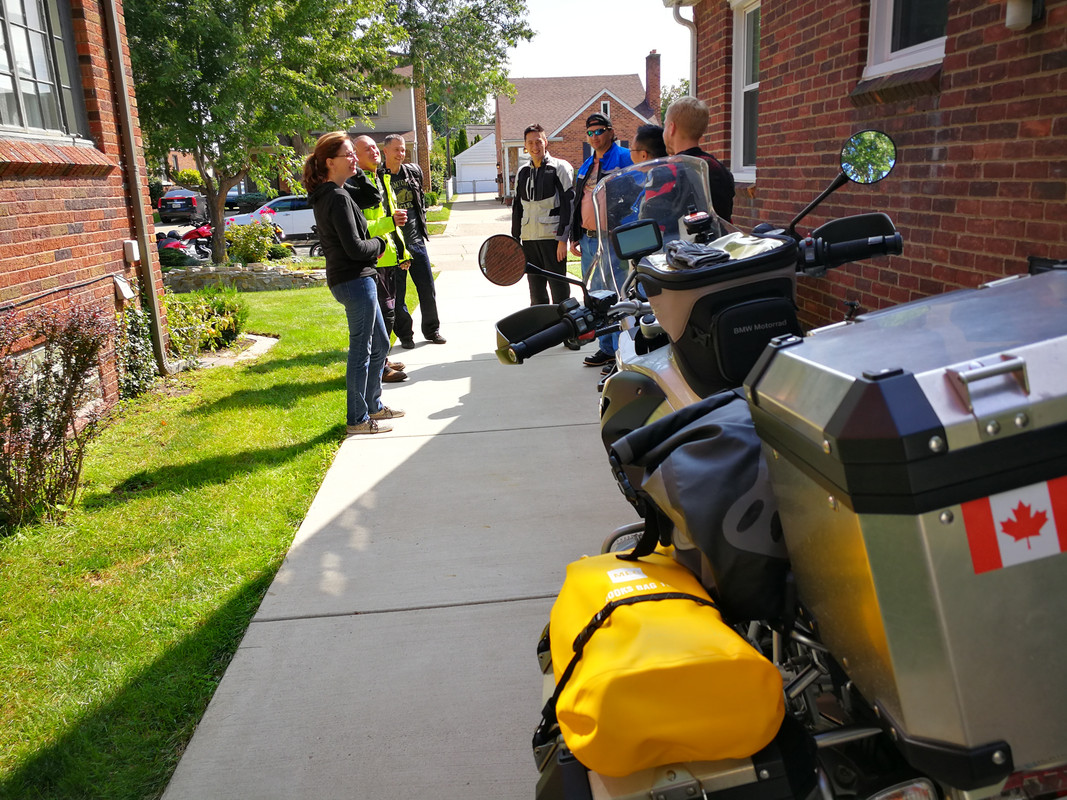 I promise that I will be EXTRA SAFE on this trip mom!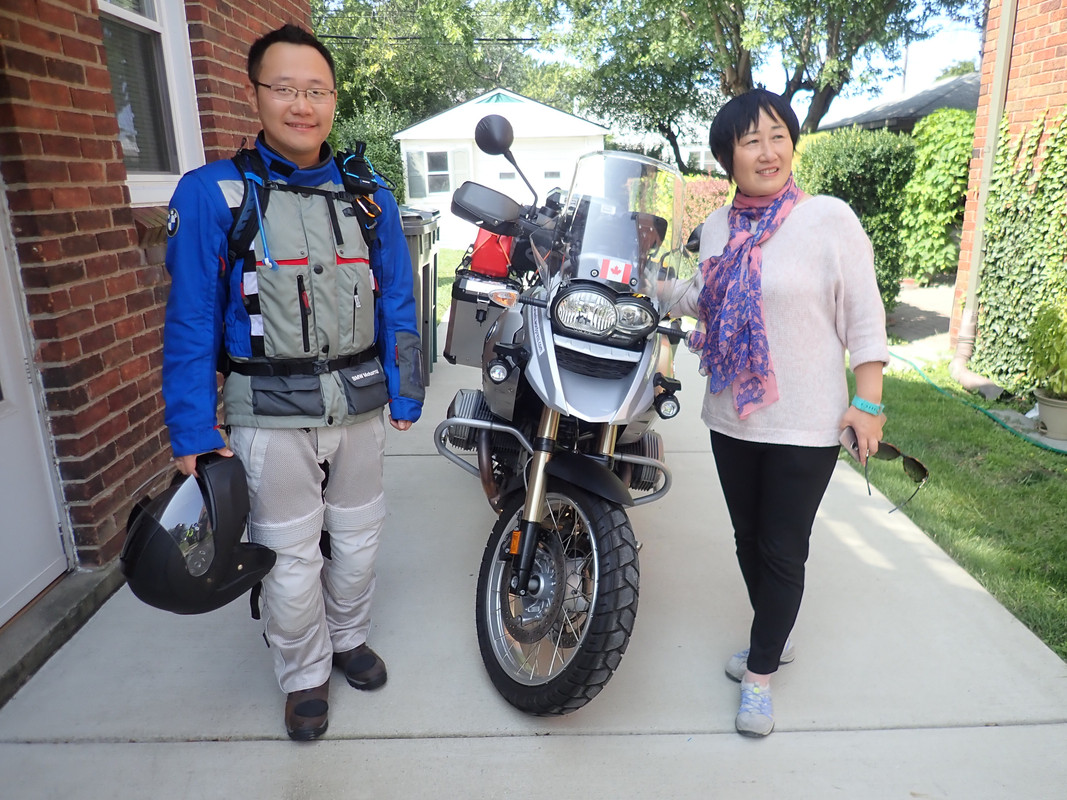 Thanks for all of the support guys and gal! My friend Glen (far right) will be joining me on this trip for the first two weeks. 🙂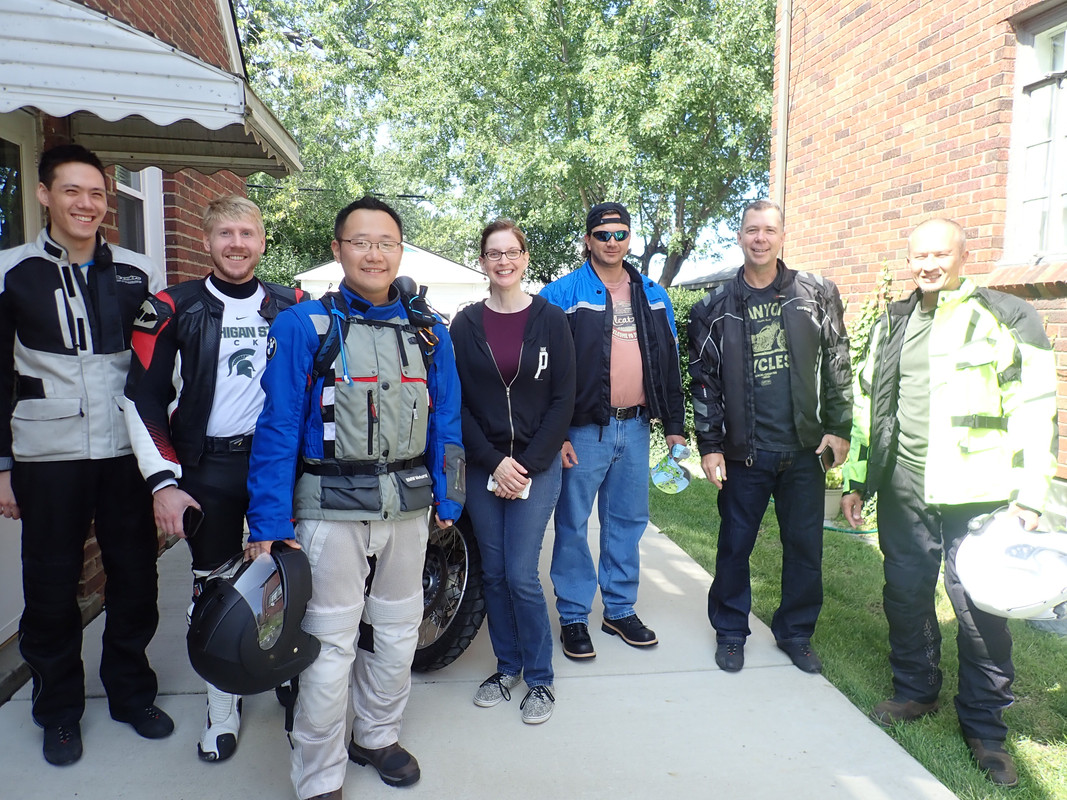 It's GO time!!!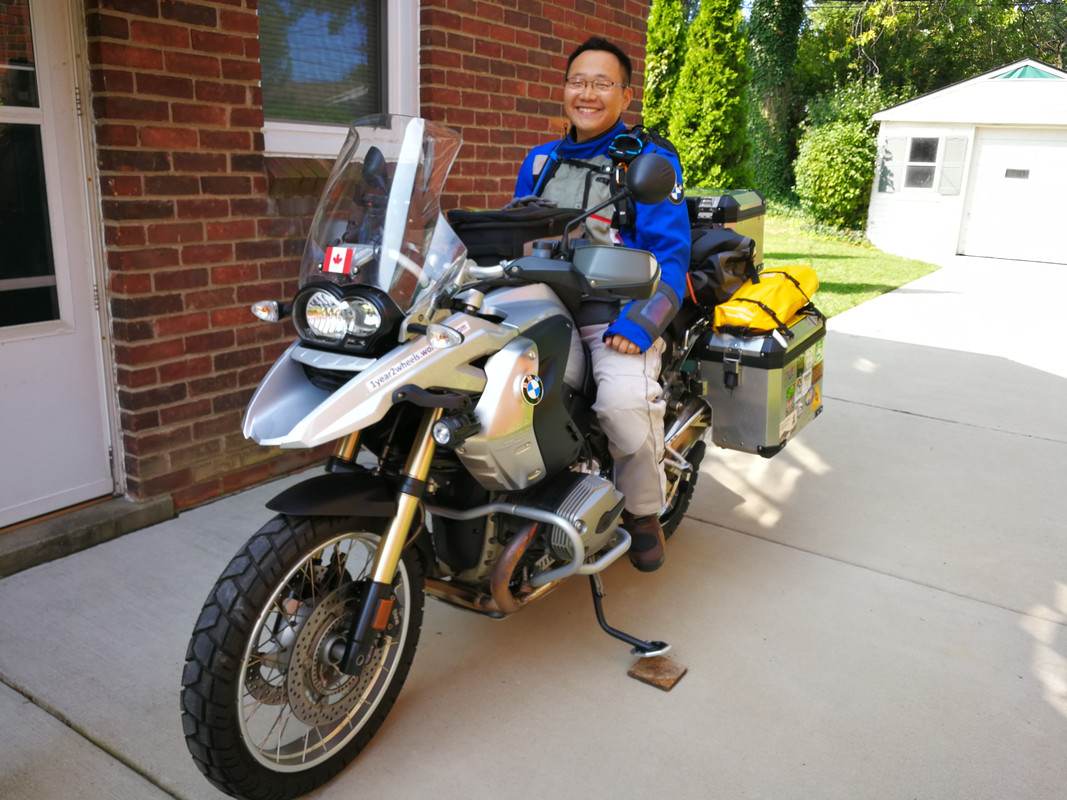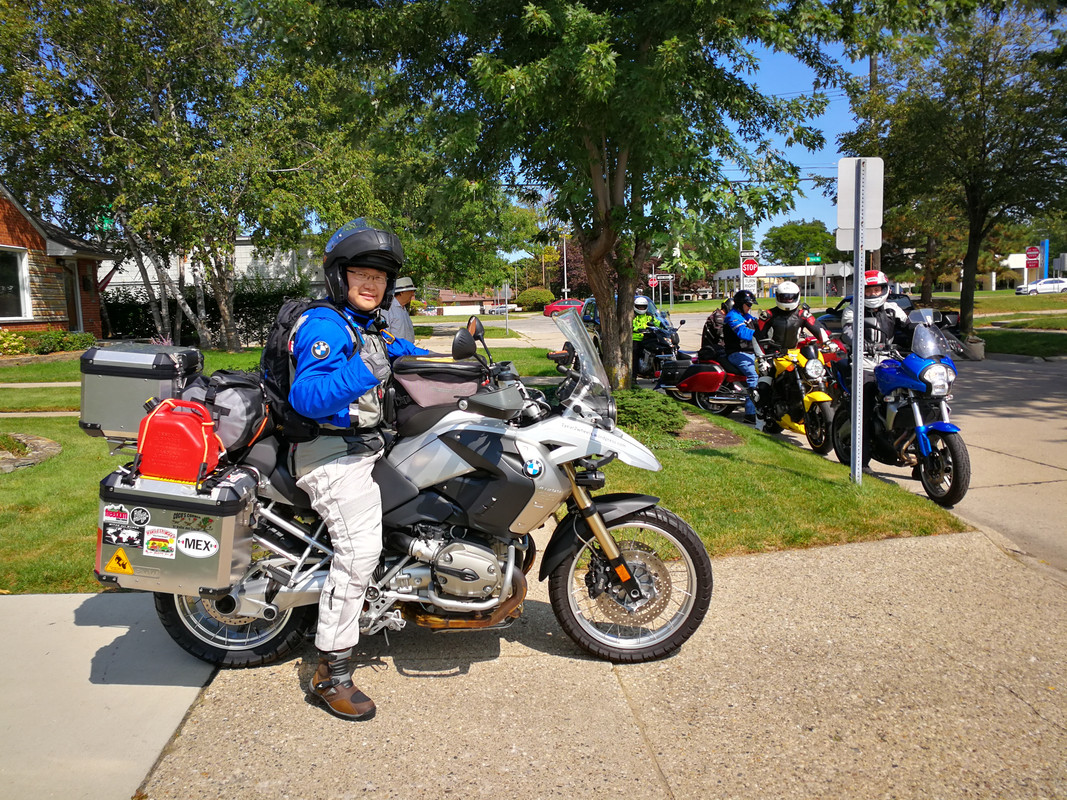 Guess what I'm doing? (No, I'm not making out with my bike) My back was getting sore after the first hour so I had to relocate my hydration pack. No more sipping on the go…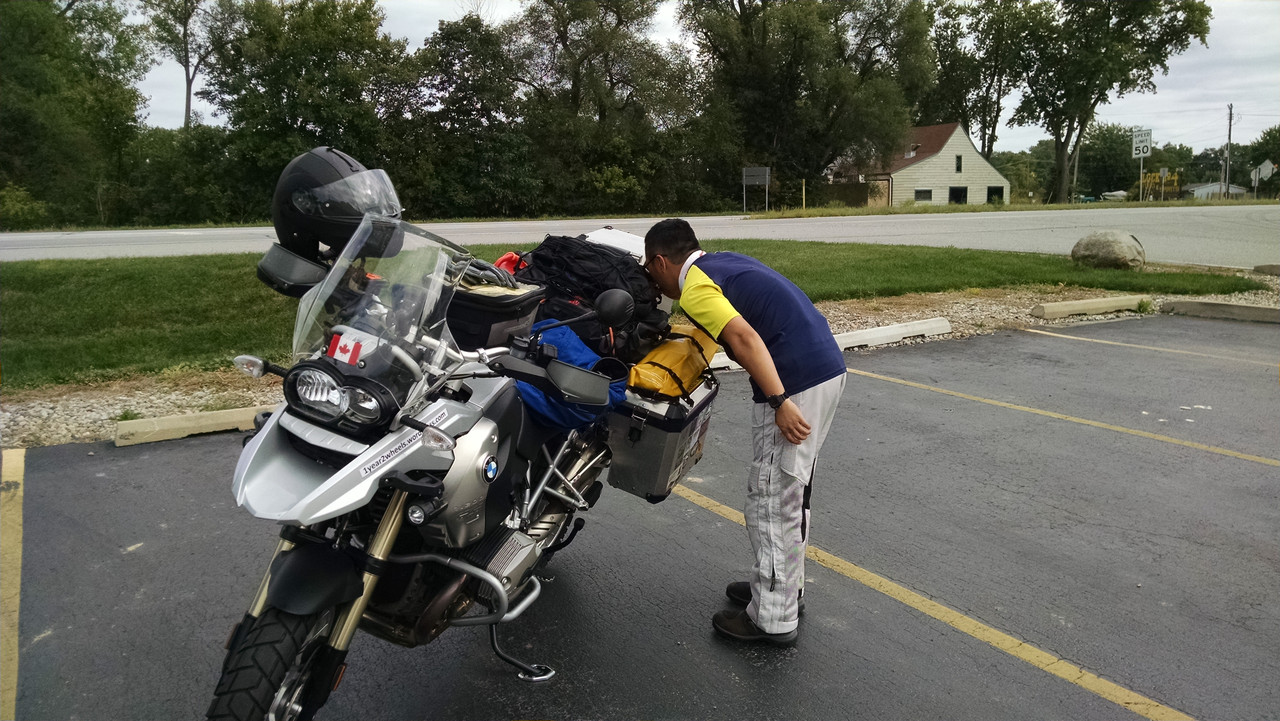 Rode about 6 hours into Lafayette, IN and celebrated day 1 with a juicy steak. 😀